No Bake Mango Cheesecake
This No Bake Mango Cheesecake is a complete and utter celebration of summer! A creamy mousse-like cheesecake loaded with fresh mango slices. This recipe makes the absolute best creamy mousse like cheesecake and is loaded with the fragrance and deliciousness of Alphonso mangoes. It is a true celebration of summer and mango season!
If I am making a mango cheesecake, it has to seriously taste of mango. I think you will find that this mango cheesecake recipe has a tiny bit more mango in it than others. It is because I was determined for it to be appropriately mangoey, rather than just a yellow cheesecake with a mango fragrance. Mangos have a soft spot in my heart. It reminds me of summer holidays, lots of mangoes and spending time with family/friends. Everyone loves mangos in my family, so anything mango is – yes, please!!
The natural sweetness and flavour of mangoes make a light and refreshing yet rich, smooth, and creamy dessert. It is zingy from the lemon zest, light, creamy and one of the most perfectly balanced cheesecakes I have ever eaten! Nothing too heavy and nothing that takes forever slaving away in the kitchen to make. This mango cheesecake is ideal for this.
I enjoy making cream cheese at home as there are no preservatives or additives. So, I have penciled in the recipe for that. You can always skip the first step and use readymade cream cheese. Saying that buy the best quality, full fat cream cheese or else the cheesecake might not set.
This no-bake mango cheesecake is so delicate, rich, delicious and really easy to make. Even if you are not experienced cake maker you can easily make this cake, Perfect summer cake!
Ingredients
For the Cream Cheese
1.5 litres full fat milk
250 ml cream
3 tablespoons lemon juice
½ teaspoon salt
For the Biscuit Crust
200 grams digestive biscuit
100 grams melted butter
For the Cheesecake Layer
Prepared Cream cheese (or 375 gm store bought)
250 ml whipping cream
½ cup castor sugar
200 grams mango puree
1 teaspoon vanilla extract
Lemon zest of 1 lemon
7 grams agar agar powder
50 ml cold water
Mango slices for decorating the cheesecake
Directions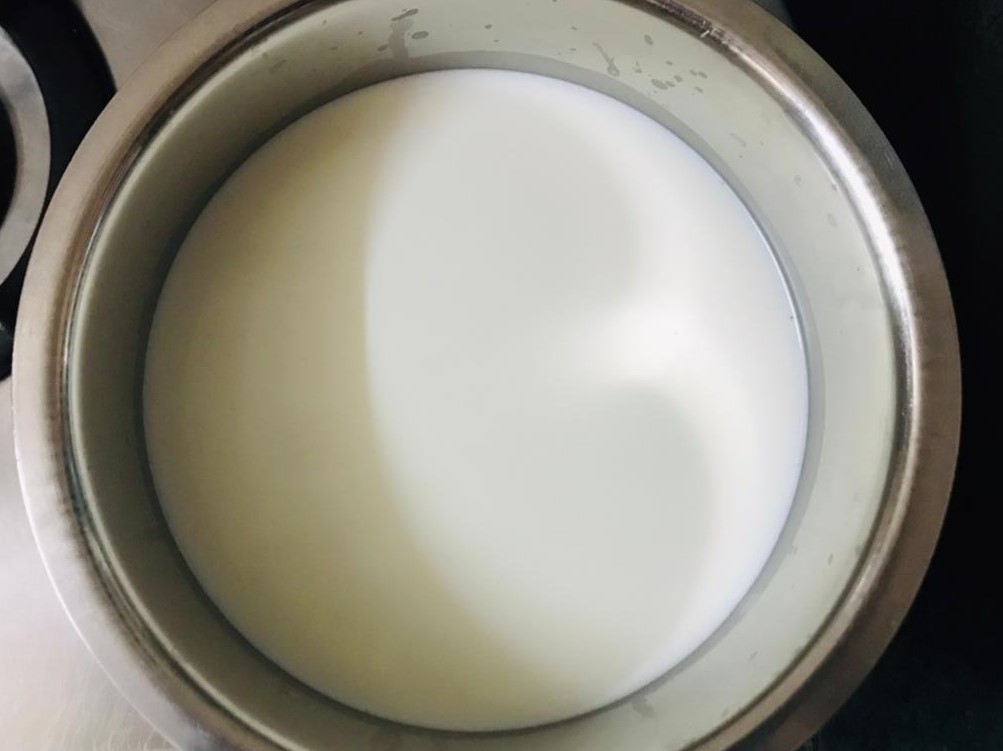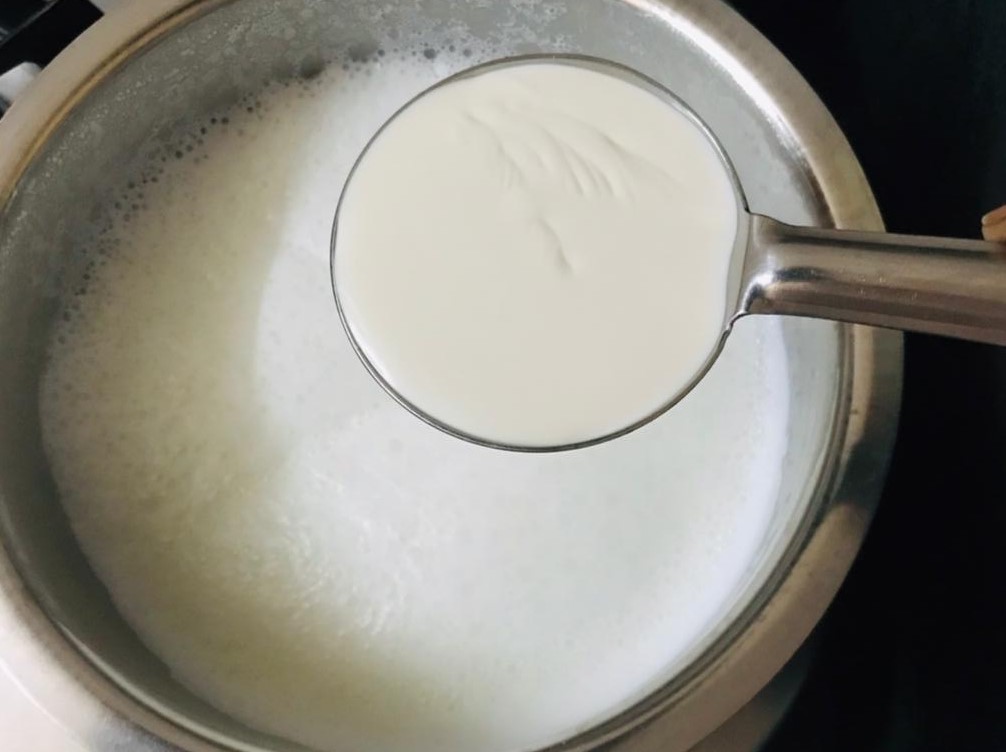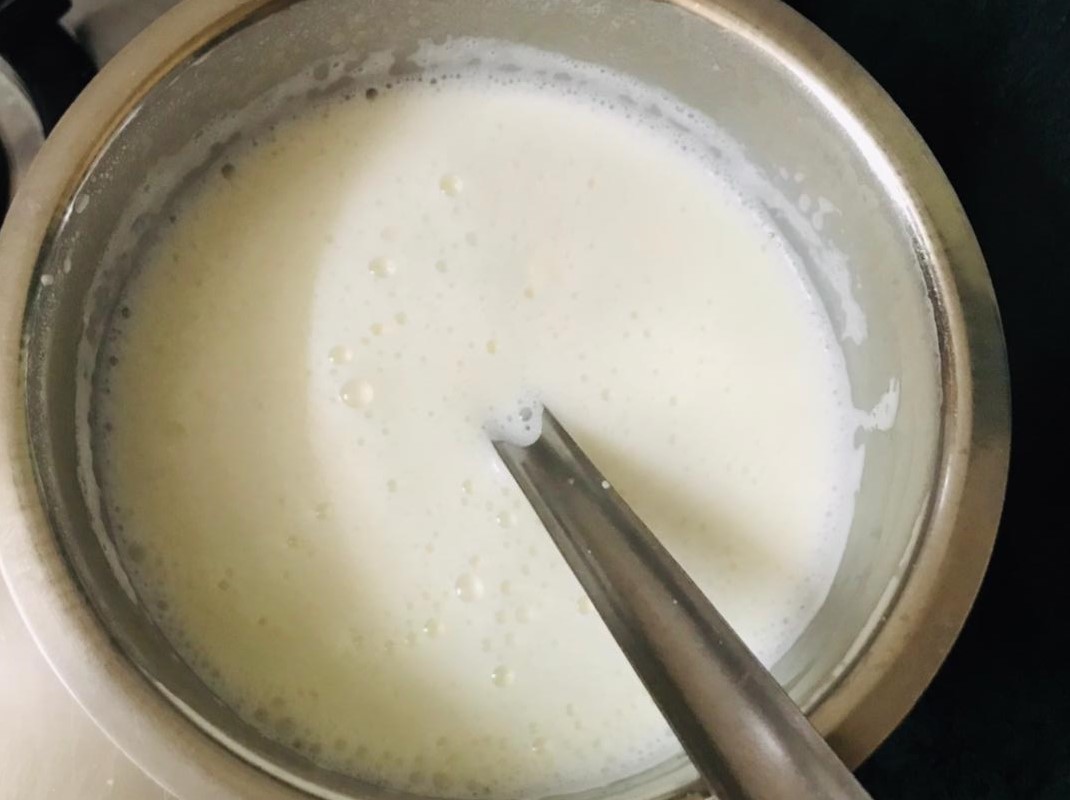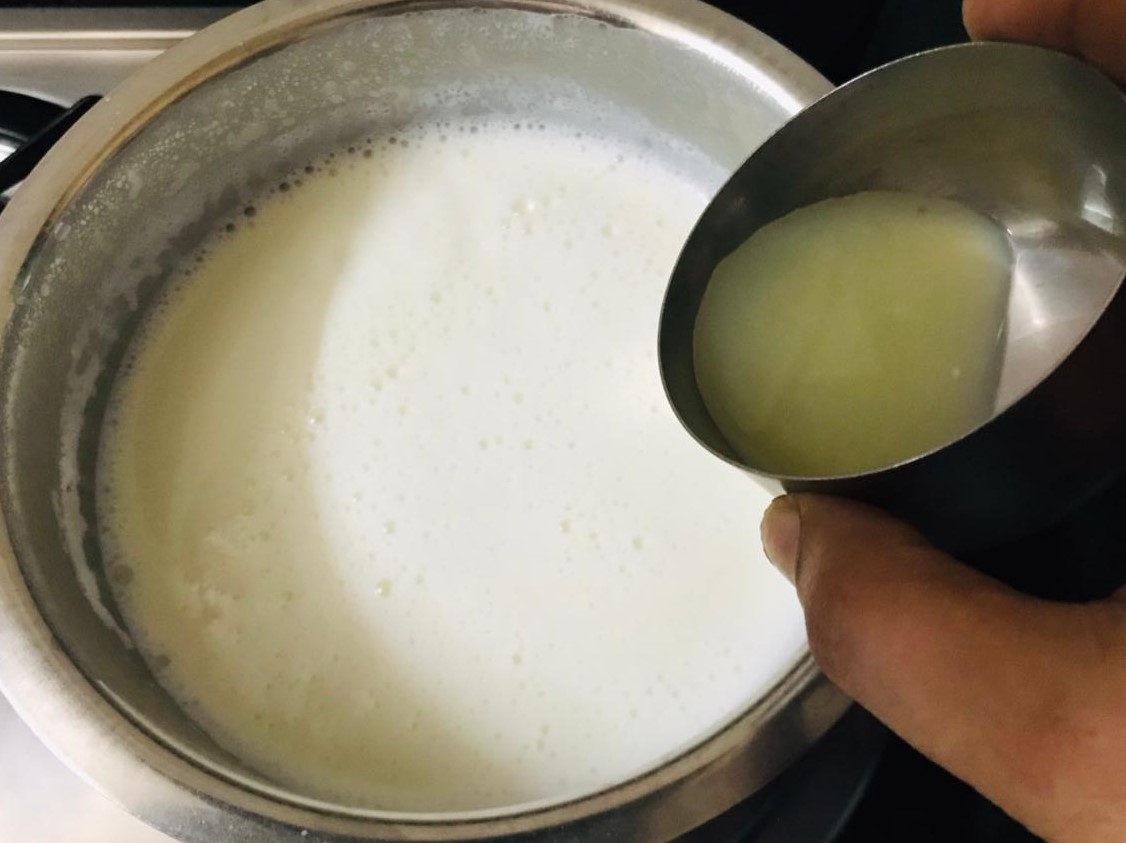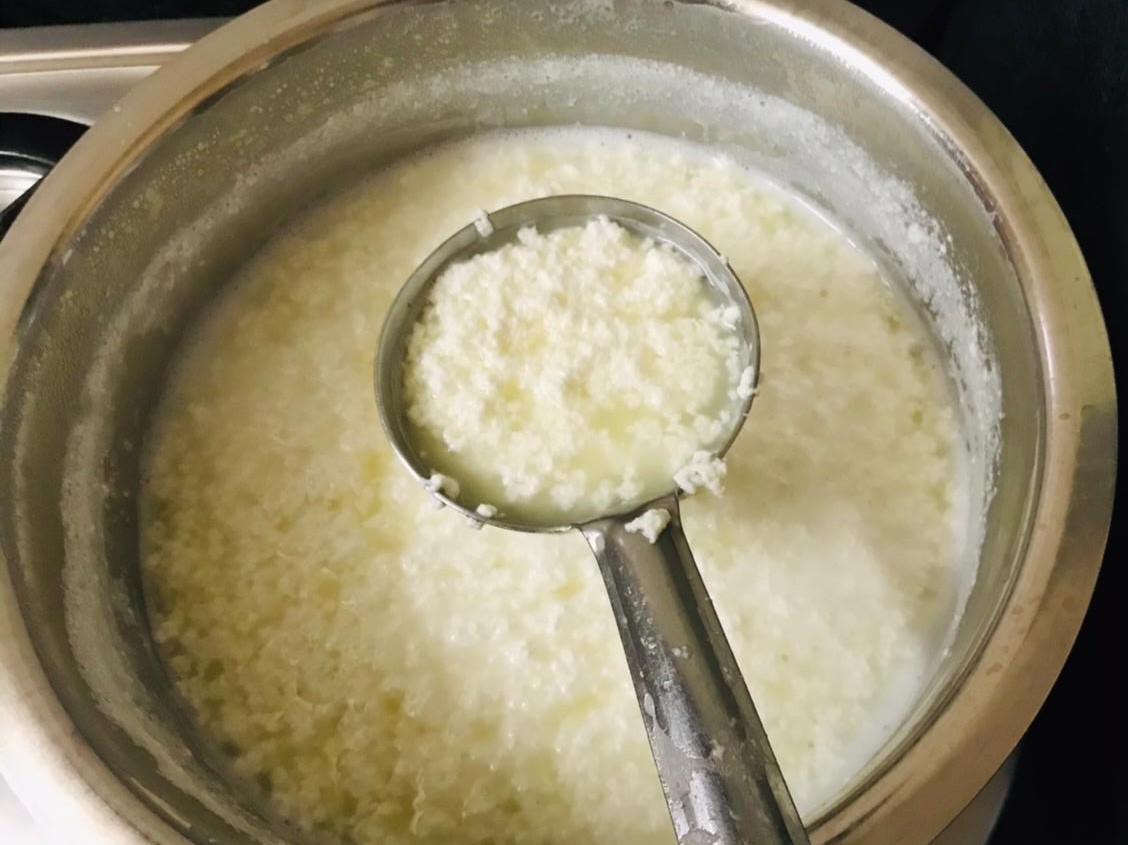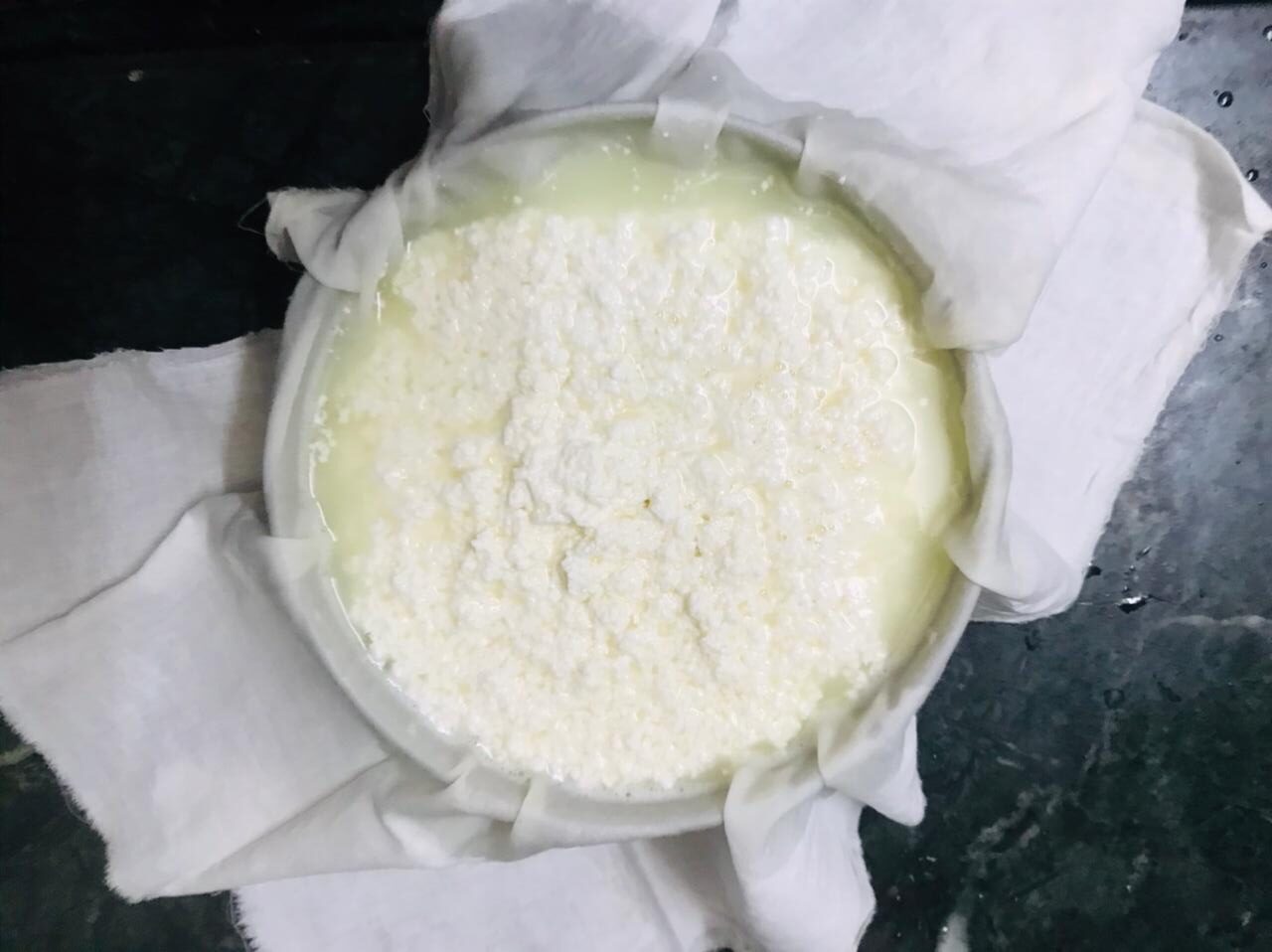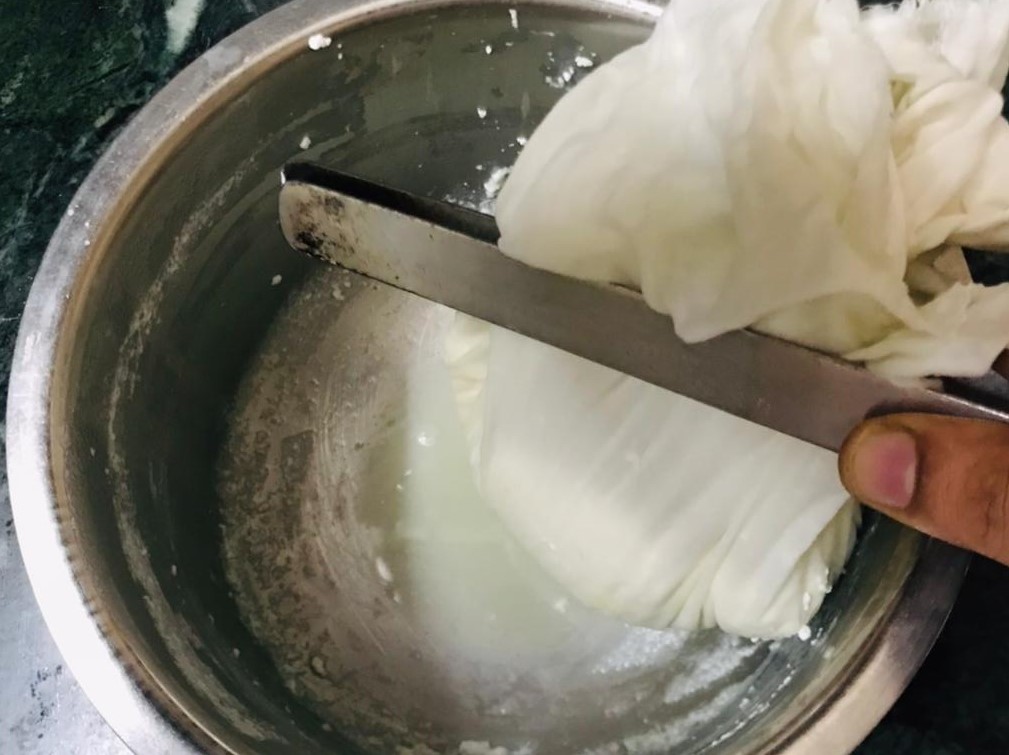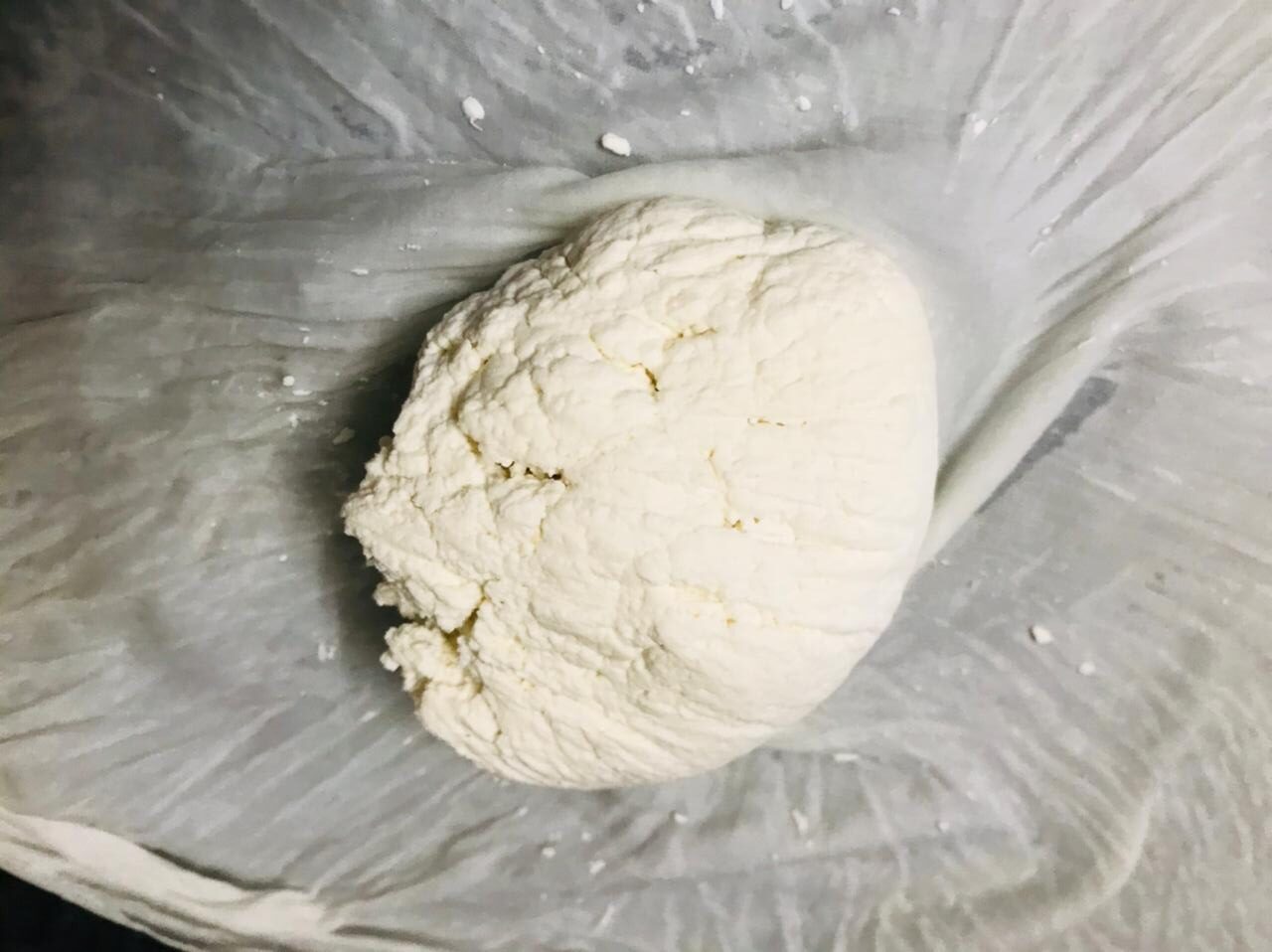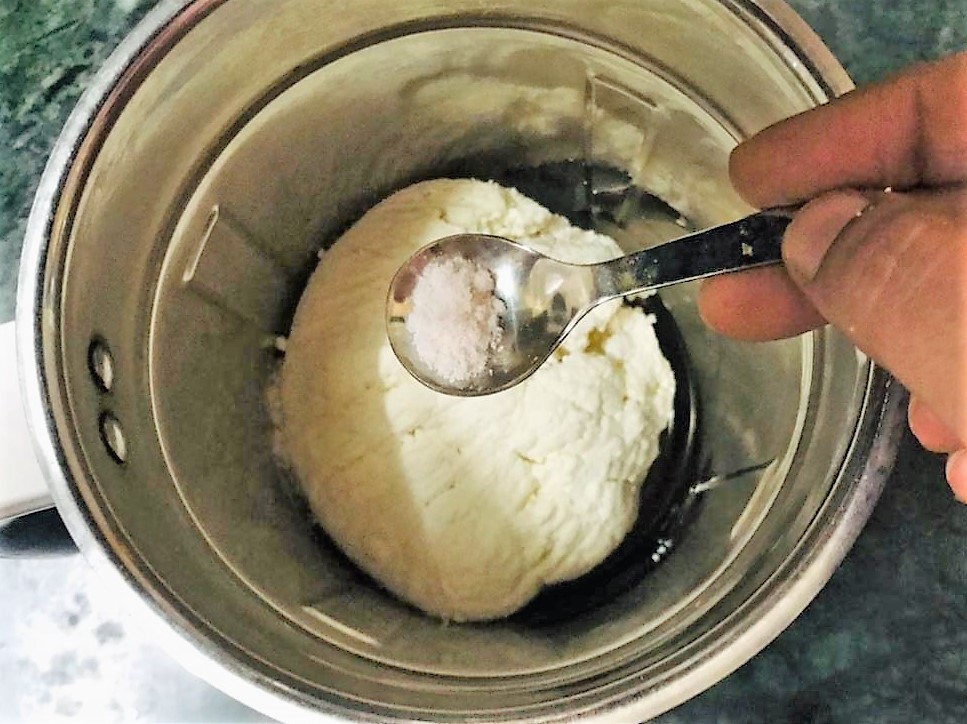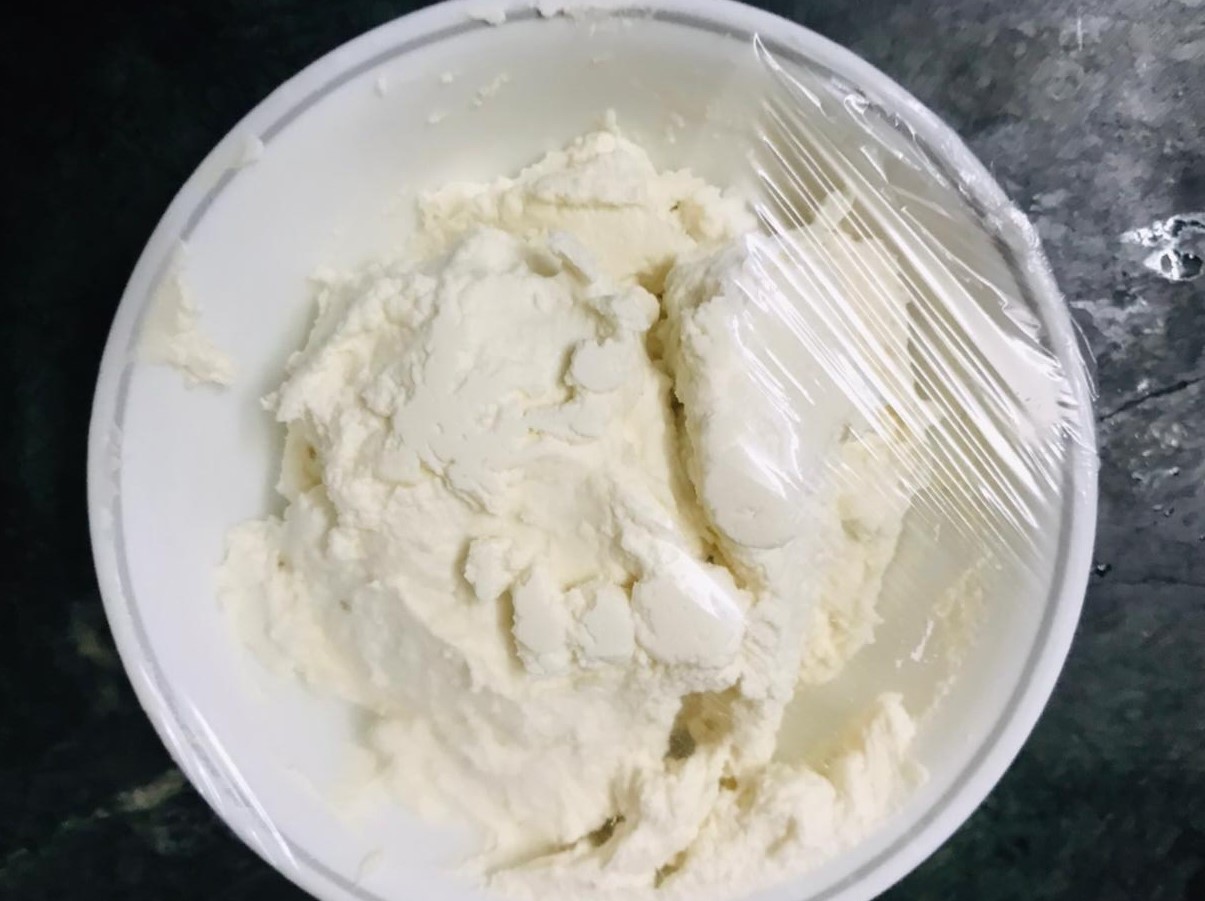 Boil milk in a pan. Stir in the cream once the milk has boiled. Turn off the heat and add the lemon juice. Stir it continuously until the milk is curdled. There should be a green liquid on the bottom and thick curdles on top. Remove from the heat. Strain the curdled milk in a muslin cloth and drain the excess water.  Squeeze out the excess water and let it rest for about 10 minutes.
Transfer the curds to a food processor and add salt. Process until the curds have come together and are smooth and creamy. It should take round 3-4 minutes. Keep going if the cream cheese is grainy.  Transfer it to a bowl and cover it with a cling film. Chill in the fridge for around 1-2 hours. This should give you approximately 375 gm cream cheese needed for this recipe.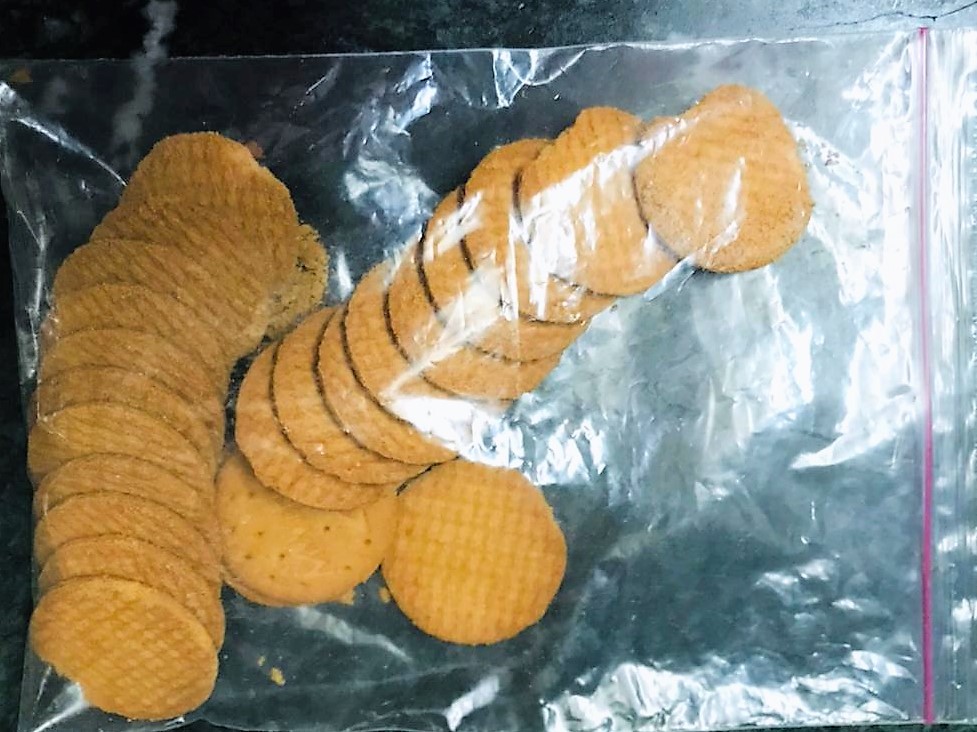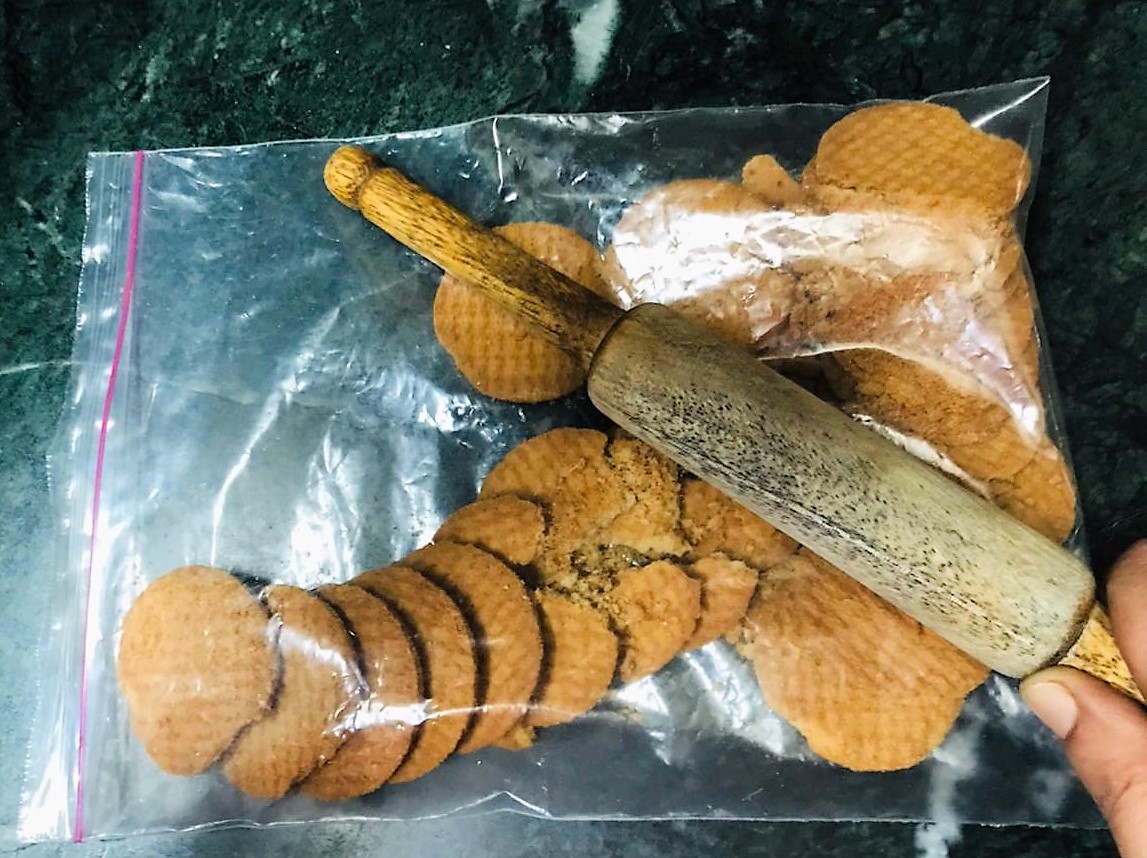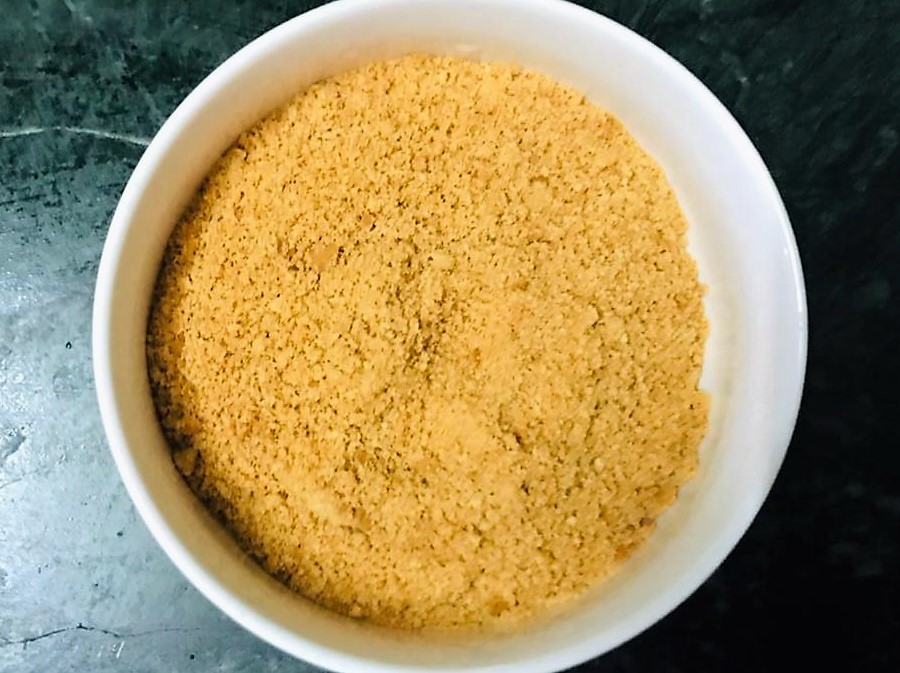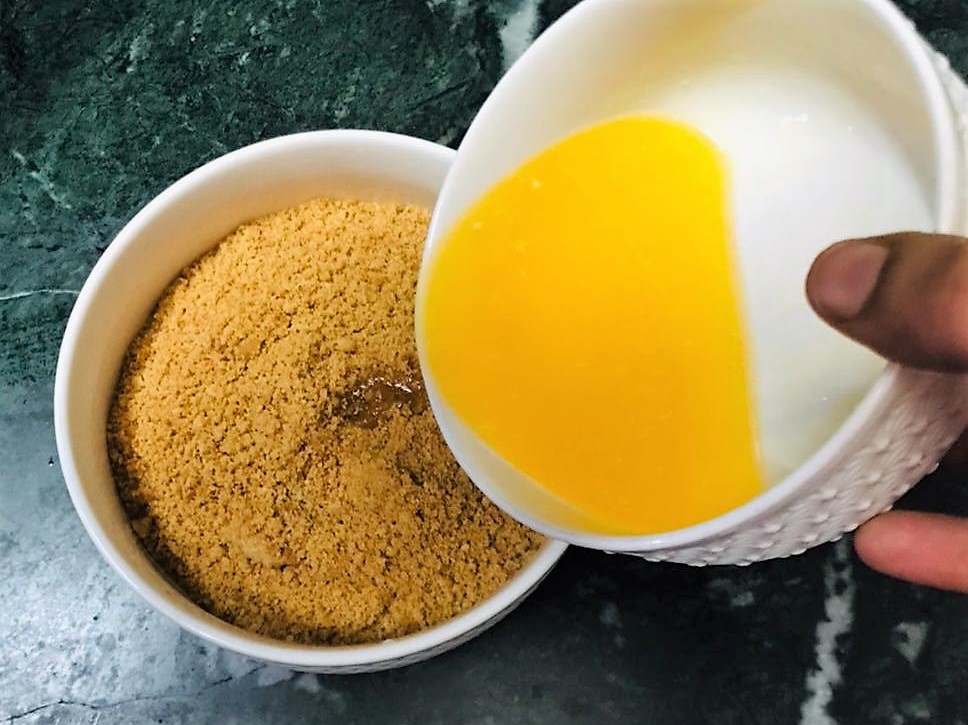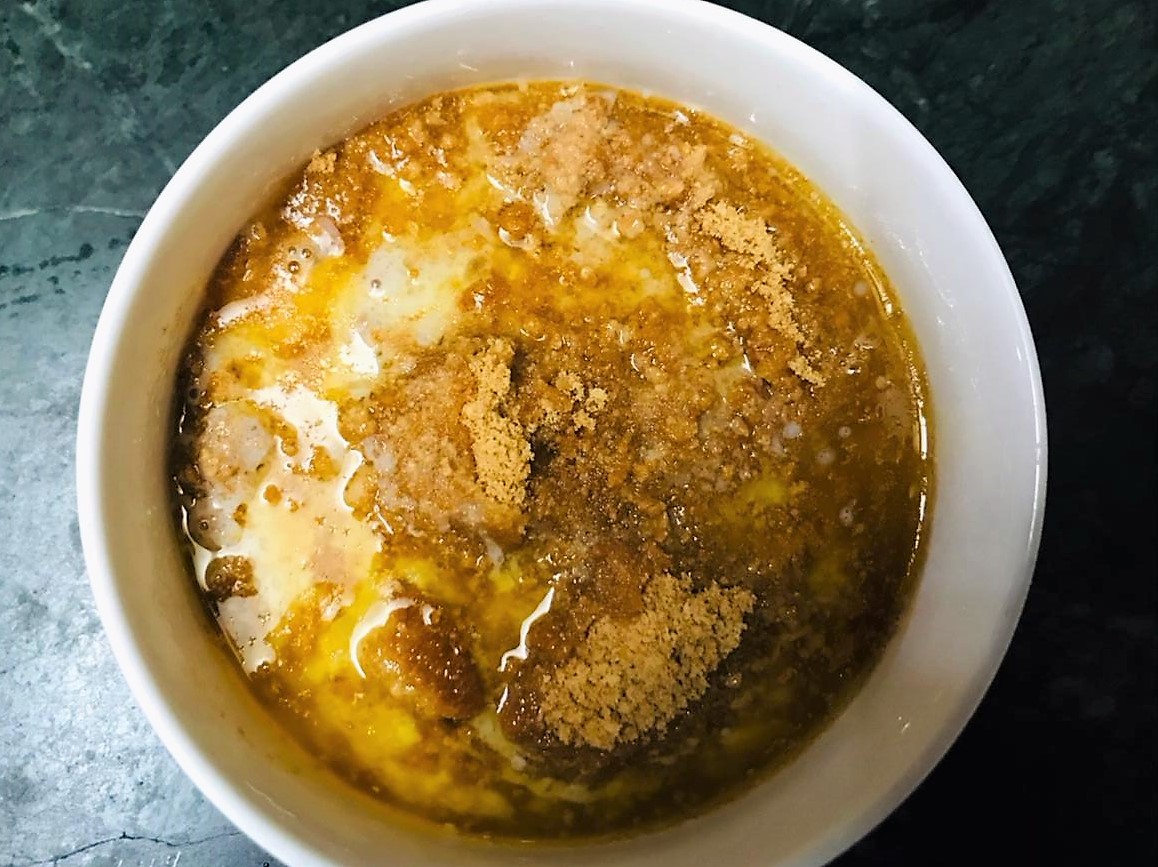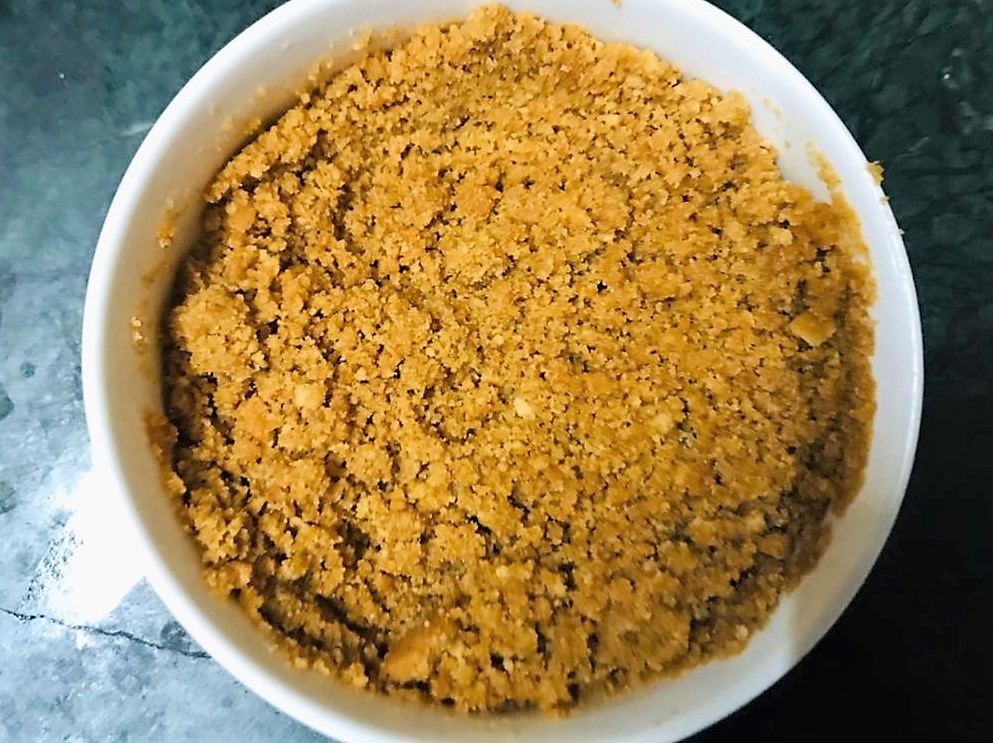 In a food processor or a ziploc bag crush the biscuits into fine crumbs. Add the melted butter and mix until combined.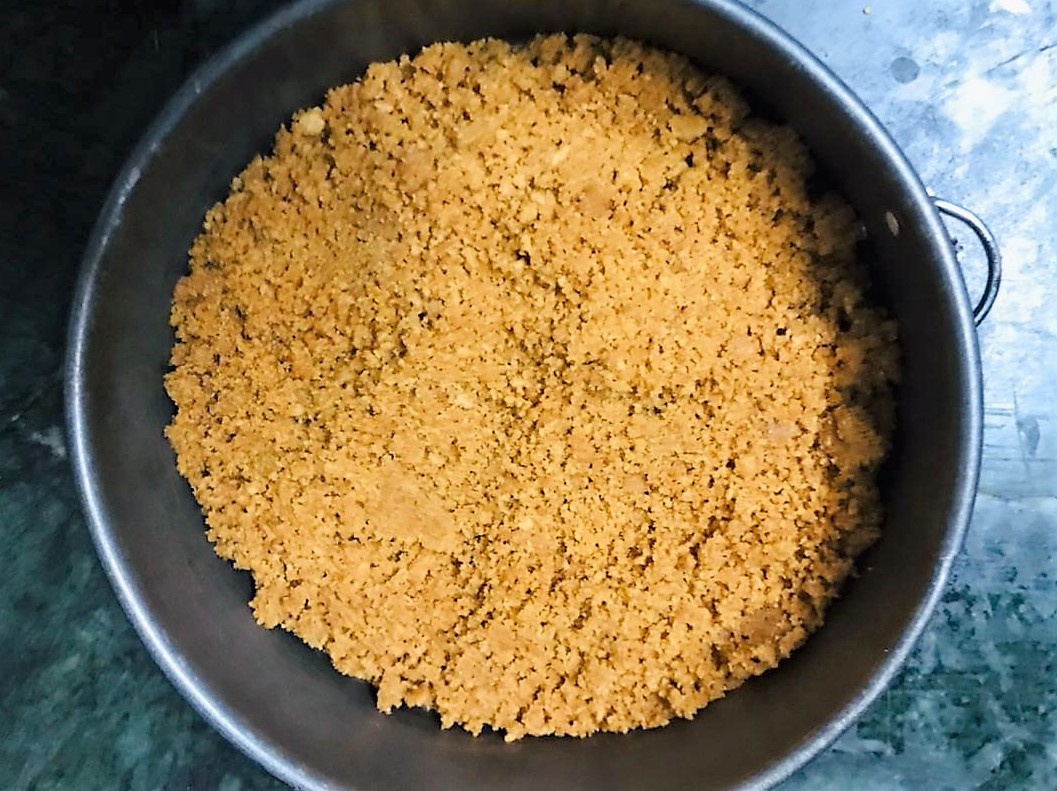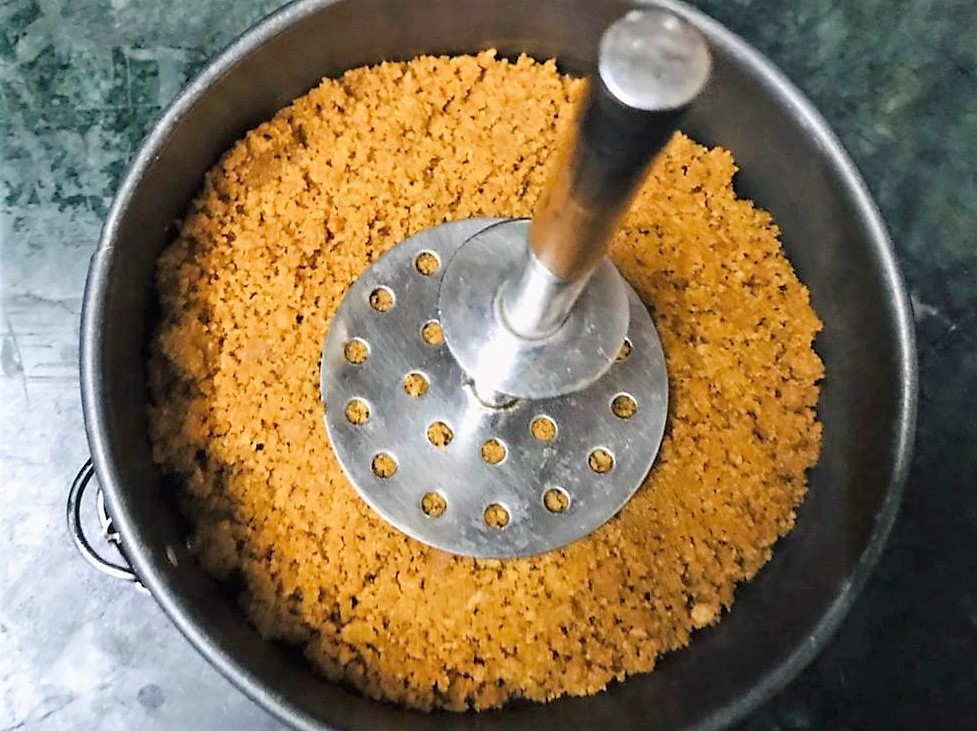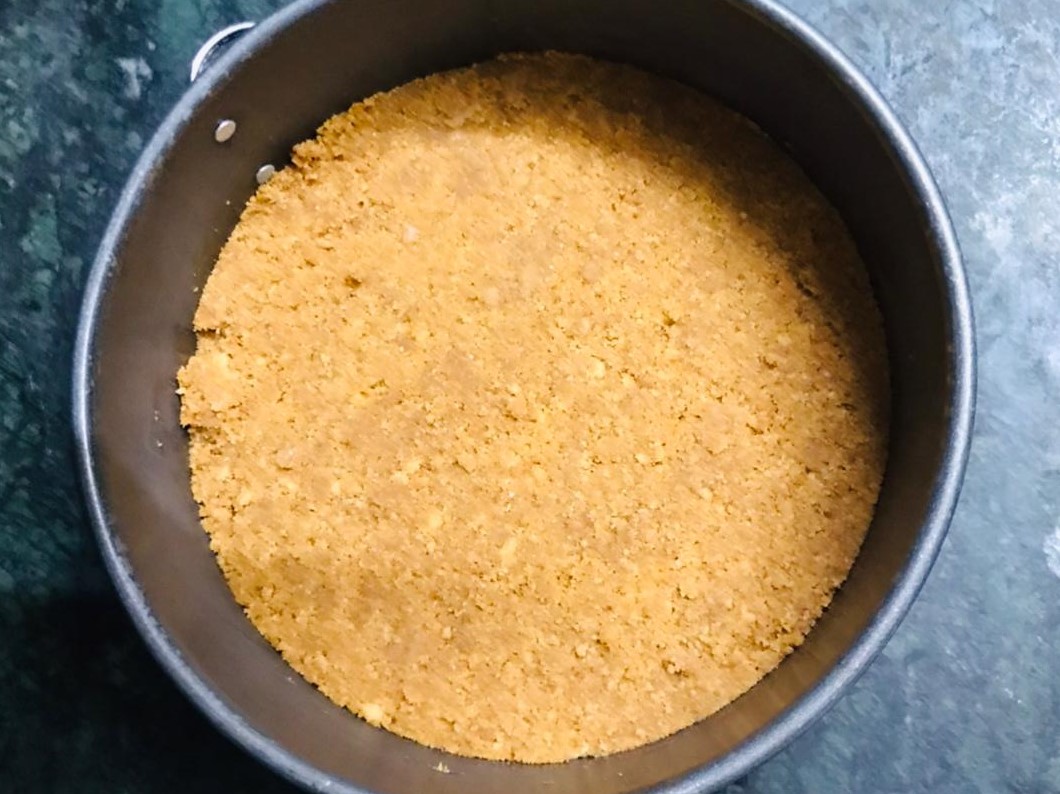 Line a round 8-inch springform pan with a baking parchment.
Spread the biscuit mixture and press it down firmly using a masher/ smooth bottomed bowl/ back of a spoon. Put it in the fridge to set.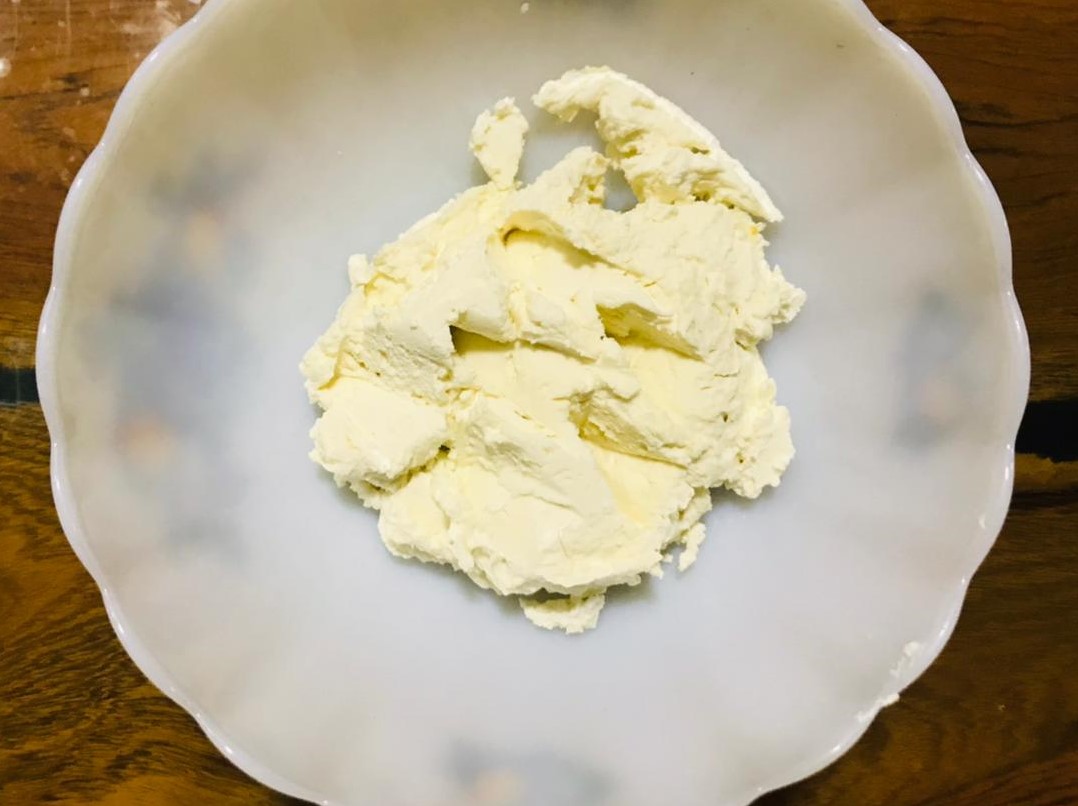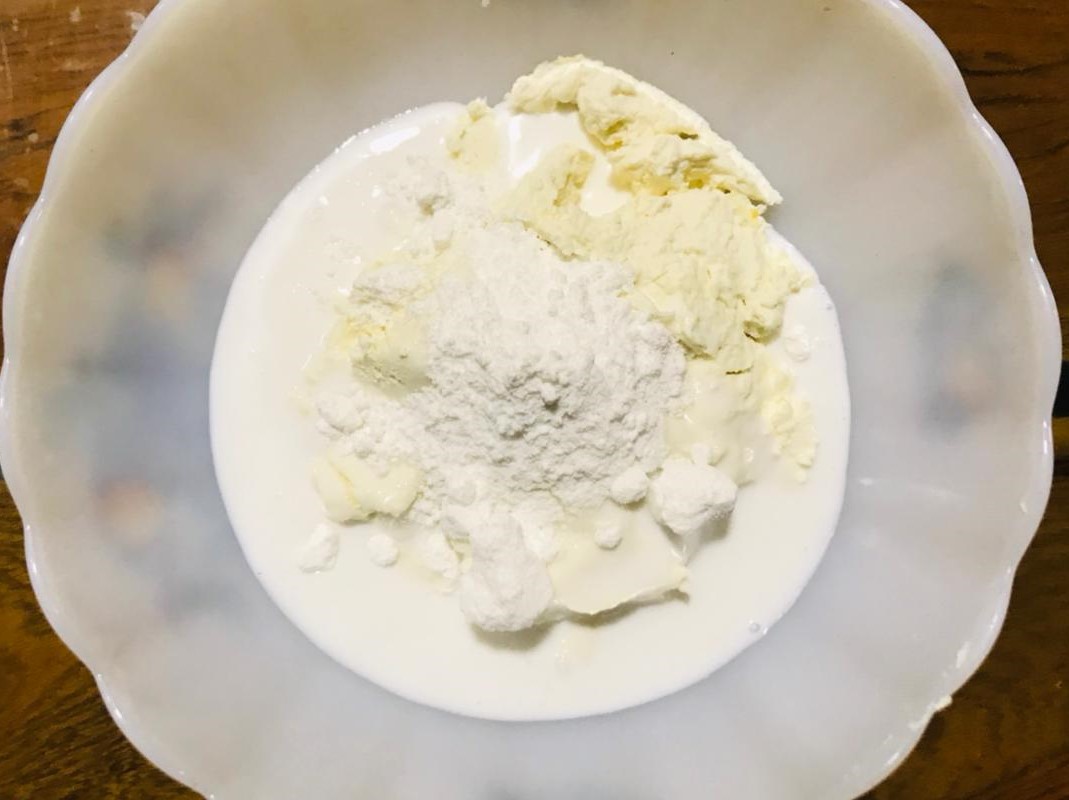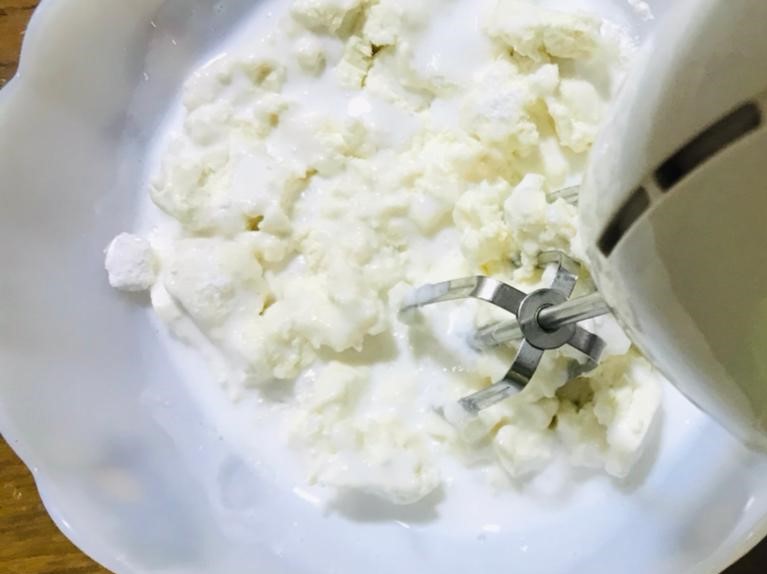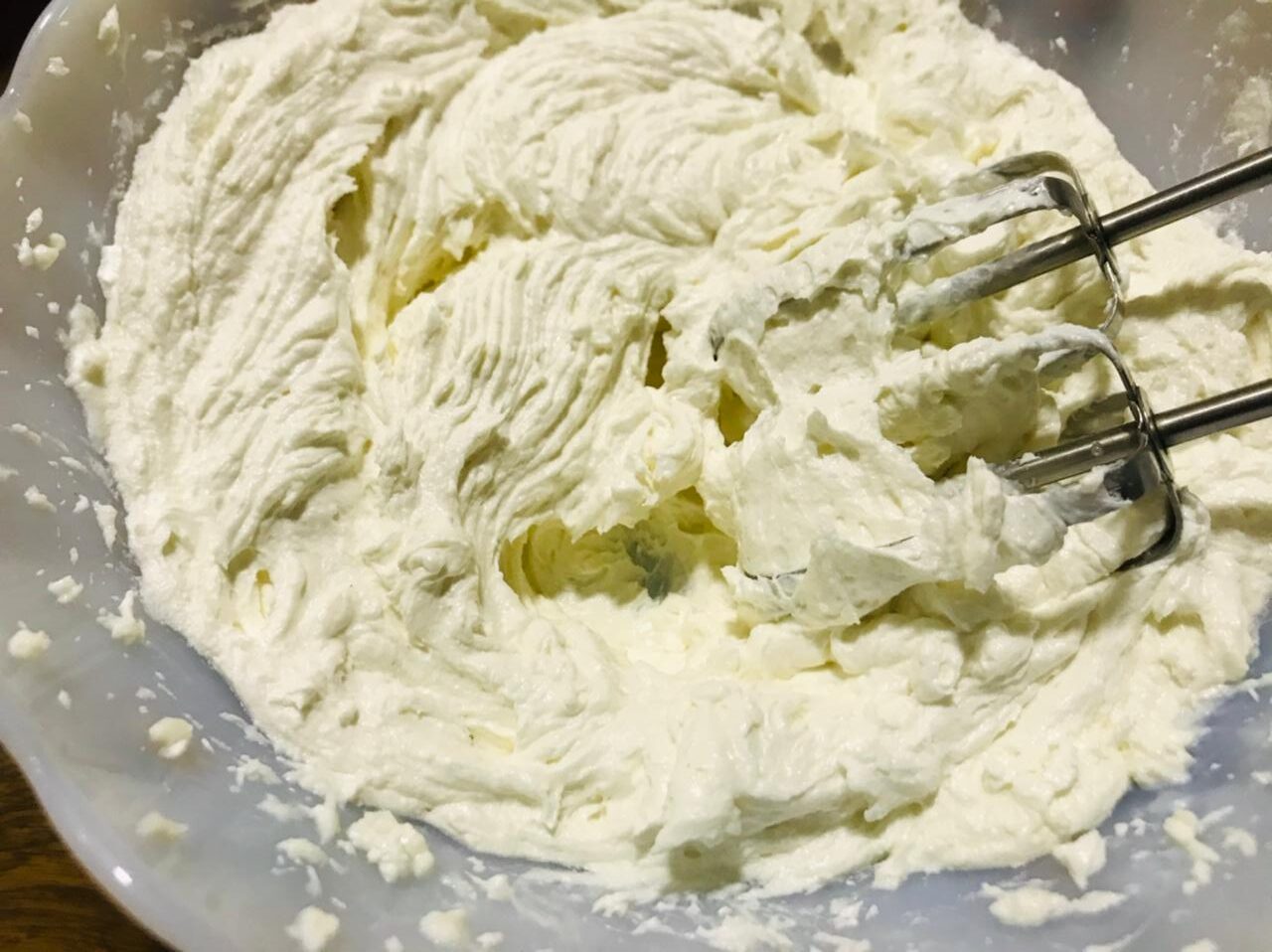 In a bowl add the cream cheese, whipping cream, castor sugar and vanilla essence and whisk it with an electric beater or whisker for about 8-10 minutes to soft peaks or until creamy in texture.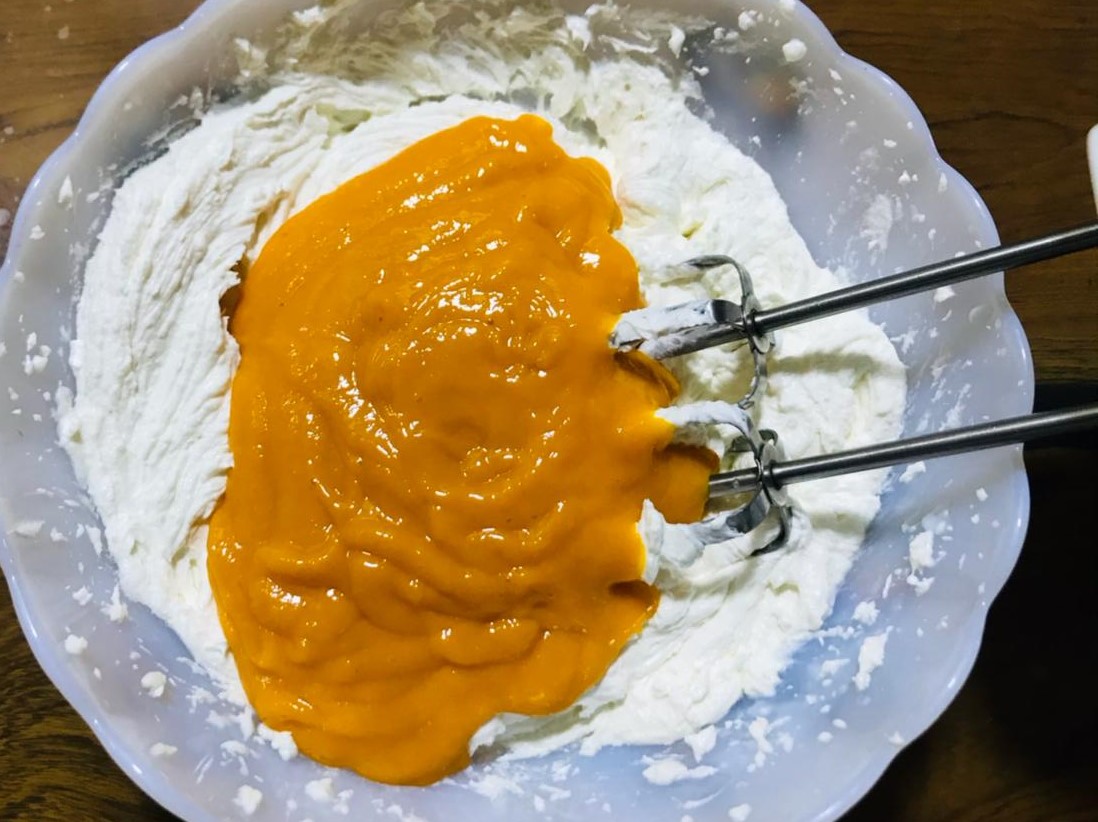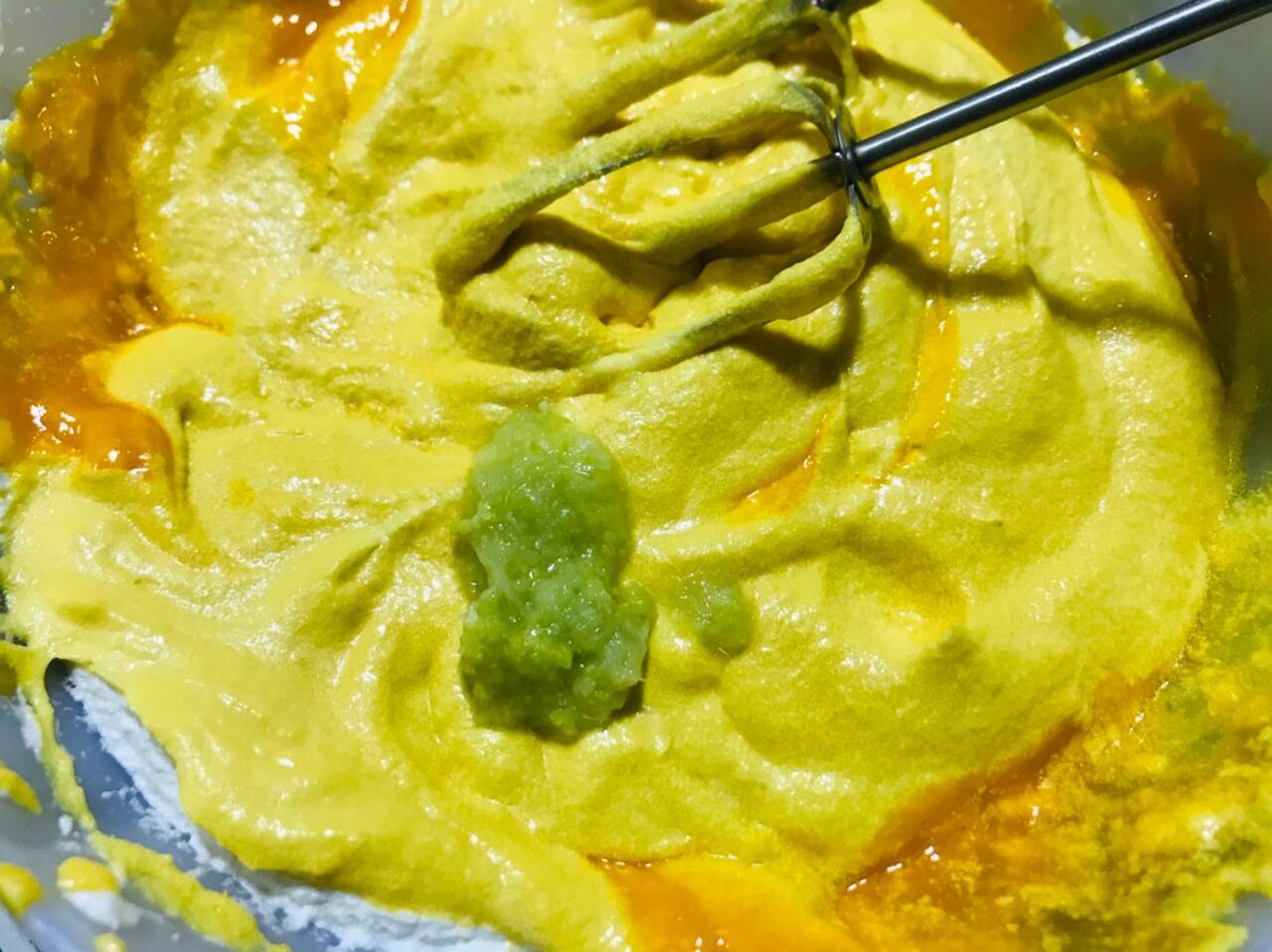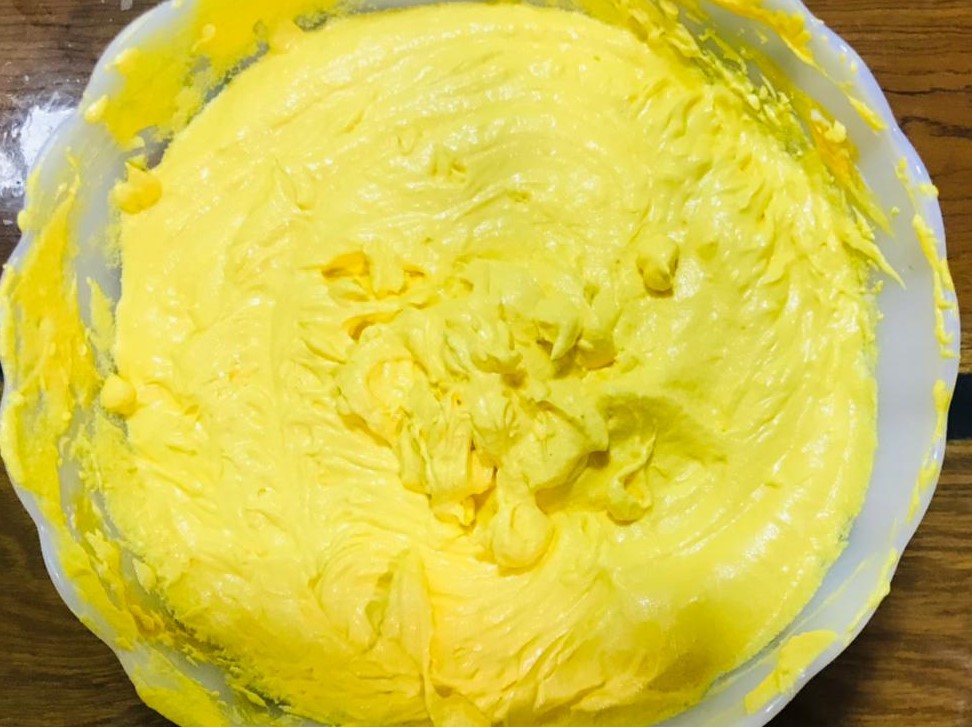 Add the mango puree, lemon zest to the cheesecake mix and whisk it again for a couple of minutes.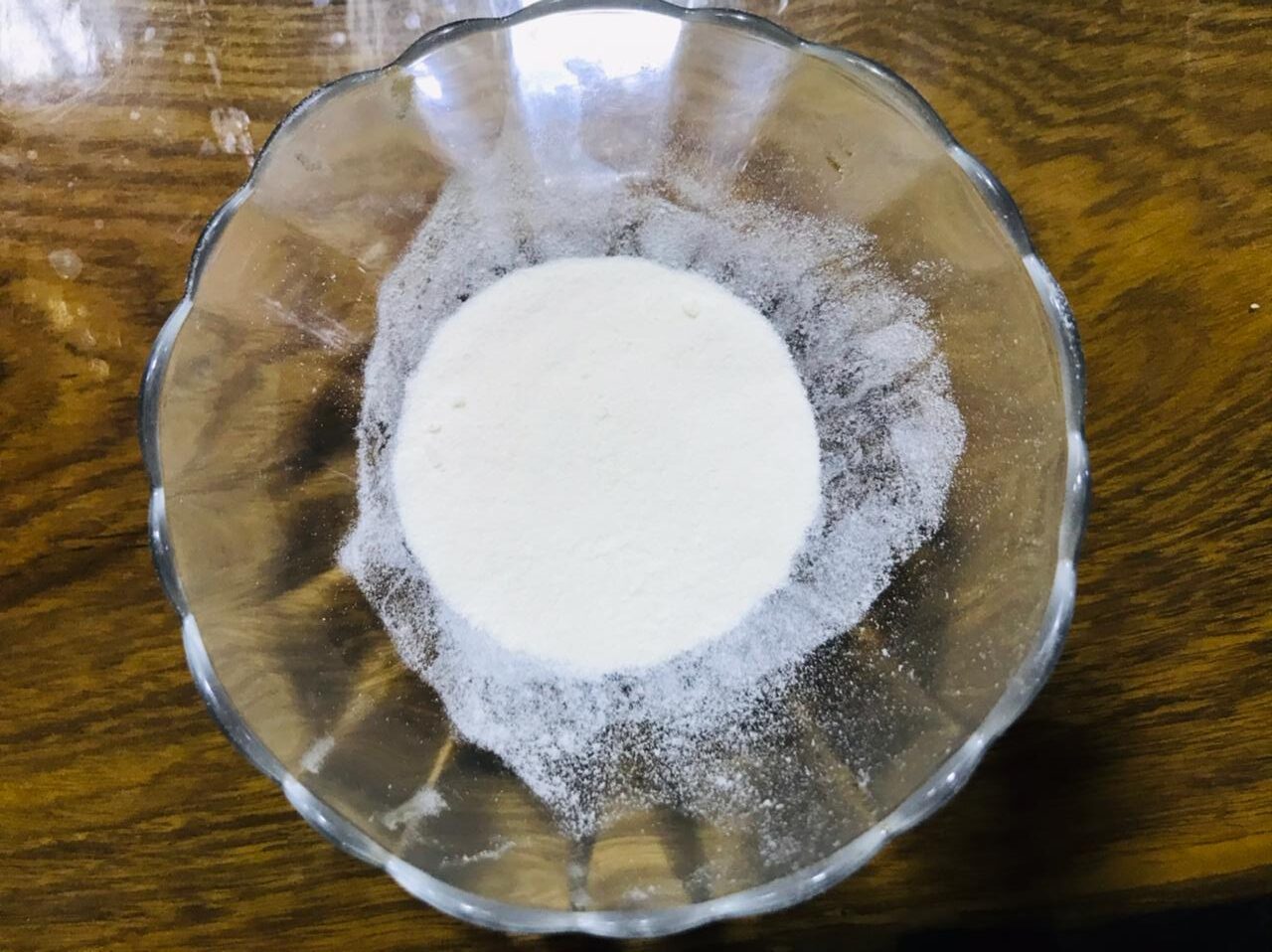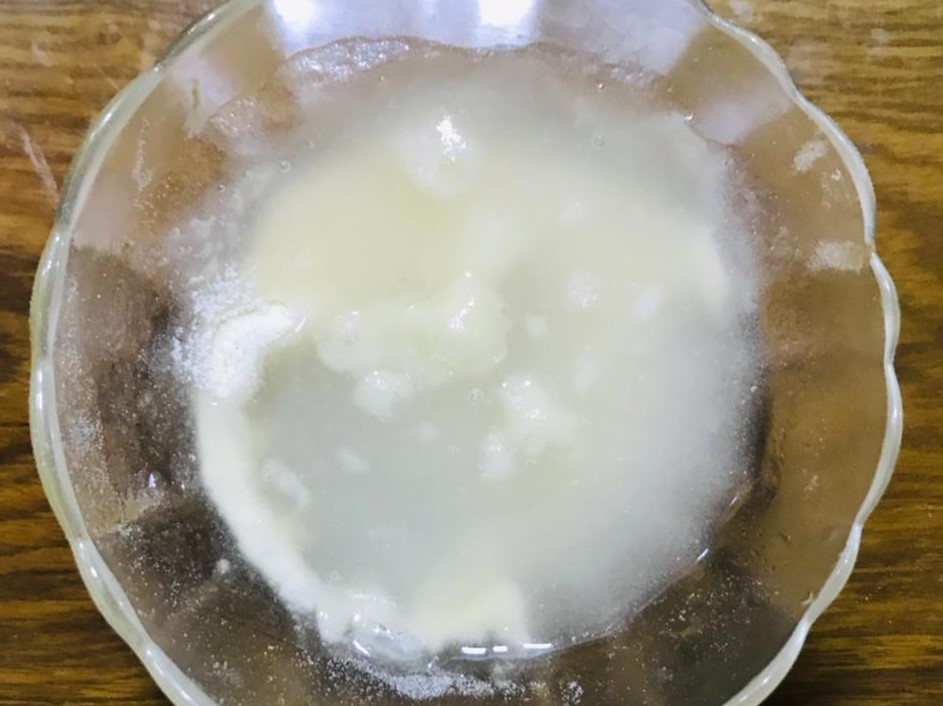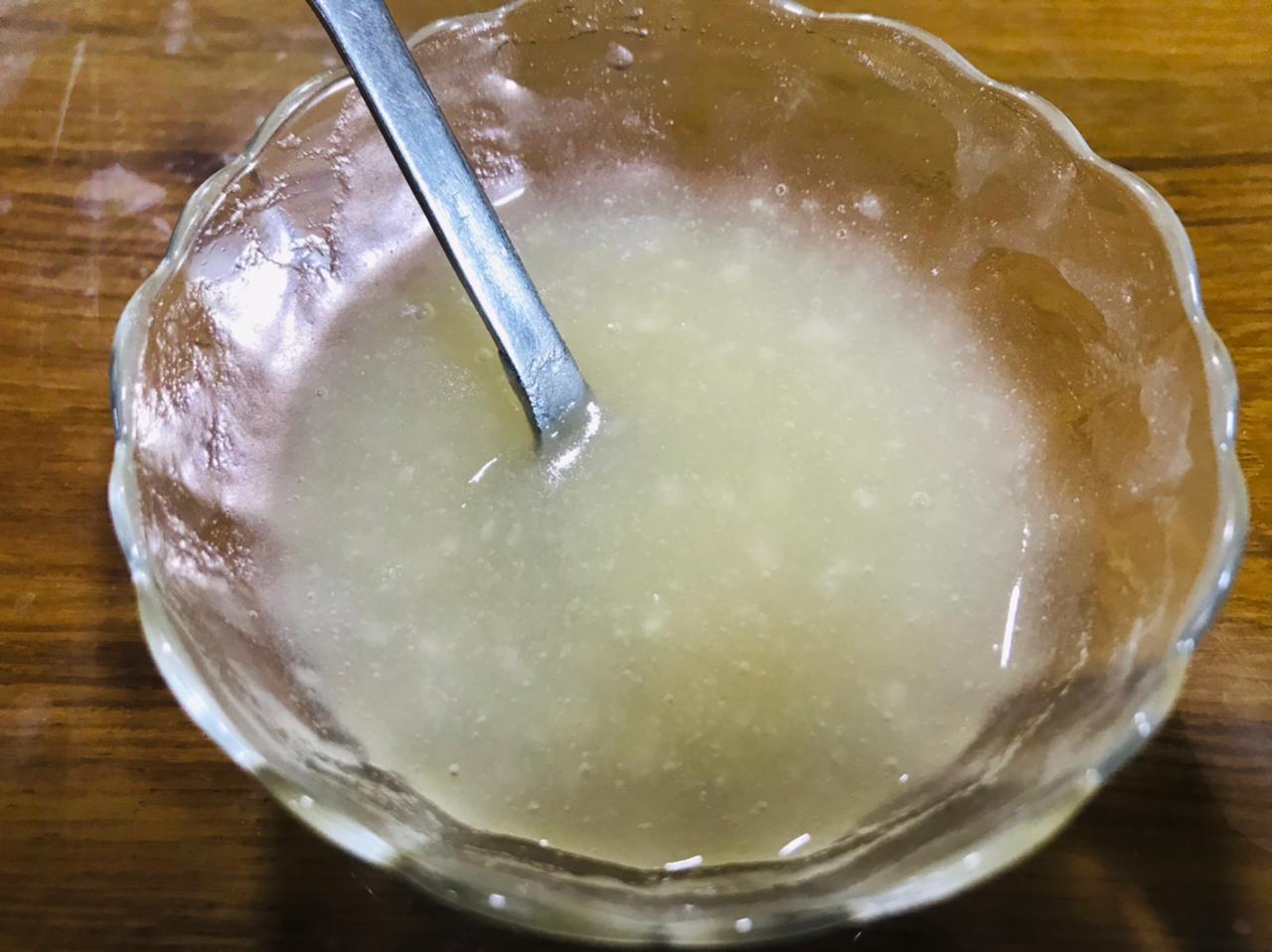 In a bowl mix the agar agar powder with cold water. Leave it aside for 8-10 minutes.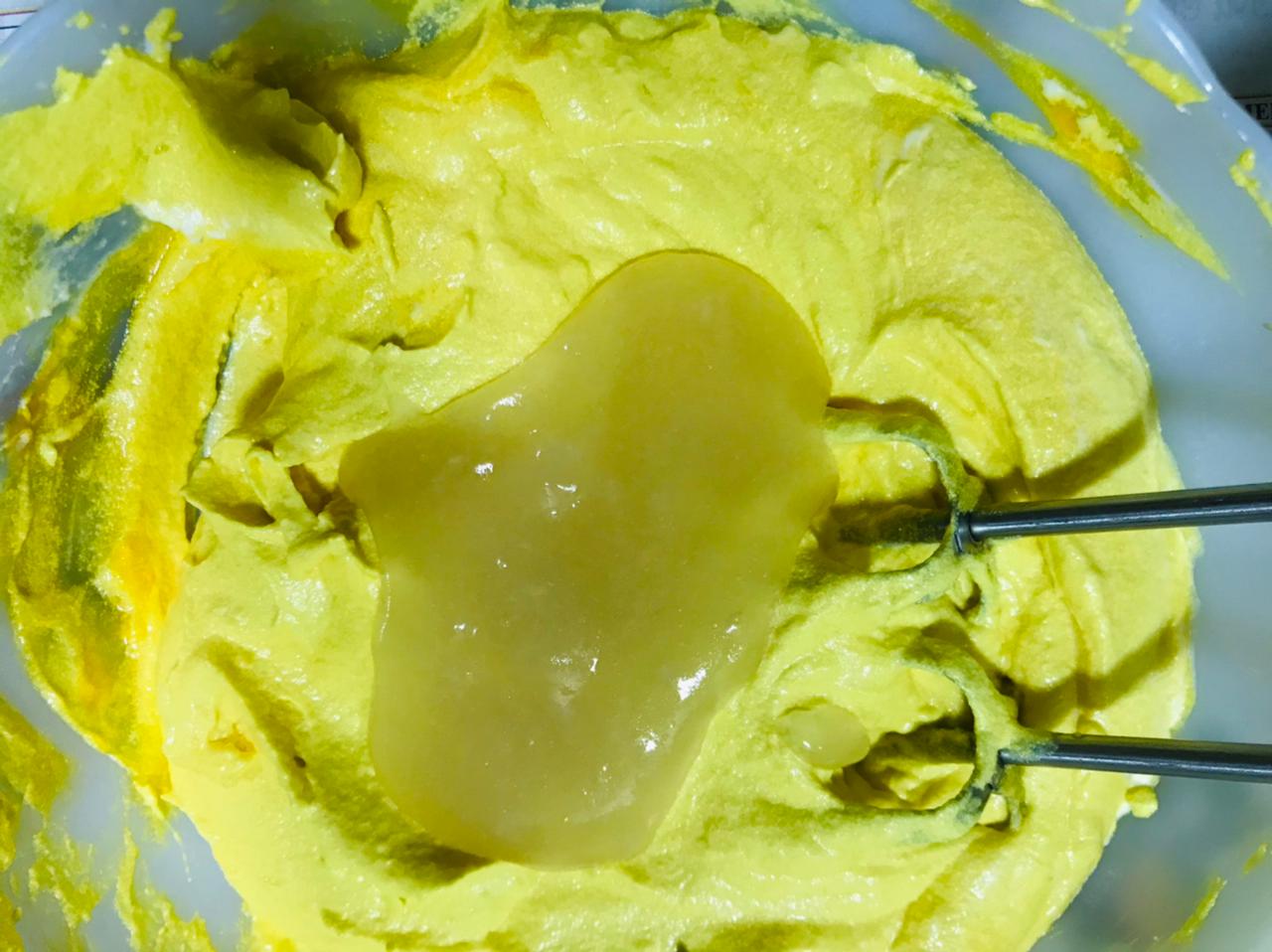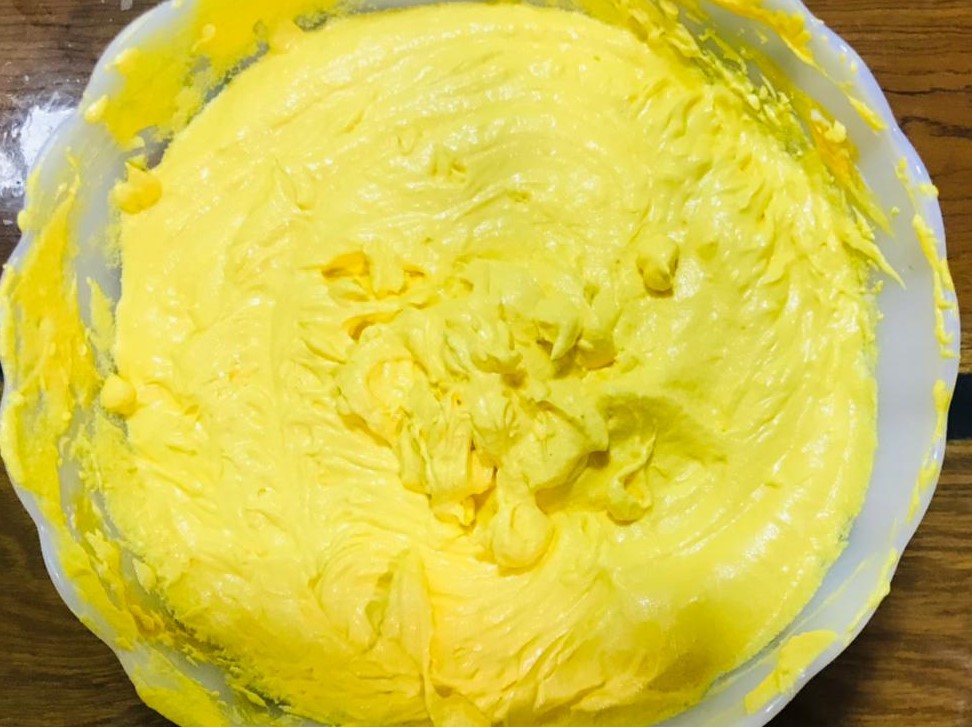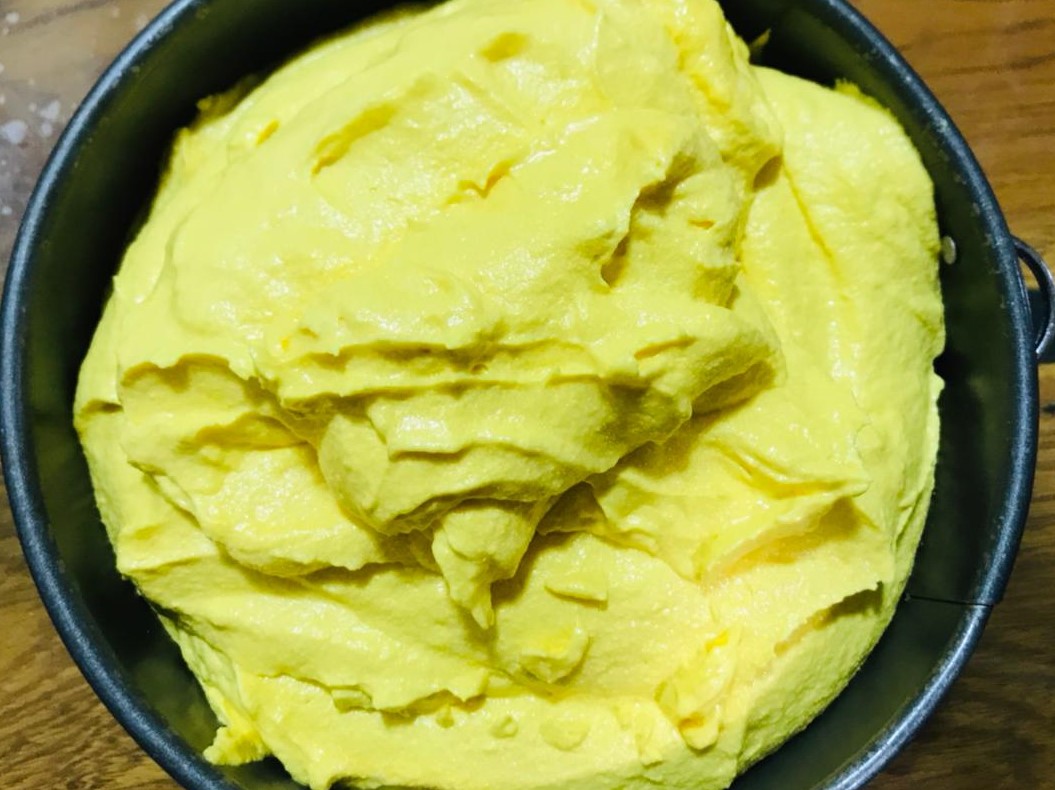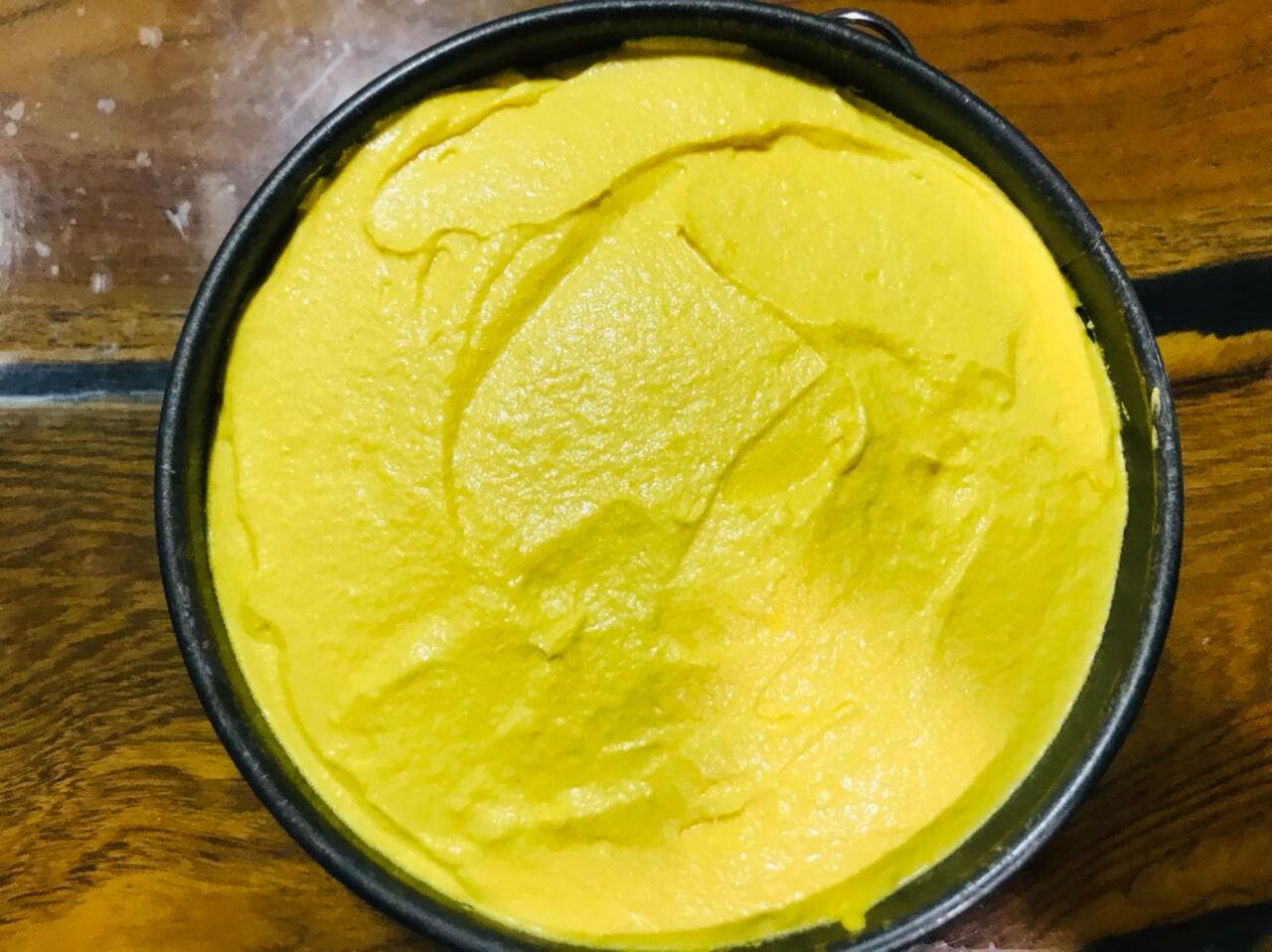 After 10 minutes warm the agar agar for 30 seconds in the microwave (as it helps activate its gelling properties) and add it to the cheesecake mix. Gently mix it with a spatula.
Gently layer the cheesecake mix over the biscuit crust layer and spread it evenly using a spatula. Tap it over the worktop to release any air bubbles. Cool it in the fridge for 4-5 hours or overnight.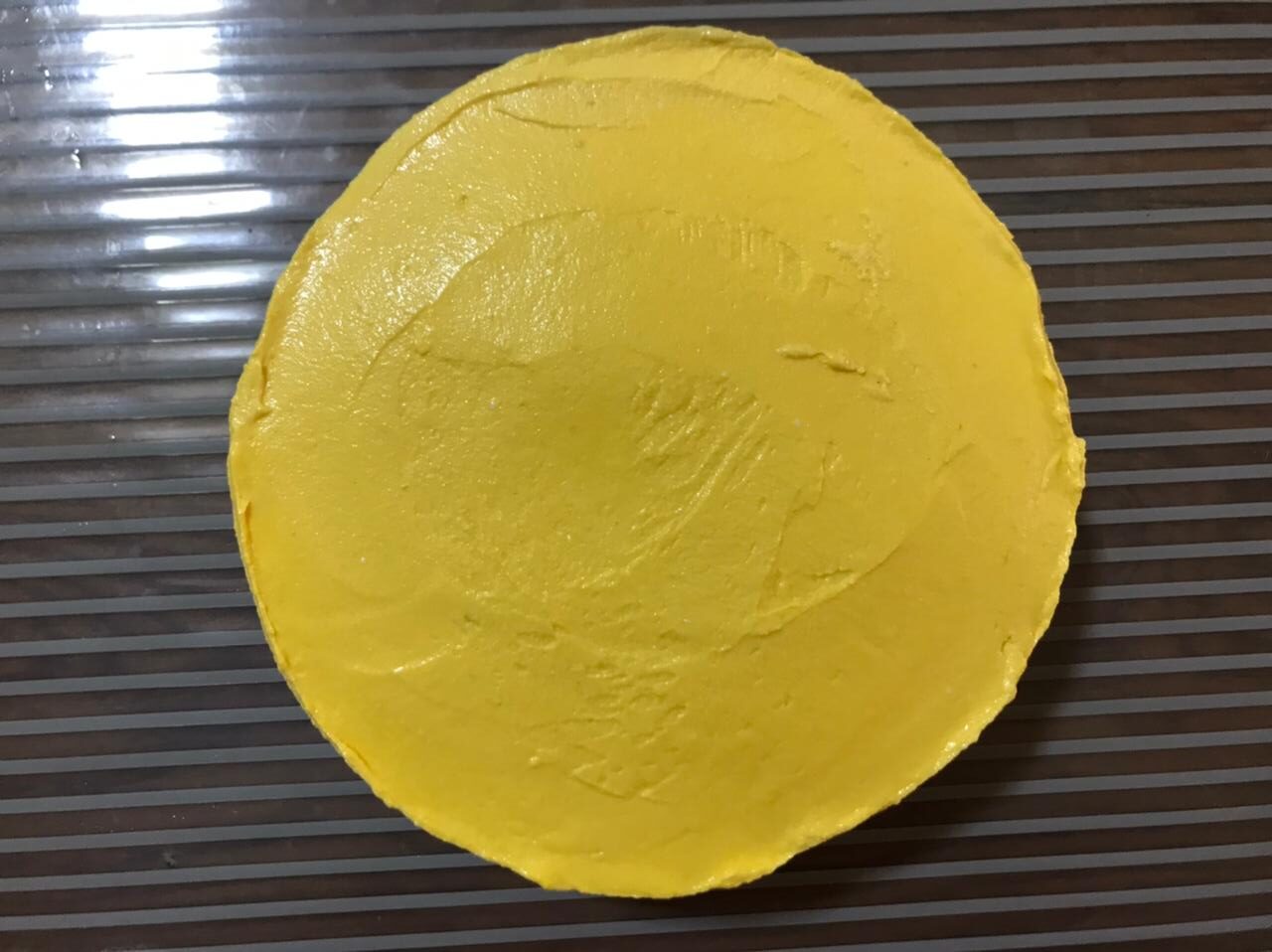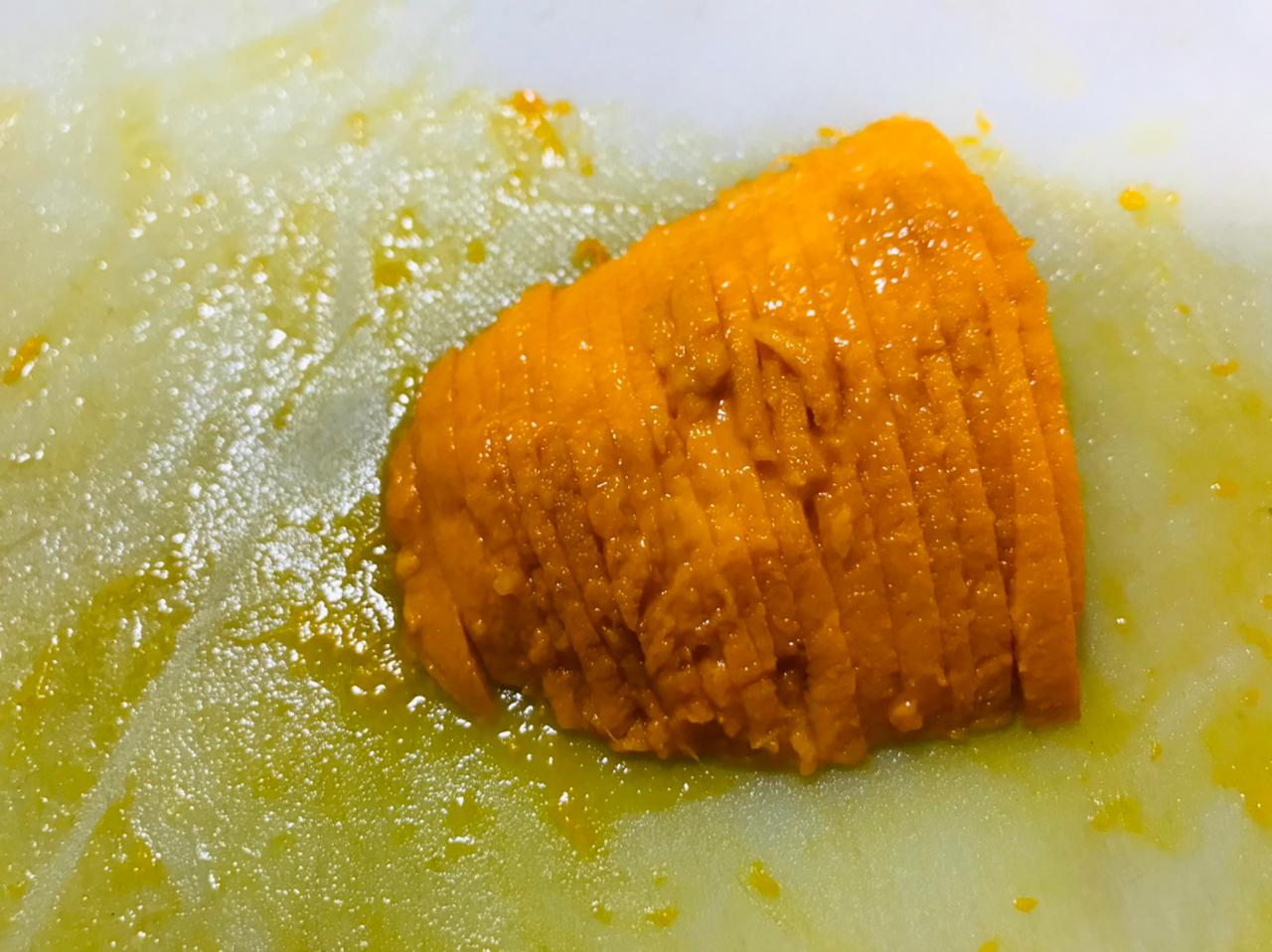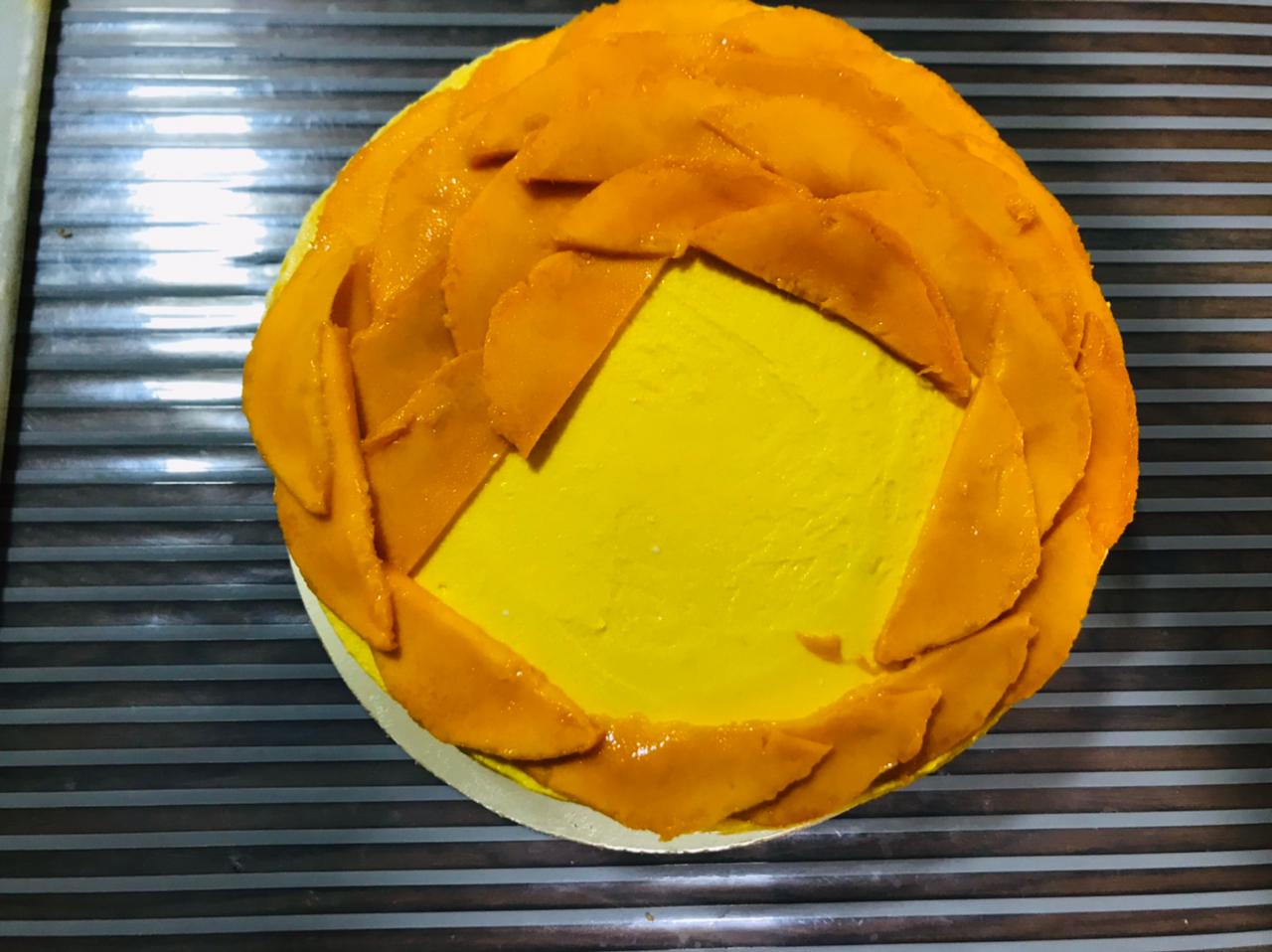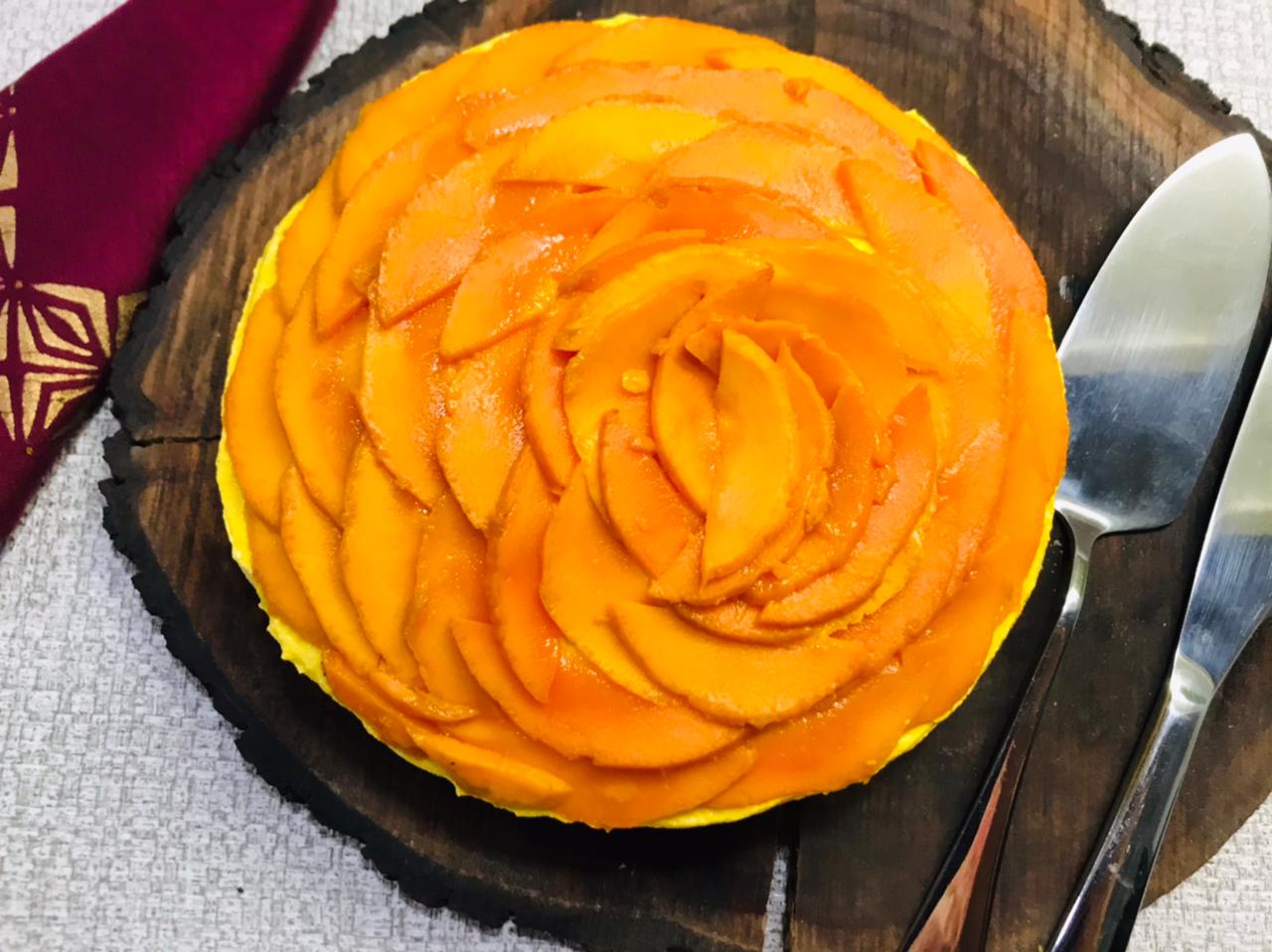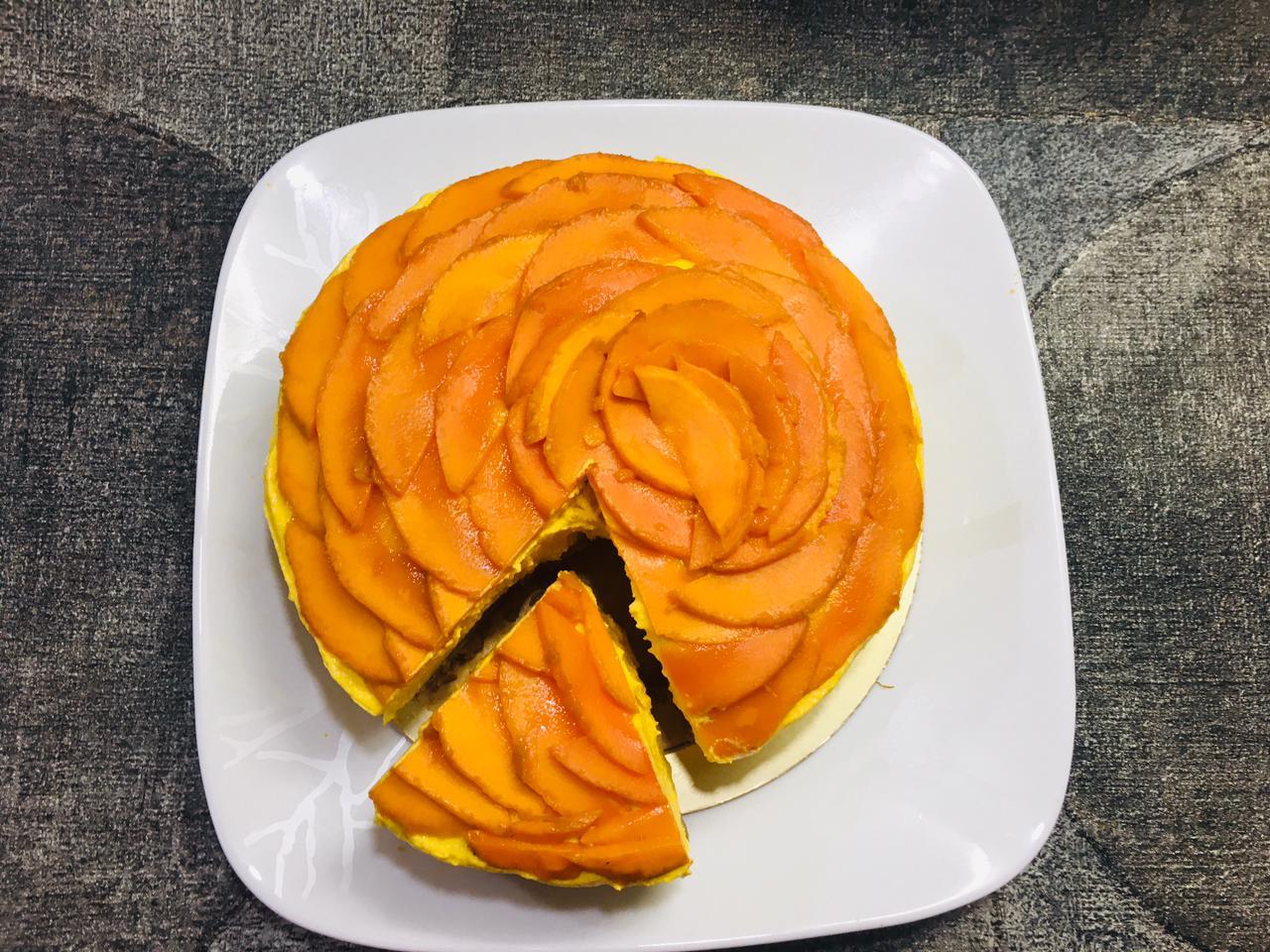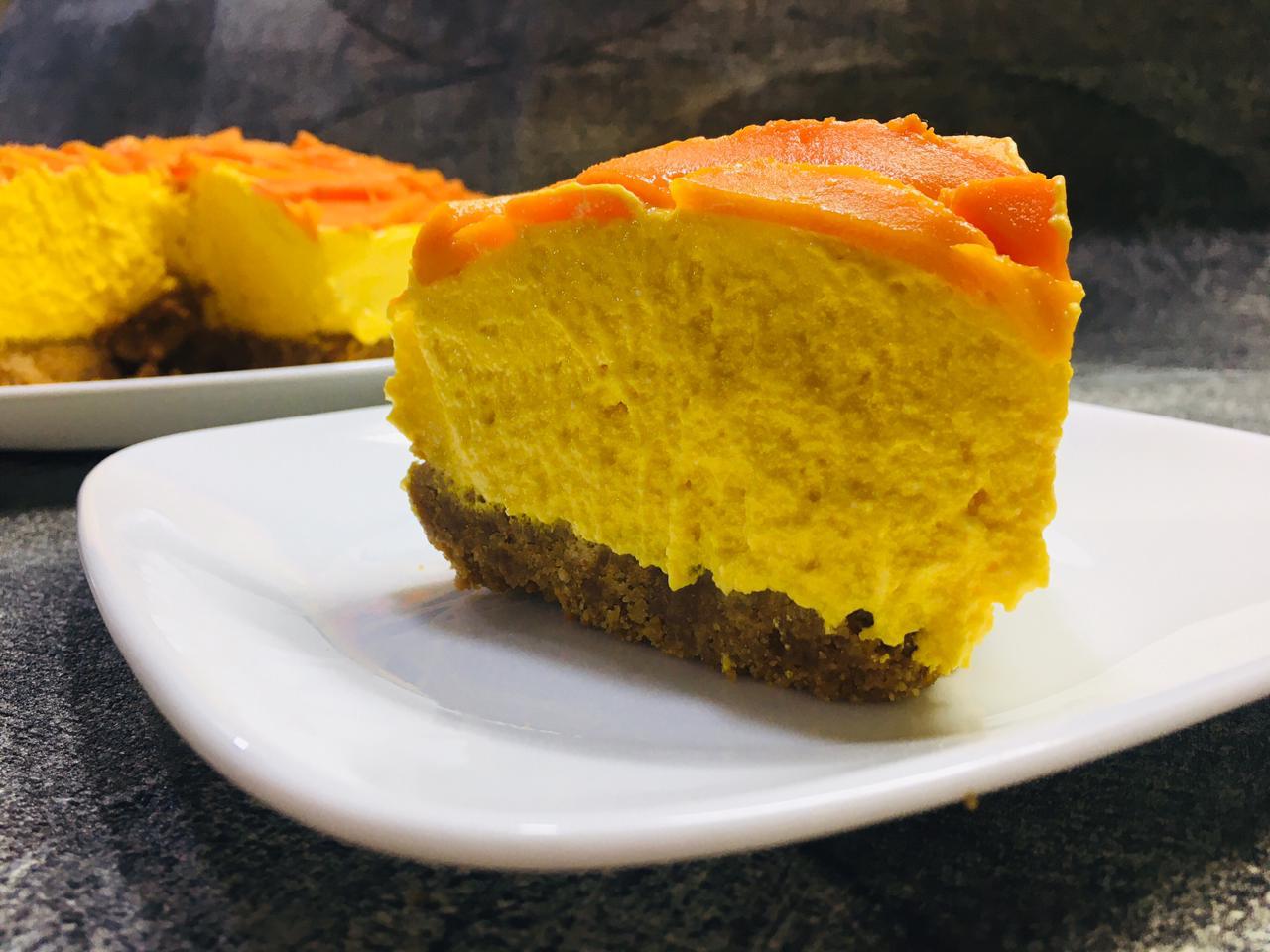 Once chilled, layer the cheesecake with the sliced mango pieces and chill once again. Use a knife to loosen the chilled cheesecake from the rim of the springform pan, then remove the rim. Using a clean sharp knife, cut into slices for serving.  For neat slices, wipe the knife clean between each slice.