Makki ki Roti
Makki ki Roti is a traditional Indian bread made with cornmeal or maize flour. It is an autumn and winter staple in Punjabi households in India and is best paired with sarson ka saag.
Growing up in Delhi, the combination of 'Sarson ka saag and Makki ki roti' with fresh homemade butter and a piece of jaggery was quintessentially what winter days were meant for! So, the memories and cravings are still instilled and as soon as we inch closer towards autumn/winters I am in search of fresh mustard leaves so I that I can make sarson ka saag with Makki ki roti.
Makki ki Roti is a vegan and gluten free bread. Makki di roti is not exactly a complicated recipe; it is just a technique you need to learn. Over the years, I have managed to learn a fool proof way of making perfect makki ki roti at home.
Relishing it with Sarson ka Saag is definitely a gastronomic experience but eating with other curries is a joyful experience as well.
Ingredients
1 cup maize flour (Makki ka atta)
1 cup hot water
½ teaspoon salt
½ teaspoon cumin seeds
butter (for serving)
Directions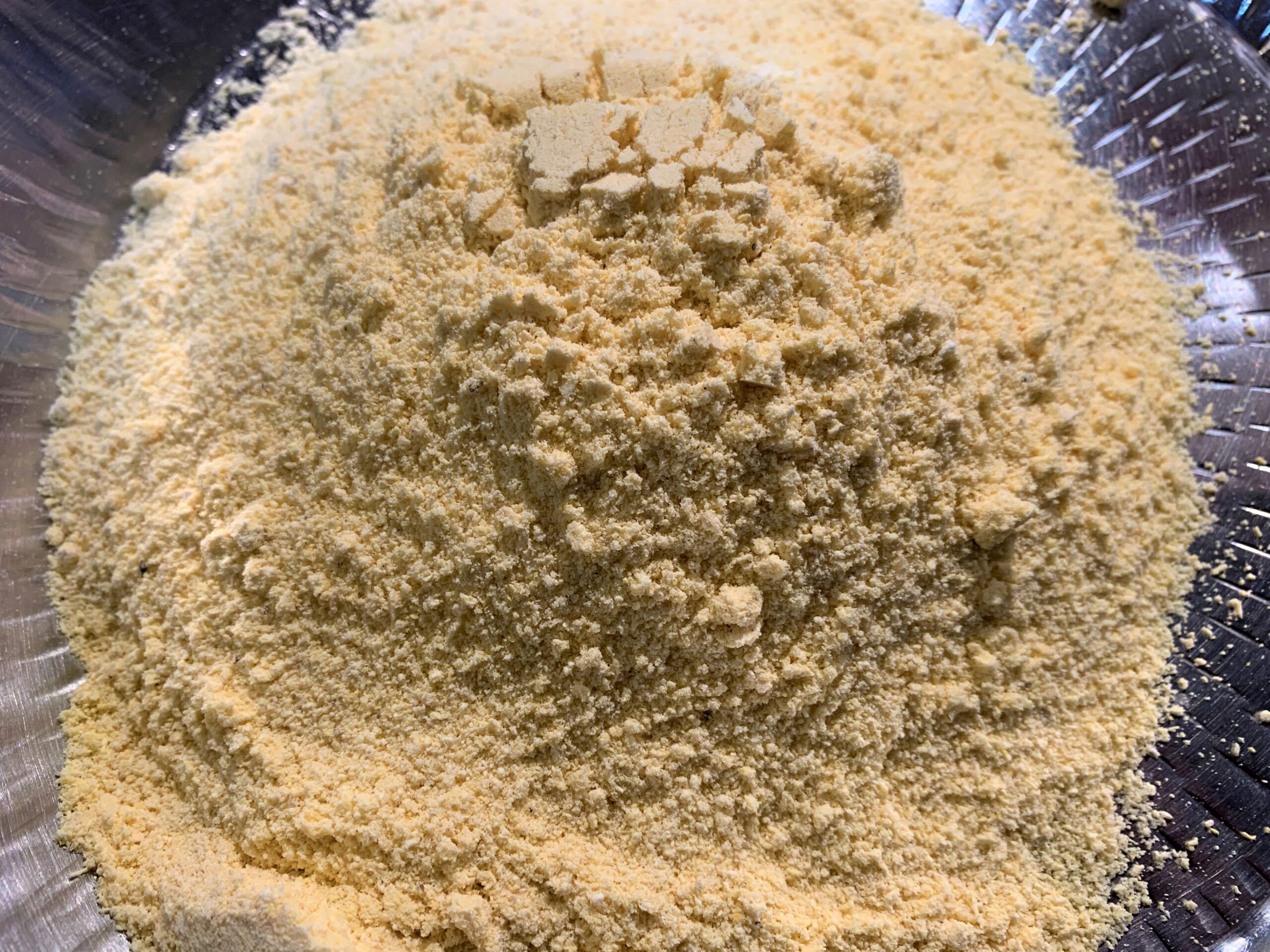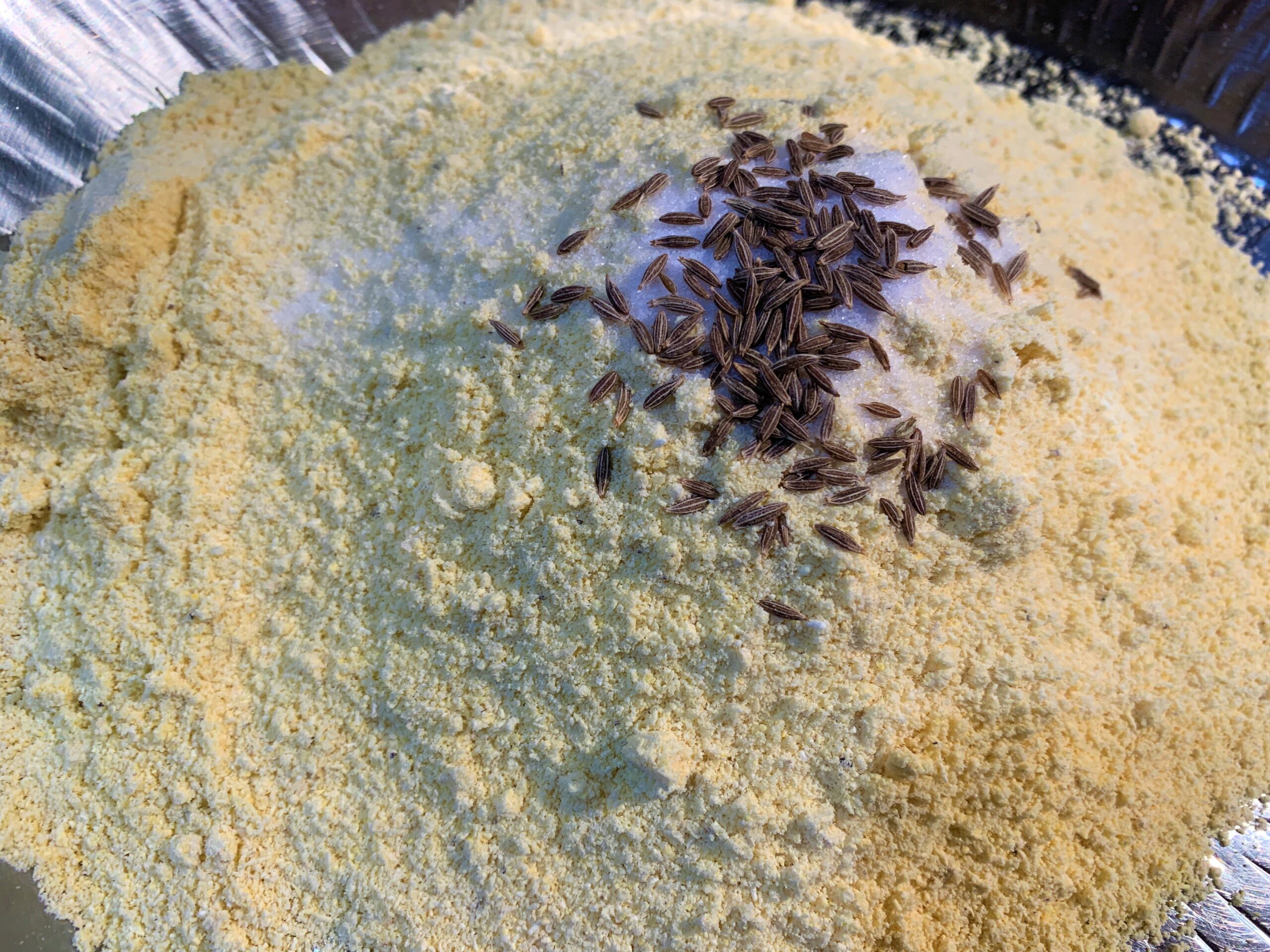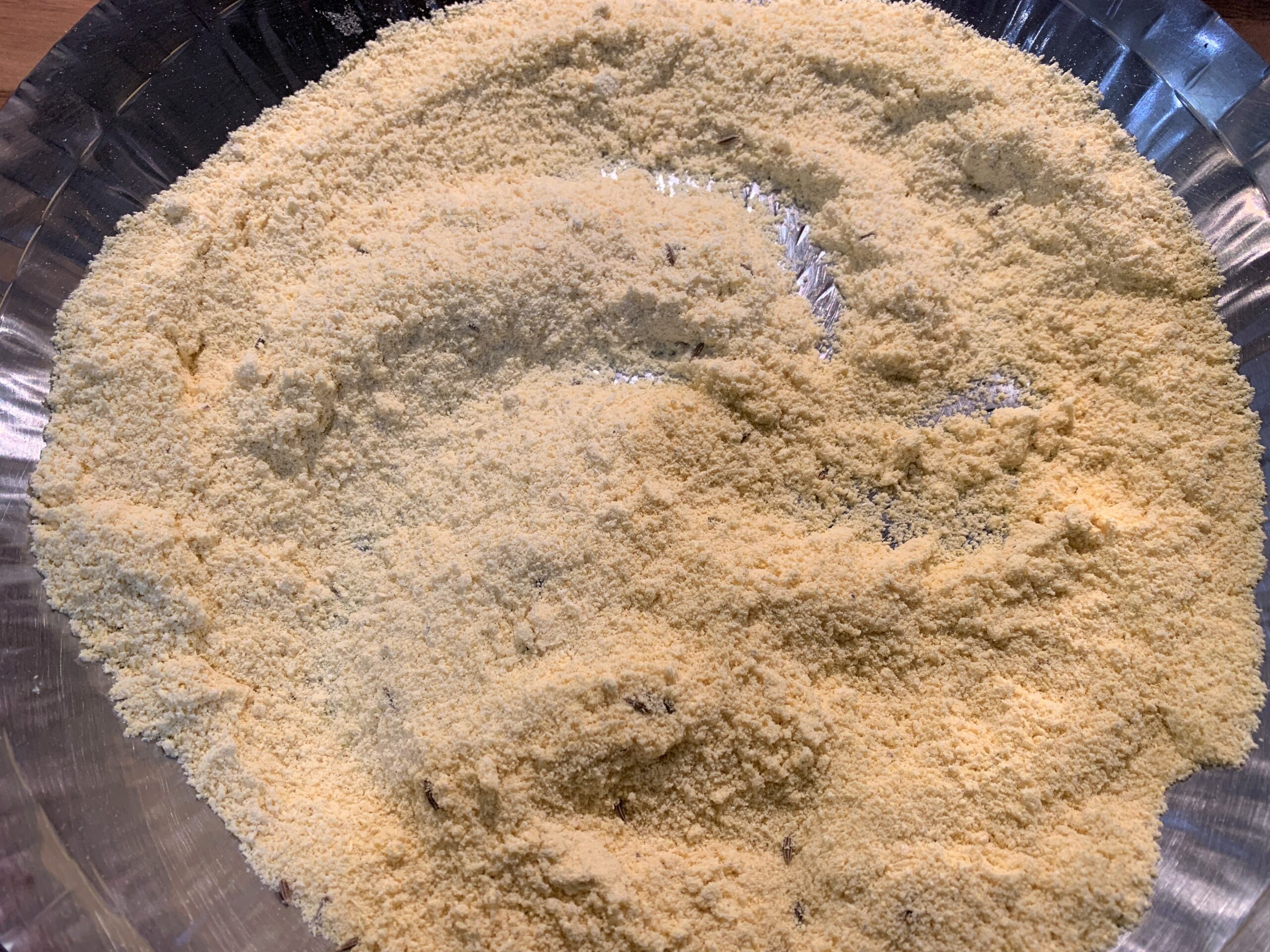 Mix makki ka atta, salt and cumin seeds in a bowl with your fingertips till everything is nicely combined.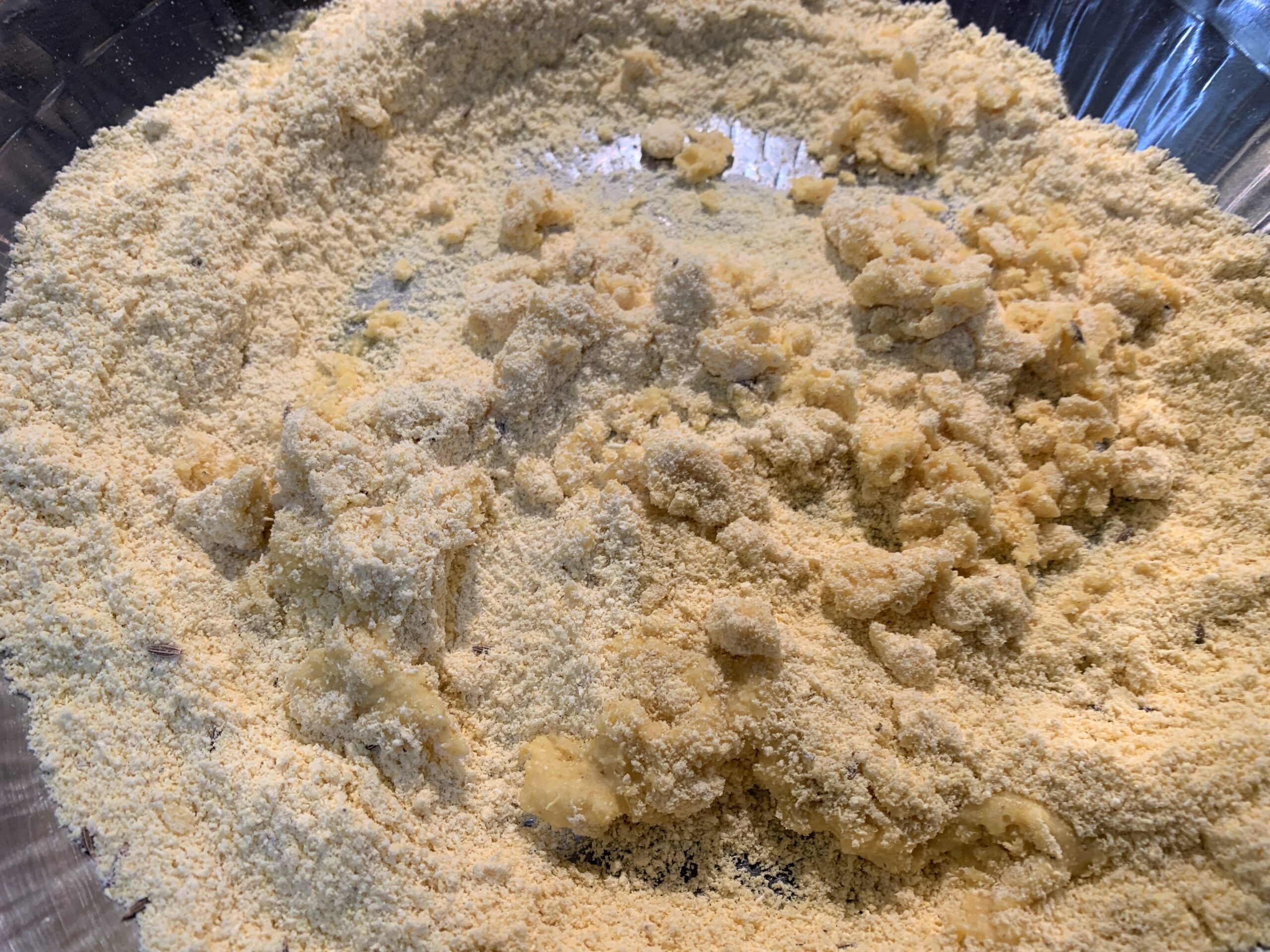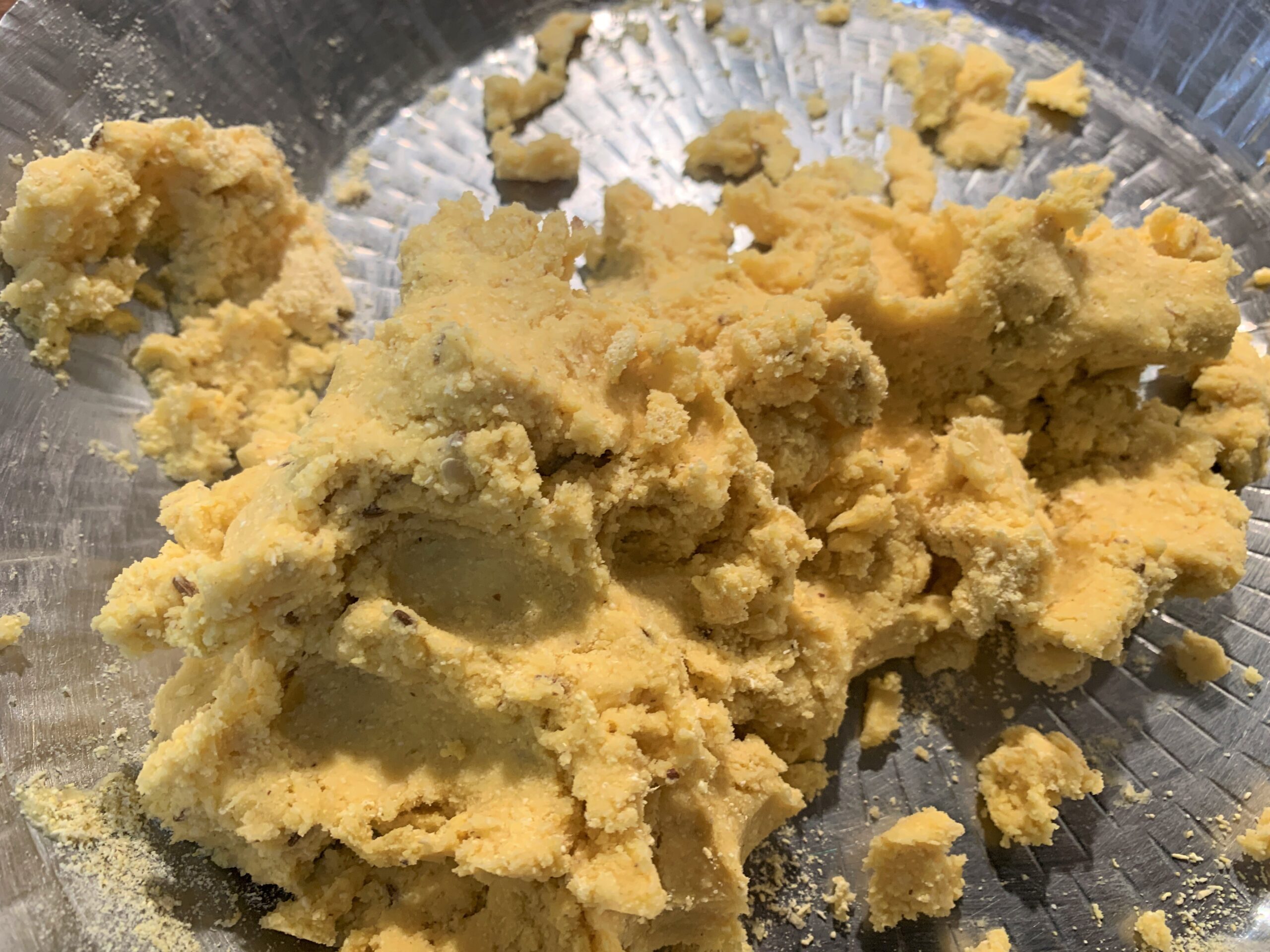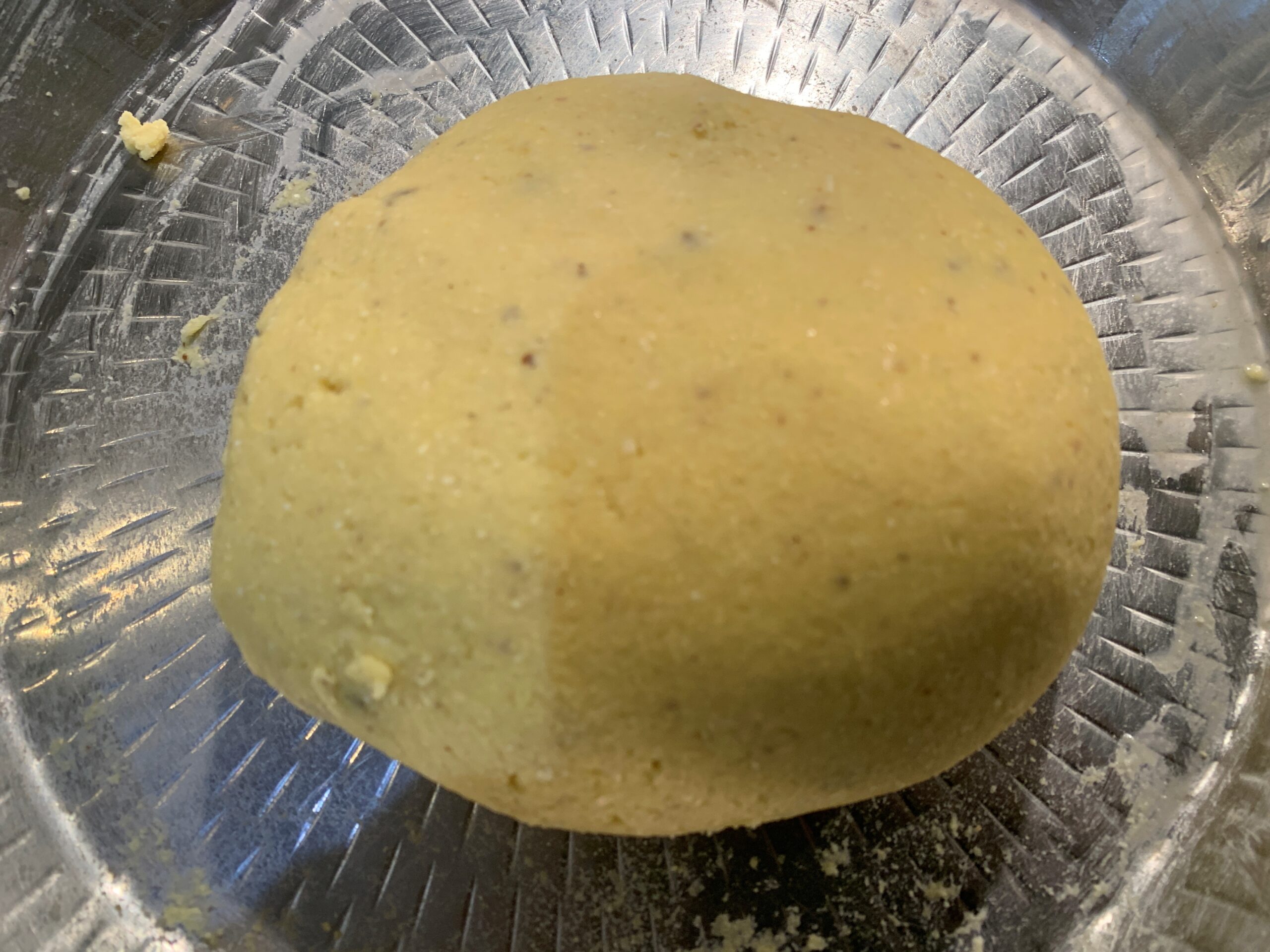 Add warm water gradually and knead a soft dough. Since this is gluten free dough it feels different while kneading. Adjust the water if needed to make a soft smooth dough.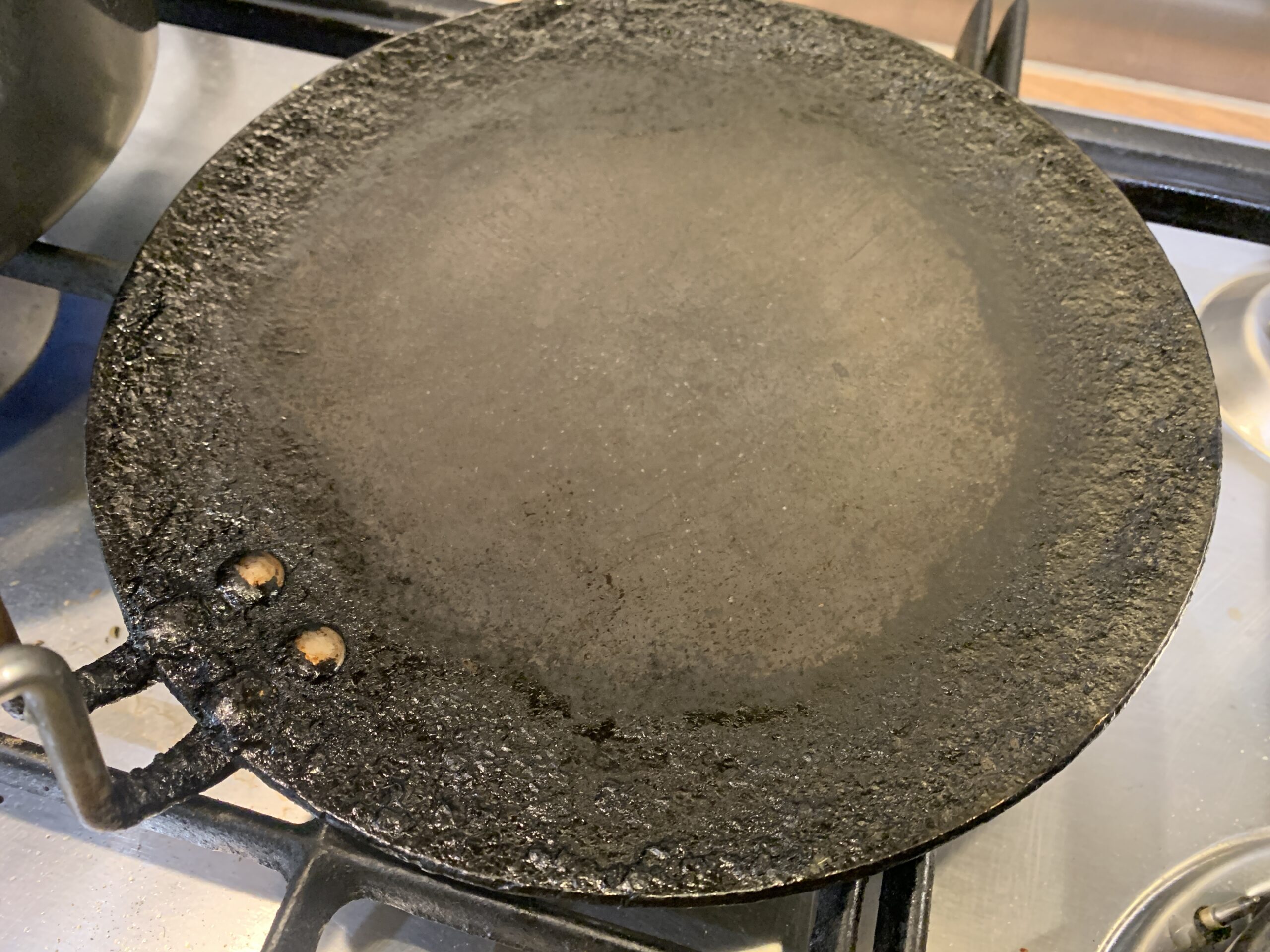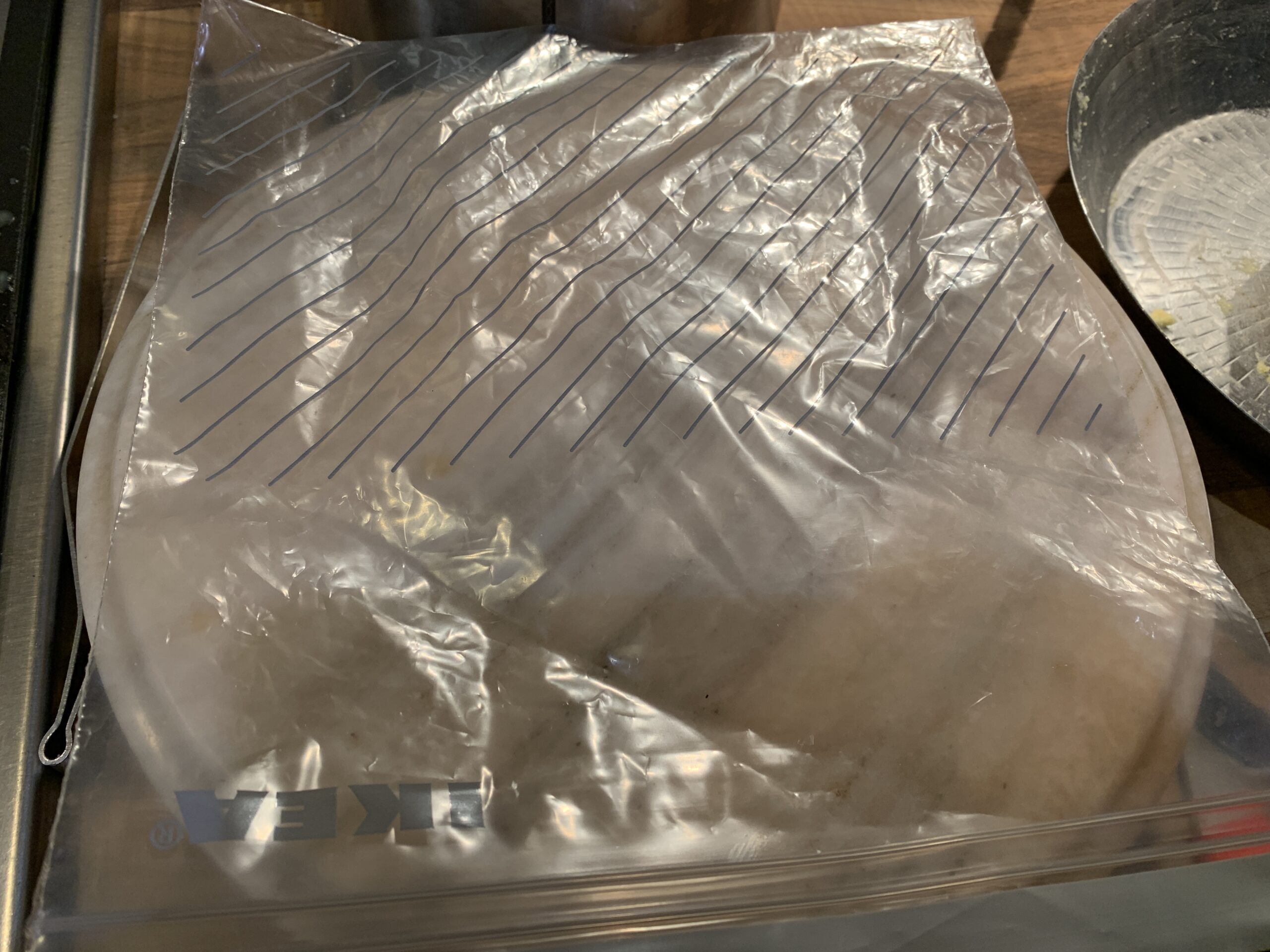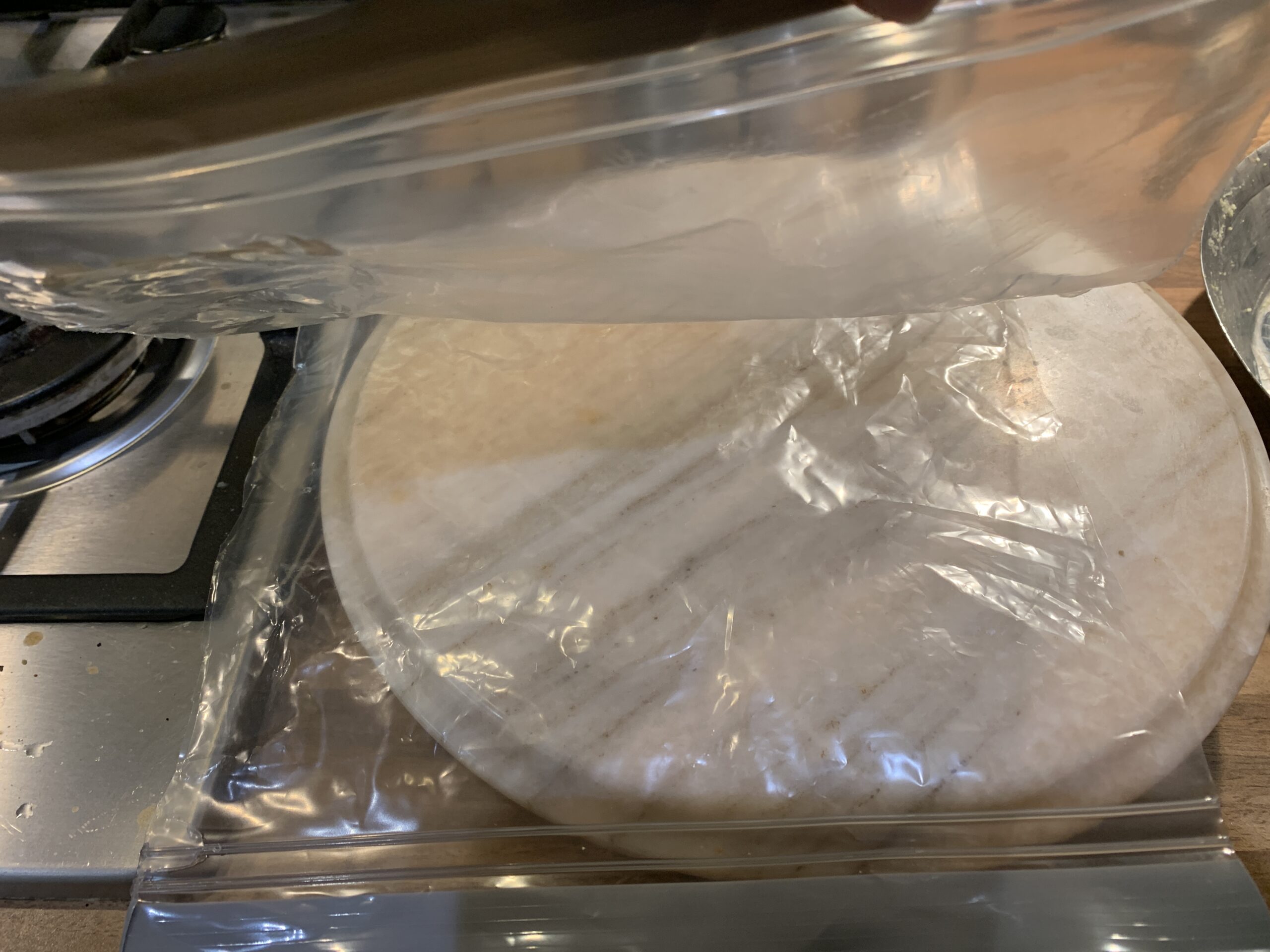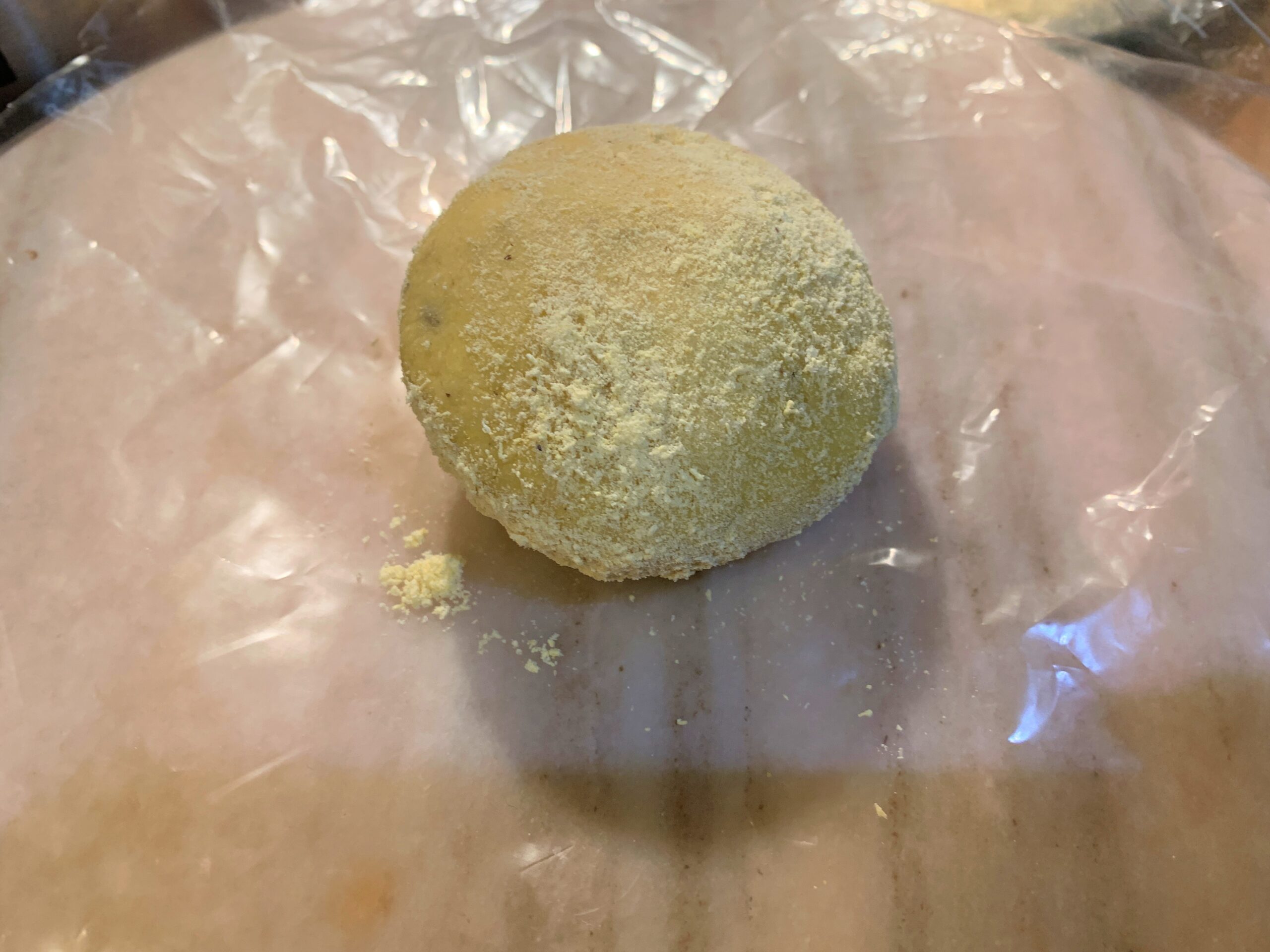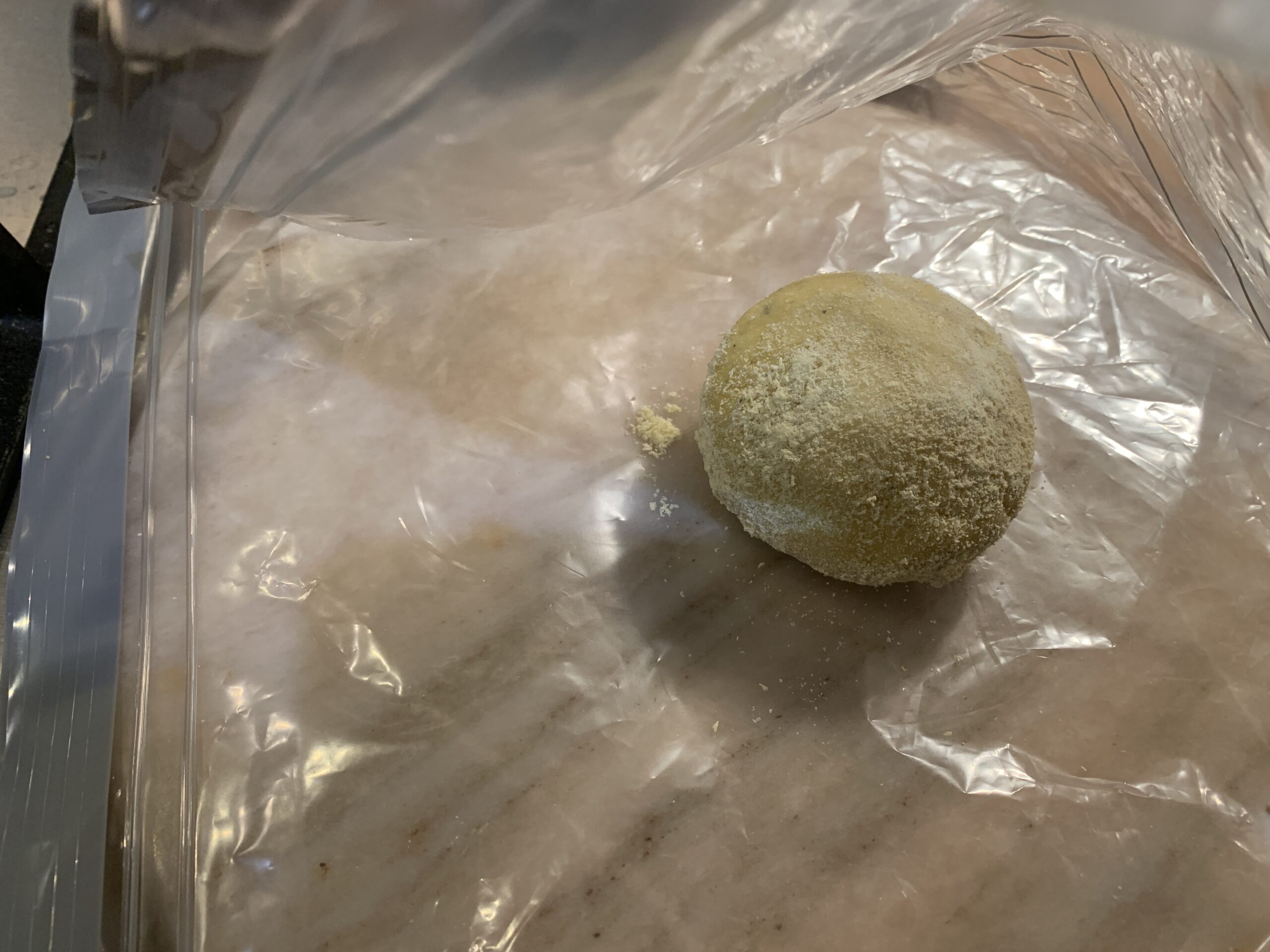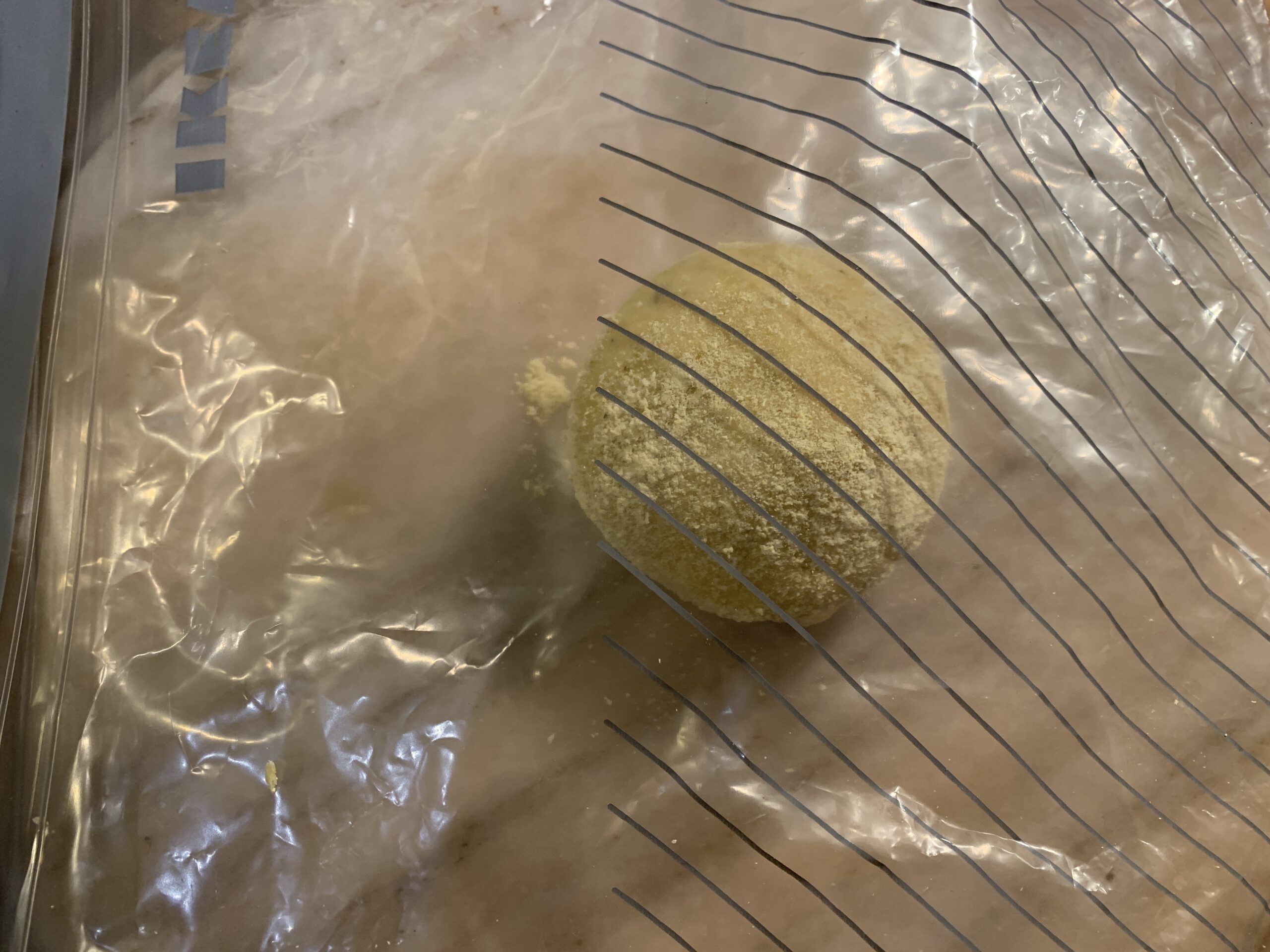 Heat a tawa/griddle/flat pan. Take a plastic freezer bag and cut it length ways.
Divide the dough in 4-5 equal parts. Take one part of the dough and roll it onto a ball. Roll the dough ball in some makki atta and place it in between the plastic sheets.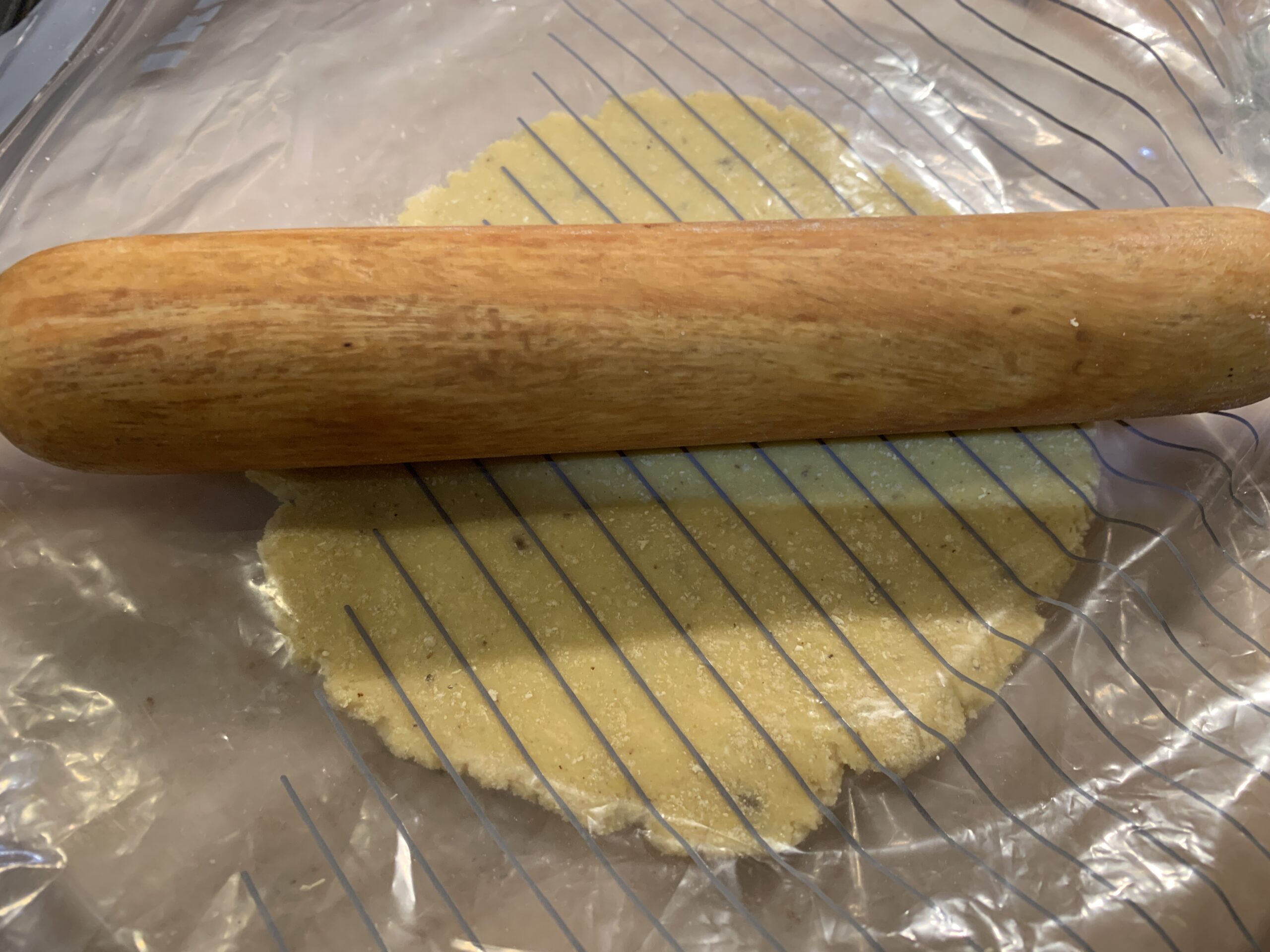 Gently roll out the dough ball into a 4-5-inch disc. Do not press super hard or you will tear the roti. Also, be careful that you are not over rolling the same sections, or you will have an uneven roti. The roti should be around 3-4 mm thick.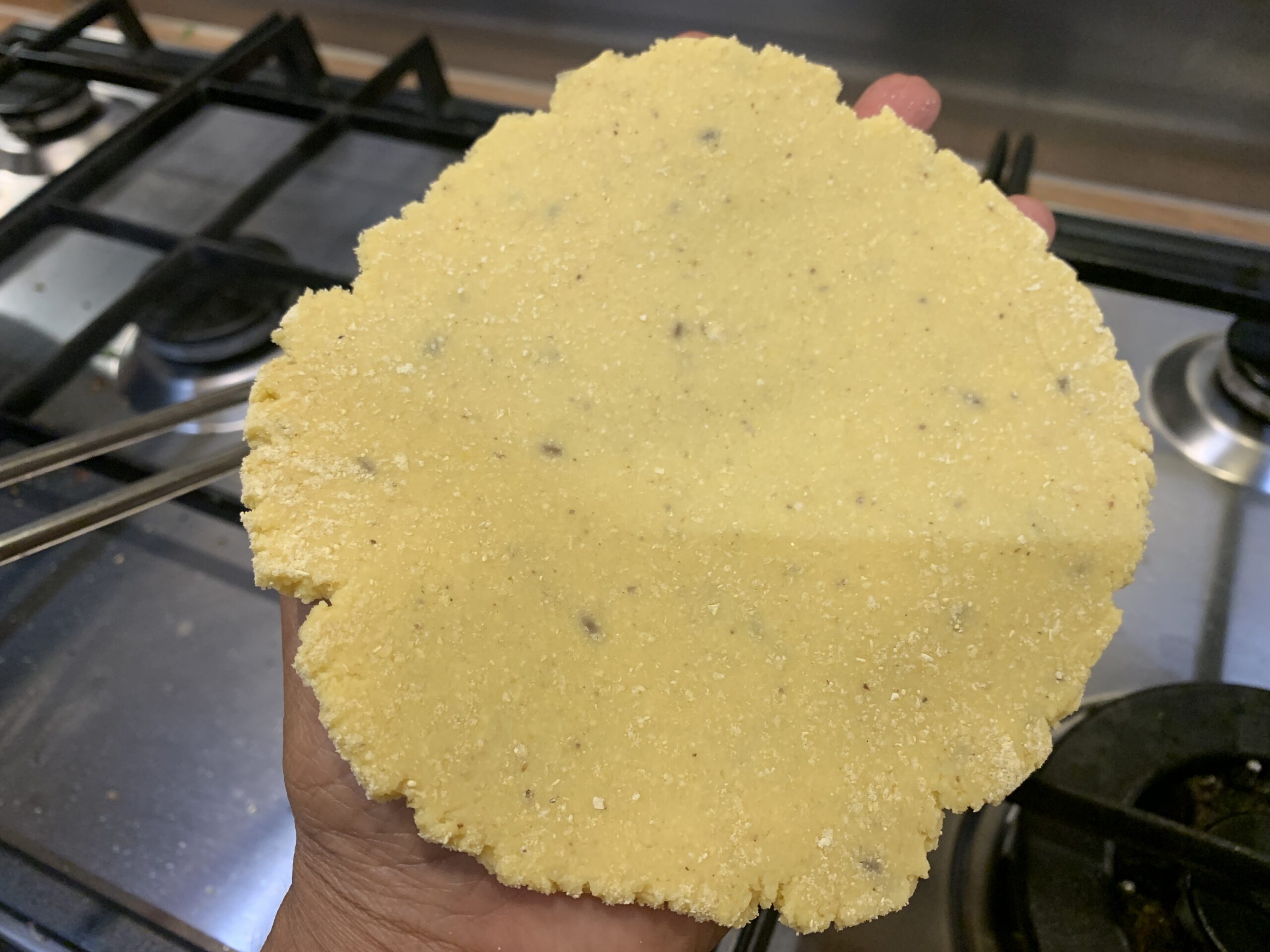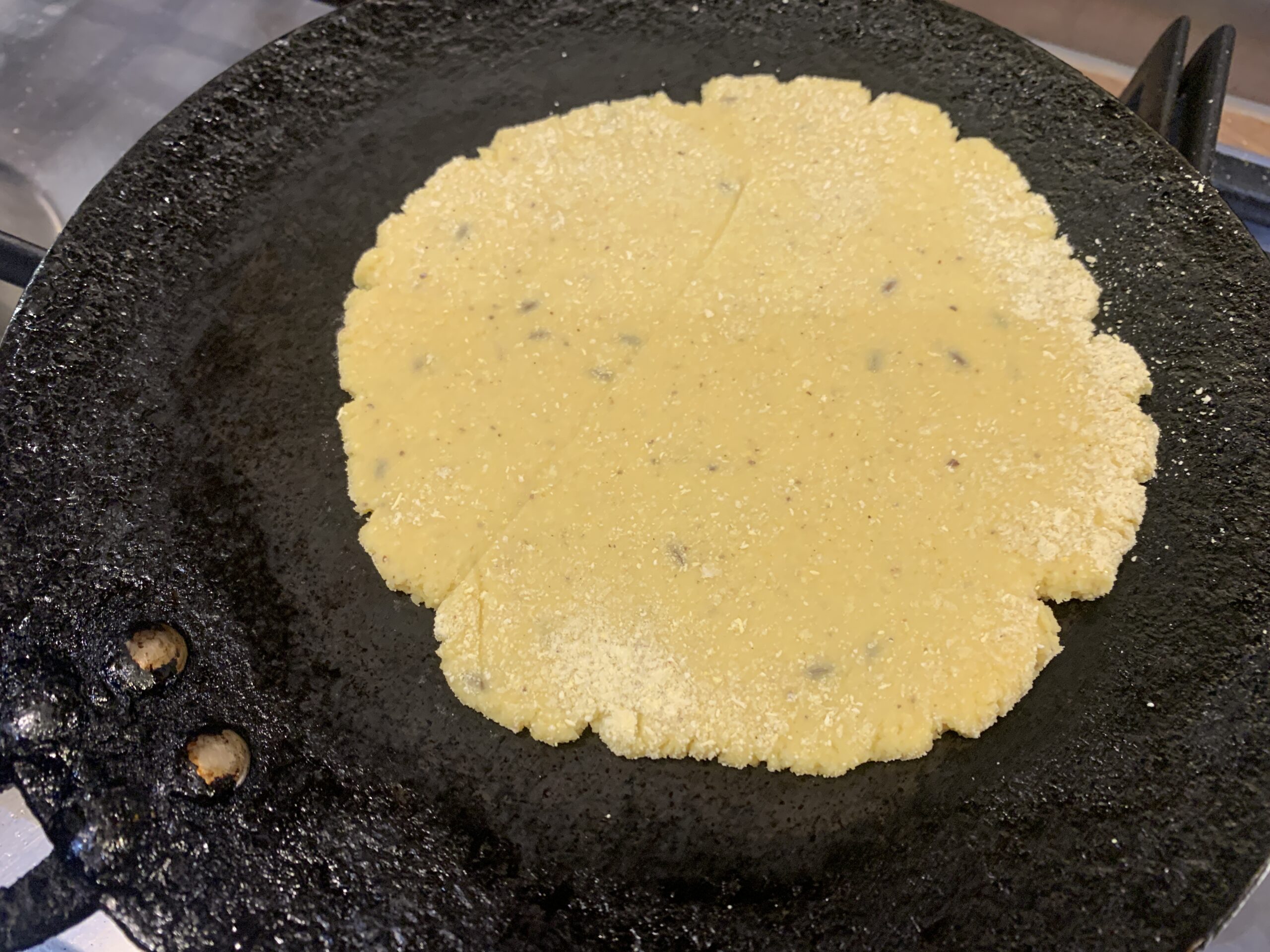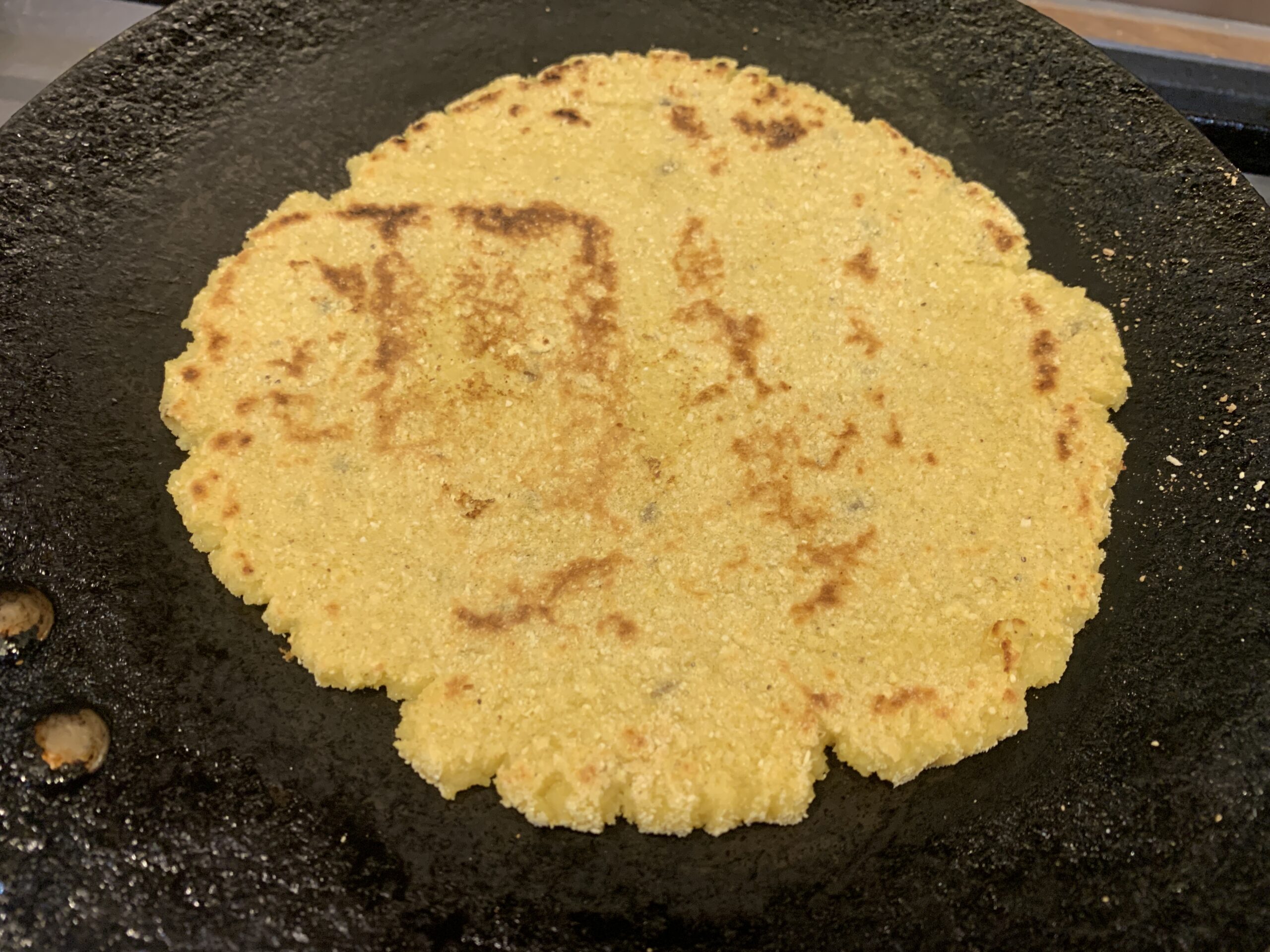 Gently remove the rolled roti and flip it to the hot tawa/griddle/pan. Cook it for about 2 minutes on the first side and 1 -2 minutes on the second side on medium heat.  Cook the roti from both the sides till brown spots appear.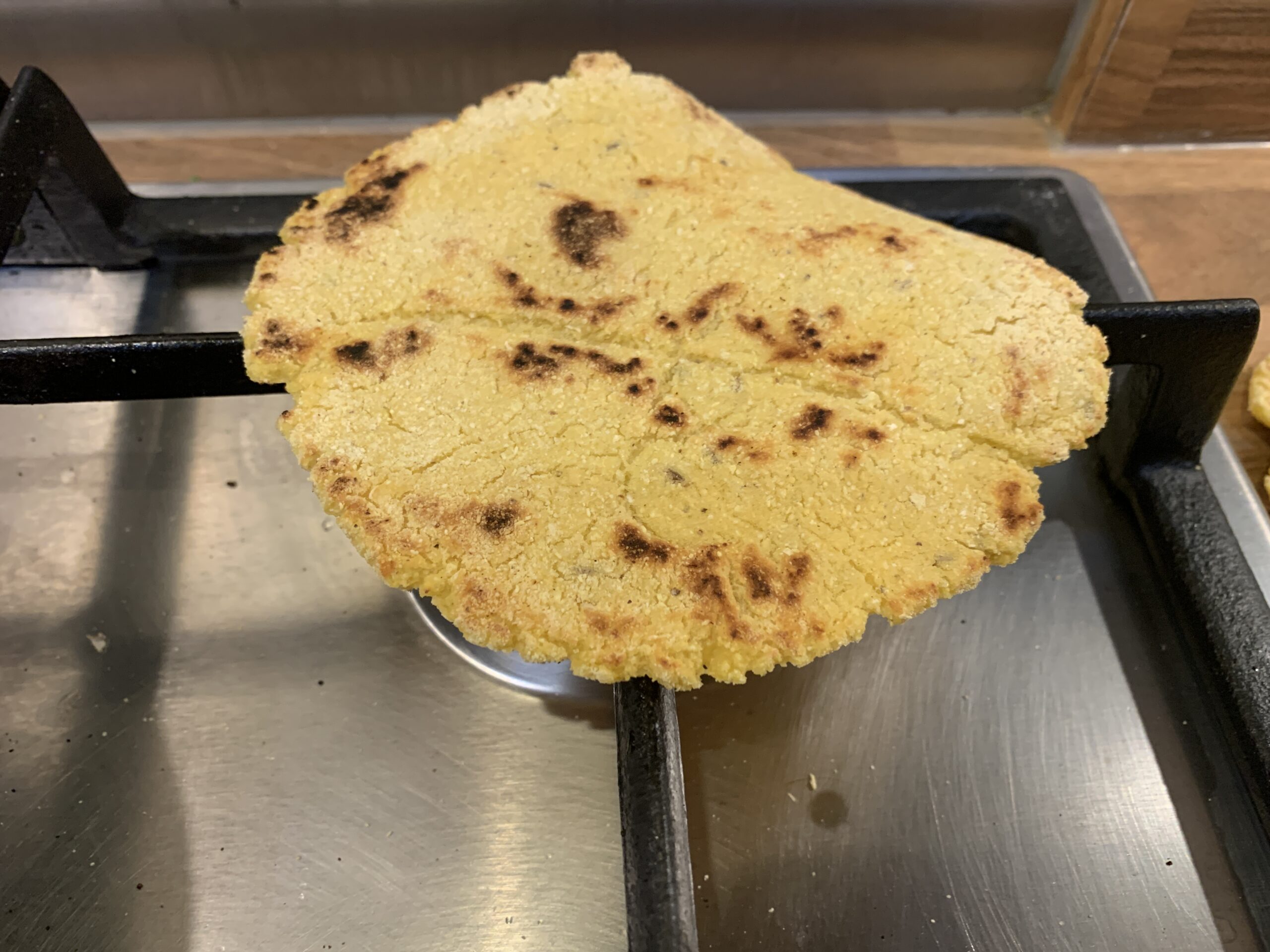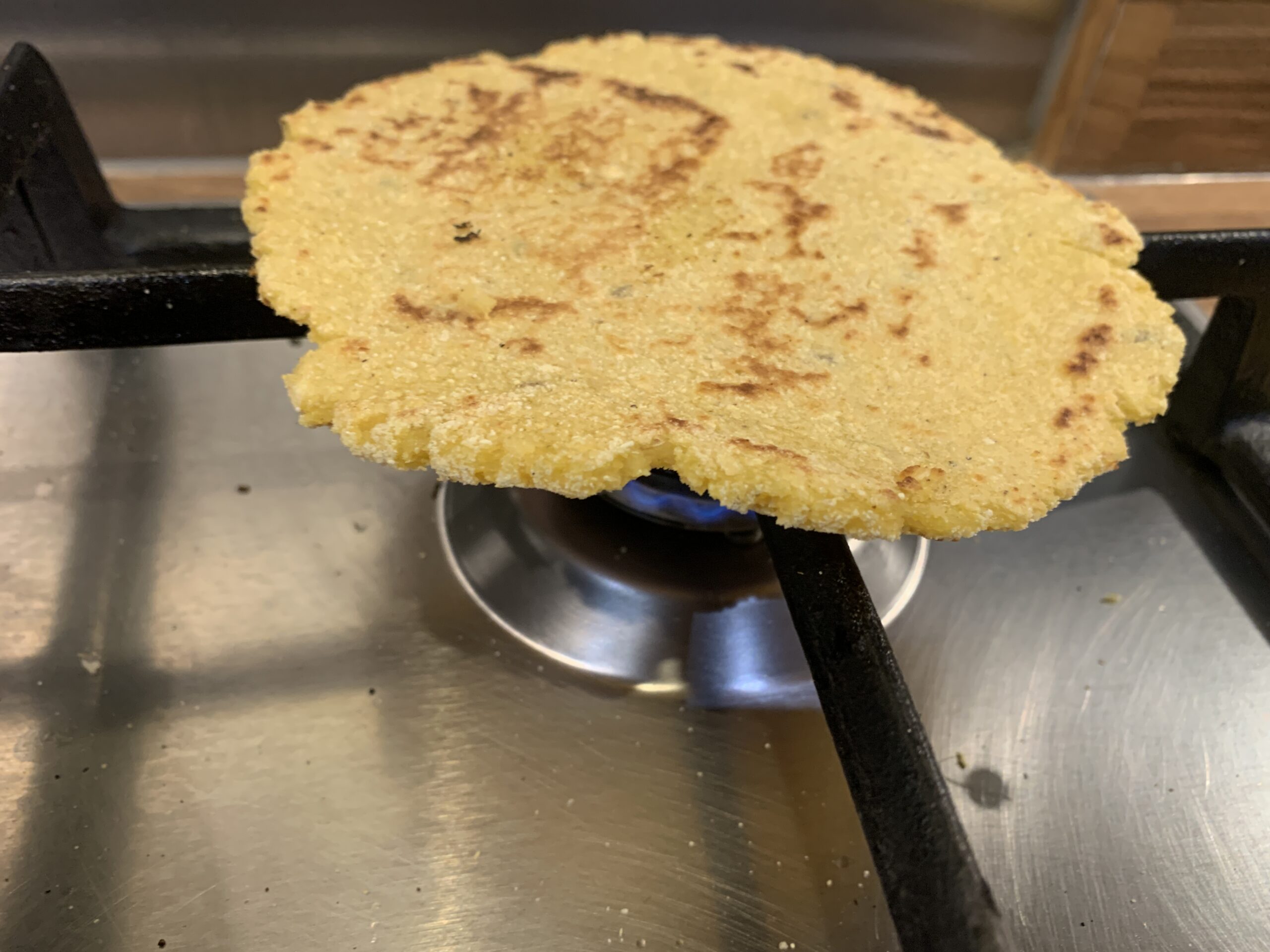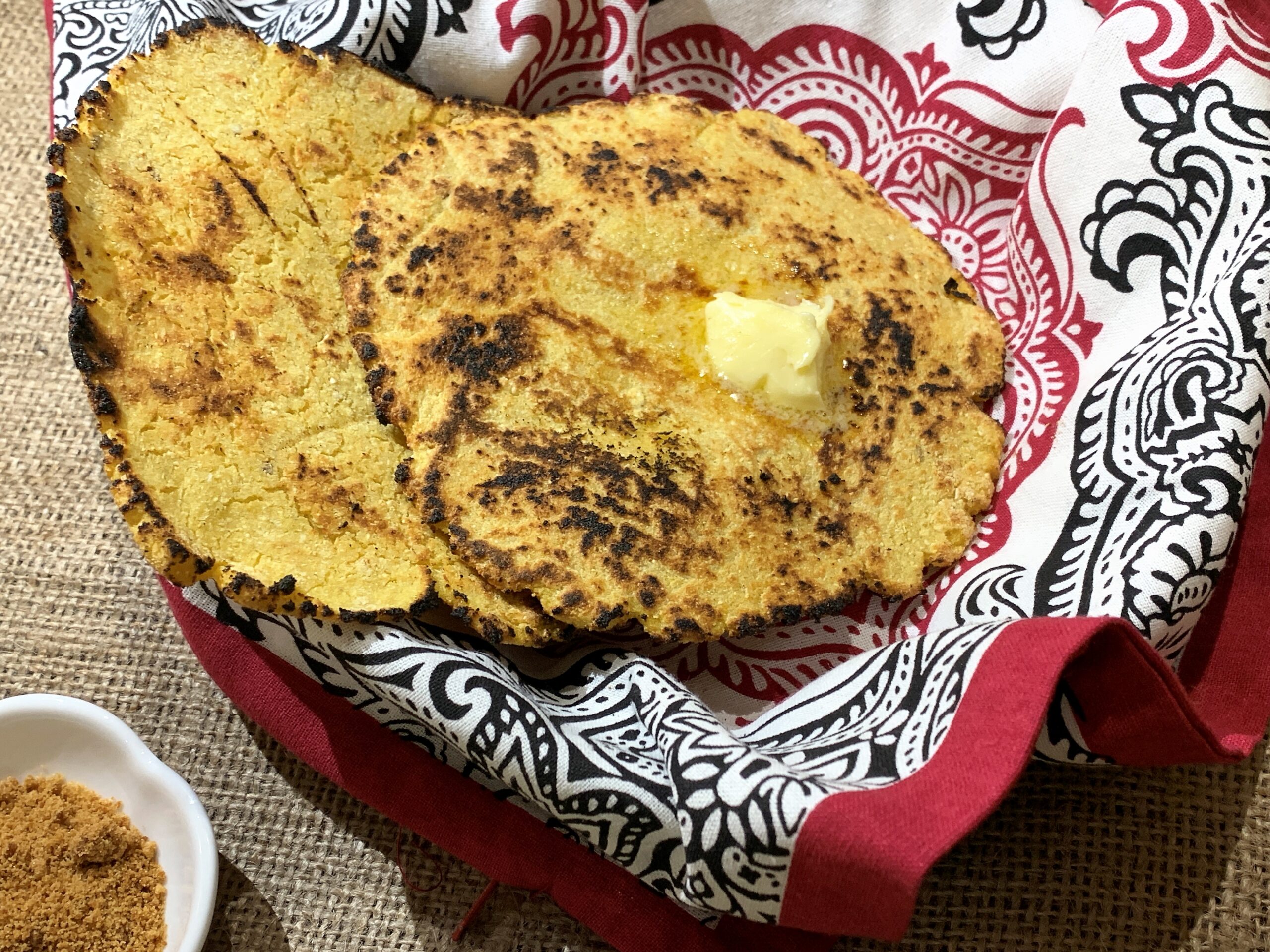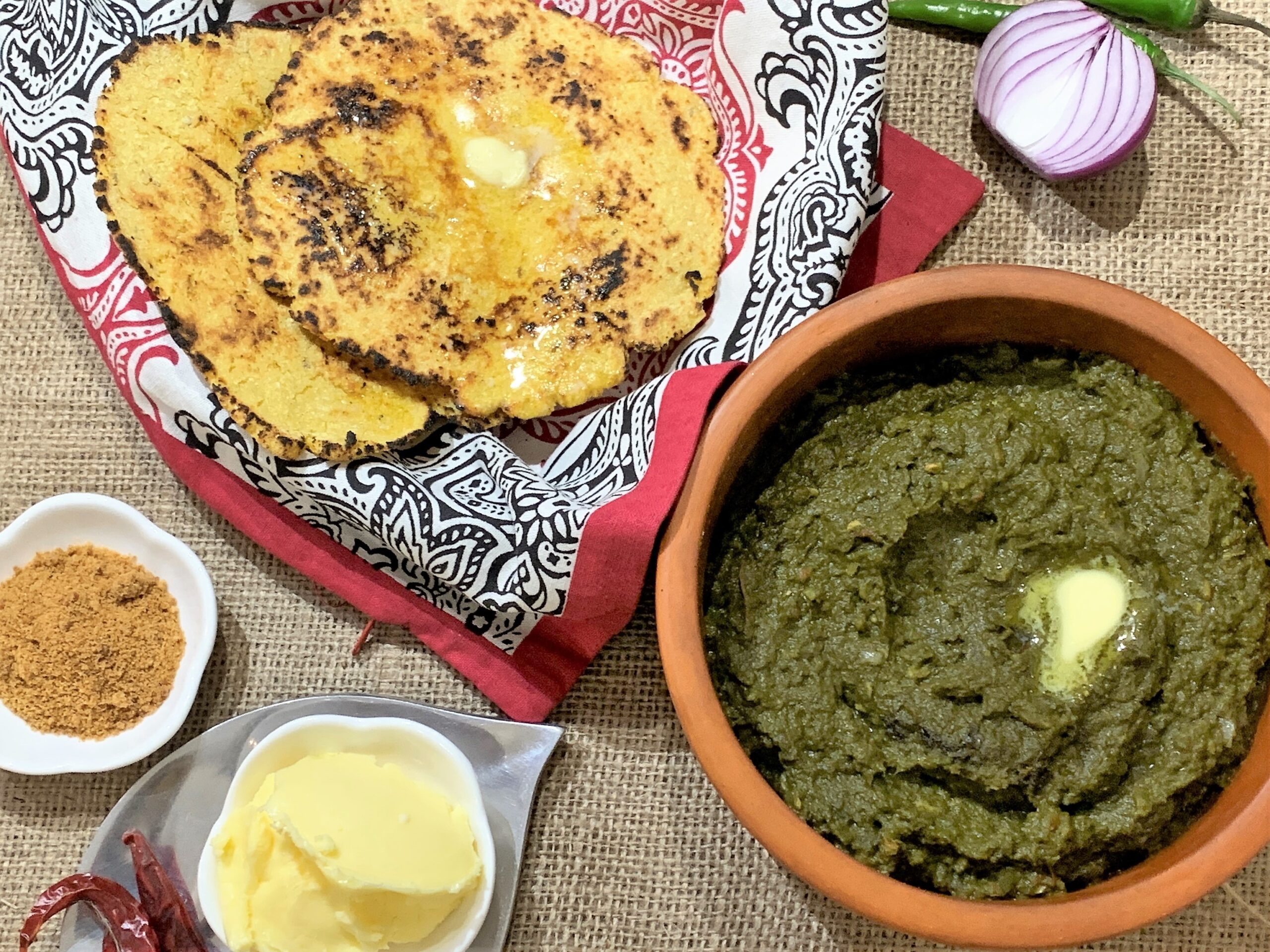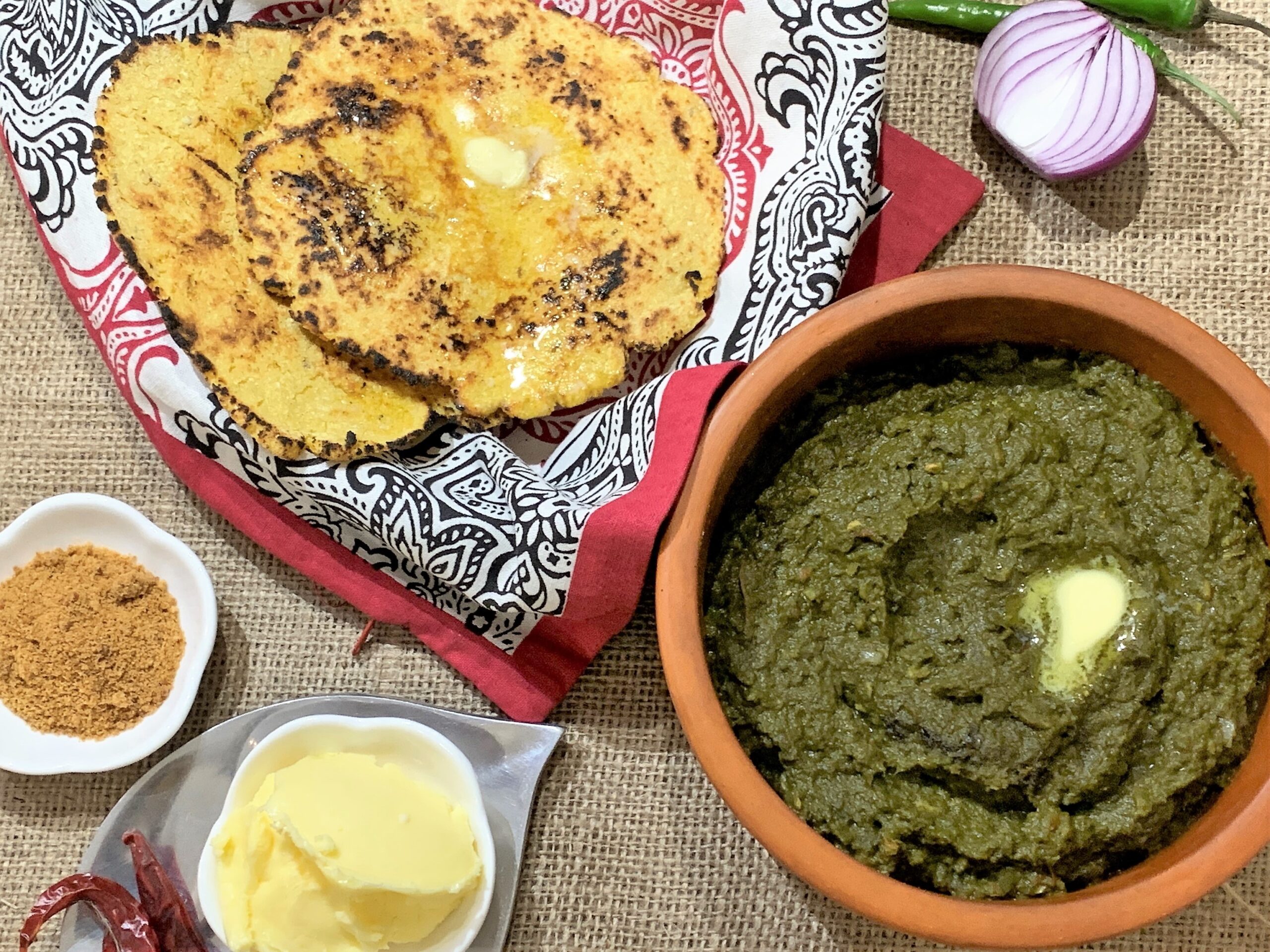 Using tongs cook the roti on direct medium flame from both the sides till nicely browned.
Serve hot with sarson ka saag, butter and jaggery.