Crispy Chilli Corn
Crispy Chilli Corn is an Indo-Chinese recipe of delicious corn kernels deep-fried and sautéed in a delicious Indo-Chinese flavoured sauce.
This is one of those simple yet delicious recipes which can be prepared quickly. The corn kernels are coated with a layer of cornflour and fried until they turn golden and crispy. These crispy corns are then sautéed with onion, garlic and Chinese sauces which adds an extra sizzle to the normal corn.
My daughter loves this recipe especially during Monsoons (rainy season in India) when the corn is in abundance. I love using seasonal vegetables and fruits in my cooking and hence during Monsoon I cook lots of dishes using sweetcorn. Everyone in my family enjoys sweetcorn and have a long list of favourites like Crispy Masala Corn, Sweetcorn Dhokla, Crispy Corn Nibbles, Vegetable Sweetcorn Soup, Pocket Cheese Corn Toastie amongst many others.
This crunchy and crispy vegetarian appetizer is an interesting, colourful and flavourful recipe with all the flavours of sweet, salty and spicy.
Ingredients
For Boiling
2 cups corn kernels
Salt to taste
For Coating
½ cup plain flour
½ cup corn flour
1 teaspoon black pepper
1 teaspoon garlic powder
Salt to taste
For The Sauce
2 teaspoons sesame oil
1 teaspoon finely chopped green chillies
2 teaspoons finely chopped garlic
1 teaspoon finely chopped ginger
1 teaspoon finely chopped celery
½ cup chopped onion
½ cup chopped green pepper
2 teaspoons soy sauce
2 teaspoons vinegar
2 teaspoons schezwan sauce
2 teaspoons red chilli sauce
1 teaspoon salt
1 teaspoon black pepper
2 tablespoons corn flour
2 tablespoons spring onions
Other Ingredients
Oil for deep frying
Directions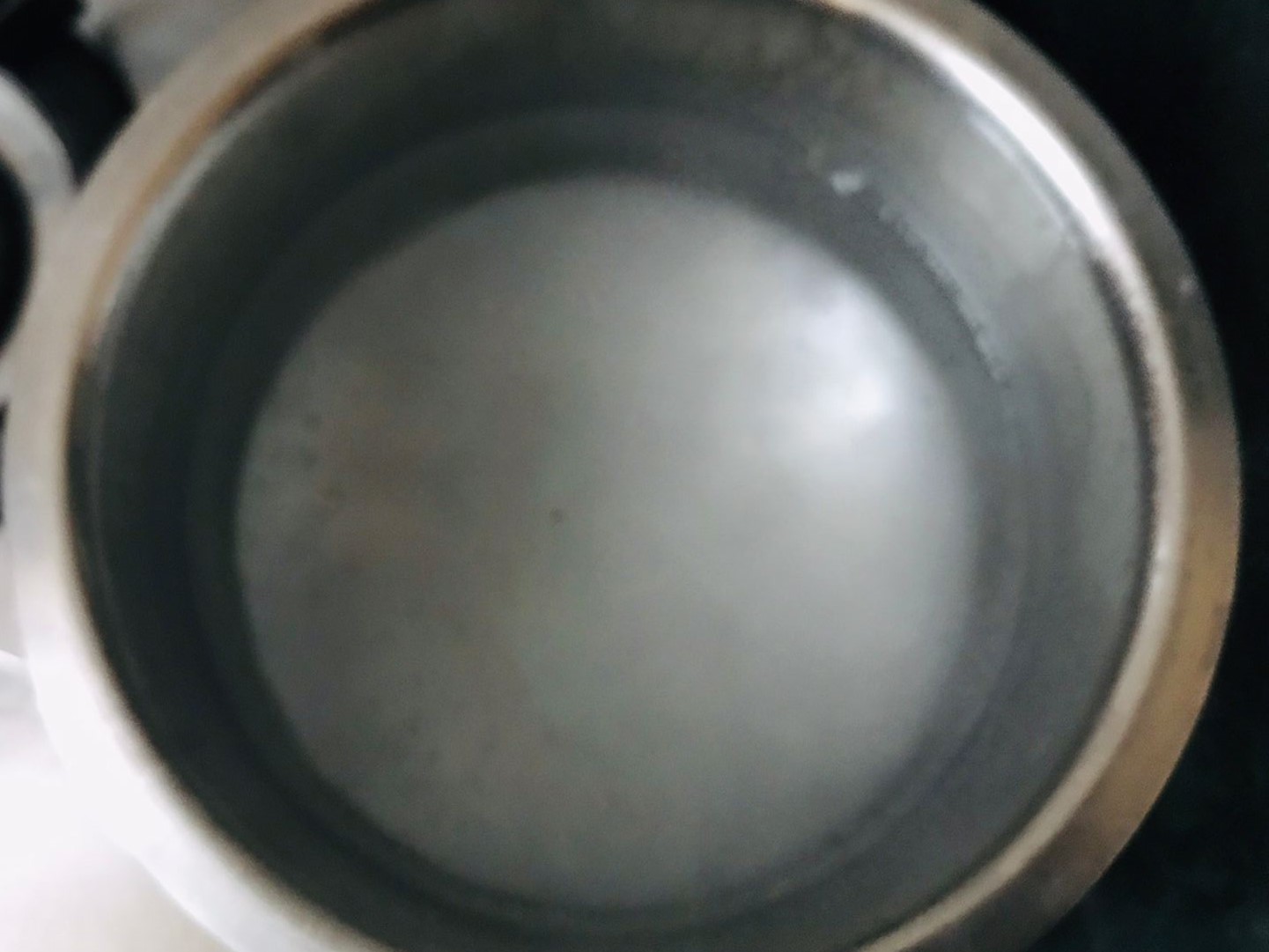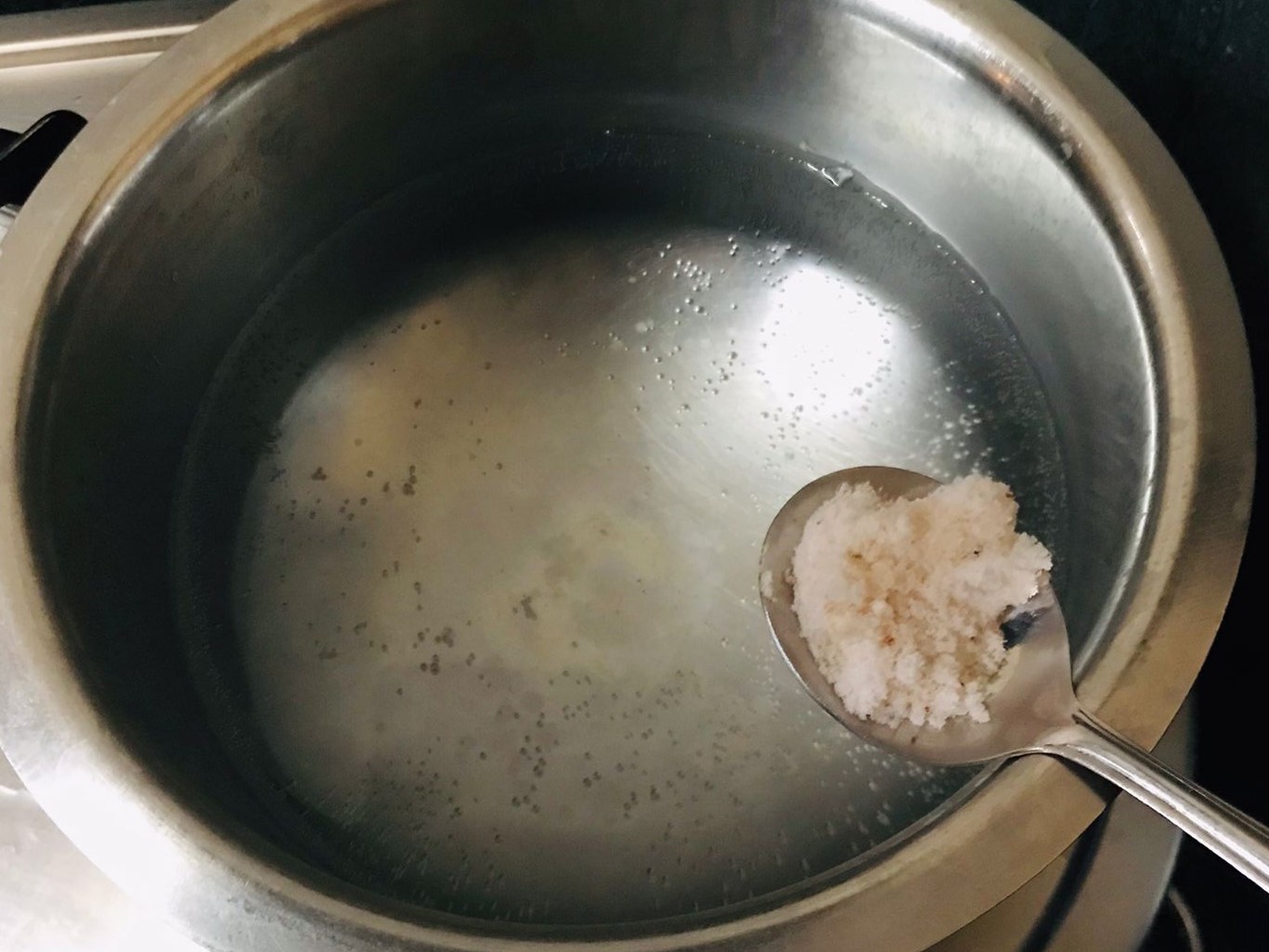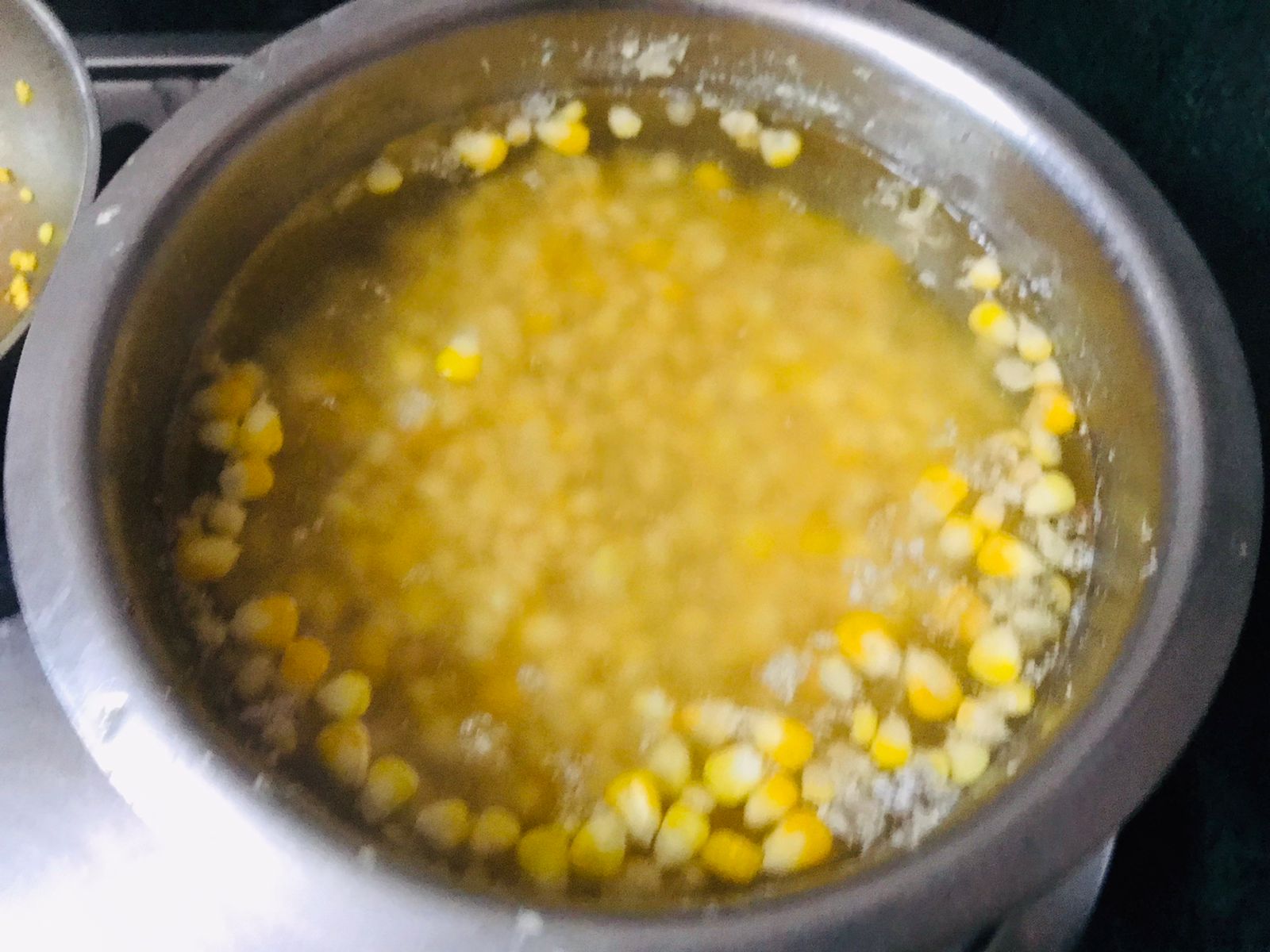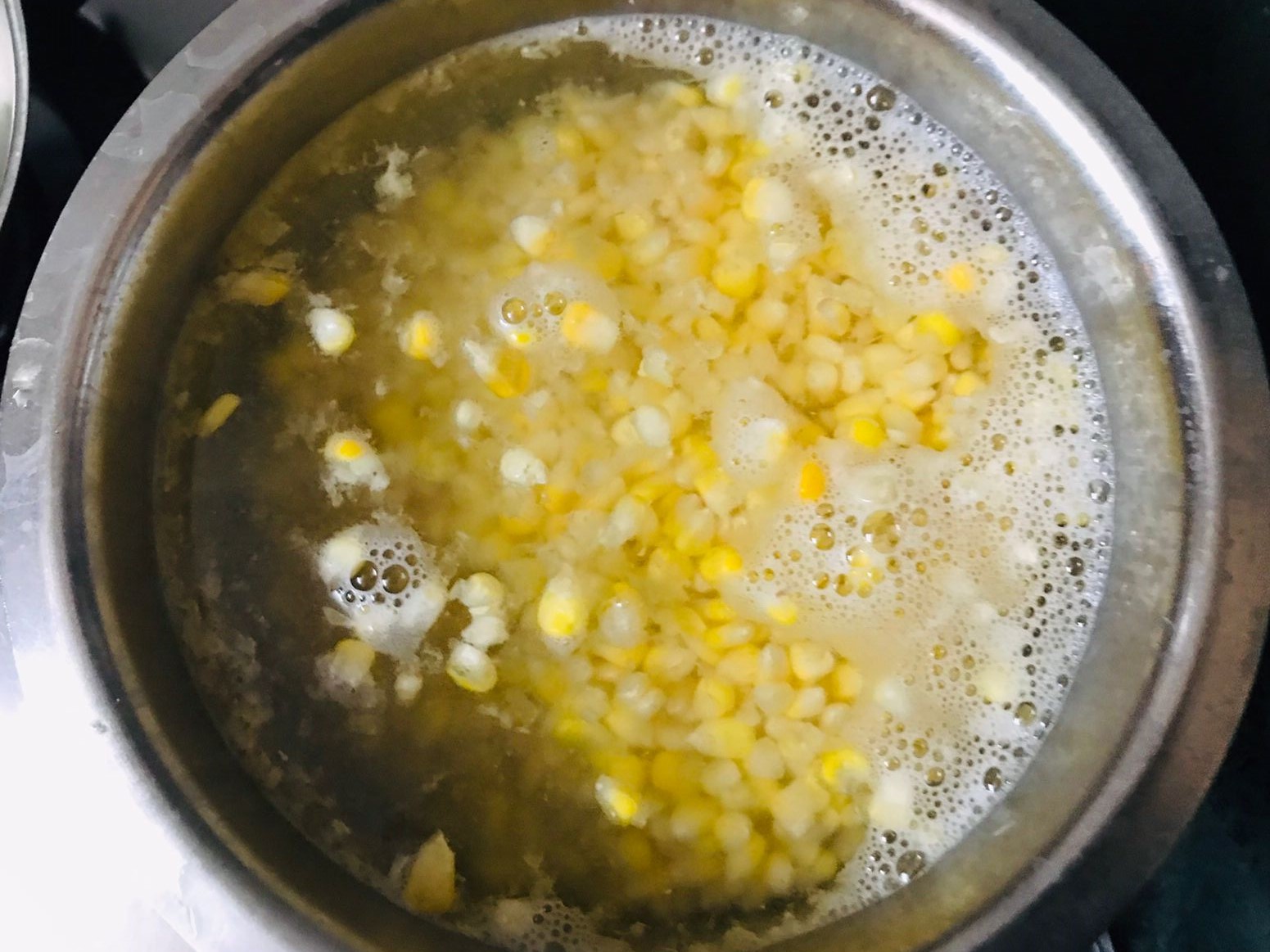 Heat 2-3 cups water in a pan and add the salt and corn kernels. Boil them for about 3-4 minutes.
After 3-4 minutes, strain the corn using a colander and keep it aside to let it cool.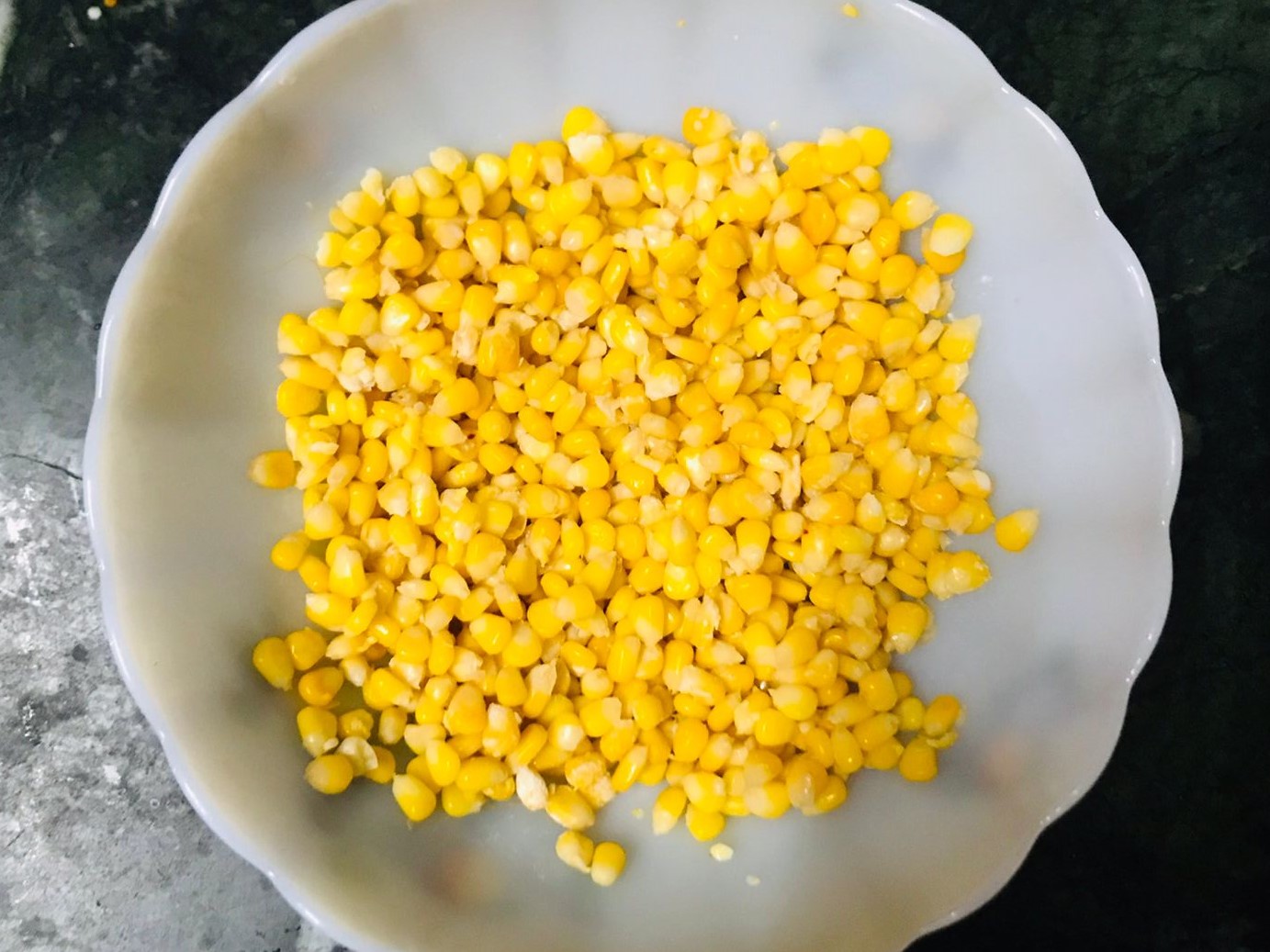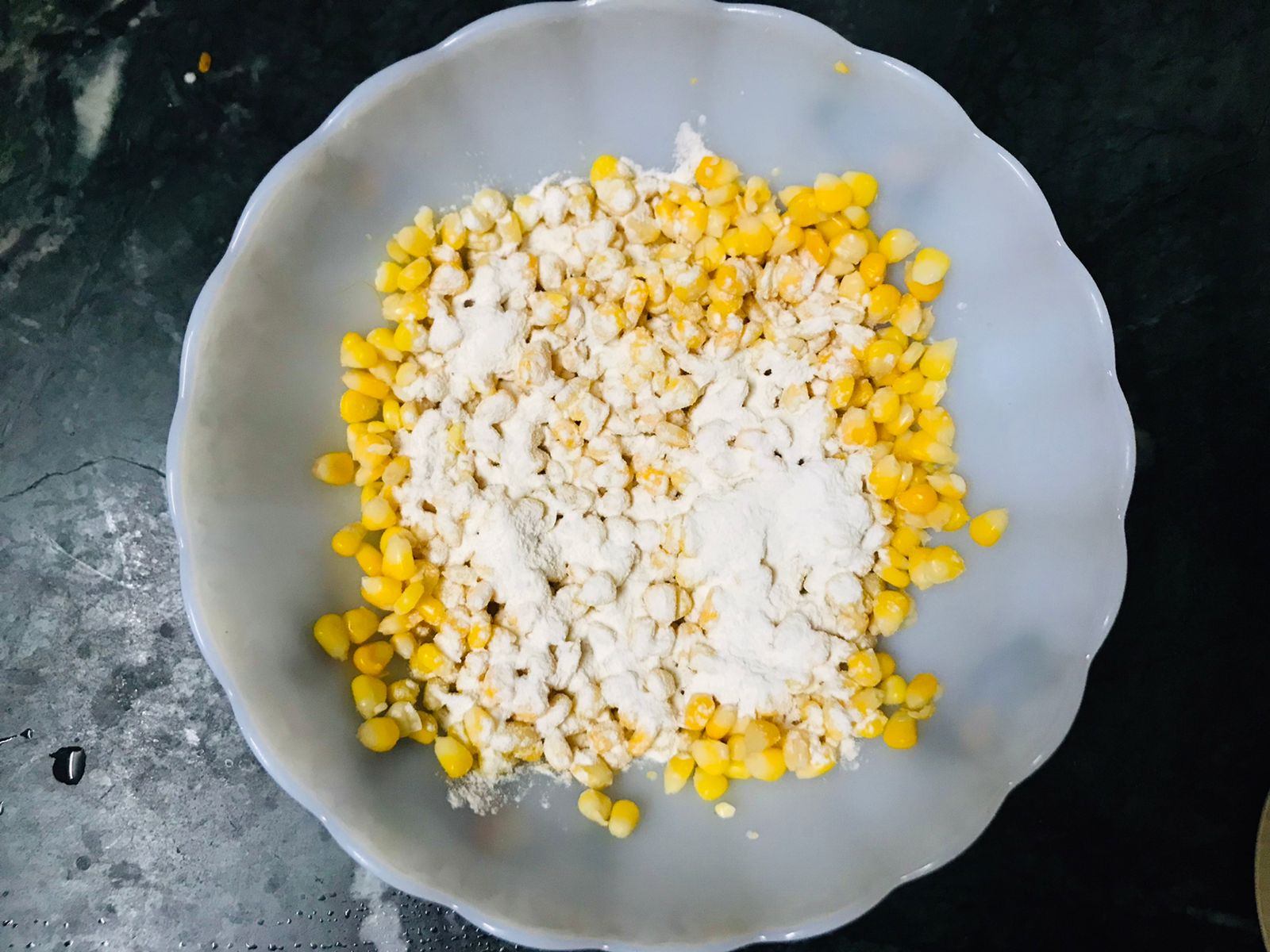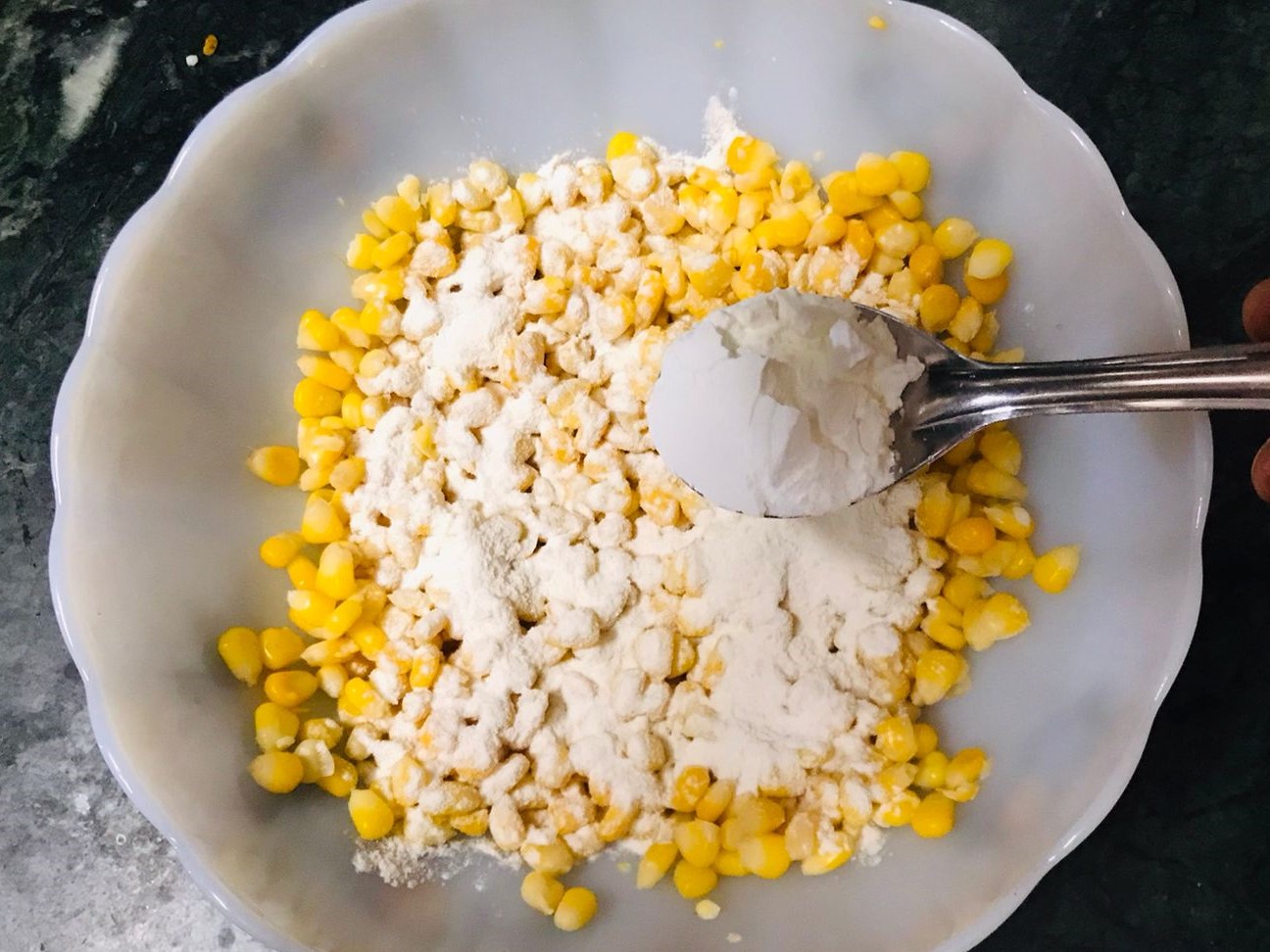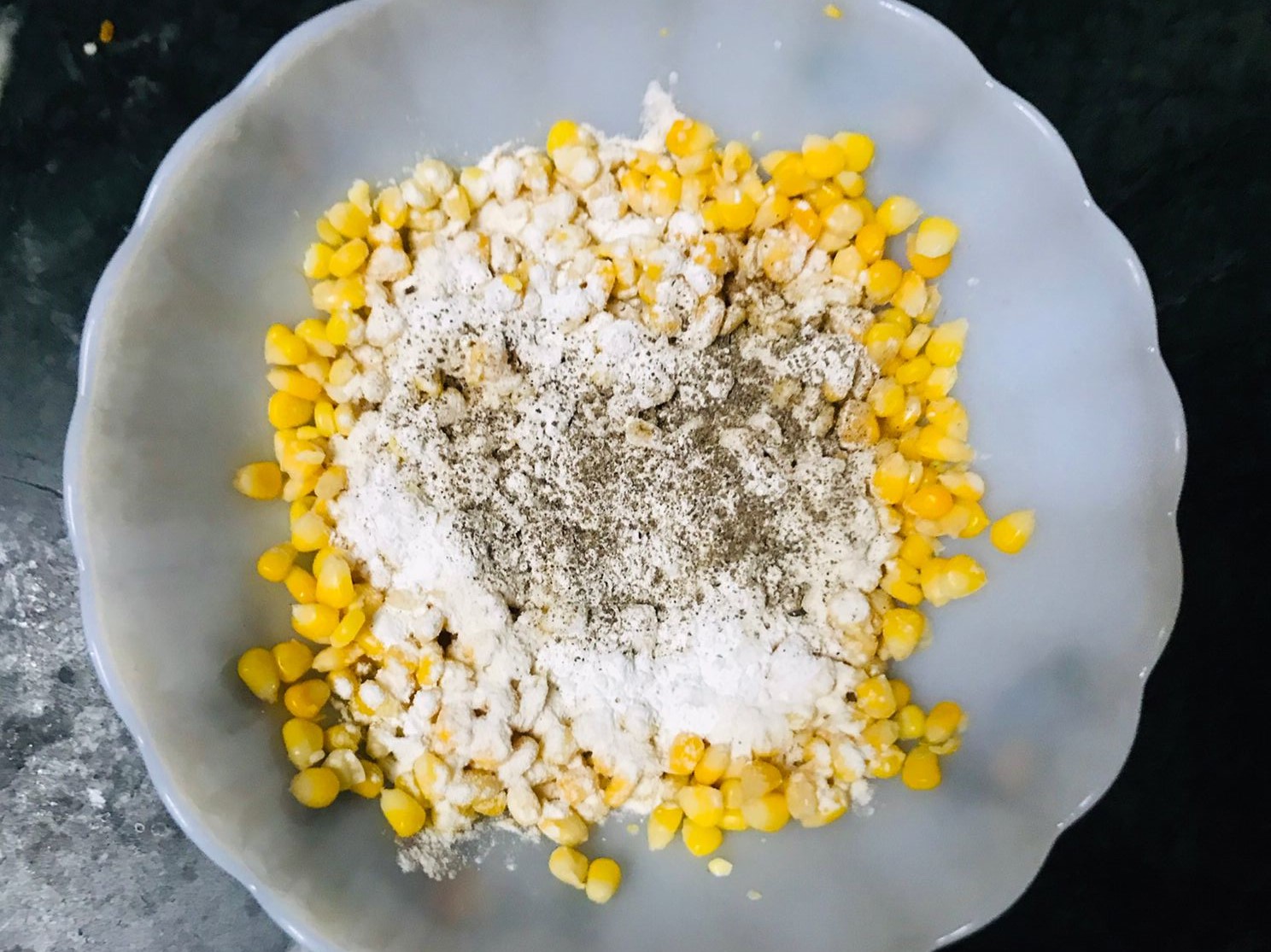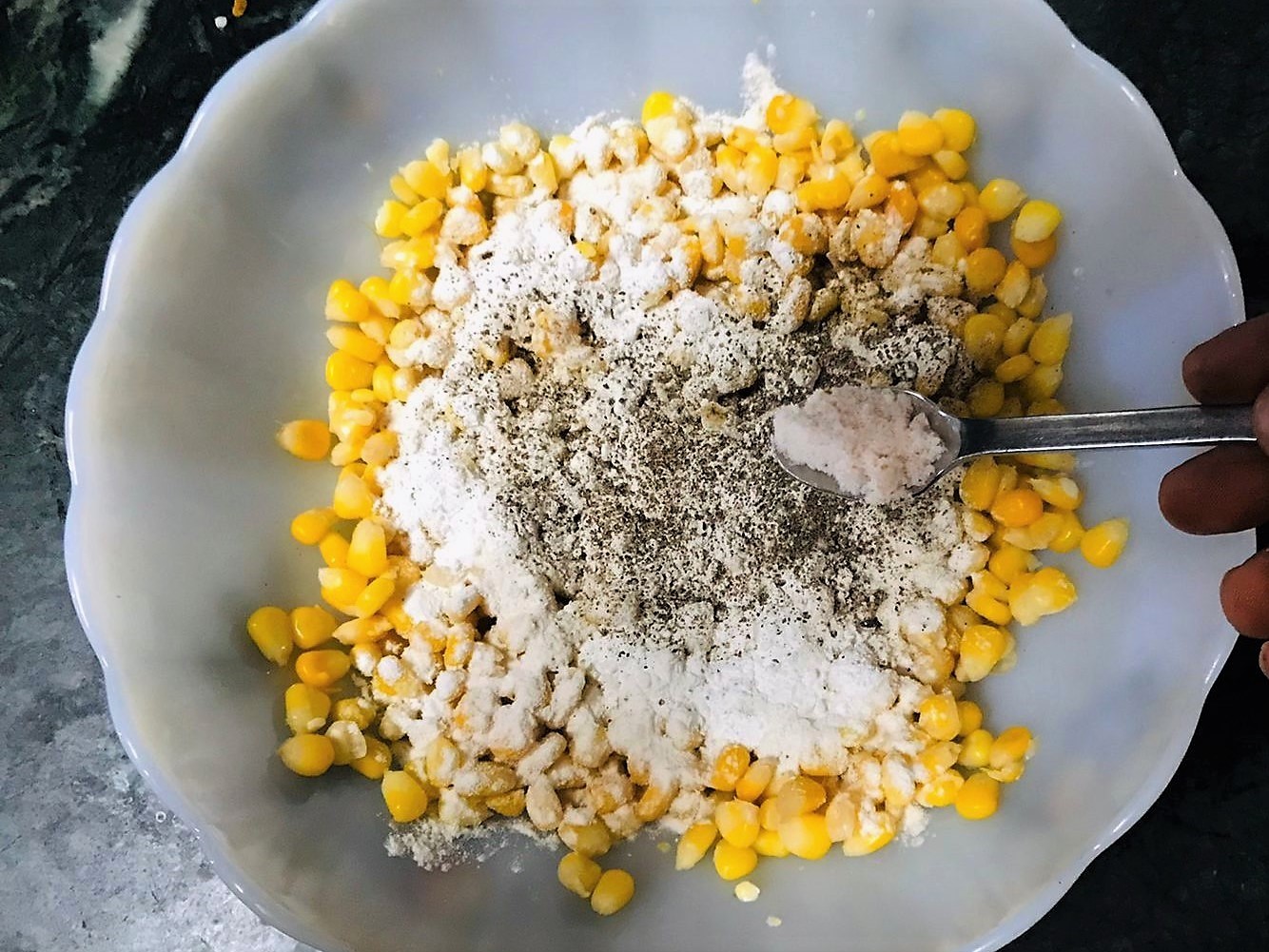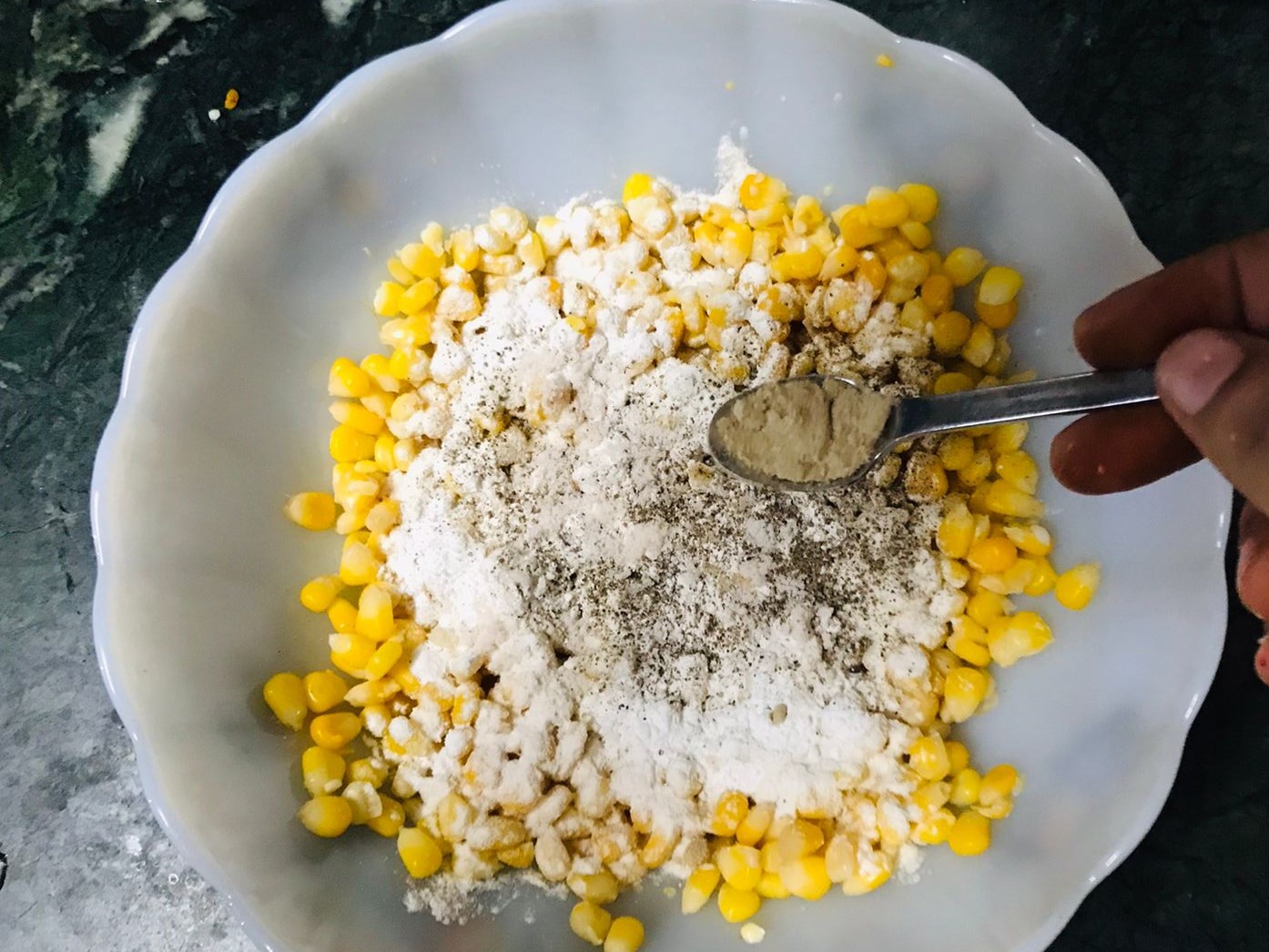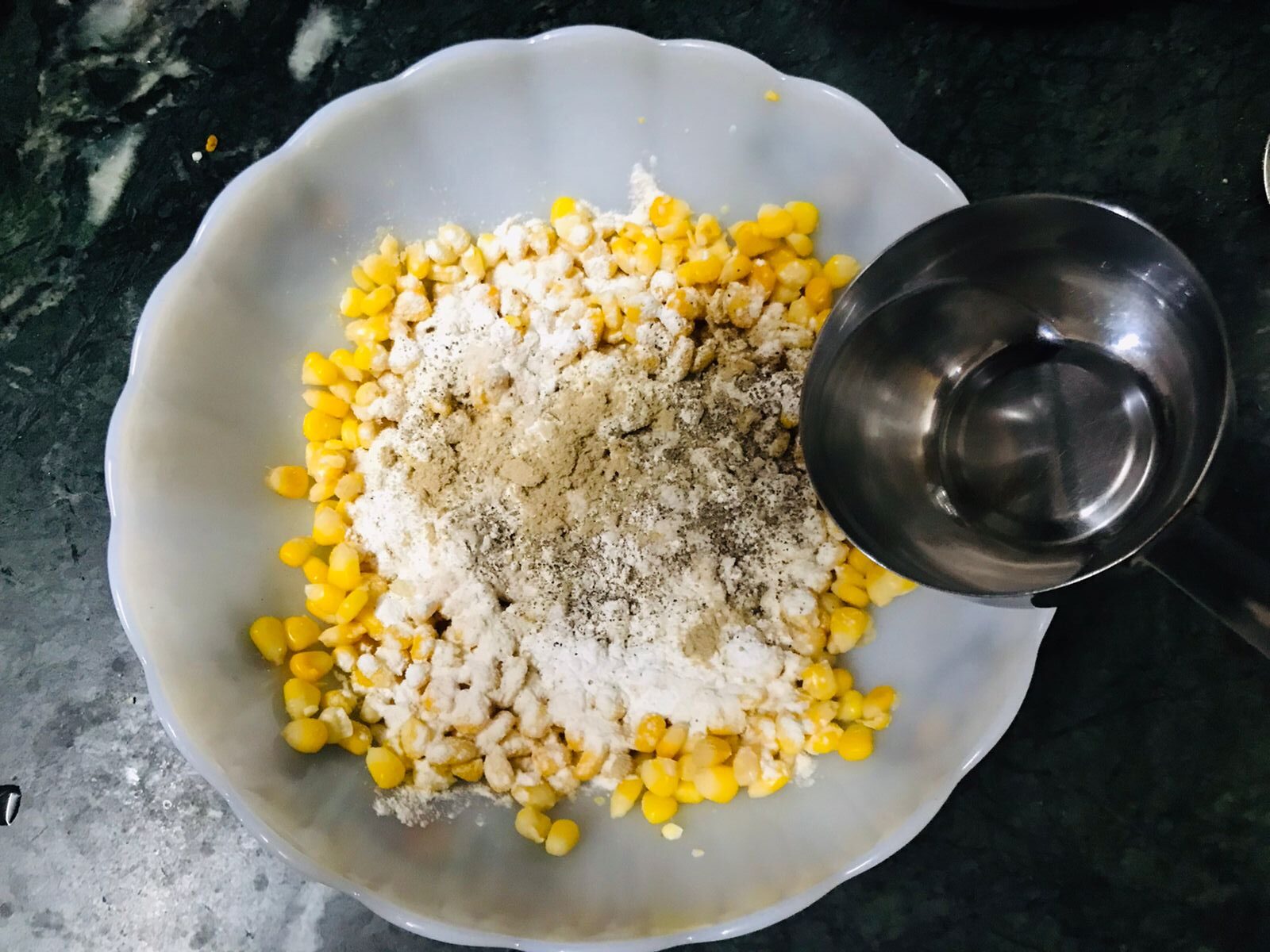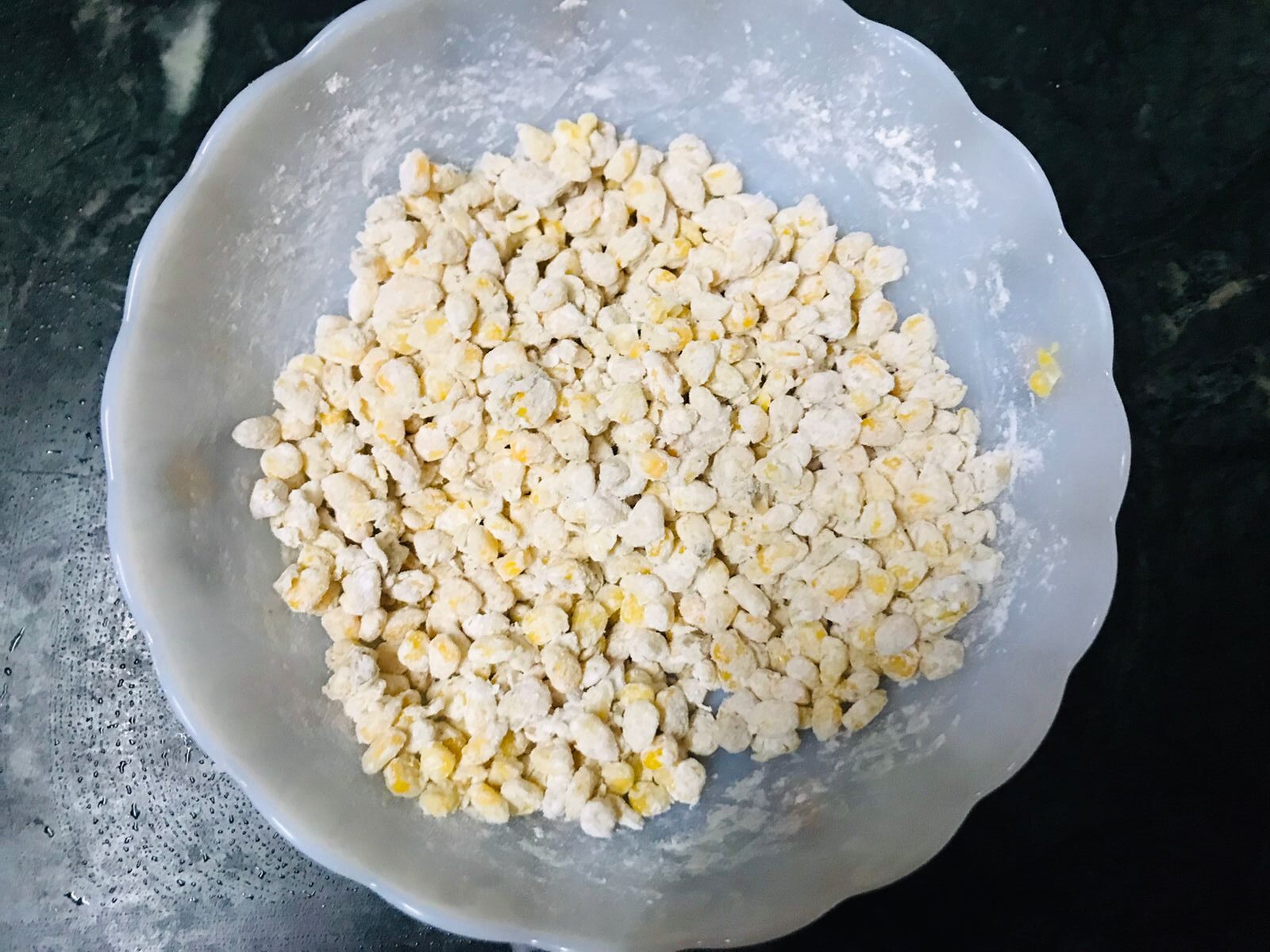 Add 2 tablespoons plain flour, cornflour, salt, black pepper, garlic powder and 1 tablespoon water to the boiled corn kernels and mix gently to lightly coat the corn.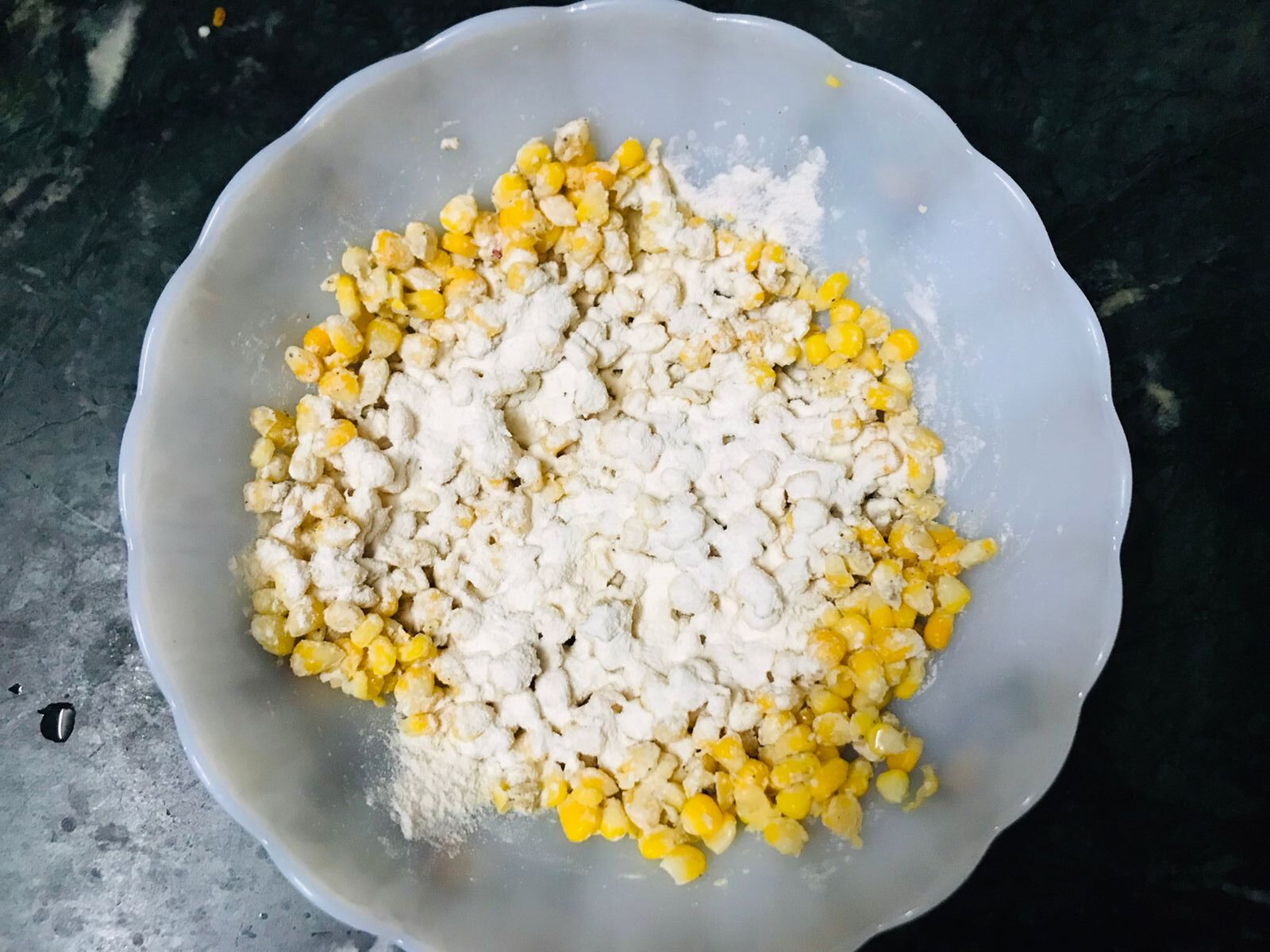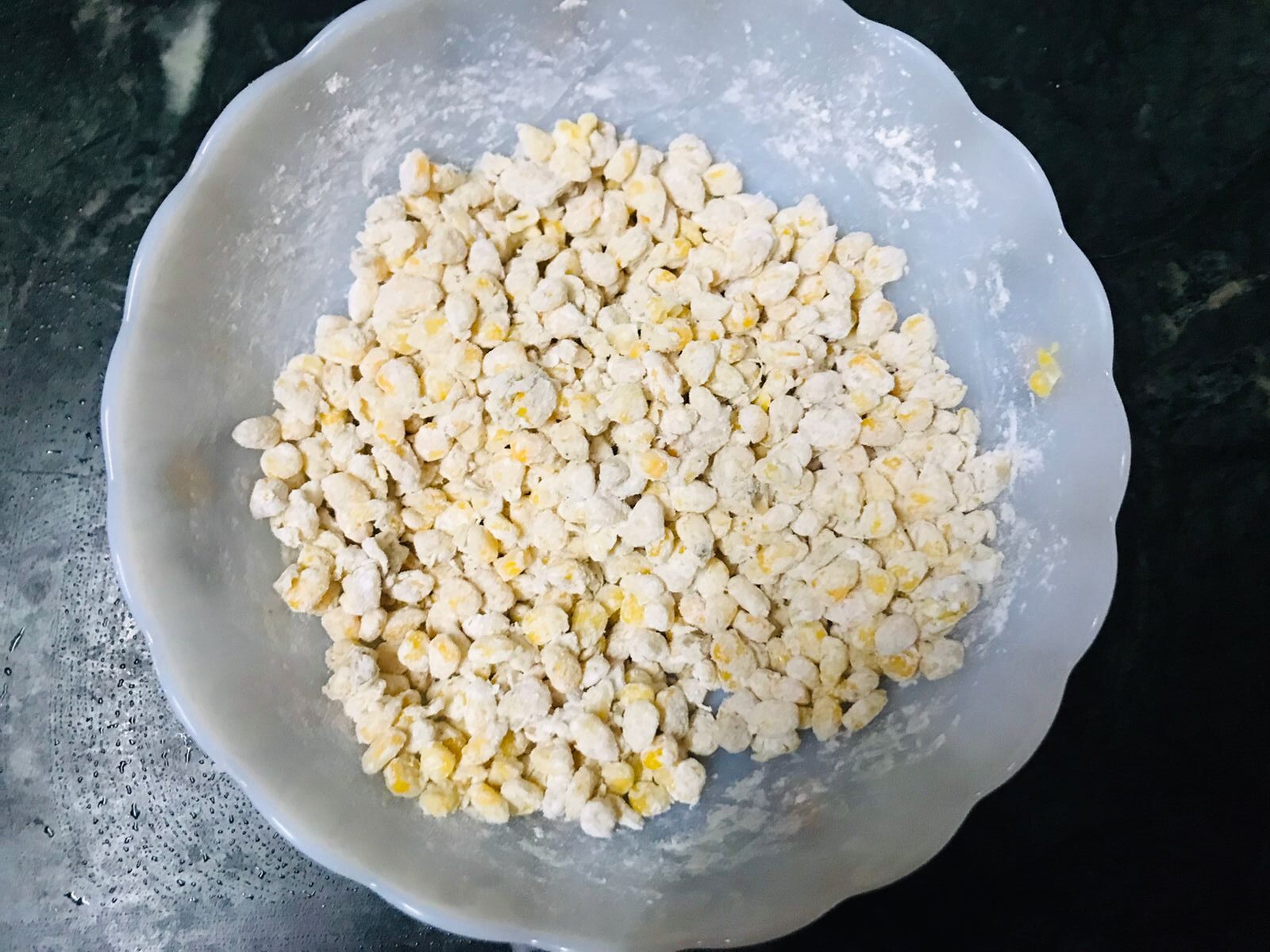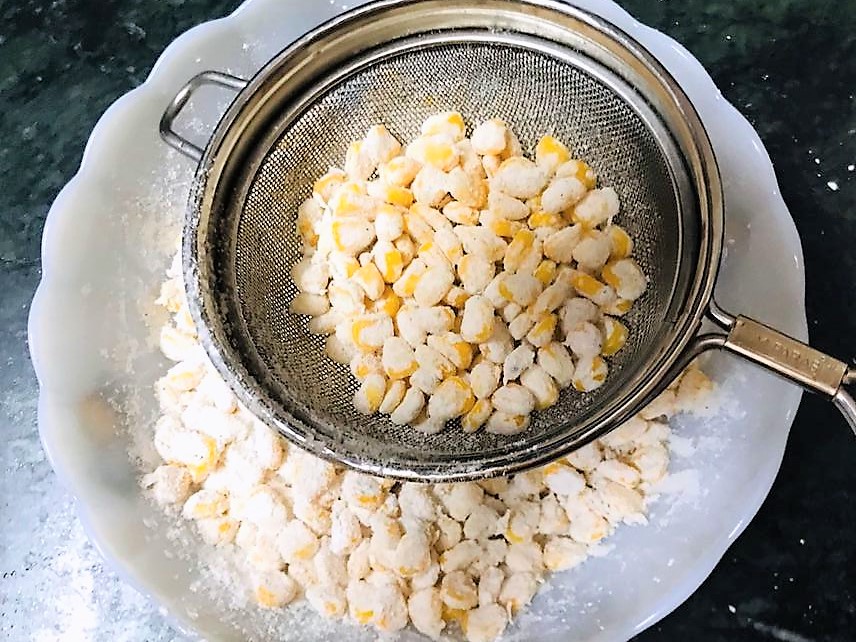 Repeat the same process of adding 2 tablespoons plain flour, corn flour and water to coat the corn kernels evenly with the mixture. It takes 2-3 repeats to coat the corn evenly.
Sieve the battered corn kernels using a strainer to remove the extra flour from the corn kernels.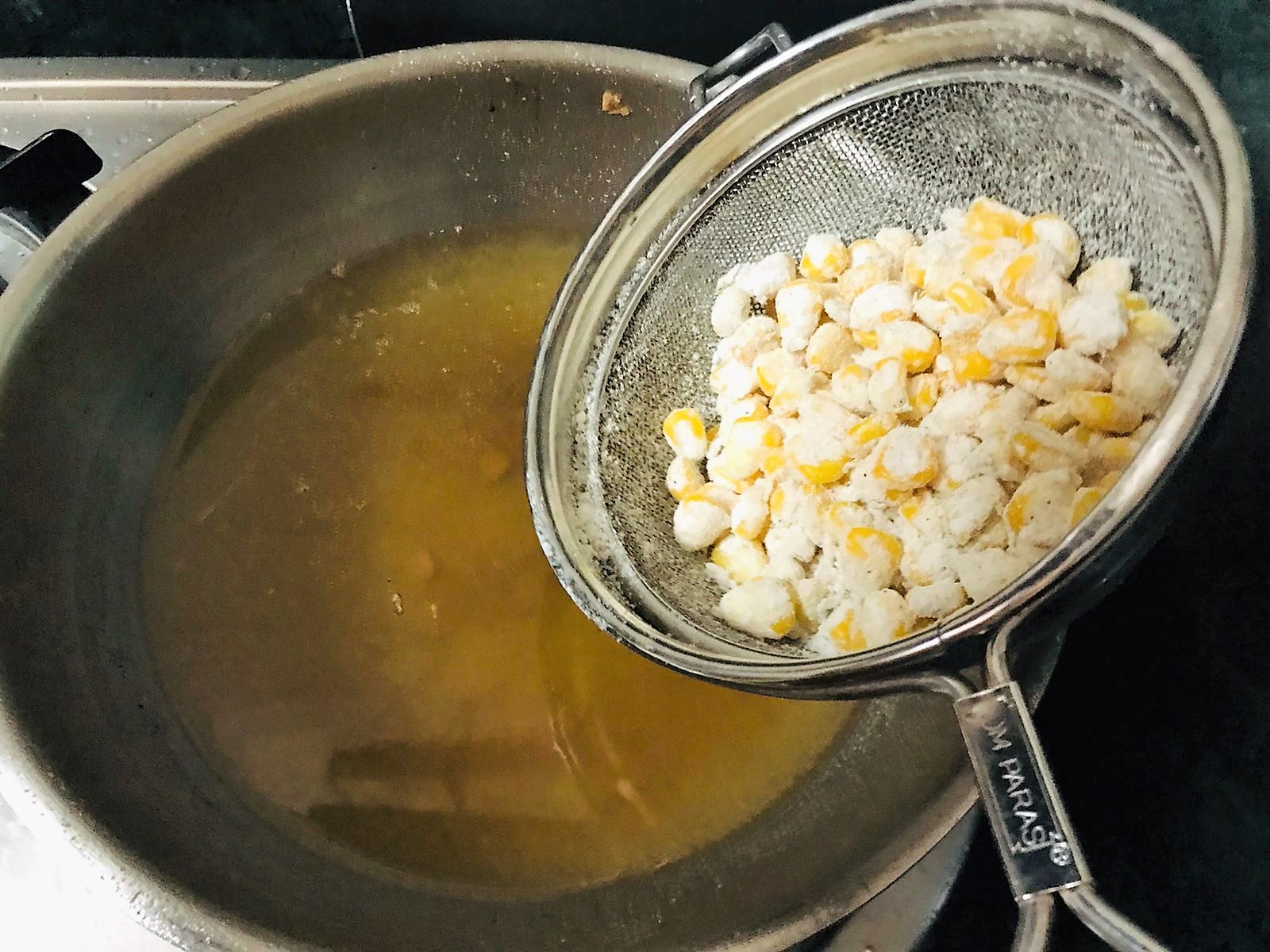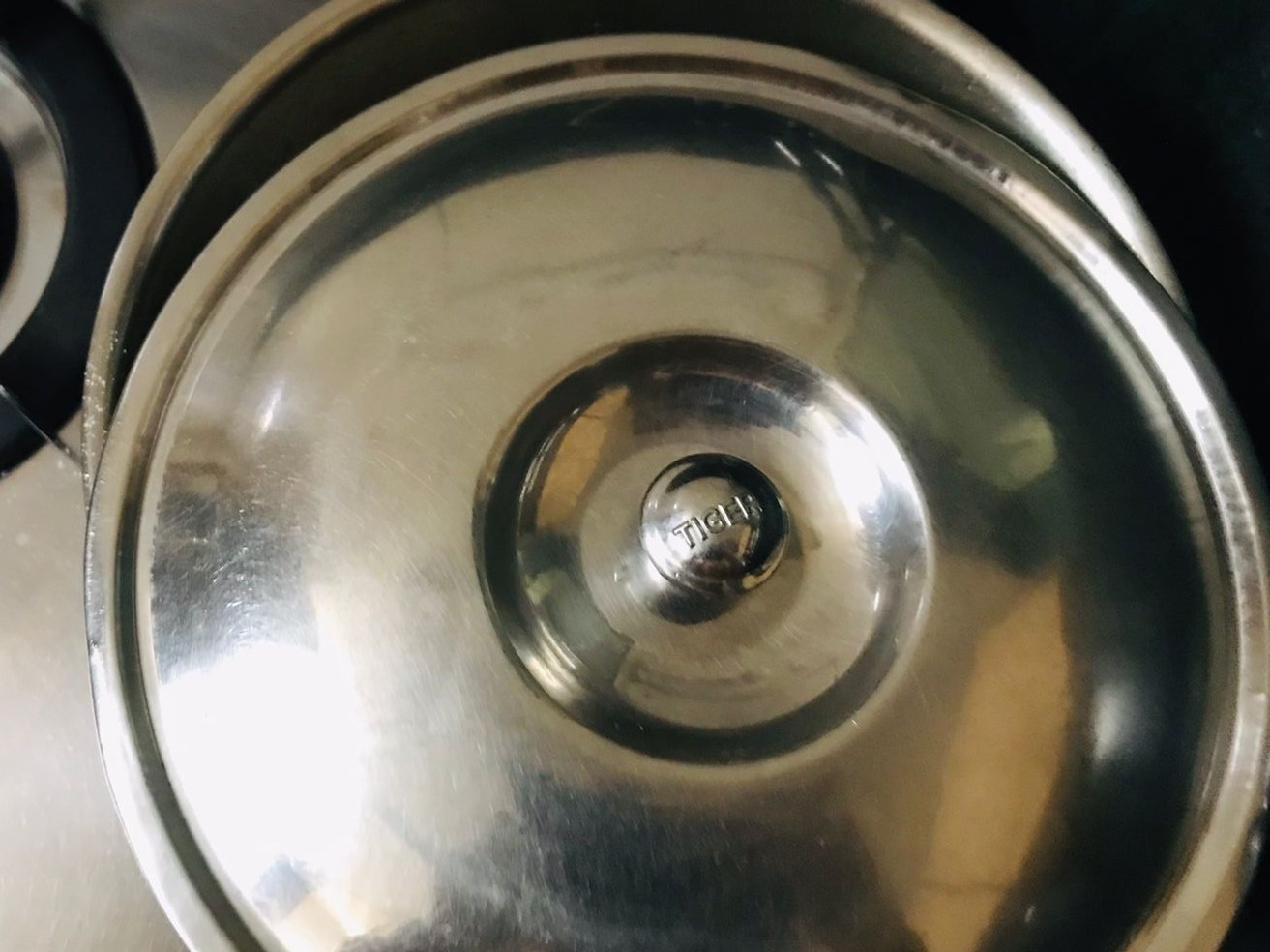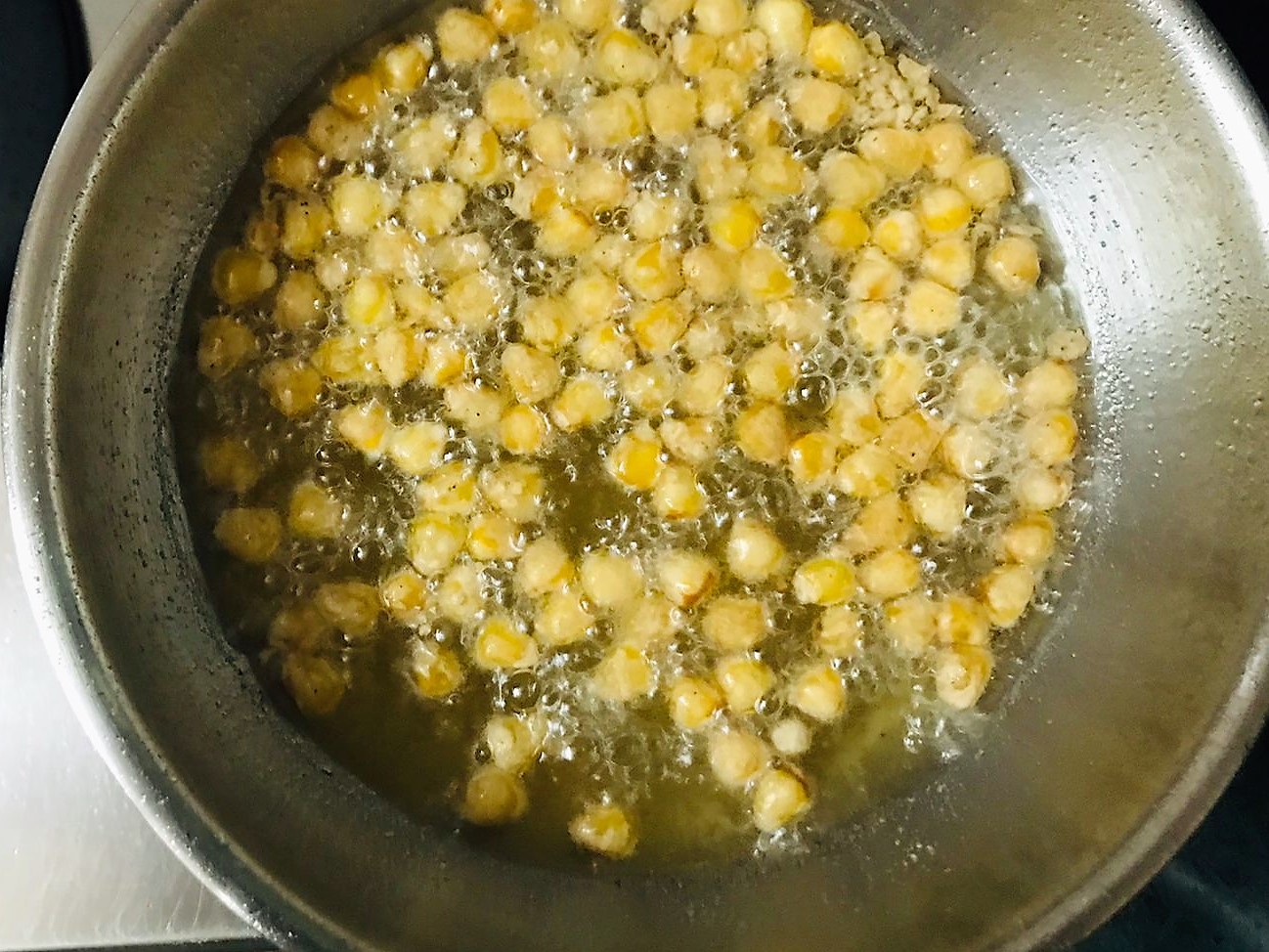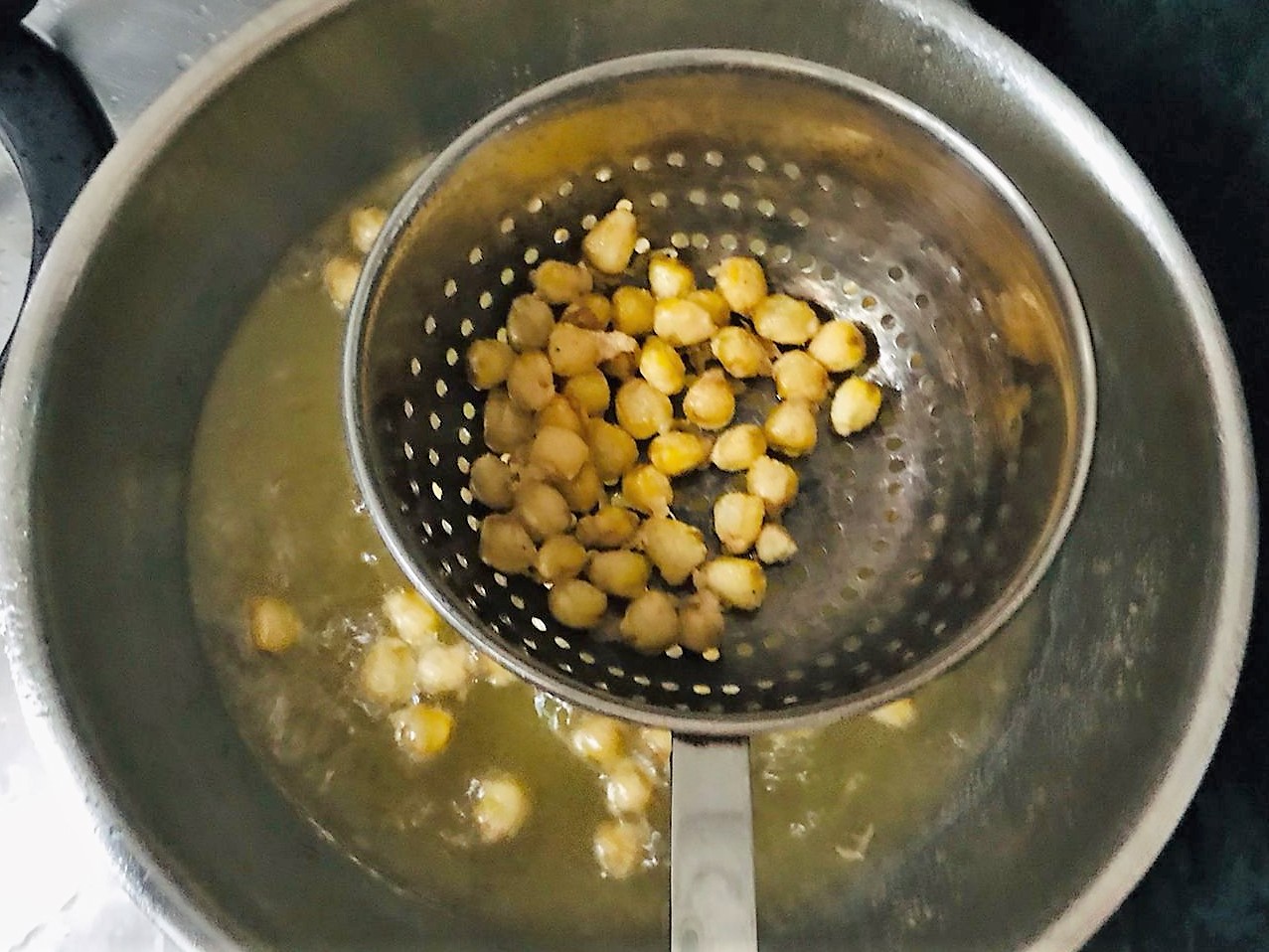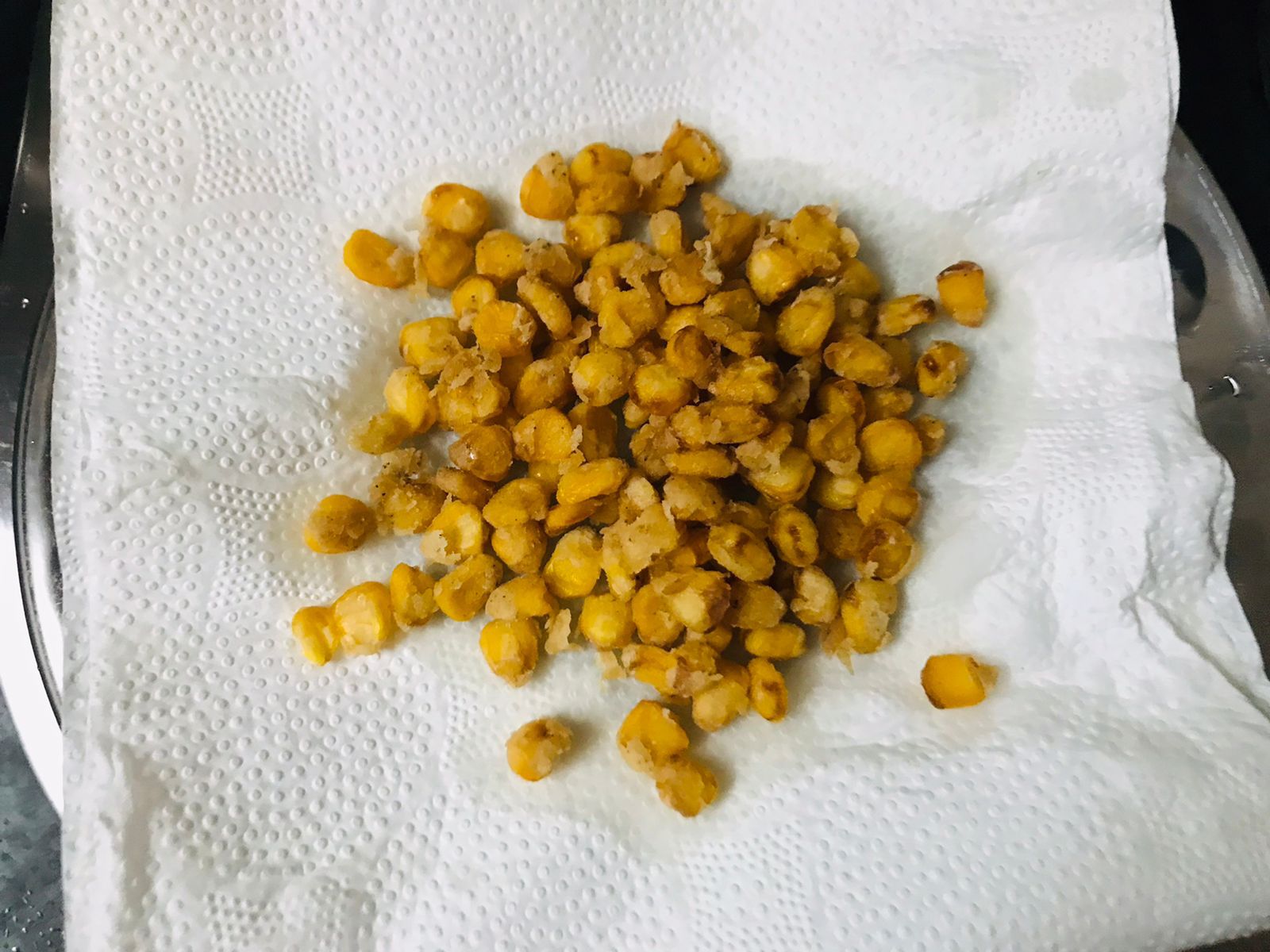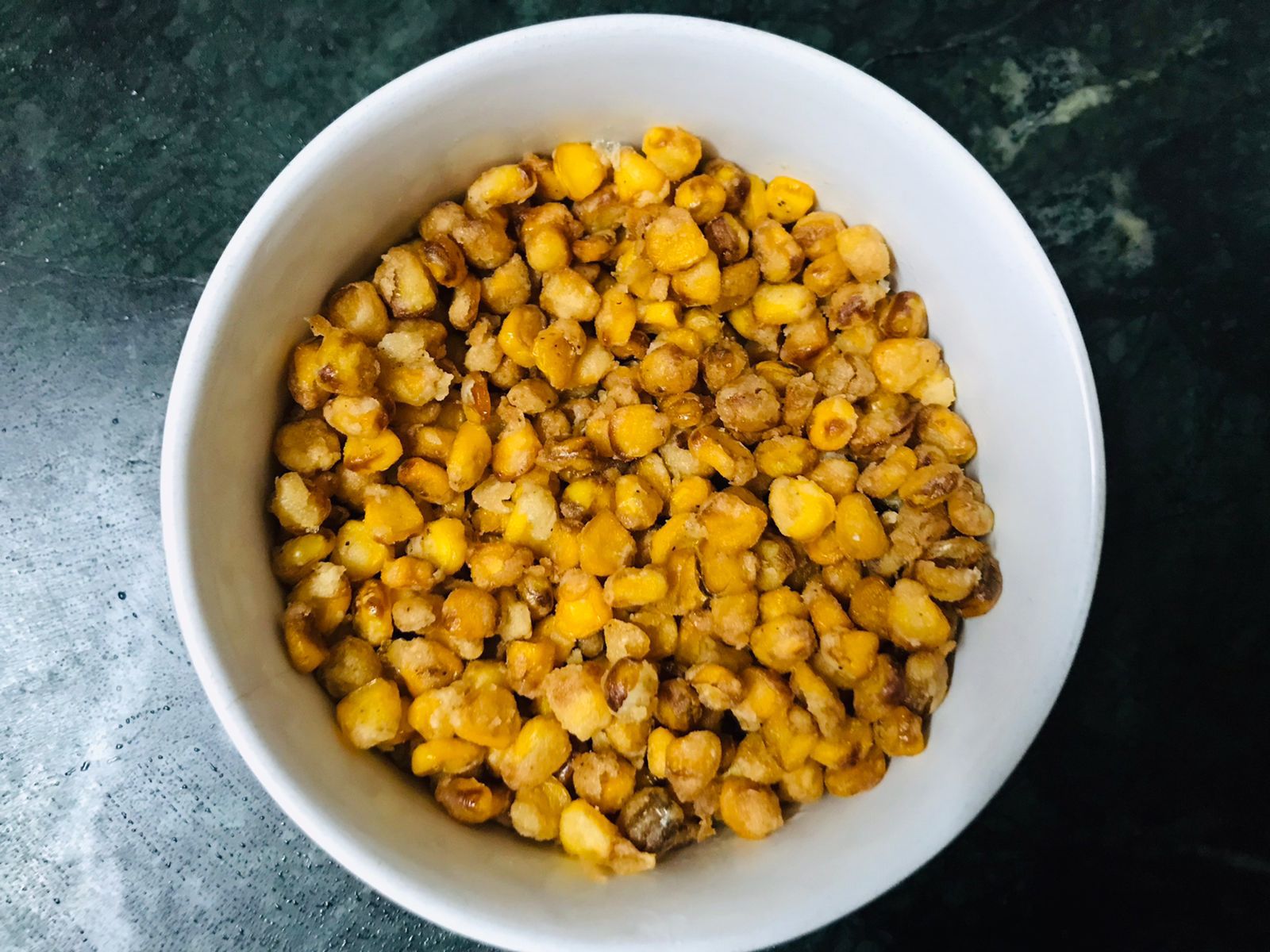 Heat oil in a pan for frying. To check if the oil is hot enough to start frying, add a corn kernel to the oil and if it sizzles up immediately then you know the oil is ready for frying.
Using a strainer, gently slide the coated corn kernels in the oil on high heat. I prefer to partially cover (60-80%) the pan with a lid as the corn tends to splutter a lot of oil. Fry them on high heat for 2-3 minutes until they turn crispy and golden brown.
Use a strainer to remove them from the oil. Drain them on a kitchen roll/absorbent paper to soak excess oil.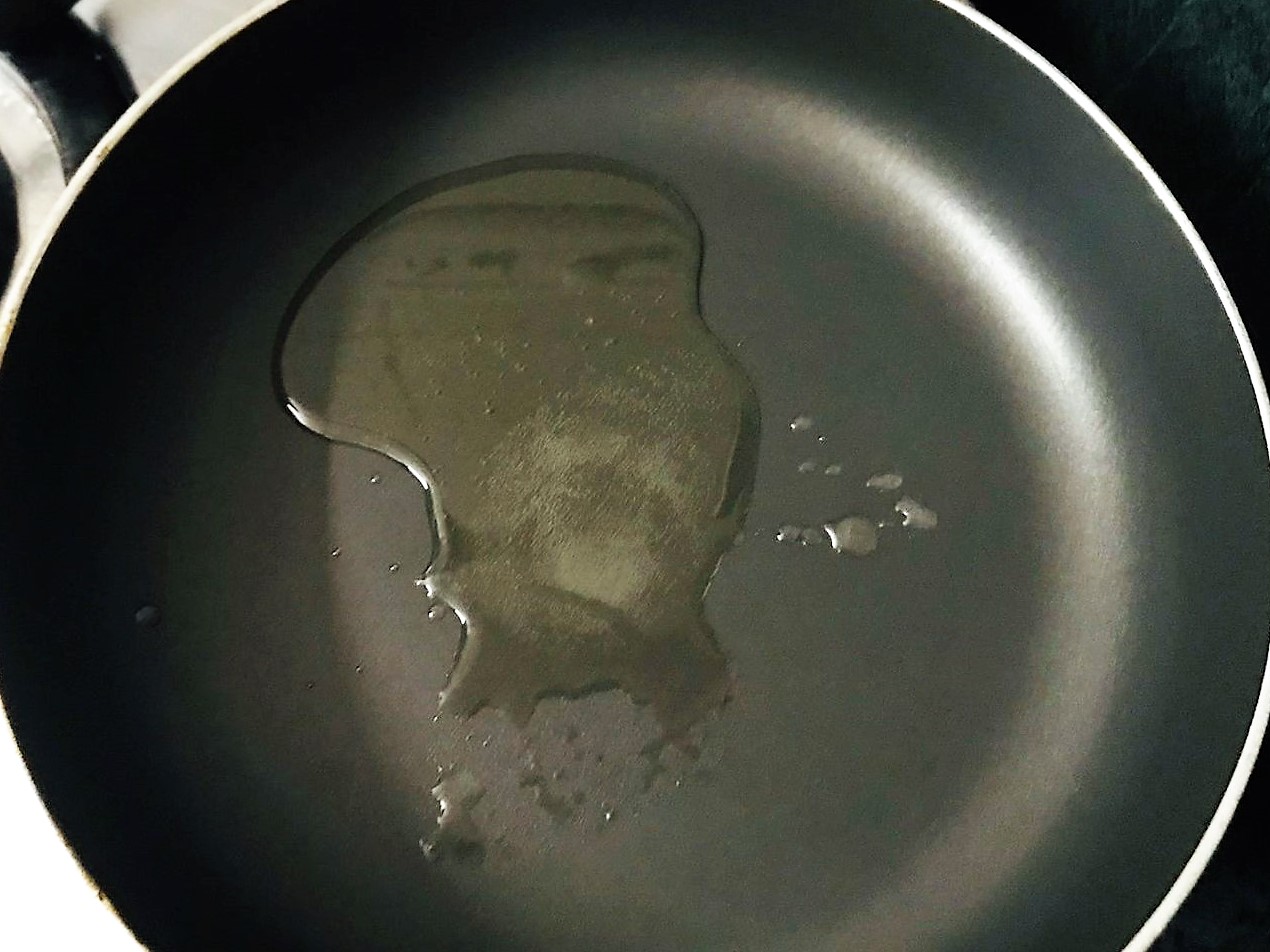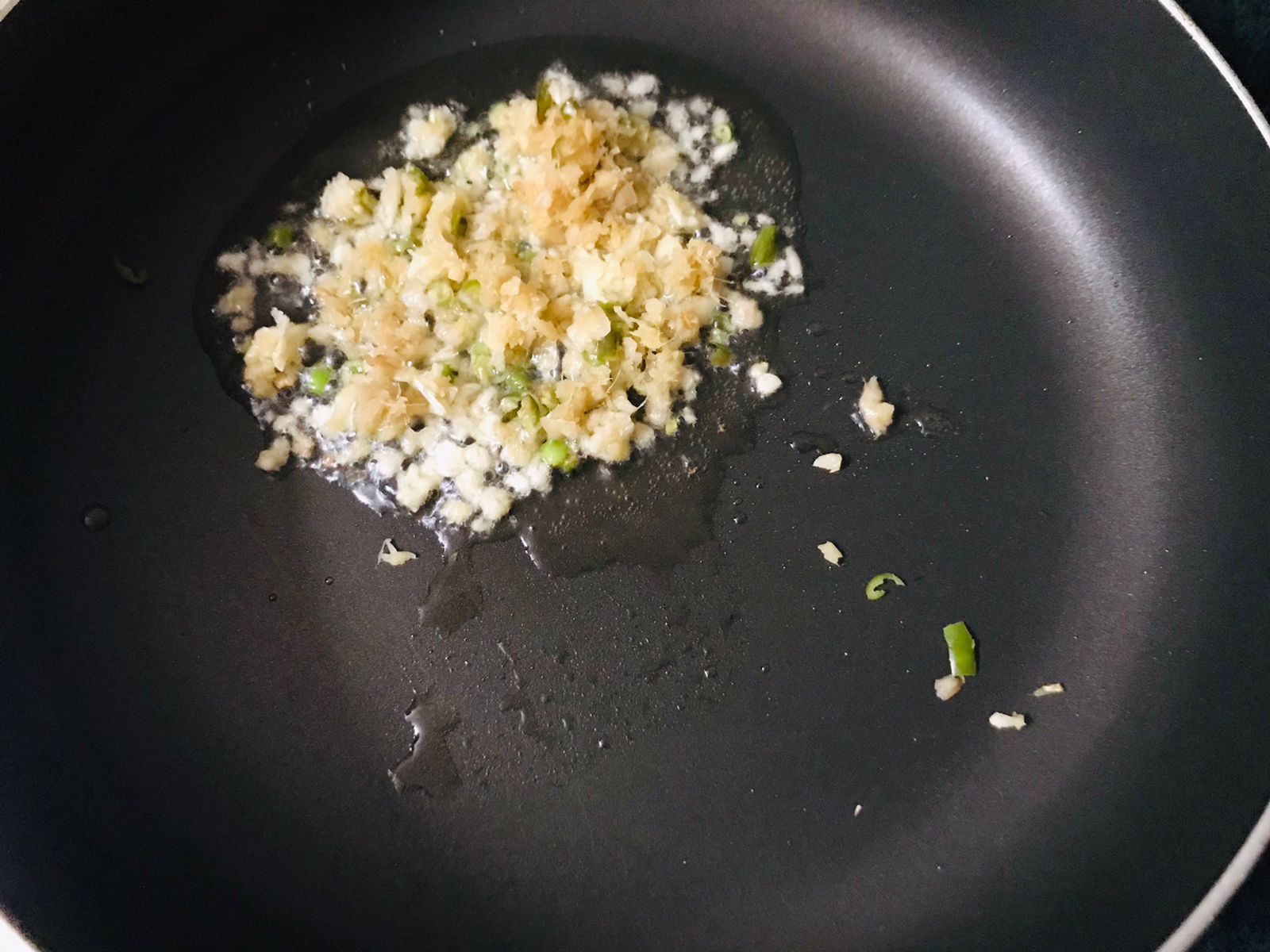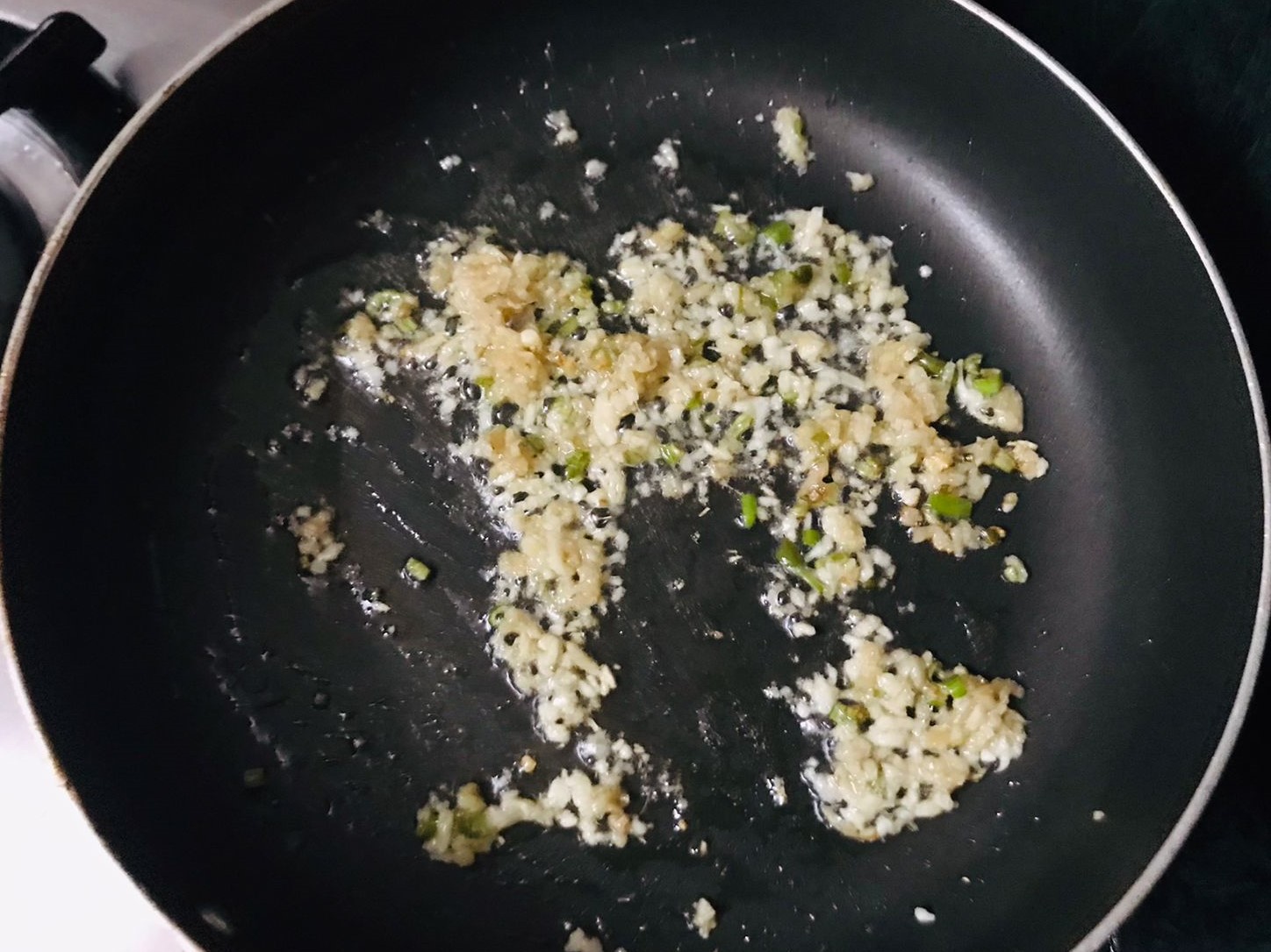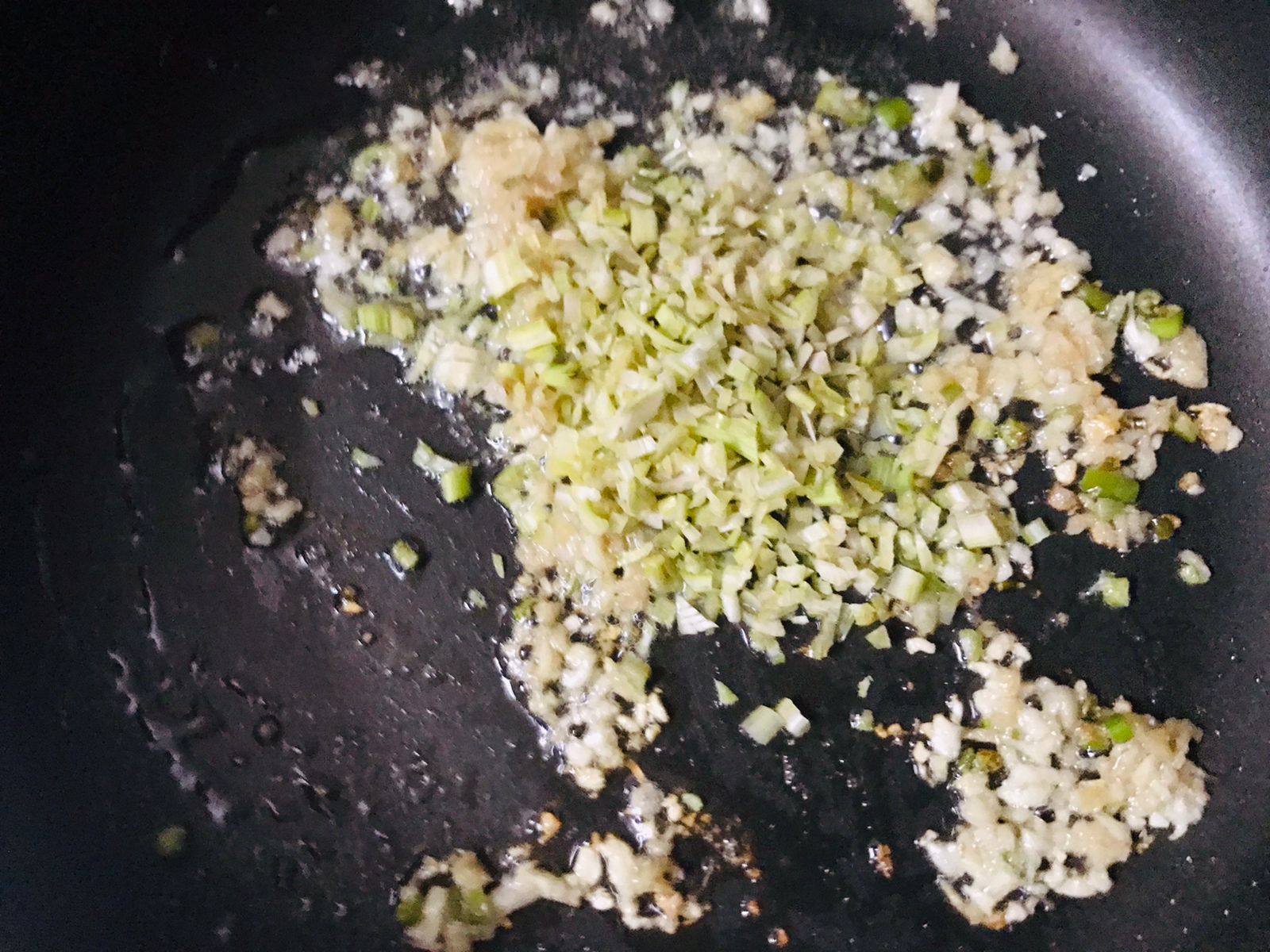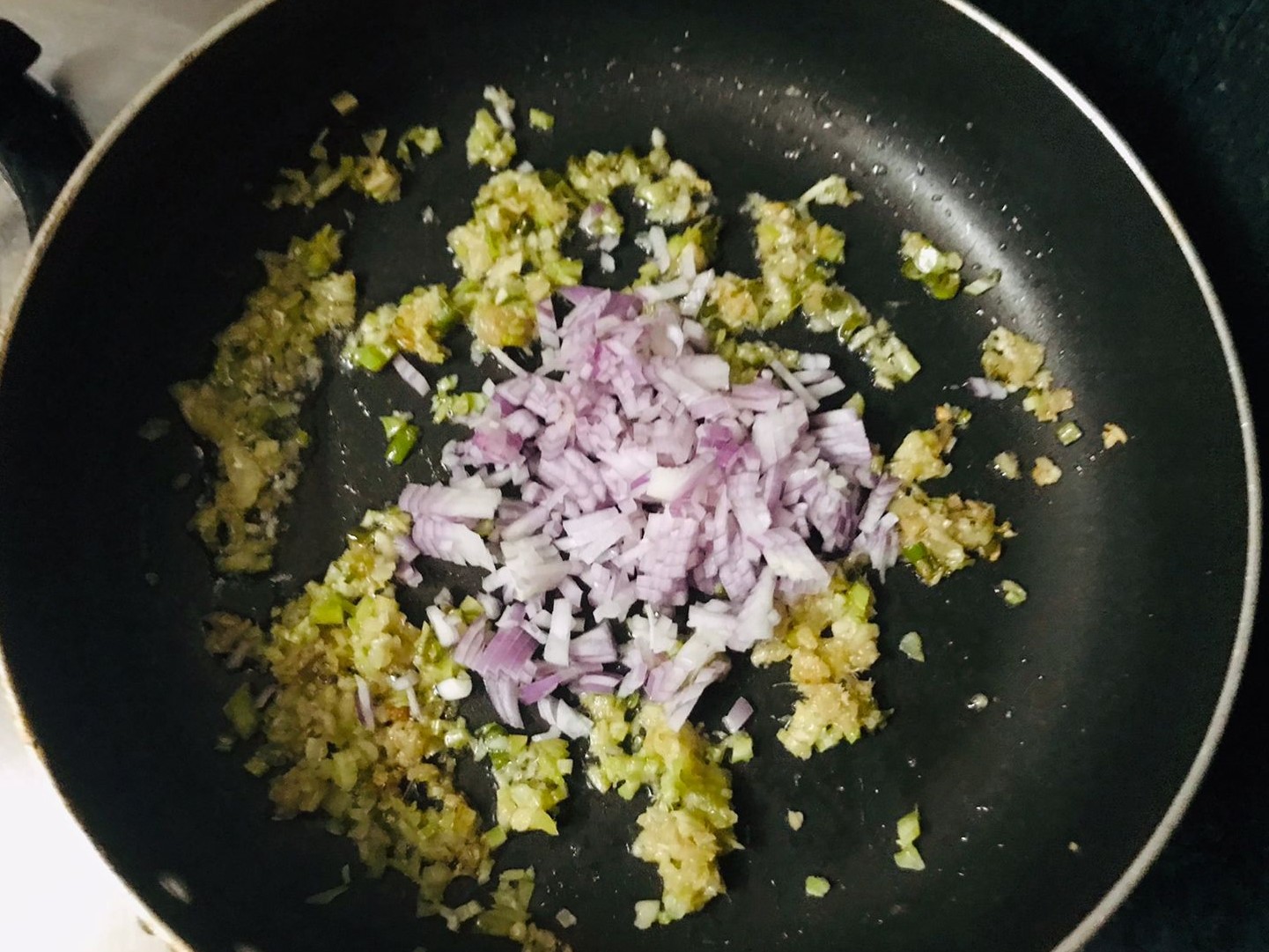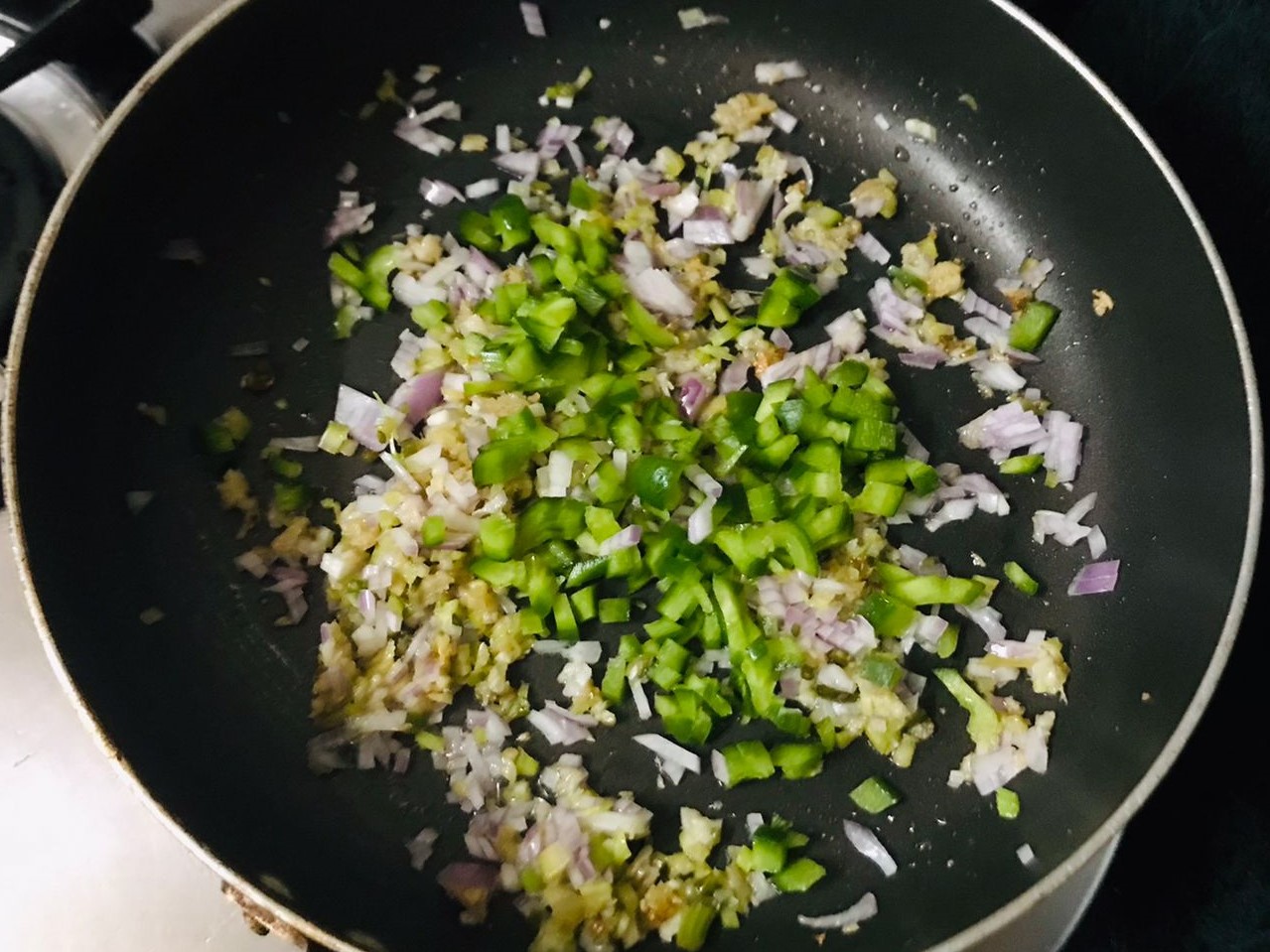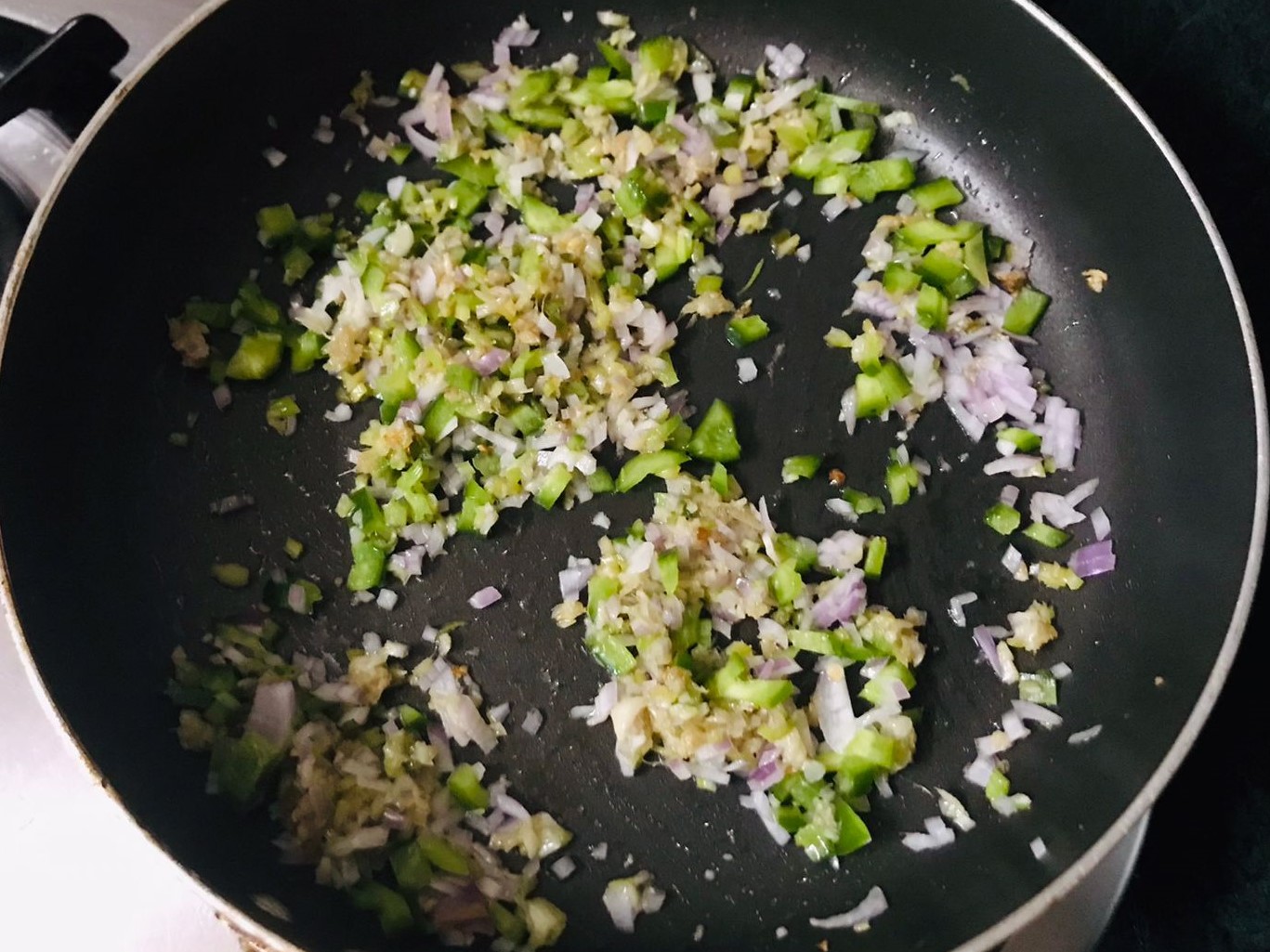 Heat oil in a pan and sauté the green chili, ginger, garlic and celery for a minute.
Next add the onions and green pepper and sauté for a couple of minutes.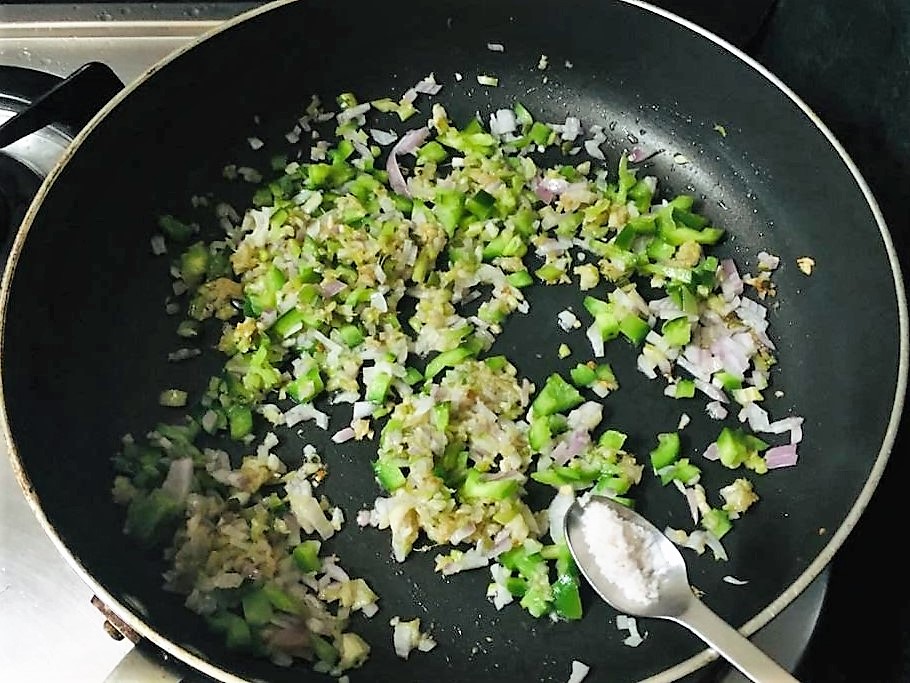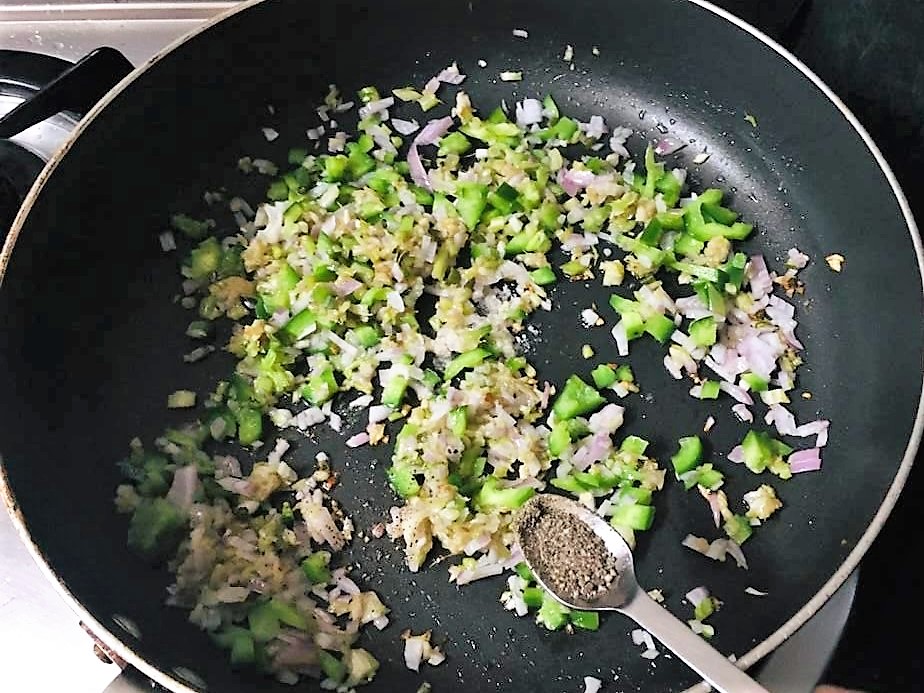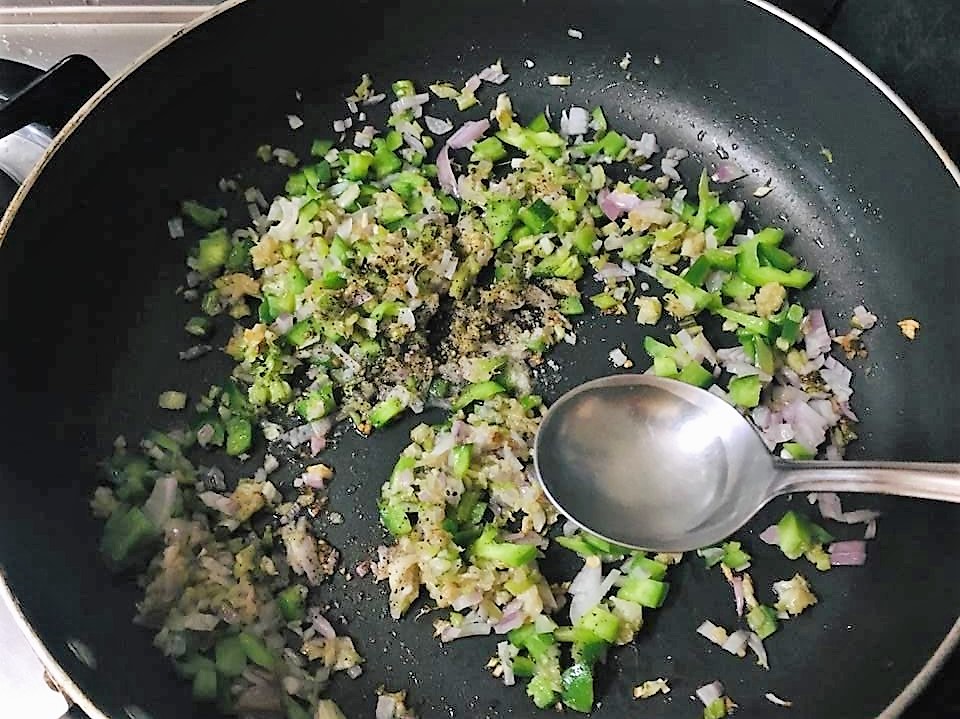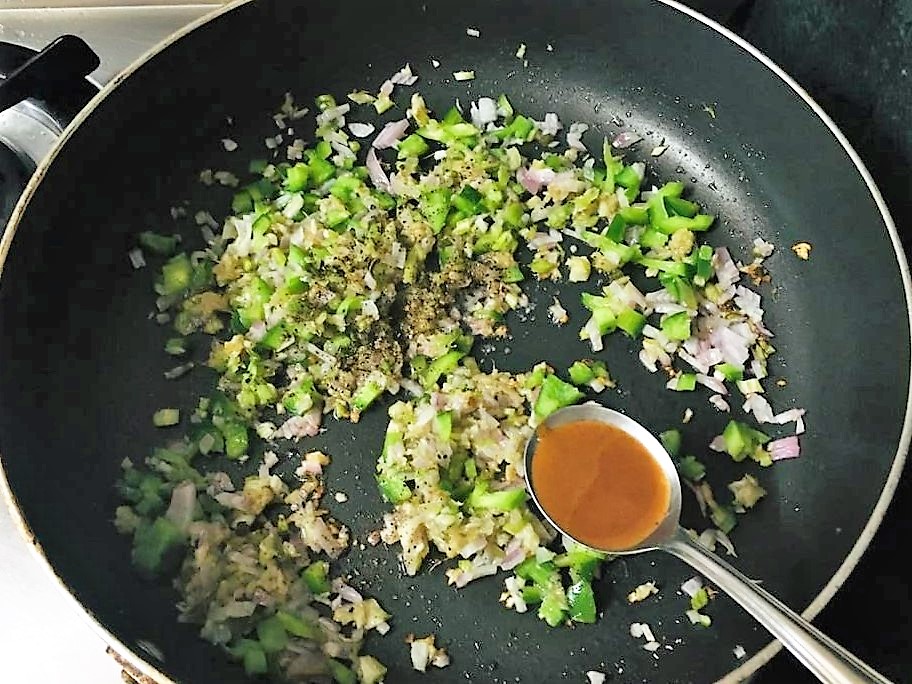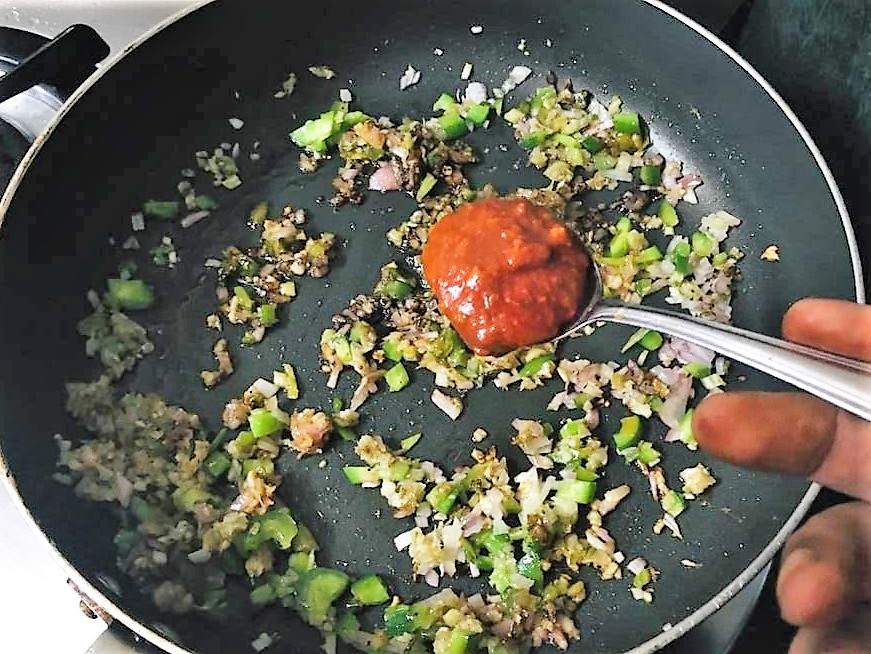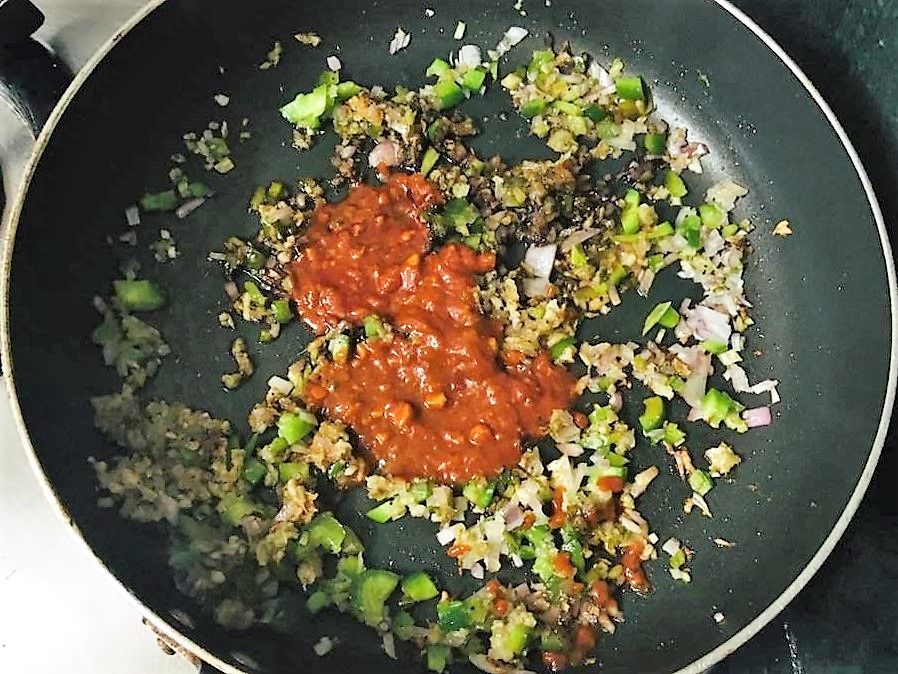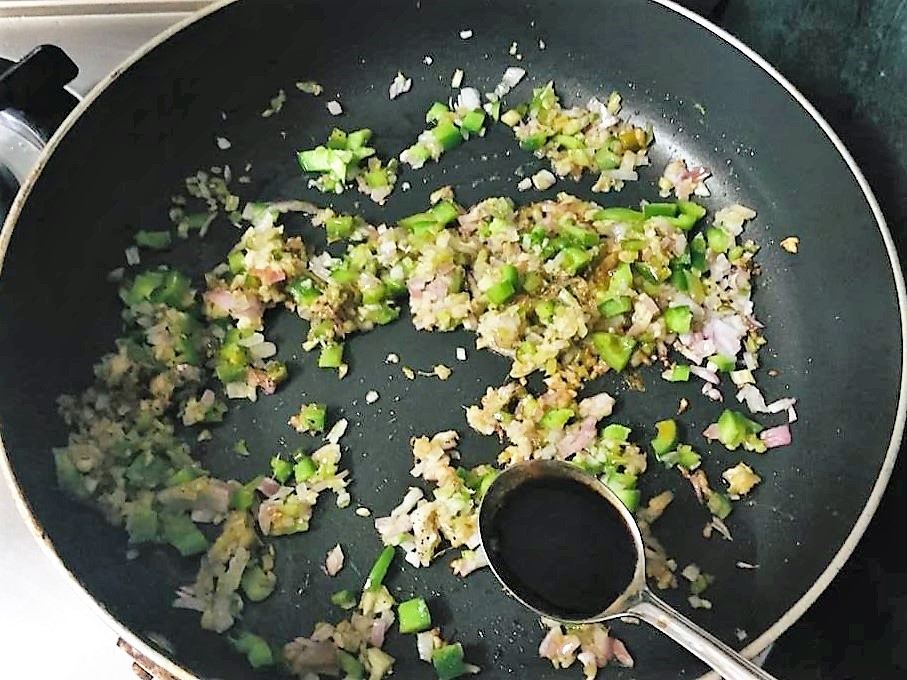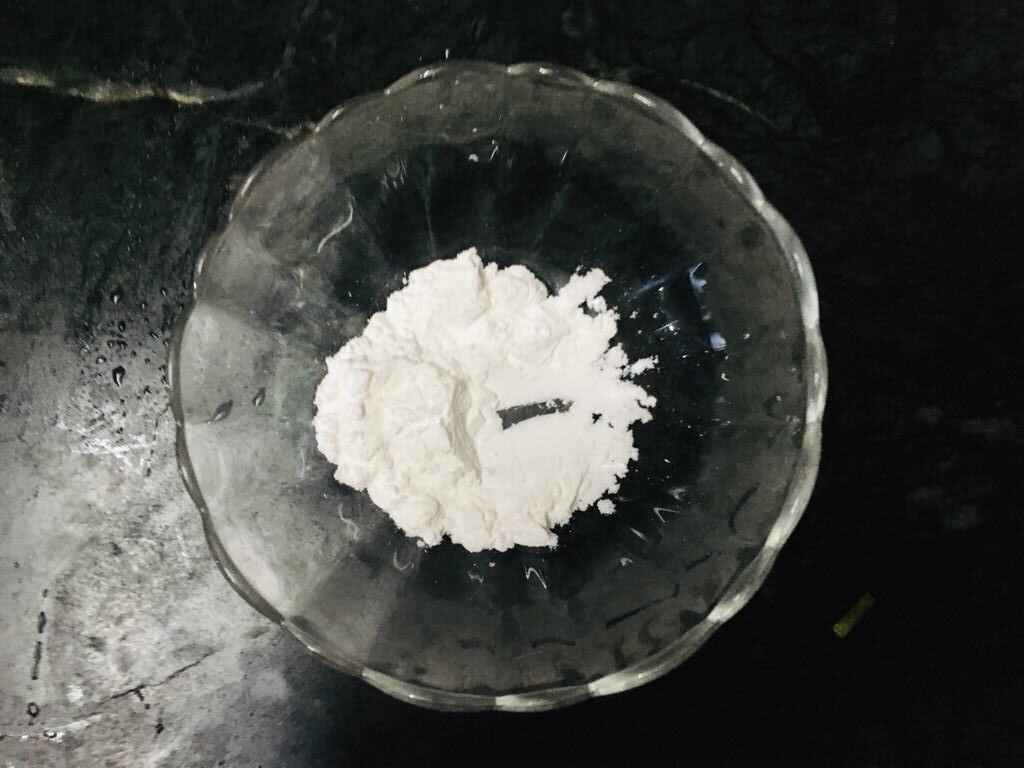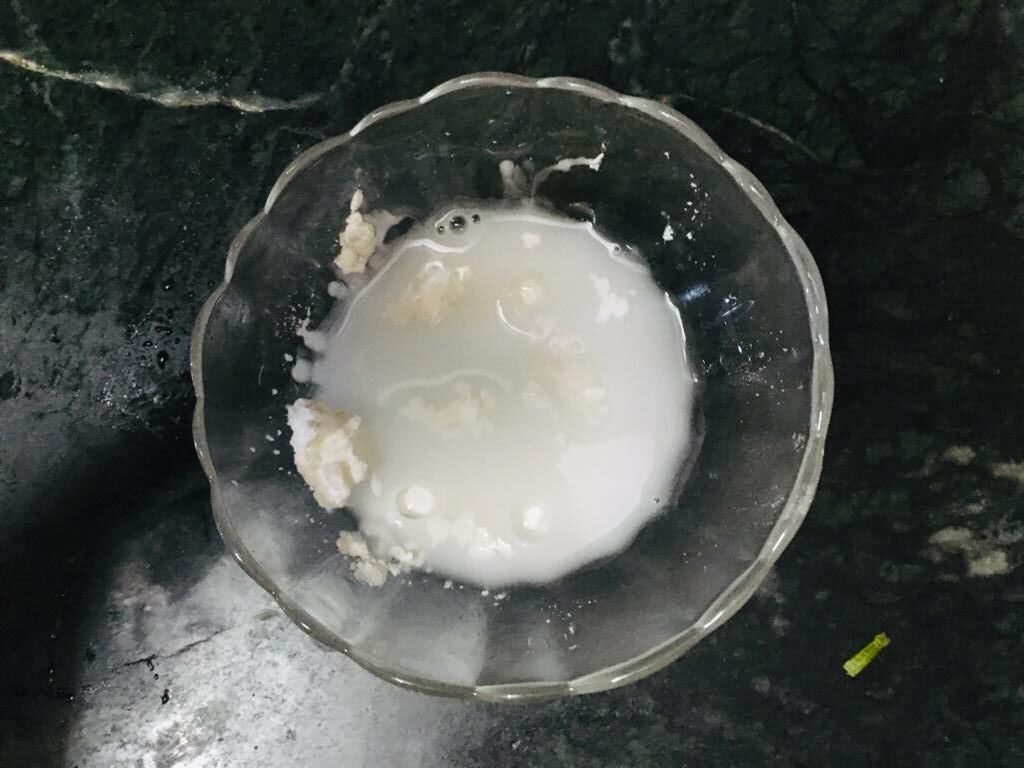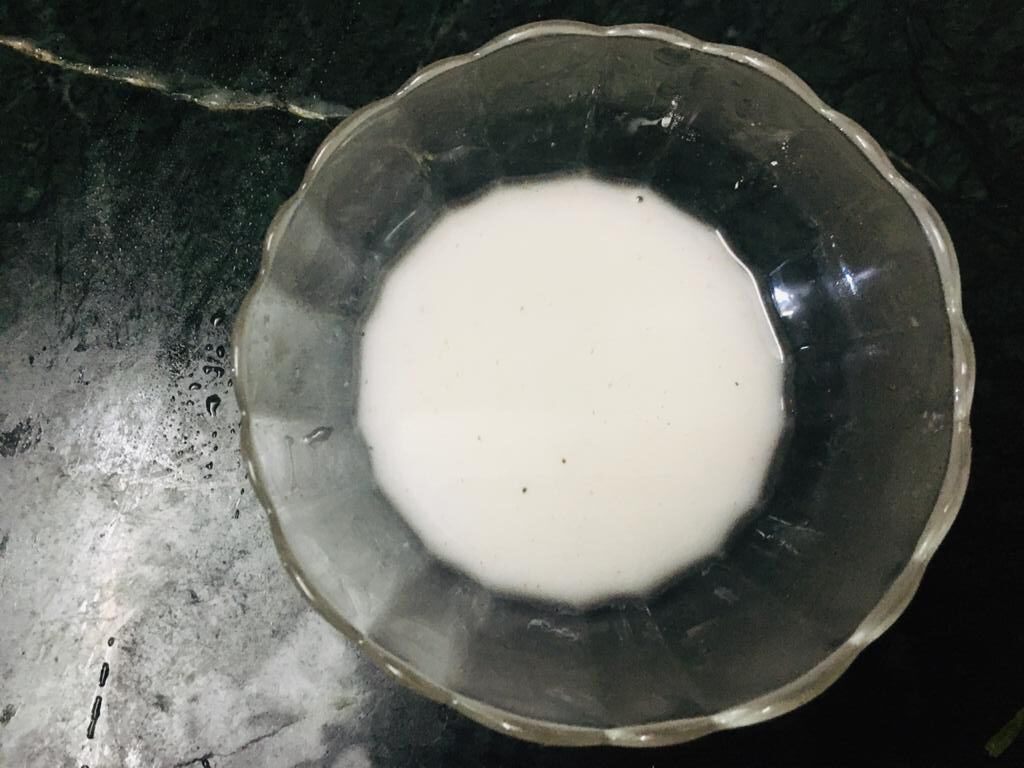 Add the salt, black pepper, schezwan sauce, red chilli sauce, soy sauce, vinegar, and mix on high heat.
Mix corn flour in 2 tablespoons of water and mix it to form smooth corn flour slurry.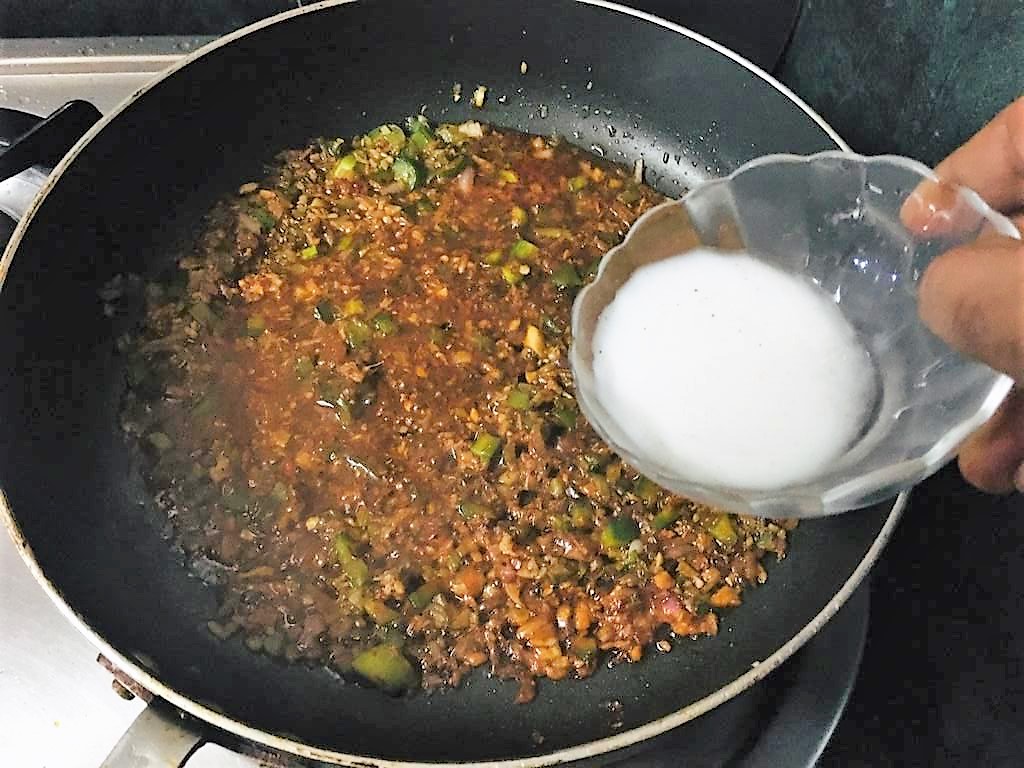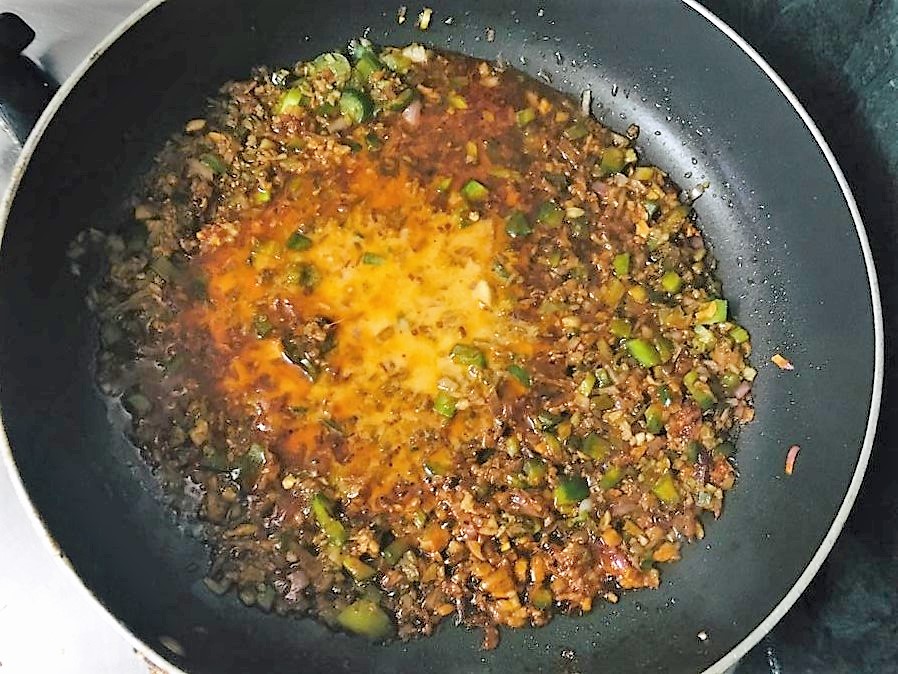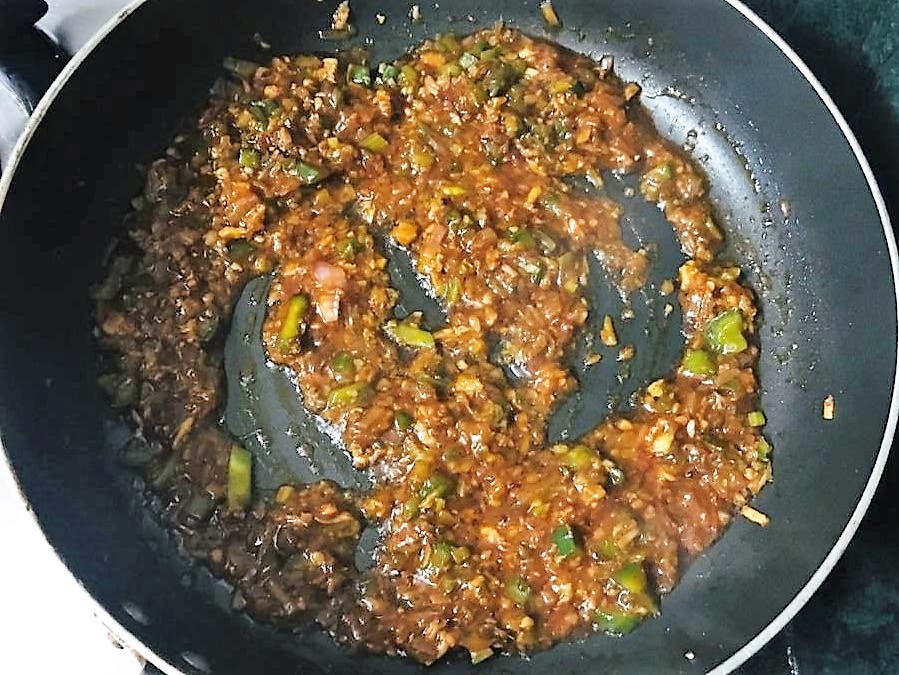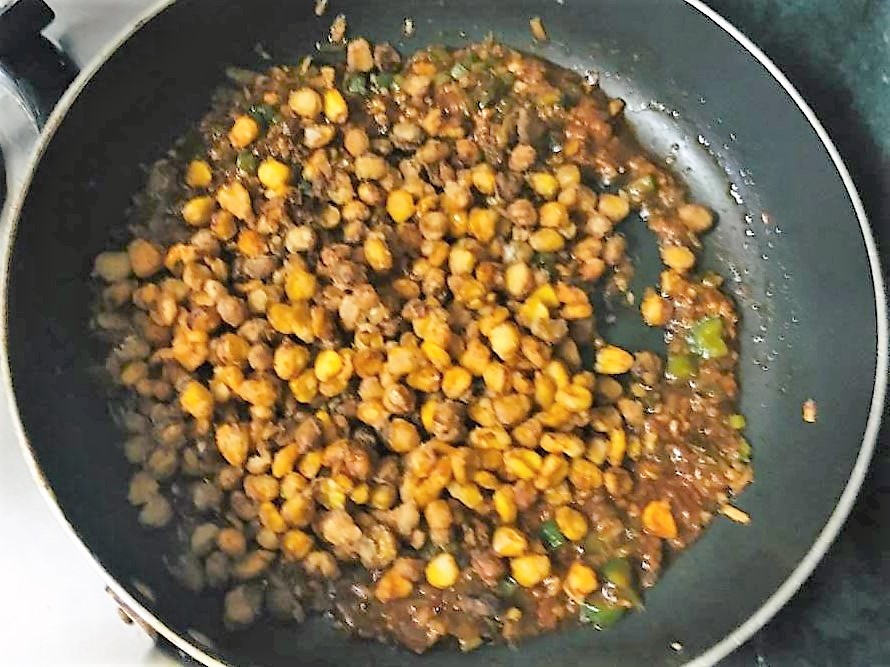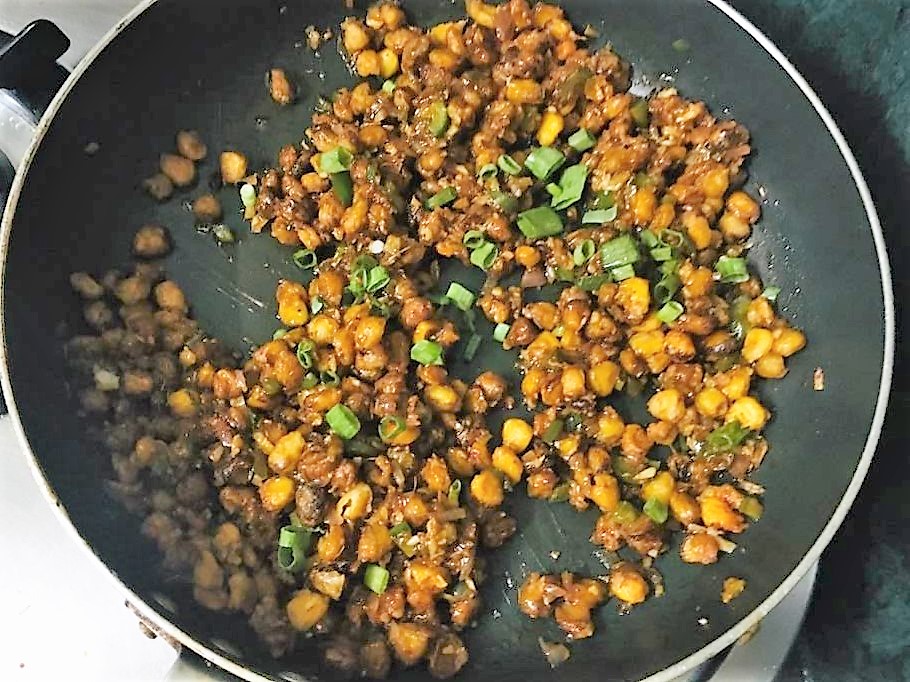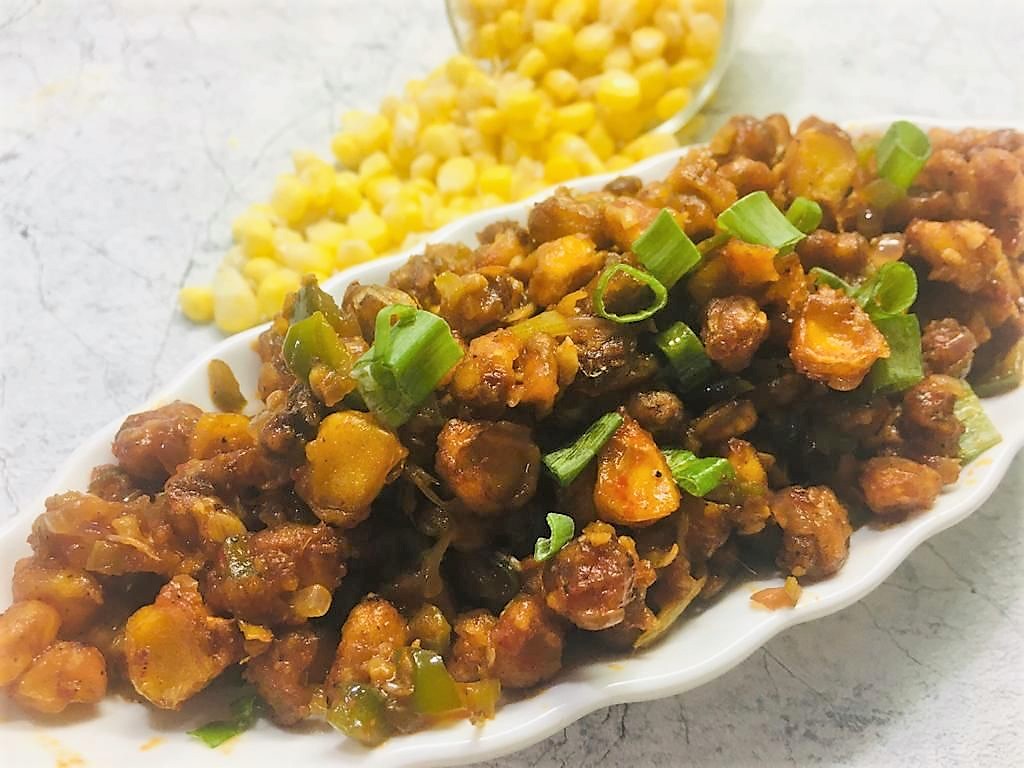 Add the corn flour slurry and cook it for 1 minutes.
Next add the fried corn and spring onions and gently mix to coat the corn evenly with the sauce.
Serve hot garnished with spring onions.