Crispy Masala Corn
Crispy Masala Corn is a quick and delicious recipe of battered corn kernels deep fried and flavoured with spices.
Crispy Masala Corn is my family's favourite snack especially while we are watching a movie or a weekend evening snack. These little battered gems of corn are so moreish that it is hard to stop eating them.
You can serve the Crispy Masala Corn as a snack or a starter. The important thing which you must note in this recipe is to get a thin even coating on the sweetcorn which I achieved by sieving the coated corn and partially covering the oil while frying so it doesn't splutter everywhere.
Crispy Masala Corn tastes delicious when served hot and crisp. Simple, quick and delicious -what more can one ask for?
Ingredients
For Boiling
2 cups corn kernels
Salt to taste
For Coating
½ cup plain flour
½ cup cornflour
1 teaspoon black pepper
1 teaspoon garlic powder
Salt to taste
For Flavouring
1 teaspoon chaat masala
1 teaspoon Kashmiri red chilli powder
1 tablespoon finely chopped coriander
Other Ingredients
Oil for deep frying
Directions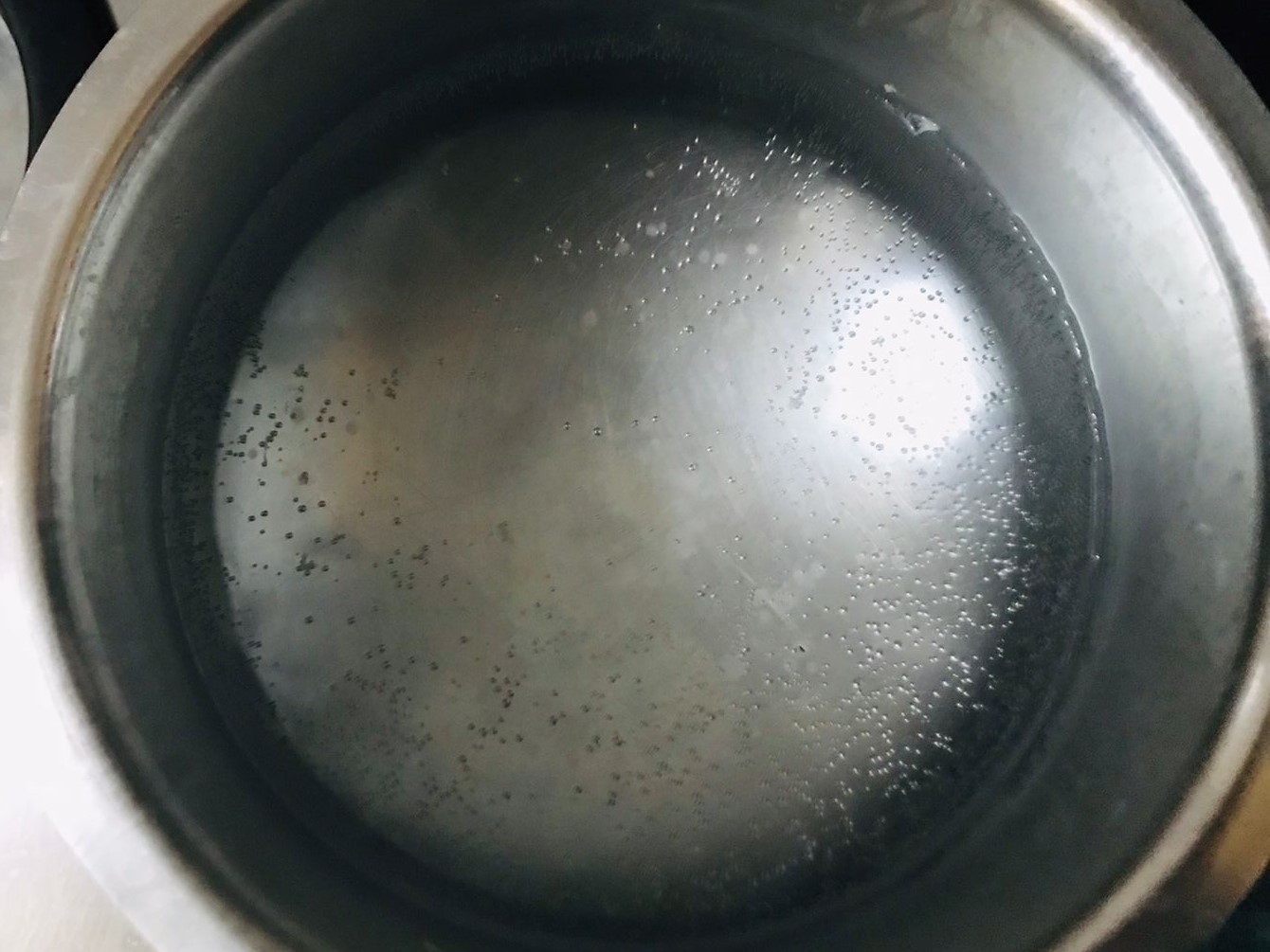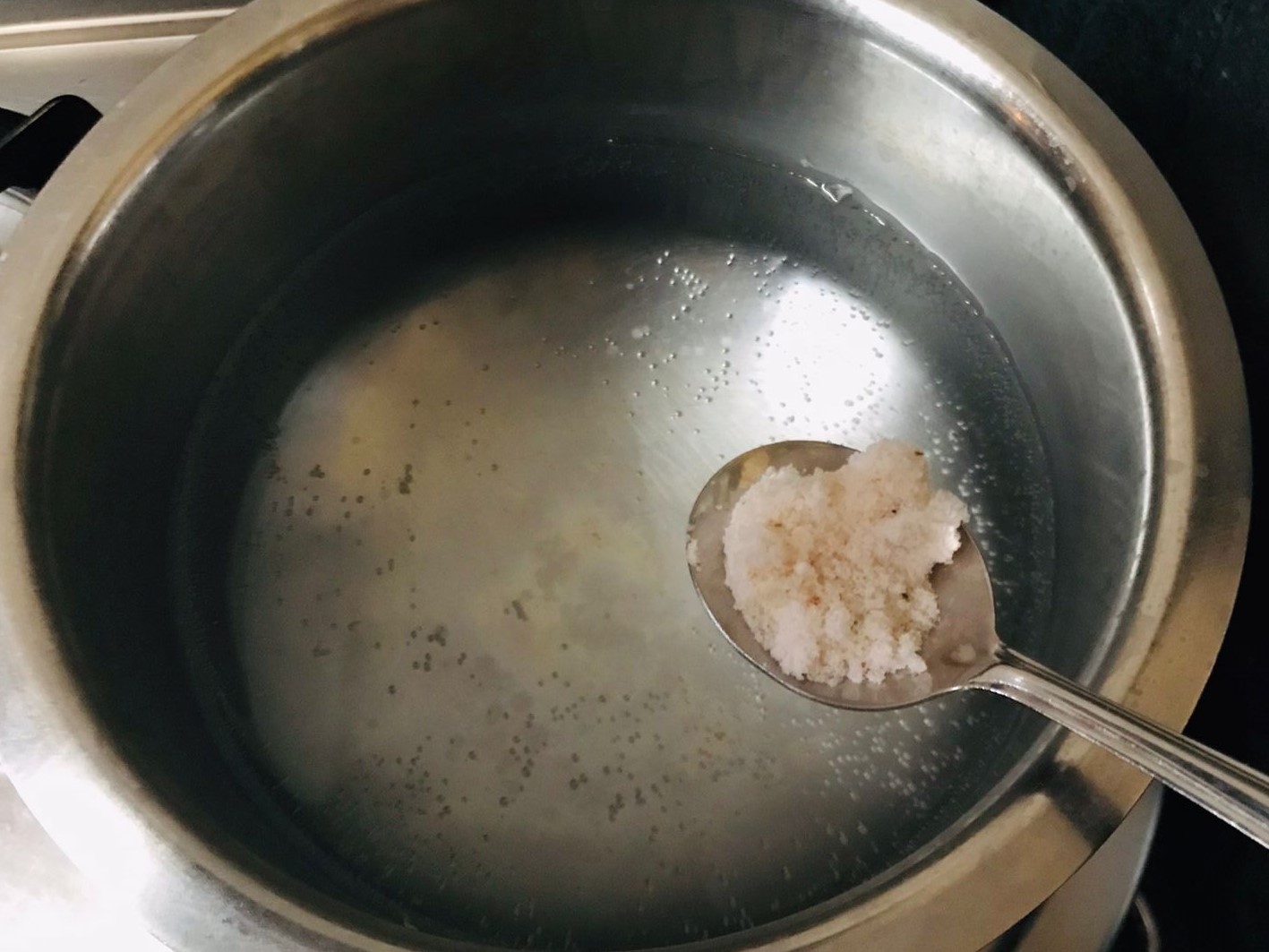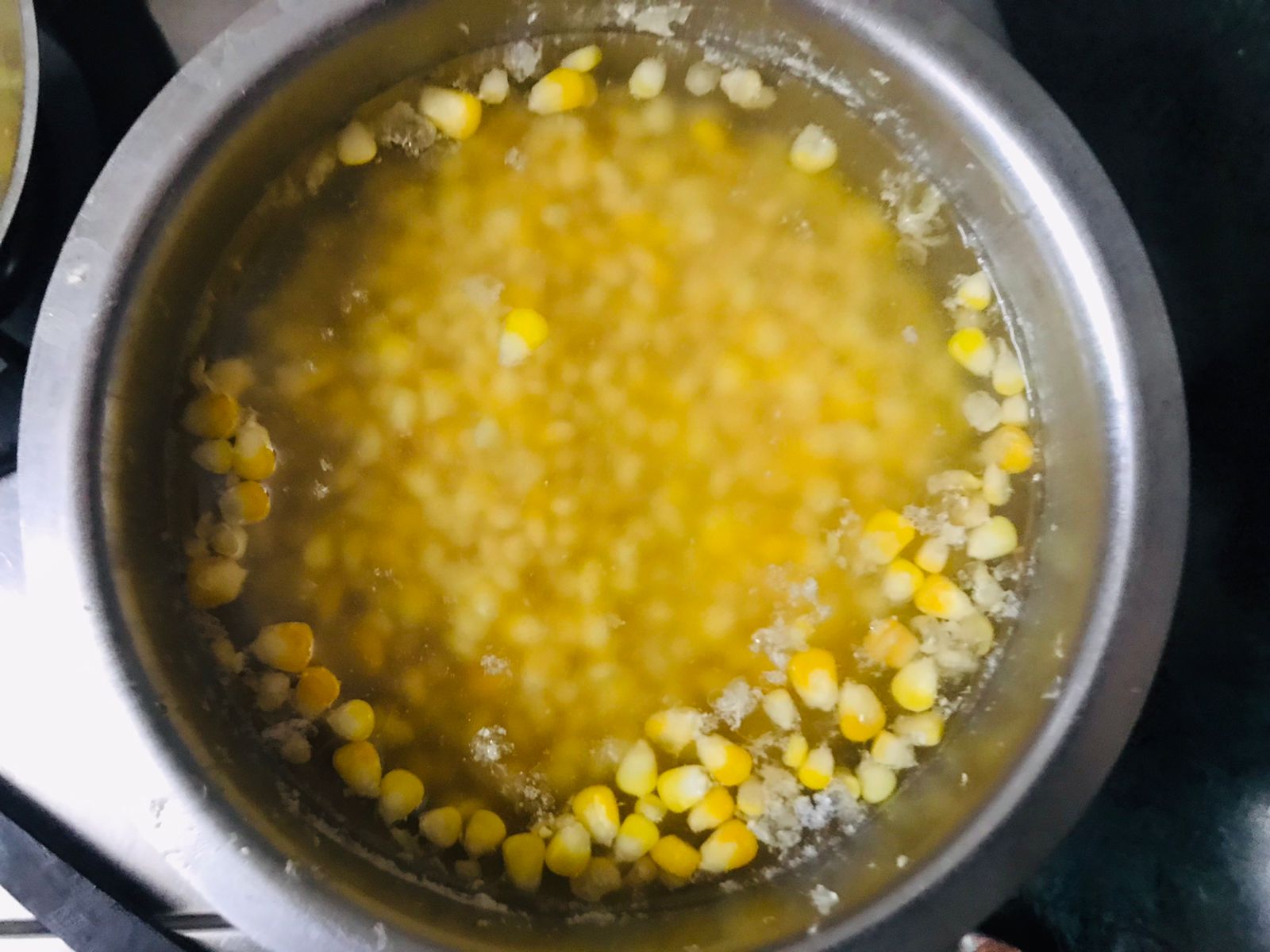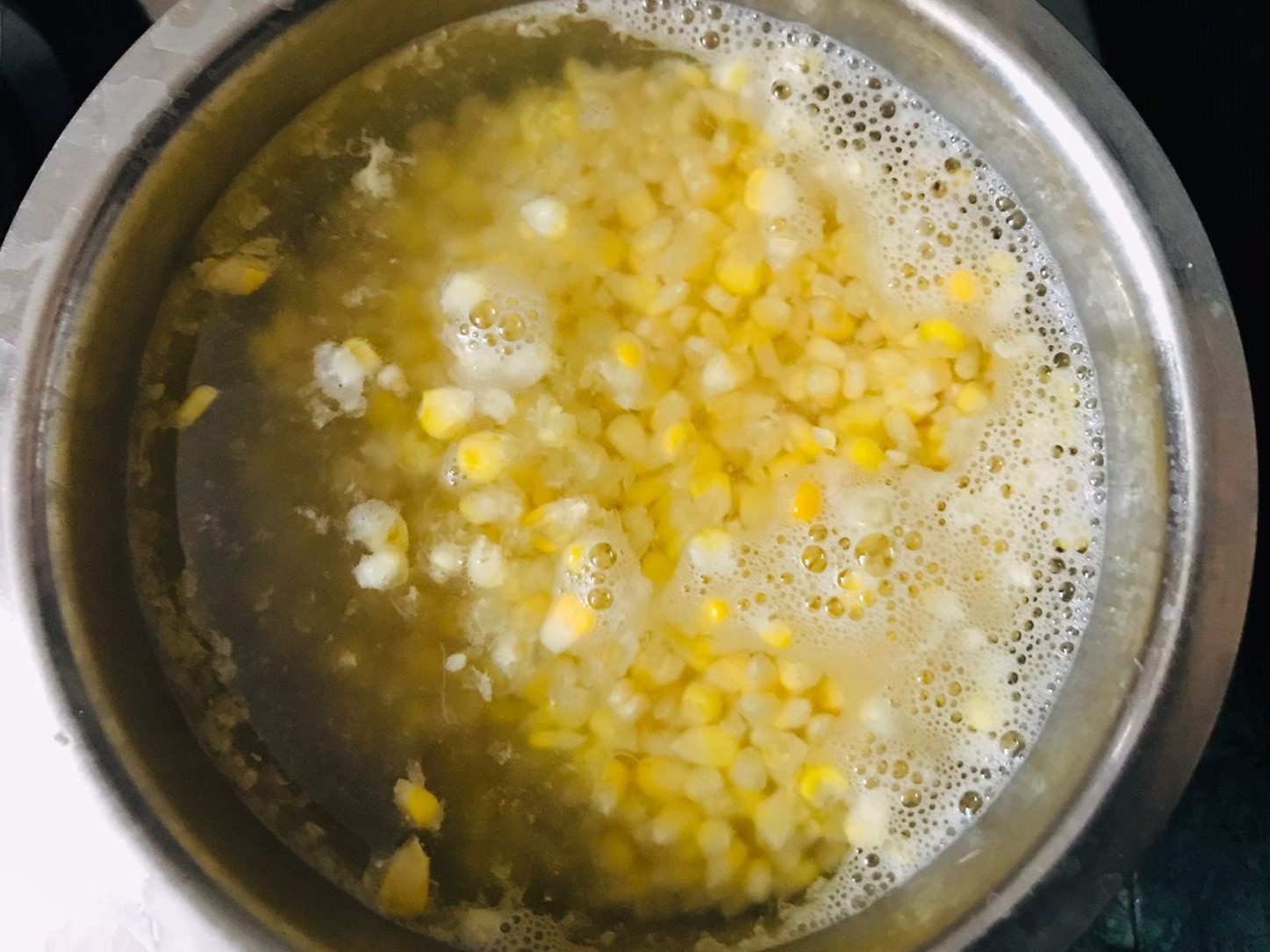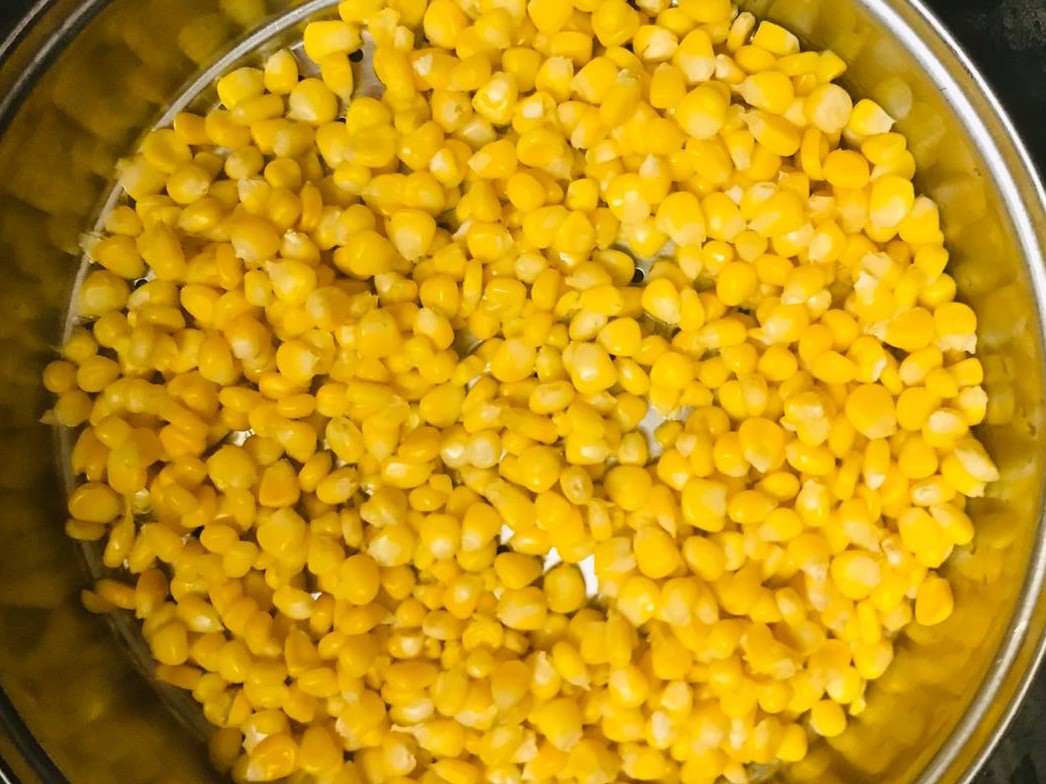 Heat 2-3 cups water in a pan and add the corn kernels and salt. Boil them for about 3-4 minutes.
After 3-4 minutes, strain the corn using a colander and keep it aside to let it cool.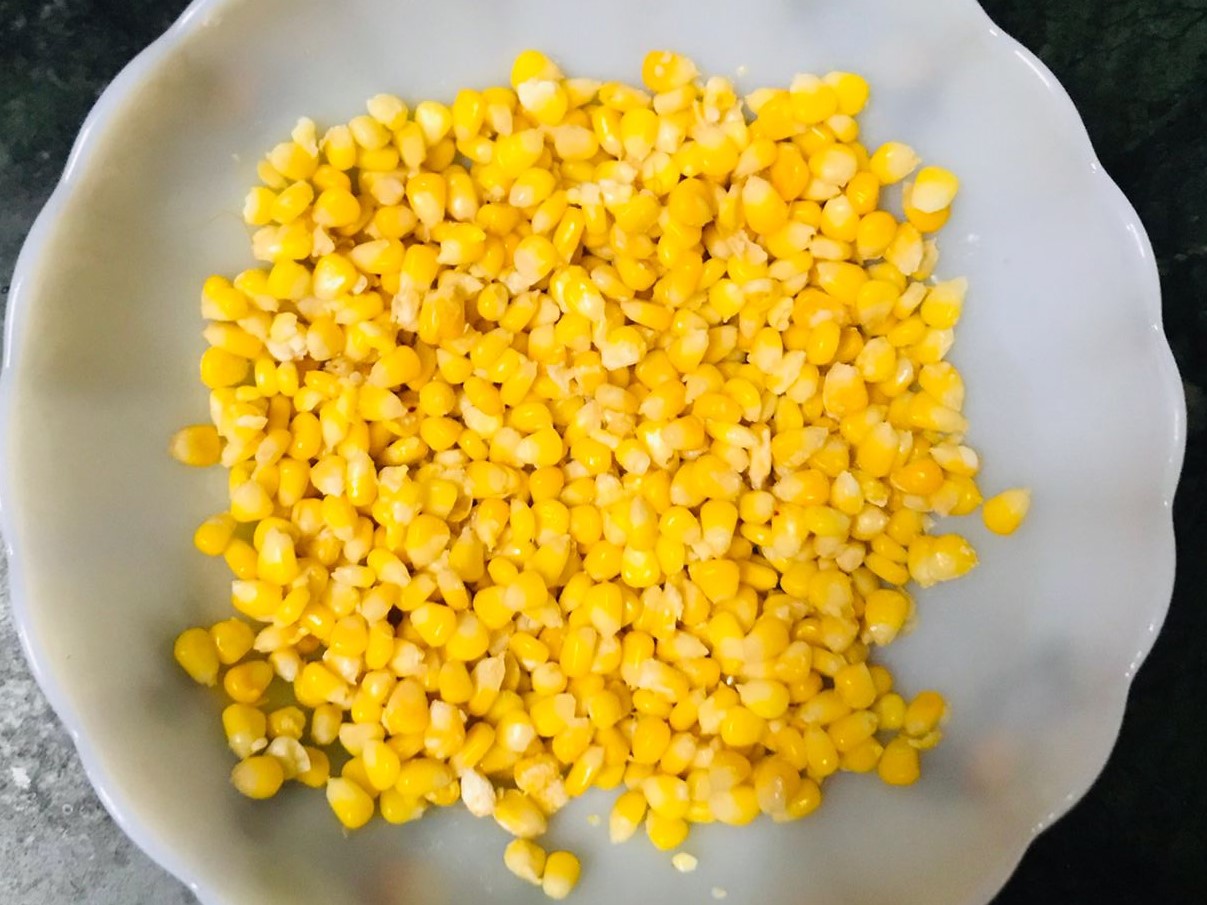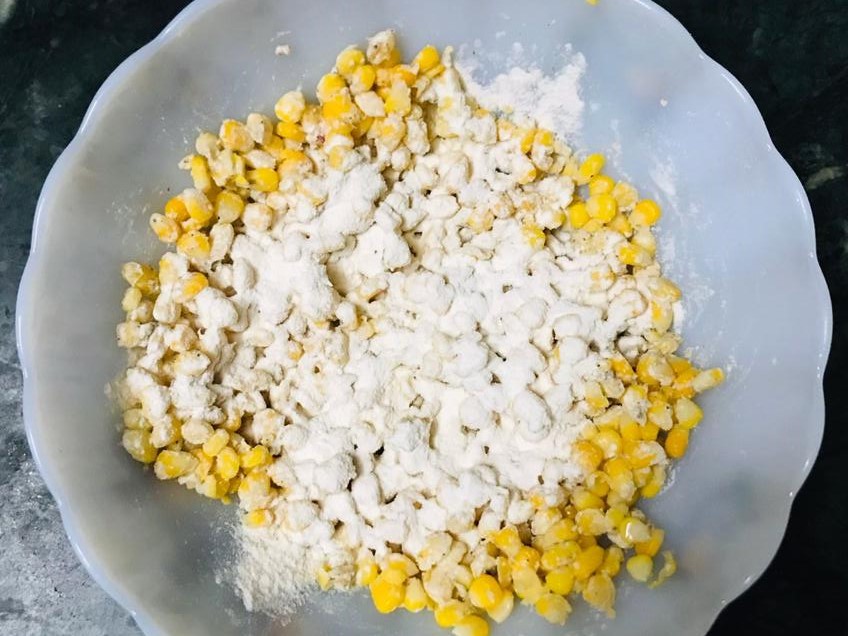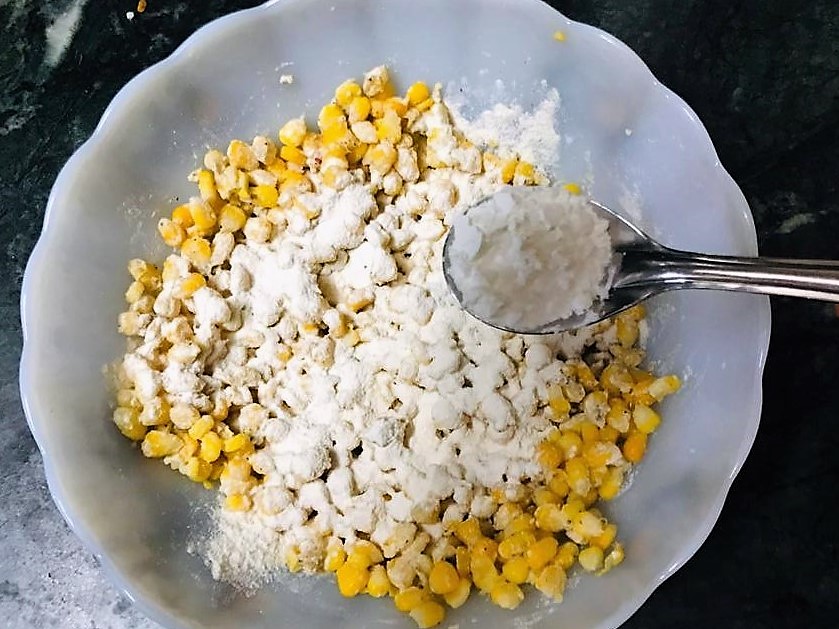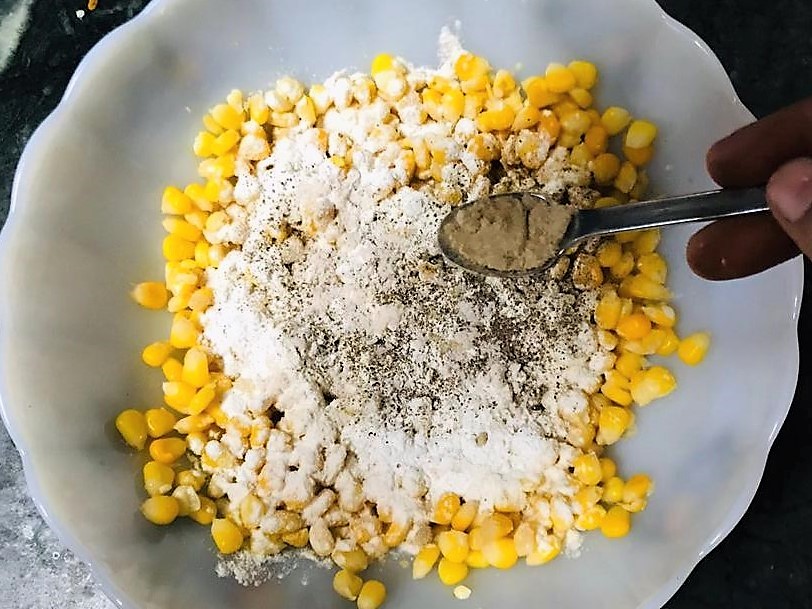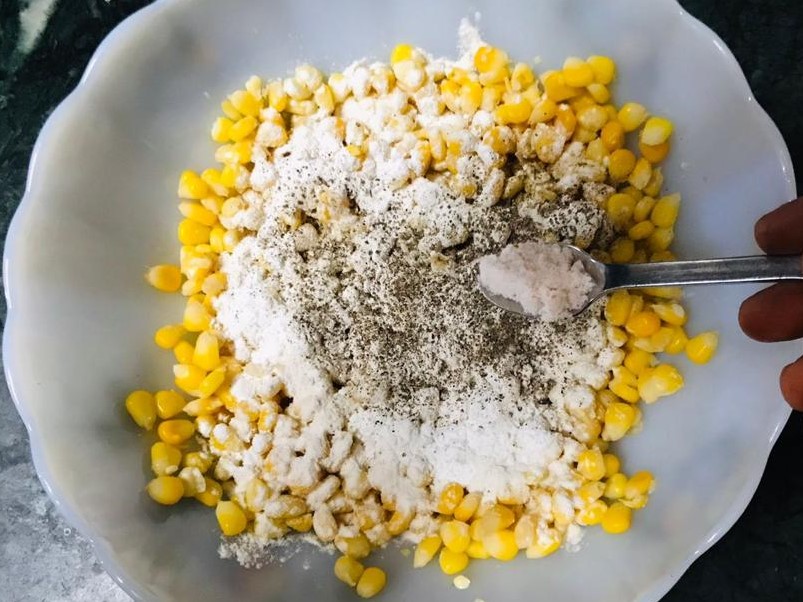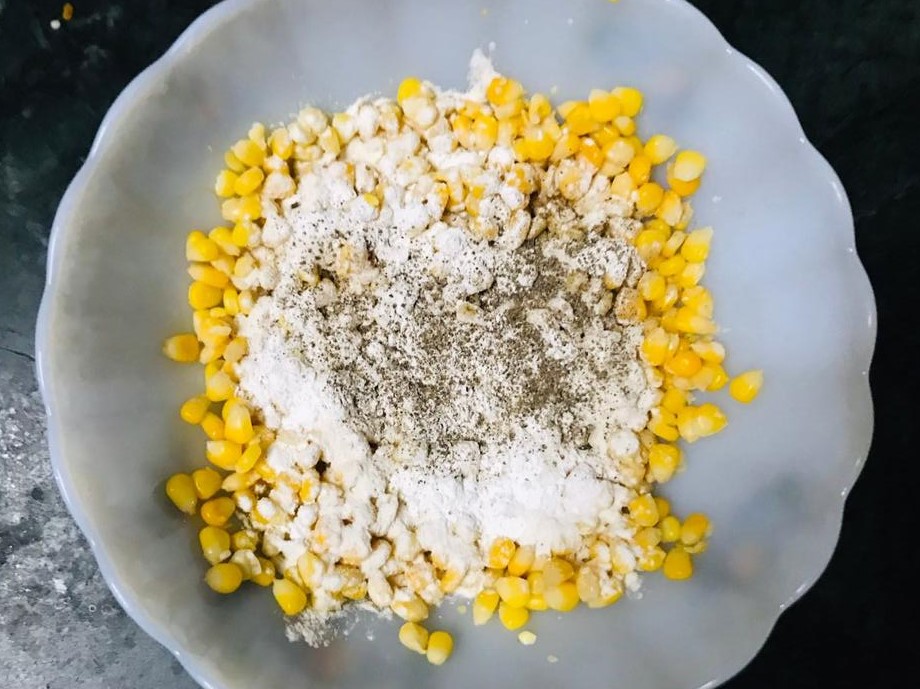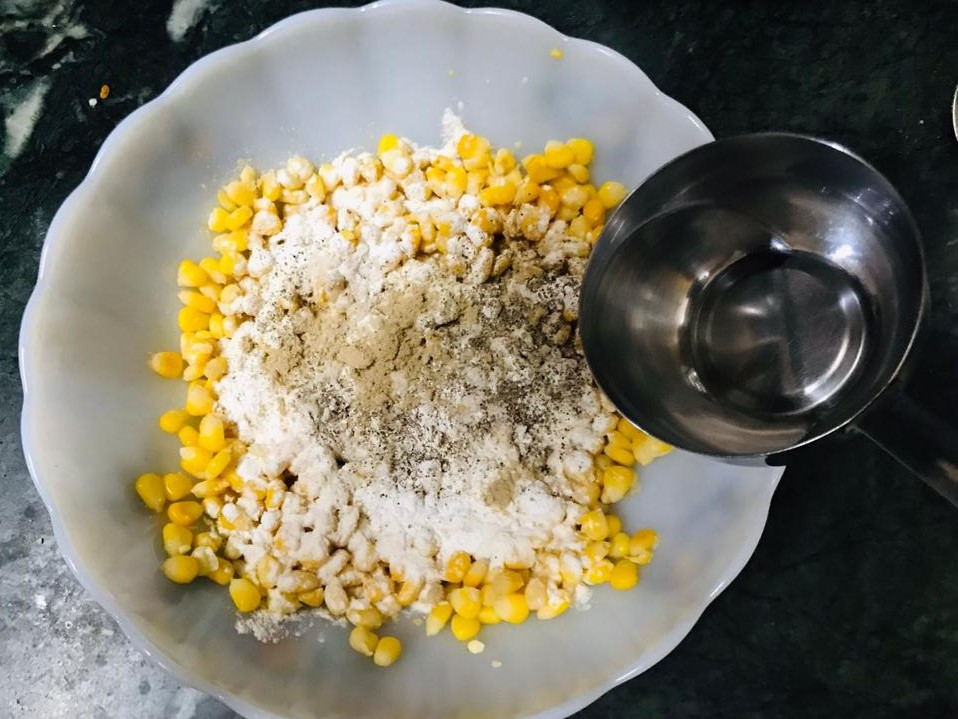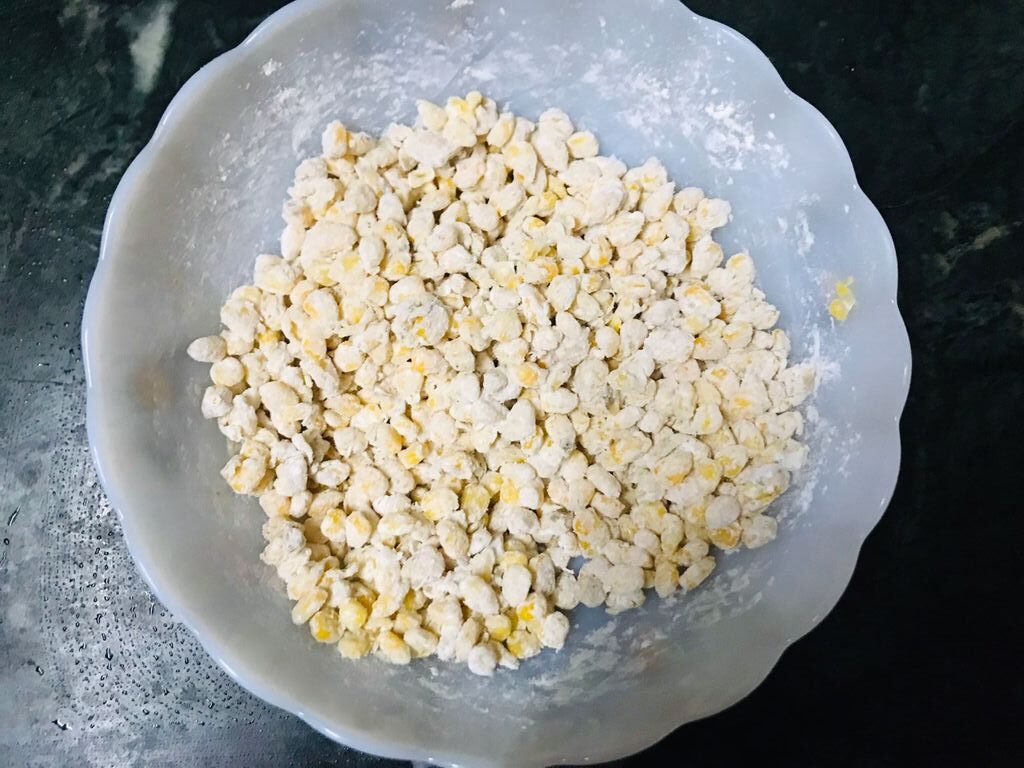 Add 2 tablespoons plain flour, cornflour, salt, black pepper, garlic powder and 1 tablespoon water to the boiled corn kernels and mix gently to lightly coat the corn.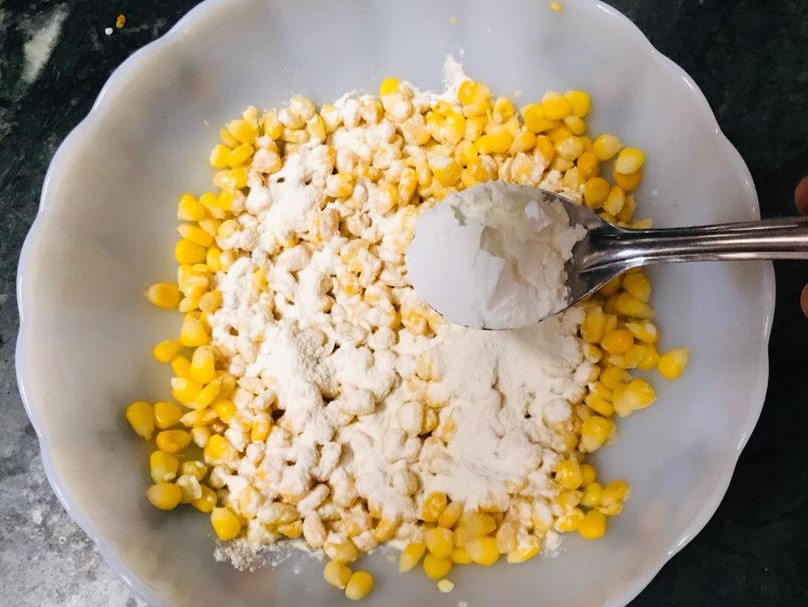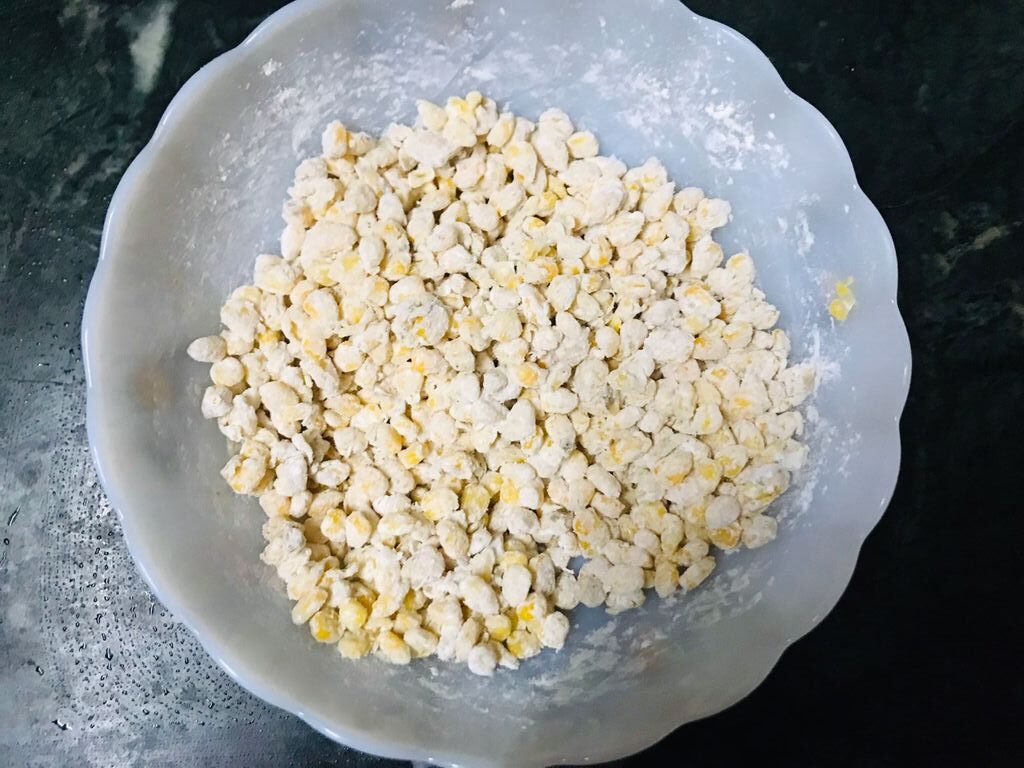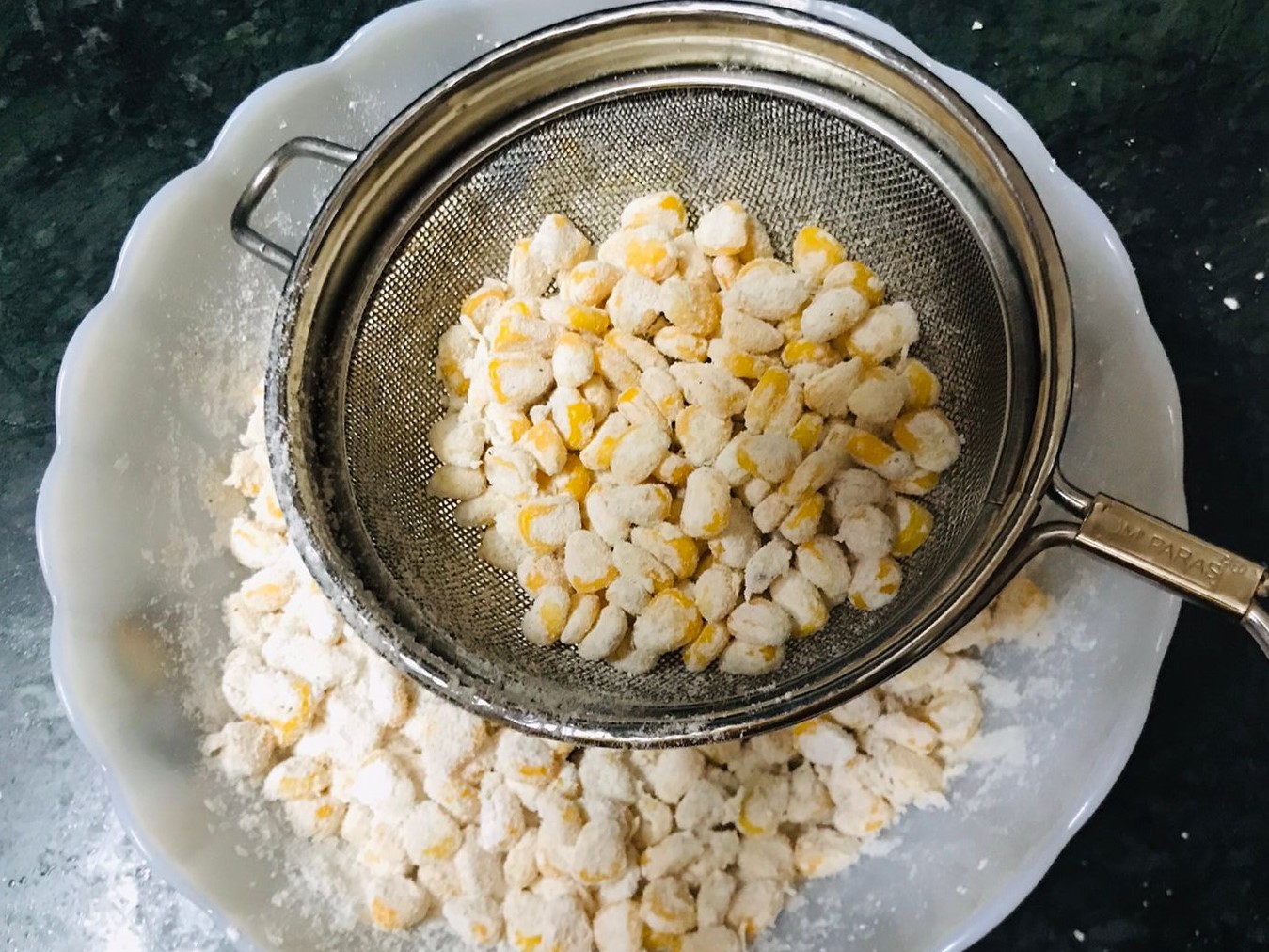 Repeat the same process of adding 2 tablespoons plain flour, corn flour and water to coat the corn kernels evenly with the mixture. It takes 2-3 repeats to coat the corn evenly.
Sieve the battered corn kernels using a strainer to remove the extra flour from the corn kernels.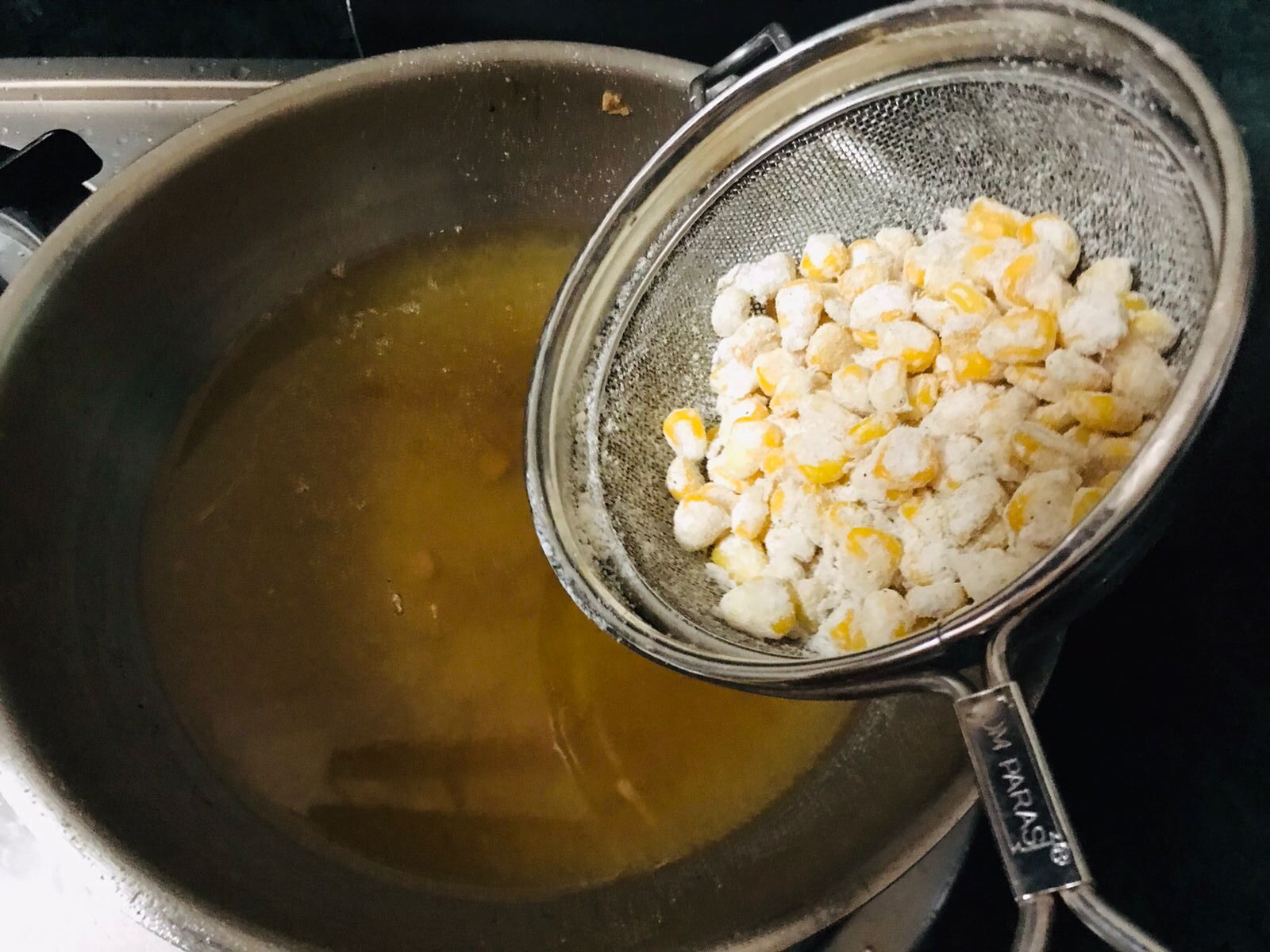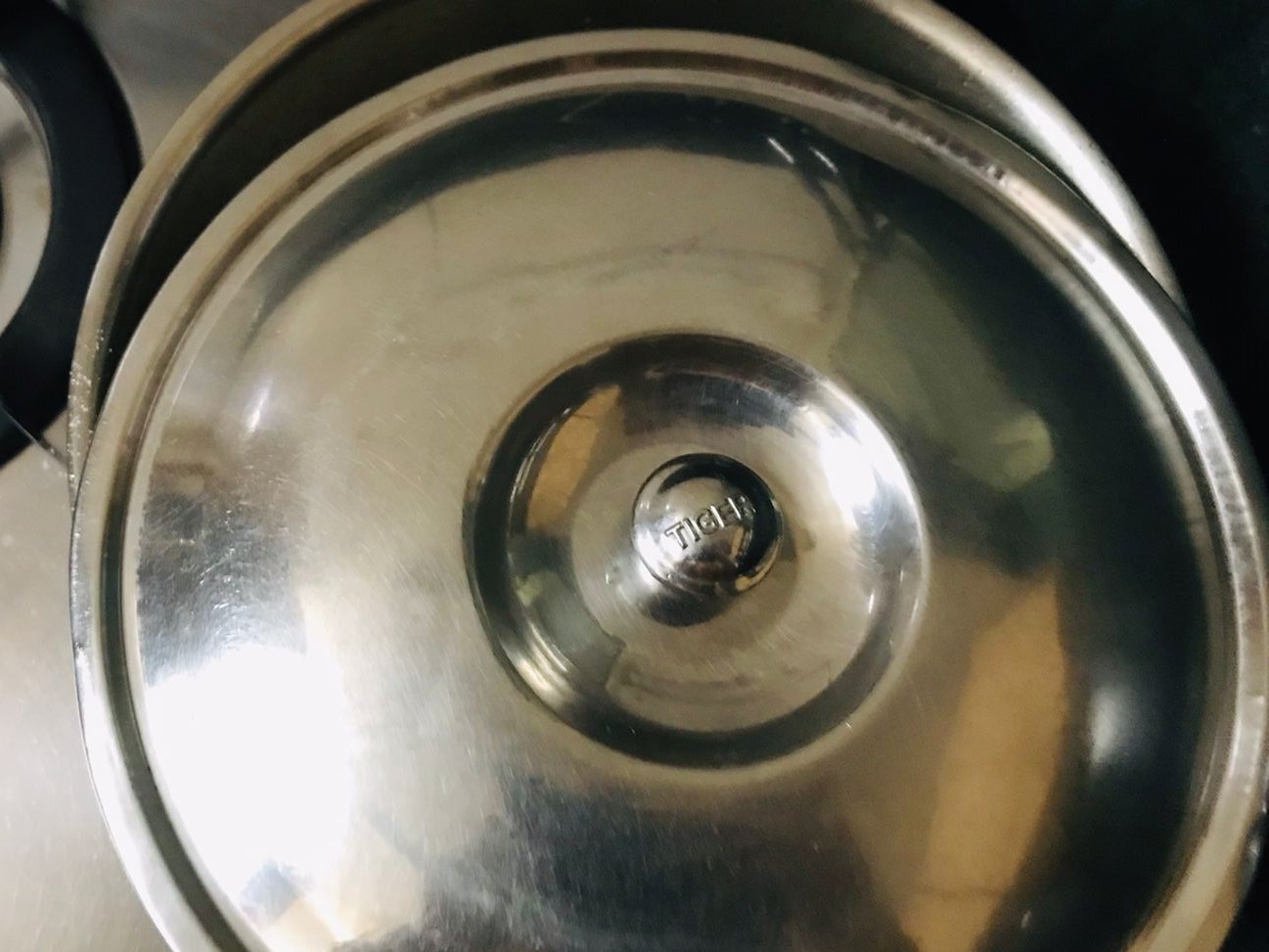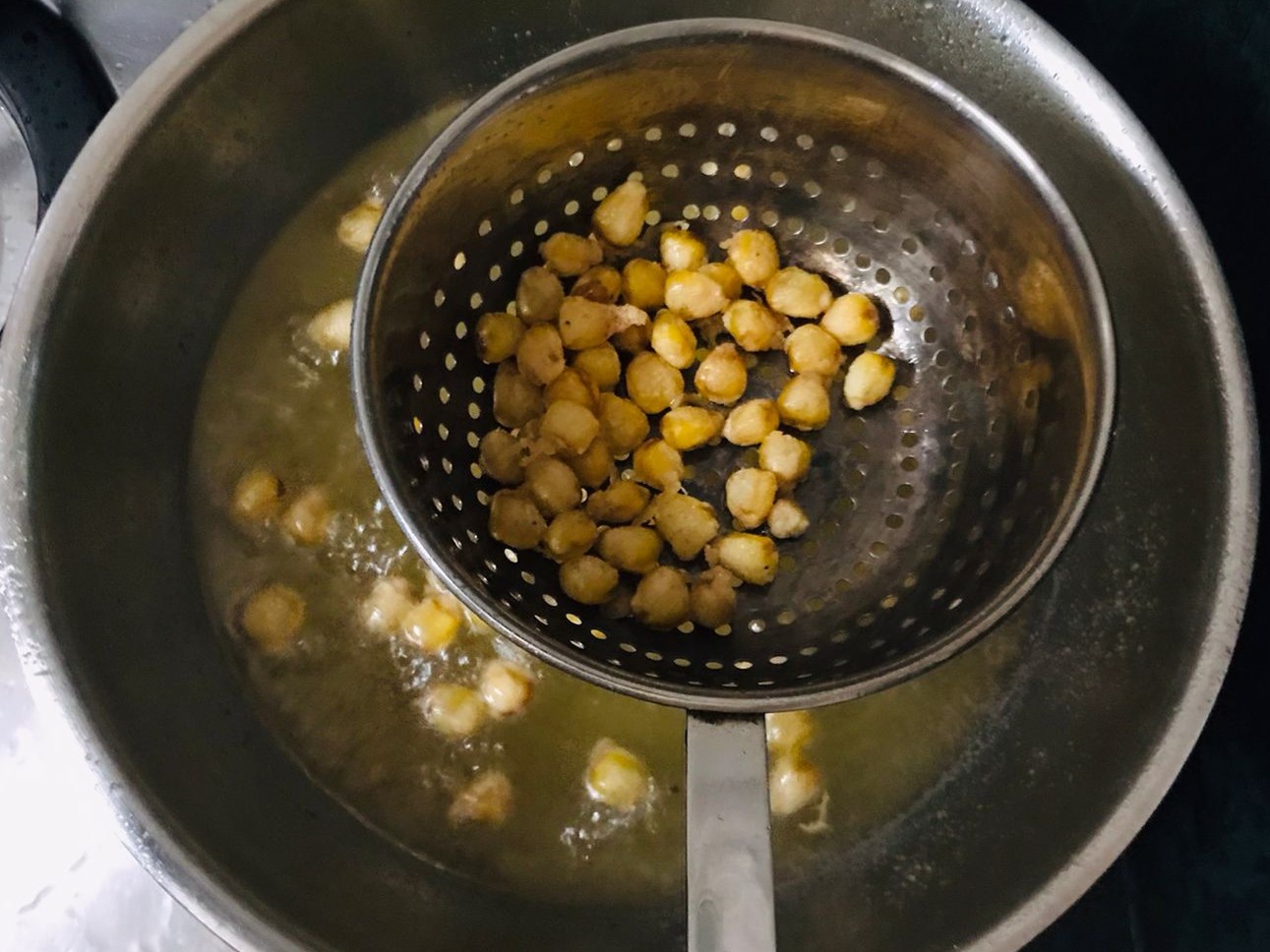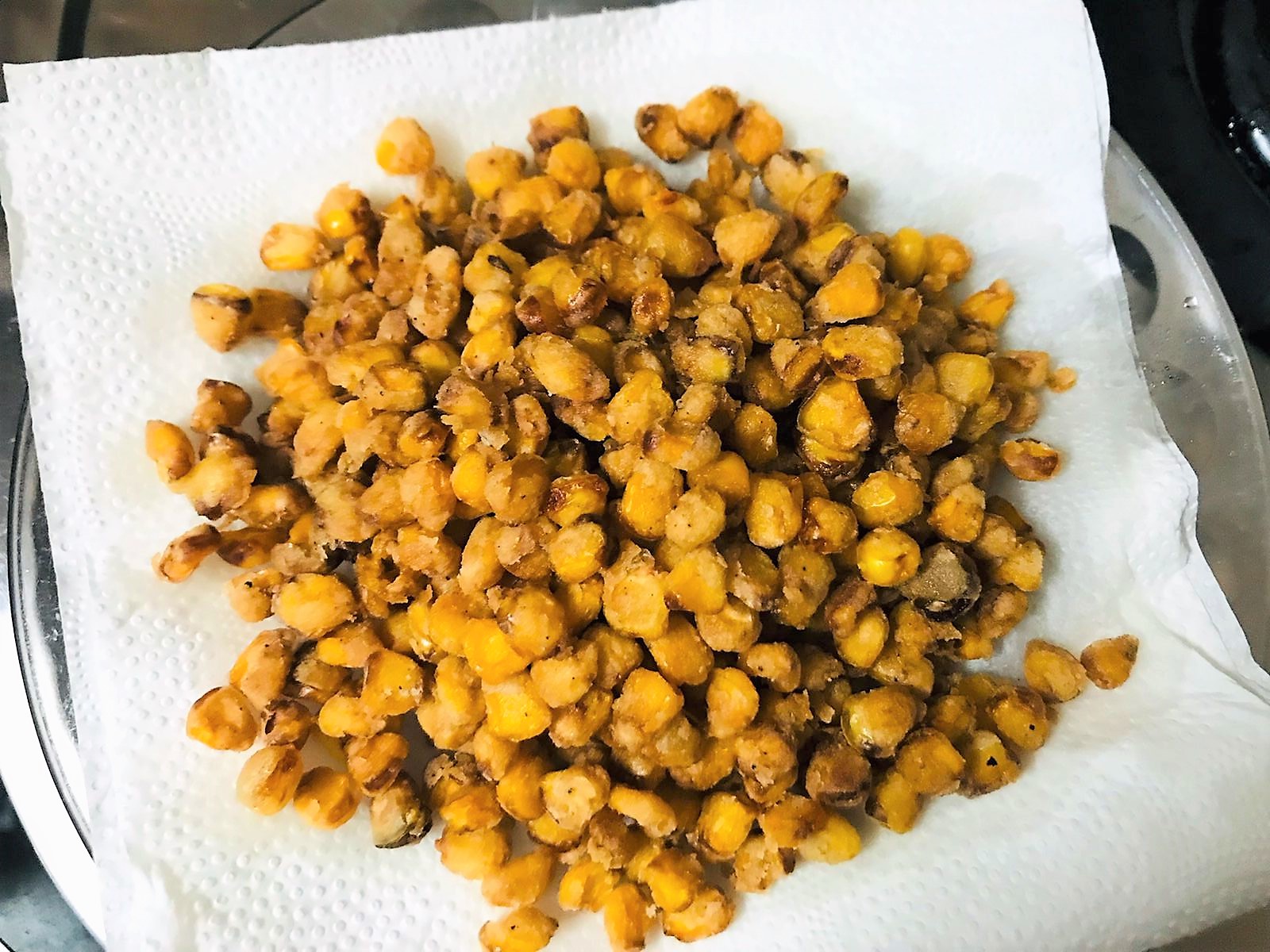 Heat oil in a pan for frying. To check if the oil is hot enough to start frying, add a corn kernel to the oil and if it sizzles up immediately then you know the oil is ready for frying.
Using a strainer, gently slide the coated corn kernels in the oil on high heat. I prefer to partially cover (60-80%) the pan with a lid as the corn tends to splutter a lot of oil. Fry them on high heat for 2-3 minutes until they turn crispy and golden brown.
Use a strainer to remove them from the oil. Drain them on a kitchen roll/absorbent paper to soak excess oil.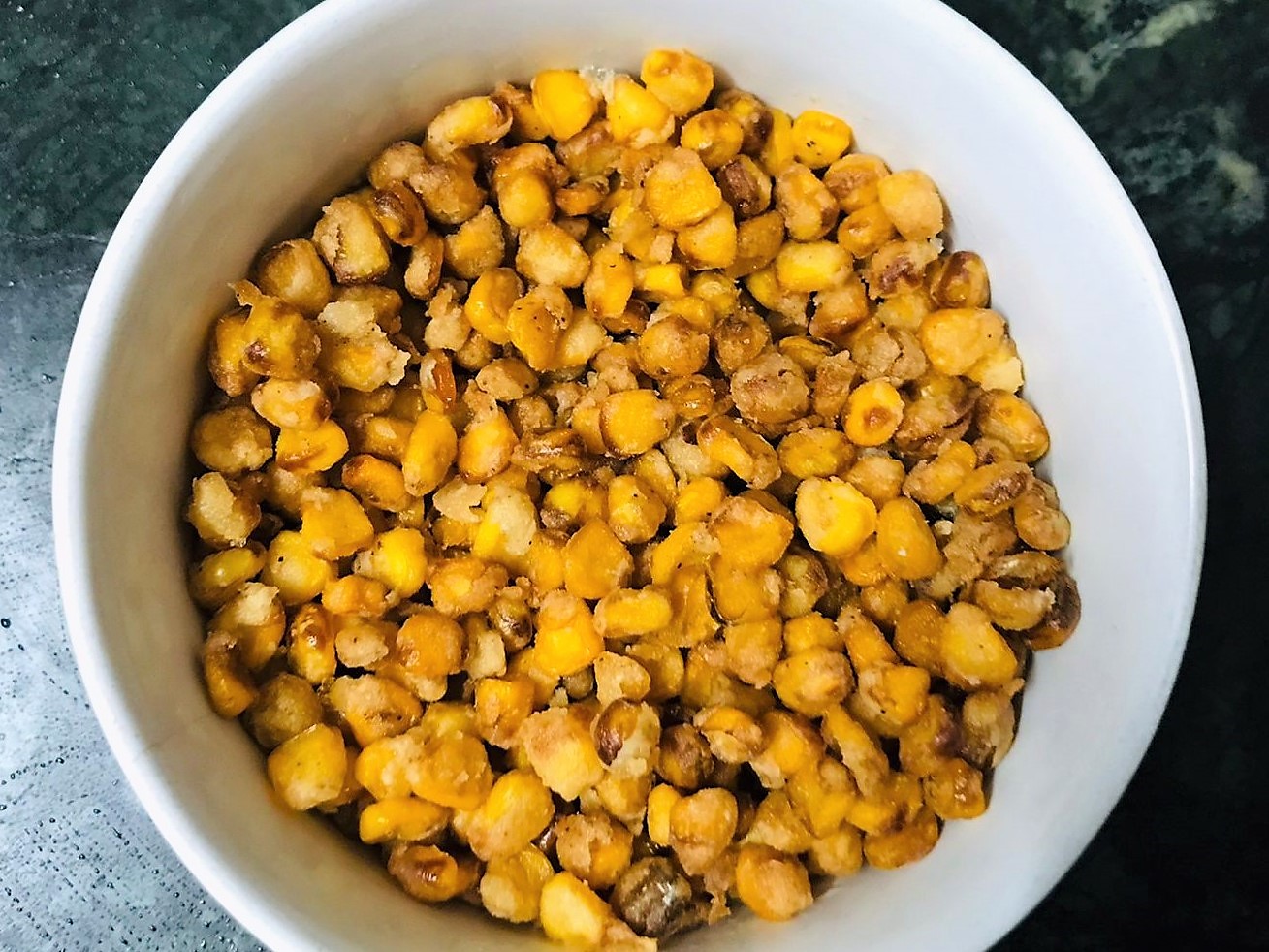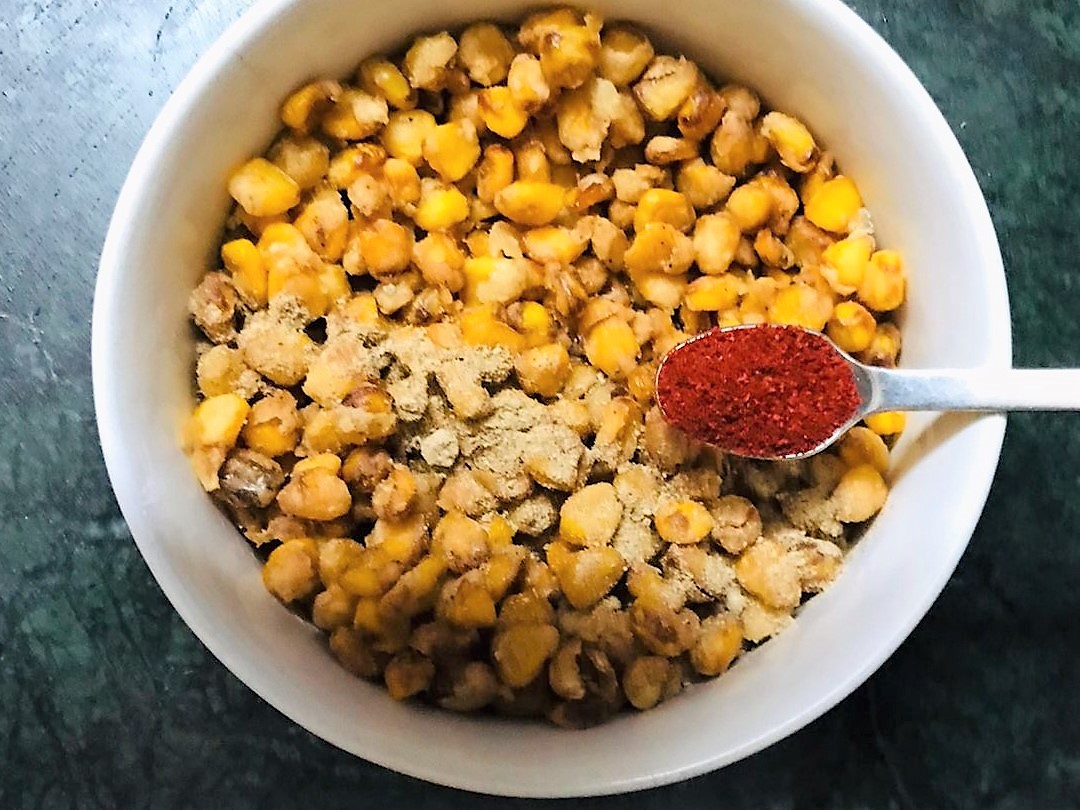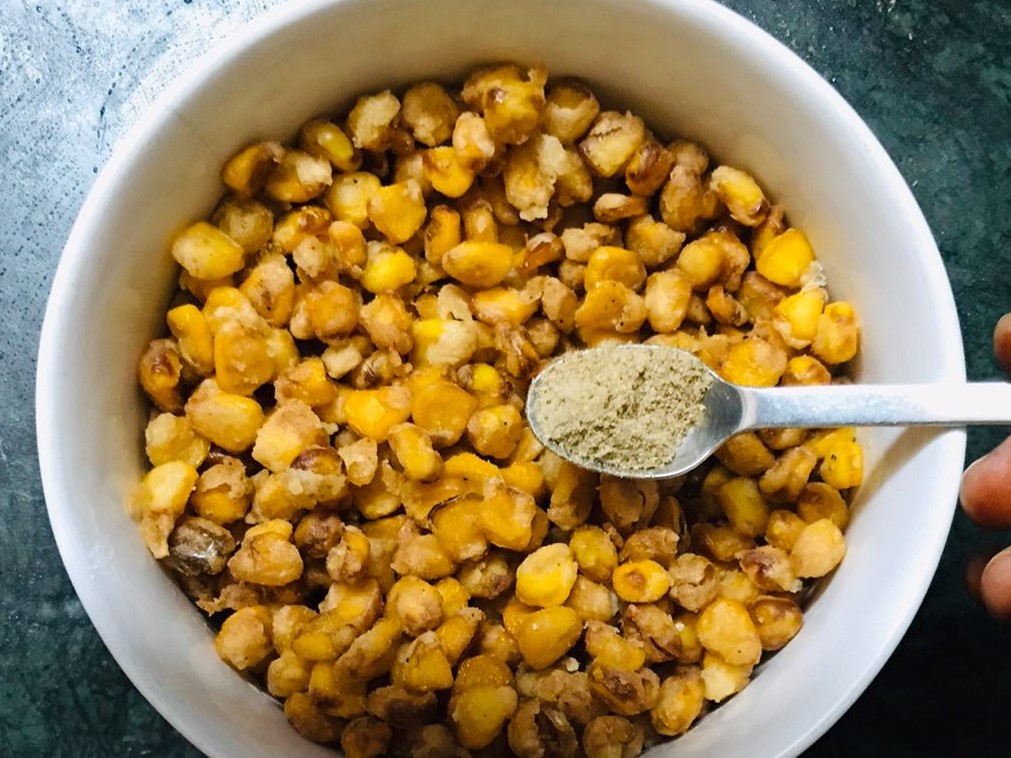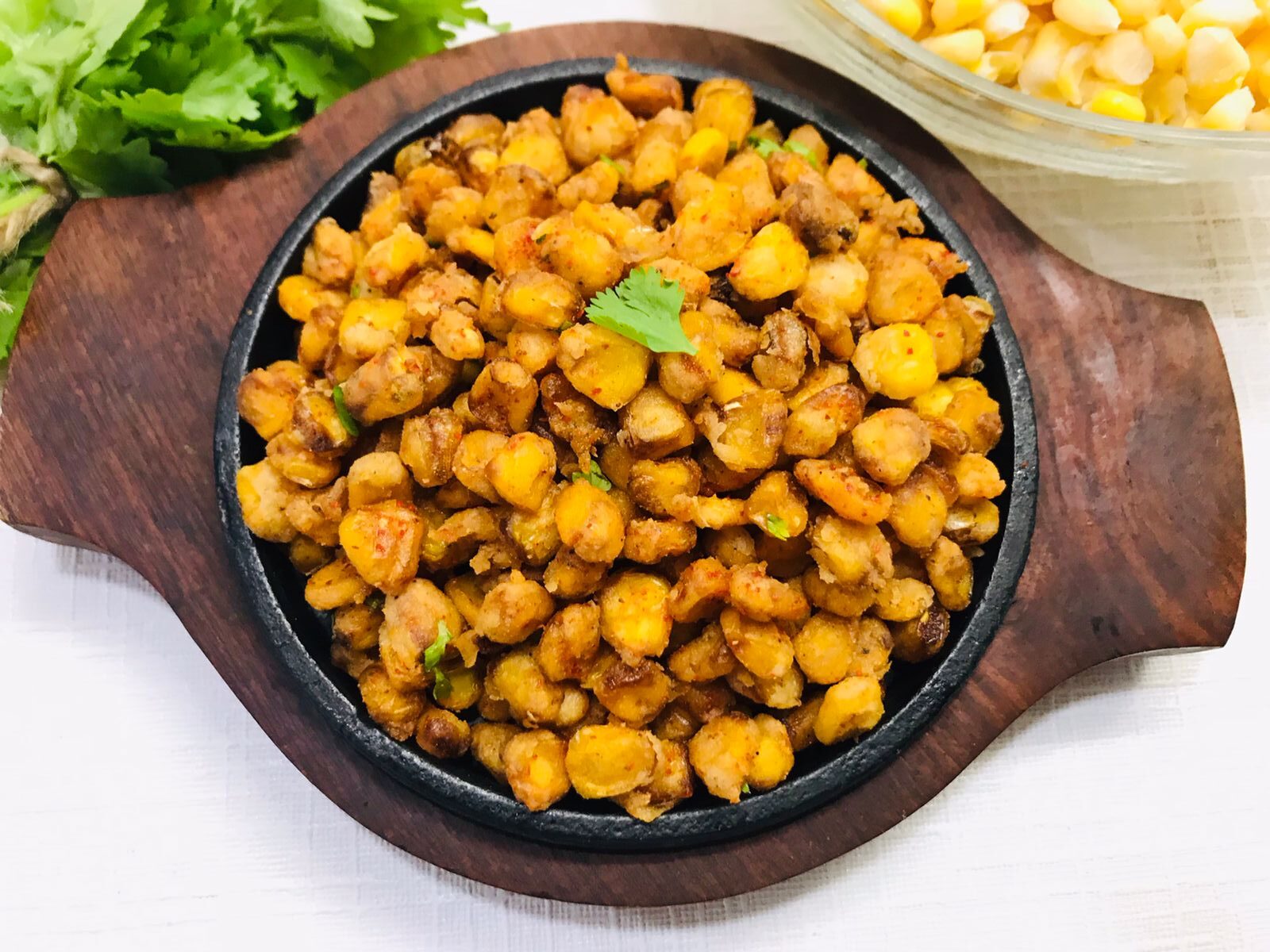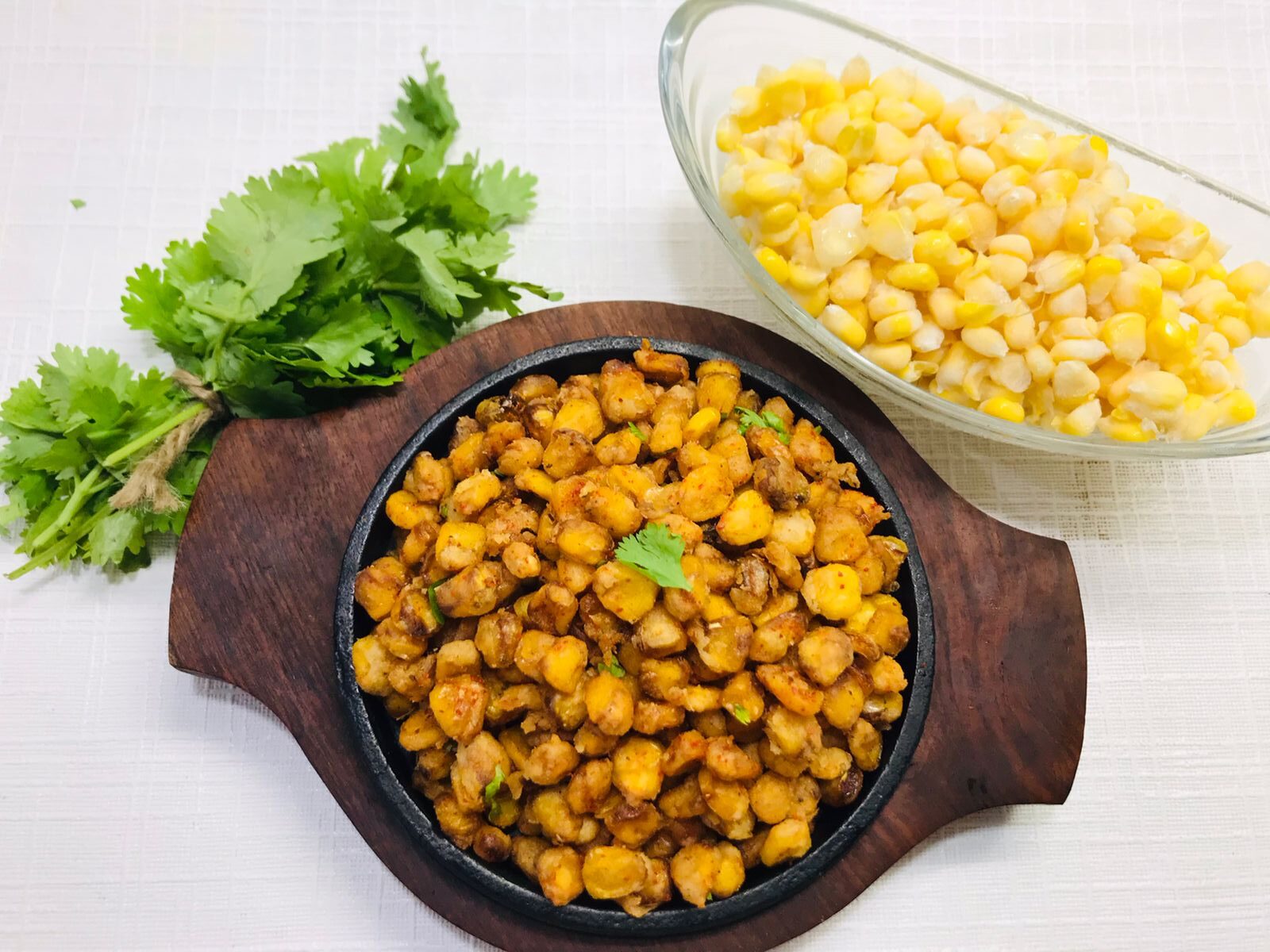 Sprinkle the chaat masala, Kashmiri Red Chilli and coriander and toss everything together. Serve hot!