Beetroot Momos
Beetroot Momos is a delicious recipe of paneer dumplings encased in a beetroot flavoured layer. Paneer and beetroot complements each other in taste, texture and flavour in this recipe.
Momos are a popular street food in Northern and Northeastern parts of India. Momos are also known as Dim Sum and/or dumplings. Traditionally, momos are filled with vegetarian or meat fillings and steamed, they are served with a spicy momo sauce or schezwan sauce for the spiciness. Momos are very popular in Nepal too and almost every Nepali restaurant would offer it on their menu.
Momos are usually prepared with flour dough which is filled with either meat or vegetables. I have however used whole meal flour for these Tibetan inspired dumplings for extra boost of nutrition. My daughter loves momos and I tend to make different varieties of dough and/or fillings for a nutritious snack. The beetroot flavoured momos are appealing and appetizing!
This recipe is similar to our recipes like Tibetan Vegetable Dumplings/Vegetable Momos, Nepali Aloo Sadeko, Wai Wai Sadeko, Paneer Poppers, Paneer Bread Rolls,  Paneer Firecracker Rolls and Crispy Paneer Pockets.
Ingredients
For The Dough
1 cup raw roughly chopped beetroot
1 cup wheat flour
Salt to taste
2 teaspoons ghee
For The Filling
2 teaspoons oil
1 teaspoon finely chopped green chillies
1 teaspoon finely chopped ginger
½ cup finely chopped onions
½ cup finely chopped green pepper
1 teaspoon white pepper
Salt to taste
1 teaspoon parsley
1 teaspoon chilli flakes
1 teaspoon oregano
1 cup grated paneer
Directions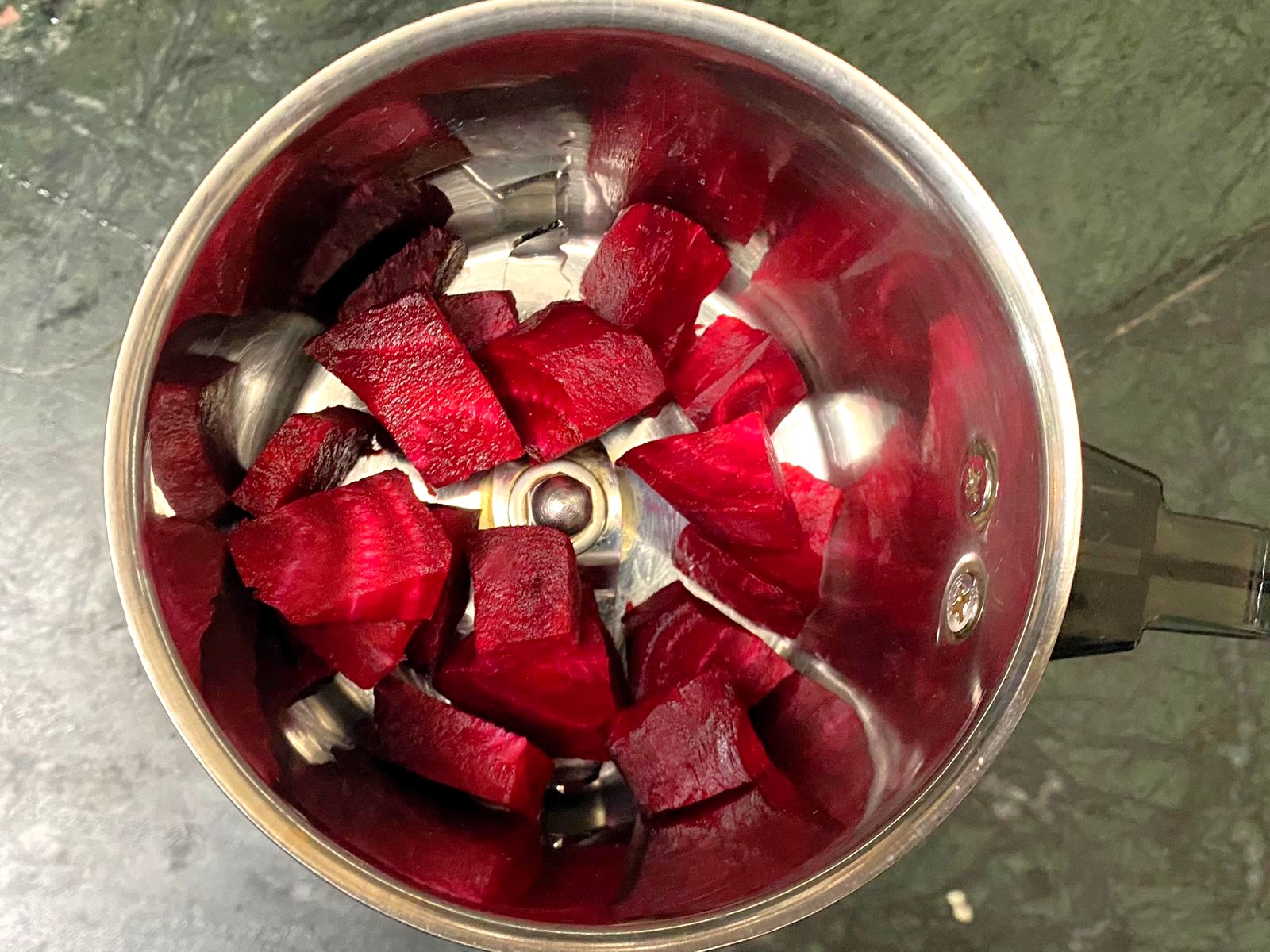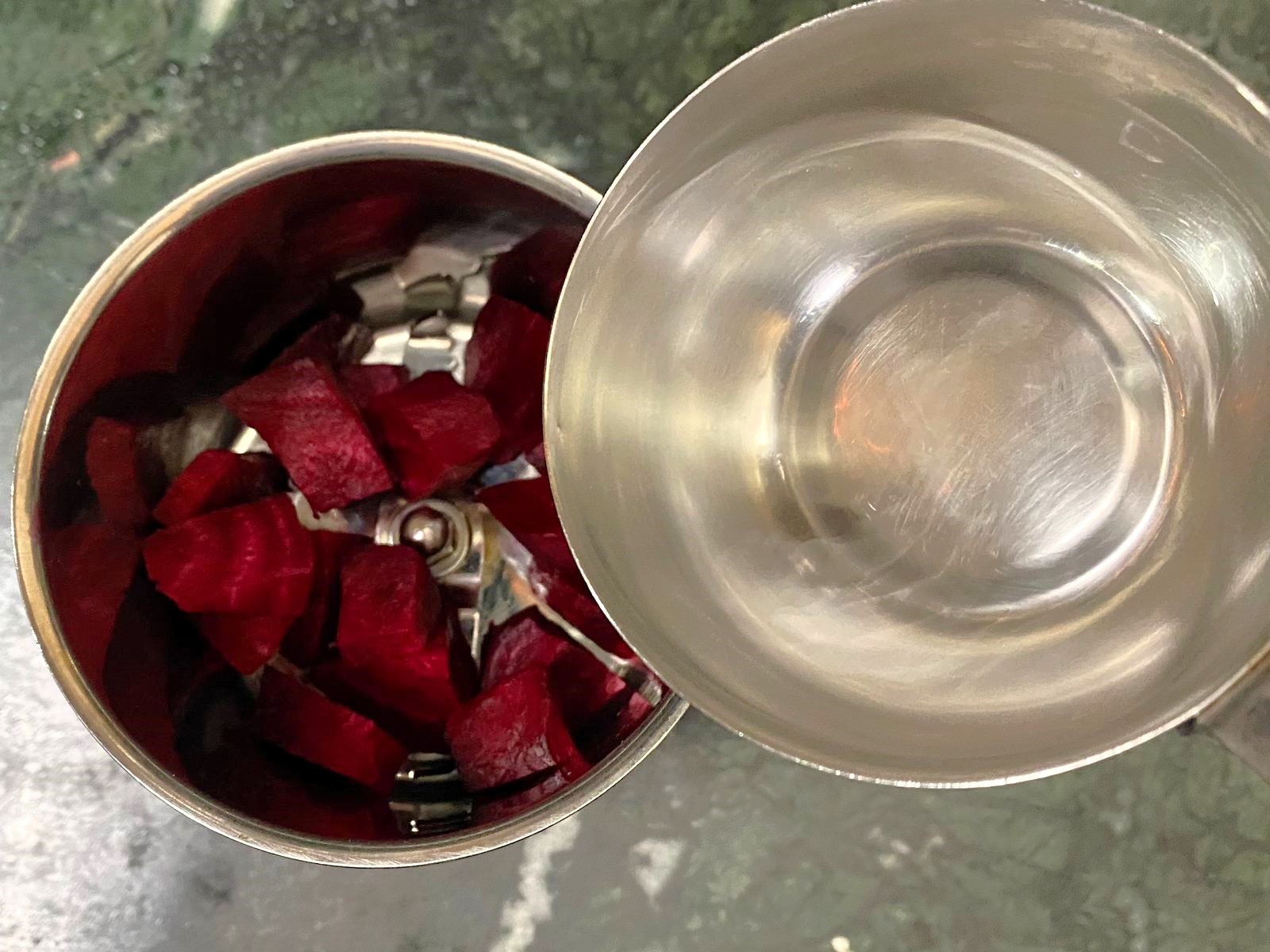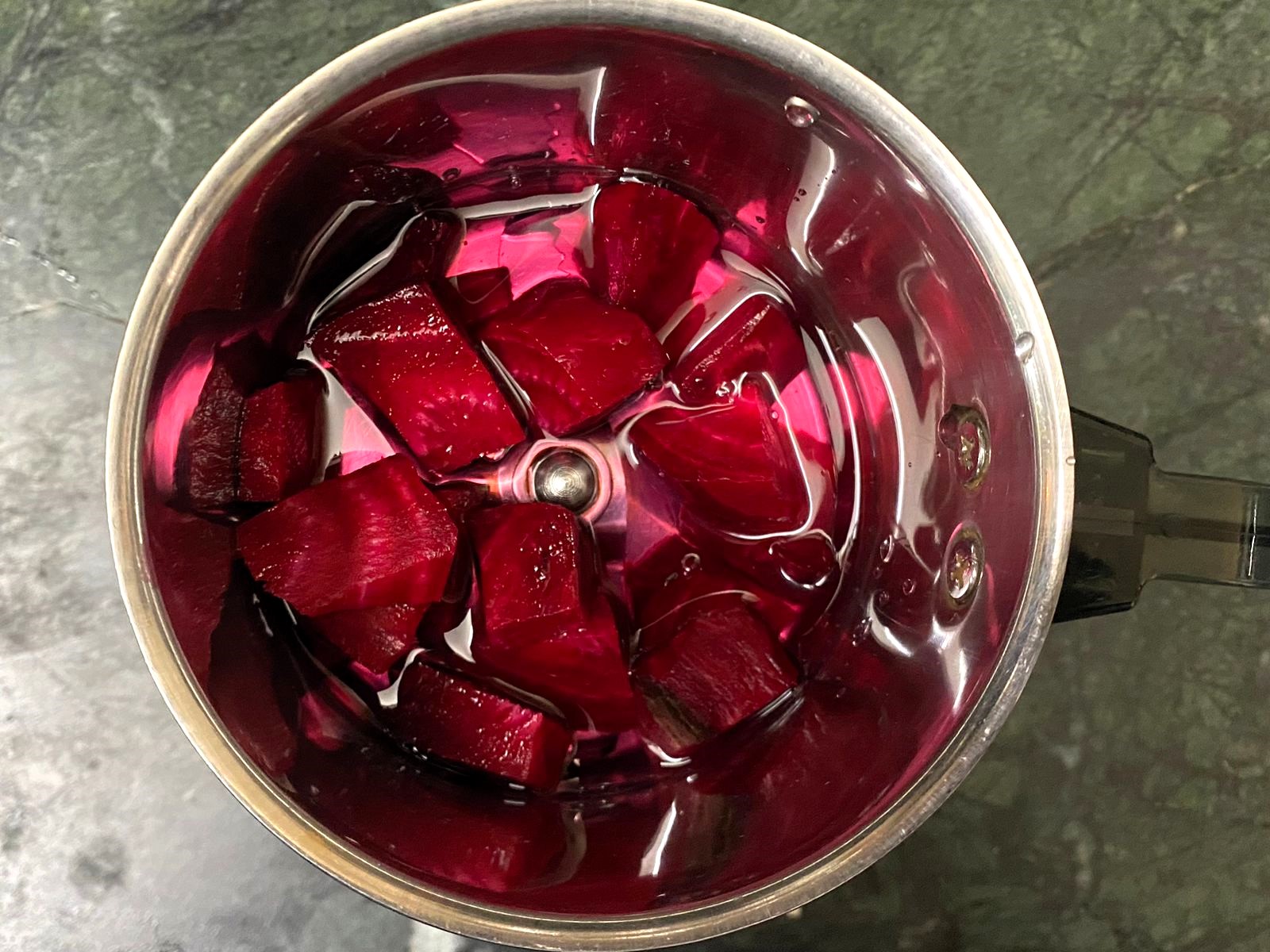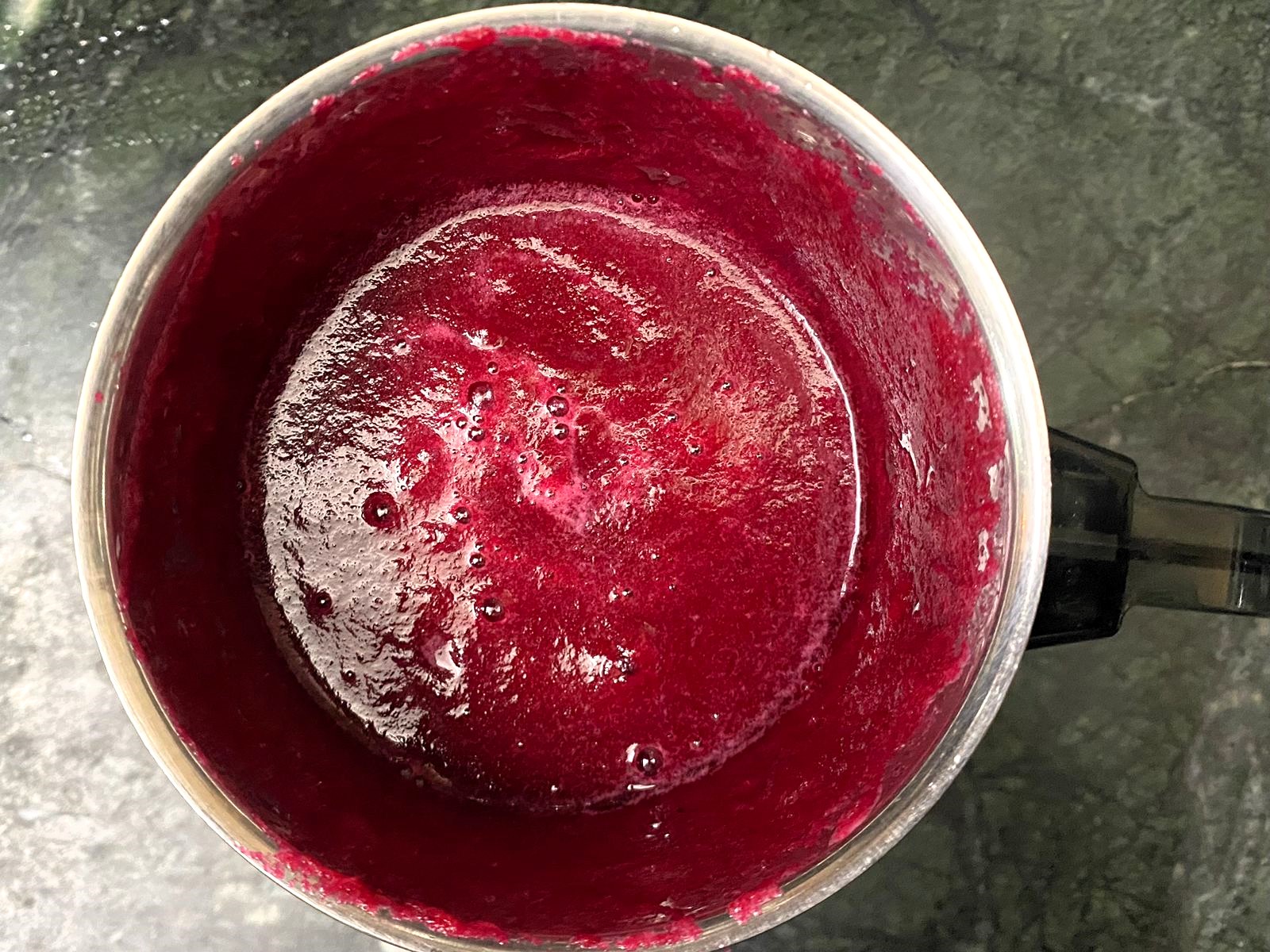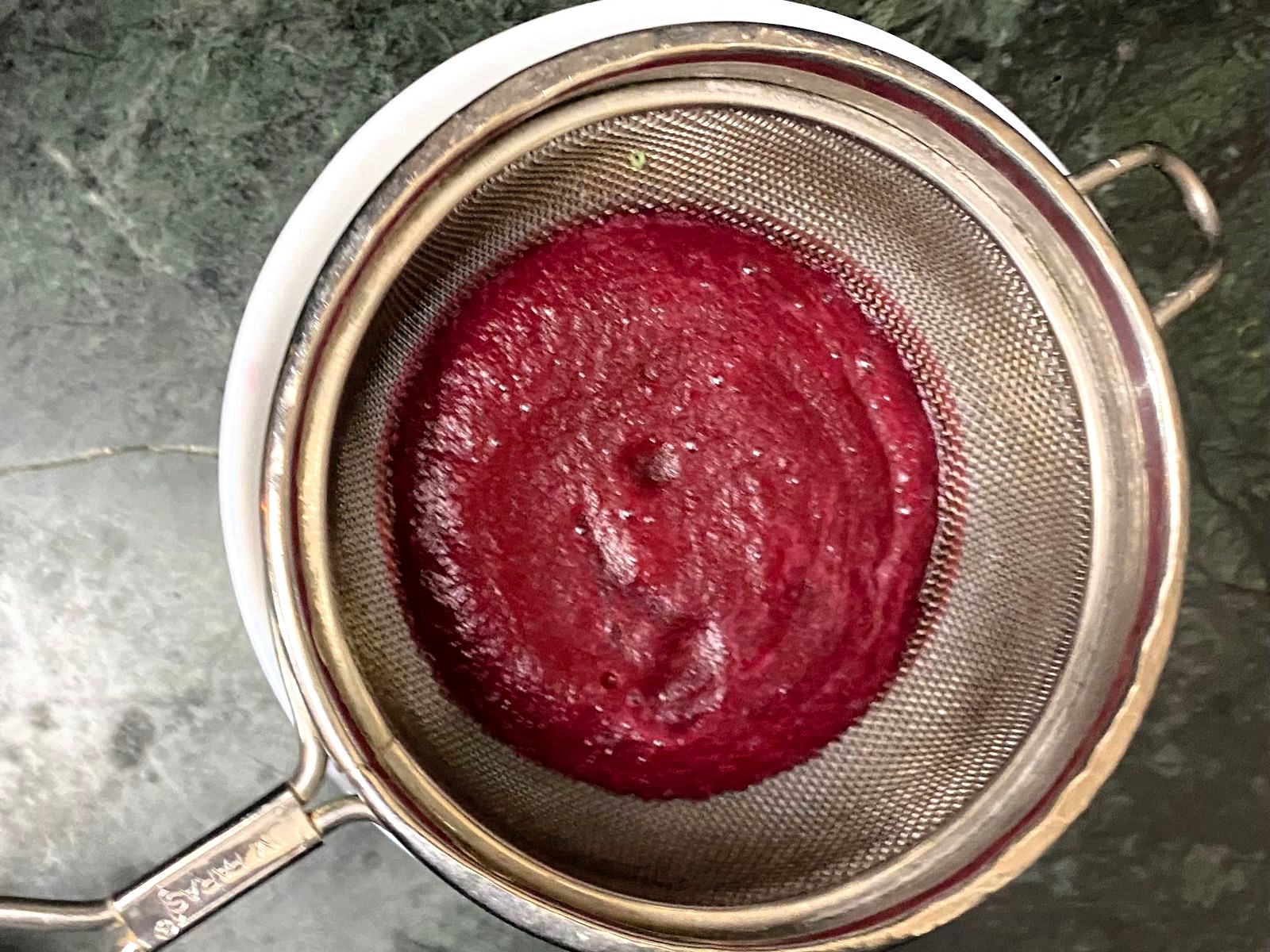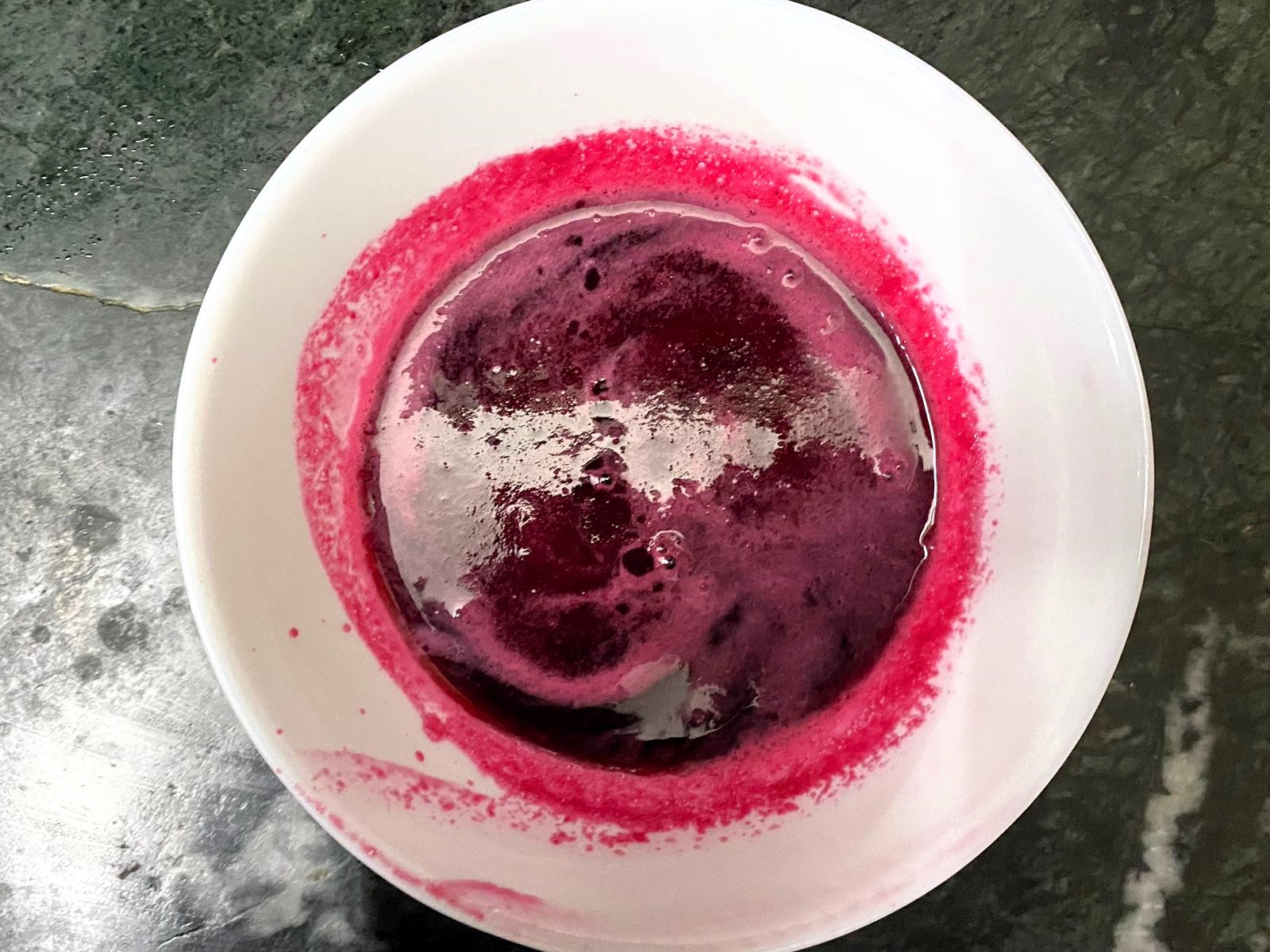 Grind the beetroot with 2 tablespoons water into a fine puree. Strain the paste using a sieve as we do not want any bits in the beetroot puree.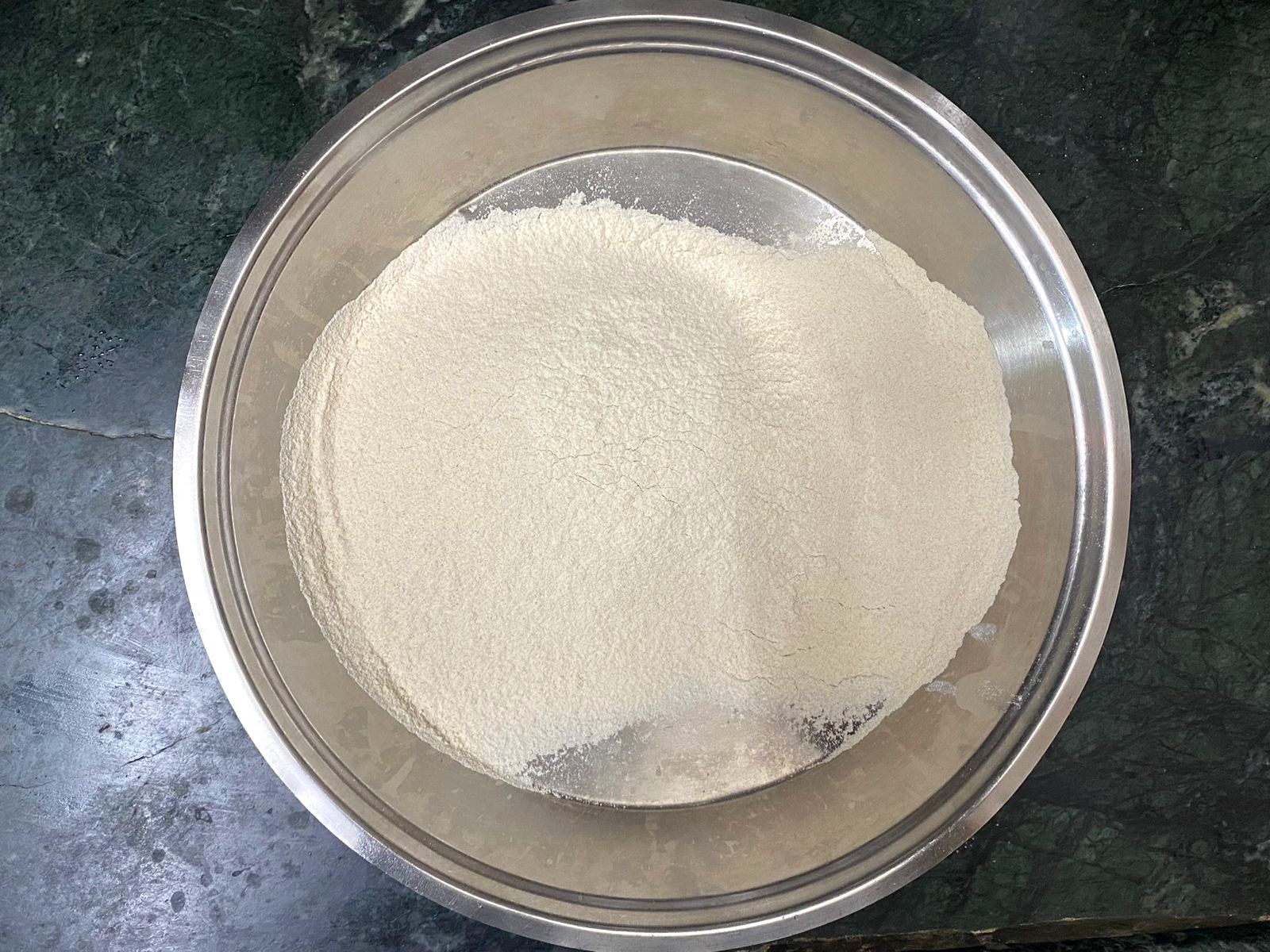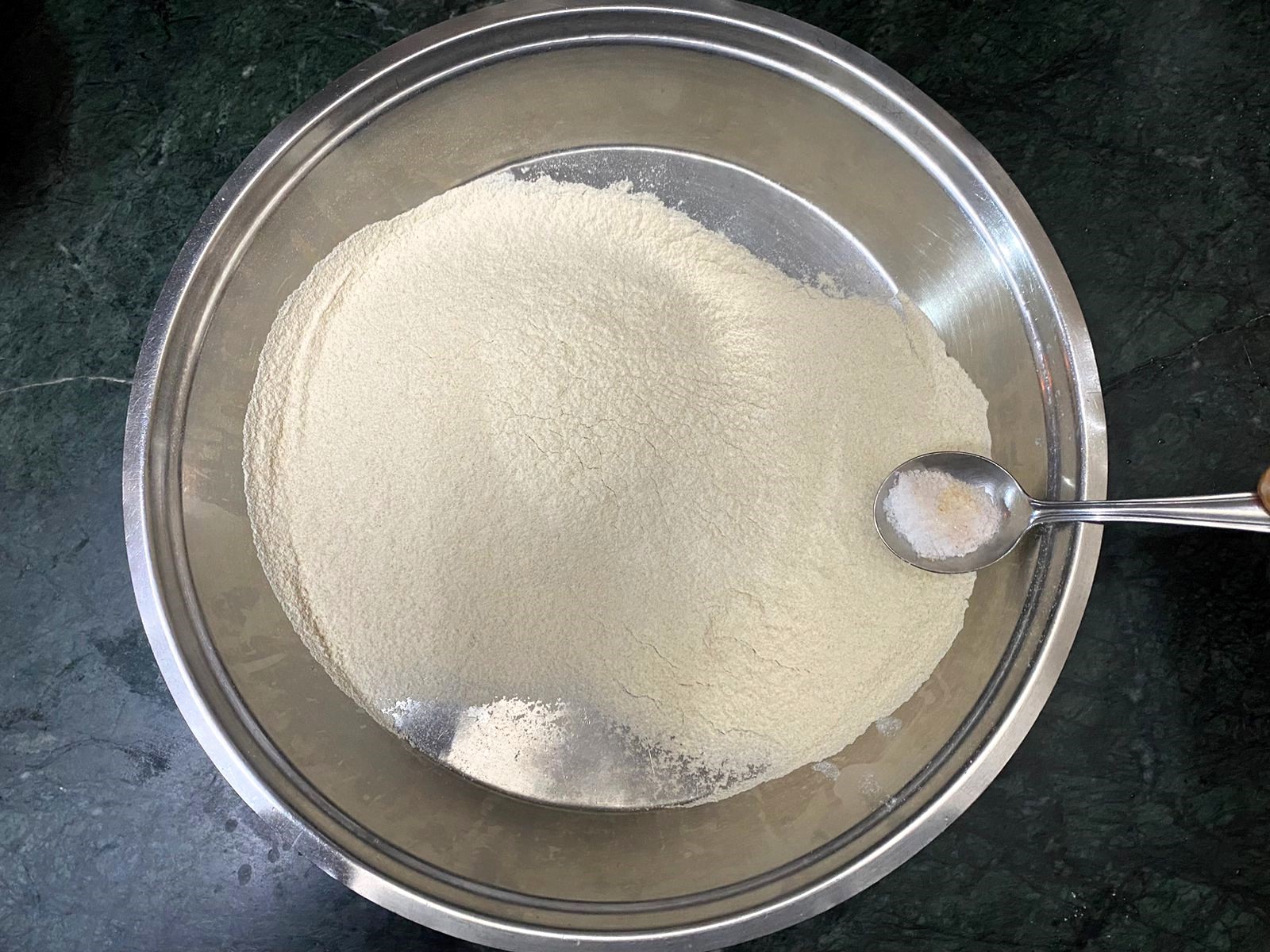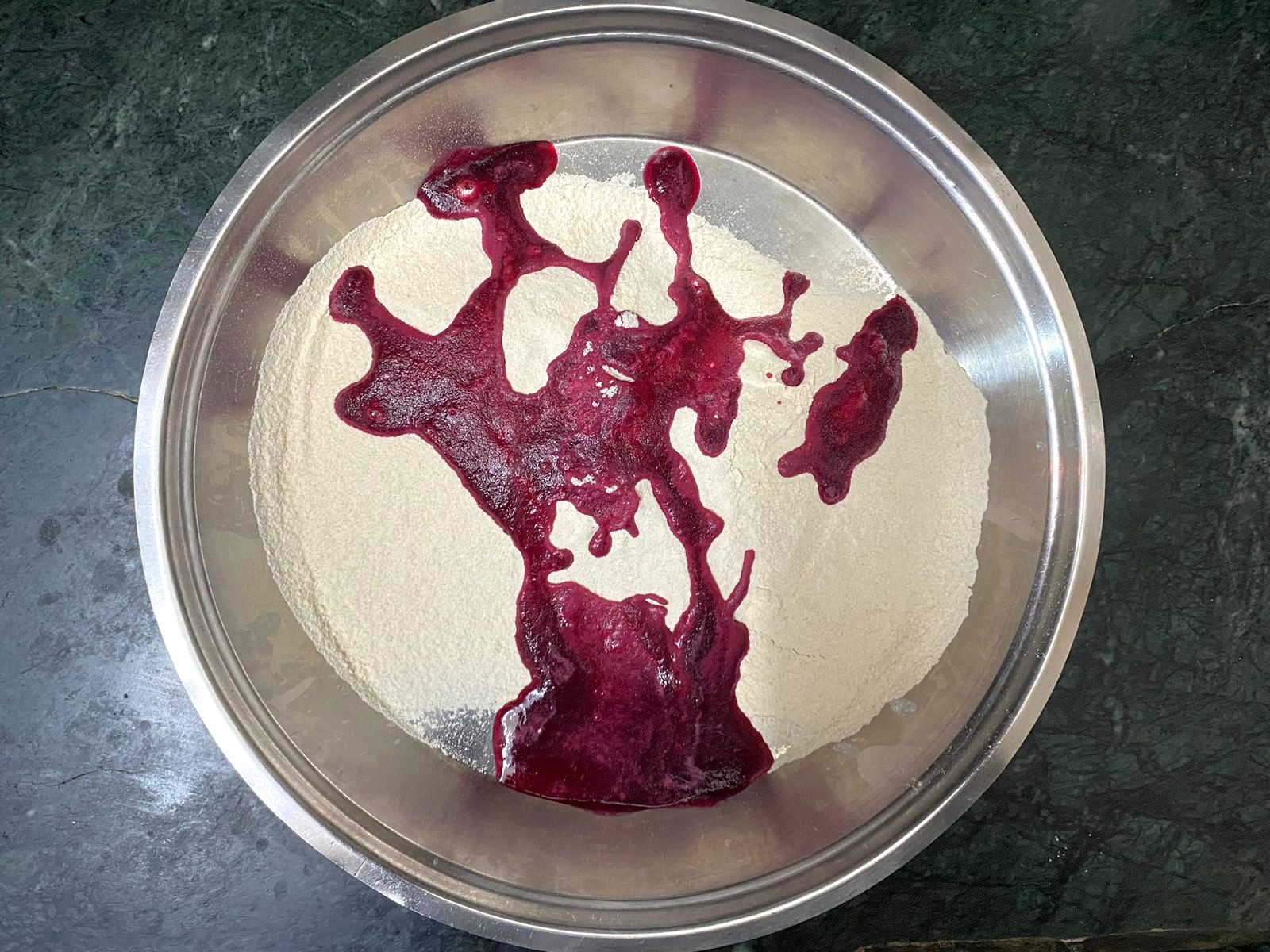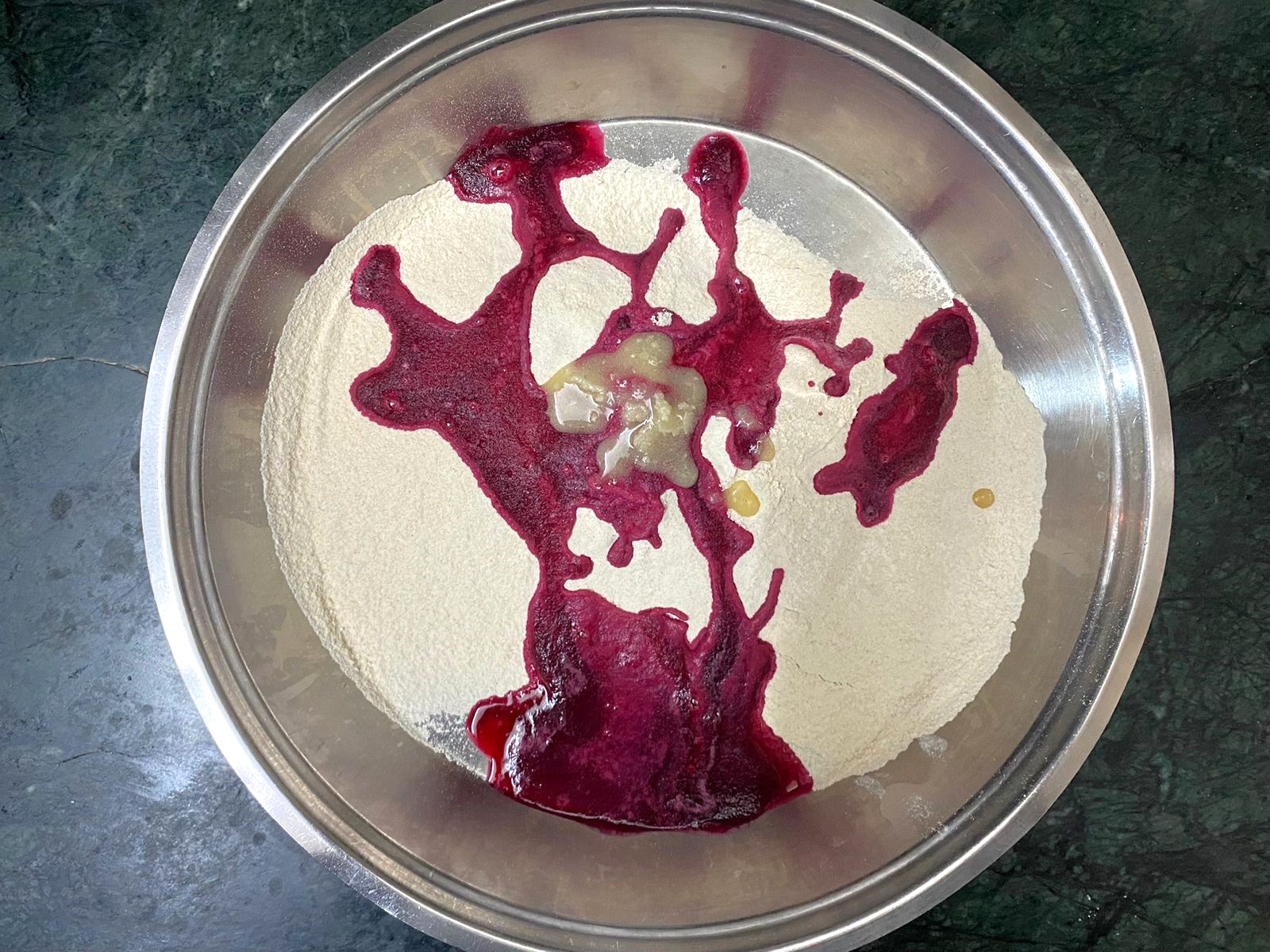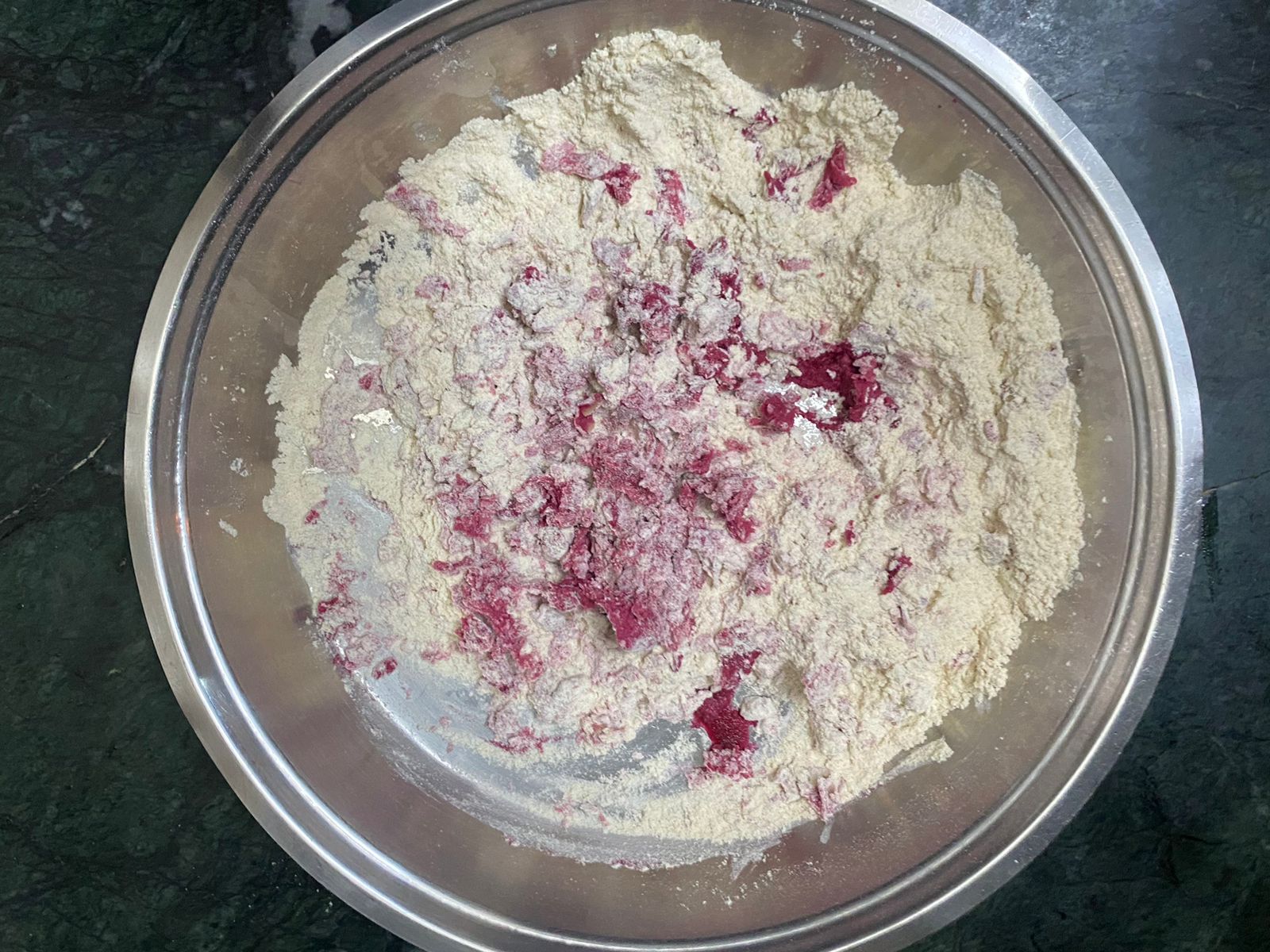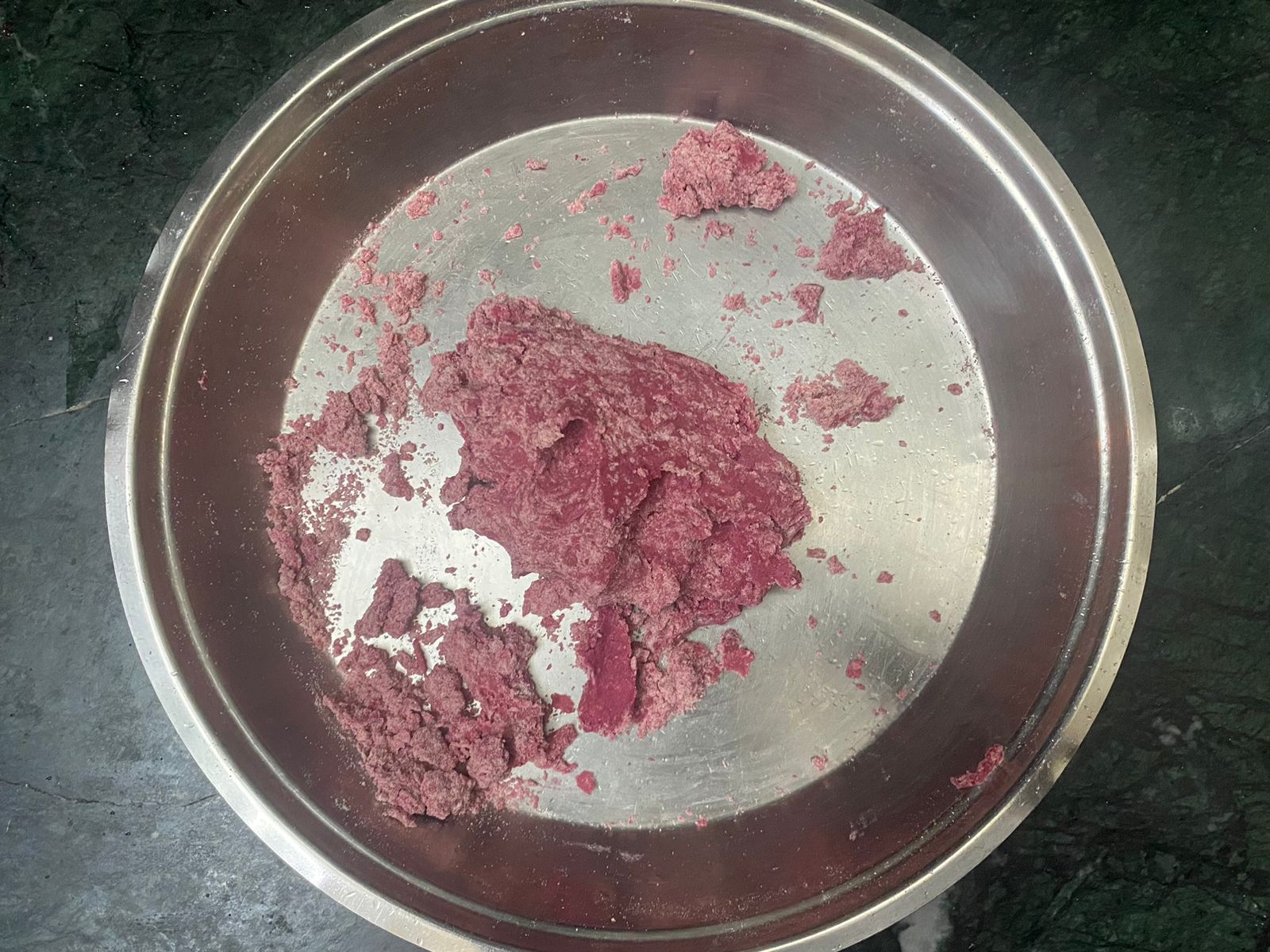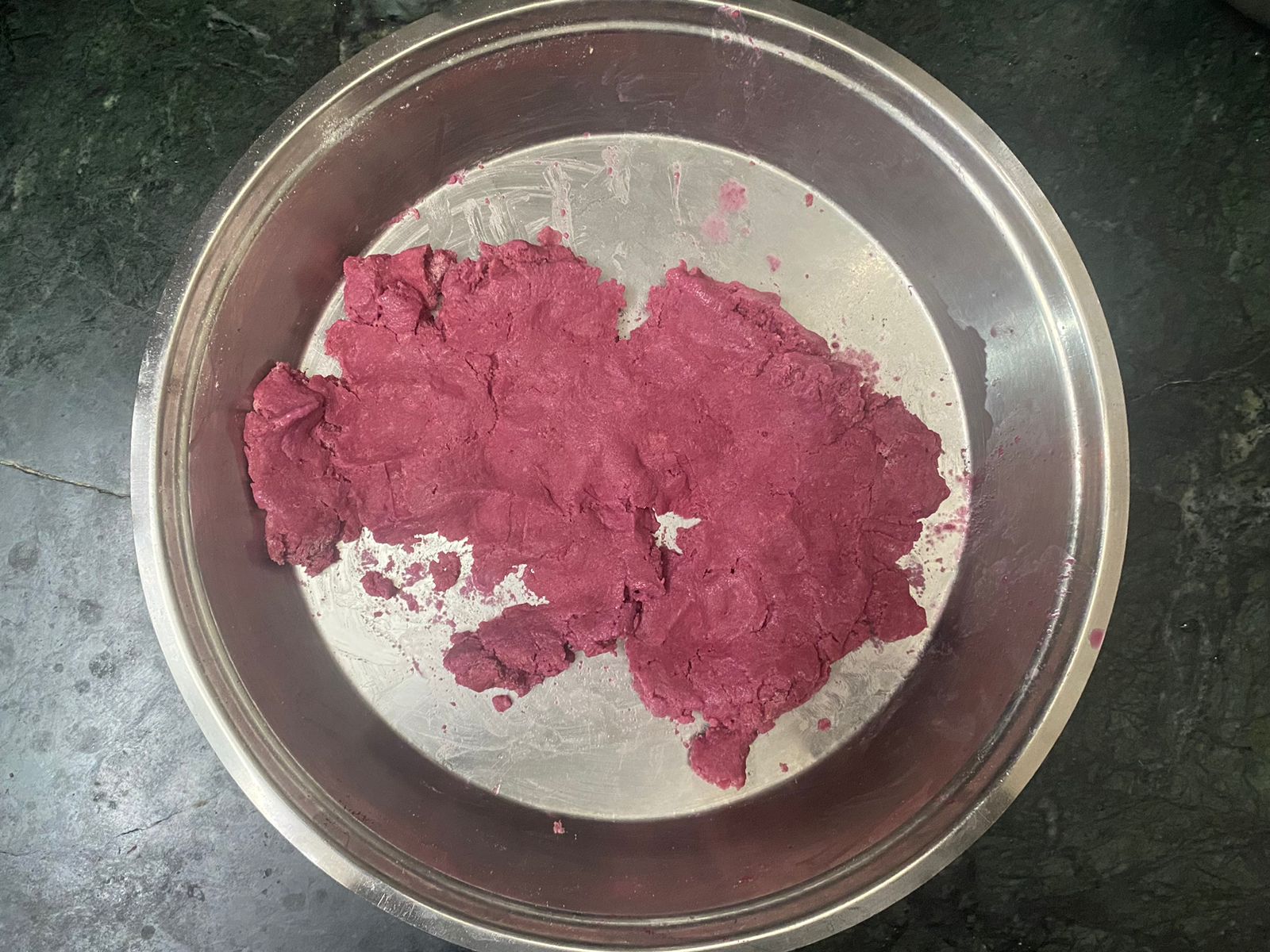 In a bowl, mix the wheat flour, salt, beetroot puree and ghee.
Gradually add water and knead into a smooth dough. I used approximately ¼ cup of water while kneading.
Cover the dough and let it rest for at least half an hour.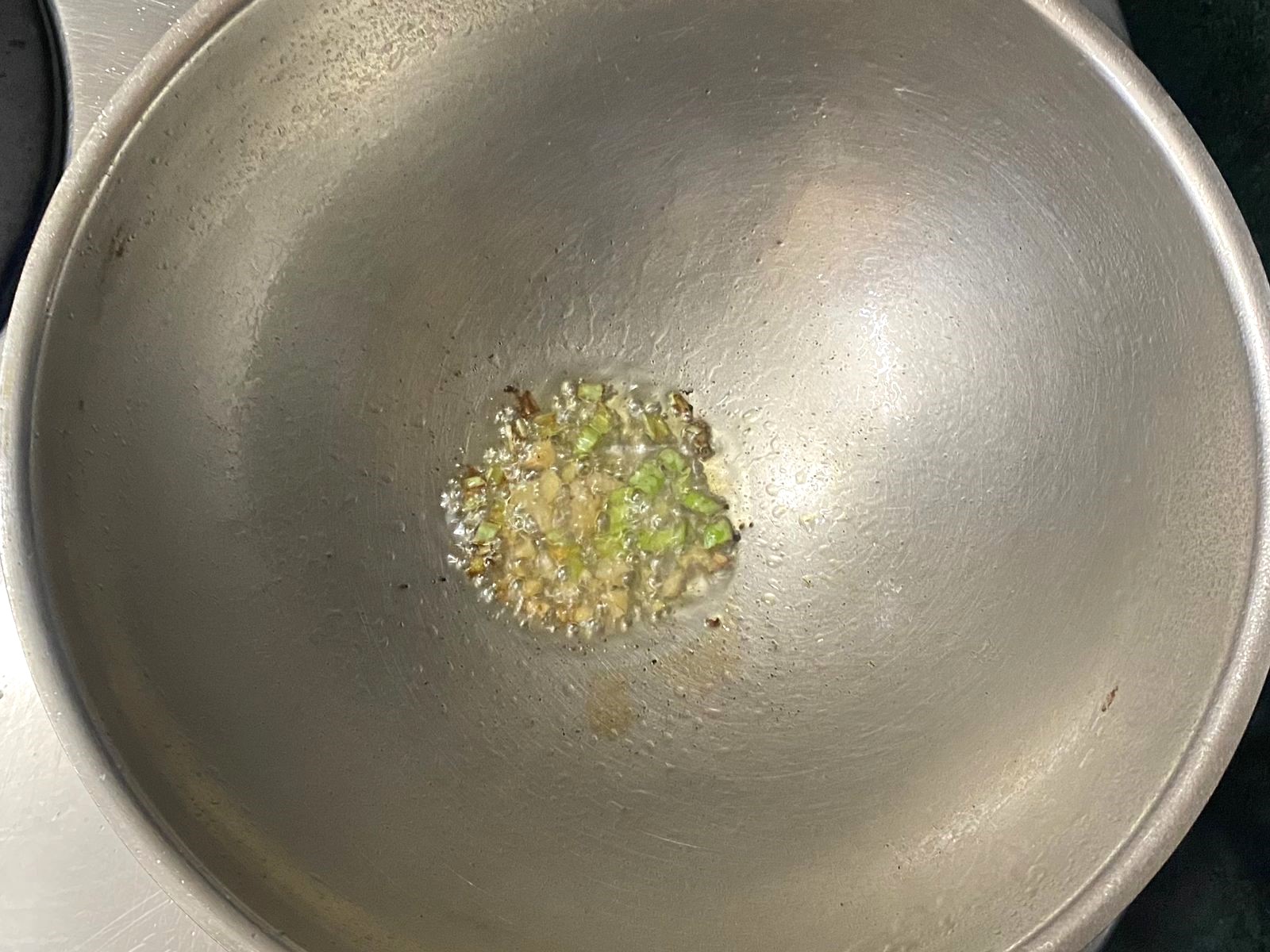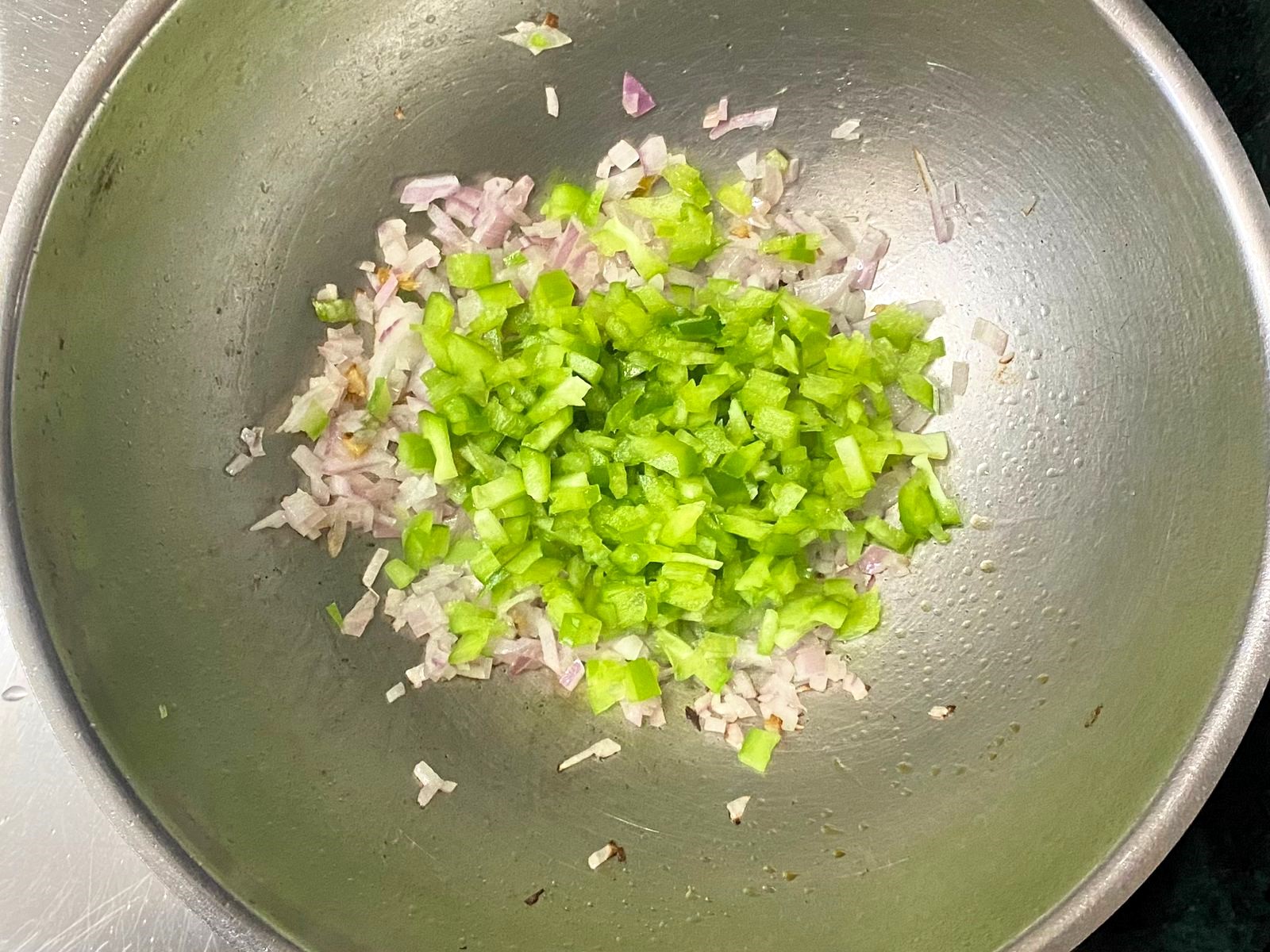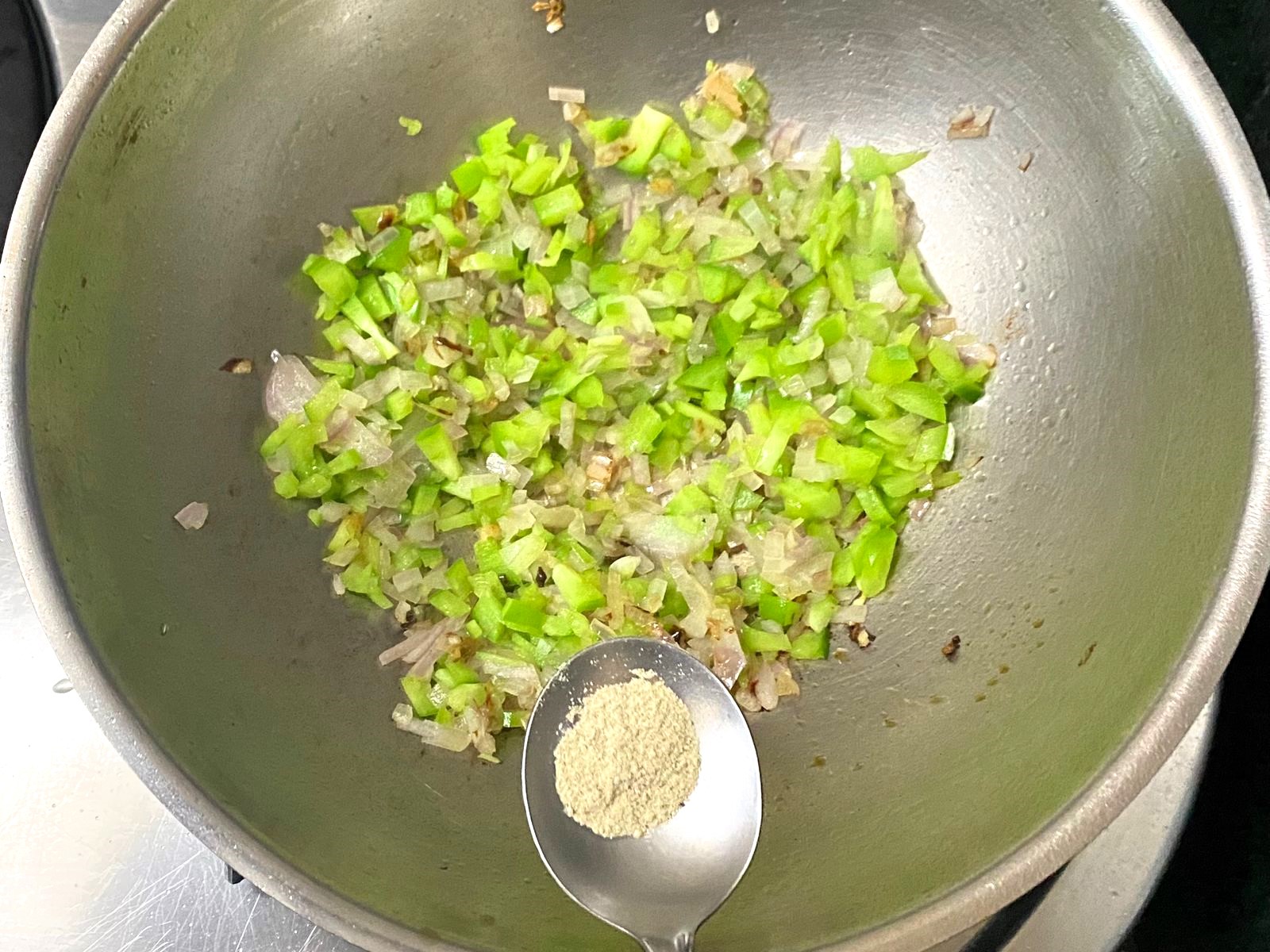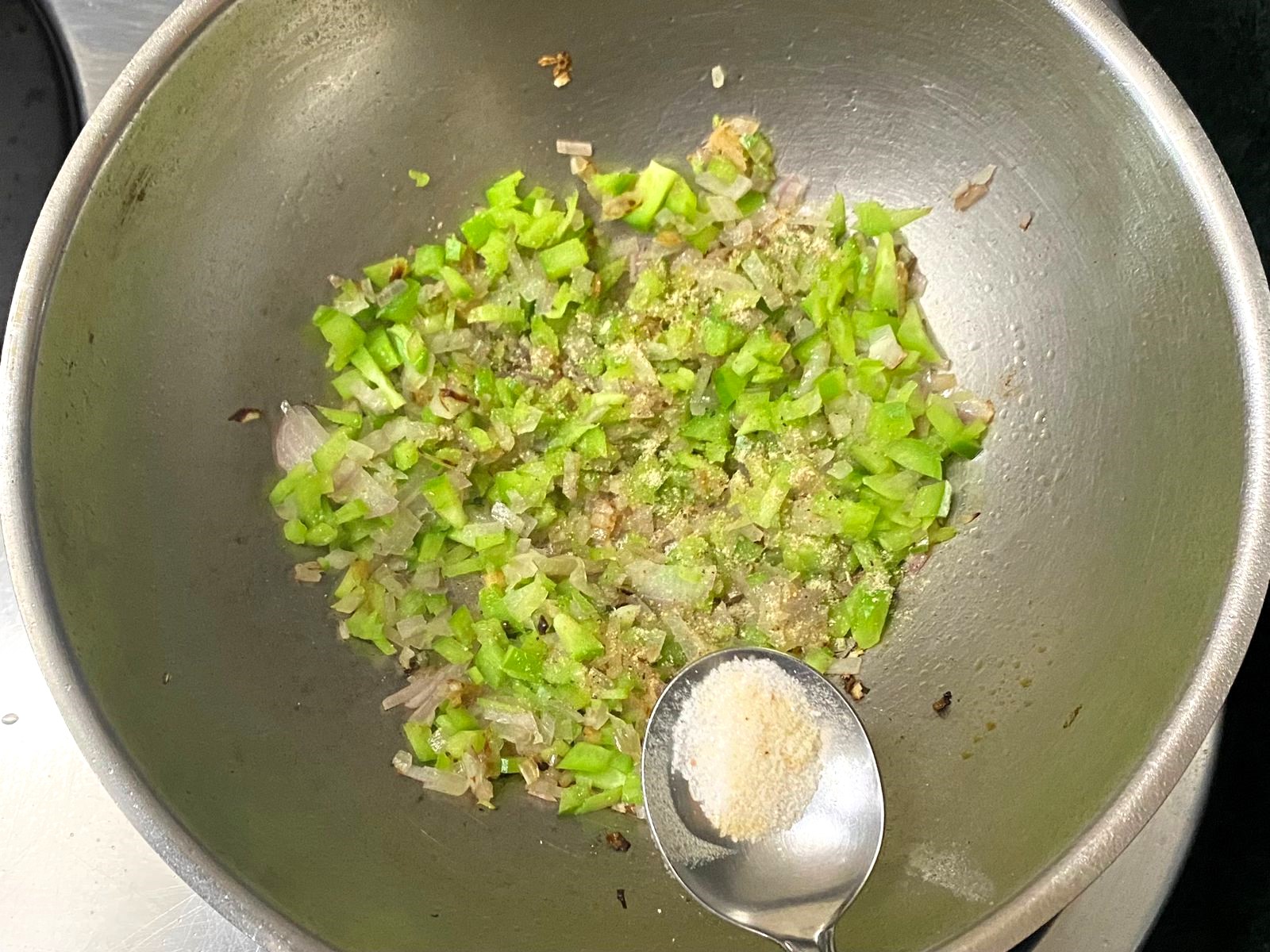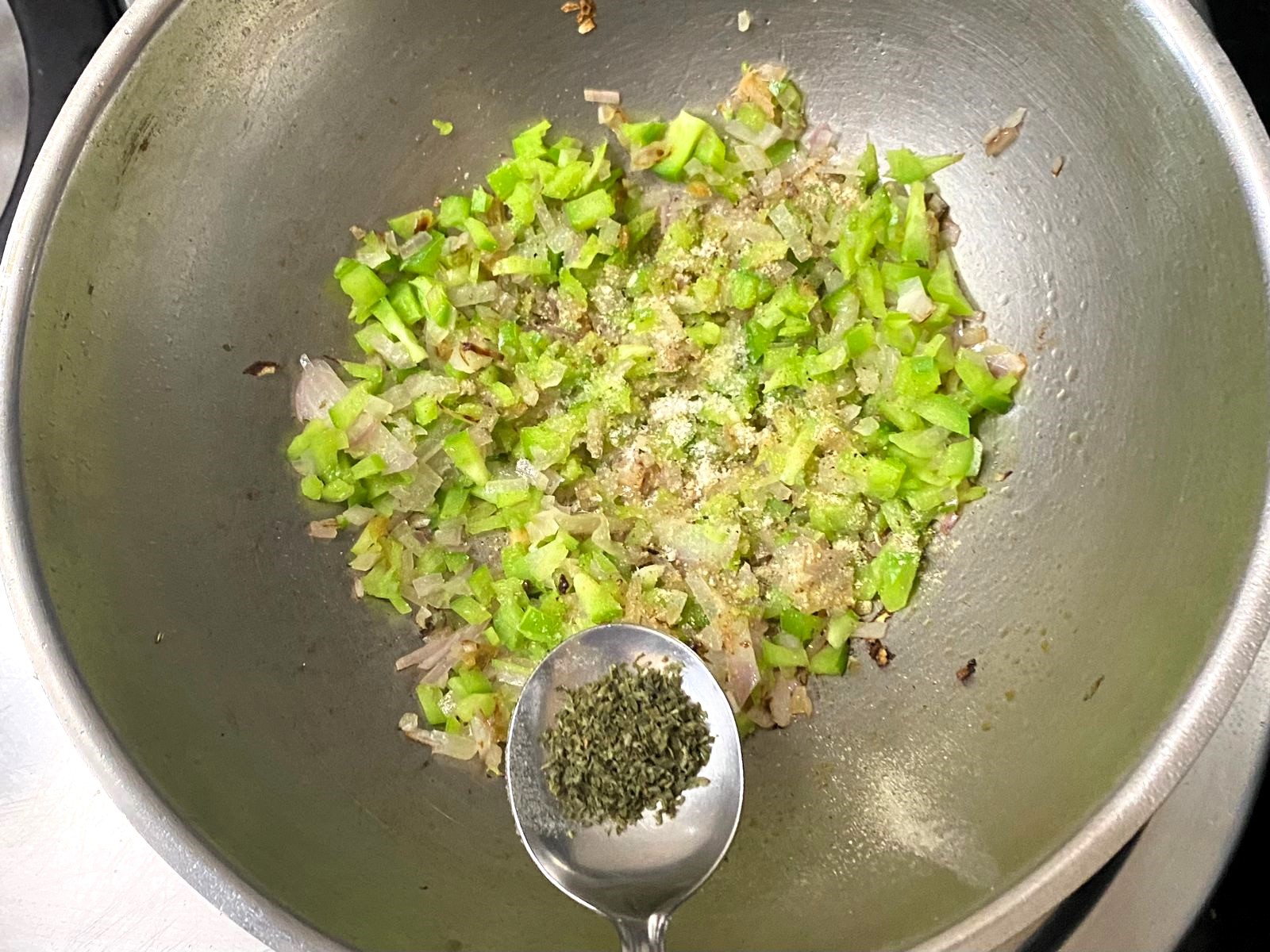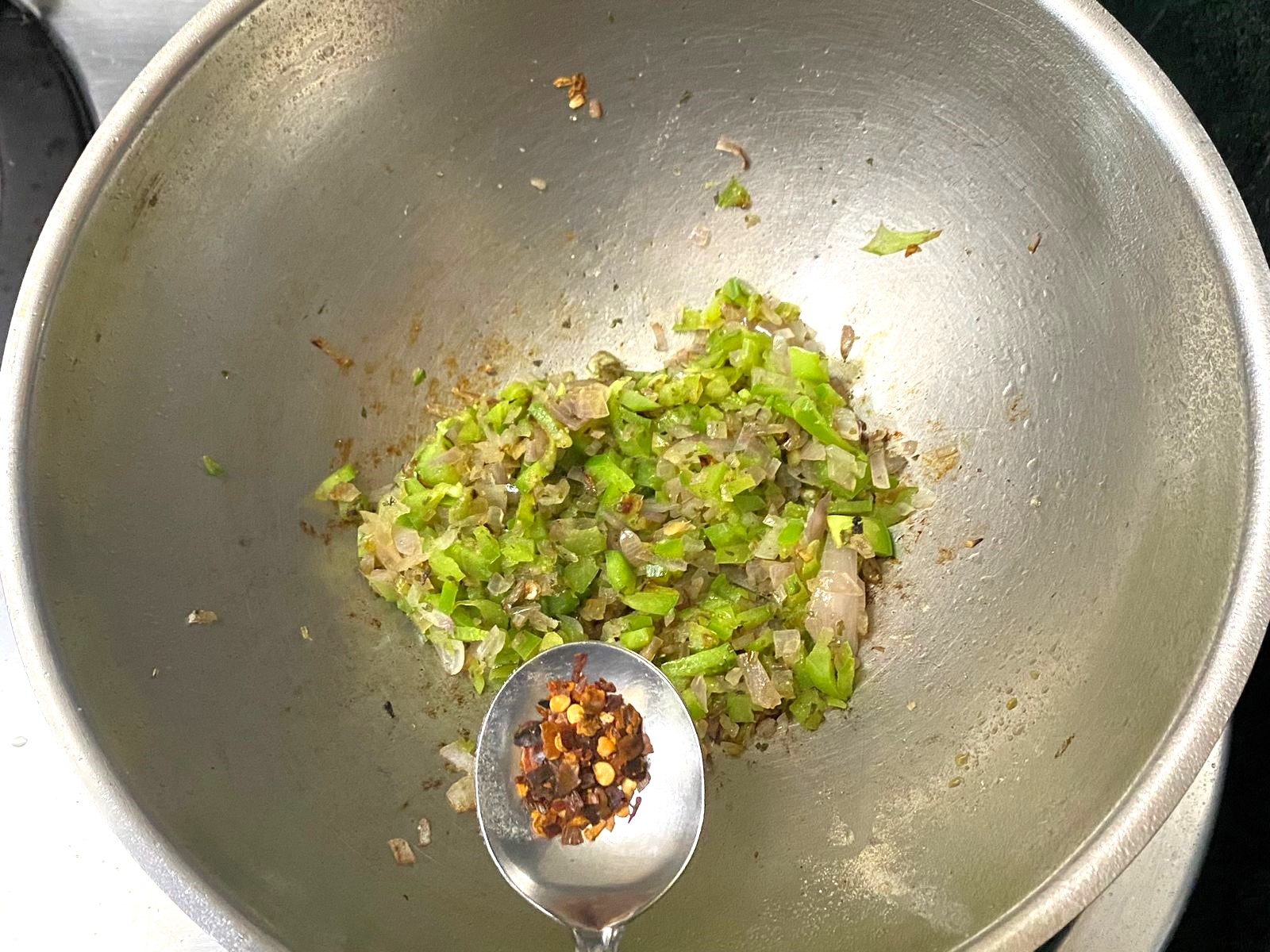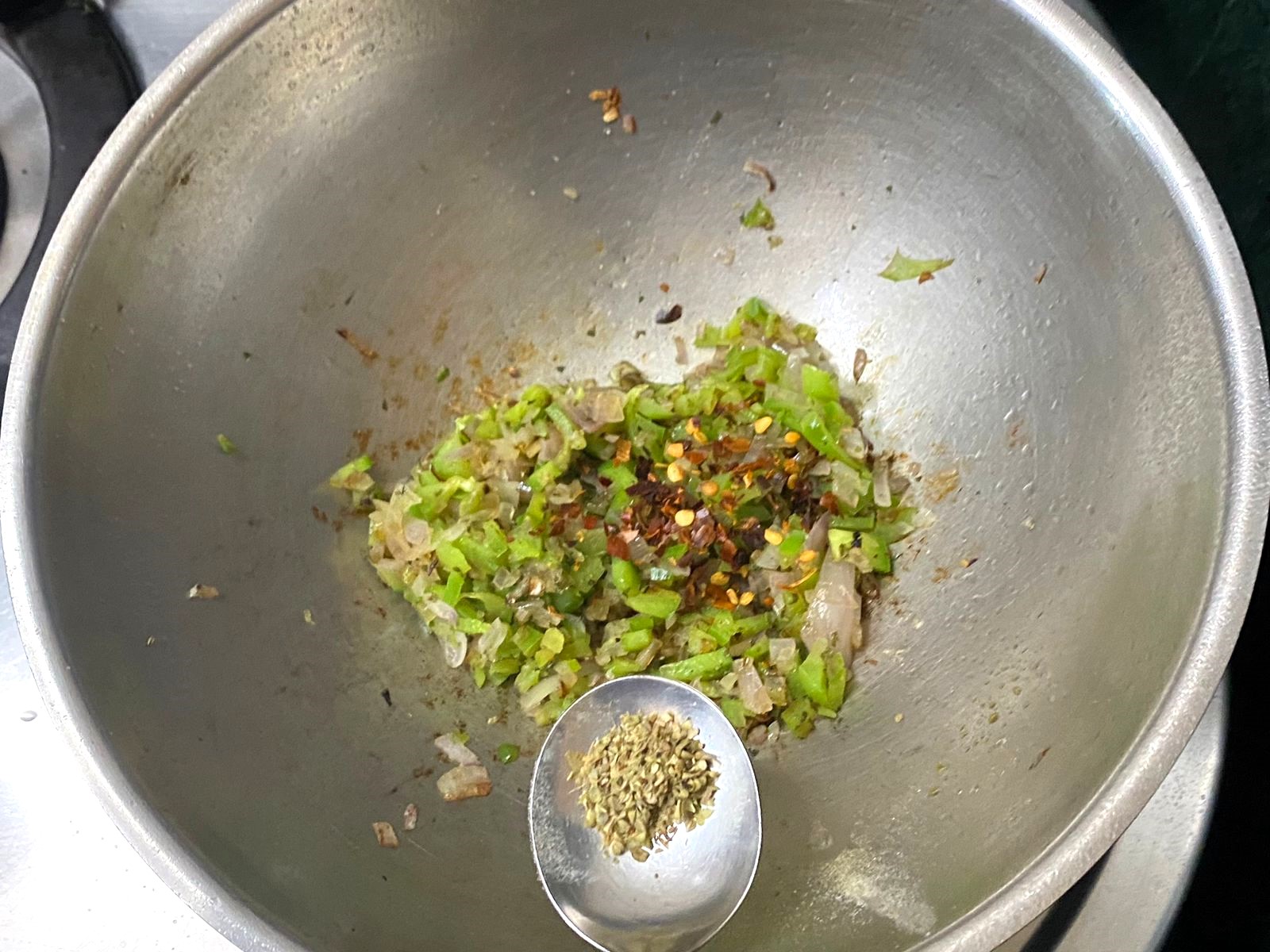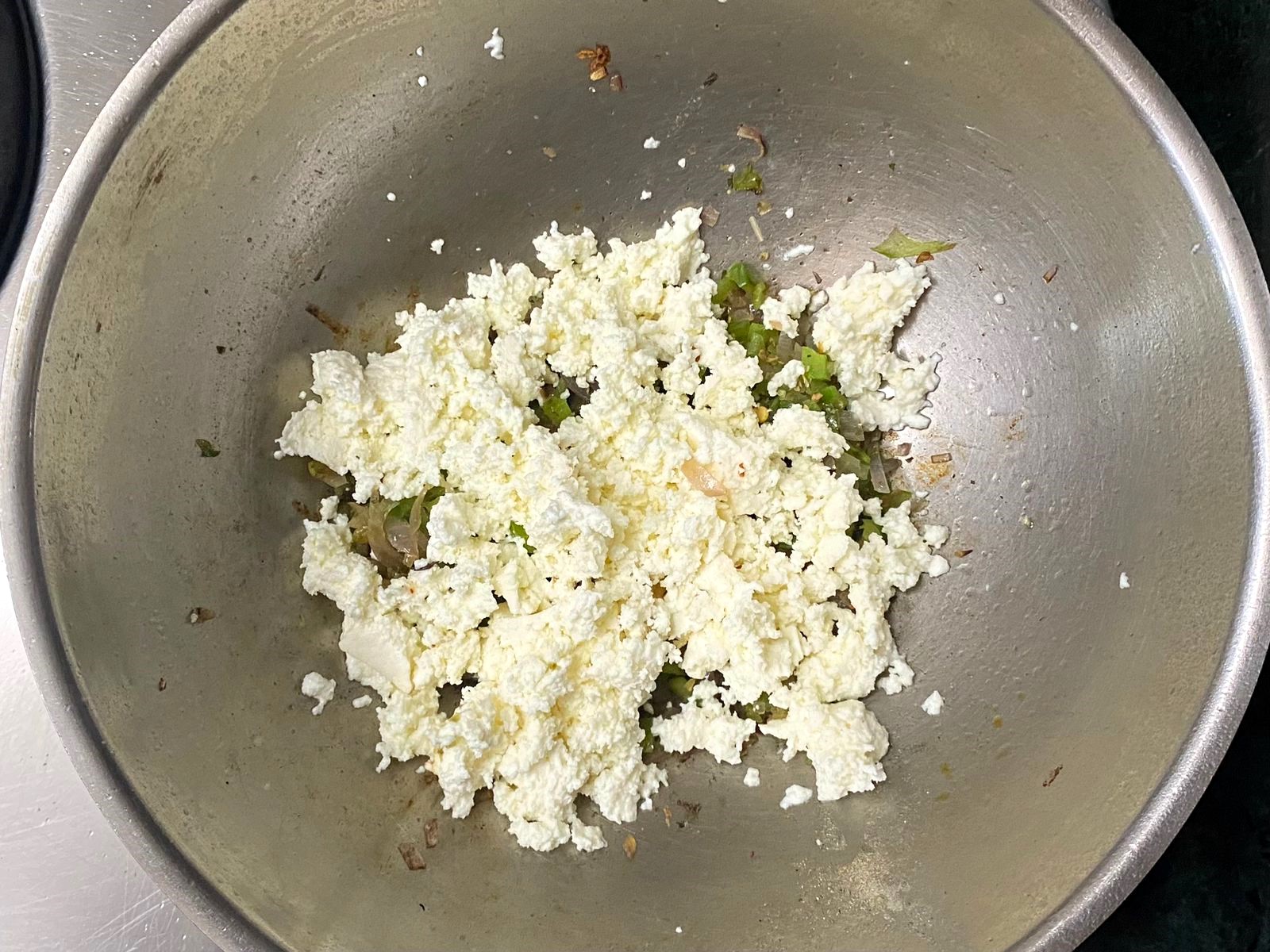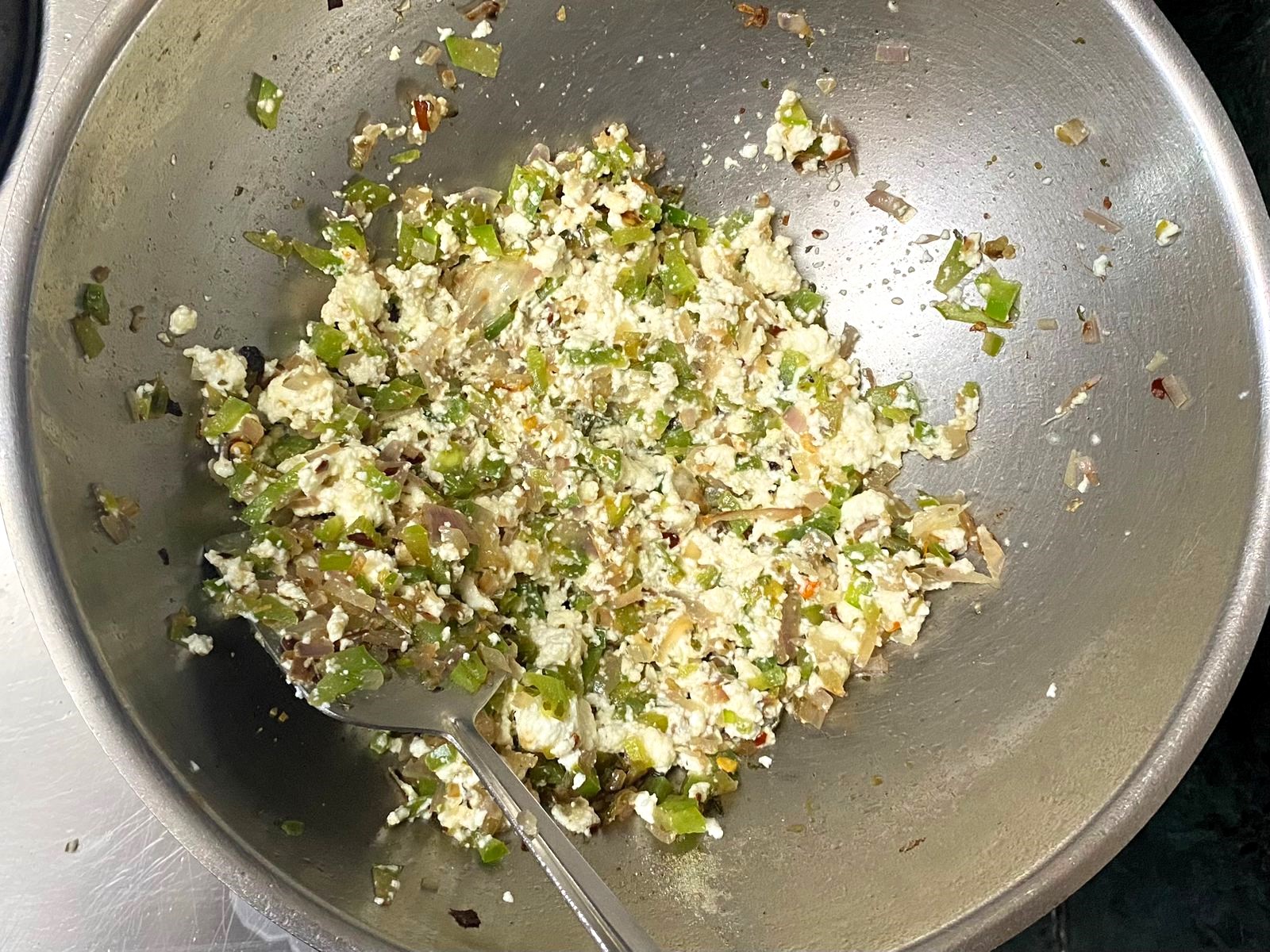 In a pan, heat oil and add green chillies, ginger and onions. Sauté the onions on medium heat for 3-4 minutes or until they turn translucent.
Next, add the green pepper and sauté for 1-2 minutes on medium heat to slightly soften them.
Then, add the white pepper, salt, parsley, red chilli flakes, oregano and paneer. Mix together and taste to adjust the seasoning. Turn the heat off and leave the stuffing for cooling.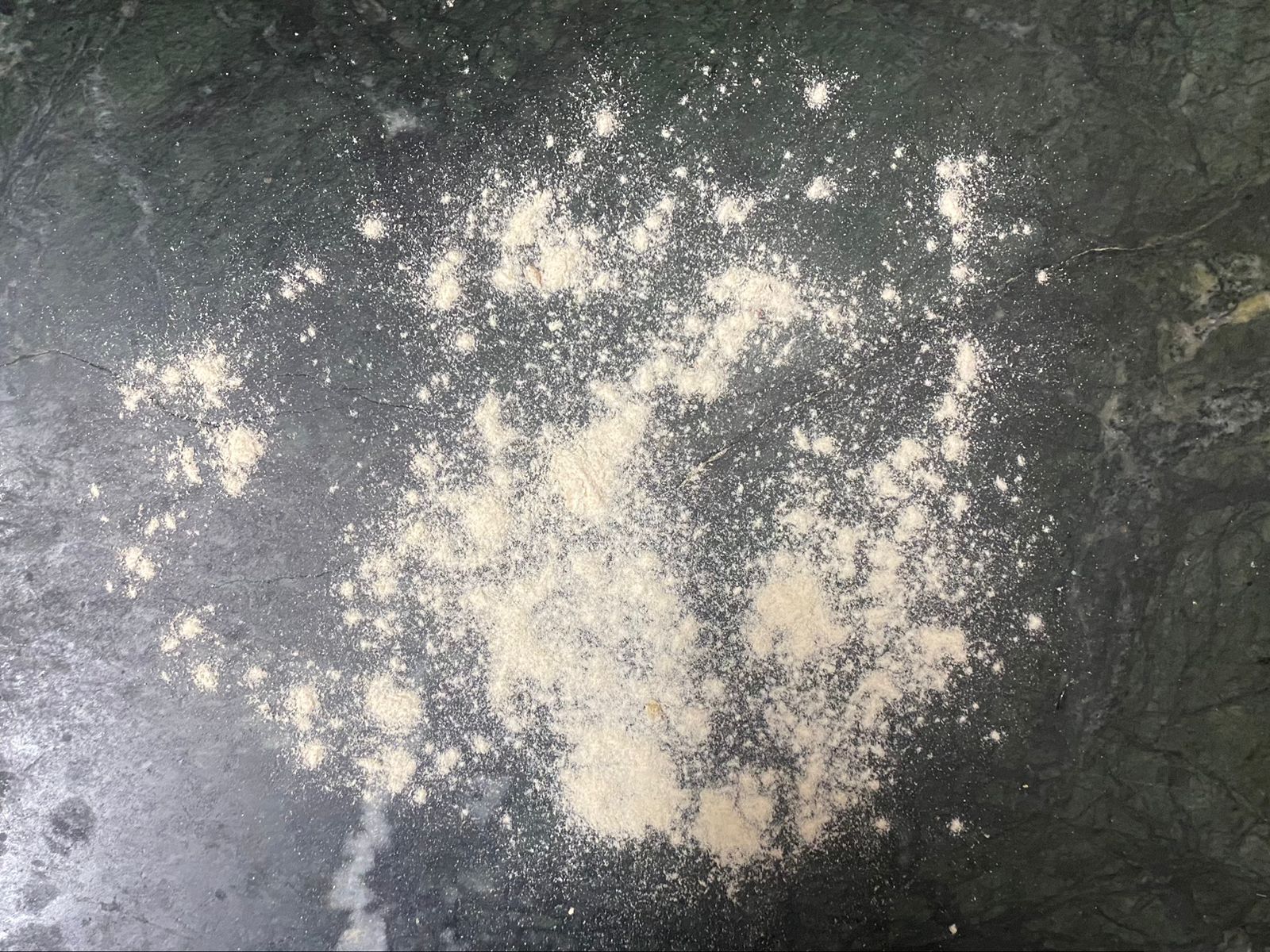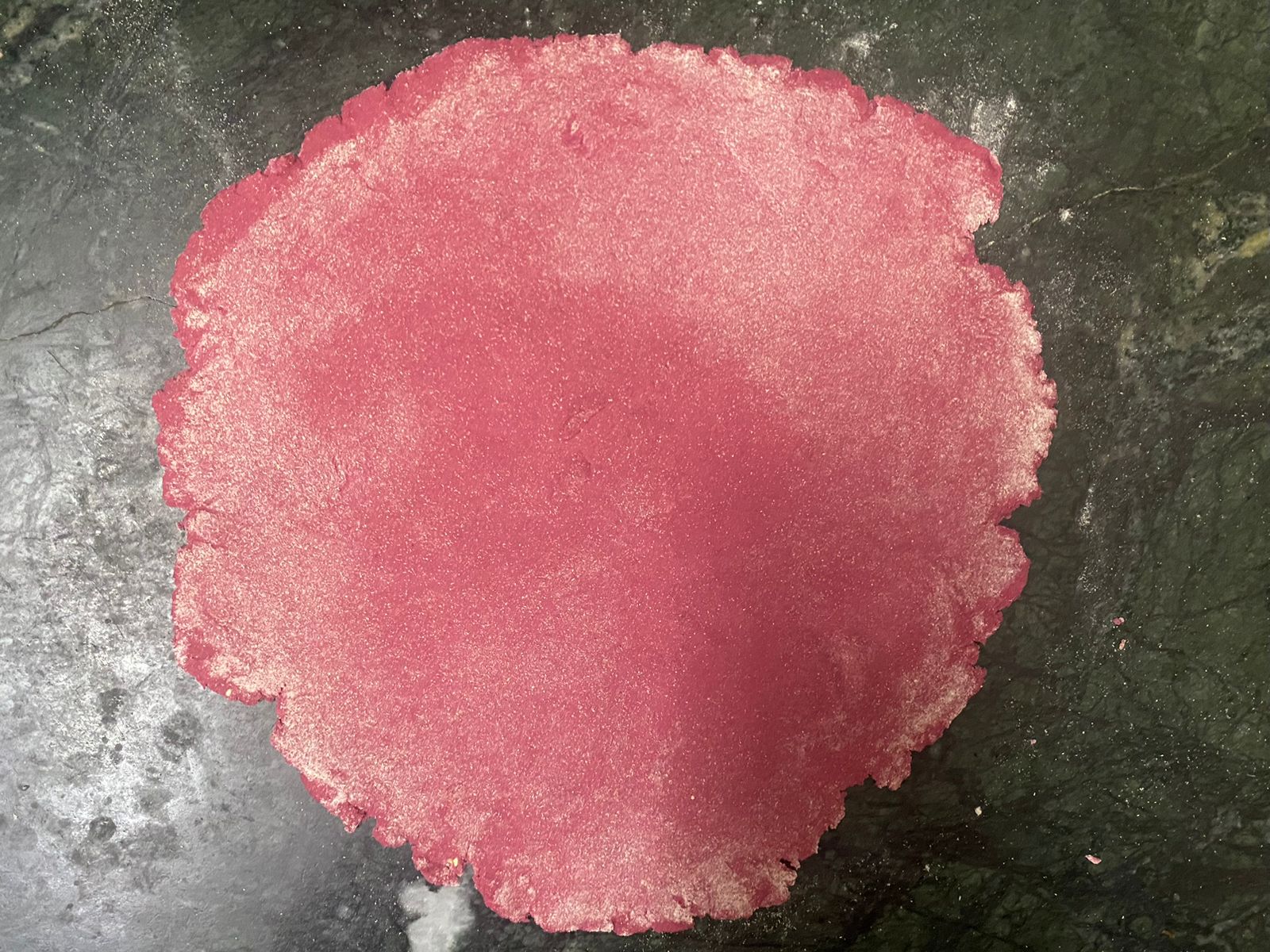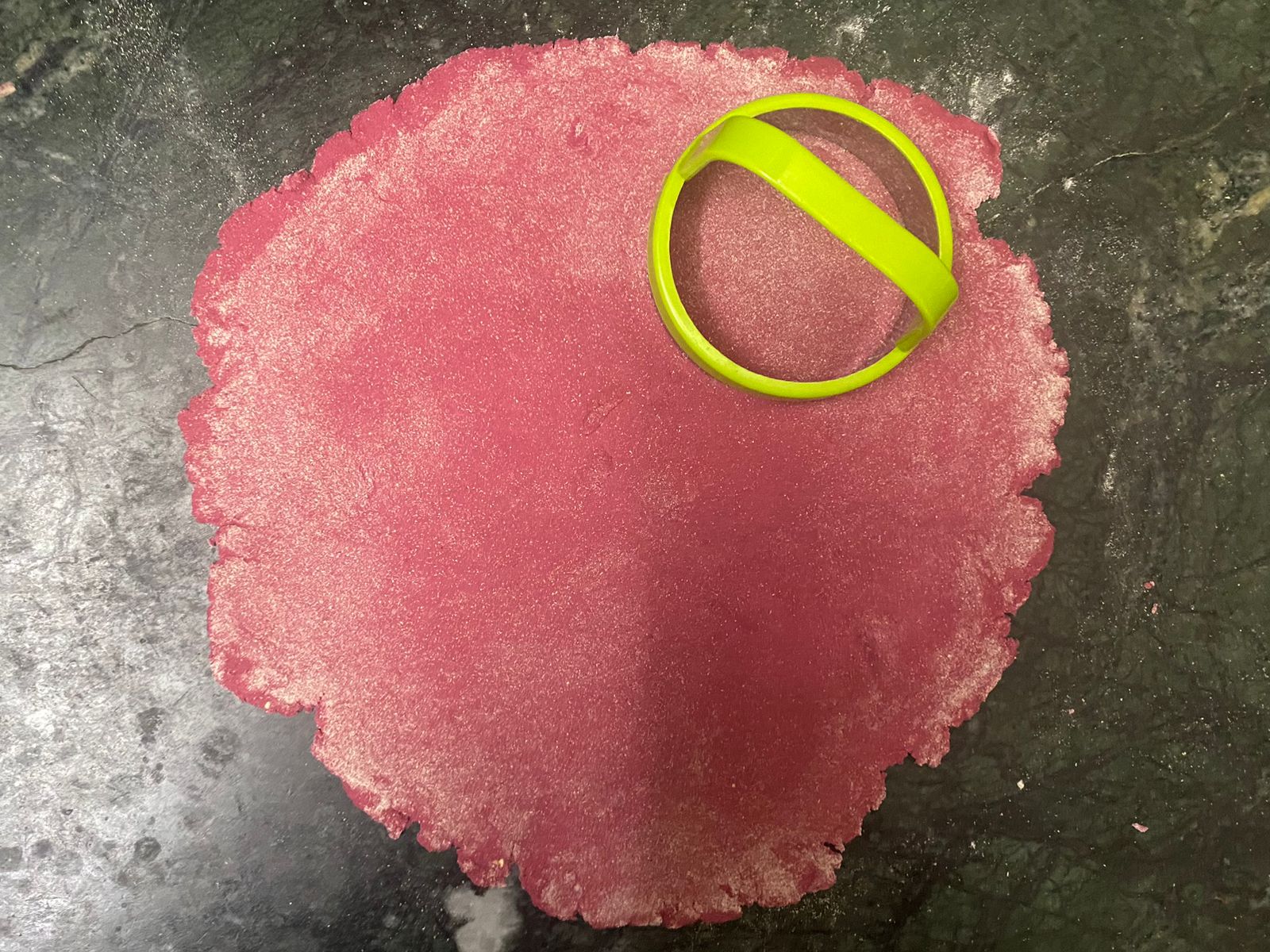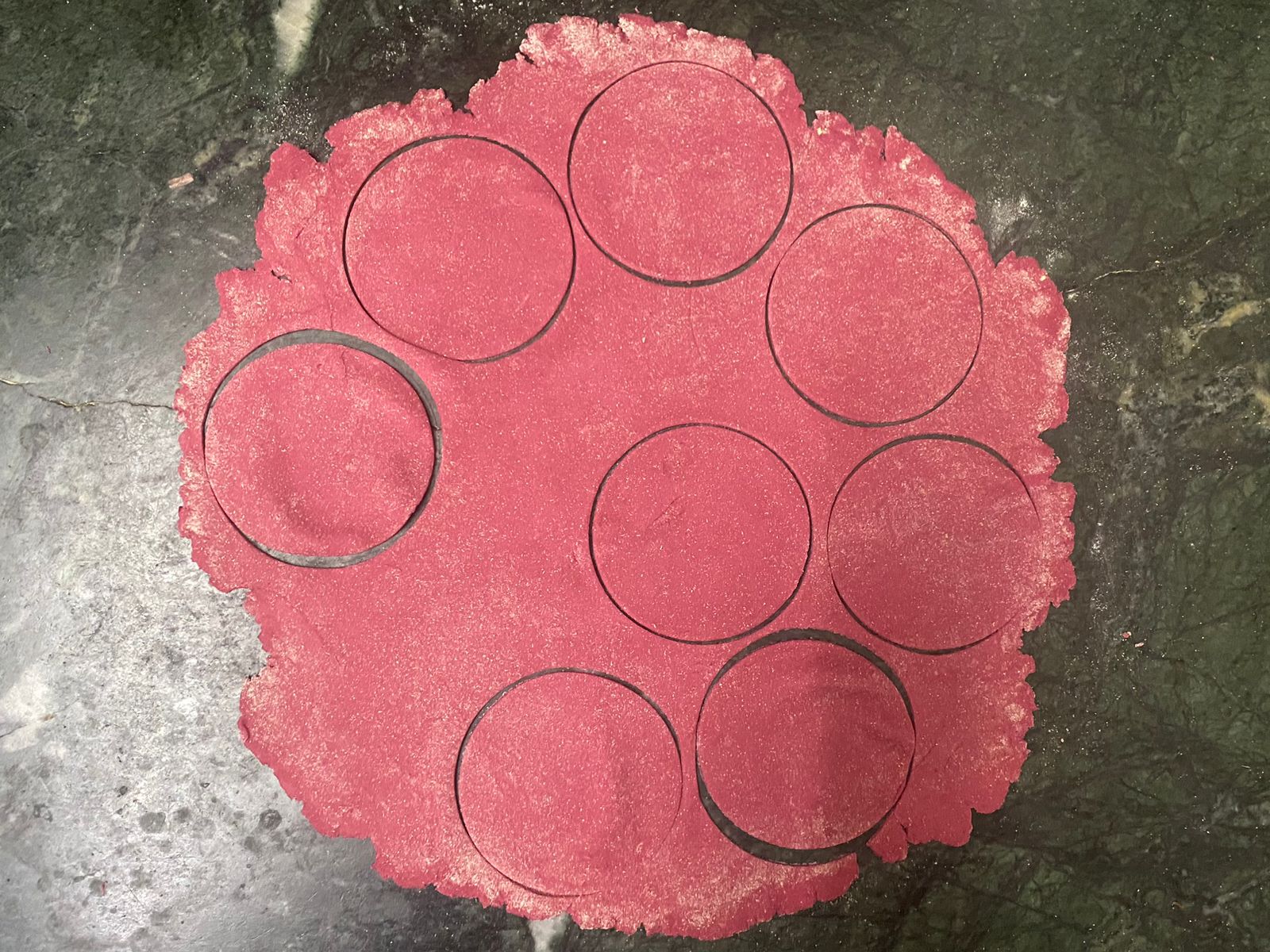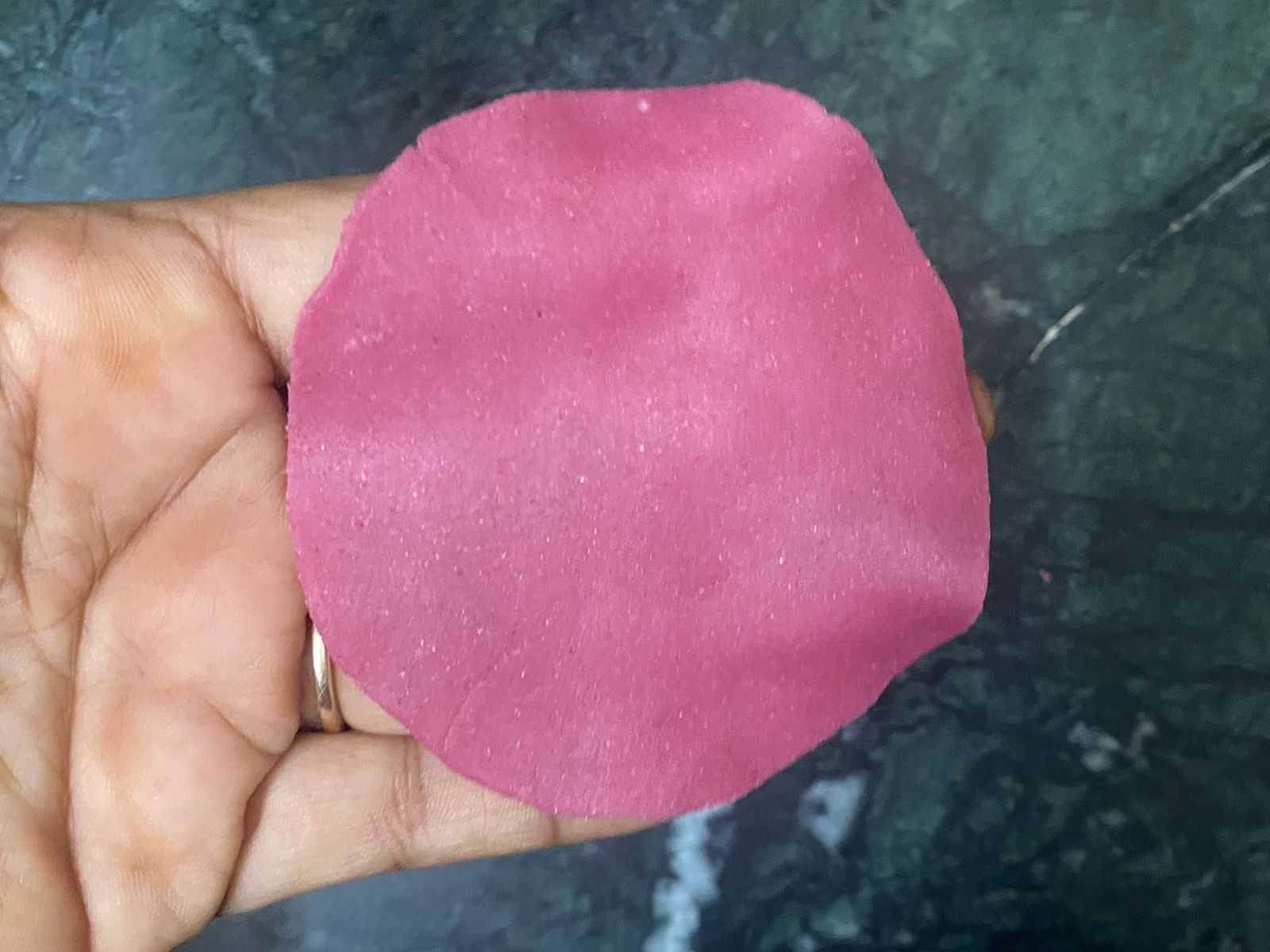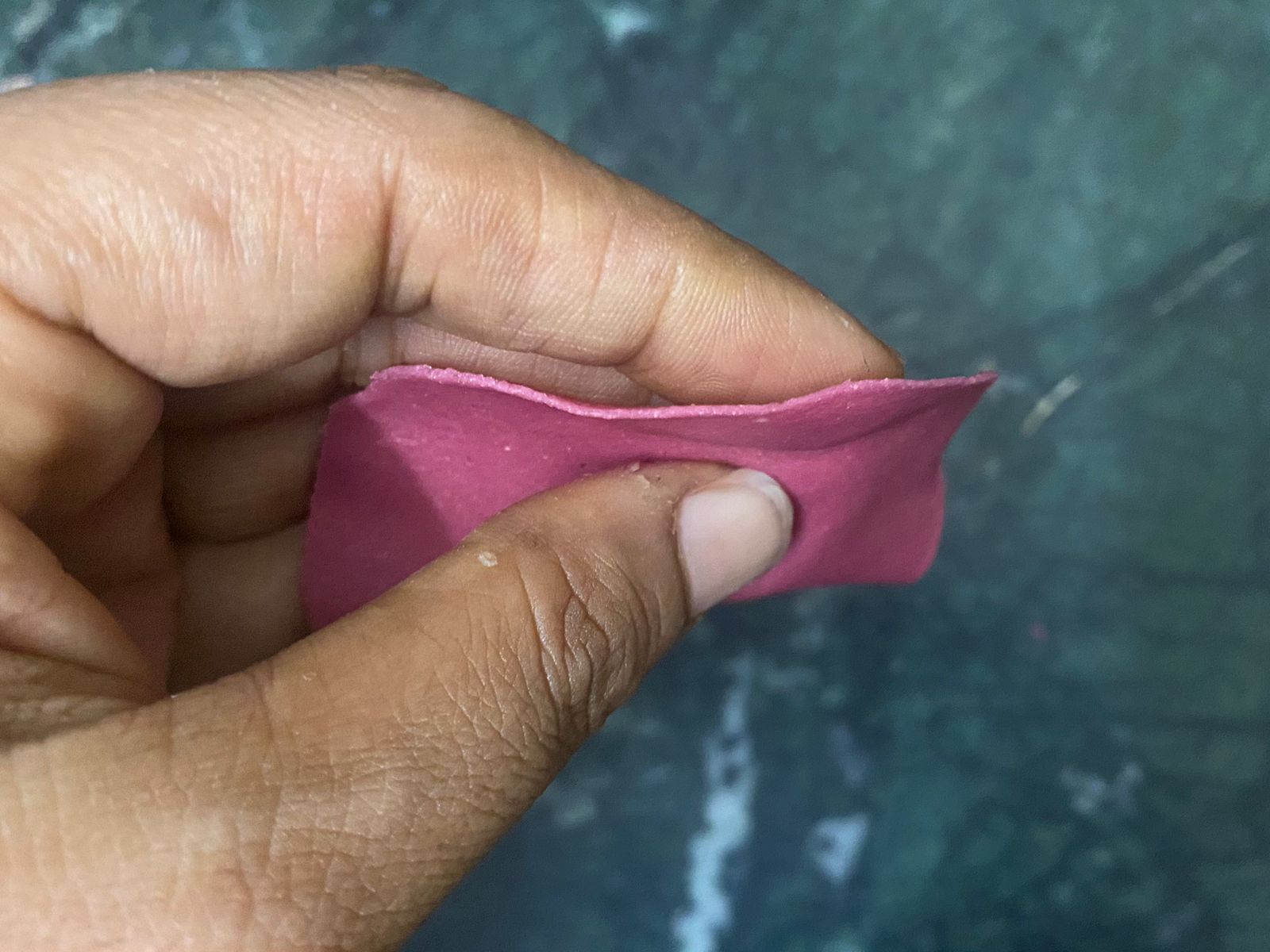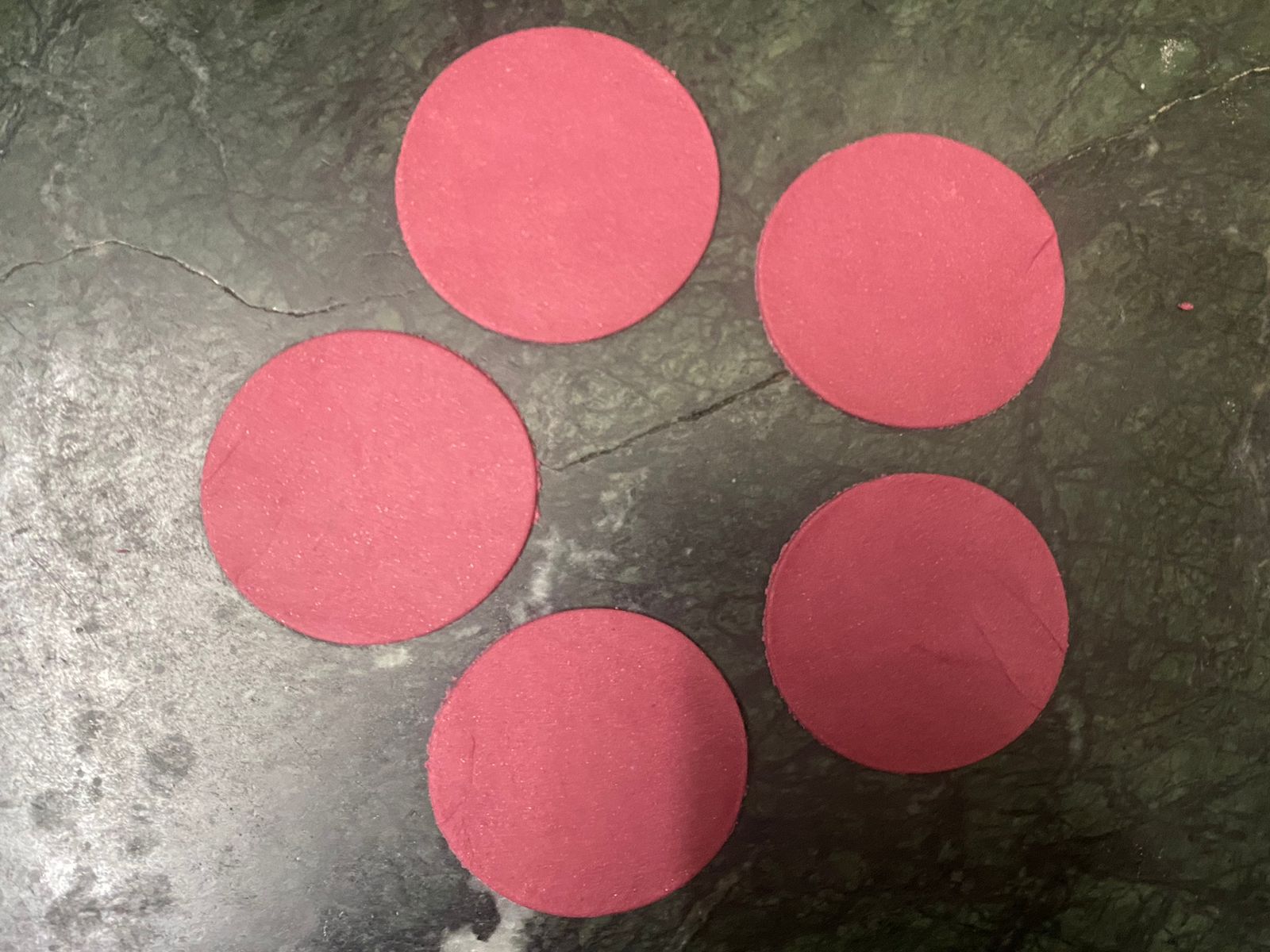 Once the dough has rested for 30 minutes knead the dough for 2-3 minutes until the dough is flexible.
Divide the dough into 4 equal portions. Dust some plain flour on the worktop and roll each dough ball to 5–6-inch circles approximately 1mm thickness. It should not be soo thin that you can see through it when you pick it up, nor should it be thick.  Somewhere around 1 mm works fine.
Use any round cookie cutter or overturned cup or glass cut out circles (2½ inch- 3 inch) about the size of the palm of your hand.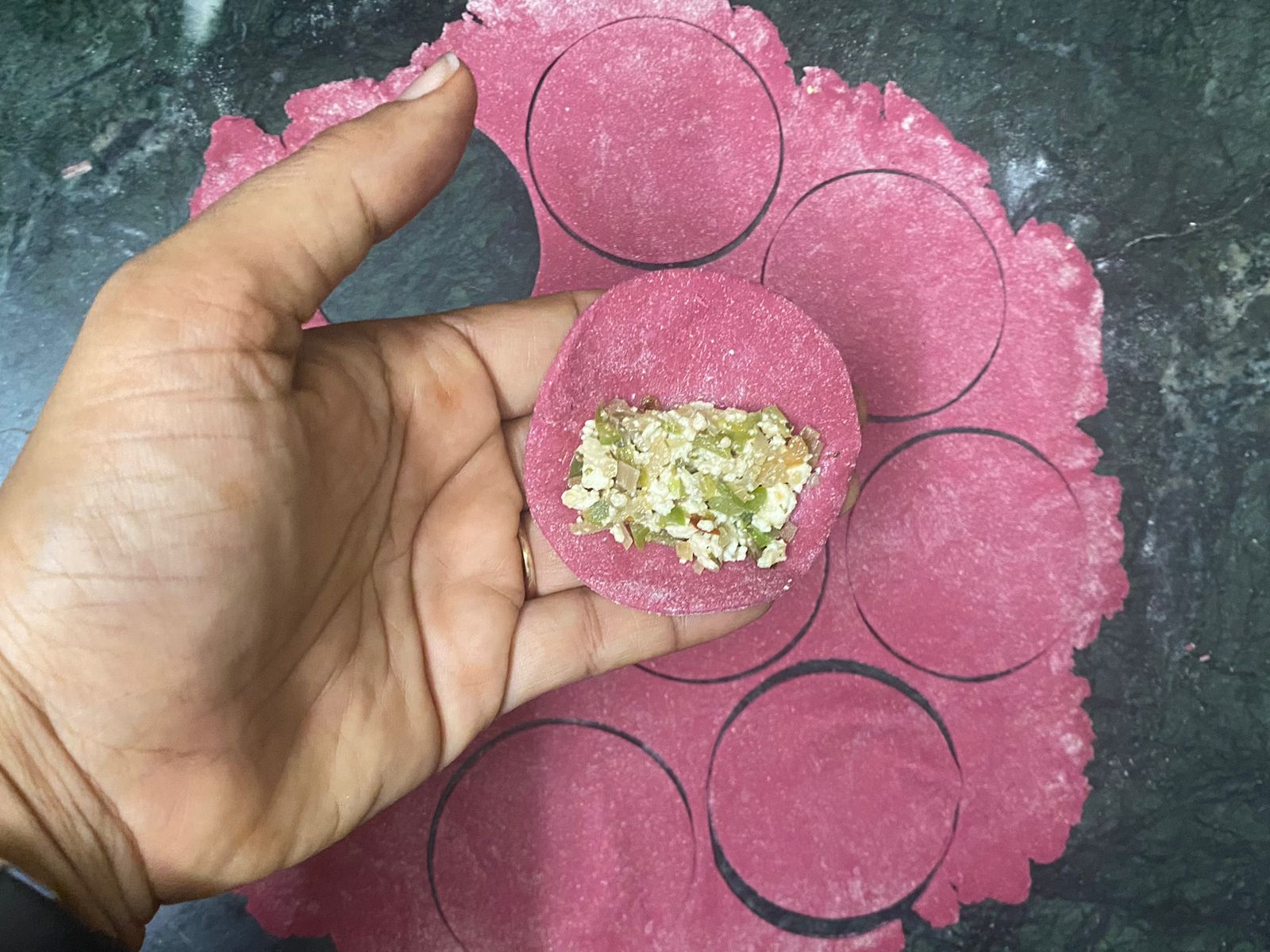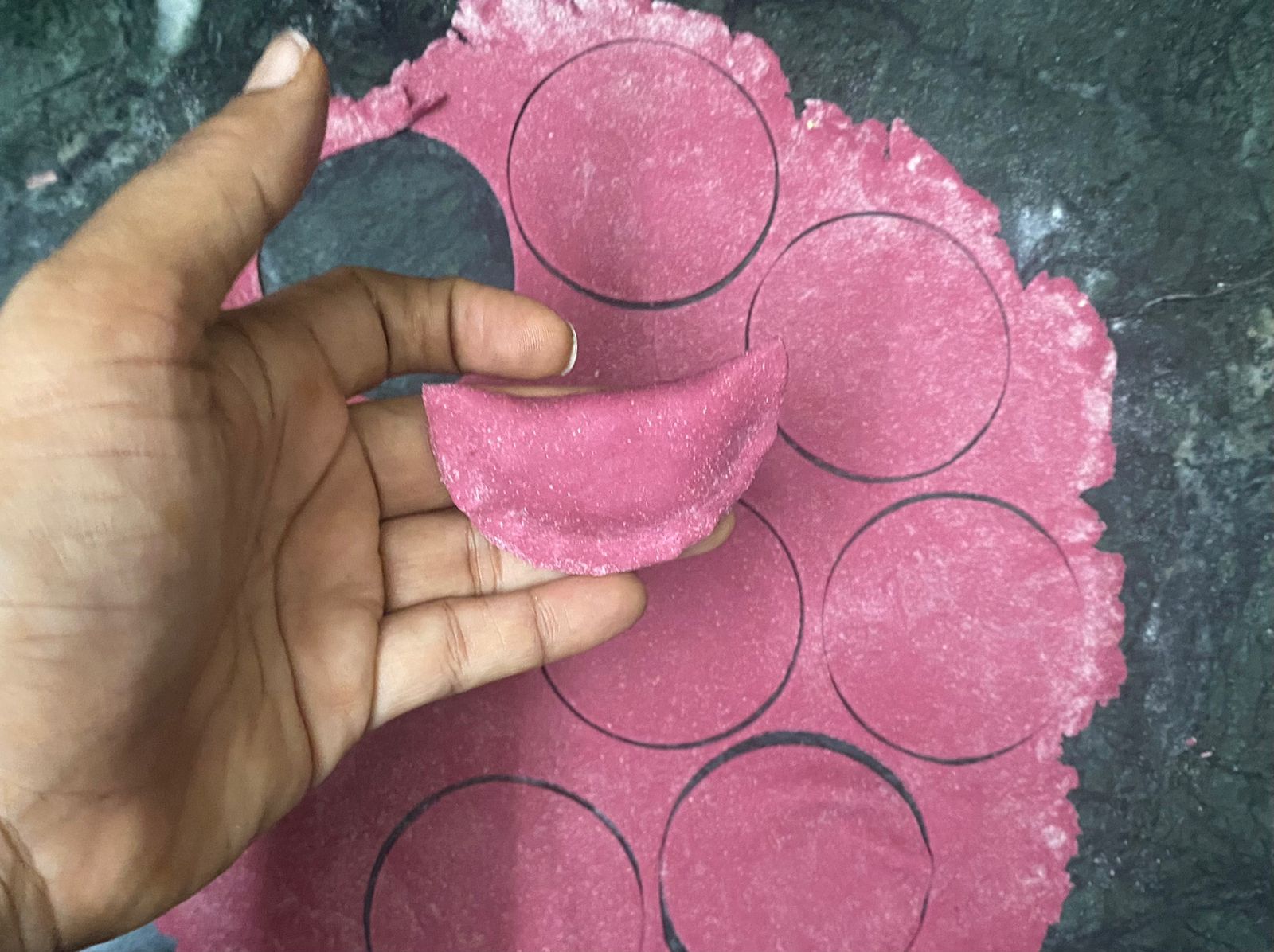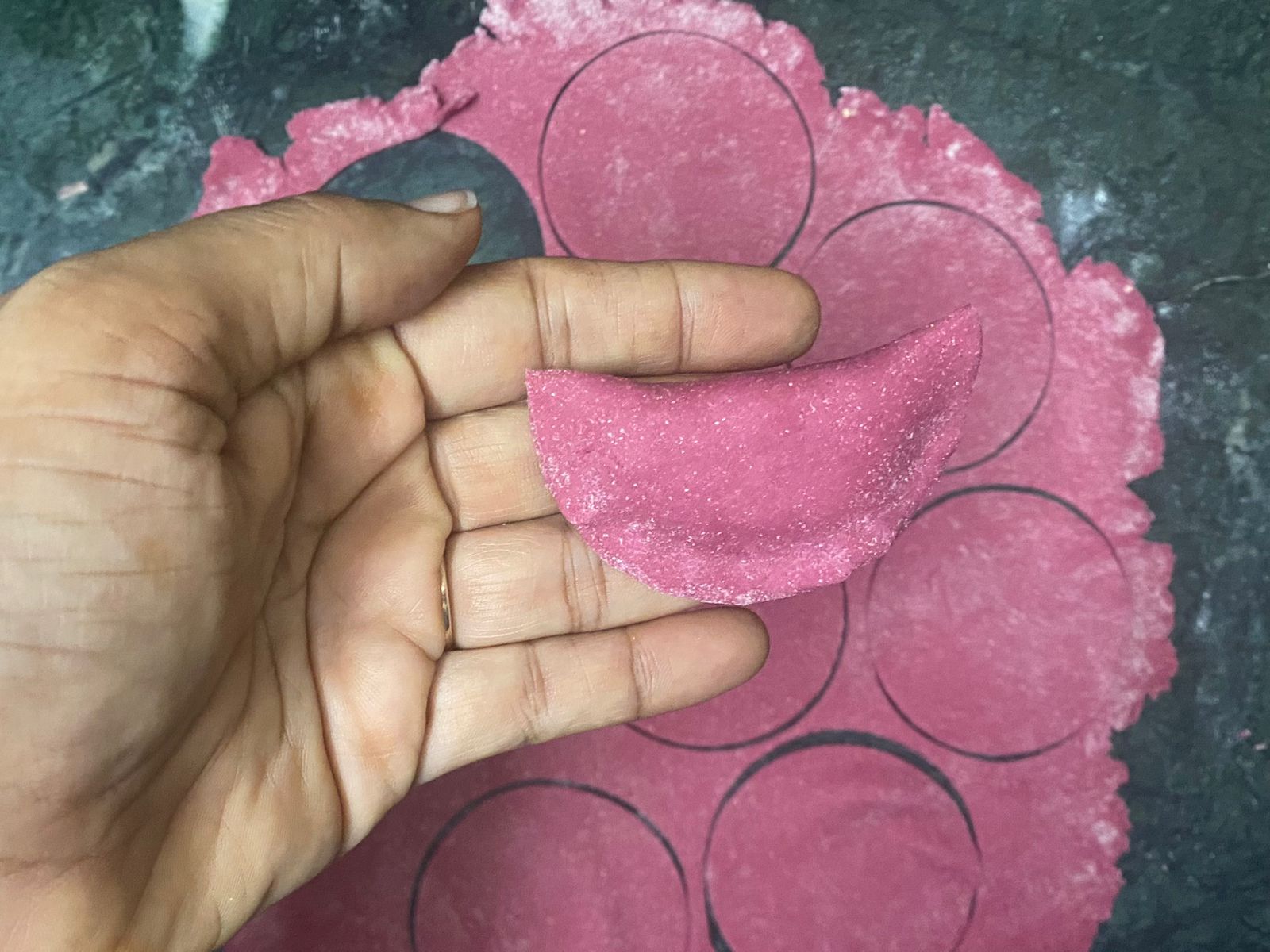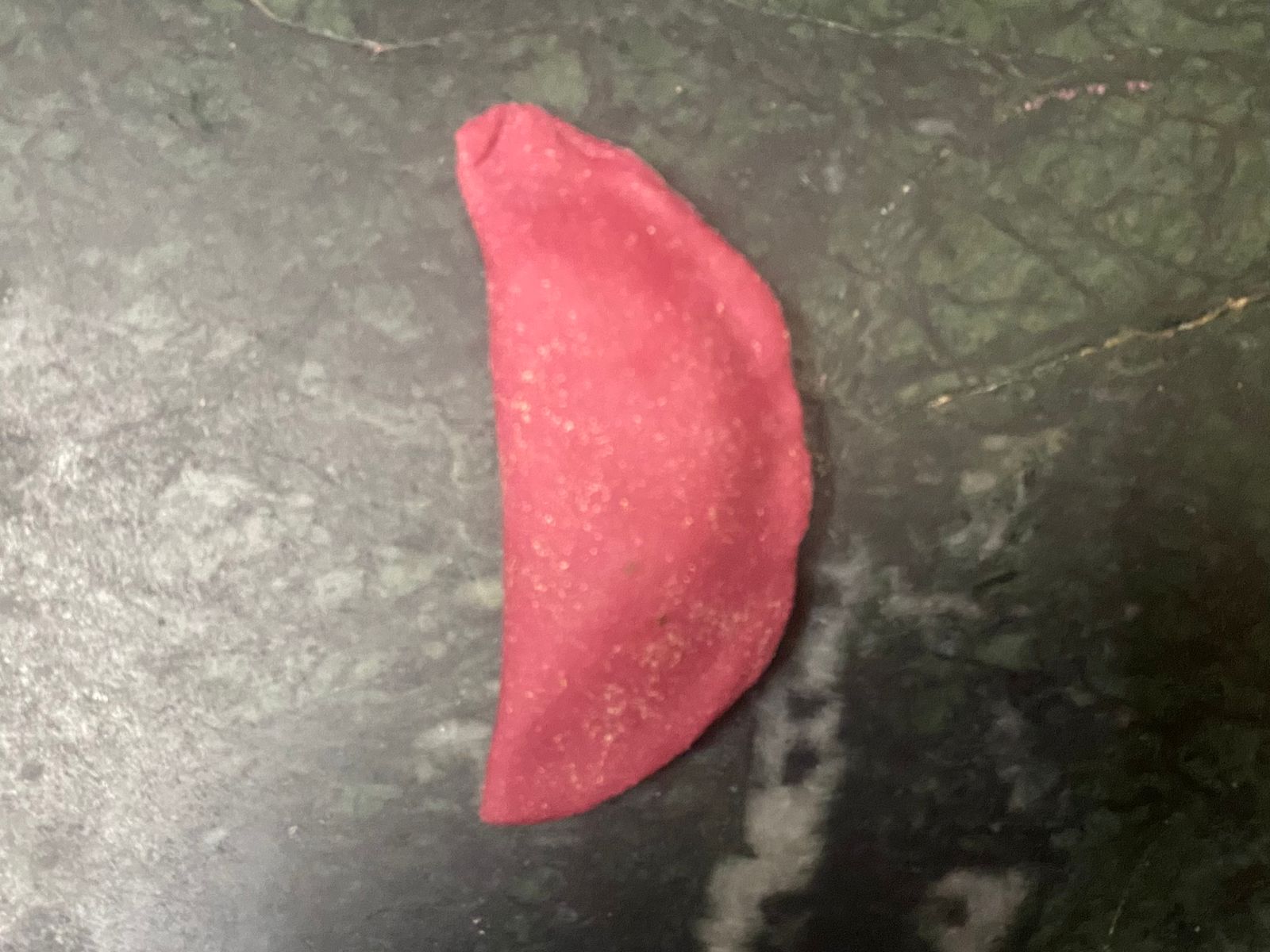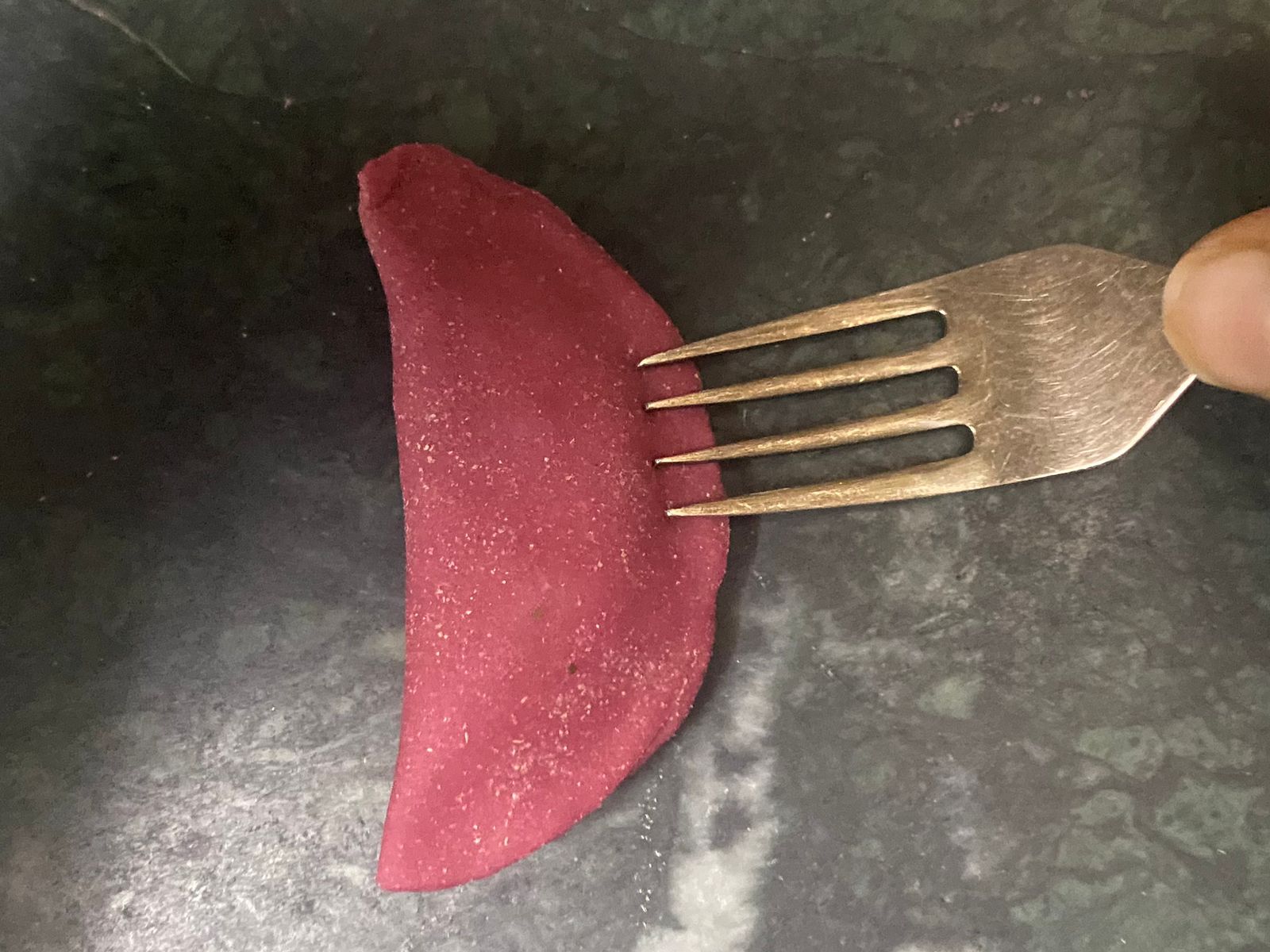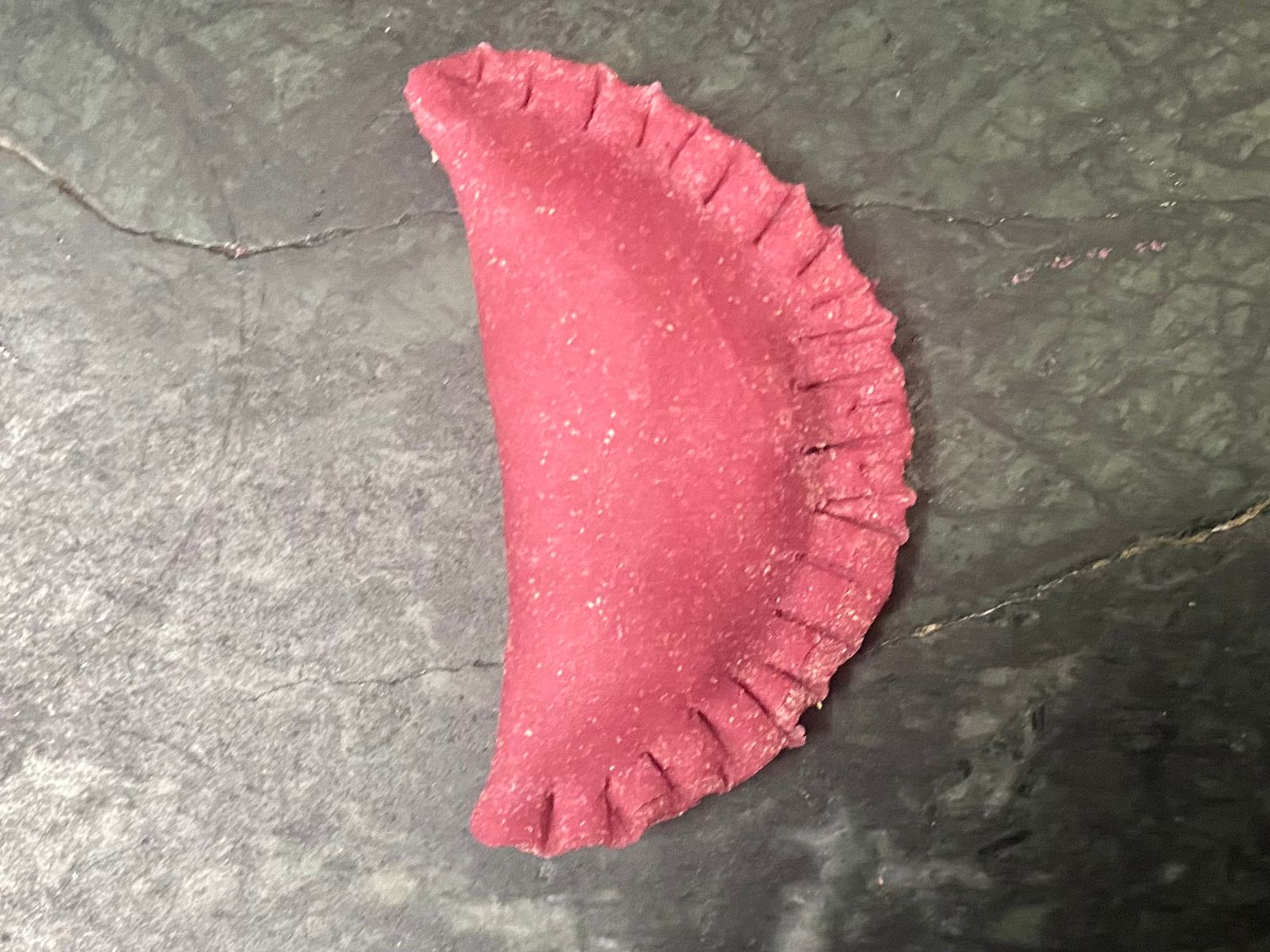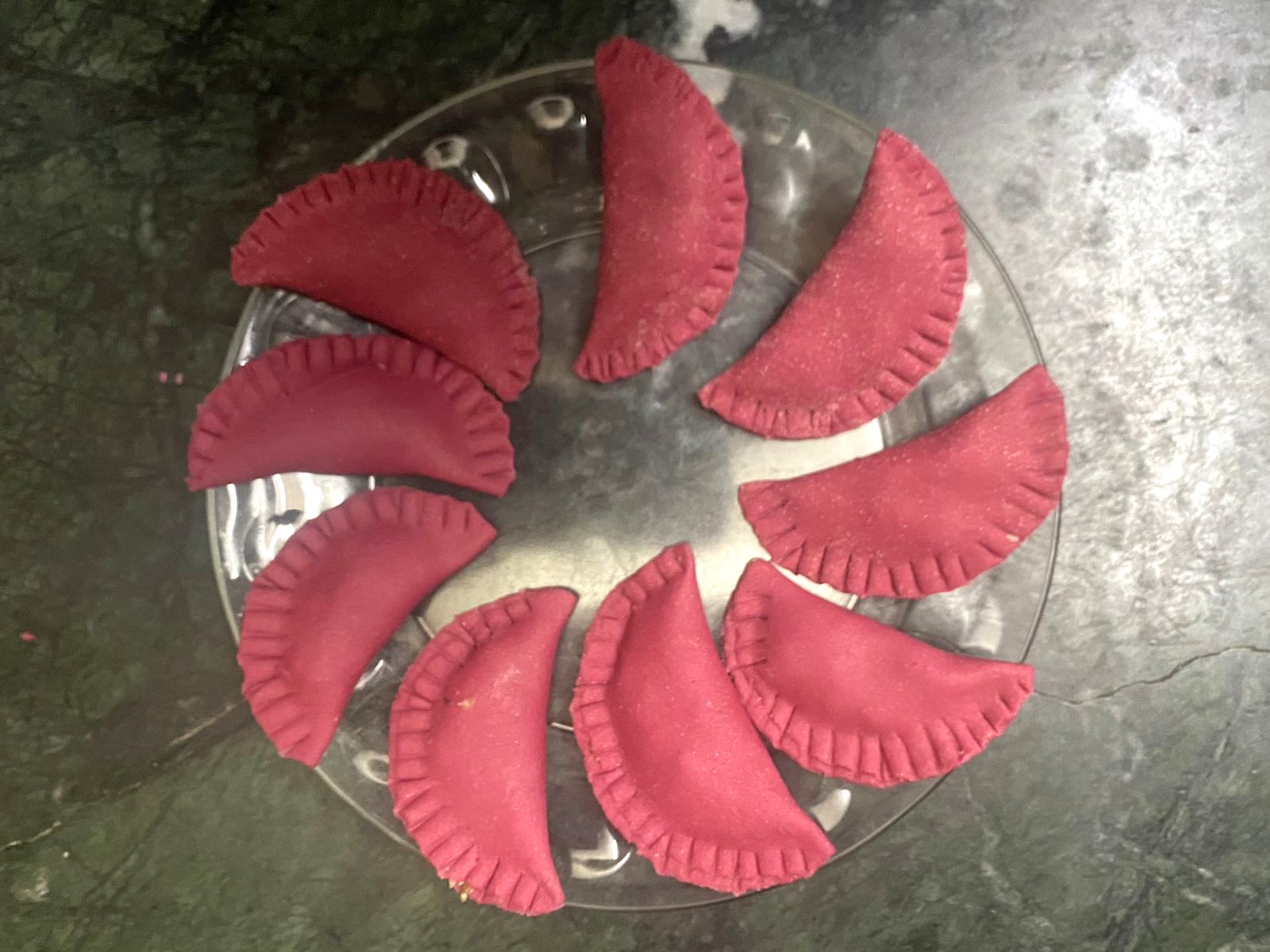 For filling the momos, you will need to put one circle of dough in your left hand and add a tablespoonful of filling on one side of the dough (or reverse all of these instructions if you are left-handed). With your right hand, fold the other side of the dough and begin to press the edge of the dough to seal the momo.
Simply press down on the edge of the momos, using a fork to seal the dough together and for a decorative pattern all around the momo.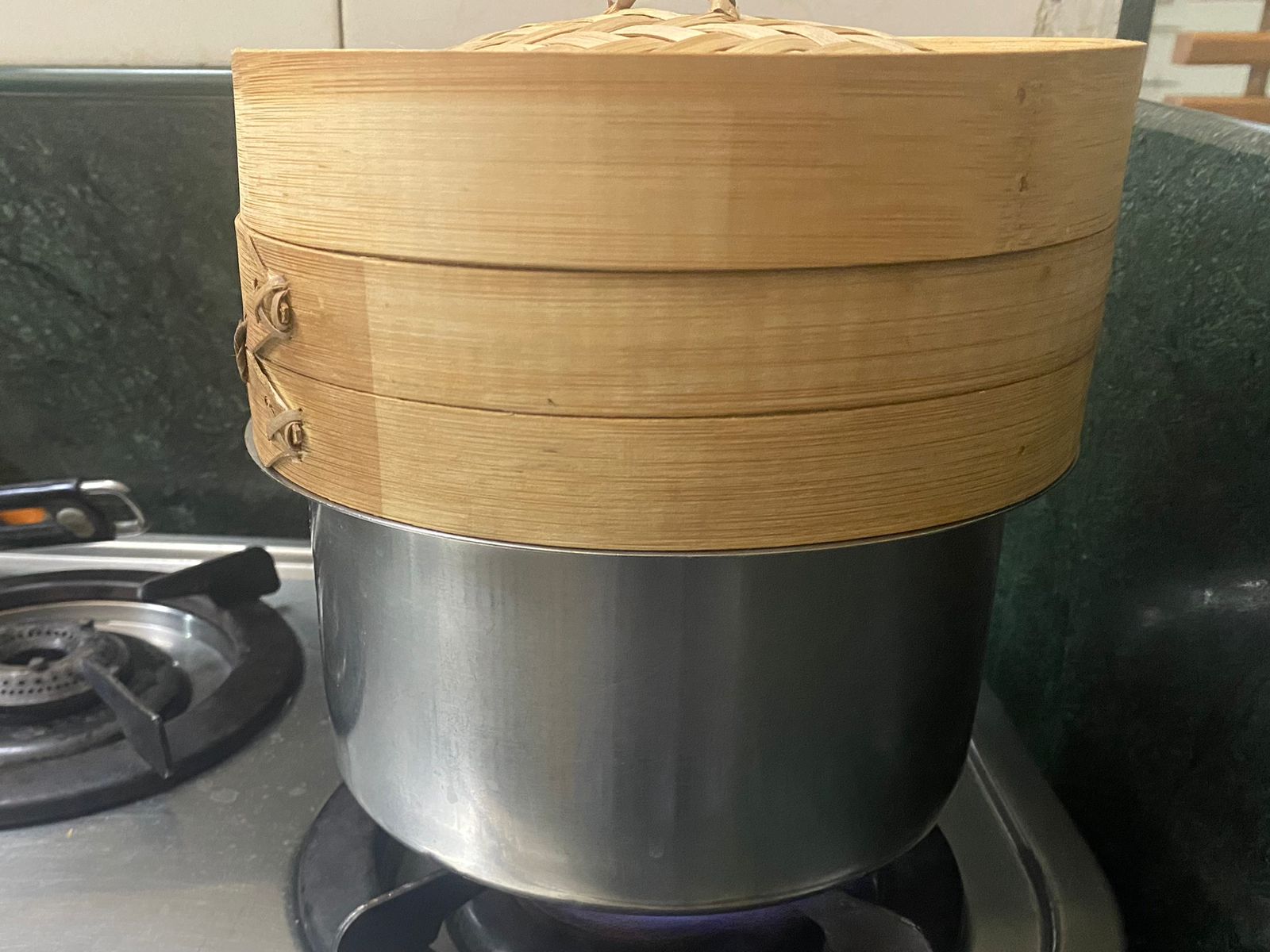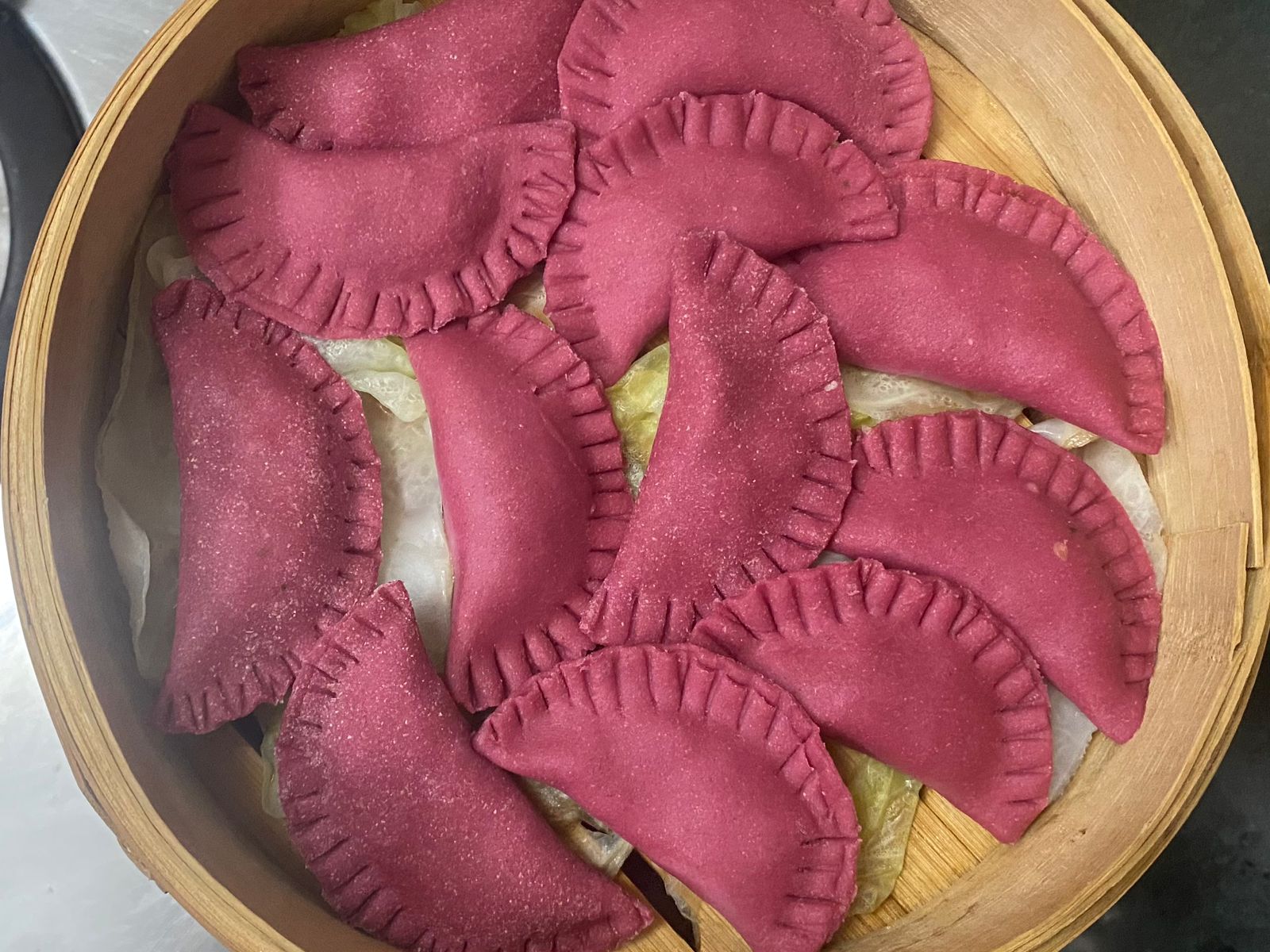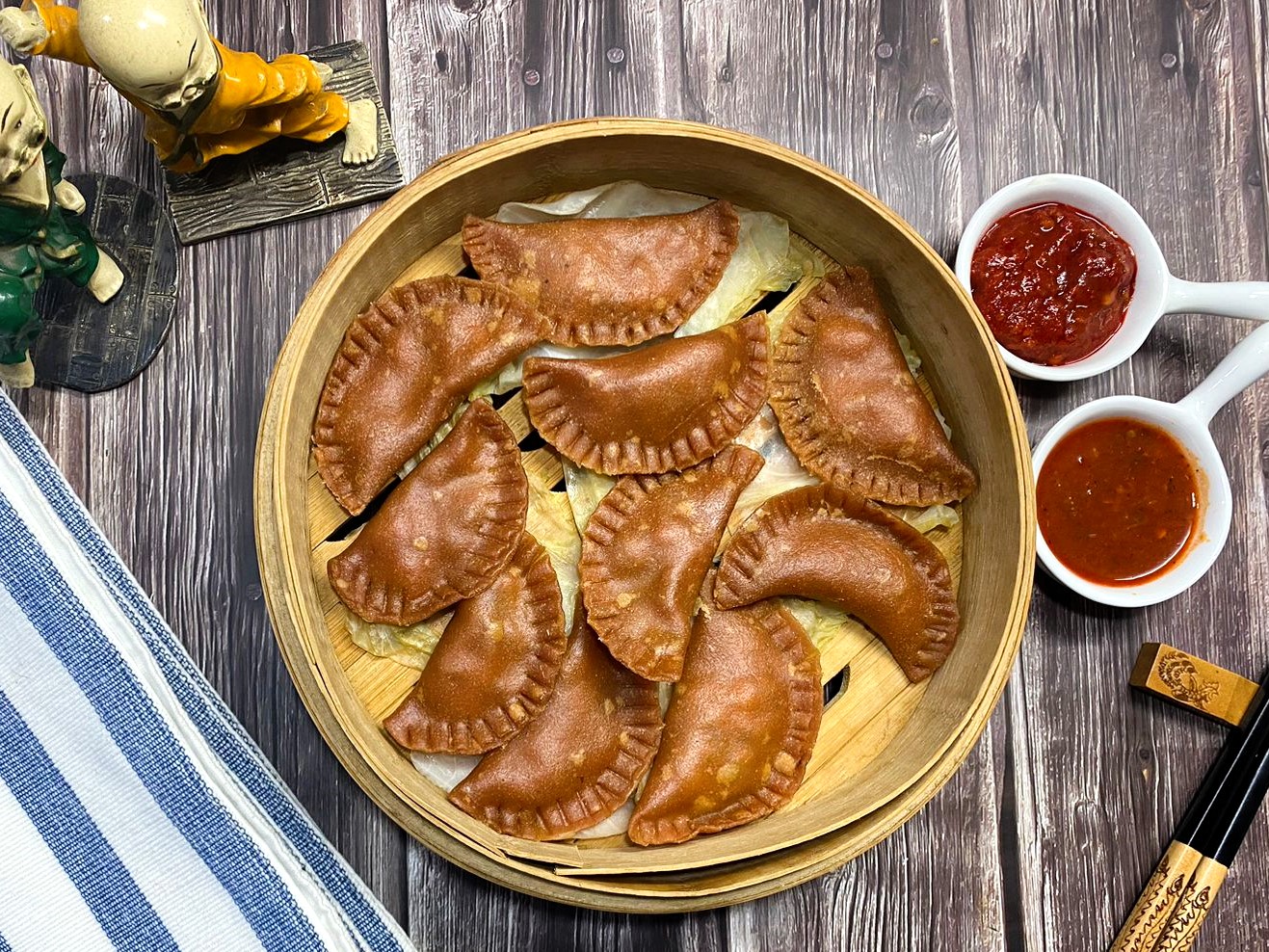 Boil water in a large steamer (this can be a pot with a steamer insert, a bamboo steamer basket, or even a steamer insert for your regular pot). Either line the steamer with a banana leaf or cabbage leaves or a baking parchment or oil the steamer surface lightly before putting the momos in, so they will not stick to the metal/wood, then place as many as you can without touching each other.
Steam the momos for about 10-15 minutes. Once cooked, momos become transparent, shiny and will not be sticky on touch. Do not overcook them otherwise they become dense and chewy.
Serve the beetroot hot, with soy sauce or hot sauce of your choice to dip them in.