Amritsari Fish
Amritsari Fish is a simple and delicious recipe of marinated lightly coated fried fish. As the same suggest this fish is popular recipe from the city of 'Amritsar' in Punjab which comes in the Northern part of India. It is a very famous street food, and you can find Amritsari fried fish at every local food stall and in restaurants of Amritsar.
Fish is marinated in Indian spices, ginger garlic paste, gram flour (chickpea) and rice flour and fried. Amritsar is famous all over the world and is one of the most visited places in the world because of the marvellous Golden Temple. The city attracts tourists for not just 'The Golden Temple' but also the food that Amritsar has to offer. My husband has spent his childhood in Amritsar and thinking of it instantly directs him to the never ending list of savoury delights the city has to offer like Makki di Roti and Sarson ka Saag, Chicken Tikka , Lassi and Chola Kulcha. Amongst these popular recipes is another hidden gem still waiting to get its due and that's 'Amritsari Fish'.
Traditionally Amritsari Fish is only cooked only using freshwater fish like 'Singhara' or 'Sole', but I have used cod in this recipe which works equally well.
This Amritsari Fish is tangy, spicy and light and a perfect starter. If you are looking for some no-hassle party food, try this all-time favourite – Amritsari fish with green chutney.
Ingredients
300 grams white fish fillets (cut into 4cm thin chunks)
Oil for frying
Chaat masala
Sliced onions
First Marinade
Salt to taste
2 teaspoons lime juice
¼ teaspoon asafoetida
½ teaspoon carom seeds
1 teaspoon mustard oil
½ teaspoon dried fenugreek leaves
Second Marinade
1½ teaspoon minced ginger garlic
¼ teaspoon turmeric powder
1 teaspoon Kashmiri Red chilli
2-3 tablespoons gram flour
1 tablespoon rice flour
Directions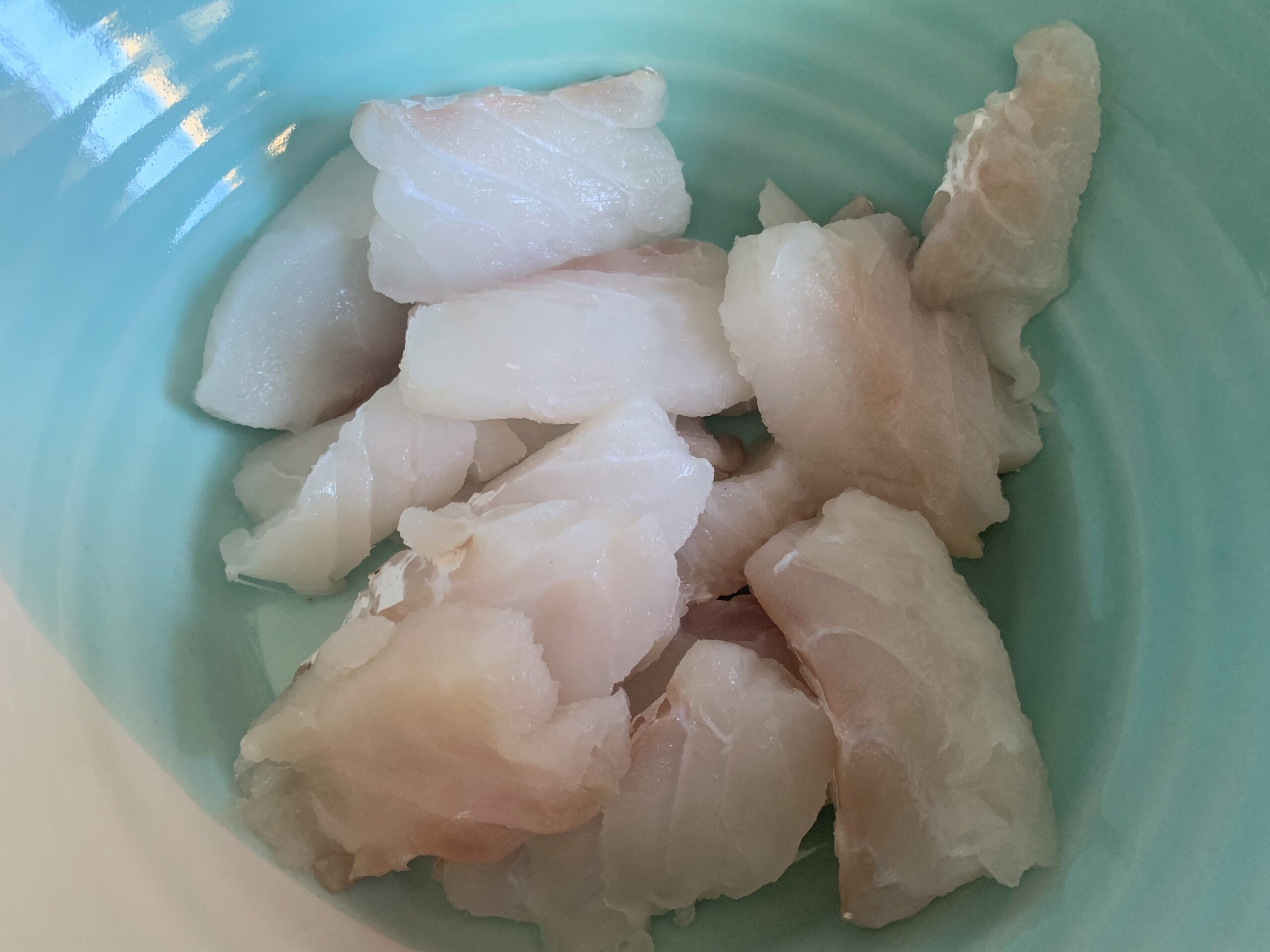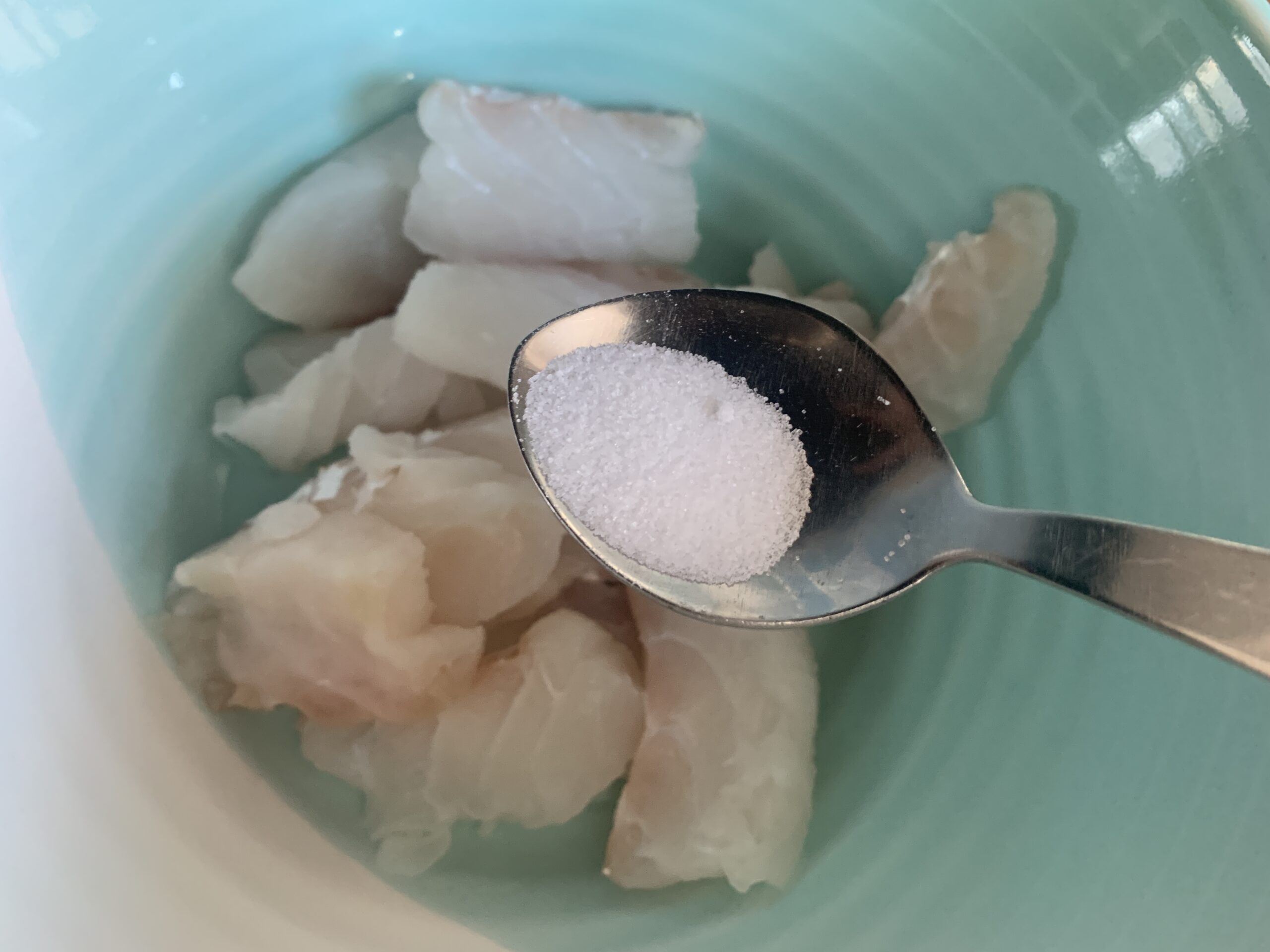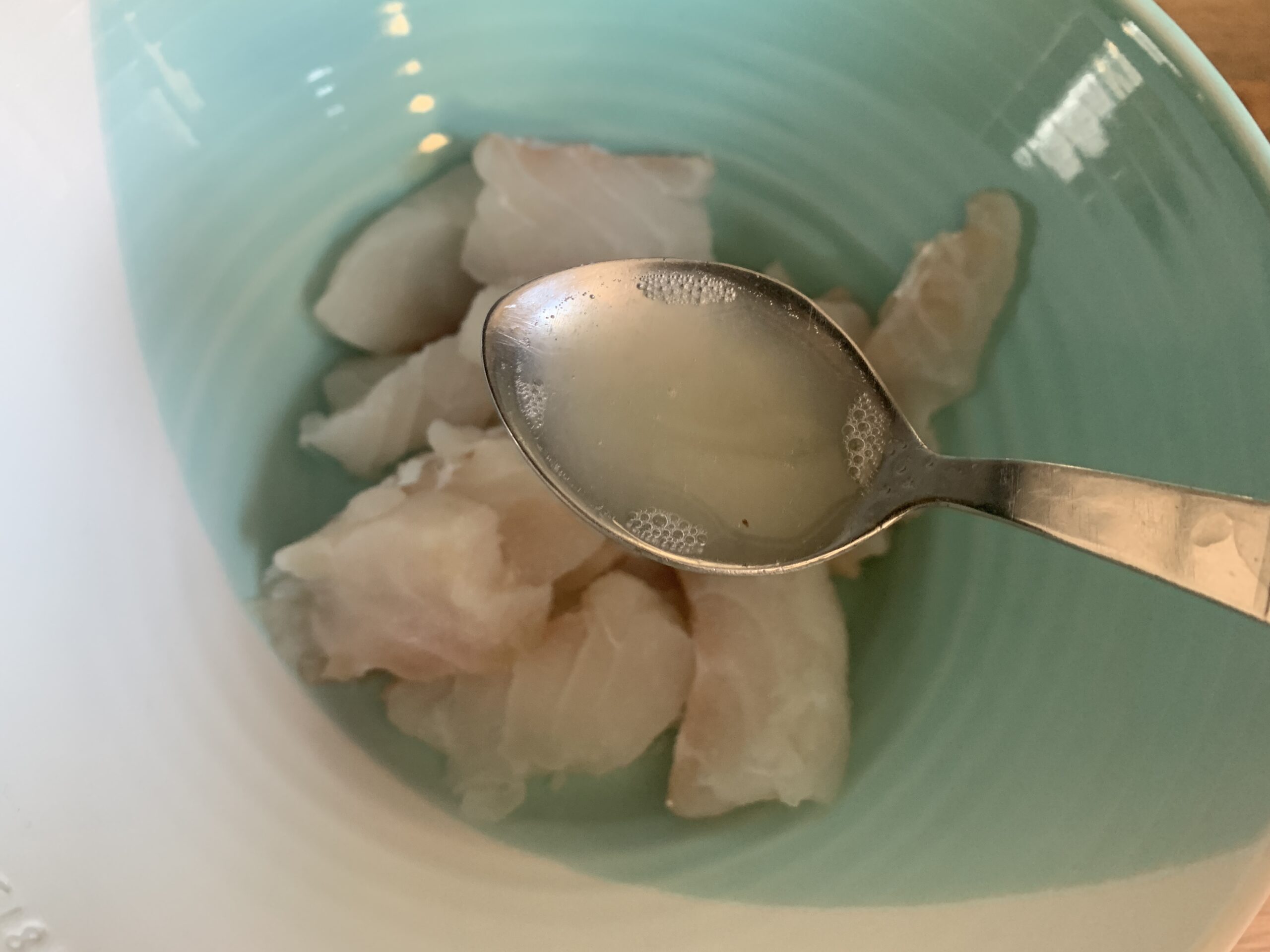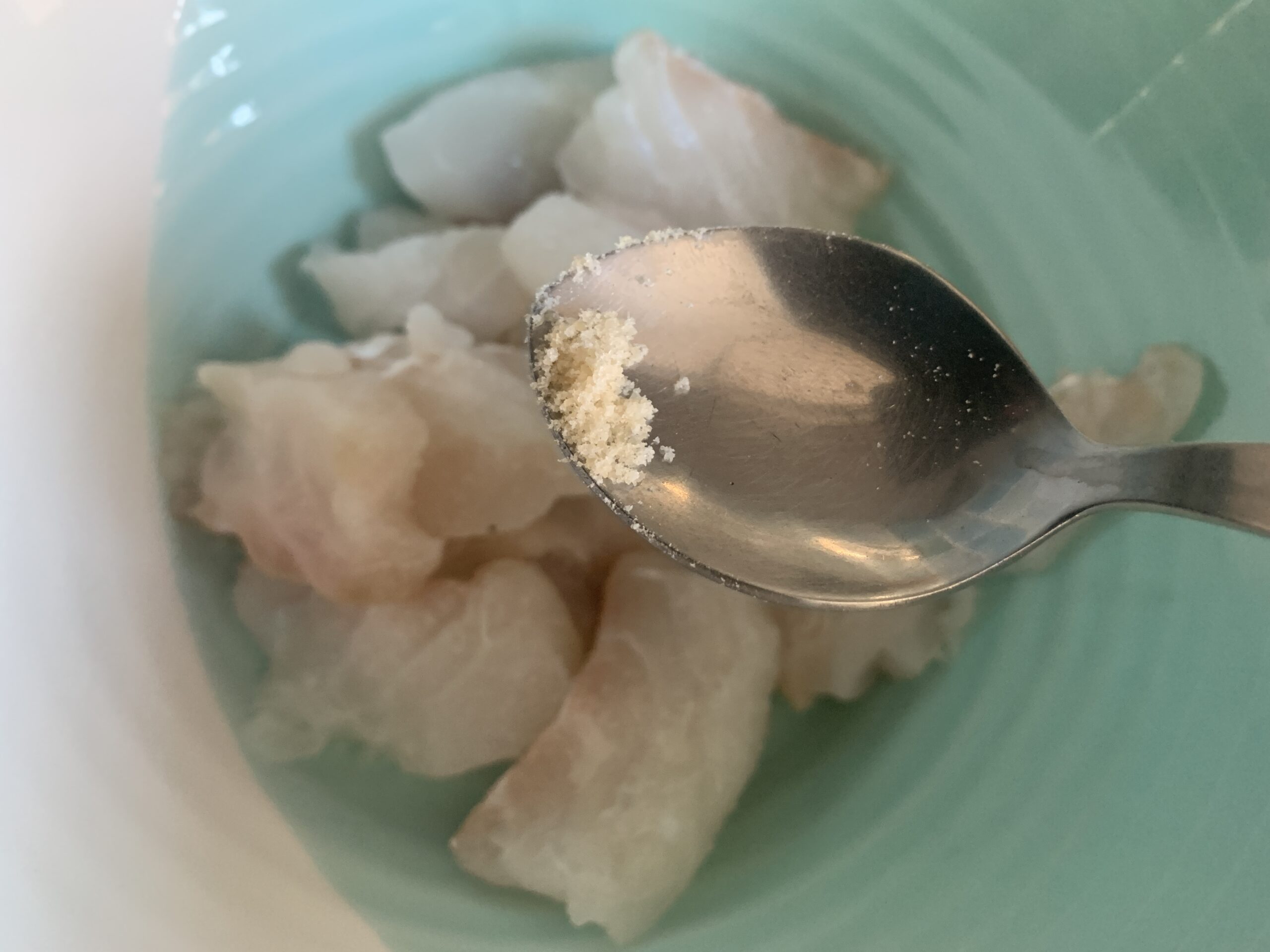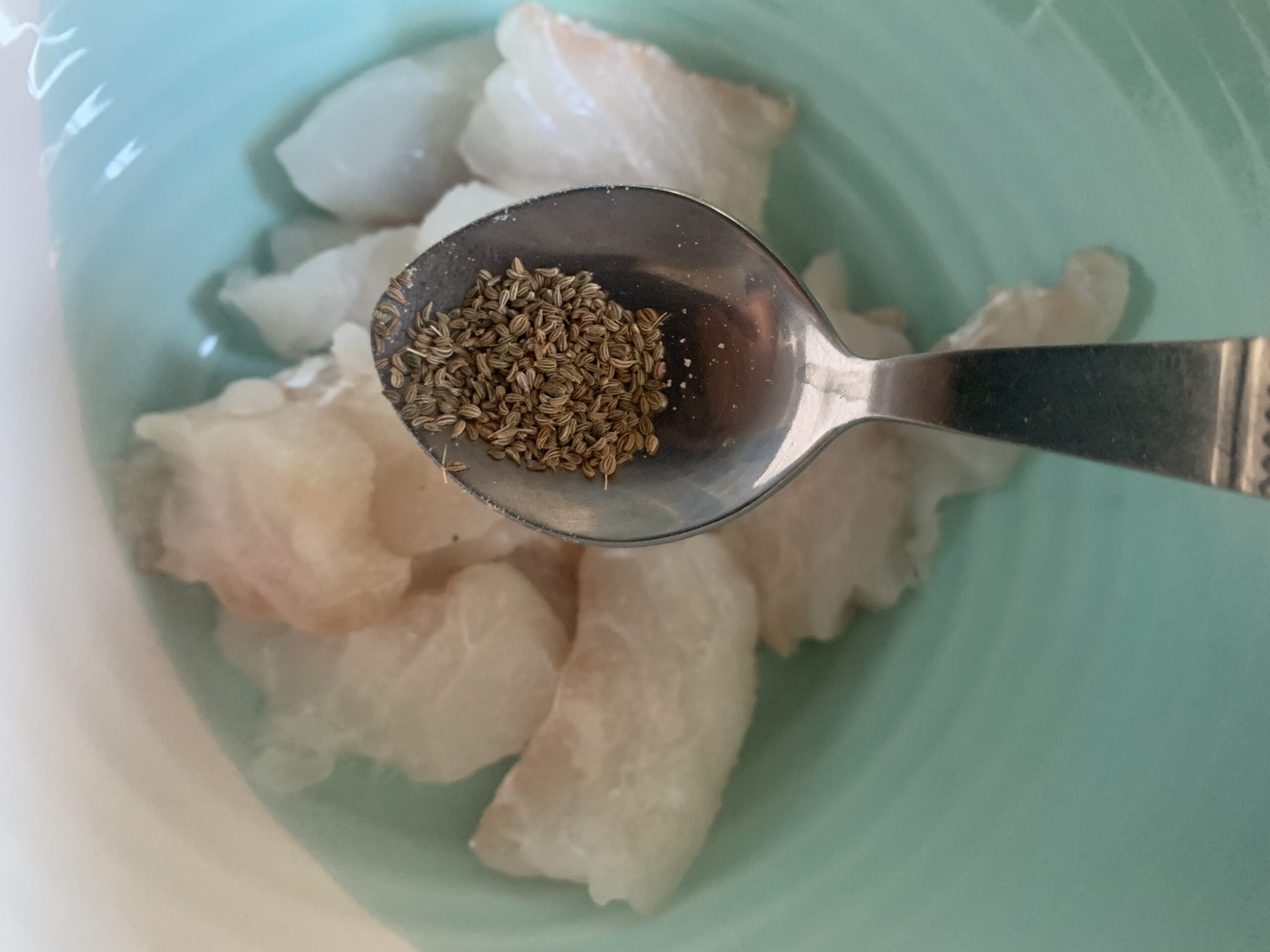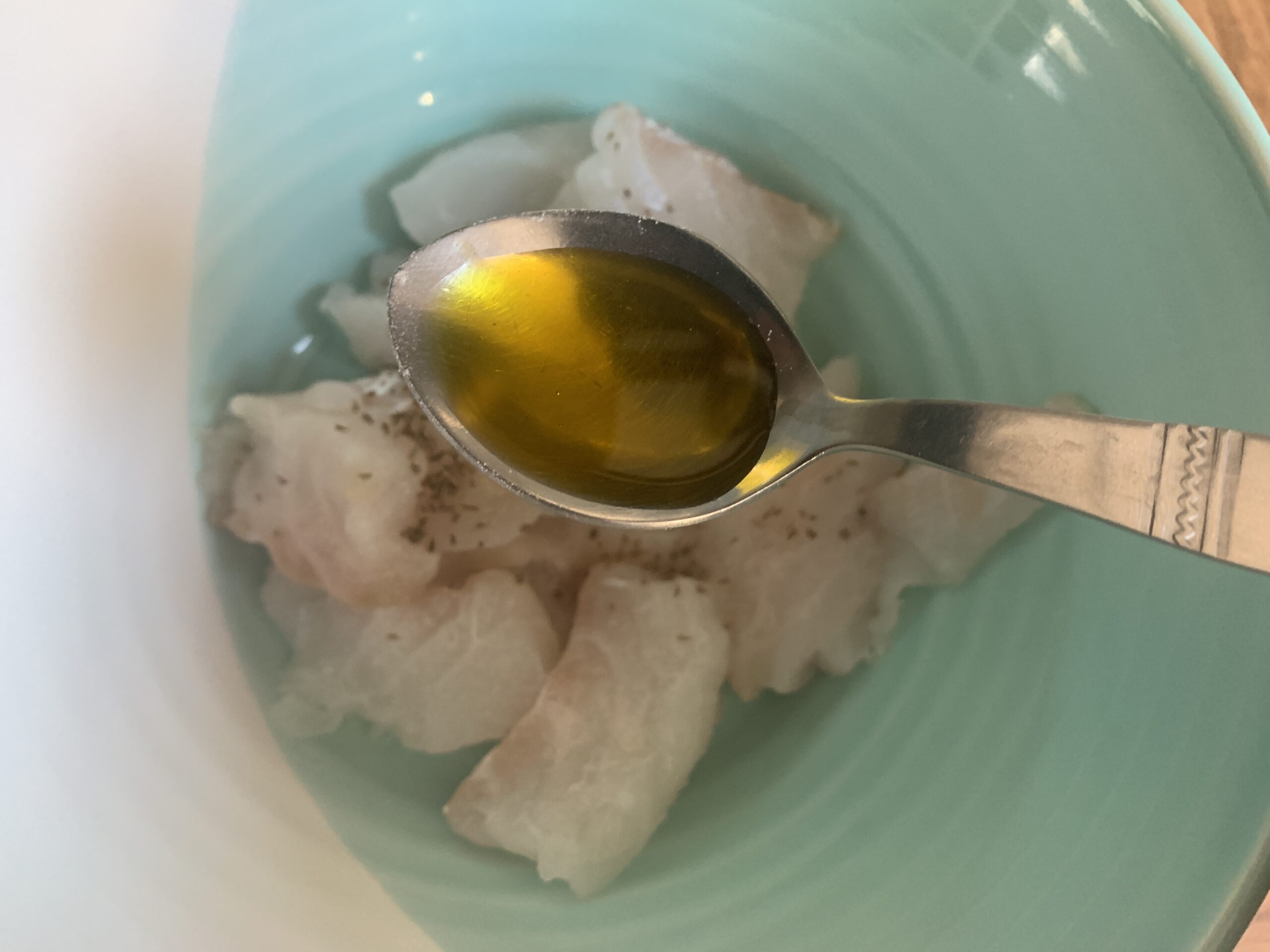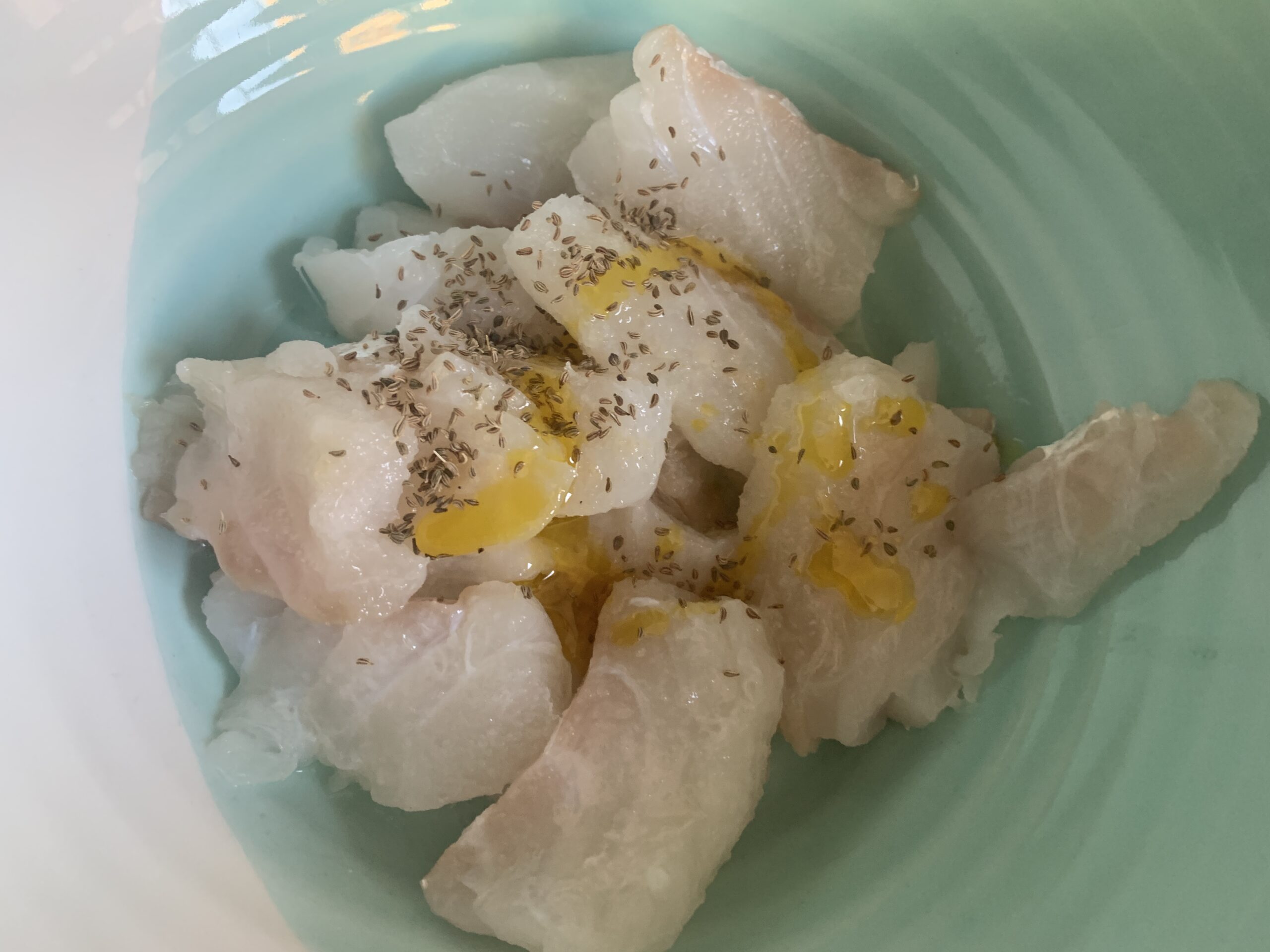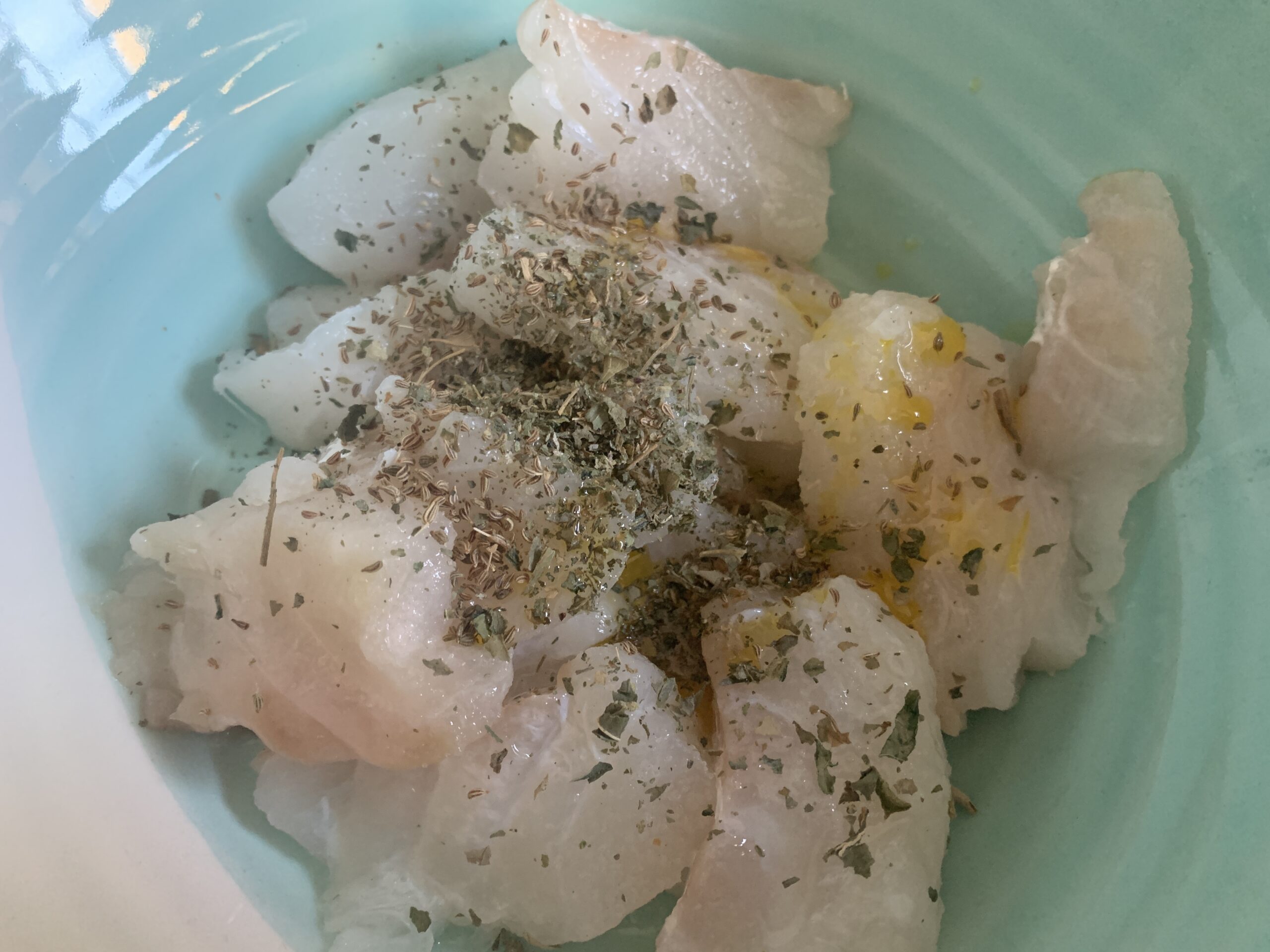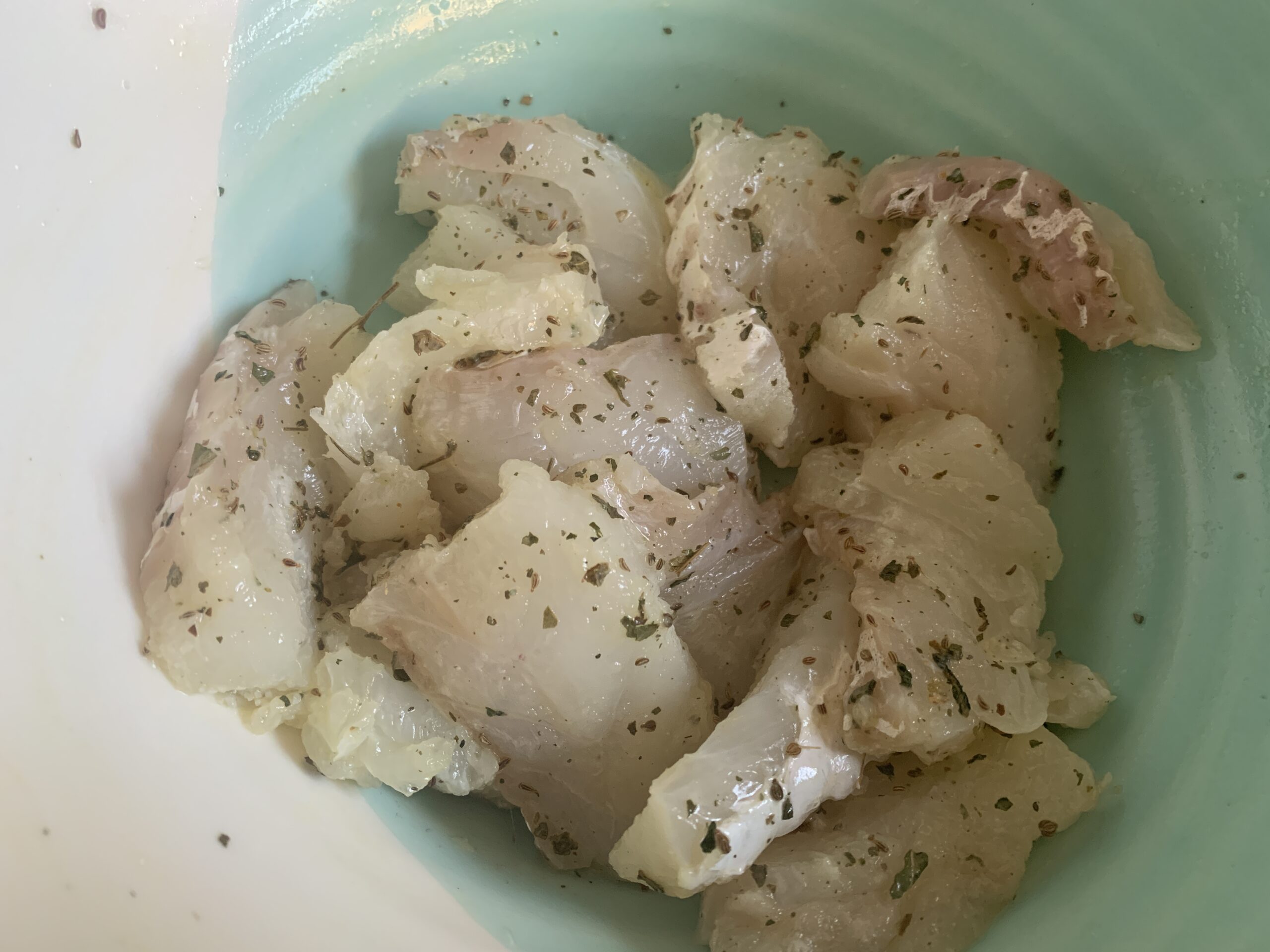 For the first marinade, take the fish fillets in a bowl and add the salt, lime juice, asafoetida, carom seeds, mustard oil and fenugreek leaves and mix well. Cover and leave to marinate for 15-20 minutes.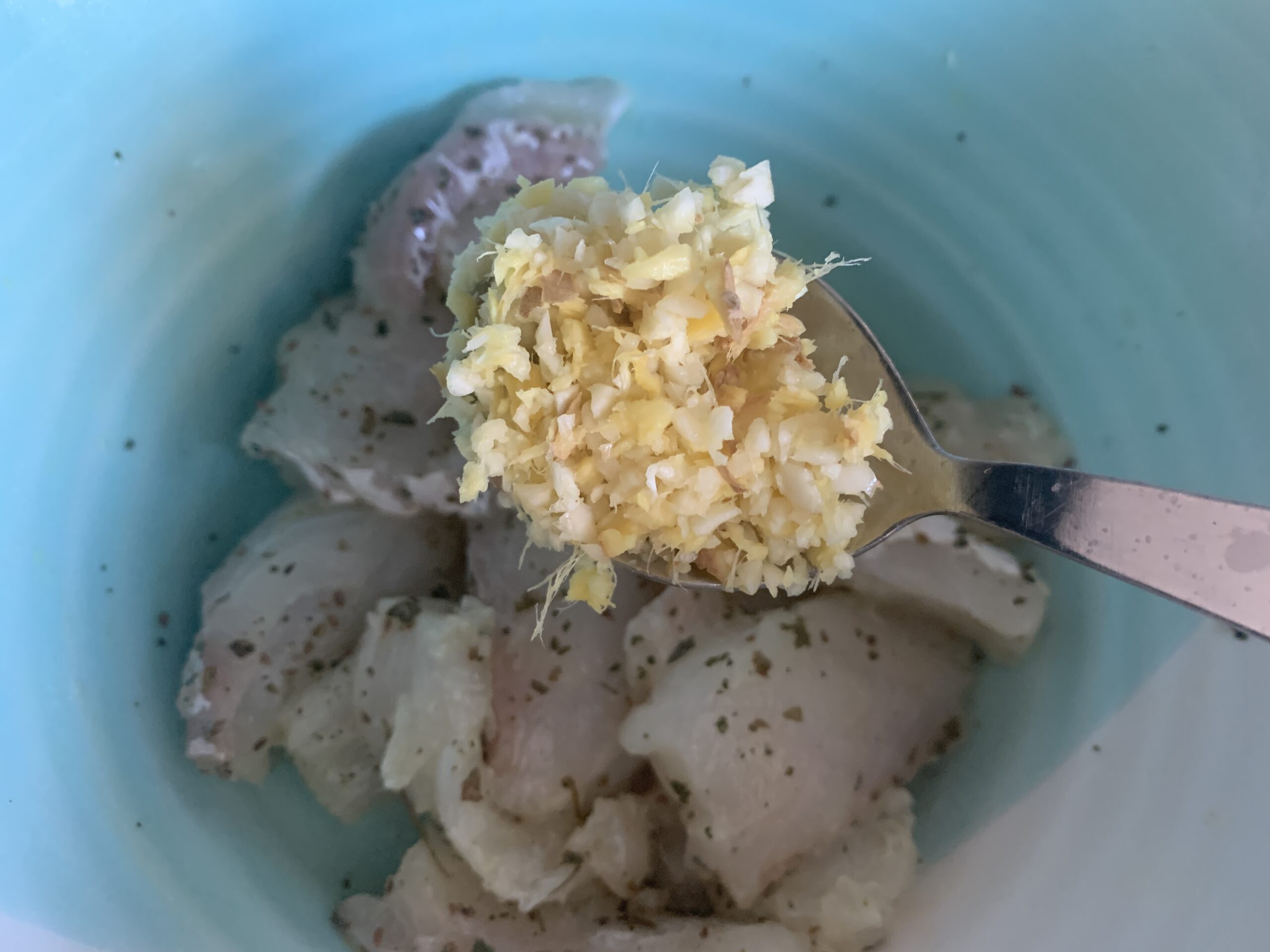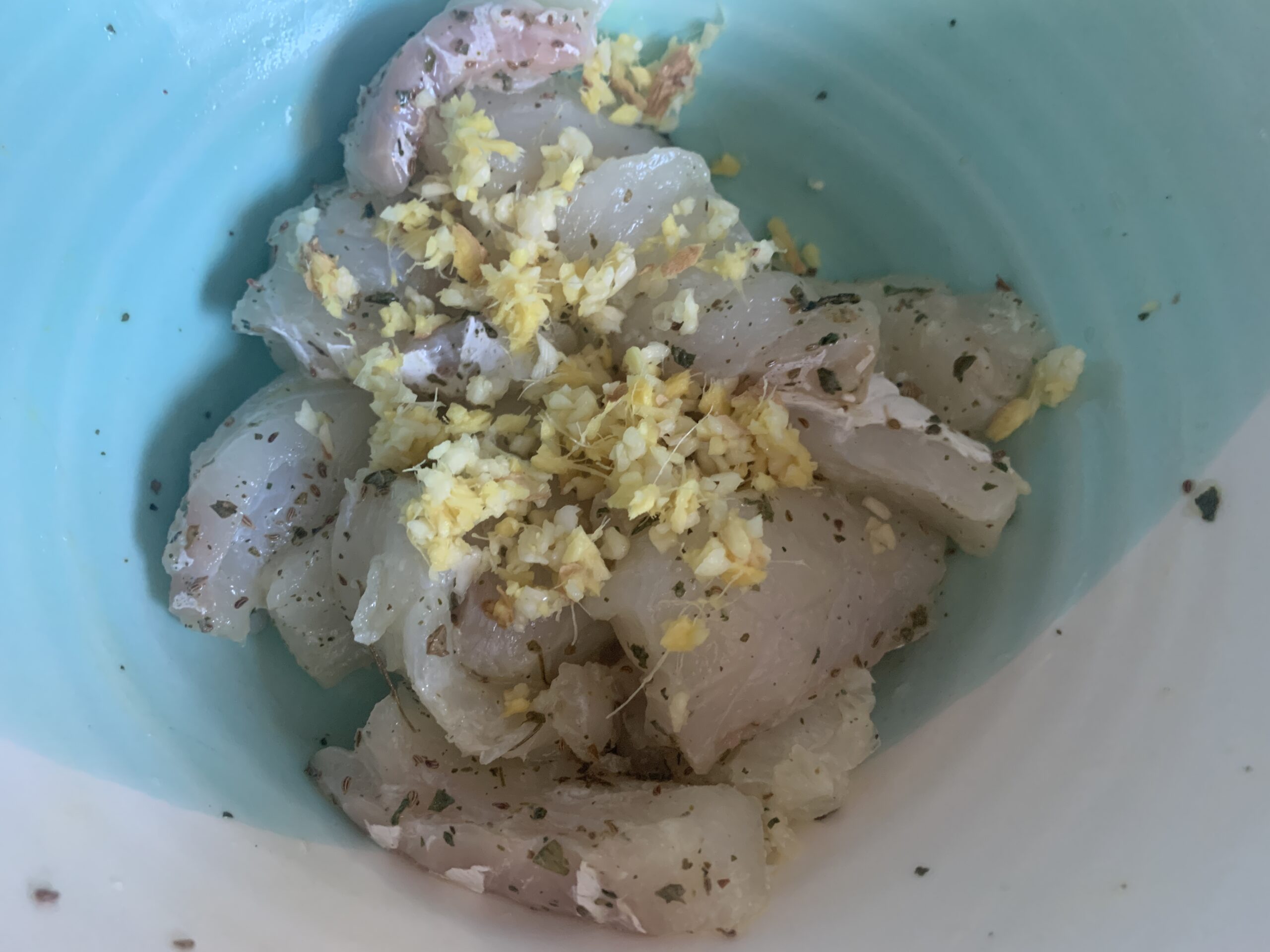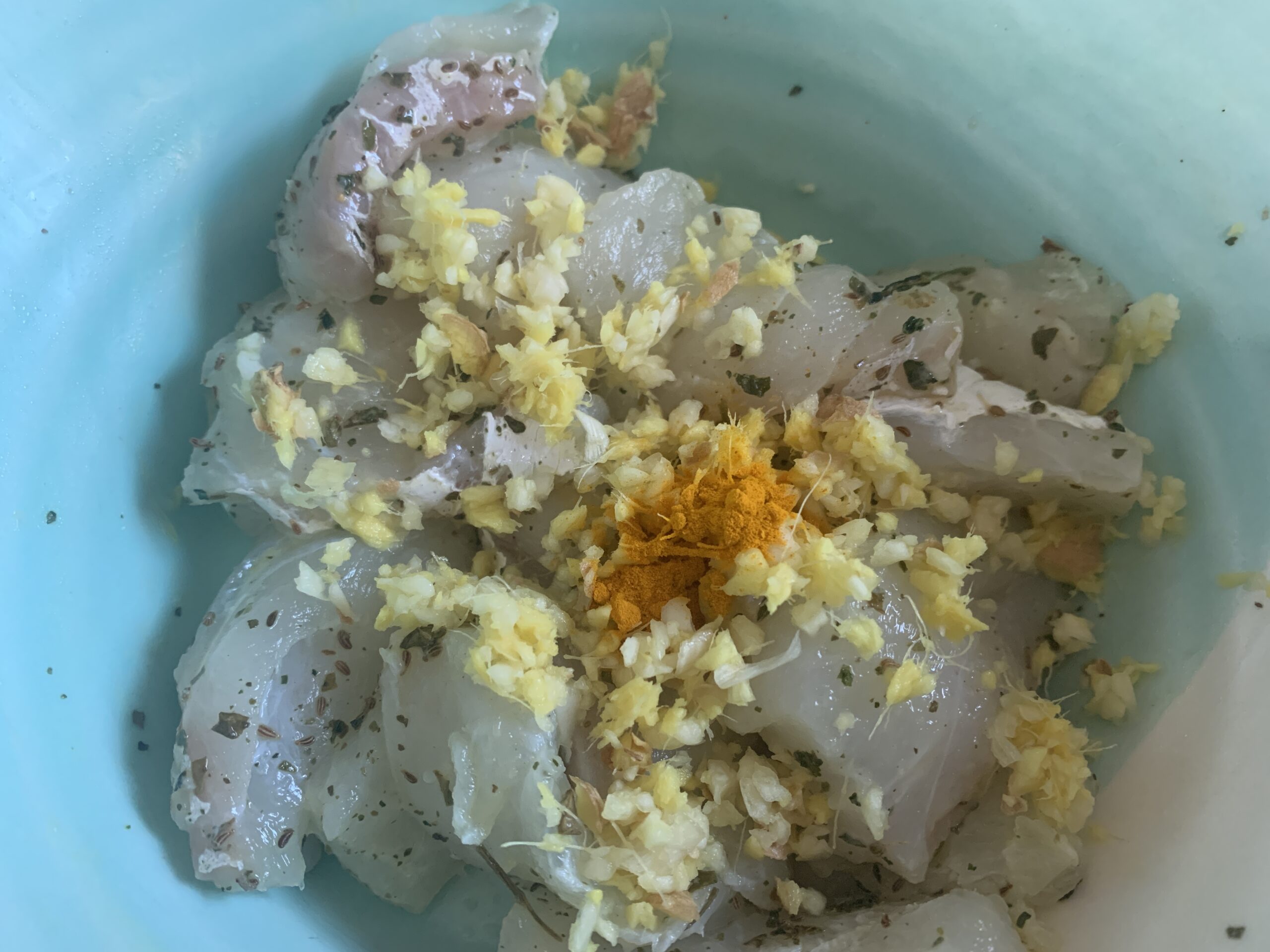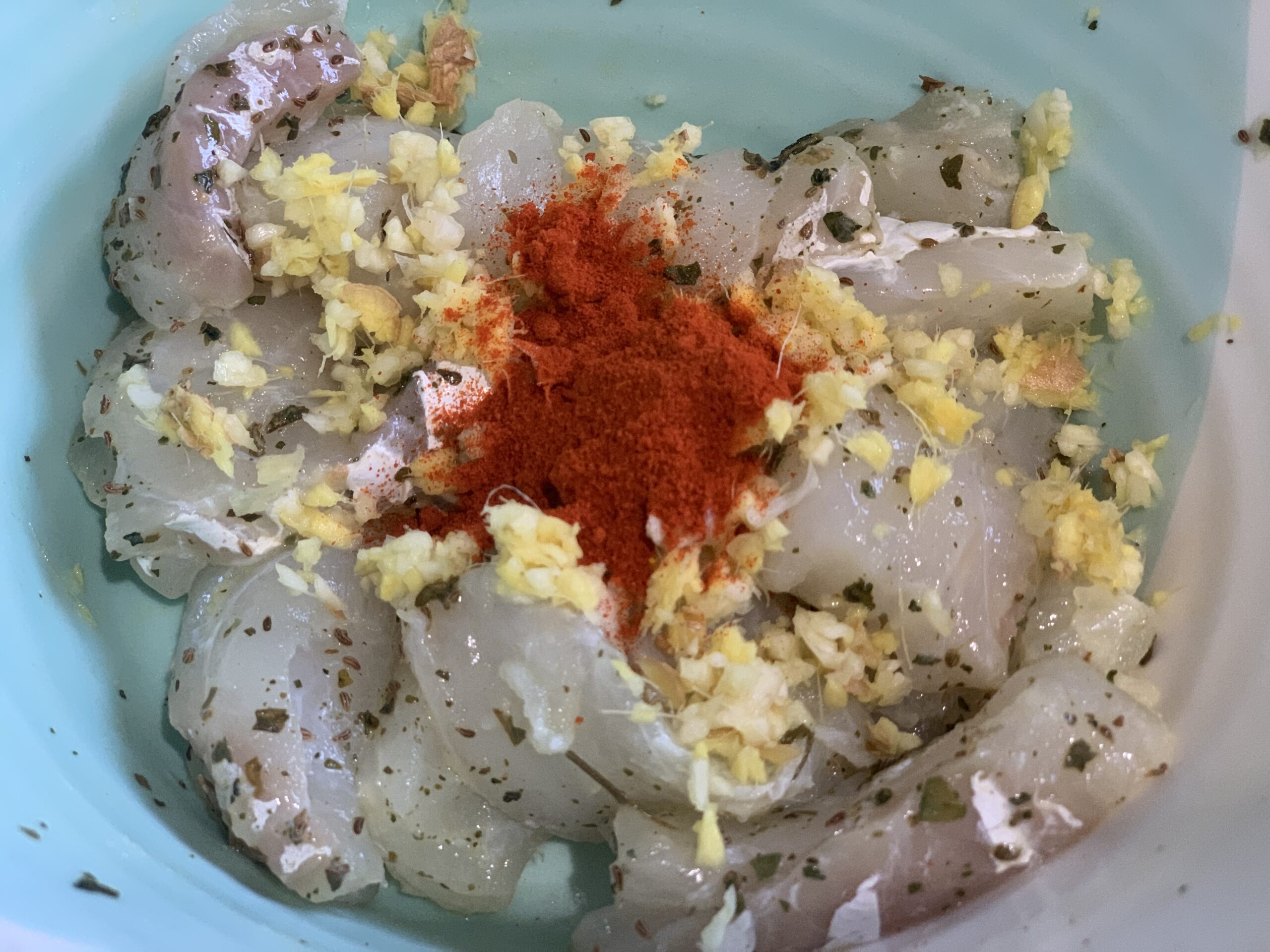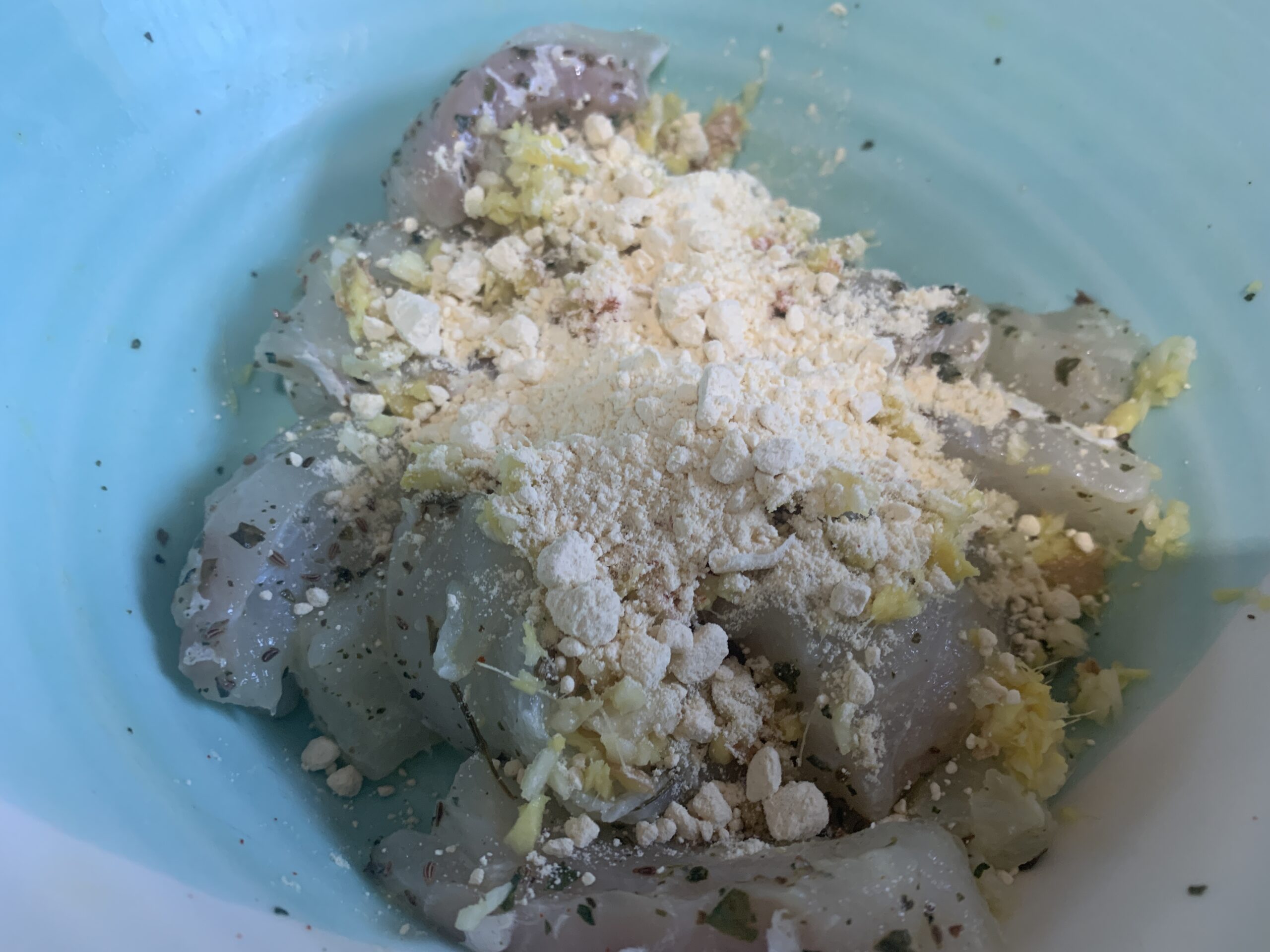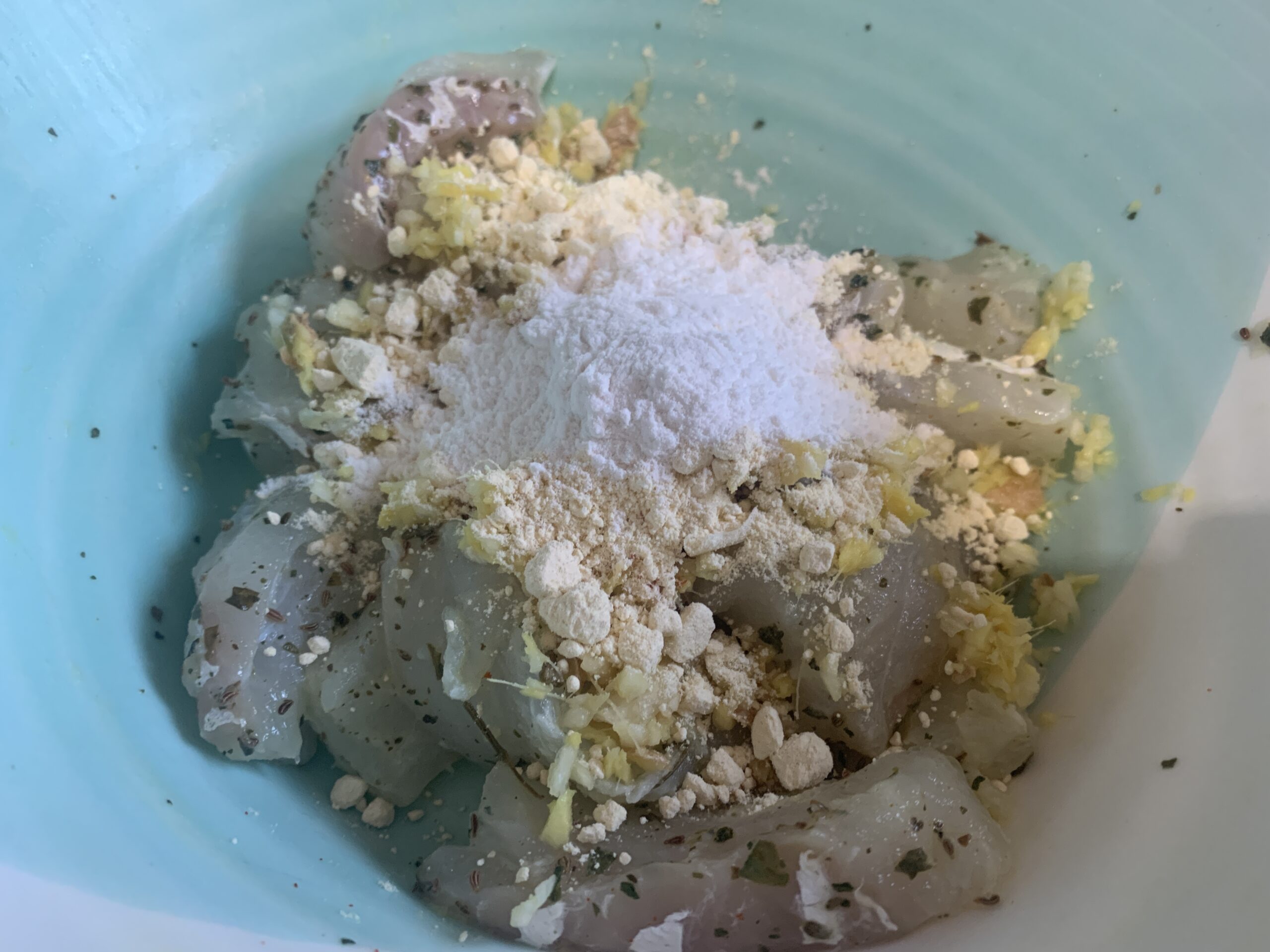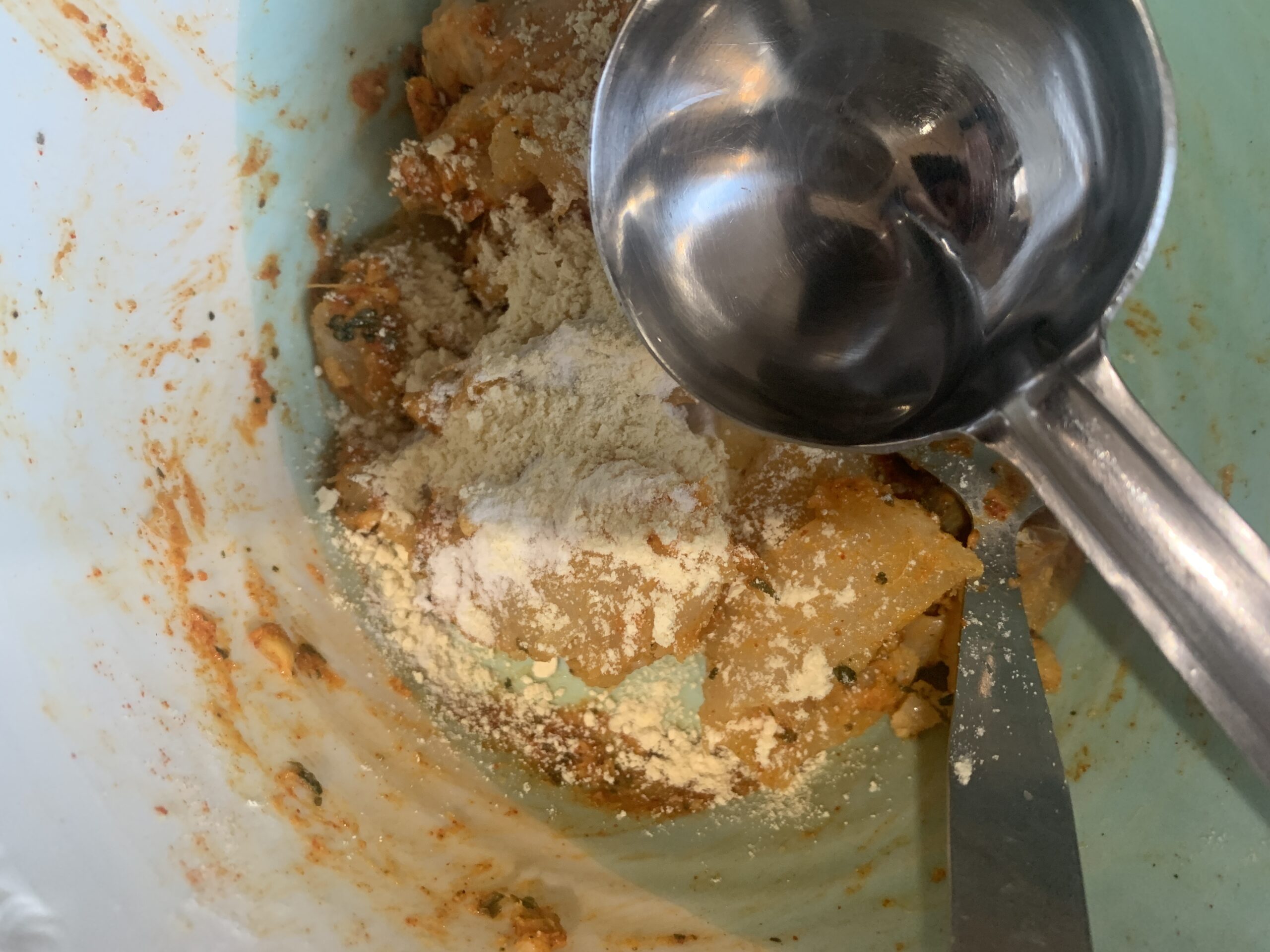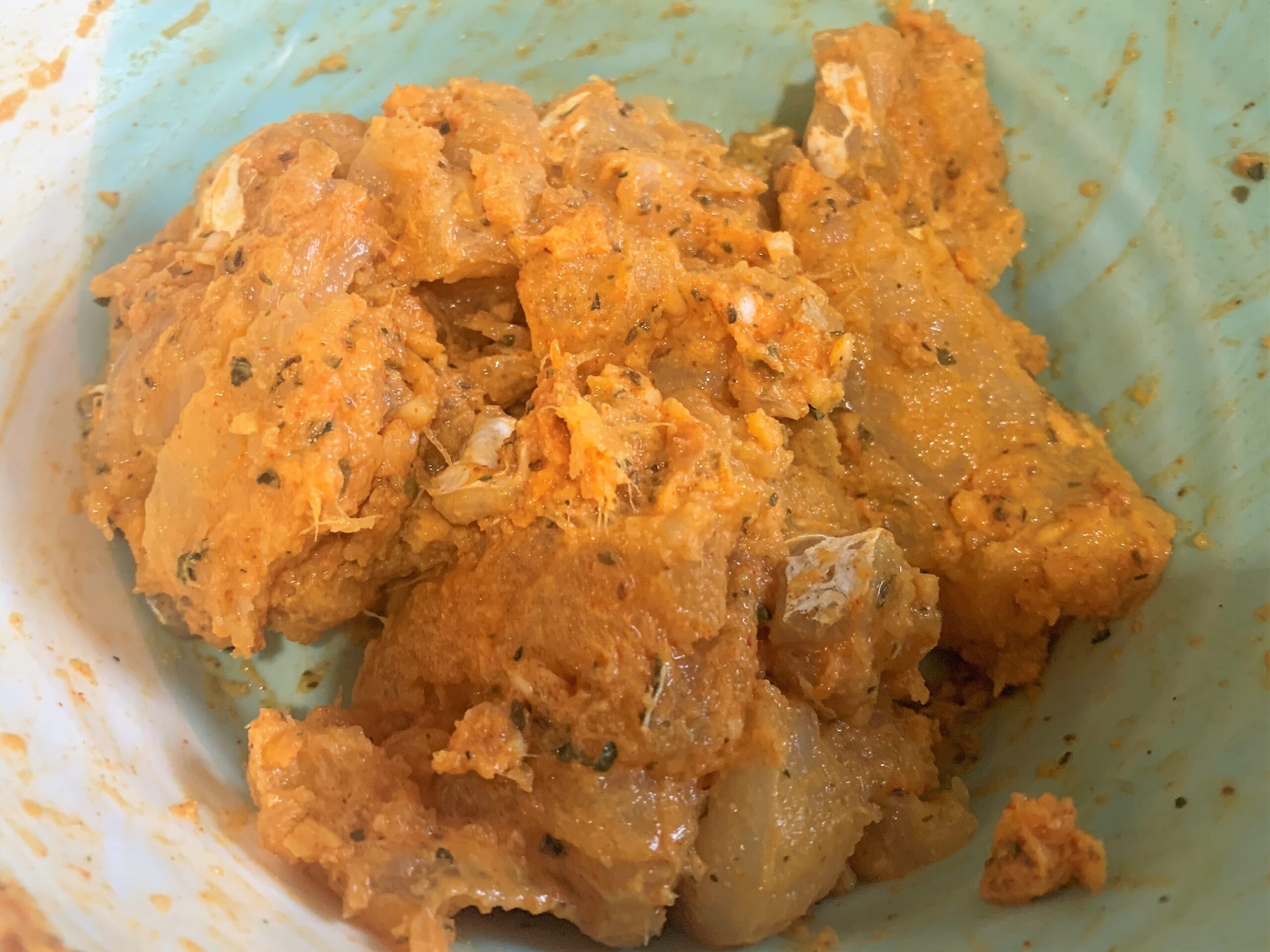 After 15- 20 minutes for the second marinade add the ginger garlic paste, turmeric powder, Kashmiri red chilli, gram flour, rice flour and 1-2 teaspoons of water and gently mix to coat a thin layer on the fish.  This is not a batter hence water is only added to lightly moisten the dry flours so they can form a thin coating on the fish. Leave it aside for 30 minutes.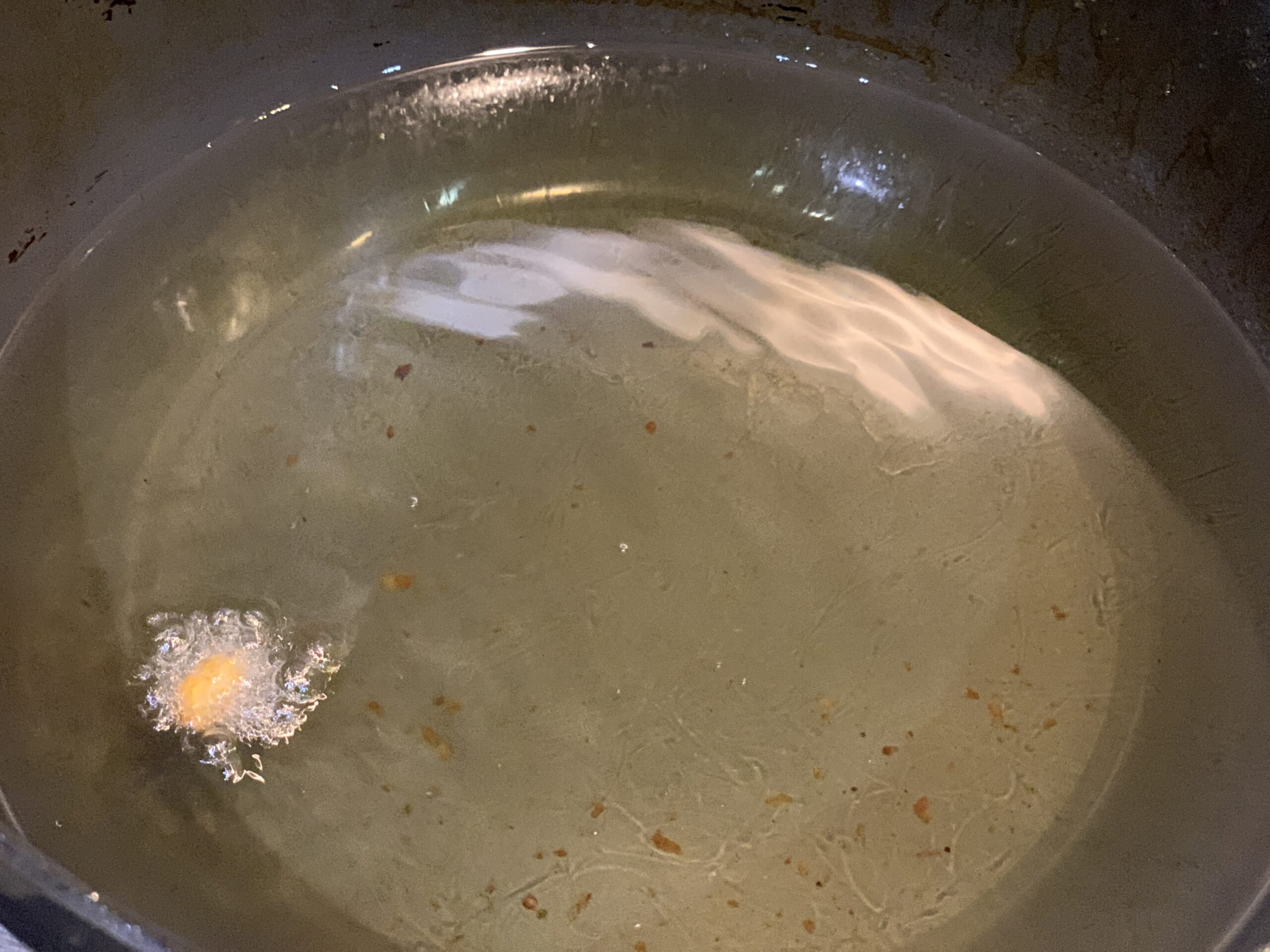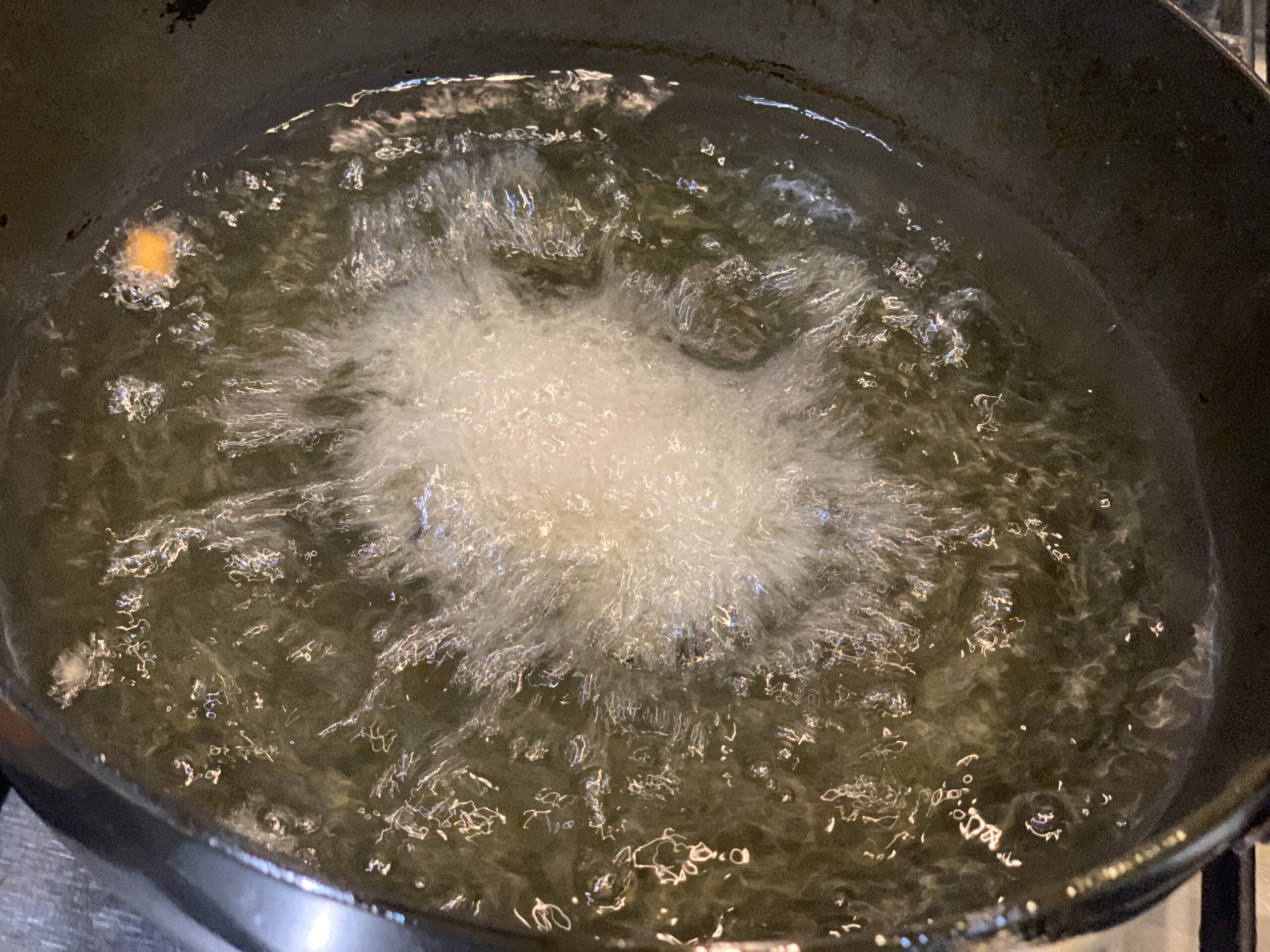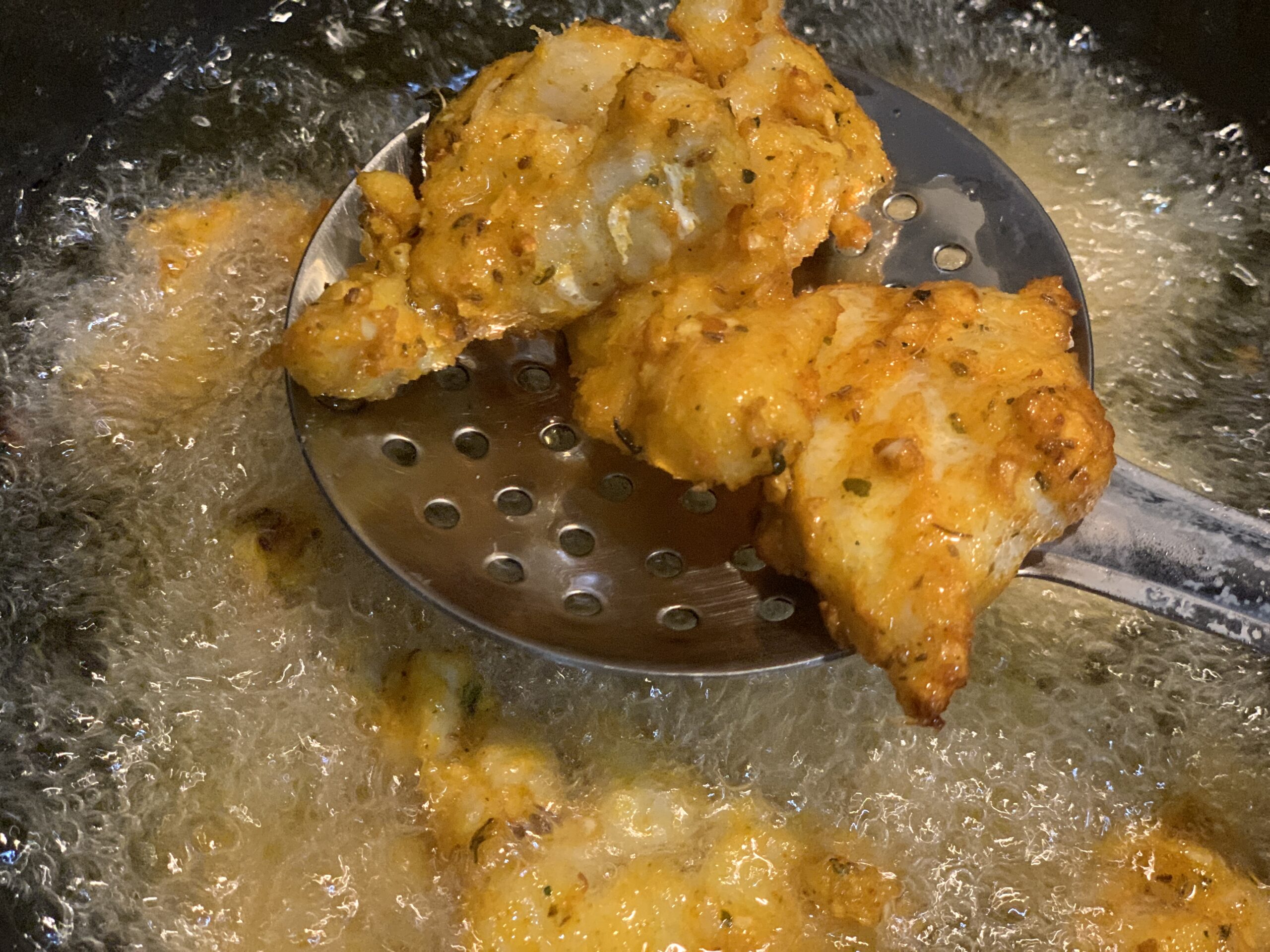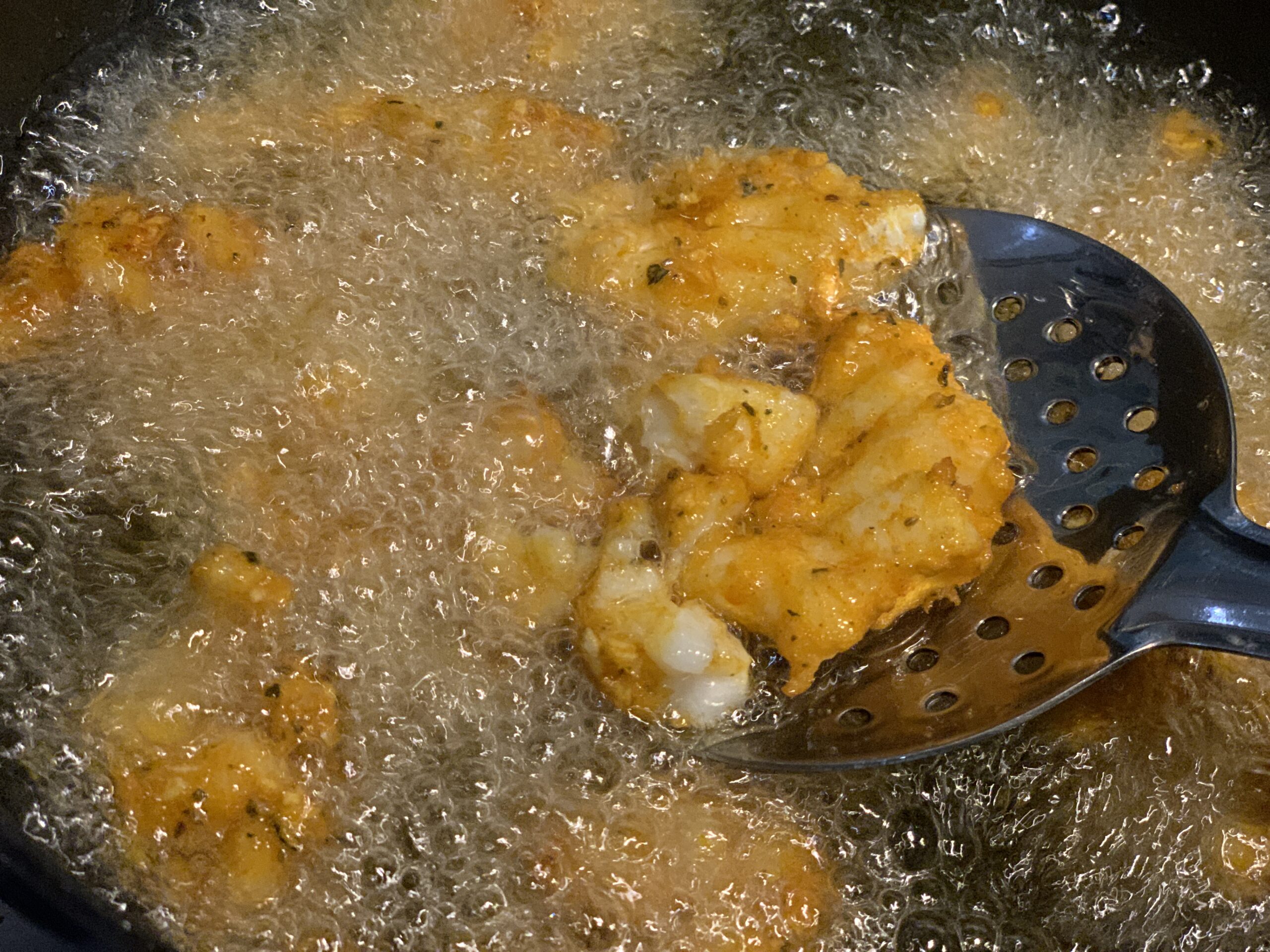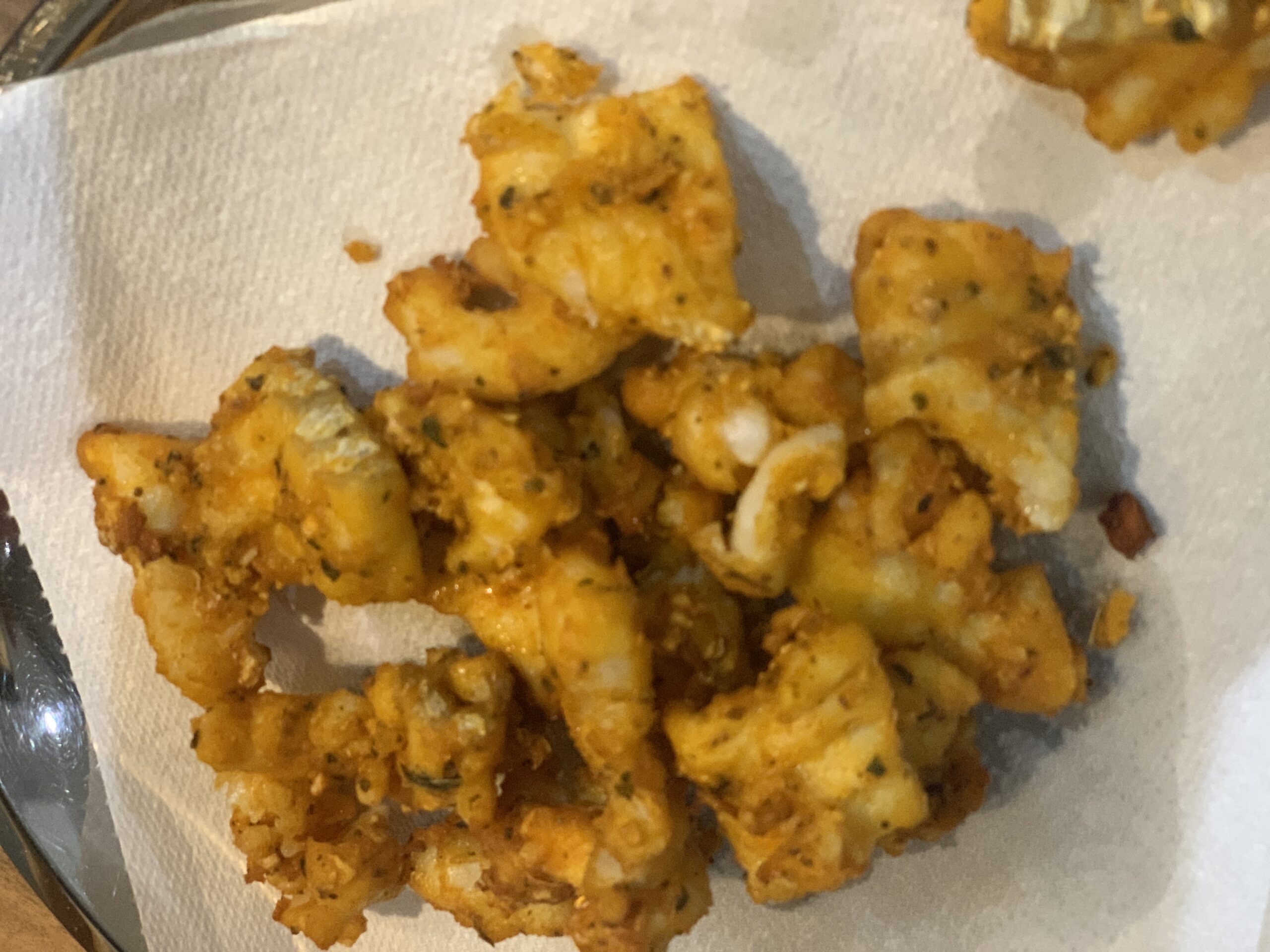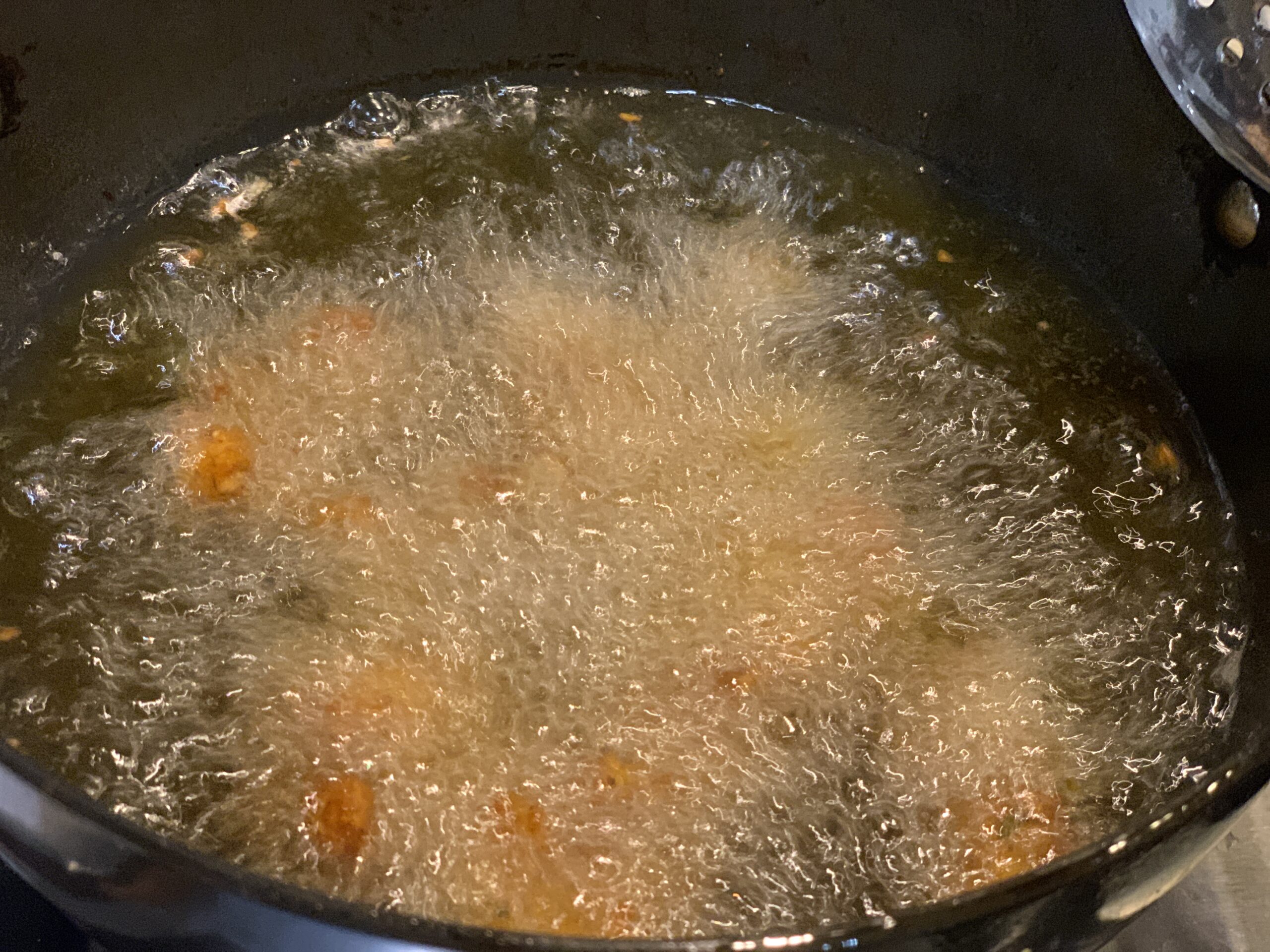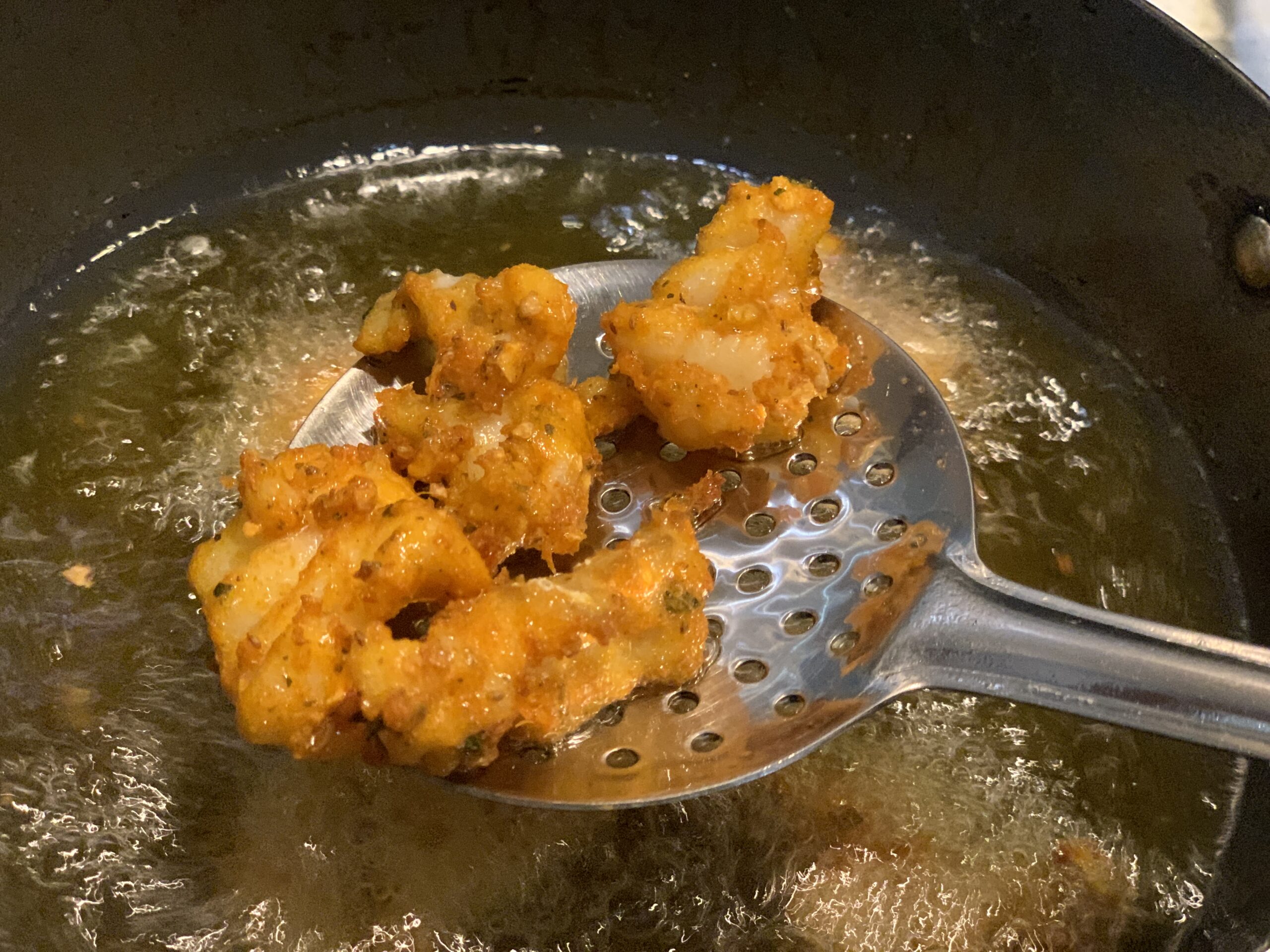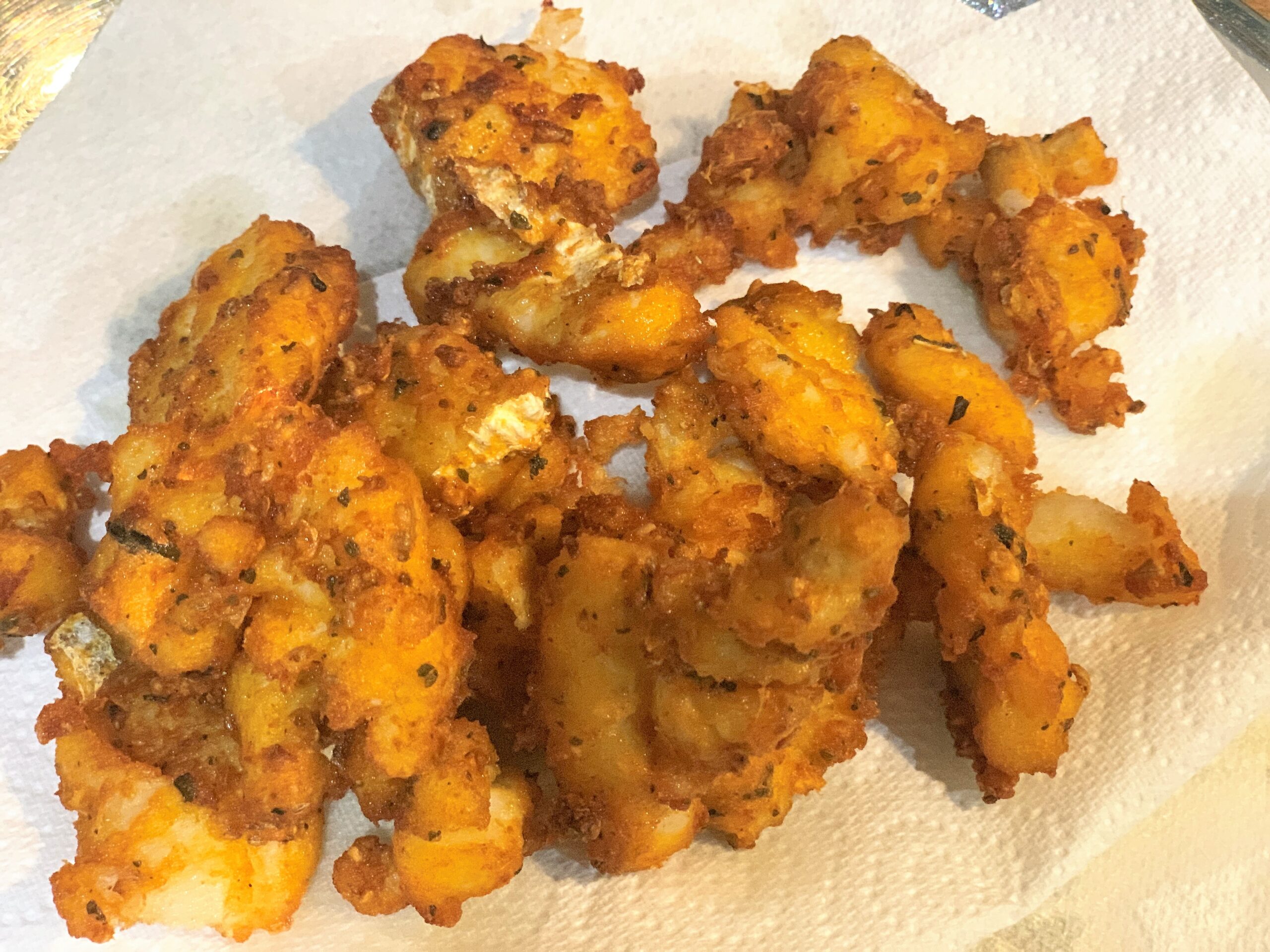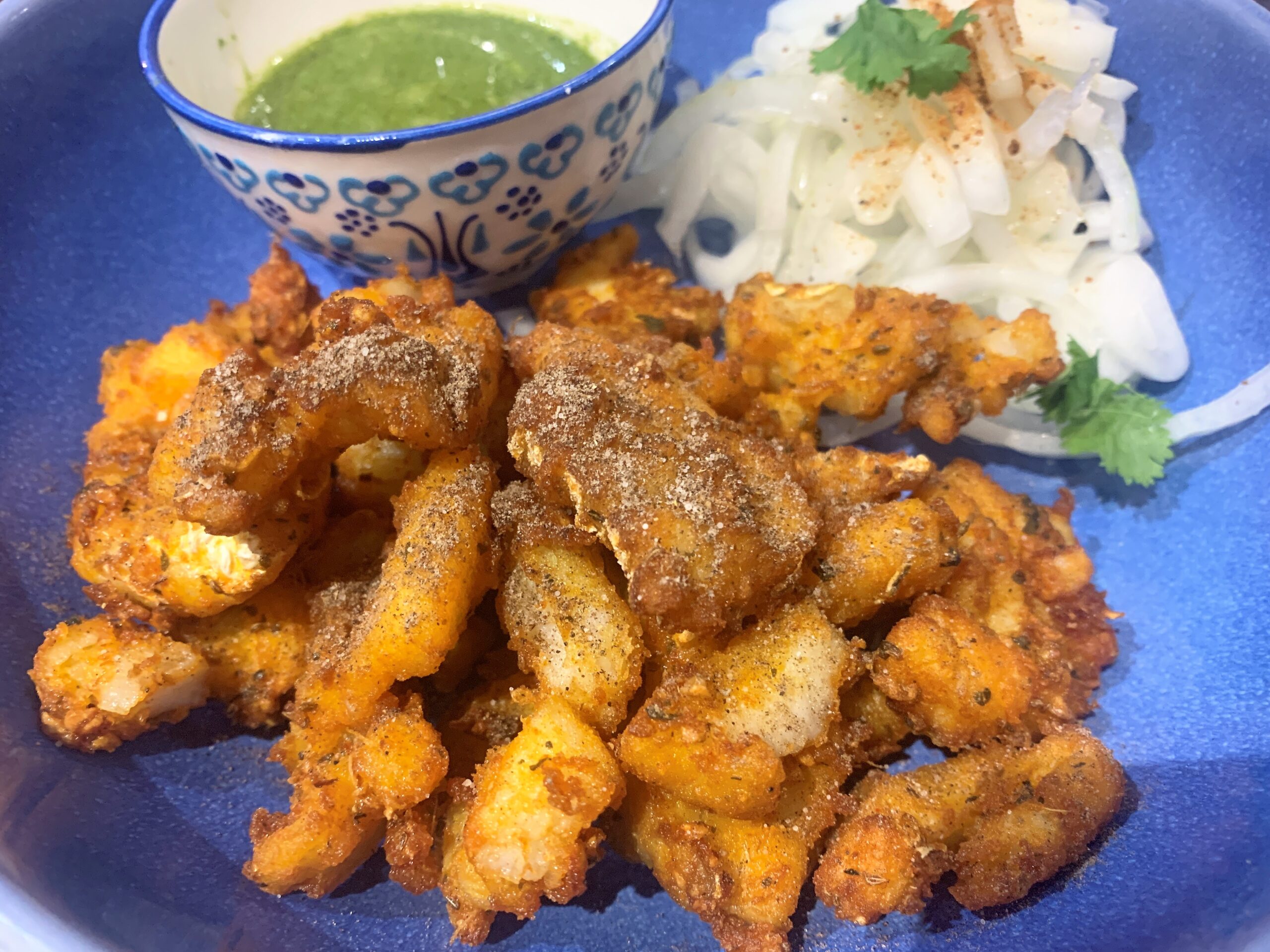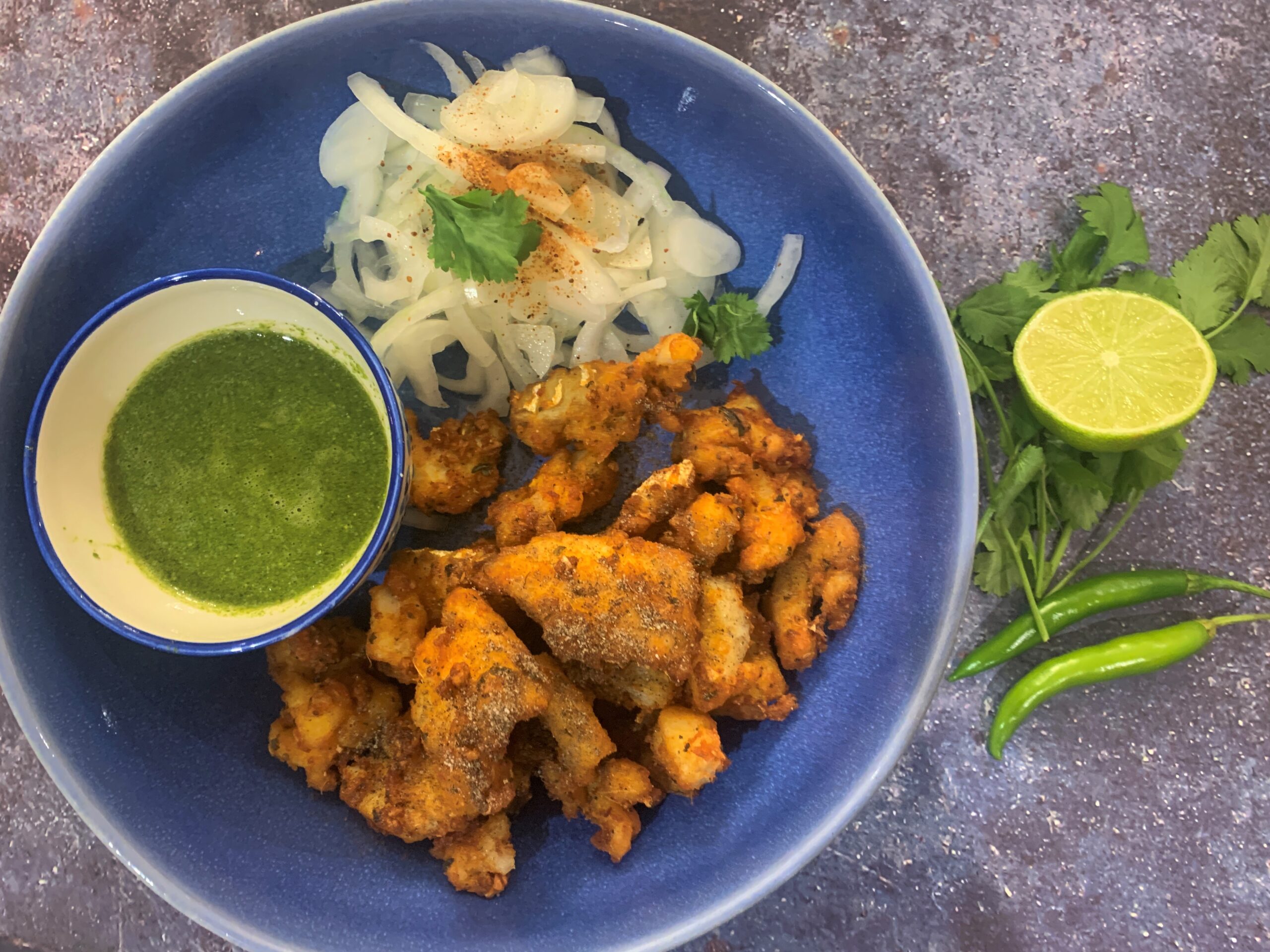 Heat oil for deep frying.  Drop a few pieces of fish into the hot oil, but do not overcrowd the pan, and fry for 2-3 mins until golden brown on high heat. Take the fish out after 2 minutes and cool (fish is half cooked at this point).
Now fry again in hot oil till golden brown for 1-2 minutes. Use a slotted spoon to remove them from the oil. Drain them on a kitchen roll/absorbent paper to soak excess oil.
Sprinkle over the chaat masala and serve with onion salad and green chutney.