Brushetta al Pomodoro
Bruschetta al Pomodoro is a classic antipasto from Italy that consists of grilled bread, and is topped with ripe tomatoes, fresh basil, garlic, and olive oil. Pronounced 'broo-SKEH-ta', this classic Italian appetizer is a perfect way to capture the flavours of summer.
Bruschetta al Pomodoro is remarkably simple, comprised of a toasted (or grilled) slice of bread – preferably a rustic, hardy kind such as Tuscan or Pugliese – rubbed with fresh garlic while still warm, then drizzled with olive oil and topped with marinated tomatoes.
I love the simplicity of this recipe. Simple food made with lots of love and quality ingredients. Bruschetta seems easy to make, and it is indeed not the most difficult meal on earth, but the freshness of the ingredients and right proportions make a huge difference.
Ingredients
2-3 ripe tomatoes
3-4 tablespoons extra virgin olive oil
4-5 slices of rustic Italian loaf
1 clove garlic
5-6 fresh basil leaves
Maldon Sea Salt to taste
Directions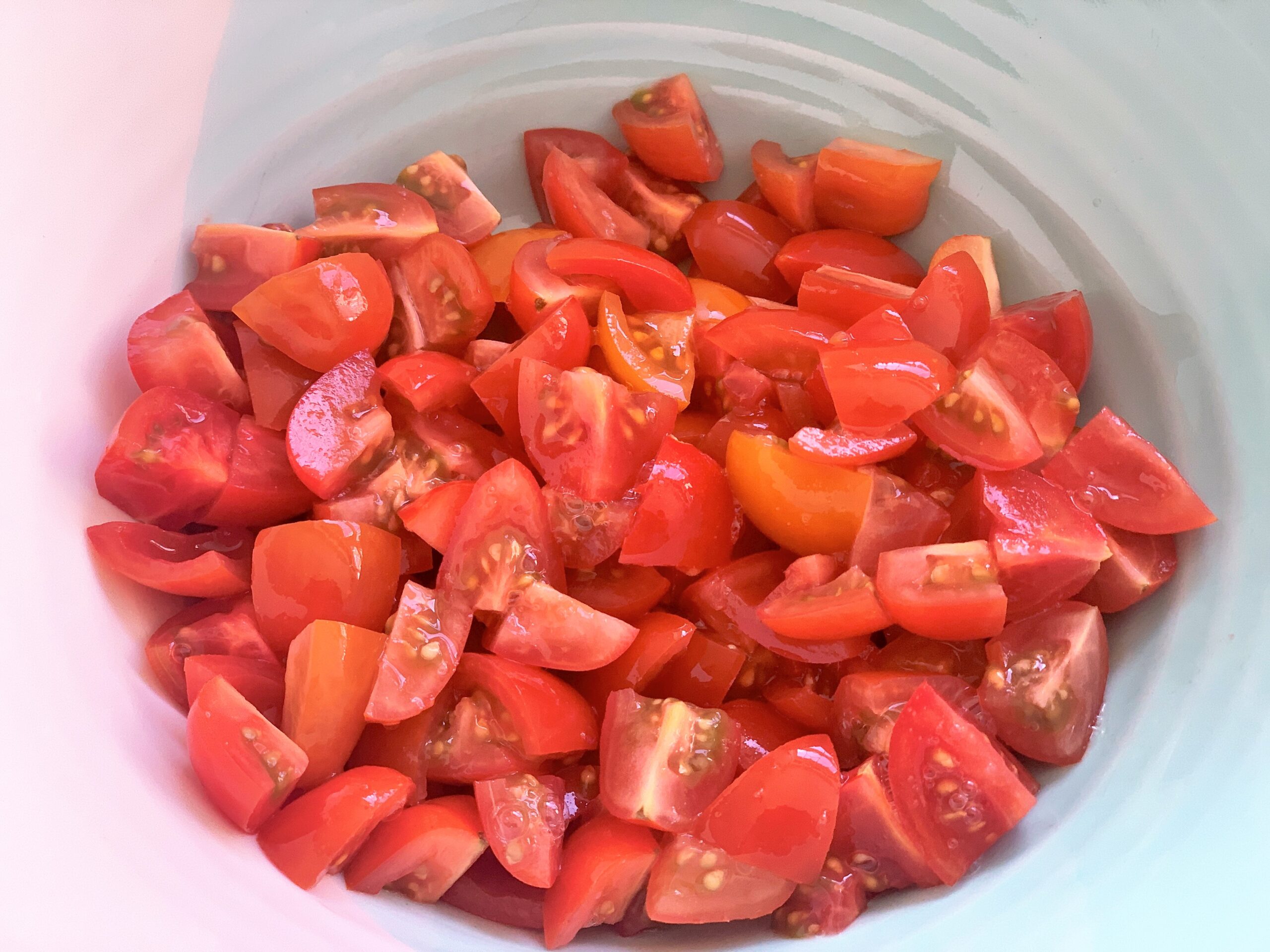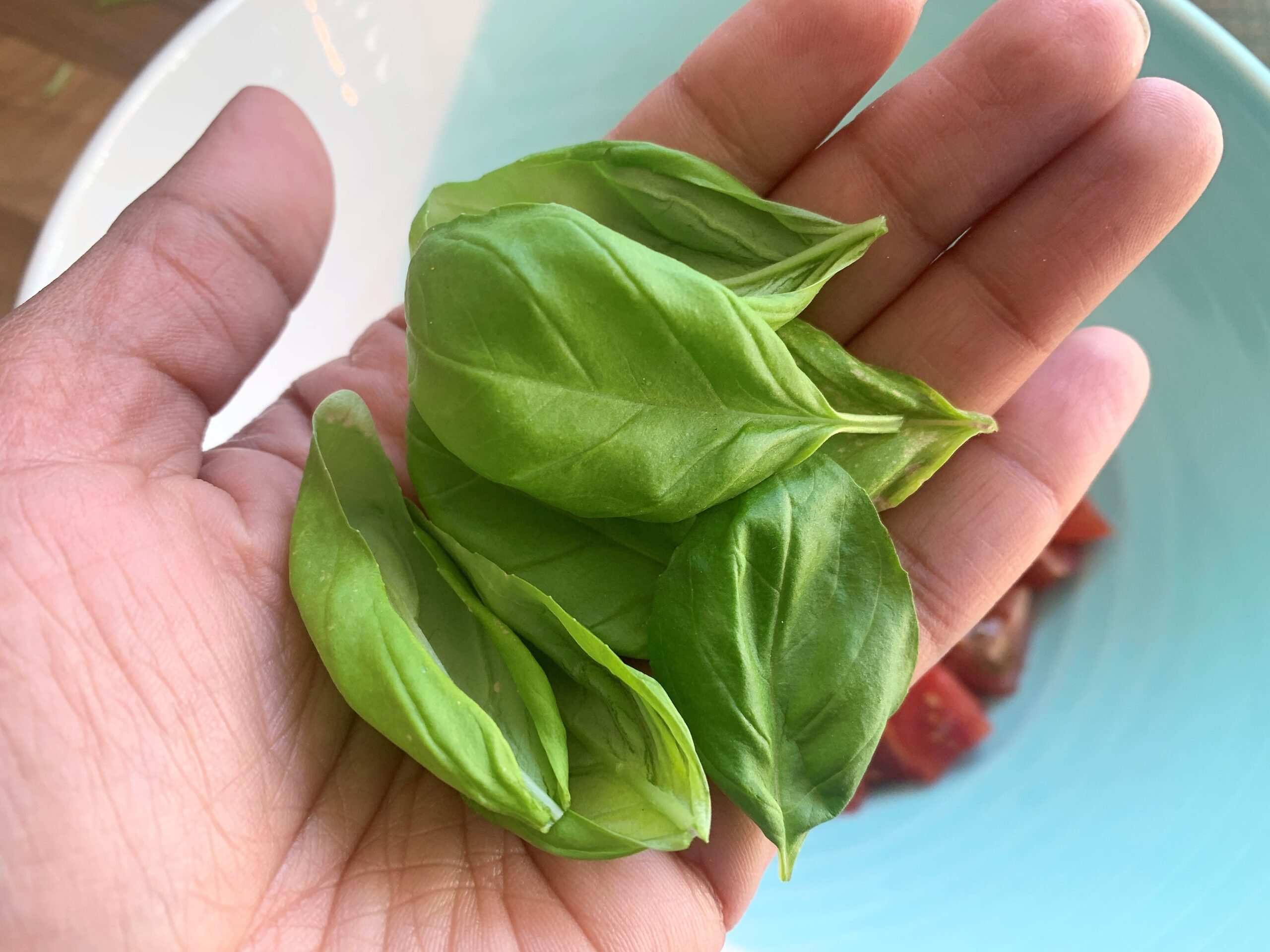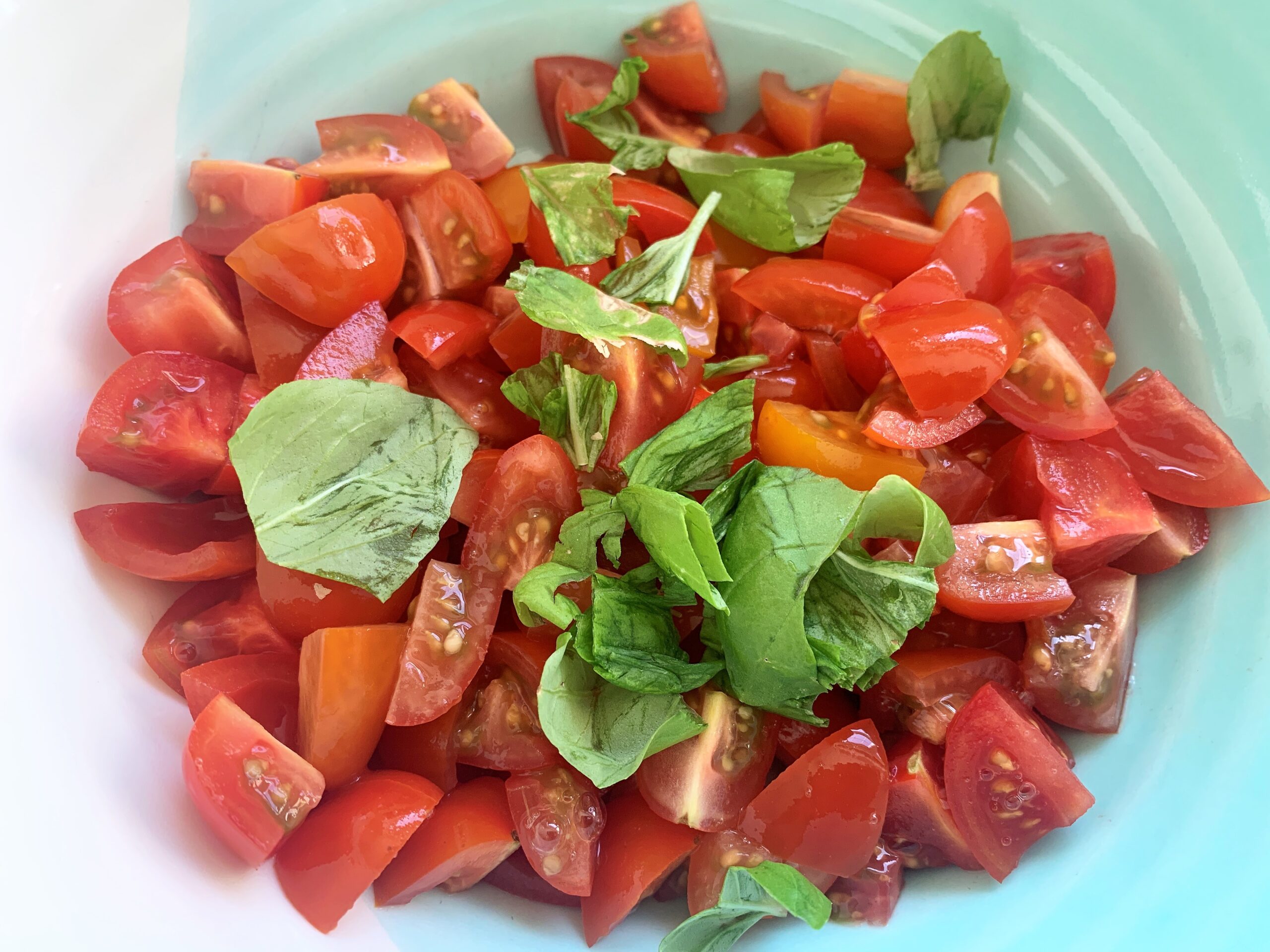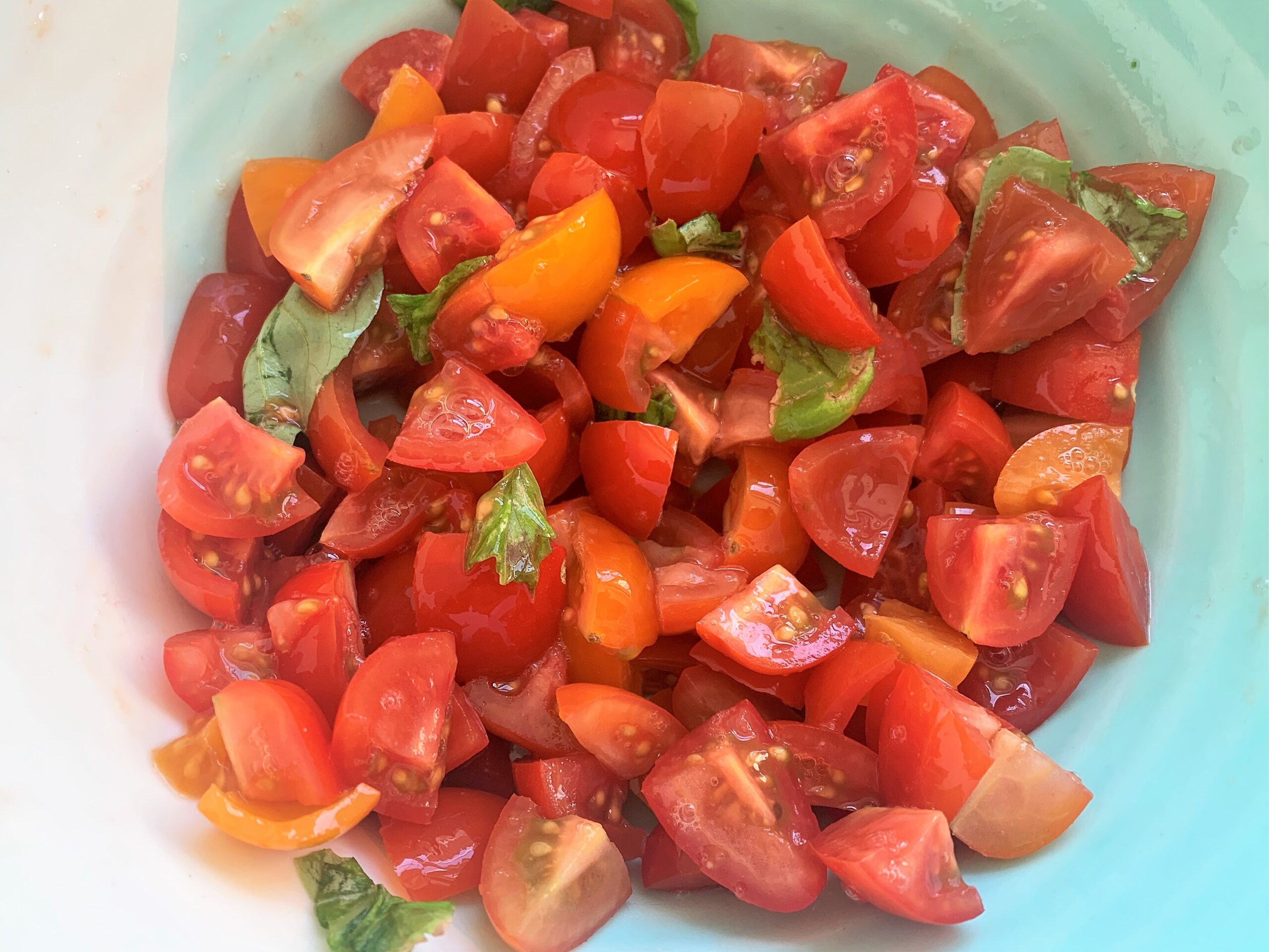 Chop the tomatoes into even sized pieces. With your hands (do not use a knife), rip the basil leaves into small pieces. Gently stir together the tomatoes and basil.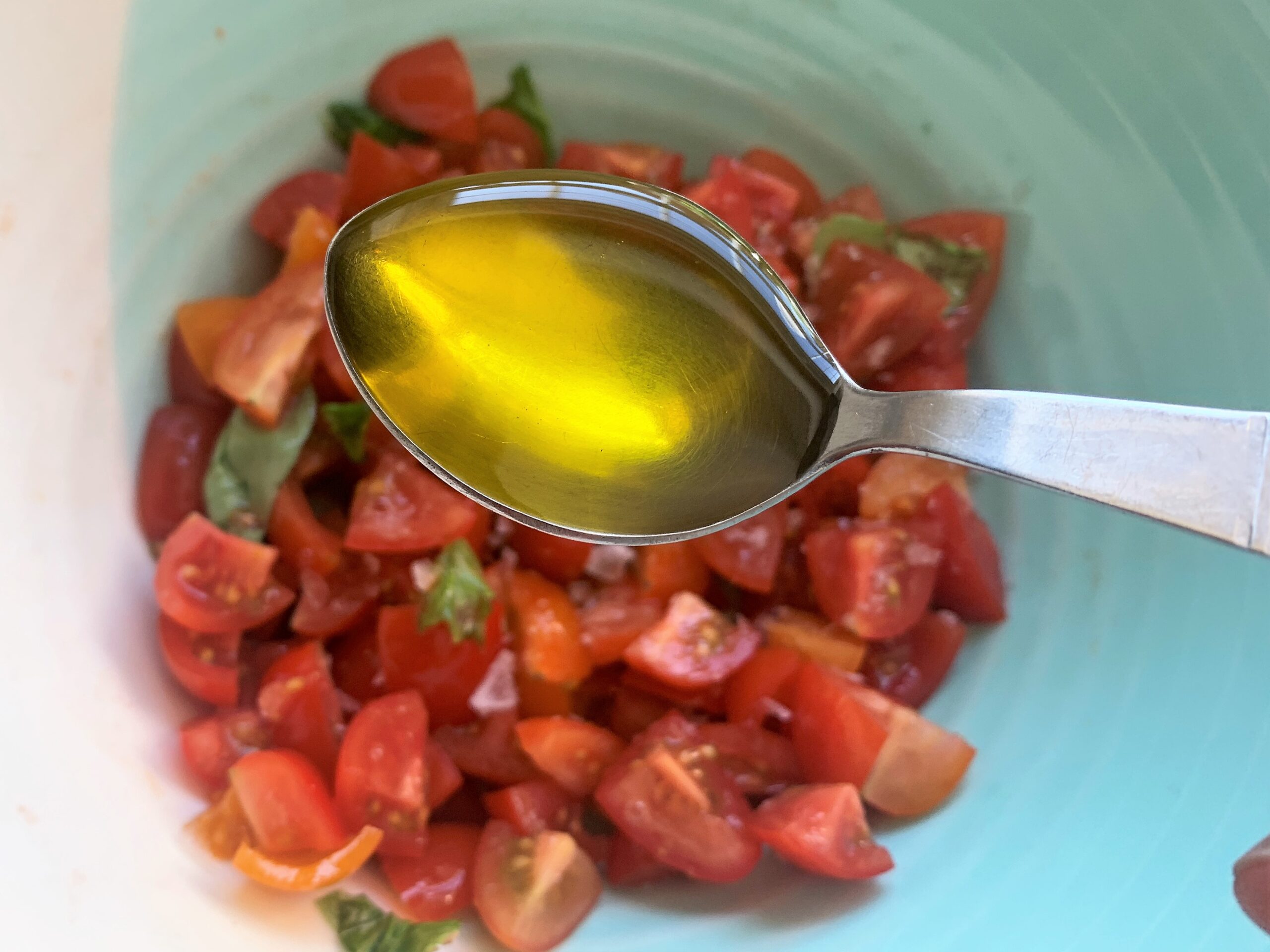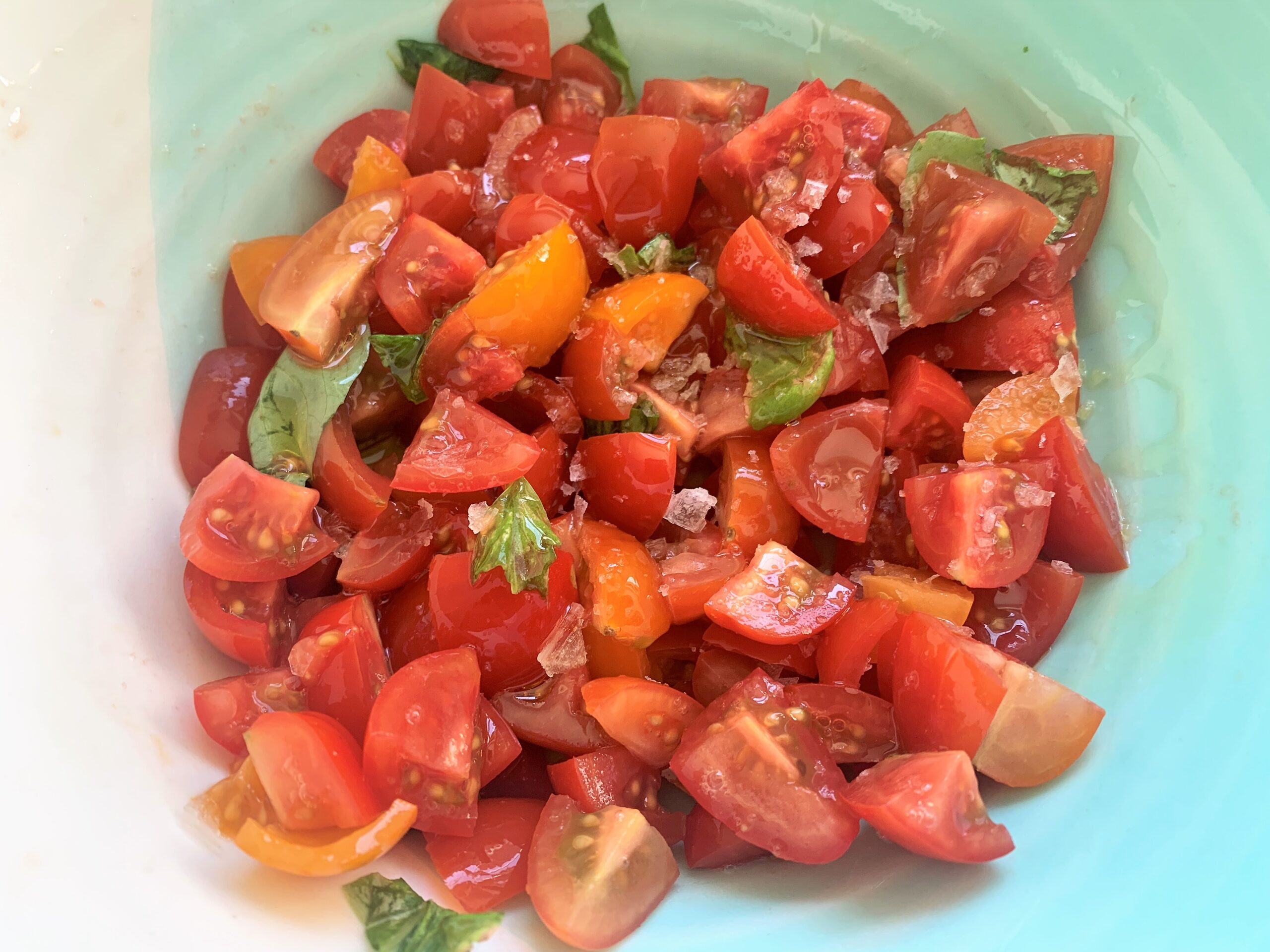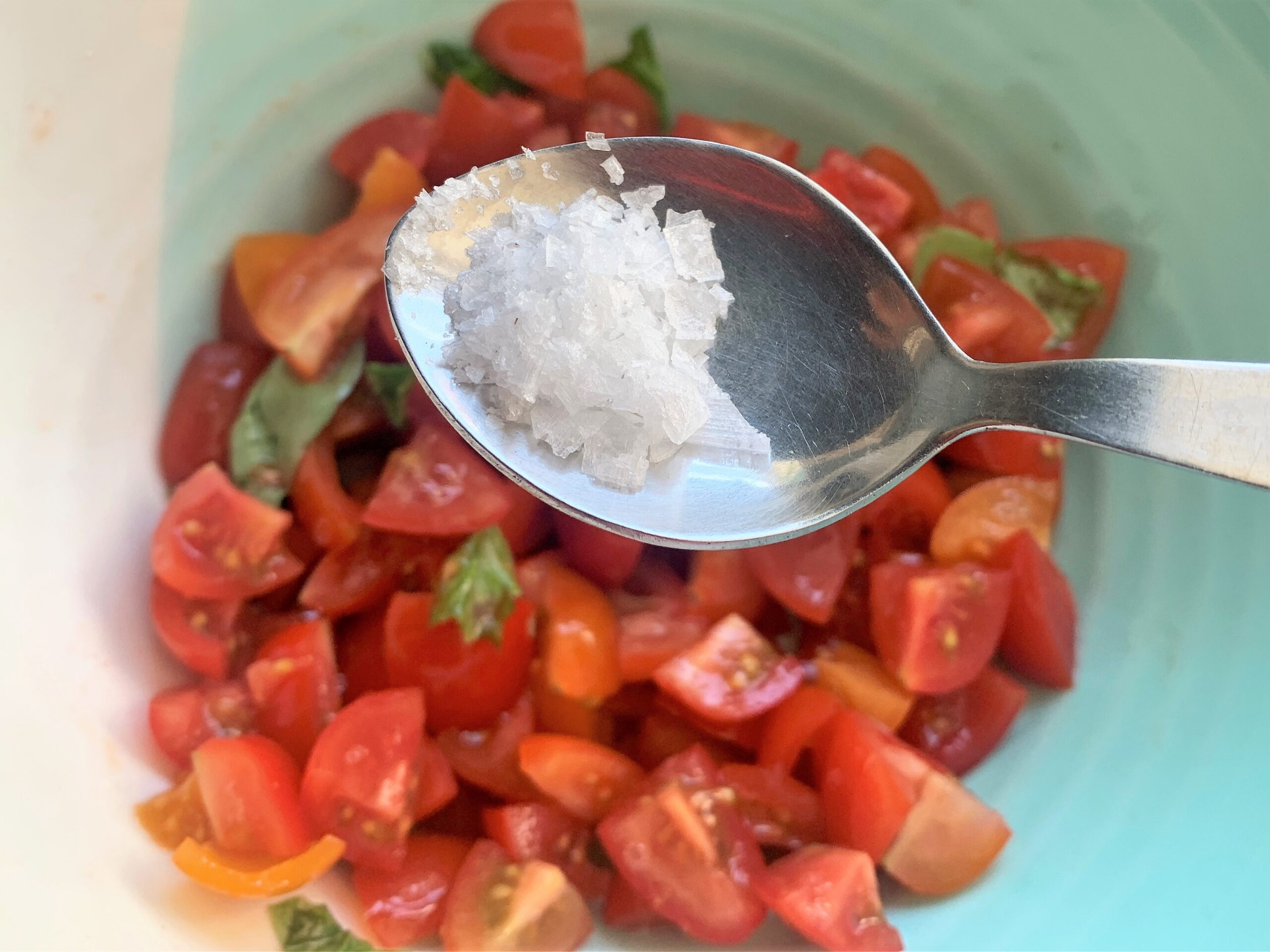 Drizzle about 2 tablespoons olive oil and then sprinkle the salt on top. Do not stir in the olive oil or salt. Set aside, uncovered, at room temperature for 45 minutes to an hour to marinate (or as long as you have!).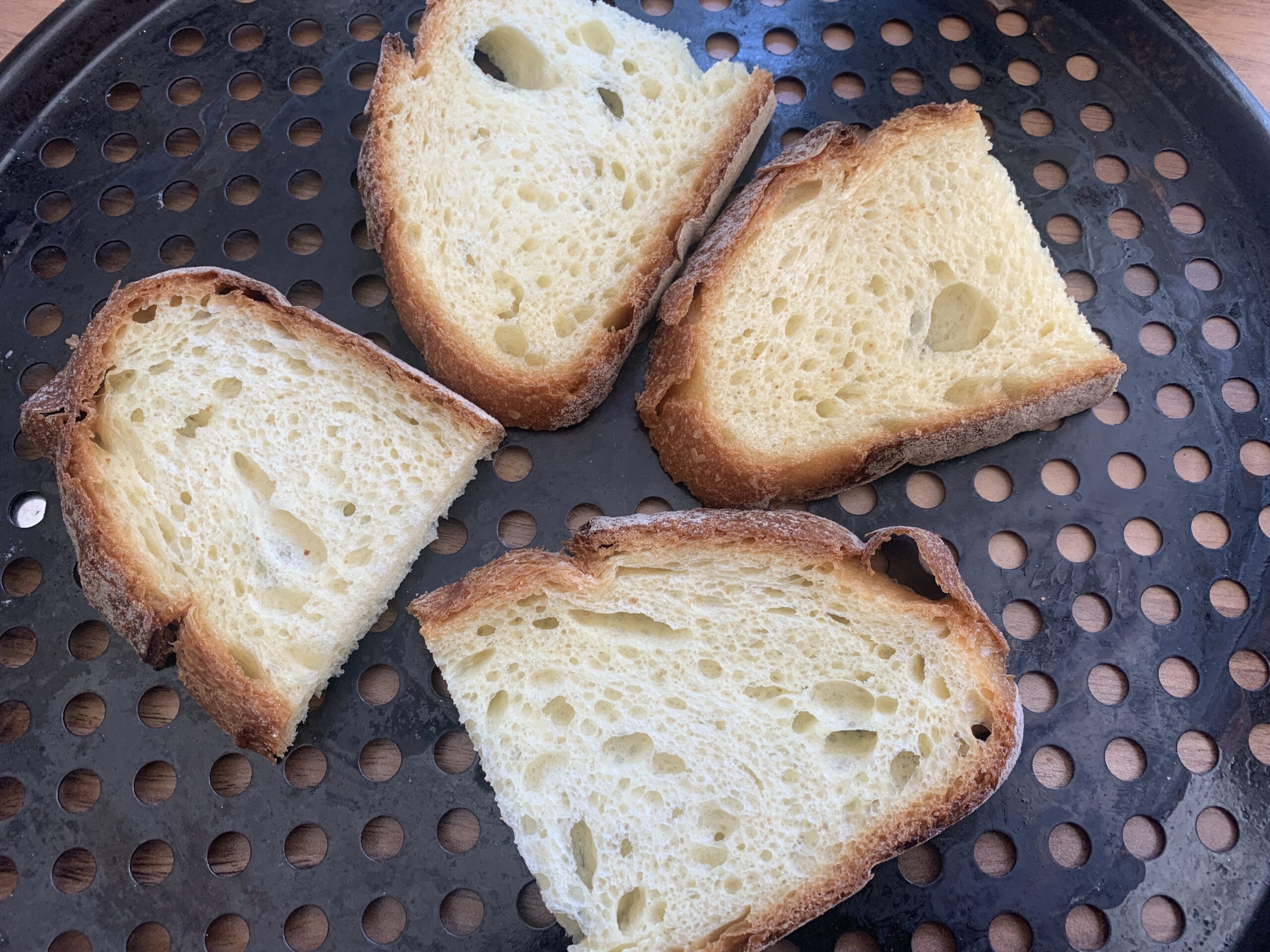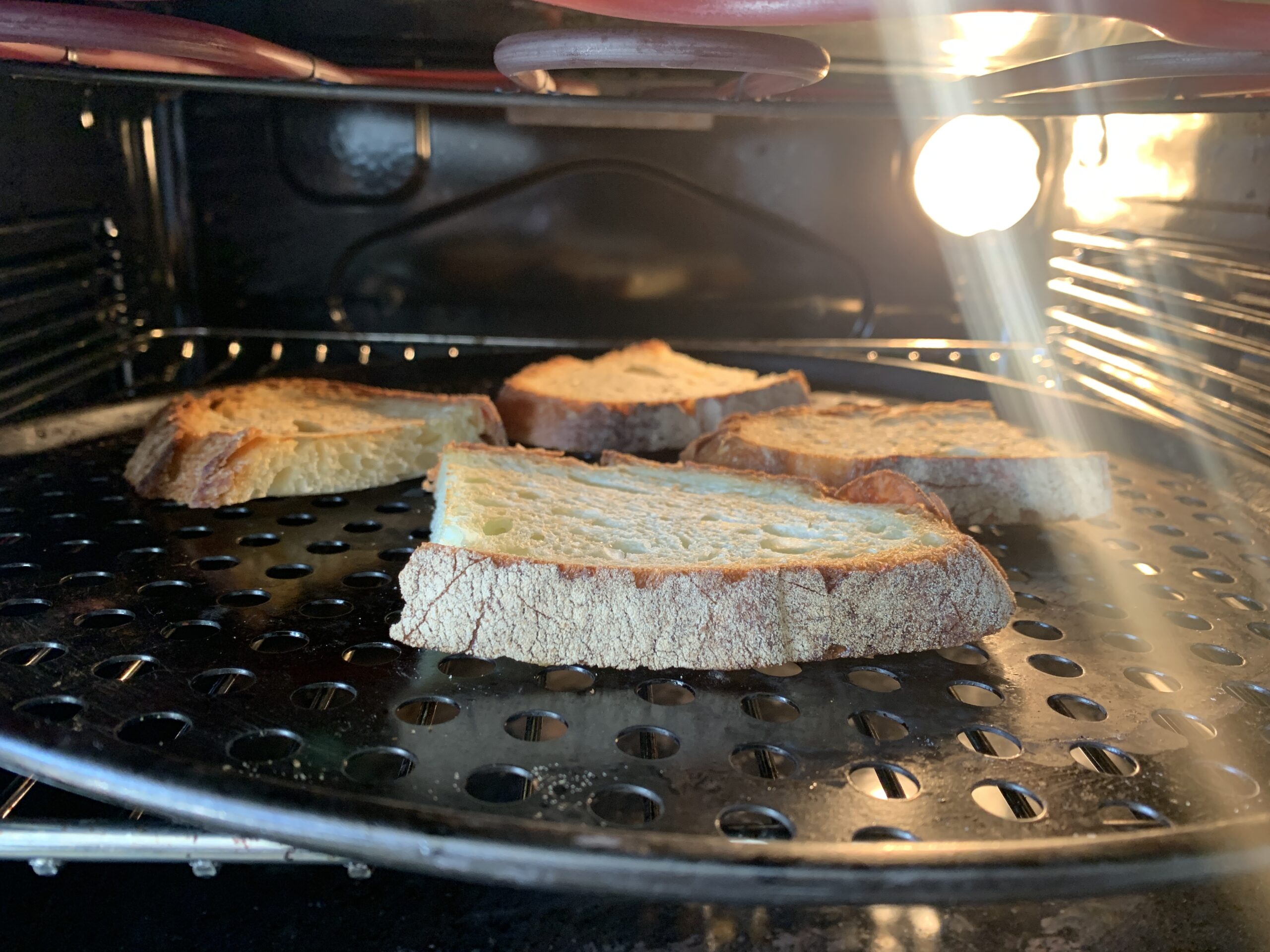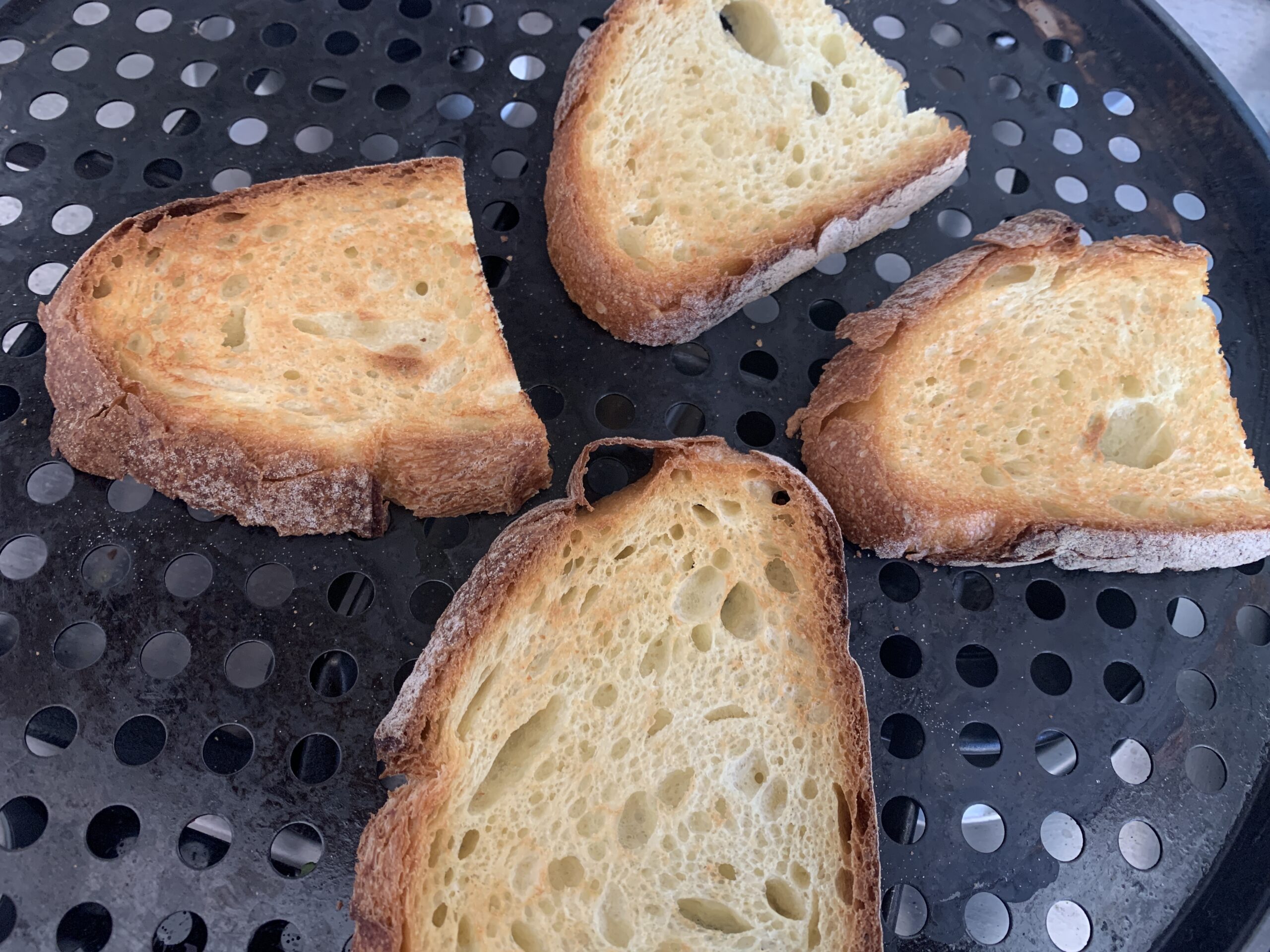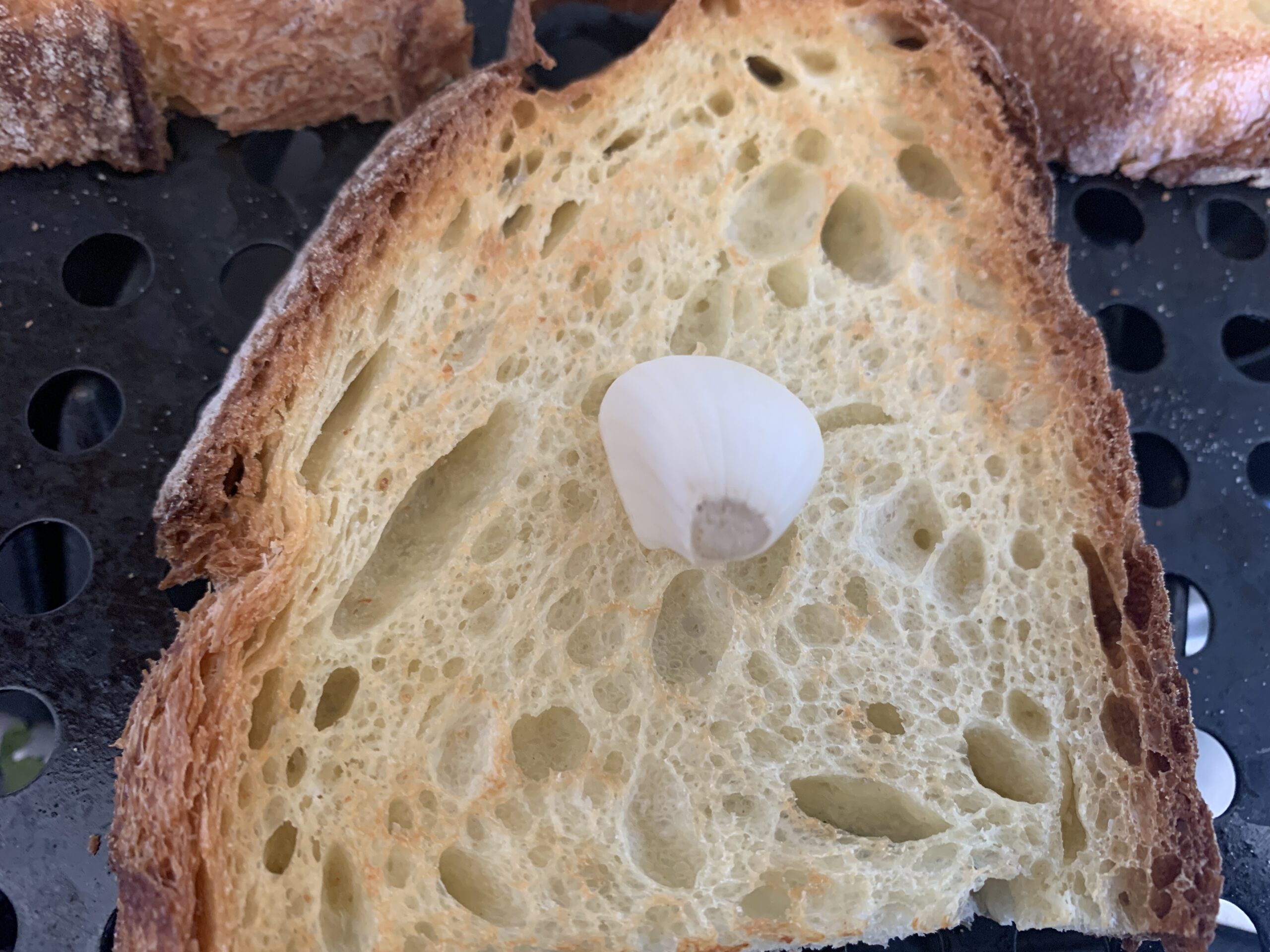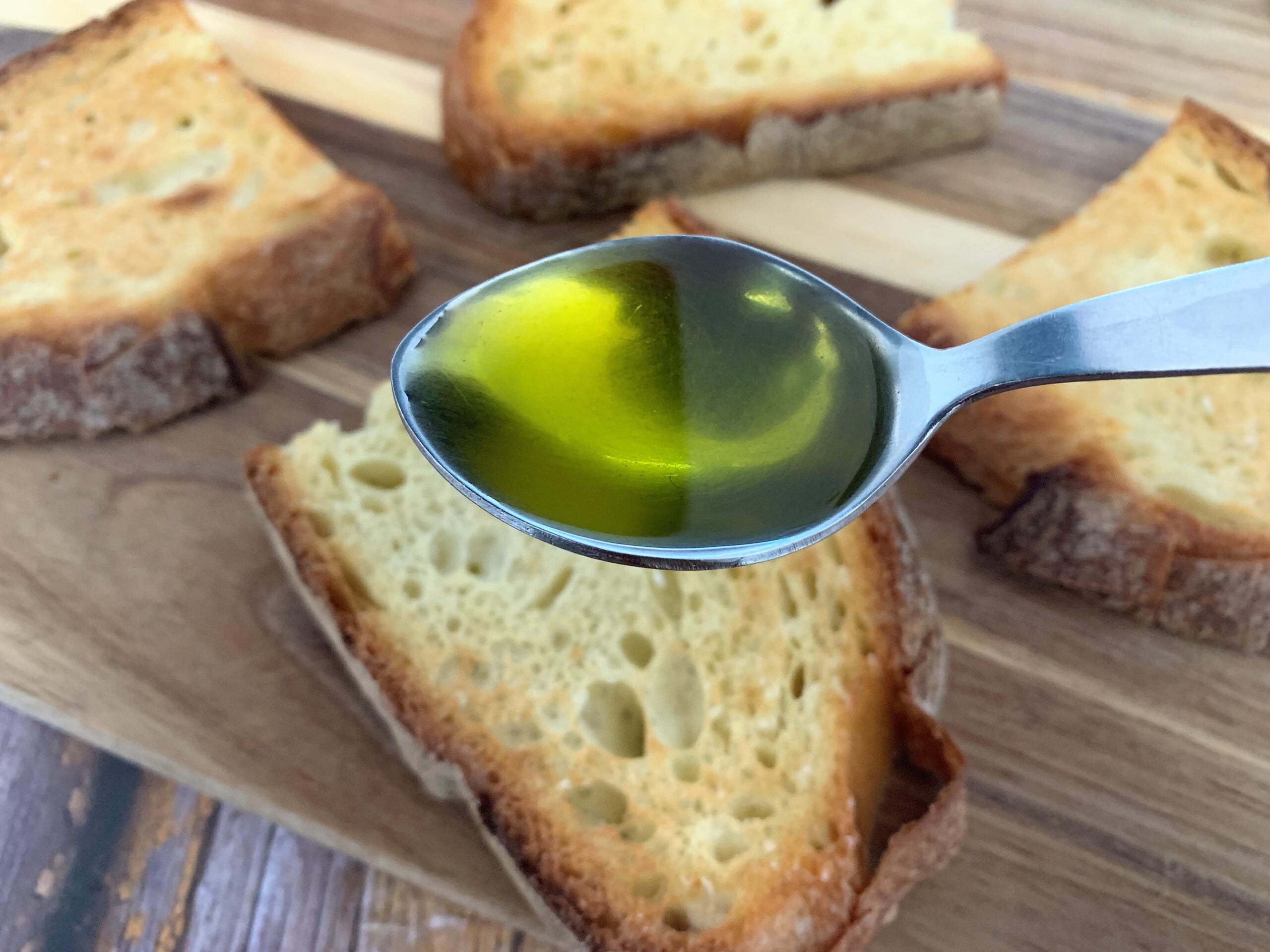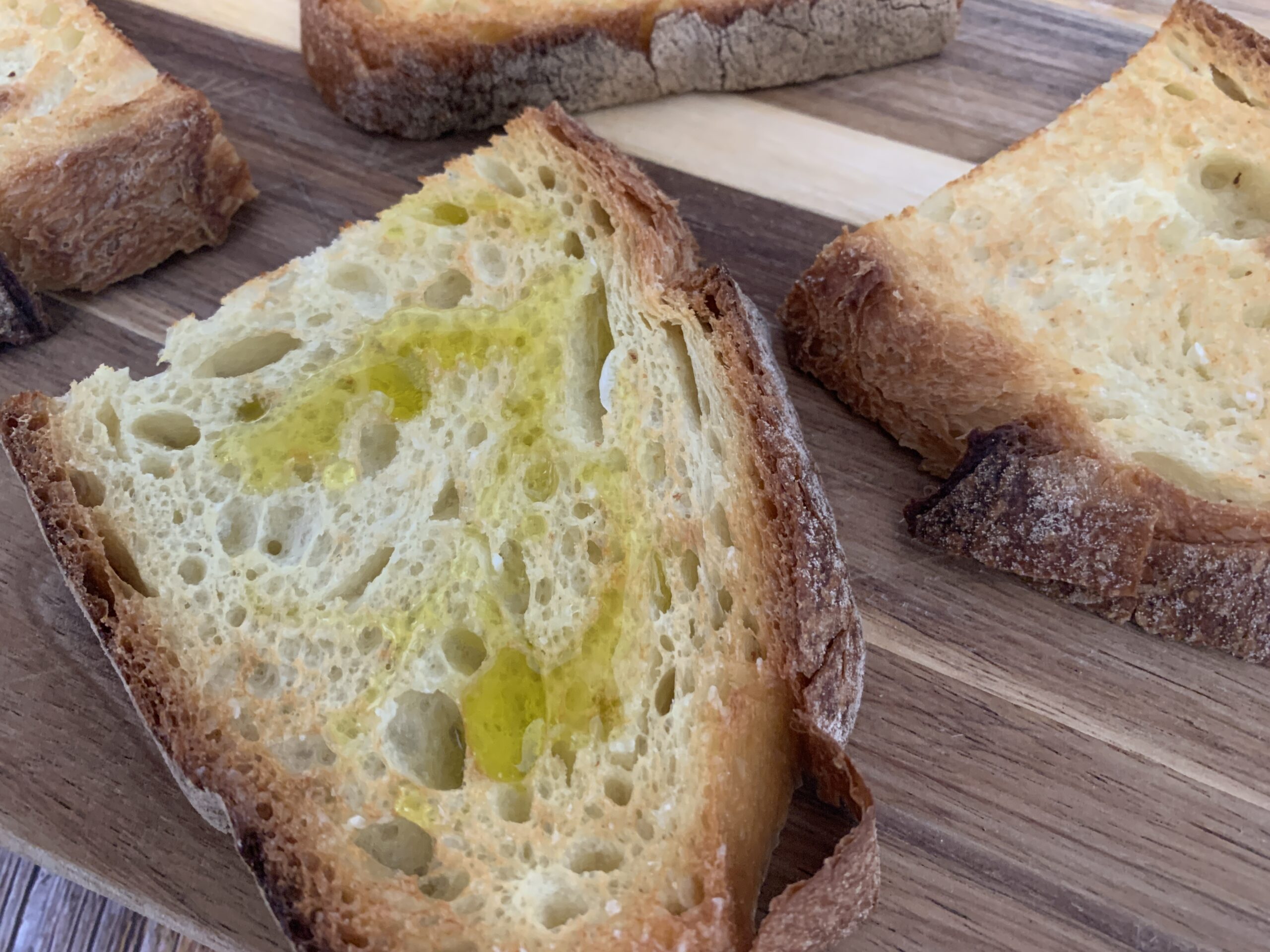 Grill or toast the bread slices until golden on both sides.
Slice a raw garlic clove in half. Rub each slice of bread while it is still hot with the exposed inside of the clove, squeezing the garlic between your fingers to release its juices into the bread.
Next drizzle the bread liberally with the olive oil. The slices should be nicely soaked.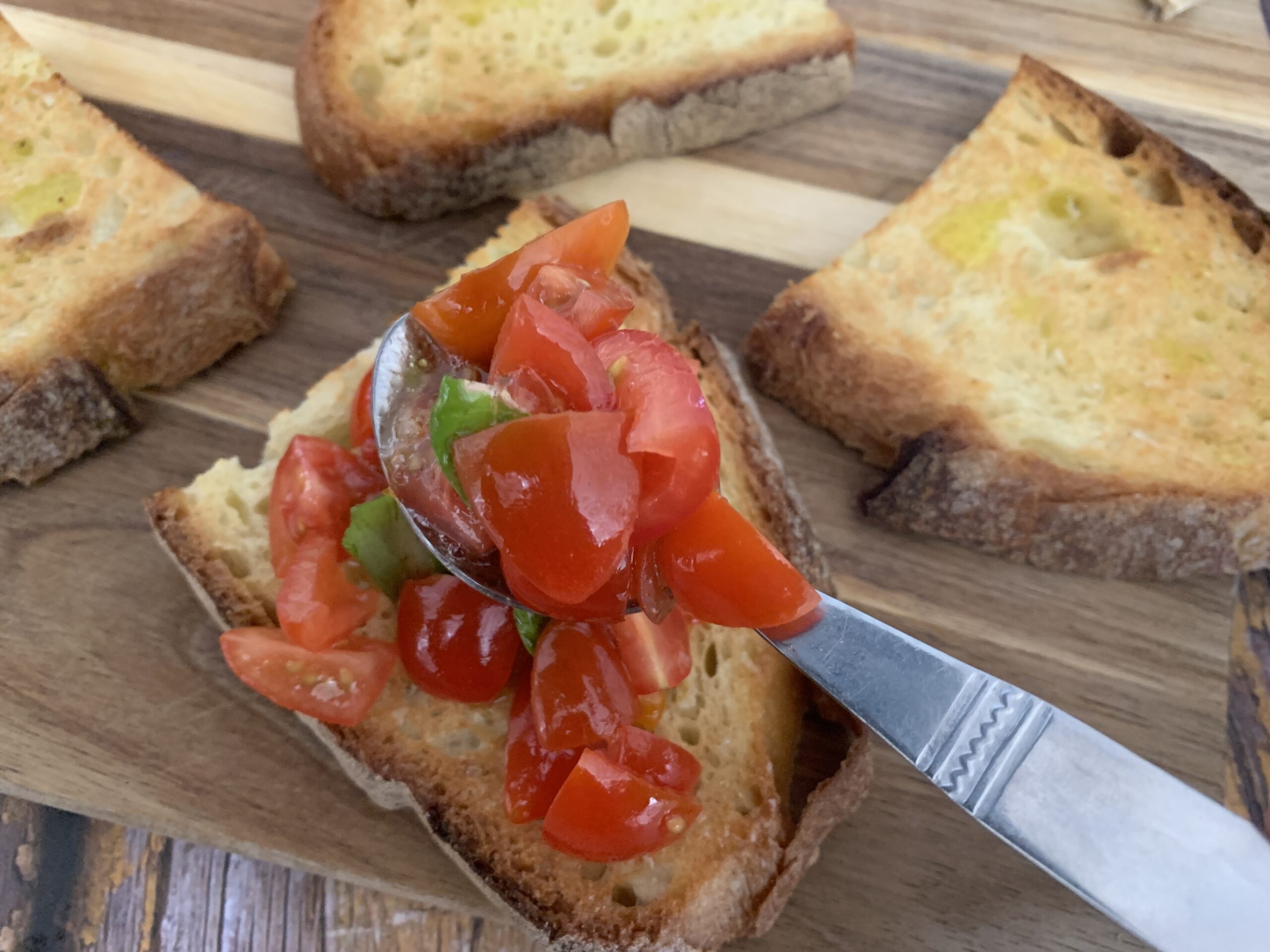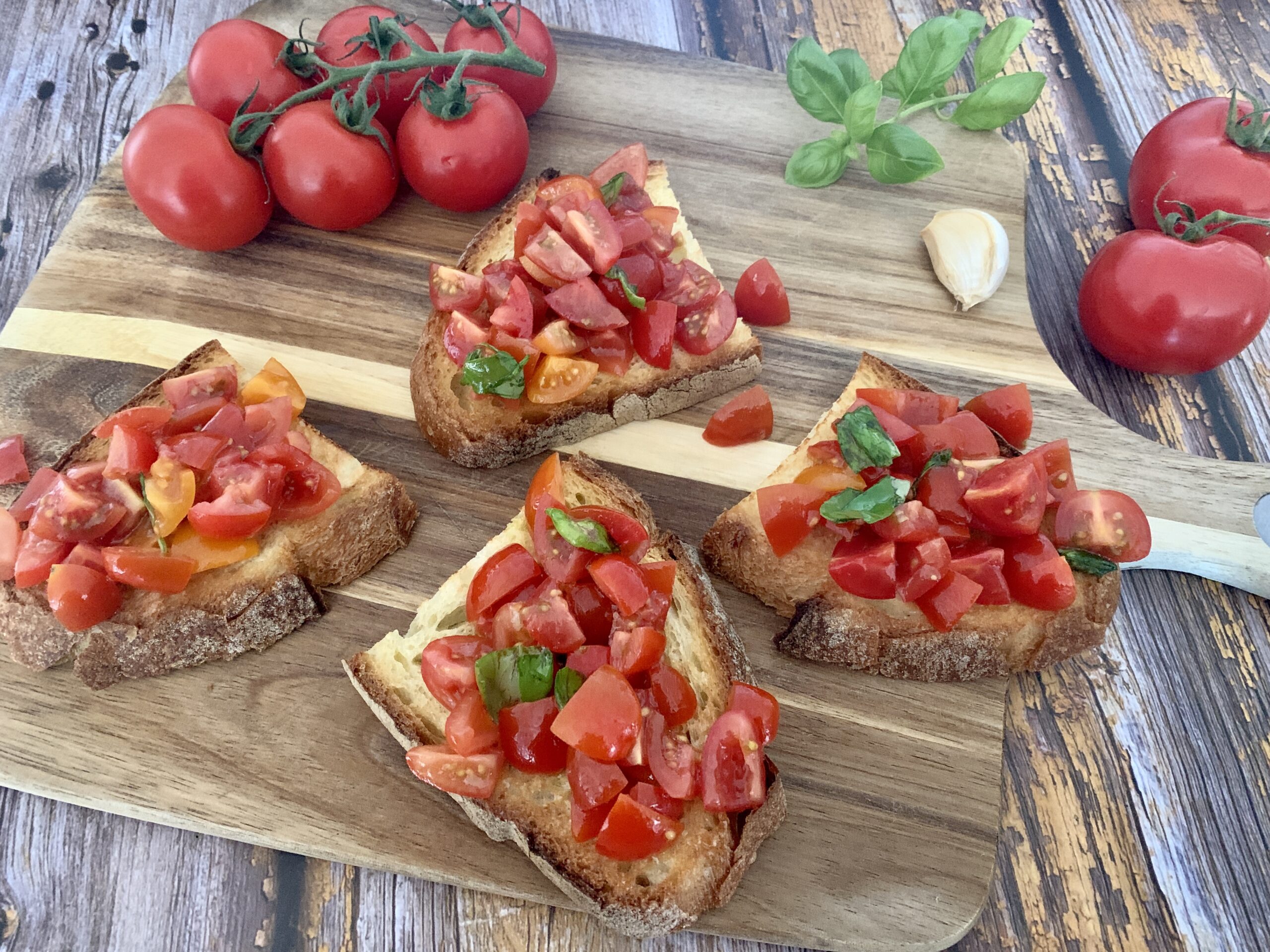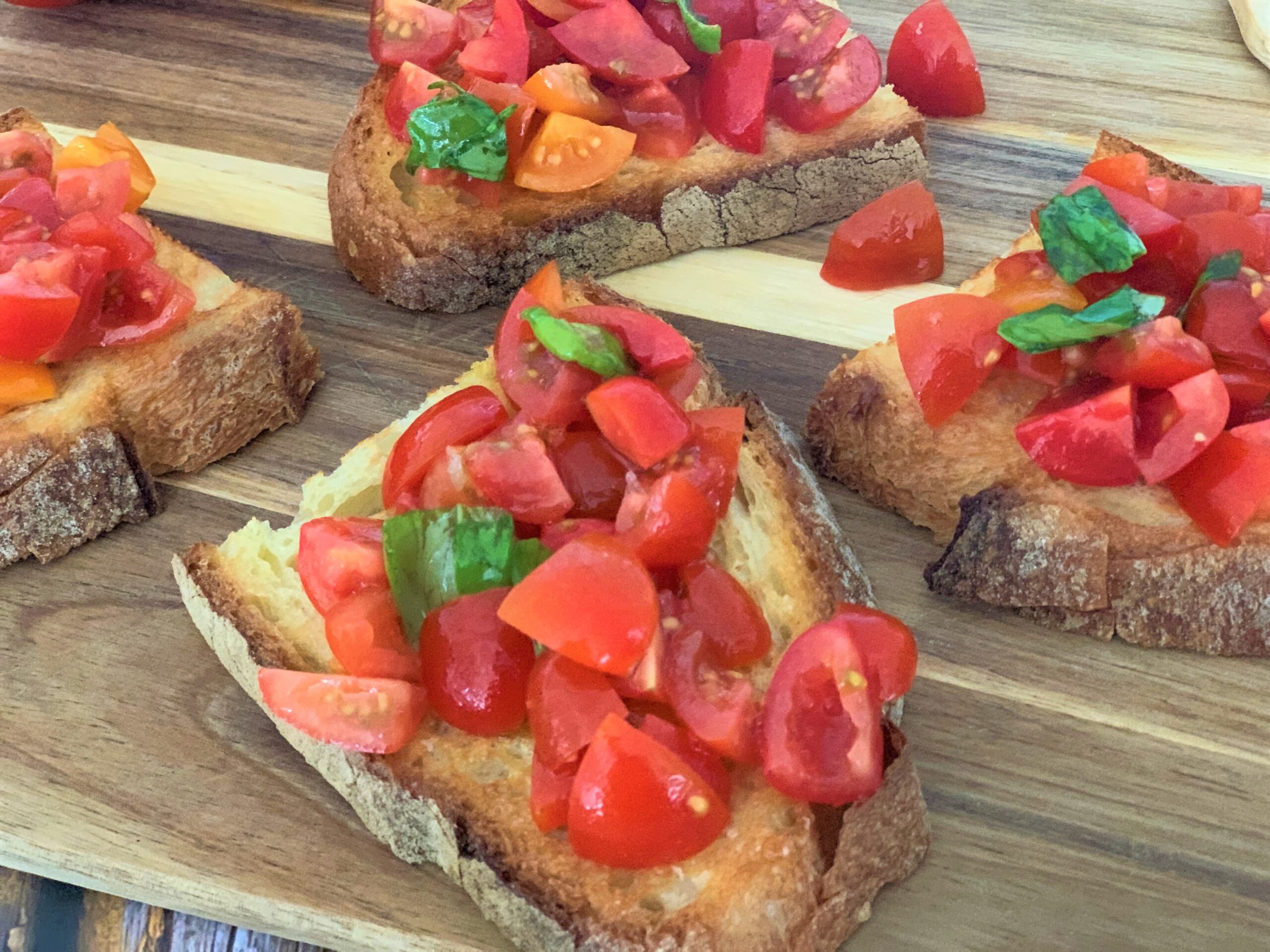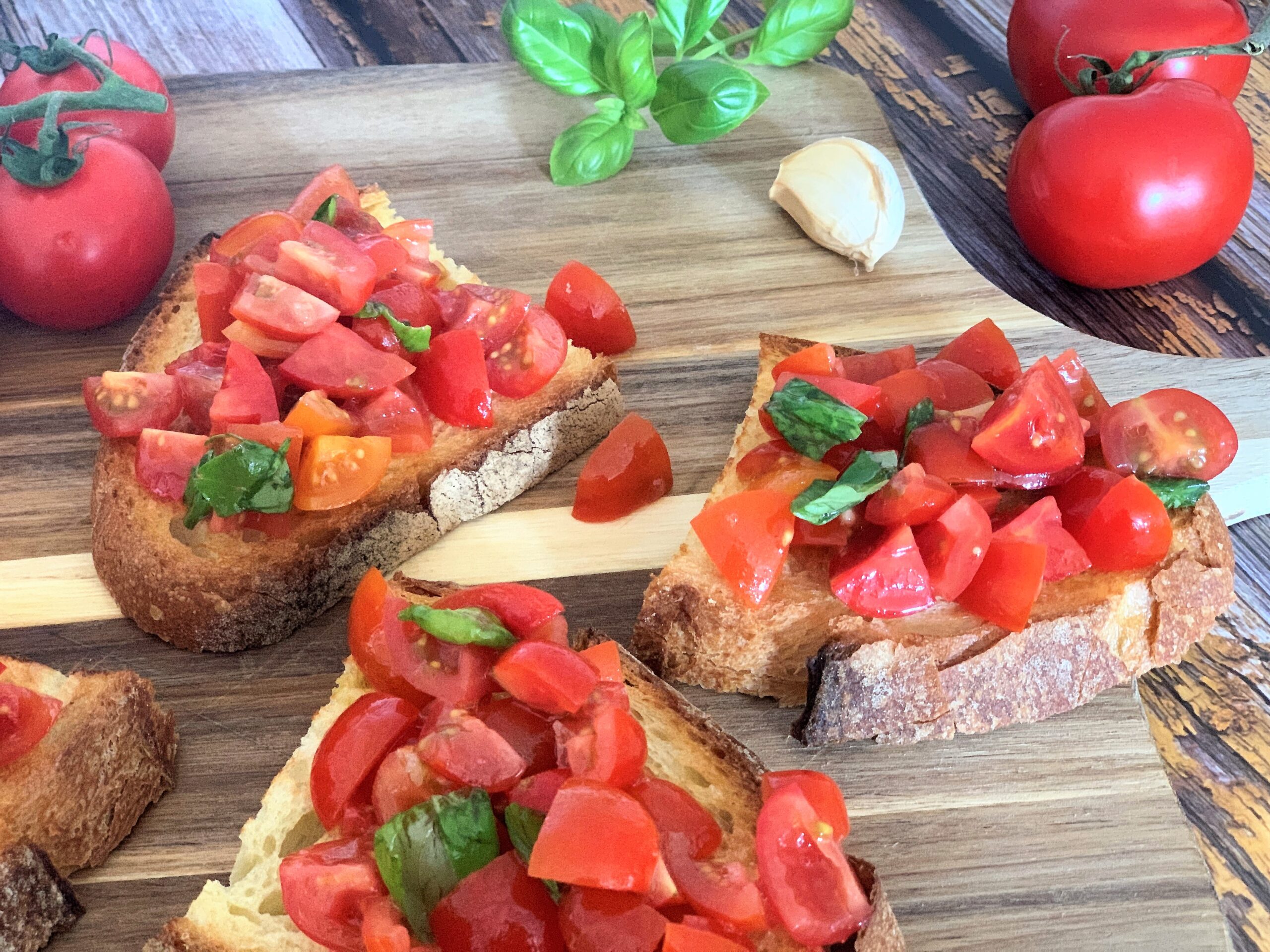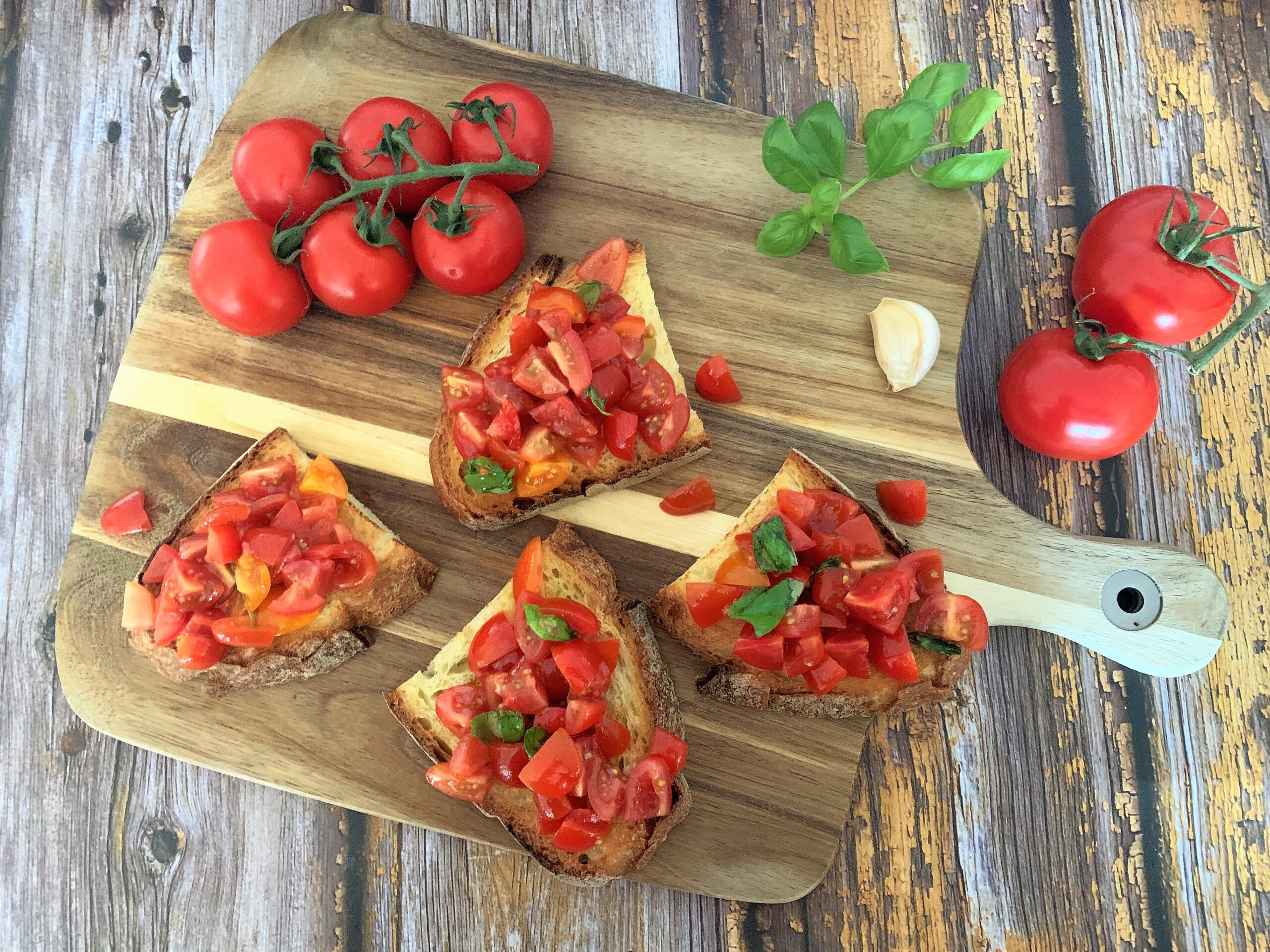 Top each slice with the marinated tomatoes.
Serve immediately while the bread is still slightly warm.