Wai Wai Sadeko
Wai Wai Sadeko is a popular Nepali recipe and a staple amongst the young college students. Wai Wai Noodles are flavoured with onion, coriander and spices. Spicy, flavourful and just simply irresistible.
The first time I had this recipe was in a Nepalese restaurant in Delhi with my sister Pooja. My sister always indulges me whenever I am in India by taking me to some hidden foodie places which serve simple, delicious and authentic food. This Nepali restaurant served the most simple, delicious and satisfying food! It had my tastebuds on fire, but I just couldn't stop eating. Served as a part of a starter menu alongside other Nepalese delicacies like Aloo Sadeko, Tingmo and Bhuteko Chana, I just fell in love with this dish. What I love most about this recipe is that it is so versatile and quick to make. Serve it as a part of the main course or as a starter with a chilled cold beer!
Crunchy, spicy with the freshness of the vegetables. This Wai Wai Sadeko is very similar to Jhal Muri from India wherein puffed rice is used as the base. Wai Wai Sadeko is highly addictive, and I recommend making a bigger portion especially if you are enjoying it with chilled beer!
Other snacks you might enjoy are Masala Boondi Chaat, Kala Chana Chaat, Delhi's Kulle ki Chaat, Delhi Wale Aloo Chaat, and Roasted Nuts Chaat.
Ingredients
½ cup finely chopped onion
½ cup finely chopped tomato
½ cup finely chopped cucumber (optional)
1-2 finely chopped green chillies
1-2 tablespoons finely chopped coriander
Salt to taste
2 Wai Wai noodles pack
2 teaspoons lime juice
Directions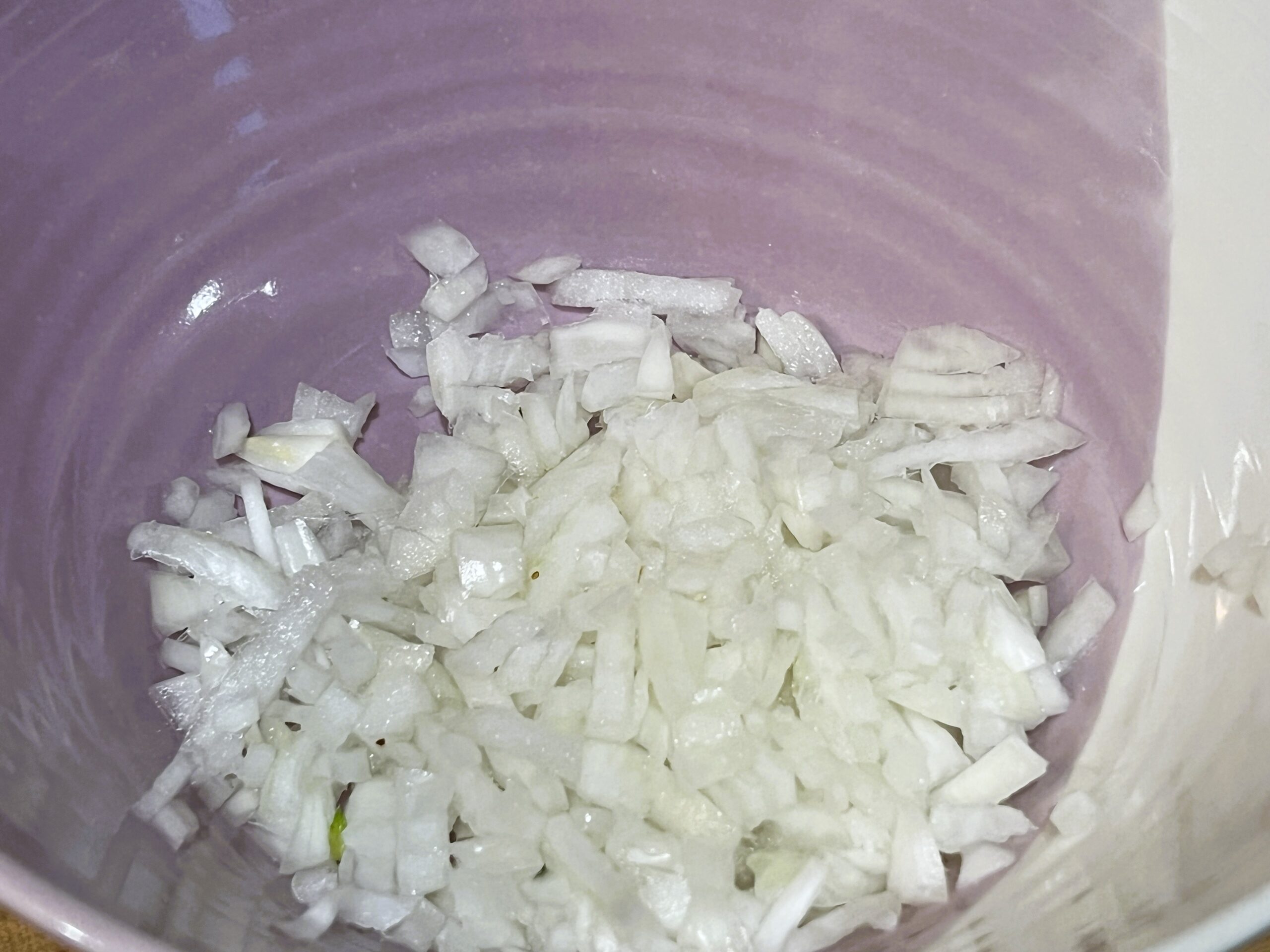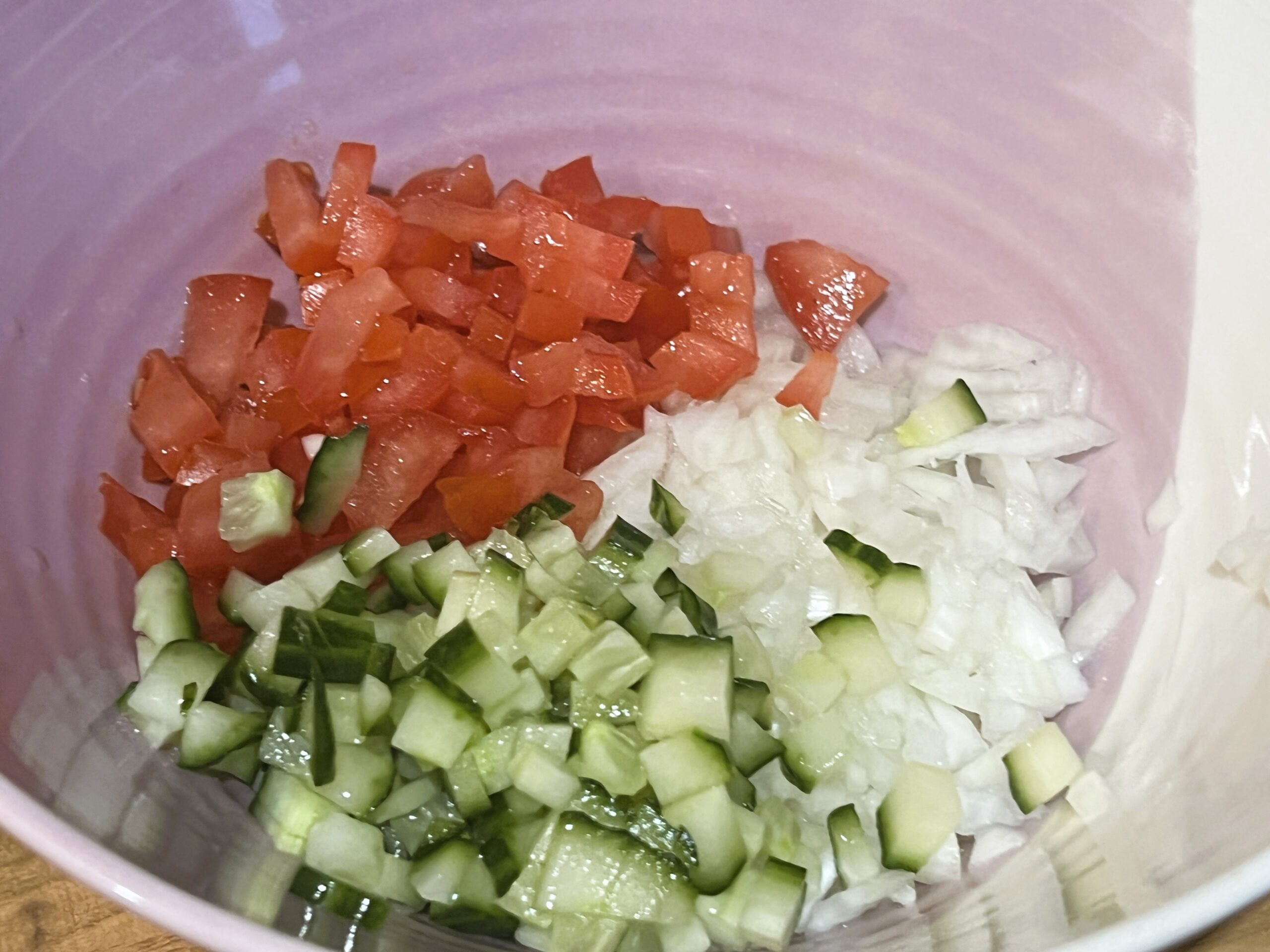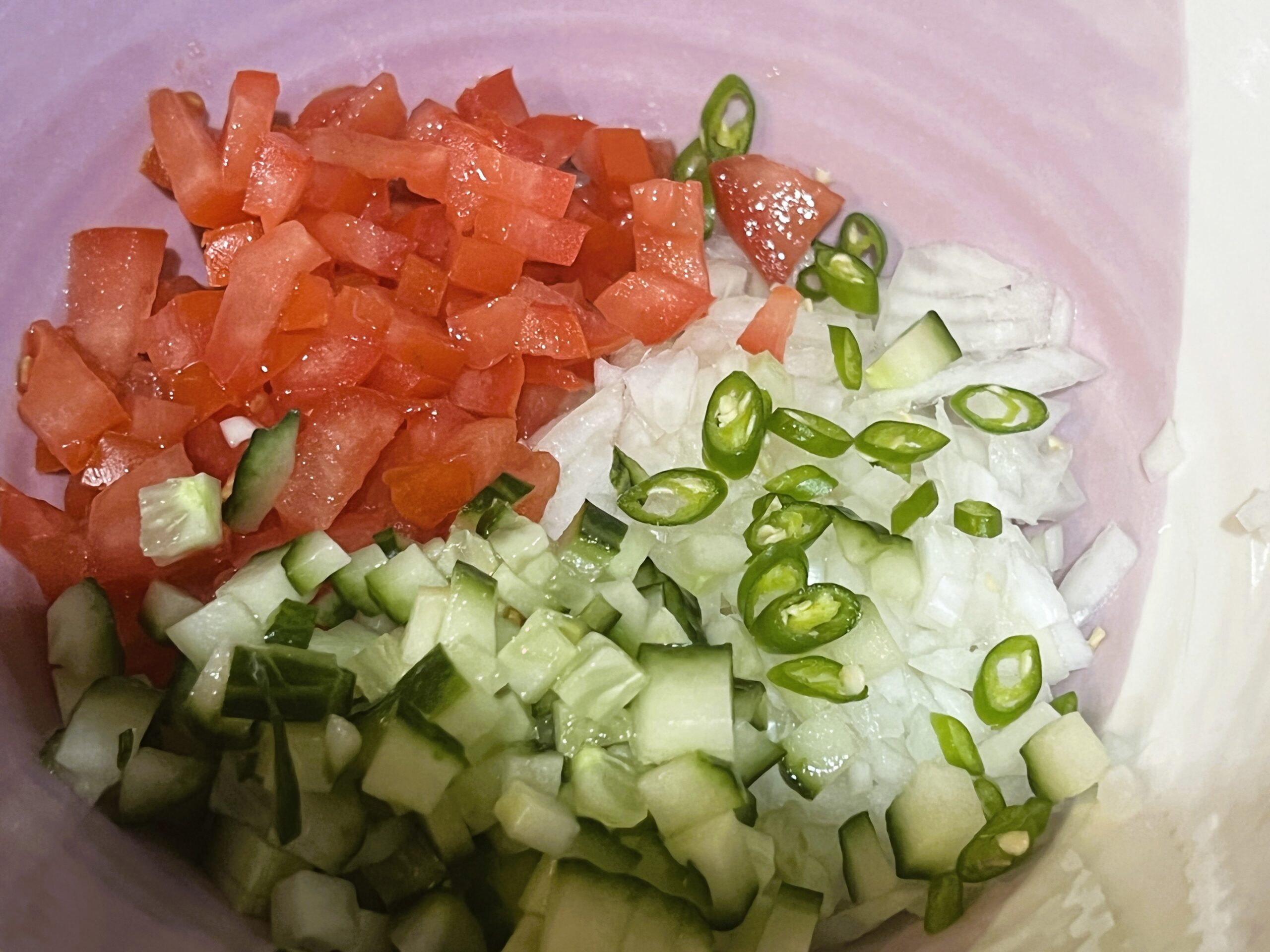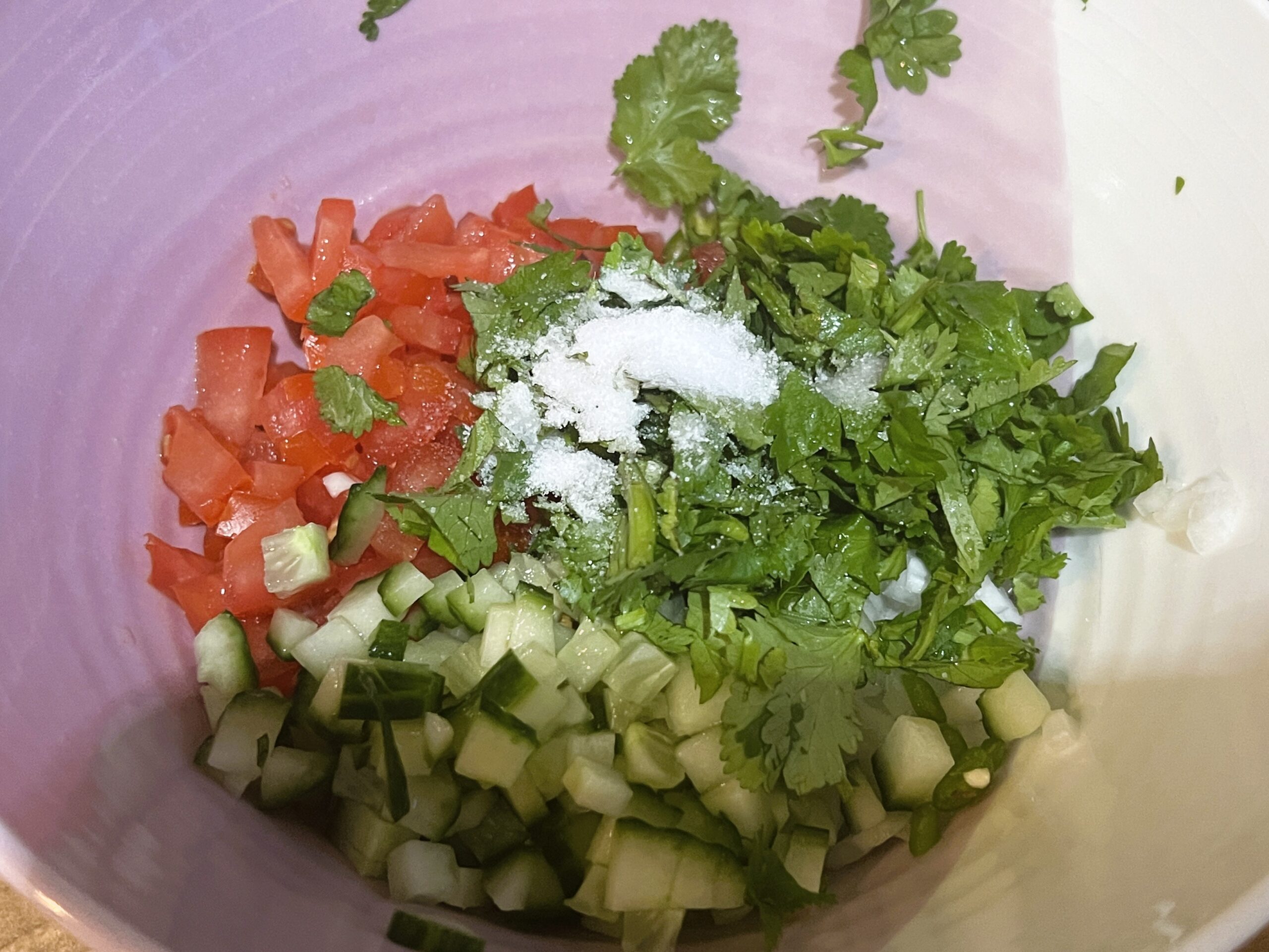 In a bowl mix together onions, tomato, cucumber, green chillies, coriander and salt.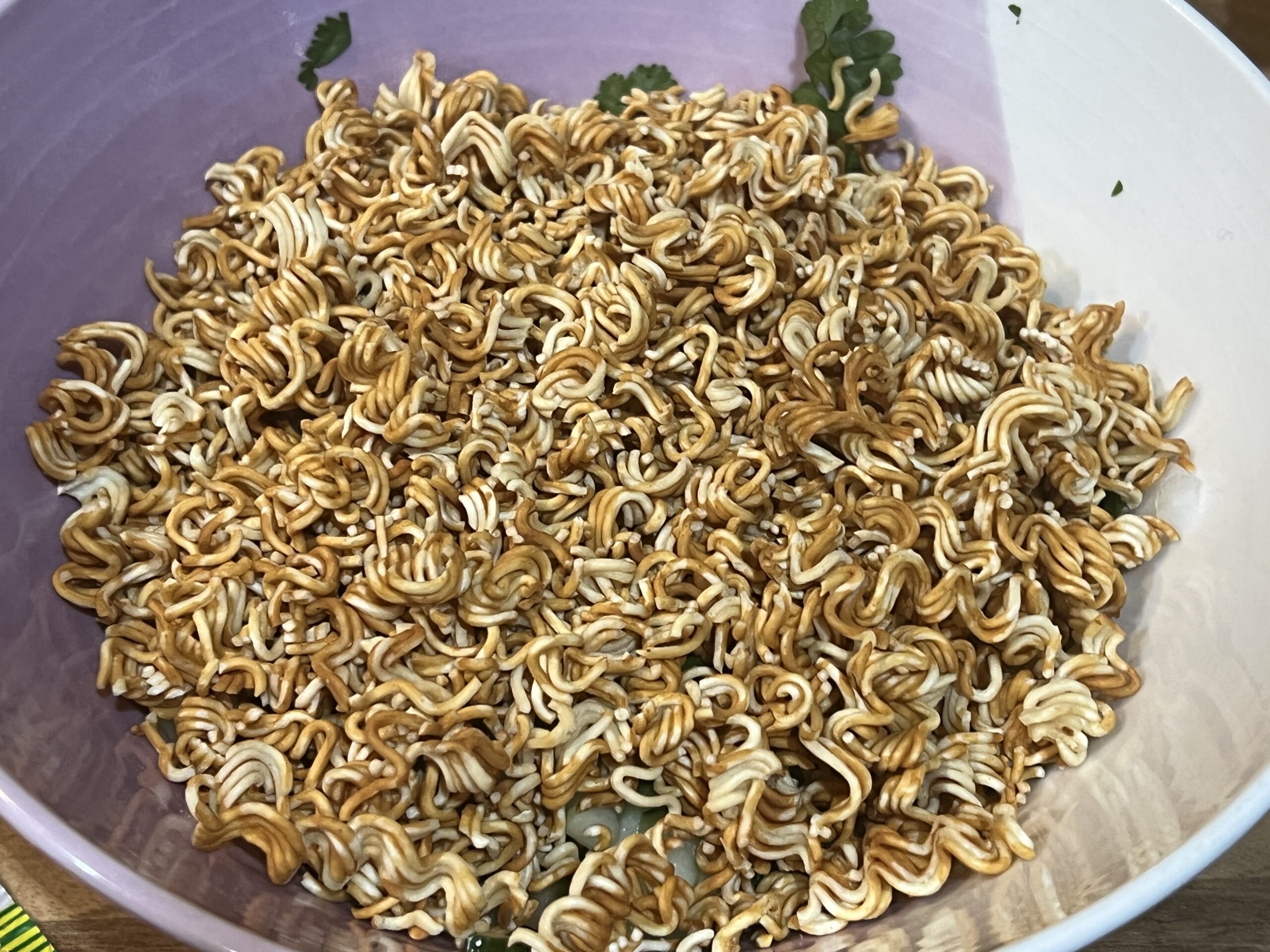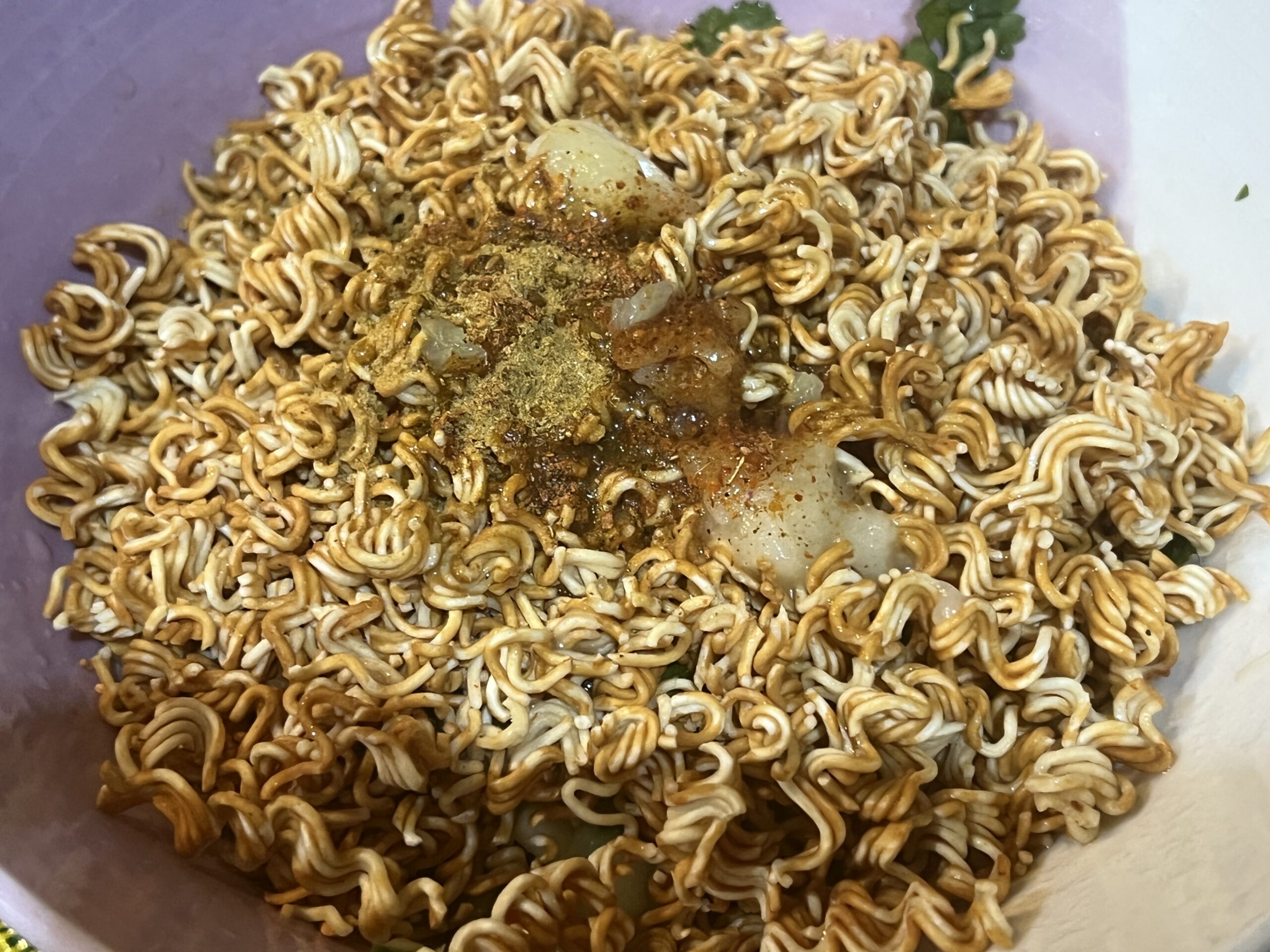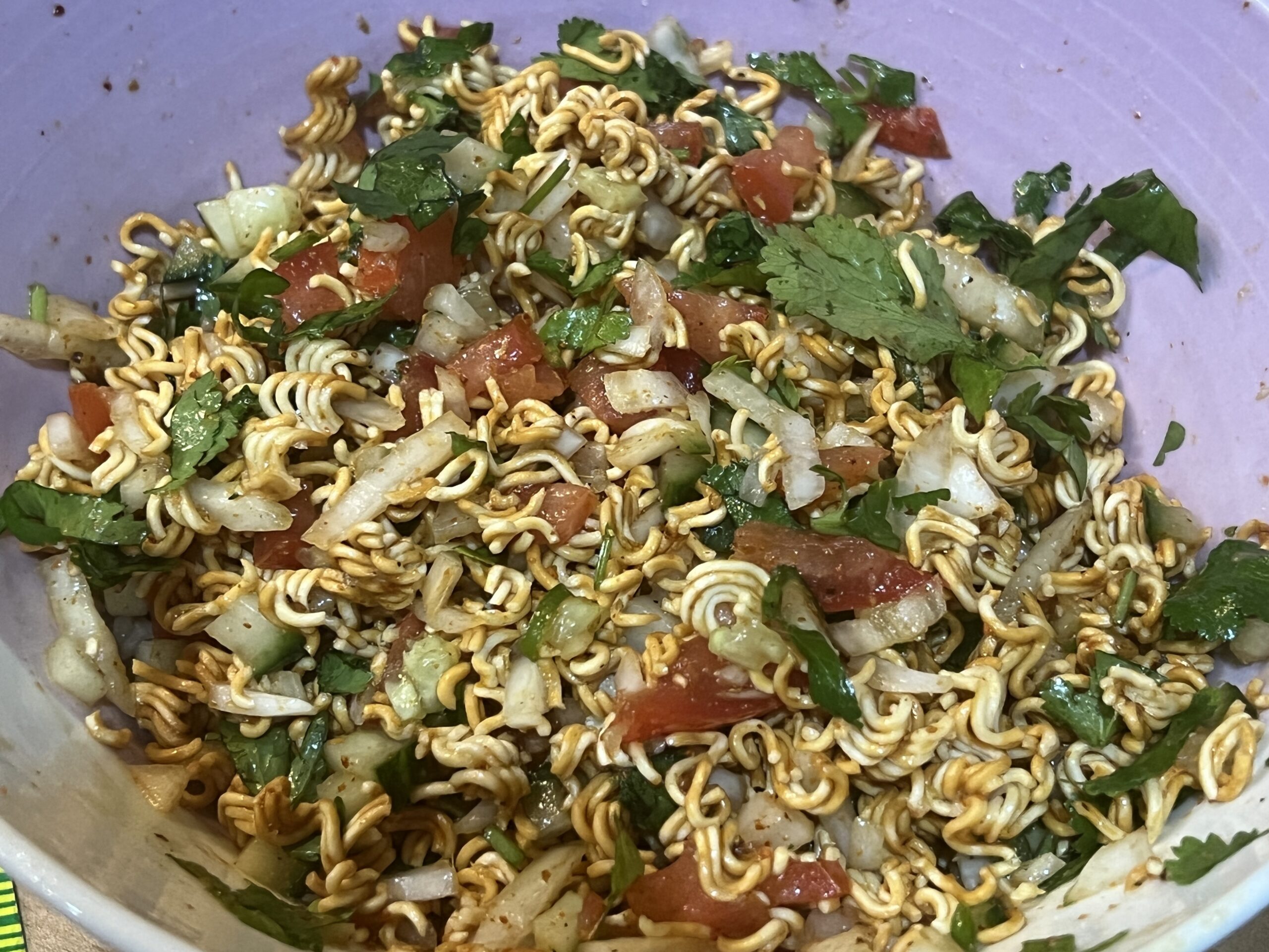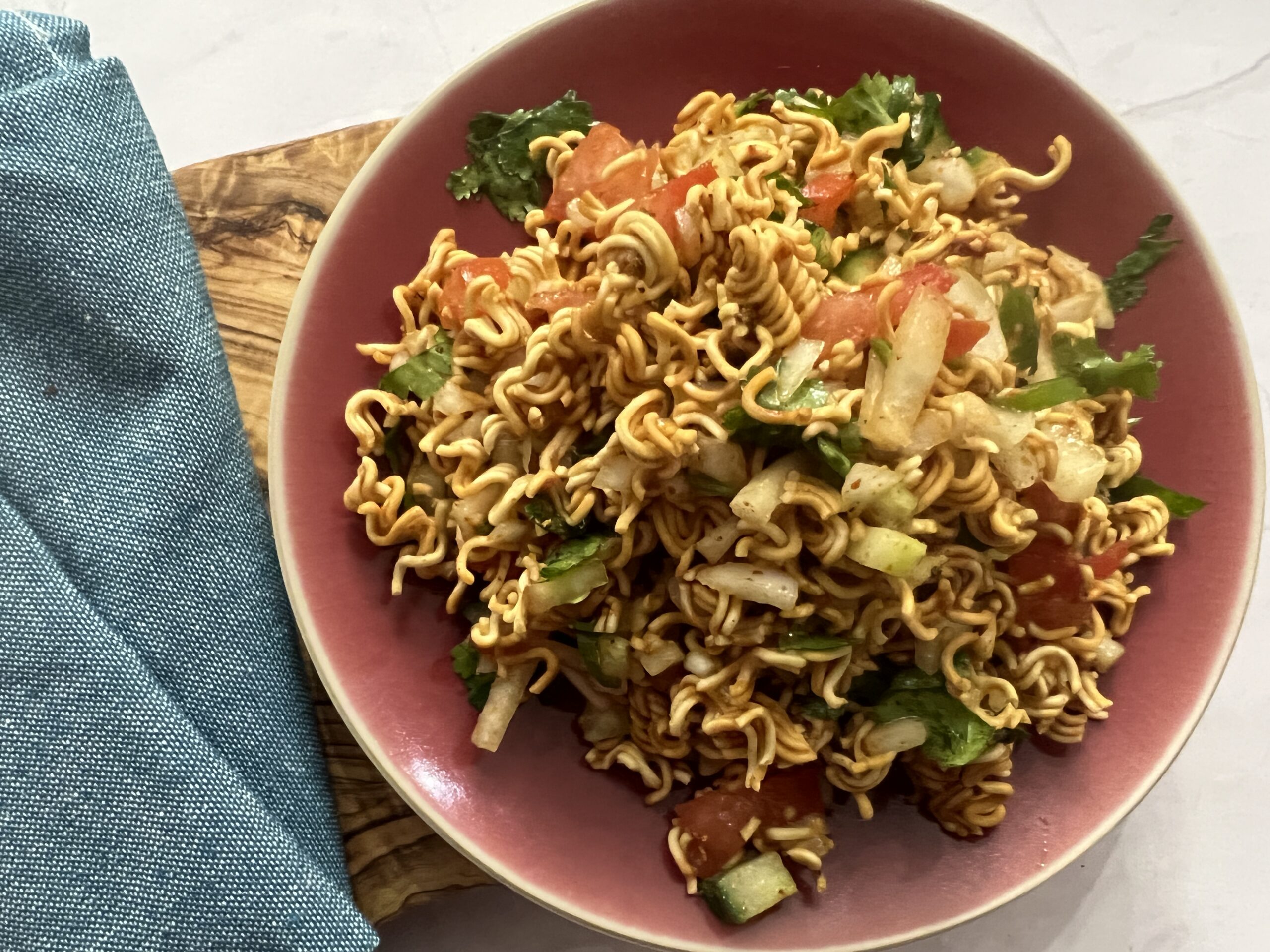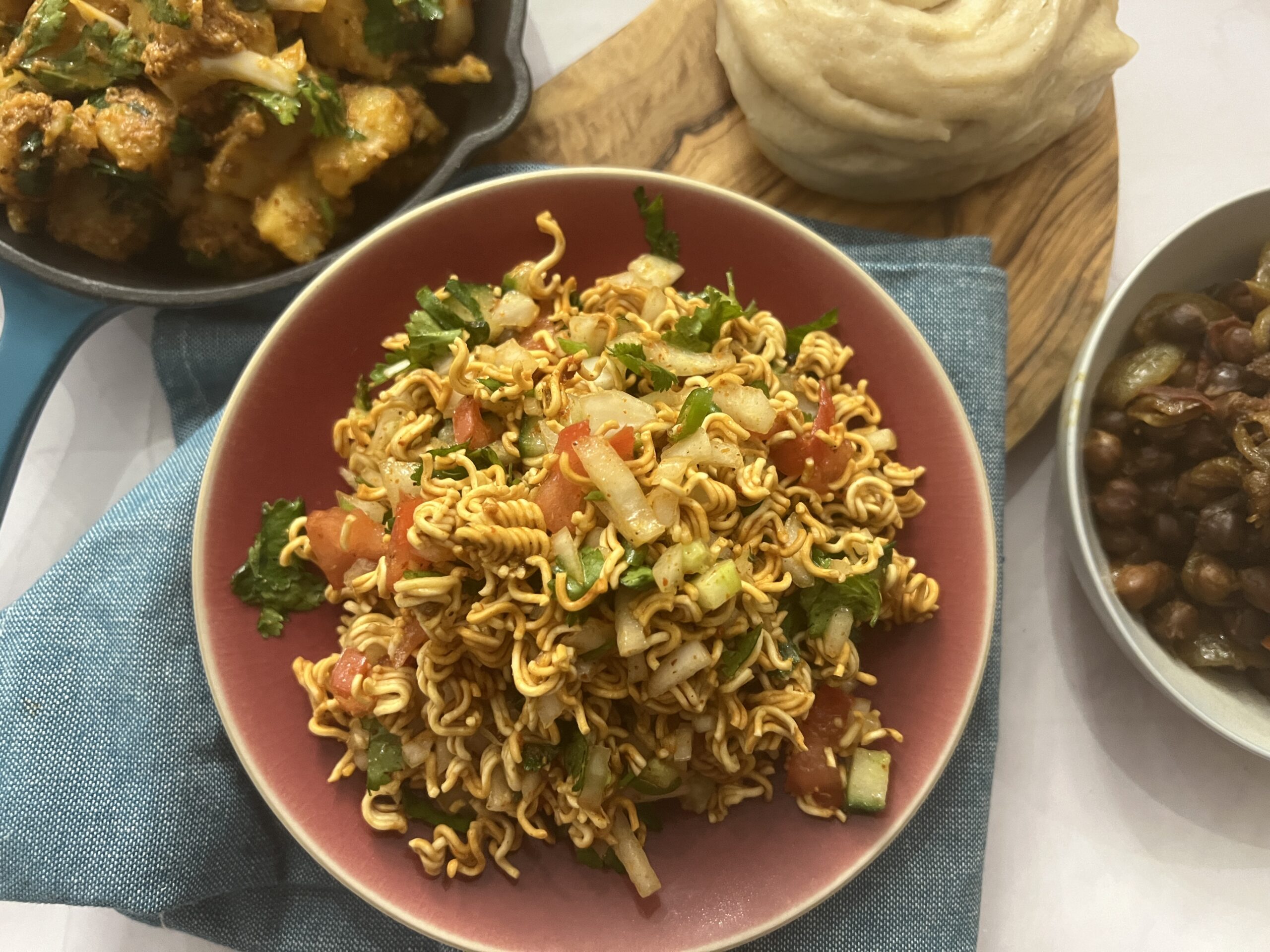 Gently break the wai wai noodles and add to the vegetables along with the taste maker, oil and red chili powder (that you took out of Wai Wai Noodle pack).  Add lime juice and toss.
Taste to adjust the seasoning and serve immediately.