Kala Chana Chaat
Kala Chana Chaat, is a nutrition packed Black Chickpea chaat made with black chickpeas, crunchy onions, tomatoes and spices. This refreshing protein rich chaat has fresh and tangy flavours.
Kala Chana is a variety of chickpeas, and also called Bengal gram. Kala Chana is smaller in size, have a rough exterior and a slightly nuttier flavour compared to the light brown chickpeas. Kala Chana is extremely nutritious and a powerhouse of protein, fiber, vitamins. They also have a low glycemic index which helps to regulate blood sugar.
Indian cuisine has a plethora of chaats available across the country, each city/town/state having its own specialty. The word 'chaat' originates from the Hindi words 'chat' (to taste) and 'chatna' (to lick your fingers). While growing up in Mumbai my parents would often take us to Juhu Beach to enjoy the seaside and of course the food. Any trip to the beach would never be complete without Kala Chana Chaat amongst our other favourites like Pani Puri, Pav Bhaji, Vada Pav, and Tawa Pulao.
This easy recipe is perfect for healthy snack or lunch! Kala Chana Chaat is not only gluten free and vegan but prepared with no added oil or sugar.
Ingredients
1 cup kala chana
Salt to taste
1 teaspoon turmeric powder
¼ teaspoon baking soda
½ cup finely chopped boiled potatoes
½ cup finely chopped tomatoes
1 tablespoon finely chopped raw mango
1 tablespoon finely chopped cucumber
1 teaspoon finely chopped green chilli
½ cup finely chopped onion
Juice of 1 lime
1 teaspoon chaat masala
1 teaspoon cumin powder
1 teaspoon red chilli powder
1 tablespoon finely chopped coriander leaves
Directions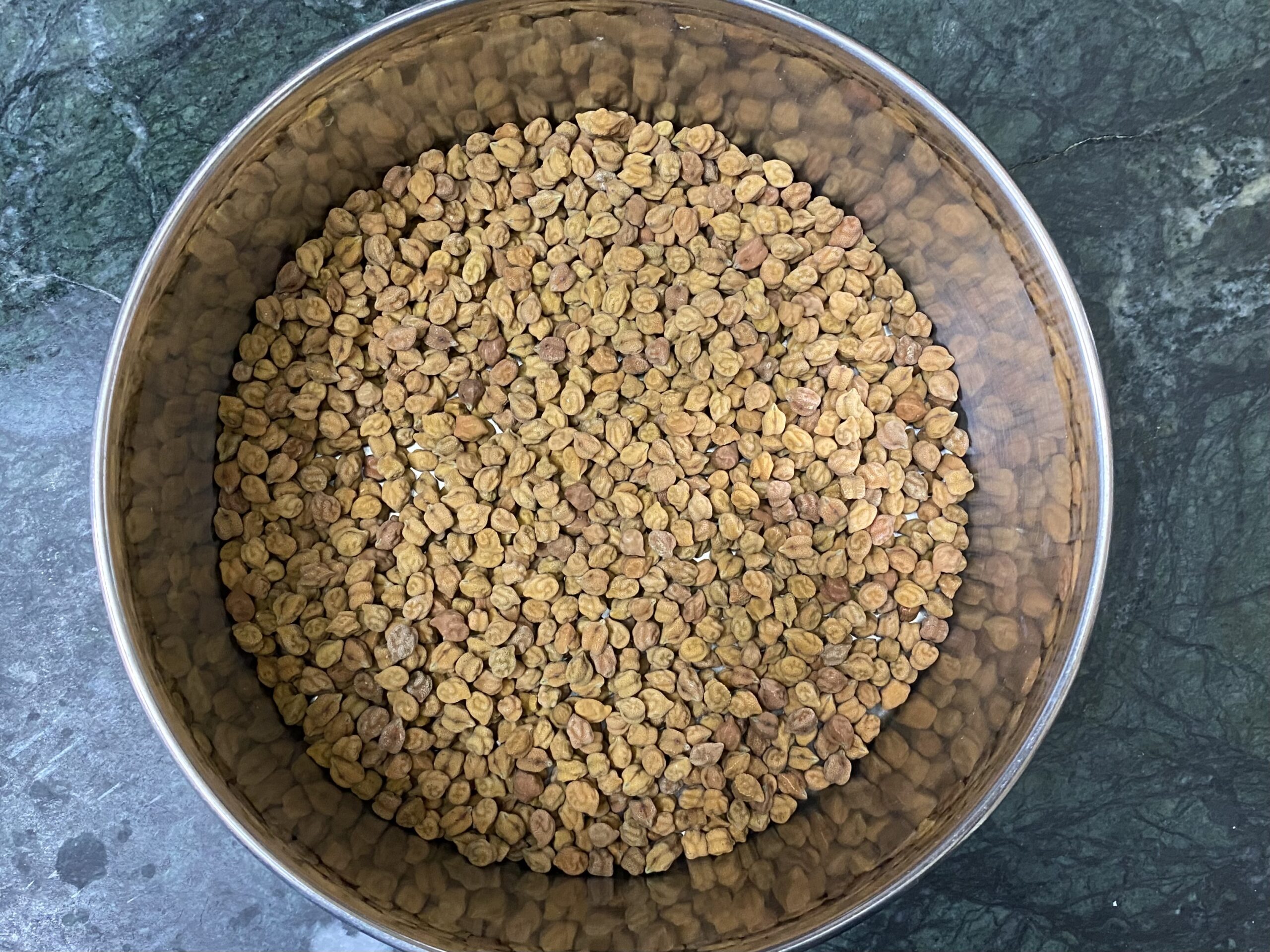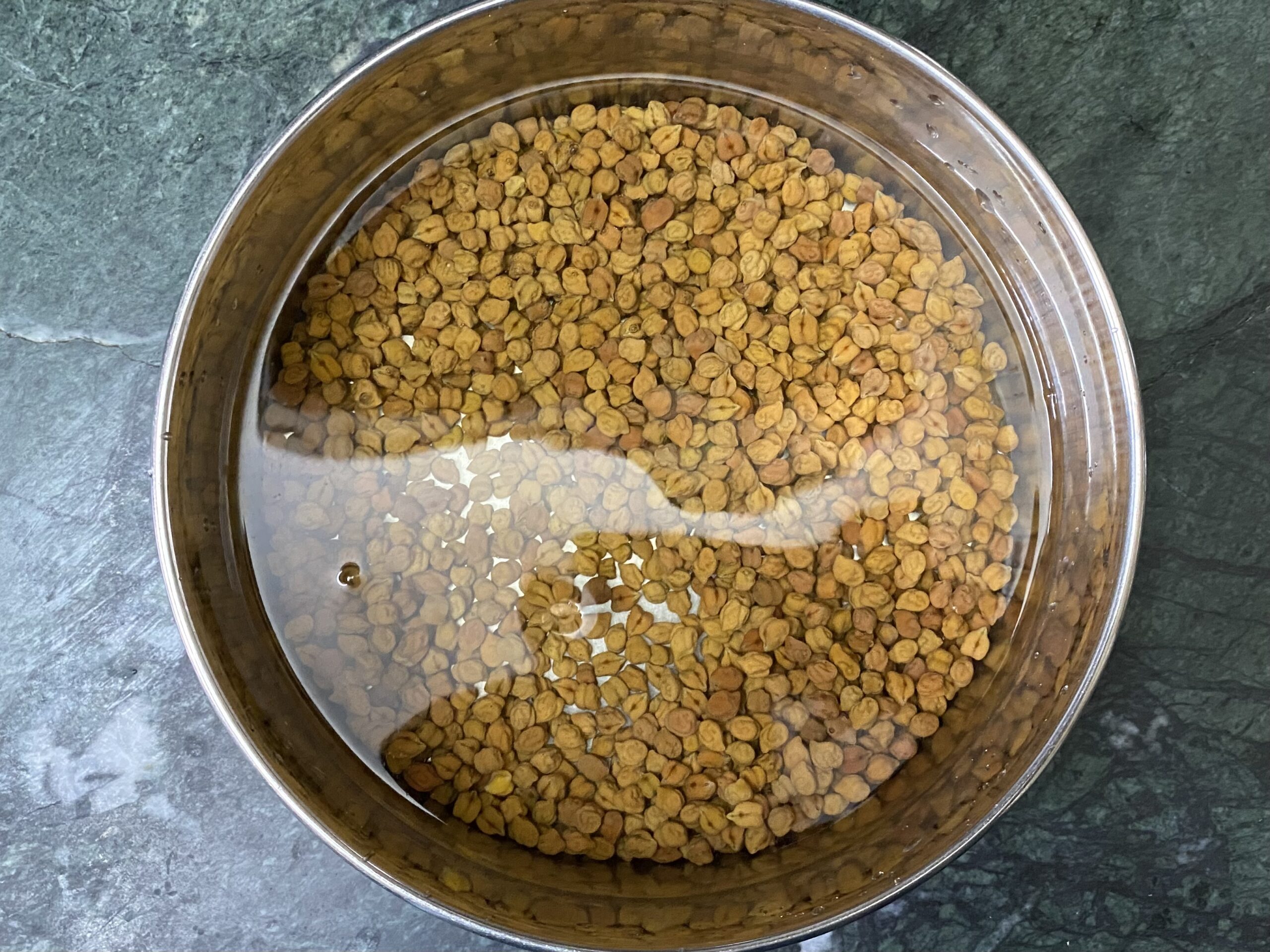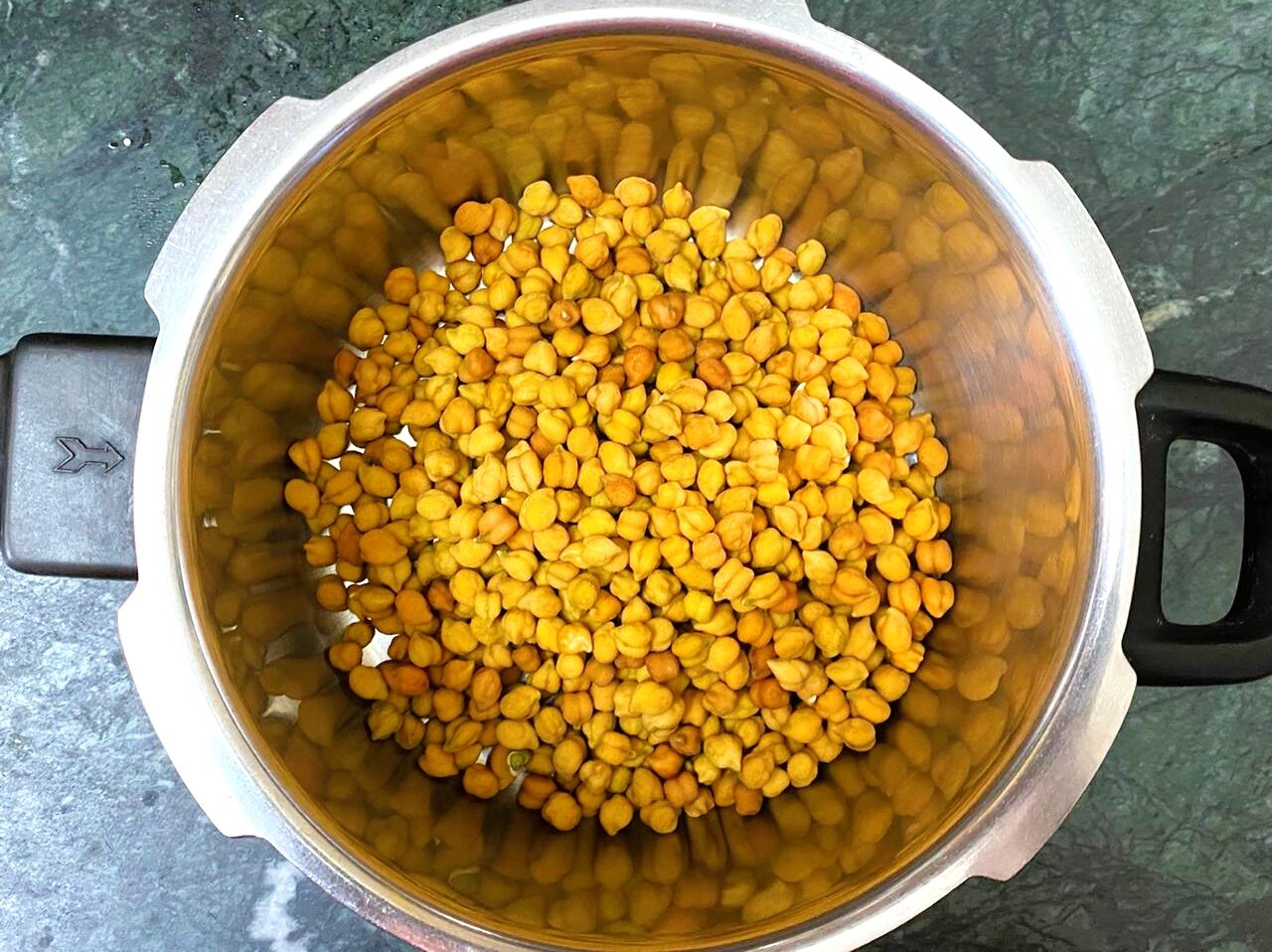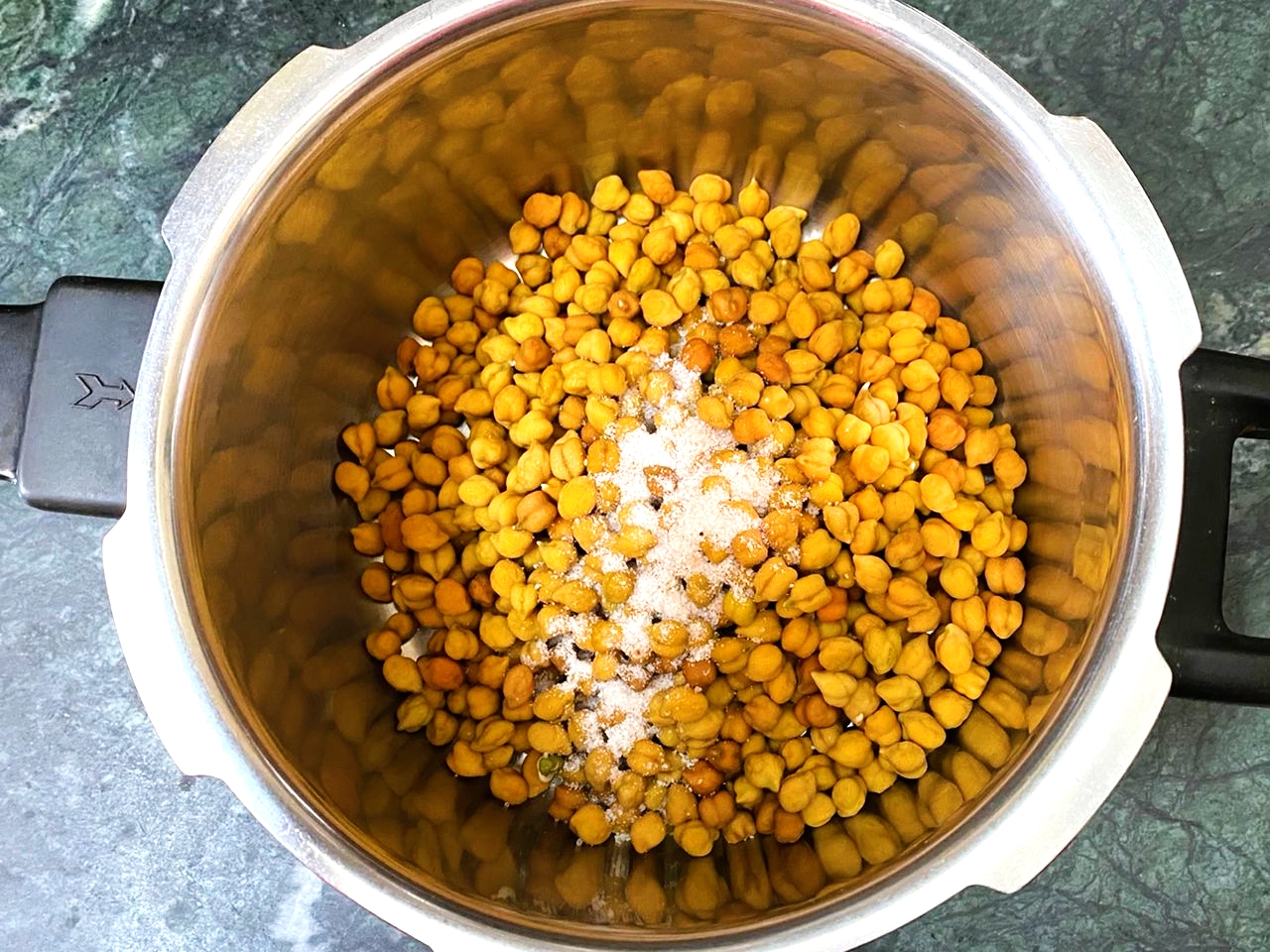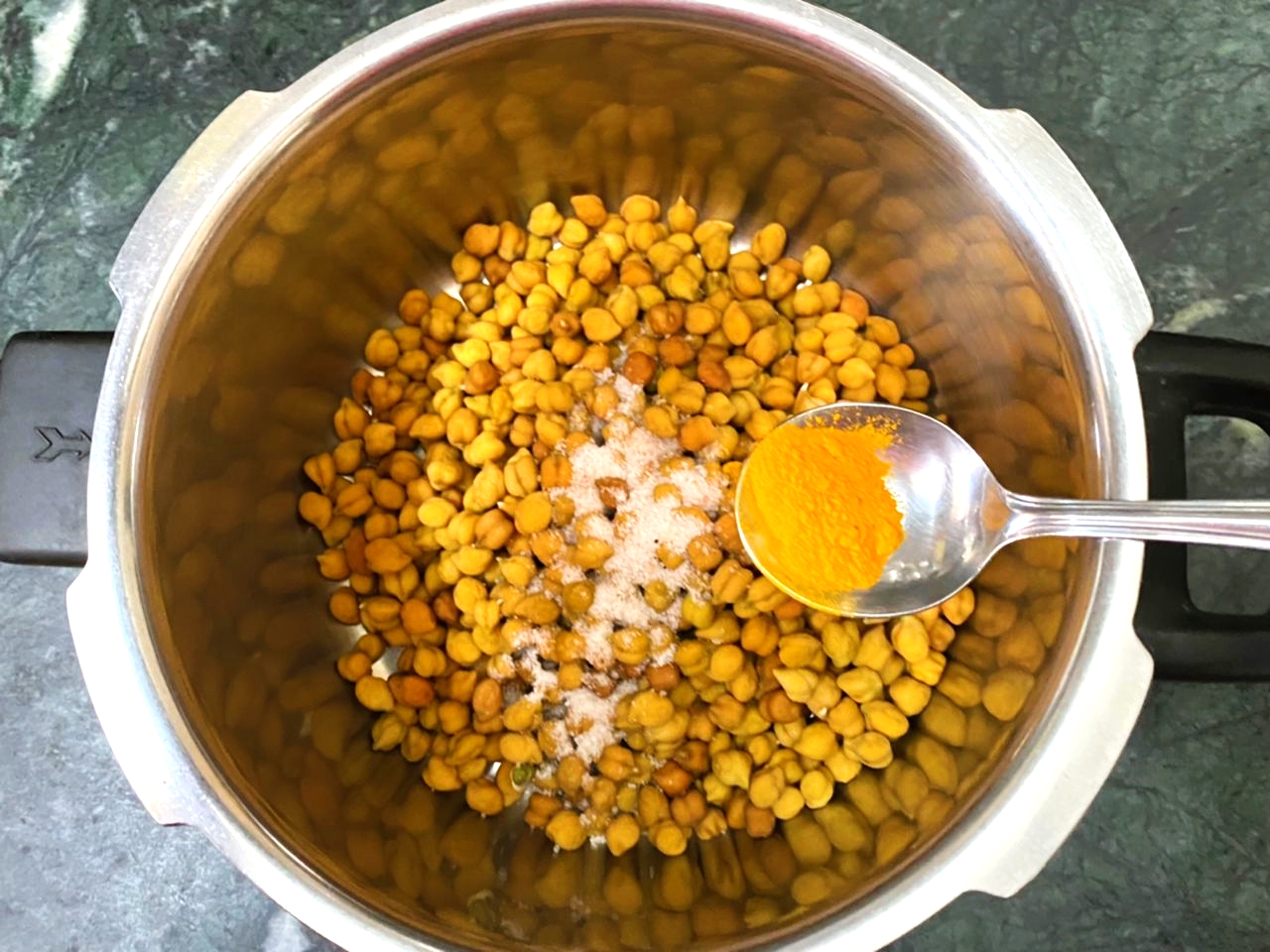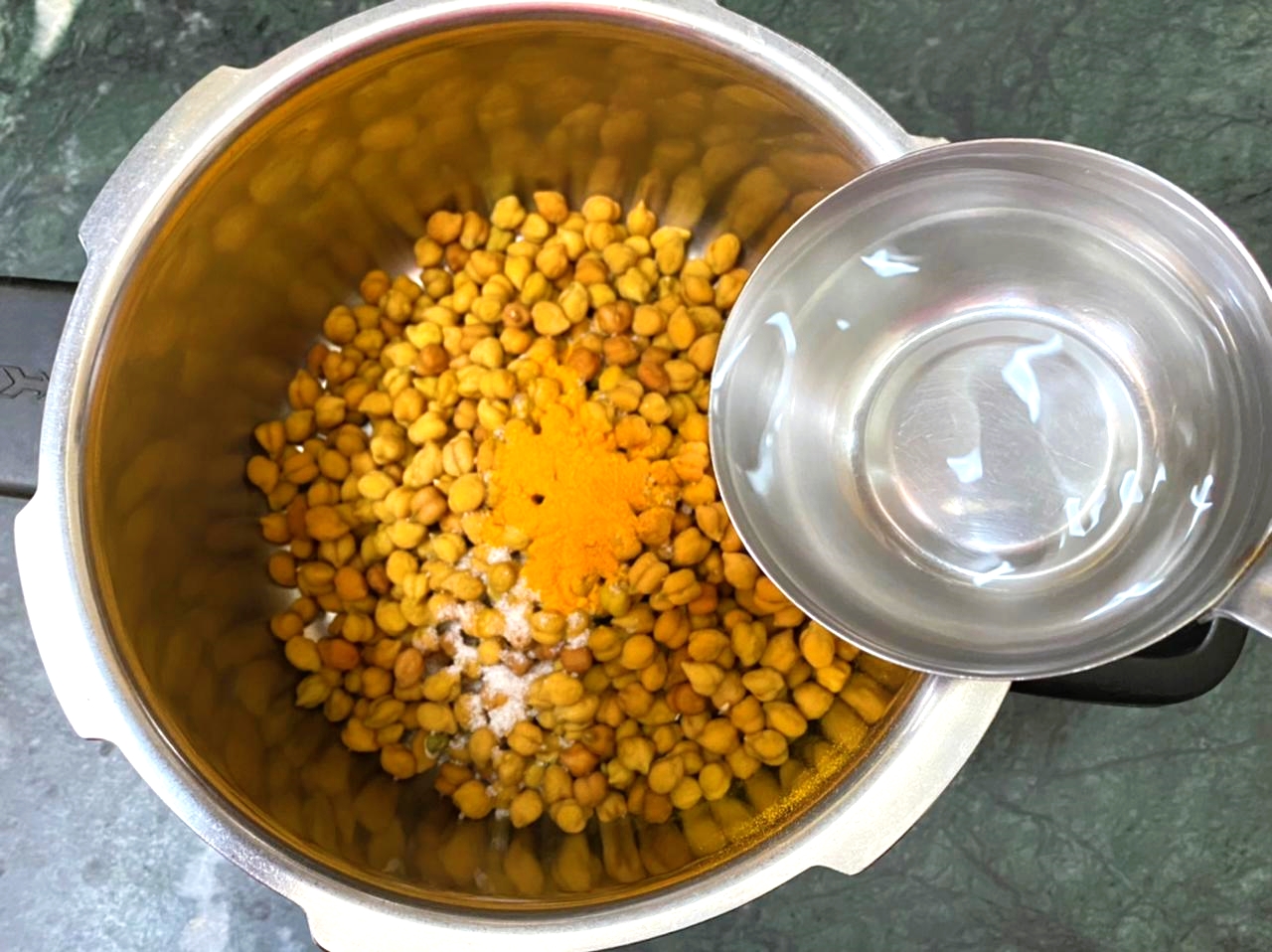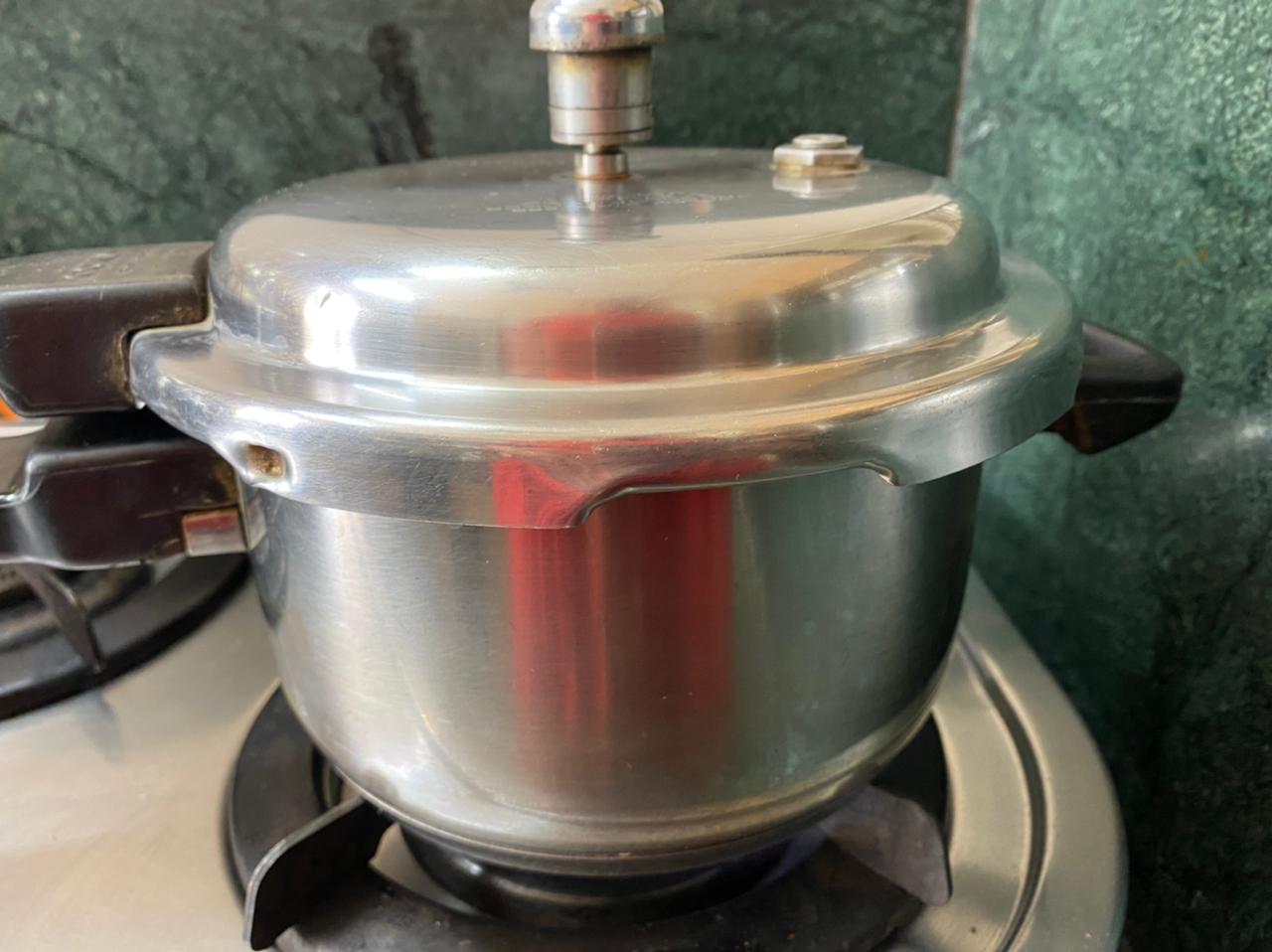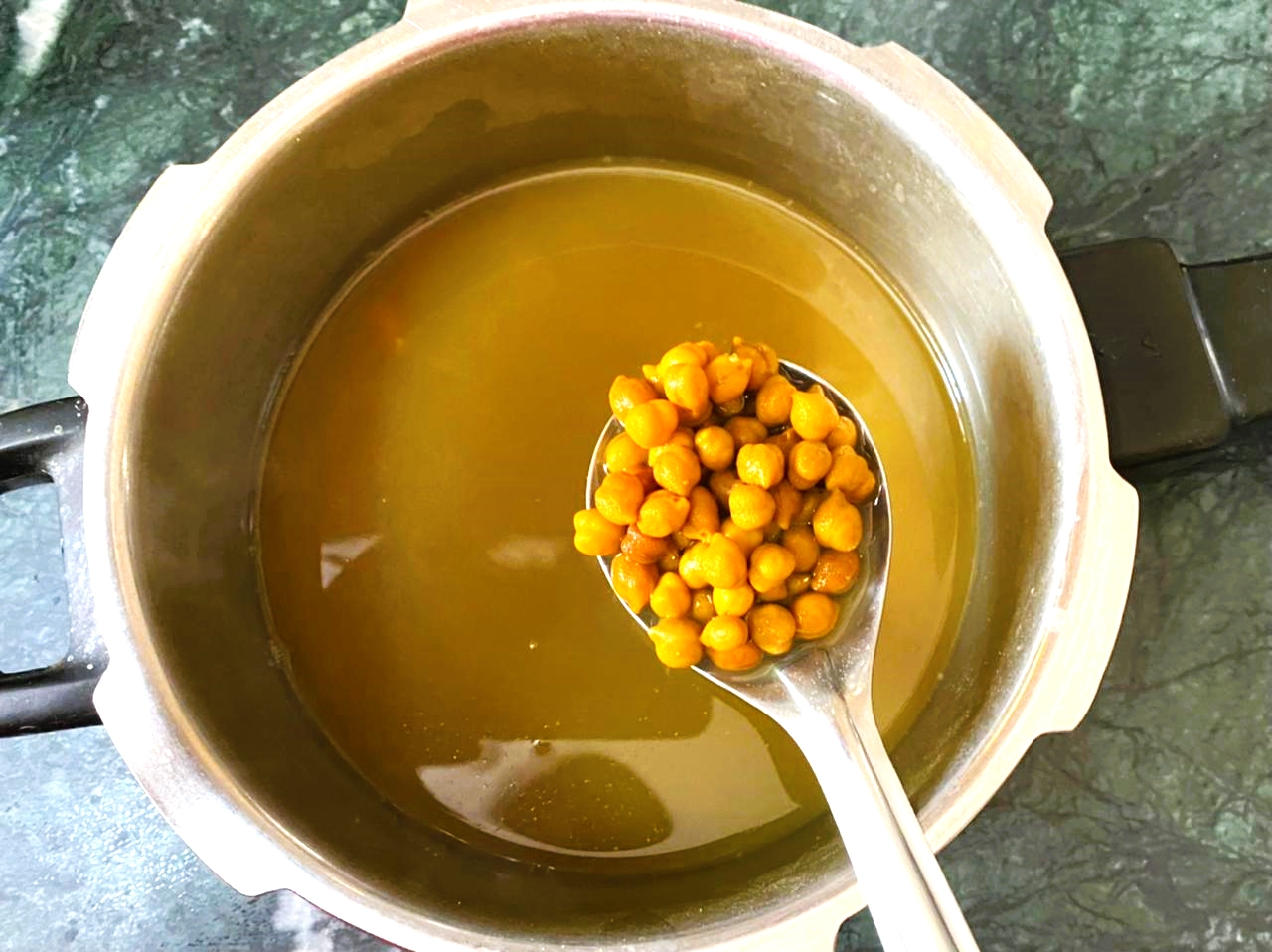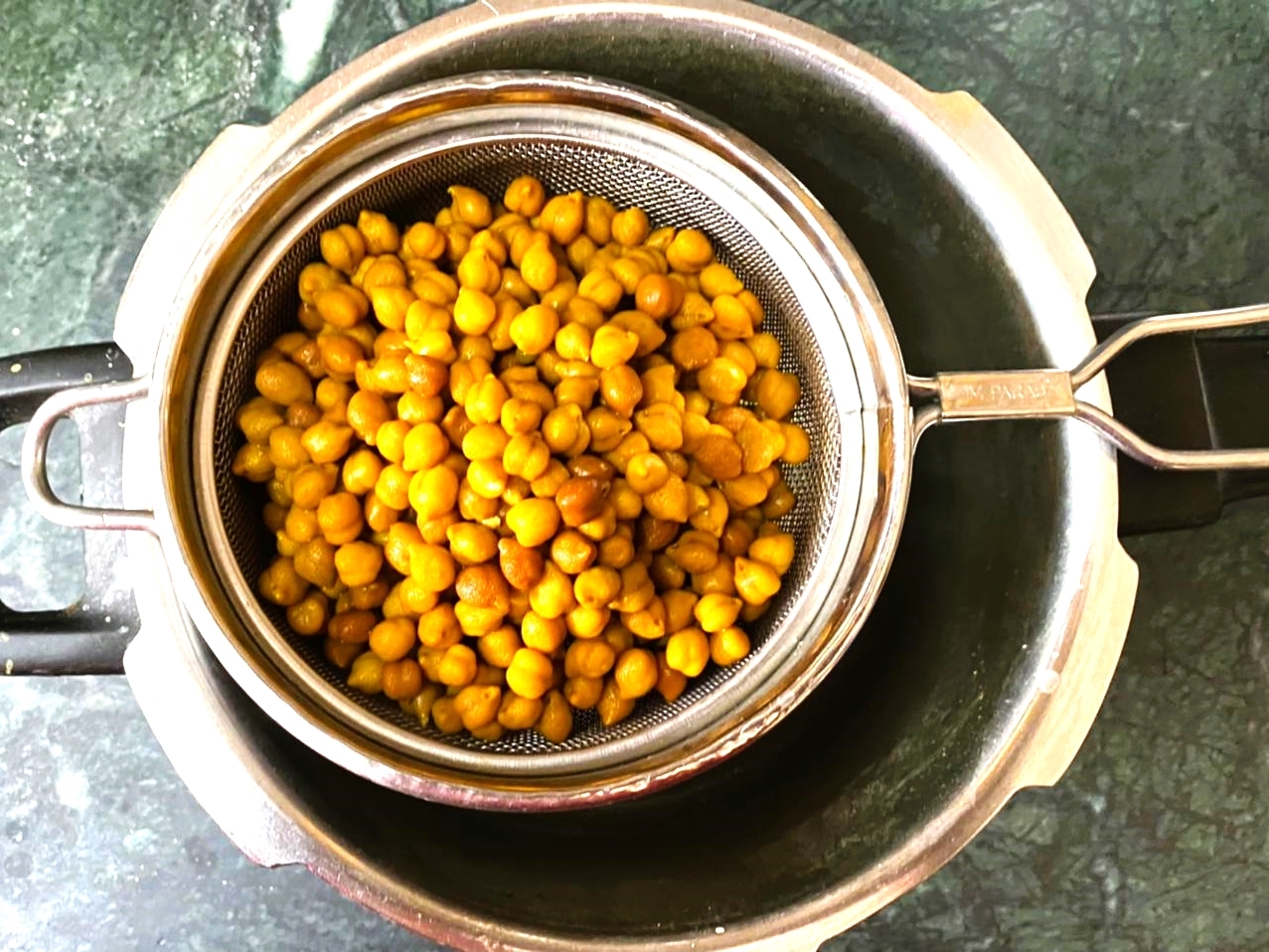 Wash and soak the chana in 3-4 cups of water for 6-8 hours. You can soak them overnight also.
Add the soaked chana, salt, turmeric powder, and 3 cups of water with ¼ teaspoon baking soda in a pressure cooker. Give 4-5 whistles on medium to low heat or until the chana has cooked. Once the pressure settles down naturally, then open the lid of the cooker. Check the doneness (if the chana can be easily squashed between two fingers then it is ready) and if the chickpeas look undercooked then pressure cook again for 4-5 minutes.
Once the chana has cooked, drain the water and keep it aside.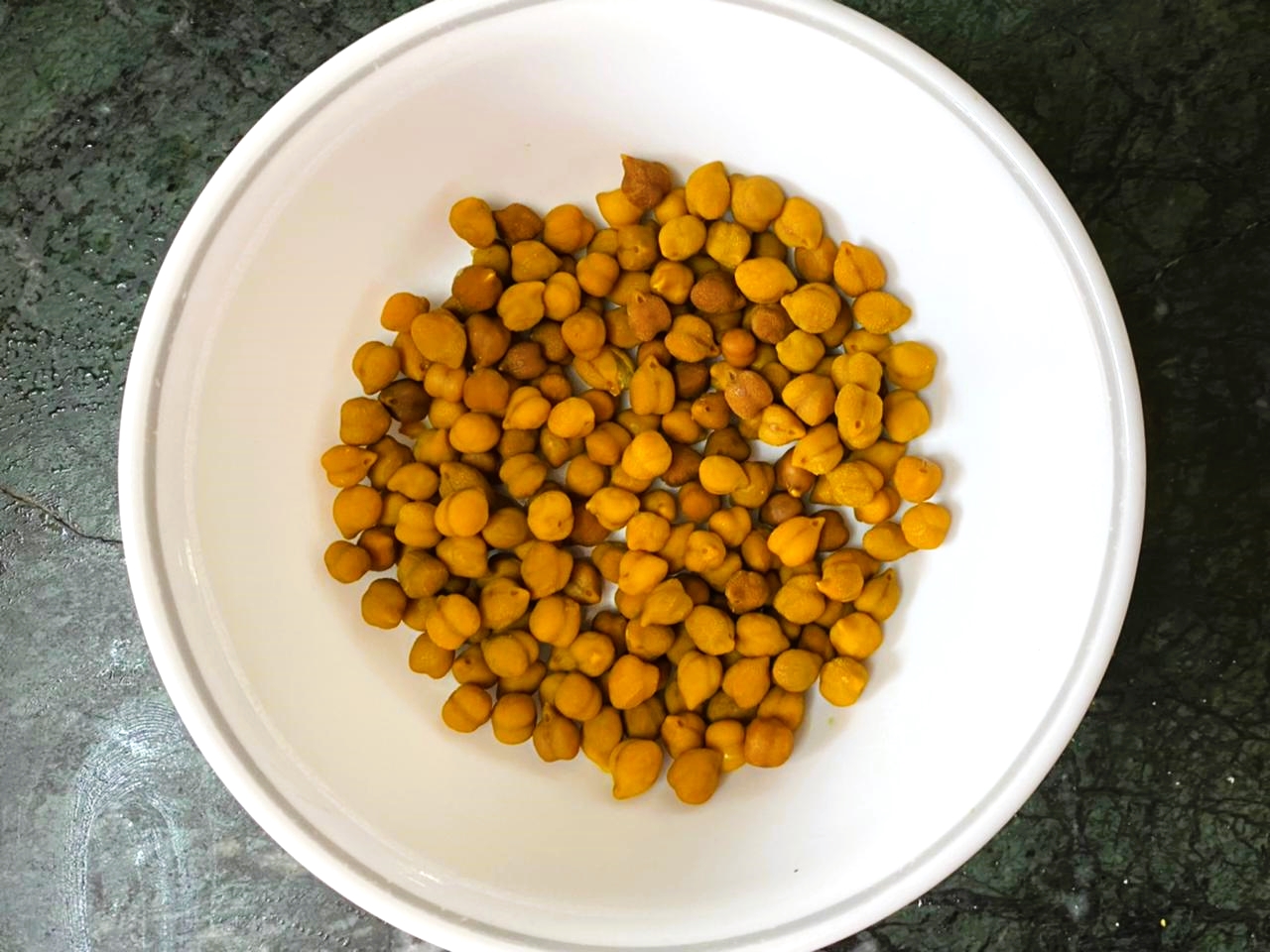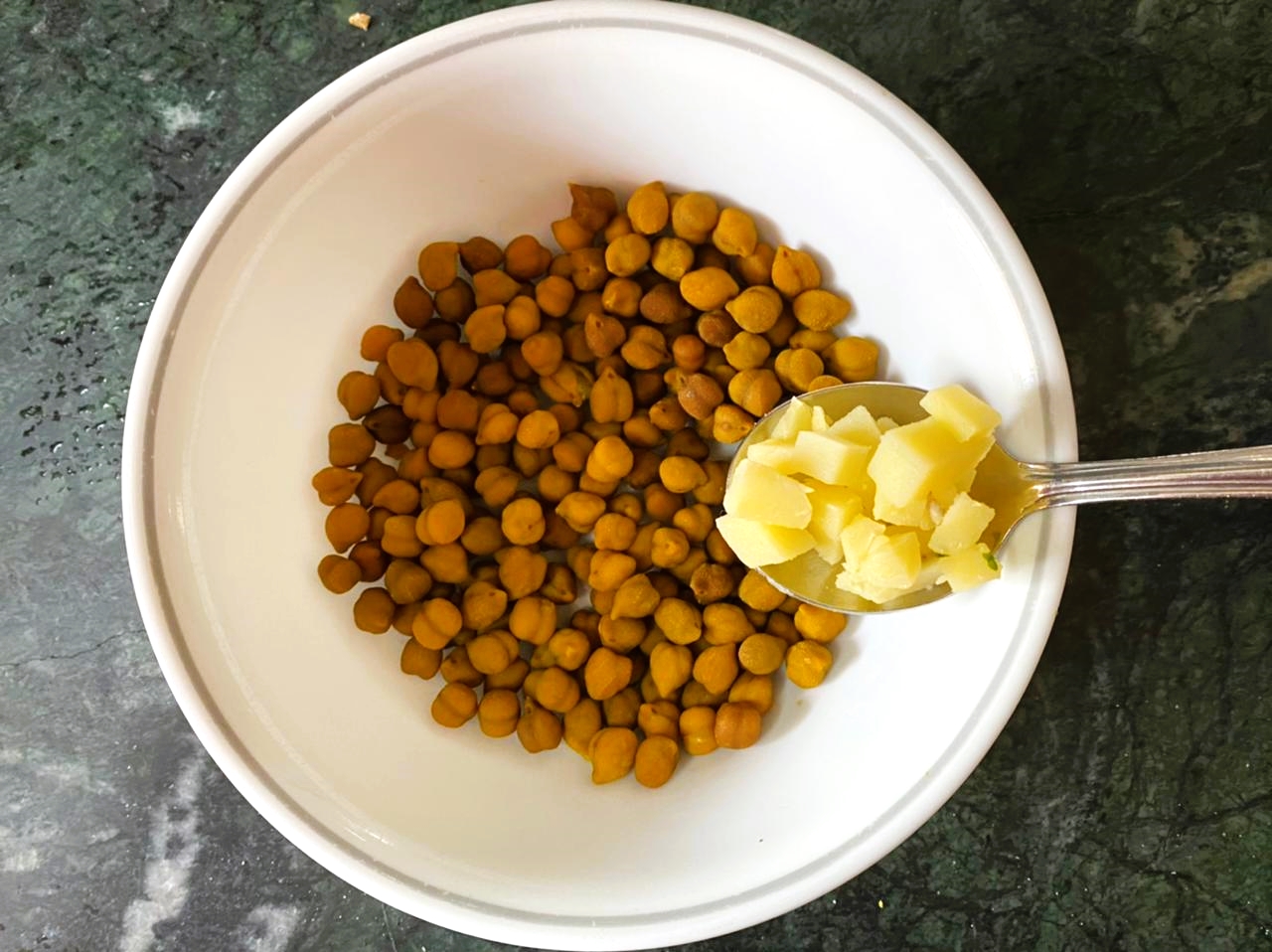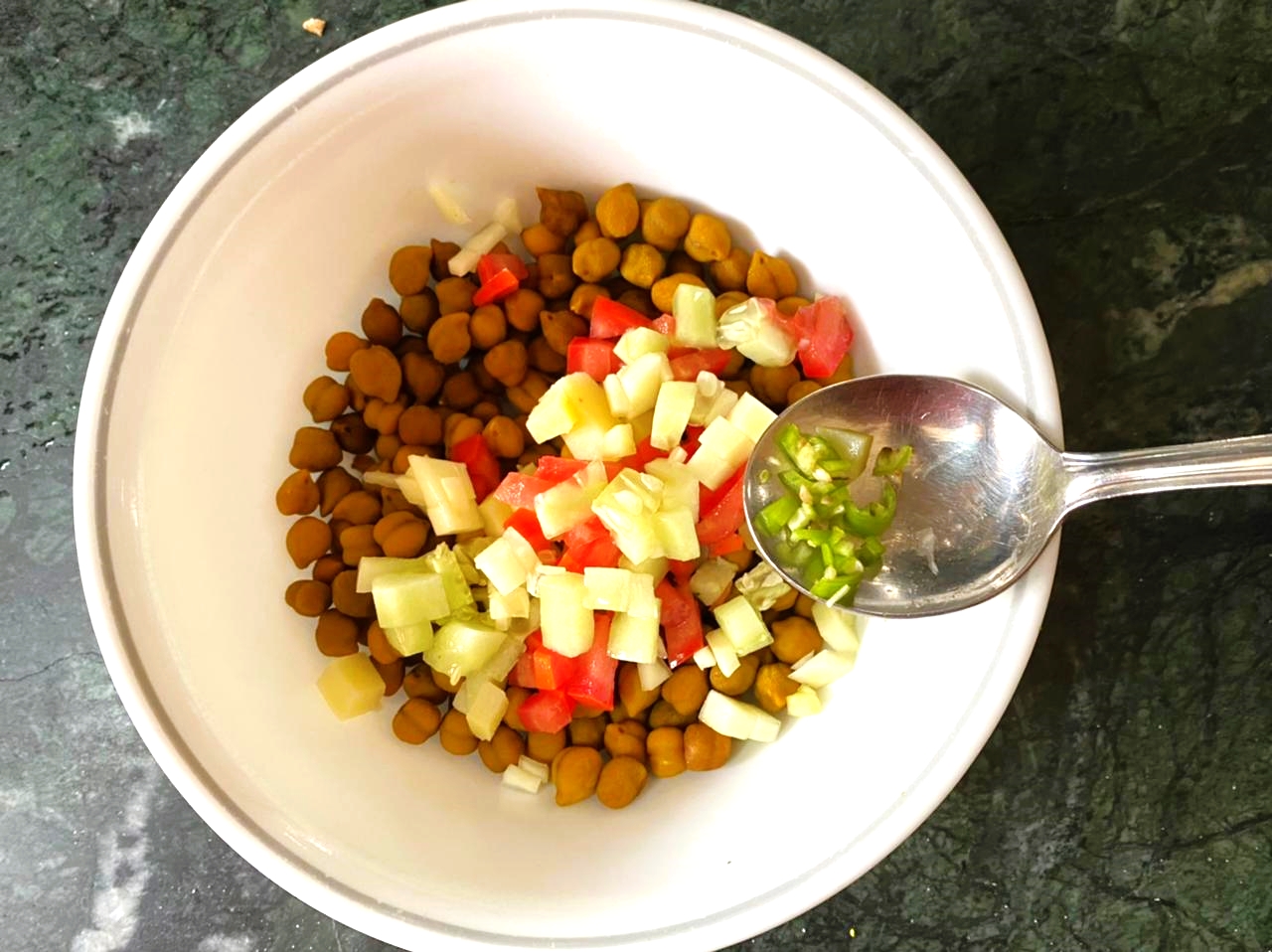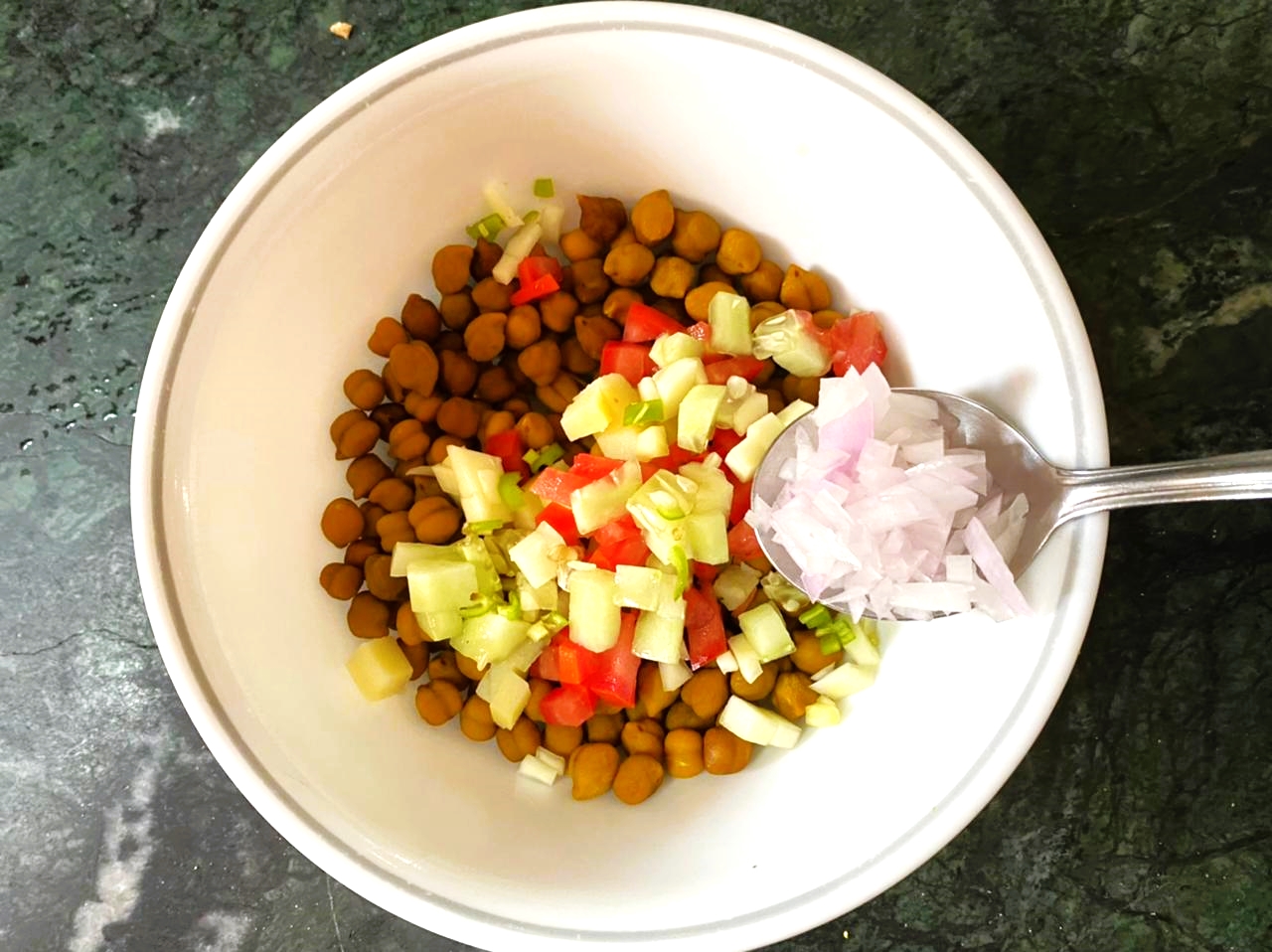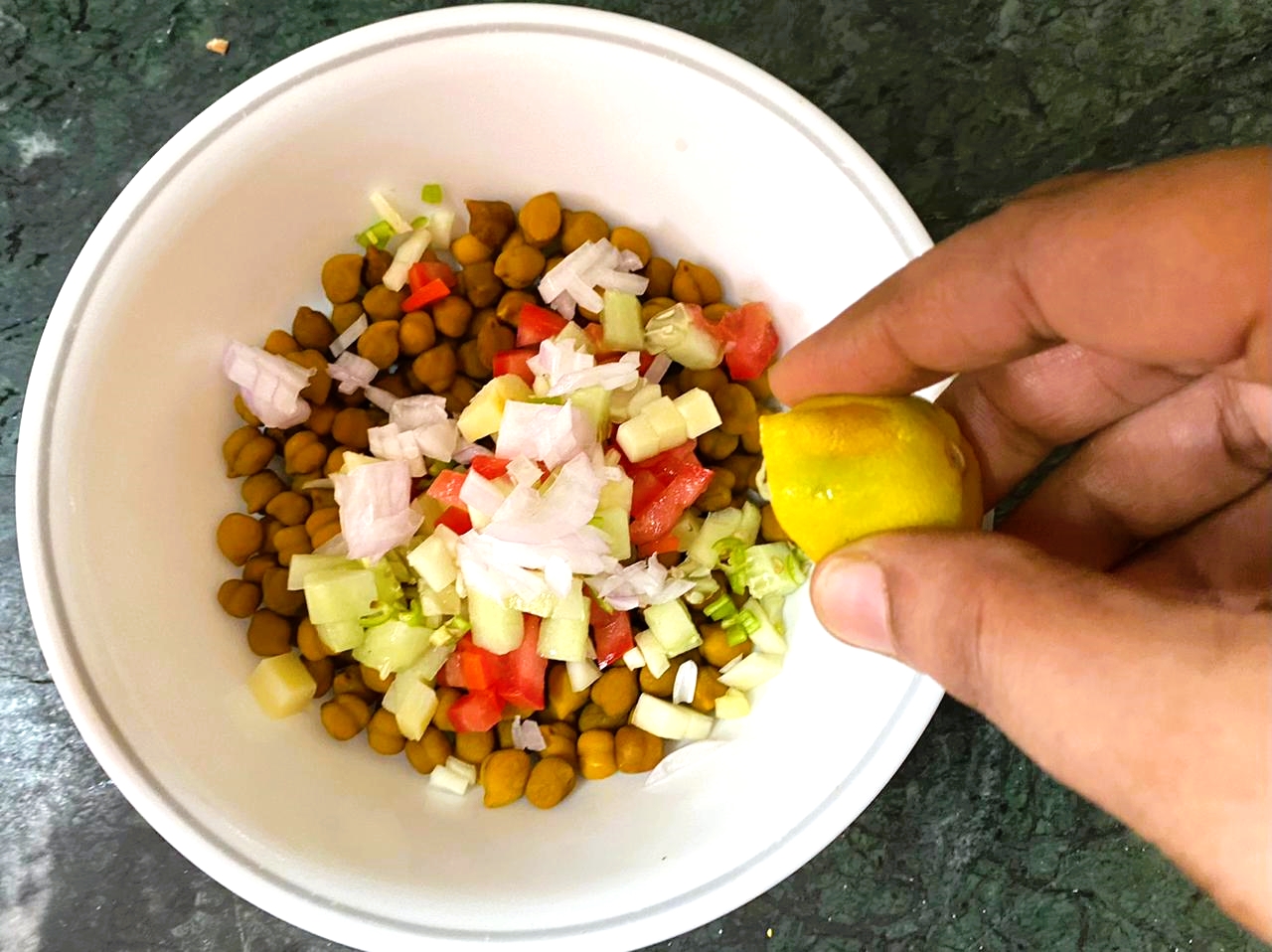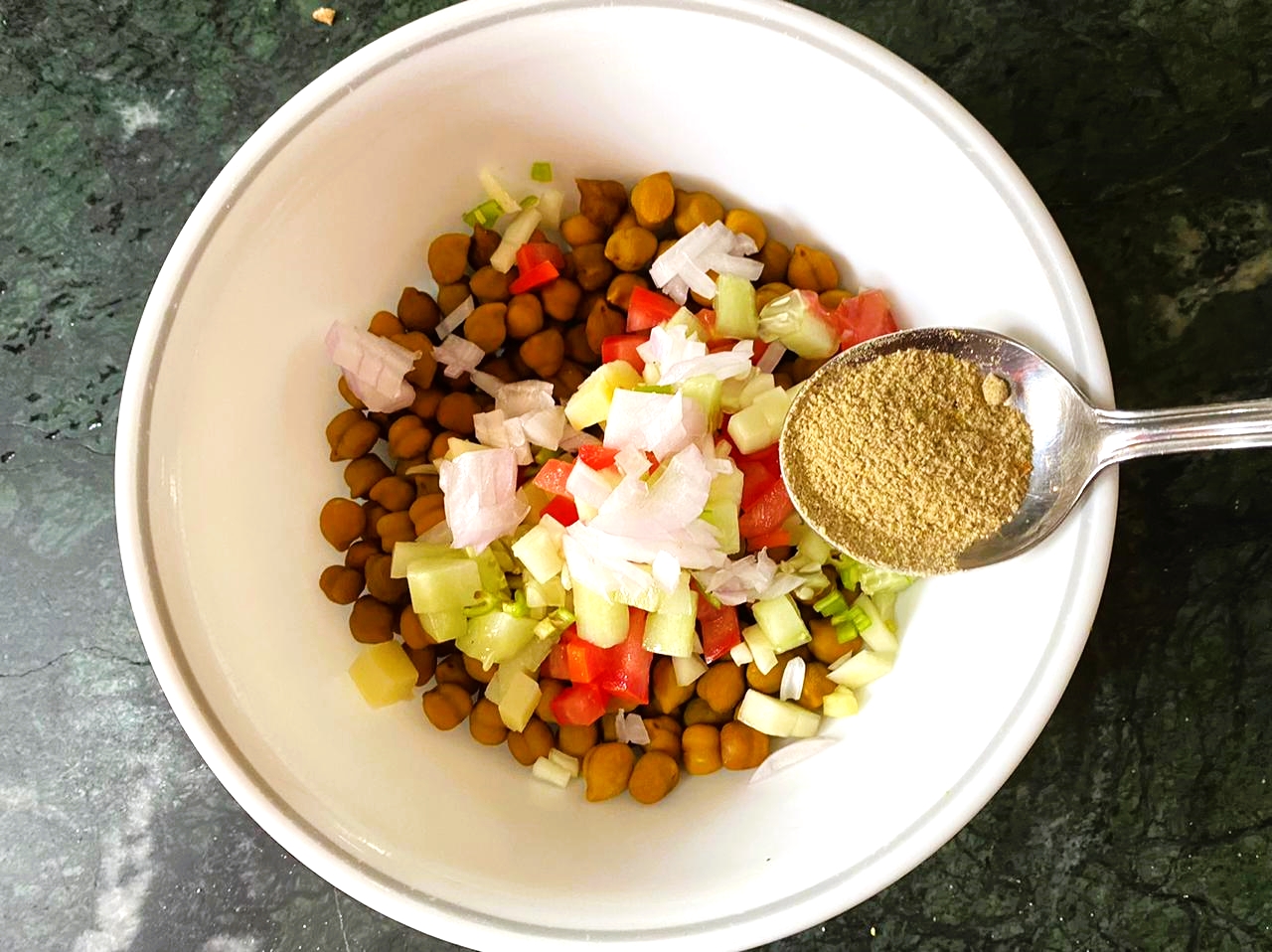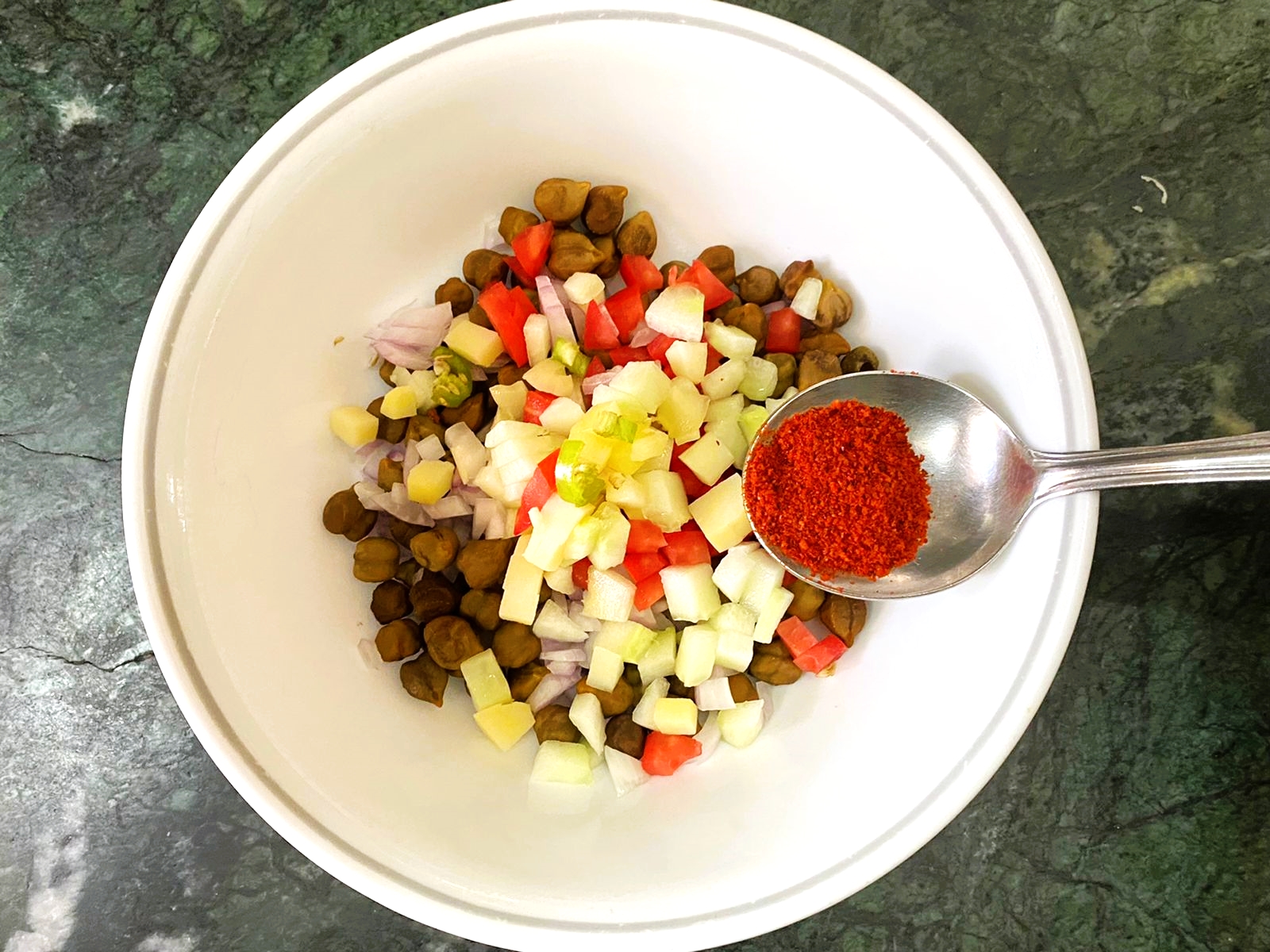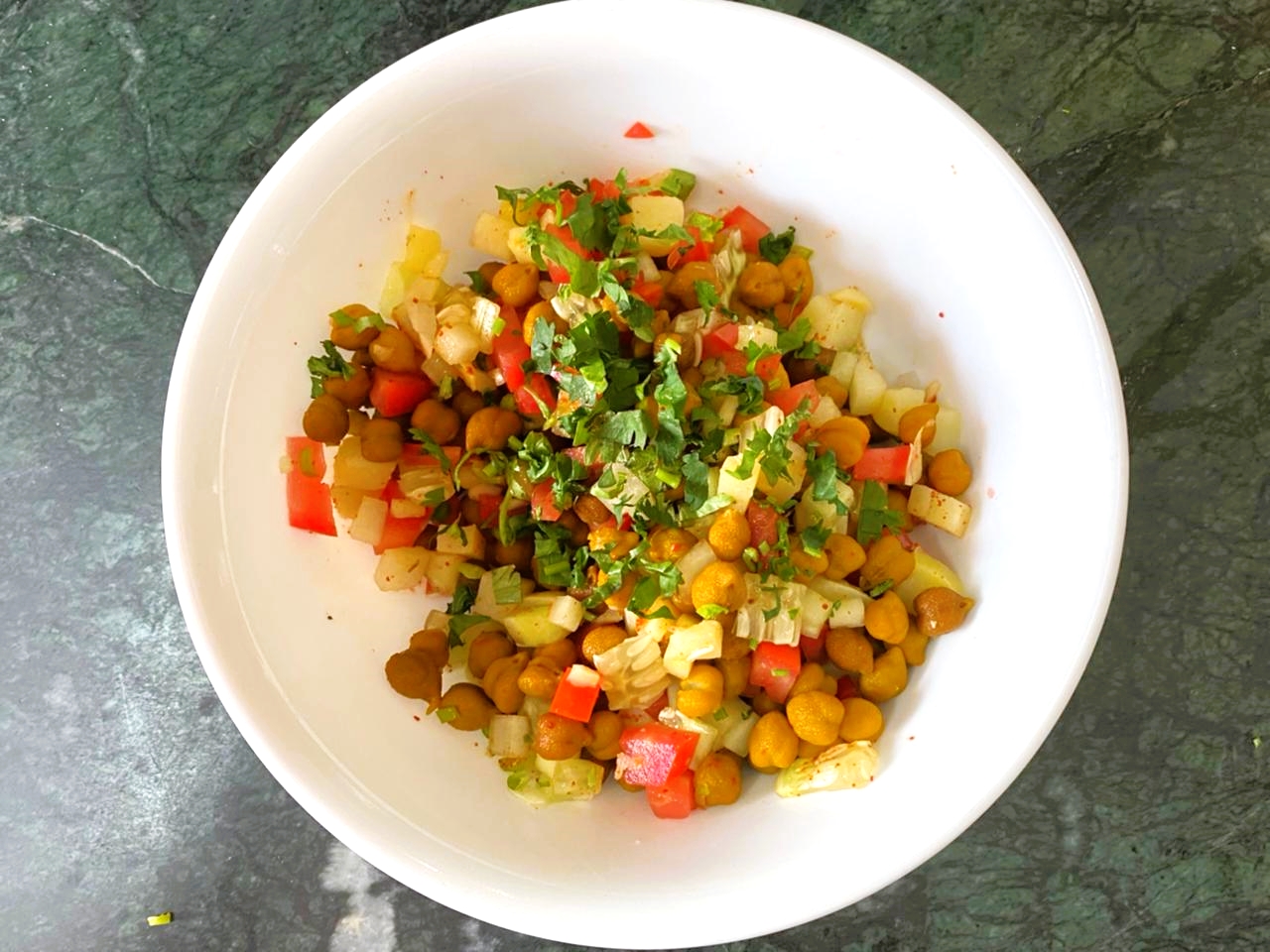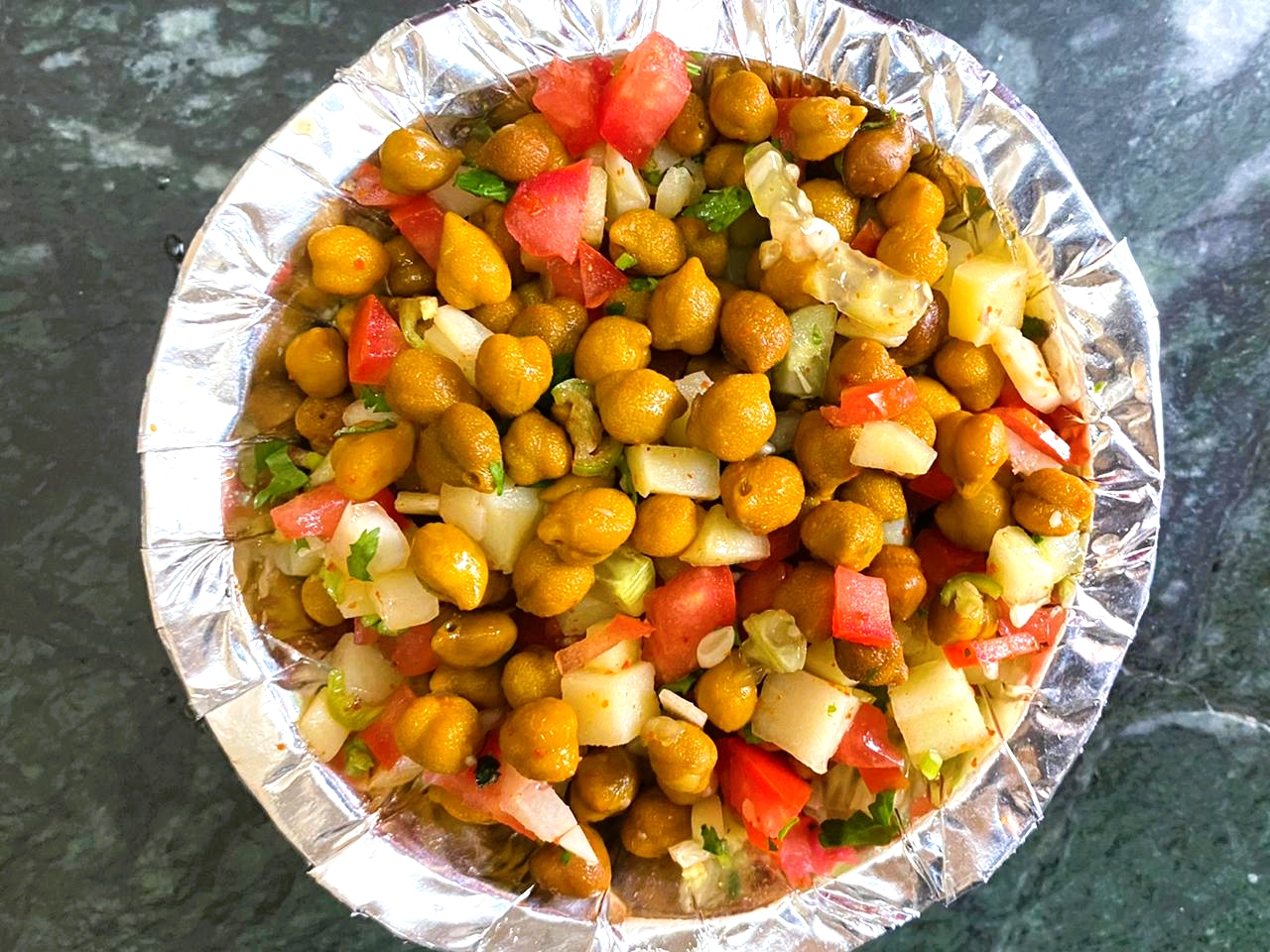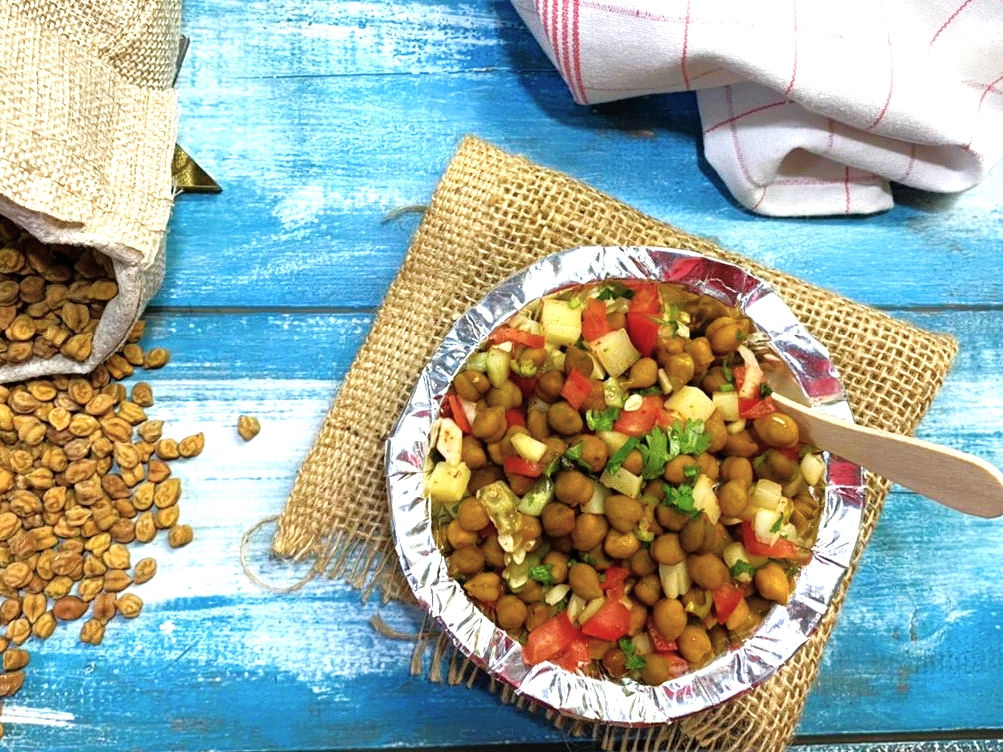 In a bowl mix together the boiled chana, potatoes, tomatoes, raw mango, cucumber, green chilies, onions, lime juice, chaat masala, red chilli powder and coriander leaves. Taste to adjust the seasoning according to your taste.
Serve the chana chat garnished with coriander leaves.