Dahi Bhalla
Dahi Bhalla is an extremely popular Indian Street food, especially in the North India. 'Dahi Bhalla' is lentil fritters in a yogurt dressing topped with spicy and sweet chutneys. This quintessential street food from the by lanes of Delhi will get you hooked. It is a perfect cooling dish for the hot summer months or celebratory lunches and dinners. Dahi Bhalla is an amalgamation of flavours as it is spicy, sweet, tangy alongside with different textures.
When I was growing up Dahi Bhalla was a centre of all celebratory feast in my house. My mother and bhabie (sister-in-law) made Dahi Bhalla for all the festivals and celebrations like Diwali, Holi, Teej, birthdays and anniversary.
I still remember a small stall in Chandni Chowk, Delhi, India called 'Natraj' who was popular for just Dahi Bhalla. It was a speciality of that place and usually had long queues of people waiting to eat this scrumptious treat. I remember queuing up soo many times to eat there and was never disappointed.
Dahi Bhalla is one of those dishes that I still make at all the festivals just like my mum and sister-in-law did and still do! Somehow any festival feels incomplete to me without Dahi Bhalla. I use my sister-in-law's recipe for making Dahi Bhalla as I learnt this recipe from her while watching her and helping her in the kitchen. I absolutely love them! Whenever I go to India my trip is not complete without eating this favourite chaat of mine.
There are 3 main steps in making Dahi Bhalla
dahi bhalla batter
frying bhalla and soaking in water
assembling dahi bhall
Ingredients
½ cup split and dehusked black gram lentil (urad dal dhuli)
½ cup split and dehusked mung beans (moong dal dhuli)
Salt to taste
½ teaspoon cumin seeds
1/3 cup water approximately
oil for frying
To Serve
3 cups plain yogurt
1 teaspoon caster sugar
Salt to taste
2-3 tablespoons mint chutney
2-3 tablespoons sweet tamarind chutney
½ teaspoon roasted cumin powder
½ teaspoon red chili powder
½ teaspoon rock salt
Directions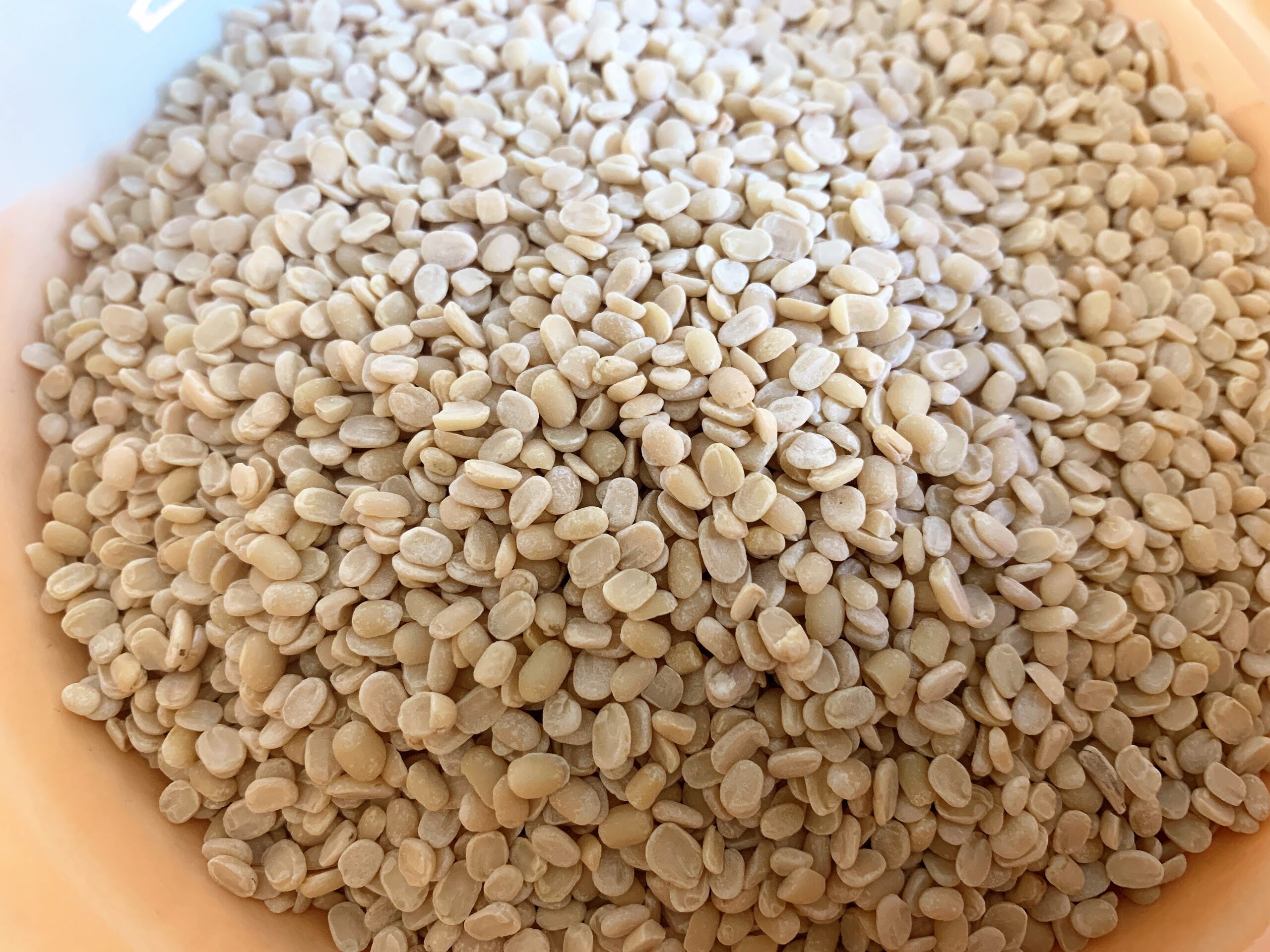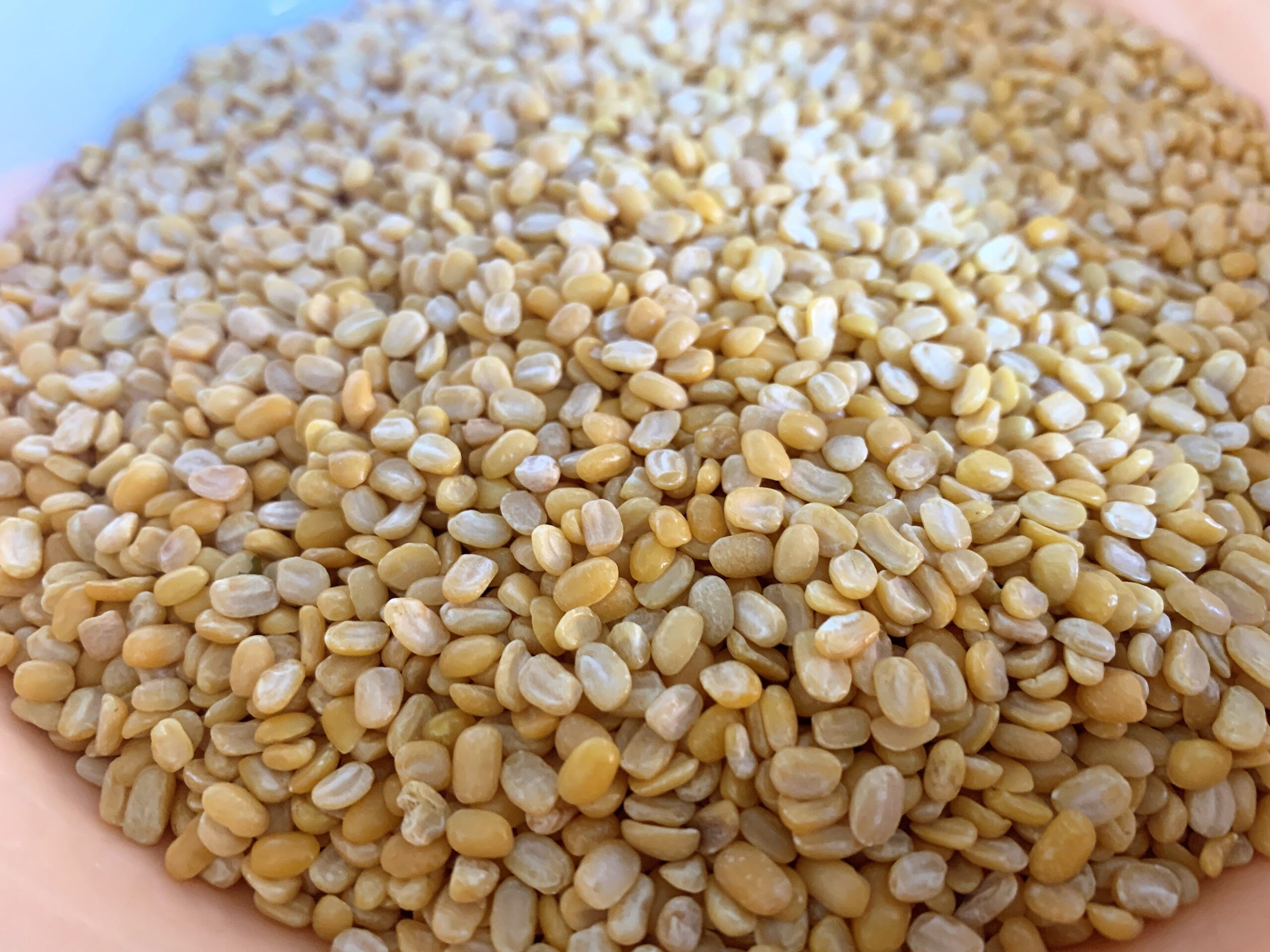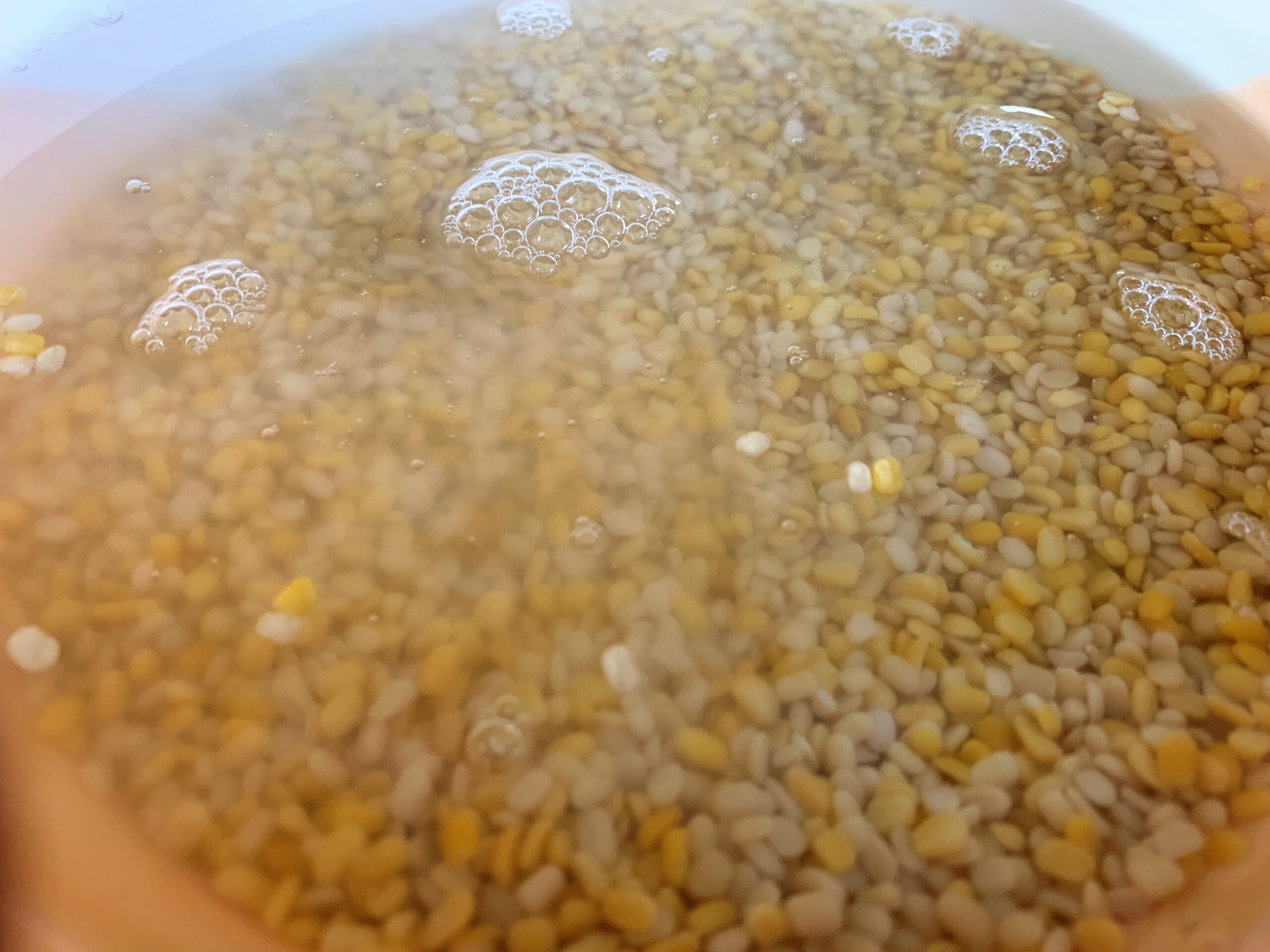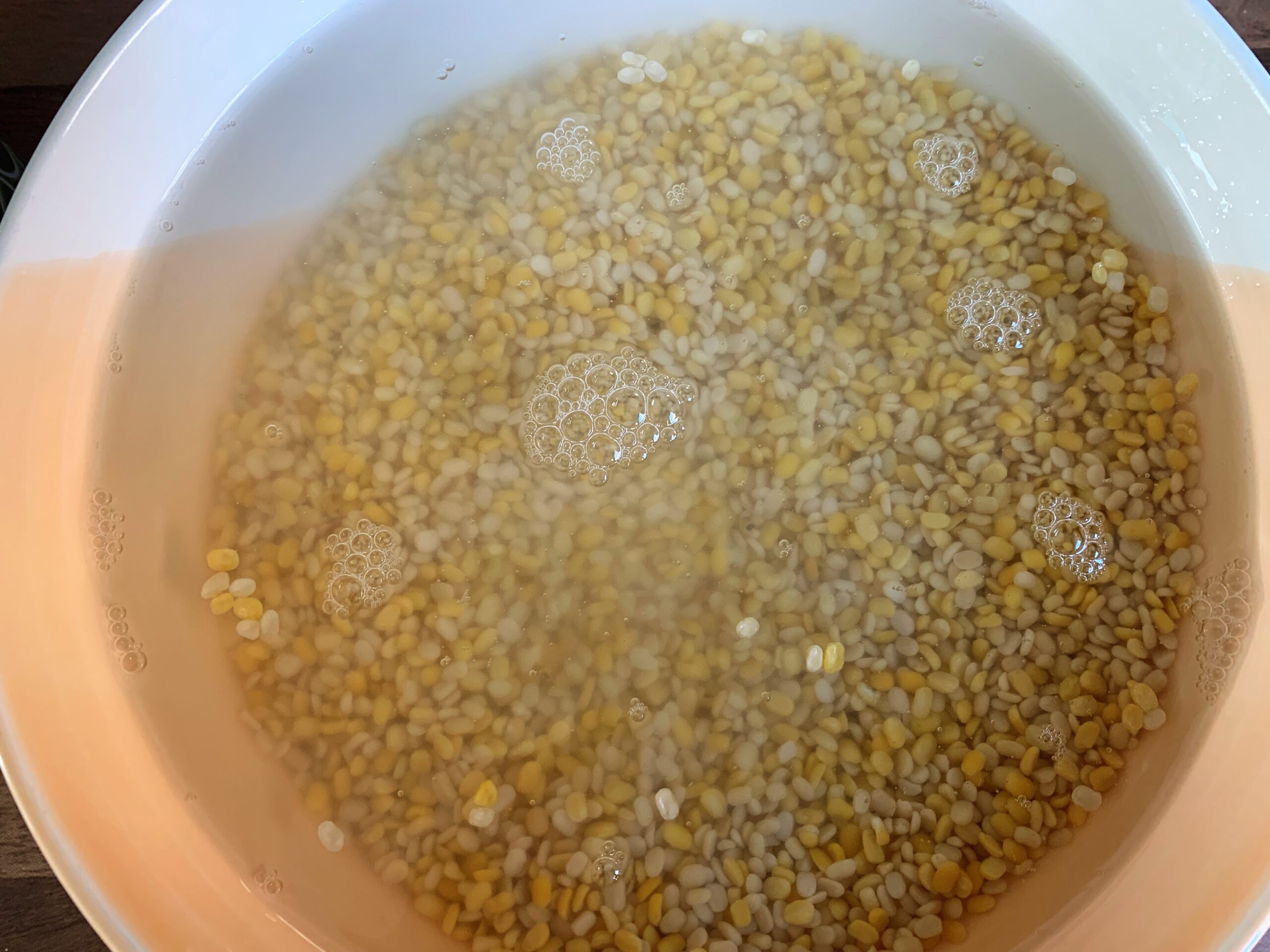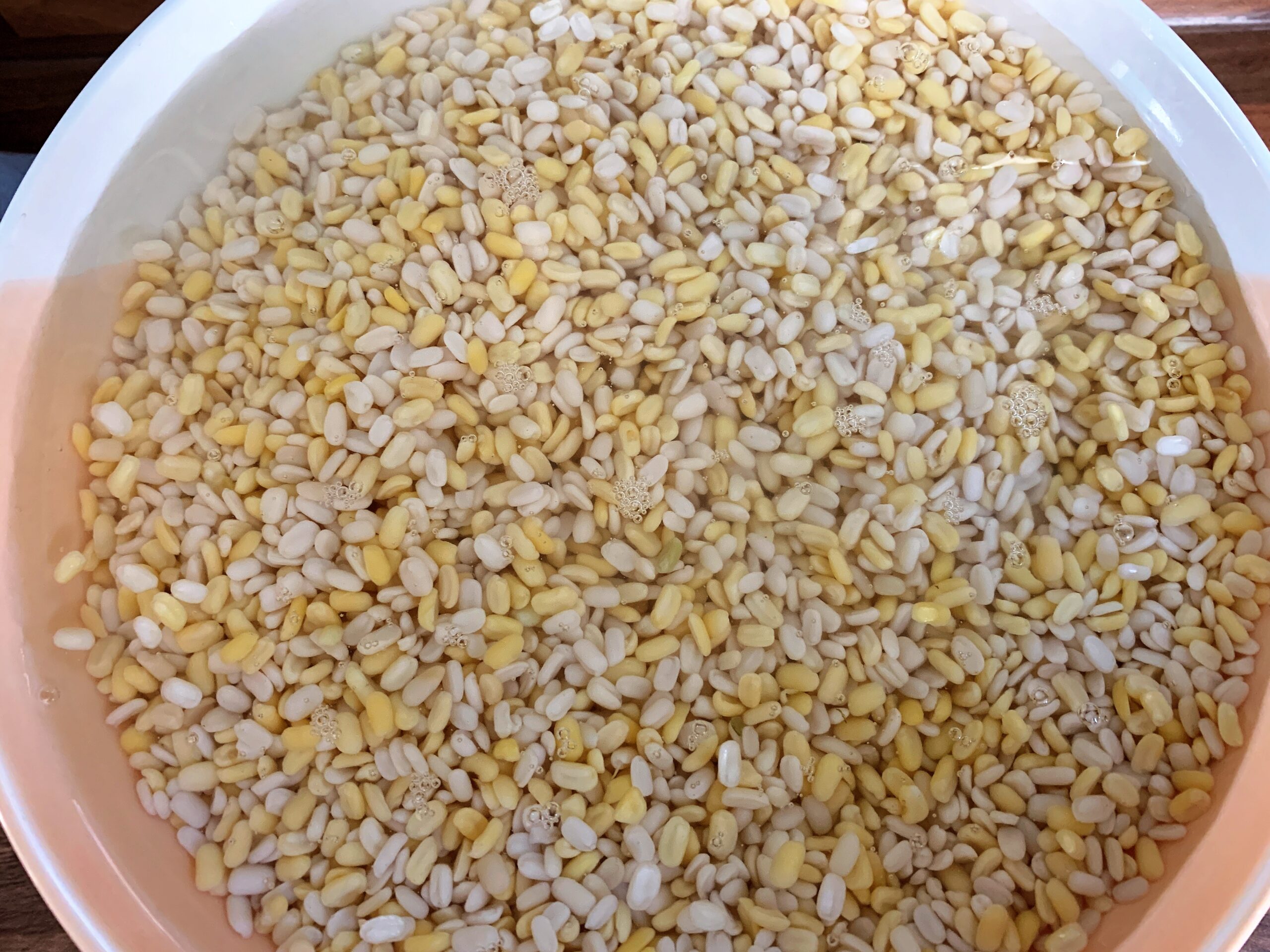 Rinse the dals with water at least 4-5 times and soak for 4-5 hours in 3- 4 cups water.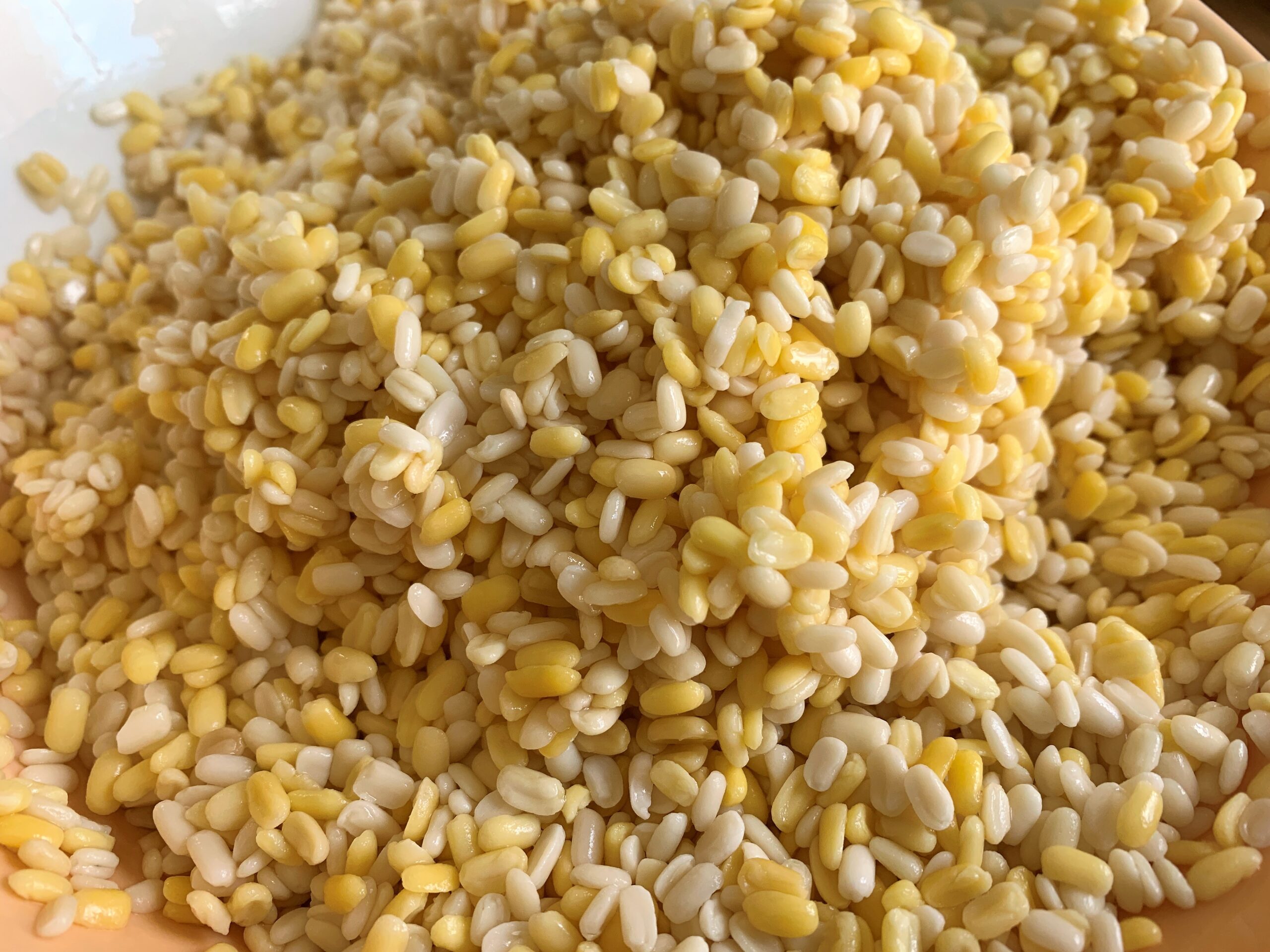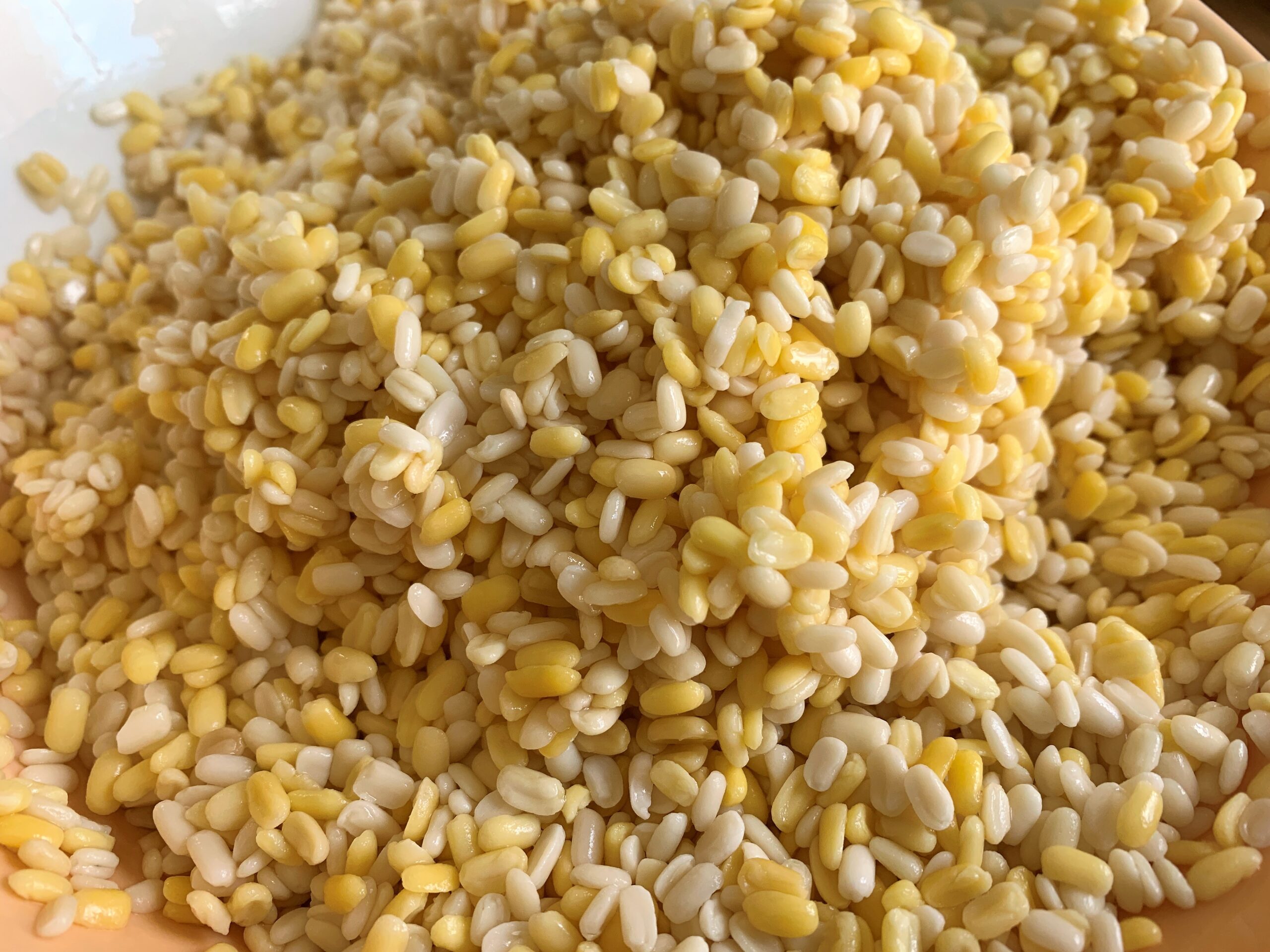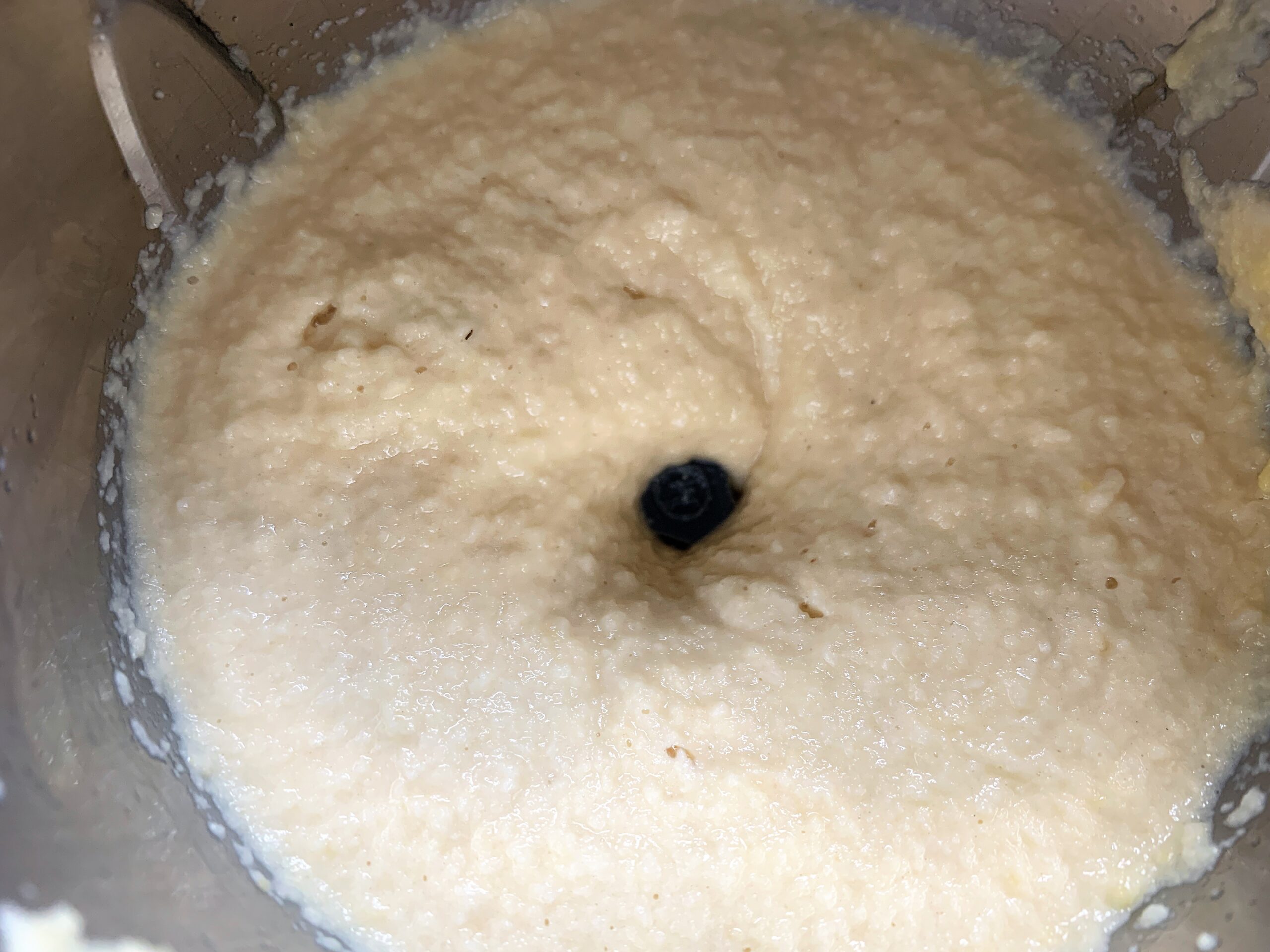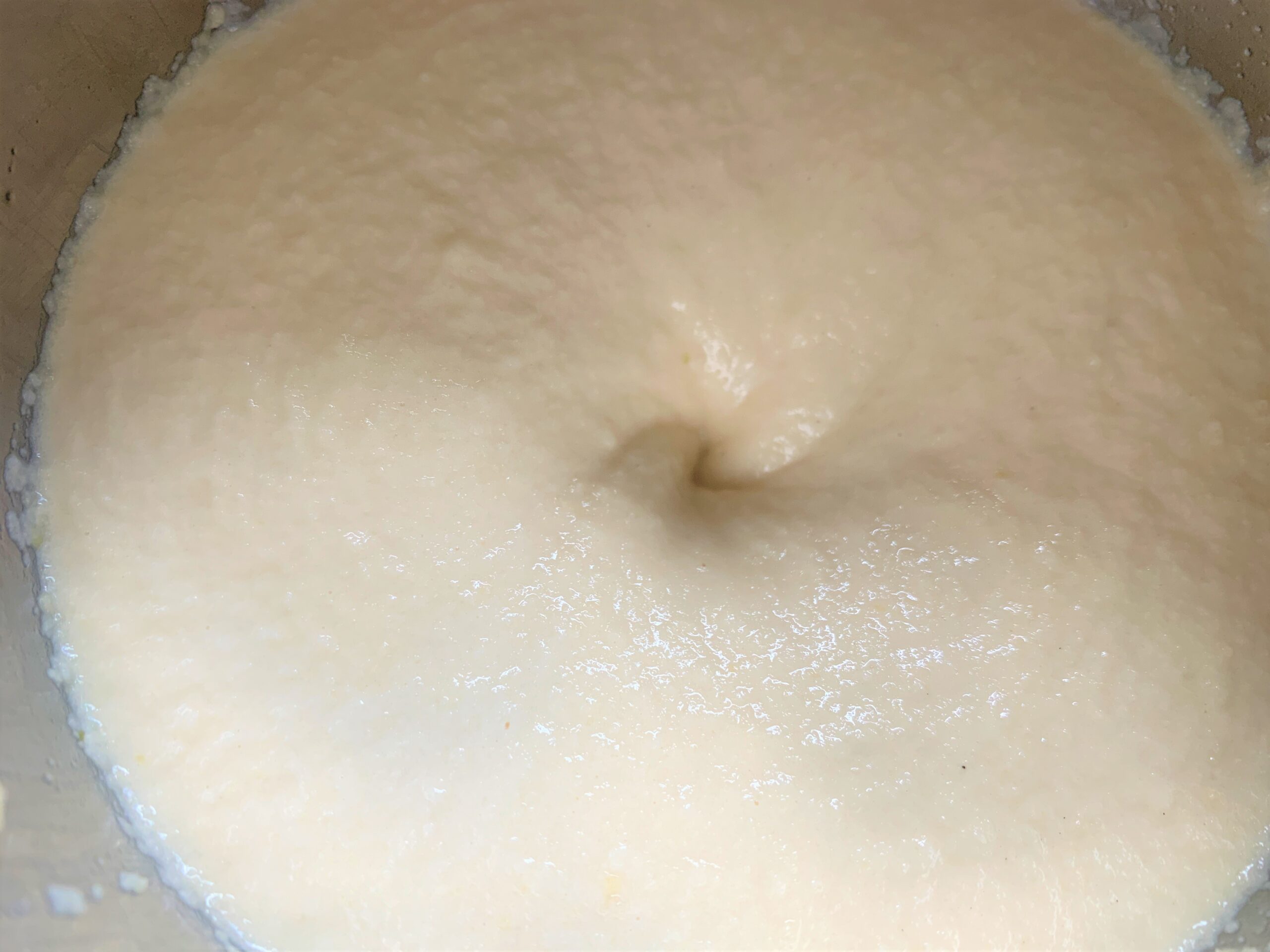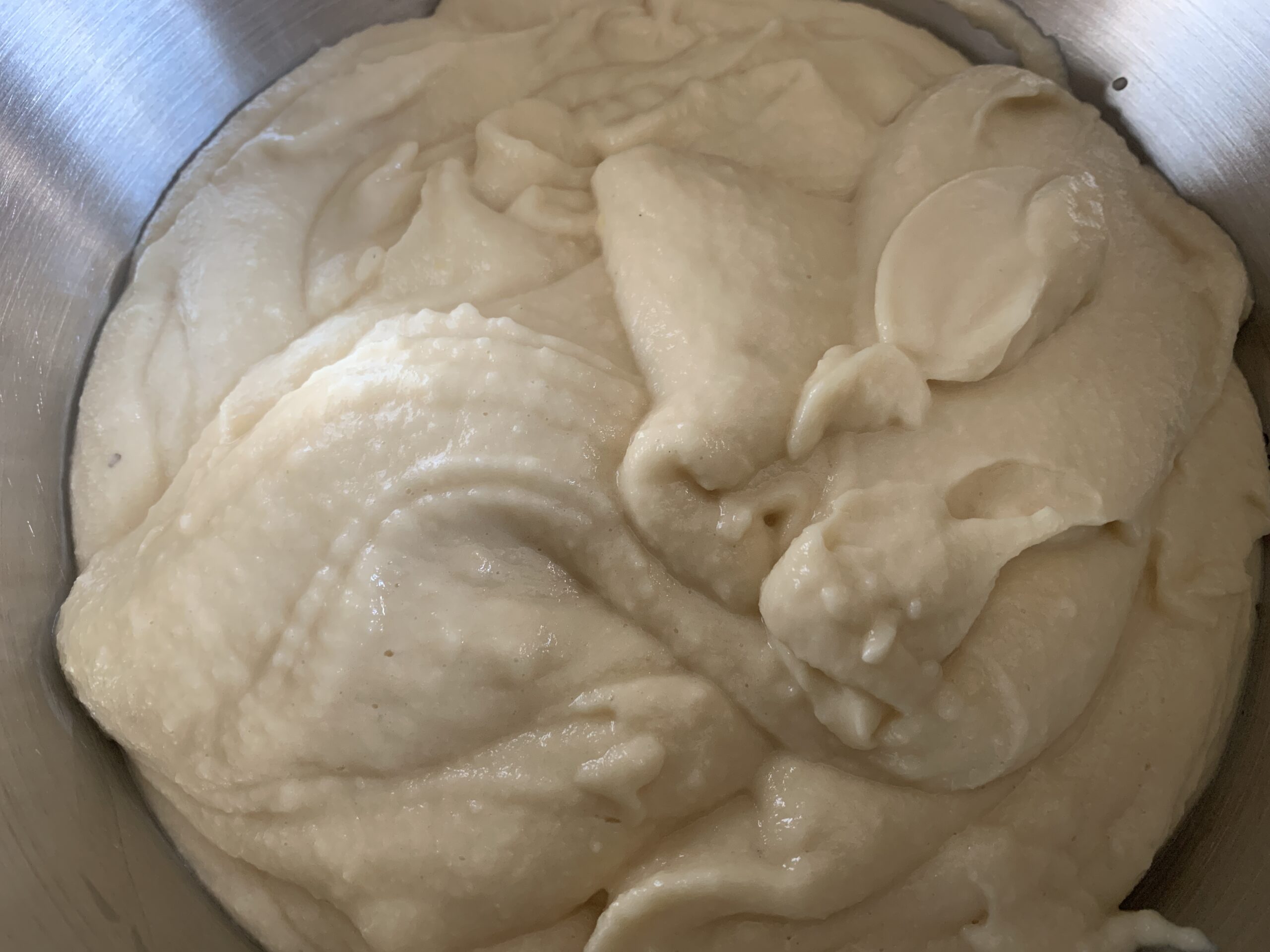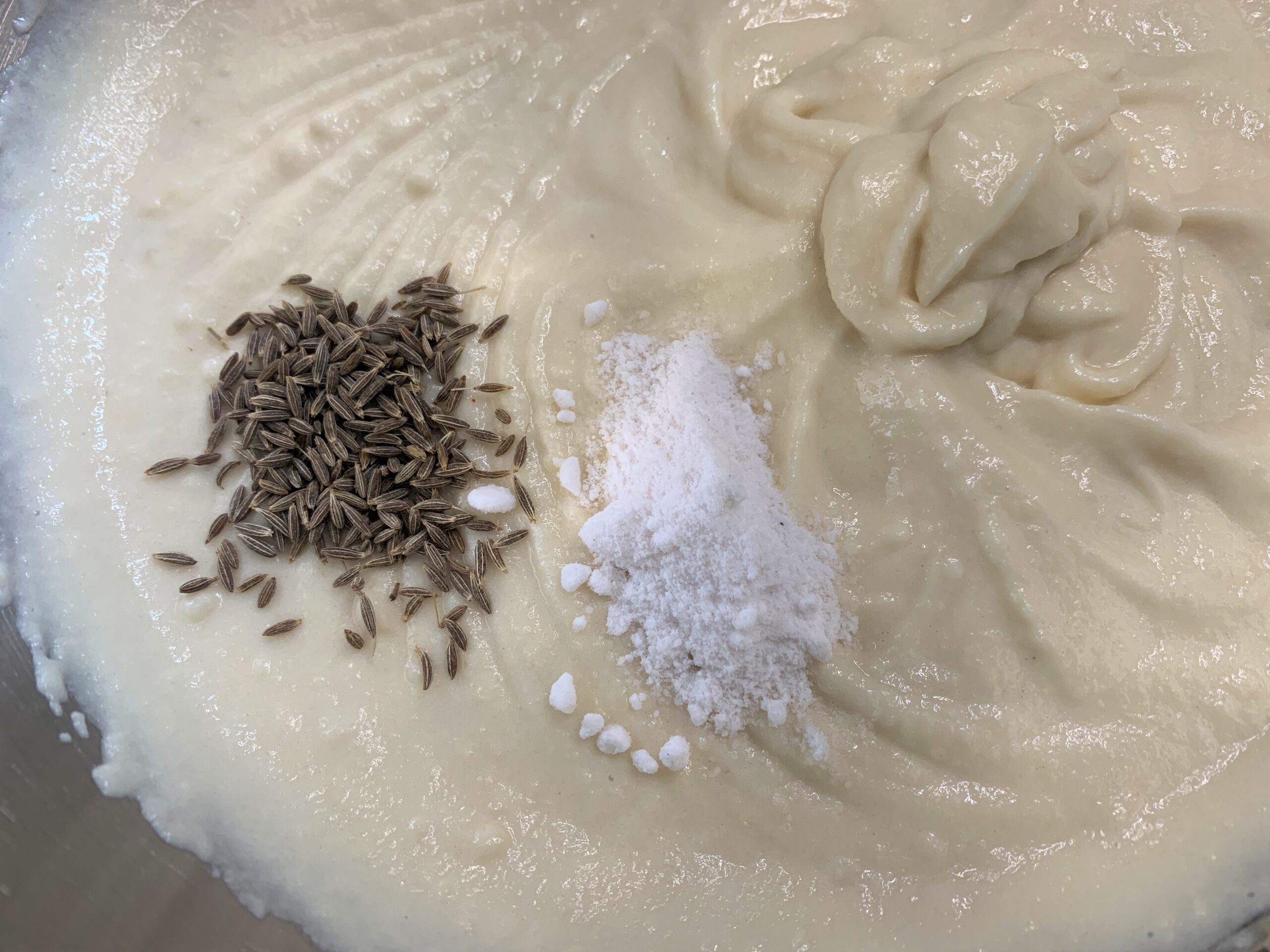 After 4-5 hours drain the soaked dals and transfer them to a blender.  Add water in parts and grind the dals to a smooth batter. The batter should not feel grainy when touched. After grinding add the salt and cumin seeds.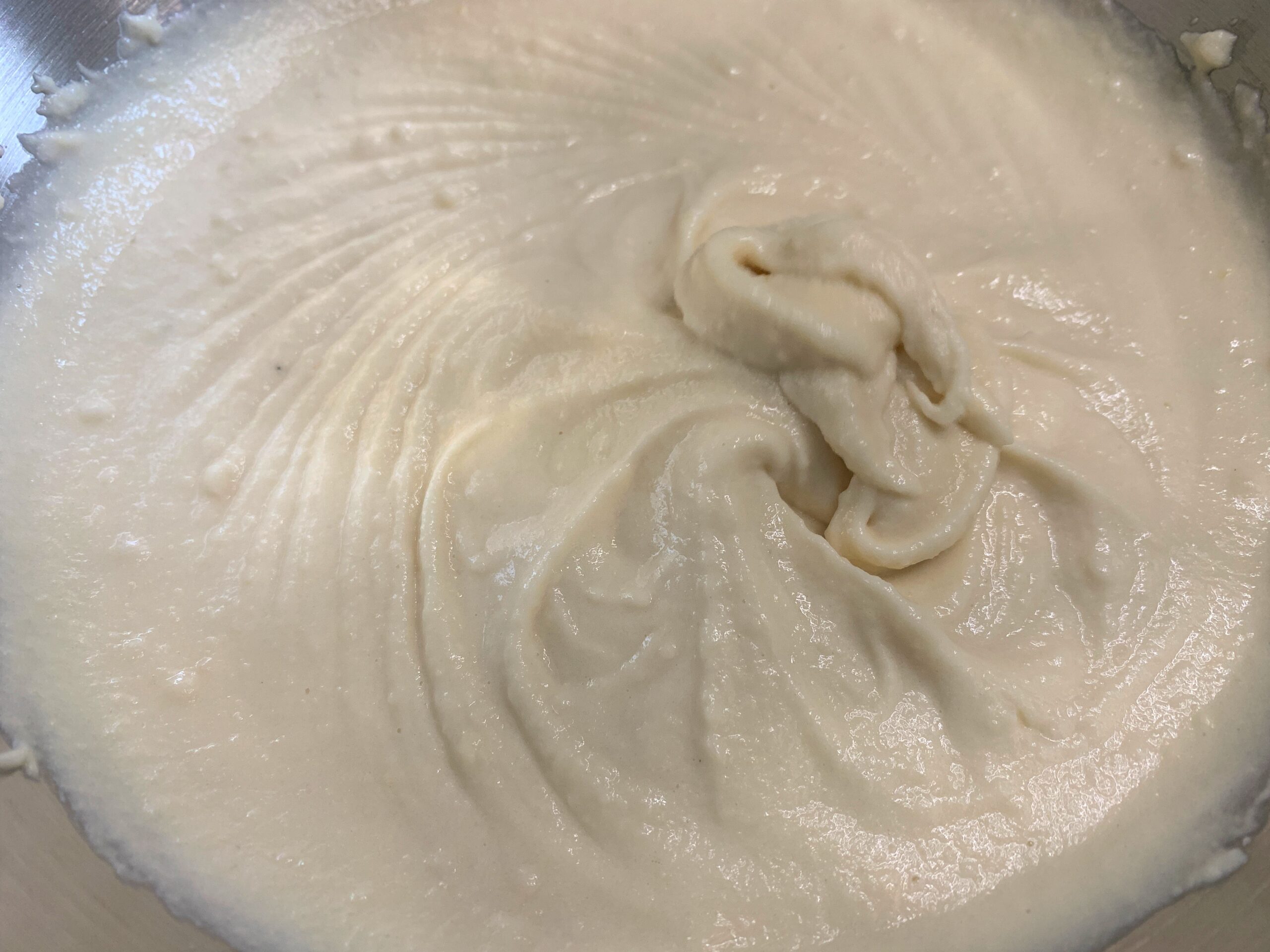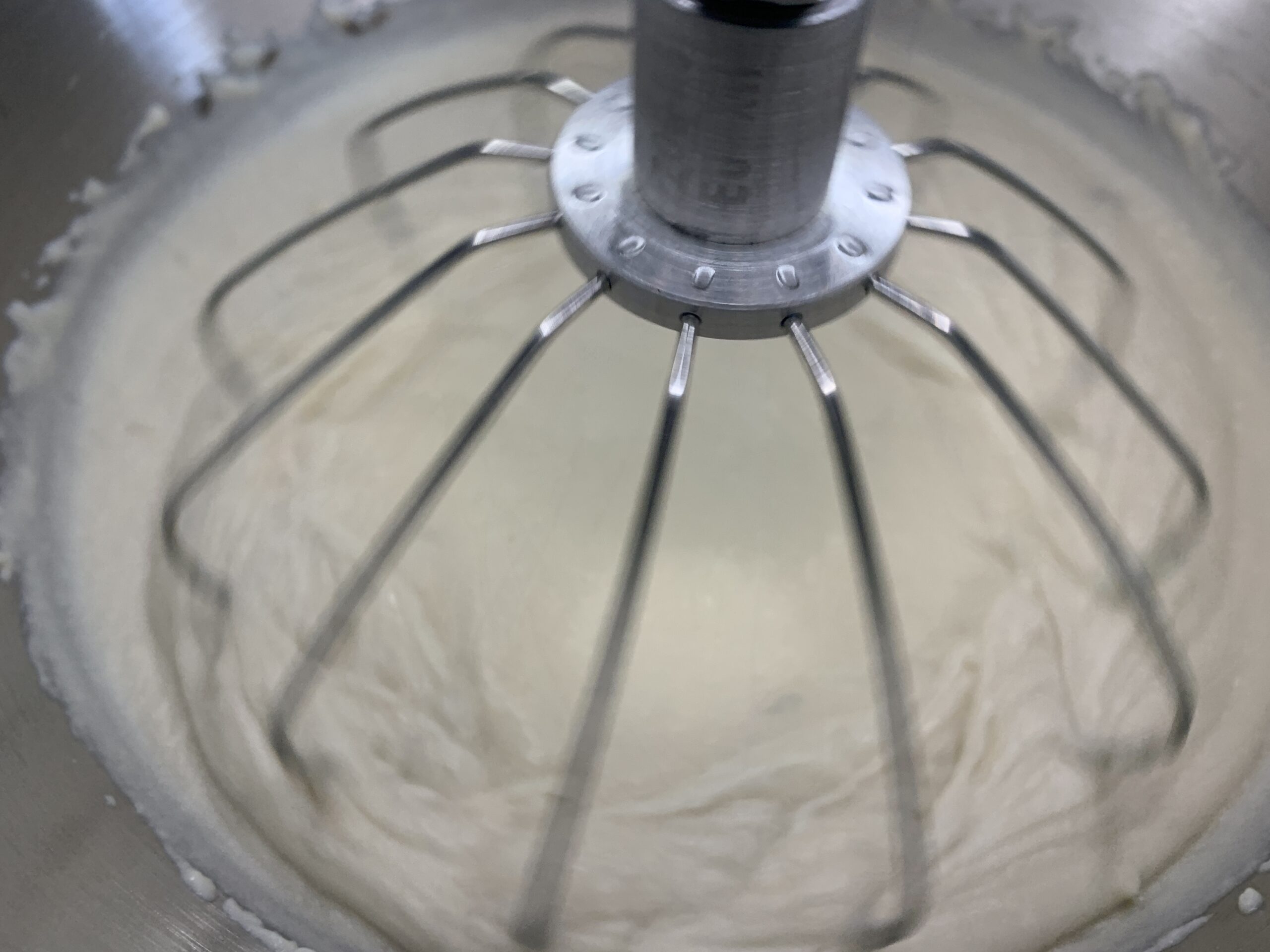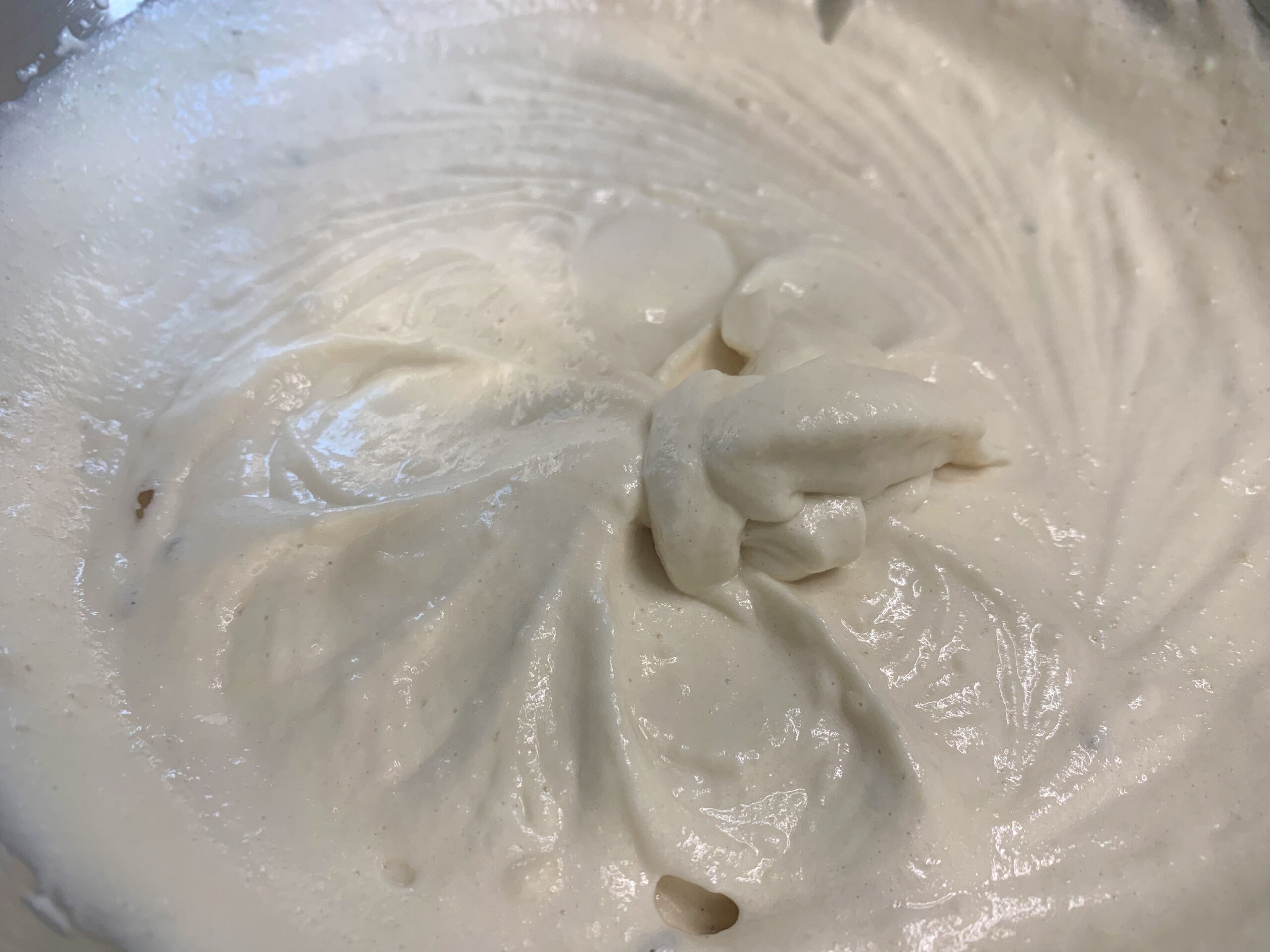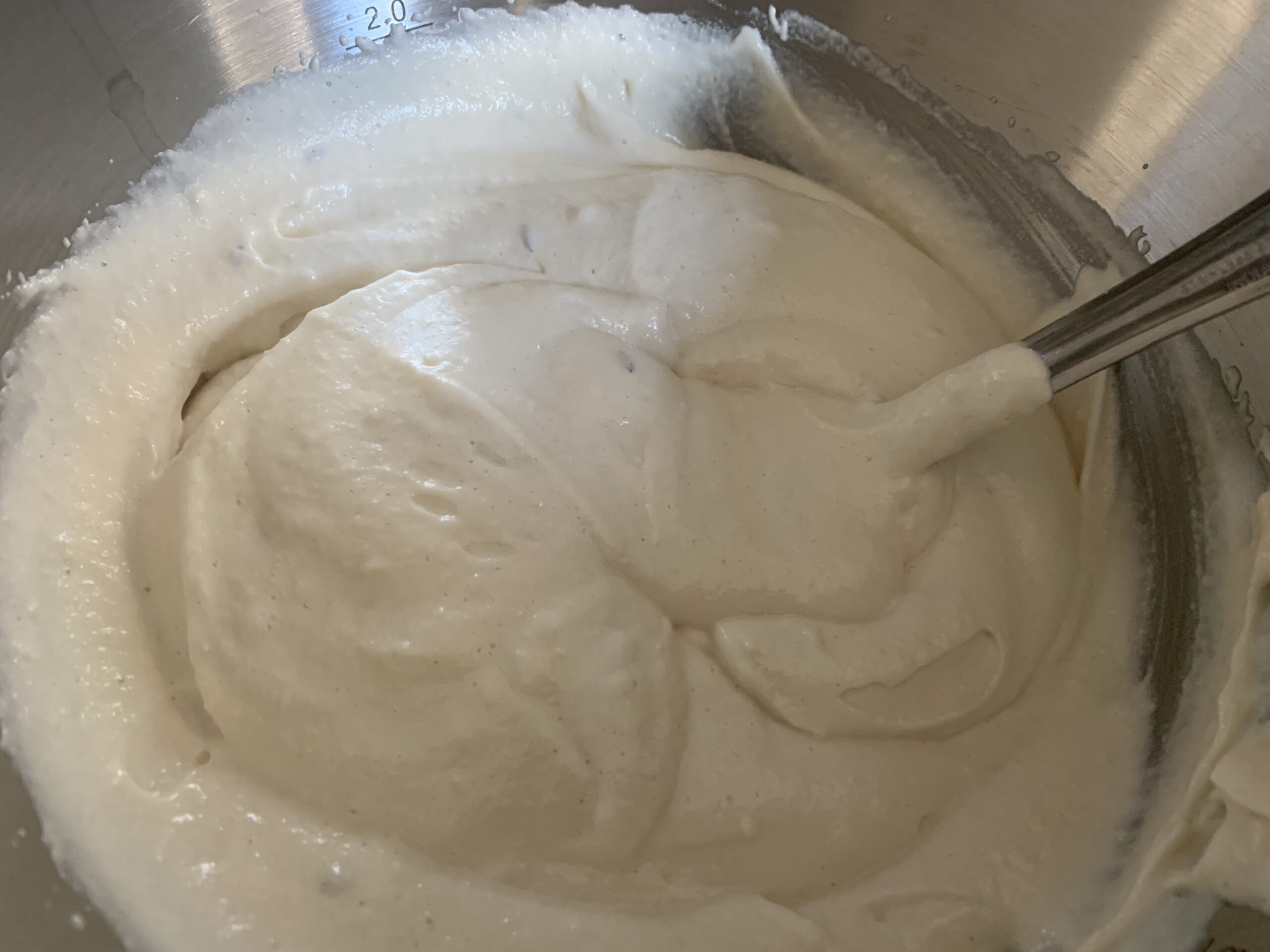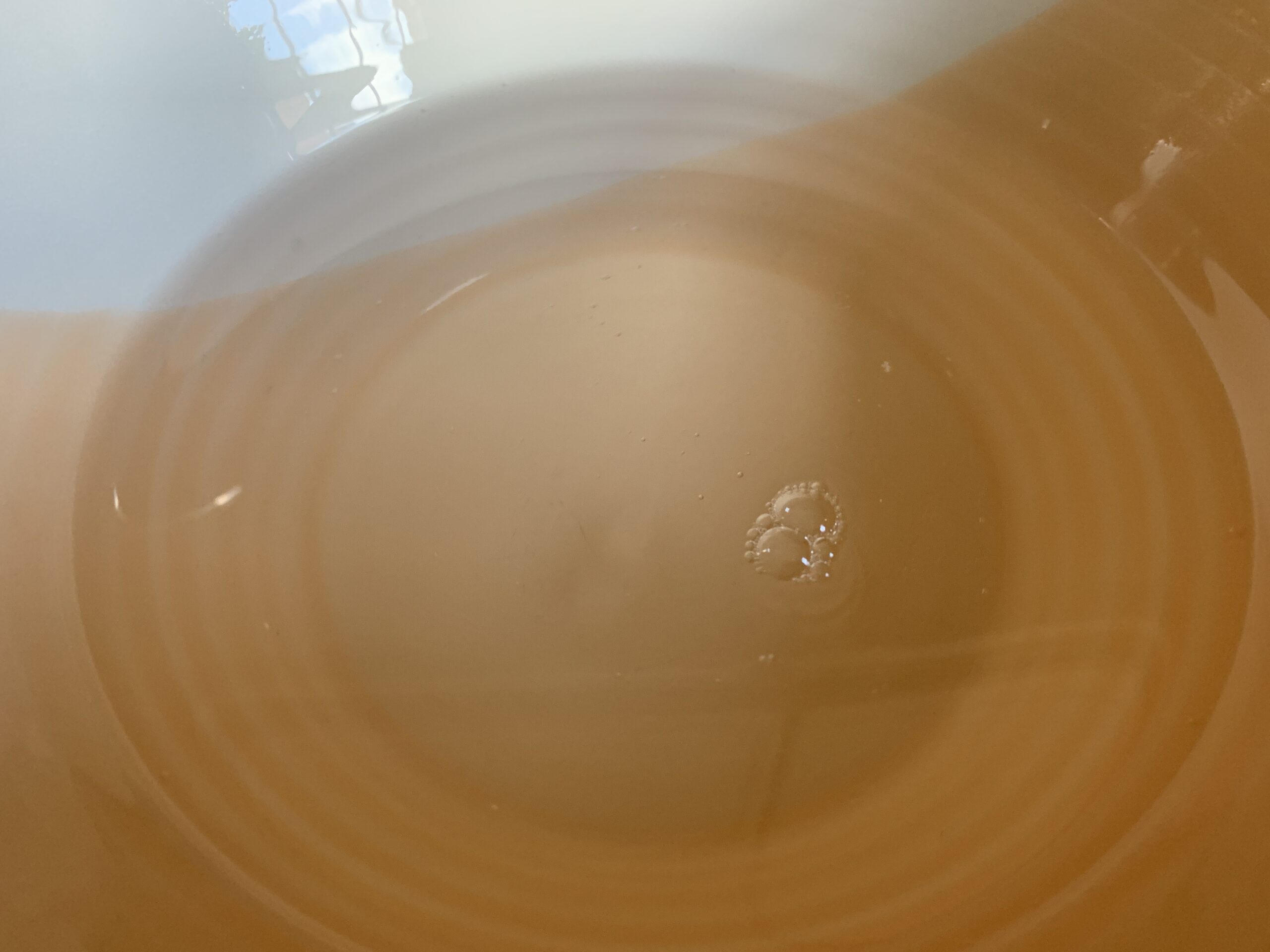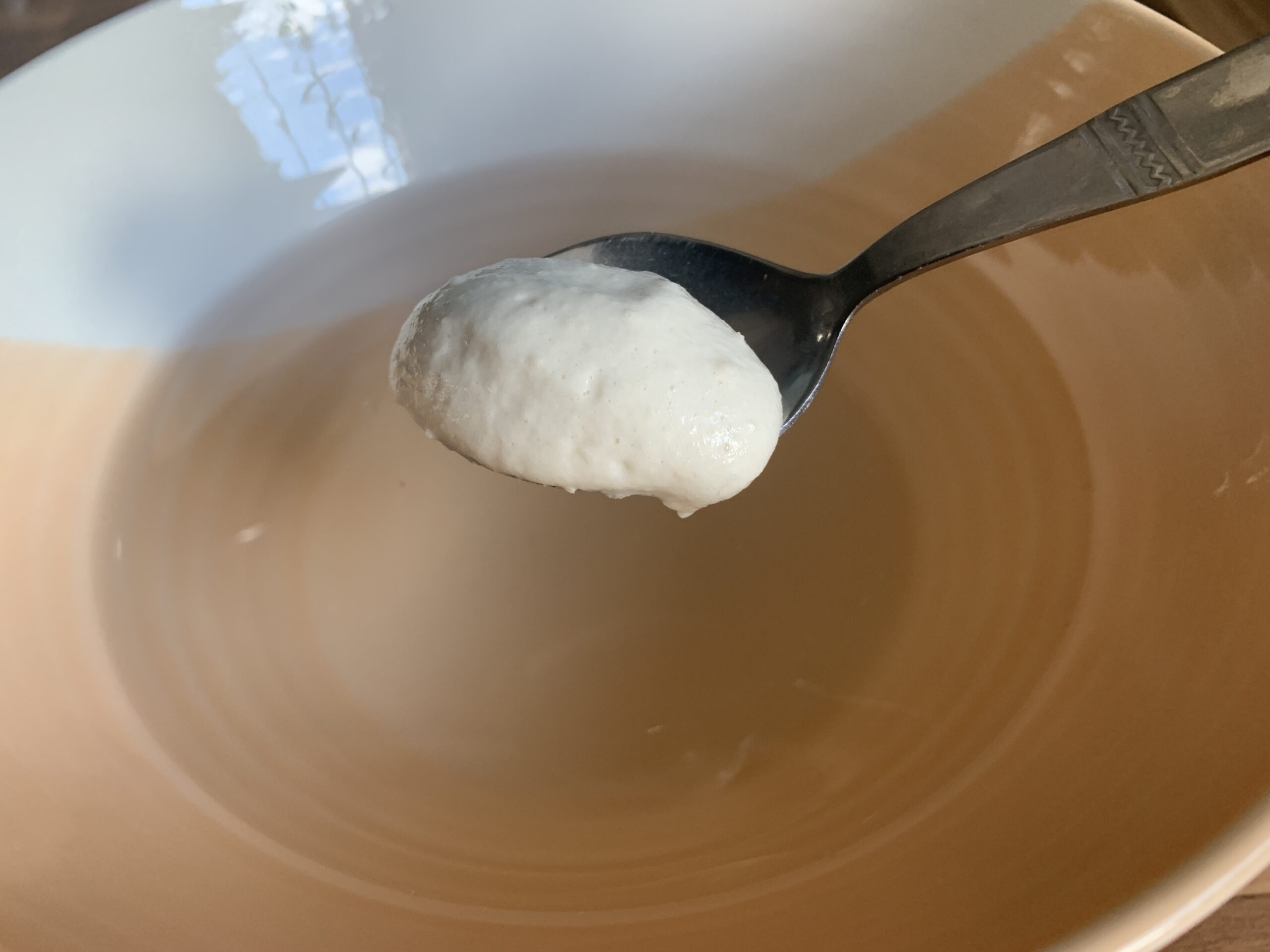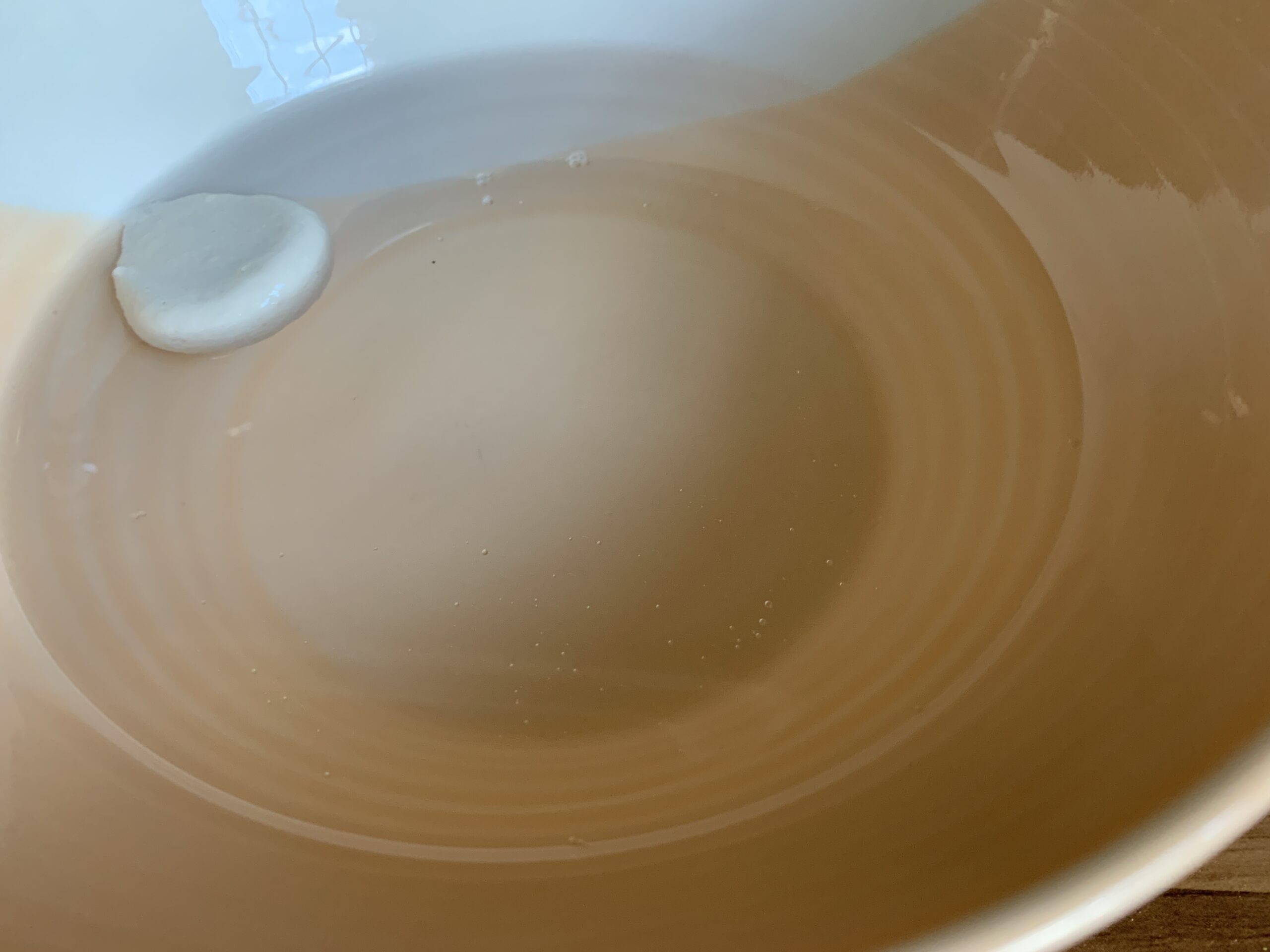 Whisk the batter briskly using a spoon or stand mixer to make it light and fluffy. It takes 5-6 minutes in a mixer and 10 minutes if done by hand. You will notice that as you whisk the batter, it will change in colour and doubles in size.
To test if the batter is ready for frying. Take some water in a small bowl and add a spoonful of batter in the water. The batter should float.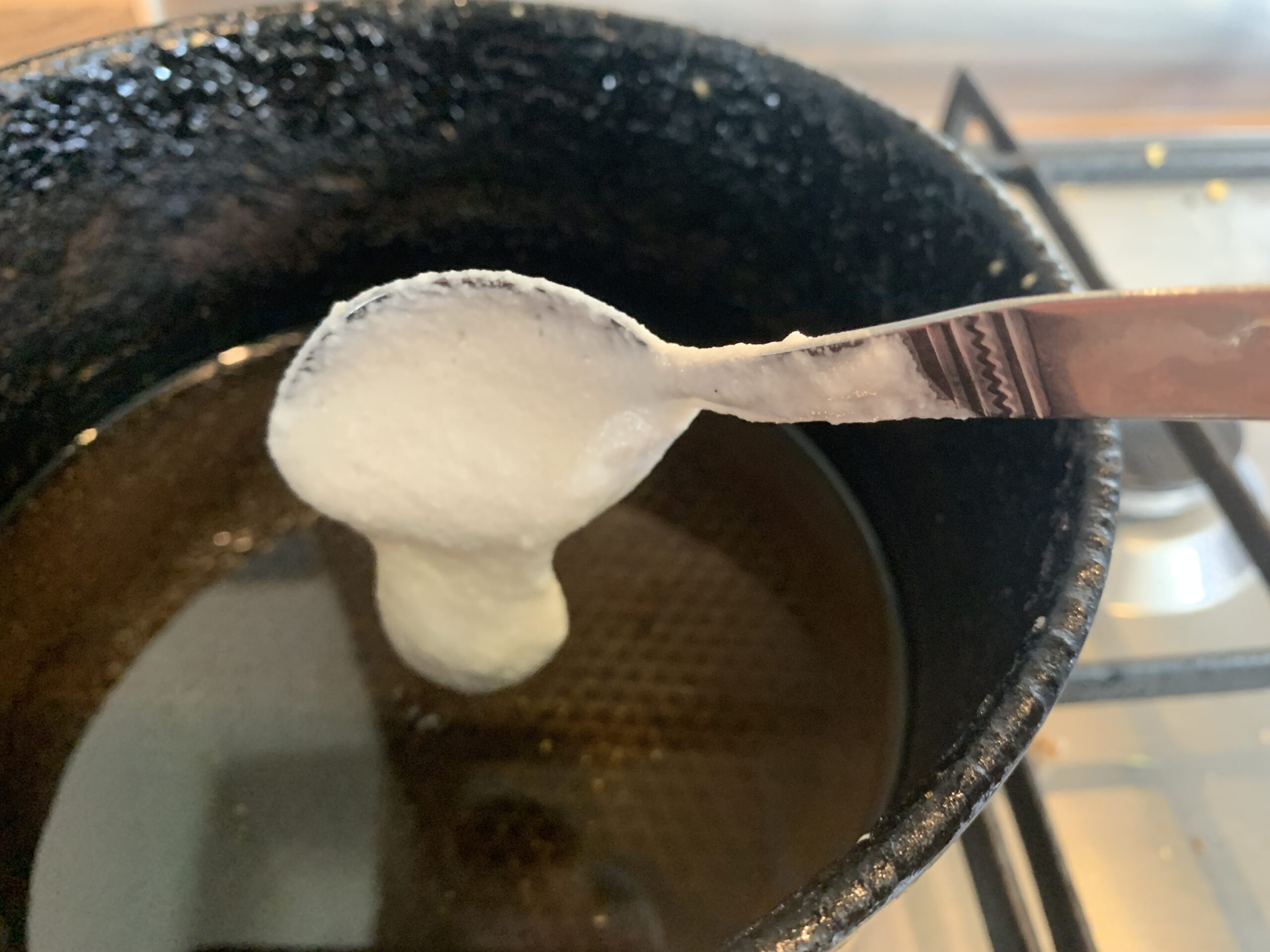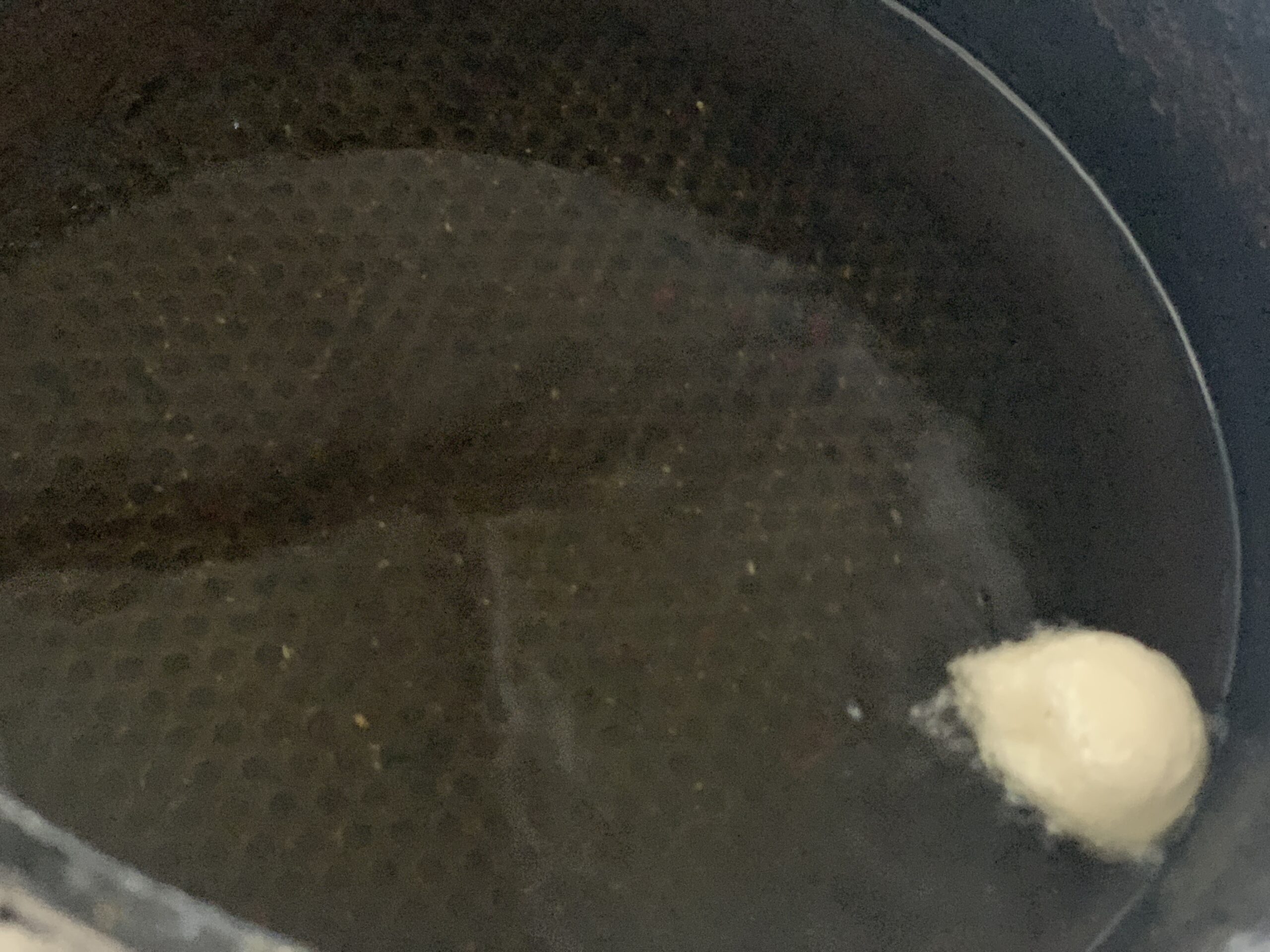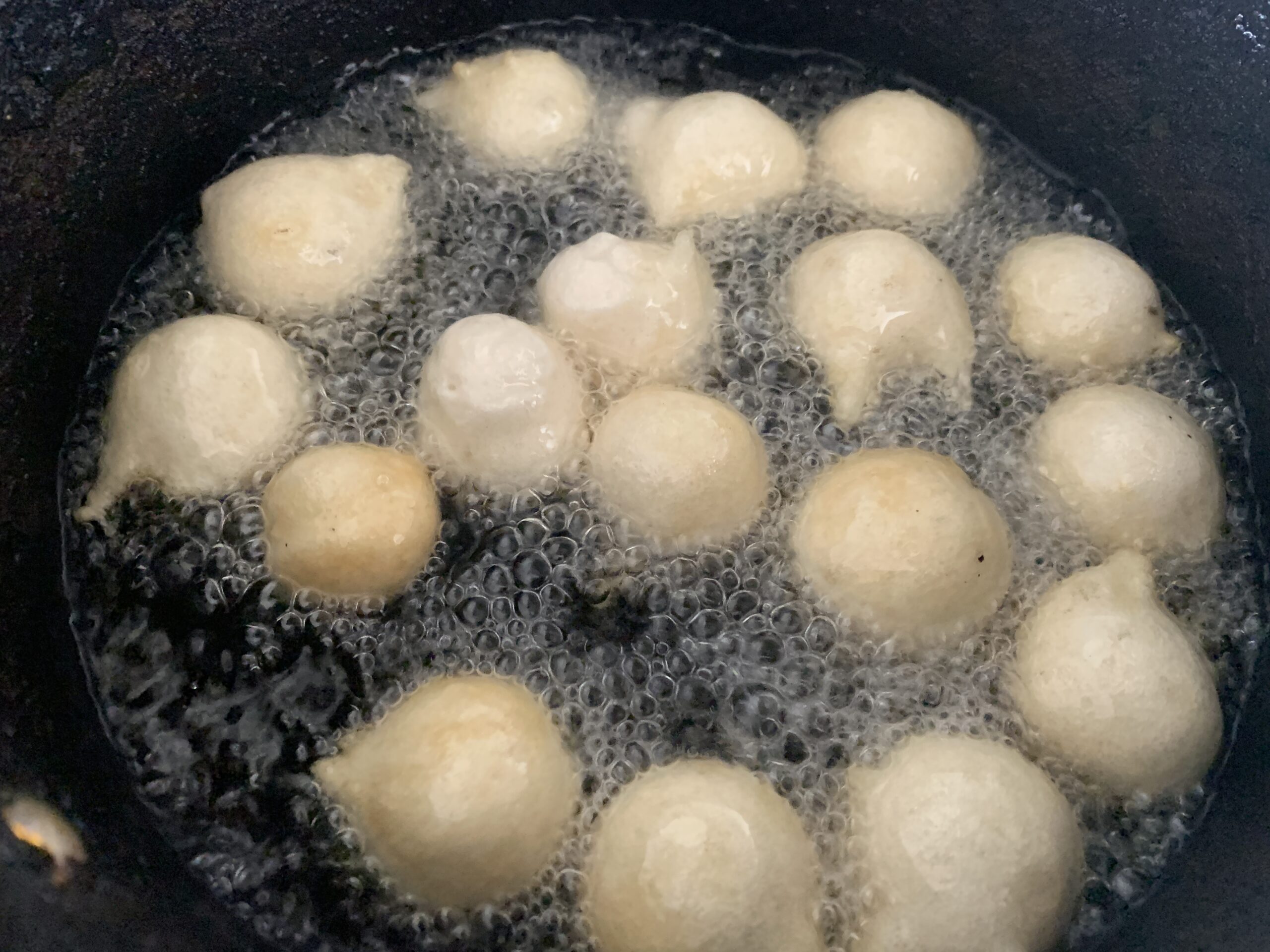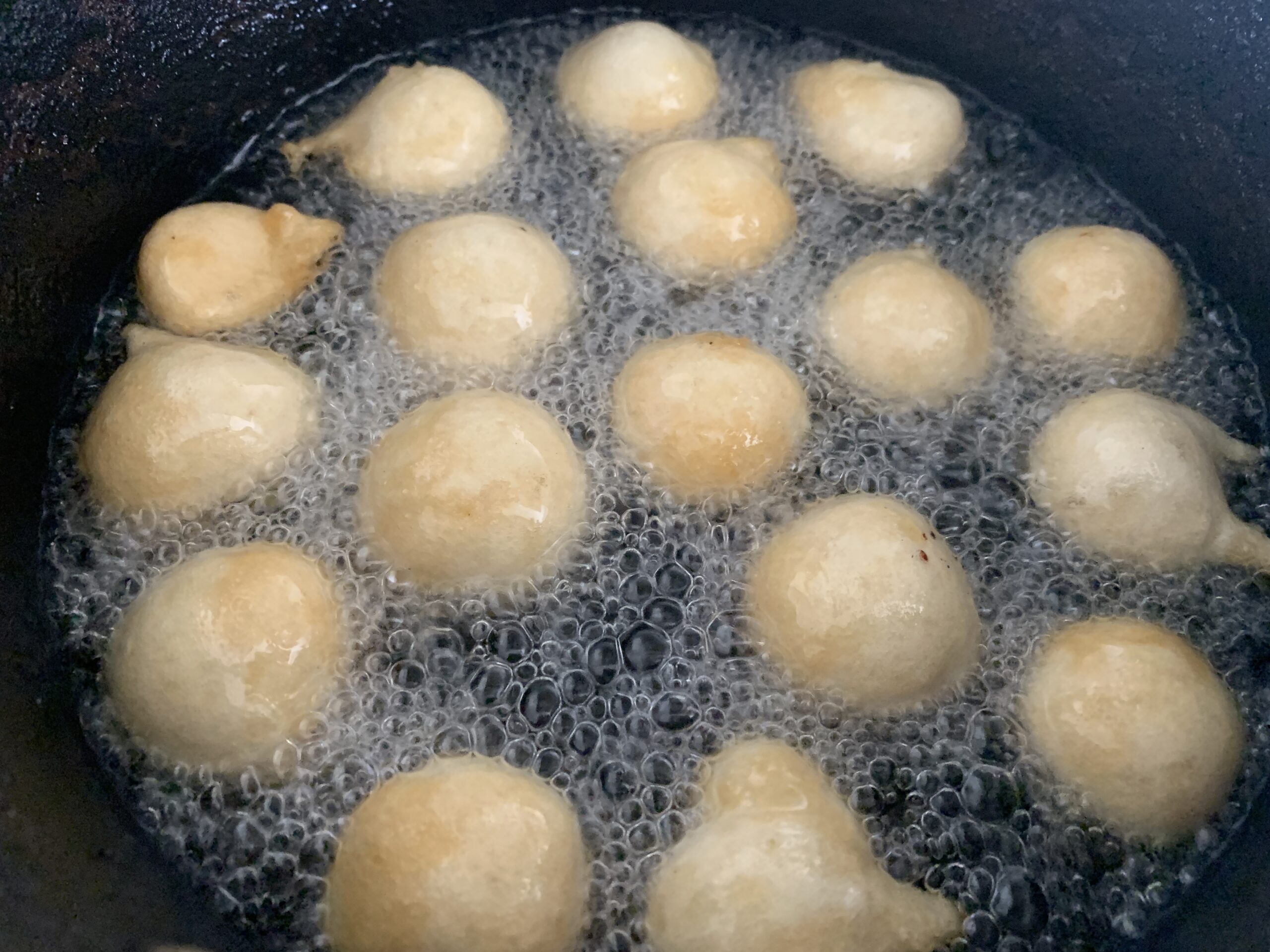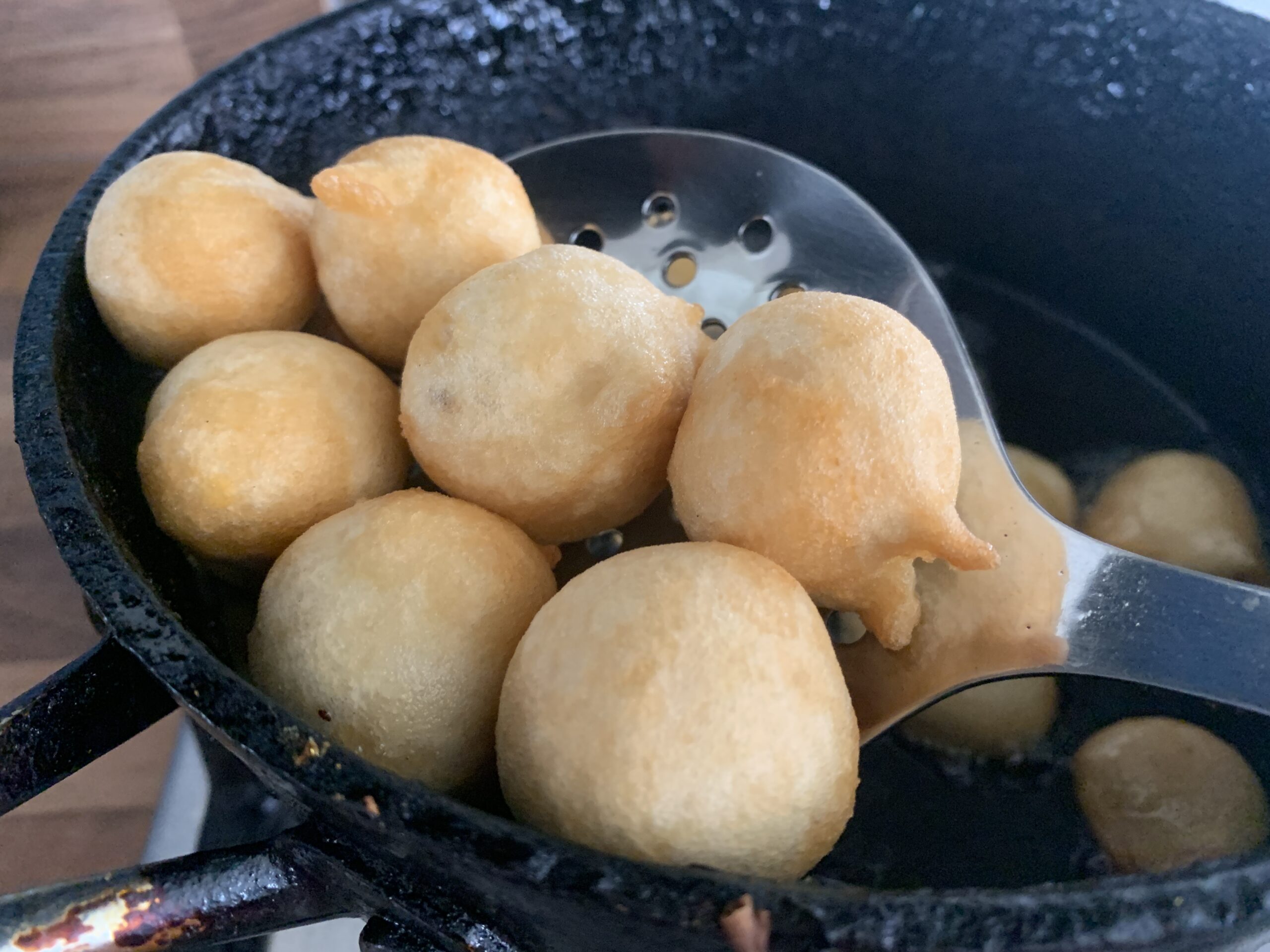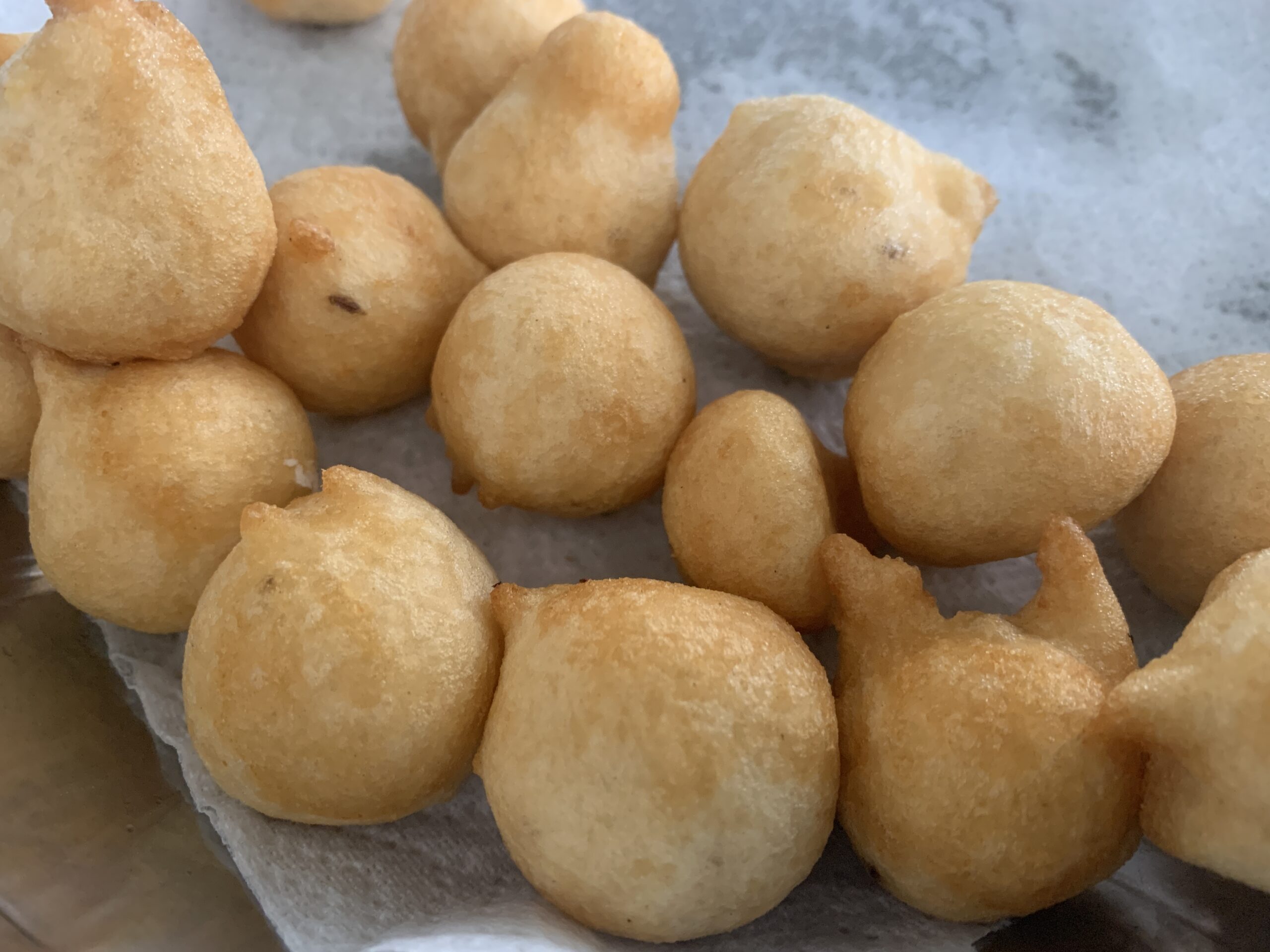 Heat oil for frying. To check if the oil is ready for frying add a small amount of batter in the oil. If it comes steadily and quickly on the surface, then that means the oil is at the right temperature to fry.
Once the oil is ready to fry, gently drop a teaspoon of batter into the hot oil. Do not overcrowd the pan, give enough space for the bhallas to fry. Add according to the capacity of the pan.
Fry the bhallas on medium heat until they become golden and crisp turning them few times while frying. Remove with a slotted spoon on an absorbent paper towel. Repeat until all batter is finished.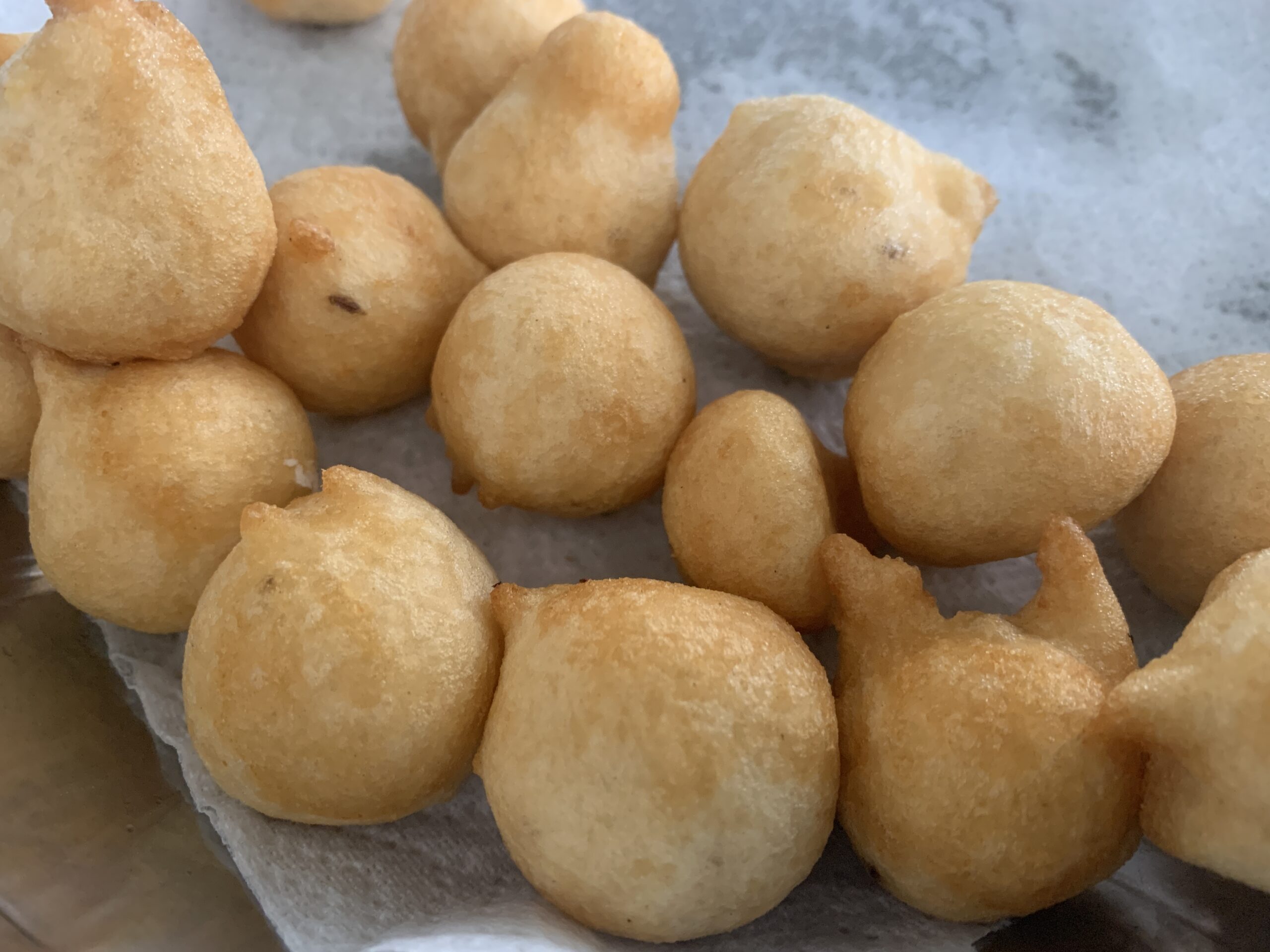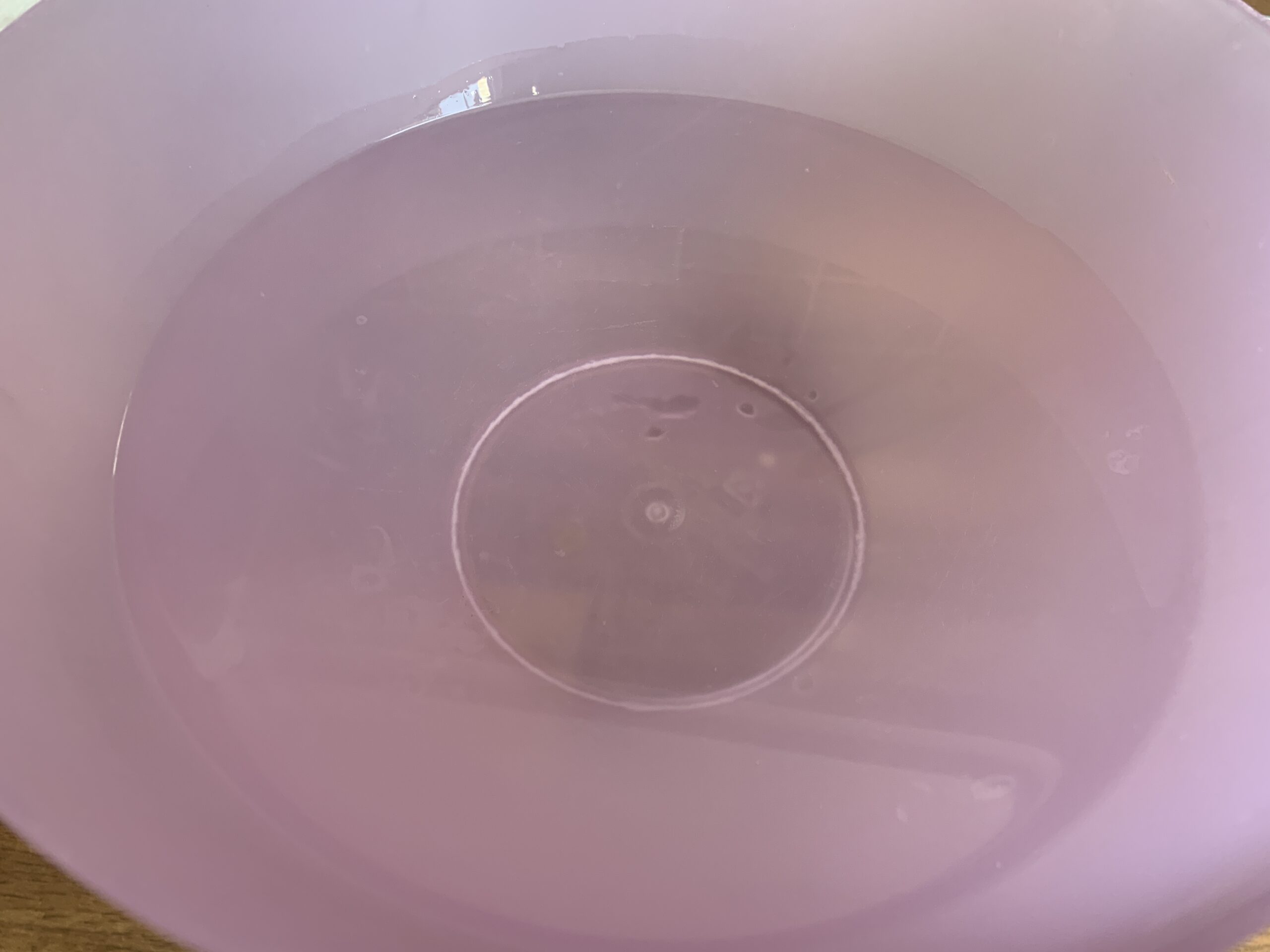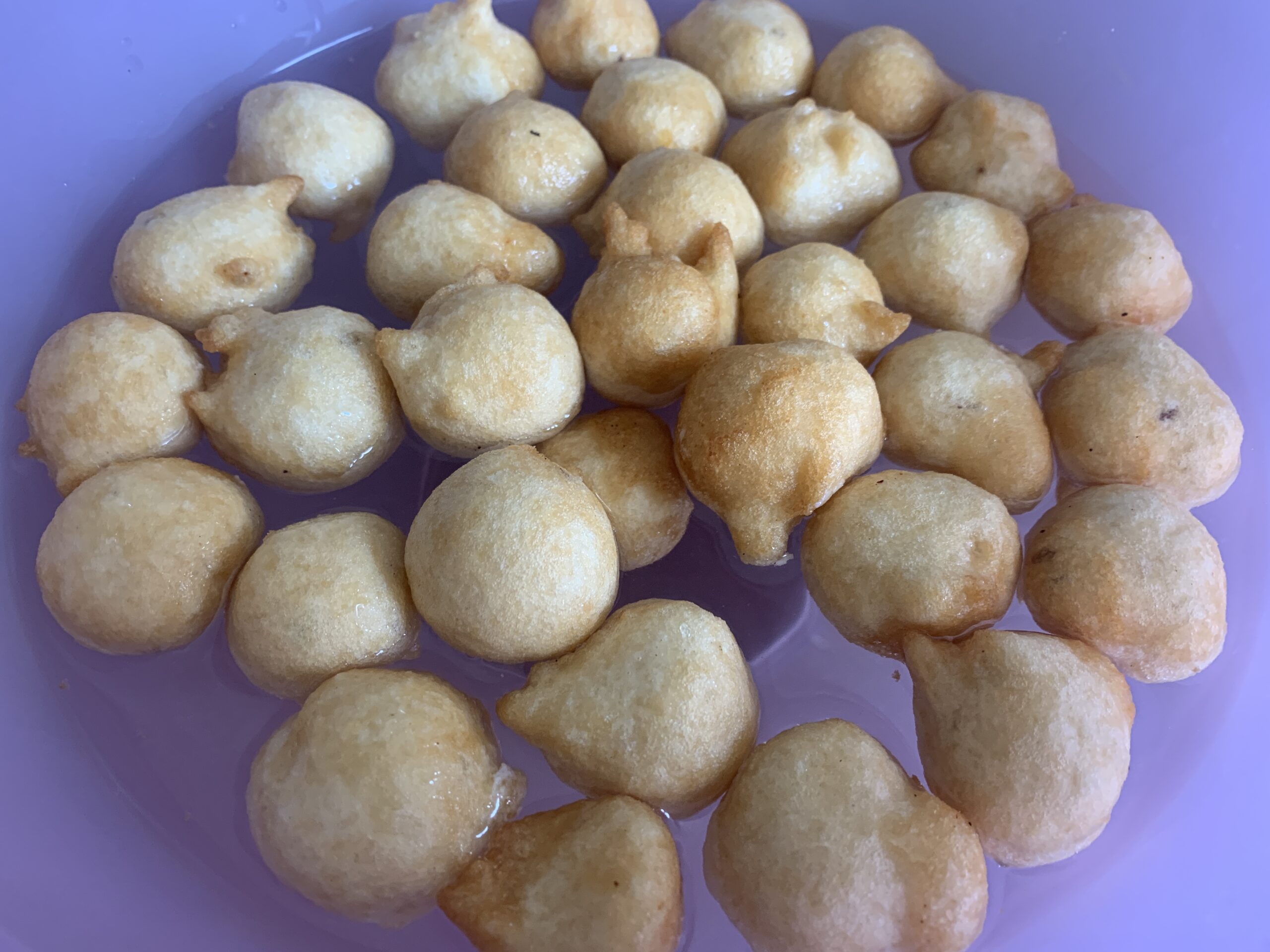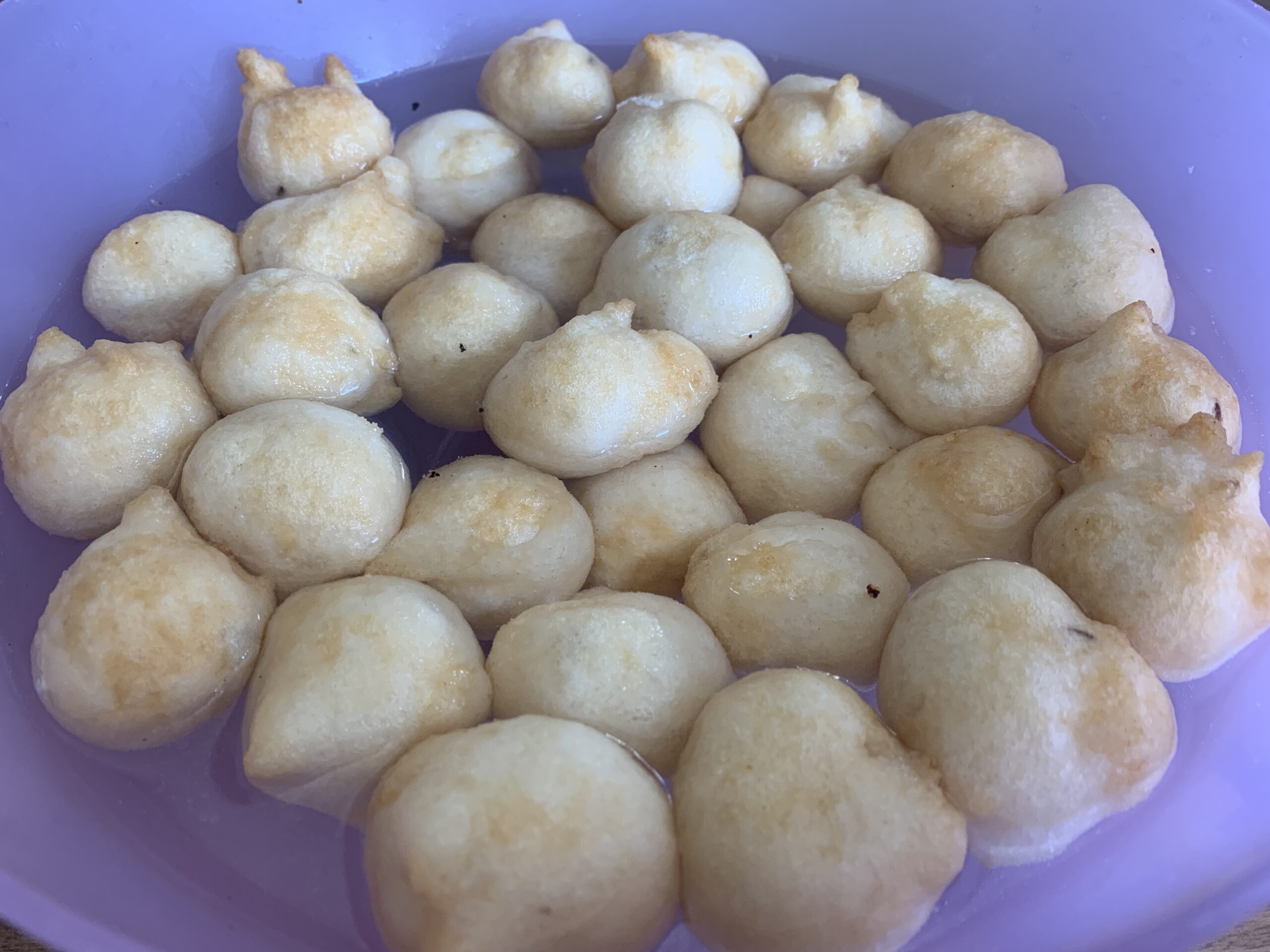 Once all the bhallas are fried add them to a bowl containing 3-4 litre of warm water. You will notice that within 30 minutes the bhallas will swell up and increase in size.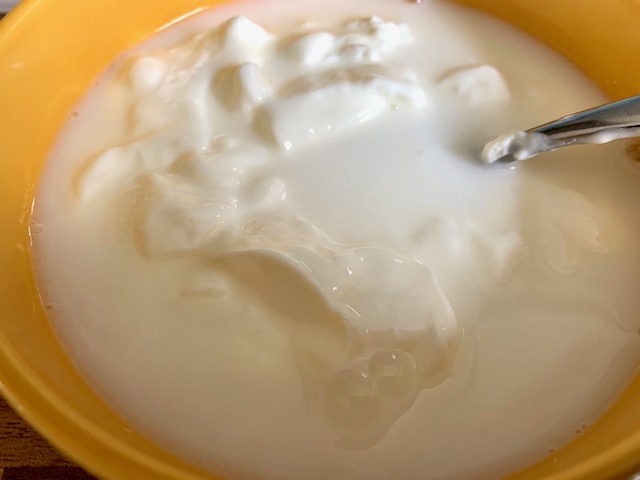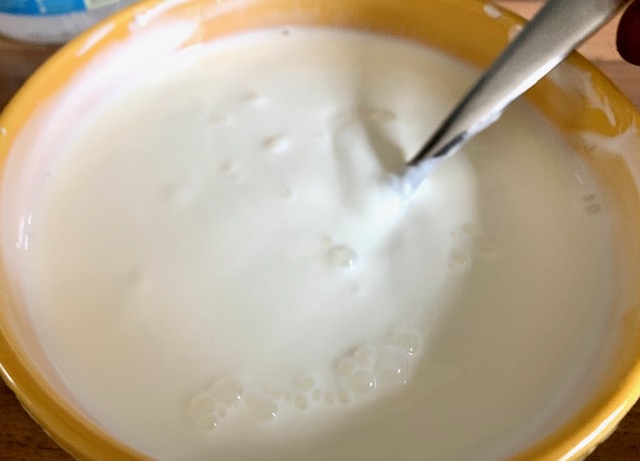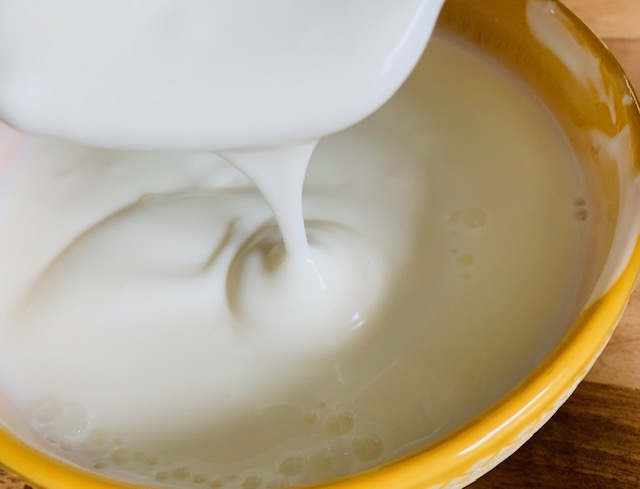 Whisk the plain yogurt. Adjust the consistency if needed by adding little water to thin it down. The yogurt should be pouring consistency. Add the caster sugar and salt and leave it in the fridge to keep it cold.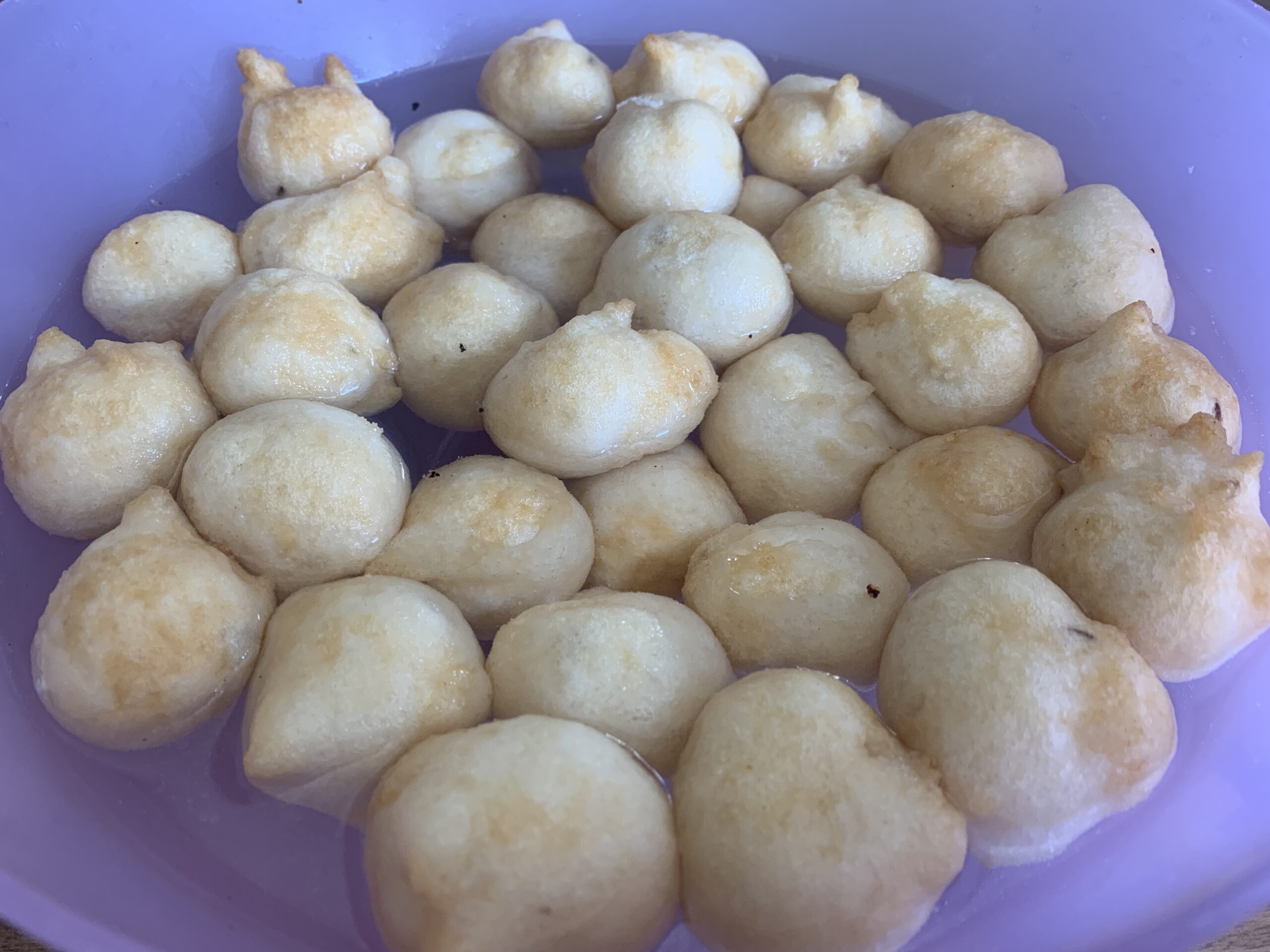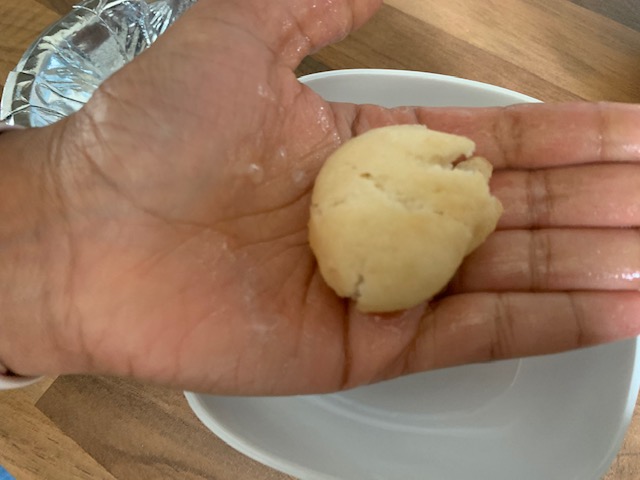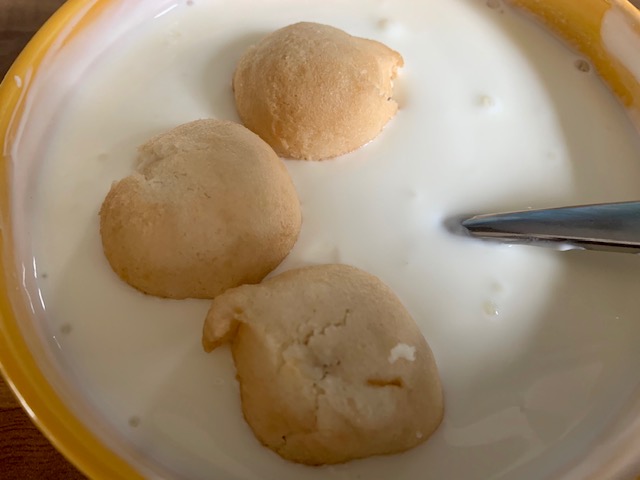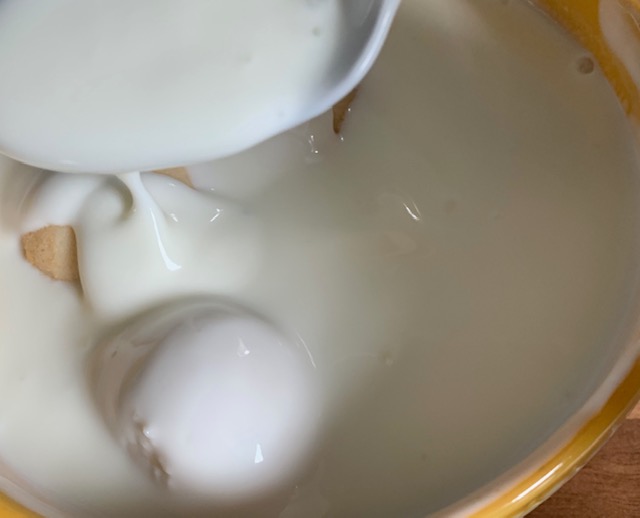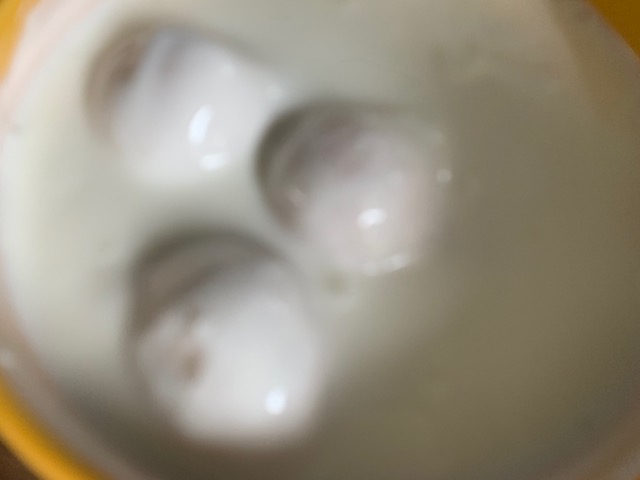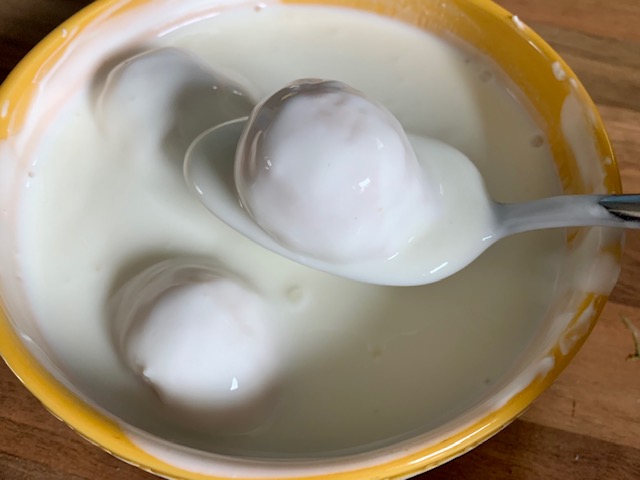 After the bhalla's have soaked in the water for an hour, take each bhalla and gently press between your palms to drain the excess water and soak them in the whisked yogurt.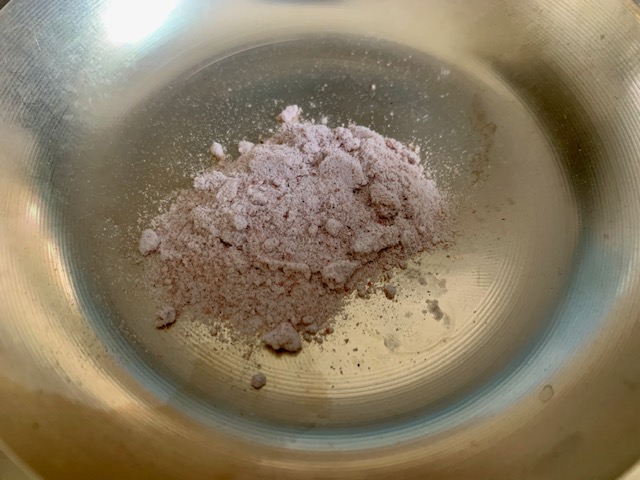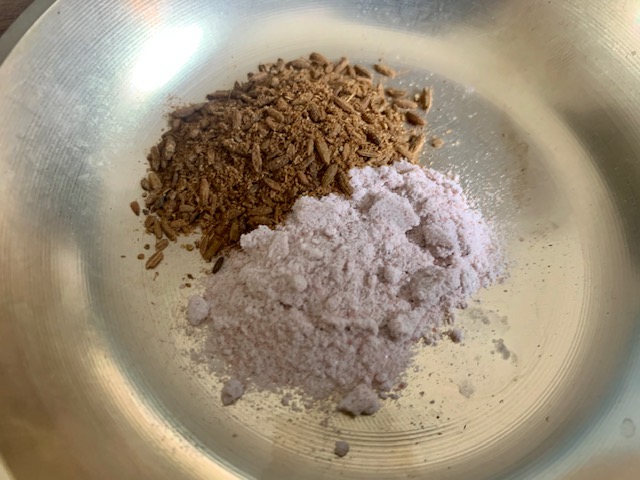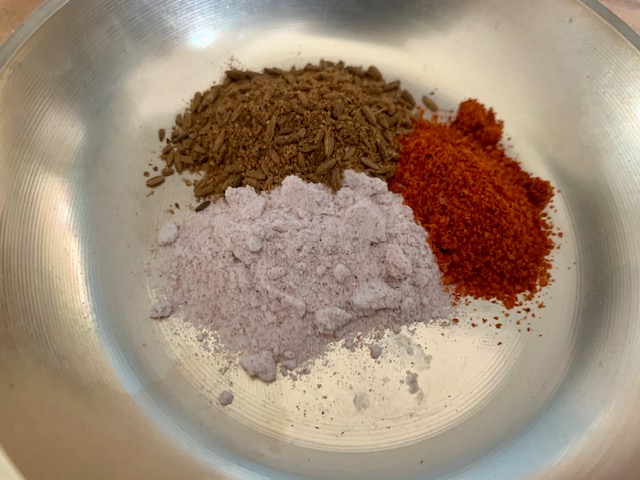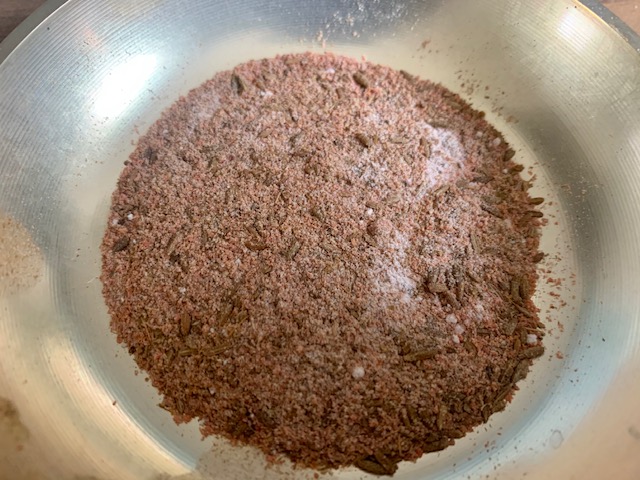 Mix the salt, chilli powder and roasted cumin powder.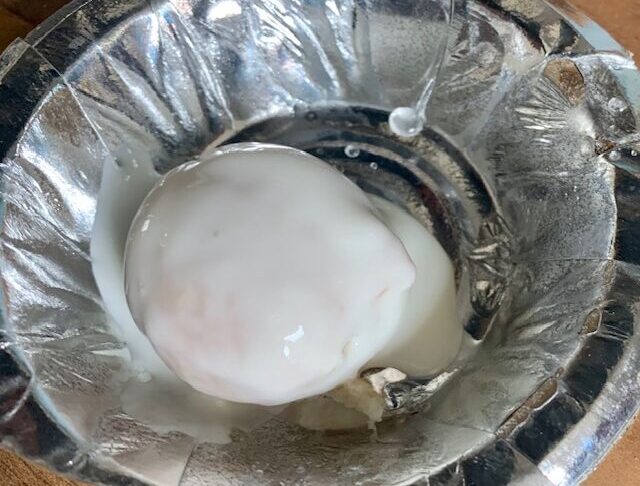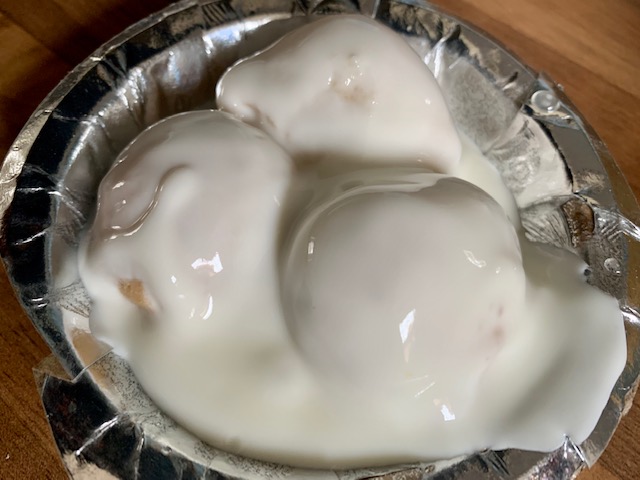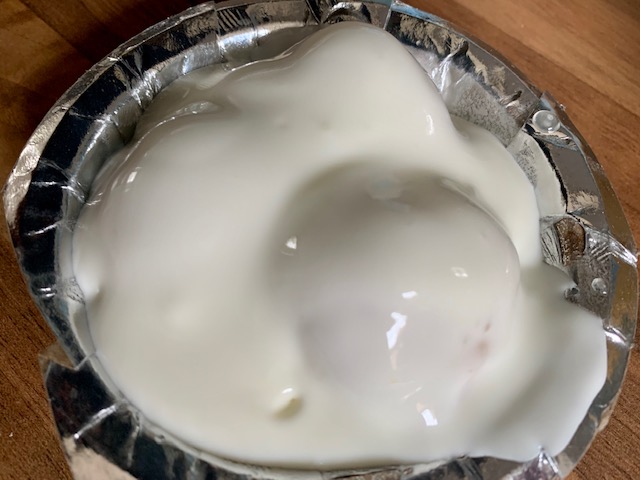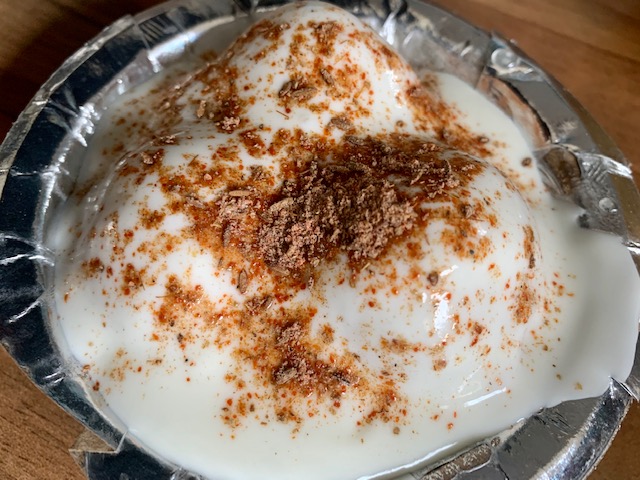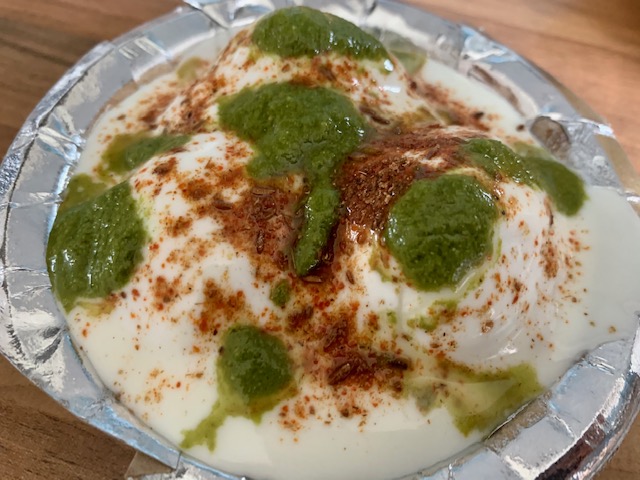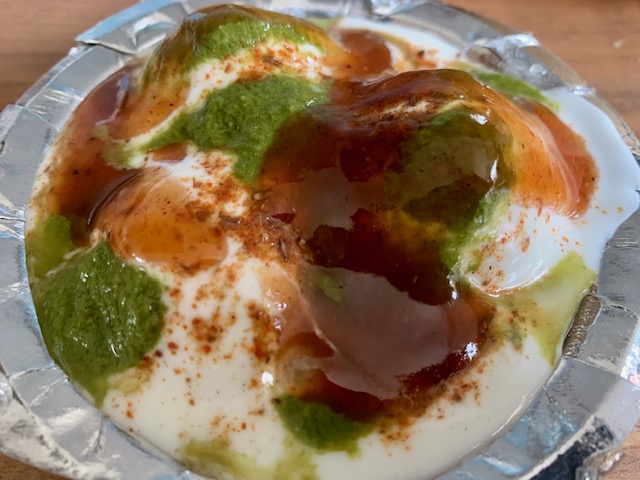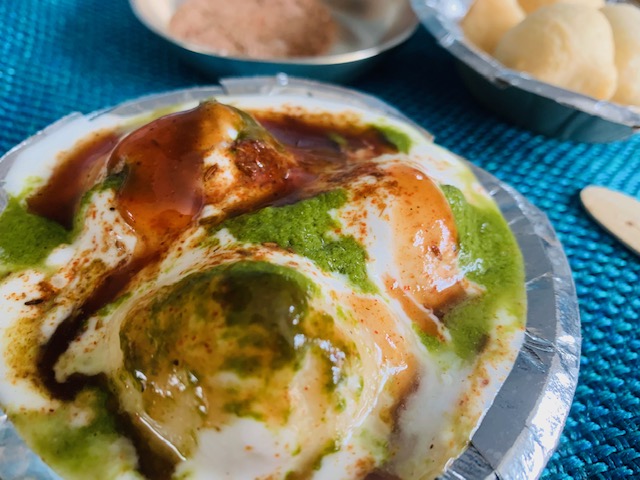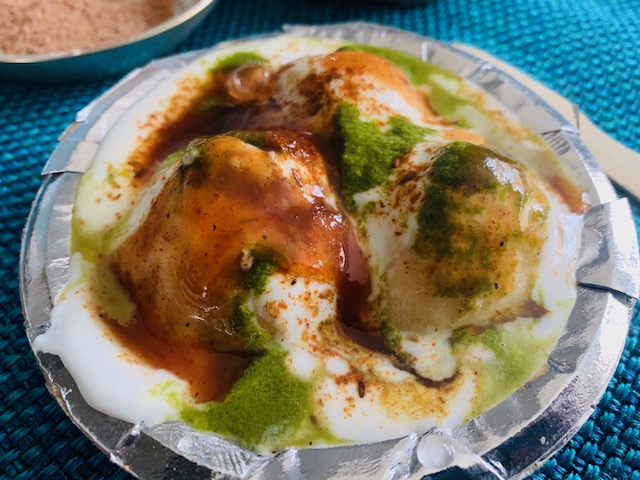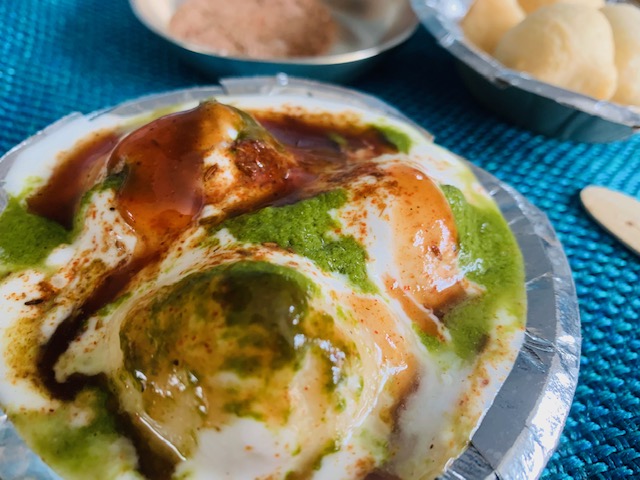 Place the soaked bhallas in a serving dish and cover the bhalla's with more whisked yogurt. Top with green chutney, sweet chutney, and the mixed masala.
Serve!