Delhi's Kulle Ki Chaat
Delhi's Kulle Ki Chaat or Kuliya Ki Chaat is a bite-sized fruit or vegetable stuffed with spices, chickpeas and pomegranate seeds. The term Kulla or Kuliya is a short form of the earthen cup Kulhad.
Delhi's Kulle Ki Chaat is an Old Delhi, Chandni Chowk speciality and is probably one of the few Indian Chaat recipes that is not fried and doesn't have a fried ingredient. I love chaat and often make Gol Gappa, Tikki Chaat, Aloo Chaat and Dahi Bhalla at home. Kulle Ki Chaat for me is an epitome of summertime when loads of fresh fruits and vegetables are in season. Authentically made it is made of scooped out fruit and vegetables, leaving a depression in the center (hence the word Kulle) and then a generous amount of spices is sprinkled followed by lemon juice, boiled chickpeas and pomegranate seeds.
Kulle Ki Chaat tastes slightly sour from the acidic lime juice, salty from the black salt, spiced from the chaat masala, and sweet from the sugar and fruit/vegetable whereas the chickpeas and pomegranate seeds add a delicious texture and taste.
Have you ever had one of those single bite wonders that explodes with incredible flavour? If not, then this is the recipe to try! Each piece is a unique fruit/vegetable, suitably decked up for flavour explosions. Sweet, salty, and sour, this bite-sized chaat is one. You can use any vegetable and fruits like kiwi, boiled sweet potato, cucumber, tomato, boiled potato, pineapple, mango, melon, watermelon, apple, orange, papaya and banana.
Ingredients
1 boiled peeled potato
½ peeled cucumber (cut in 1-inch pieces)
1 peeled tomato
1 peeled orange cut in half
2 mango slices
1 banana
½ cup boiled chickpeas
½ cup pomegranate seeds
1-2 teaspoon castor sugar
1-2 teaspoon chaat masala
Black salt to taste
1 teaspoon roasted cumin seeds powder
2-3 tablespoons lime juice
Directions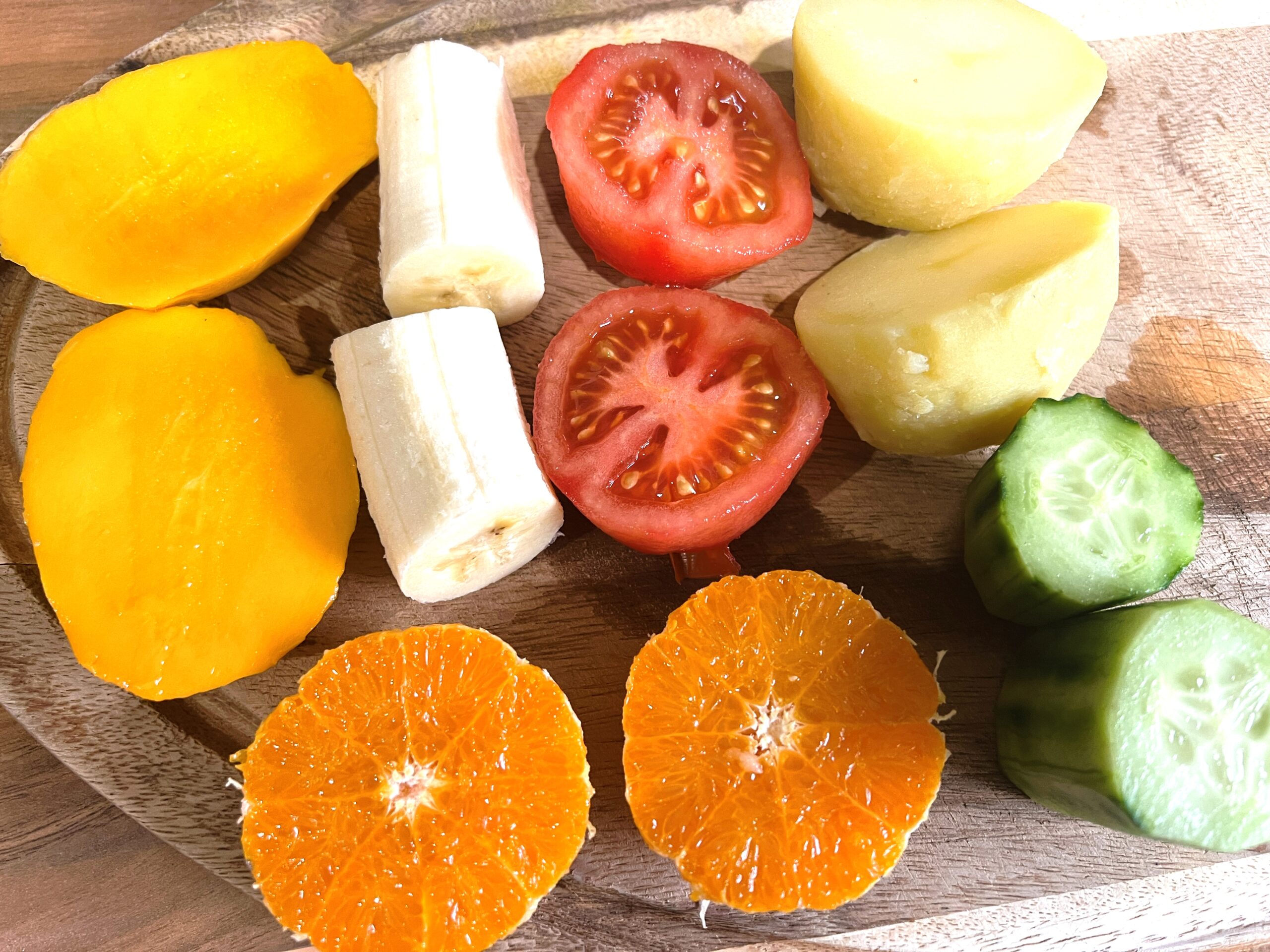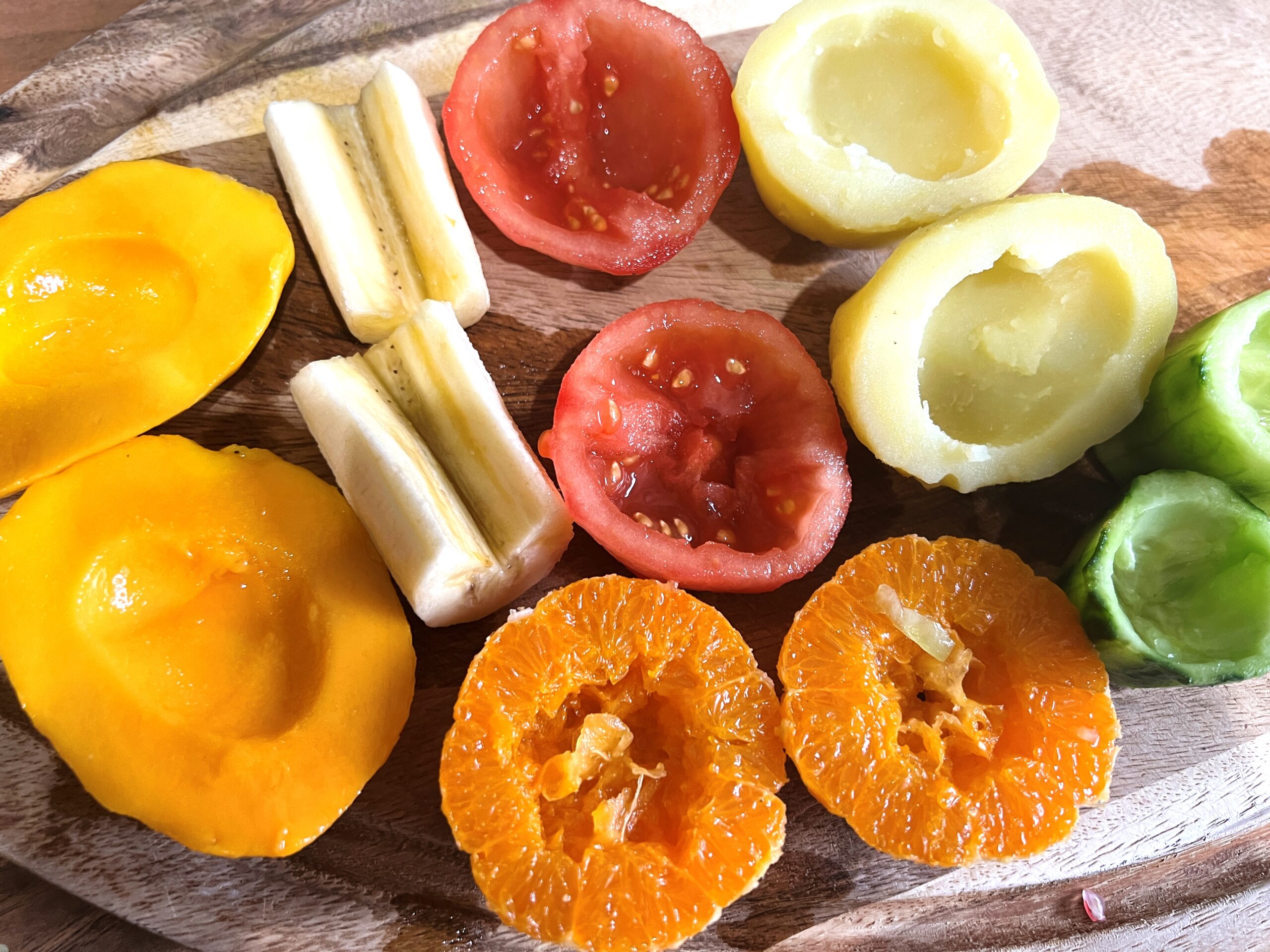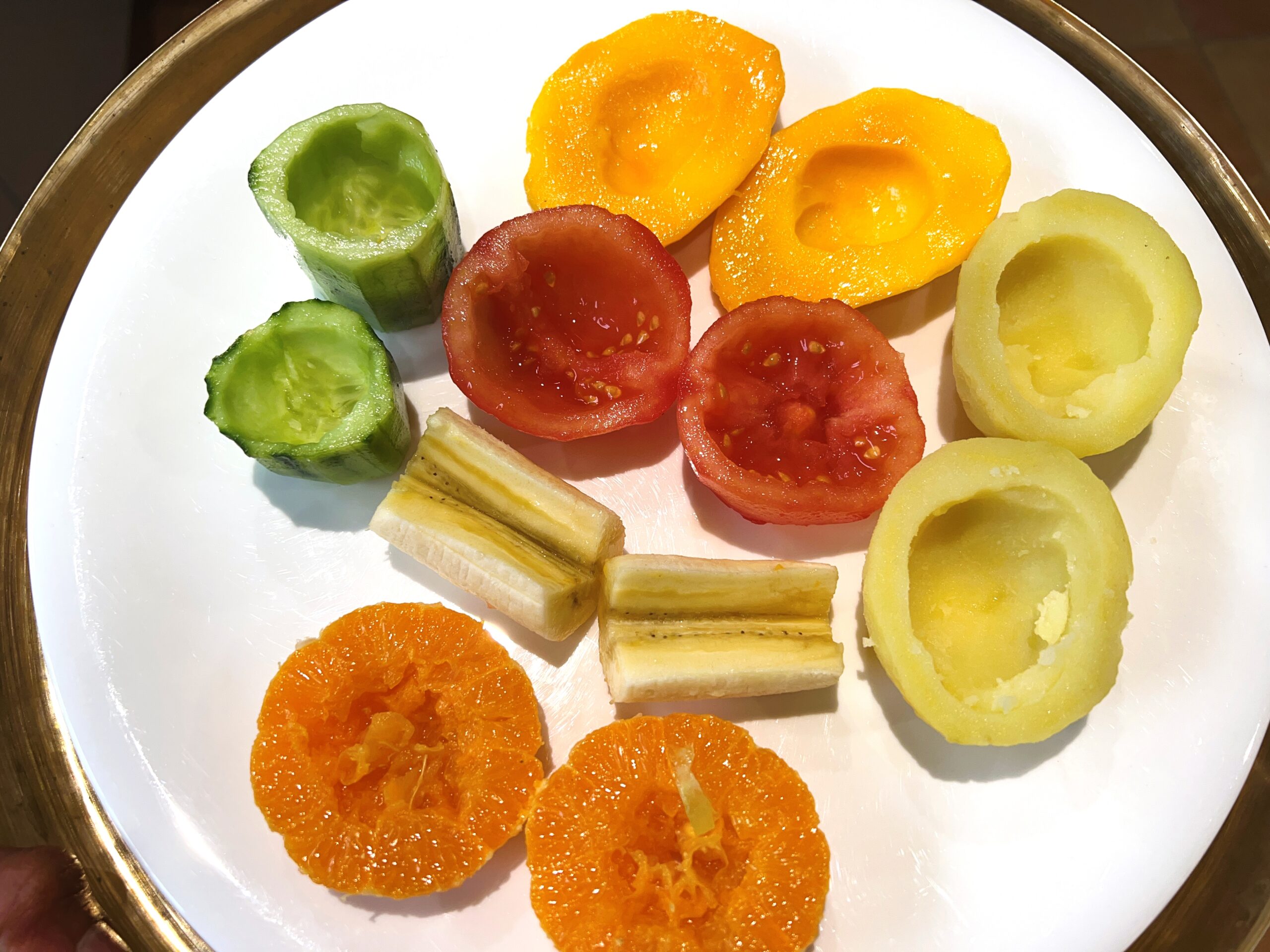 Cut the vegetables and fruit in half (big bite sizes) and scoop out the center parts of each to make a depression/cup.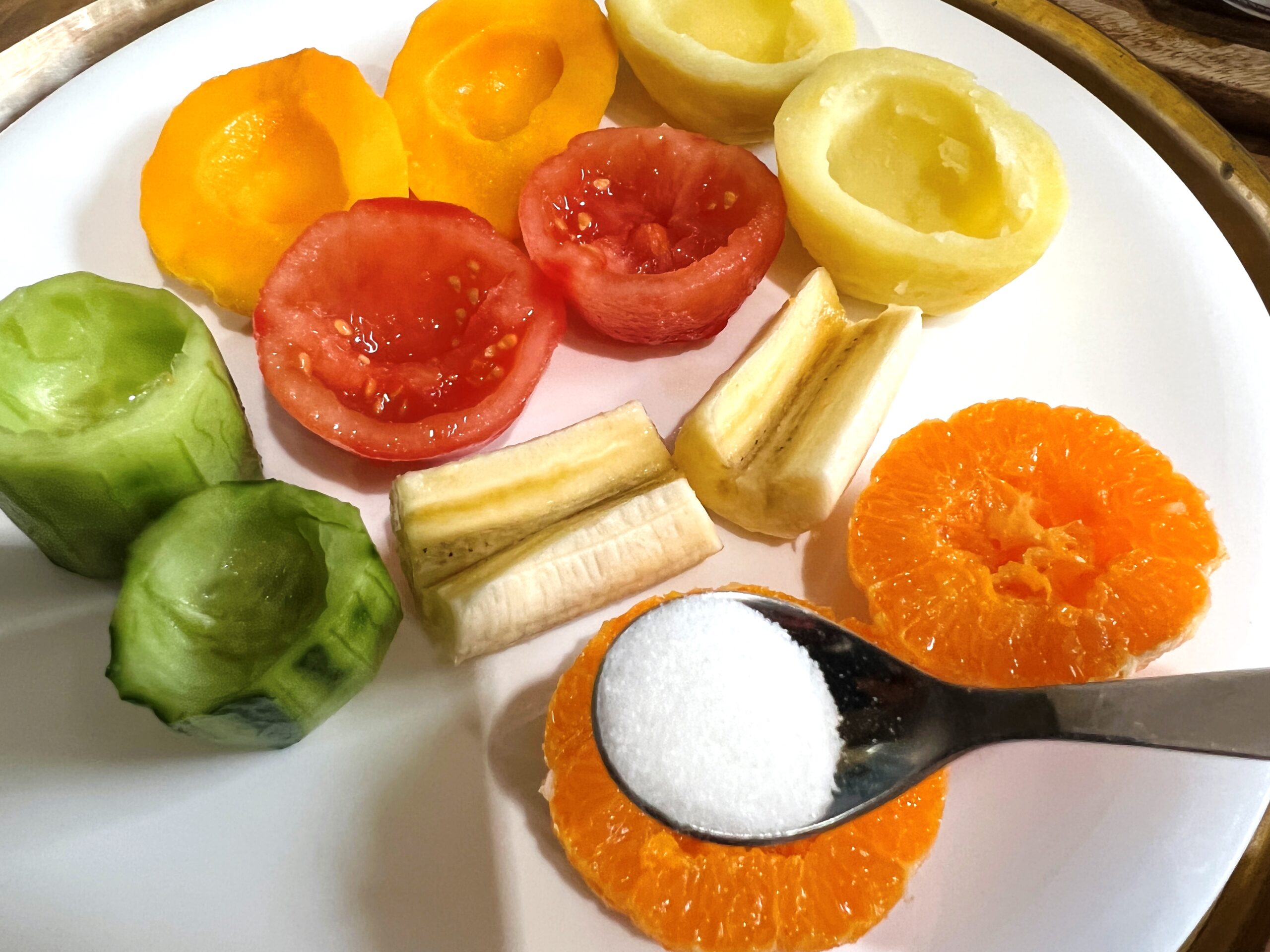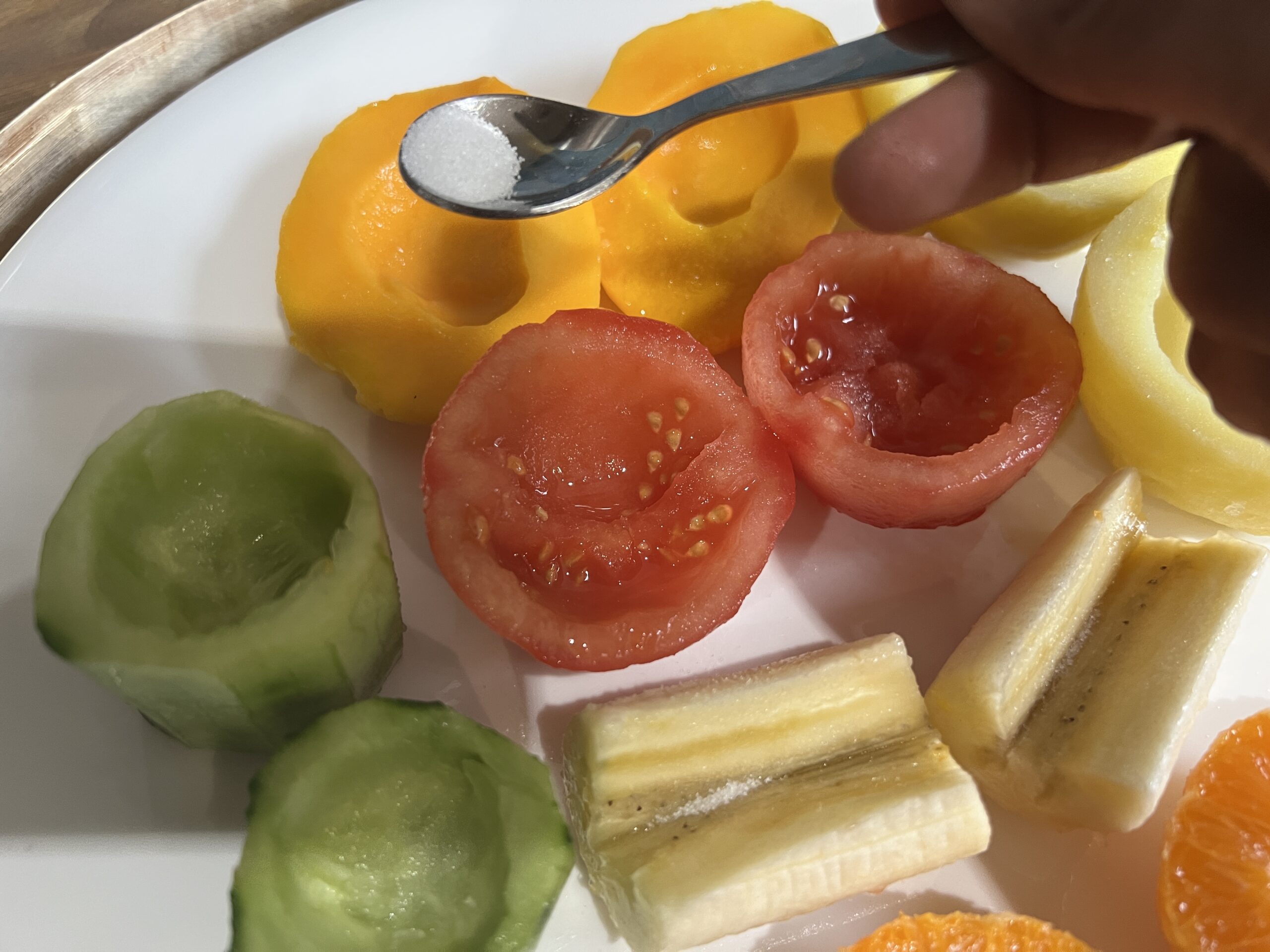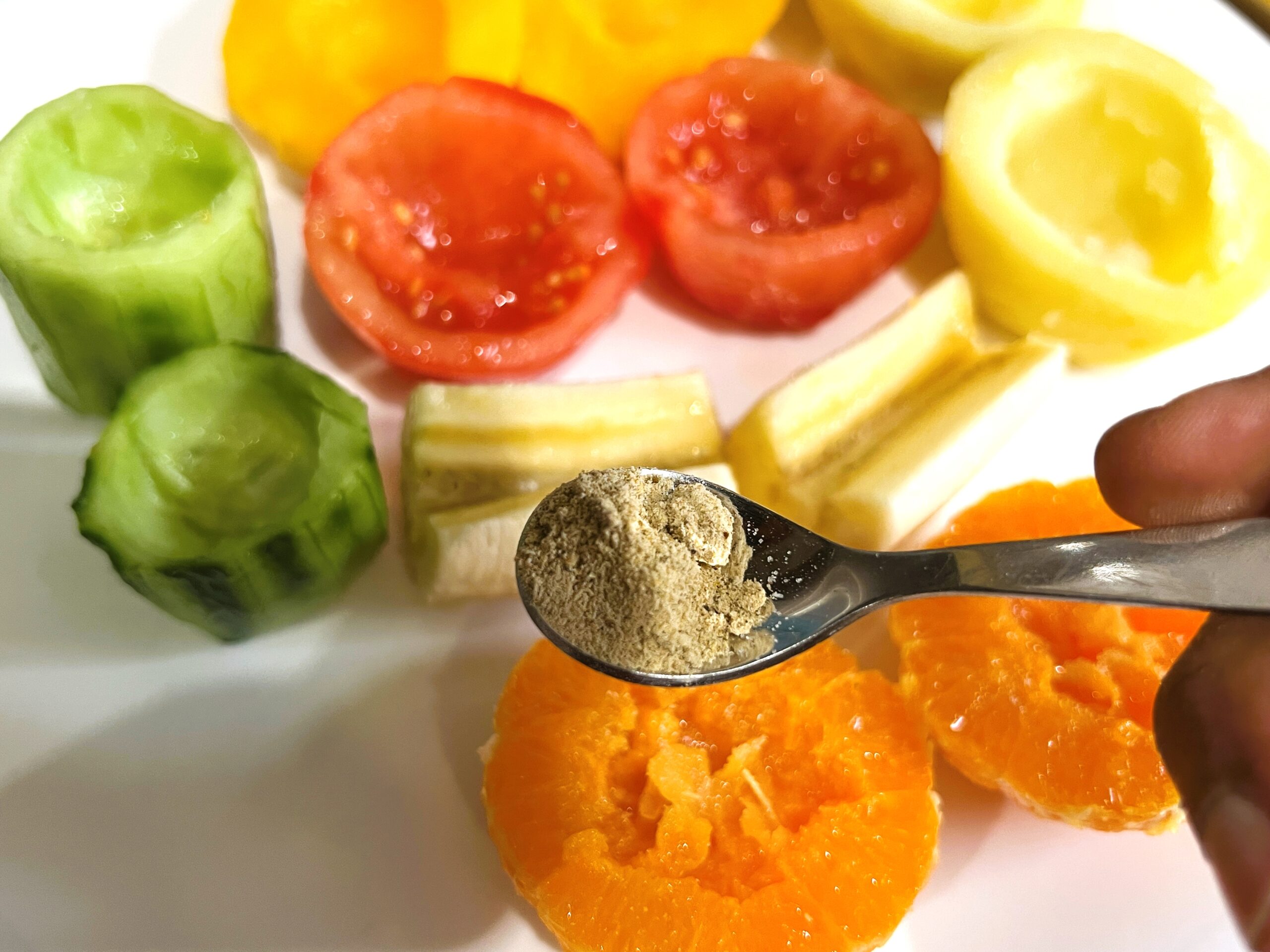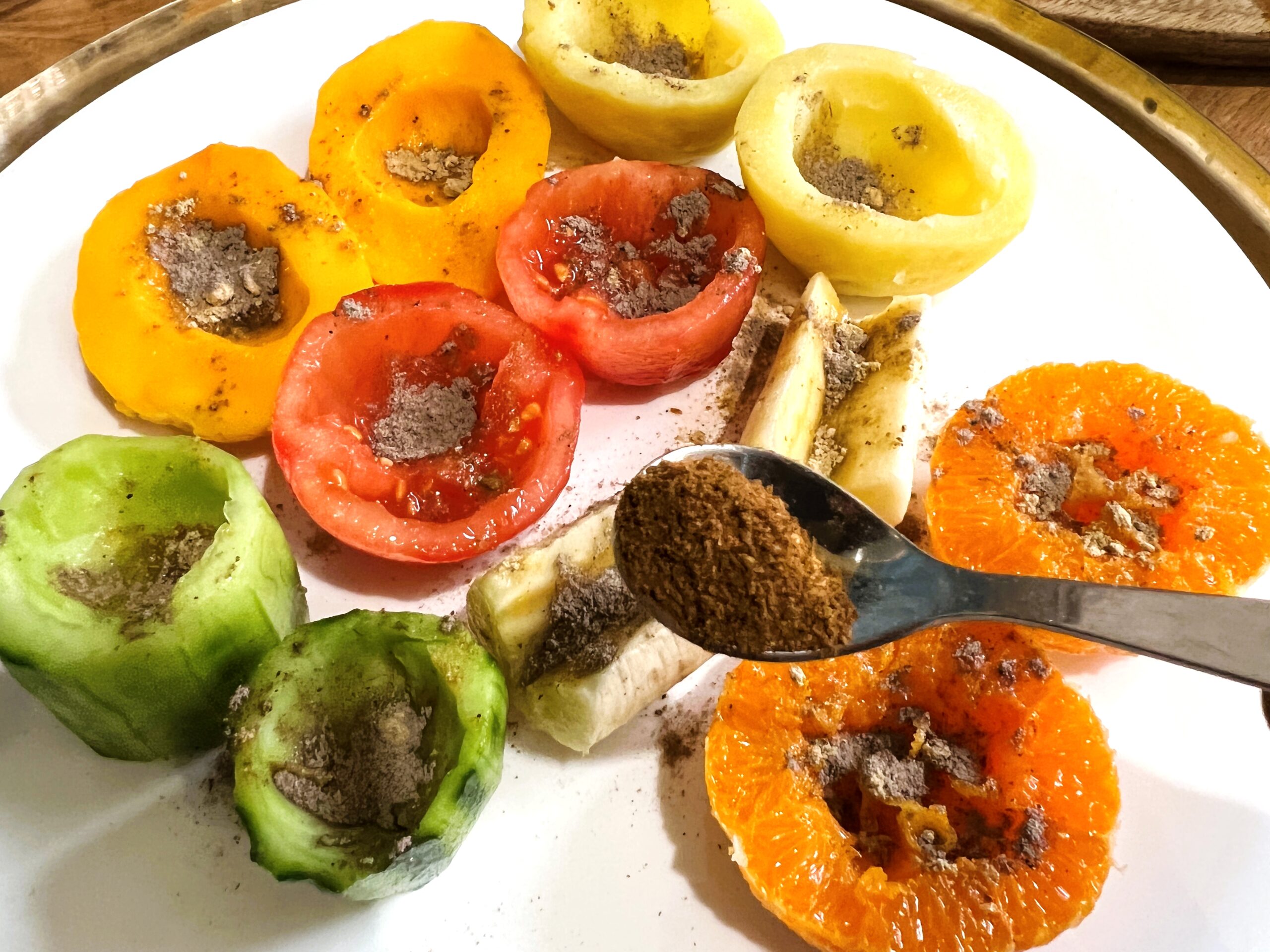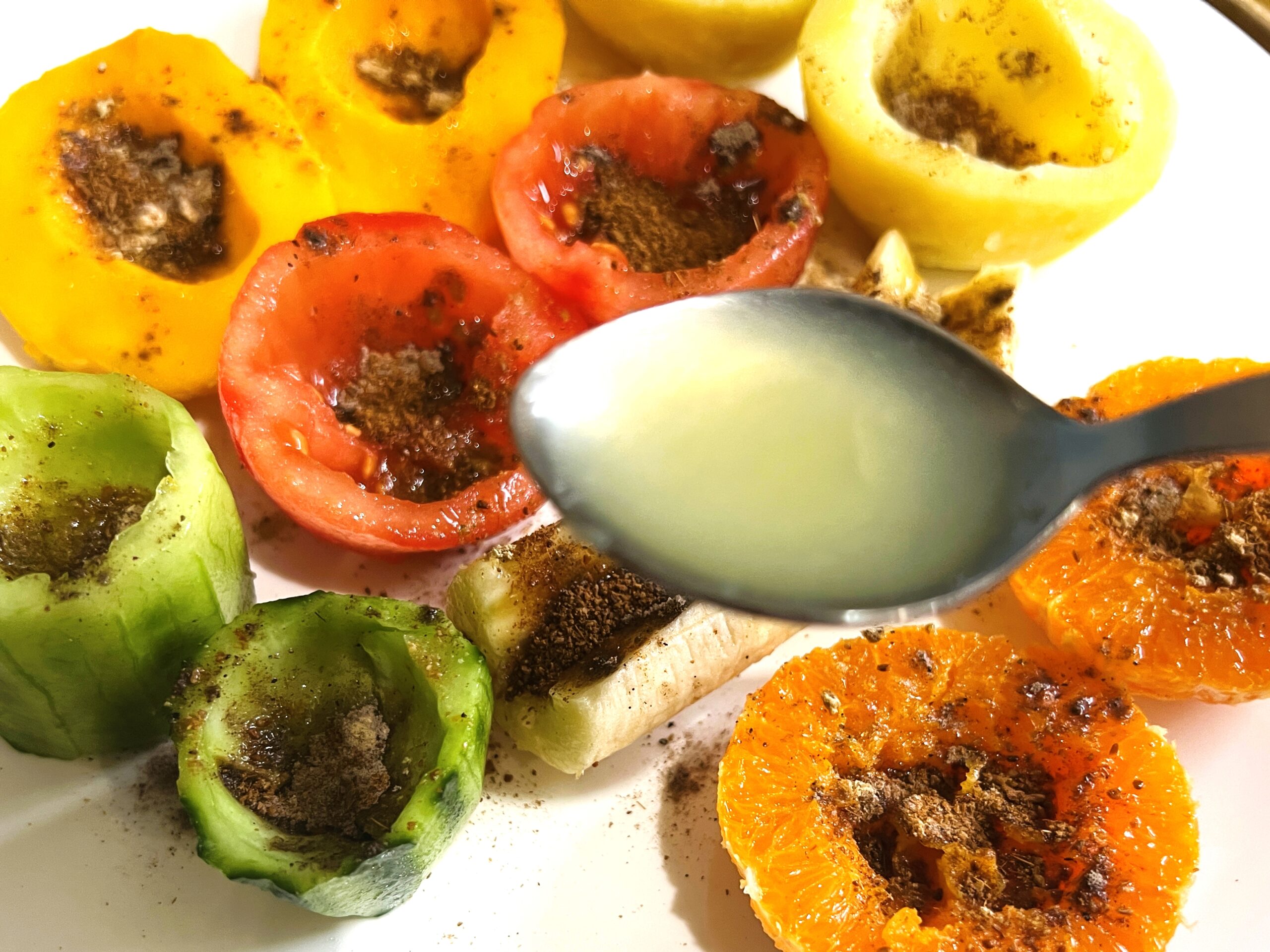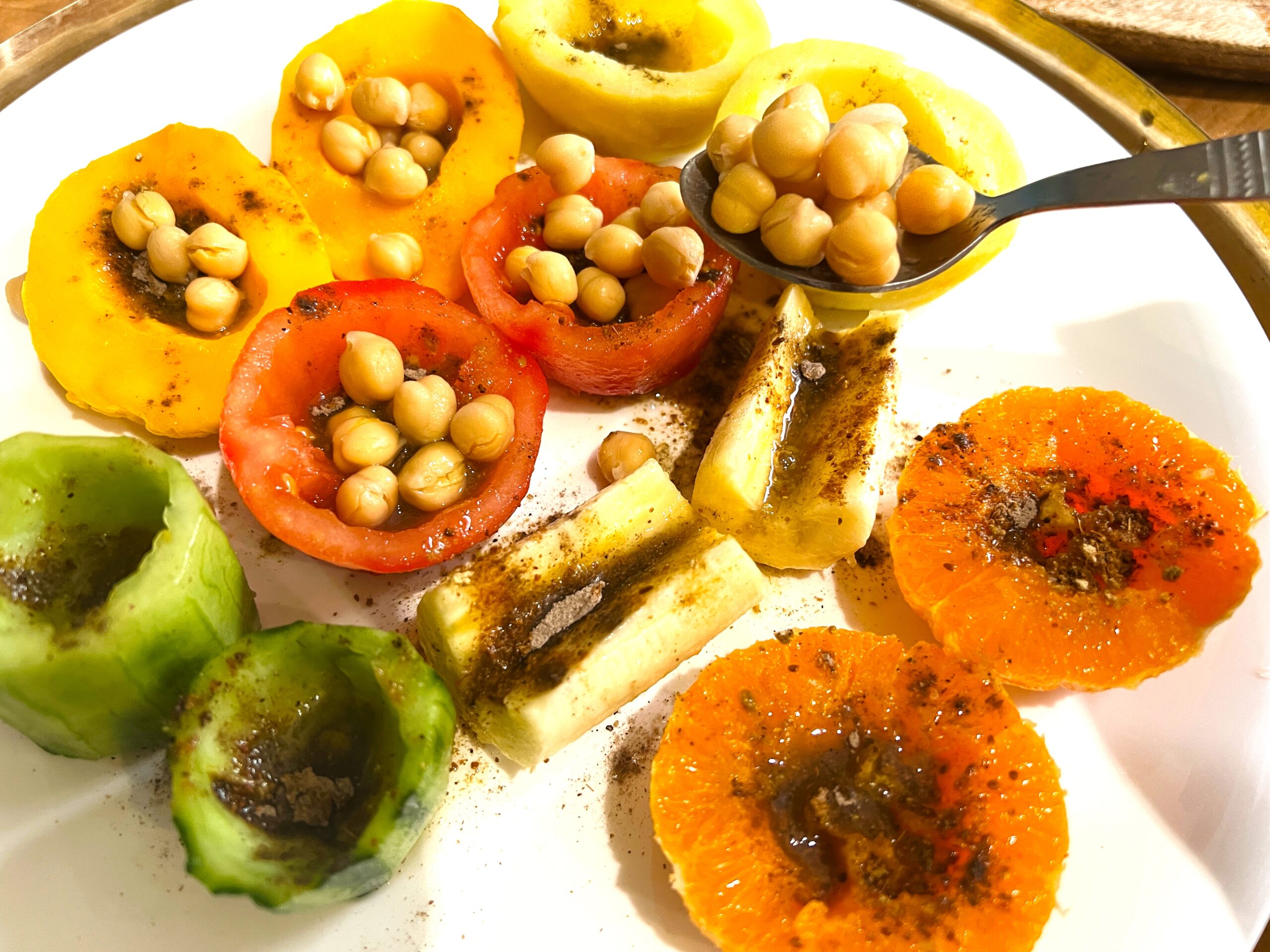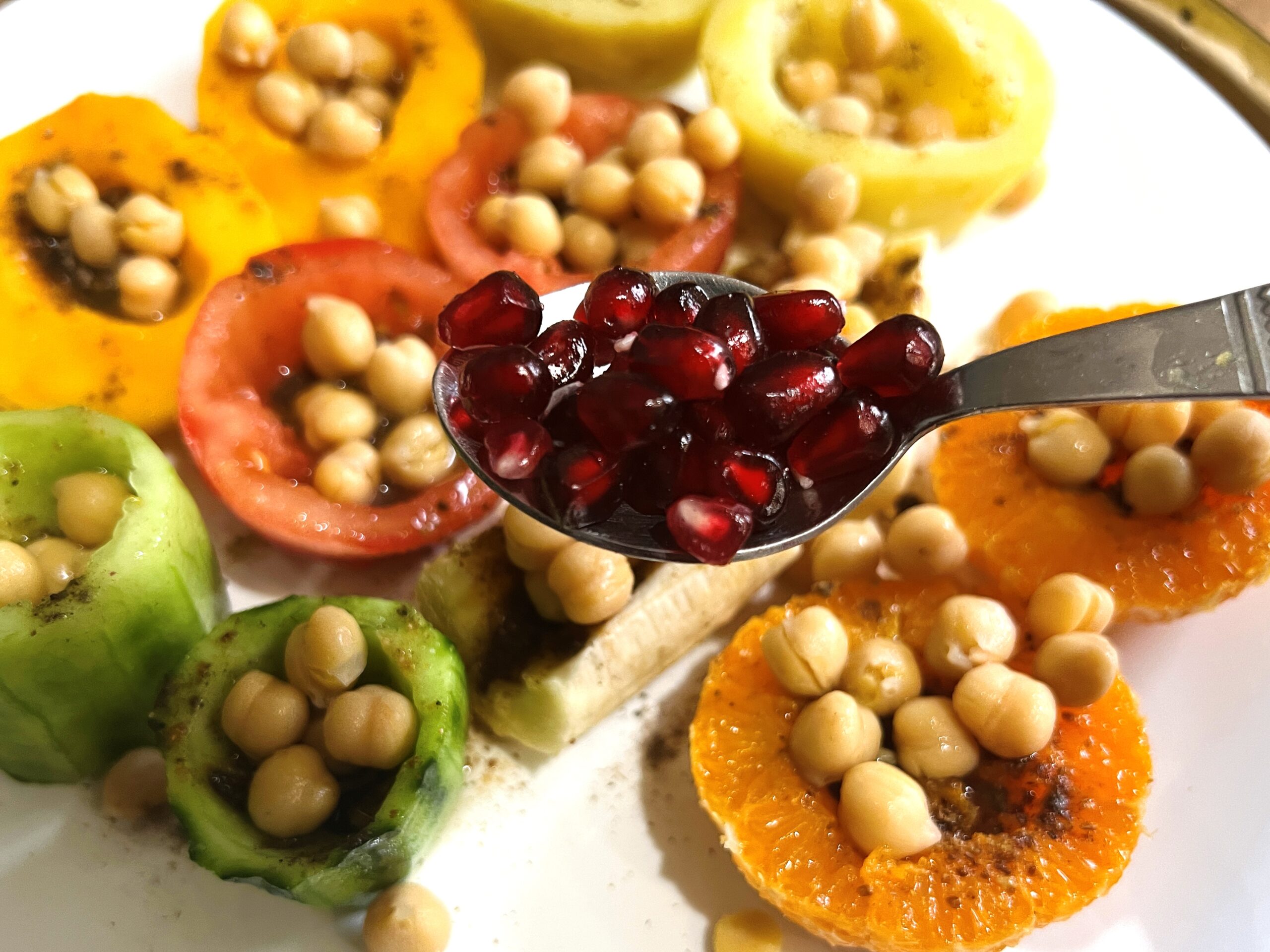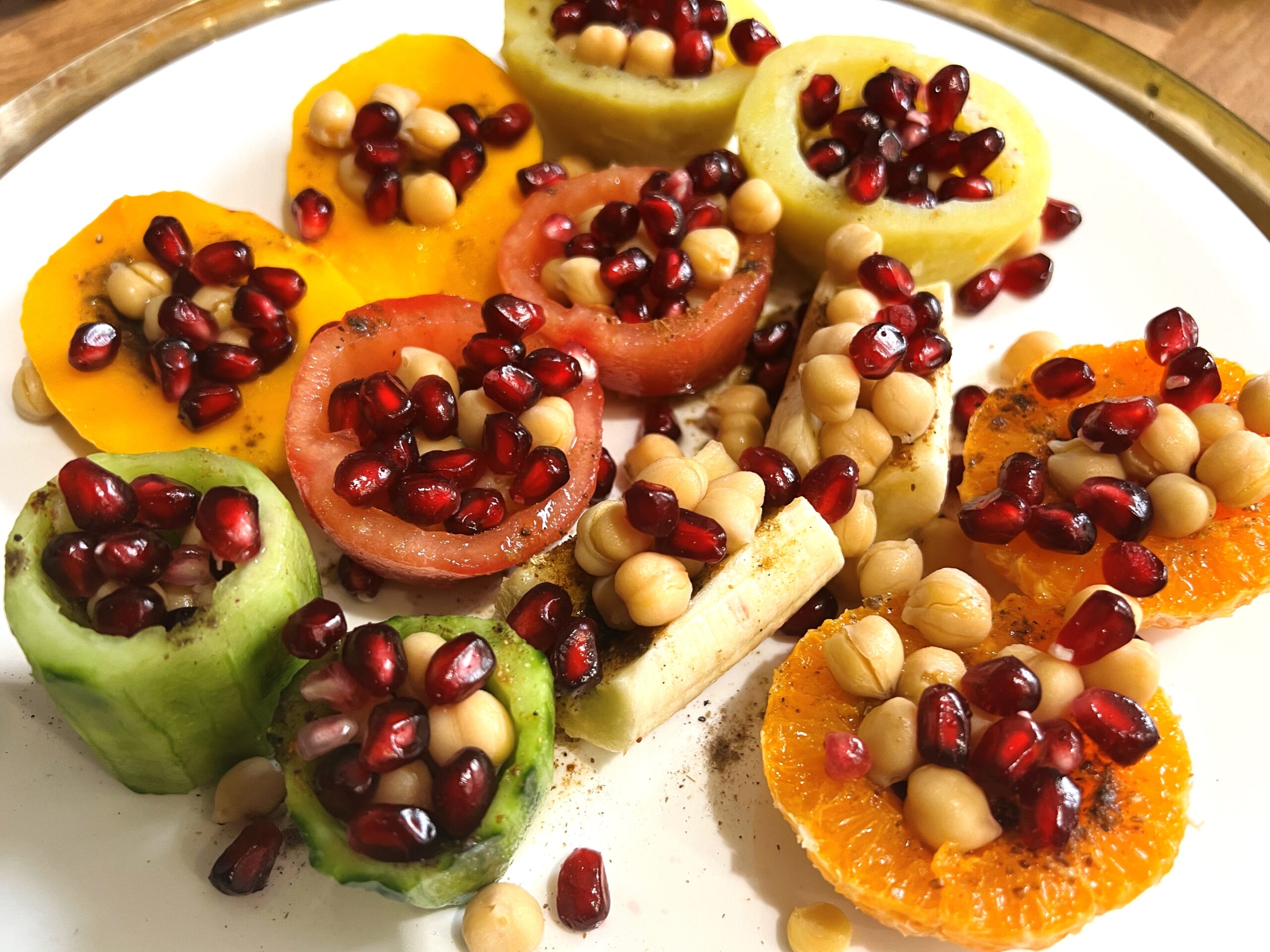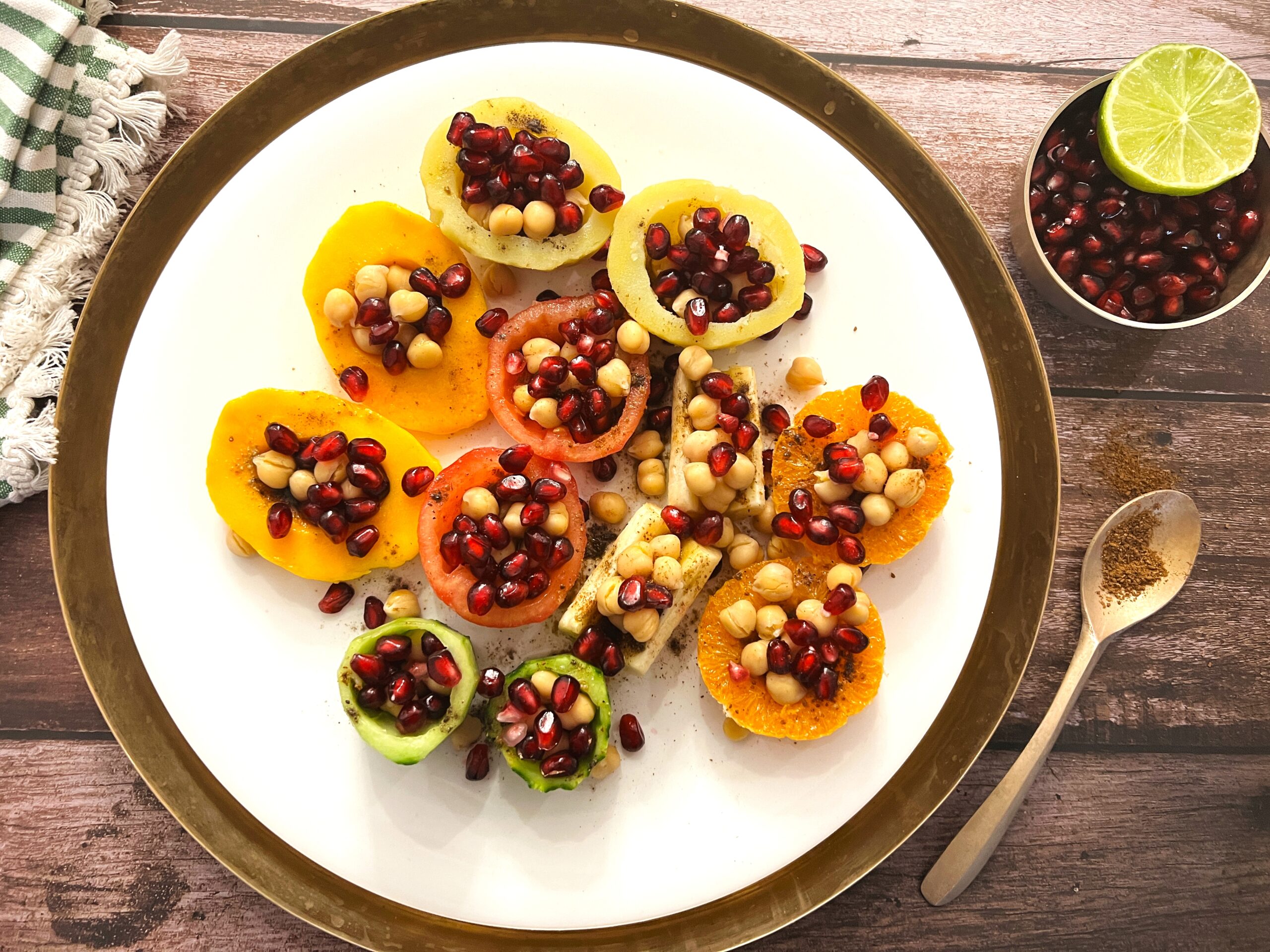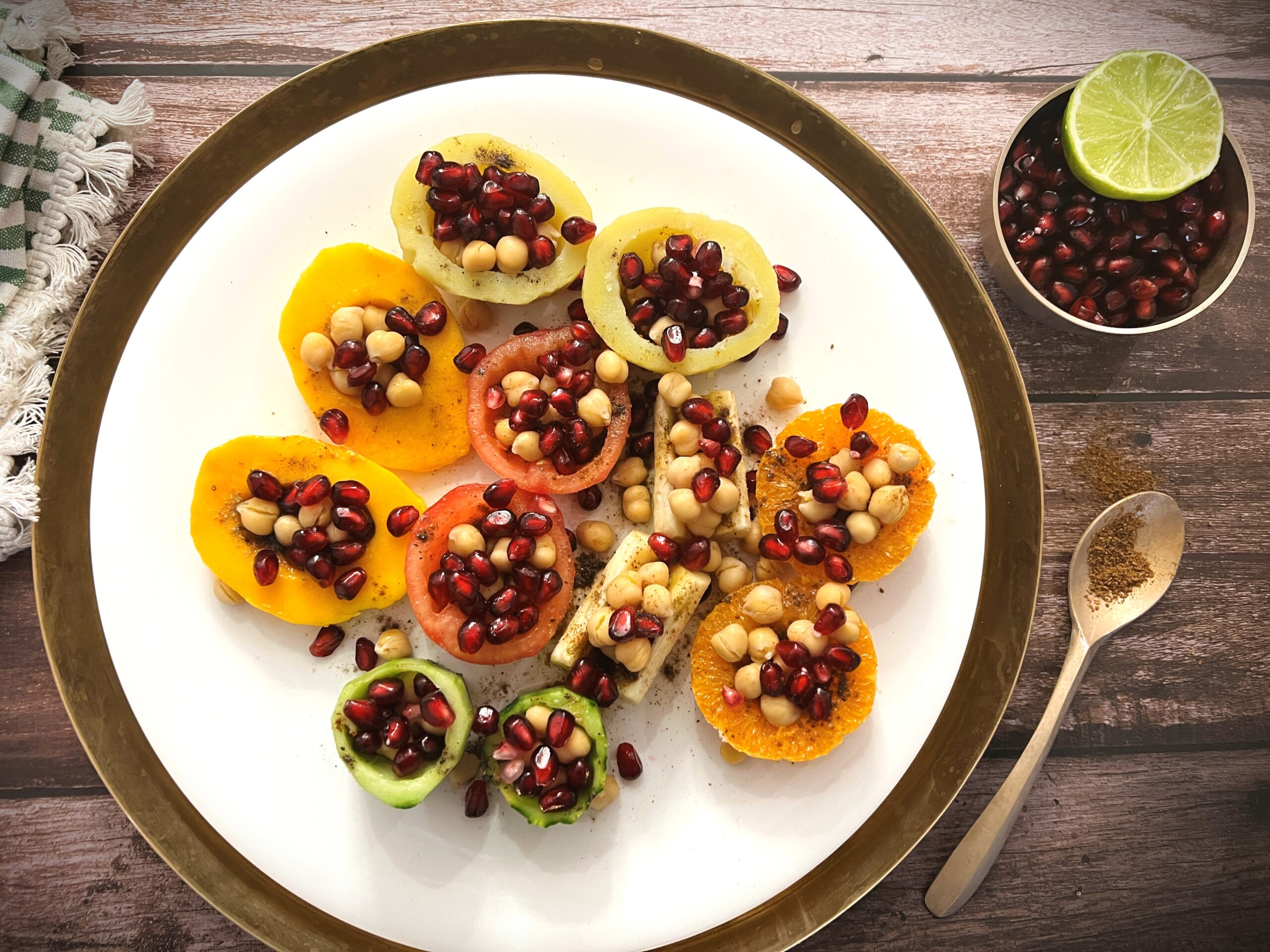 Sprinkle some sugar, chaat masala, cumin powder, lemon juice in each cup and then add the boiled chickpeas and pomegranates.
Kulle Ki Chaat is ready to be enjoyed!