Whole Wheat Gulgule
Whole Wheat Gulgule/Atta Gulgule is a traditional sweet of Uttar Pradesh in India. Whole wheat flour, sugar or jaggery and fennel seeds are combined to make these deep fried crispy, spongy moreish doughballs.
Gulgule is also called 'Pua', 'Pooda' or 'Puda' in different regions and states of India and prepared with some variations across India according to the local taste. For instance, in Maharashtra, coconut is added to the batter, some people also add mashed banana for sweetness and sometimes different types of flour are used to make the batter.
Gulgule are traditional Indian sweets and are an intrinsic part of certain festivals such as Karva Chauth and Basauda, they are also prepared for weddings. In Uttar Pradesh gulgule is often the first dish prepared by the new bride after her marriage for her family. I love to learn about the different customs and traditions behind different food items as it plays such an important part in our lives. Although in my family there is no tradition associated with gulgule, my children really enjoy eating them. Gulgule is the Indian version of doughnuts, or actually, the Indian wholewheat version of beignets.
Other recipes you might like to enjoy are Atta Ladoo/ Whole Wheat flour Ladoo, Gond ke Ladoo, Badam Halwa, Gond Almond Panjiri, Dhaniya Panjiri, Instant Badam Halwa / Almond Pudding, Gajar Halwa and Lauki ka Halwa.
Ingredients
2 cups whole wheat flour
1½ cups powdered sugar
¼ cup plain yoghurt
1 teaspoon black pepper corns
Few saffron strands
2 teaspoons fennel seeds
½ cup water
3 cups ghee/oil
Directions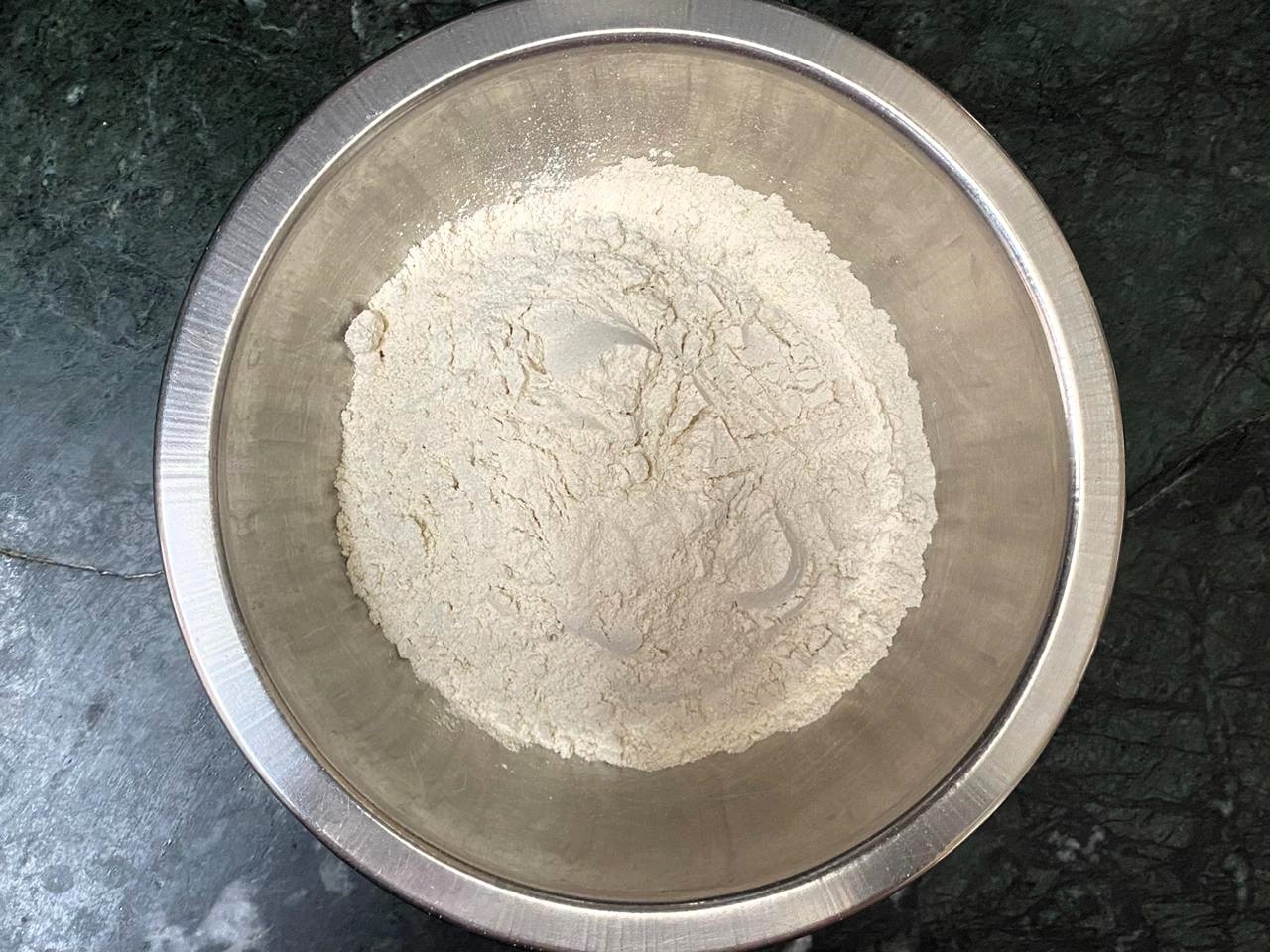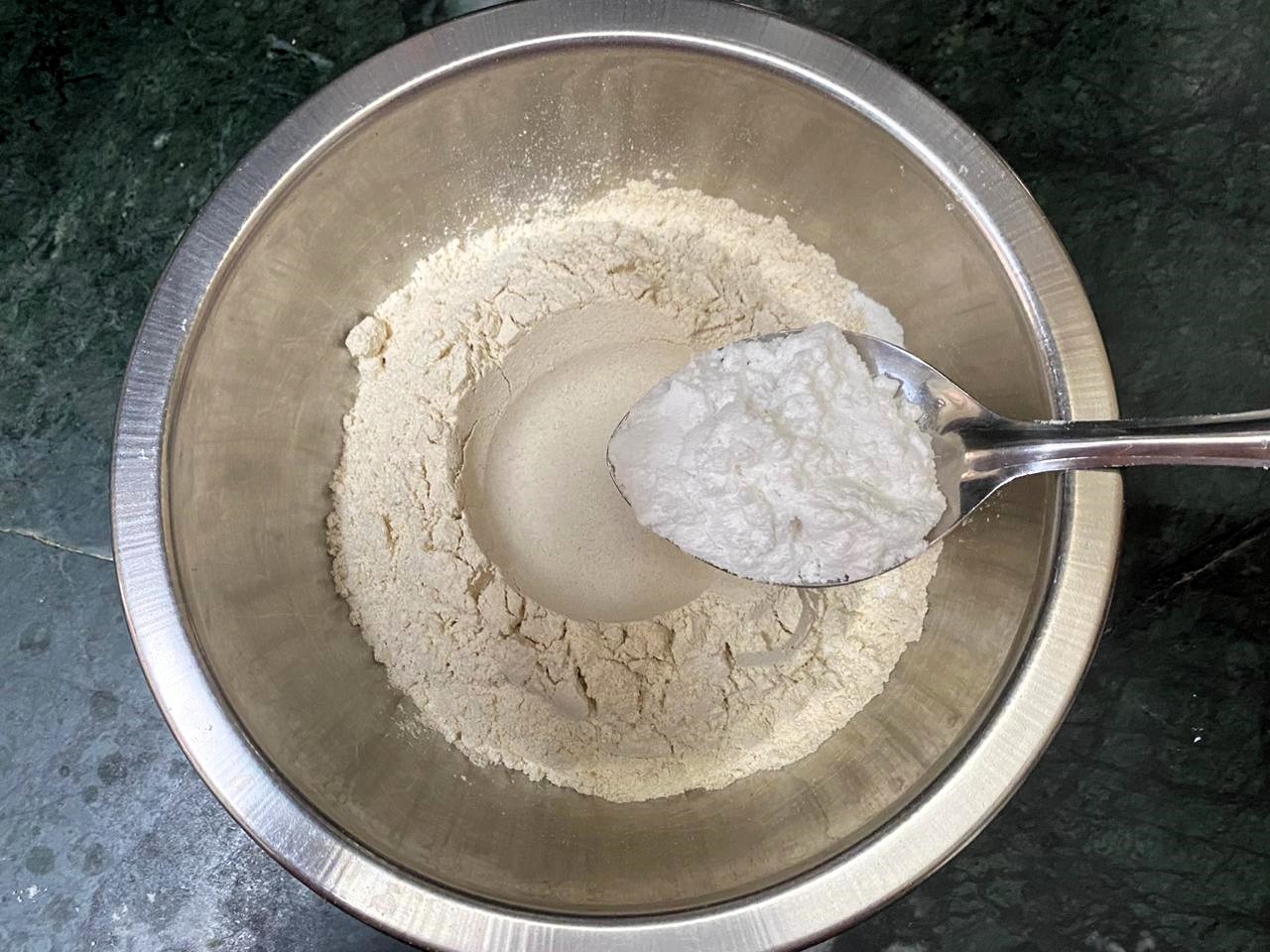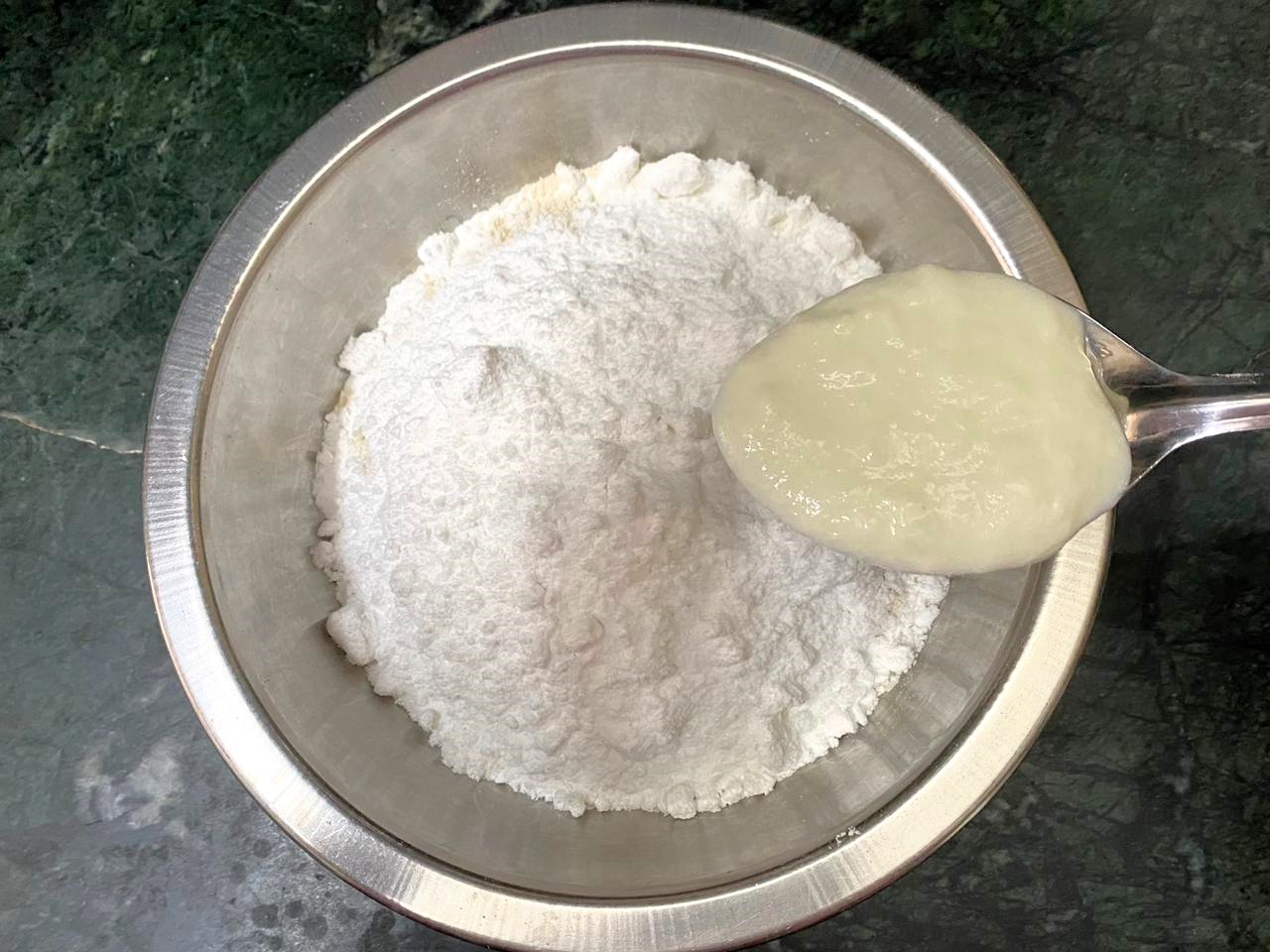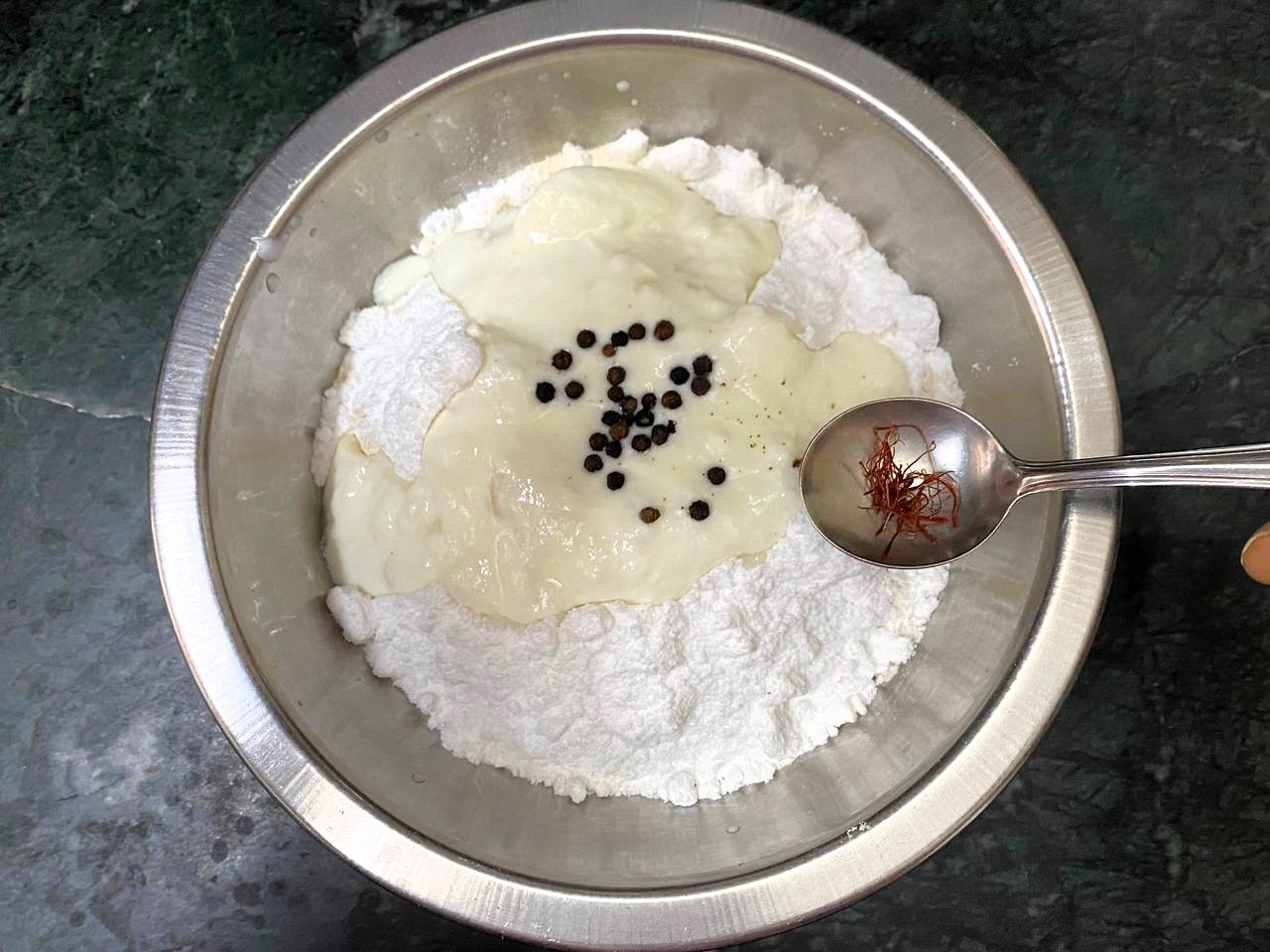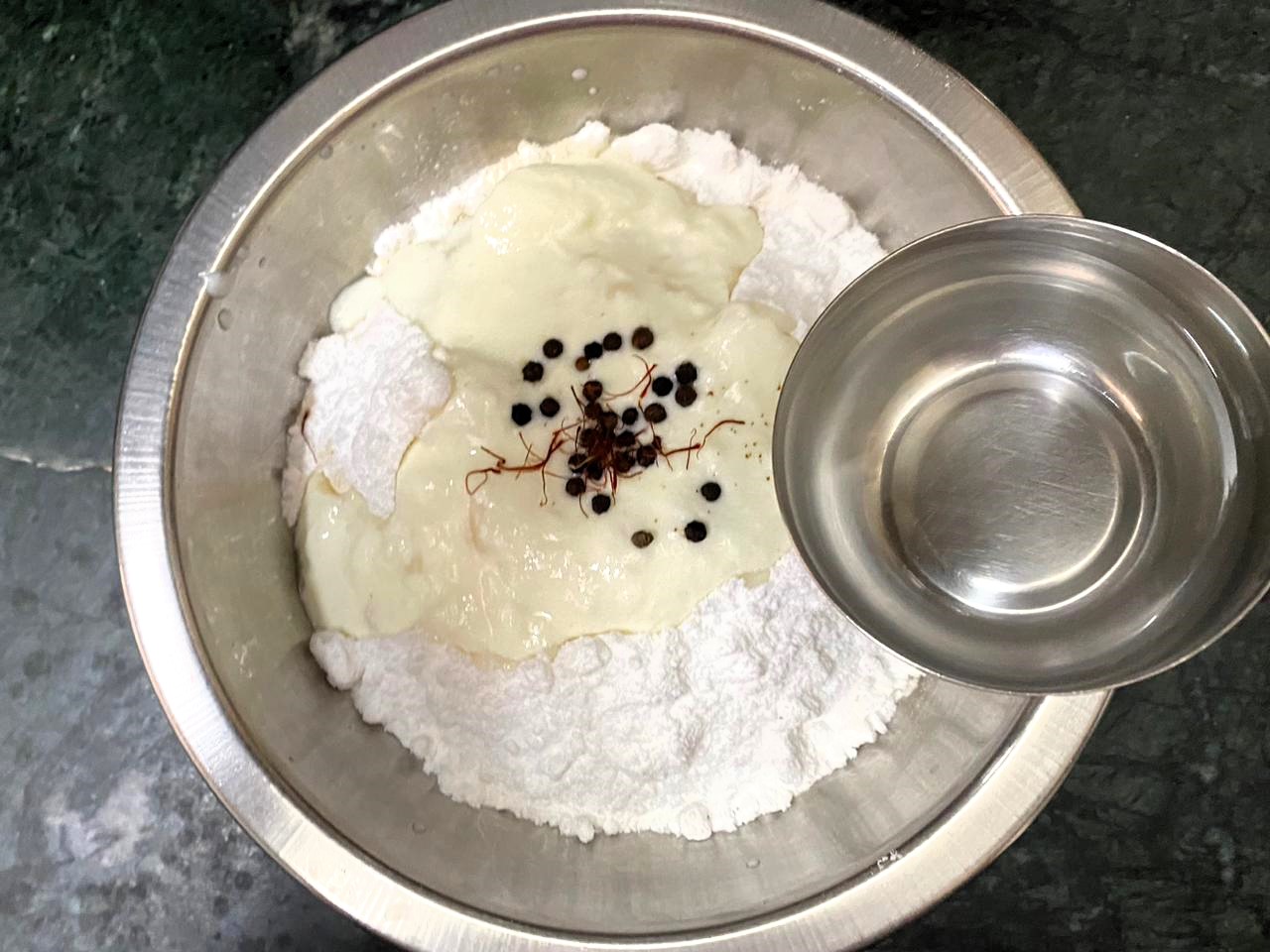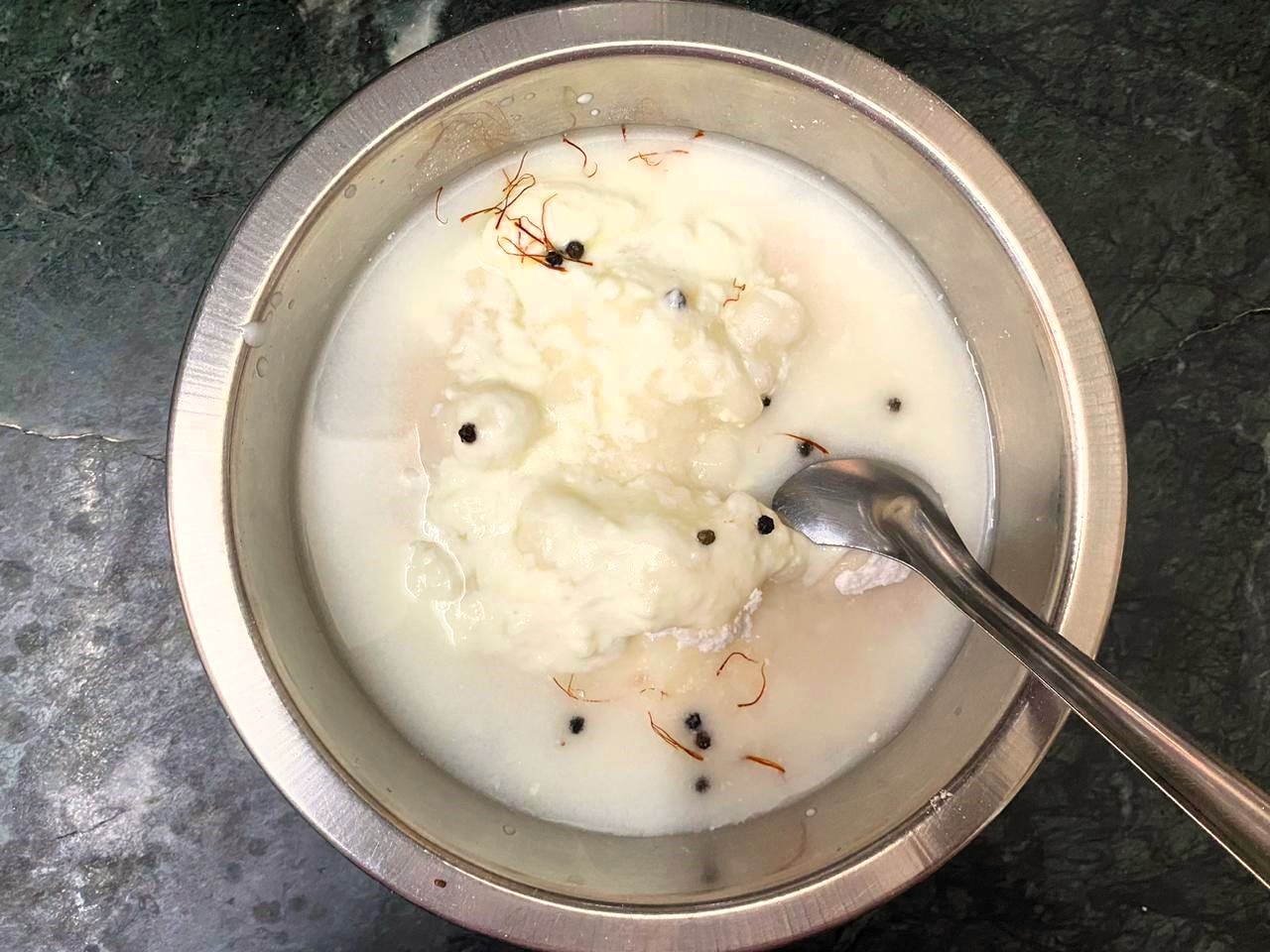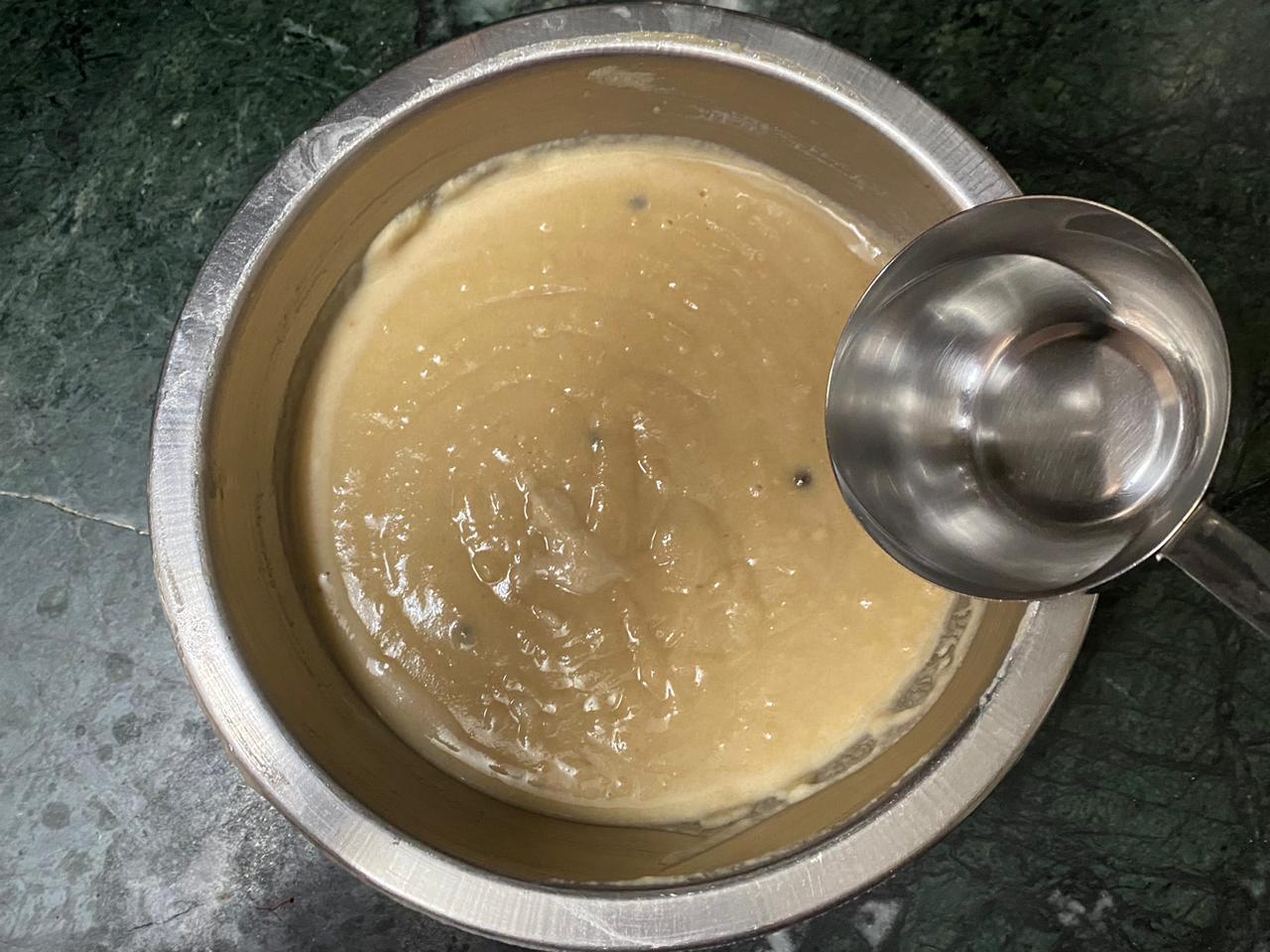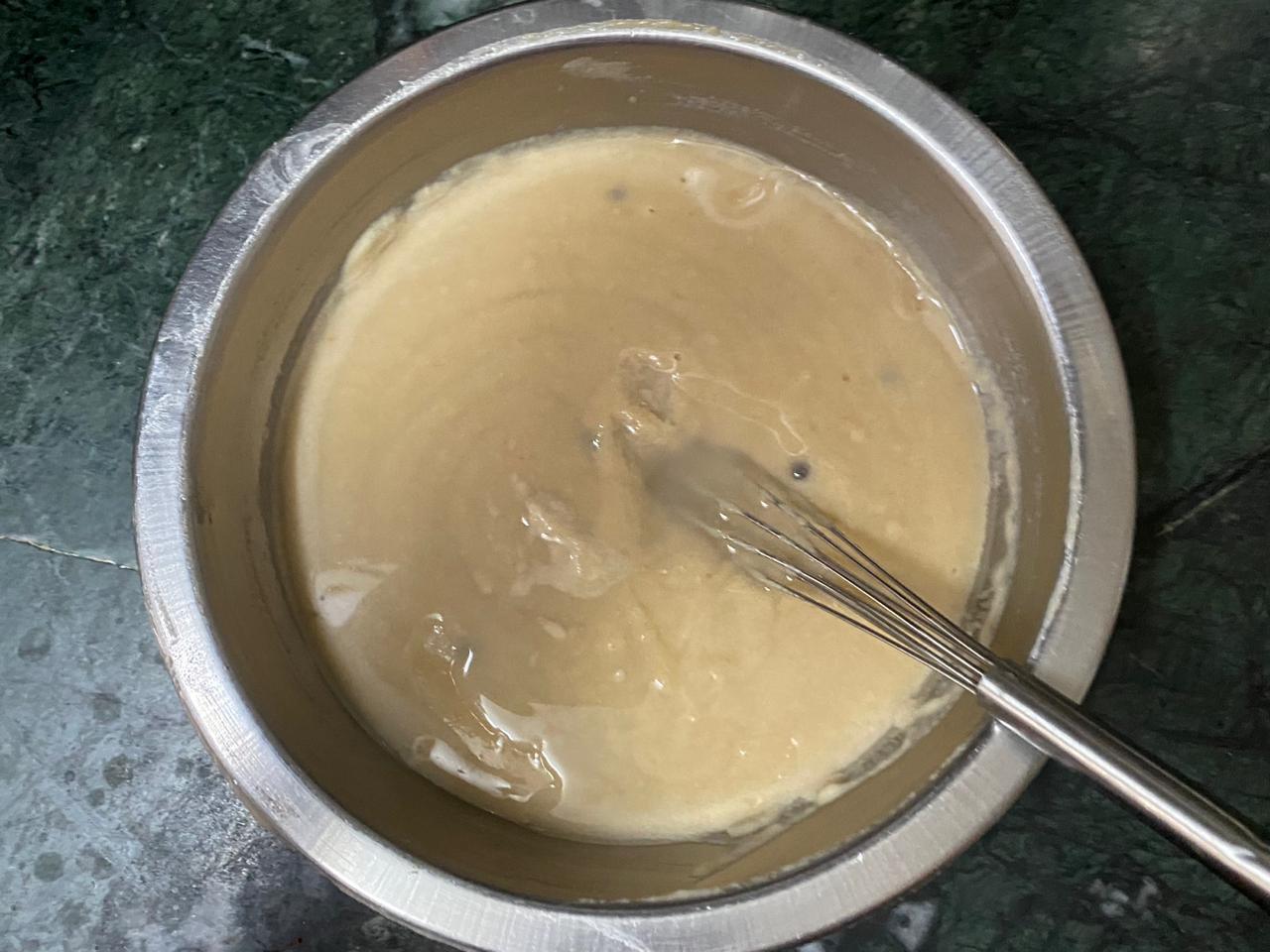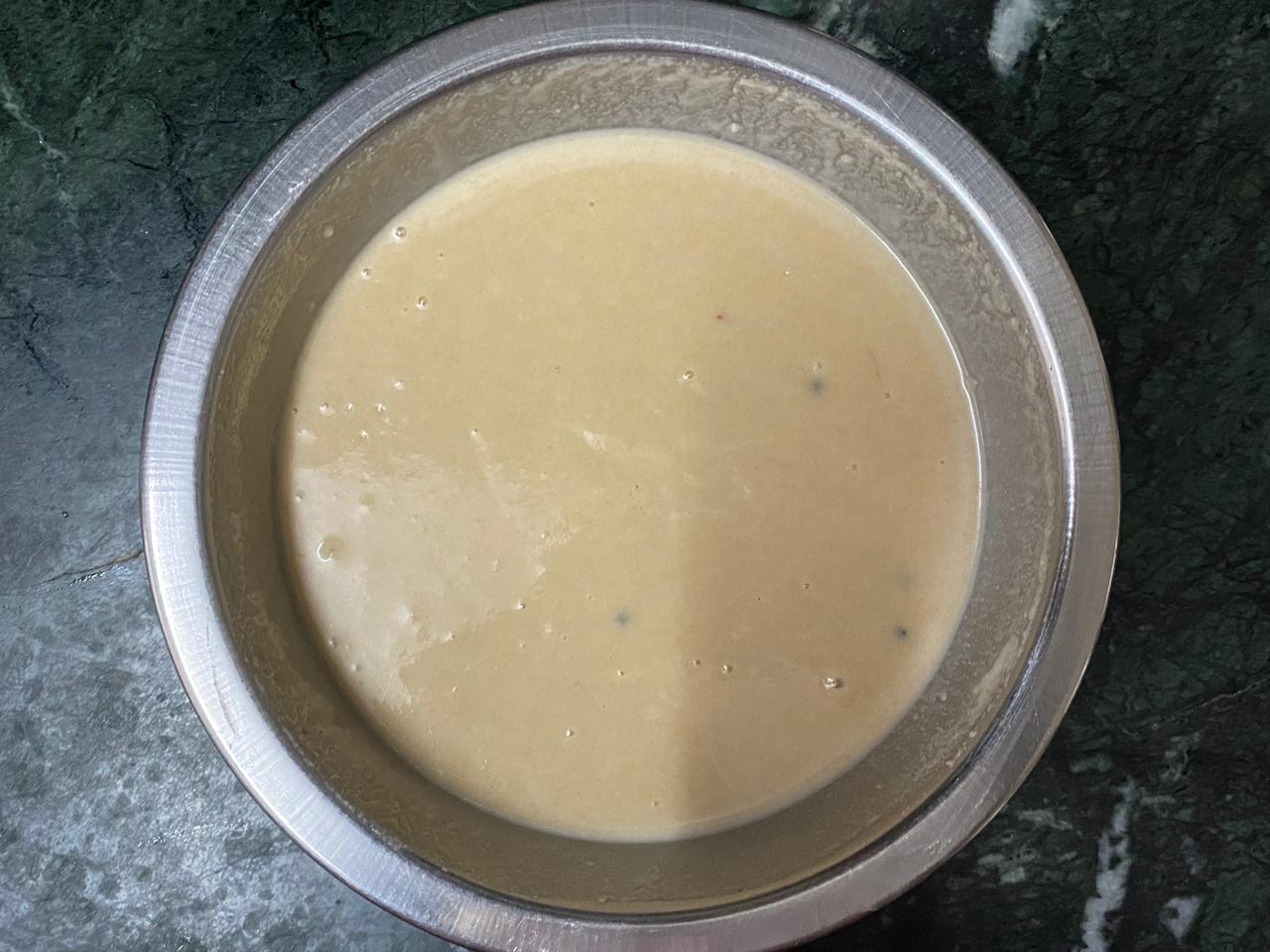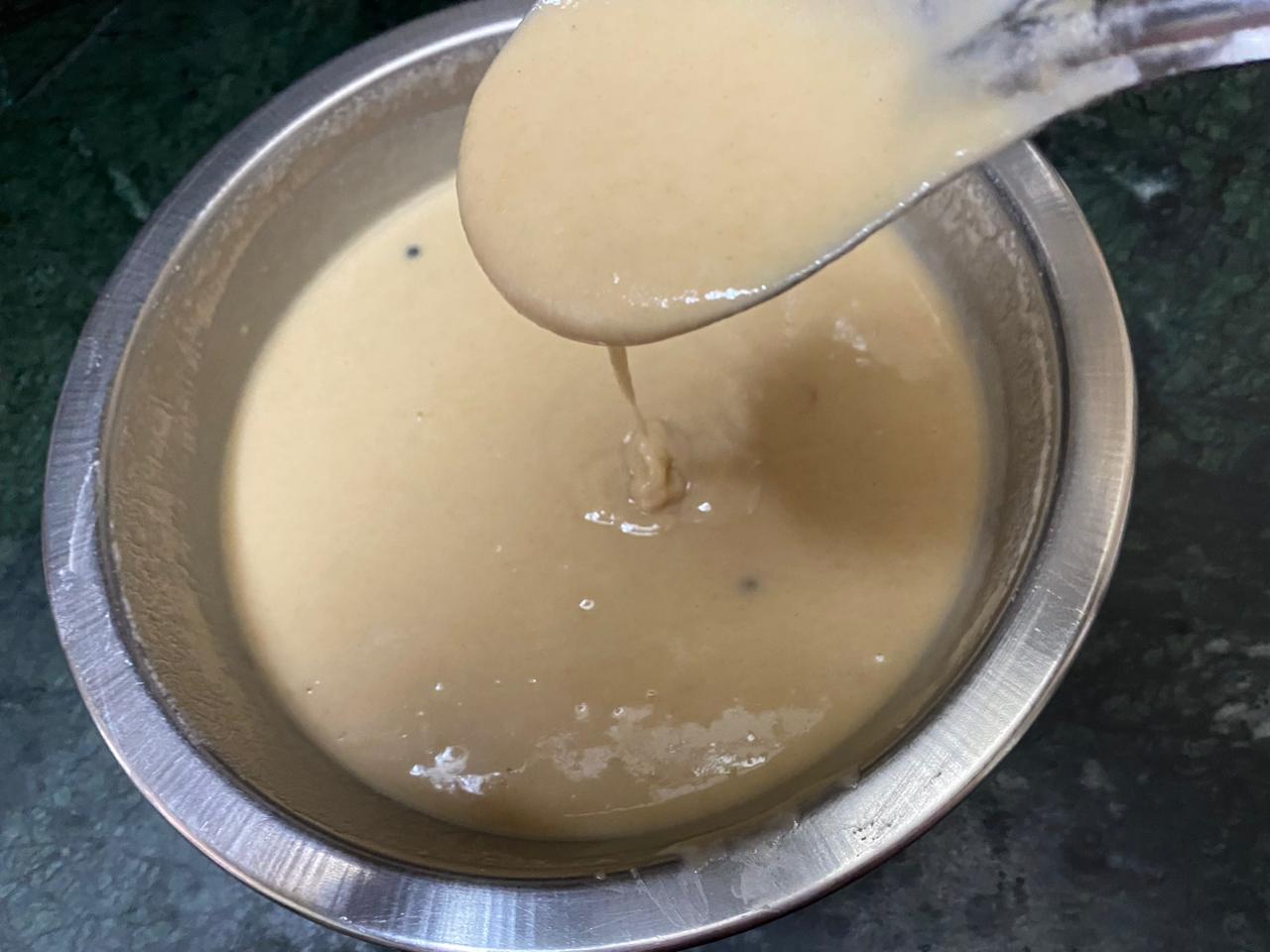 In a bowl, add the whole wheat flour, powdered sugar, yoghurt, black peppercorns, saffron strands, fennel seeds and water. Mix the batter until well combined to form a lump-free smooth flowing consistency. Adjust the quantity of batter if needed. Be gentle while mixing as over mixing will result in dense gulgule.
Cover and keep the batter to rest for half an hour.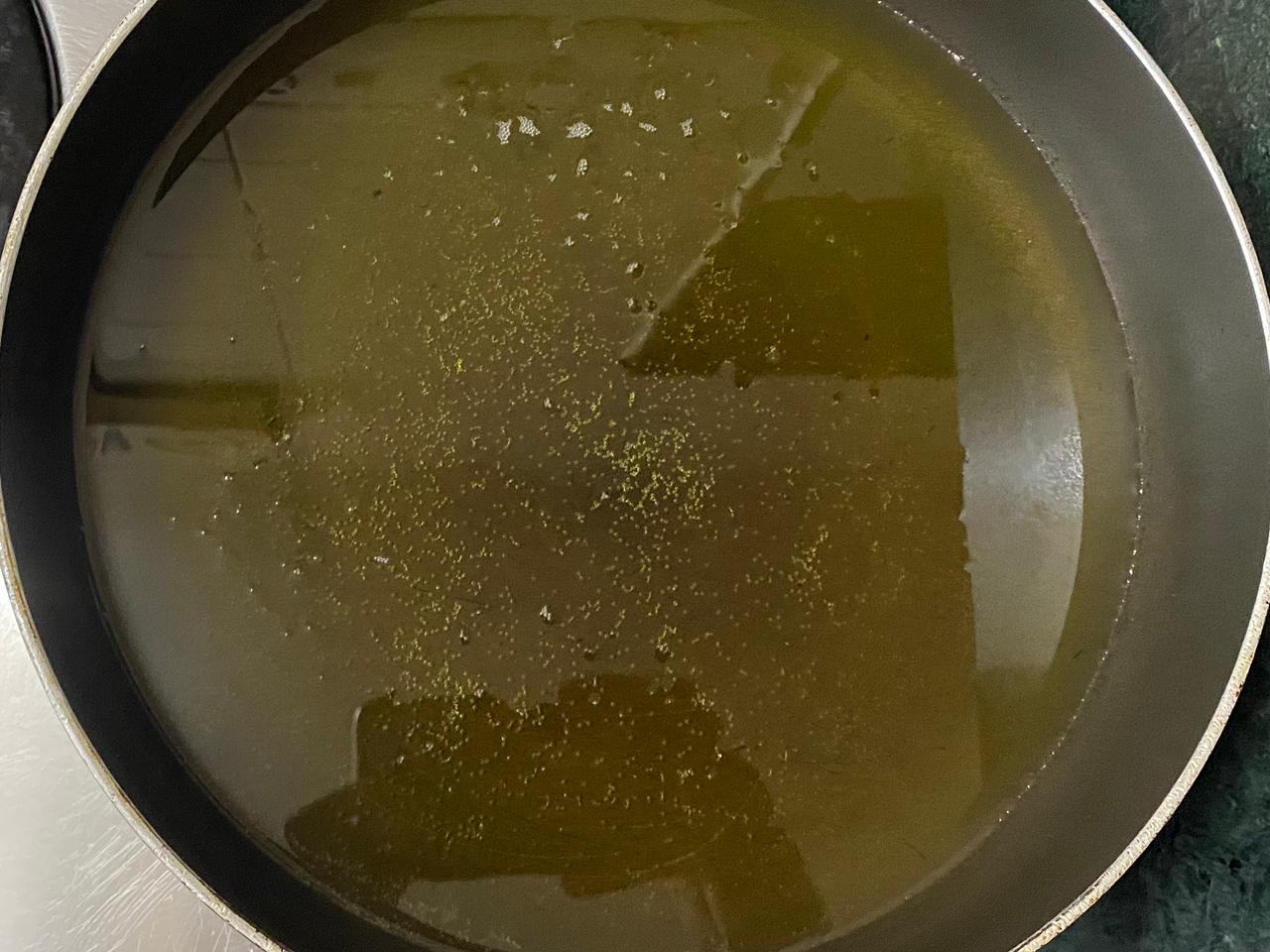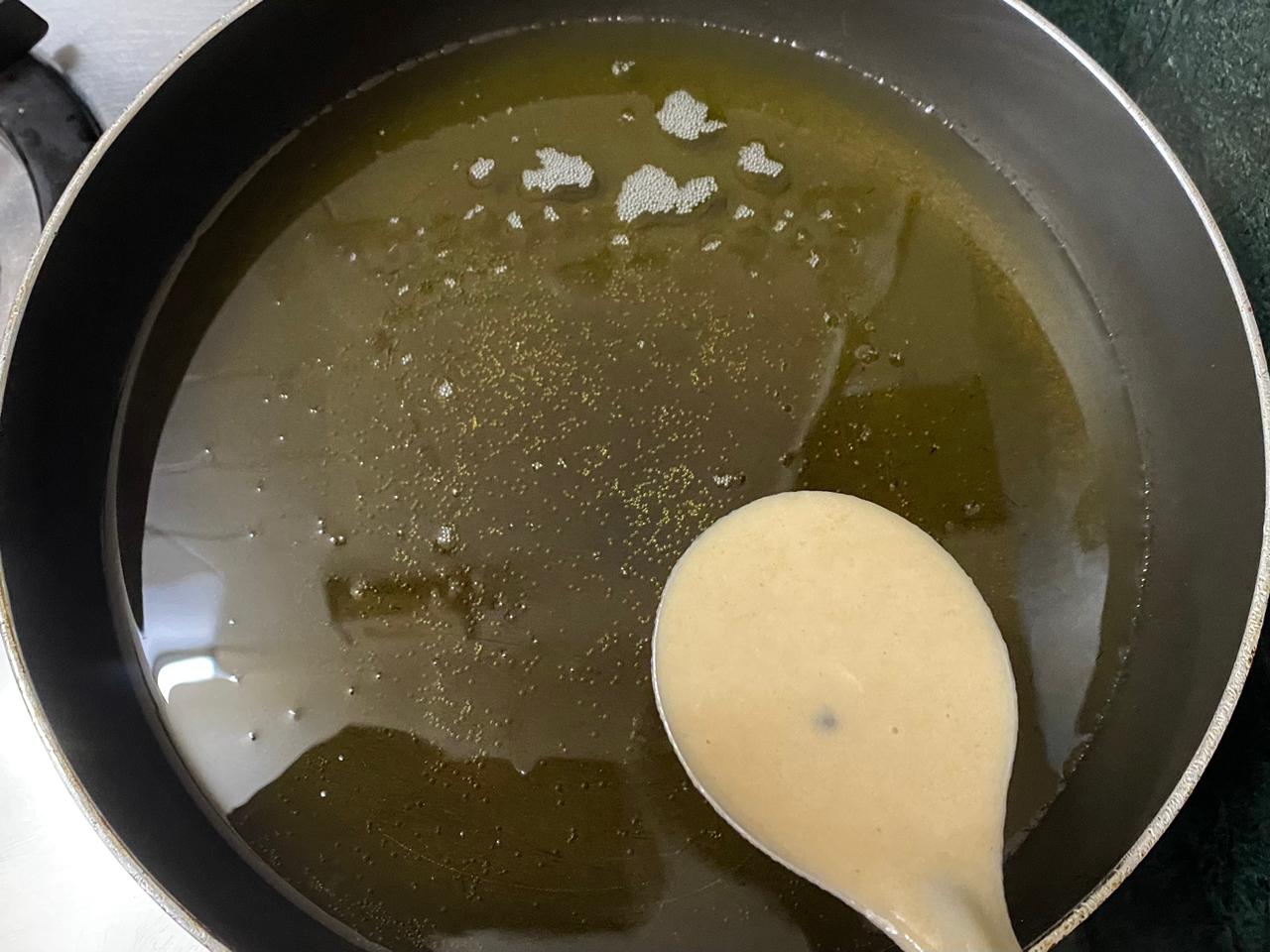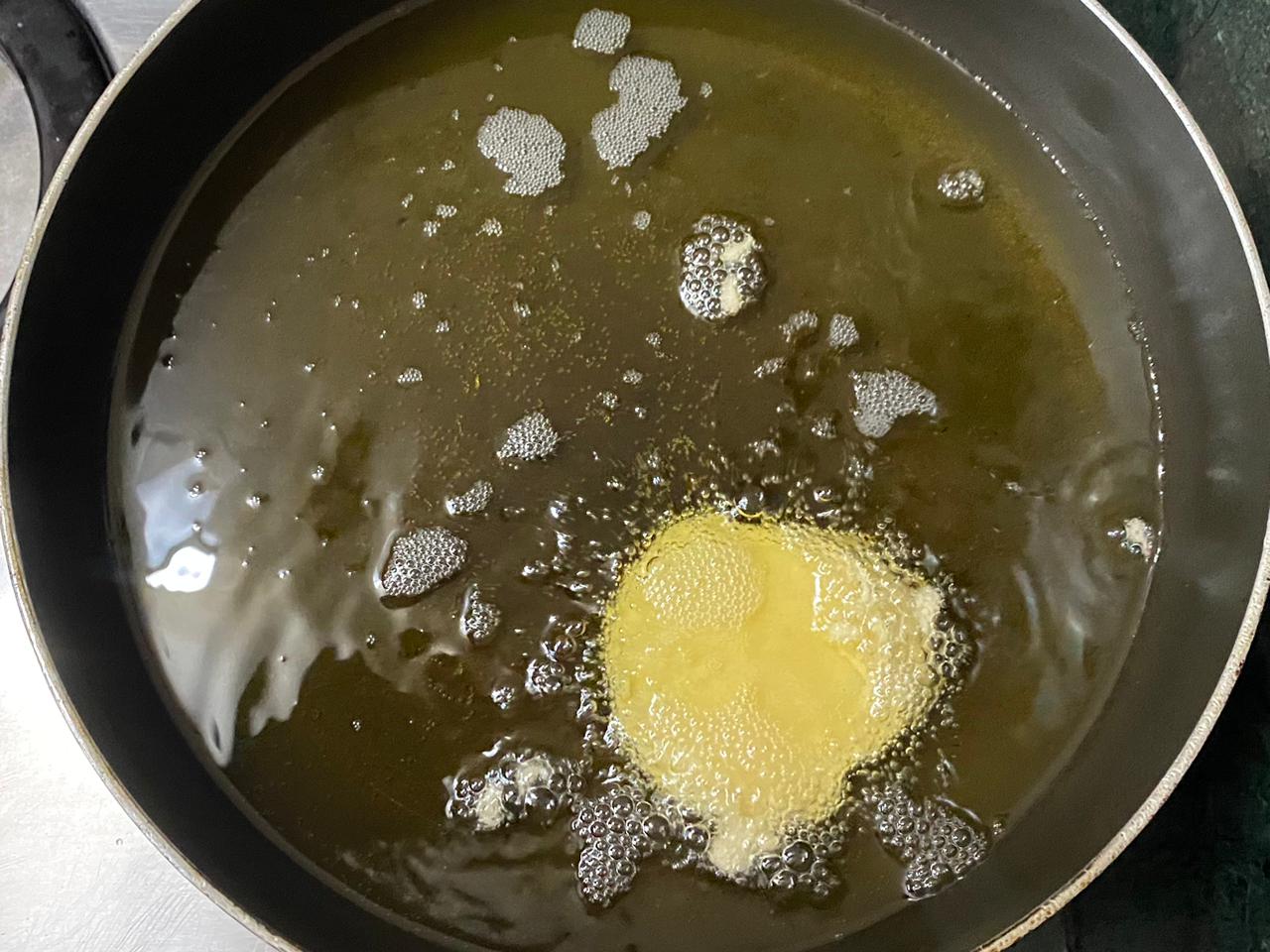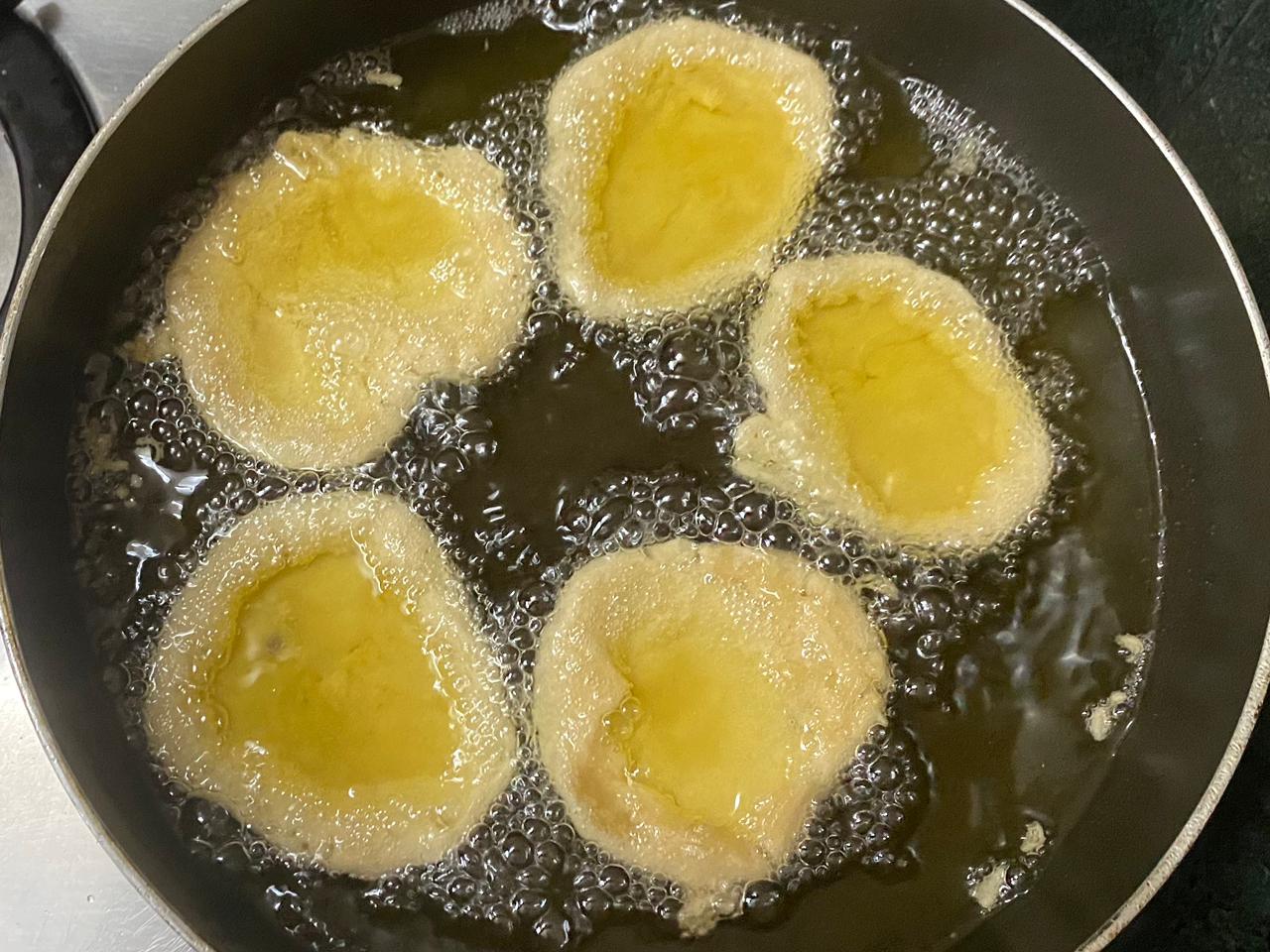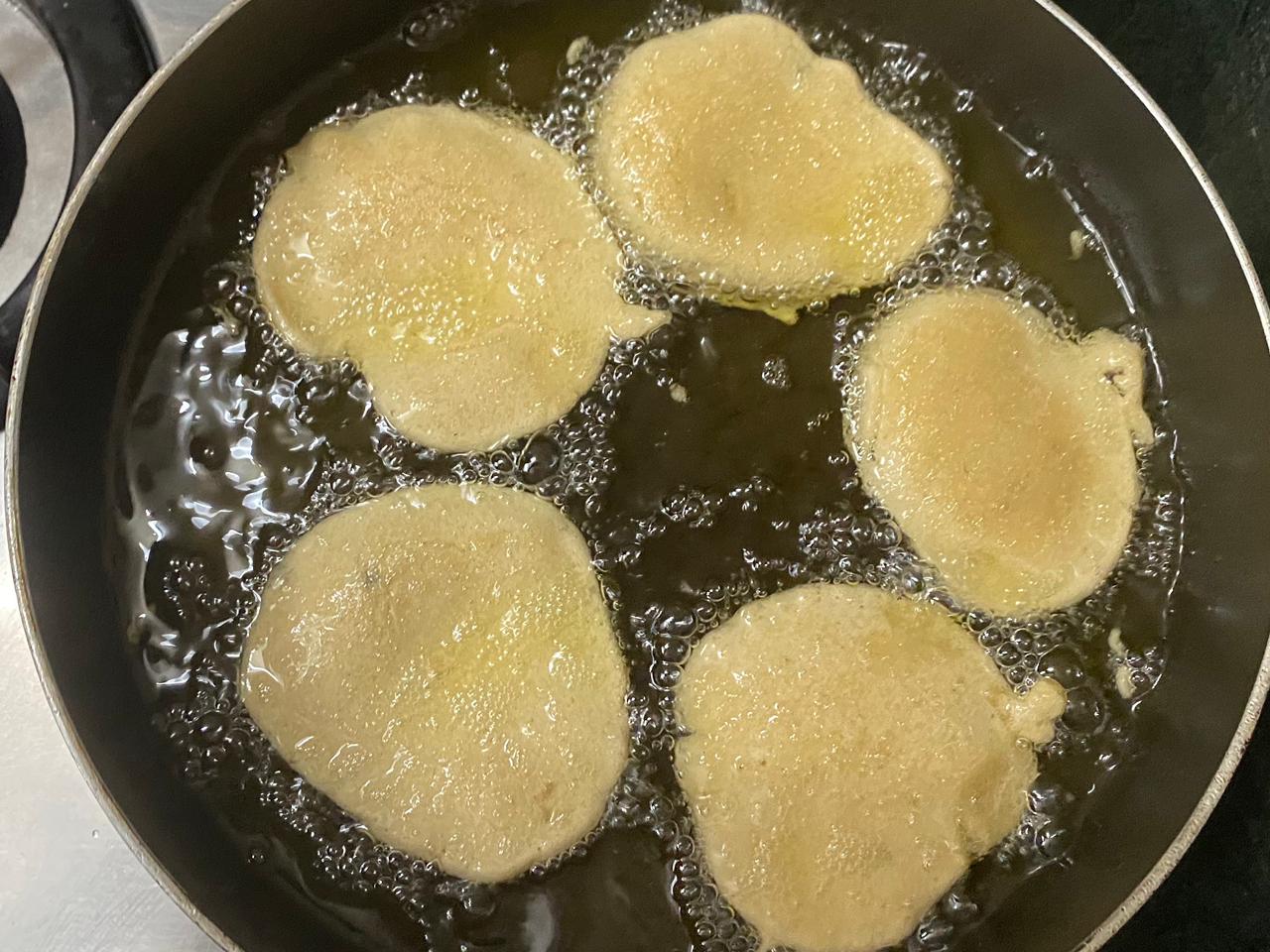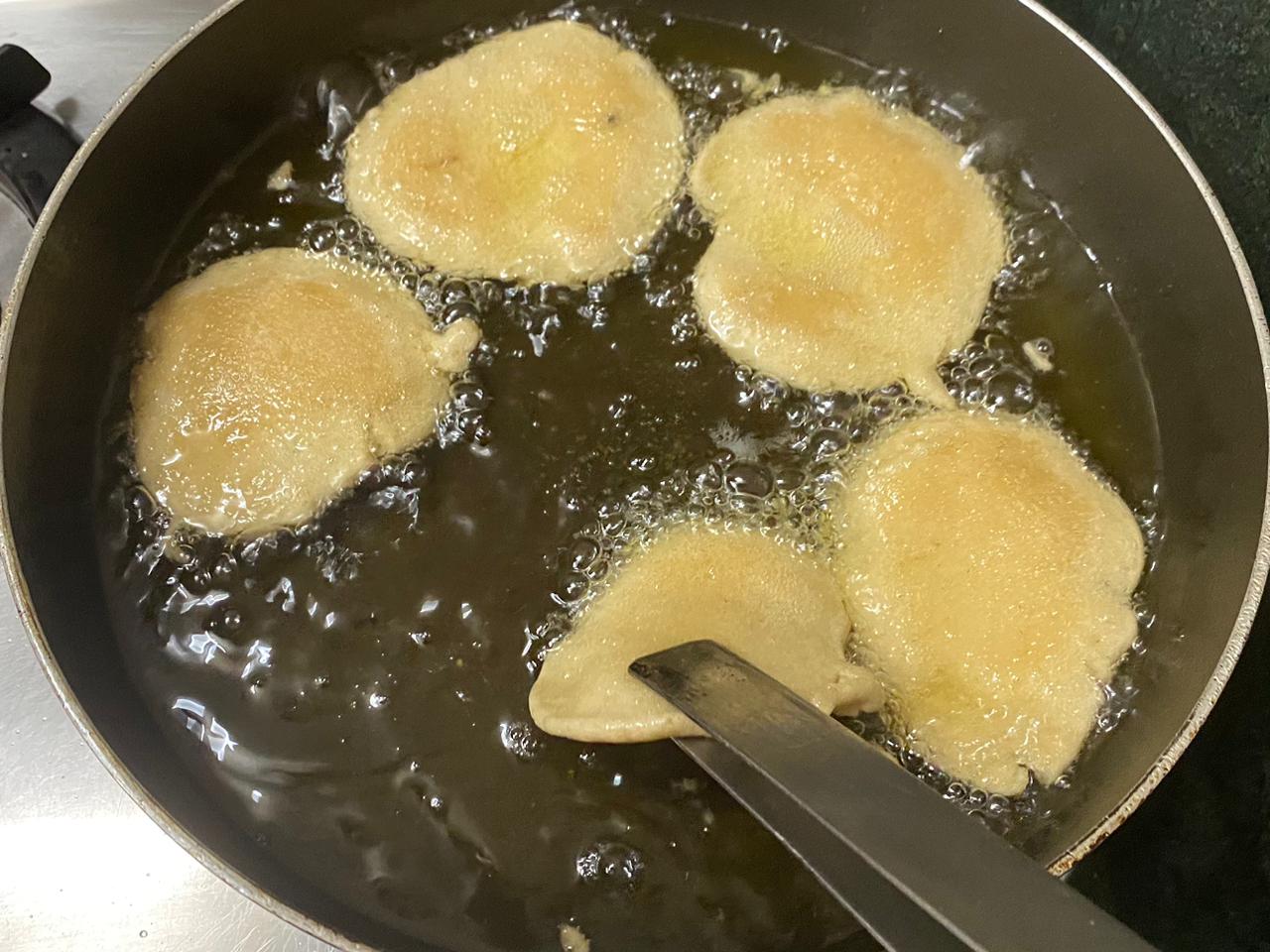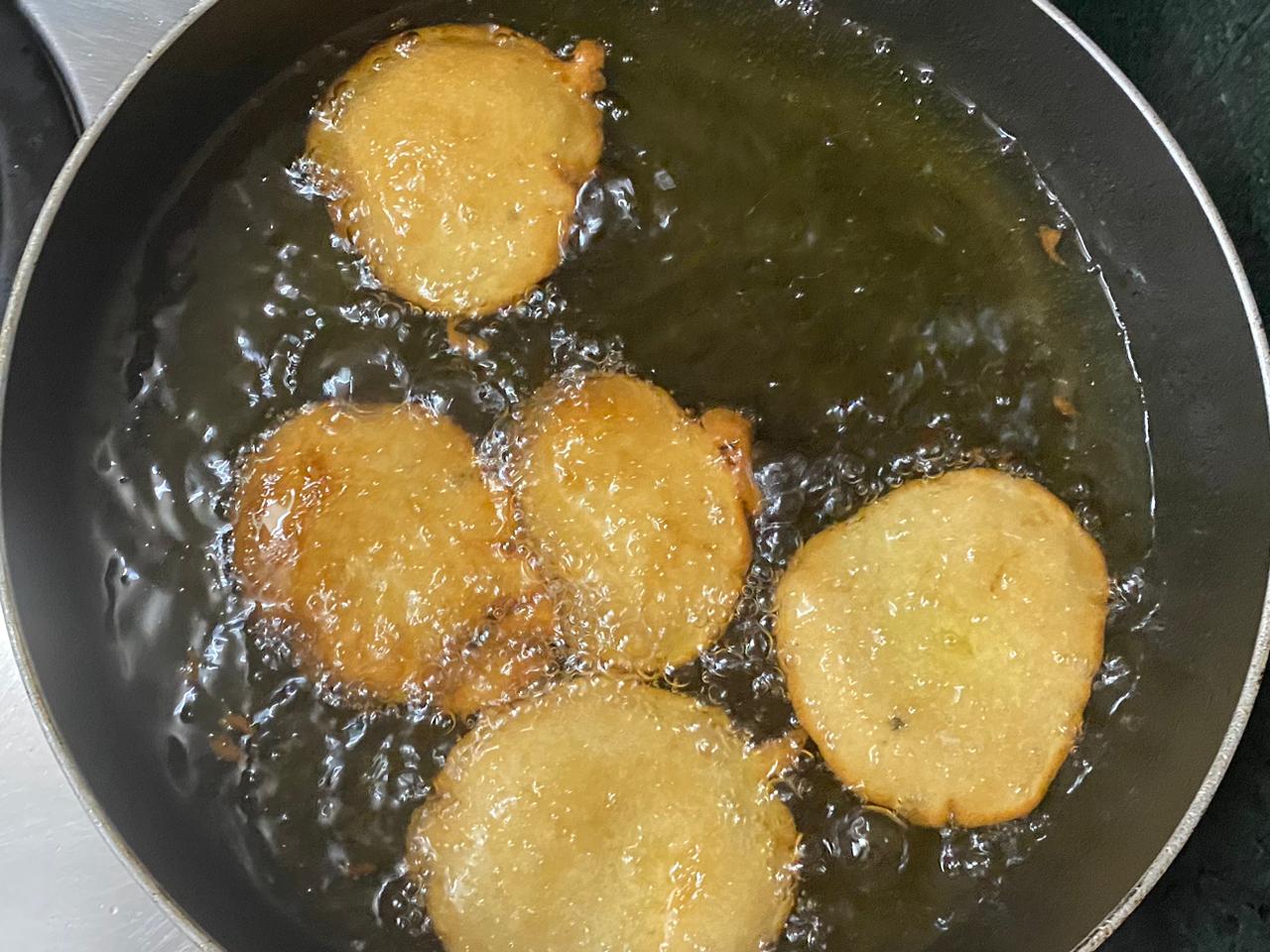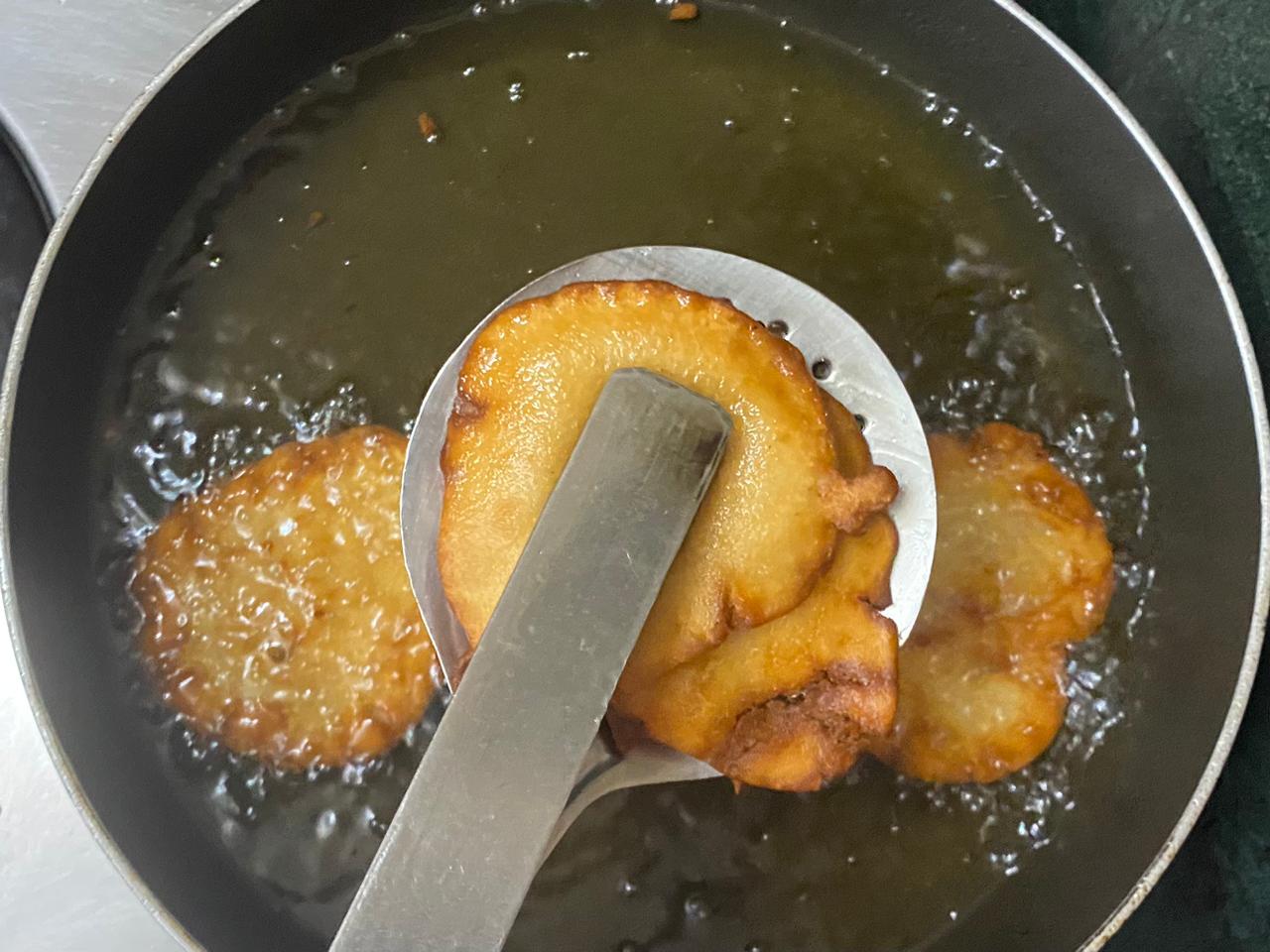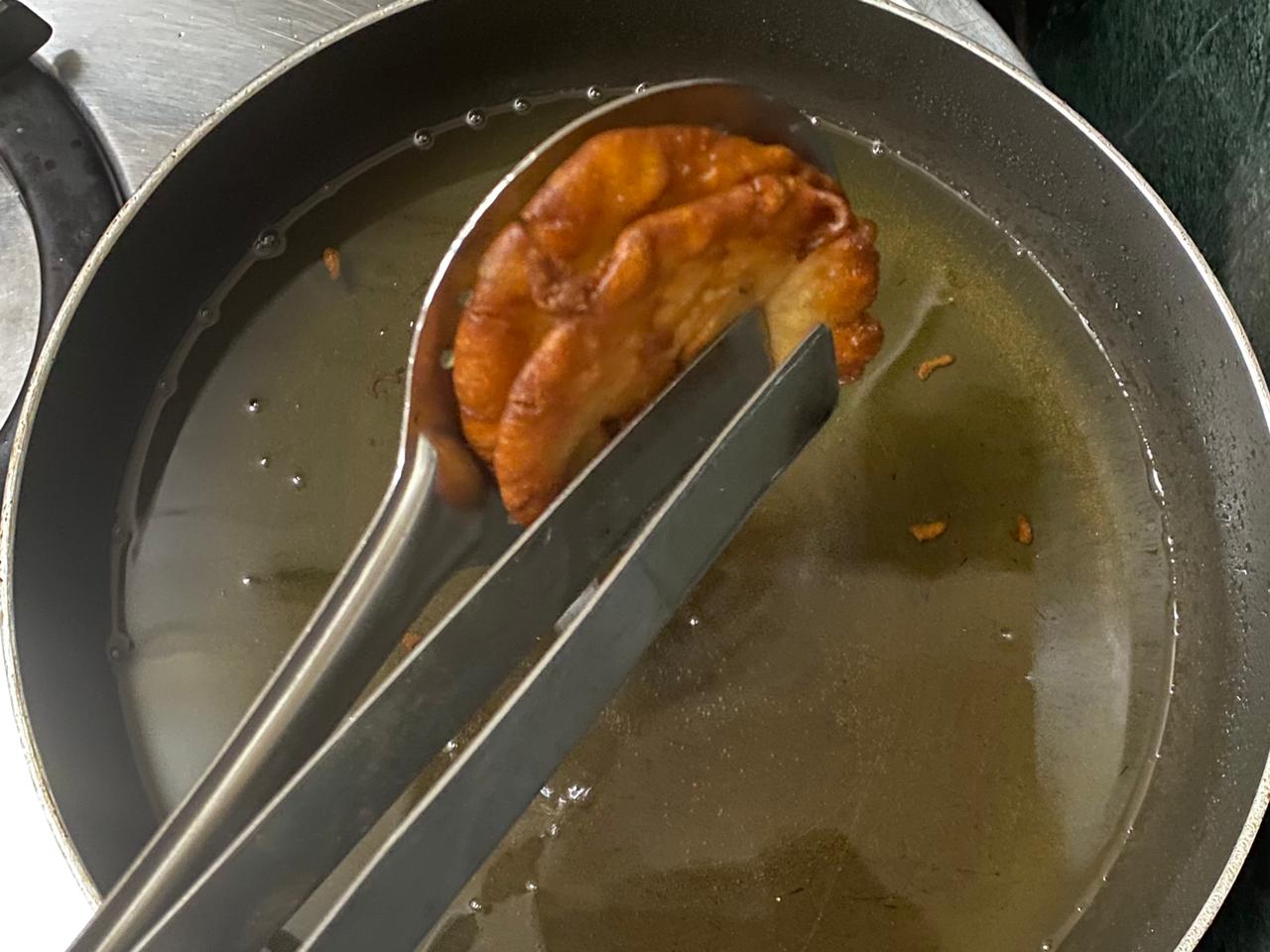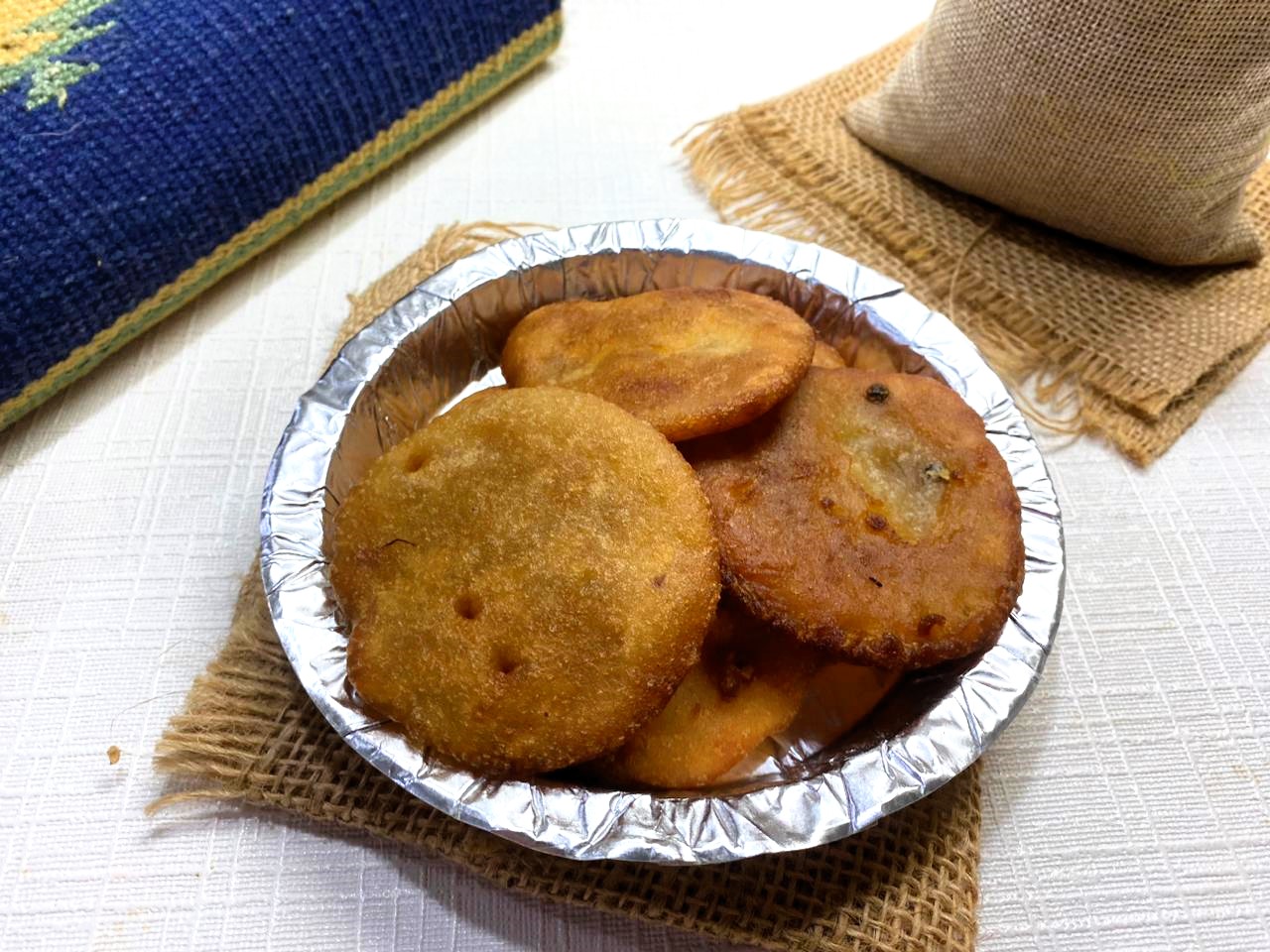 Heat ghee/oil in a pan. To check if the oil is hot enough for frying, add a drop of the batter to the oil and if it bubbles up immediately then the oil is ready for frying.
When heated, turn the heat to medium heat and add a spoonful of the batter and deep fry until the gulgule puffs up slightly and begins to turn light golden. Then gently turn over each gulgula.
Keep on turning and frying them till they are golden brown. Remove them and place on kitchen paper towels to drain the excess oil/ghee.
Enjoy!