Dhaniya Panjiri
Panjiri also known as 'dabra' is a traditional Krishna Janmashtami bhog or prasad made with coriander powder, gond and dry fruits.
Traditionally, the Krishna Janmashtami is celebrated across India with different types of ladoos, sweets and various kinds of savouries to celebrate the birth of Lord Krishna. Dhaniya Panjiri is lightly sweetened, quick, easy and laden with textures and flavours.
Gond or Edible gum is odourless, tasteless and a water-soluble mixture obtained from the sap of the plant and then dried. Gond or edible gum is known for its warming properties, calorific value and is also great for boosting immunity, stamina, and health. 'Dhaniya' in Hindi means coriander.
I learnt this recipe from my mother, Dhaniya Panjiri is one of the recipes that is passed on through the generations.
This recipe is similar to other recipes like Kalakand, Milk Cake, Instant Badam Halwa, Gond Ke Ladoo, Chawal ki Kheer, Gajar Halwa and Sandesh.
Ingredients
1 cup coriander powder (dhaniya)
½ cup edible gum (gond)
1 cup ghee
¼ cup finely chopped unsalted almond
2 tablespoons desiccated coconut
¼ cup castor sugar
Directions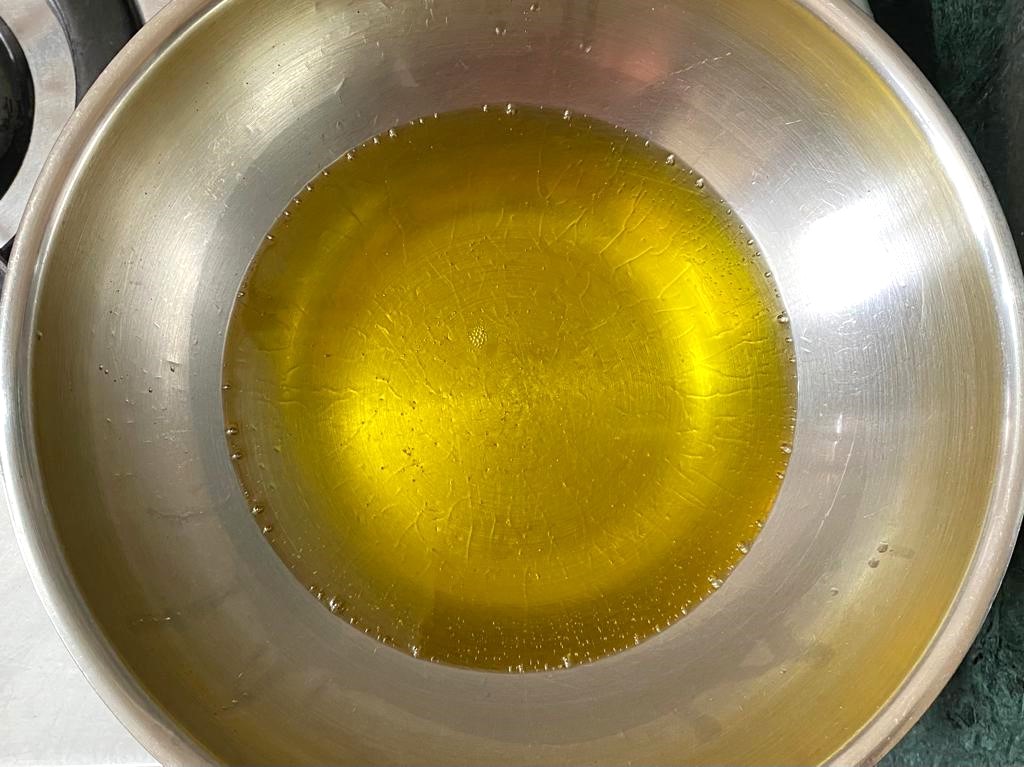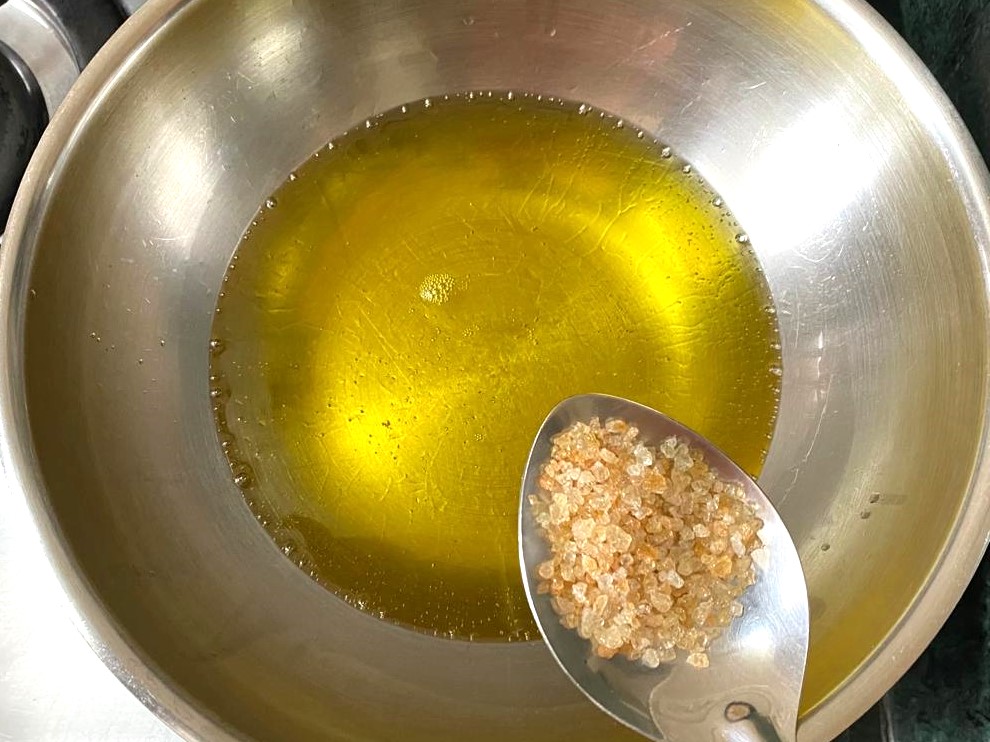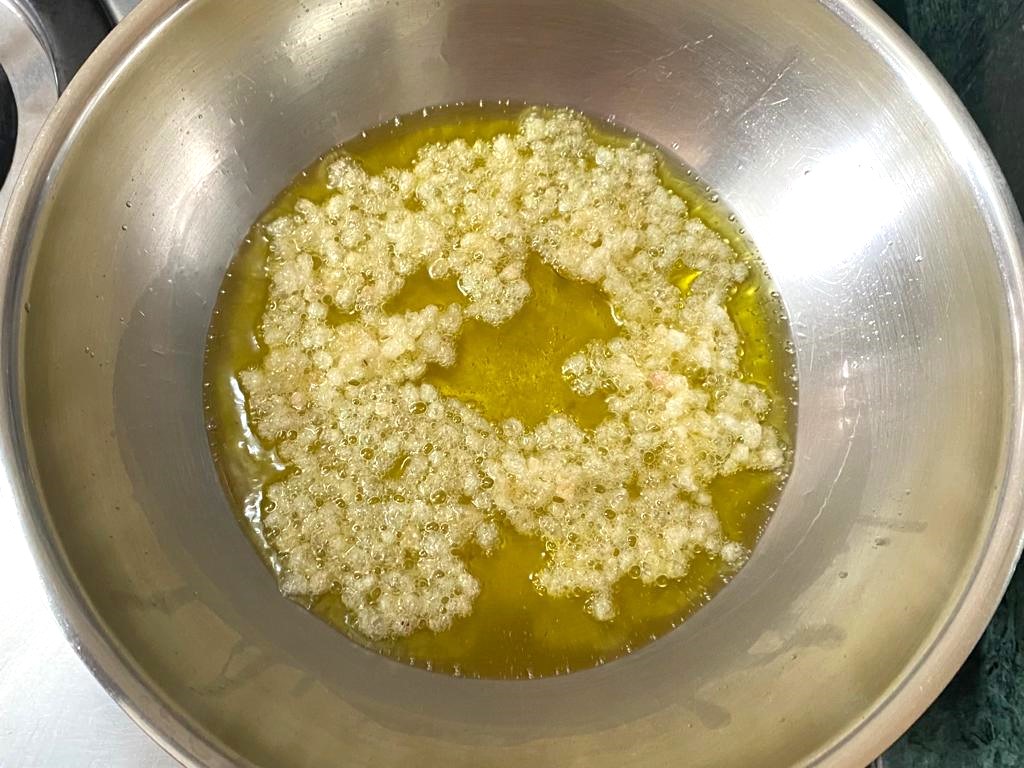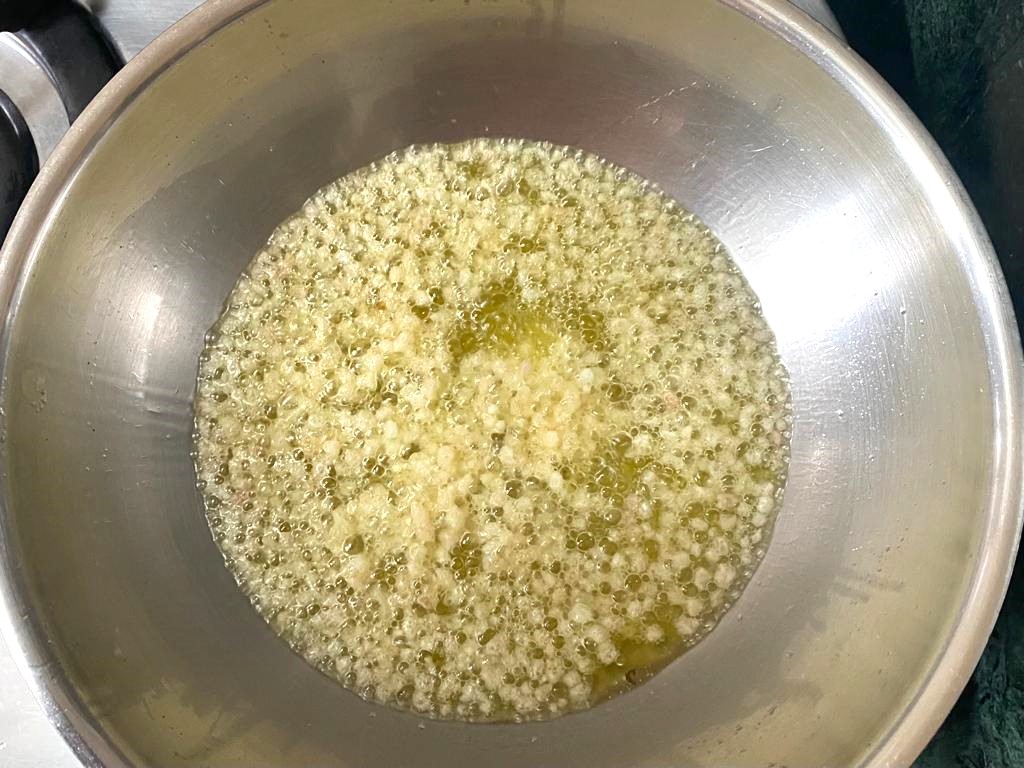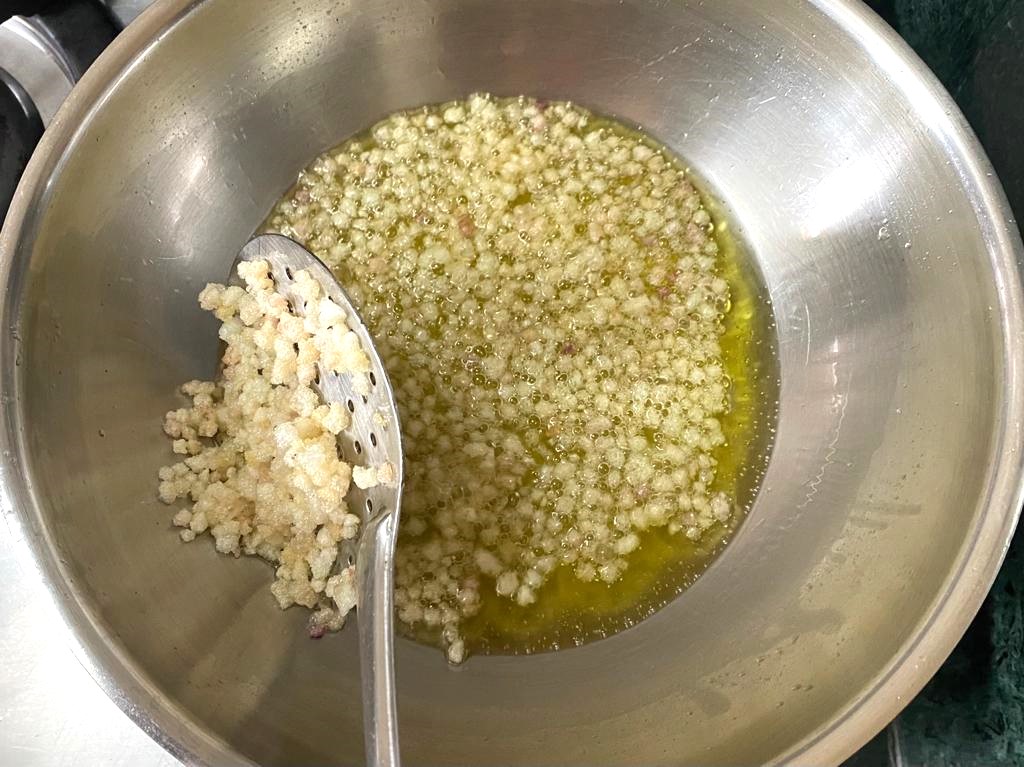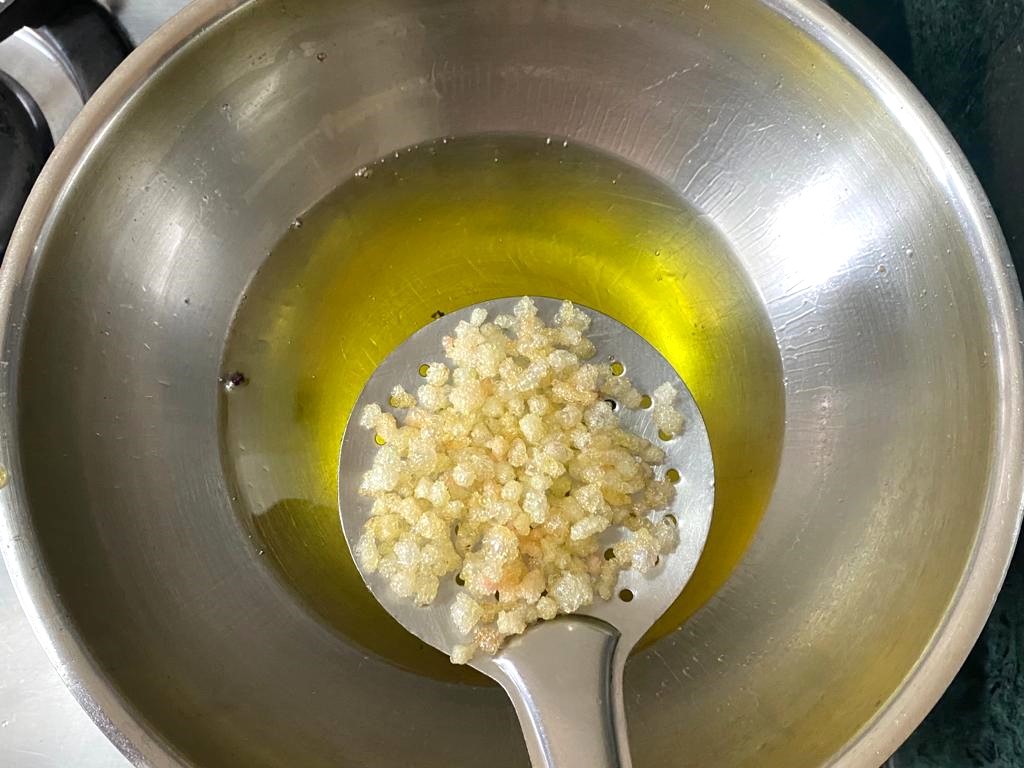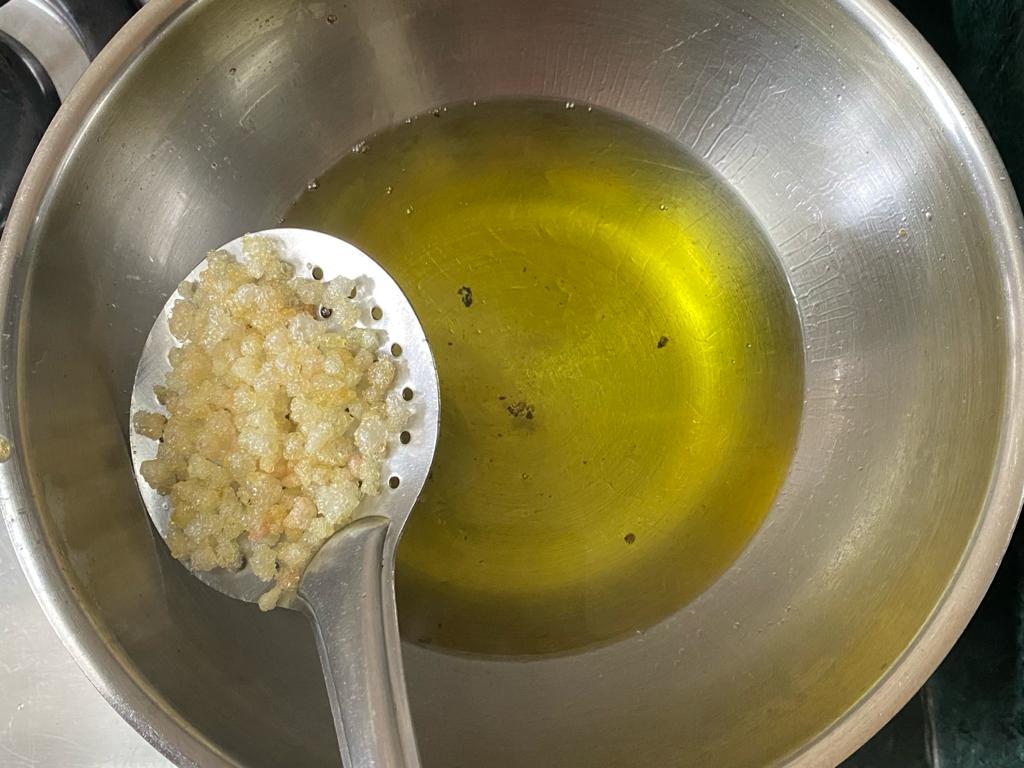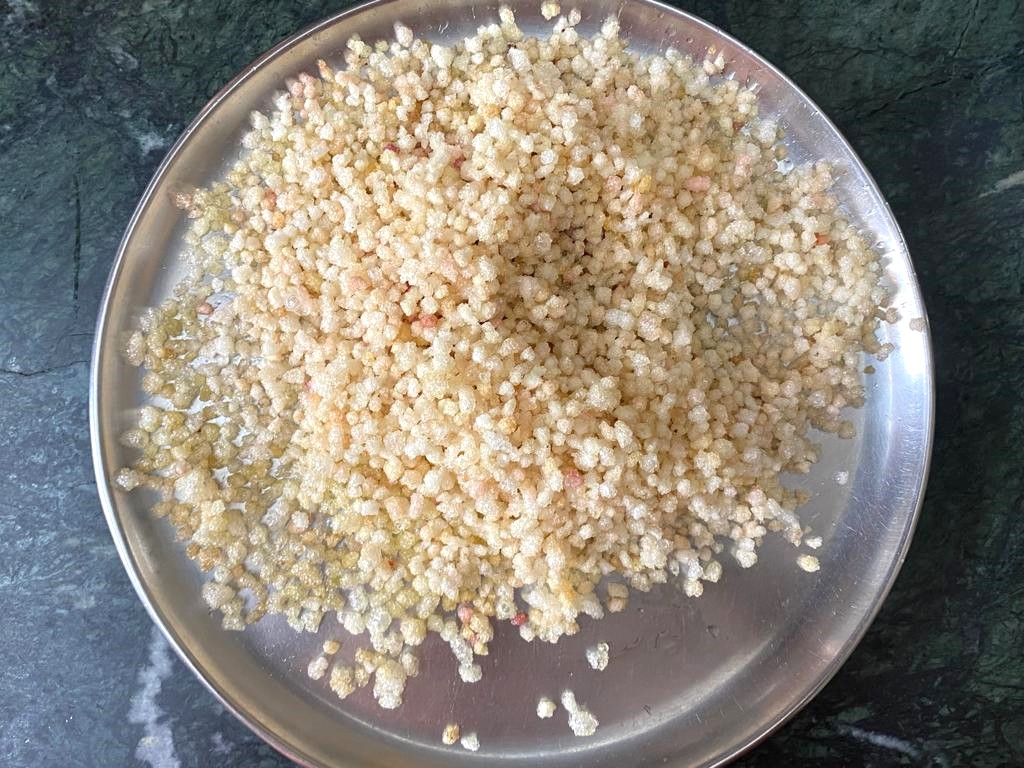 Heat ¾ cup ghee in a pan. Check if the ghee is hot enough for the gond by adding a piece of gond in the hot ghee. It should puff up immediately. Once hot, add the gond and stir it with a spoon. It will take 30 seconds -1 minutes for it to puff up. When they puff up remove them and keep it aside to cool them.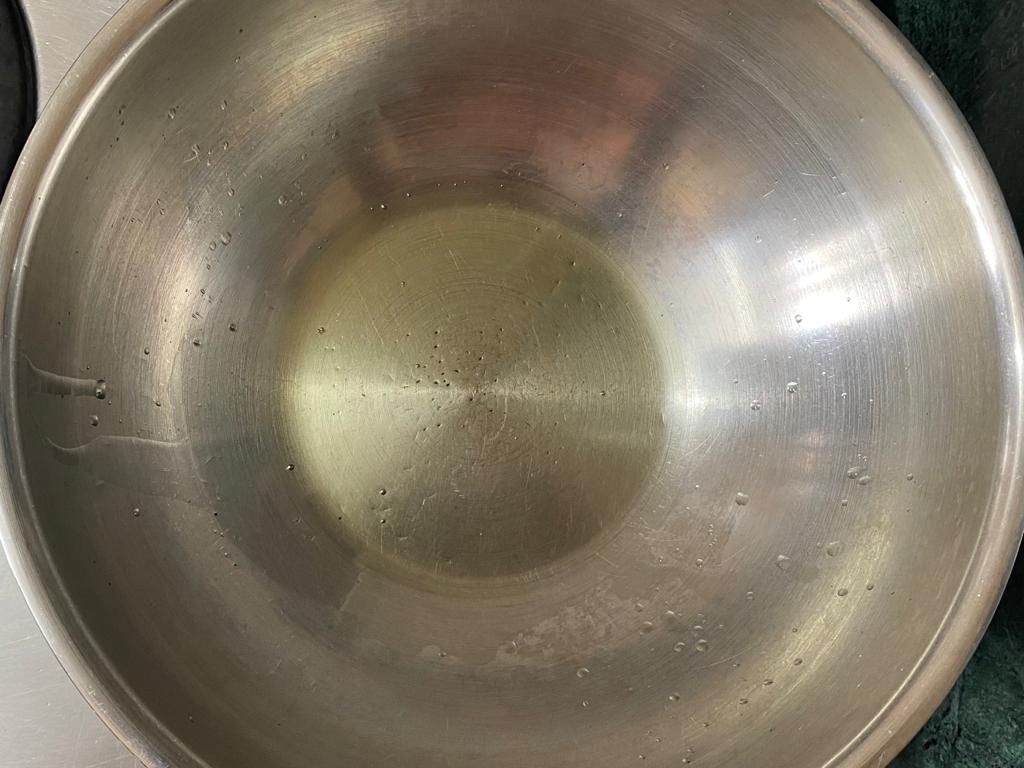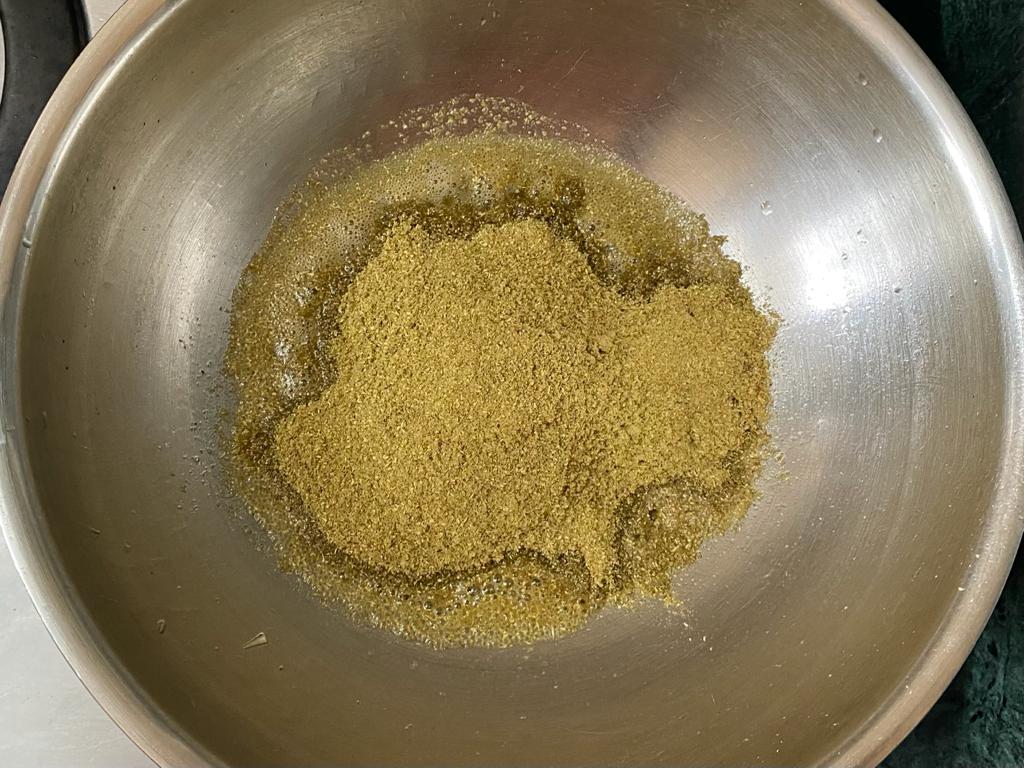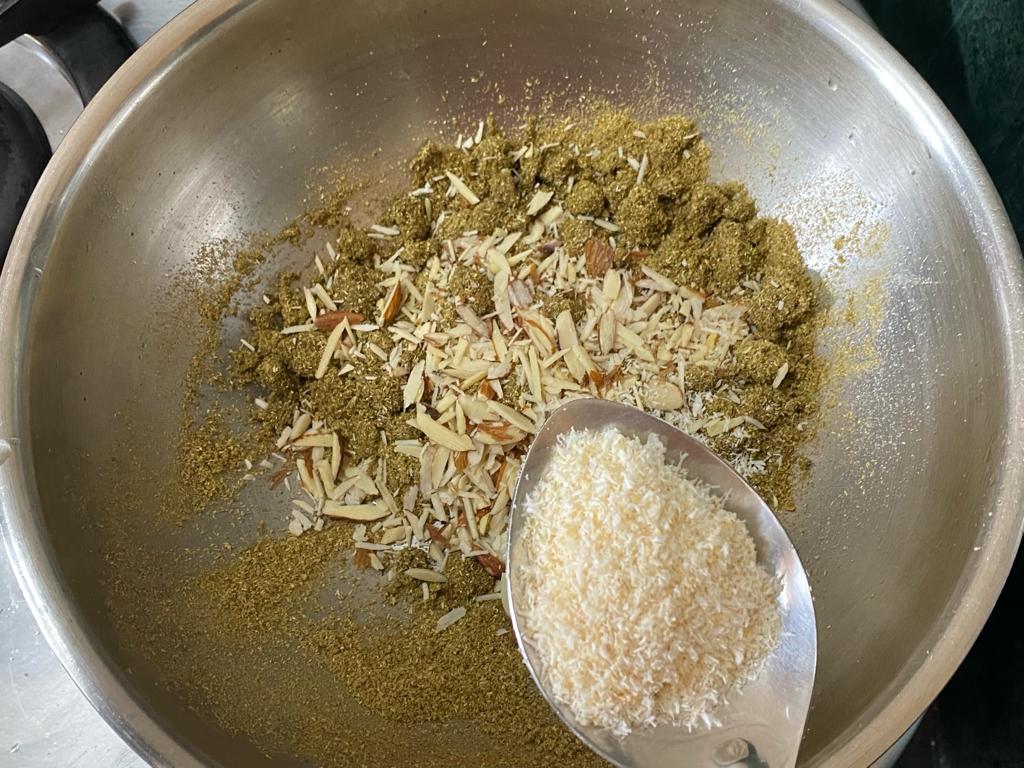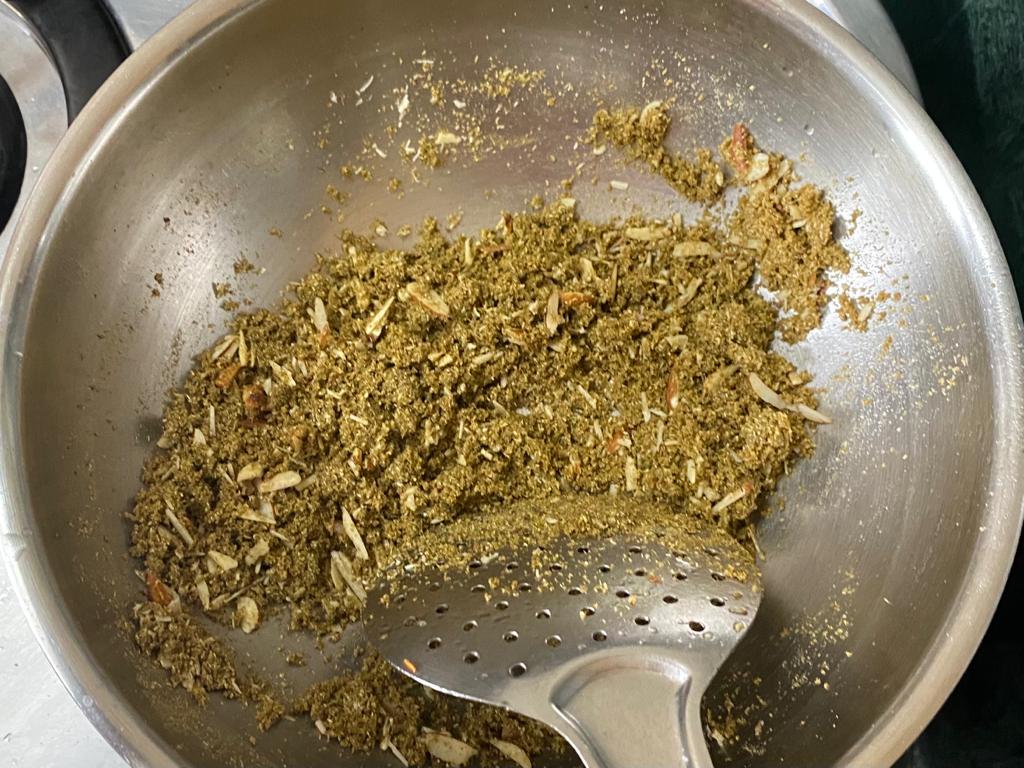 Heat 2 tablespoons ghee in a pan and add the coriander powder. Roast it on low heat for around 5-6 minutes or until fragrant and slightly golden.
Add the chopped almonds, desiccated coconut and mix. Cook on low heat for another 2-3 minutes. Turn off the heat and keep it aside to cool down.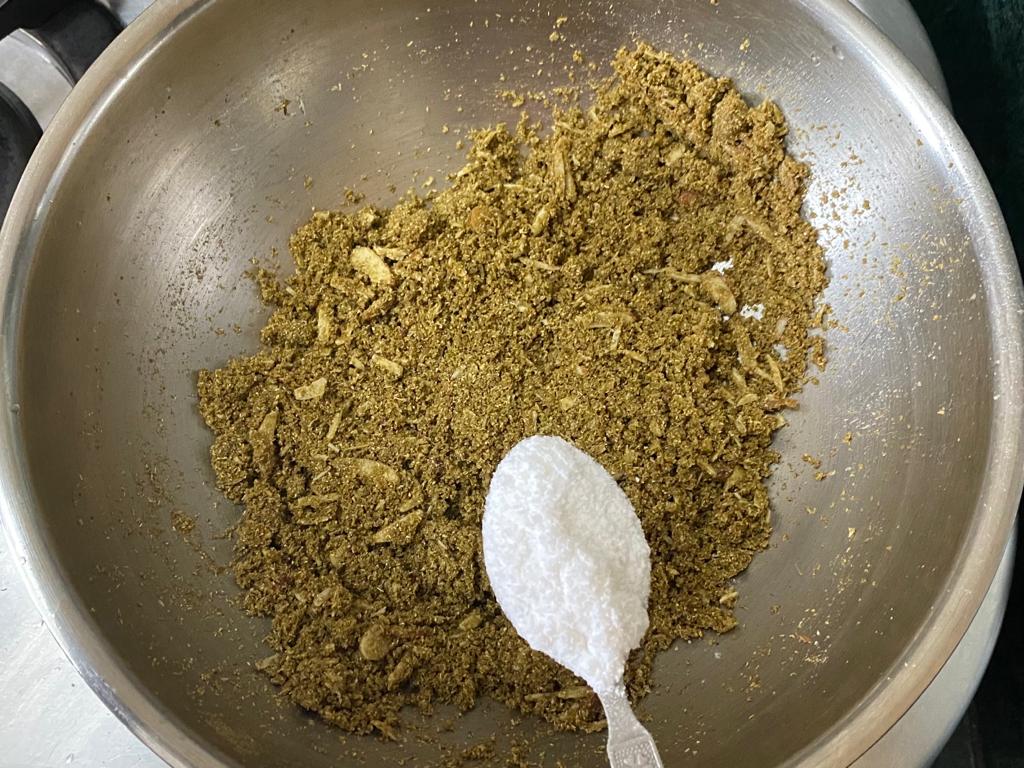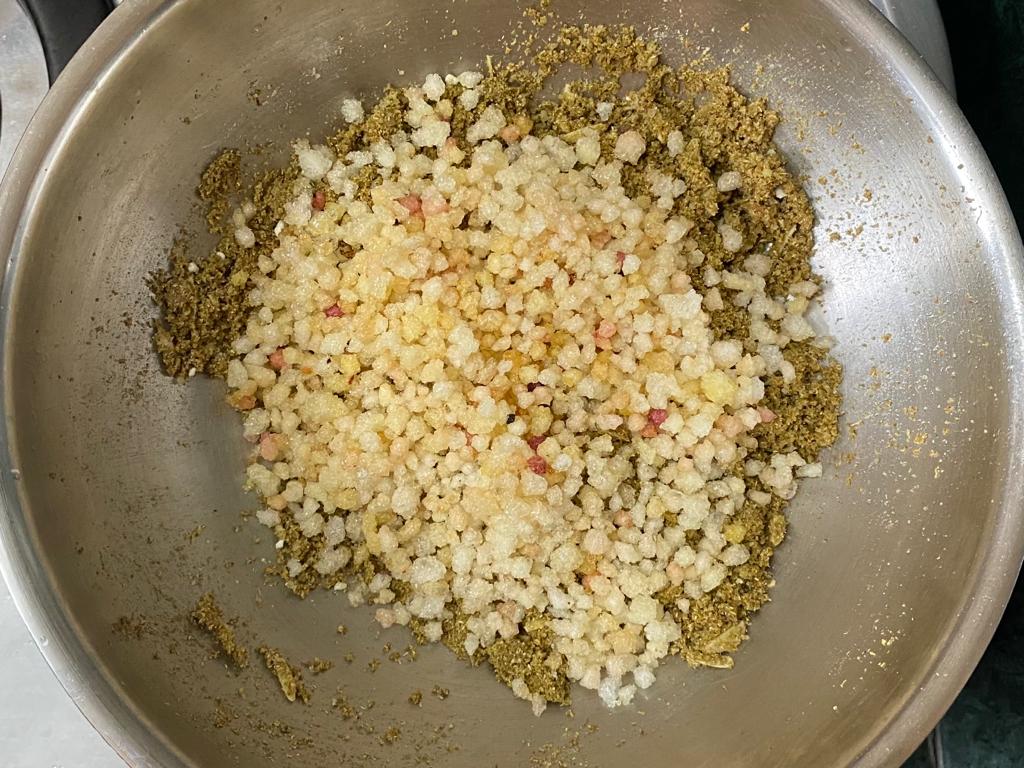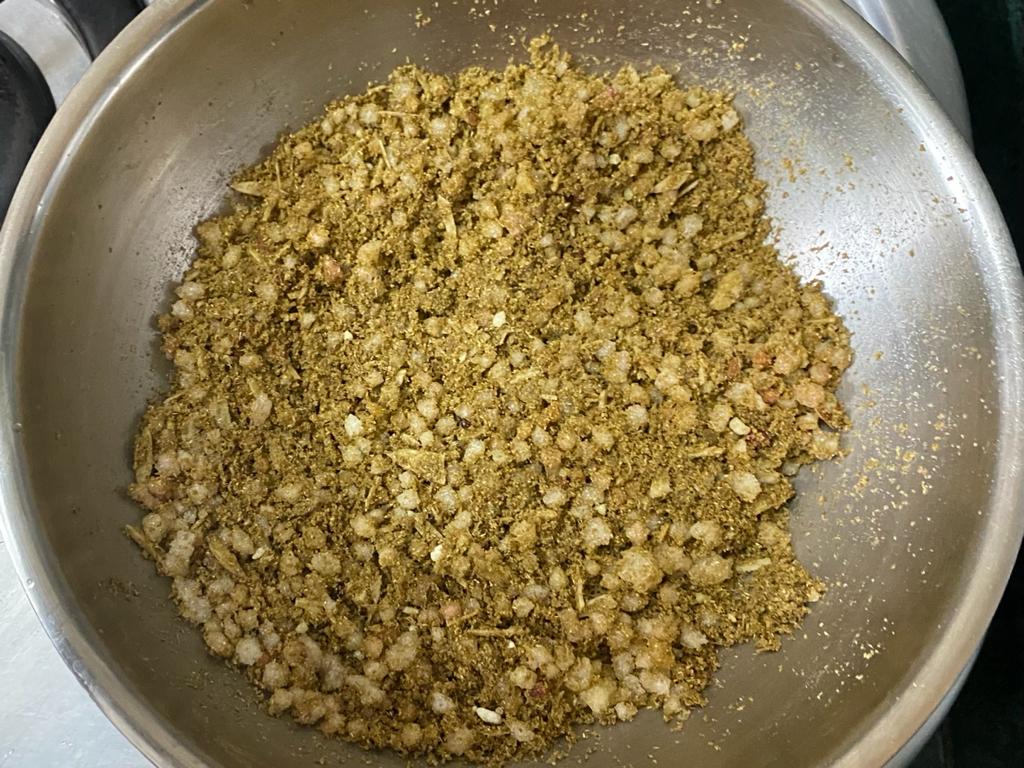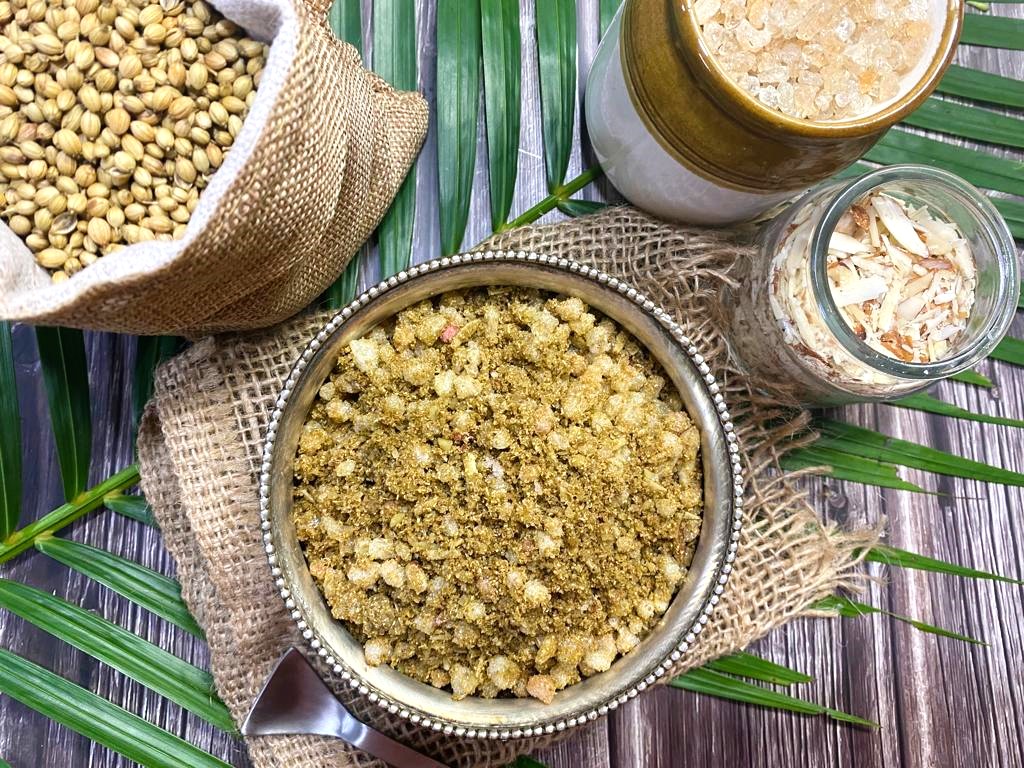 Once slightly cool, add the castor sugar and puffed up gond and mix it until well combined.
Store in airtight containers.