Atta Ladoo/ Whole Wheat flour Ladoo
Atta Ladoo is a traditional Indian sweet prepared with wheat flour, ghee and sugar.
Nutty, healthy and comforting! These ladoos are perfect anytime of the year. Growing up in the North India, it was a ritual for my mother to make a box full of these ladoos during the chilly winters. The aroma of cooking the wheat flour to make these scrumptious ladoos was enough for us to linger around the kitchen, waiting for them to be ready to be tested and tasted. Atta Ladoo is also quite popular during the festival of Ganesh Chaturthi and my mother always prepared a big batch for the festival and growing up we fondly called them 'Ganesh ji ka Ladoo'.
These wholesome and delicious ladoos can be easily prepared at home and are an excellent snack for children.
Other recipe you might like are Gond Ke Ladoo, Instant Badam Halwa, Badam Halwa, Gajar Halwa, and Rava Kesari.
Ingredients
½ cup ghee
1 cup wheat flour
½ cup powdered sugar
Directions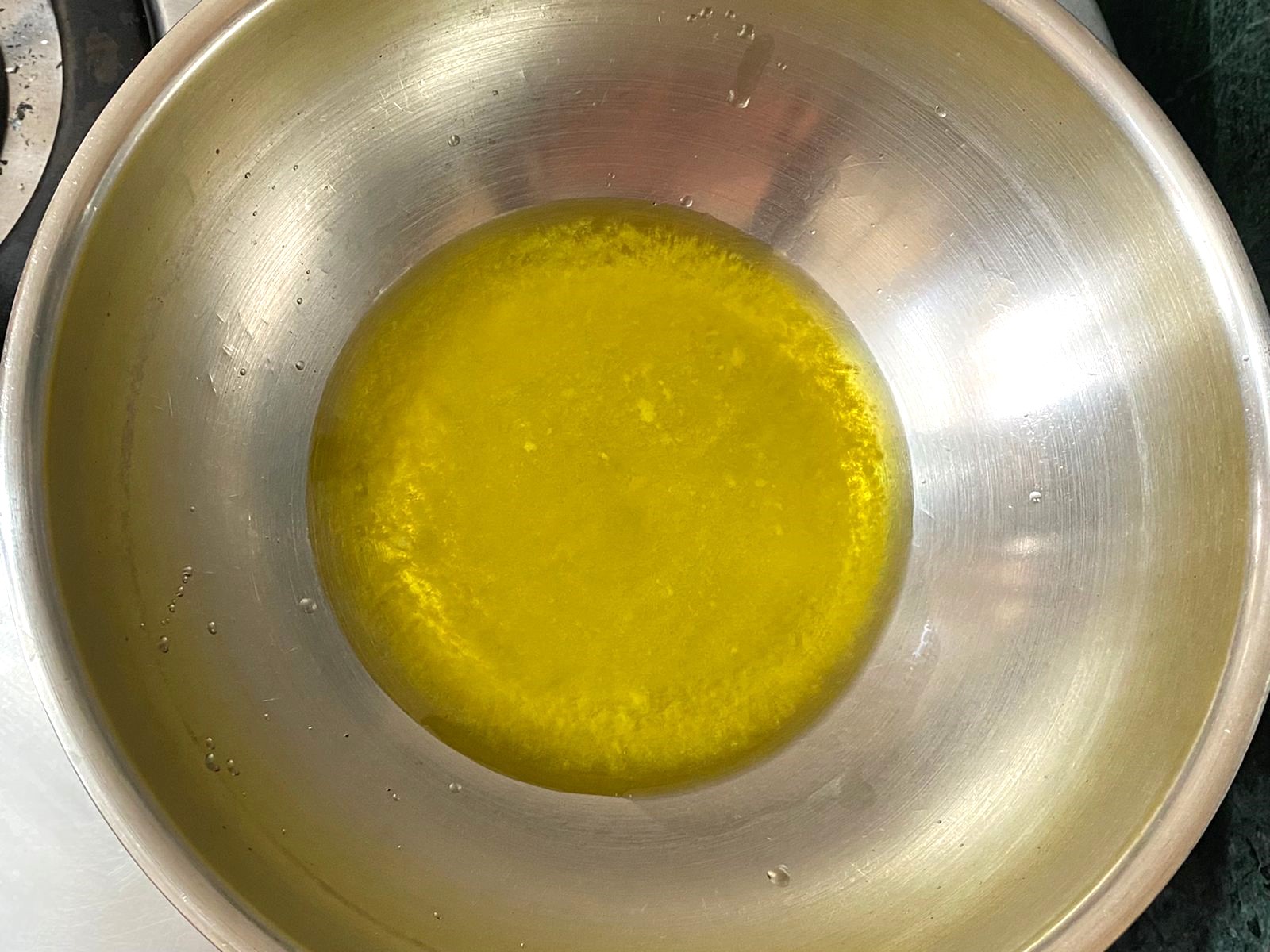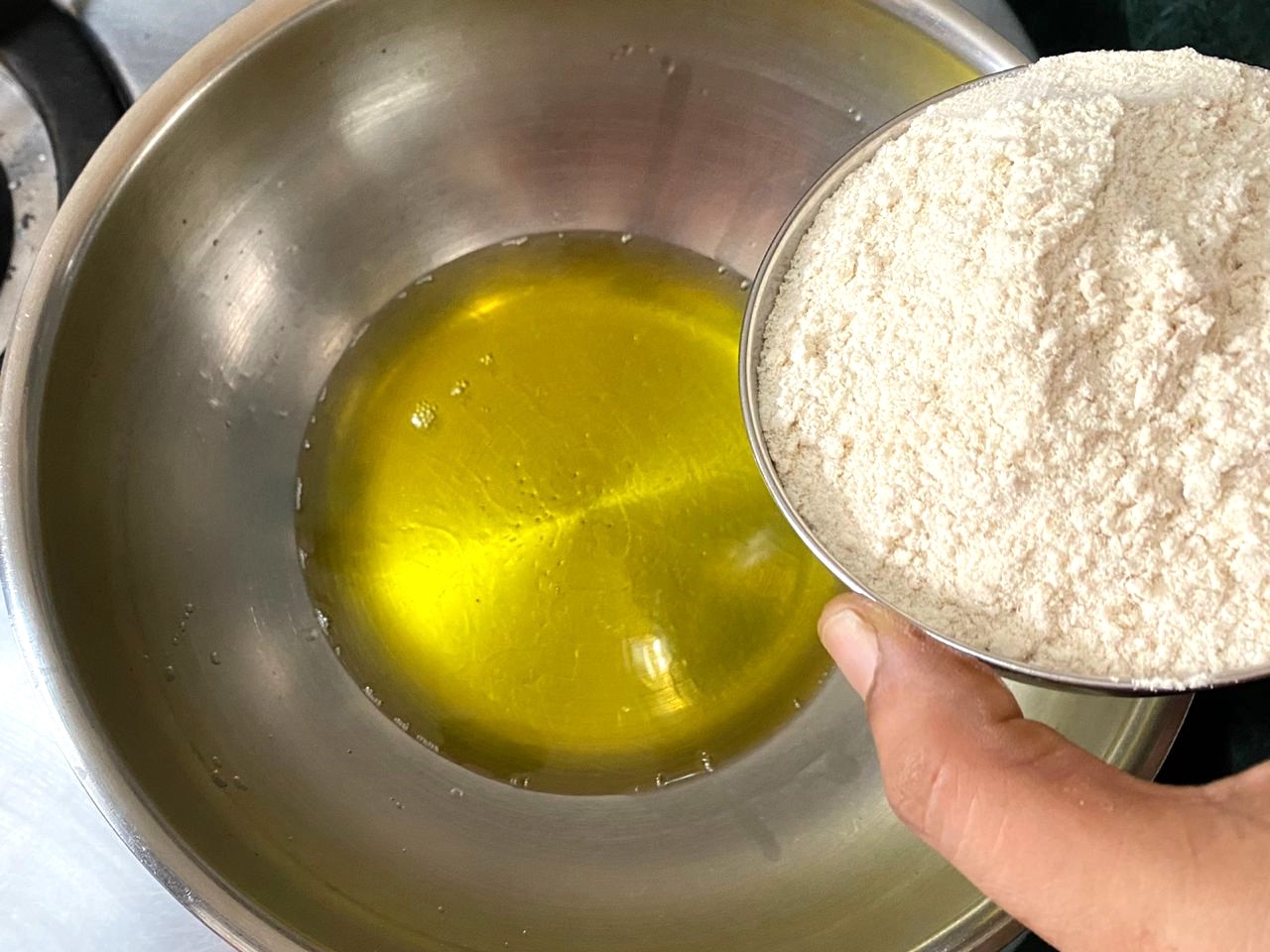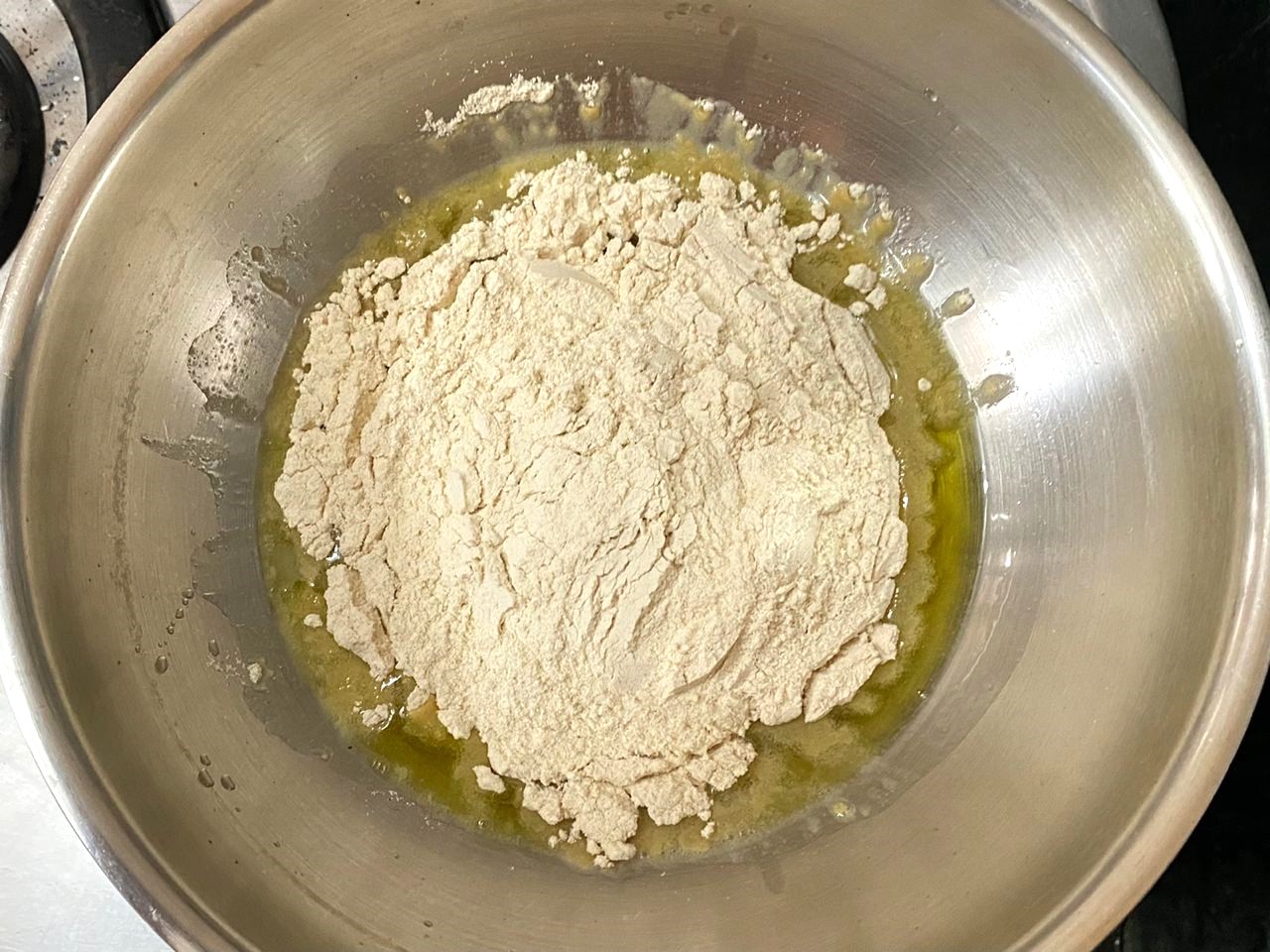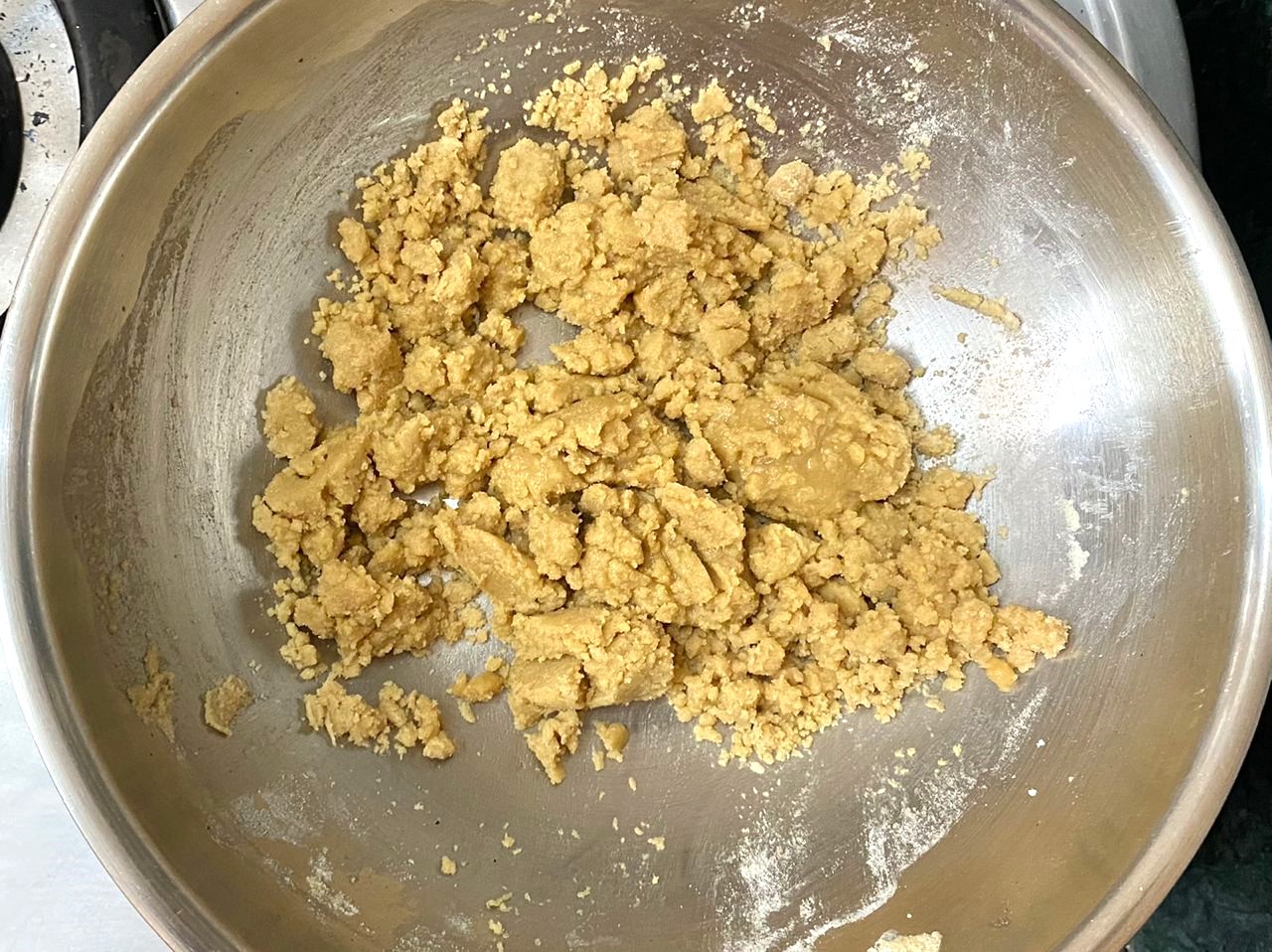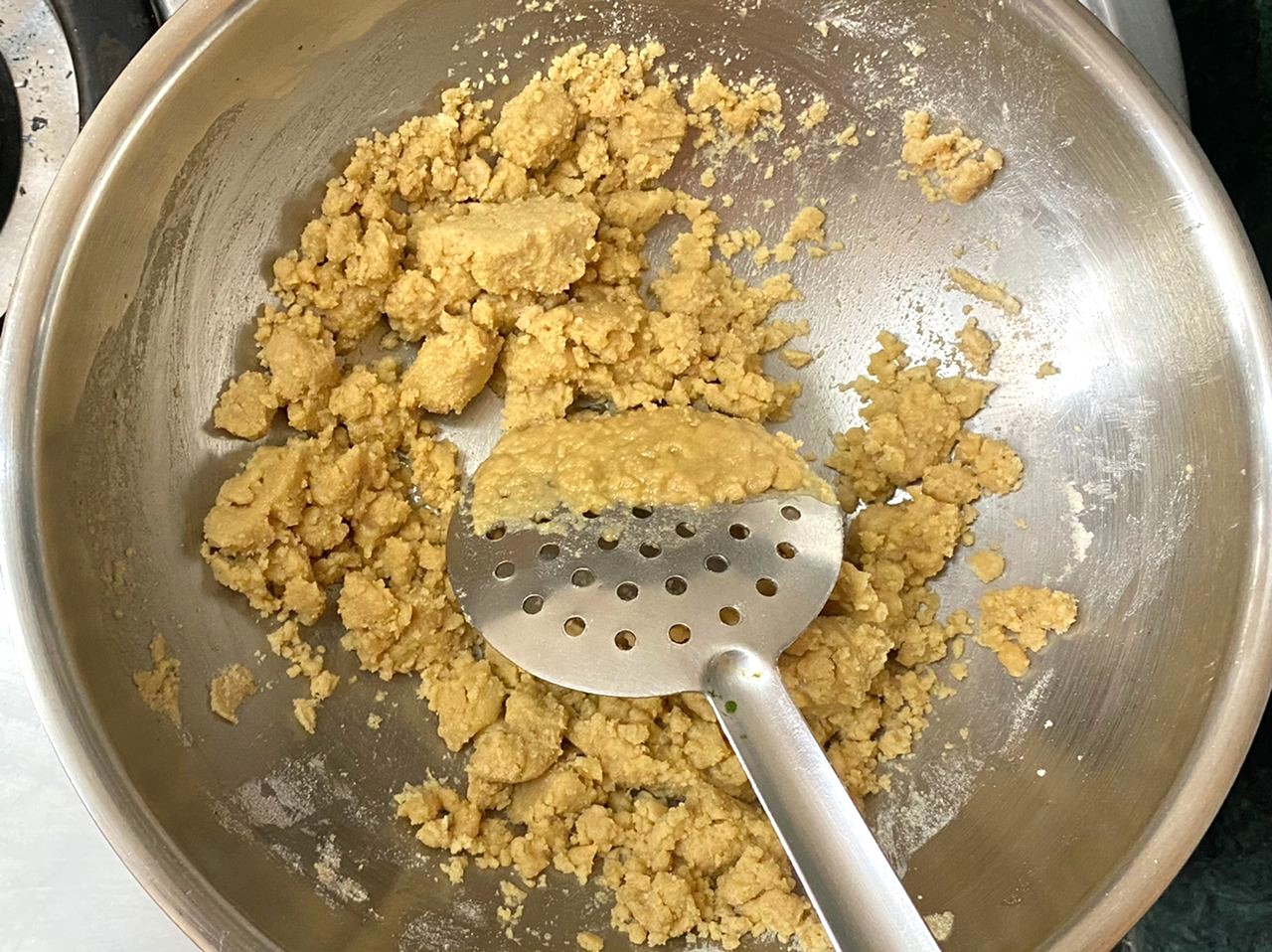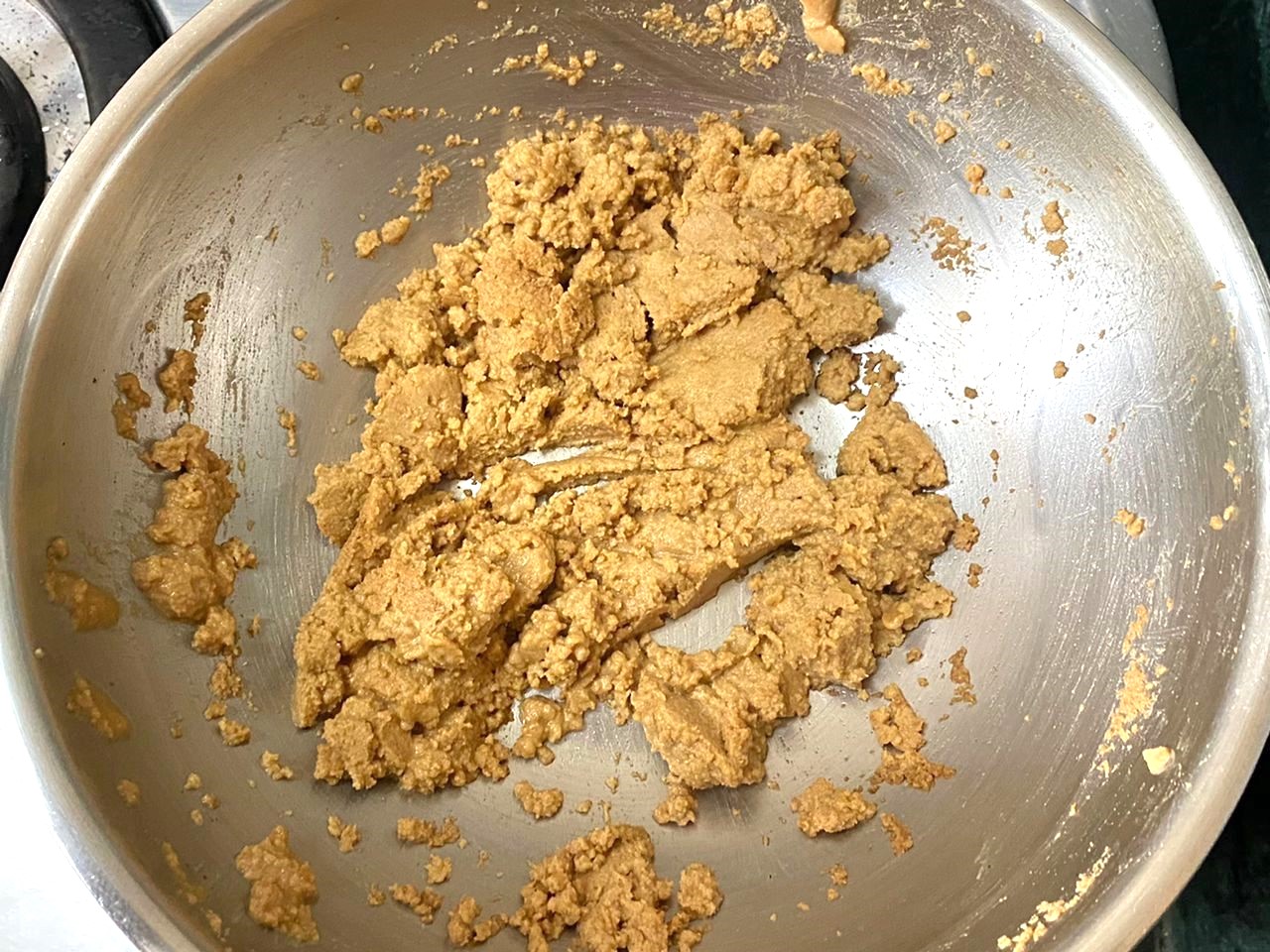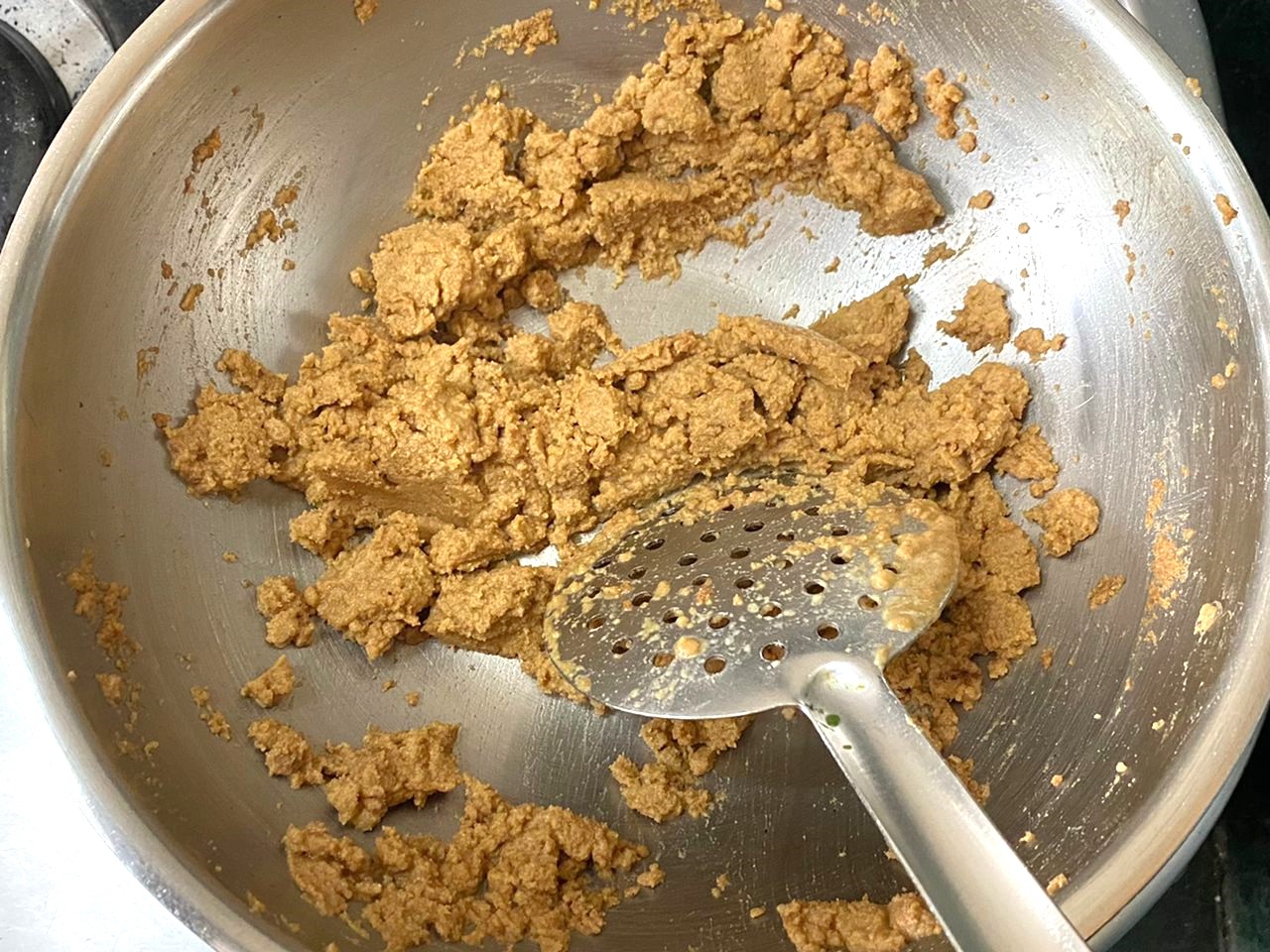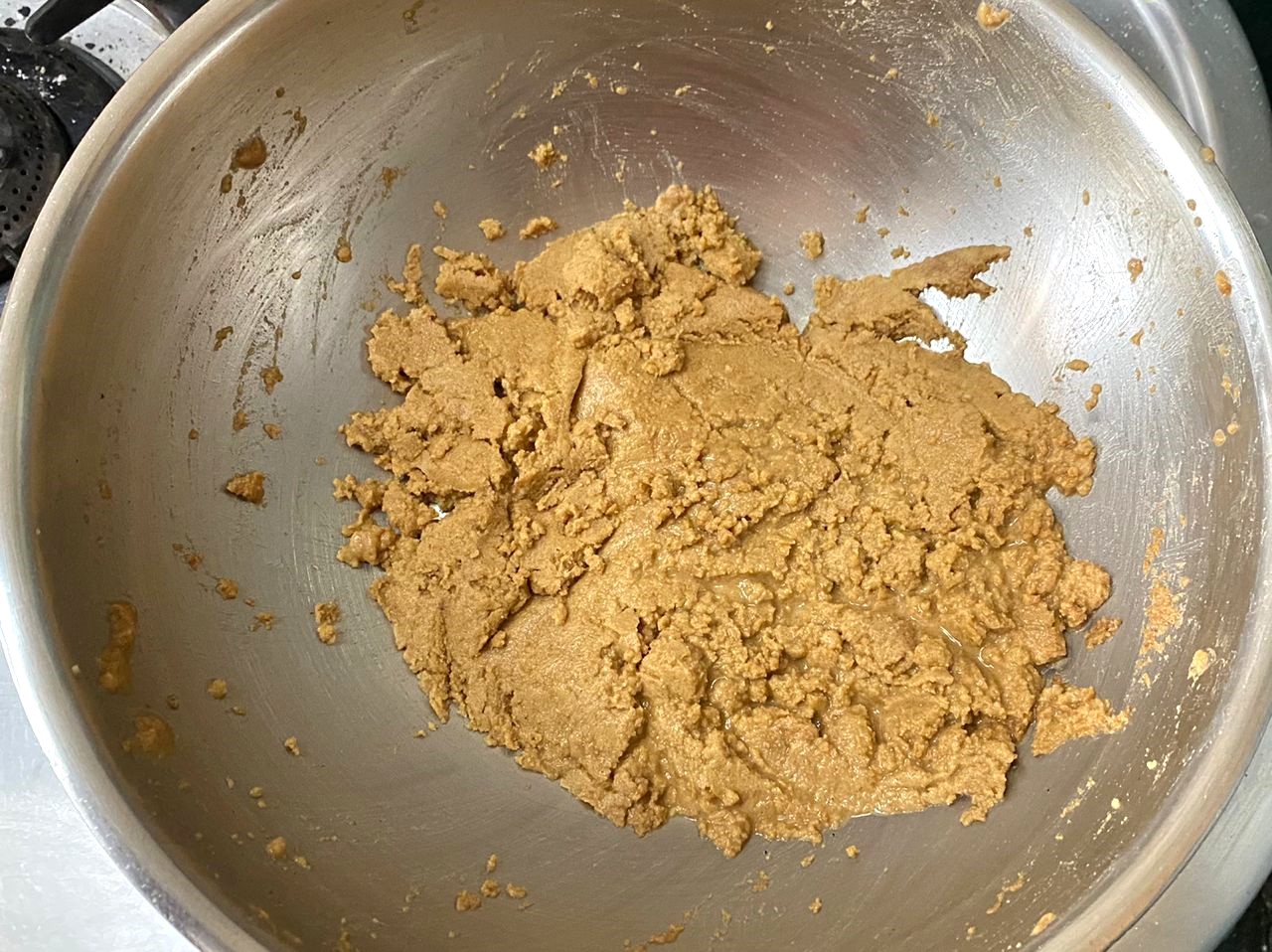 Heat ghee in a pan and add the wheat flour and roast the flour on low heat for around 10-15 minutes. Stir continuously while roasting the flour so that there is even roasting and browning. Once roasted the flour begins to turn slightly golden, releases a nutty aroma and the ghee begins to leave the sides.
When the flour turns golden in colour, turn off the heat and keep the mixture aside to cool.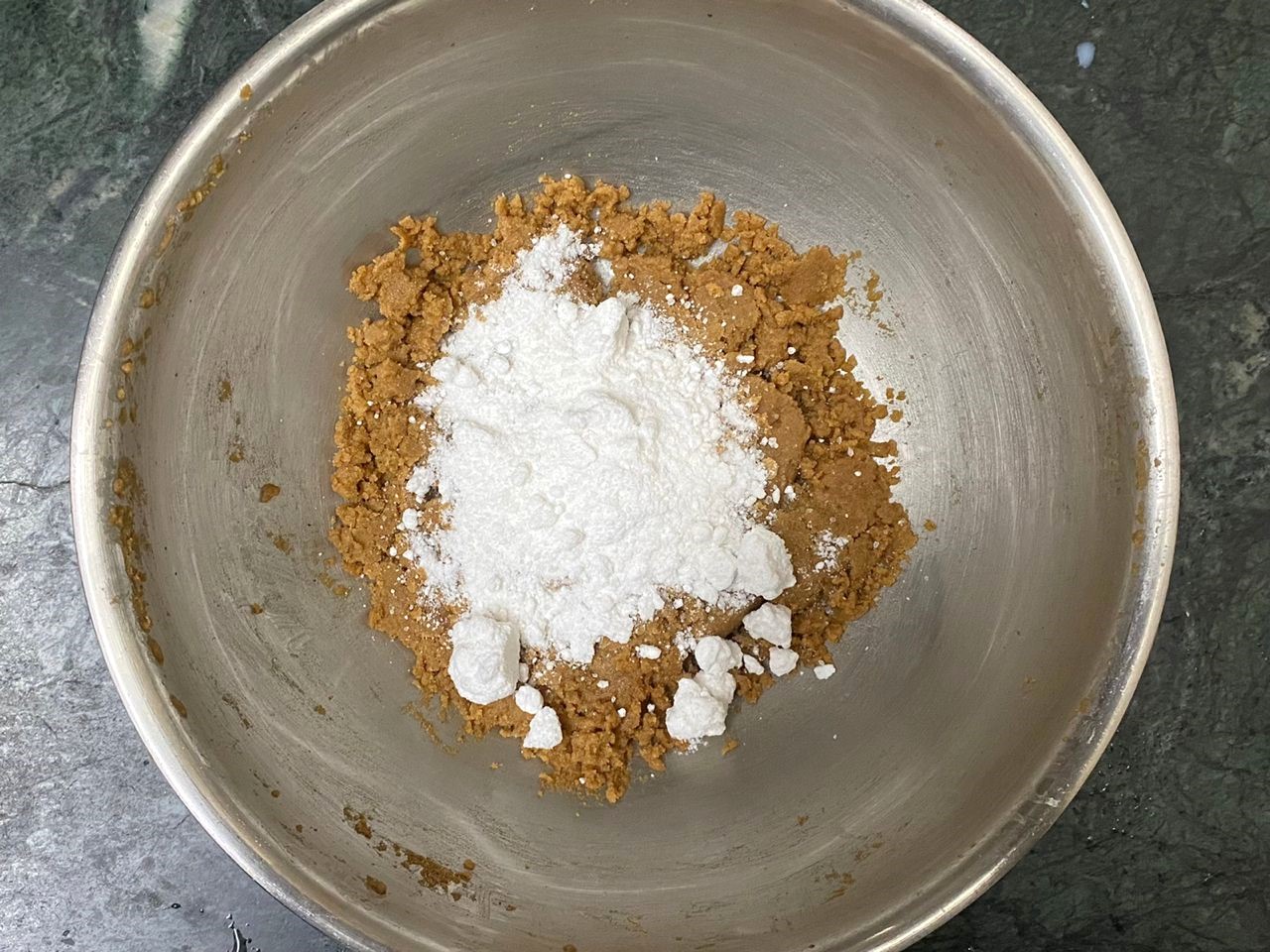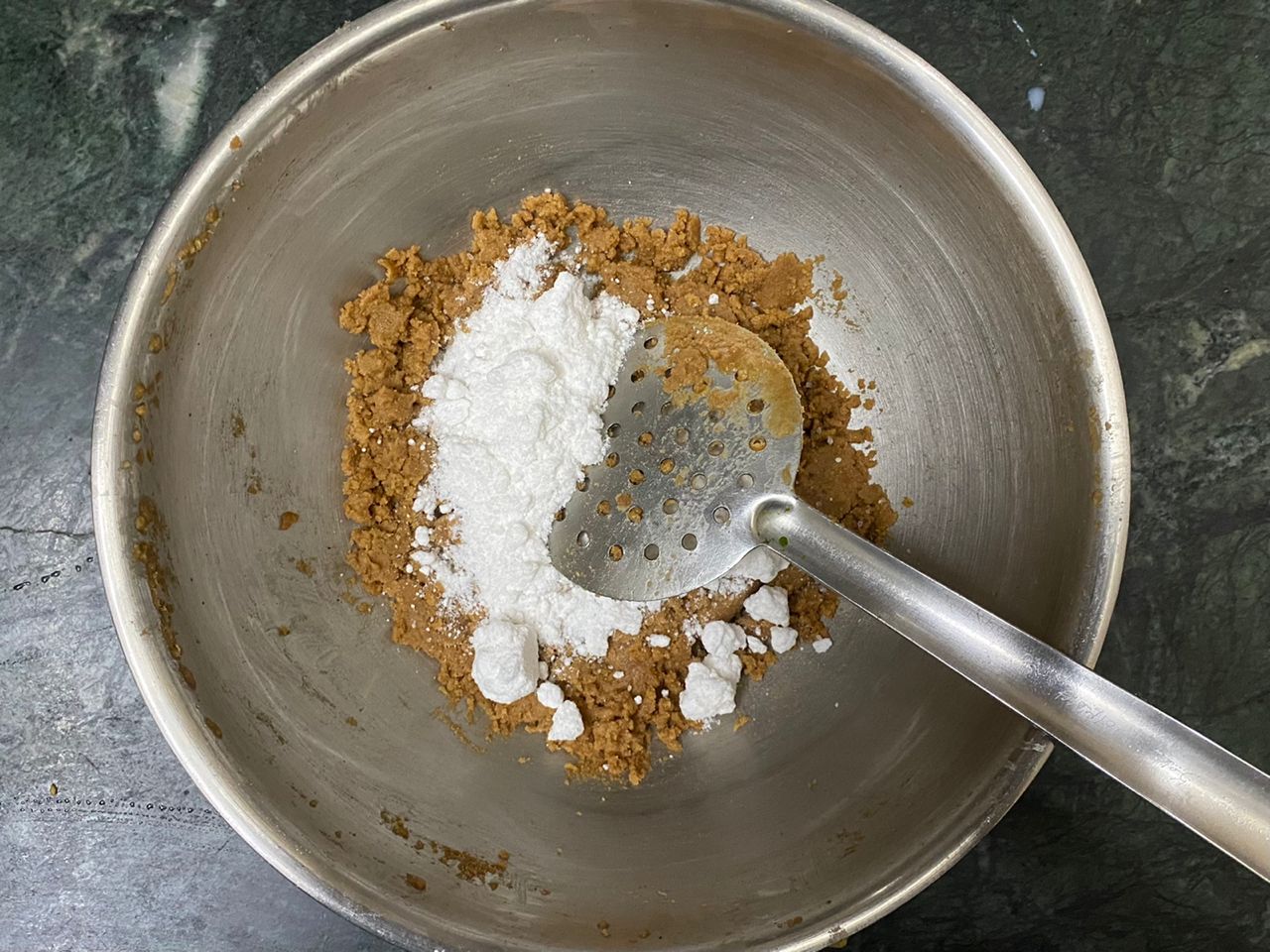 Once slightly cool, add the powdered sugar and mix so that the sugar is mixed thoroughly in the flour-ghee mixture.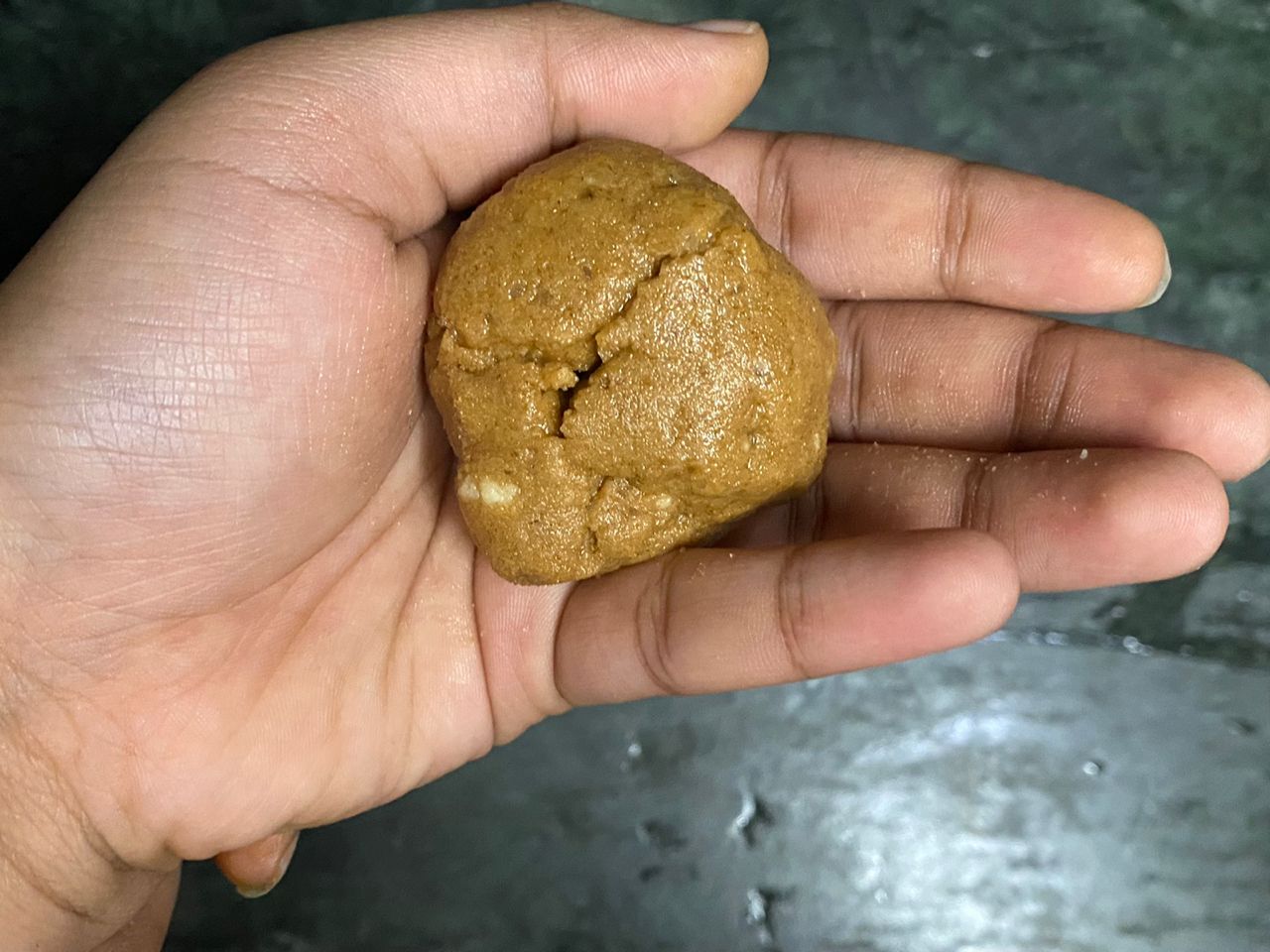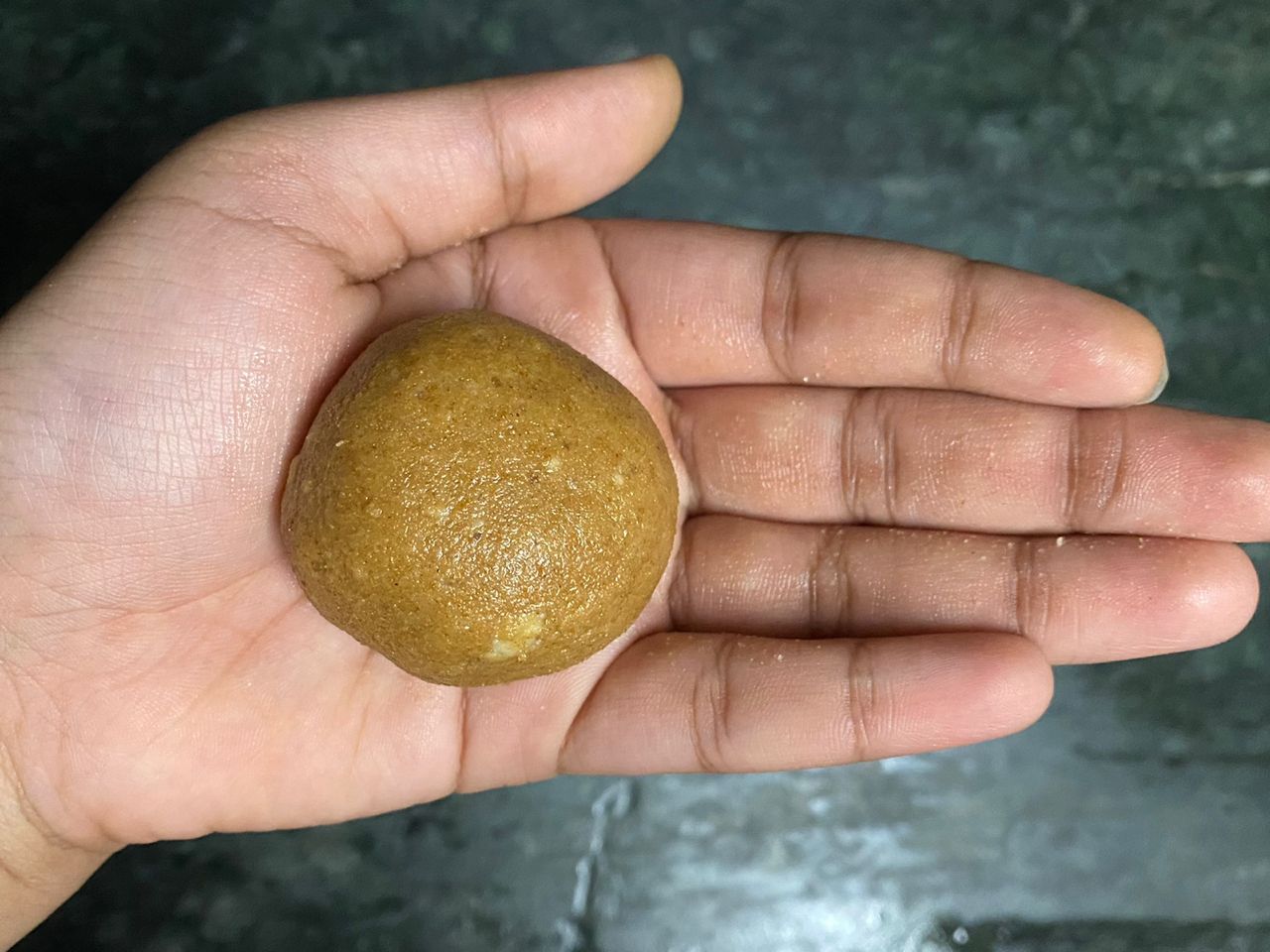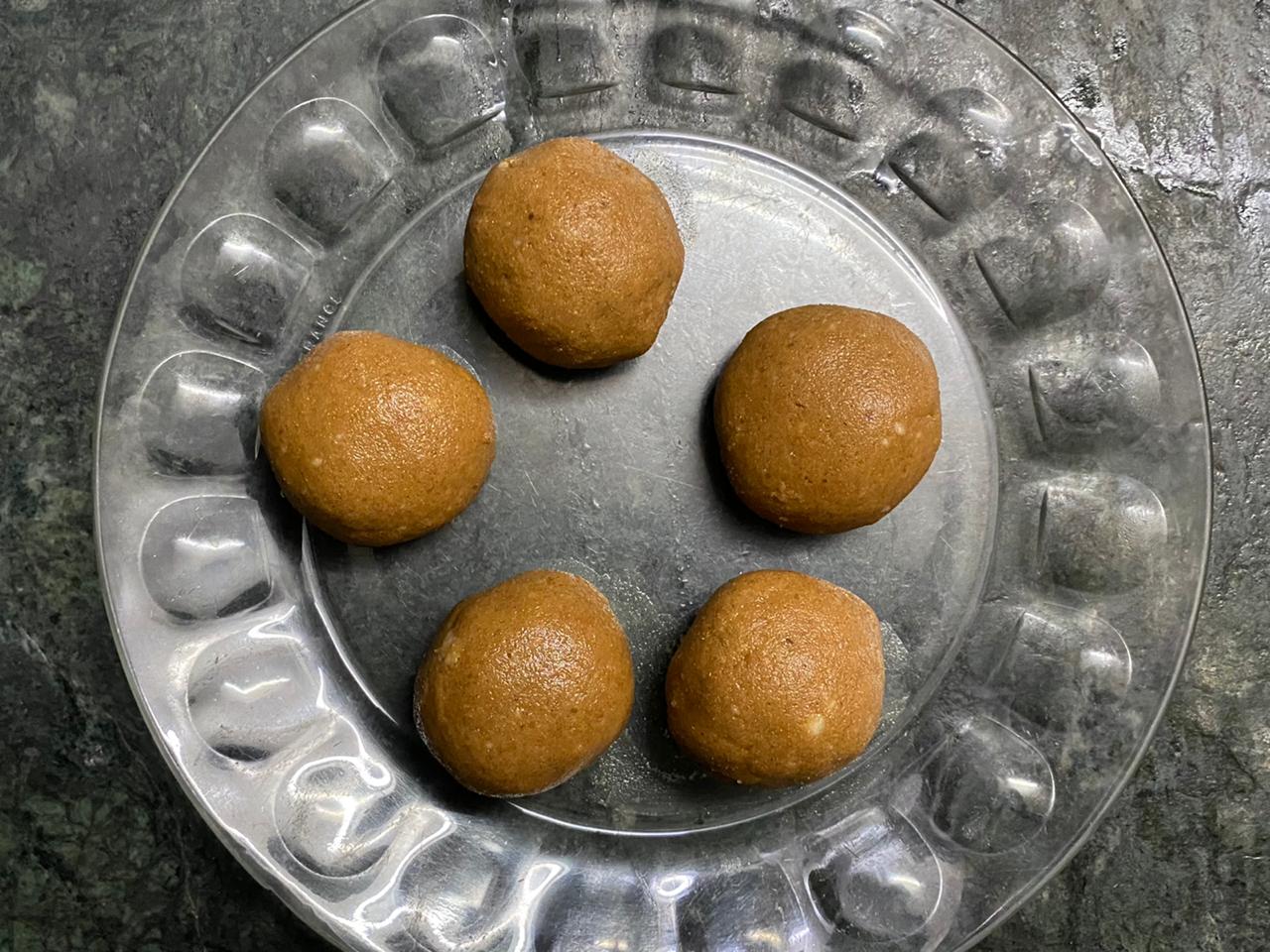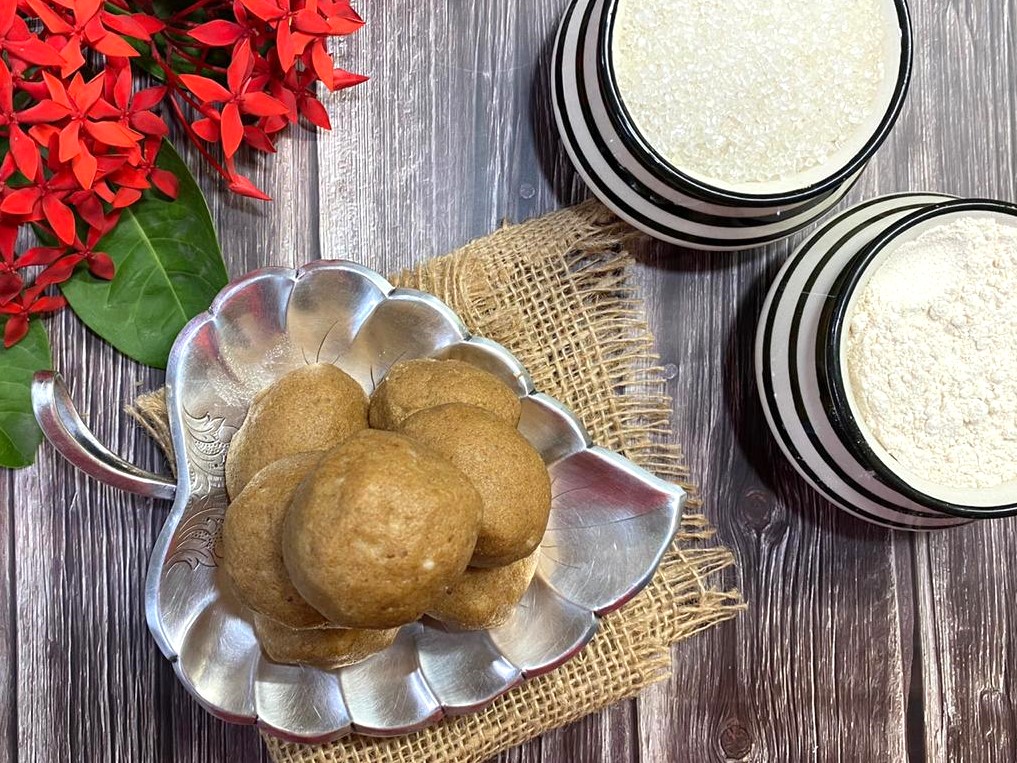 When the mixture is still hot and the heat is tolerable, take a heaped tablespoon of the mixture and bind it together by forming a fist. Then roll them in your hands to get a perfectly round ladoo. If the heat is not tolerable, then wait for some minutes. Don't burn your hands!
Store them in airtight containers.