Gond ke Ladoo
Gond ka ladoo is a traditional Indian sweet prepared especially during winters. This sphere-shaped sweet delight is primarily made from flour, fat and sugar and is an integral part of winters.
Gond or Edible gum is odourless, tasteless and a water-soluble mixture obtained from the sap of the plant and then dried. Gond or edible gum is known for its warming properties, calorific value and is also great for boosting immunity, stamina, and health.
Most Indian households prepared a version of this ladoo in winters. This is my mother's recipe! She would prepare gond ladoo's at the start of winters and a big box would take center stage on our dining table. She would never let it go empty, as soon as it started edging towards the finish line, she would whip up a fresh batch.
I love the versatility of this ladoo as it can be eaten cold or warm. The recipe is simple and needs only a handful of ingredients. The key to making these ladoos is the roasting of the whole wheat flour along with ghee. The roasting needs time and patience but the result is worth it.
Gond Ladoo provides energy for long hours, keeping away hunger pangs which leads to many people munching on calorie-rich foods. As per Ayurveda, gond is known to boost stamina and health, helping one keep away from falling sick due to cold and cough. It also is known to treat low Vitamin D levels in the body. As the ladoos help lubricate the joints, they are extremely powerful to reduce back pain as well as other joint pains. The properties in gond make it a go-to source for calcium and protein which are needed to develop and maintain strong bones.
Ingredients
2 cups wheat flour
1 cup edible gum (gond)
1 cup powdered sugar
1 cup ghee
1 cup ghee (for frying)
1 cup finely chopped almonds
Directions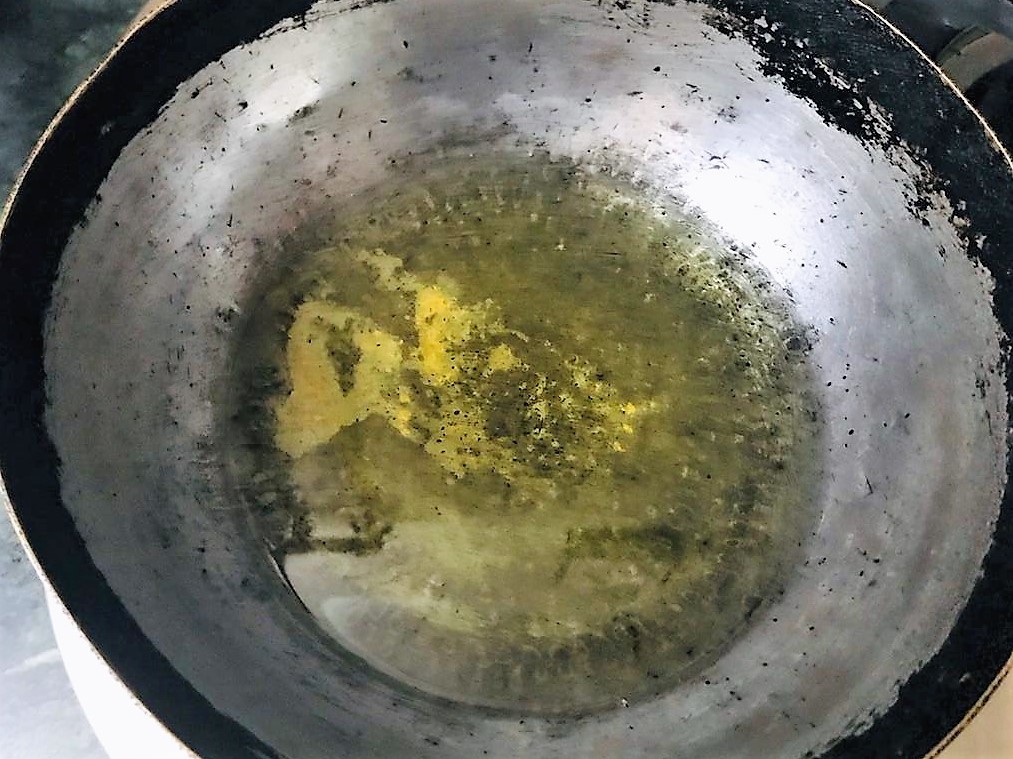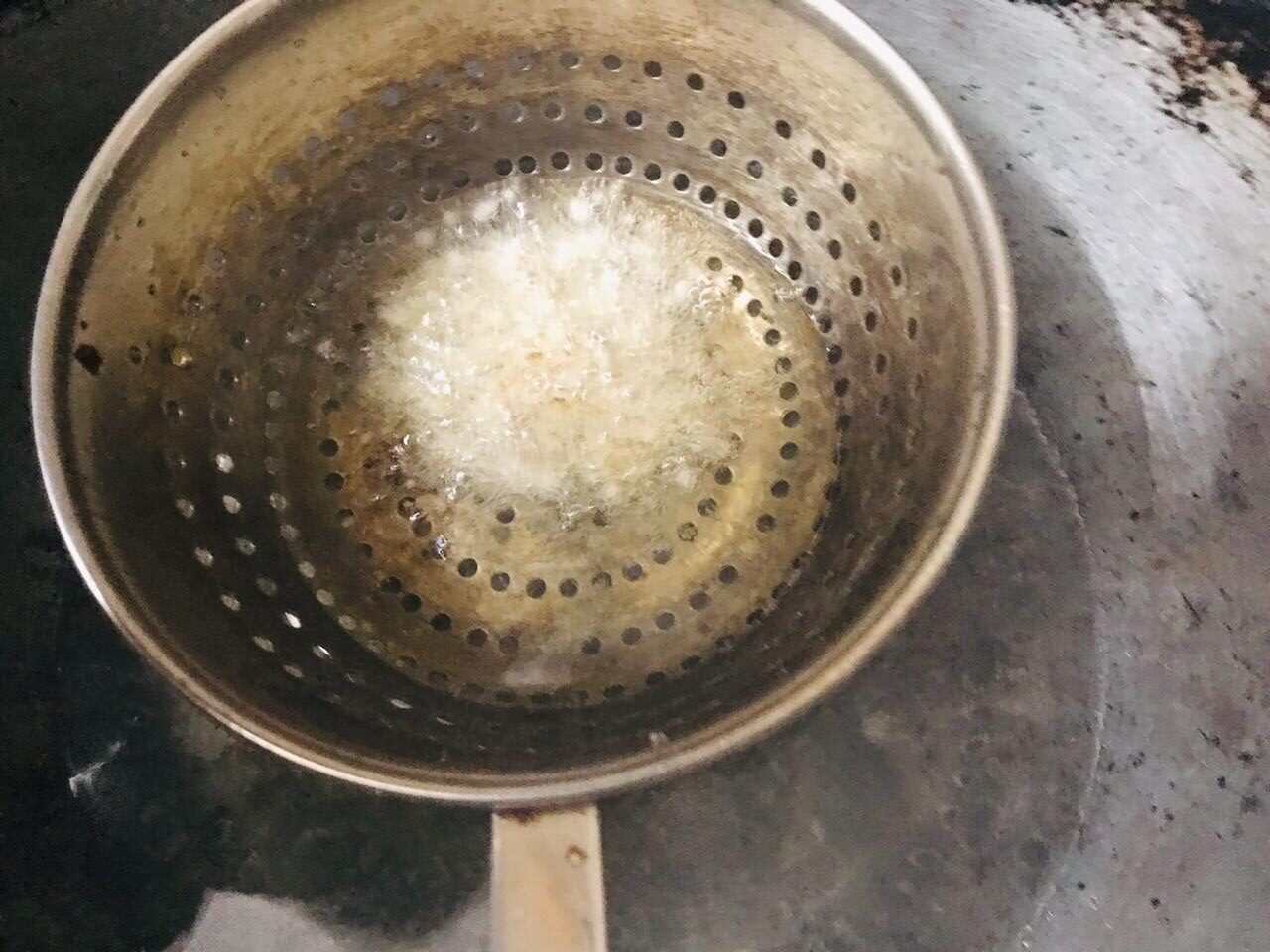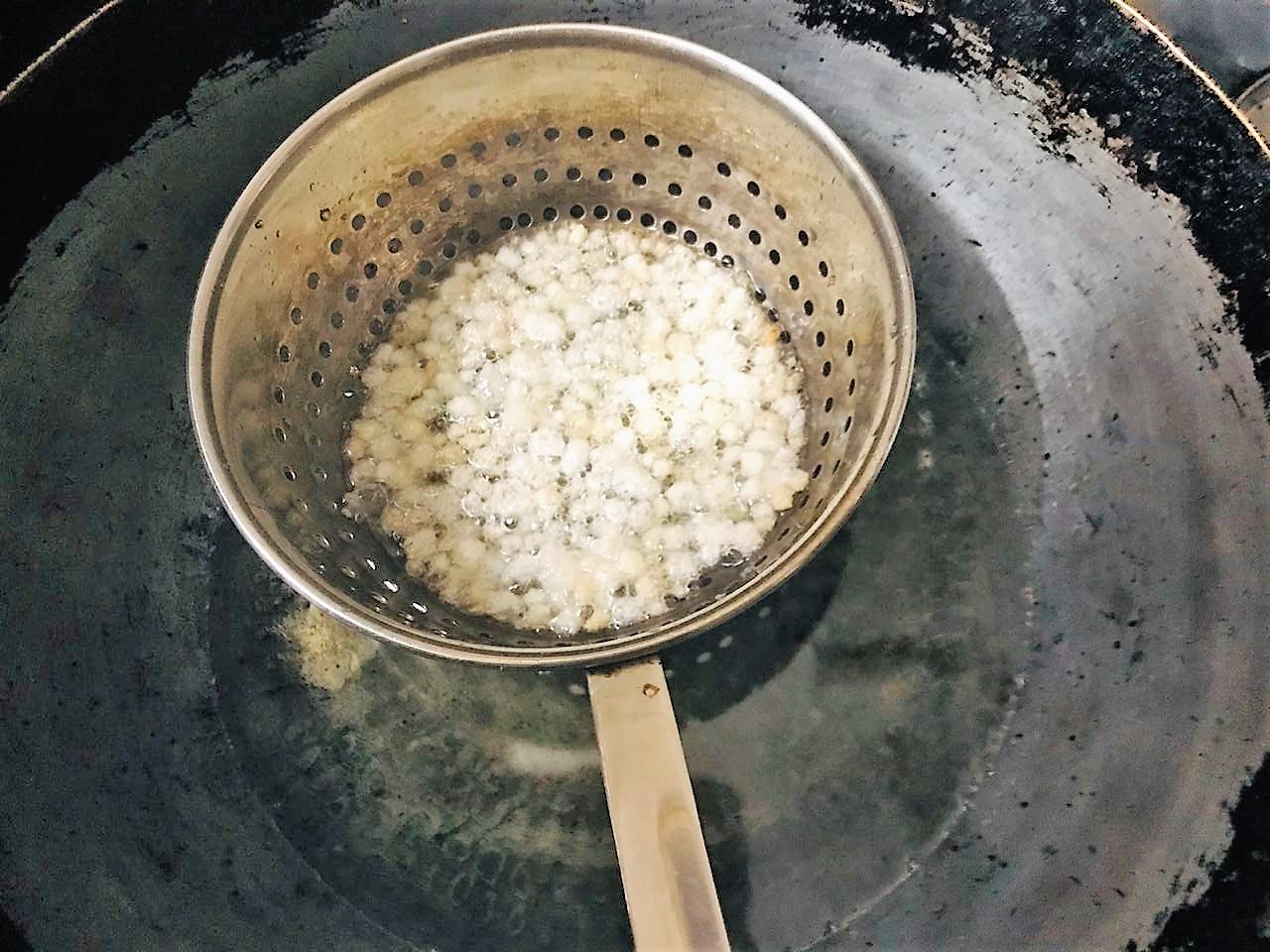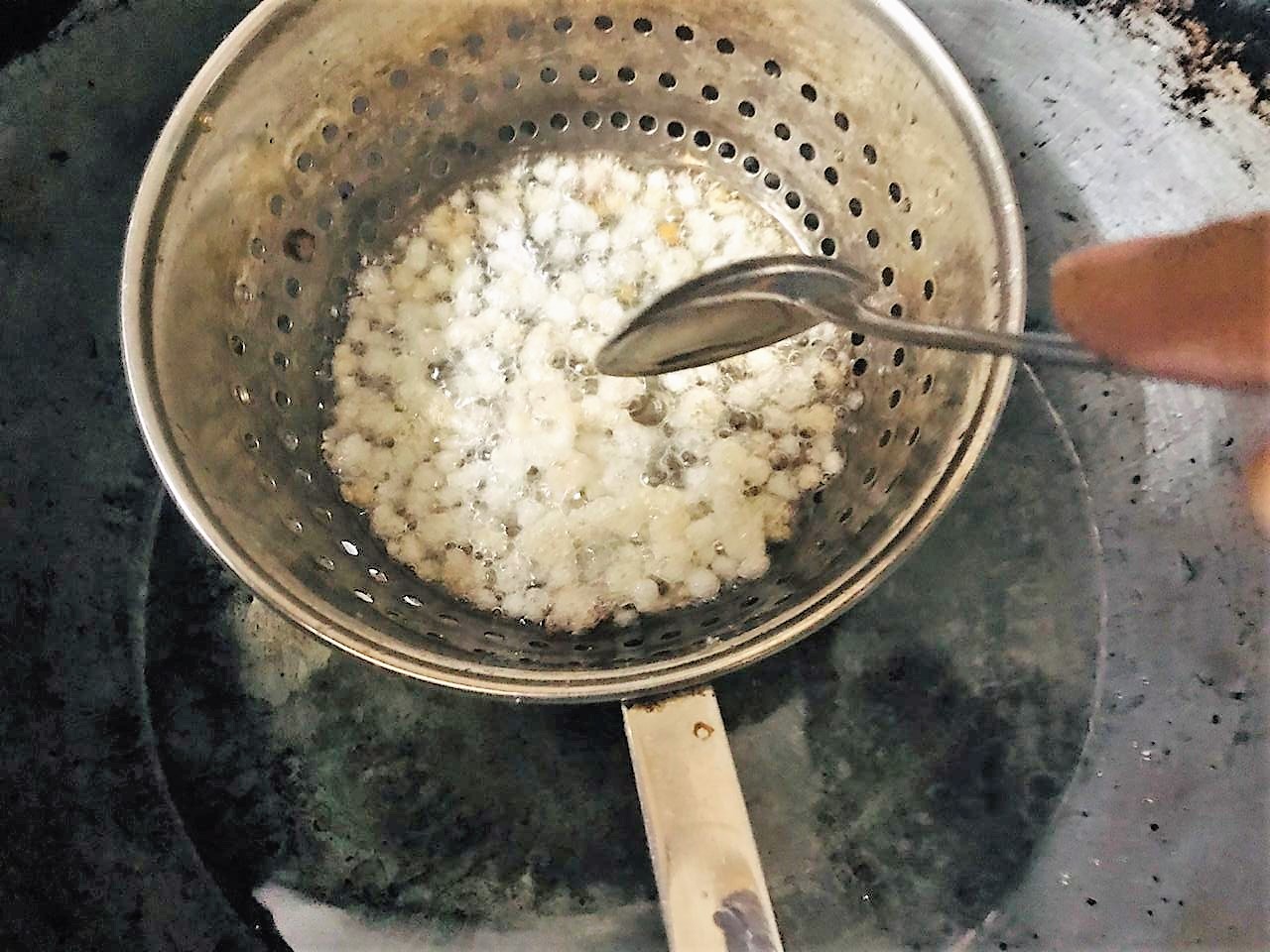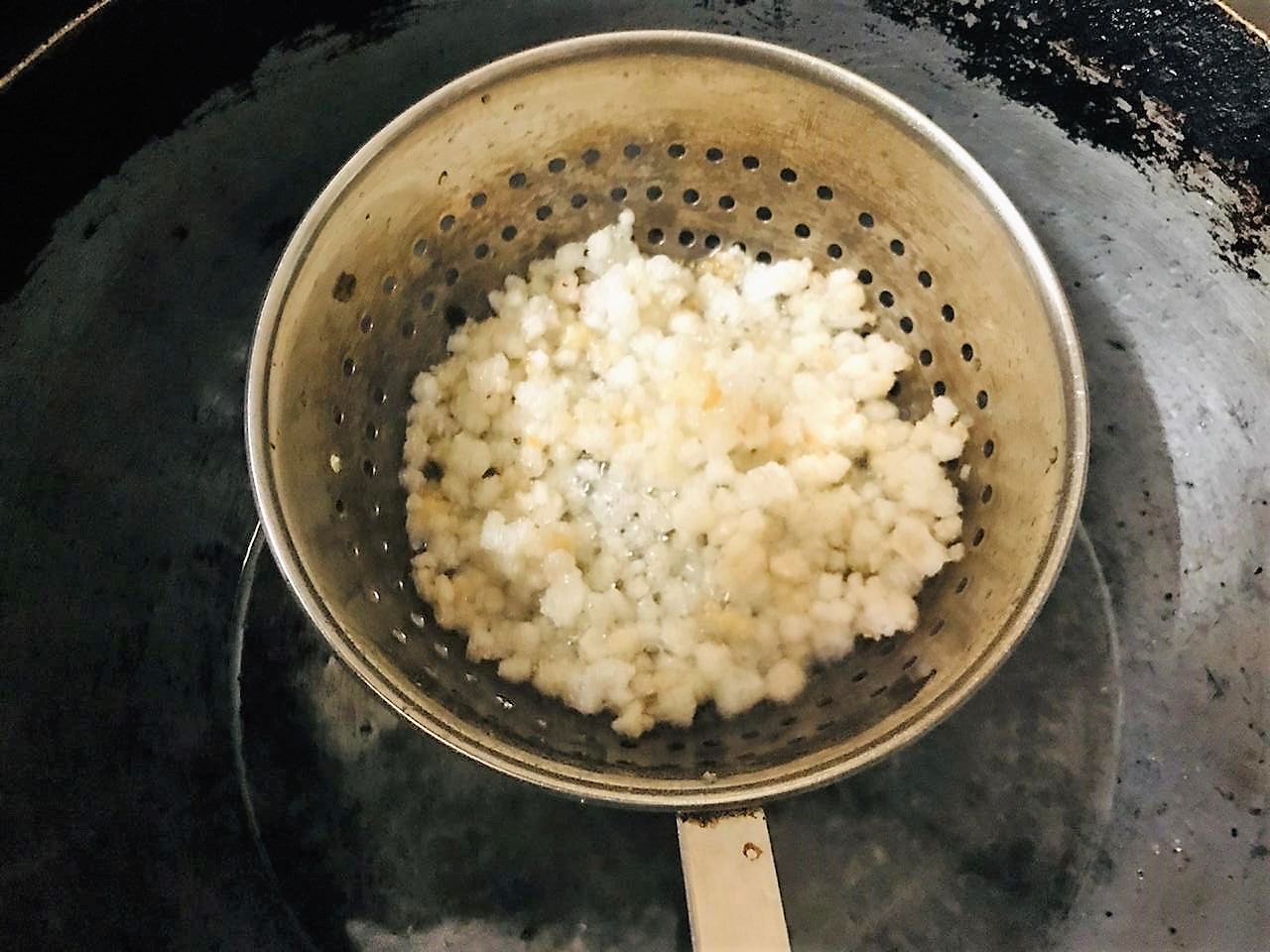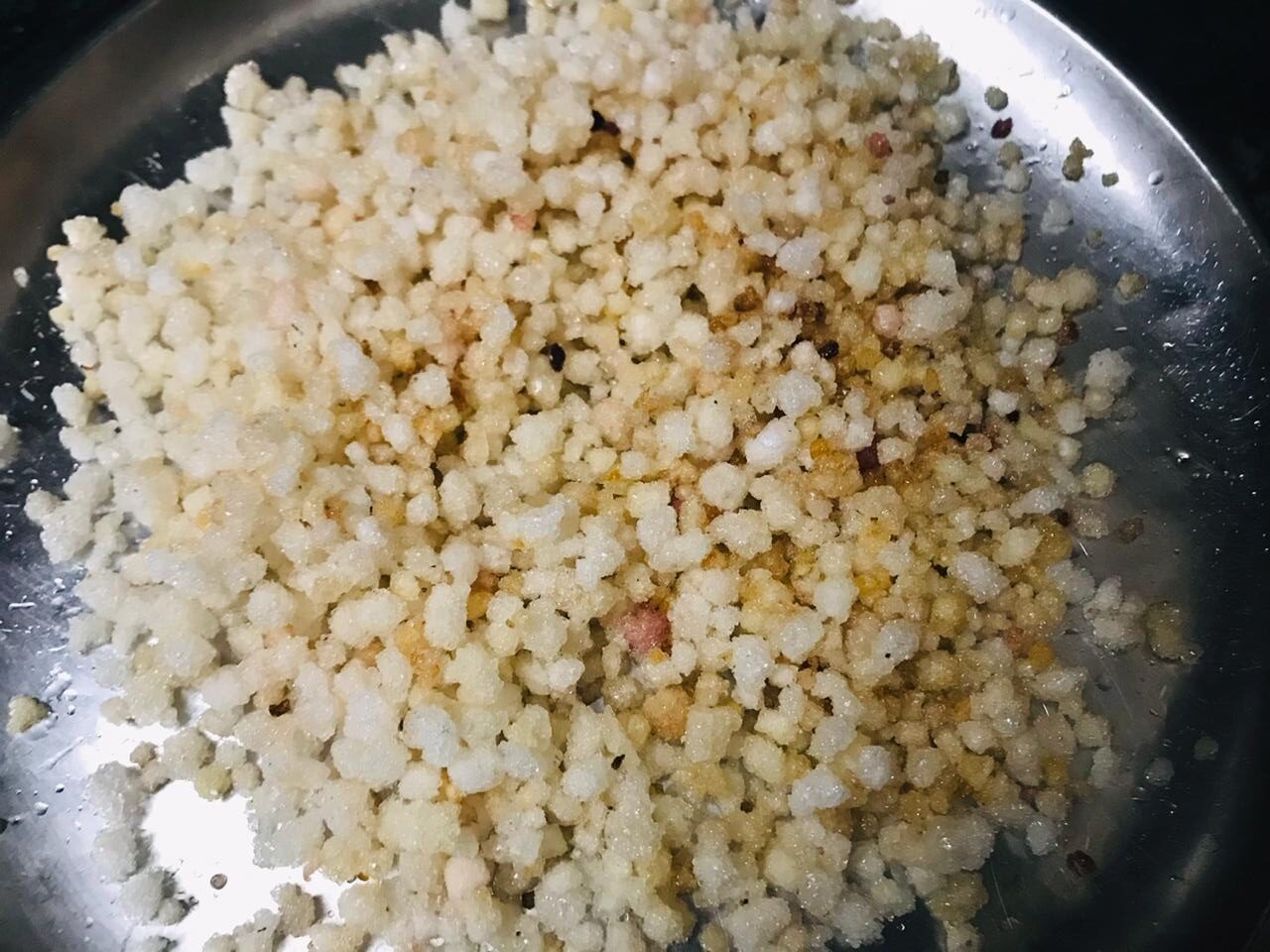 Heat ghee in a pan. Check if the ghee is hot enough for the gond by adding a piece of gond in the hot ghee. It should puff up immediately. Once hot, add the gond and stir it with a spoon. It will take 30 seconds -1 minutes for them to puff up. When they puff up remove them and keep it aside to cool them.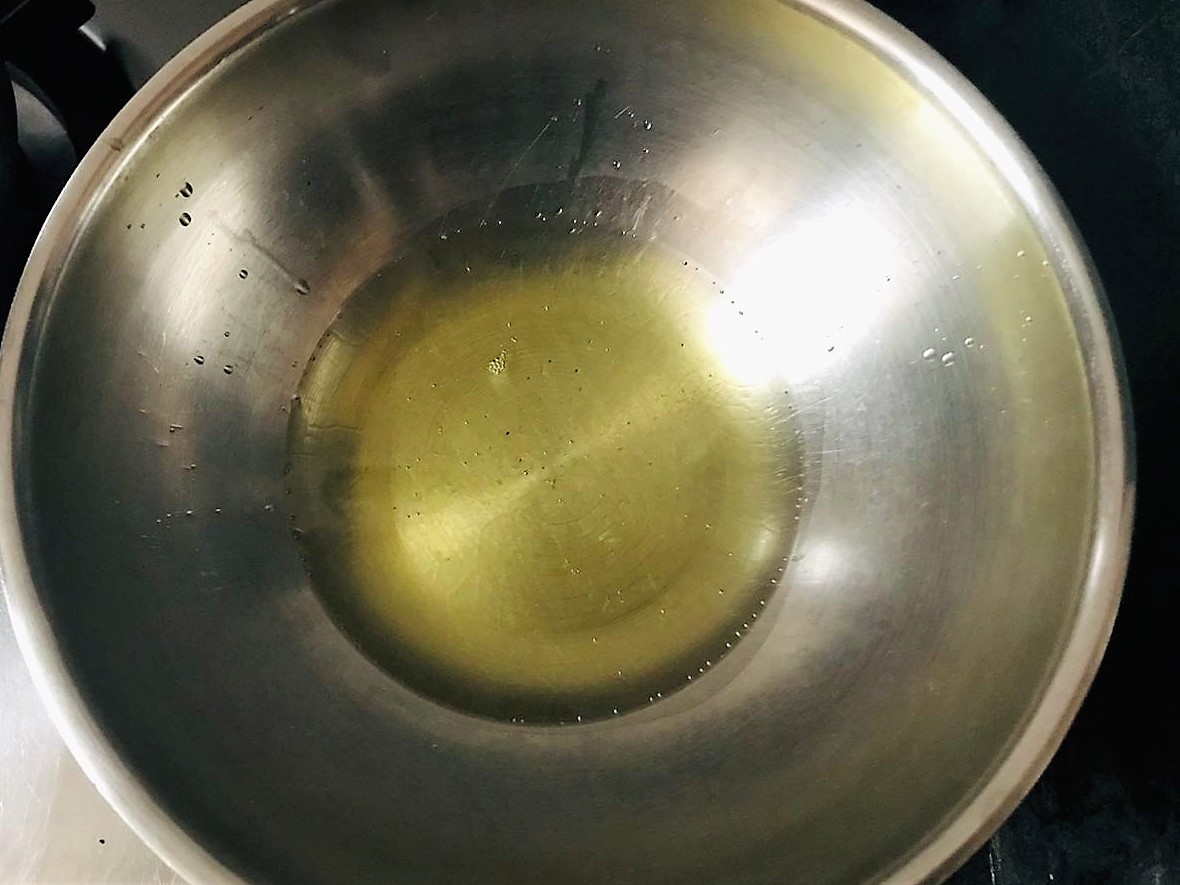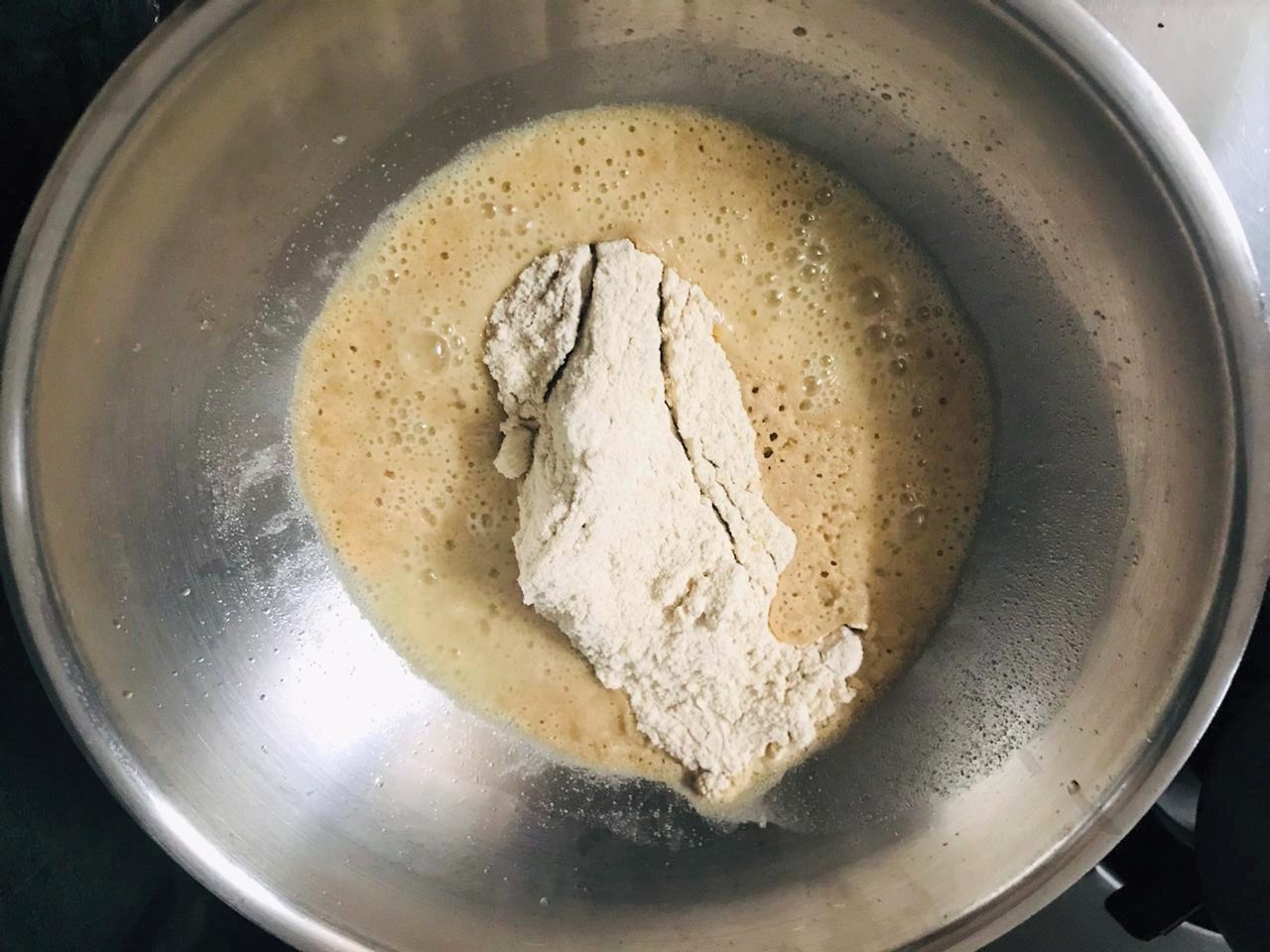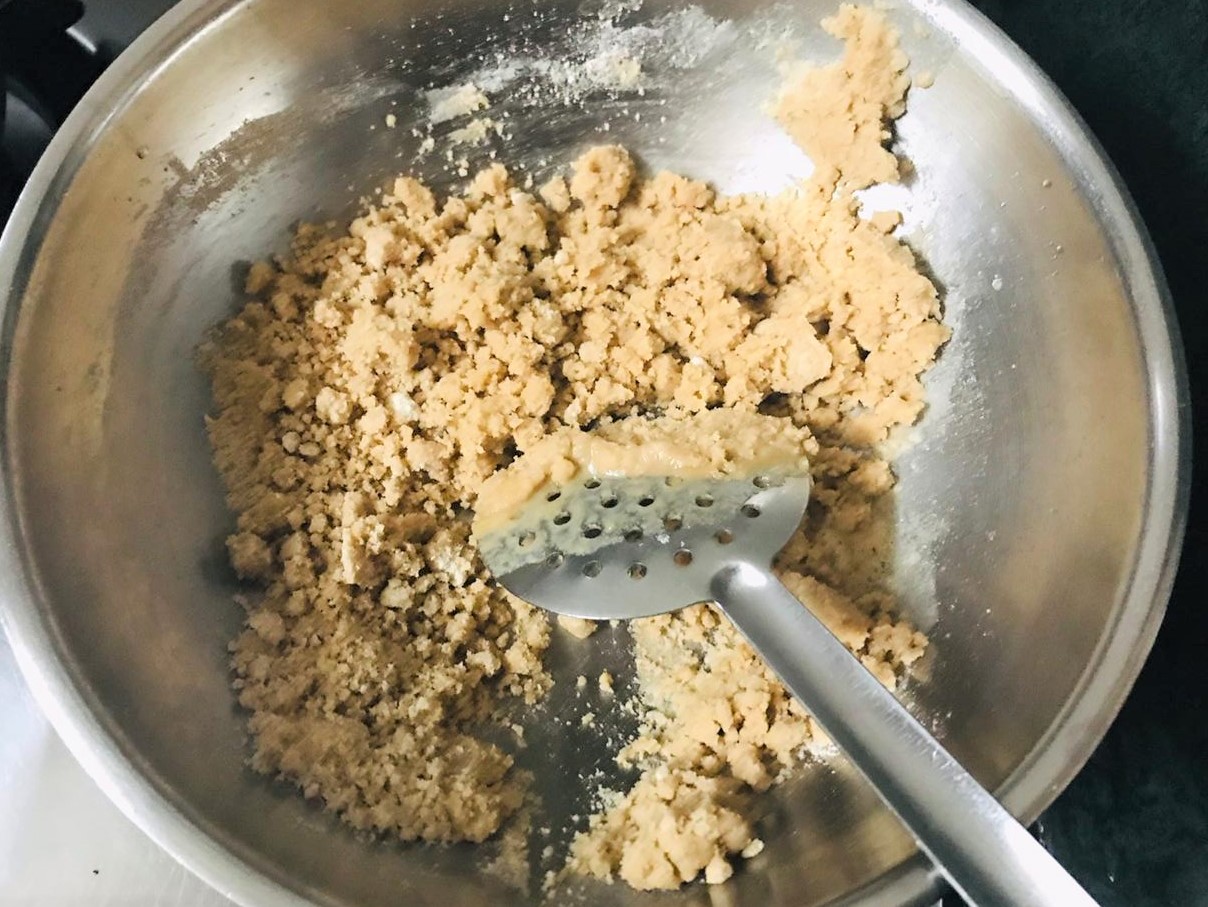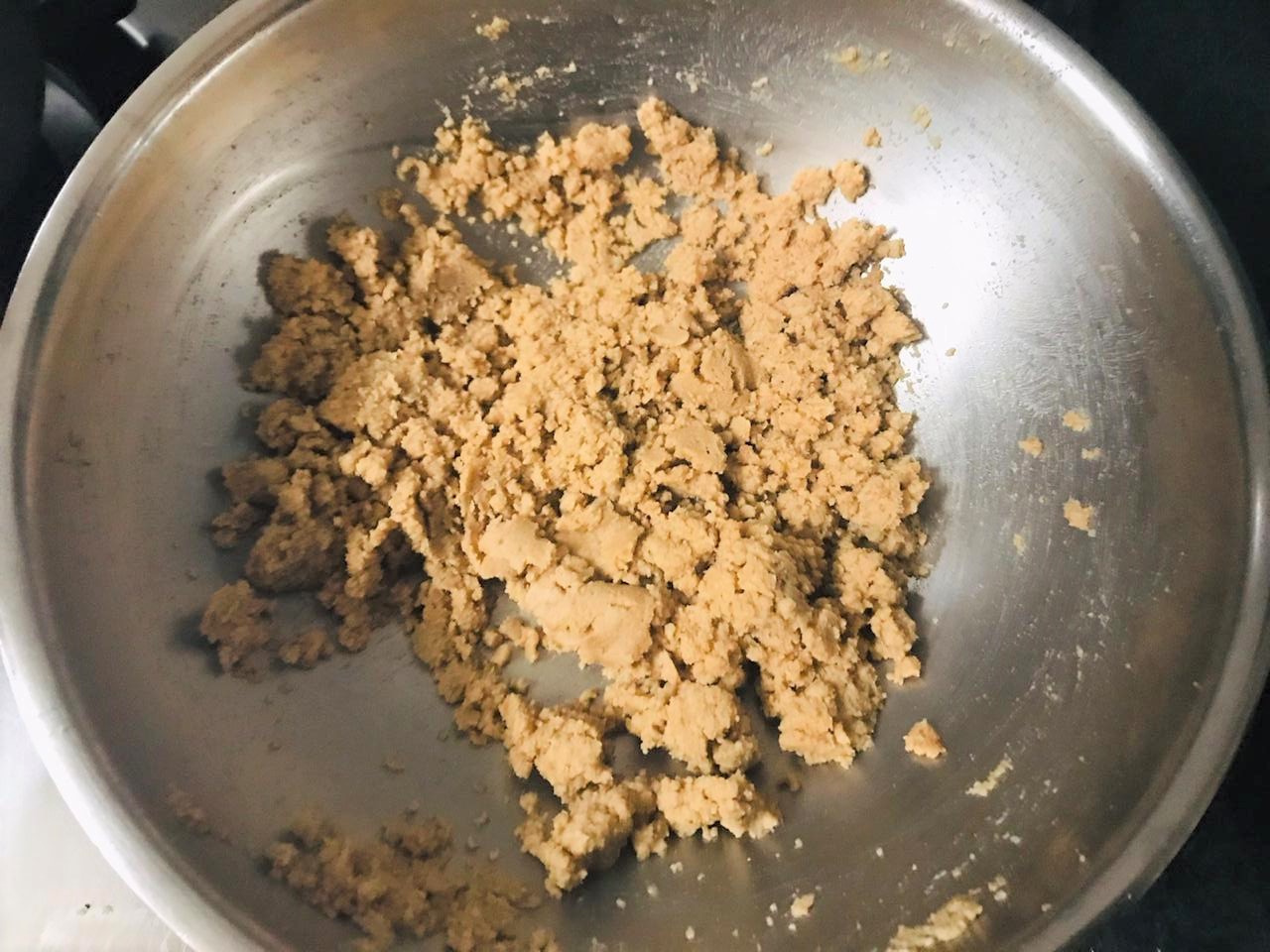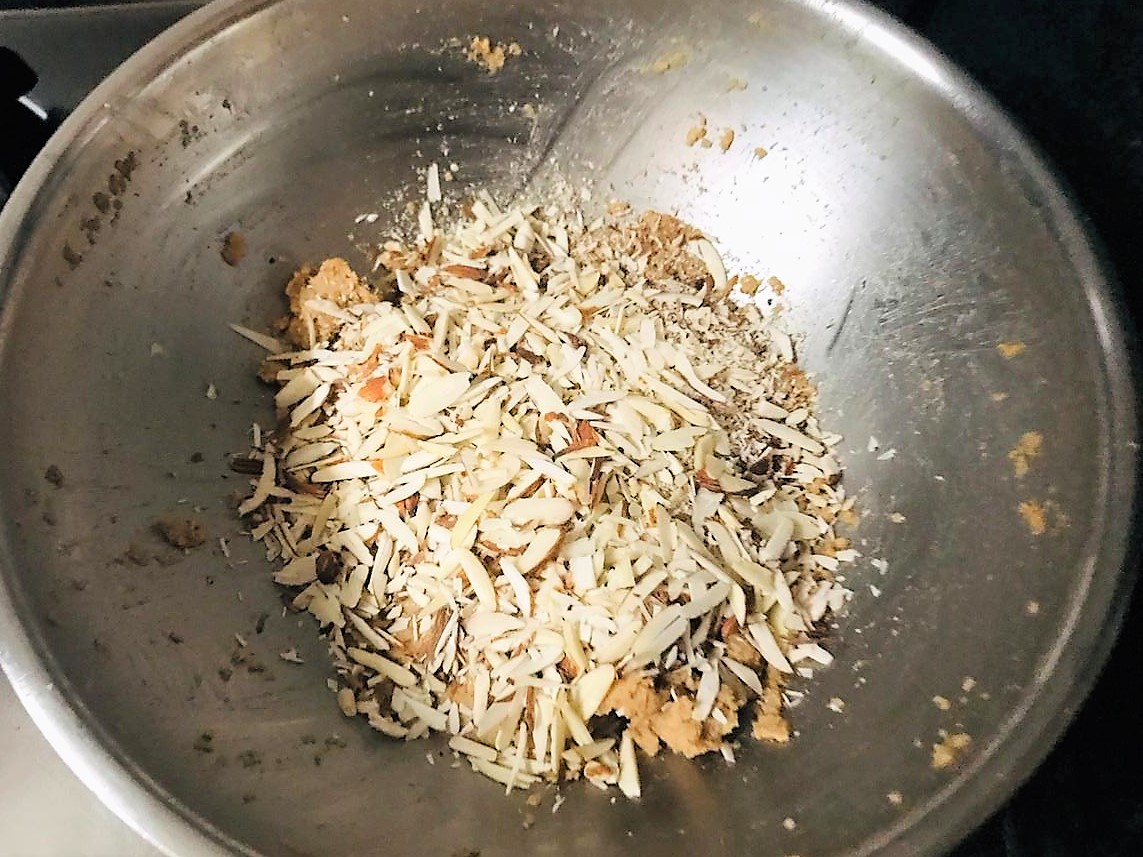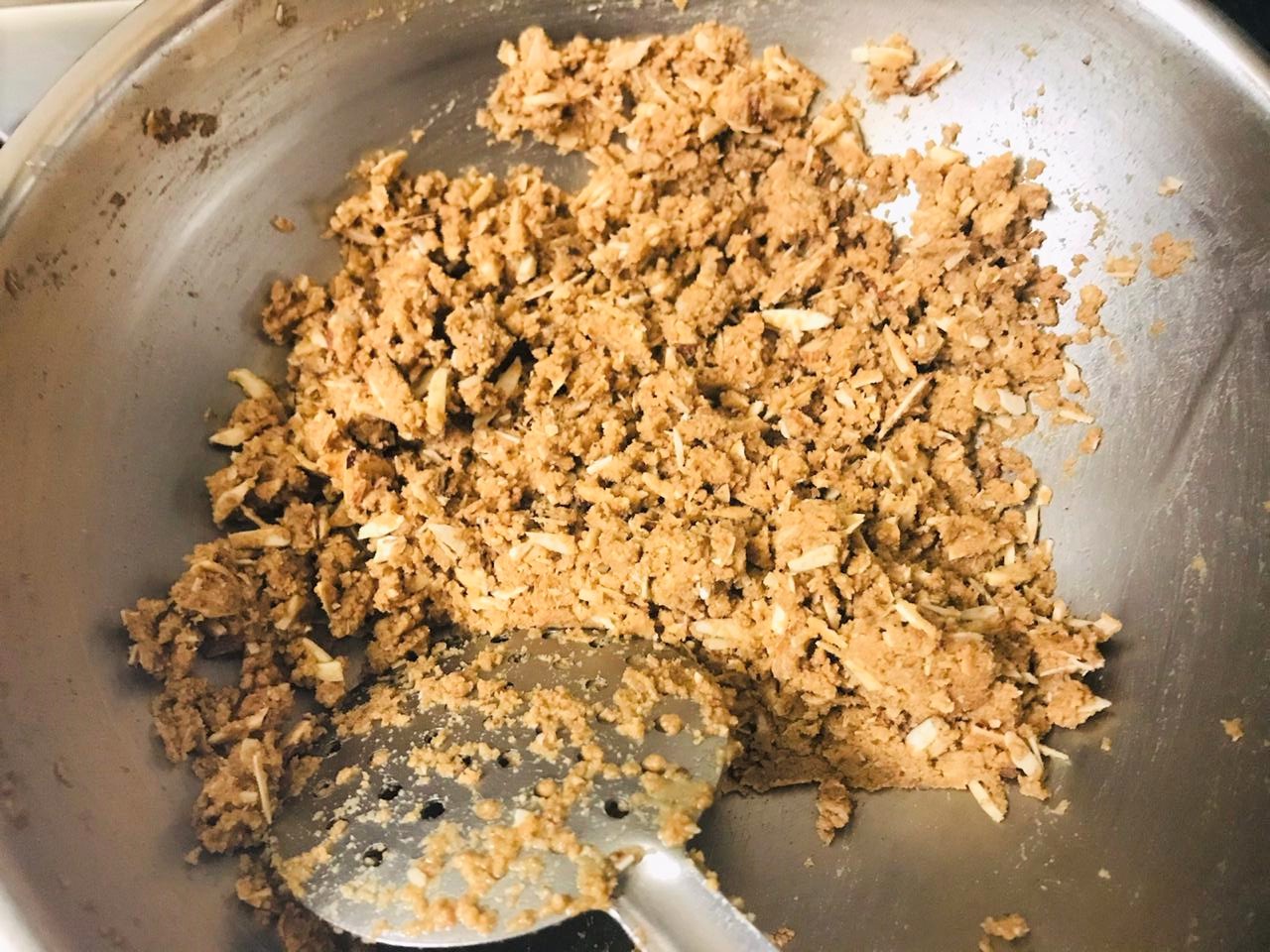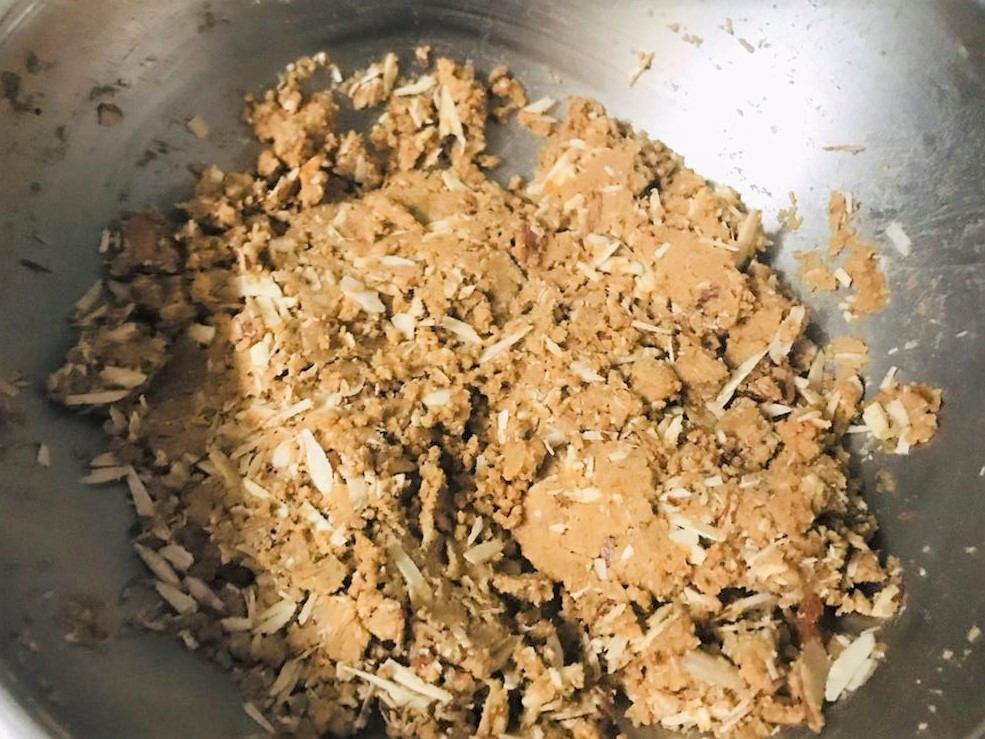 Heat 1 cup ghee in a pan and add the wheat flour and roast the flour on low heat for around 15-20 minutes. You keep on cooking the flour until it releases a nice aroma, or you find it changing colour or you see the ghee starts to leave the edges.
When the flour turns golden in colour, add the chopped almonds and mix. Cook on low heat for another 5 minutes.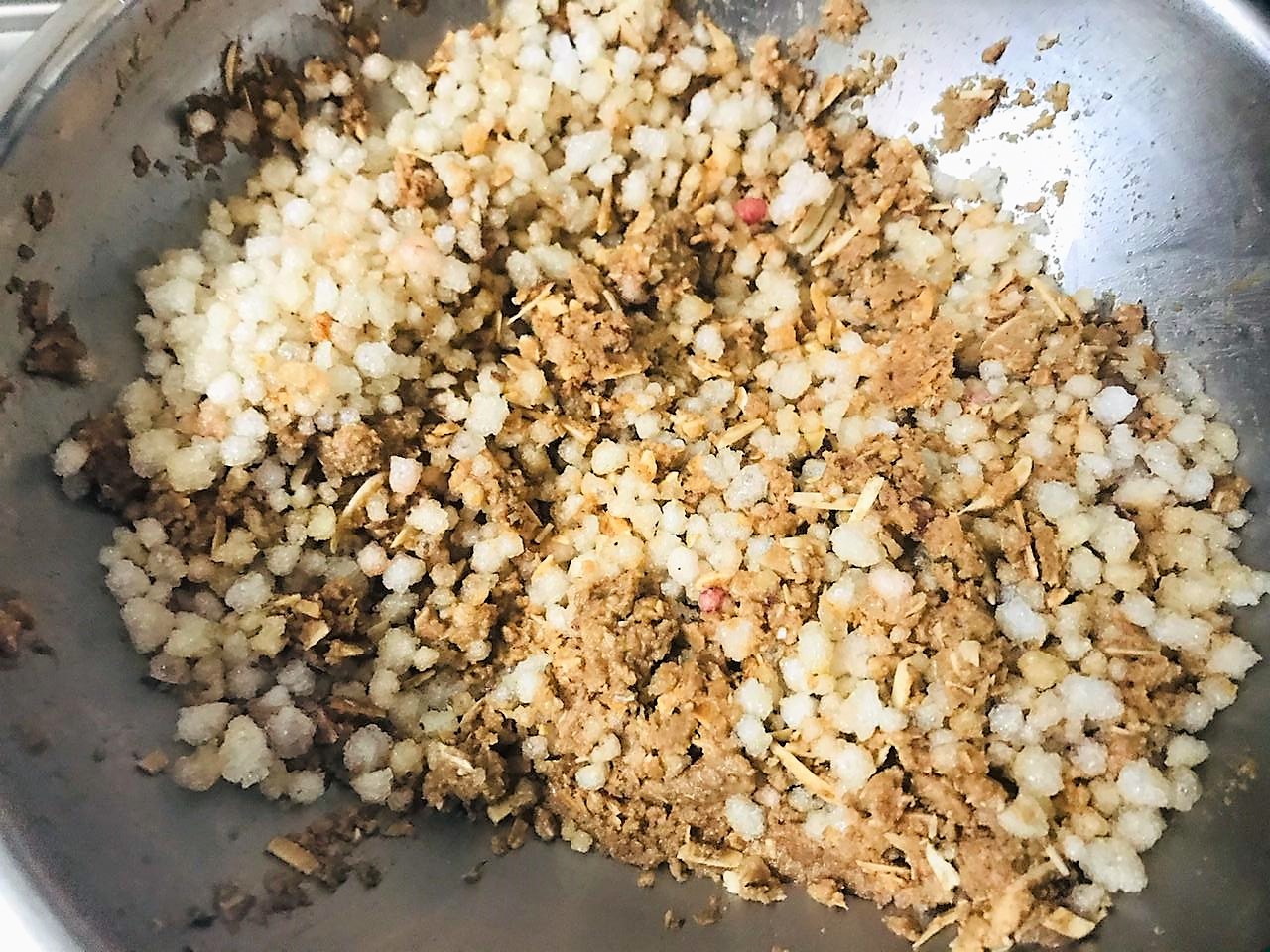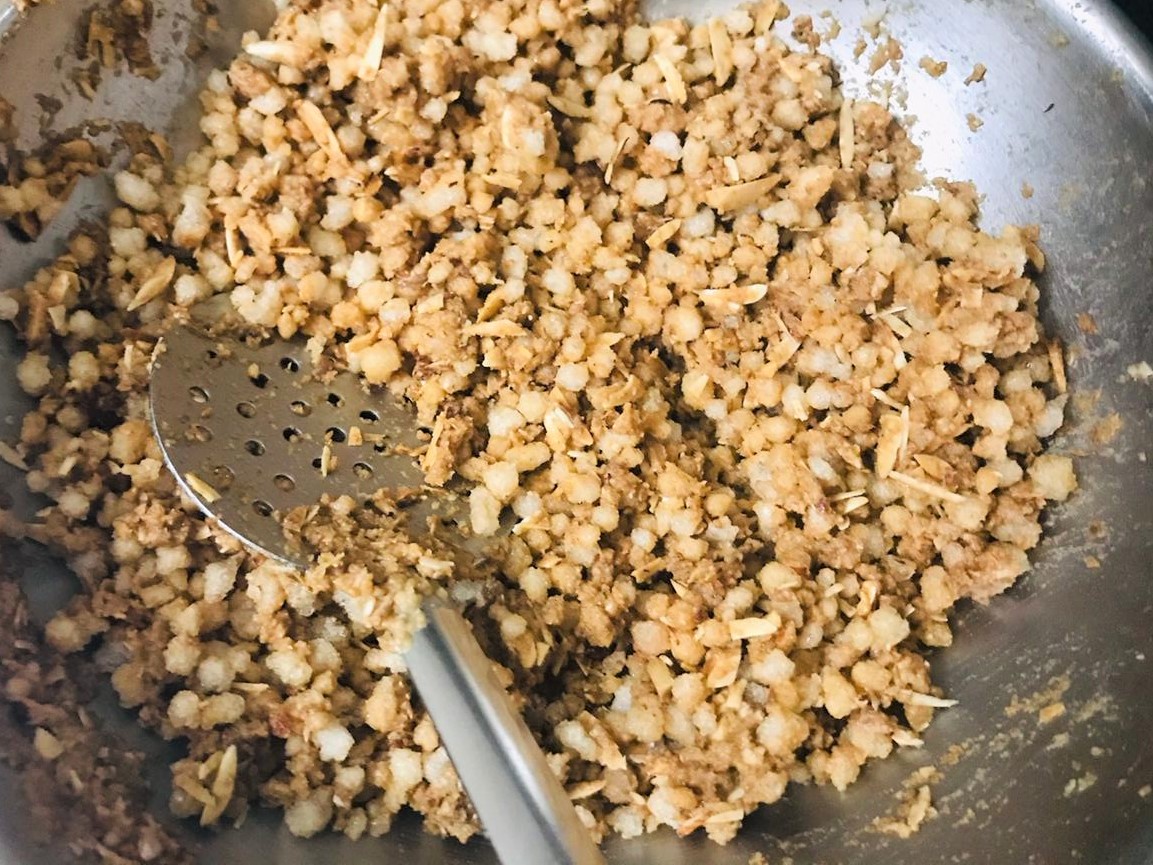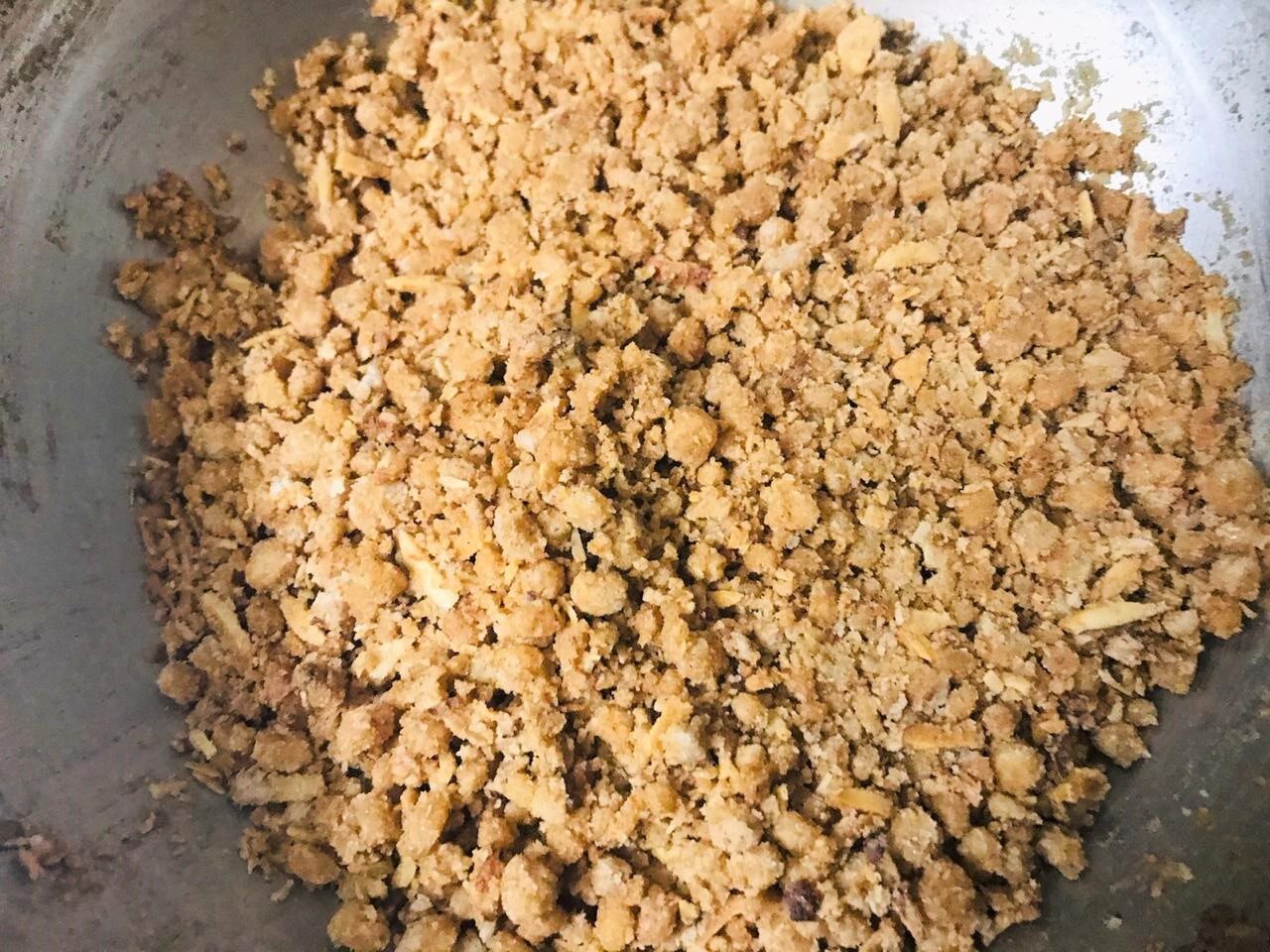 After 5 minutes, add the puffed up gond and mix.
Switch off the heat and keep the mixture aside to cool it.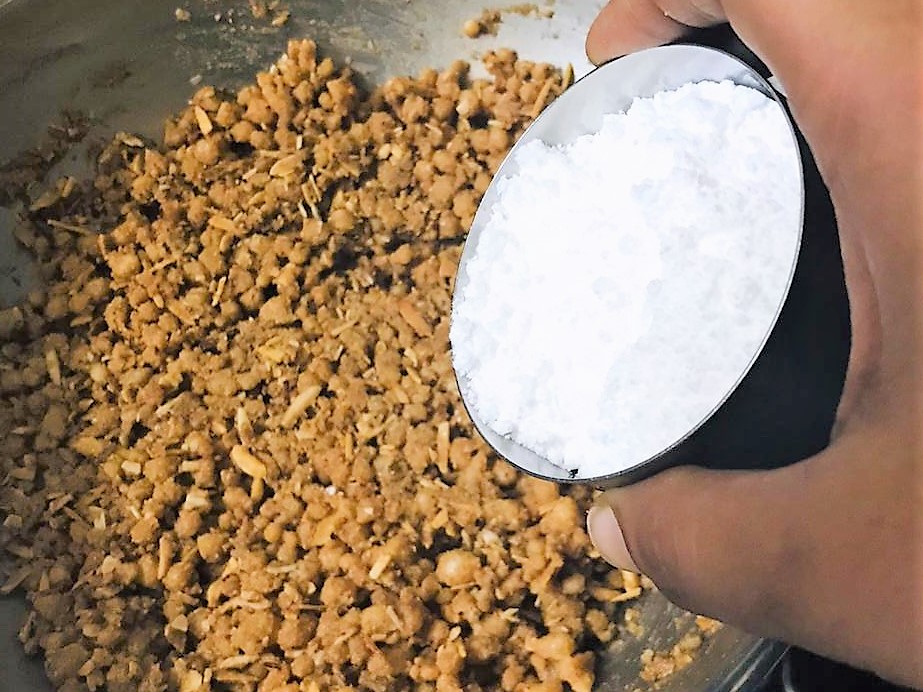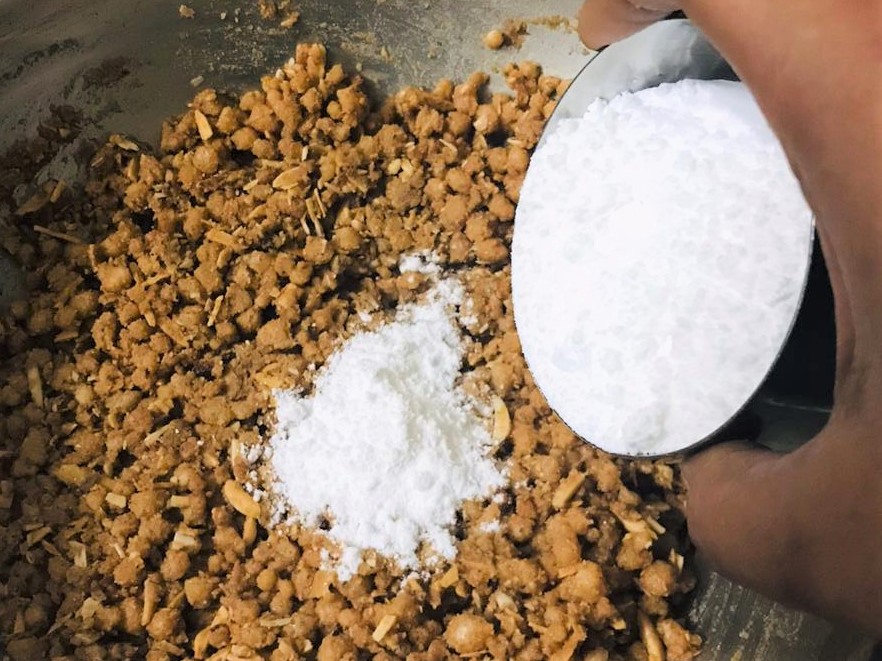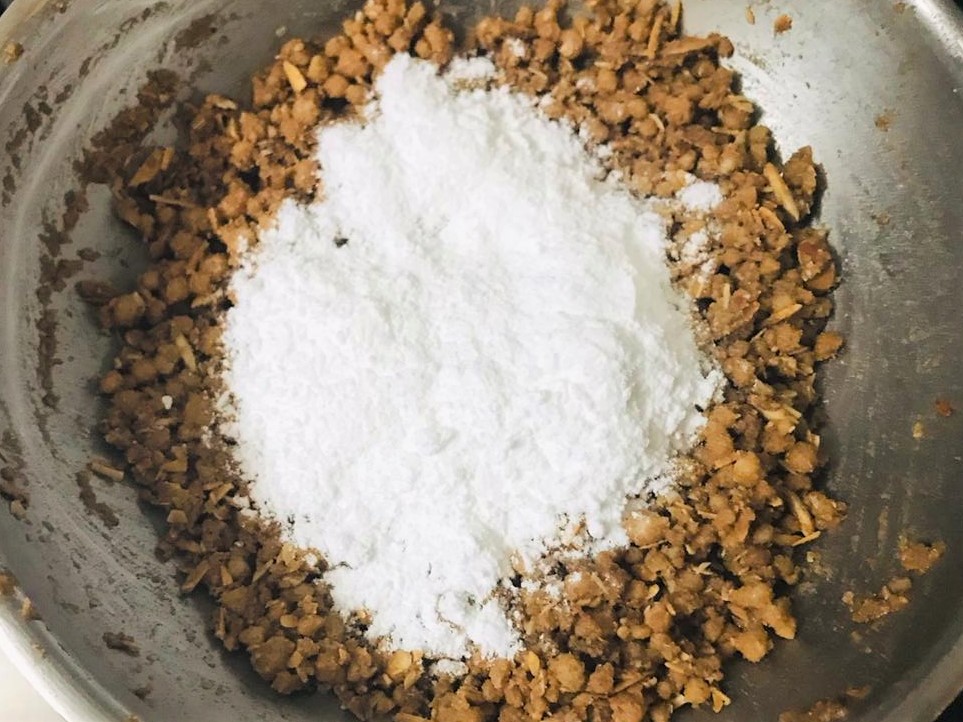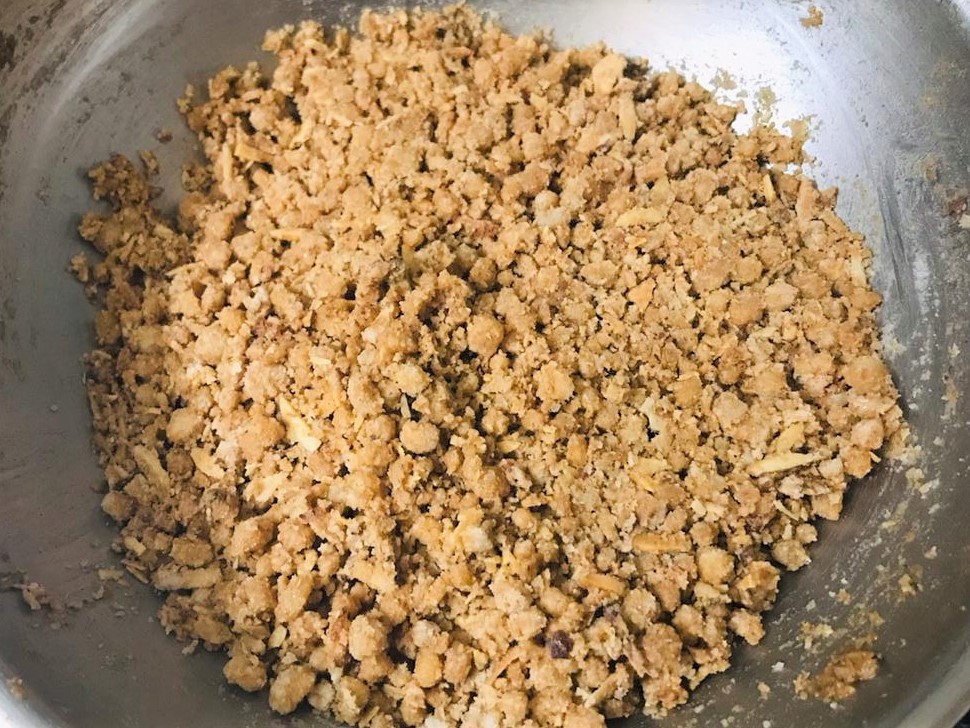 Once slightly cool, add the powdered sugar and mix it gently.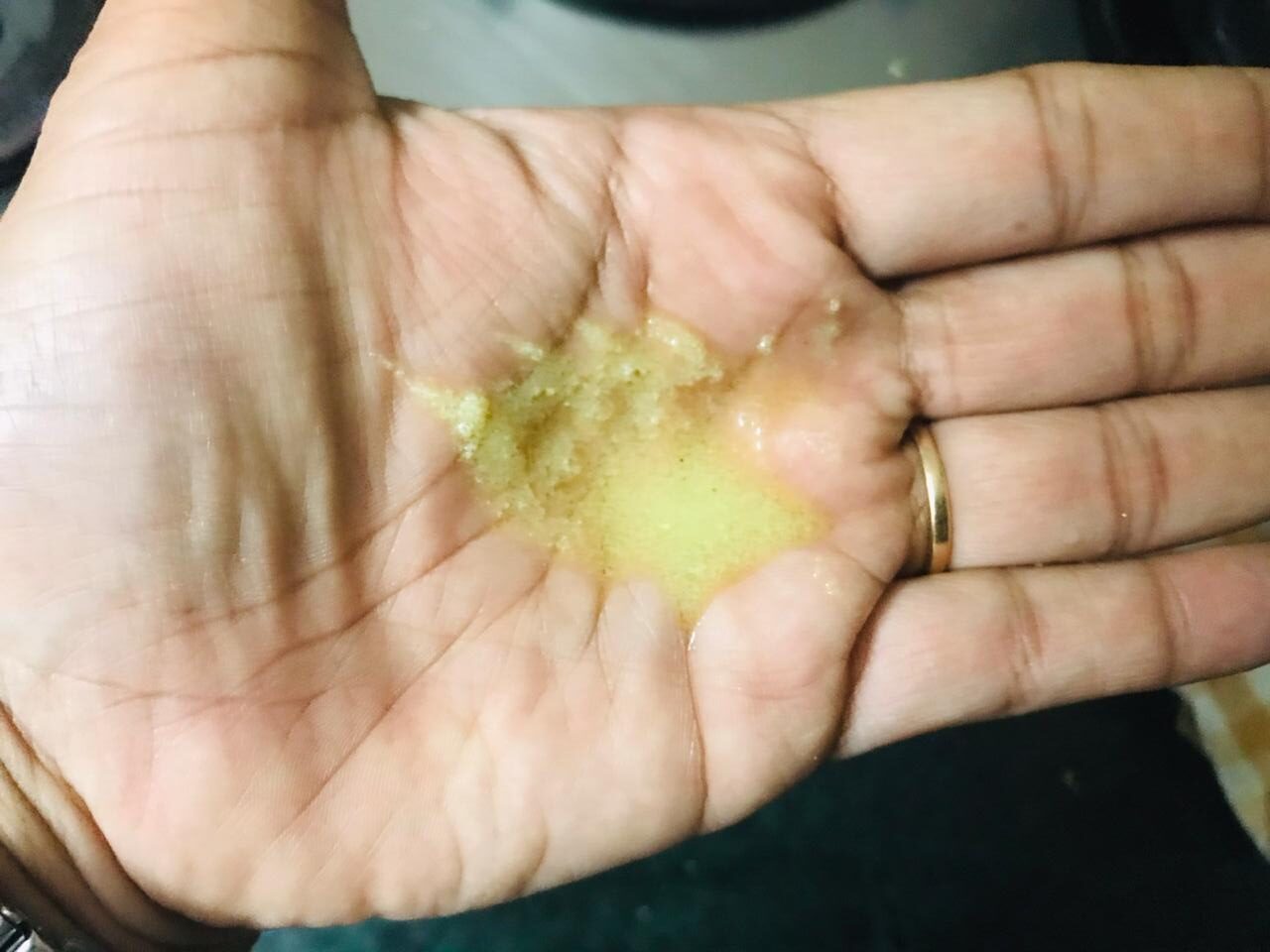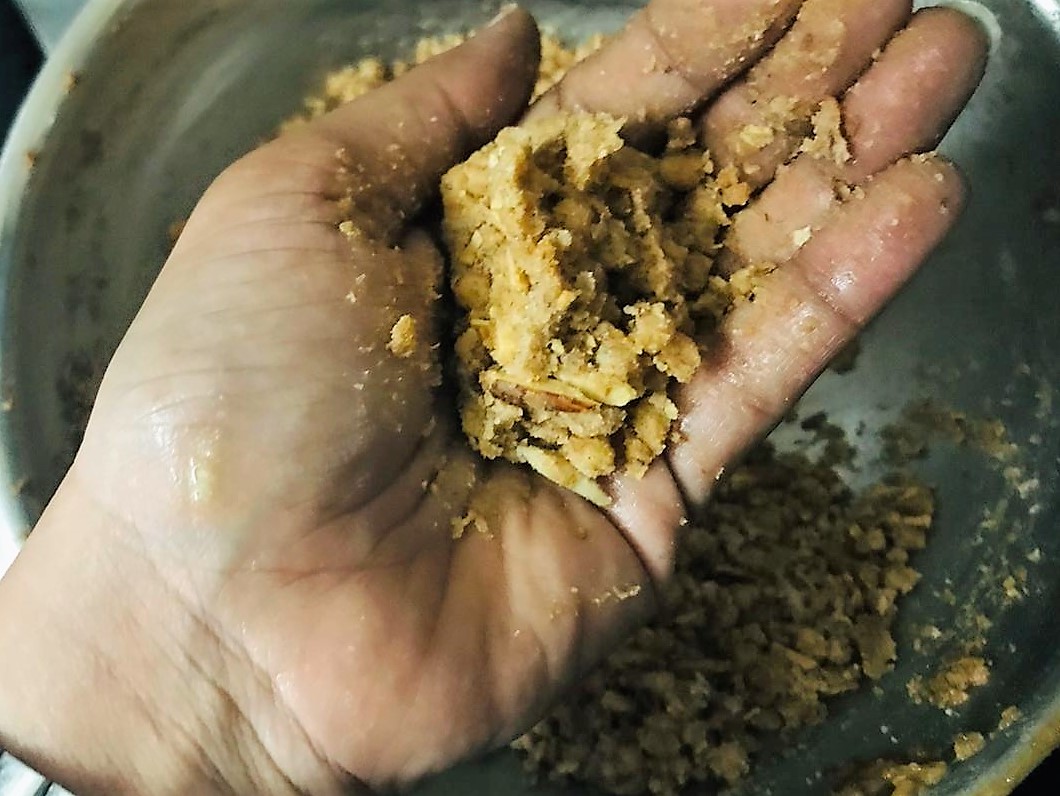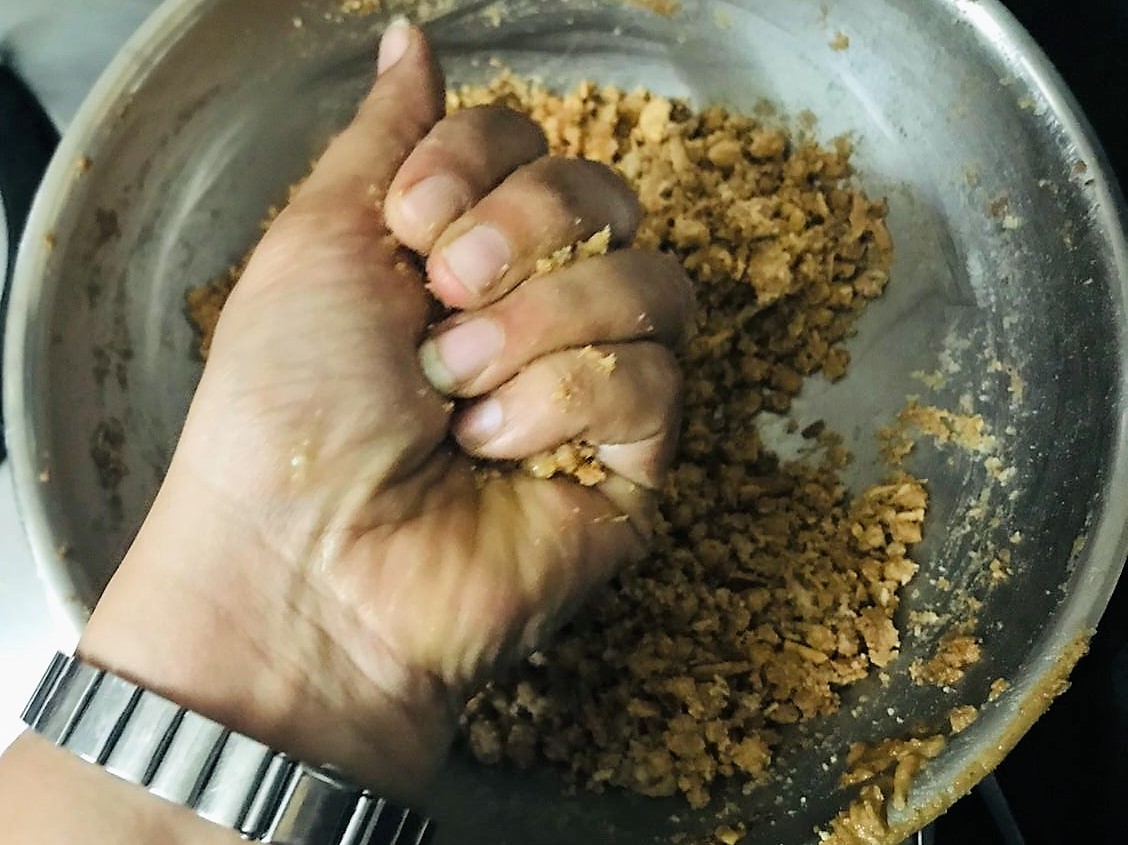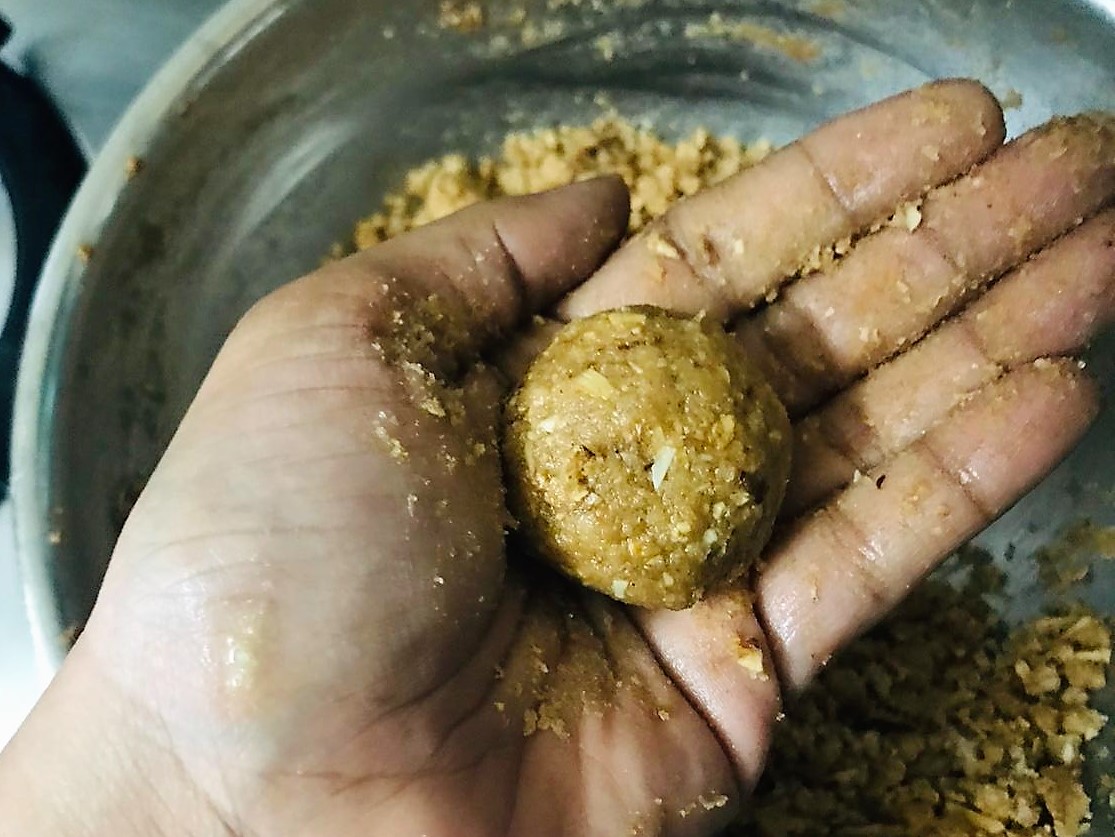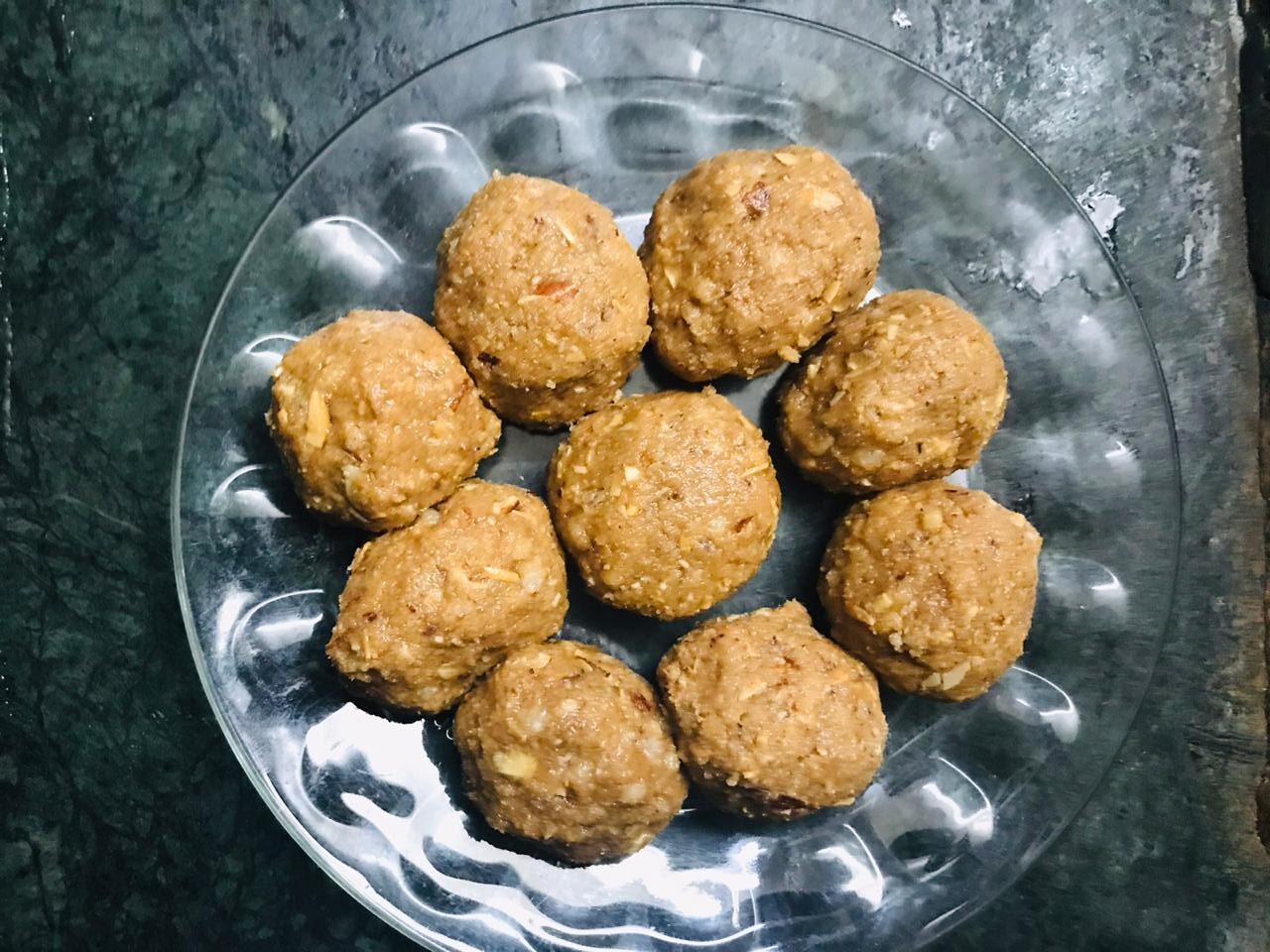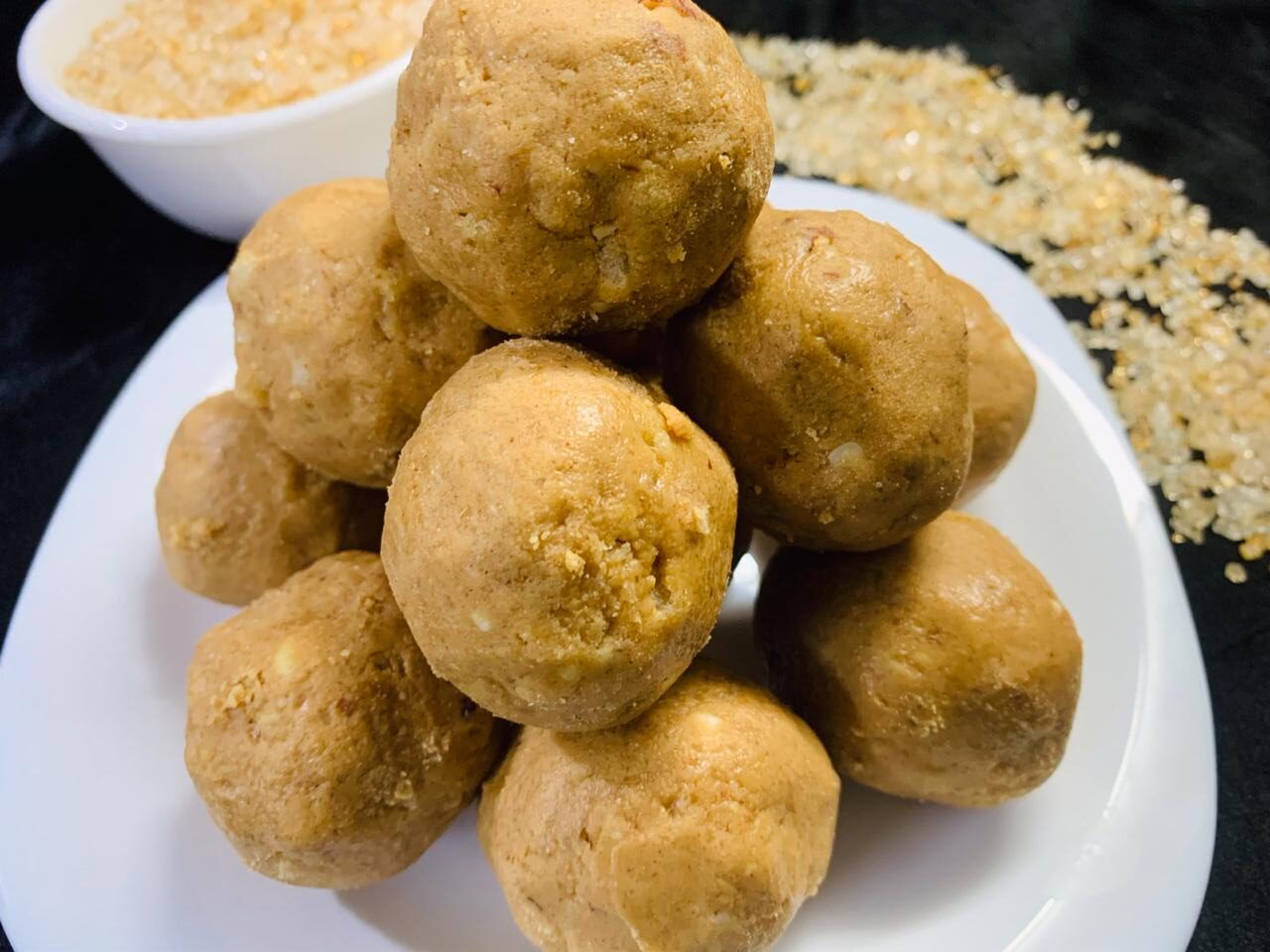 Grease the hands with little ghee. Take a tablespoon of the mixture and bind it together by forming a fist. Then roll them in your hands to get a perfectly round ladoo.
Store them in airtight containers.