Badam Halwa
Badam Halwa is a traditional Indian dessert prepared with almonds. 'Badam' in Hindi means 'almonds' and the word 'halwa' comes from the Arabic word 'Hulw', which means sweet. Lightly sweetened this is a decadent, nutty and rich recipe.
Badam Halwa is a classic Indian sweet most popular during winters owing to it warming properties. While the recipe does not call for too many ingredients, the traditional process is a complex one. It takes love, patience, and time to make an authentic traditional Badam Halwa as almonds must be soaked and peeled before cooking and then cooked for nearly 20-25 minutes. Although it takes effort, it is a recipe worth taking the effort. This is my mother's recipe and the halwa always come out perfect each time.
Badam Halwa is highly nutritious and when eaten in moderation it provides numerous health benefits. Badam or almond although high in calories is also rich in protein, fibre and good fats which helps in weight loss. This highly nutritional nut is a rich source of vitamin E, calcium, phosphorous, iron and magnesium and also contains zinc, selenium, copper and niacin. Along with the almonds, ghee is a superfood! It regulates the high blood sugars and reduces the glycemic index in food. So, what we might think to be a high calorie sweet dish, is actually rich in nutrition and works wonders for or body if eaten in moderation with a balanced diet.
This Badam Halwa recipe has the right balance of sweetness and a lovely texture that is neither too soft nor firm but a kind of between.
Other Indian sweets you might like are Instant Badam Halwa, Rava kesari, Gond ke Ladoo, Gajar Halwa, Jalebi and Phirni.
Ingredients
250 grams unsalted almonds
½ cup ghee
1 tablespoon wheat flour
¾ cup milk
¾ cup sugar
Directions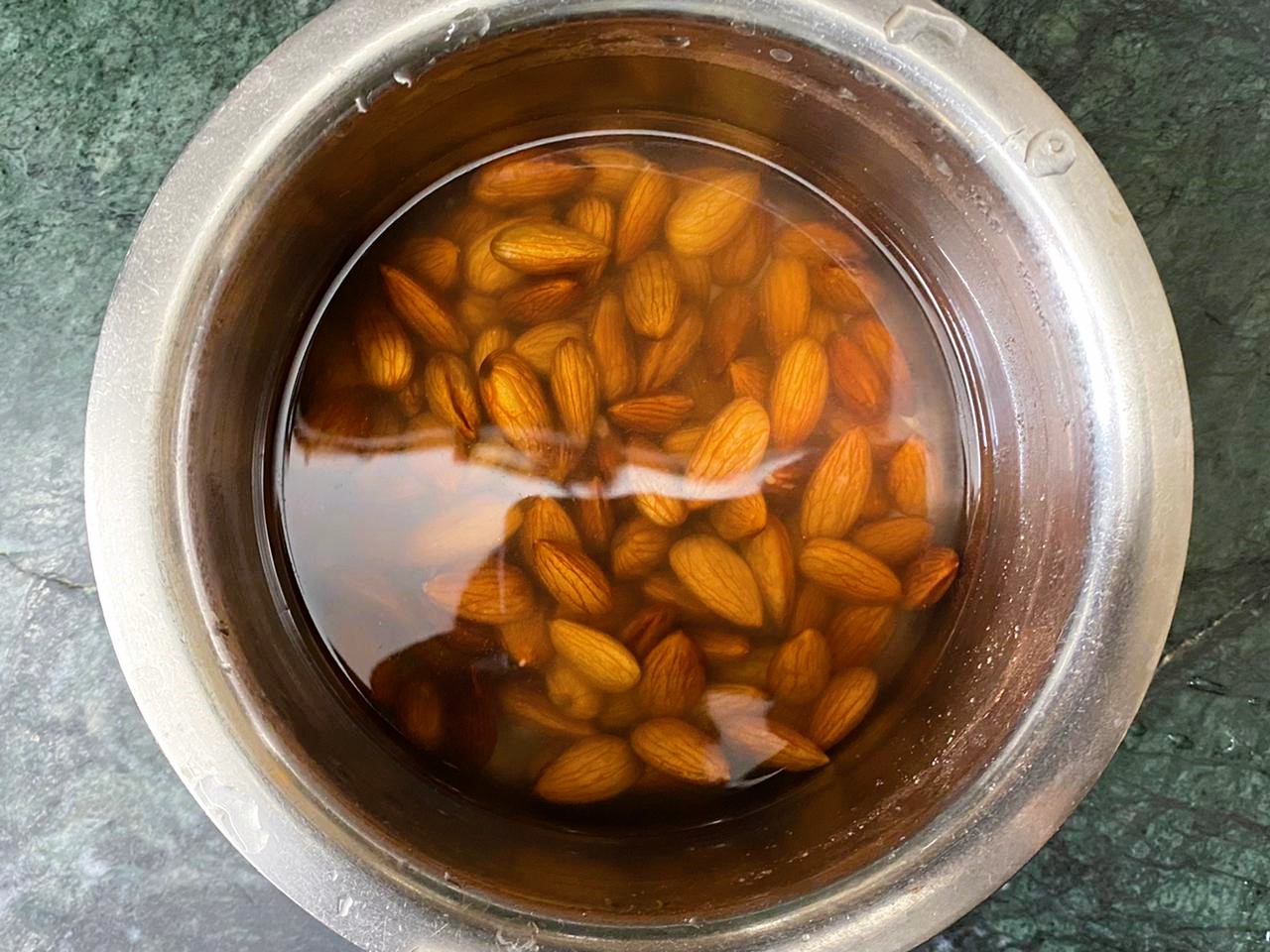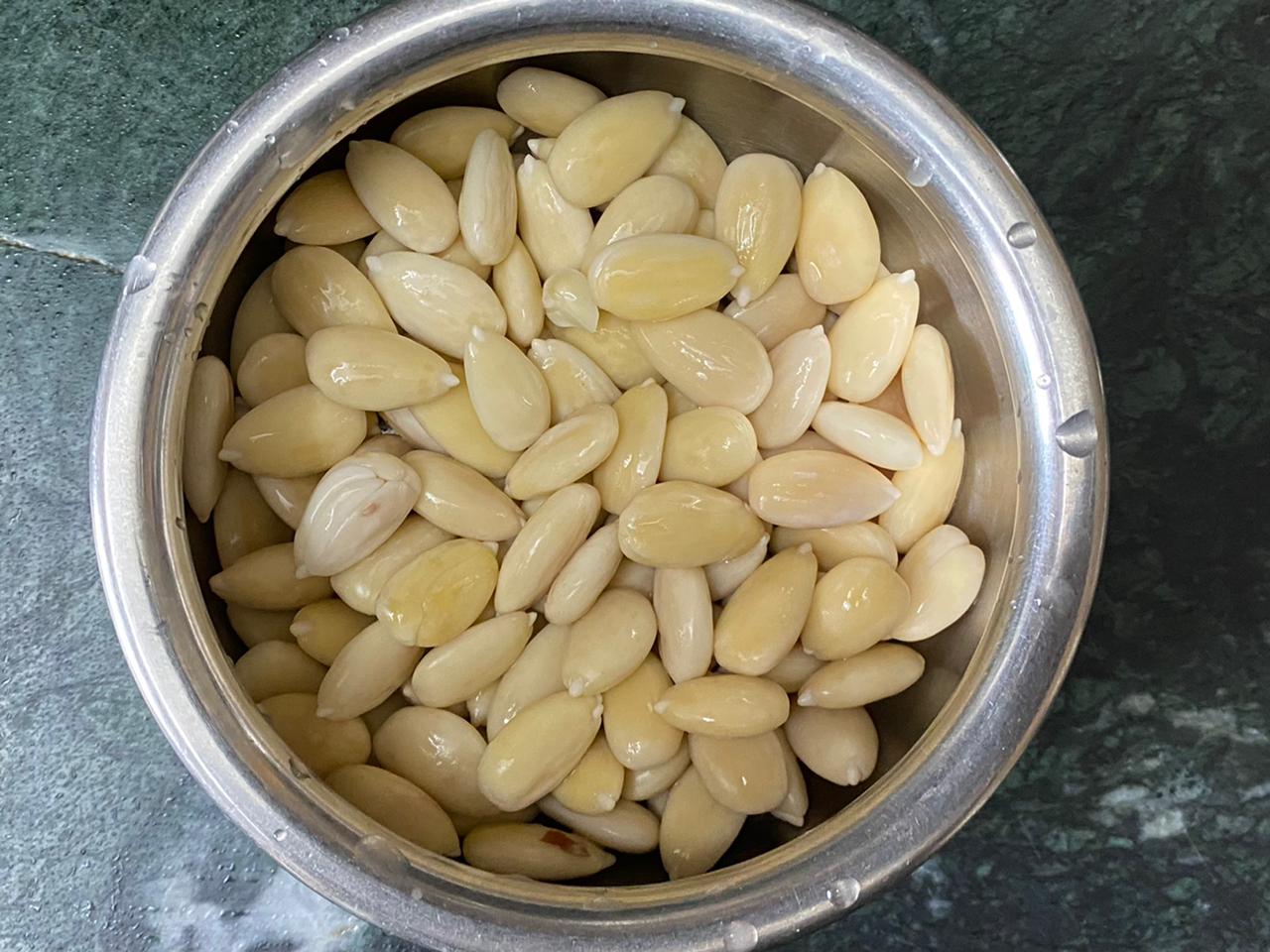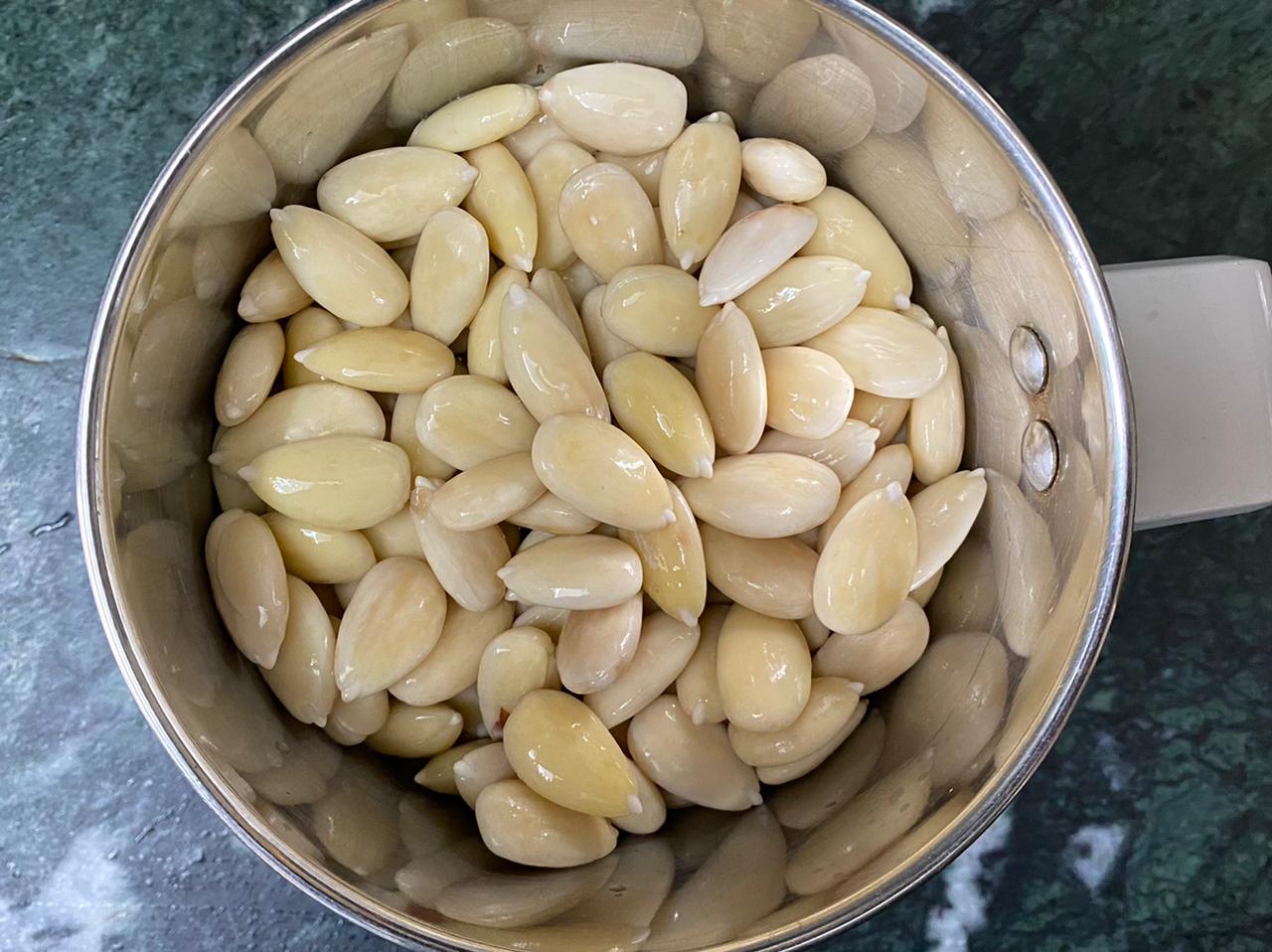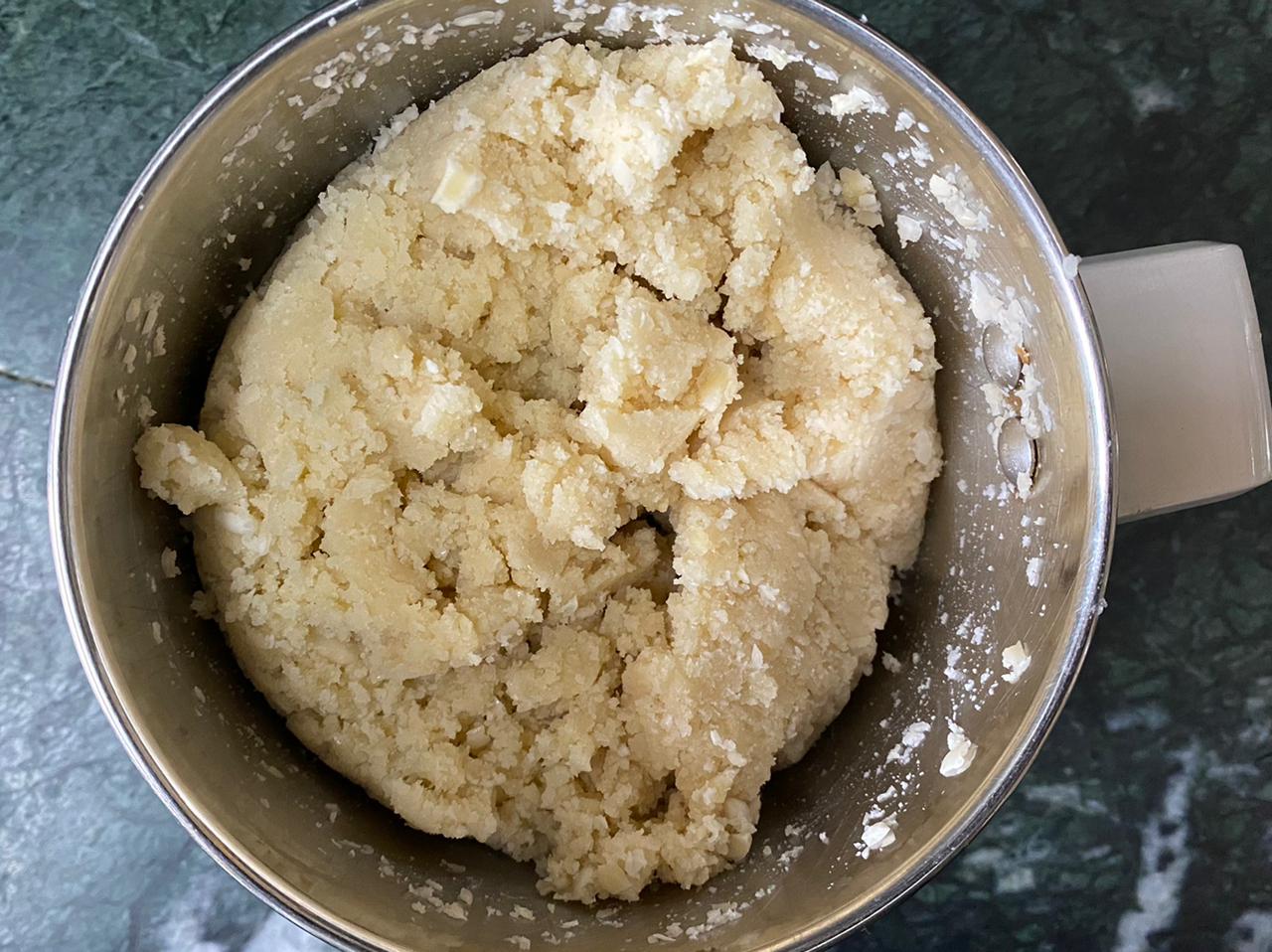 Soak the almonds in water for 5-6 hours or overnight.
Once soaked peel the almonds and grind them into a coarse paste.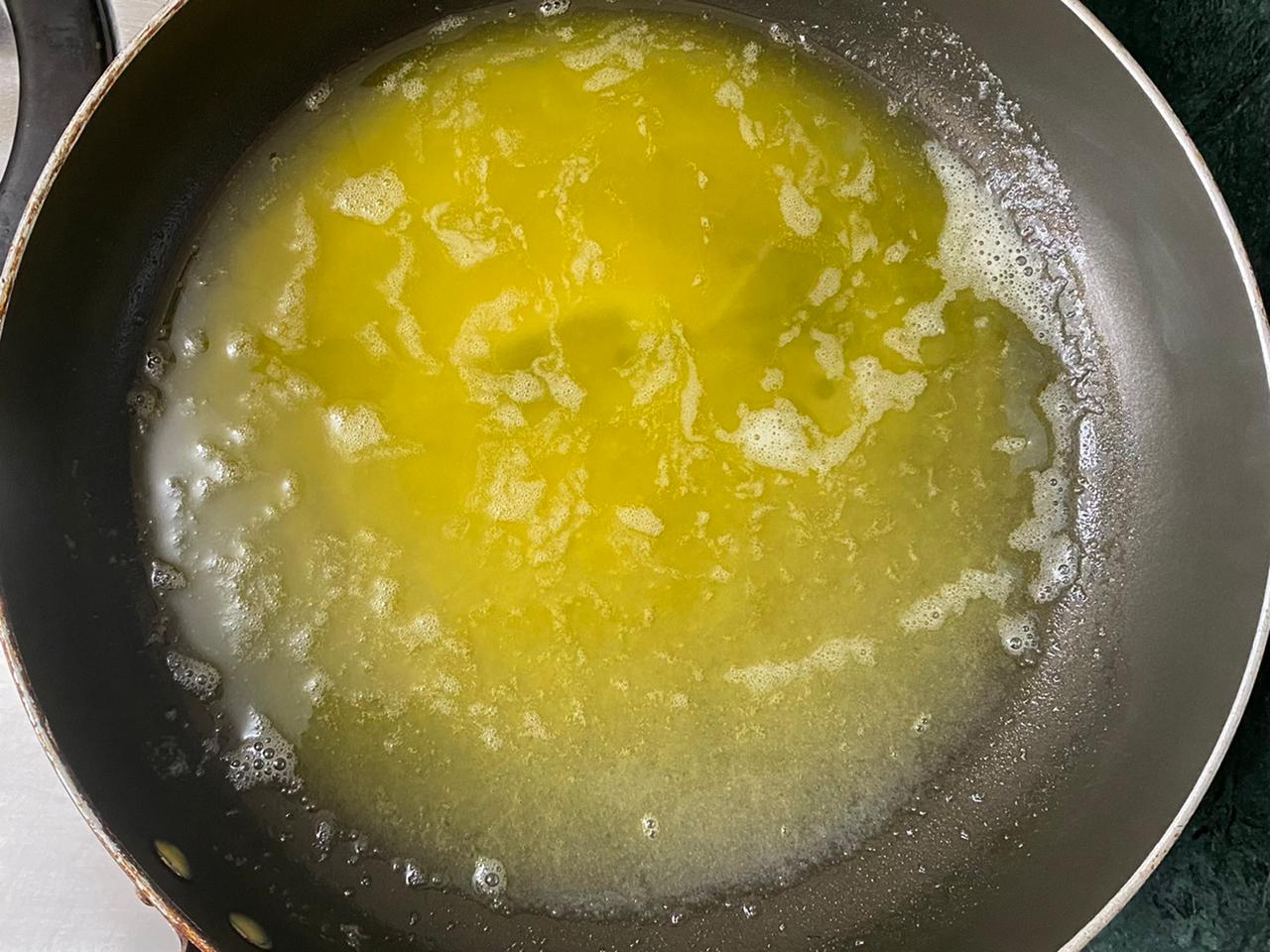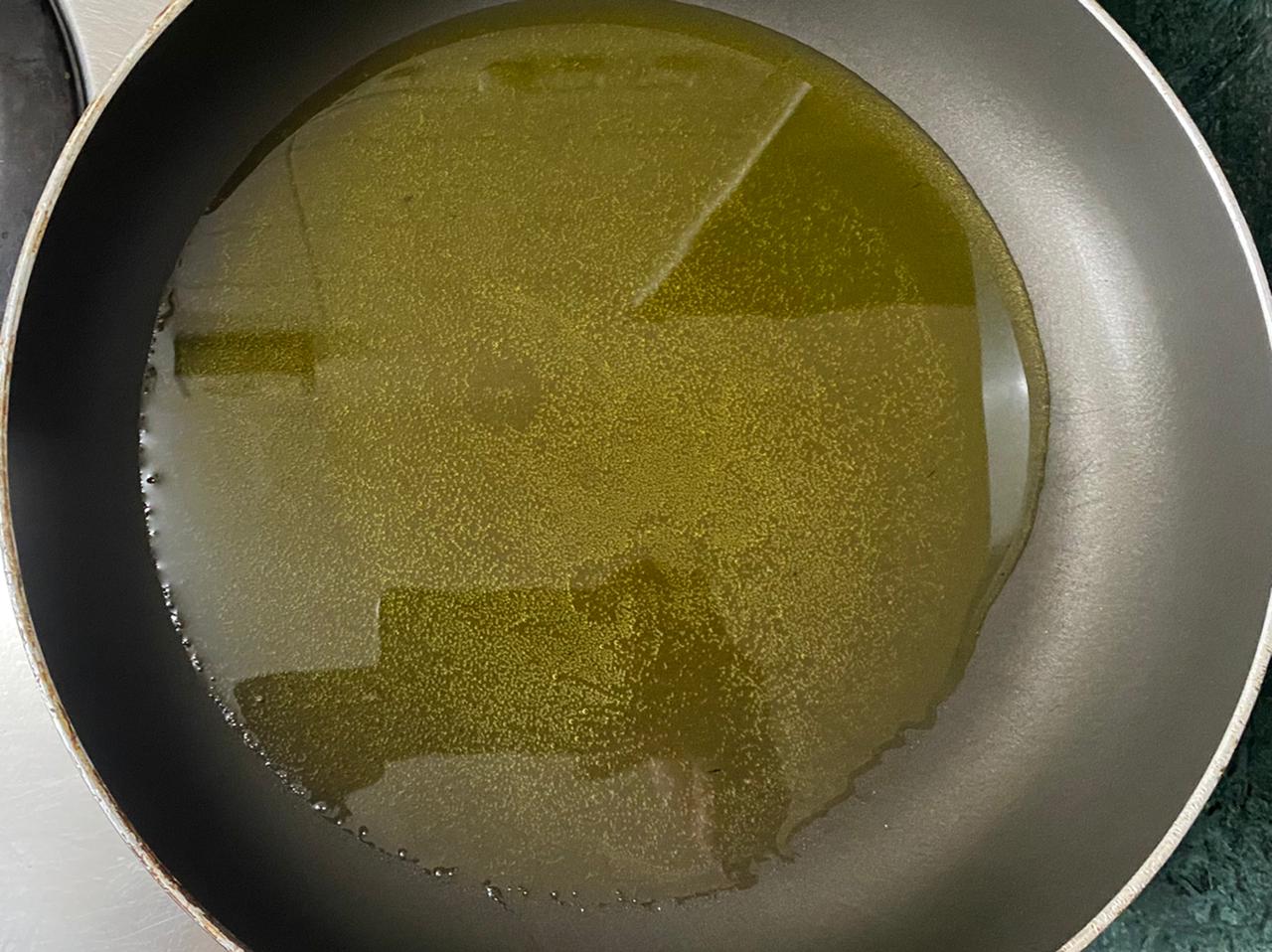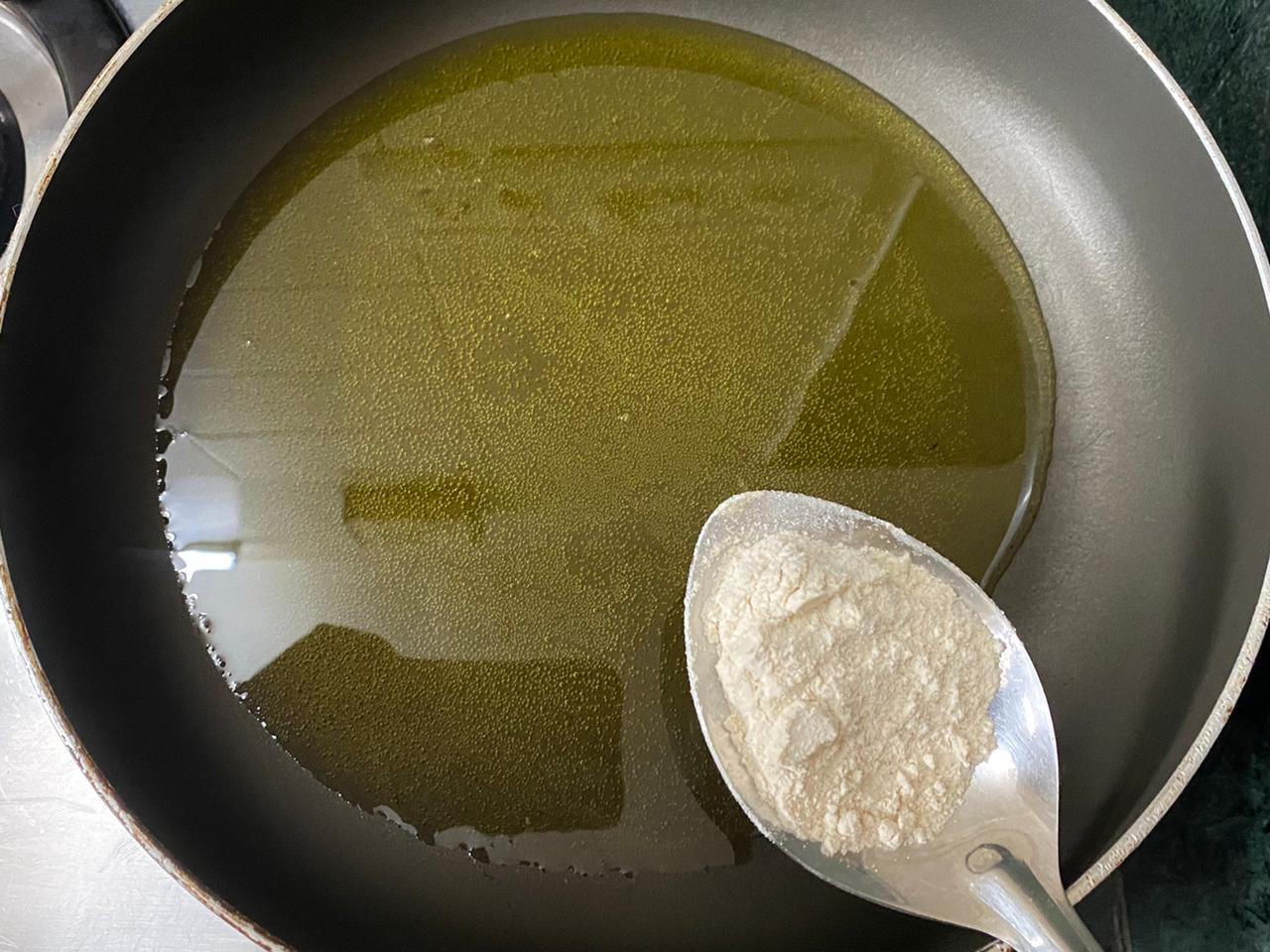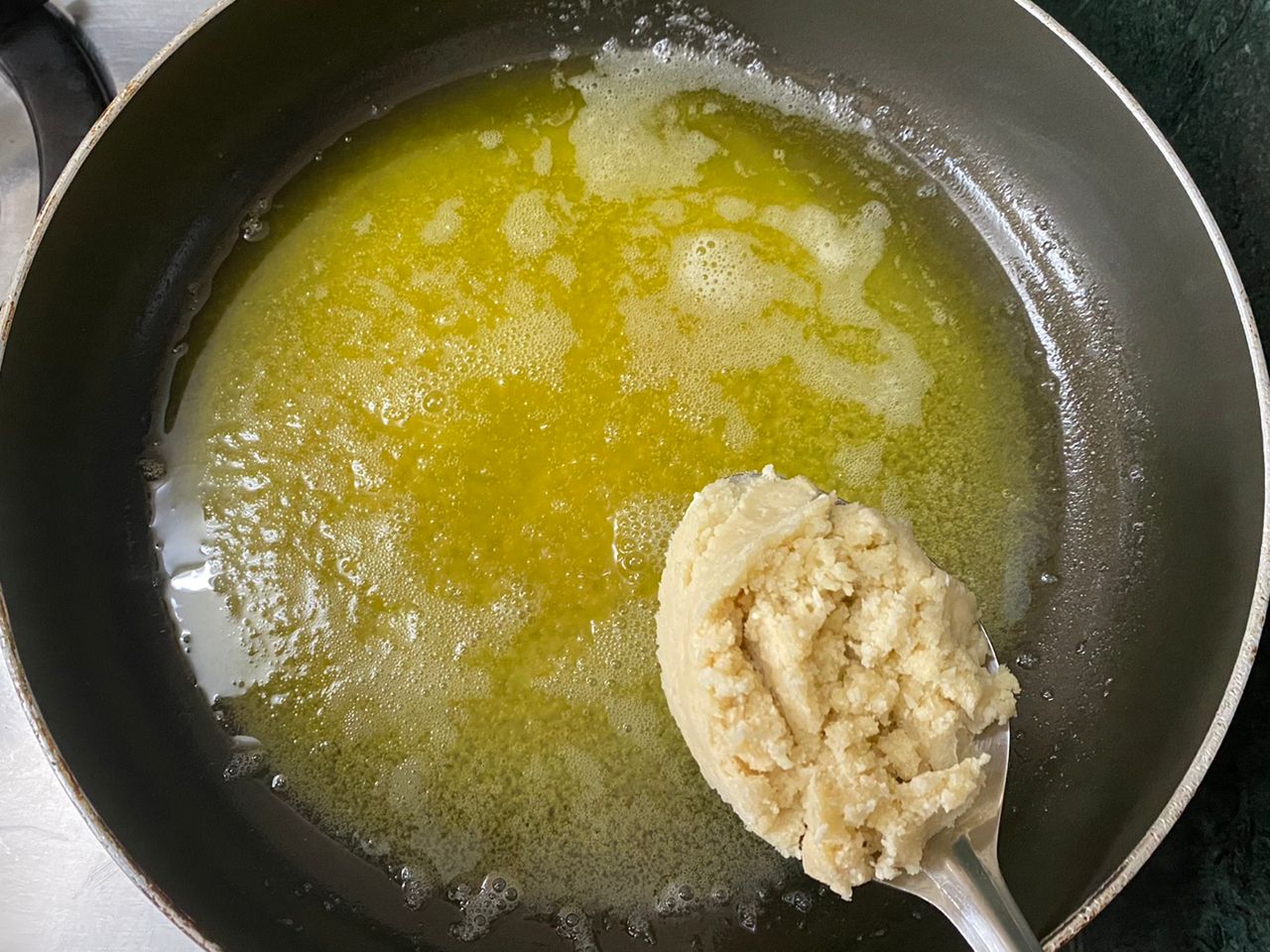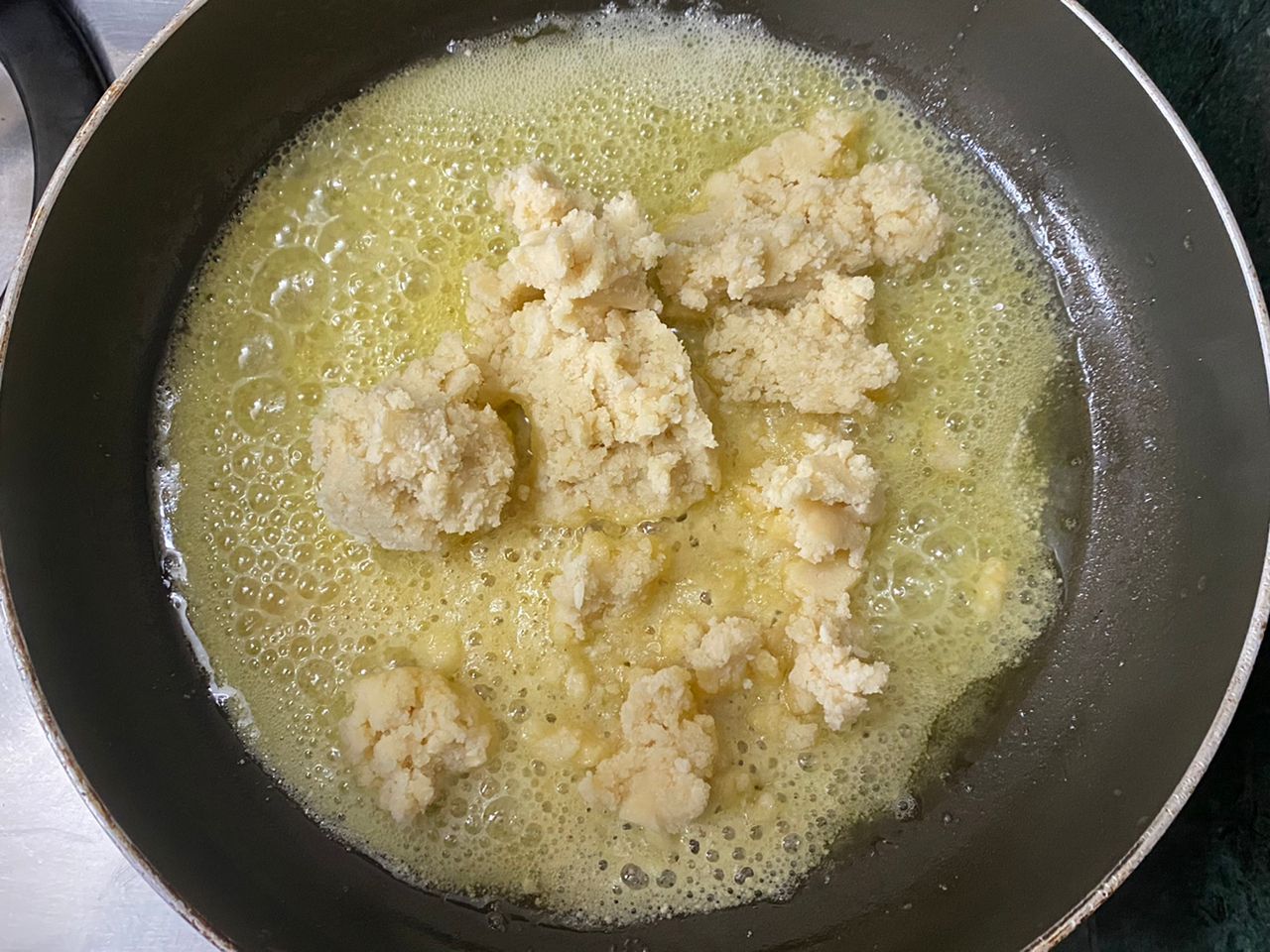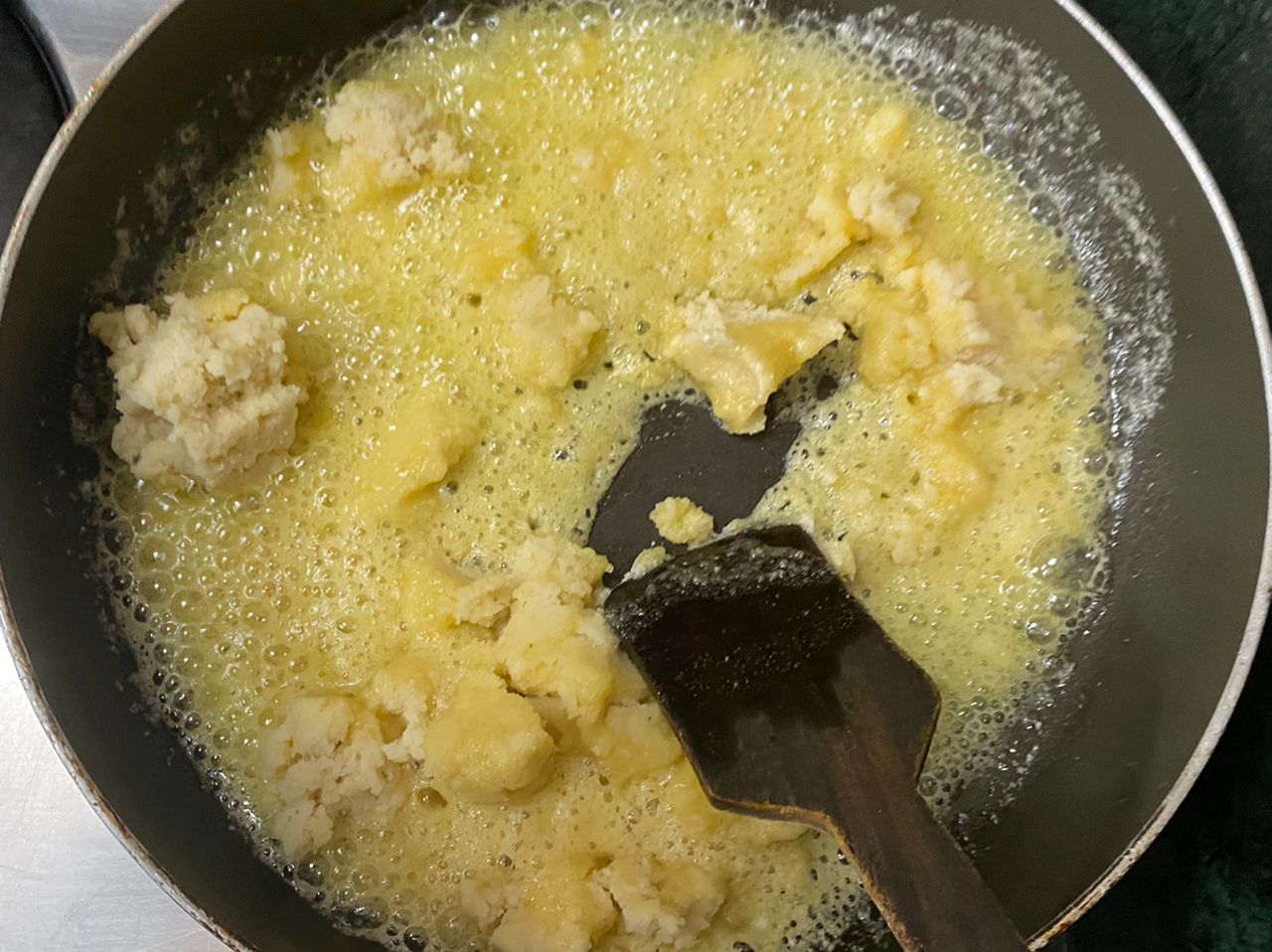 Heat the ghee in a pan and add the wheat flour and almond paste. Stir it continuously so that there are no lumps.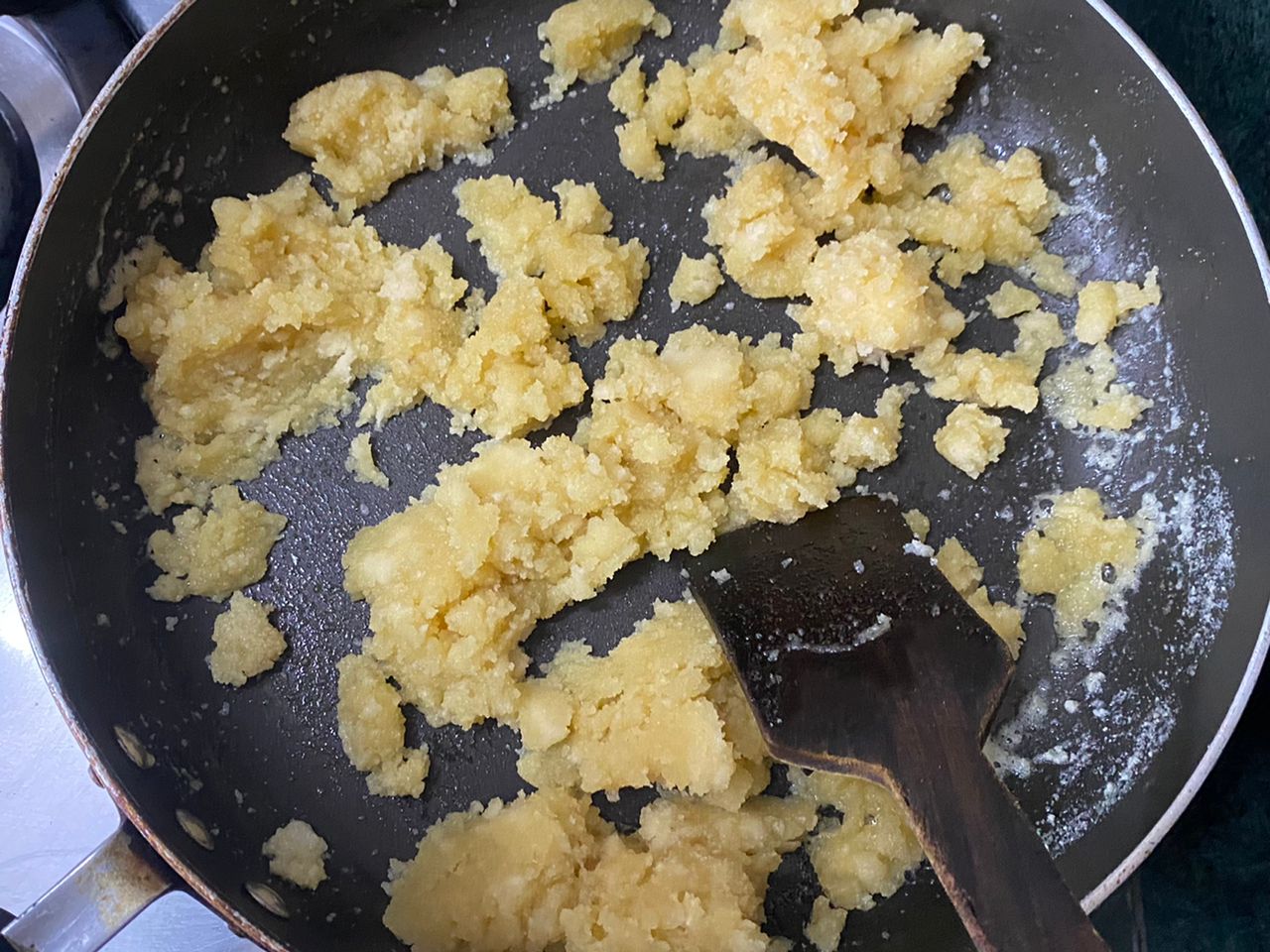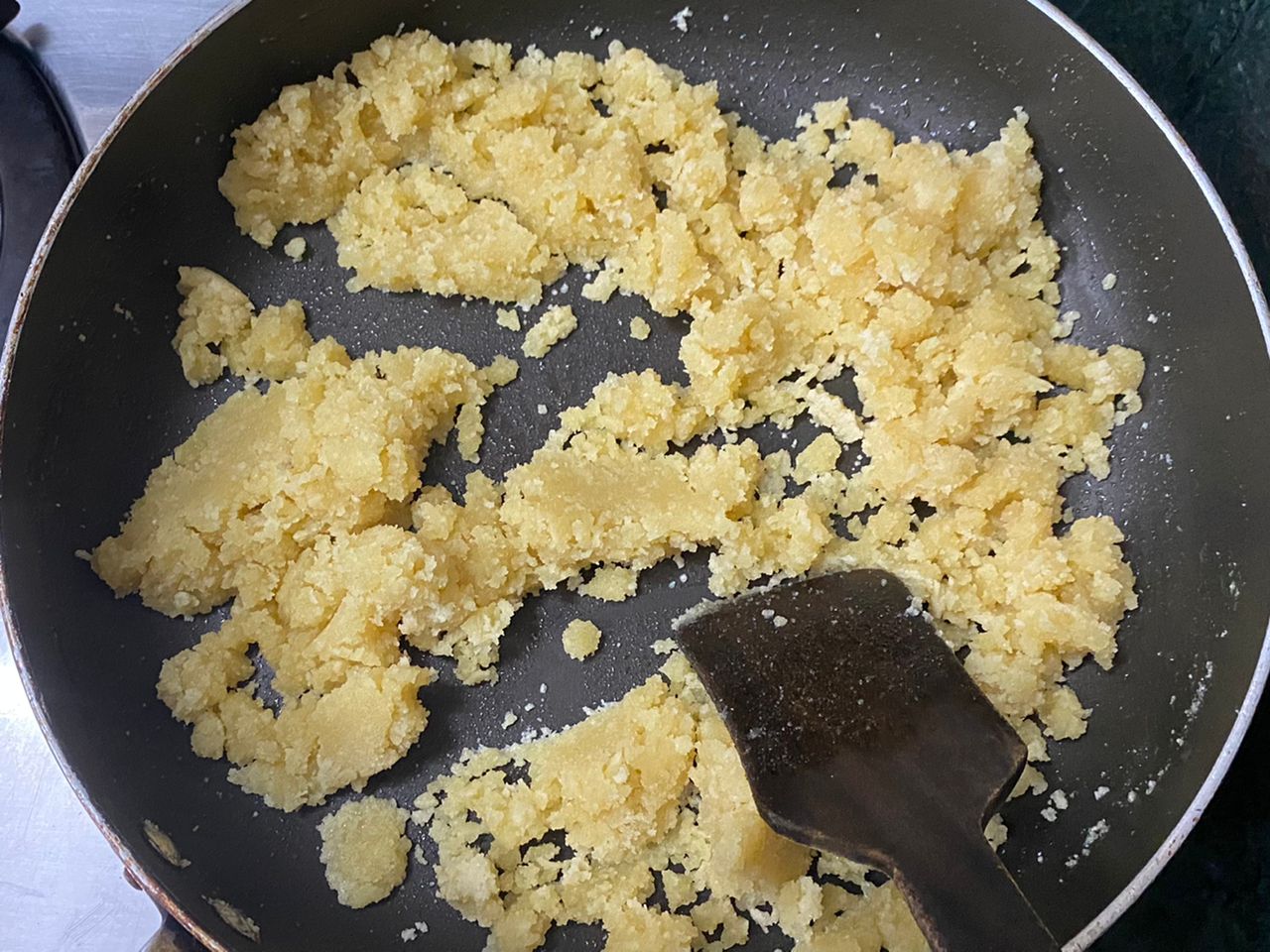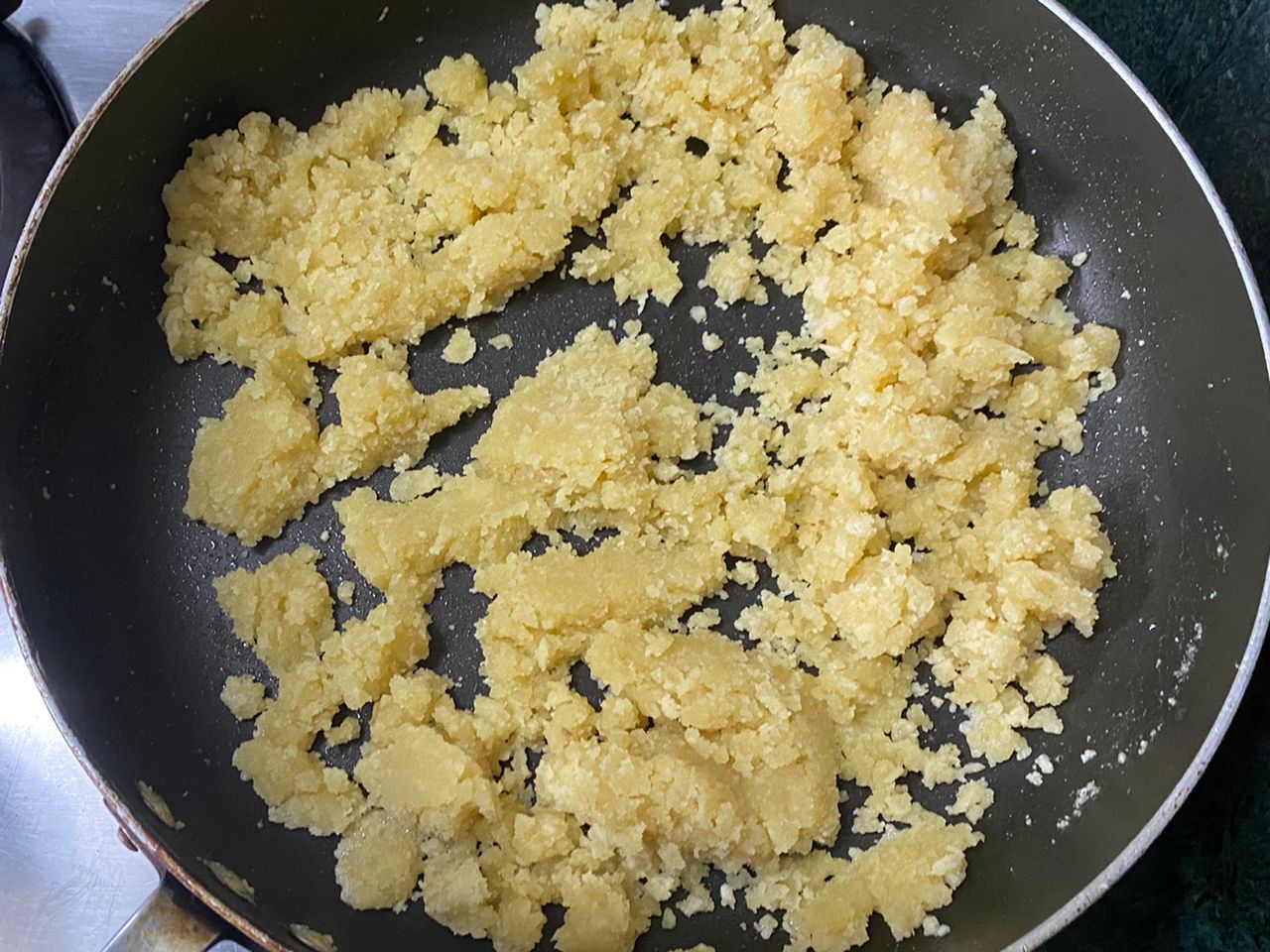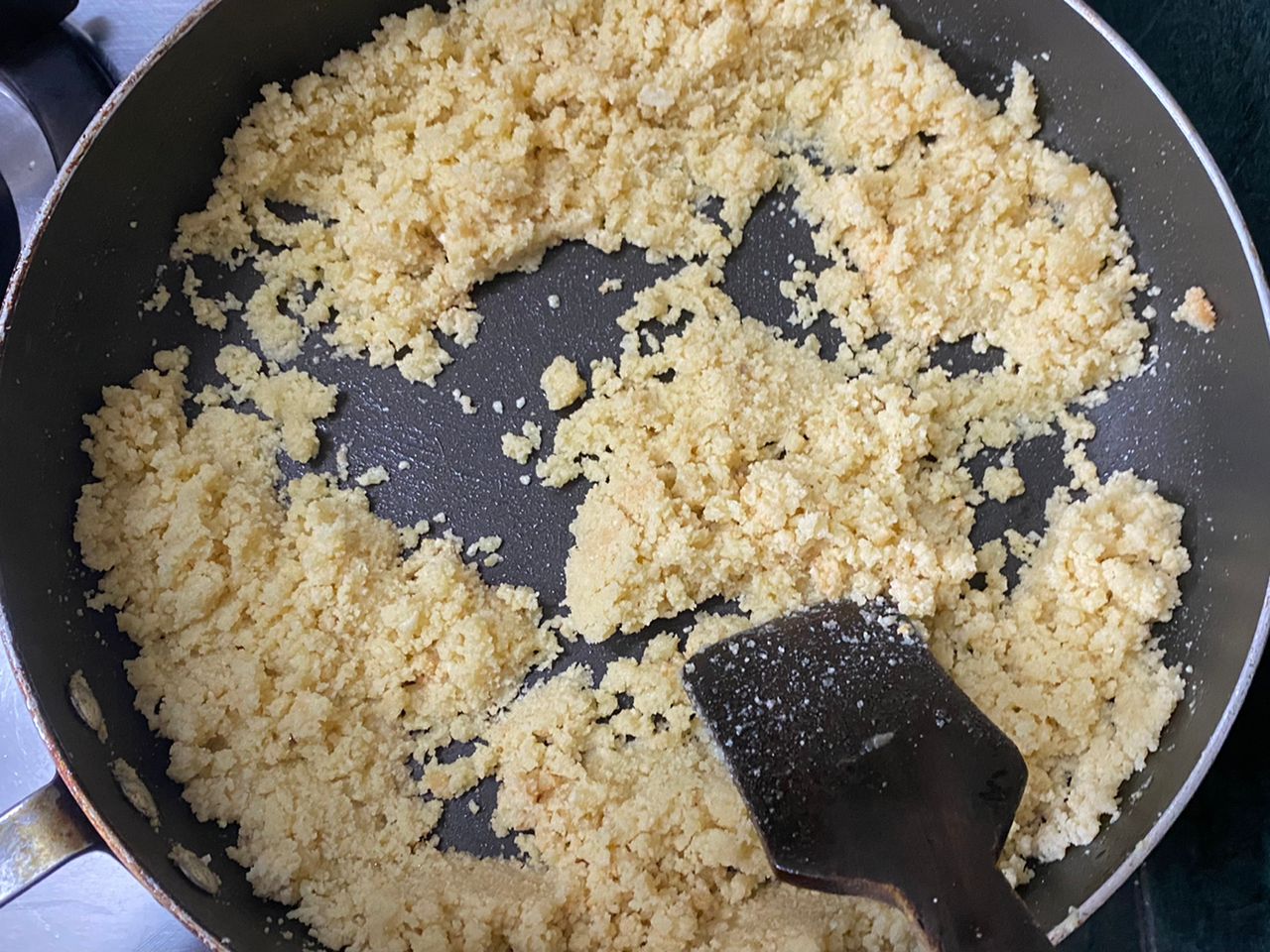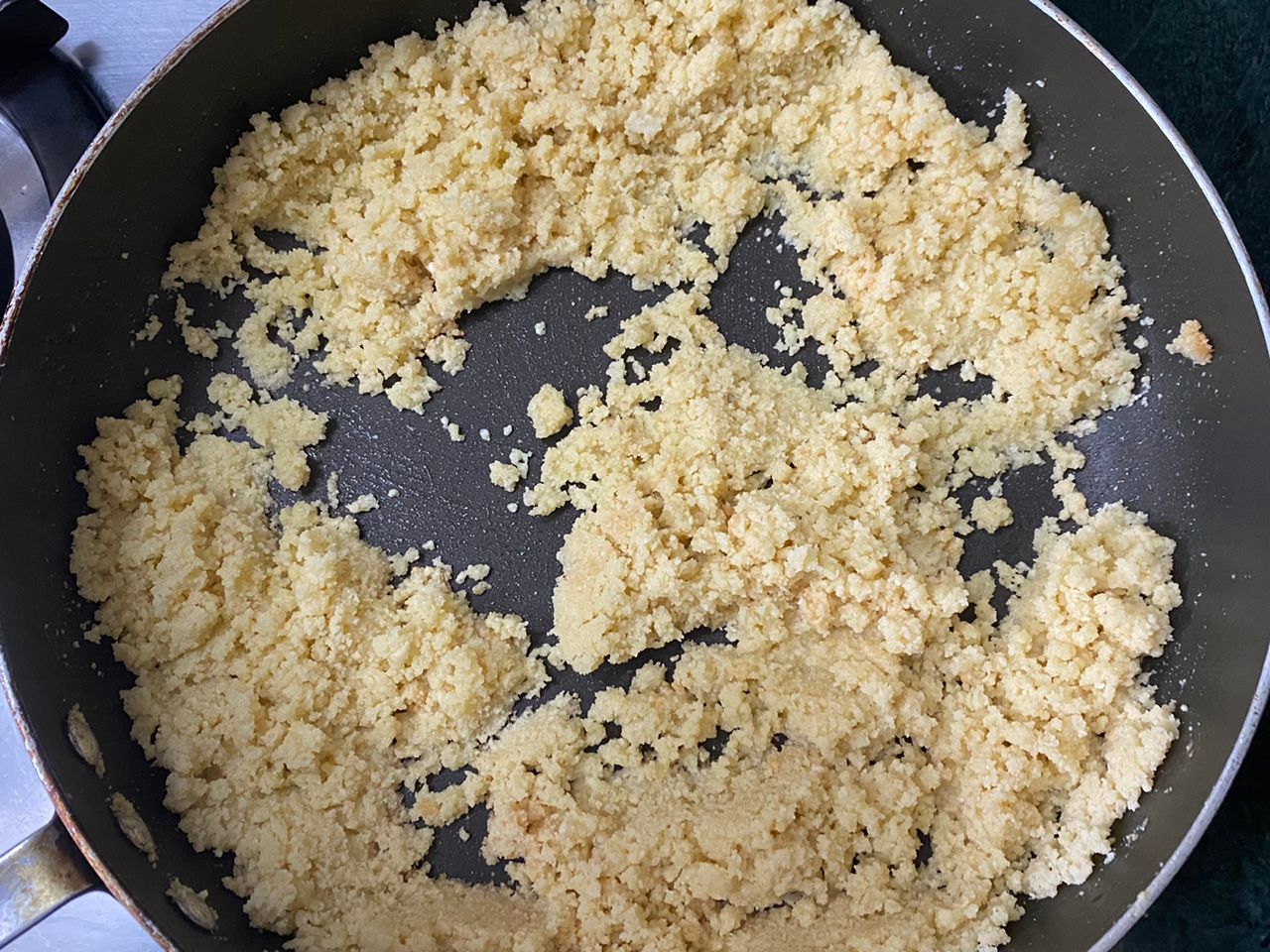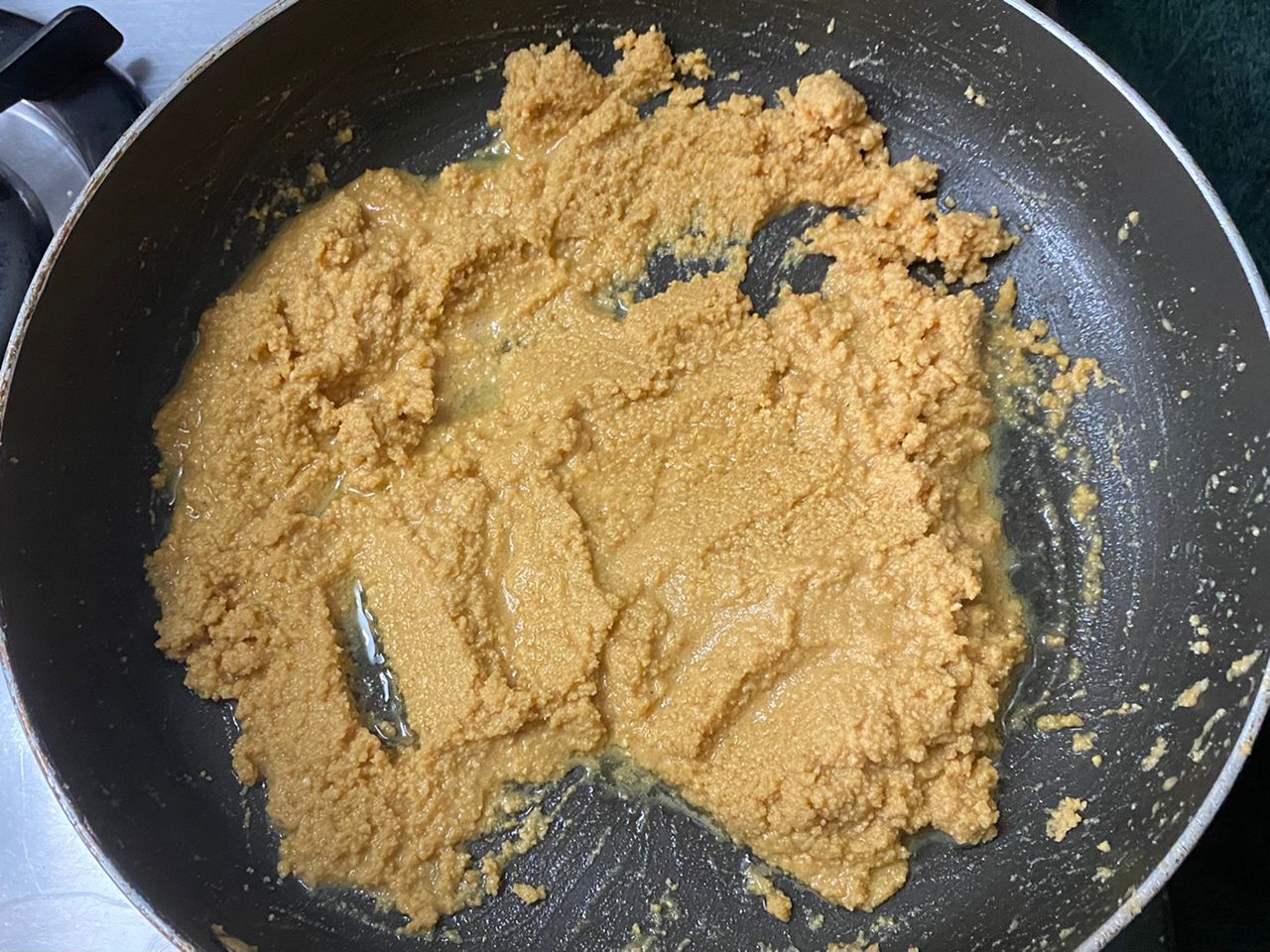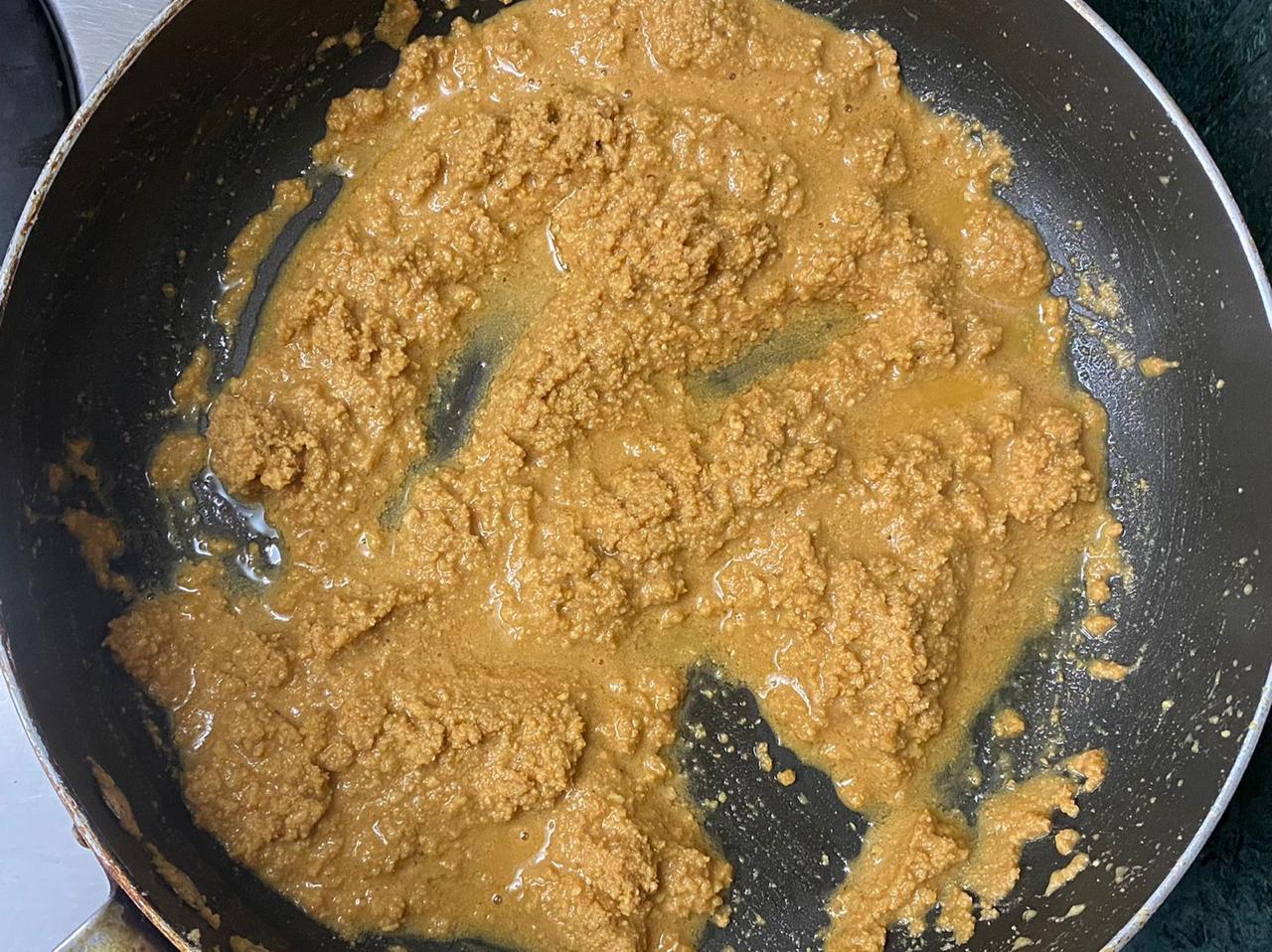 Cook on low heat until the ghee is absorbed by the halwa. Keep stirring until all the ghee is absorbed. It is important to continuously stir the halwa. The halwa will thicken and begin to leave the sides of the pan. It usually takes around 20-25 minutes and the halwa turns golden brown in colour.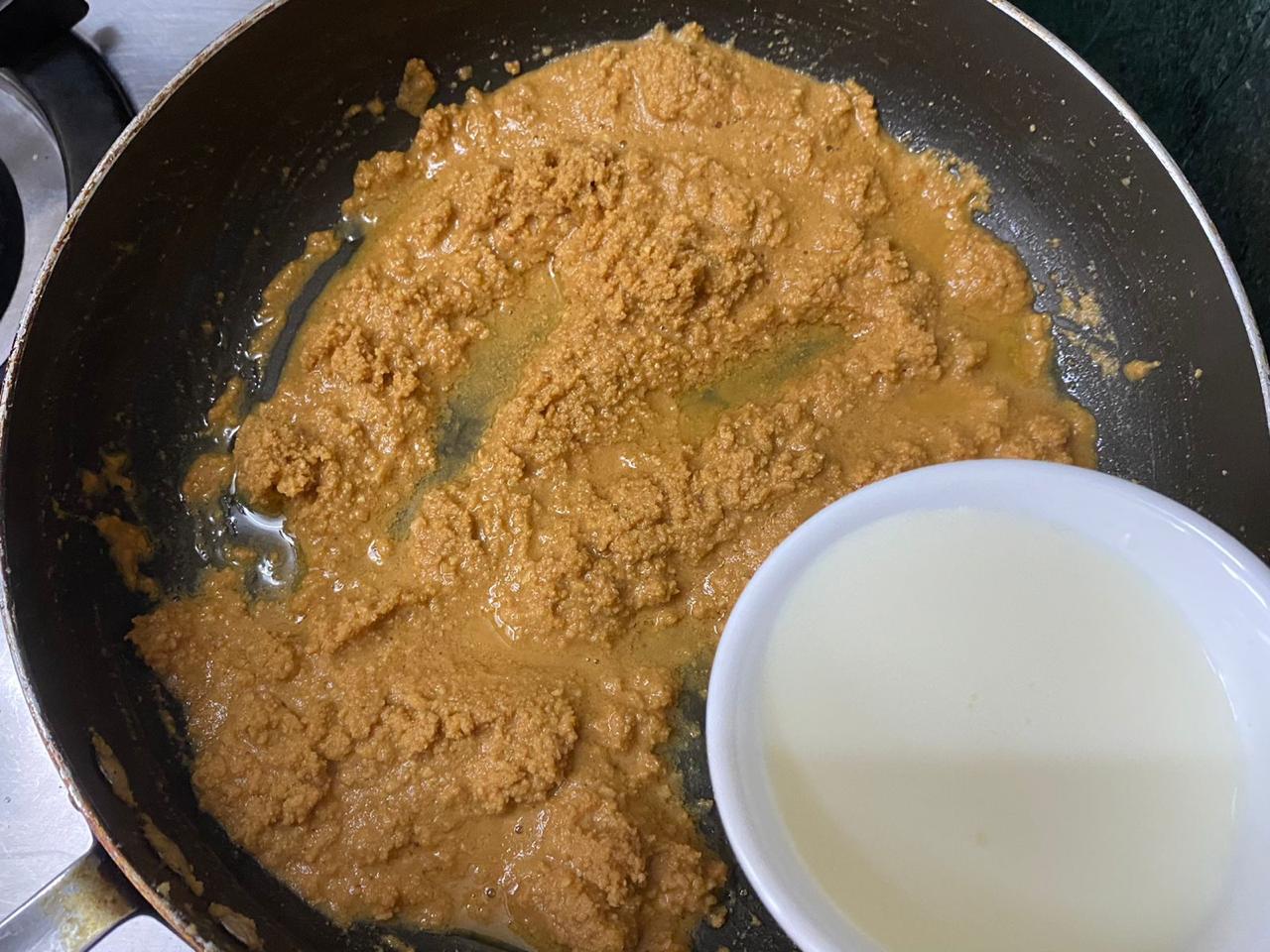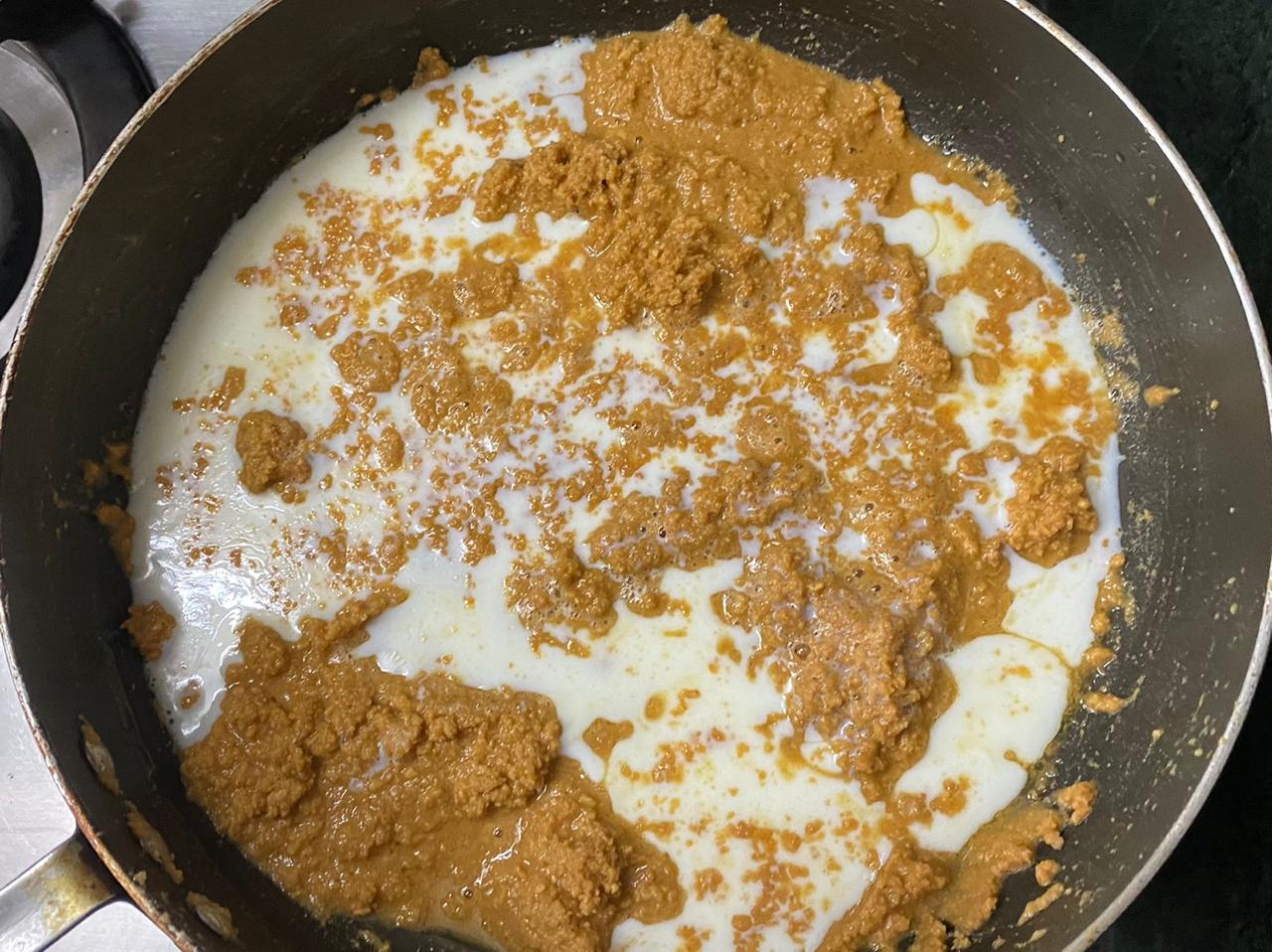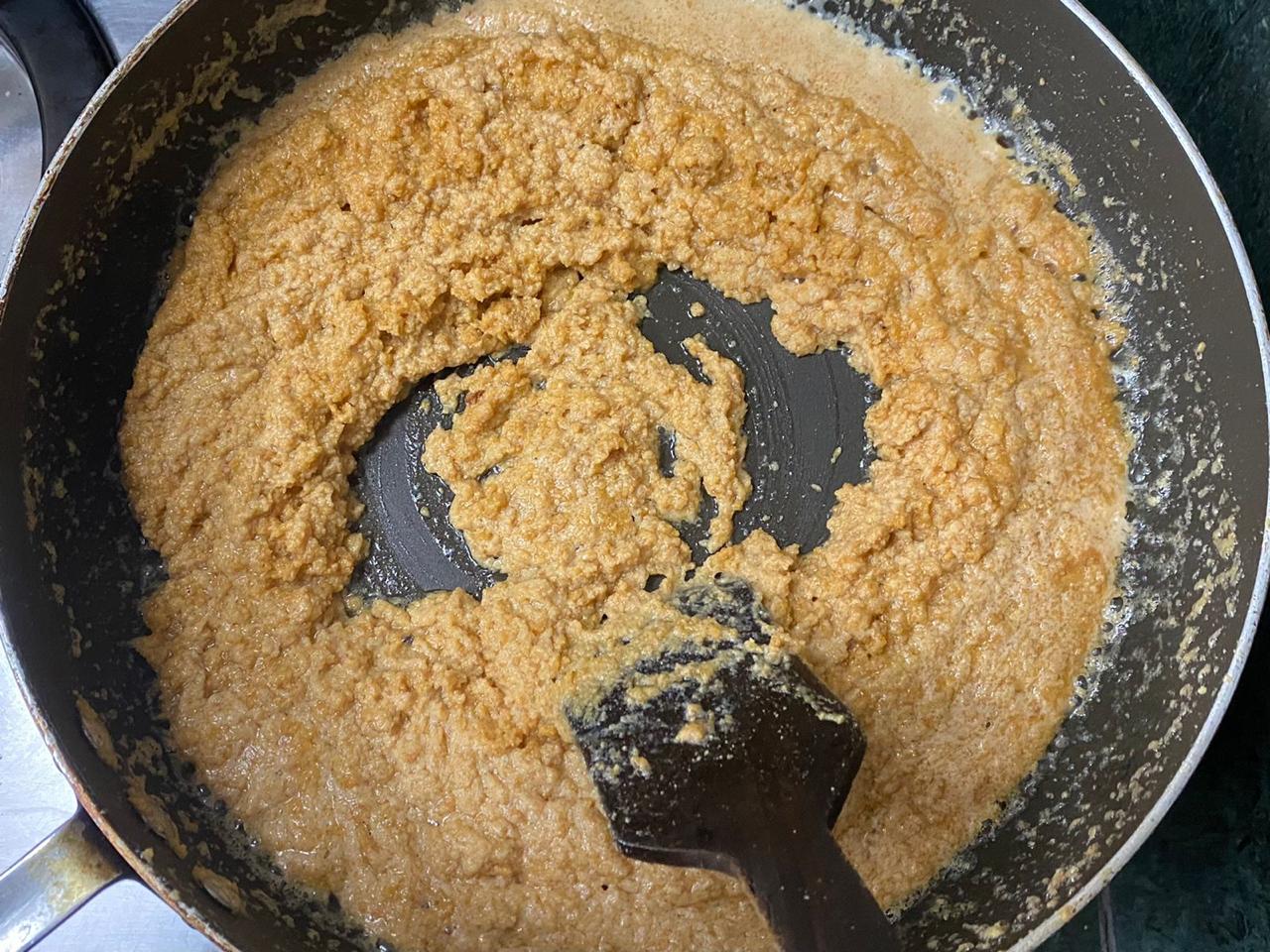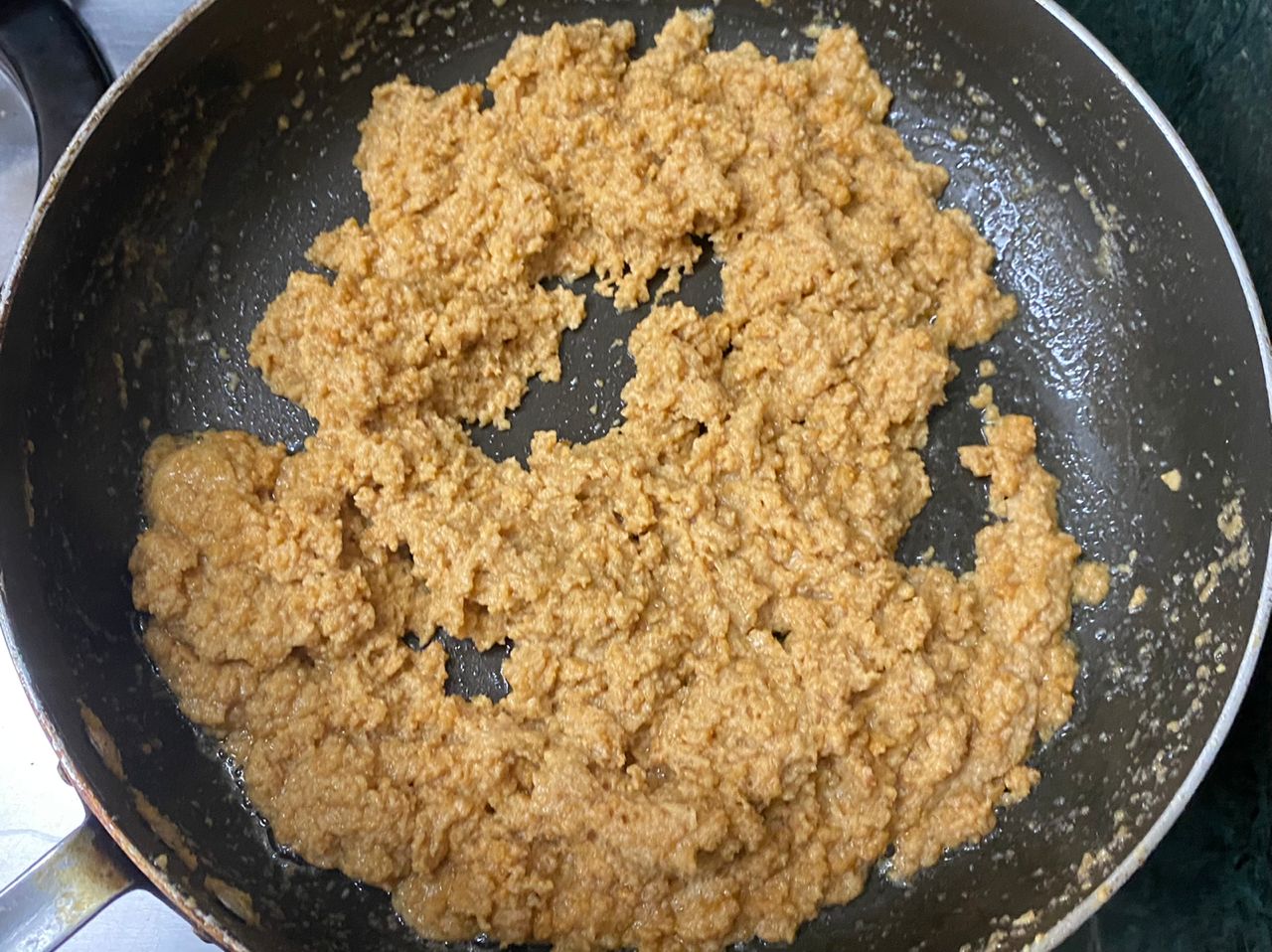 When the halwa leaves the sides and has turned golden brown, add the milk and stir continuously.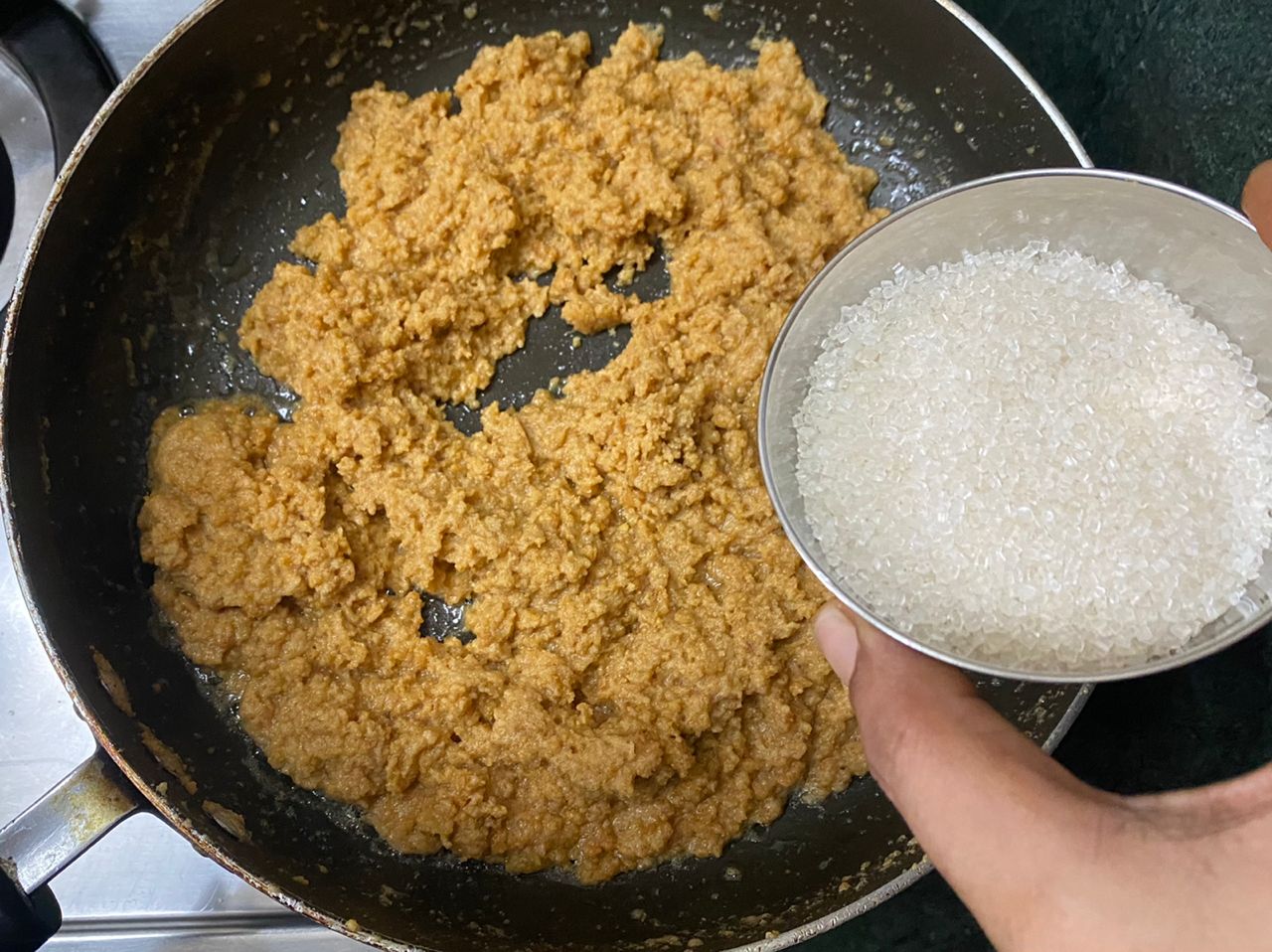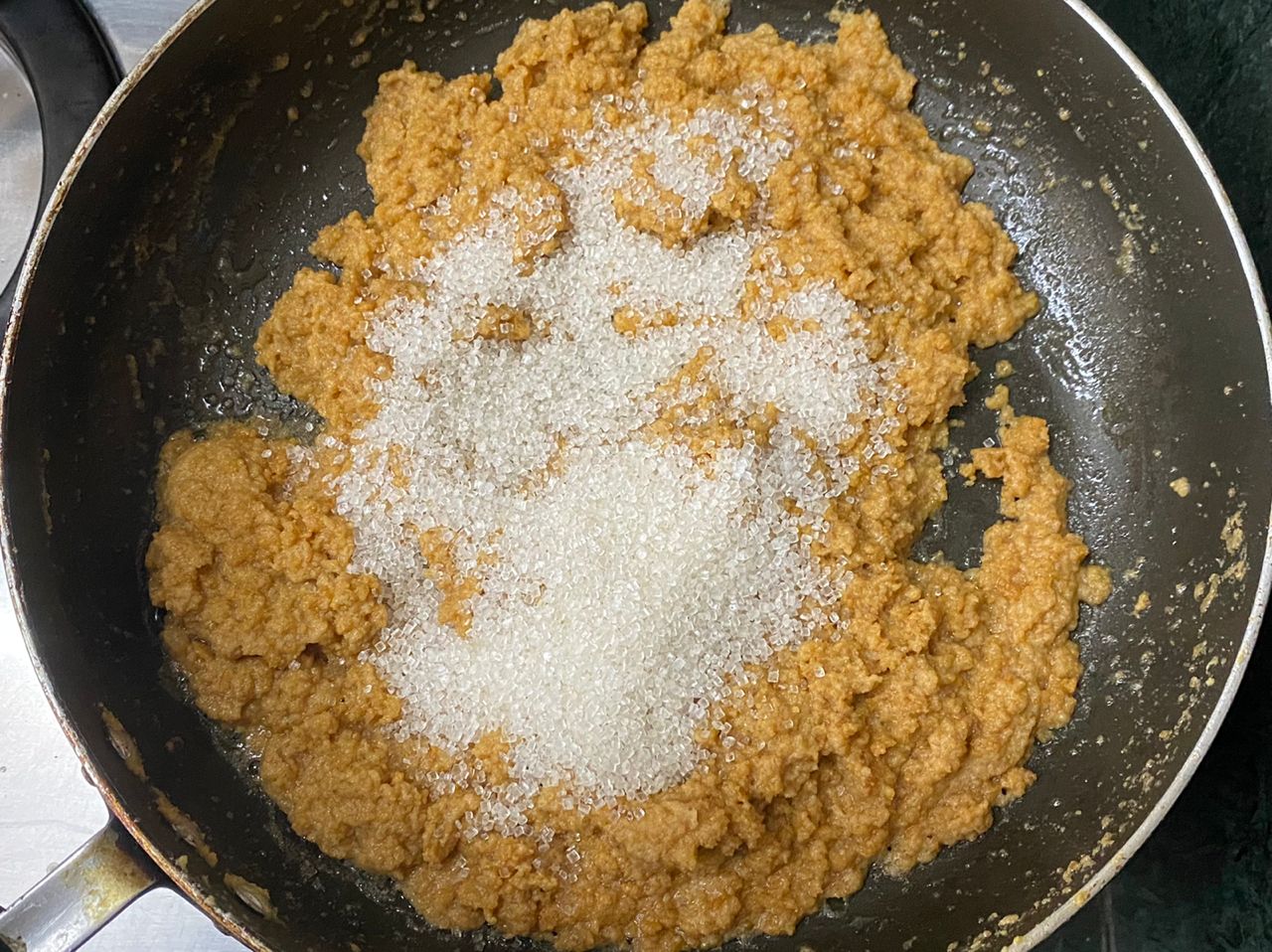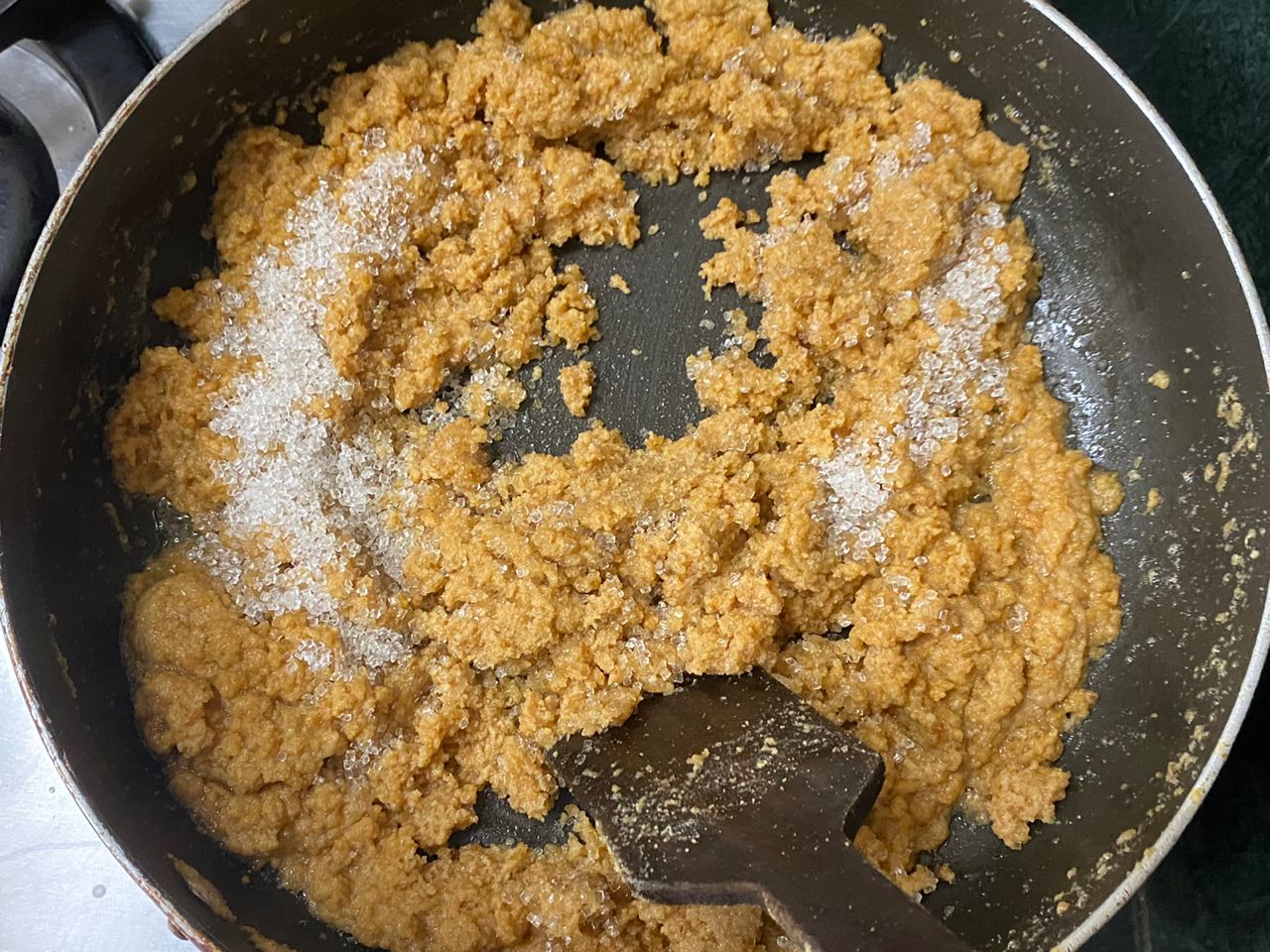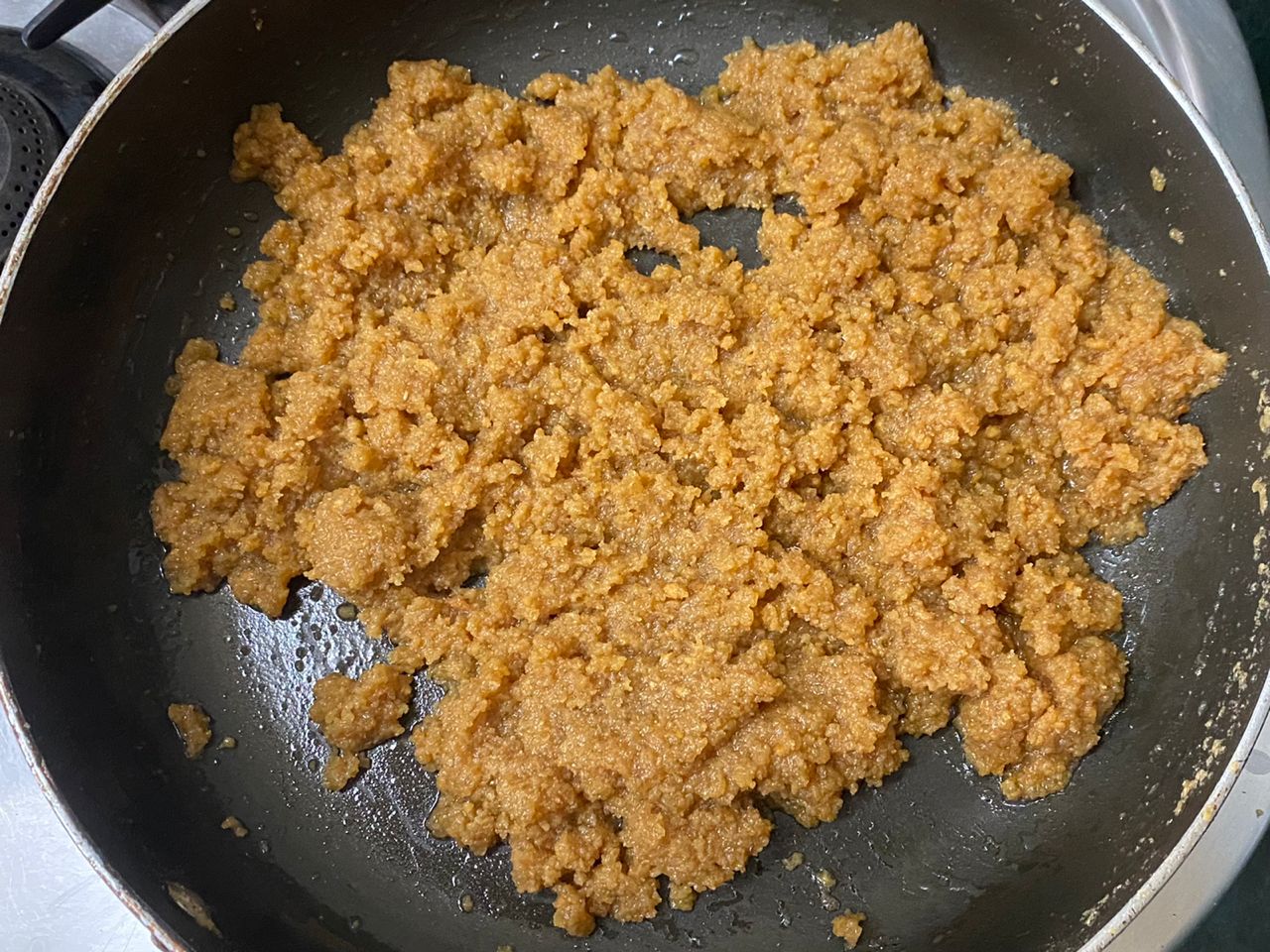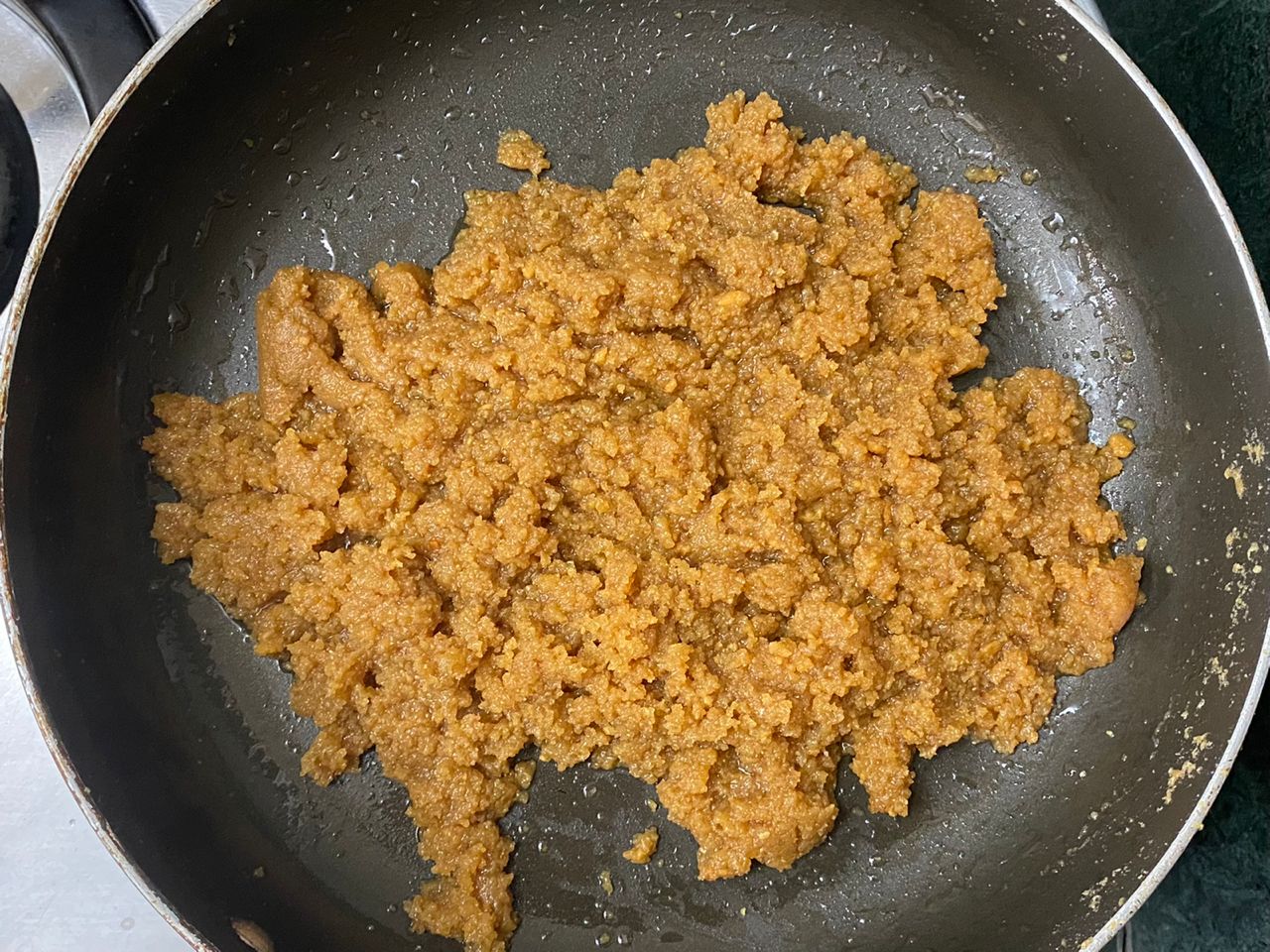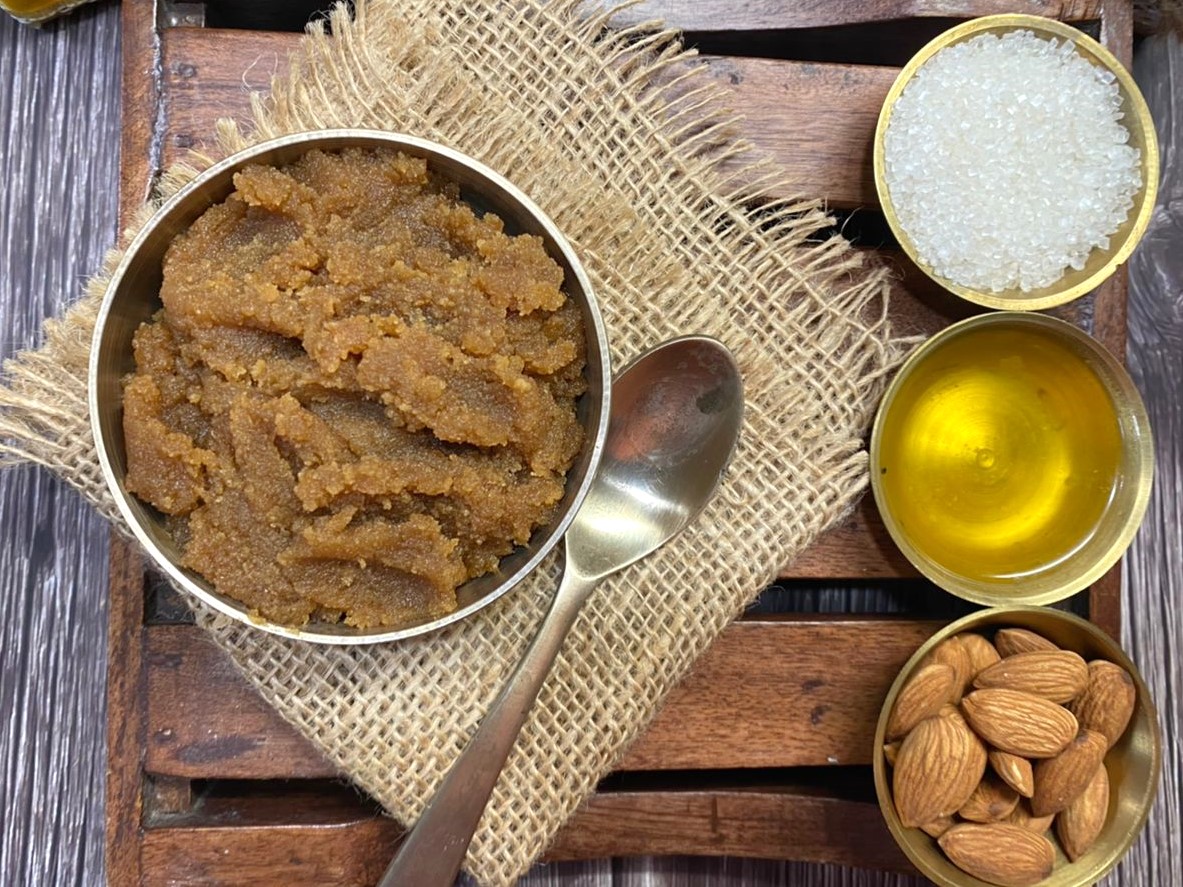 Finally, add the sugar and mix until the sugar dissolves completely.
Serve badam halwa hot or at room temperature.