Besan Ladoo
Besan Ladoo is traditional Indian sweet made with gram flour (besan), ghee, sugar and lightly flavoured with cardamom.
Laddu or ladoo is a spherical sweet from the Indian subcontinent made of various ingredients and sugar syrup or jaggery. Various varieties of Ladoos play a significant part in every Indian festival. Ask any Indian and they would have their own favourite ladoo for instance my daughter loves 'Motichoor Ladoo', my husband loves 'coconut ladoo and I love this besan ladoo recipe.
First things first- Let me be honest when I say that this recipe of besan ladoo is labour intensive and needs some patience. The gram flour is roasted in ghee for 10-15 minutes on low heat while stirring continuously but the result is definitely worth it!
I often make Besan ladoo during festivals like Holi, Diwali or Ganesh Chaturthi and my simple recipe makes the perfect lightly sweetened melt in the mouth ladoo.
Other recipes you might like to try are Atta Ladoo/ Whole Wheat flour Ladoo, Gond ke Ladoo, Sukhdi, Badam Halwa, Gond Almond Panjiri, Dhaniya Panjiri, Instant Badam Halwa / Almond Pudding, Gajar Halwa and Lauki ka Halwa.
Ingredients
½ cup ghee
1 cup gram flour
1 teaspoon cardamom powder
1 cup powdered sugar
Directions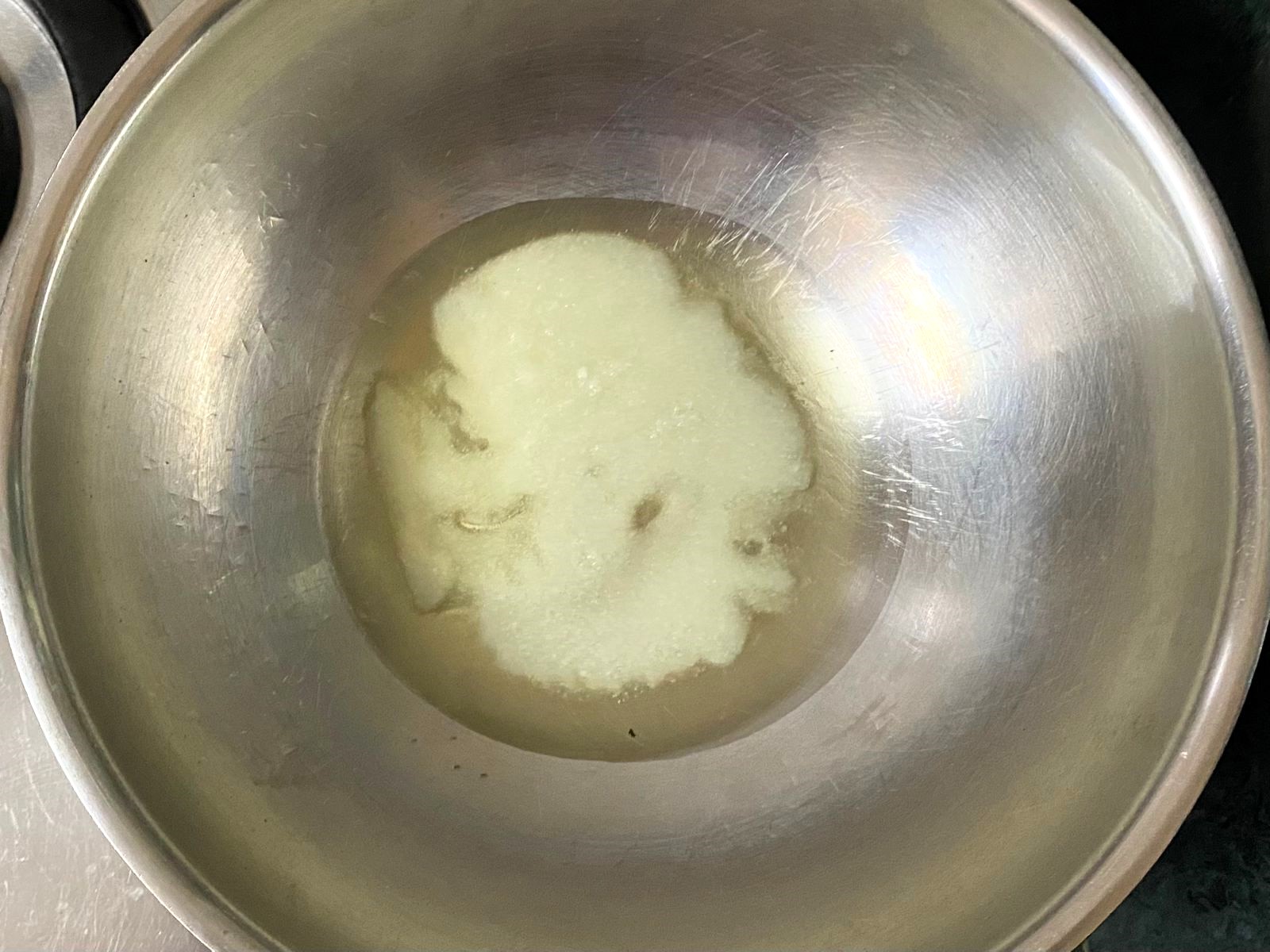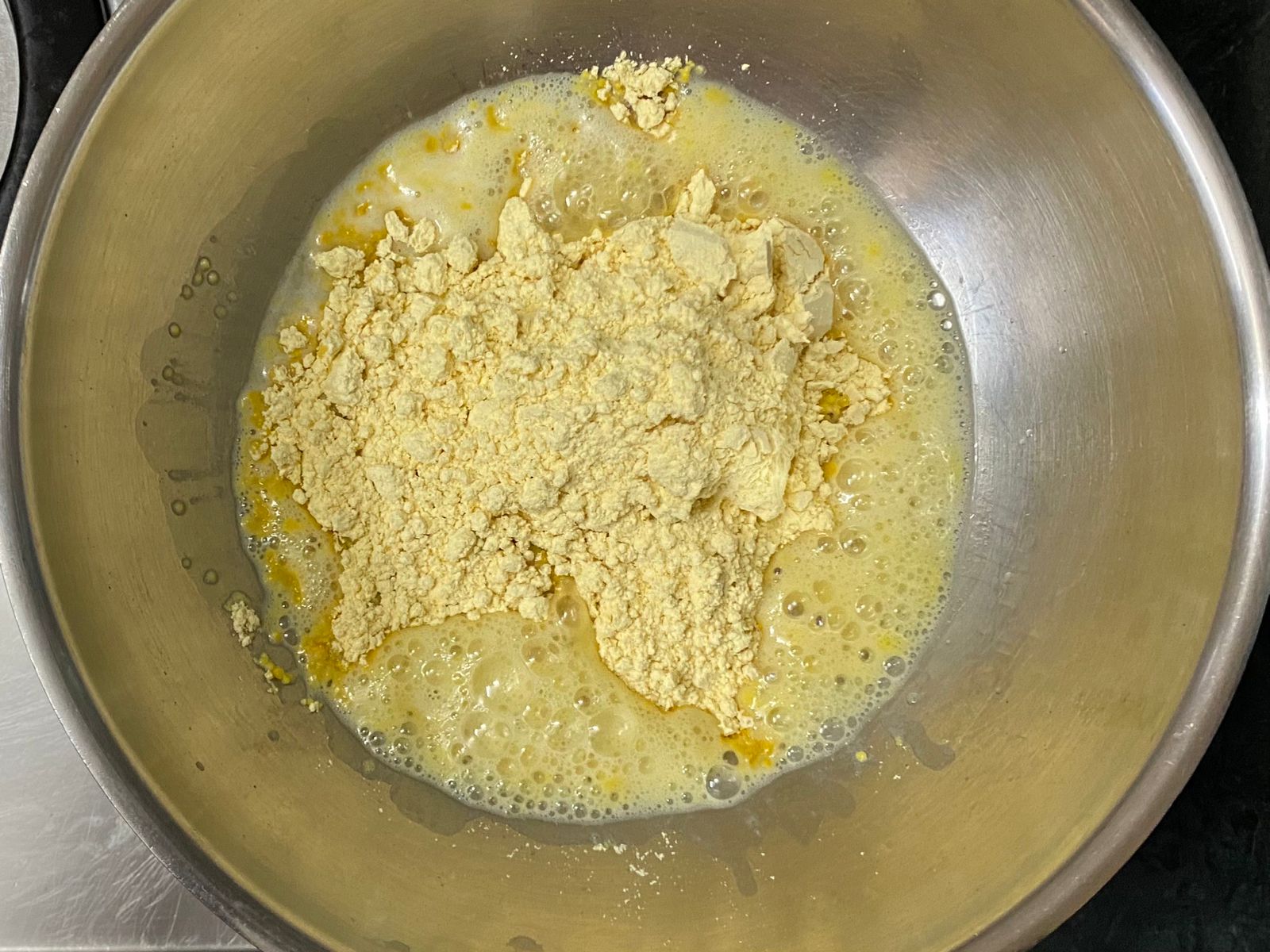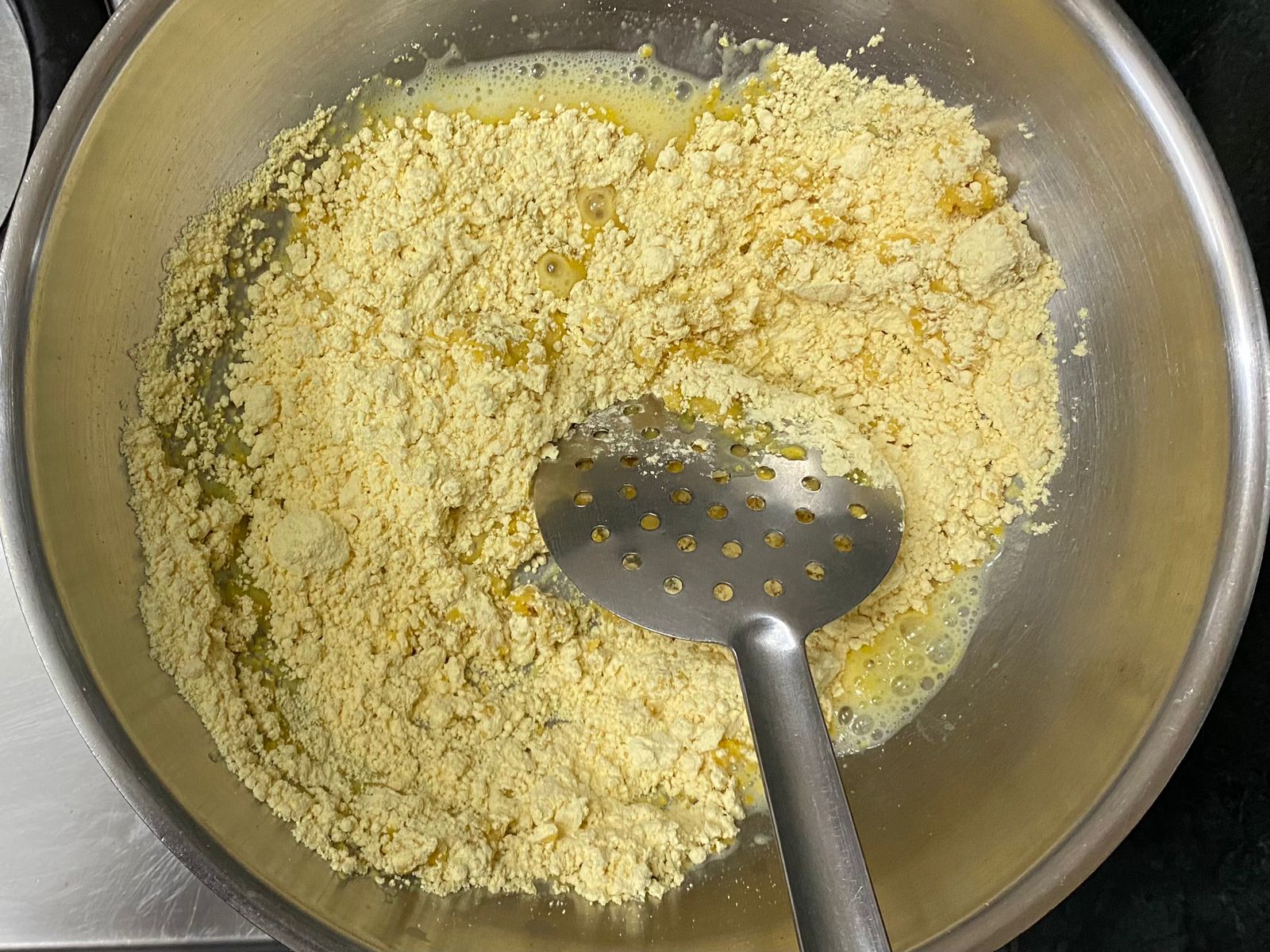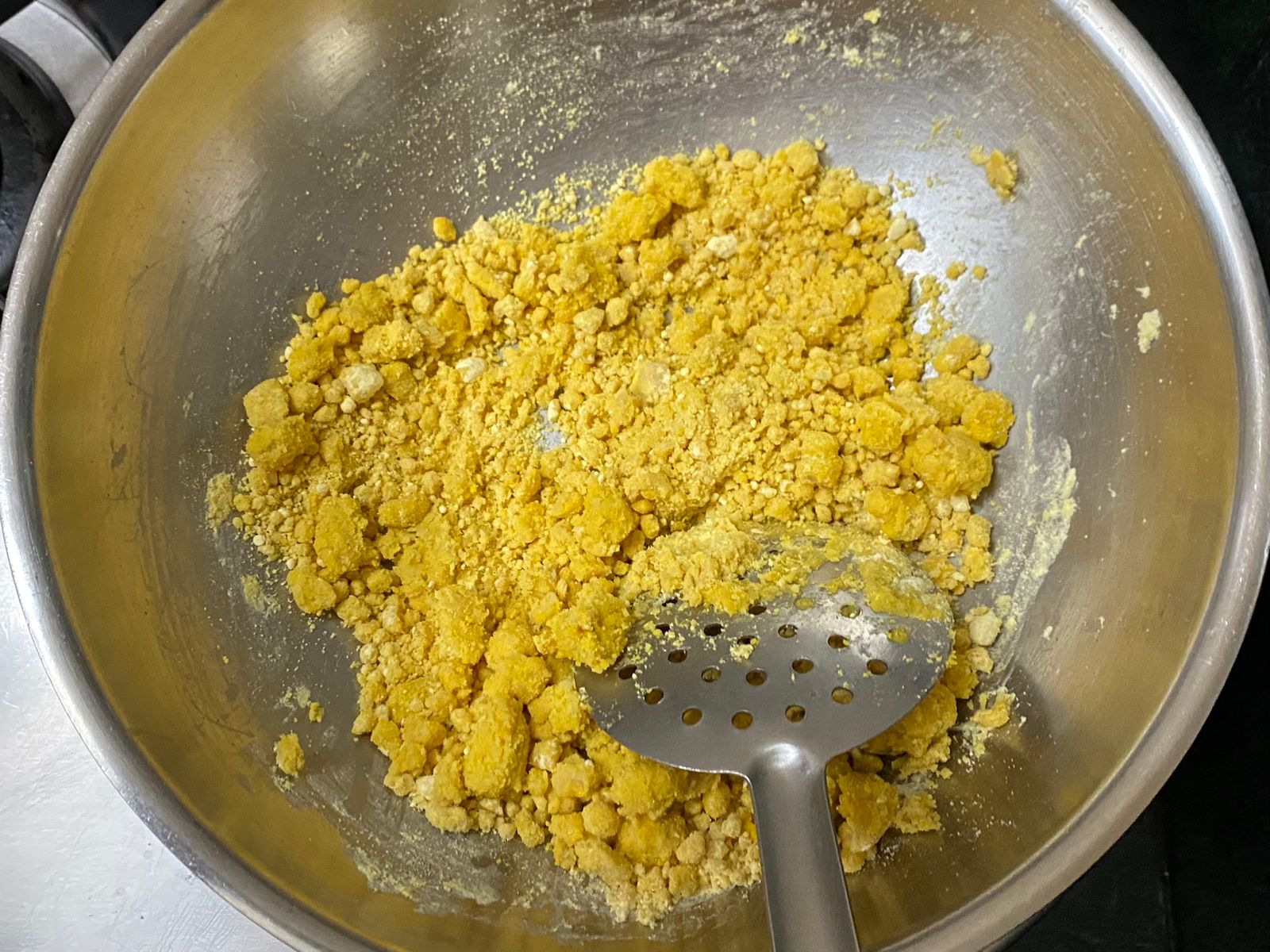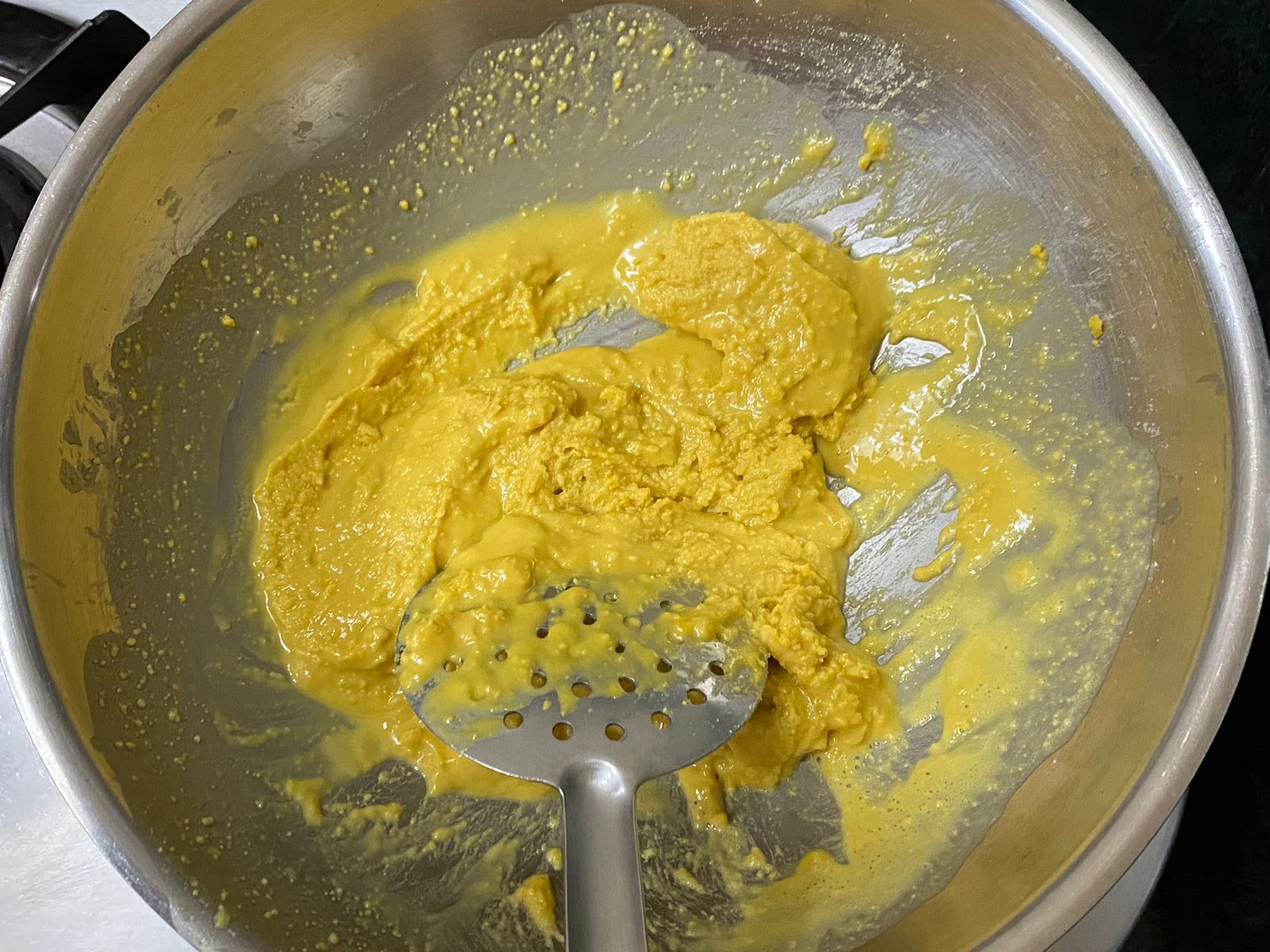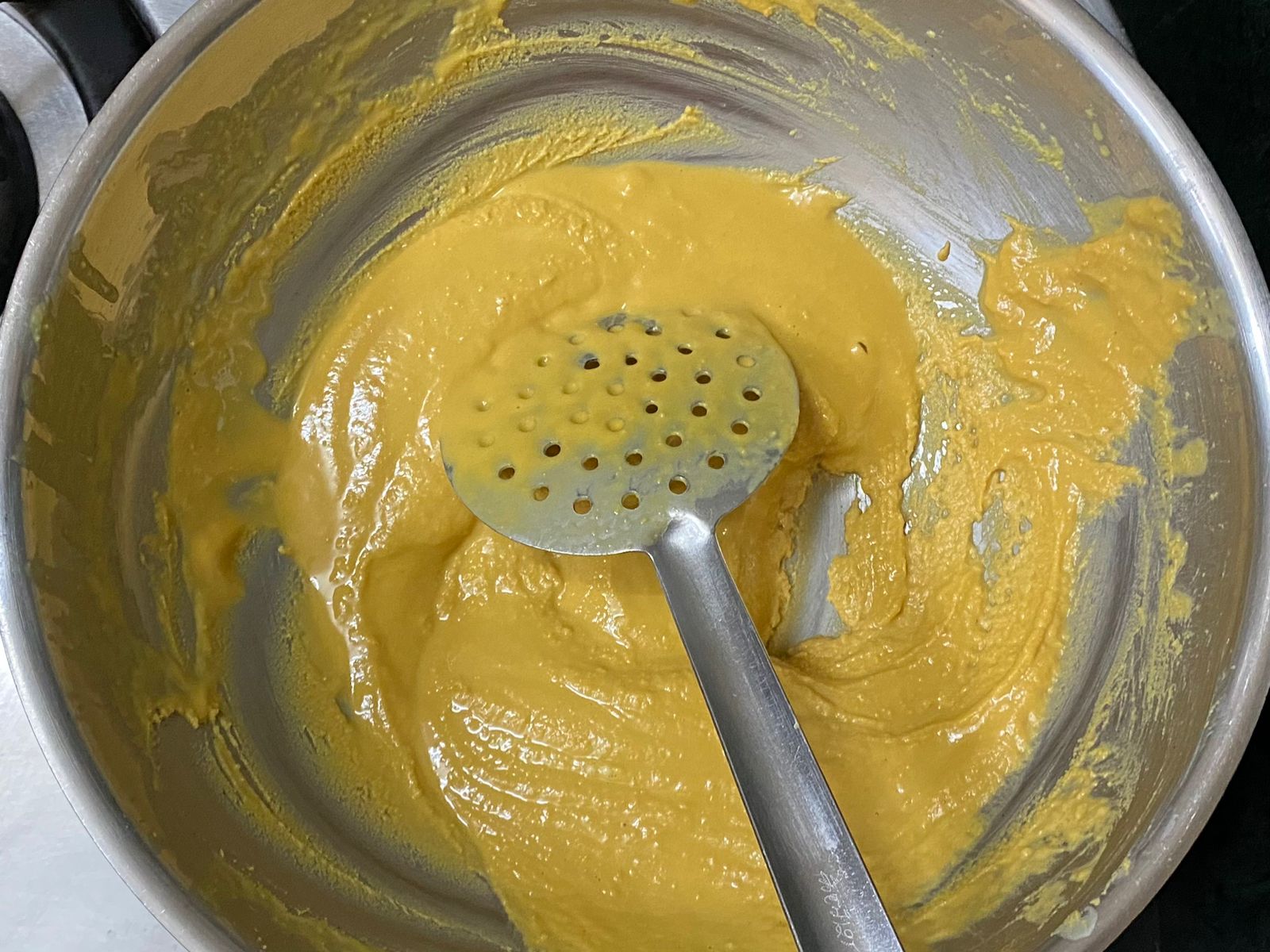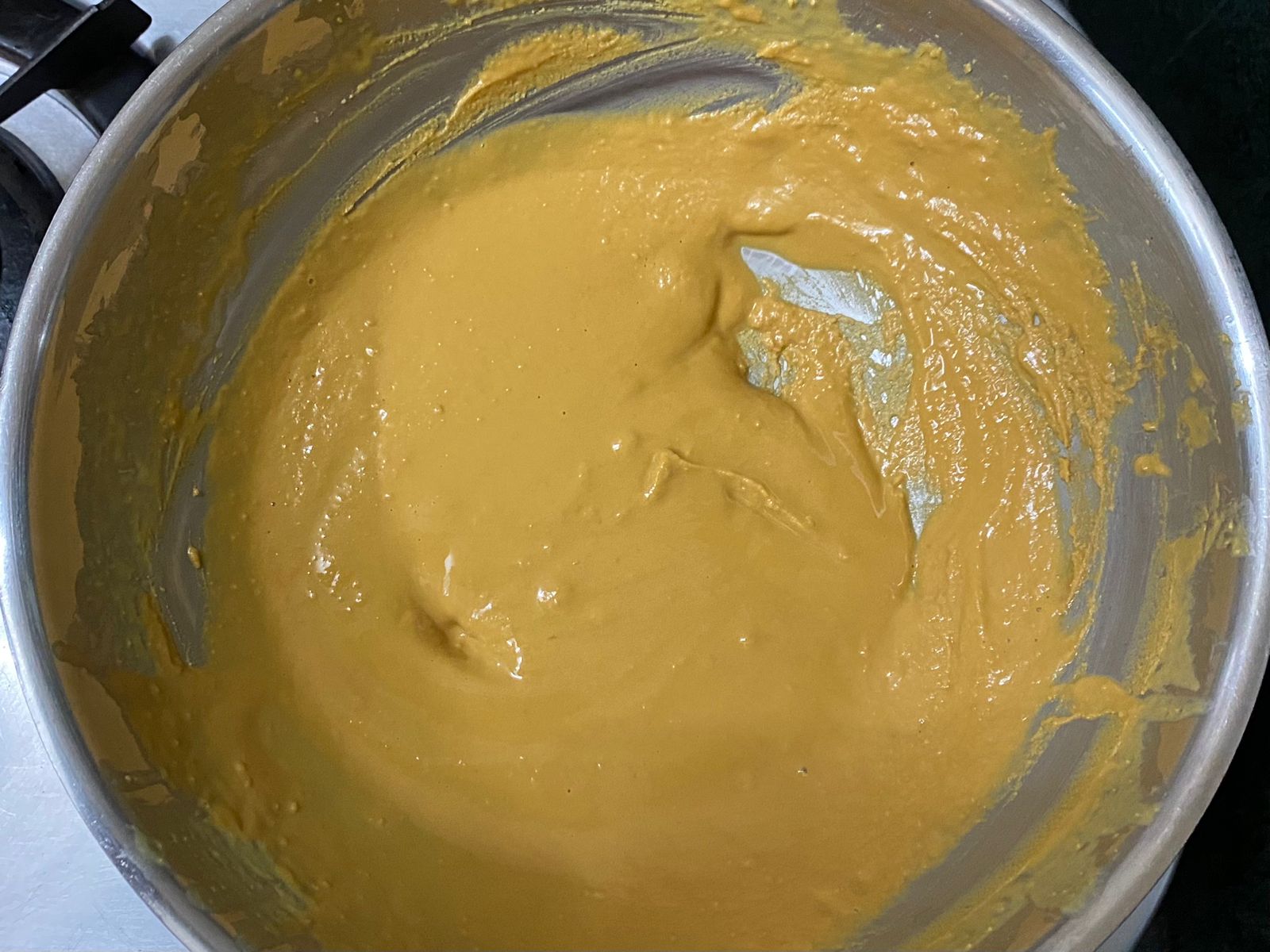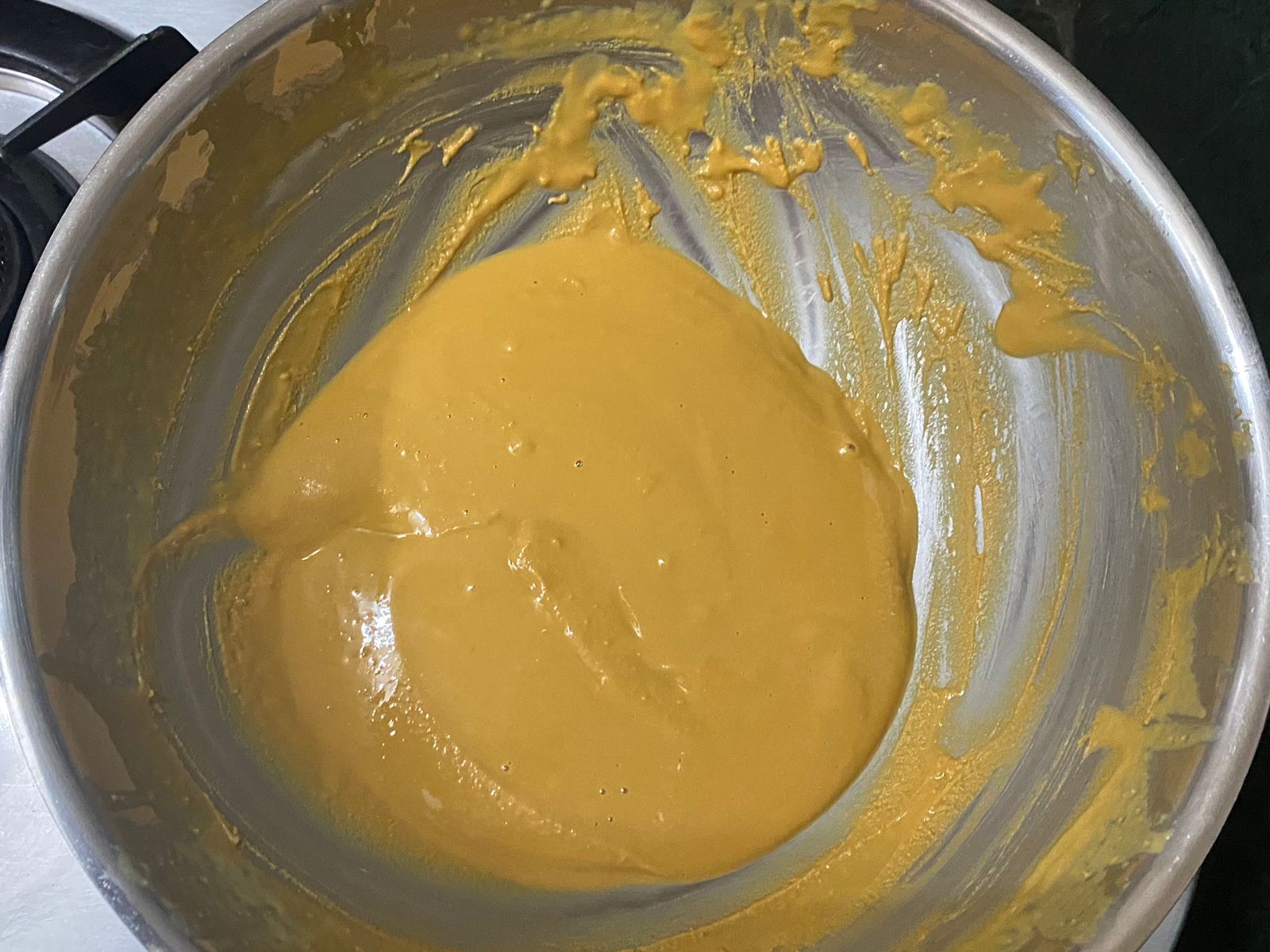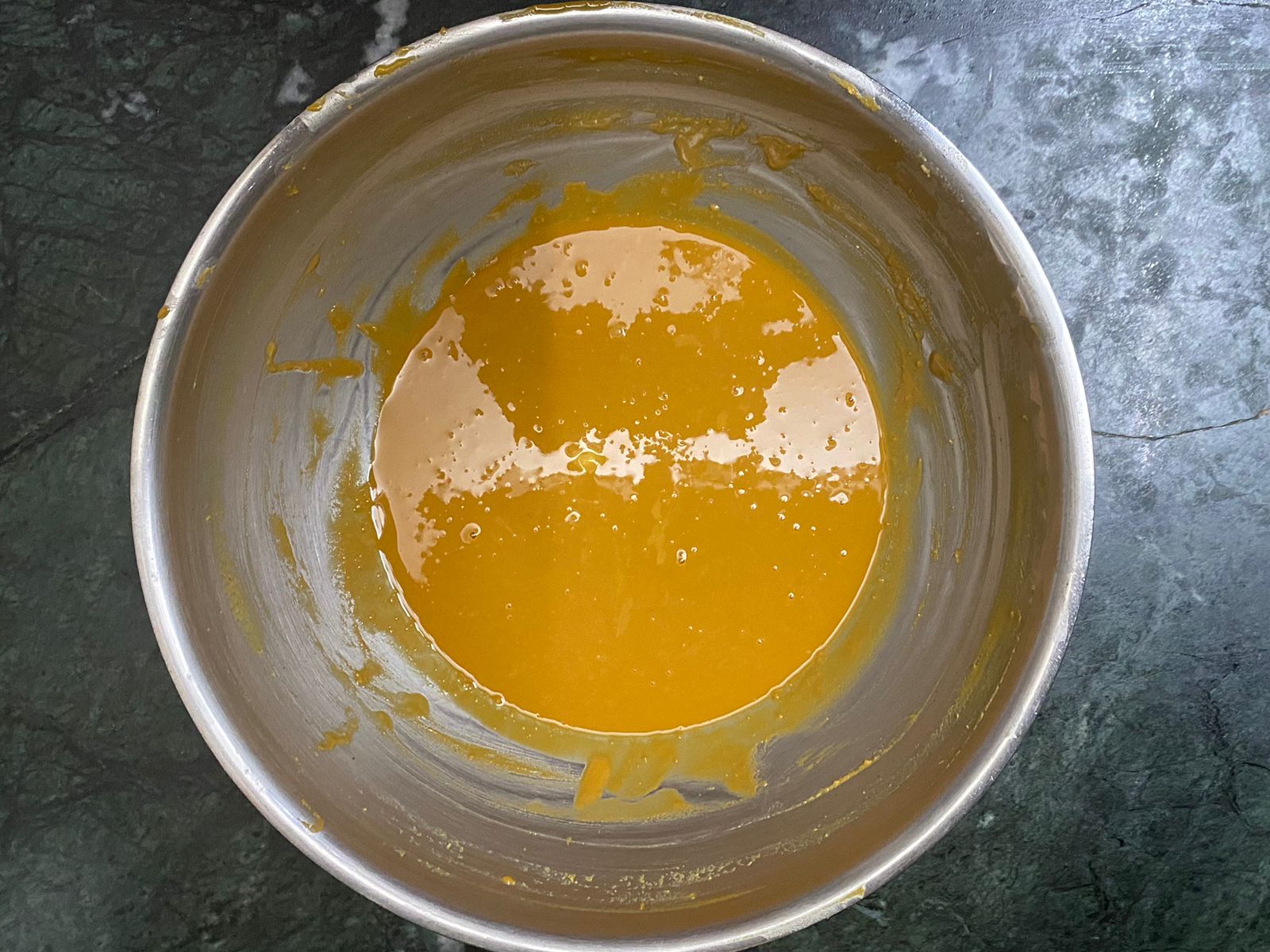 Heat ghee in a pan and add the gram flour and roast the flour on low heat for around 10-15 minutes. Stir continuously while roasting the flour so that there is even roasting and browning. Once roasted the flour begins to turn golden, releases a nutty aroma and the ghee begins to leave the sides or float on top. These are the signs that the besan is fully cooked, turn off the heat and keep the mixture aside to cool.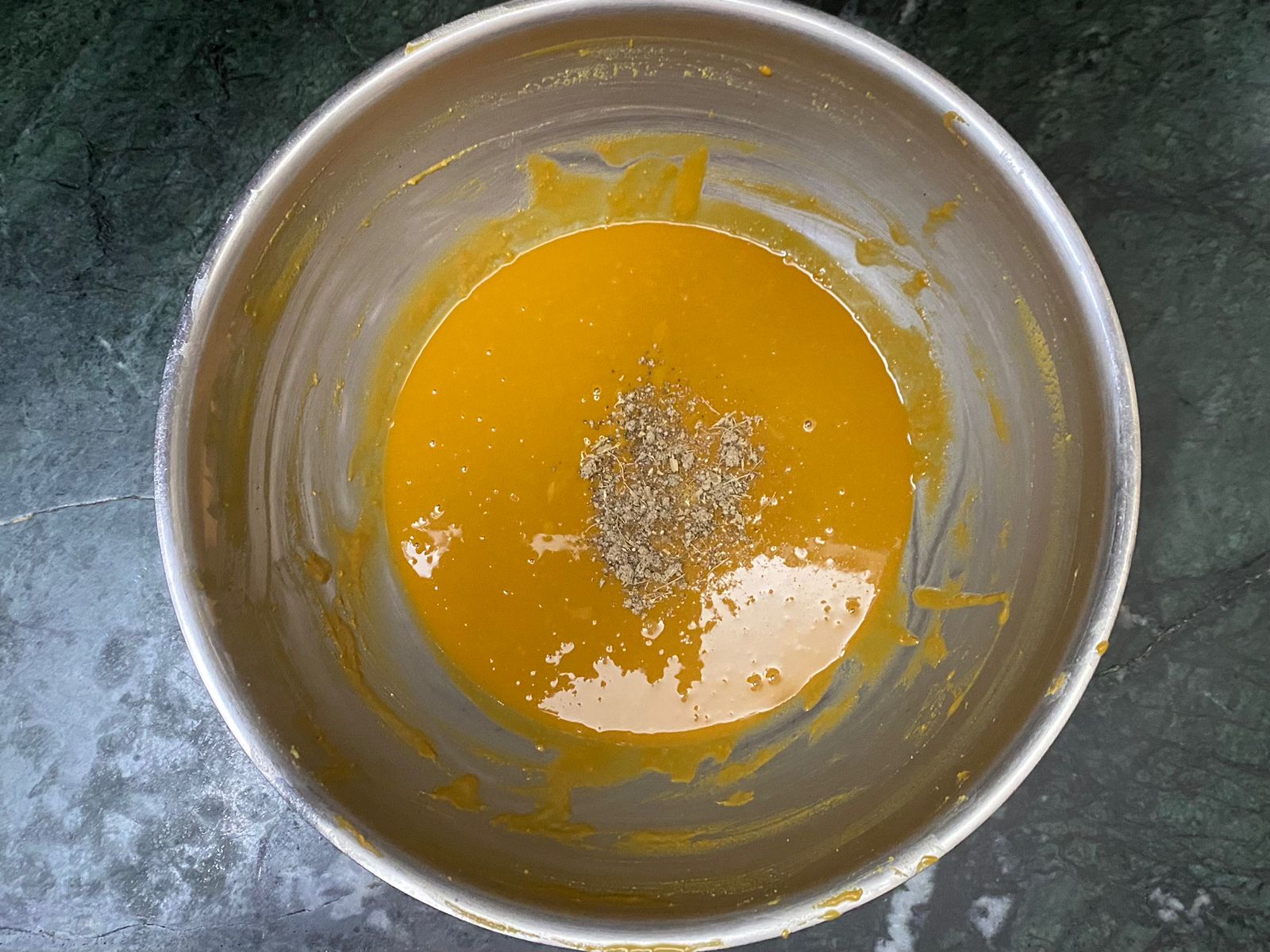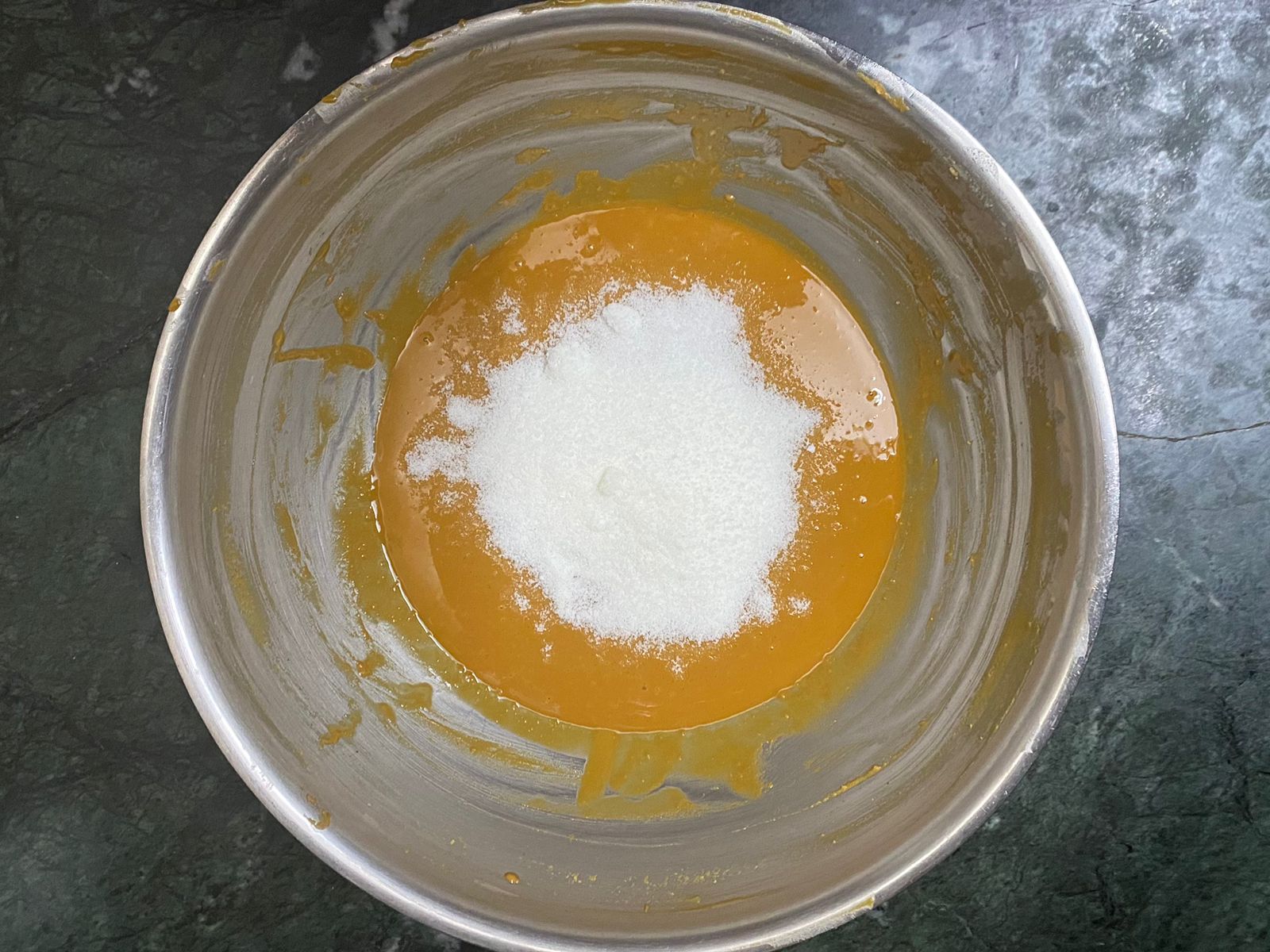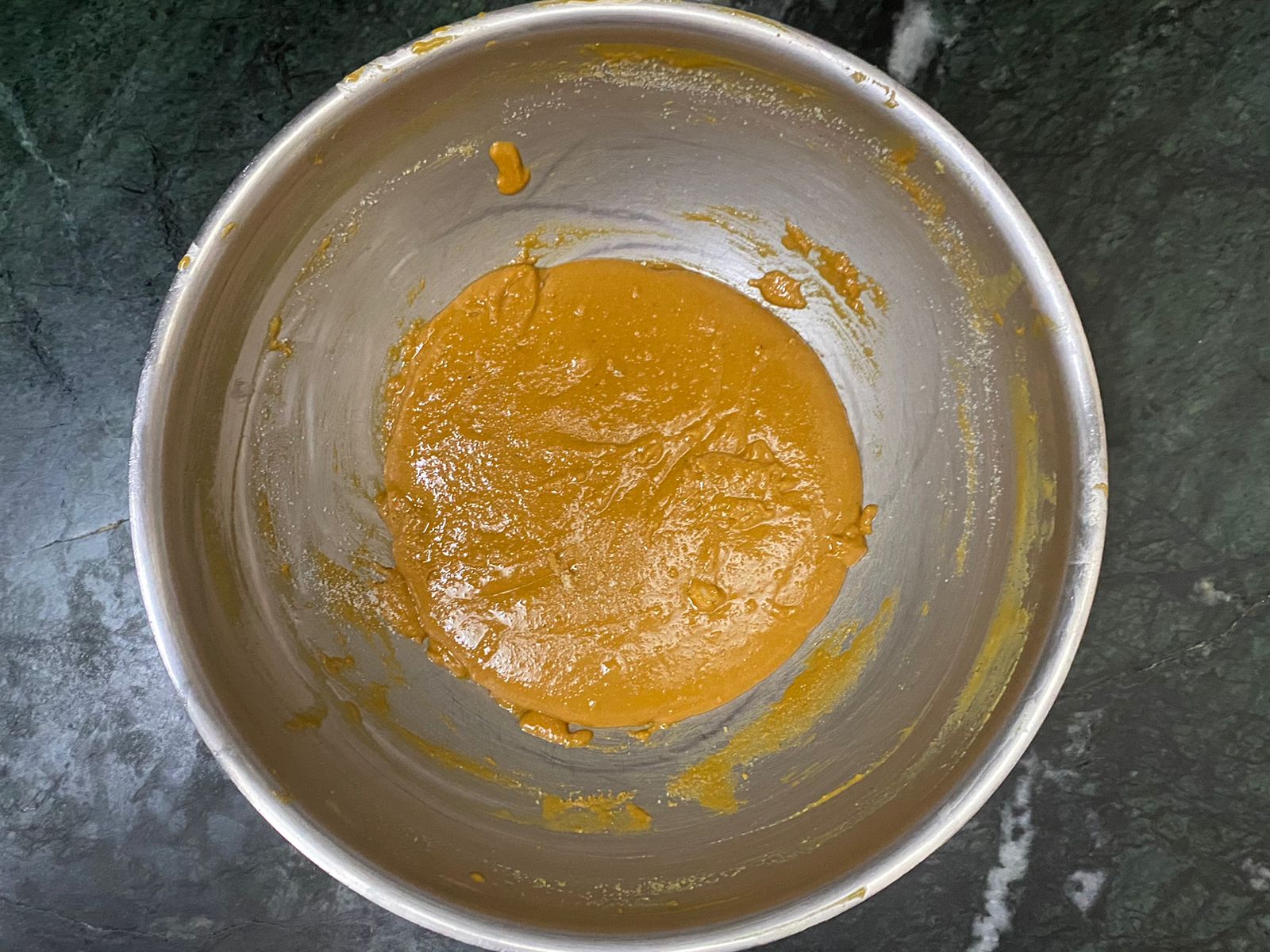 Once slightly cool, add the cardamom powder and powdered sugar and mix so that the sugar is mixed thoroughly in the flour-ghee mixture.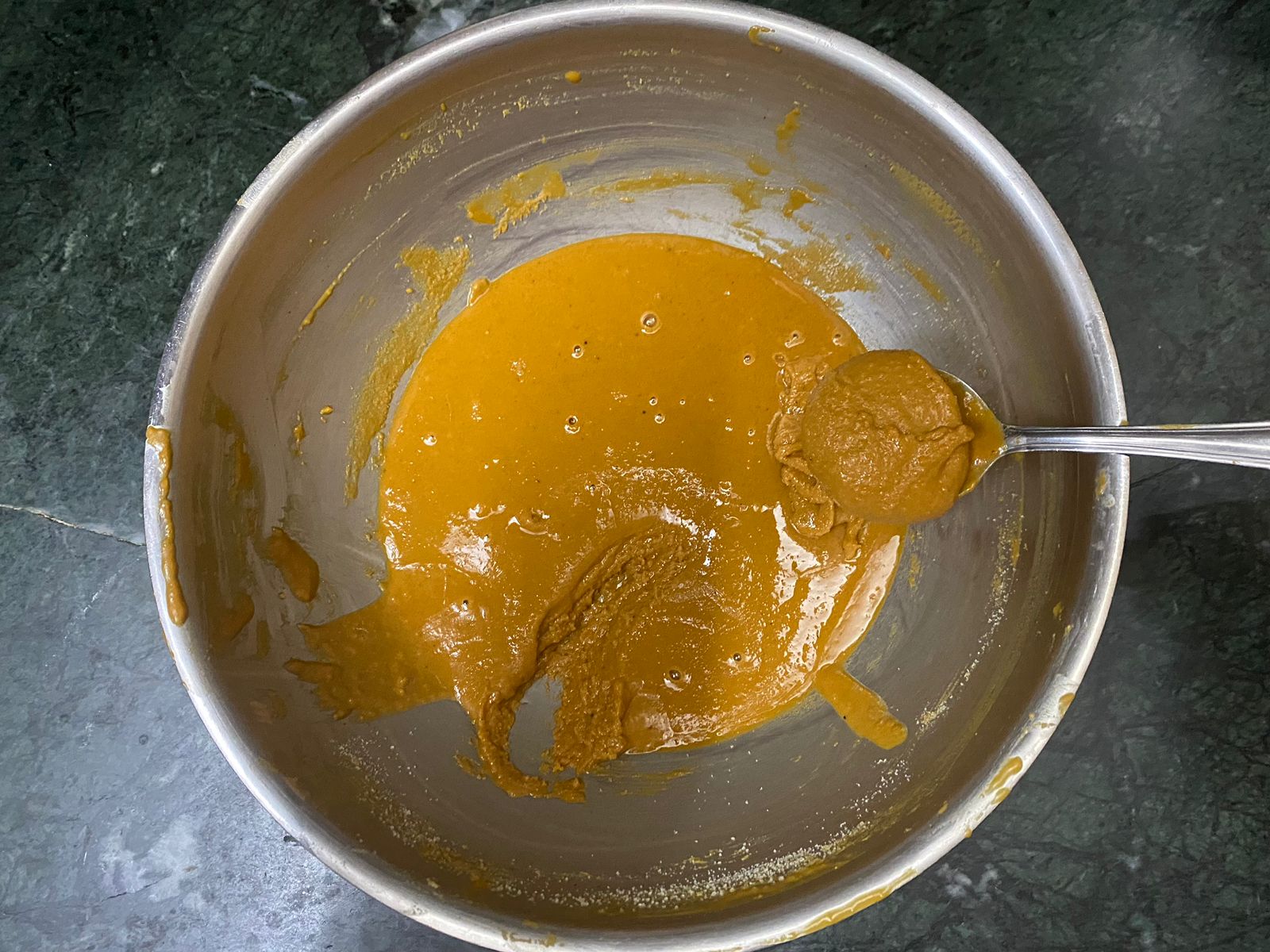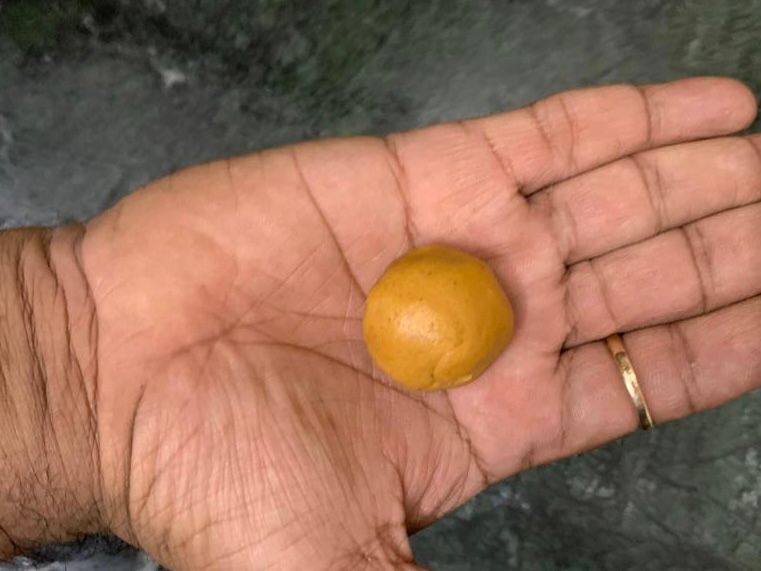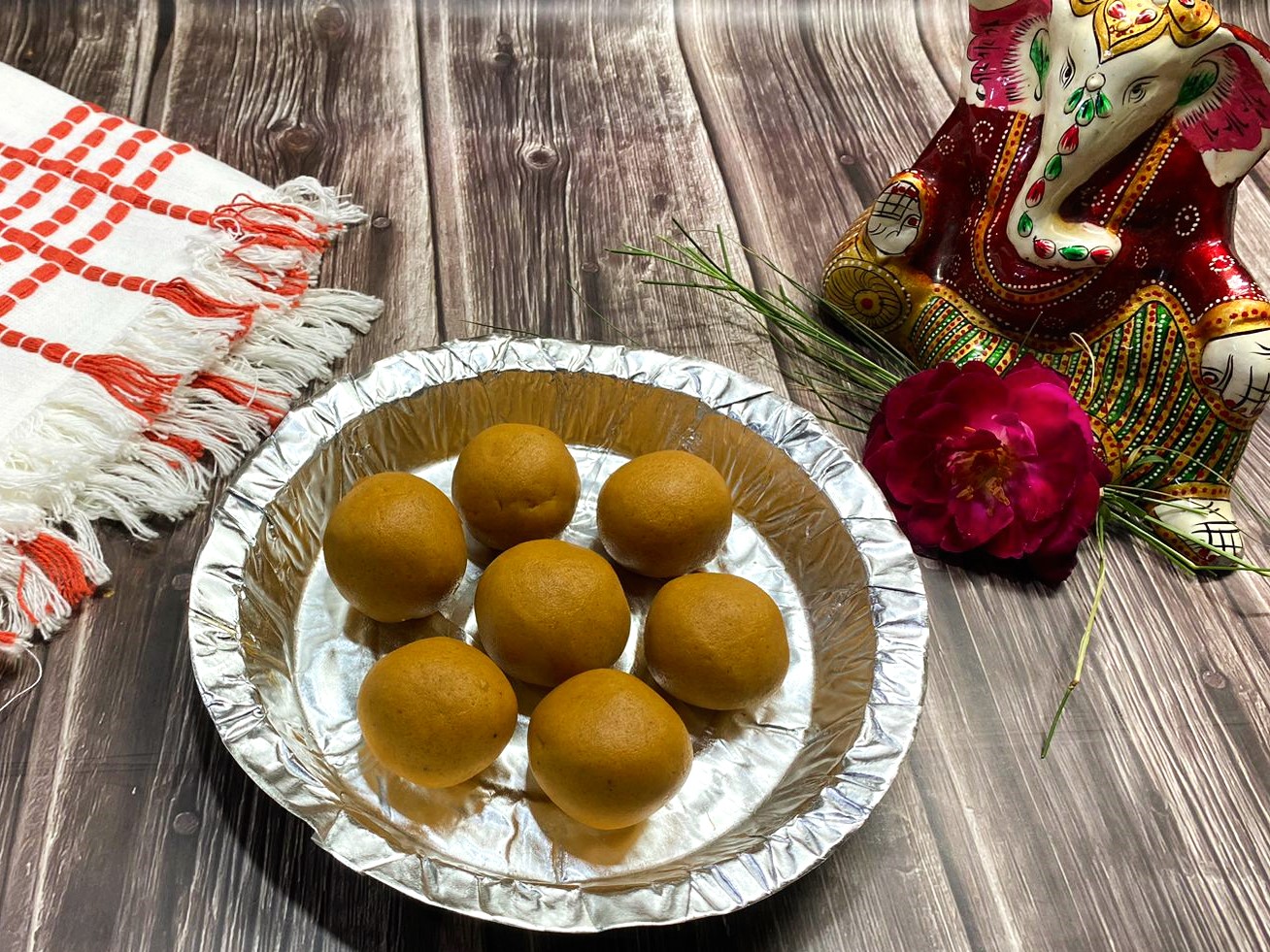 When the mixture is still hot and the heat is tolerable, take a heaped tablespoon of the mixture and bind it together by forming a fist. Then roll them in your hands to get a perfectly round ladoo. If the heat is not tolerable, then wait for some minutes. Don't burn your hands! If you are not able to shape it into balls, then refrigerate the mixture for 15-20 minutes as this will make it easier to roll. If the mixture is dry, then add 1-2 teaspoons of hot melted ghee and mix.
Store them in airtight containers.