Lauki ka Halwa
Lauki ka Halwa is a traditional sweet dish made with bottle gourd, sweetened milk and chopped nuts. It is an easy and quick recipe that can be prepared in a few minutes.
Lauki is also known as 'dodhi', 'ghia', 'bottle gourd', or 'opo squash' is packed with nutrition and a very easy vegetable to cook. Lauki or Bottle gourd is from the squash family and is used as a cooked vegetable. The bottle gourd has a unique appearance with a pale green colour and an hourglass shape. Once cooked, lauki/bottle gourd has a soft texture similar to a slightly firmer zucchini. These two vegetables also share some flavour characteristics, but bottle gourd tastes slightly sweeter.
Lauki/ Bottle gourd has always been regarded as one of the healthiest vegetables as this versatile vegetable is full of water (about 92%), is a rich source of vitamin C, K and calcium and minerals. My mother often prepares this halwa when we have a sweet craving at home.
Other recipes you might like to try are Badam Halwa, Kalakand, Rava Kesari, Gajar Halwa, Instant Badam Halwa/ Almond Pudding, Gajar ka Halwa with Khoya and Moong Dal Halwa.
Ingredients
1 cup grated bottle gourd (ghia)
½ litre full fat milk
1 teaspoon cardamom powder
2 teaspoons finely sliced unsalted almond
2 teaspoons unsalted cashew nuts (in pieces)
2 teaspoons finely sliced unsalted pistachios
2 tablespoons khoya (optional)
¼ cup brown sugar
For Garnishing
½ teaspoon finely sliced unsalted almond
½ teaspoon finely sliced unsalted pistachios
Directions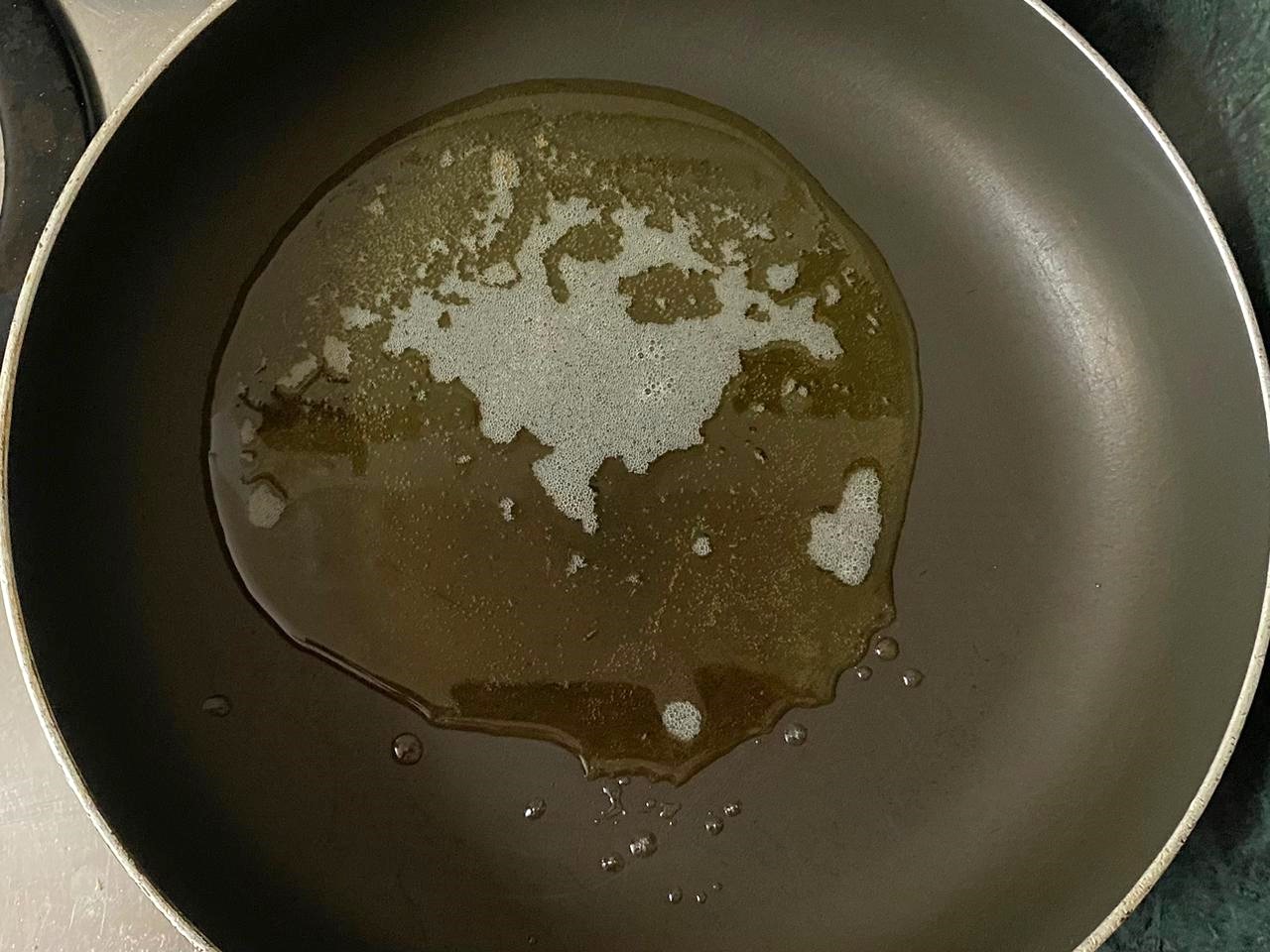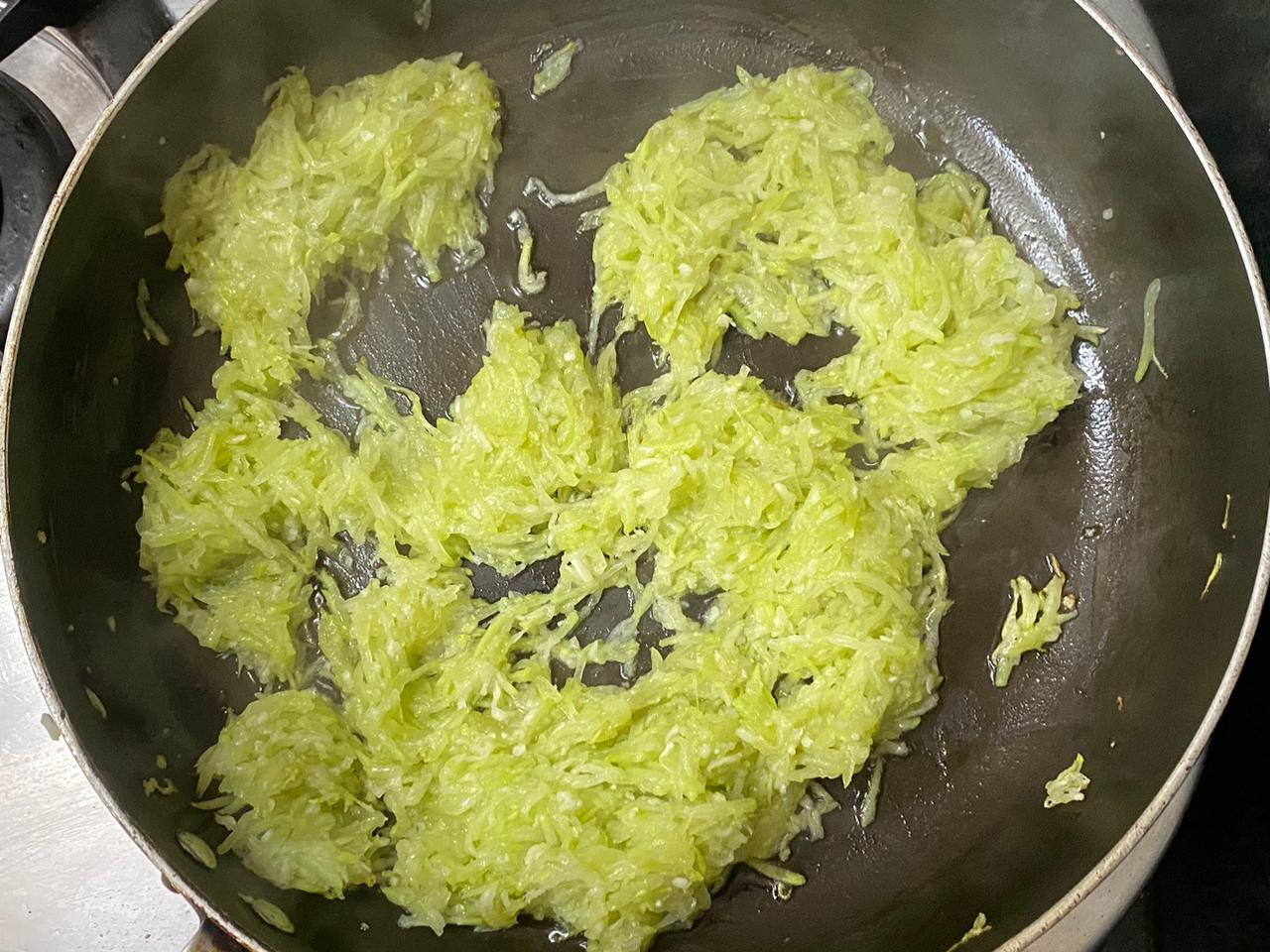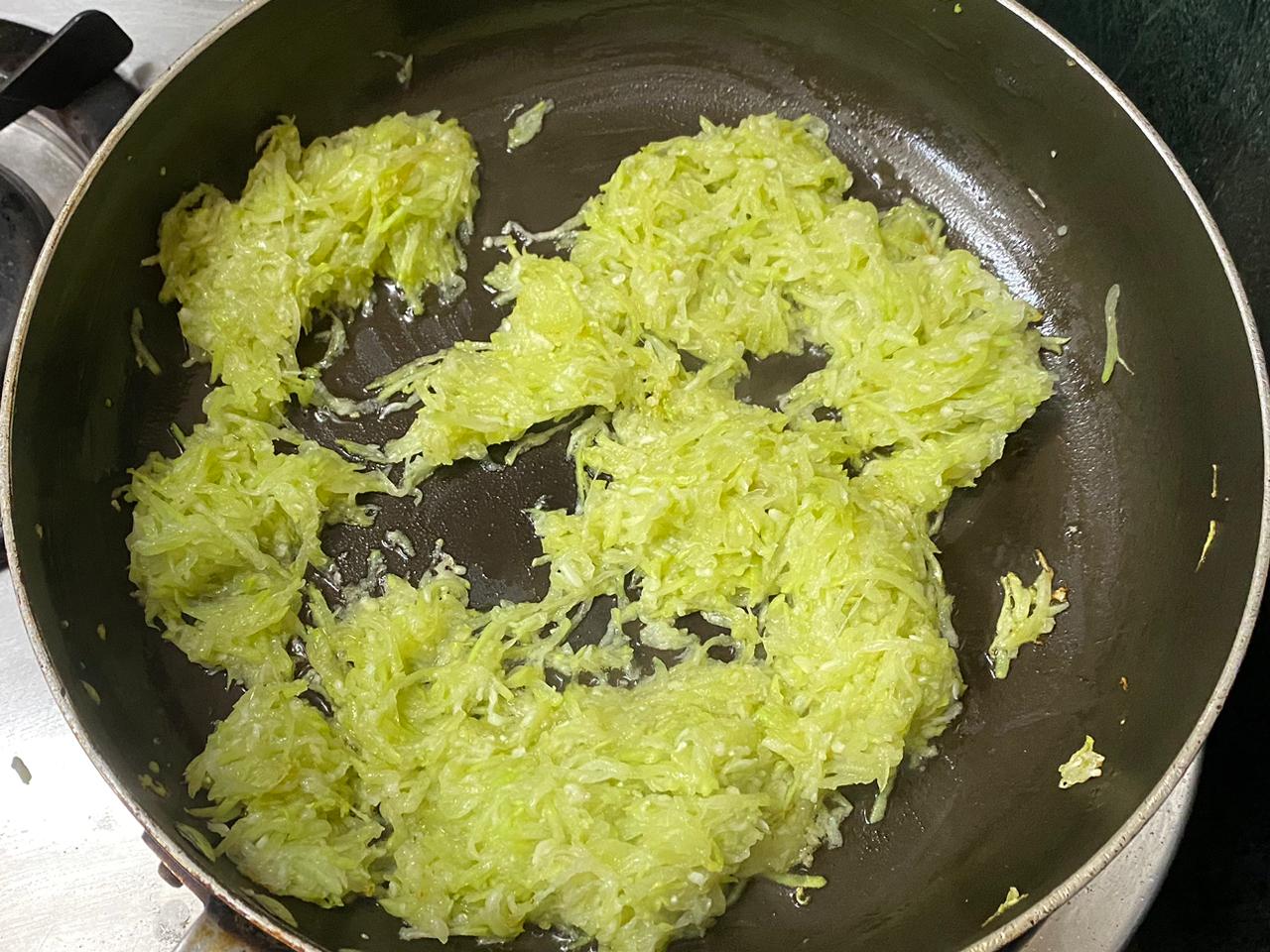 Heat 2 tablespoons of ghee in a pan. Next, add the grated bottle gourd and sauté for 6-7 minutes on medium heat to absorb all the moisture from bottle gourd or until the gourd releases the ghee.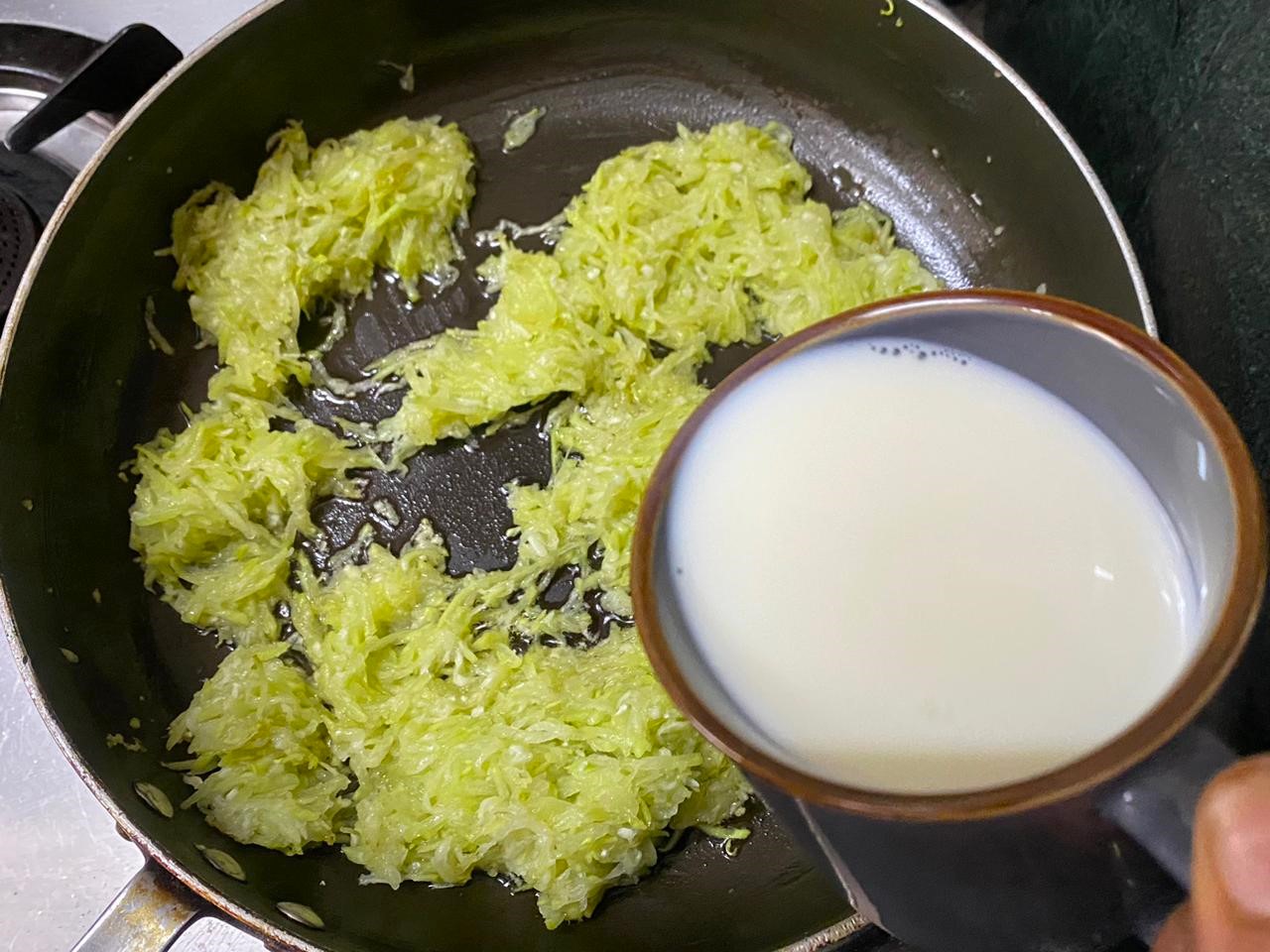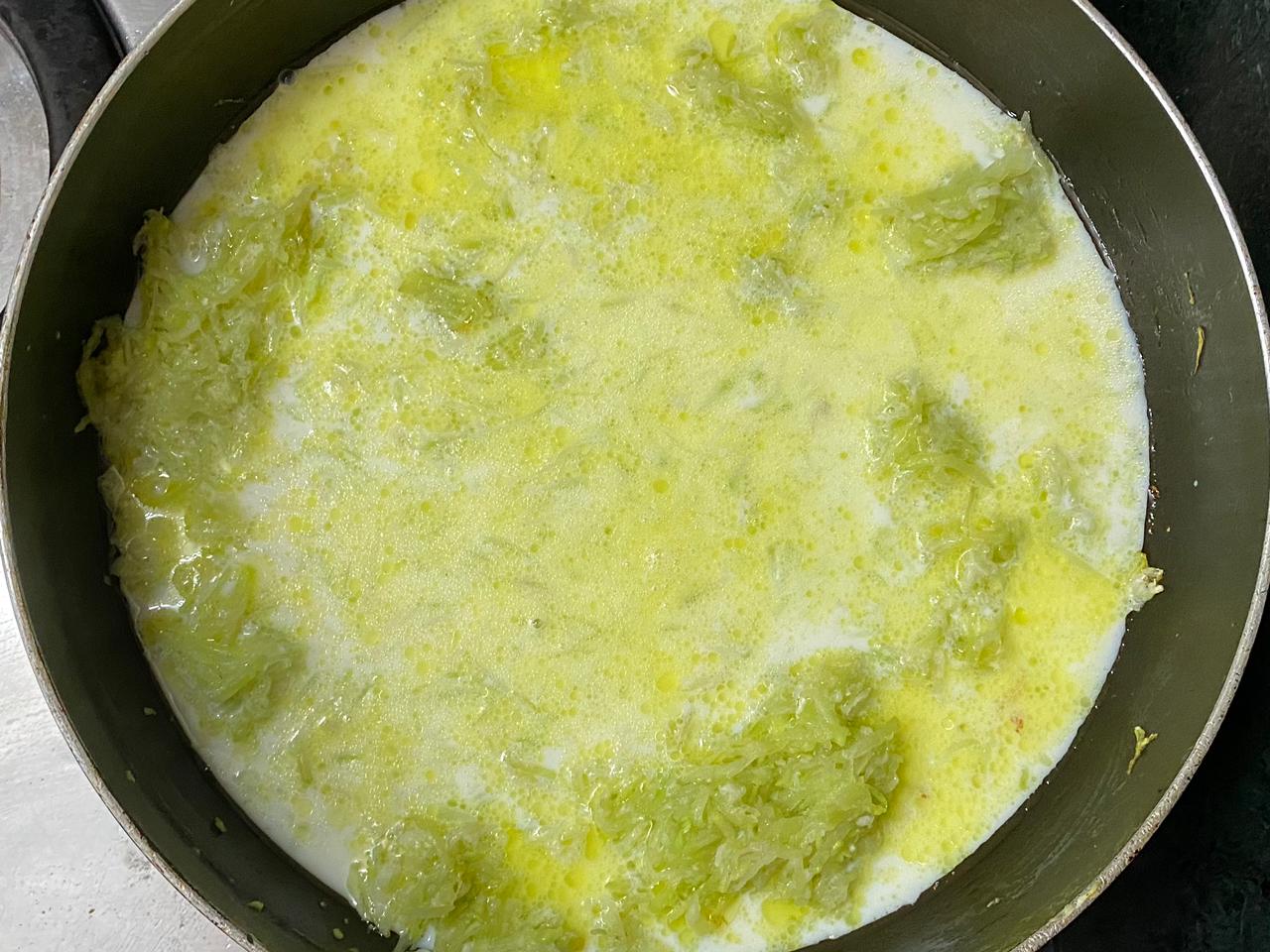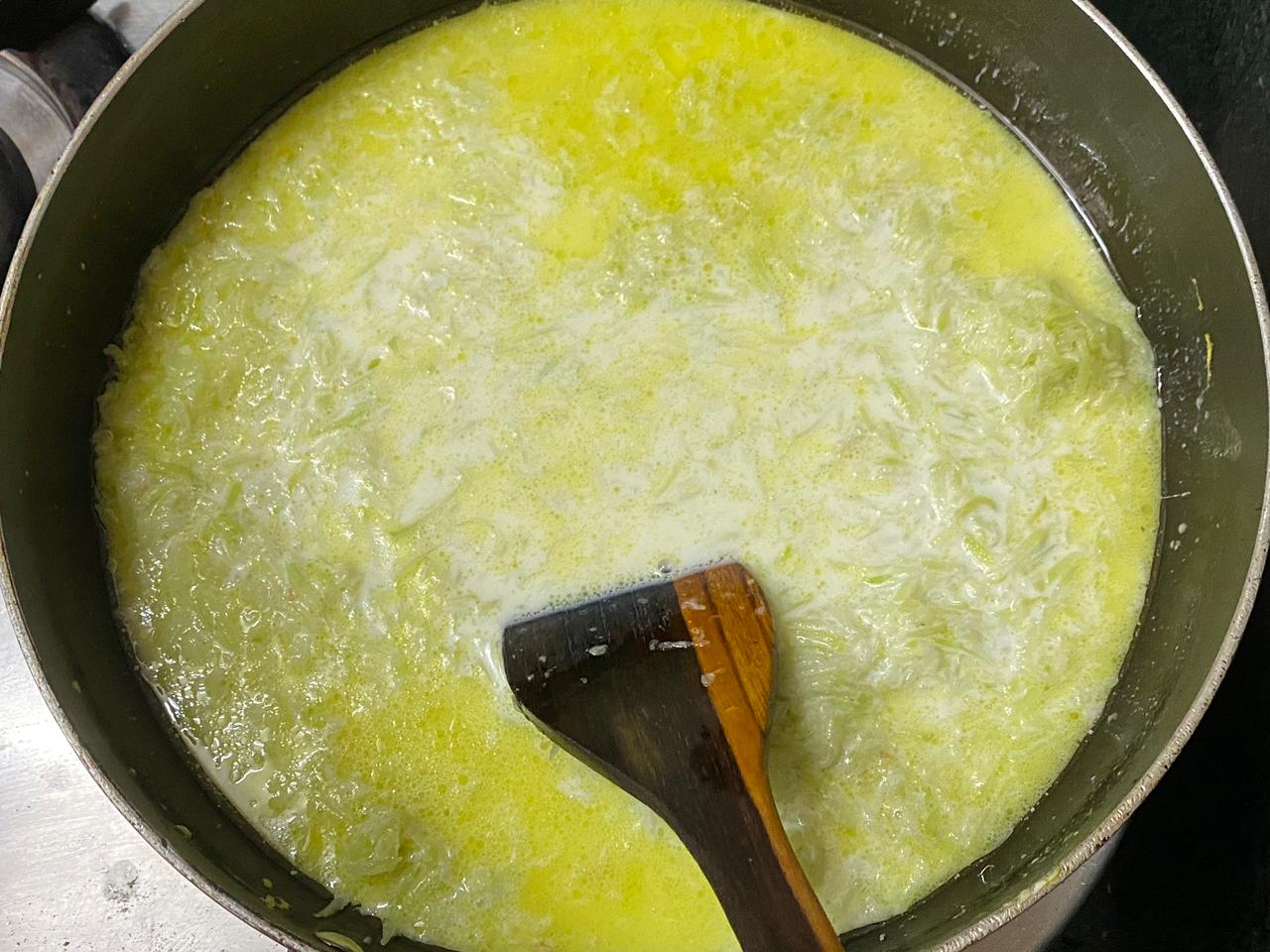 After that, add the milk and stir until the milk comes to a boil.
Lower the heat and cook for 7-8 minutes or until the halwa turns thick in consistency.  Stir the halwa often so that it does not stick to the bottom of the pan.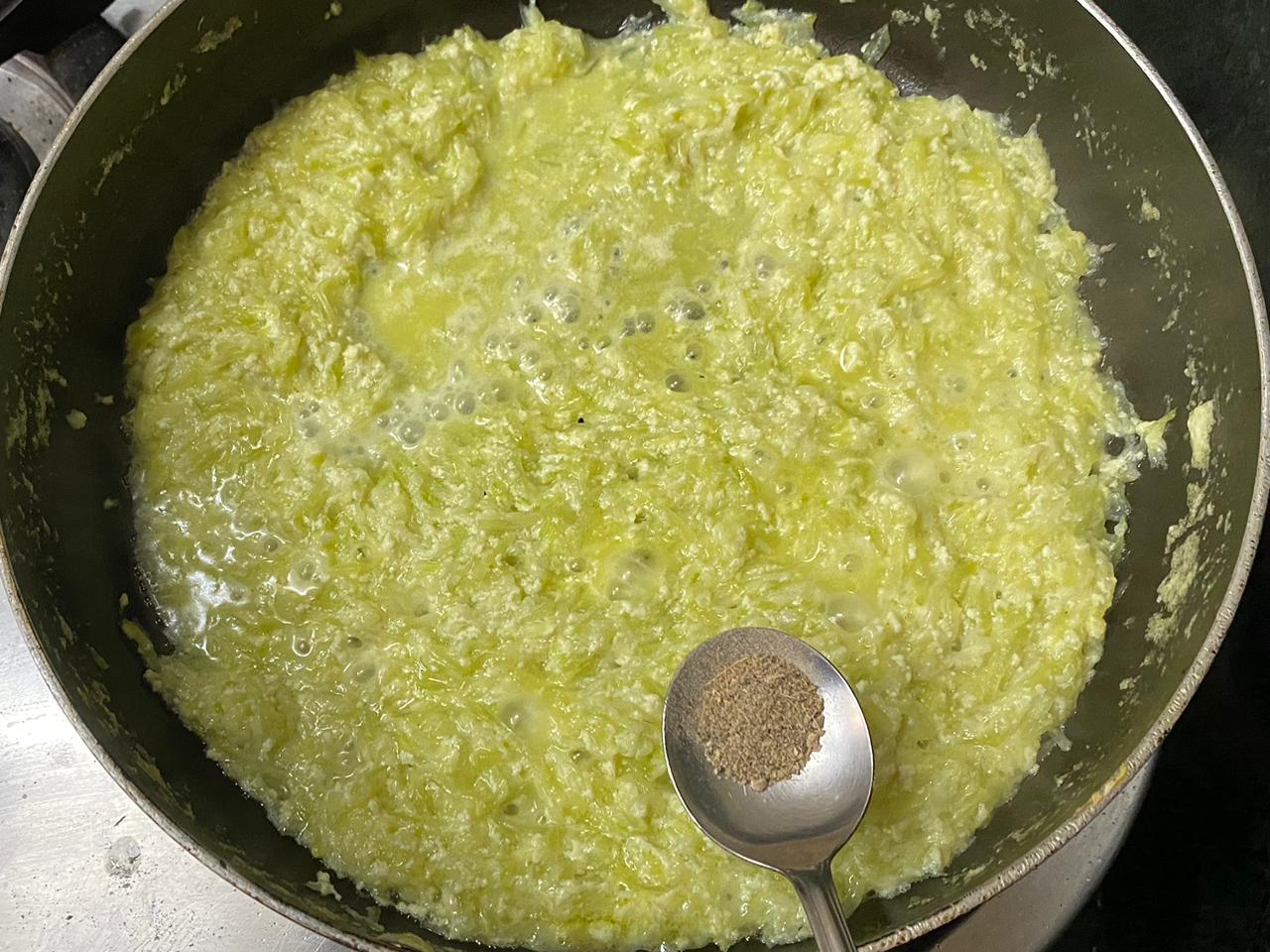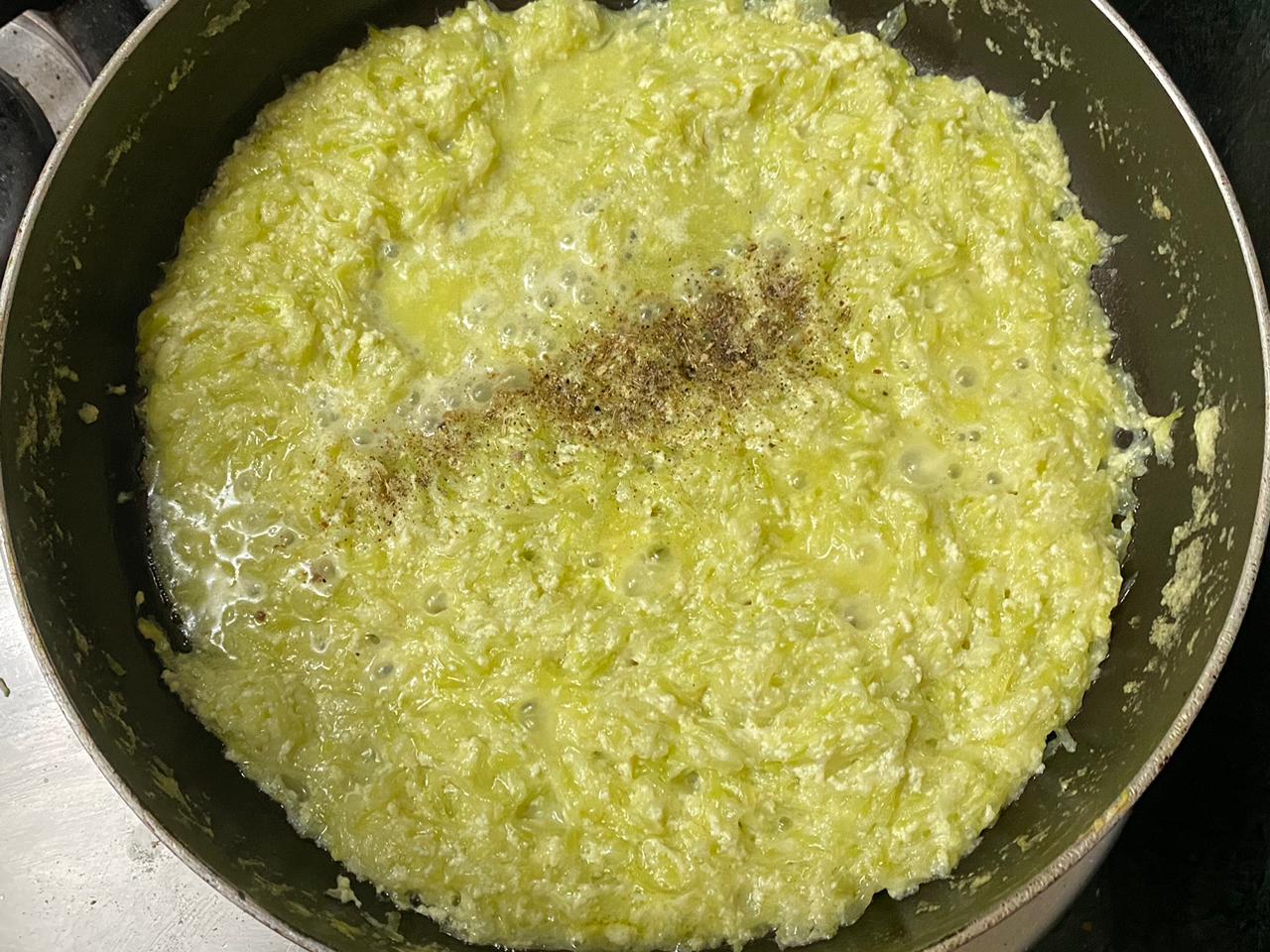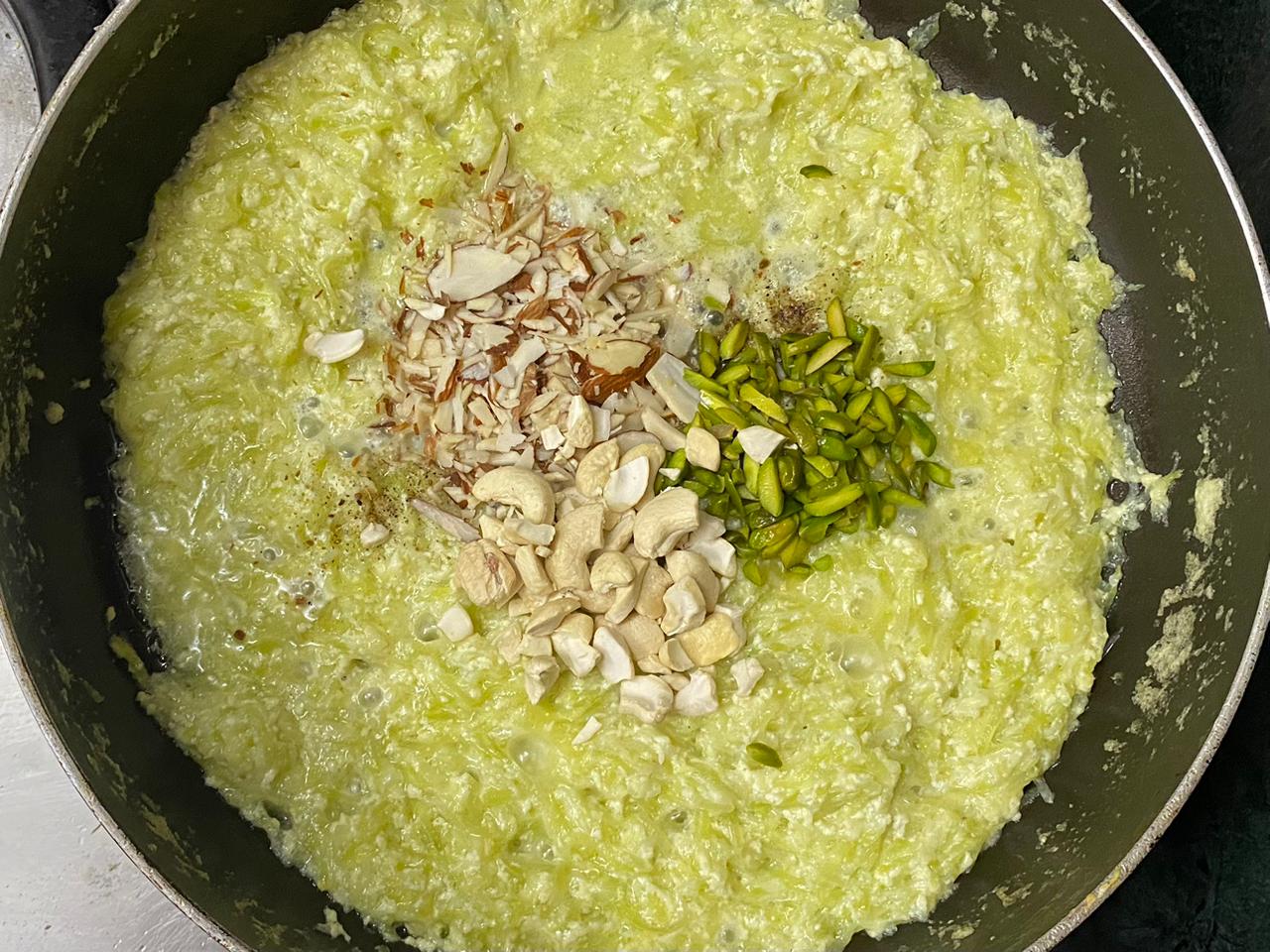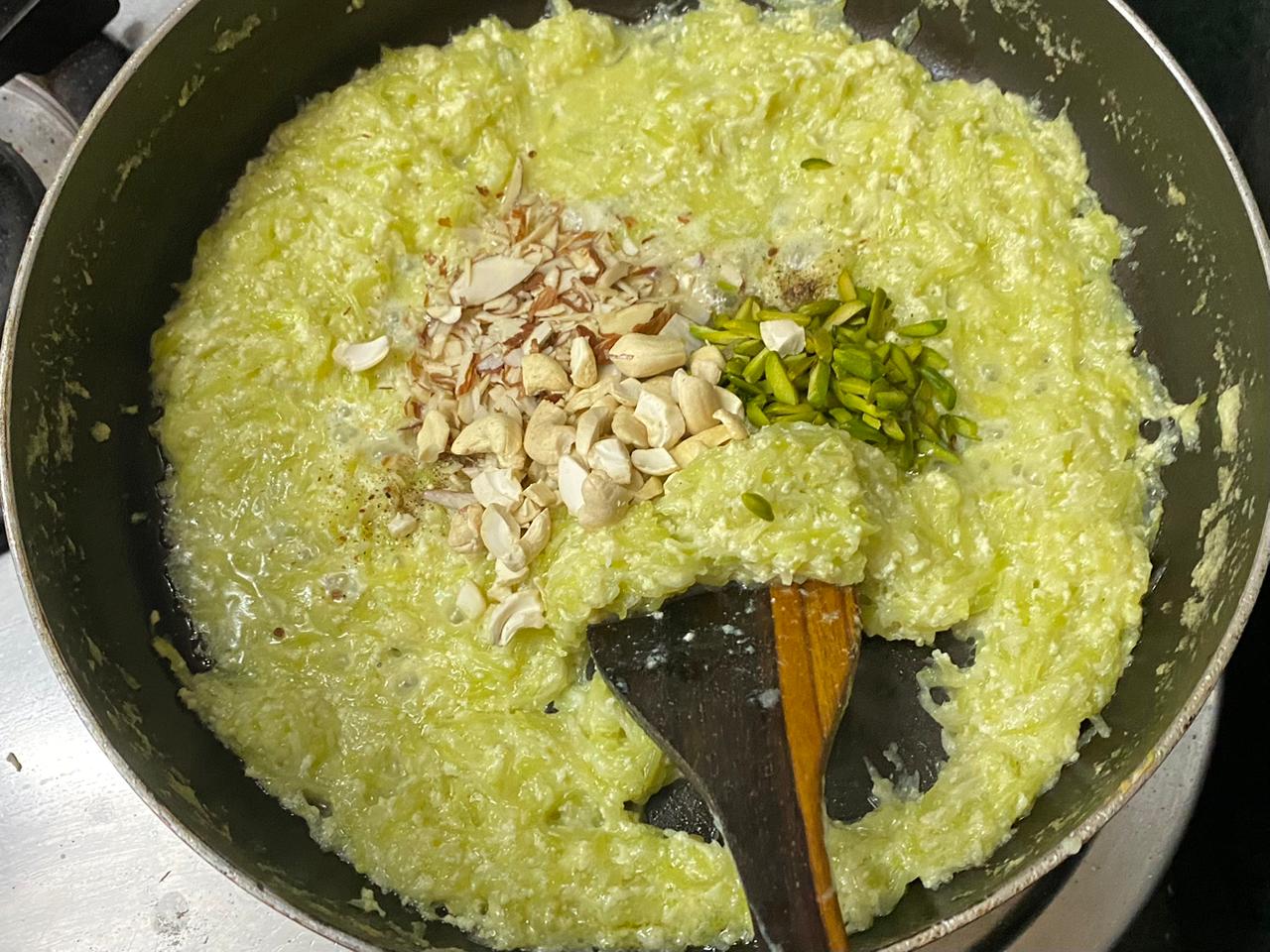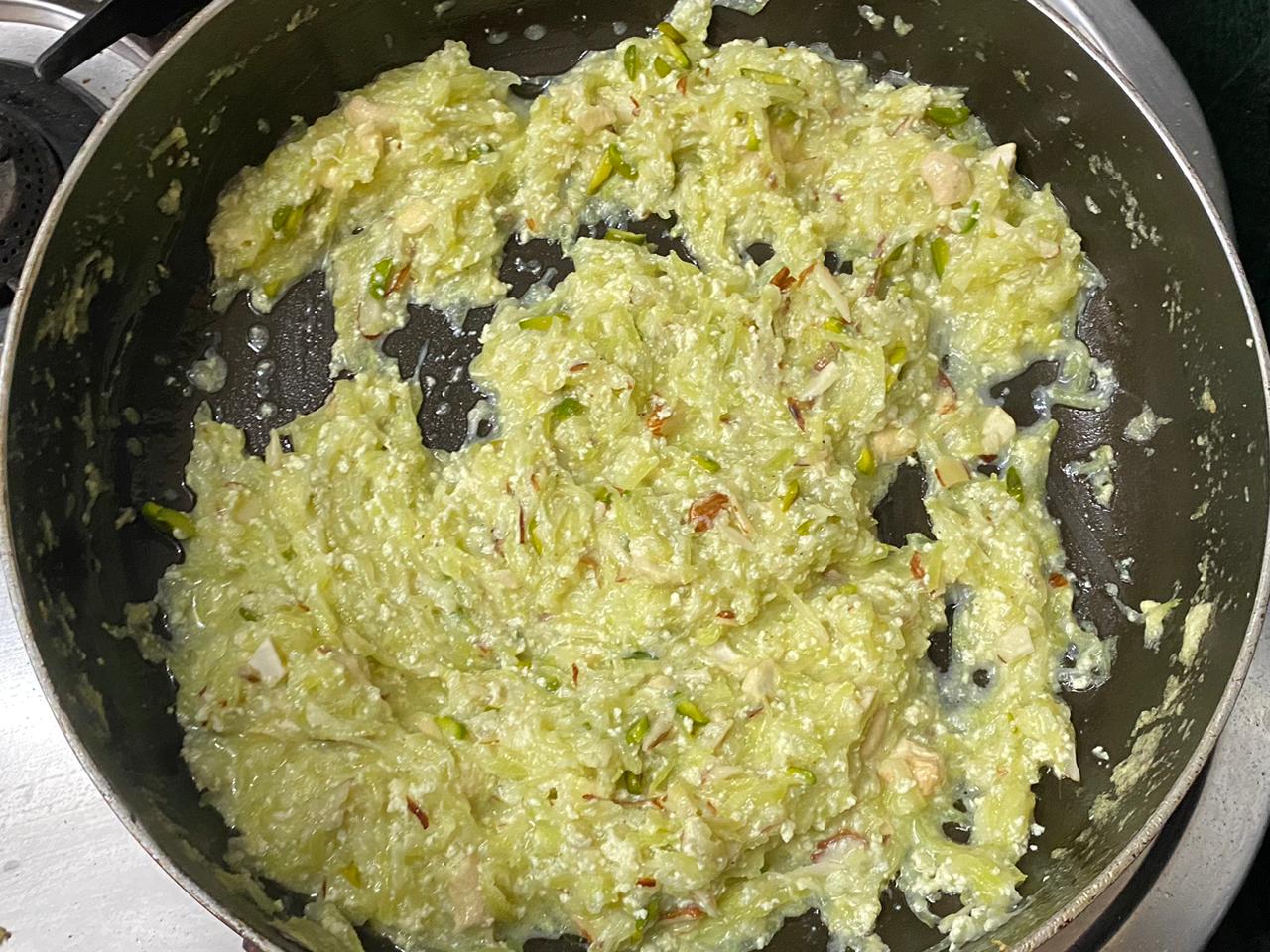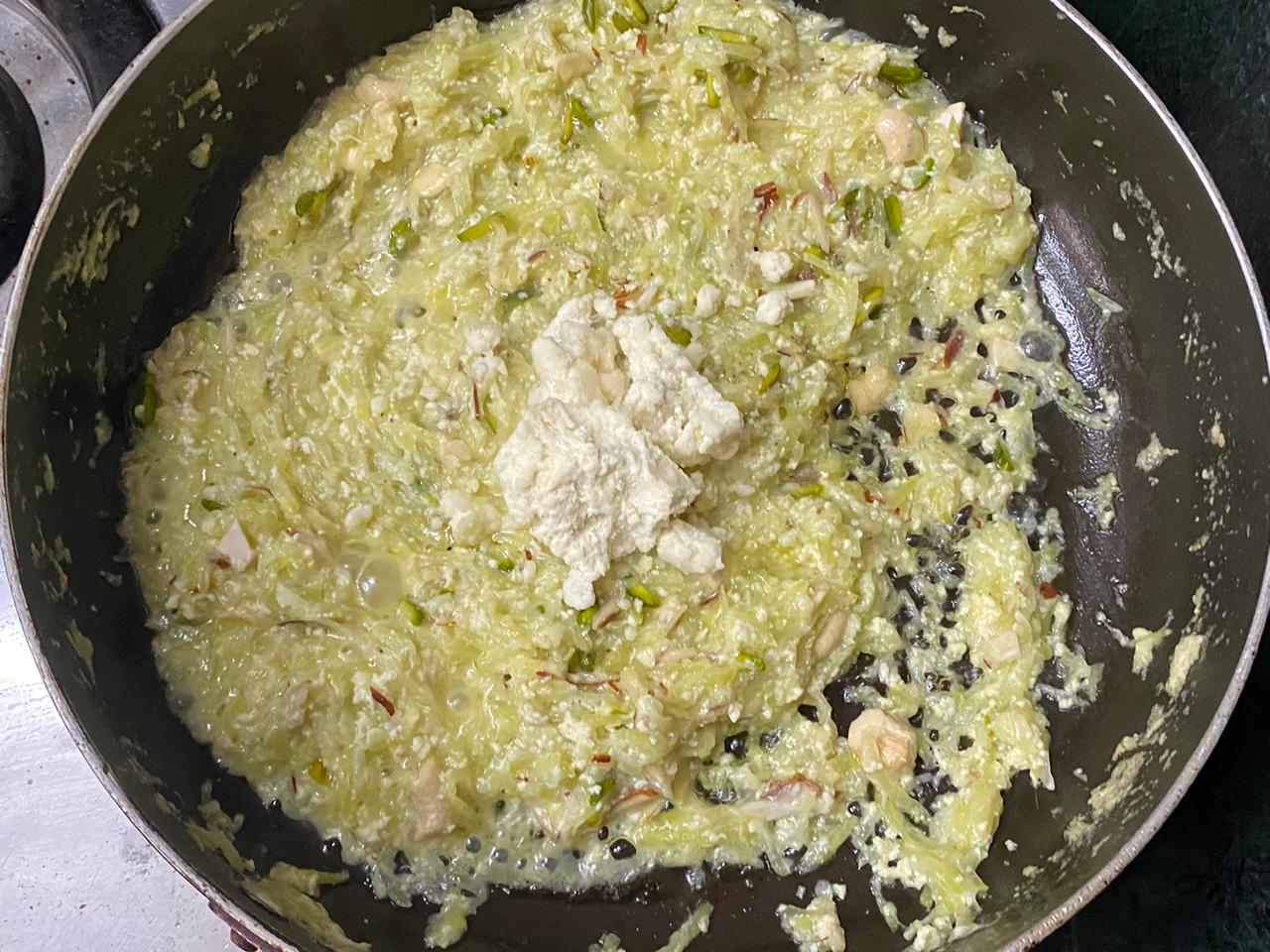 Once the milk has thickened, add the cardamom powder, almond, cashew nuts and pistachios. Sauté for 2-3 minutes on low heat and then add  the khoya.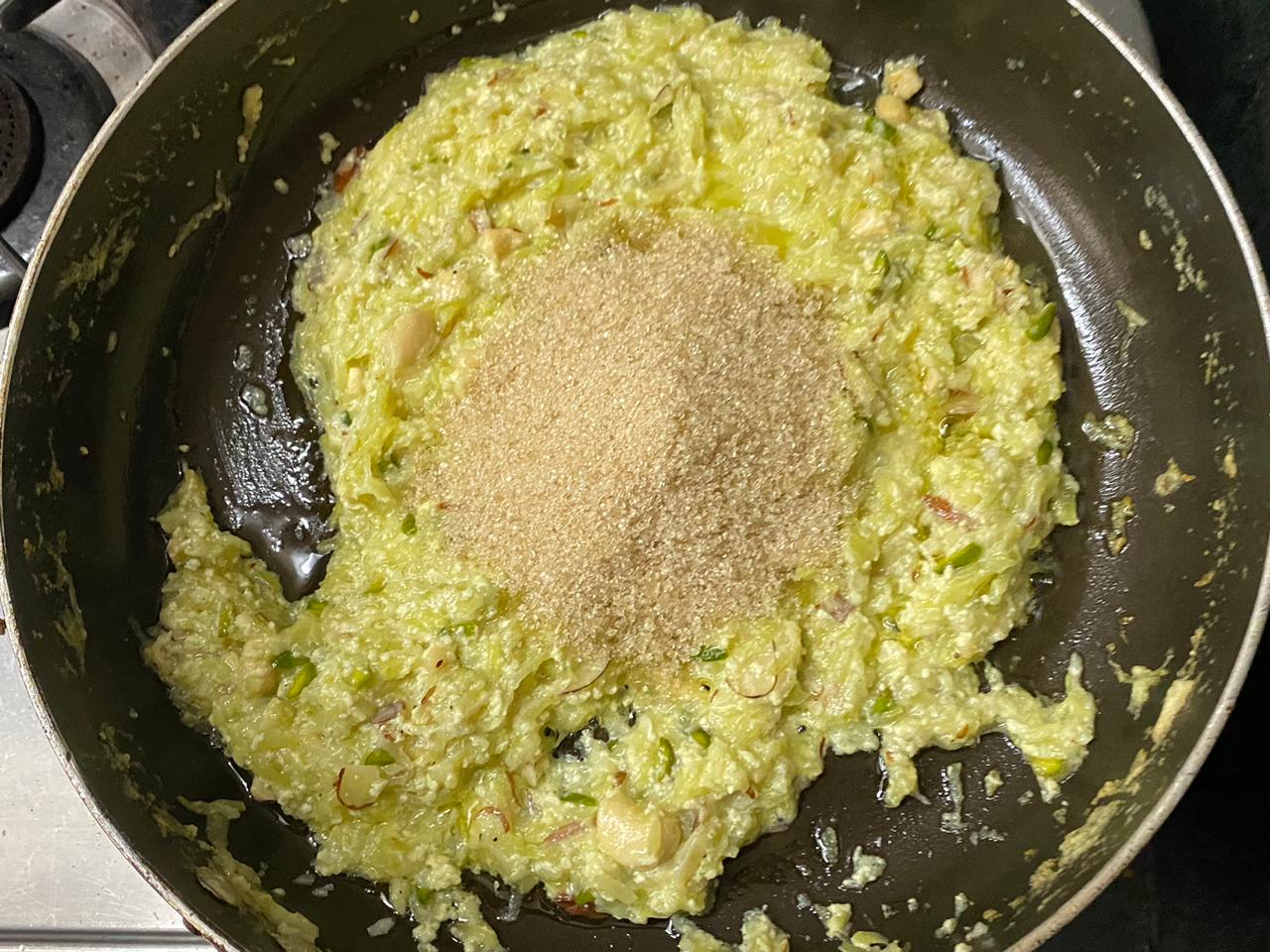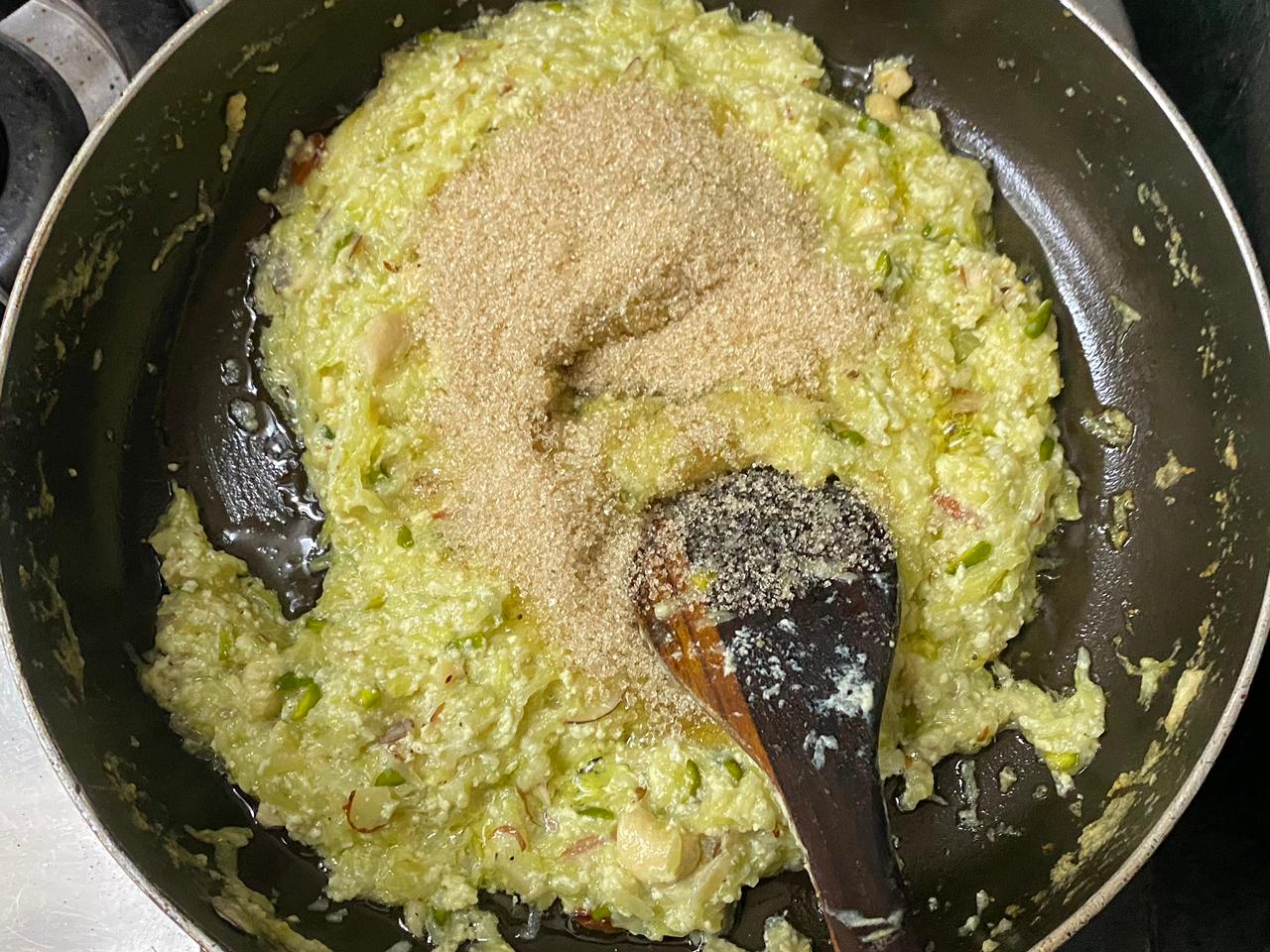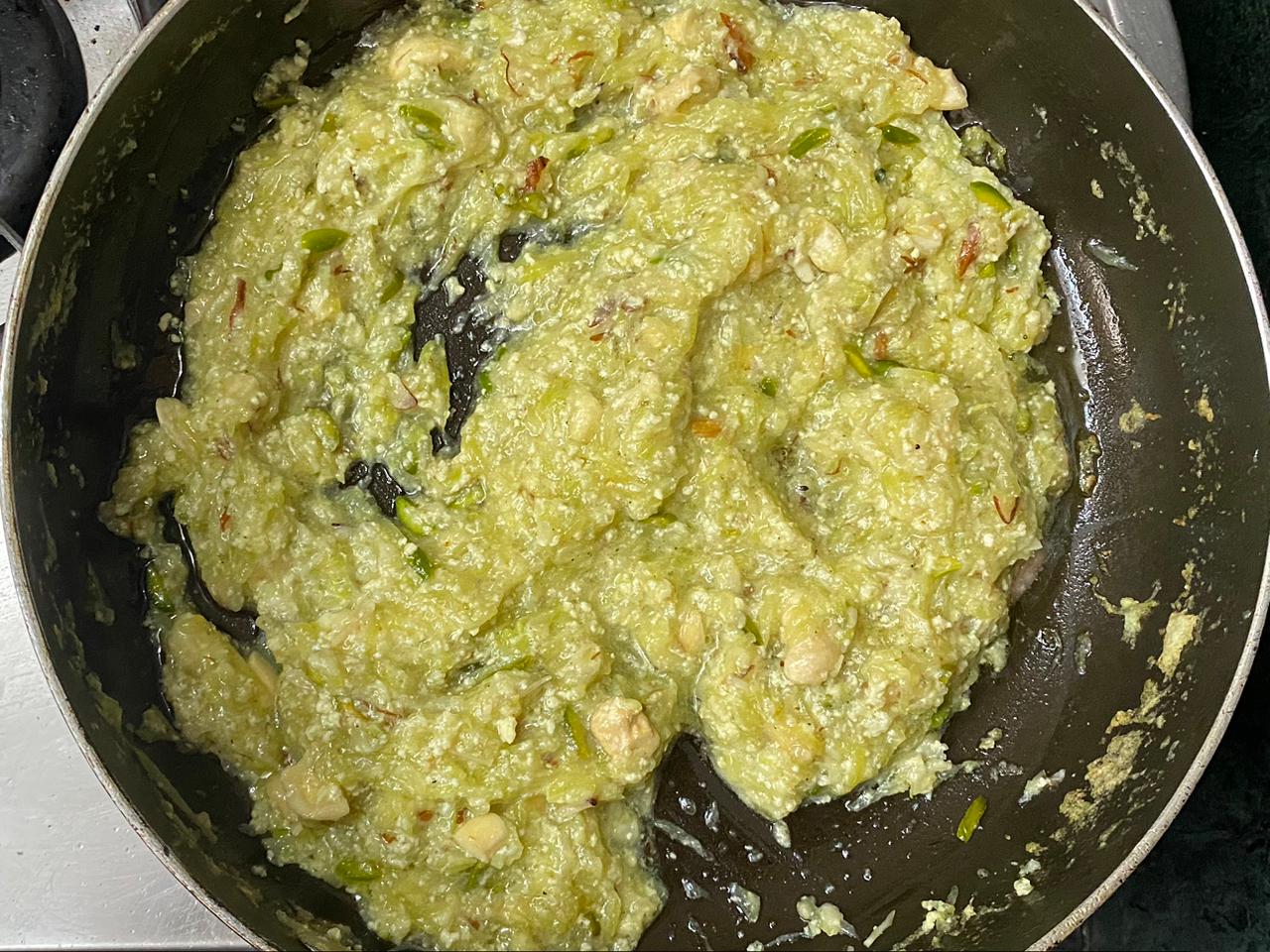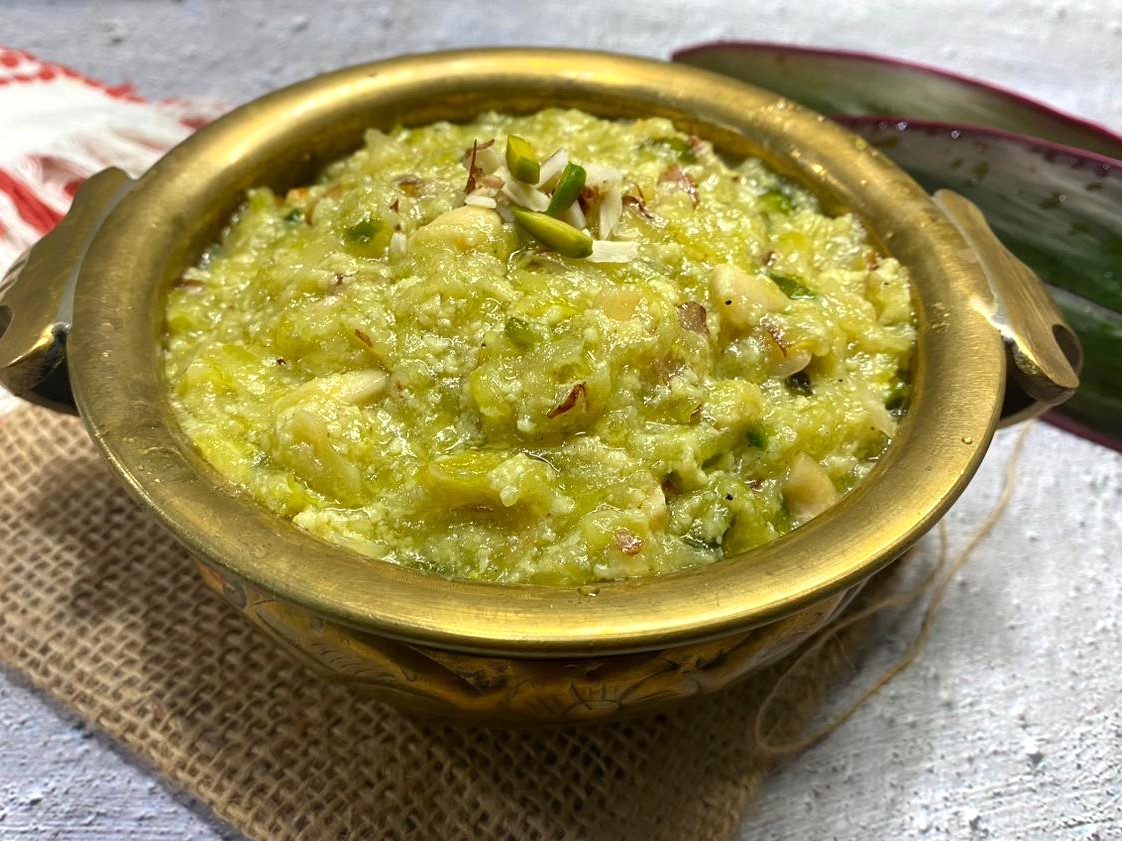 Once the khoya is mixed through, add the sugar and sauté on low heat until the sugar has dissolved and then halwa has thickened. Do not dry it out completely.
Empty in serving dish and garnish with almond and pistachios. Enjoy!