Vegetable Lollipop
Vegetable Lollipop is a delicious crispy deep-fried cylinders made with mixed vegetables.
Vegetable lollipop is a vegetarian version of the popular Chicken Lollipop. It is a bite-size crispy deep-fried snack that is made with mashed mixed vegetables, breadcrumbs and spices. It is fried on a stick giving it a lolly on stick appearance (lollipop), hence the name. The name might sound very complicated, but vegetable lollypop is basically a vegetable cutlet shaped like a lollipop. The only other difference being that vegetable lollipops are slightly spicy and also usually served with Schezwan sauce for that extra hit of chilli!
Vegetable Lollipop is a quick and easy recipe that takes no more than 30 minutes. Loaded with lots of vegetables this is healthy finger food for children and also an easy recipe for parties.
If you enjoyed Vegetable lollipop then other recipes worth trying are Vegetable Cutlet, Corn Cheese Croquettes, Paneer 65, Pea Potato Cutlet, Rajasthani Mirchi Vada, Aloo Bread Rolls, and Easy Paneer Pakora to name a few.
Ingredients
2 cup boiled mashed potatoes
½ cup grated carrot
½ cup finely chopped onions
¼ cup finely chopped green pepper
1 tablespoon finely chopped green chillies
2 tablespoons finely chopped coriander leaves
½ cup breadcrumbs
2 teaspoon red chilli powder
2 teaspoon cumin powder
1 teaspoon black pepper
1 teaspoon garam masala
1 teaspoon chaat masala
Salt to taste
½ cup grated paneer
½ cup plain flour
Oil for deep frying
Directions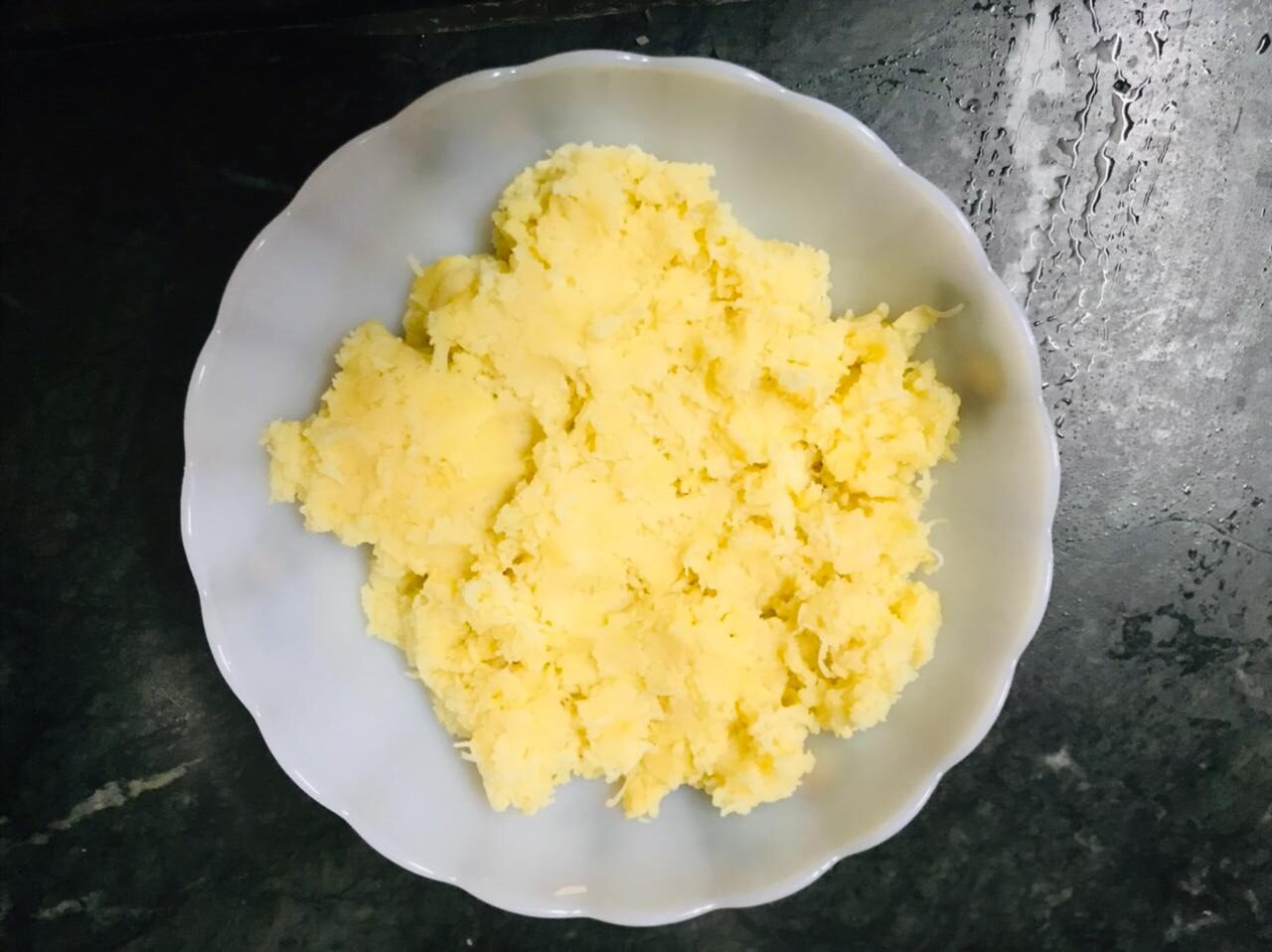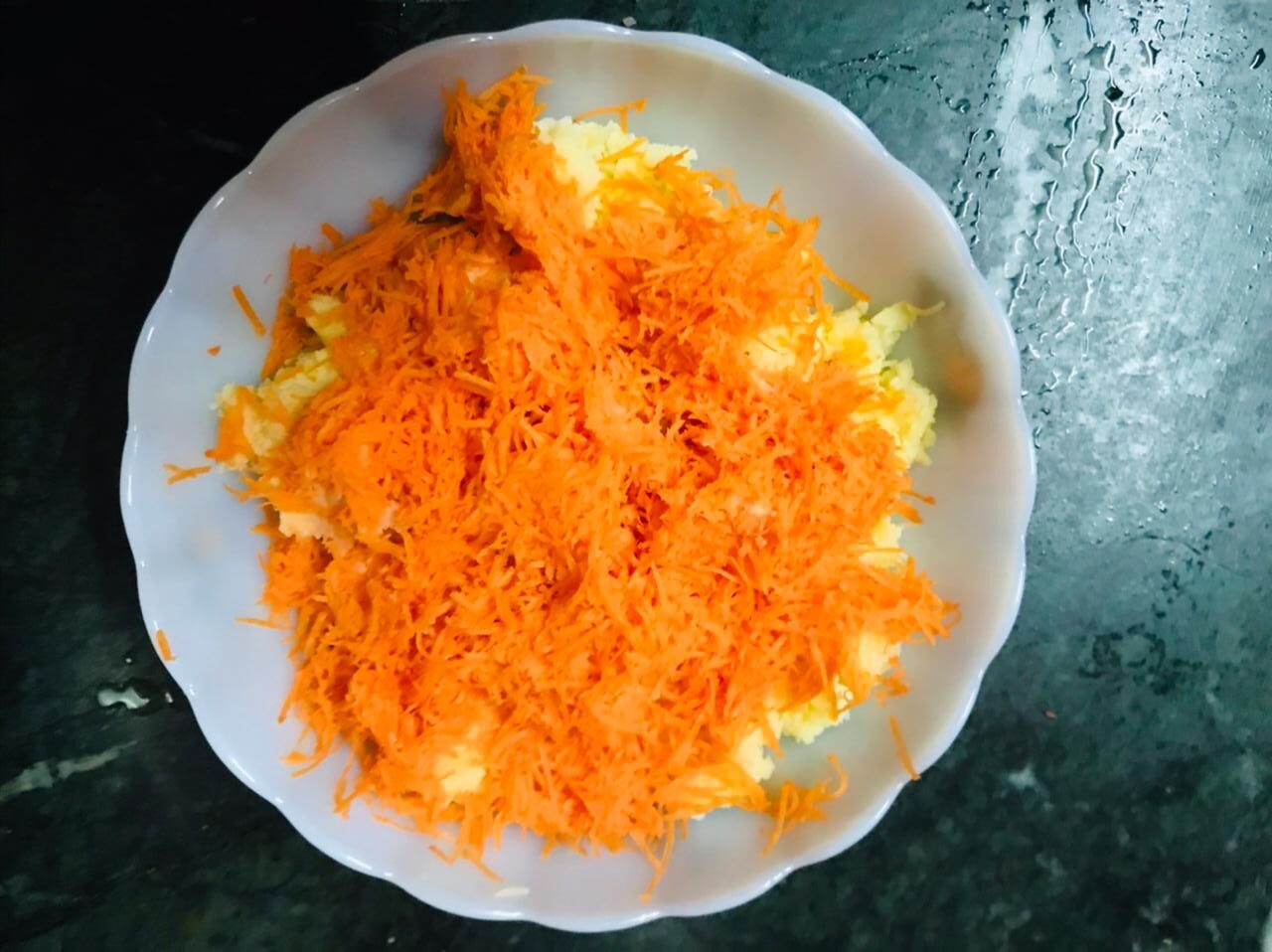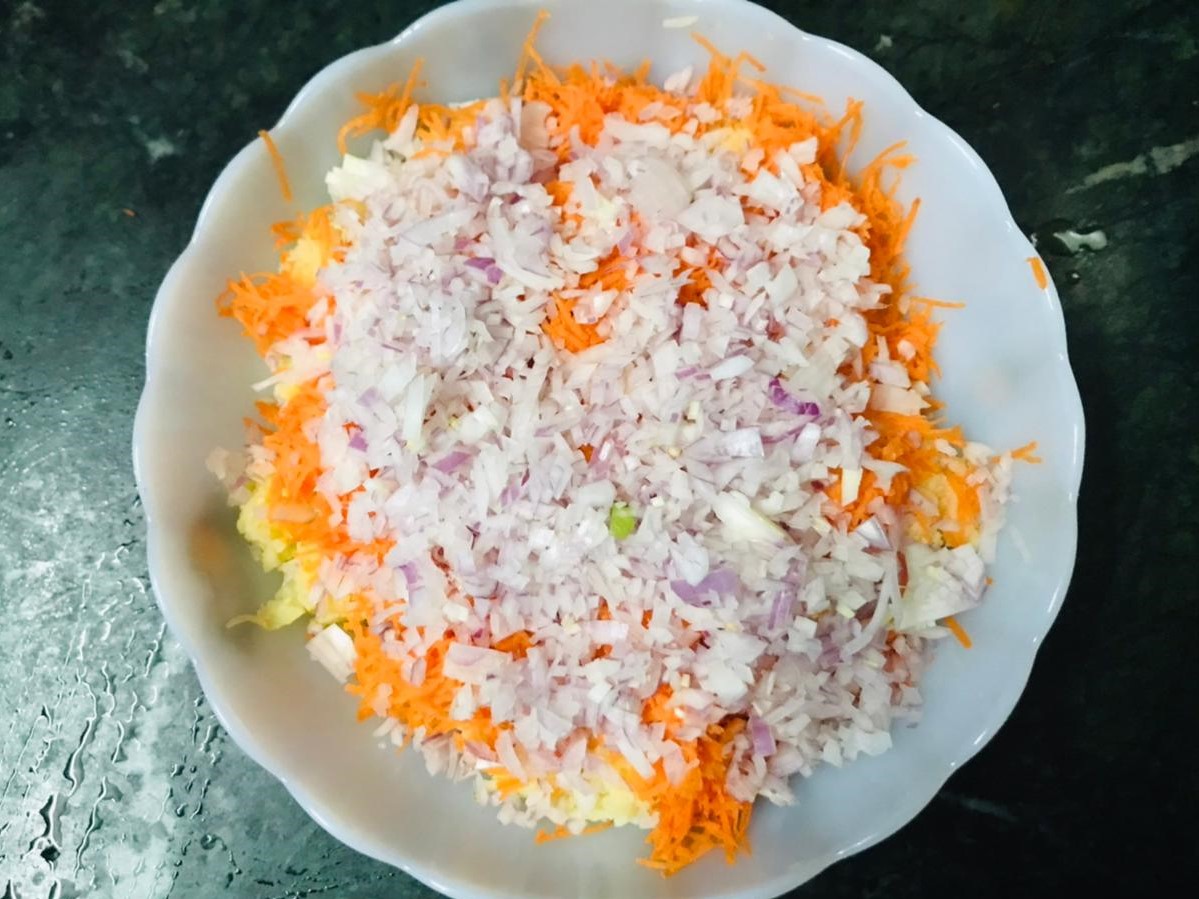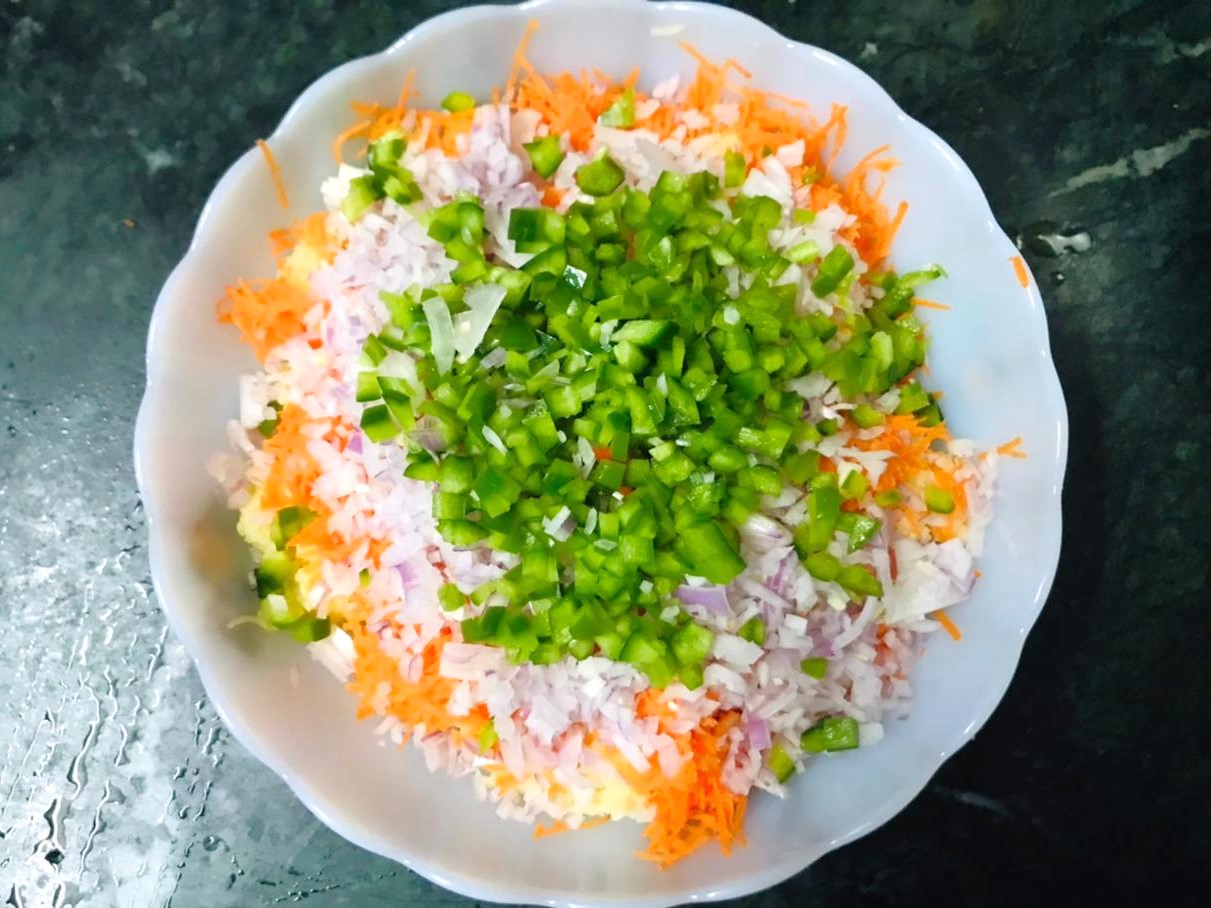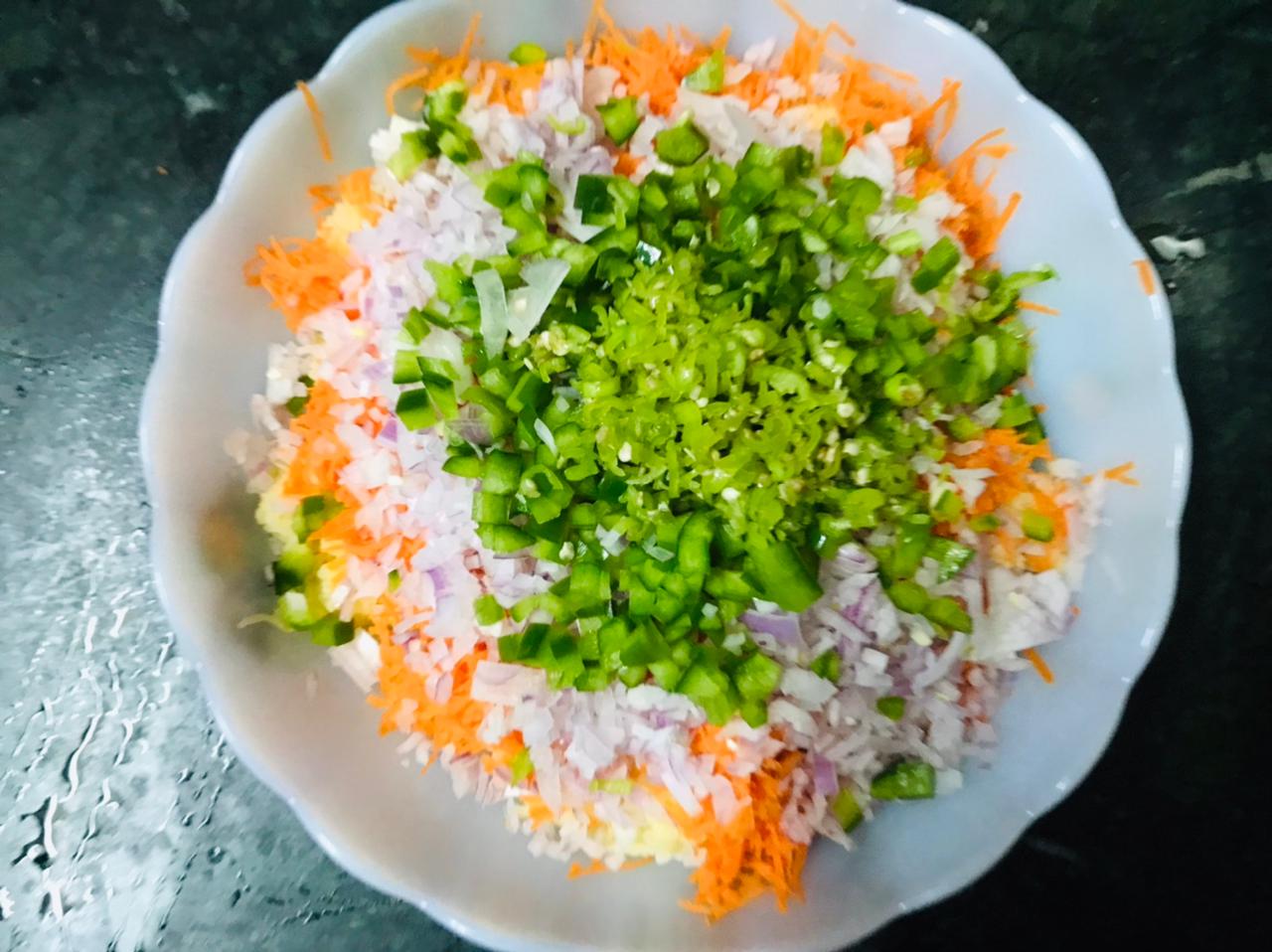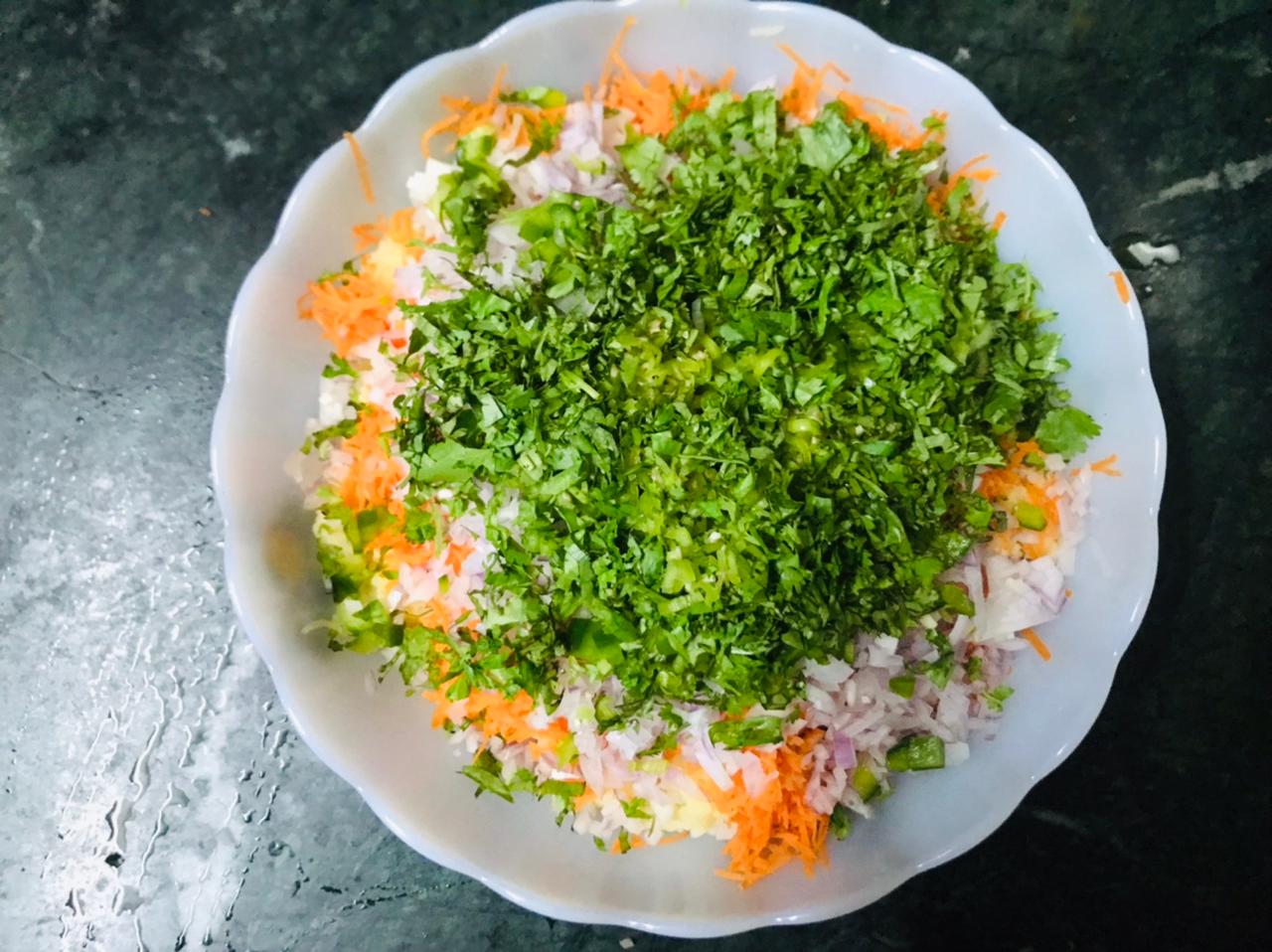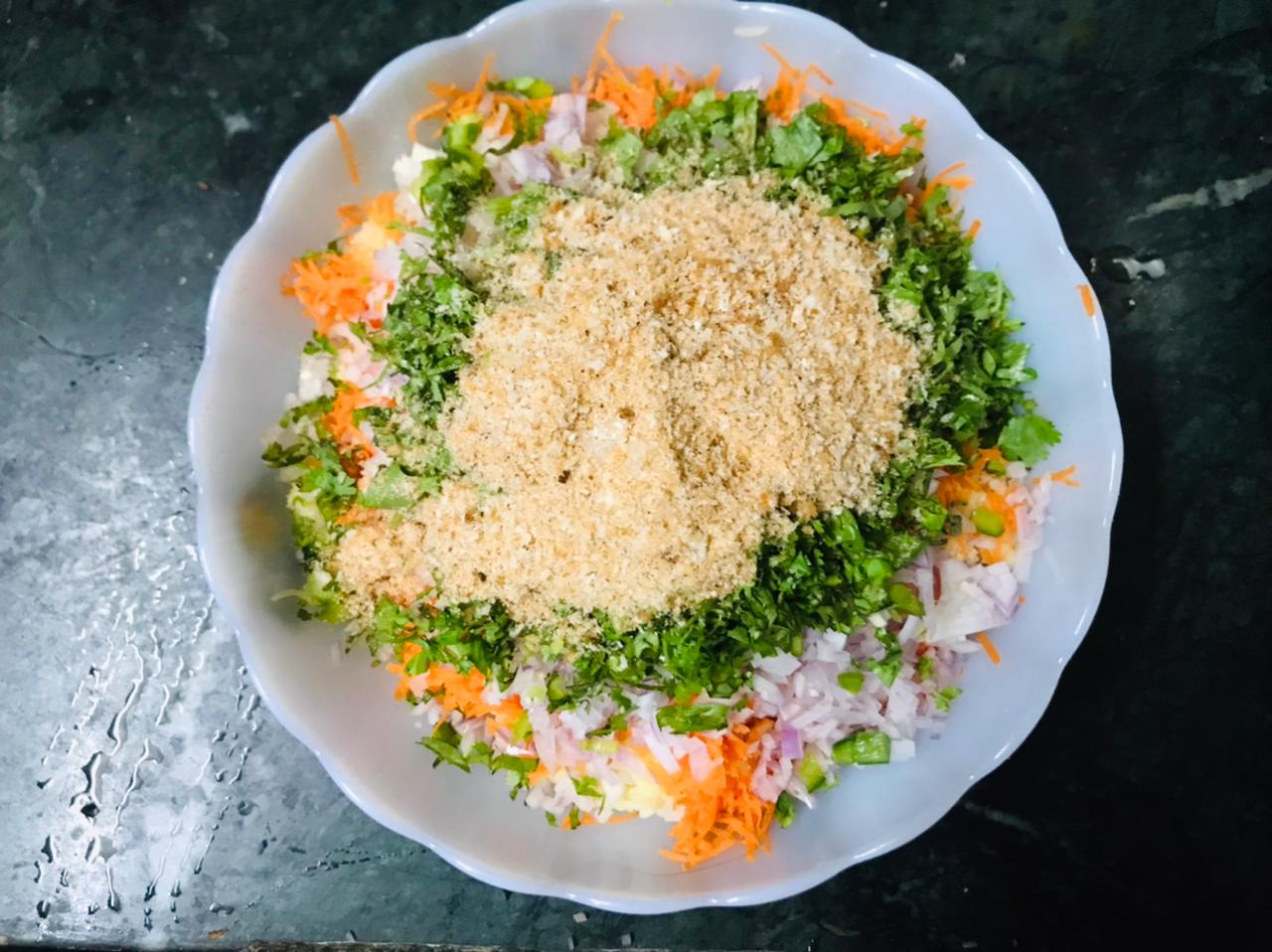 In a bowl, mix together potatoes, carrots, onions, green pepper, green chillies and coriander leaves and breadcrumbs.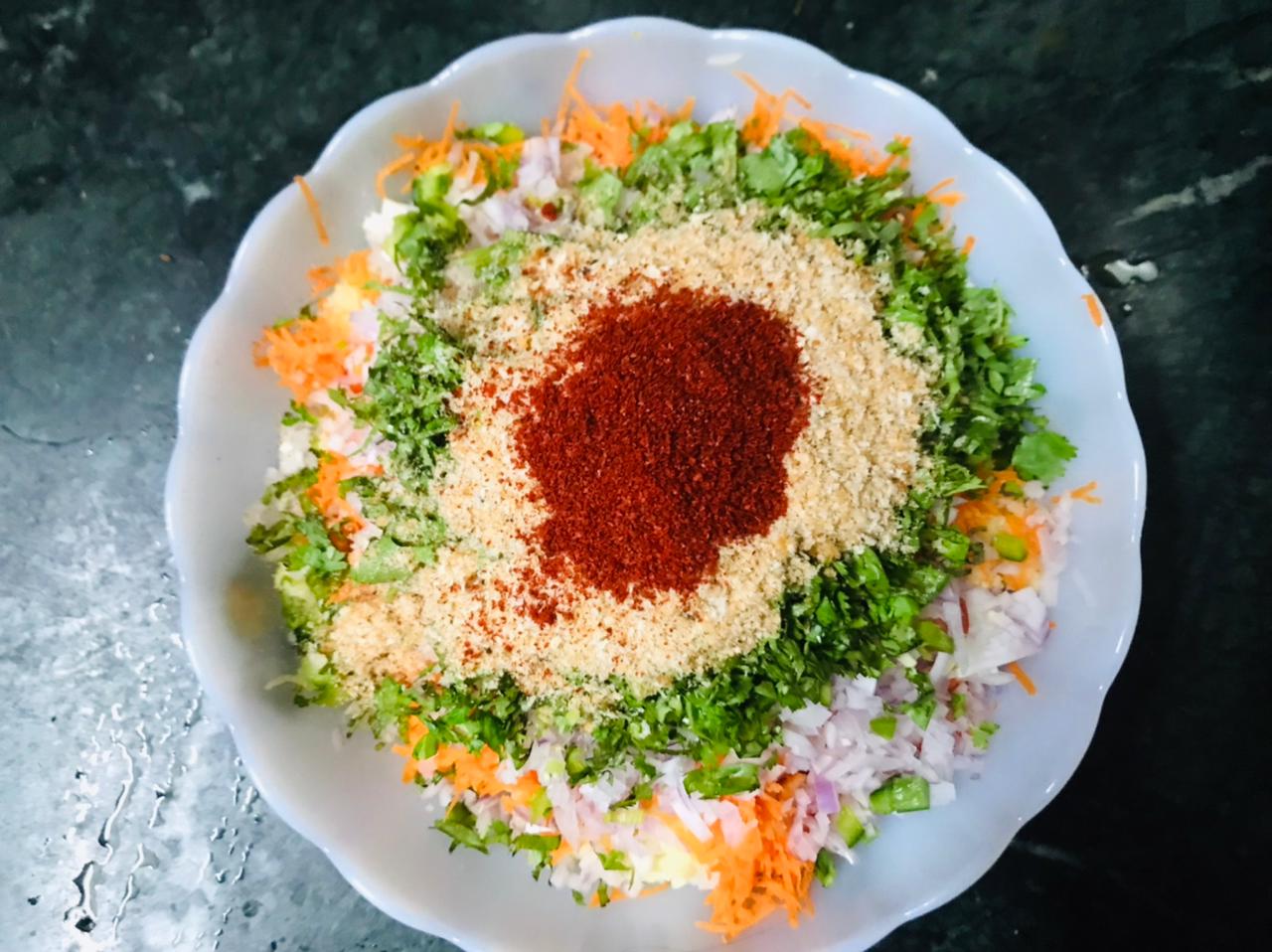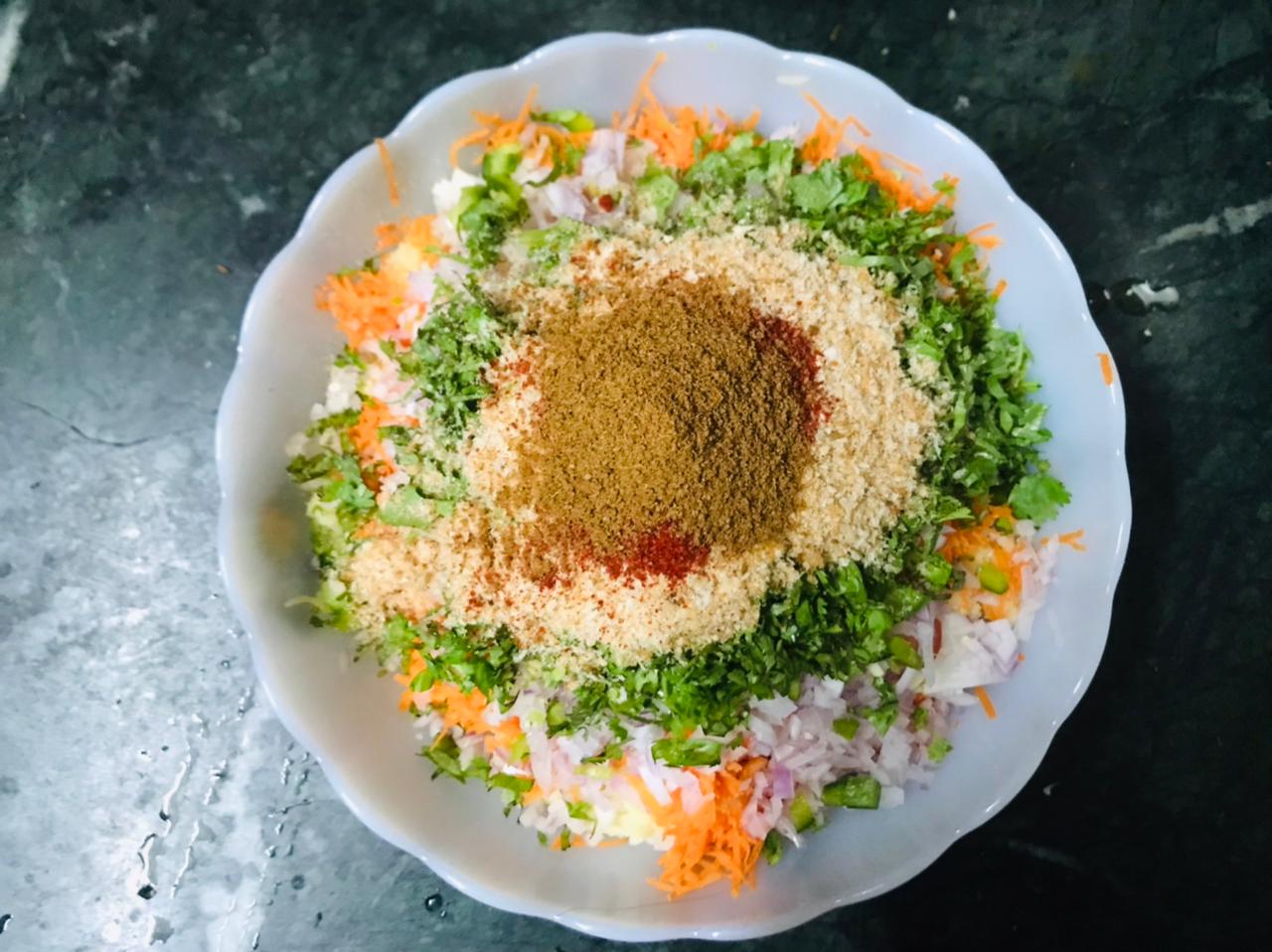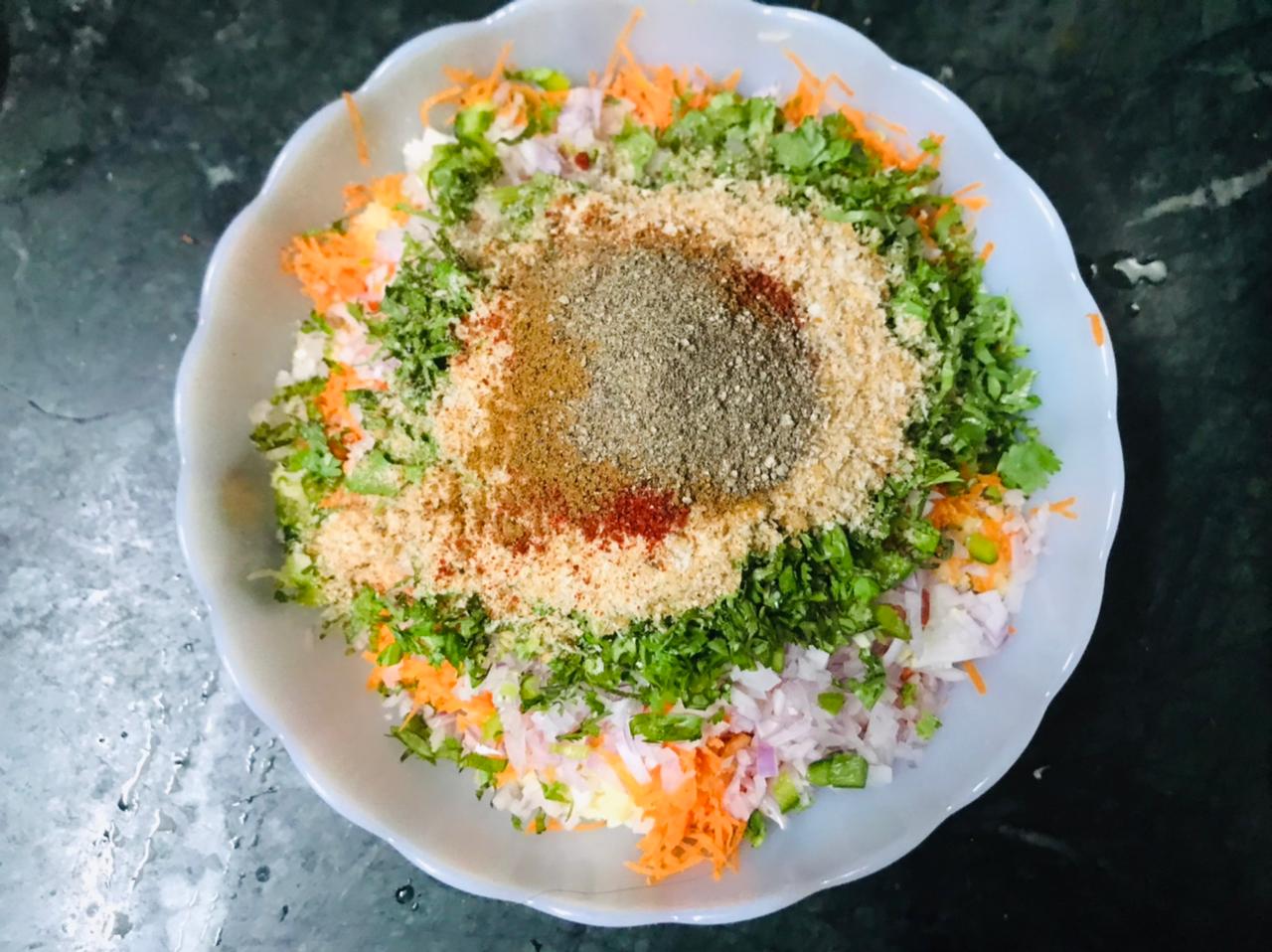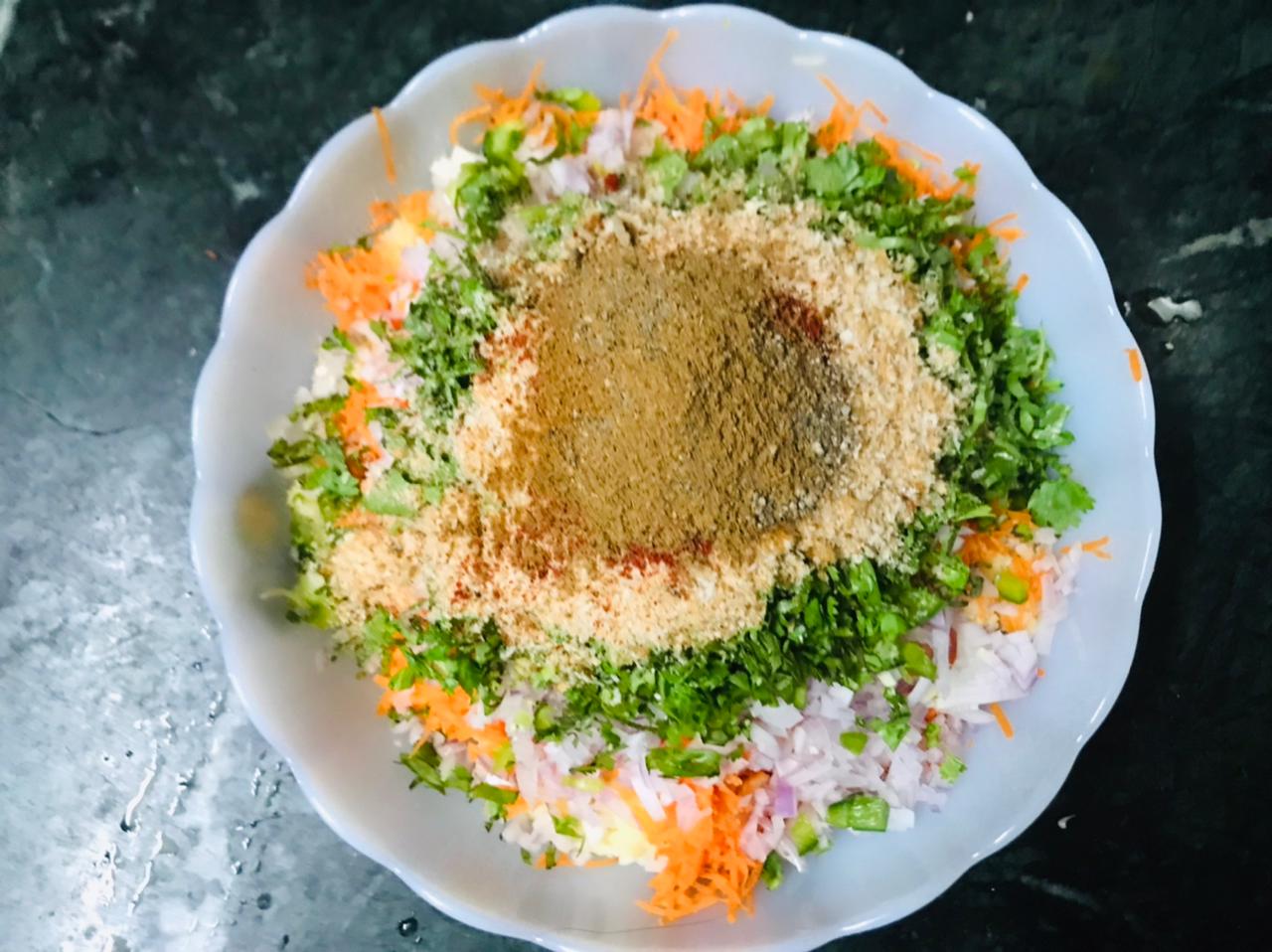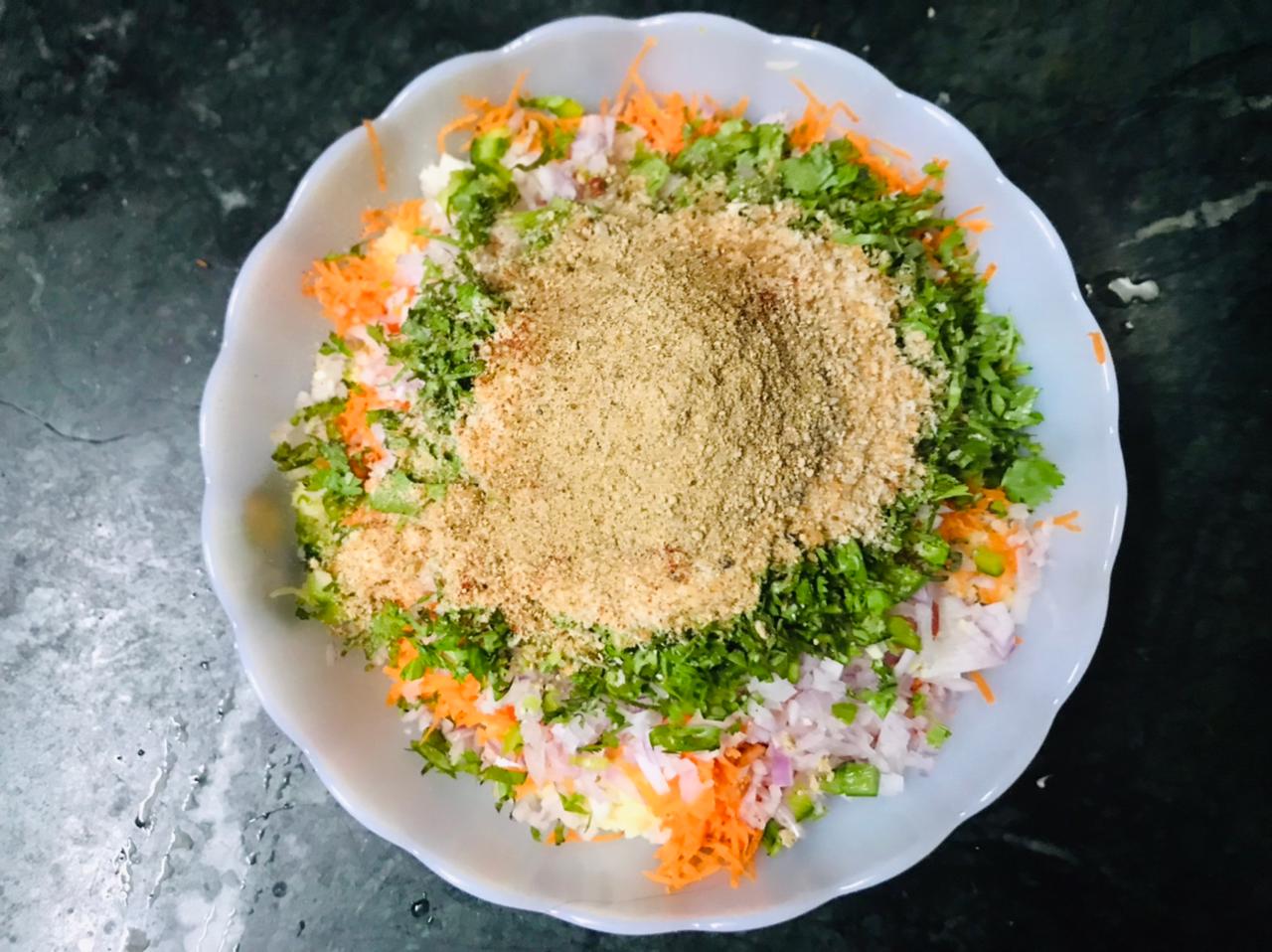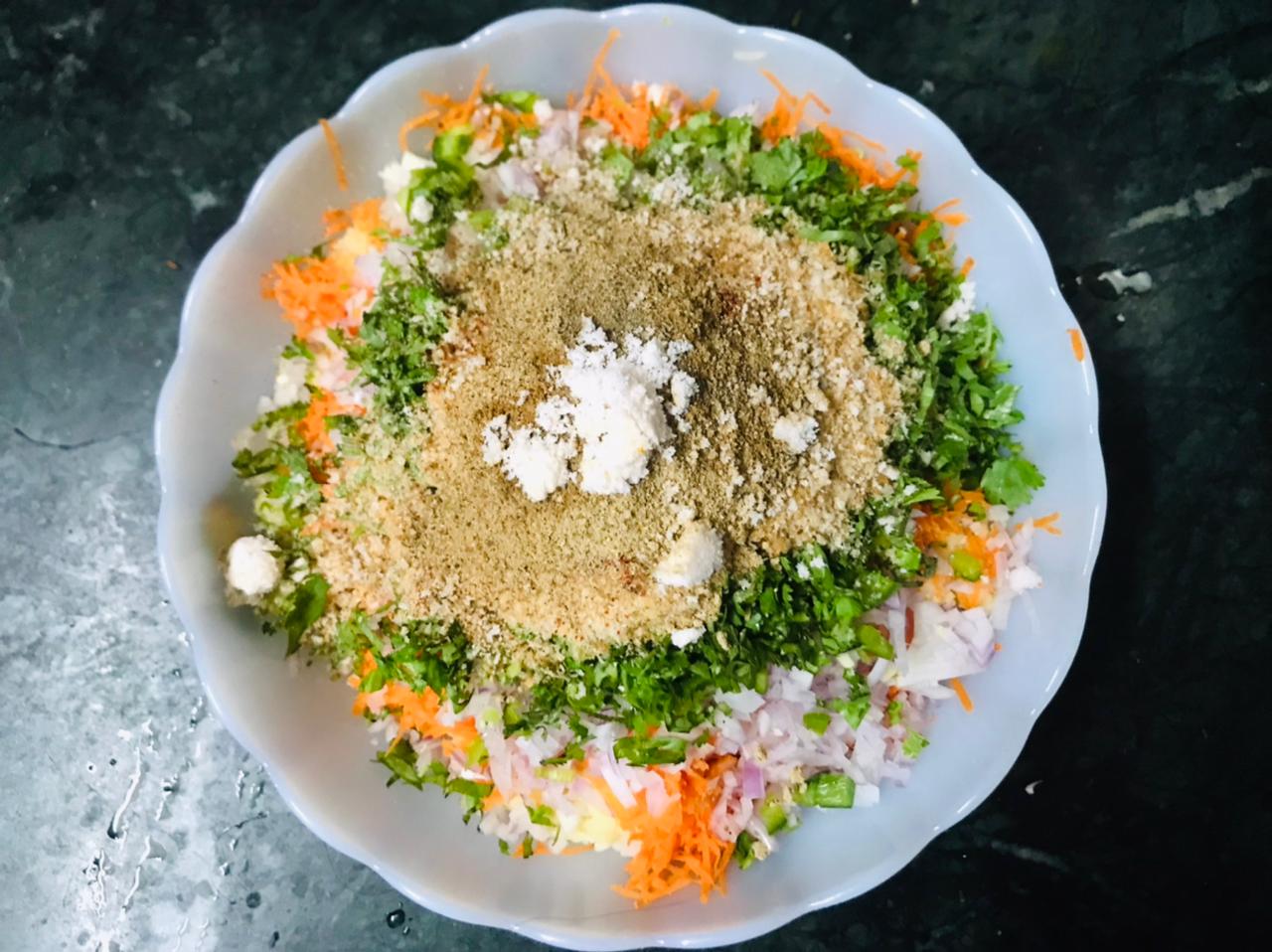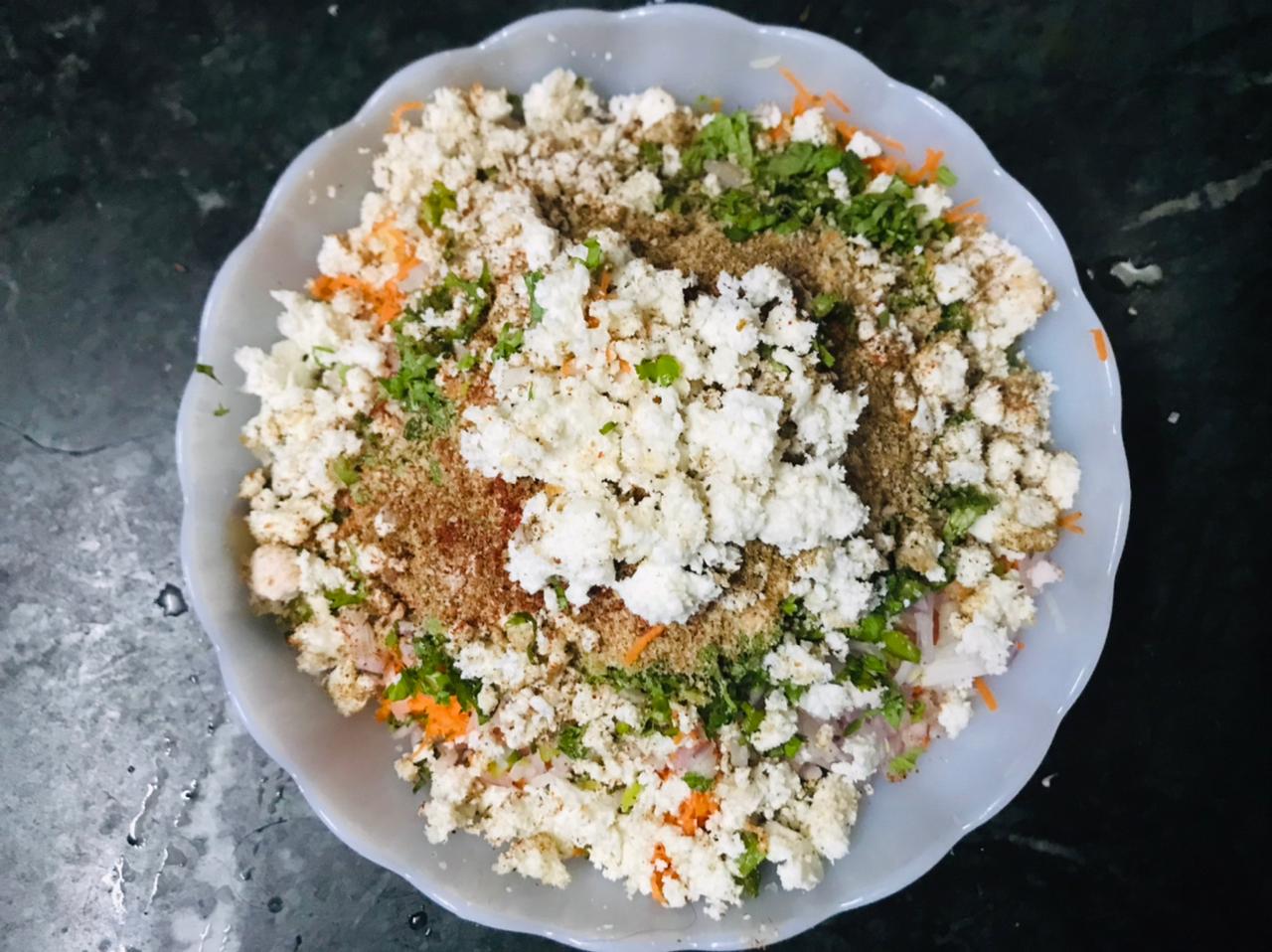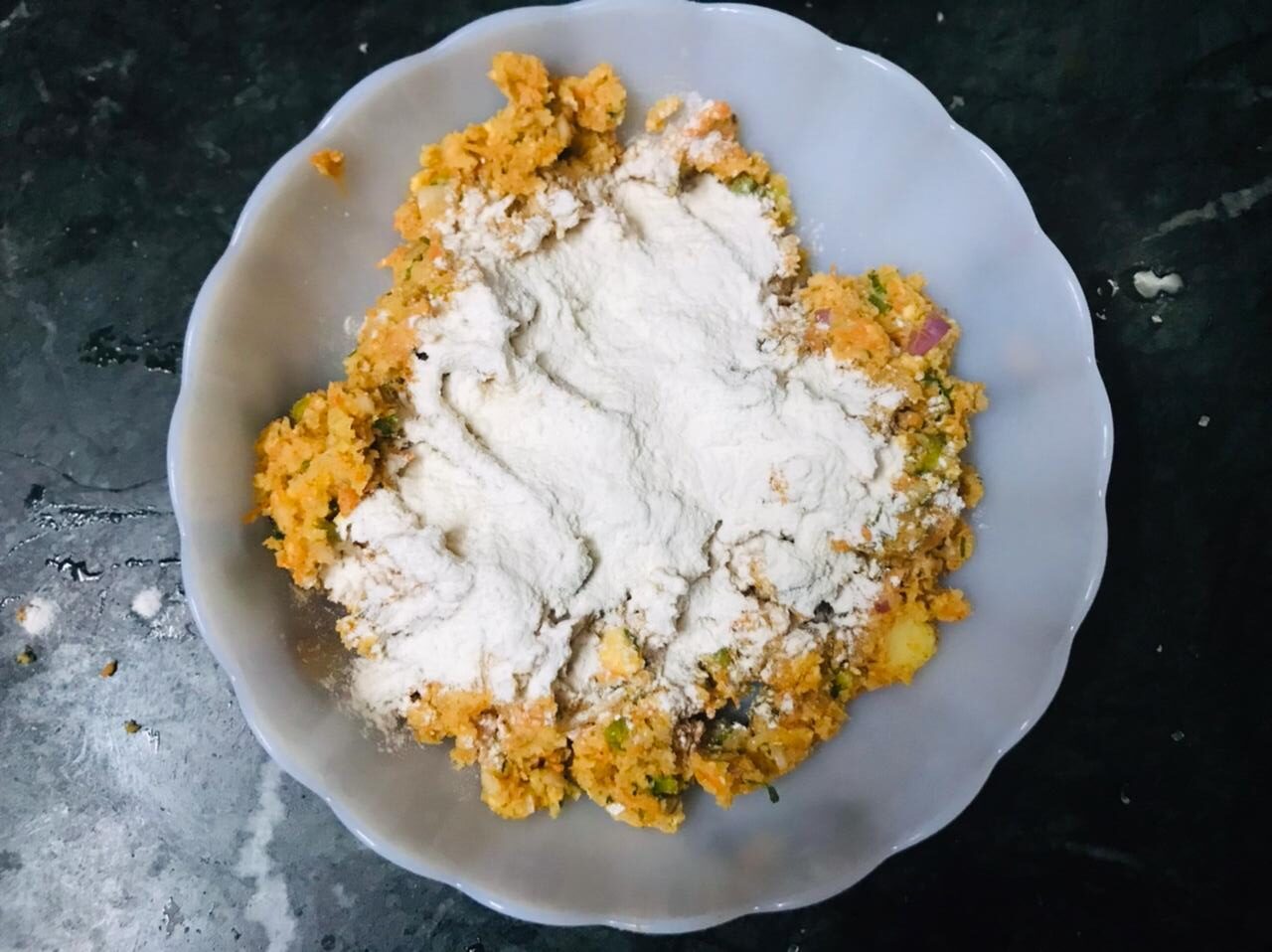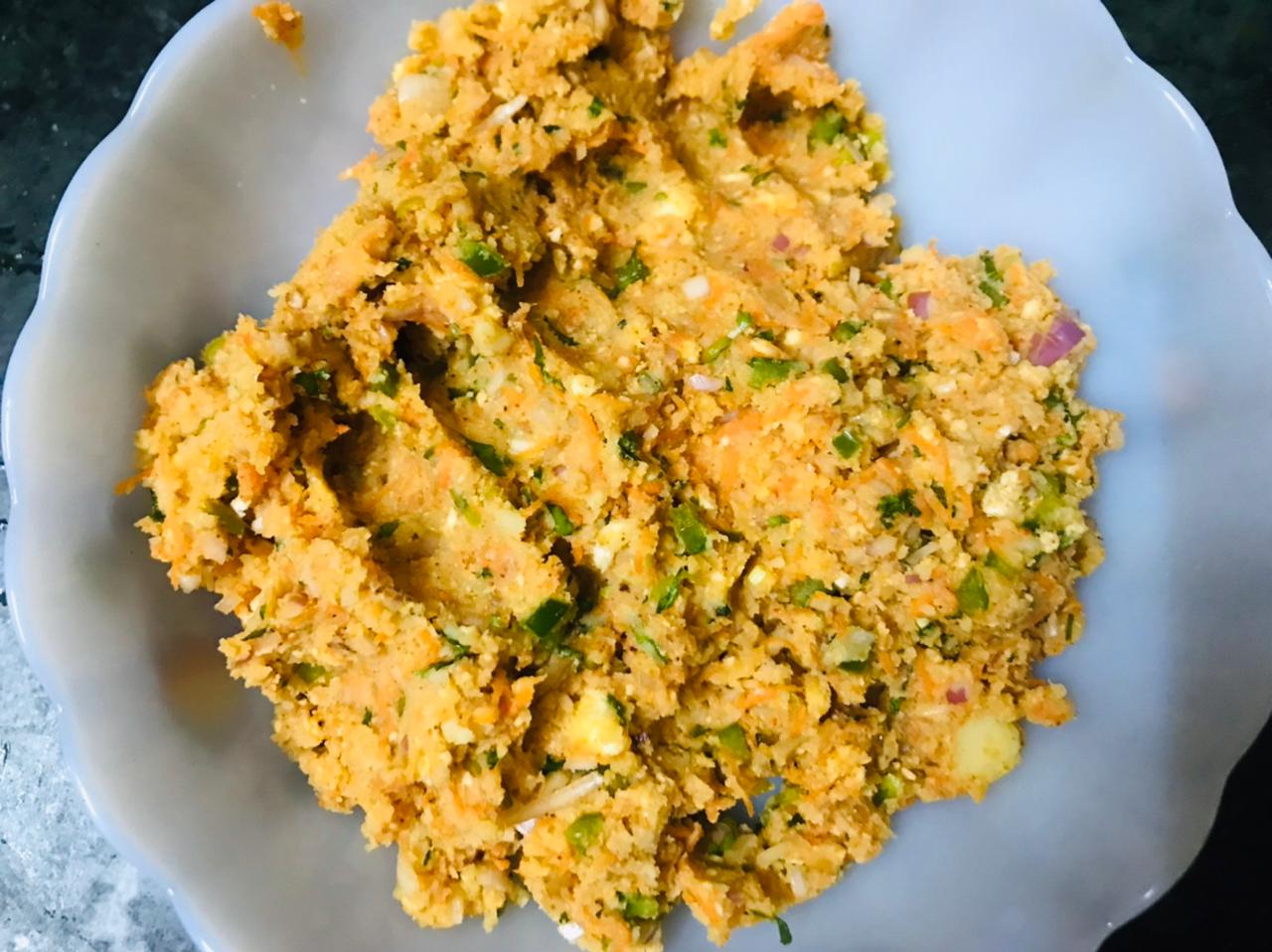 Next add red chilli powder, cumin powder, black pepper, garam masala, chaat masala, salt, paneer and plain flour. Mix until it is well combined. Adjust the quantity of breadcrumbs if the mixture seems too loose. Also, taste to adjust the seasoning according to your taste.
Keep the mix in the fridge for at least 30 minutes.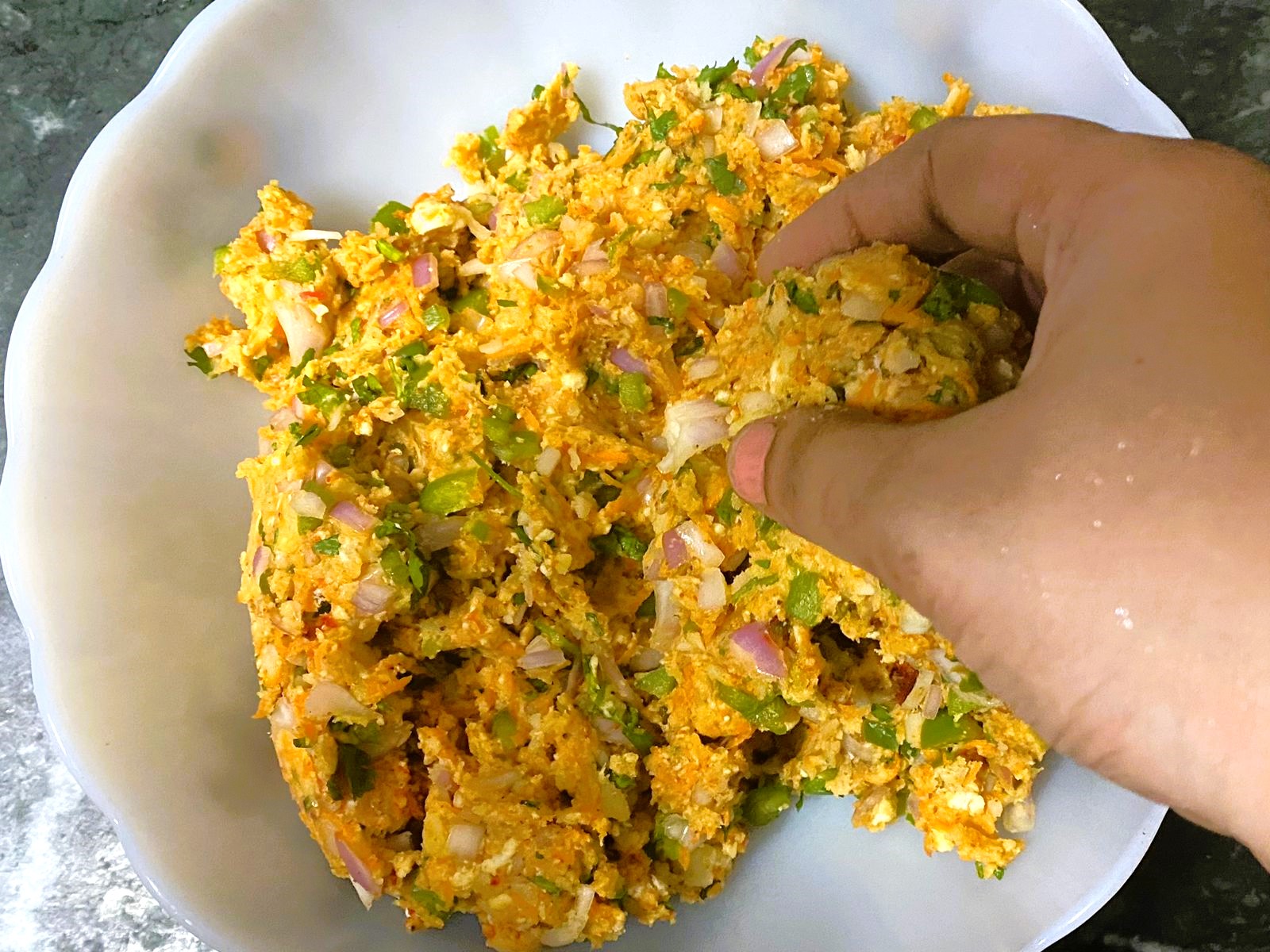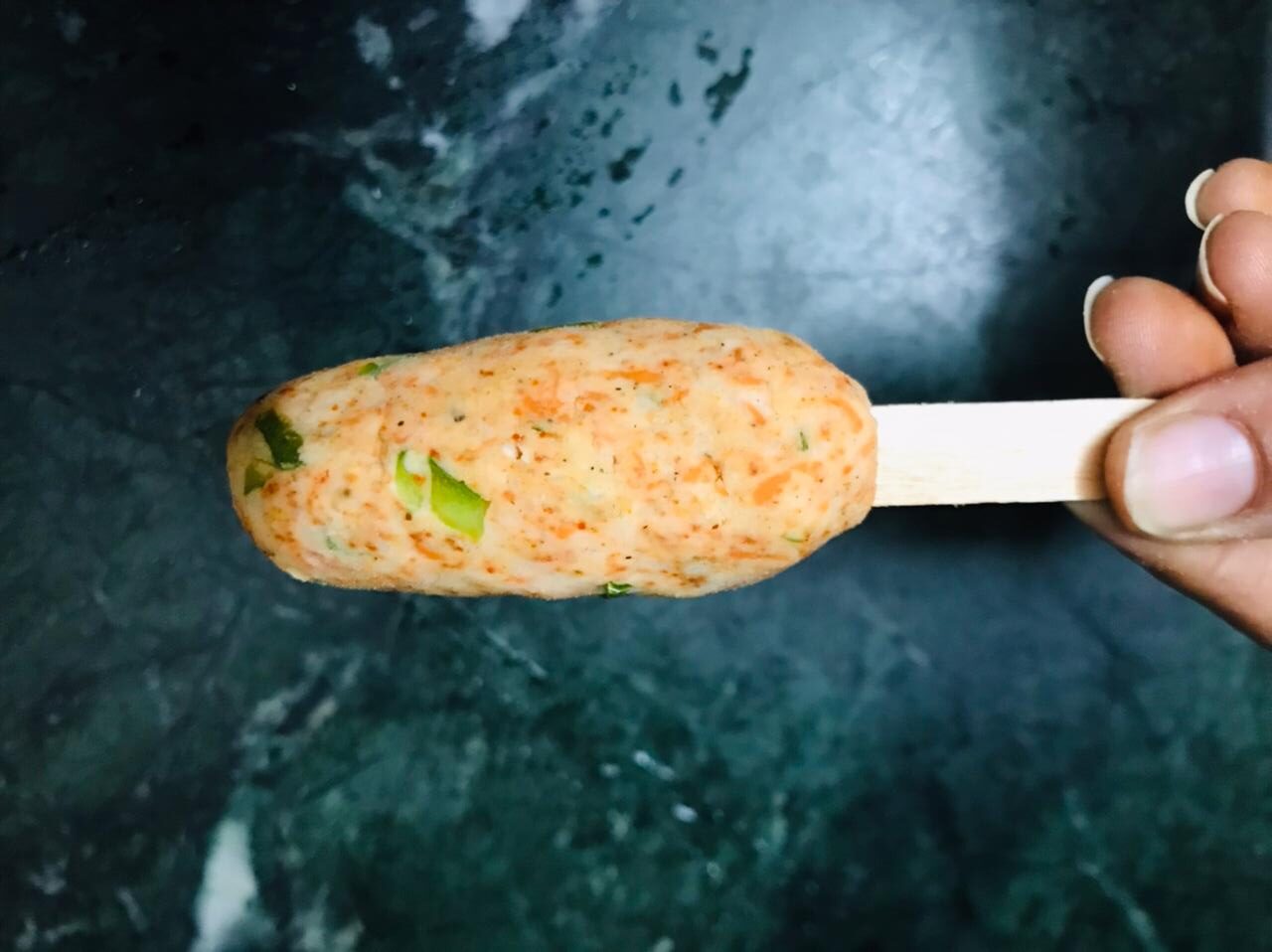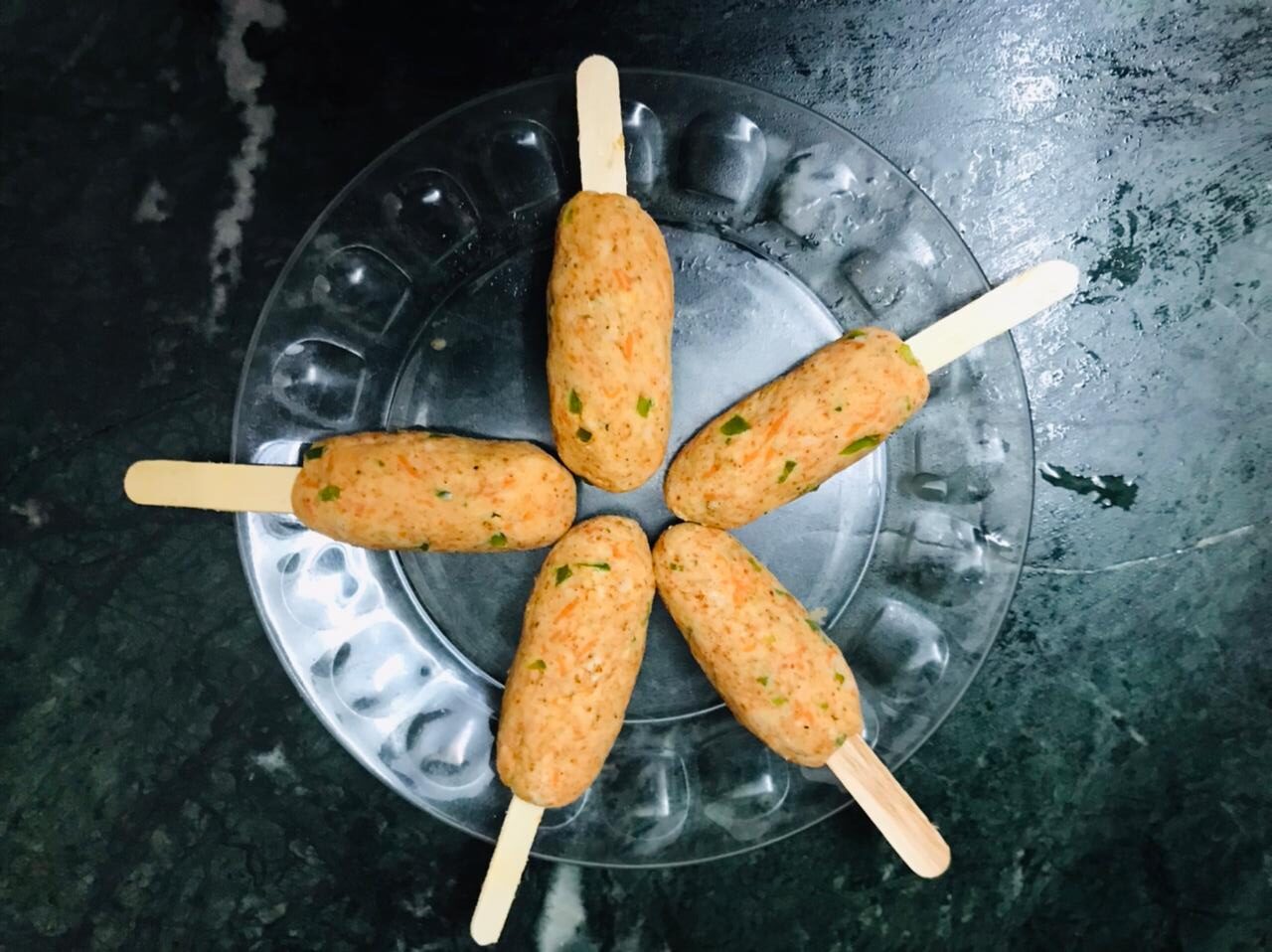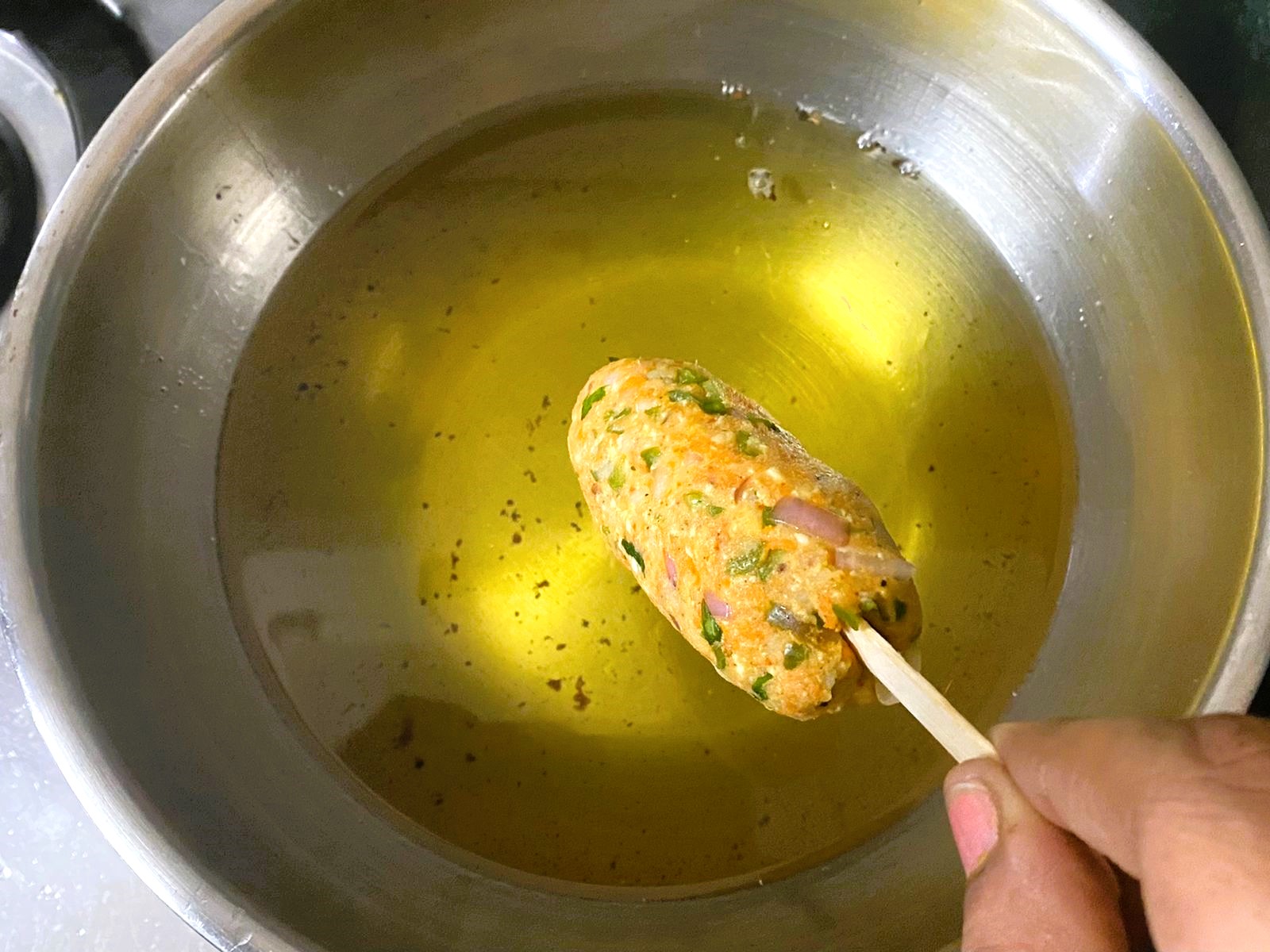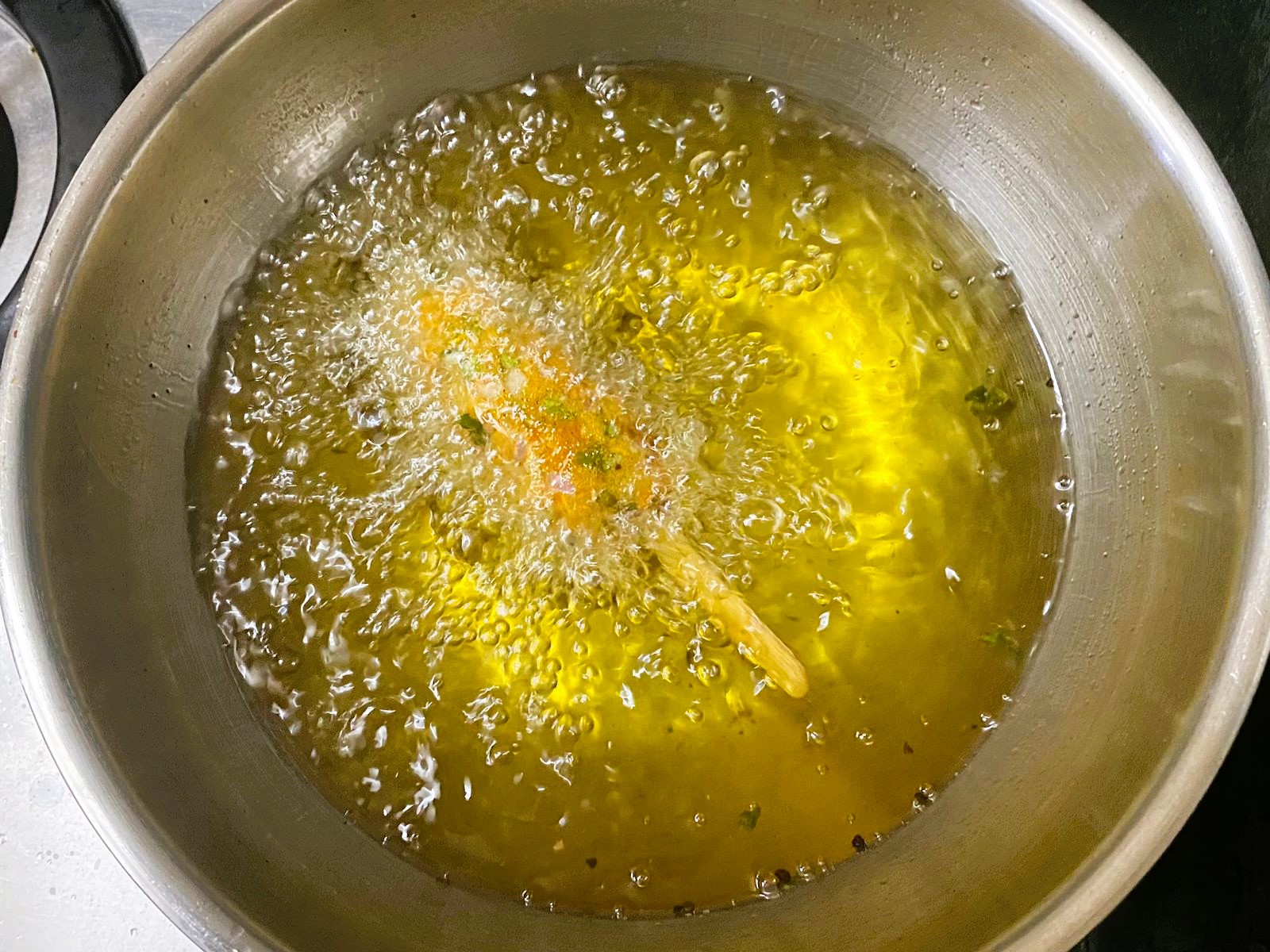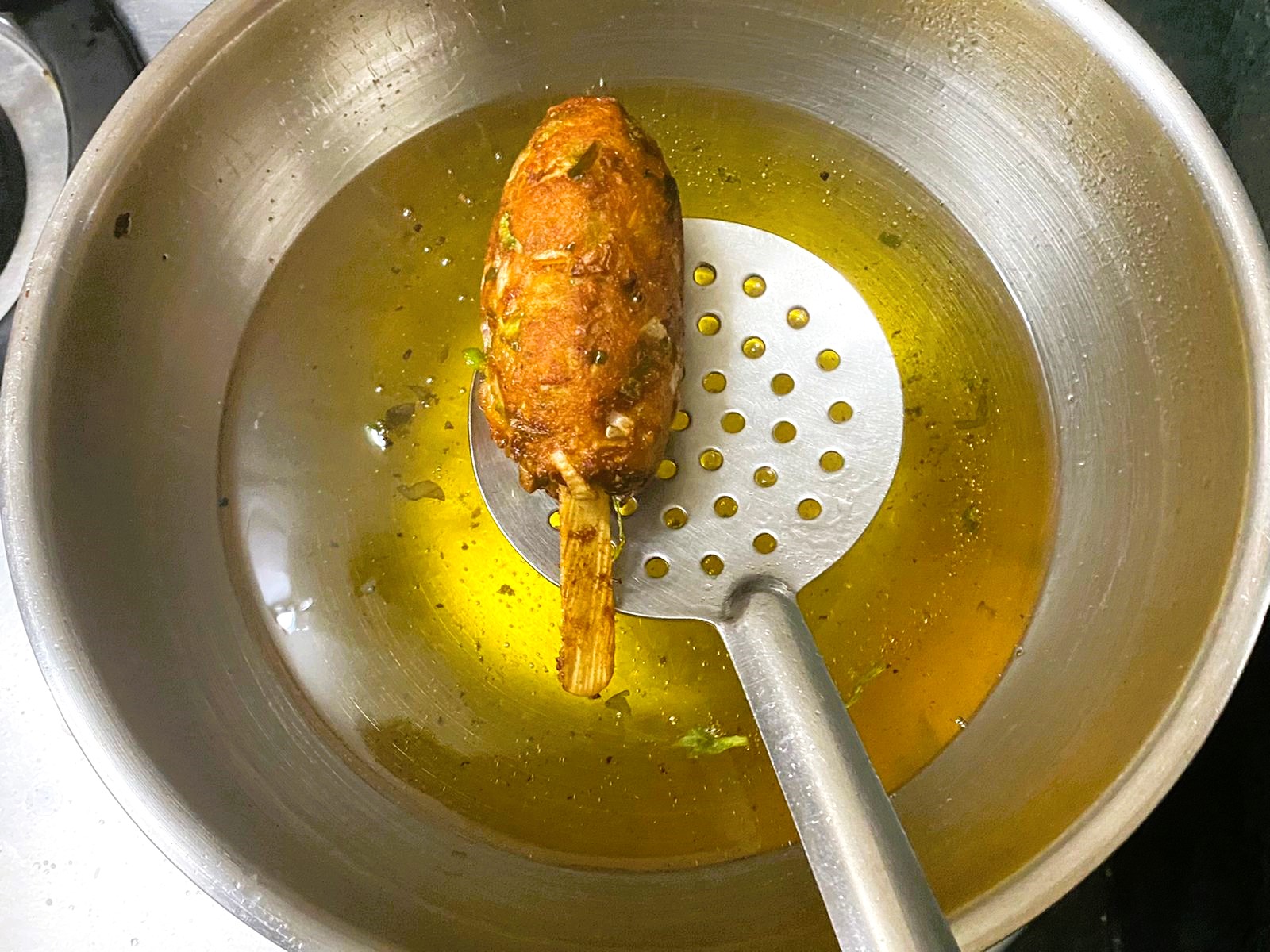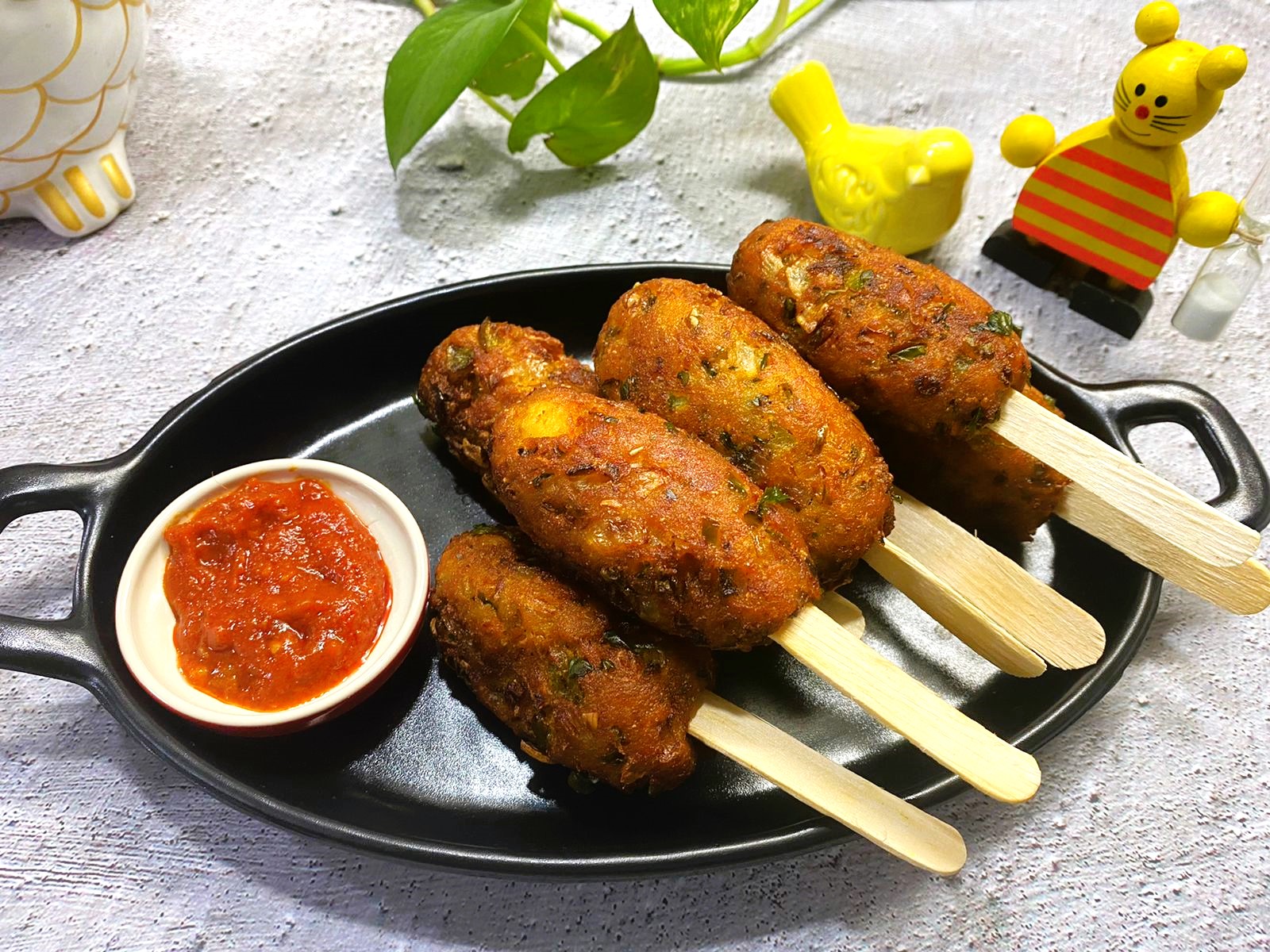 With oiled hands, divide the mixture into 10 equal parts and shape into small cylinders.
Heat the oil for frying.  To check if the oil is ready, put one drop of batter in the oil, the batter should come up right away. Fry the lollypop at a time until they are golden-brown. Repeat this until all the veg lollypop are done.
Serve hot with Schezwan sauce.