Jhal Muri
Jhal Muri is a popular street food from Kolkata, Bengal. Every Indian state has its own favourite street food snacks and in Kolkata, one of the most popular street food snacks is Jhal muri. In Bengali language 'jhal' means spicy and 'muri' means puffed rice.
Spicy, tangy puffed rice is mixed with vegetables (boiled potato, cucumber, tomatoes, green chillies, coconut) and flavoured with special jhal muri masala and generous sprinkling of other masalas and oils to make this delectable chaat.
Jhal muri vendors in Kolkata can be seen outside schools, colleges, railway stations, parks for a light, affordable evening snack according to people's taste.
Jhal muri is a highly addictive snack that will leave one craving for more. The fresh vegetables add a crunchy texture, the variety of spices adds layers of flavour, while the mustard oil gives a pungent flavour to this already delicious snack taking it to the next level. As hard as I try to describe it, the best way to experience Jhal muri is by trying it.
If you enjoy chaat then I would highly recommend Sprouted Moth Chaat, Raj Kachori, Masala Boondi Chaat, Dahi Bhalla and Pani Puri to name a few.
Ingredients
2 cups murmura (puffed rice)
2 tablespoons finely chopped onions
2 tablespoons finely chopped tomatoes
1 tablespoon finely chopped cucumber
2 tablespoons finely chopped boiled potatoes
1 tablespoon finely chopped coconut
2 teaspoons finely chopped green chillies
2 teaspoons finely chopped raw mangoes
Salt to taste
1 teaspoon Kashmiri red chilli powder
1 tablespoon muri masala
1 tablespoon mustard oil
2 tablespoons roasted peanuts
2 teaspoons lemon juice
1 tablespoon finely chopped coriander
1 tablespoon nylon sev
Directions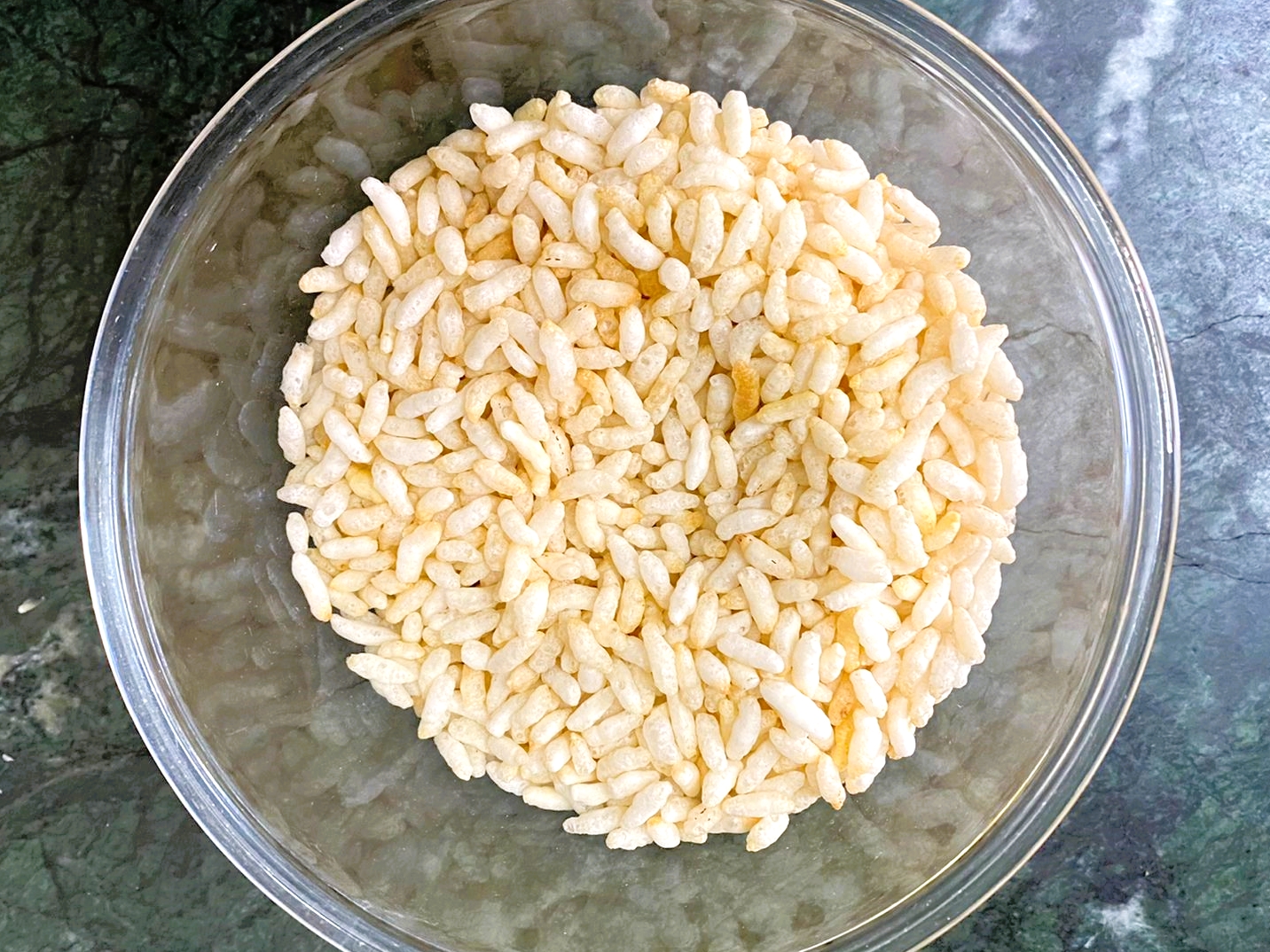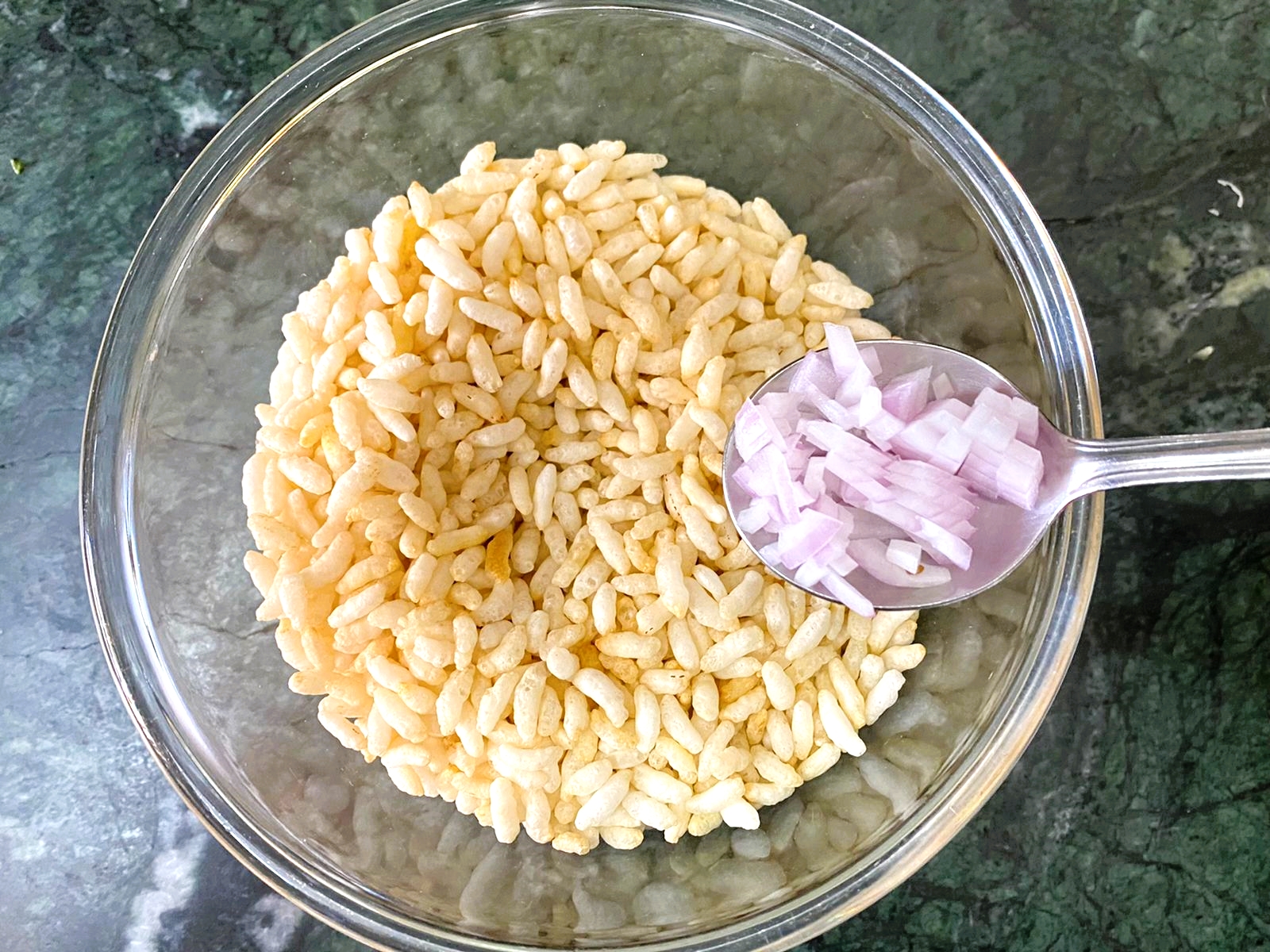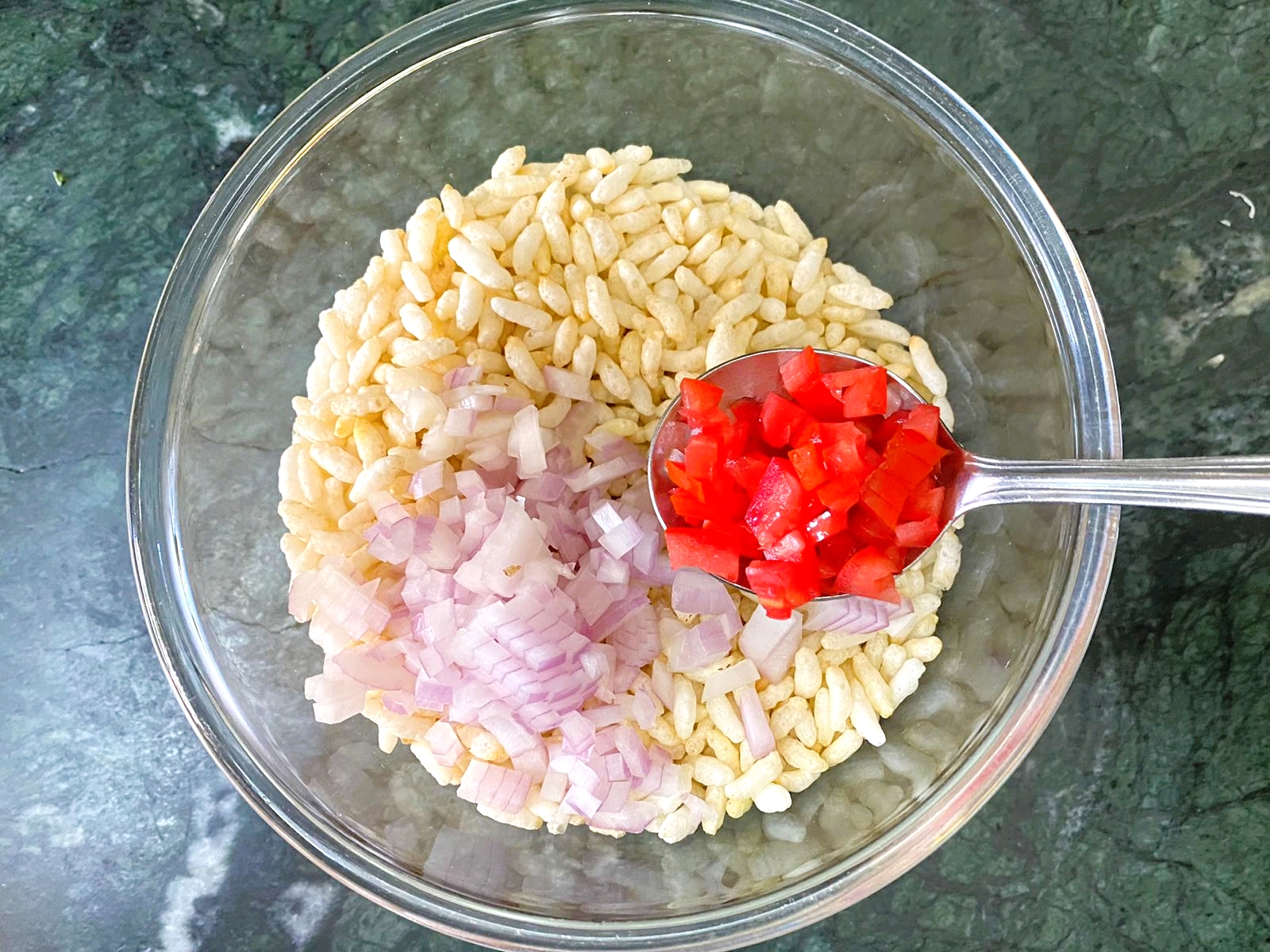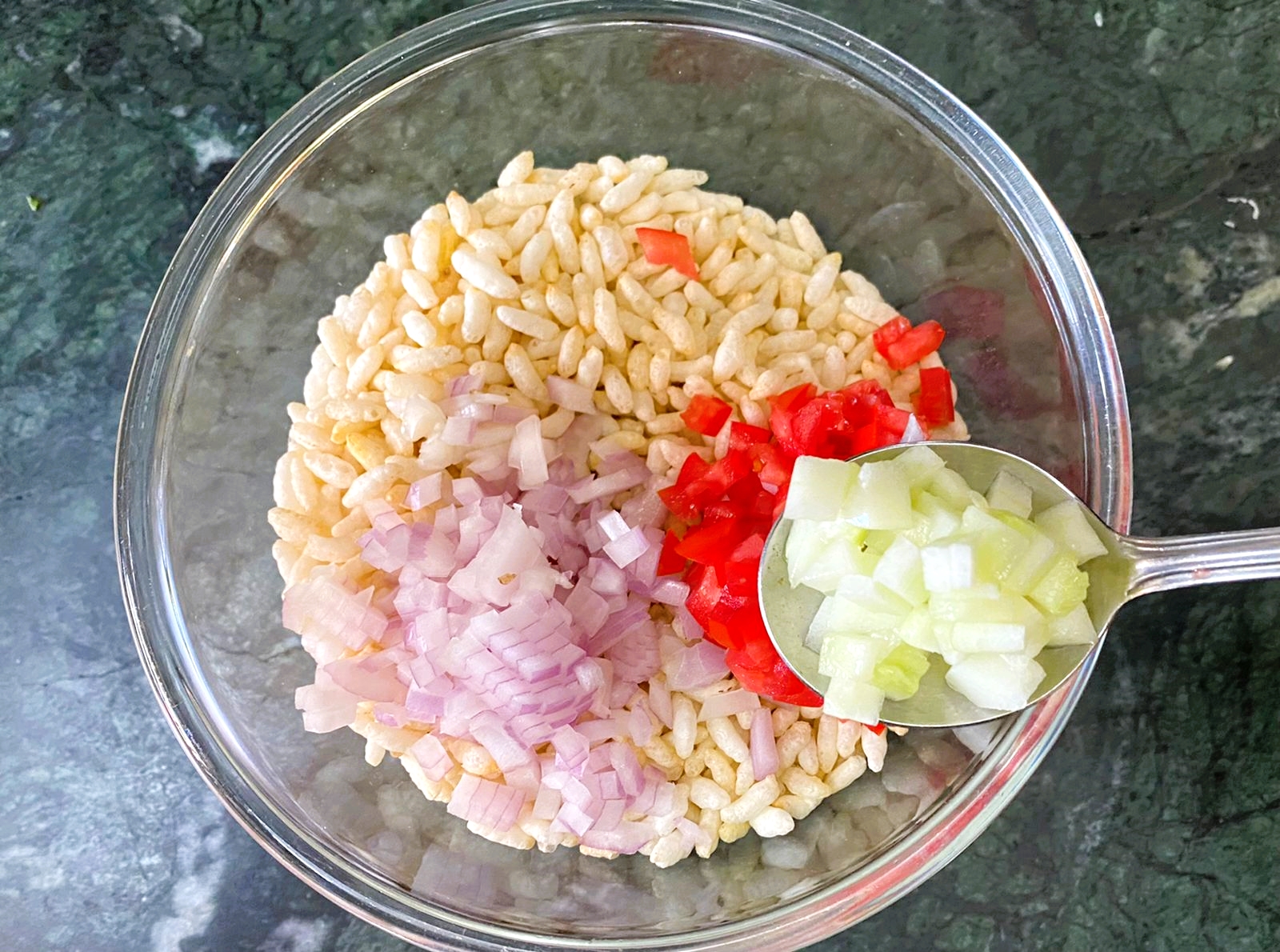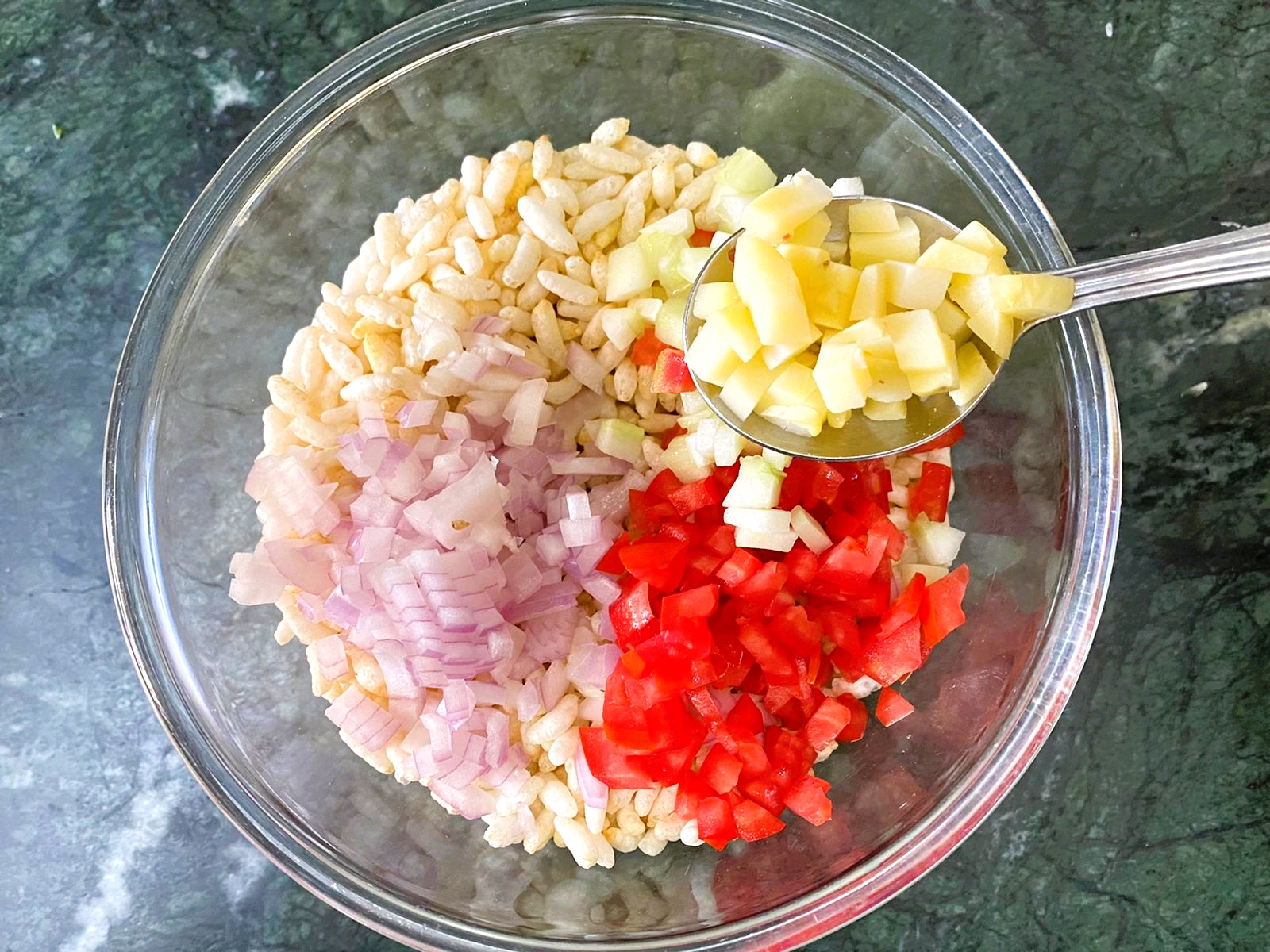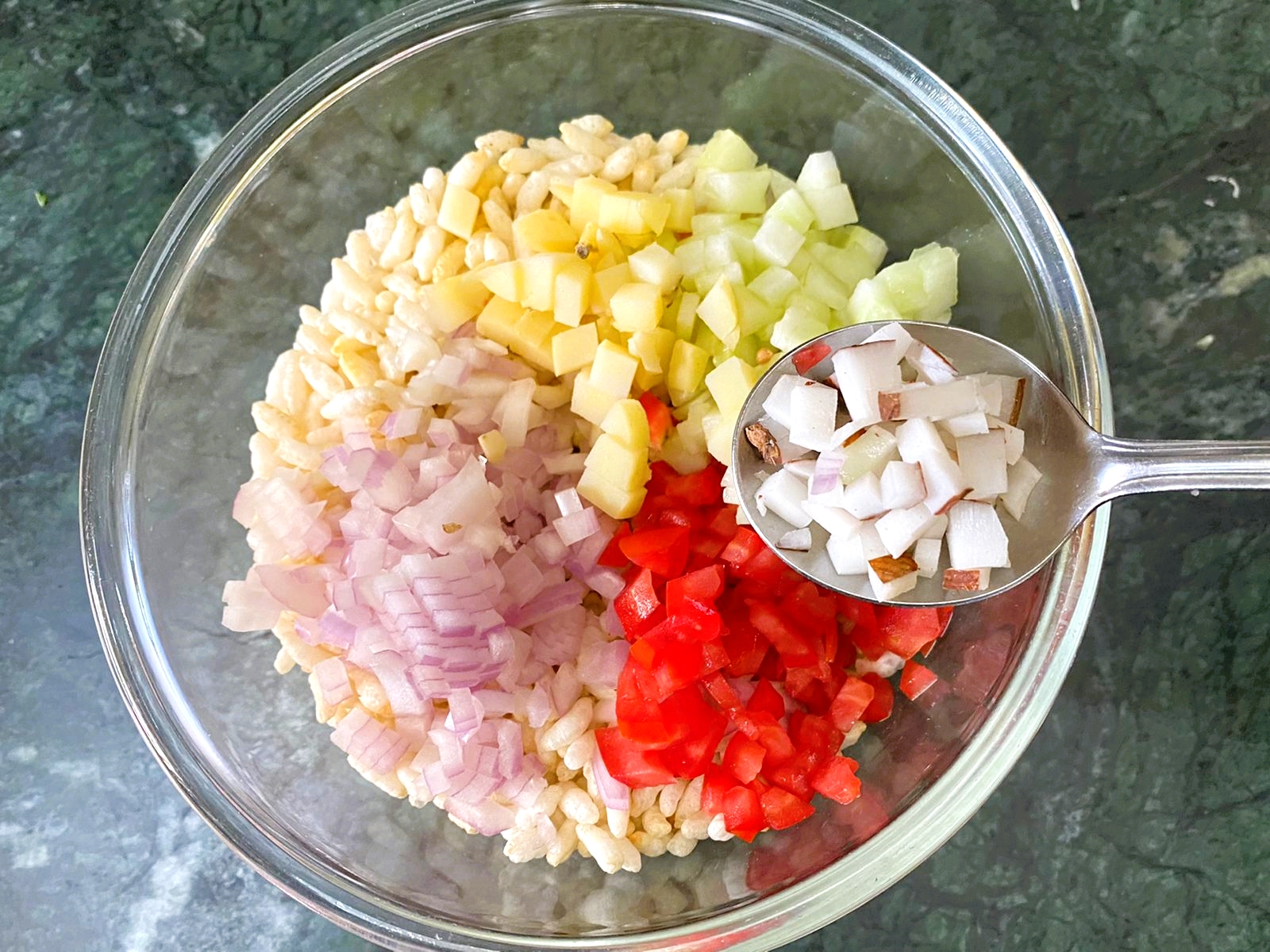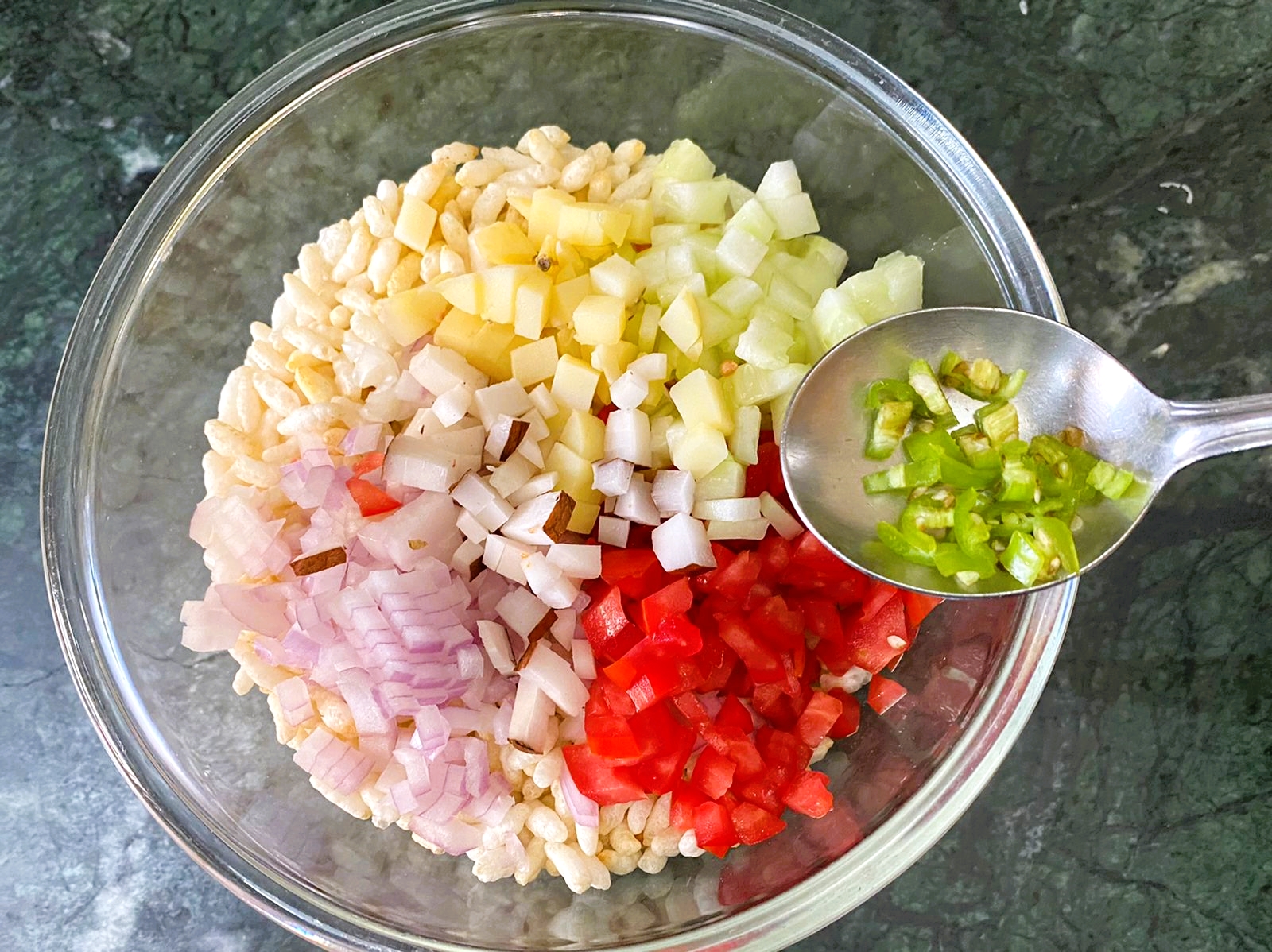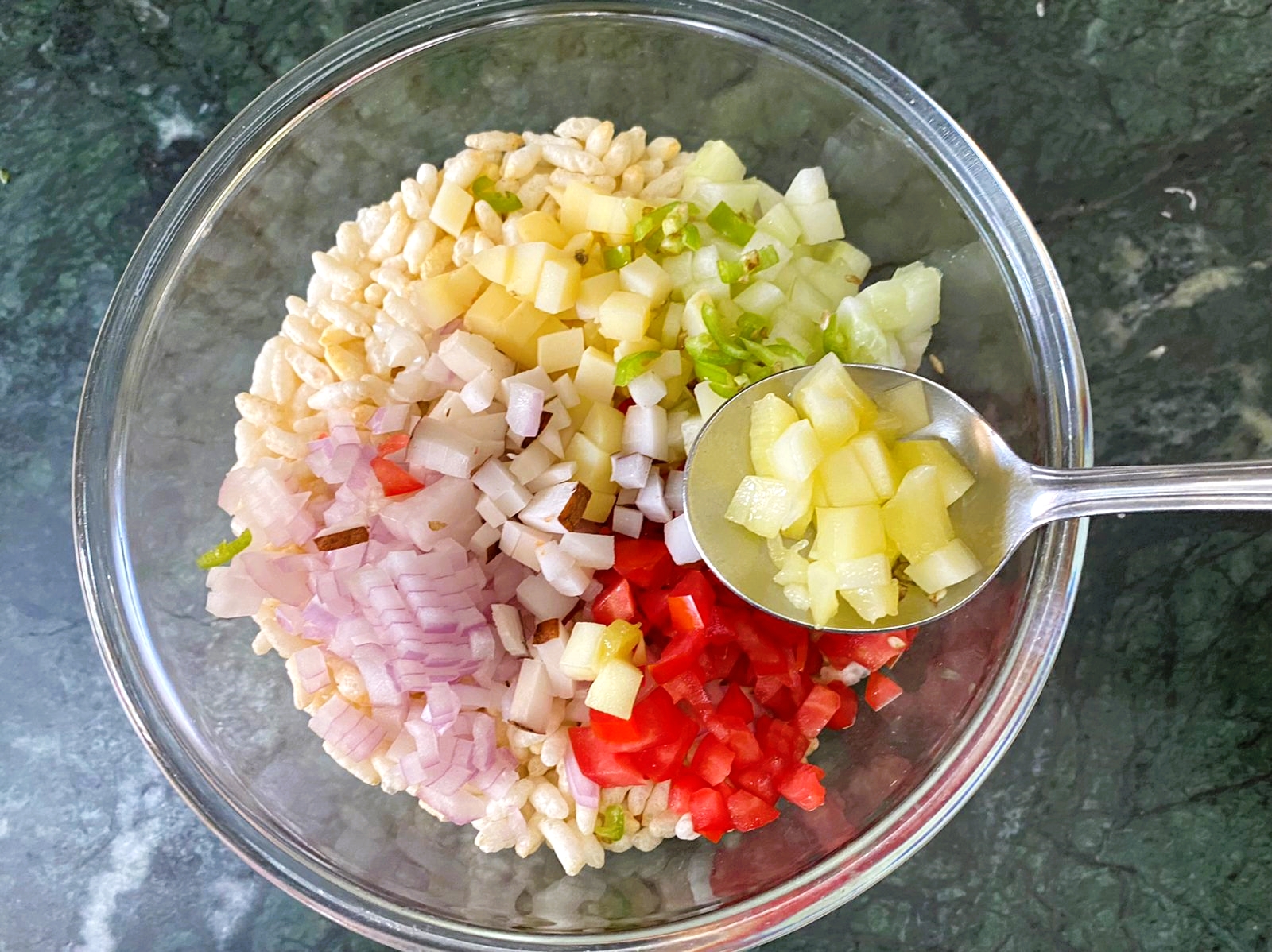 In a bowl add the puffed rice, onions, tomatoes, cucumber, potatoes, coconut, green chillies, and raw mangoes.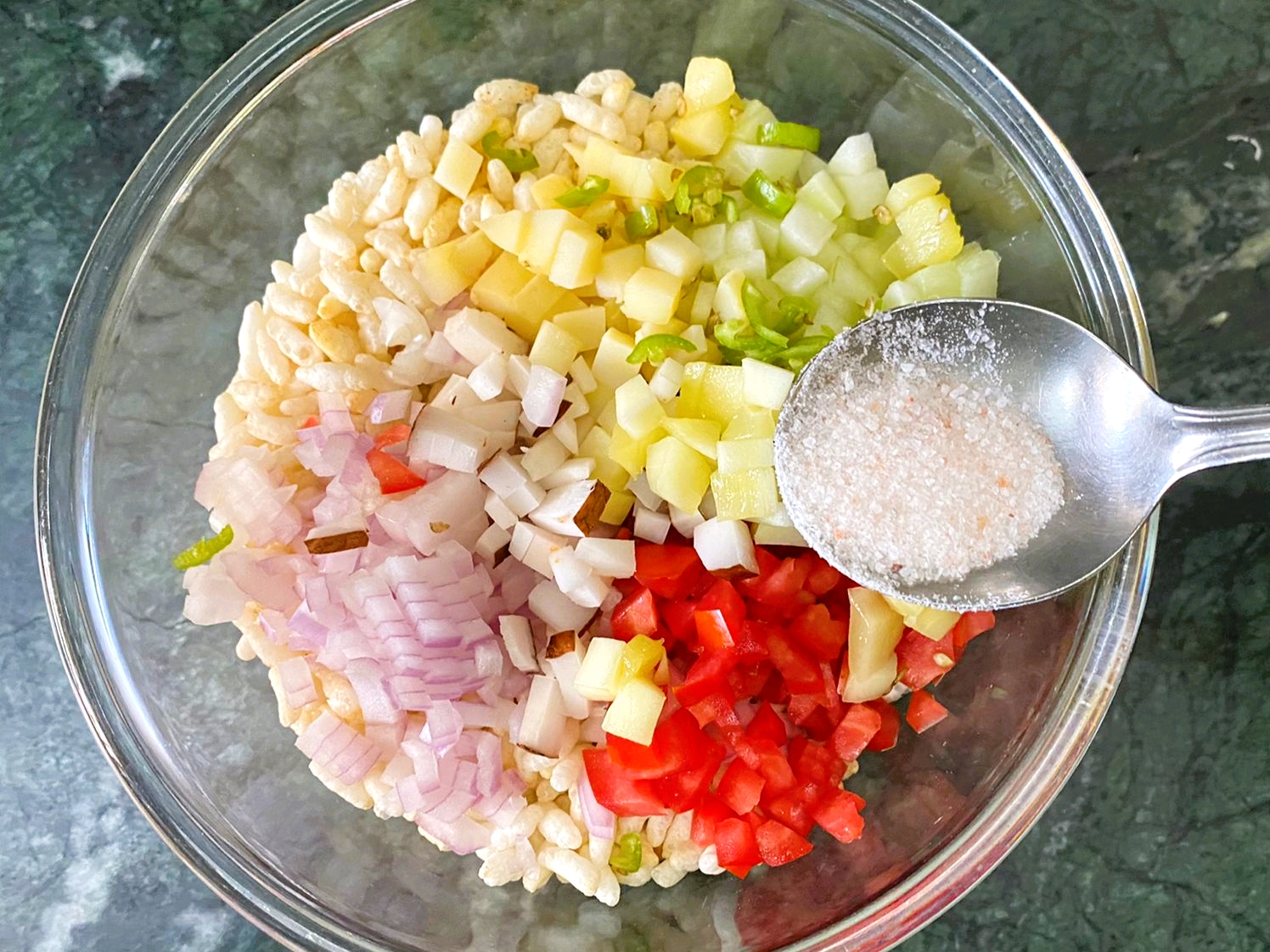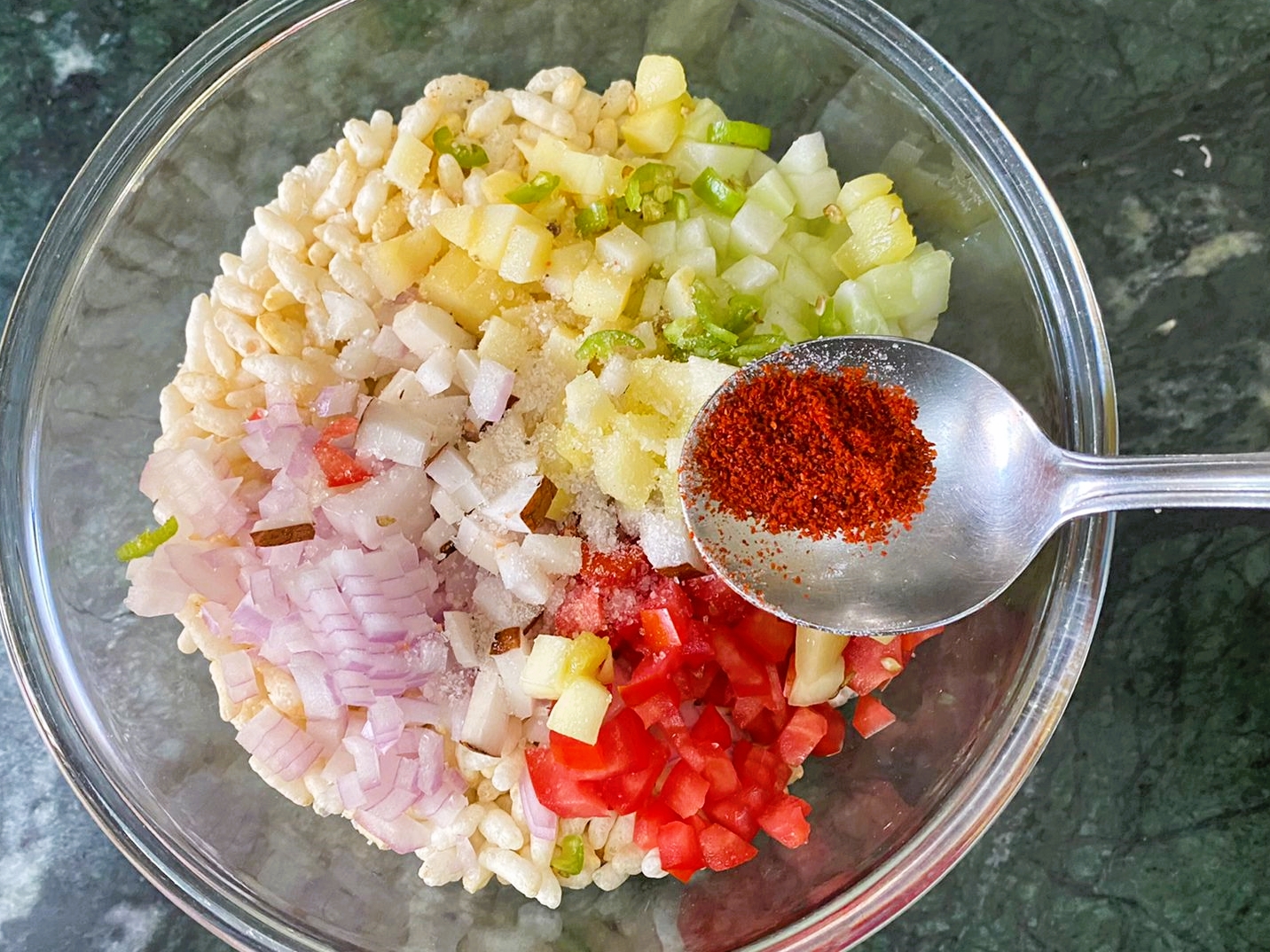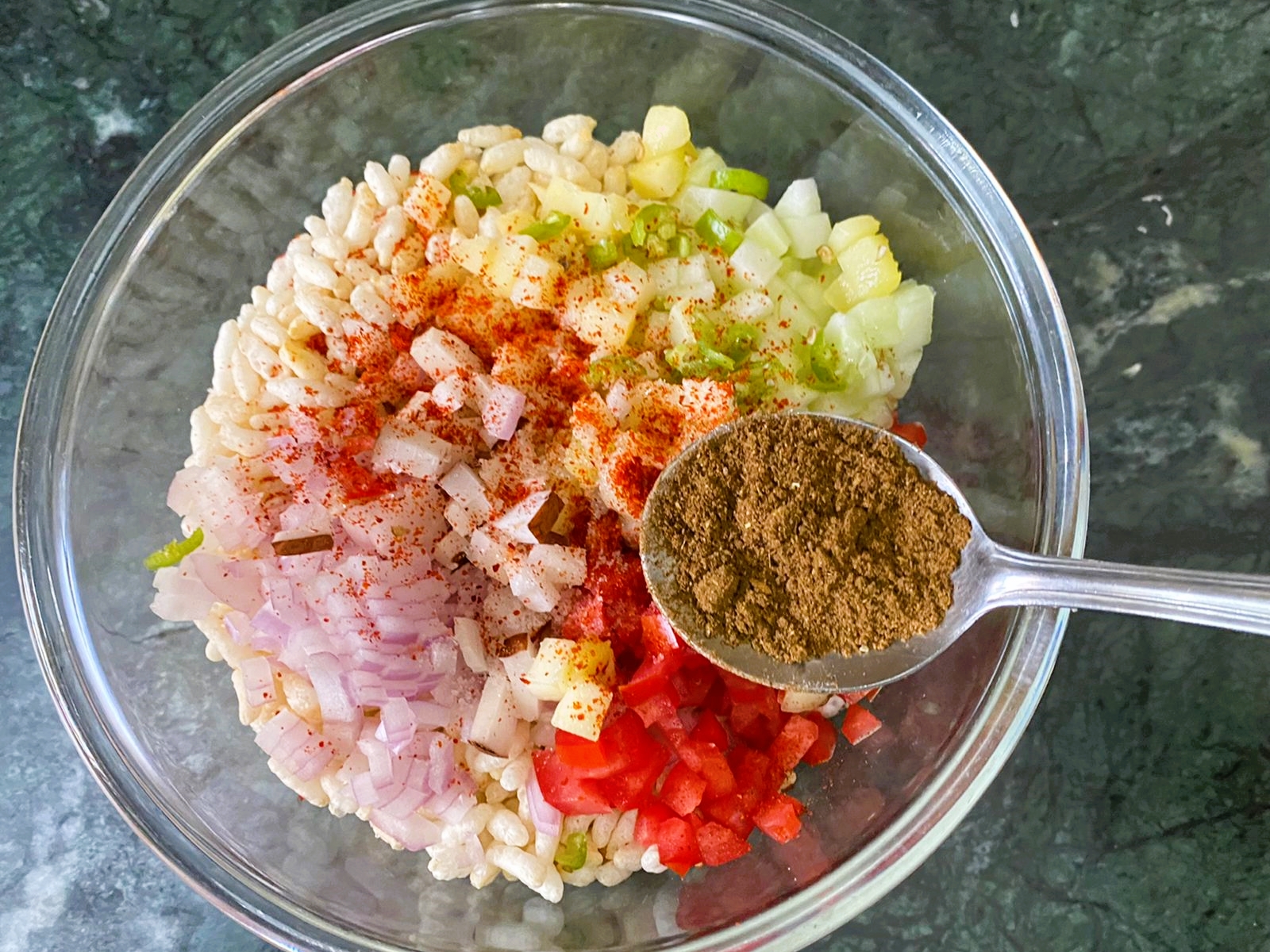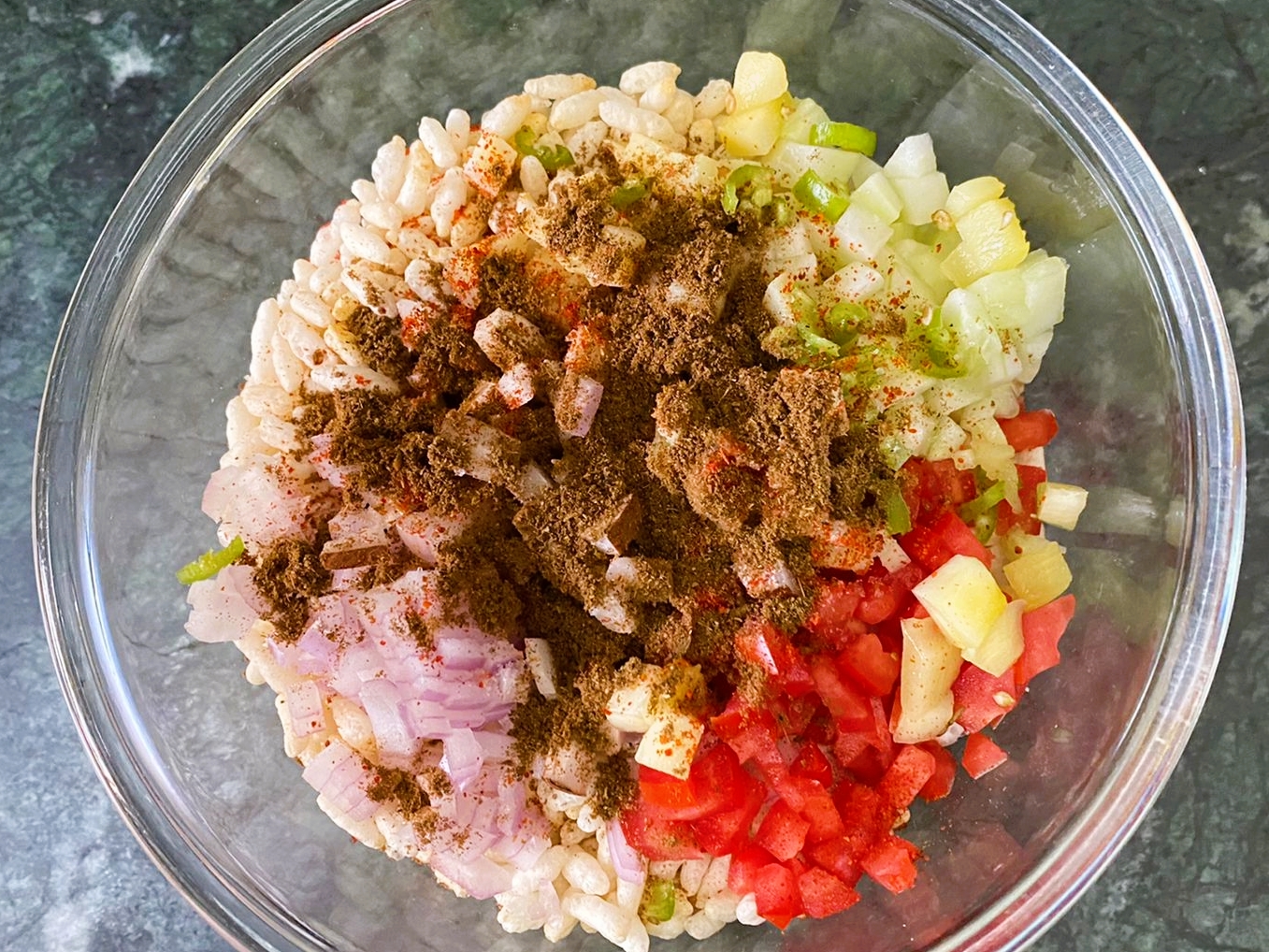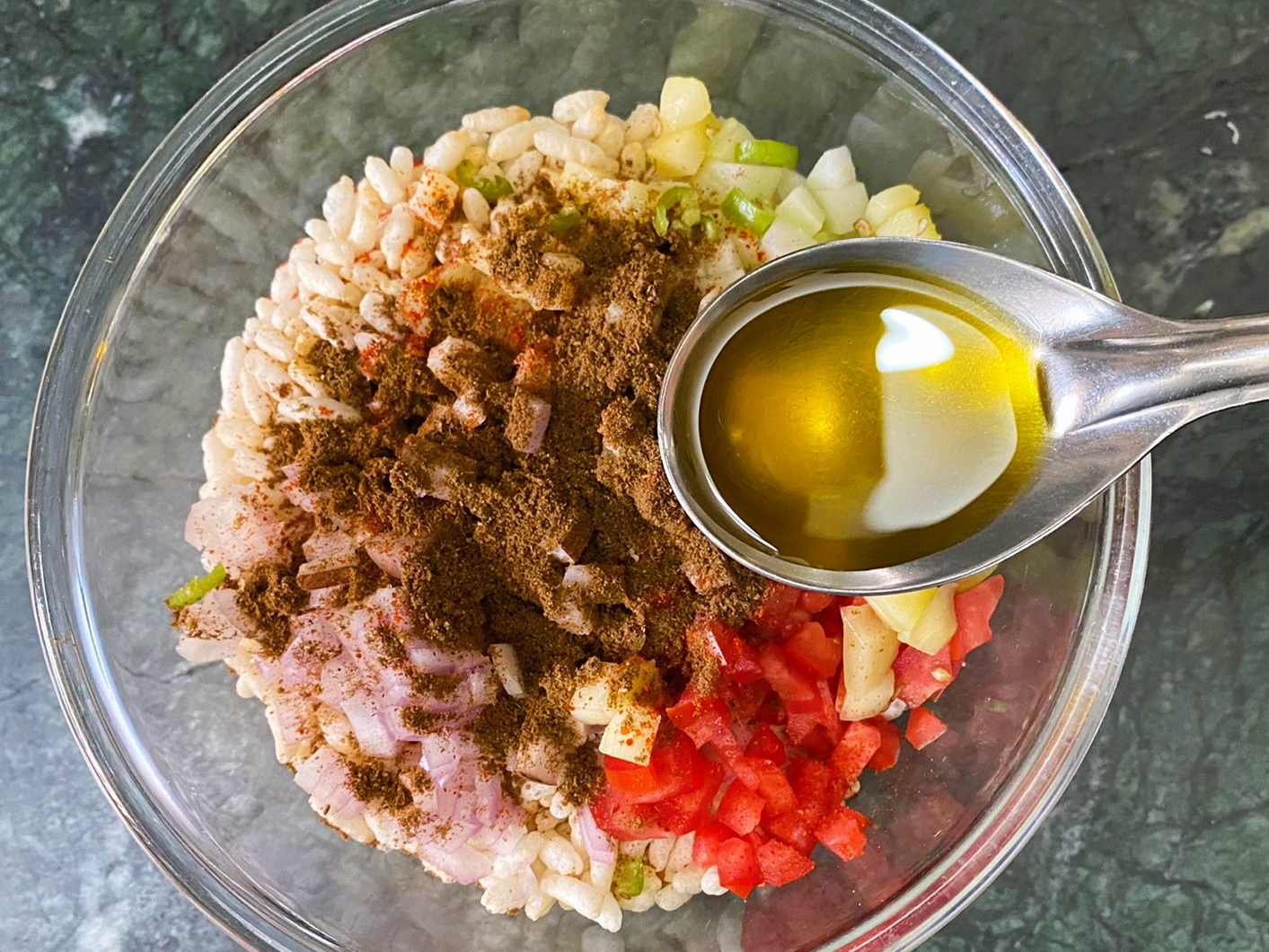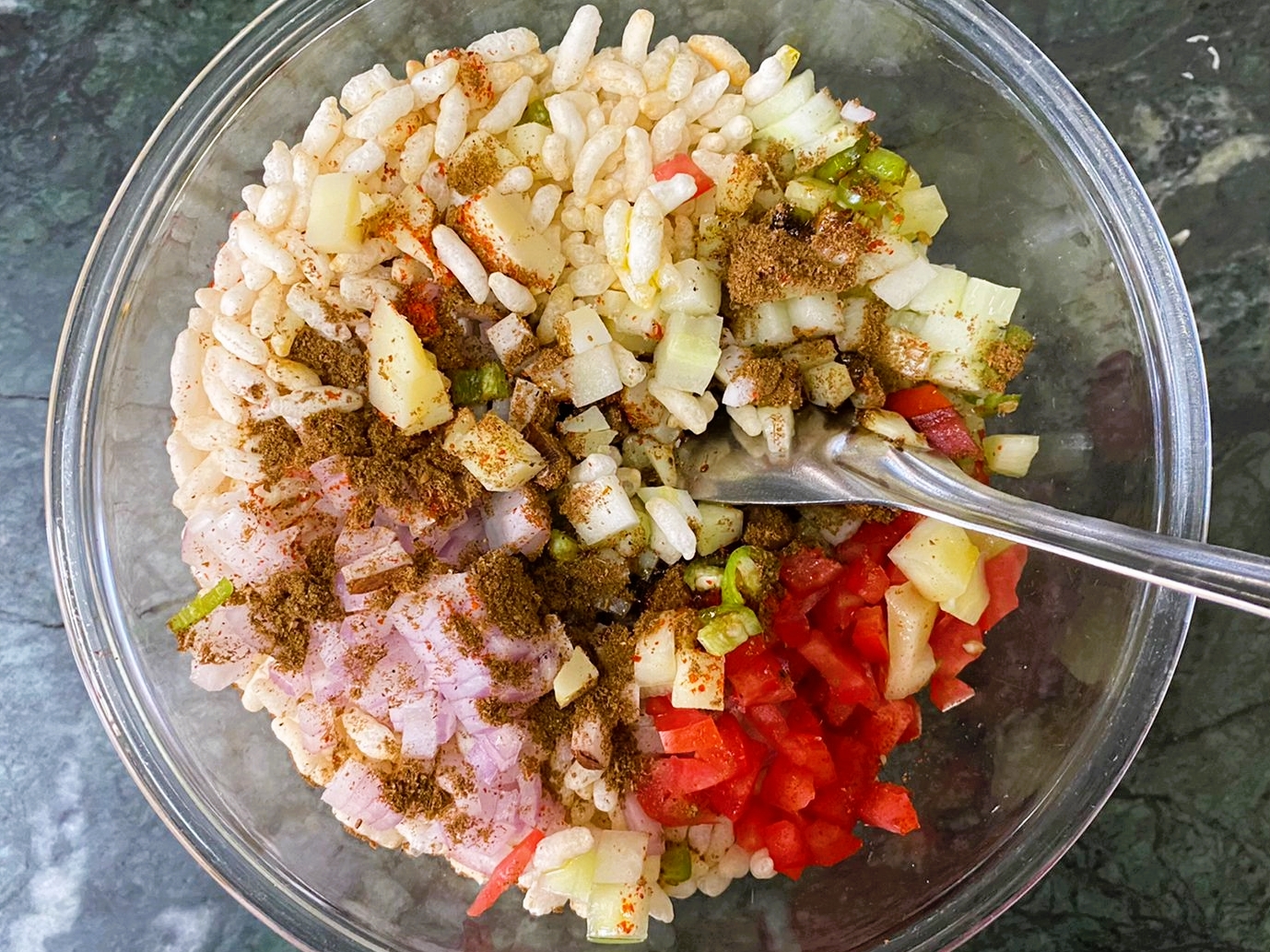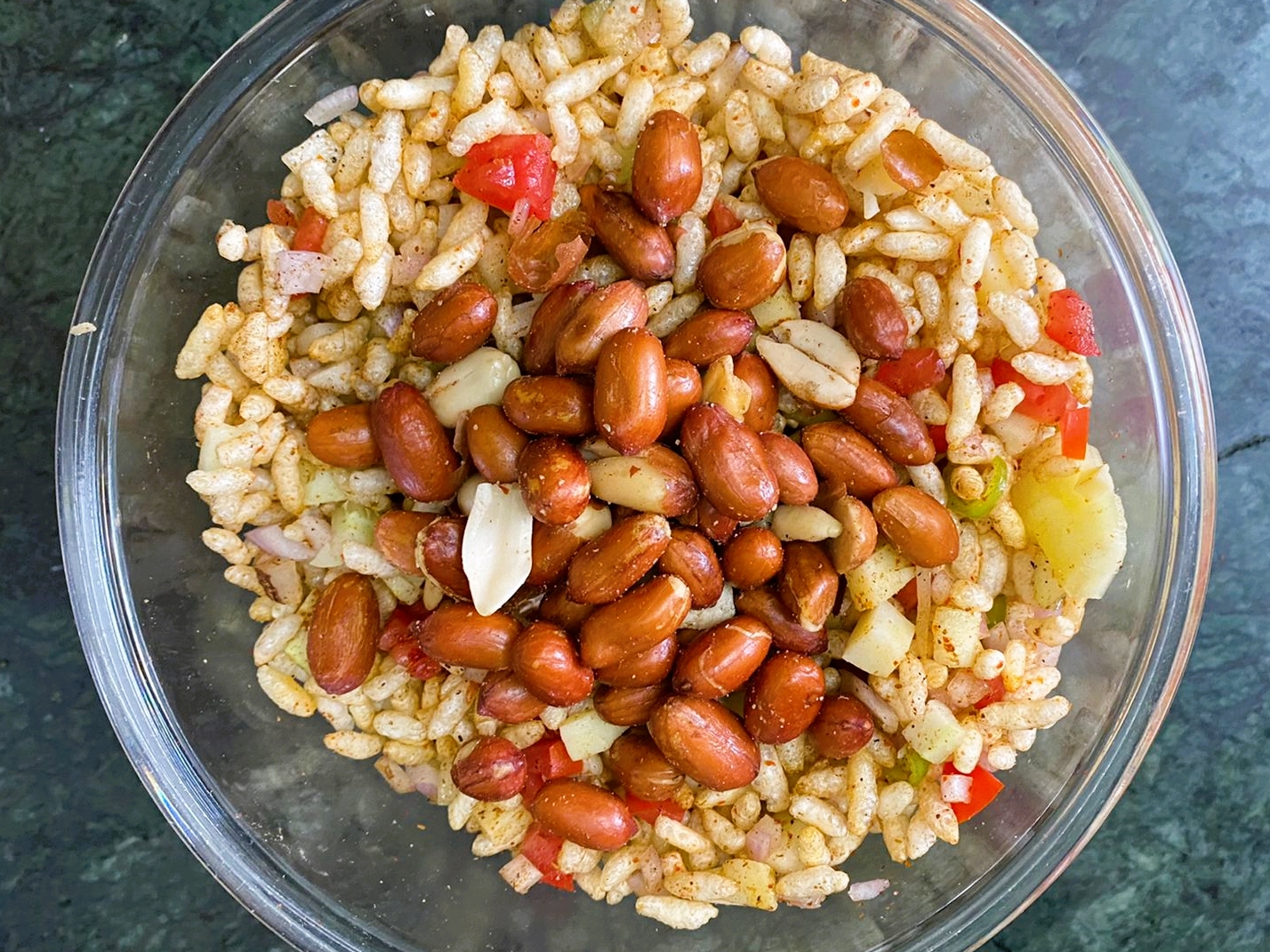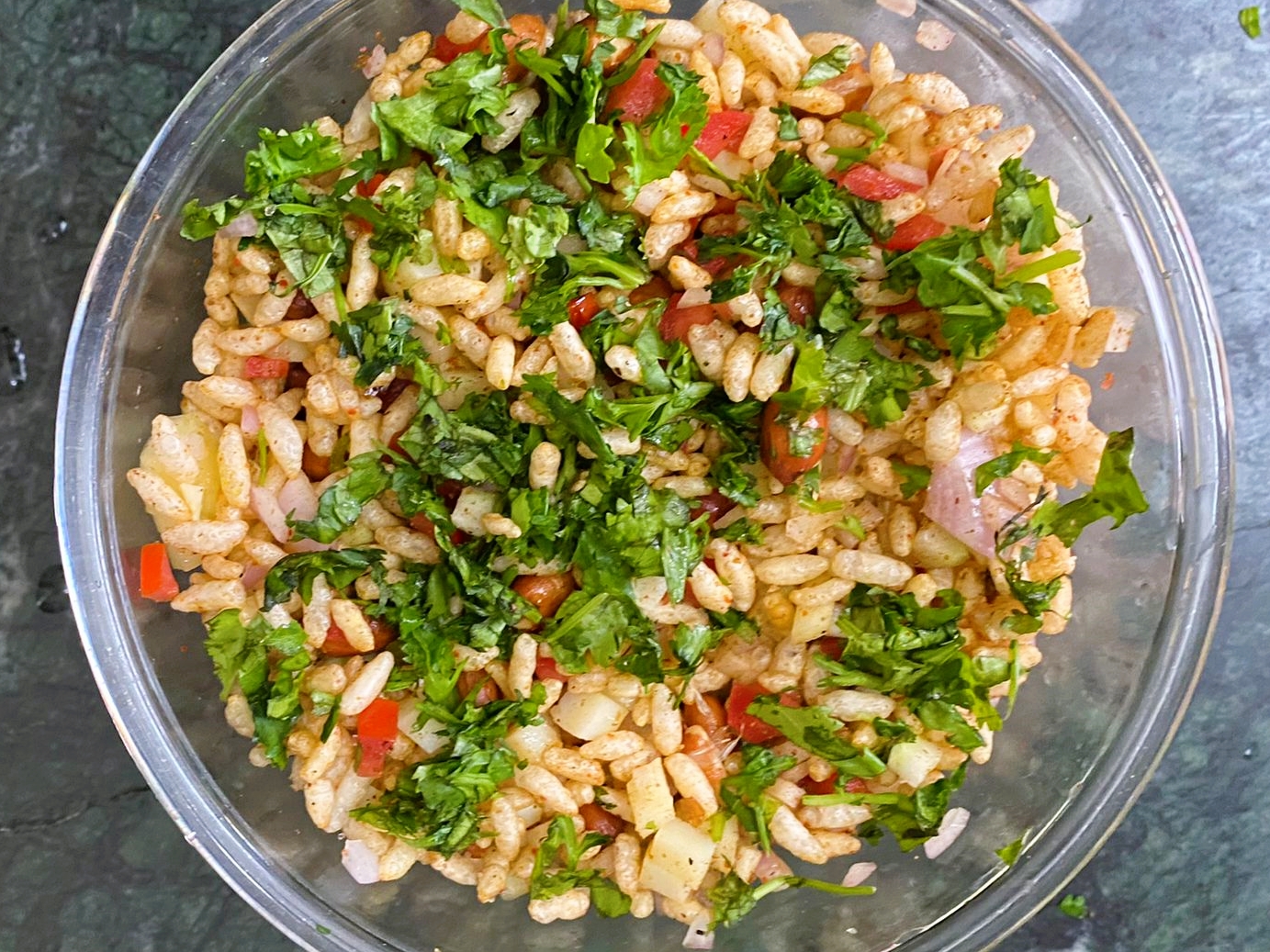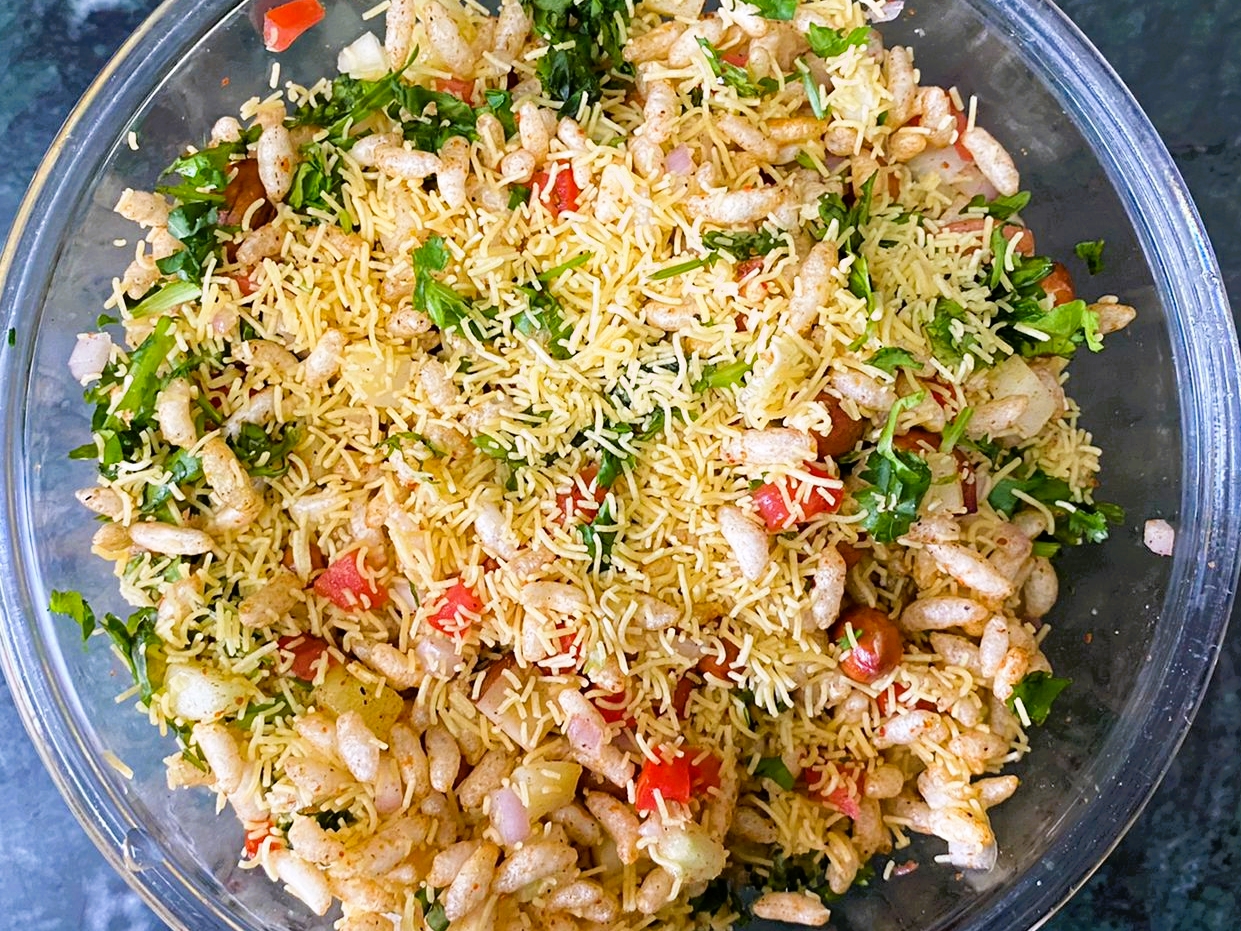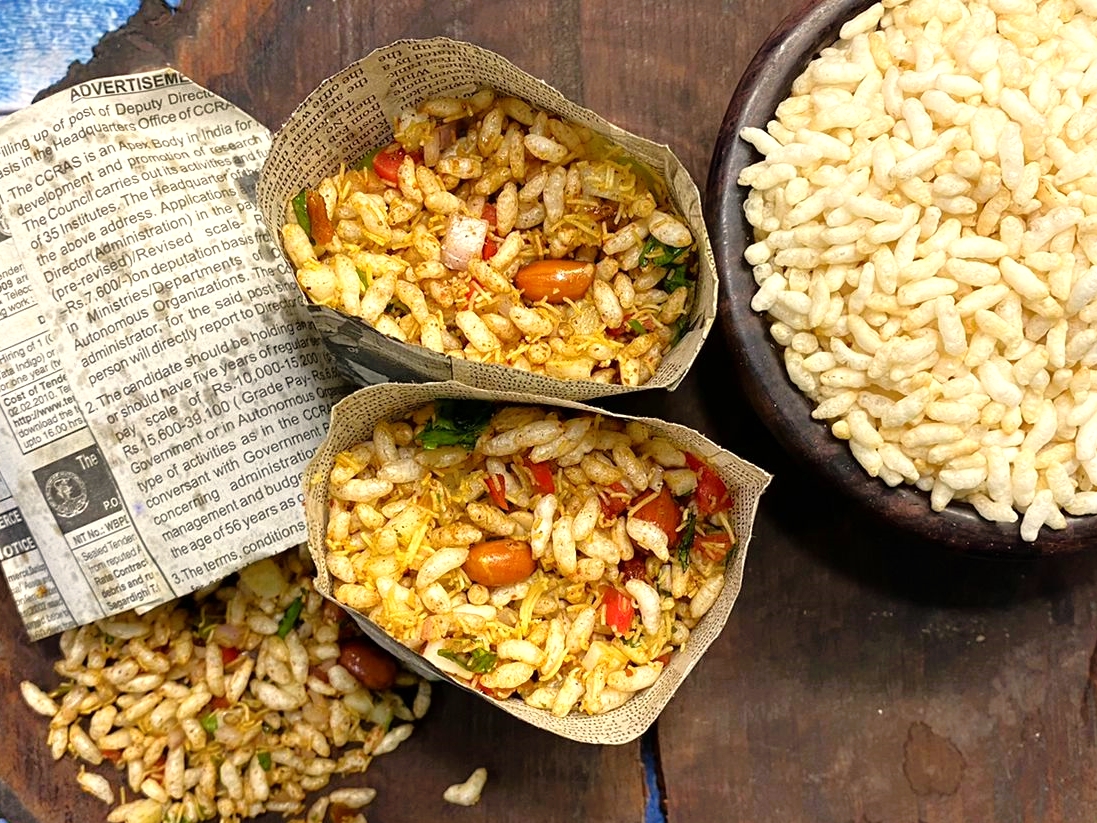 Next add the salt, Kashmiri red chilli powder, muri masala, mustard oil, roasted peanuts, lemon juice, coriander and sev.
Toss everything together and taste to adjust the seasoning.
Serve immediately!