Pea Potato Cutlet
Peas Potato Cutlet is a stuffed cutlet/pattie. Spiced peas are stuffed in potato and deep fried until crispy.
This recipe is special to me for 2 reasons. Firstly, as it is super easy and delicious. Secondly, and most importantly that I have learnt this recipe from a family elder.
I love learning recipes from my elders. I am always looking for opportunities to have food discussions with my elders and discussing how they cook and where they learnt it from. I want to record their thoughts, ideas and processes as by doing so, I know I am creating an heirloom that will be handed down to our children, grandchildren and great grandchildren. In the process I am also trying to build a bridge by which our loved ones can learn about who we are, even after we are gone from this world. Part of knowing the path ahead is to understand where we came from. This legacy of food passed down from one generation to another is a tool, a family tree of foods, a line that can be traced for decades into the past and the future. This recipe is from Manita Bhabie (sister-in-law) who shares the same passion and is always willing to help me in this quest to document our family recipes.
These 'no fuss' cutlets are quick to make. What makes it even easier is that I always have boiled potatoes in my fridge. Quick, simple and easy snack which can be prepared quickly anytime of the day!
Ingredients
For Pea Filling
1 cup boiled peas
1 inch ginger piece
3-4 green chillies
2 teaspoons oil
½ teaspoon salt
1 teaspoon red chilli powder
1 teaspoon cumin powder
1 teaspoon black salt
1 teaspoon garam masala
Other Ingredients
2 cups boiled mashed potatoes
1 teaspoon salt
½ cup breadcrumbs
1 cup semolina(rava/sooji)
Oil for deep frying
Directions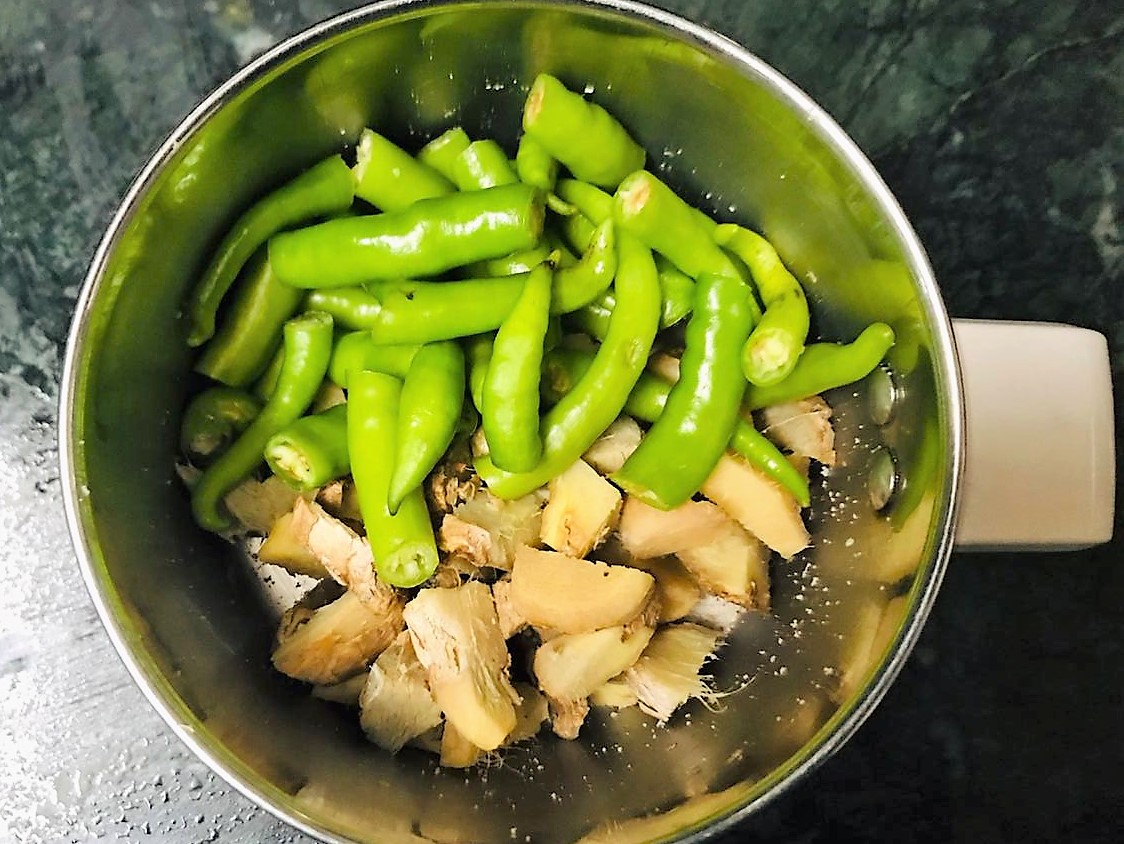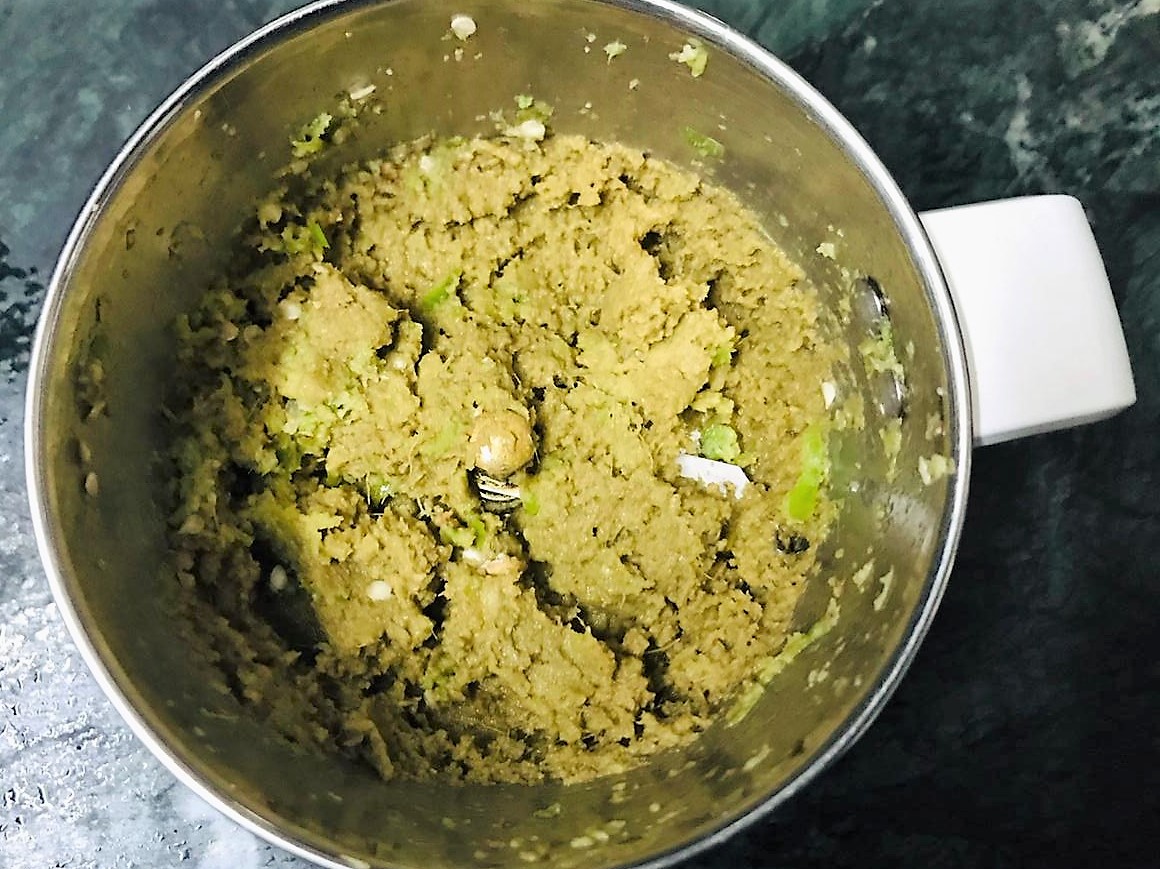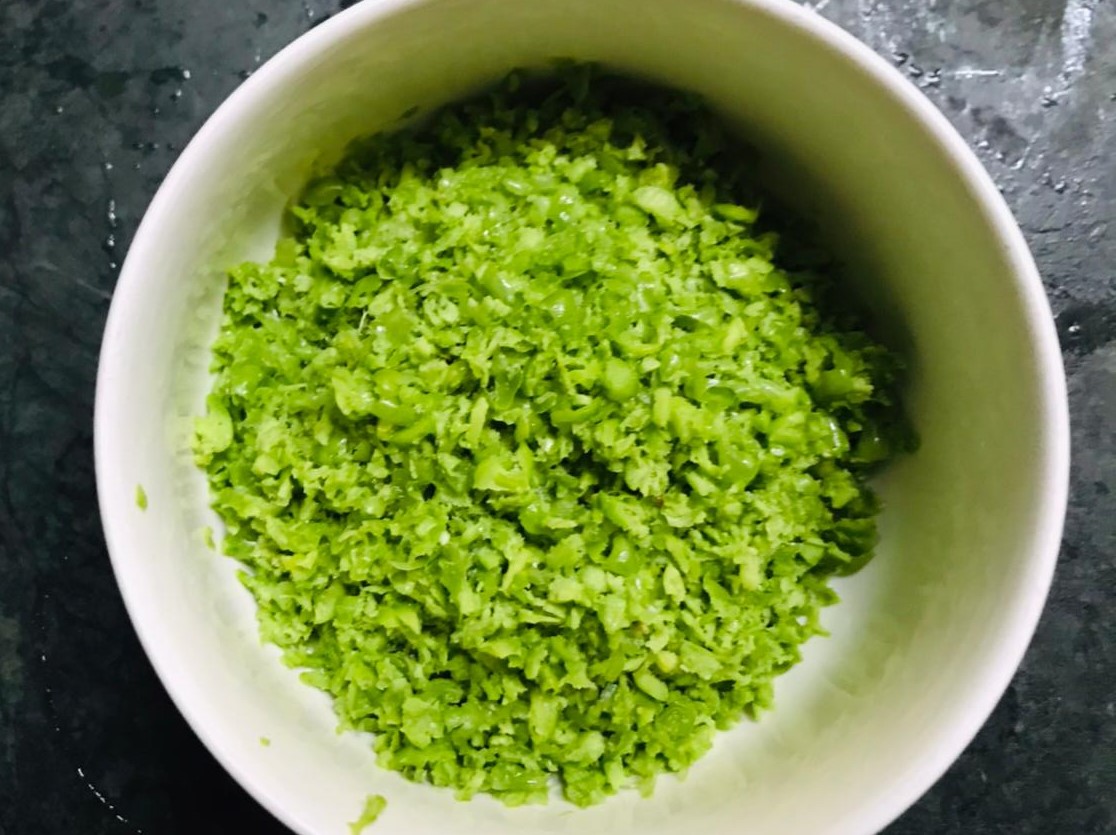 Grind green chillies and ginger into a fine paste.
Blend the green peas coarsely.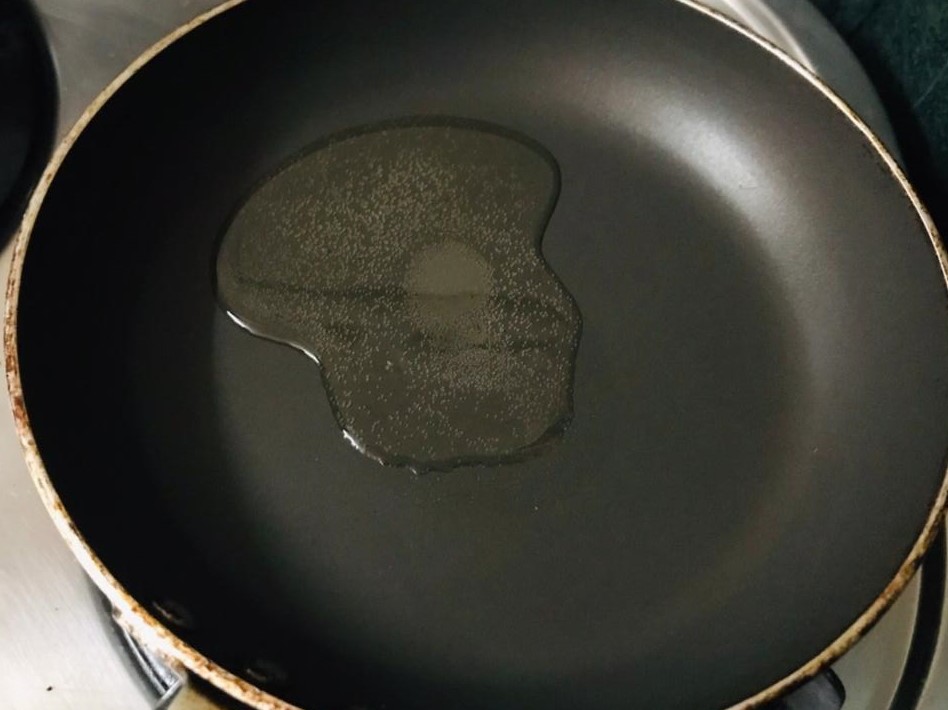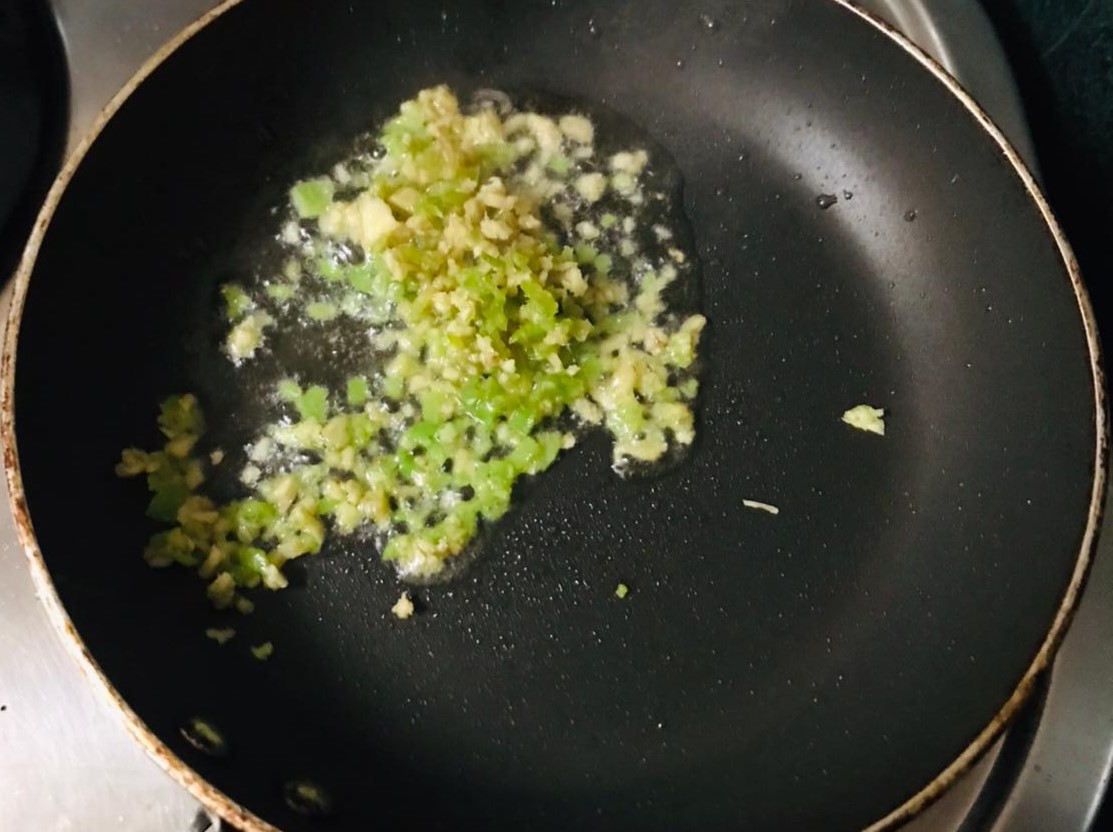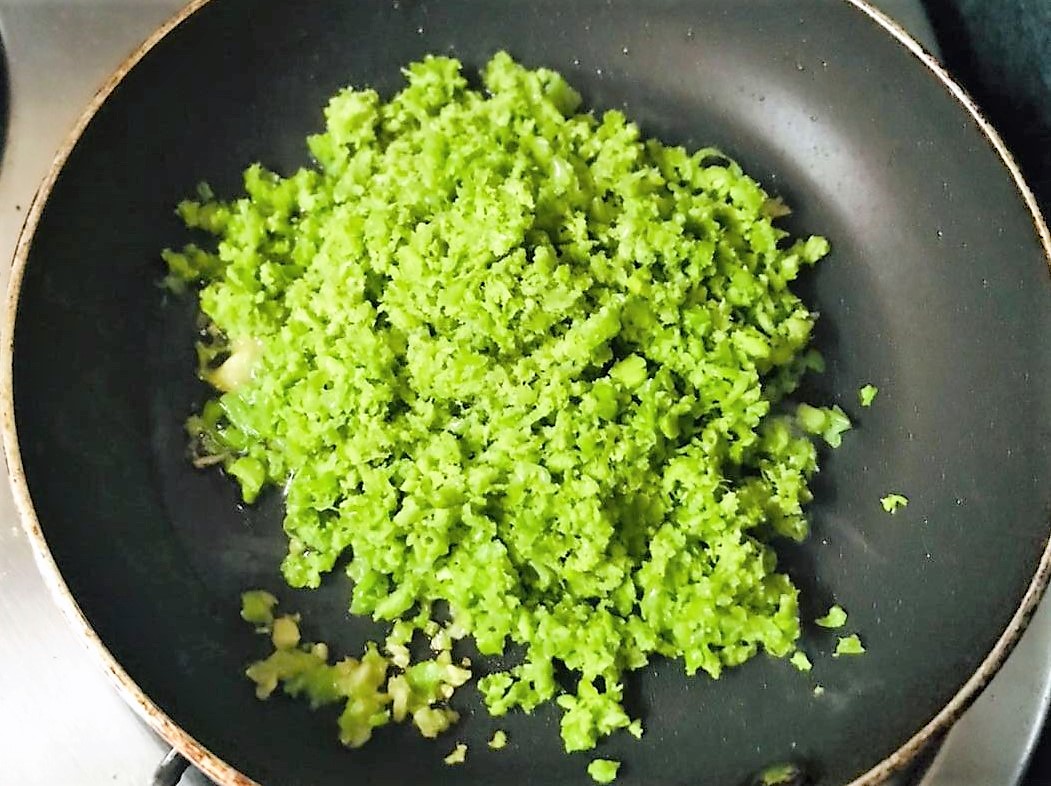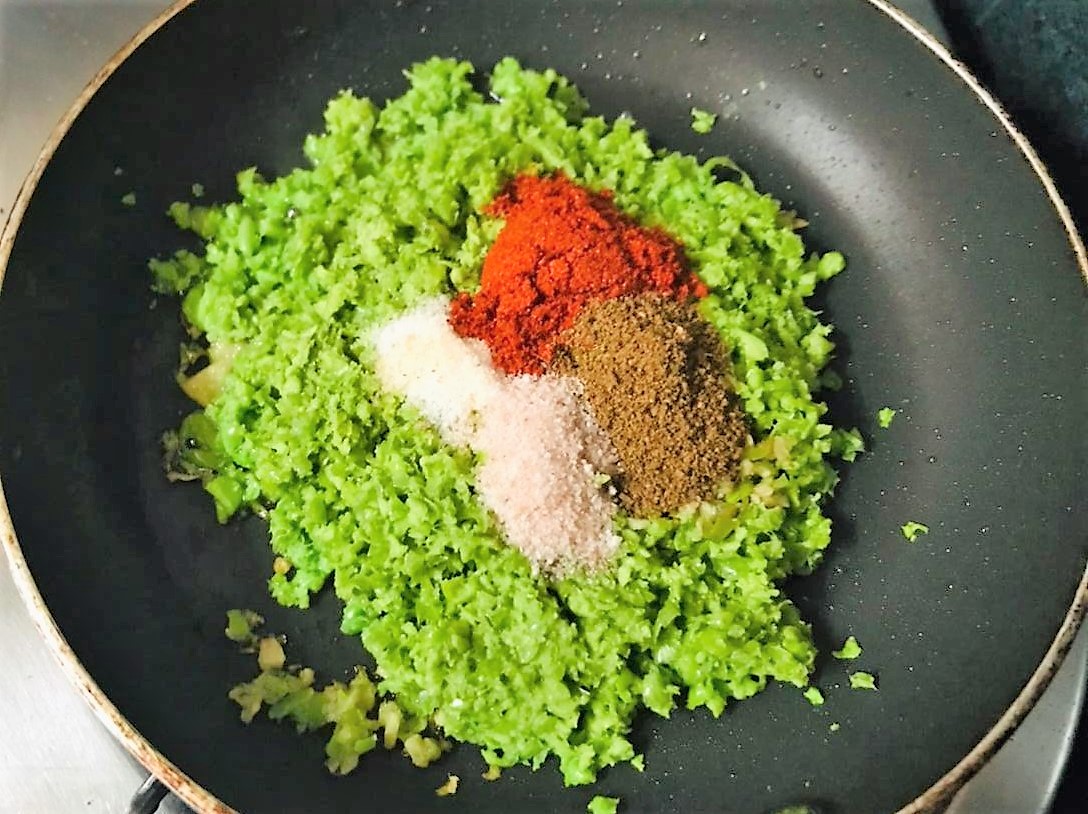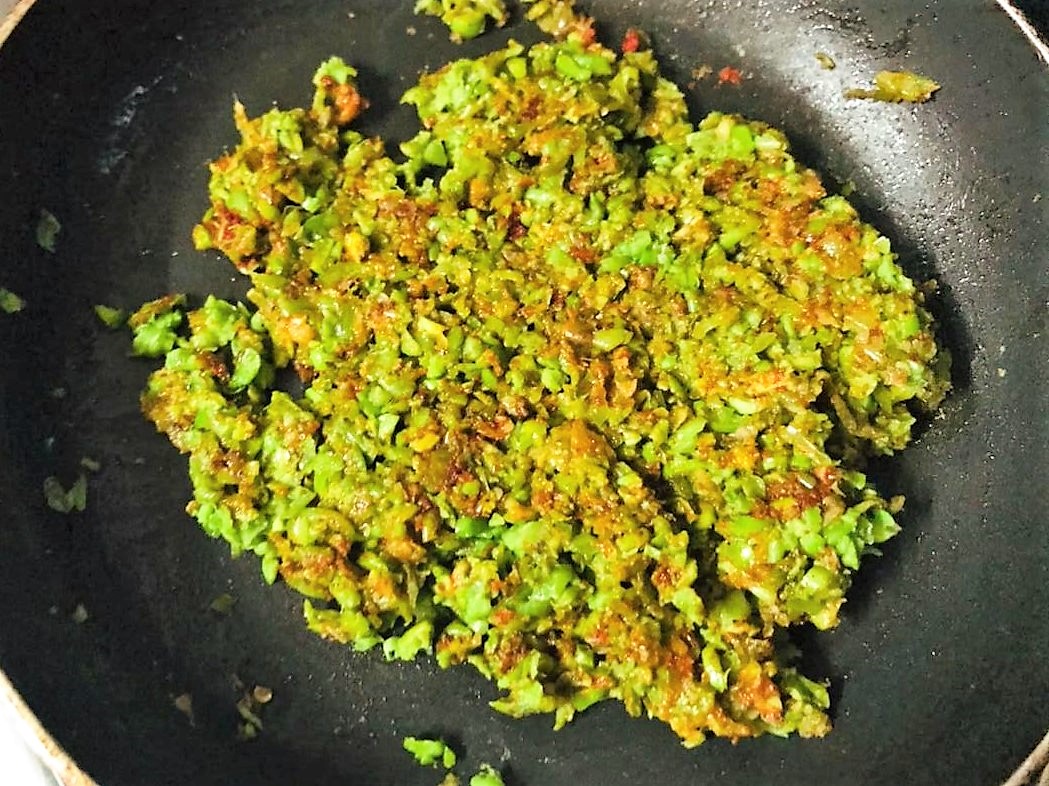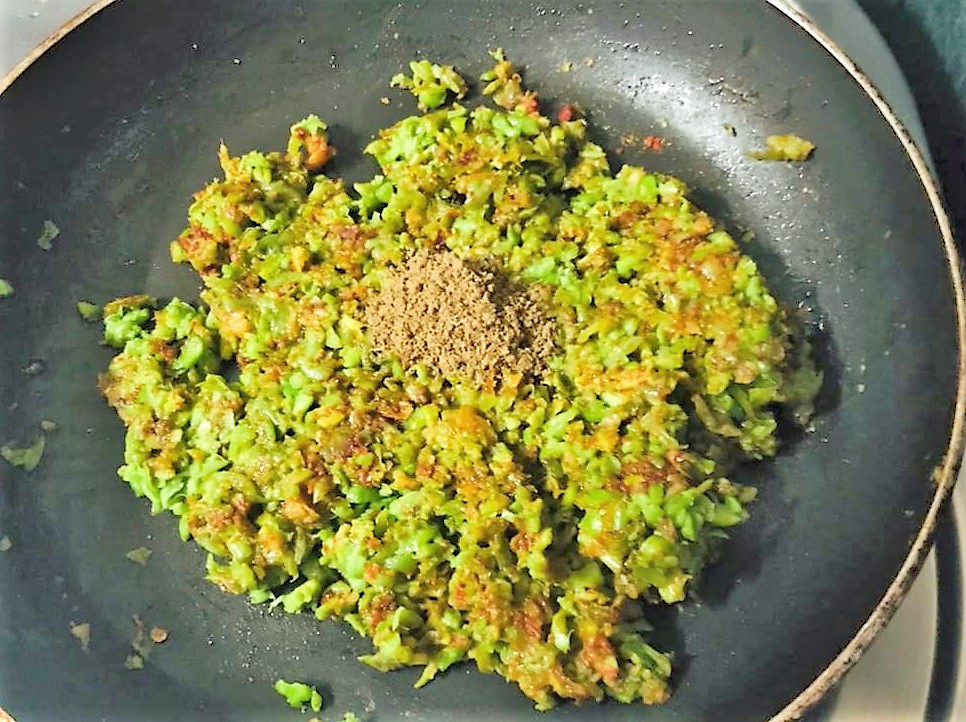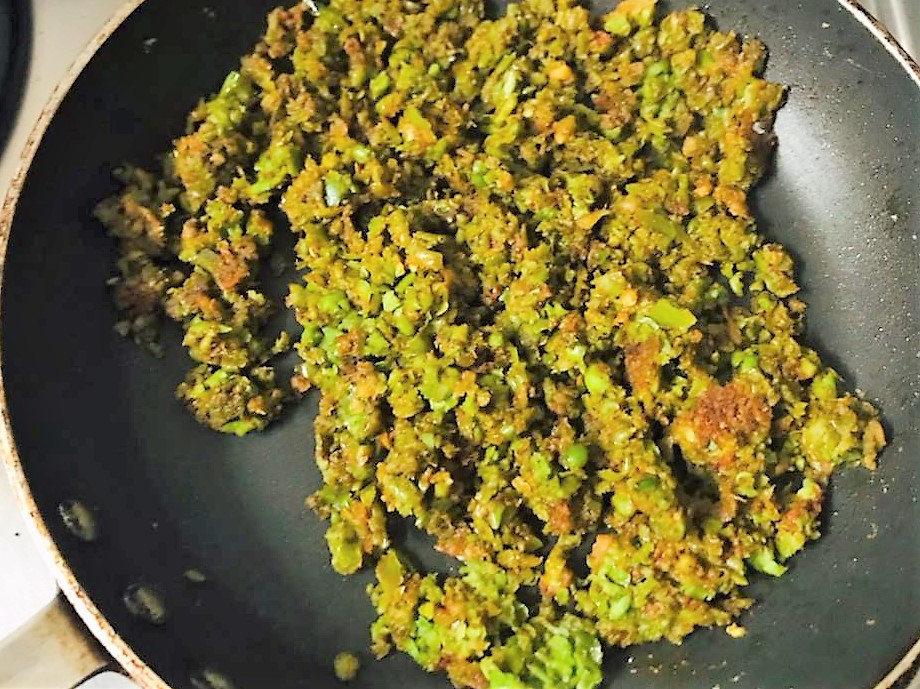 Heat oil in a pan and add the green chilli ginger paste and sauté for a minute. After that, add the coarsely ground peas, salt, black salt, cumin powder, red chilli powder and garam masala and cook for 5-6 minutes until the mixture is slightly dry. Switch off the heat and keep it aside to cool.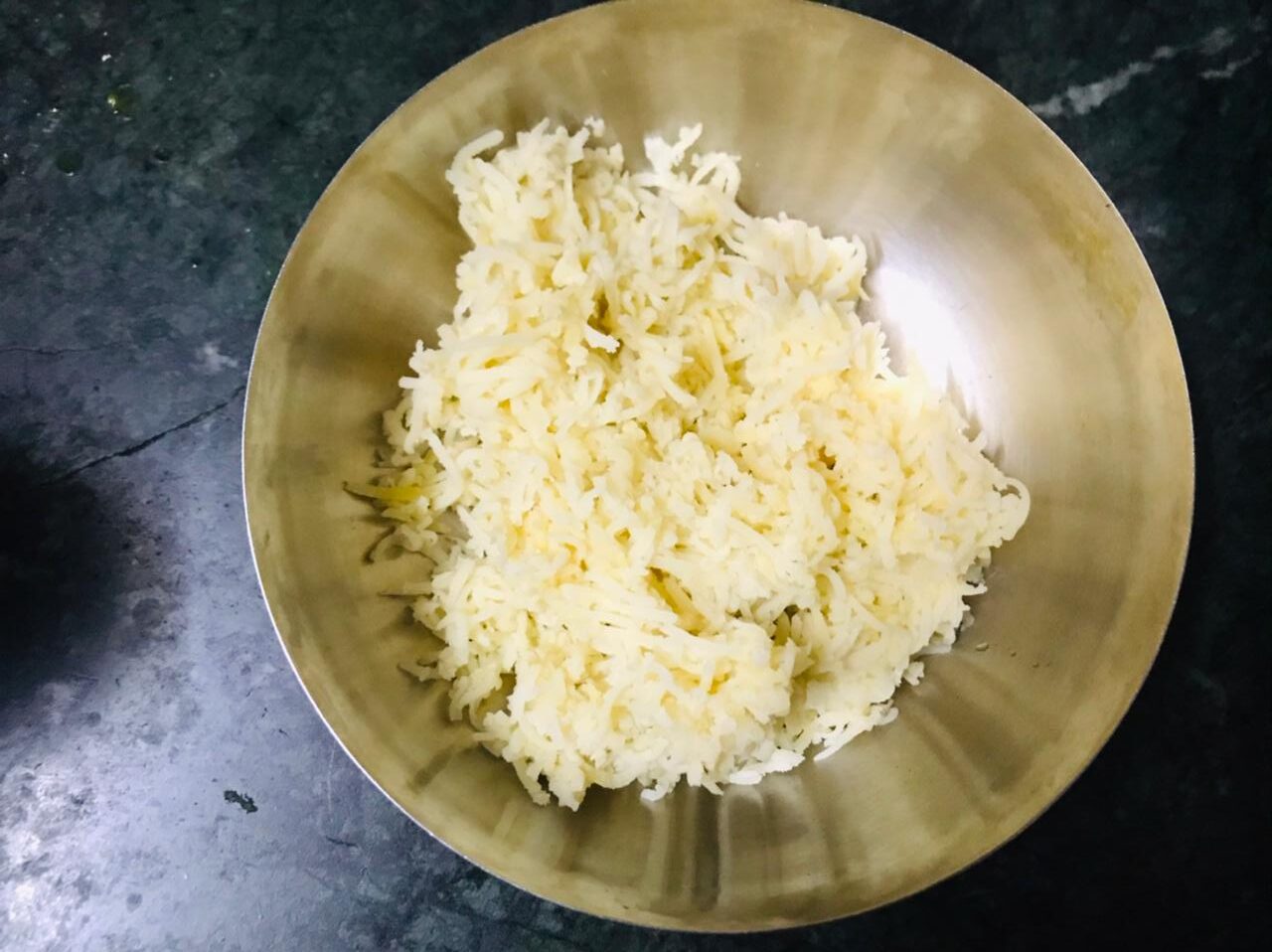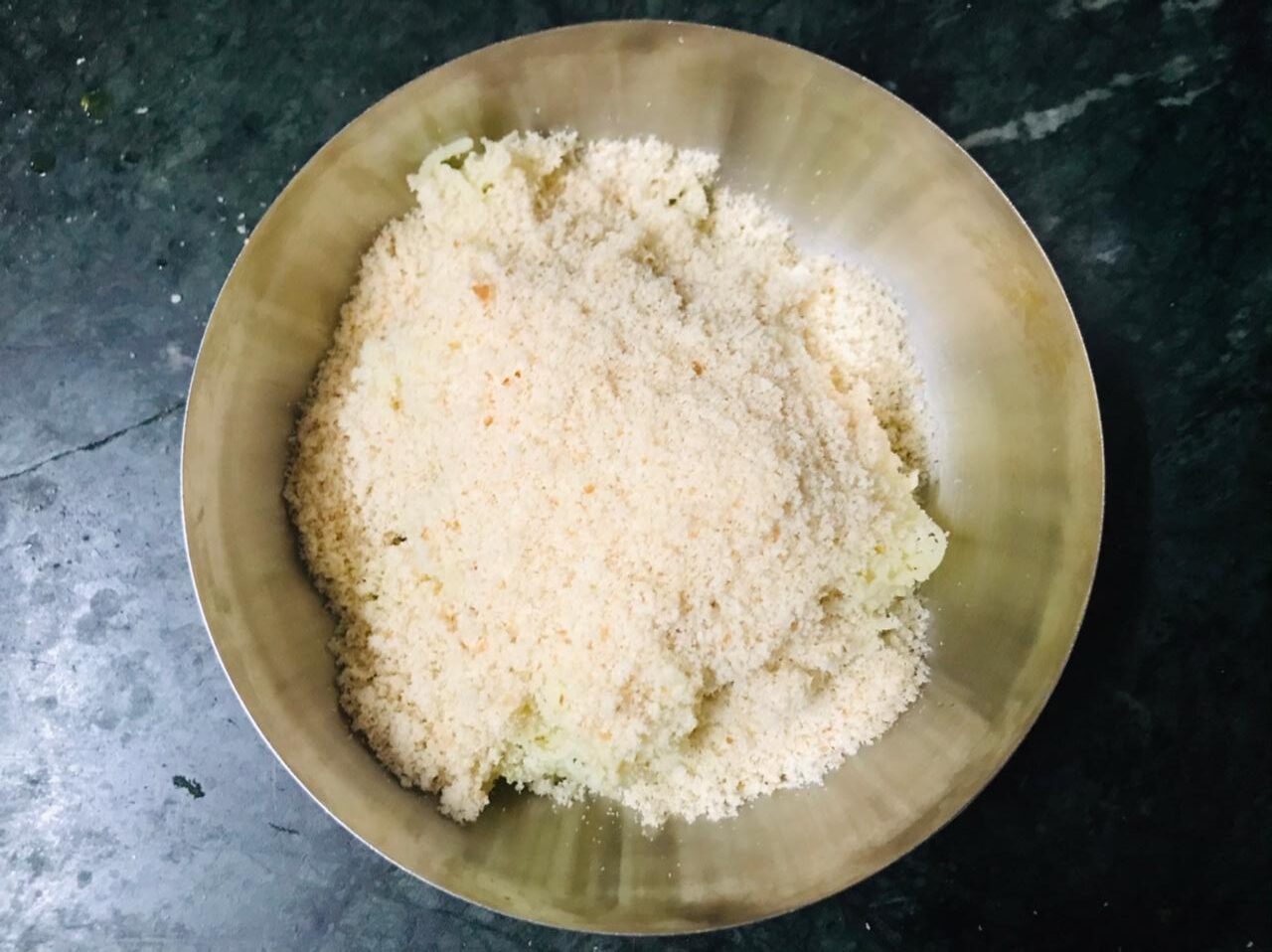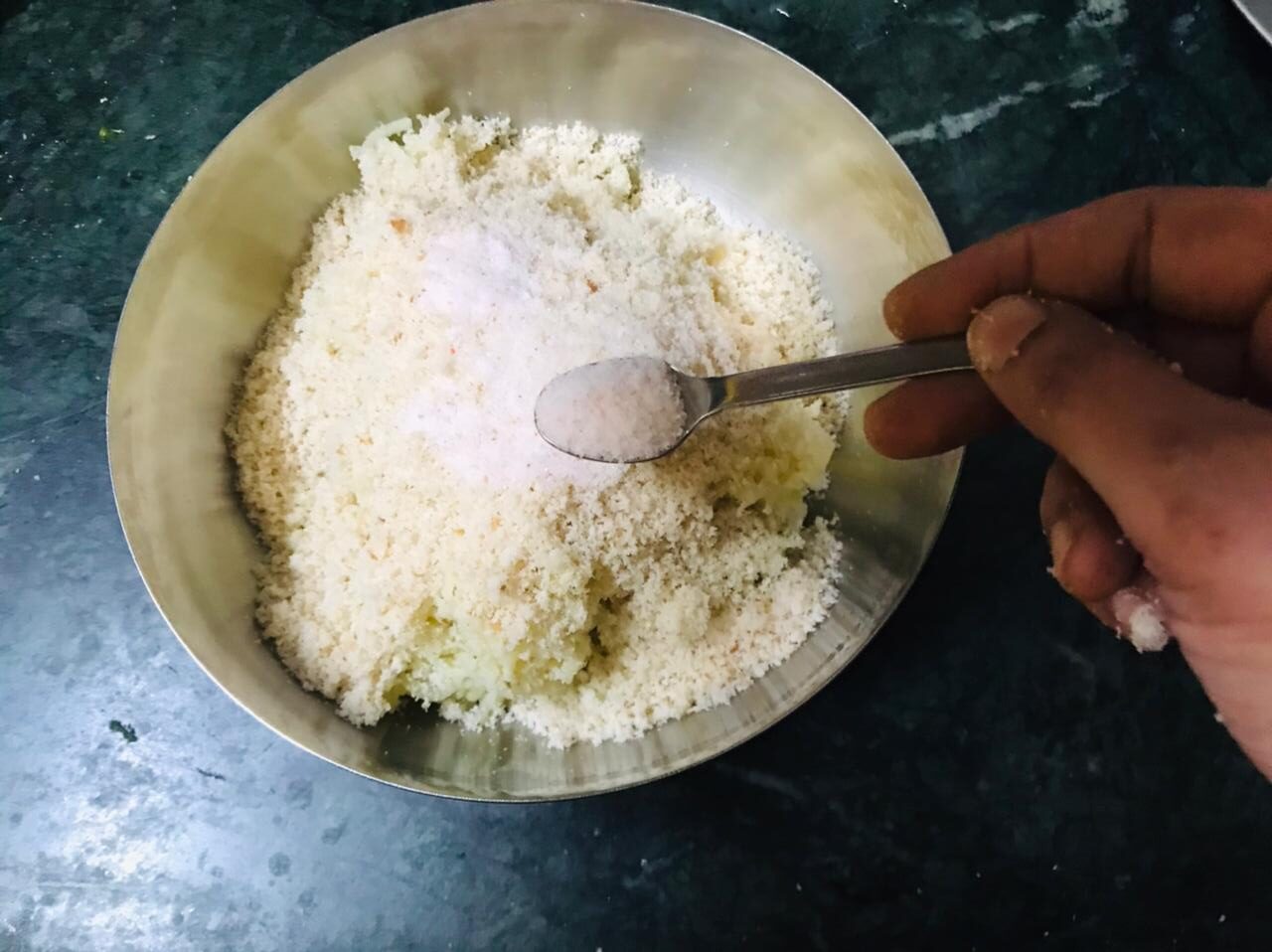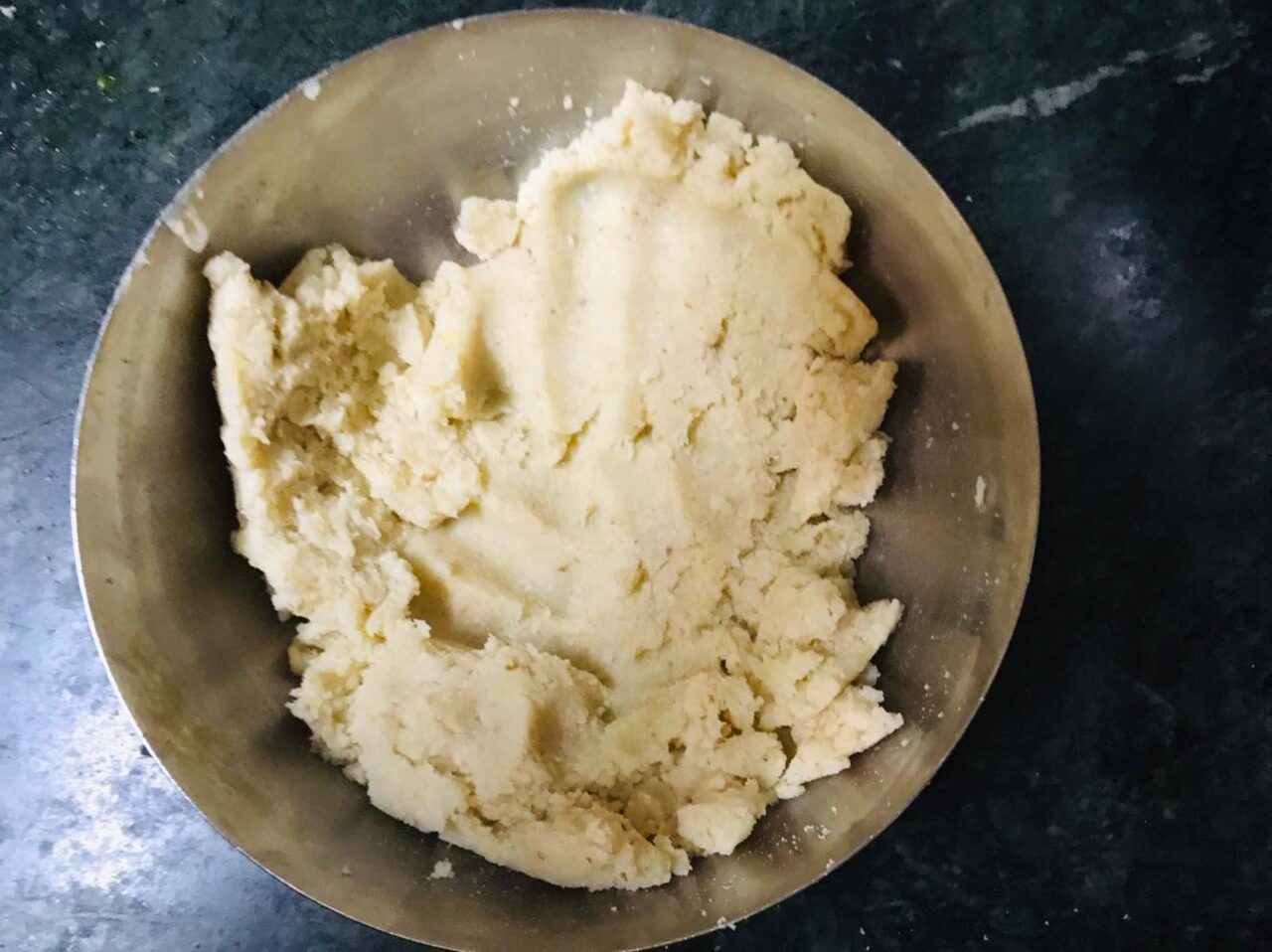 Add salt and breadcrumbs to the potatoes and mix to combine all the ingredients.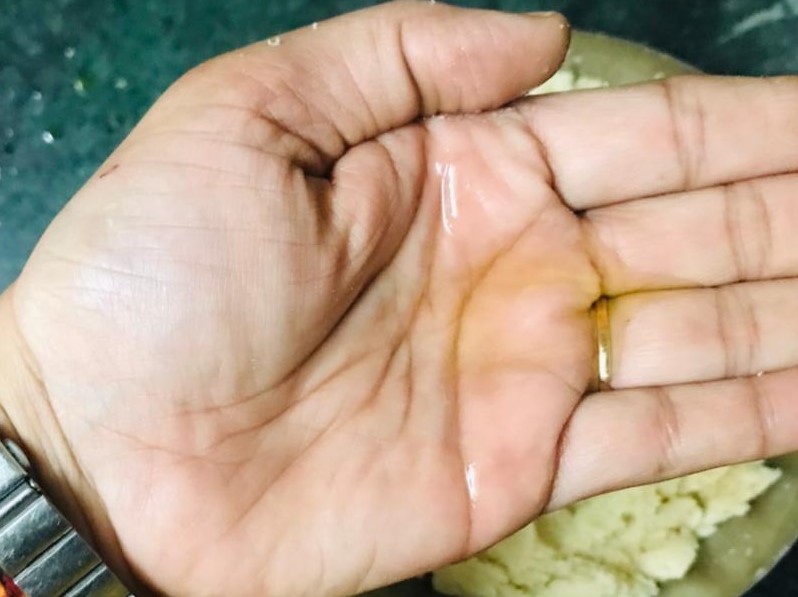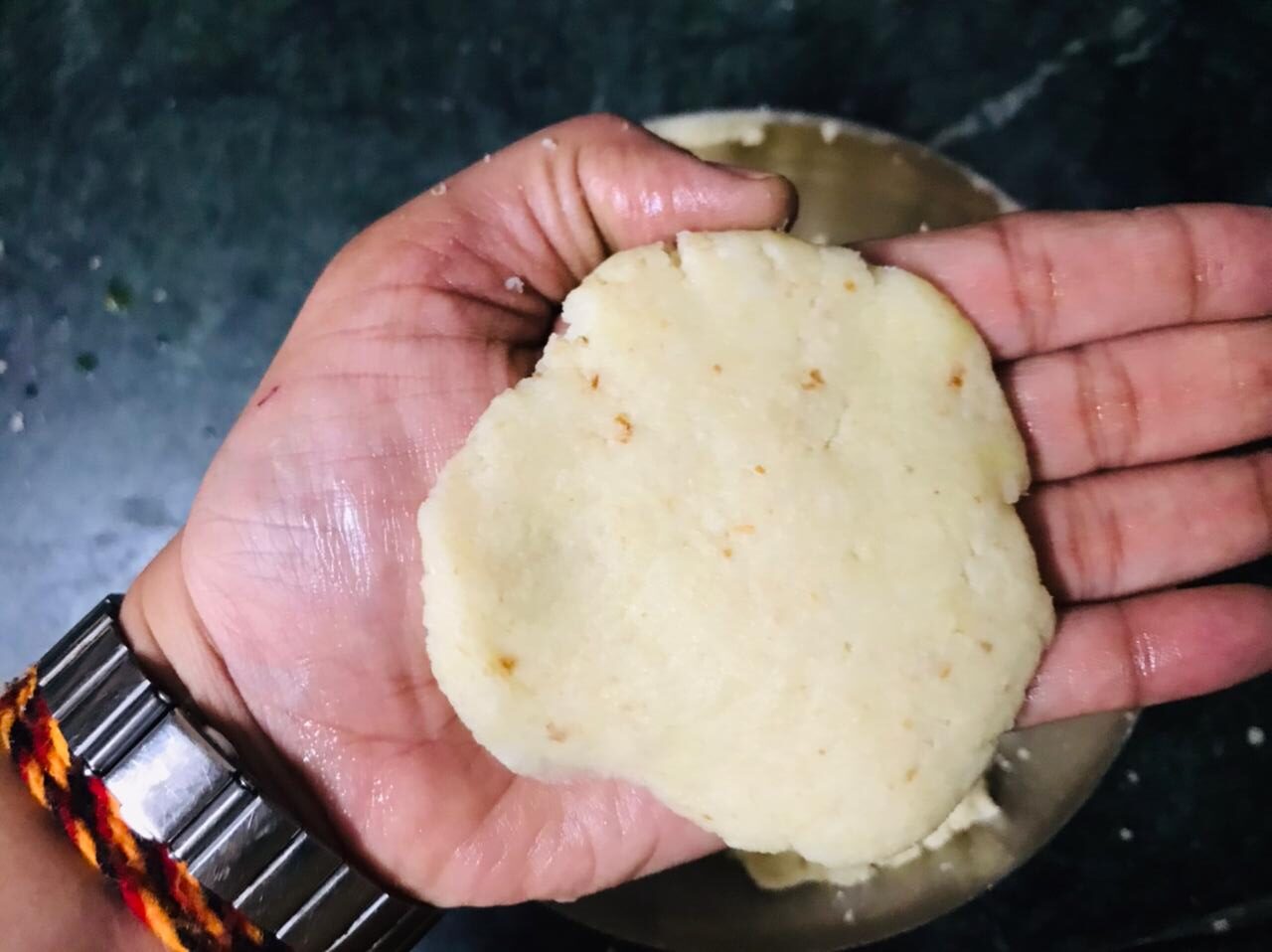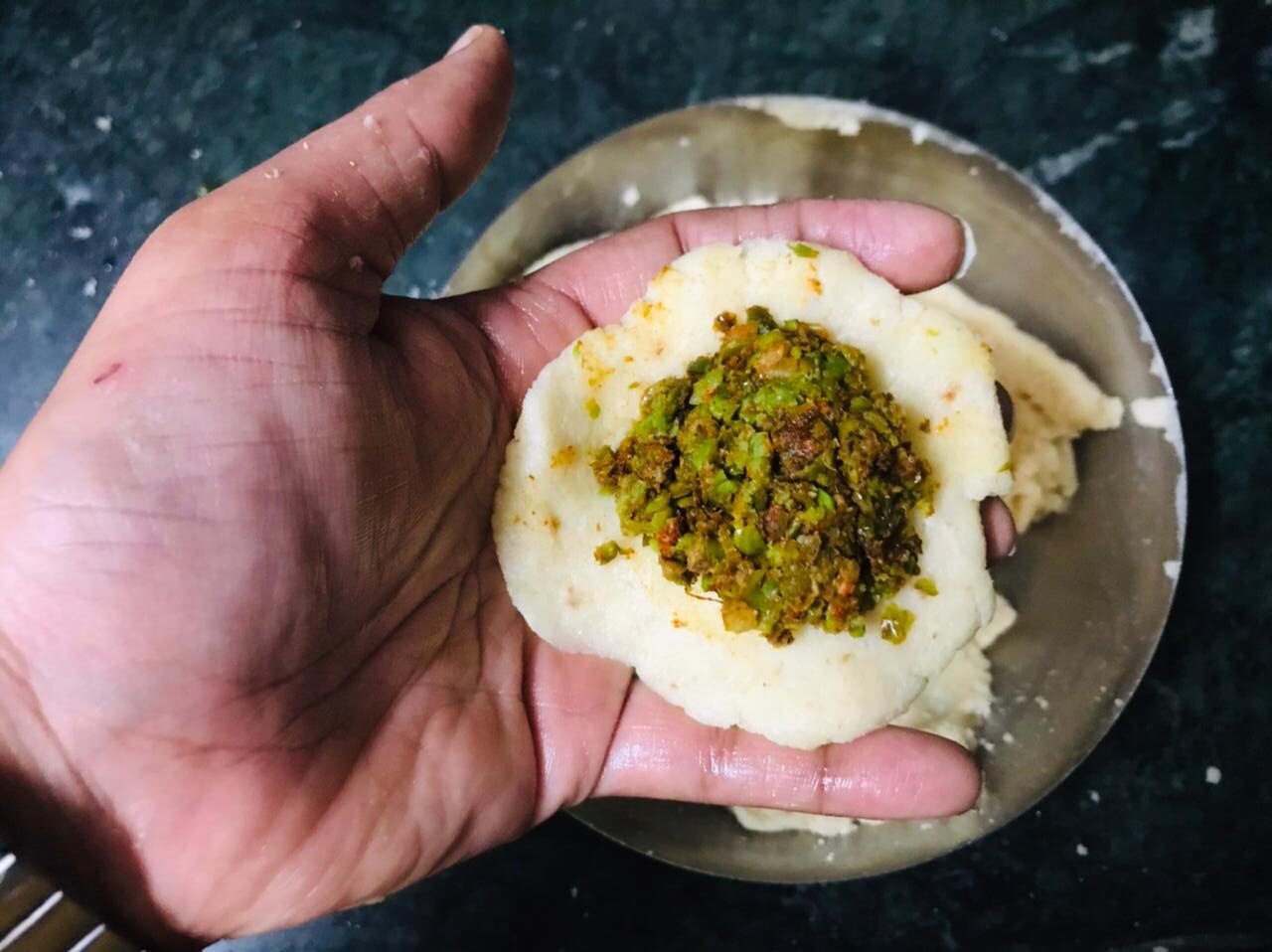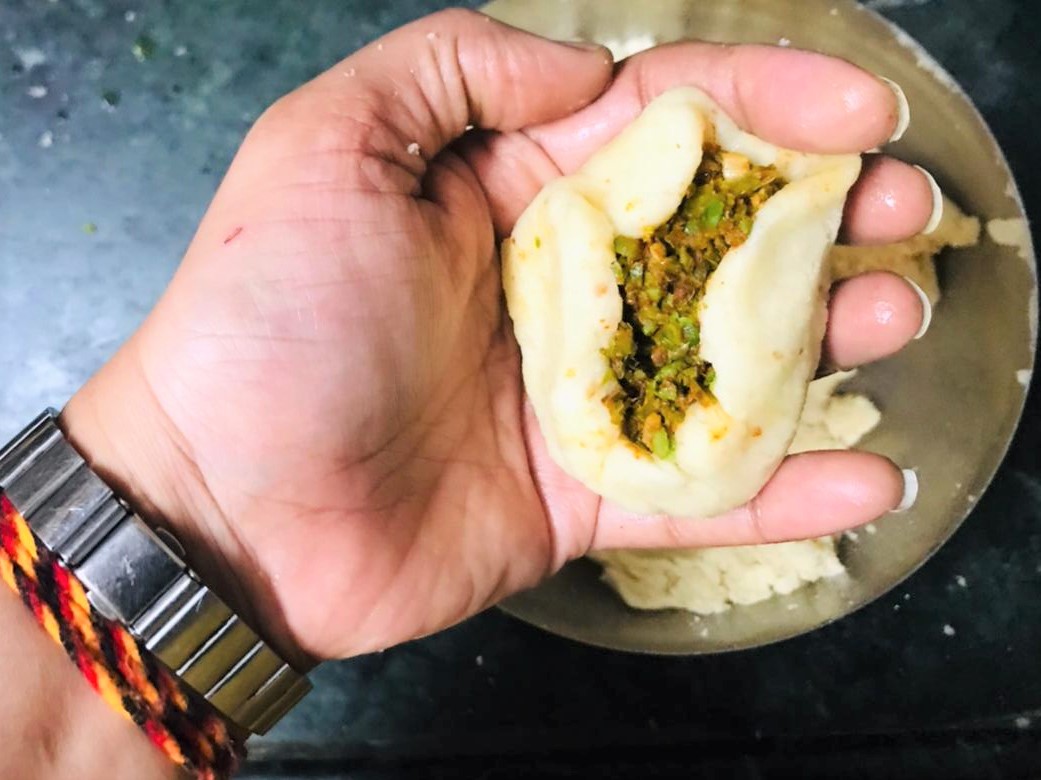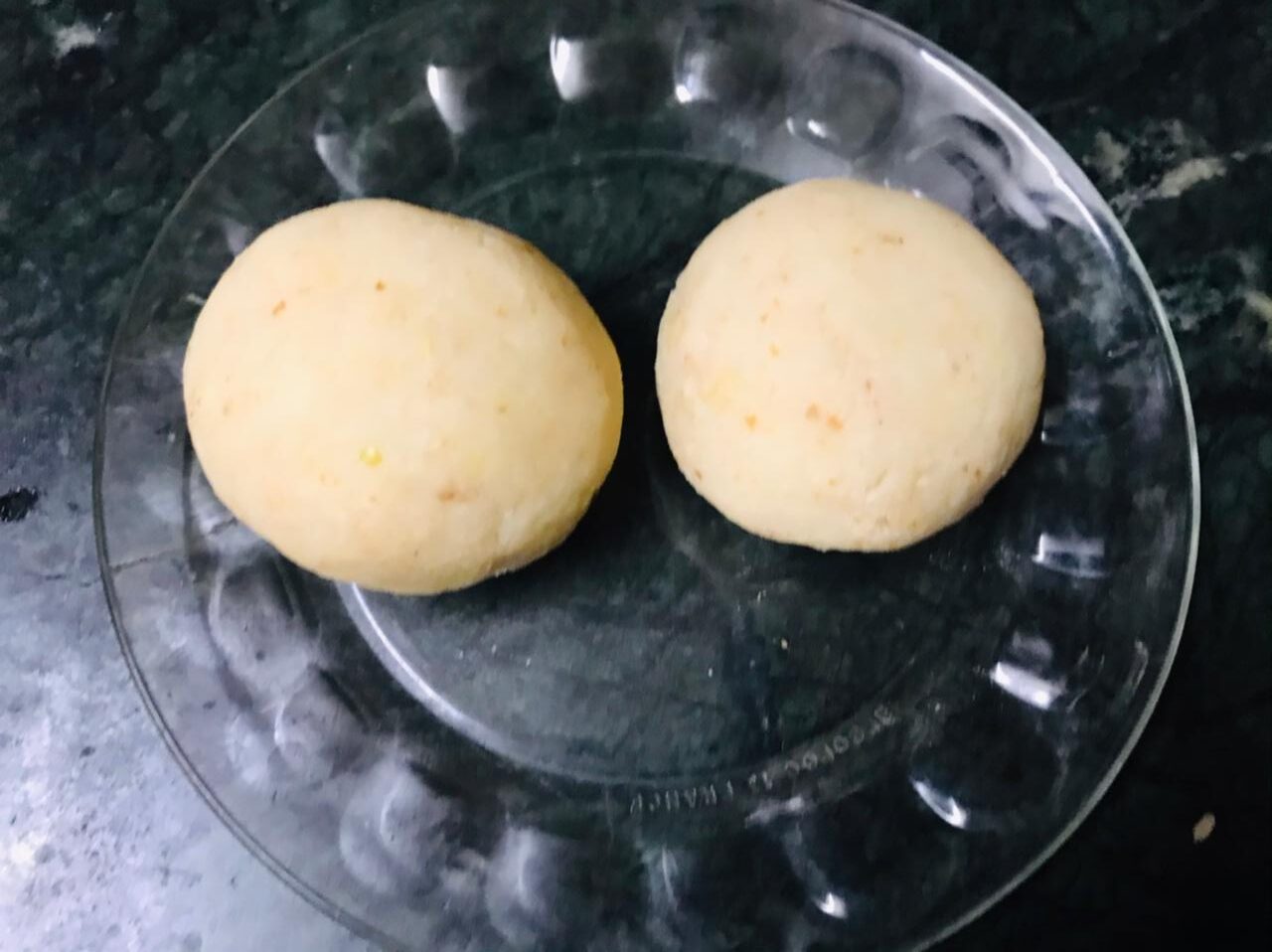 Divide the potato mixture into approximately 8-10 balls. Grease your hands and gently flatten the mash potato ball and place 1 teaspoon of peas filling in the center. Bring the mashed potato edges on the top and seal them. Roll gently between your palms and gently flatten.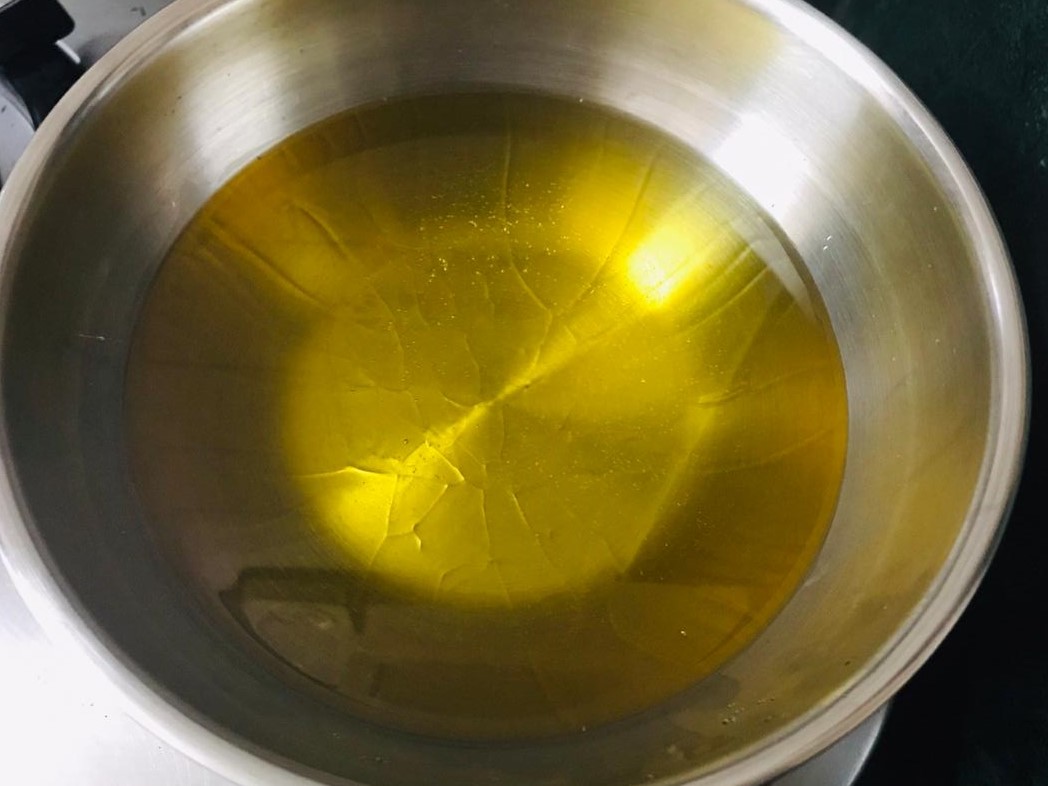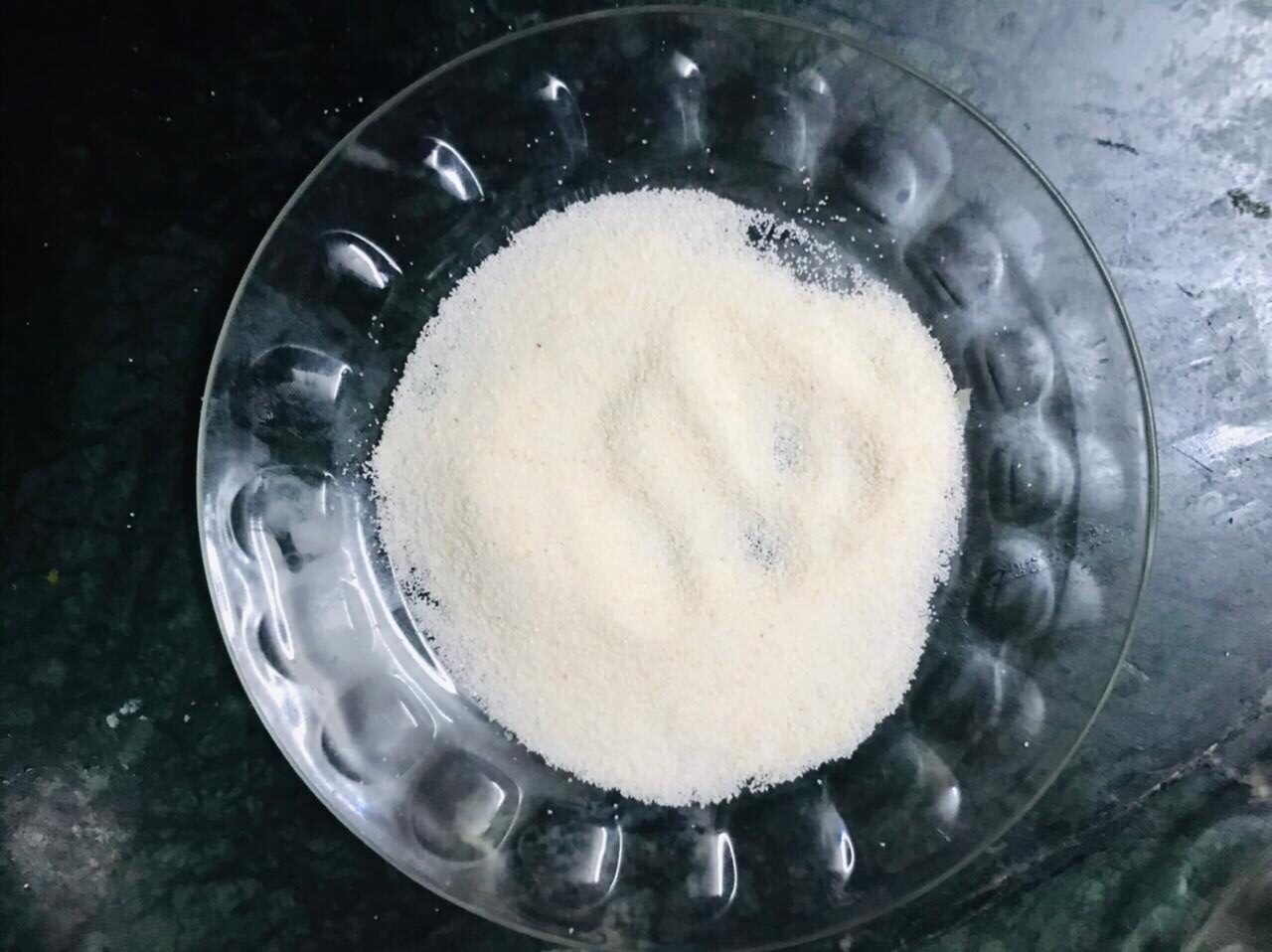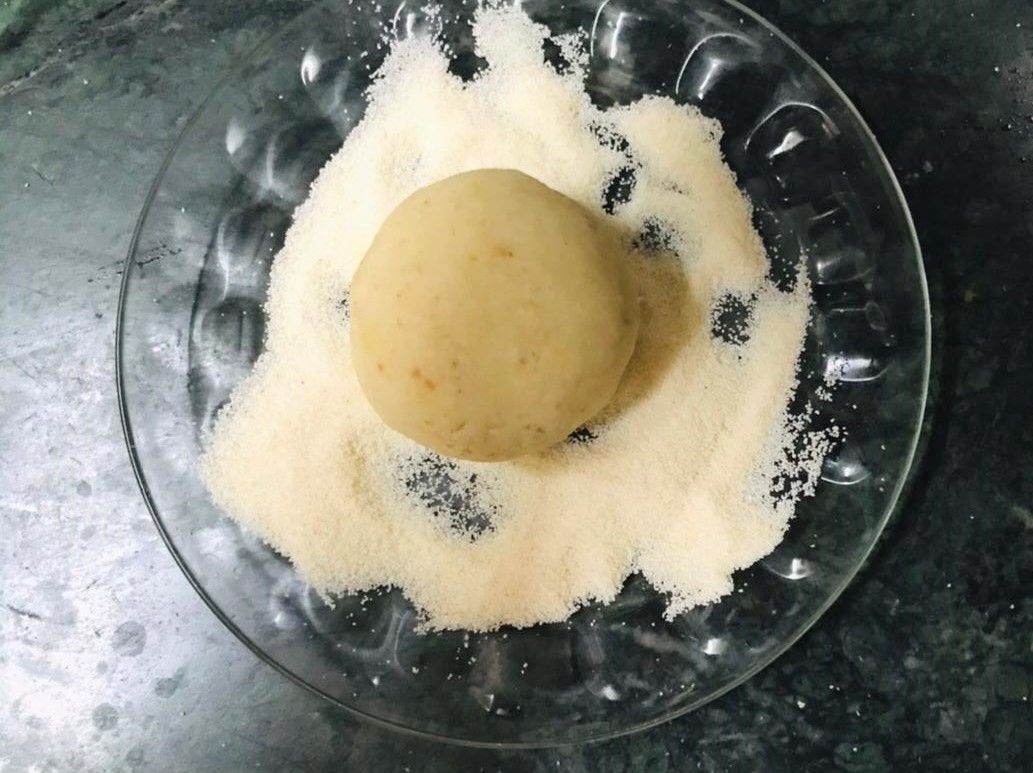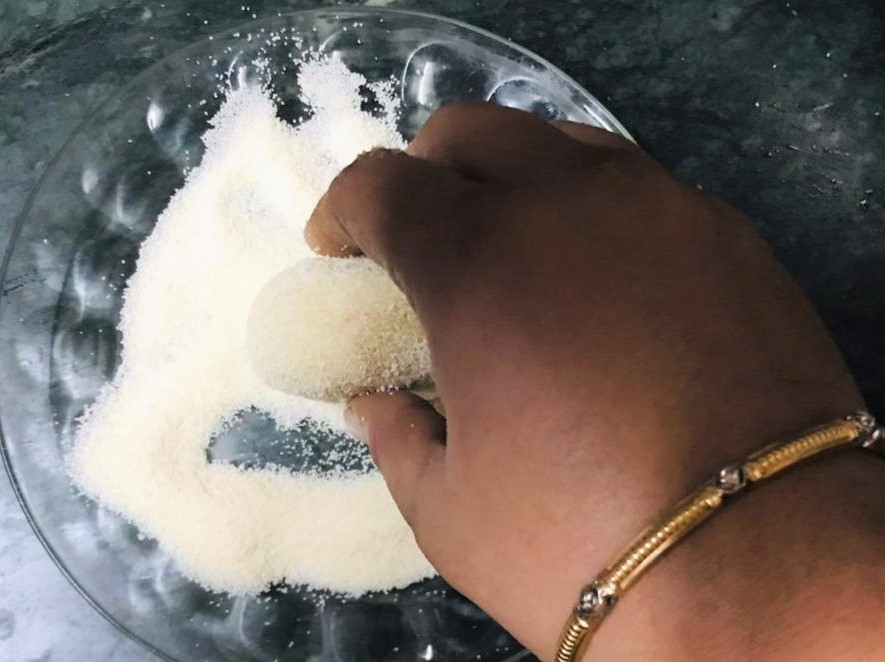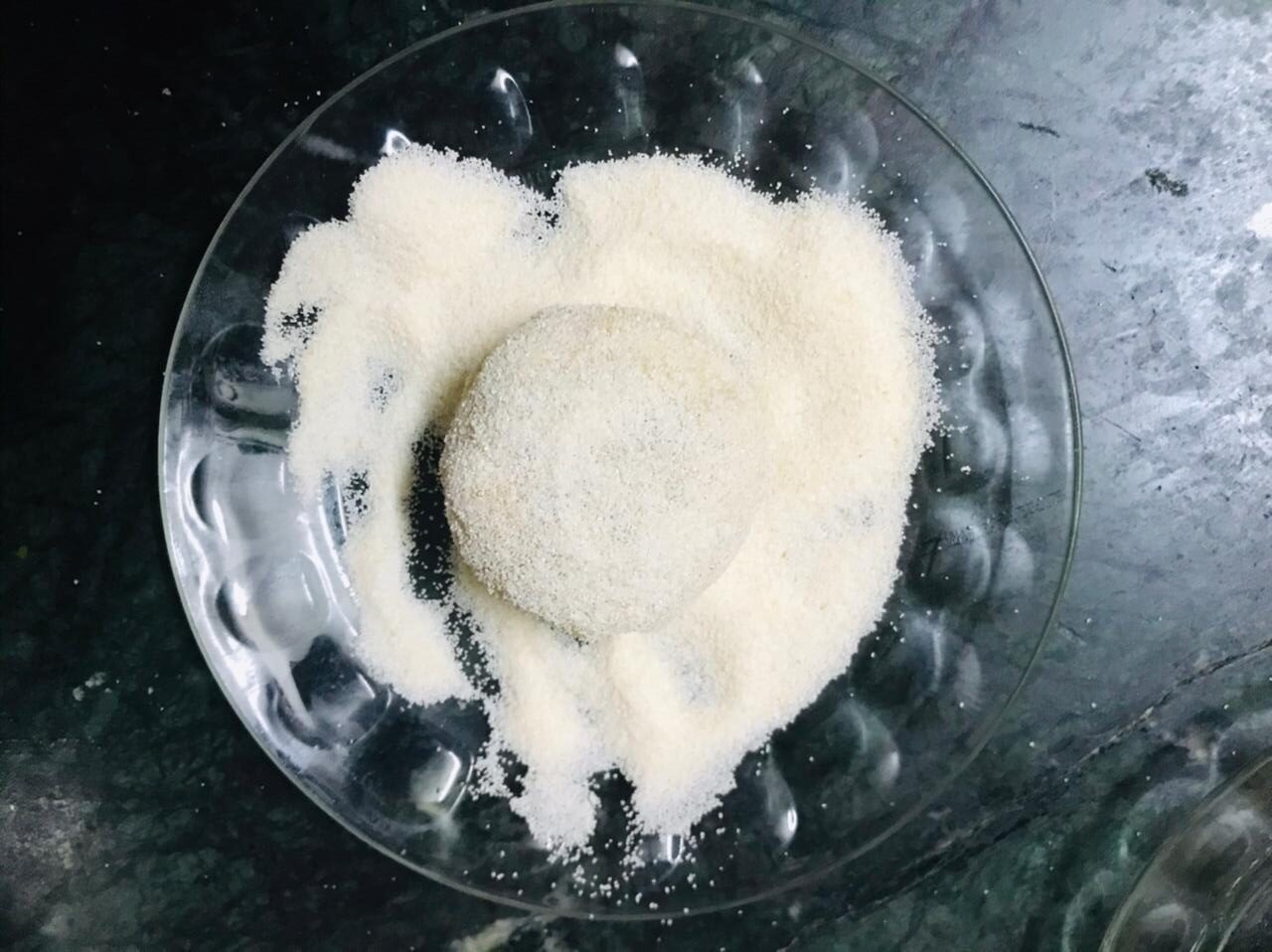 Heat oil for deep frying. To check if the oil is hot enough for frying, add a small ball of mash potato to the oil and if it bubbles up immediately then the oil is ready for frying.
Coat the stuffed cutlet in semolina making sure it is covered from all sides.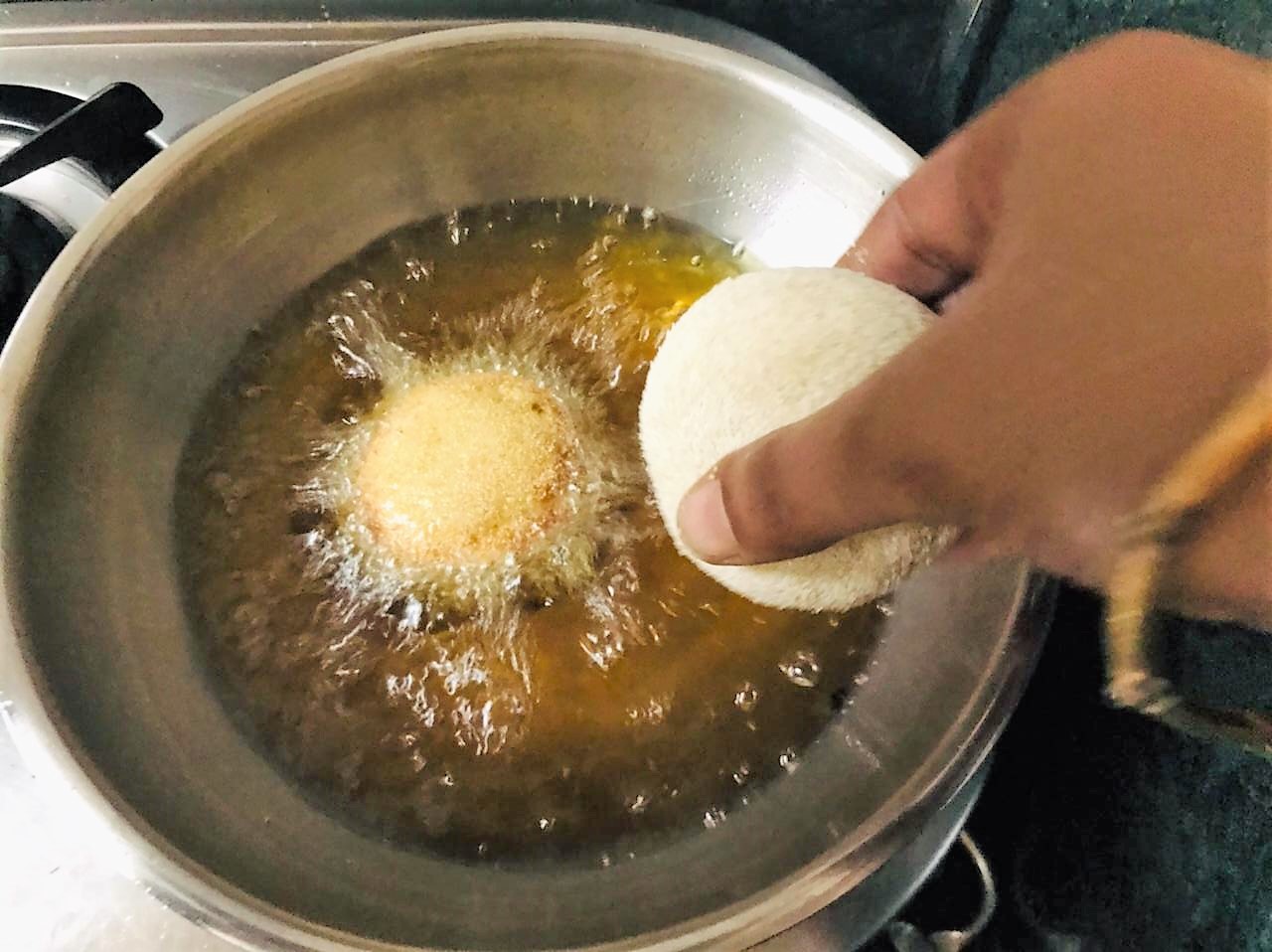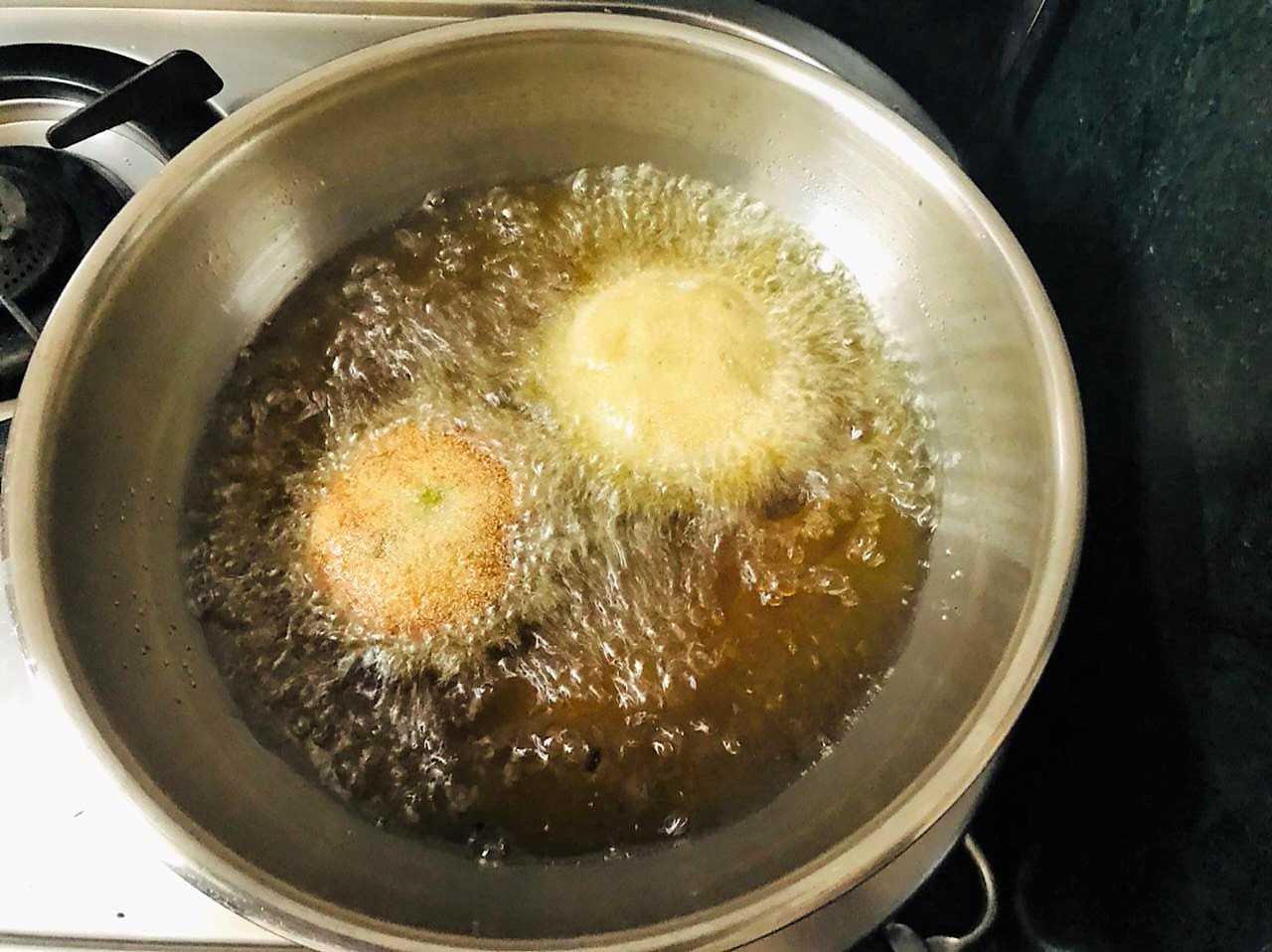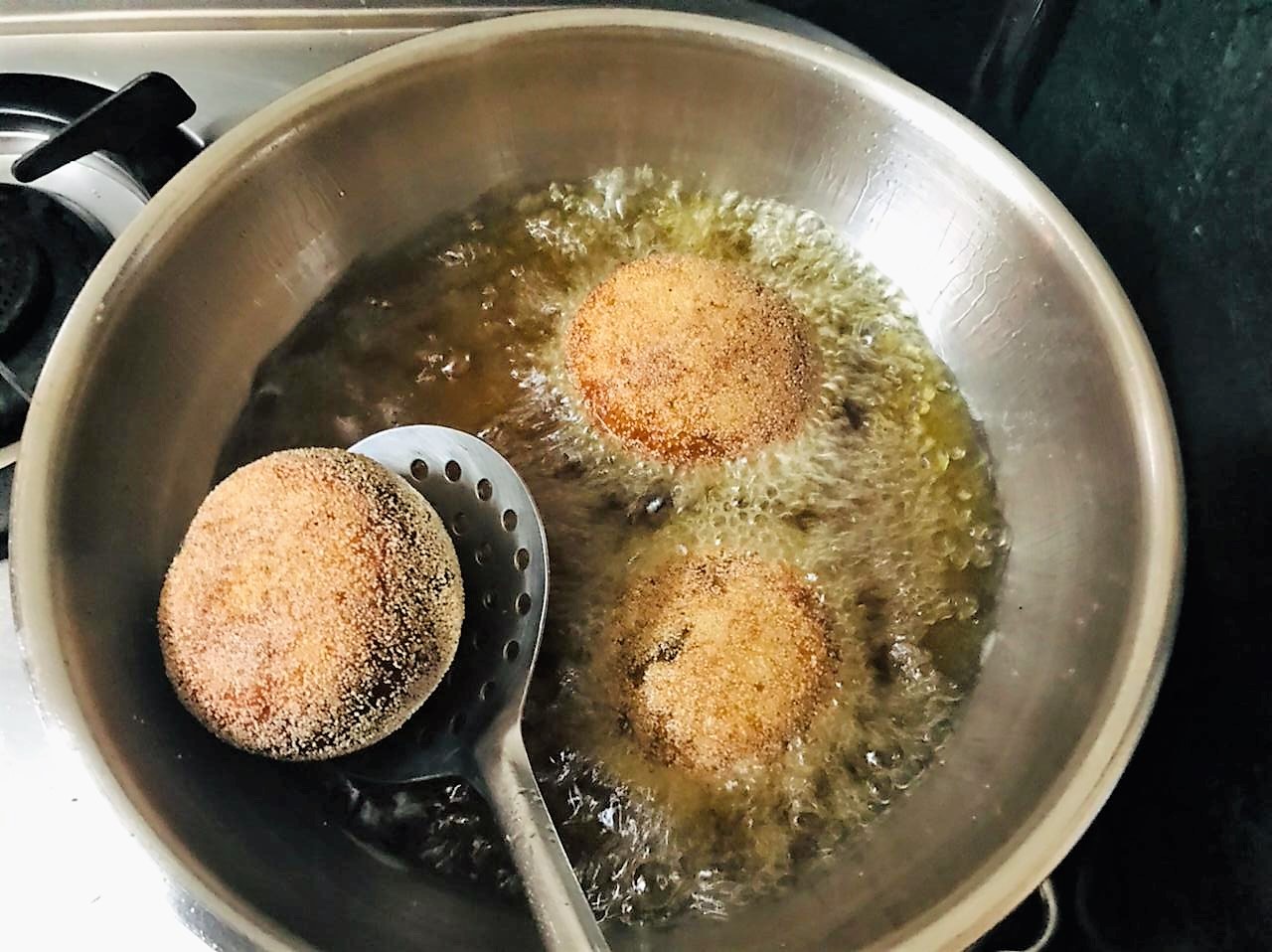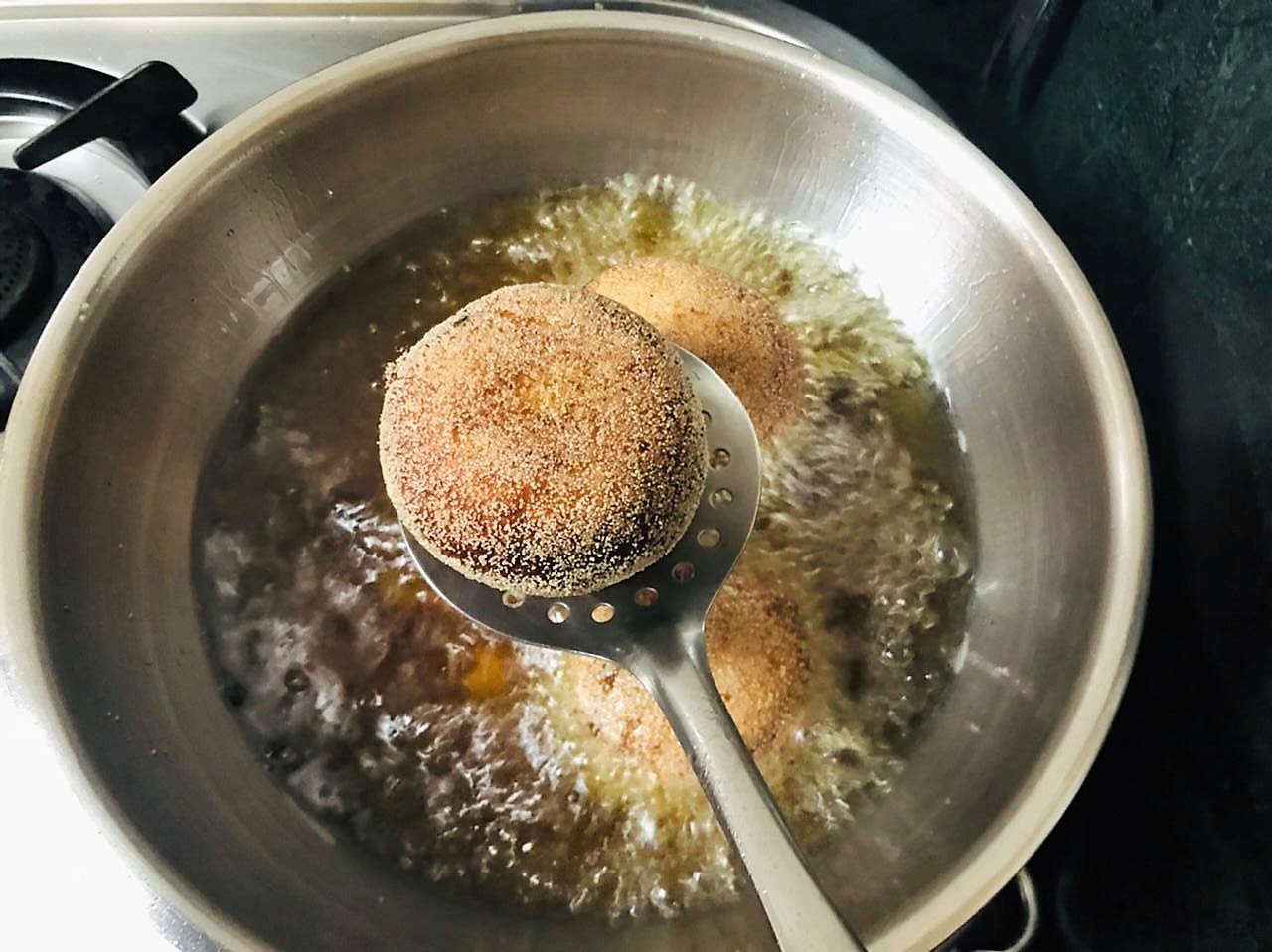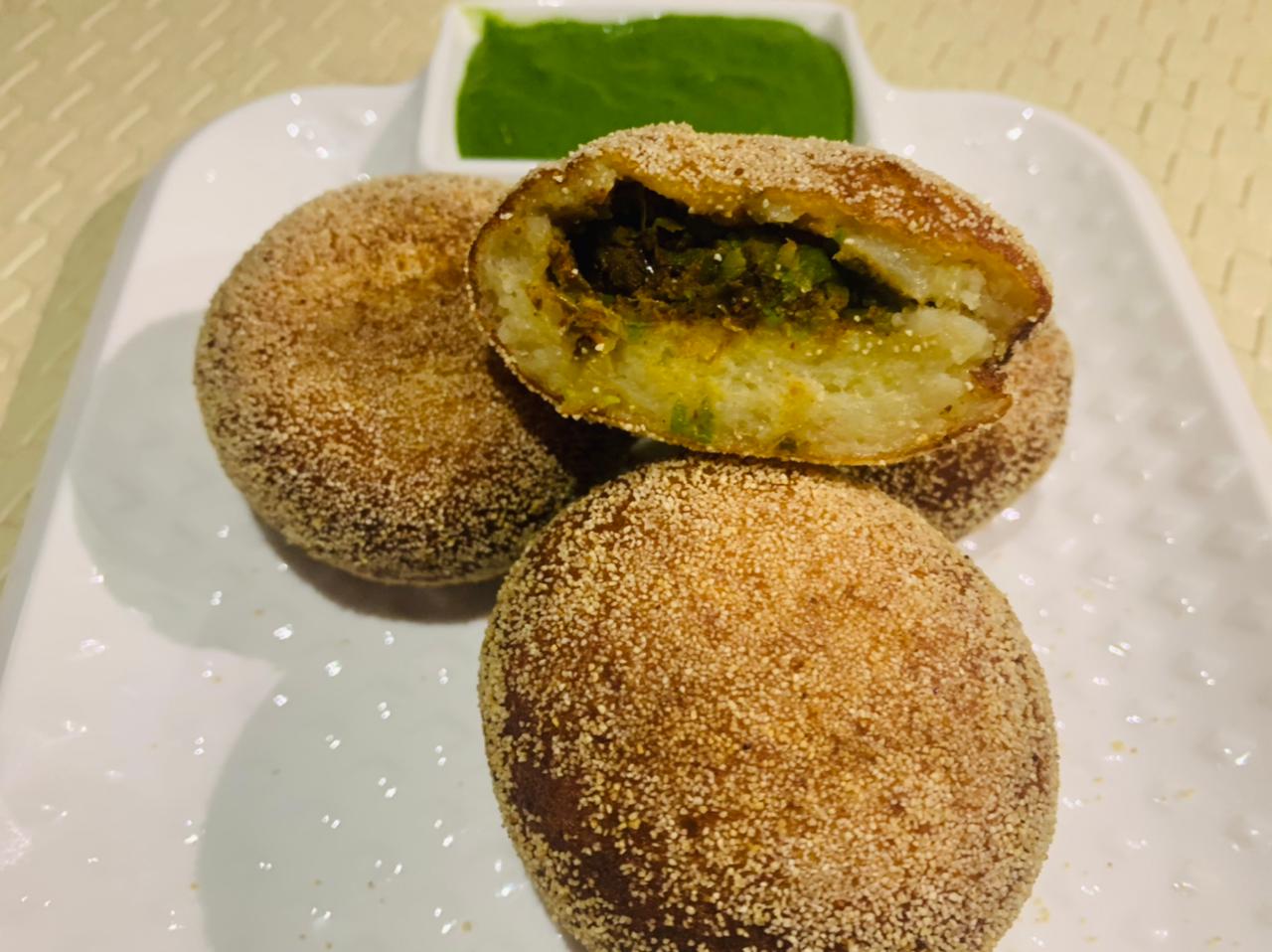 Slide them gently in the hot oil. Deep fry the cutlets in hot oil over medium heat until golden brown. Drain on an absorbent paper or kitchen towel.
Serve hot with a chutney!