Tavuk Sis Kebabi/Turkish Shish Kebab
Tavuk Sis Kebabi is Turkish Shish Kebab. 'Tavuk' means chicken in Turkish language, 'Sis Kebabi' is 'skewer kebab/ kabob.' Turkish Kebabs are all about the flavour of the chicken and the marinate.
Chicken Shish is found all over the Middle East and is also one of the simplest kebabs in terms of ingredients. Authentic Turkish shish kebabs are actually very plain in comparison to come of their other counterparts. The key to great authentic Turkish kebab is in the quality of the meat and the flavour imparted by the marinade. There are many versions of how to marinate the chicken kebabs, and for this one I have made a simple marinade of plain yogurt, garlic and spices that transforms the chicken into succulent flavourful kebabs.
The main part of the marinate if garlic and lime juice. Not only do they impart flavour to the chicken but also works as a tenderizer. Sometimes in Turkey fresh tomato is used in the marinade. Half or full tomato is squeezed into the marinade and the acidity from the tomato helps in tenderizing the chicken, and the sugars helps in caramelizing and gives the glorious golden colour as it cooks. I have used tomato paste in my recipe as I think sometimes tomato juice makes the marinade thin. But feel free to explore it.
I often serve these kebabs with other mezze like Houmous, Turkish Ezme, Turkish Cacik, Pide Ekmek, Pita, Labneh, Saksuka to name a few.
Ingredients
300 grams boneless chicken thigh (cut into small bite size)
½ cup plain full fat yogurt
salt to taste
3-4 grated garlic cloves
1 teaspoon lime juice
½ teaspoon roasted cumin seeds powder
1/2 teaspoon black pepper powder
1/2 teaspoon smoked paprika
1 teaspoon Baharat Mix (optional)
½ teaspoon chilli flakes
1 teaspoon dried thyme
1 teaspoon tomato paste
1-2 teaspoon oil for basting
Directions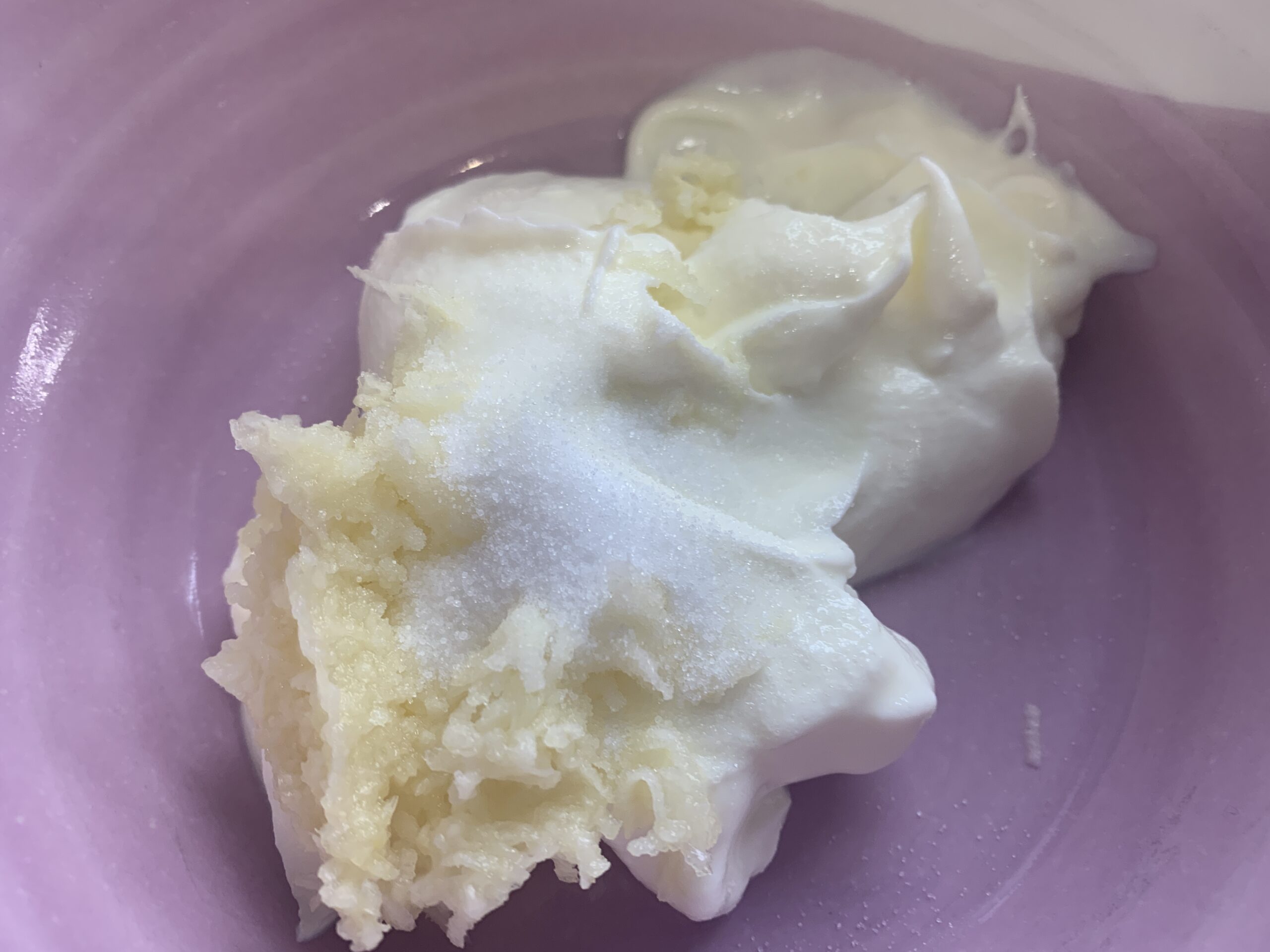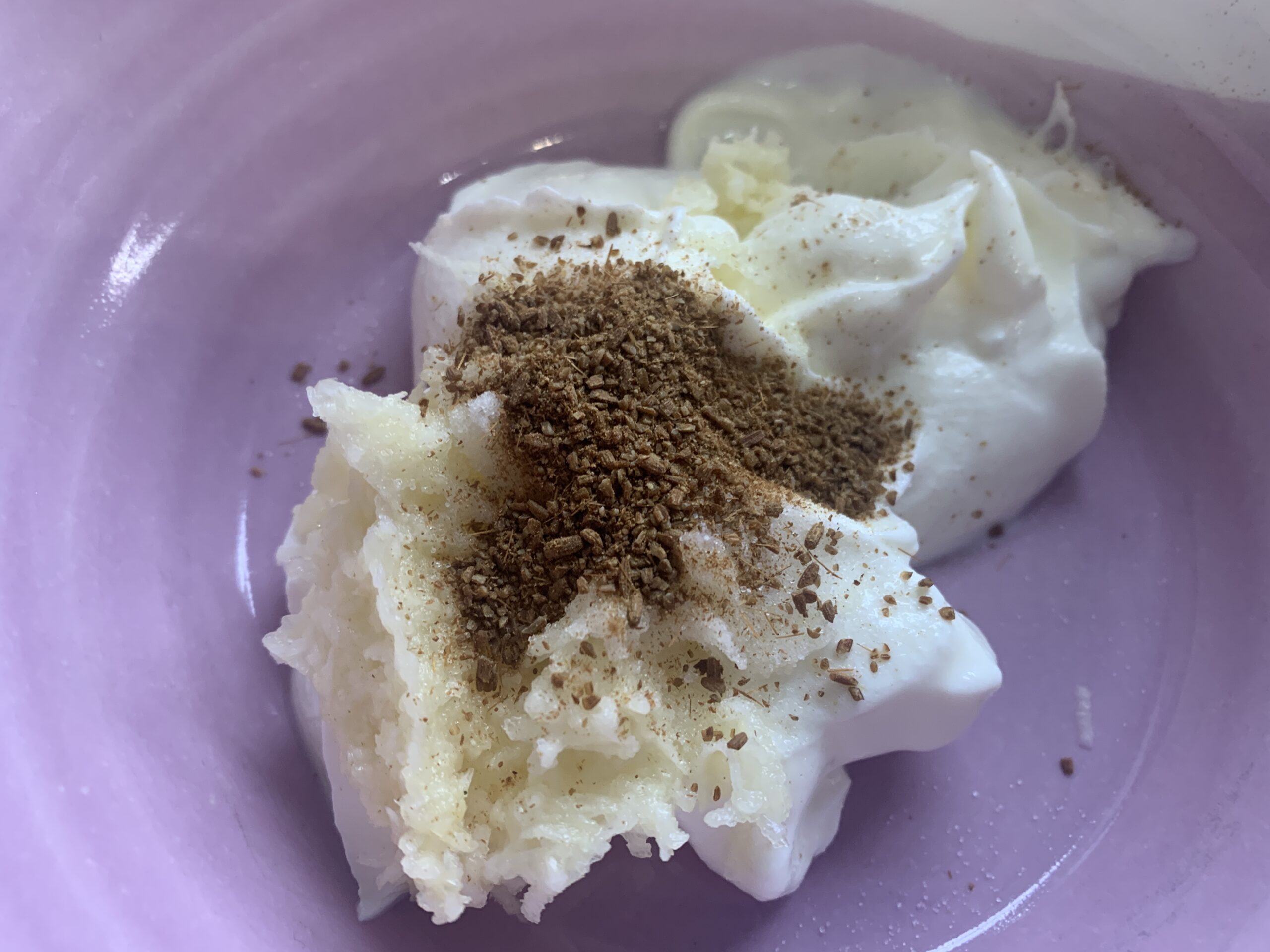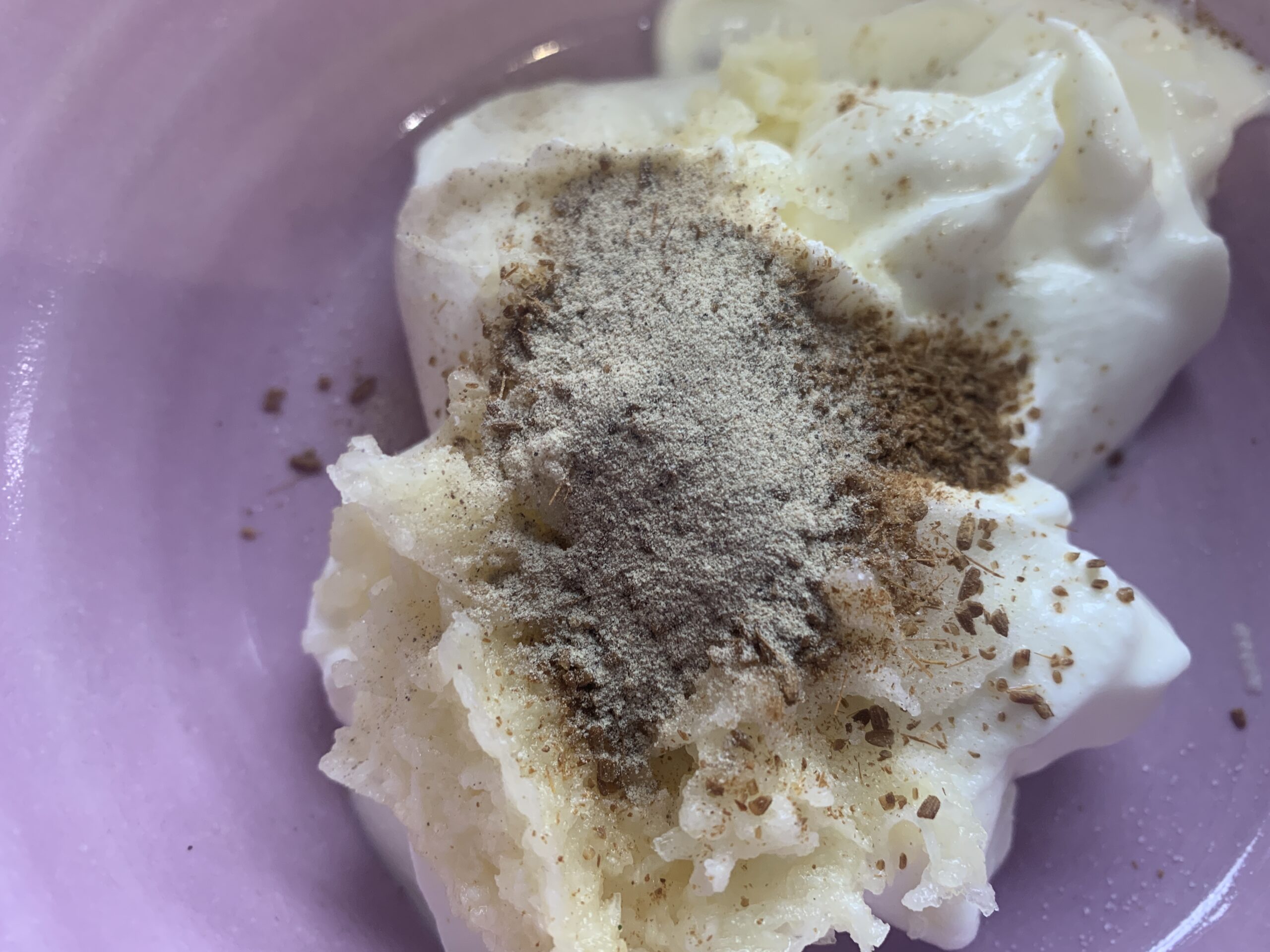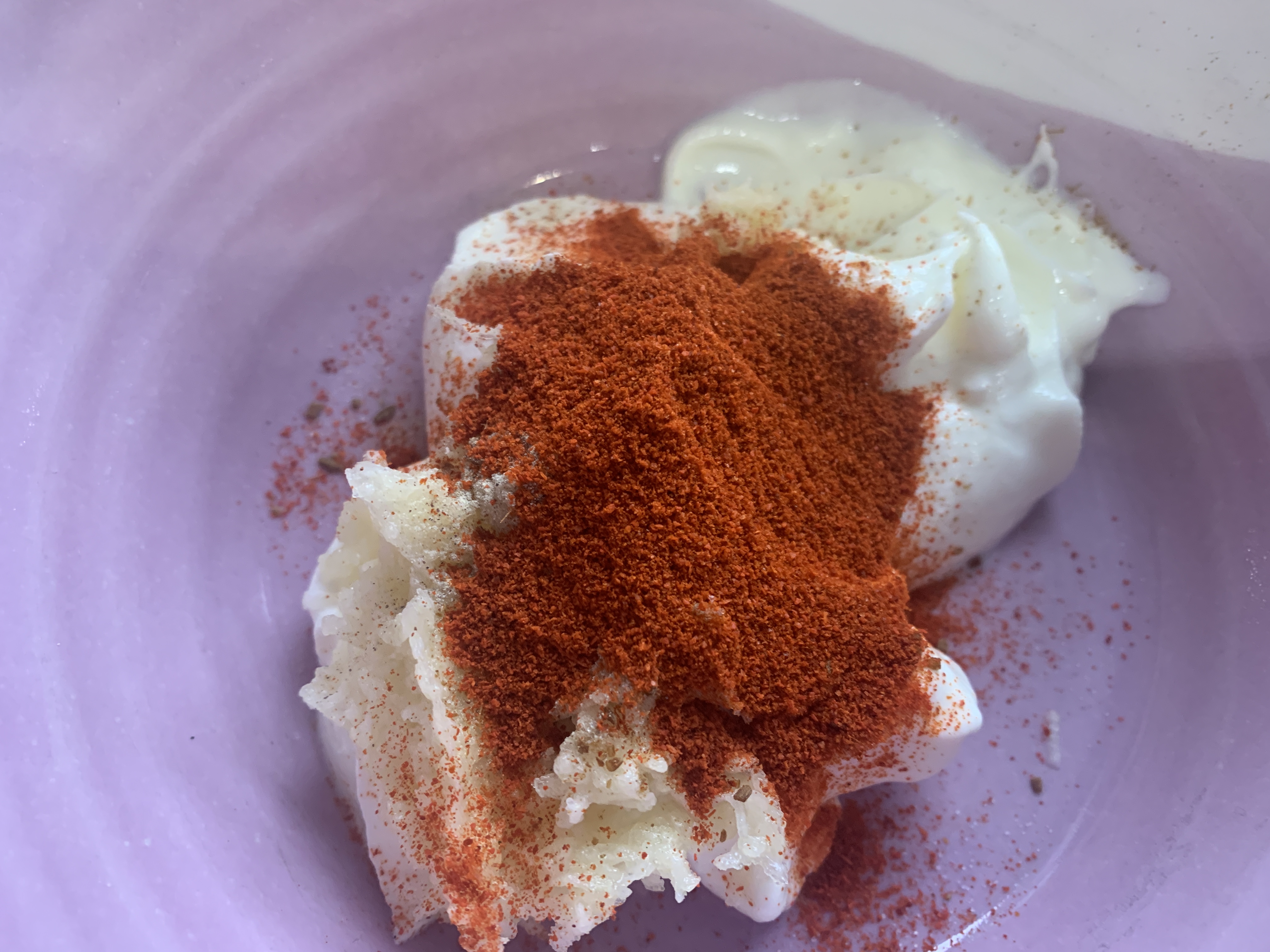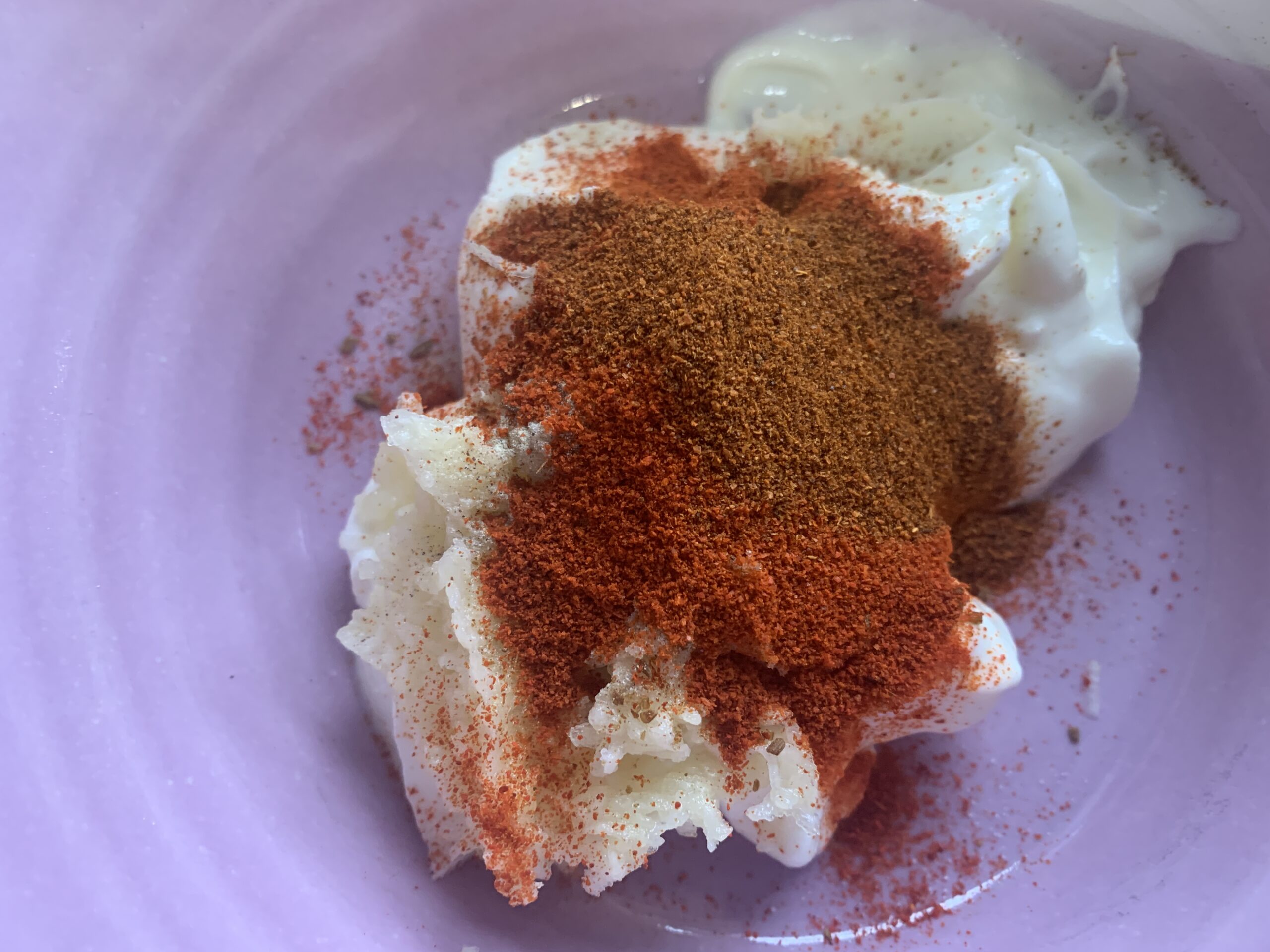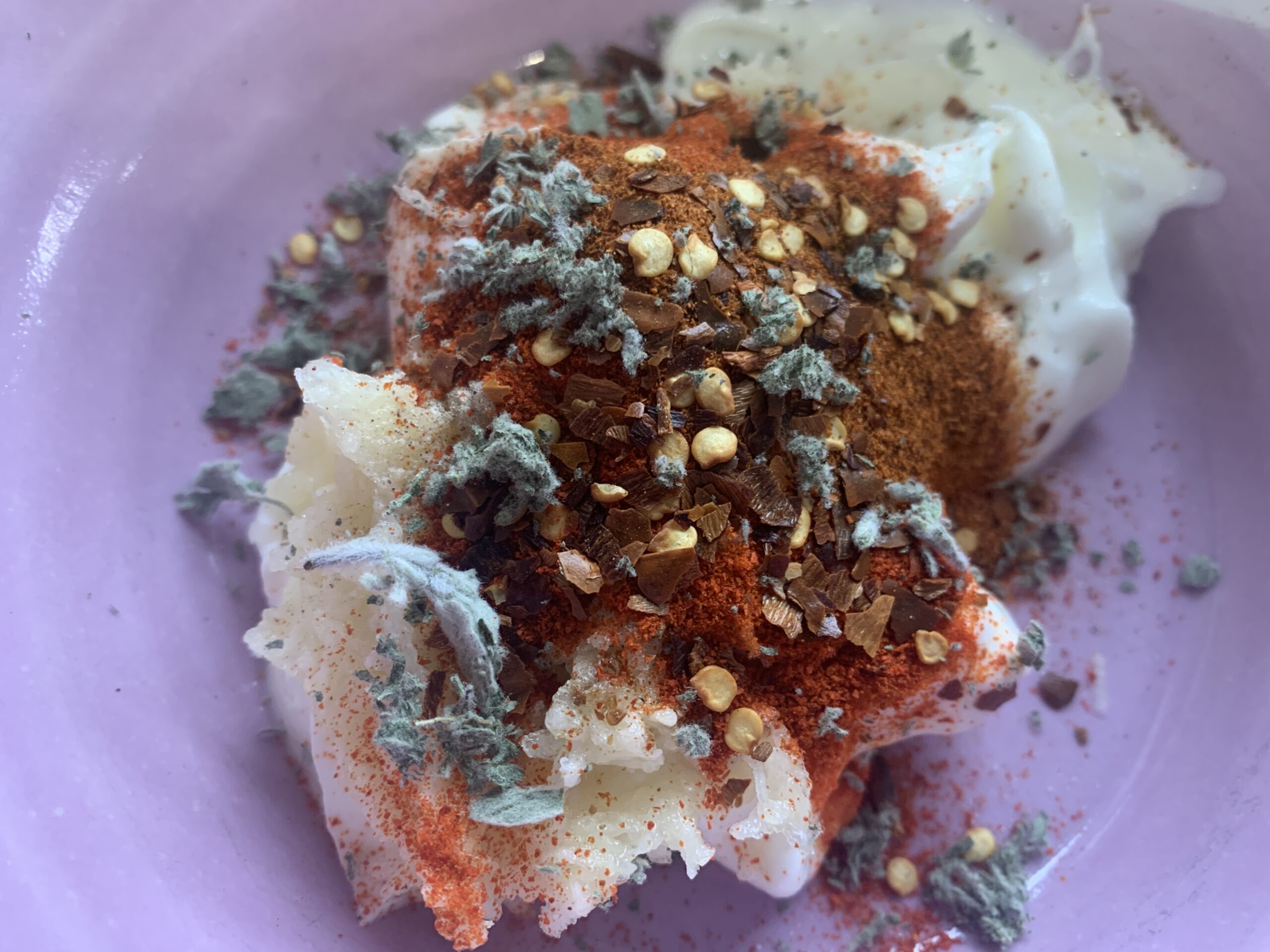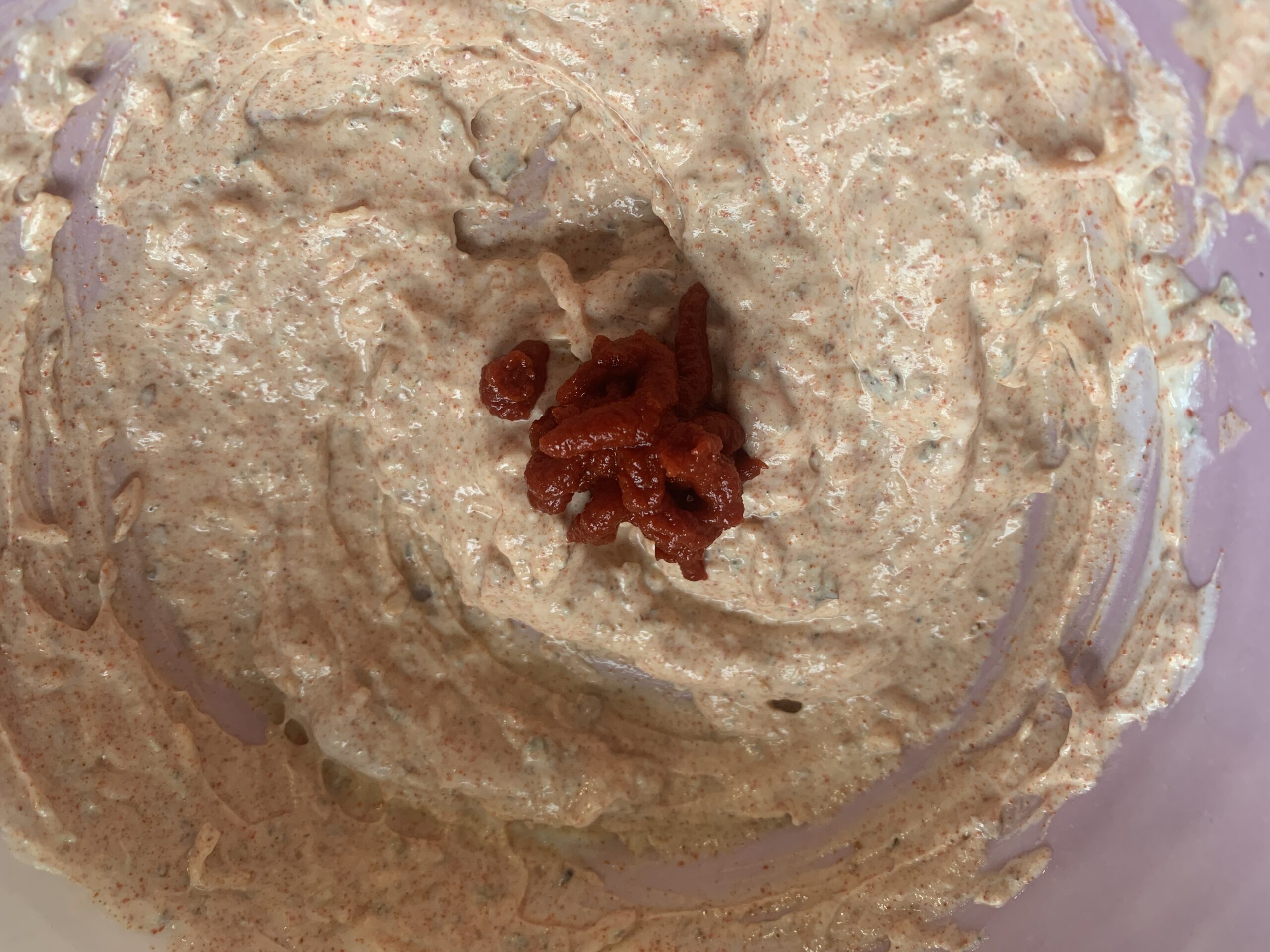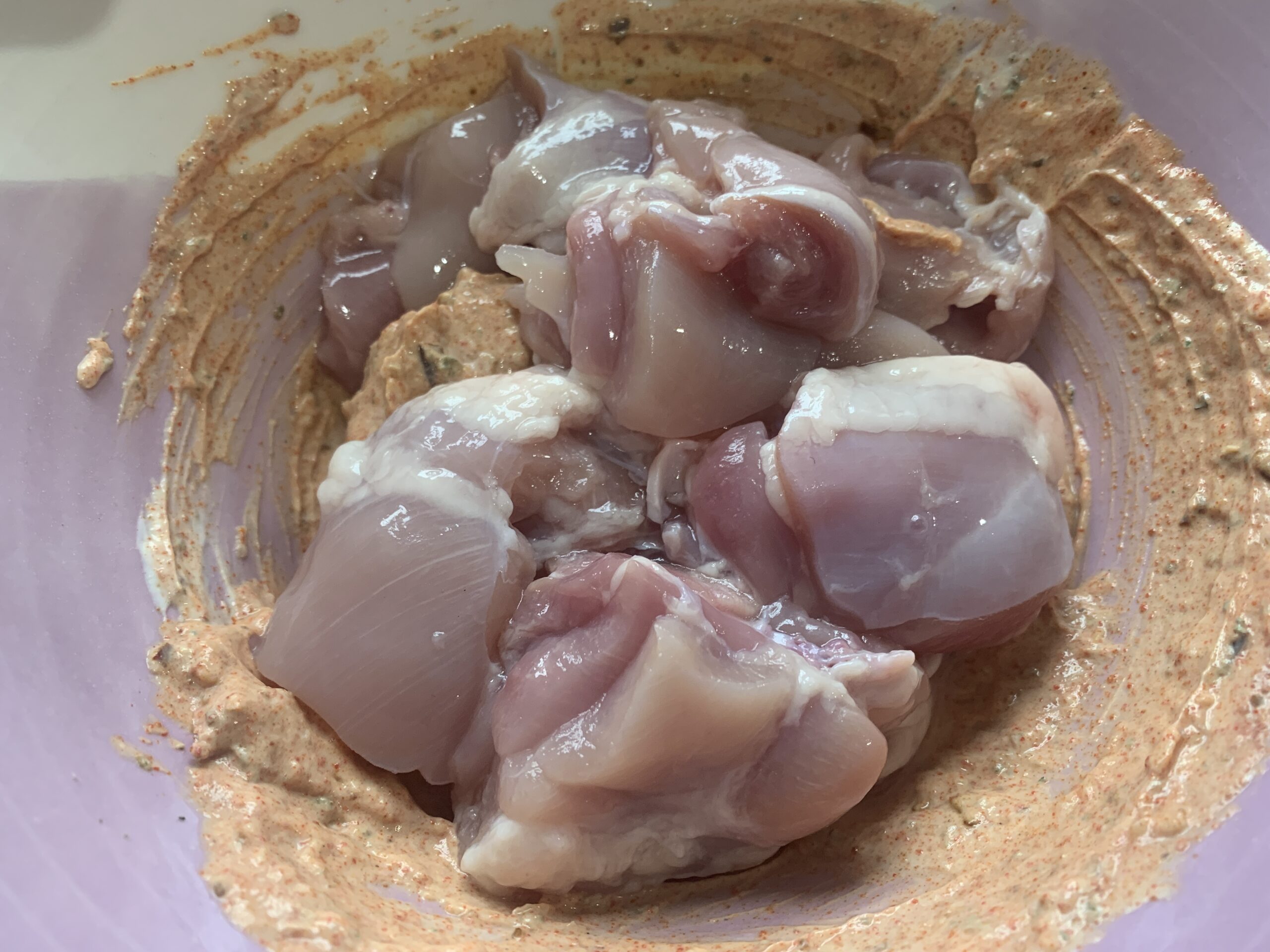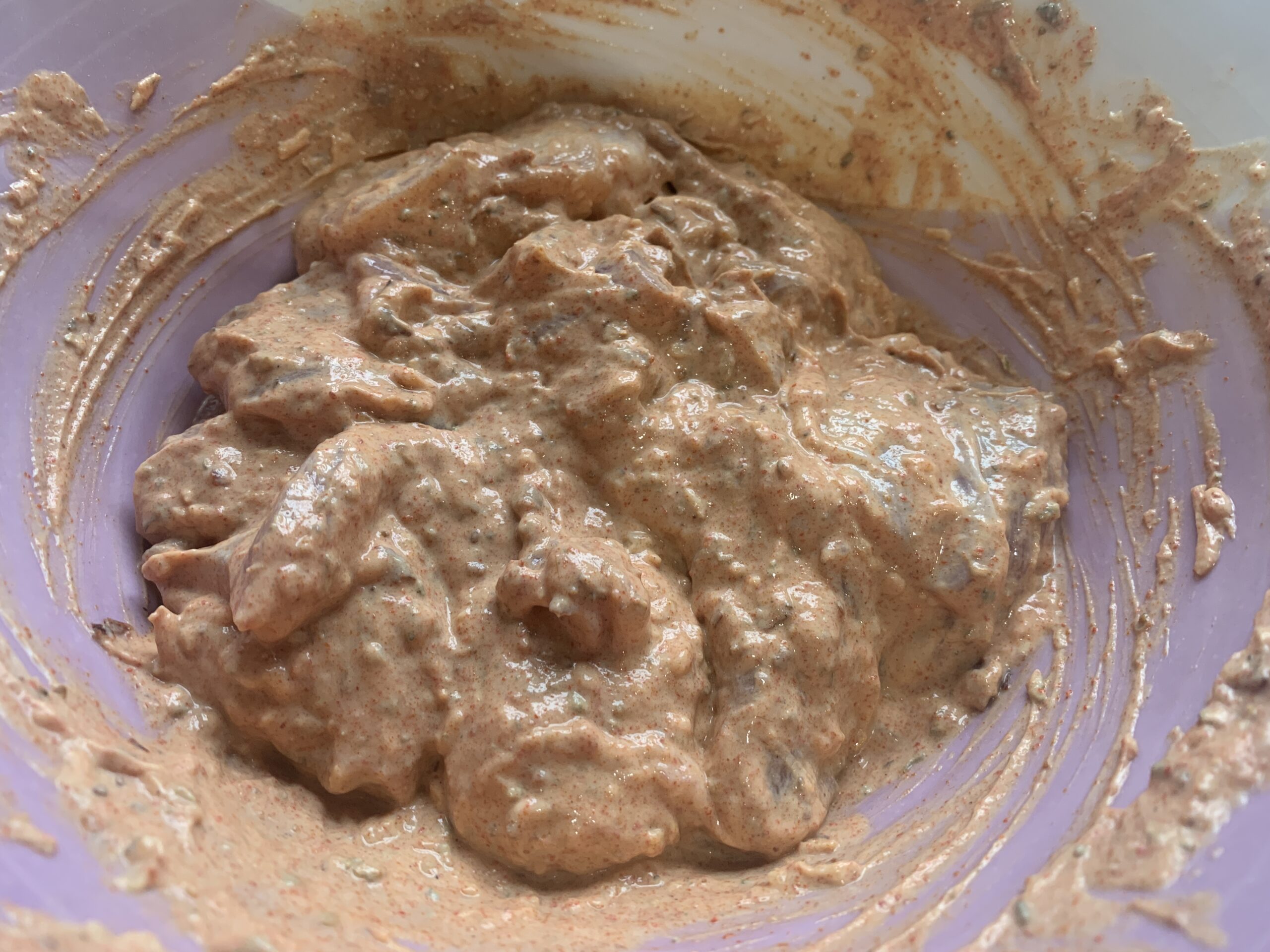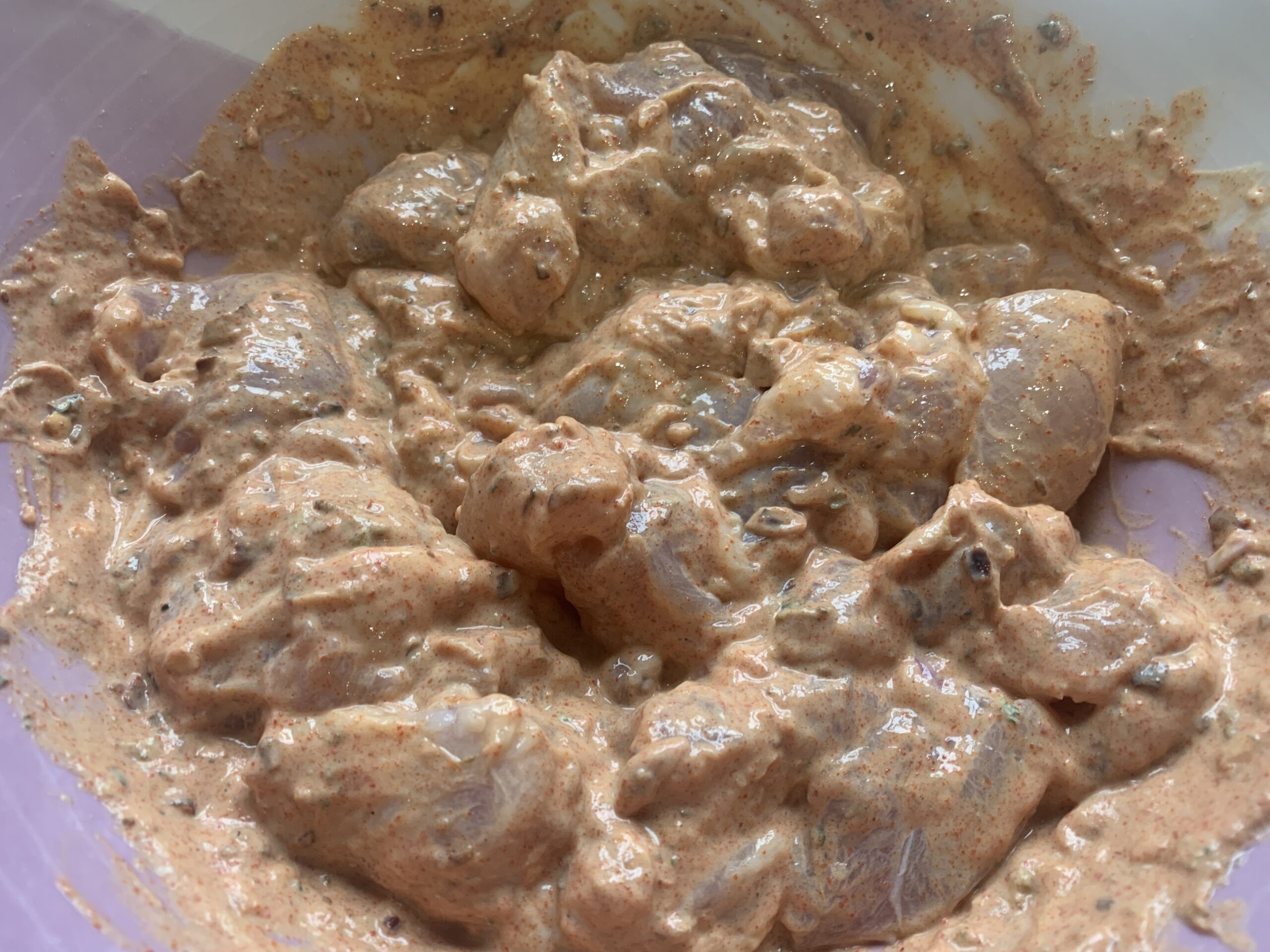 Mix together yogurt, salt, garlic, lime juice, cumin powder, black pepper, paprika, Baharat spice mix, chilli flakes and thyme together for the marinade. Mix together and taste the marinade to adjust the seasoning according to your taste. Add the tomato paste and chicken and rub it gently coating all the chicken pieces with the marinade. Cover the bowl and place in the refrigerator for 4-5 hours or overnight.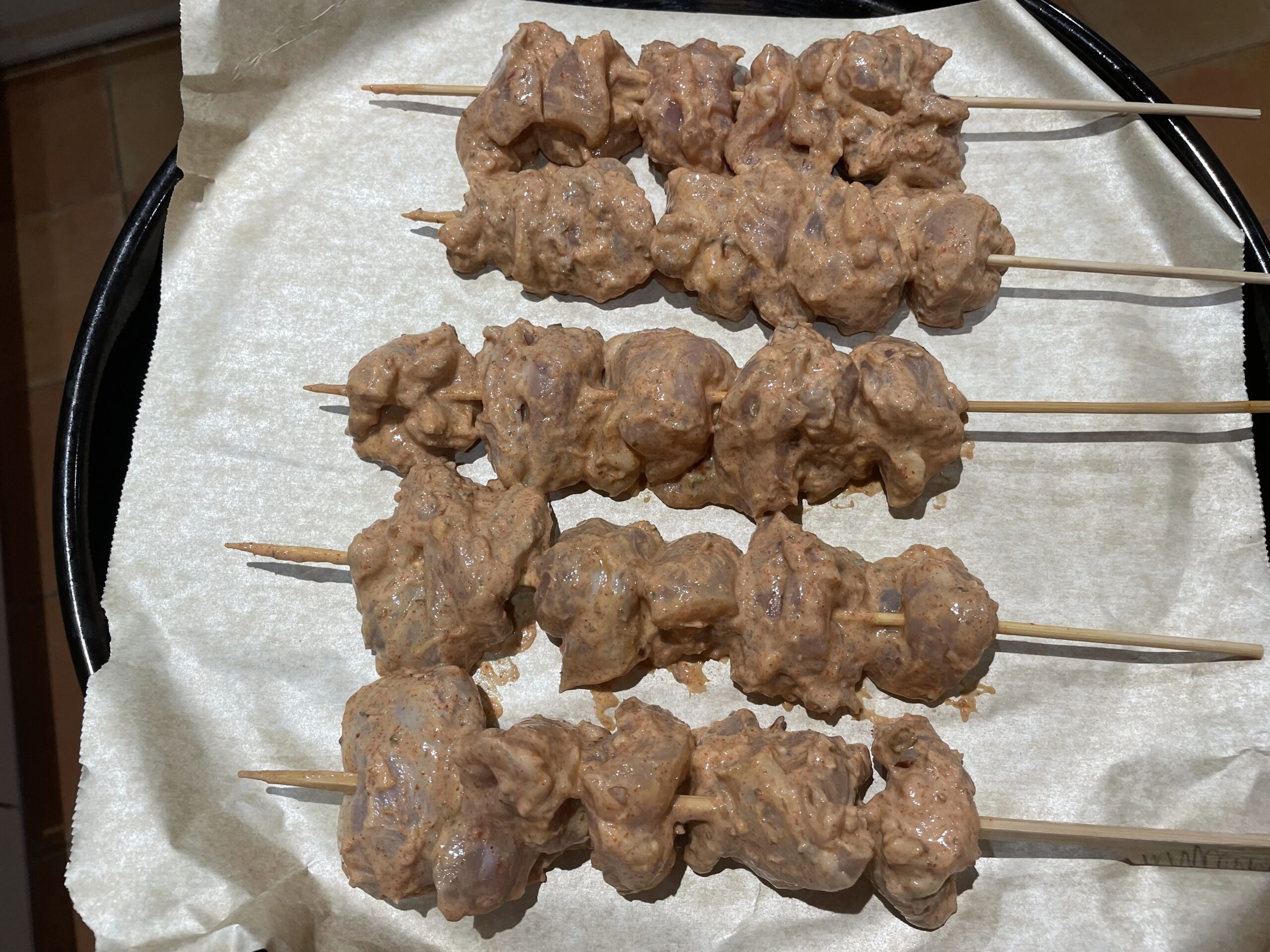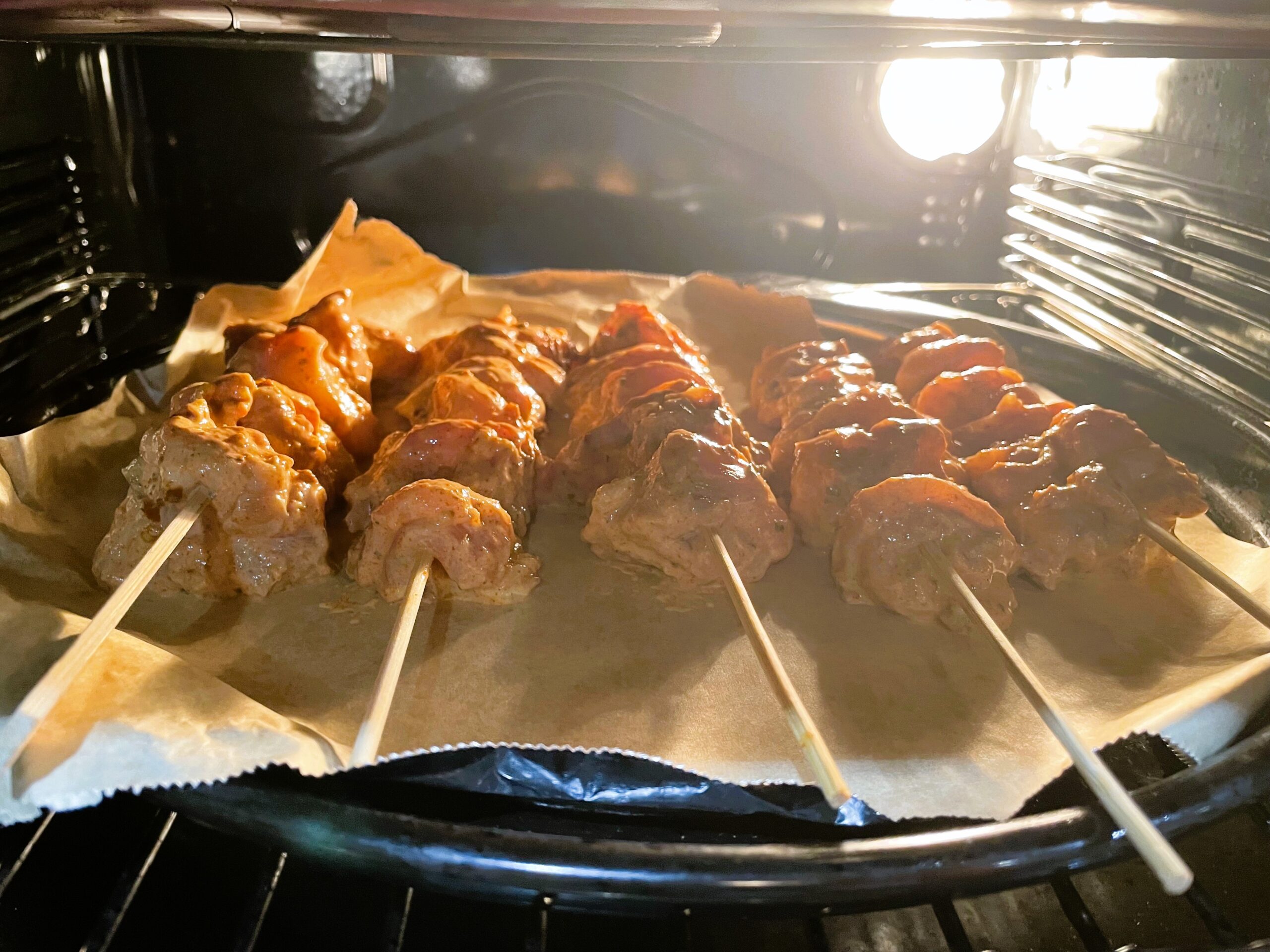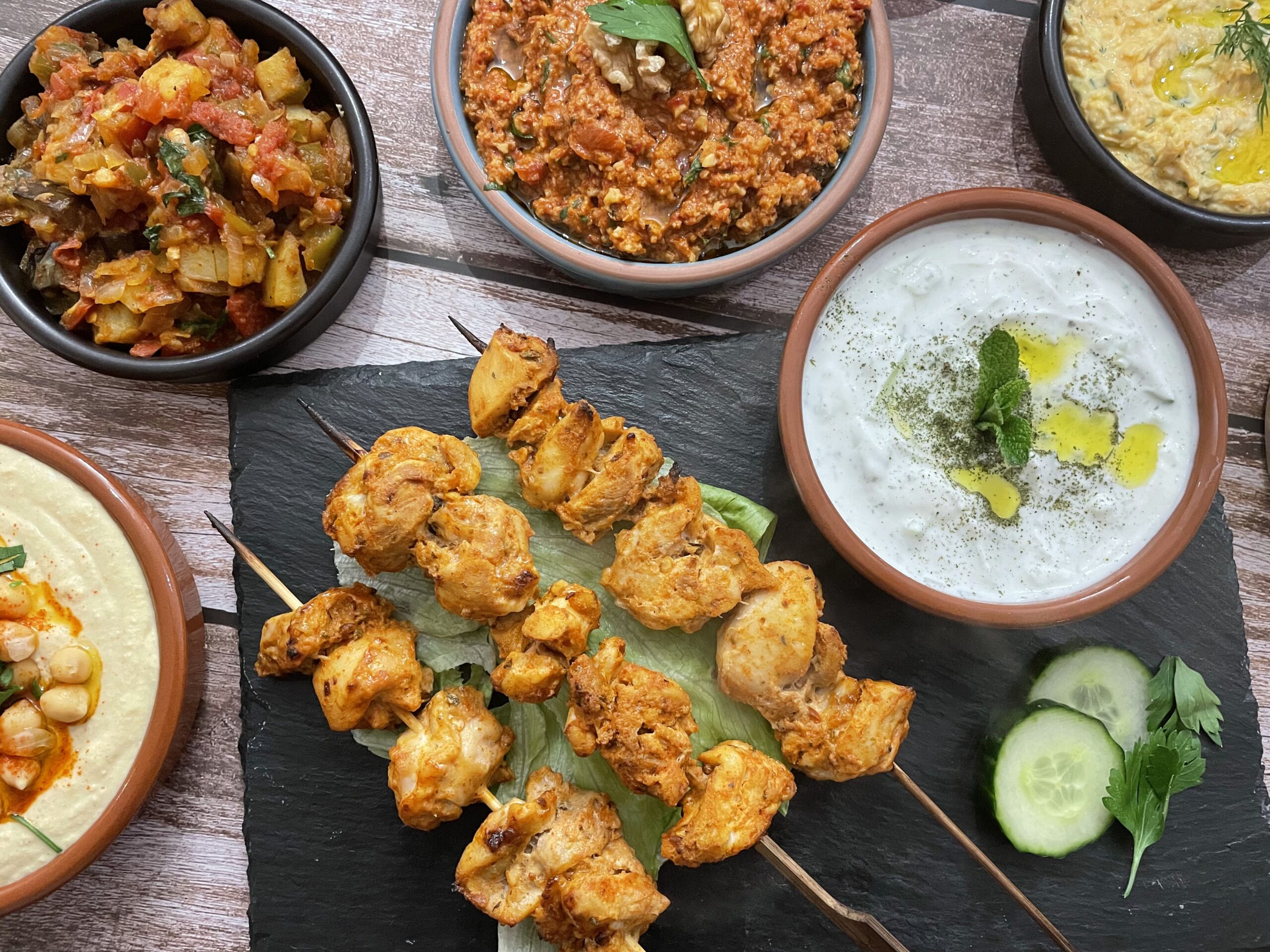 To cook, preheat the grill to highest setting.
Thread Skewer the chicken pieces onto wooden or metal skewers and rub a little oil on them.
Put the skewers on a shallow baking tray and grill for approximately 5-6 minutes and then turn over and grill again for 5-6 minutes until browned and cooked through. To check the chicken is cooked through, take one of the largest pieces and cut in half. If there is no sign of pink and the juices run clear the chicken is cooked.