Malai Soya Chaap Tikka
Malai Soya Chaap Tikka is a succulent soya chaap marinated in light spices, cream and yogurt and grilled.
While most people in the Indian subcontinent know what soya chaap is, it may be unfamiliar to others. Soya chaap is a protein source made from soybeans. Soya chaap sticks are prepared by covering ice cream sticks with strips of a dough that is made with soybeans, soya chunks, and all-purpose/rice flour.
In Delhi you will find that every street corner has at least one representation of soya chaap. Long term vegetarians are drawn to it as a welcome diversion from the over exposed paneer and new converts to vegetarianism appreciates its meat like taste and texture.
Not only street food pursues but also cafes, restaurants, fast food outlets and fine dining establishments, all feature at least one soya chaap dish on their menus.
I like this scrumptious tikka as it is a lightly spiced recipe and can be grilled in the oven and/or BBQ.
Ingredients
To Grind
3 teaspoons cashew nuts
2 green cardamom
1 inch ginger
2 garlic cloves
1-2 green chilies
½ teaspoon whole black pepper
1 teaspoon mint
1-2 teaspoon coriander leaves
Other Ingredients
200 grams soya chaap
½ teaspoon salt
½ teaspoon cumin powder
½ teaspoon garam masala
1 tablespoon plain yogurt
¼ cup cream
Directions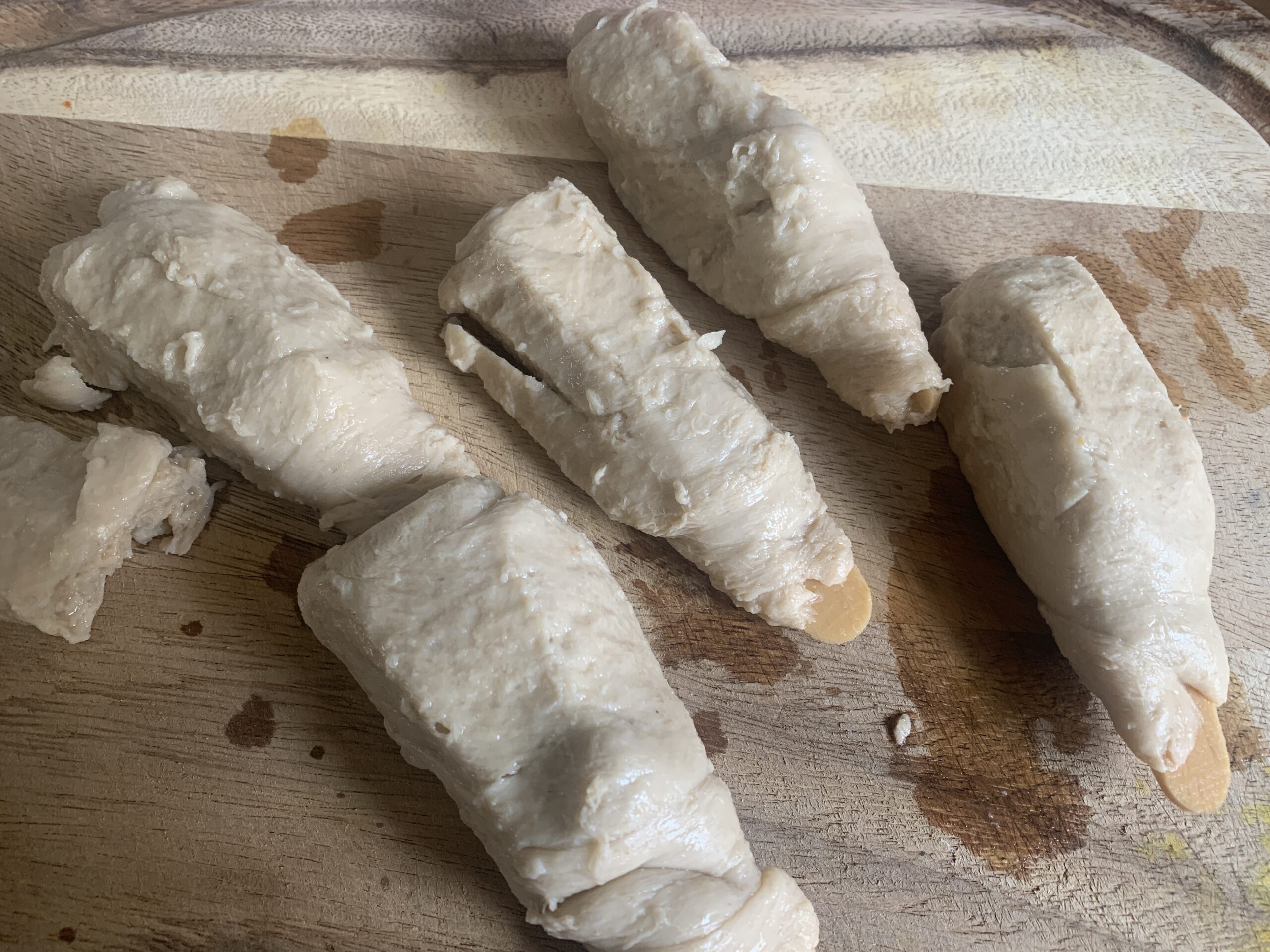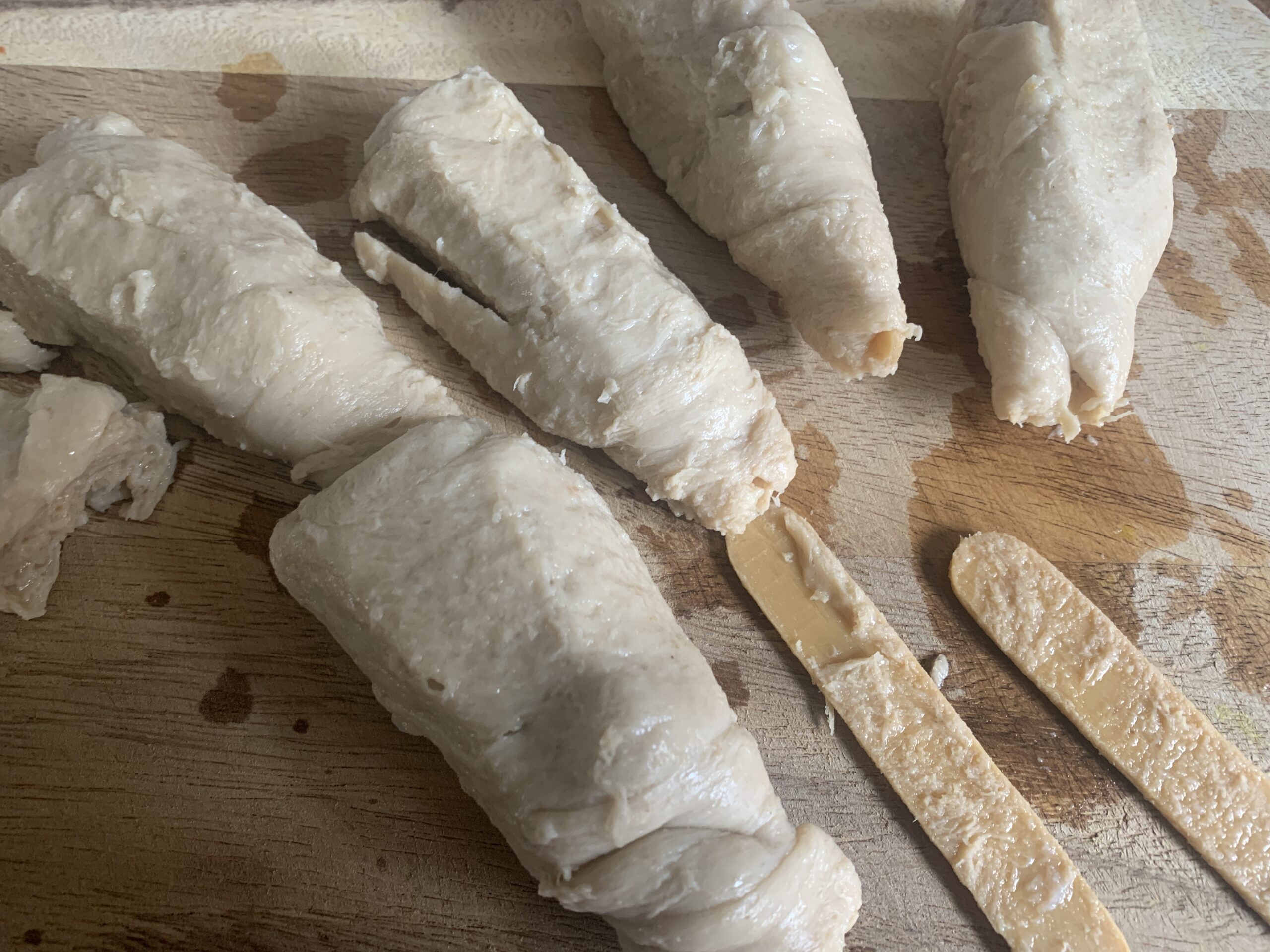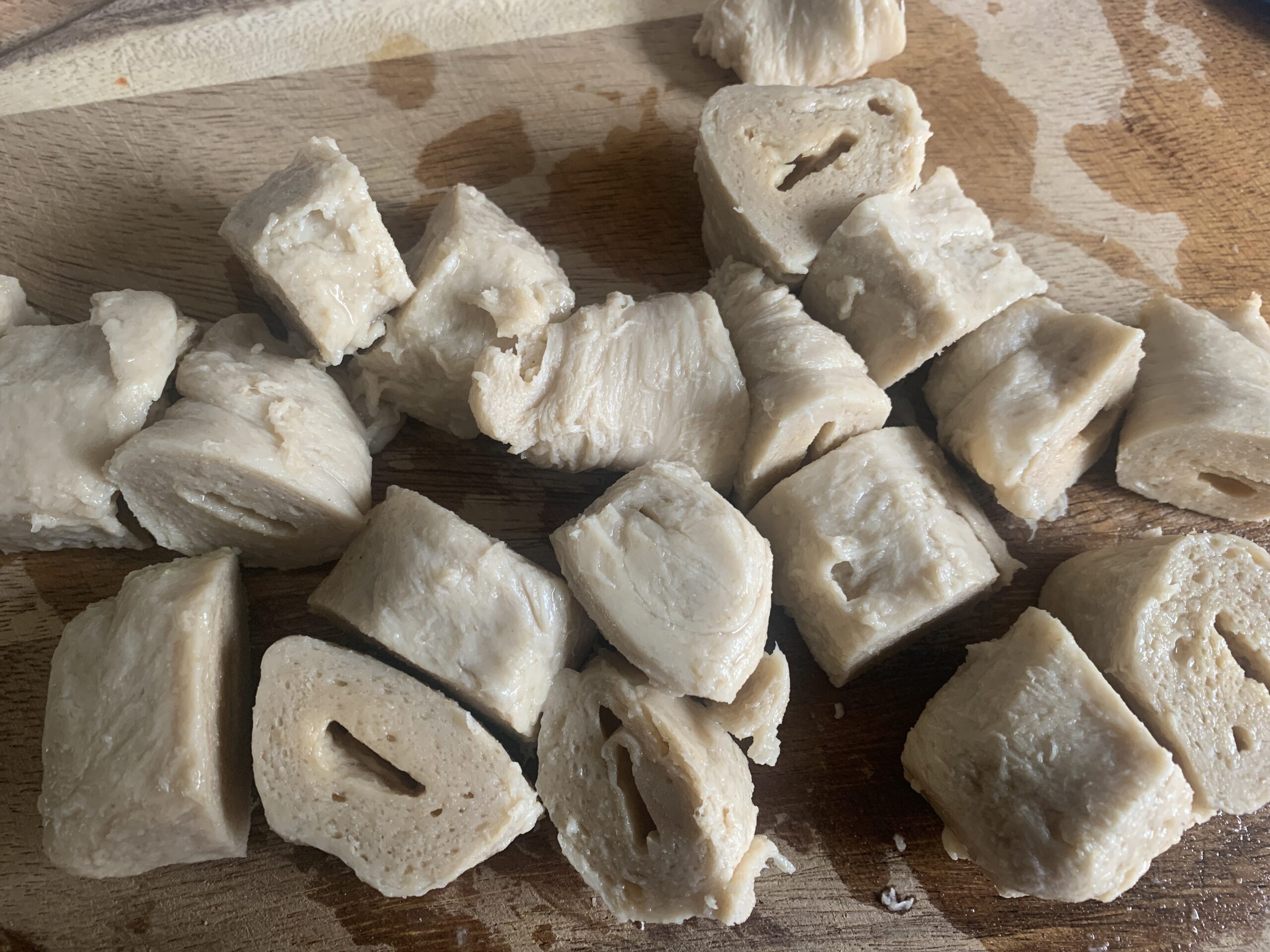 Pull out the ice cream sticks and chop each chaap into 3 pieces. Set aside.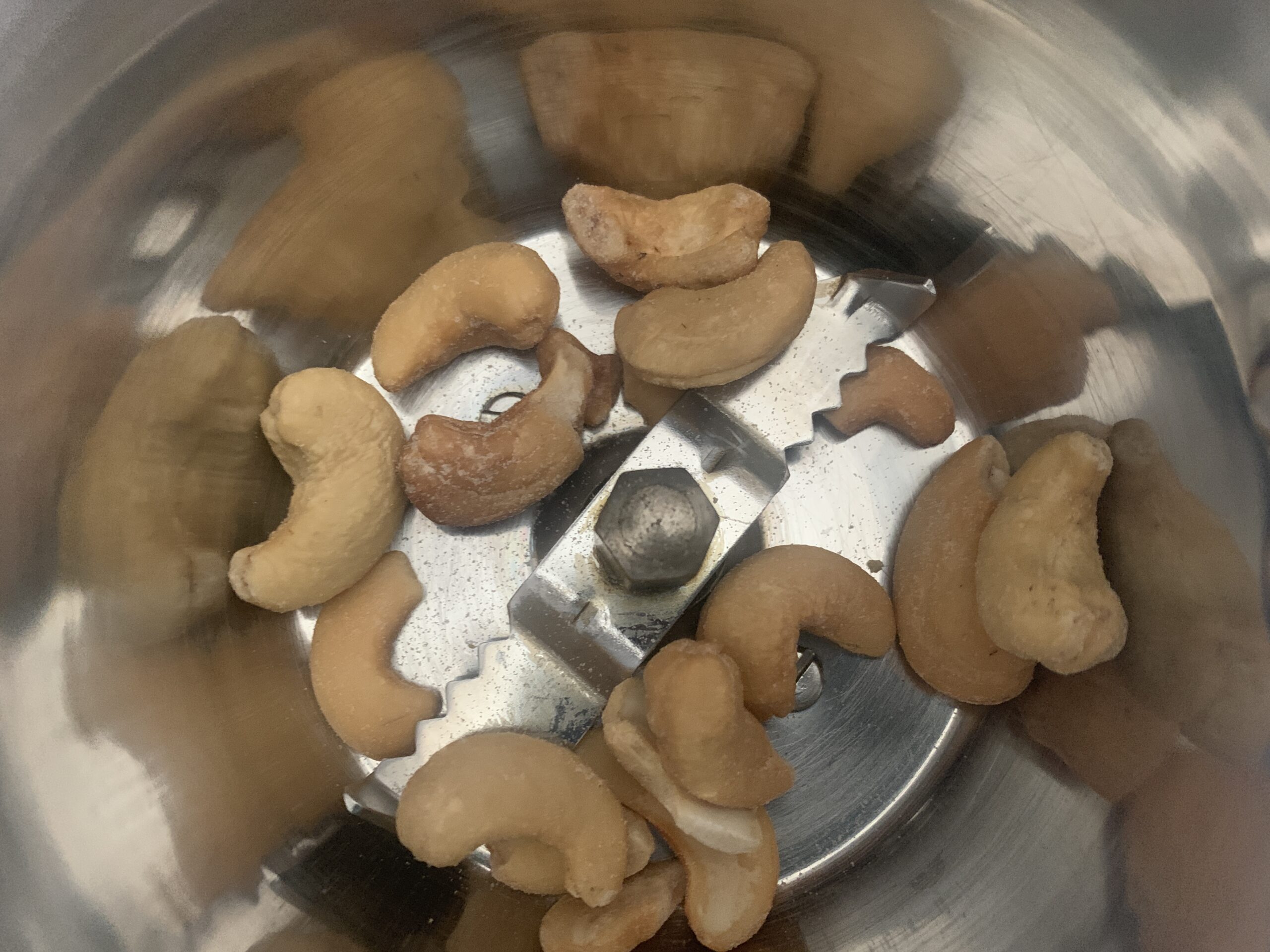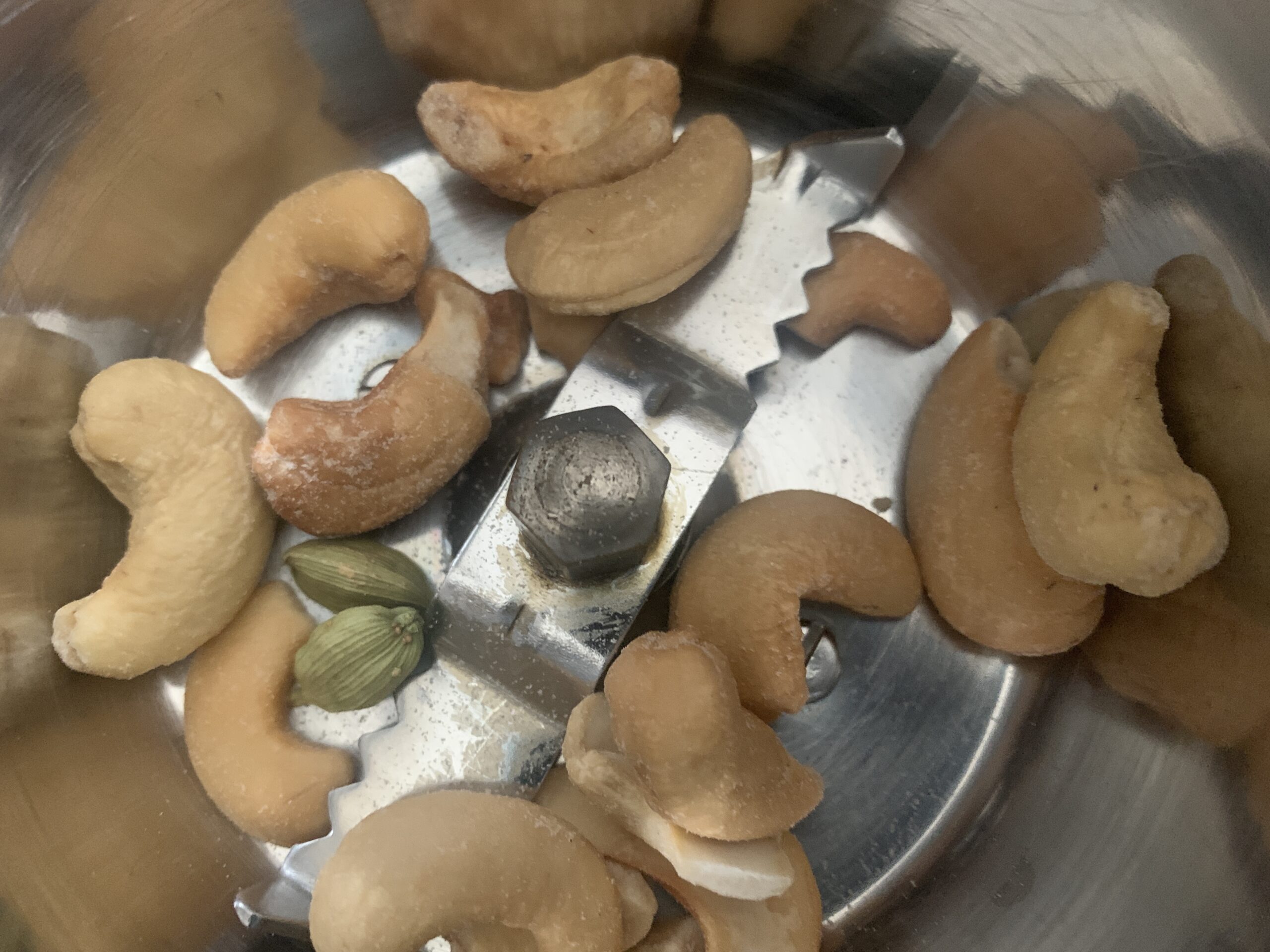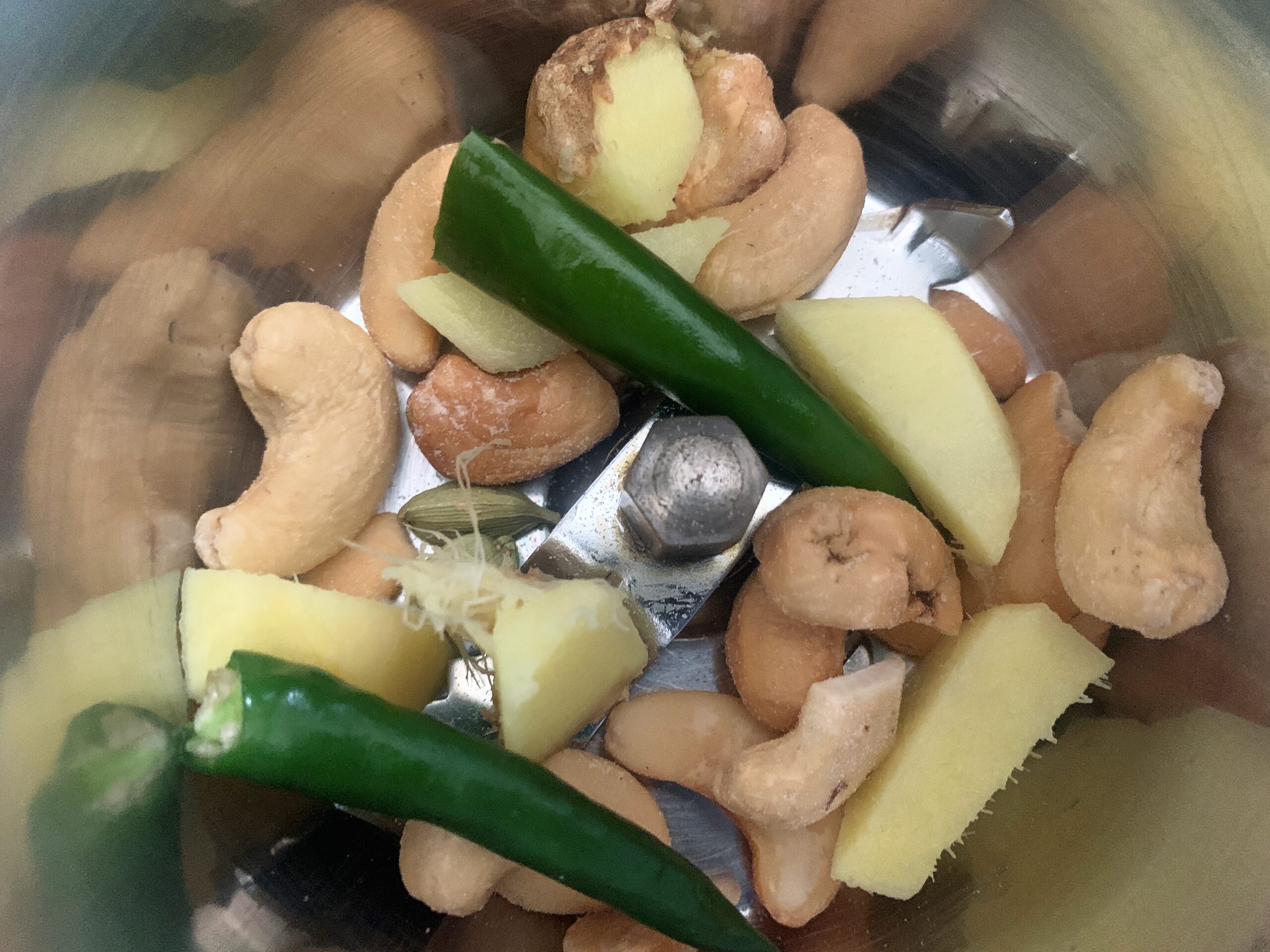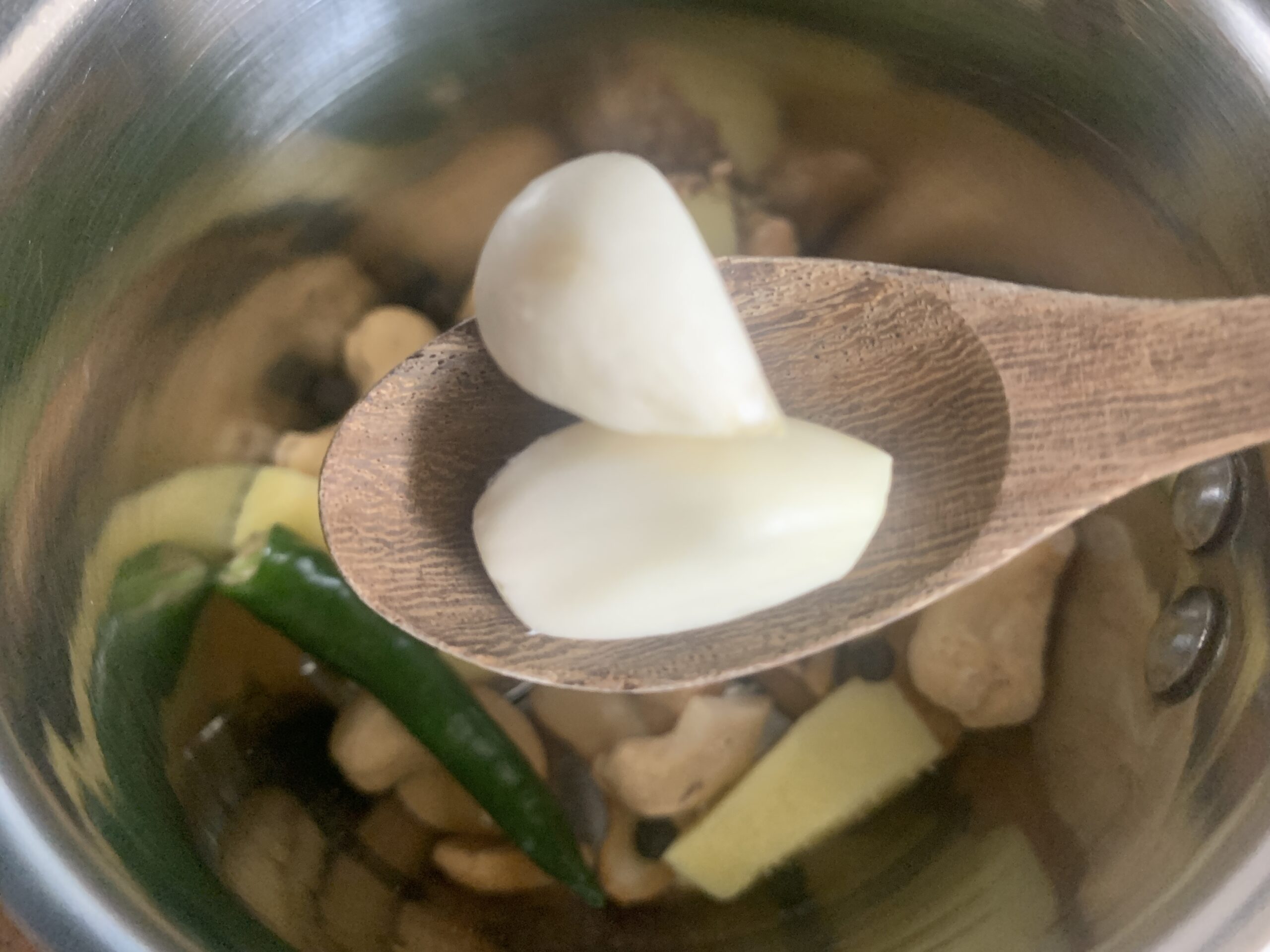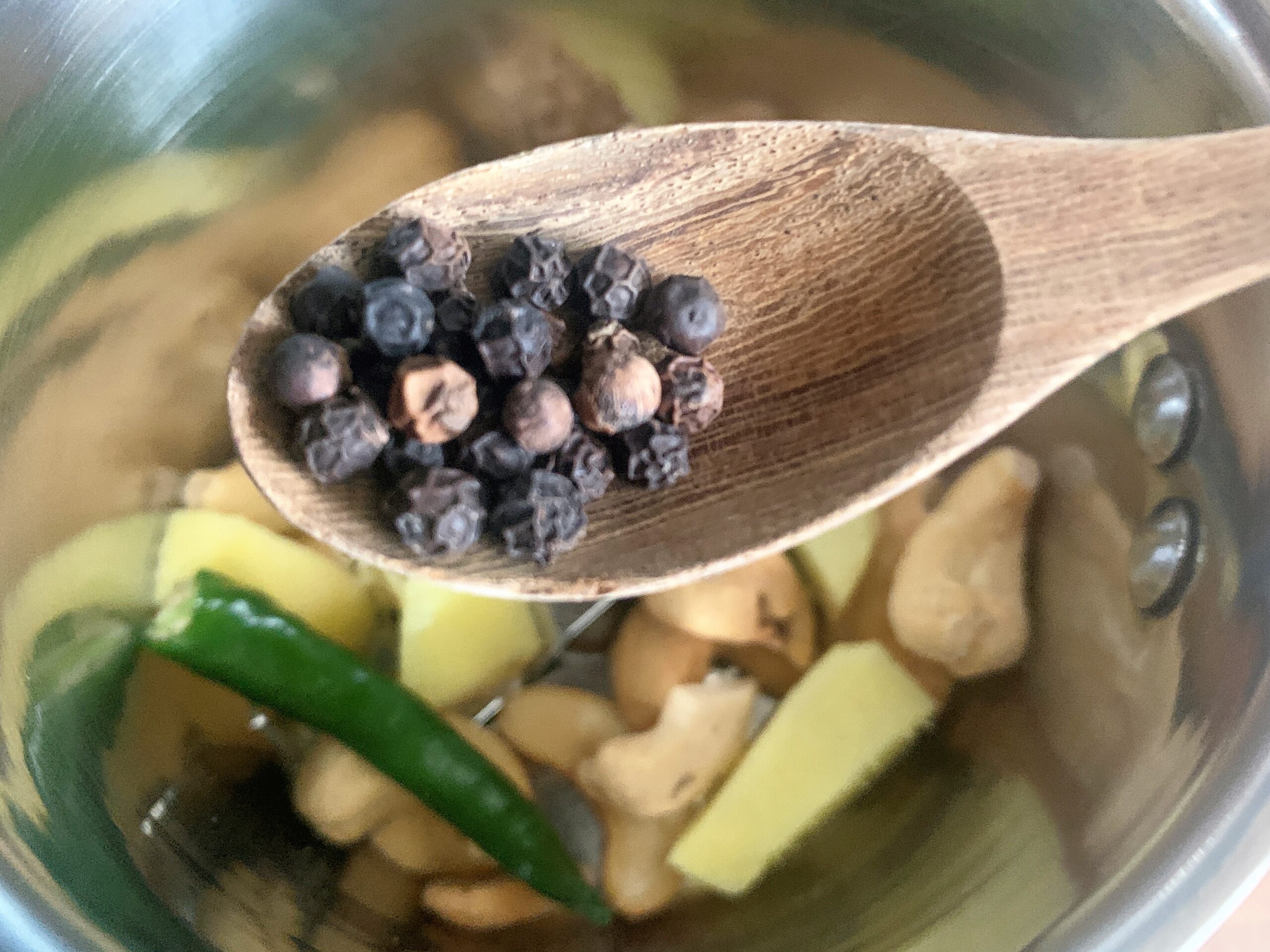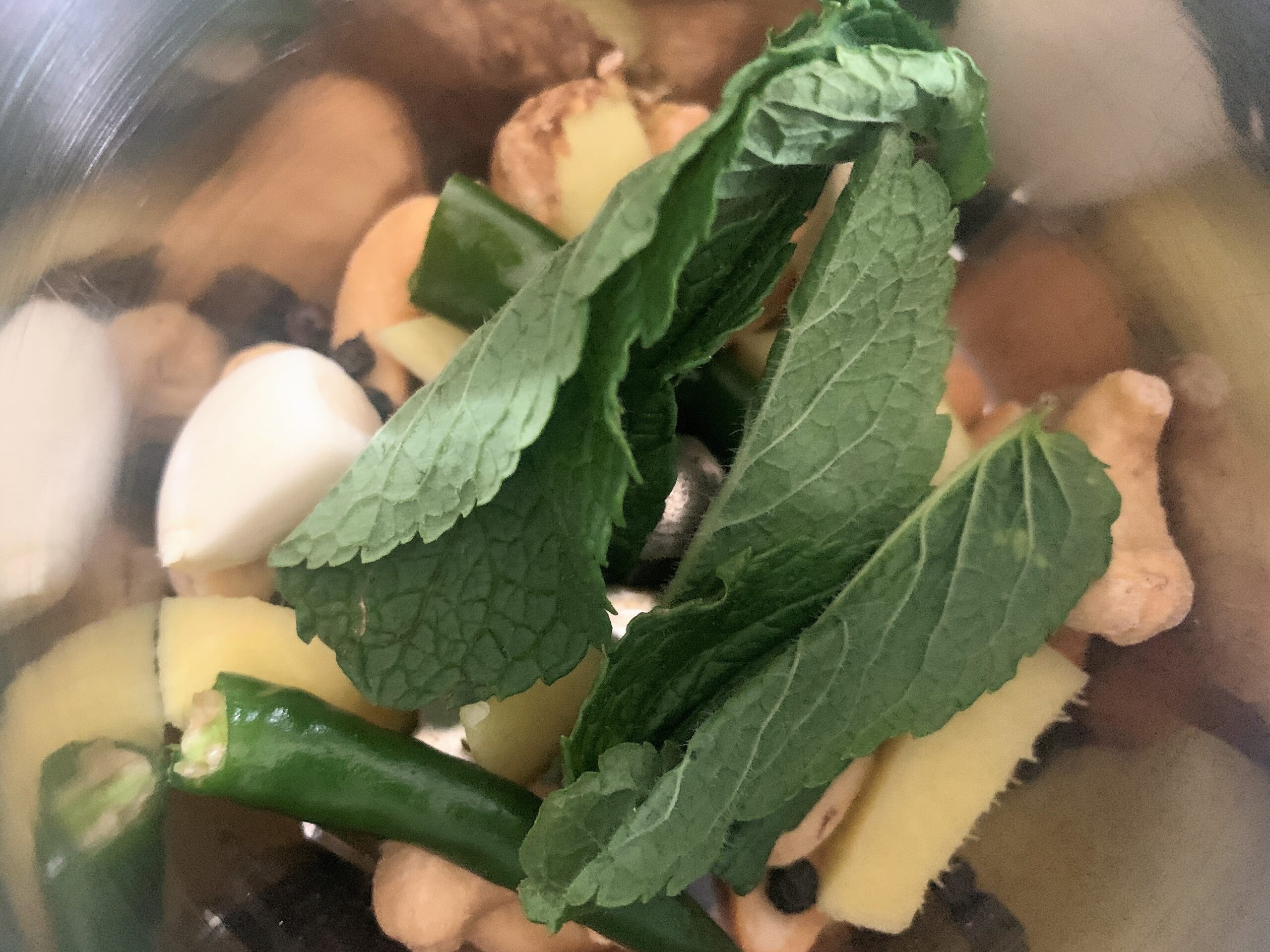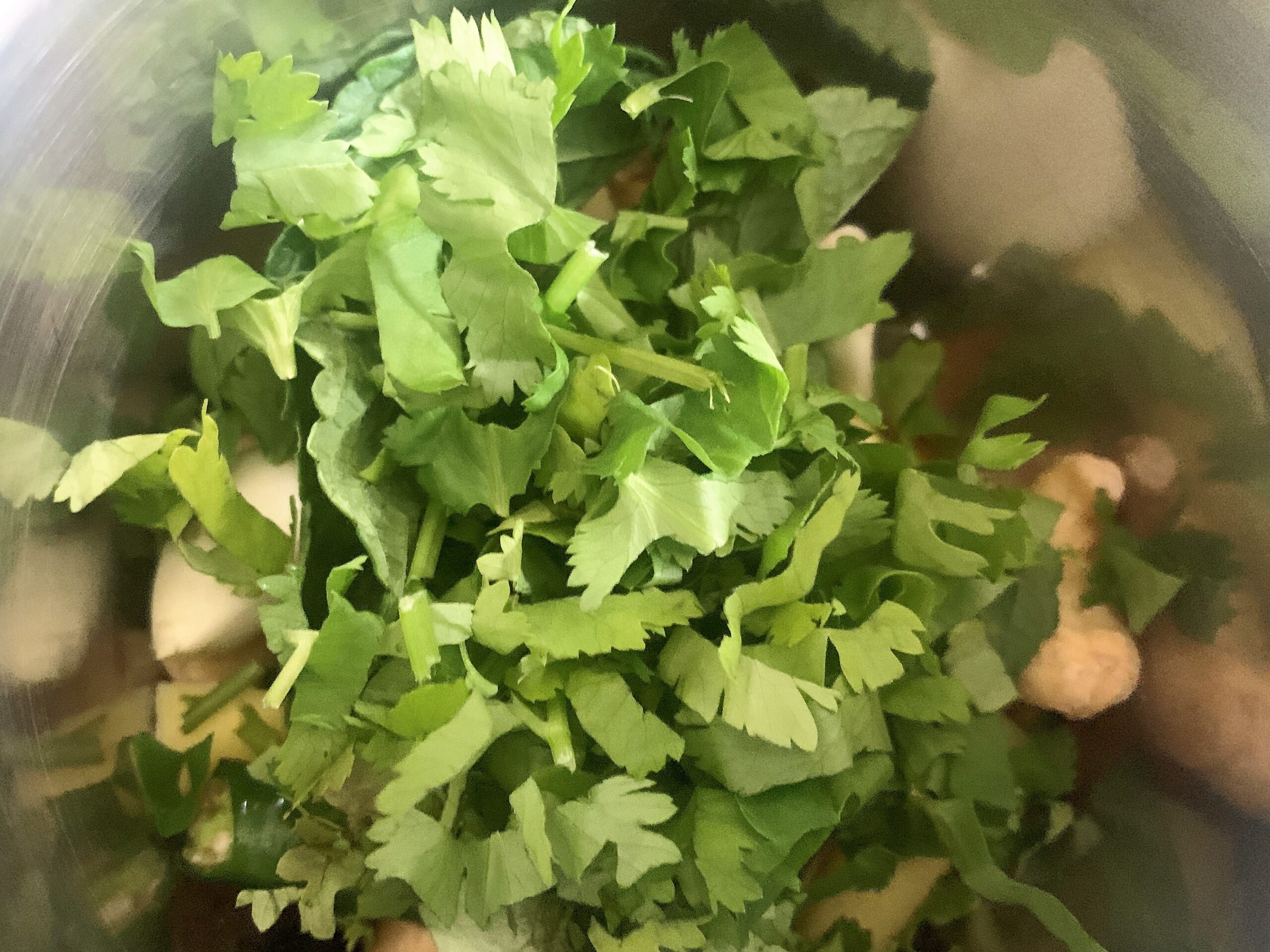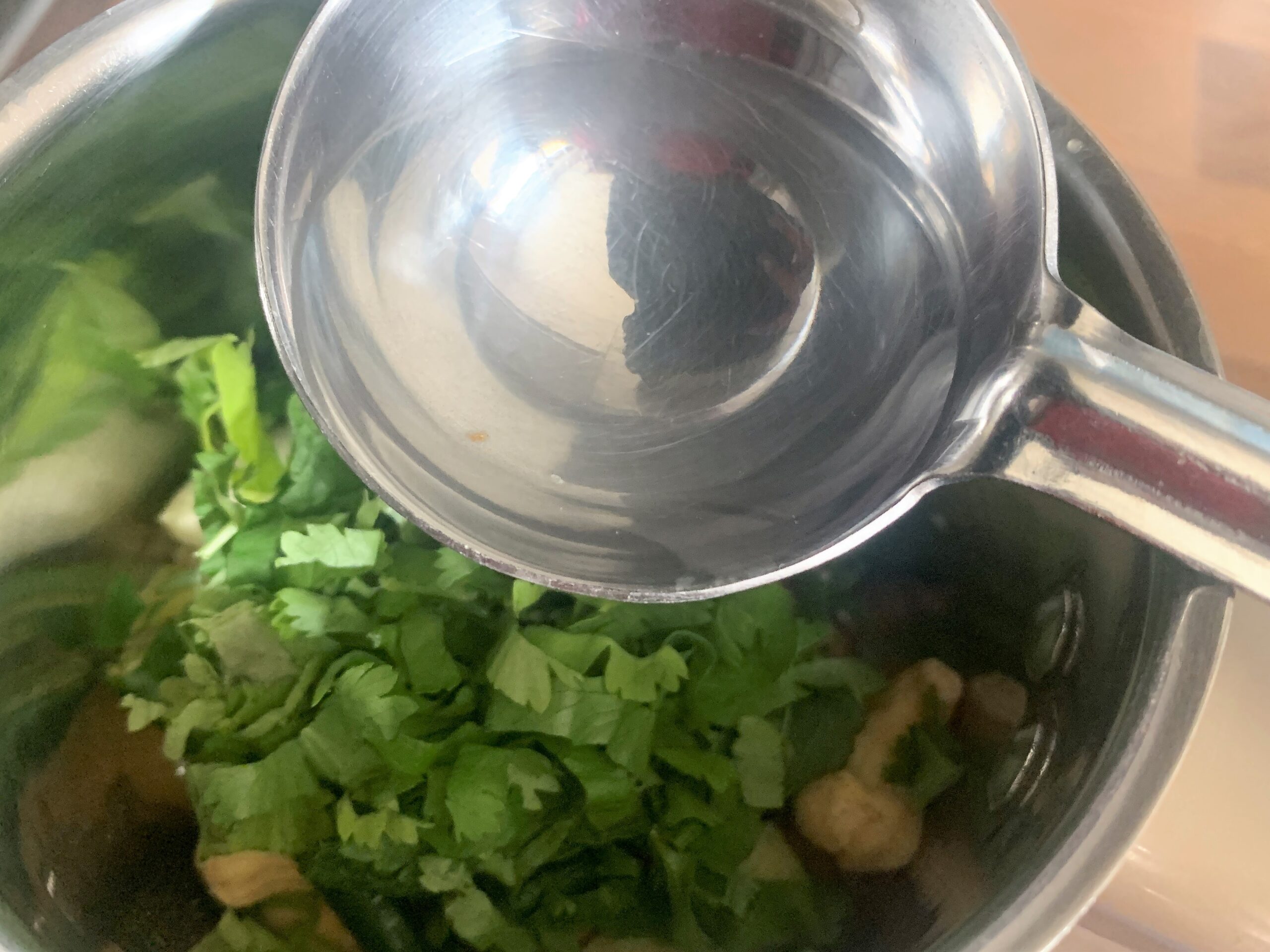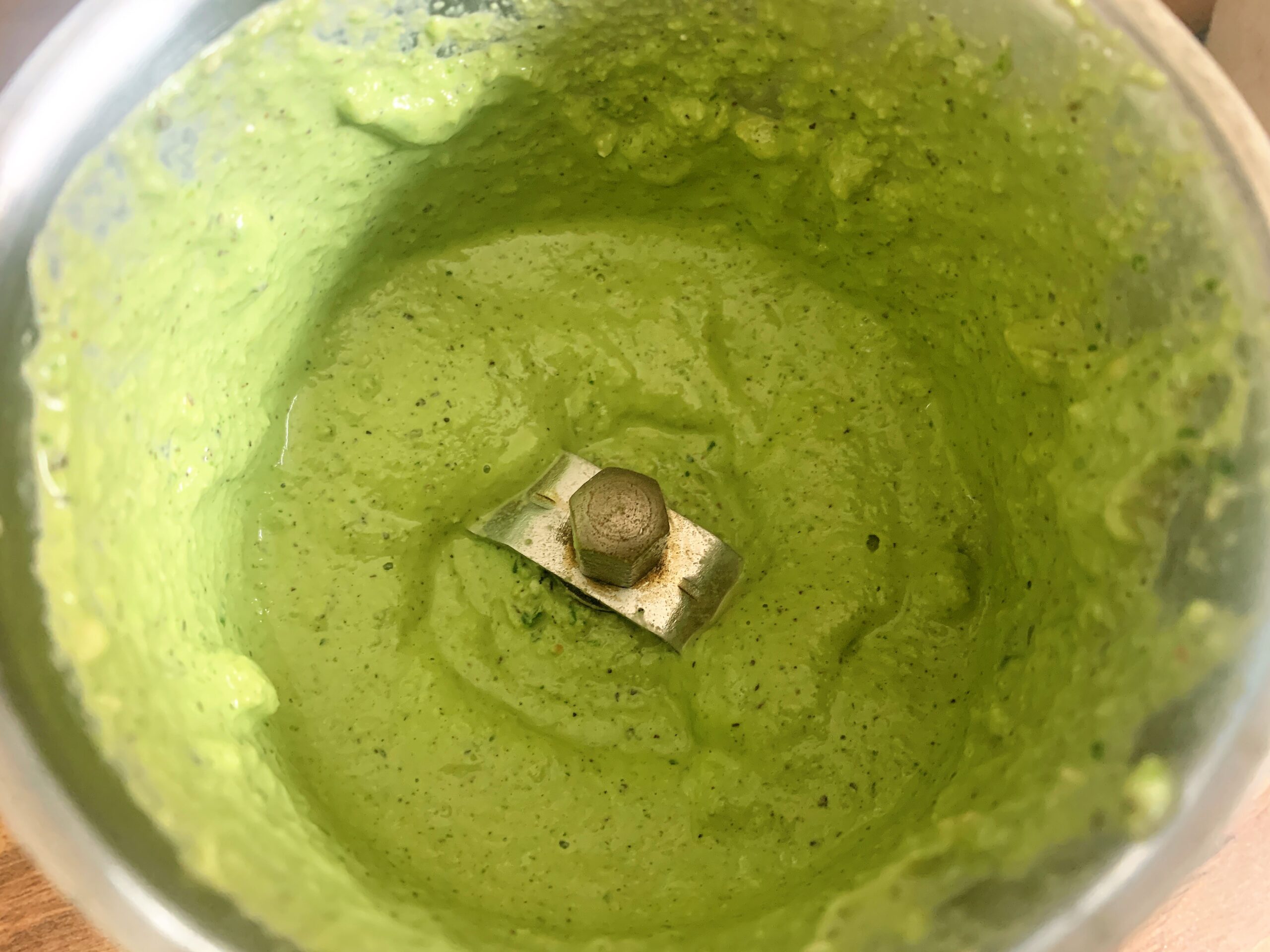 Grind the cashew nuts, green cardamom, ginger, garlic cloves, green chilies, whole black pepper, mint and coriander leaves using a teaspoon of water into a smooth paste.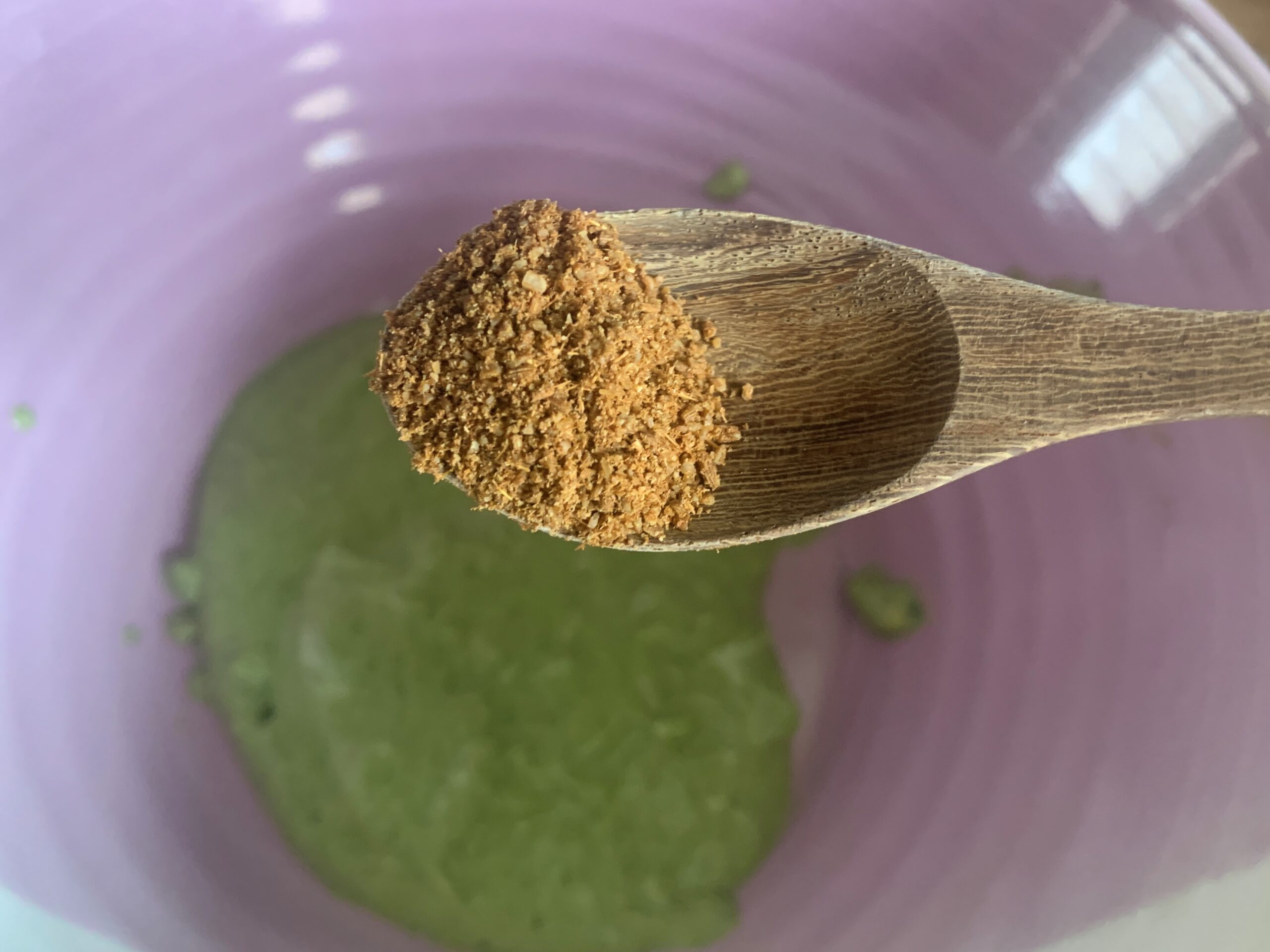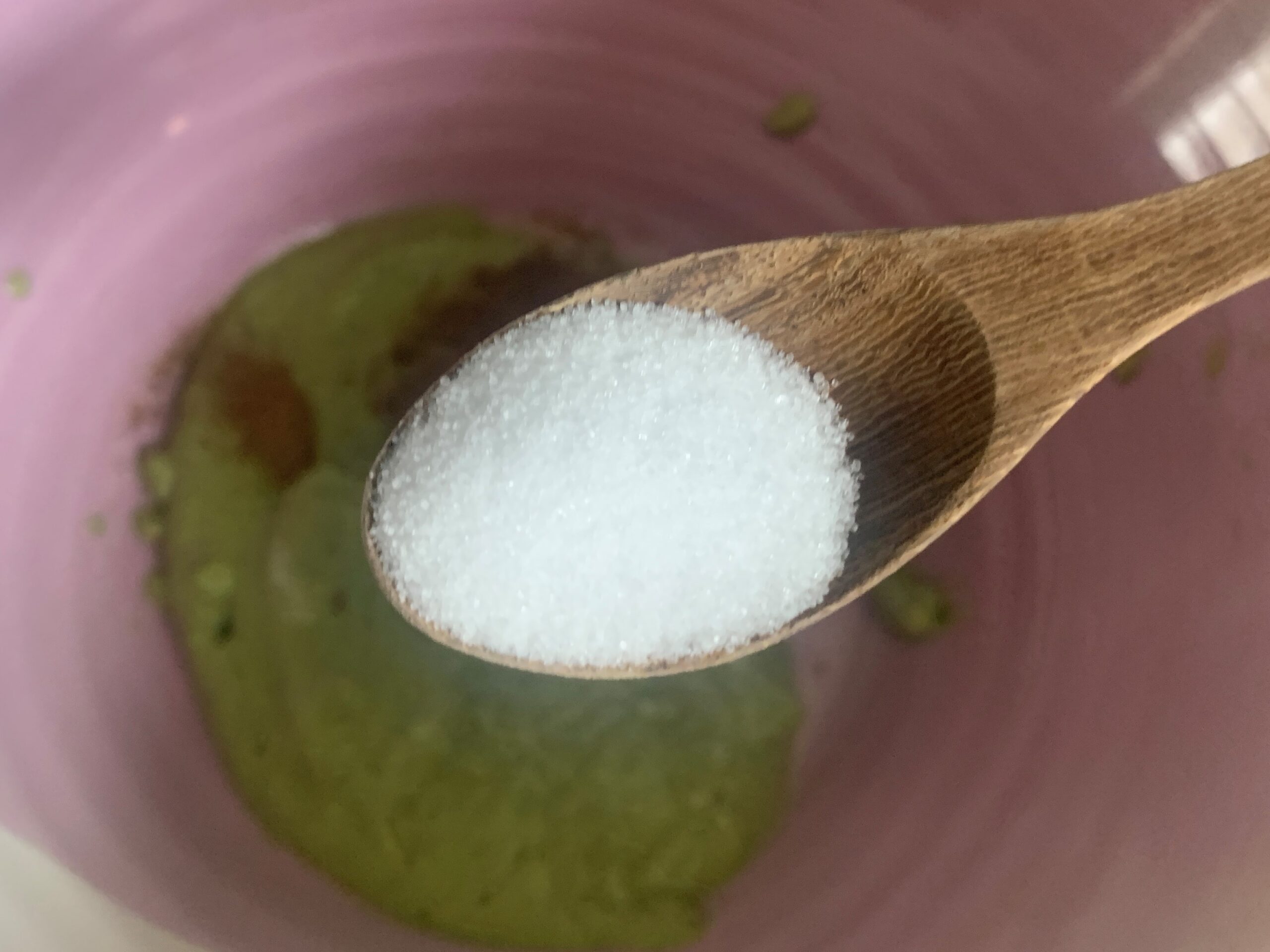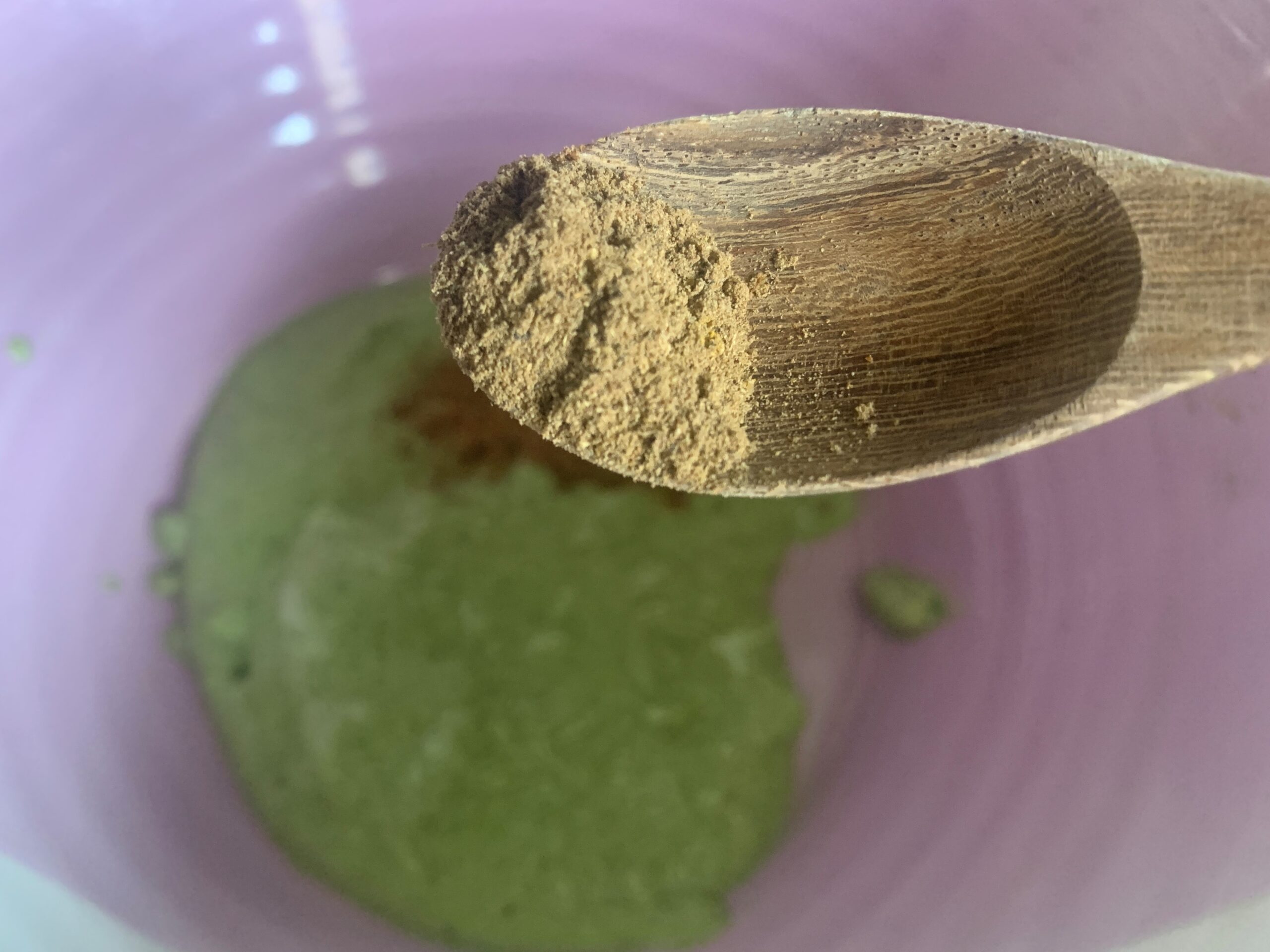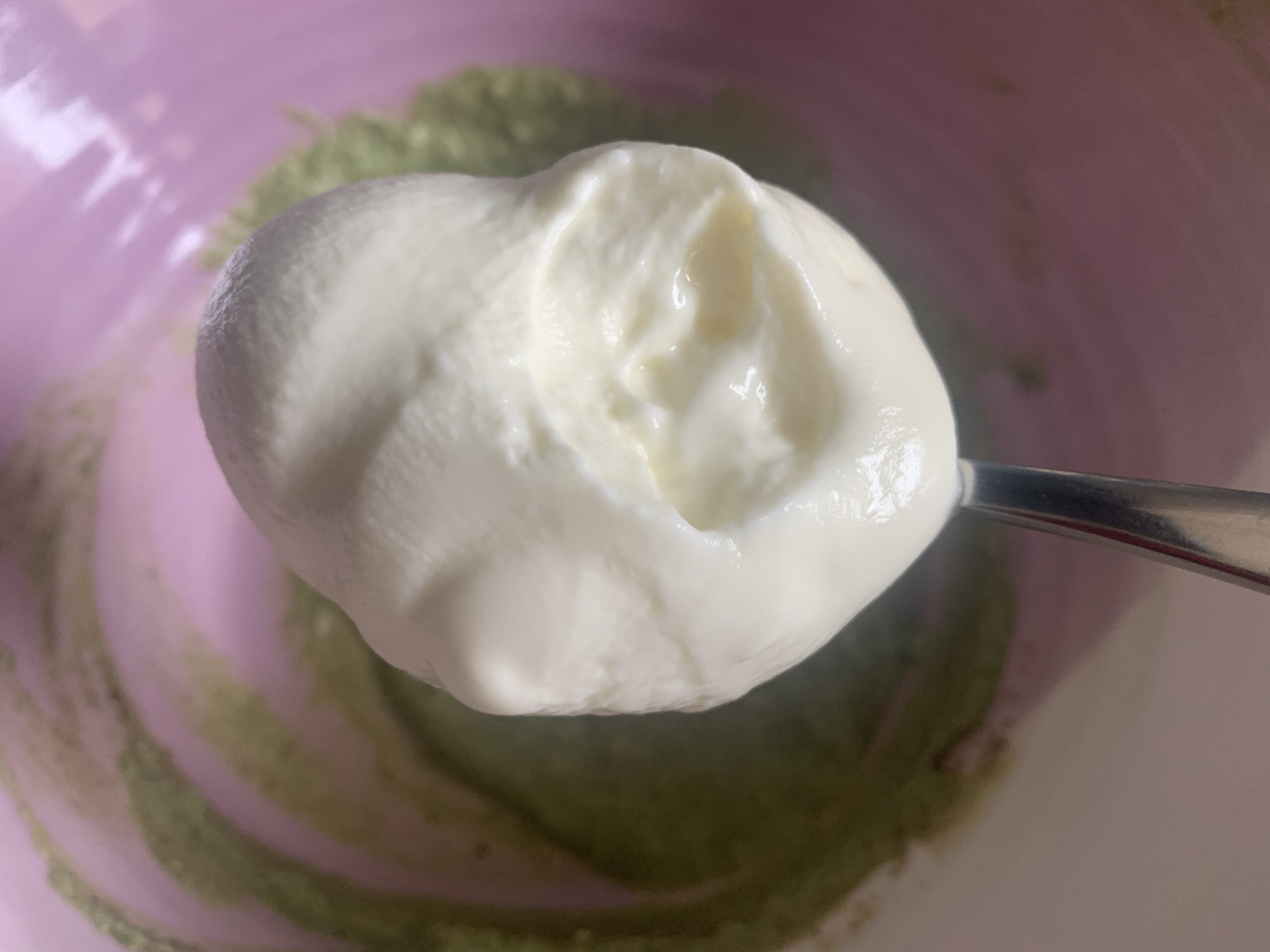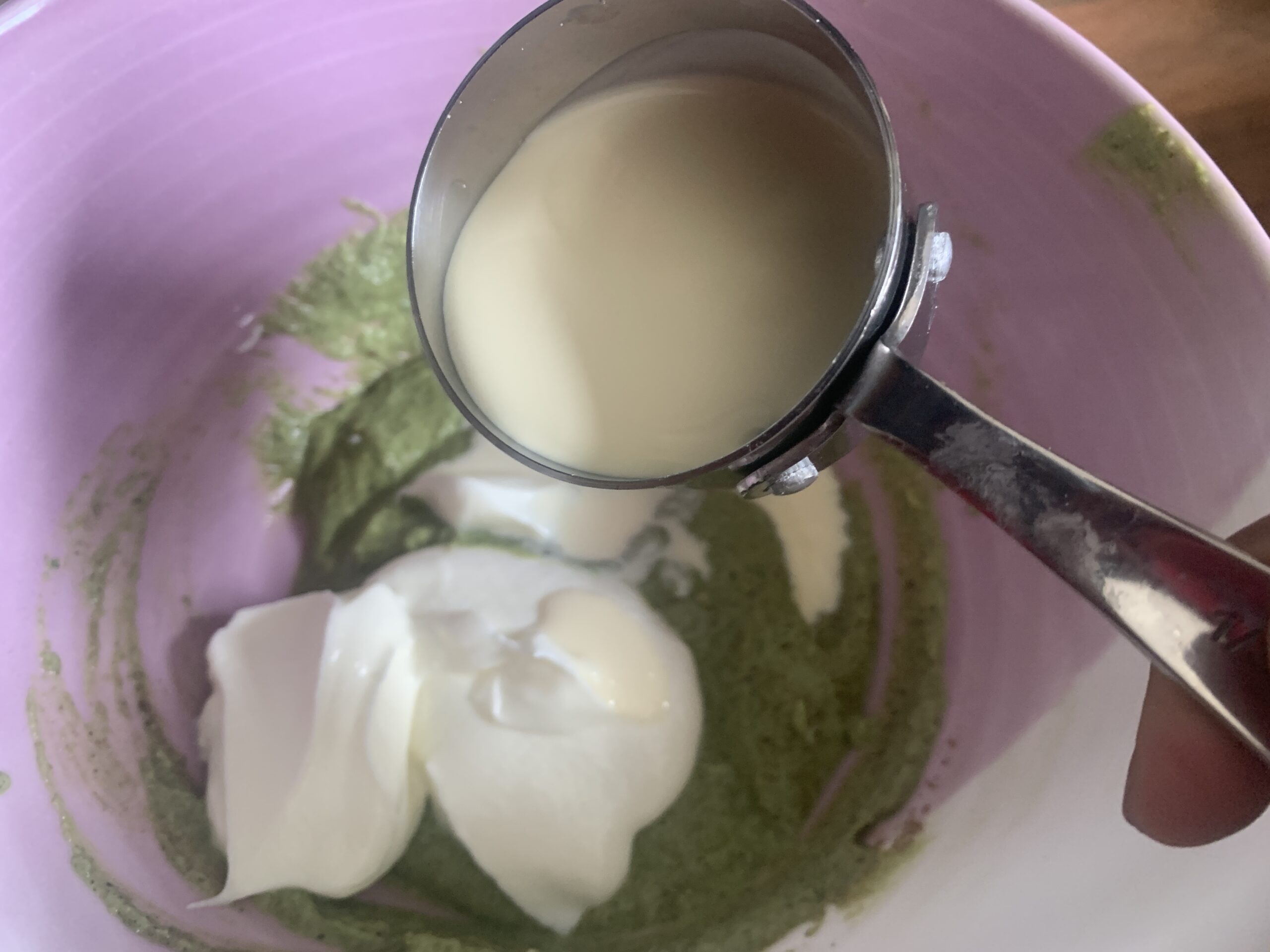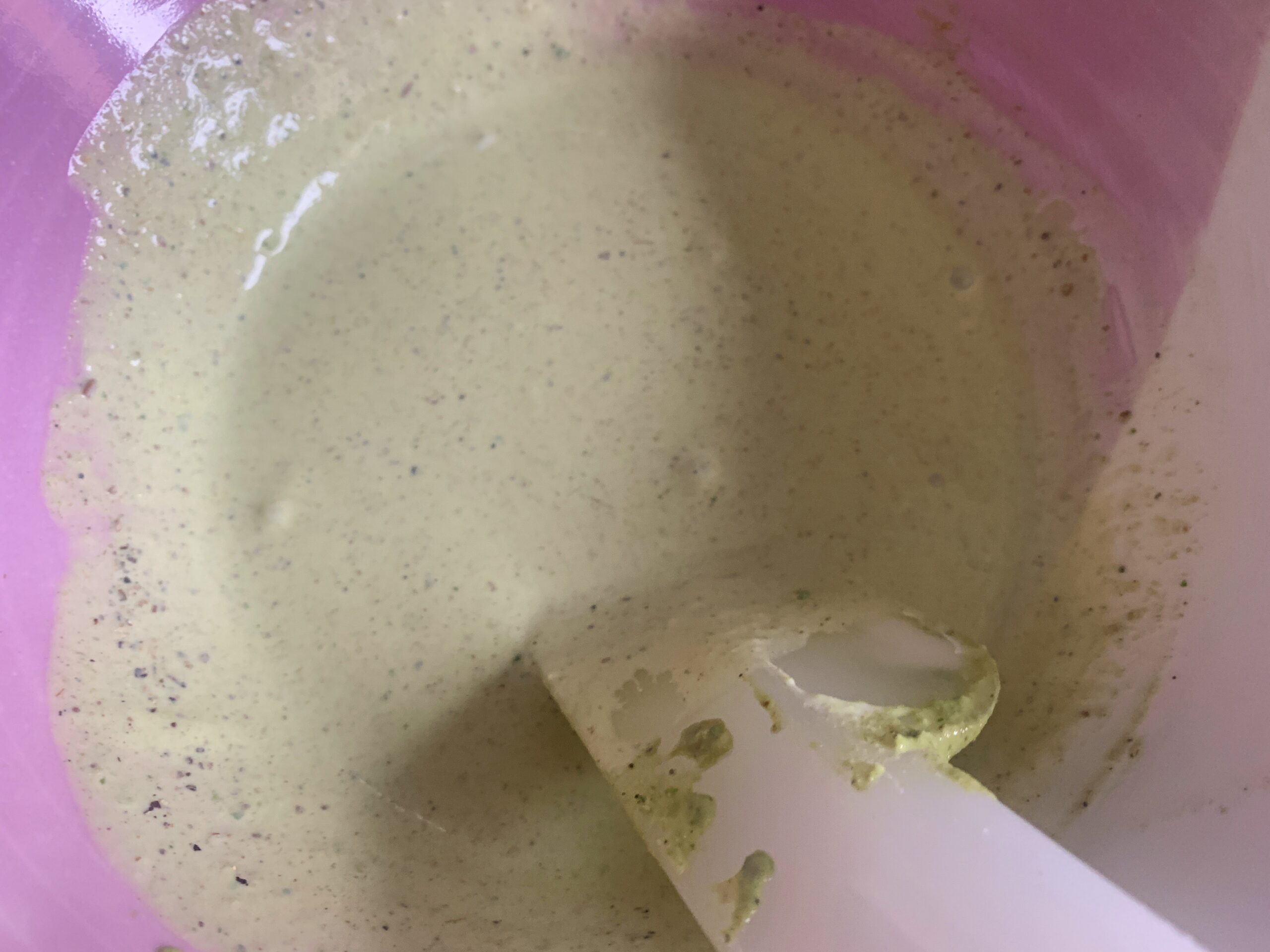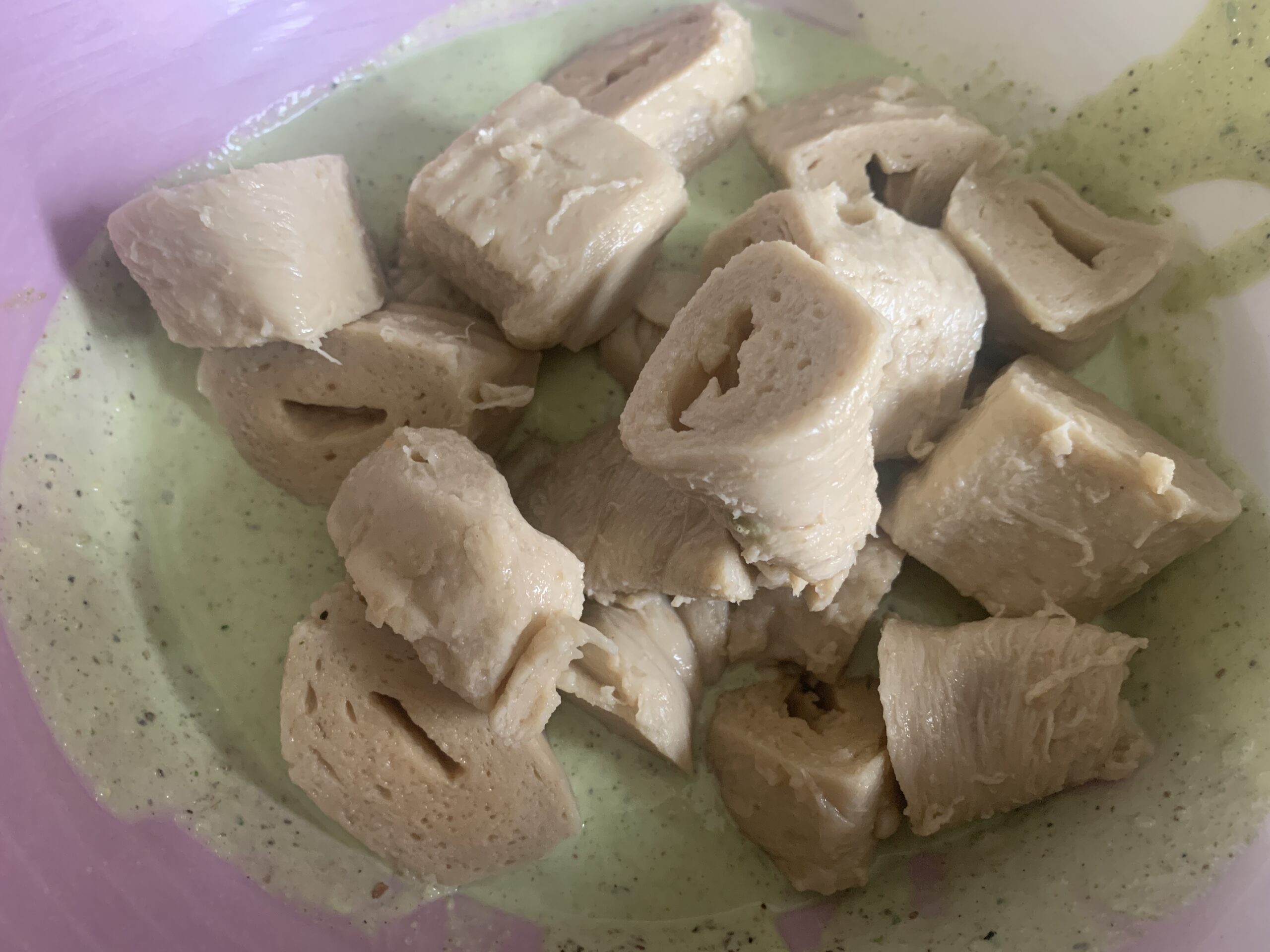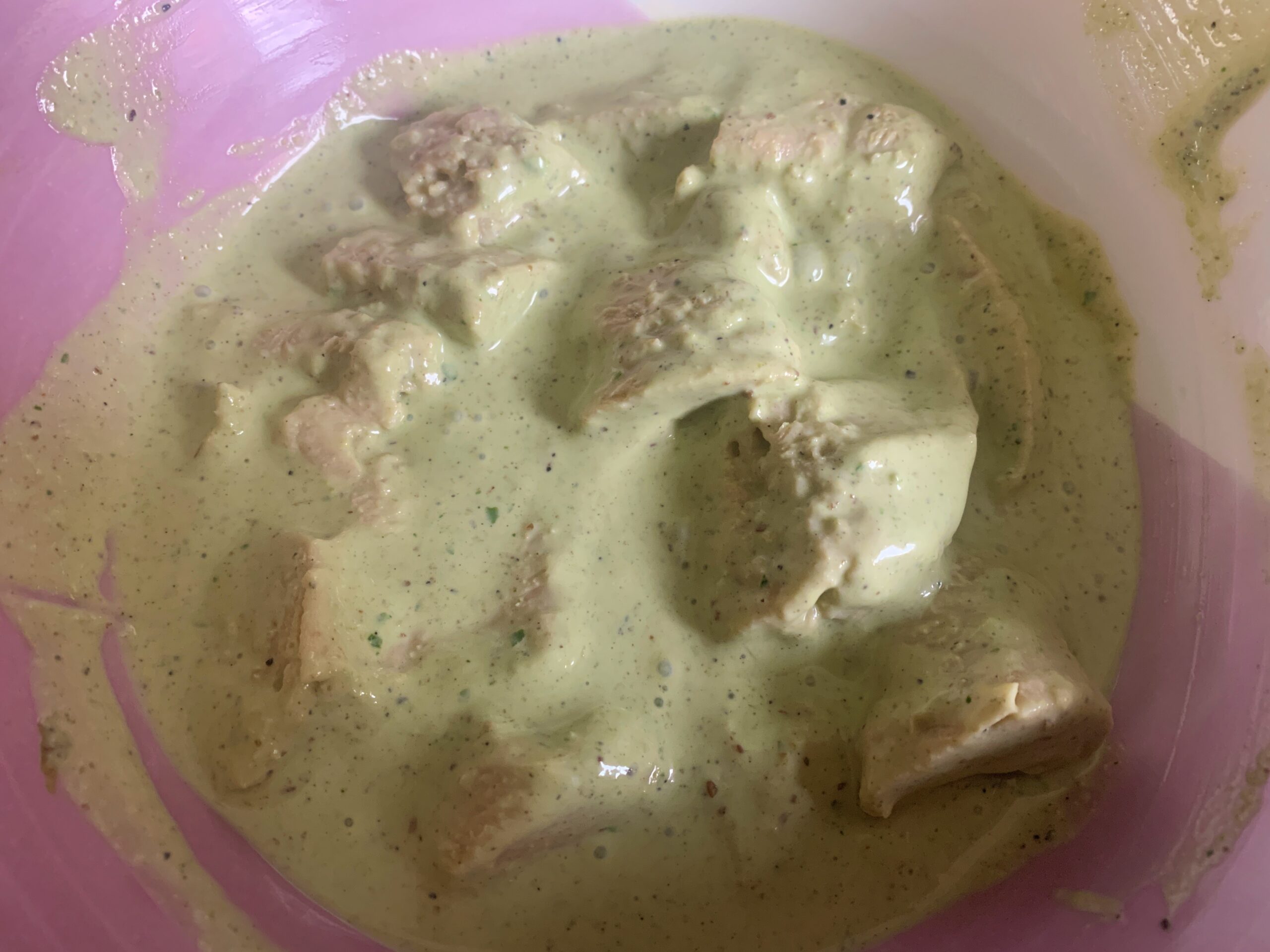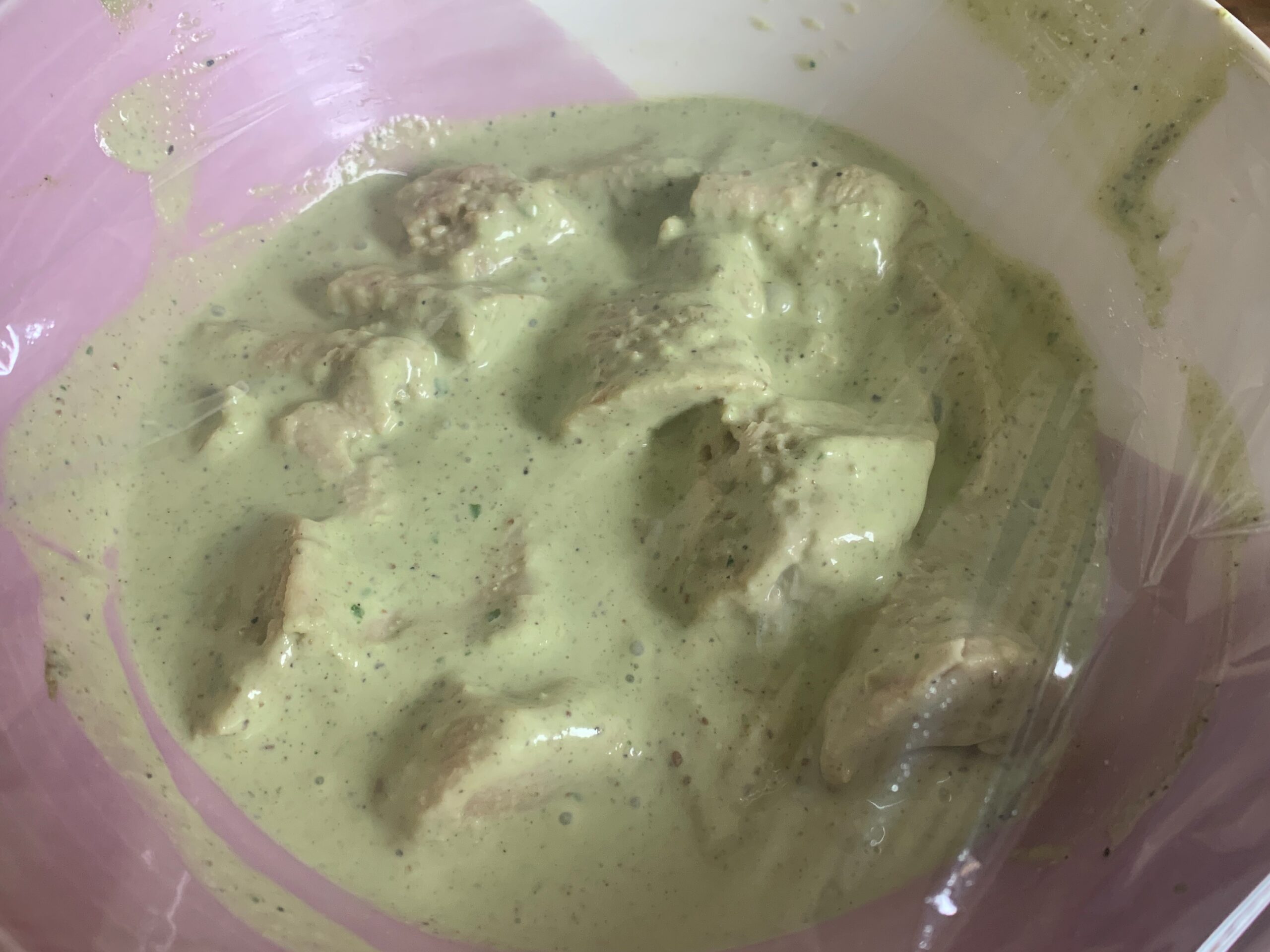 Add the cumin powder, salt, garam masala and yogurt to the paste and mix.
Add the soya chaap pieces and mix well, until they coated all over with the marinade. Cover and marinate for 30 minutes.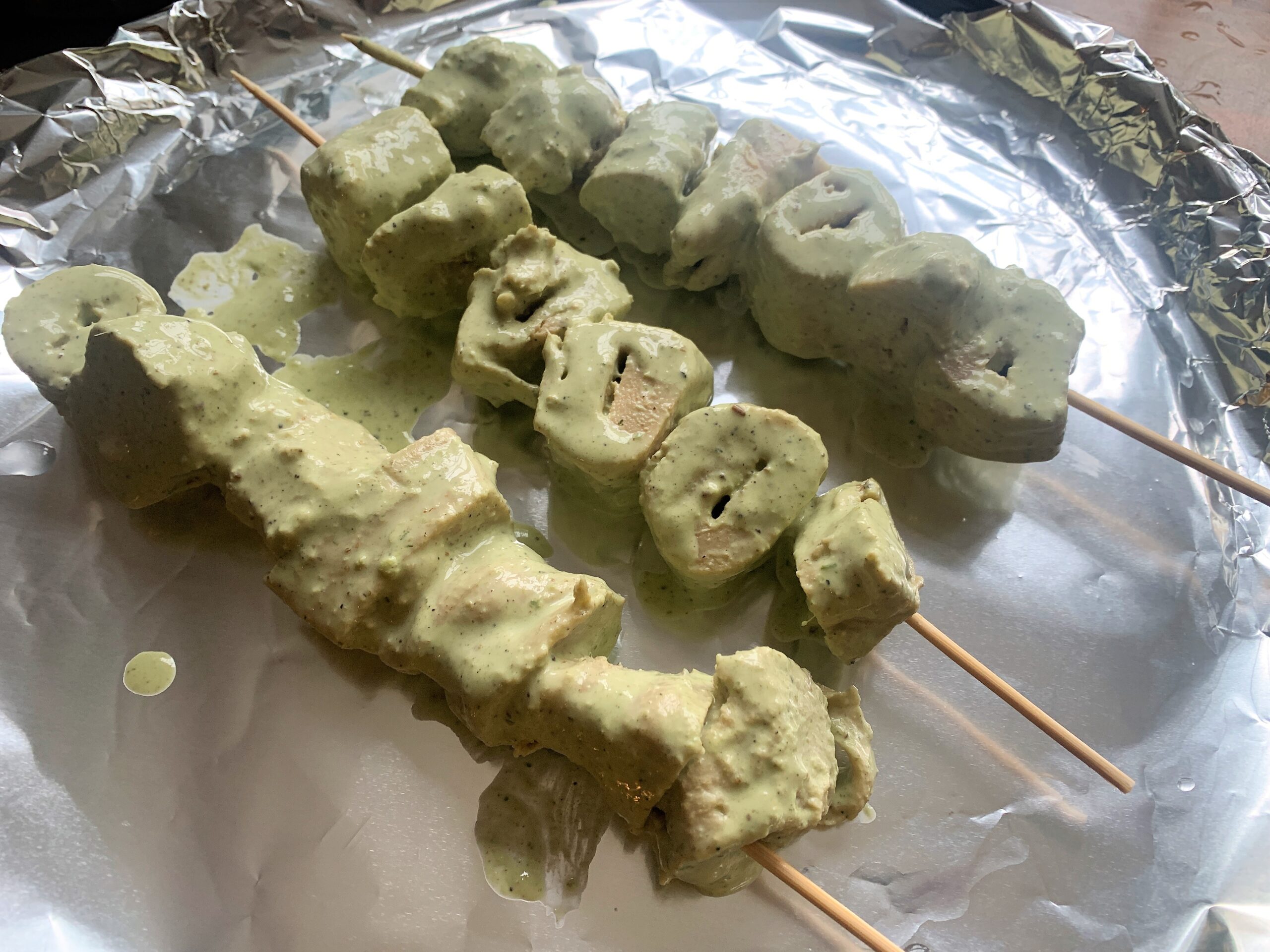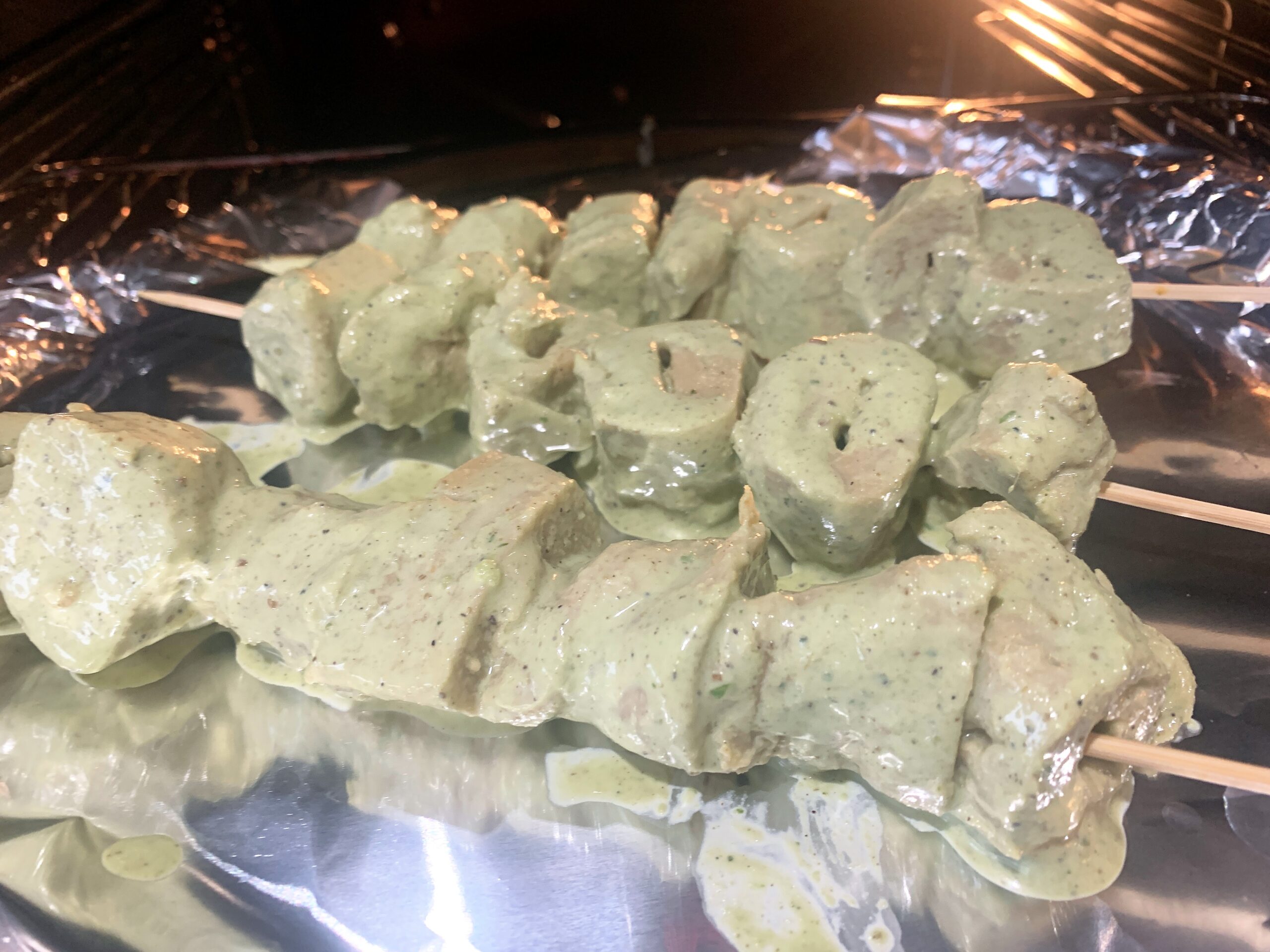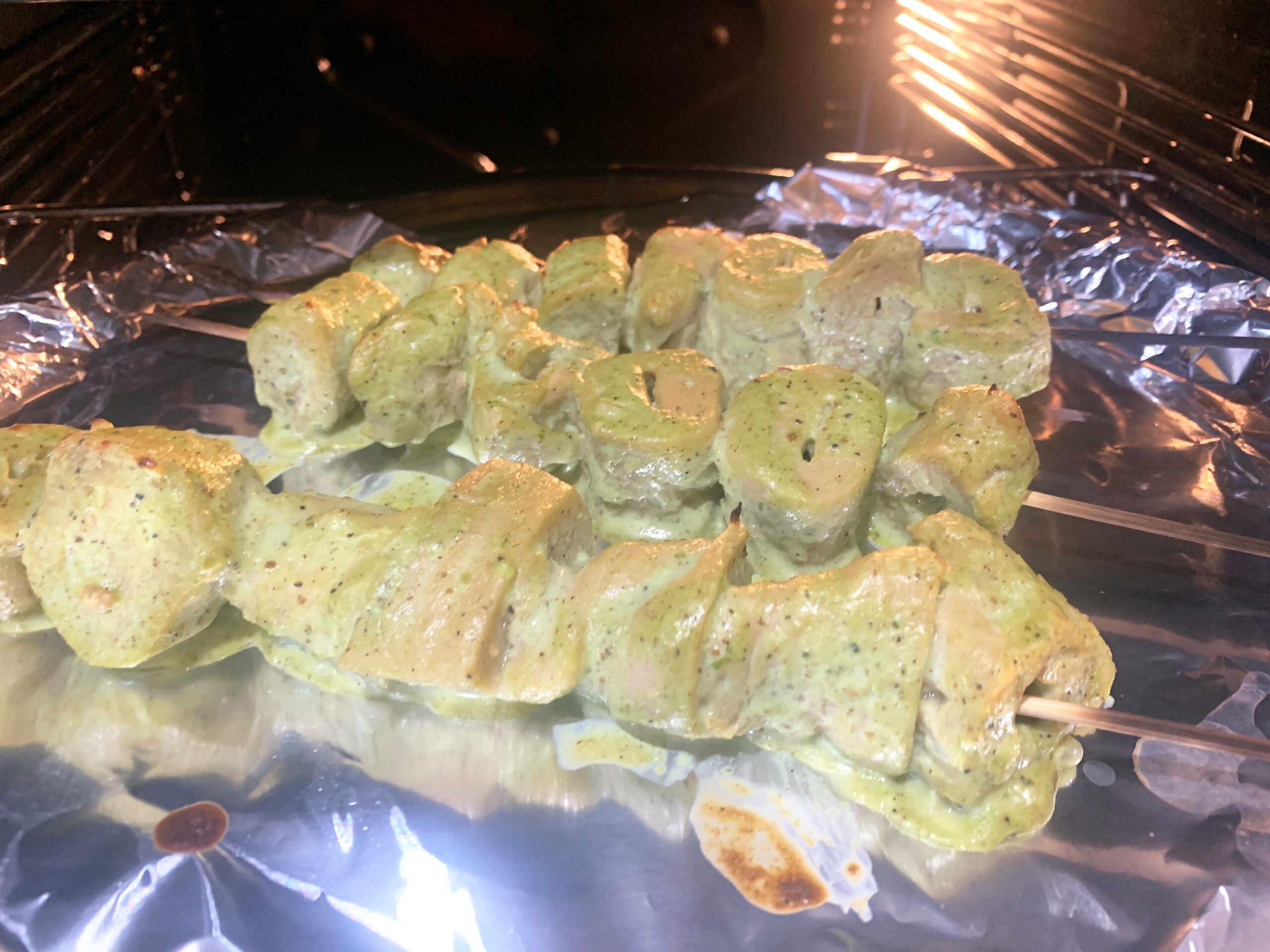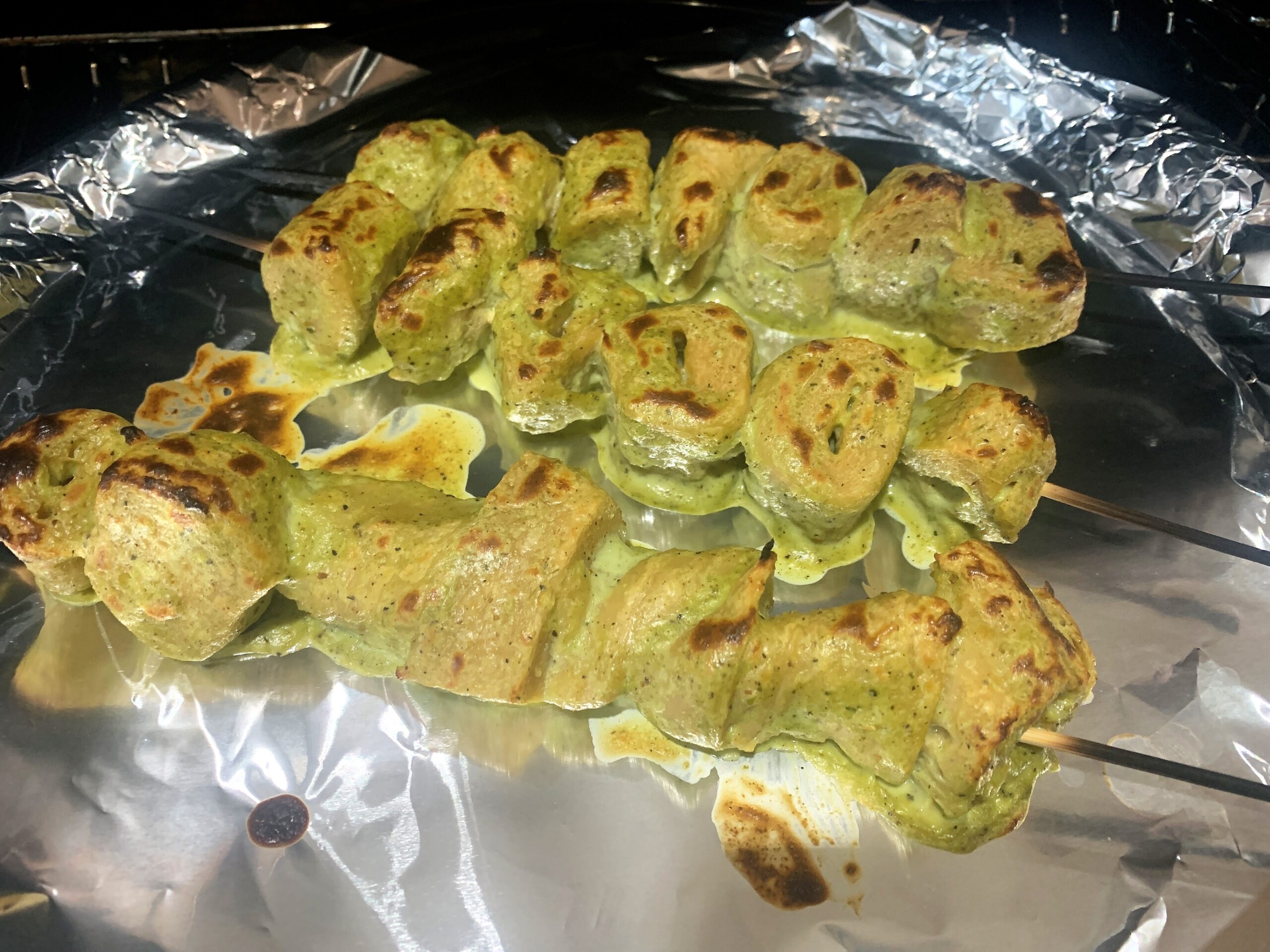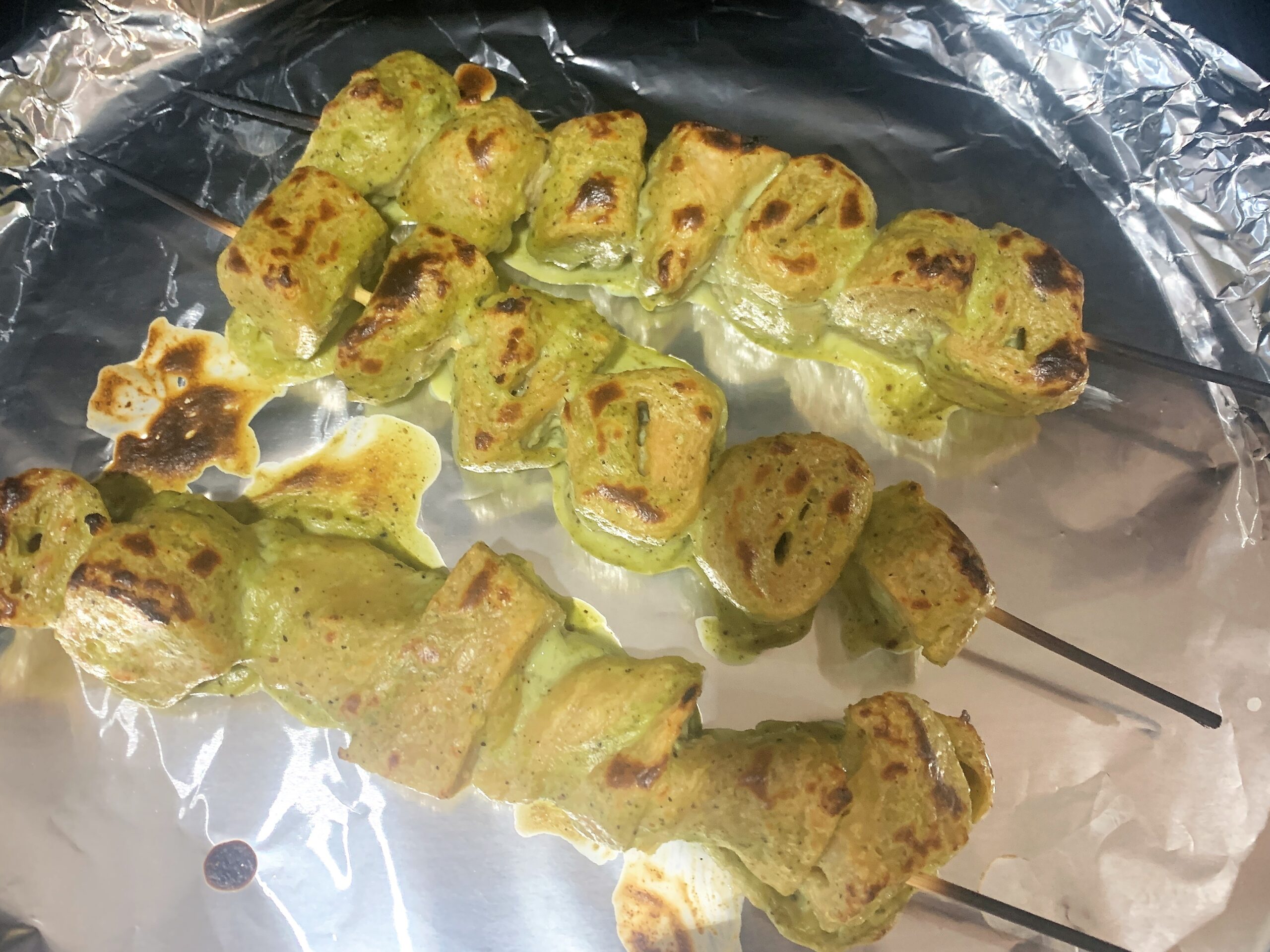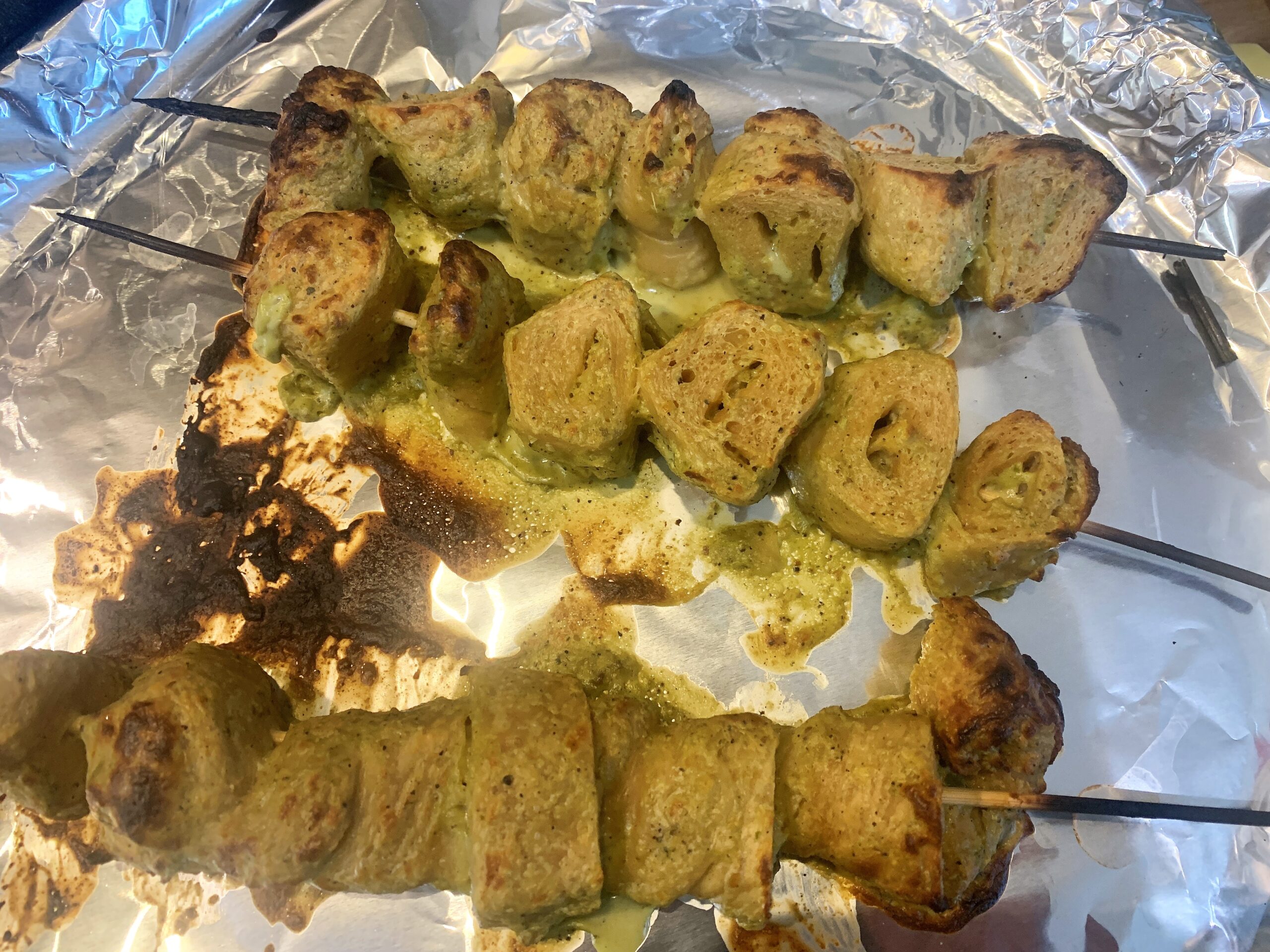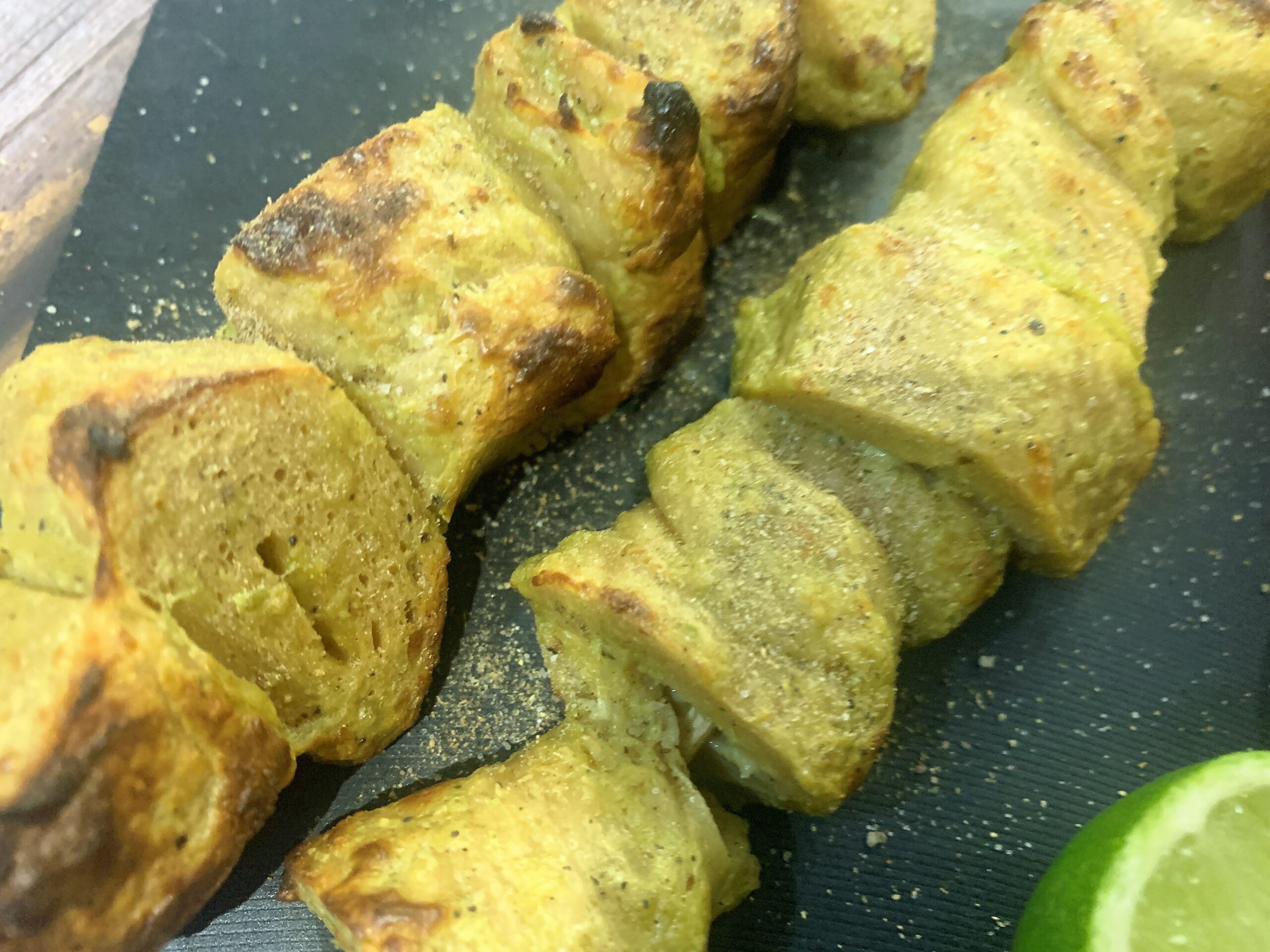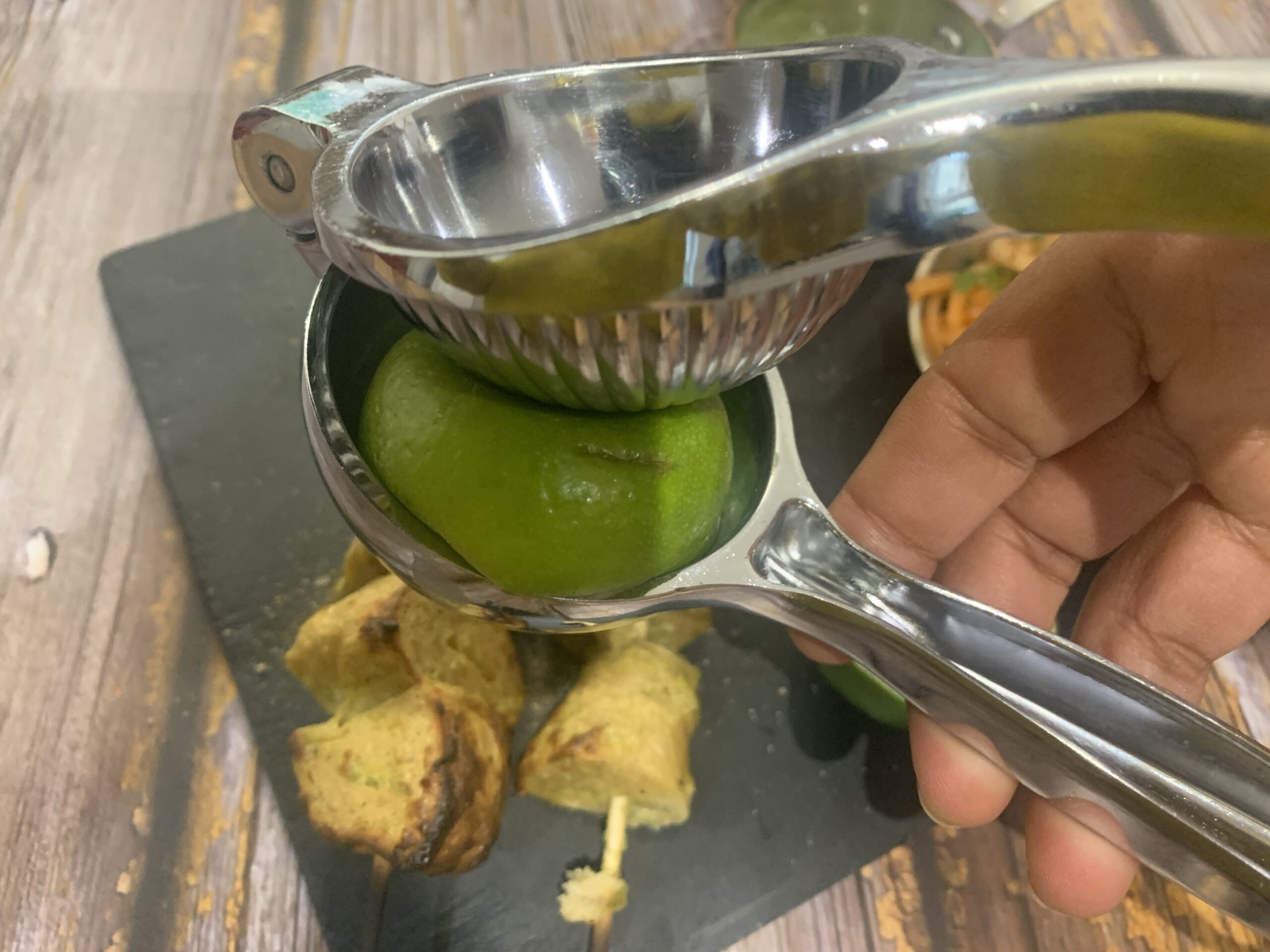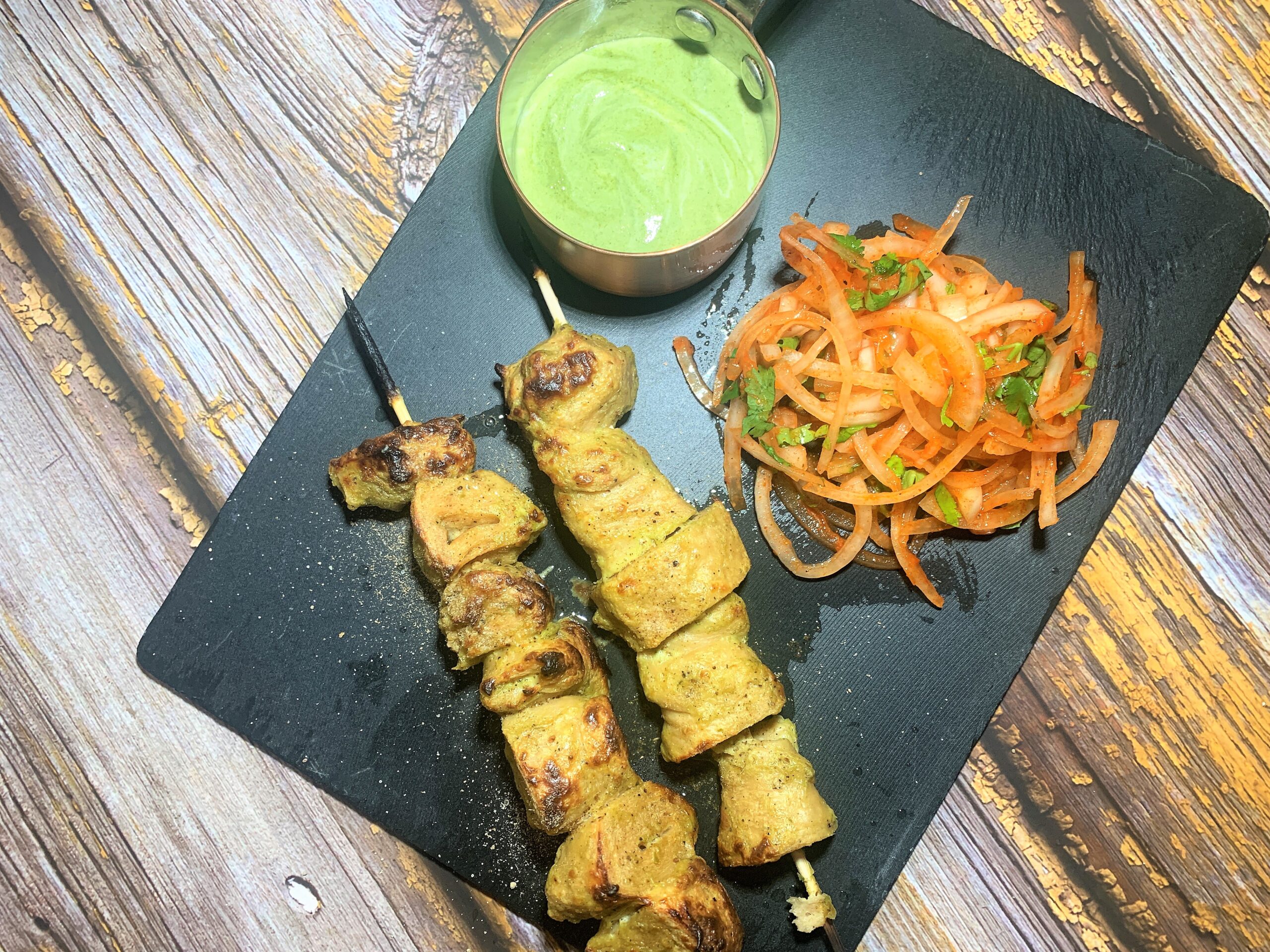 Preheat the oven to 250 C/475 F/Gas 9 or the highest your oven heats up to.
Skewer the marinated chaap onto the skewers/BBQ sticks. Roast the skewers for 10-15 minutes. Remember to turn them over midway to ensure even cooking.
Serve hot drizzled with chaat masala and lime juice with spiced onions and green chutney!