Hara Bhara Kebab
Hara Bhara Kebab is a soft, melt in the mouth kebabs loaded with spinach, peas and potatoes. 'Hara' means 'green' and 'Bhara' means 'loaded with' and 'kebab' is a kind of cutlet (grilled, baked or fried). These kebabs are not only nutritious but have a soft melting texture, aromatic flavours and crispy texture from outside- just sublime and delicious in taste.
Kebabs are a popular snack in Asian countries and its origin can be traced back to the Middle Eastern Countries. Due to the influence of the Mughals in India, kebabs have gradually but surely earned an important part in the Indian Cuisine. Although traditionally, meat was used as a base for kebabs due to the huge vegetarian population in India the kebabs have gone through a revolution and now there are lots of vegetarian kebabs, integral to the Indian cuisine. Hara Bhara Kebab dominating that list!
Vegetarian kebabs can be made with mixed vegetables, lentils, paneer etc along with flavourful spices. Hara Bhara Kabab is named so owing to the vibrant green colour it gets from its two main ingredients, spinach and green peas. Apart from these two, boiled potatoes are used along with spices to make these delicious kebabs. I have not used breadcrumbs in this recipe and gluten-free chickpea flour is the sole binding agent.
My this week kickstarted with Pea Potato cutlets, Onion rings (plain for children and Beer Battered for us), Sabudana Vada and today Hara Bhara Kebab for snack. My husband and children are in food heaven and being really spoilt.
Hara Bhara kebab can be served with mint or green chutney. These kebabs are deep fried but can be shallow fried, pan fried or grilled in an oven.
Ingredients
250 grams spinach leaves
4-5 roughly chopped garlic cloves
1-2 roughly chopped green chillies
1 inch roughly chopped ginger piece
¼ cup roughly chopped French beans
¼ cup roughly chopped green pepper
½ cup peas
Salt to taste
1 teaspoon turmeric powder
¼ cup gram flour
1/3 cup mint leaves
1/3 cup roughly chopped coriander leaves
4 grated boiled potatoes
2 teaspoons mango powder
2 teaspoons cumin powder
1 teaspoon garam masala
1 teaspoon black salt
1 teaspoon chaat masala
10-12 slit unsalted cashew nuts
Oil for deep frying
Directions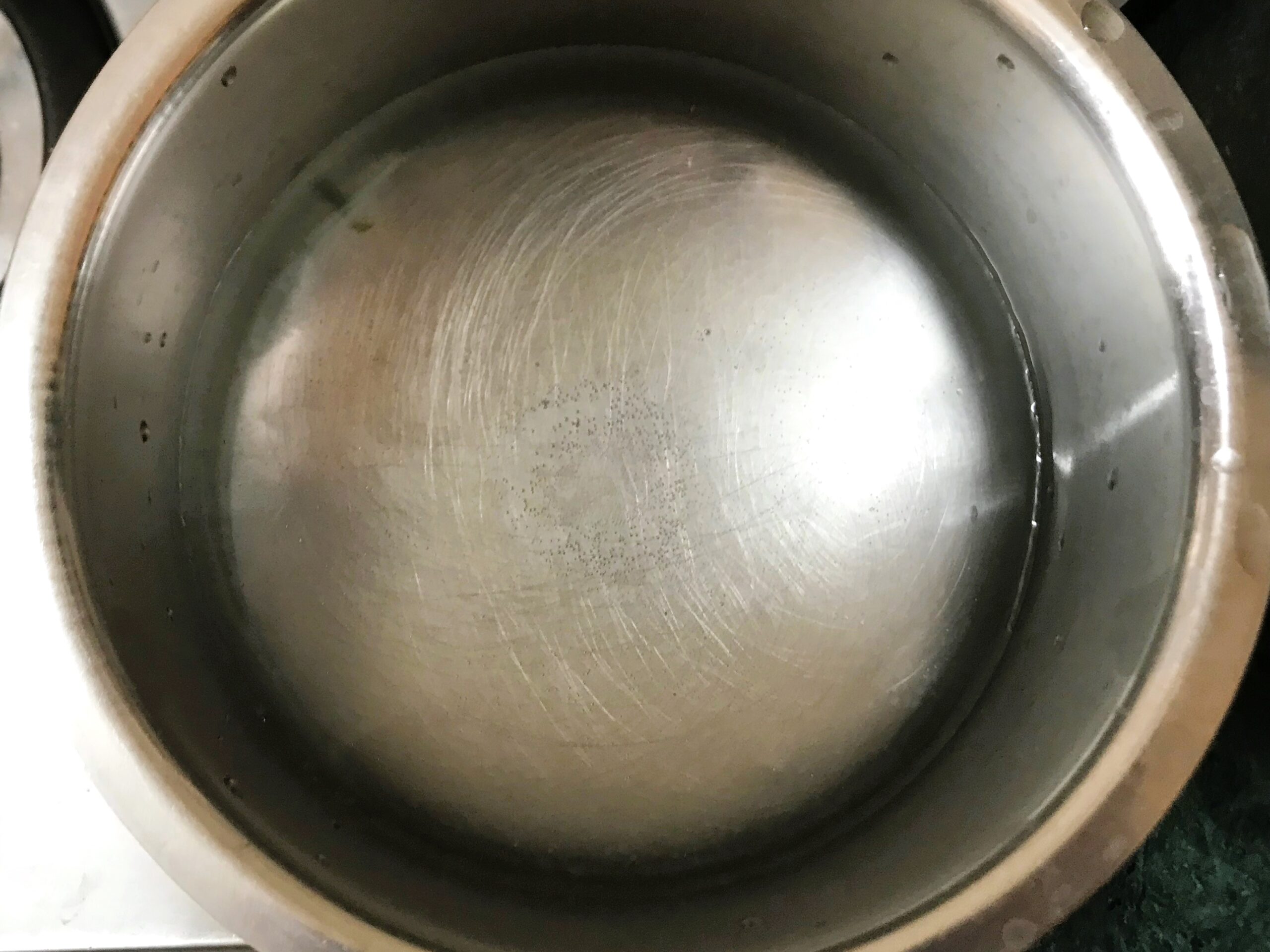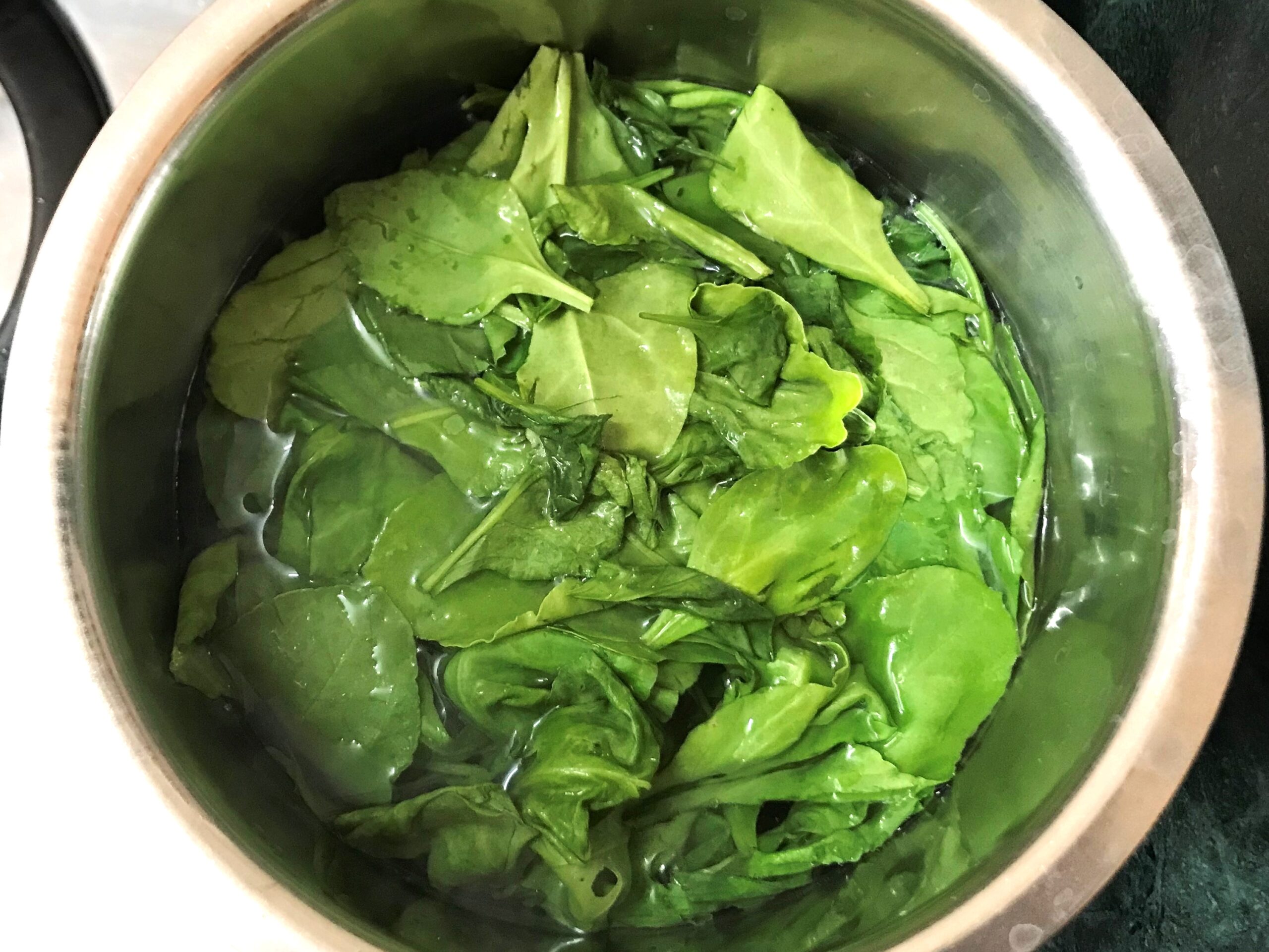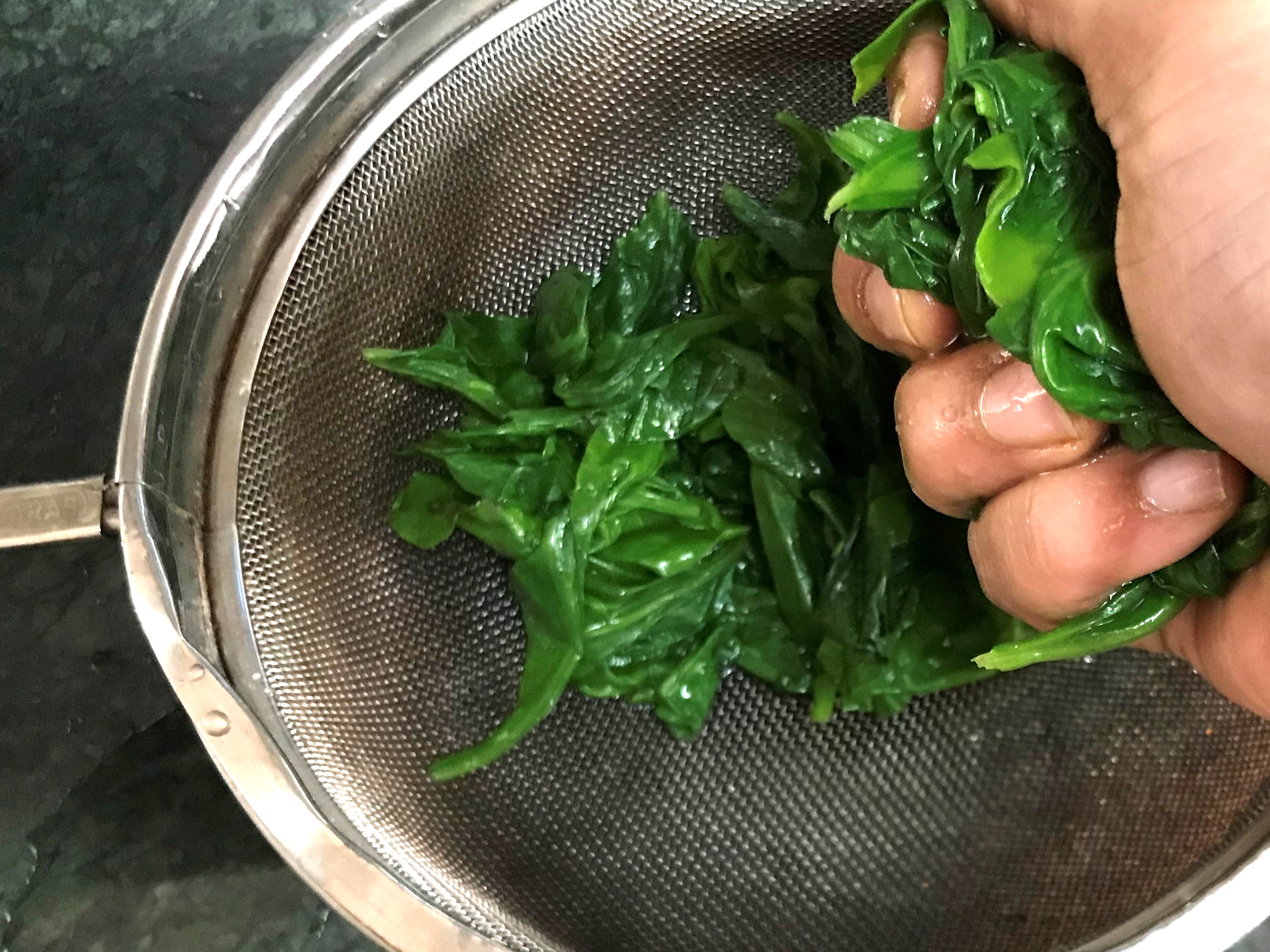 Boil 2 cups water in a pan and add the spinach leaves.  Boil the spinach for 1-2 minutes. Turn off the heat and transfer the spinach leaves to ice cold water. Keep it aside for about 3-4 minutes (This process is blanching which keep the spinach leaves green).
Once the spinach has cooled down squeeze the excess water from the spinach.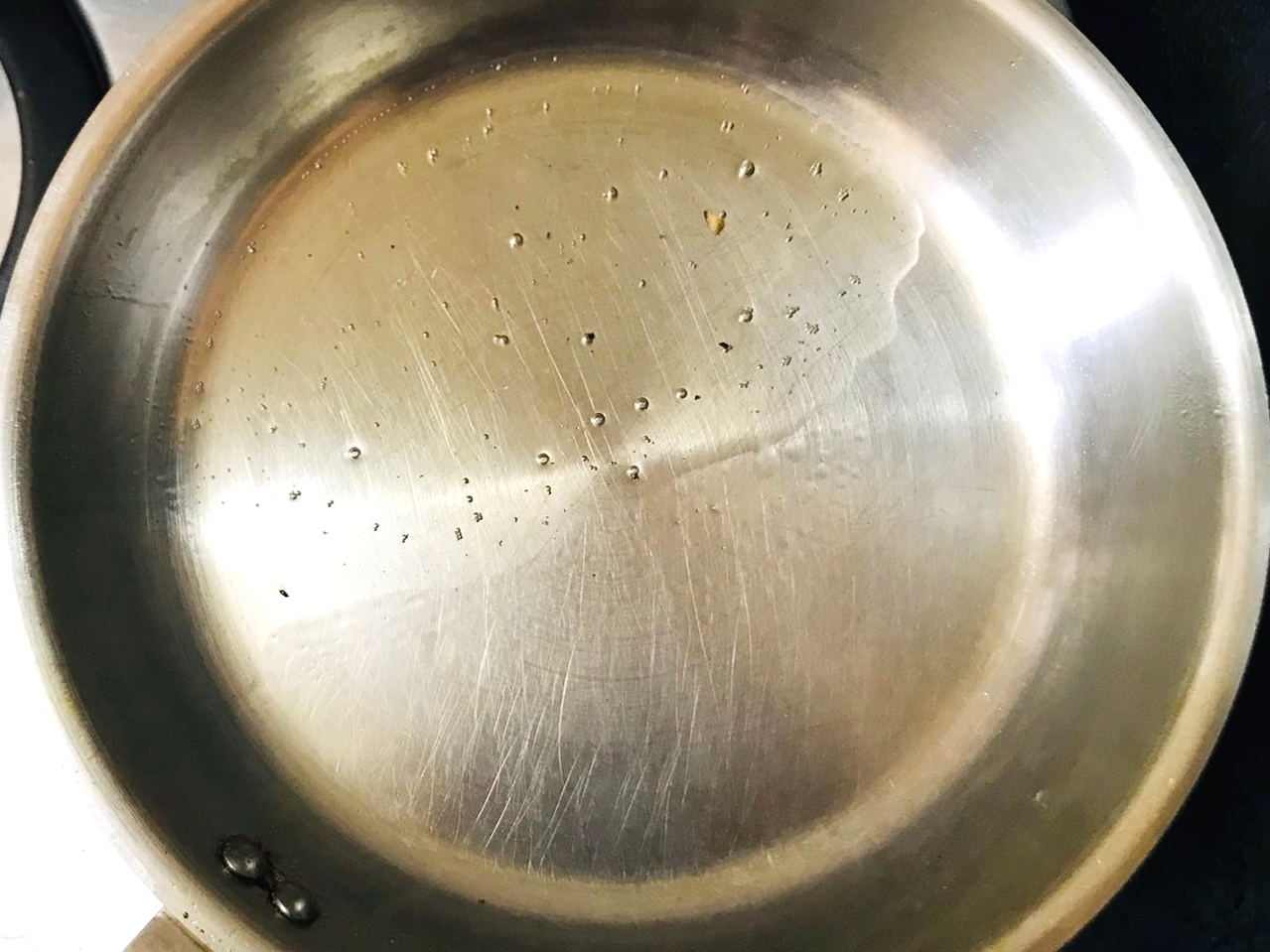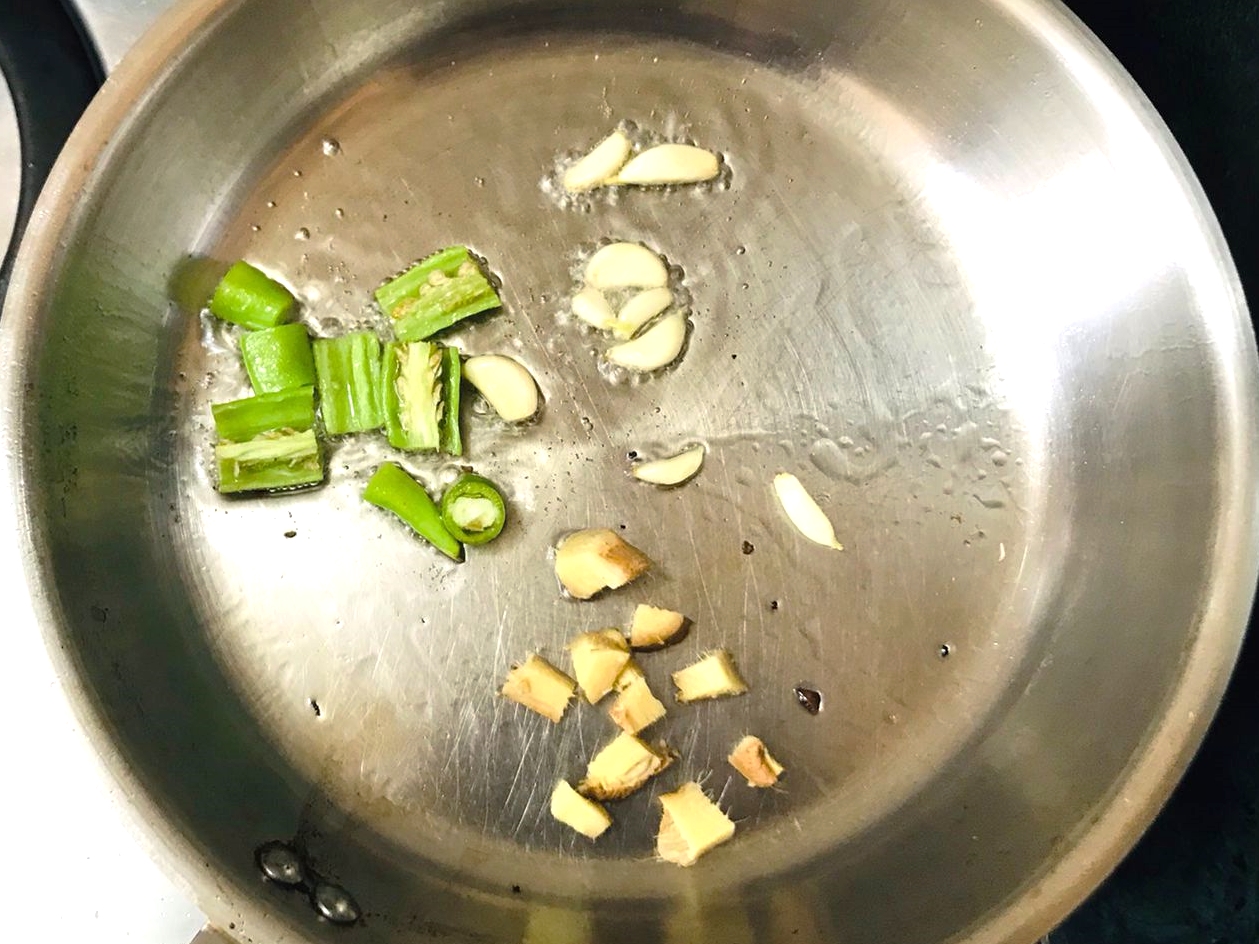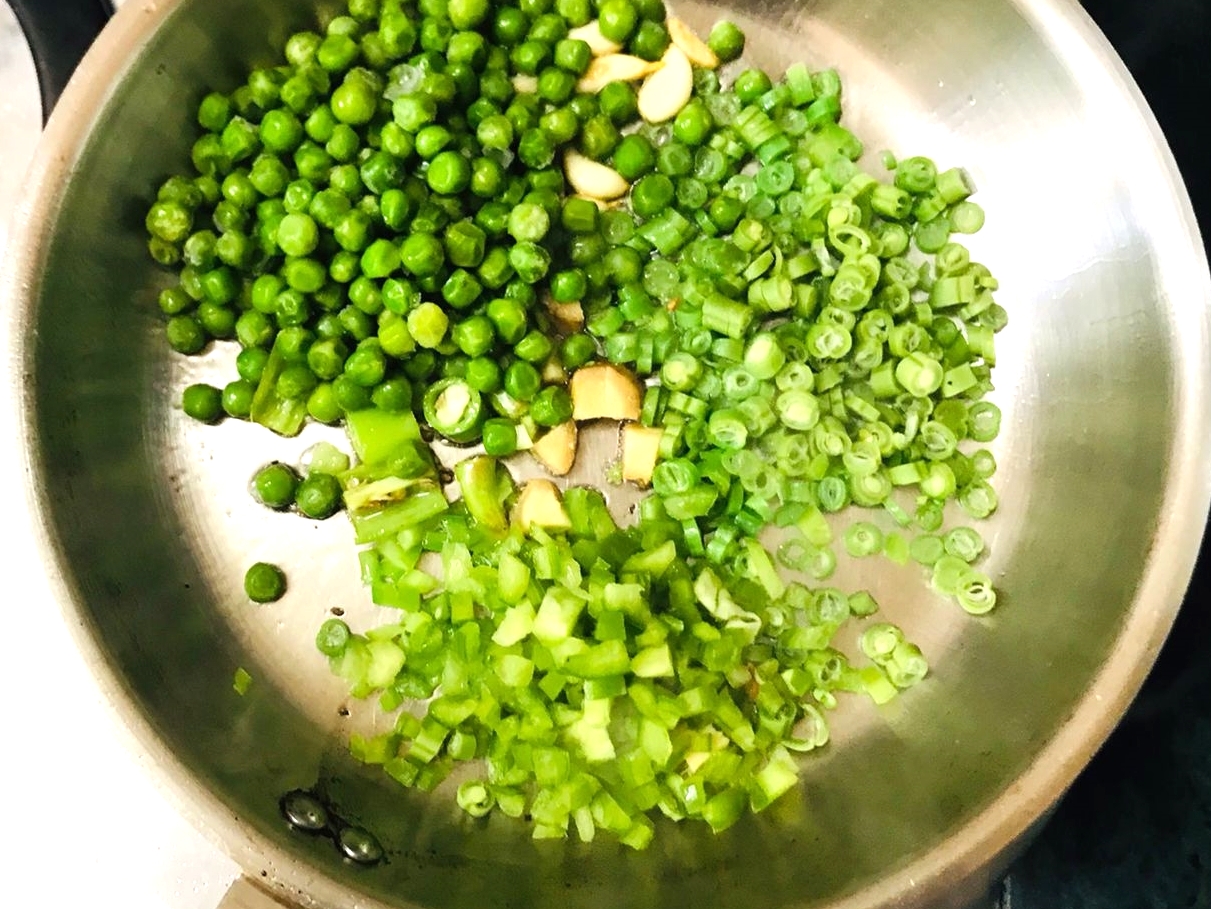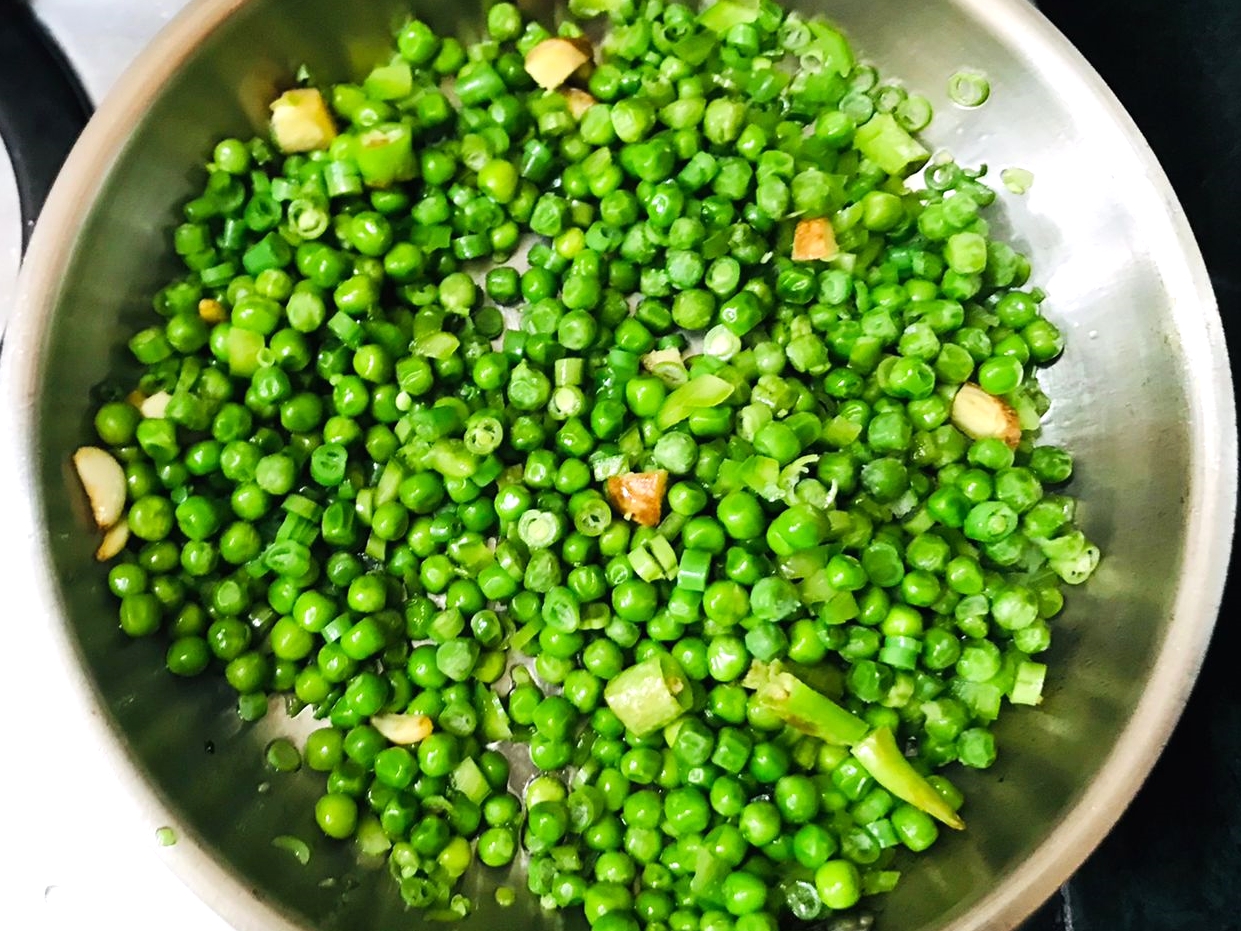 Heat ghee/oil in a pan and add the garlic cloves, green chillies and ginger. Sauté on medium heat for 1-2 minutes and then add the beans, green pepper and peas. Sauté on medium heat for 5-6 minutes or until the vegetables are slightly soft.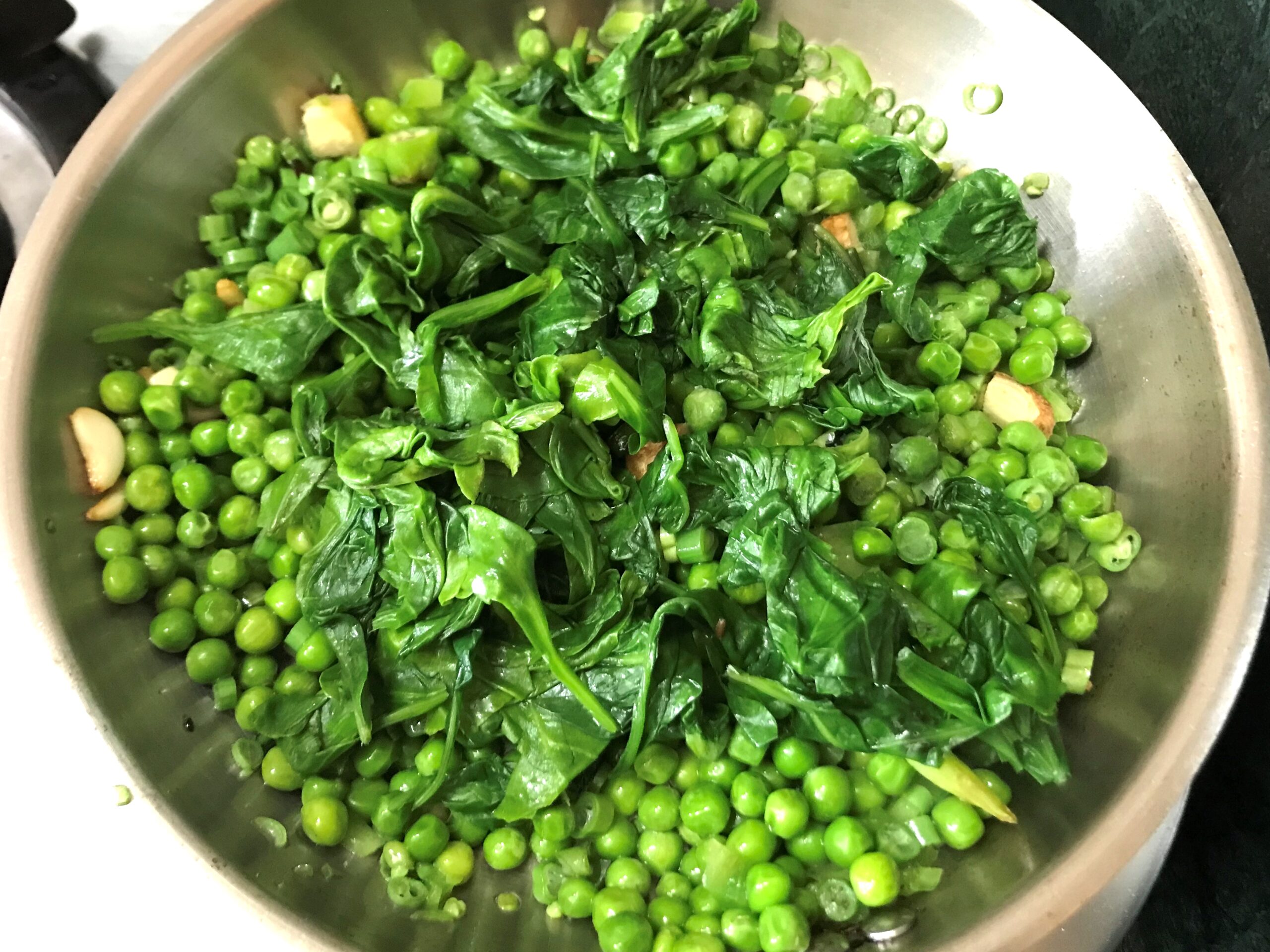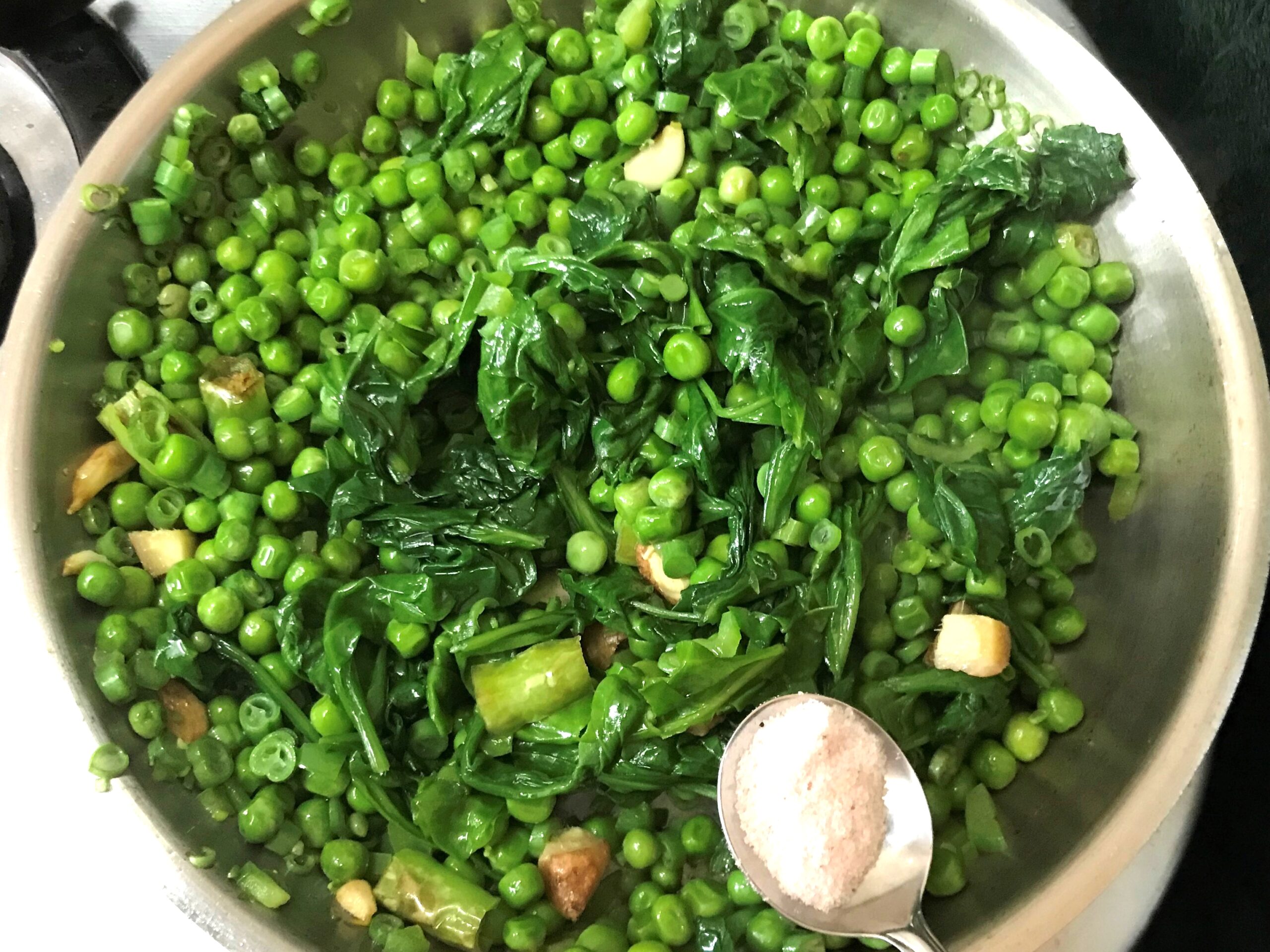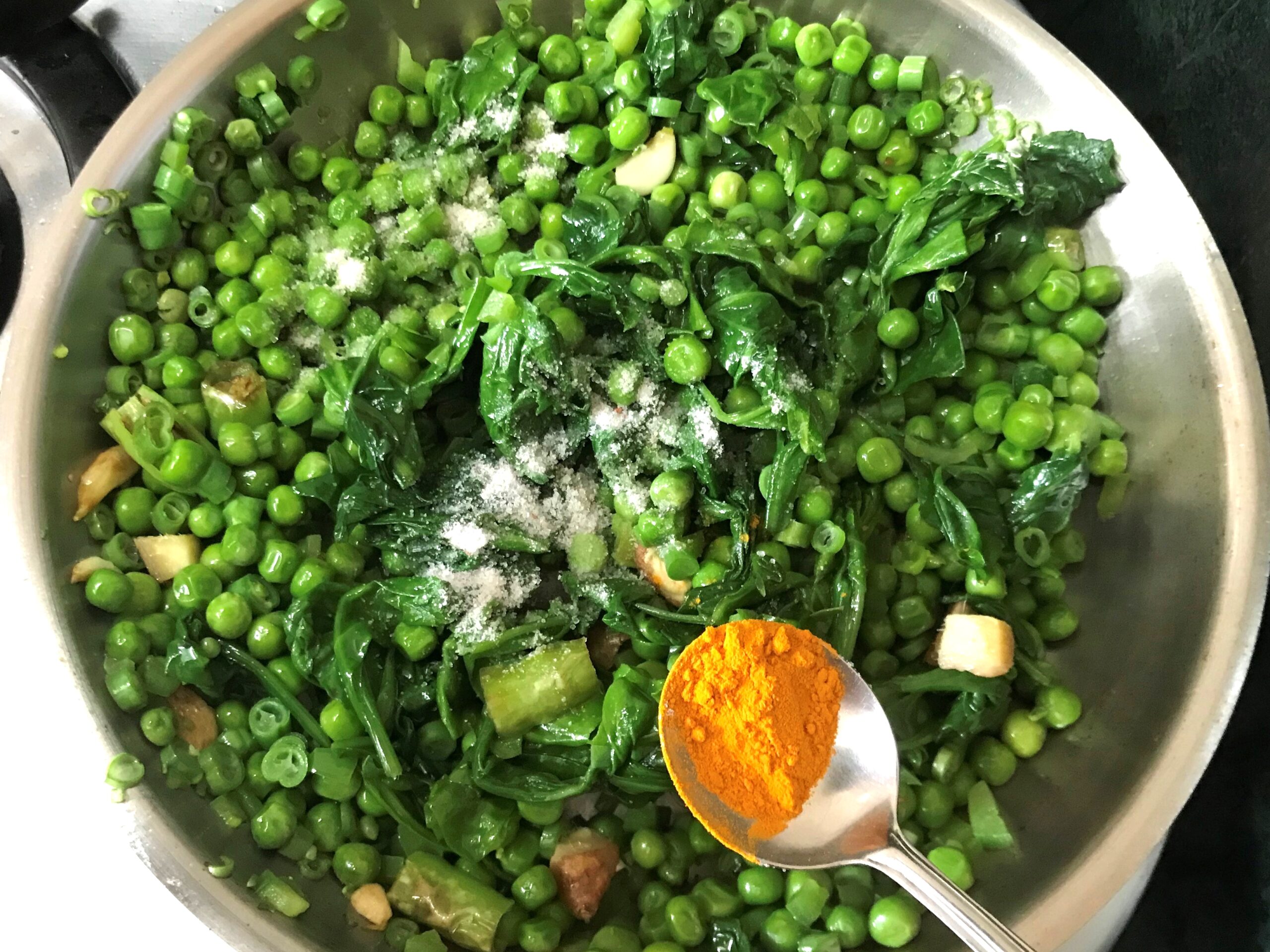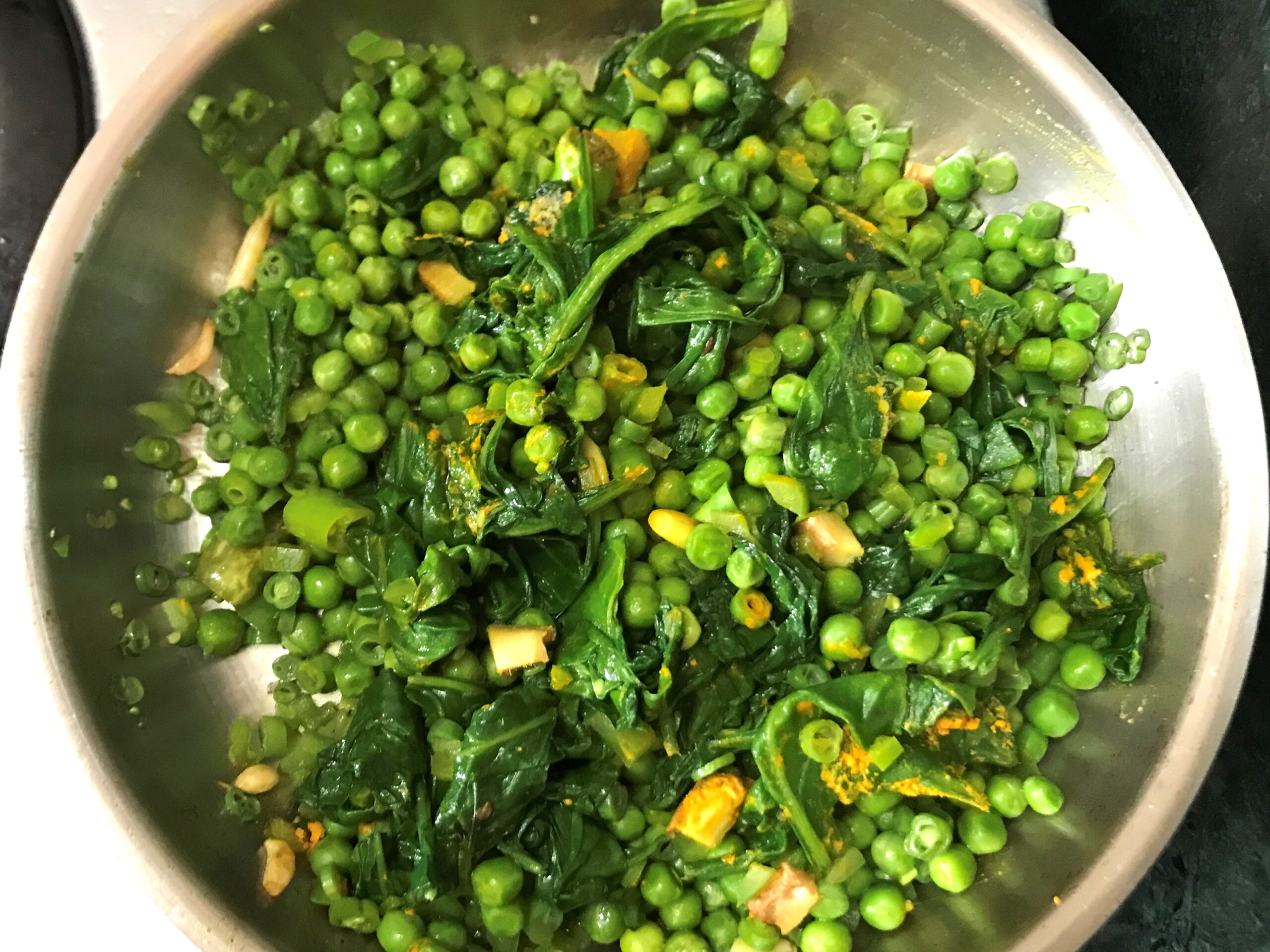 Once the vegetables have softened, add the blanched drained spinach, salt and turmeric powder and cook on medium heat for 2-3 minutes. Turn the heat off and keep it aside to cool.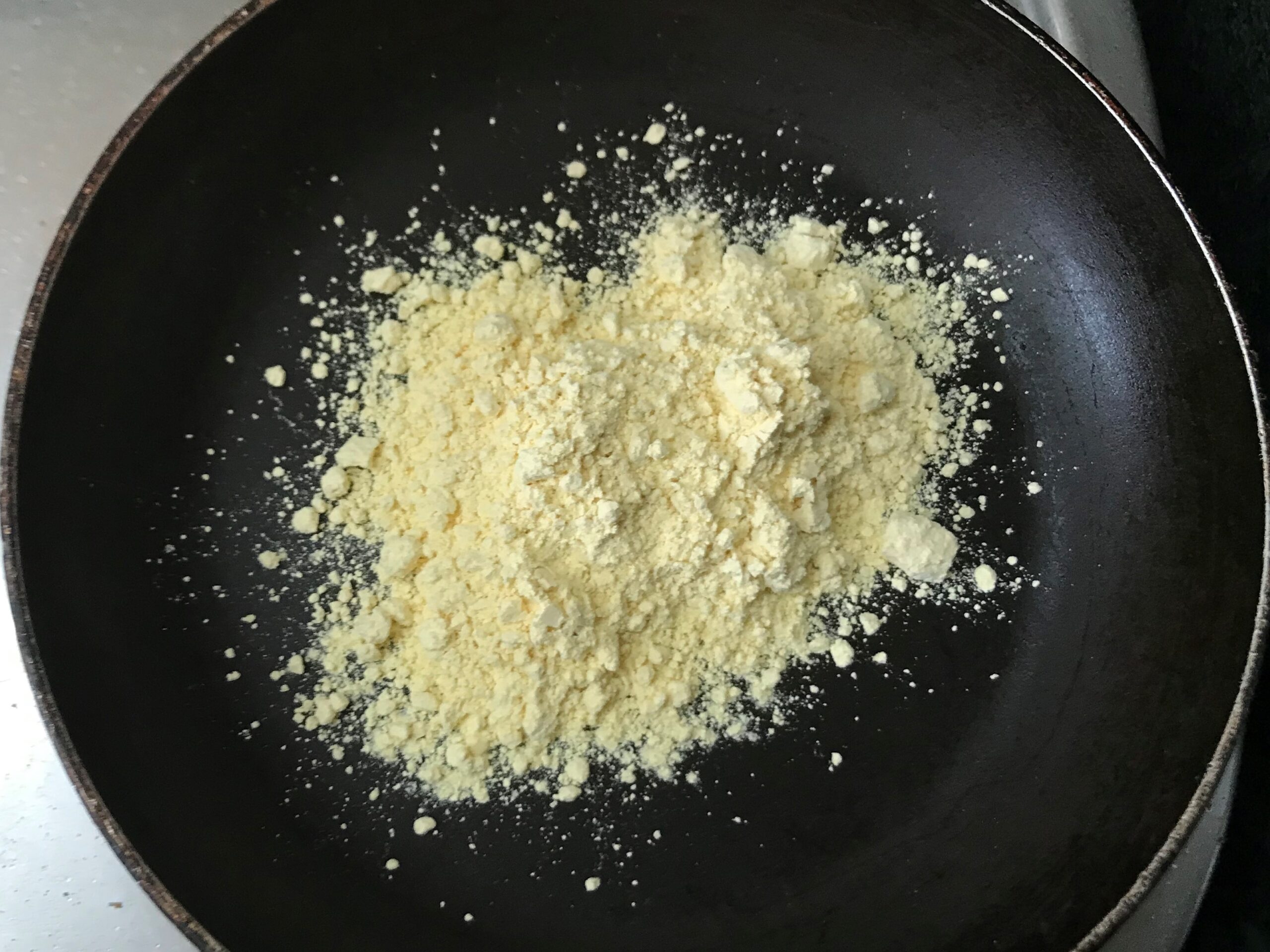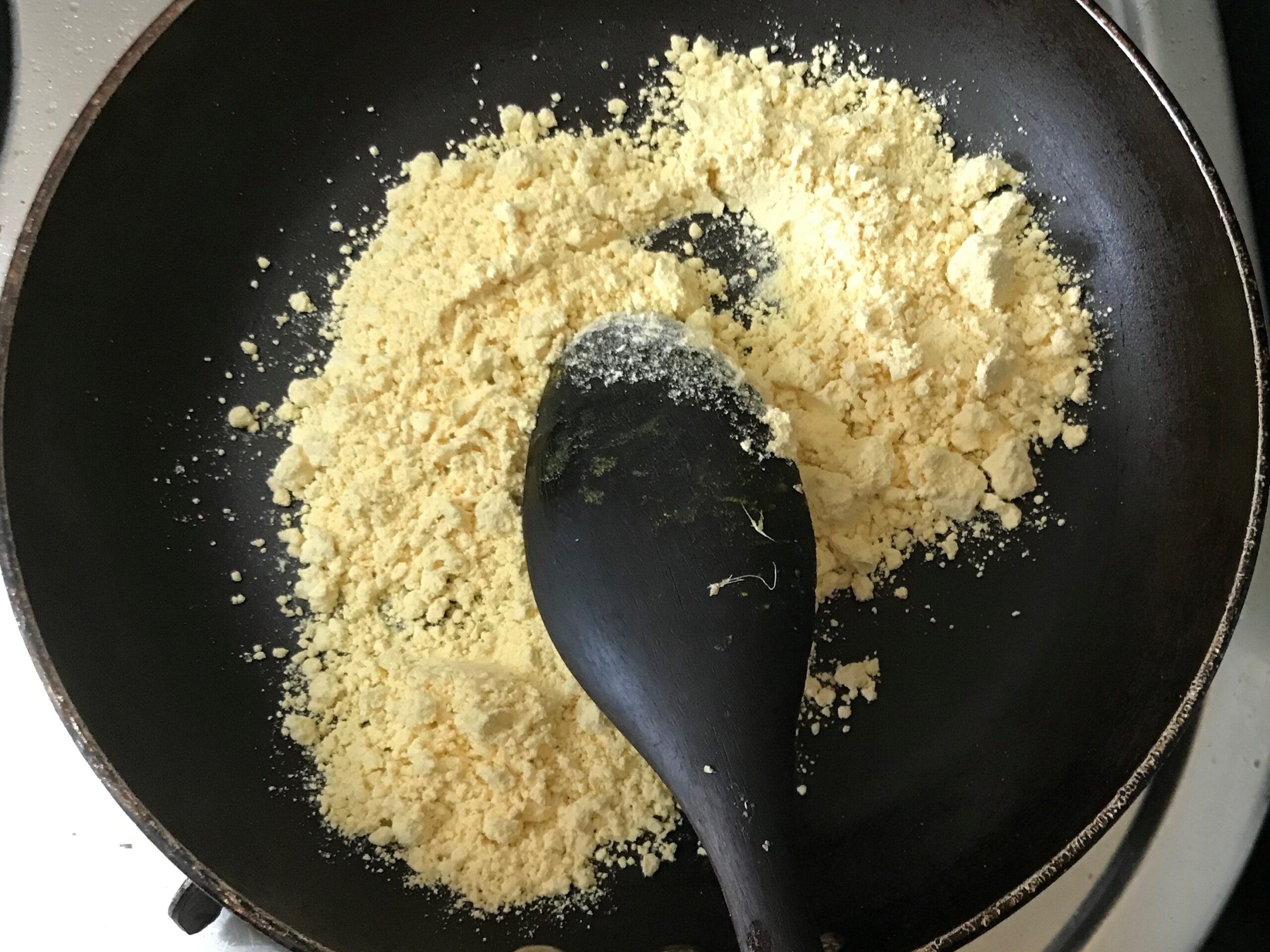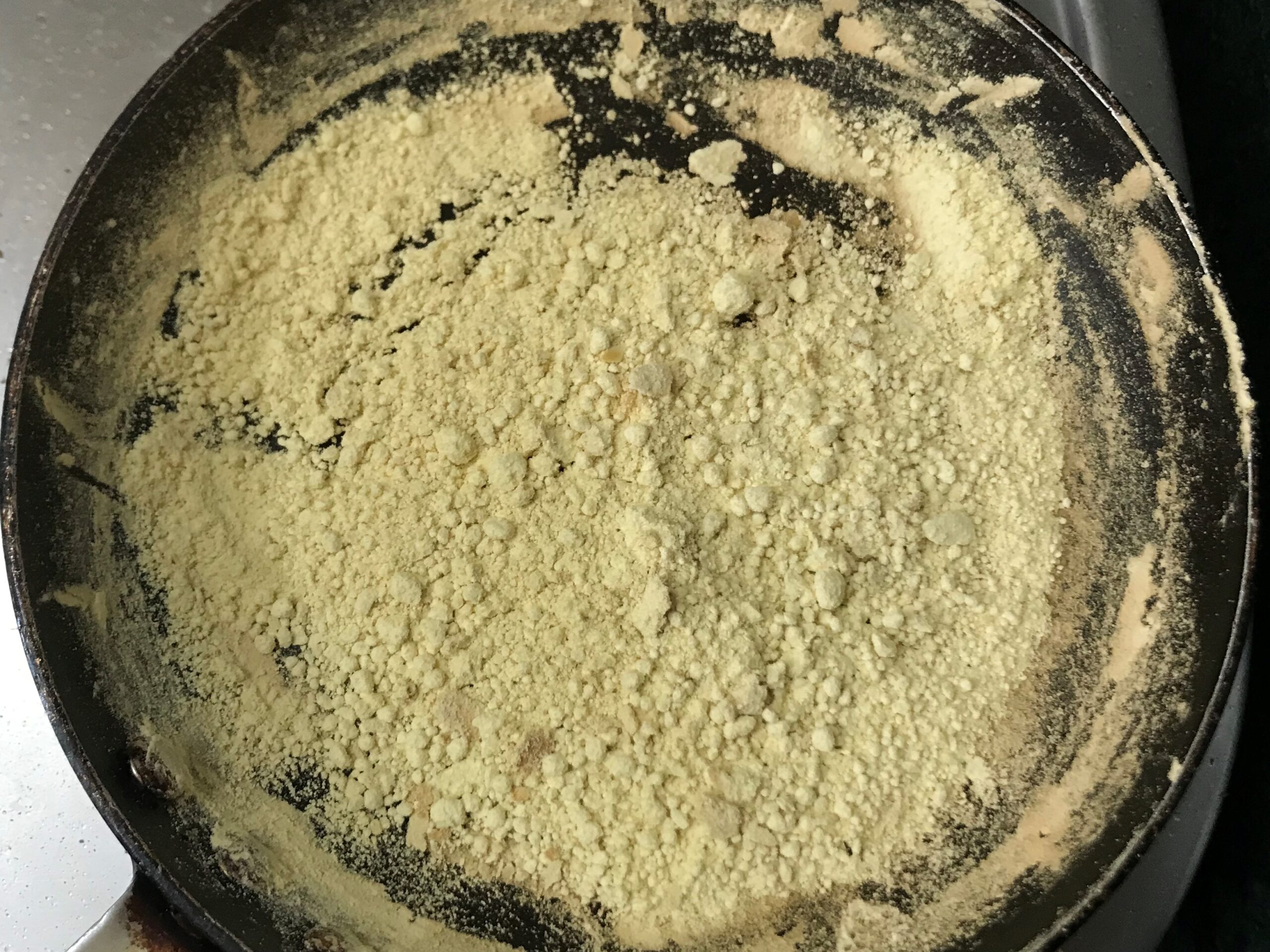 Heat a pan and dry roast the gram flour on low-medium heat for a couple of minutes until it turns golden and aromatic.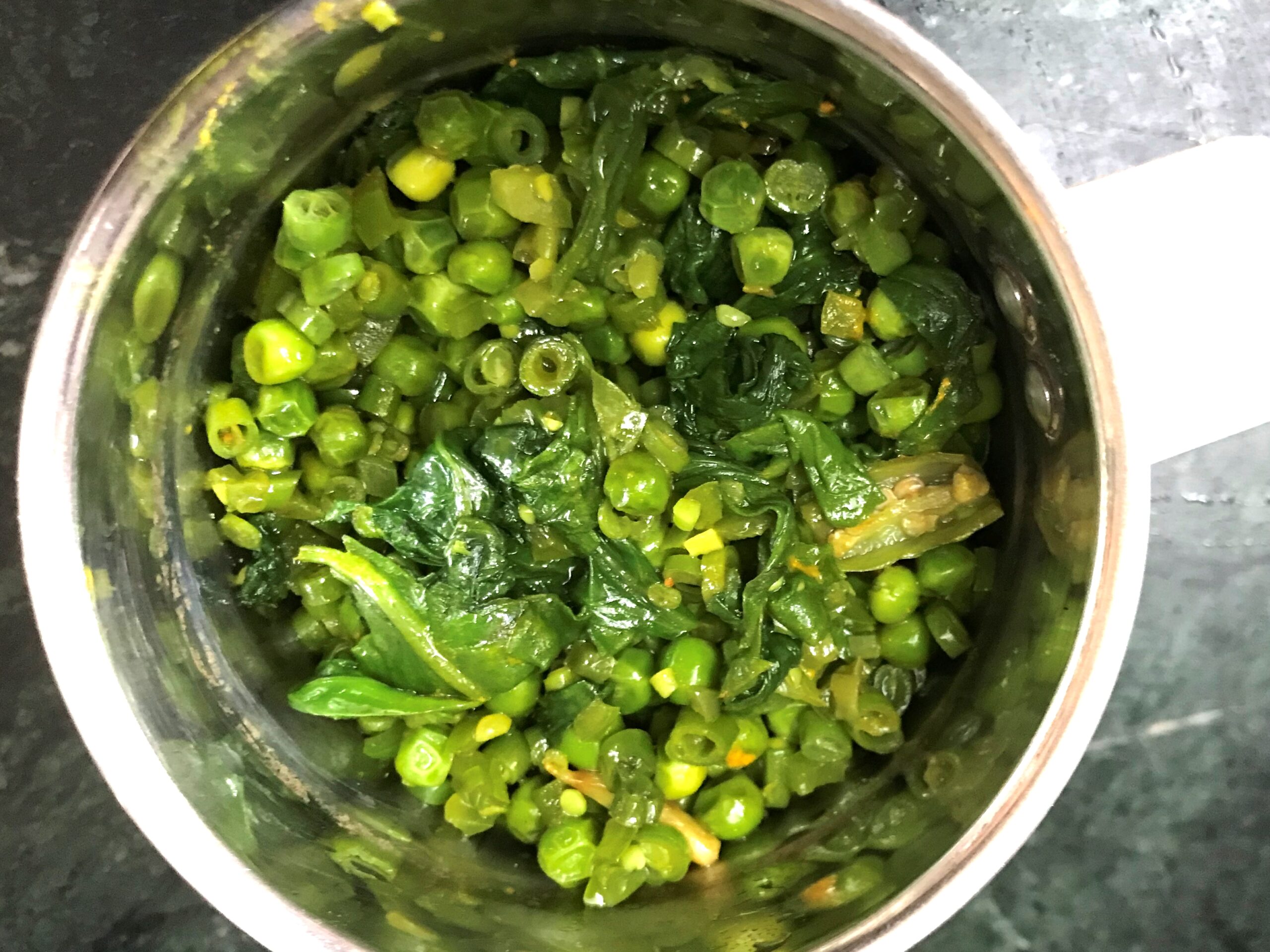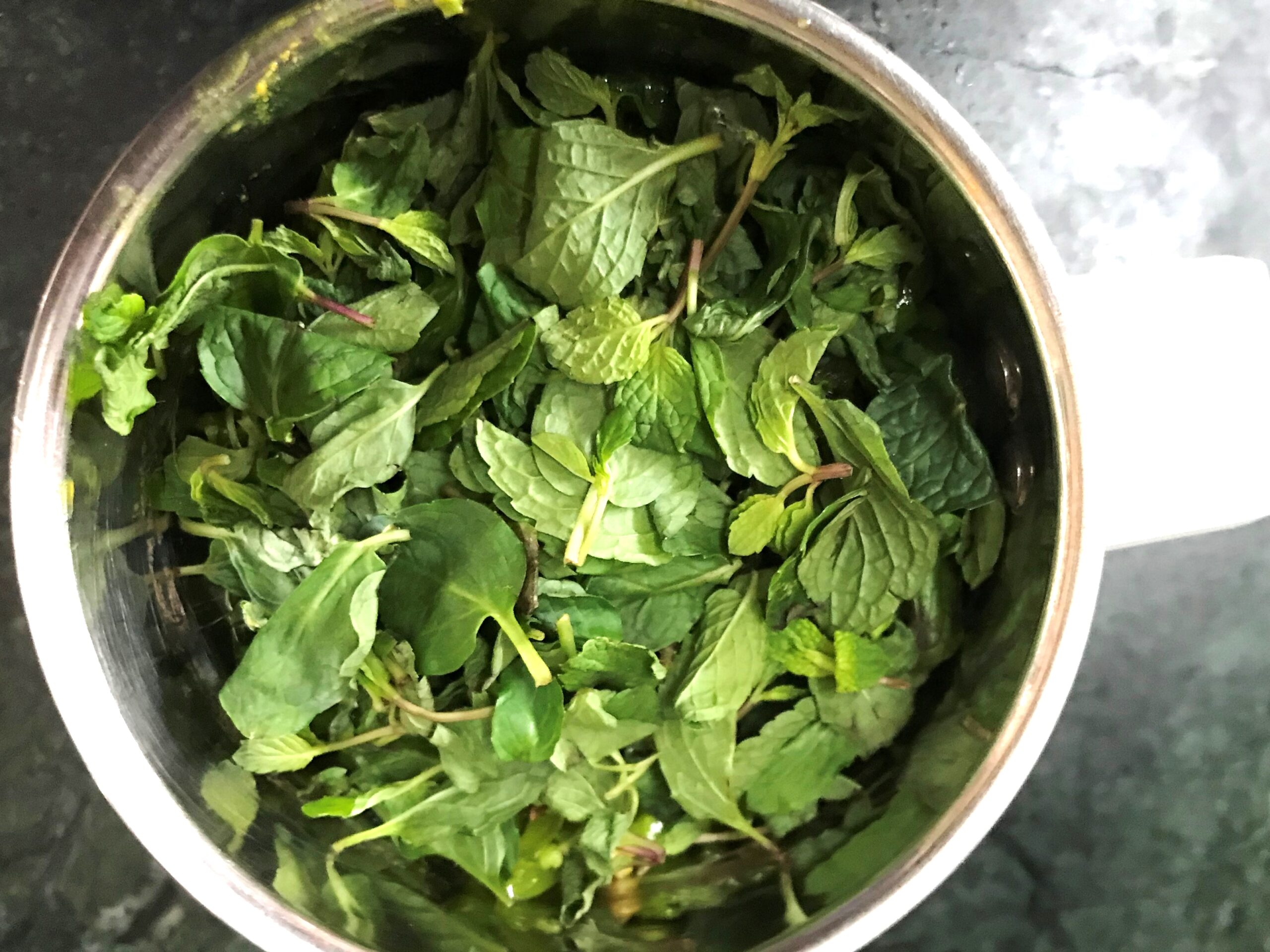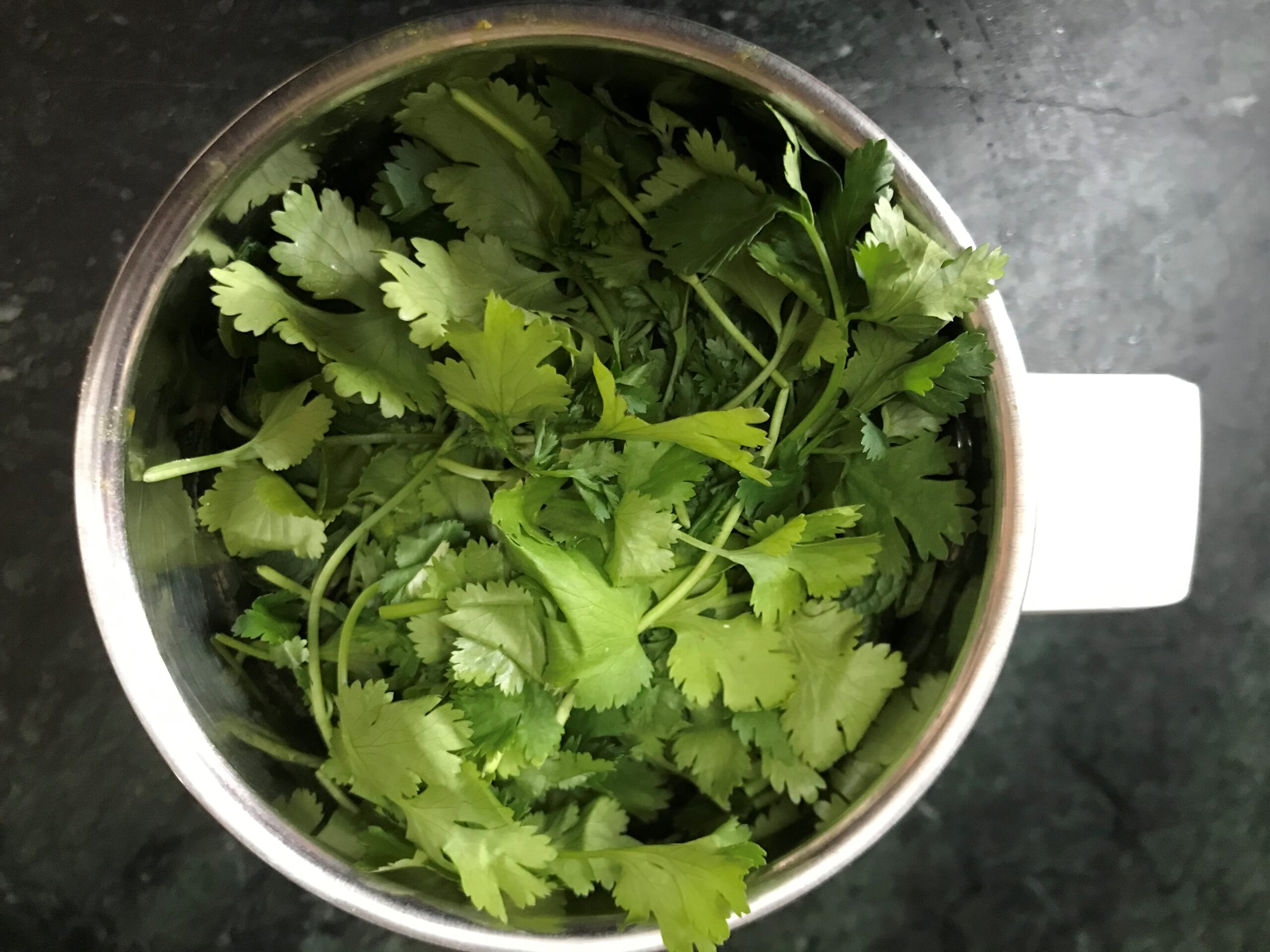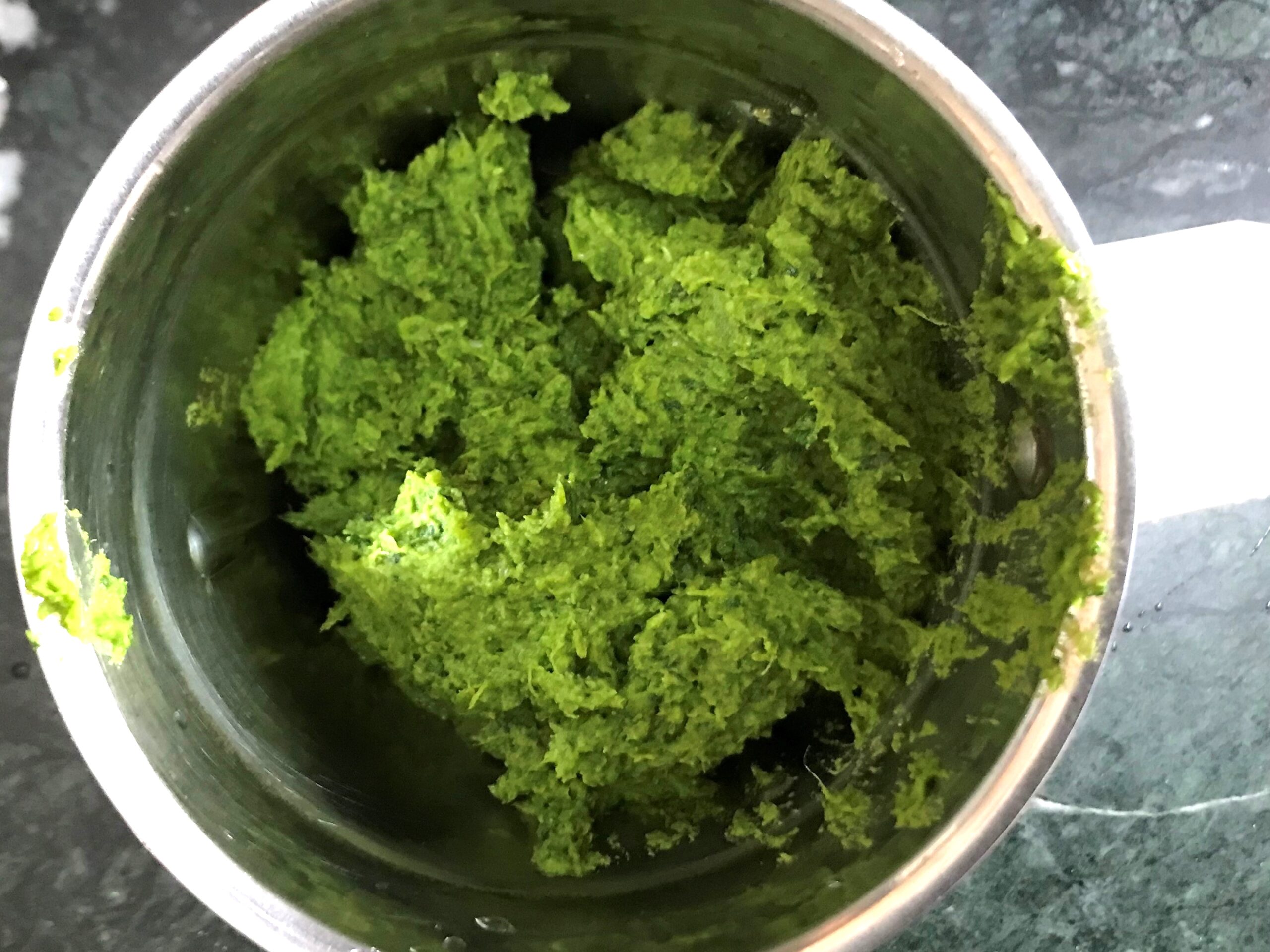 Once the sautéed vegetables have cooled down, grind them with mint and coriander leaves to a smooth paste.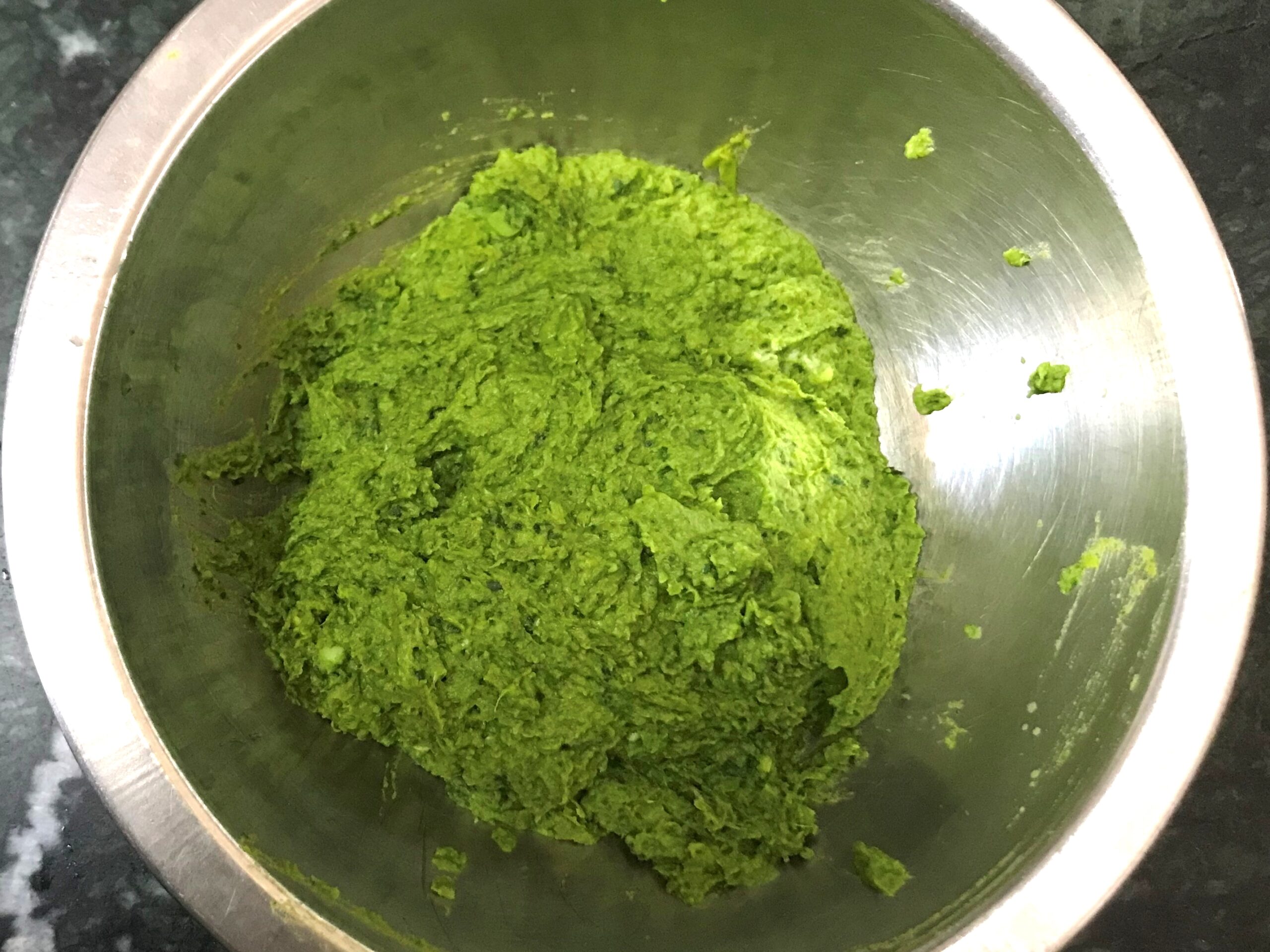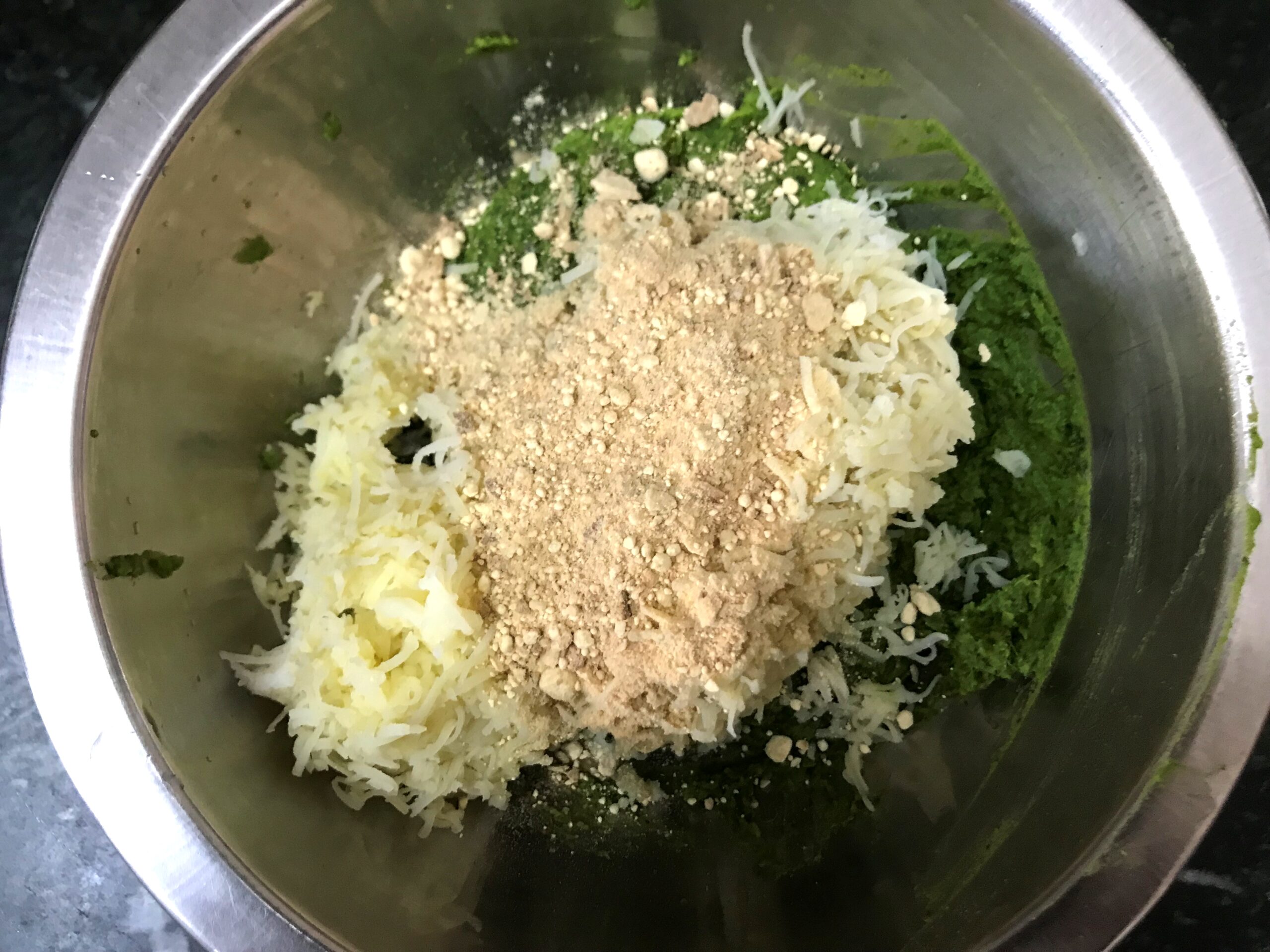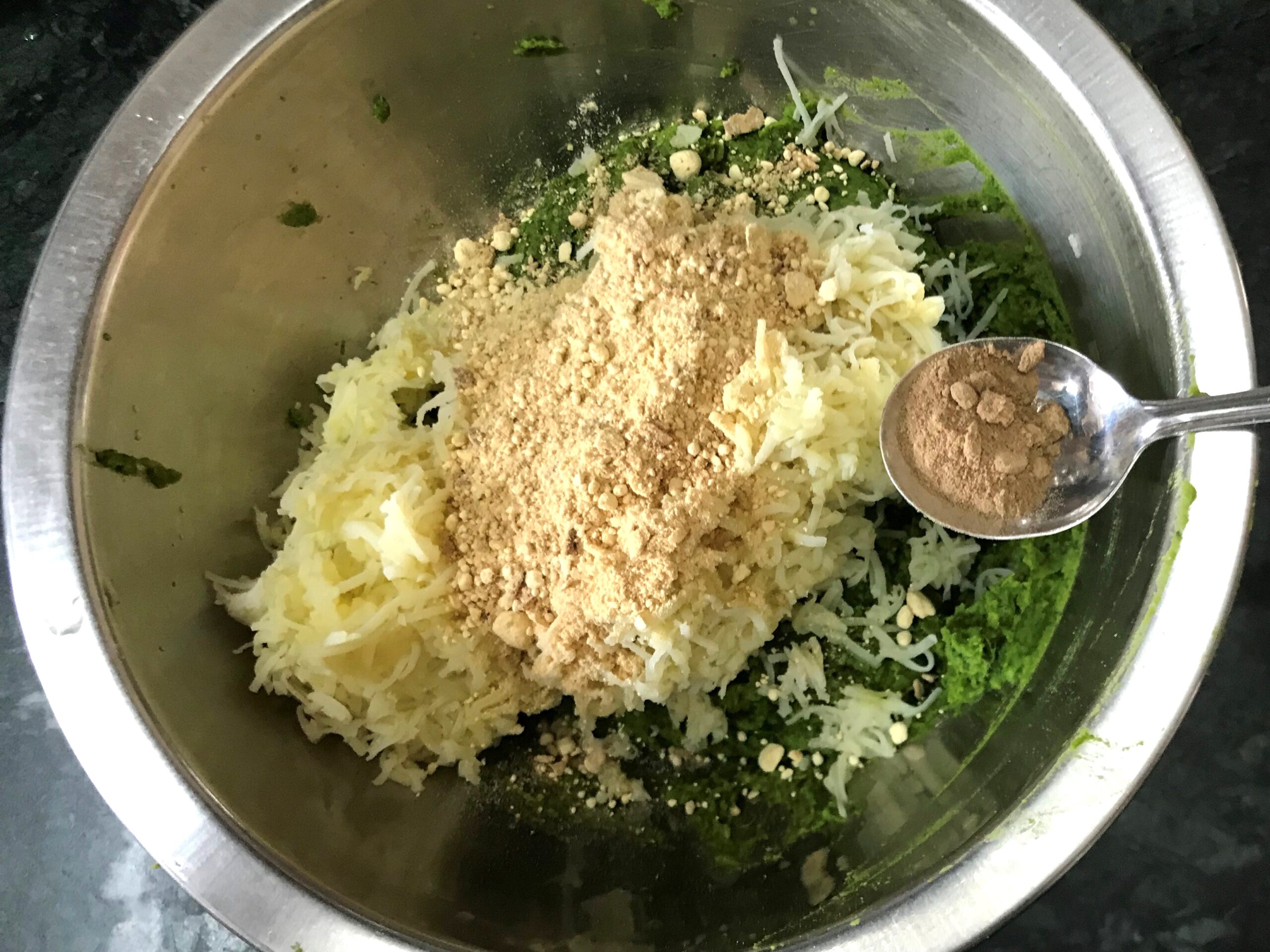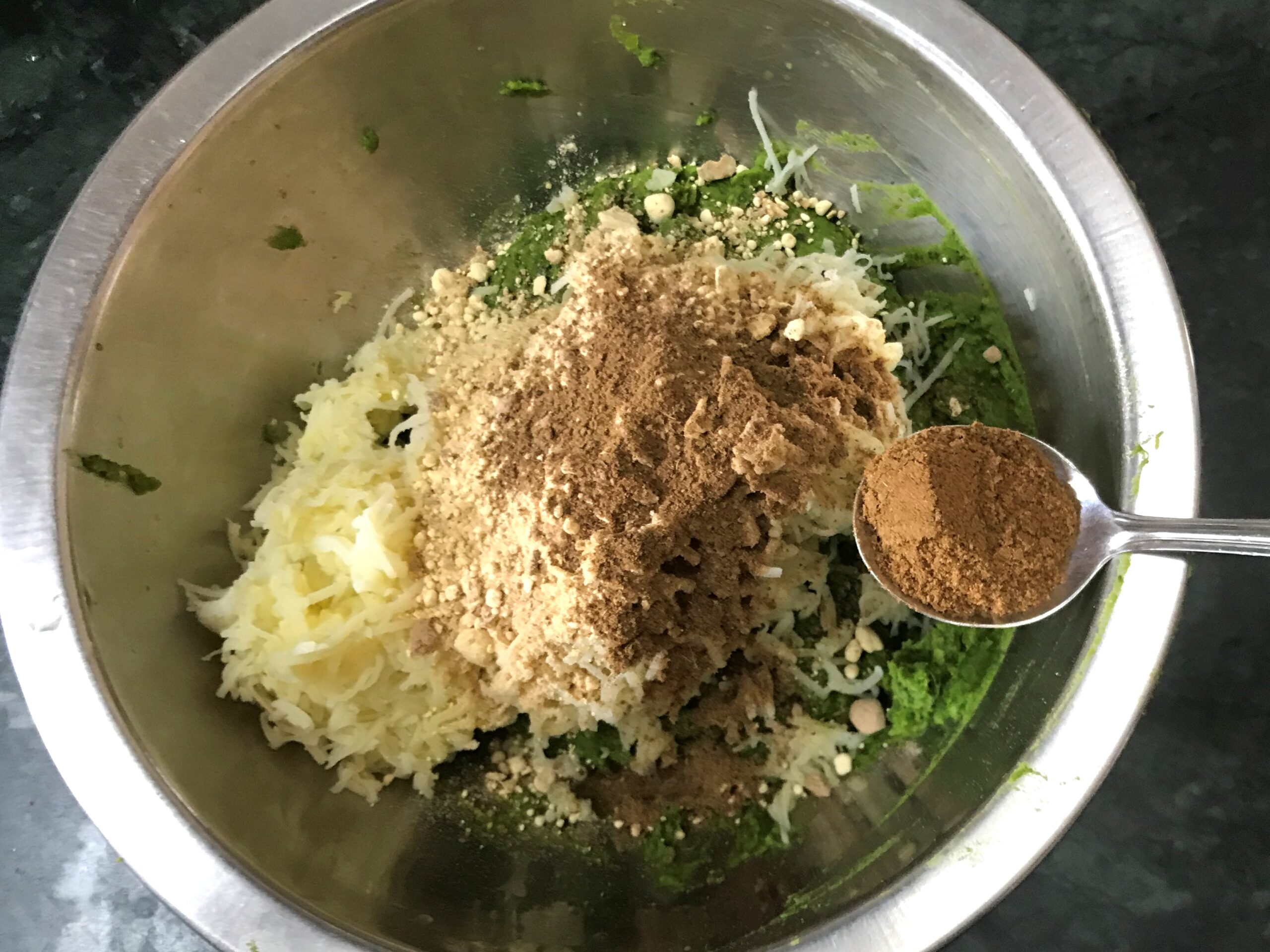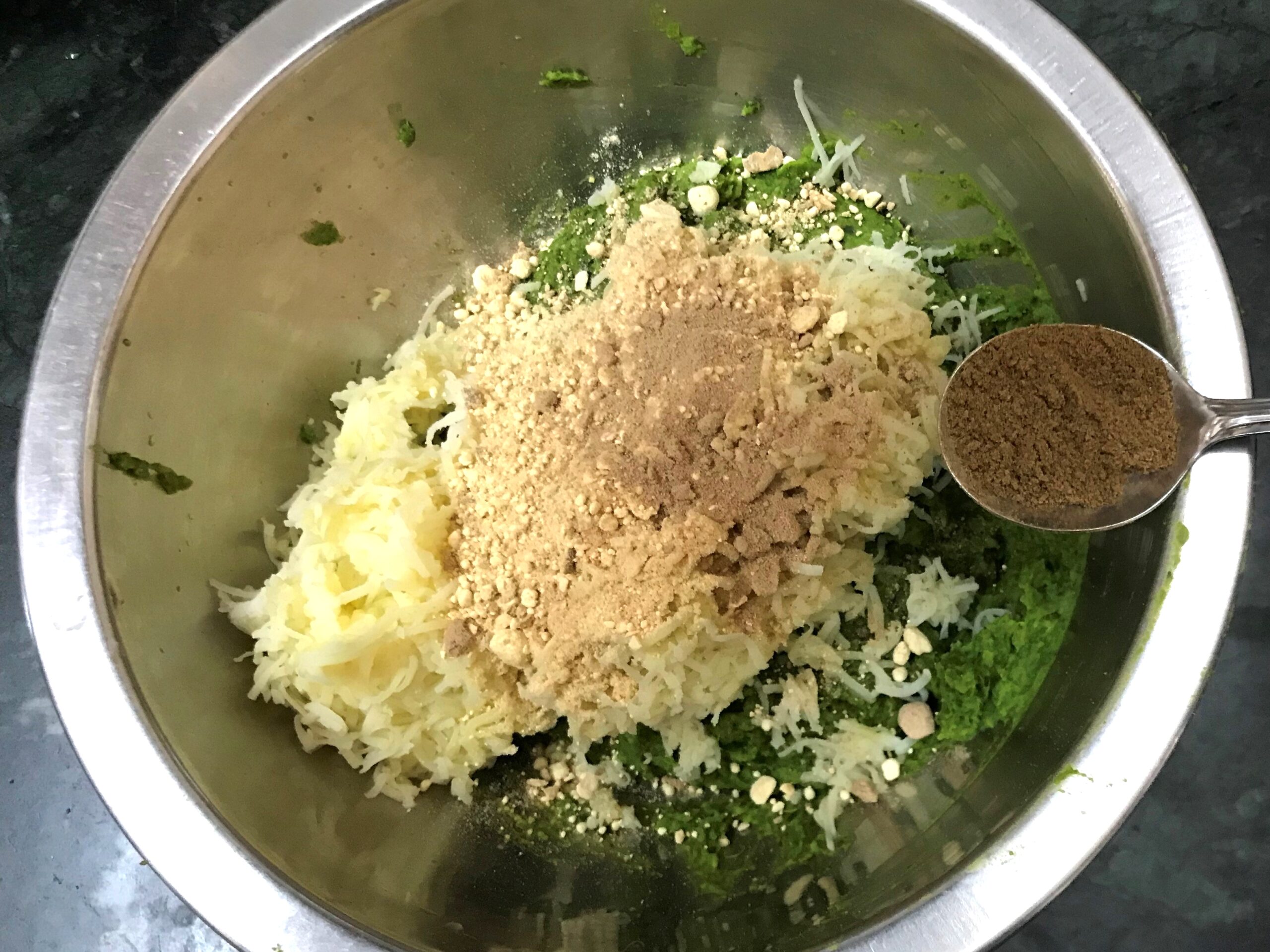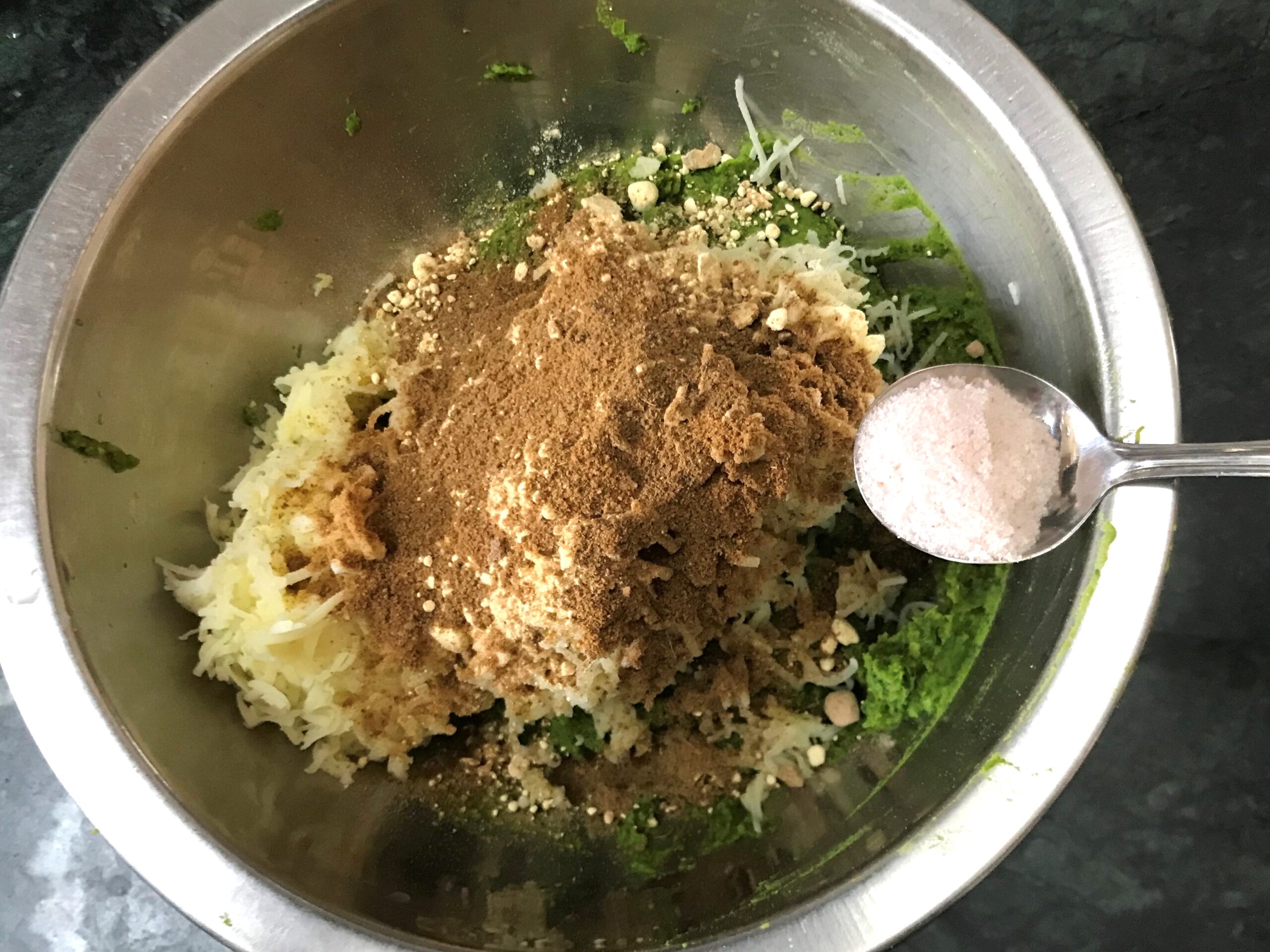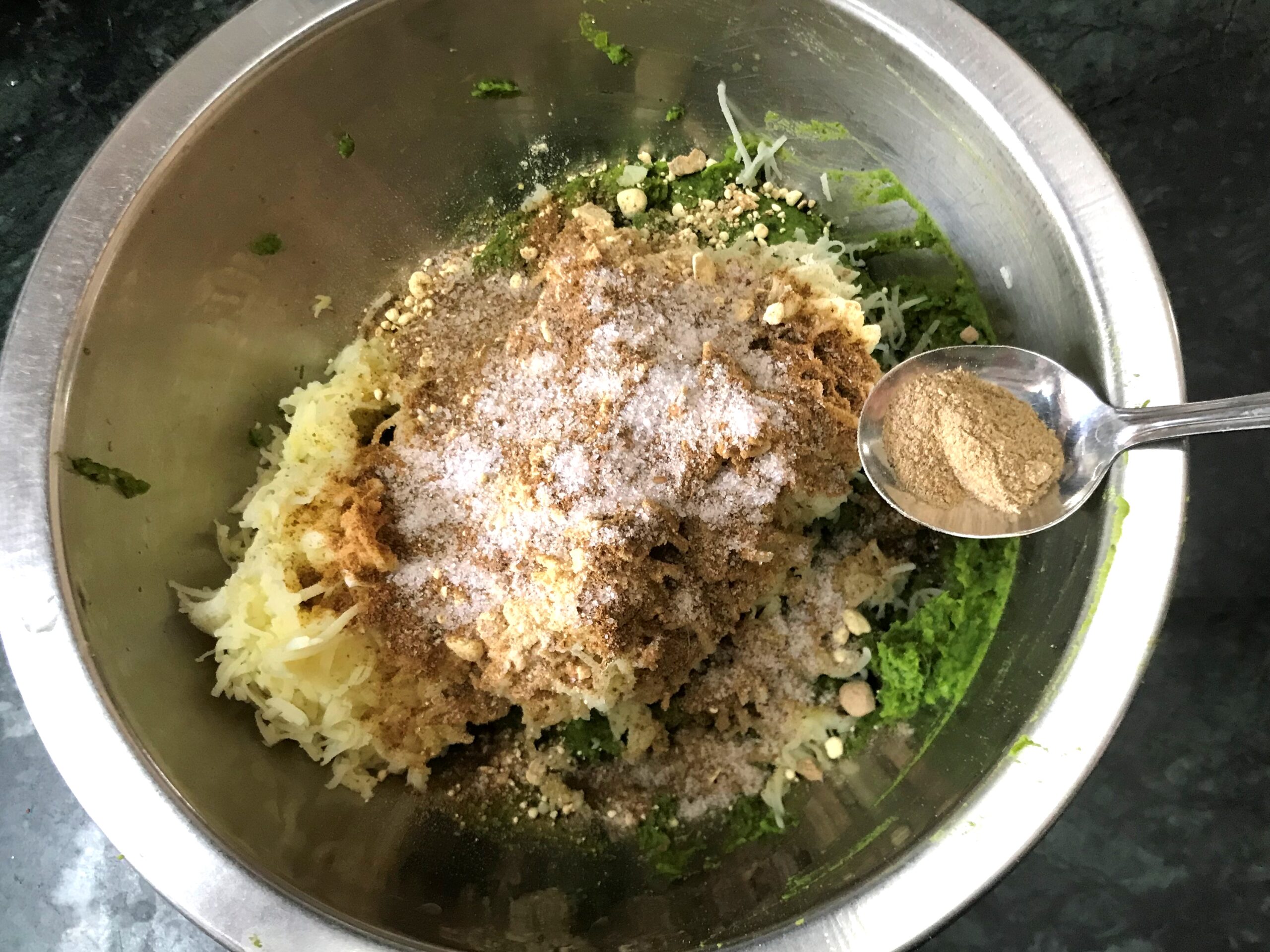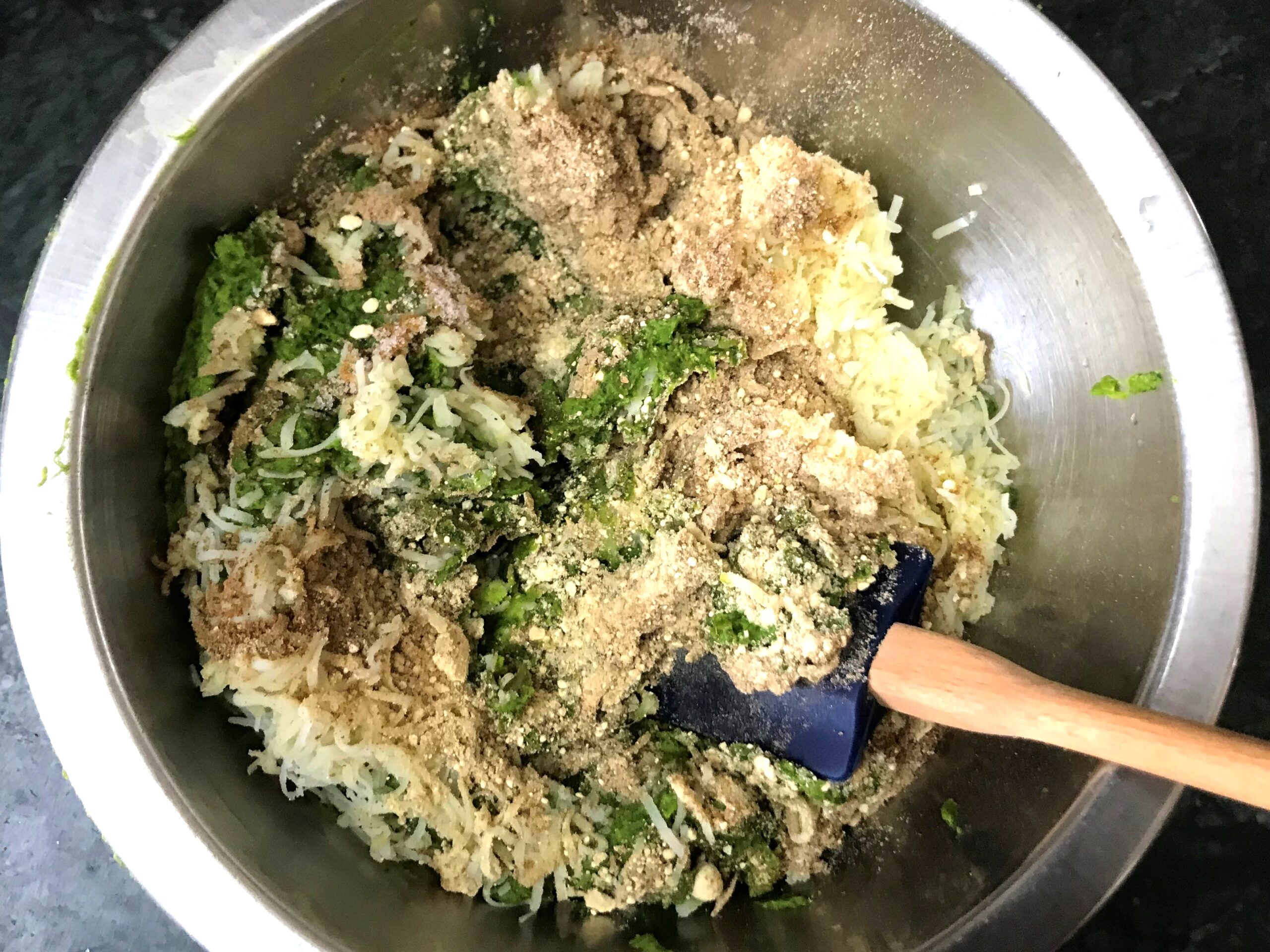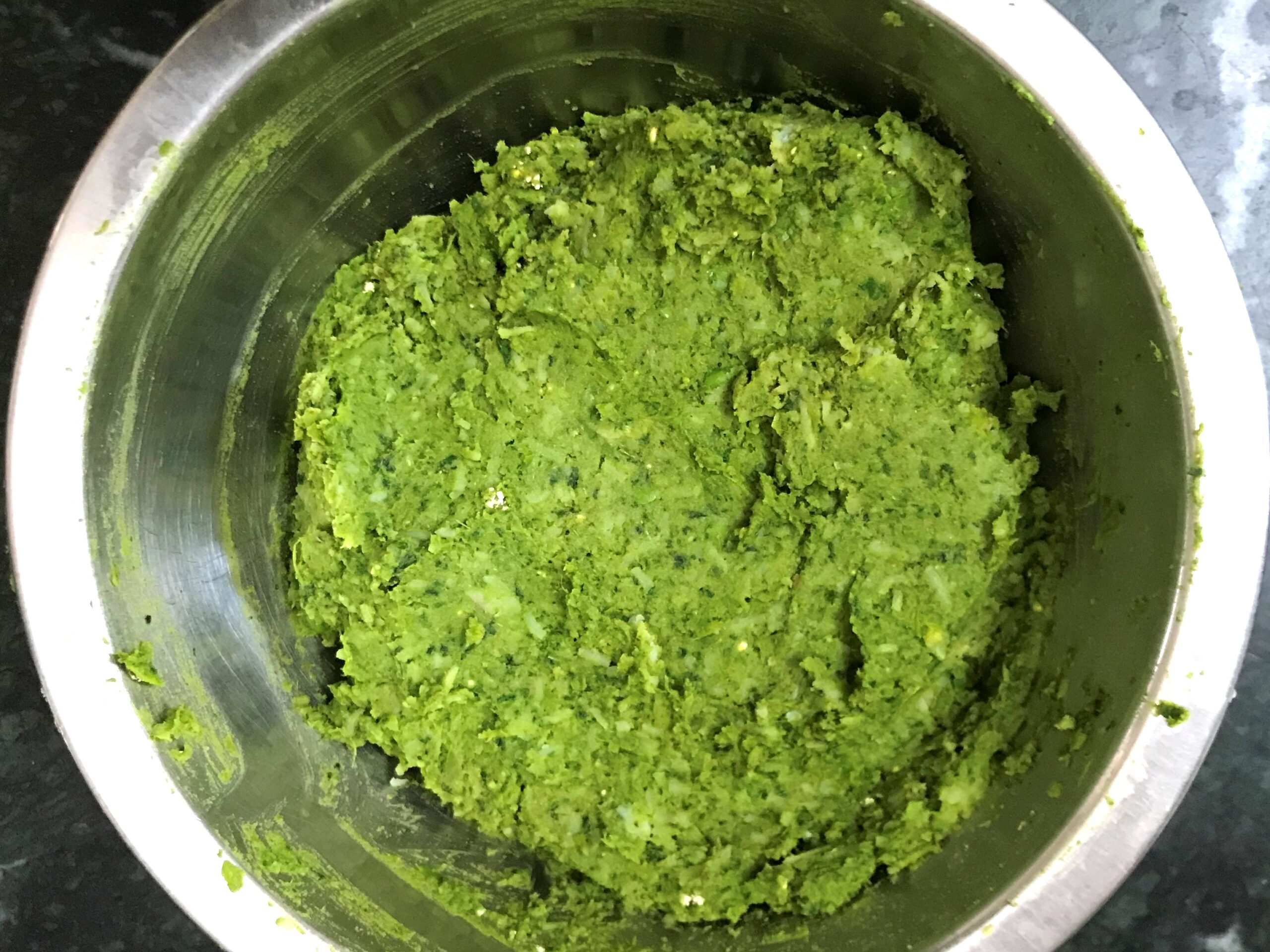 Empty the paste in a bowl and add the grated potatoes, roasted gram flour, mango powder, cumin powder, garam masala, black salt and chaat masala.
Mix gently to bind all the ingredients together.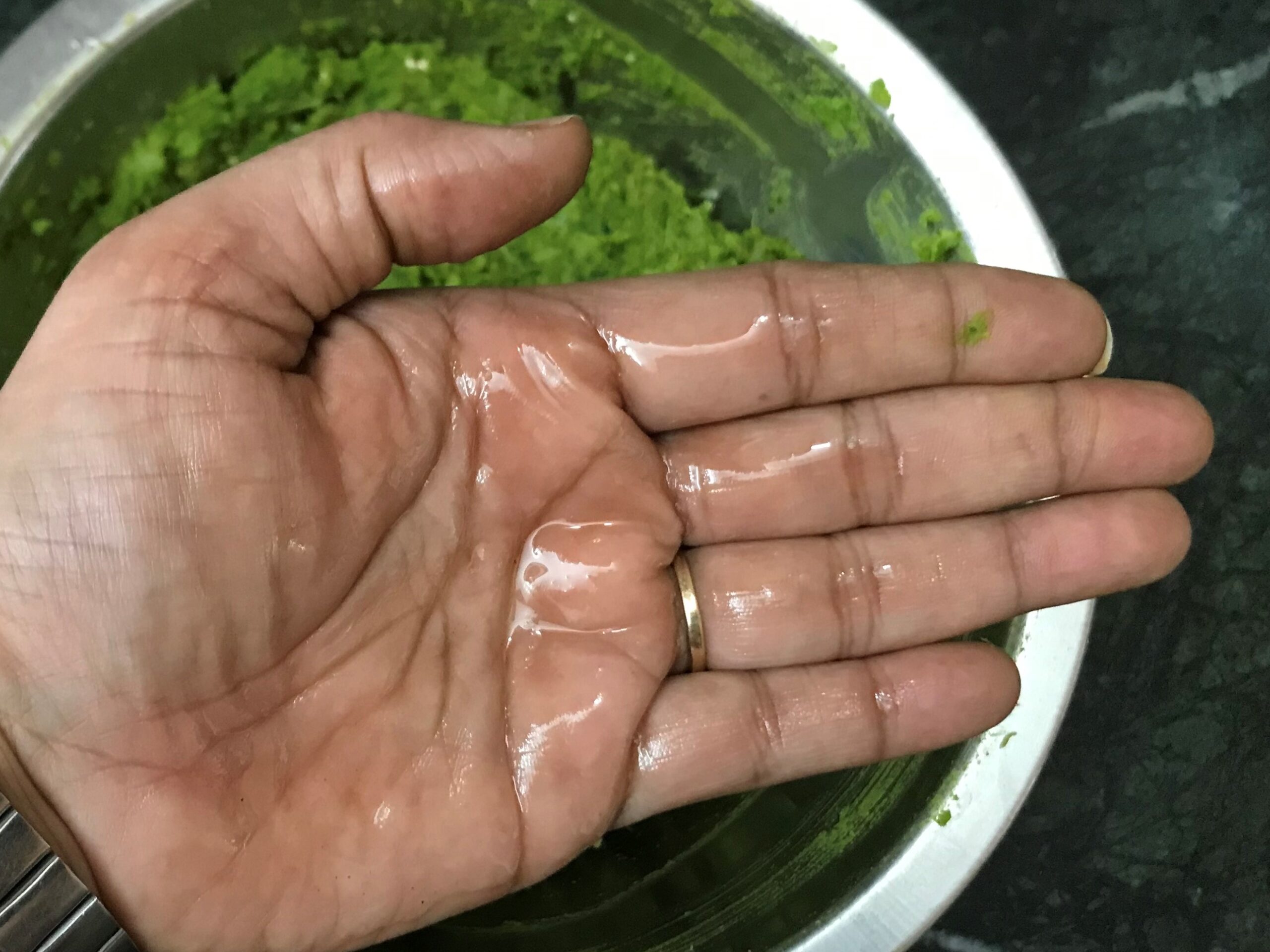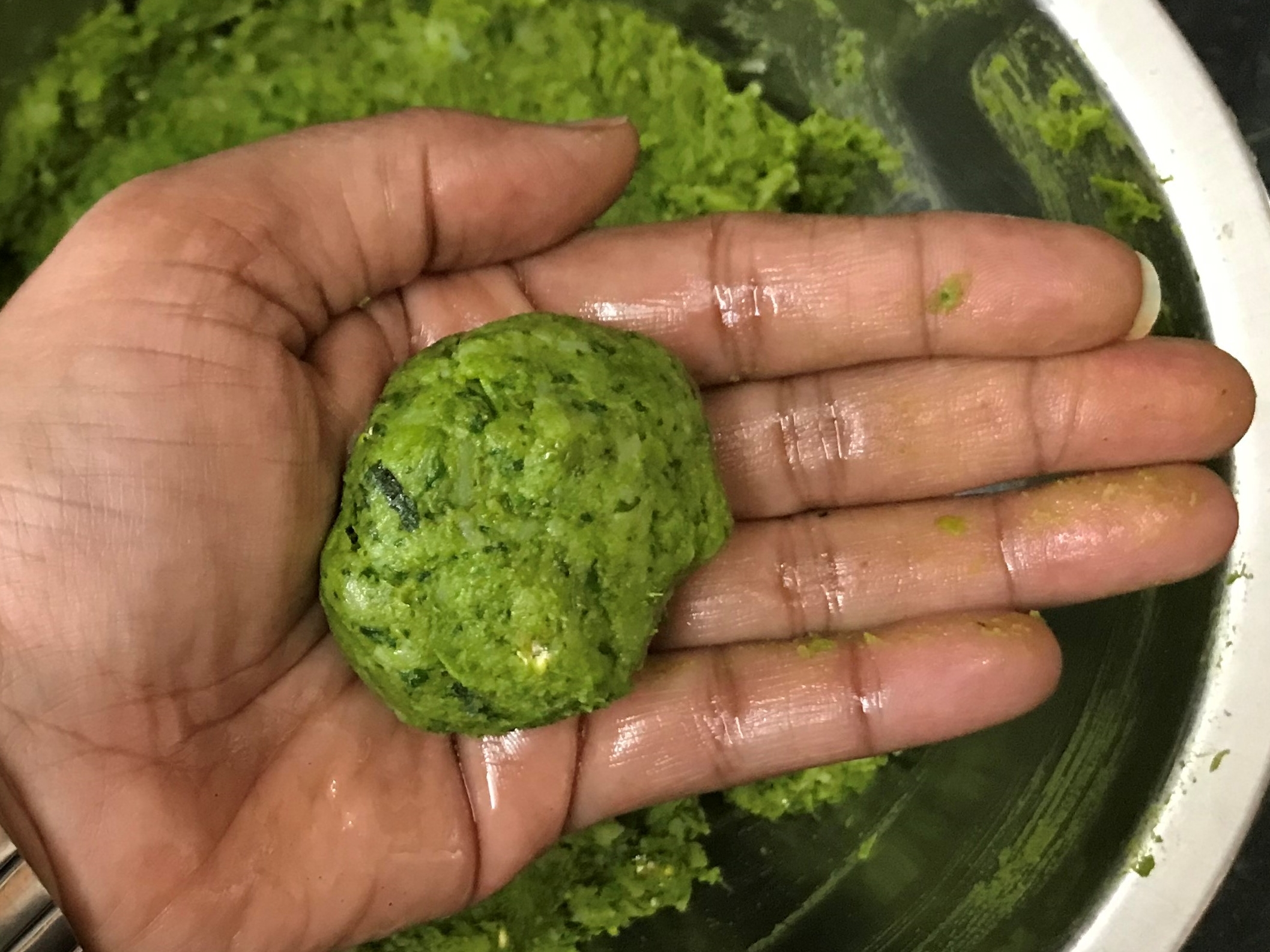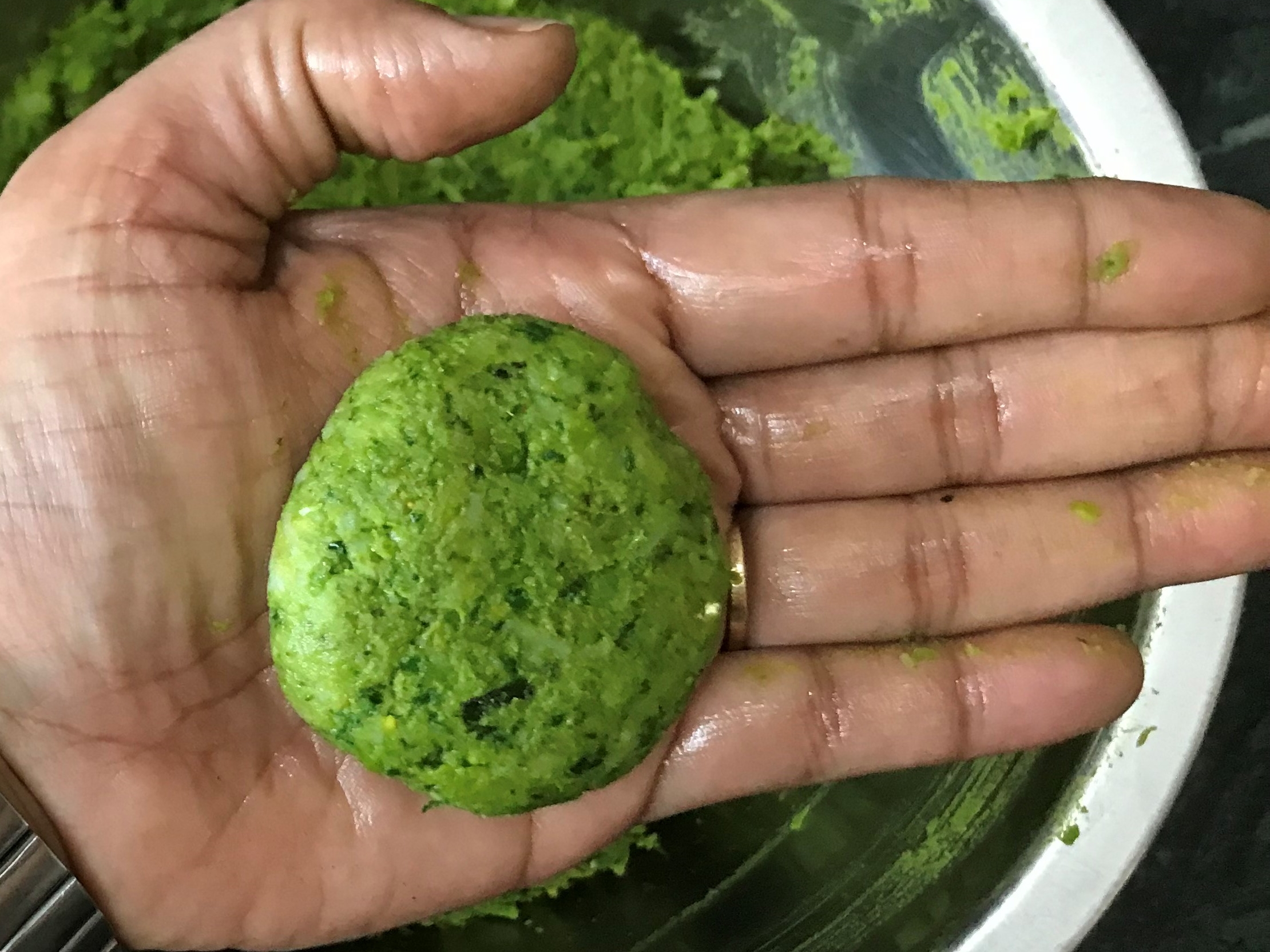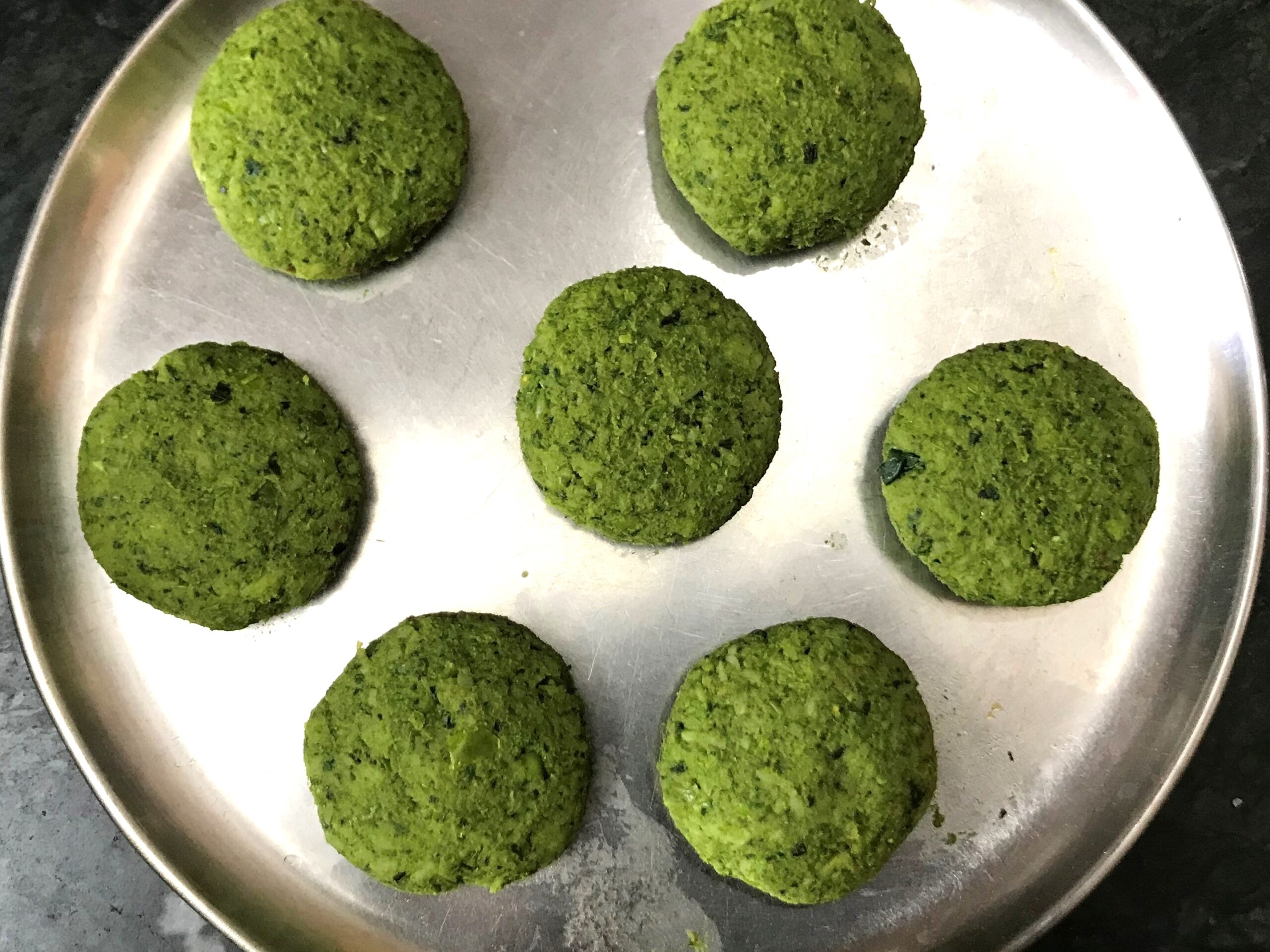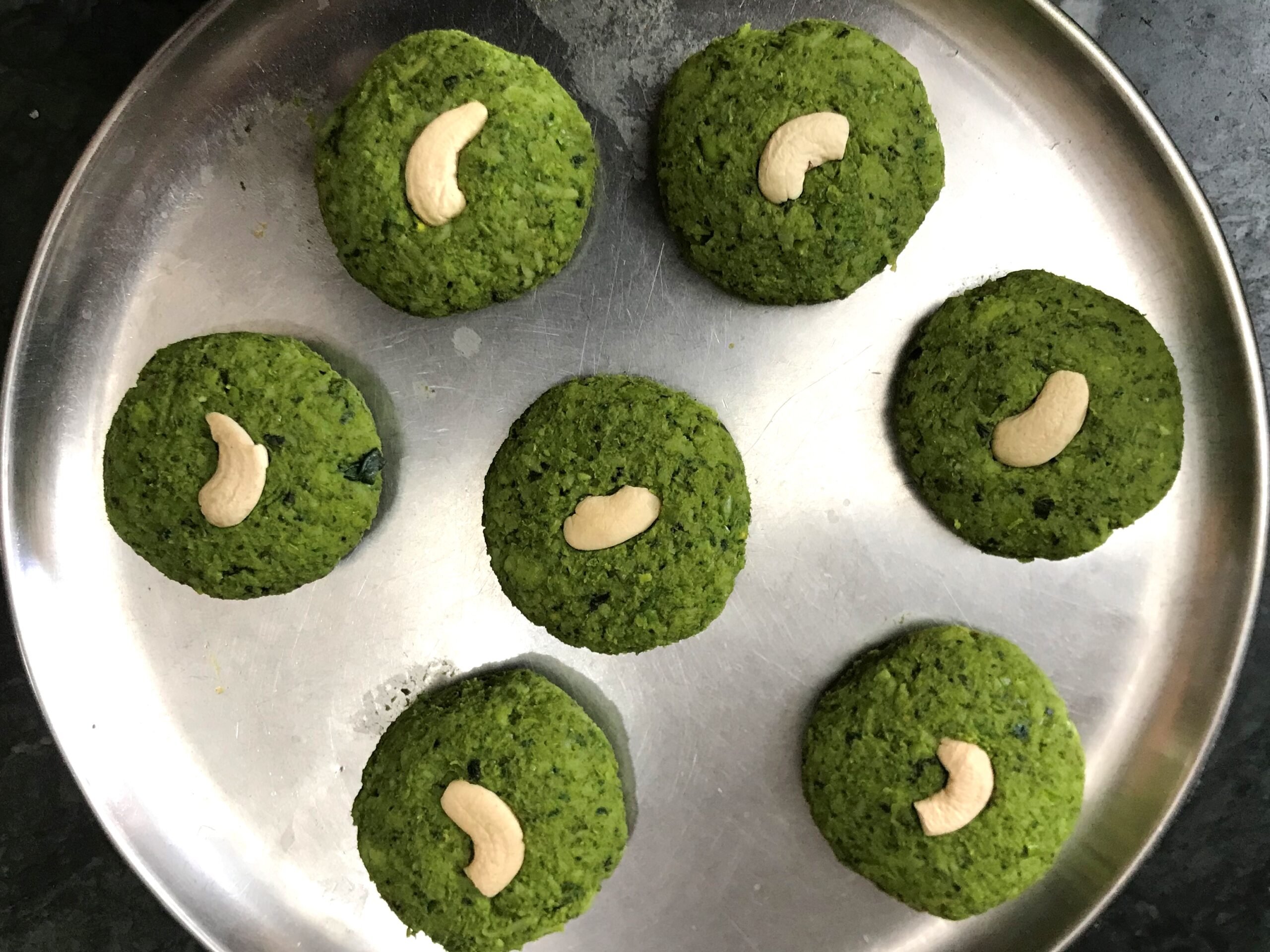 Next make 10-12 balls out of the mixture. Grease your hands with some oil and gently flatten each ball to a 1 cm thickness. Place slit cashew nuts in the center of the kebab.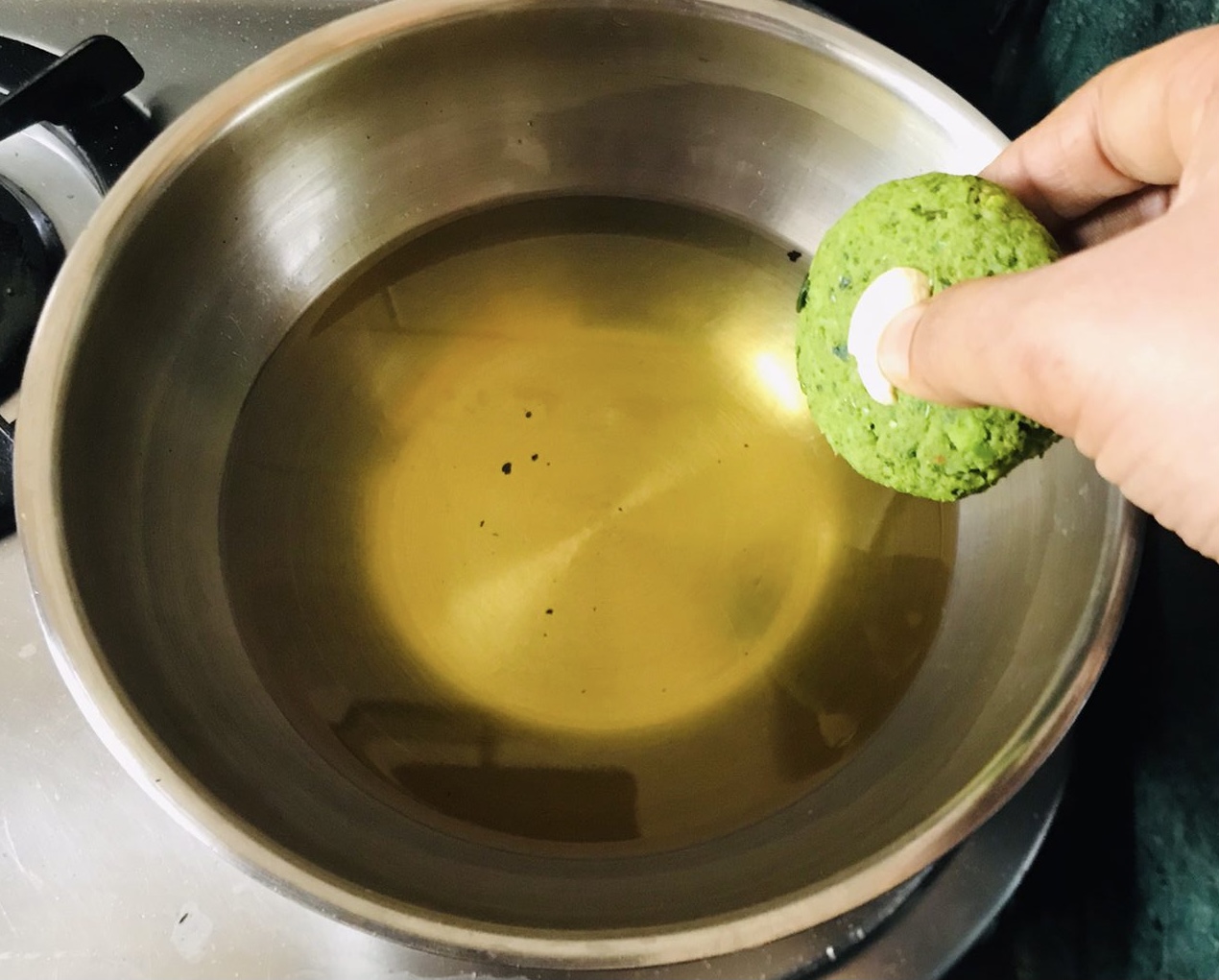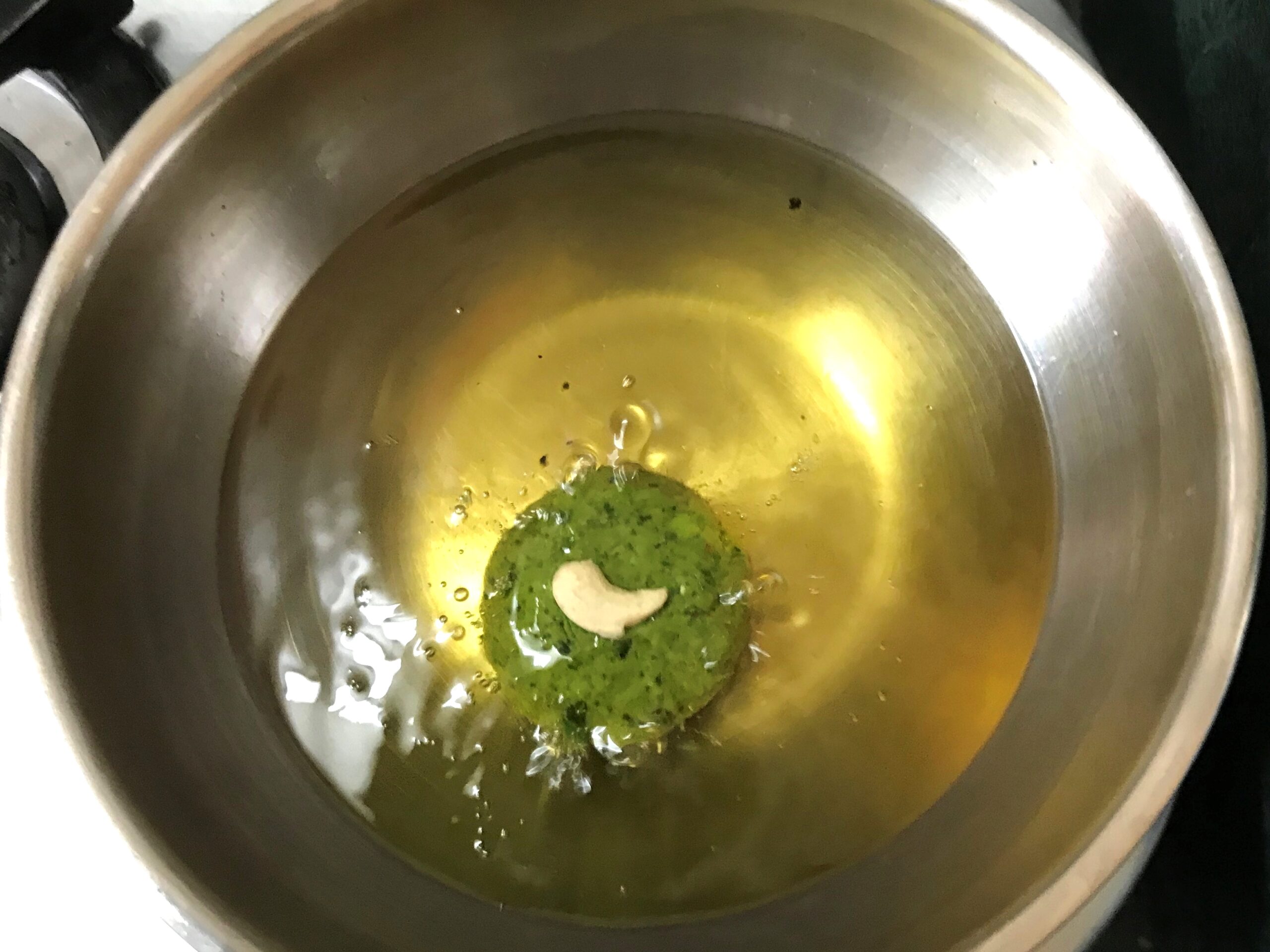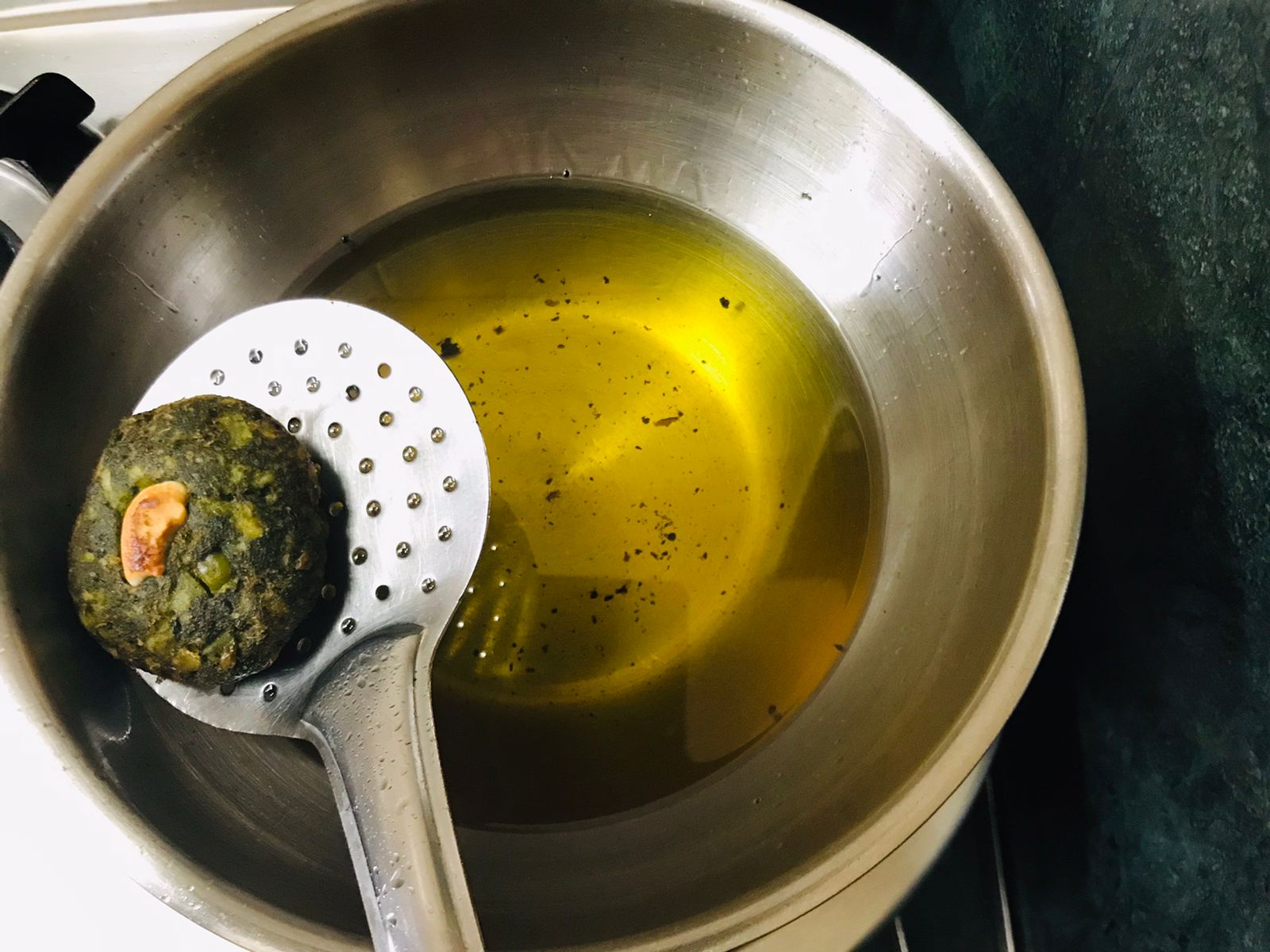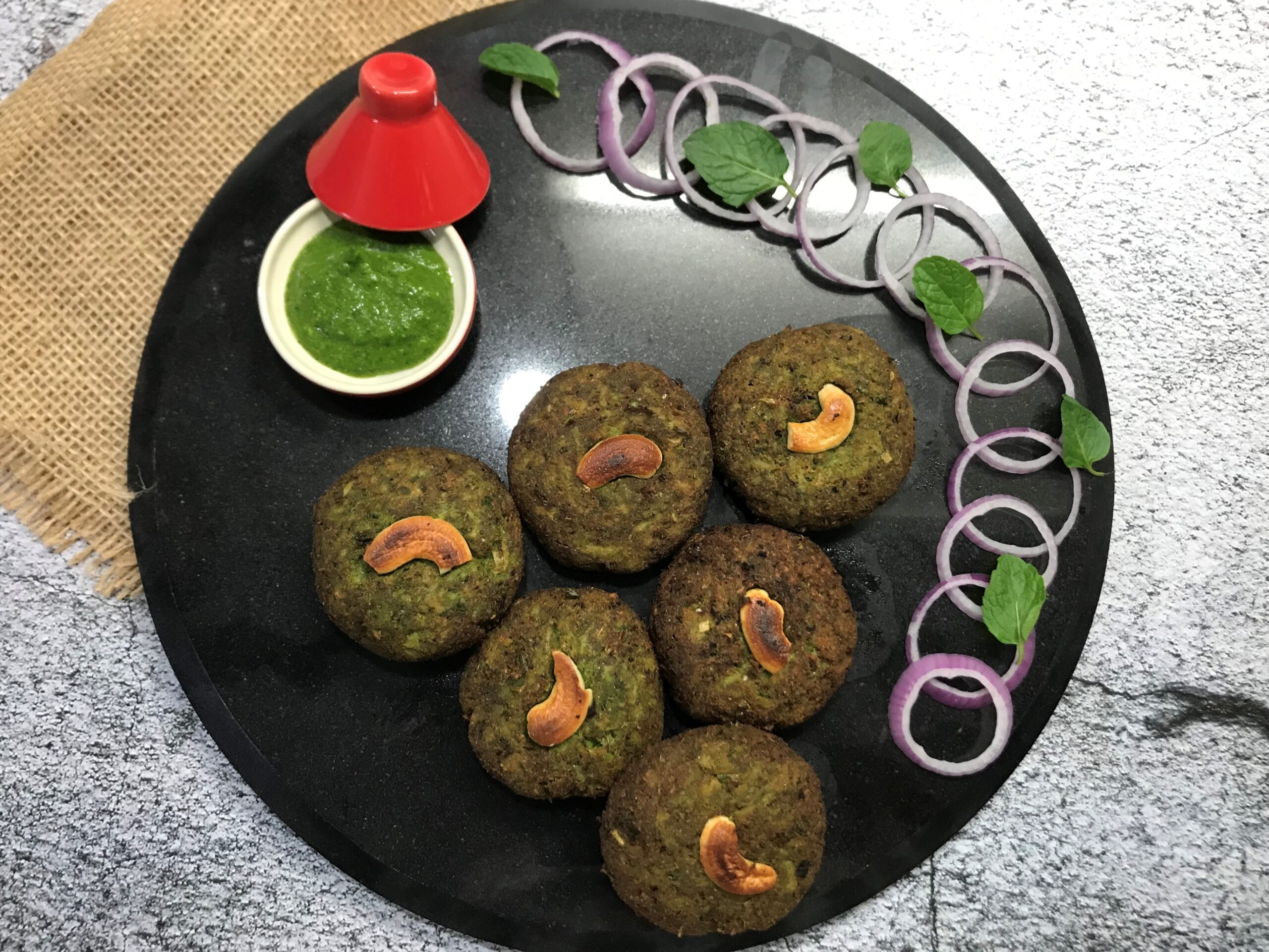 Heat oil for deep frying. To check if the oil is hot enough for frying, add a small ball of kebab mix to the oil and if it bubbles up immediately then the oil is ready for frying.
Slide them gently in the hot oil. Deep fry the kebab in hot oil over medium heat until golden brown. Drain on an absorbent paper or kitchen towel.
Serve hot with a chutney!