Vegetarian Seekh Kebab
Vegetarian Seekh Kebab is probably the best-known Indian vegetarian recipe other than Paneer Tikka and Soya Chaap. The iconic North Indian dish is cooked with spiced vegetable mixture, shaped around the skewers, and grilled to perfection.
Seekh Kebab is traditionally made with spiced minced meat. 'Seekh' in Hindi is 'Skewers' whereas a 'kebab' is a piece of meat, fish, or vegetables roasted or grilled on a skewer or spit. There are versions of seekh kababs all over the Asian Subcontinent. Generally speaking, they are made with spiced ground meat and formed into elongated meat which are cooked over a hot charcoal grill. There are many kinds of kebabs namely seekh kebabs (cylindrical kebabs cooked on skewer) Shami kebabs (spiced meat shaped into patties and pan fried) or shish kebab (pieces of marinated meat is cooked on skewers) to name a few.
As I was raised vegetarian, I did not grow up eating the meat counterparts, but a traditional seekh kebab are a super nostalgic food for my husband. So, when he fancies seekh kebab, I make my own vegetarian version and they are super yummy! India is a highly diverse society with food habits and cuisines changing every few kilometers and within social groups, and there is a huge vegetarian population. Hence, the food has been adapted to suit all types of diets in India- vegetarian, vegan, gluten free and so on.
Like mentioned before there are many versions of seekh kebab and so are the versions of vegetarian seek kebab. Lots of recipes have beans, lentils, soya chunks, tofu etc to make the vegetarian version. I have used potatoes as a base with vegetables. Seekh kebabs can be served as an appetizer or also as a side dish to the main meal.
This recipe is similar to other recipes like Paneer Tikka, Tandoori Mushroom, Tandoori Chicken Tikka, Hariyali Chicken Tikka, Tandoori Soya Chaap and Hara Bhara Kebab.
Ingredients
2 tablespoons finely chopped French beans
2 tablespoons finely chopped carrots
2 tablespoons finely chopped cauliflower florets
2 cups grated boiled potatoes
2 teaspoons grated ginger
2 teaspoons finely chopped green chillies
¼ cup finely chopped coriander leaves
1 cup breadcrumbs
½ cup boiled squeezed spinach leaves
2 teaspoons finely chopped mint leaves
2 teaspoons red chilli powder
1 teaspoon garam masala
1 teaspoon cumin powder
Salt to taste
1 teaspoon chaat masala
2 tablespoons melted butter
To Serve
Mint Chutney
Onions
Directions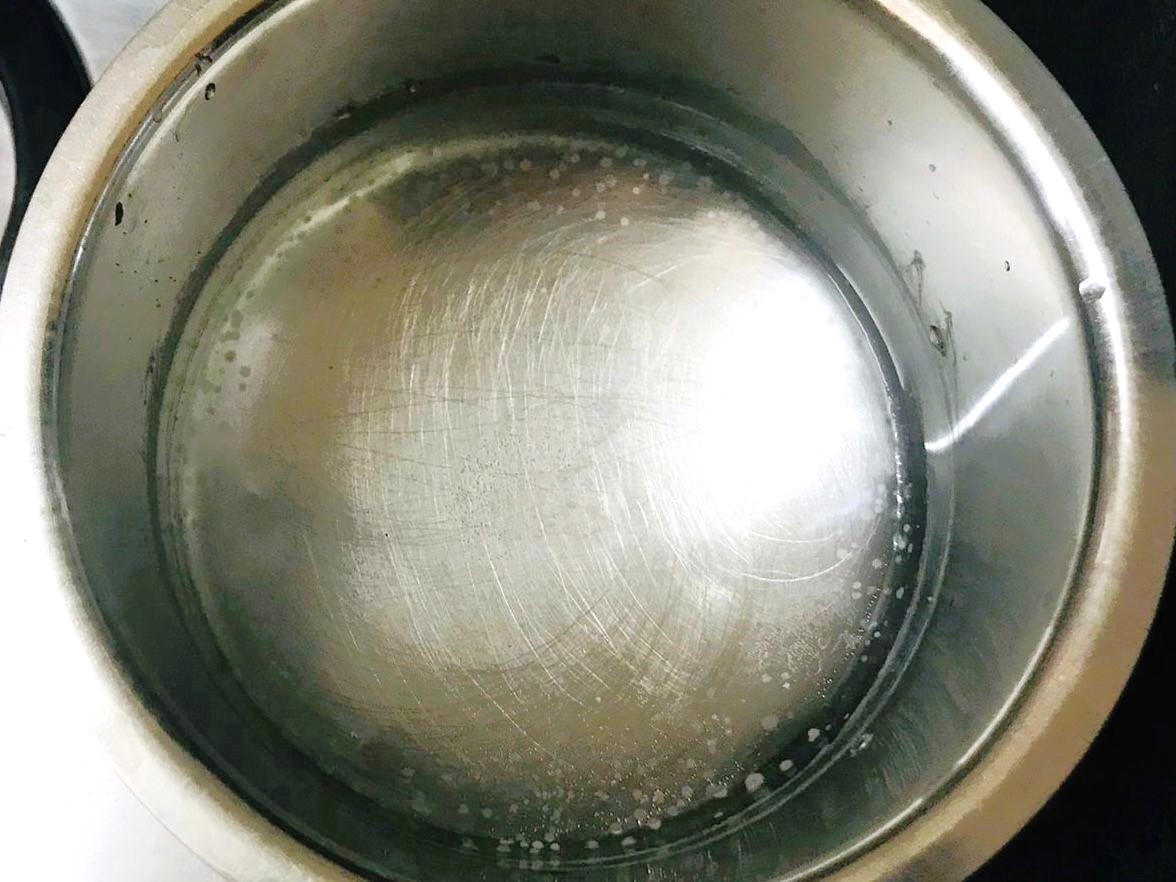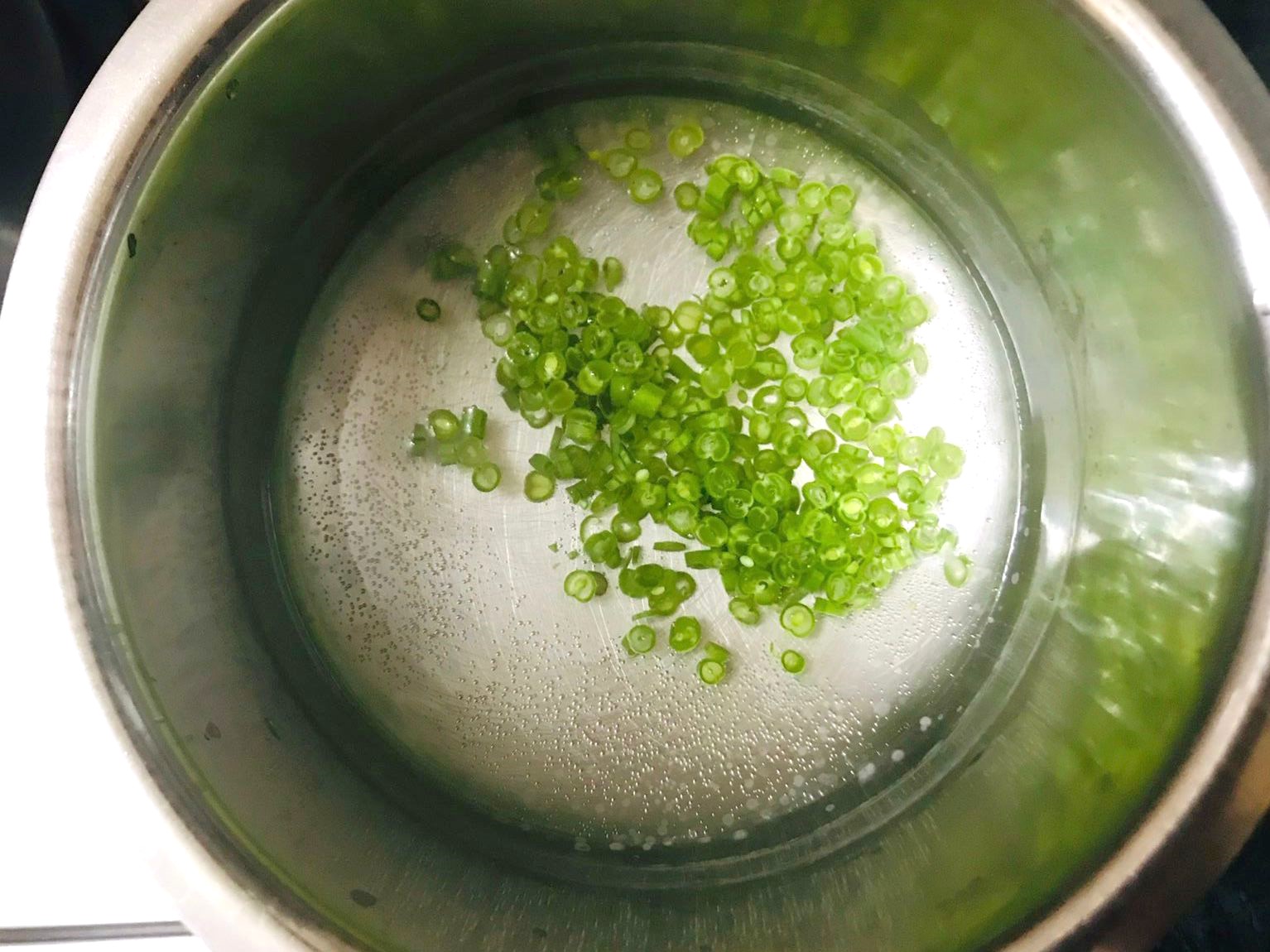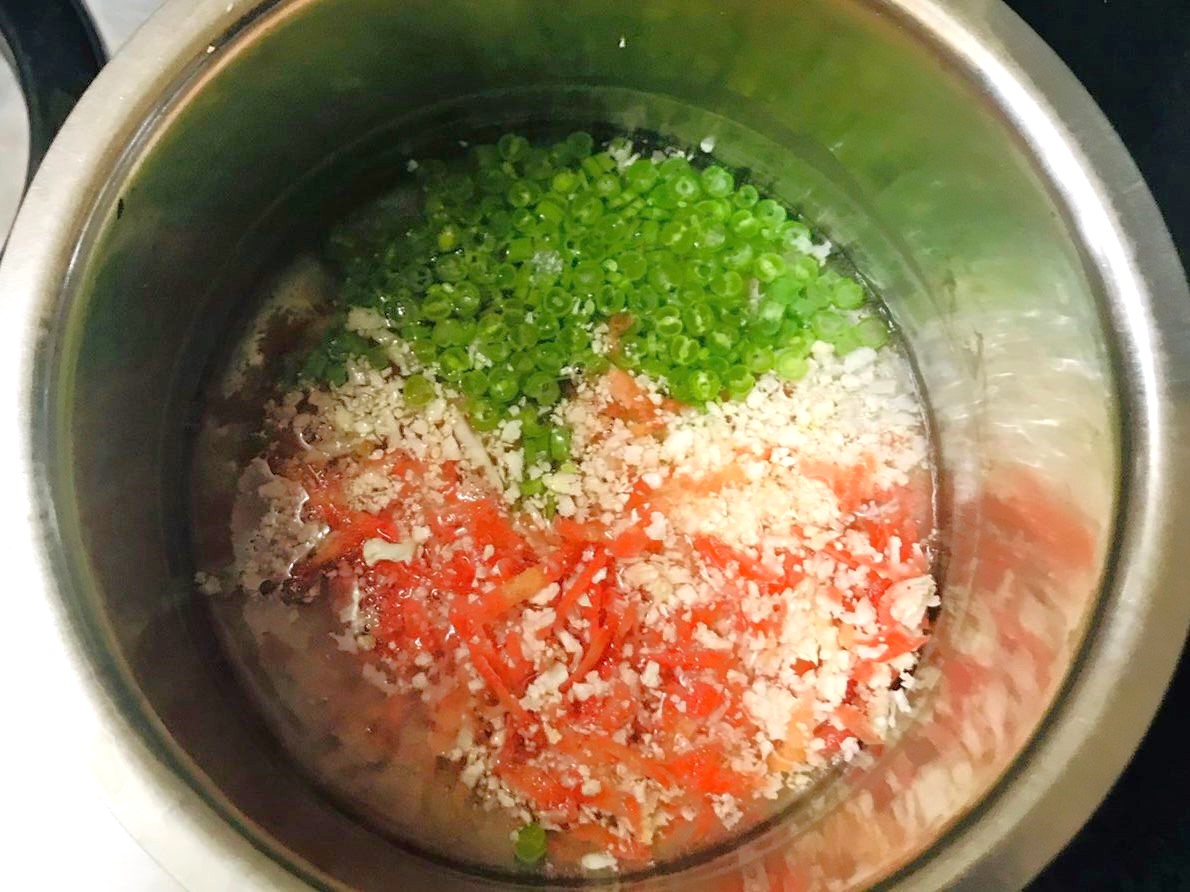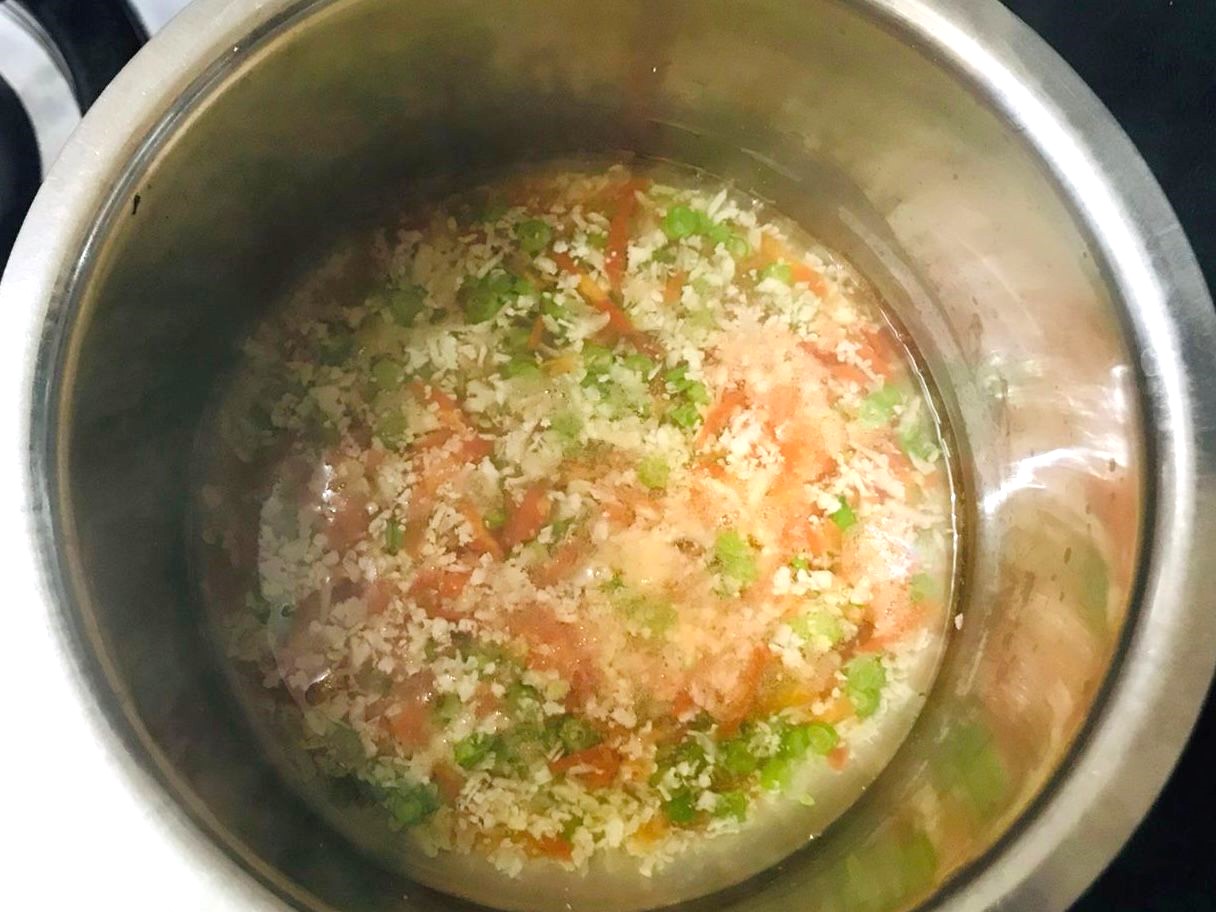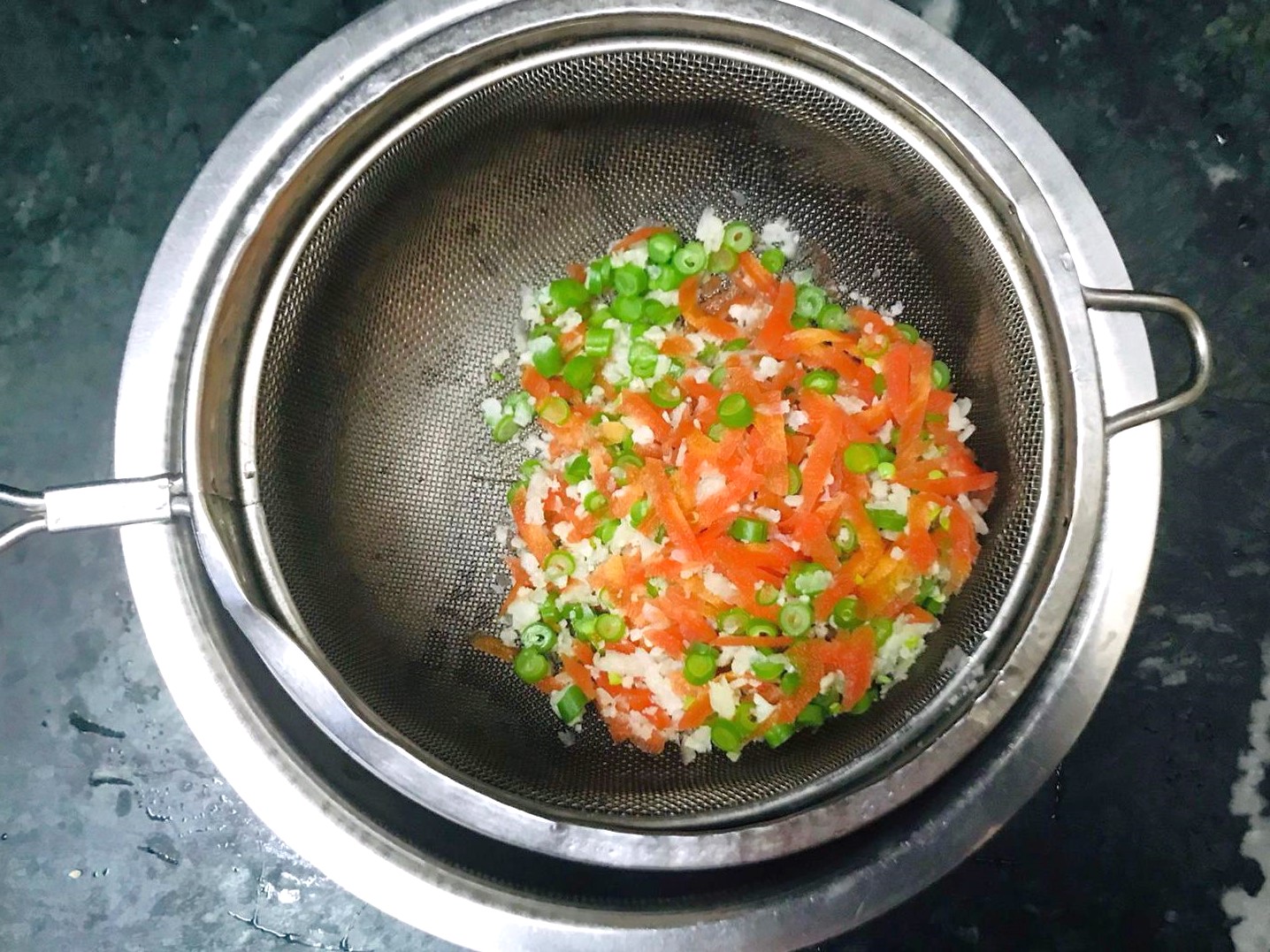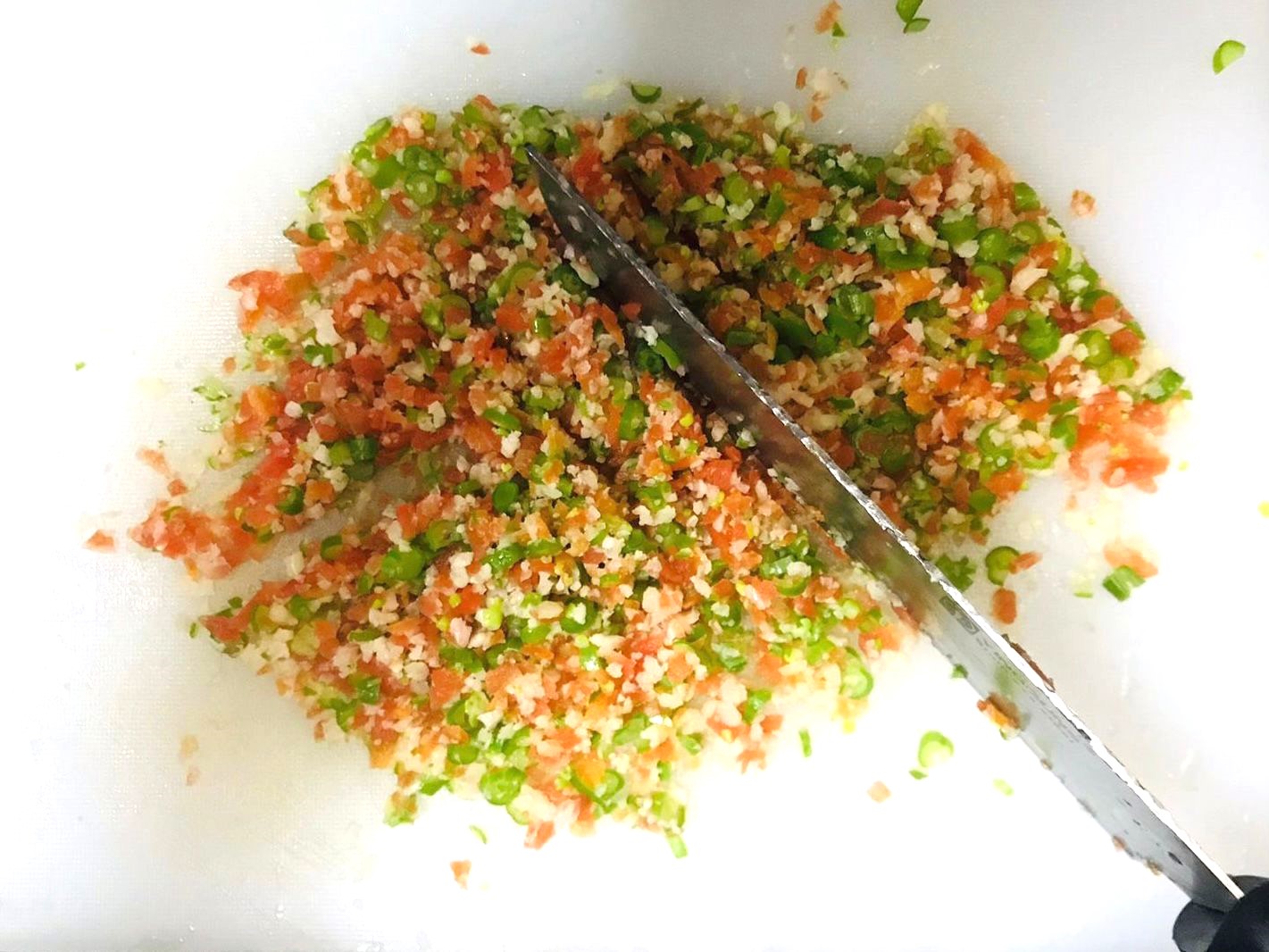 Boil water in a pan and add French beans, carrots and cauliflower florets. Boil them for 2-3 minutes on medium heat.
Turn off the heat and strain the vegetables using a colander. Squeeze the vegetables to drain all the water out and chop them again.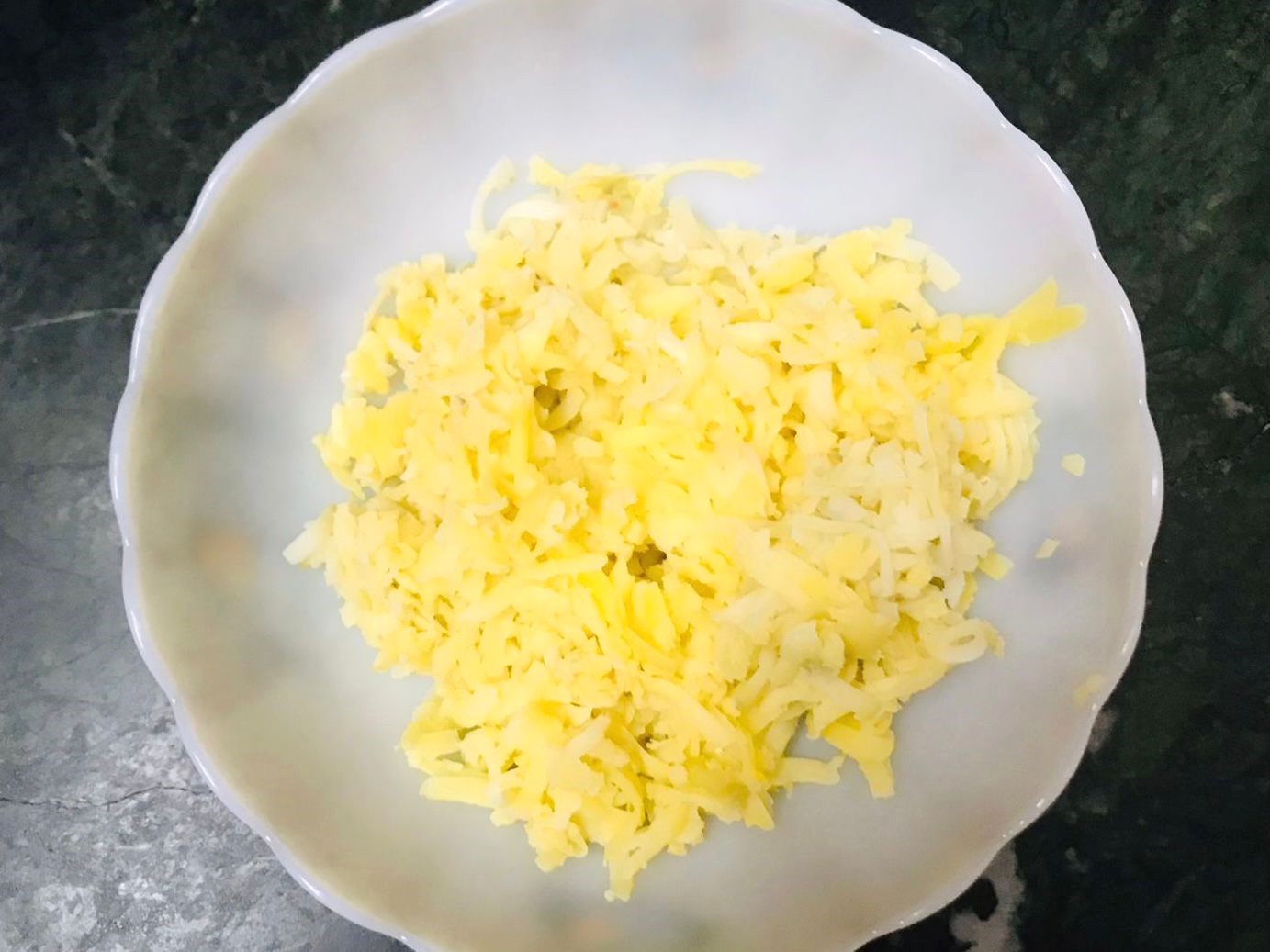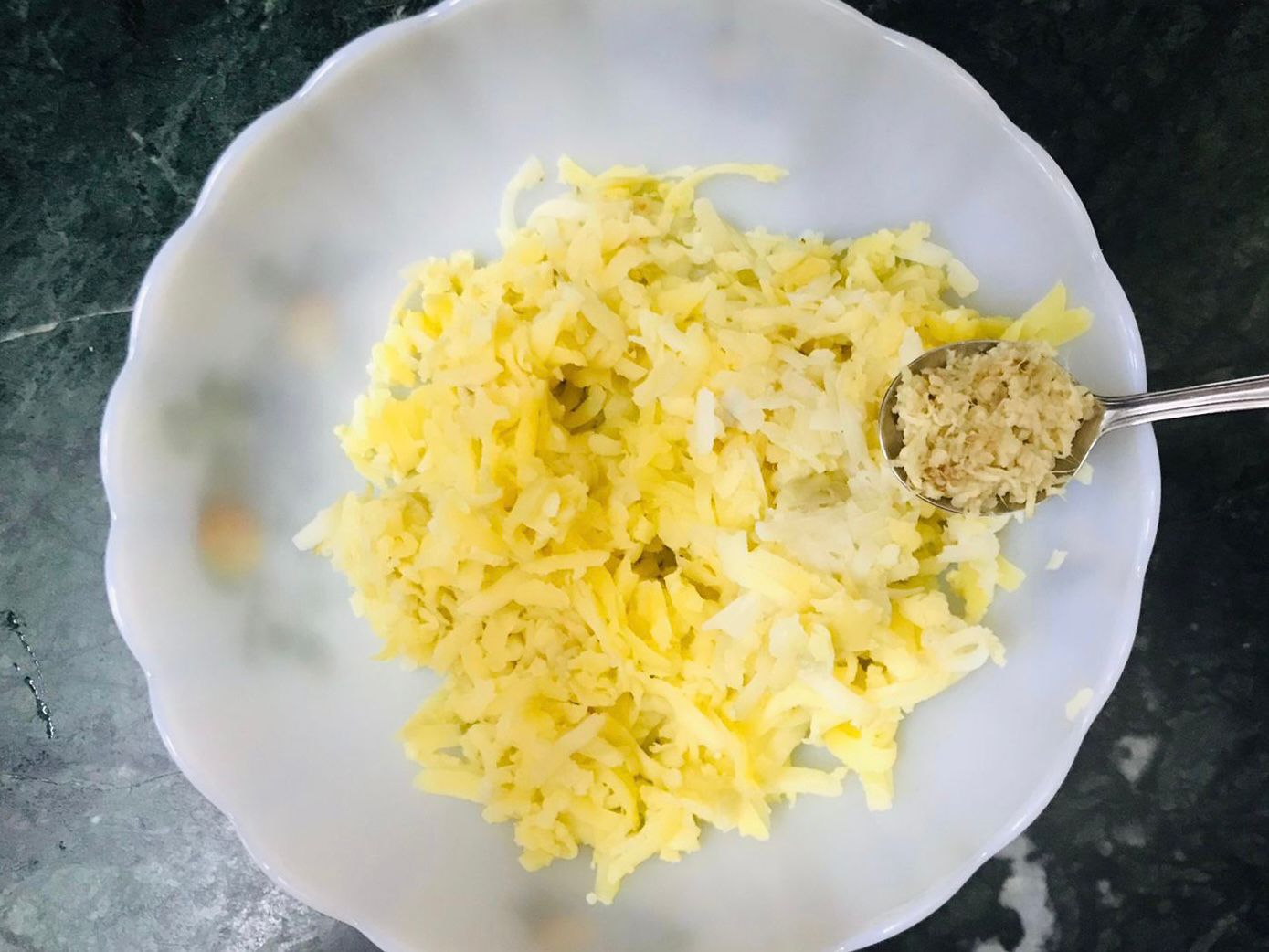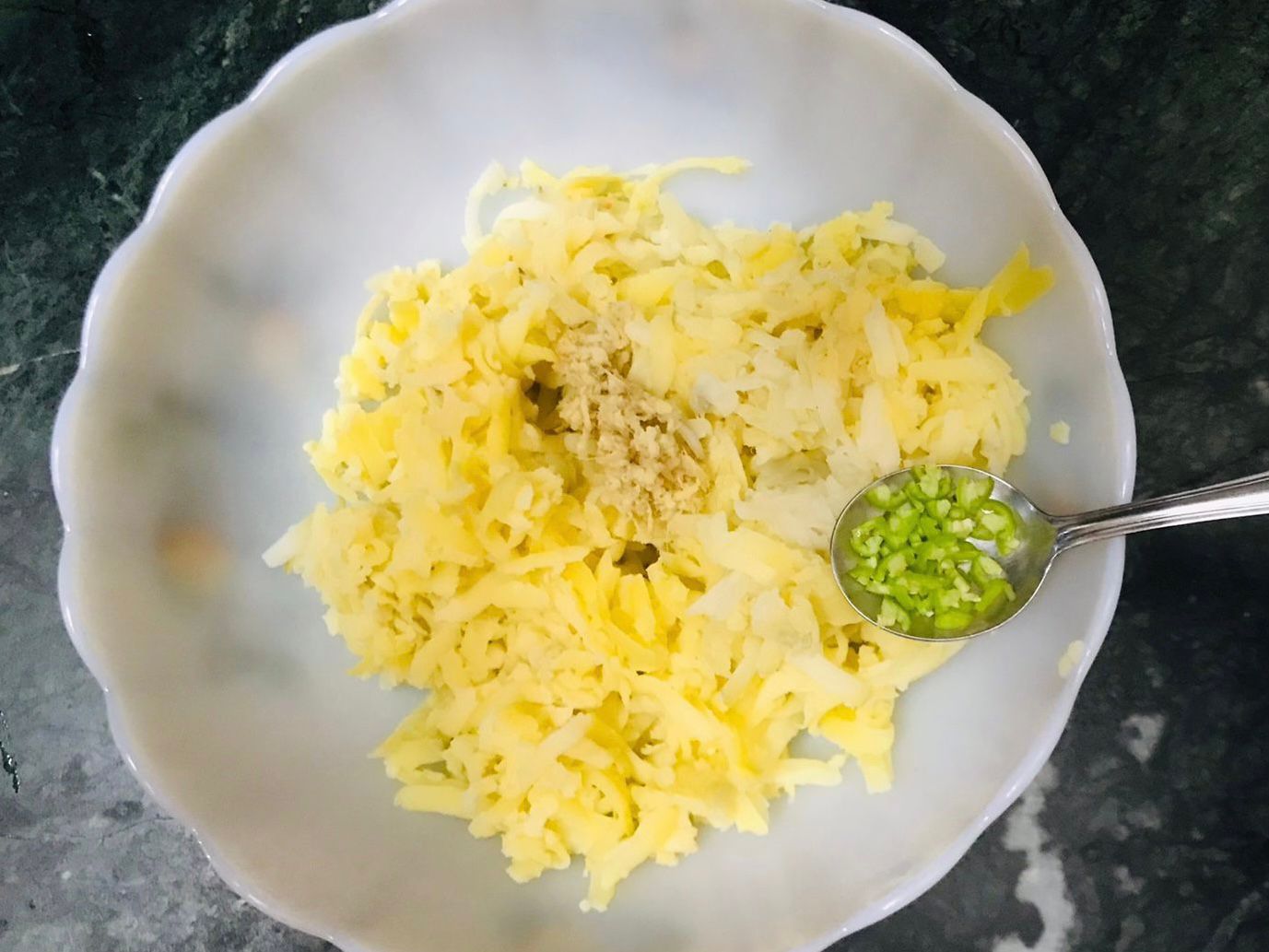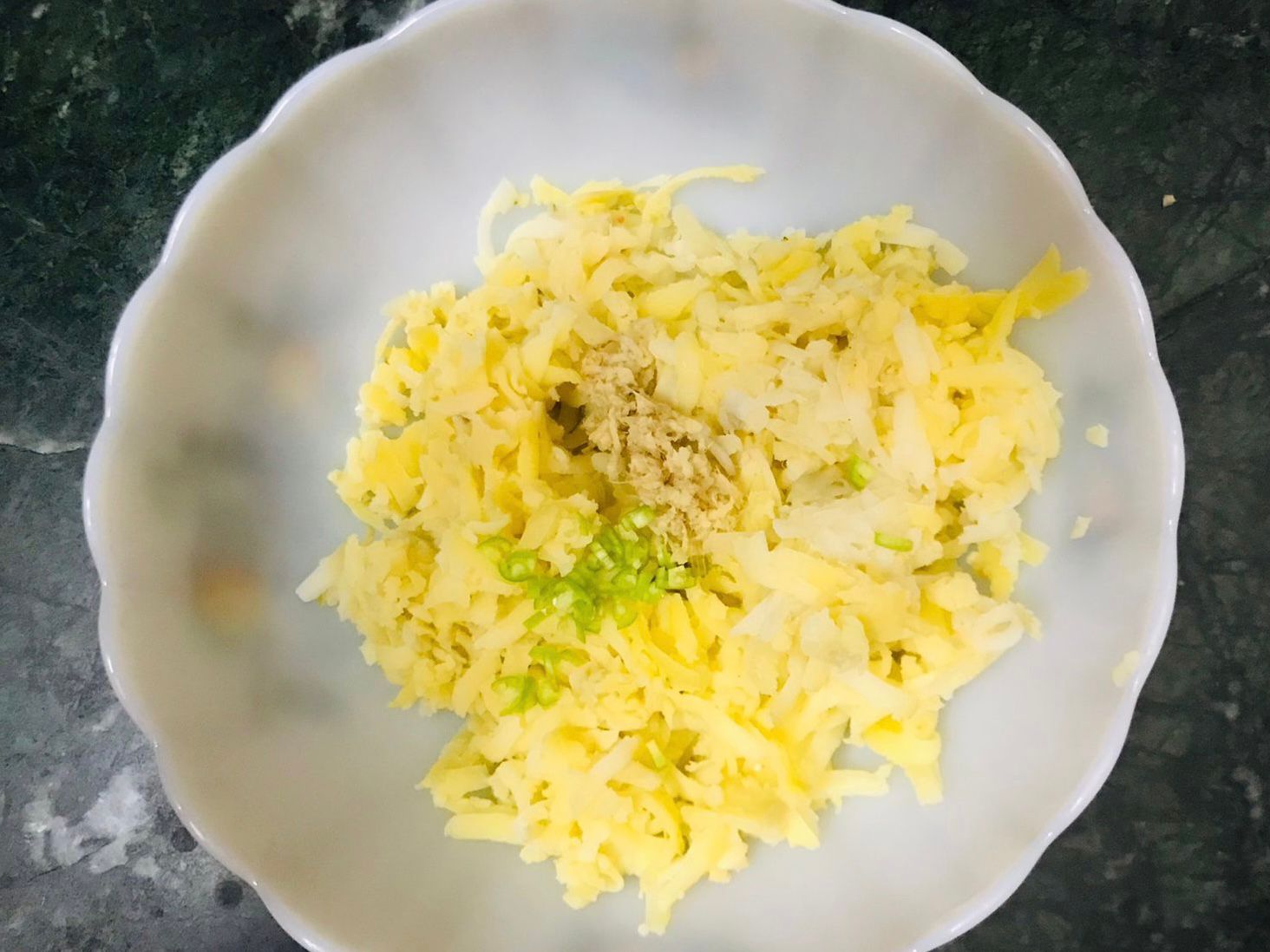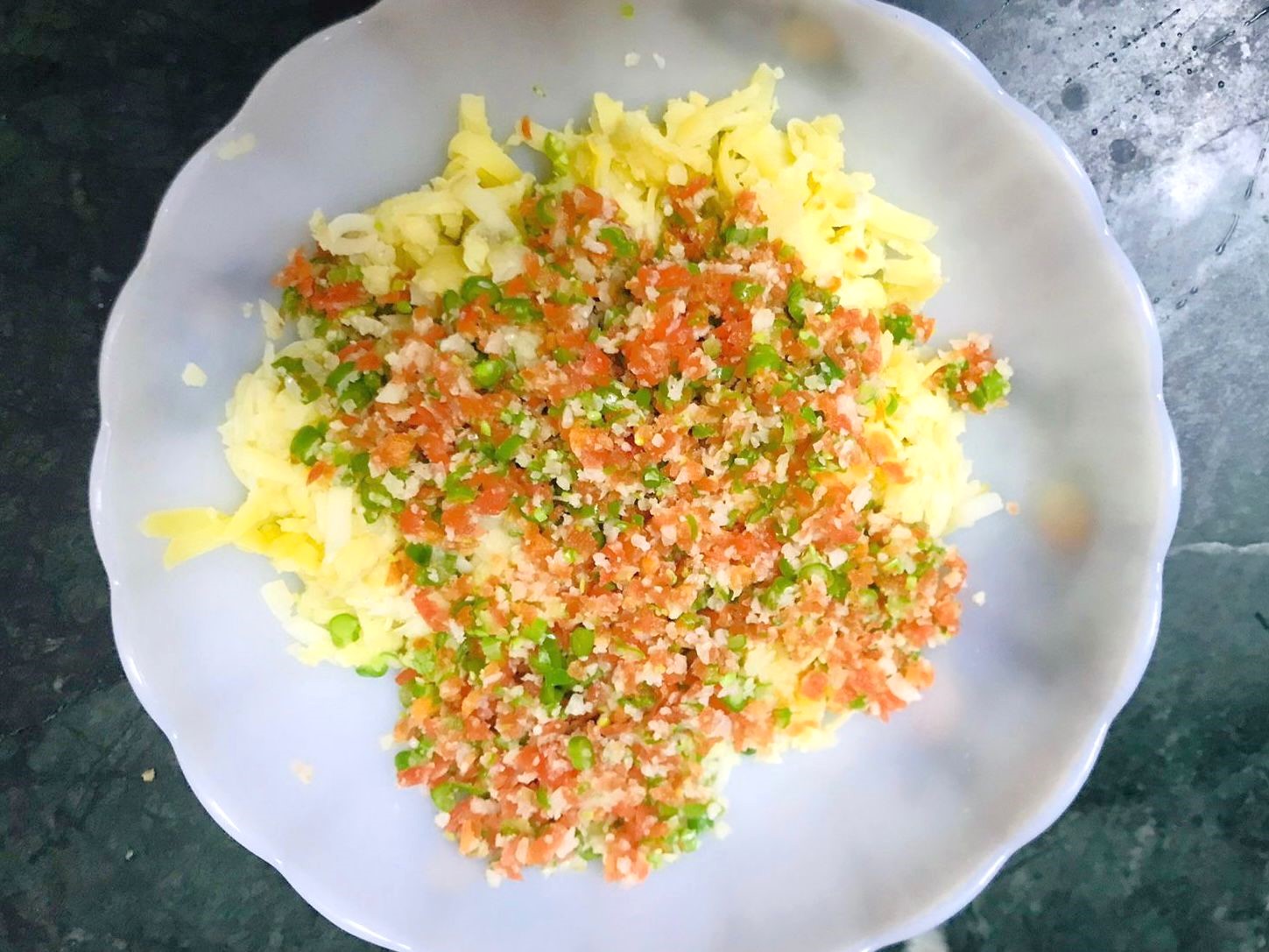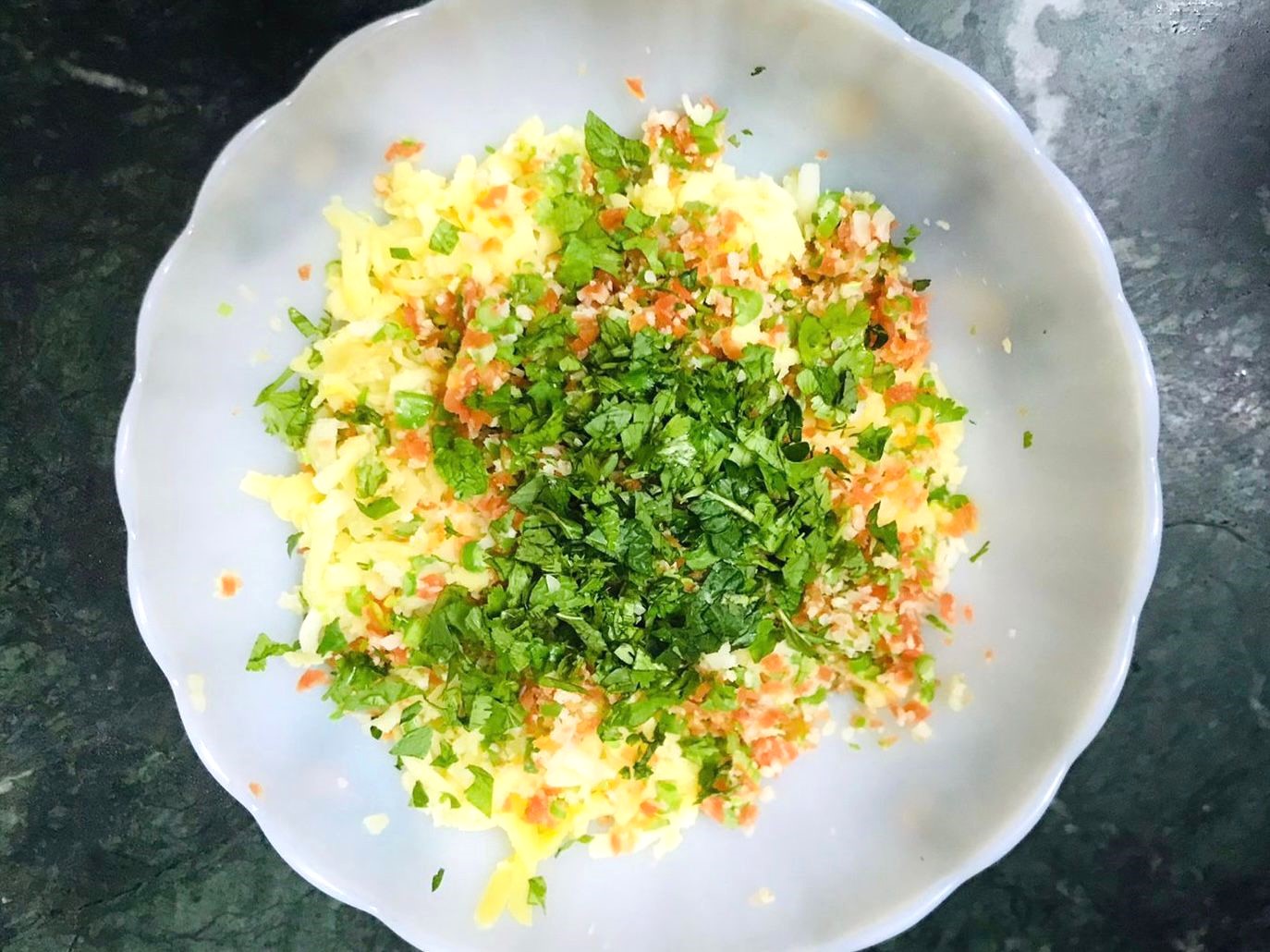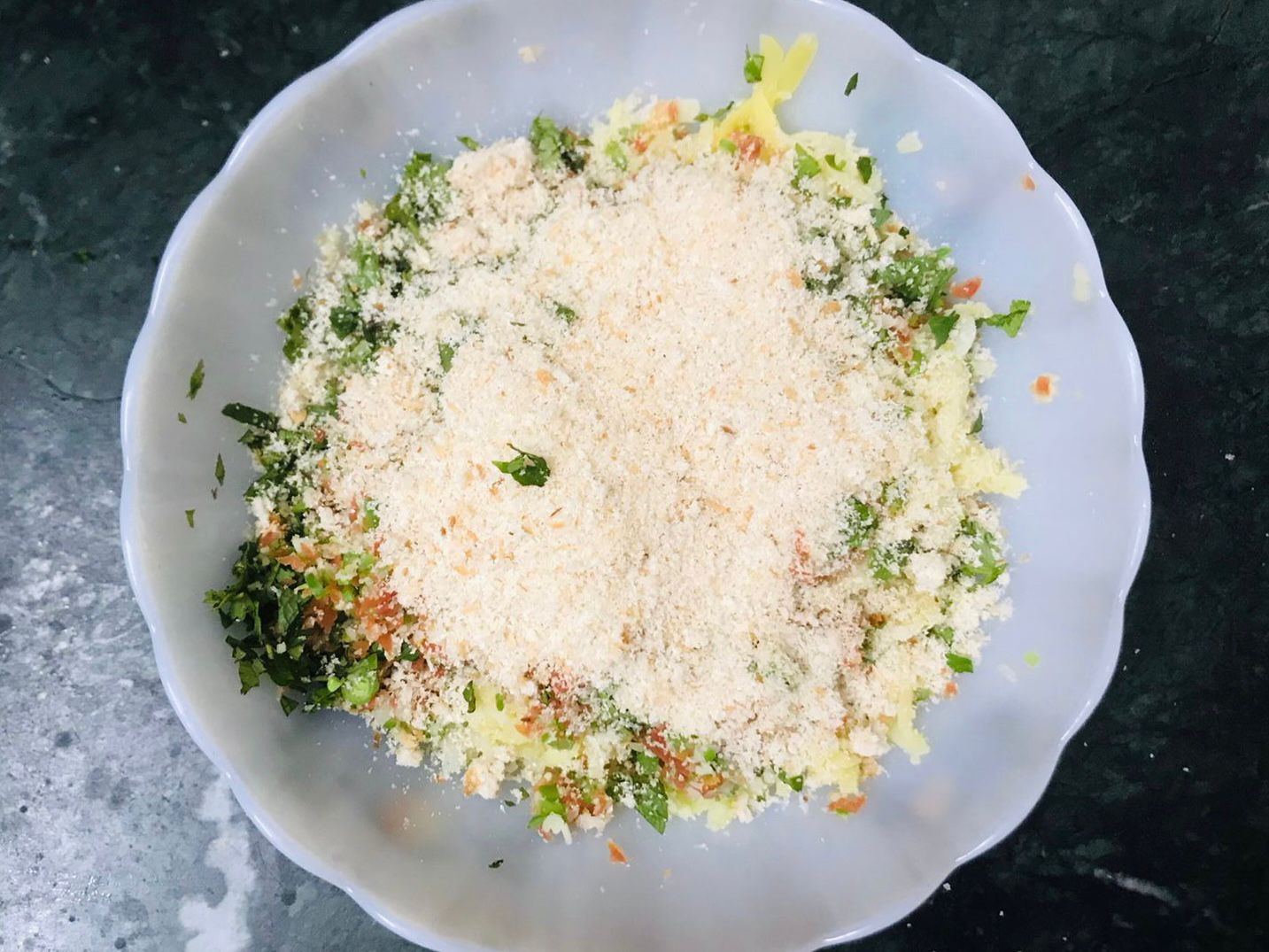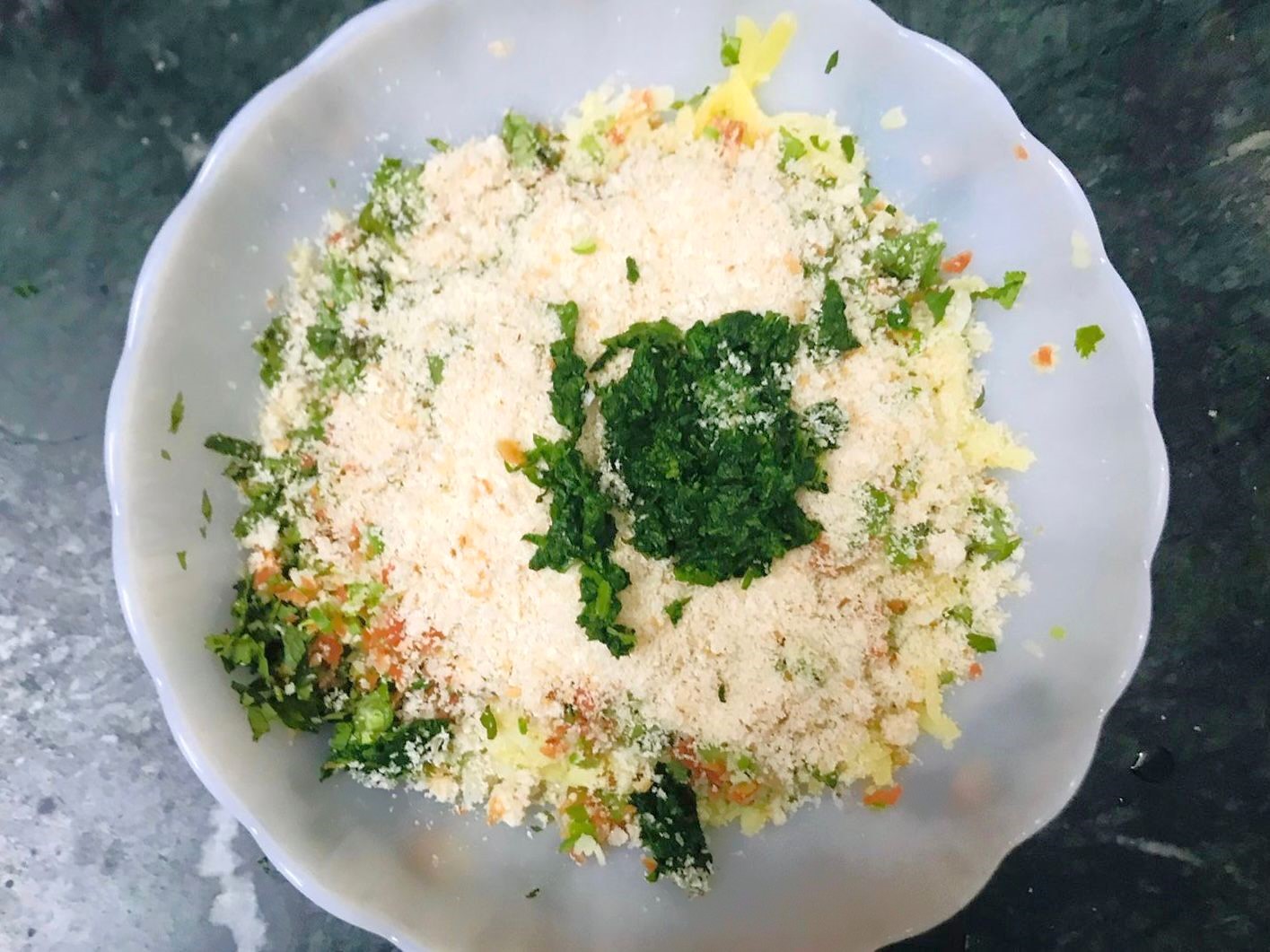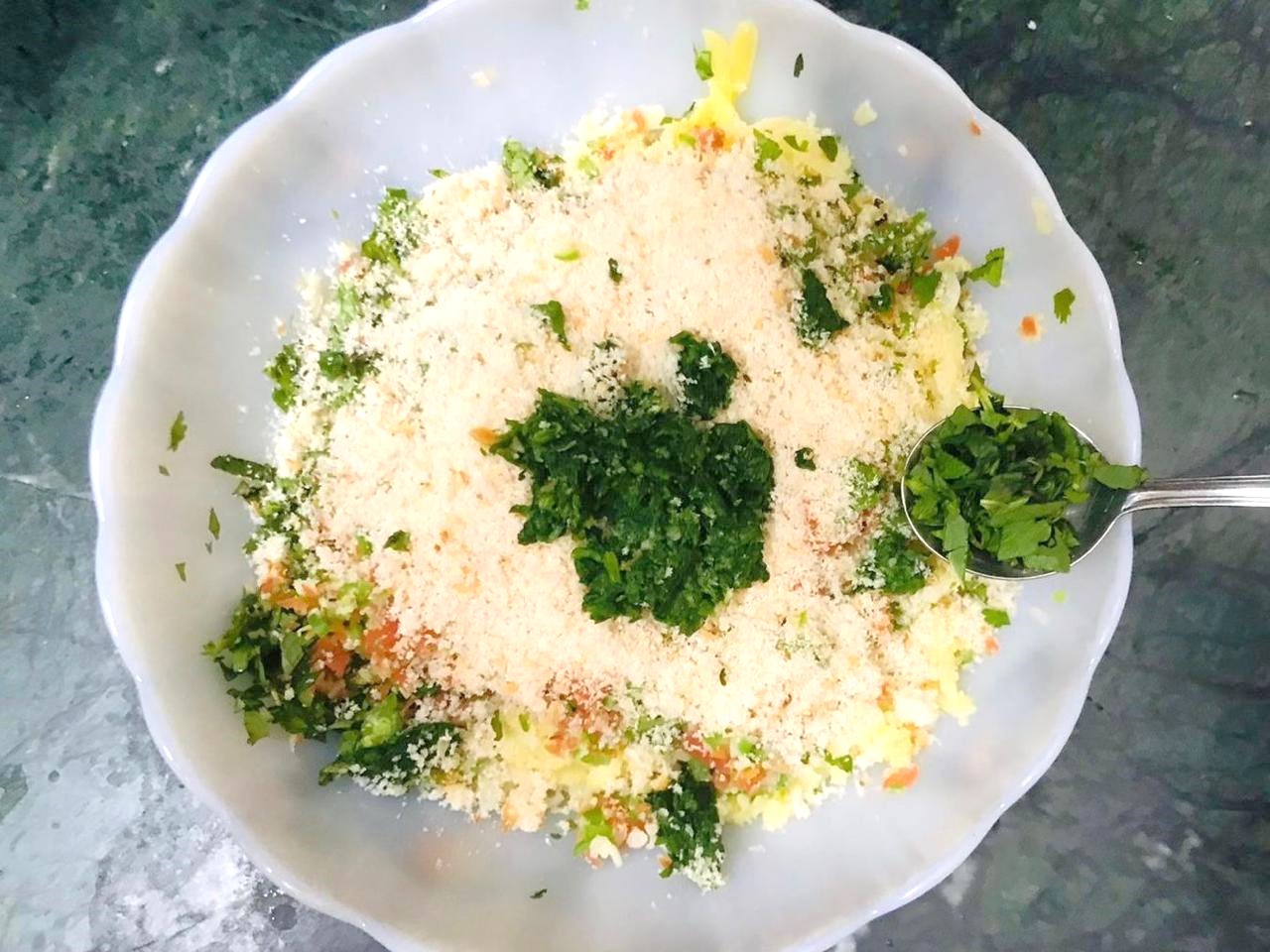 In a bowl, add the potatoes, ginger, green chilies, boiled vegetables, coriander leaves, breadcrumbs, spinach leaves and mint leaves.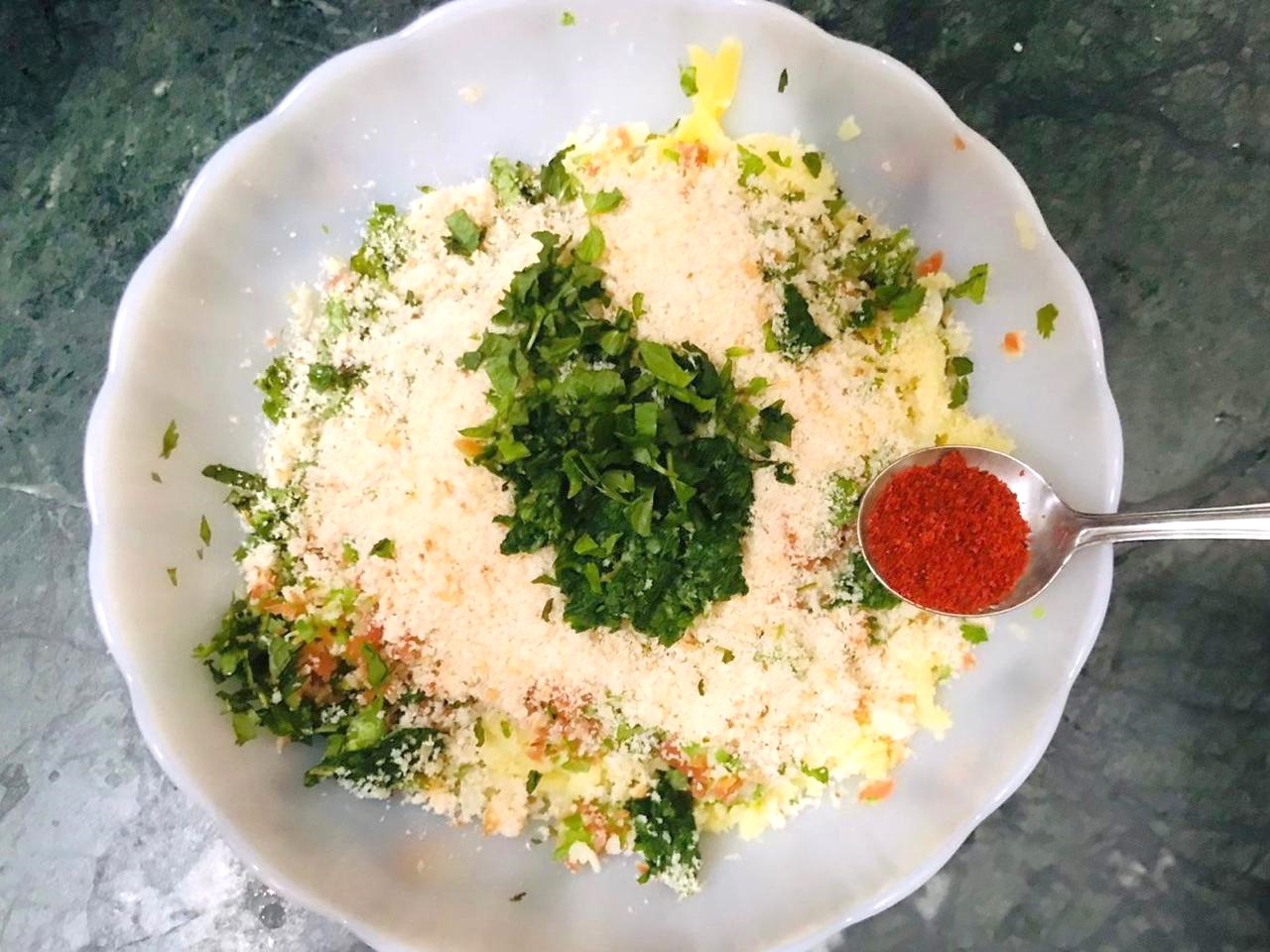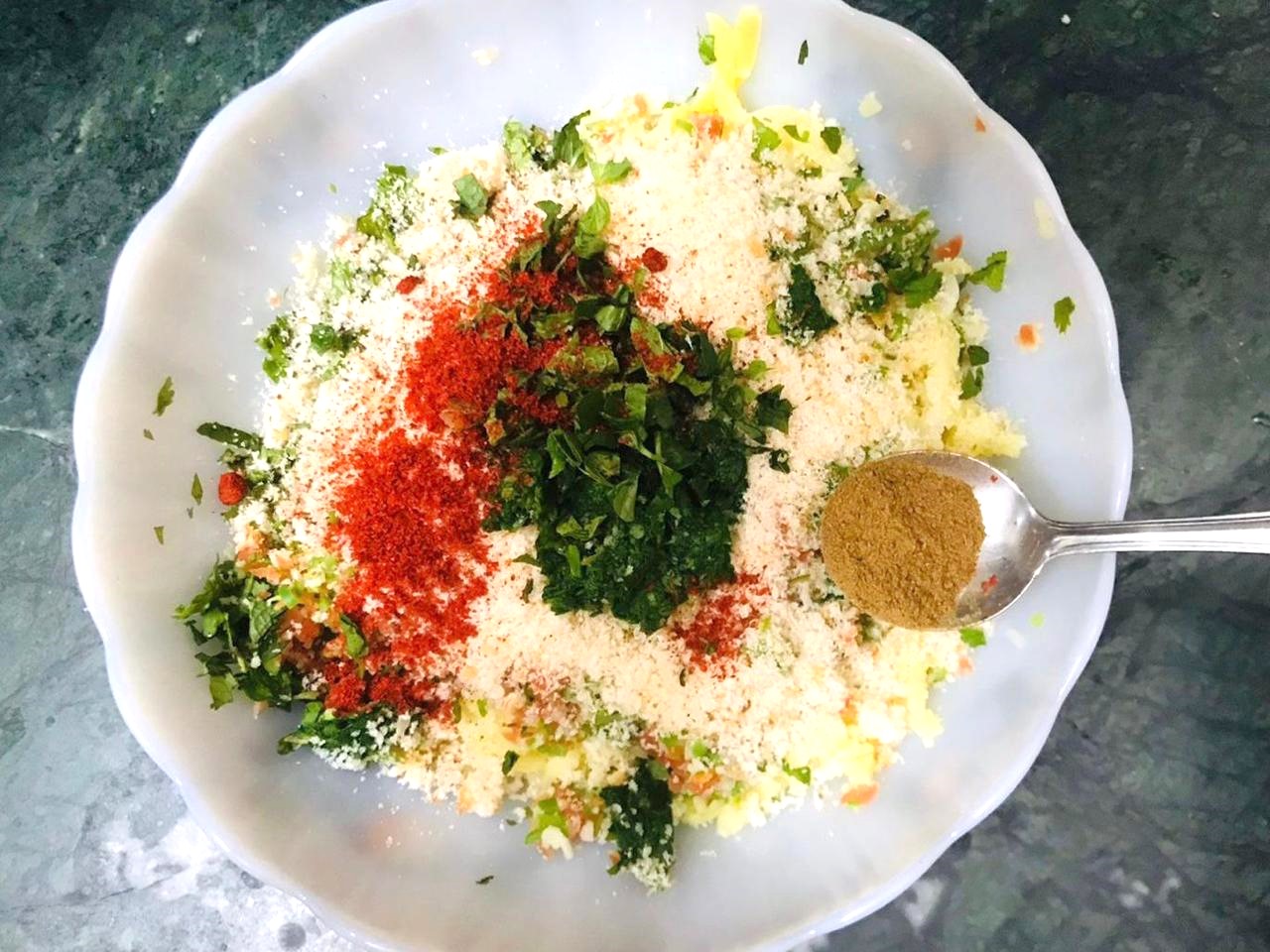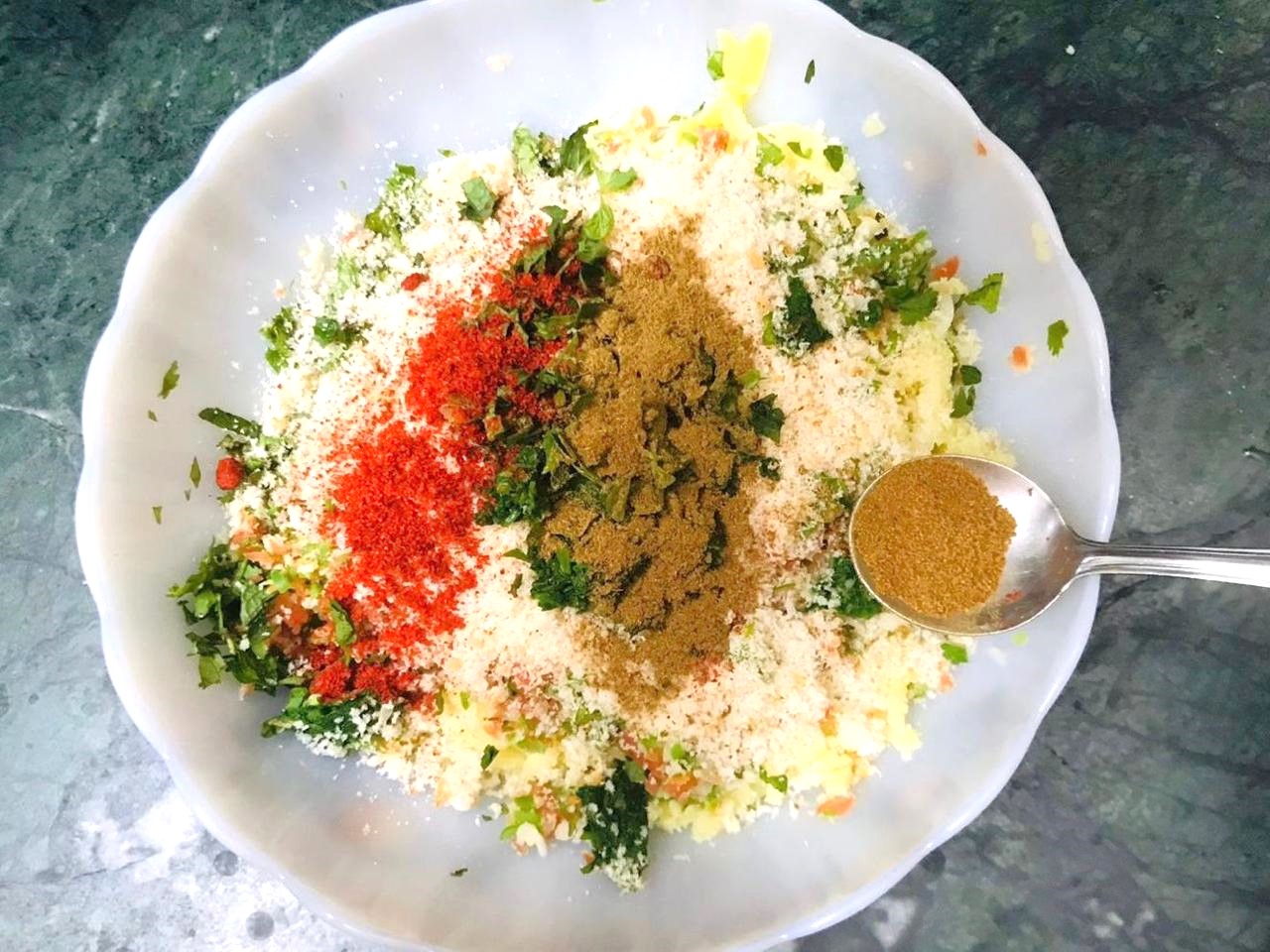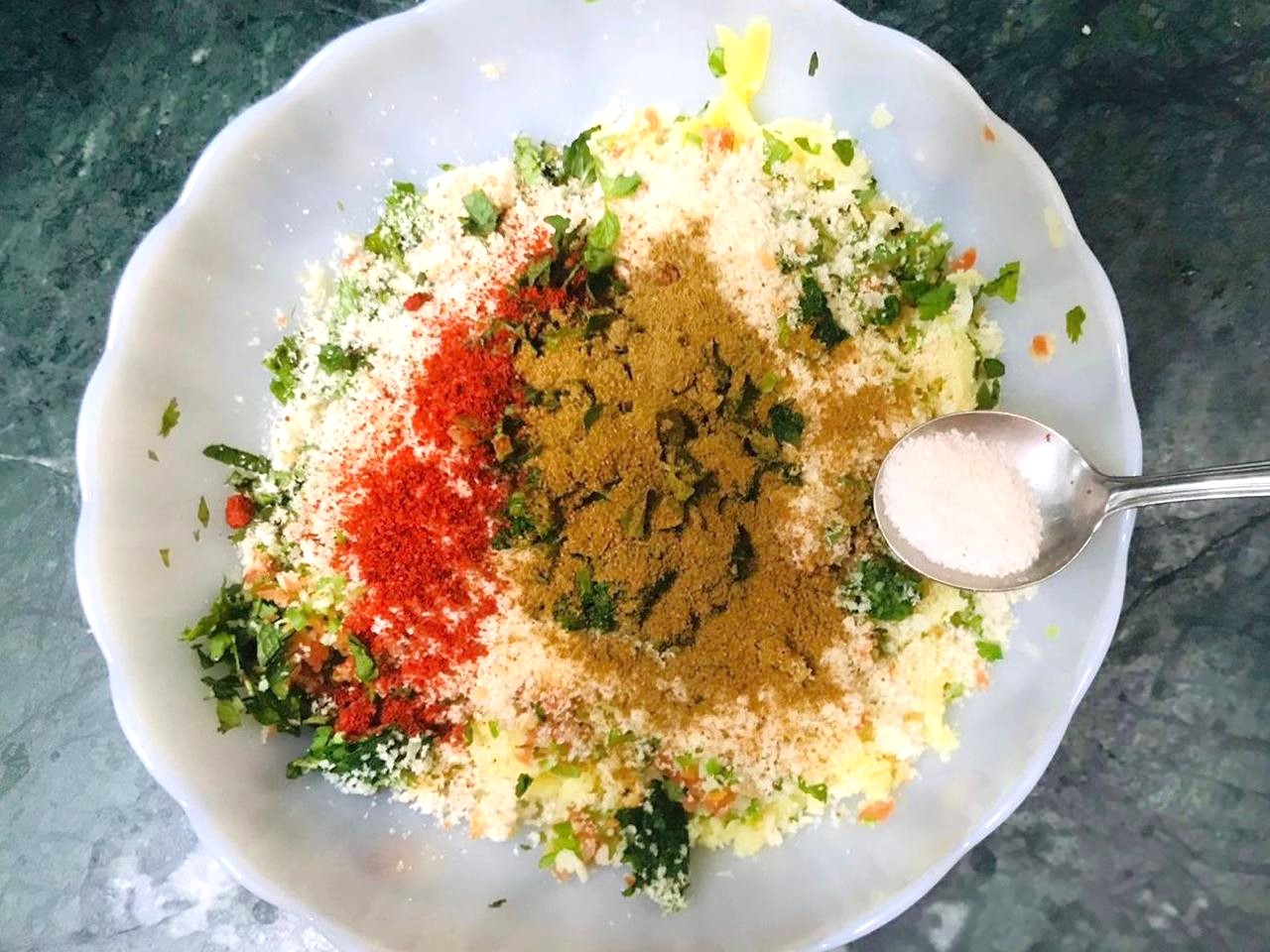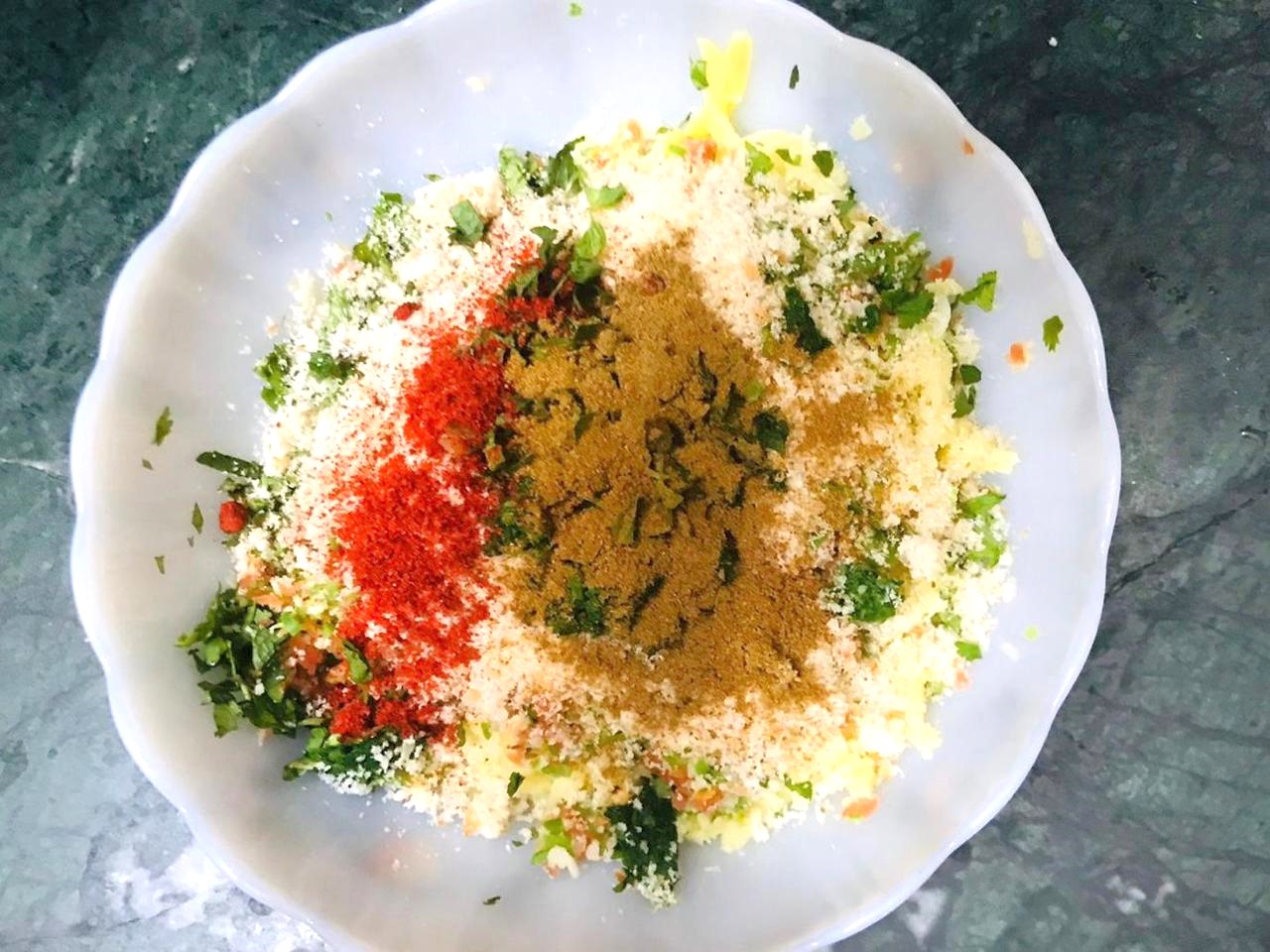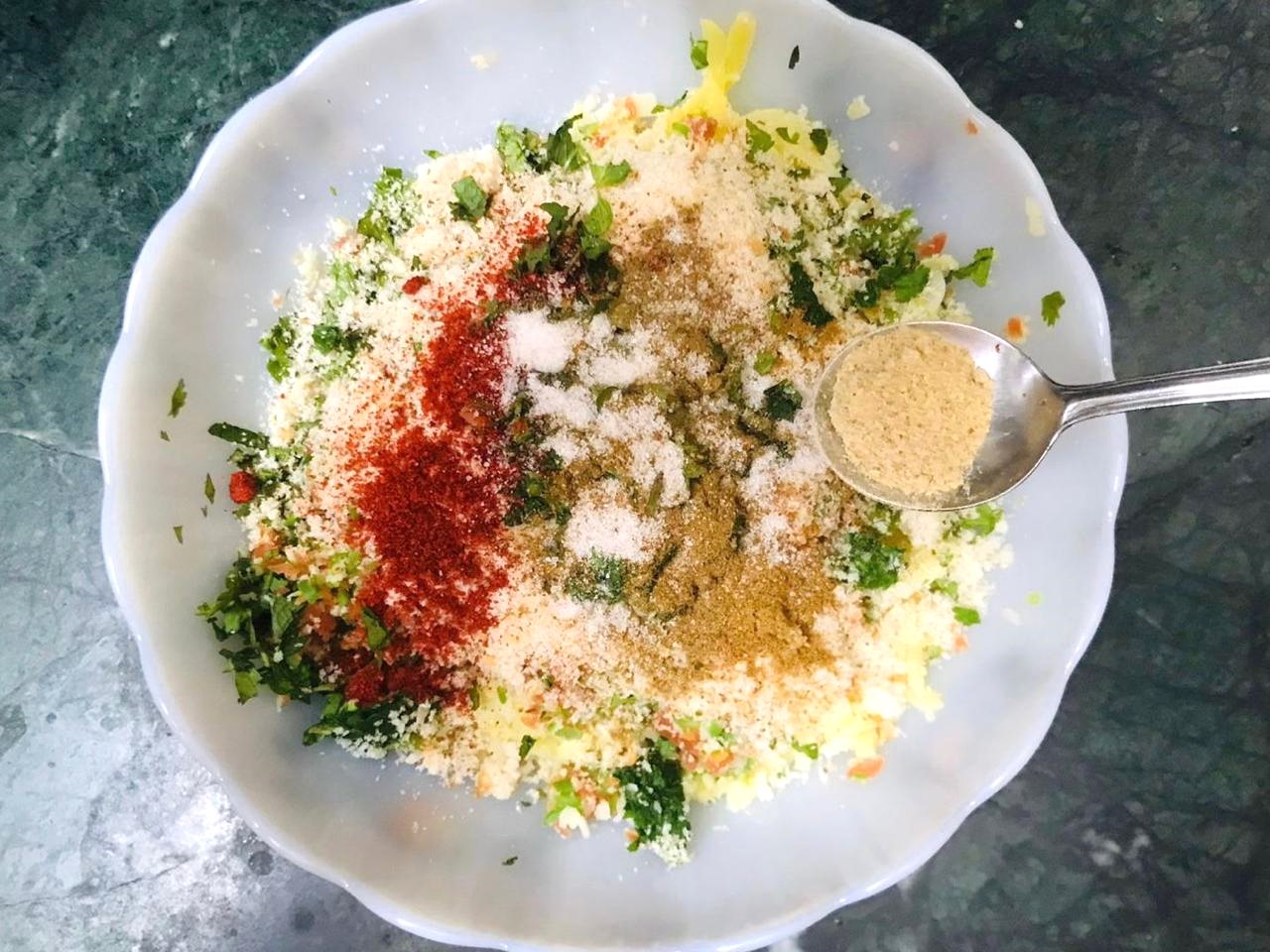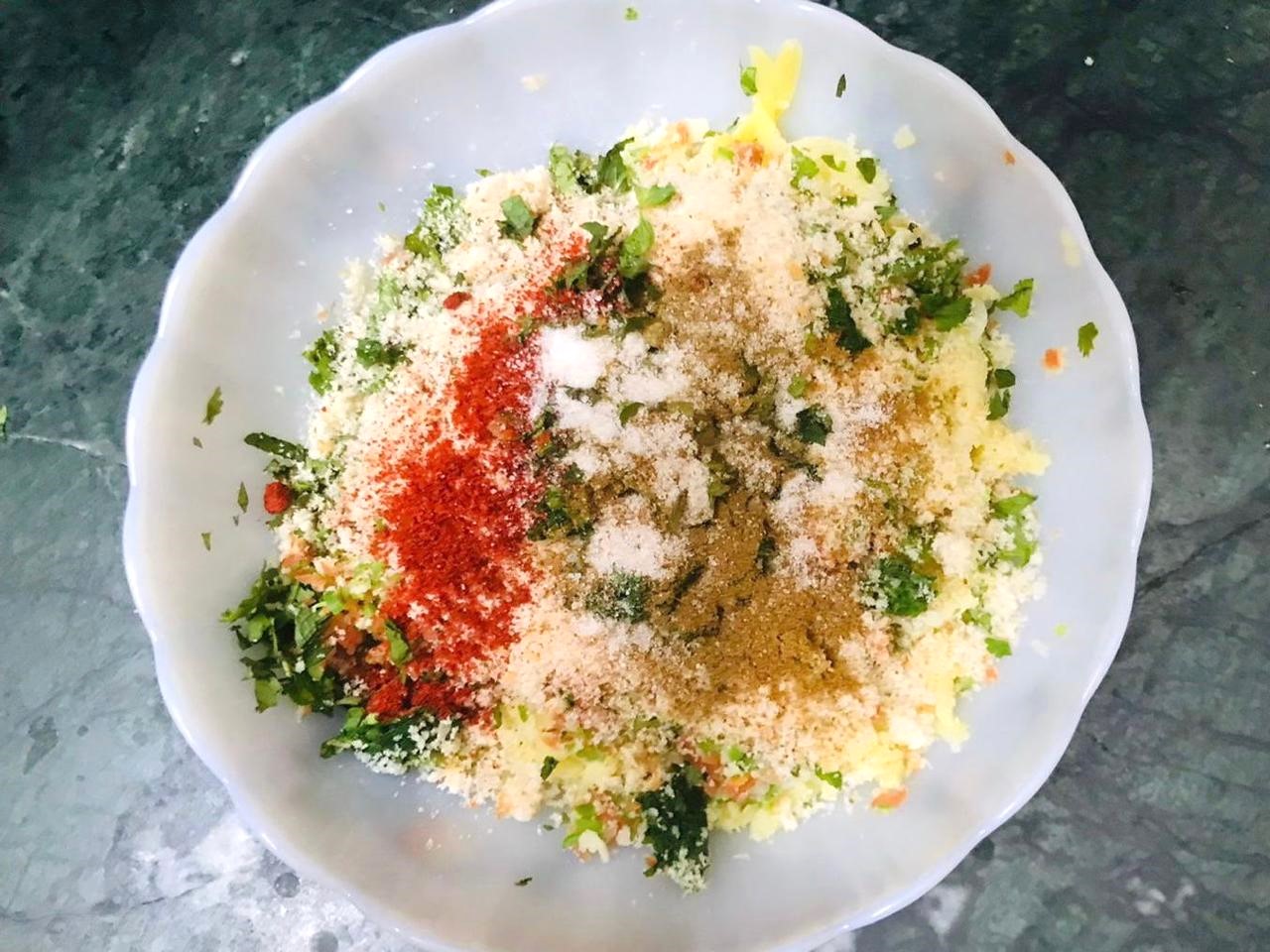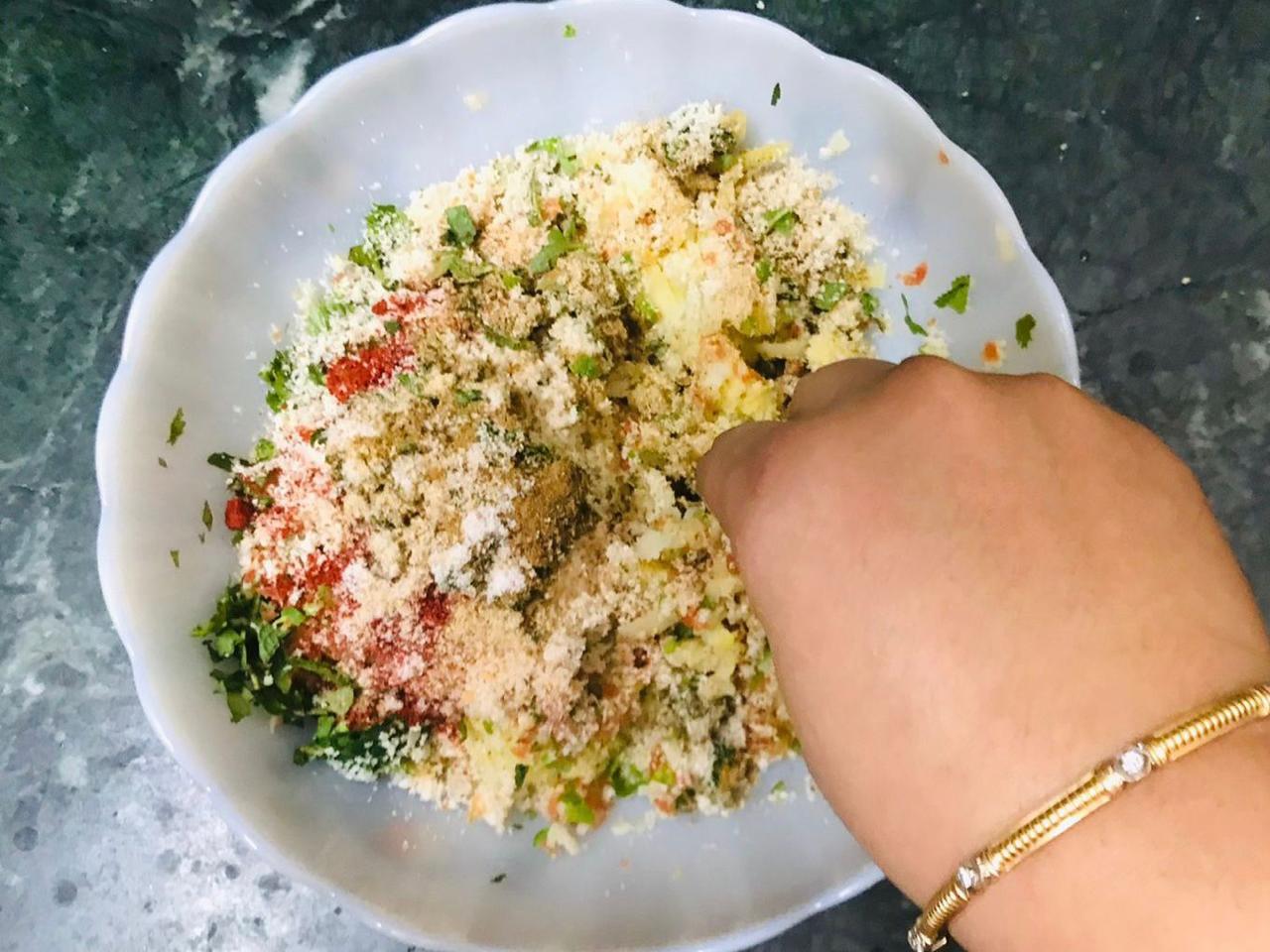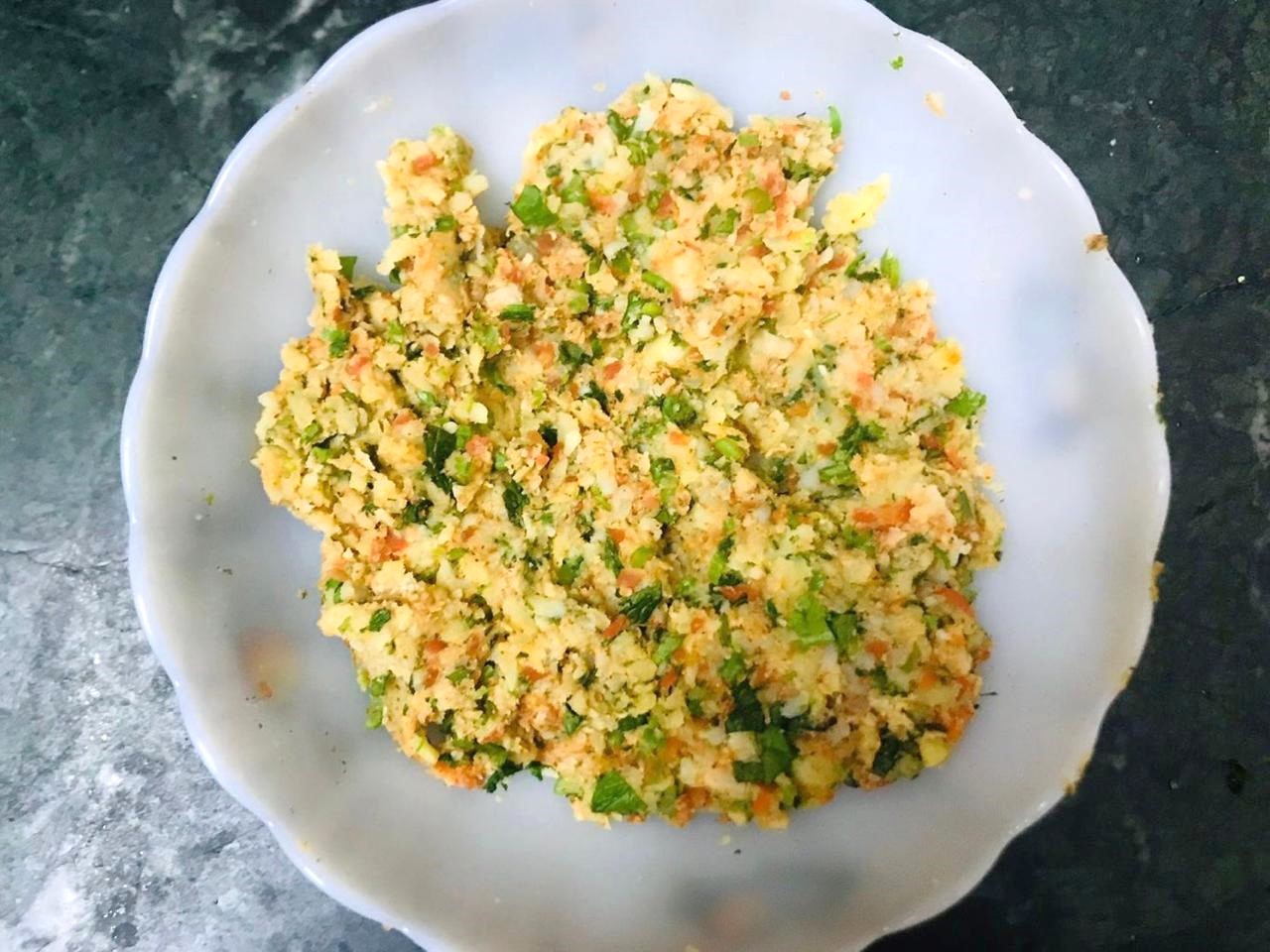 Next add red chilli powder, garam masala, cumin powder, salt and chaat masala and mix it well until well combined. Taste to adjust the seasoning. If the mixture has too much moisture, add more breadcrumbs. Let it rest in the fridge for 1-2 hours.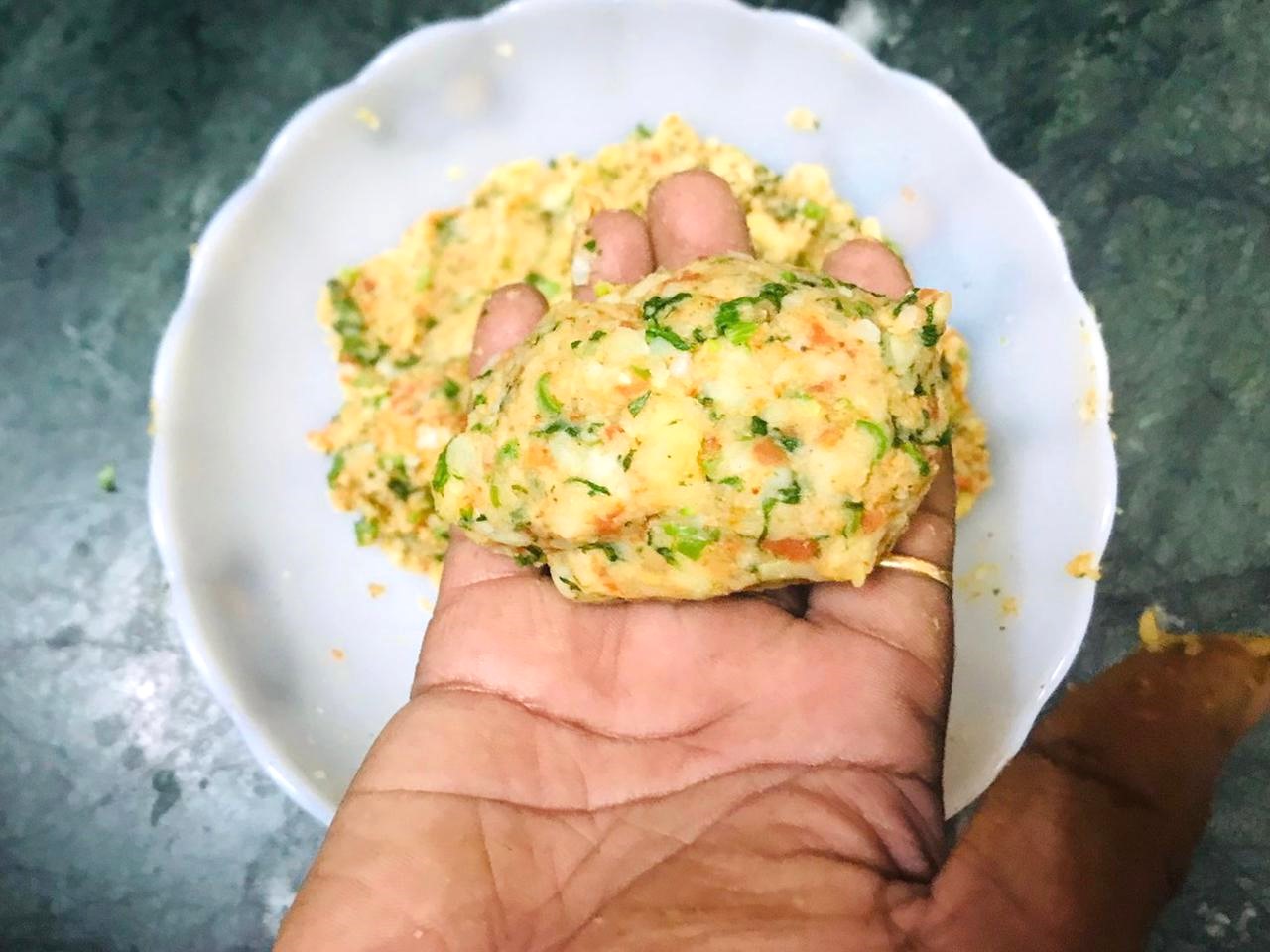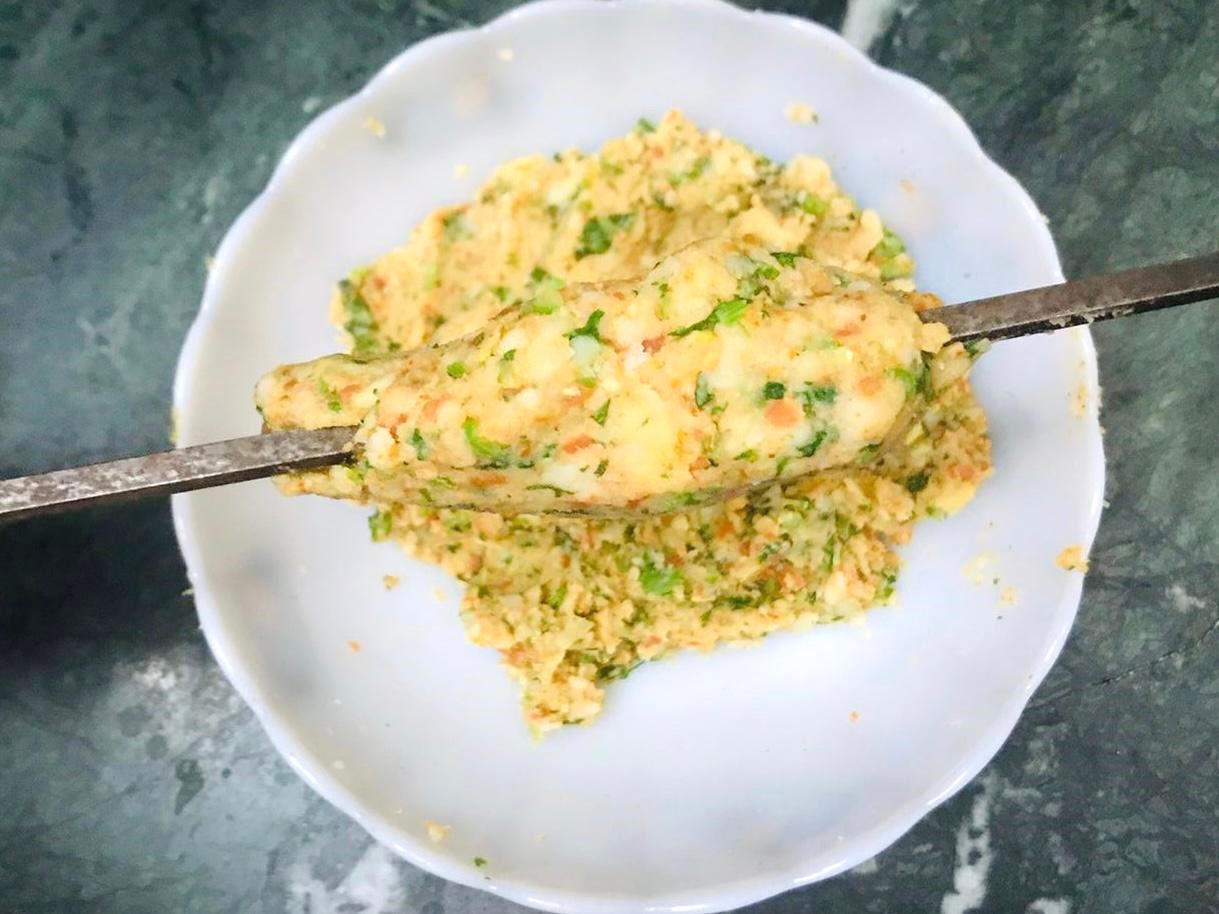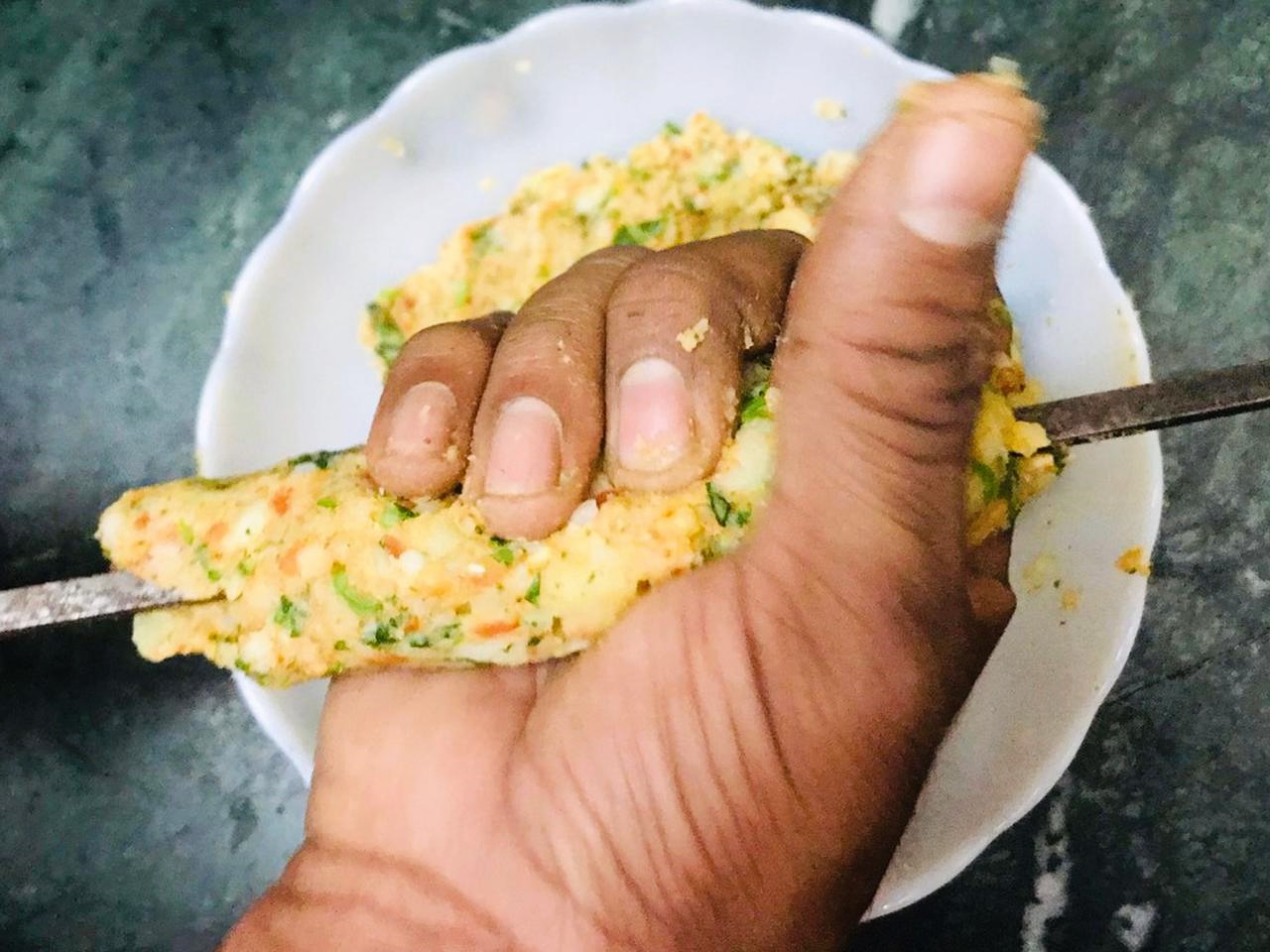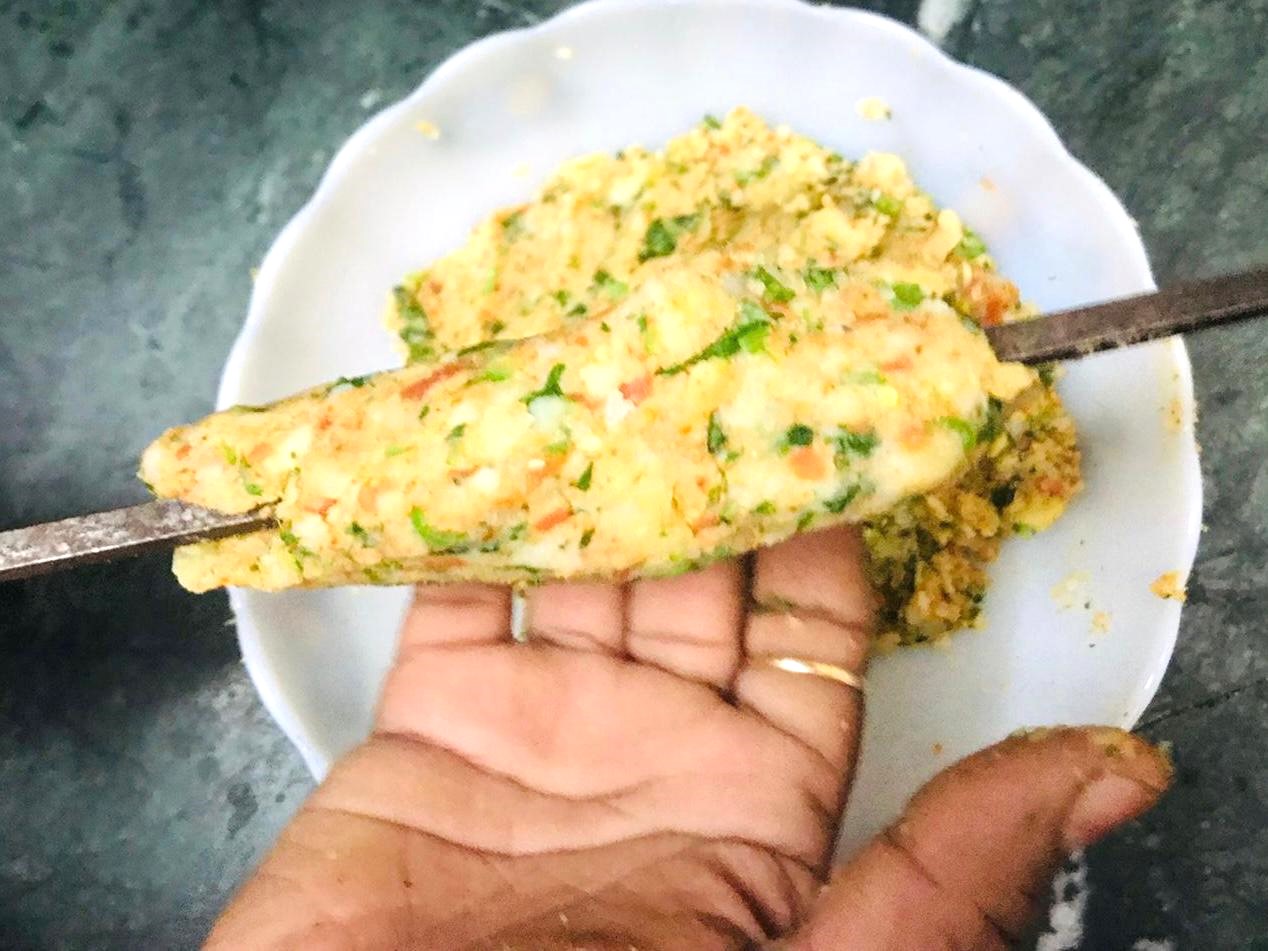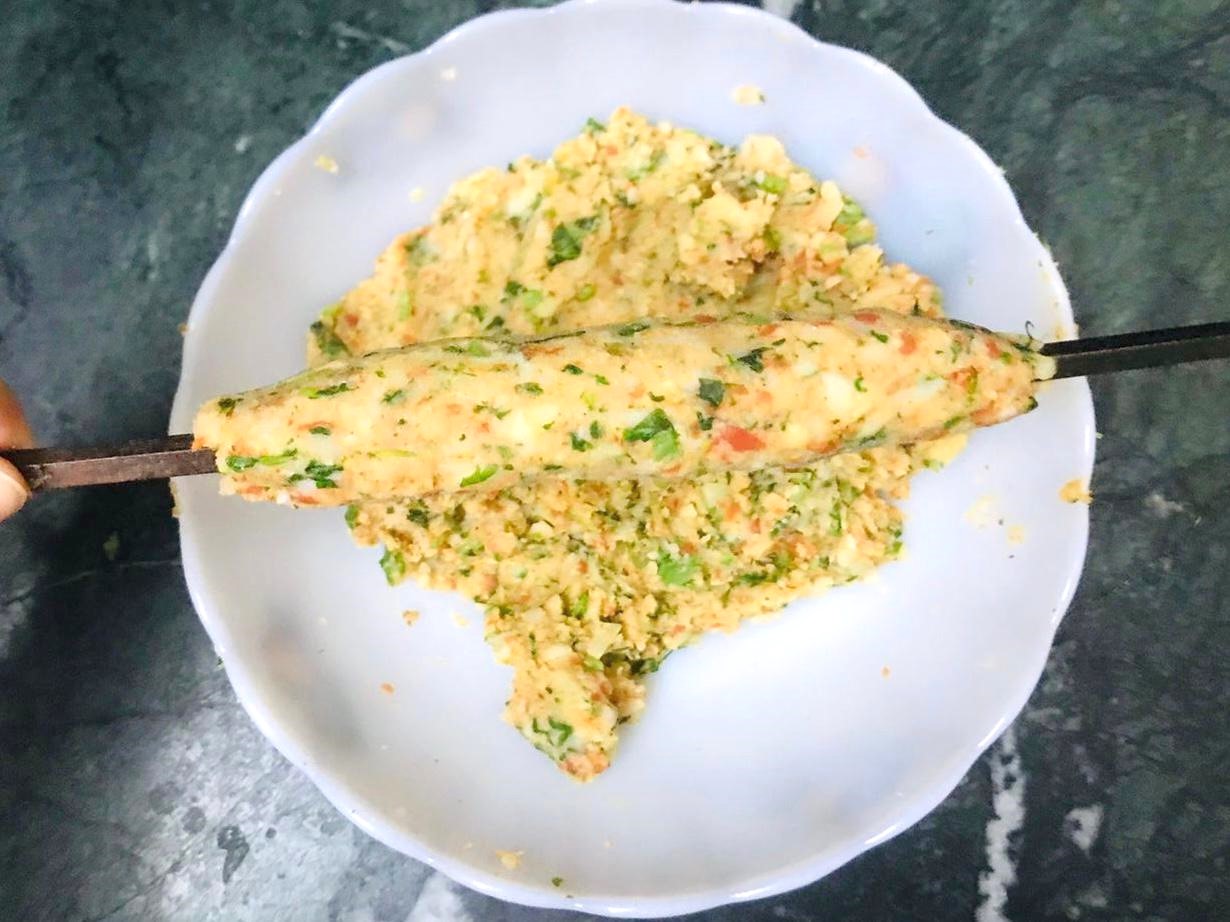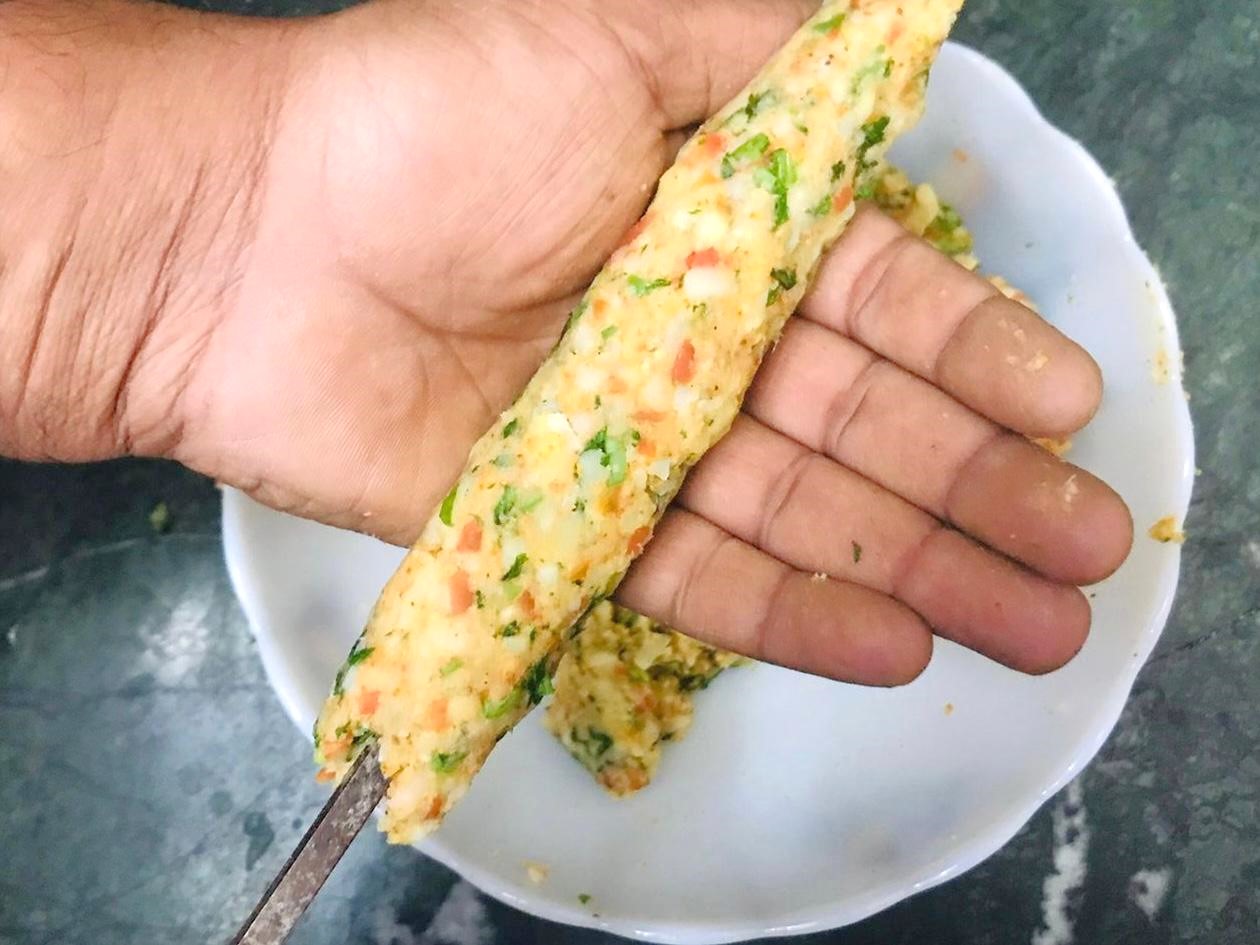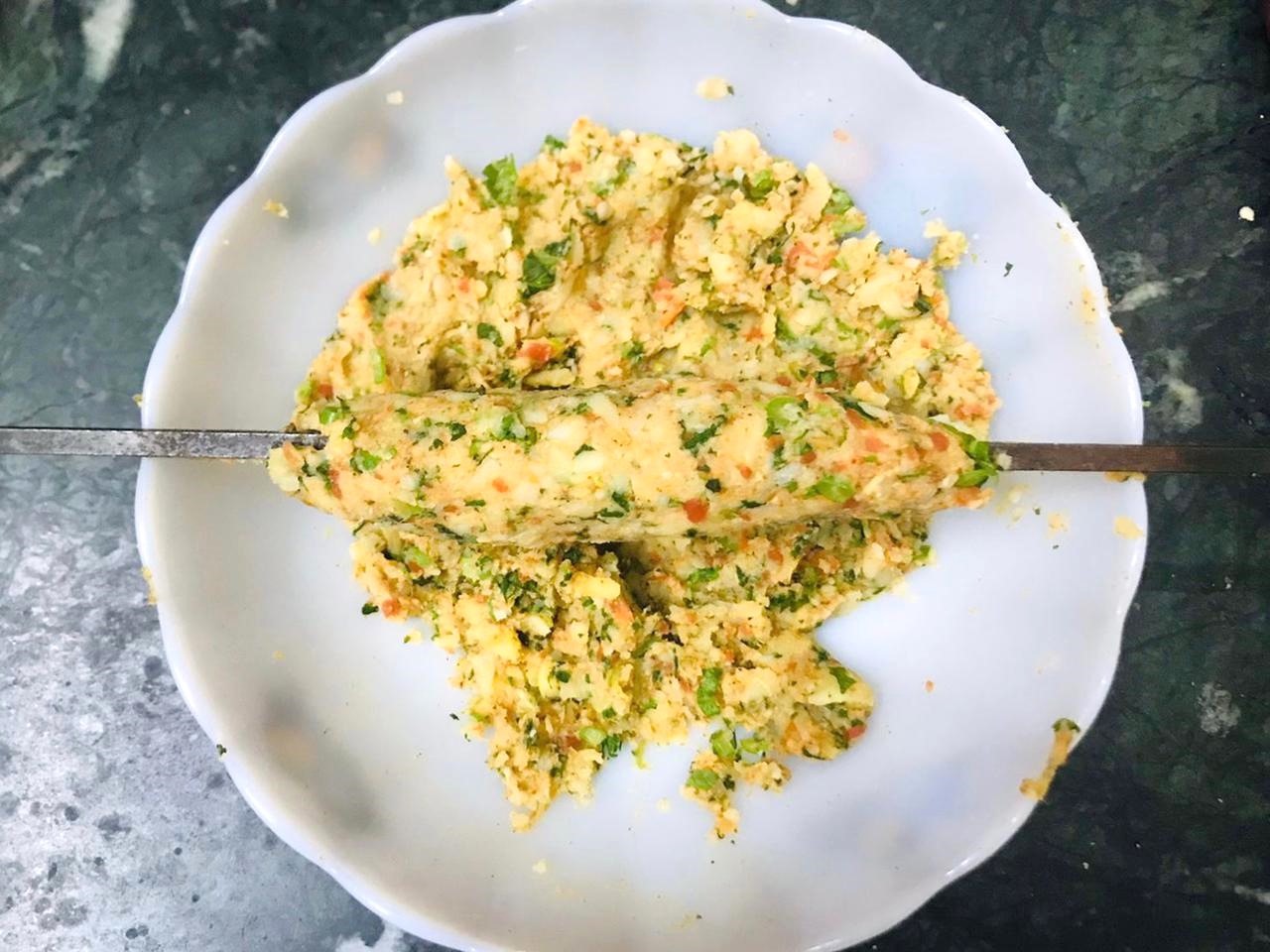 After the mixture has rested, hold the skewer in one hand and moisten your hand with oil/water and take a small handful of the mixture in your other hand. Begin to mould it around the skewer, ensuring the mixture is evenly distributed. If your seekhs are big, add another handful of the mixture and form longer kebabs. Leave a gap at the top so some of the skewer is exposed.
The mixture should be evenly spread, neither too thick, nor too thin.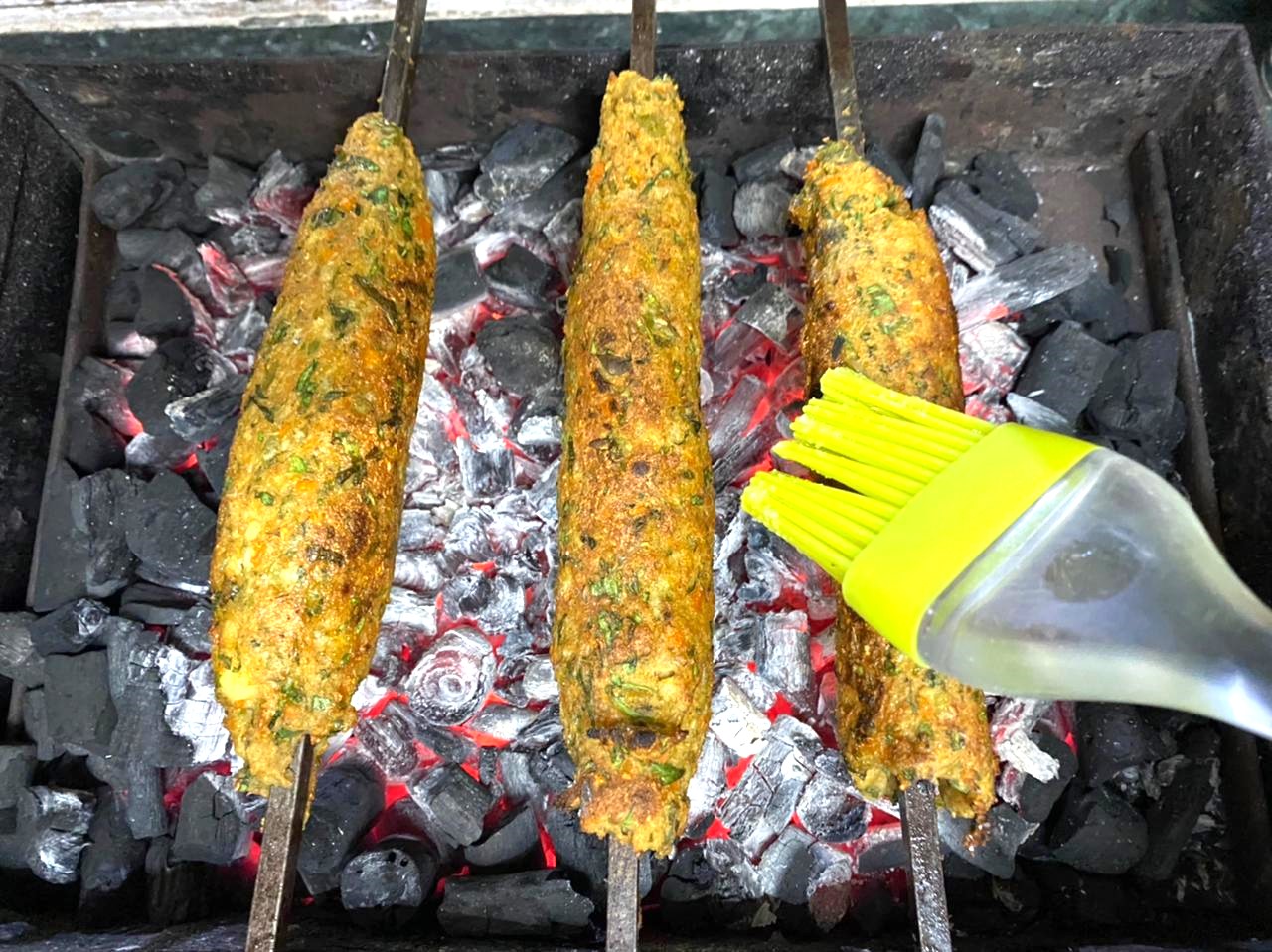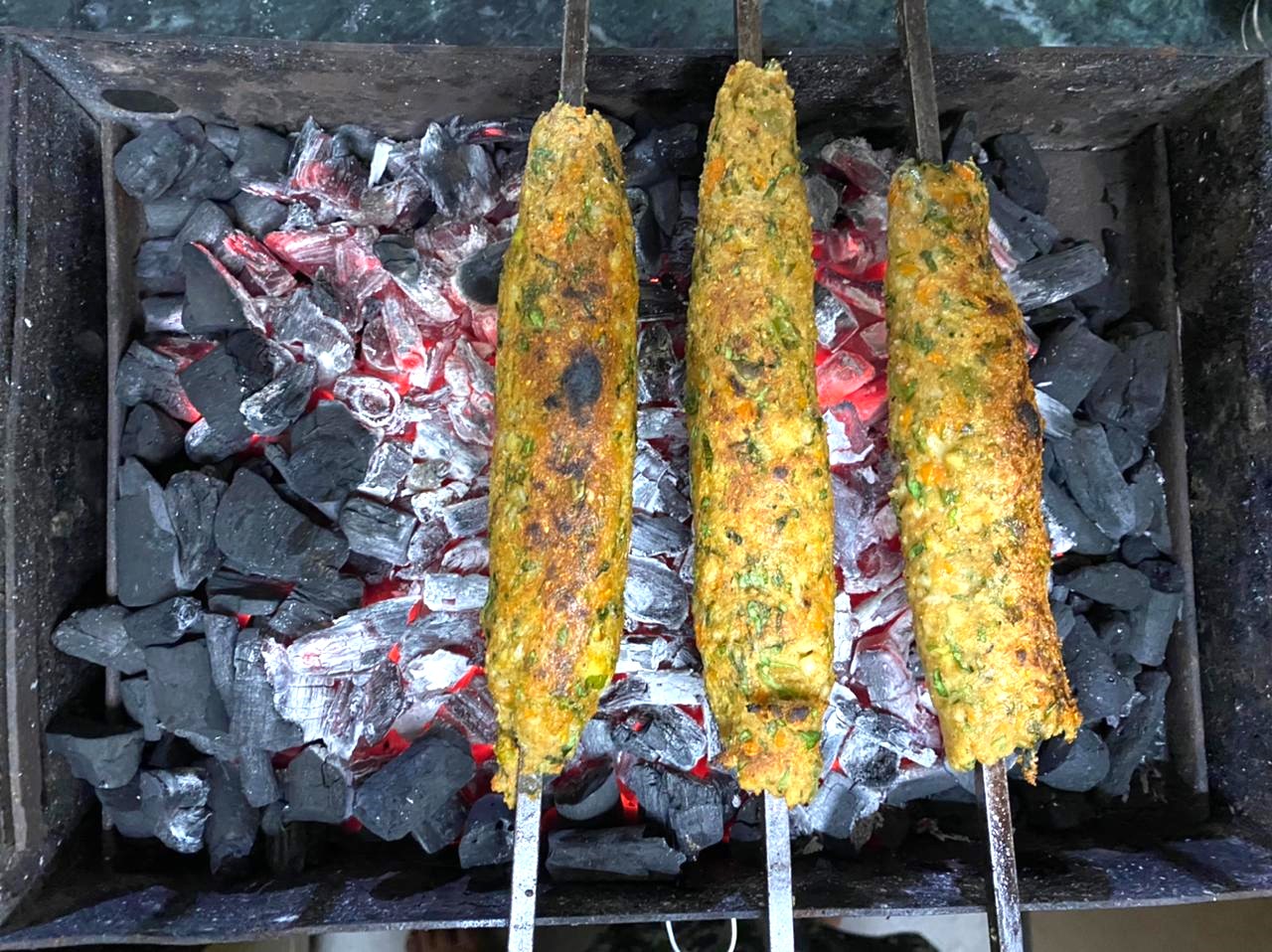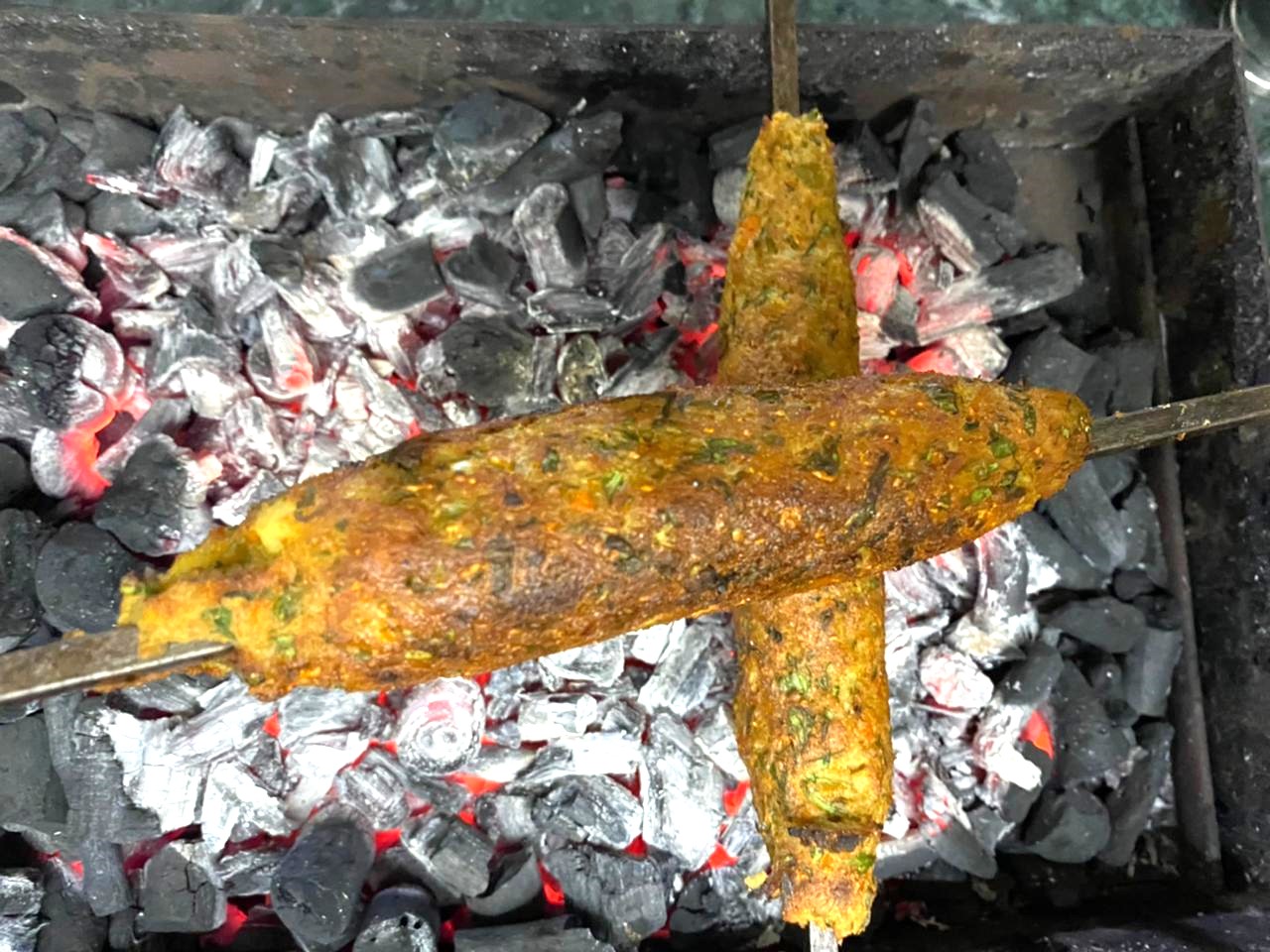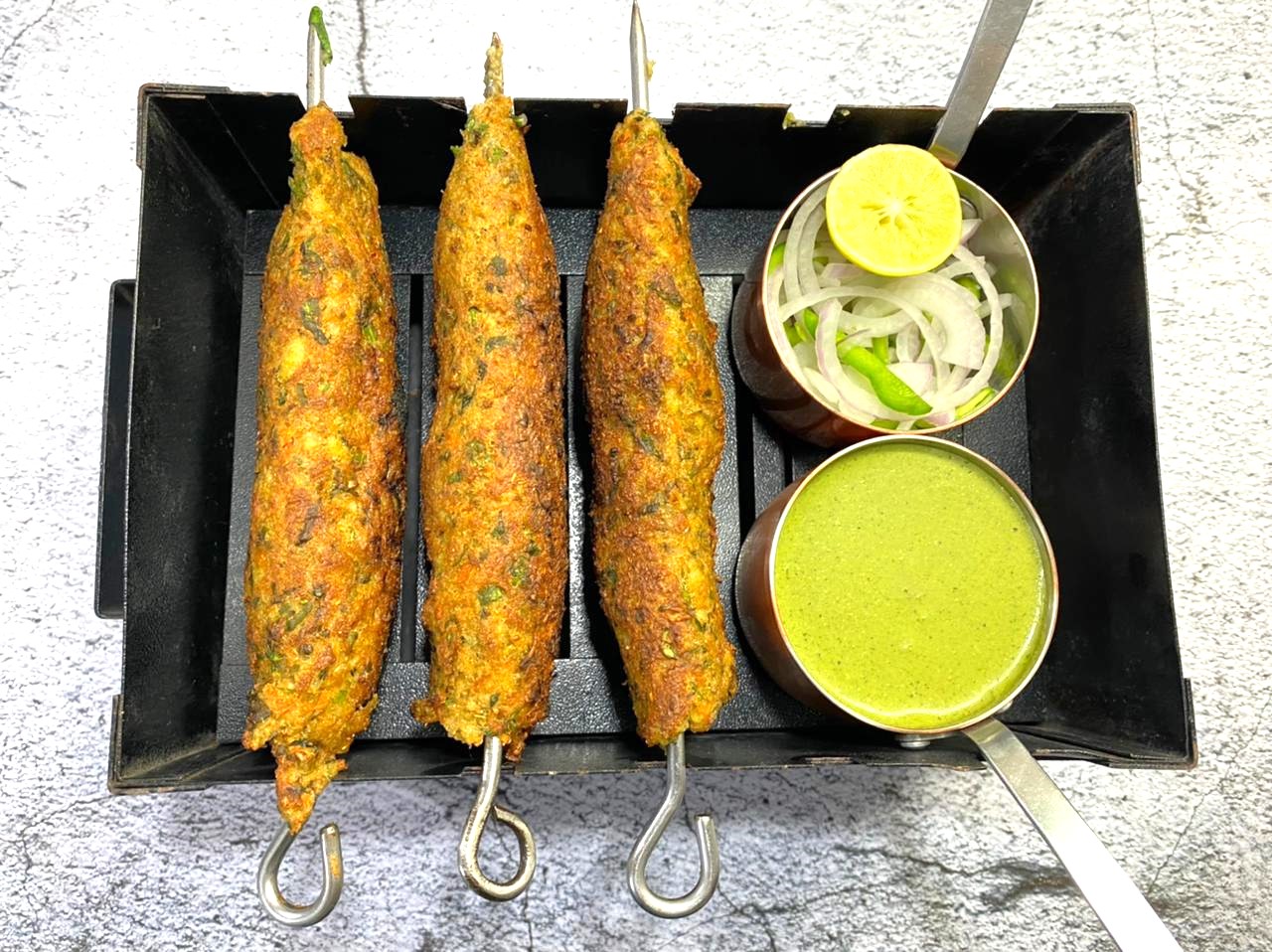 Light the BBQ and cook the vegetable sheikh kebab turning them over from time to time so that the kebab chars on the exterior and cooks evenly through. You can baste the kebab with some butter while cooking.
Once the kebab is golden brown remove and serve with green chutney and salad.