Hasselback Potatoes
Hasselback Potatoes are a beloved part of the Swedish cuisine. Hasselback potatoes ae now popular all over the world in many variations, with uncountable toppings.
These wonderful potatoes are like a cross between baked potatoes and roasted potatoes. The thin rims of skin around each slice turn ultra-crispy and chip-like while baking while still soft and creamy on the inside, seasoned with herbs, and spices that pool down between the folds.
The recipe itself, is not complicated at all, but what puts a lot of people off making them is trying to make the accordion or fan cut accurately. There is a kitchen secret that once you know about it, then the process of making the cuts for the Hasselback potato becomes a breeze. The secret to making Hasselback potatoes is to use chopsticks or a large wooden spoon. Place the potato onto the chopsticks or spoon and cut thin slices across the potato and the edges of the wooden spoon will stop the knife from cutting all the way through the potato.
This is my family's favourite. I love the versatility of these potatoes as firstly this dish never goes wrong and secondly you can experiment with the seasoning. There is no right or wrong with this dish! Just slice the potatoes as thinly as possible and let the oven do the job!
Ingredients
4 potatoes
4 tablespoons olive oil/butter
Salt to taste
1 teaspoon mixed herbs (optional)
1 grated garlic clove (optional)
Directions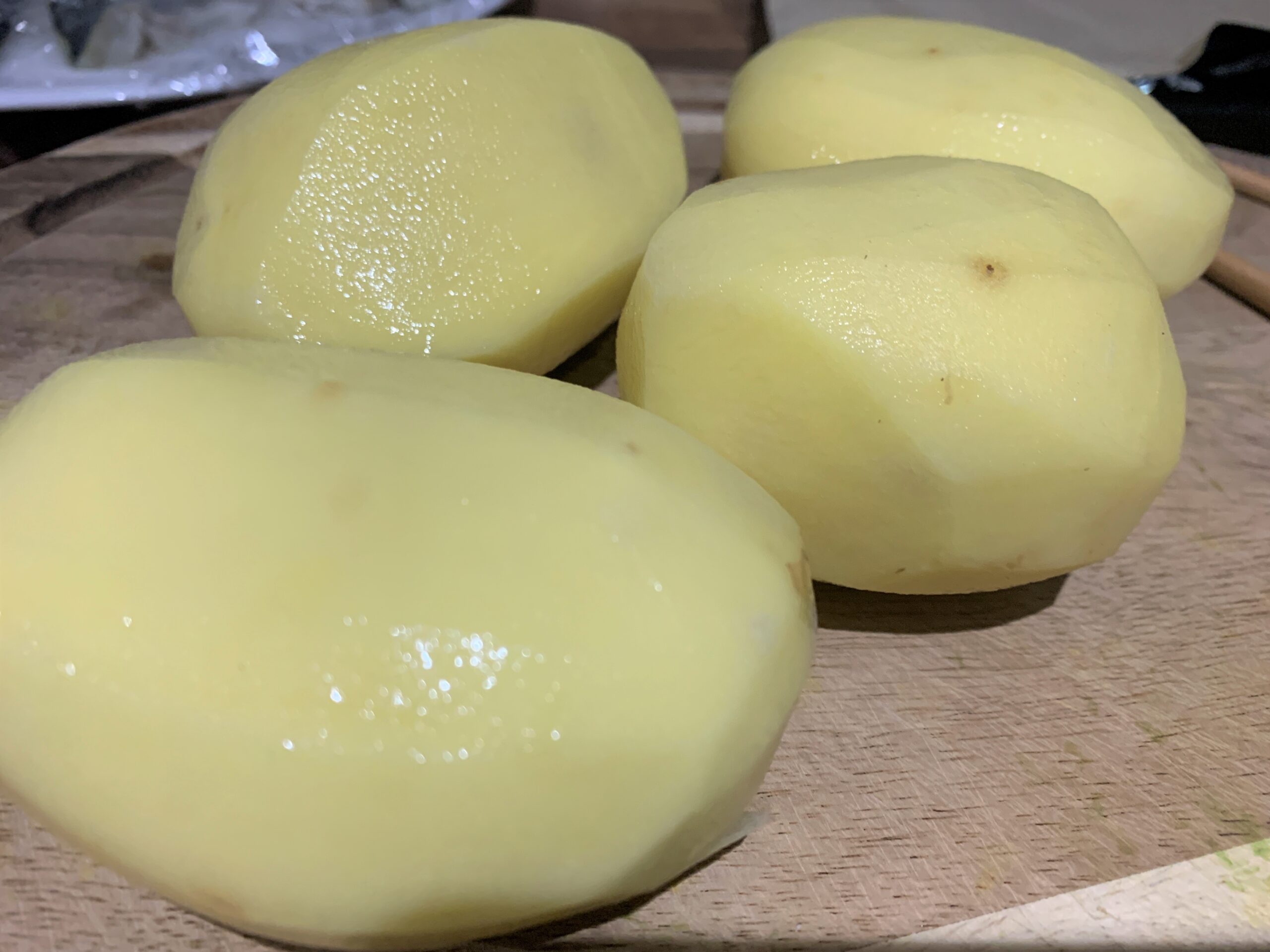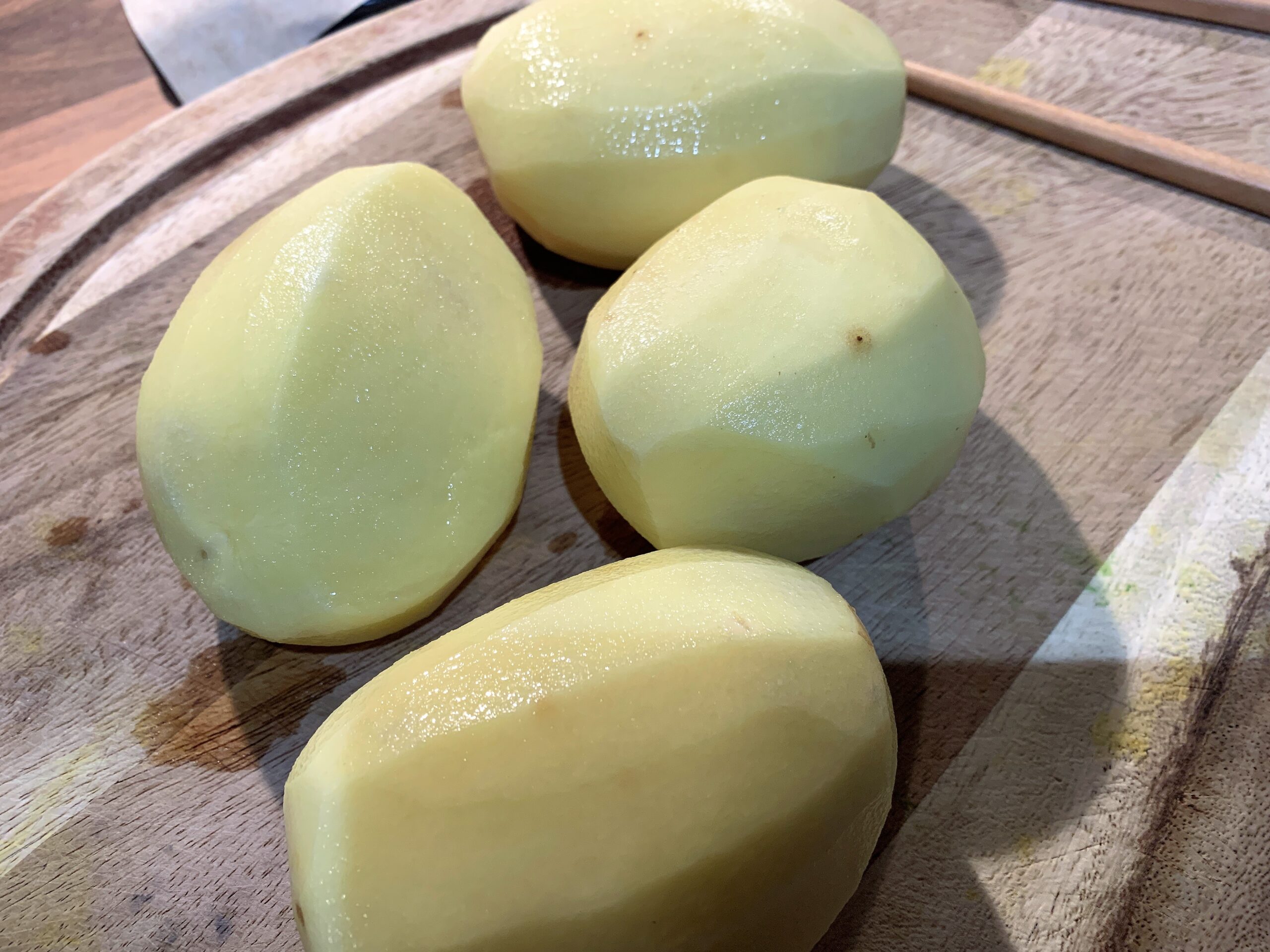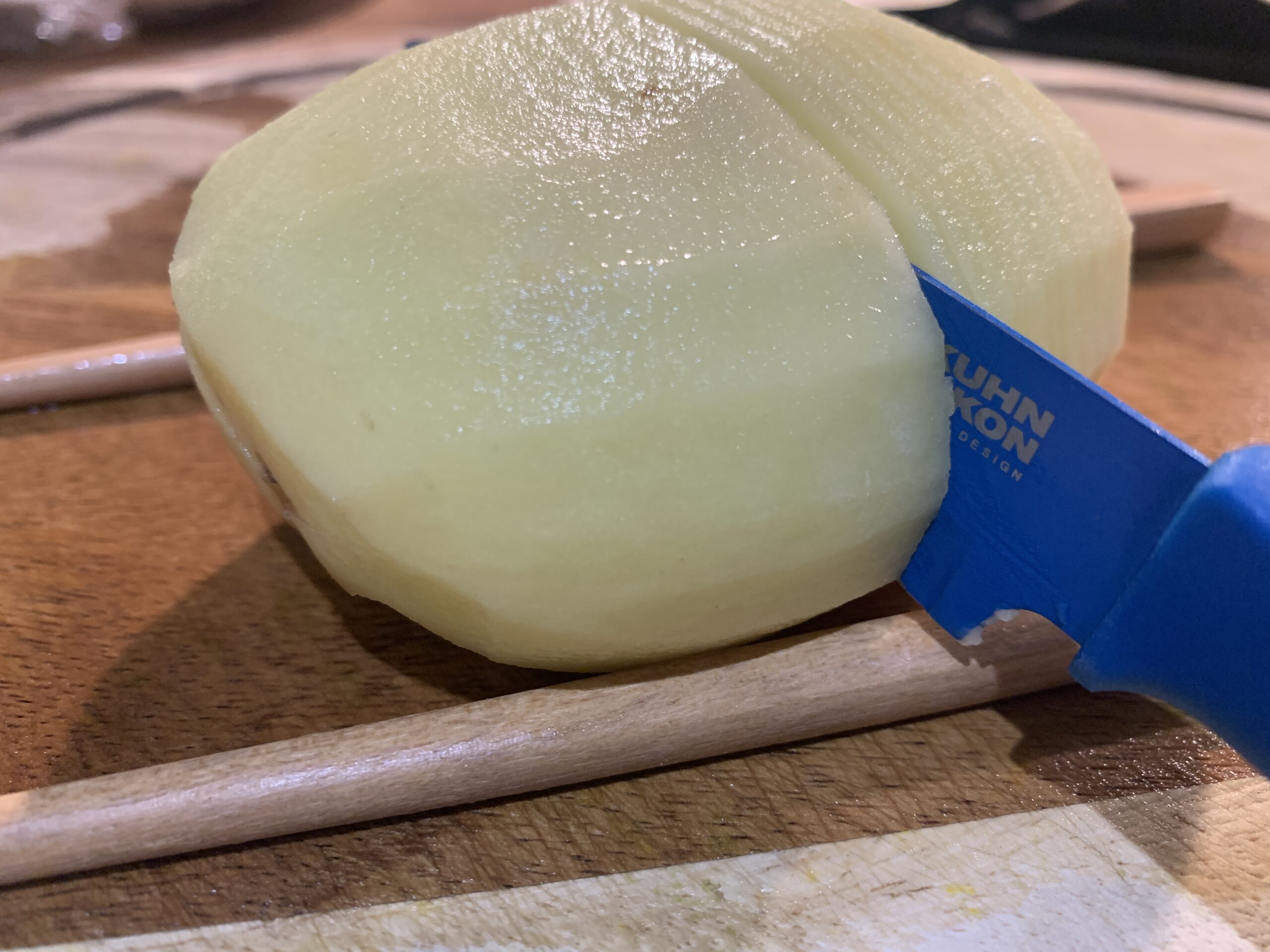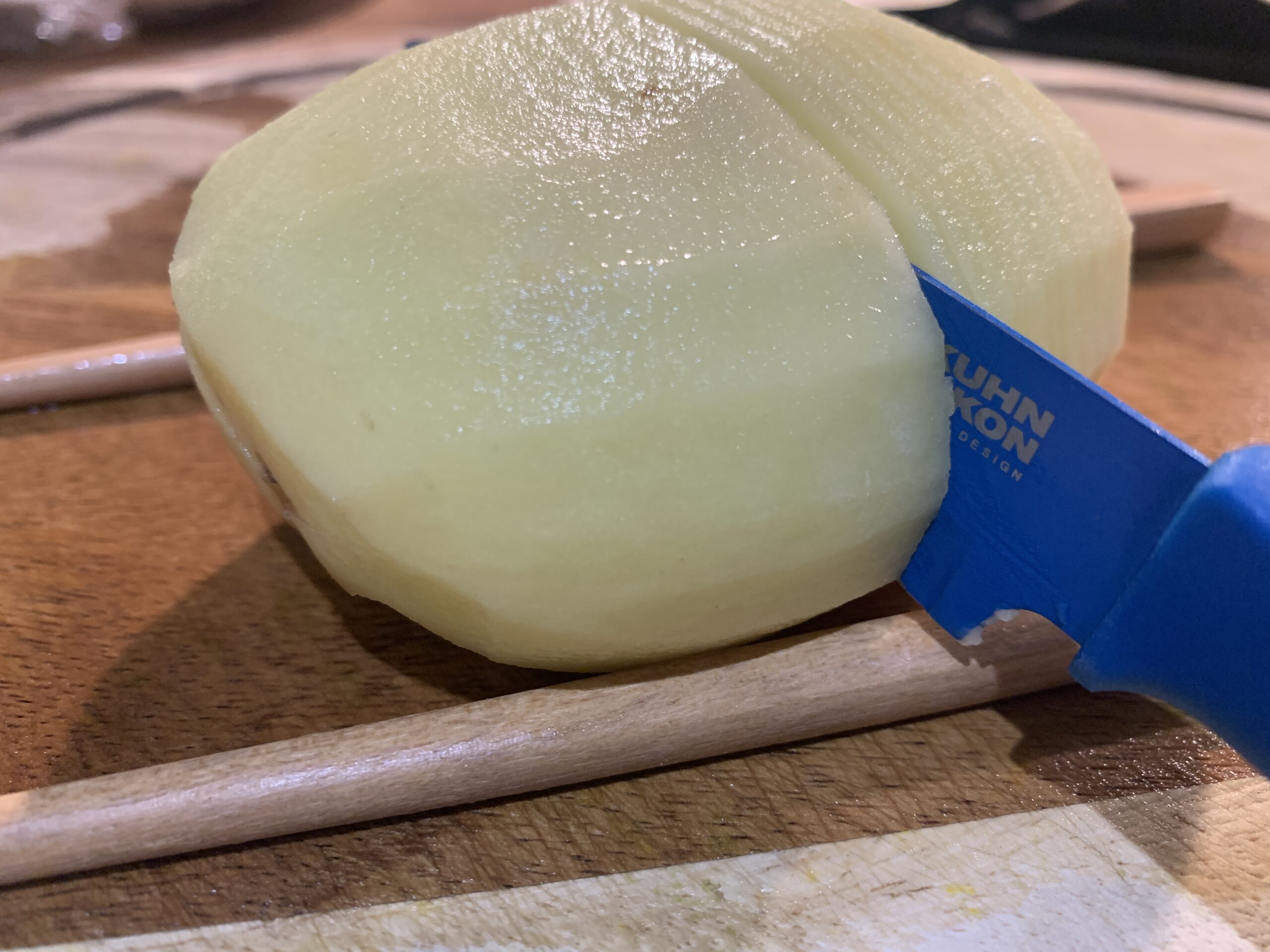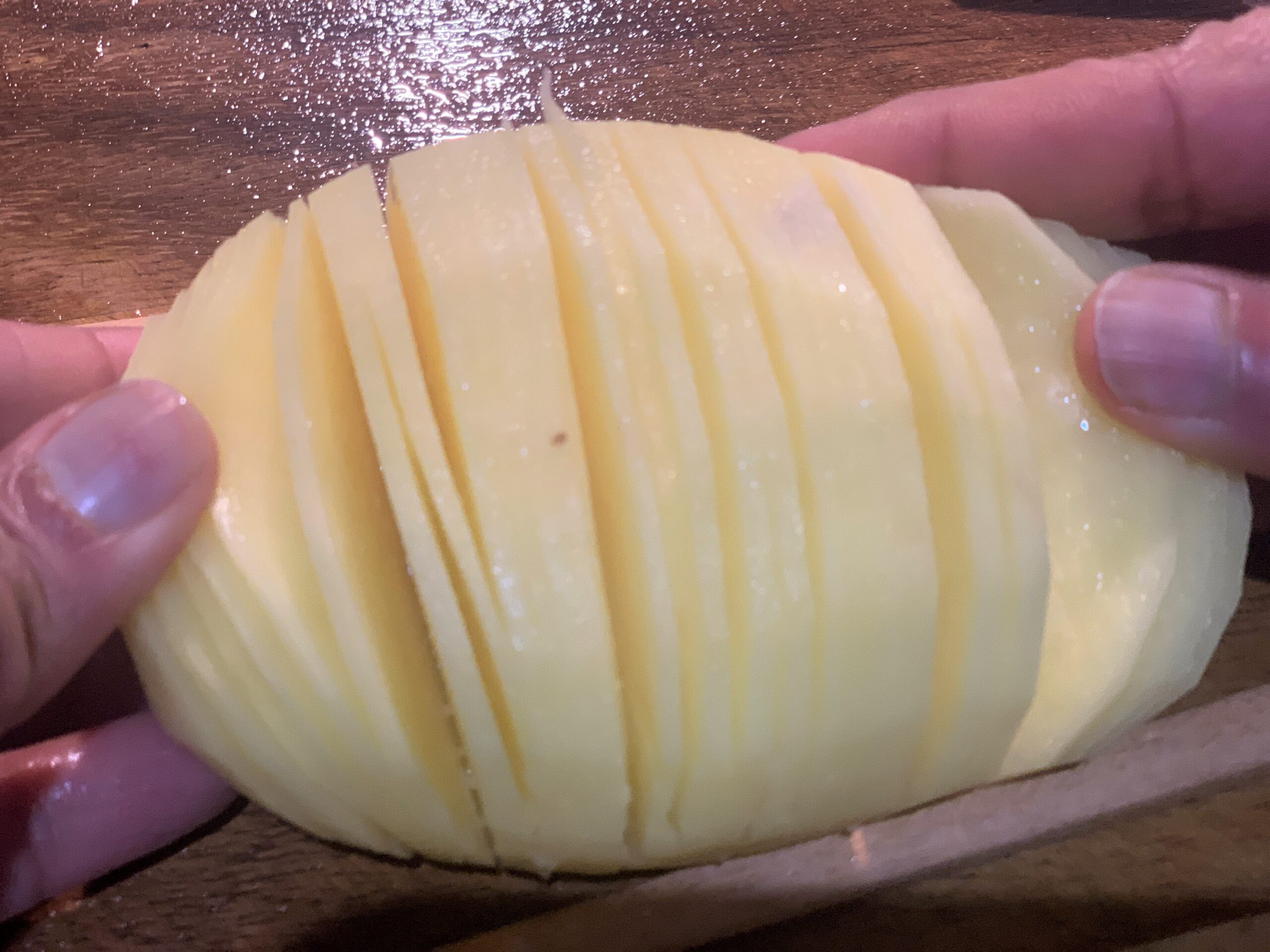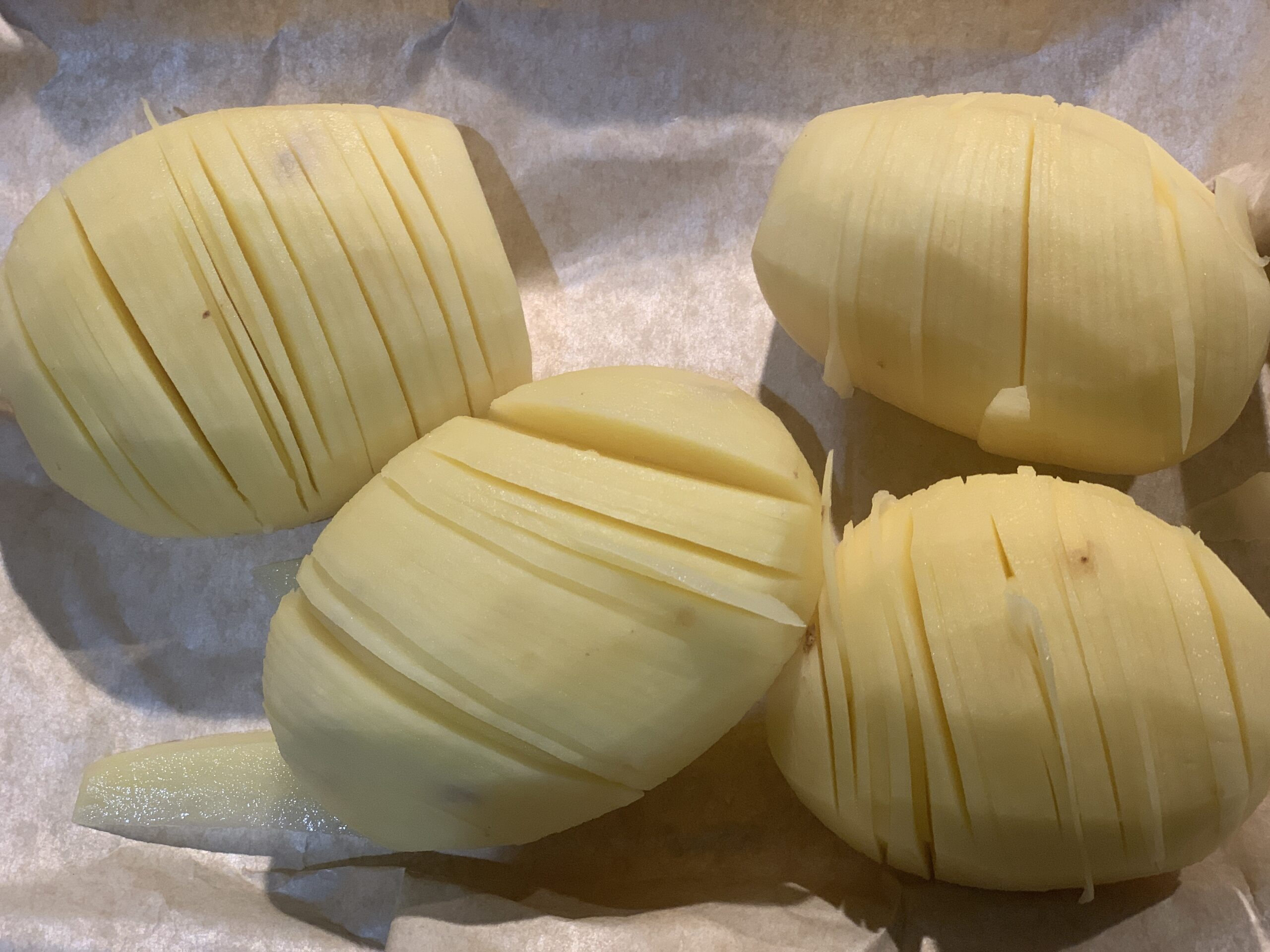 Preheat the oven to 220C/200C fan /gas mark 7.
Wash and peel the potatoes. Carefully make small vertical slits, 2mm apart, three-quarters of the way down each potato, all the way along. (Do not cut all the way through the potato. To make this easier, you can place the potatoes in between a pair of chopsticks– this will stop the knife from slicing all the way through.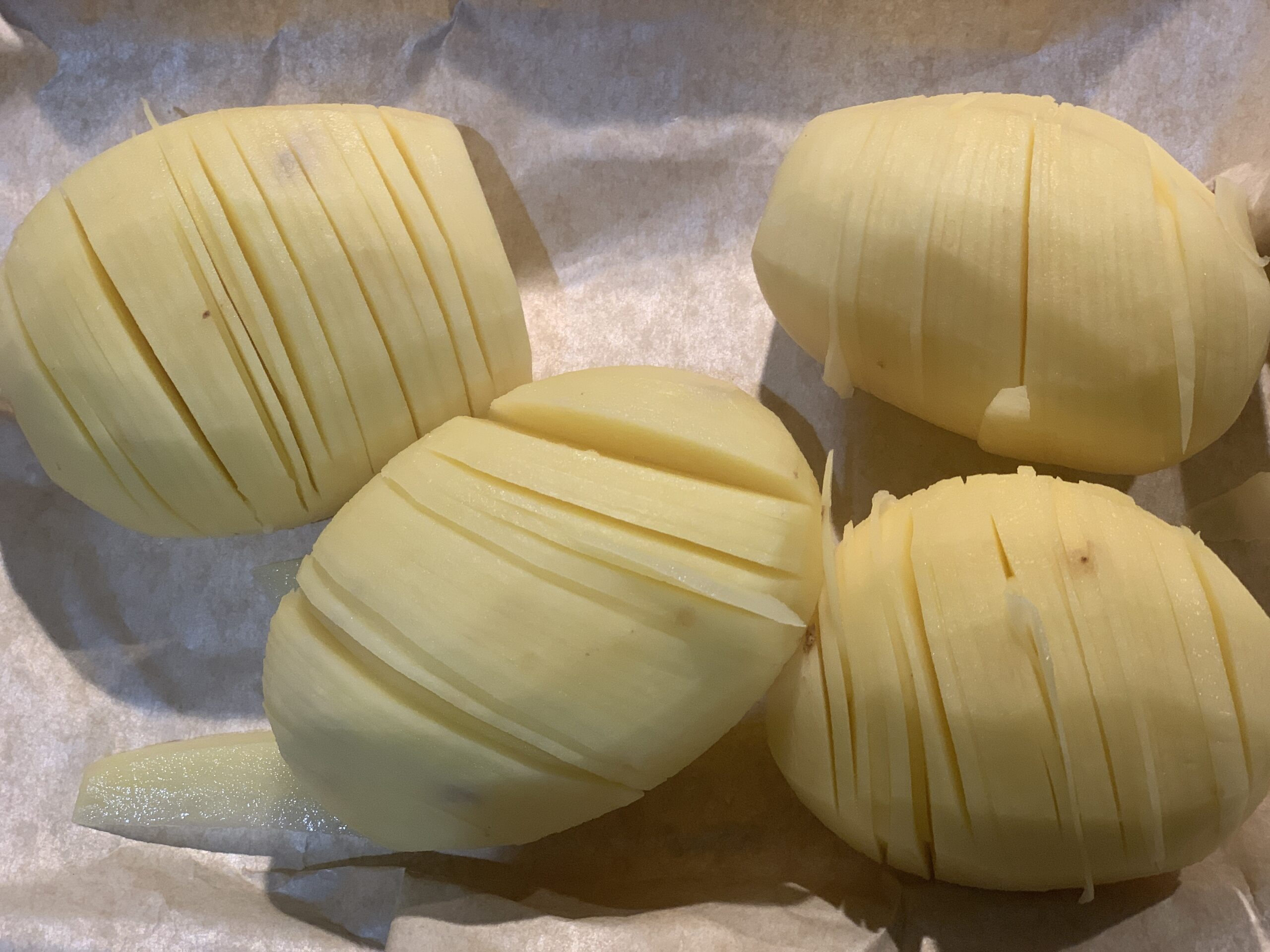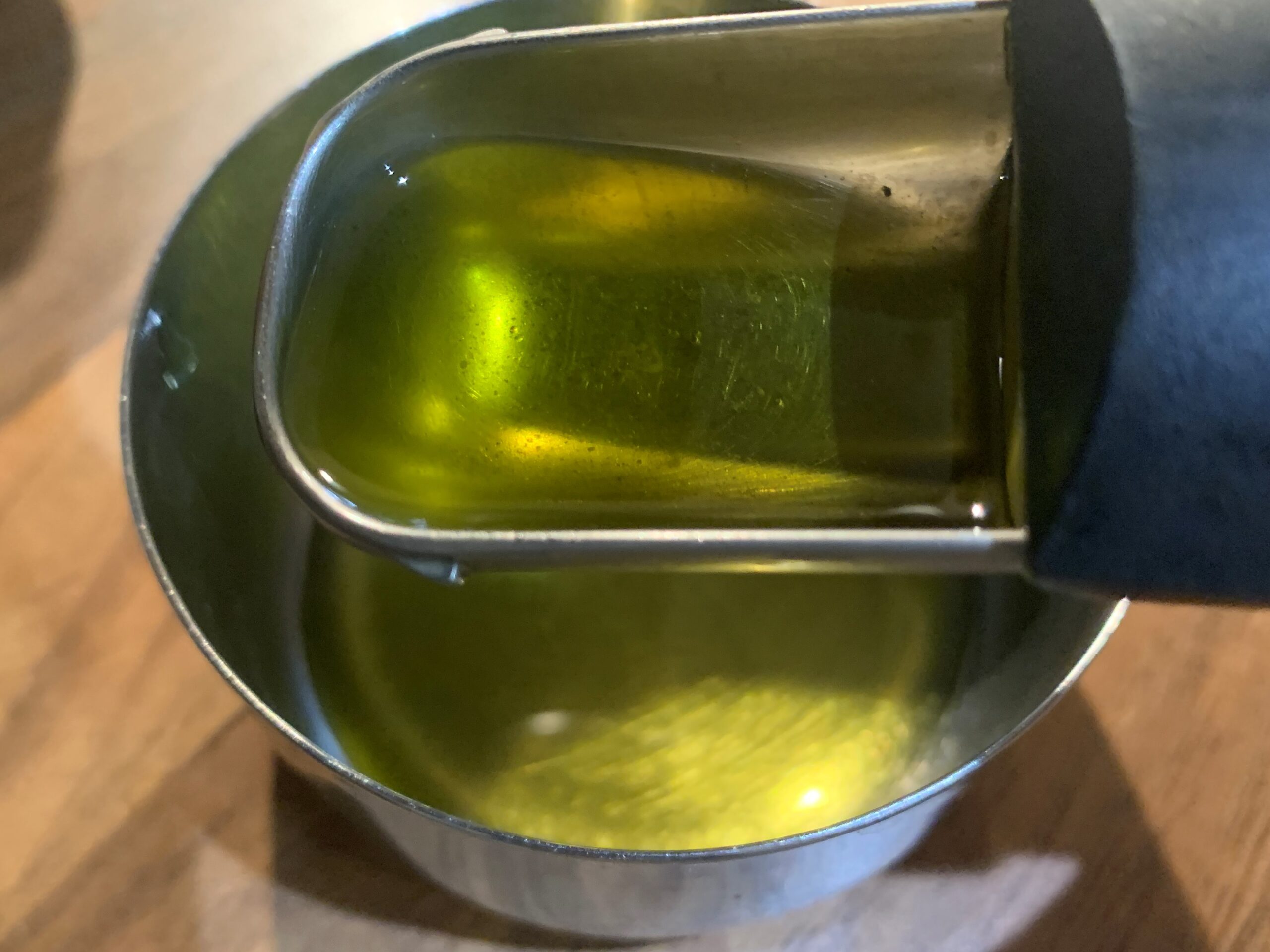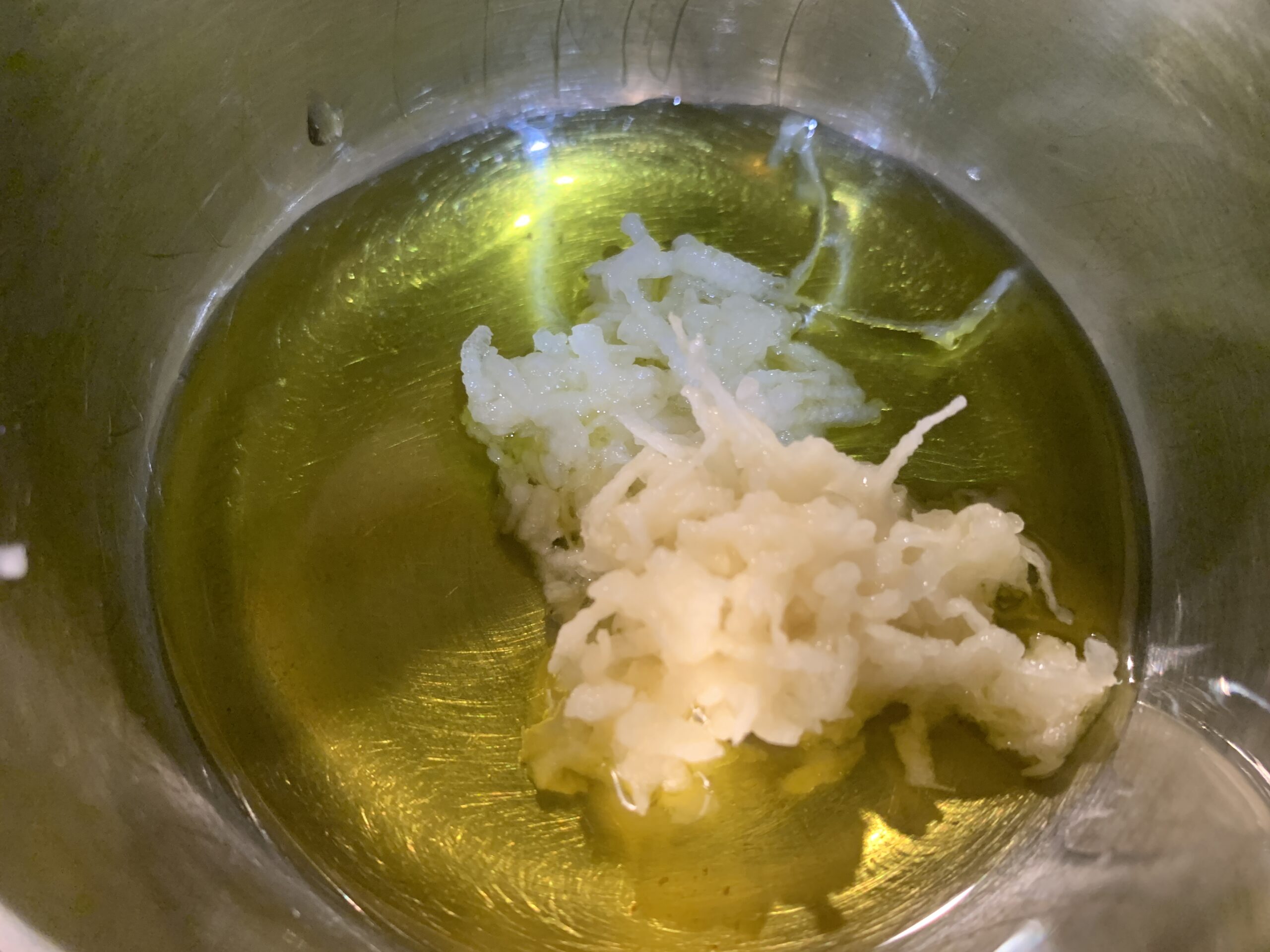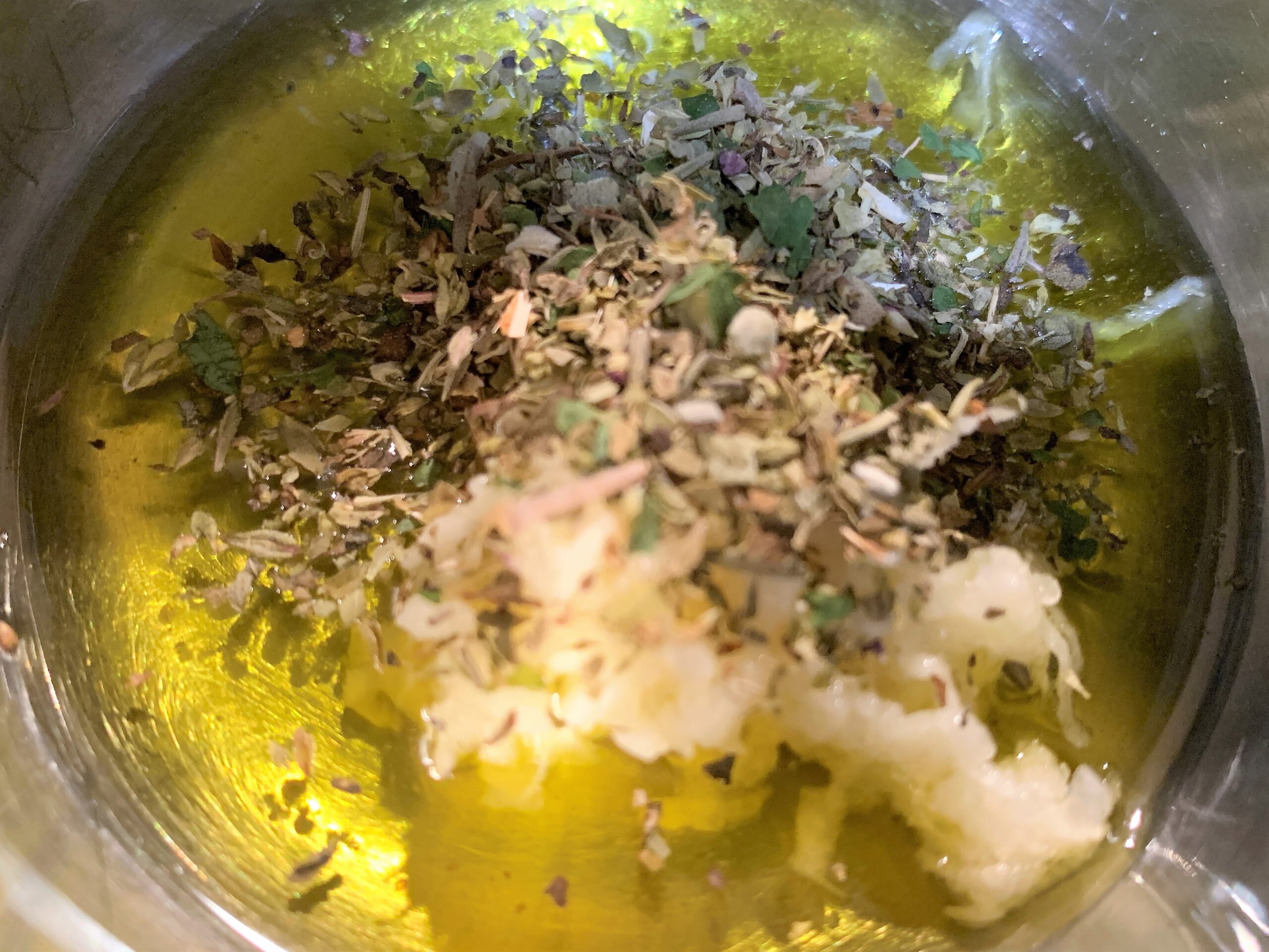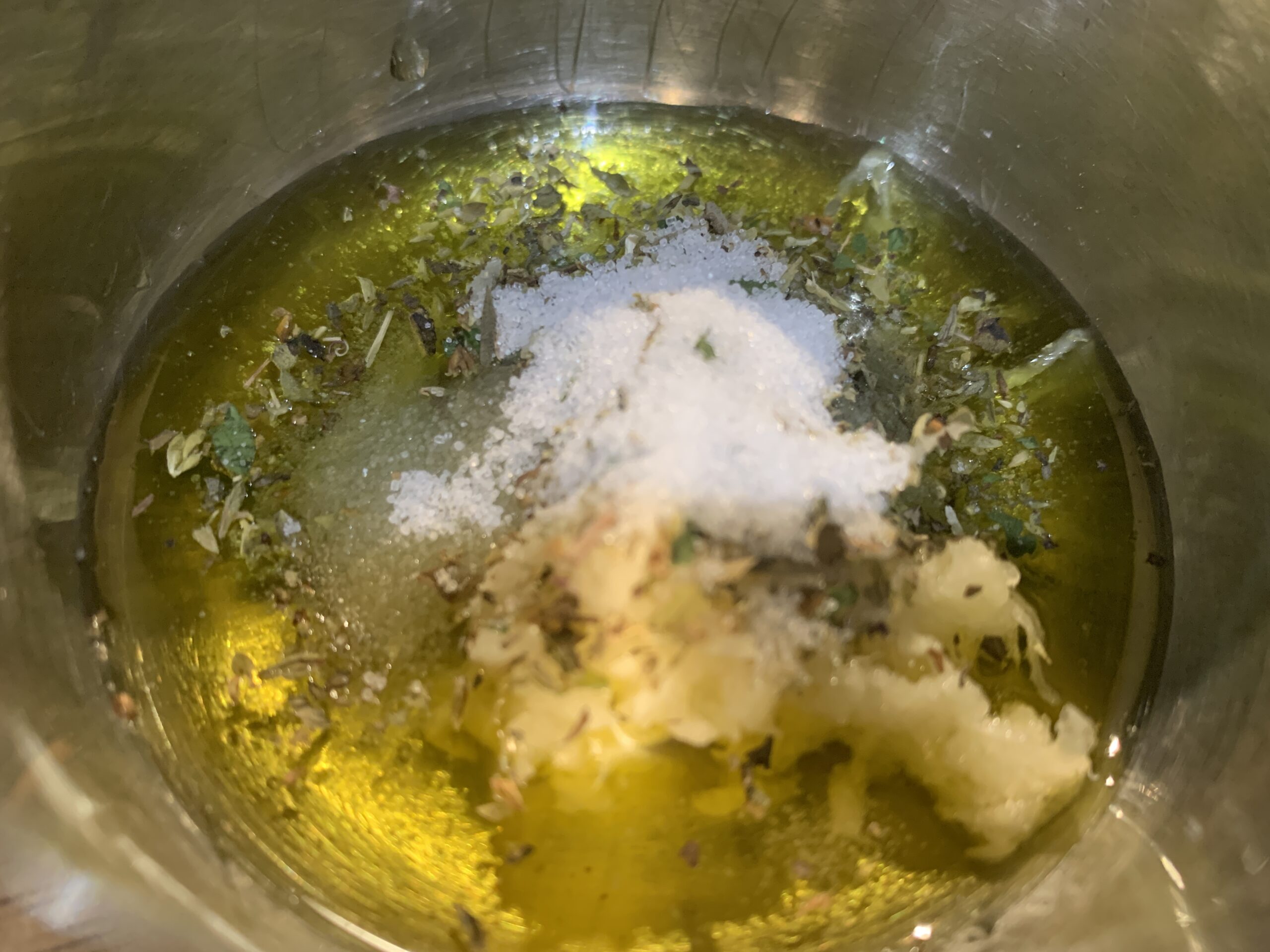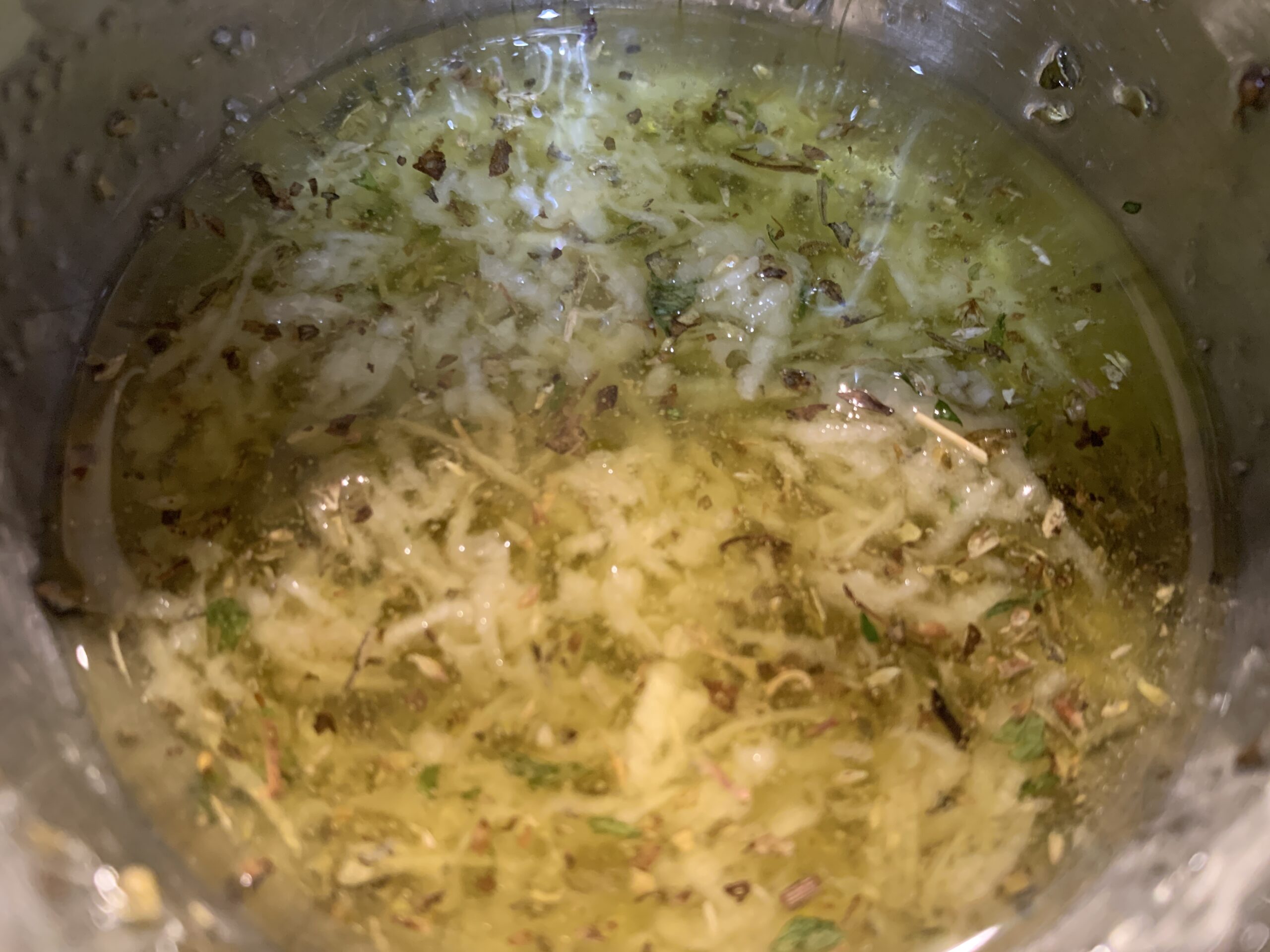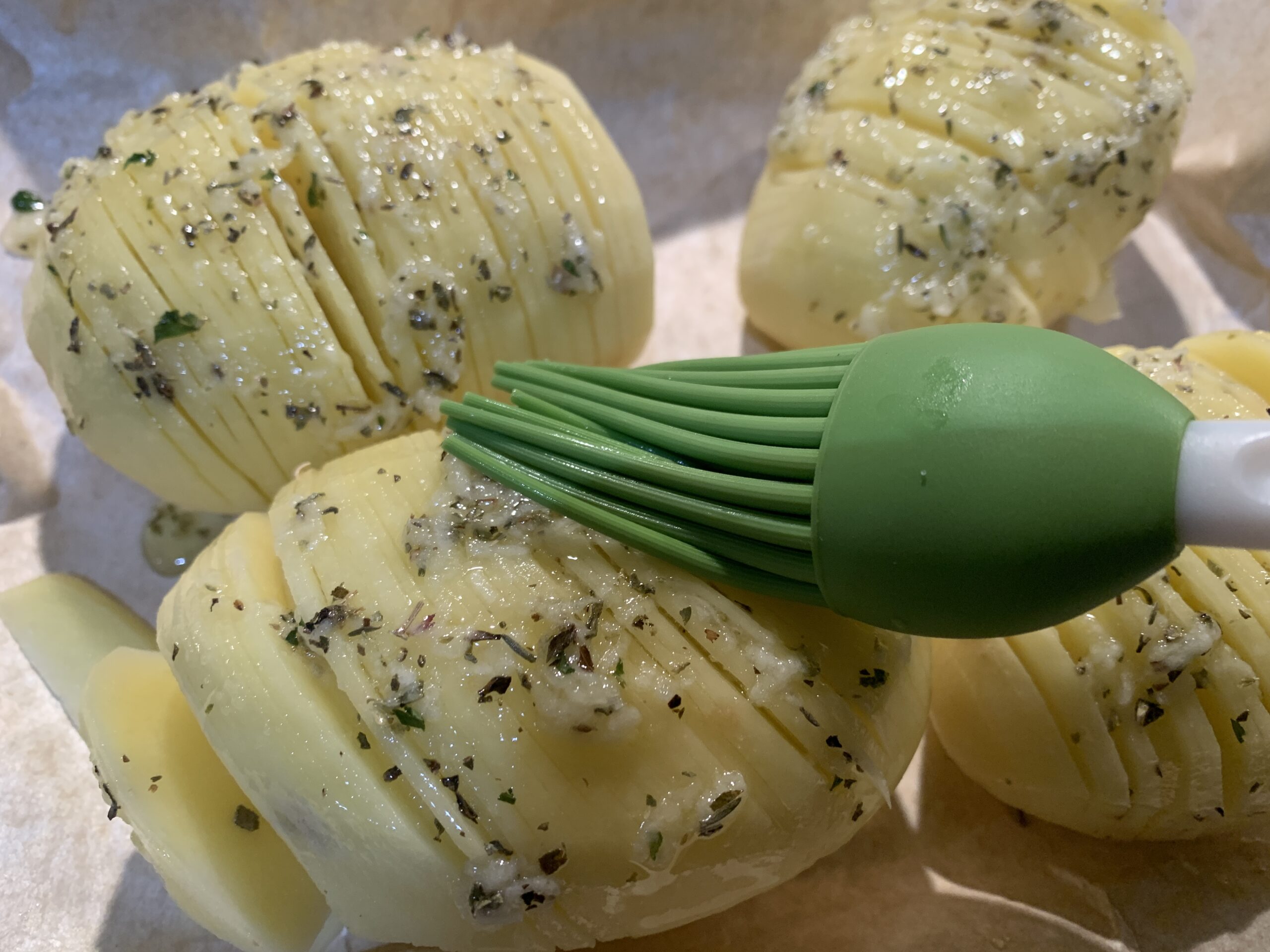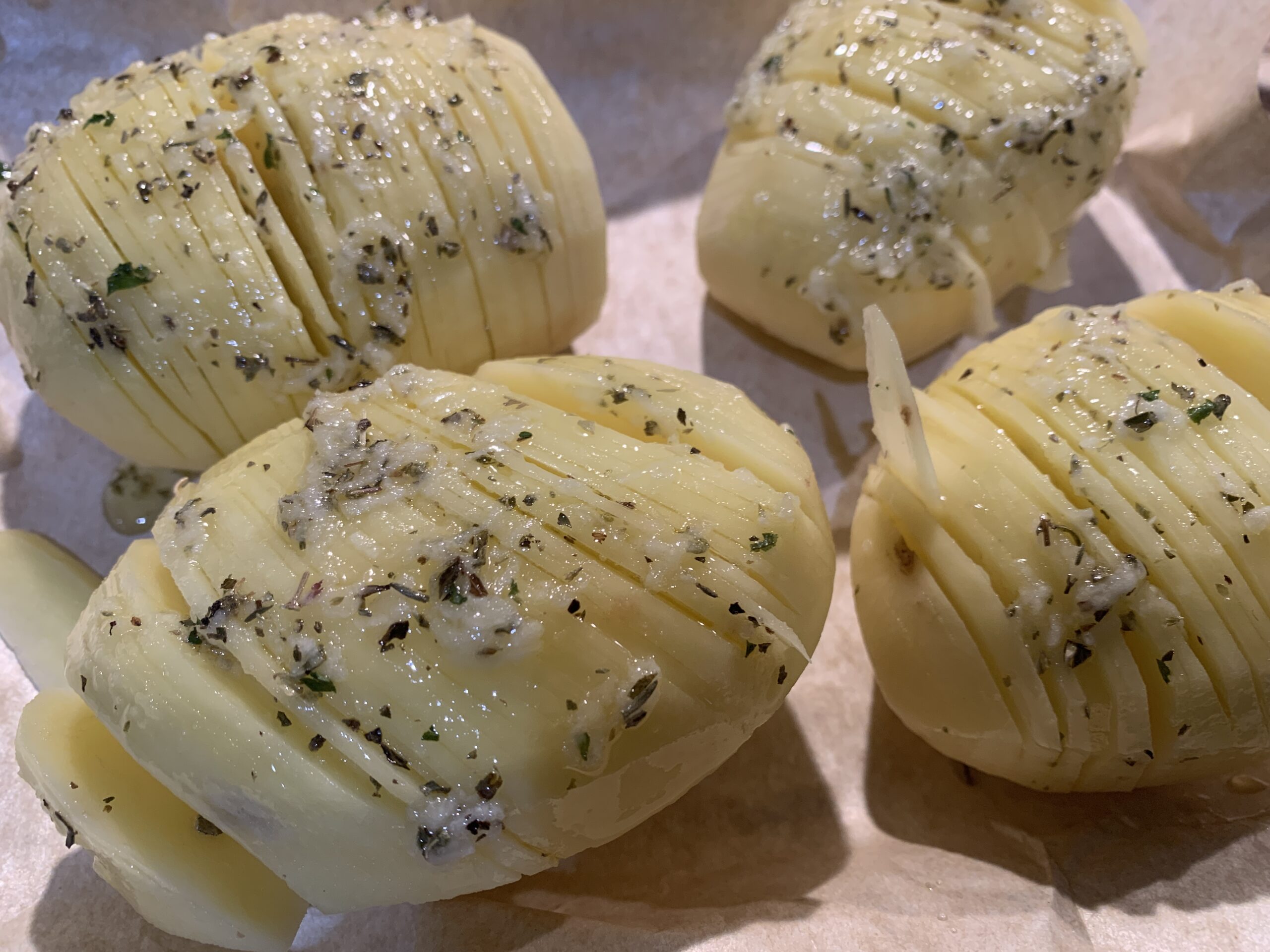 Place the potatoes onto a baking tray.
Mix the oil, garlic, mixed herbs and salt. Generously brush the potatoes with the prepared oil.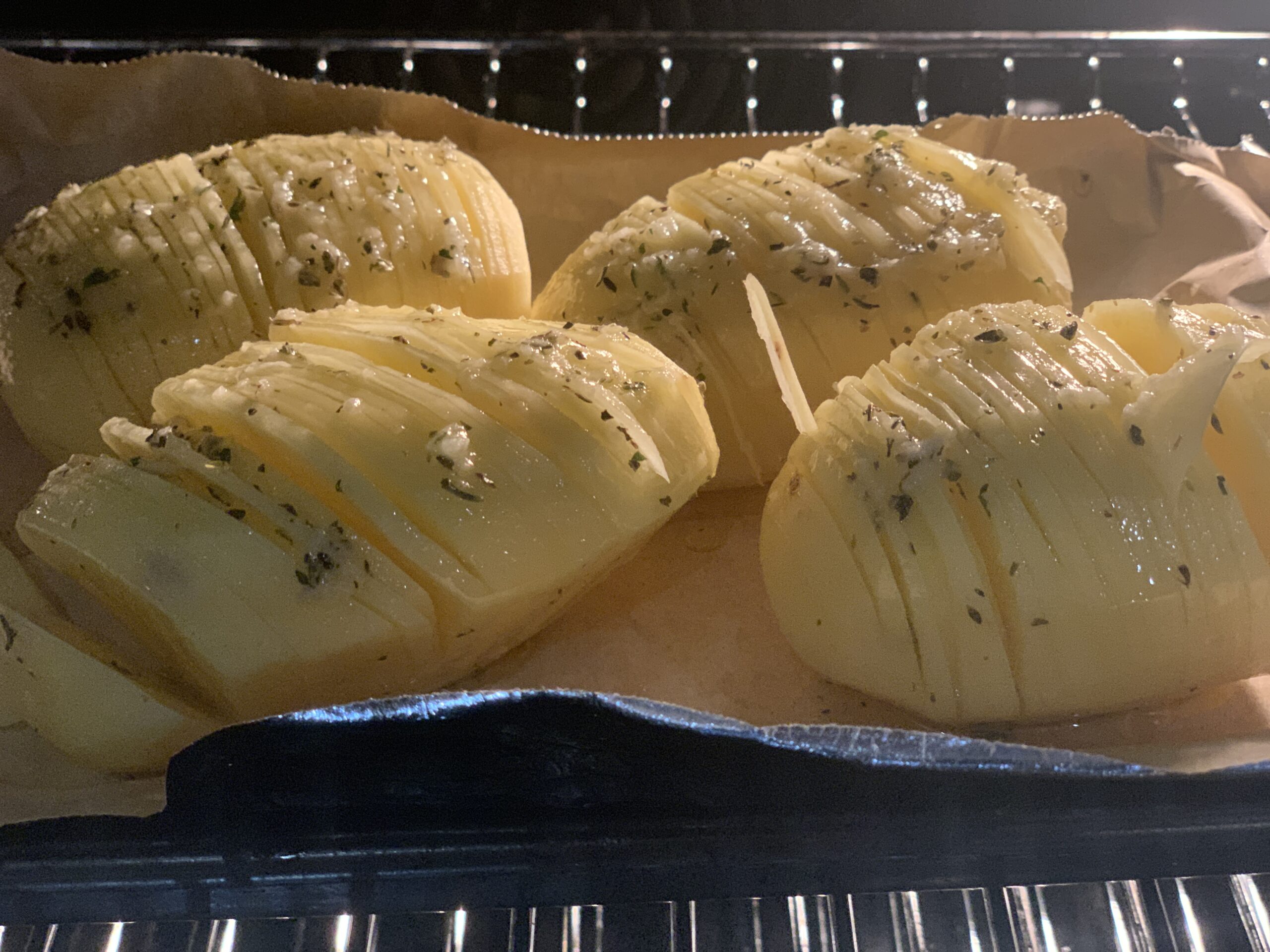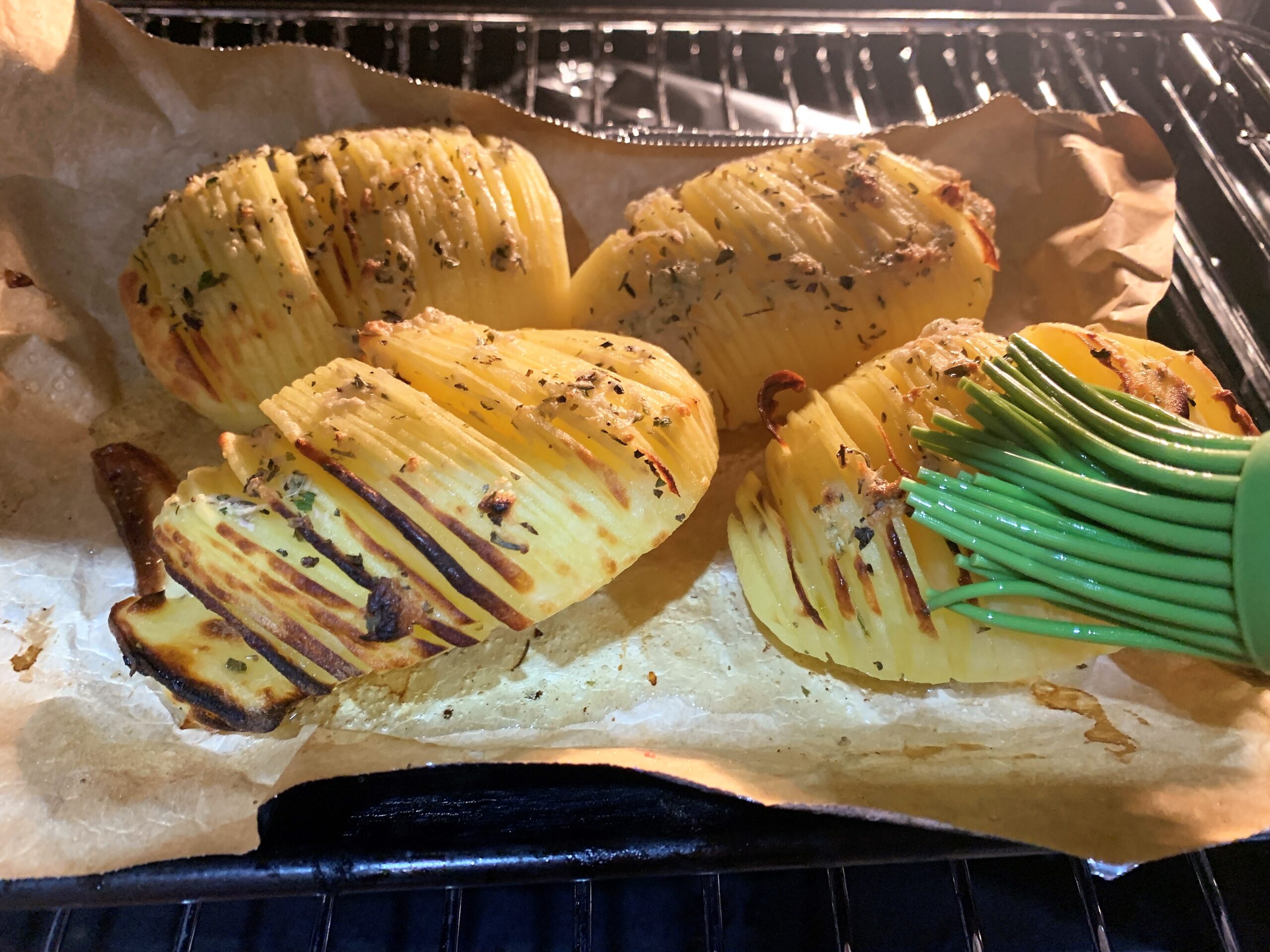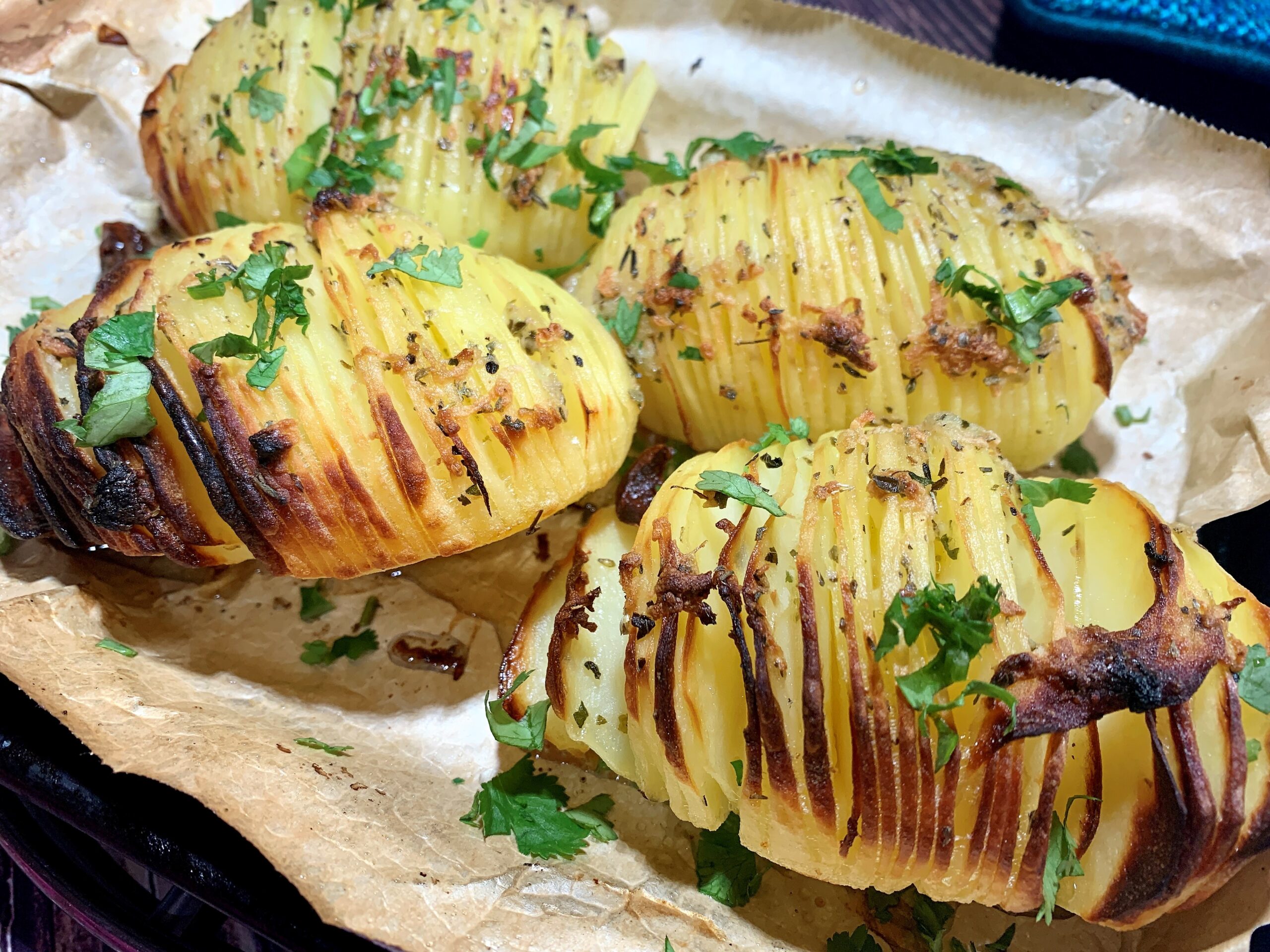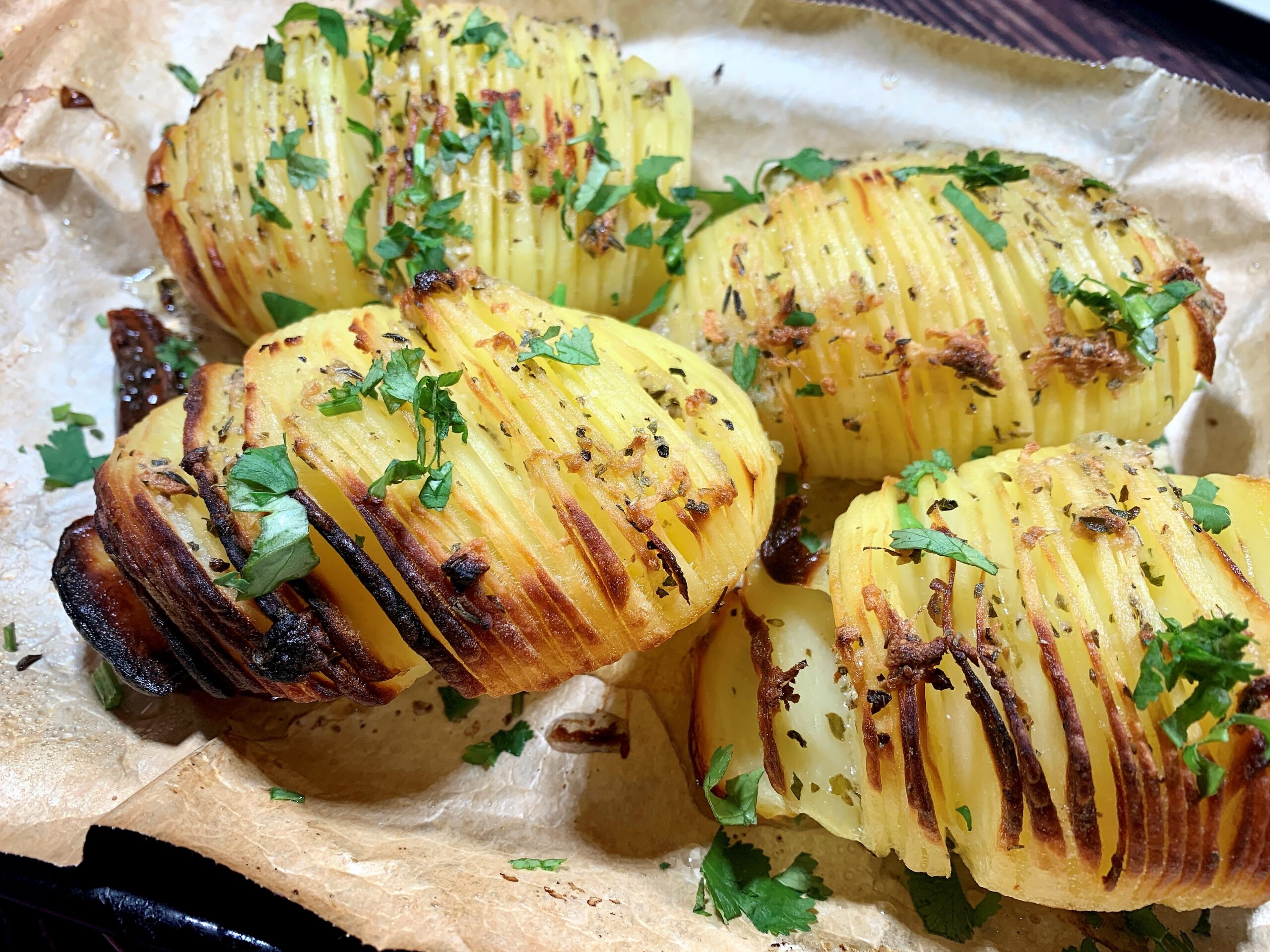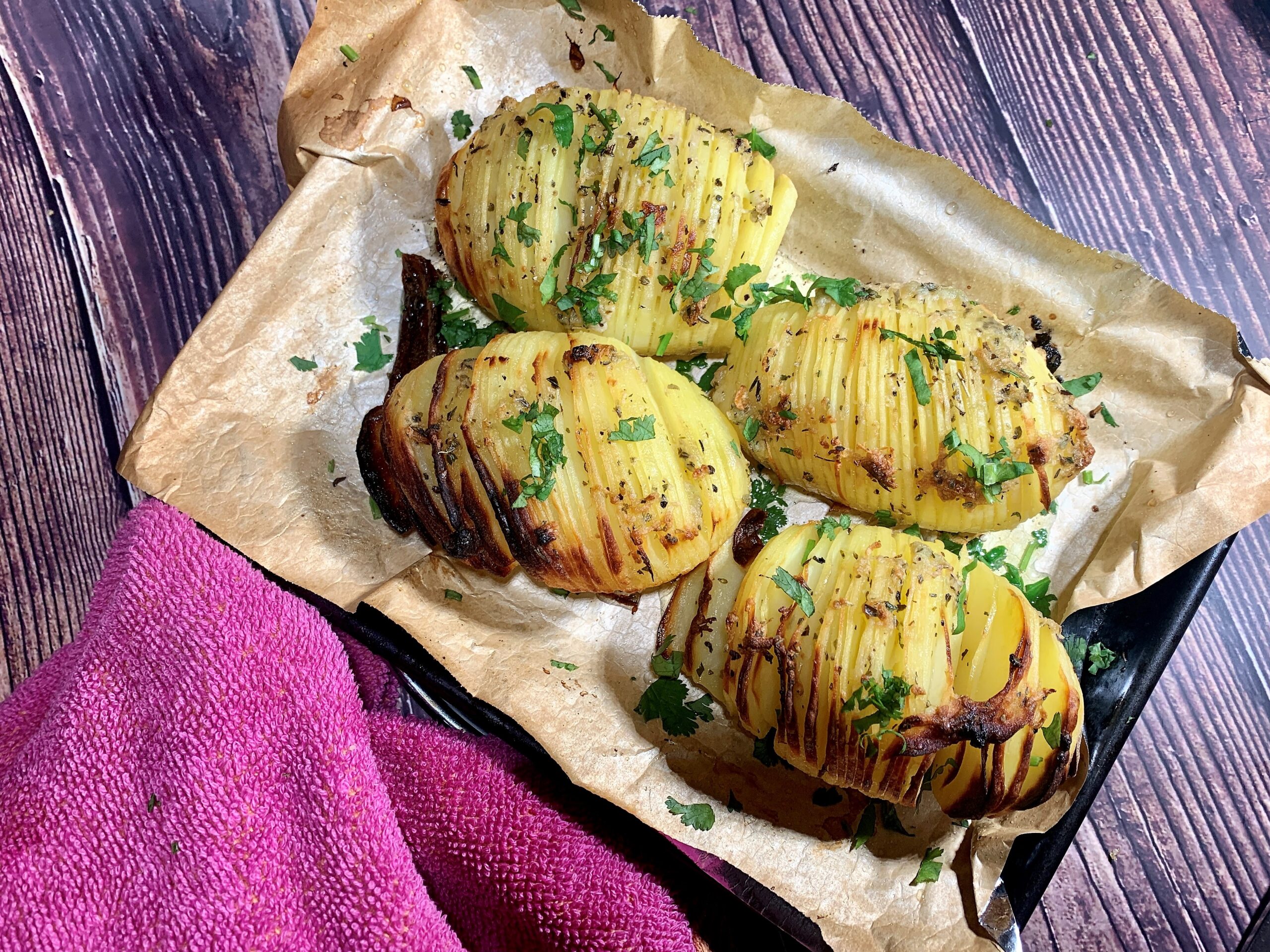 Put the baking tray into the oven for 60 mins, re basting with the oil from the tray after about 30 mins, making sure that it gets into the openings of the potatoes.
Insert a knife to check that the potatoes are cooked through.
Serve hot!