Steamed Sandesh
Steamed Sandesh or Bhapa Sandesh is a popular Indian Bengali sweet from the eastern parts of India, Kolkata. Steamed Sandesh is prepared with freshly prepared cheena, milk, sugar, cardamom and saffron and steamed until soft and melting in the mouth.
It is a simple, easy yet delicious recipe prepared using no artificial flavours or preservatives. There are many variations of Sandesh and each one tastes delicious. As the name suggests this is a steamed sandesh recipe ('bhapa' in Bengali means 'steam'). This Sandesh has two main ingredients – cheena and sugar. Sometimes, I replace the sugar with jaggery and/or brown sugar and it tastes slightly different but equally delicious. This recipe is gluten-free as well as nut-free with a melt in the mouth texture.
I am fond of Bengali sweets as it low in sugar and melts in the mouth with each bite.
This recipe is like other recipes like Sandesh, Petha Mango Sandesh, Strawberry Sandesh, Petha Sandesh, Mango Pistachio Sandesh, Mango Delight, Mango Shrikhand, Parwal ki Mithai and Gulab Jamun.
Ingredients
For Paneer
1 litre cow milk
Juice of 1 lemon
For Sandesh
6 tablespoons milk
6 tablespoons powdered sugar
¼ teaspoon green cardamom powder
Ghee for greasing
Few saffron strands
Directions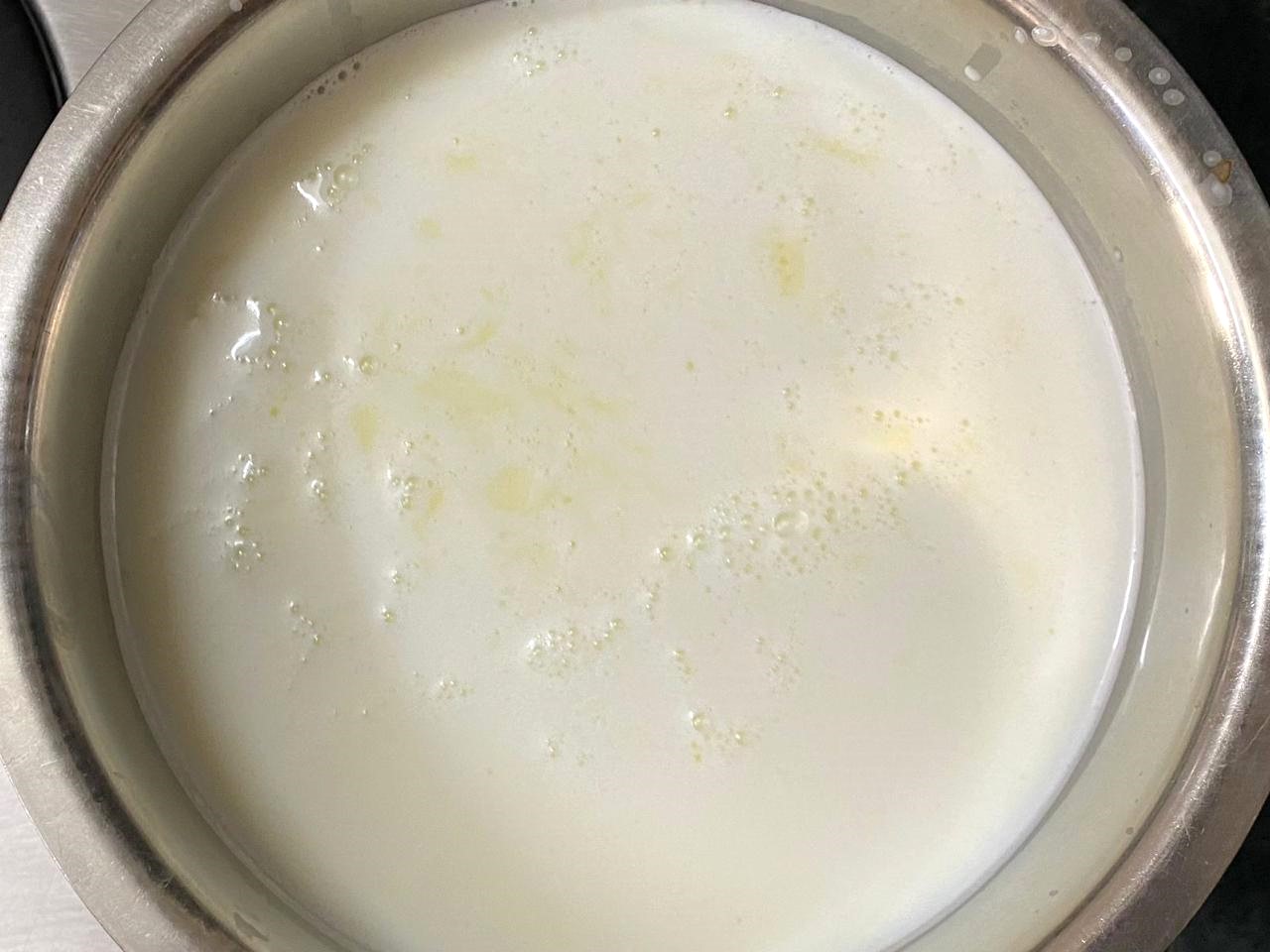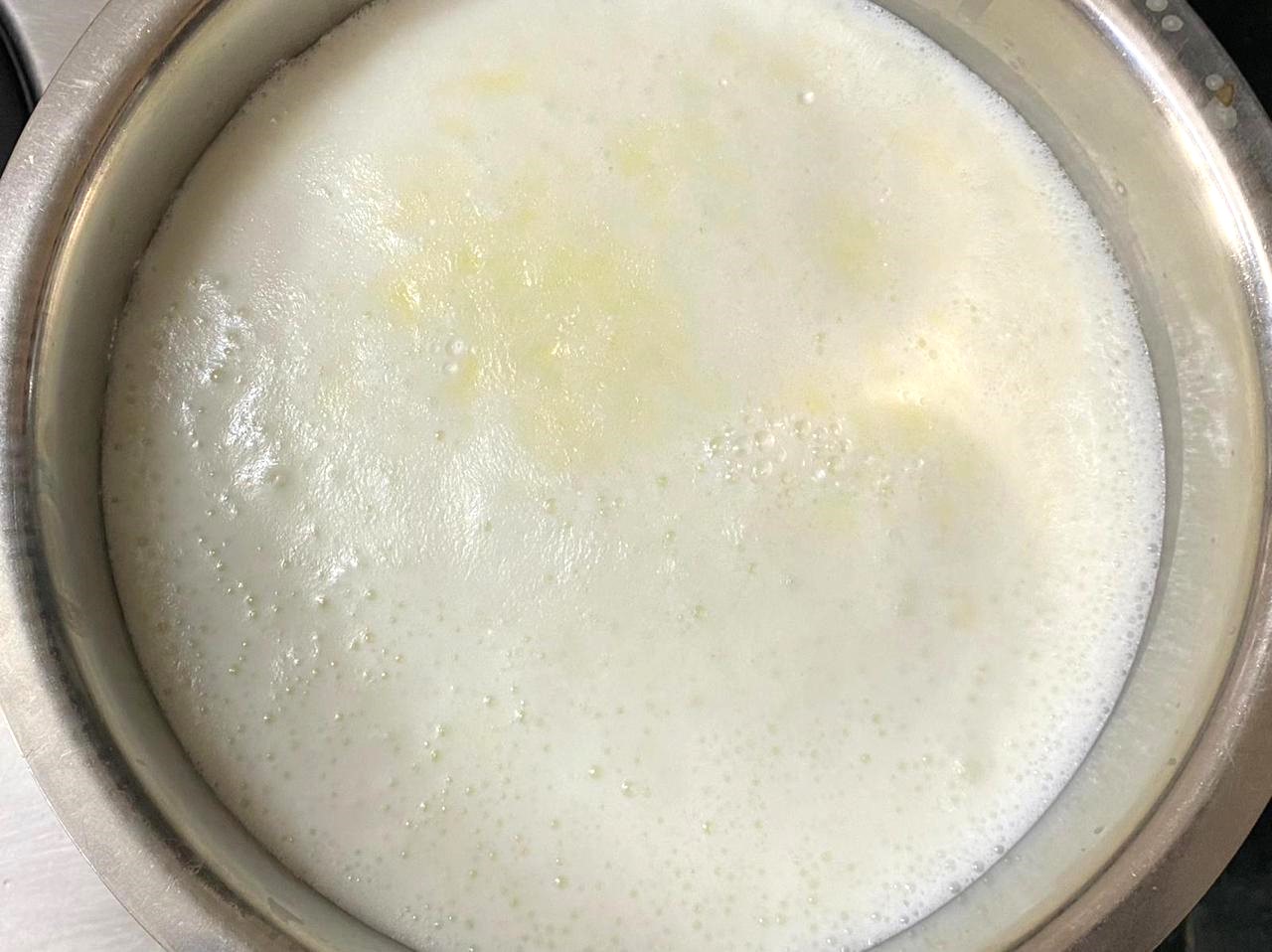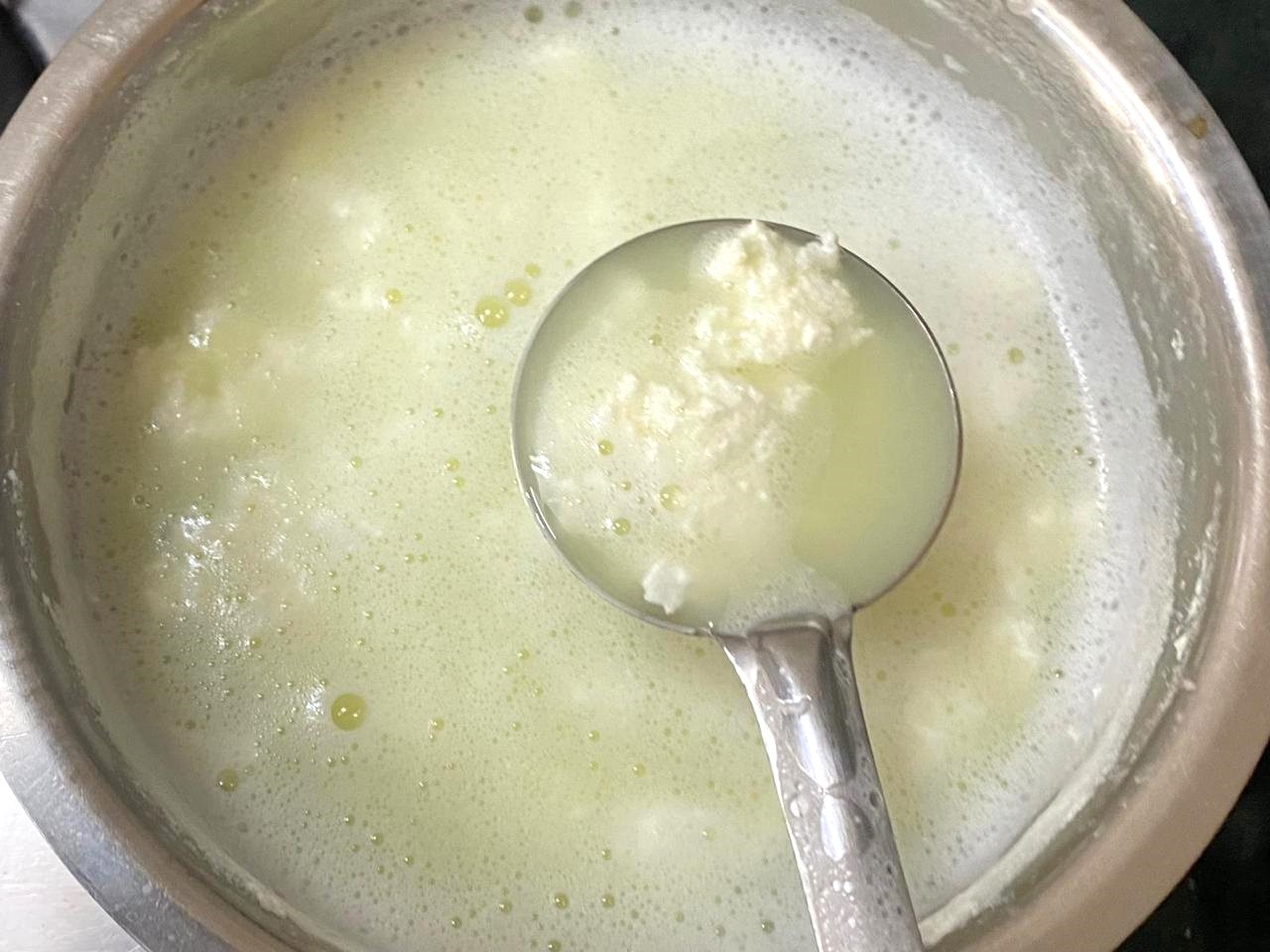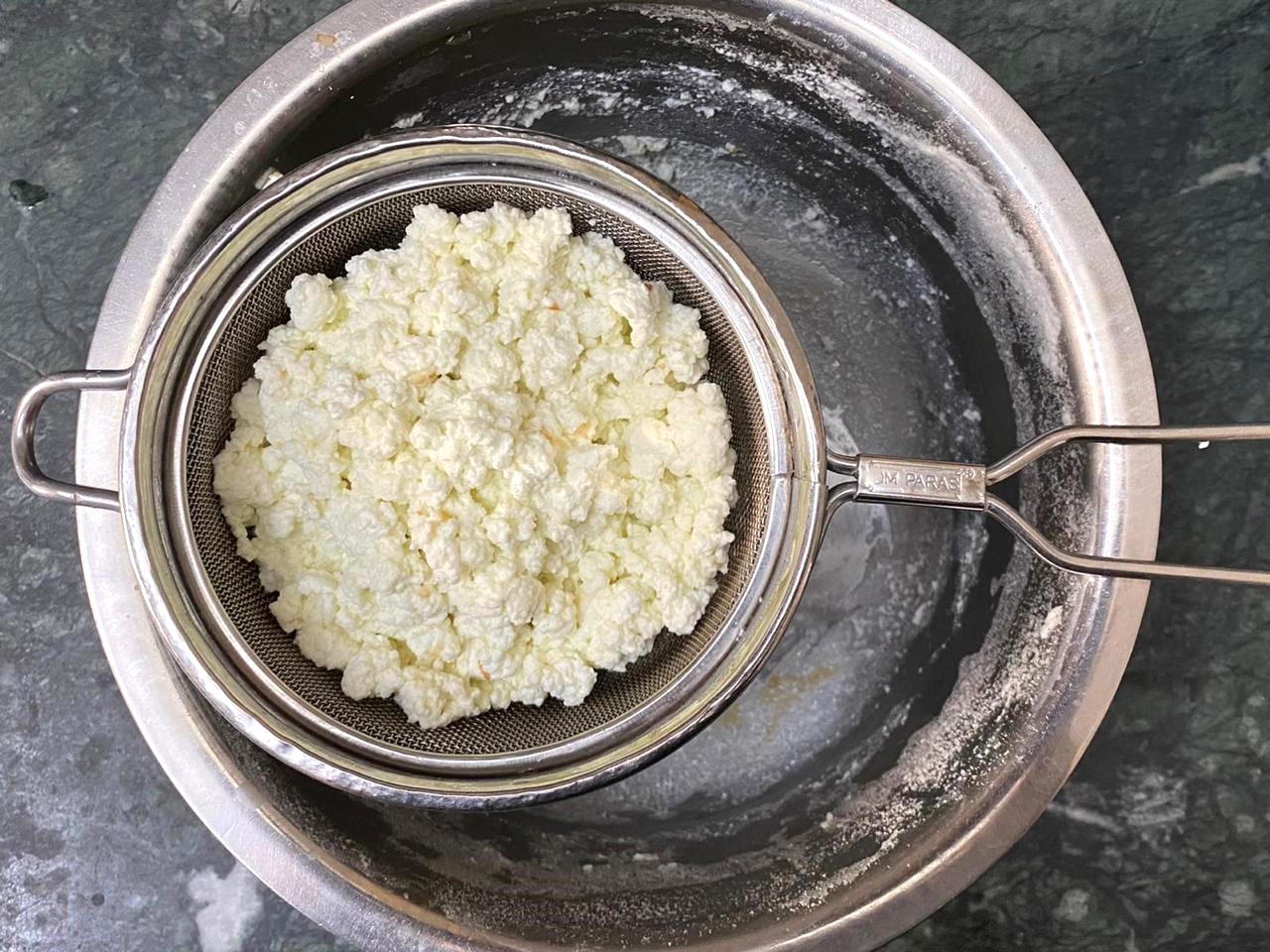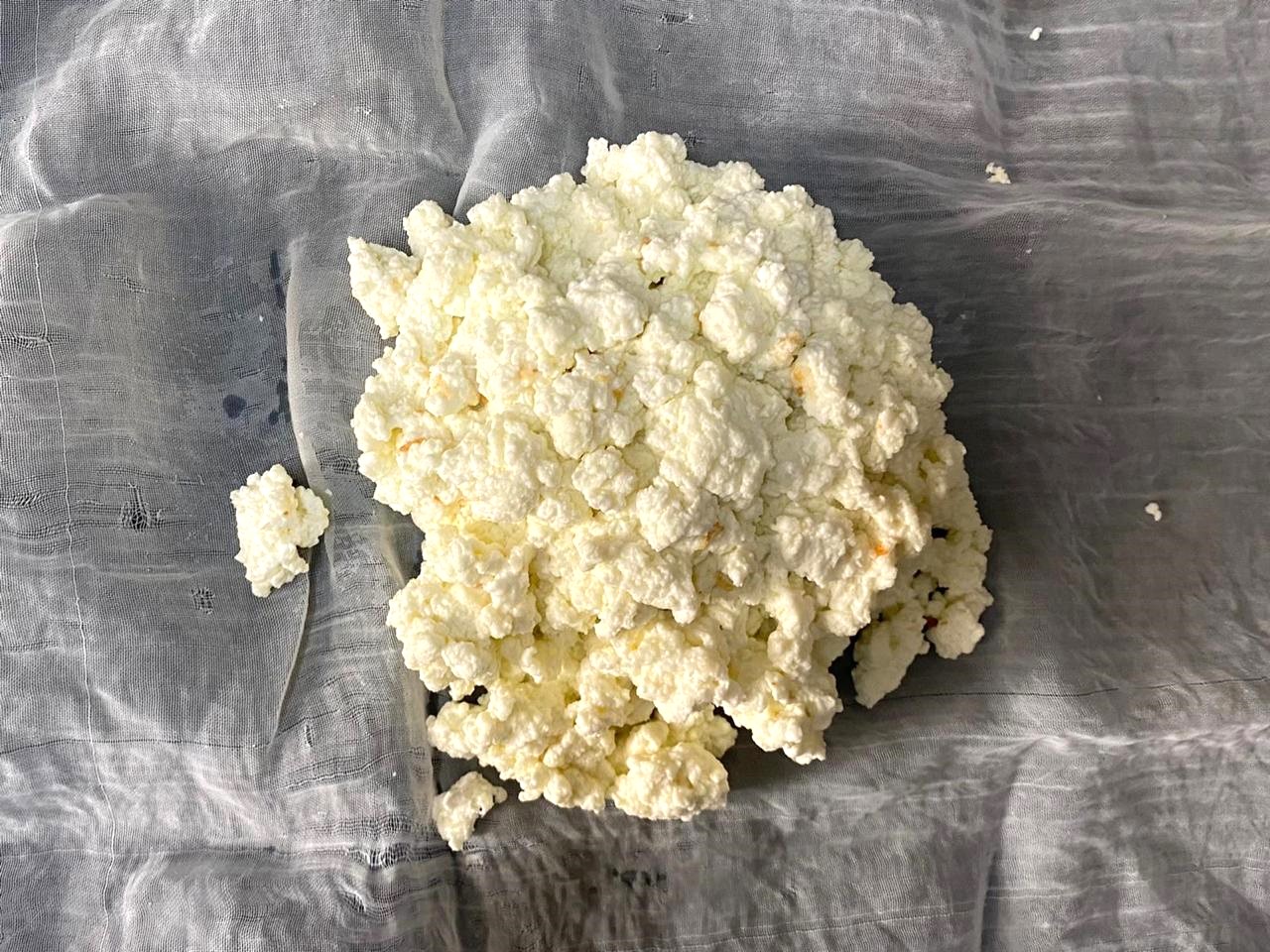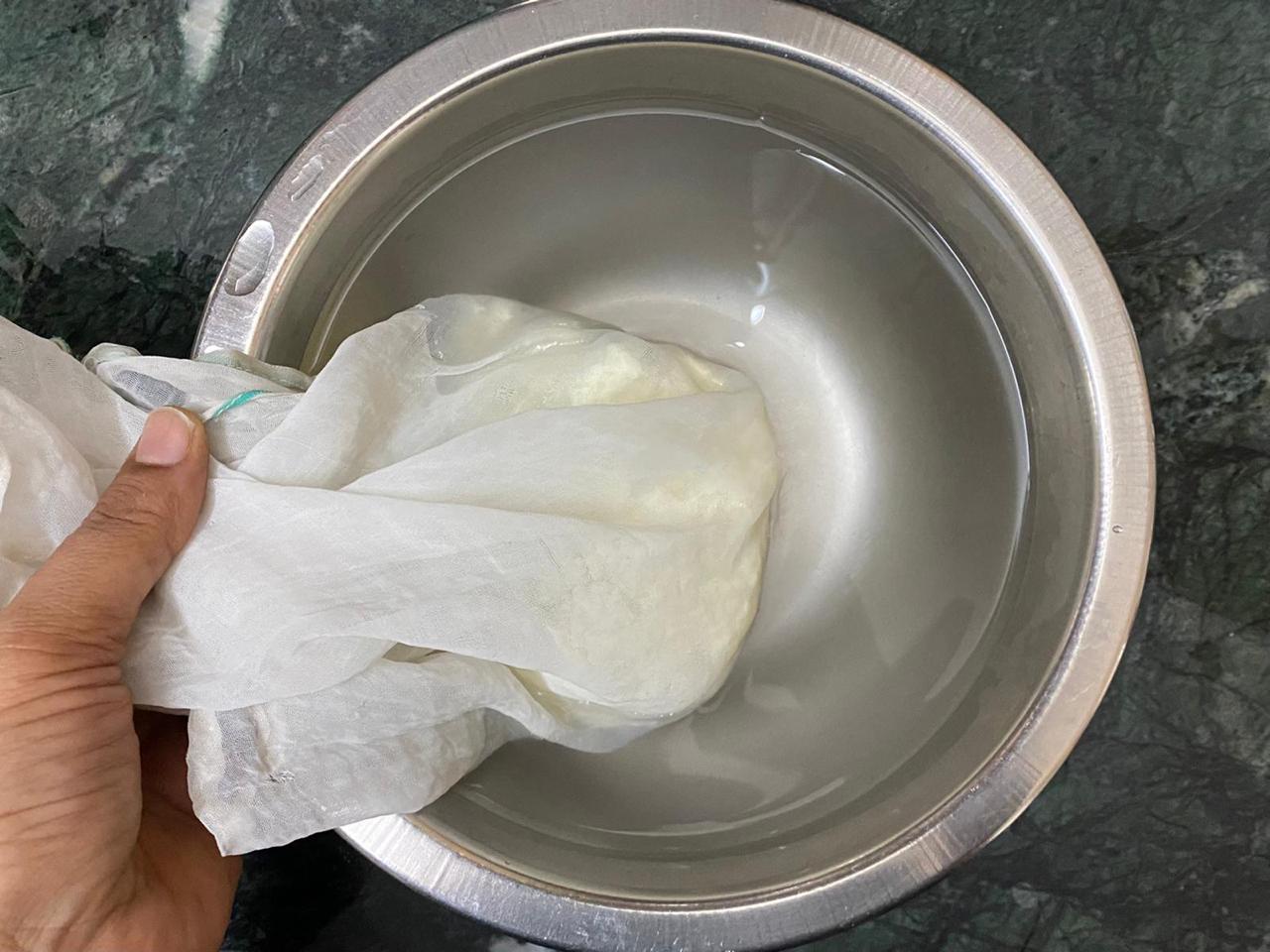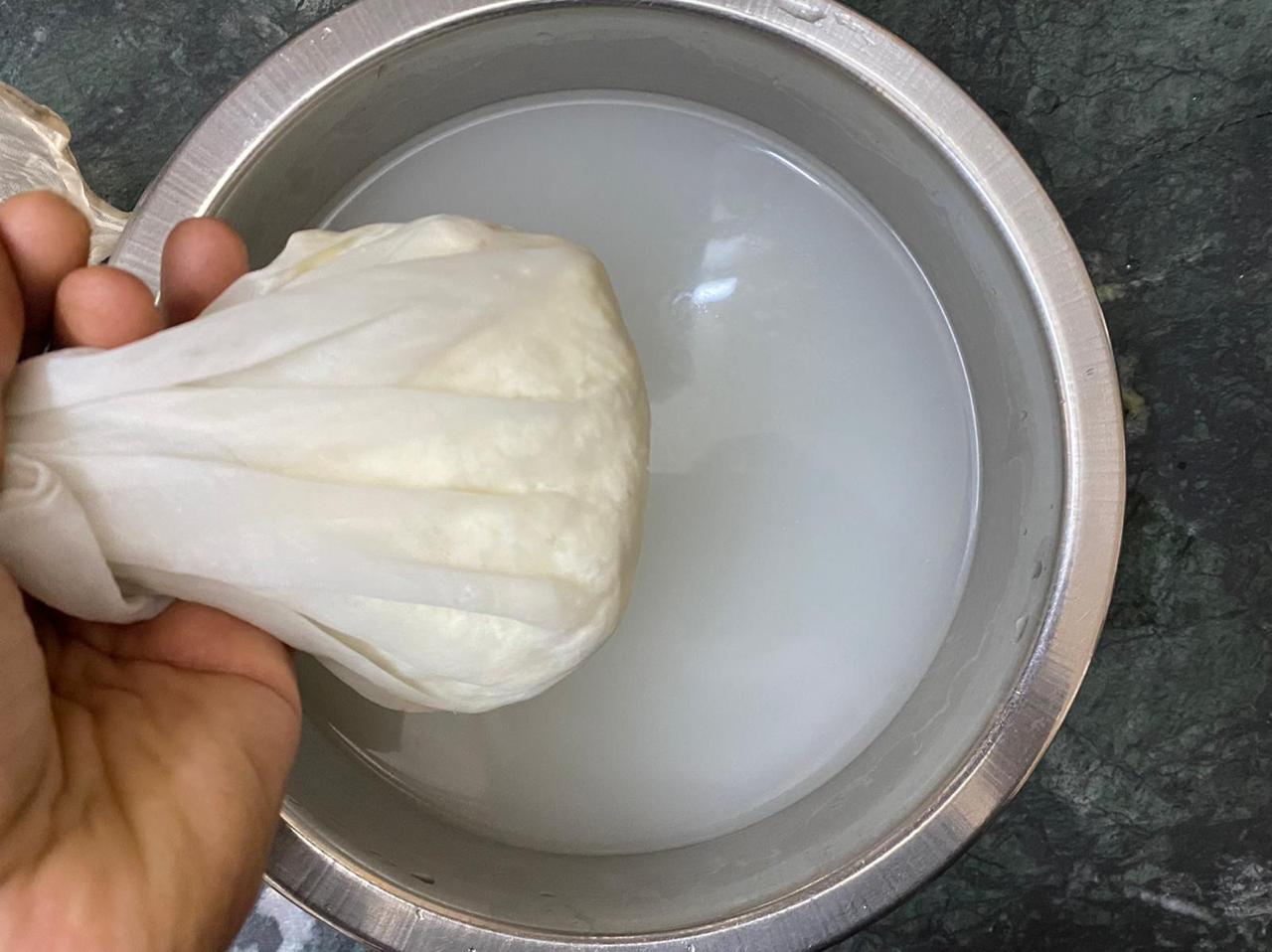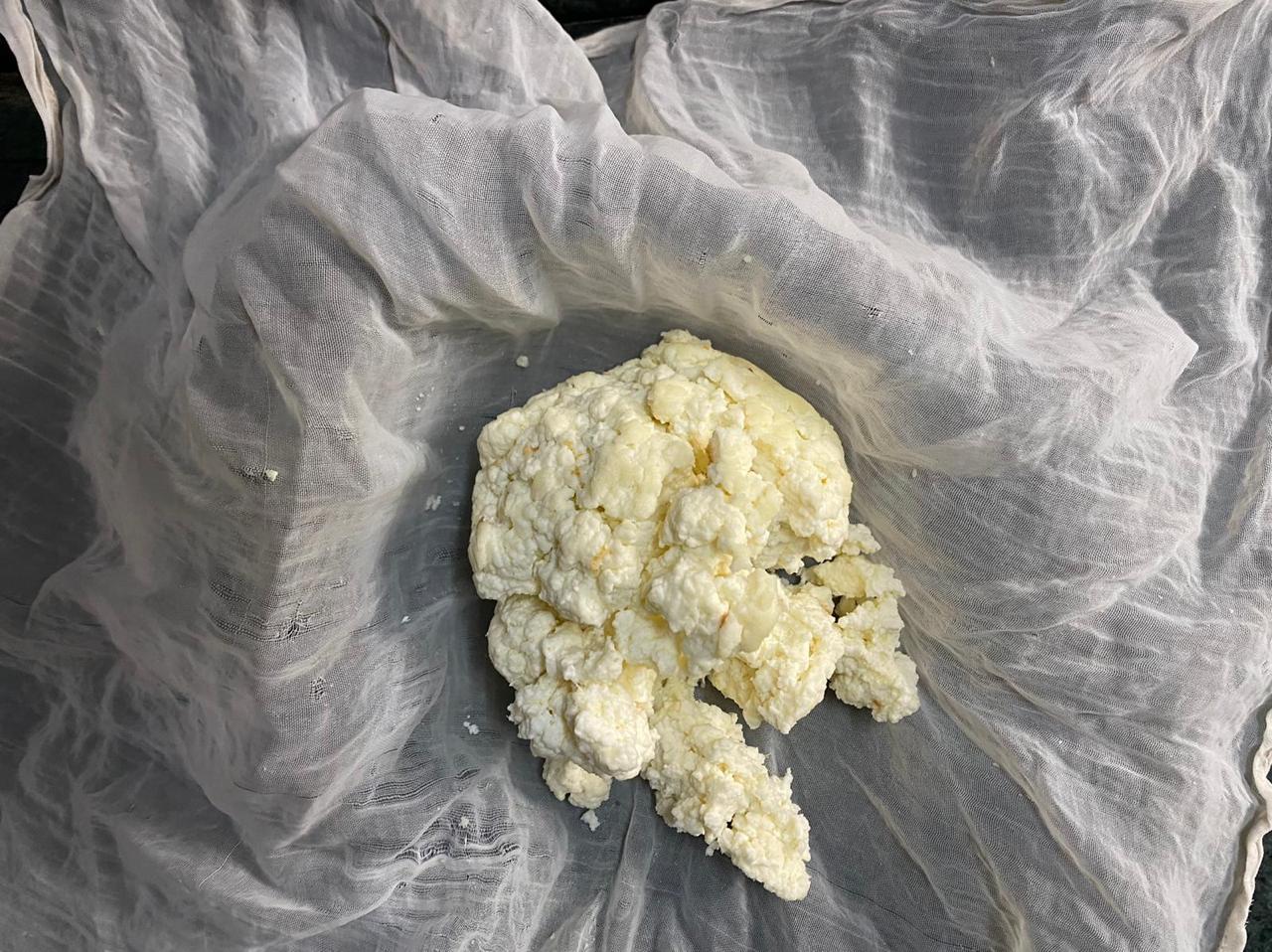 Pour the milk into a large pan and bring it to boil over medium heat. Once the milk has boiled, pour in the lemon juice. Give it a stir, and you should see the milk curdle immediately. If you do not, you can add 1 more tablespoon of lemon juice. Let the contents cool for 5 to 10 minutes.
Strain the milk curds through a strainer or in a cloth. Rinse the milk curdle under cold water to wash out the lemon juice.
Squeeze it well to remove any excess water from the cheena.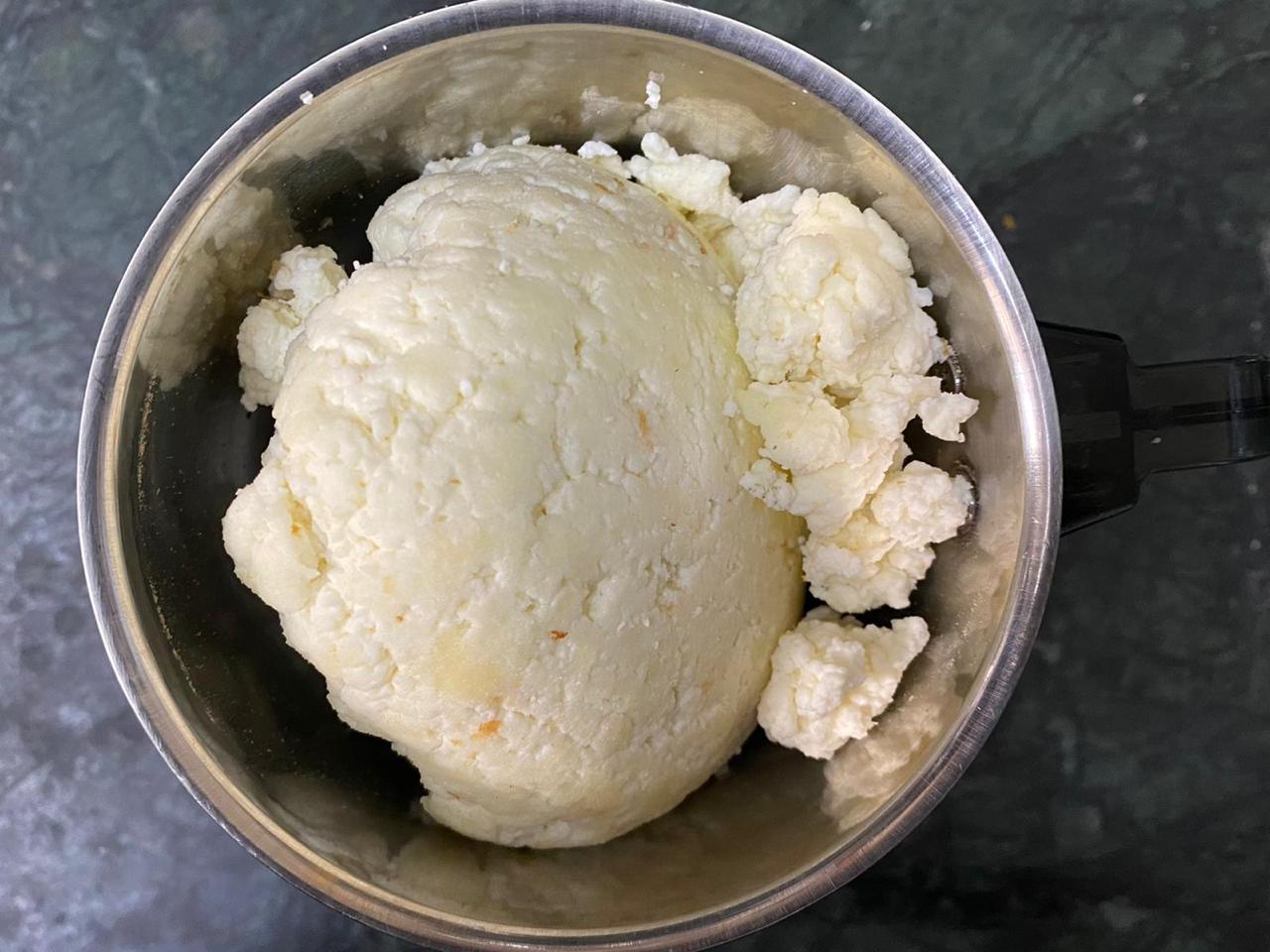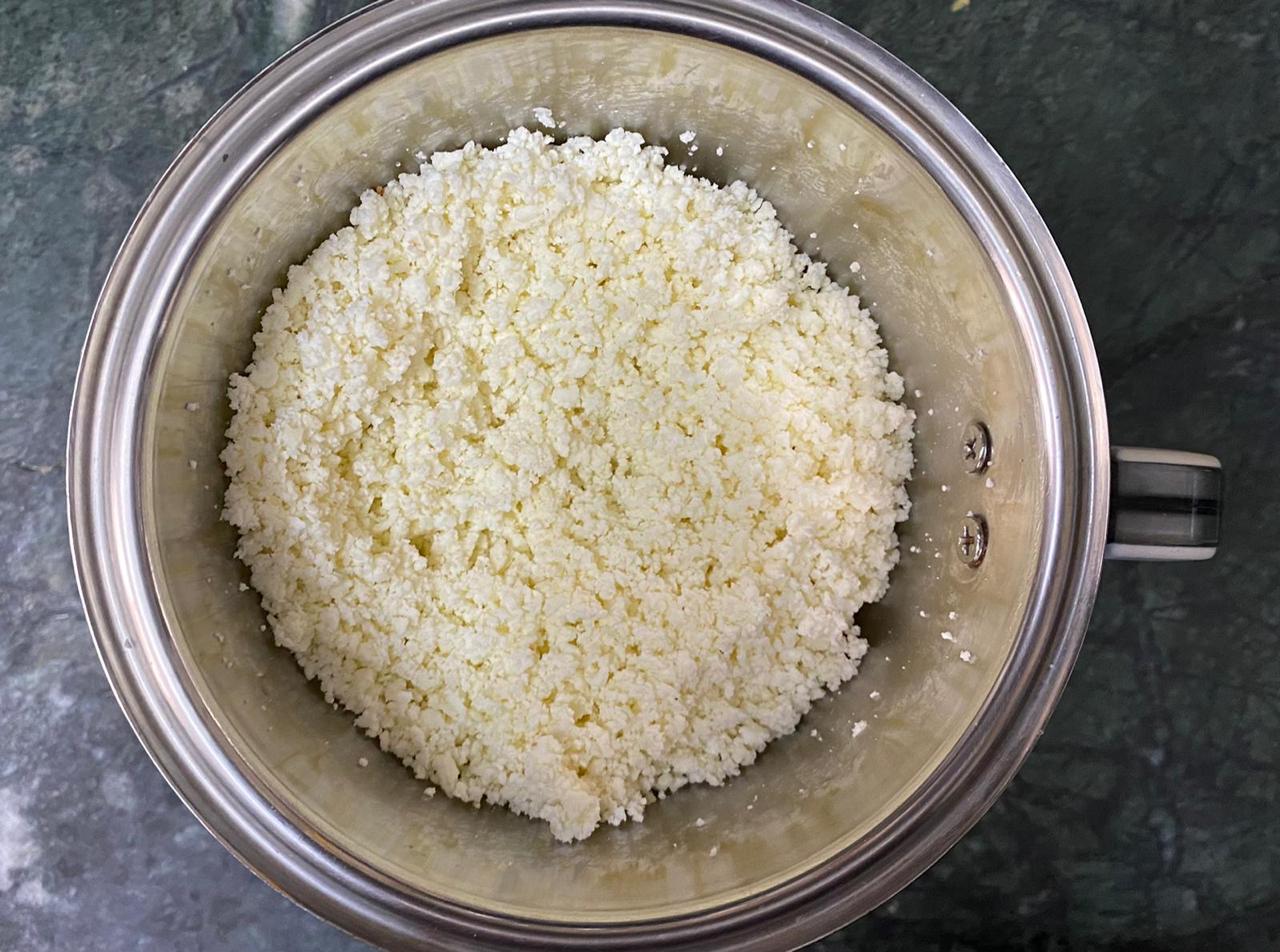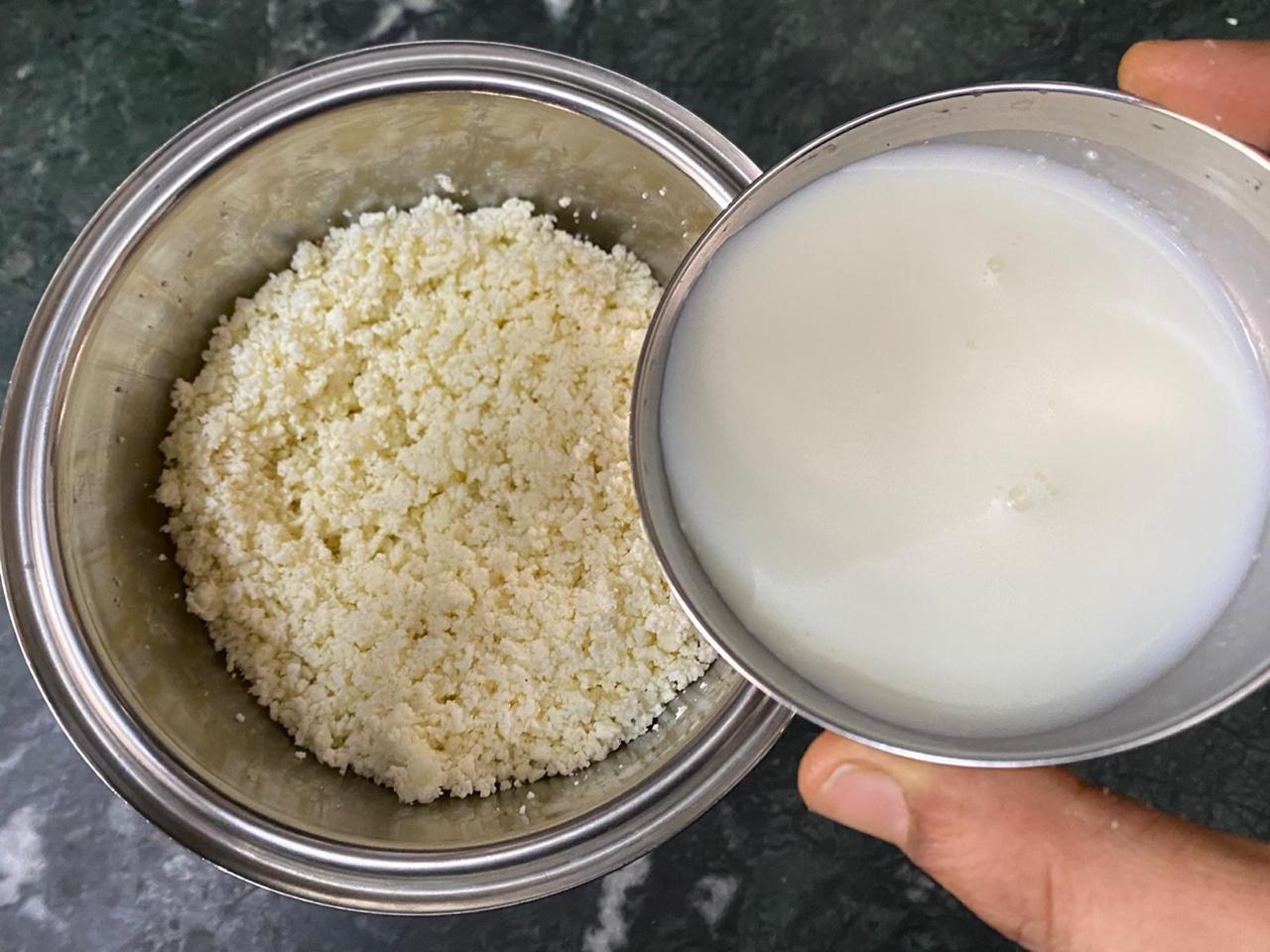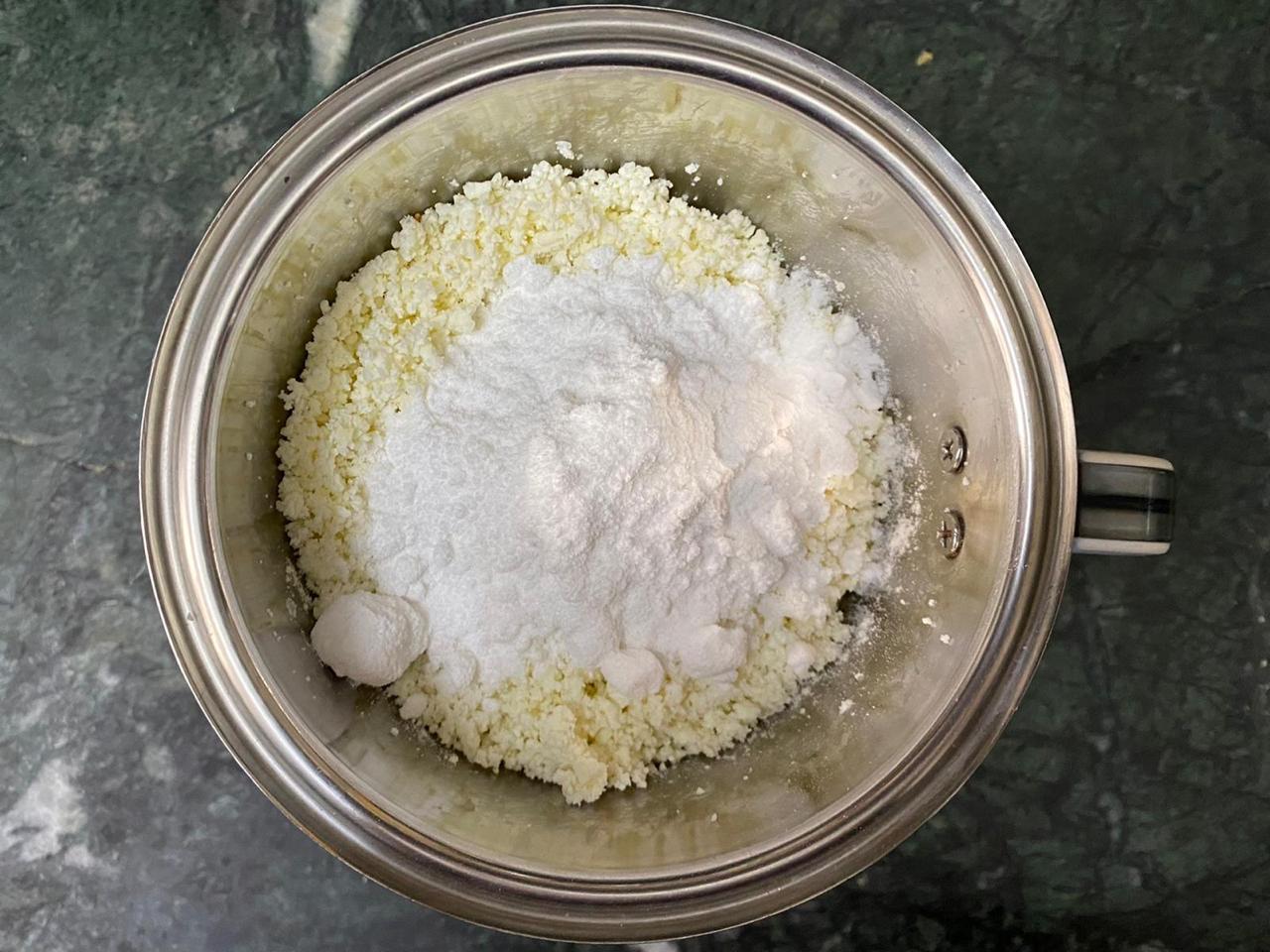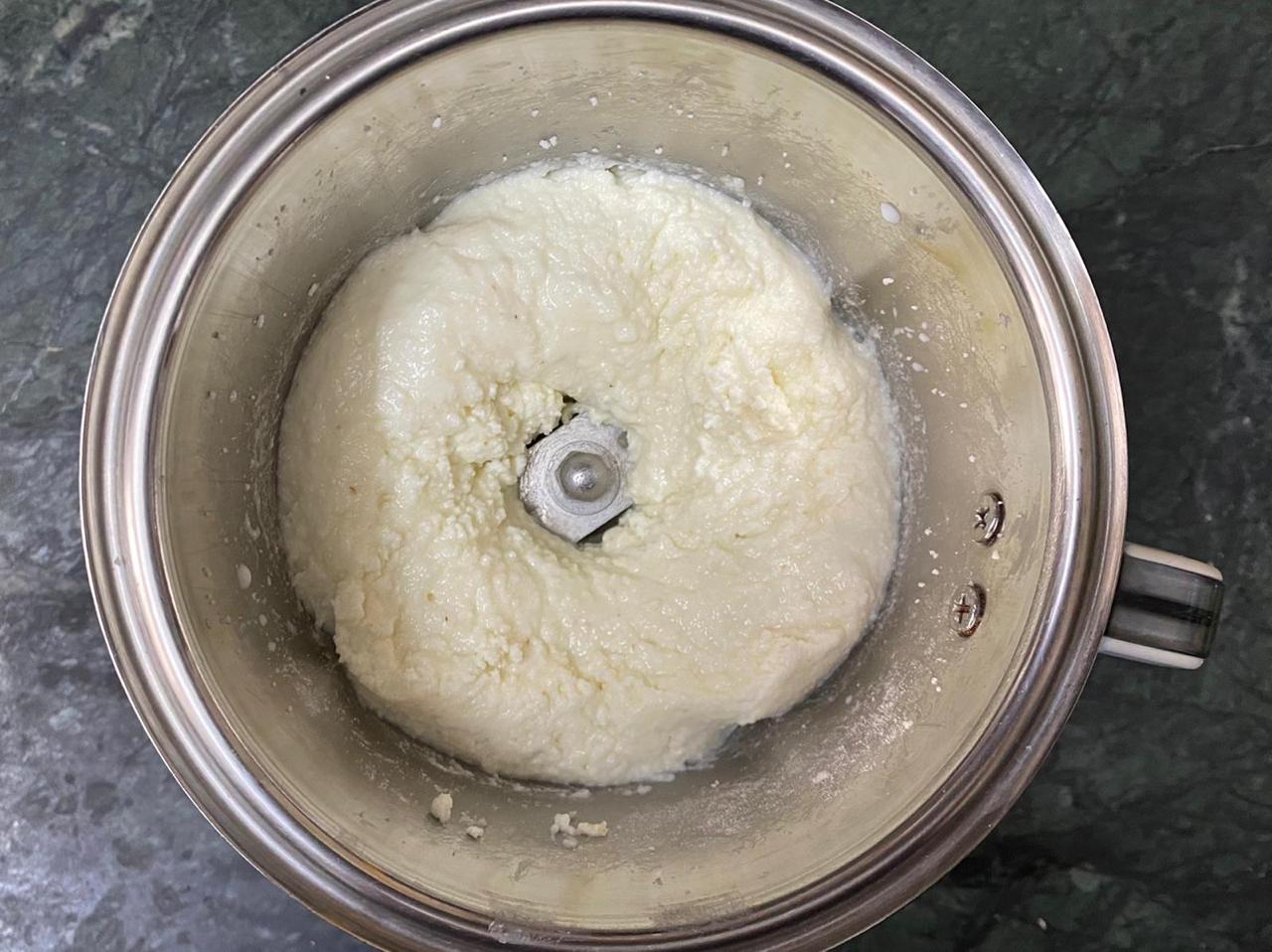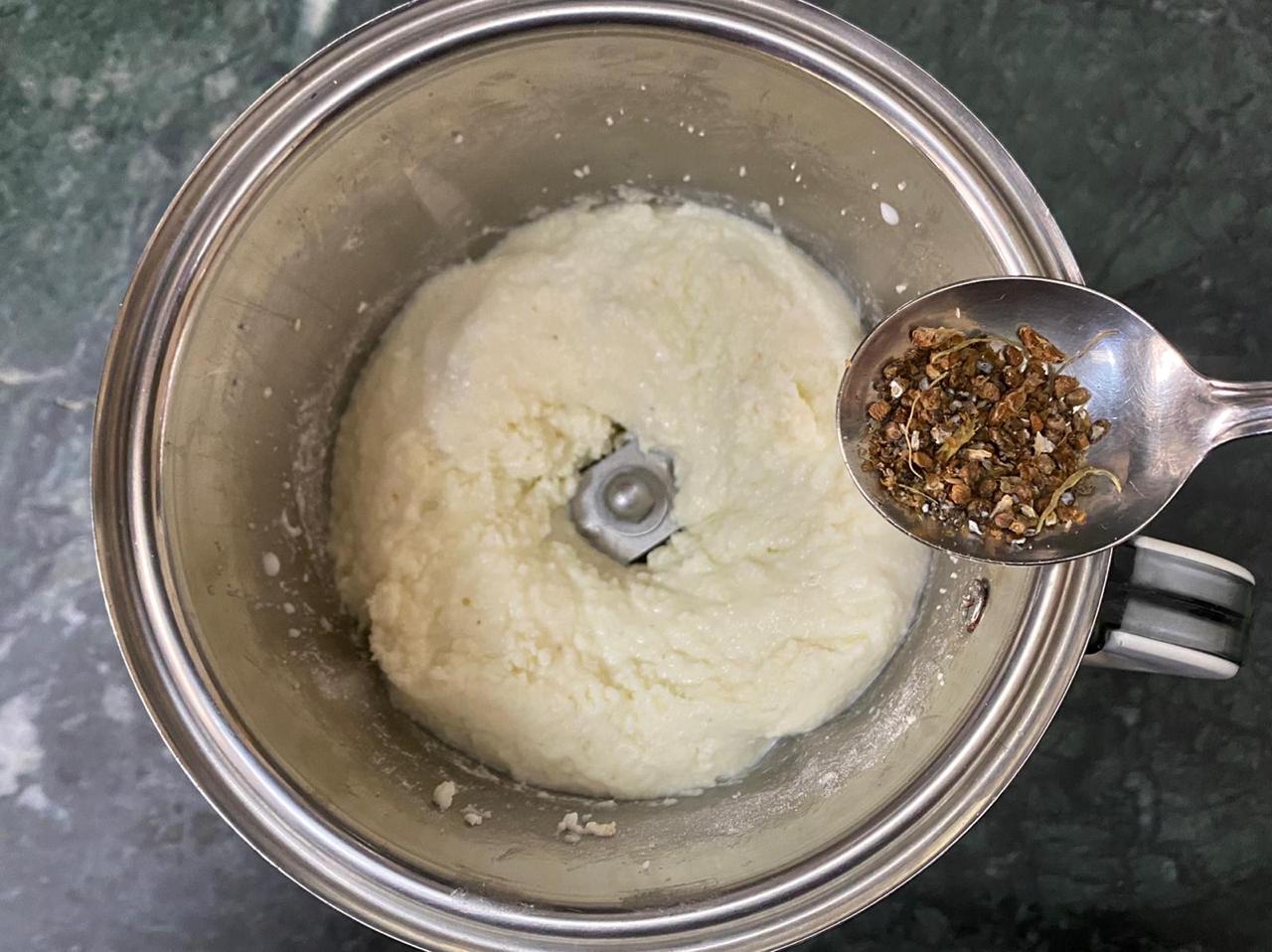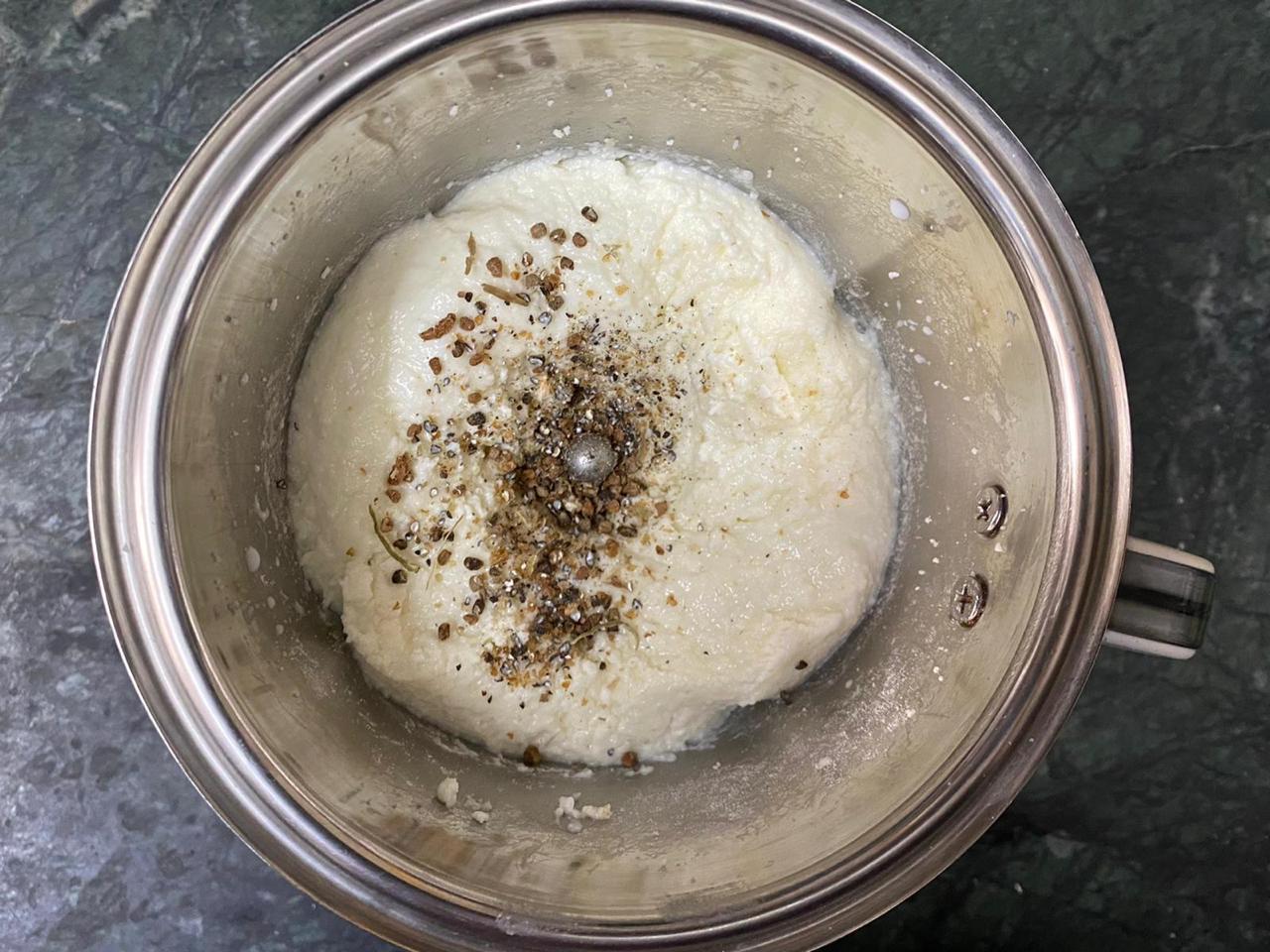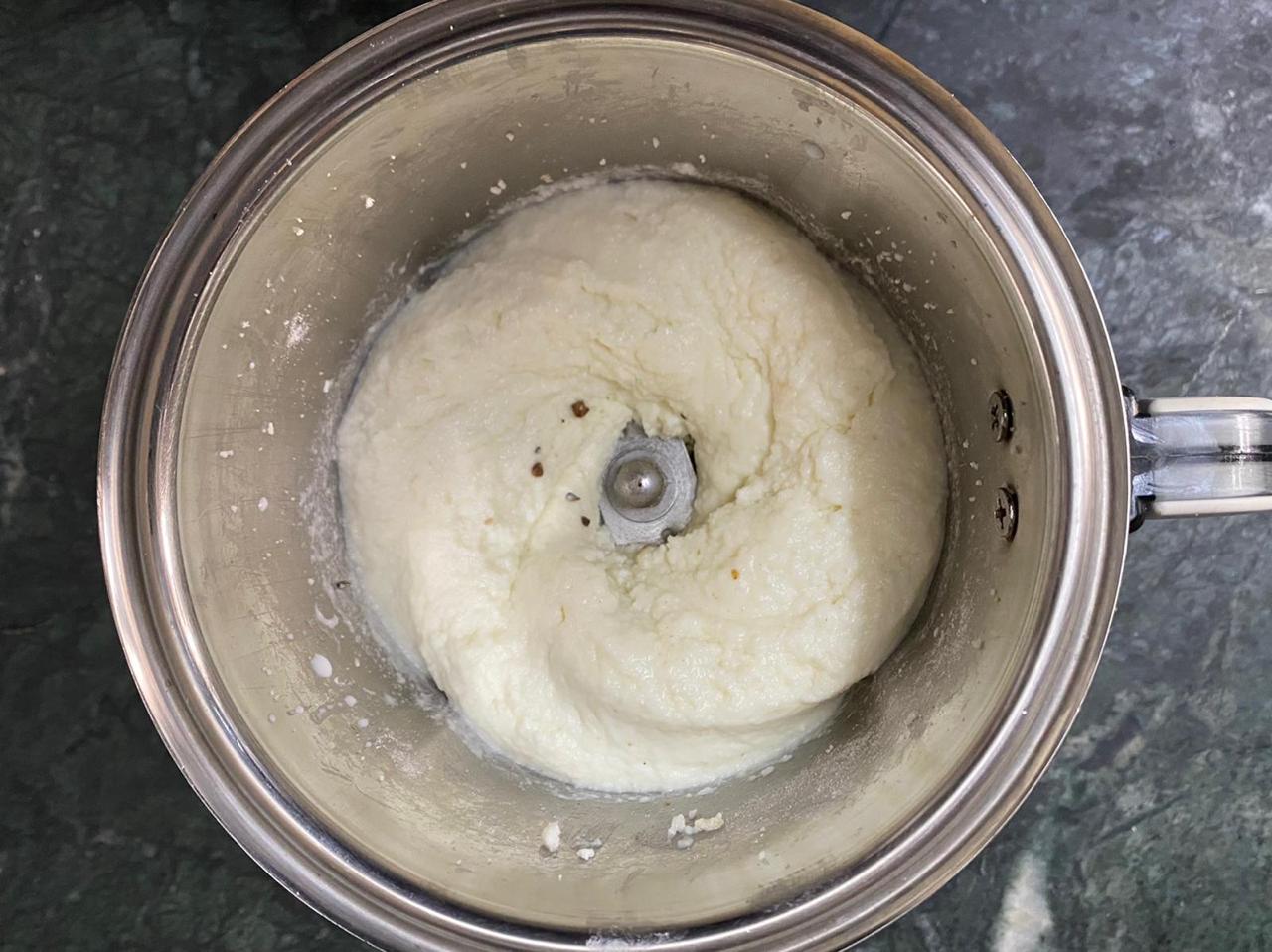 Grind the chenna along with milk and sugar to a smooth consistency paste.
Add the cardamom powder and grind it again to form a smooth consistency paste.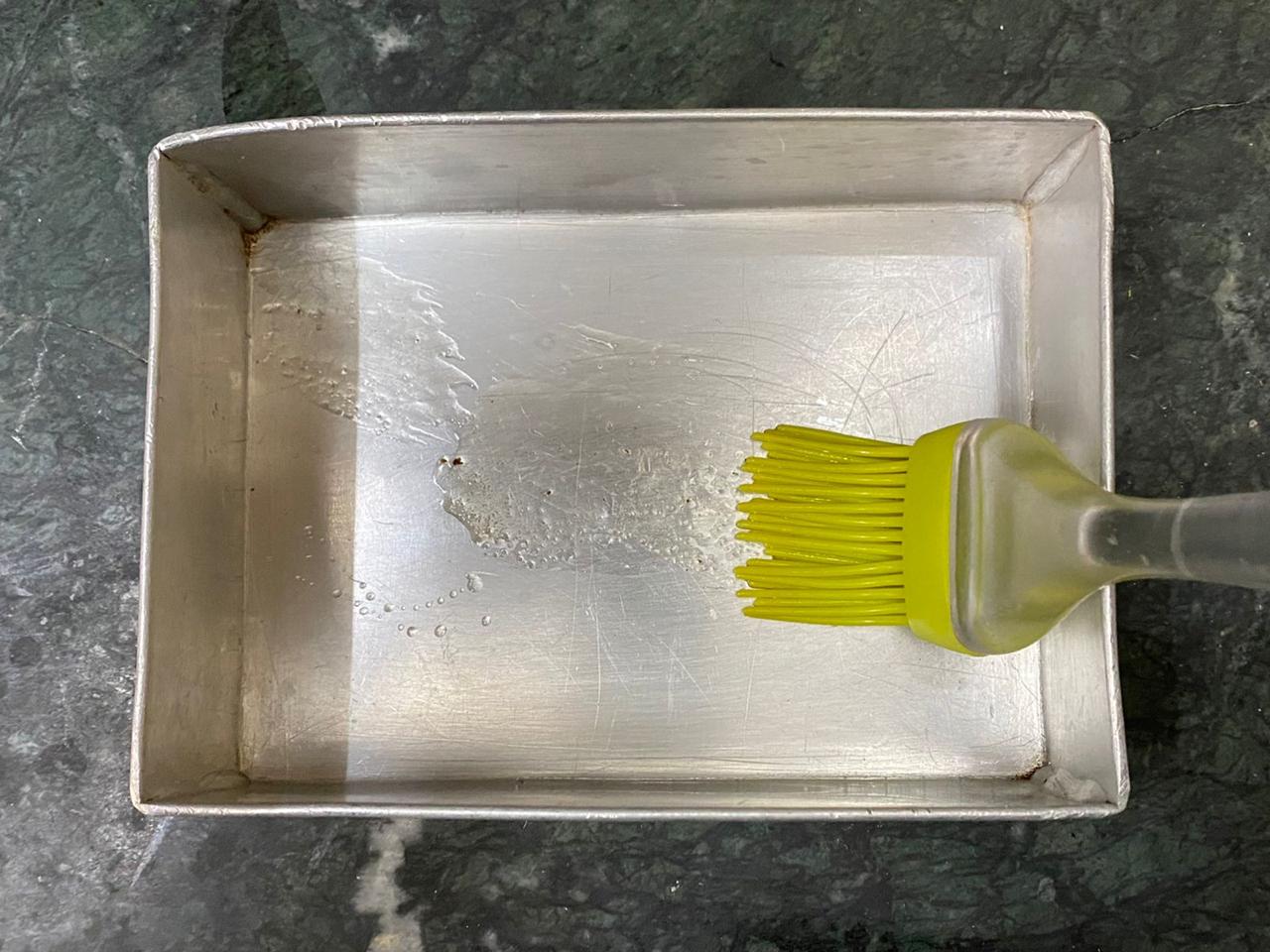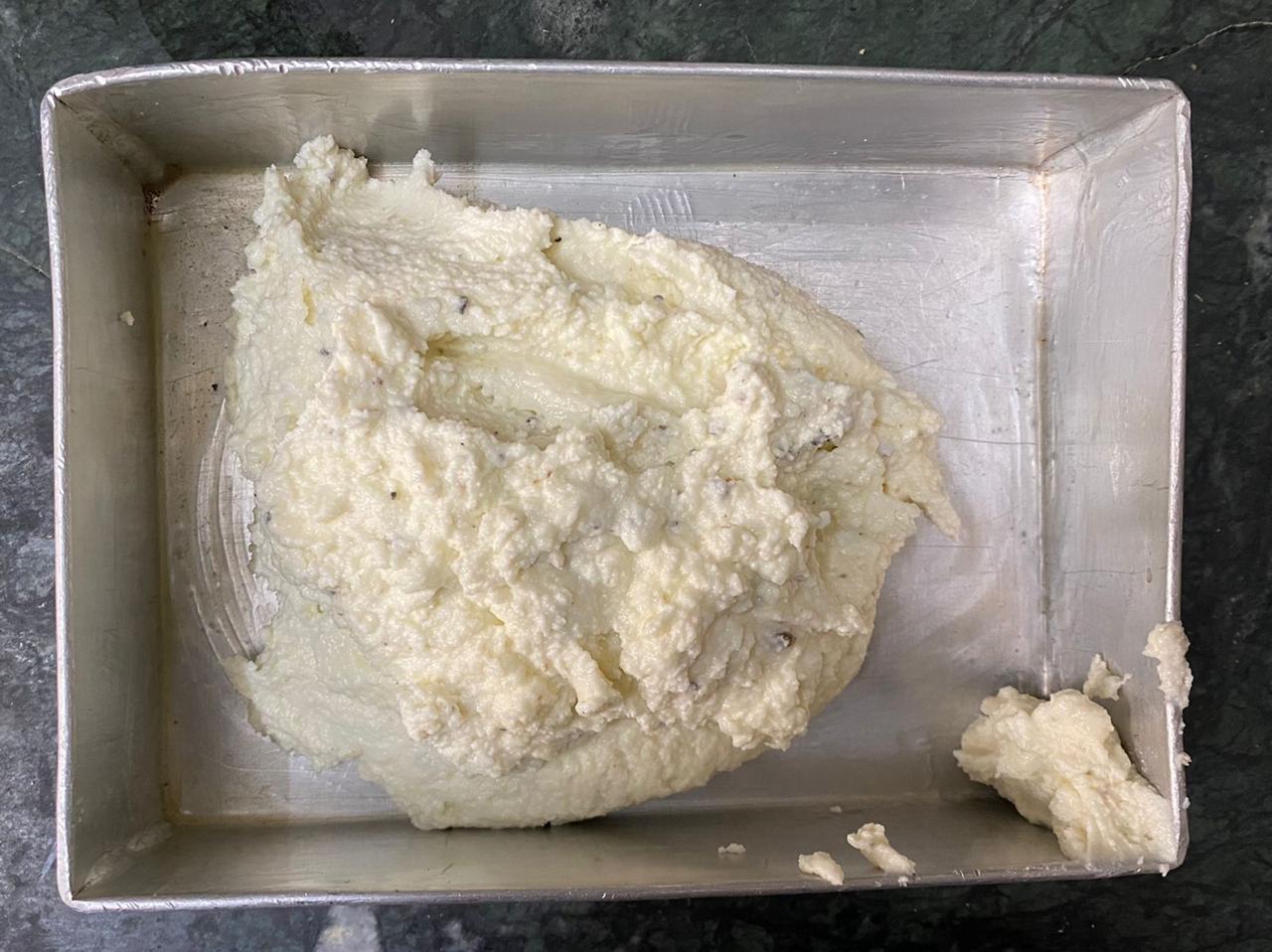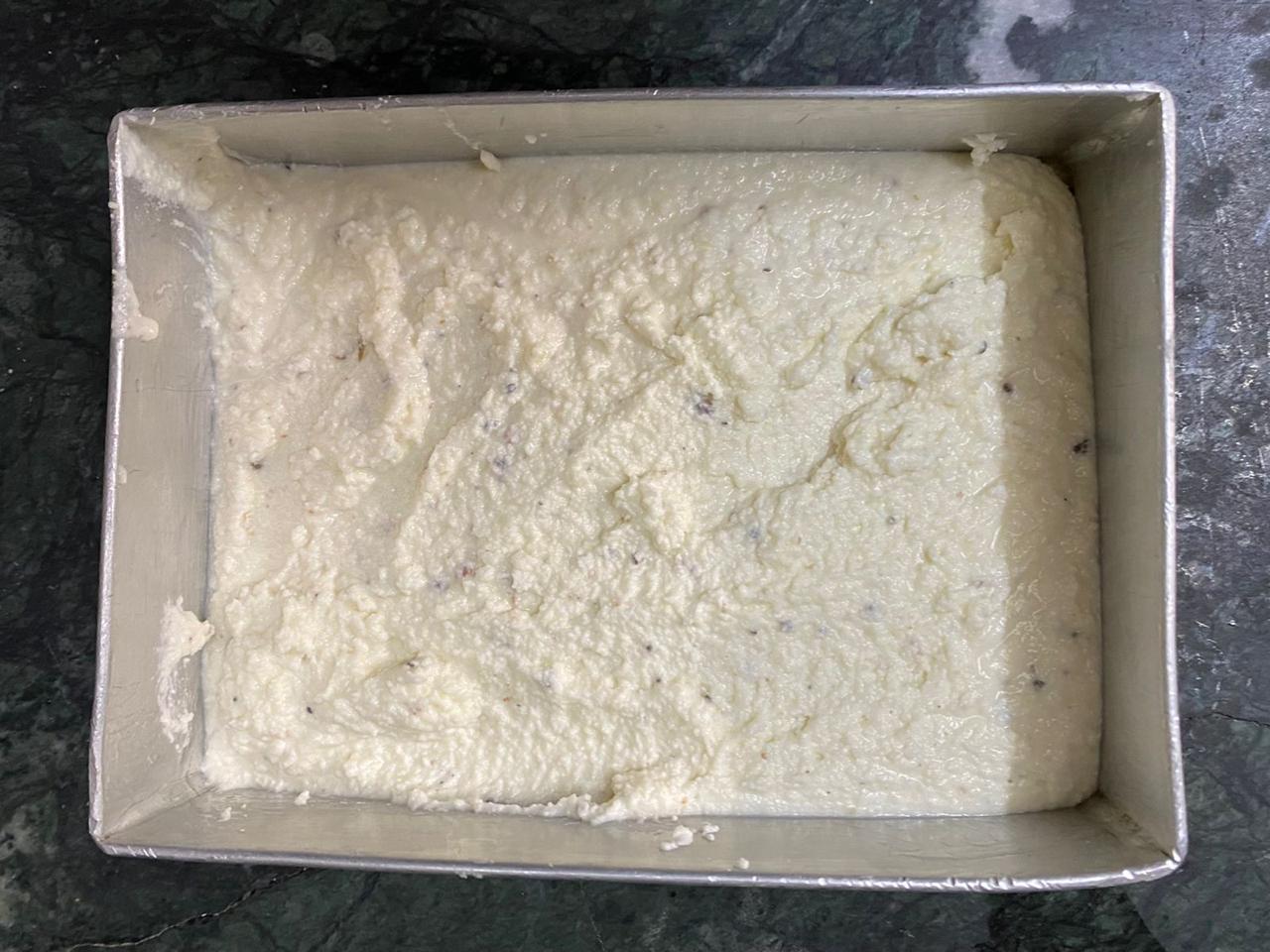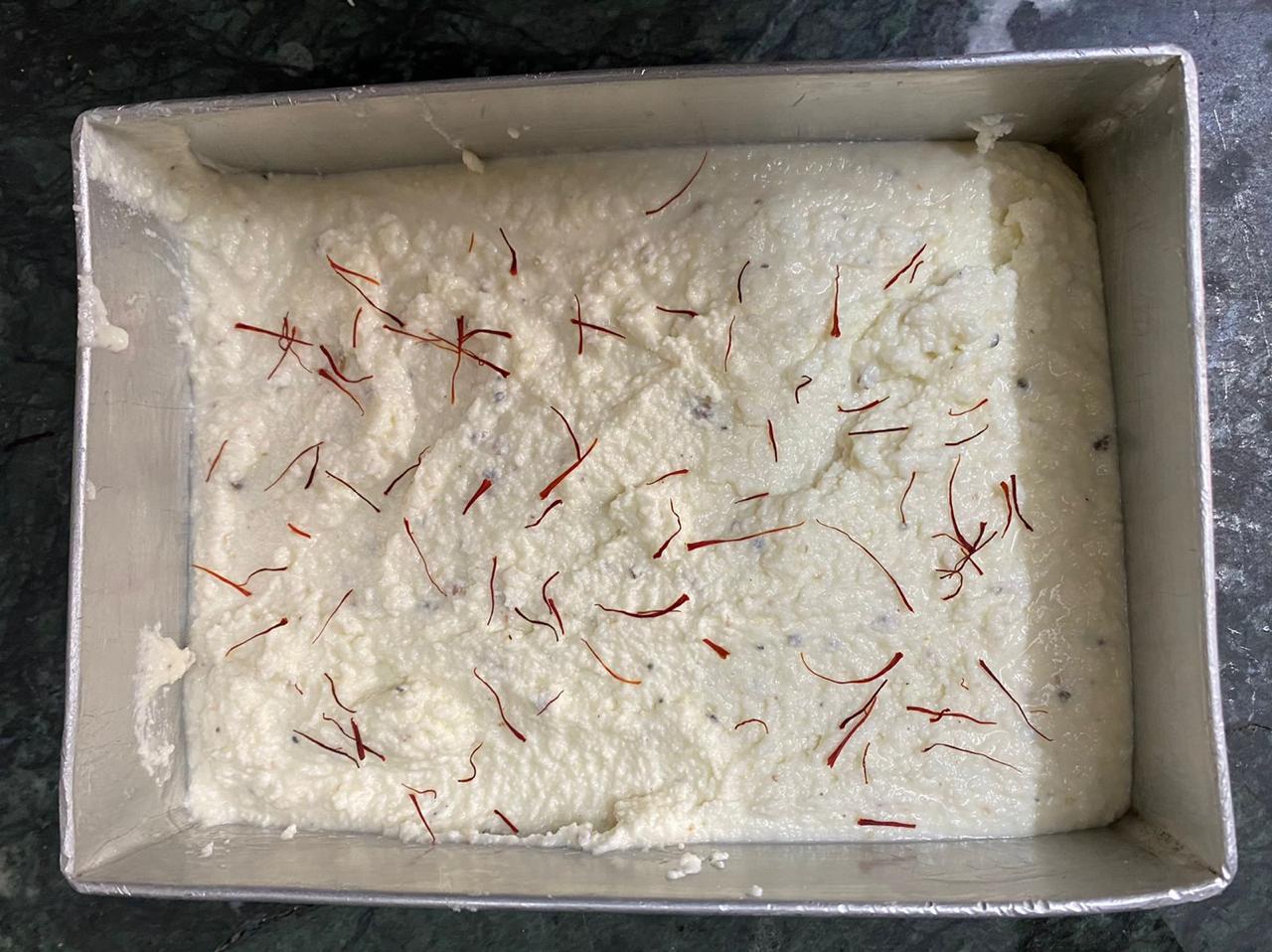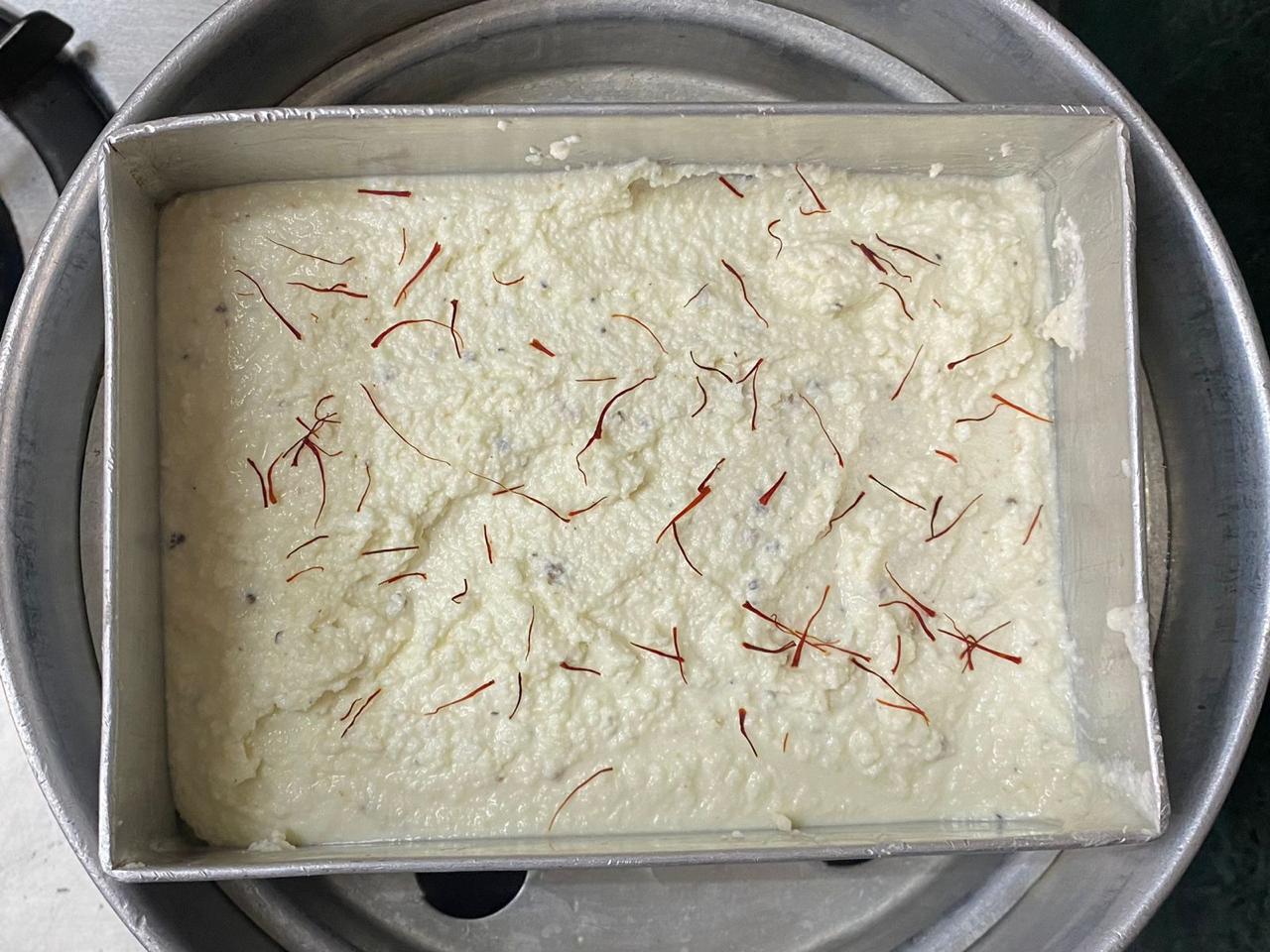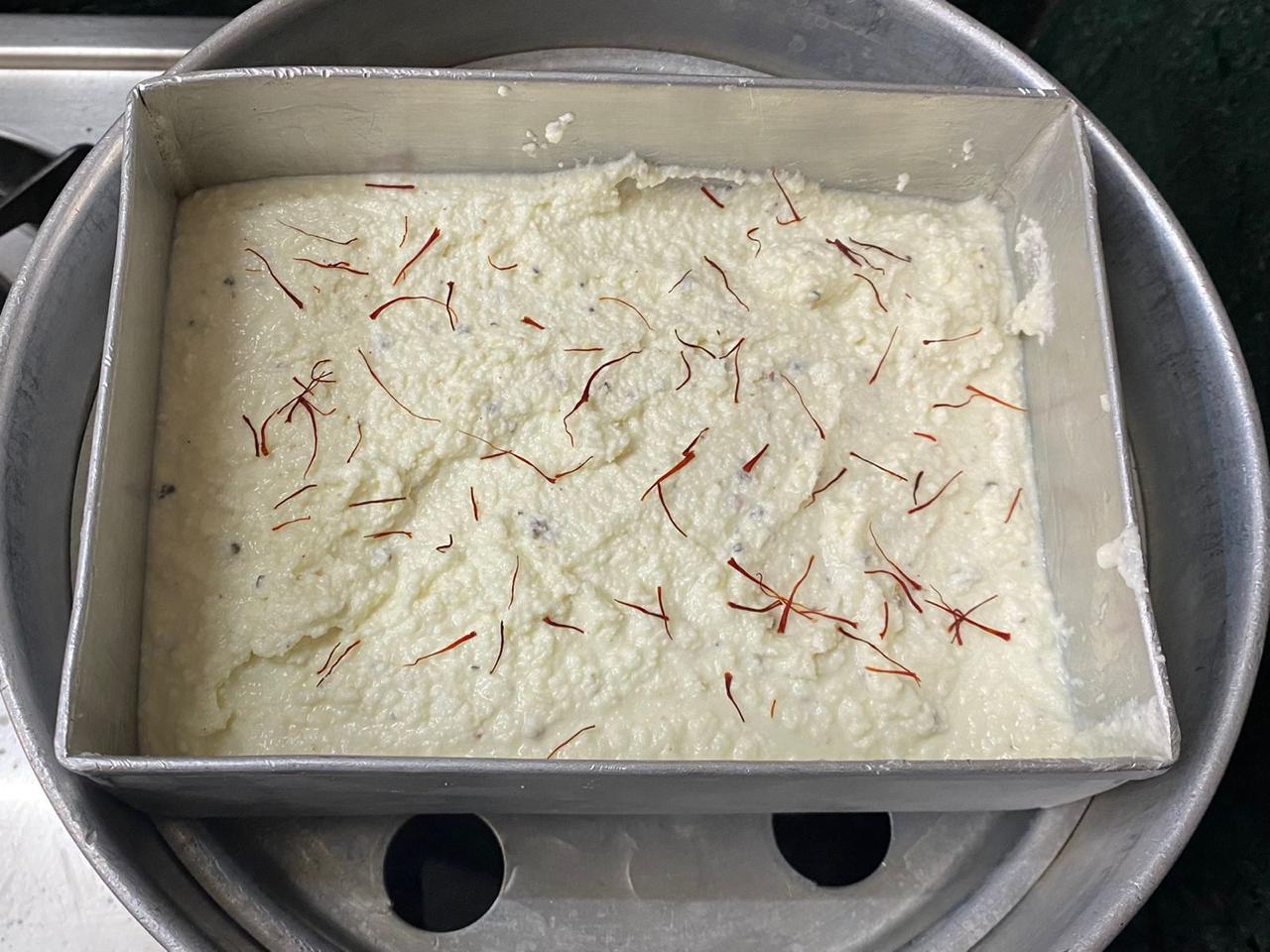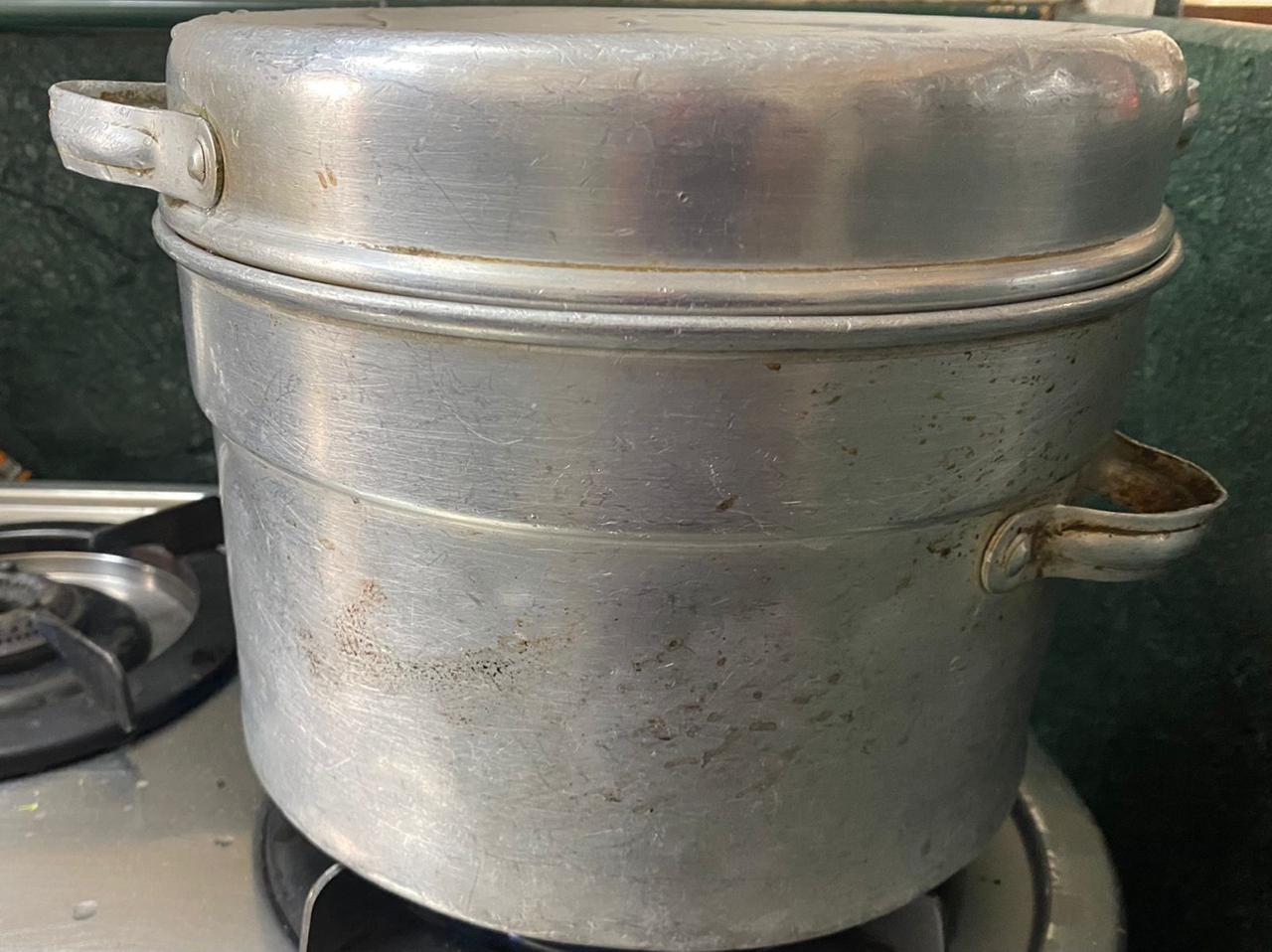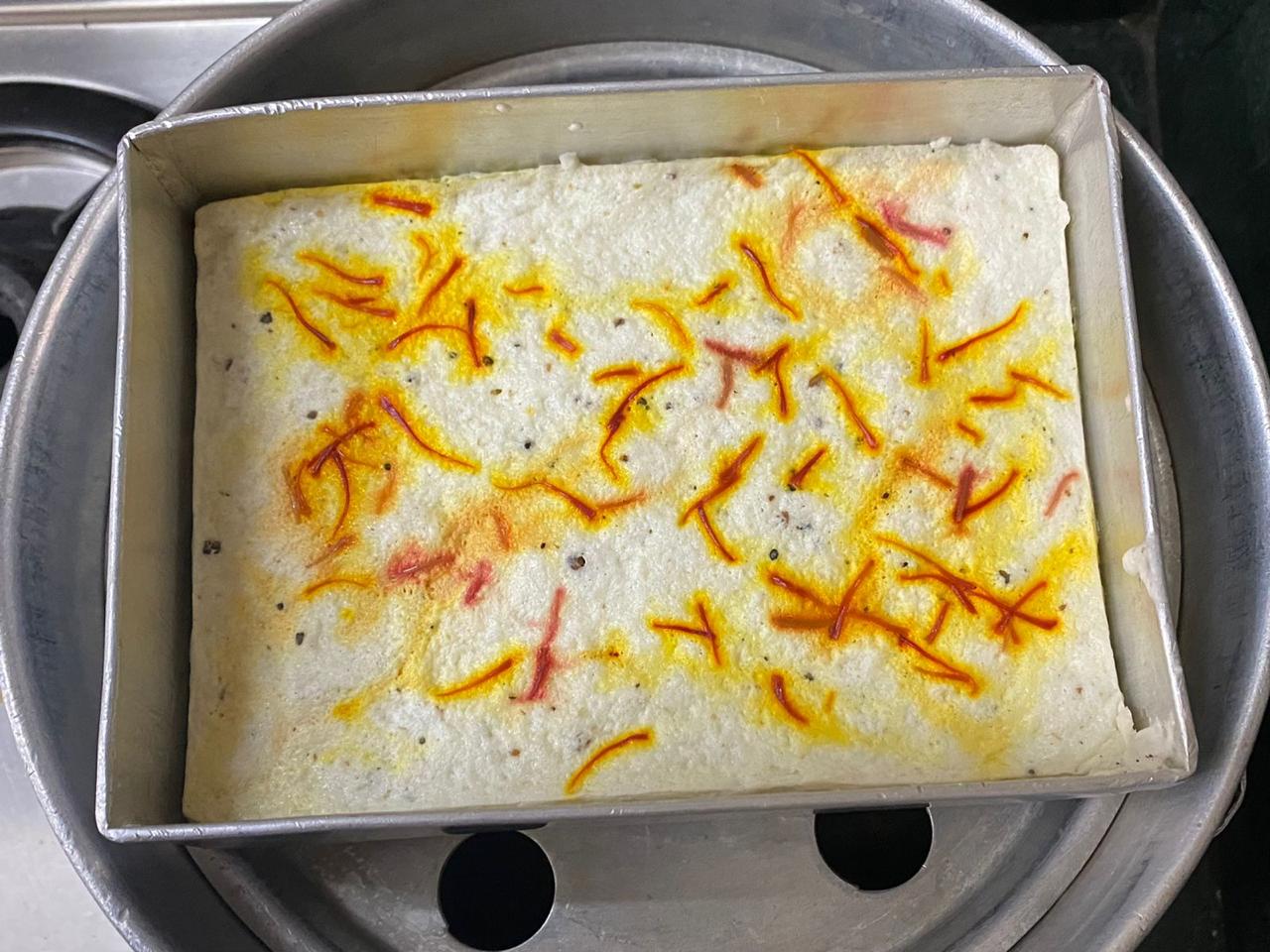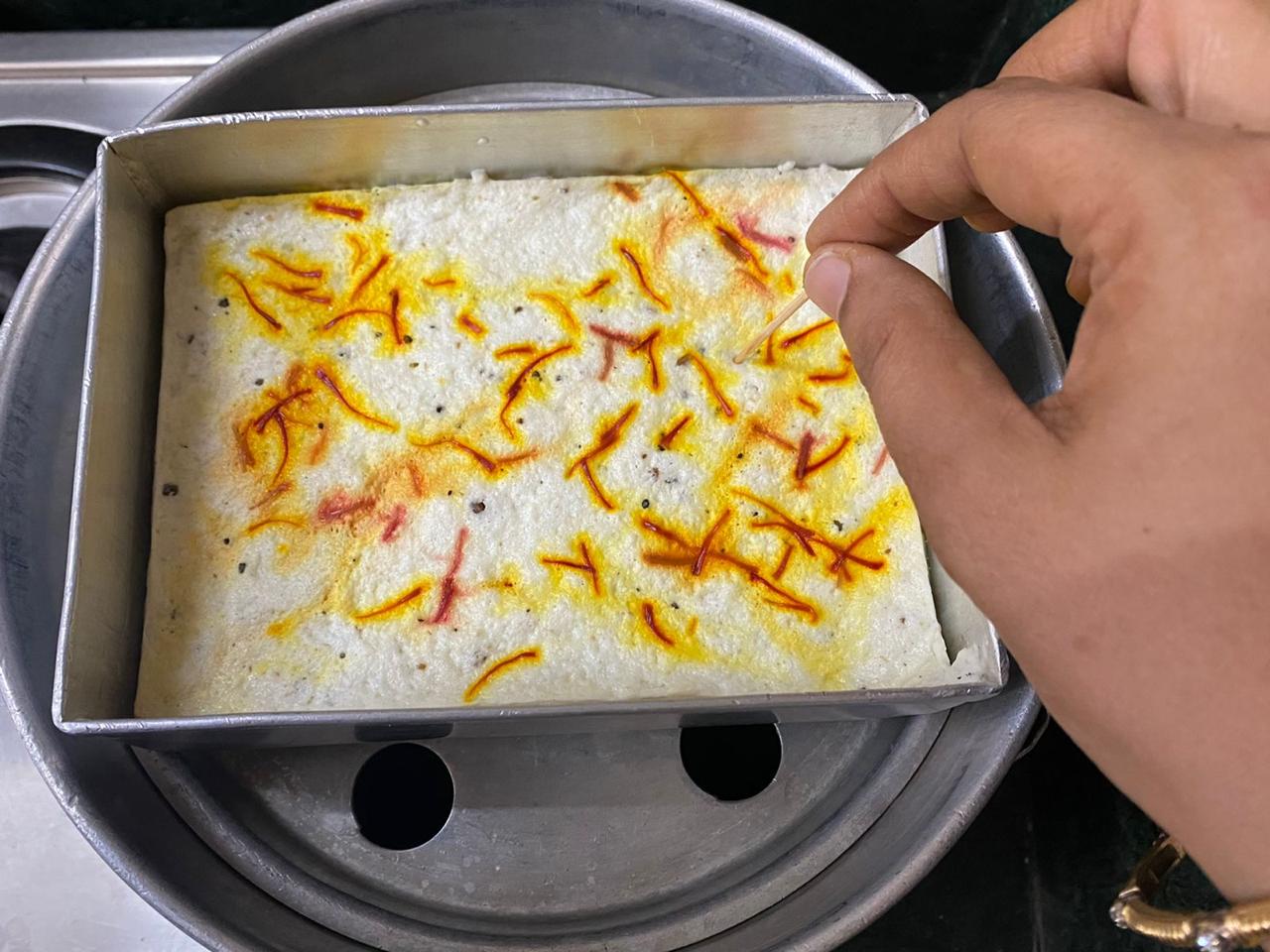 Fill a large pan with water and place a trivet at the base and let the water come to a rolling boil. Grease a baking tray with some ghee and transfer the Sandesh to it. Spread it evenly and tap it twice to remove any air bubbles. Spread the saffron strands on top. Set the container over the trivet, cover with a lid and steam for 30 minutes on low to medium heat.
To check if it is done, insert a toothpick or knife and if it comes out clean that means the sandesh is ready.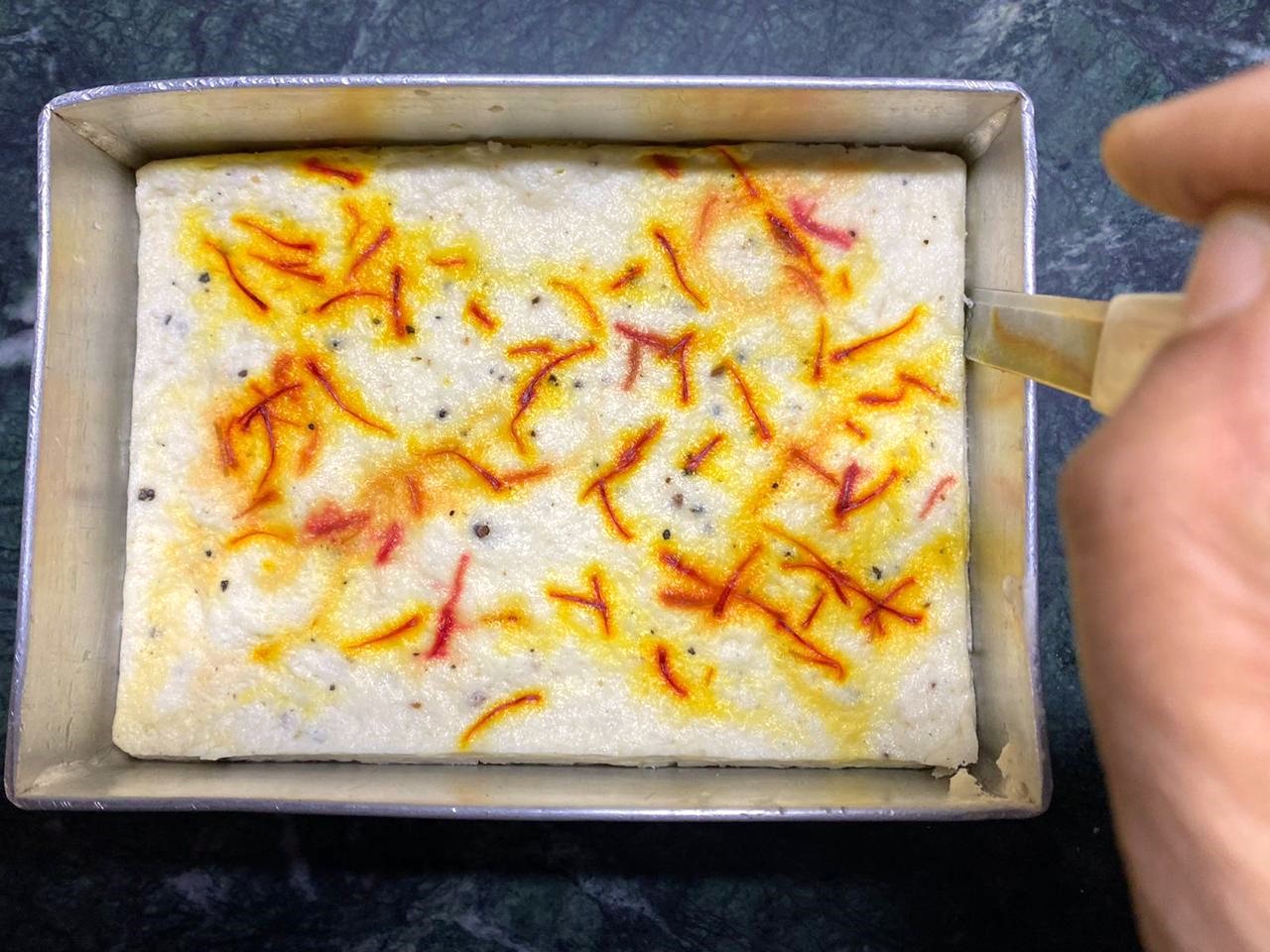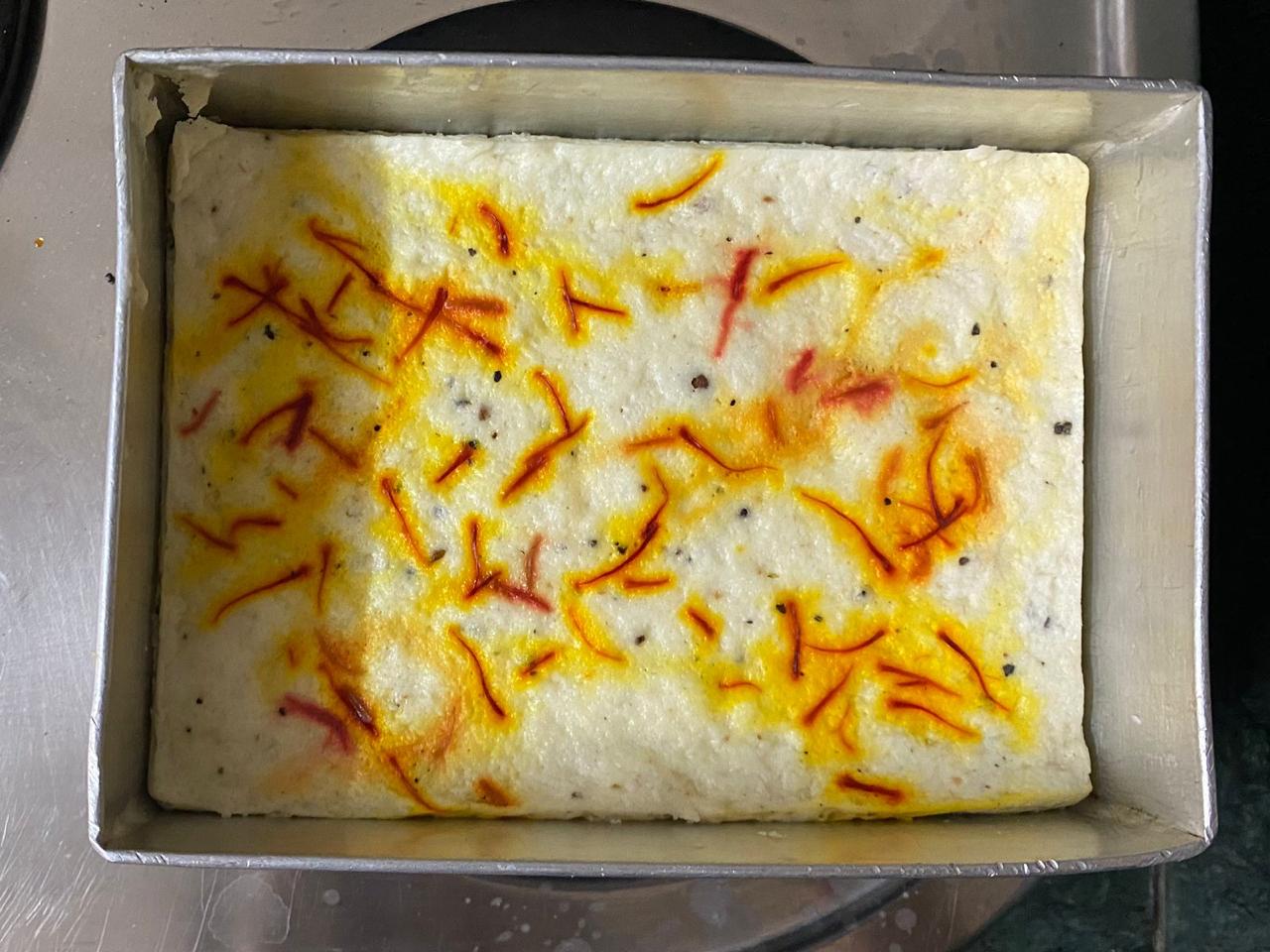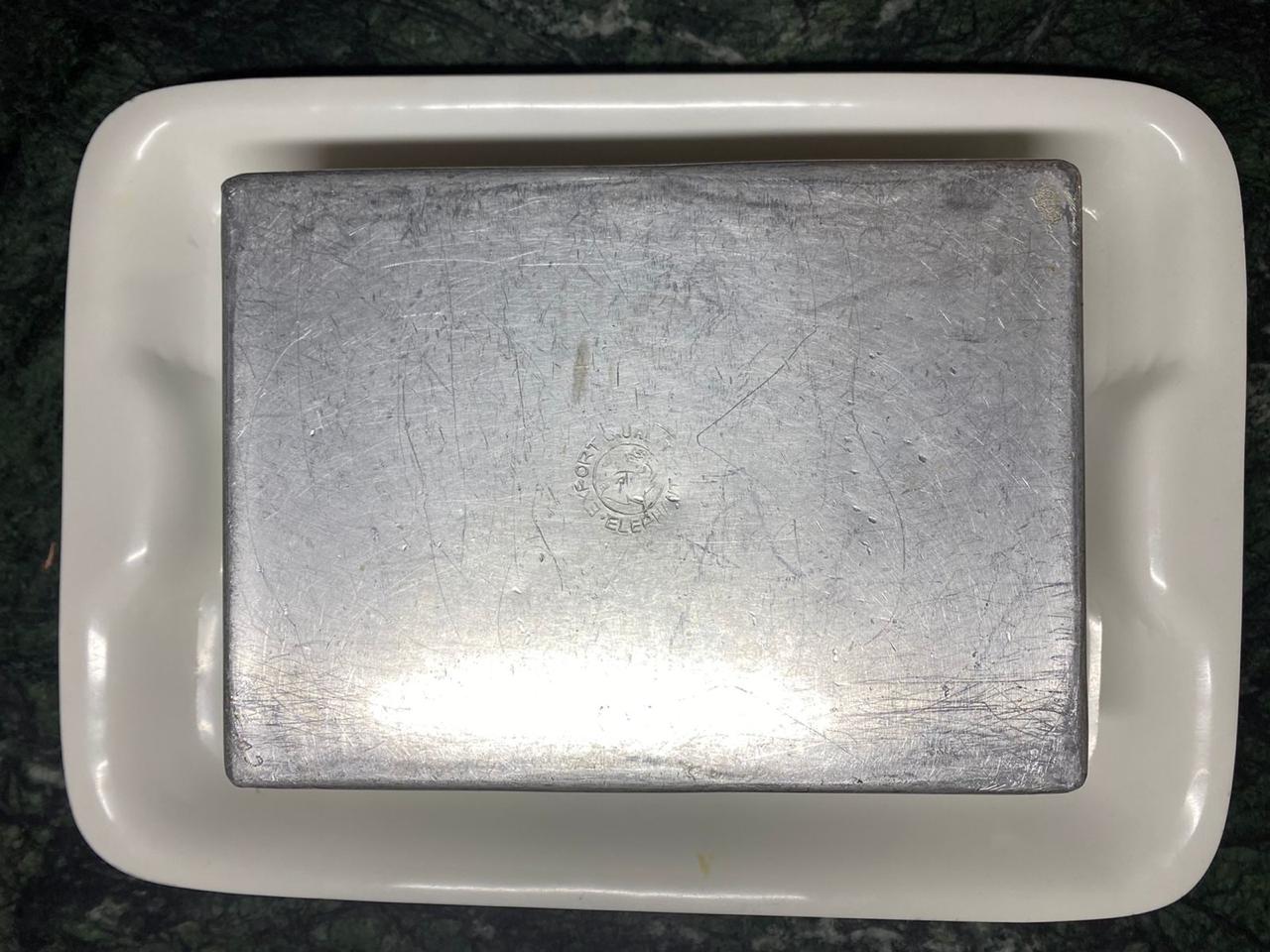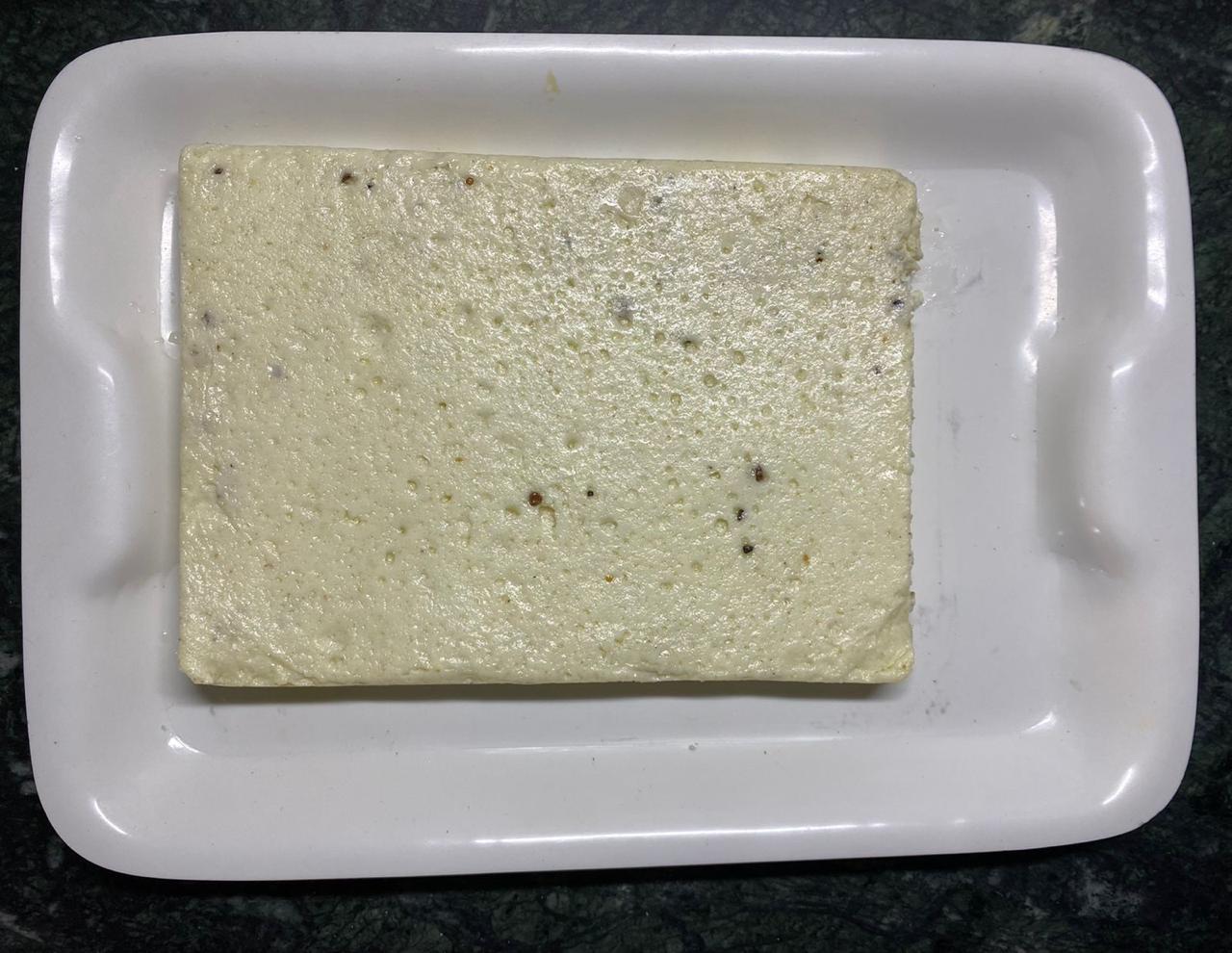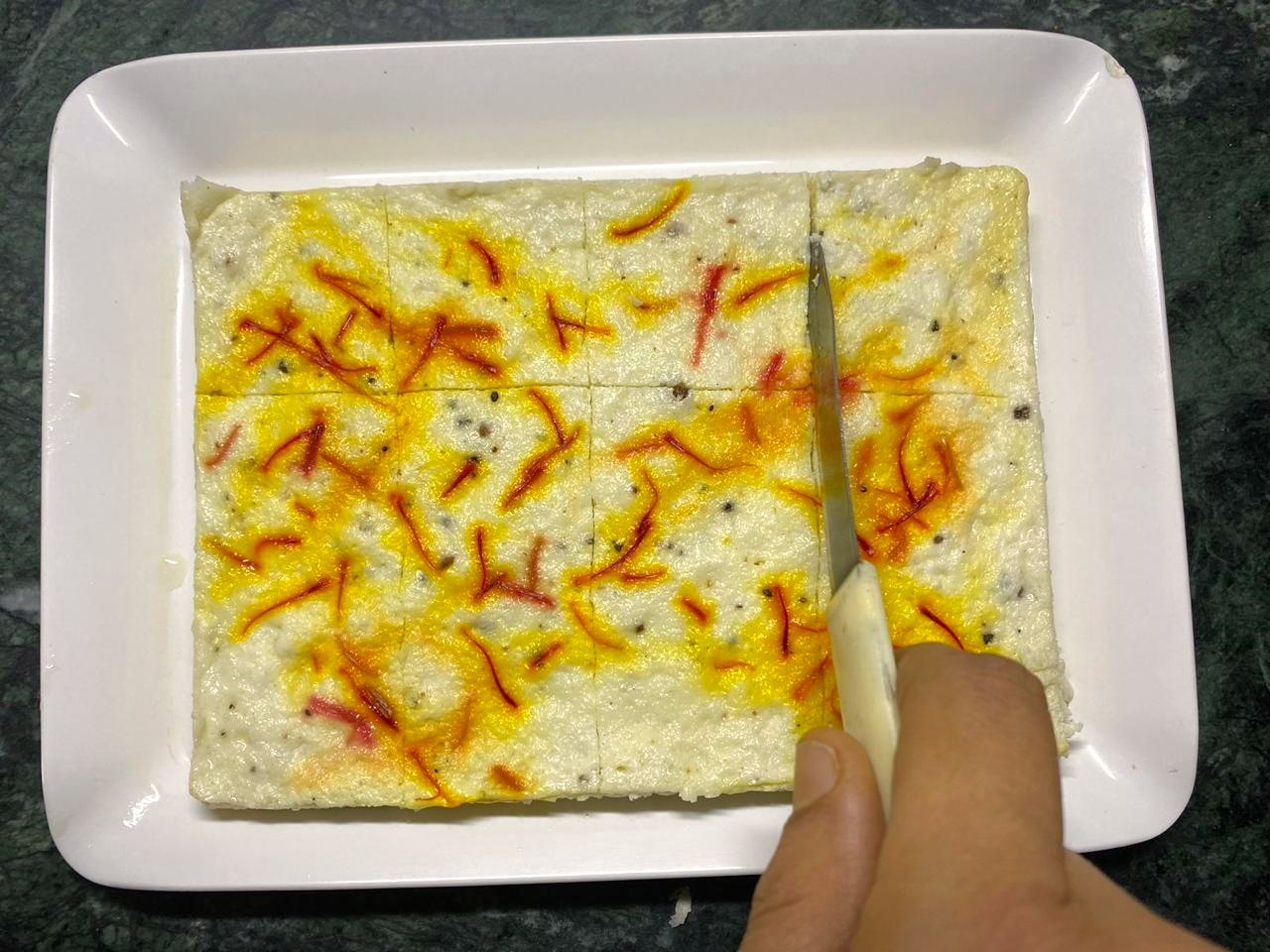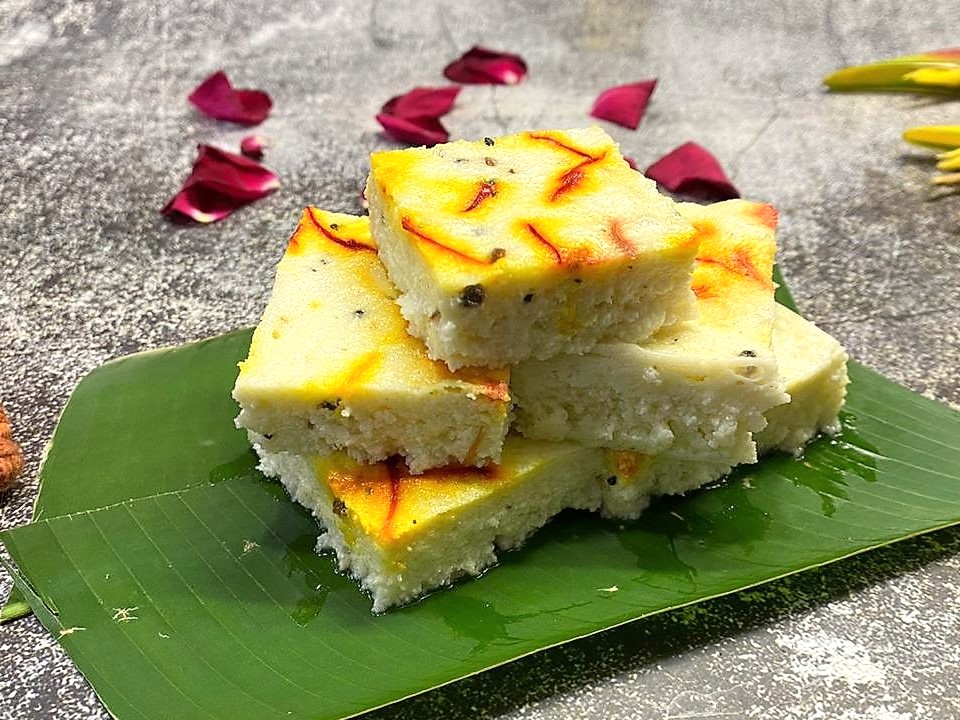 Removed the baking tray and let it cool down to room temperature and then chill it in the fridge for 30-40 minutes.
Once the sandesh has chilled in the fridge, separate it from the edges and corners using a knife. Flip it over onto a plate and cut it into squares.
Enjoy chilled!