Sugar Free Makhane Ki Kheer
Sugar Free Makhane ki kheer is a creamy traditional Indian pudding prepared with puffed lotus seeds (phool makhana, fox nuts), milk, dates, and dry fruits. It is a delicious dessert which can be served during any feasts and fasting.
Makhana is also known as Phool Makhana, Lotus Seeds, or Fox nut is a very healthy and nutritious ingredient. Hailed as superfood in India it is loaded with calcium and has anti-inflammatory properties. Makhane Ki Kheer is a delicious gluten-free and vegetarian recipe. It is a perfect dessert for festive meals like Diwali, holi or celebrations and can also be savoured during Navratri, Janamashtami, Shivratri, or other fastings.
My mother always had a jar of roasted salted makhana at home for moments when we were hungry for a quick snack. I also have a jar of roasted makhana at home for my children and myself too. I use makhana in quiet a few recipes at home in sweet, savoury or snack recipes. My friend often makes this 'no added sugar' kheer at home and kindly shared it with me. My parents being diabetic I made this kheer for my mother and she instantly fell in love with this recipe.
Other recipes you might like to try are Chawal ki Kheer, Orange Pudding/ Santre ki Kheer, Rajasthani Kheeranand, Mango Shrikhand, Kesar Shrikhand and Fruit Delight.
Ingredients
500 grams milk
½ cup roasted unsalted makhana
3 finely chopped Mejdool dates
1 teaspoon unsalted pumpkin seeds
1 teaspoon flax seeds
2 teaspoons finely chopped unsalted pistachios
2 teaspoons finely chopped unsalted almond
1 teaspoon milk masala powder
Few saffron strands
¼ teaspoon cardamom powder
Directions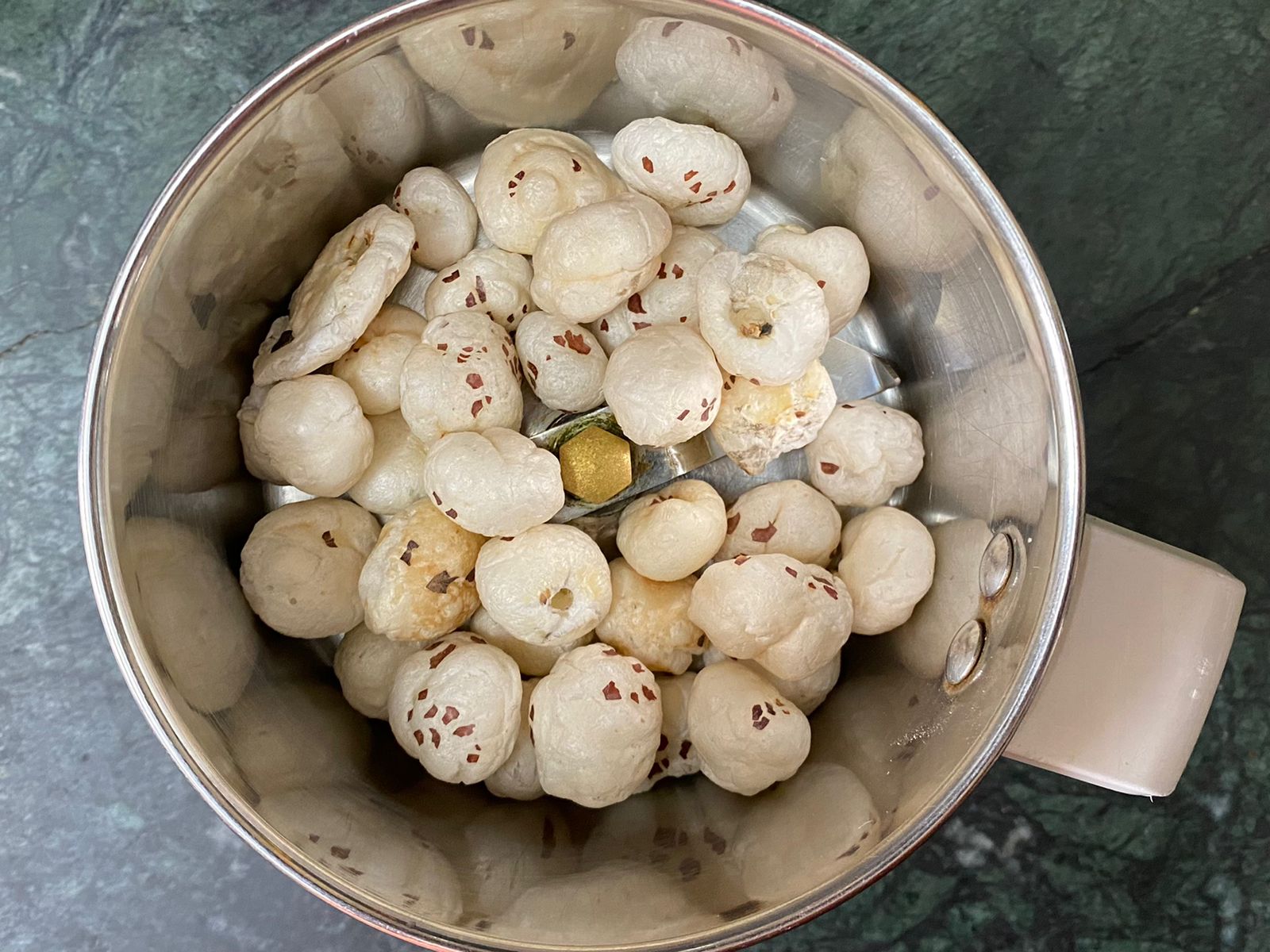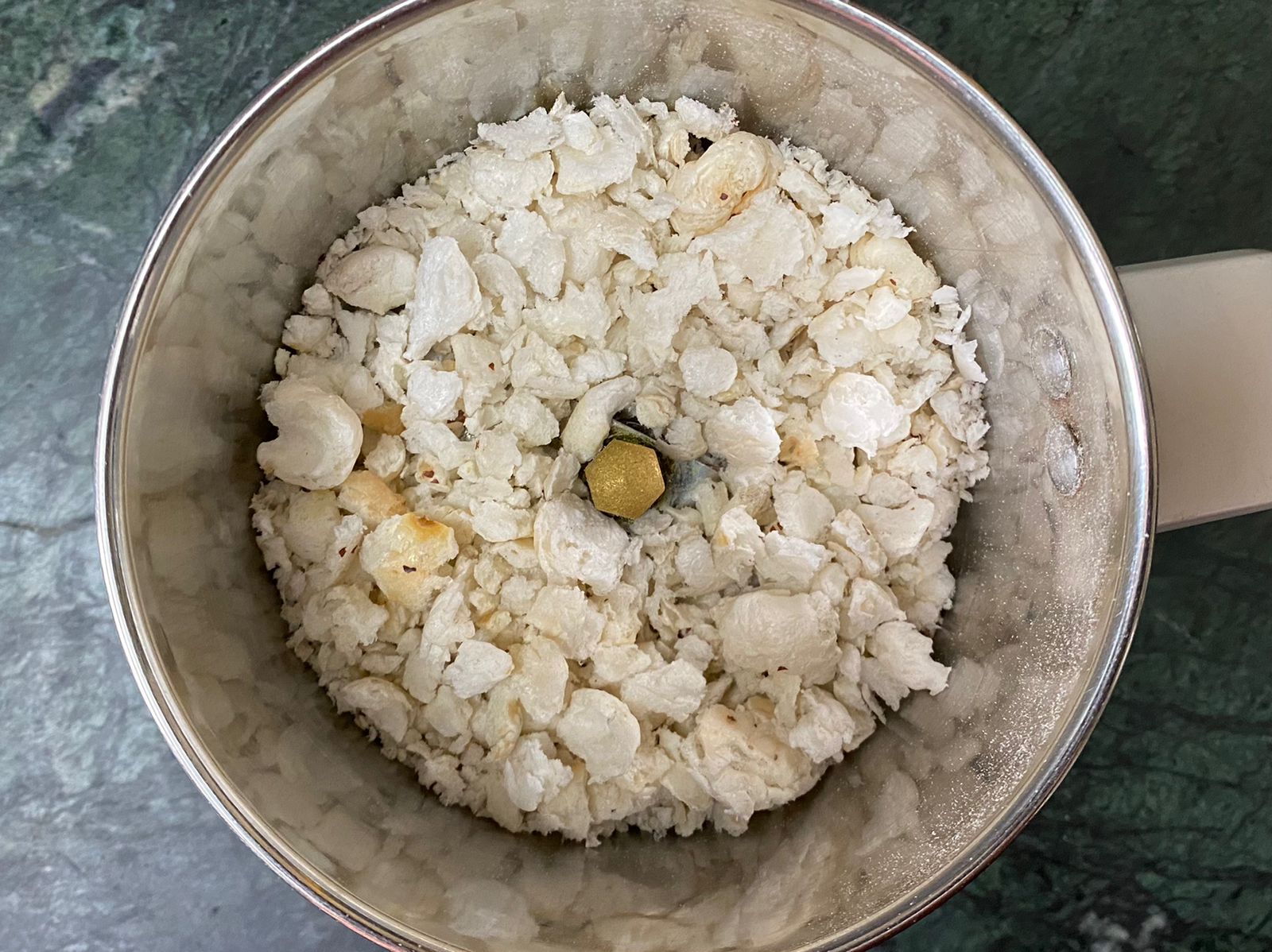 Grind half of the makhana to a coarse powder.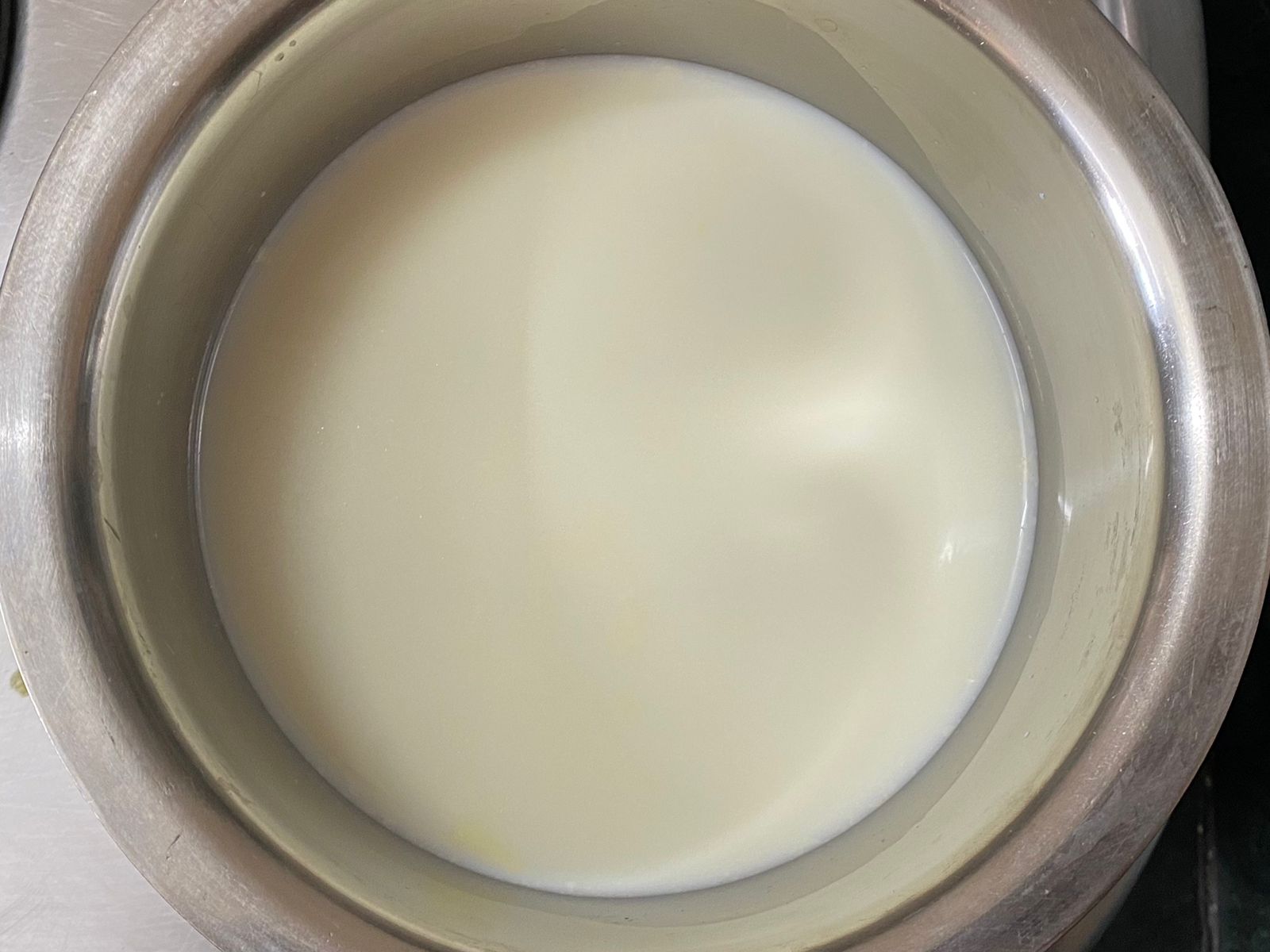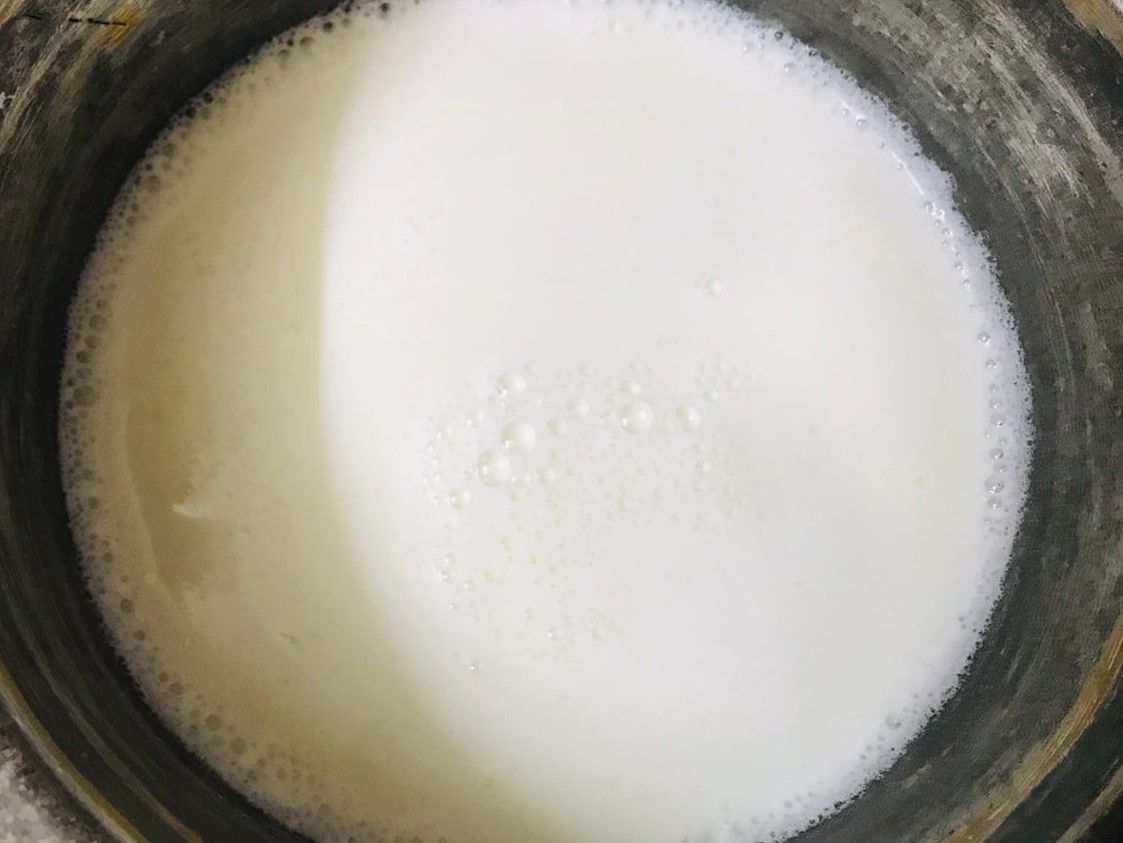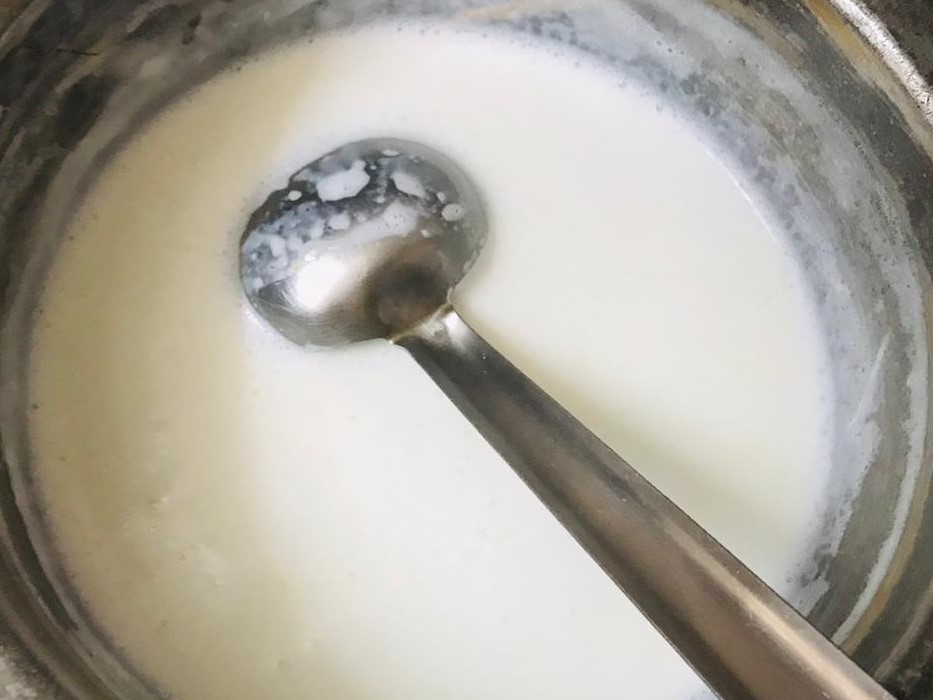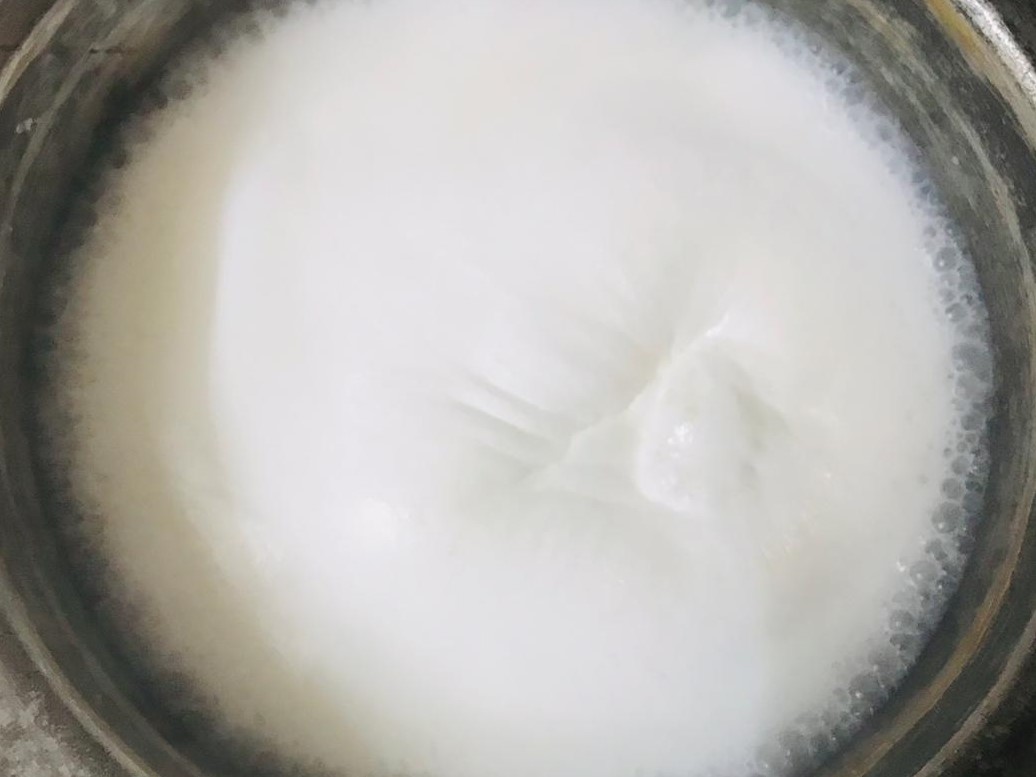 Boil the milk to a frothy boil in a pan. Remember to keep stirring the milk while boiling to prevent it from sticking to the pan and burning.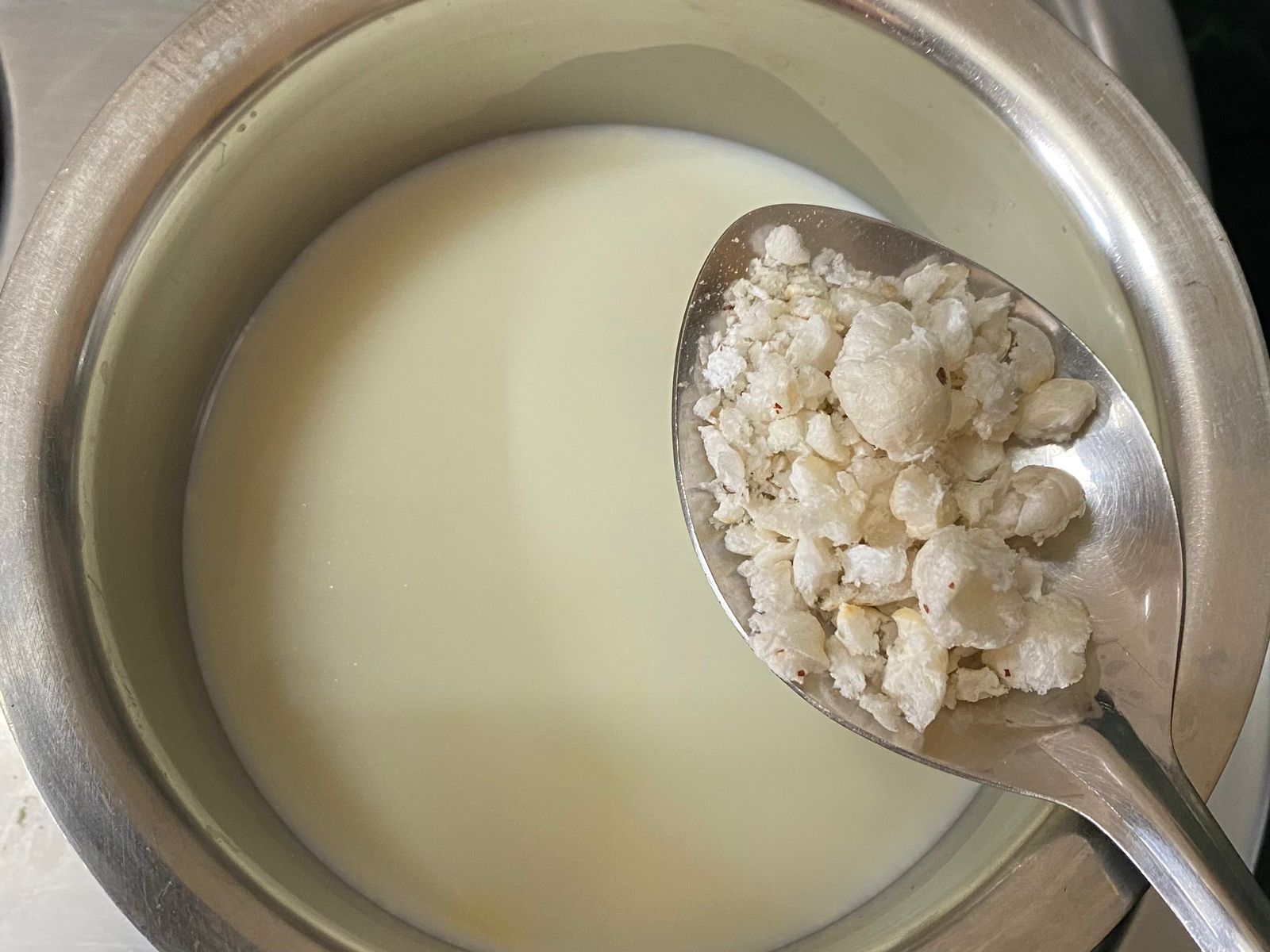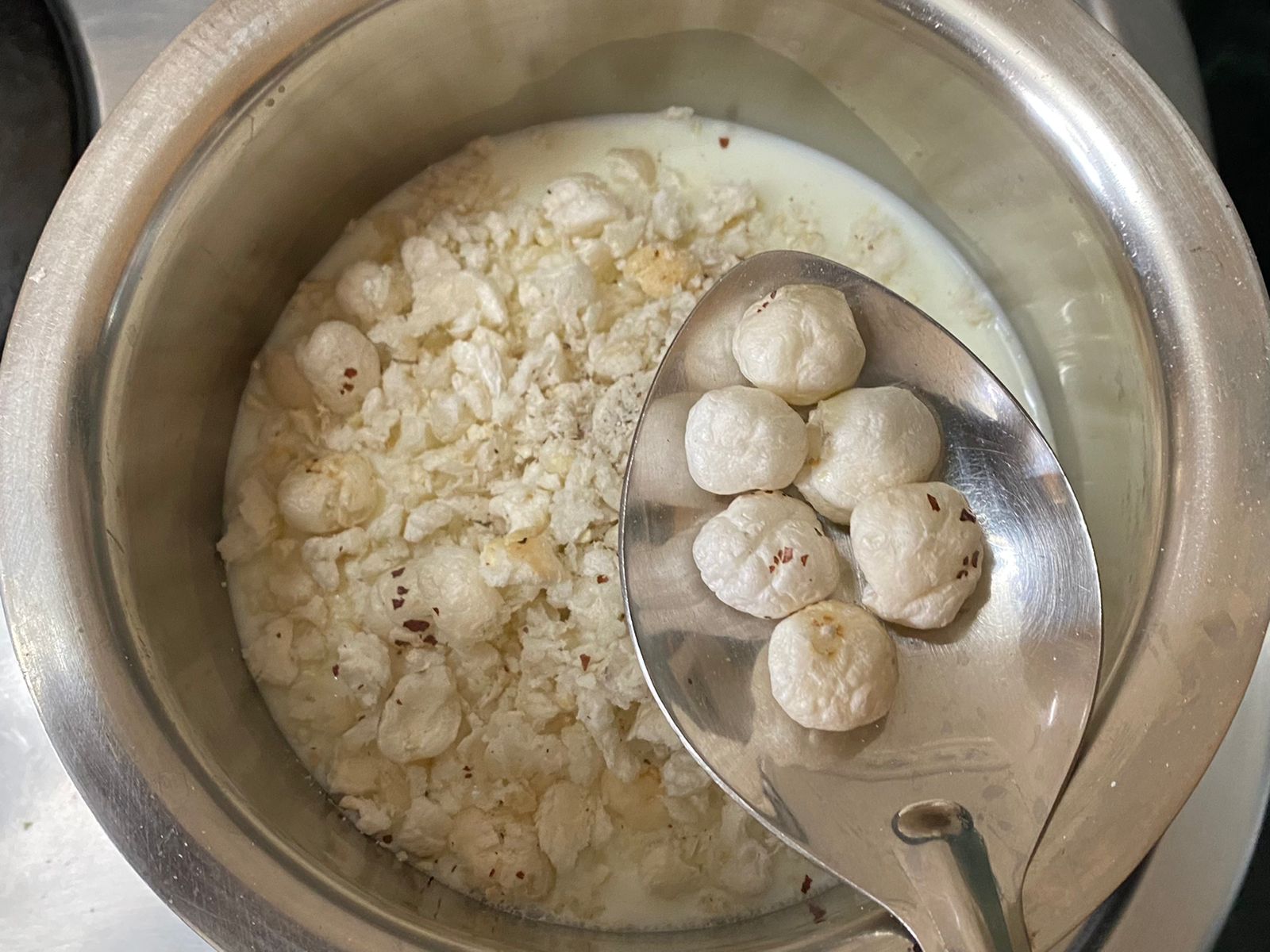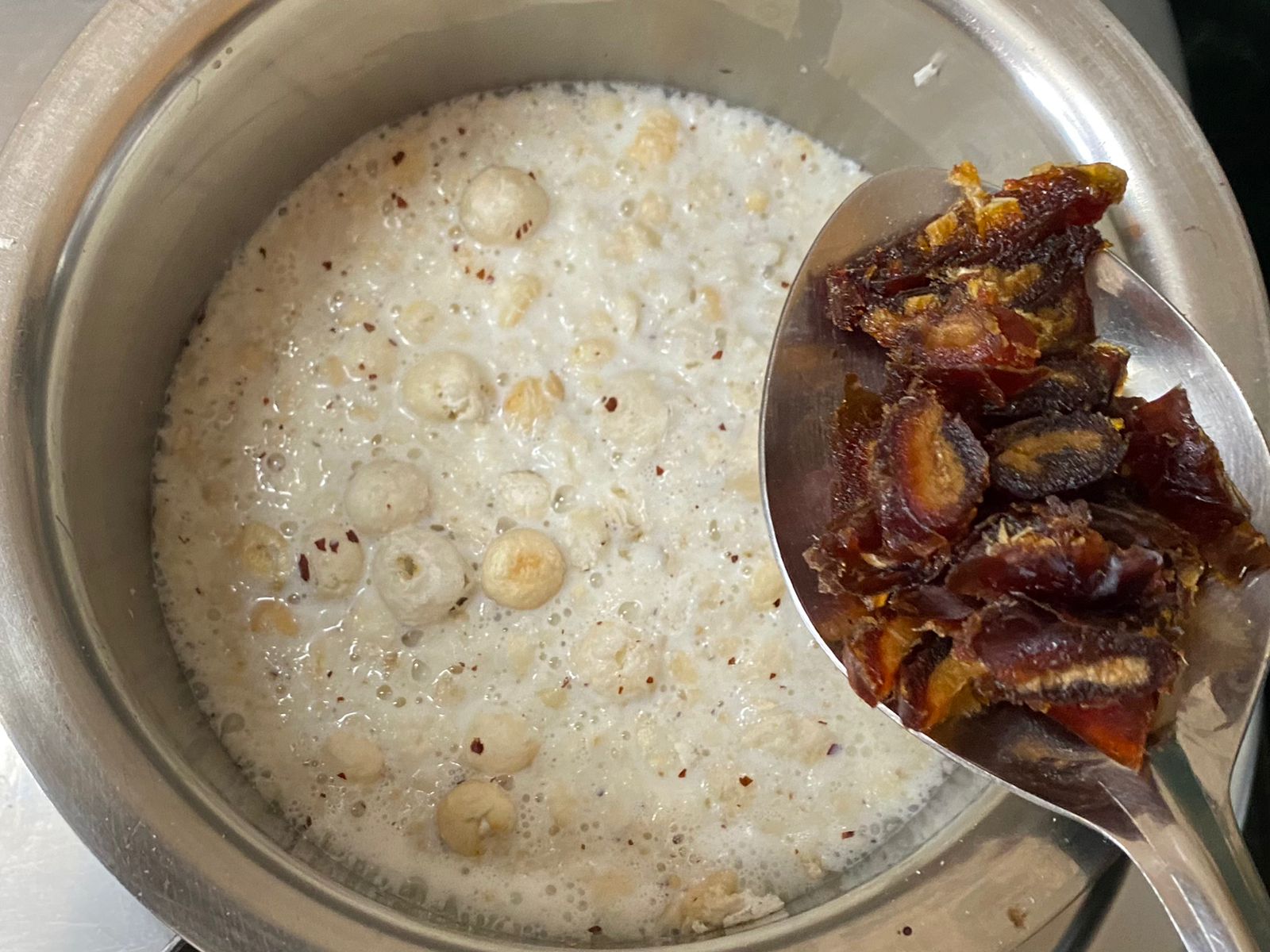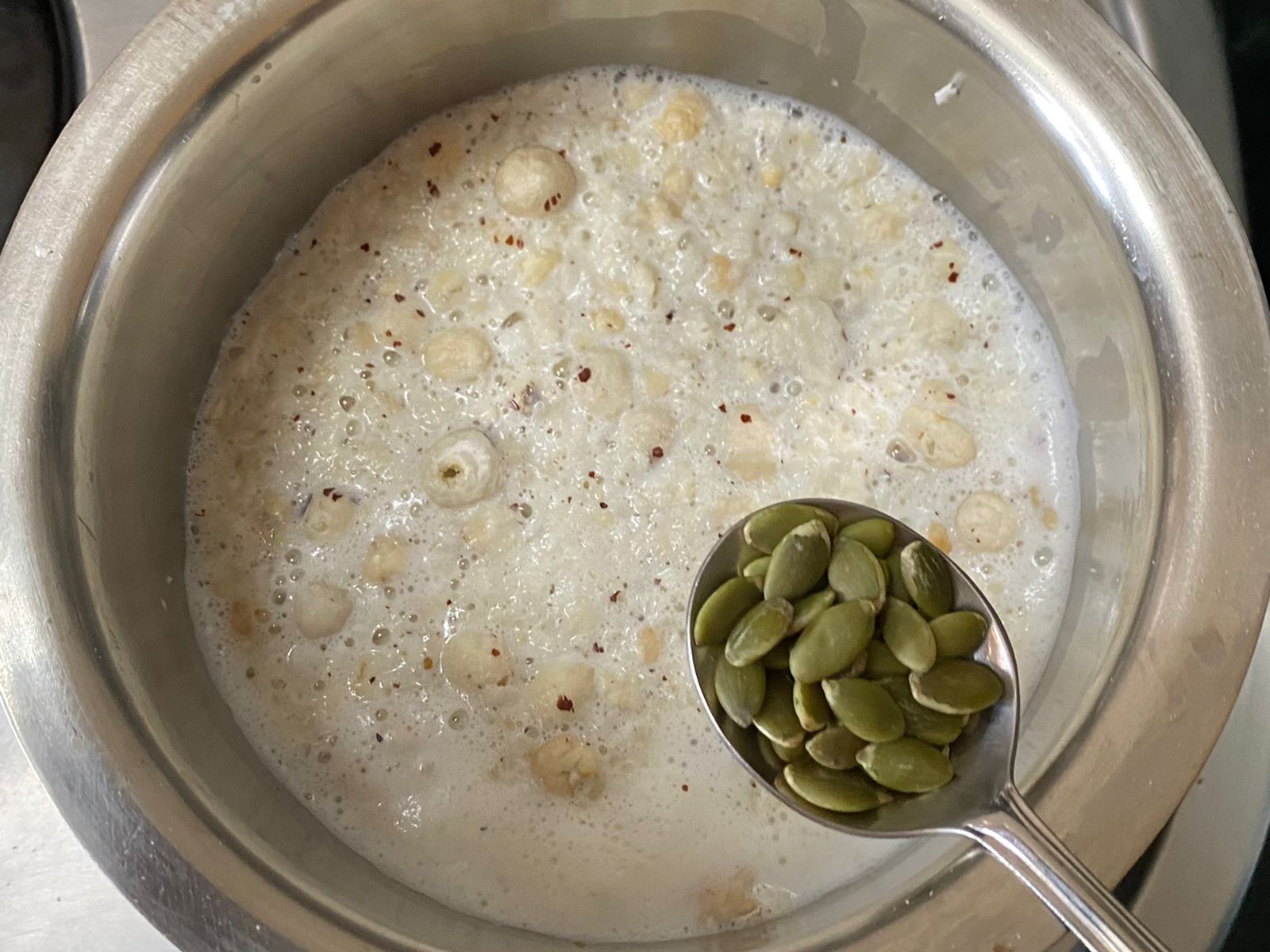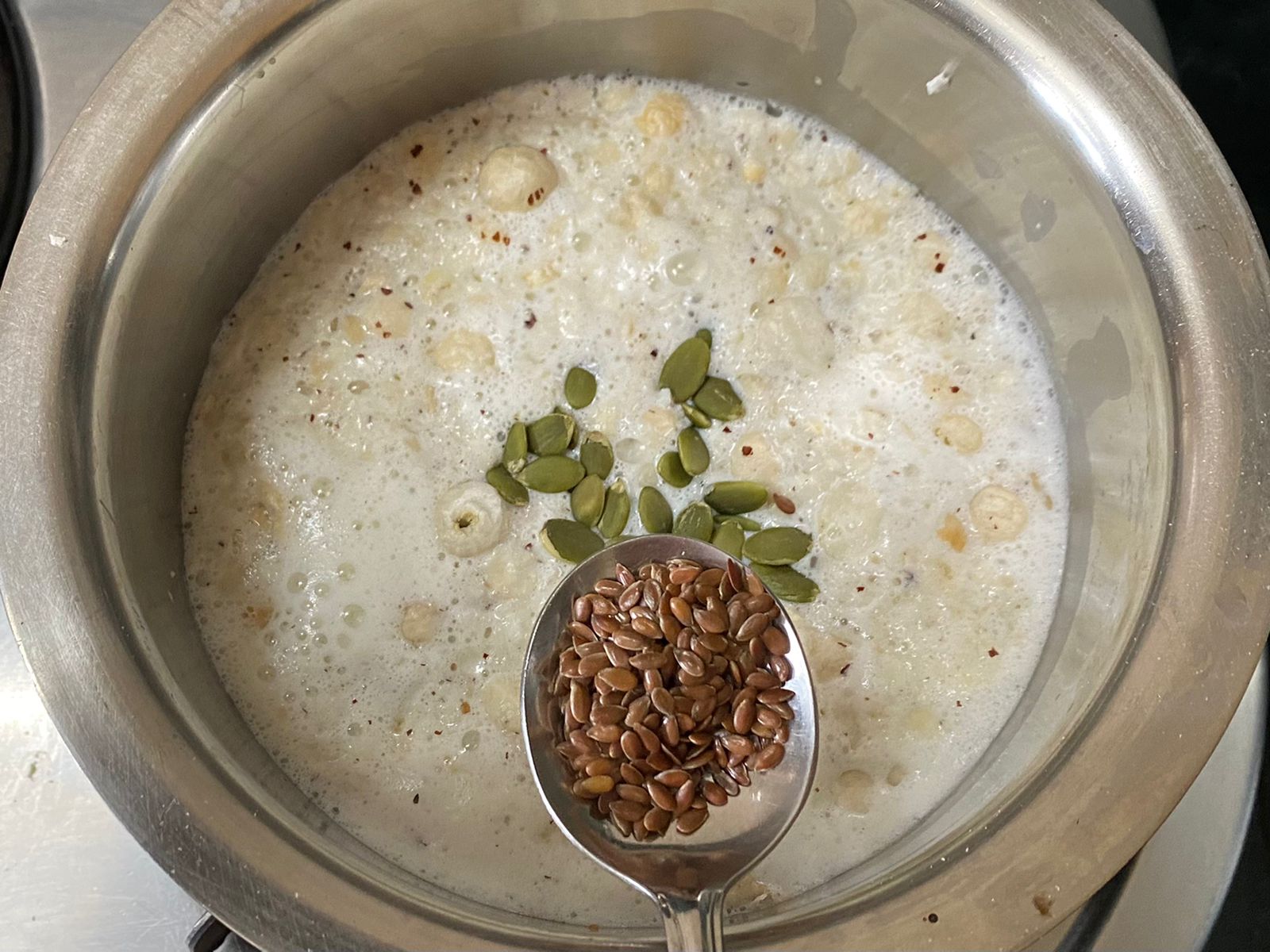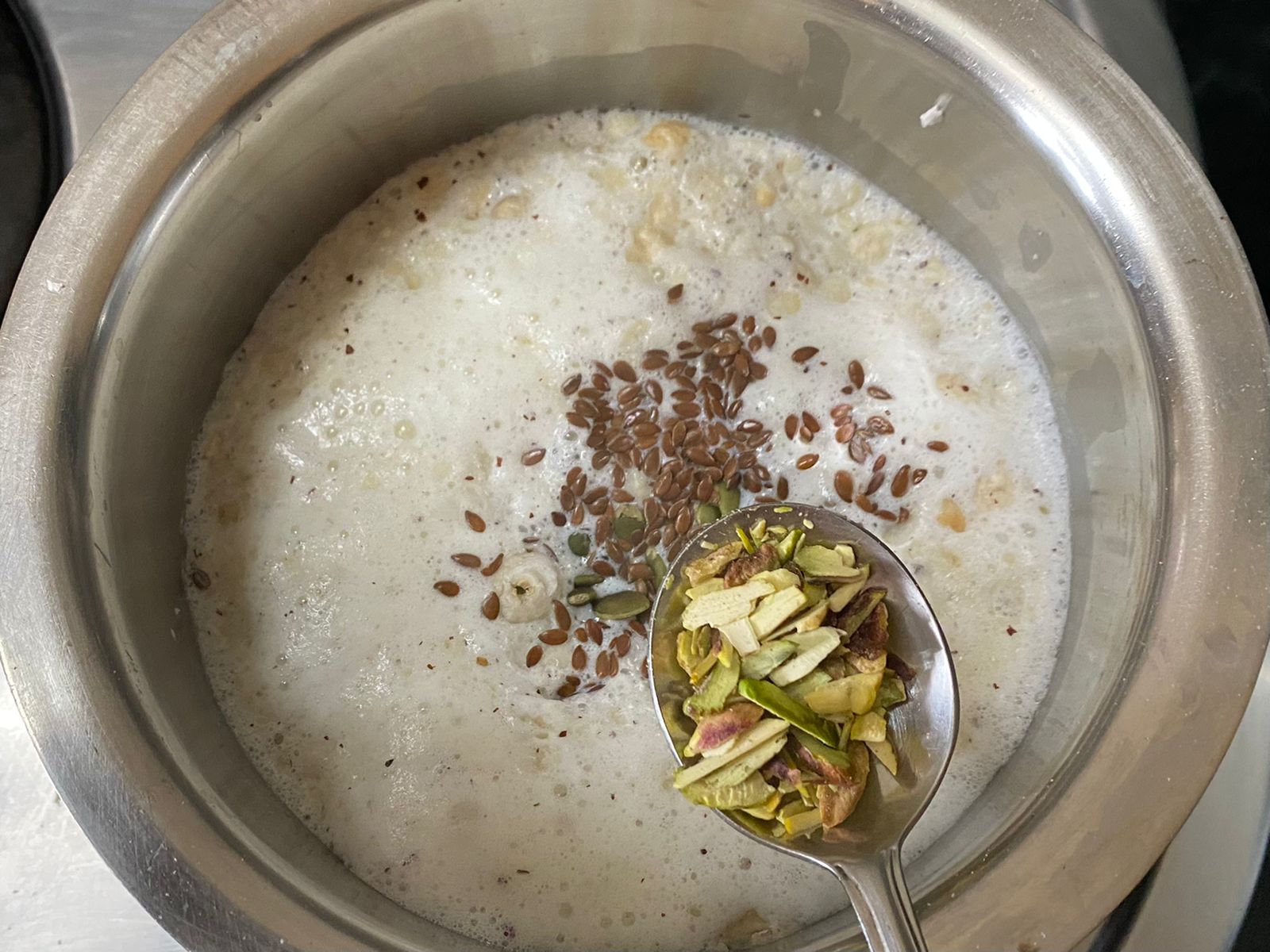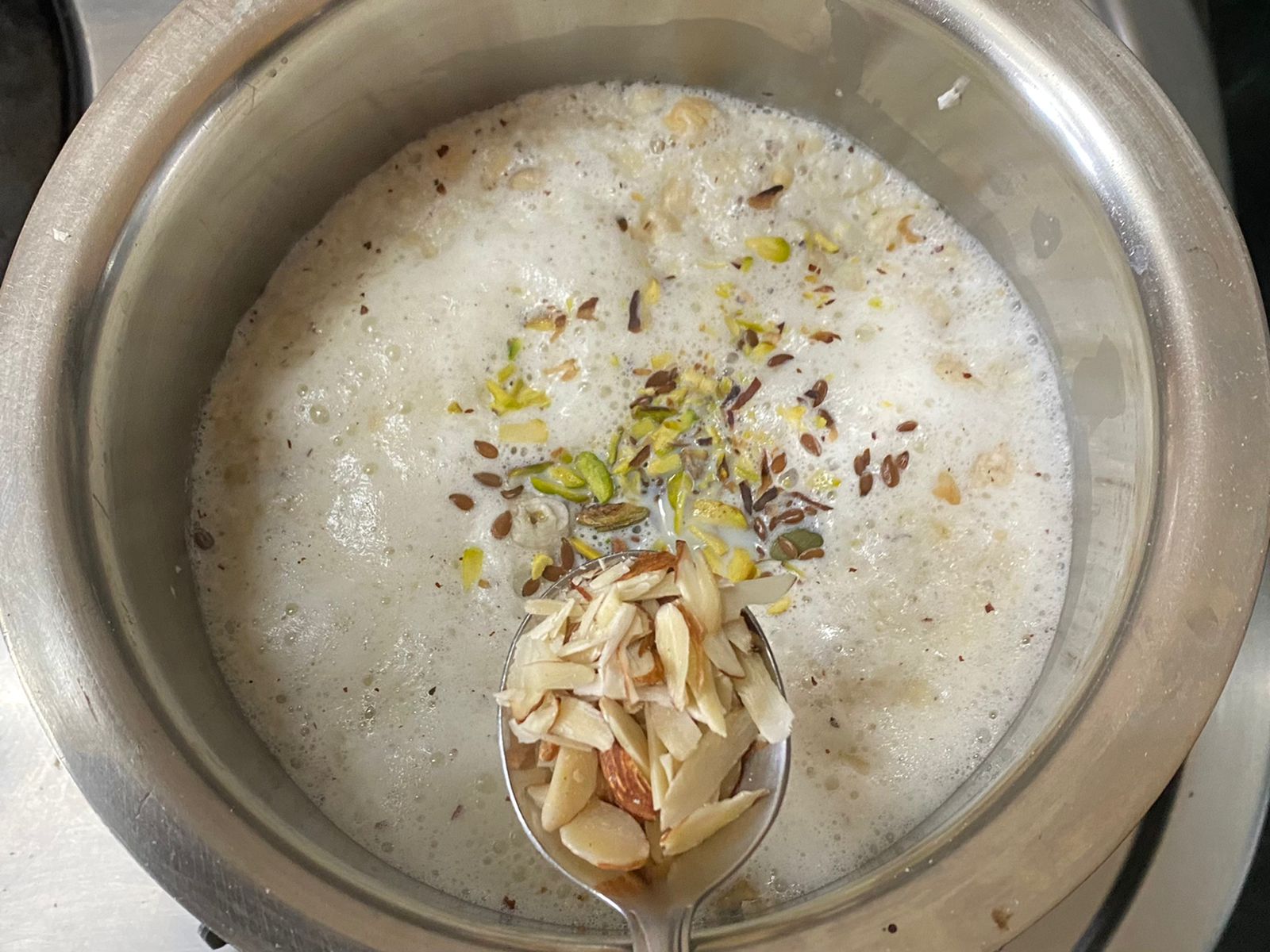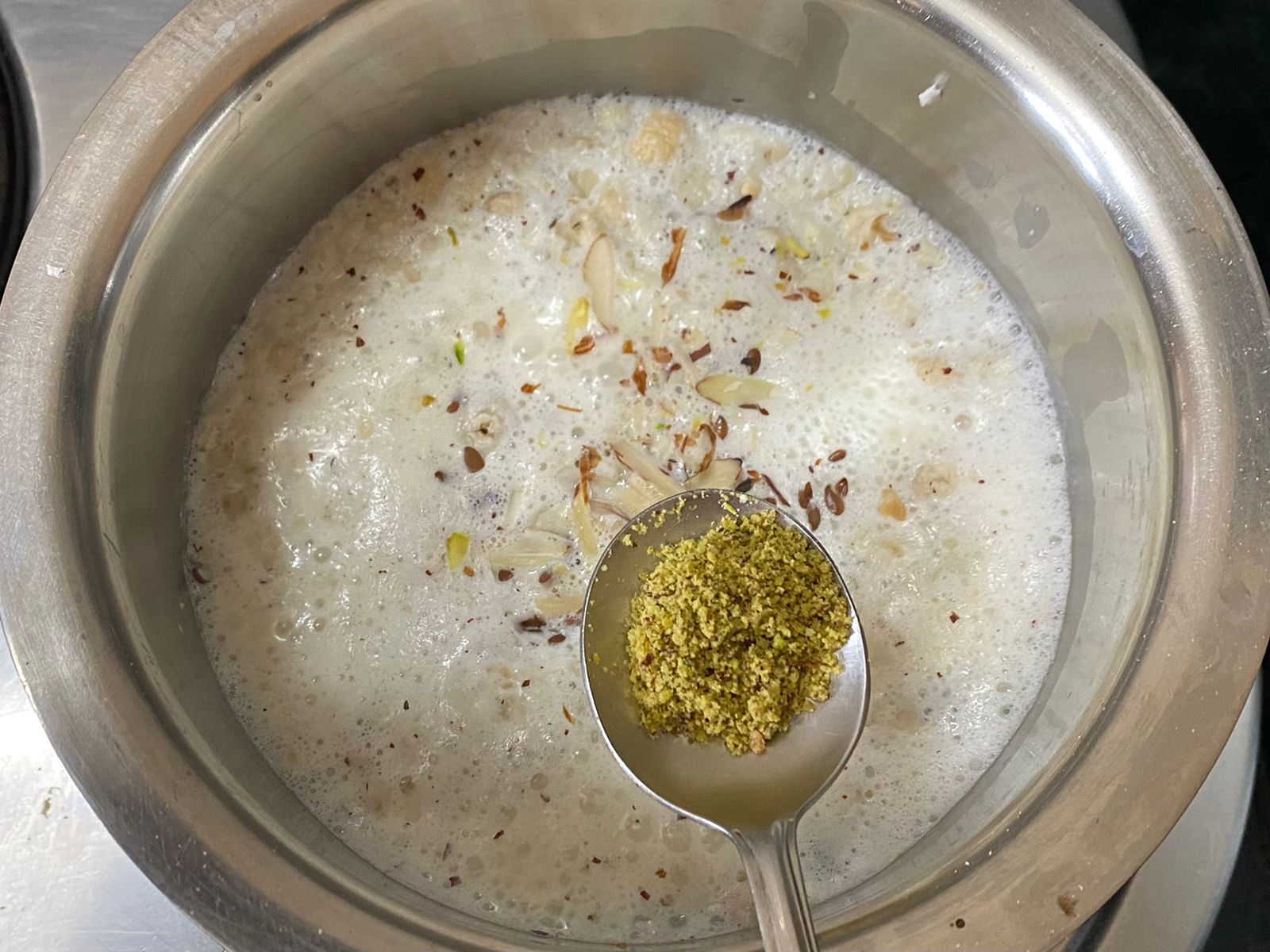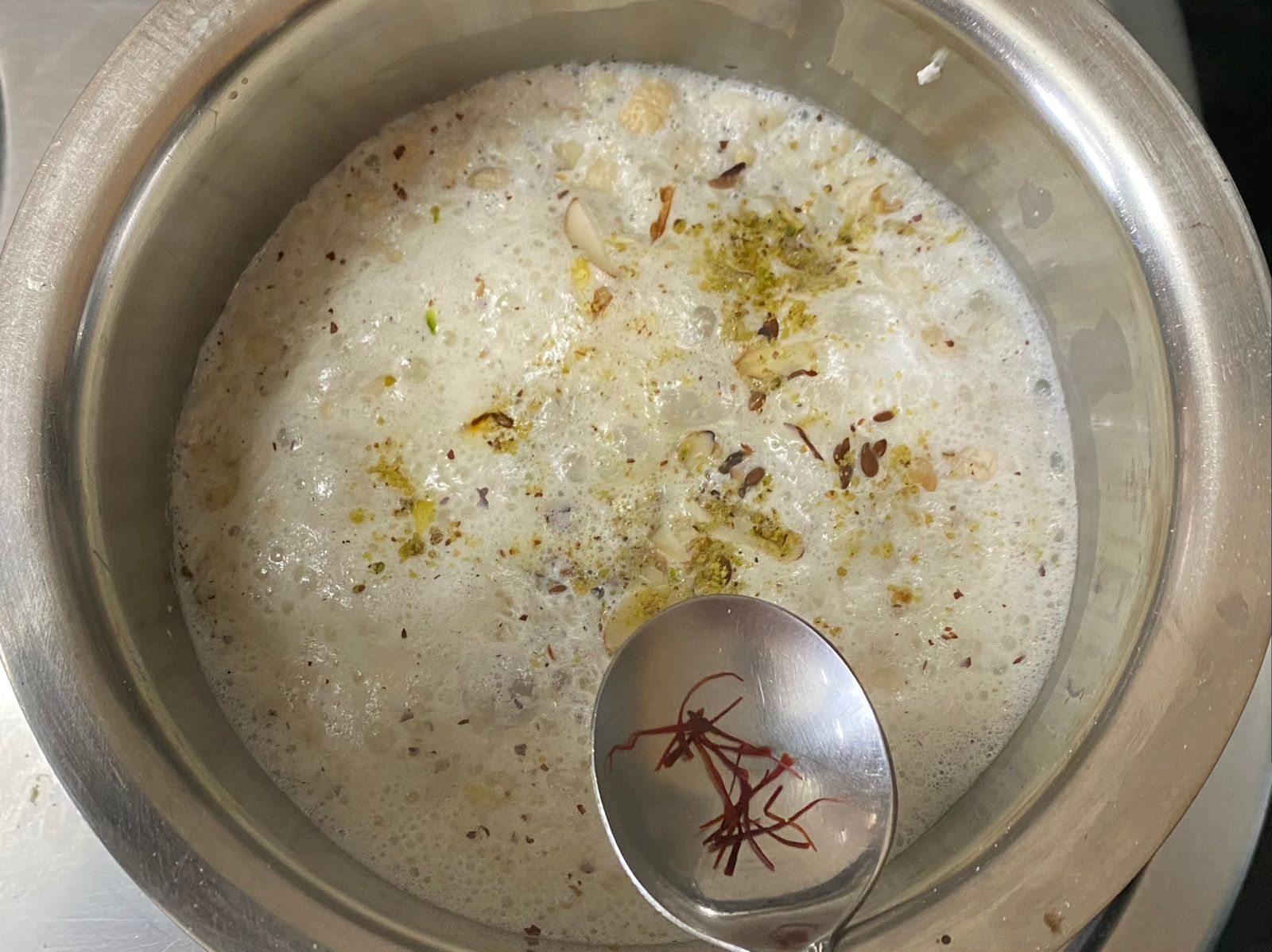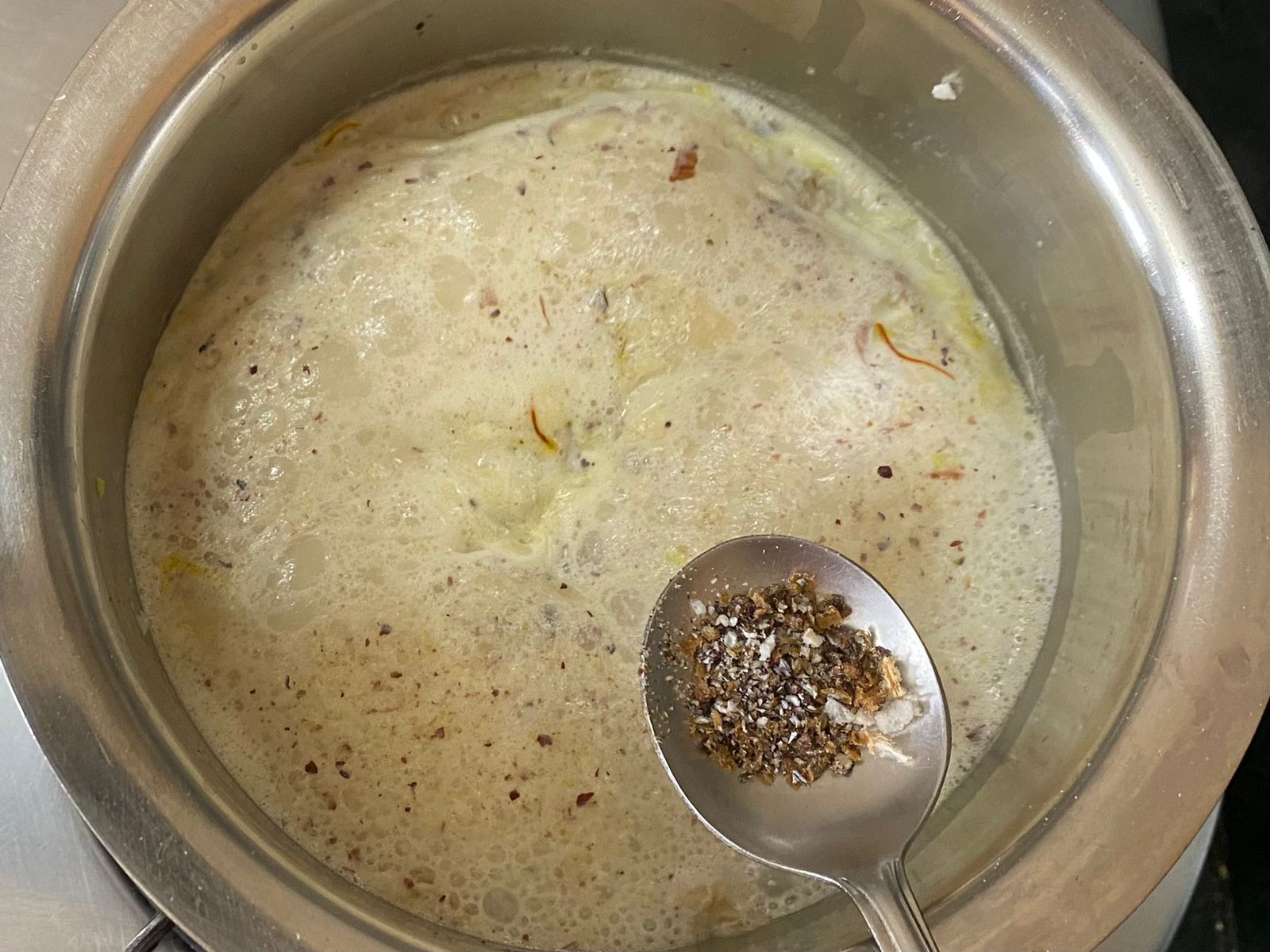 Next add the coarse makhana powder, whole makhana, dates, pumpkin seeds, flax seeds, almonds, pistachios, milk masala powder, saffron strands and cardamom powder.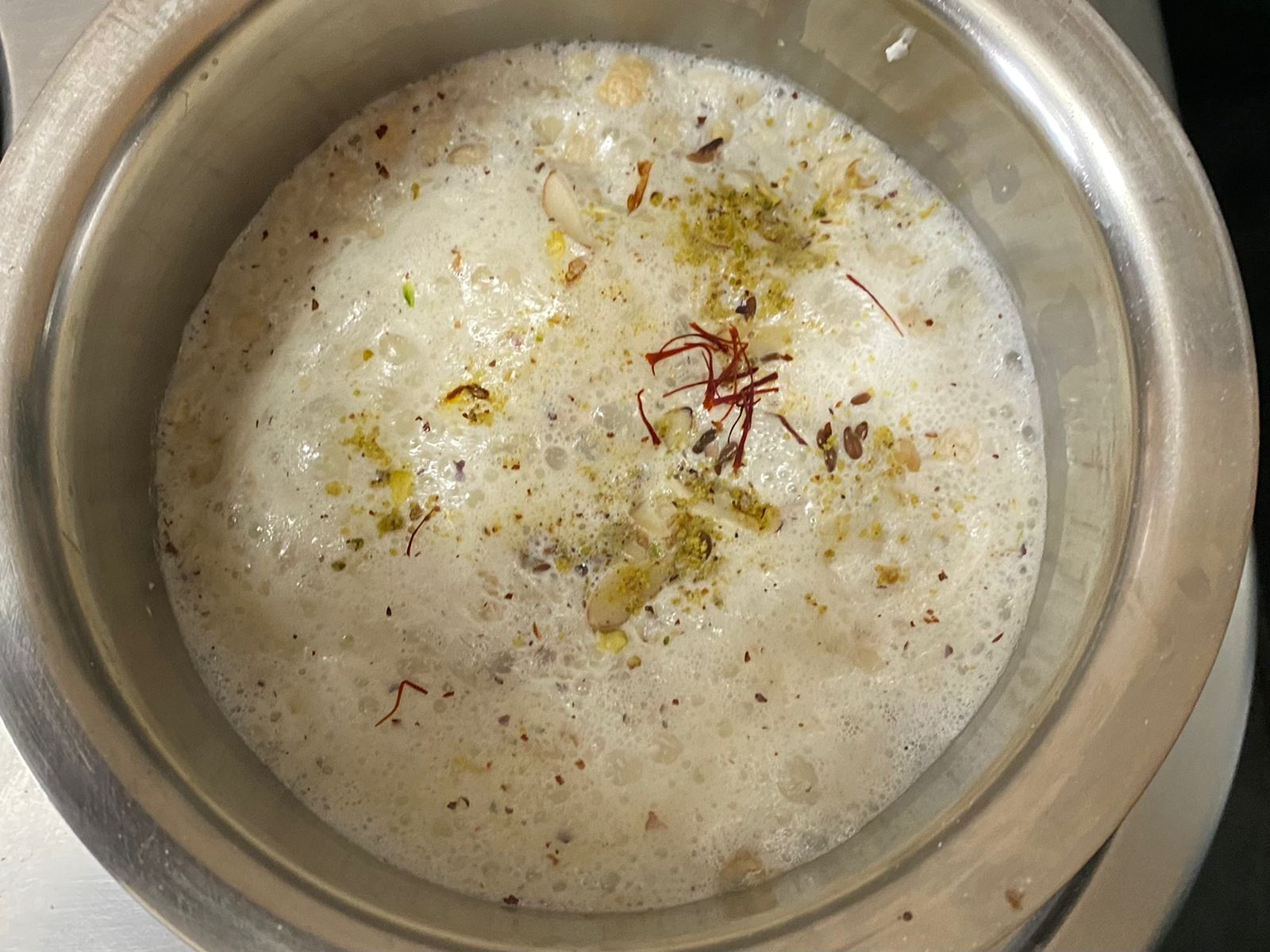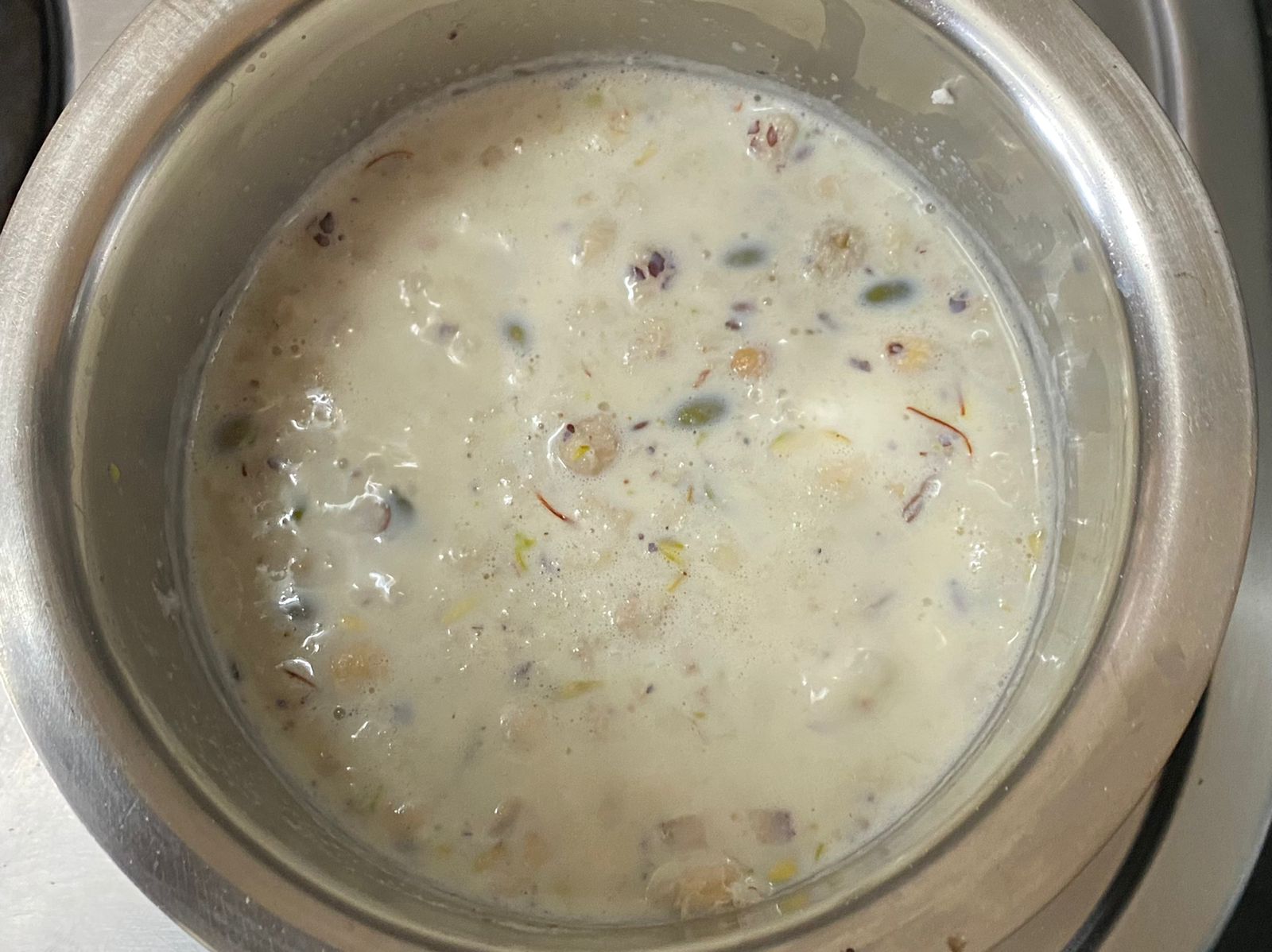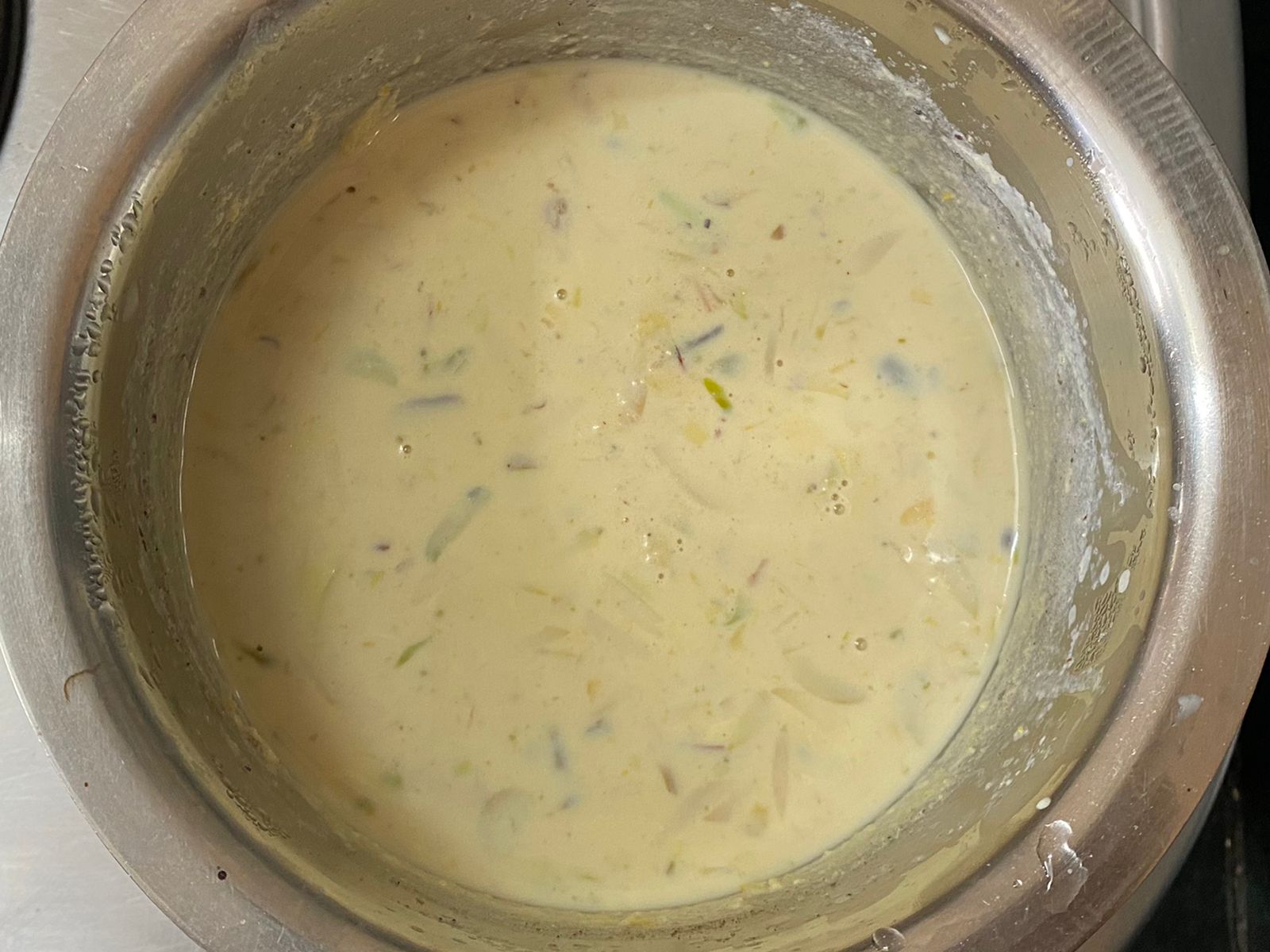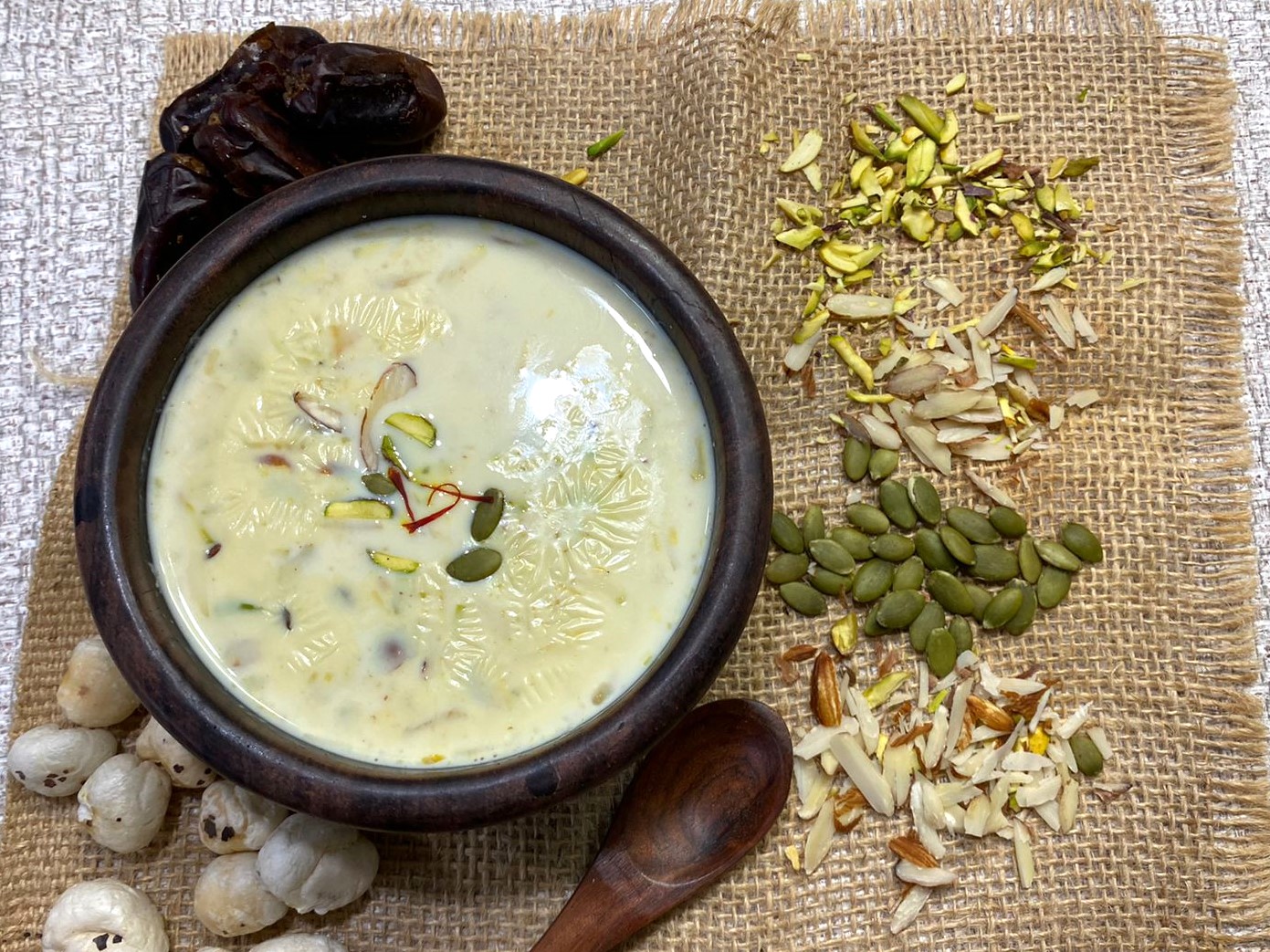 Boil the kheer on low-medium heat for 8-10 minutes or until the makhana pearls soak up the milk and become soft.  Remember to stir the kheer at intervals. Scrape the evaporated milk solids from the sides and add to the kheer while cooking it.
Makahana ki kheer can be enjoyed hot or cold. The kheer will thicken on cooling so keep the consistency according to your preference of enjoying it hot or cold.