Vegetable Wonton Soup
Wonton soup is a standard of Chinese cuisine. Wontons are an Asian equivalent of ravioli or tortellini when they are folded around a spiced mixture. The word 'wonton' translates to "swallowing clouds", an indication of their appearance once cooked. They are usually fried or boiled and served in a soup, and each region of China has different dumpling shapes and sizes.
I looovveee wontons! My favourite place to eat wonton and dumplings has to be 'Ping Pong' in London. I love this restaurant so much that often we would drive to London just to feast on delicious dumplings/ wonton.
A simple, light Chinese dumpling whether in soup or fried, wontons will always bring you that mysteriously delicious taste of the Far East!
Vegetable Wonton soup is a dish wherein I find a deep seeded comfort. Everyone loves a plate of something that can satisfy their appetite as well as soothe and reassure. Vegetable Wonton soup is one of those restorative dishes for me after a long working week or on a cold chilly winter day.
This quick and easy wonton soup is super simple, loaded with vegetables and takes under 15 minutes to make thanks to the frozen wontons.
Vegetable Wonton Soup is a life-affirming bowl of goodness, perfect as a light meal or starter to something grander. When you are next seeking some comfort, give this a go.
Ingredients
¼ cup broccoli
¼ cup cauliflower
½ cup mushroom
¼ cup baby corn
1/8 cup peppers
4-6 frozen wontons
¼ cup carrot ribbons
1 inch sliced ginger
2 teaspoons finely chopped celery
1 tablespoon sesame seed oil
1 teaspoon soya sauce
Salt to taste
¼ teaspoon black pepper powder
1 teaspoon cornflour slurry
11/2 cups vegetable stock
1 teaspoon chopped coriander (optional)
Directions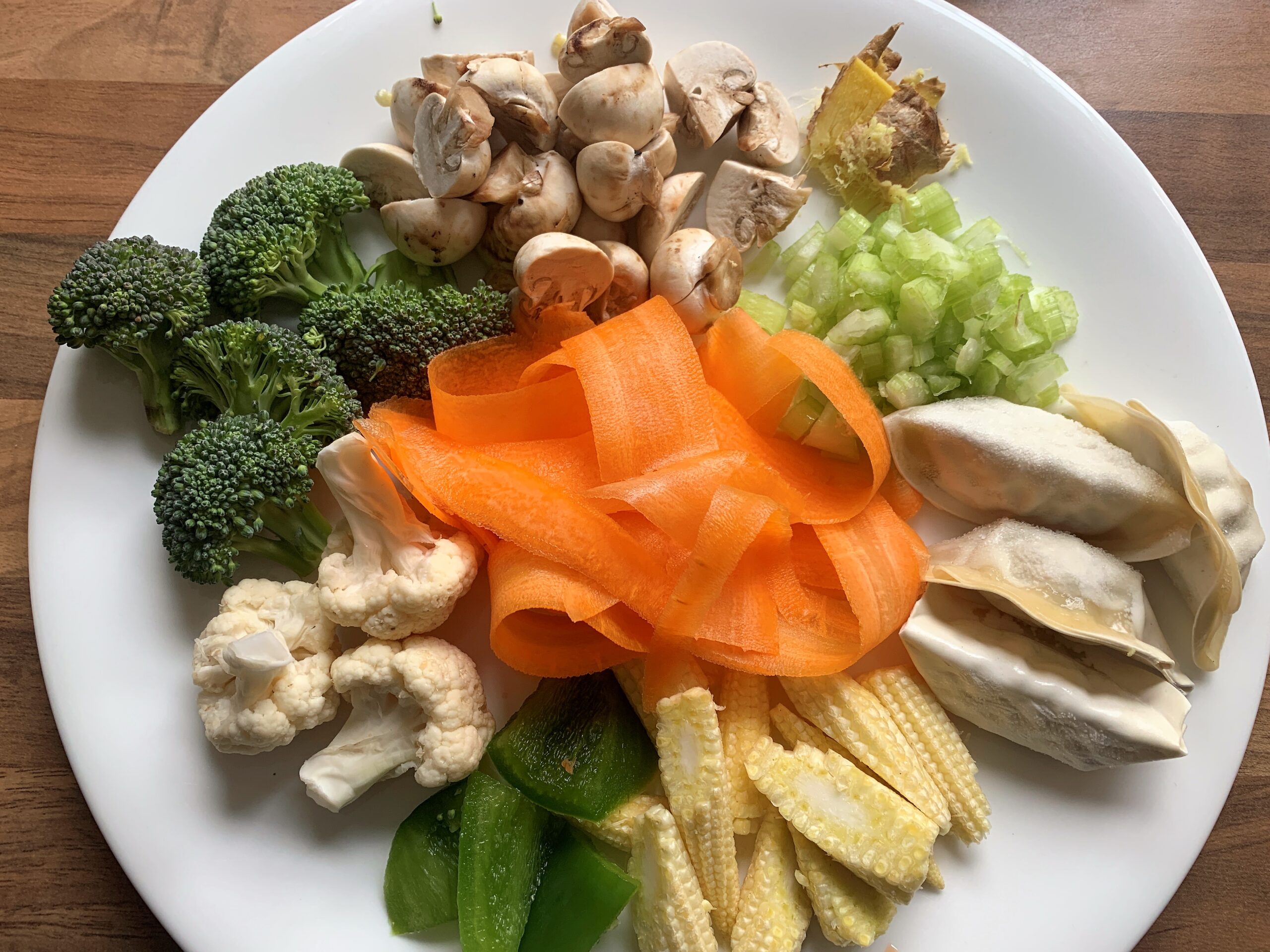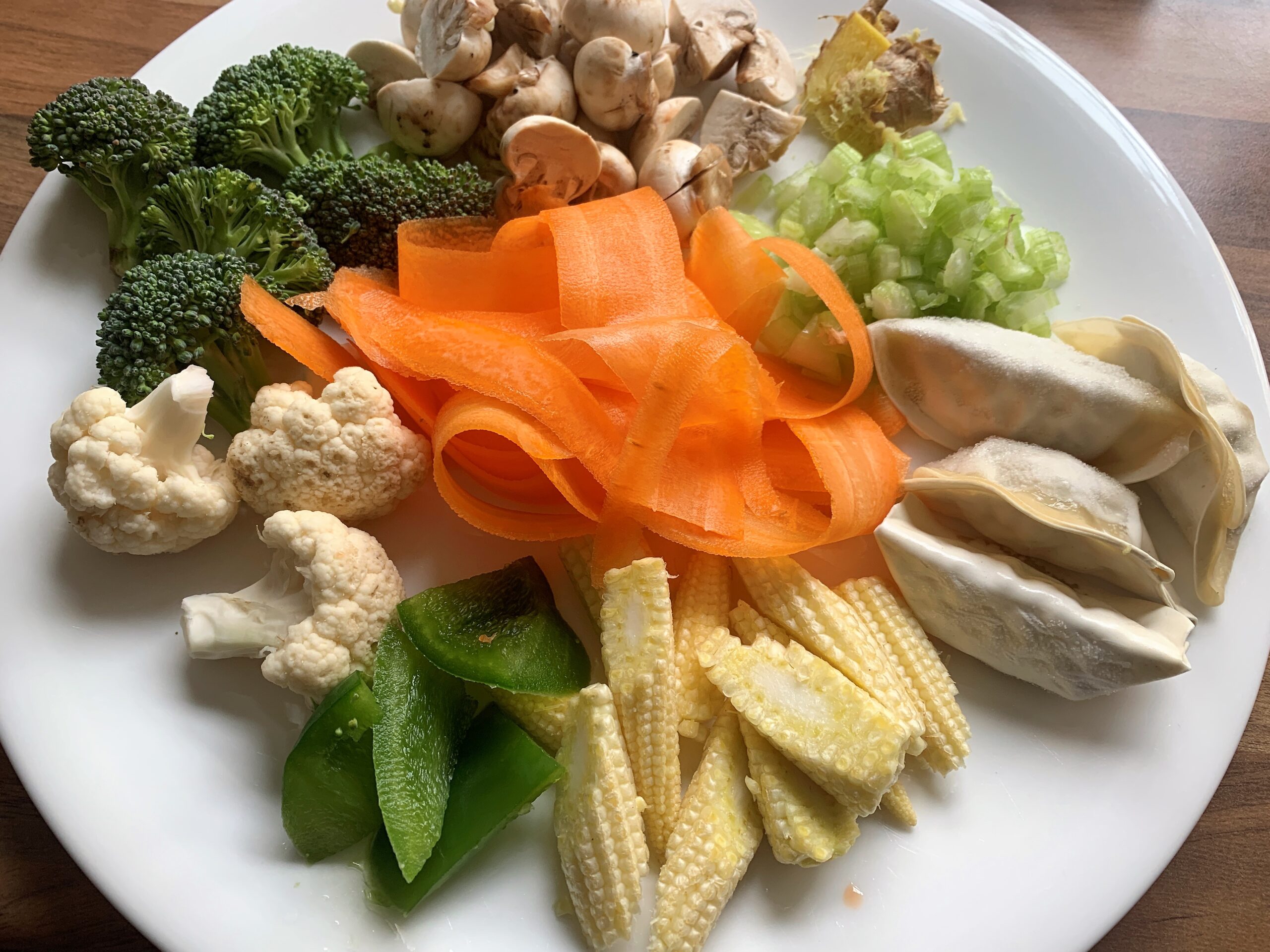 Chop all the vegetables in bite size pieces. Defrost the ready wontons and keep aside.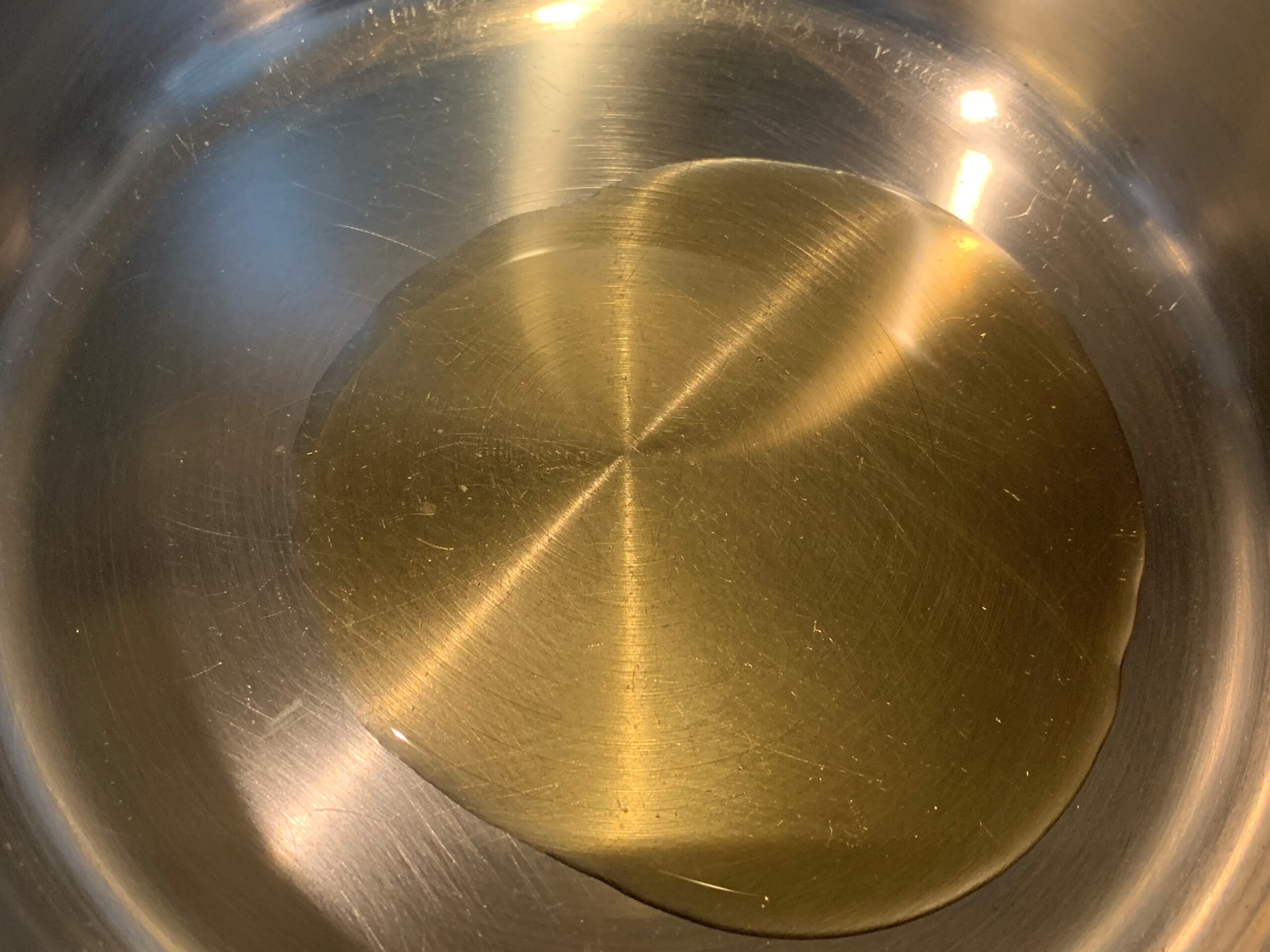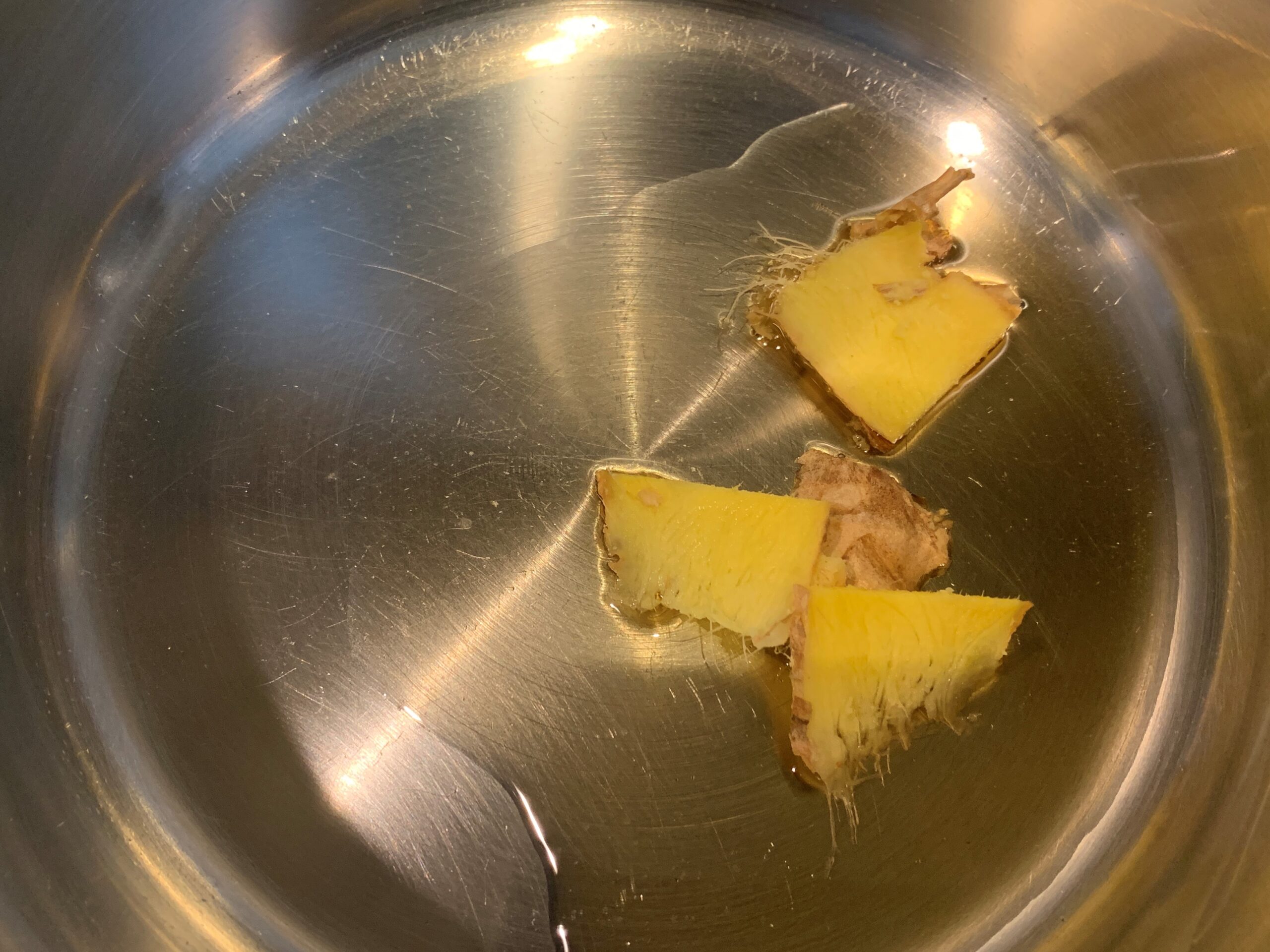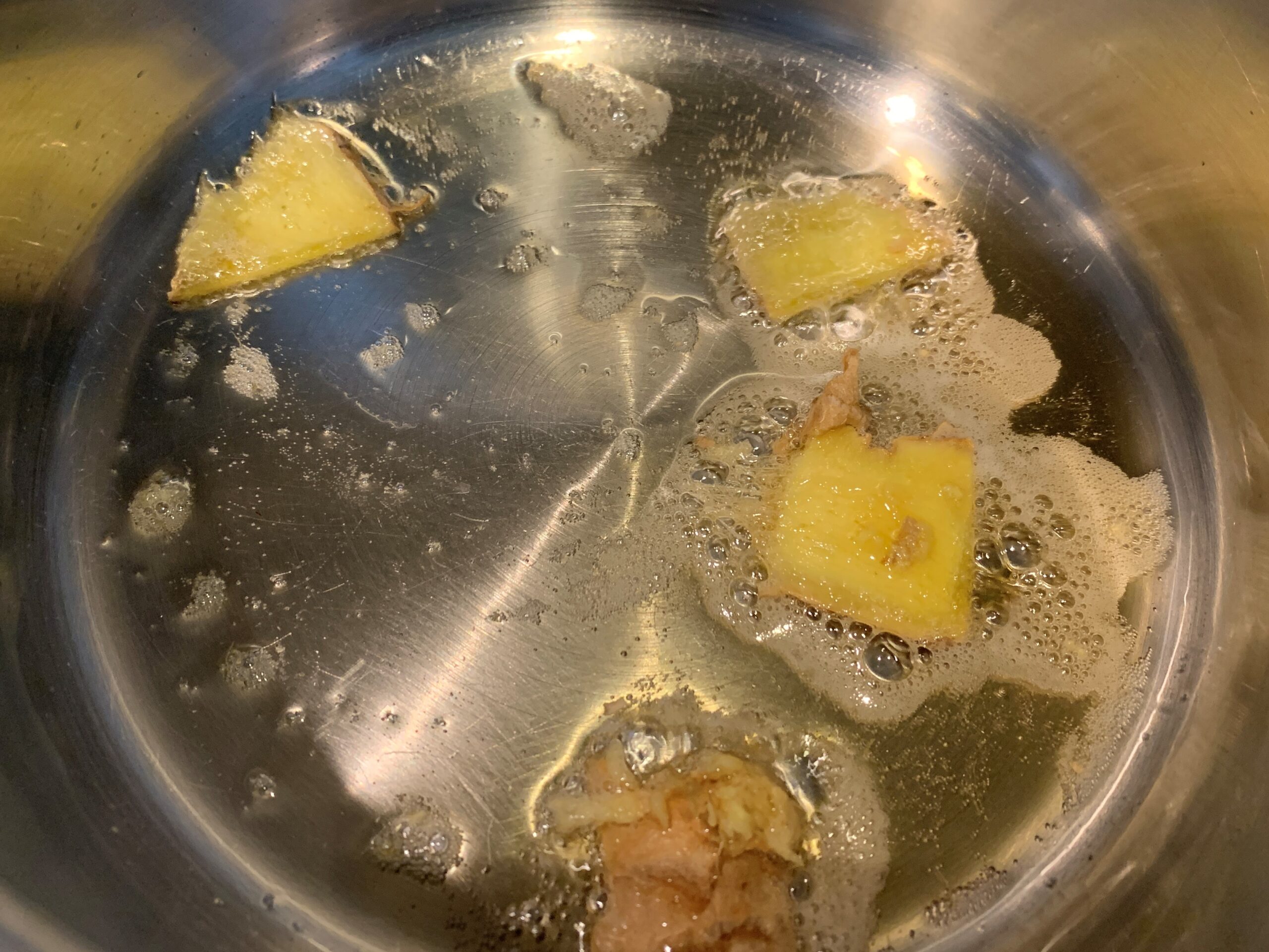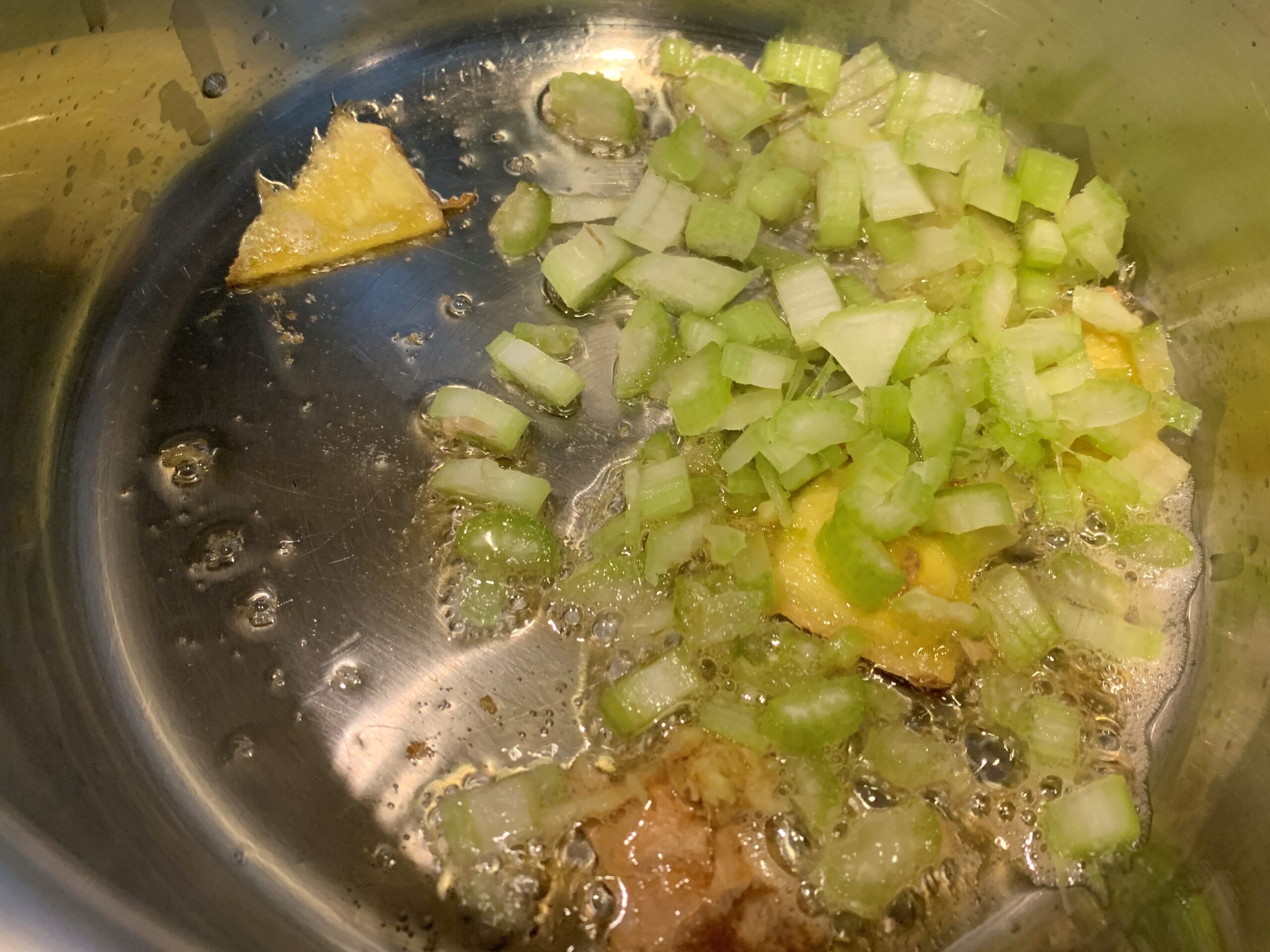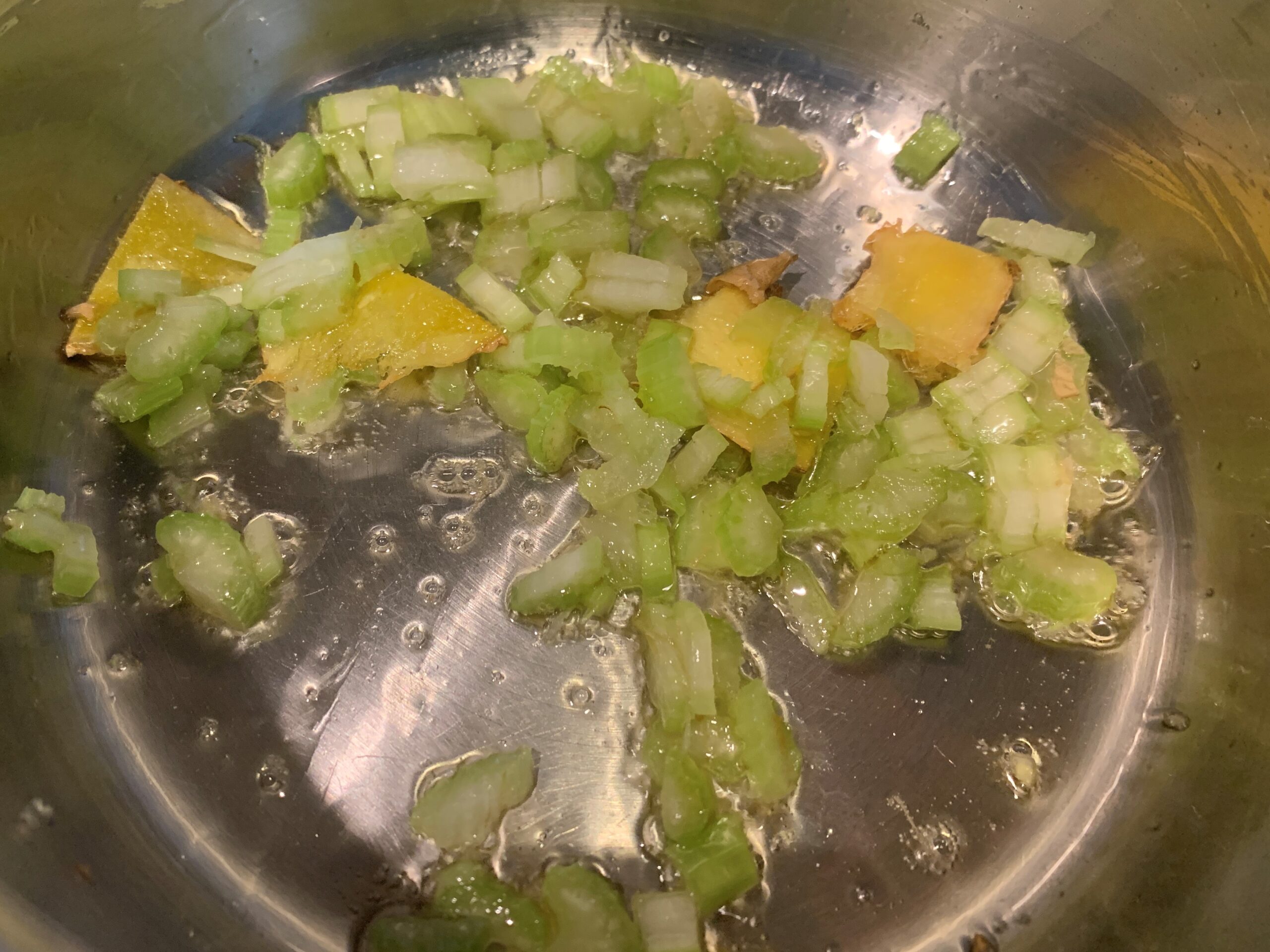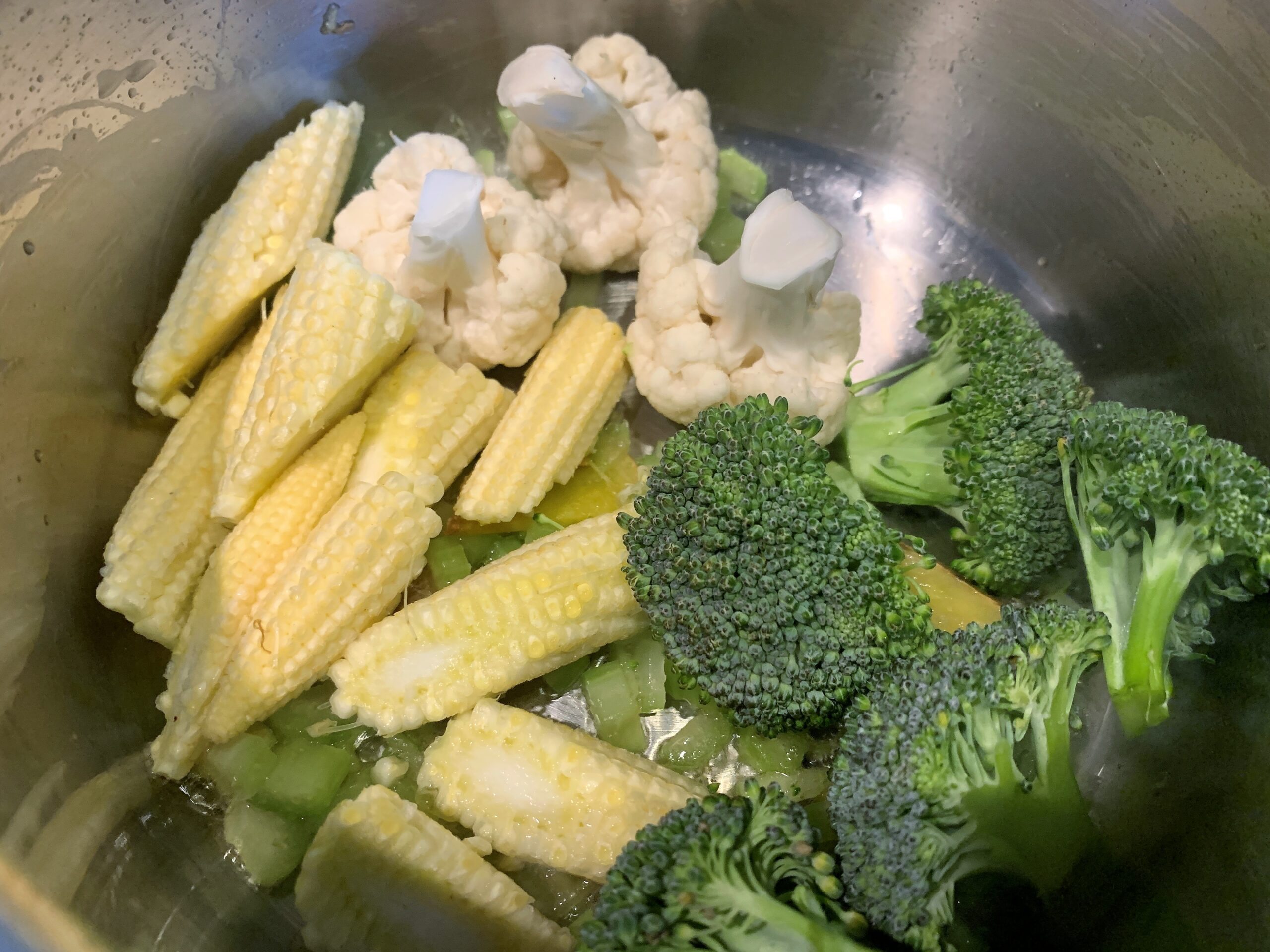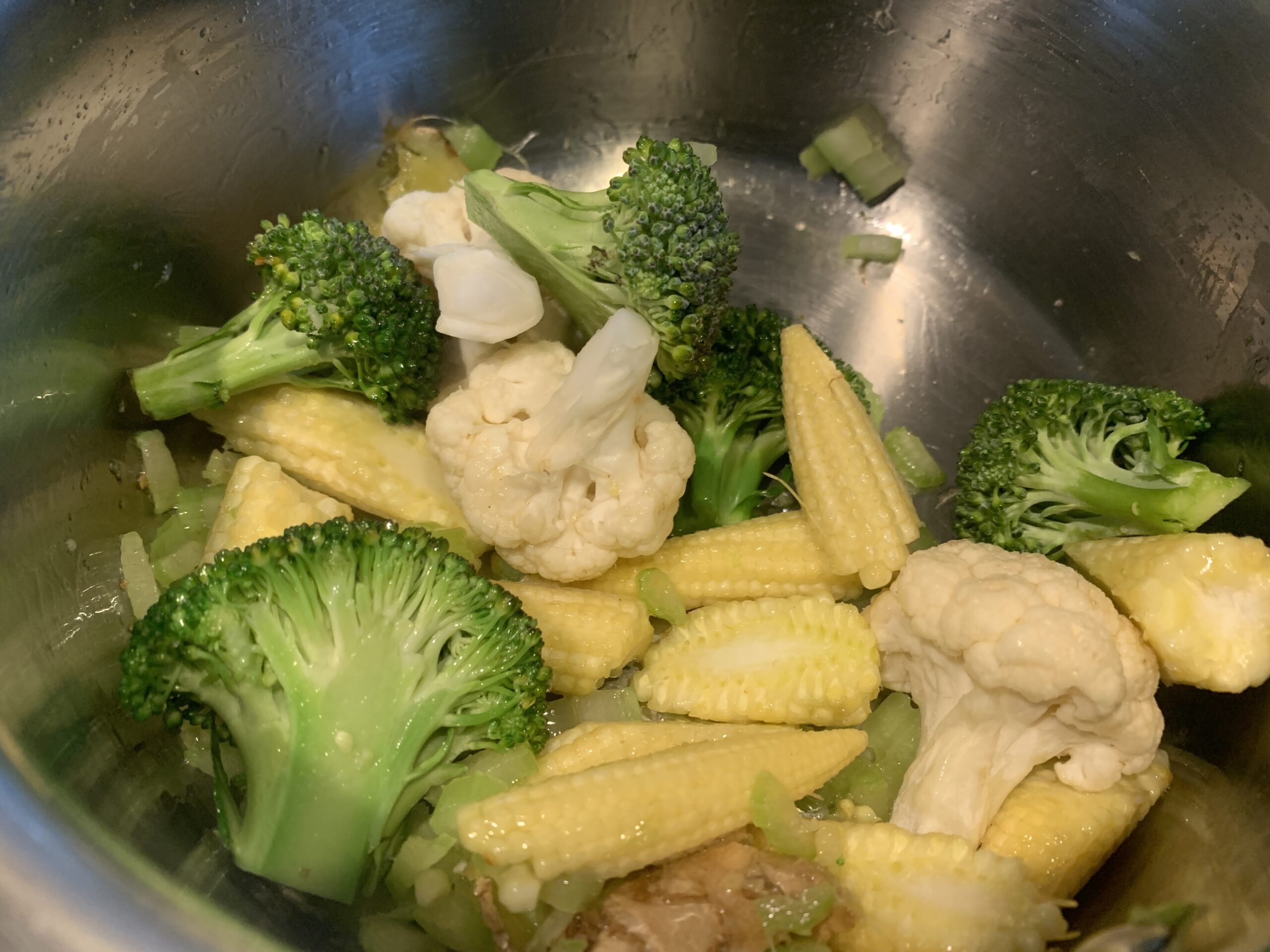 Heat the sesame oil and add the ginger and celery and sauté for a few seconds.
Next add cauliflower, broccoli and baby corn and sauté for a minute on high heat.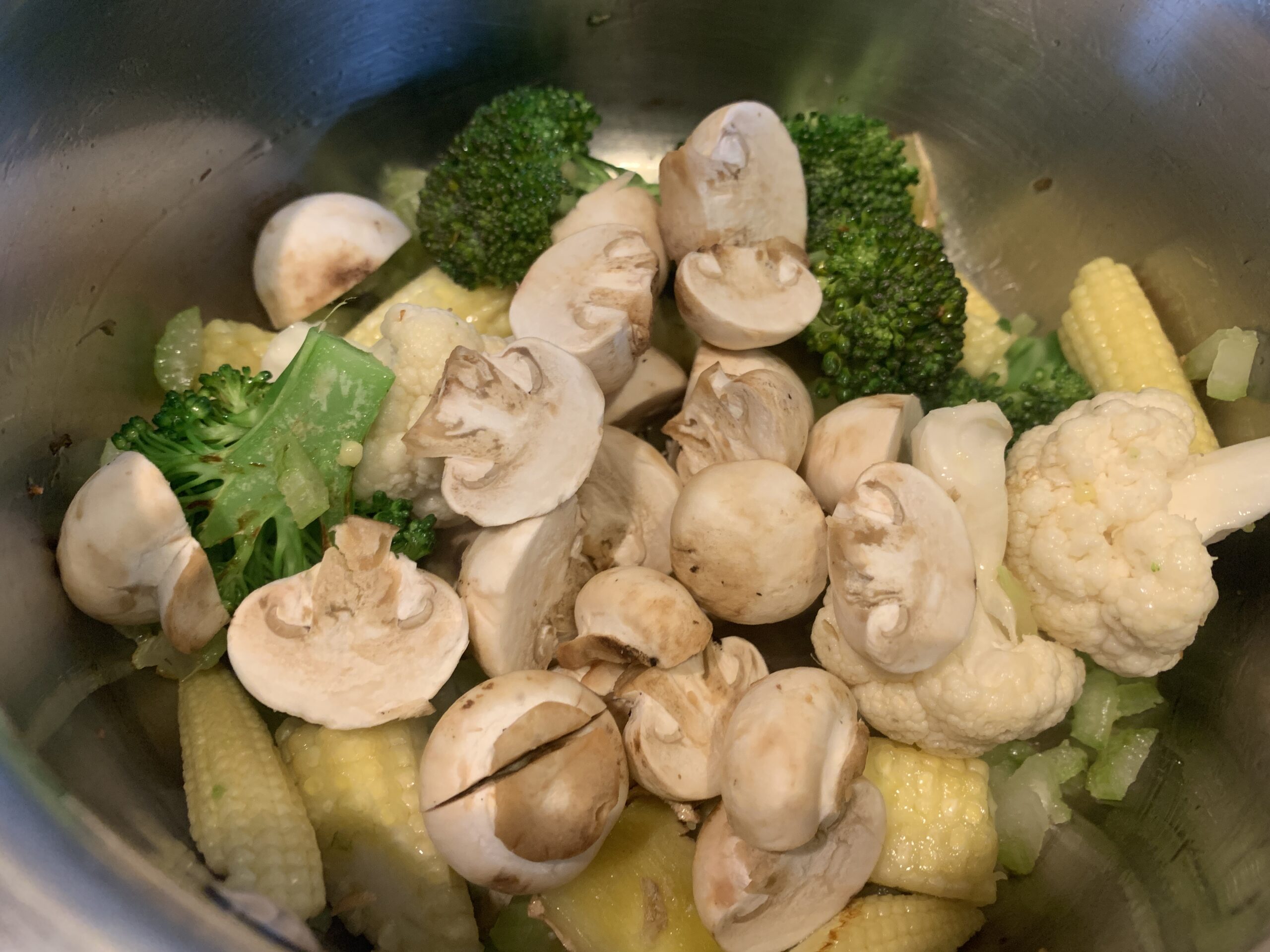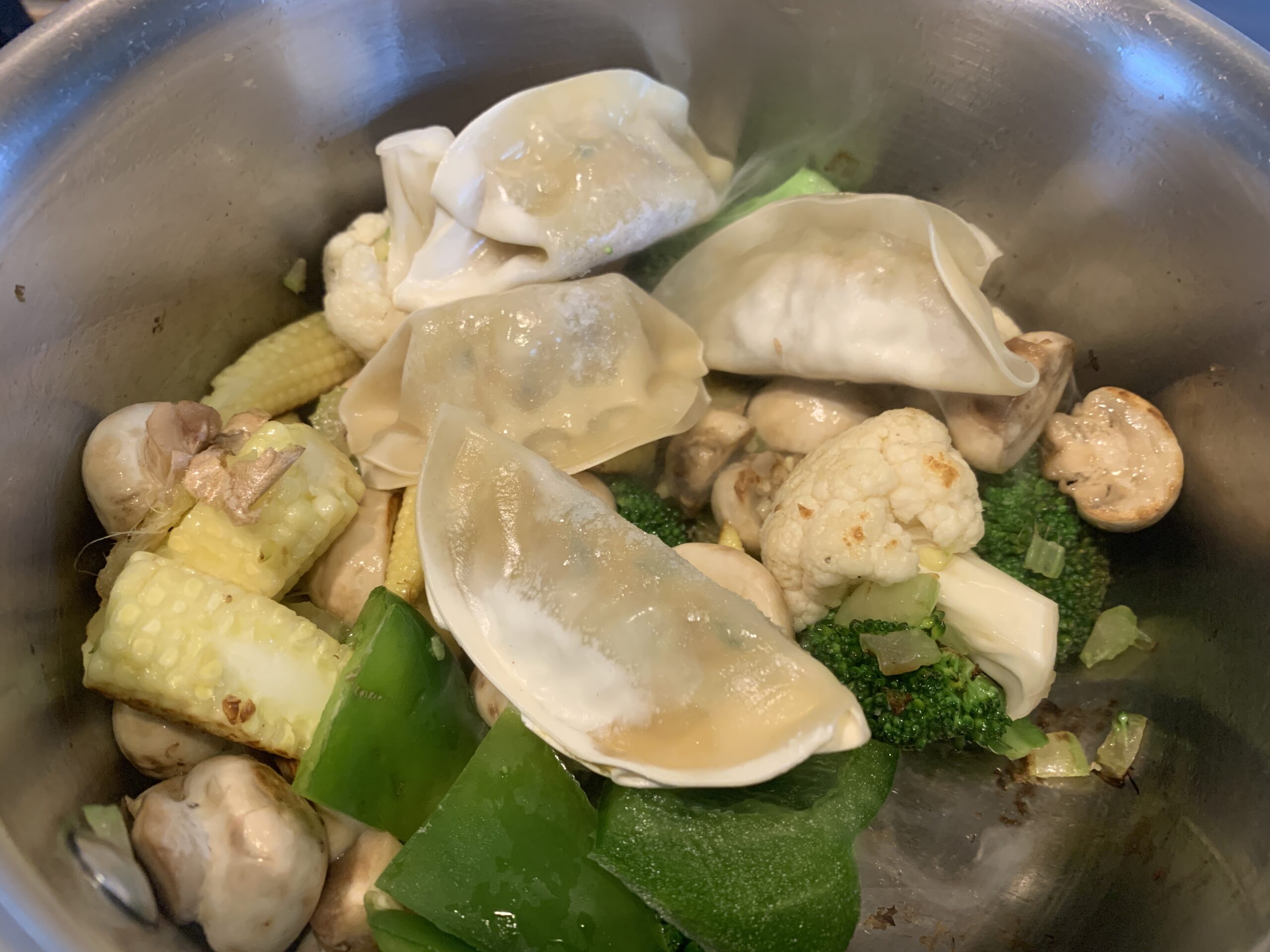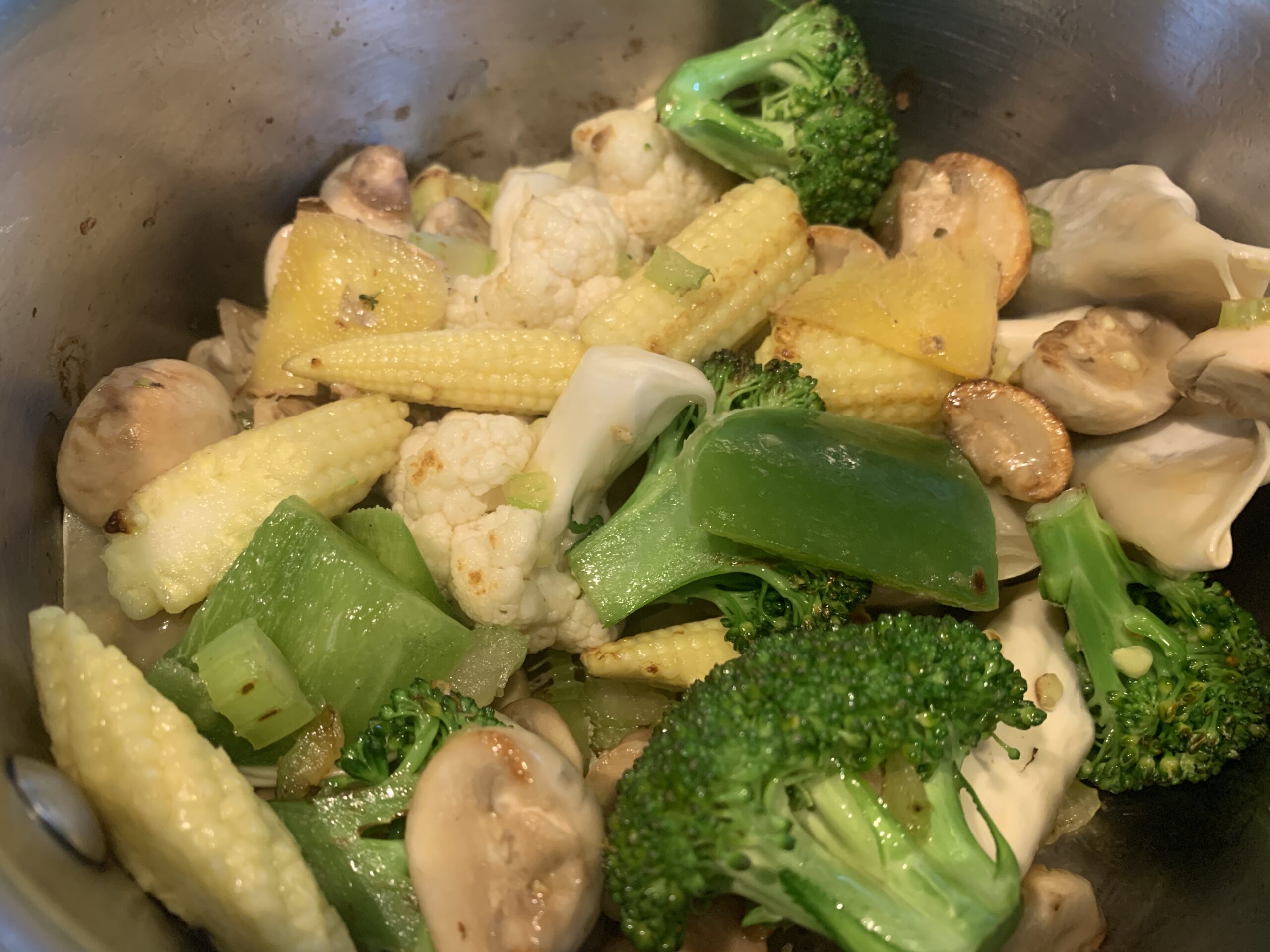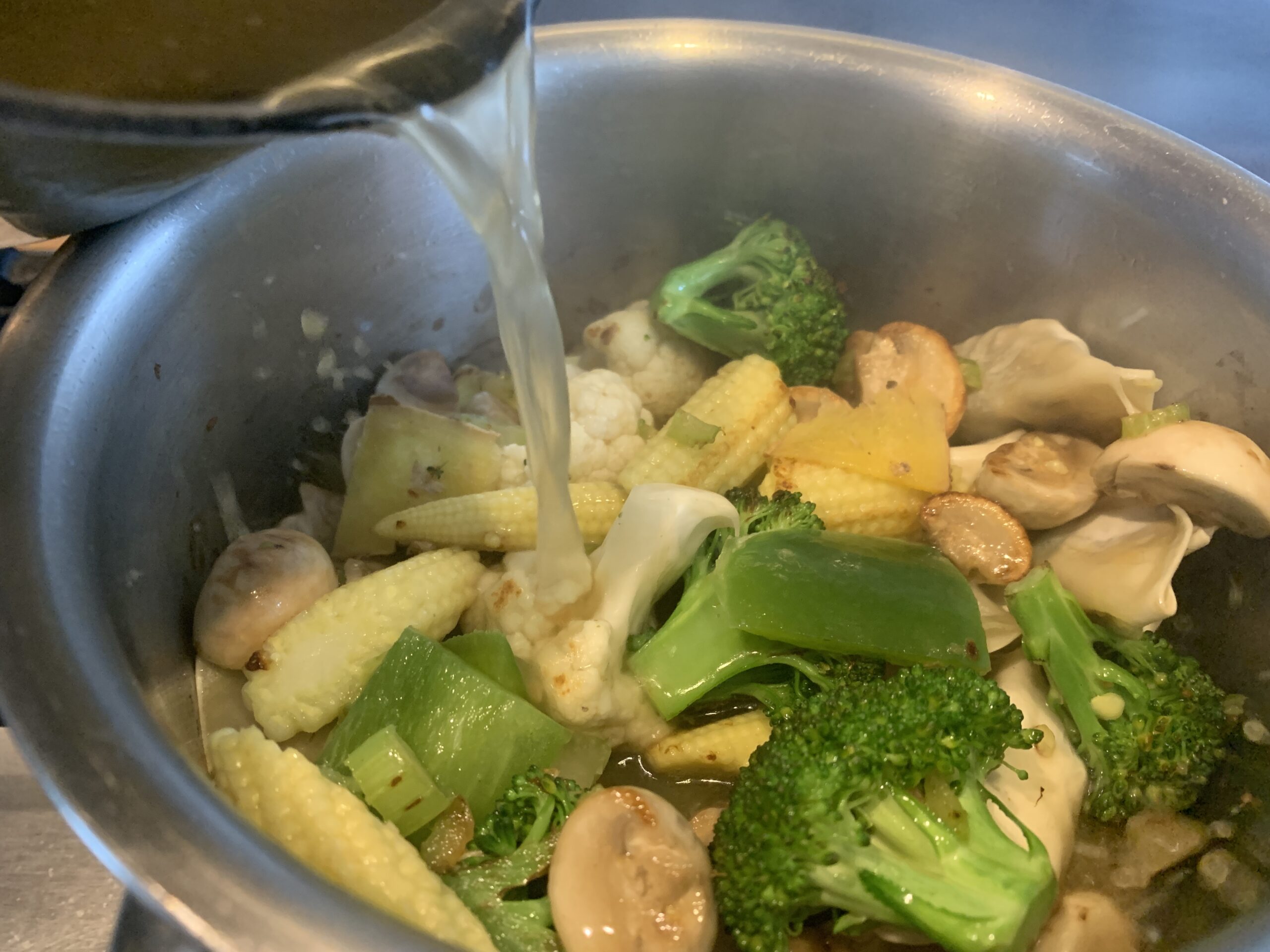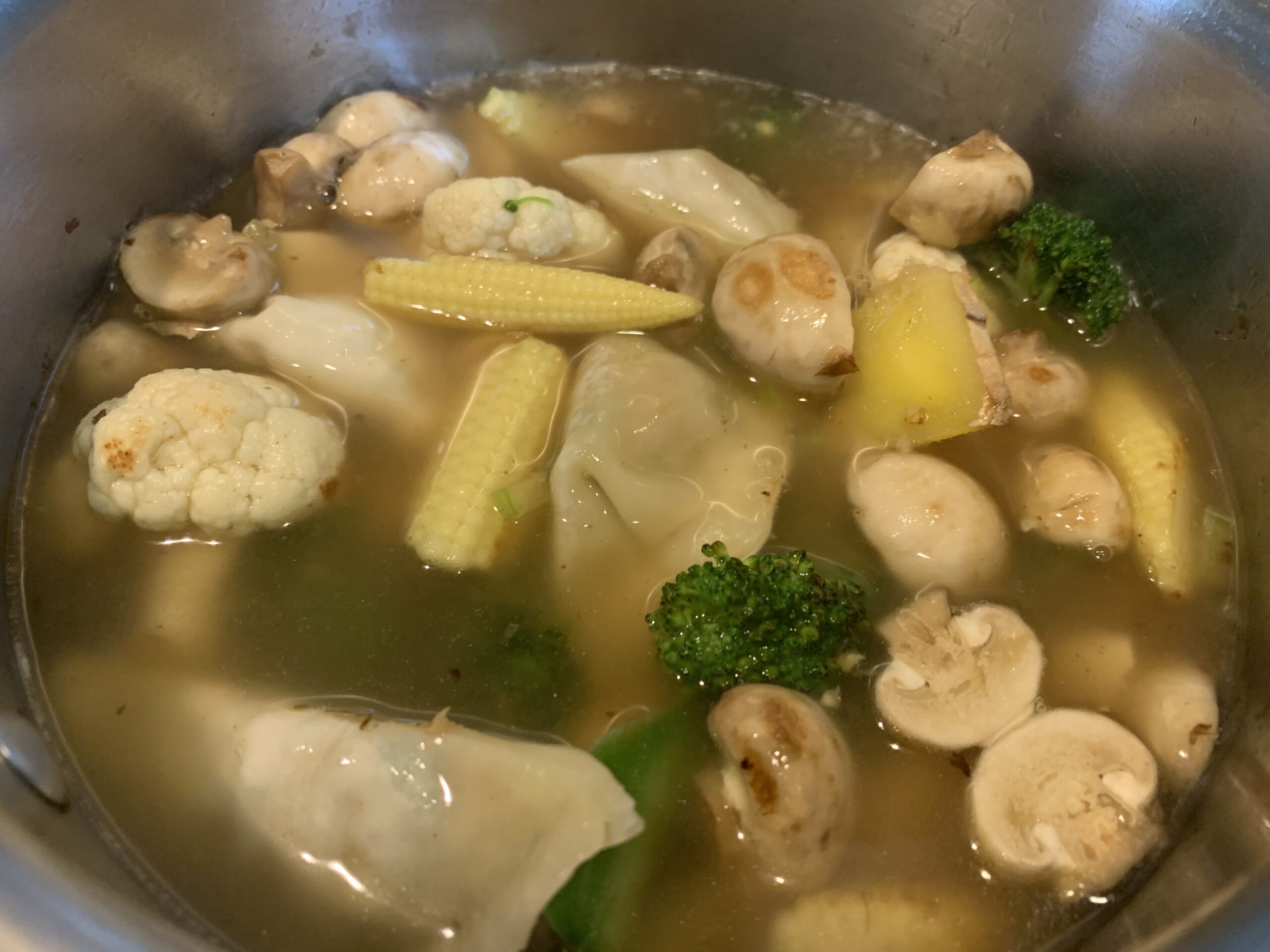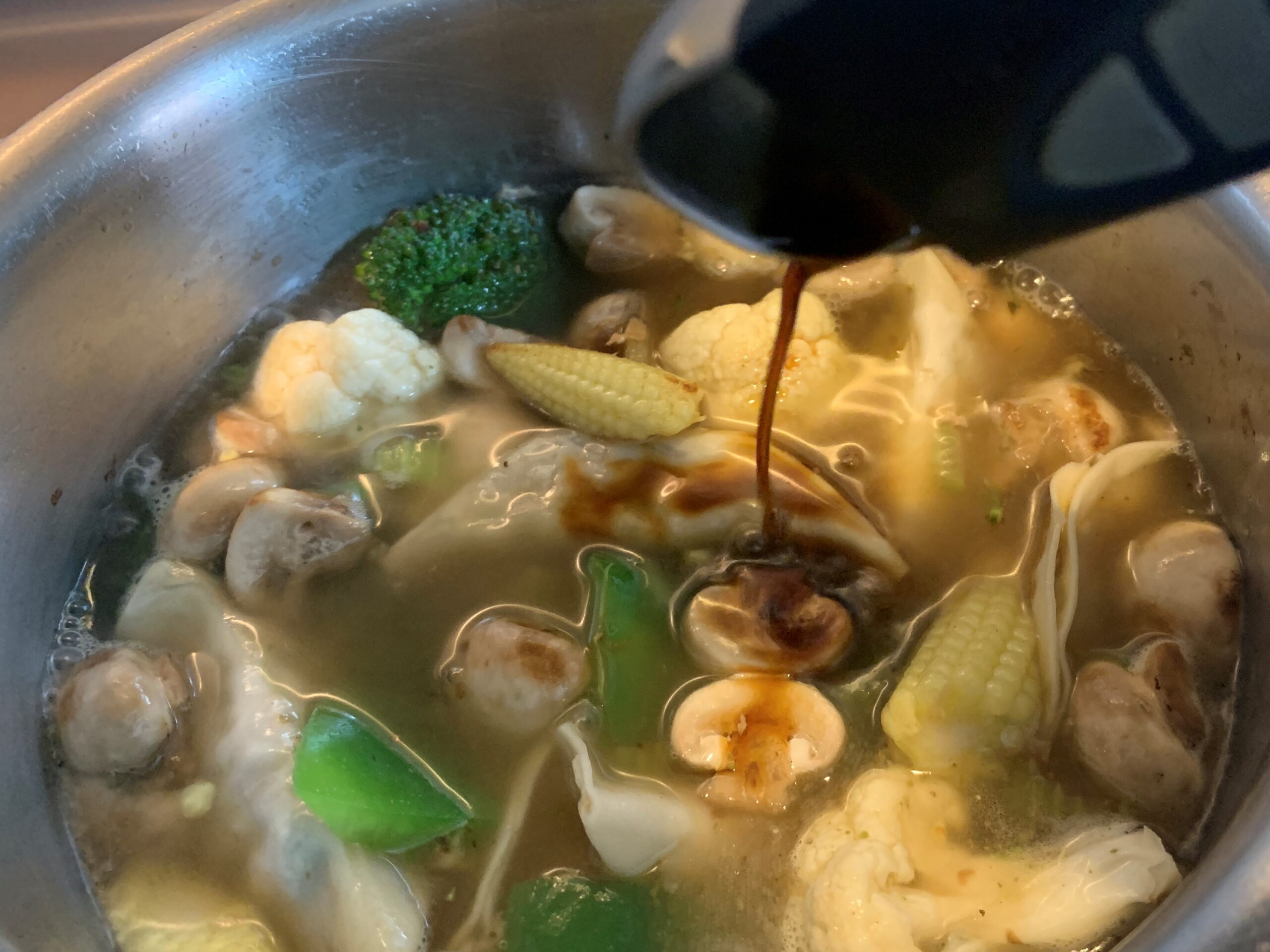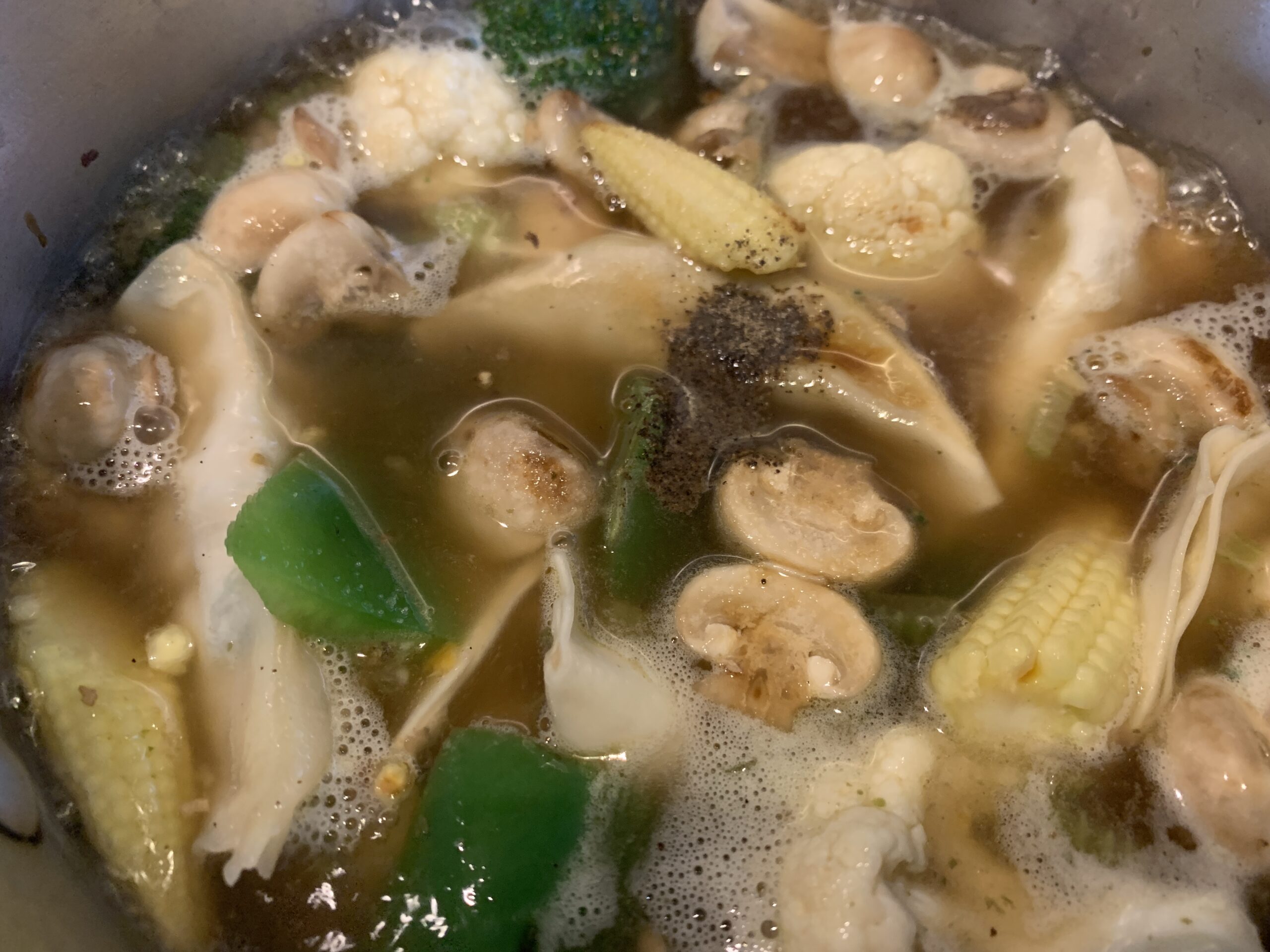 Add the mushrooms, peppers, and wontons and sauté for a minute. Next add the vegetable stock, soya sauce, salt and black pepper and let the broth come to boil.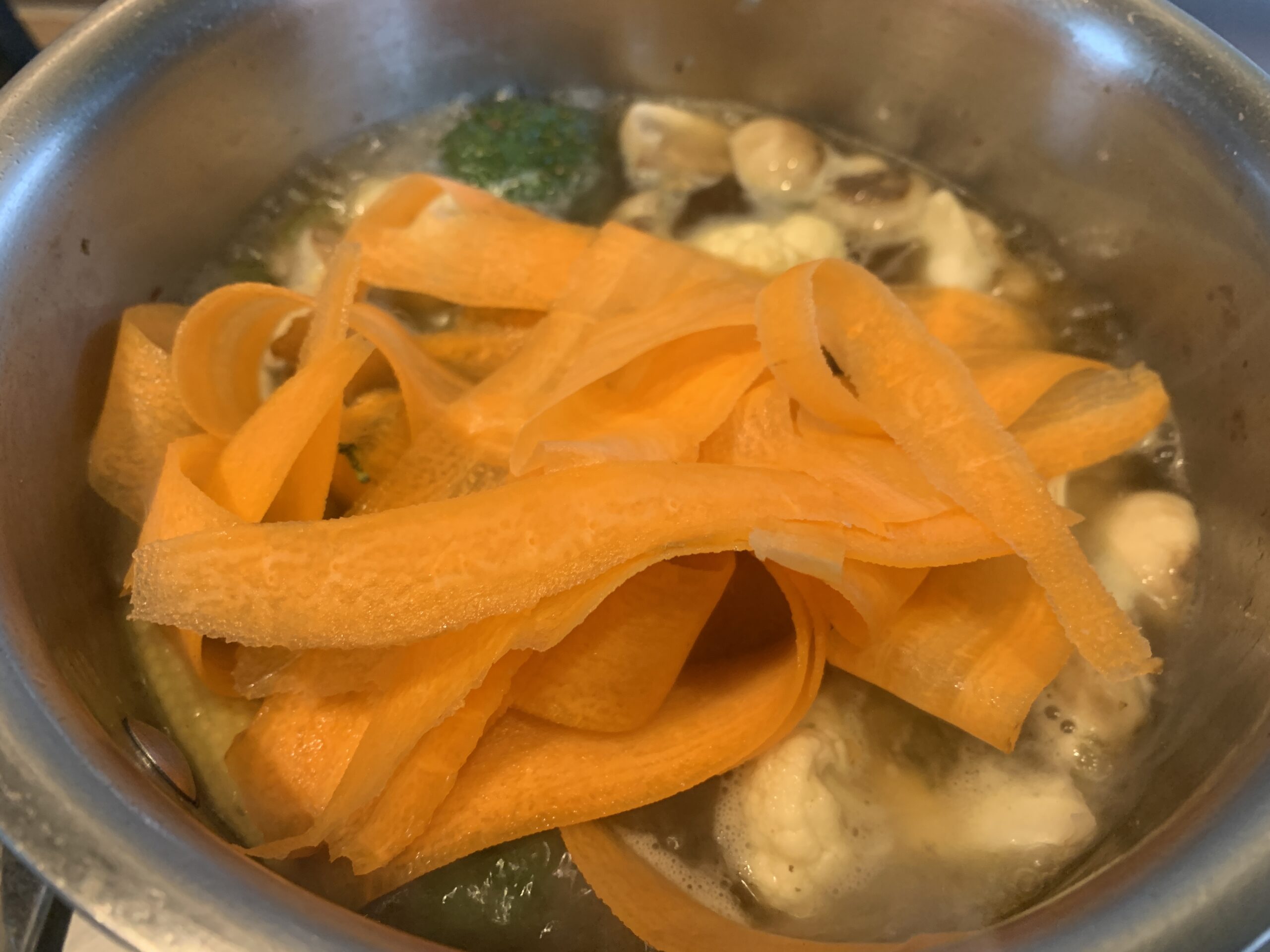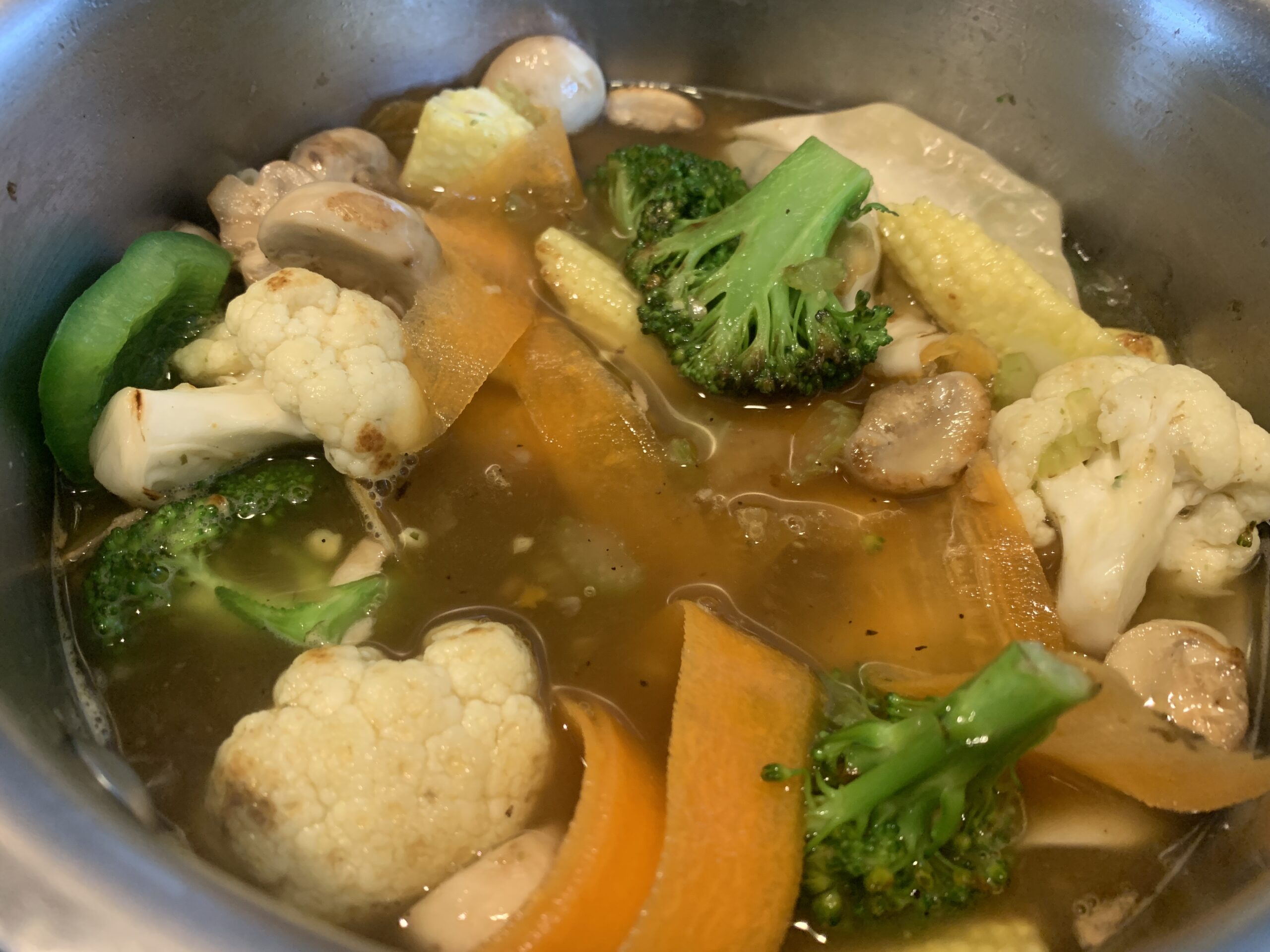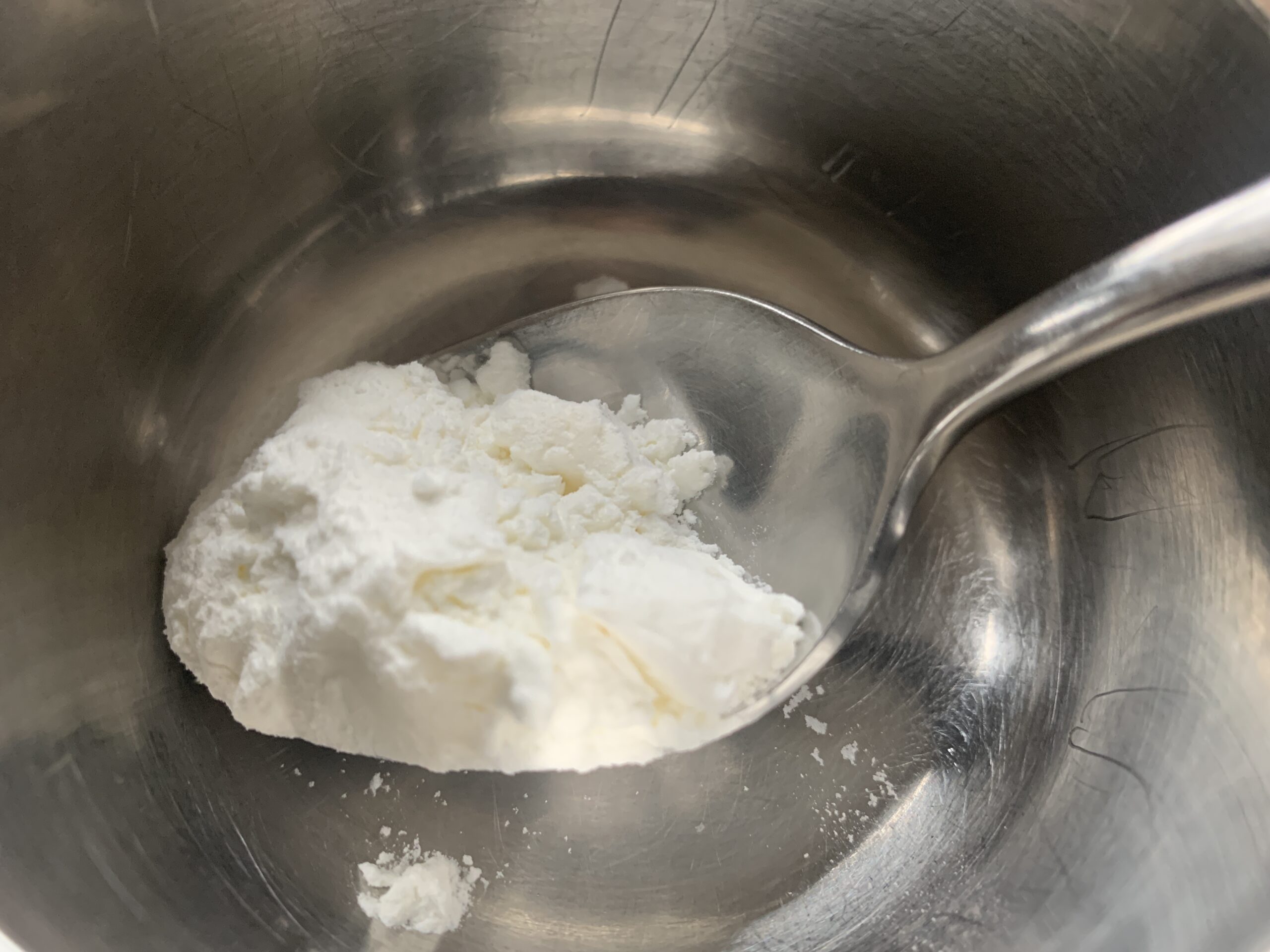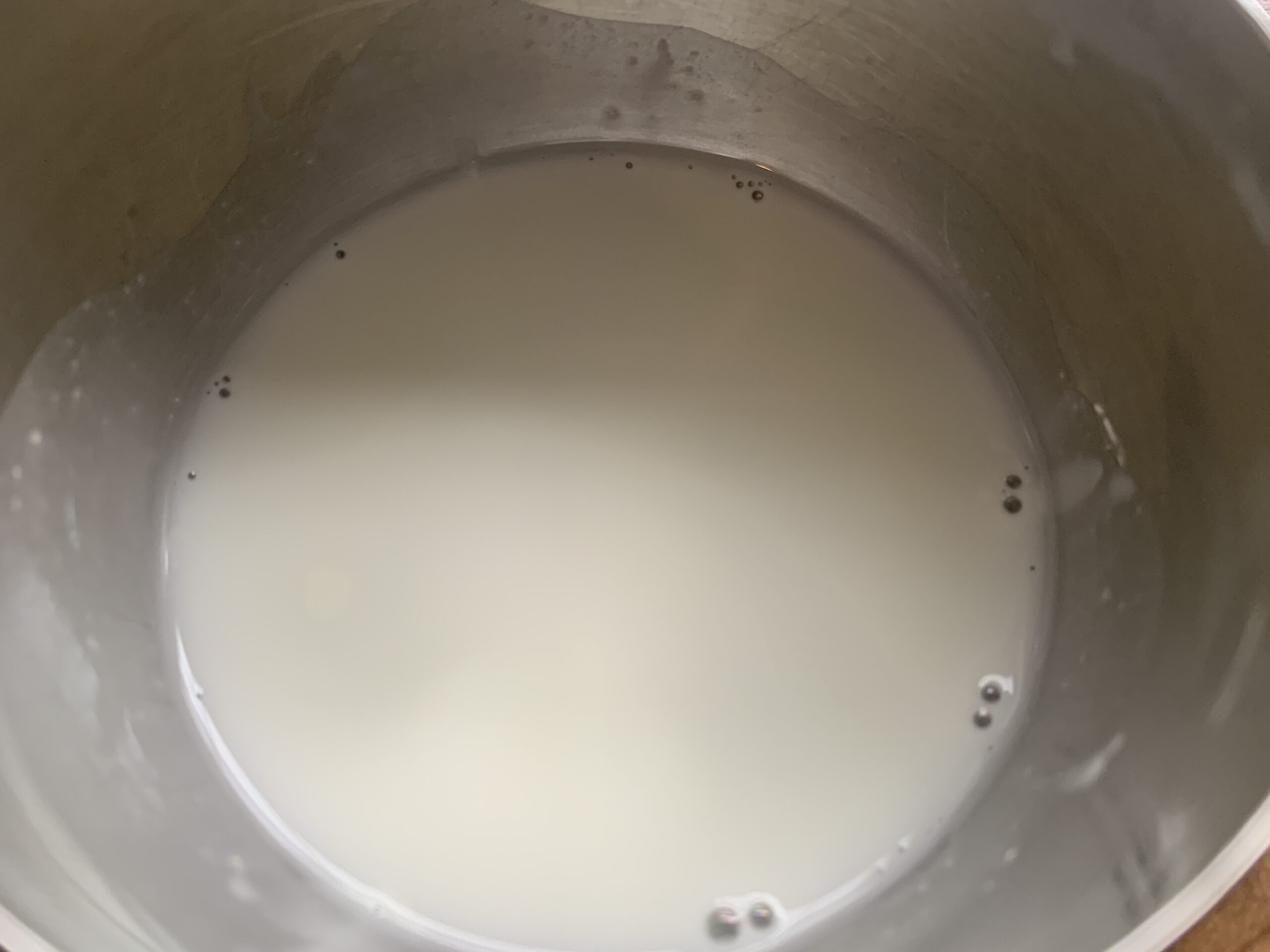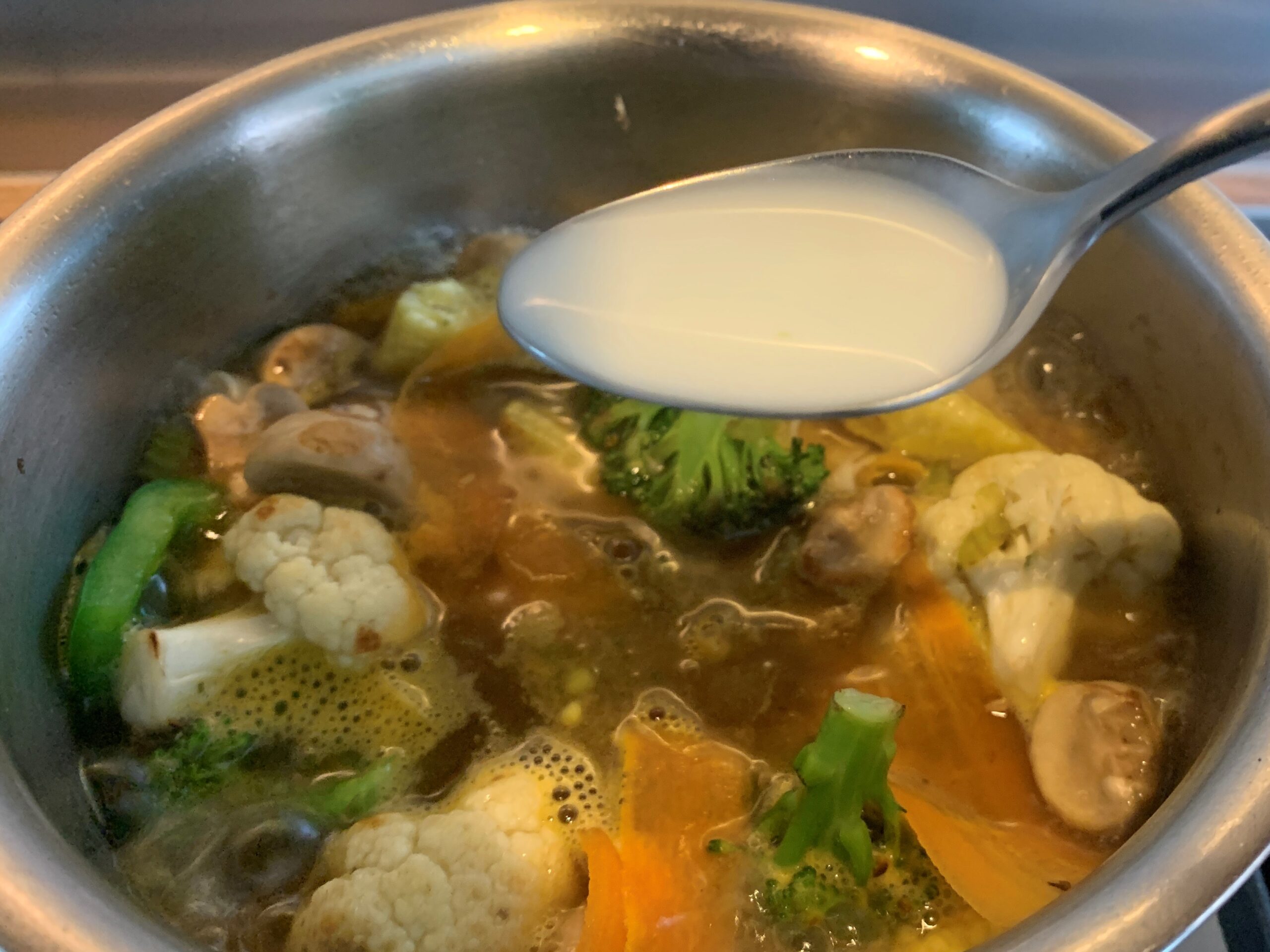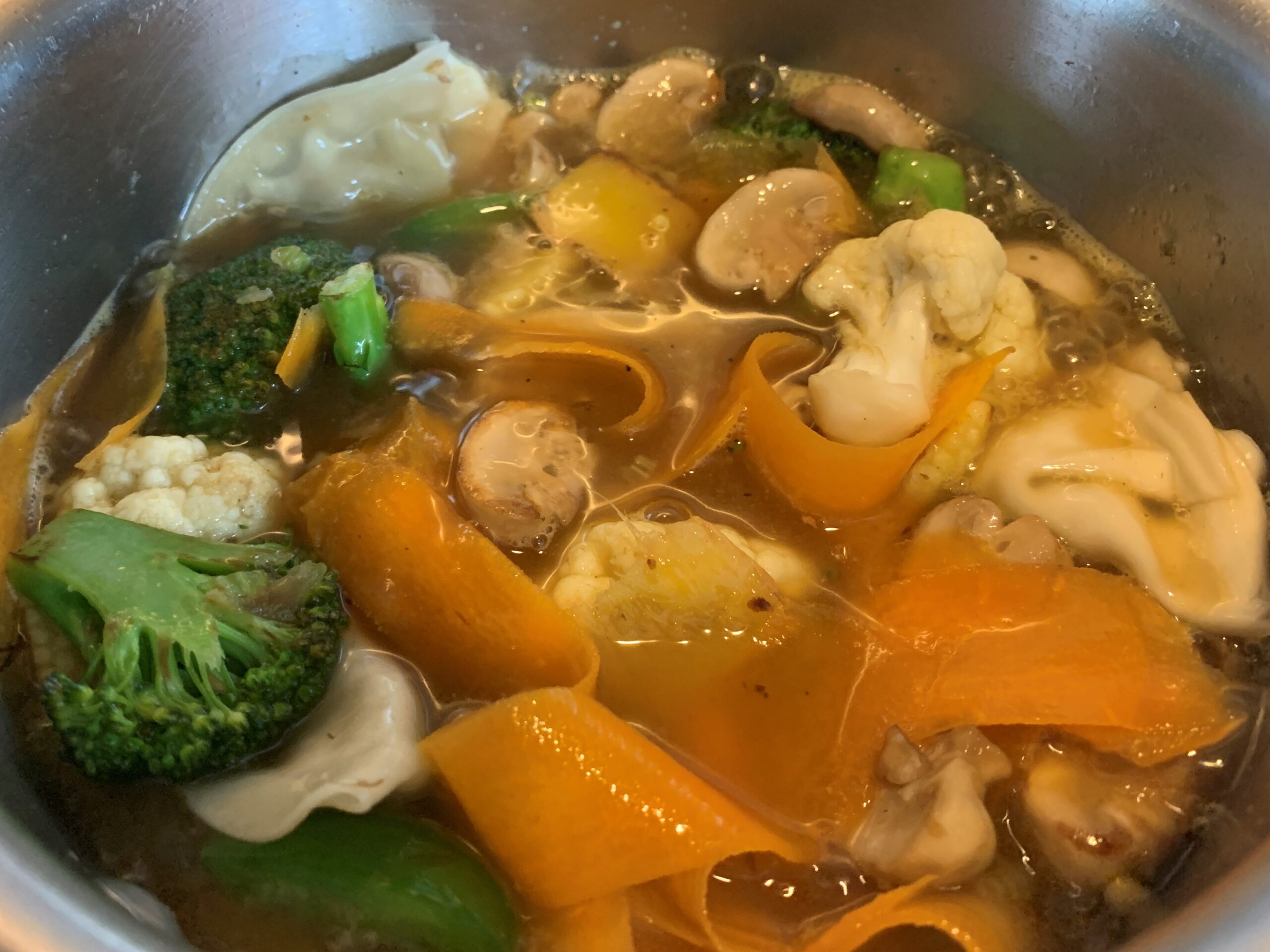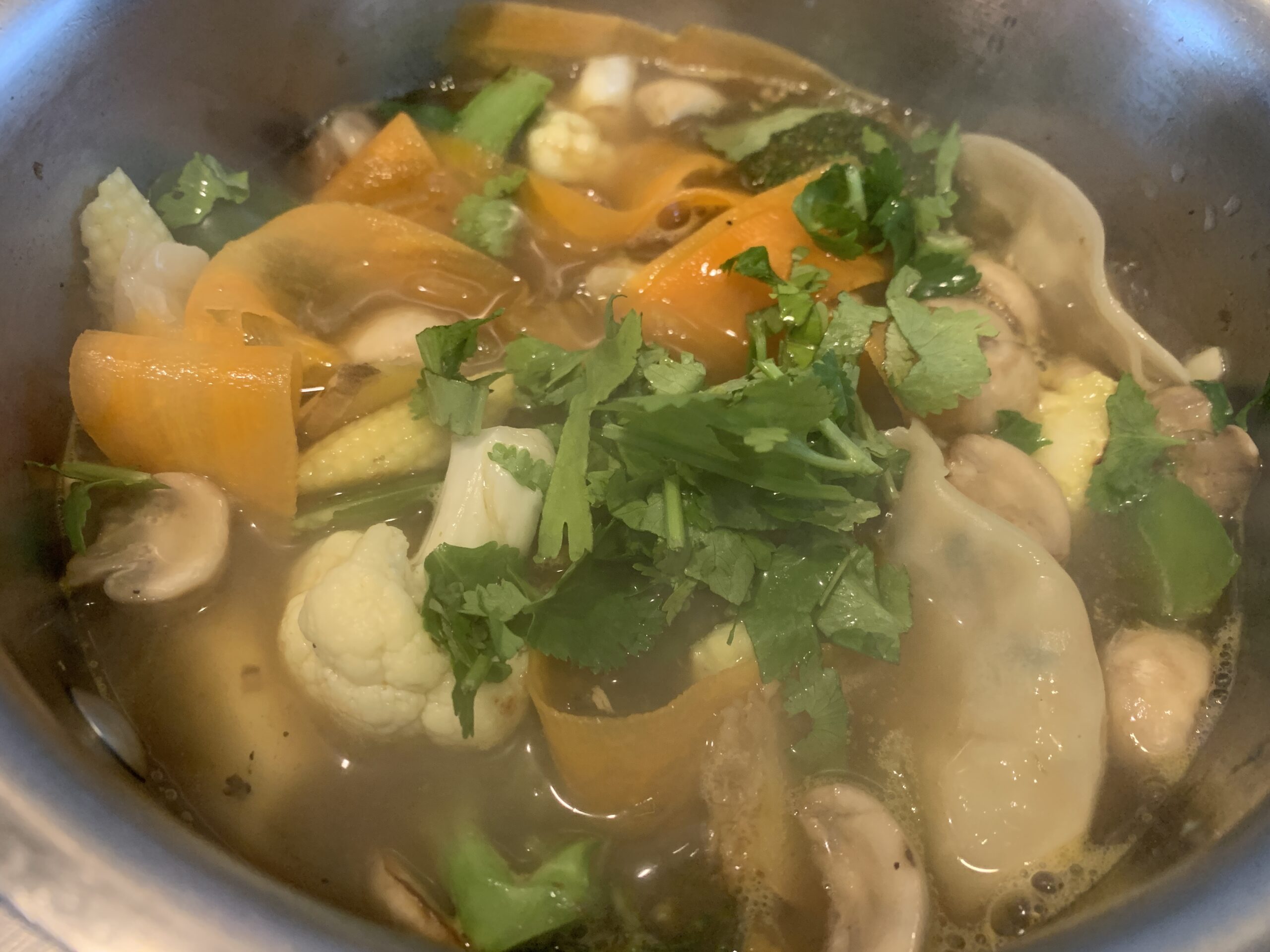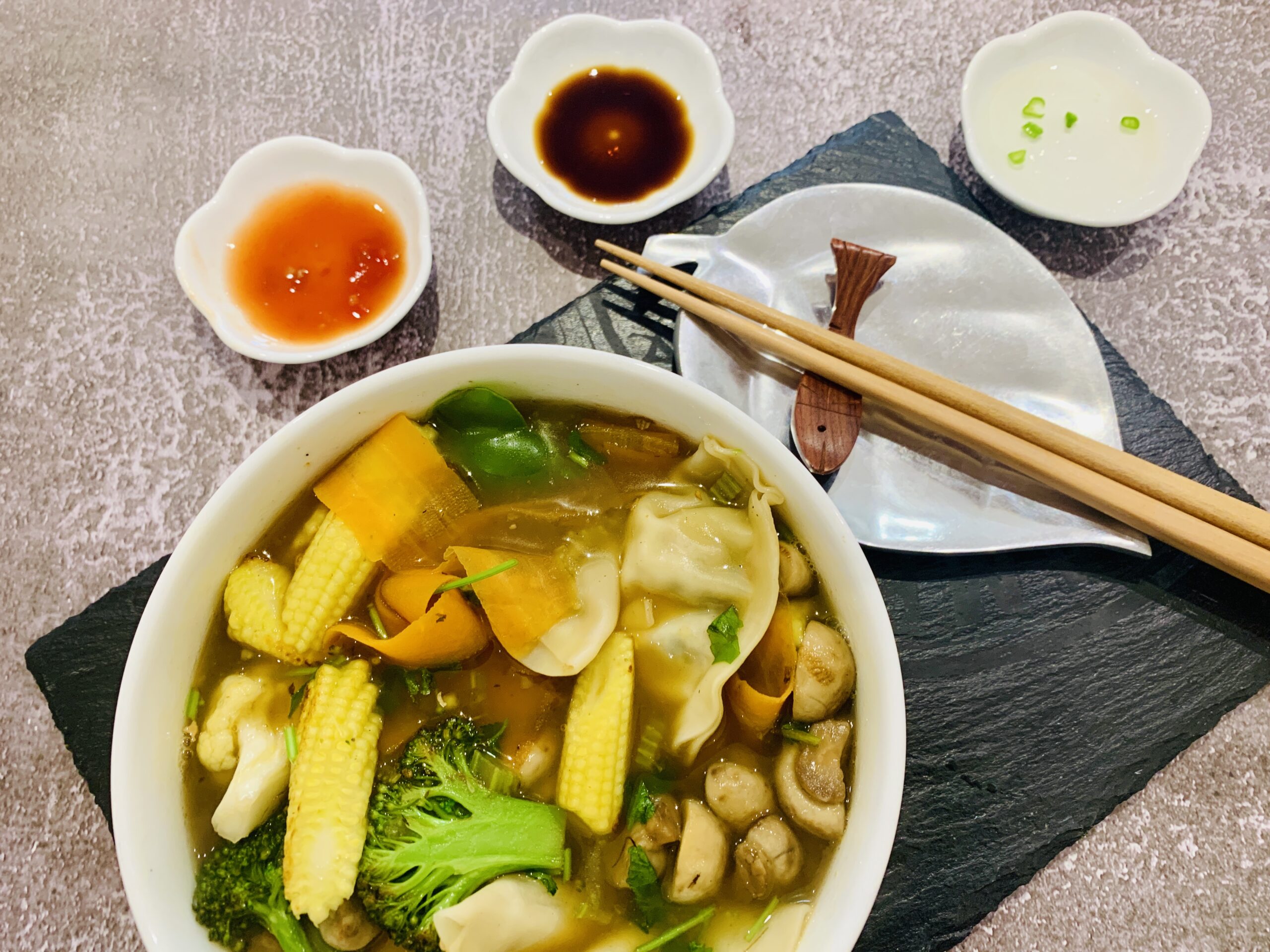 Add the carrot ribbons and stir. Once it boils add the corn slurry and stir. Give the soup broth a taste and check for salt and spice levels and adjust to suit your taste. Garnish with chopped coriander and serve hot!