Schezwan Fried Rice
Schezwan Fried Rice is an Indo-Chinese dish. Fried rice tossed in schezwan sauce gives another layering of depth and flavours to the rice. Schezwan sauce is a spicy and pungent sauce made with dry red chillies, garlic, shallots and spices.
Schezwan sauce is from Szechuan cuisine which is a style of Chinese cuisine originating from Sichuan Province. It has bold flavours, particularly the pungency and spiciness resulting from liberal use of garlic and chili peppers, as well as the unique flavour of Sichuan pepper.
This fried rice is cooked using the Chinese ingredients with an Indian twist to cater to Indian palette hence the use of onion, ginger and garlic! It is so popular that it is served everywhere from roadside carts to markets to the expensive Michelin starred restaurants.
My children love Indo-Chinese food, especially my daughter. They can eat Indo-Chinese any time of the day and if they were to be given an option to choose what they want to eat; it will inevitably be Indo-Chinese. They can eat it for lunch and dinner, and sometimes even in between the meals for snack!
I am sure this dish will surely become one of your family favorites!
Ingredients
1 cup jasmine rice
1 tablespoon finely chopped garlic
1 tablespoon finely chopped ginger
1 tablespoon finely chopped green chilli
¼ cup finely chopped carrot
¼ cup finely chopped baby corn
¼ cup finely chopped cabbage
¼ cup finely chopped green pepper
¼ cup finely chopped onion
¼ cup finely chopped spring onion
1 tablespoon schezwan sauce
1 tablespoon red chilli sauce
1 teaspoon vinegar
1 teaspoon salt
1 teaspoon white pepper
2 teaspoons sesame oil
1 teaspoon oil (for boiling rice)
Directions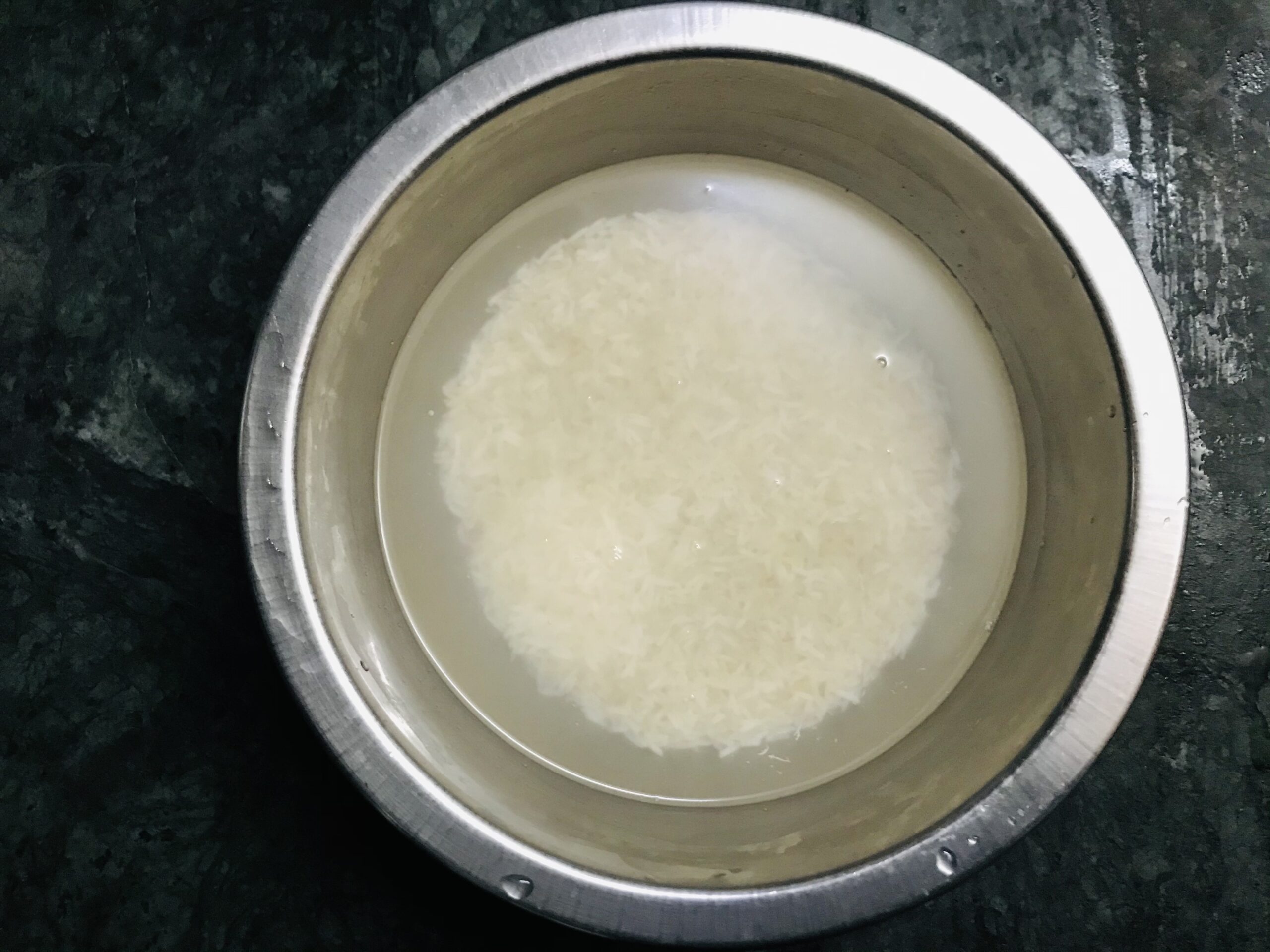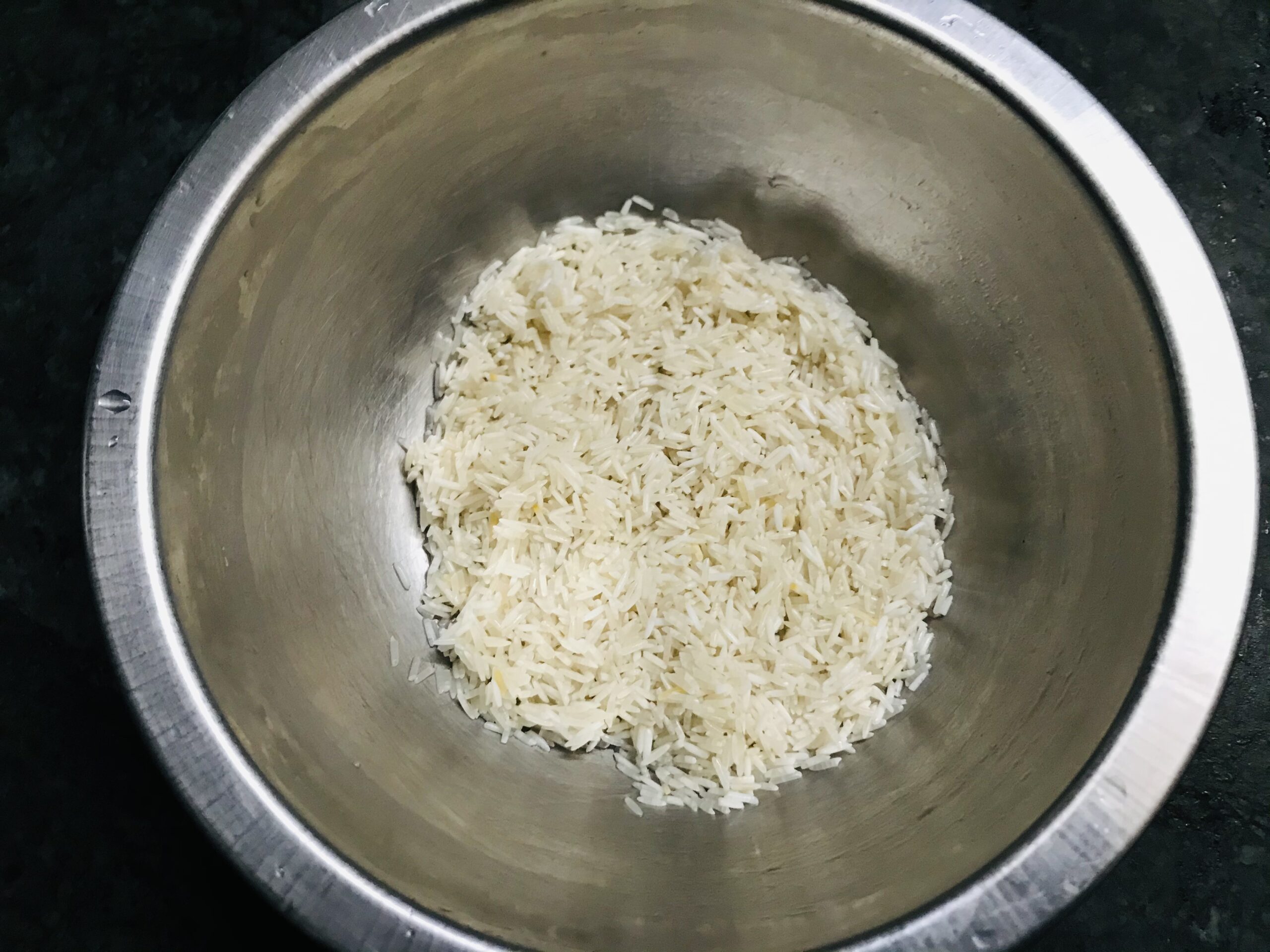 Wash the rice under running water and soak the rice for at least 30 minutes.
After the rice has soaked, drain the water.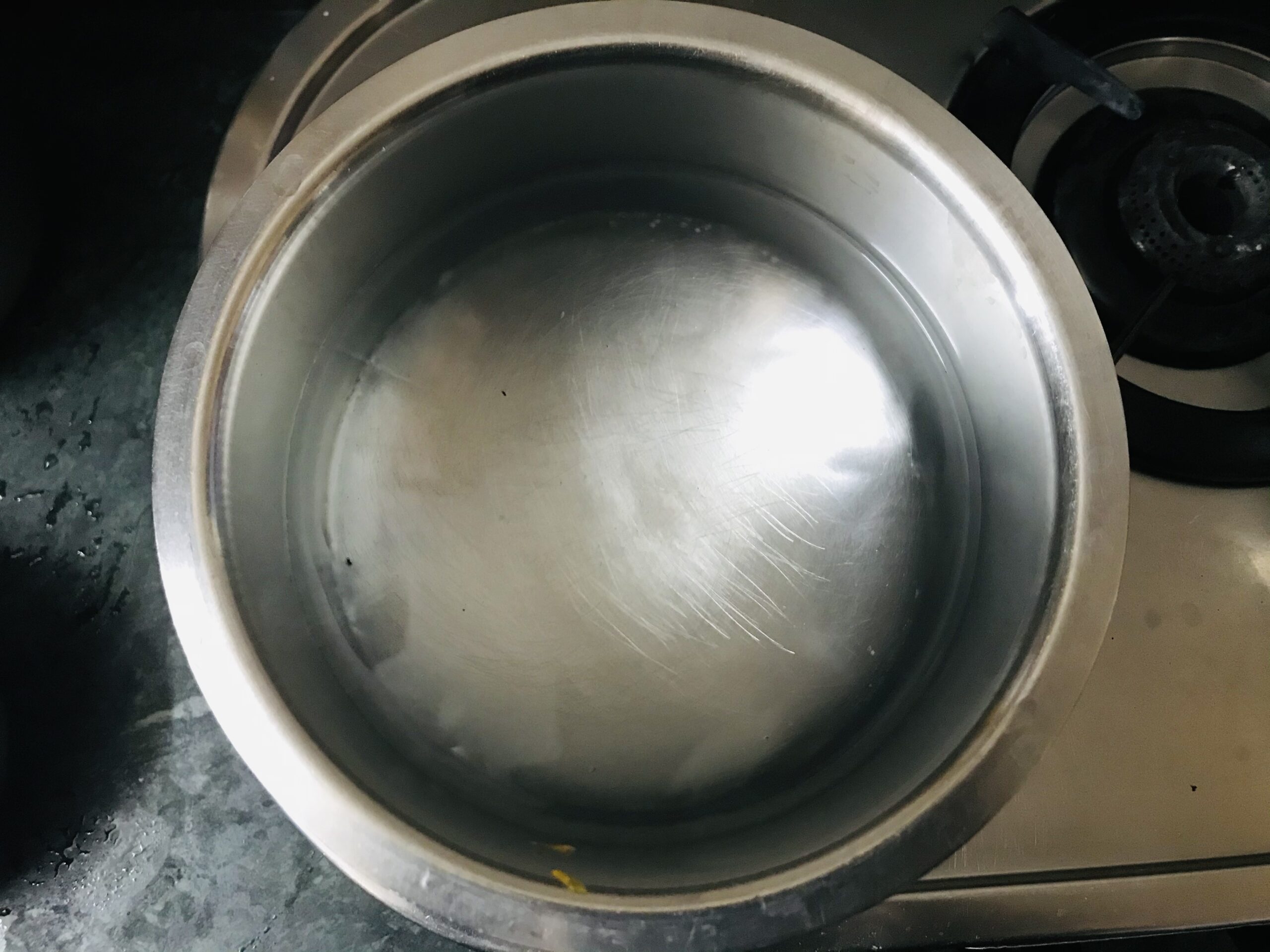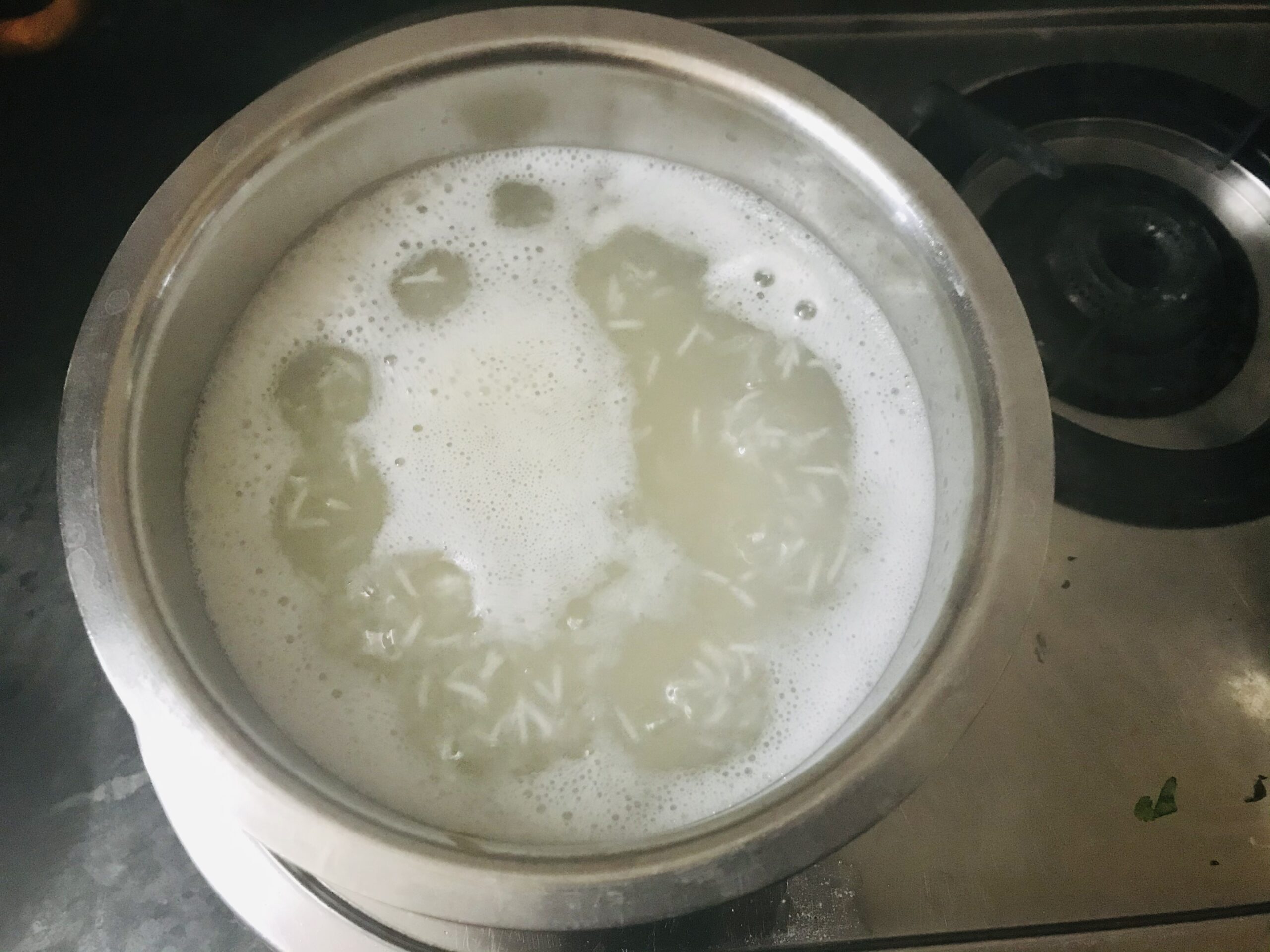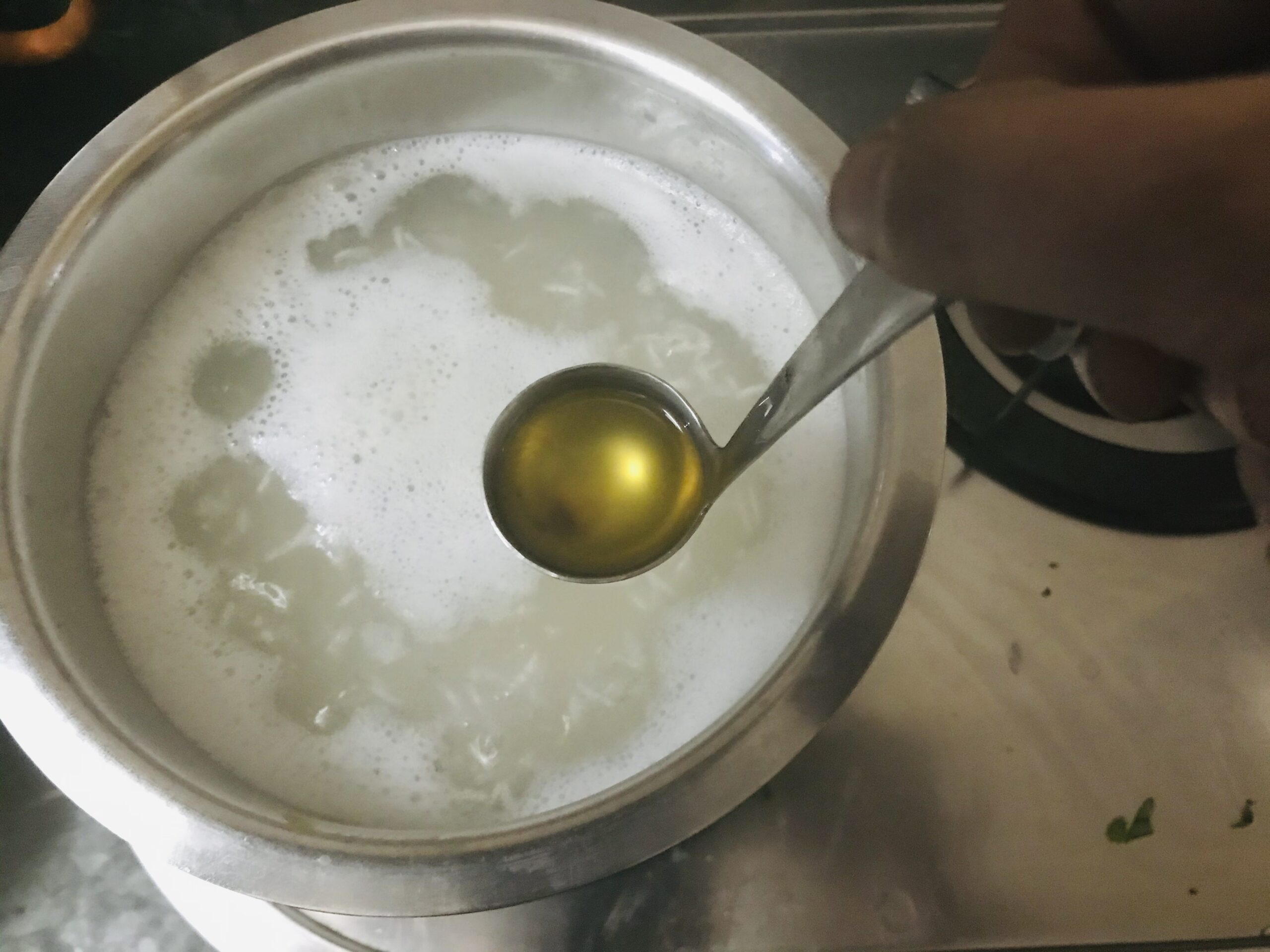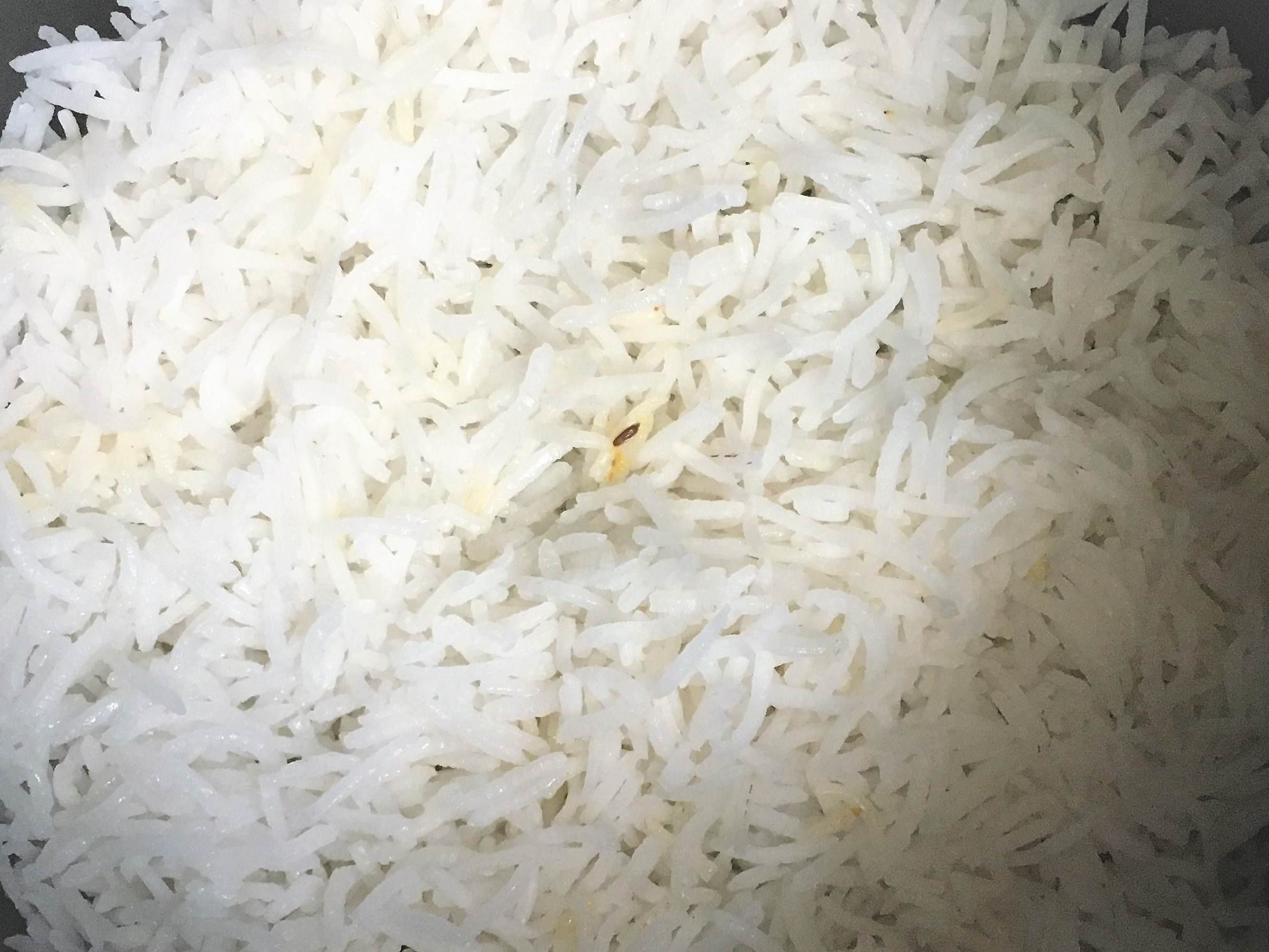 Boil 3-4 cups of water and add the soaked rice and 1 teaspoon oil. Stir gently and let it cook uncovered for 7-8 minutes. The rice should be 80% cooked.
Drain the rice in a colander. You can also rinse the rice gently under running water so that the grains stop cooking. Spread it on a tray and keep the rice in the fridge to cool.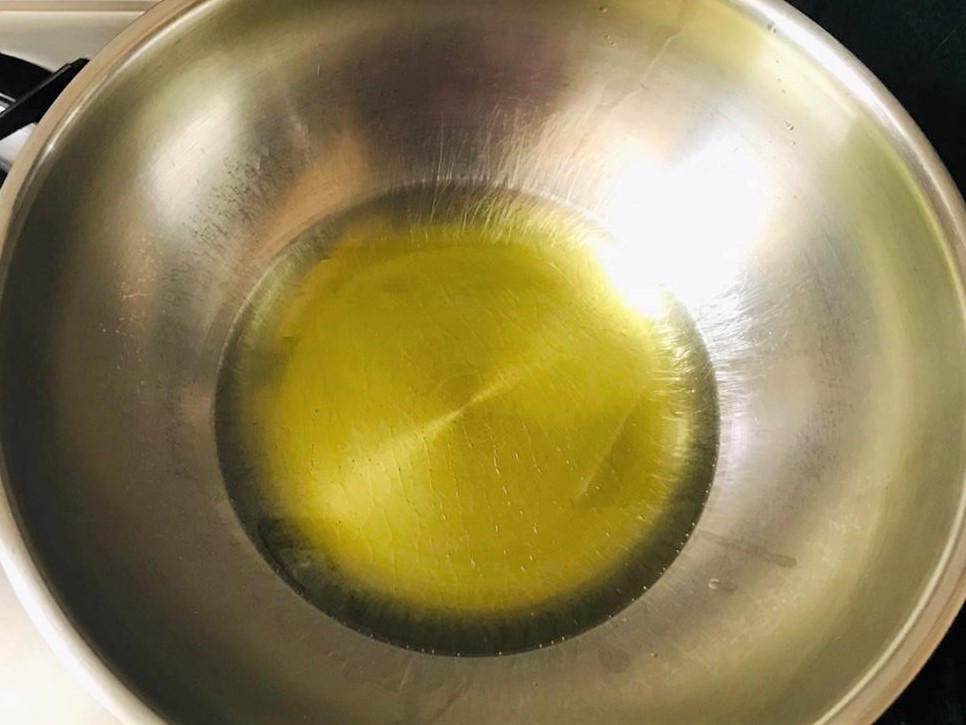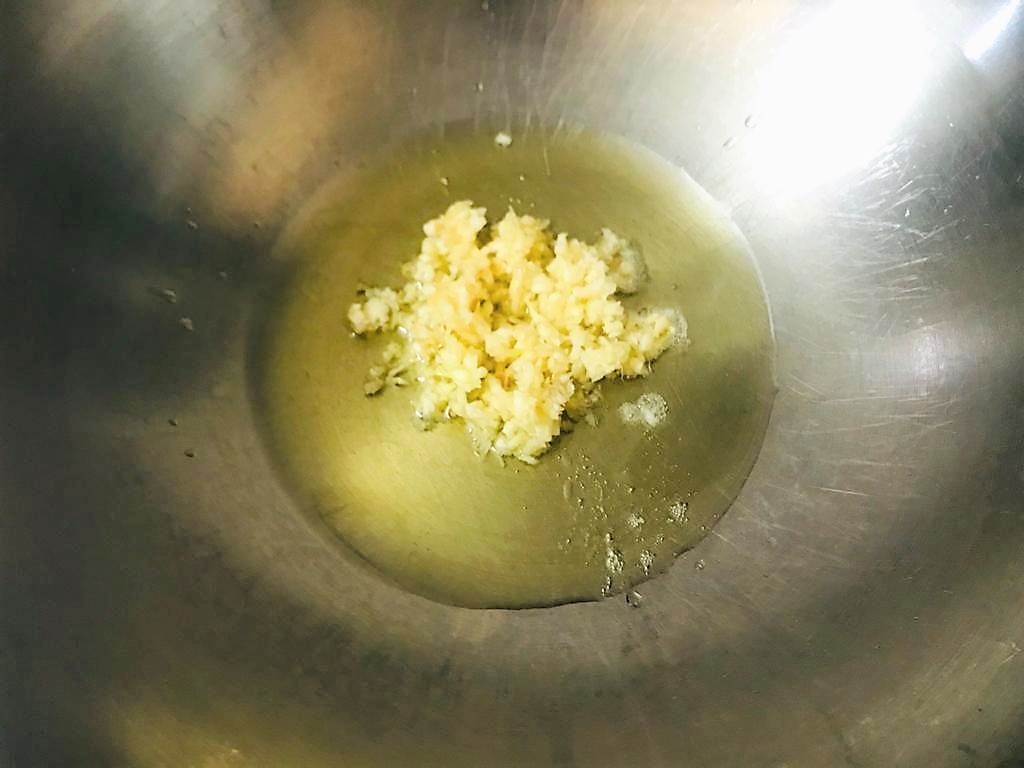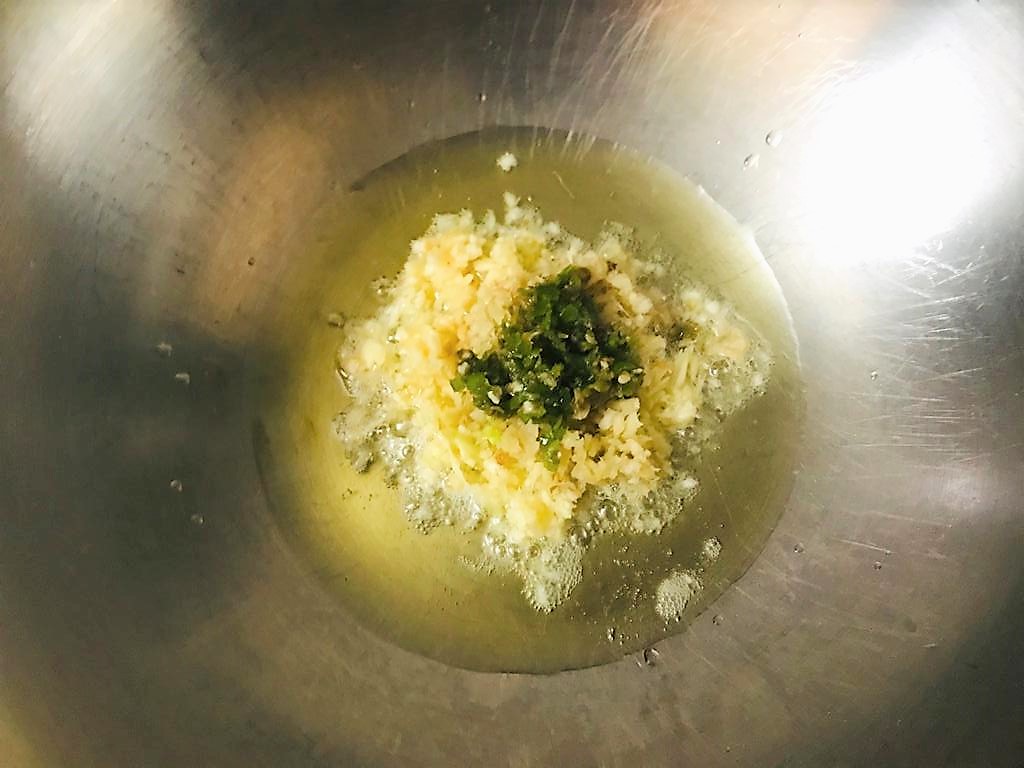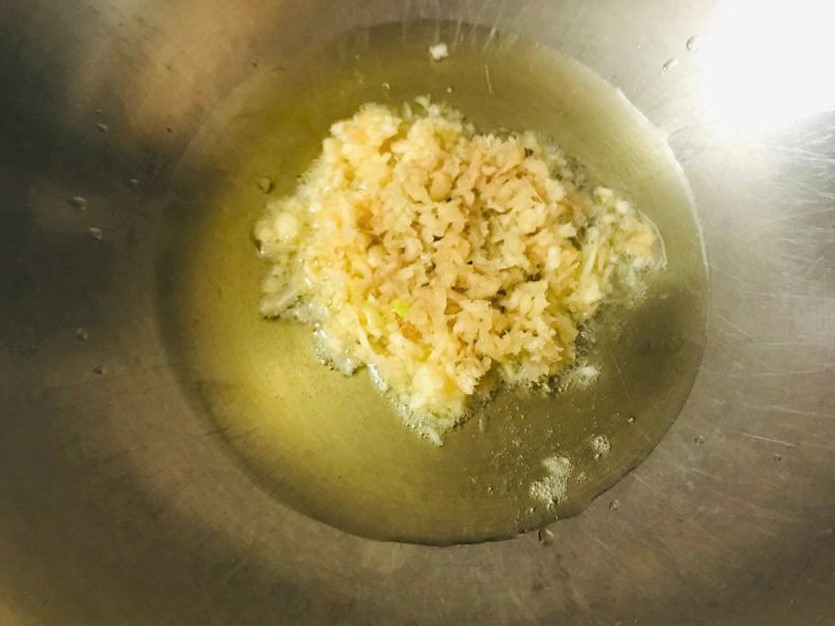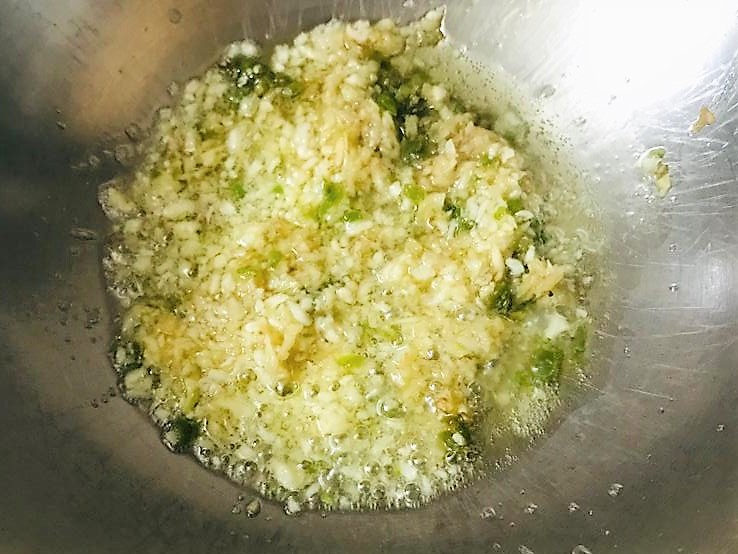 Heat sesame oil and add the chopped garlic, green chillies and ginger and sauté for a minute.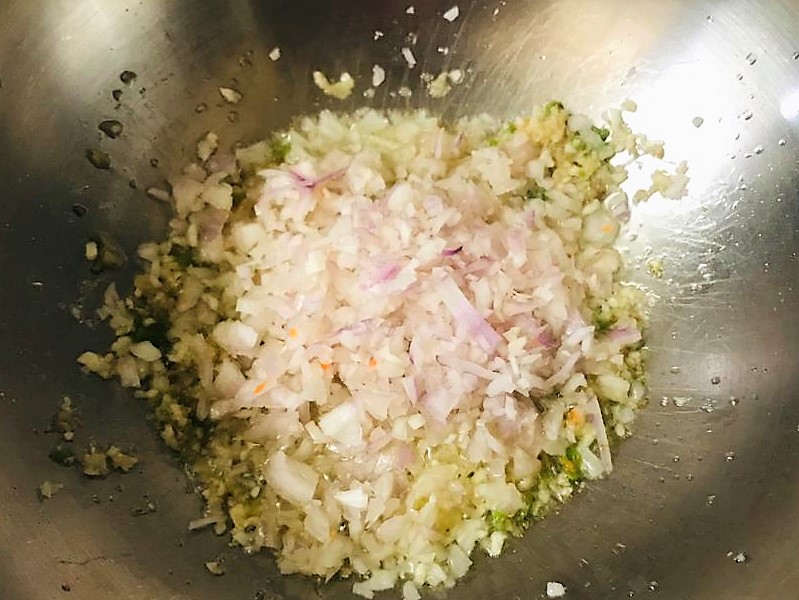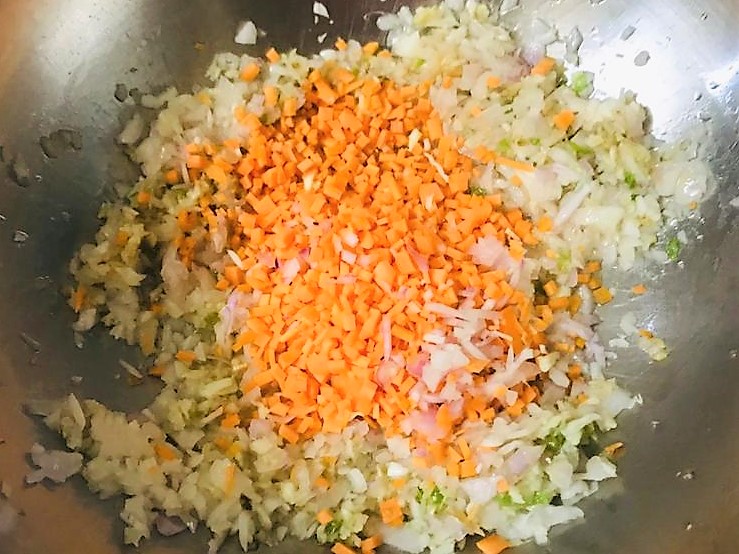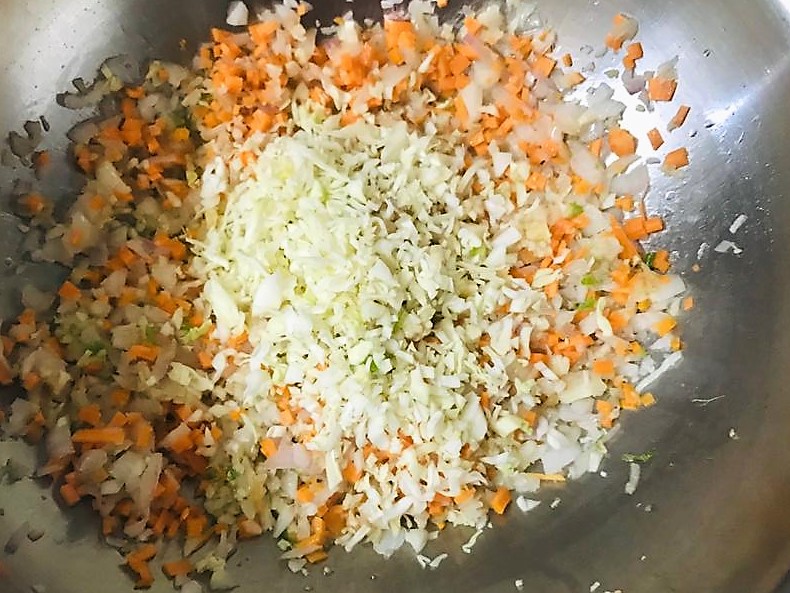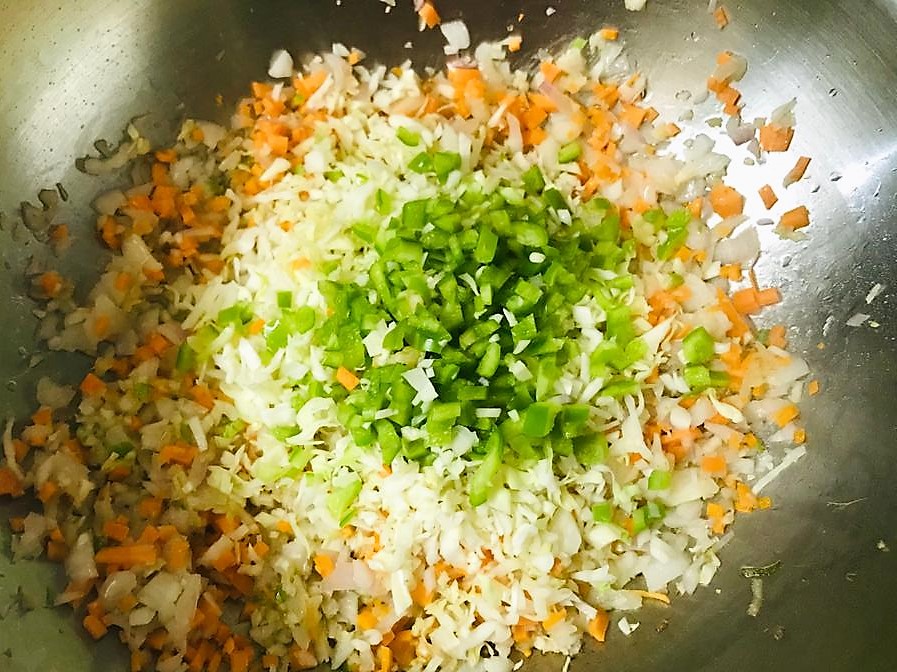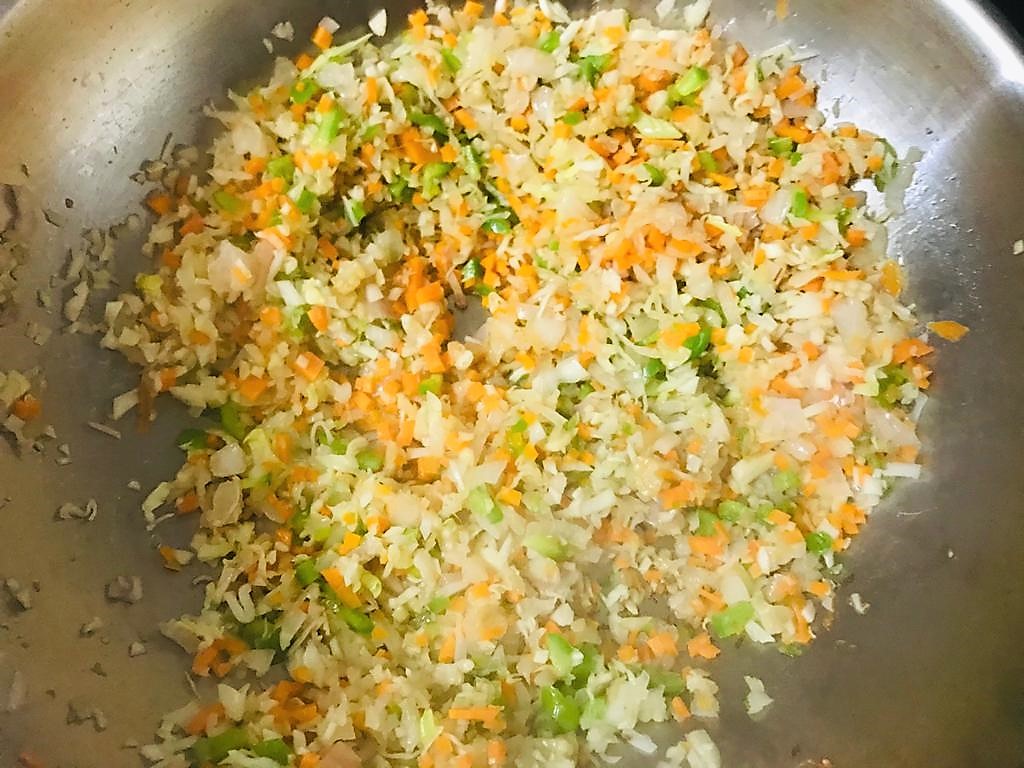 Add the onions, carrot, cabbage, baby corns and green peppers and sauté on high heat for a couple of minutes.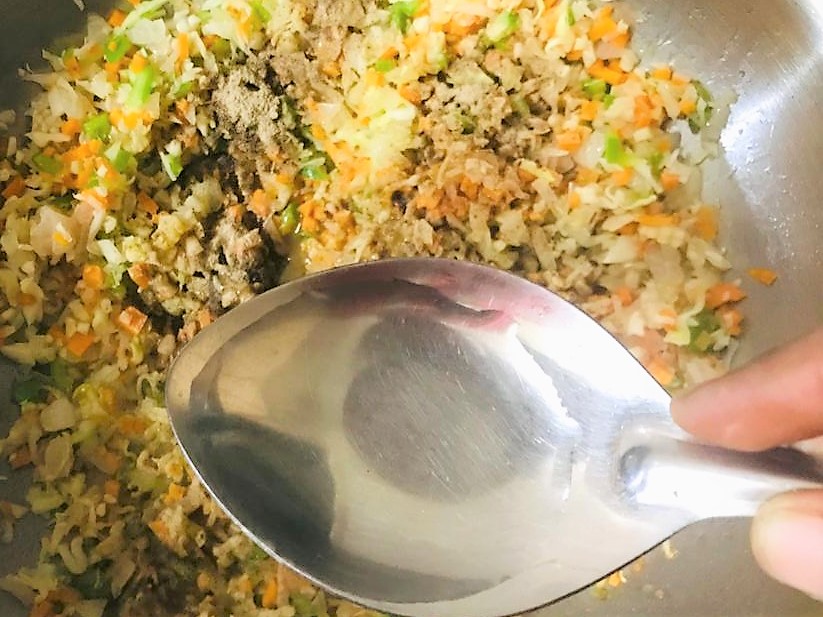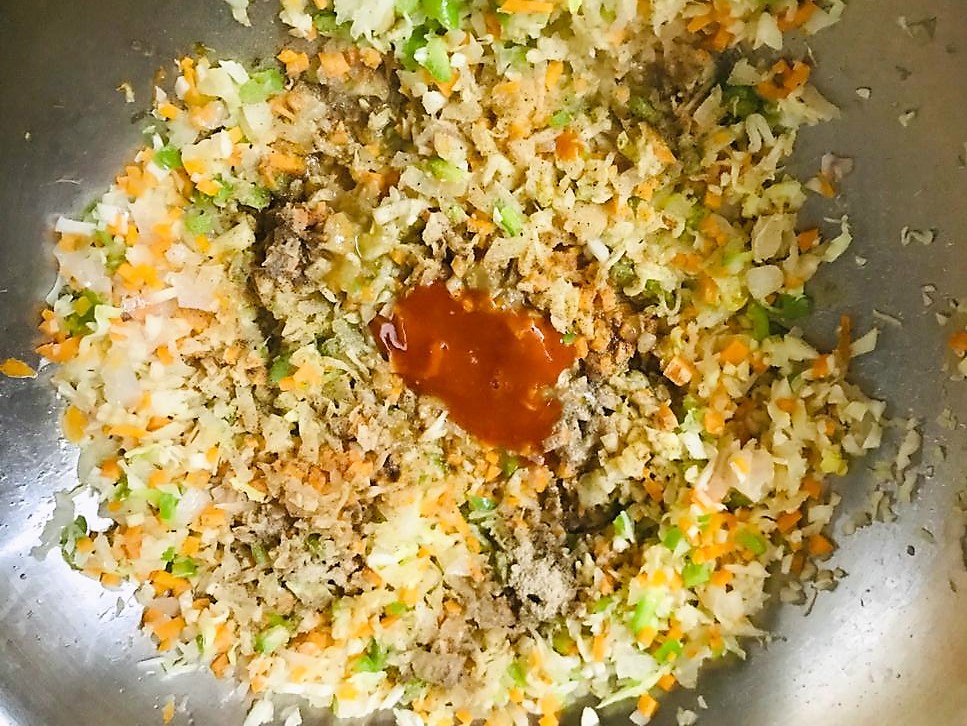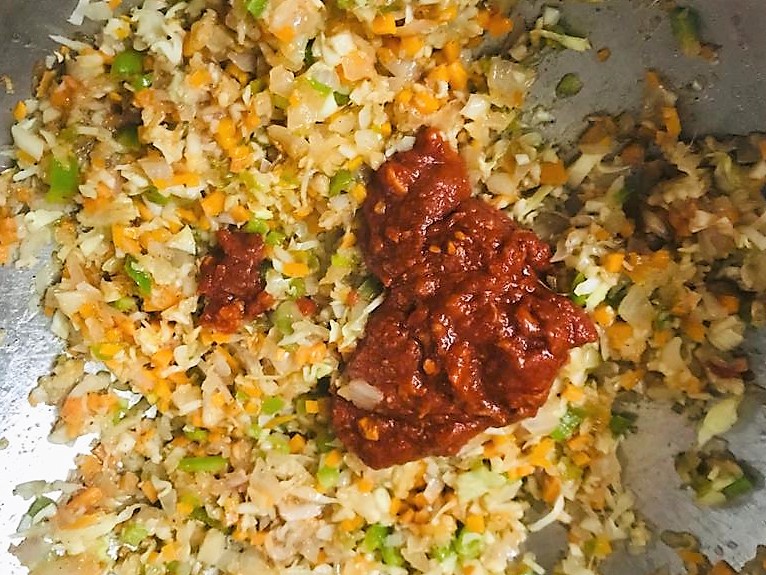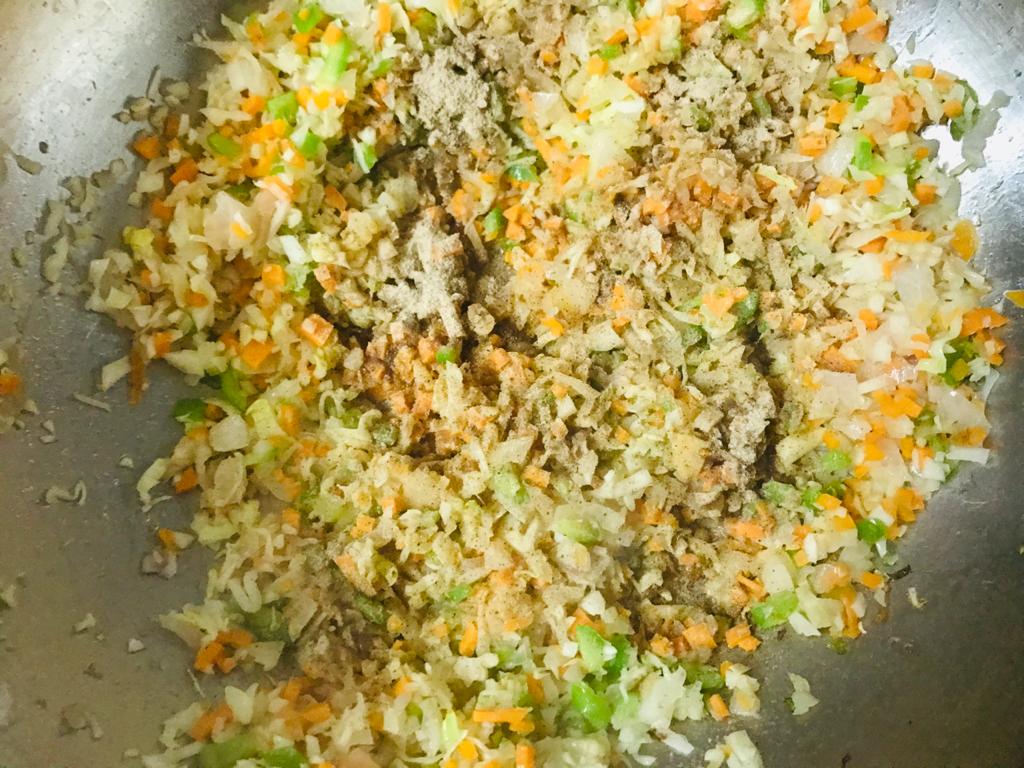 Next add the vinegar, red chilli sauce and schezwan sauce and toss them together so that the vegetables are mixed with the sauces.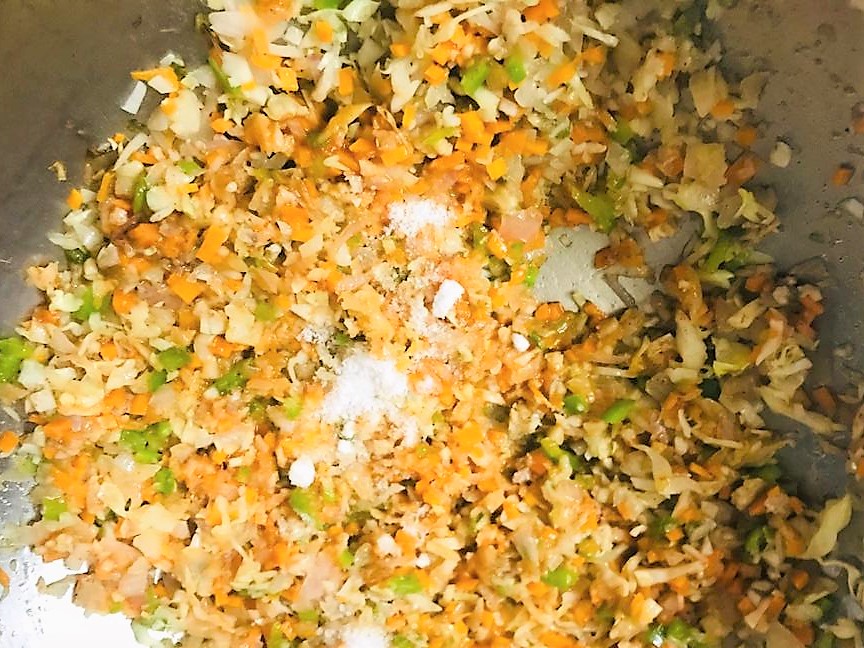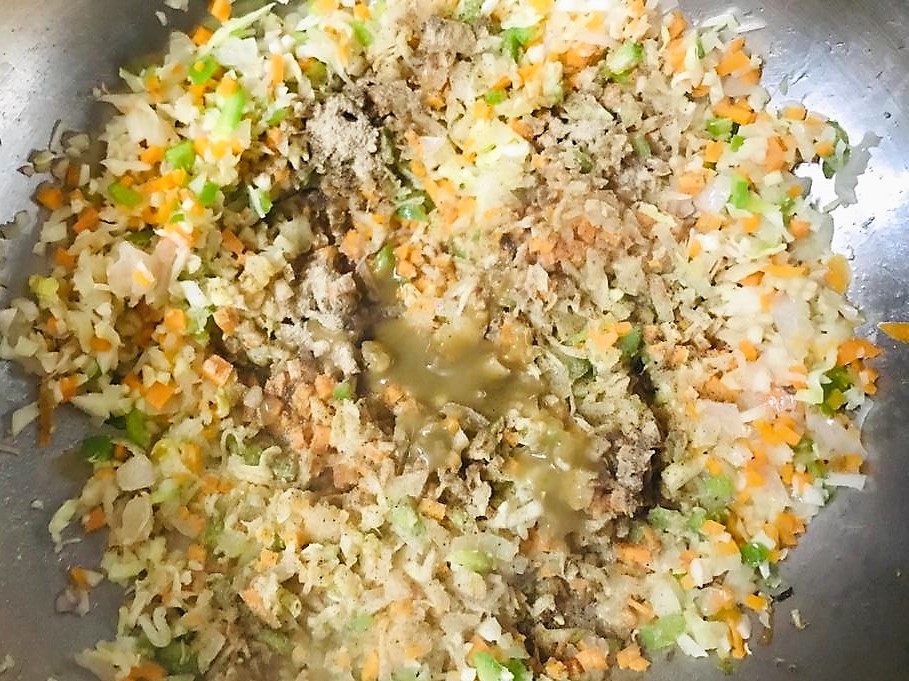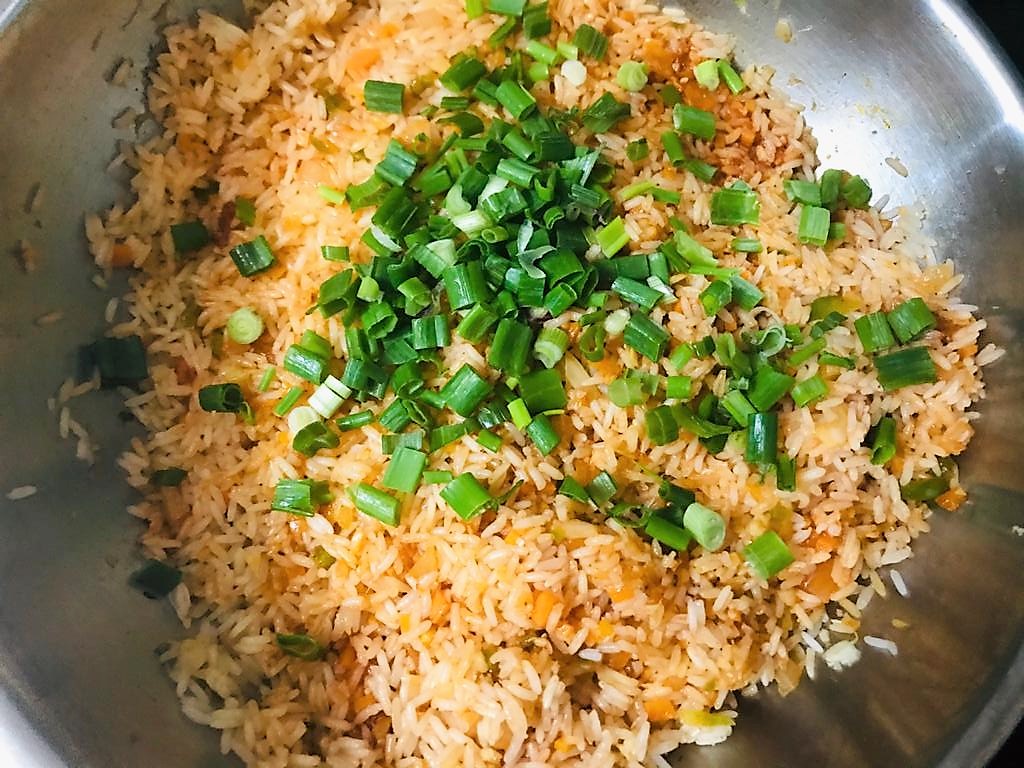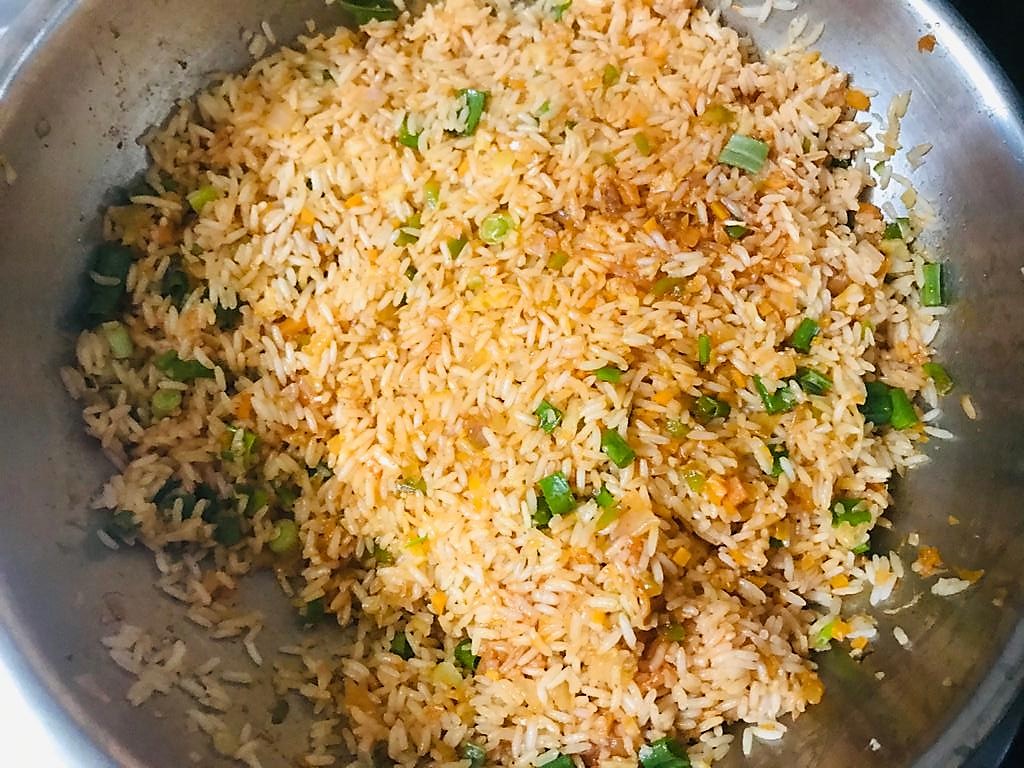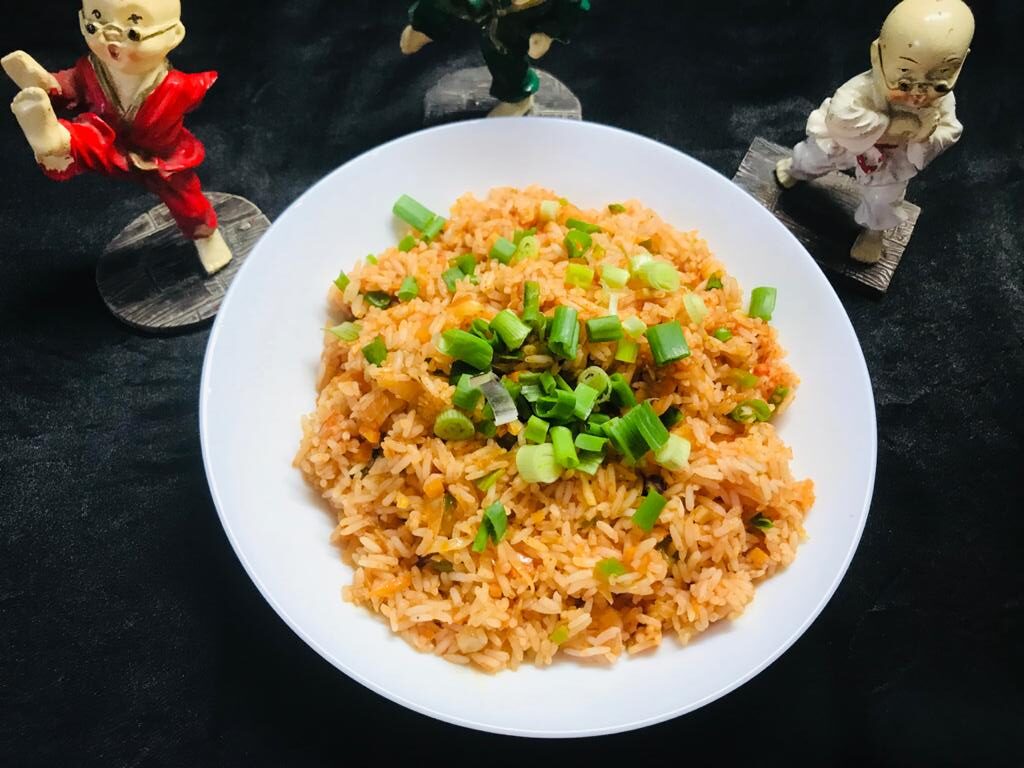 Add salt, white pepper, rice and spring onions and gently toss for 2 minutes.
Serve warm!