Chinese Bhel
Chinese Bhel is a crispy, spicy, flavoursome Indo-Chinese Street food prepared with crispy fried noodles tossed with schezwan flavoured sautéed vegetables.
Some of you might already know that my children absolutely love Indo-Chinese and can eat it every day of the week. I often make crispy baby corn, chilli paneer, American chopsuey, taro nest, momos, fried rice and other Indo- Chinese dishes at home. This bhel is an amalgamation of my love for chaat and Indo-Chinese. 'Bhel' has many variations in India but as a broader definition a bhel has sweet, salty, tart and spicy flavours, with different textures of soft, crispy and crunchy.
The noodles are deep fried and tossed in delicious flavoured schezwan flavoured array of vegetables. Simple, easy and yet loaded with tons of flavour. I would highly recommend eating the Chinese bhel as soon as it's prepared; wait too long and the noodles become soggy from the schezwan flavoured vegetables.
Chinese Bhel is a kind of snack, you would want to munch while watching a favourite movie and drinking a nice, chilled beer.
Ingredients
For Fried Noodles
150 gm medium noodles
3 tablespoons cornflour
Oil for deep frying
Sautéed Vegetables
1 finely sliced carrot
1 finely sliced onion
1 finely sliced green pepper
1 cup finely sliced cabbage
2 teaspoons sesame oil
Salt to taste
1 teaspoon black pepper
2 tablespoons schezwan sauce
1 tablespoon tomato sauce
2 teaspoons red chili sauce
2 teaspoons vinegar
1 tablespoon spring onions
Directions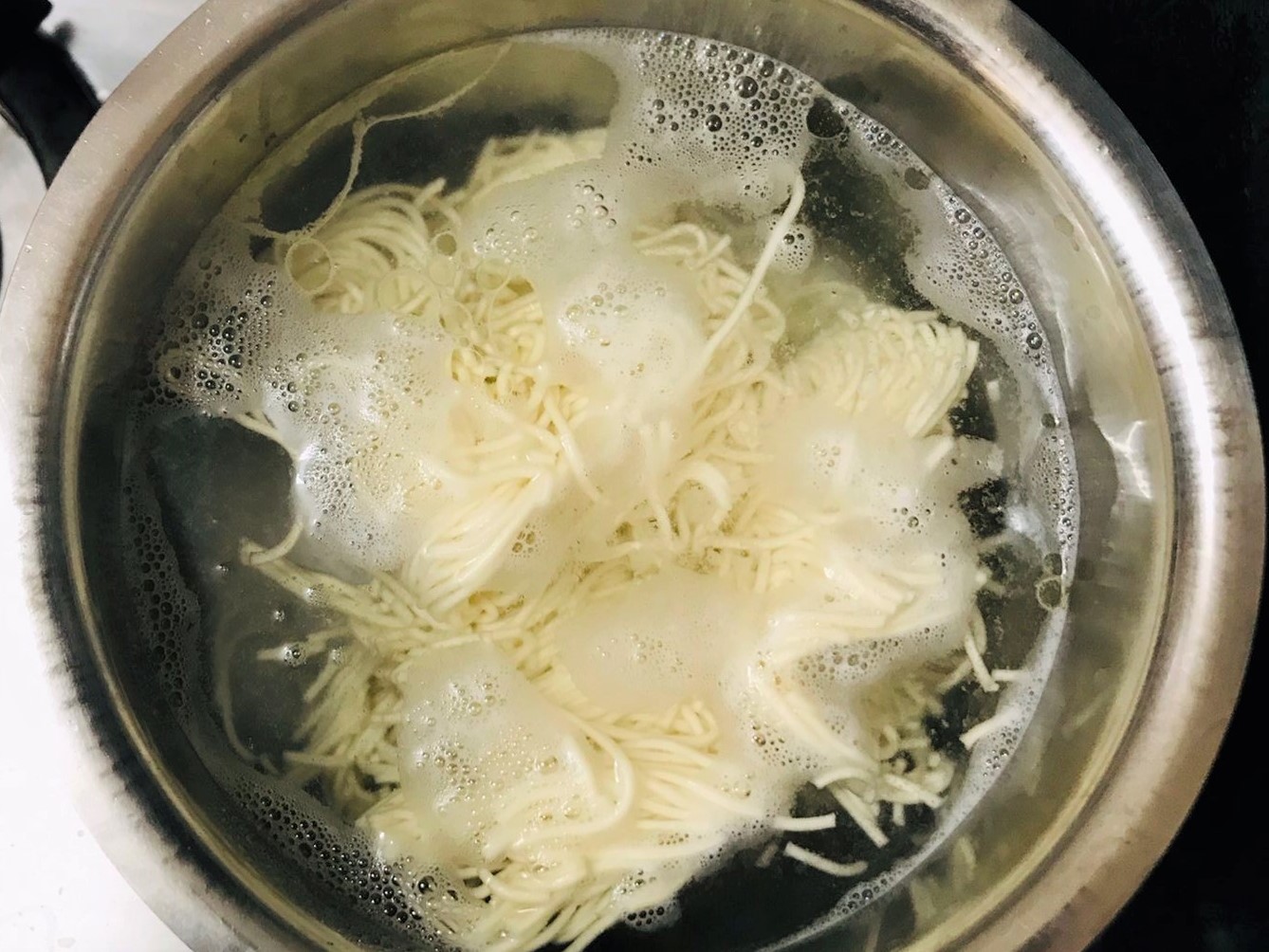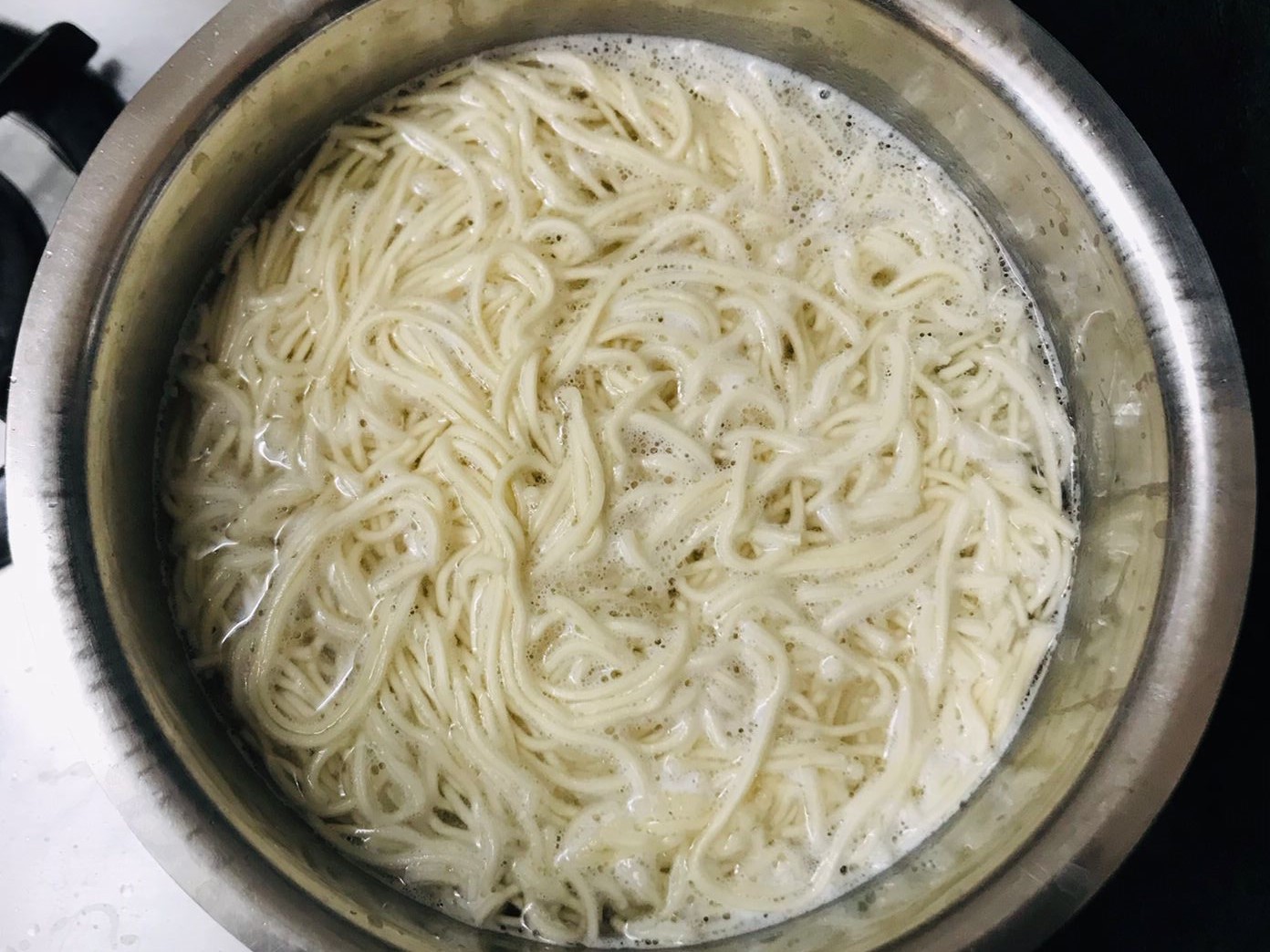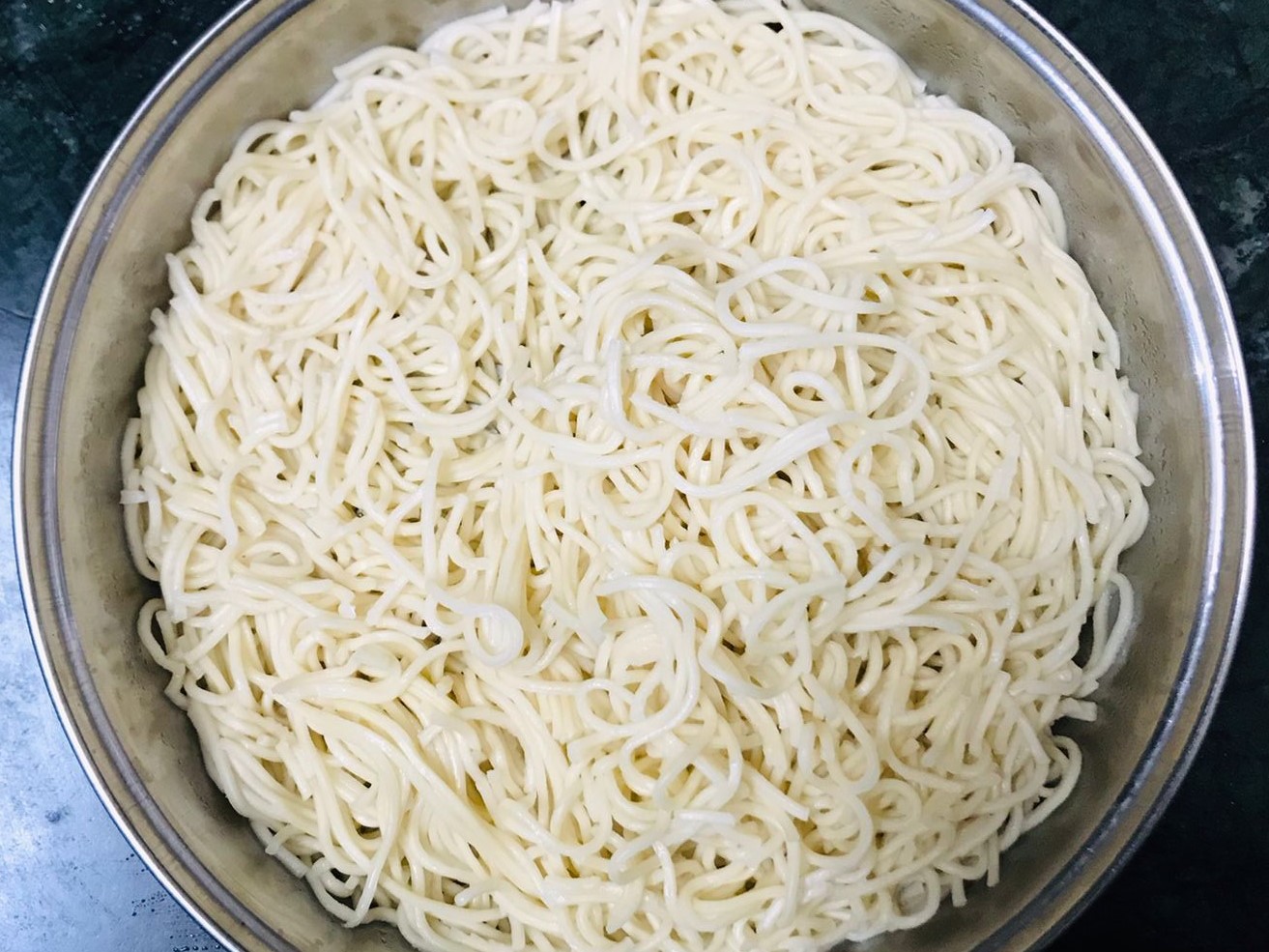 Boil the noodles as per the instruction on the package or until they are cooked al dente.
Drain the noodles using a colander and wash them under running water.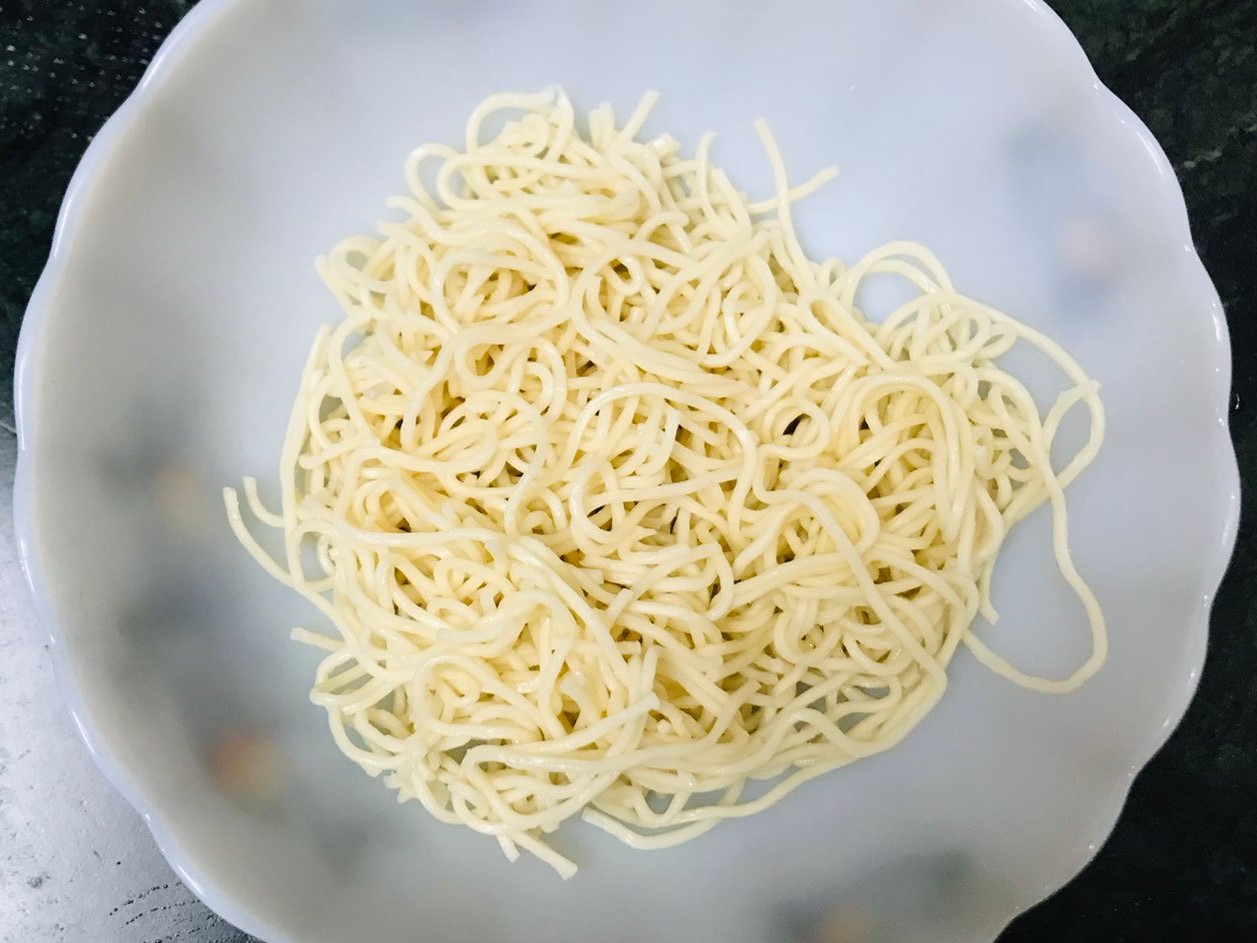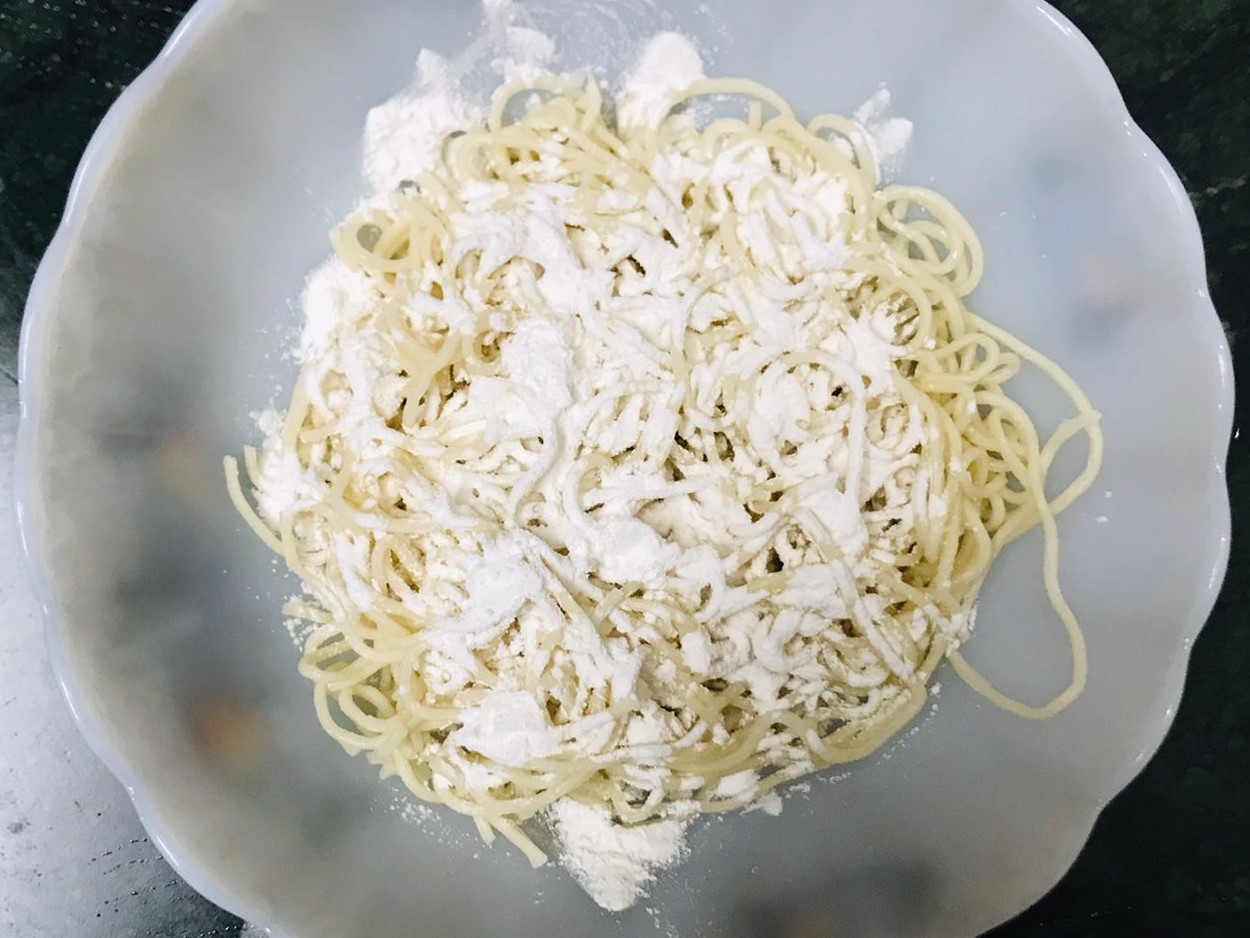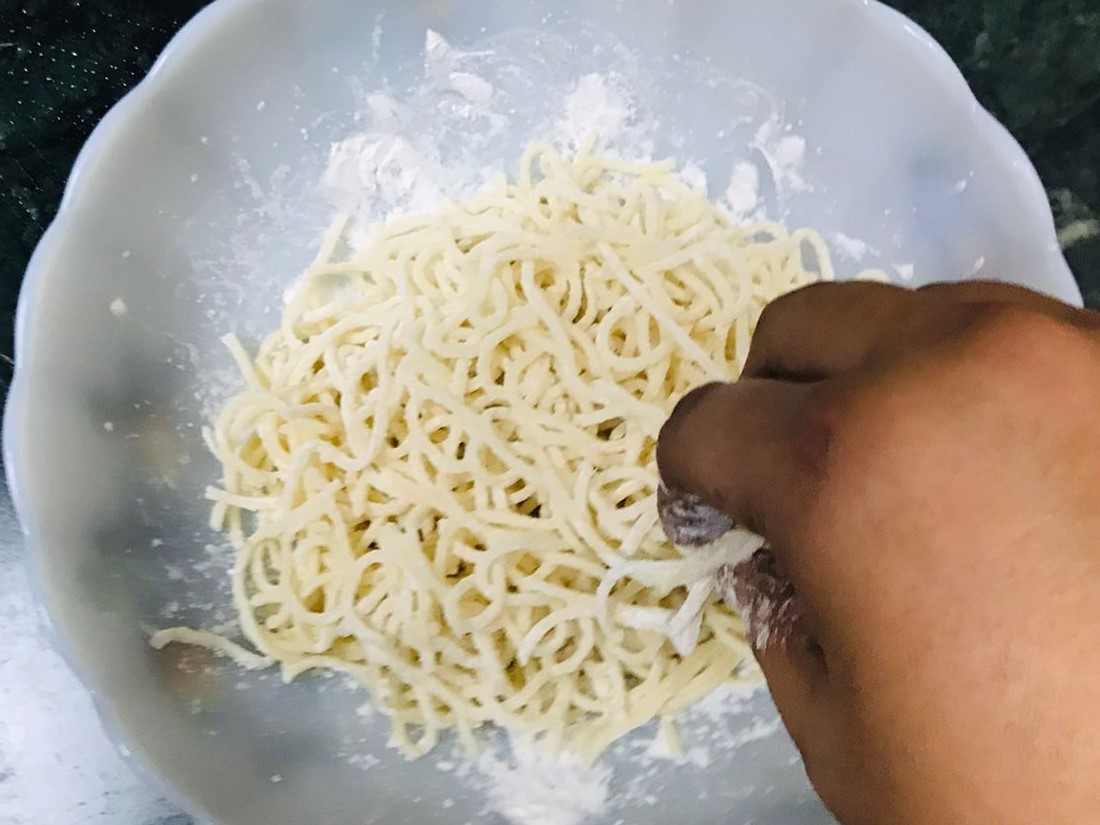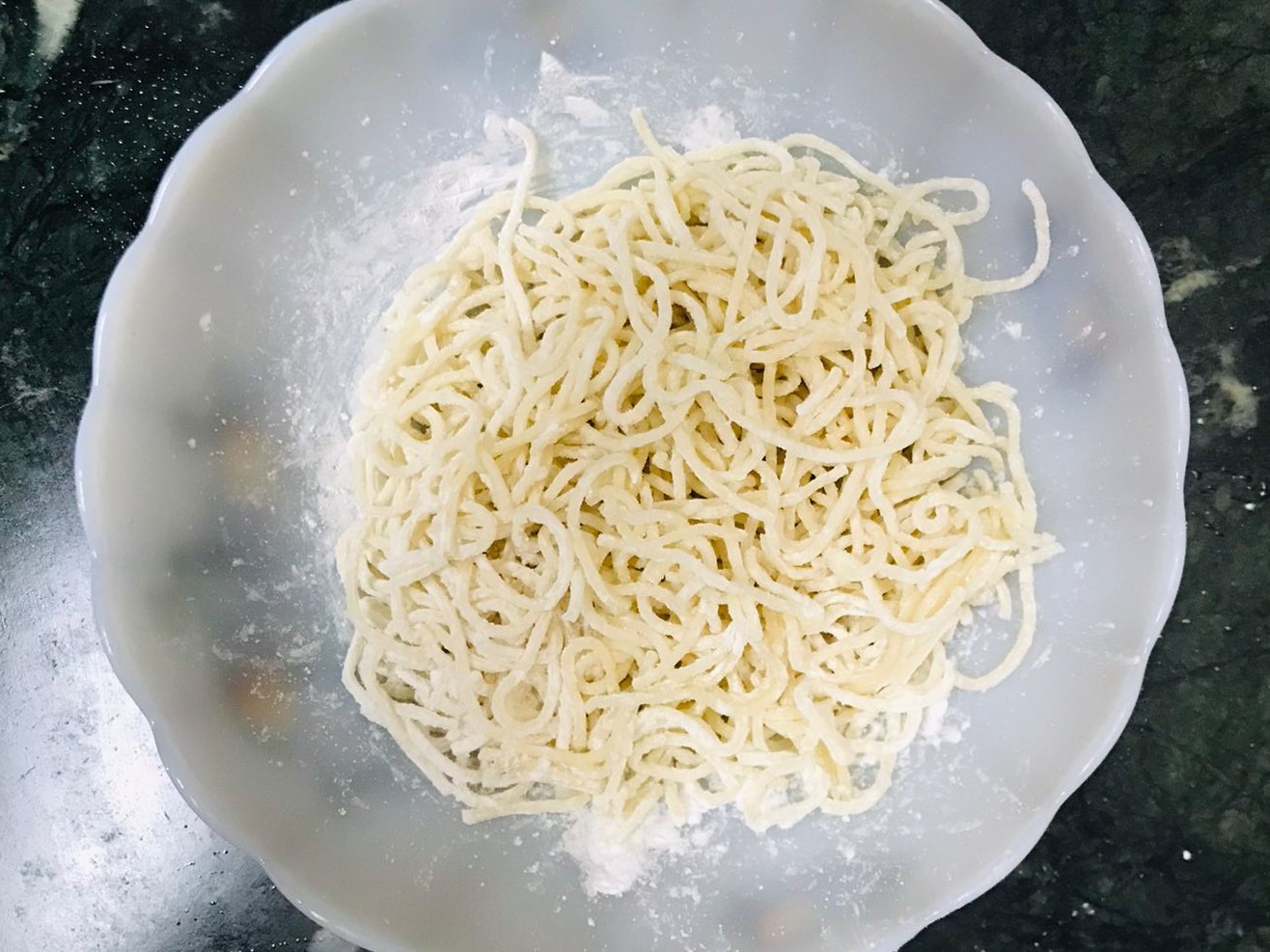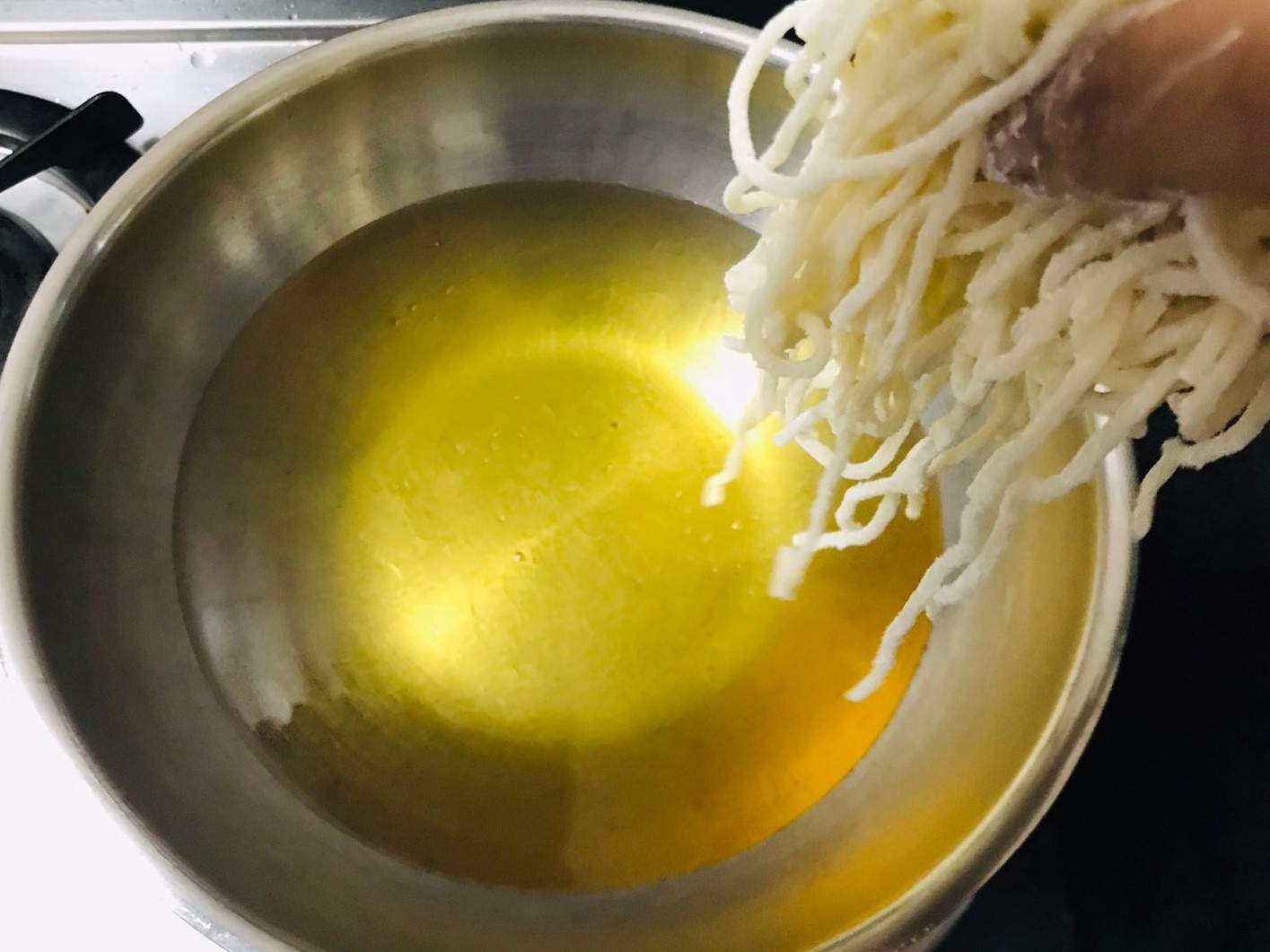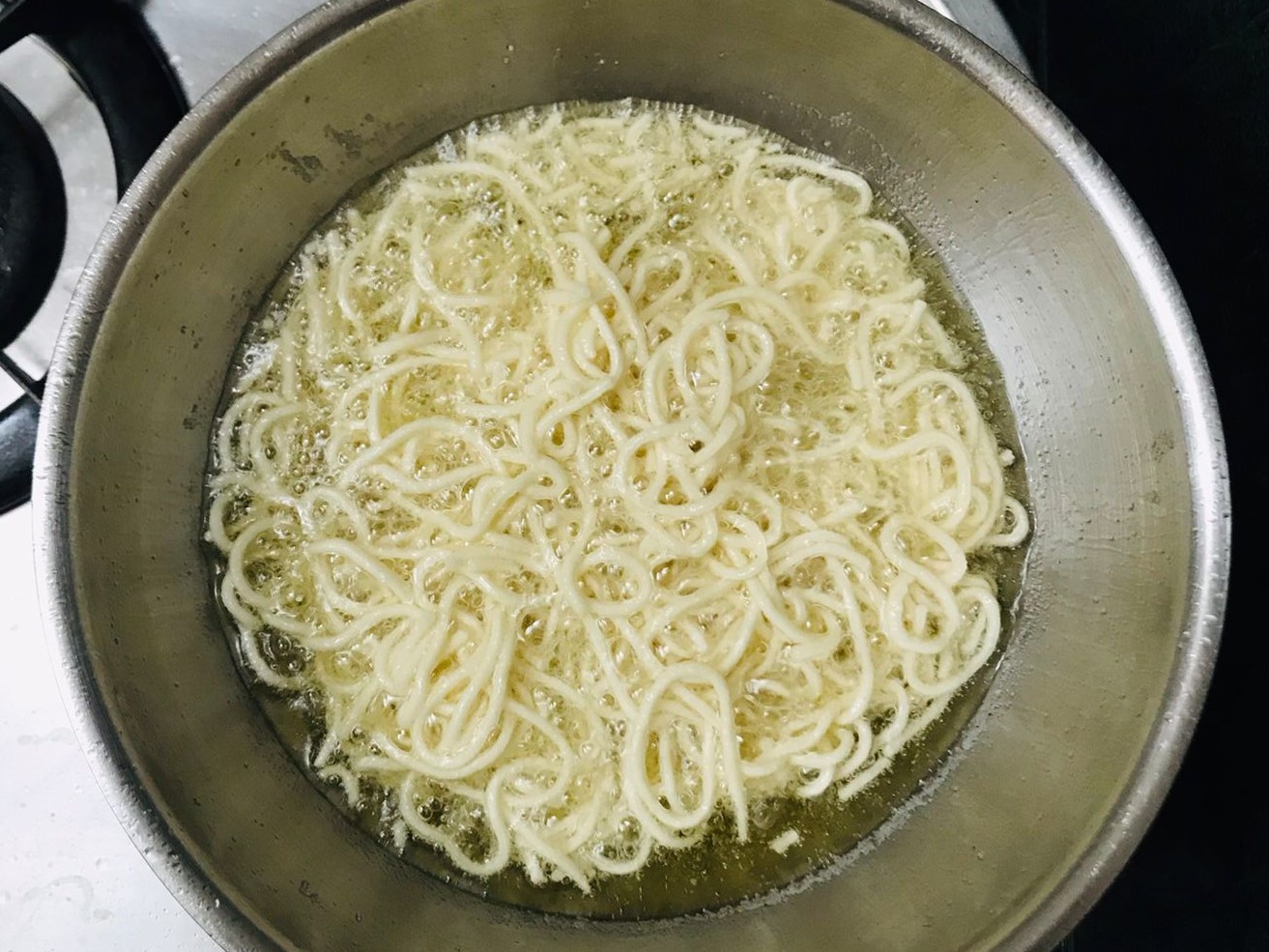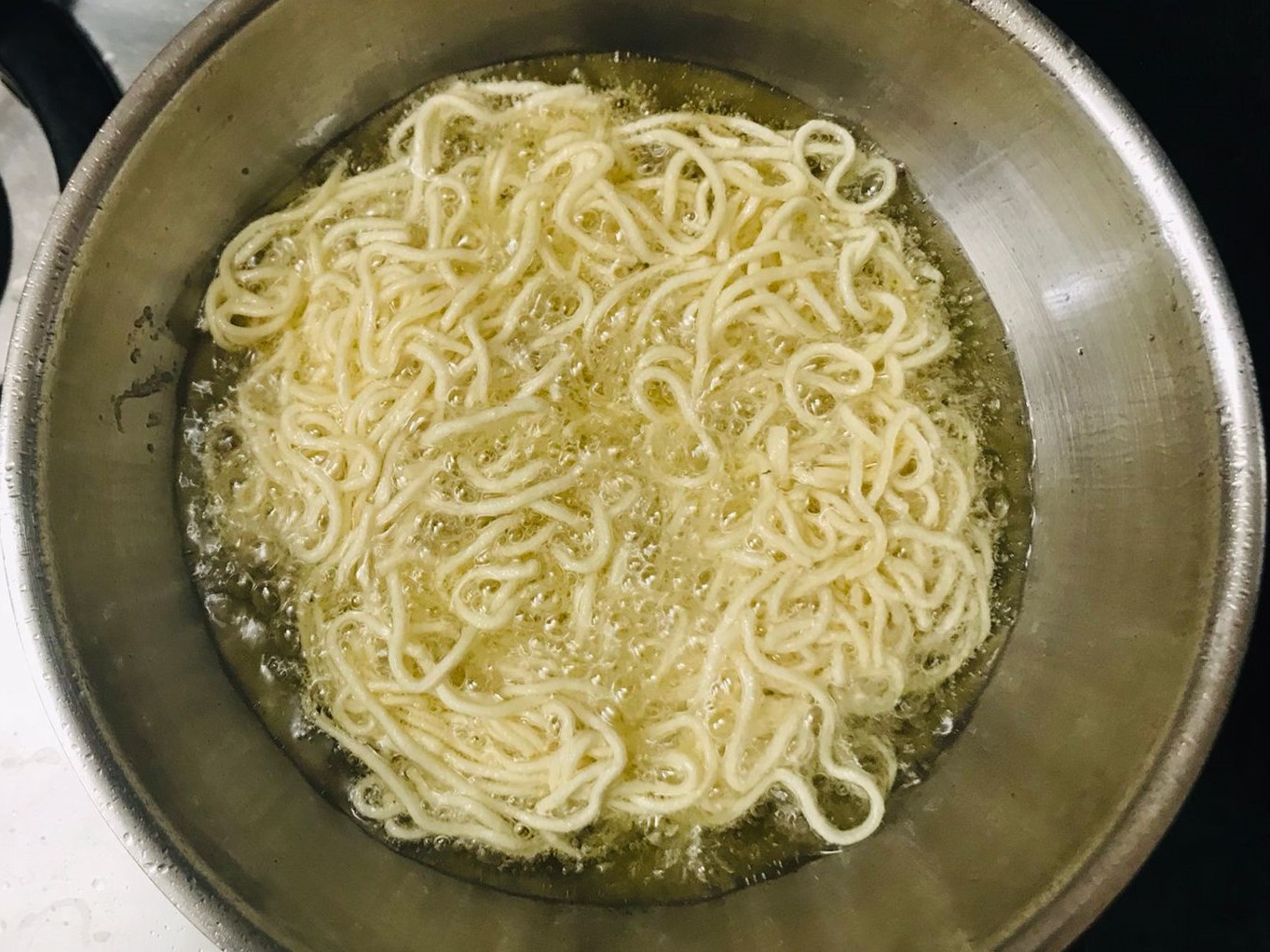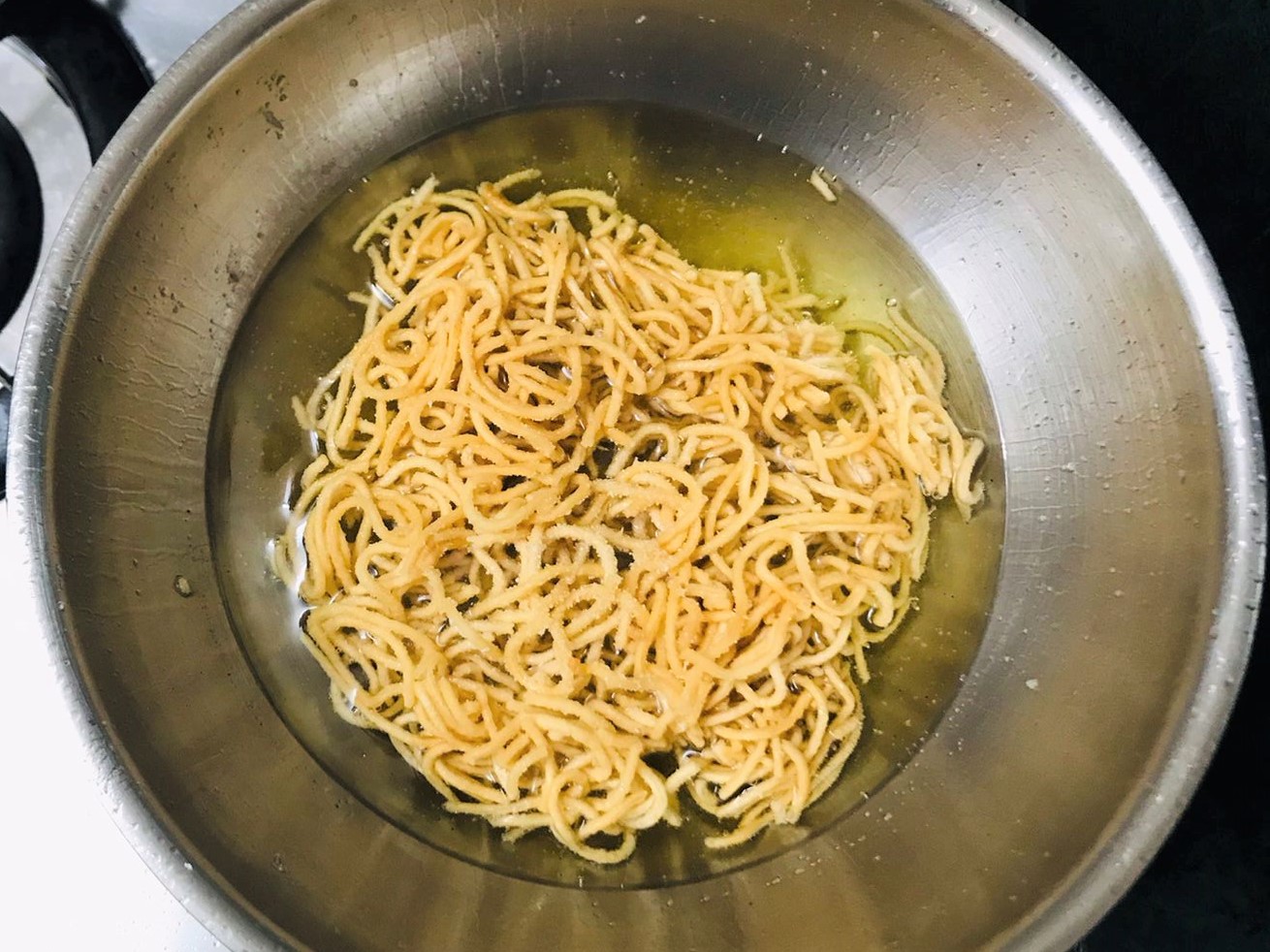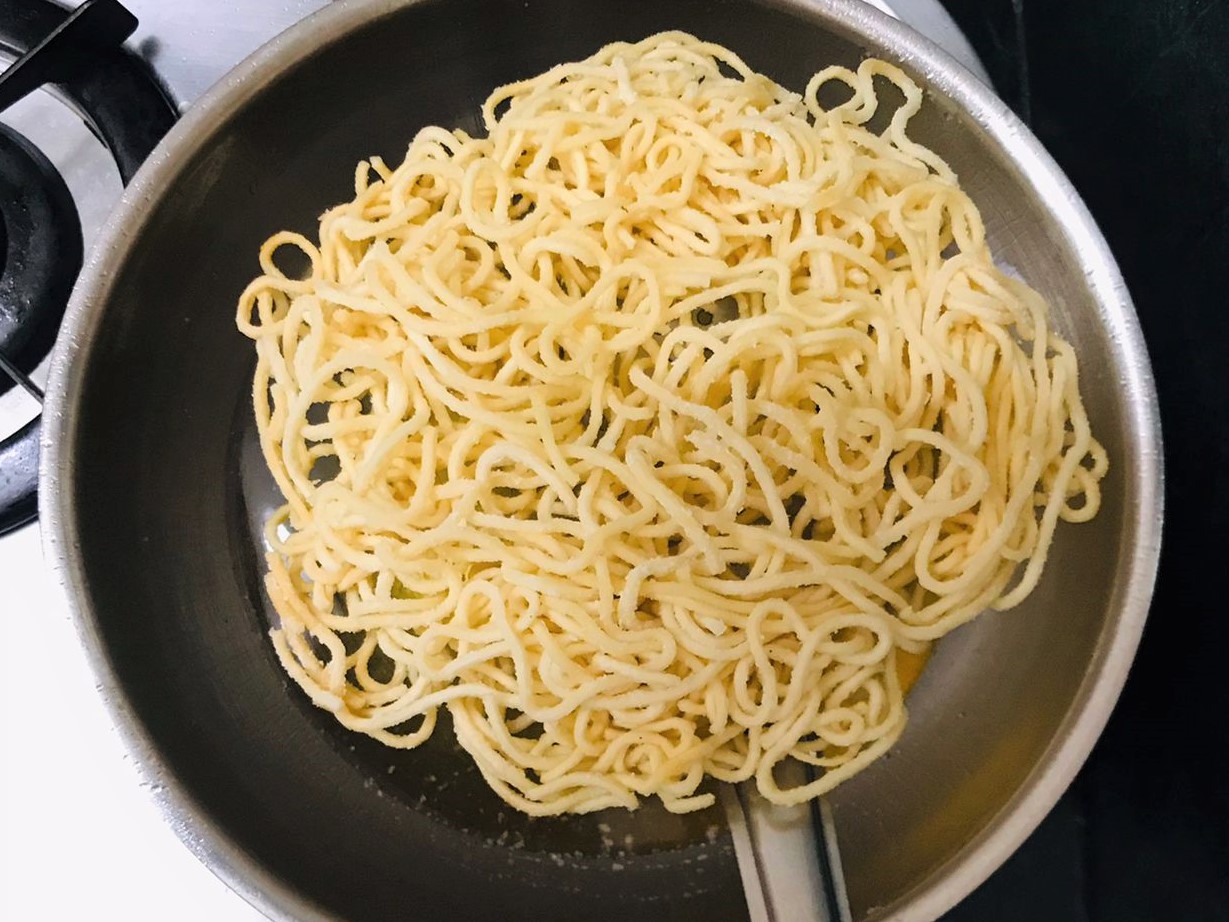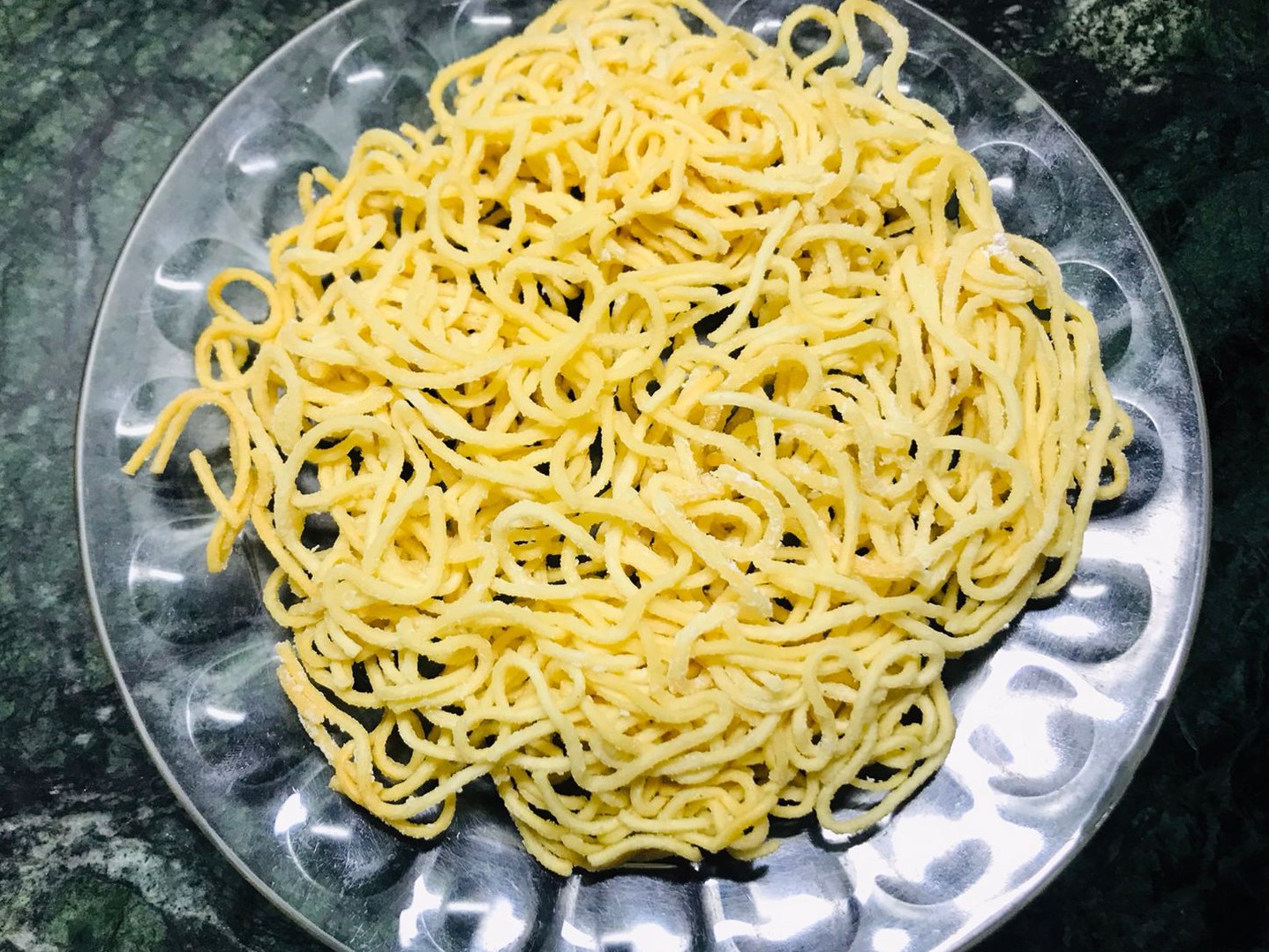 Spread the corn flour over the noodles and coat them evenly.
Heat the oil for frying. When the oil is heated, add the noodles in the oil on high temperature. When the noodles turn golden in colour, flip the noodles on the other side. When the noodles are golden in colour, remove them on an absorbent paper. It takes approximately 5-6 minutes to fry the noodles.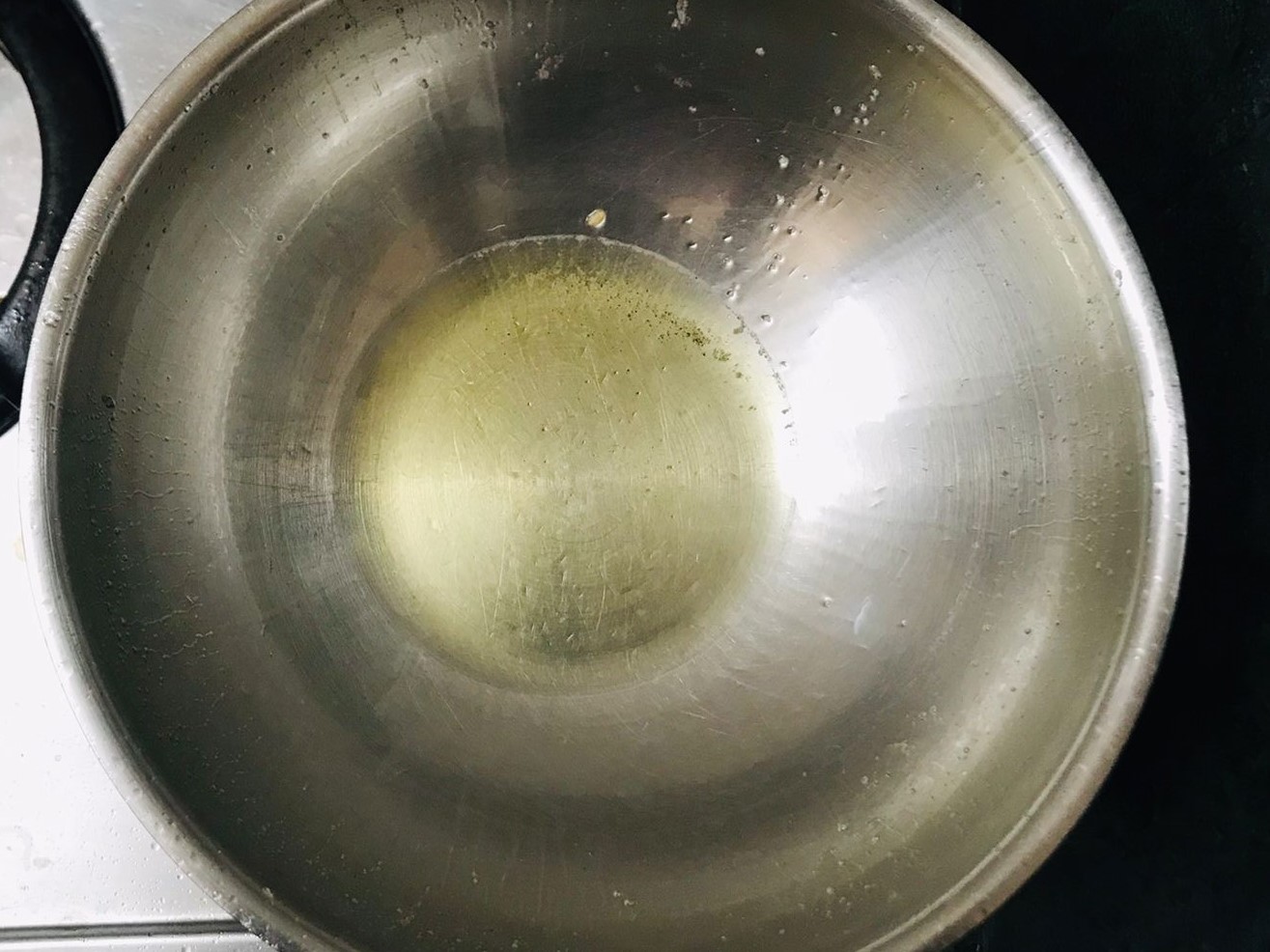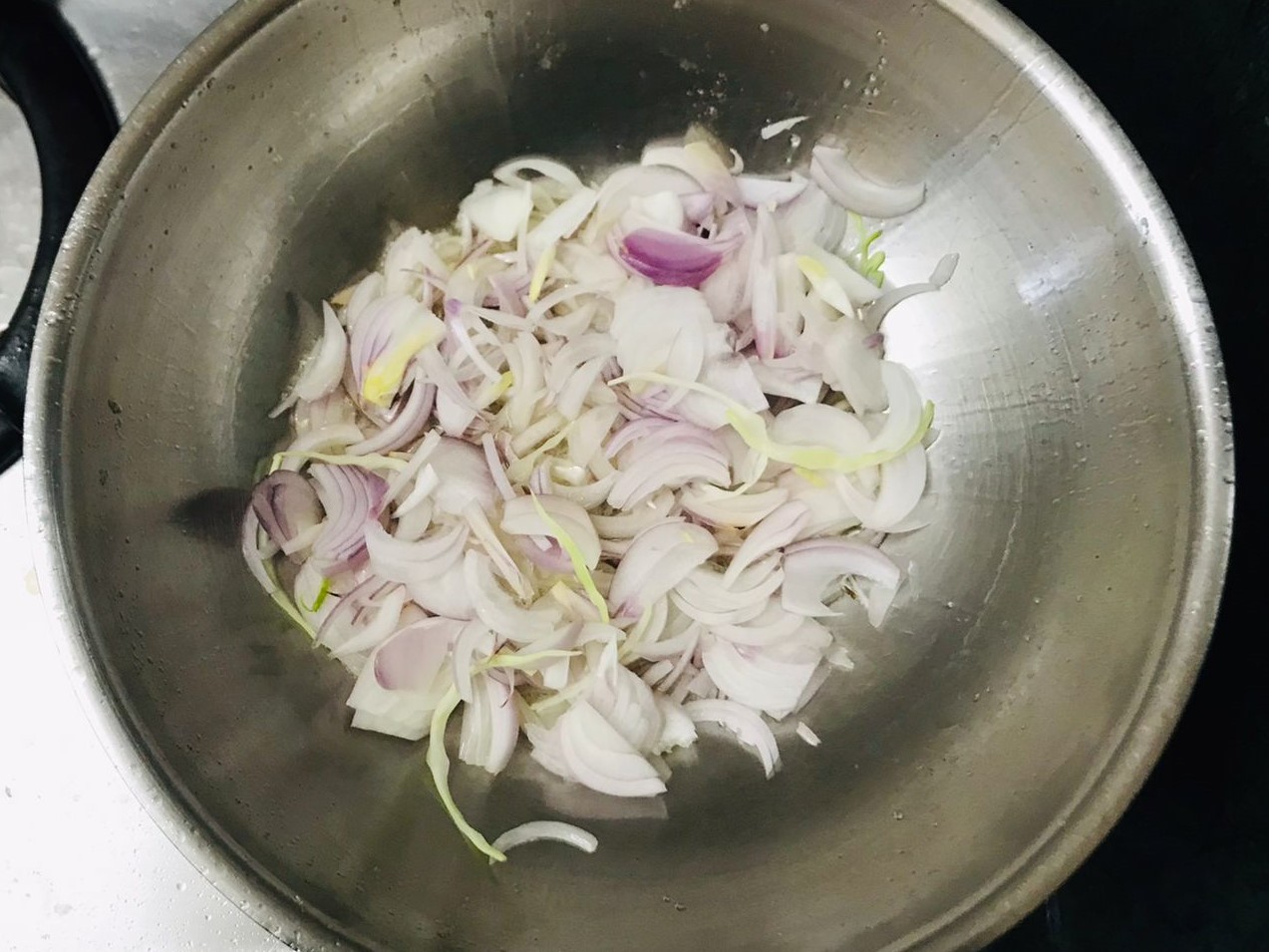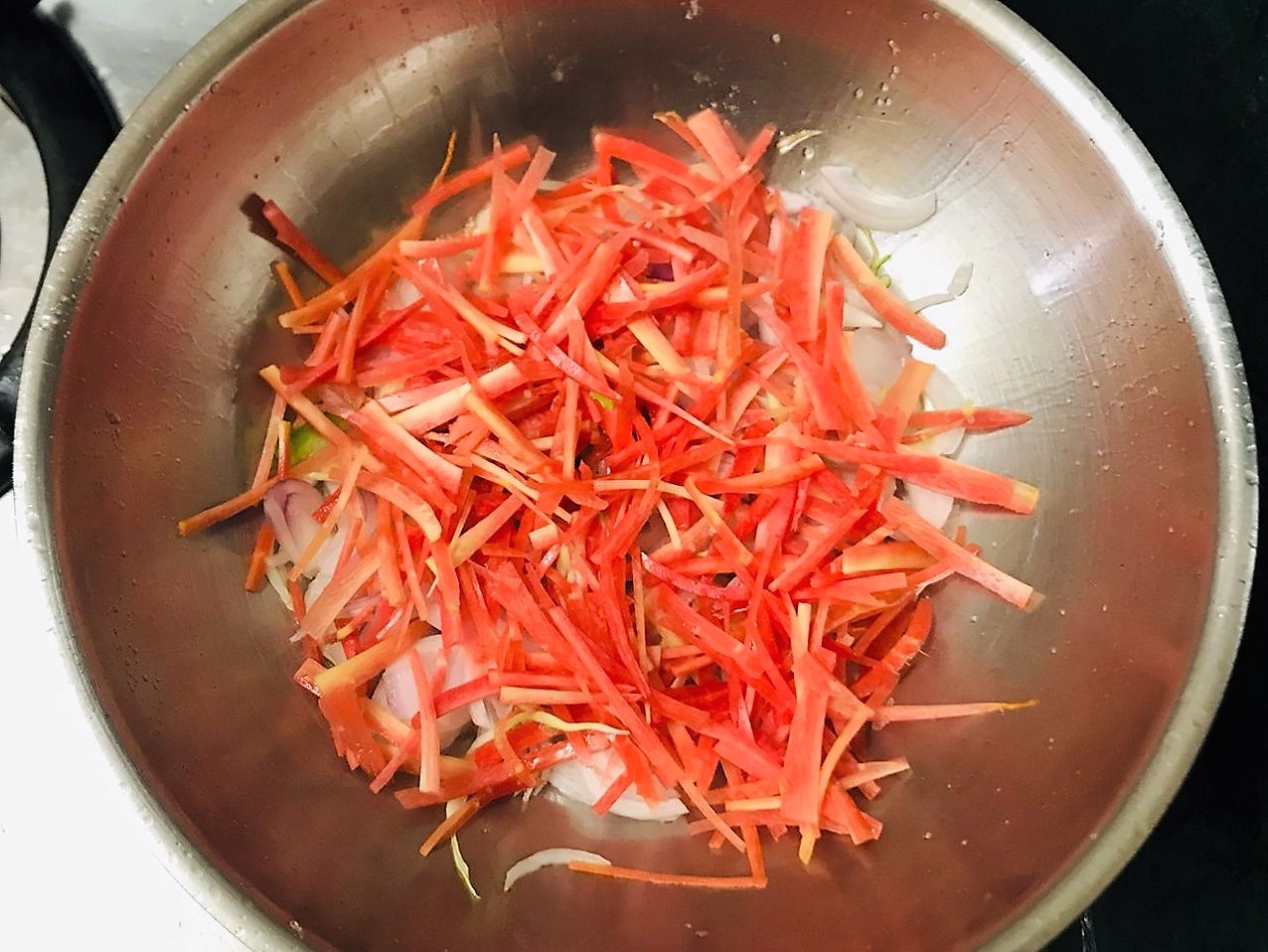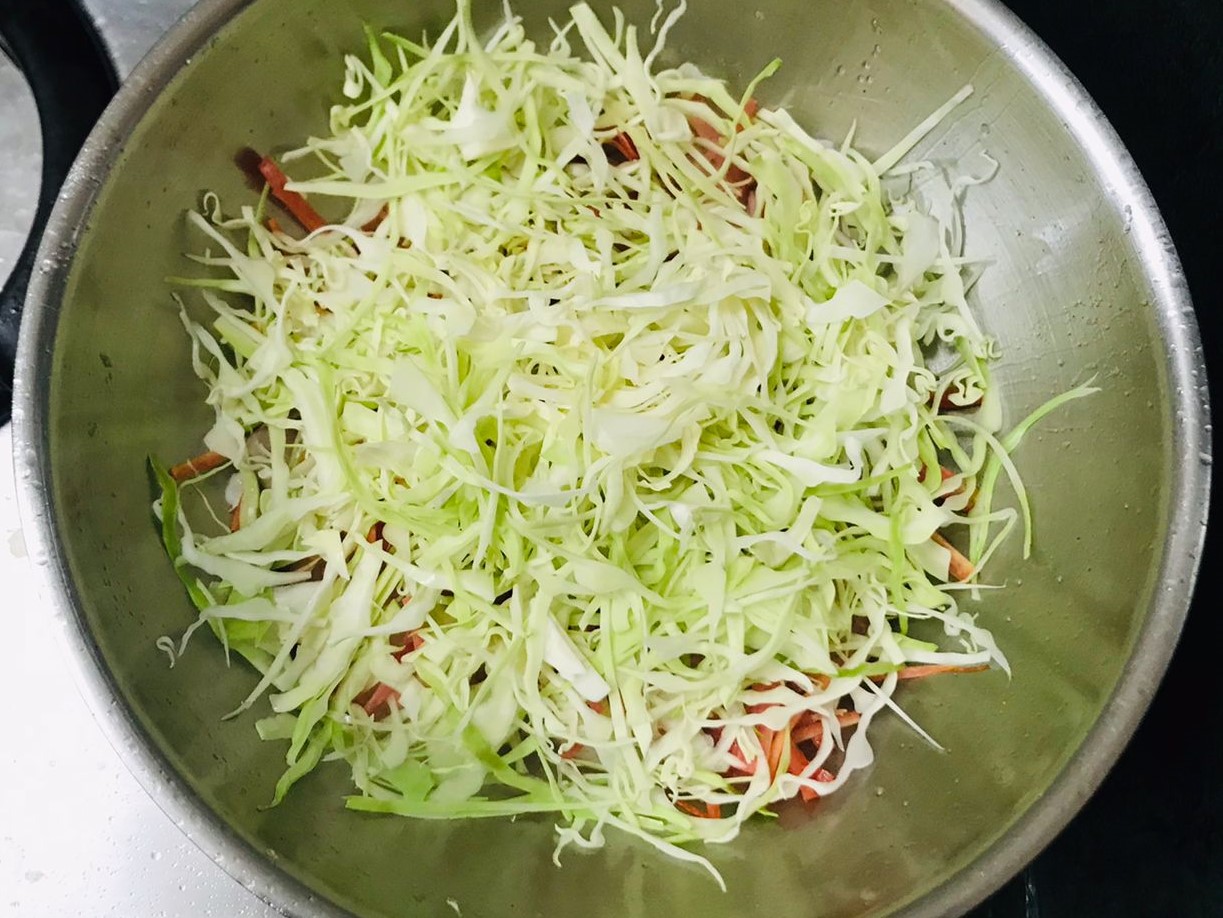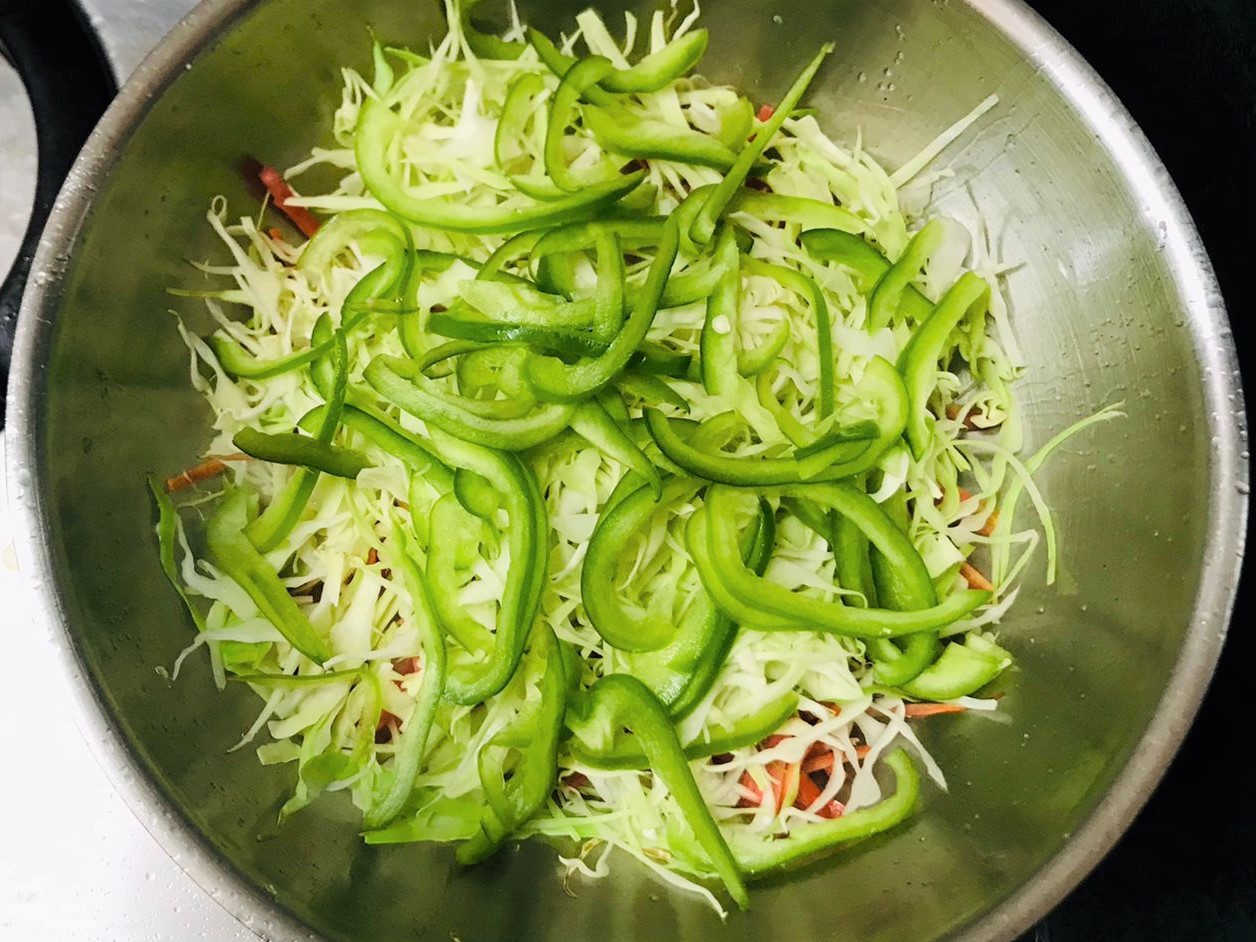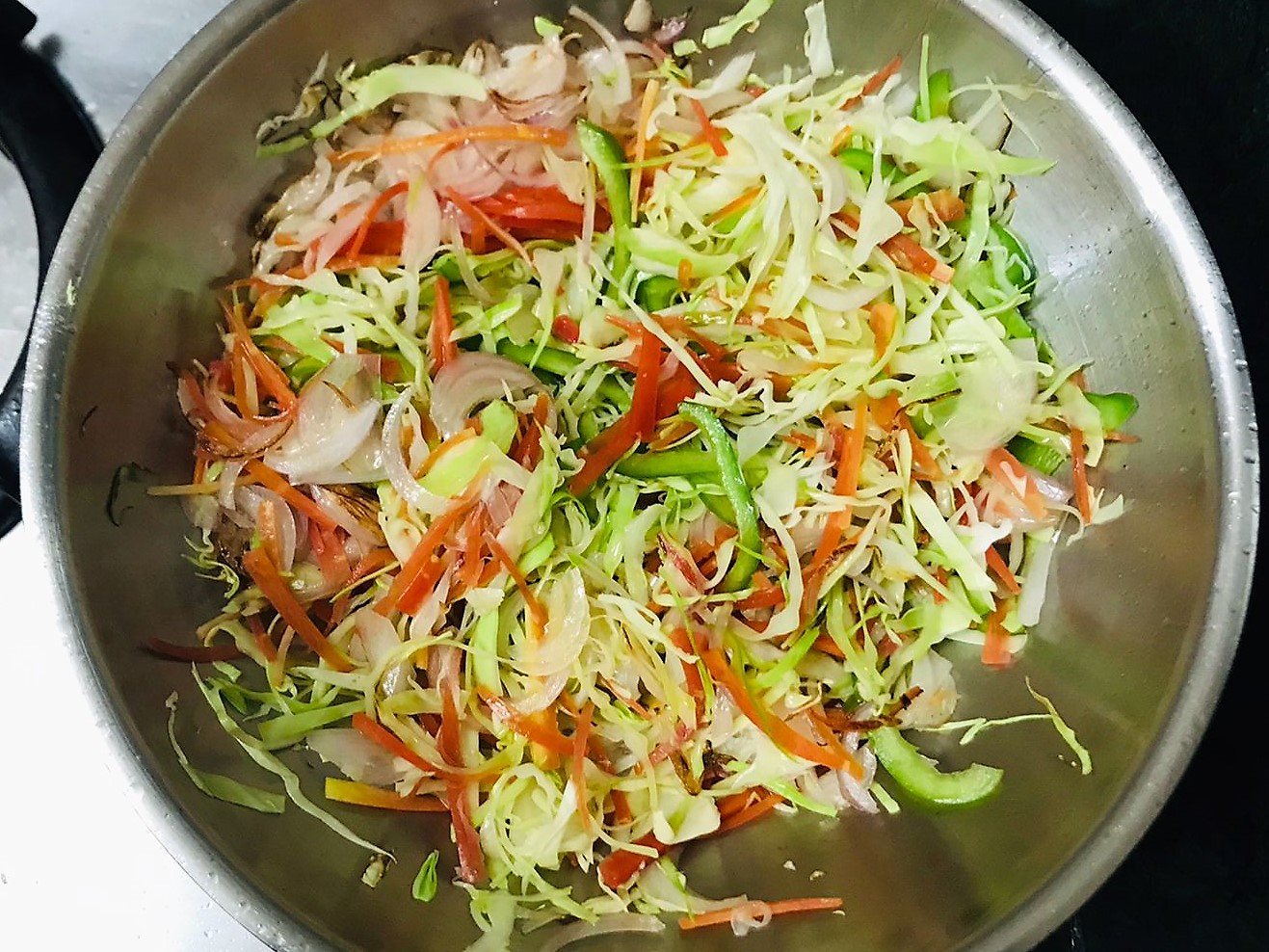 Heat oil in a pan and add the onions, carrots, cabbage and green peppers and sauté on high heat for 2-3 minutes.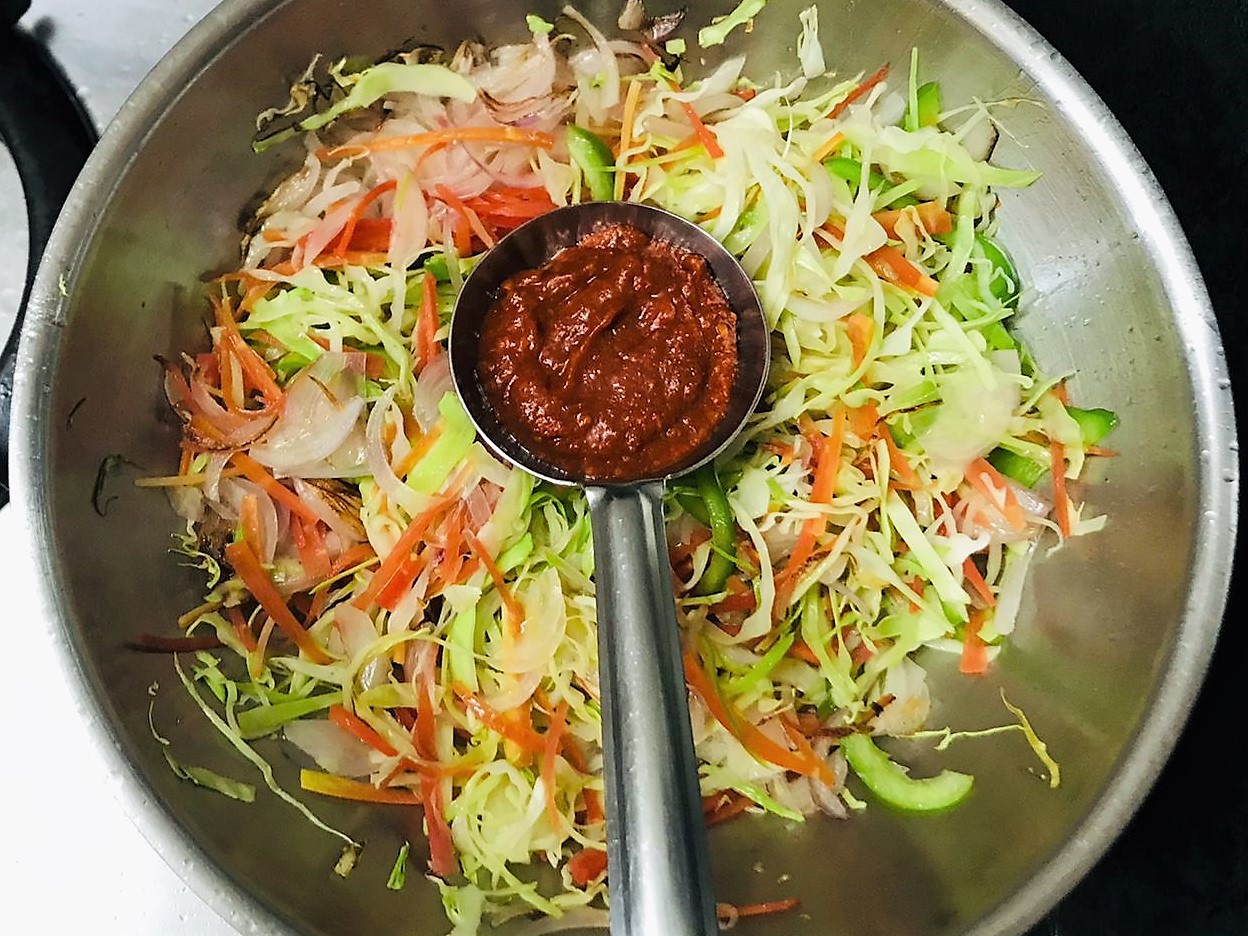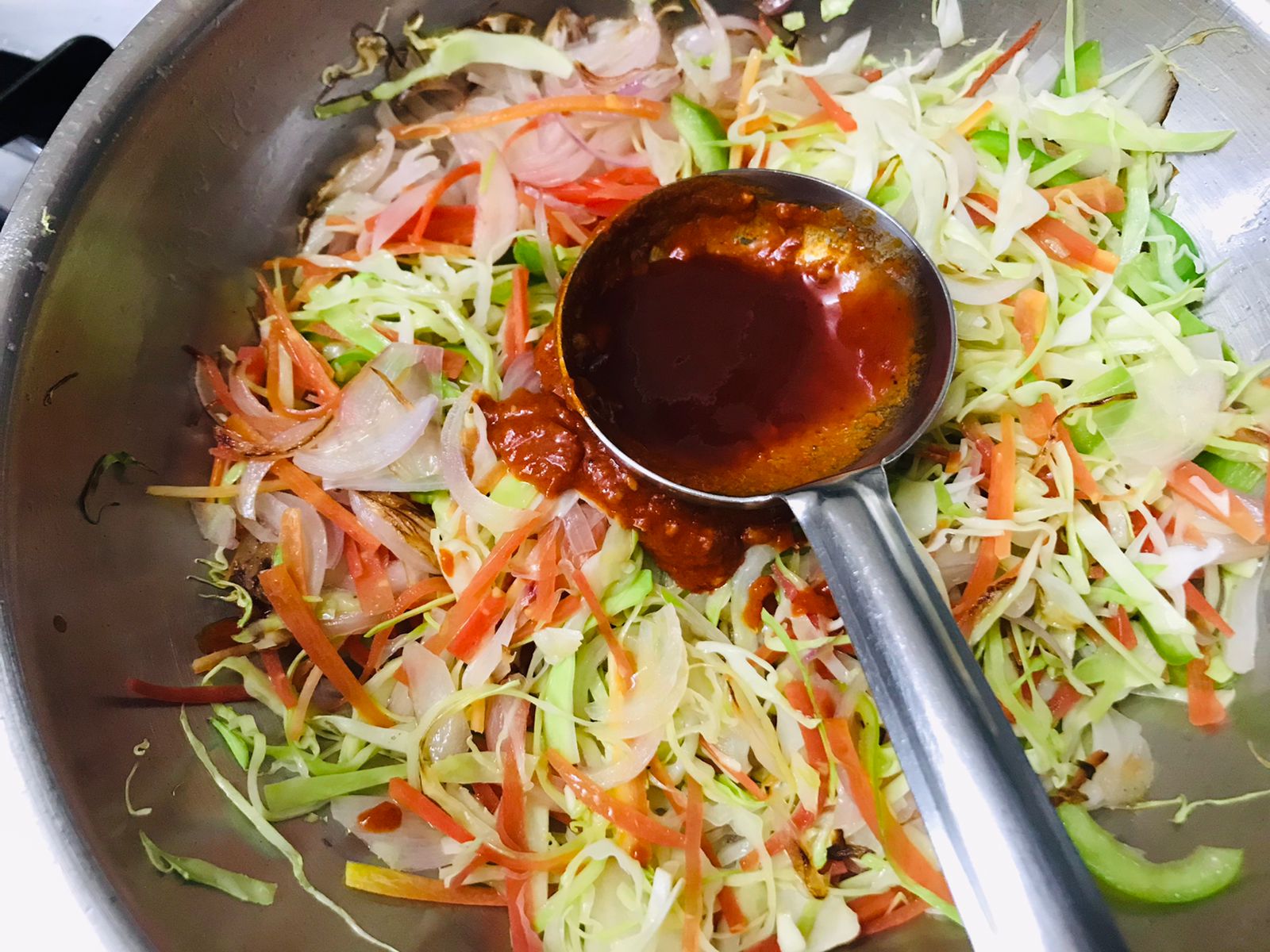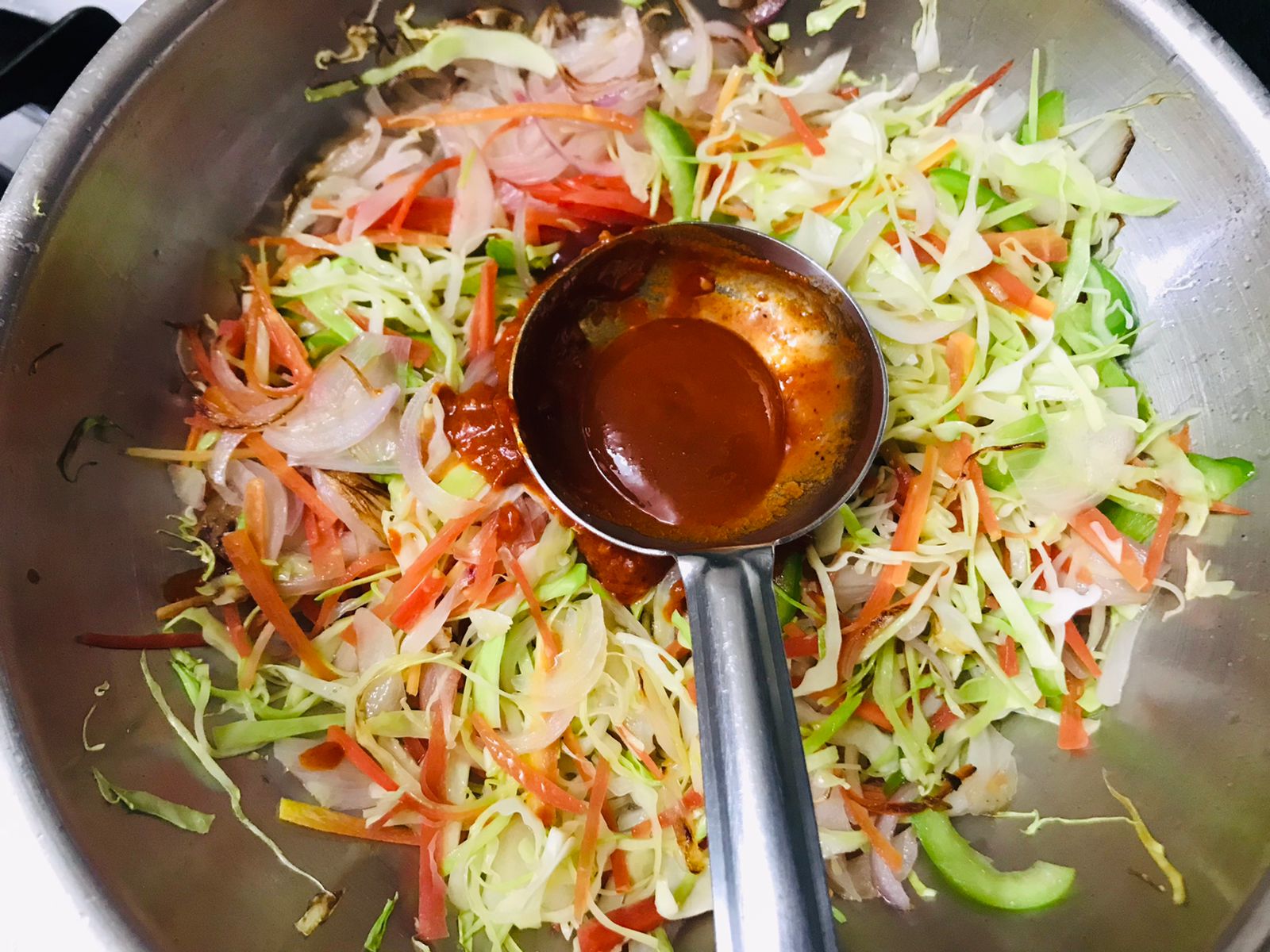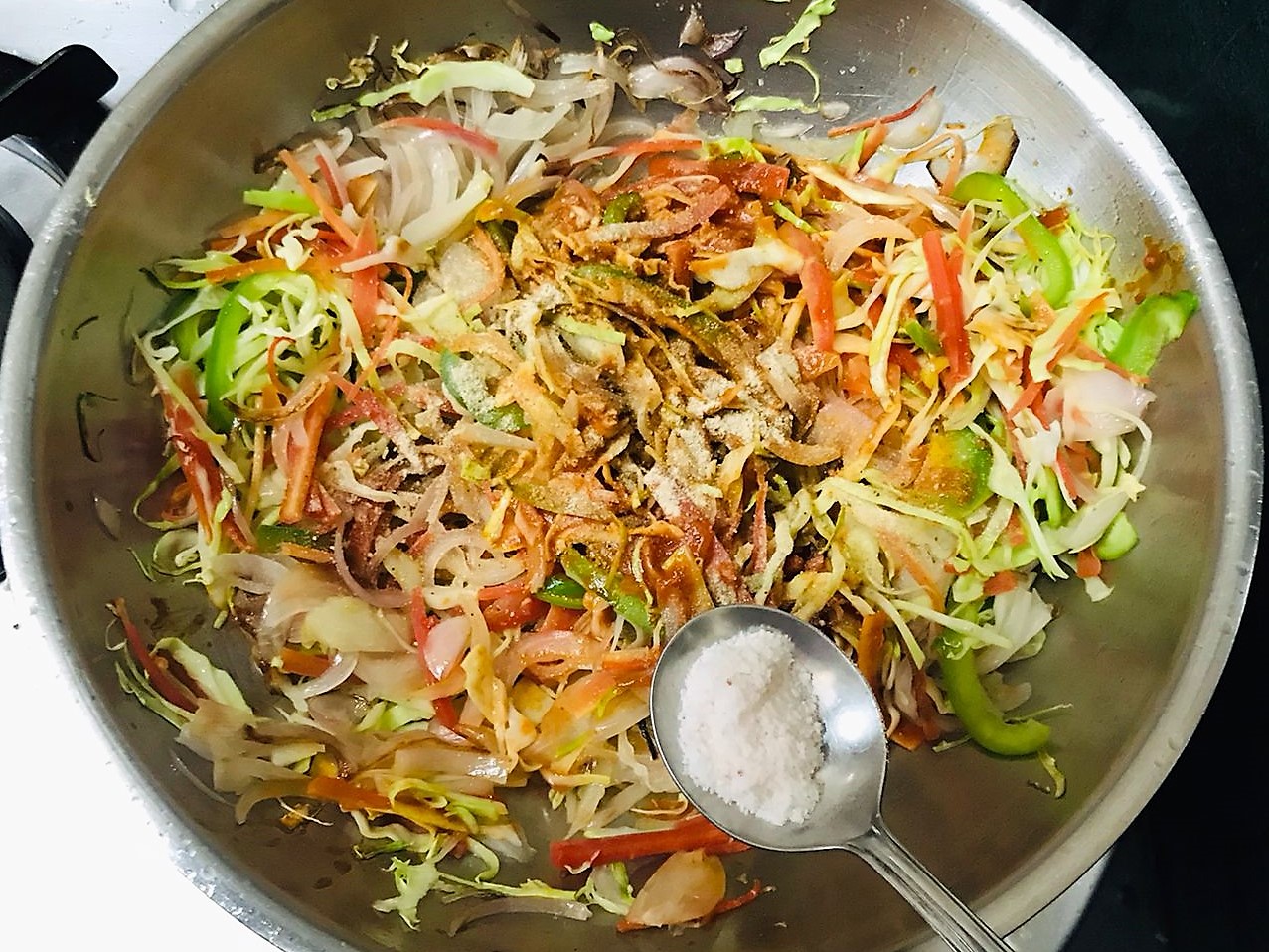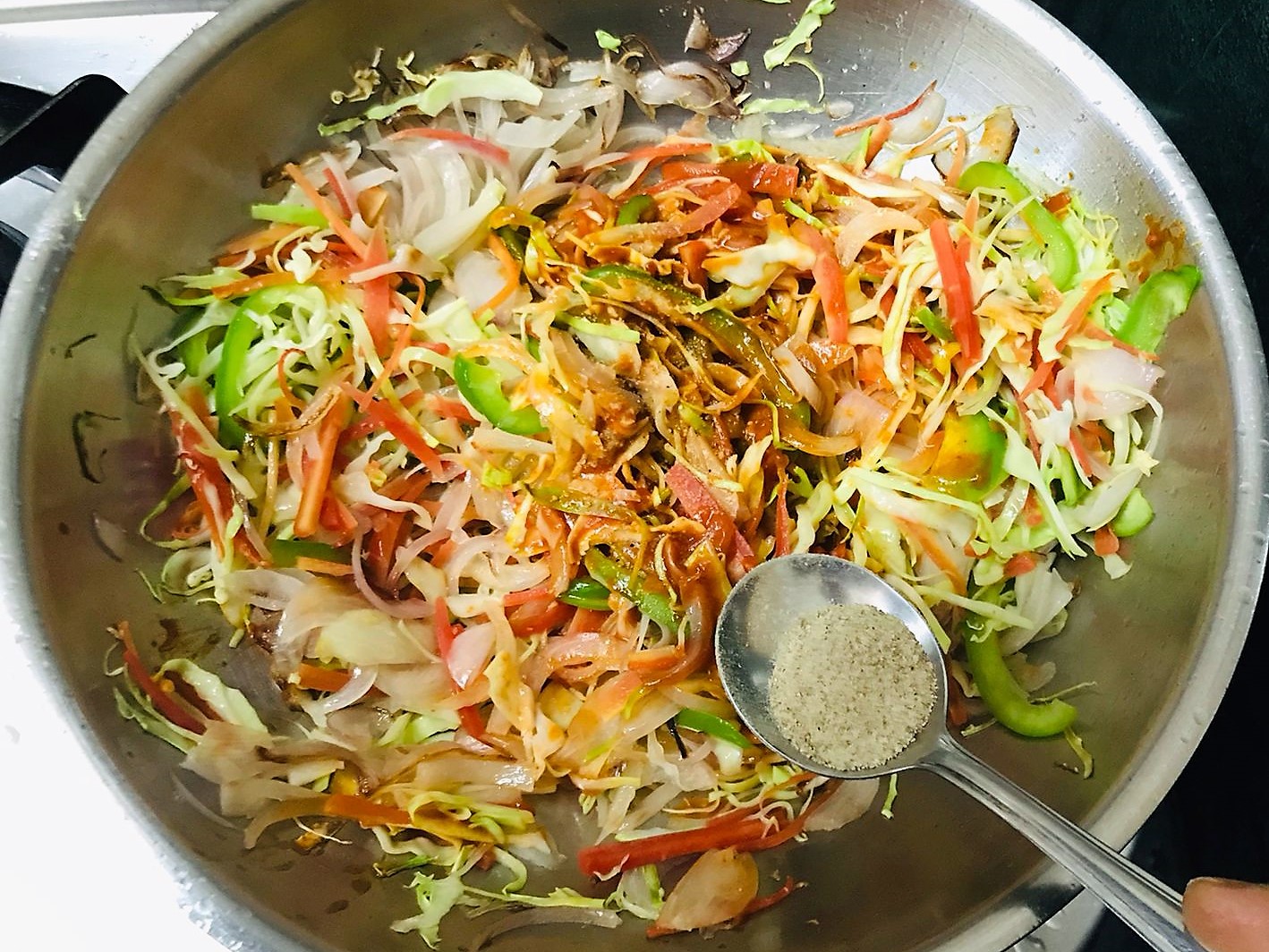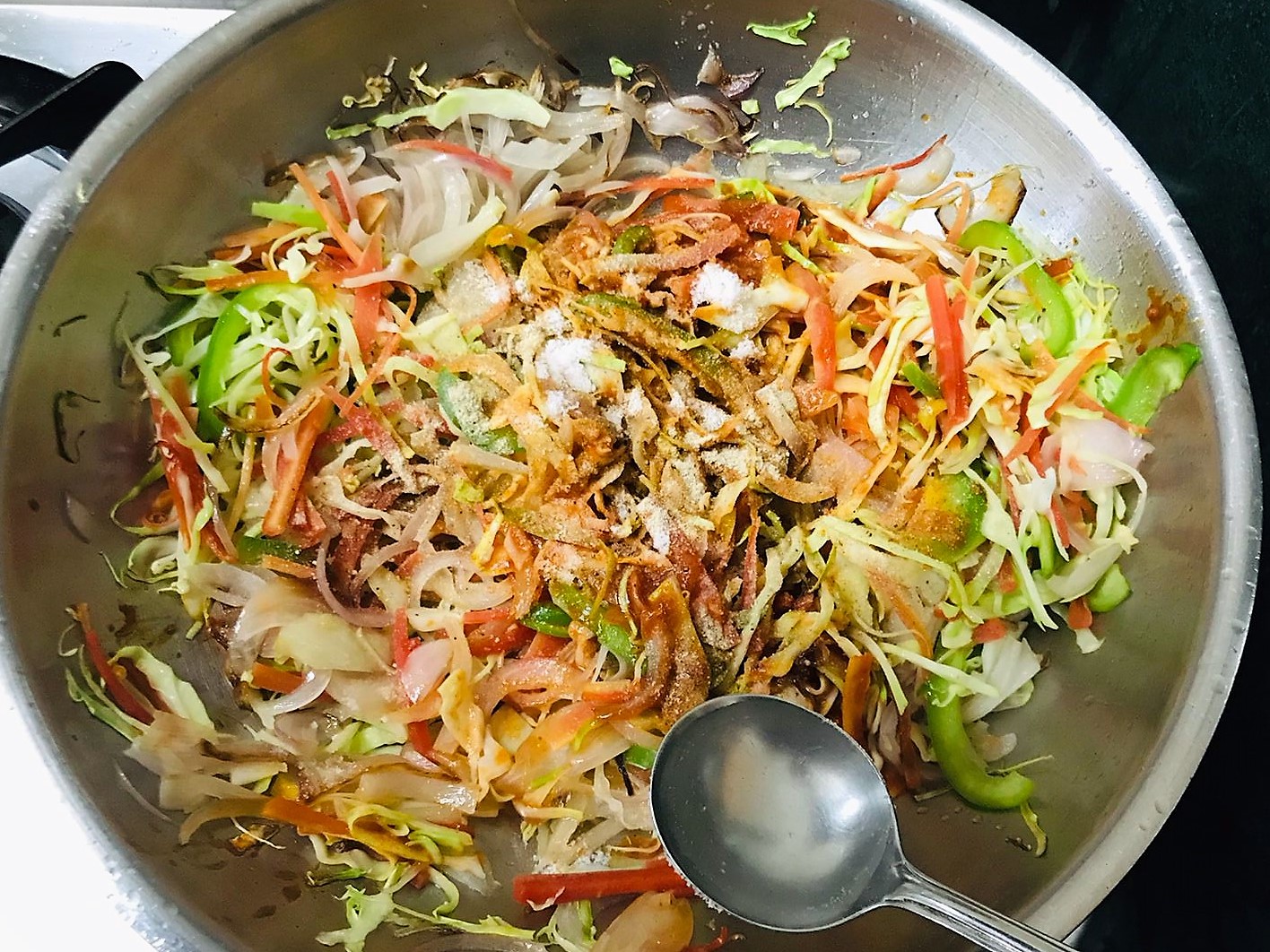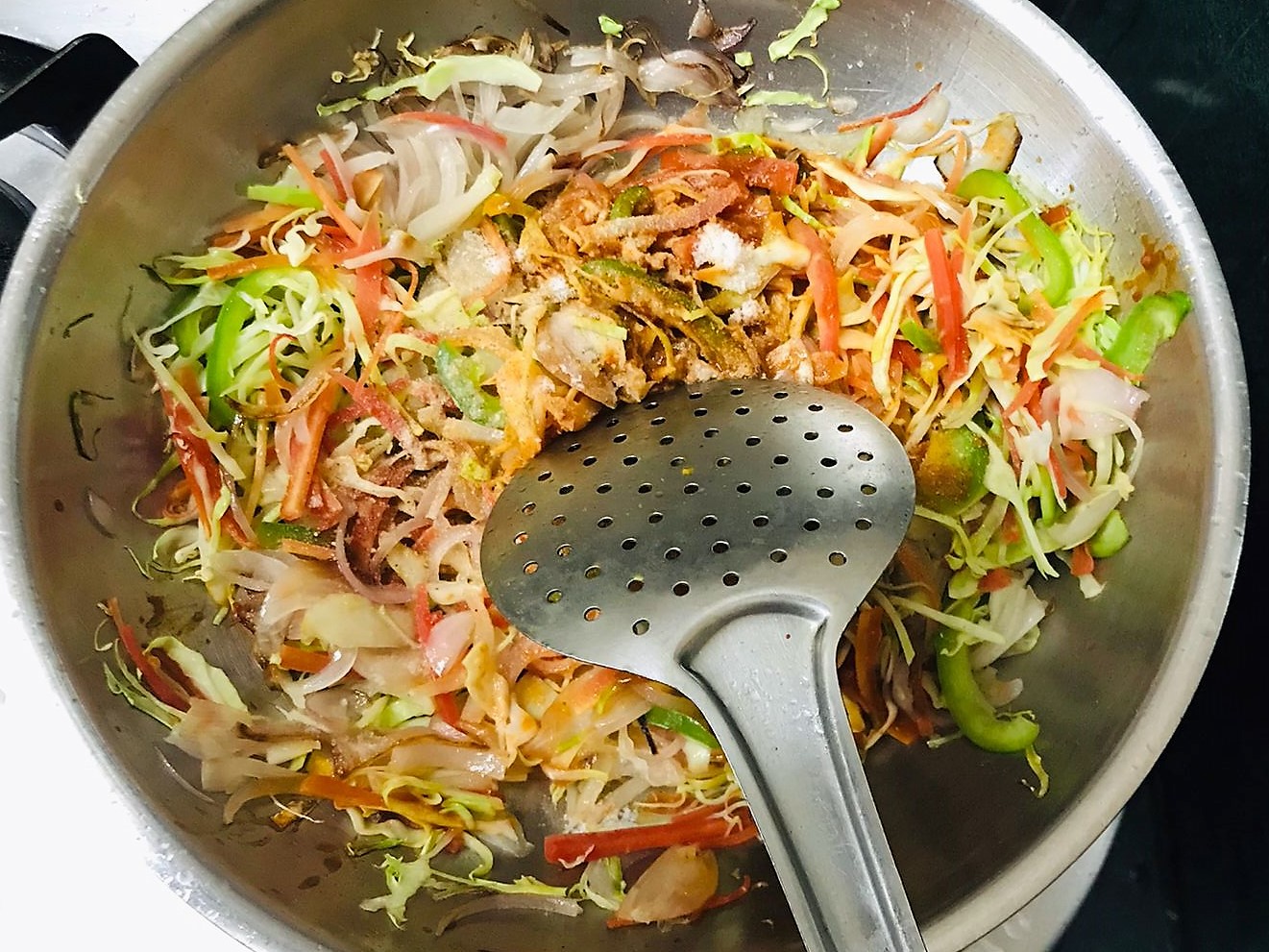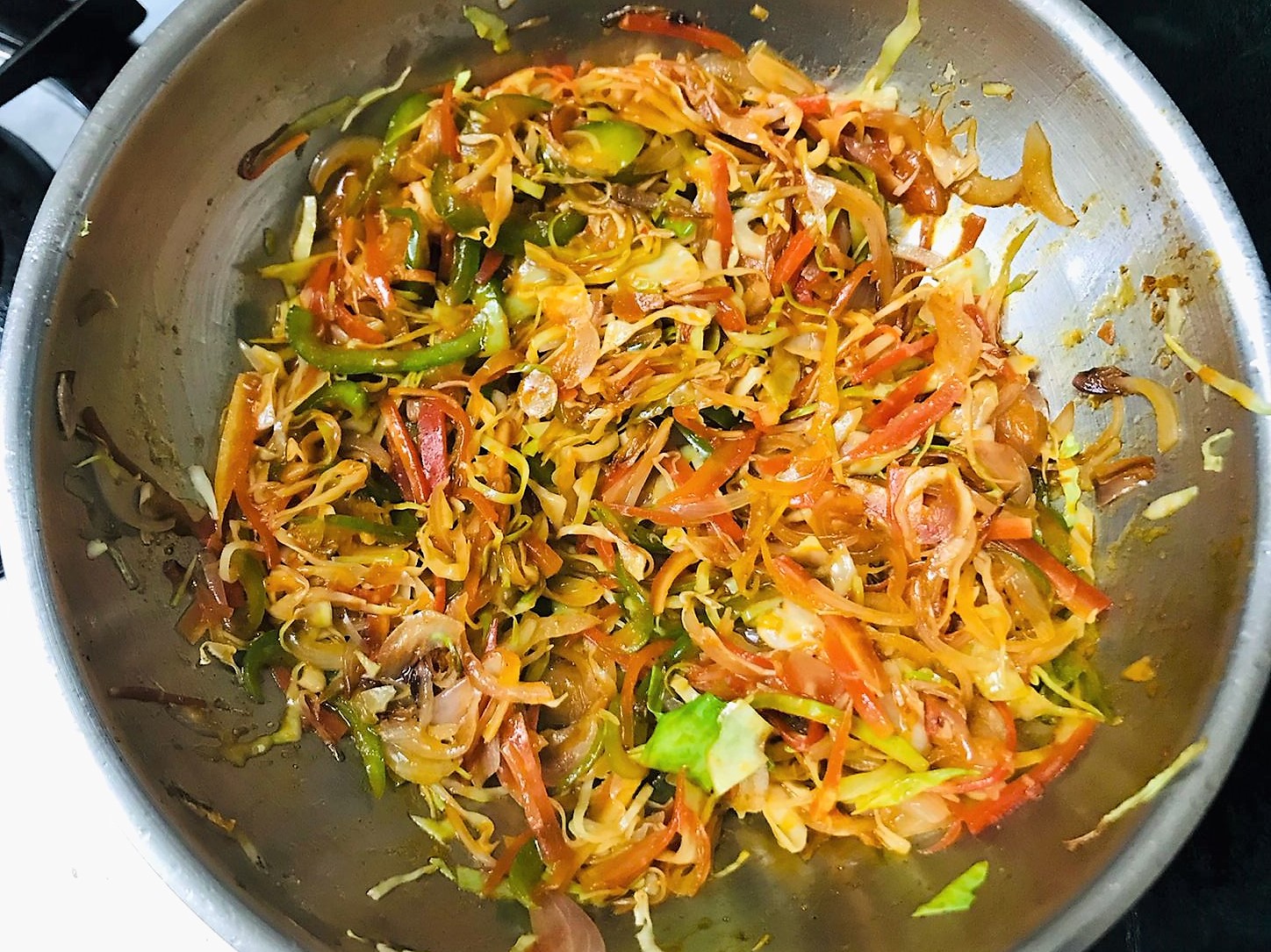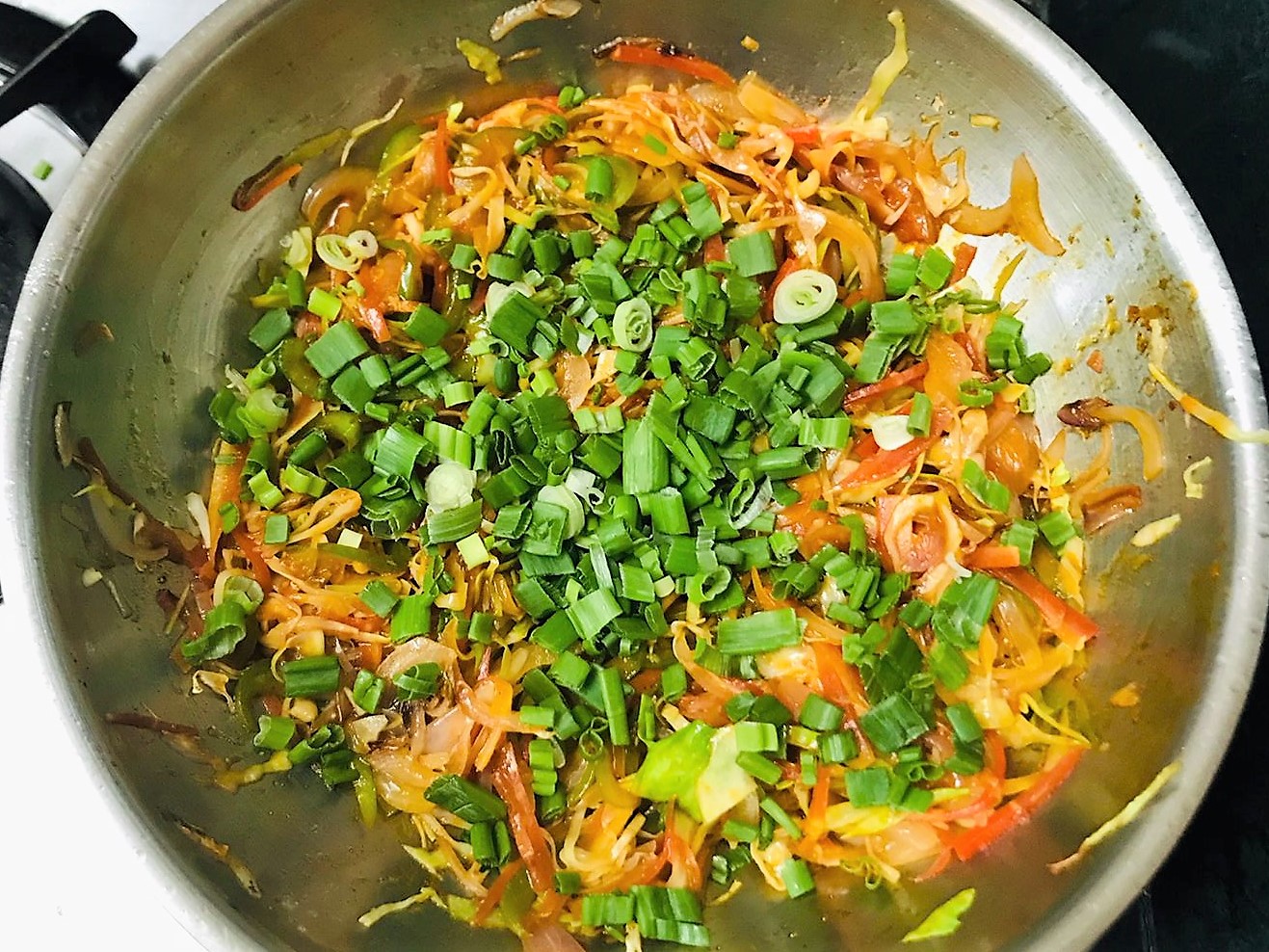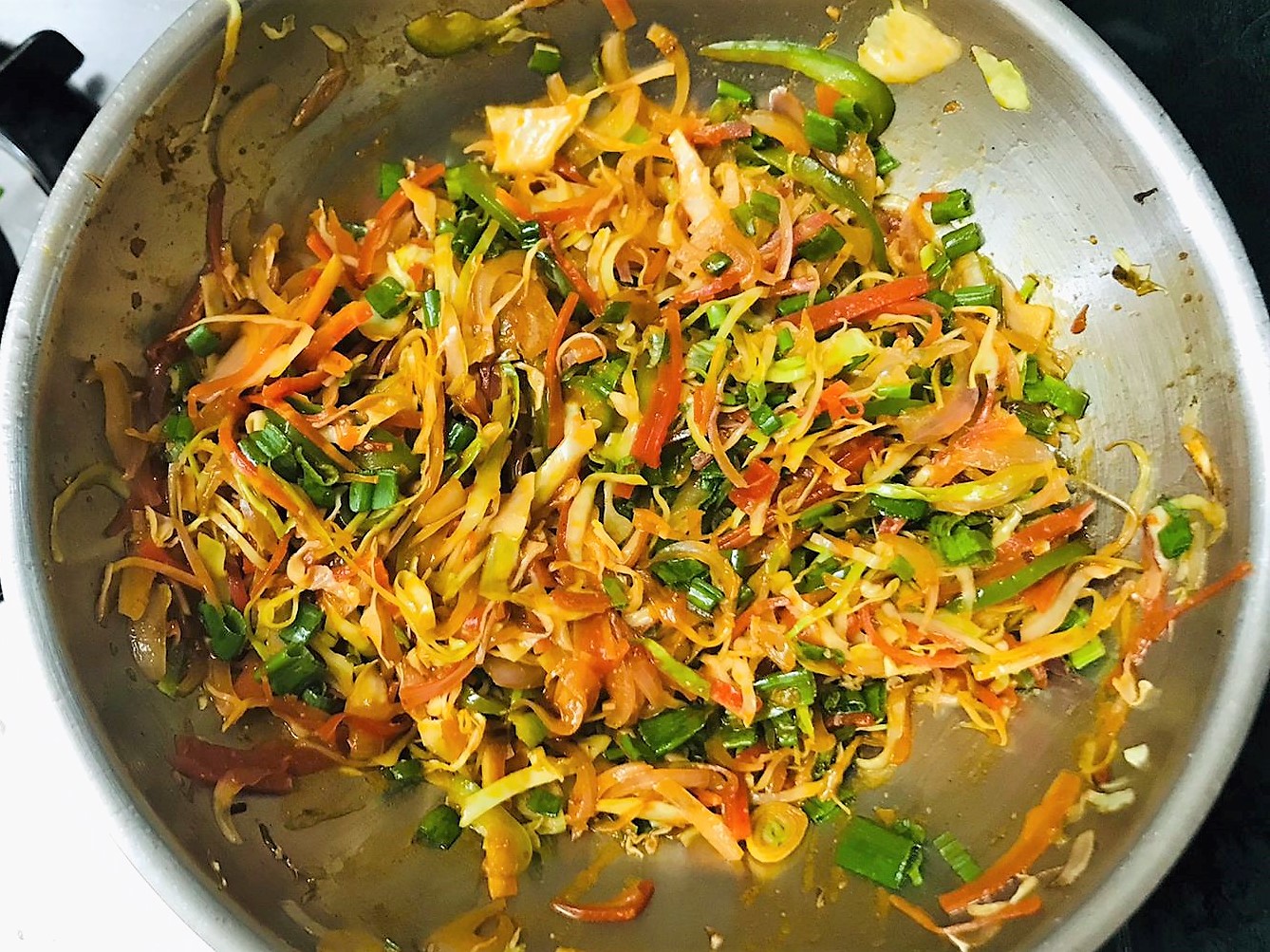 Next add the schezwan sauce, tomato sauce, red chilli sauce, salt, pepper and vinegar. Toss the vegetables to coat them with the sauces and cook for 1-2 minutes or until the vegetables are cooked (make sure that the vegetables have a slight crunch to them). Add the spring onions and mix. Turn the heat off and keep the vegetables aside.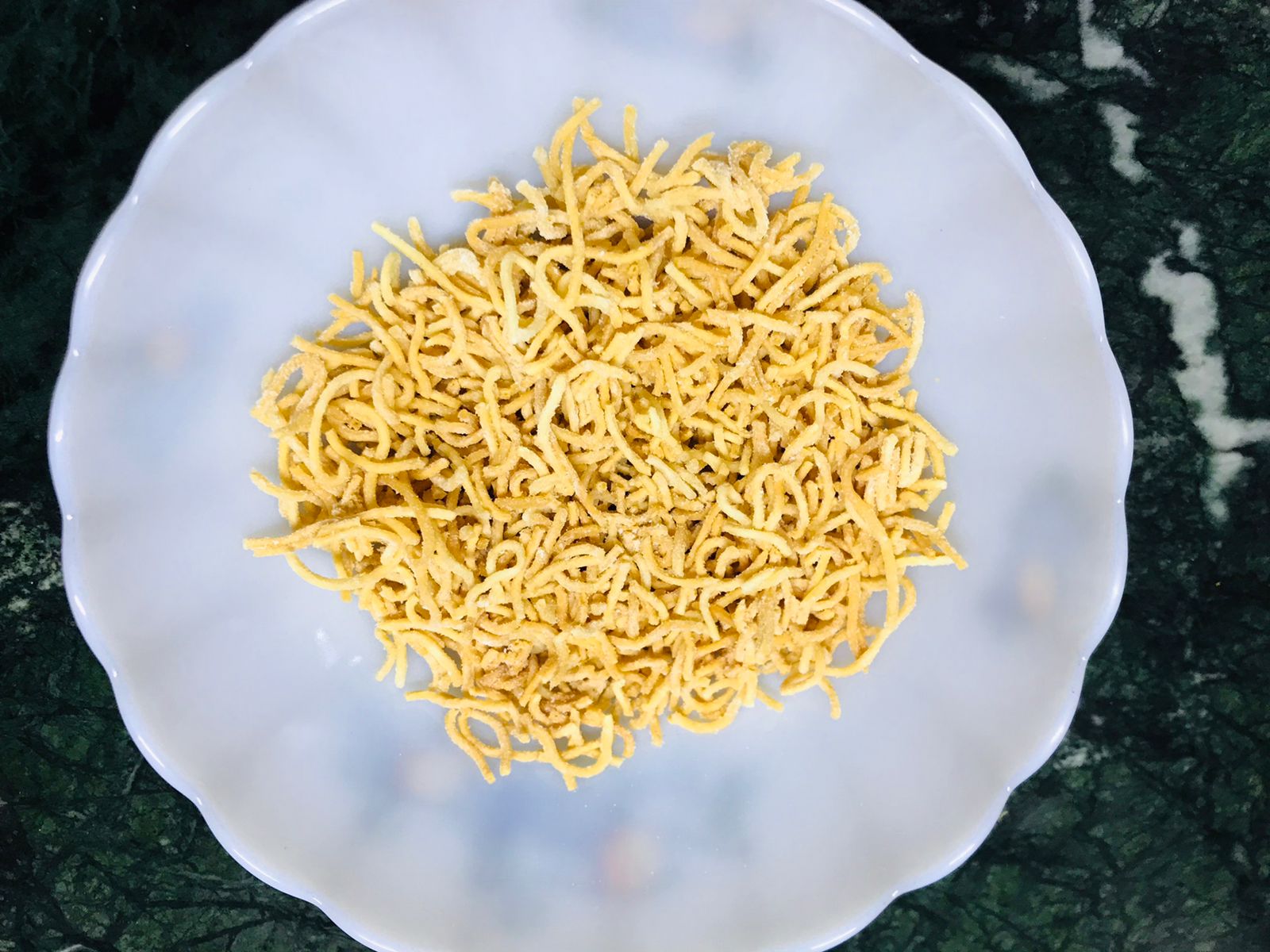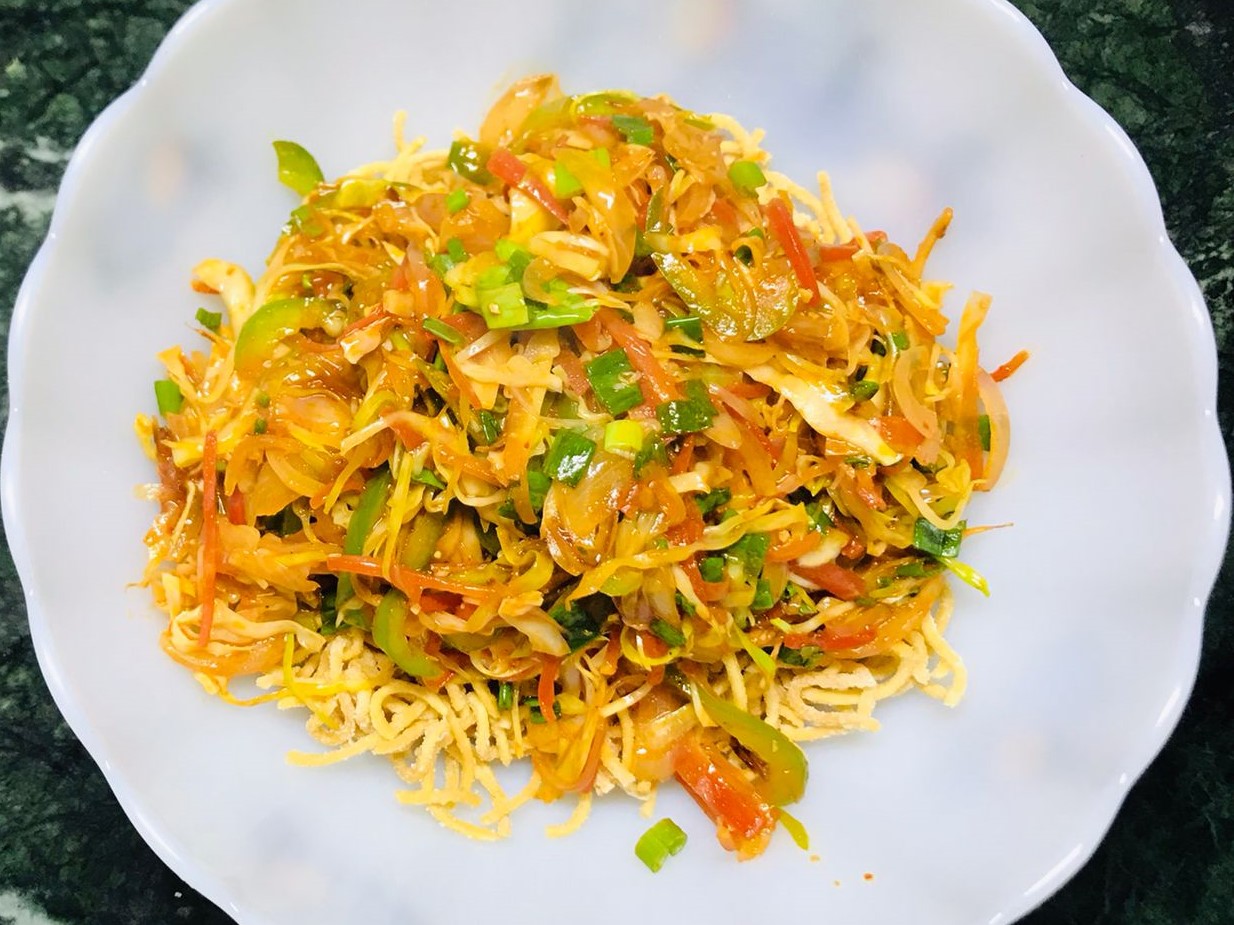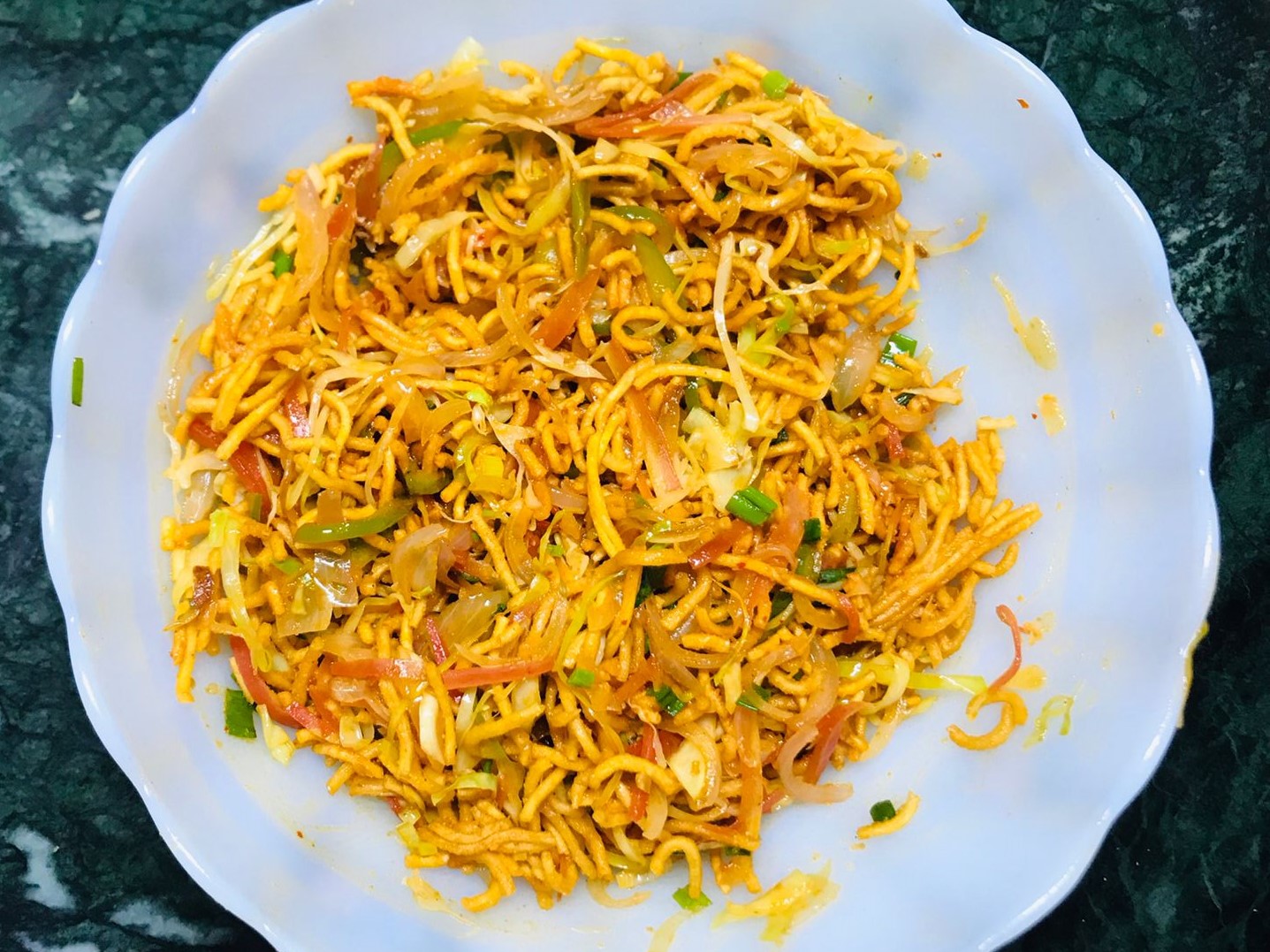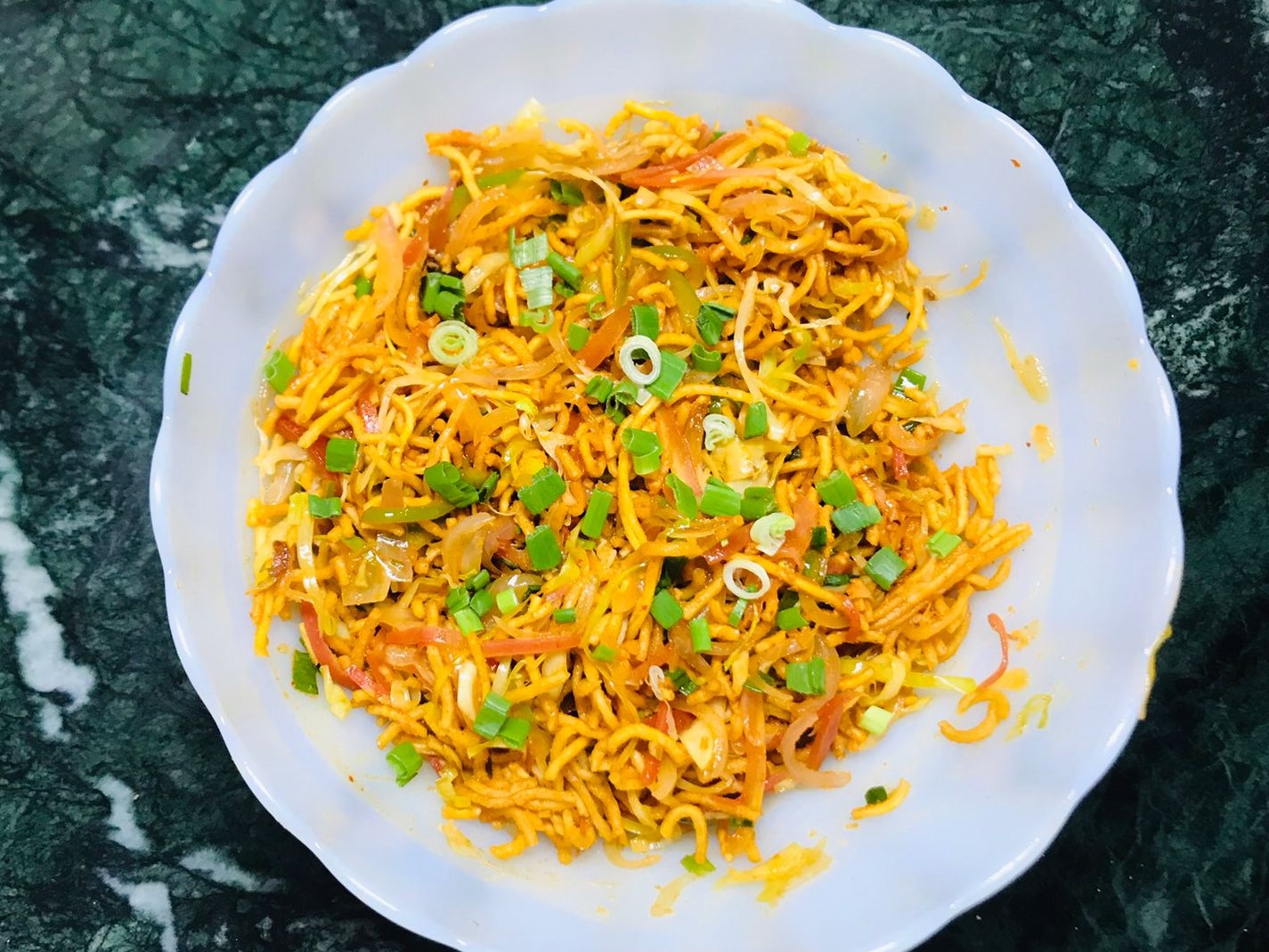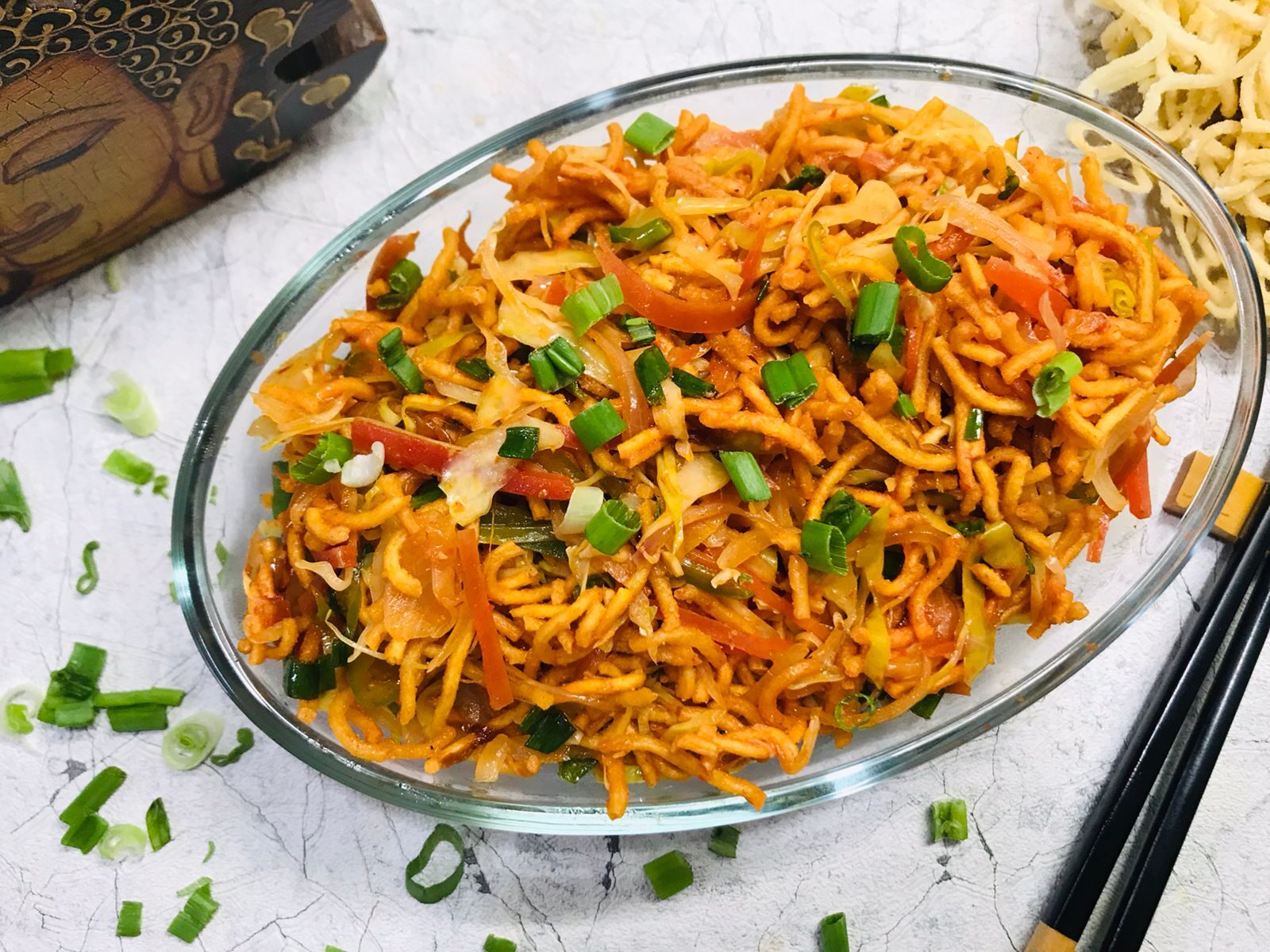 To assemble the bhel take the fried noodles in a bowl and add the sautéed vegetables and mix. Serve garnished with spring onions.