Masala Dal Khichdi
Masala Dal khichdi is a popular dish from Mumbai, India. Masala Khichdi is simple, flavoursome and healthy rice and lentil-based dish which can be served for lunch or dinner.
Khichdi is India's version of culinary comfort. It is known as 'Huggi' in Karnataka, 'Pongal' in Tamil Nadu, 'Pulagam' in Andhra, and 'Khichdi' in many parts of Northern India. Every family and/or region has their own version of Khichdi with different flavouring and spices. Many of us look at burgers and pizzas as comfort food. But a lot of us just go old school when we want to indulge, isn't it? We're talking about Khichdi, the oldest and most effective feel-good dish in the book.
Most of us have grown up eating khichdi when we are sick, so we tend to think of it as plain and boring. As a kid, I always detested khichdi. The bland taste didn't match my 'yummy' quotient and definitely did not please my eyes until I tasted this version of Khichdi at a restaurant in Mumbai. As I grew up, my preferences have changed, and I enjoy all types of khichdi like Gujarati Khichdi, Punjabi Khichdi, Sabudana Khichdi and list of endless.
Not only is Khichdi delicious the combination of rice, lentils and ghee provides carbohydrates, proteins, dietary fibre, Vitamin C, calcium, magnesium, phosphorus and potassium. I love Dal Khichdi and for me it is a perfect wholesome flavoursome meal that has the perfect balance of nutrients.
Dal Khichdi is a delicious gluten free recipe which can be tailored to your taste and just super comforting and scrumptious.
Ingredients
For the Dal
1 cup pigeon peas split and dehusked (tuvar dal/arhar dal)
¼ cup pink lentil (masoor dal)
¼ cup Bengal gram split and skinned (chana dal)
2 teaspoons ghee
1 teaspoon cumin seeds
1 teaspoon finely chopped ginger
Salt to Taste
1 teaspoon turmeric powder
For the Rice
2 cups basmati rice
1 teaspoon oil
For The First Tempering
2 tablespoons ghee
1 teaspoon cumin seeds
1 teaspoon asafetida
3-4 dry red chillies
1 tablespoon finely chopped garlic cloves
1 tablespoon finely chopped green chilli
1 teaspoon finely chopped ginger
1/2 cup finely chopped onions
1 cup finely chopped tomatoes
1 teaspoon salt
1 teaspoon turmeric powder
1 teaspoon red chilli powder
2 teaspoons kashmiri red chilli powder
1 teaspoon mango powder (amchur powder)
1 teaspoon garam masala
2 teaspoons fenugreek leaves (kasuri methi)
2 tablespoons finely chopped coriander leaves
For The Second Tempering
2 teaspoons ghee
1 teaspoon cumin seeds
Directions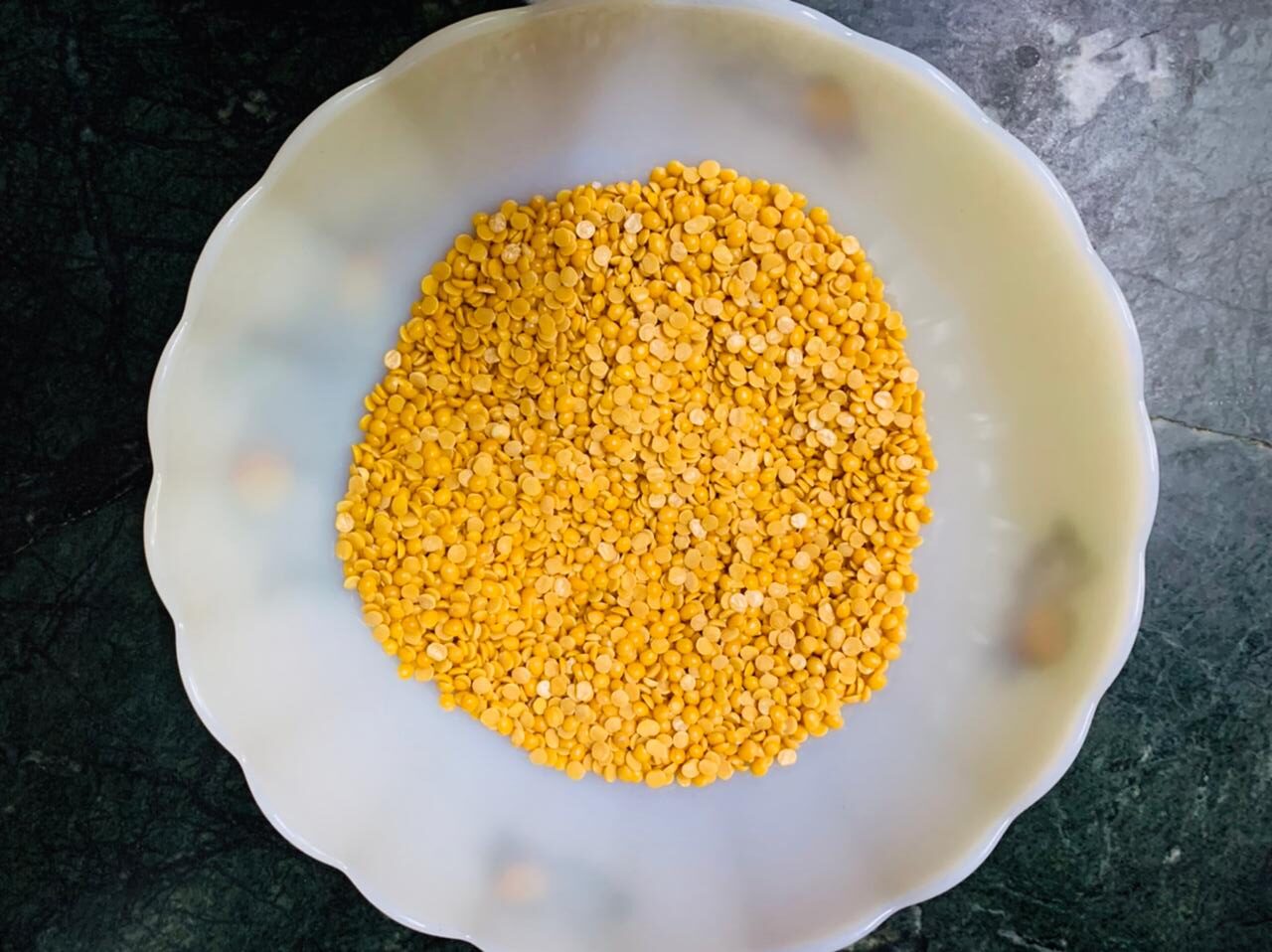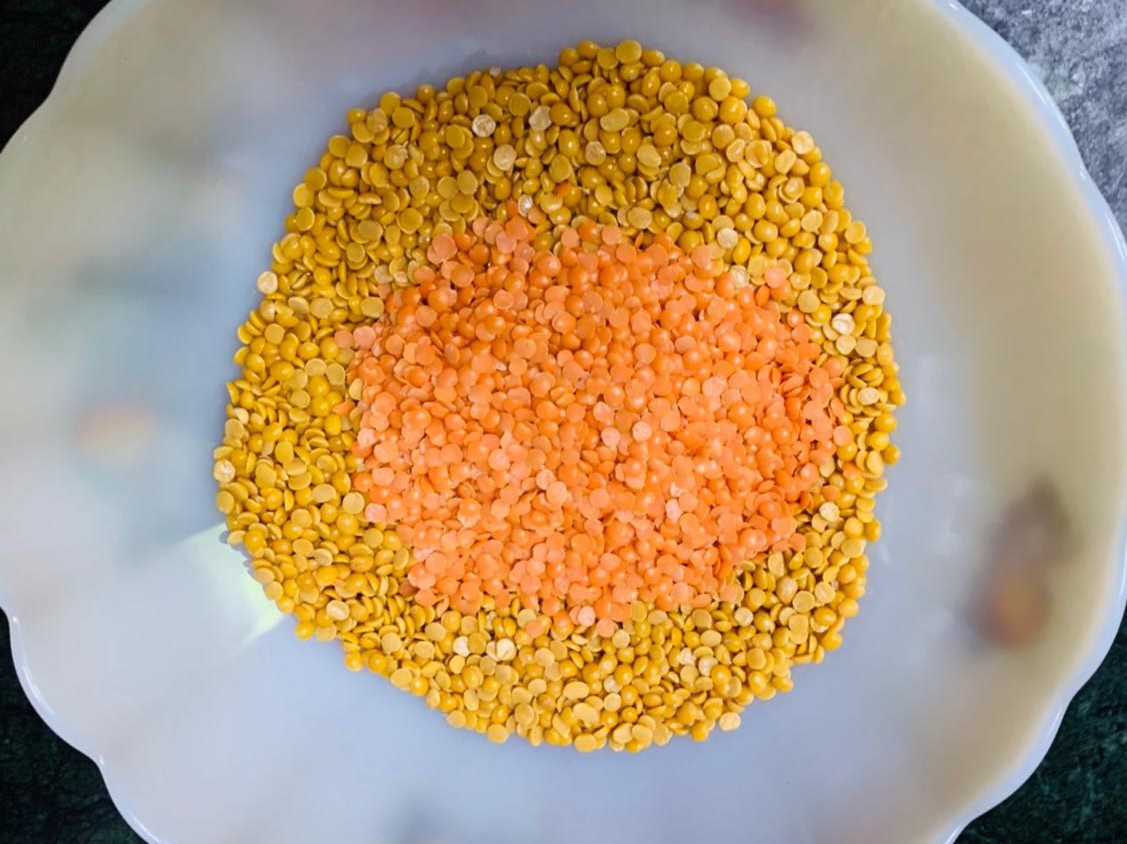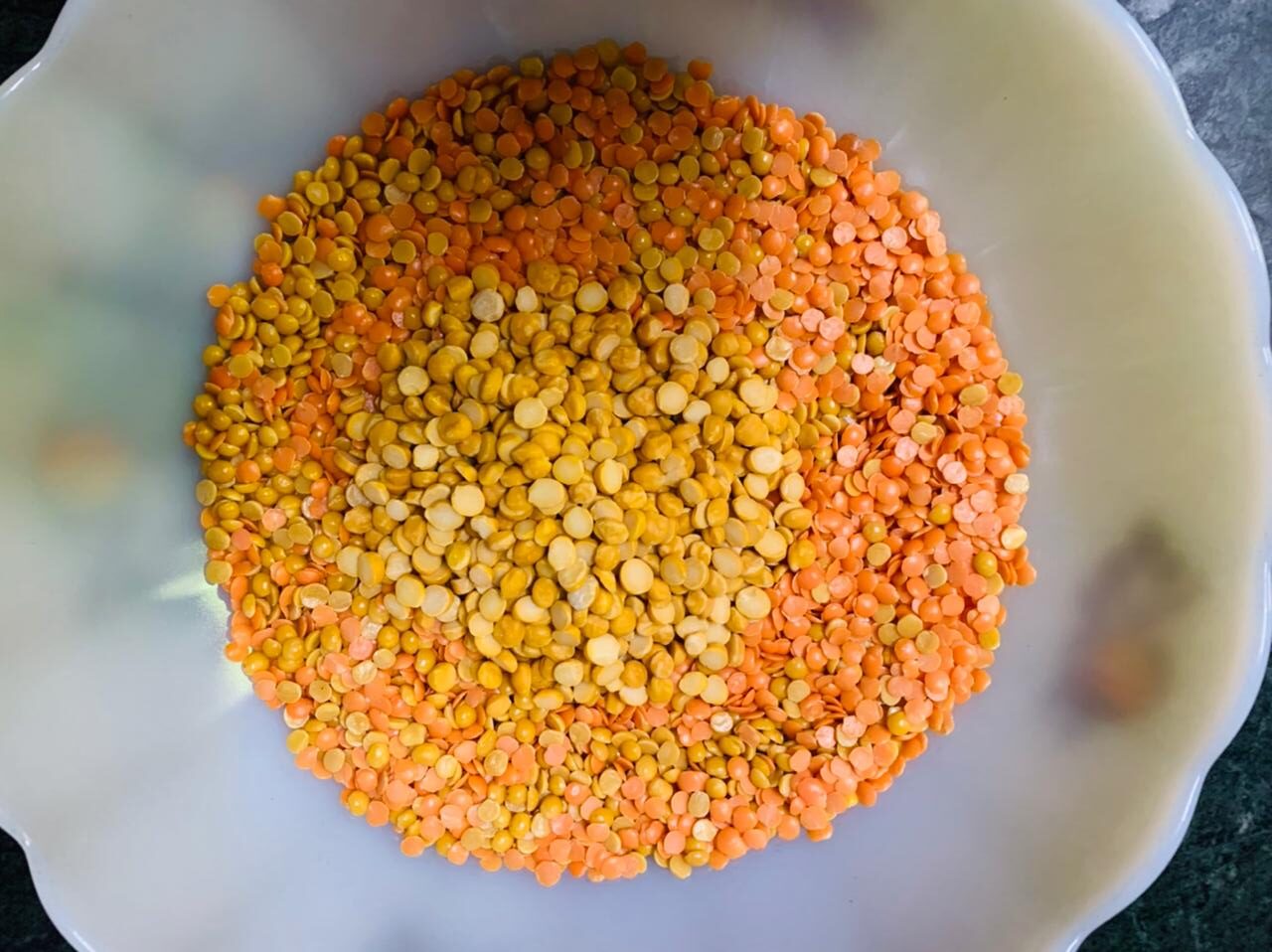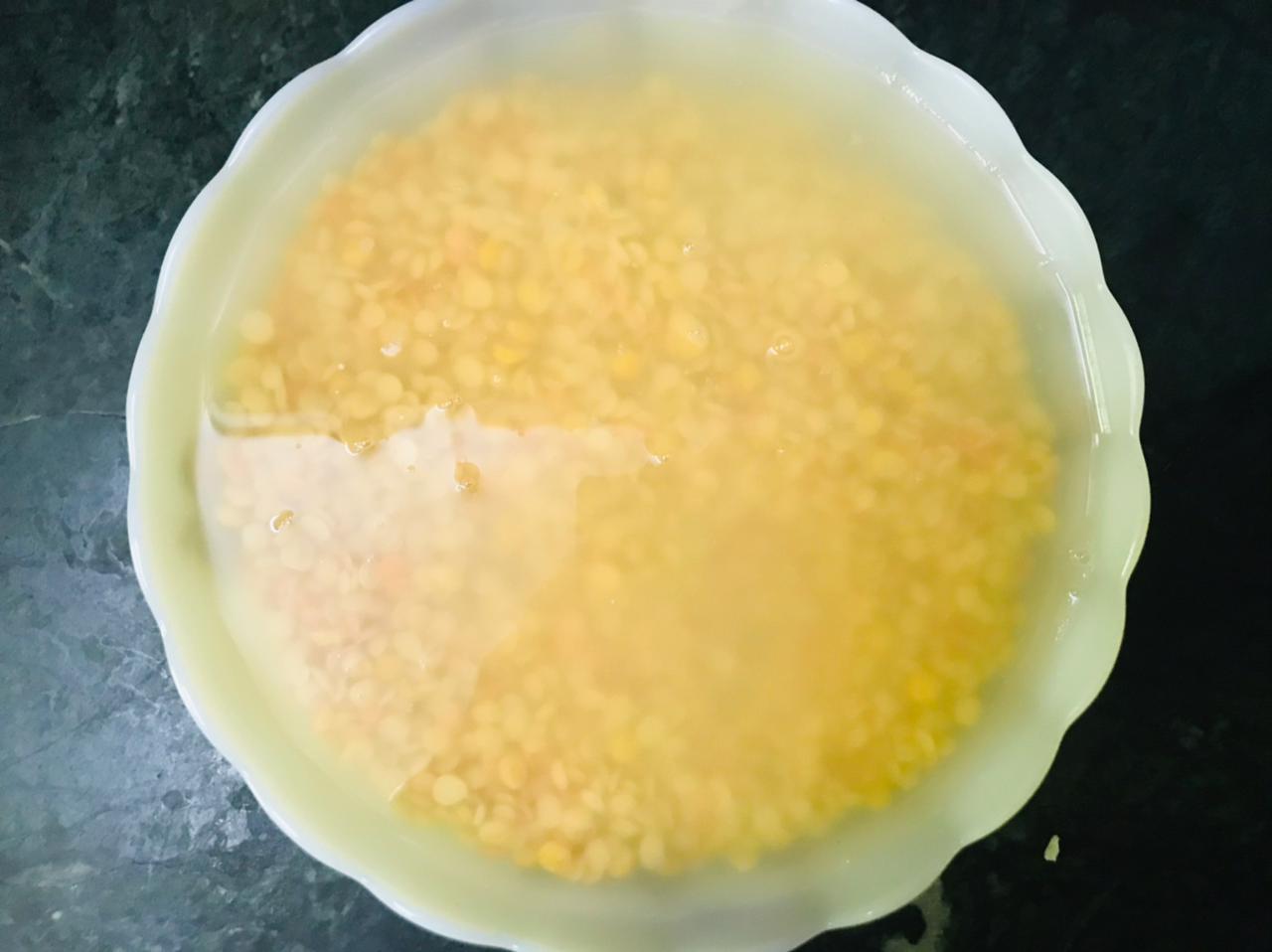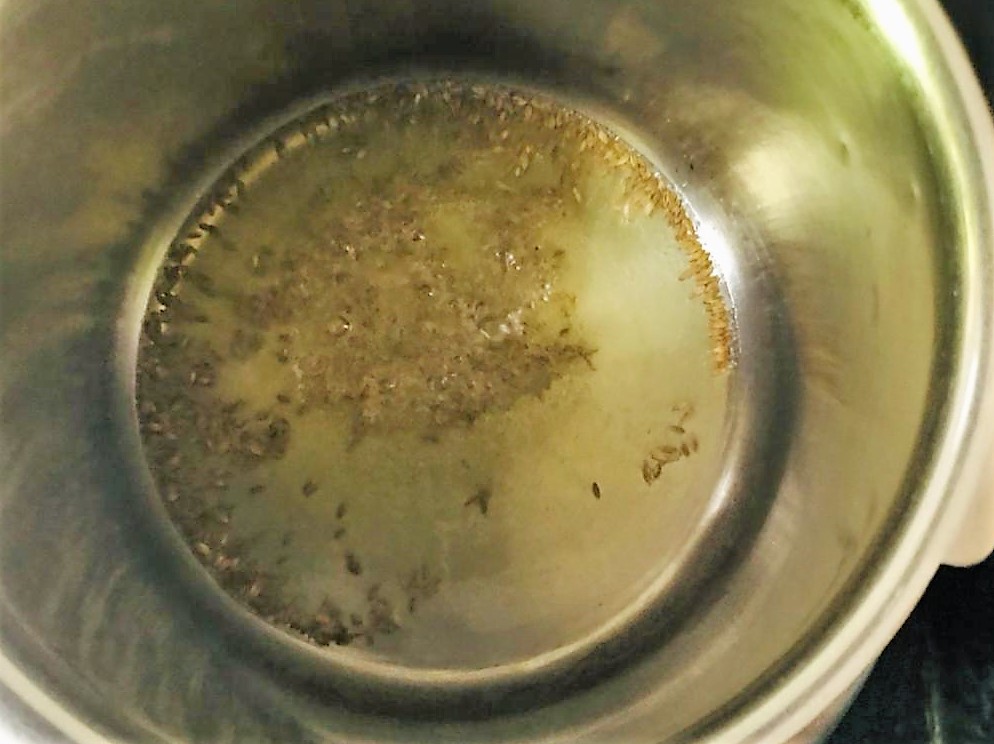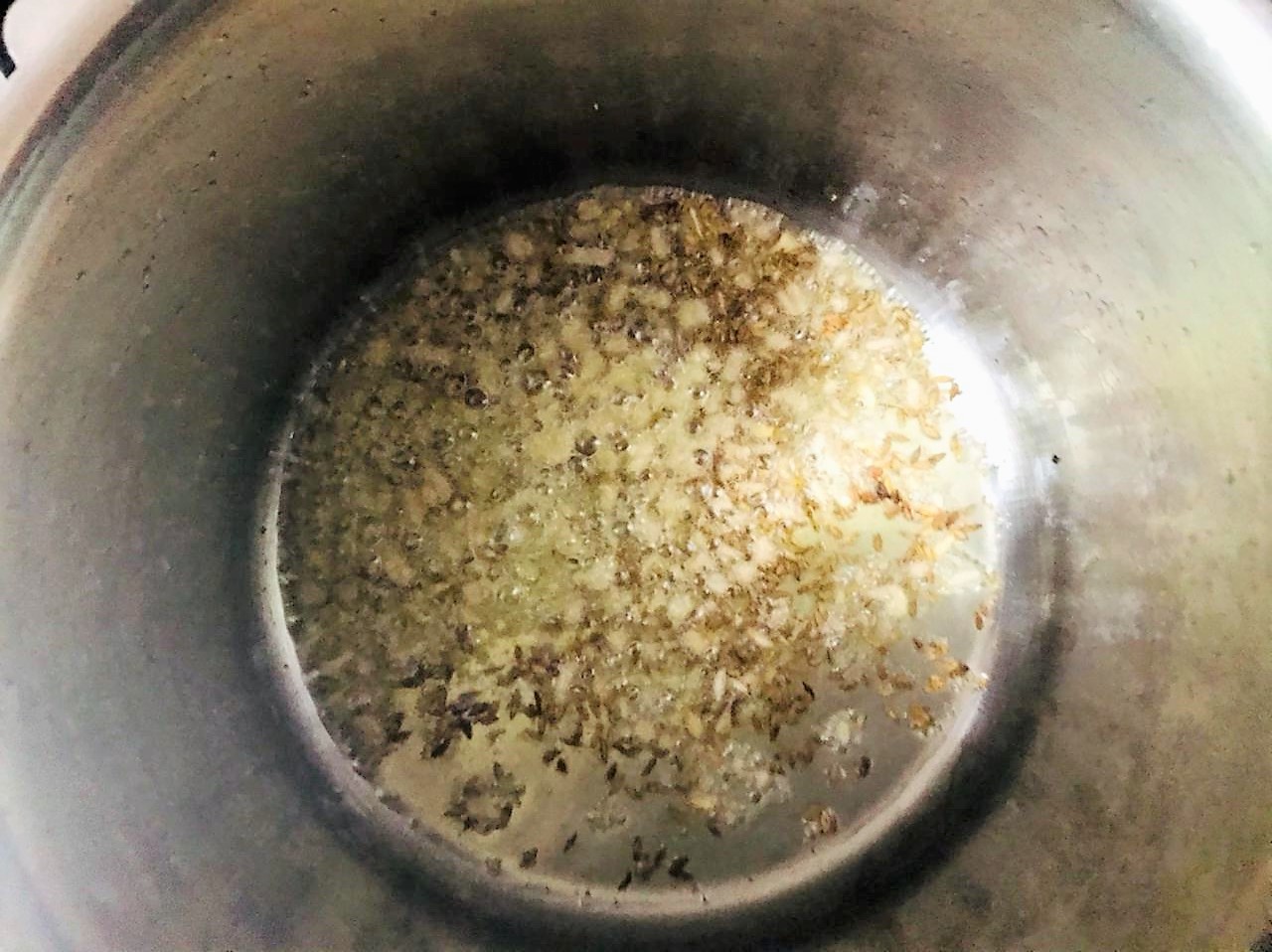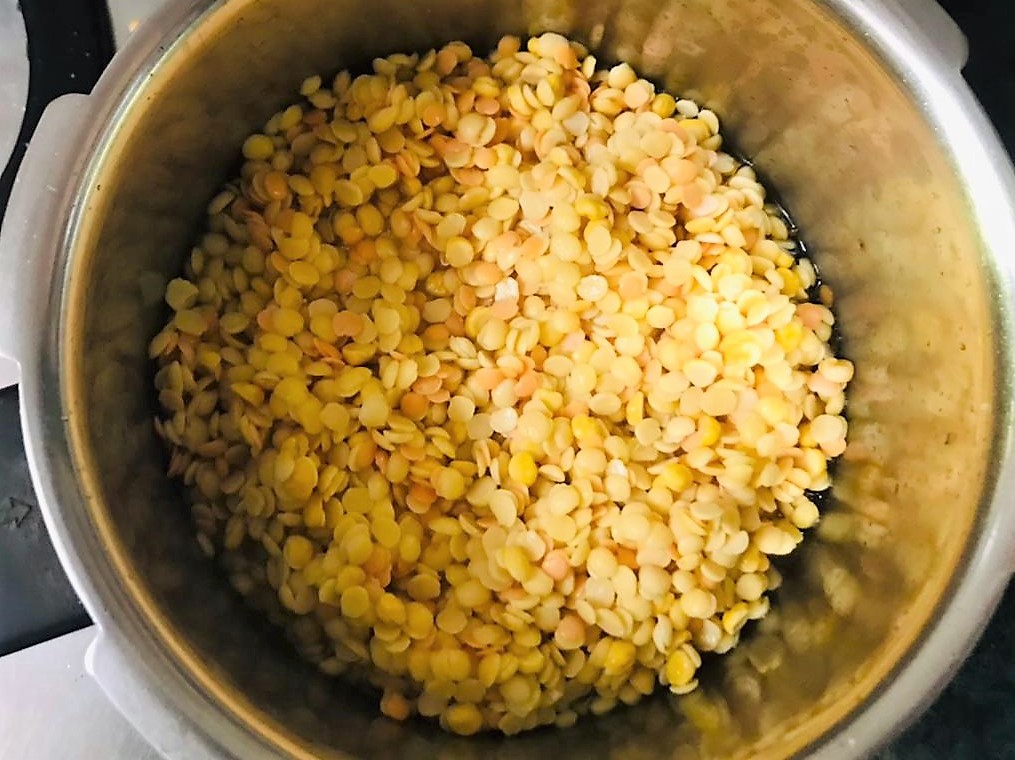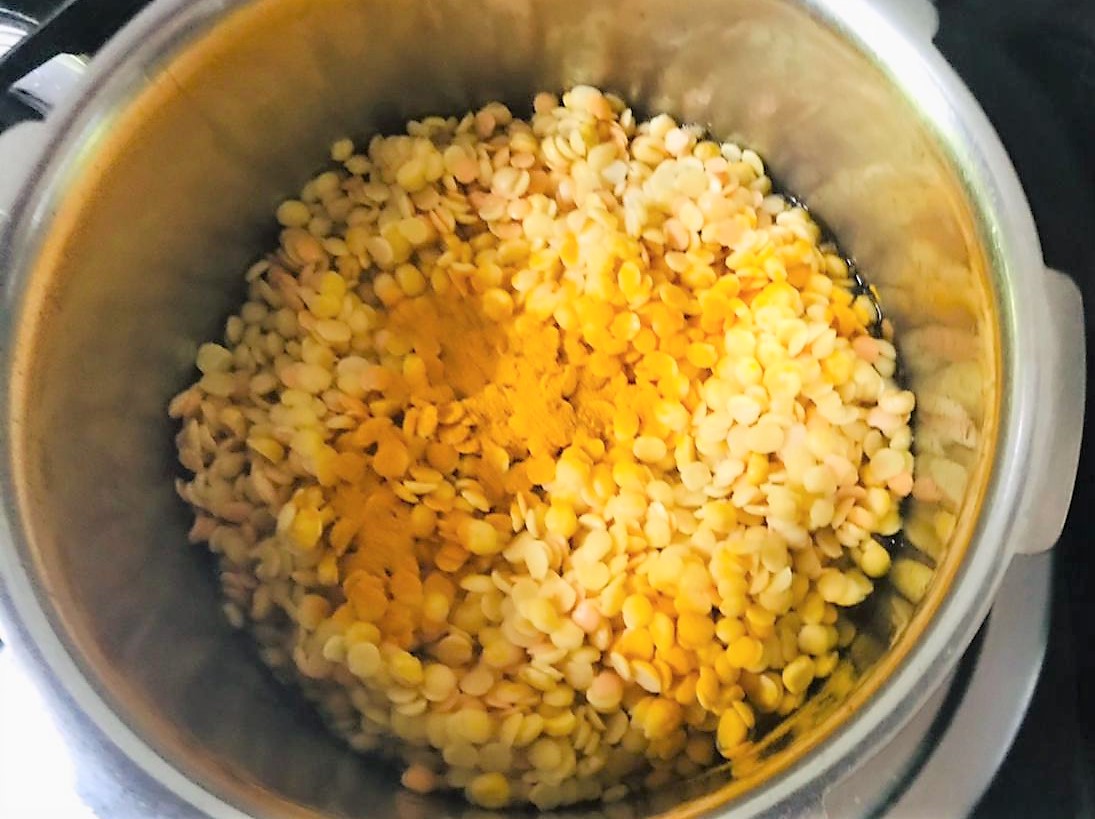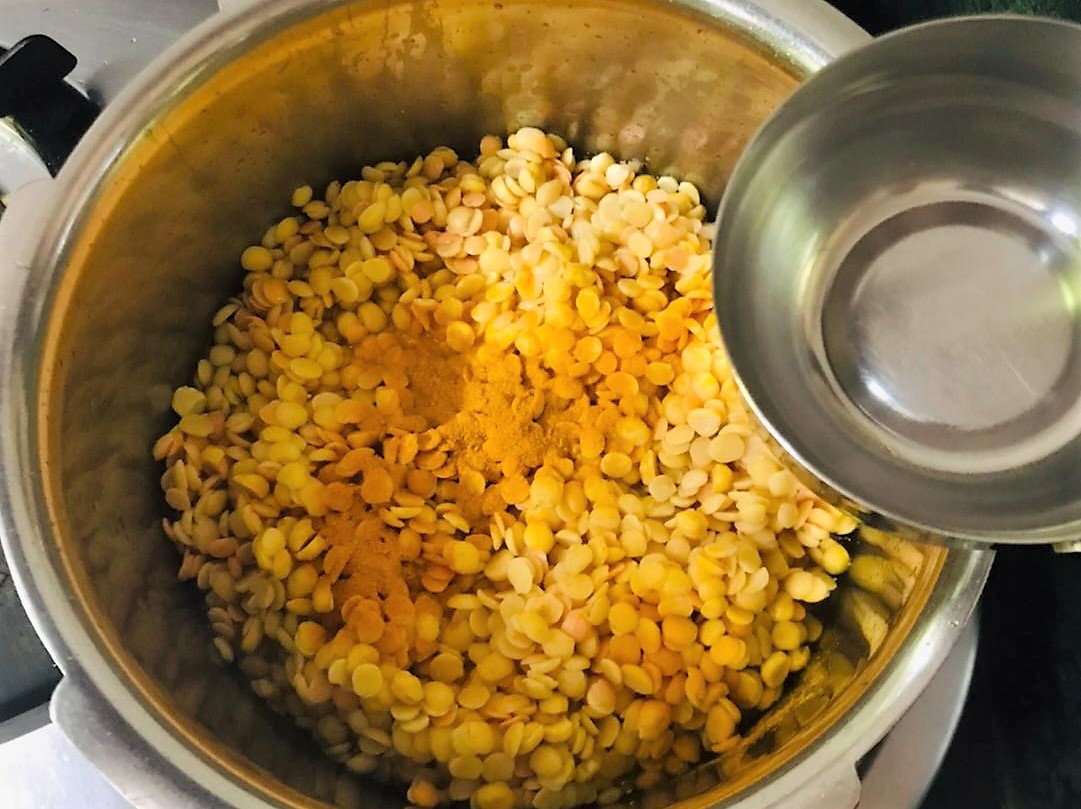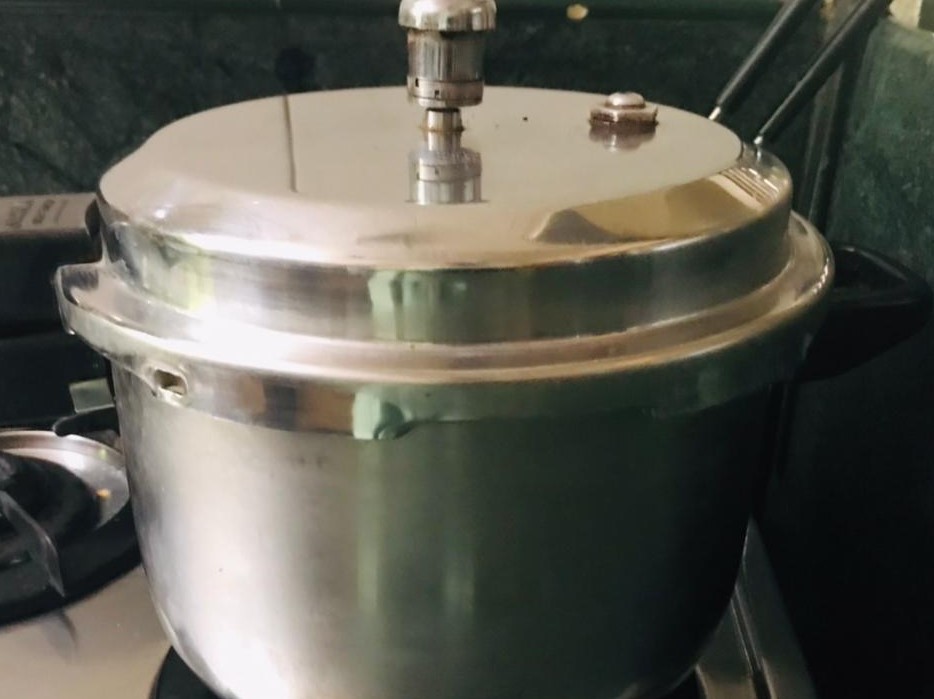 Wash and soak the dals for at least couple of hours.
Heat ghee in a pan/pressure cooker and add cumin seeds. Once the cumin seeds begin to splutter add ginger, soaked dals, salt, turmeric powder and 2 cups of water. Pressure cook the dal for 2-3 whistles. If cooking in a pan, then cover and cook it on medium to low heat until the lentils are soft and cooked. You can skim off any scum that rises to the surface.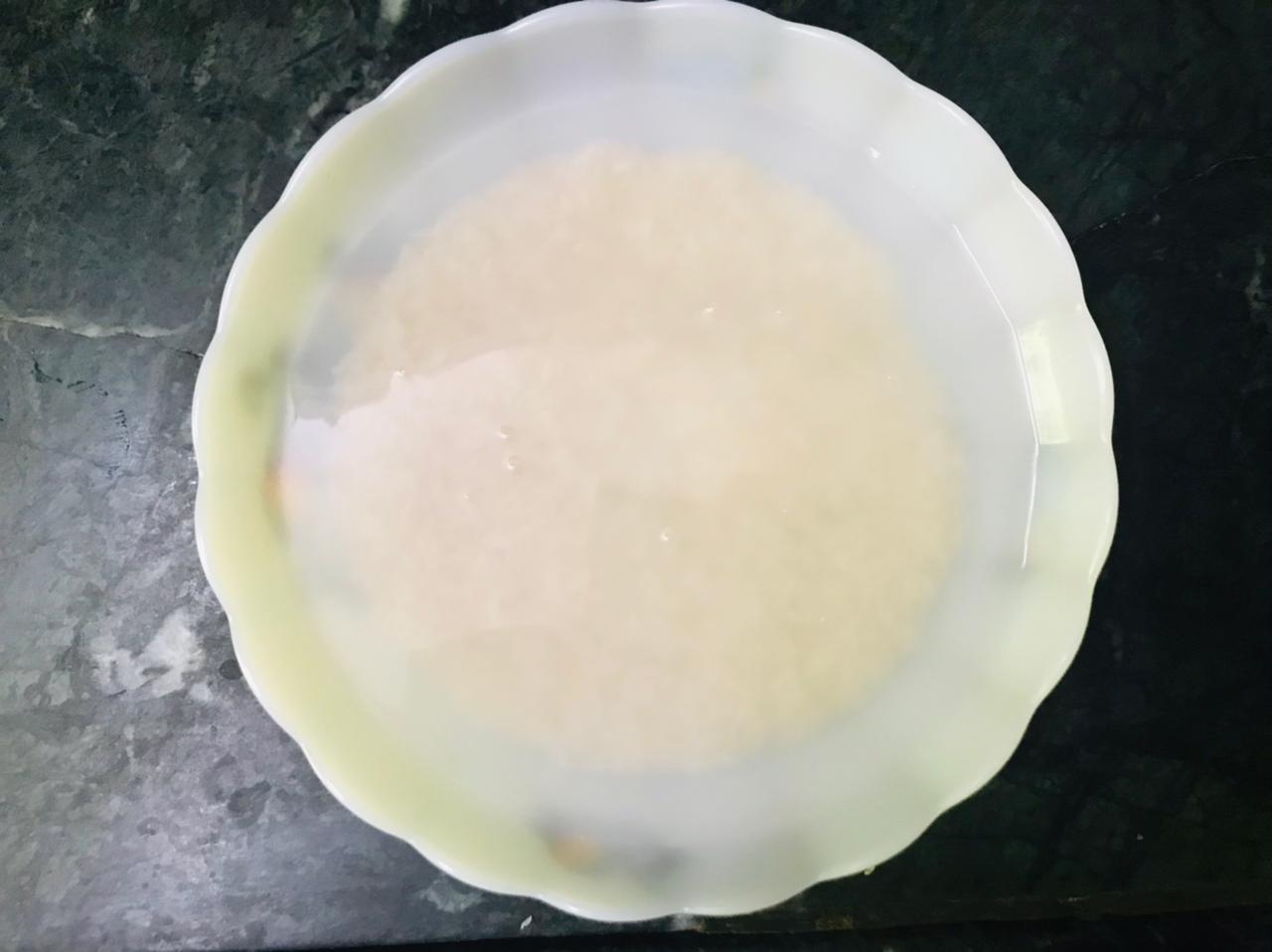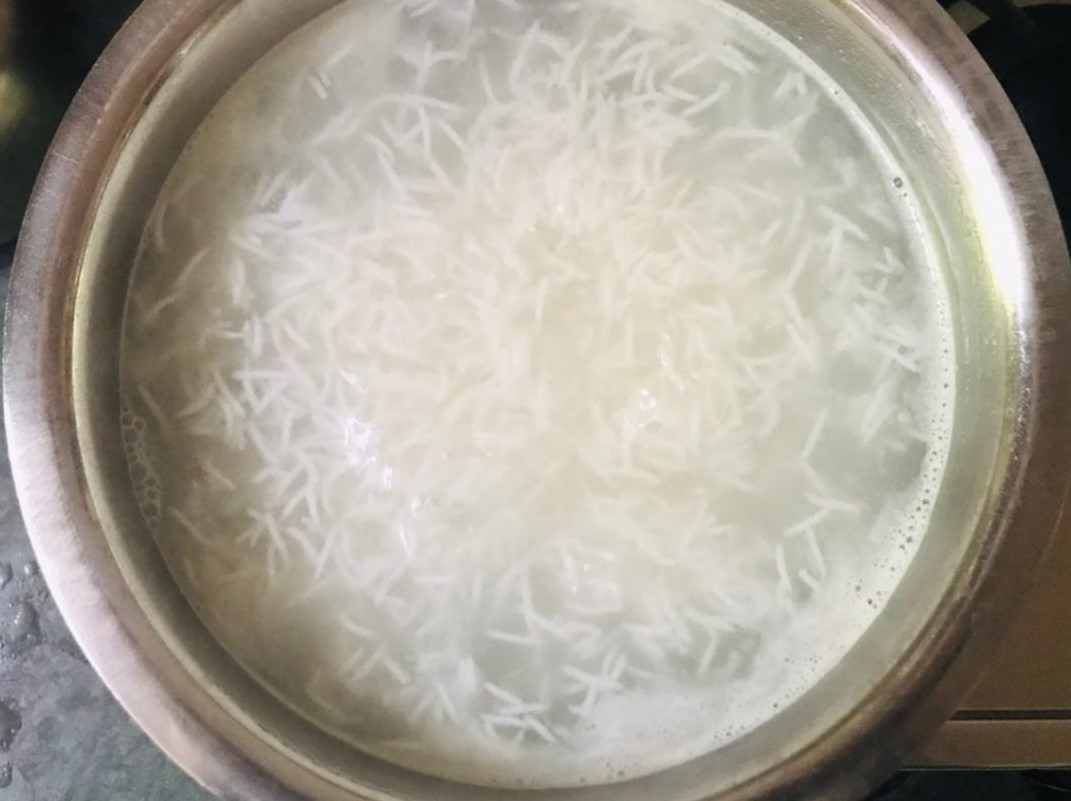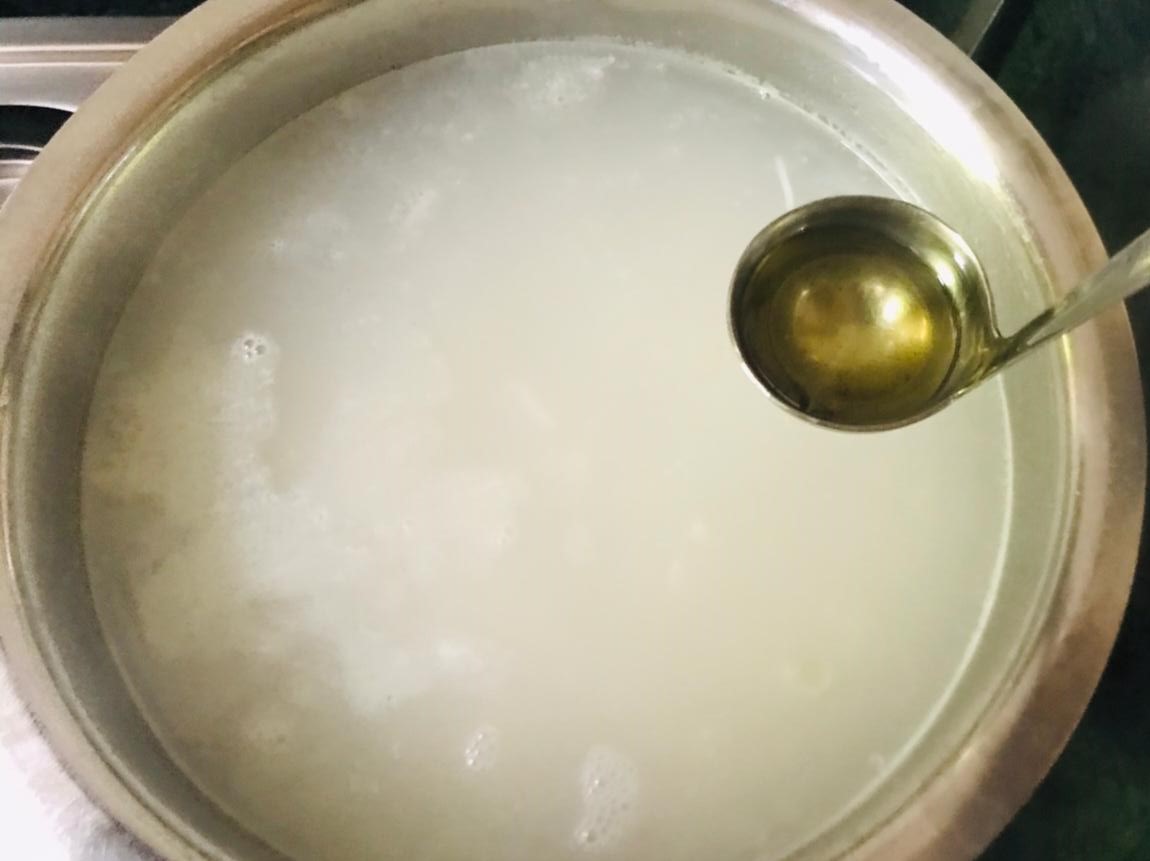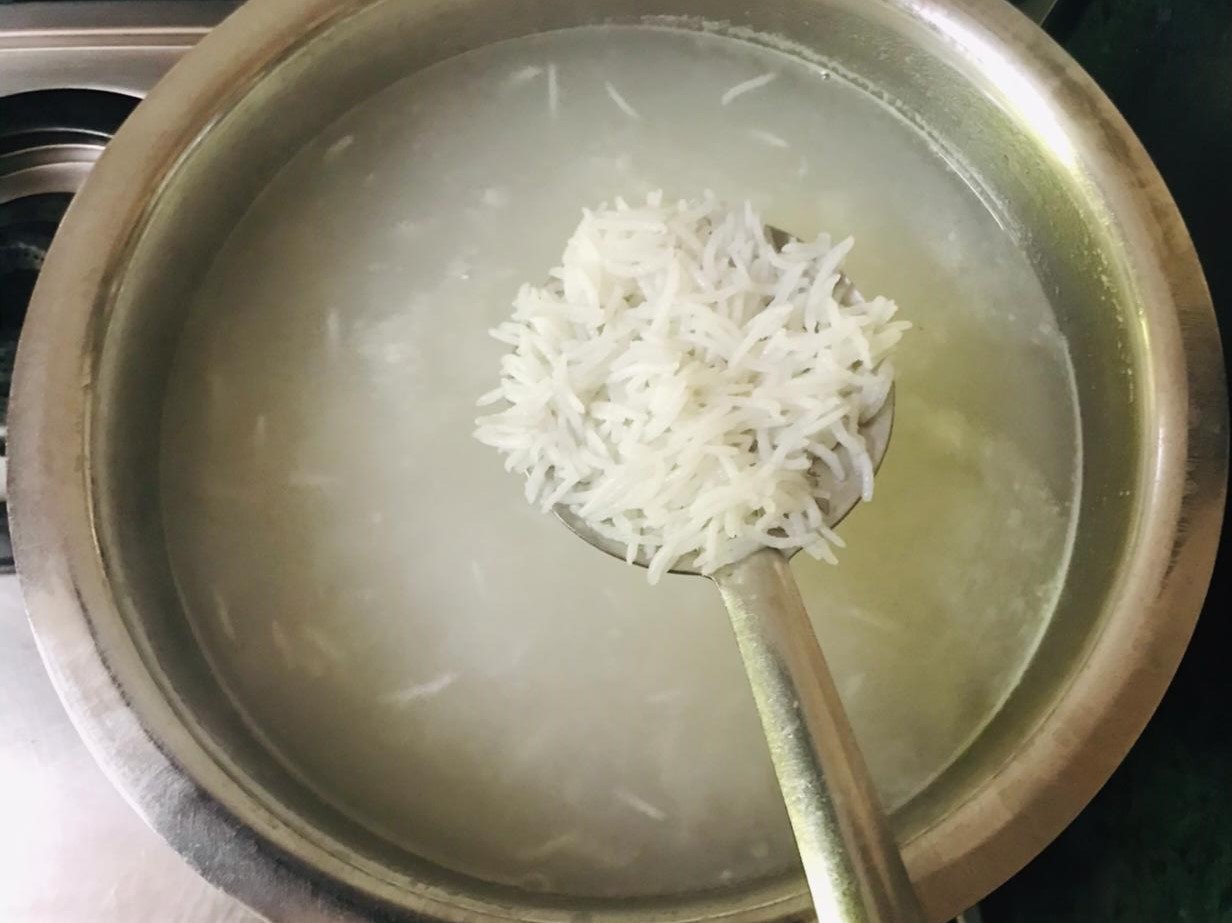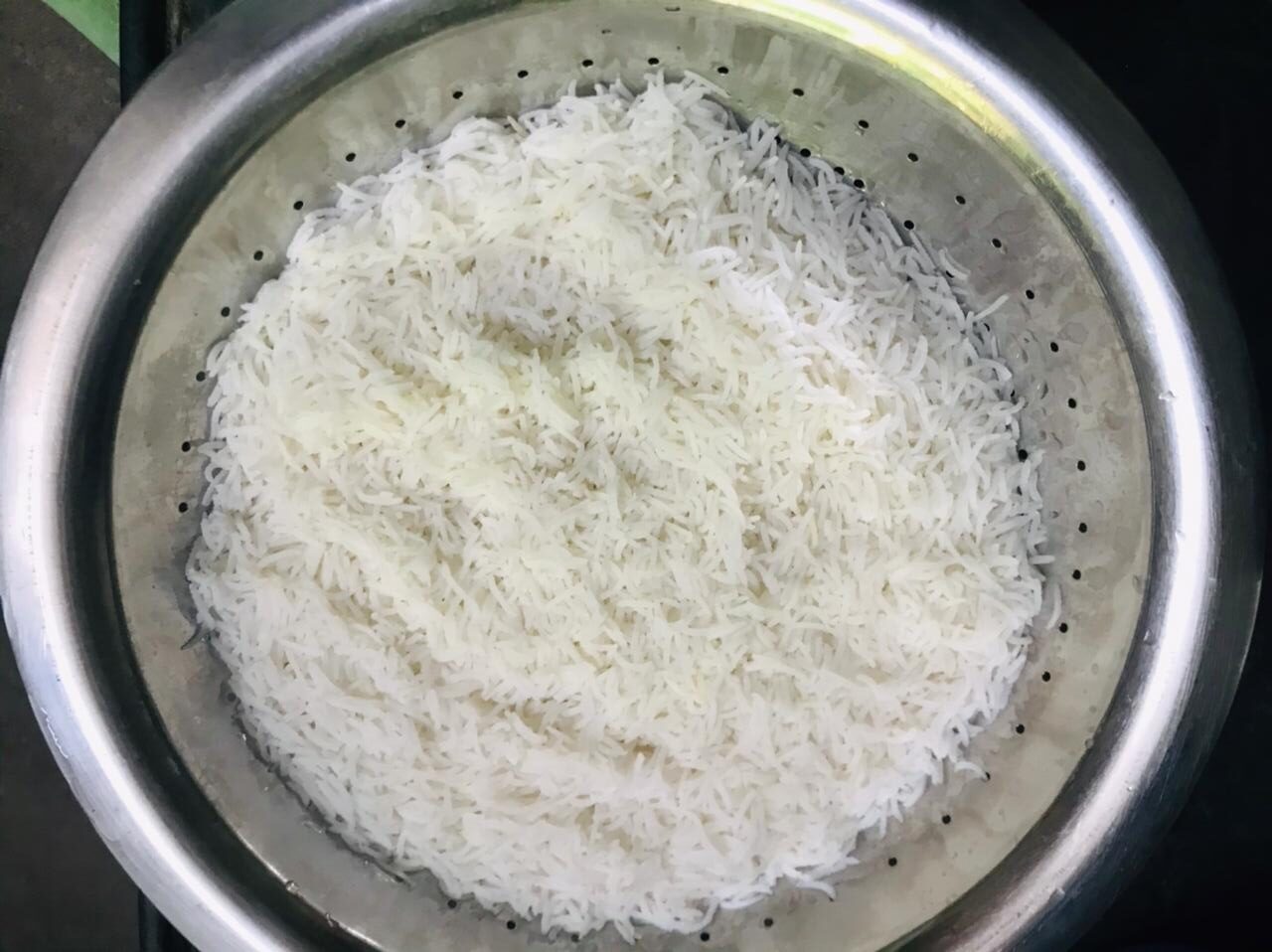 Wash the rice under running water at least 2-3 times and soak the rice in 2-3 cups of water for about an hour.
In a pan boil 4-5 cups of water. Once the water is boiling add the soaked rice. Add 1 teaspoon of oil and boil the rice on medium heat for around 6-7 minutes or until the rice is al dente. Drain the excess water and strain the rice.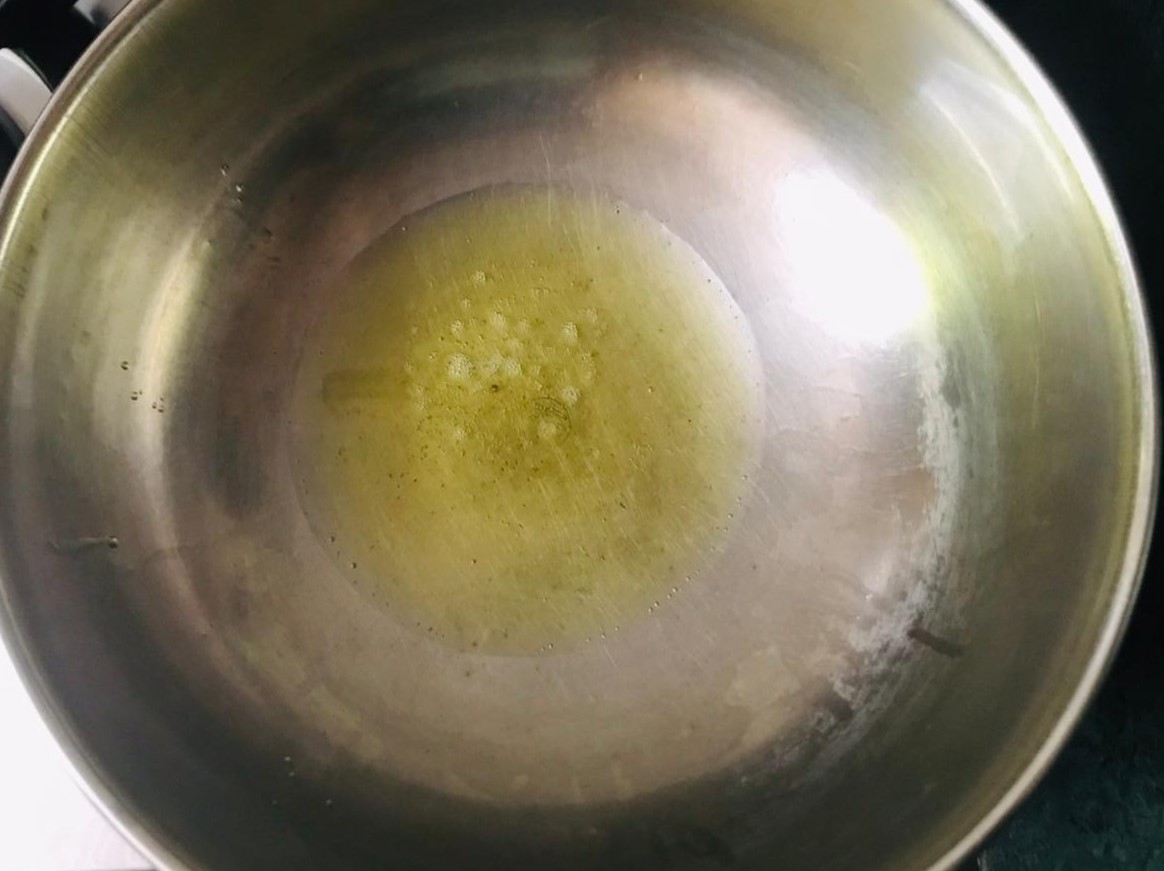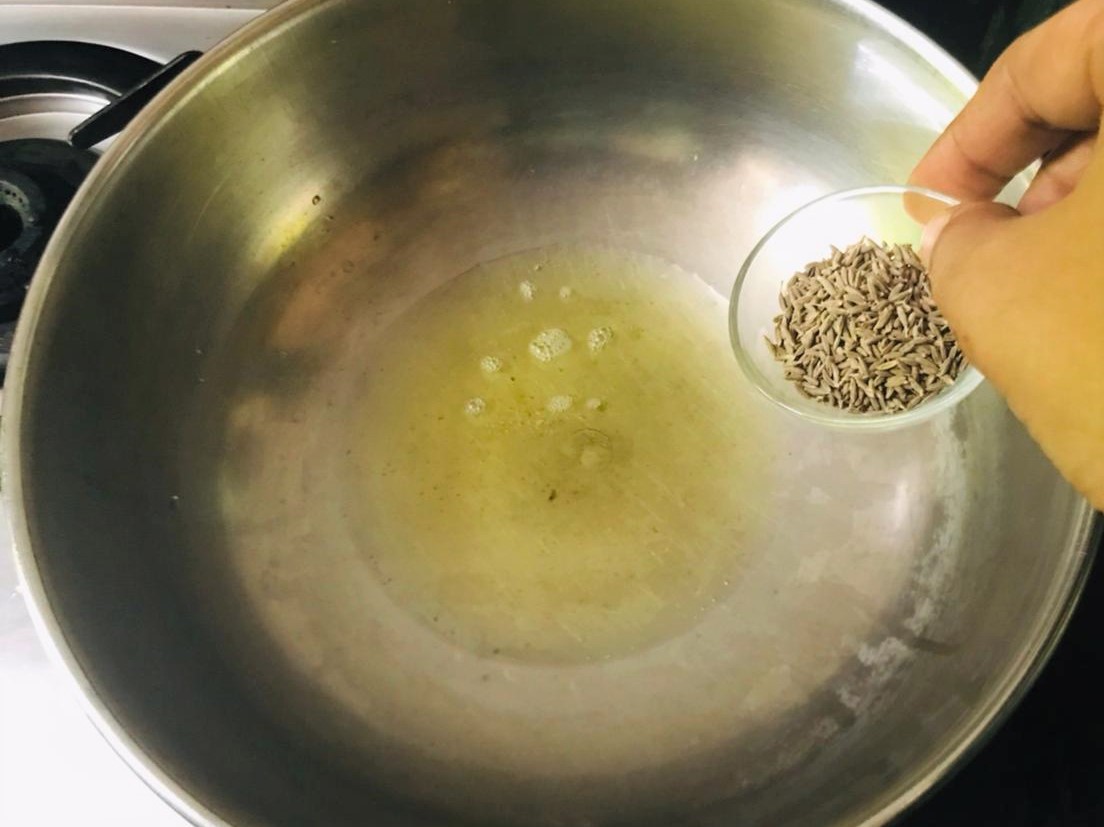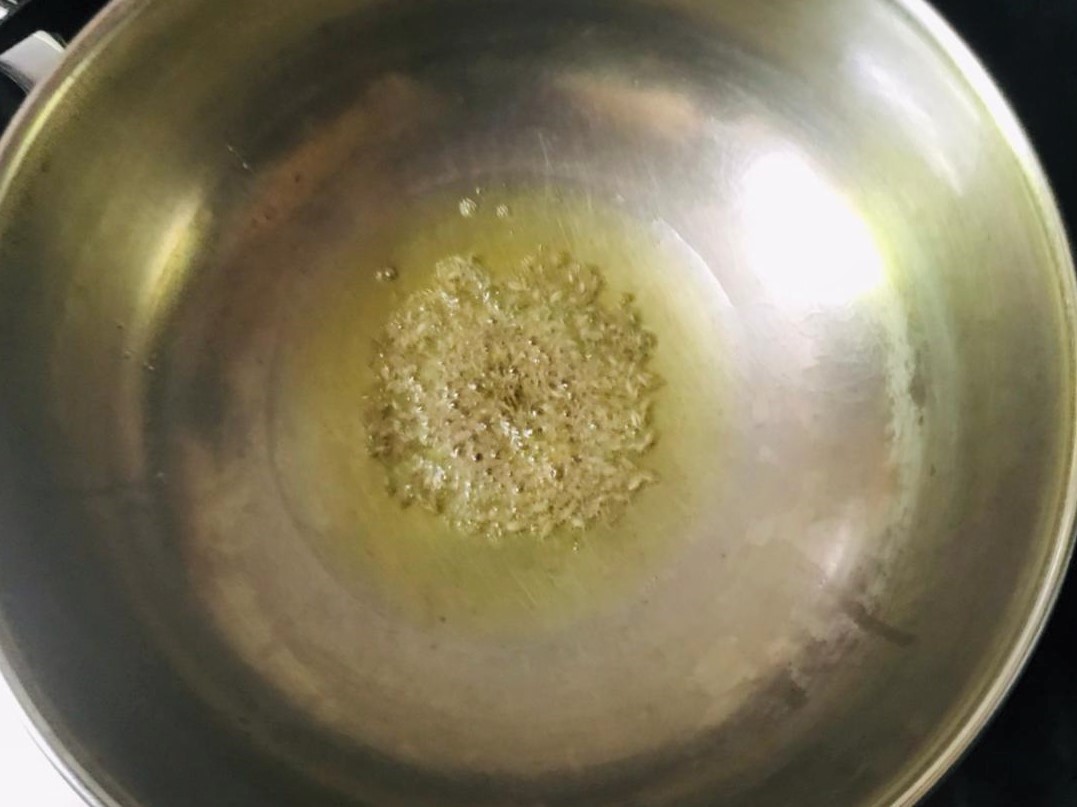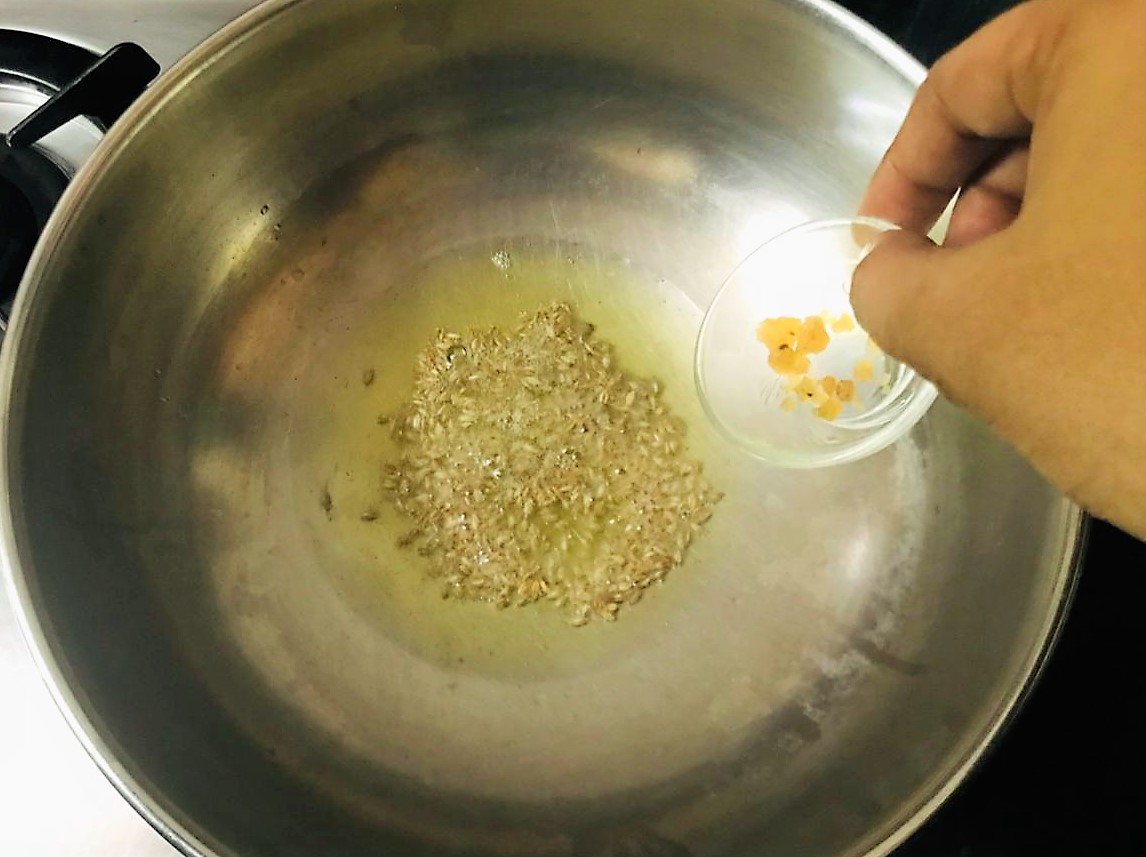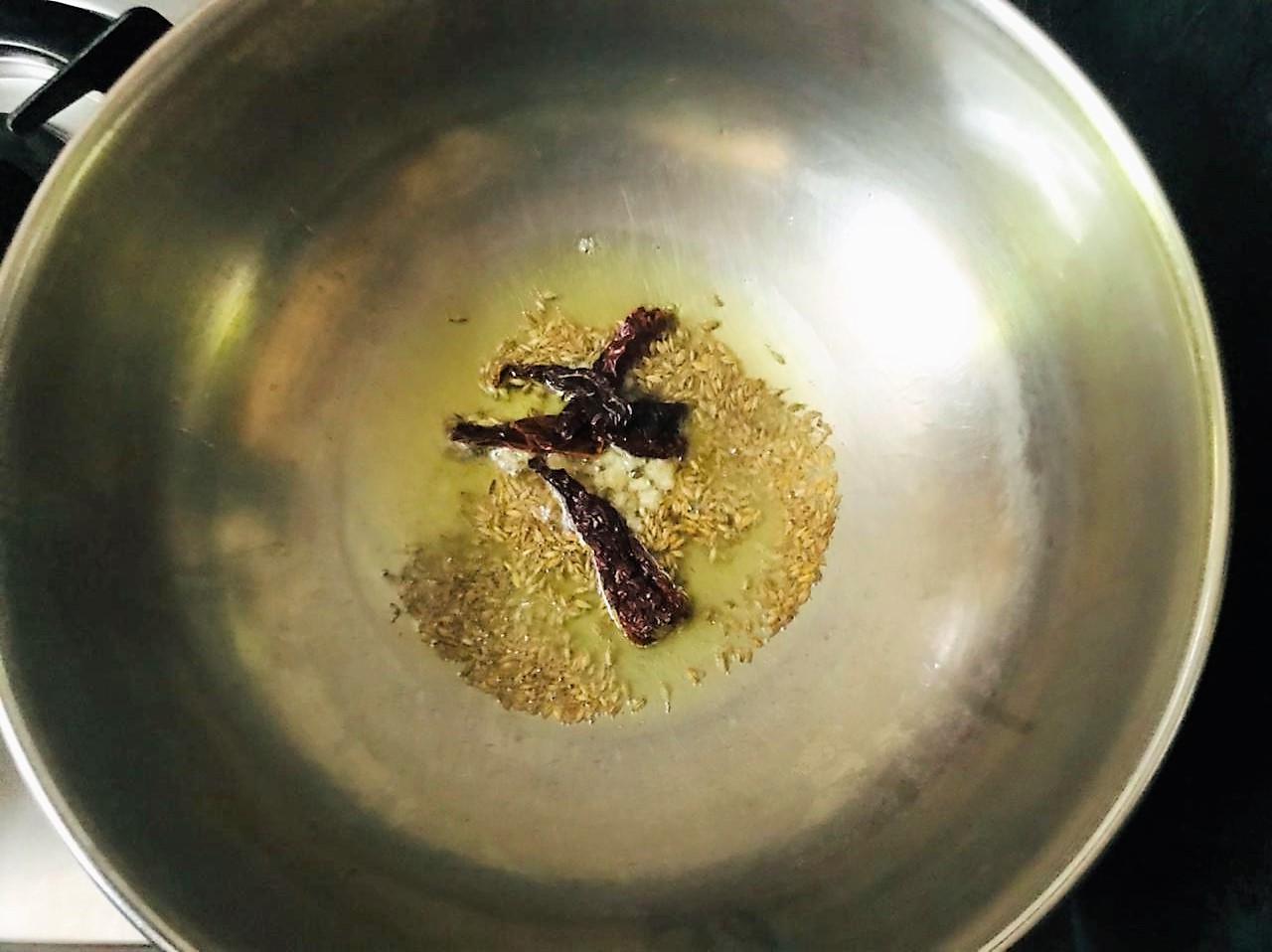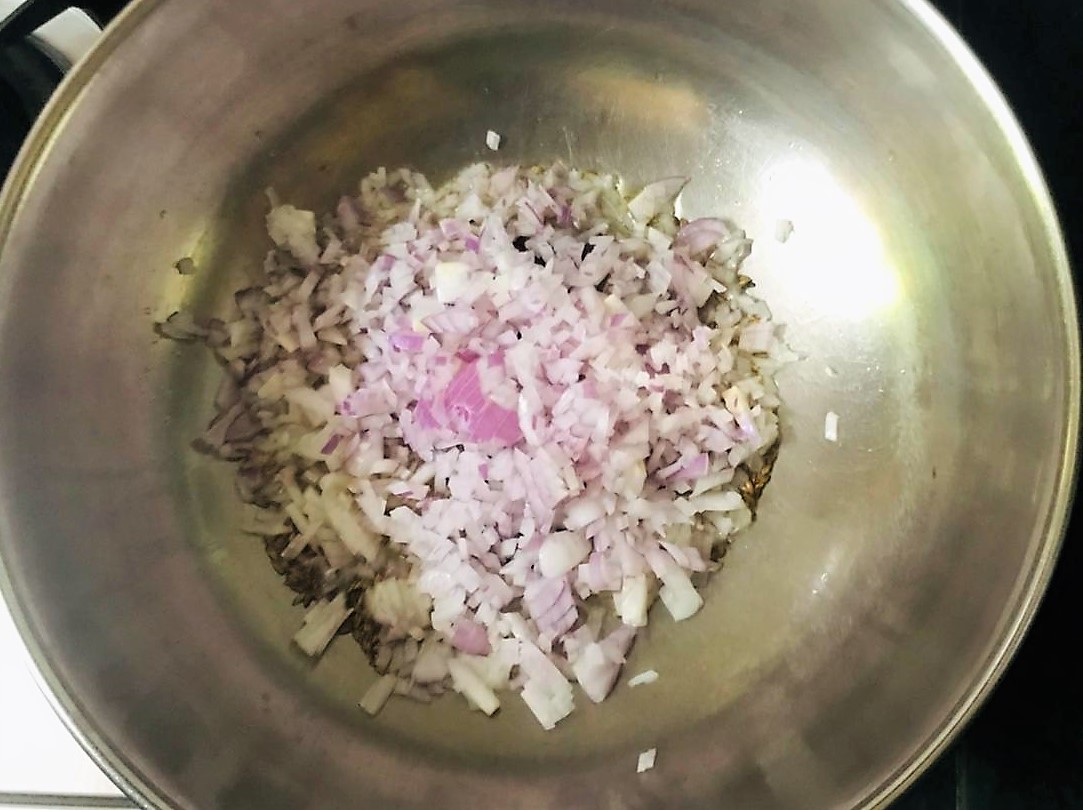 Heat ghee in a pan and add the cumin seeds. Once they begin to splutter add the asafetida, dry red chillies and onions and cook until the onions turn translucent.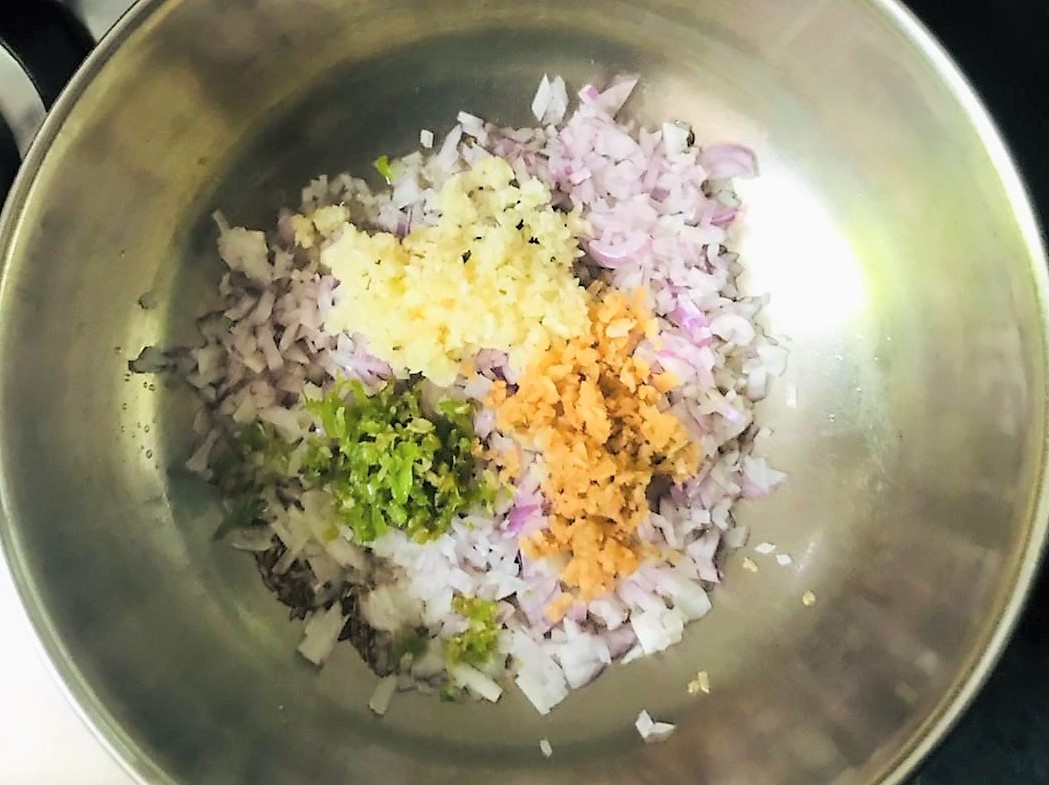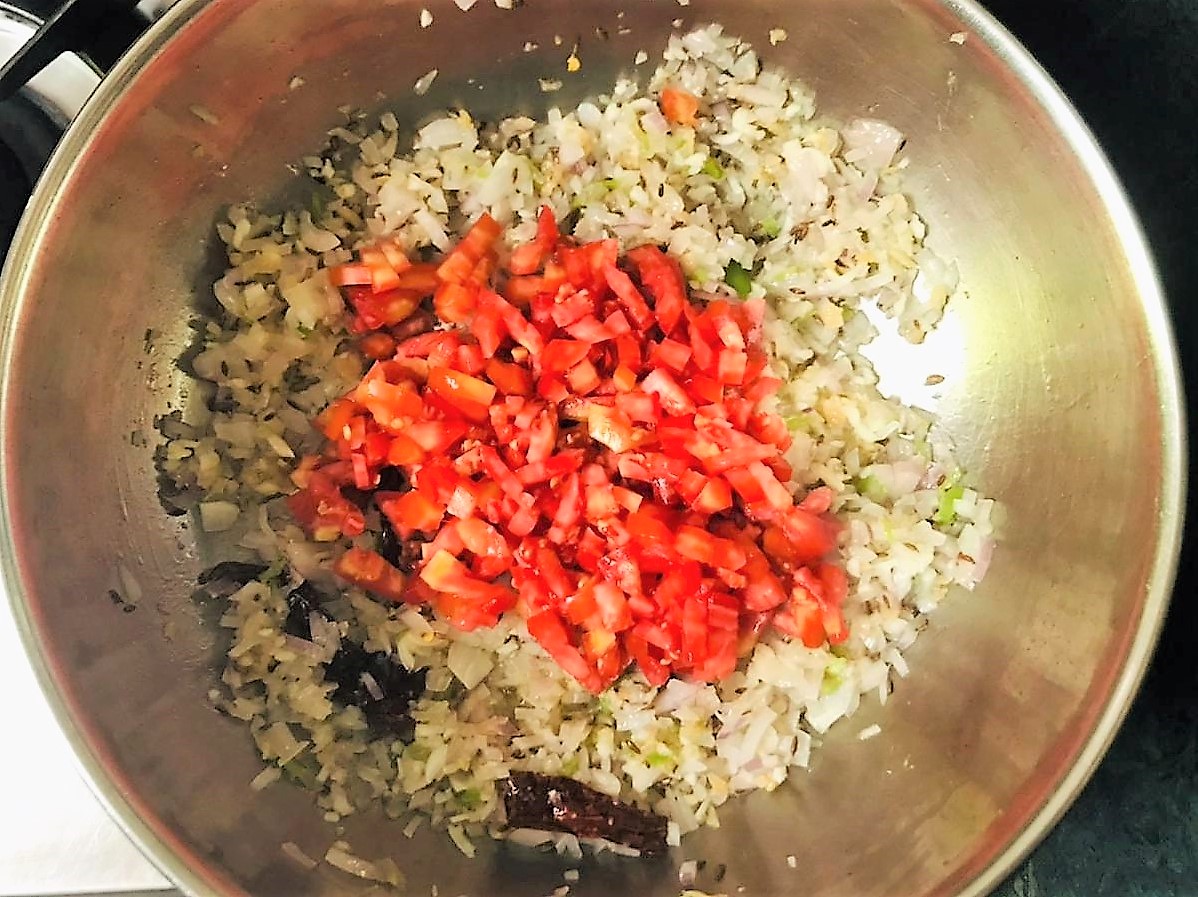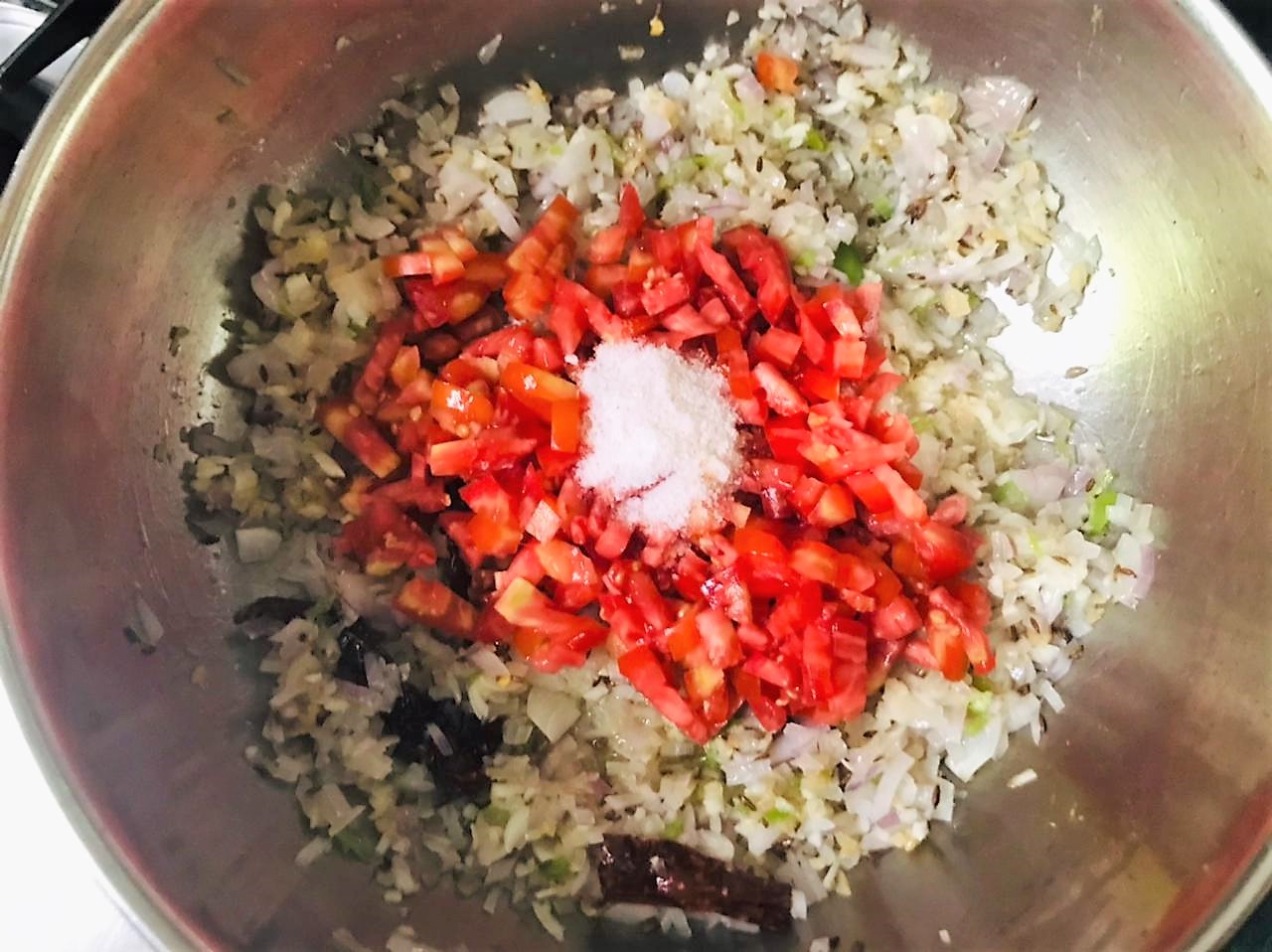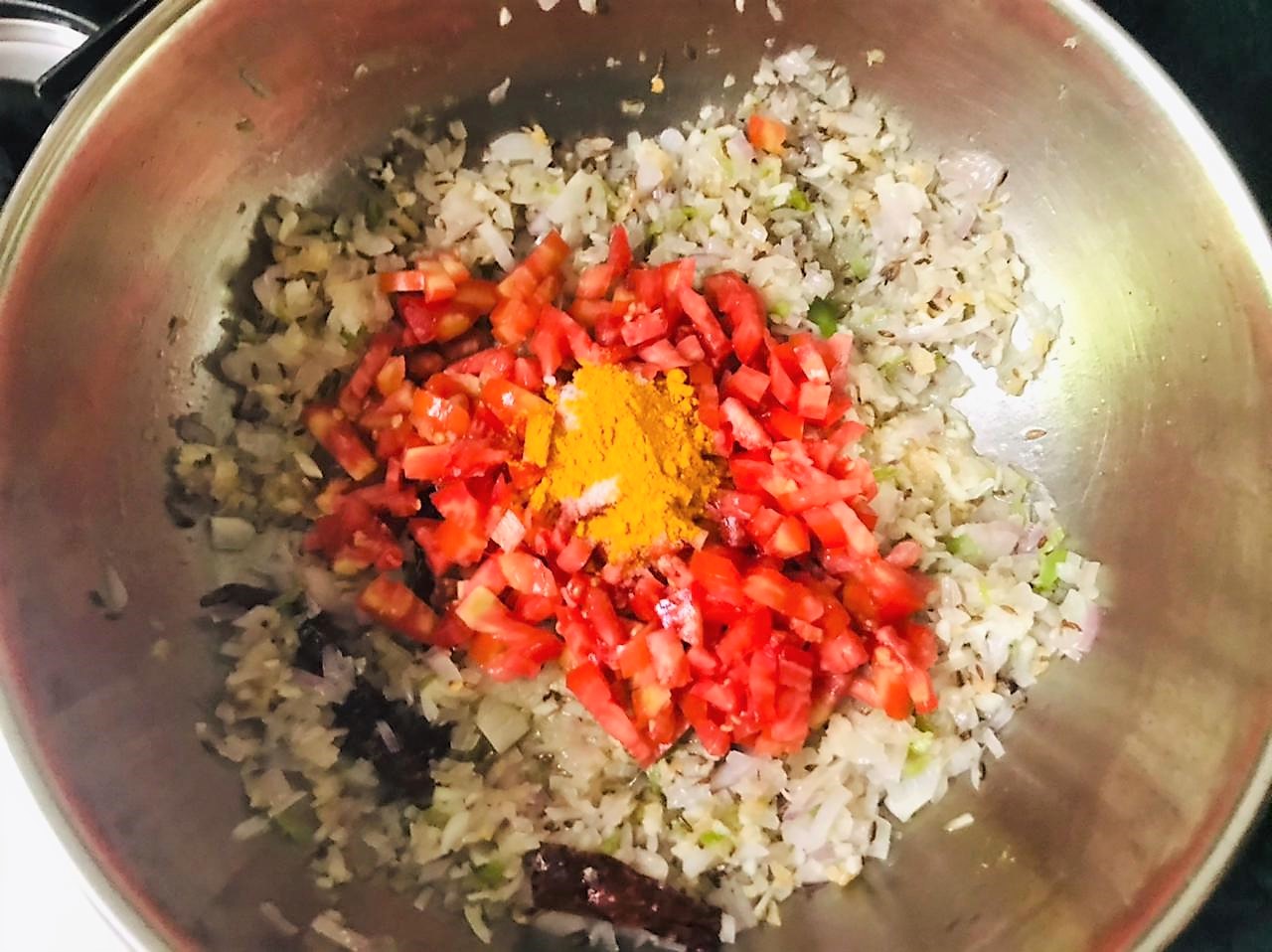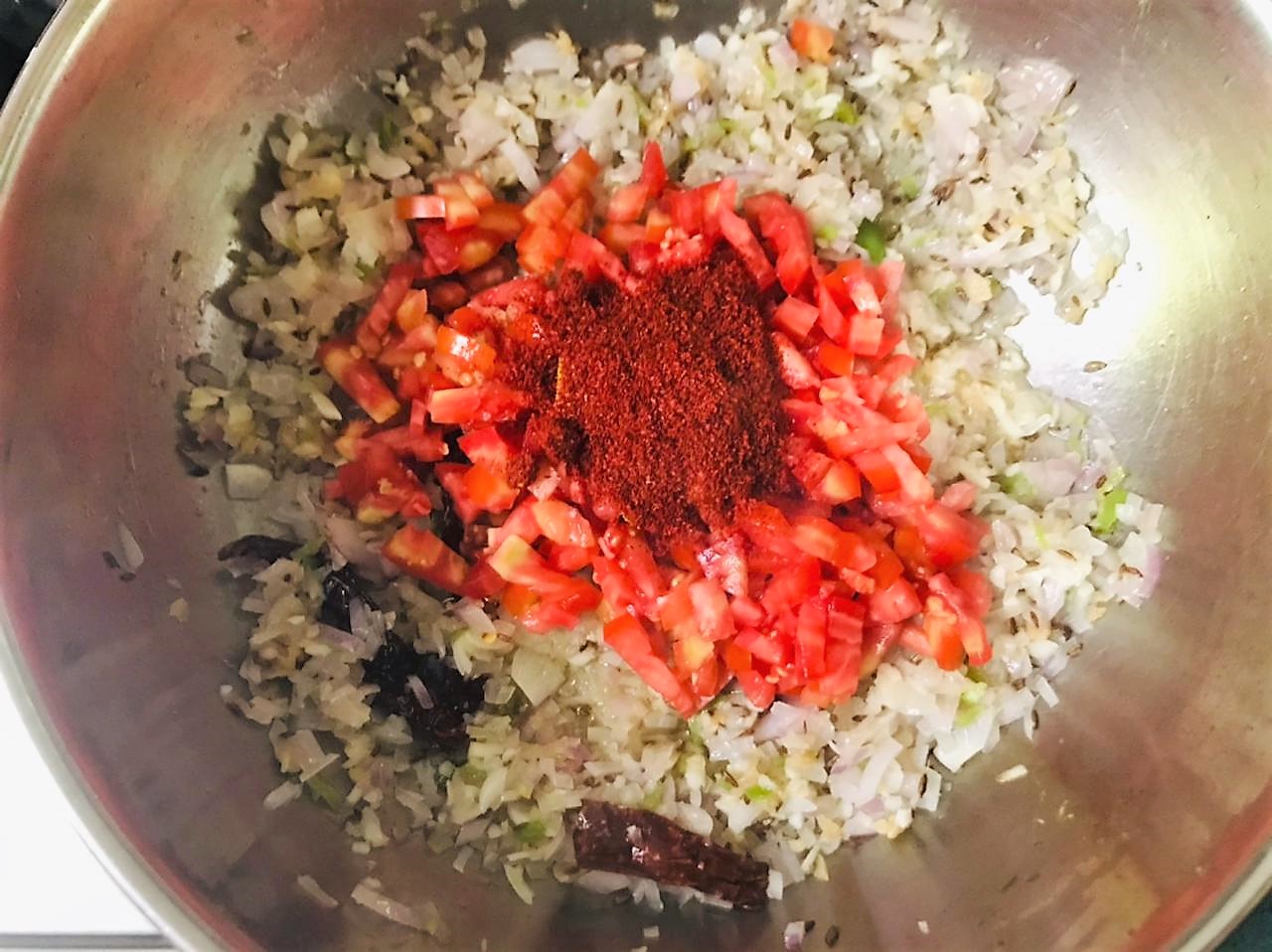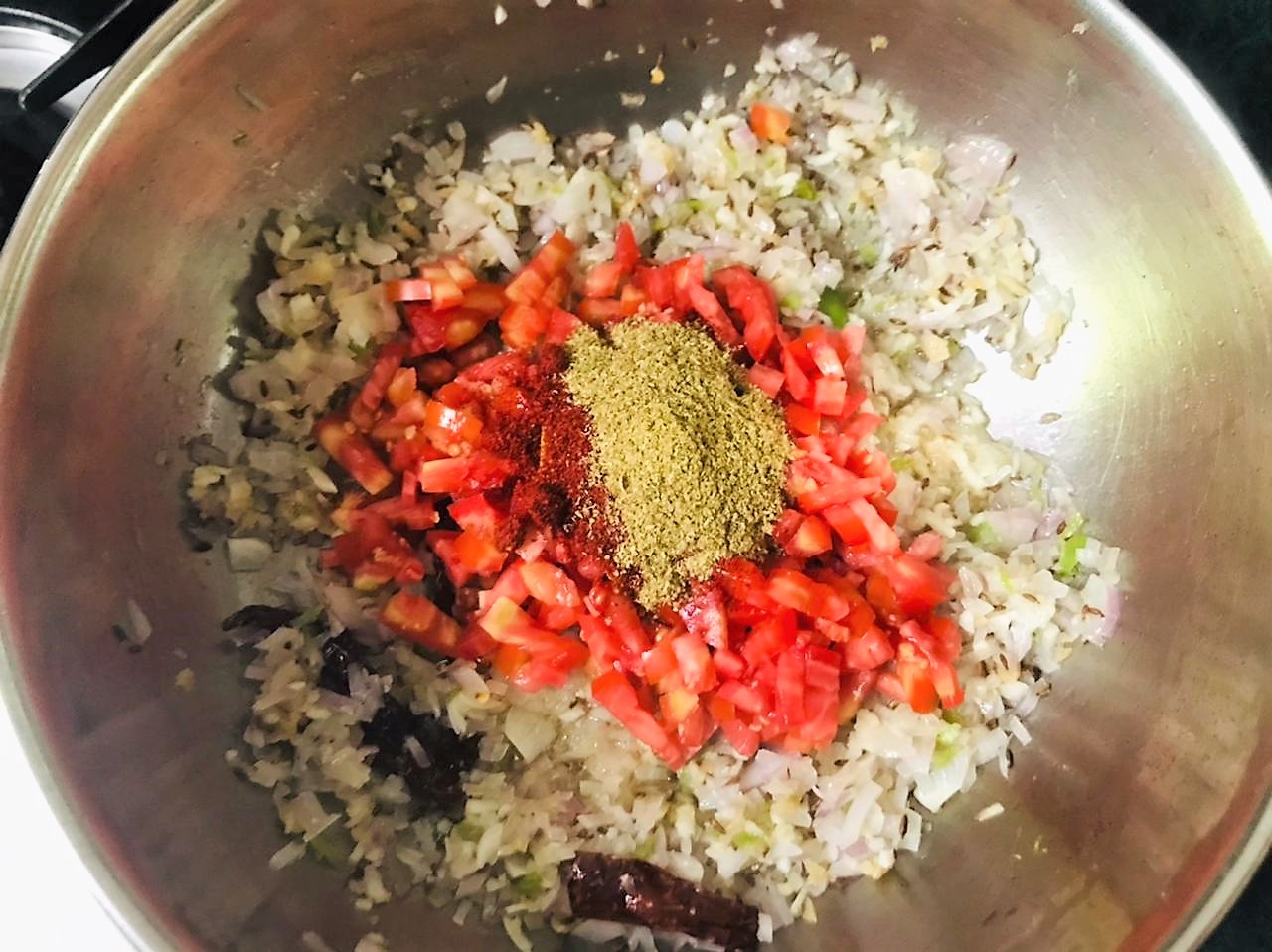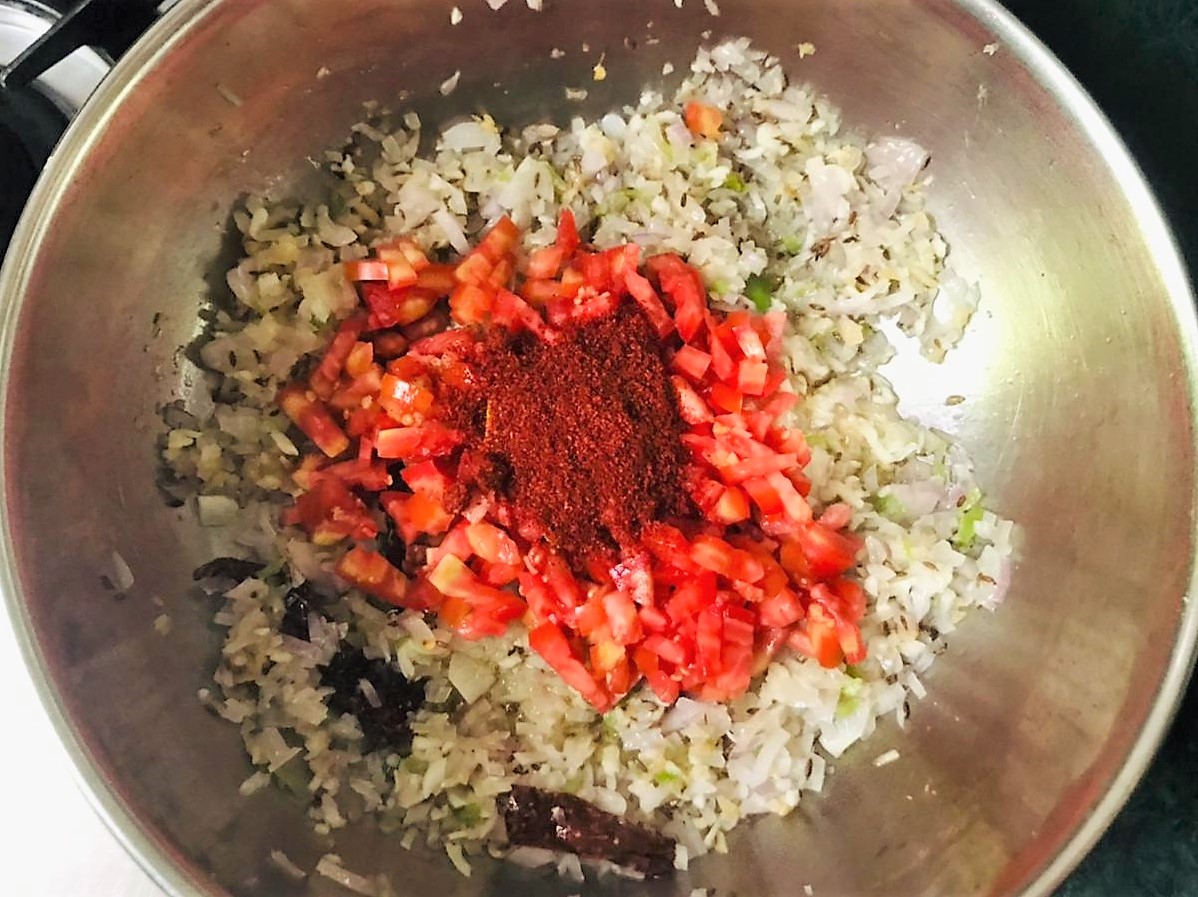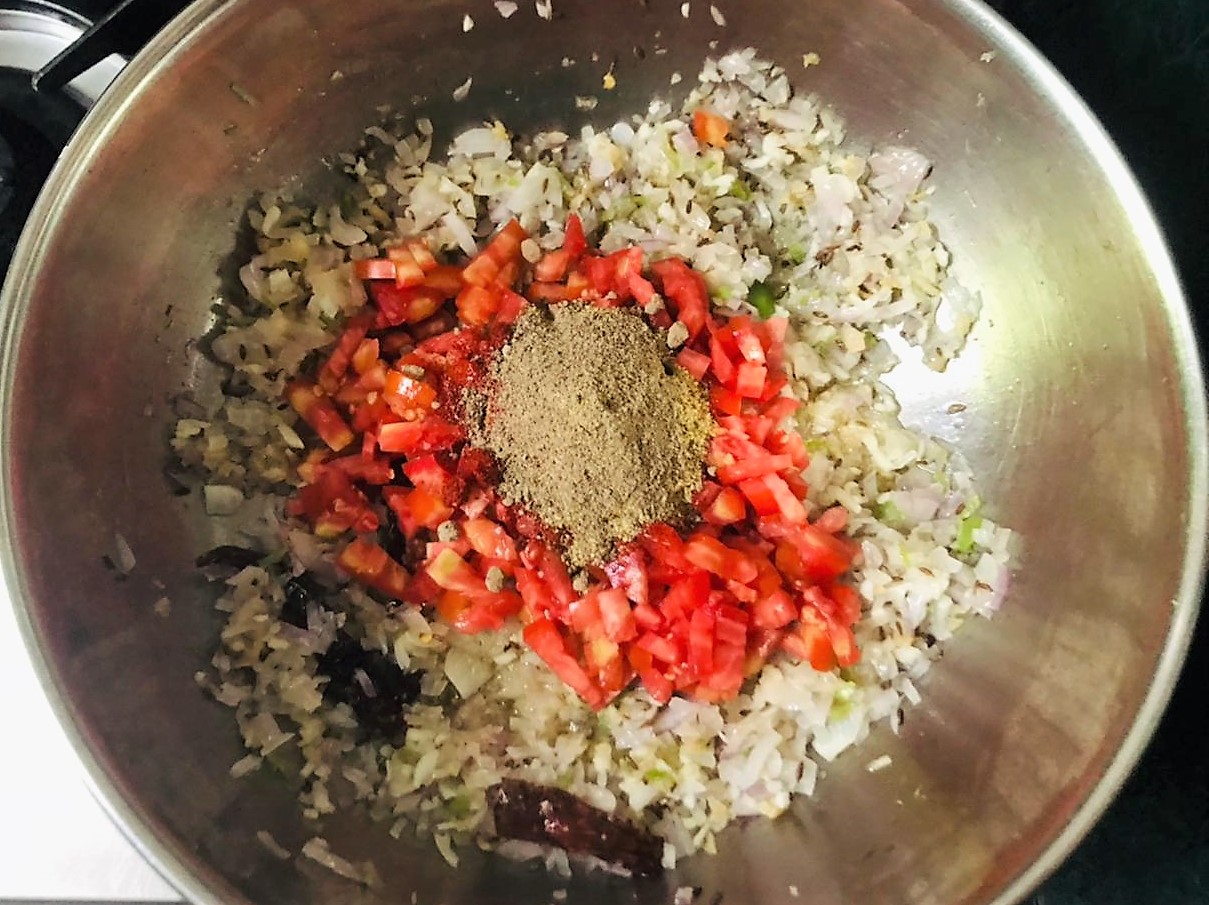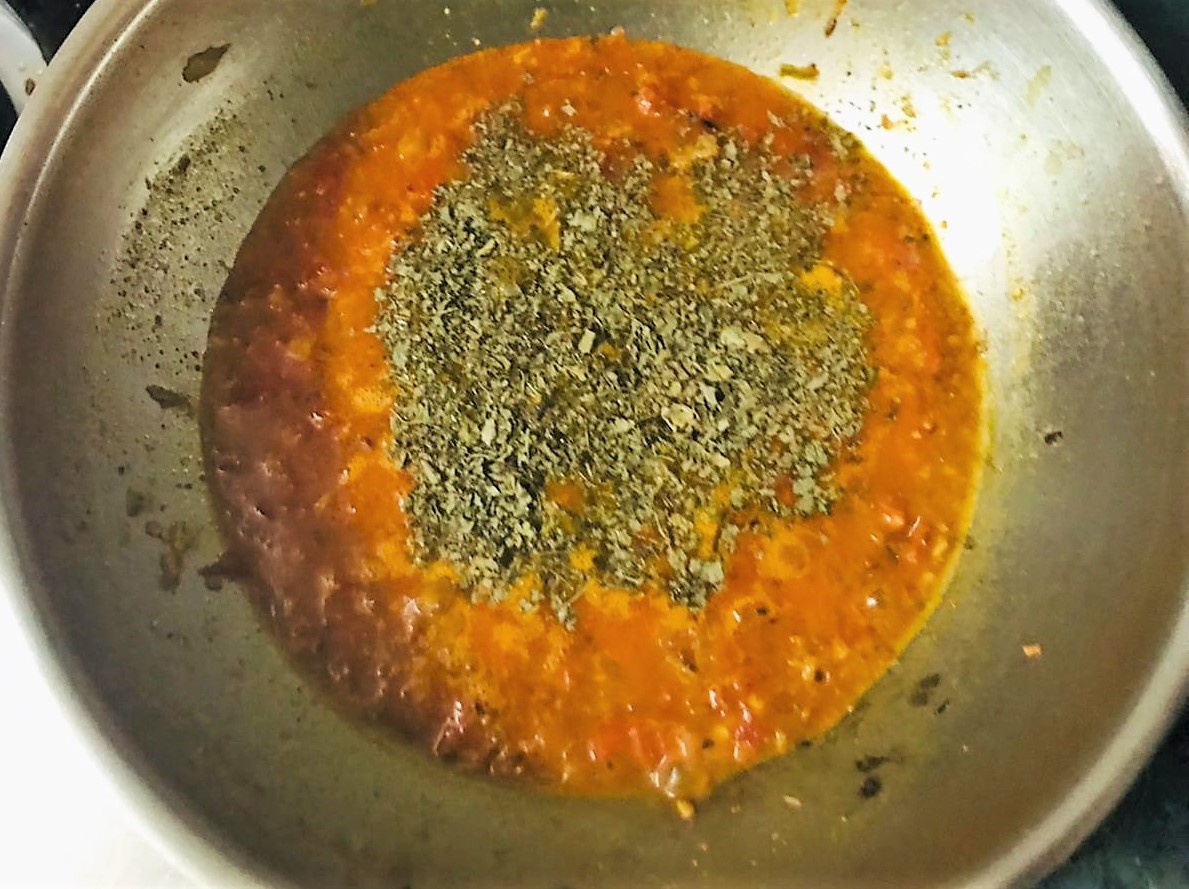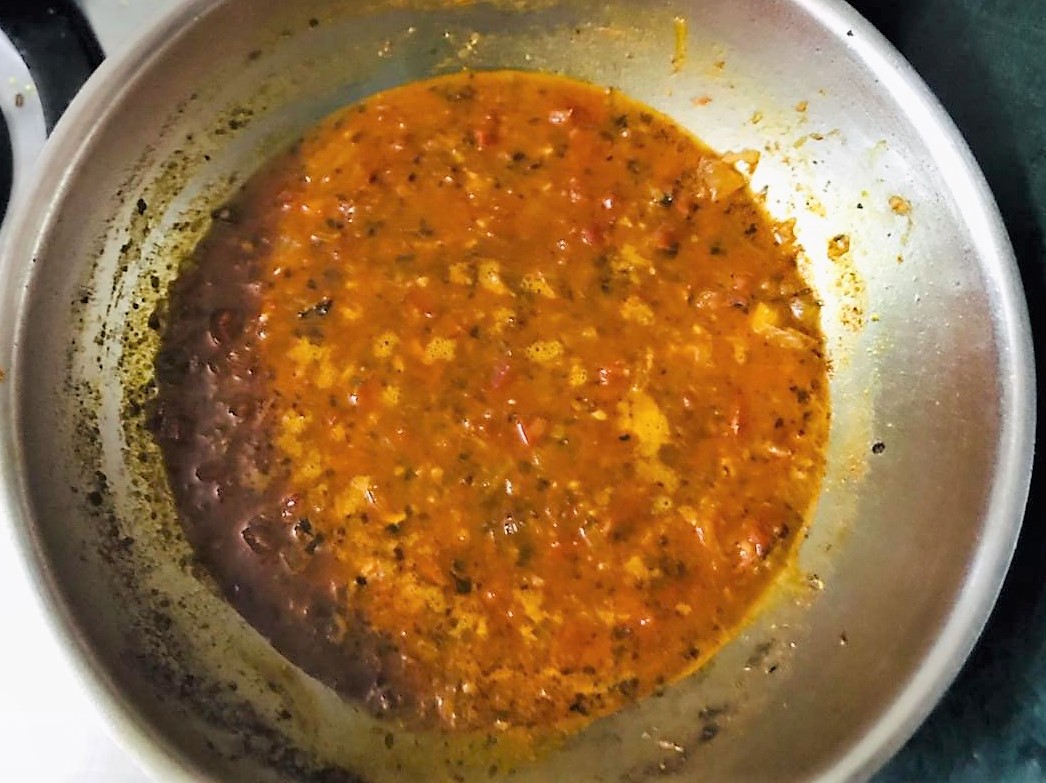 Next add the green chillies, ginger and garlic and sauté for 1-2 minutes. Add the tomatoes, salt, turmeric powder red chilli powder, mango powder, Kashmiri red chilli powder, garam masala, kasuri methi and 1 cup water and cook for 4-5 minutes or until the tomatoes turns soft and mushy.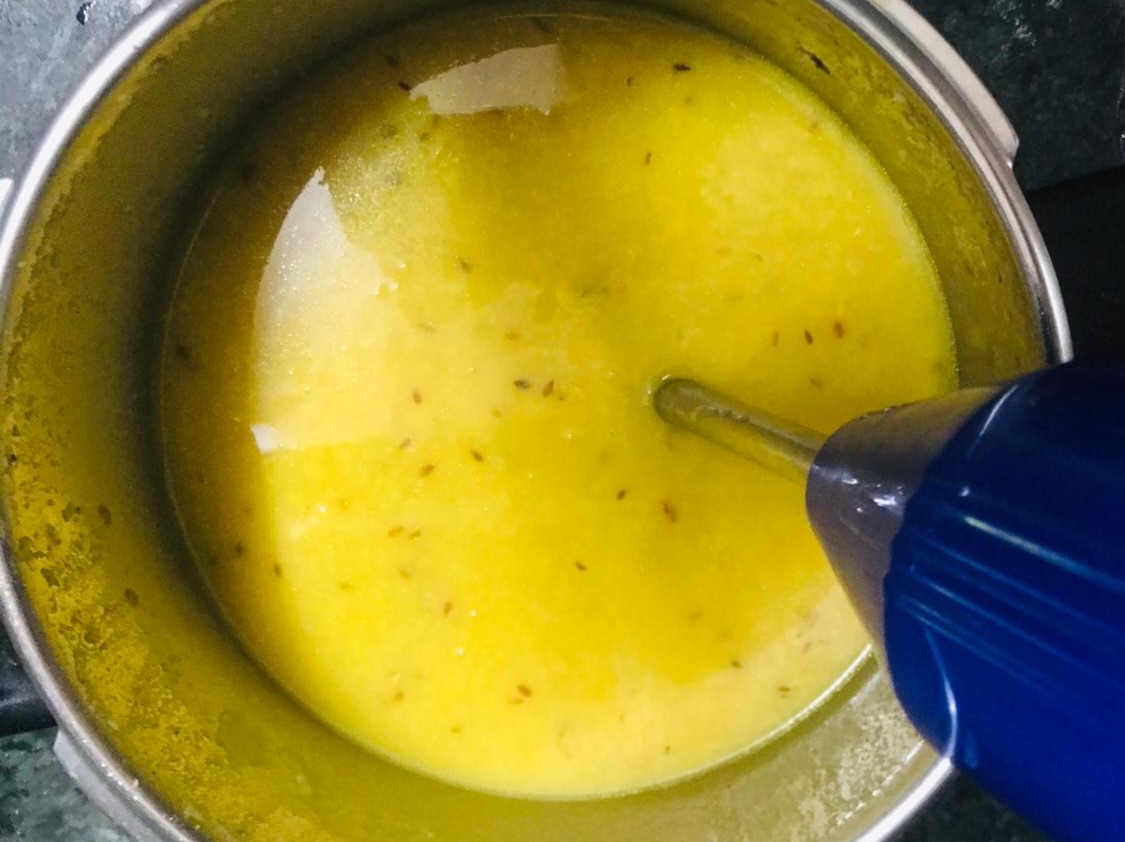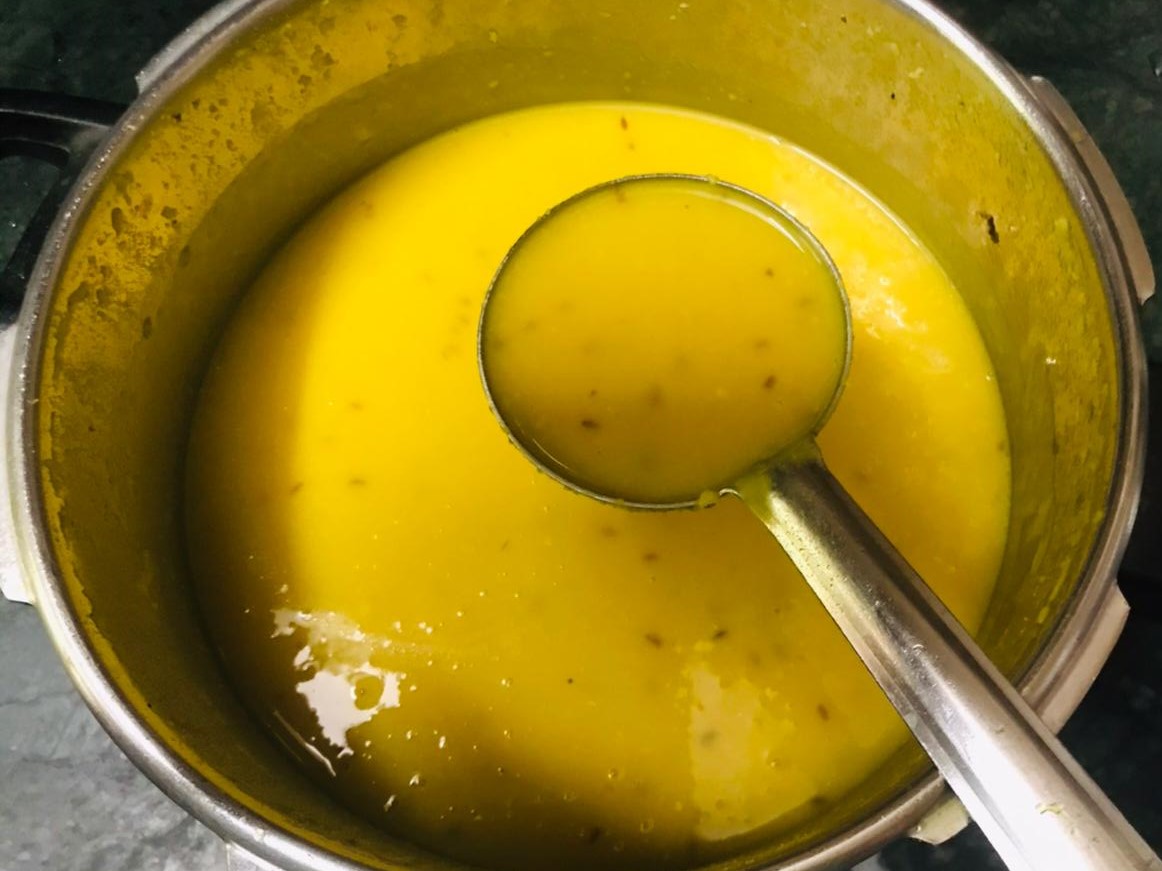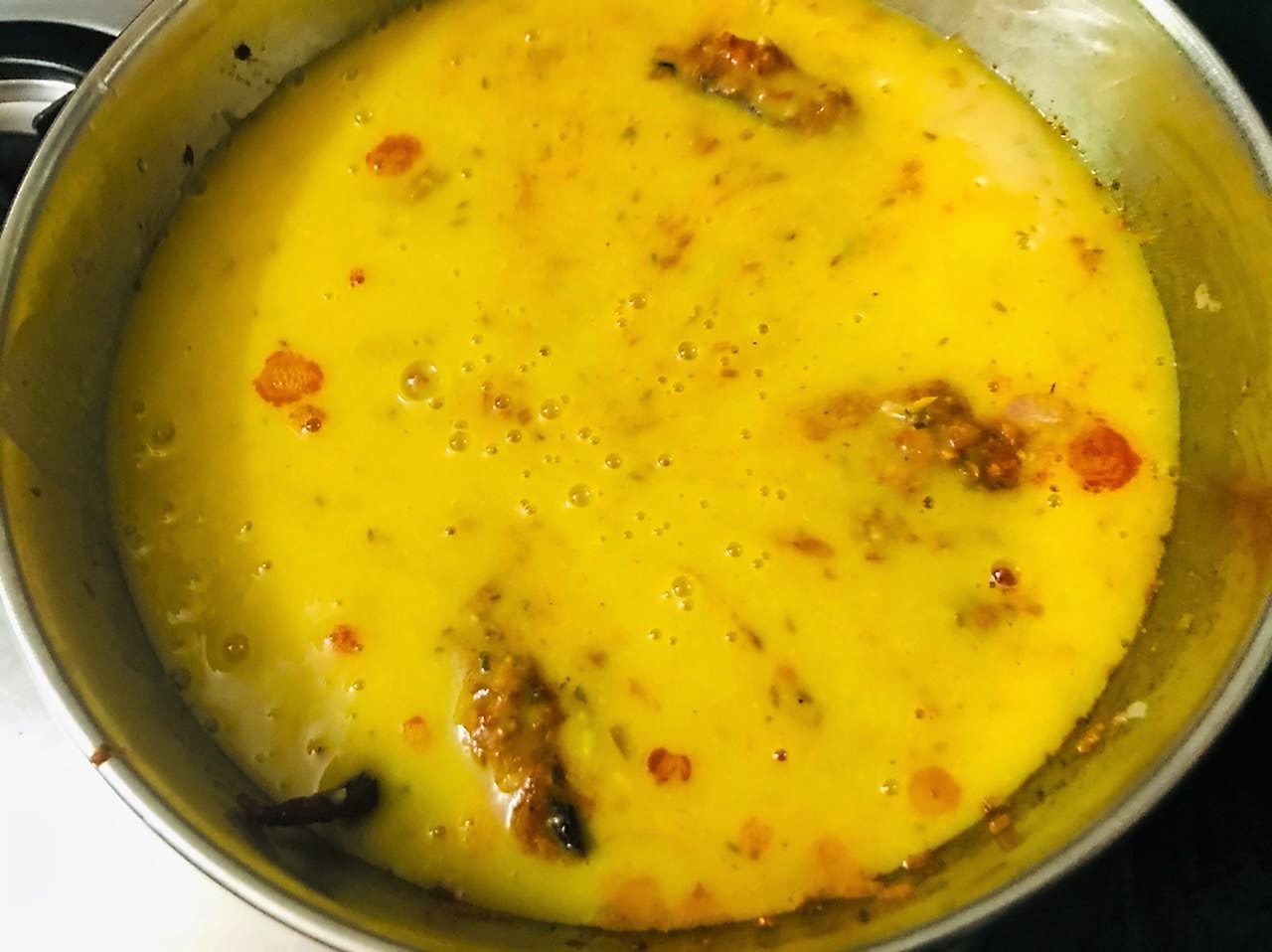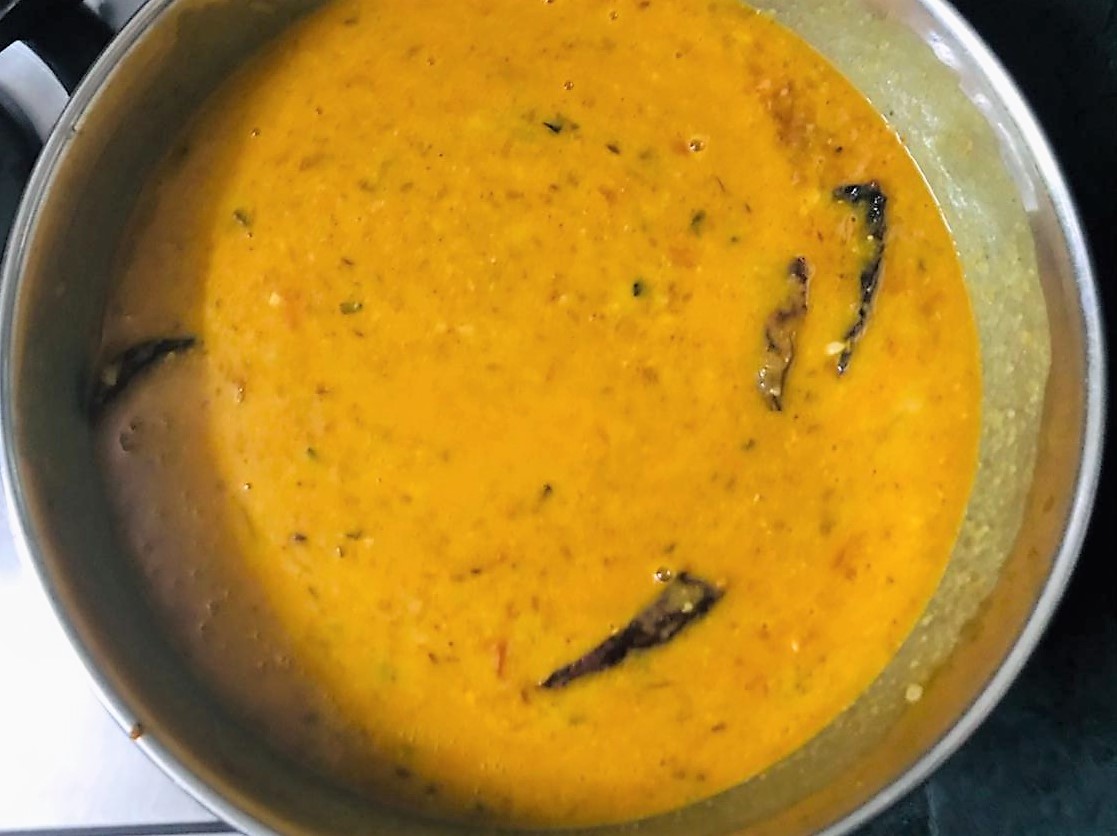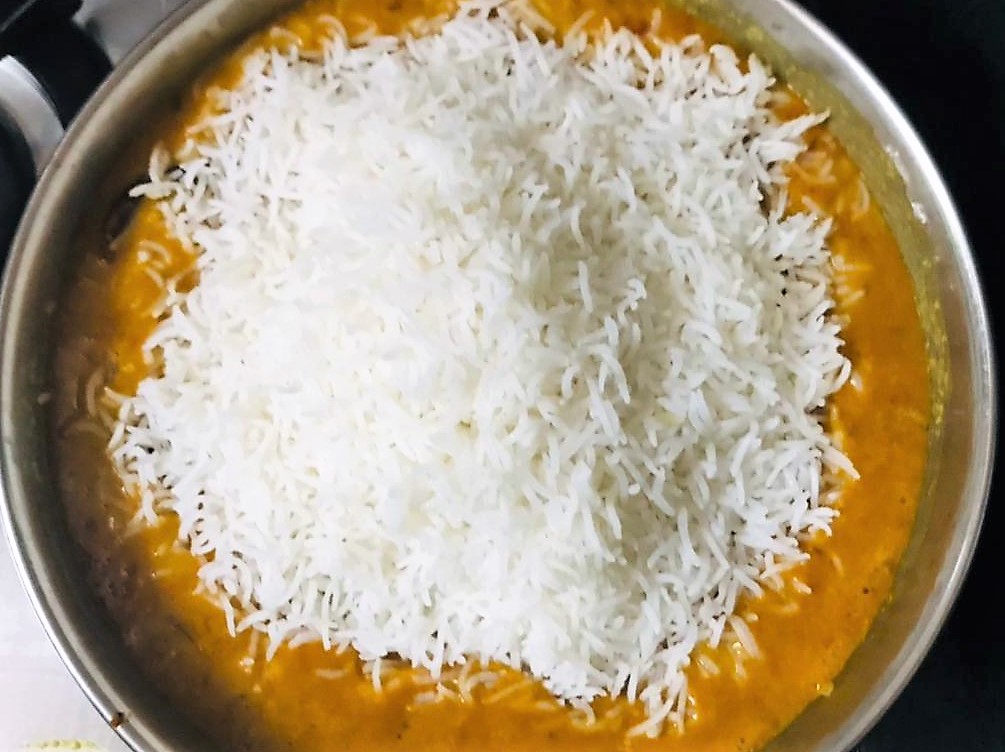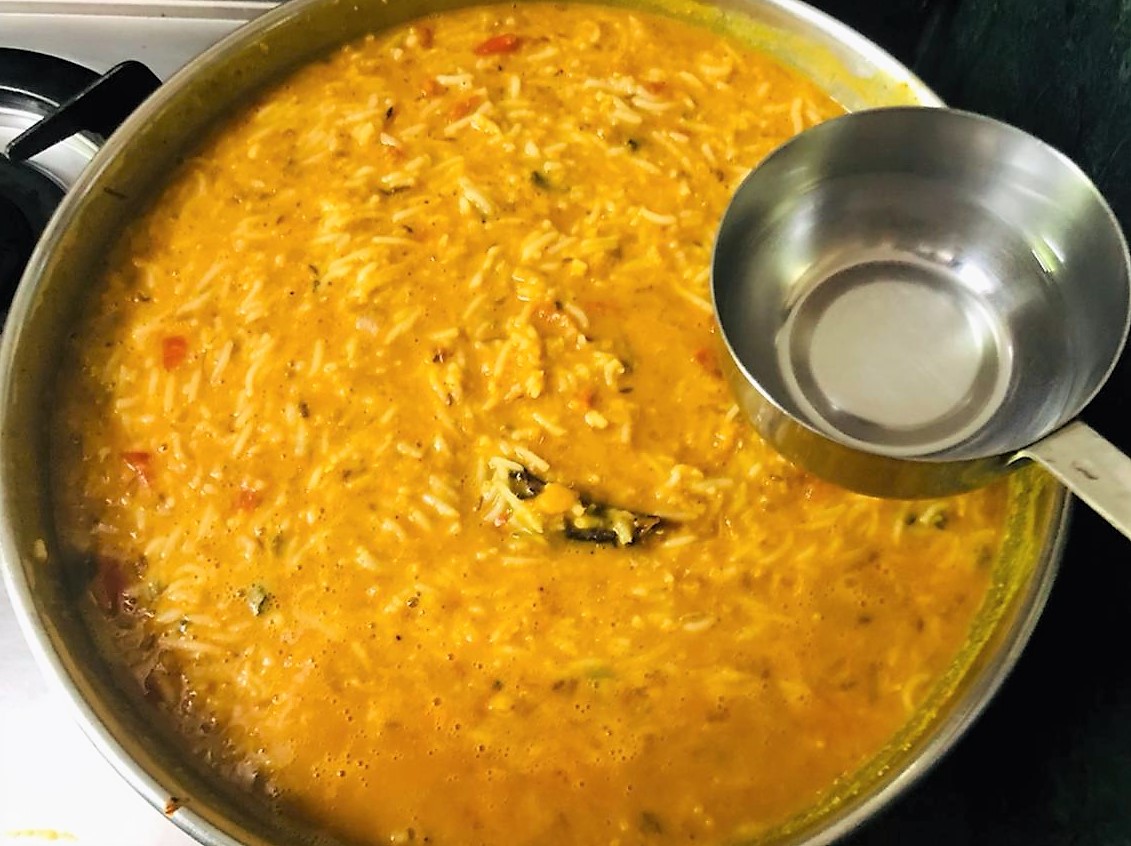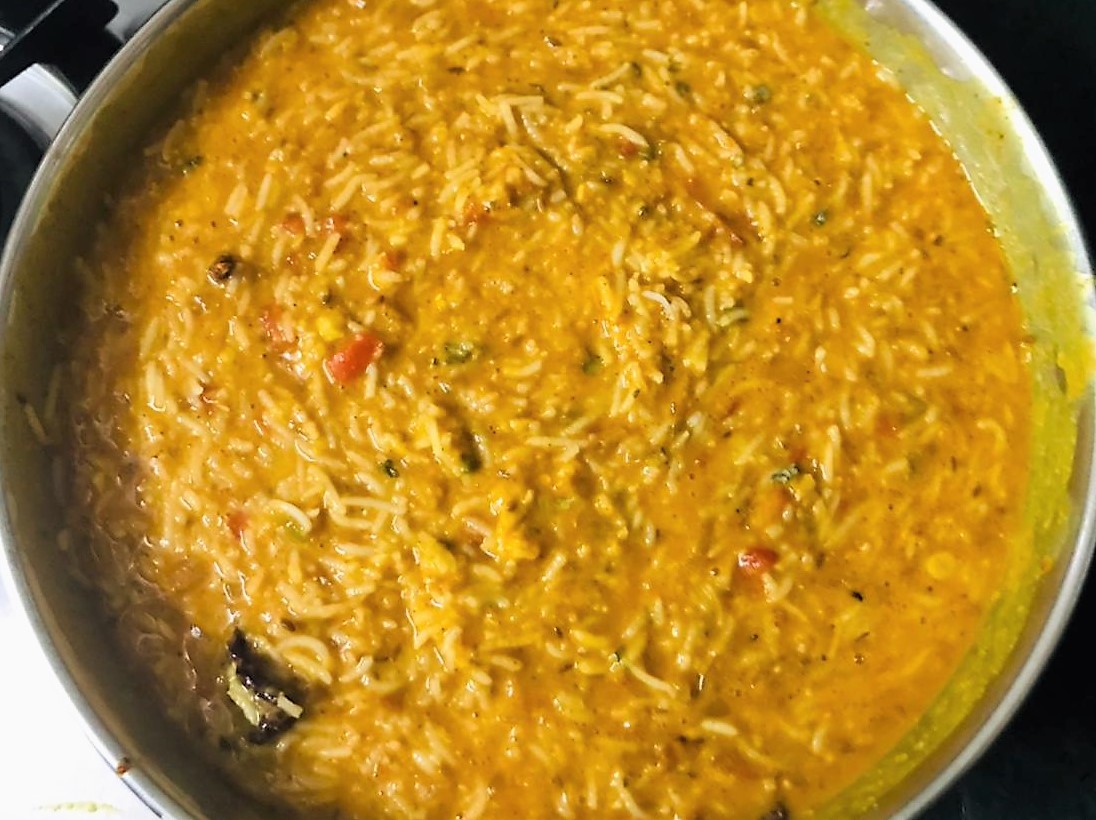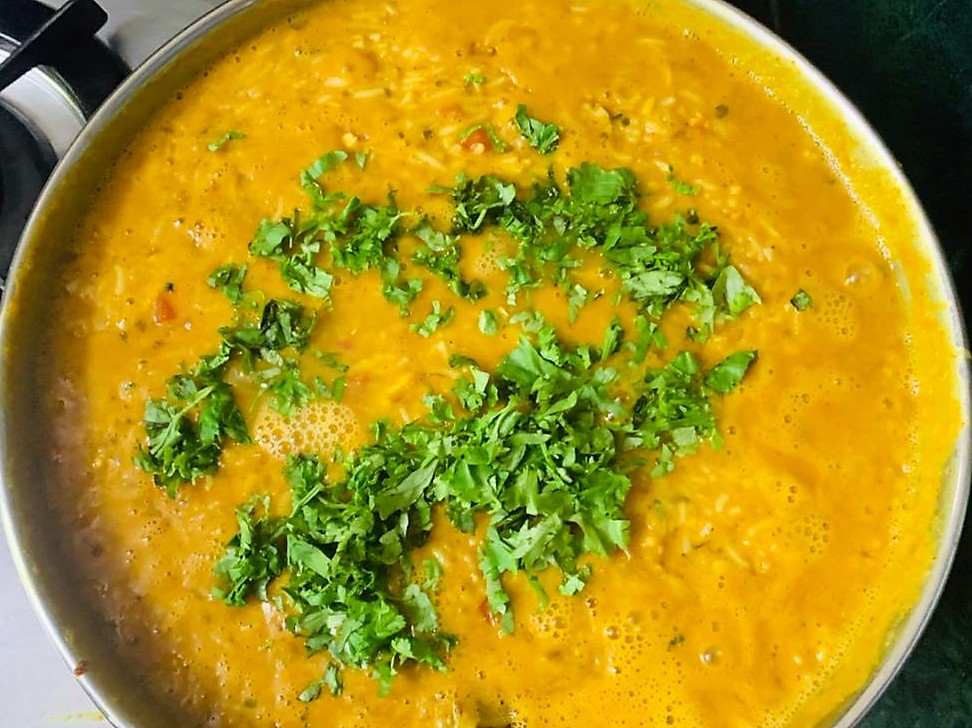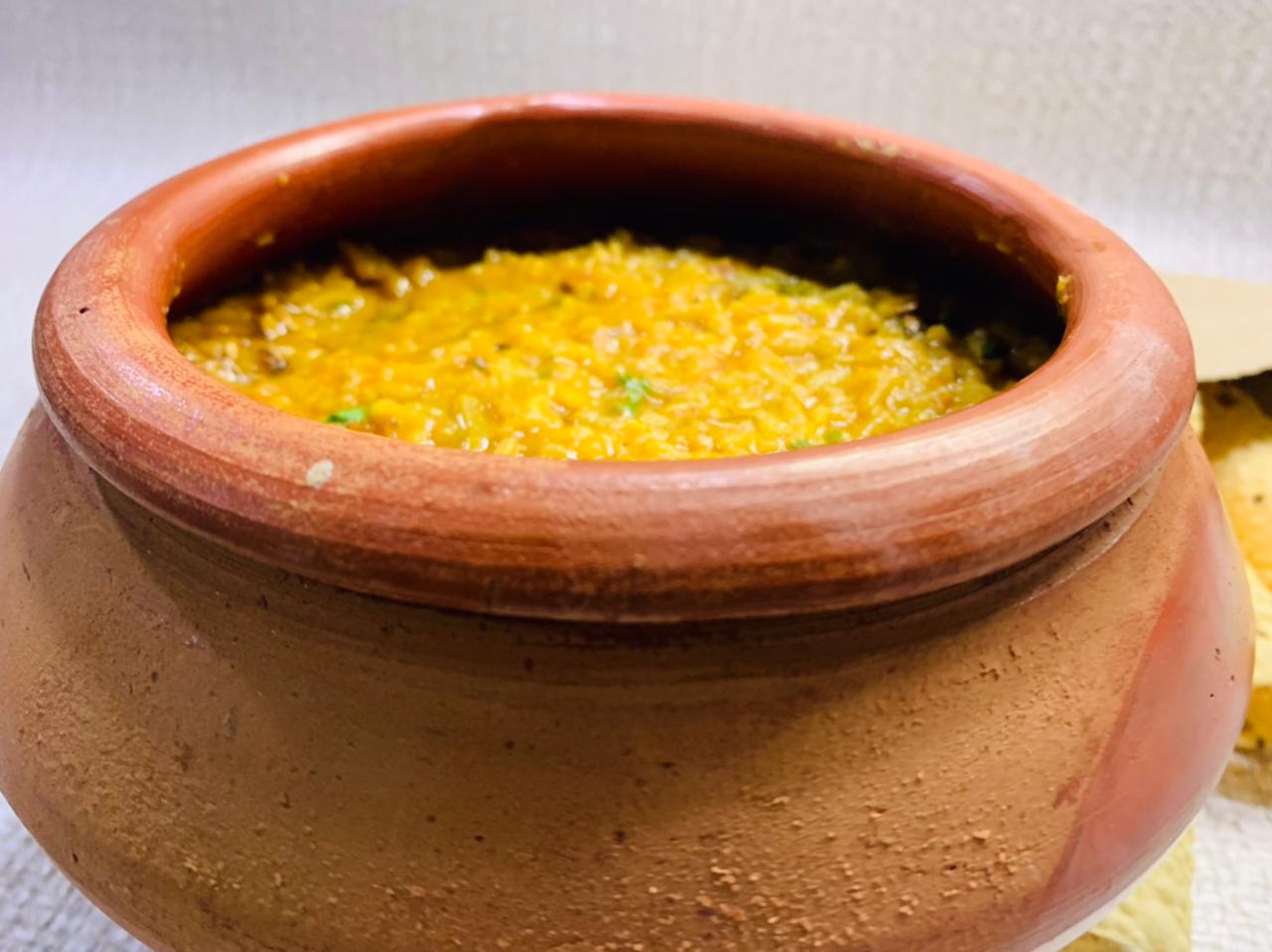 Blend the boiled dal for 15-20 seconds for a smooth consistency.
Add the blended dal and rice to the onion tomato tempering and mix. You can add 2-3 tablespoons of water to adjust the consistency according to your taste. Add the coriander leaves and mix.
Empty the khichdi in a serving bowl.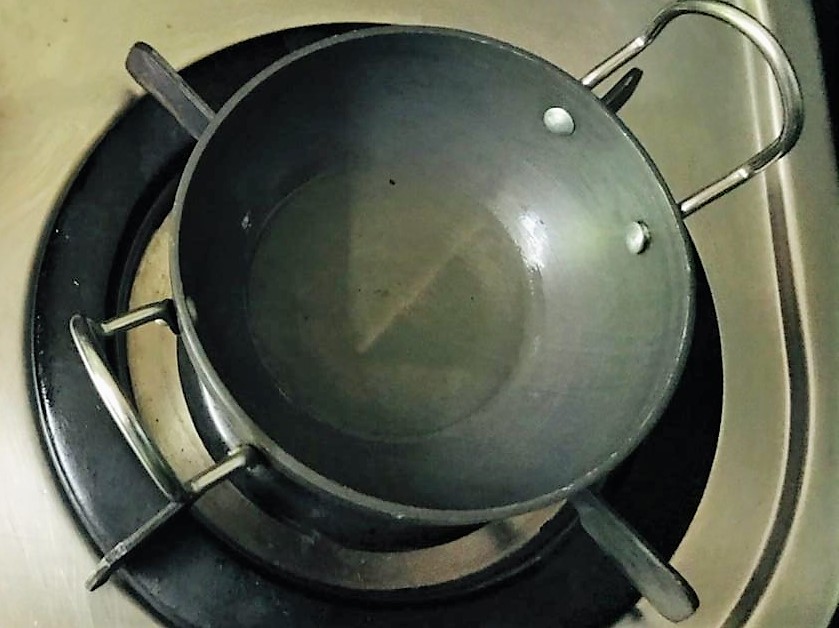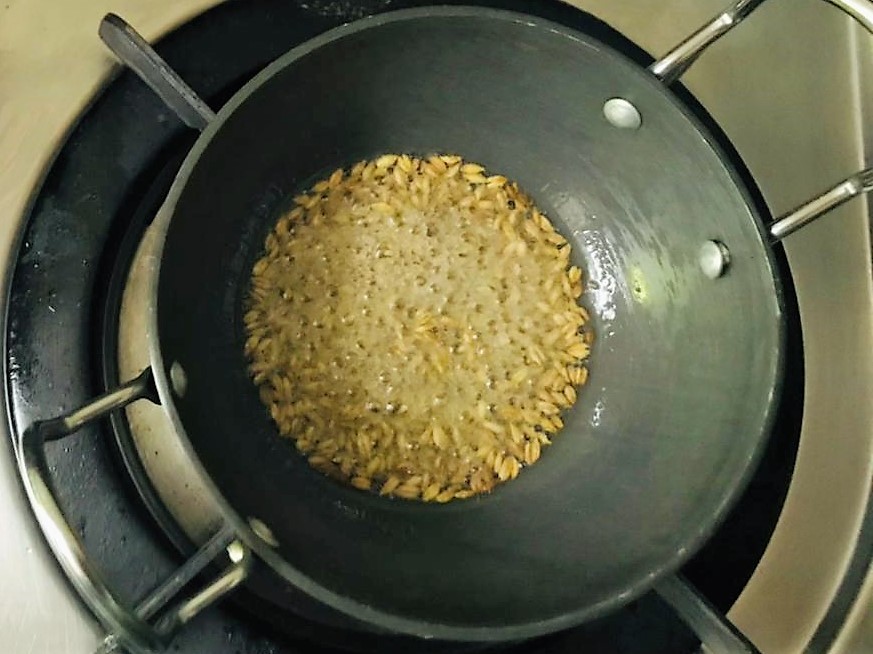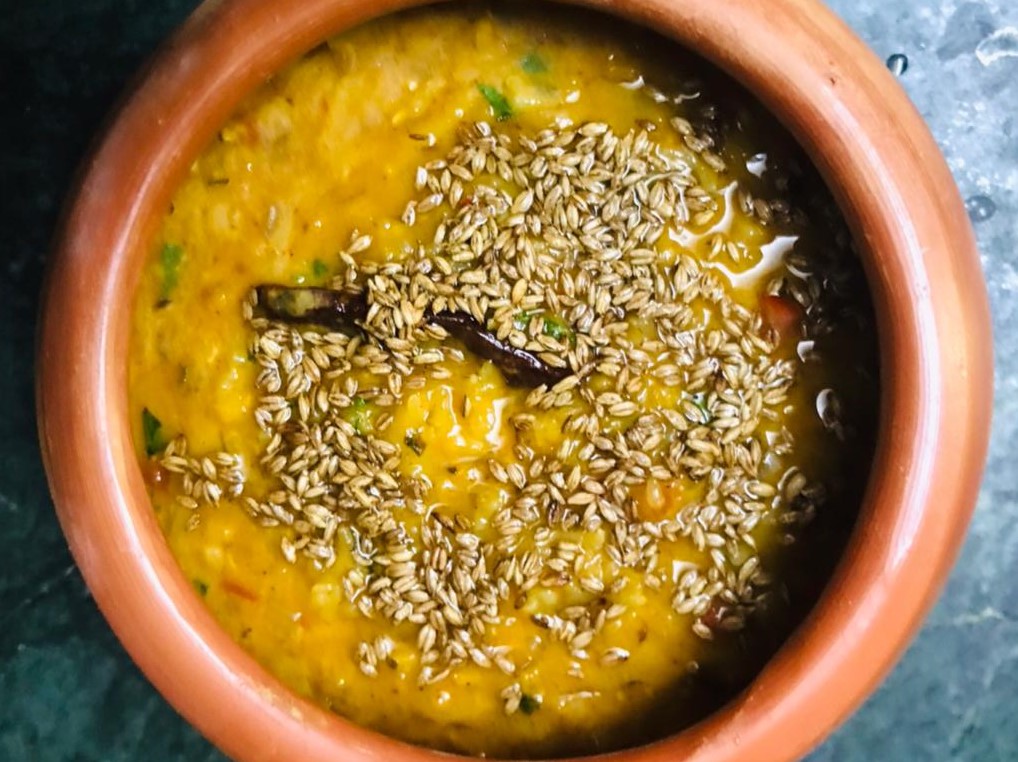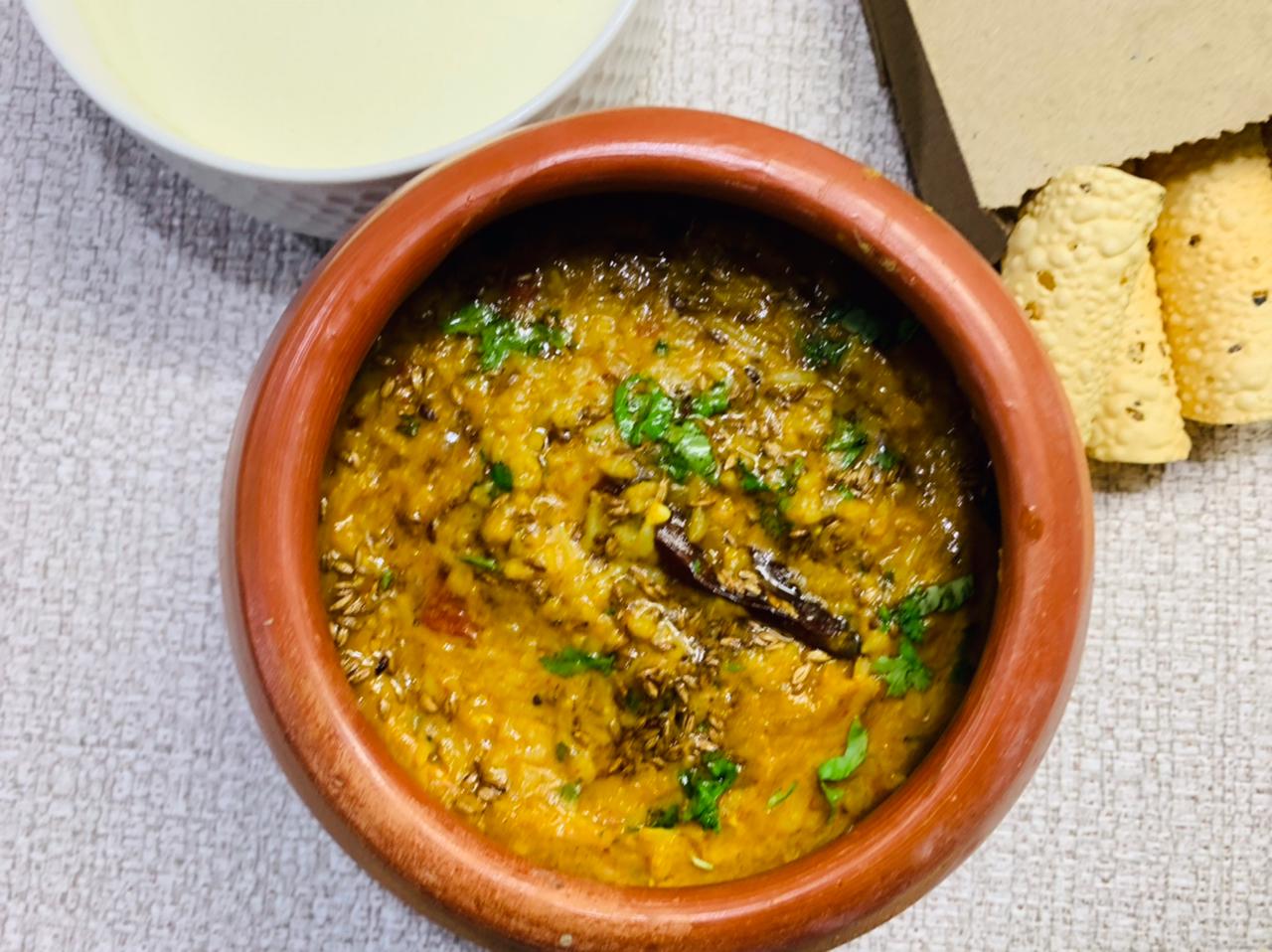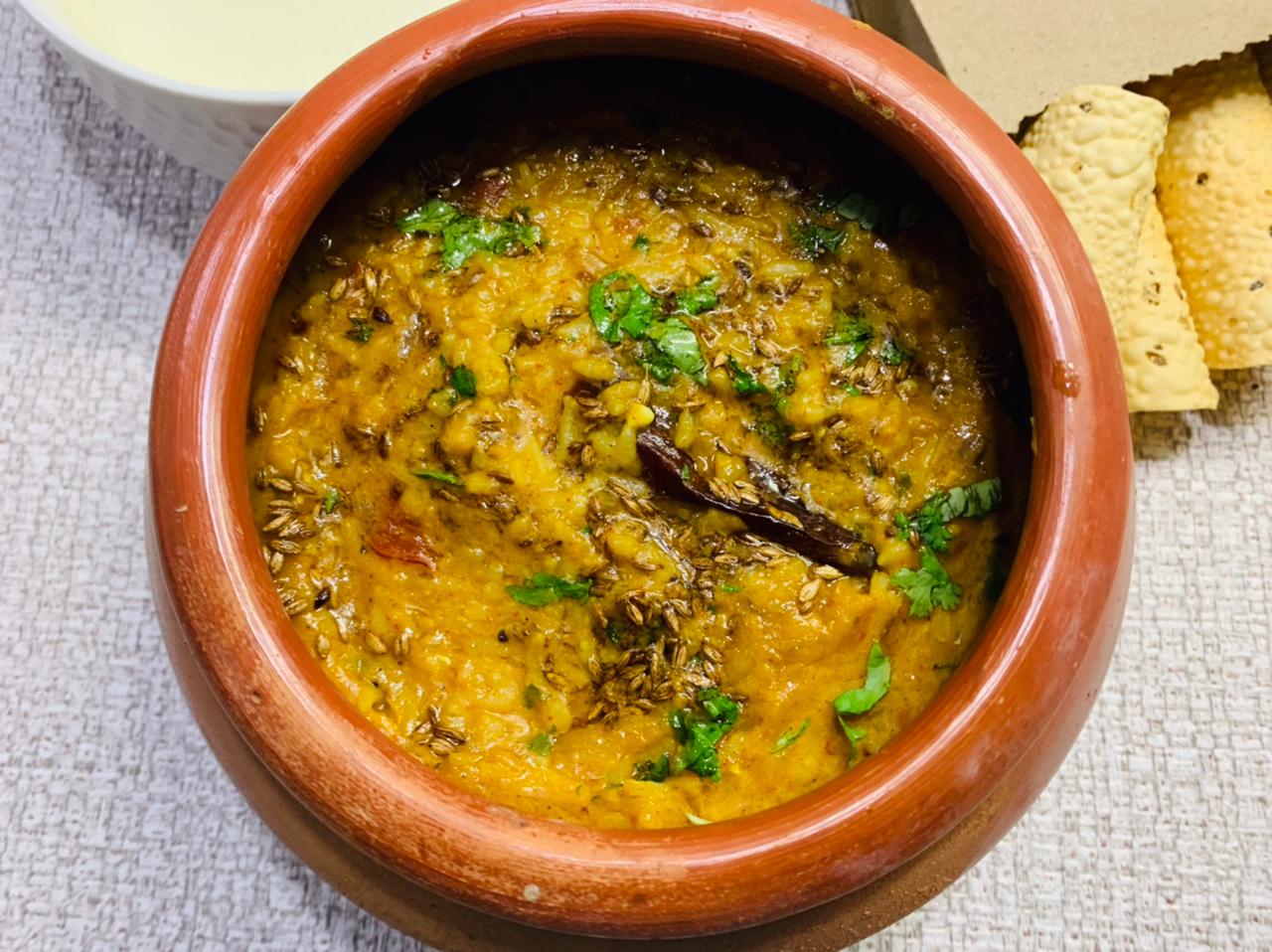 Heat ghee in a pan and add the cumin seeds and let the cumin seeds splutter. Add this tempered ghee to the dal khichdi and garnish with some coriander leaves.
Serve hot with plain yogurt and papad/poppadum.