Paneer Toofani
Paneer Toofani is a delicious Punjabi recipe from North India prepared with paneer, green peppers and baby corn in a spicy gravy with no onion or garlic and topped with some grated paneer.
'Toofani' in Hindi means 'stormy' and it is a good name for the recipe due to the spicy flavours of the gravy and for the grated paneer that is added to the gravy and topped while eating. This recipe is for spice lovers- flavoursome, spicy and delicious!
This is quite a simple and easy recipe and best enjoyed with plan rice, naan bread, or Tandoori Roti.
Other recipes you might like to try are Palak Paneer,  Dhaba Methi Paneer, Paneer Do Pyaza, Paneer Butter Masala, Paneer Tikka Masala, Paneer Jhalfrezi, and Achari Paneer.
Ingredients
For The Paste
2 teaspoons oil
1 bay leaf
1 inch cinnamon stick
1 black cardamom
6-7 black pepper corns
3 cloves
2 cups roughly chopped tomatoes
2-3 green chillies
1 inch ginger piece
2-3 dry Kashmiri red chillies
2 tablespoons melon seeds
Salt to taste
2 teaspoons coriander powder
1 teaspoon turmeric powder
2 teaspoons red chilli powder
1 cup water
For The Gravy
2 teaspoons oil
½ cup slit baby corns
½ cup diced green pepper
1 teaspoon kasuri methi
1 teaspoon garam masala
250 grams paneer cubes
½ cup grated paneer
1 teaspoon sugar (optional)
Directions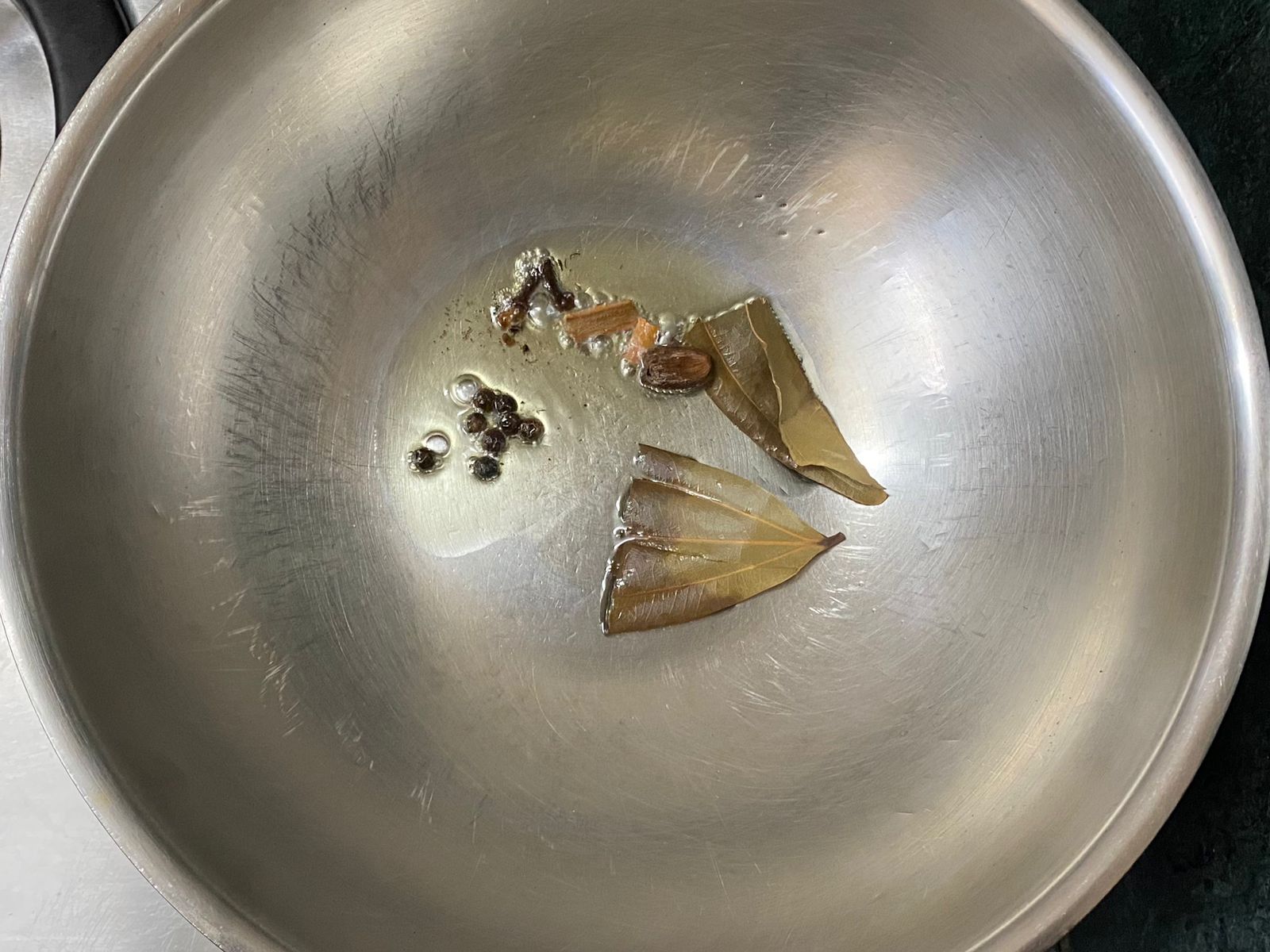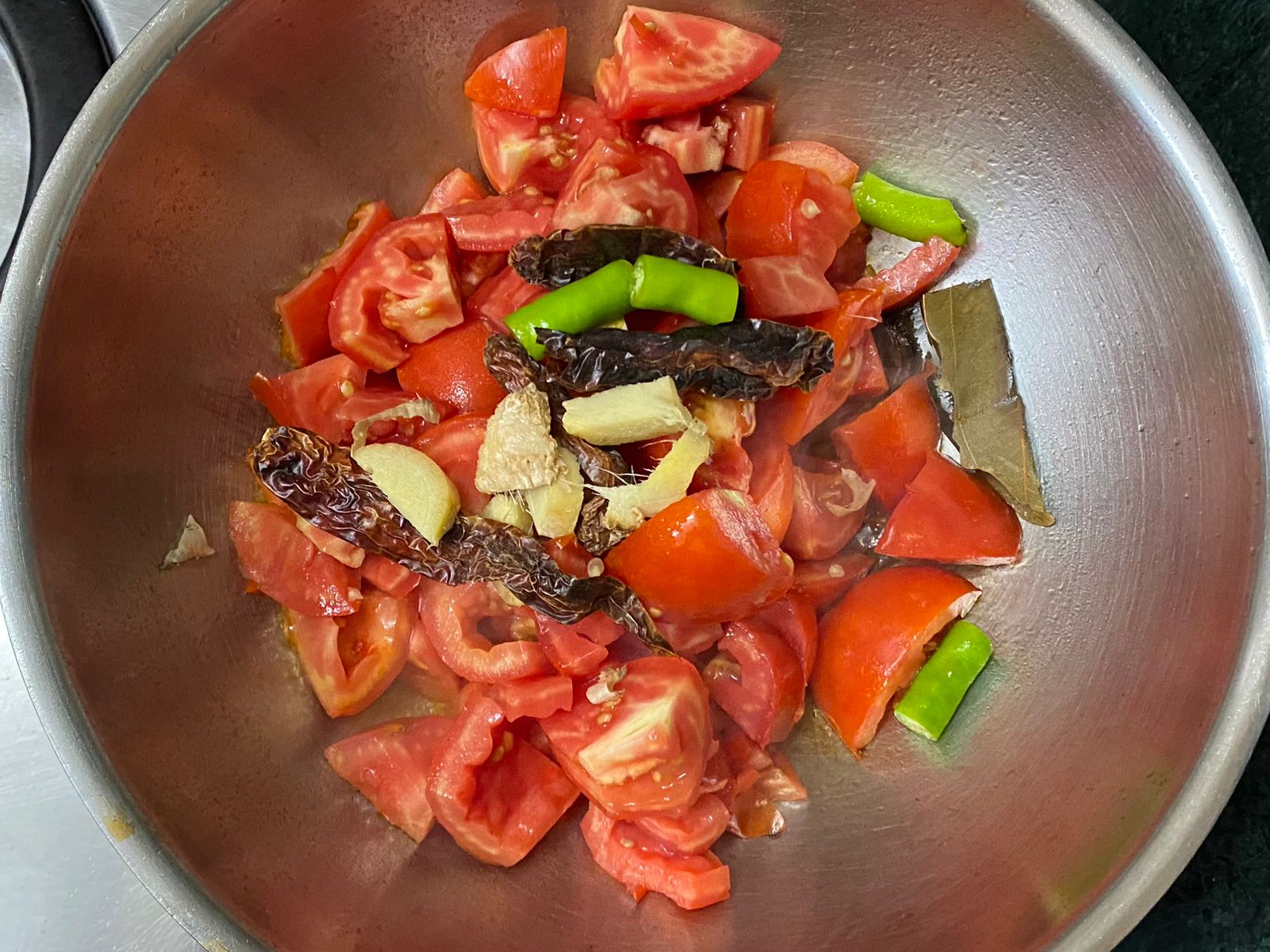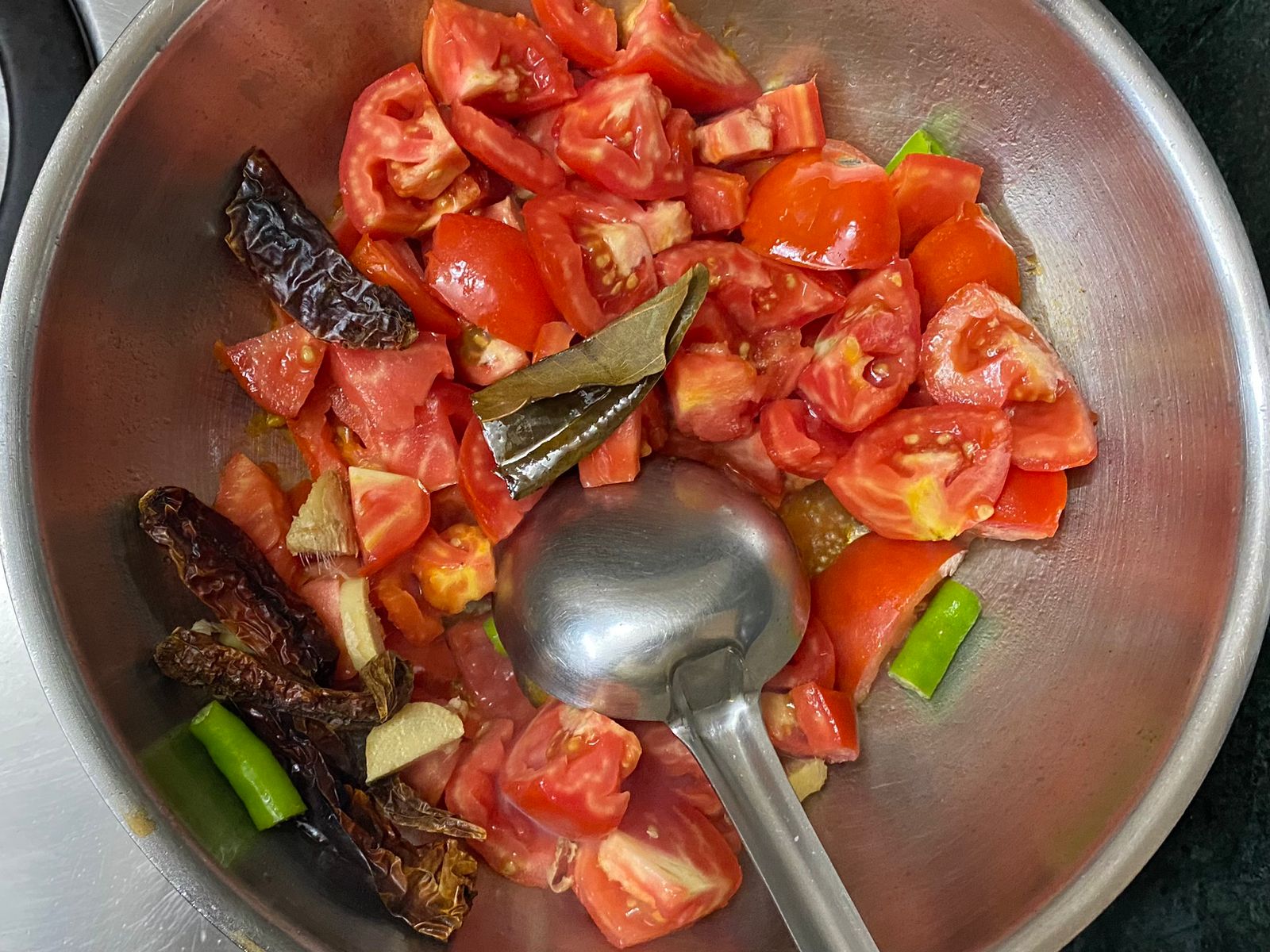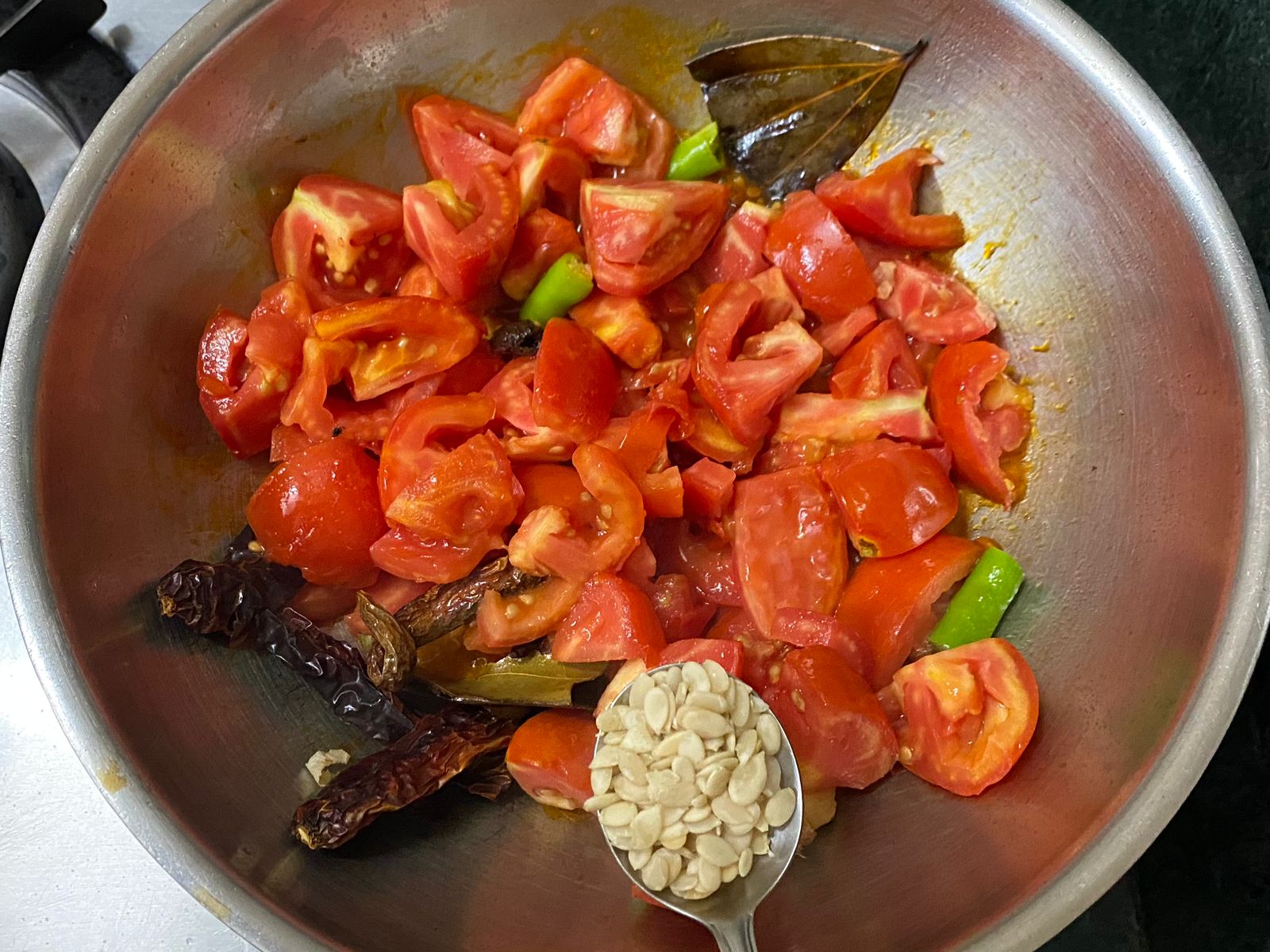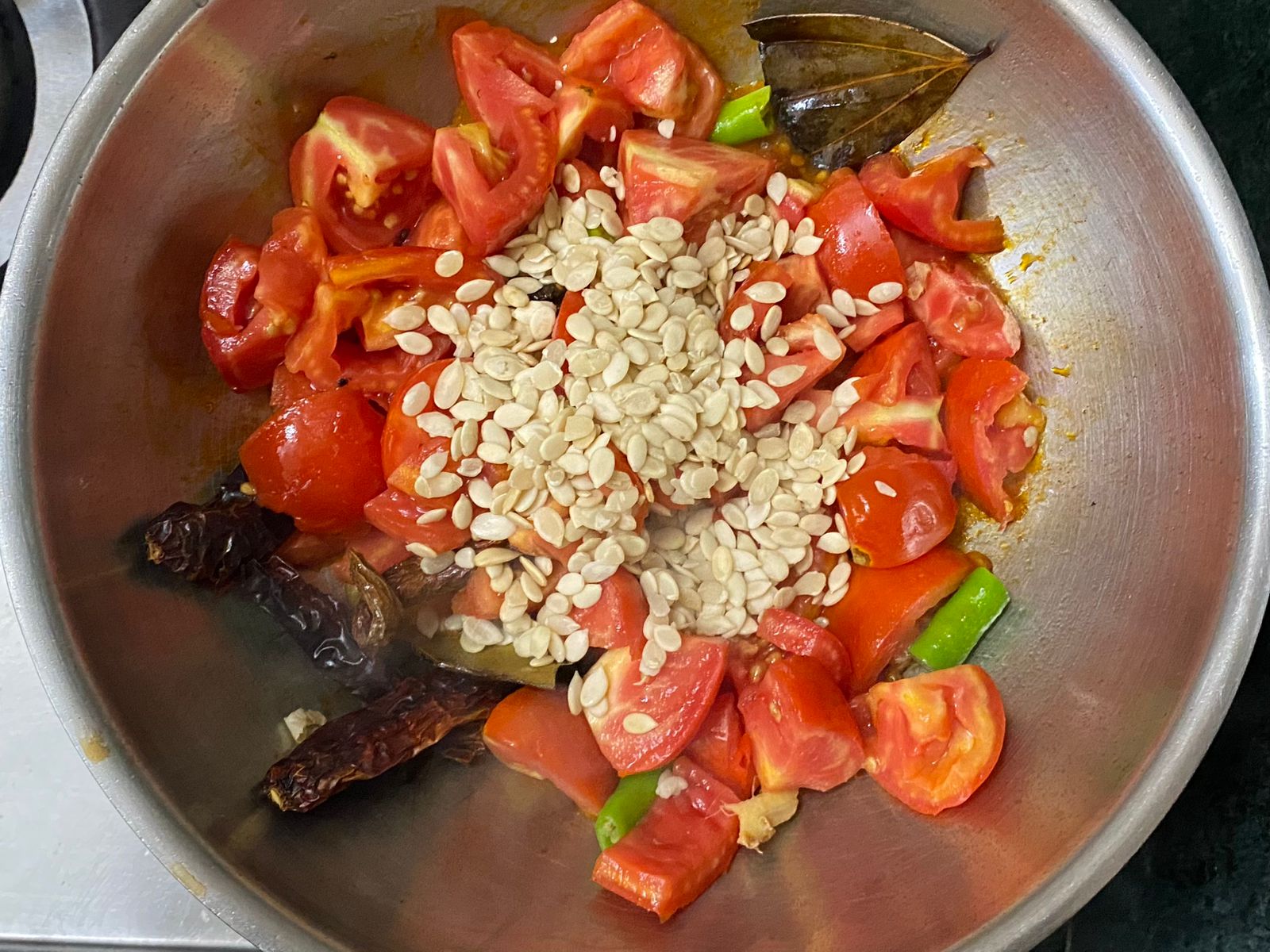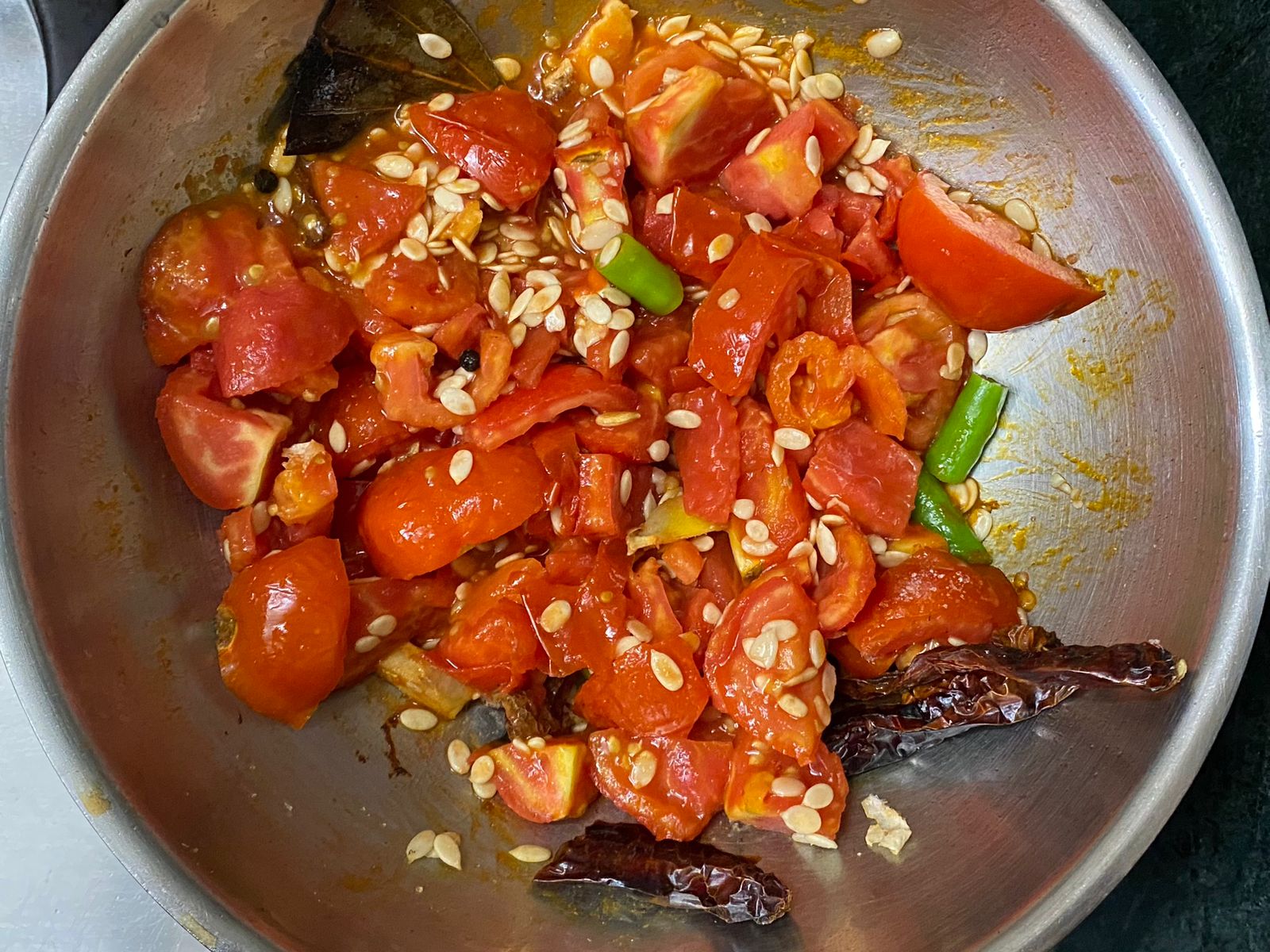 Heat oil in a pan and add the bay leaf, black cardamom, black pepper corns, cinnamon and cloves and let them infuse the oil for 30 seconds.
Next add the tomatoes, green chillies, ginger, dry red chillies and melon seeds and cook for 1-2 minutes.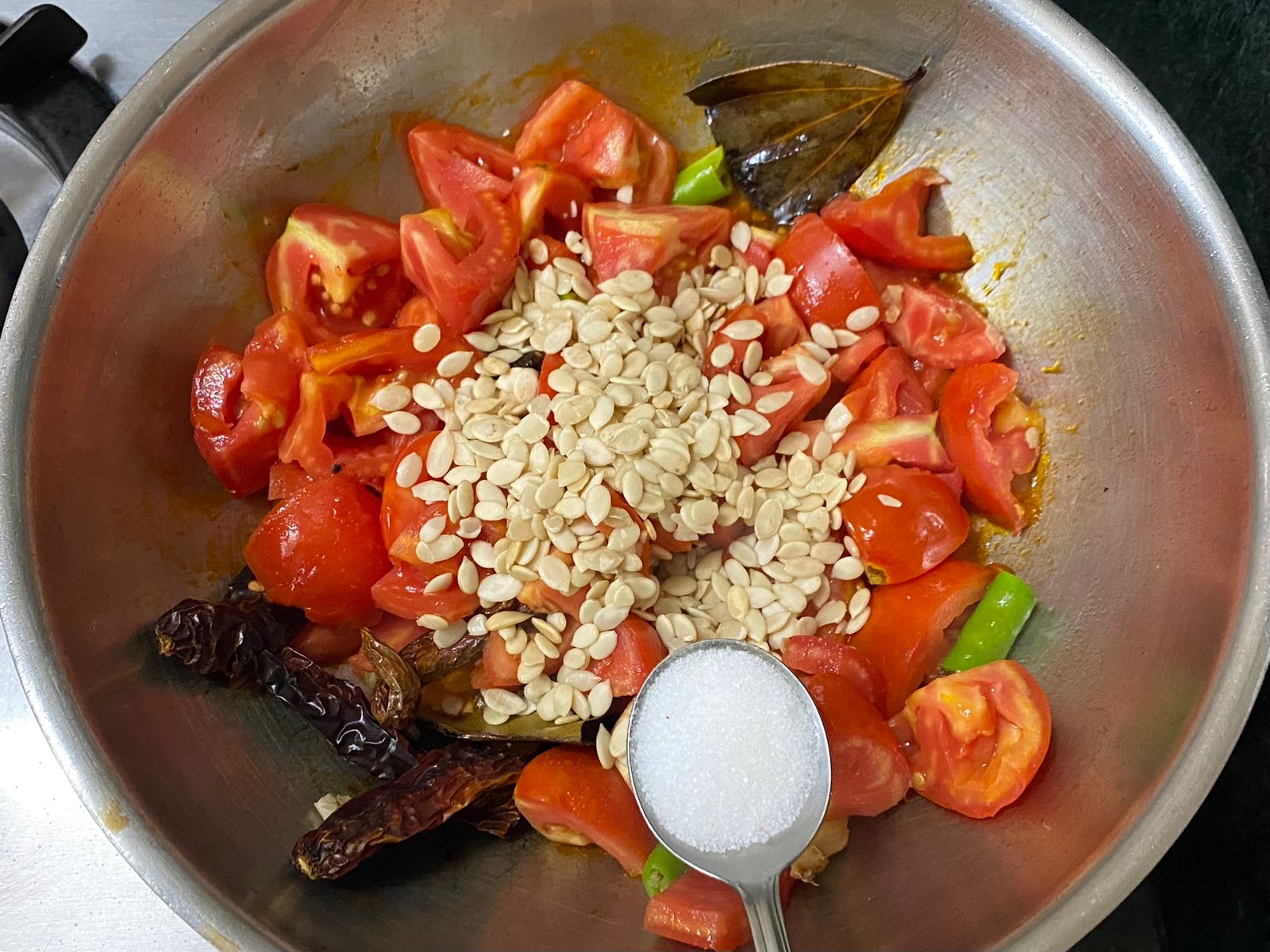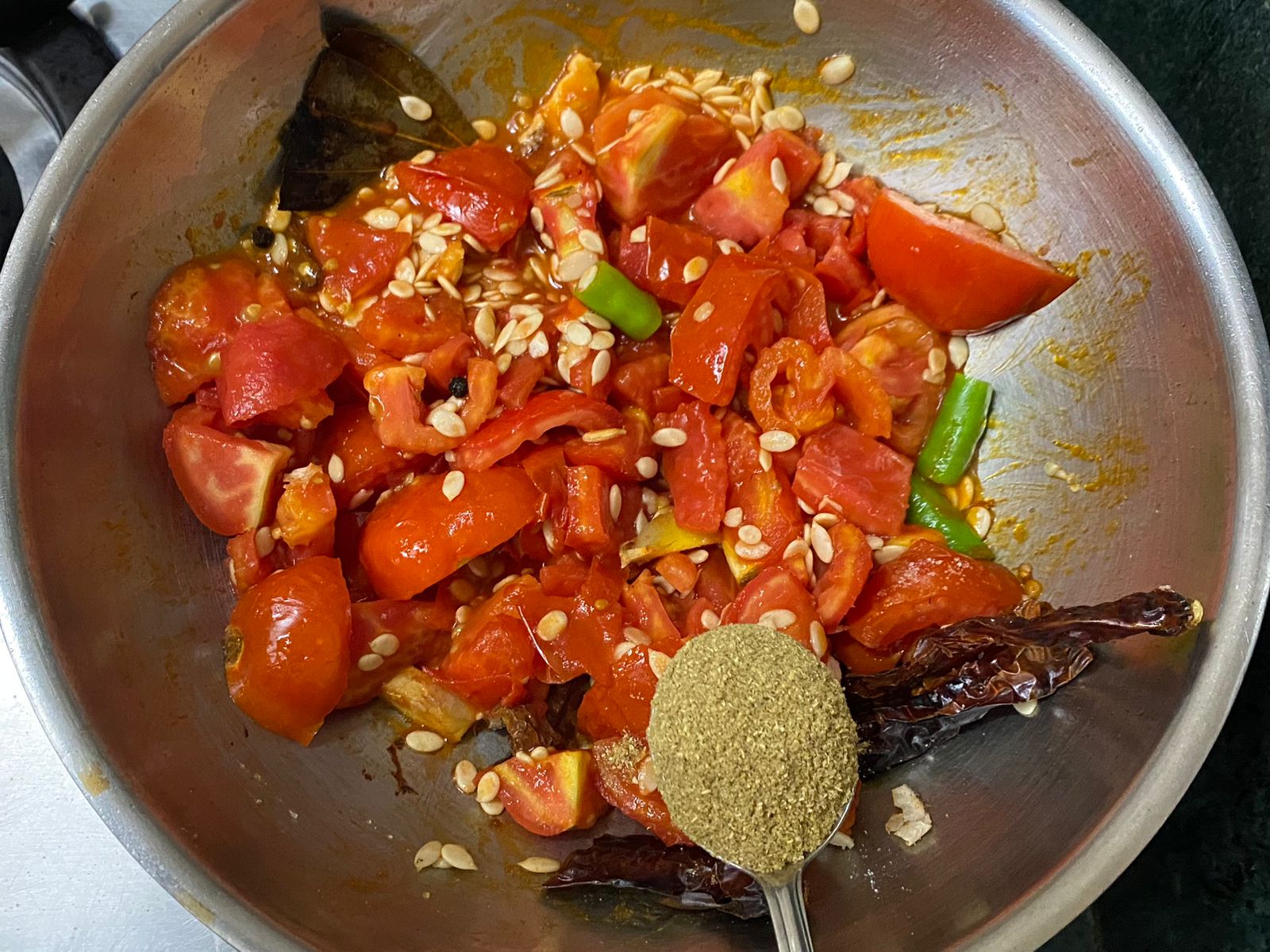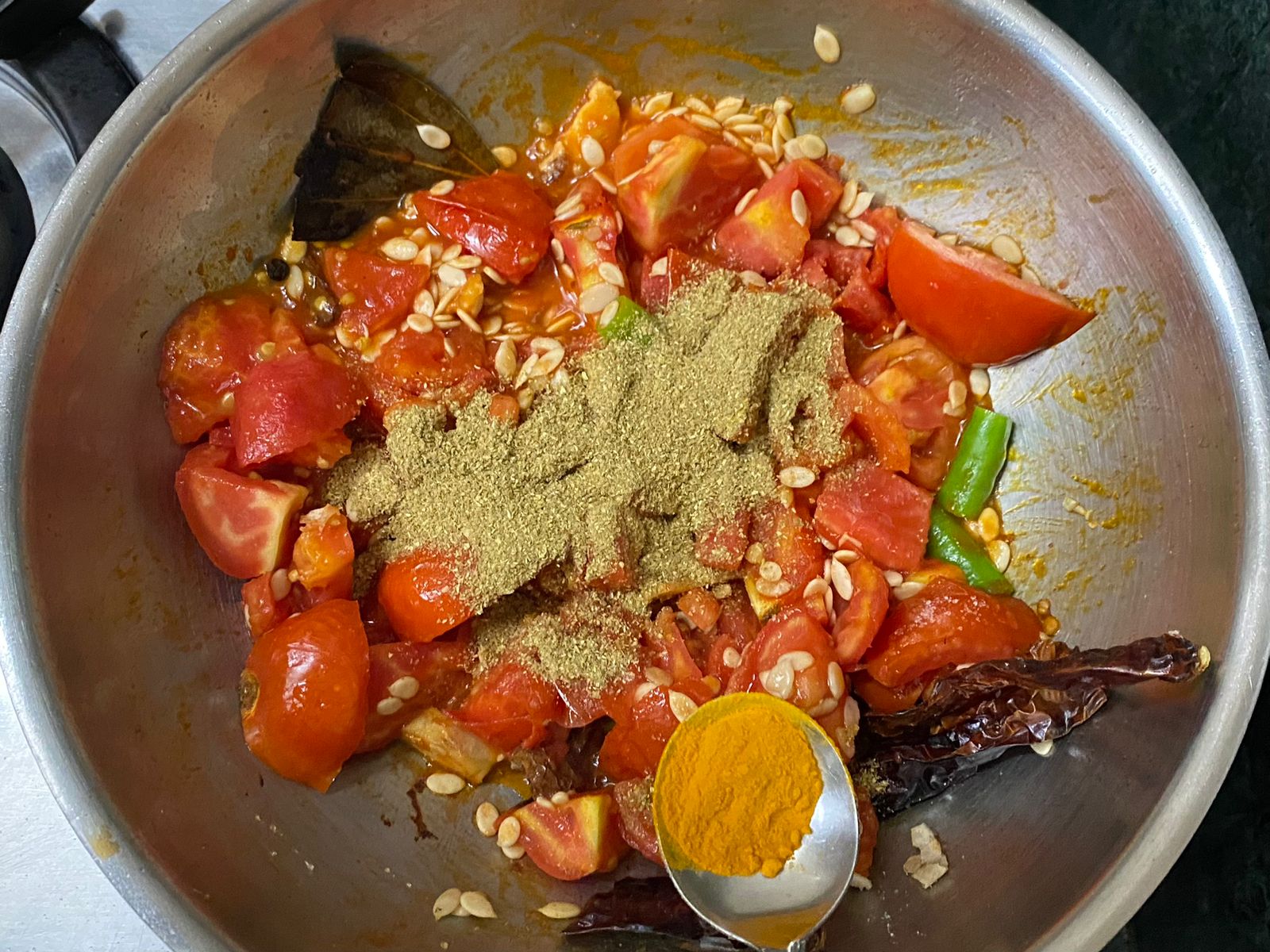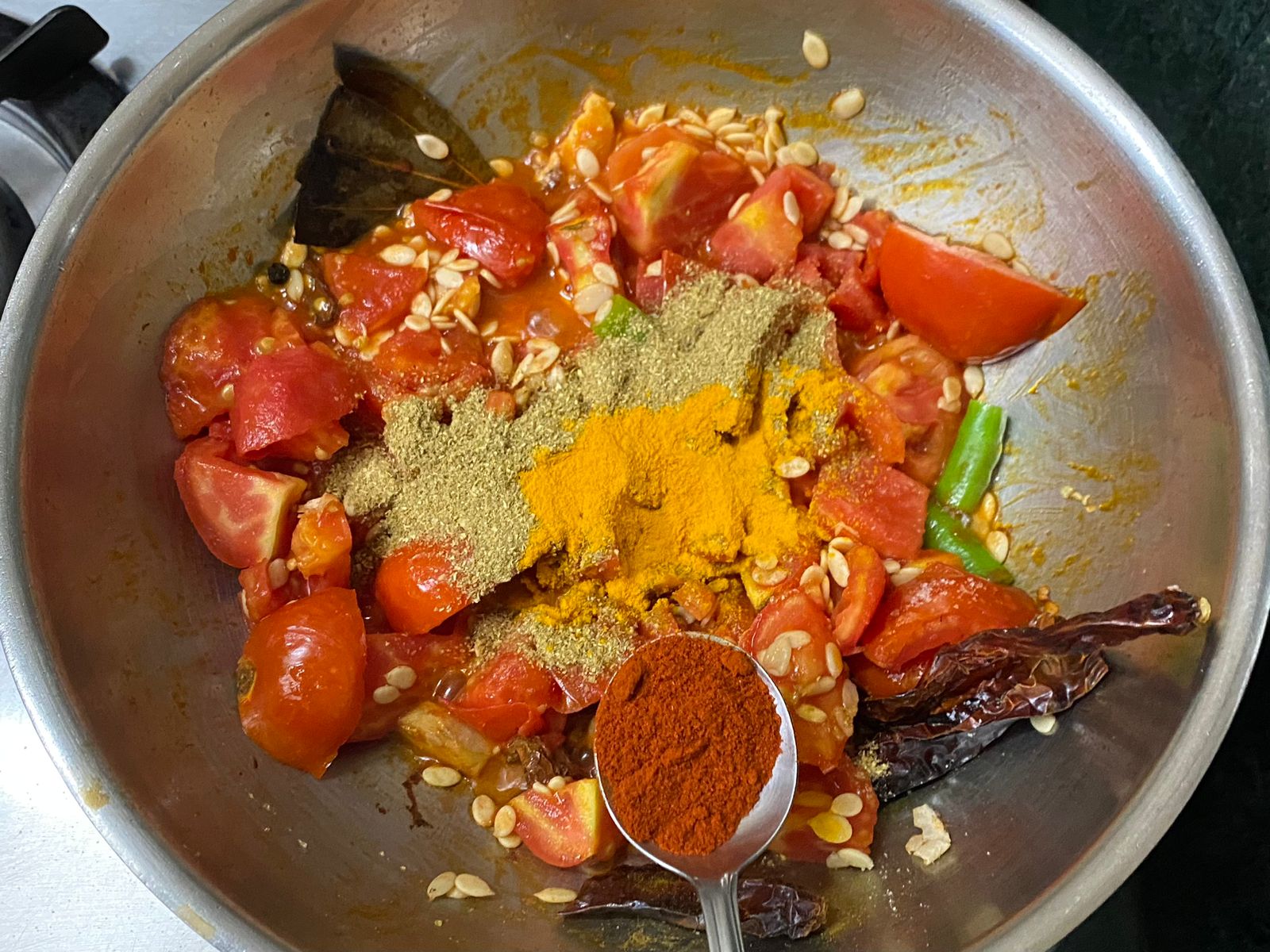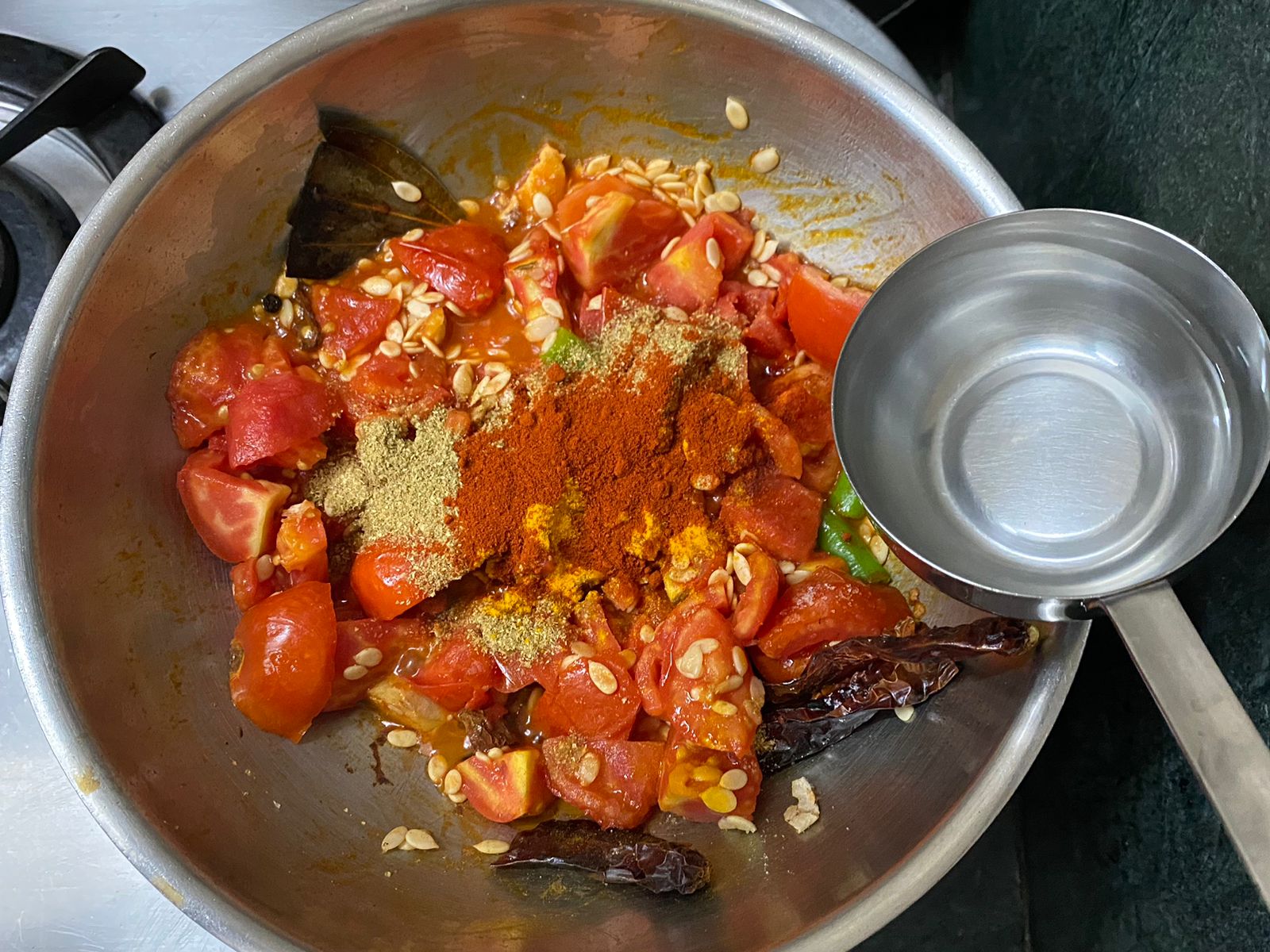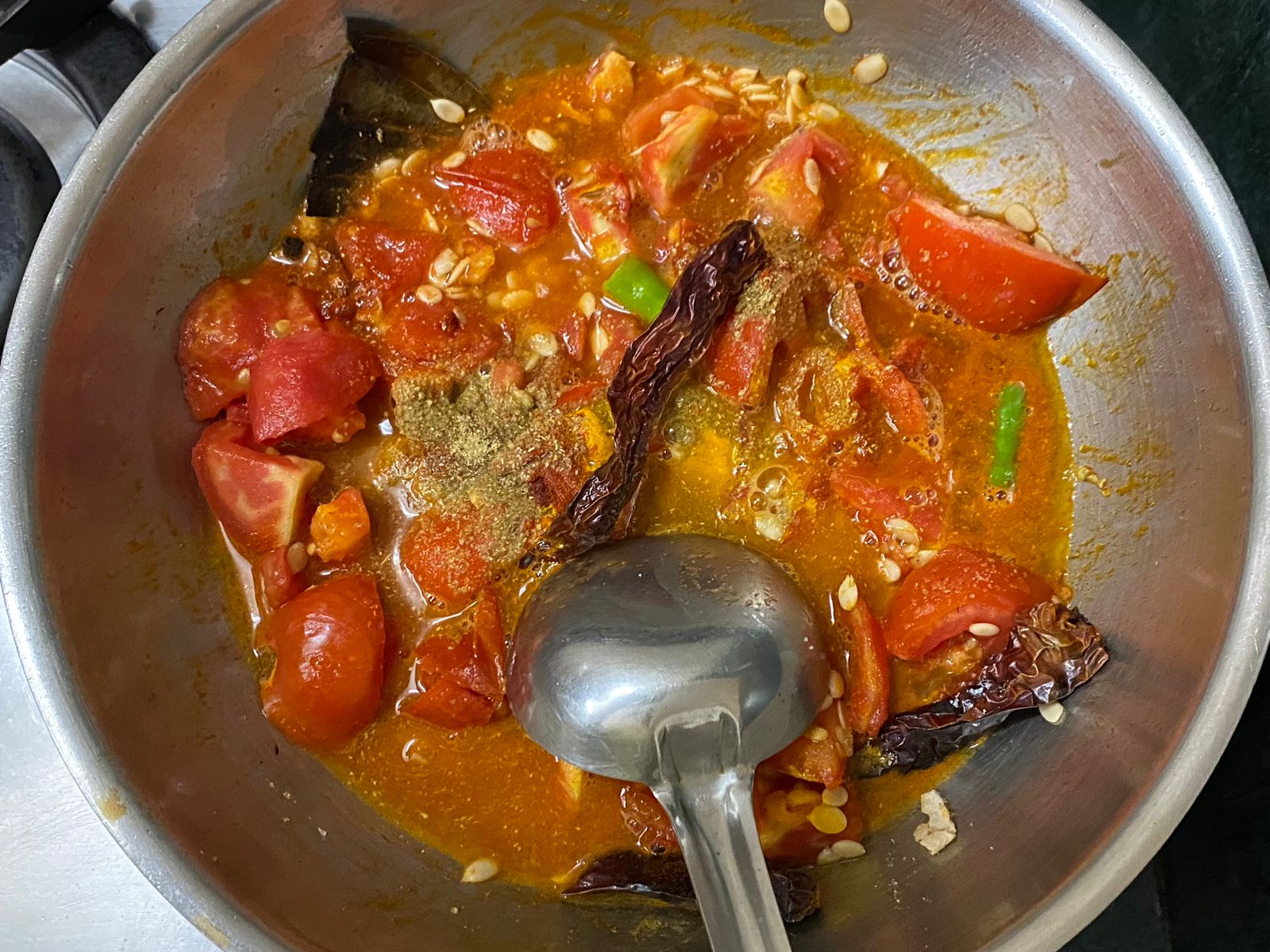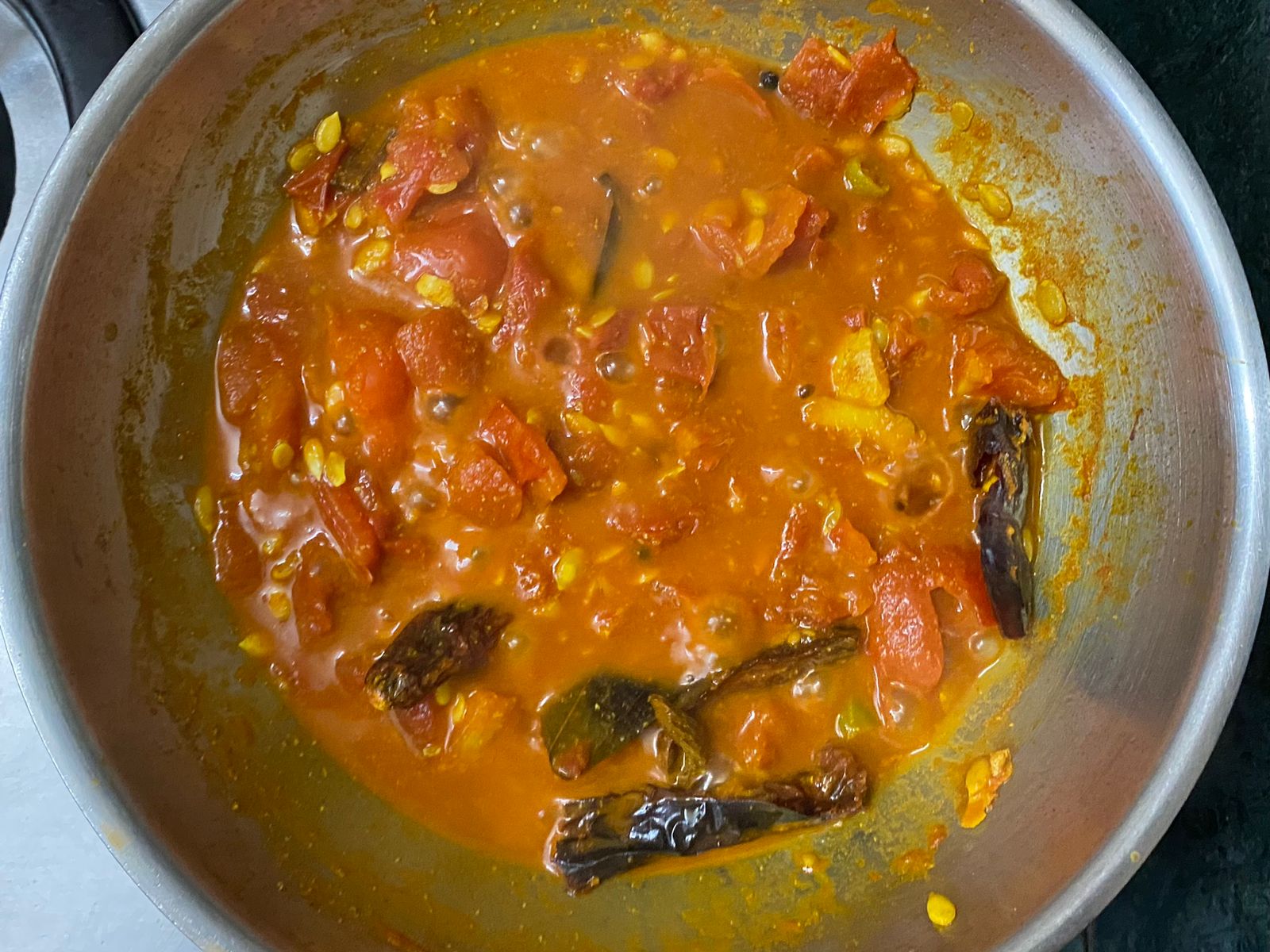 Next add salt, coriander powder, turmeric powder and red chilli powder and 1 cup of water and cook for 5-6 minutes or until the tomatoes turn mushy. Turn the heat off and keep aside to cool.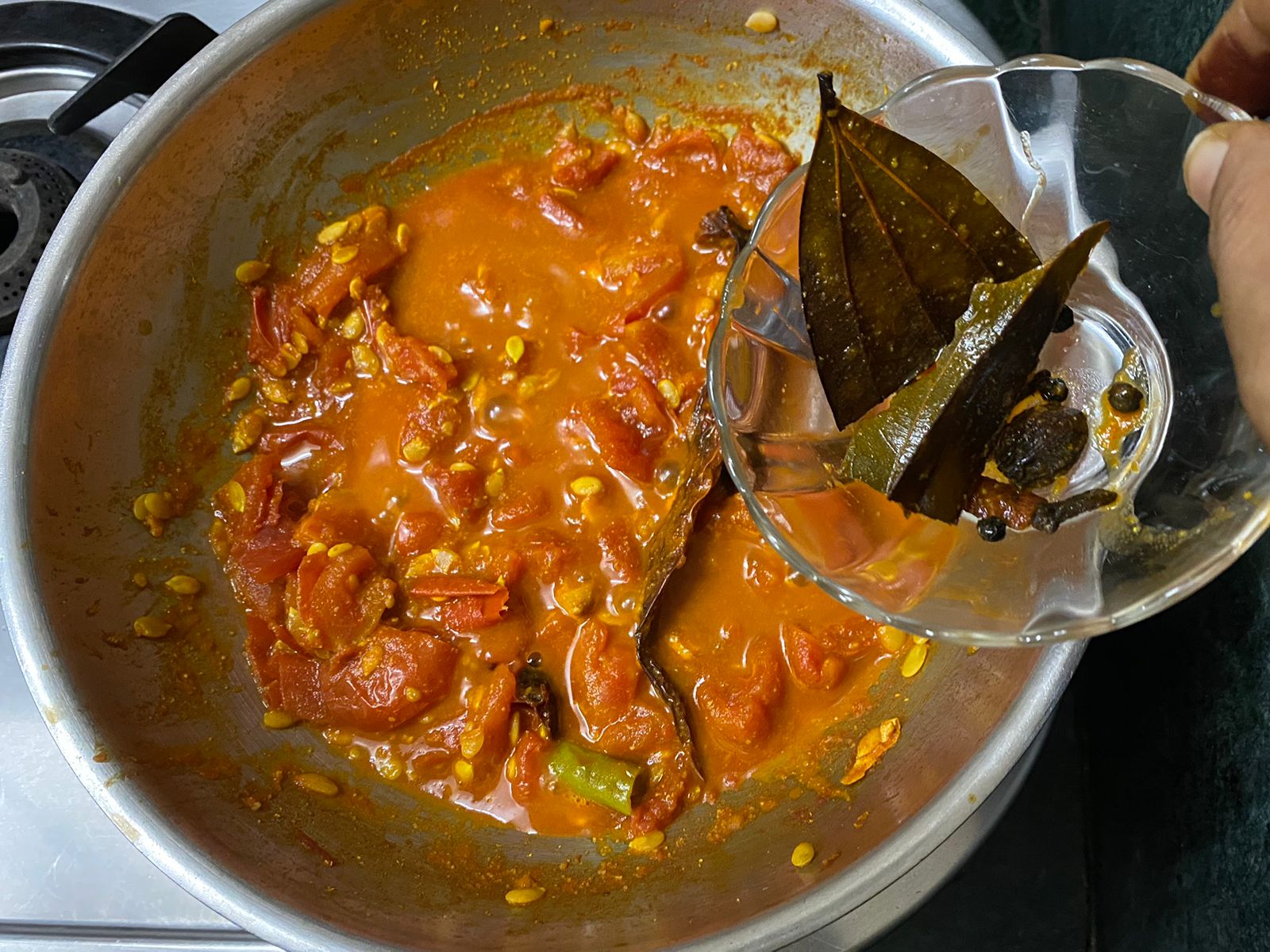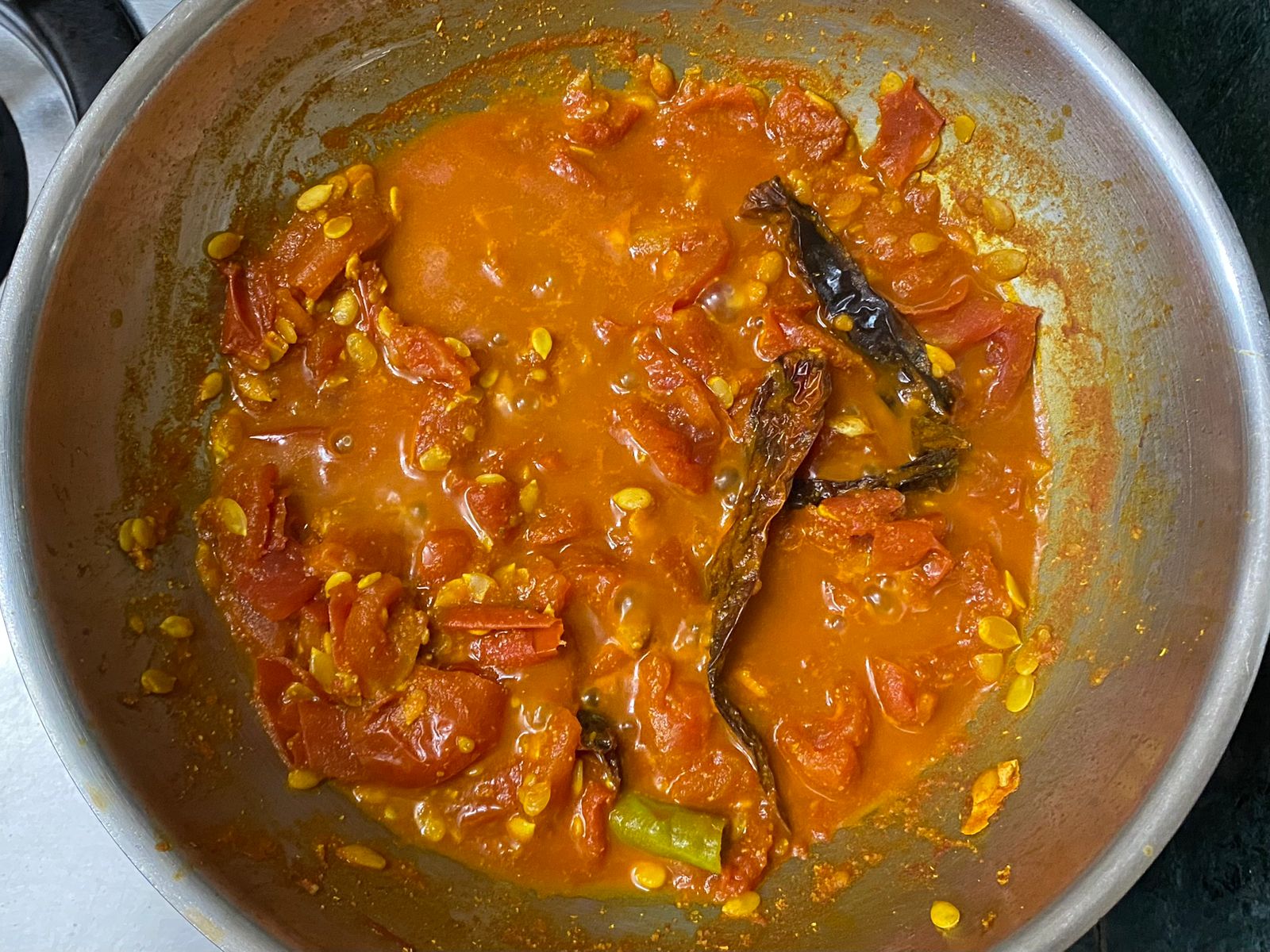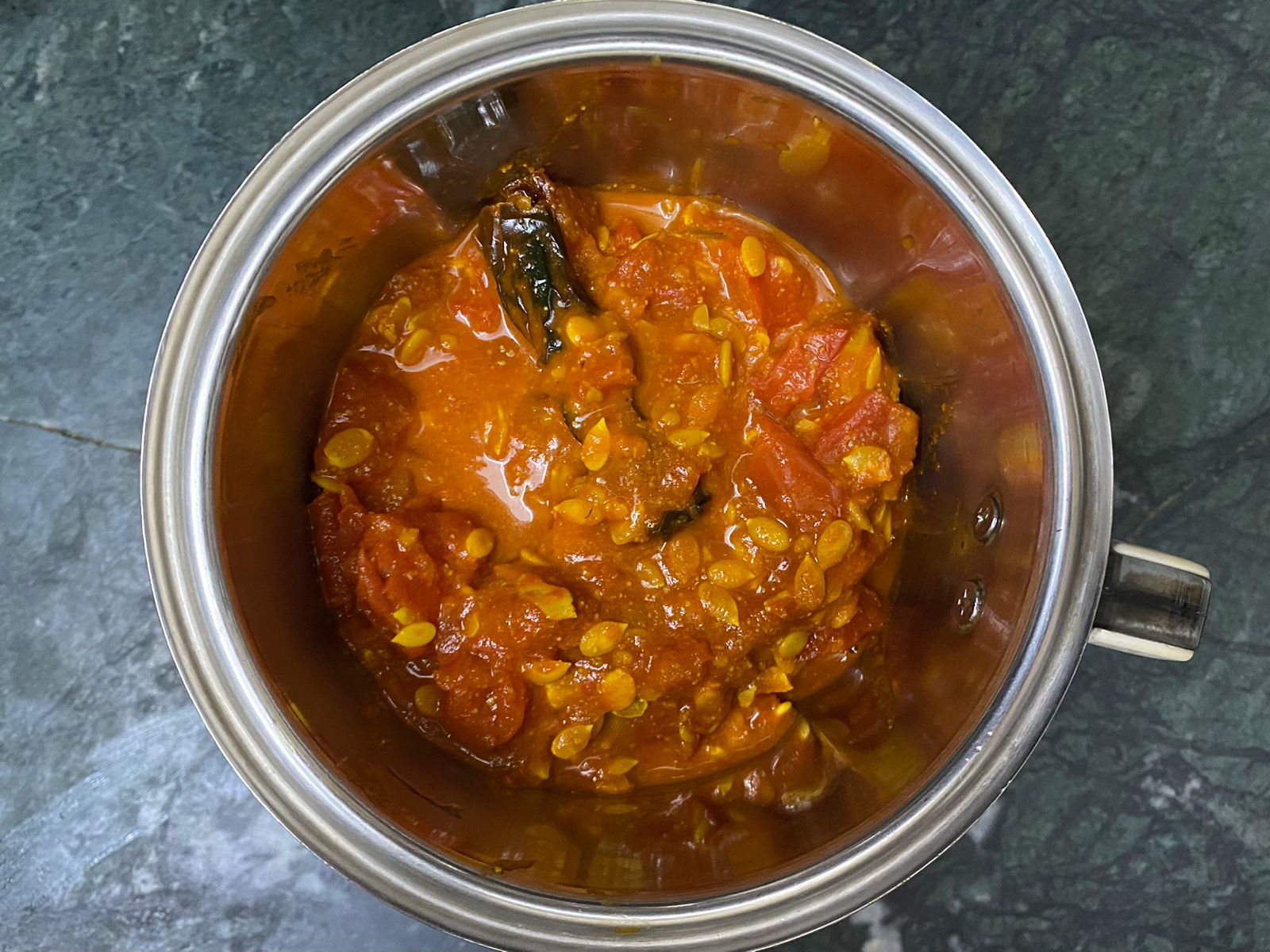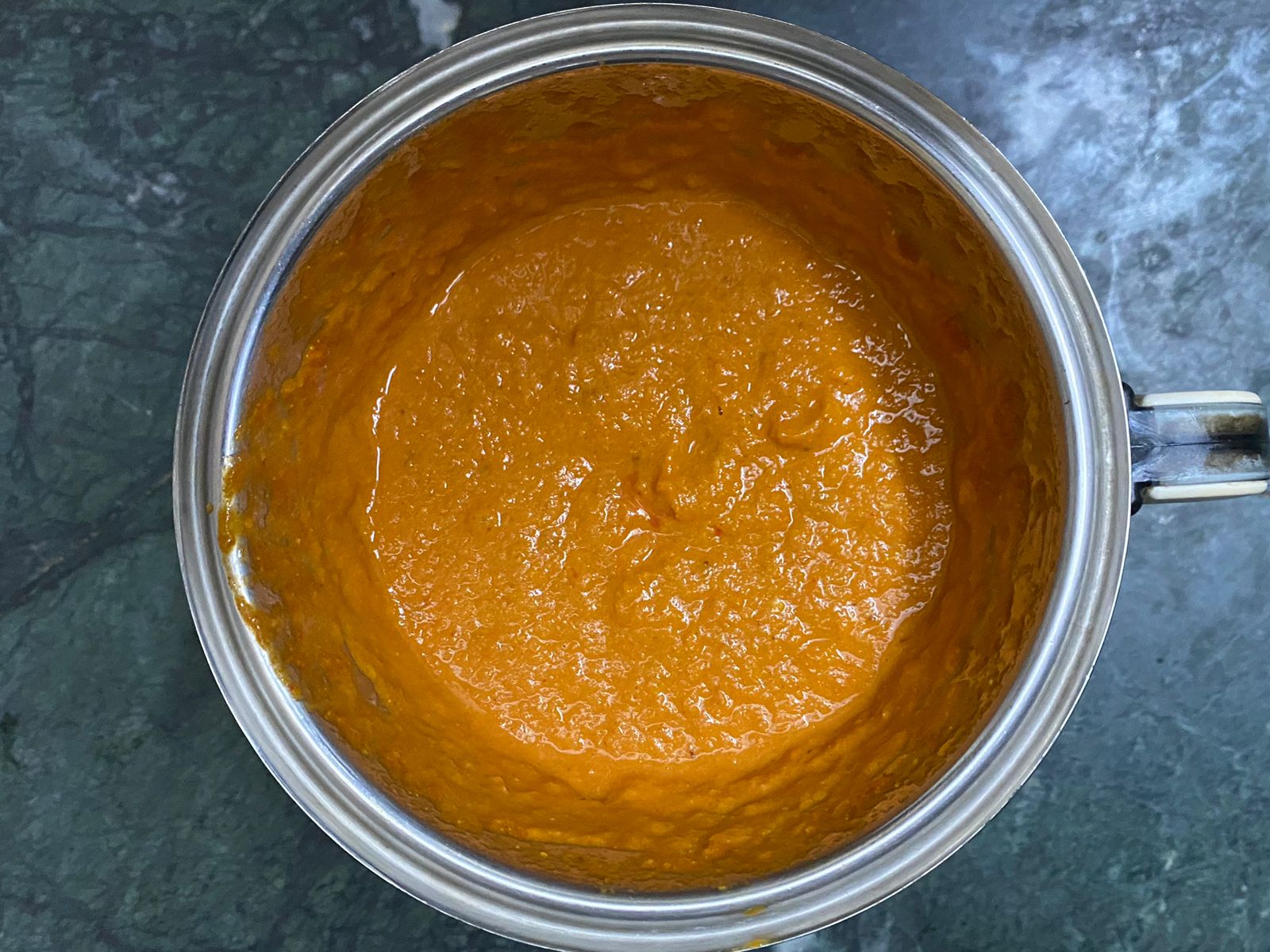 Once cooled remove the whole spices and blend the tomatoes into a fine smooth puree.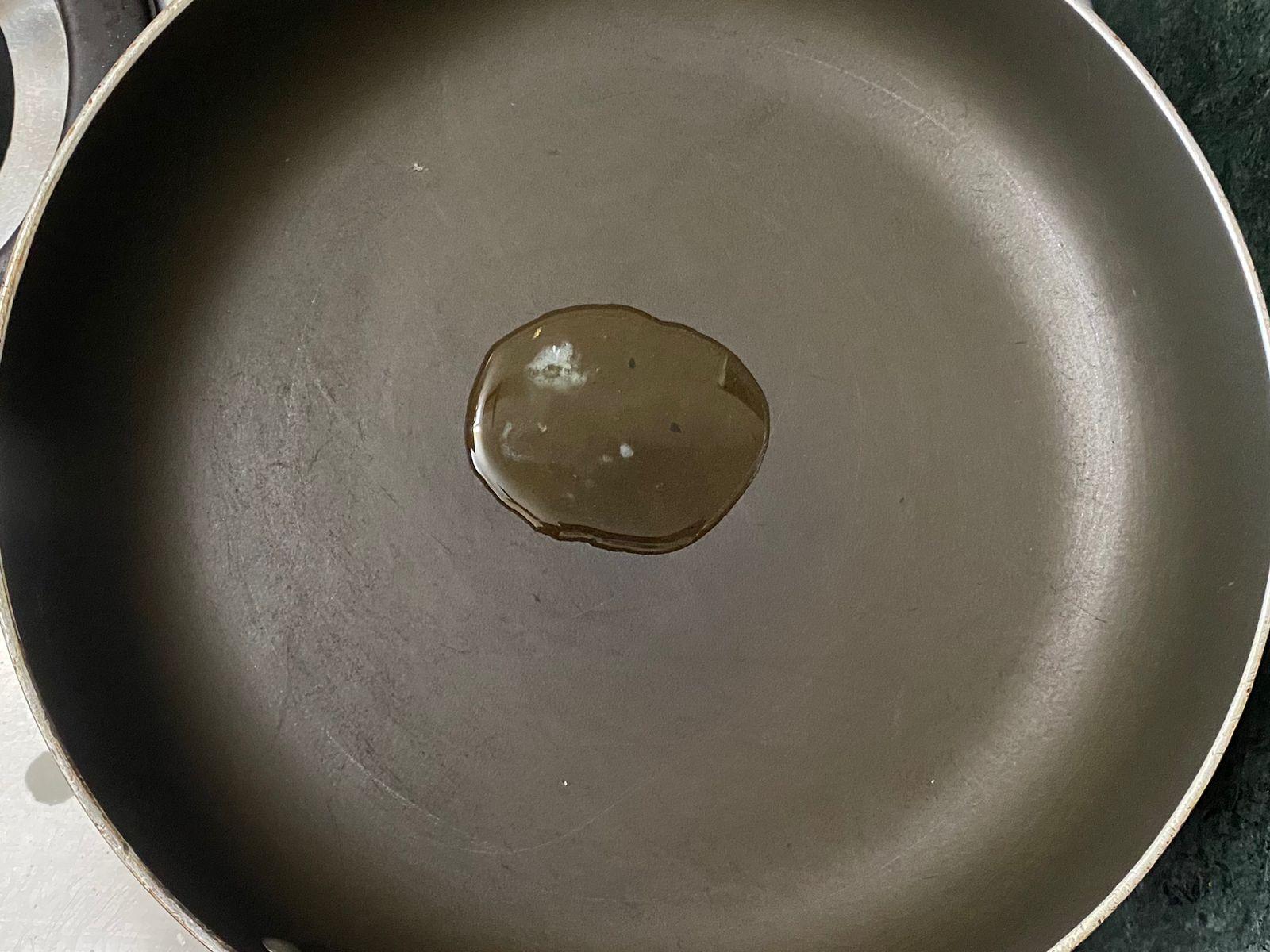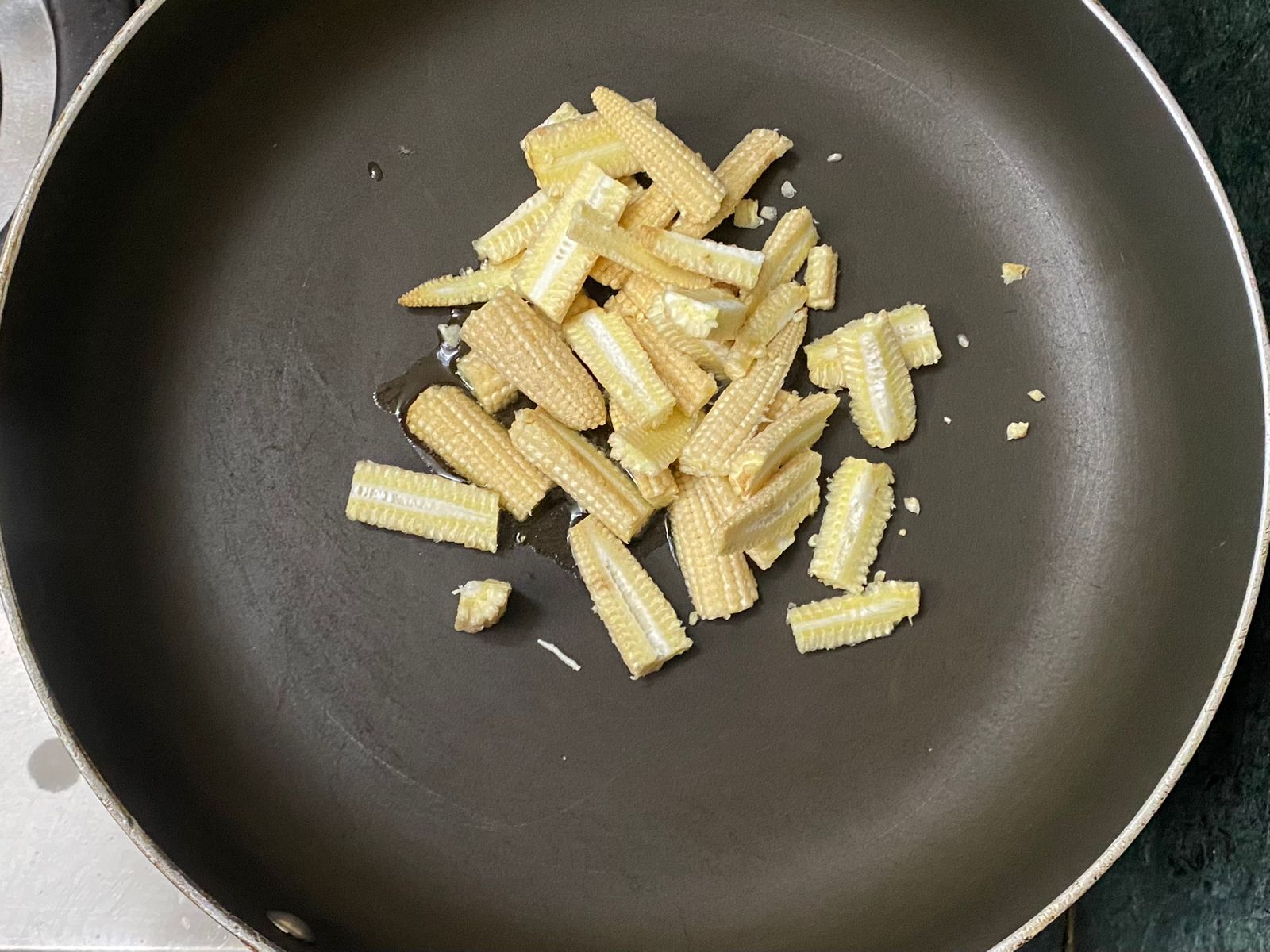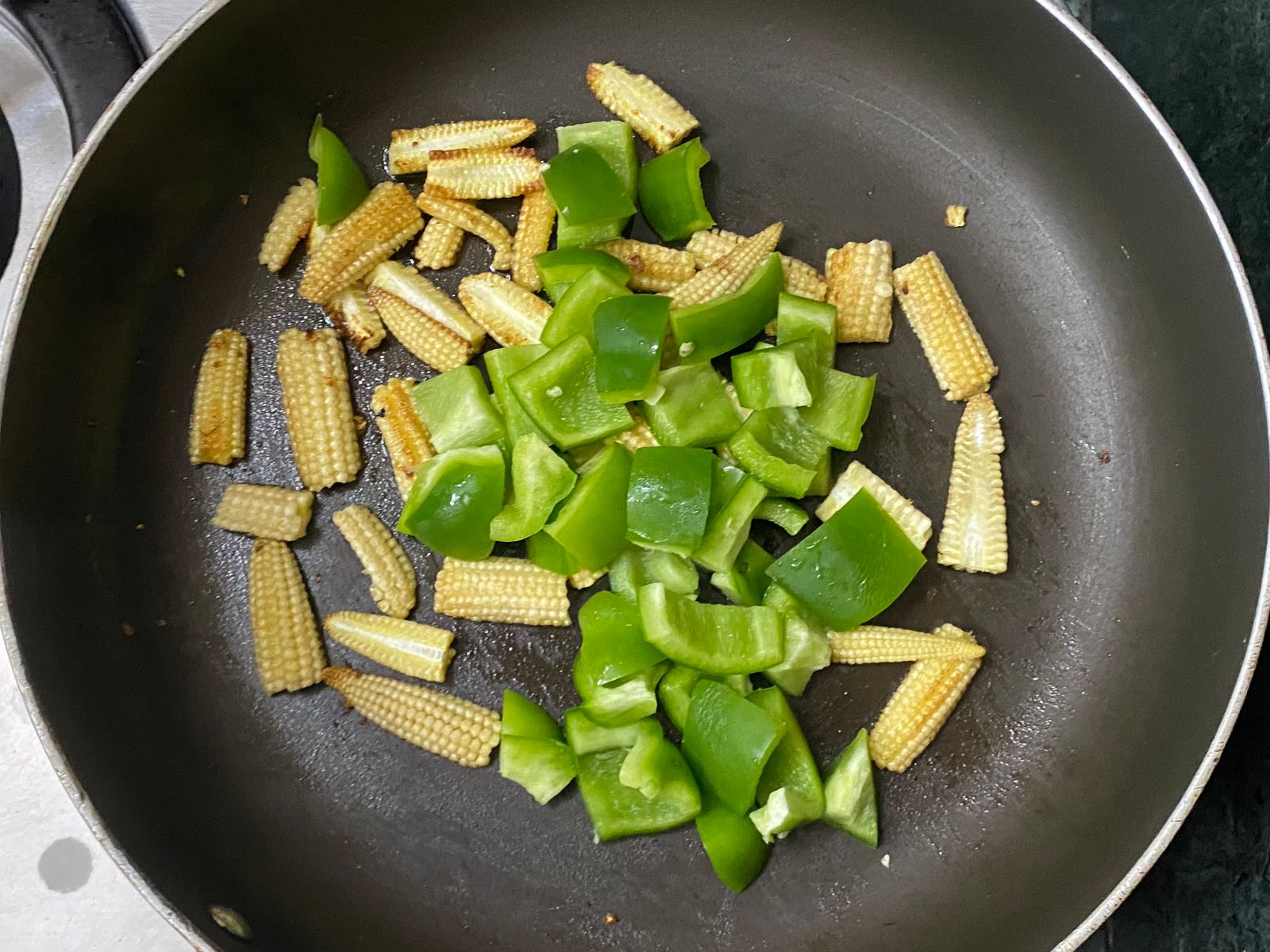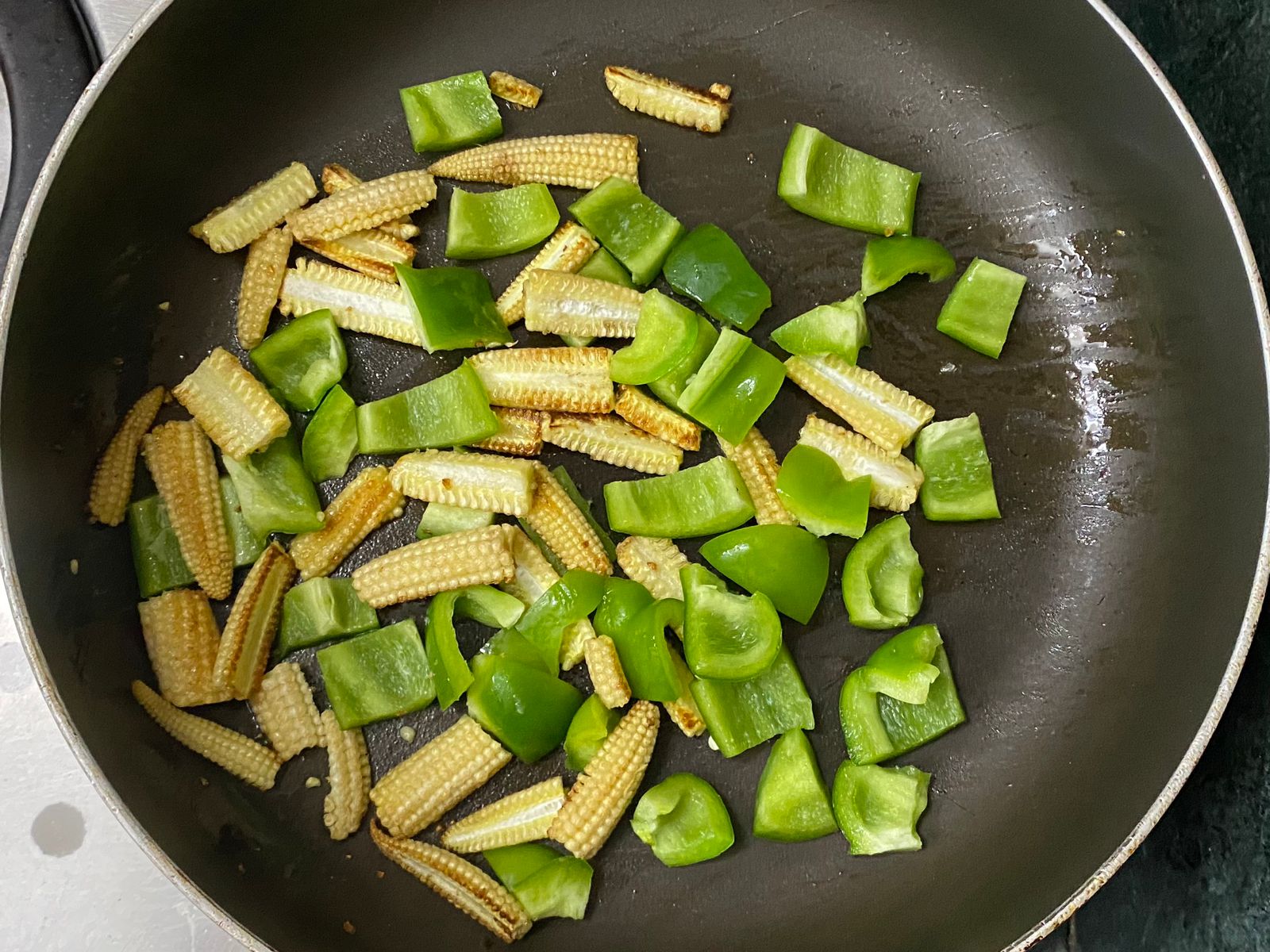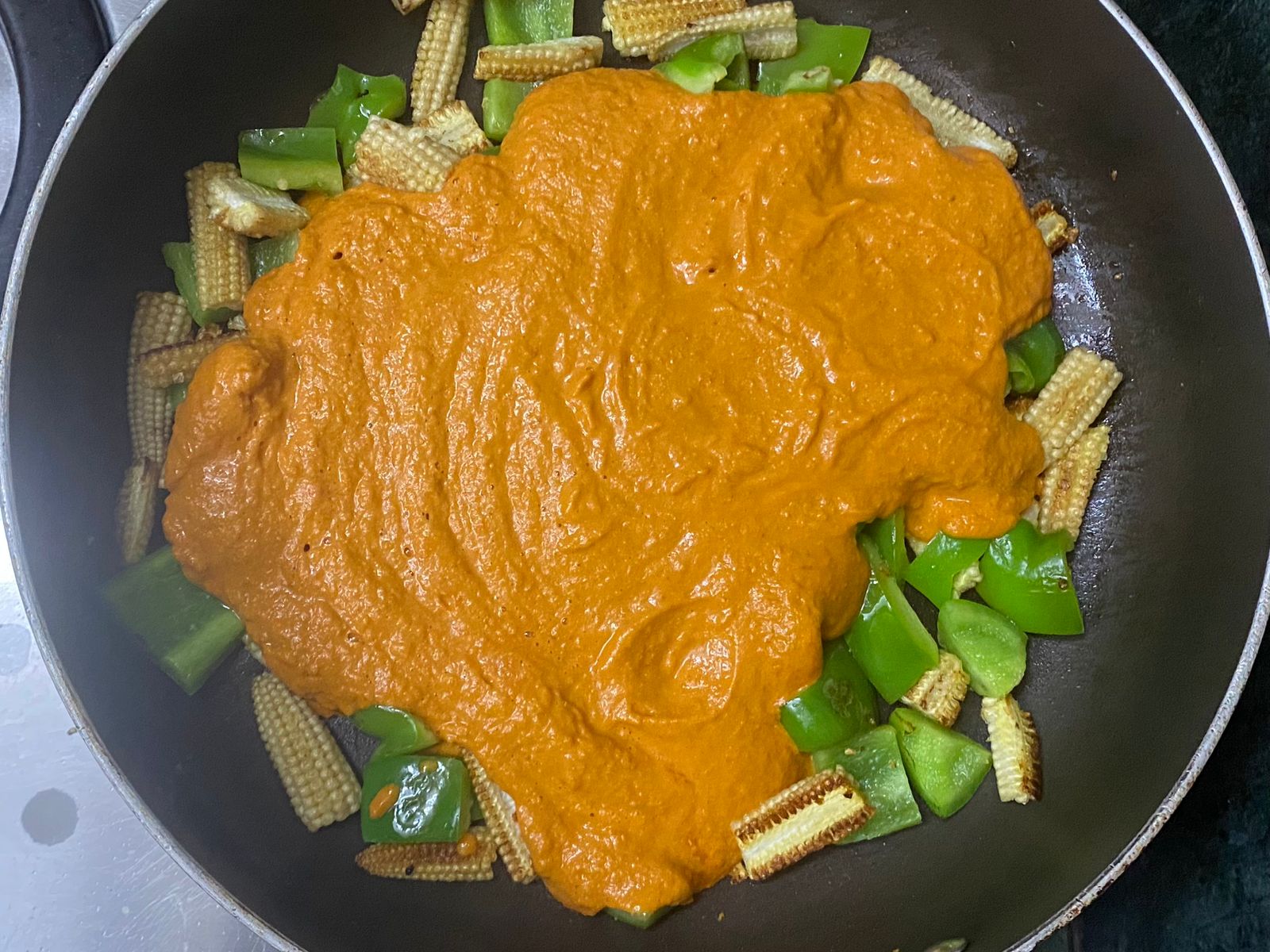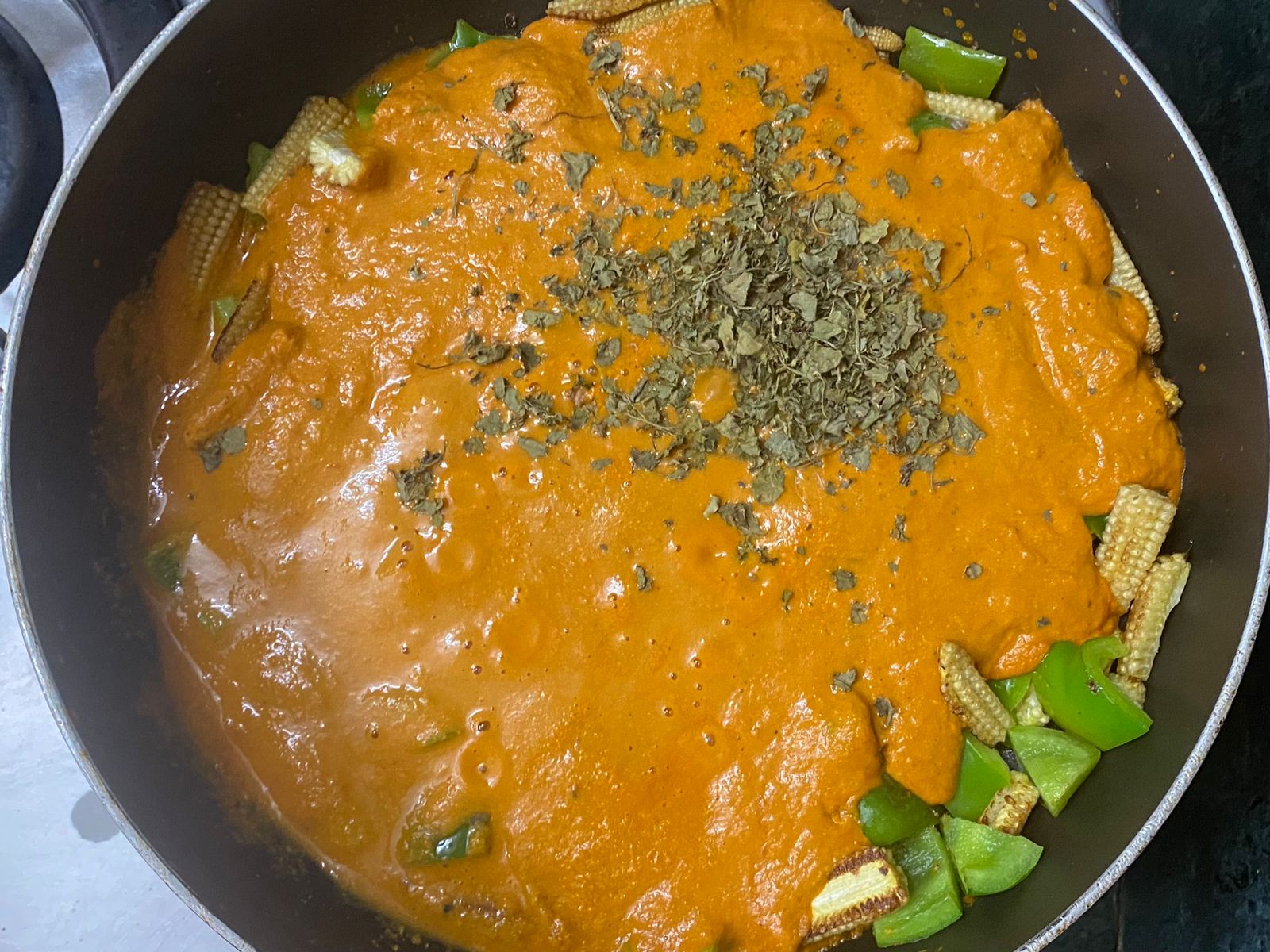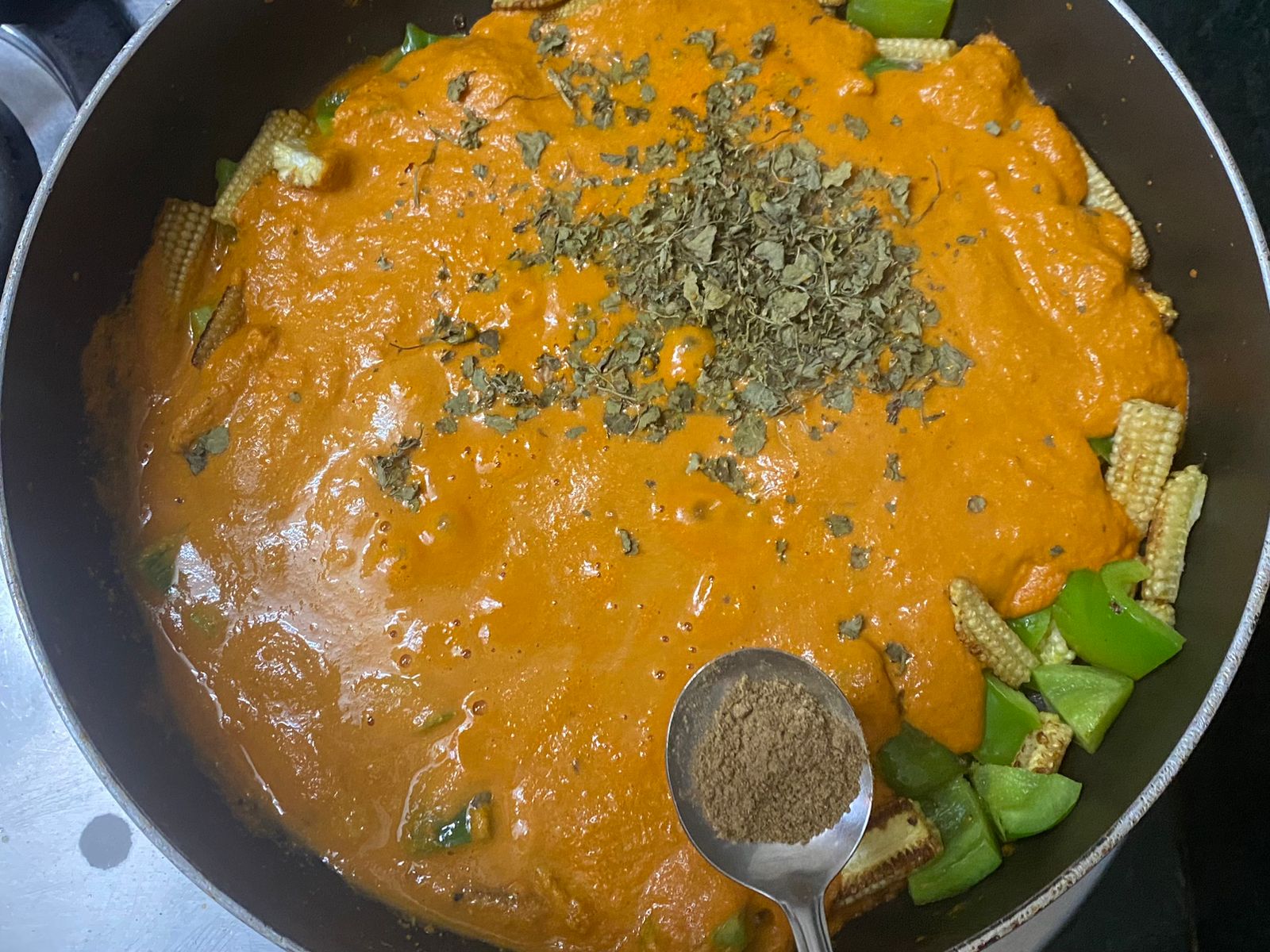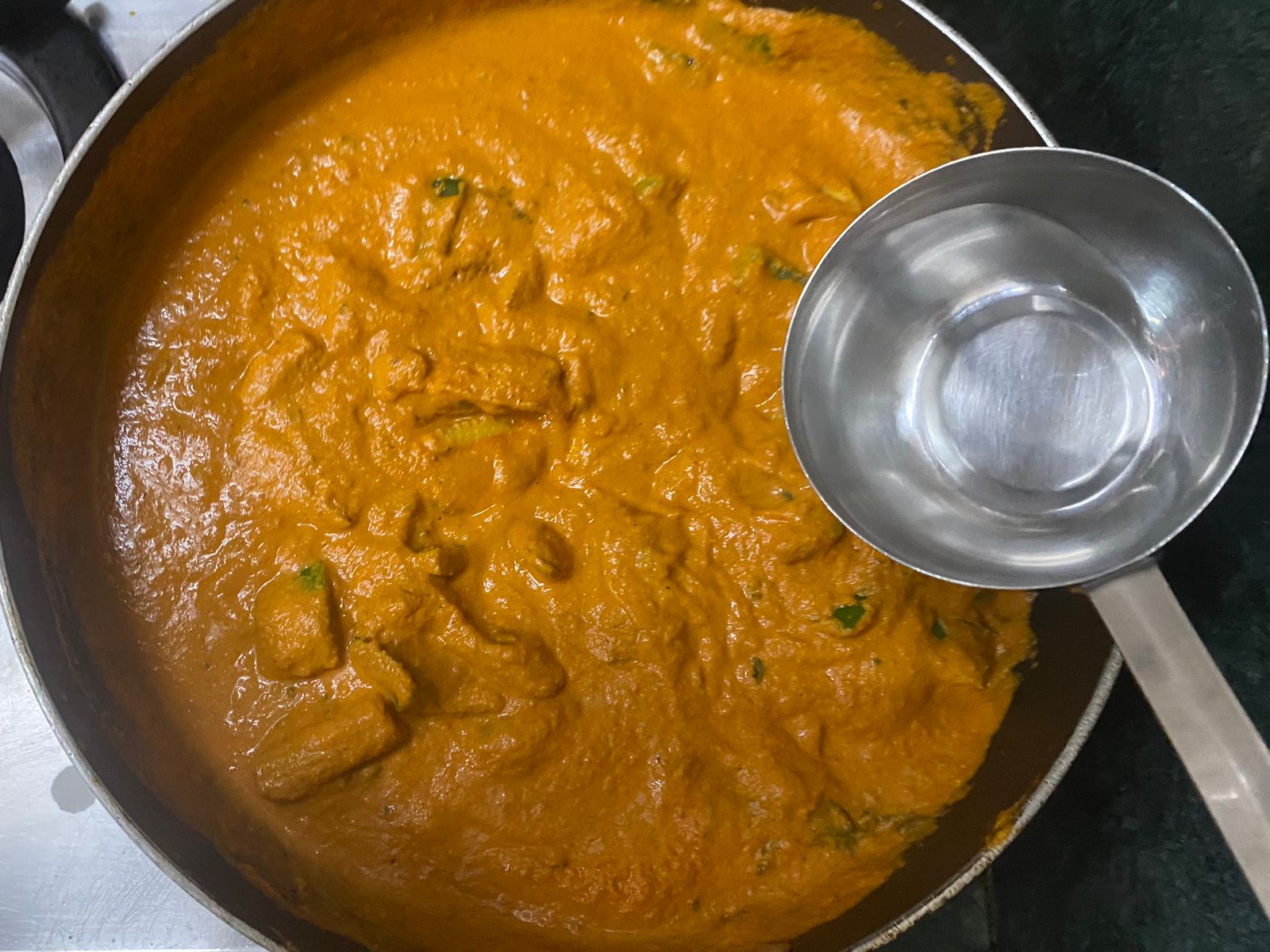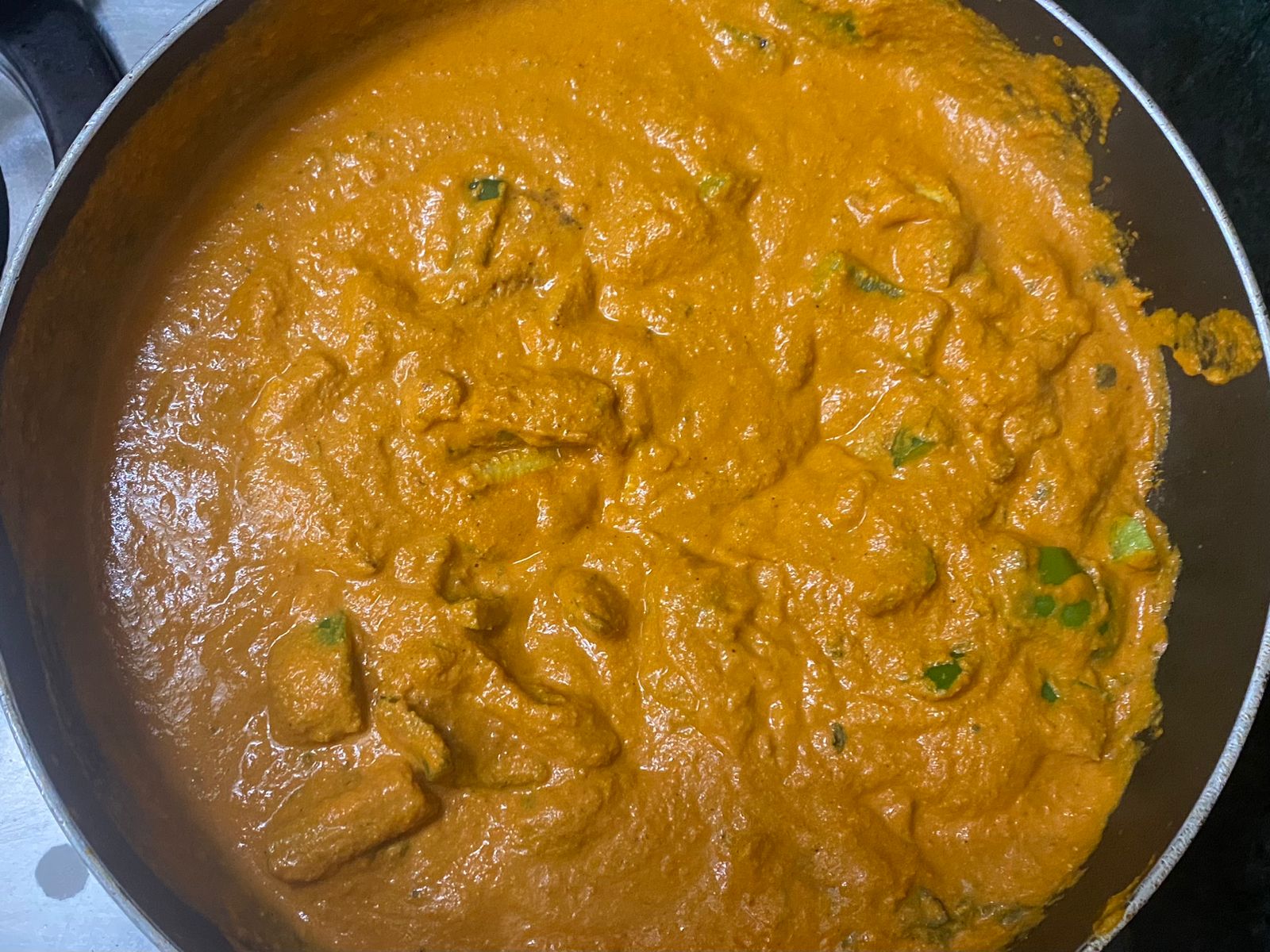 Heat oil in a pan and add the baby corn and green pepper. Sauté until the vegetables turn golden.
Add the prepared tomato puree, kasuri methi, garam masala and ½ cup water. Cover and cook for 3-4 minutes.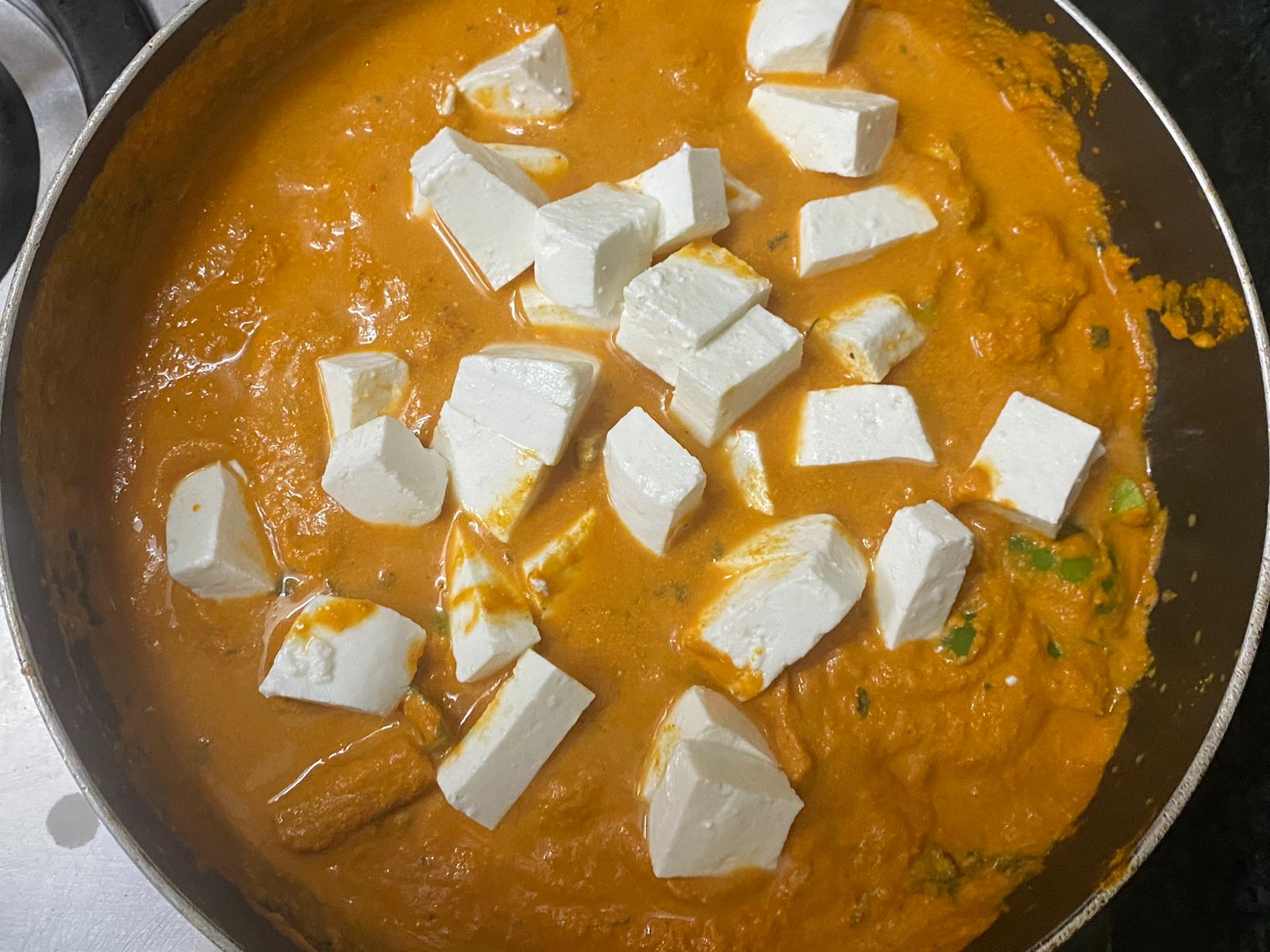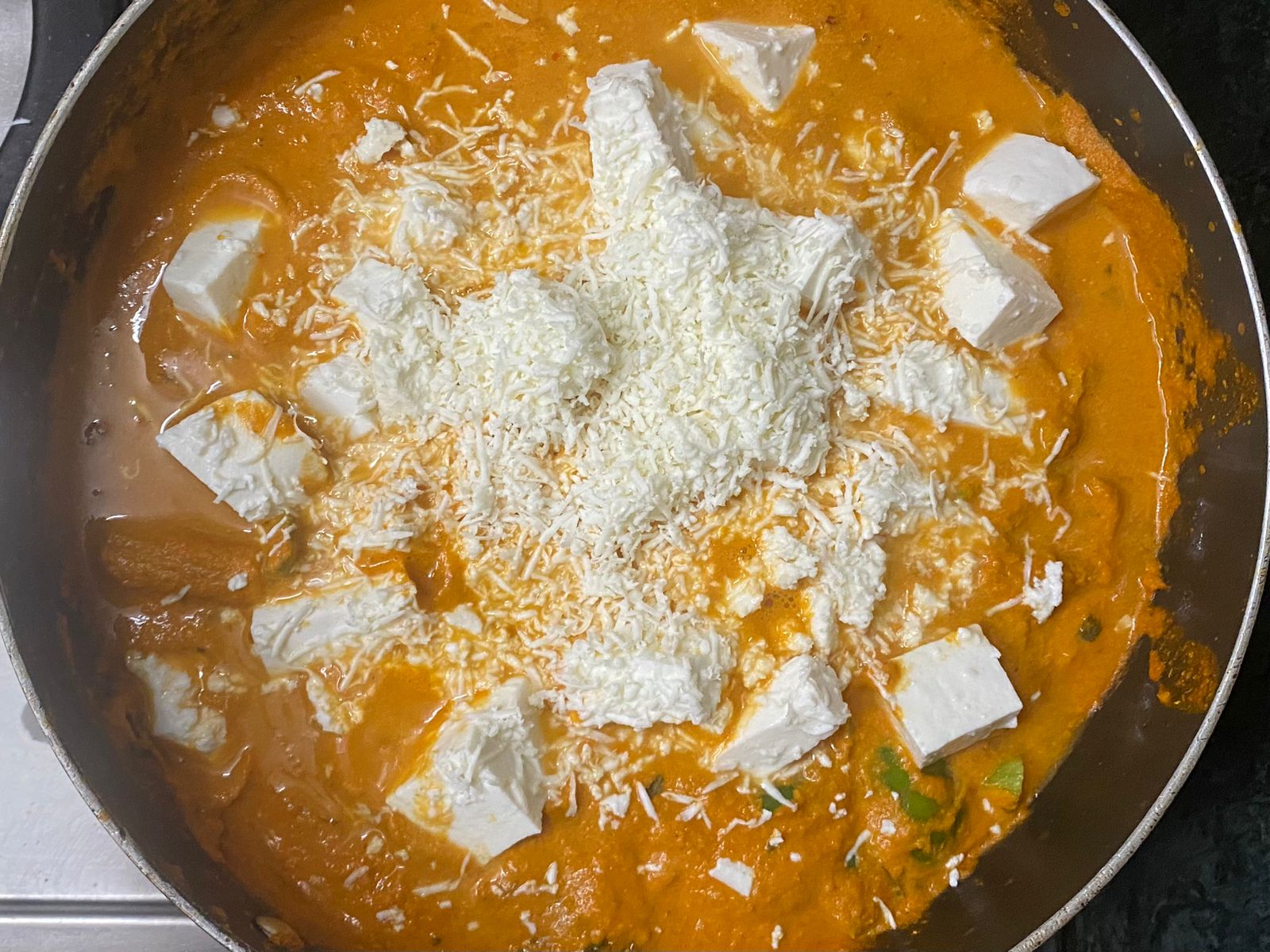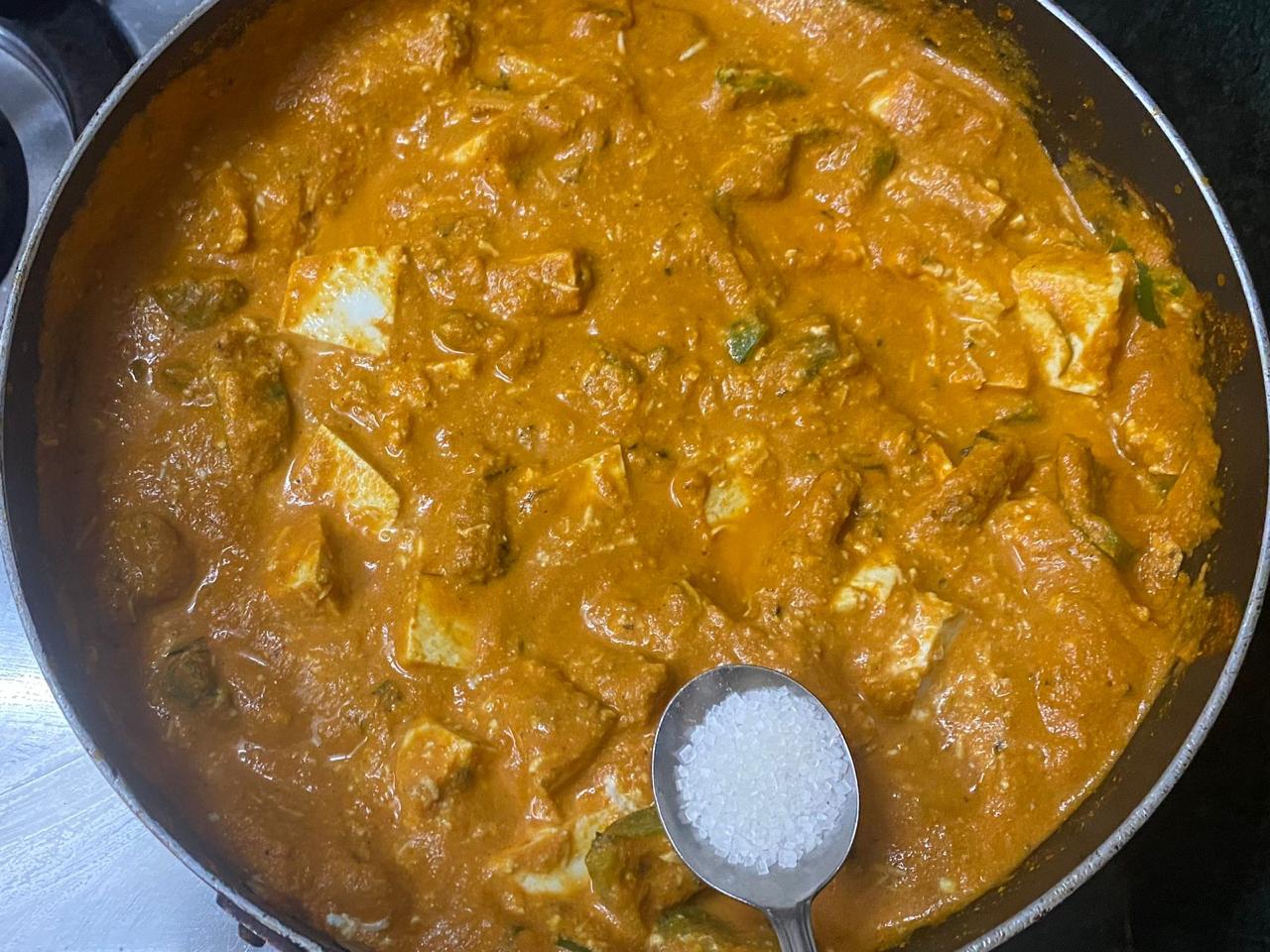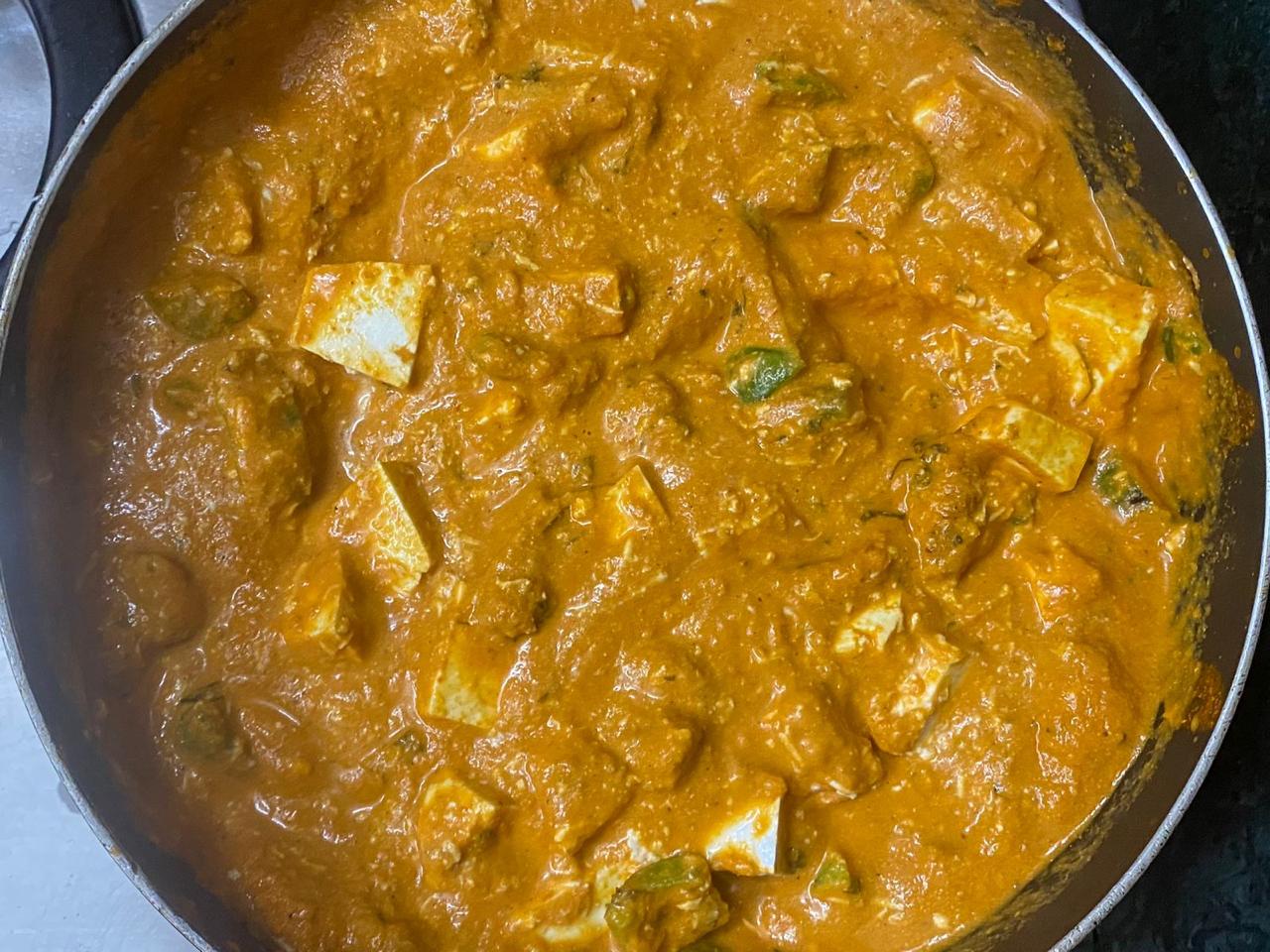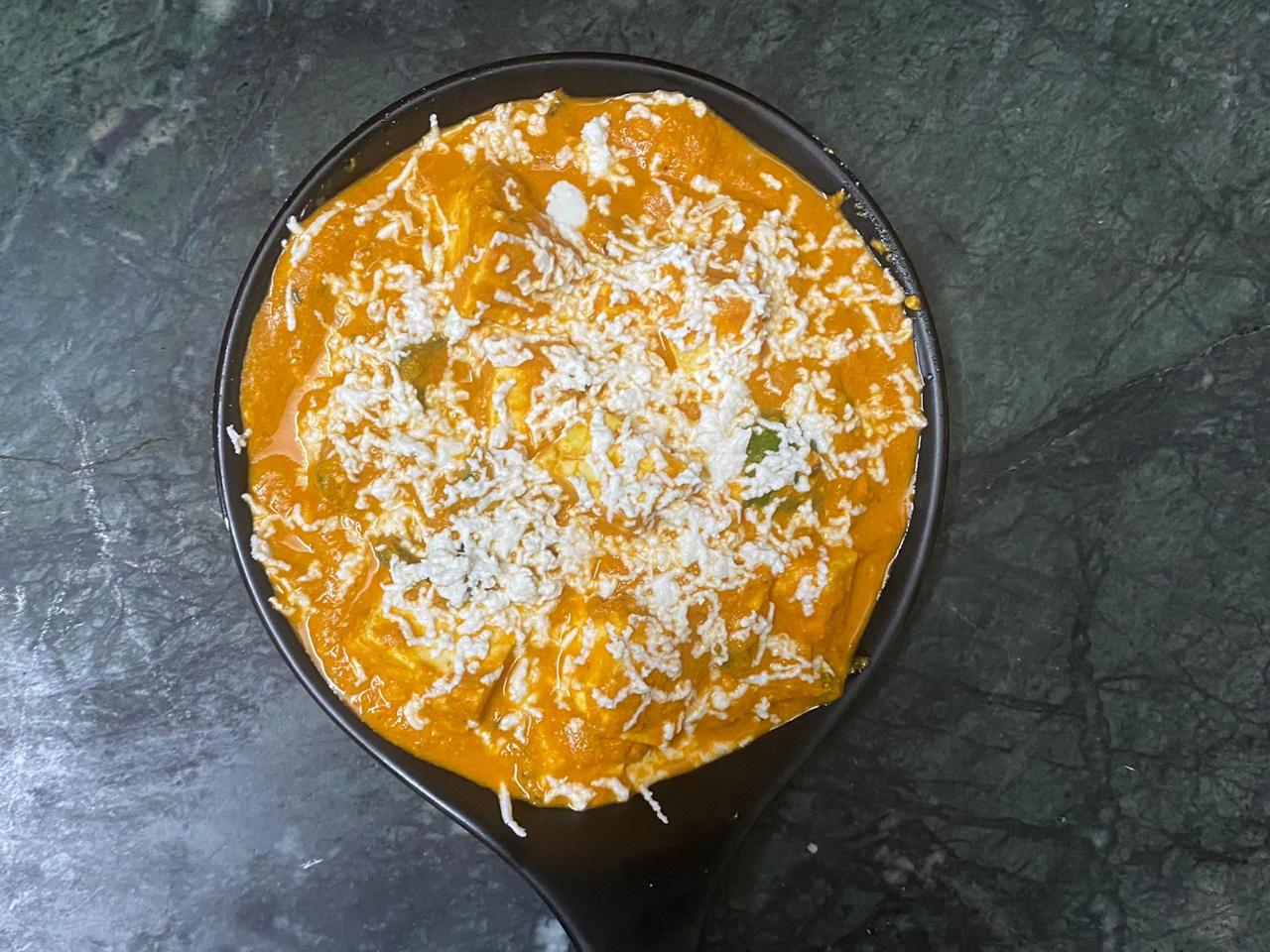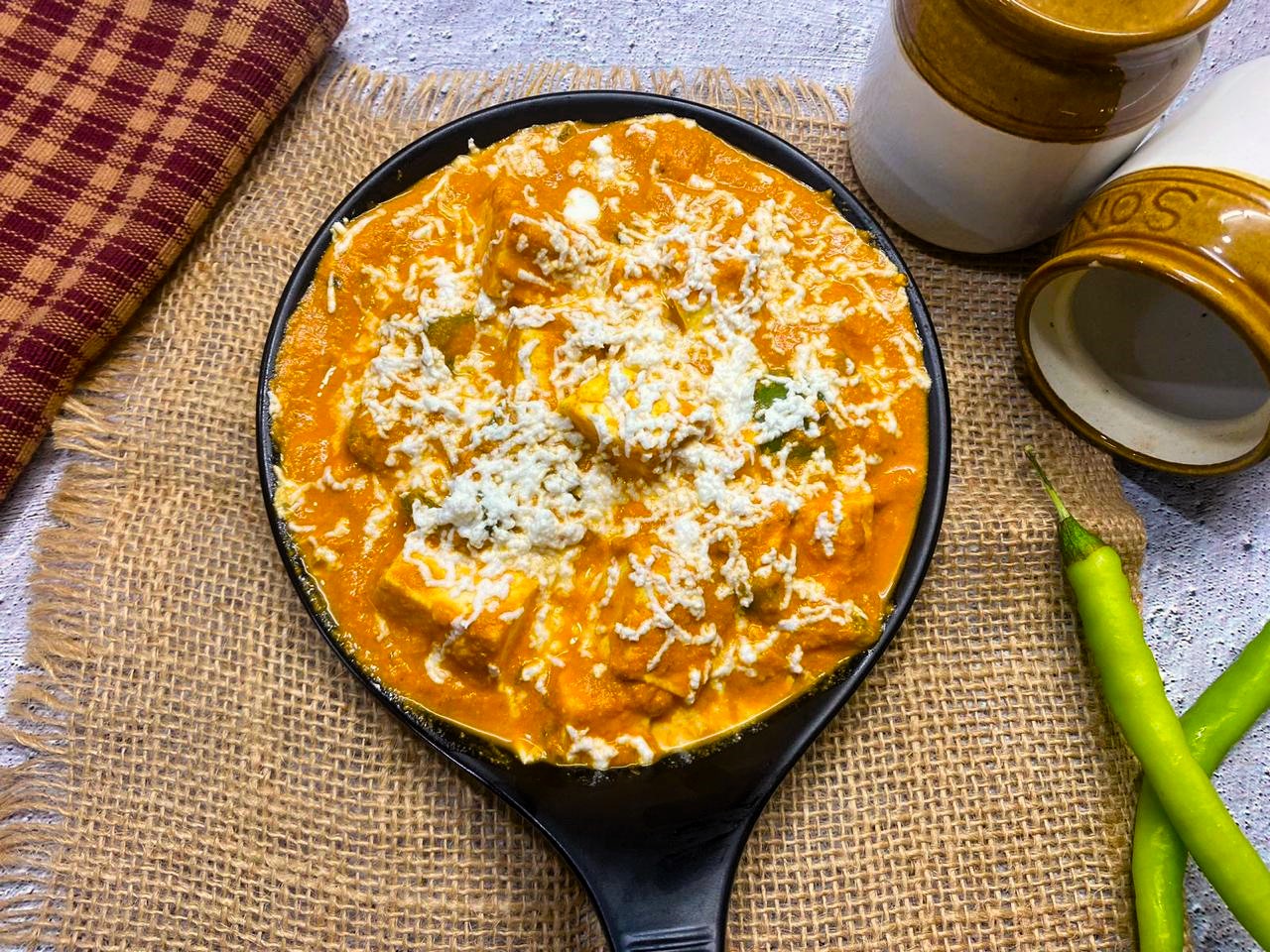 After that, add paneer cubes and grated paneer. Cook for about 3-4 minutes. Taste the gravy and adjust the seasoning according to your taste. Sometimes if the tomatoes are sour the gravy can be slightly sour, and you can add 1/2 – 1 teaspoon sugar.
Garnish with some grated paneer before serving.
Serve hot with rice or any Indian bread.