Afghani Paneer Gravy
Afghani Paneer Gravy is a delicious creamy paneer recipe. It is called 'Afghani' as it has been inspired from the cuisine of Afghanistan. The gravy is onion based with coriander giving it the subtle green colour and herby flavour and sourness from plain yogurt.
Afghani Paneer Gravy is a great change from the traditional red gravies and there are no tomatoes in this gravy! It is known for its pale green colour and the simple spicing. Afghani cuisine has lots of influence from Persian, Indian and Mediterranean cuisine and relies heavily on fruits, dry fruits, rice, wheat and meat. Afghani food is also quite flavourful with subtle use of spicing and is usually mildly spiced with some sweetness.
I have specifically called this recipe 'gravy' as in India, Afghani Paneer is also prepared as a starter and the recipe is slightly different to this one. For this recipe, a gravy is prepared with onion, ginger, garlic, coriander, cashew nuts, yogurt and spices and marinated and sauteed paneer is added once the gravy is ready.
Other Paneer recipes you might like to try are Hariyali Paneer Tikka, Tawa Paneer, Paneer Bread Roll, Methi Lasuni Paneer, Paneer Firecracker Rolls, Paneer Kali Mirch and Paneer Hara Pyaaz to name a few.
Ingredients
For The Paste
1 teaspoon oil
4-5 roughly chopped garlic cloves
1 inch roughly chopped ginger
1-2 roughly chopped green chillies
2 roughly chopped onions
50 grams roughly chopped coriander leaves (with stalks)
2 tablespoons unsalted cashew nuts
1 cup plain yogurt (room temperature)
To Marinate Paneer
300 gm paneer (cut into 1-inch-long strips)
2-3 grated garlic
½ inch grated ginger
Salt to taste
¼ teaspoon black pepper powder
1 teaspoon finely chopped coriander leaves
Other Ingredients
1 teaspoon oil/ghee
1 inch cinnamon stick
2-3 green cardamom
2-3 bayleaf
2 cloves
1 teaspoon dried fenugreek leaves (Kasuri methi)
1 teaspoon garam masala
Salt to taste
Directions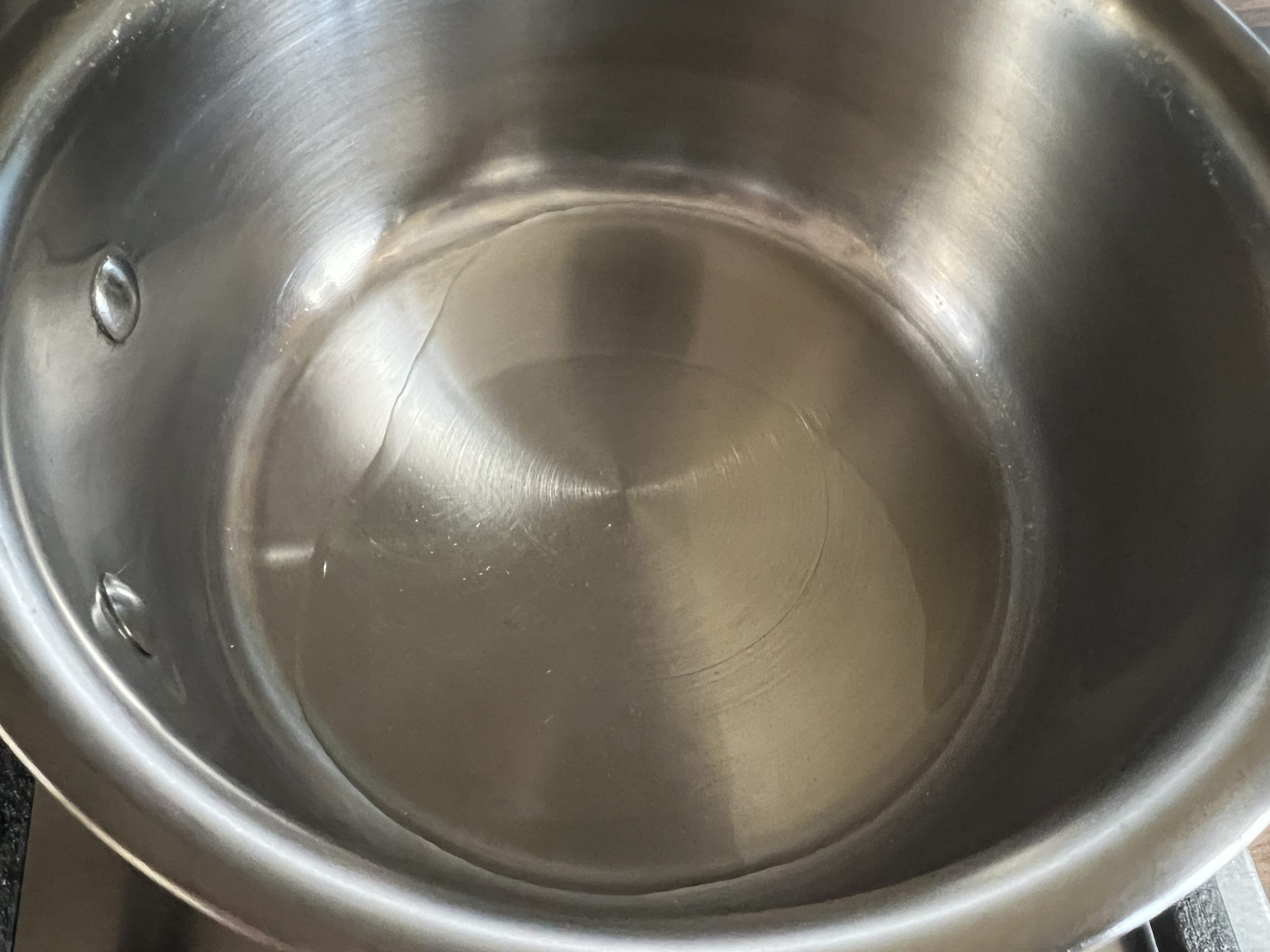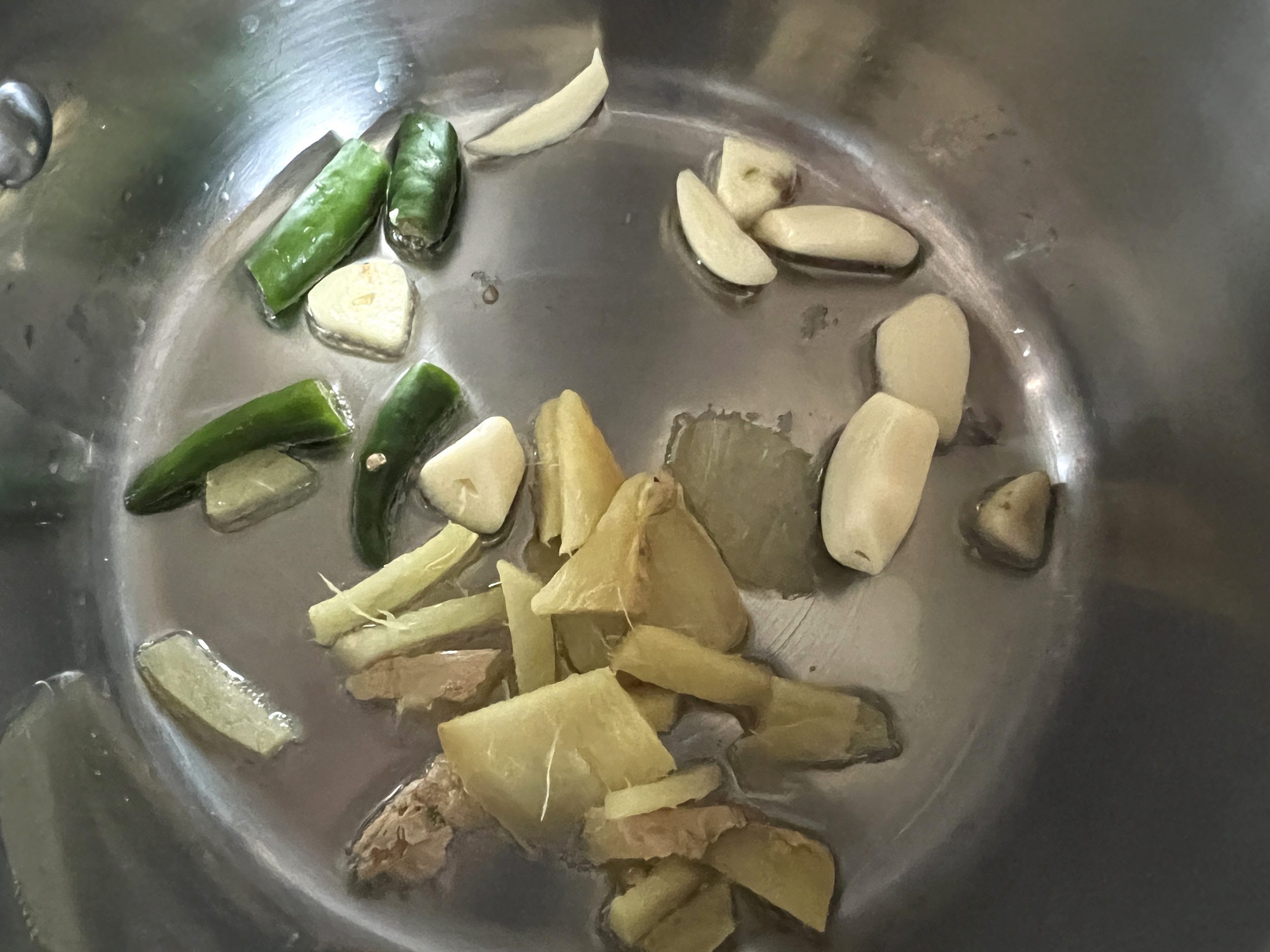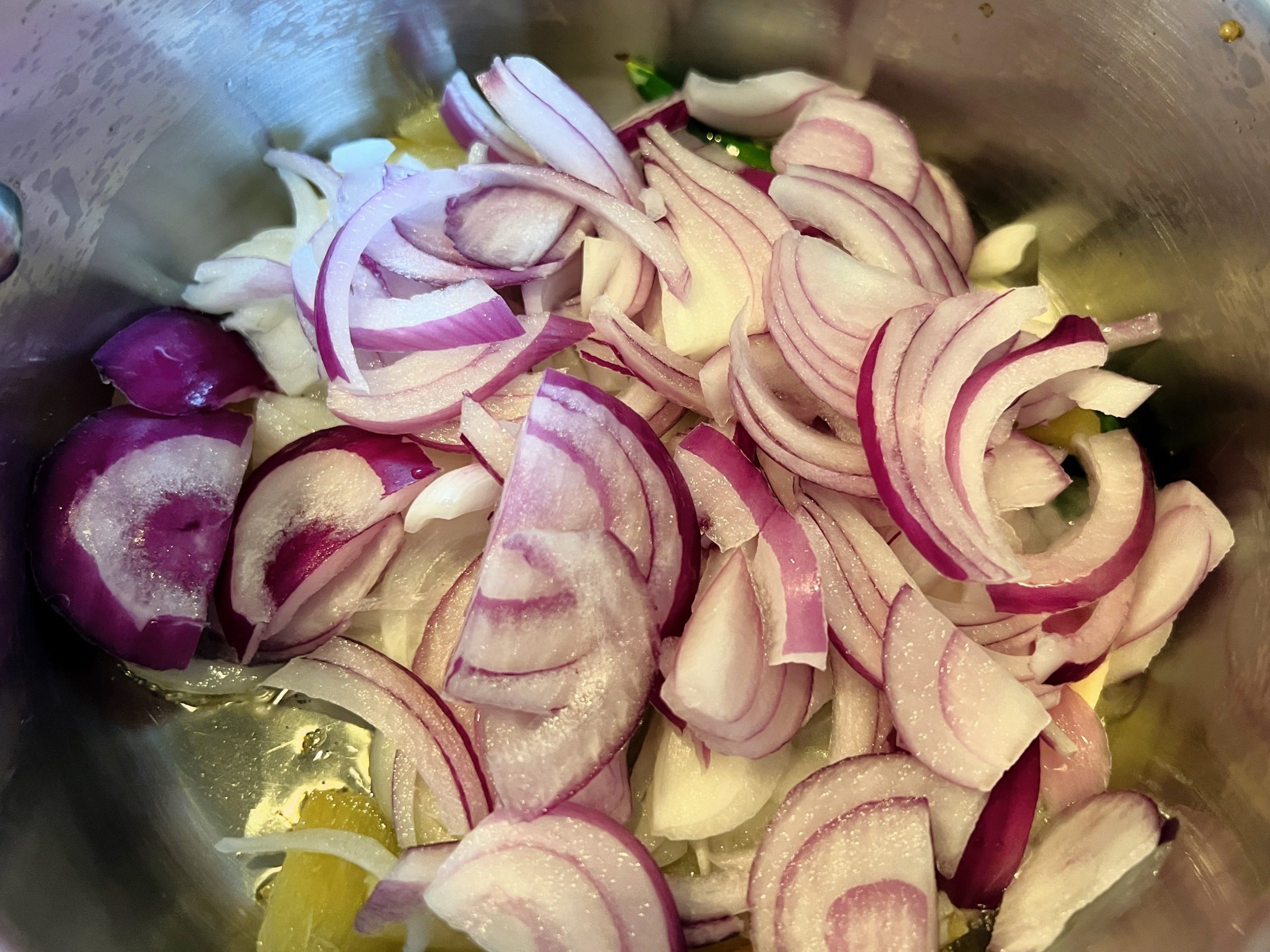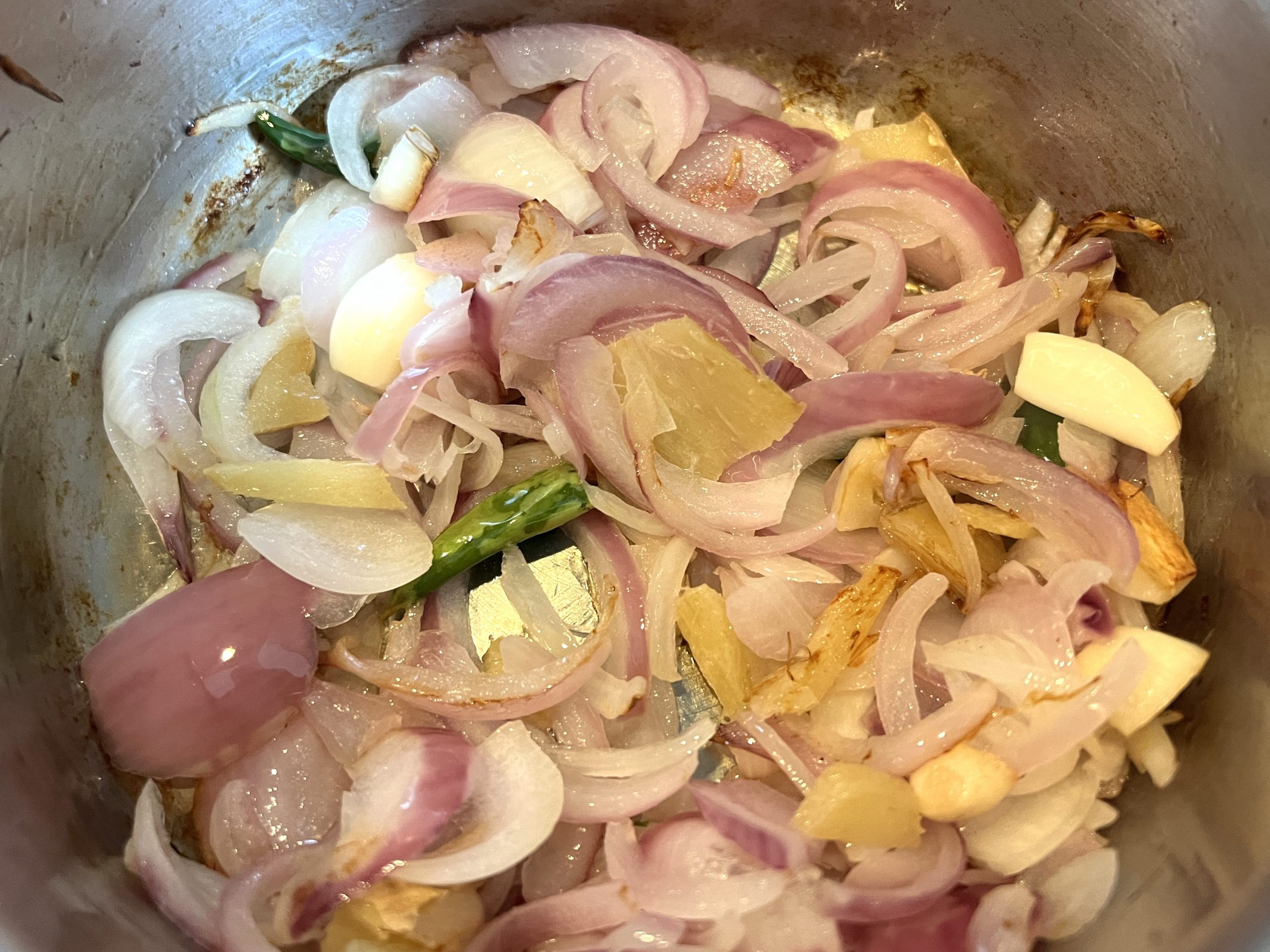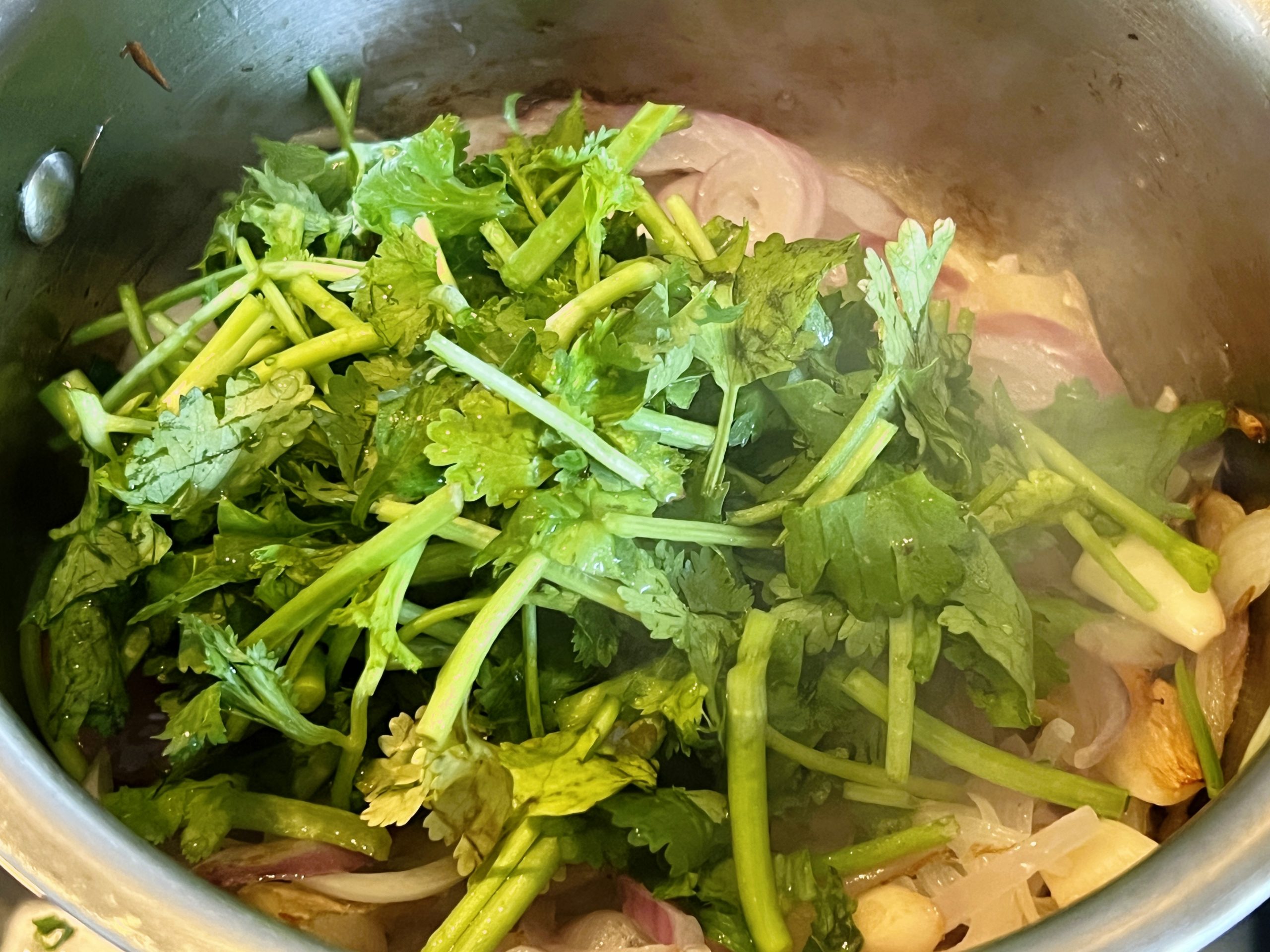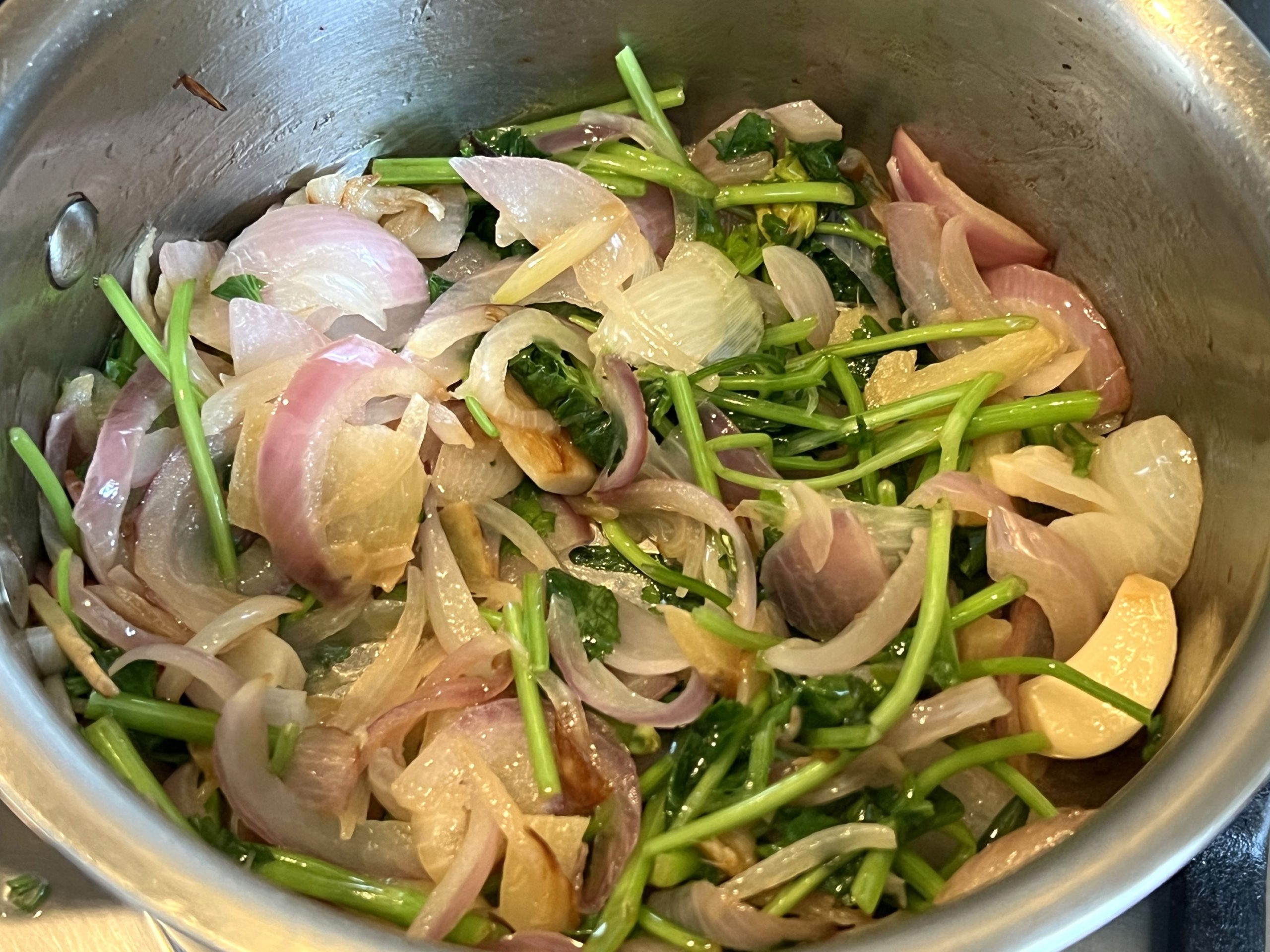 For the gravy, heat oil in a pan and add the ginger, garlic, green chillies and onions. Sauté on high heat for 2-3 minutes and then add the coriander leaves.
Sauté on low to medium heat for 4-5 minutes to soften the onions and coriander leaves. Leave it aside to cool down.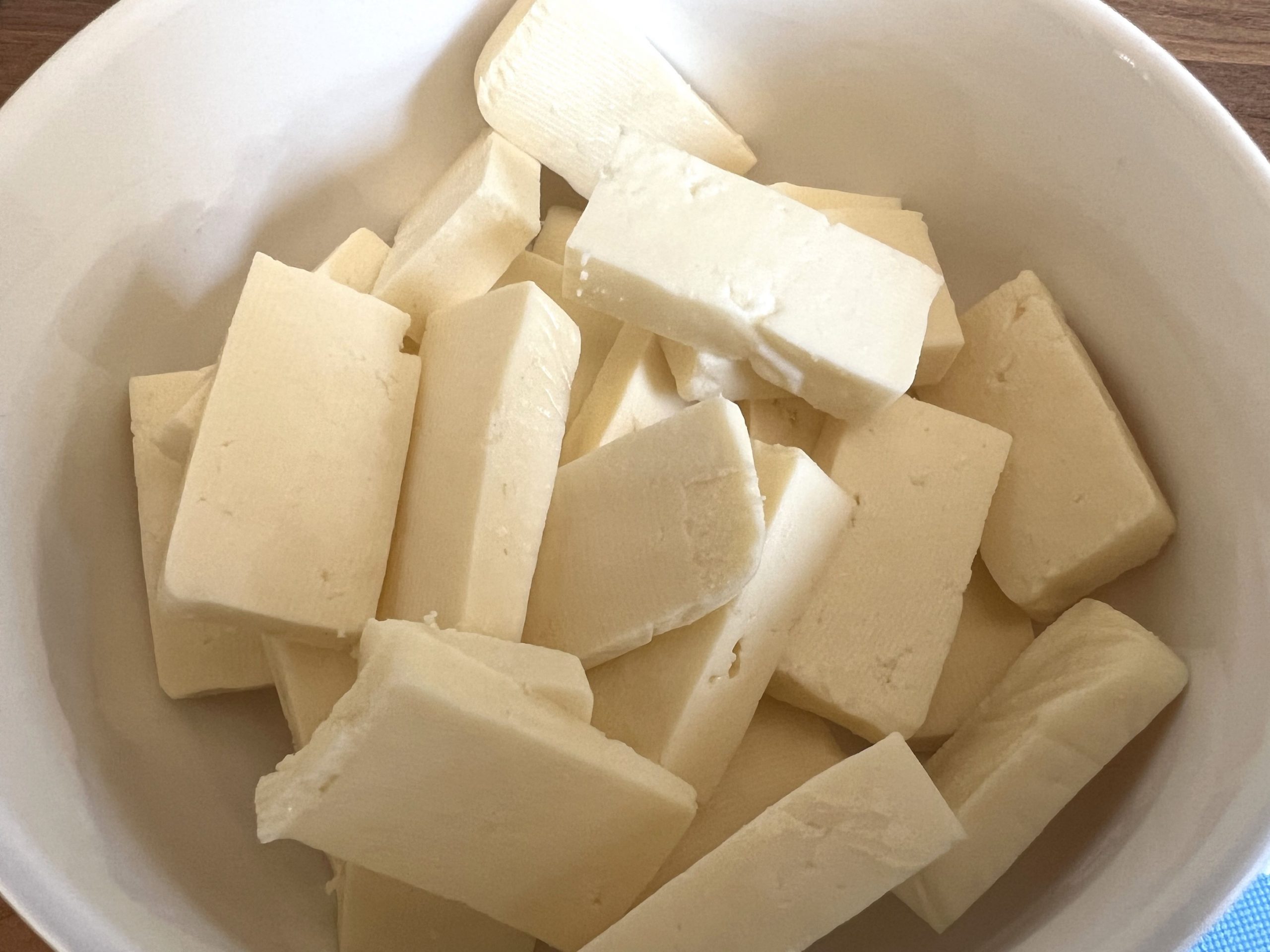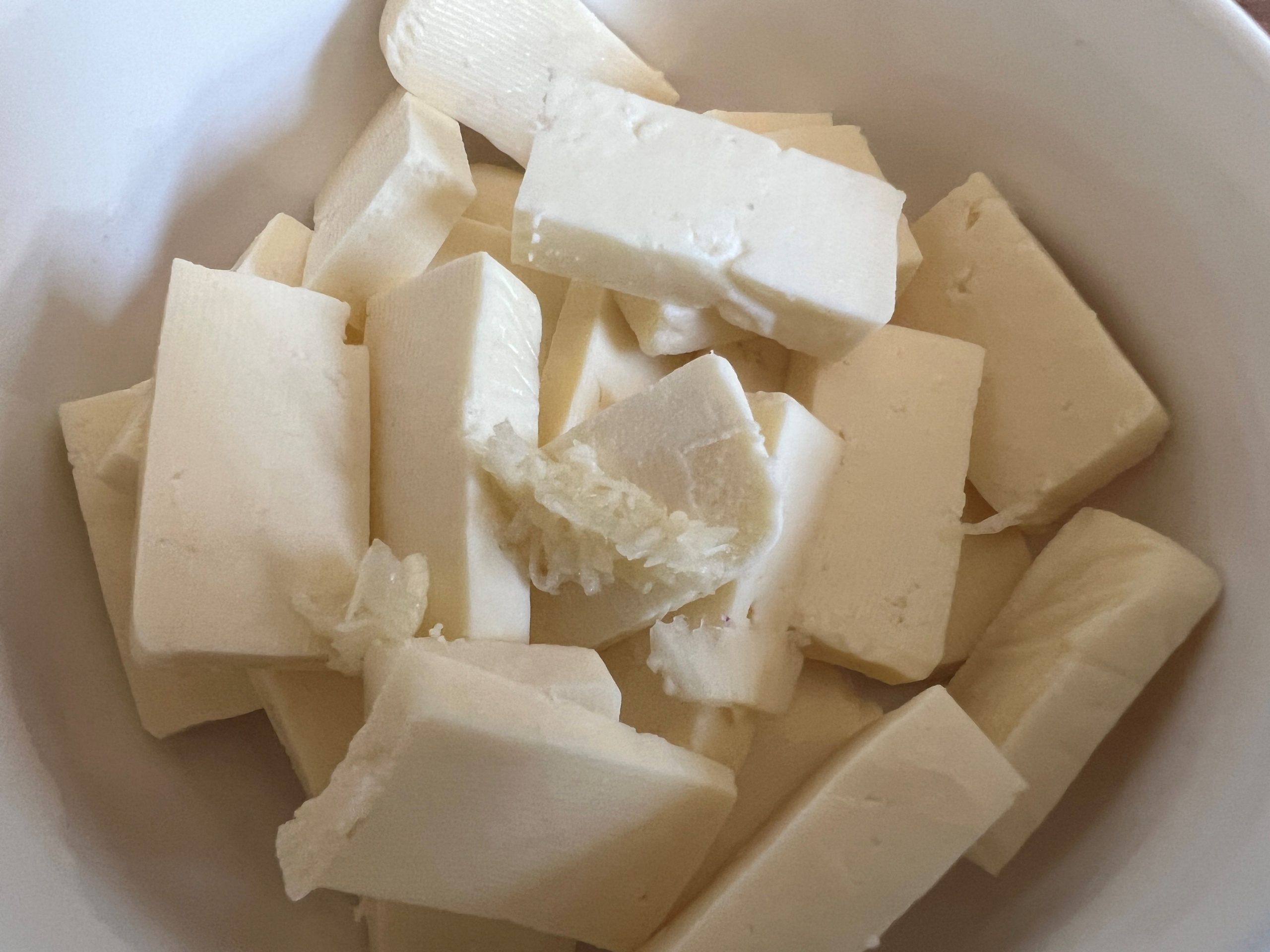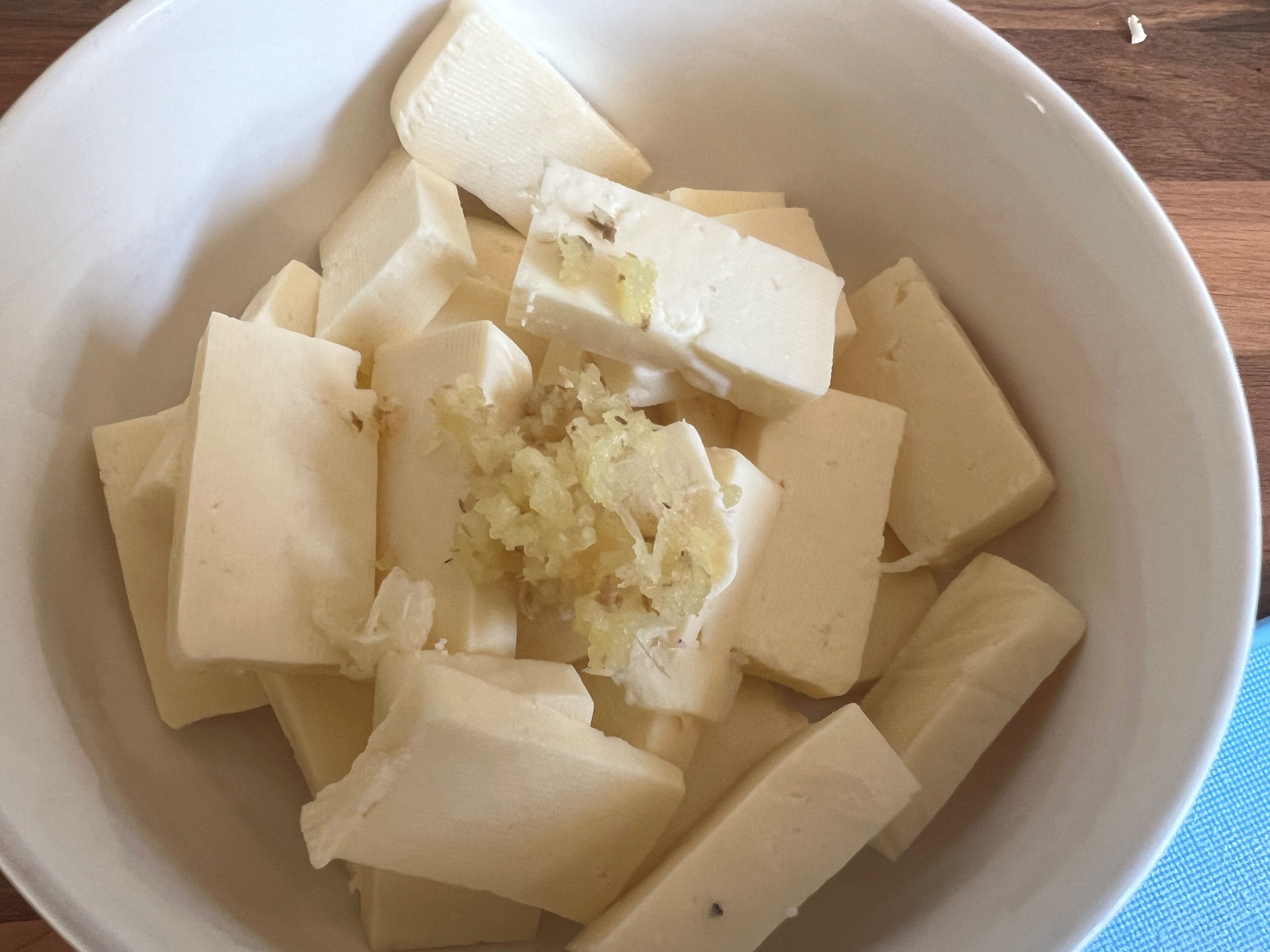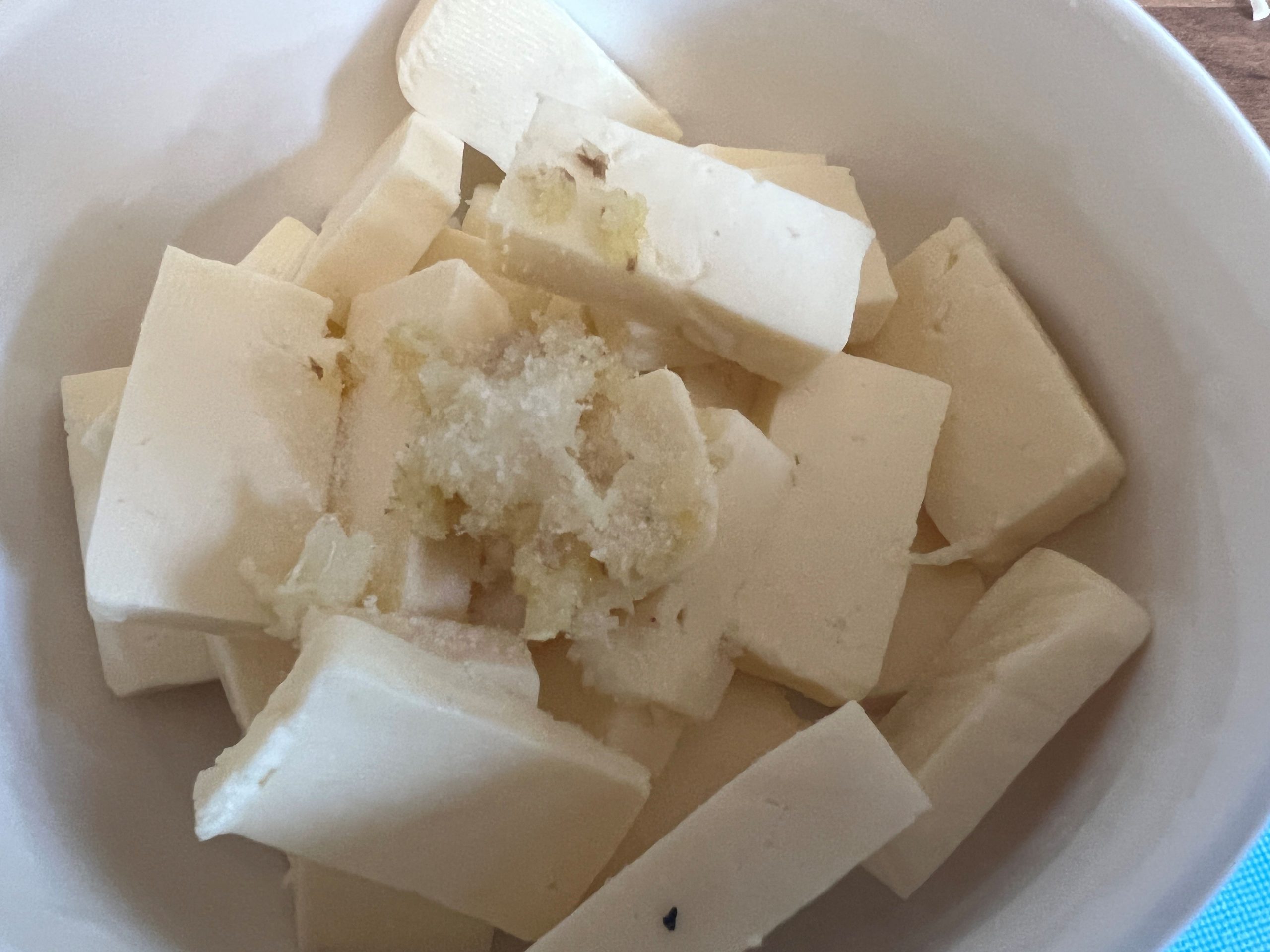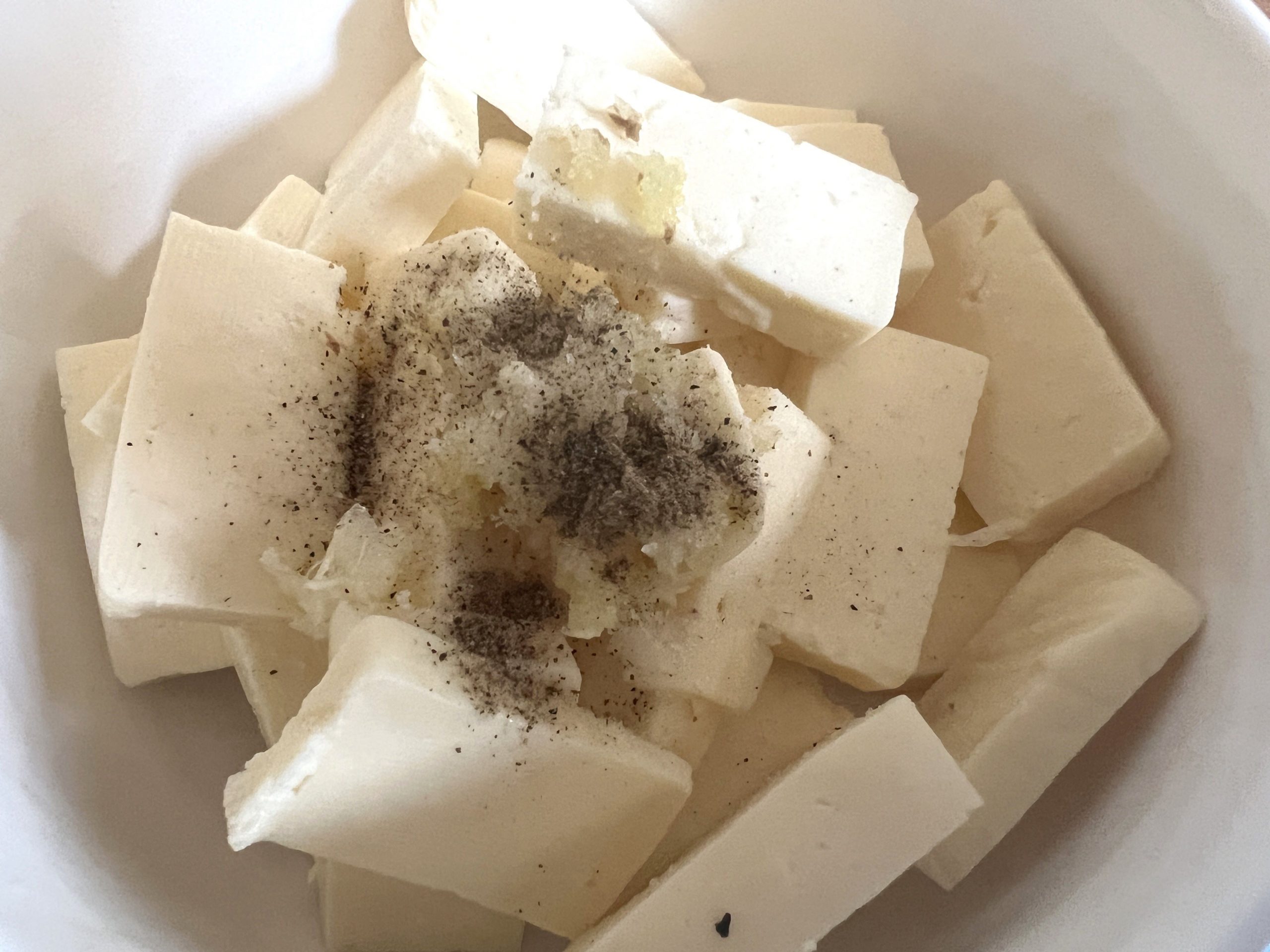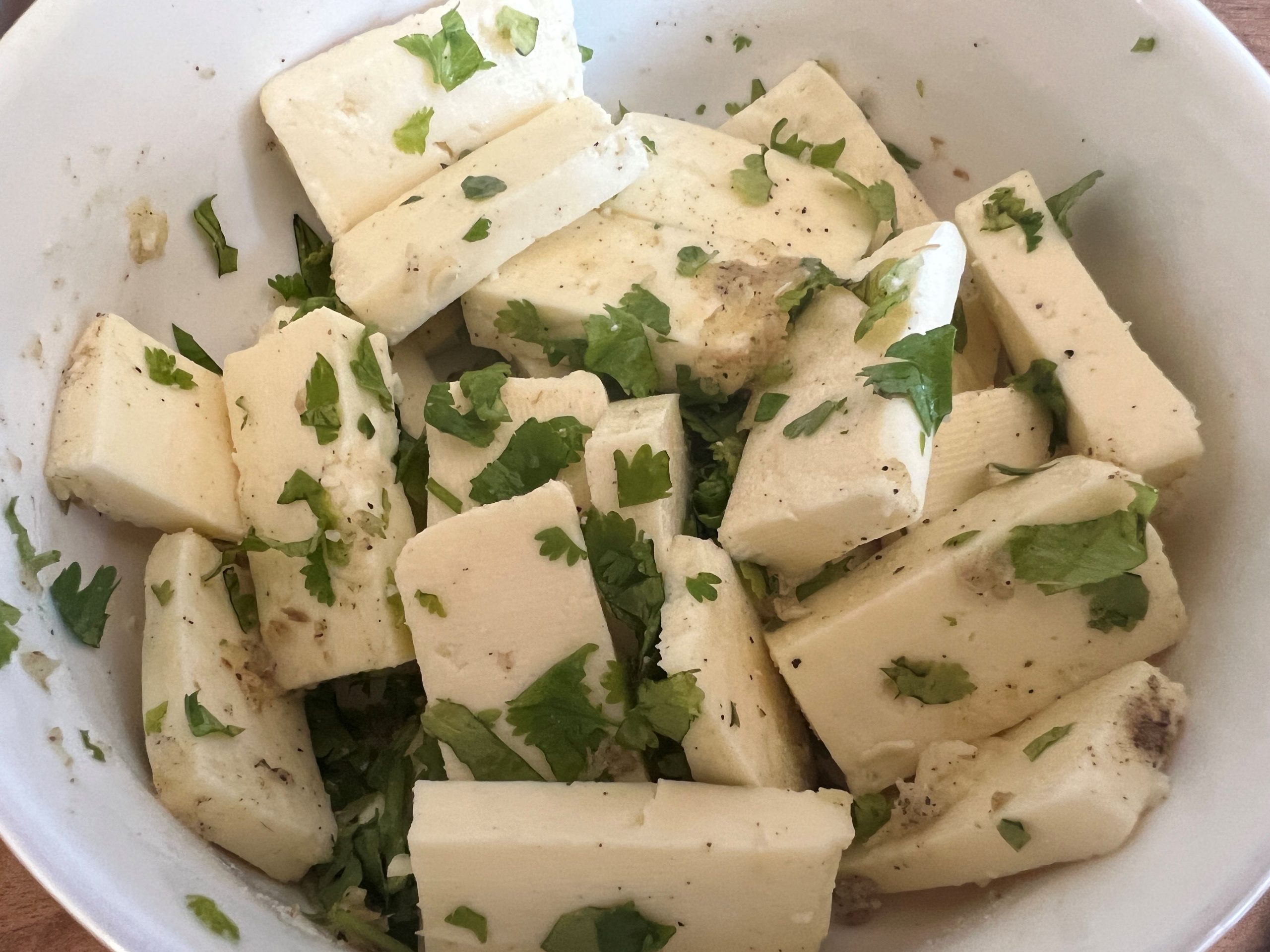 While the onions are cooling down, marinate the paneer by tossing the paneer in garlic, ginger, salt, black pepper and coriander leaves. Leave it aside for 30 minutes or an hour.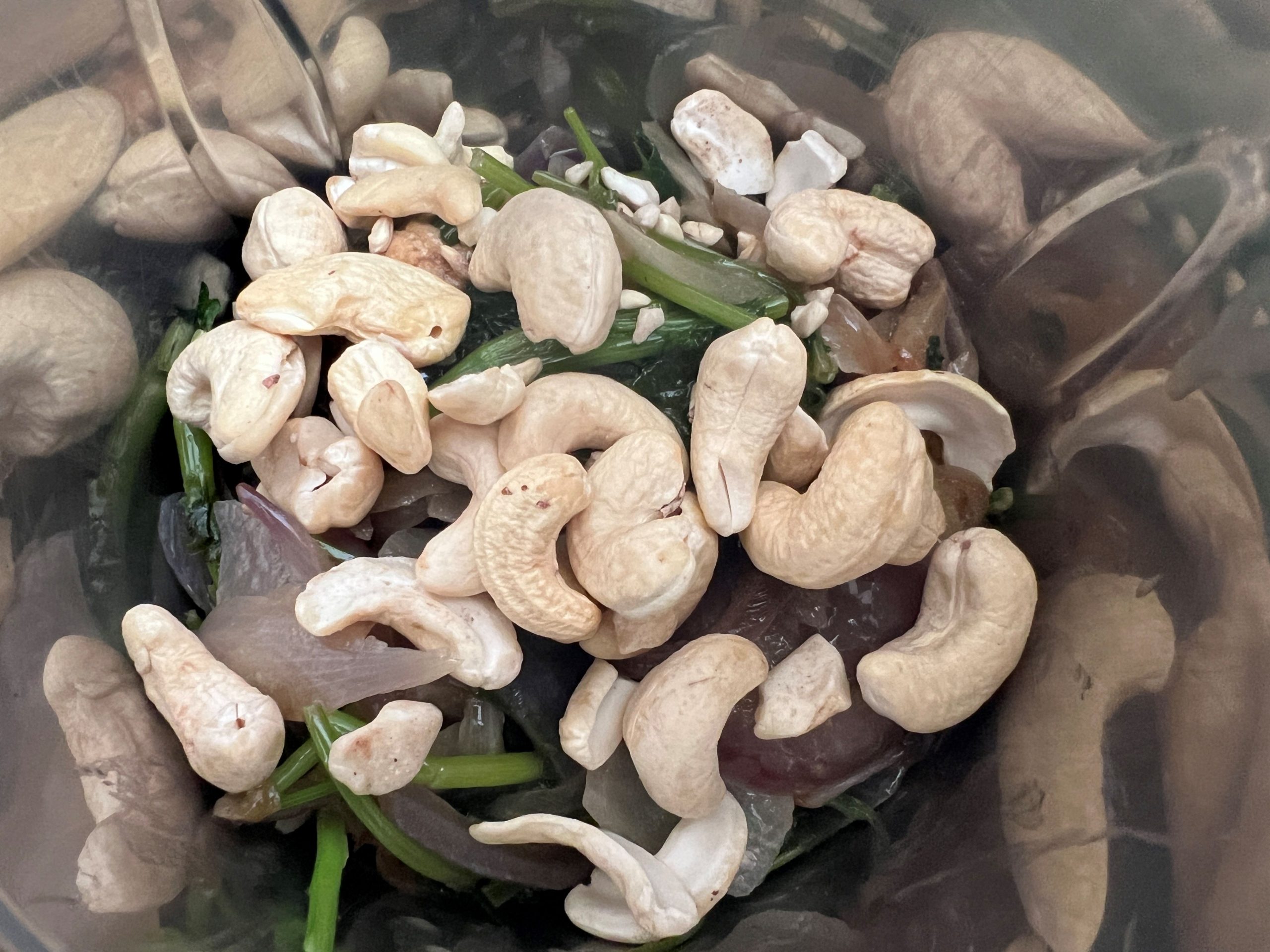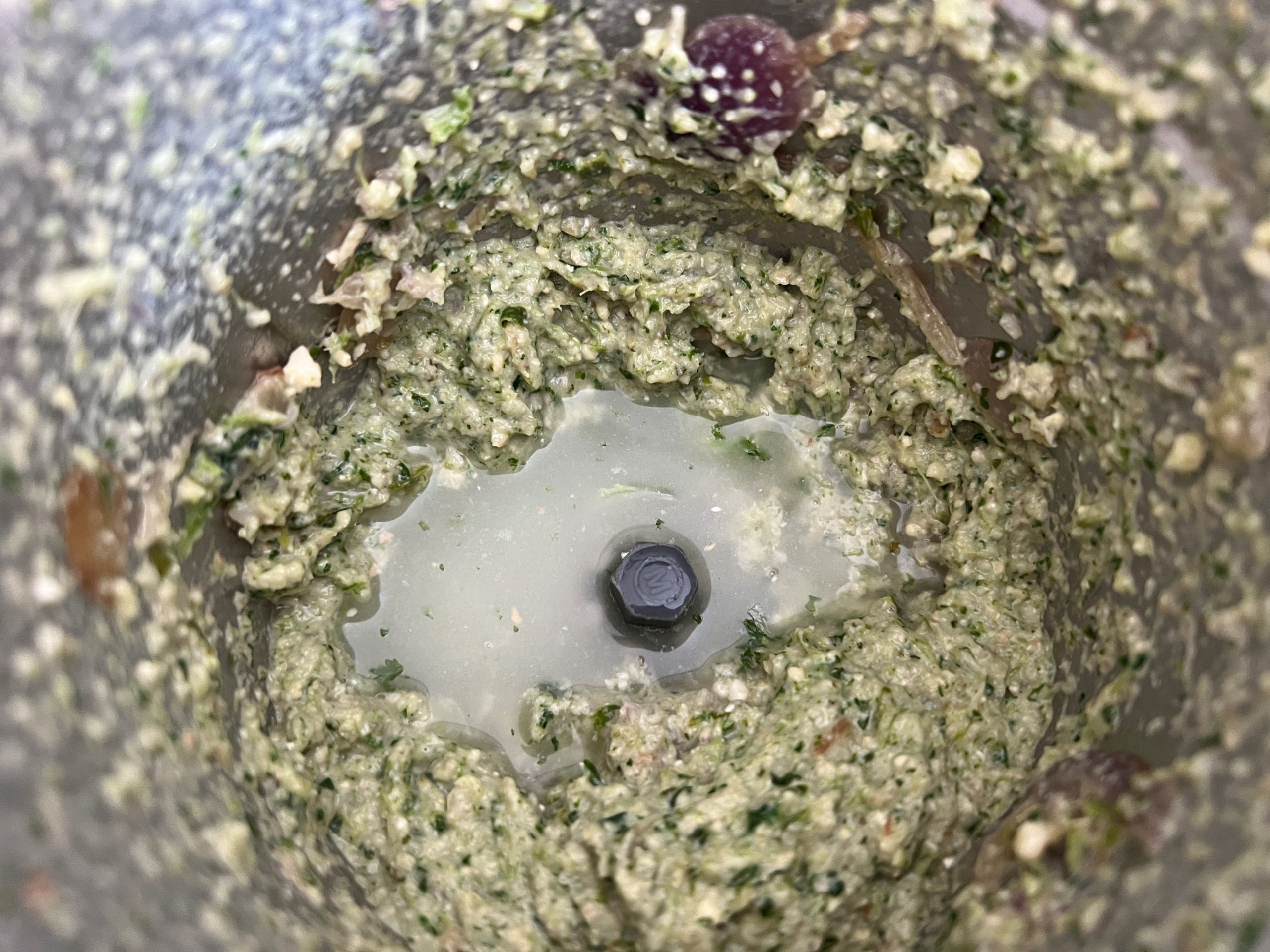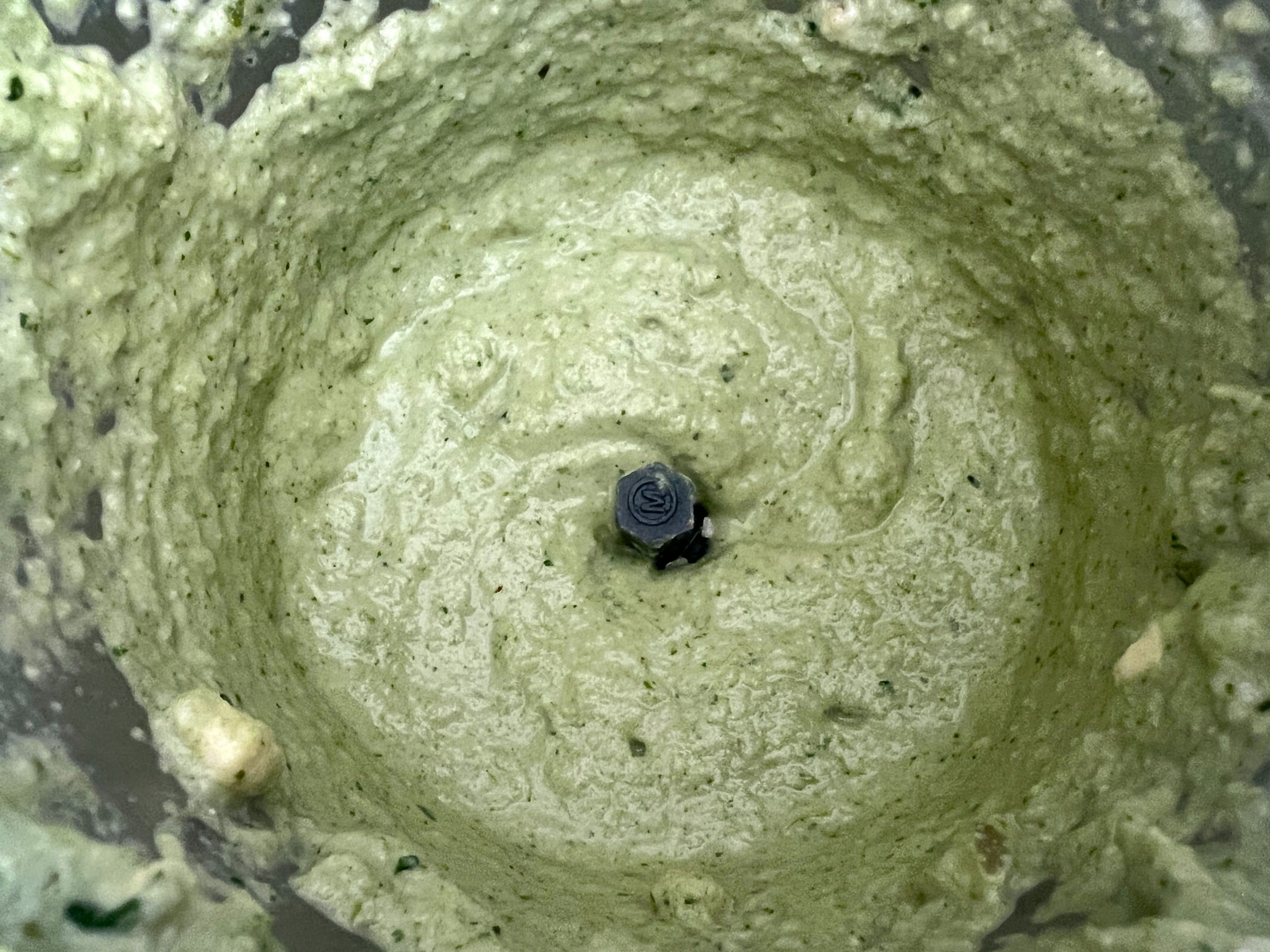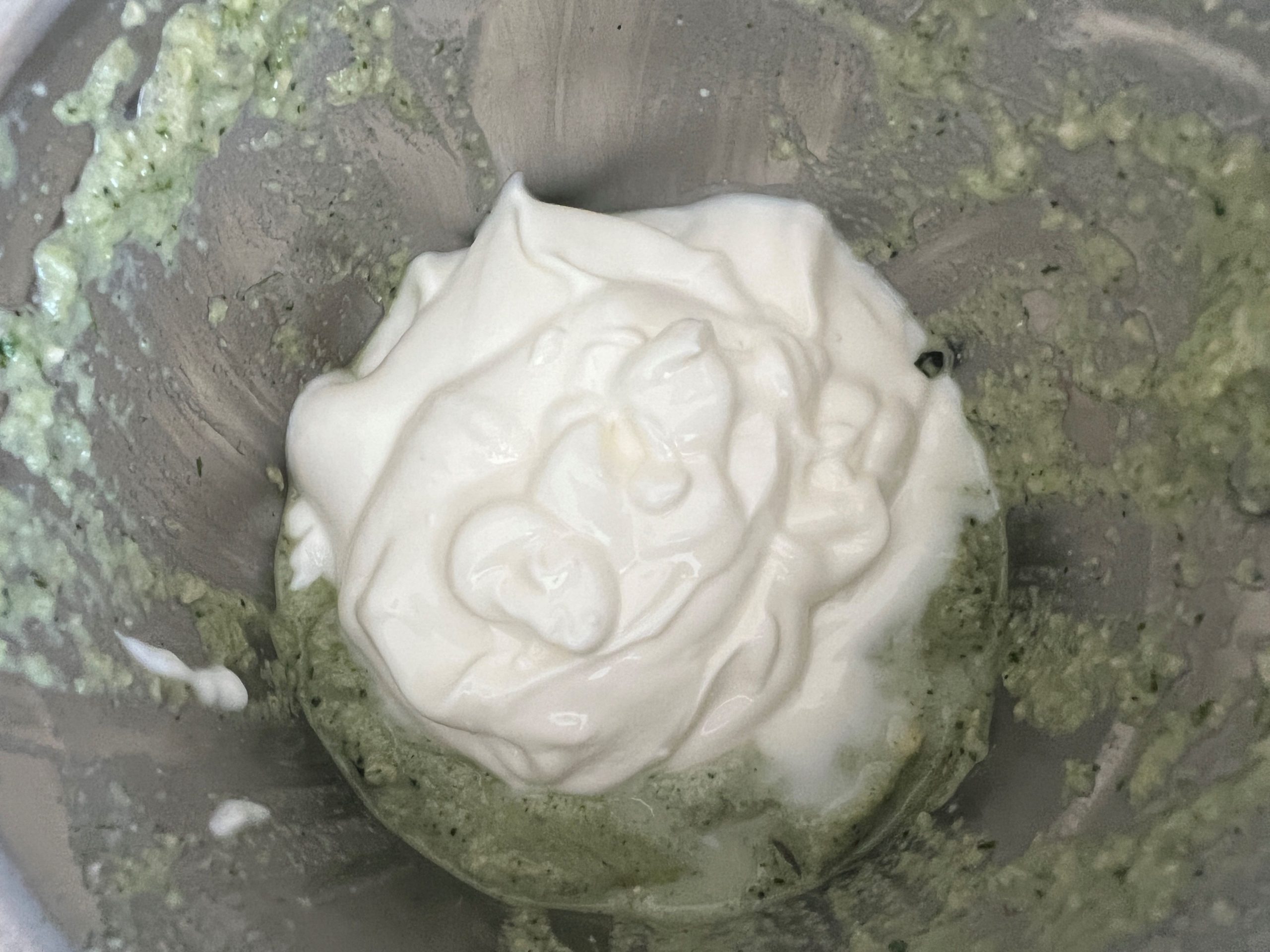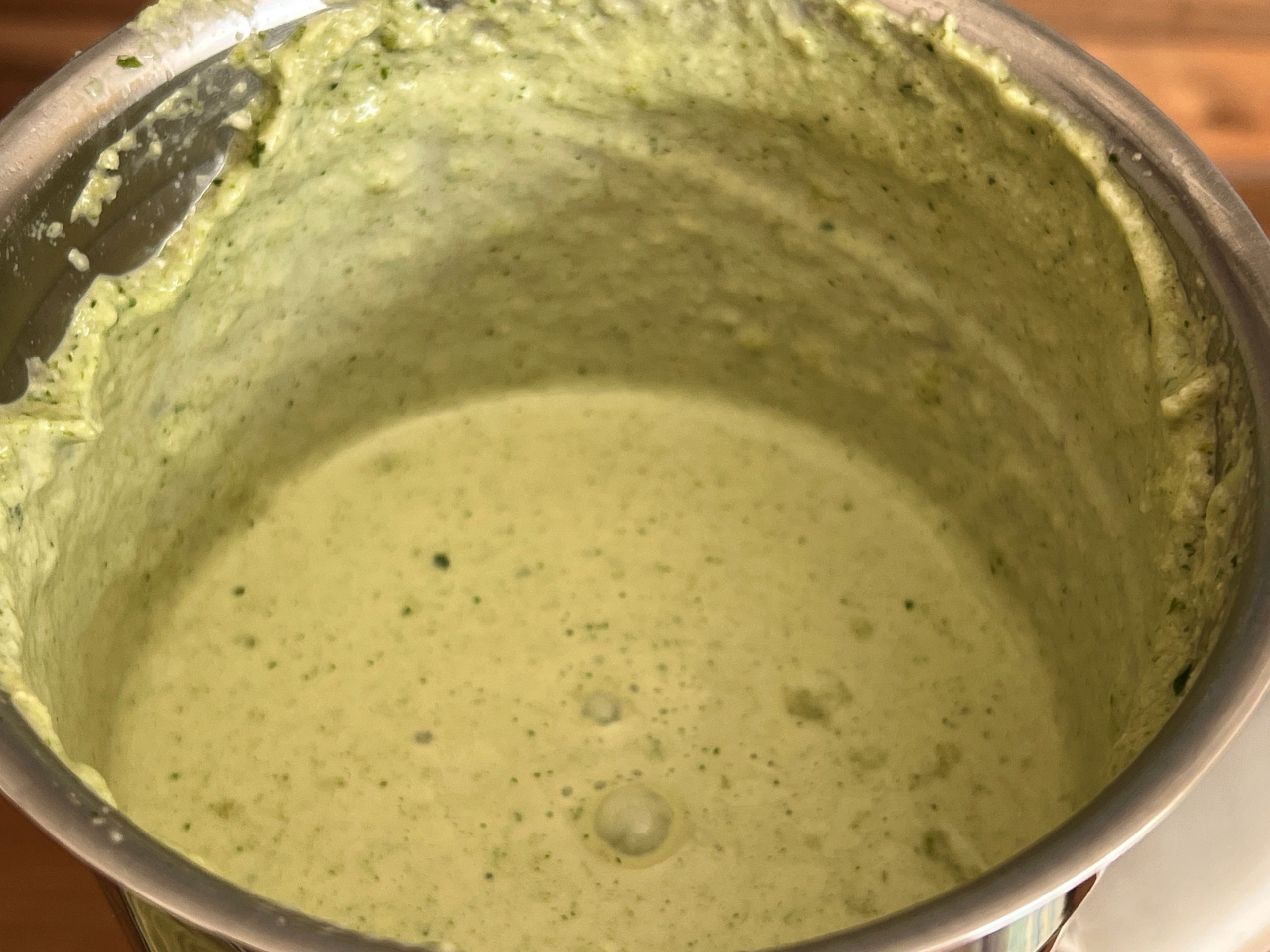 Once the onions have cooled down, add the cashew nuts and puree it to a smooth paste. You can add ¼ cup water while grinding for a smooth puree. Once the onions and cashew nuts have all blended, add the yogurt and blend once again. Keep aside.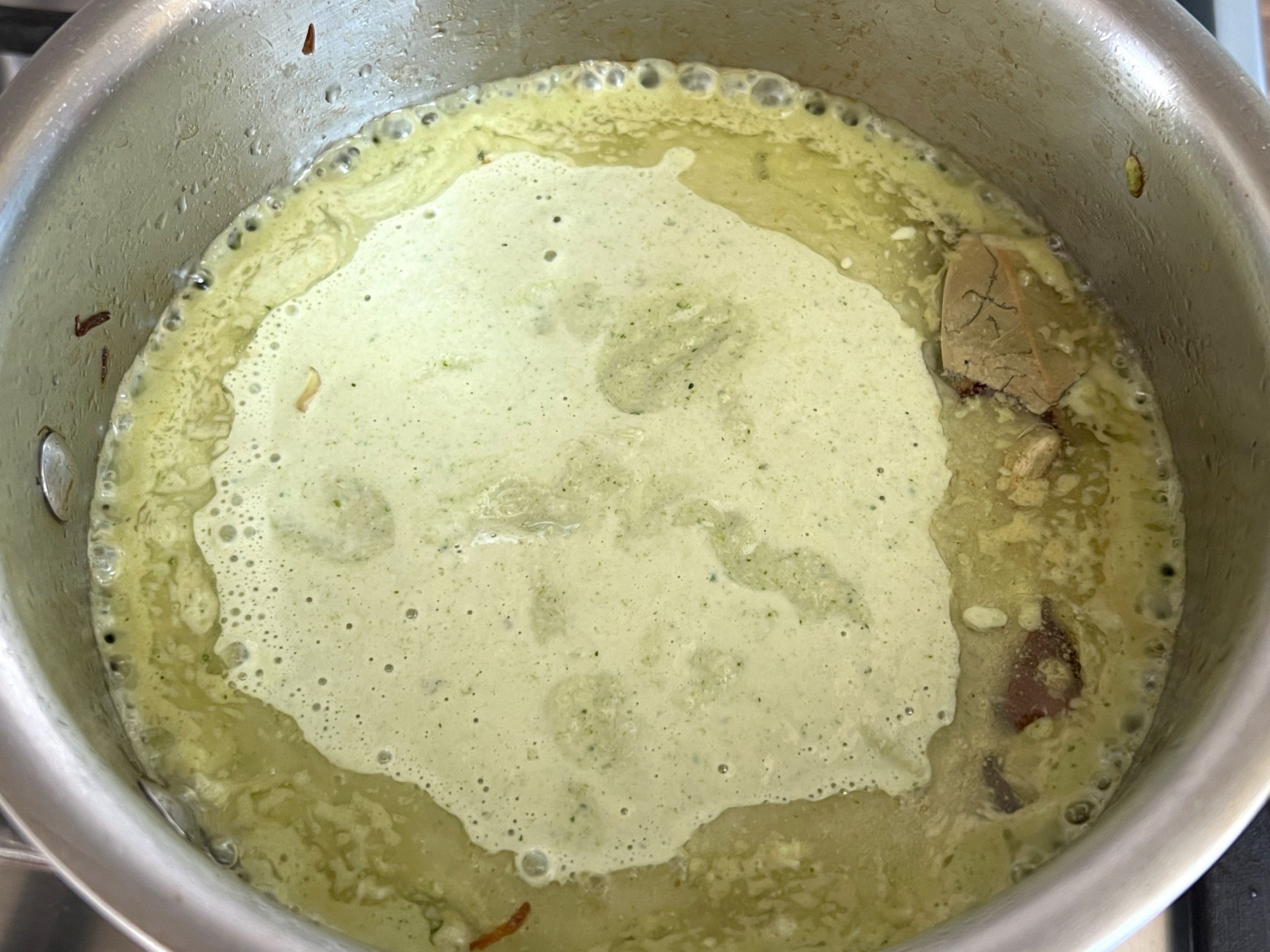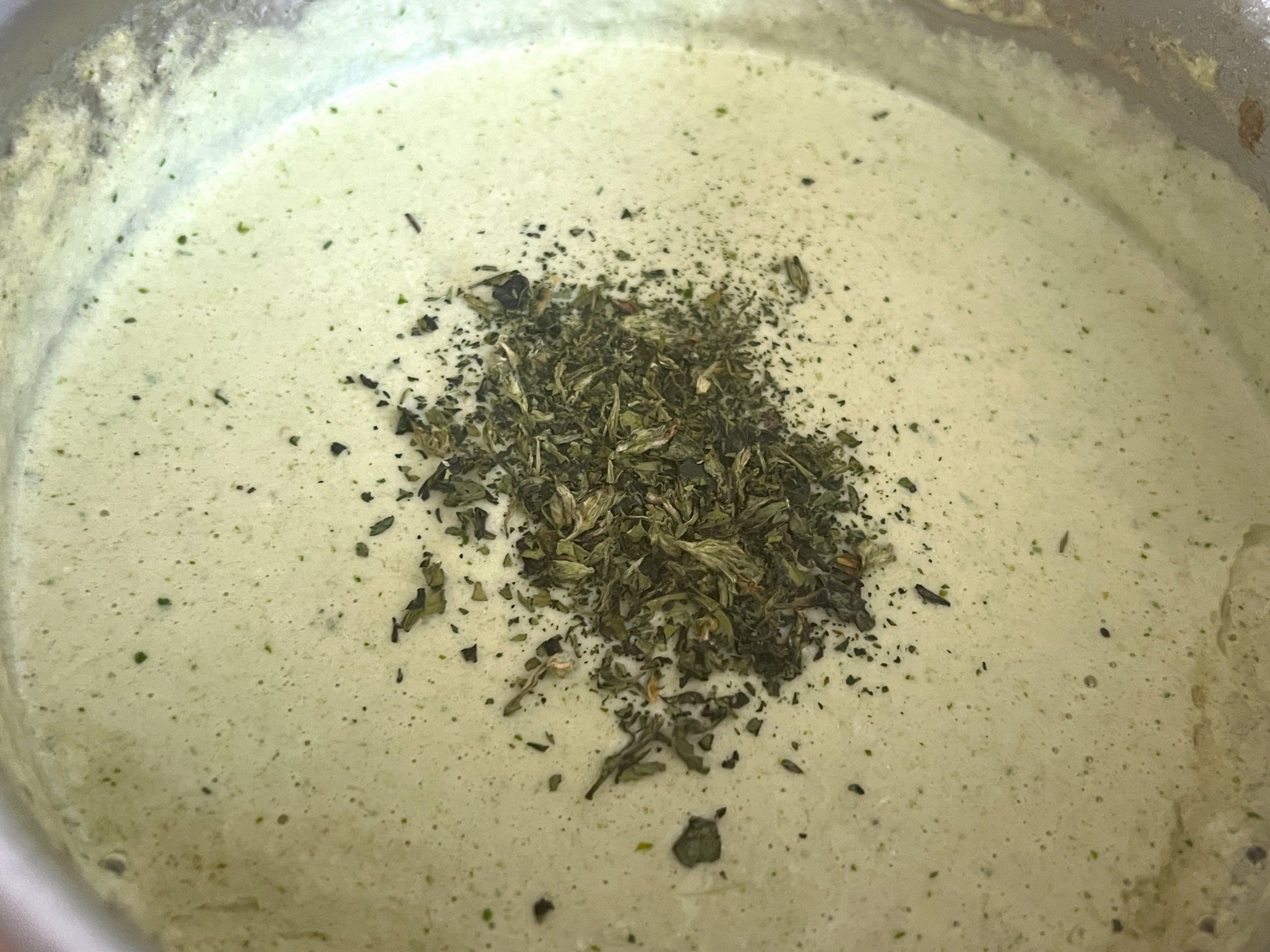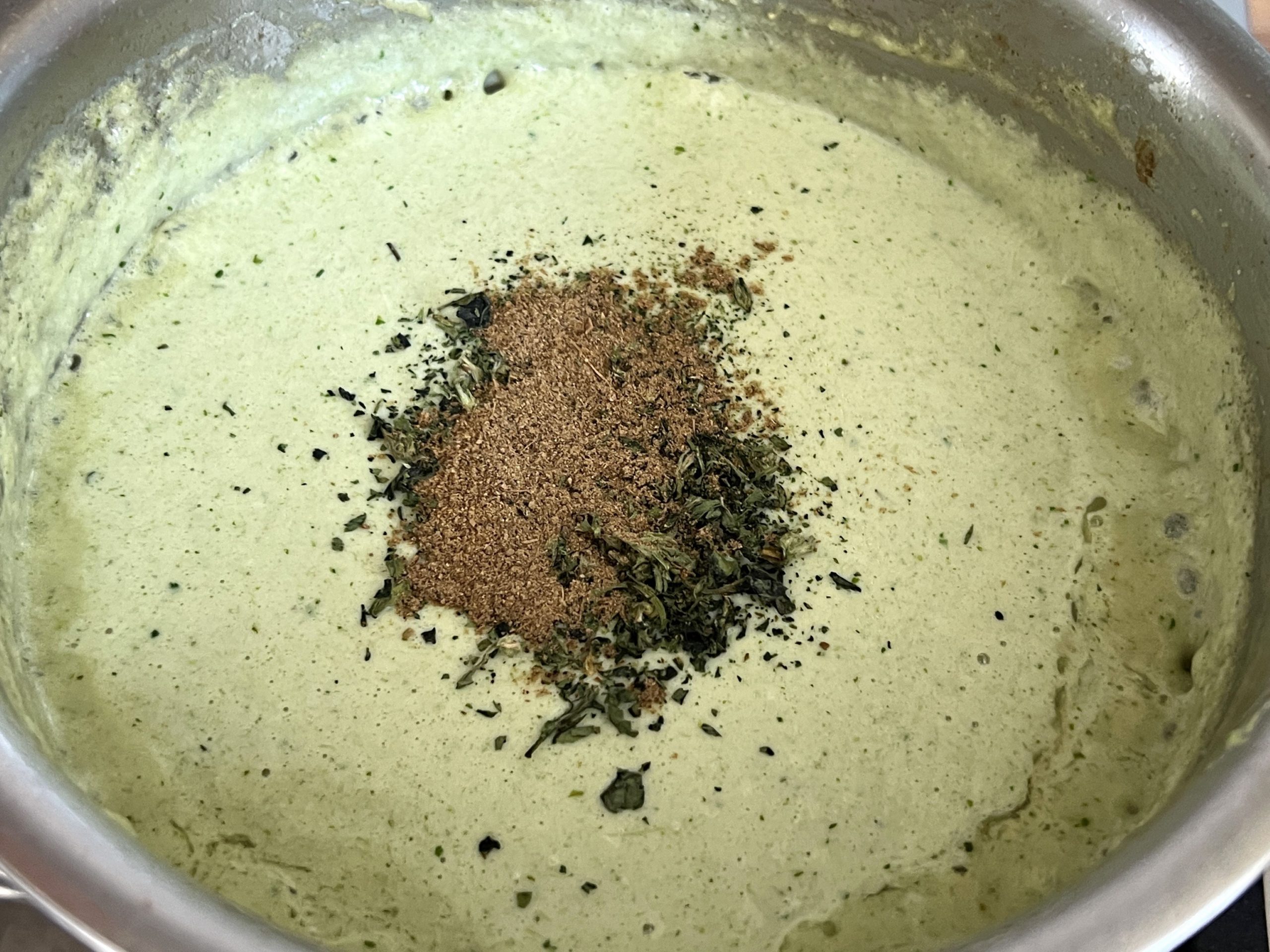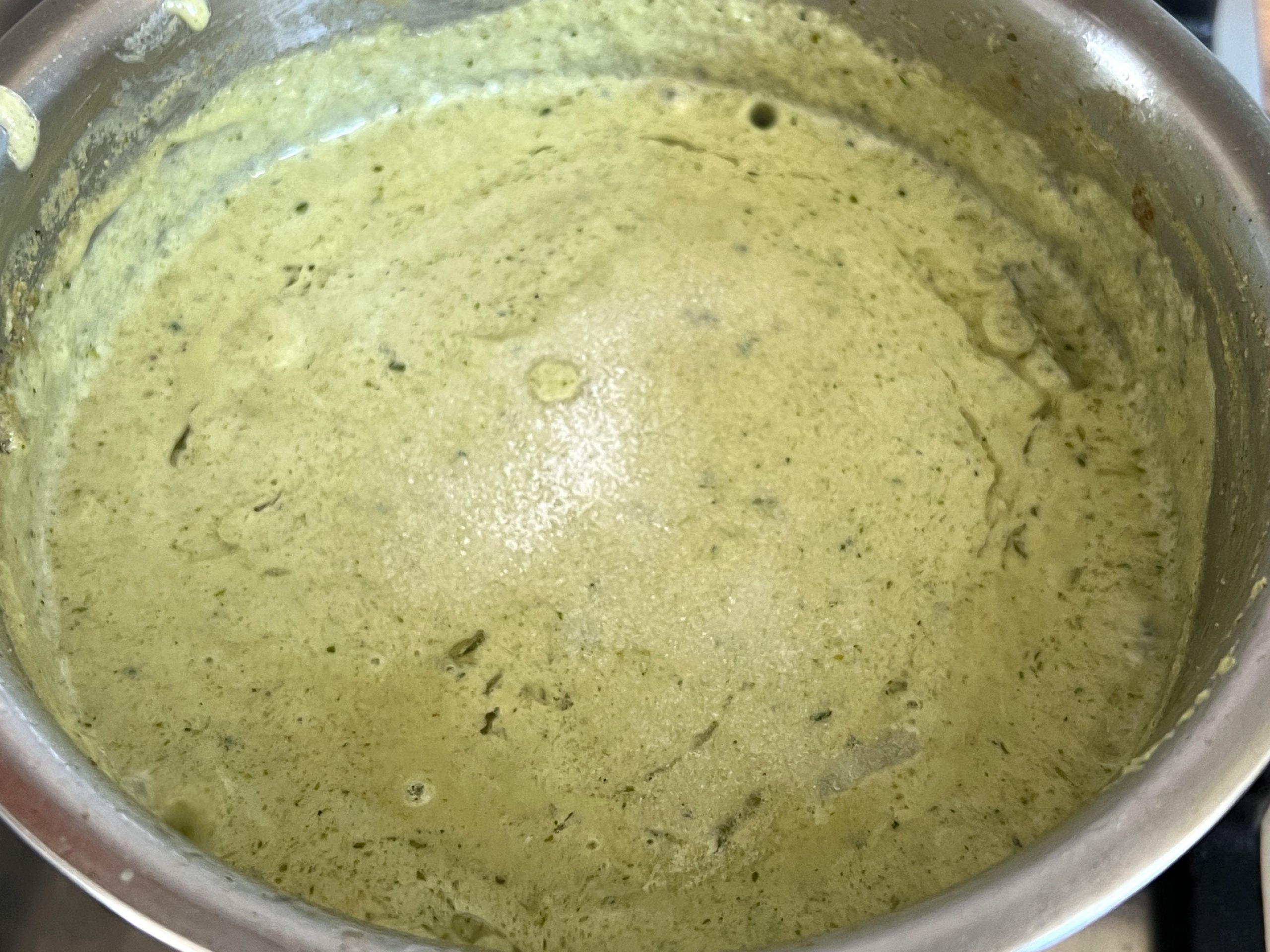 Heat 1 teaspoon oil/ghee and add the cinnamon stick, cardamom, bayleaf, clove and the prepared onion puree.
Keep stirring on medium heat until the gravy comes to a boil. Add kasuri methi, garam masala and salt and adjust the consistency of the gravy by adding water. Cook on low heat for 4-5 minutes.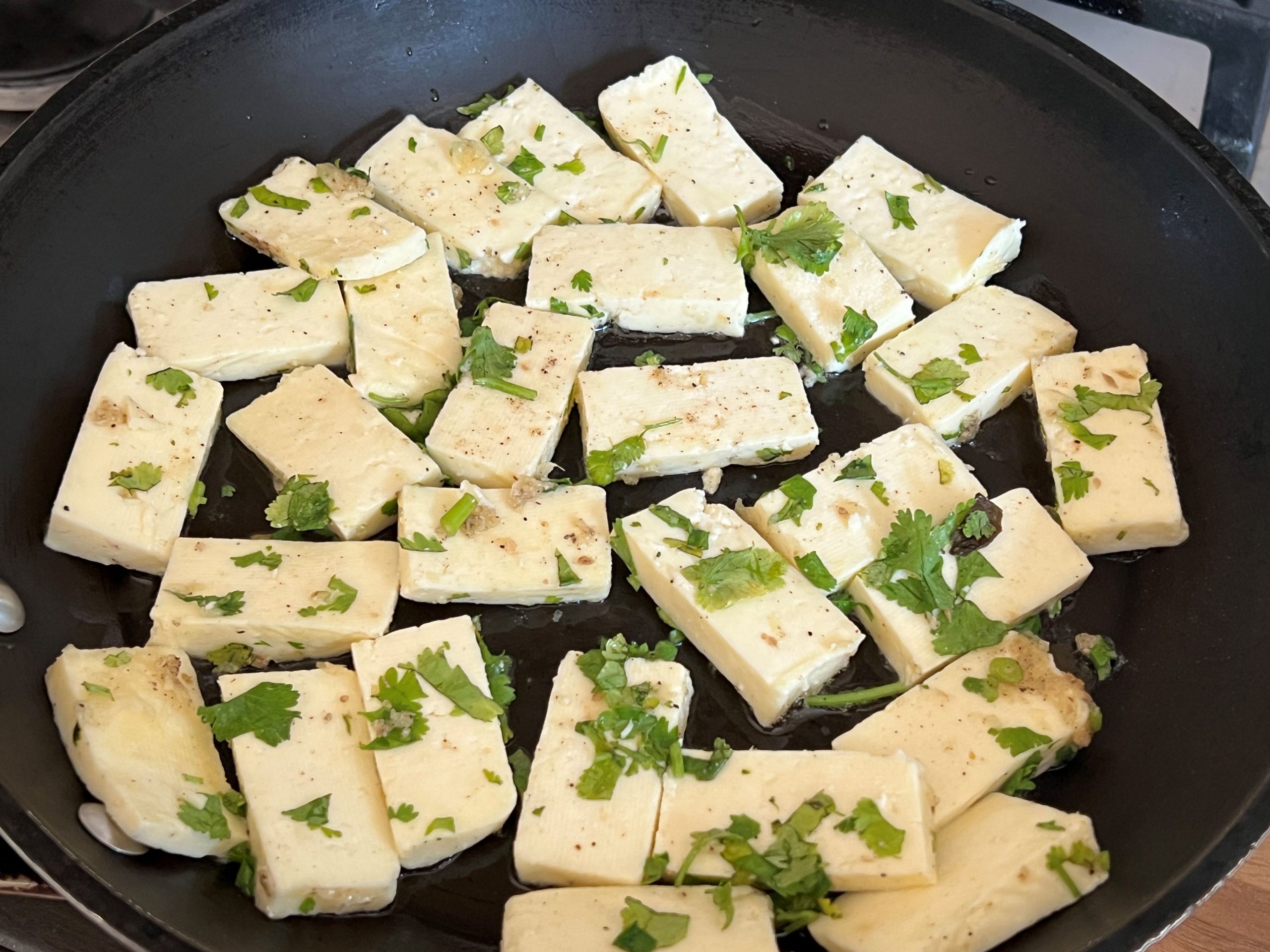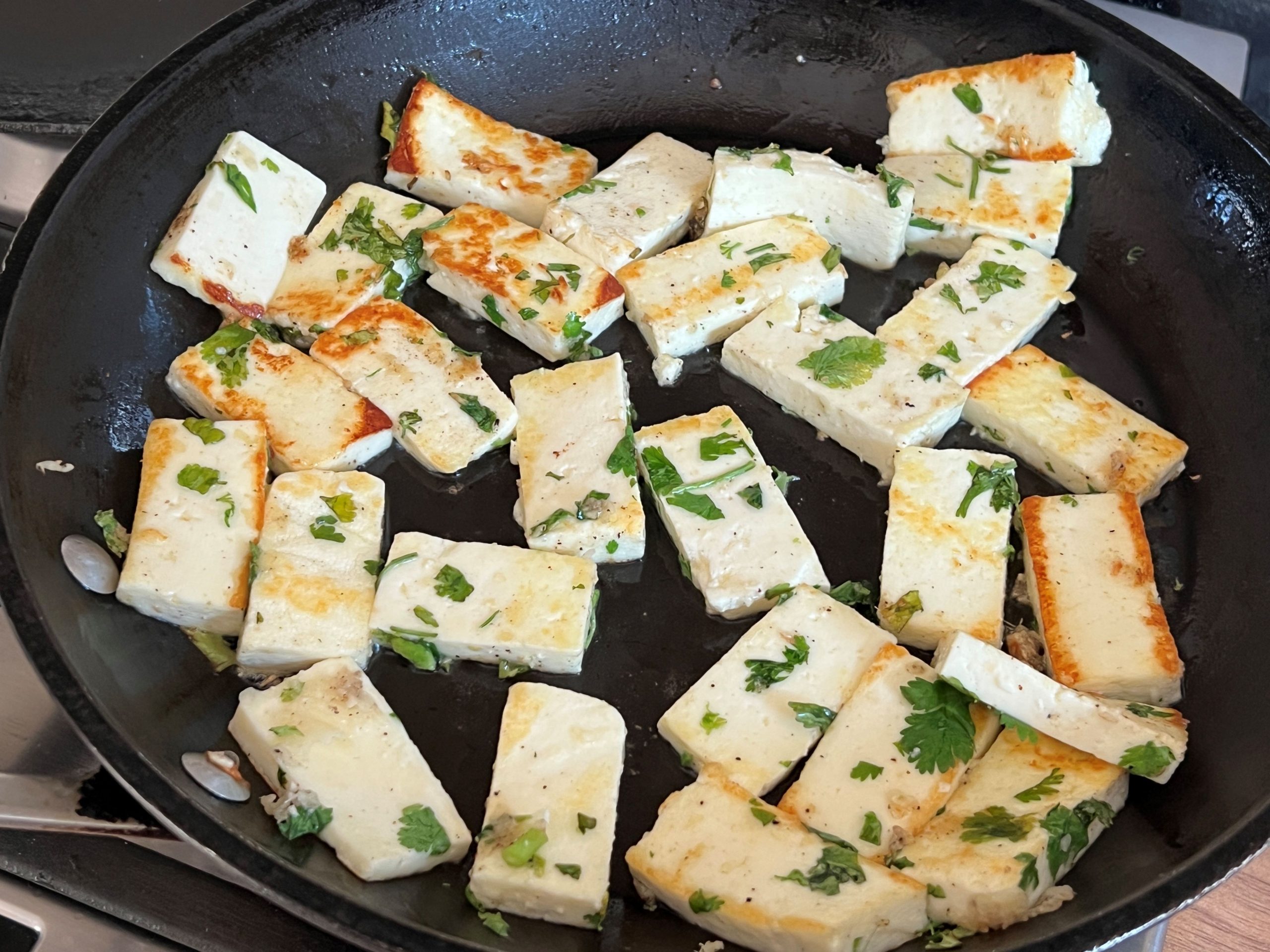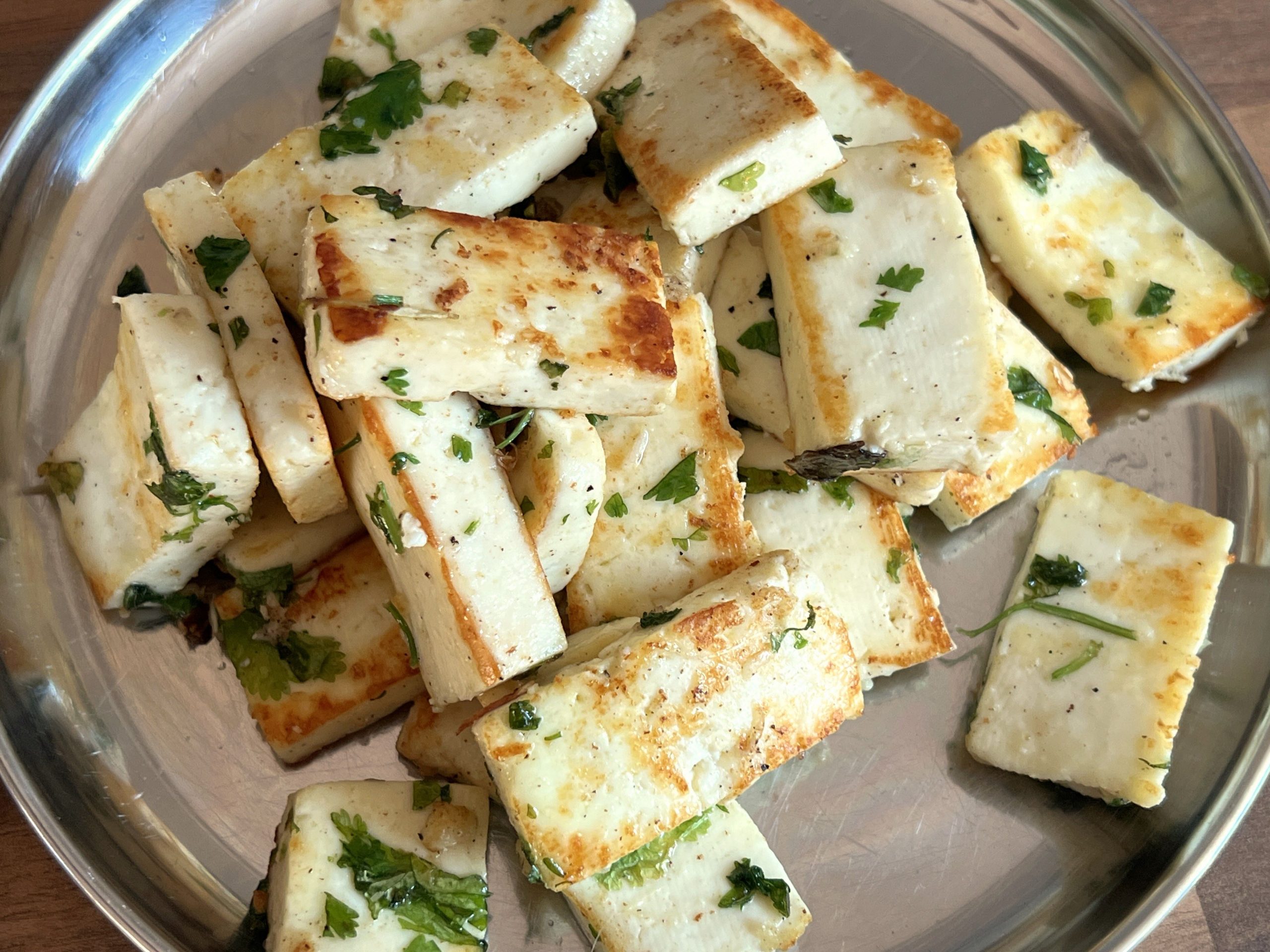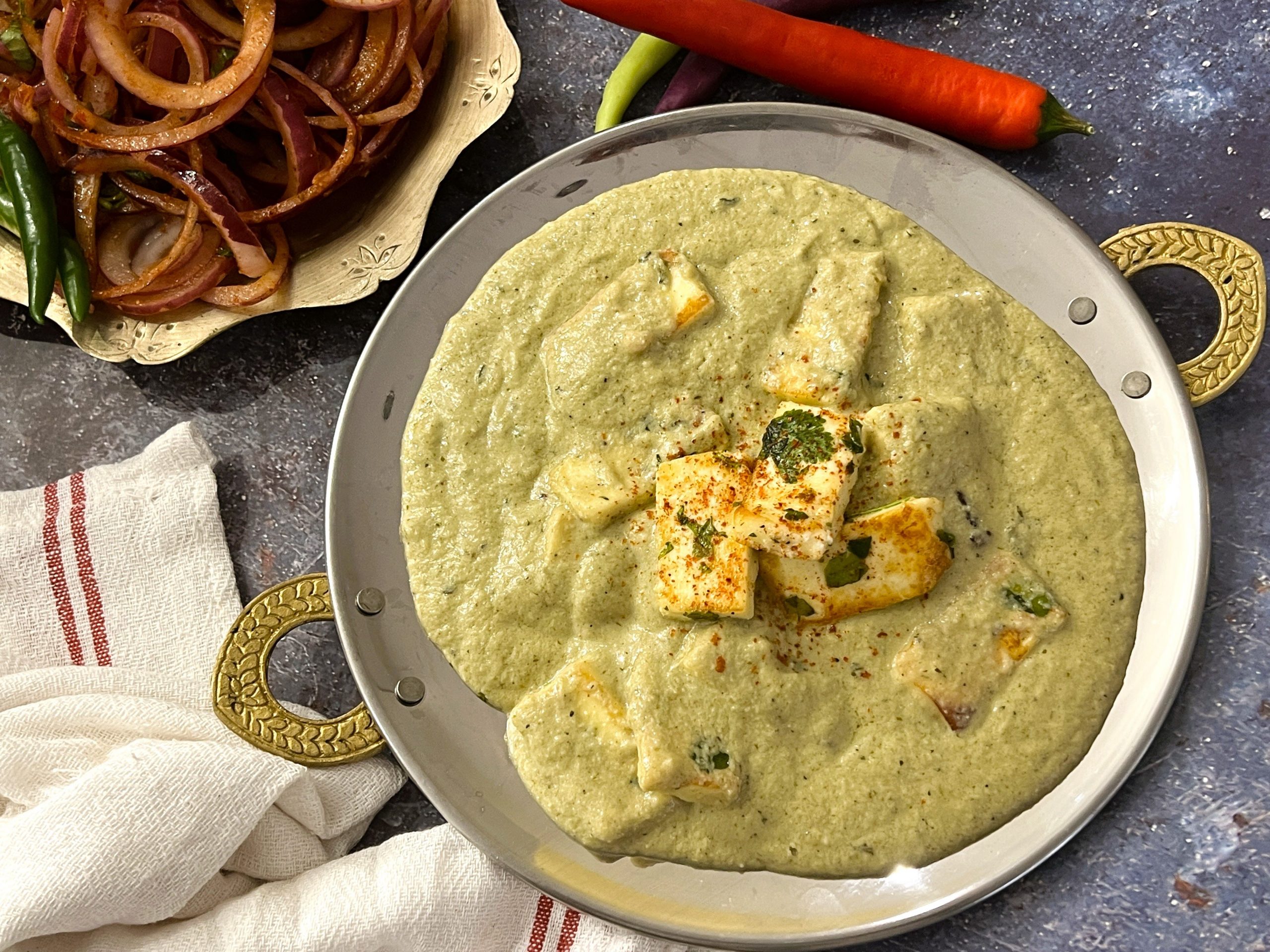 Heat a non-stick pan and spread the marinated paneer in a single layer. Sauté the paneer on medium heat until they begin to turn golden (1-2 minutes) and then flip the paneer to cook the other side. Once golden from both sides.
Add the paneer pieces to the prepared gravy and serve hot with roti, naan or rice.