No Bake Loaded Vegetarian Nachos
No Bake Loaded Vegetarian Nachos is a simple and quick recipe of nachos topped with homemade sauces and fresh crunchy vegetables.
There are lots of 'sharing platter' recipes that my family and friends enjoy like Mexican Bhel, Focaccia and Lebanese Feta Man'oushe but none is more beloved than nachos. The very first nachos were simply topped with cheddar and pickled jalapenos, but since then the nacho world has exploded to include a vast array of variations, both in terms of the base and what tops it.
This recipe is one of our favourites: it is super easy and super delicious! Loaded with freshly made sauces and a plethora of fresh toppings, it is sure to take your party/weekend snacking to the next level.
I have packed this version of nachos with an impressive load of toppings including may beans sauce, cheese sauce, onion, tomato, peppers, sweetcorn, and pickled jalapenos to name a few. But you can top your nachos with whatever you want!
Other Mexican recipes you might like are Homemade Pico de Gallo (Fresh Tomato Salsa), Chicken Fajita, Guacamole, Roasted Tomato Salsa and Mexican Quesadilla to name a few.
Ingredients
For the Mayo Sauce
2 teaspoons tomato ketchup
4 tablespoons baked beans
4 tablespoons mayonnaise
1 teaspoon chilli flakes
1 teaspoon oregano
For the Cheese Sauce
1 cup cheddar cheese
2 tablespoons milk
Pinch of turmeric powder
¼ teaspoon carom seeds
To Assemble
250 grams Nachos chips
2 tablespoons finely chopped onions
2 tablespoons finely chopped tomatoes
1 tablespoon green olives
1 tablespoon sliced red pepper
1 tablespoon sliced yellow pepper
1 tablespoon sliced green pepper
2 tablespoons boiled sweet corn kernels
2 tablespoons grated cheddar cheese
1 teaspoon oregano
1 teaspoon red chilli flakes
Directions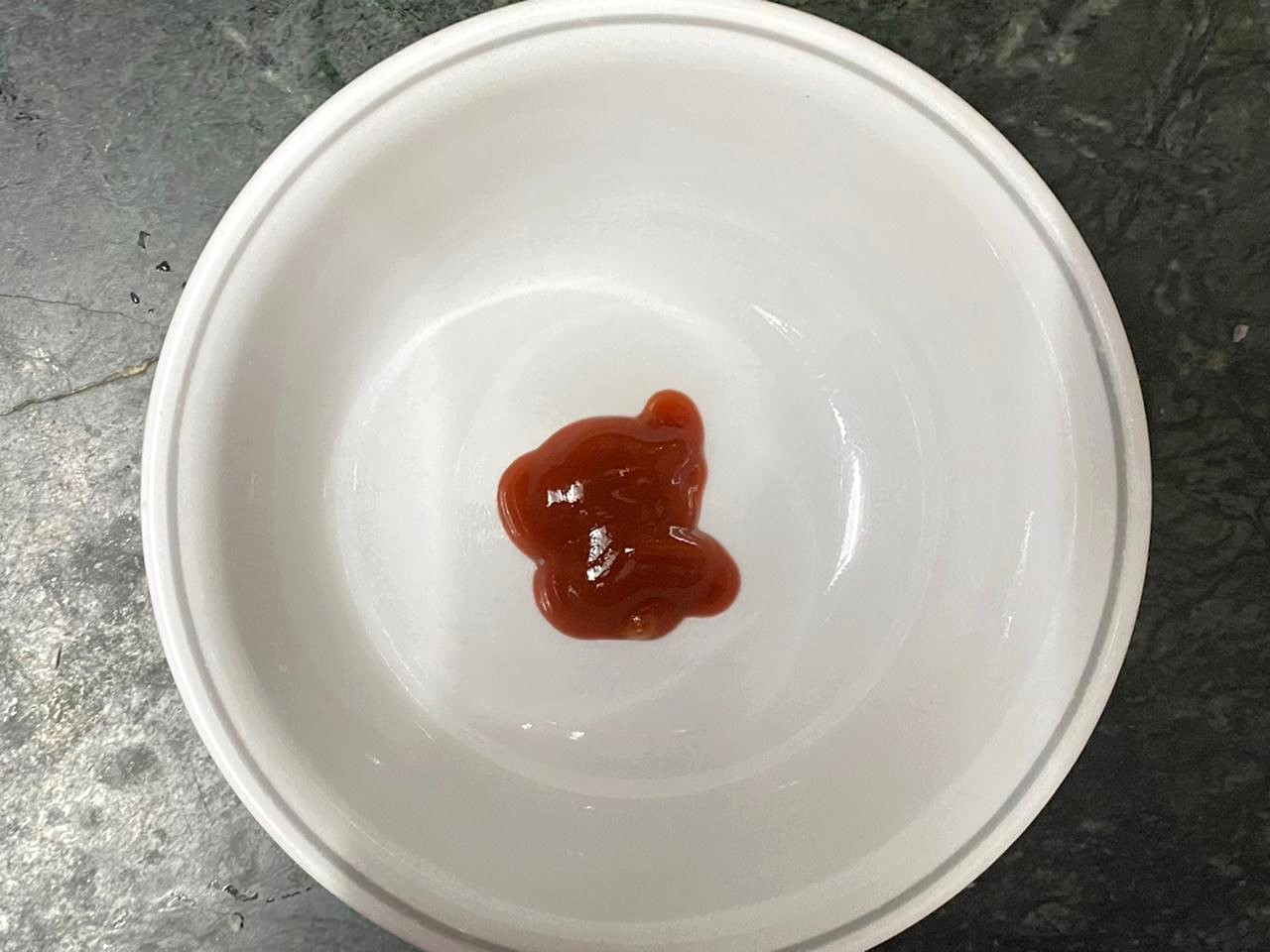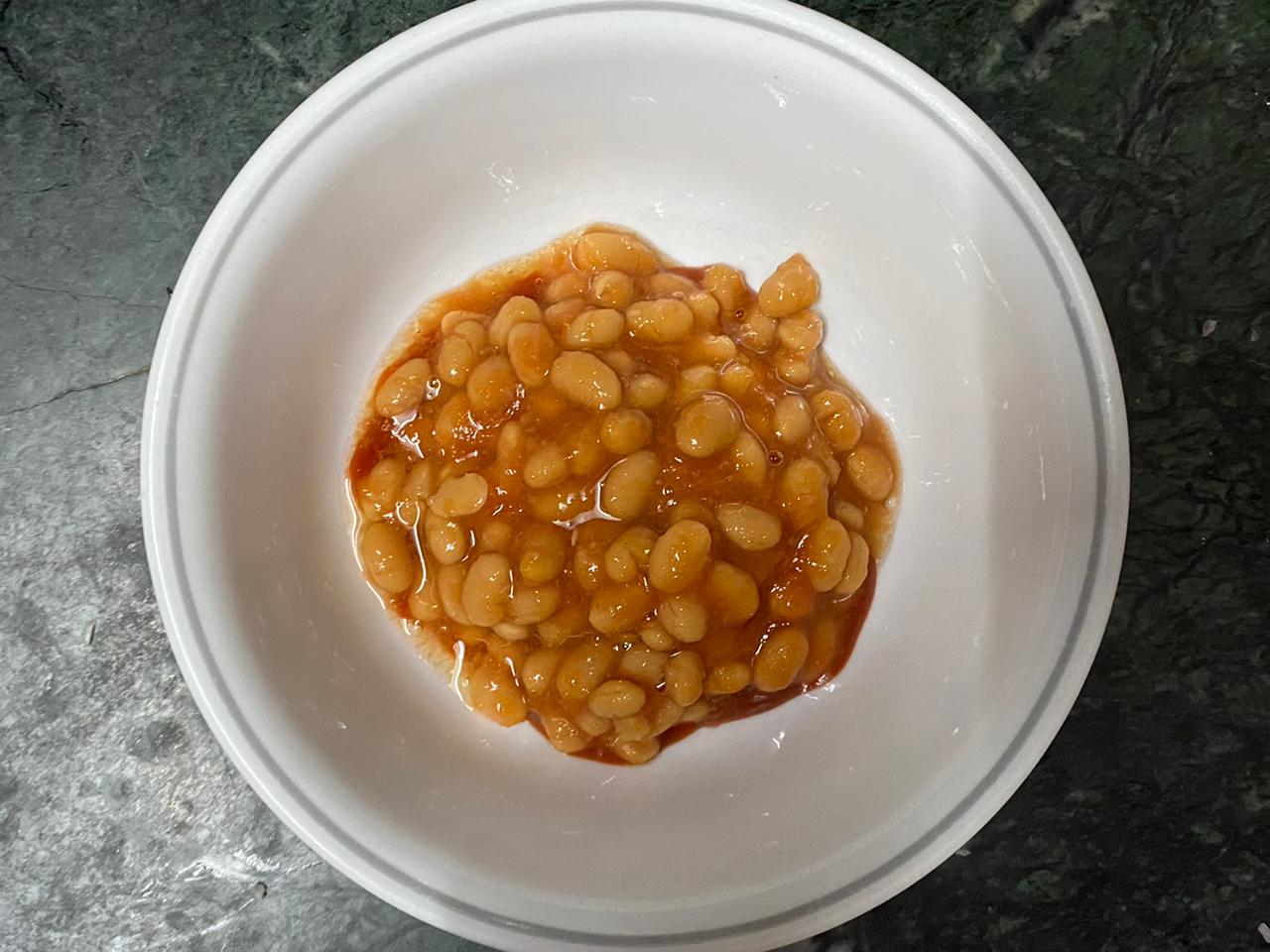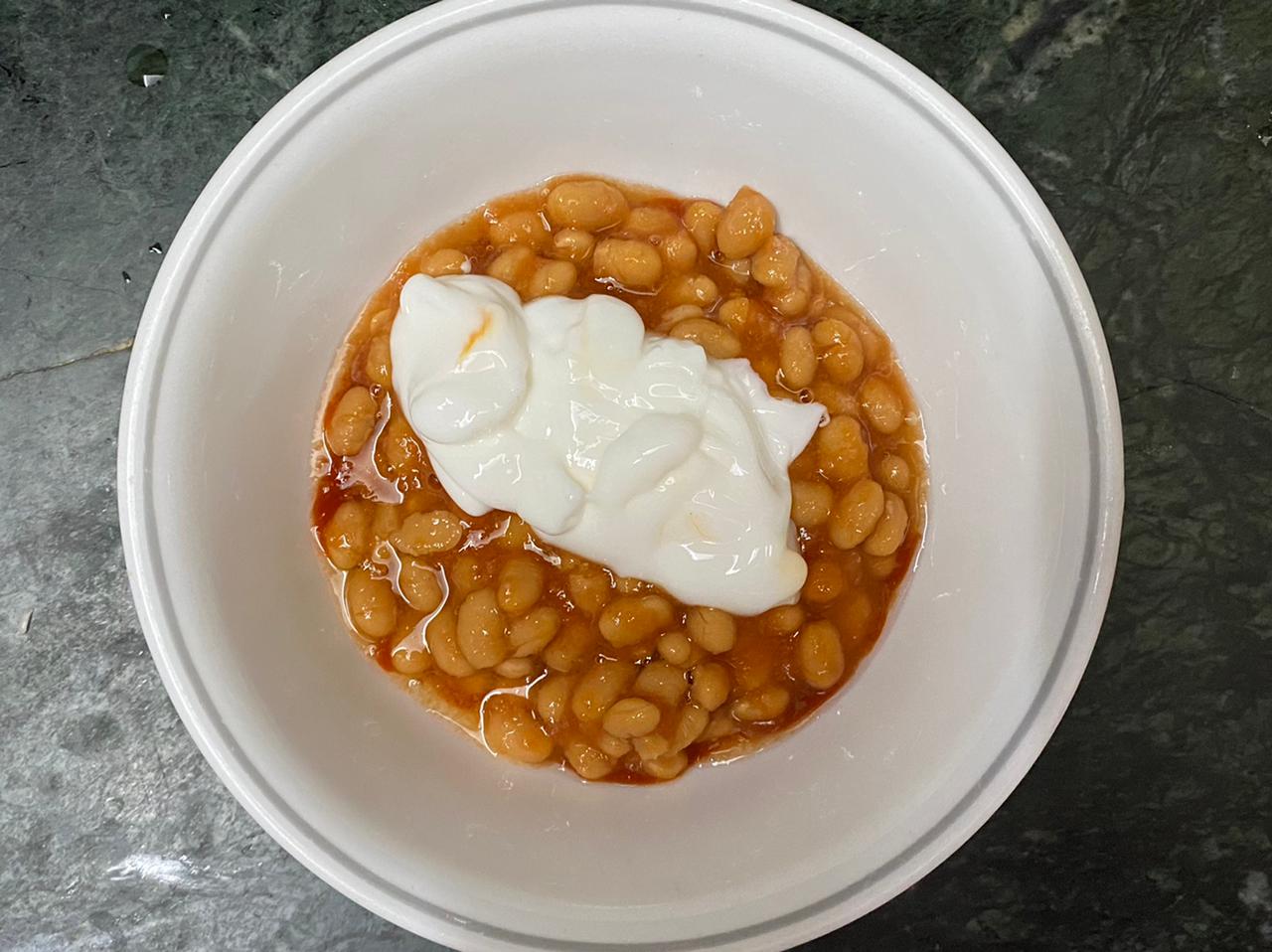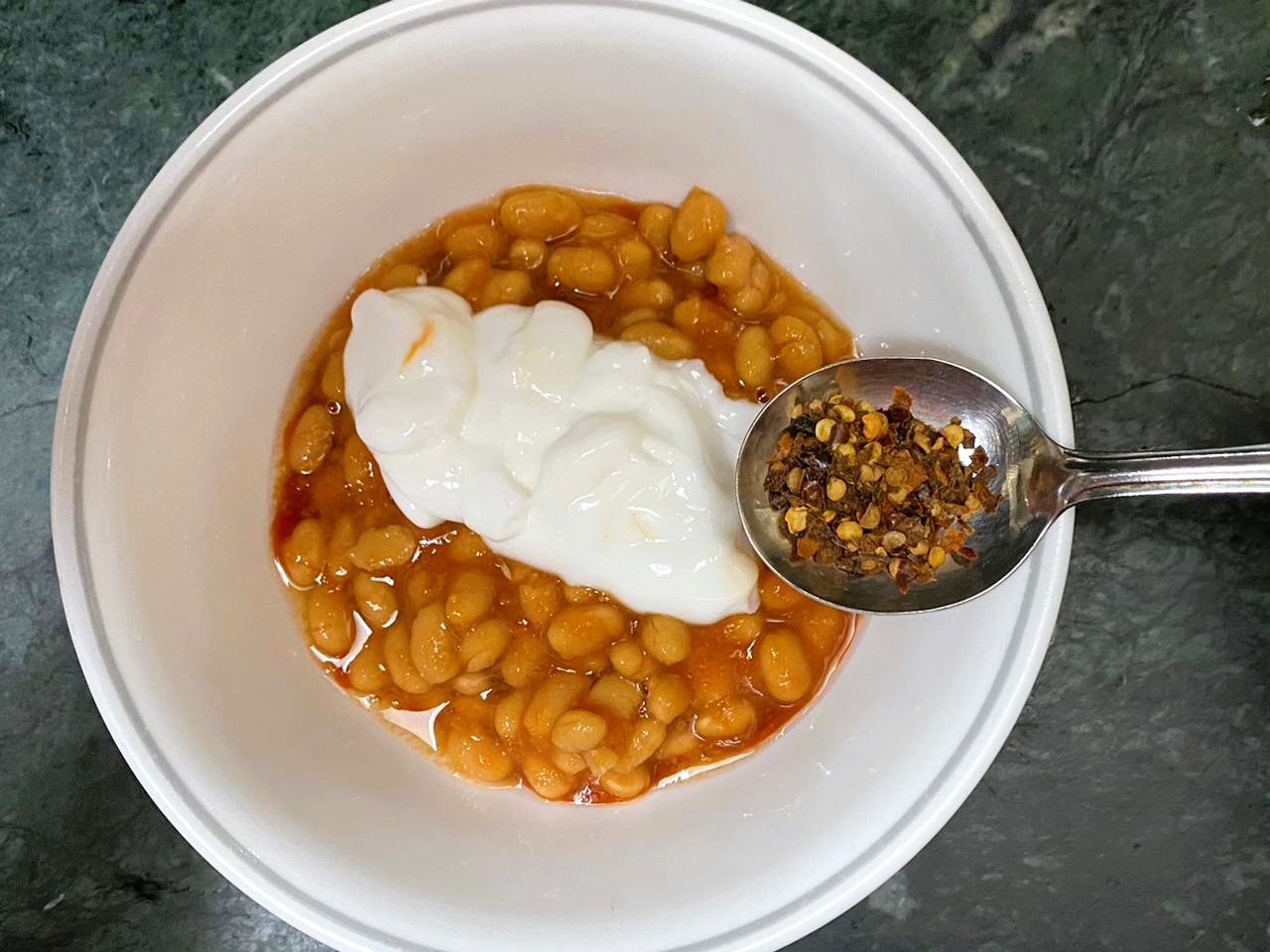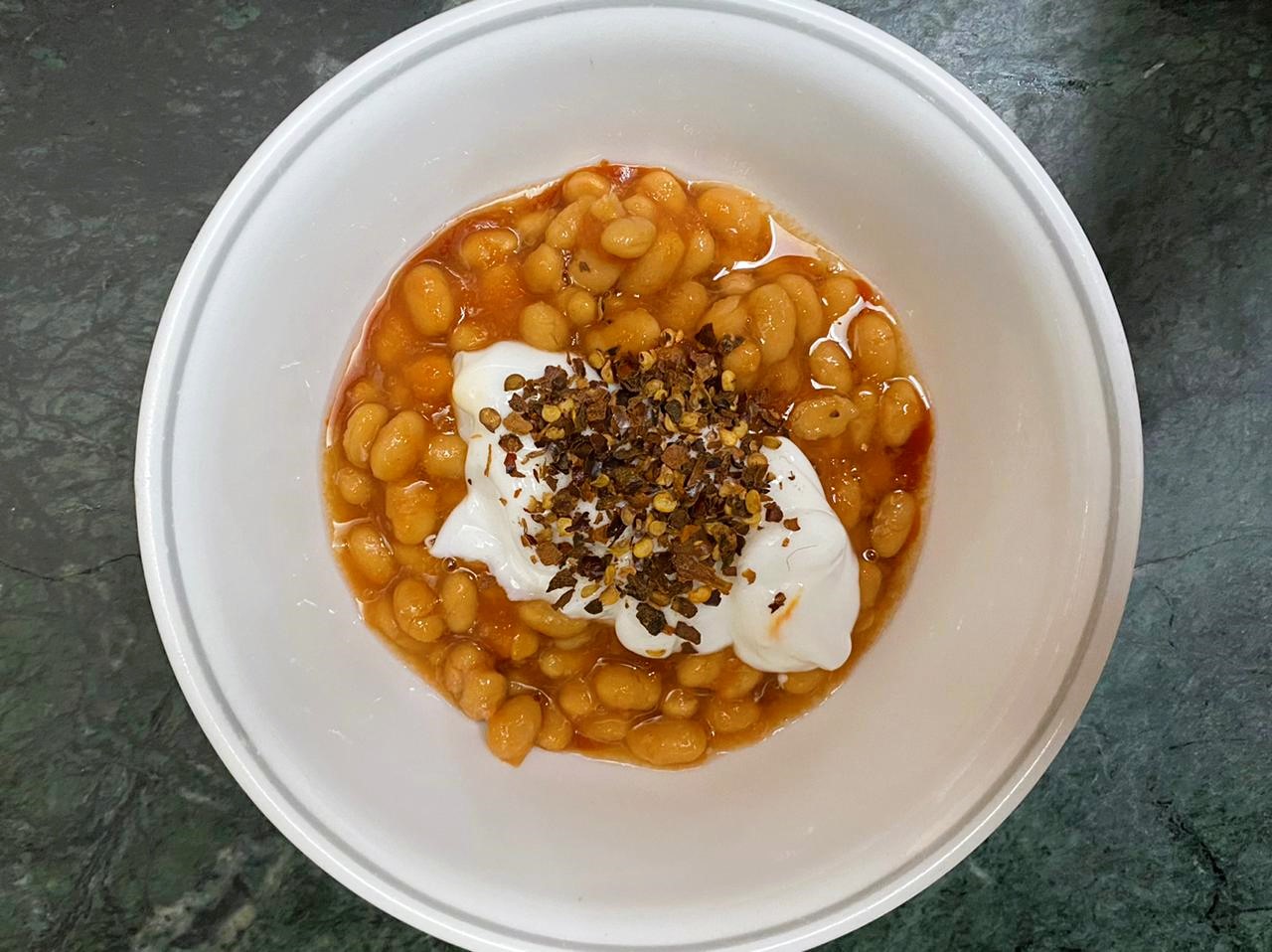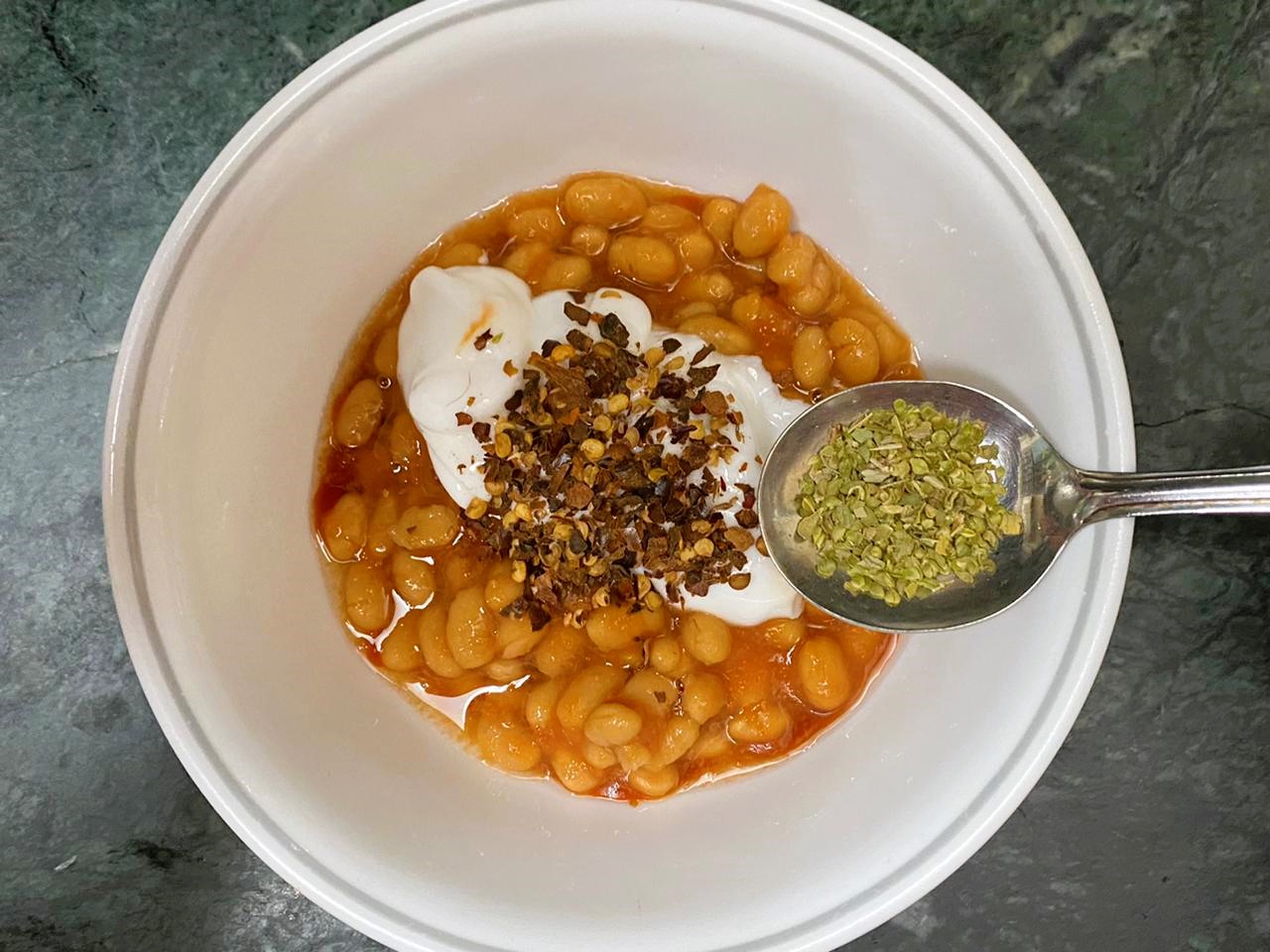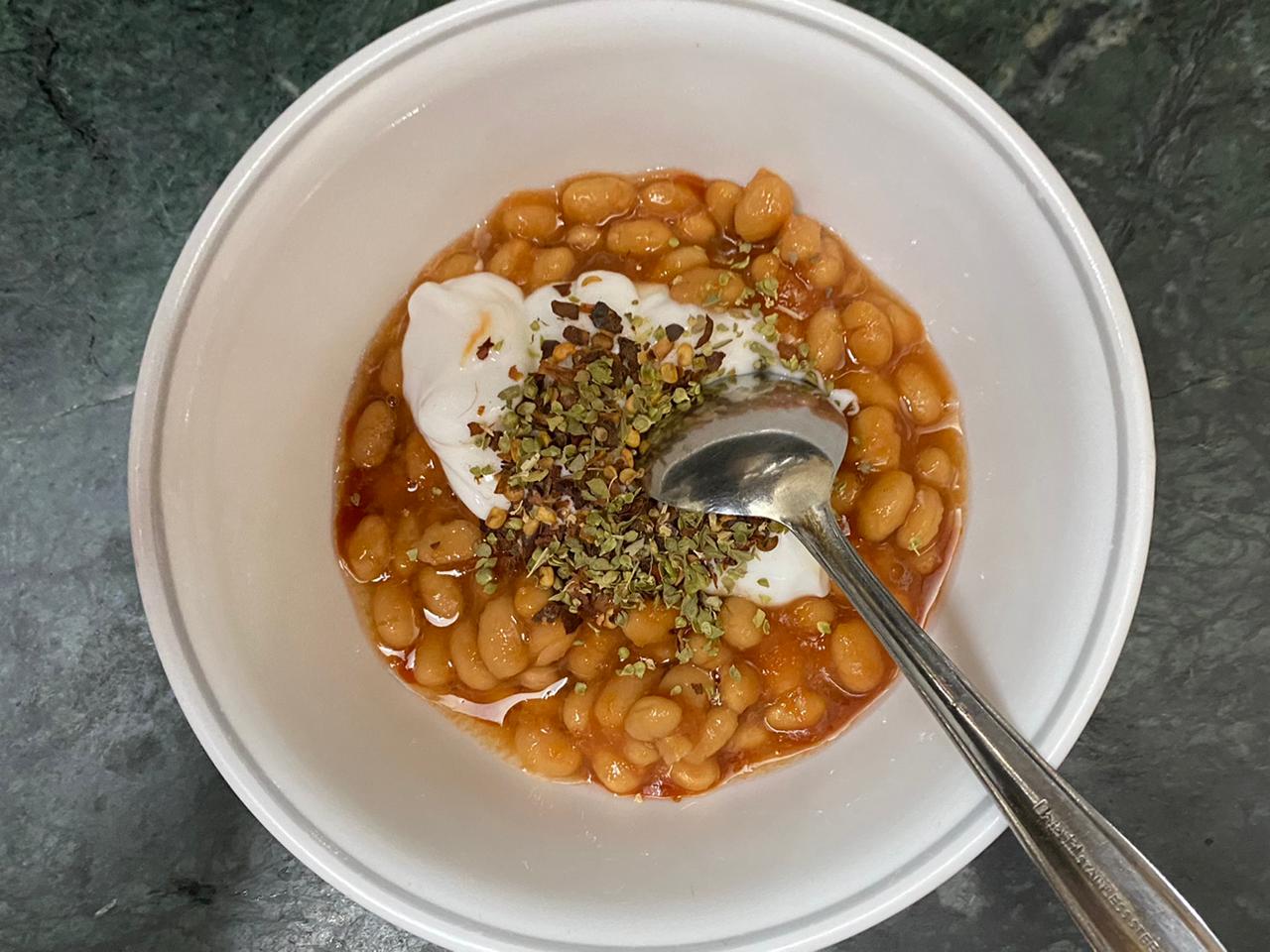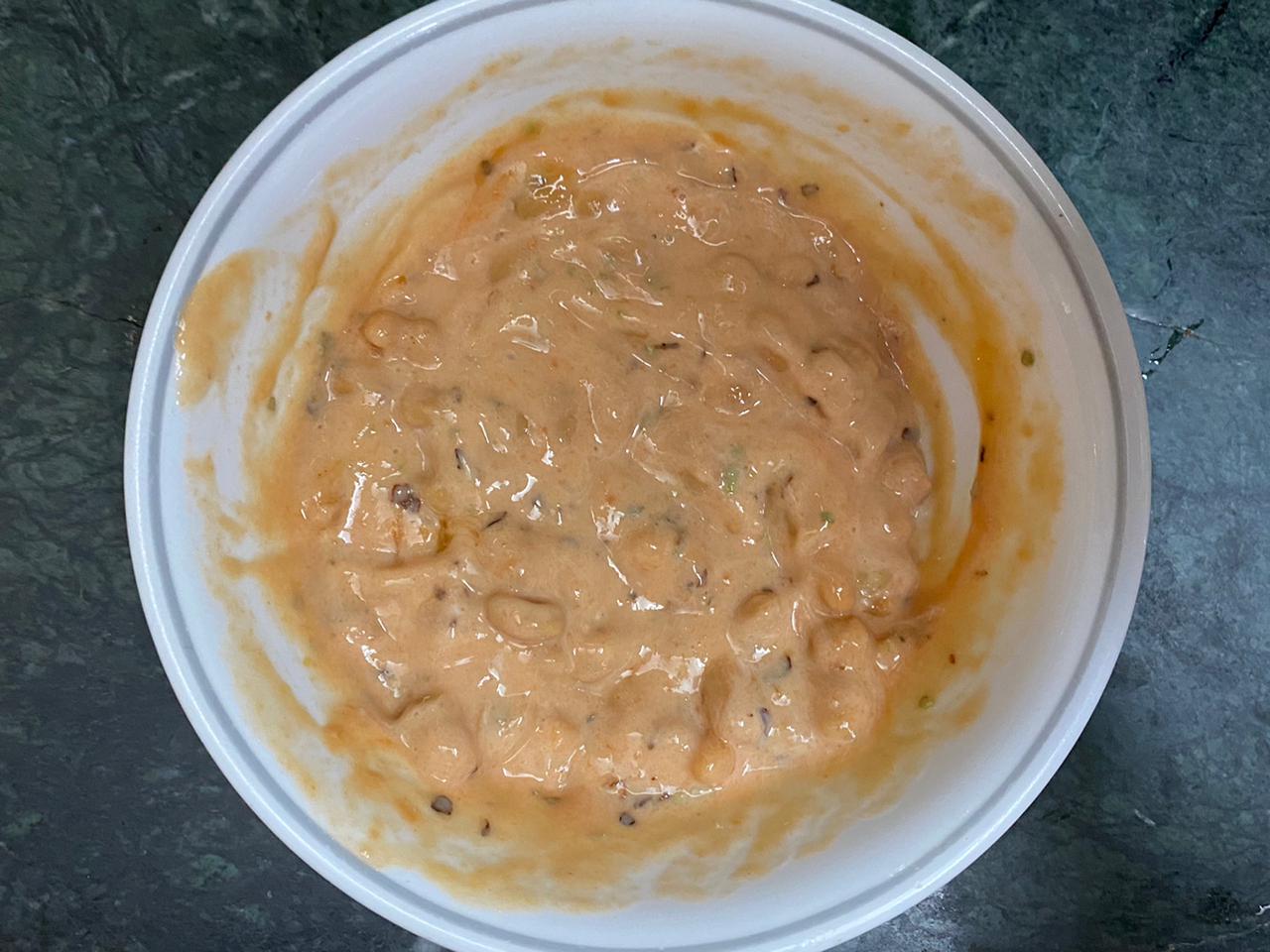 In a bowl mix together tomato ketchup, baked beans, mayonnaise, chilli flakes and oregano. Taste to adjust the seasoning according to your taste.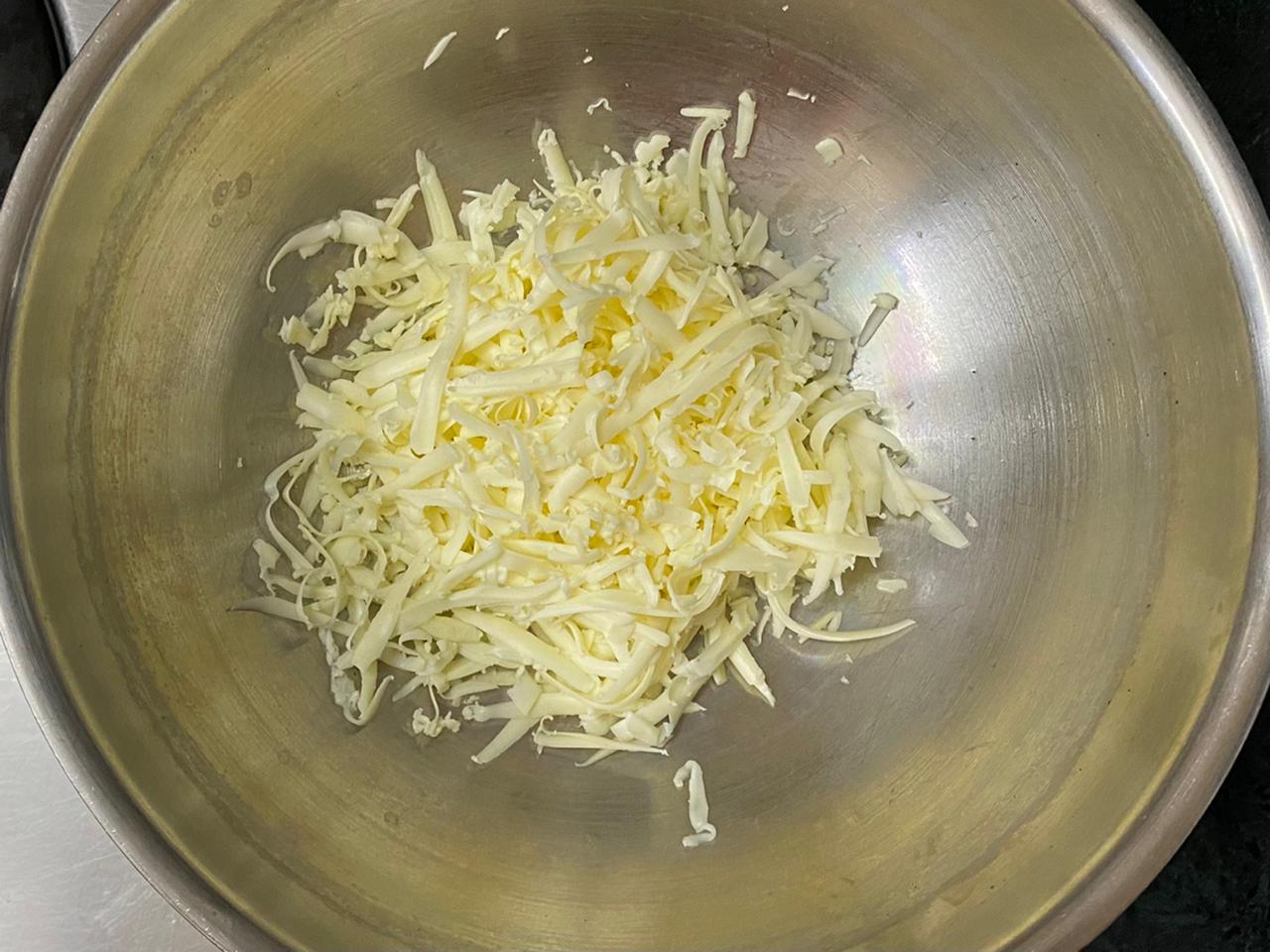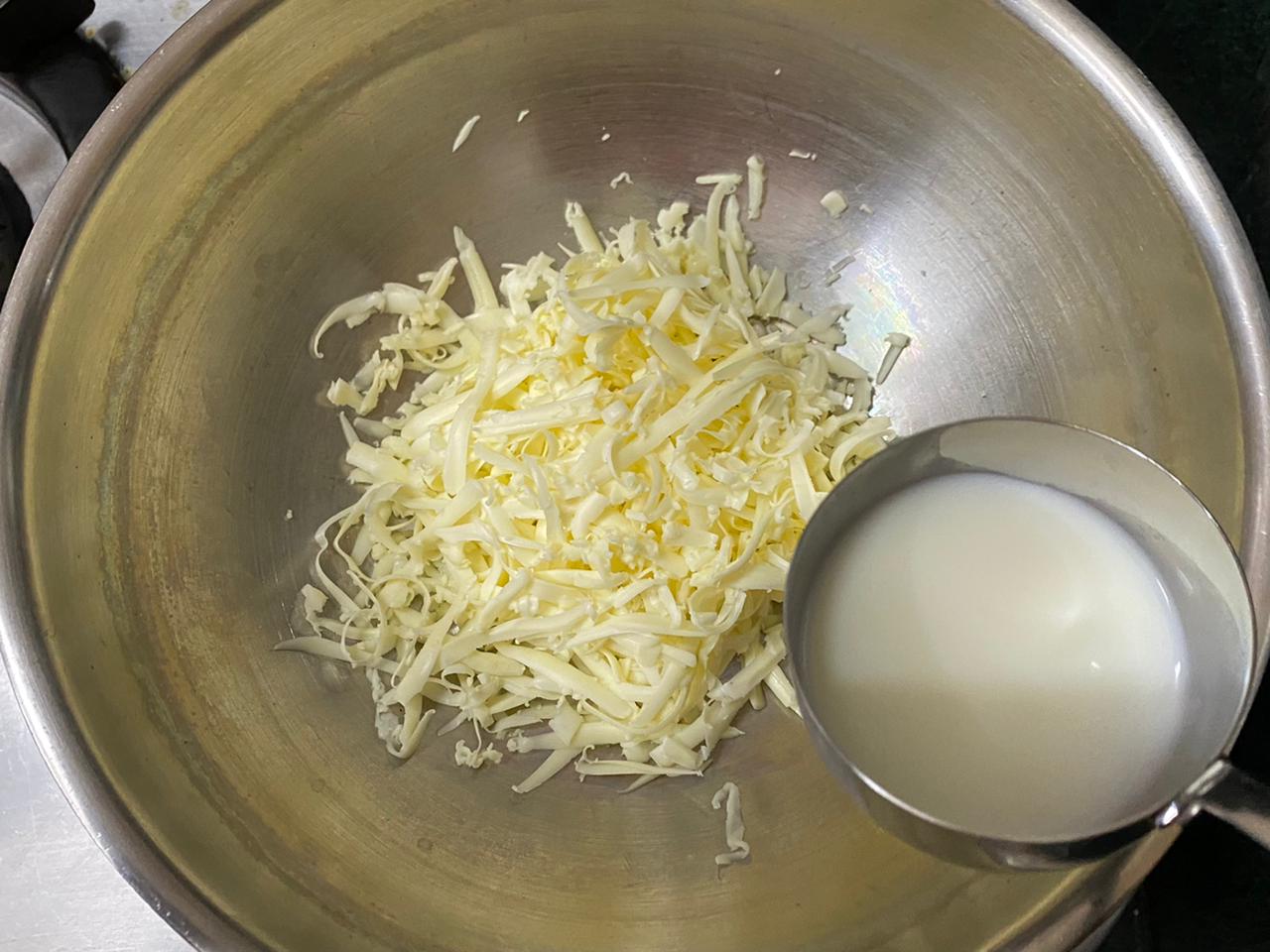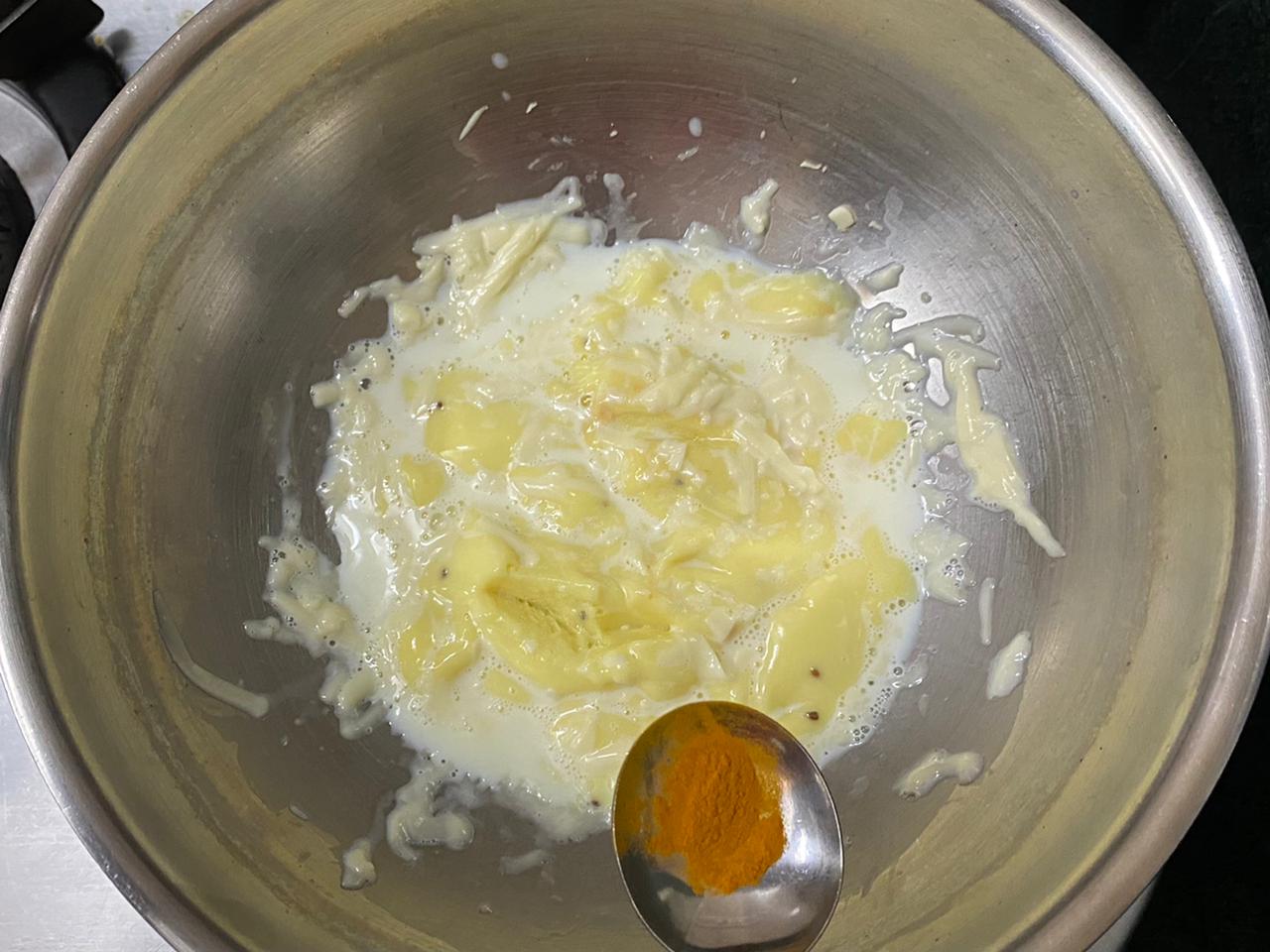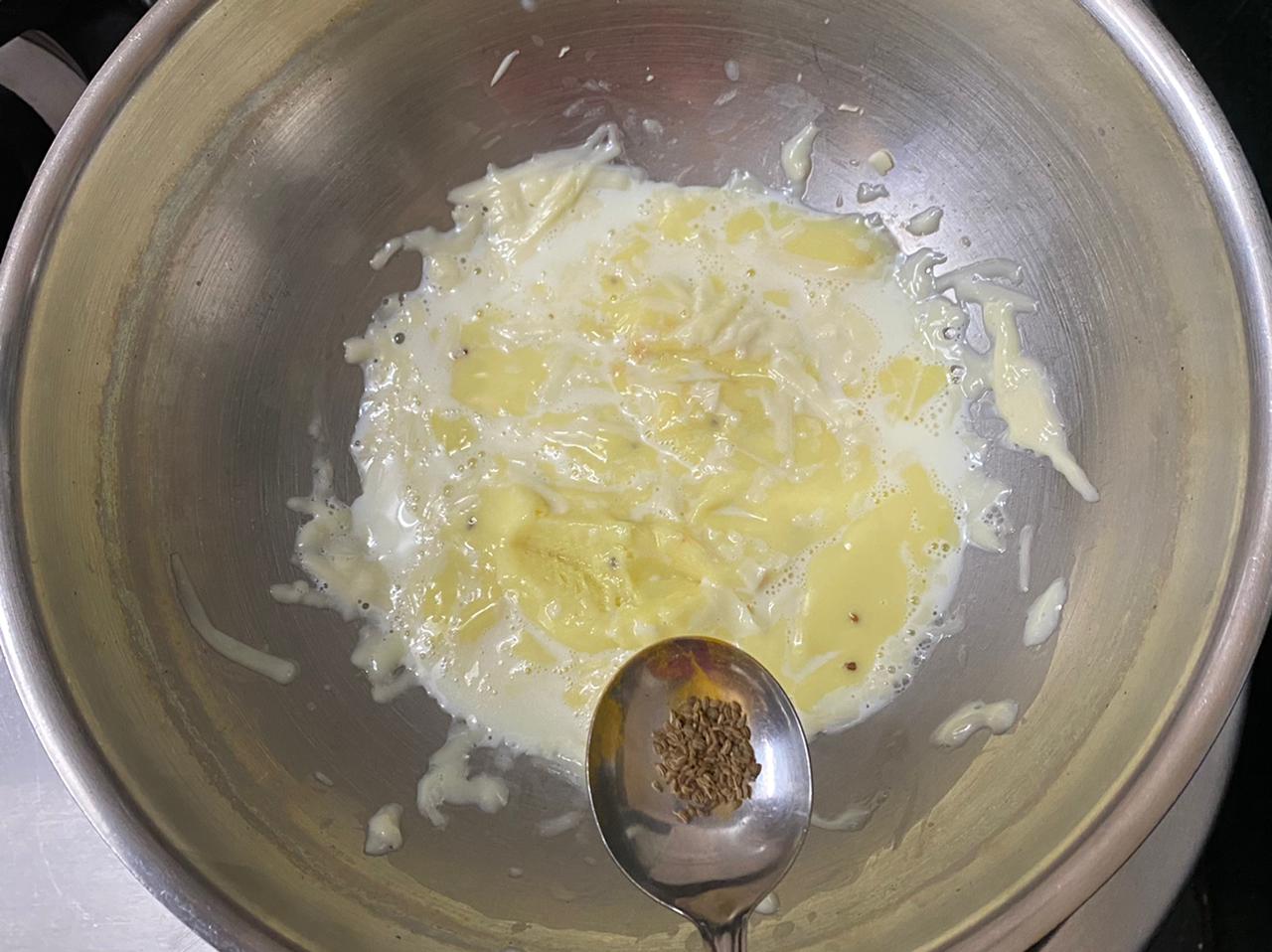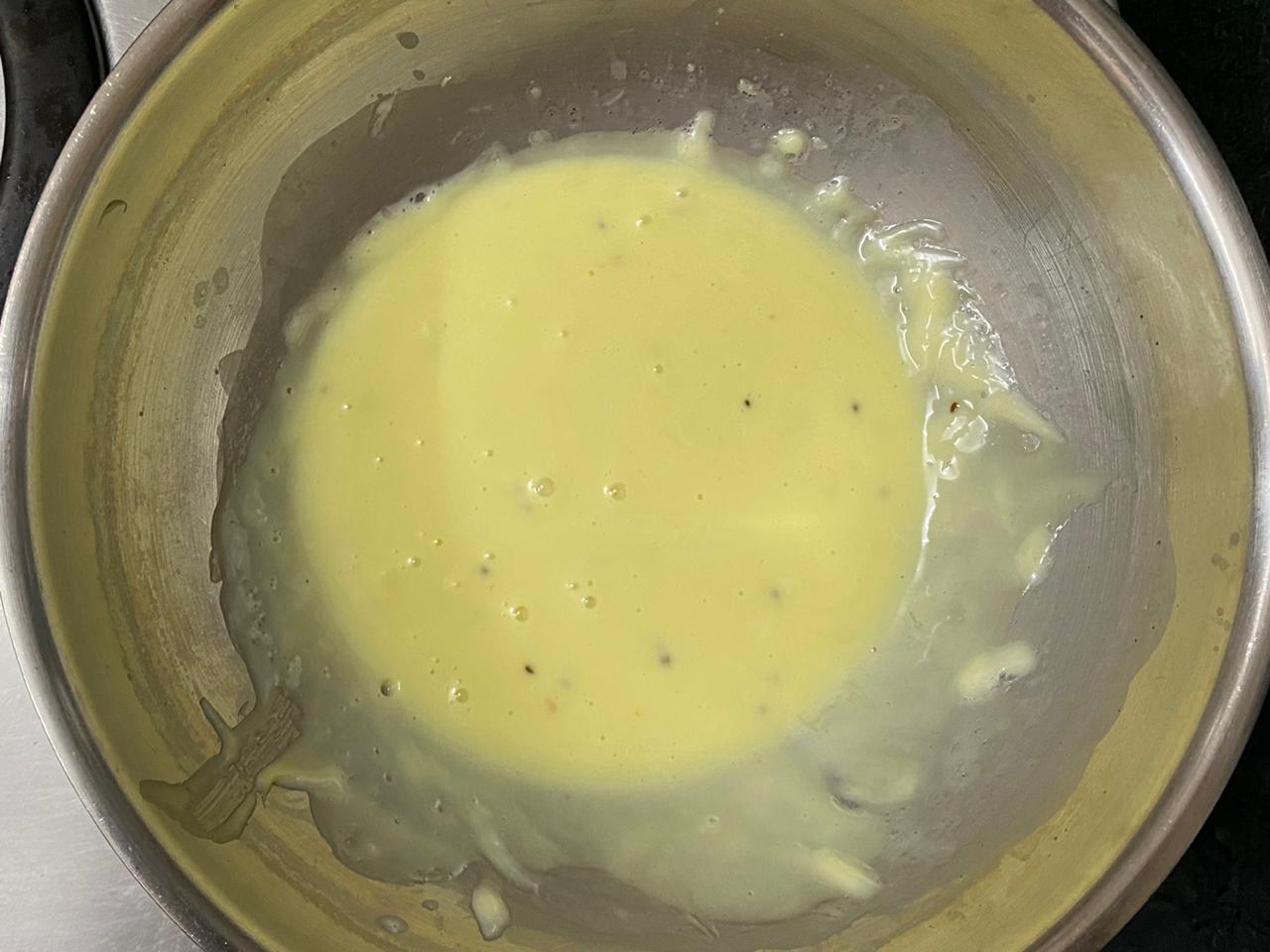 To prepare the cheese sauce warm the cheese and milk in a pan. Once the cheese begins to melt add the turmeric powder and carom seeds. Make sure to keep stirring it. Turn the heat off as soon as the cheese has melted.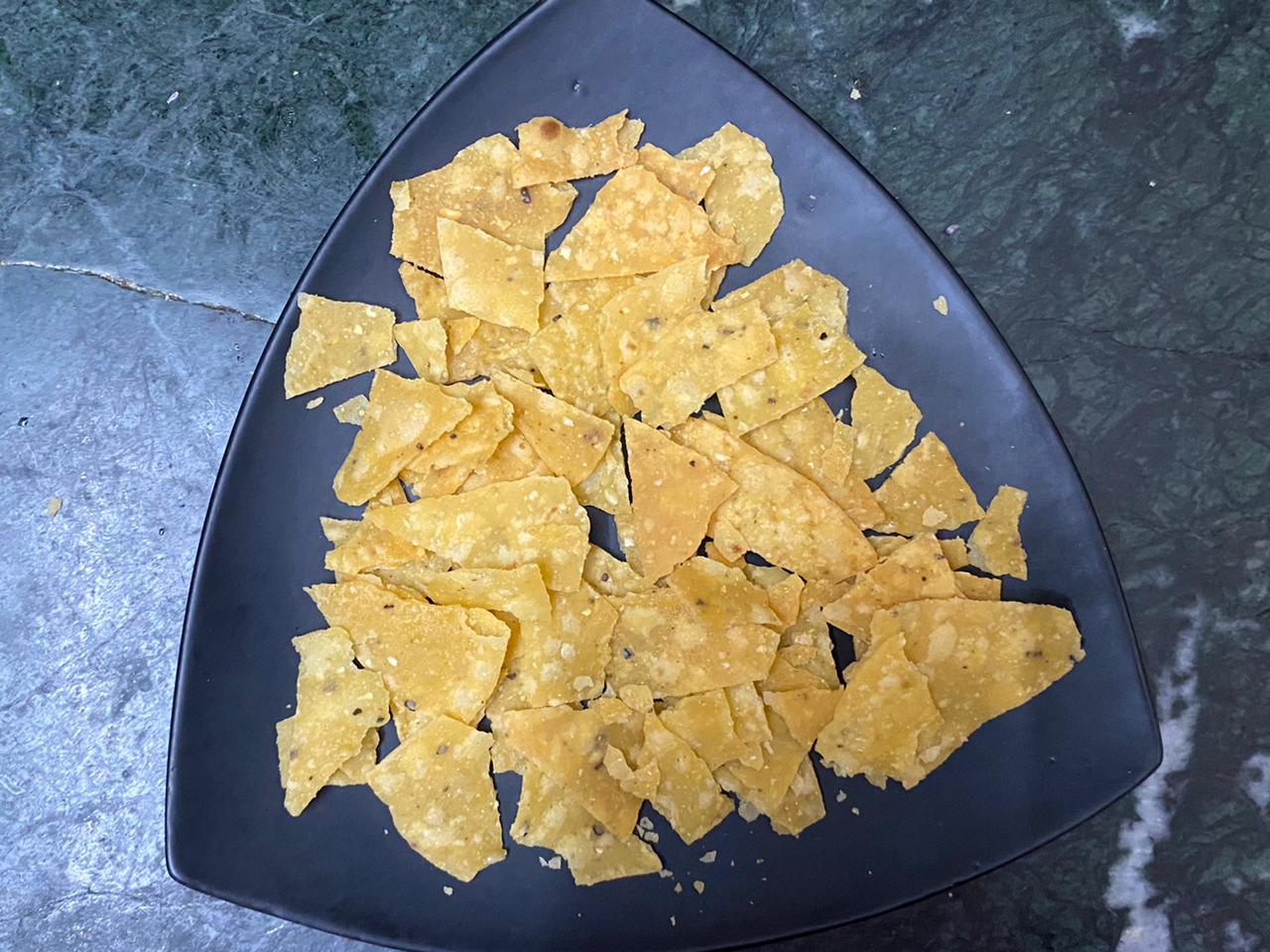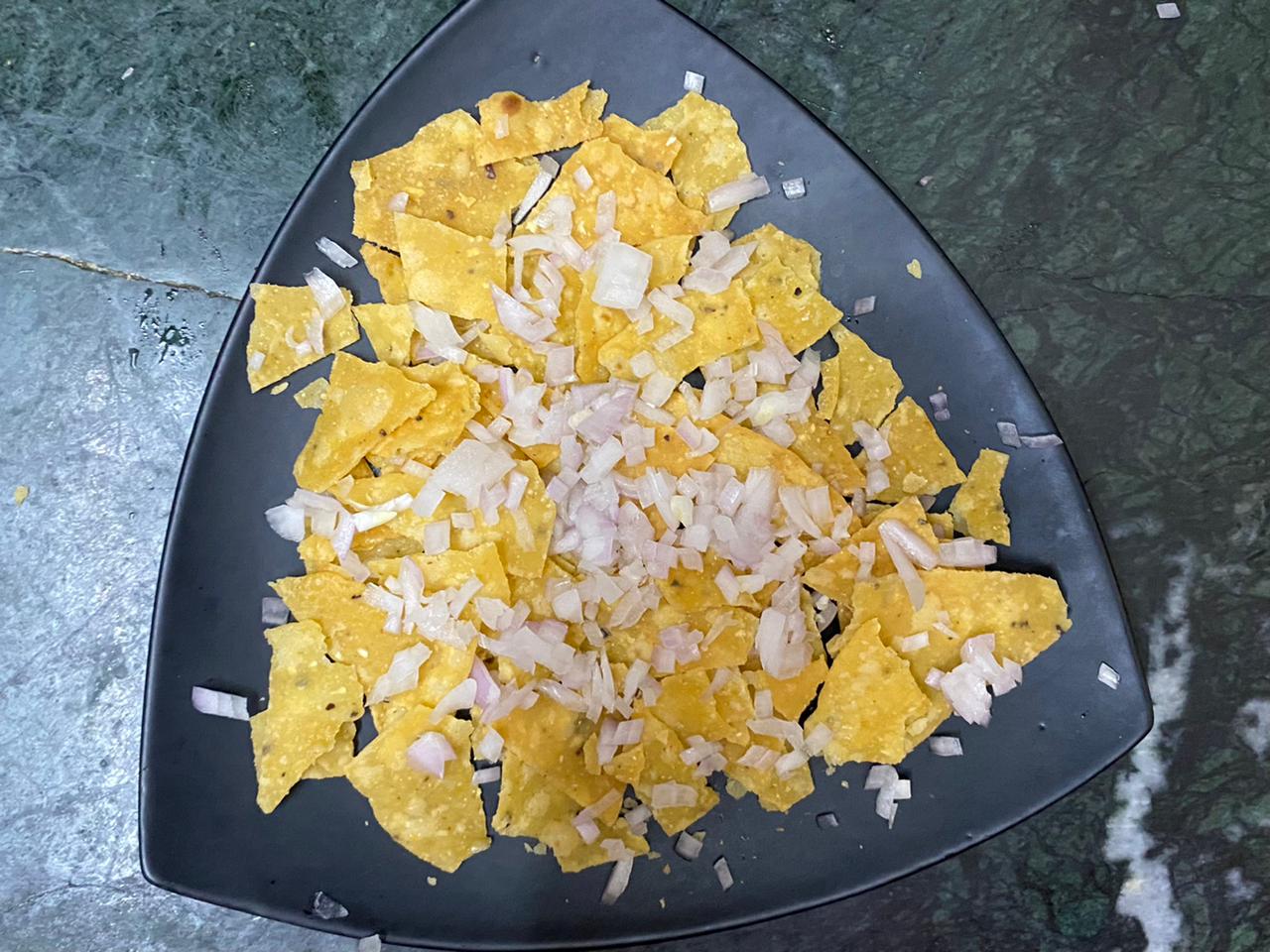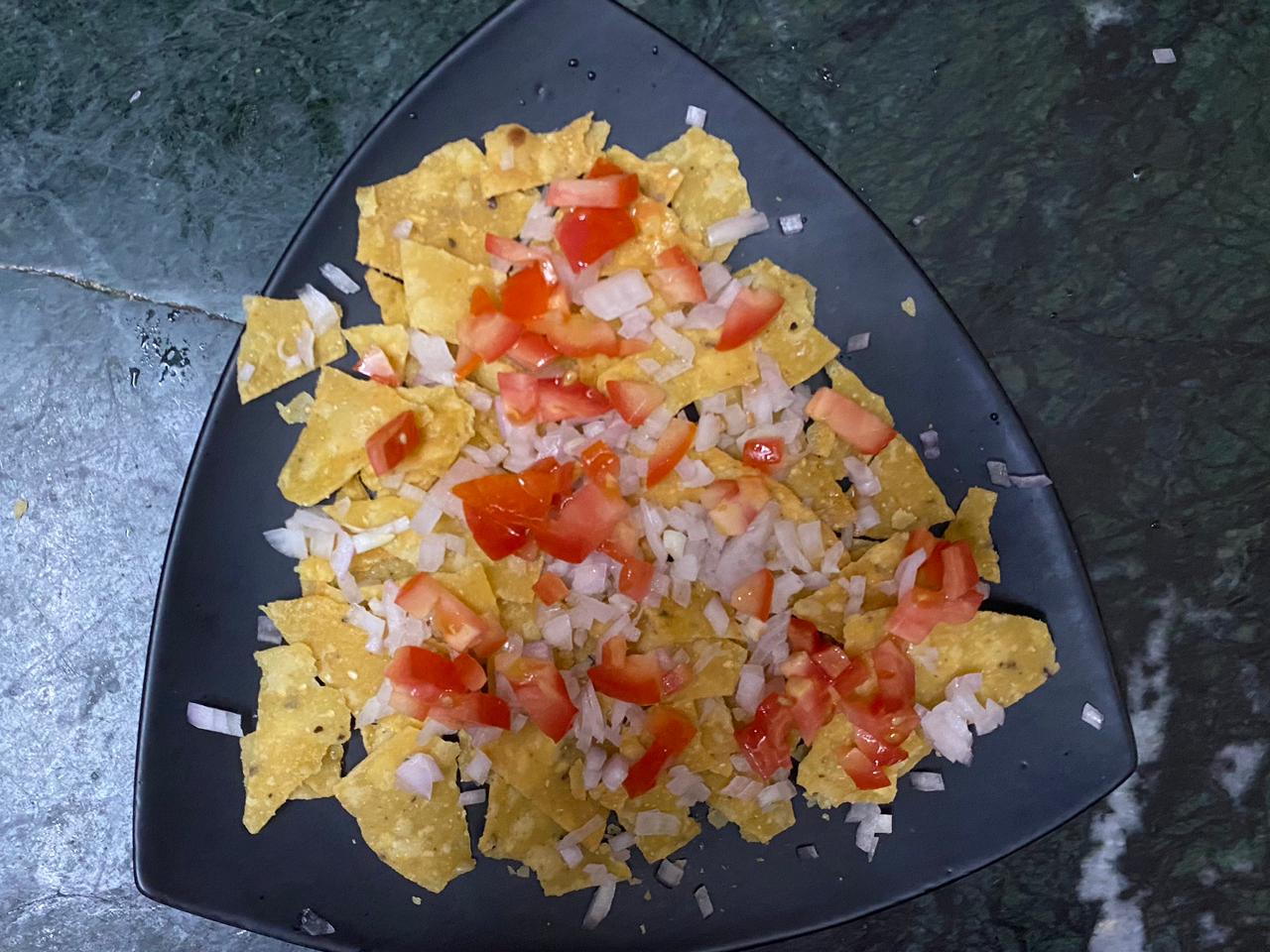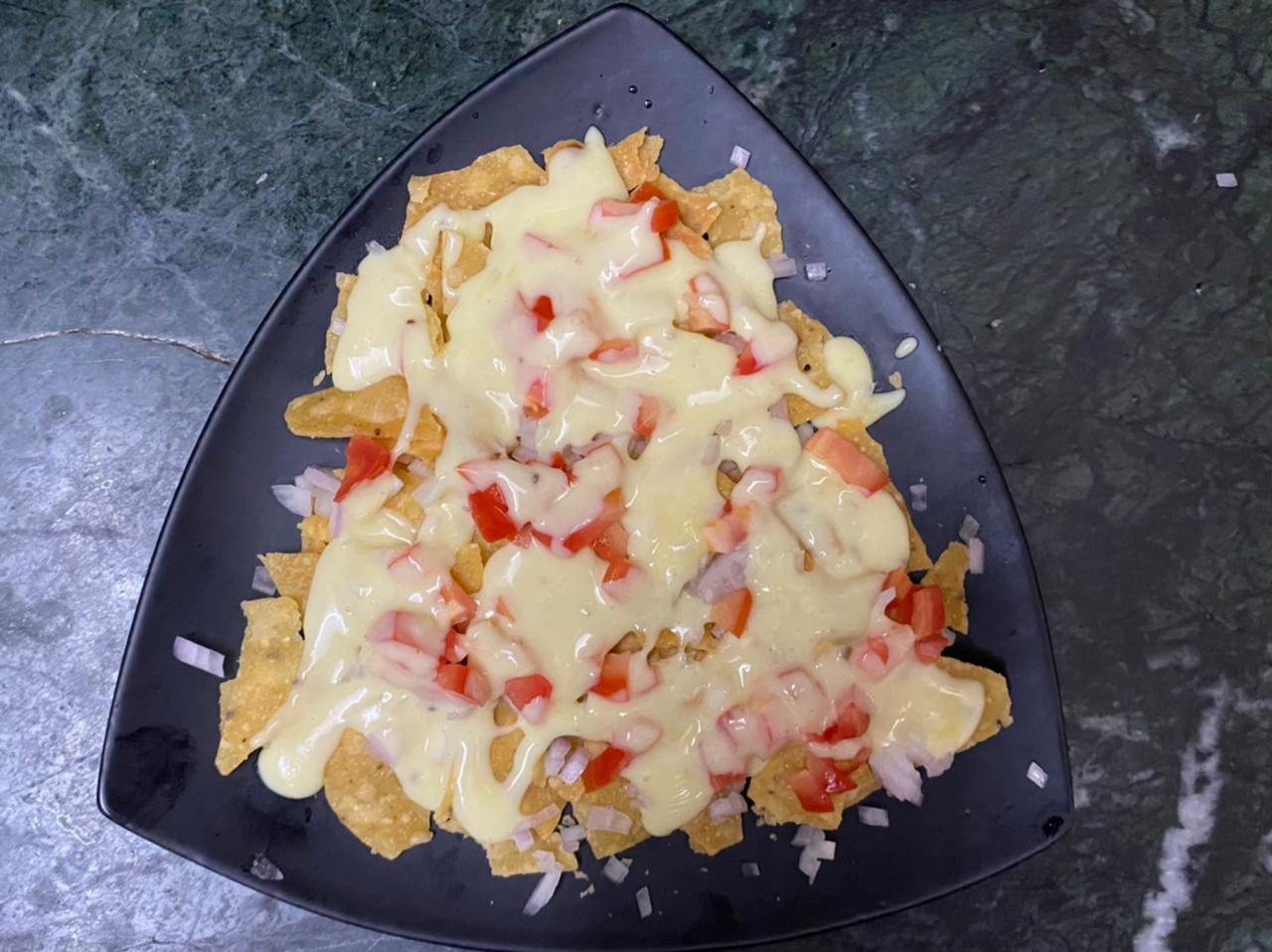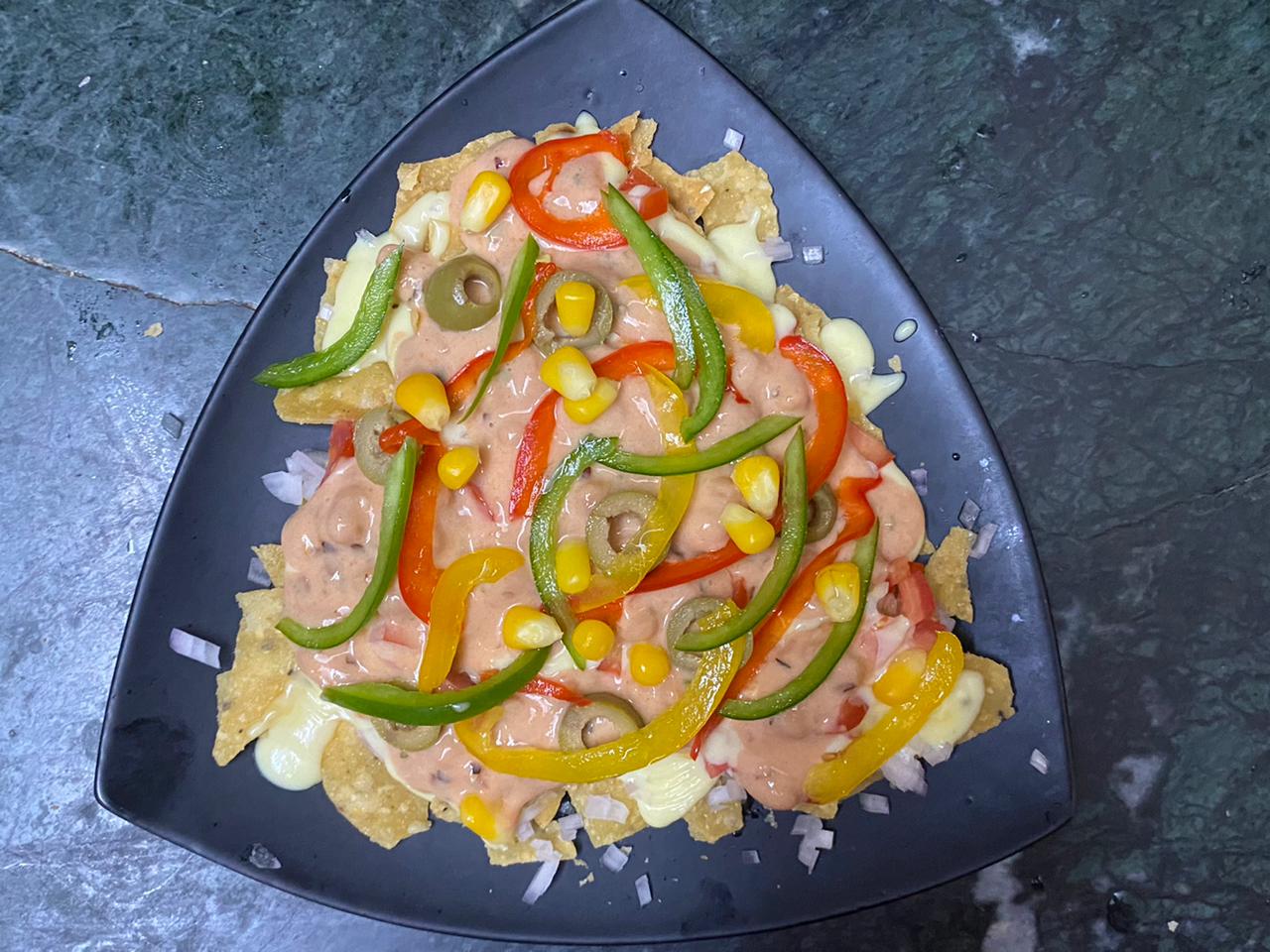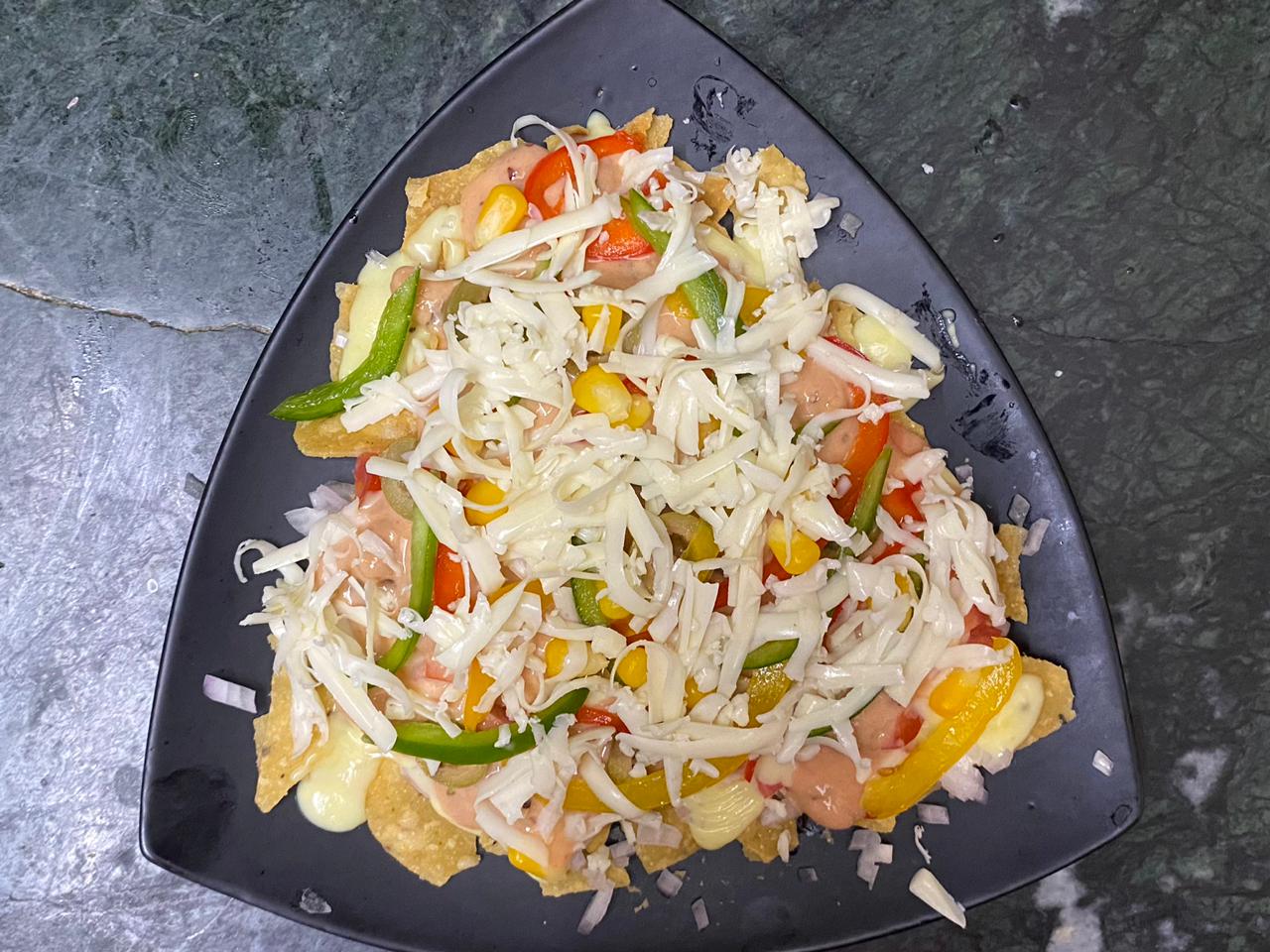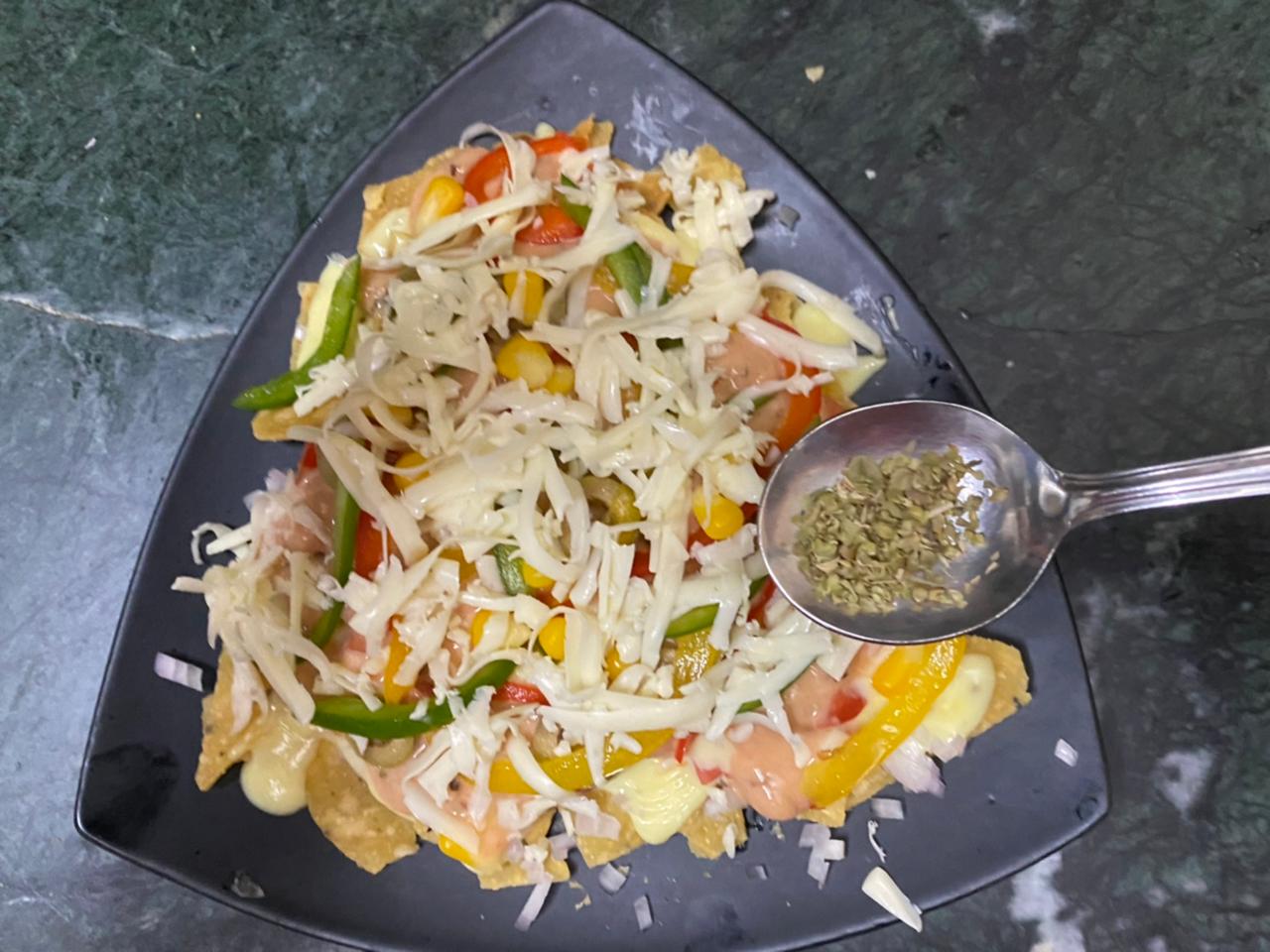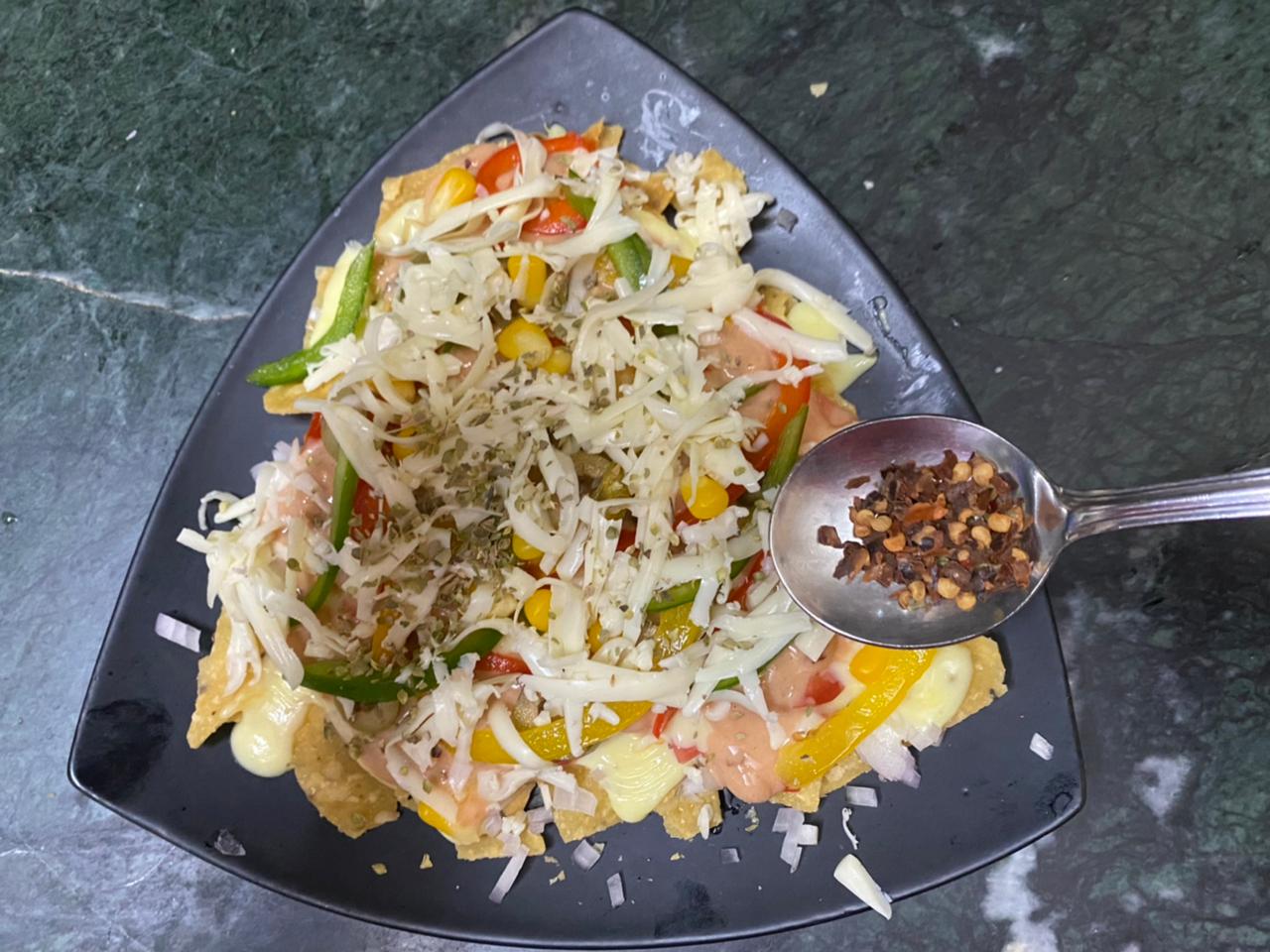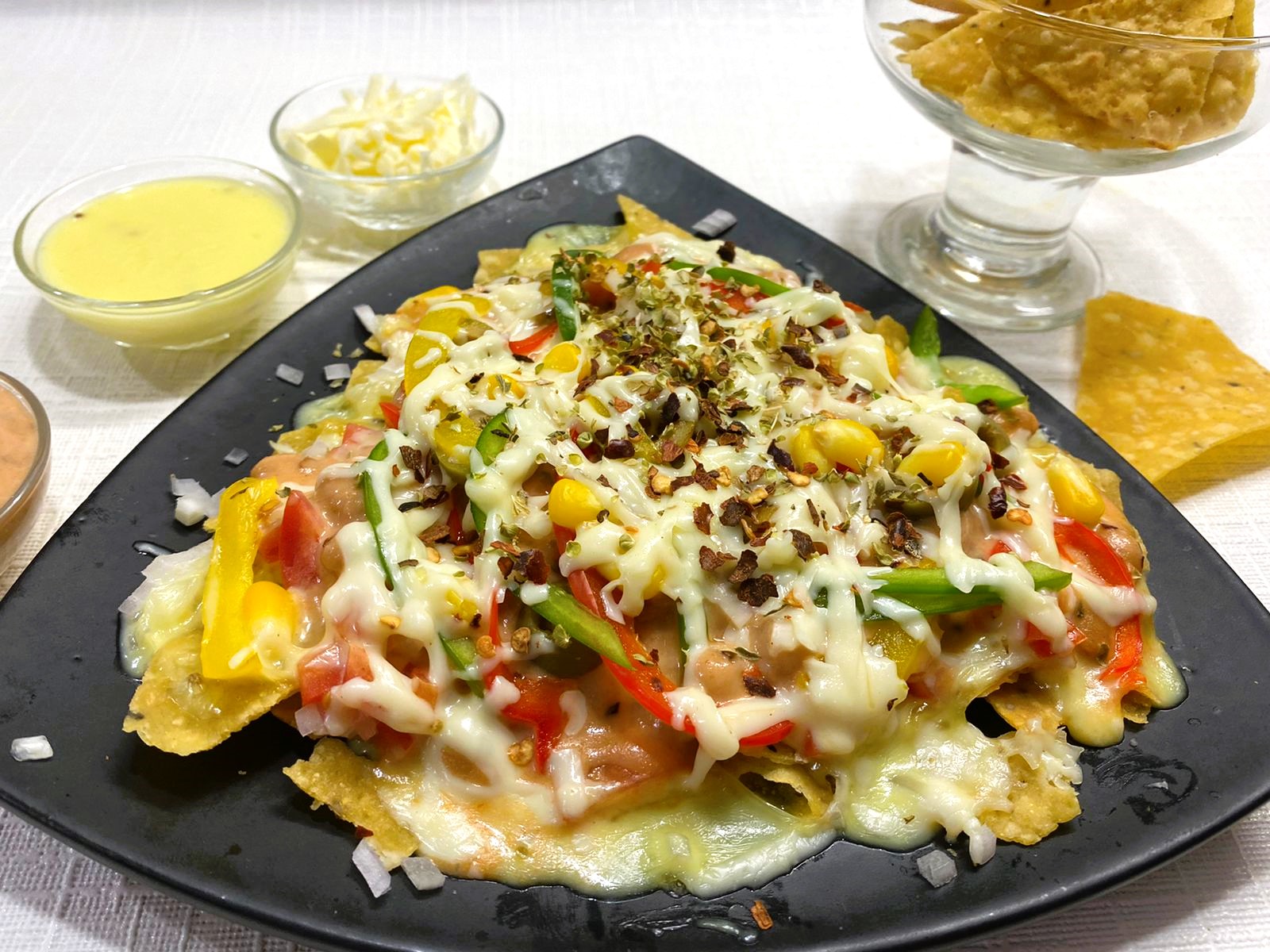 Plate the chips in the serving plate. Layer the chips with onions, tomatoes, cheese sauce, mayo sauce, green olives, peppers, corn, cheddar cheese, oregano and chilli flakes.
Microwave it for 30 seconds and serve immediately!