Karari Roomali
Karari Roomali is a very crispy roomali roti which is served in many restaurants in Ahmedabad, India as a starter. Karari in Hindi means 'crisp' and roomali means thin bread. Karari Roomali is like a papad/poppadum shaped in bowl and served with mint chutney.
I first tasted this dish in a restaurant called 'Havmor' few years back and it instantly became one of my favourite starters. It is surely a feast for the eyes and a gastronomic treat. It is extremely satisfying breaking small pieces of the crispy spiced bread to dip in a green chutney to eat.
Karari Roomali is made from a plain flour dough, rolled extremely thin and cooked on an upside down kadai and finally topped with ghee and spices.
Ingredients
2 cups plain flour
1 teaspoon sugar
1 teaspoon salt
4 teaspoons ghee
3/4 cup water
1 teaspoon olive oil
¼ cup plain flour for dusting
1 teaspoon oil (for greasing kadai)
For Masala
1 tablespoon melted butter
1 teaspoon red chilli powder
½ teaspoon chaat masala
For Garnishing
1 tablespoon finely chopped coriander leaves
Directions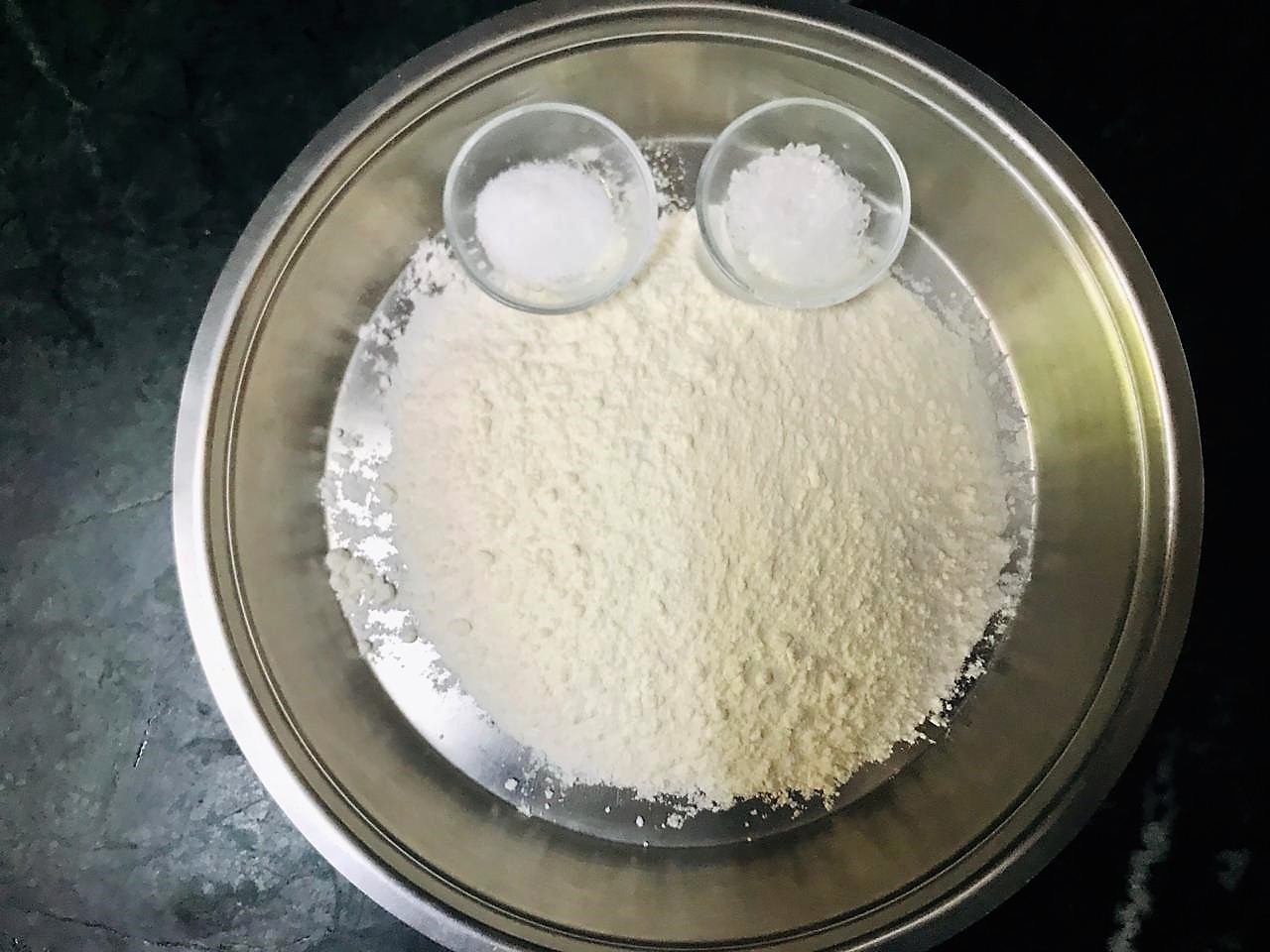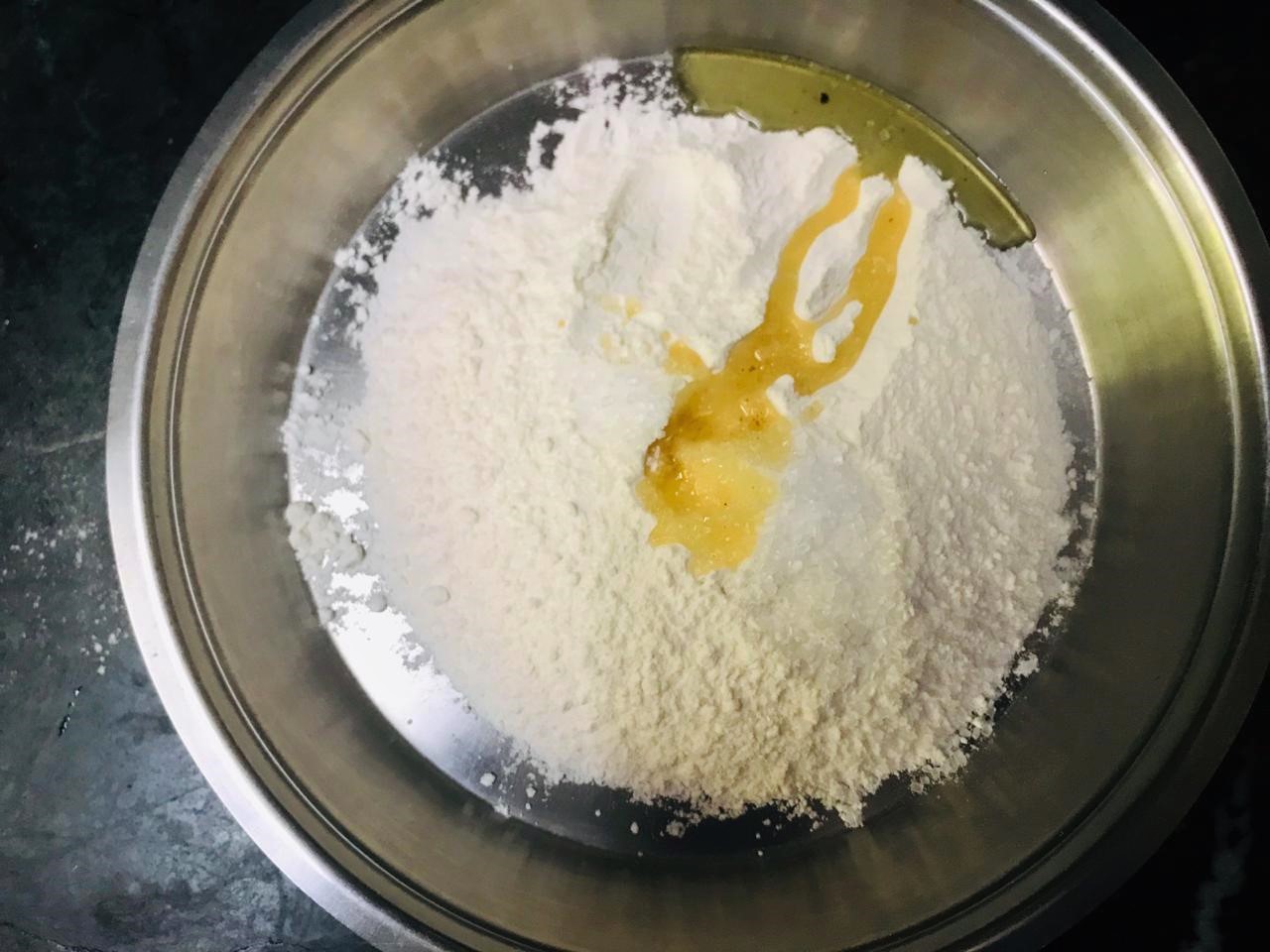 Mix plain flour, sugar, salt and melted ghee.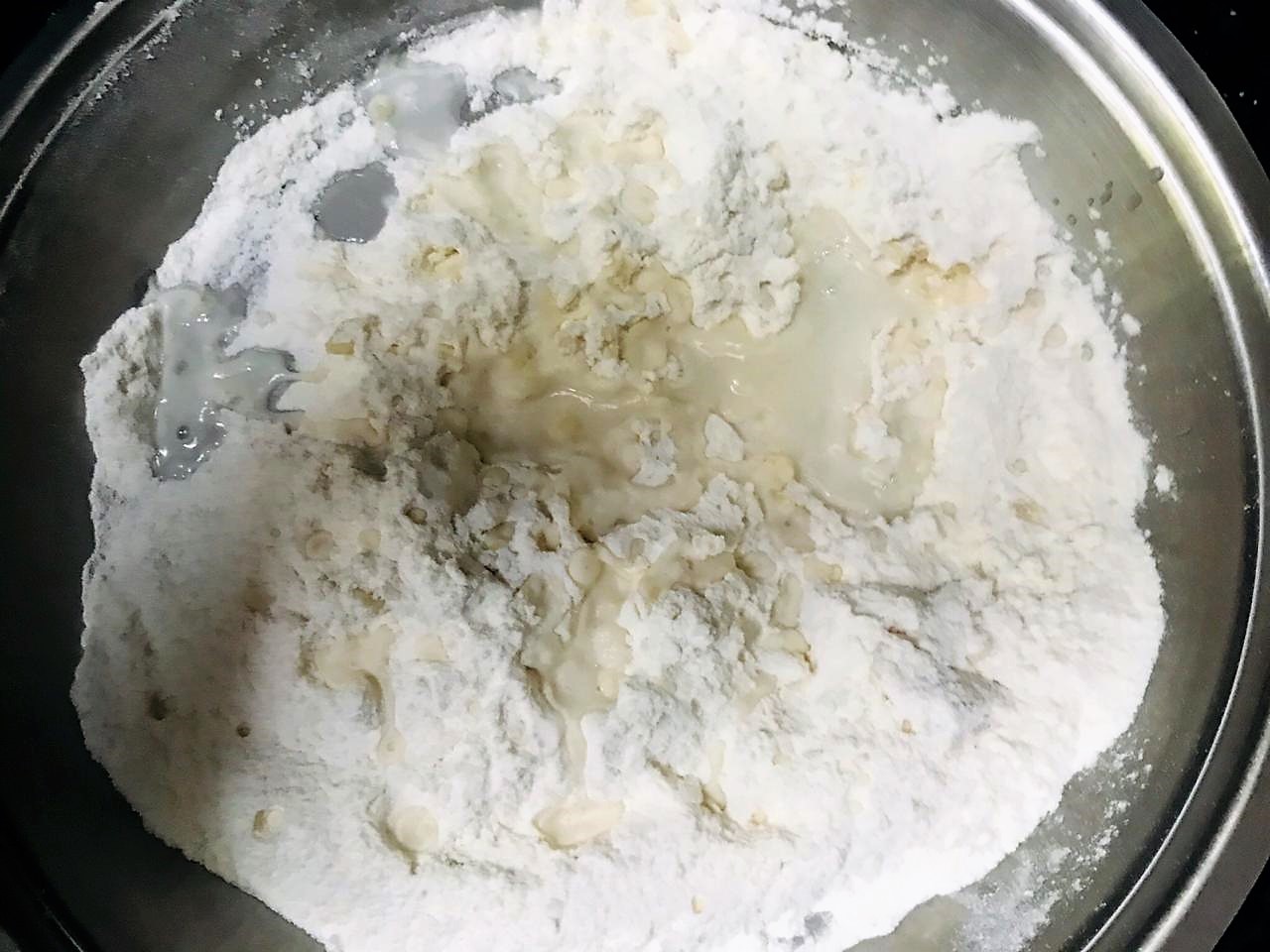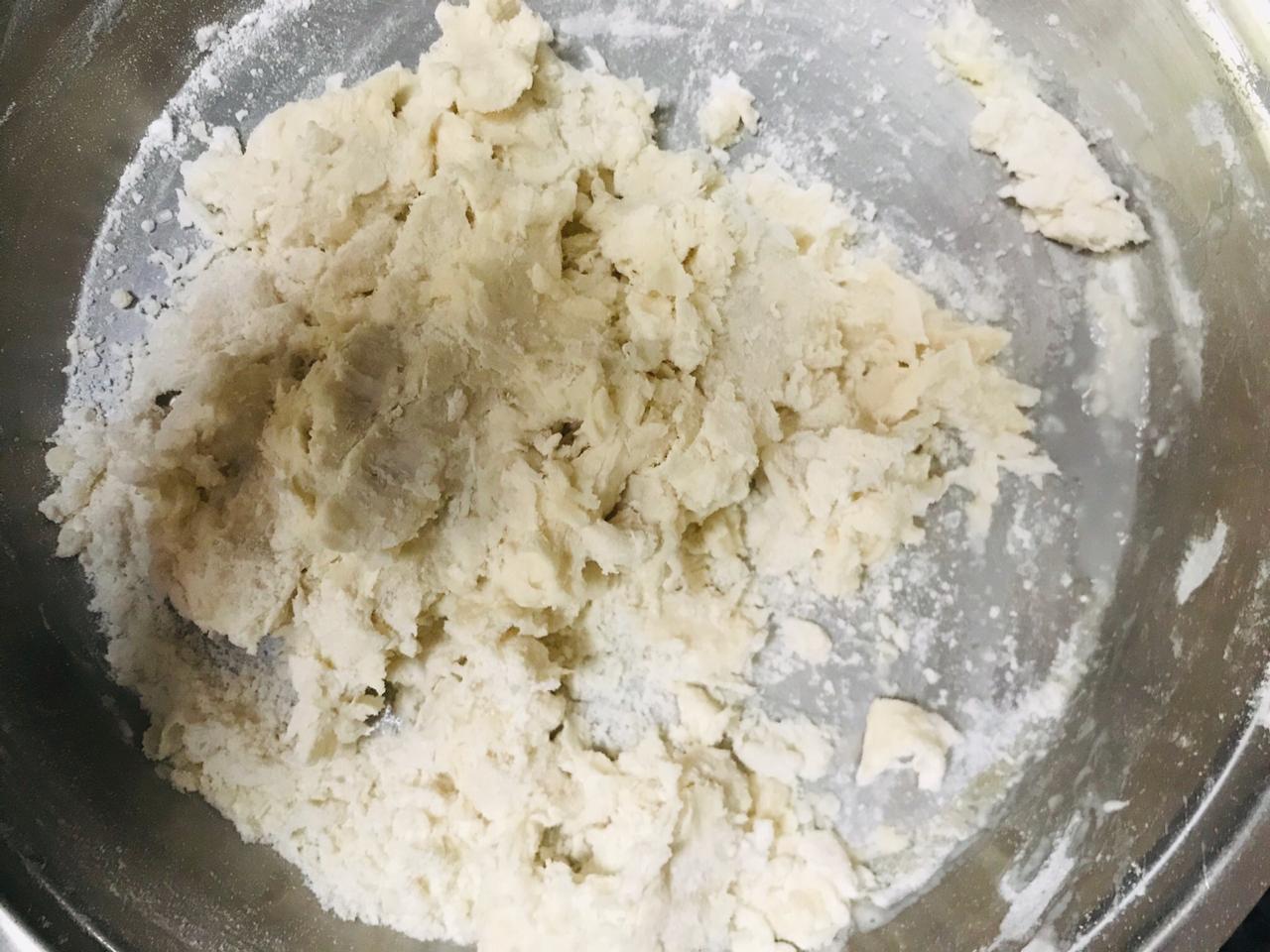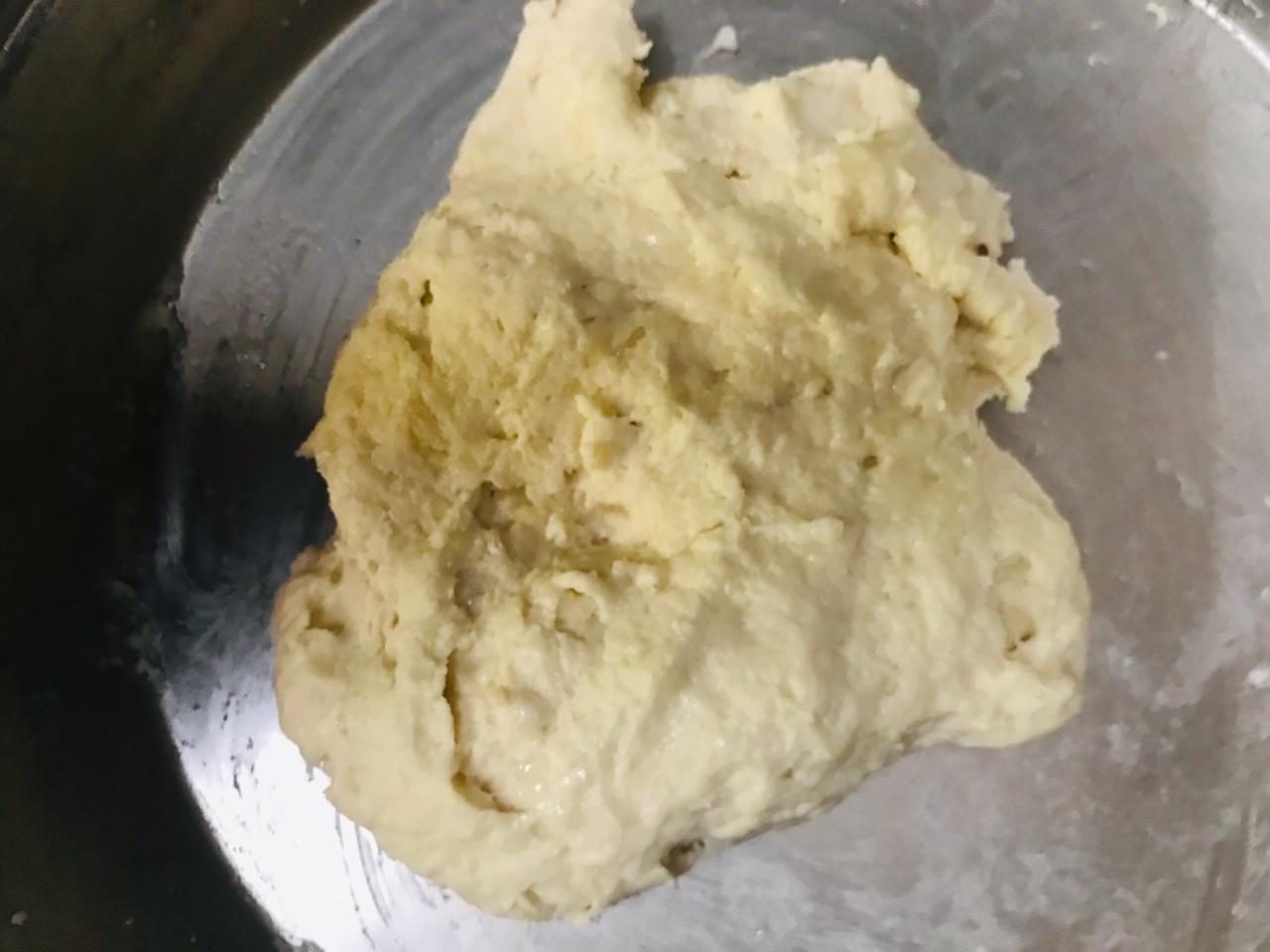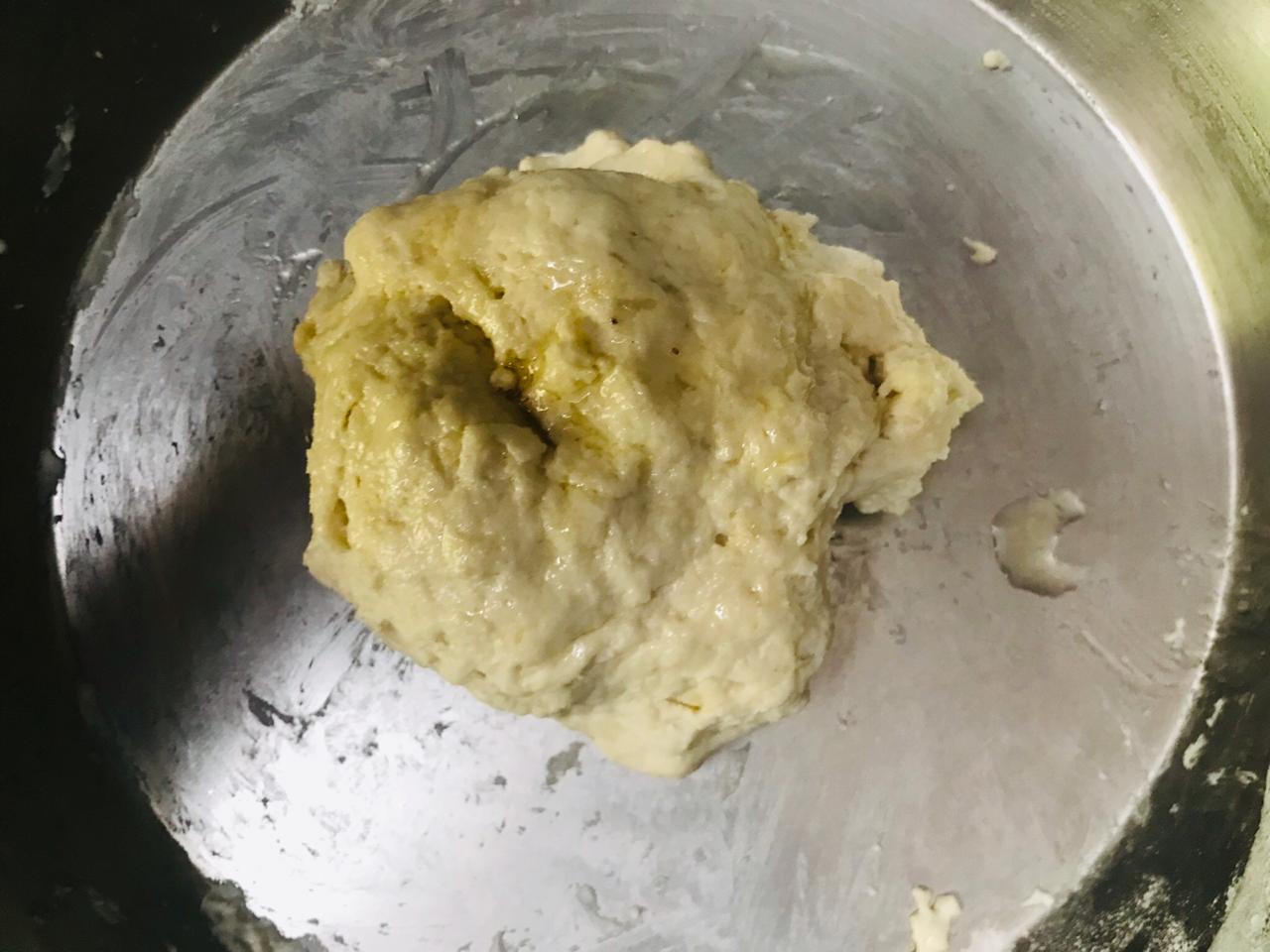 Add water slowly to the flour and make a soft dough. Knead it for 4-5 minutes until the dough is smooth and soft. You can adjust the quantity of water as needed.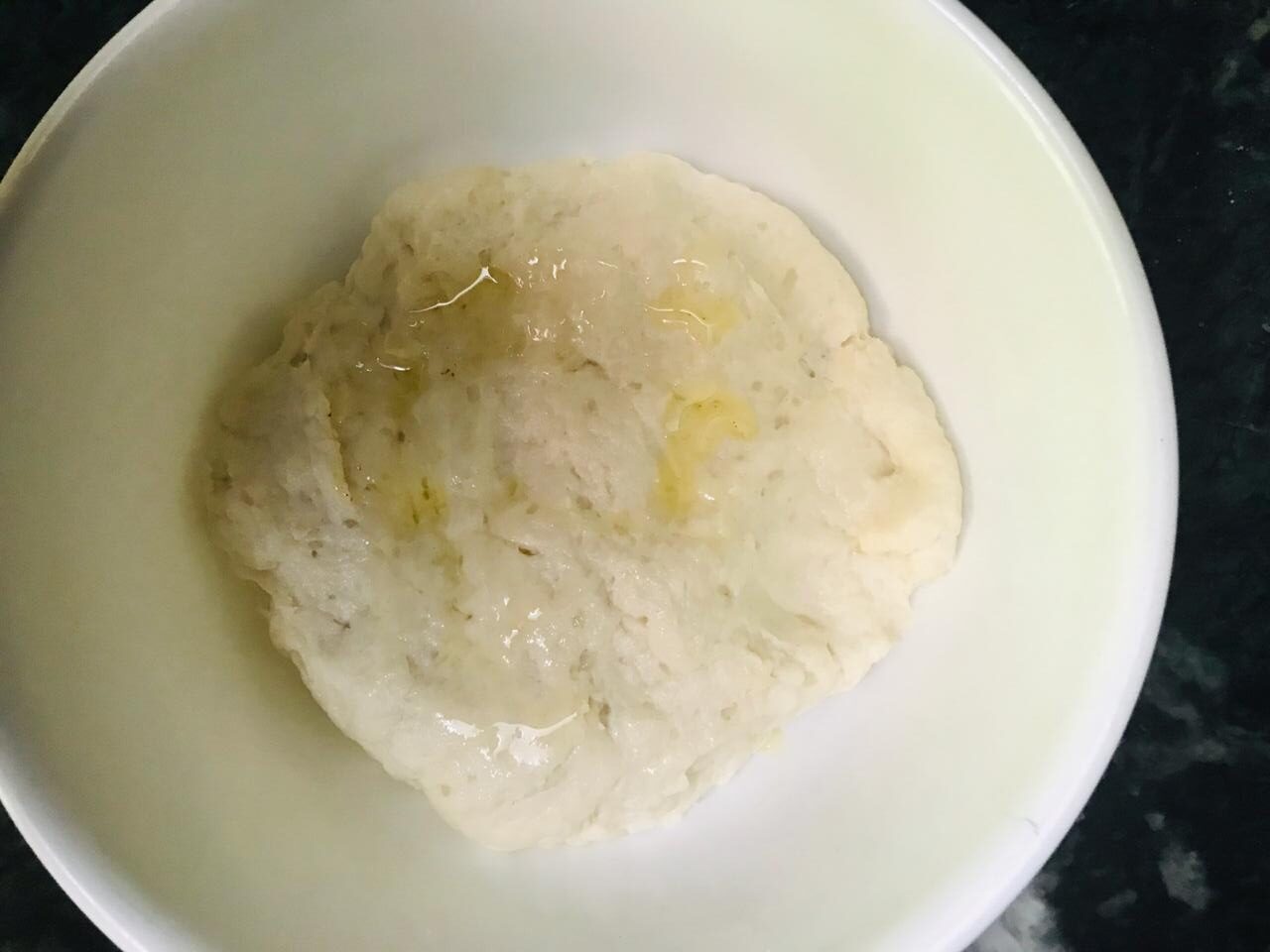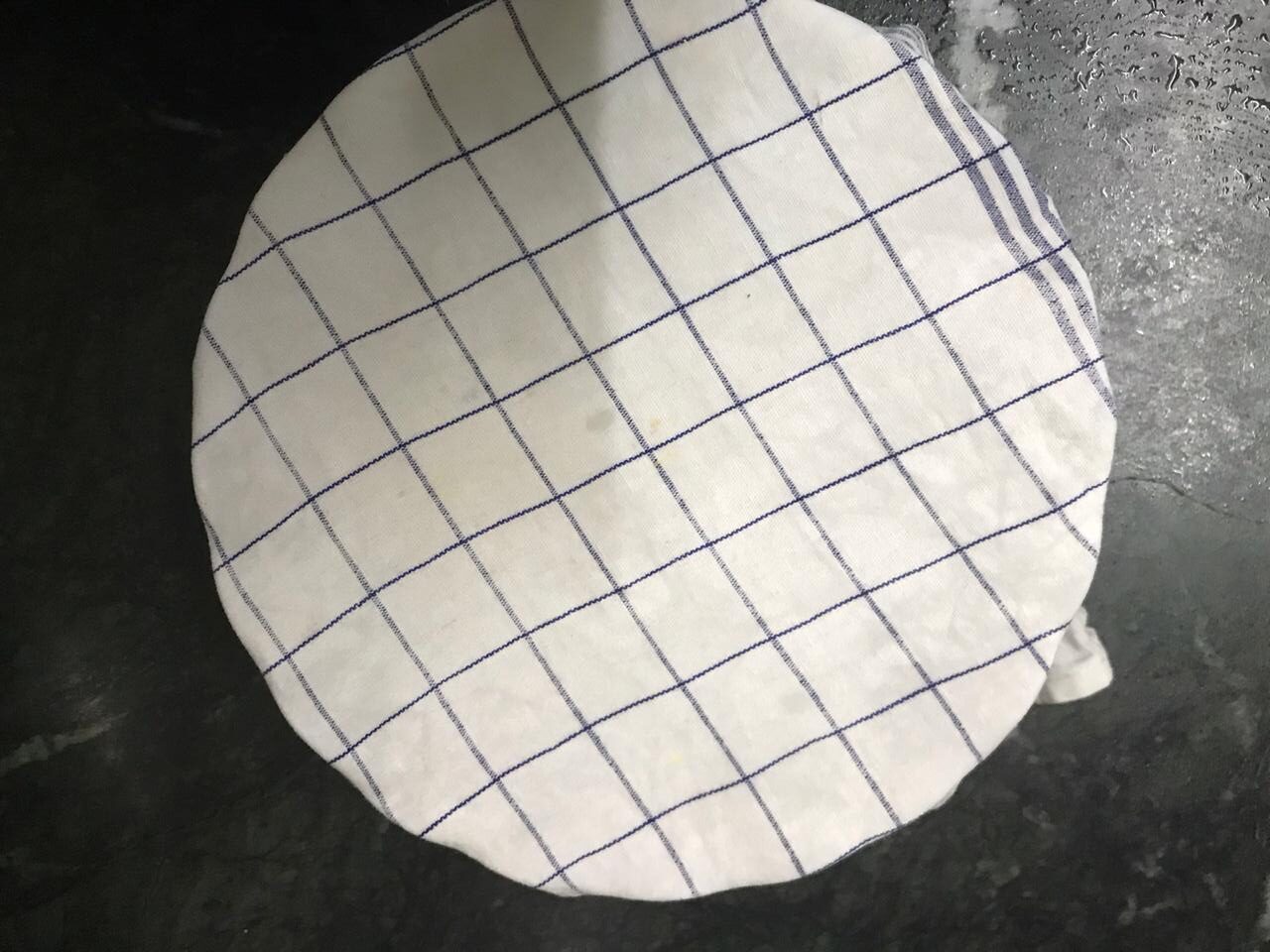 Transfer the dough to a bowl and cover the dough with some oil to keep it moist. Cover the bowl with a damp cloth and let the dough rest for about an hour.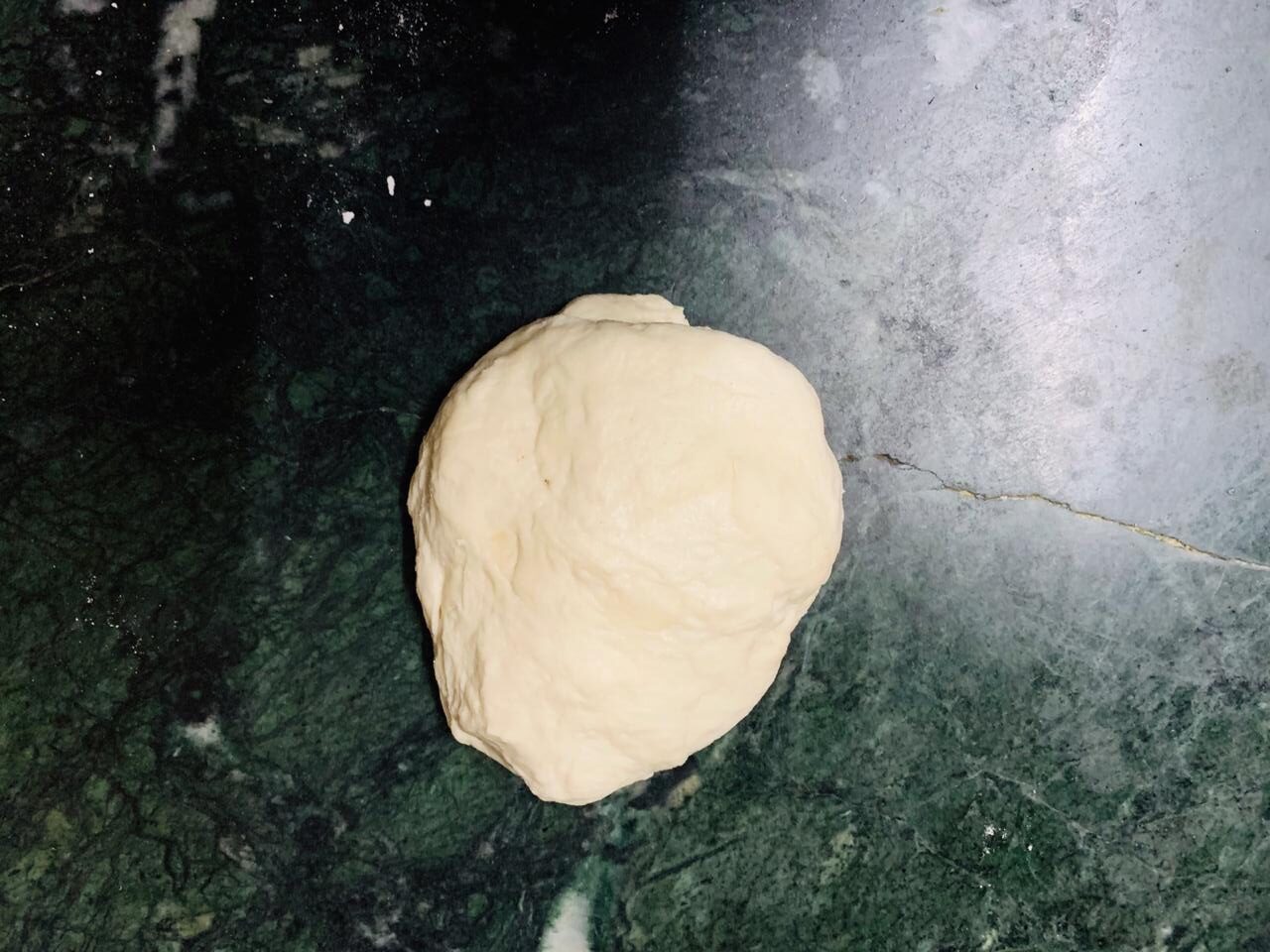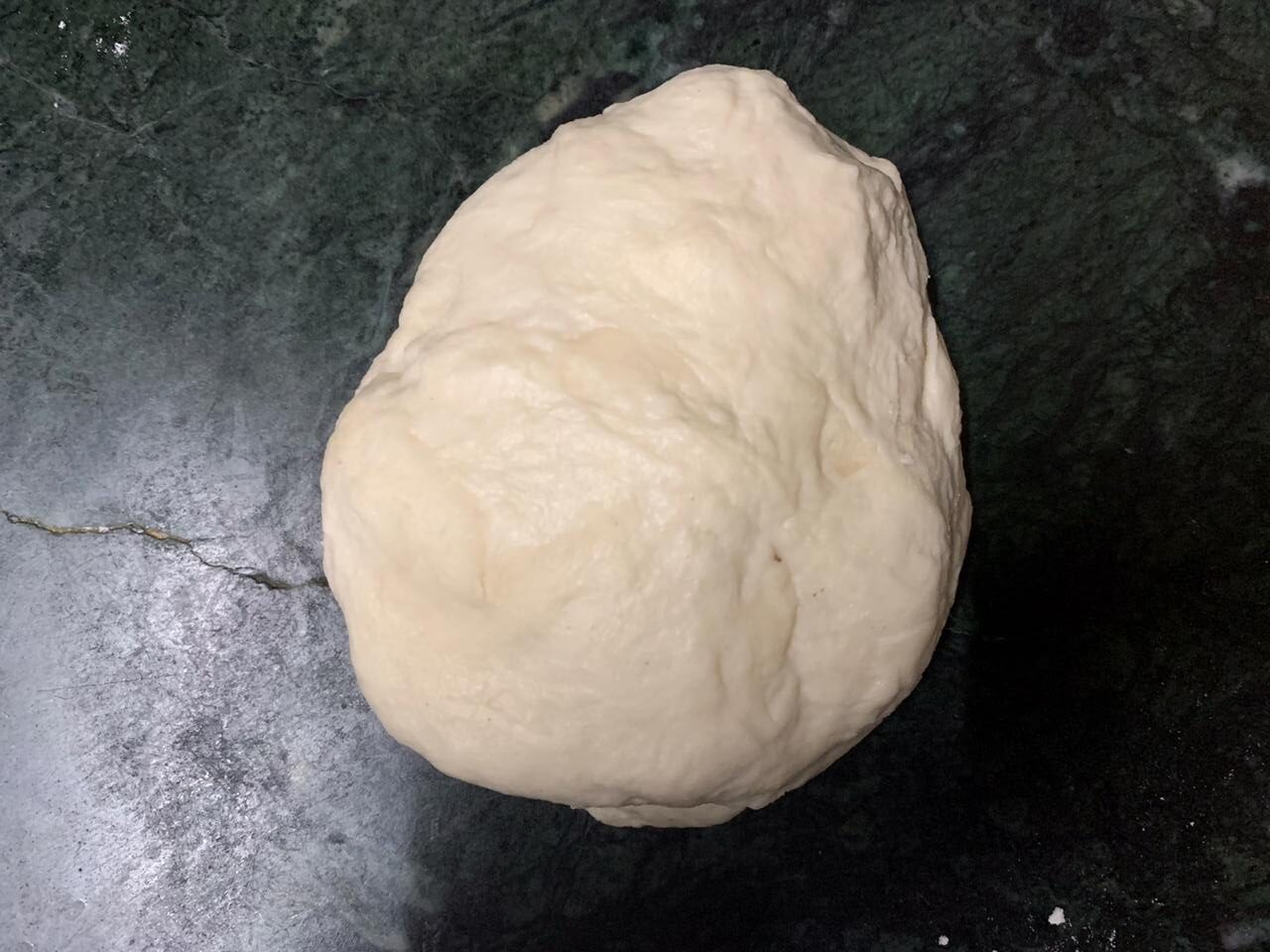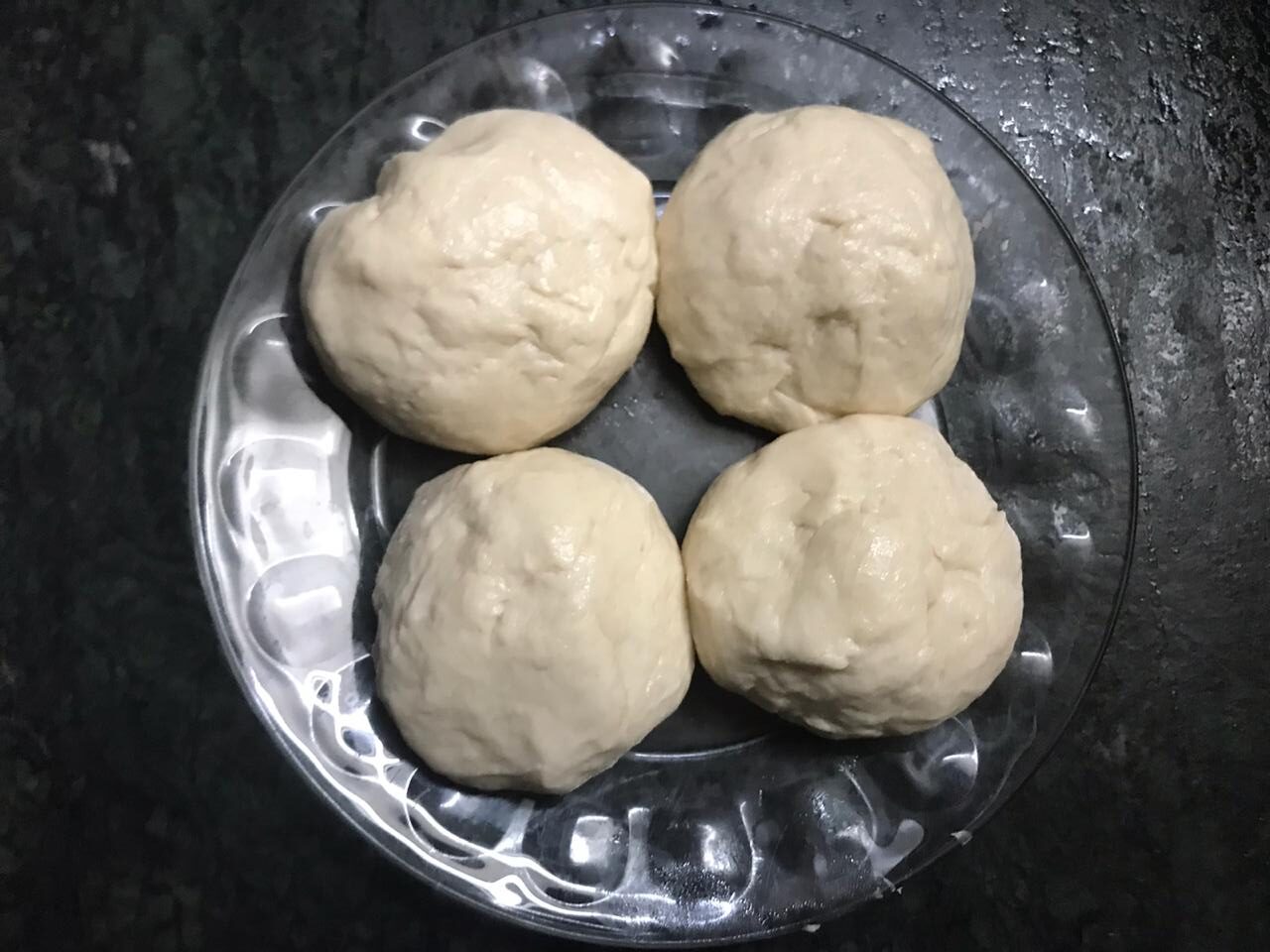 Once the dough has rested, knead the dough once again for about 2 minutes and divide the dough in 4-5 equal balls.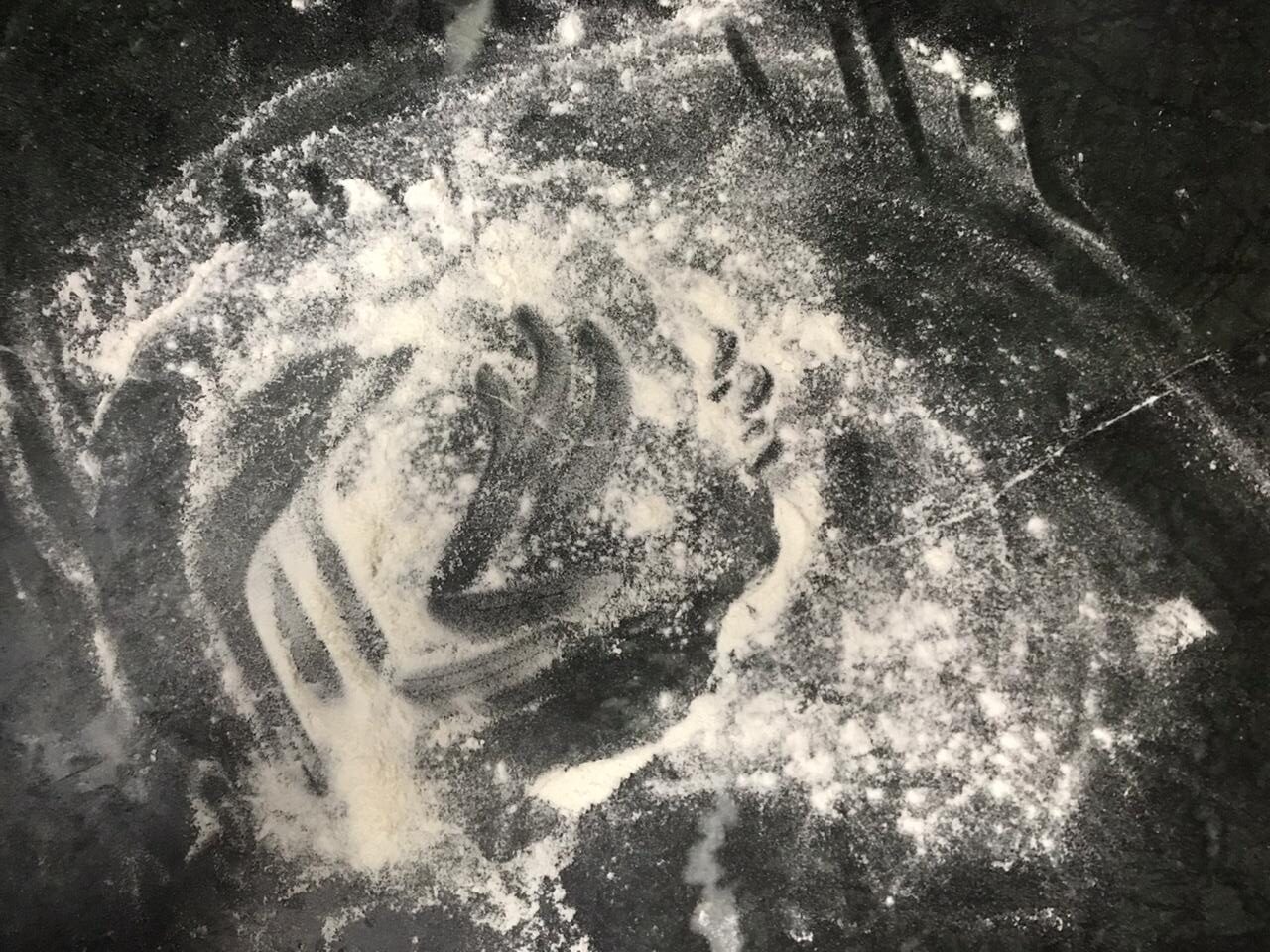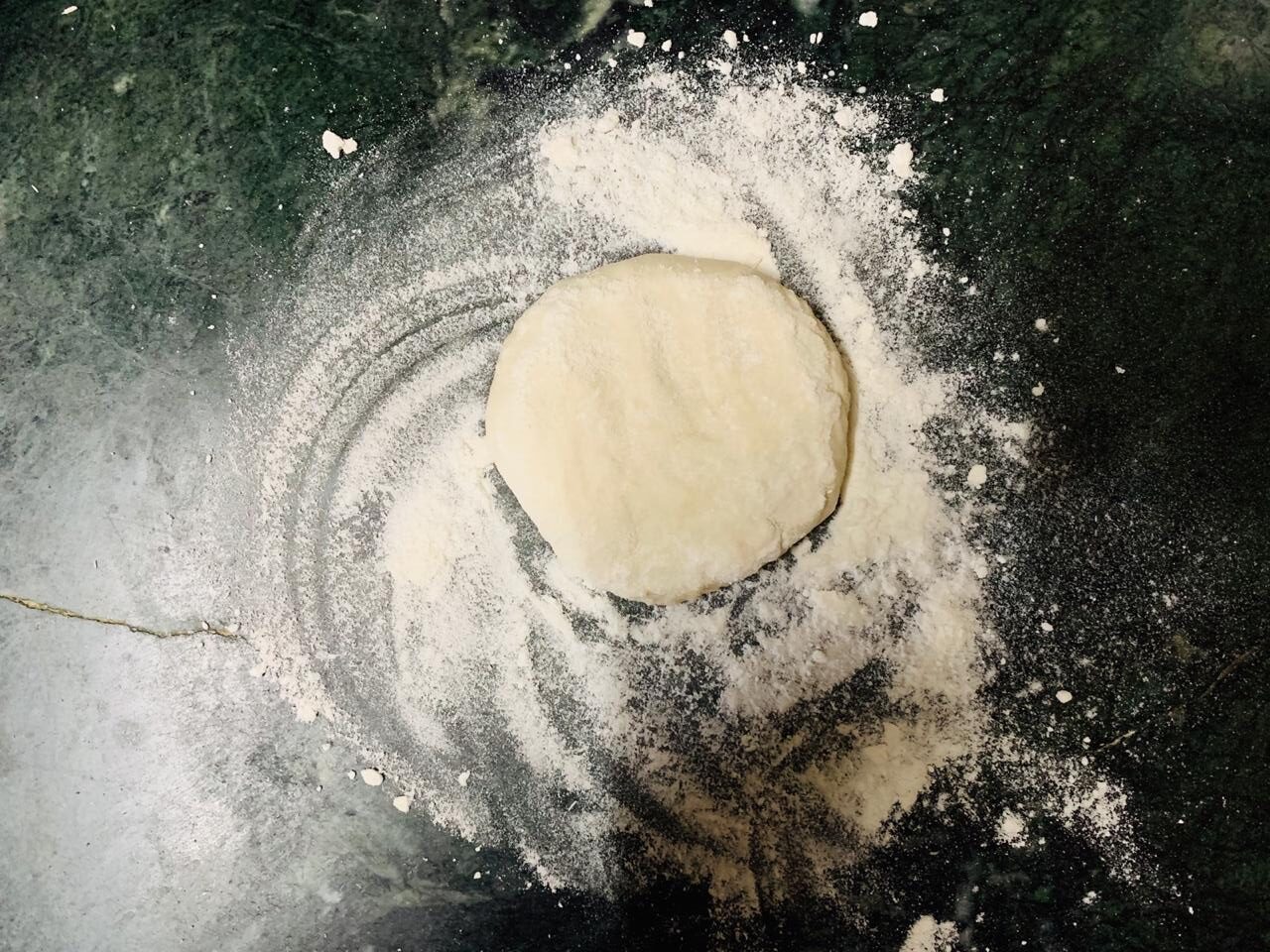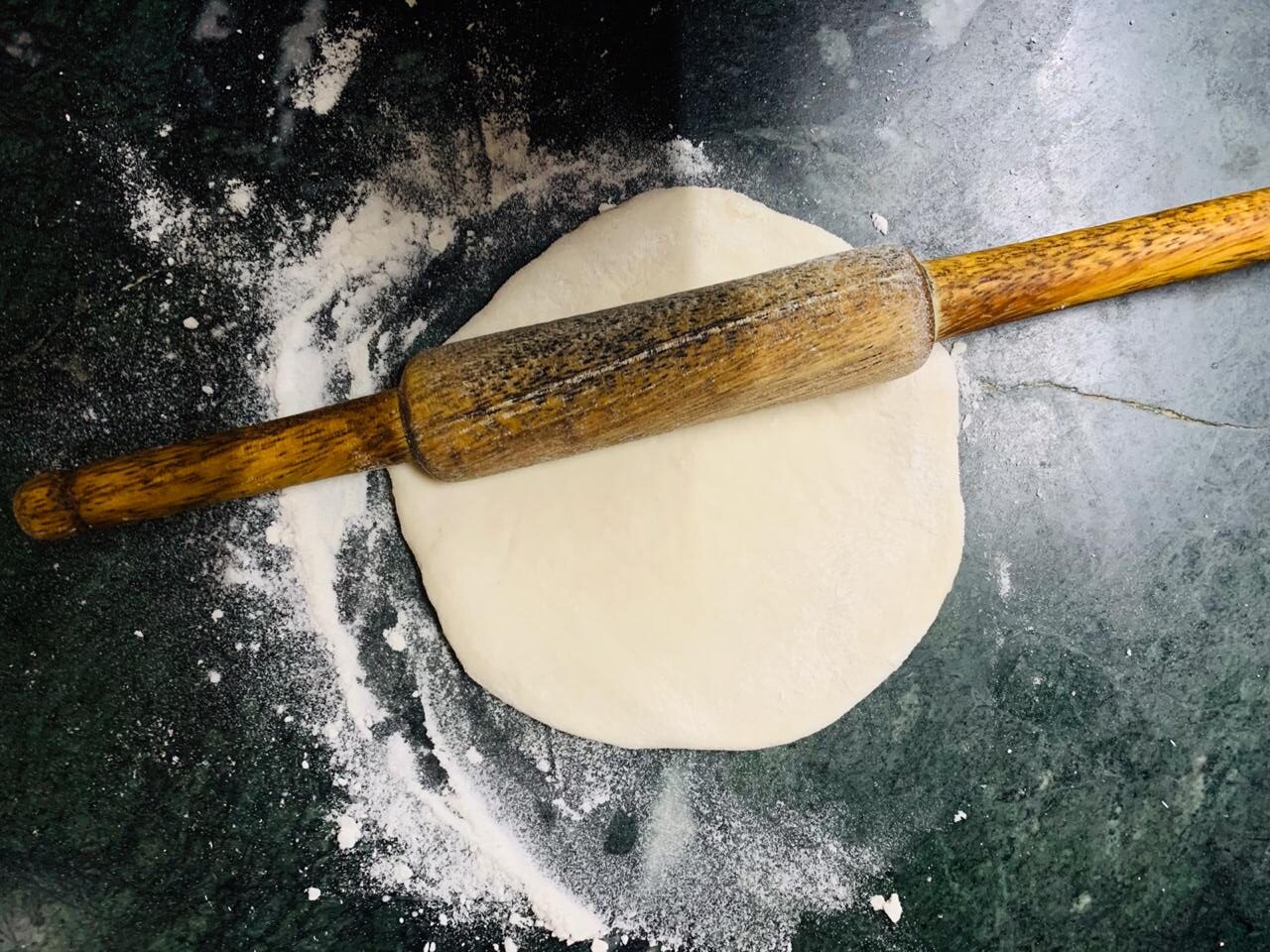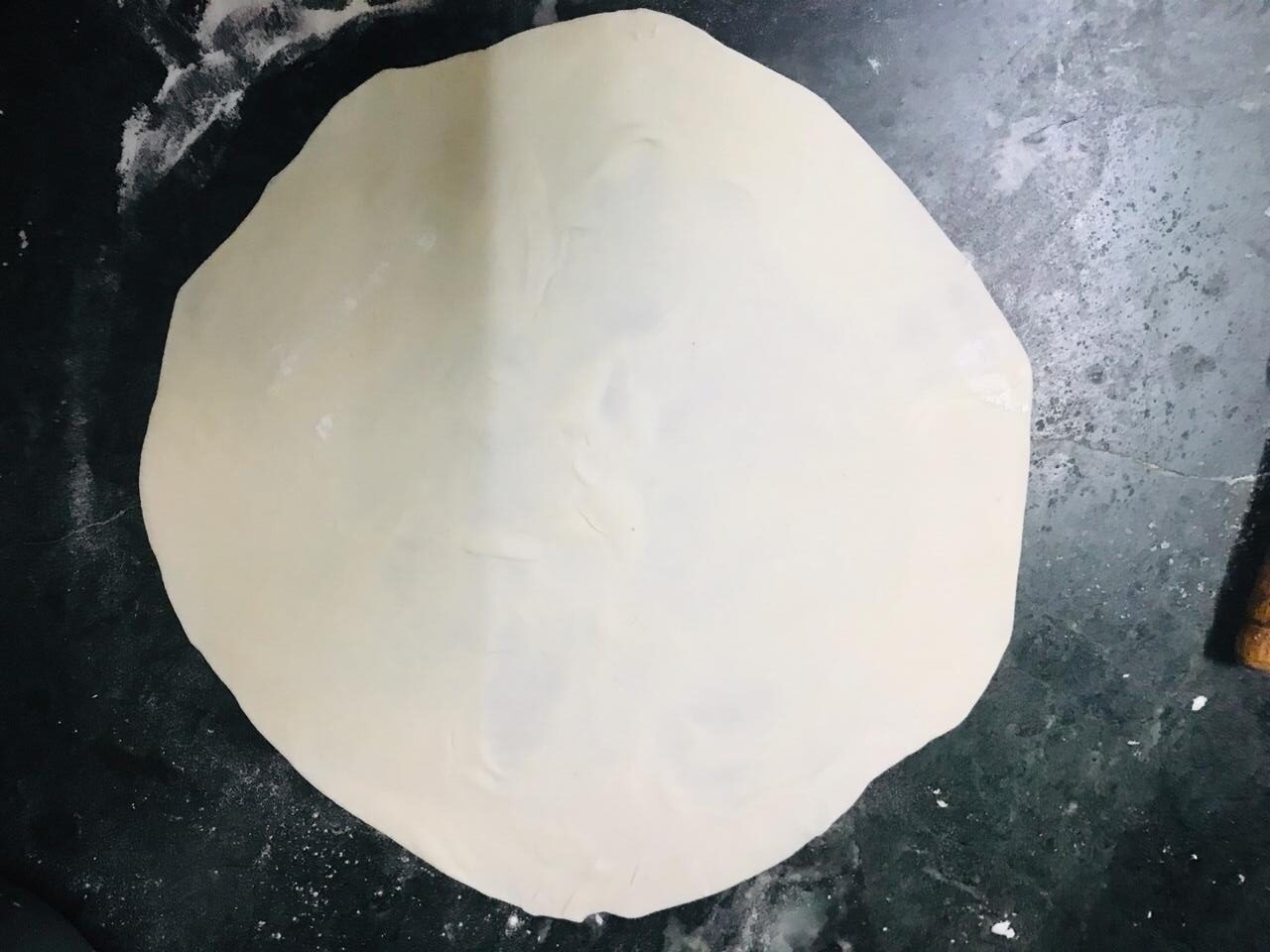 Dust some flour on the work top and roll the dough balls into thin circles around 12-15 inch in diameter.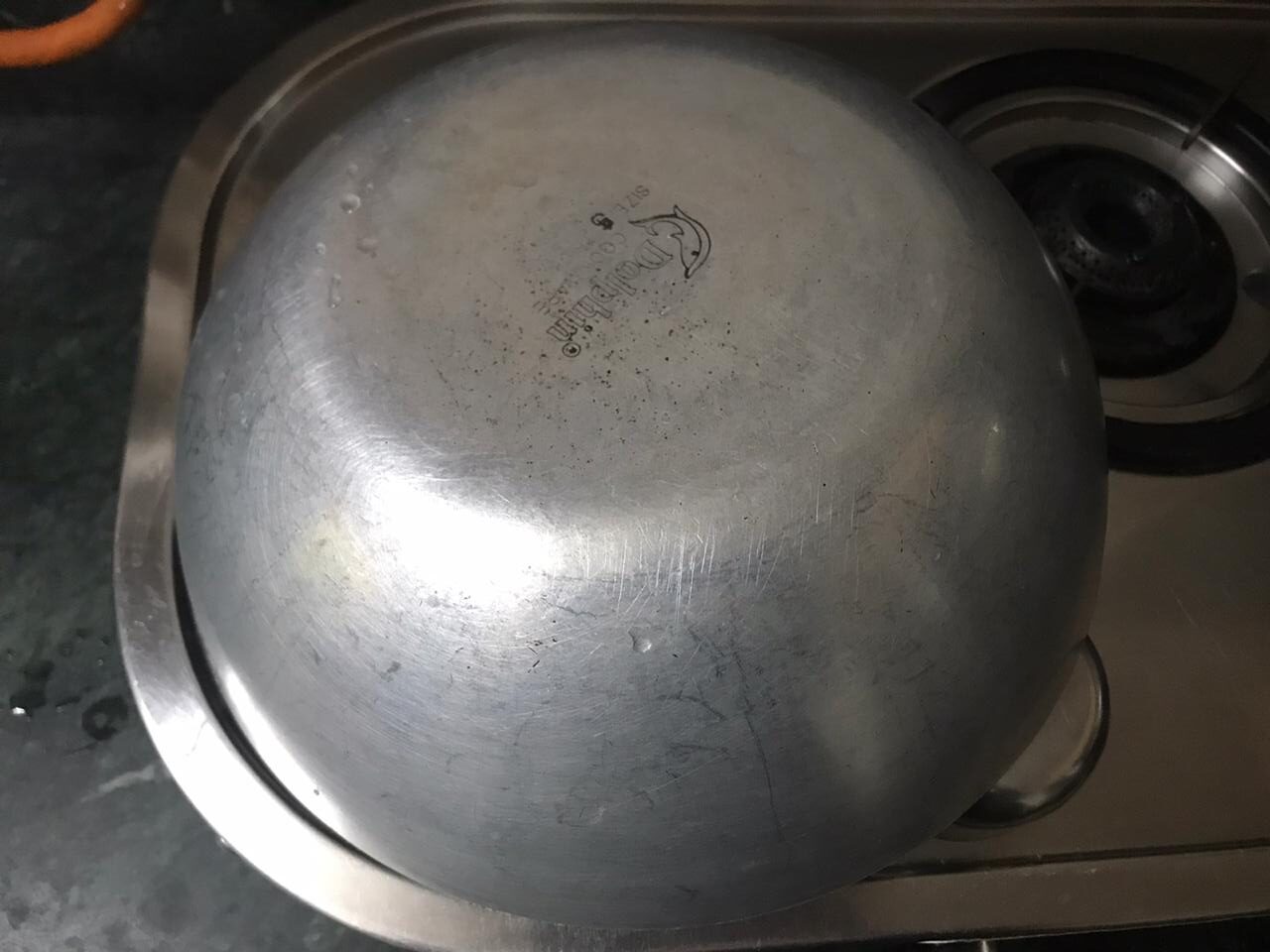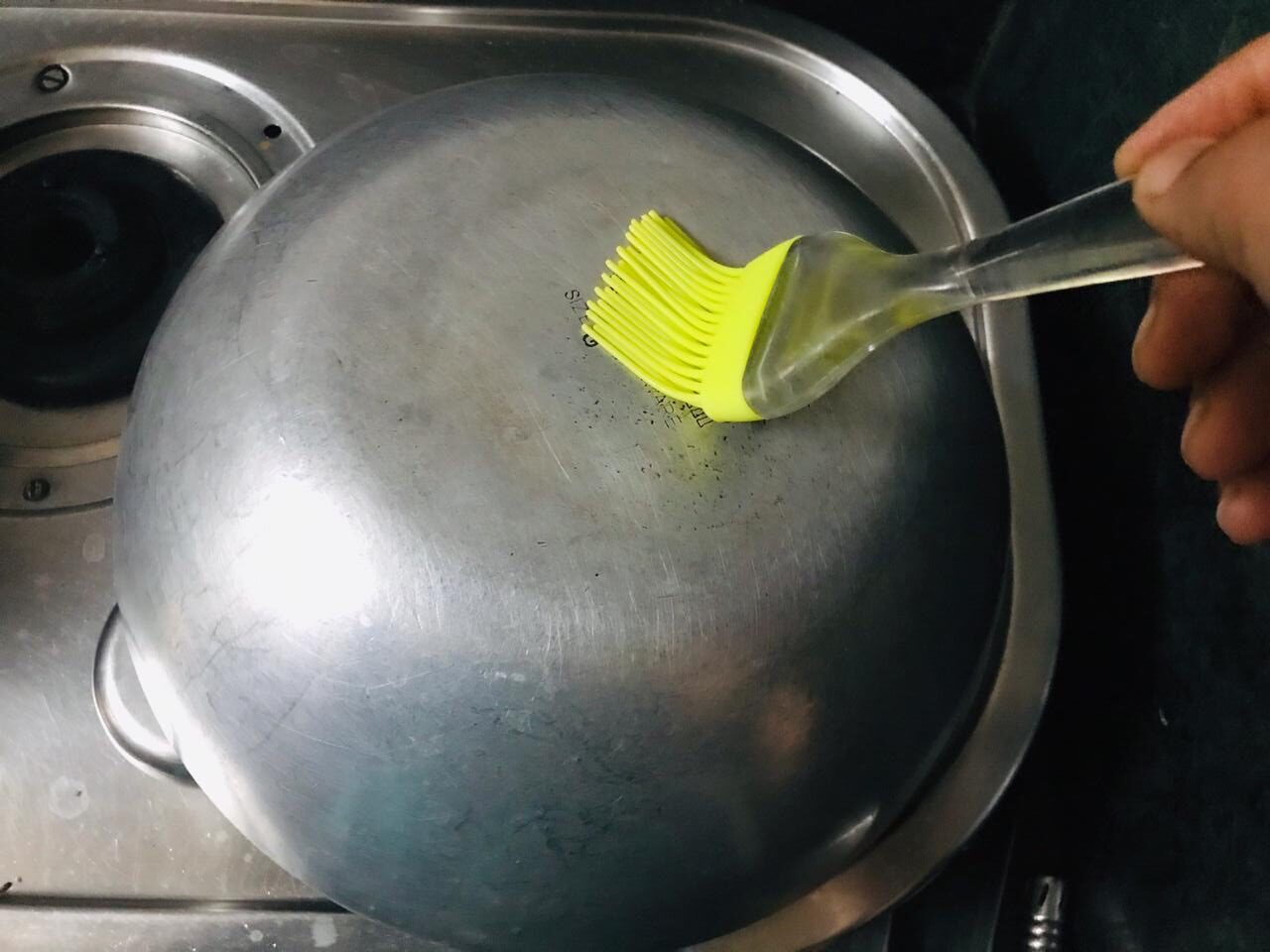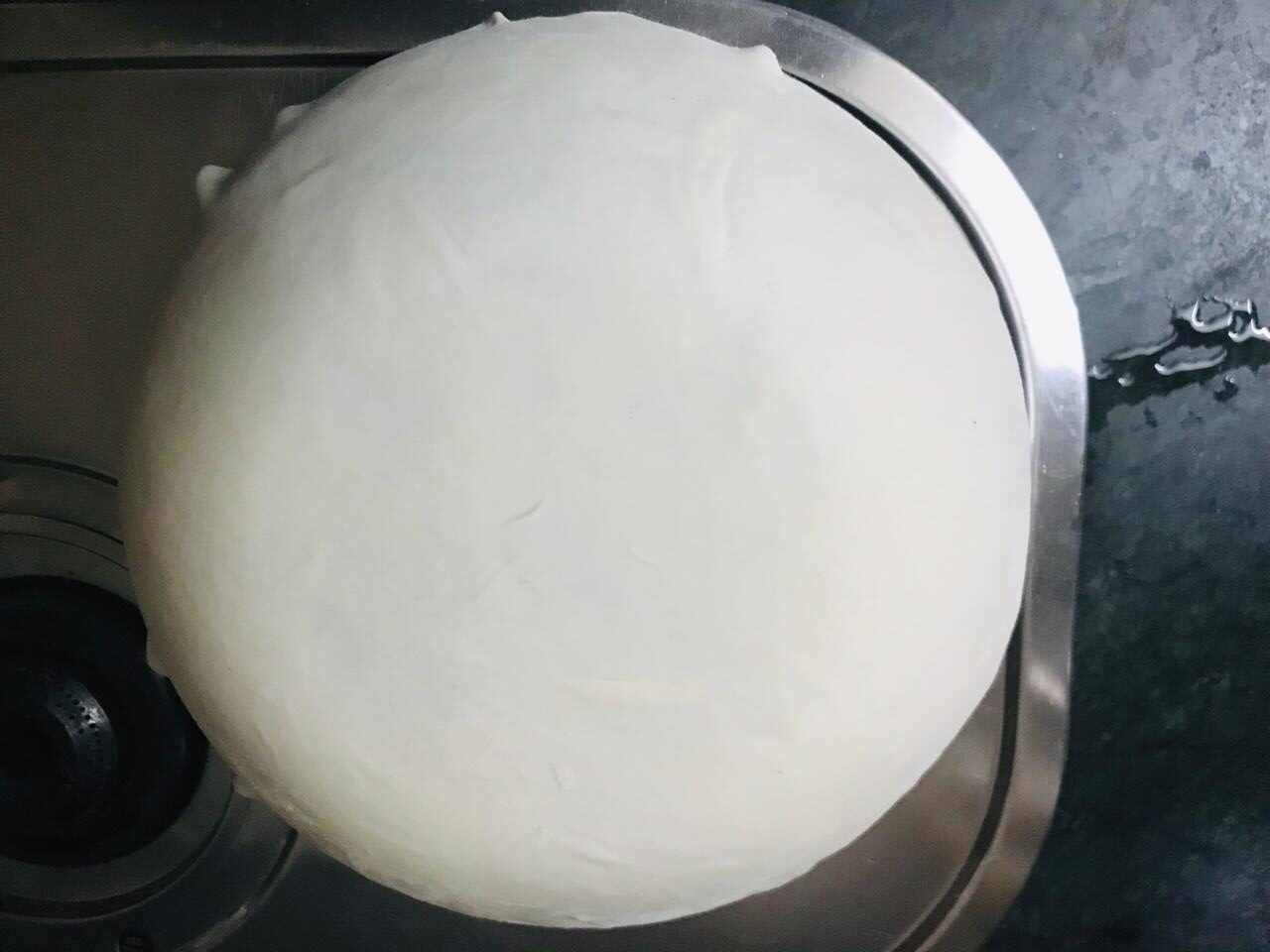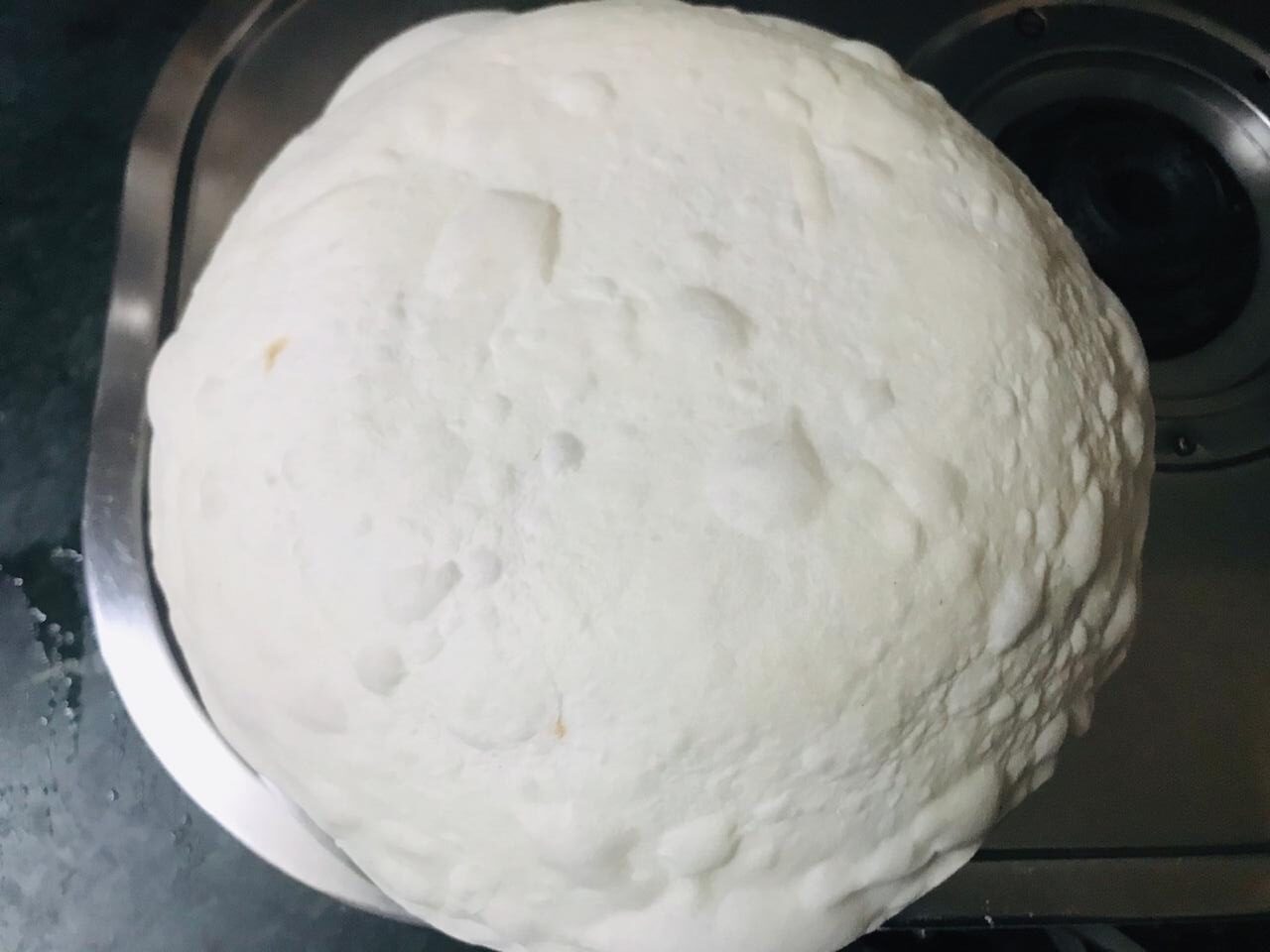 Take an aluminium kadai or any large round vessel and place it on the heat upside down. Heat it for 5 minutes on high heat. Grease oil on the kadai.
Place the rolled thin roomali on the kadai and cook it on high heat until you see bubbles forming over roomali. It usually takes 30 seconds to 45 seconds for the bubbles to appear.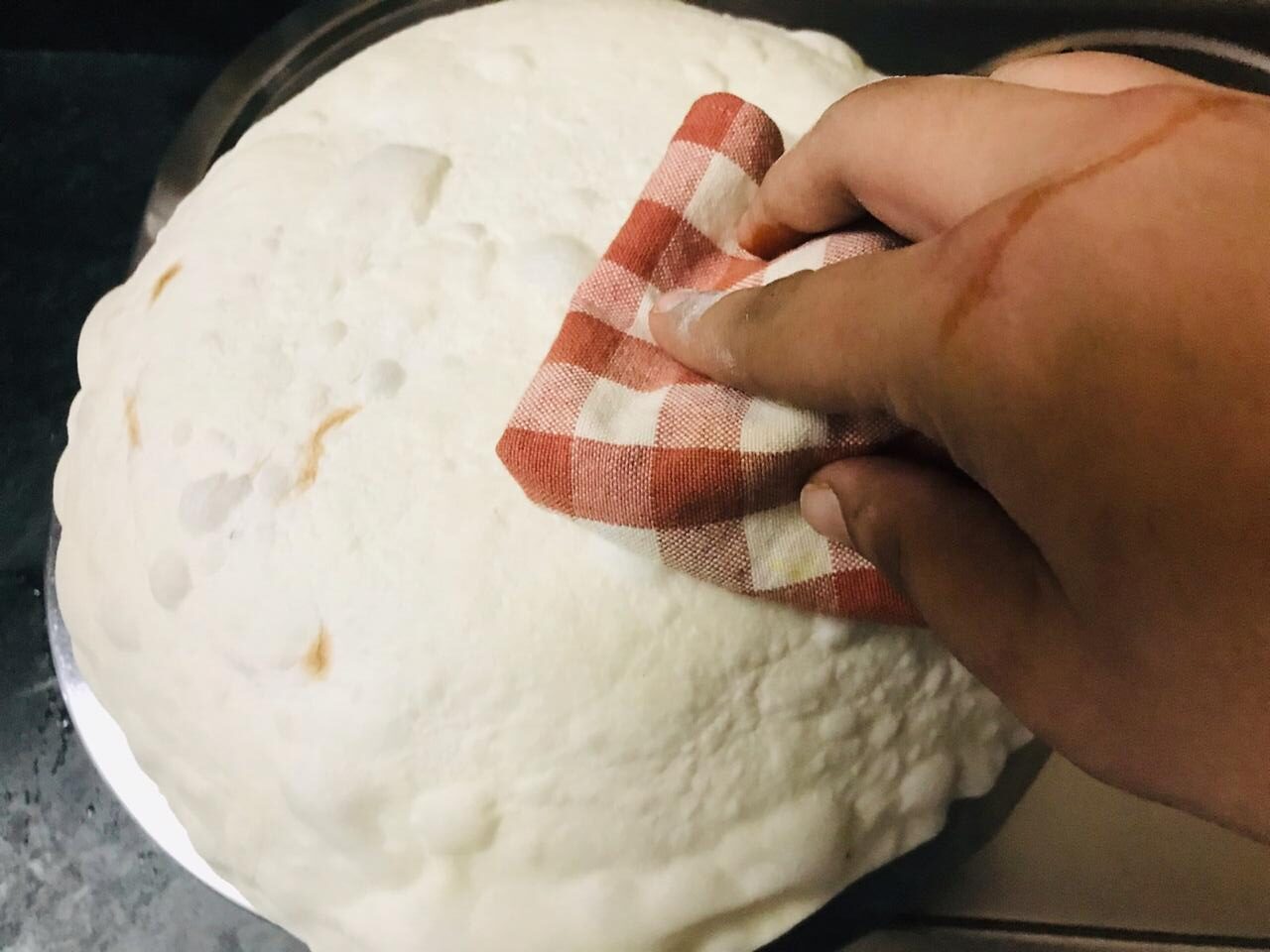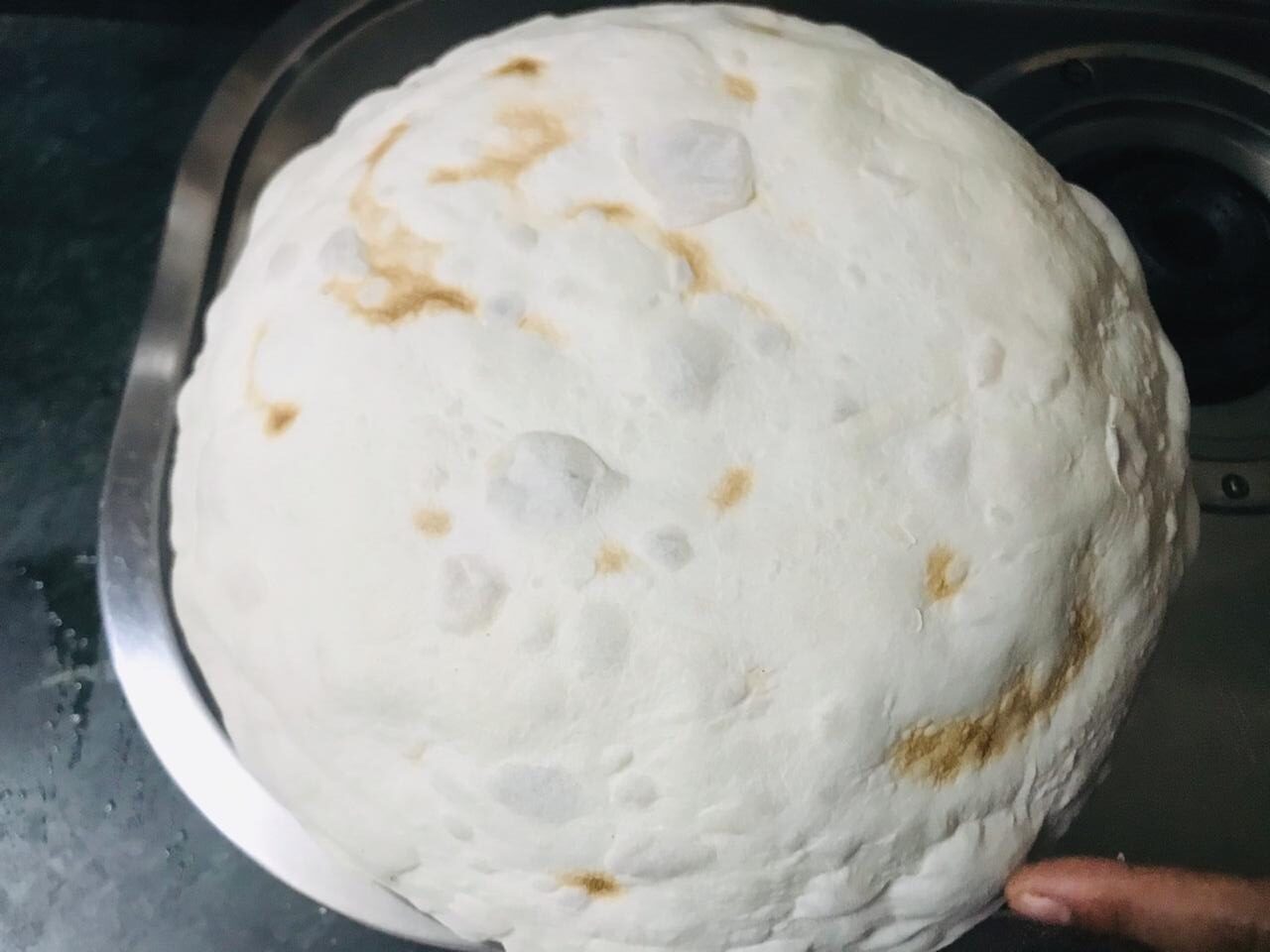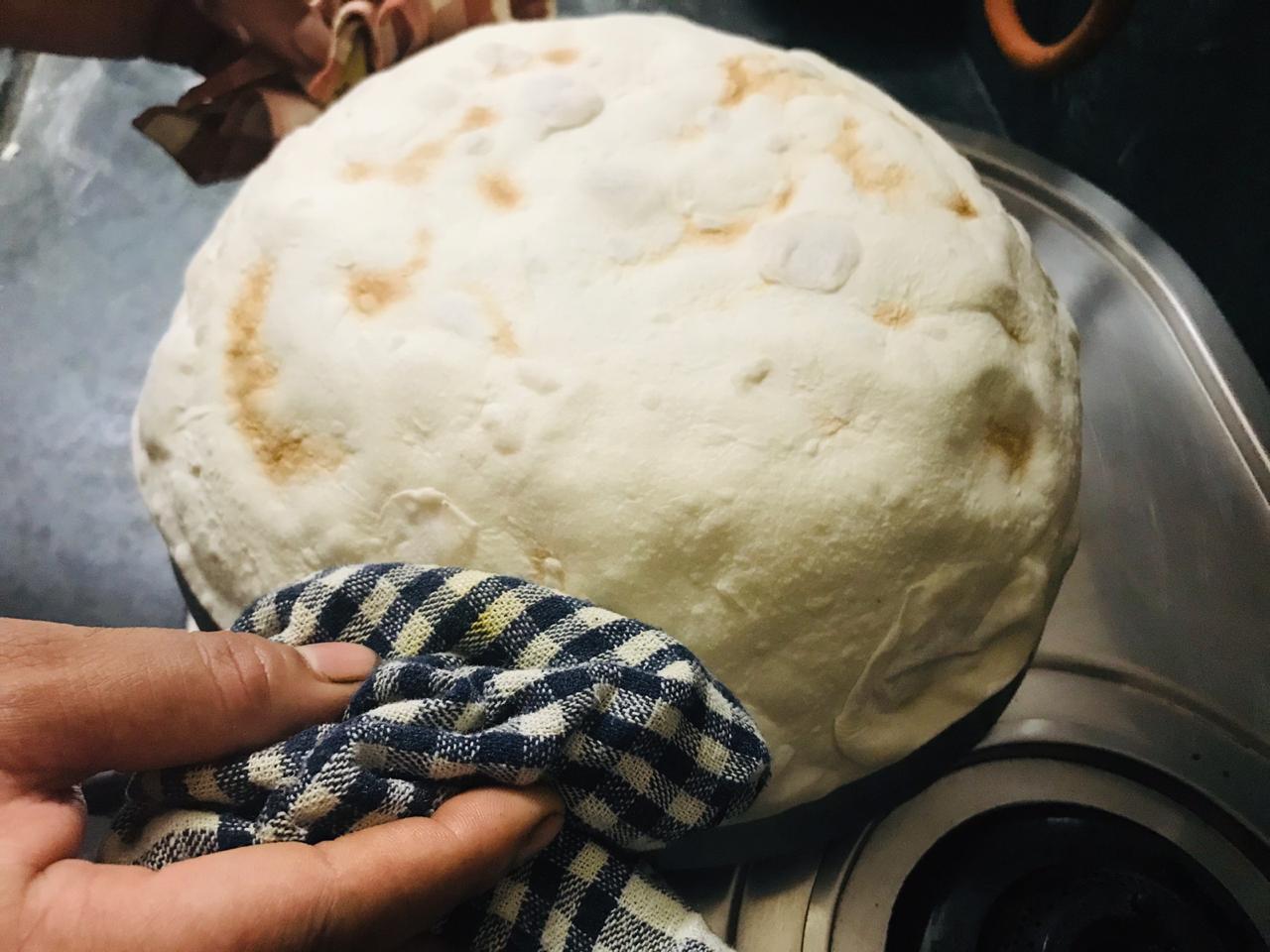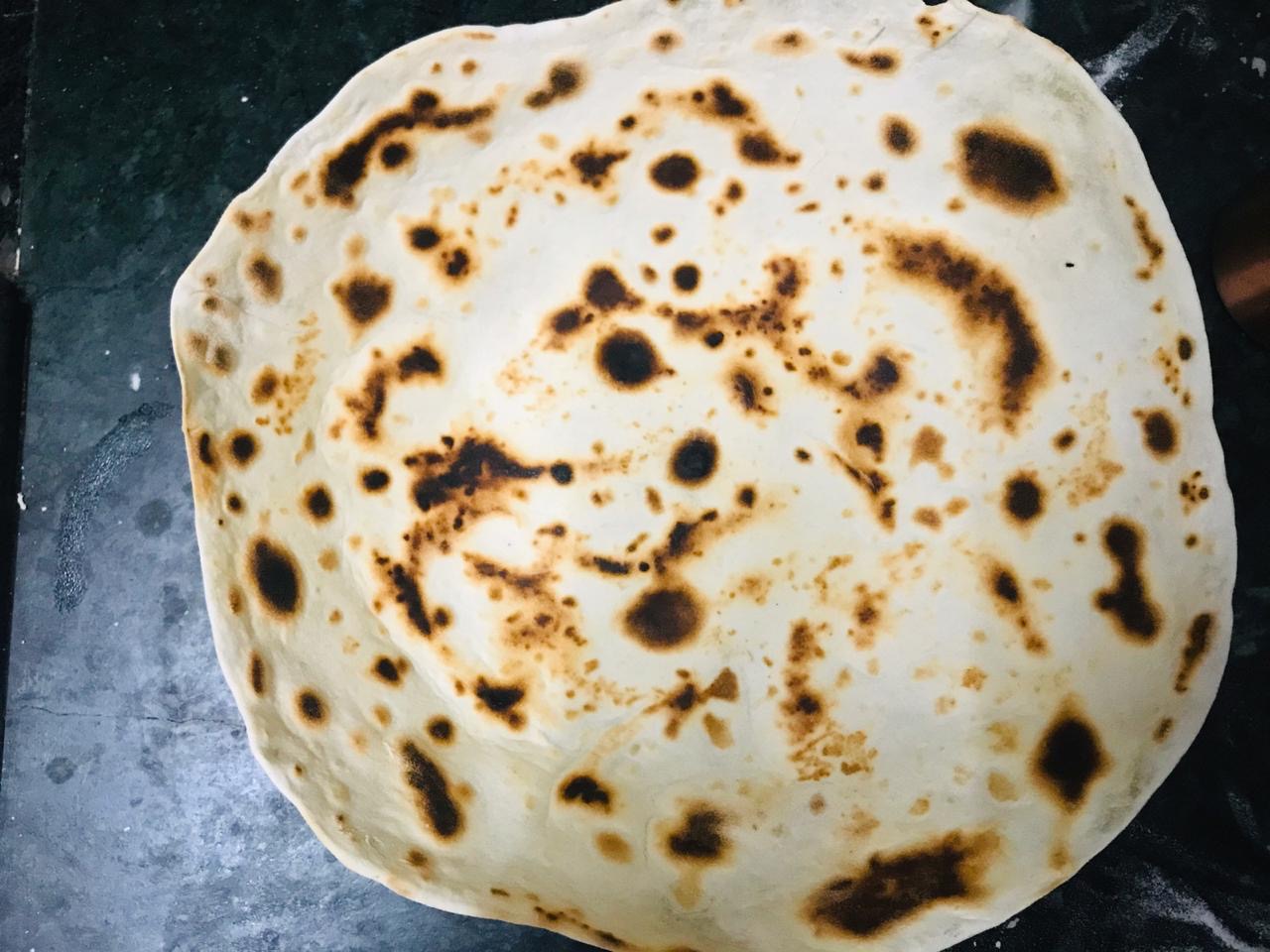 Once the bubbles form on the roomali lower the heat and press the edges of the roomali with a kitchen towel to roast. Keep pressing over the bubbles while roasting it from all sides on low heat for 1 minute. Take out the roomali and gently turn it over to cook on the other side.
Keep pressing and rotating the roomali until it crisps up from all sides. It takes 3-4 minutes for it to cook and turn golden brown. When the roomali turns golden brown and crisp, remove it from the heat and let it cool down. The roomali will be crisp, and the shape will be like a bowl.
Repeat the process and prepare all the roomali's.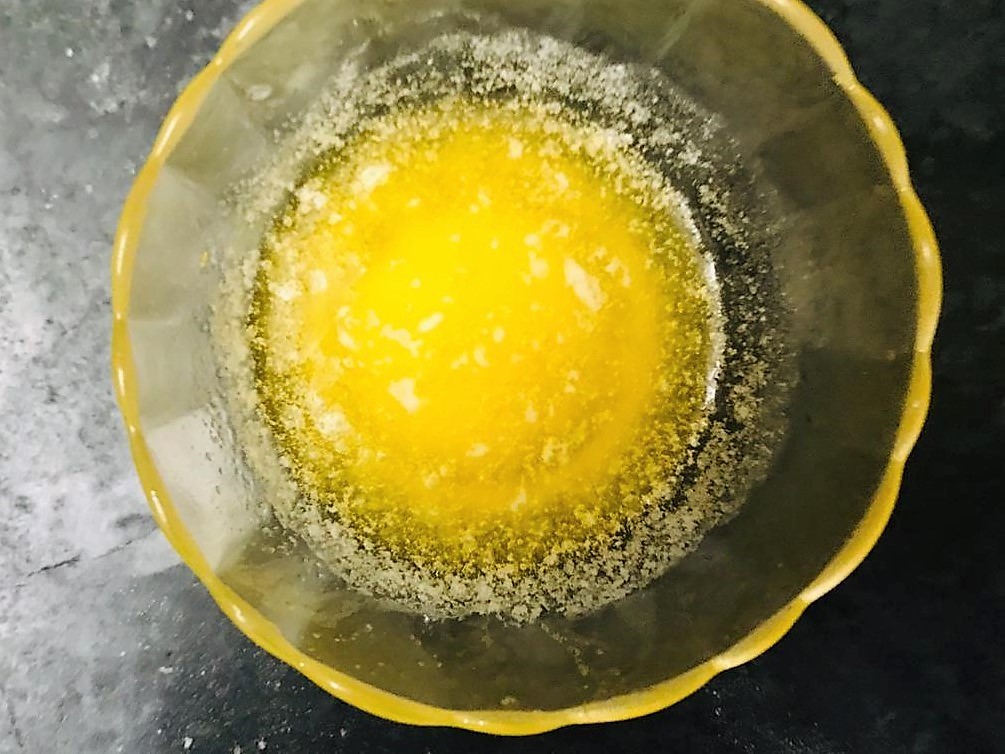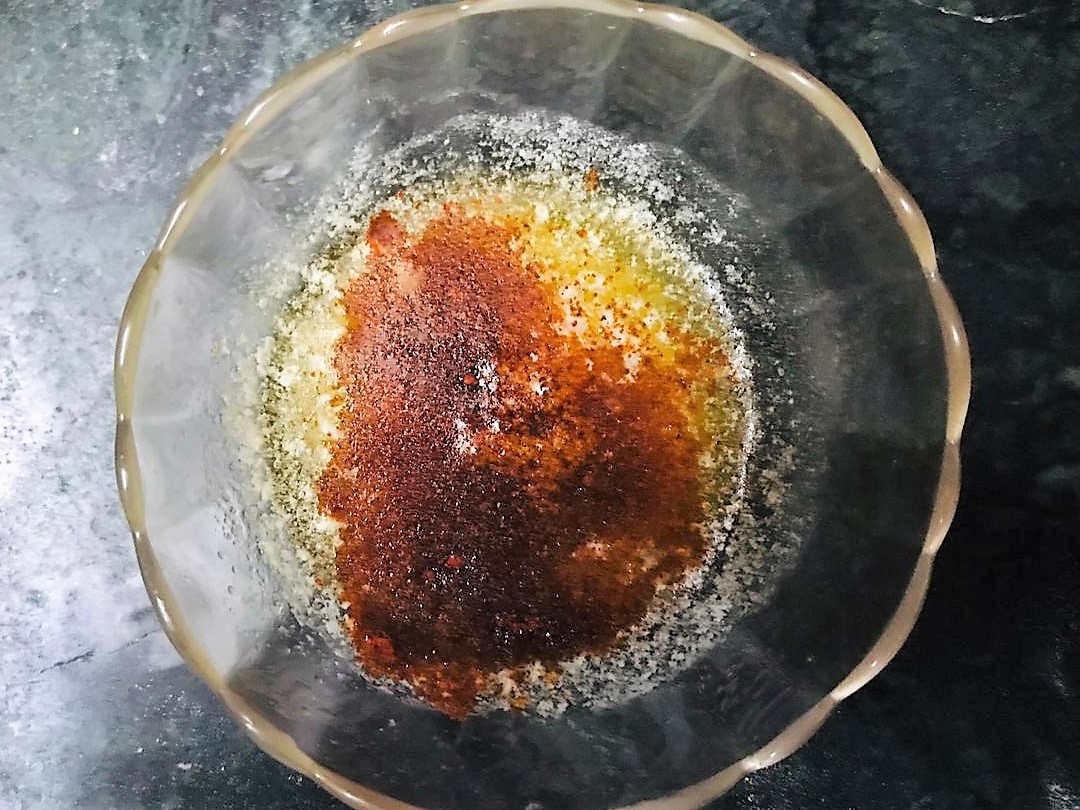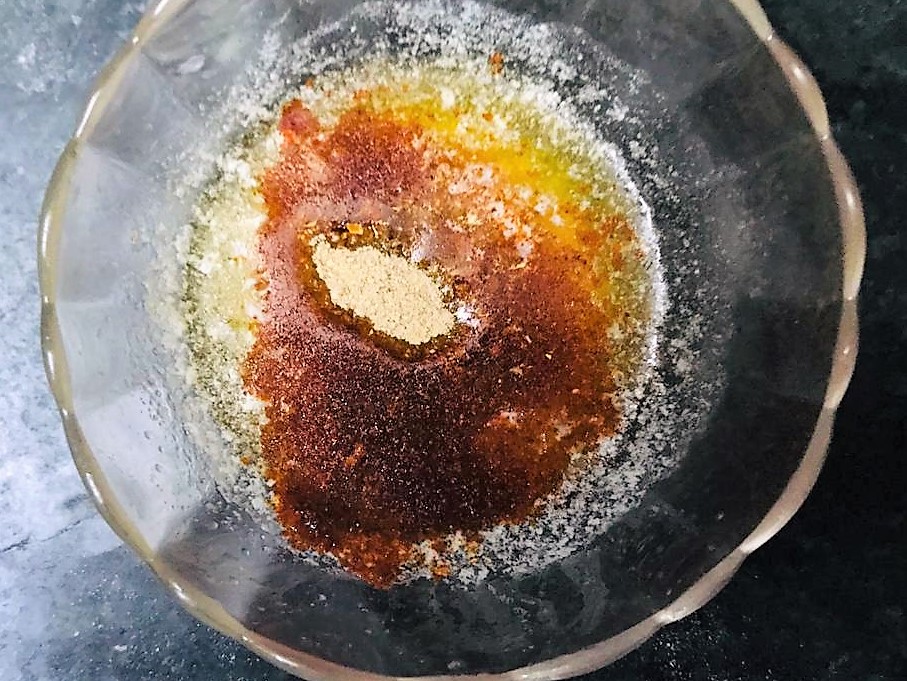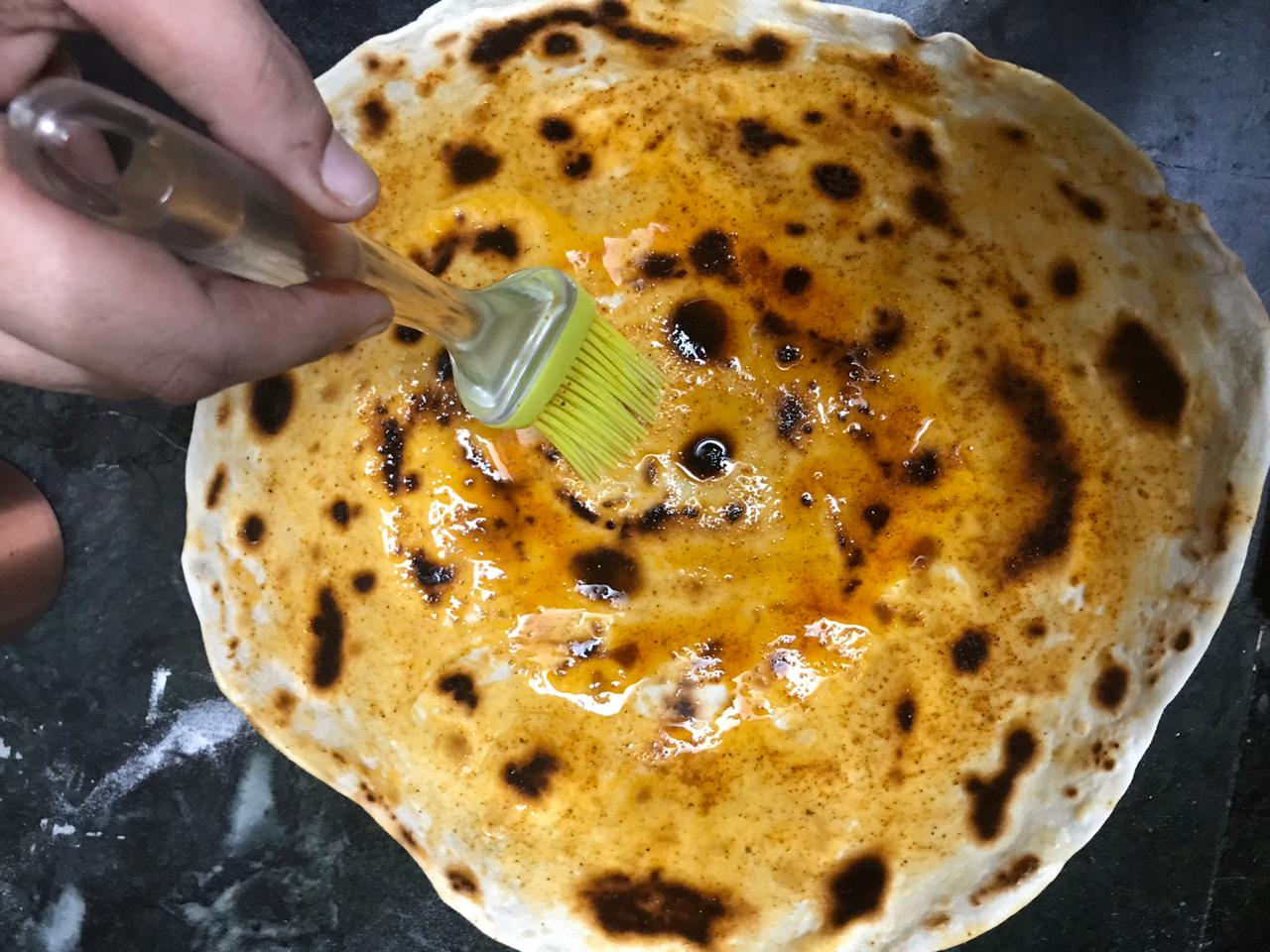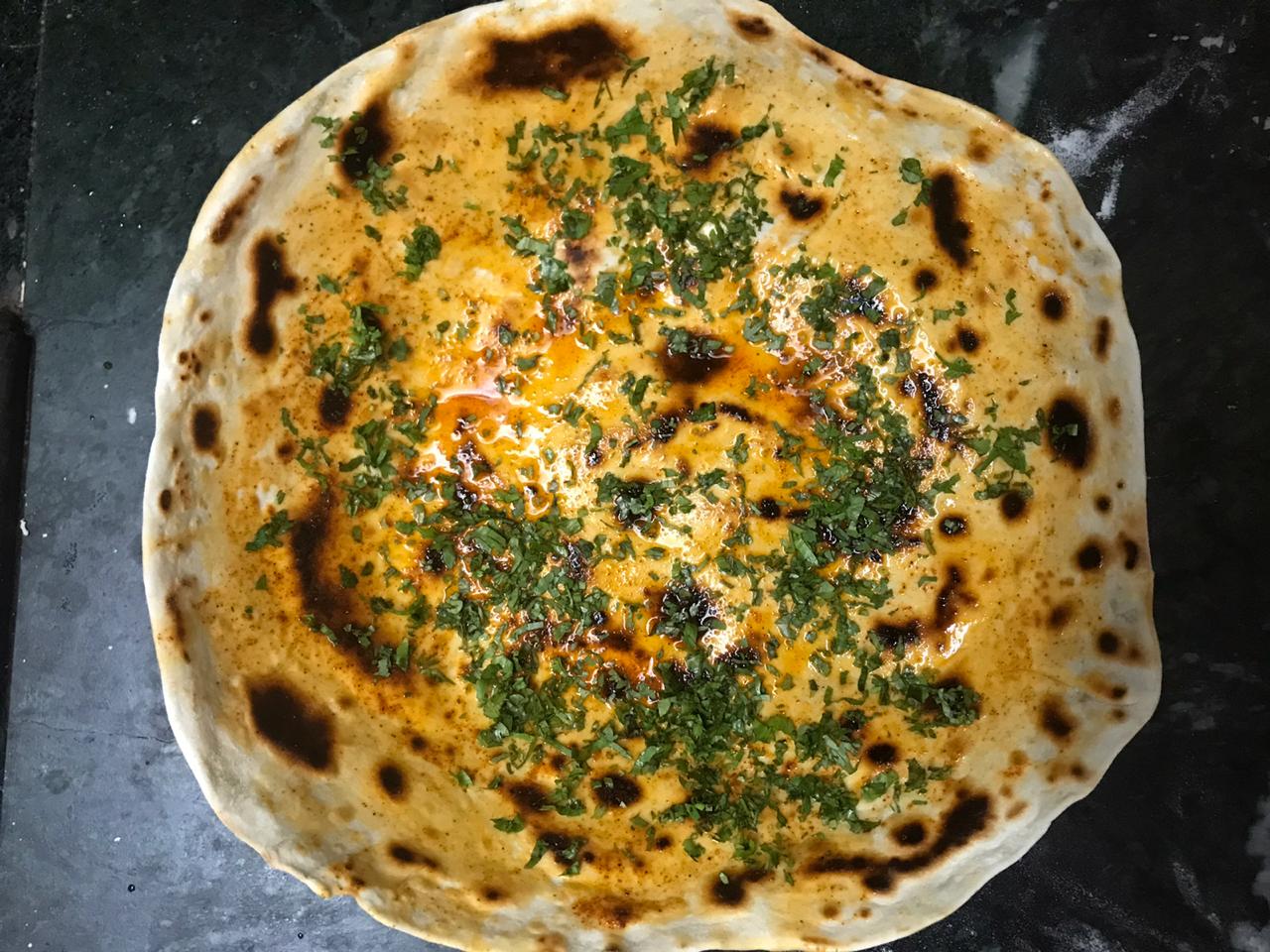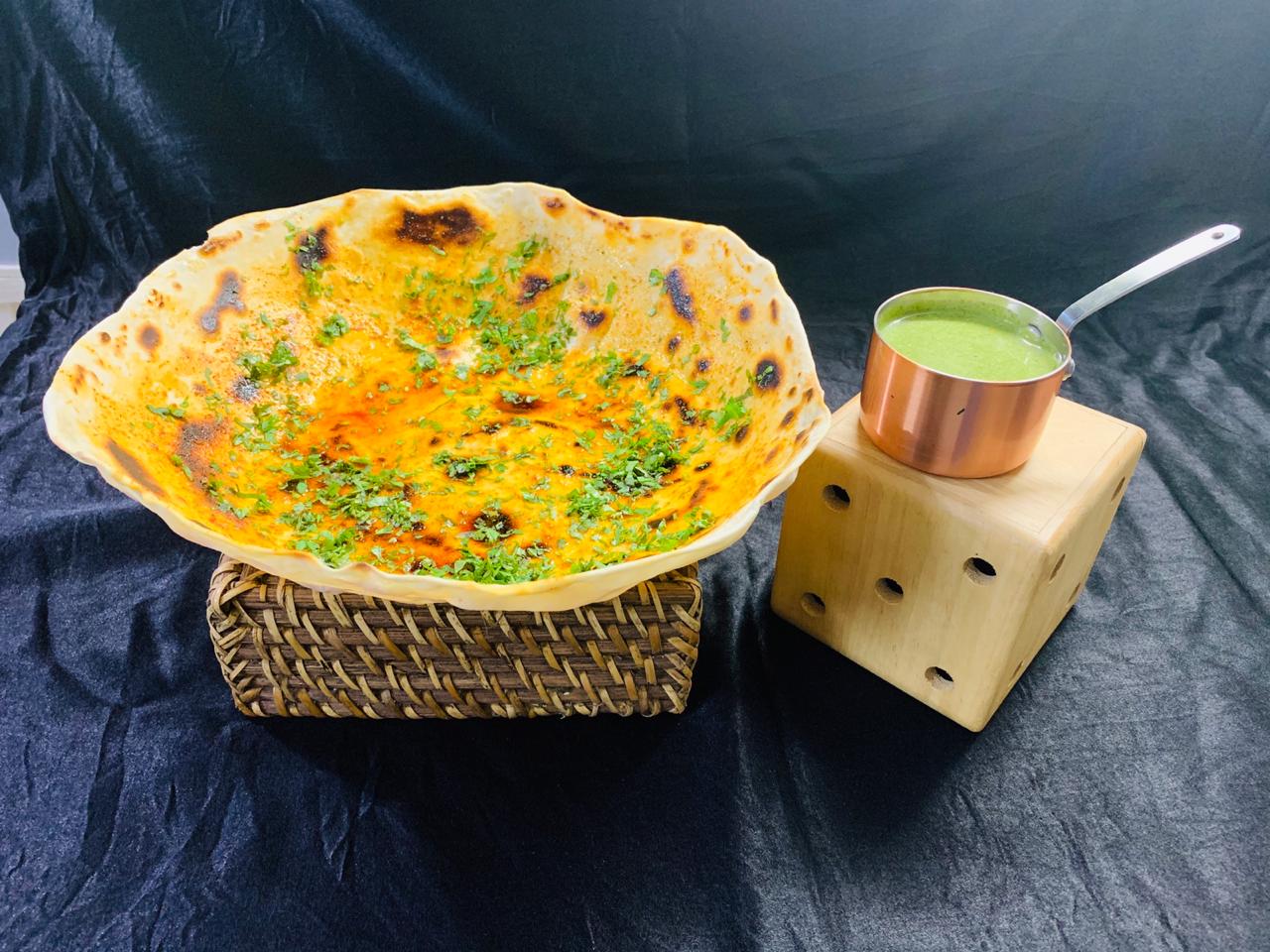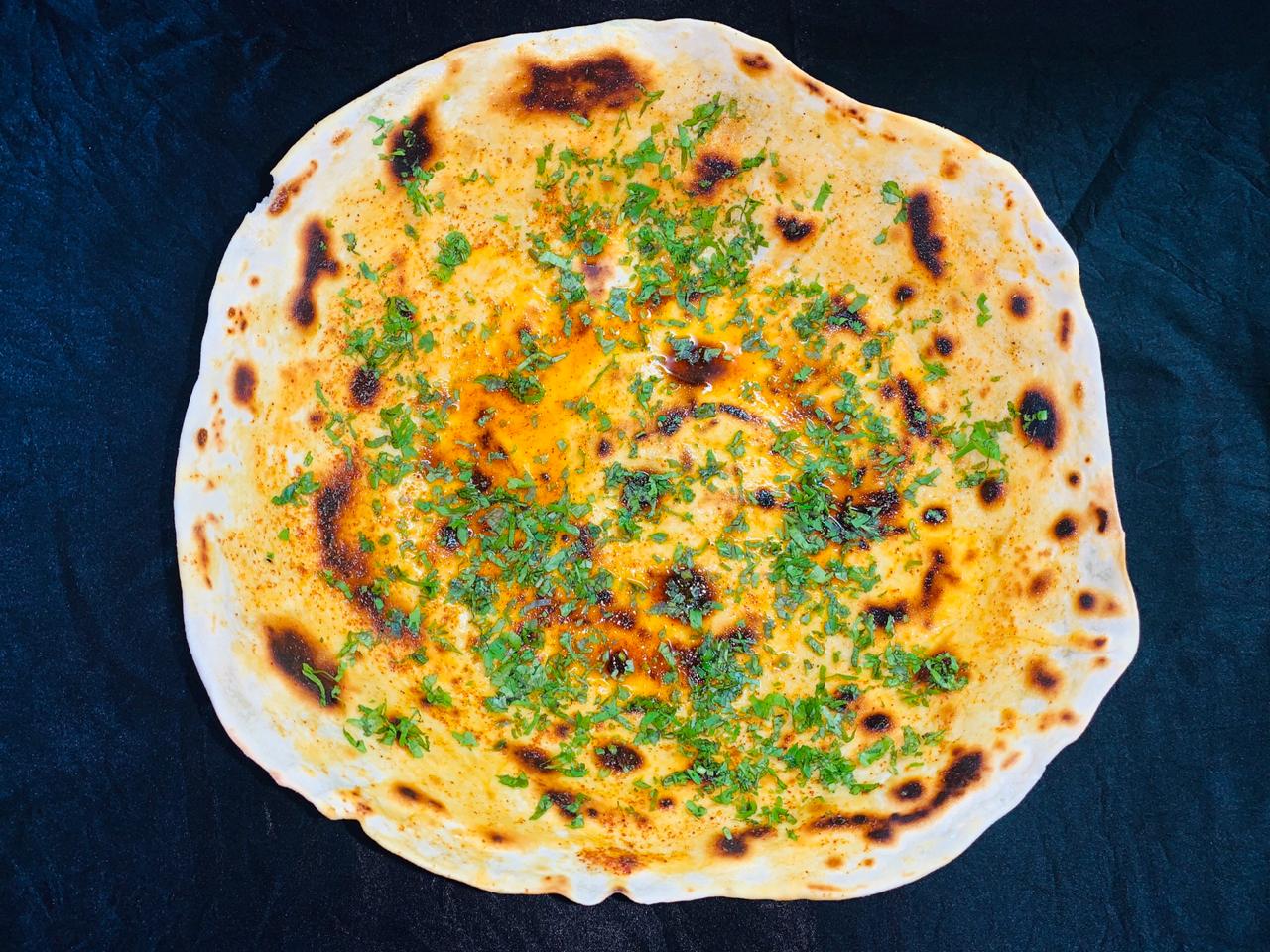 Mix red chilli powder and chaat masala in melting butter.
Once the roomali has cooled down spread the melted butter masala and chopped coriander leaves.
Serve it with mint chutney.