Guacamole
Guacamole is a dip made of avocados! Guacamole needs no introduction.! It is one of those indulgent dips that once you start eating, you cannot resist the next bite and then the next.
Once you have made guacamole at home, I assure you that you will never buy the greeny mess from supermarkets ever again. Although guacamole is amazingly simple to make, it is easy to mess up too!
Few years ago, I was visiting my family in India and I decided to make Mexican food for 'raksha bandhan (a festival wherein sisters tie a sacred thread on their brother's wrist to reaffirm their love for each other. It is a symbol of love and well-being in the sacred relationship).
It was quite easy to buy all the ingredients. I was thrilled that I could buy avocados from a specialty shop as I had my suspicions about it being readily available (this was nearly 8-9 years ago). My excitement was short lived as those avocados were hard as a rock and would not ripen even after 2 weeks. I realized that I should have chosen them more carefully. I did buy another batch and all was well! Moral of the story is to make sure you buy the right avocado. I have explained how to choose the avocado in the tips section.
I love this dish soo much that I have indulged myself in an authentic Mexican pestle and mortar. No preservatives, or mayonnaise or sour cream in mine! Amazingly simple fresh ingredients made the Mexican way! I do not mess around when it comes to guacamole. Guacamole is just one of those foods that makes people happy. So, it's important to get it right.
Other popular dips worth trying are Classic Baba Ghanoush, Chipotle Roasted Tomato Salsa, Roasted Red Pepper Dip, Labneh, Muhammara, Cacik, and Roasted Aubergine Houmous to name a few.
Ingredients
½ roughly chopped red onion
1-2 fresh green chillies
2-3 ripe avocados
juice of 1-2 limes
1 teaspoon sea salt
2 tablespoons of finely chopped coriander
Directions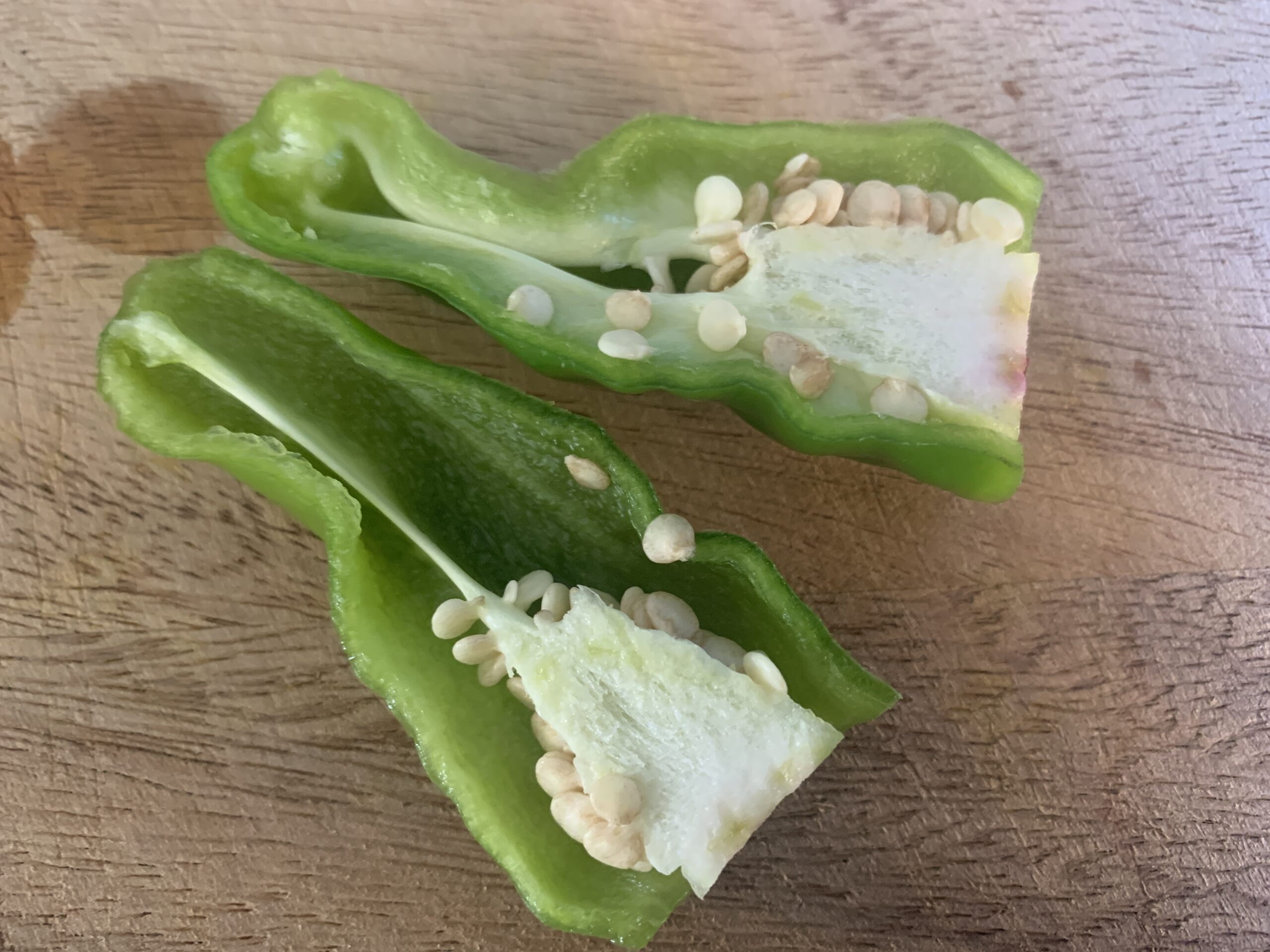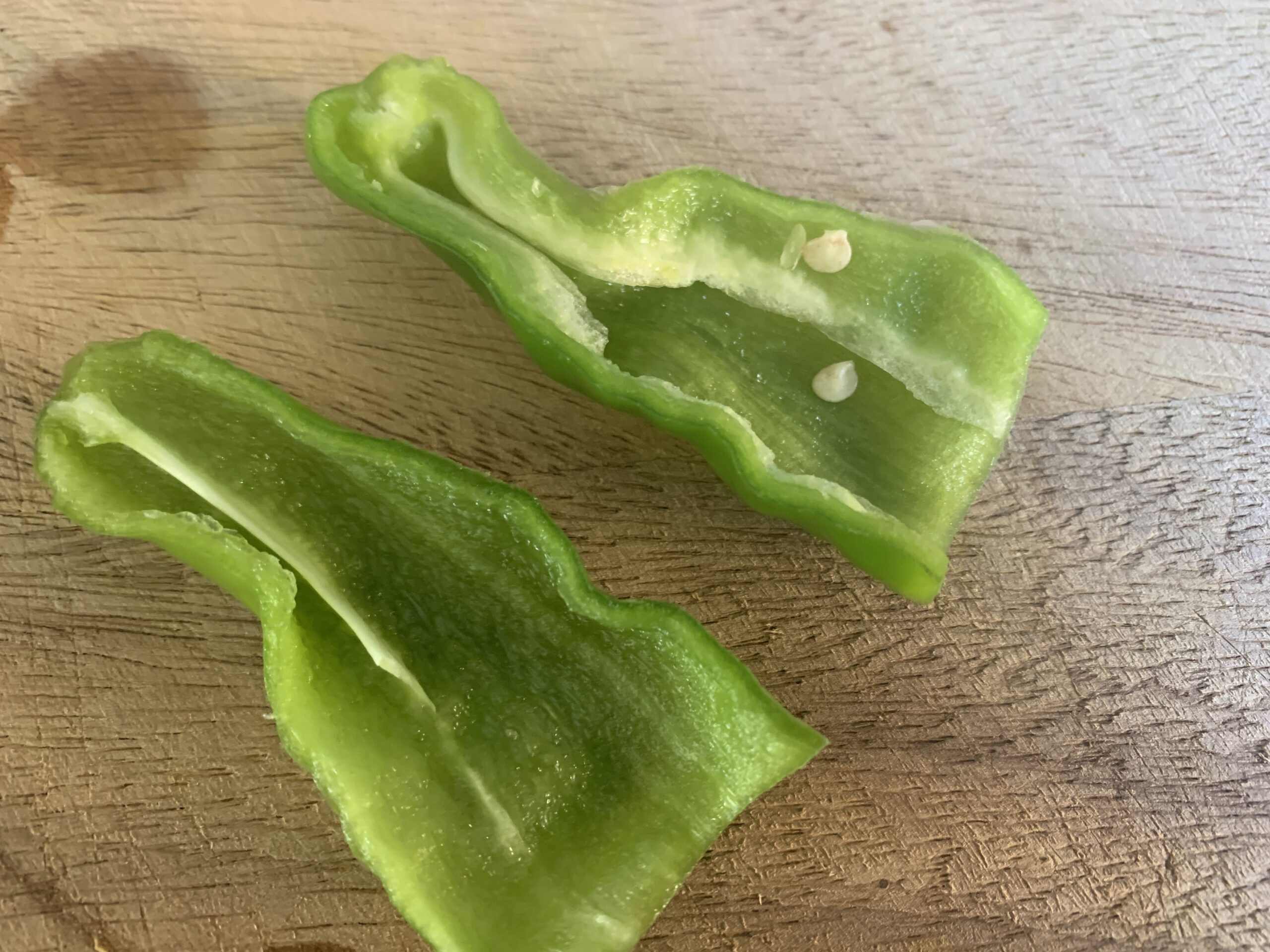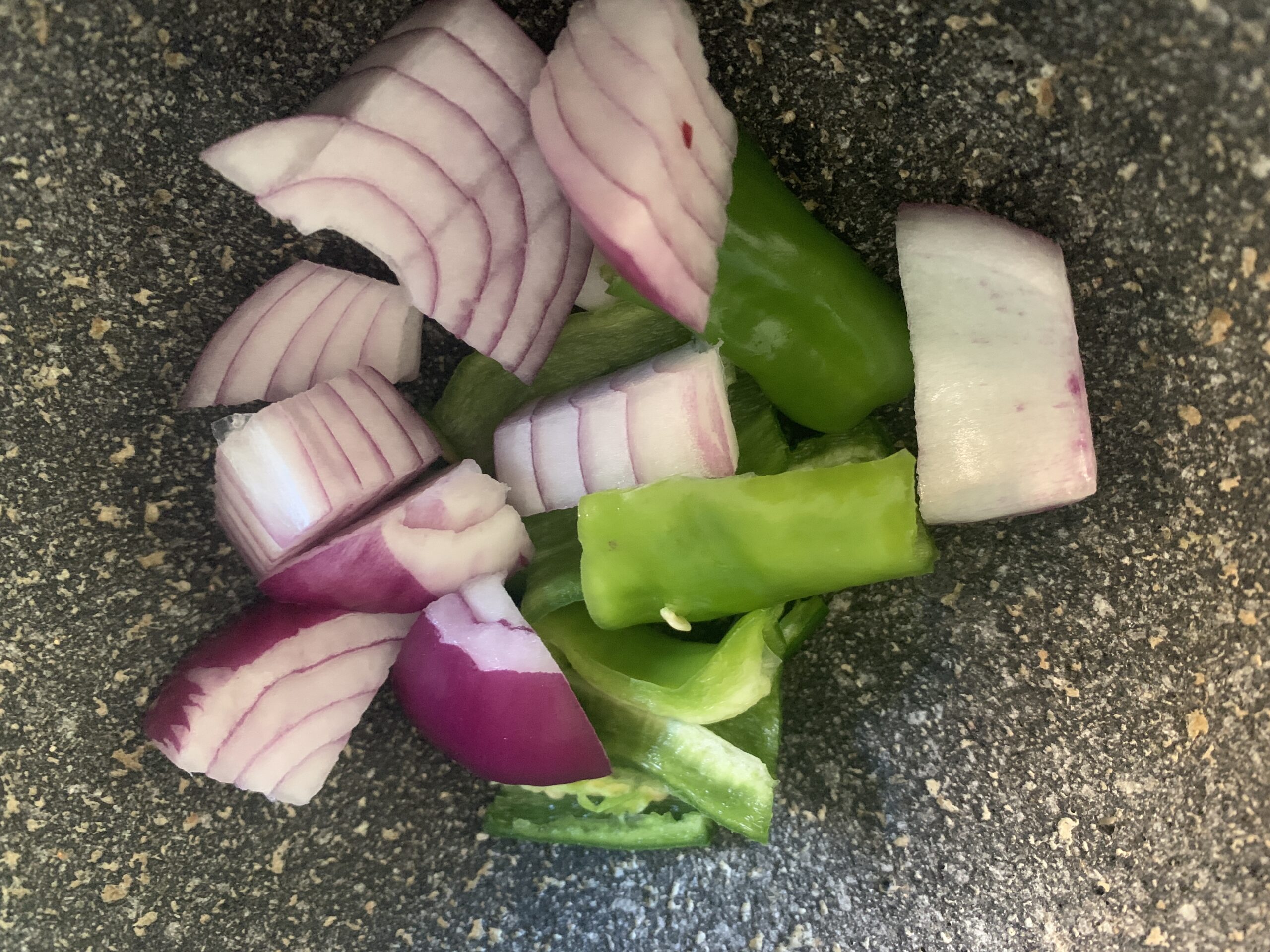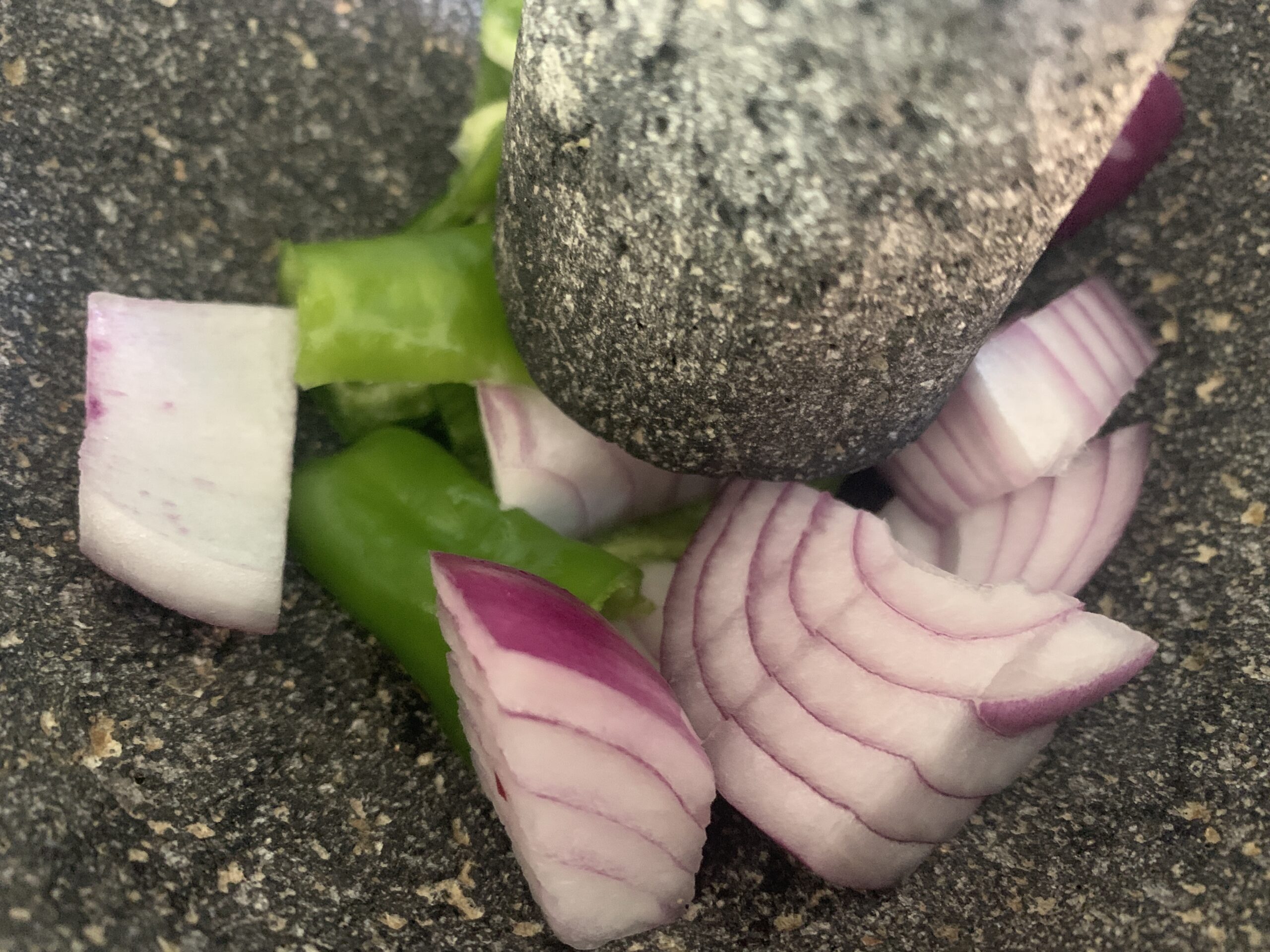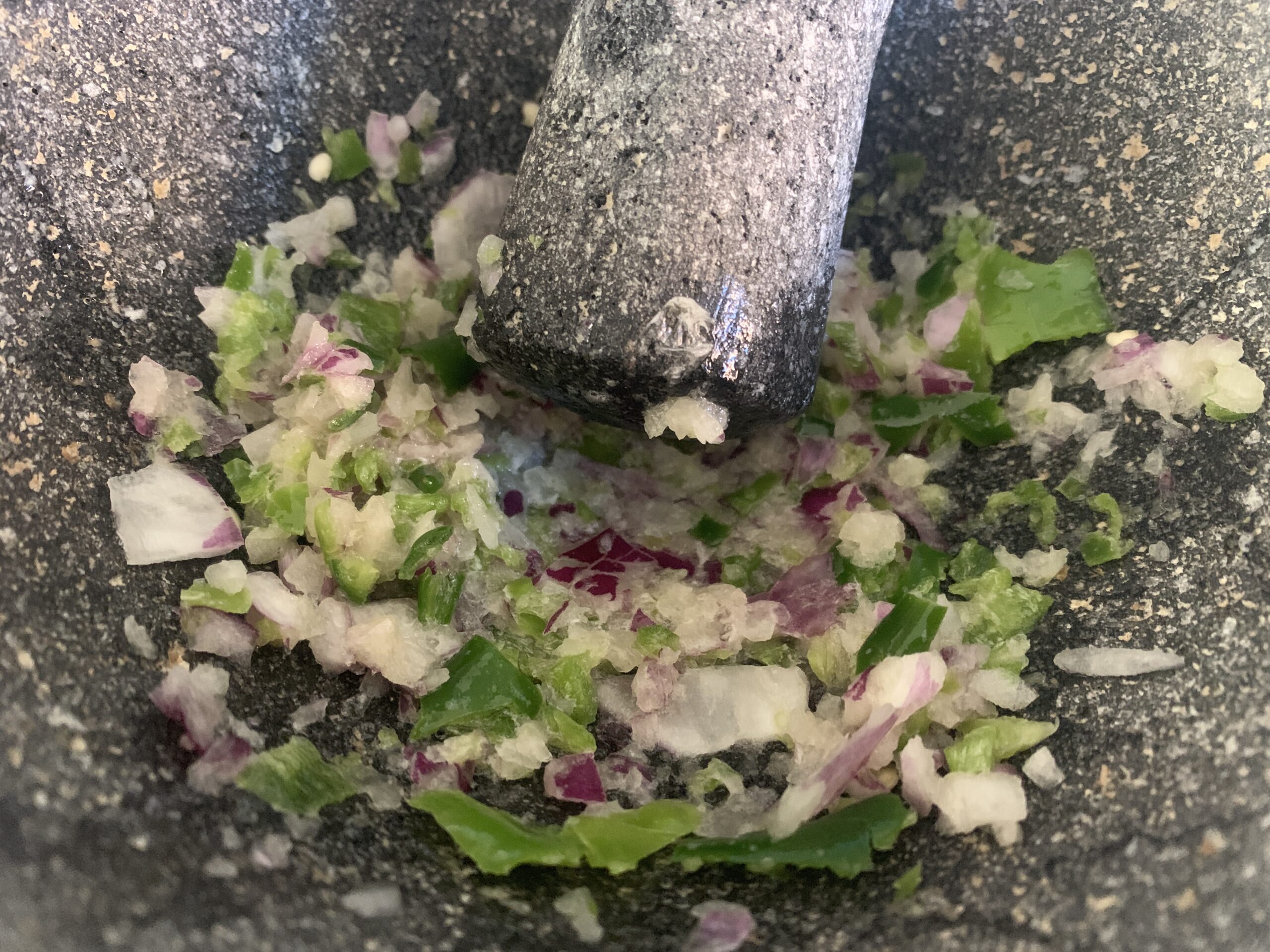 Deseed the chillies.
Put the onion, chilli in a mortar and mash to a rough paste.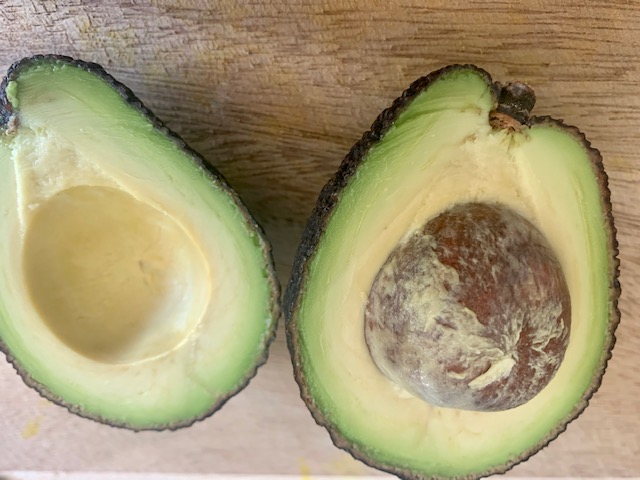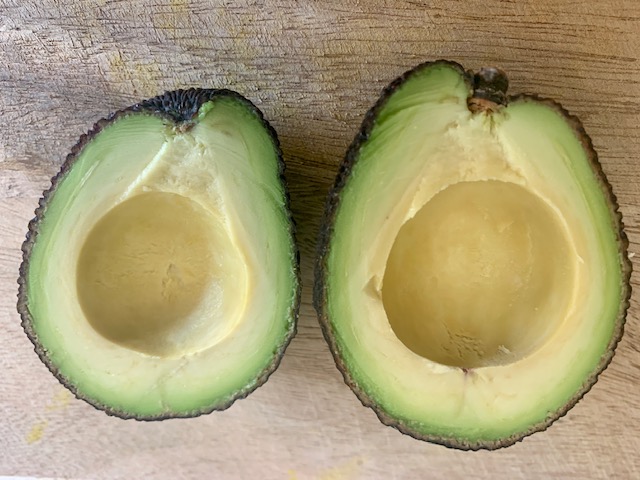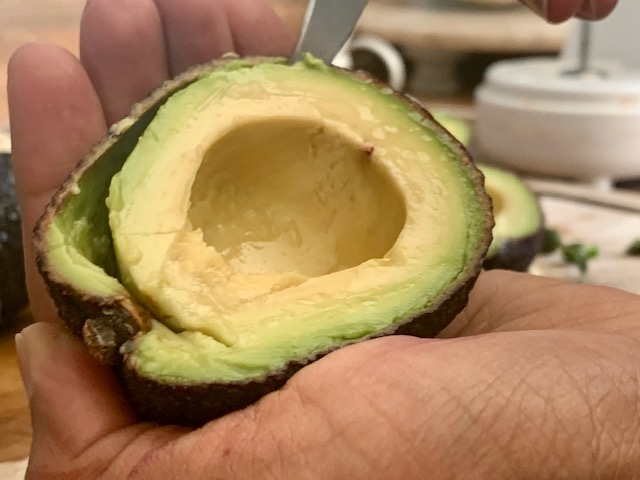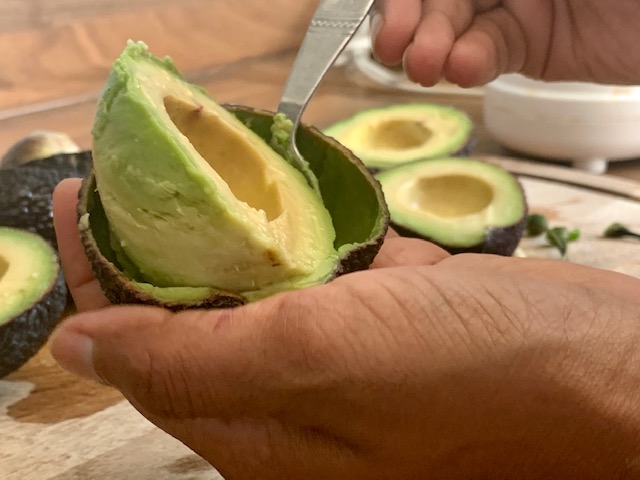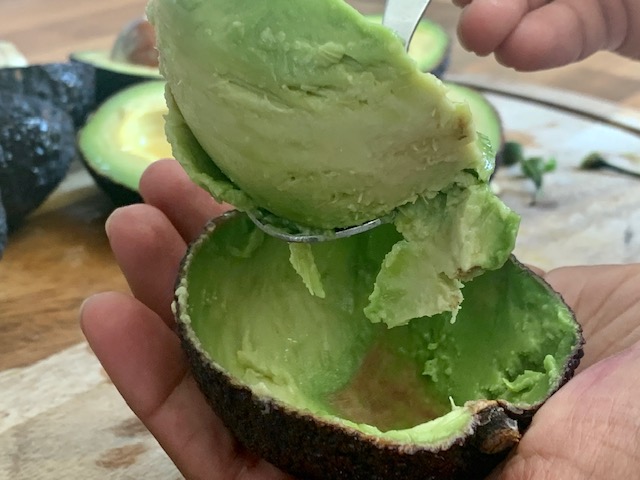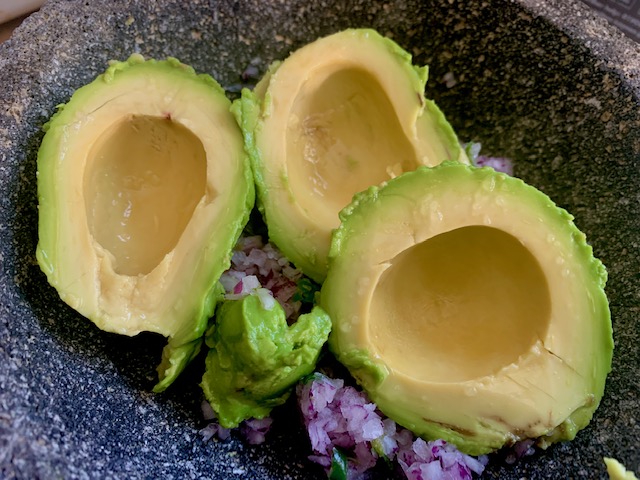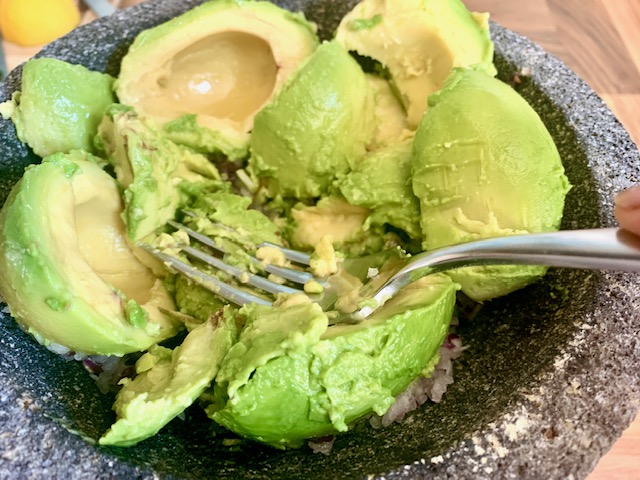 Destone the avocados and scoop the flesh into the mortar (or bowl if the mortar is too small).
Roughly mash the avocado with a fork.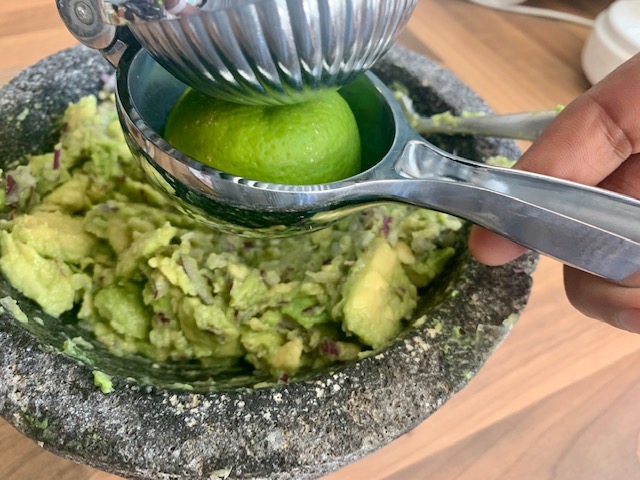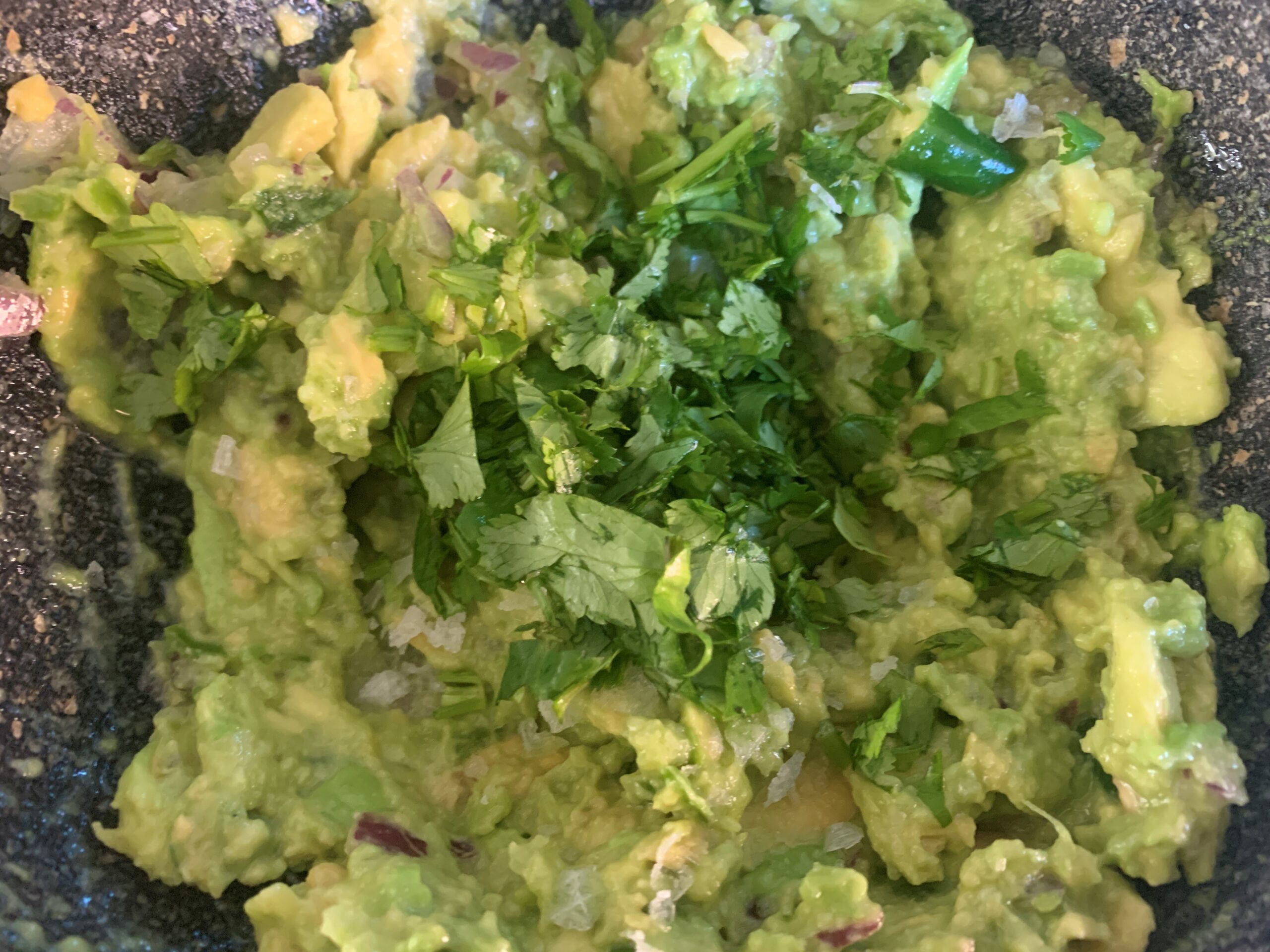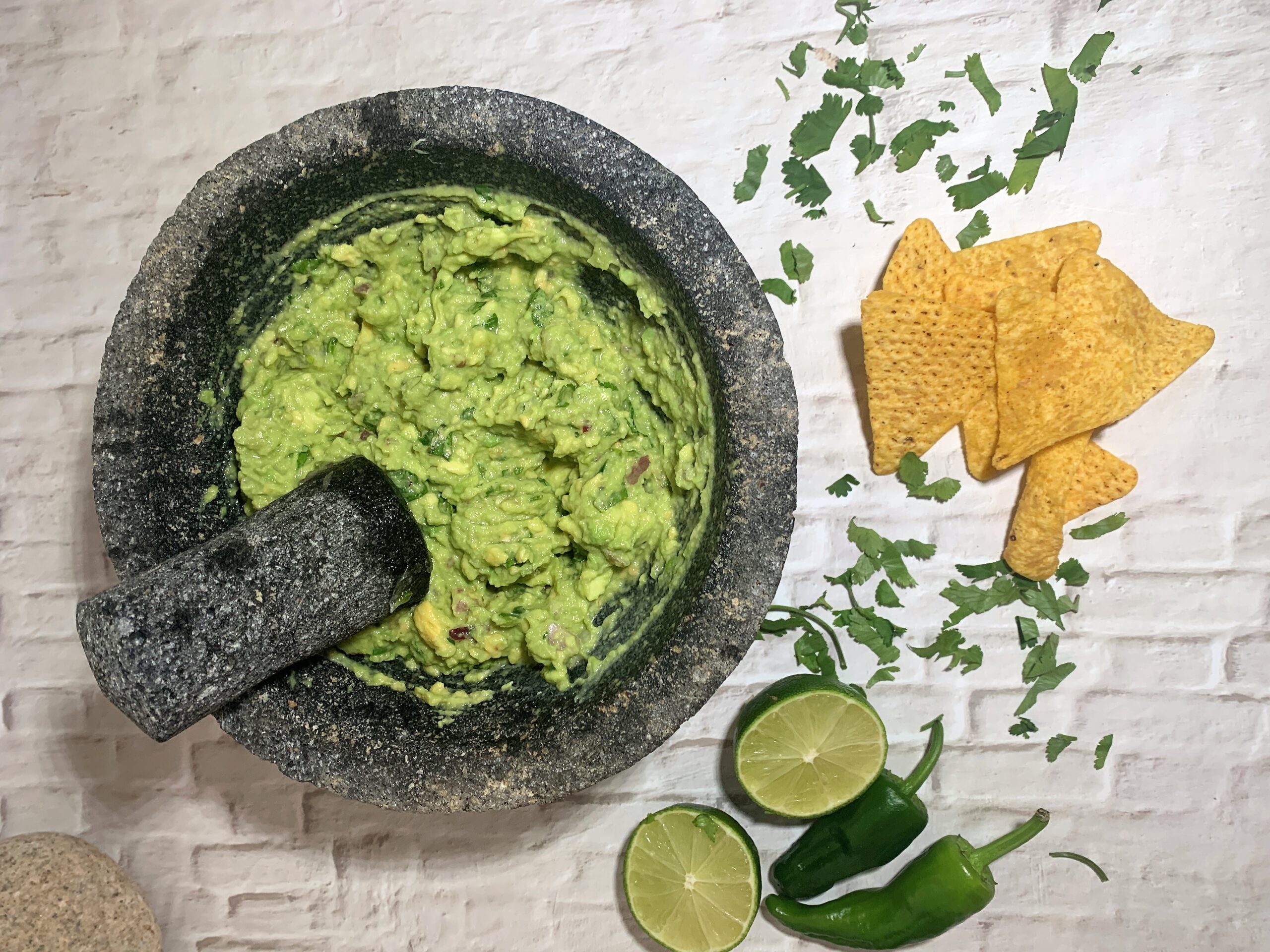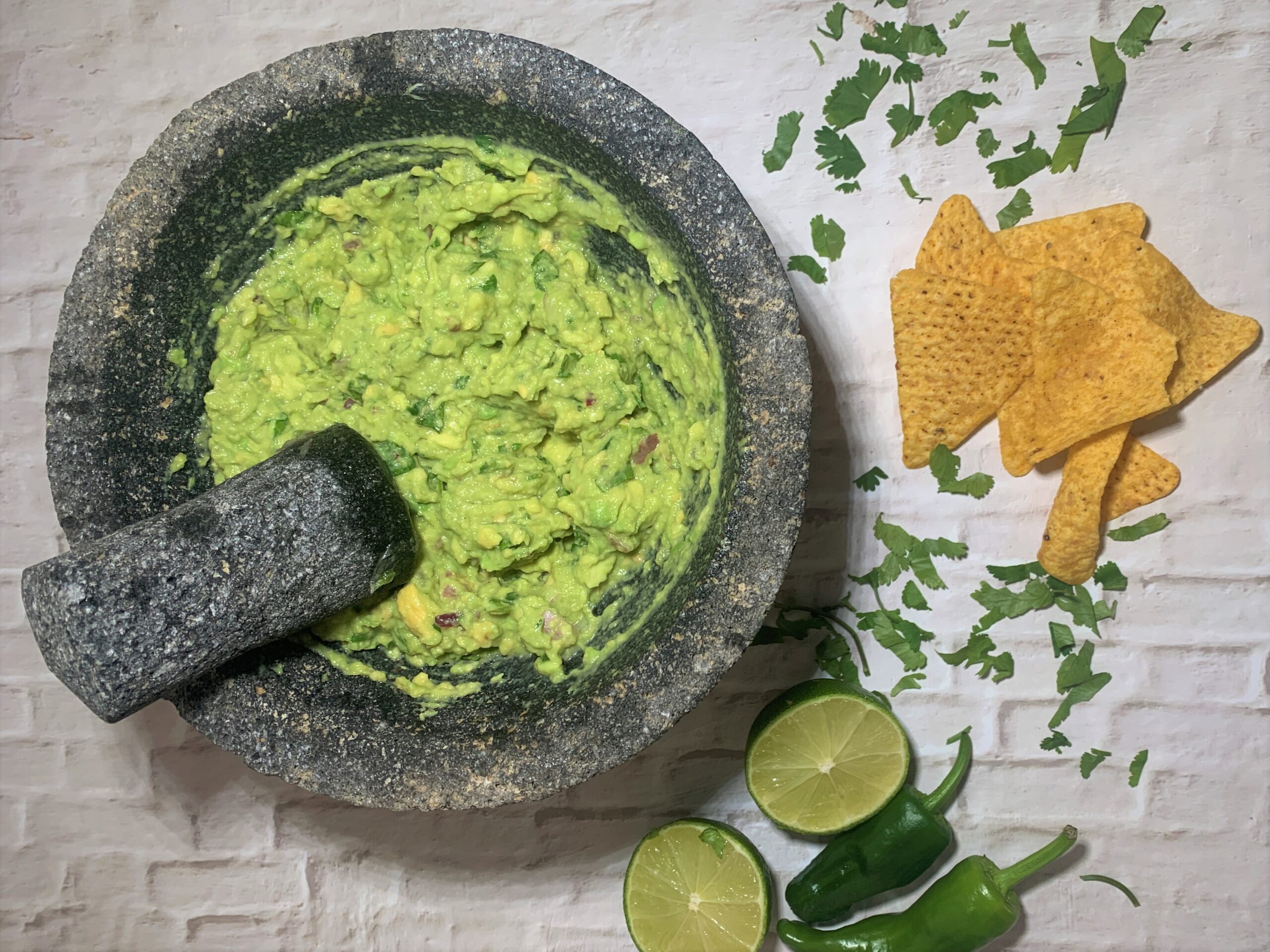 Add some lime juice, salt and chopped coriander and give it a good mix.
Taste the guacamole to adjust the seasoning. Serve with nachos, tortilla or any chips.