Vegetable Quesadilla
Vegetable Quesadilla is an easy and lip-smacking dish of lightly grilled tortilla filled with delicious roasted vegetables, gooey cheese and beans with flavourful seasoning of herbs and spices. A quesadilla is a Mexican dish that dates back to the 16th century.
Vegetable Quesadilla is an easy to make recipe that is super-delicious, healthy and perfect way to use the leftover vegetables from the fridge. To make this perfect complete meal all you need is some chopped vegetables, a can of beans (for protein), tortillas and cheese (whichever kinds you prefer) and a few simple seasonings.
My children enjoy the quesadilla as a main meal or even snack. They love the combination of melted cheese with the herby vegetables and beans. Not only is Quesadillas delicious they also tick all the boxes in the nutrition department as they are high in protein and full of nutrients.
For this recipe I have made the tortillas at home, but the store-bought tortilla works equally well. I just prefer the home cooked tortilla as they are softer and free of preservatives. What I also love about this recipe is that all ingredients are usually available in the cupboard and fridge and if not then they can be easily substituted. This recipe is quick to make and bursting with vibrant vegetables, gooey cheese and herbs.
Ingredients
For The Tortilla
1 cup plain flour
Salt to taste
2 teaspoons oil
1 tablespoon butter (at room temperature)
¼ cup milk
For The Vegetables
2 tablespoons butter
1 teaspoon extra virgin olive oil
2 teaspoons minced garlic
½ cup finely chopped onions
2 tablespoons finely chopped green pepper
2 tablespoons finely chopped red pepper
2 tablespoons finely chopped yellow pepper
¼ cup boiled corn
1/3 cup boiled kidney beans (rajma)
½ cup grated paneer
1 tablespoon chilli flakes
1 tablespoon oregano
1 teaspoon white pepper
Salt to taste
To Assemble Quesadilla
2 tablespoons butter
Tortilla wraps
1 cup grated processed cheese
1 cup sautéed vegetables
Directions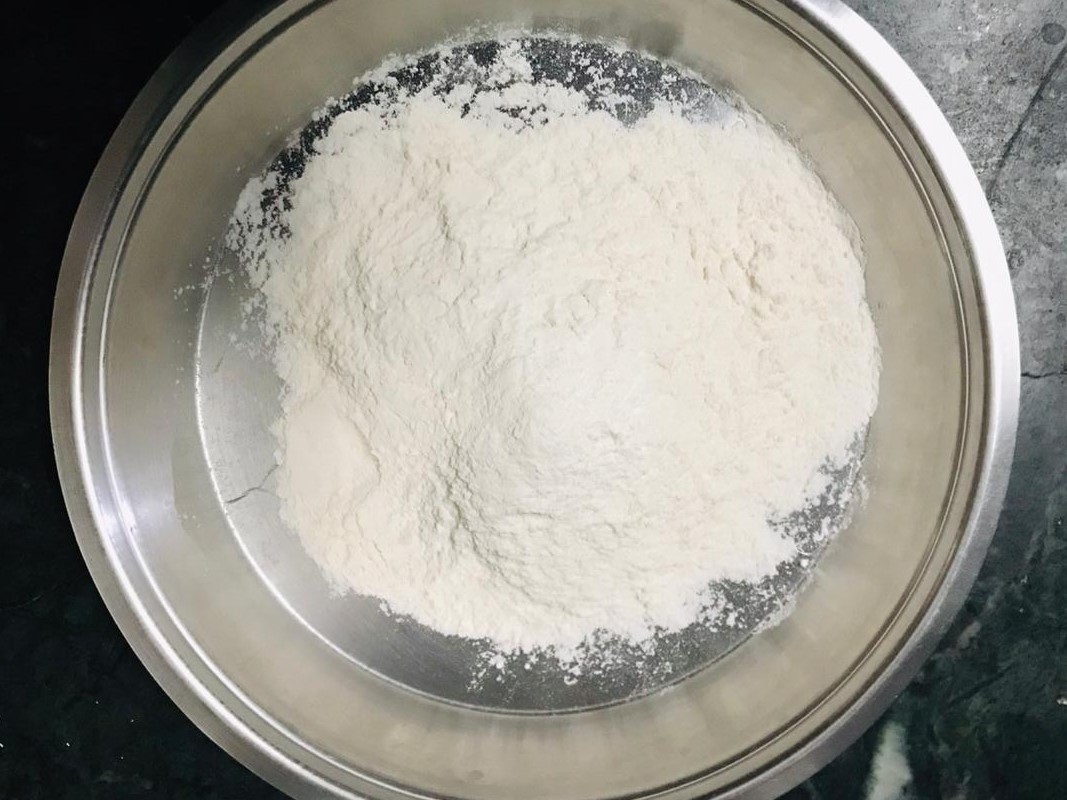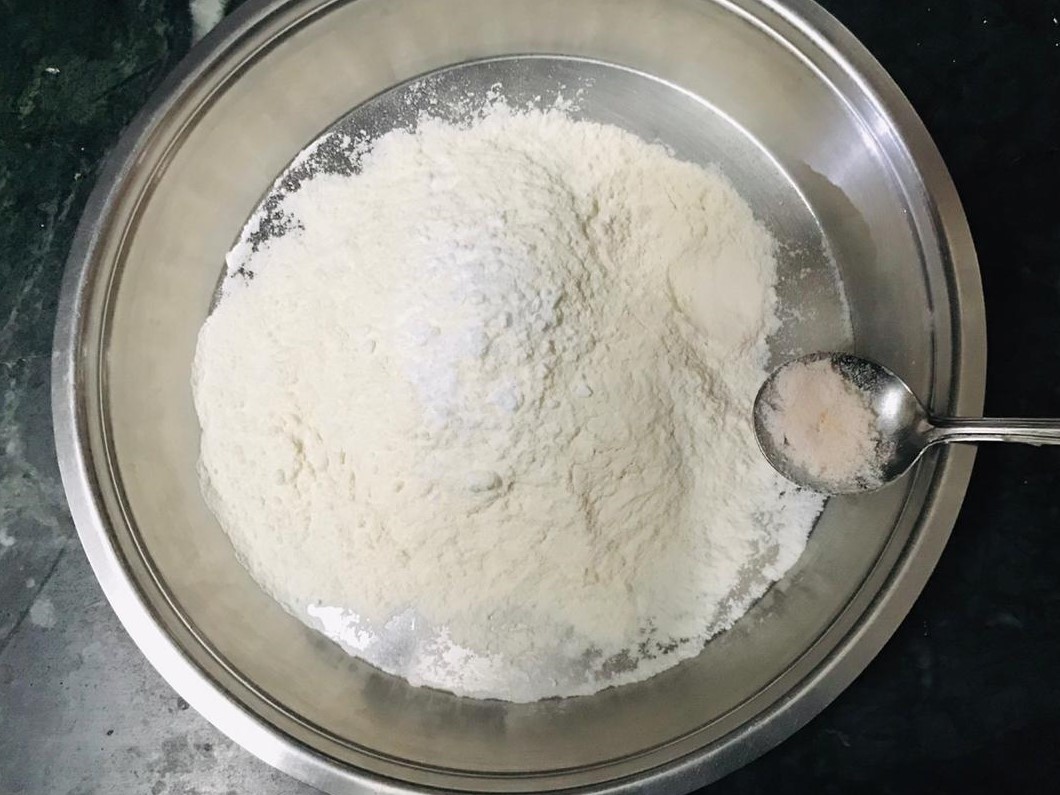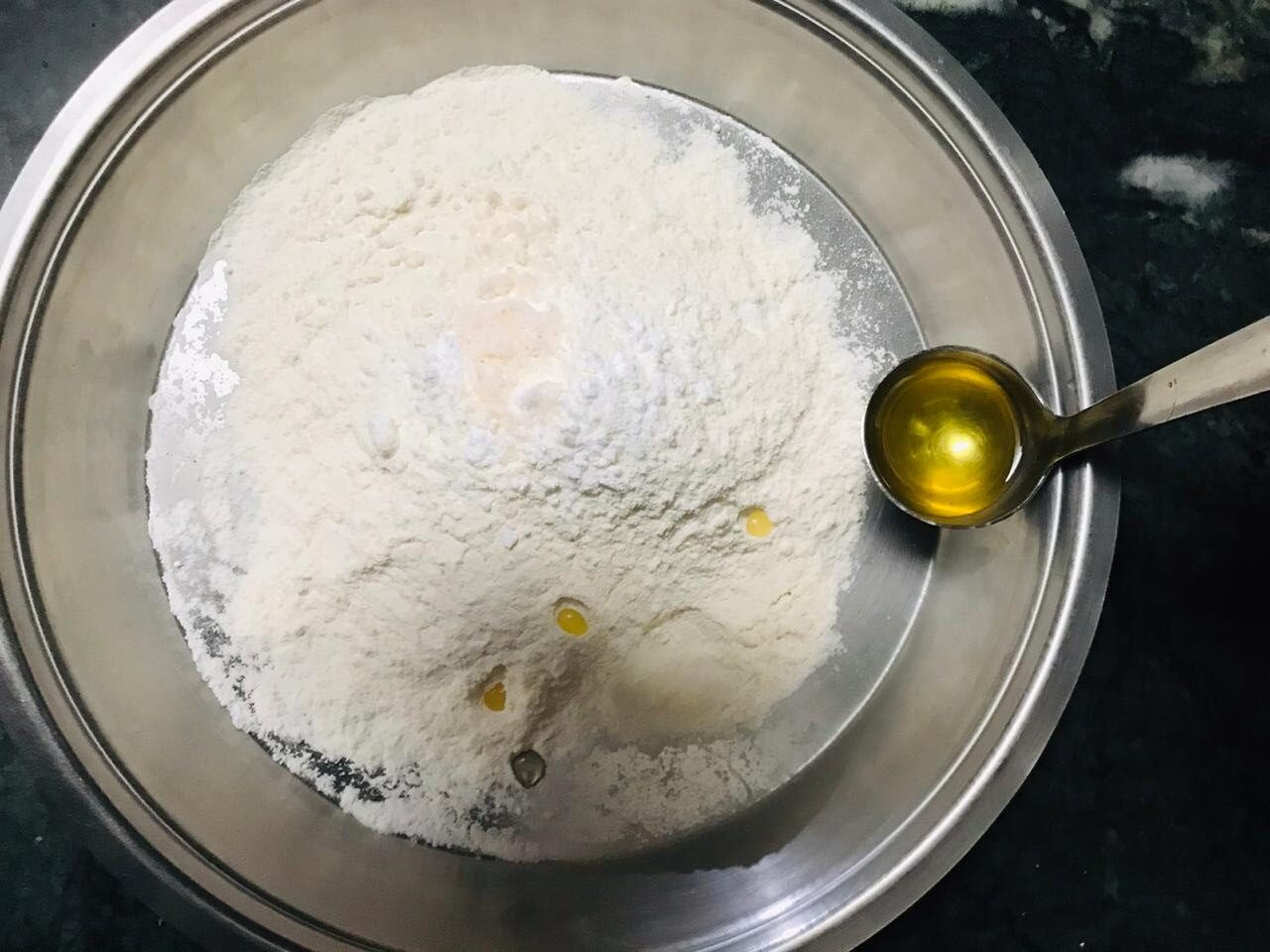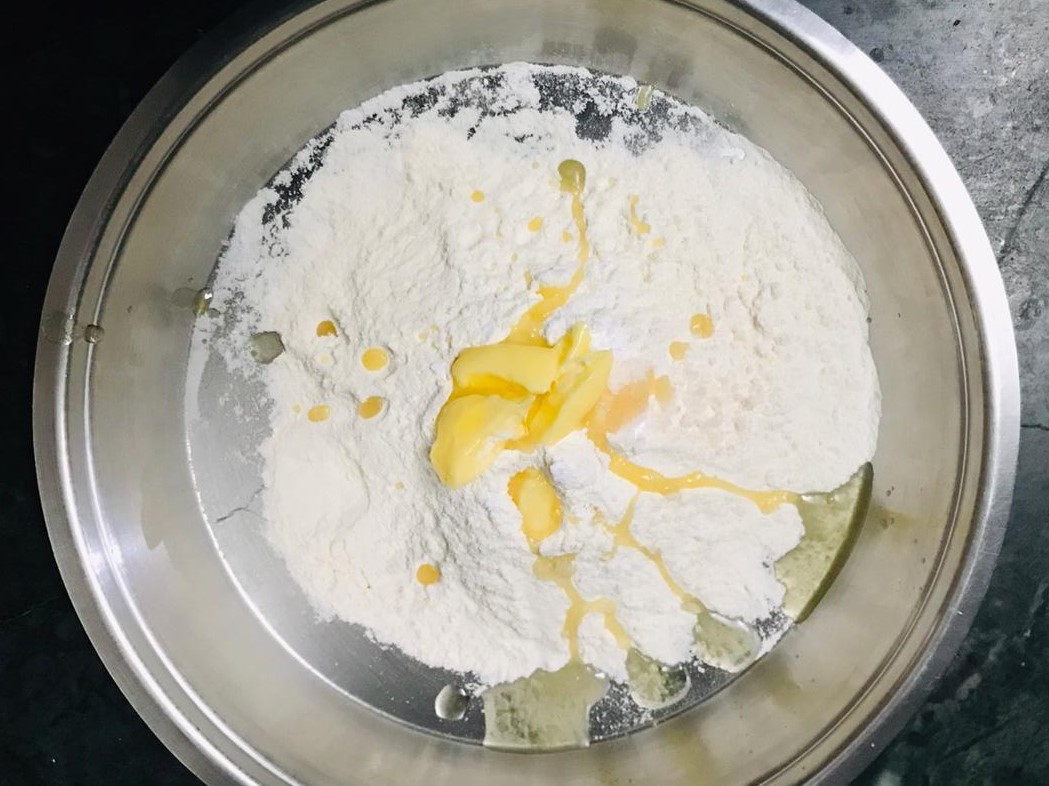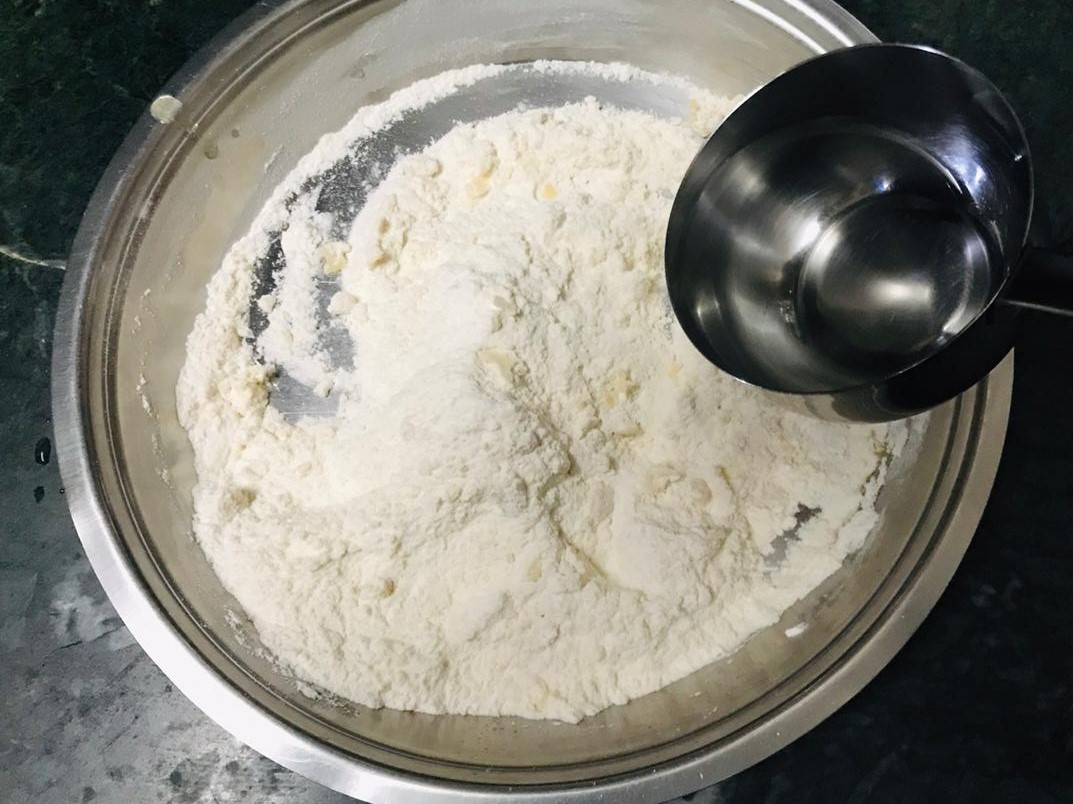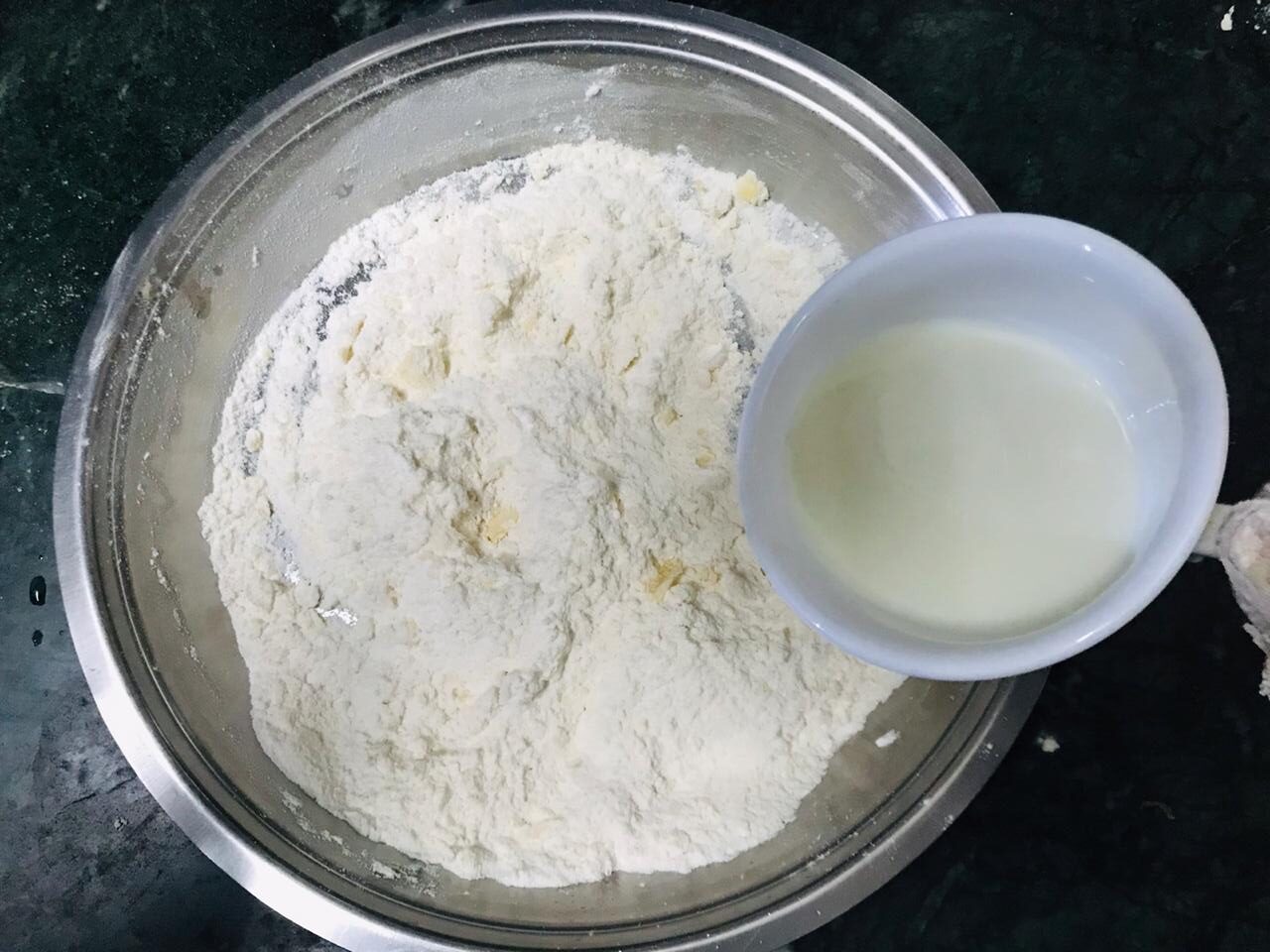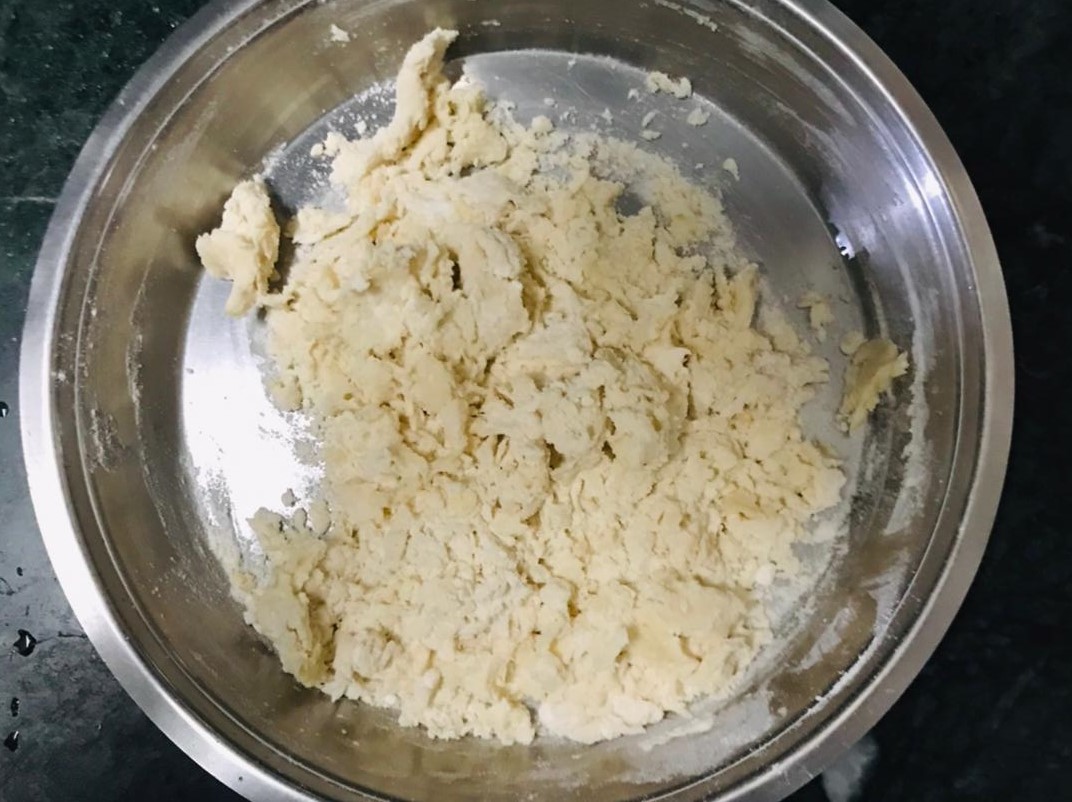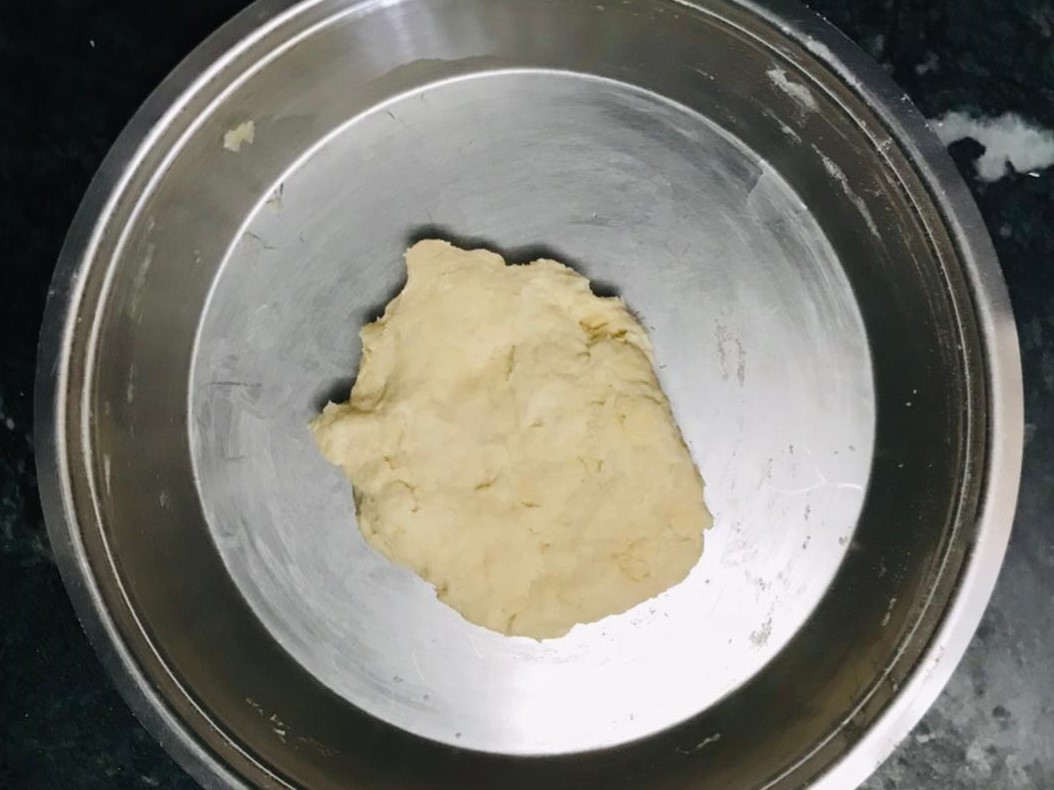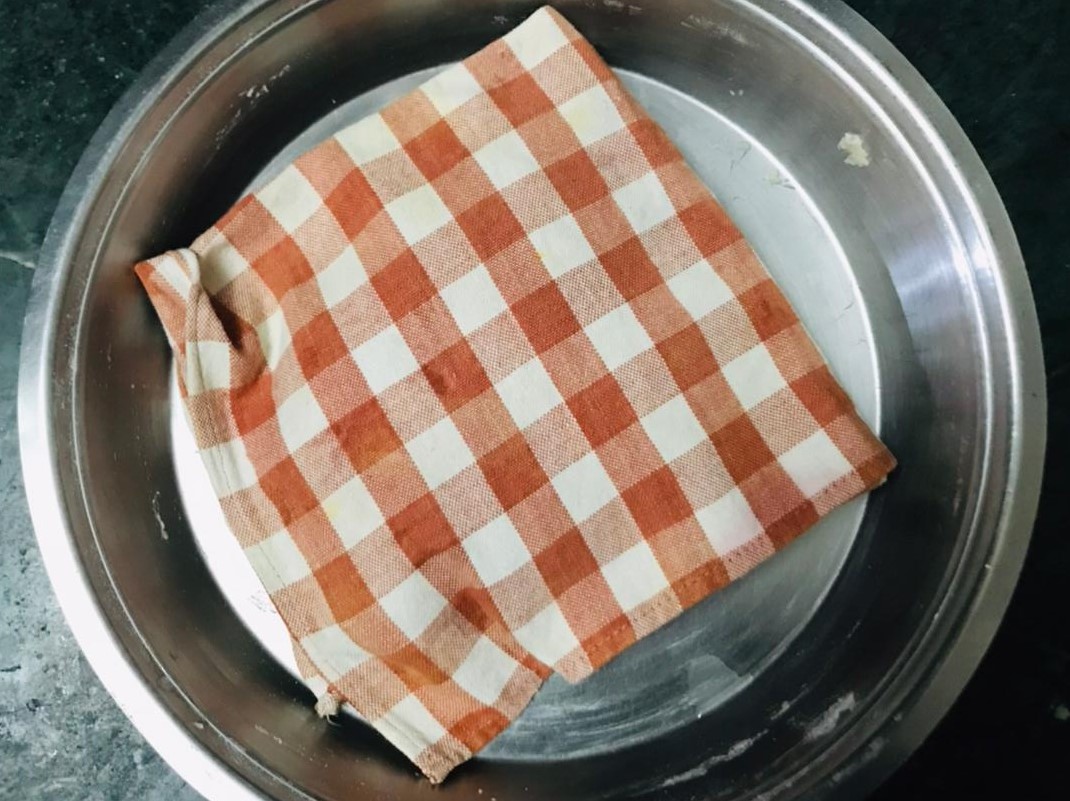 To make the dough for the tortilla mix the plain flour, salt, oil, butter, milk and 2 tablespoons of water and knead it to form a smooth dough (Adjust the amount of water to knead a soft dough).
After that, add the oil and knead it for a couple of minutes. Cover and let it rest for half an hour.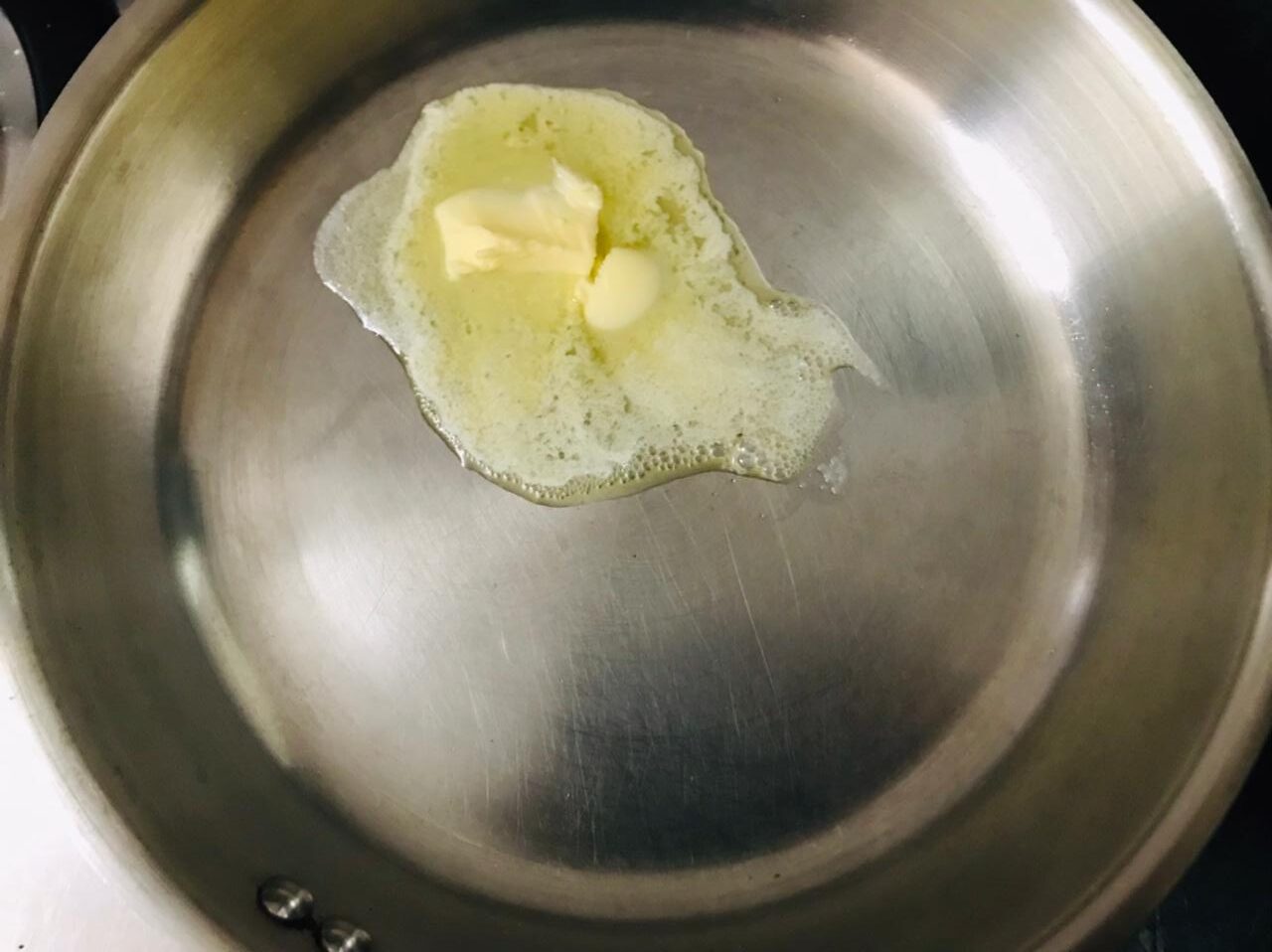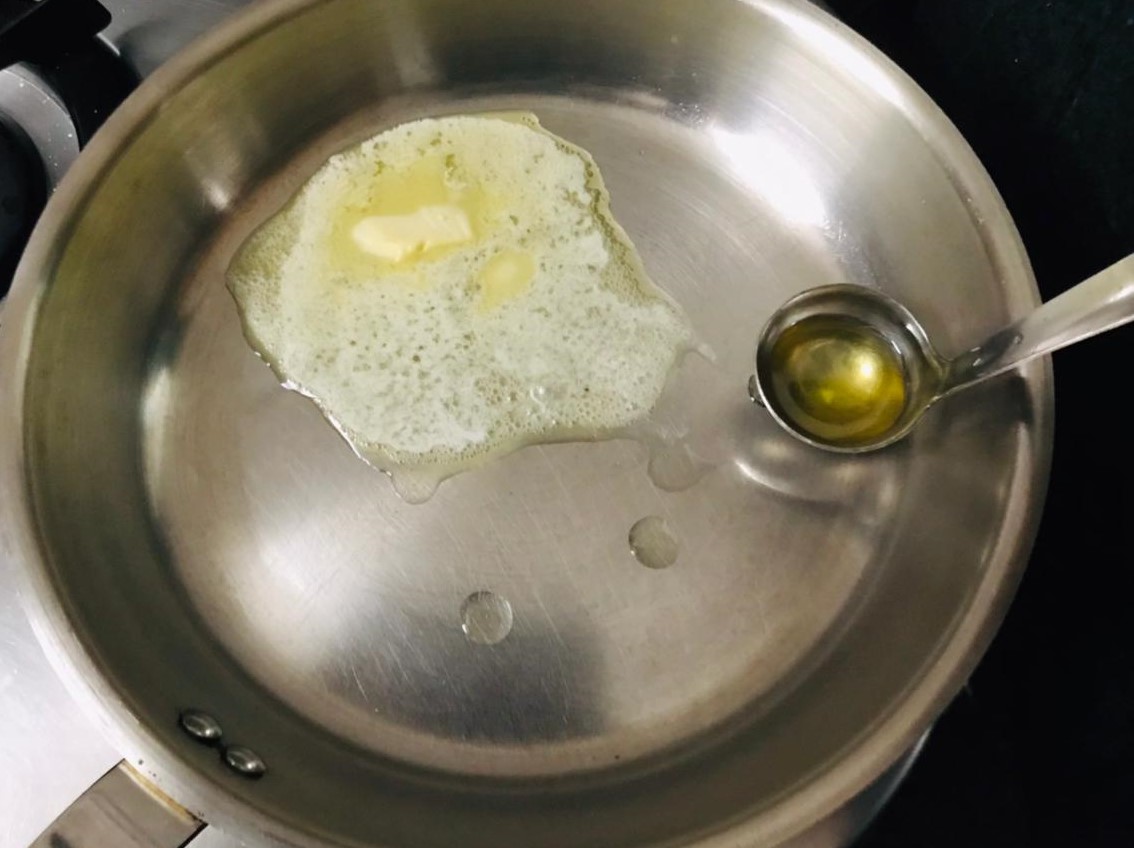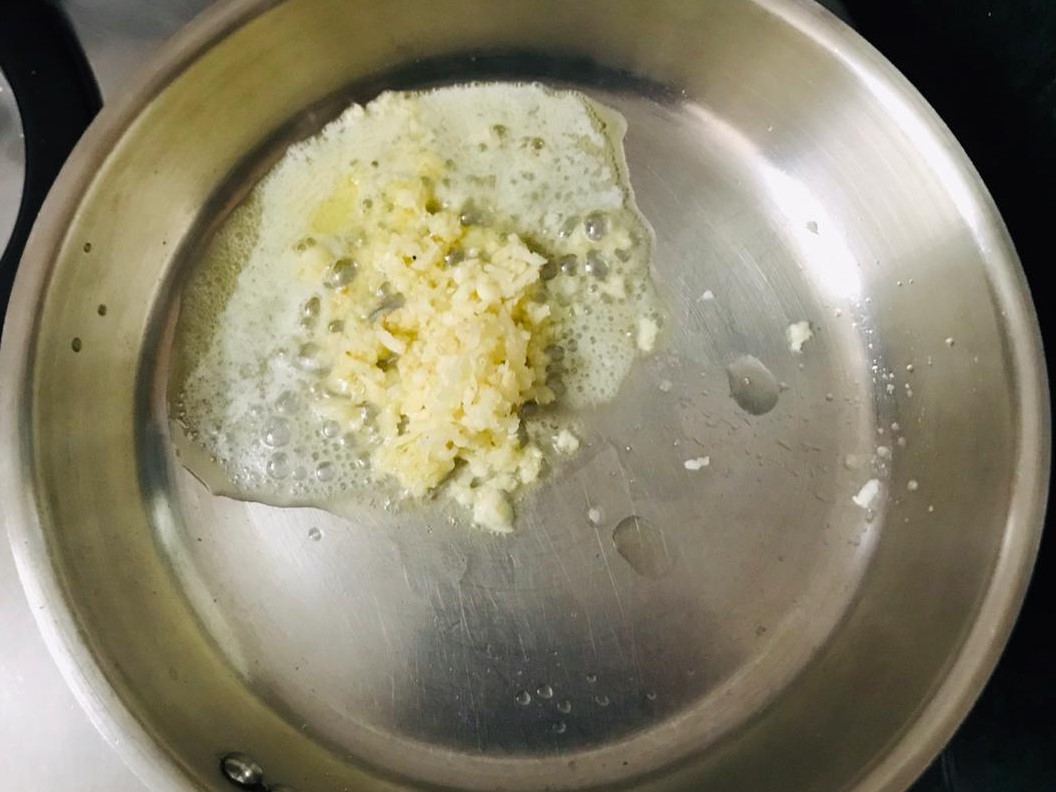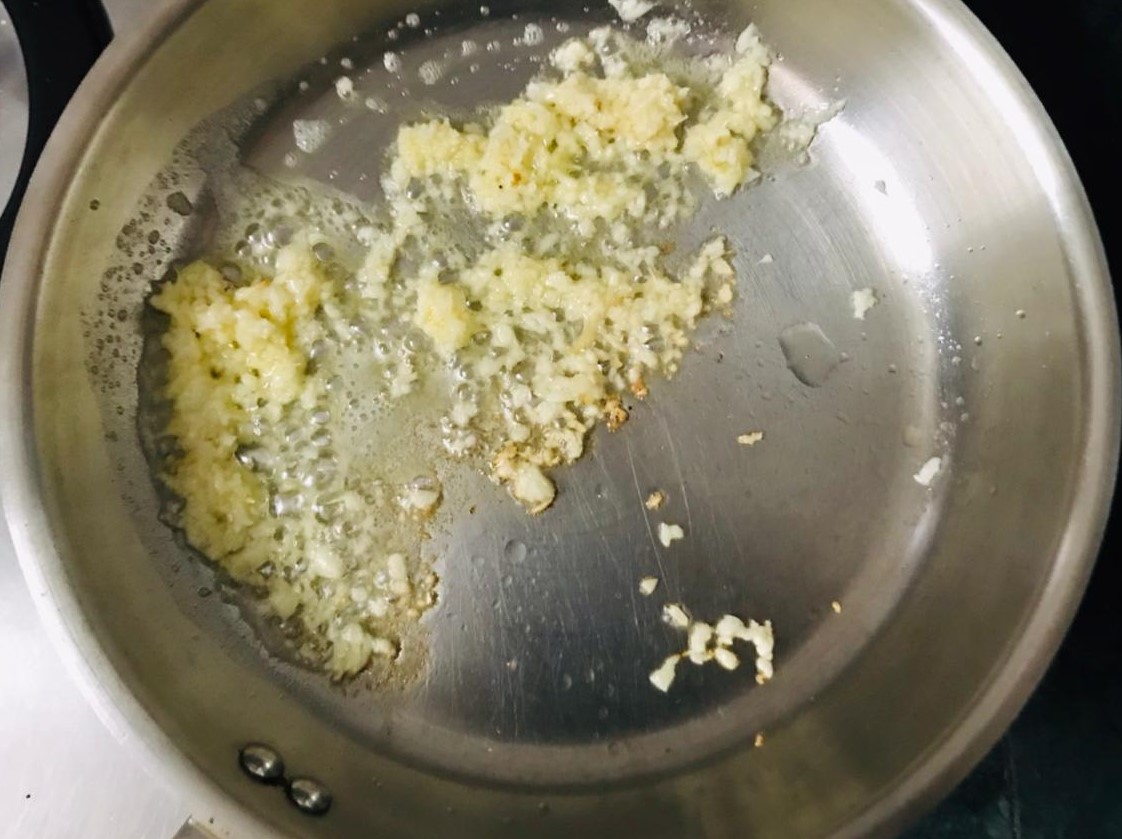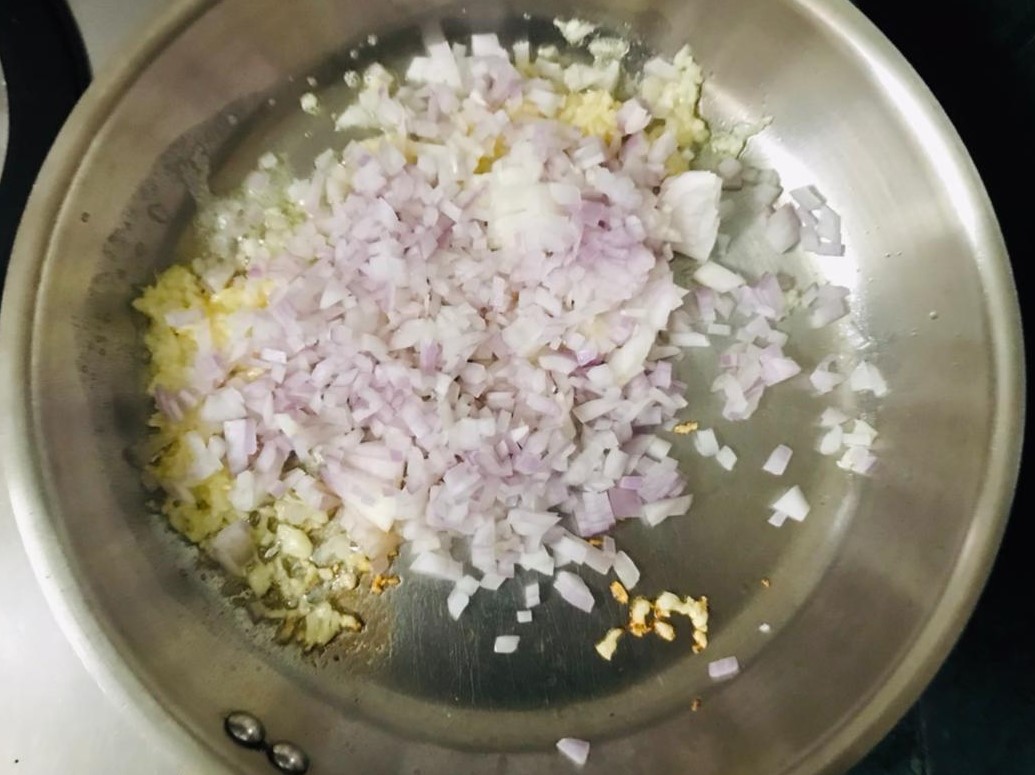 Heat butter and 1 teaspoon oil in a pan and add the garlic and onions and sauté for 2-3 minutes or until the onions turns translucent.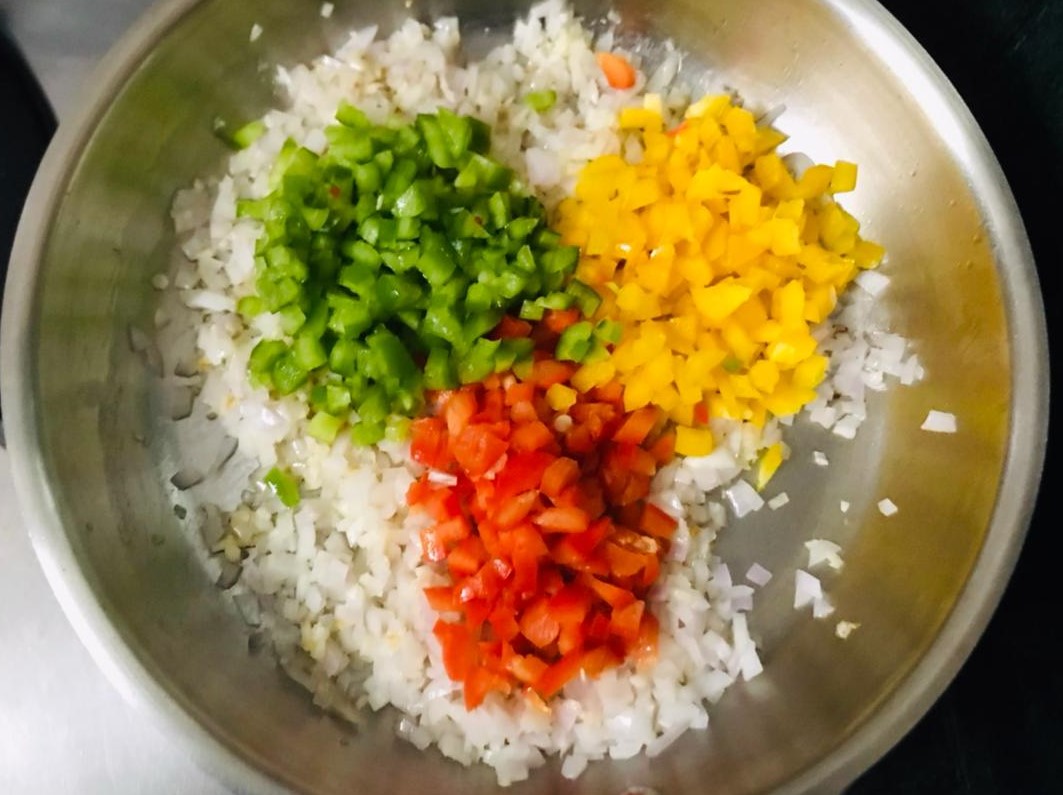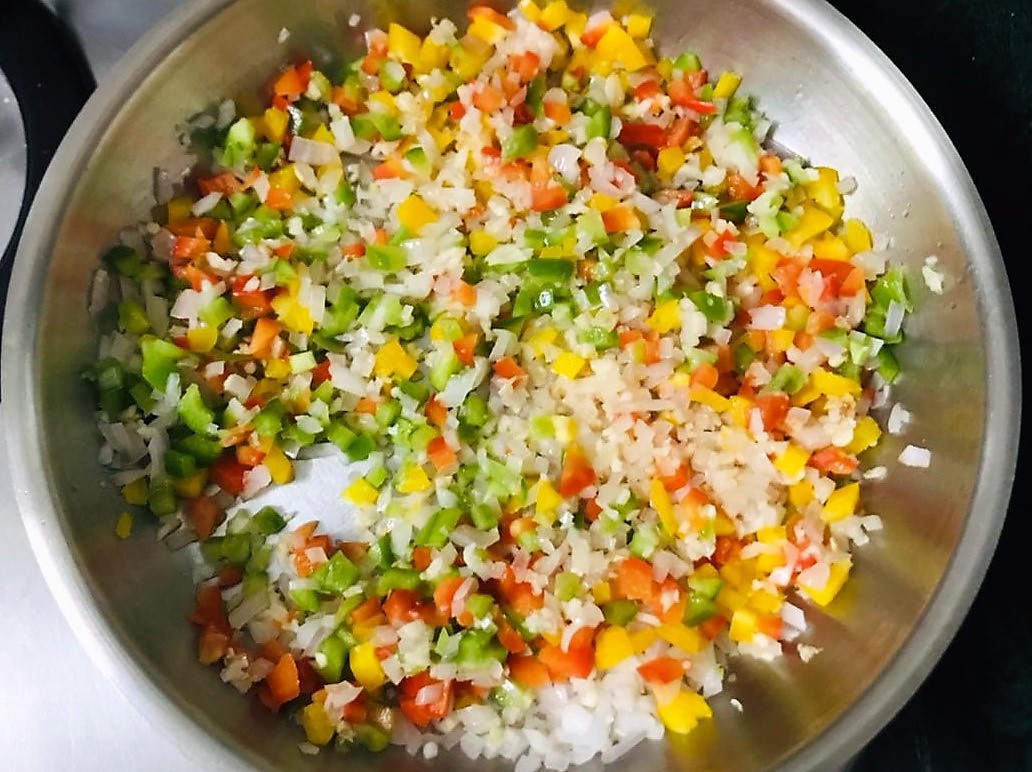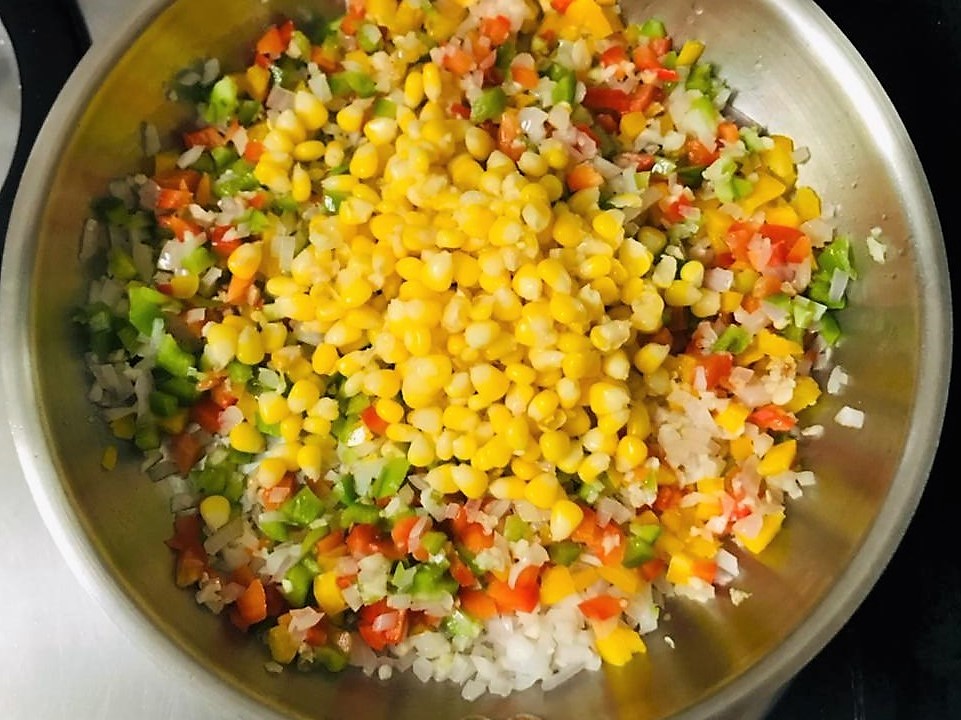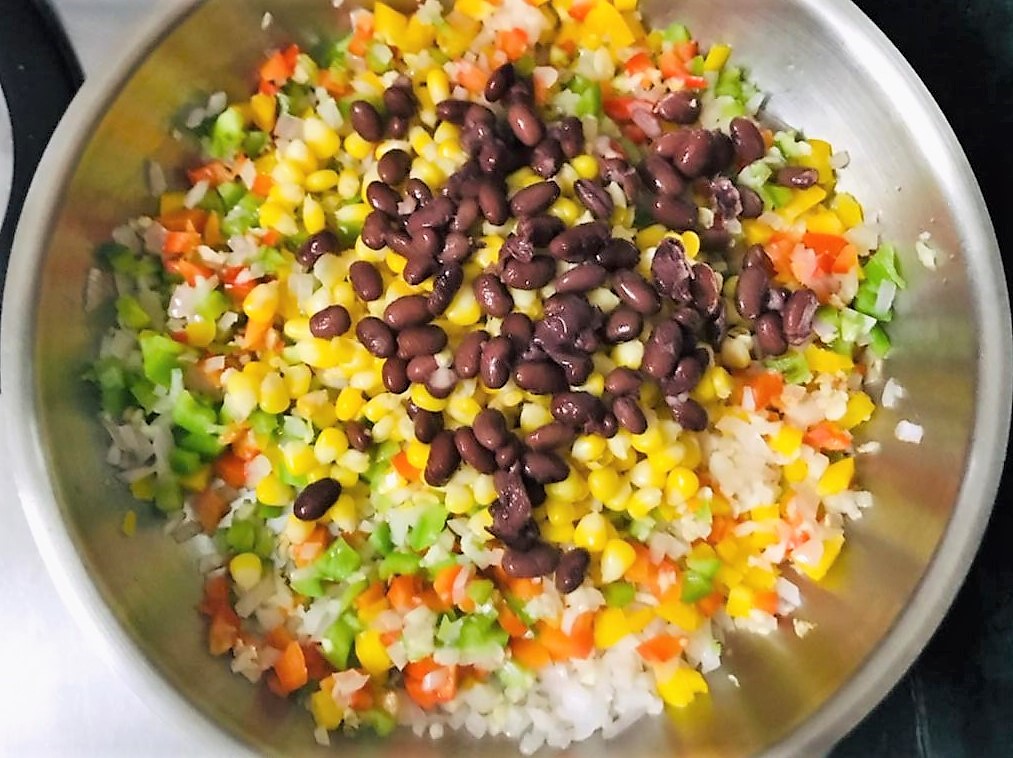 After that, add the red, yellow and green pepper and sauté them on medium heat for 1-2 minutes. Next add the boiled corn and kidney beans and sauté for 2-3 minutes on medium heat.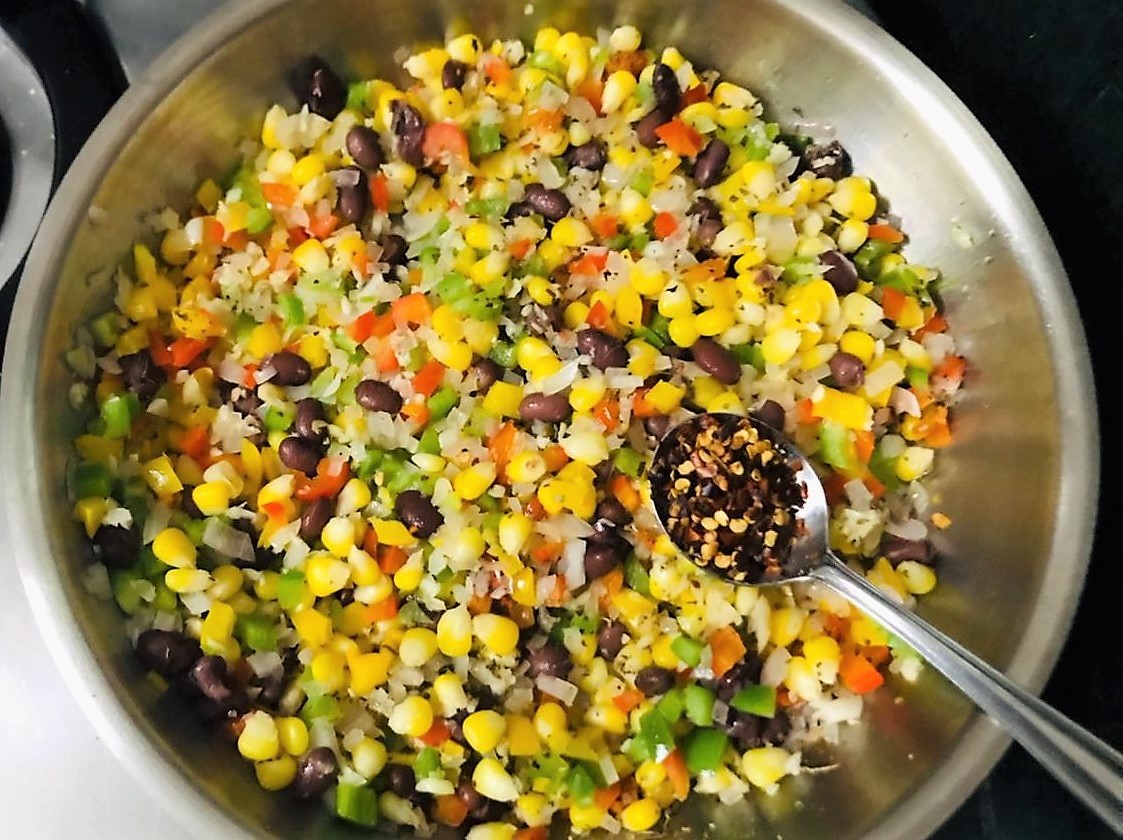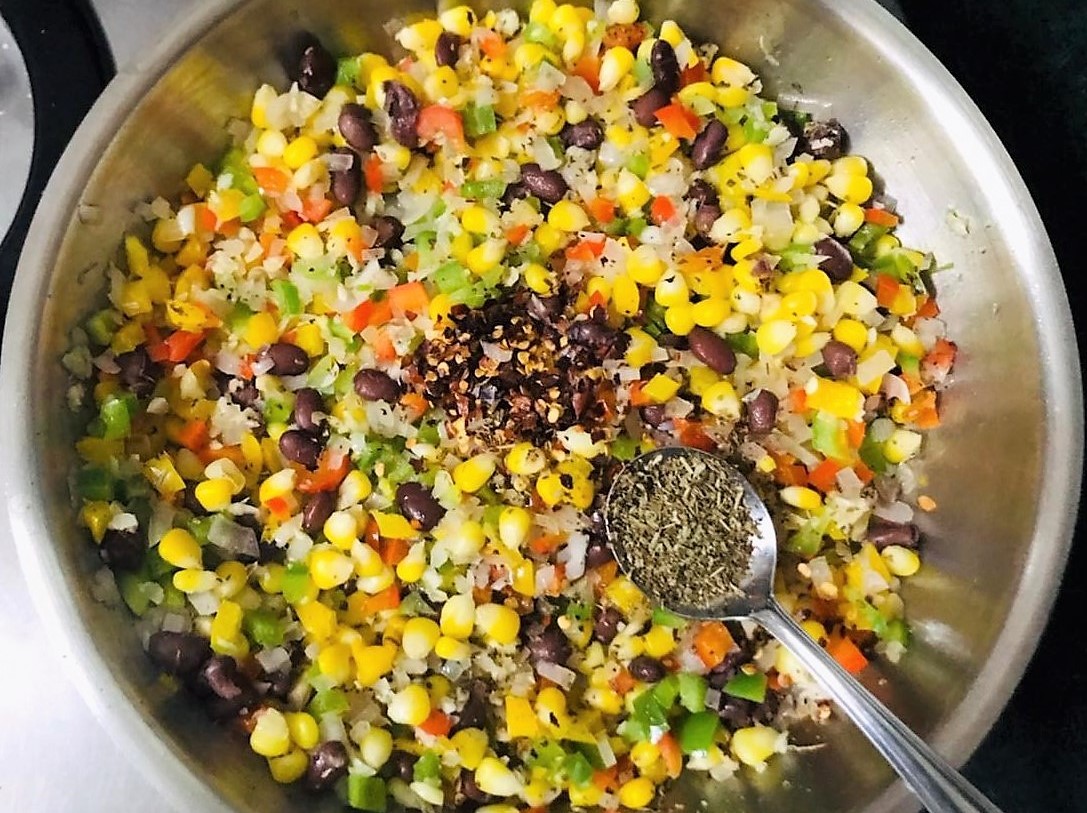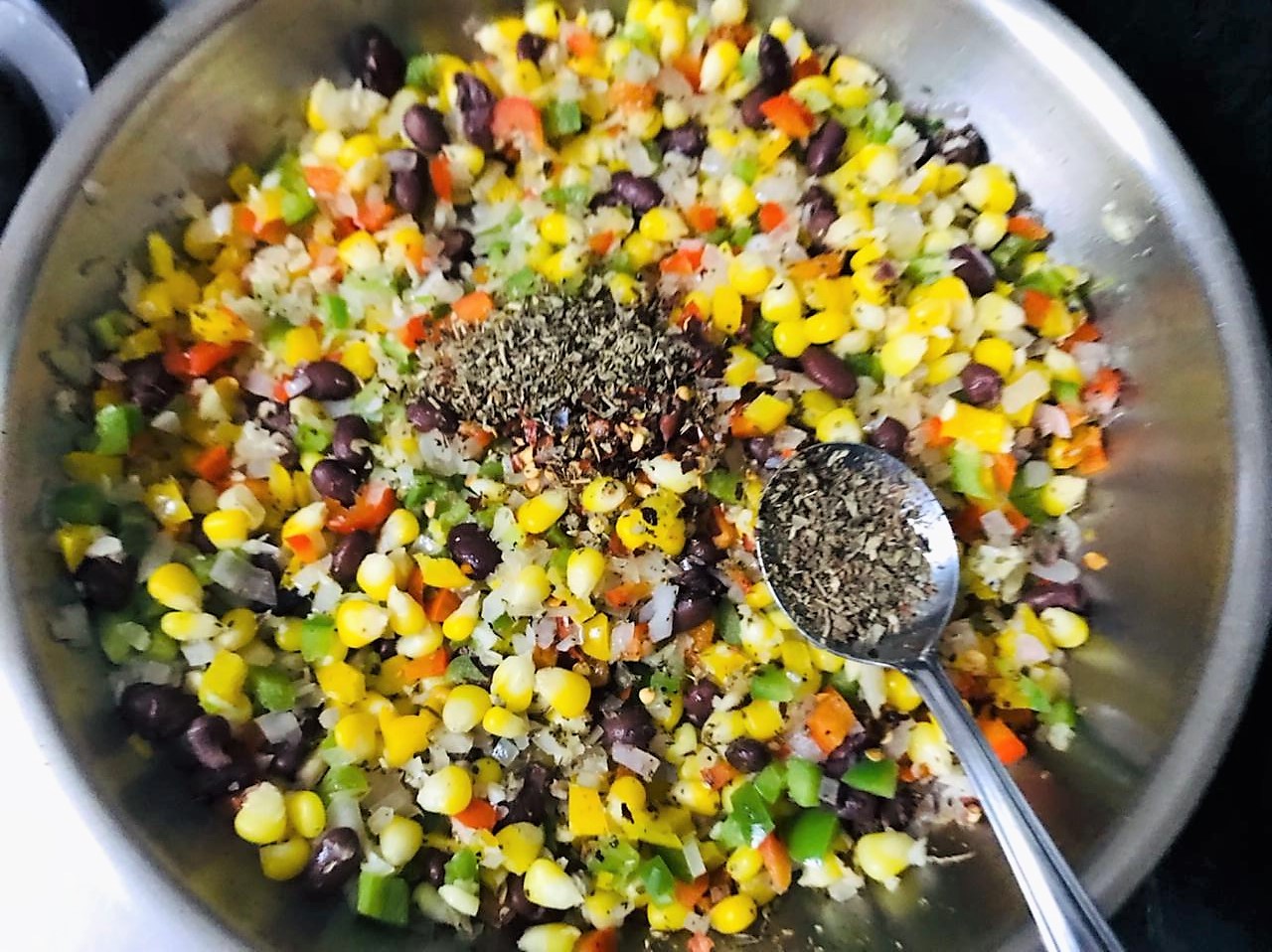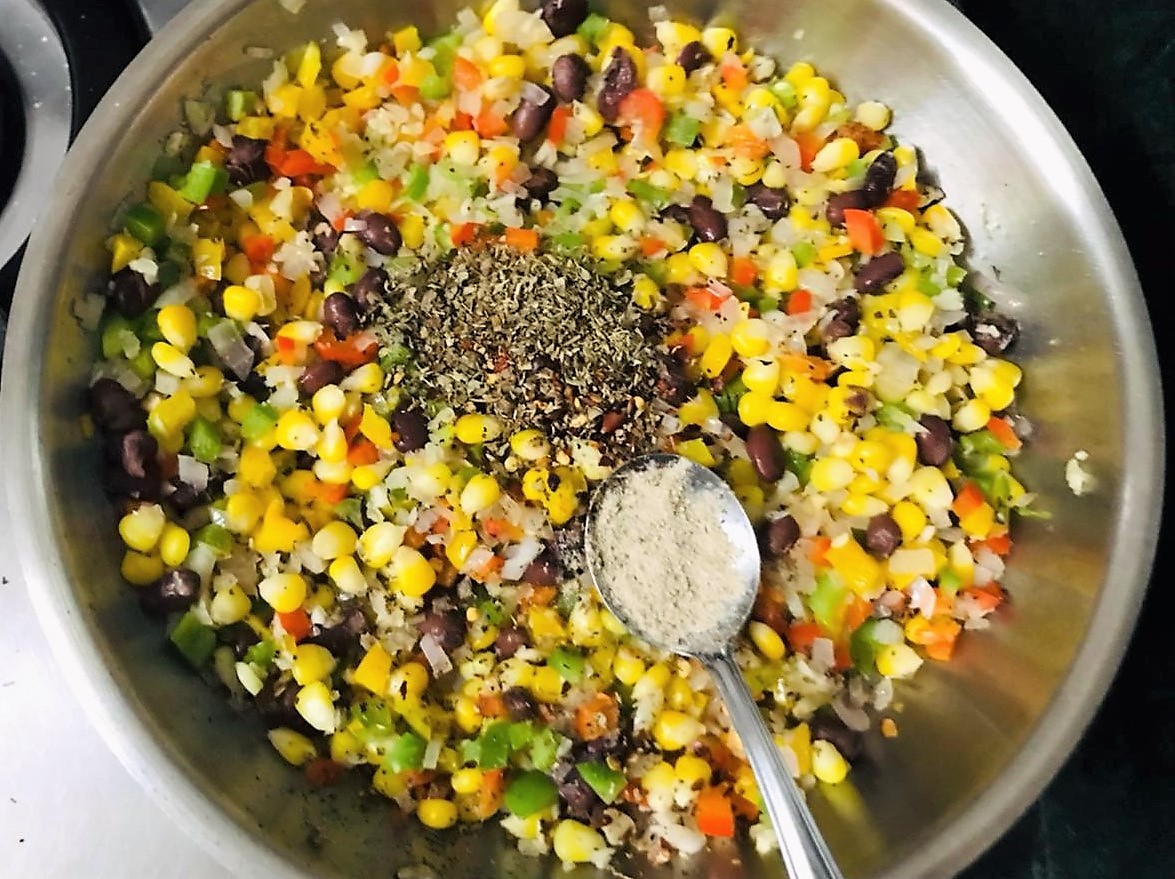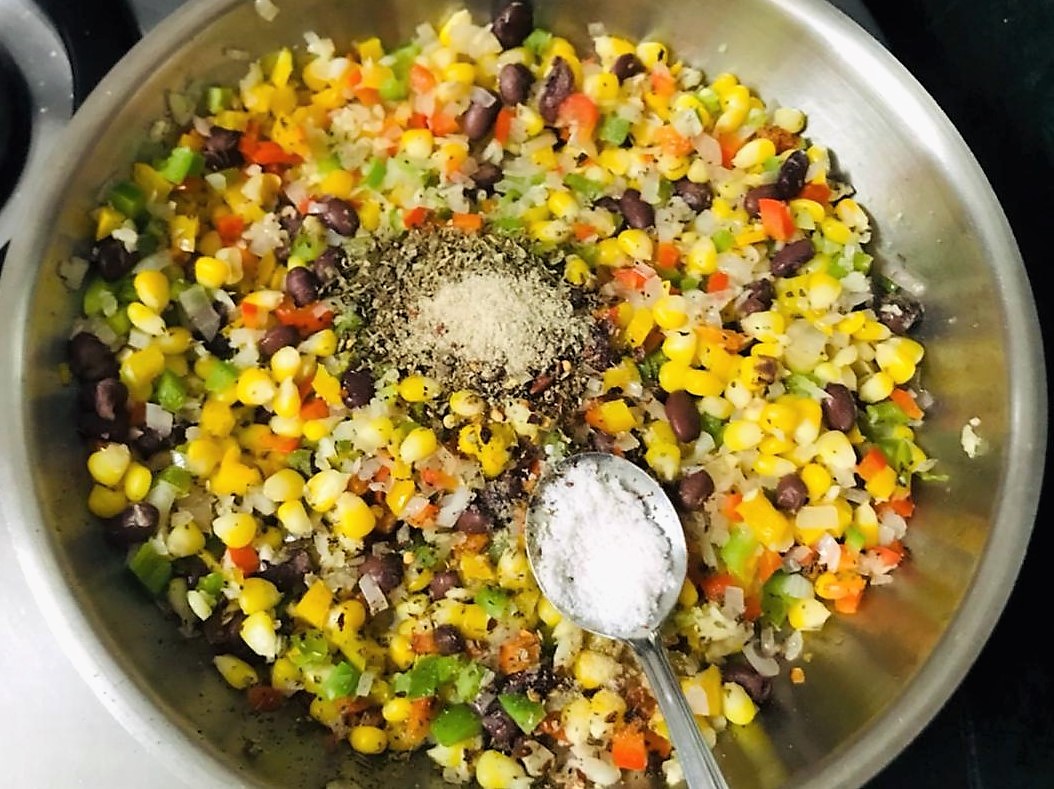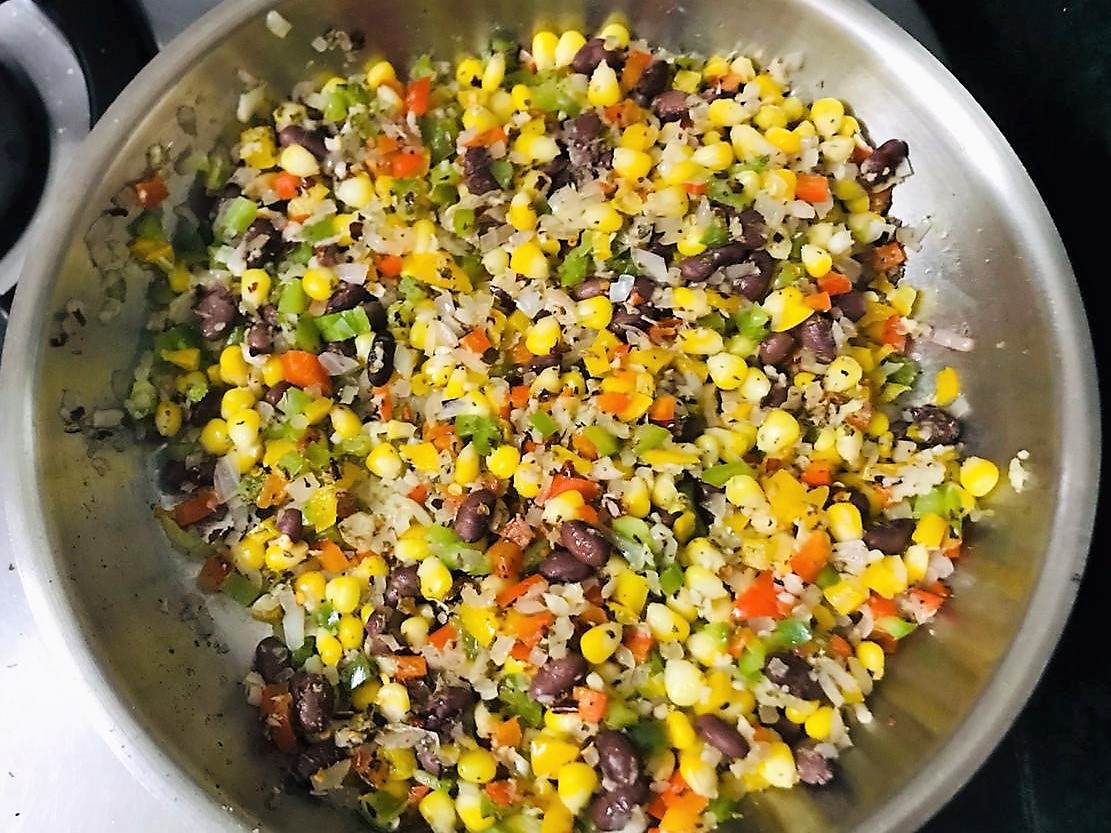 Lower the heat and add the paneer, chilli flakes, oregano, white pepper and salt and mix. Turn off the heat and keep it aside.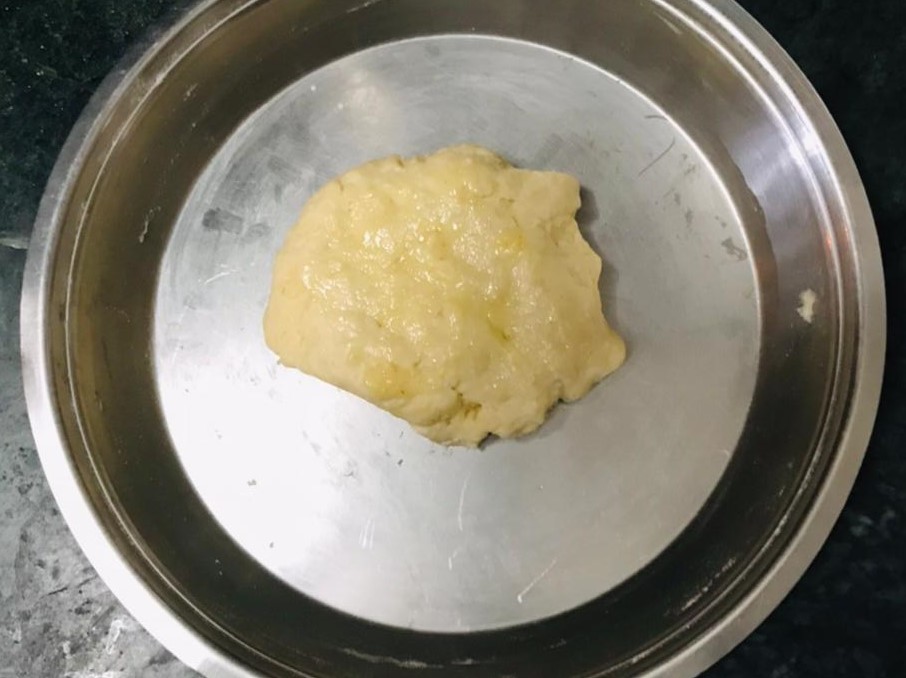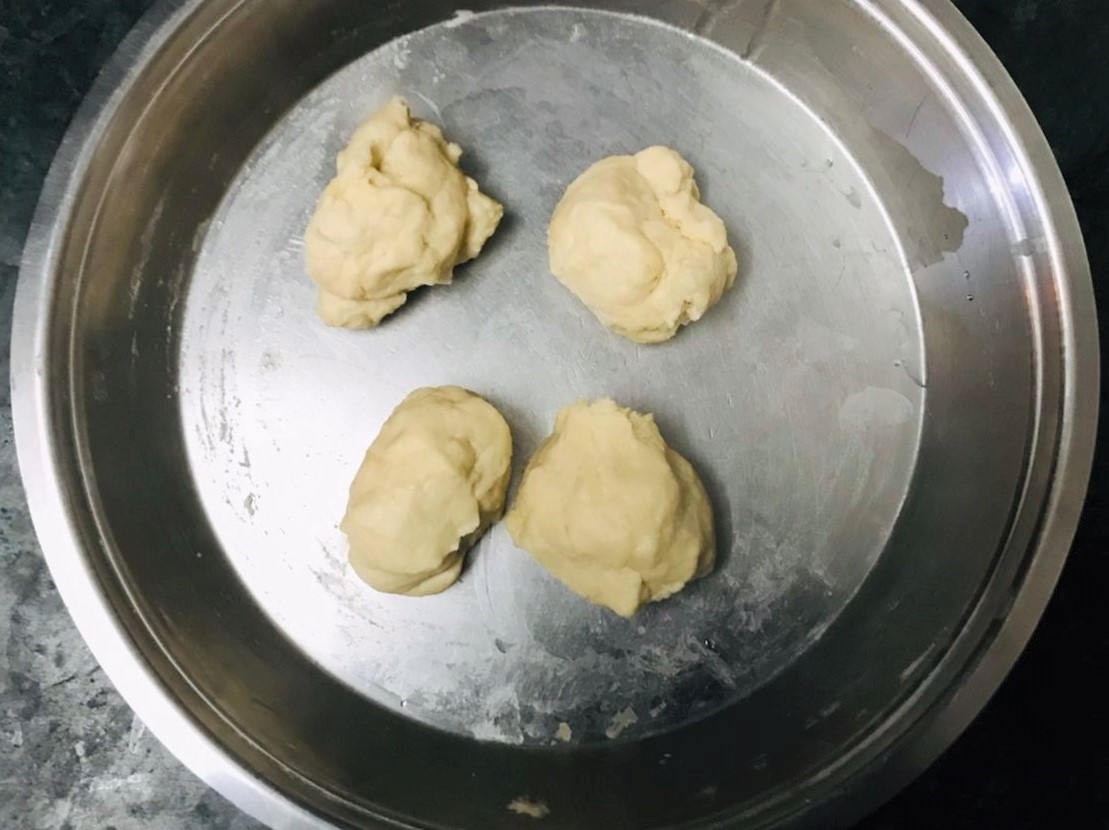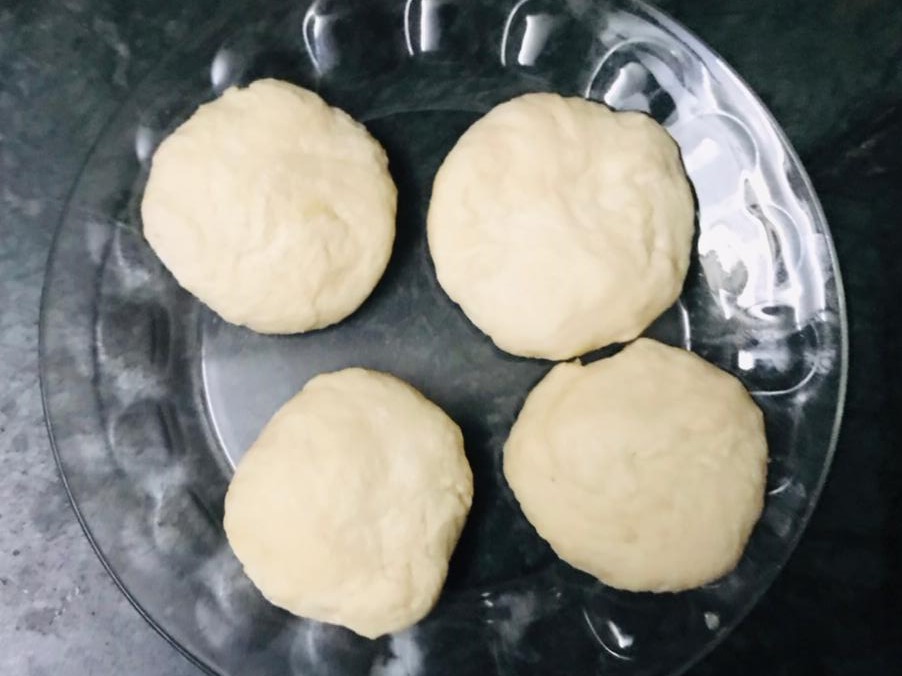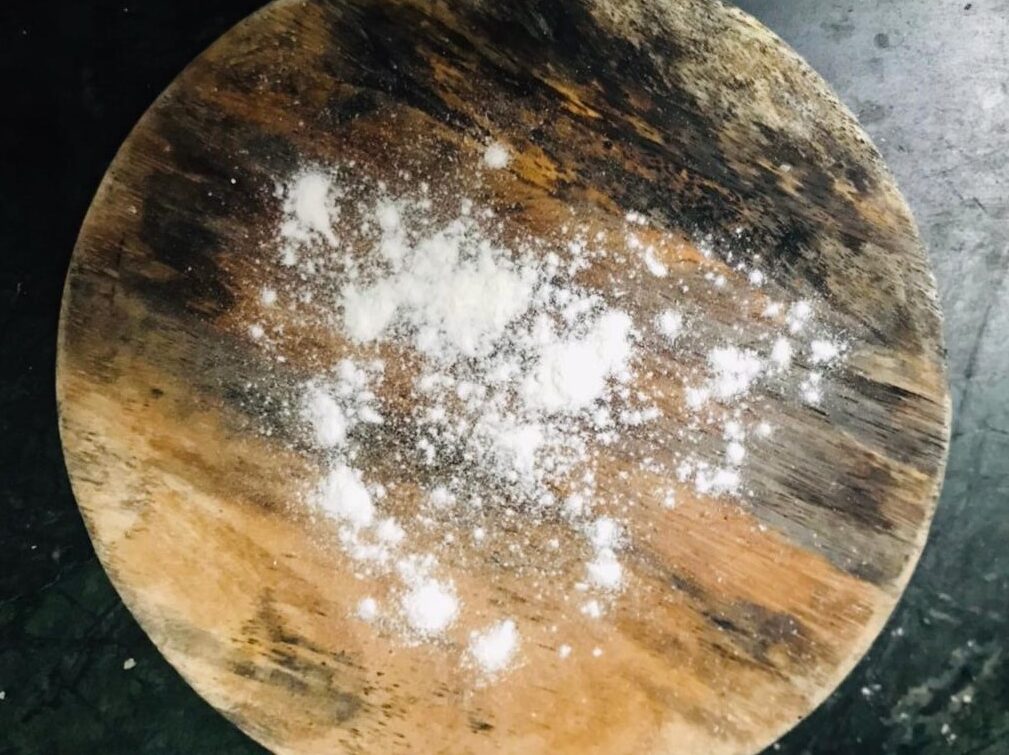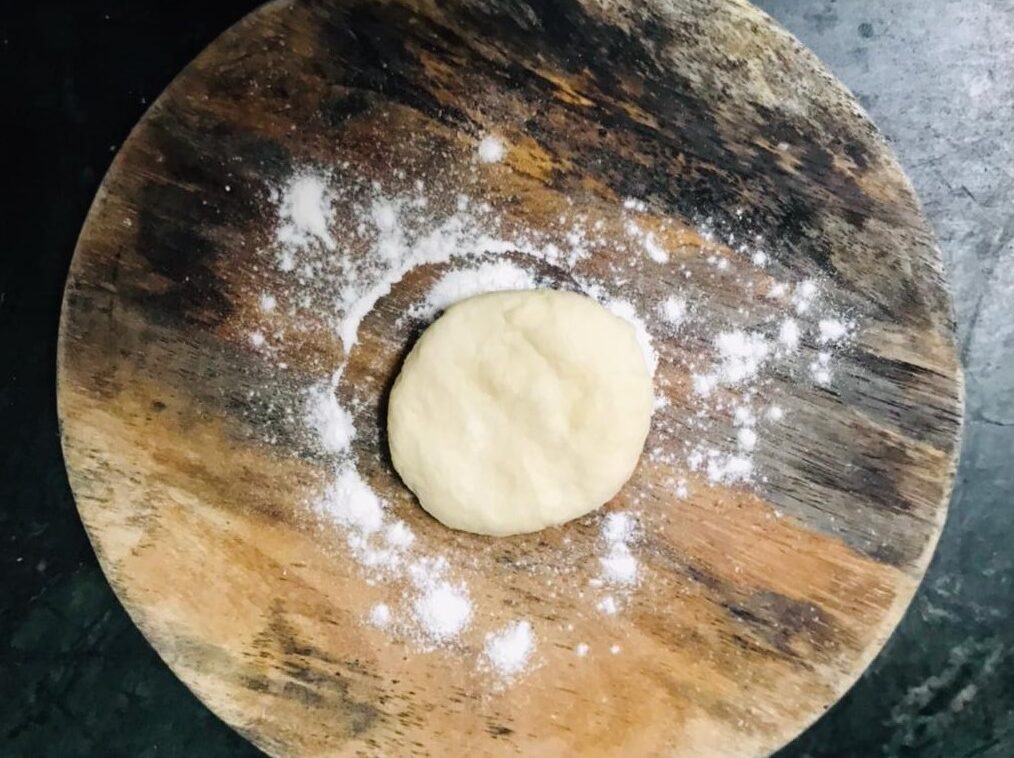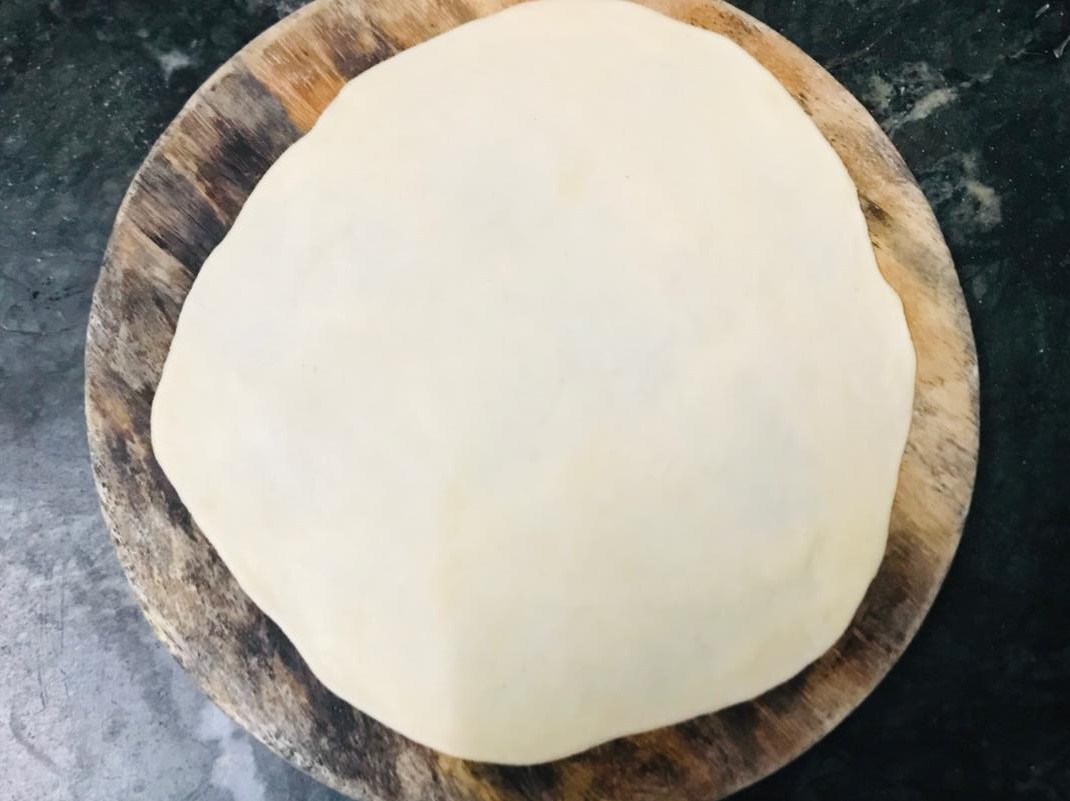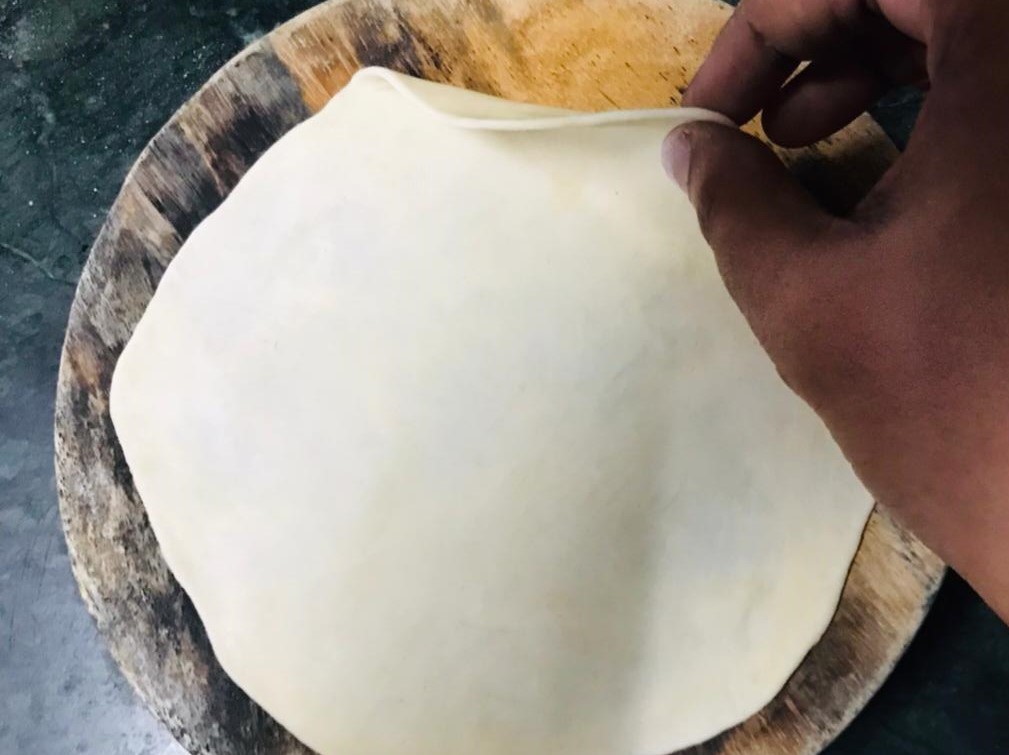 Once the dough has rested for at least 30 minutes knead the dough once again and divide it into 4 equal portions.
Dust some flour on the worktop and roll the dough balls into thin circles around 6-7 inch in diameter.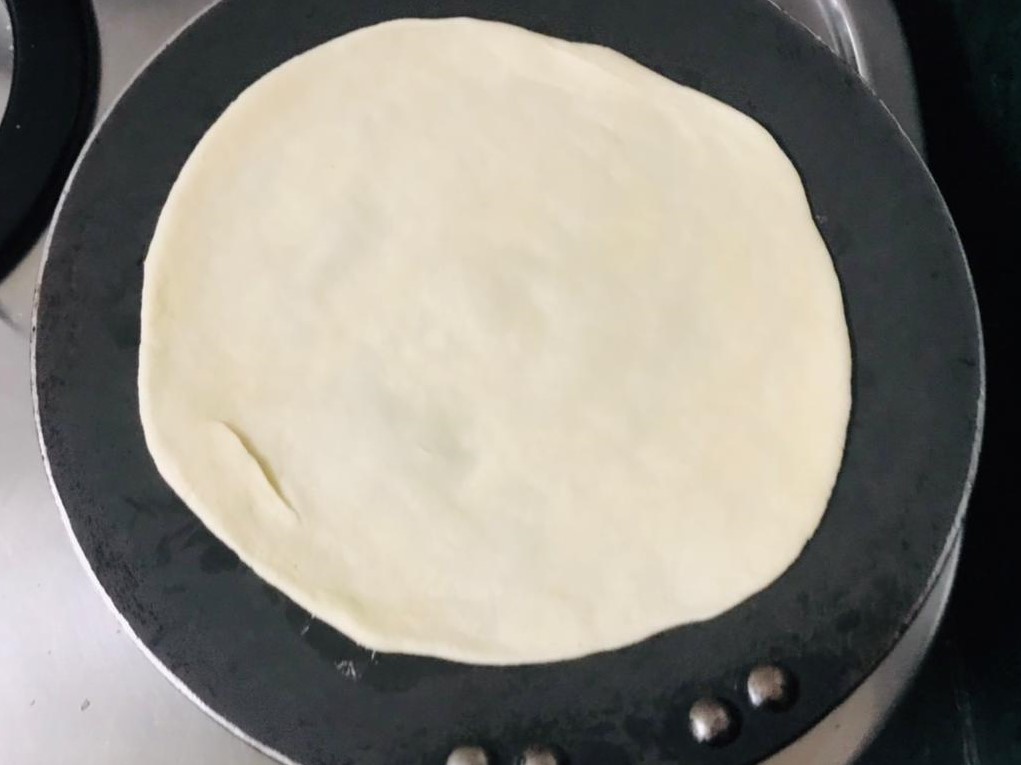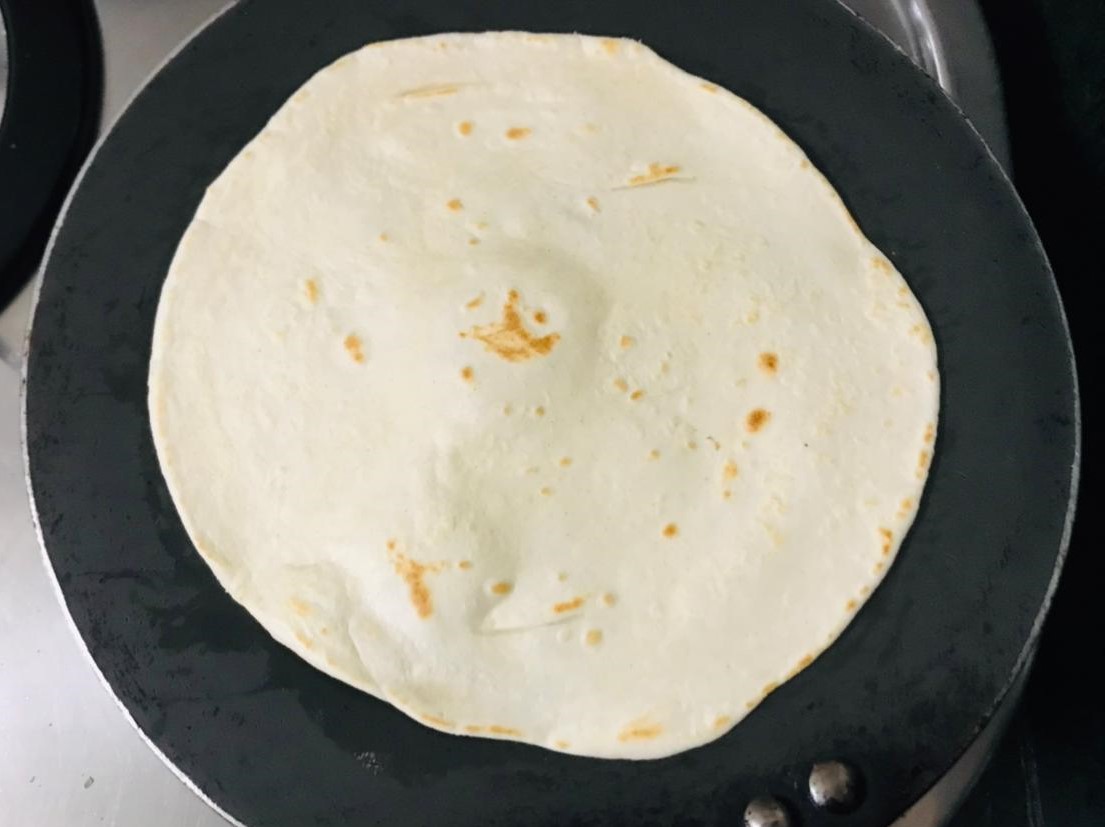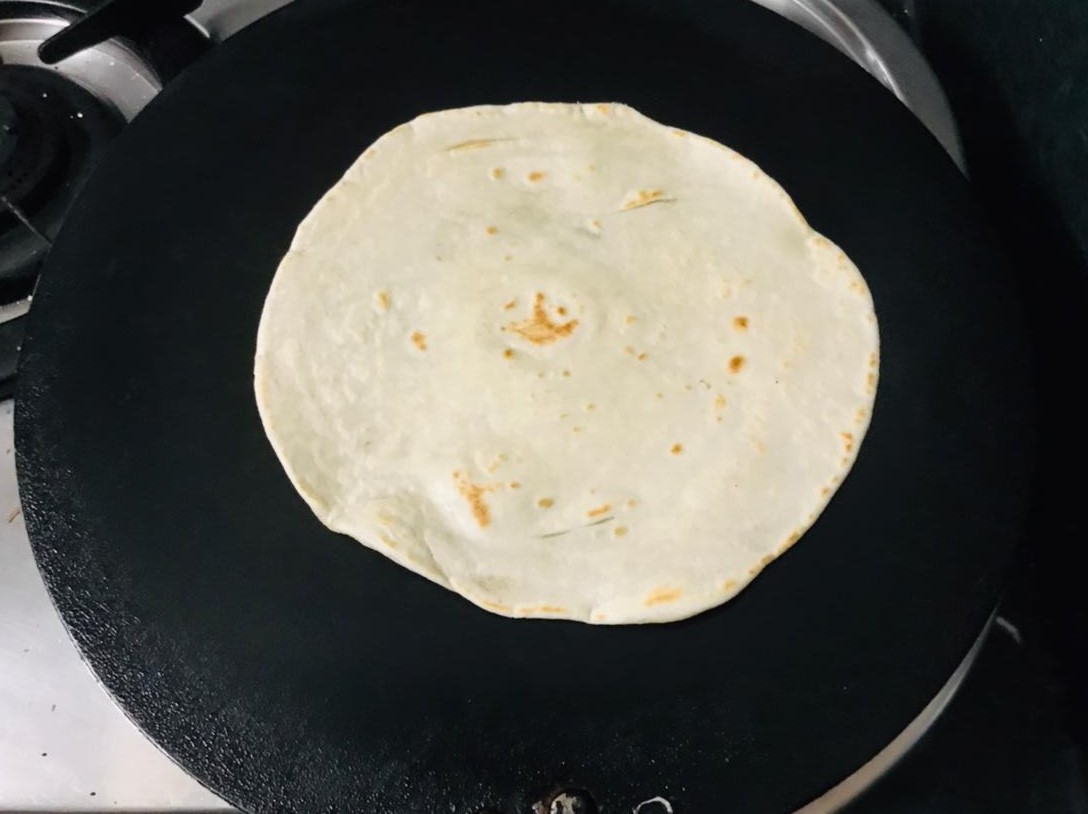 Heat a tawa/flat pan and place the rolled tortilla on the hot pan. Cook it on medium heat by flipping it a couple of times on each side. When you see small blisters and air pockets appearing, flip and cook it on the other side. Flip it a couple of times, till the tortilla is cooked well.
Make all tortillas this way and store them in an air-tight container until you begin to assemble the quesadilla.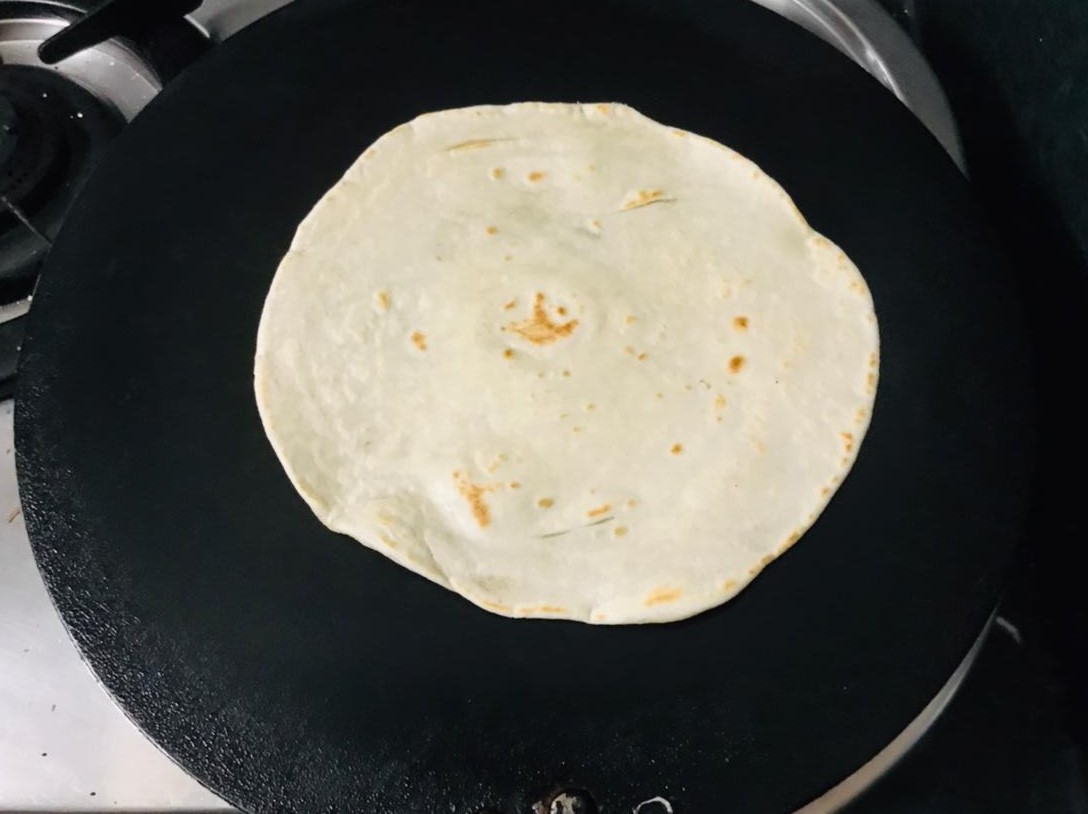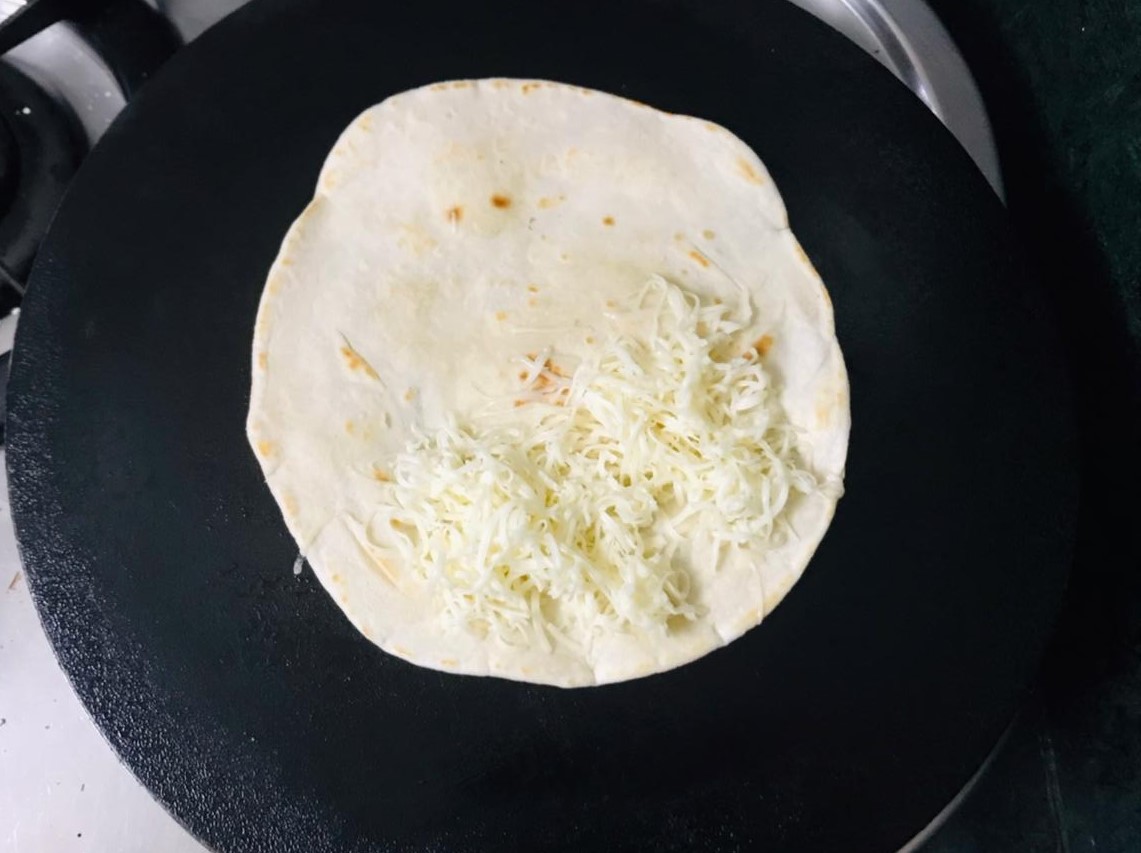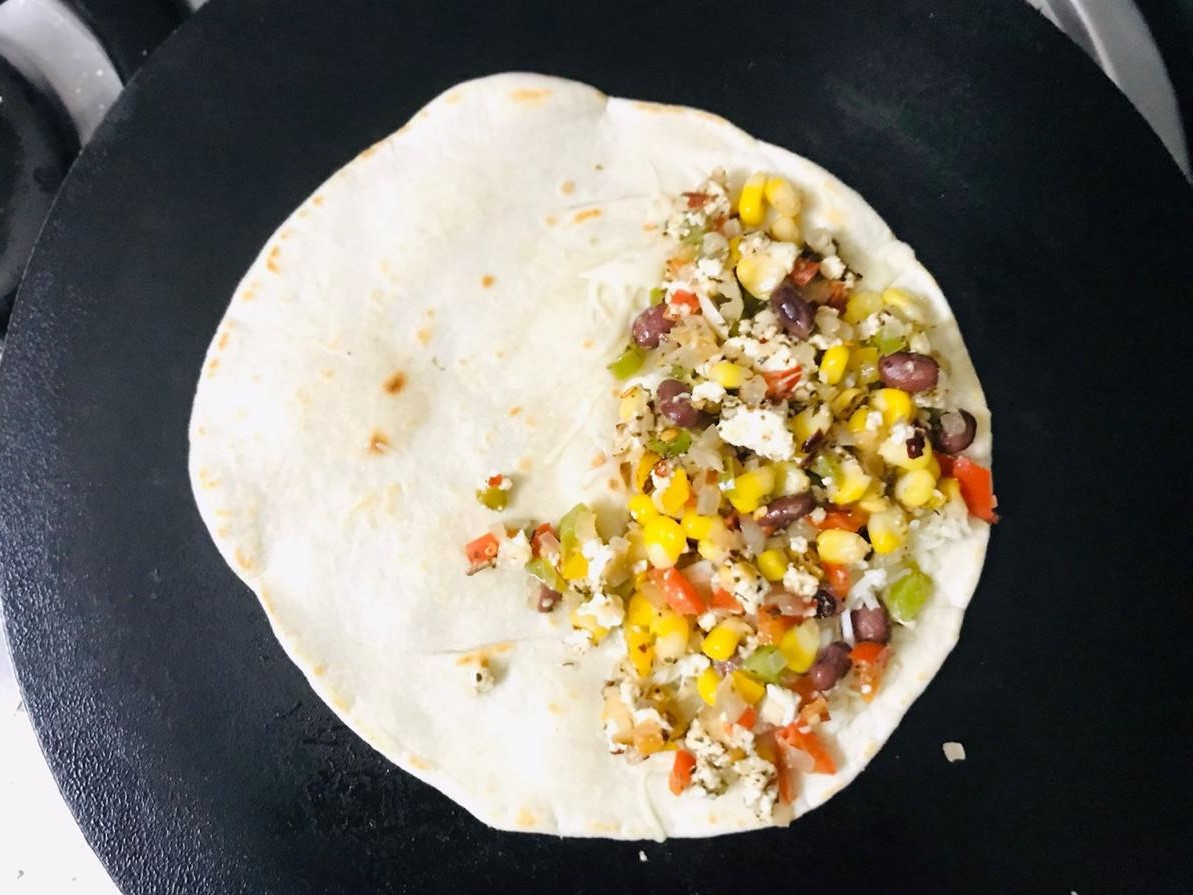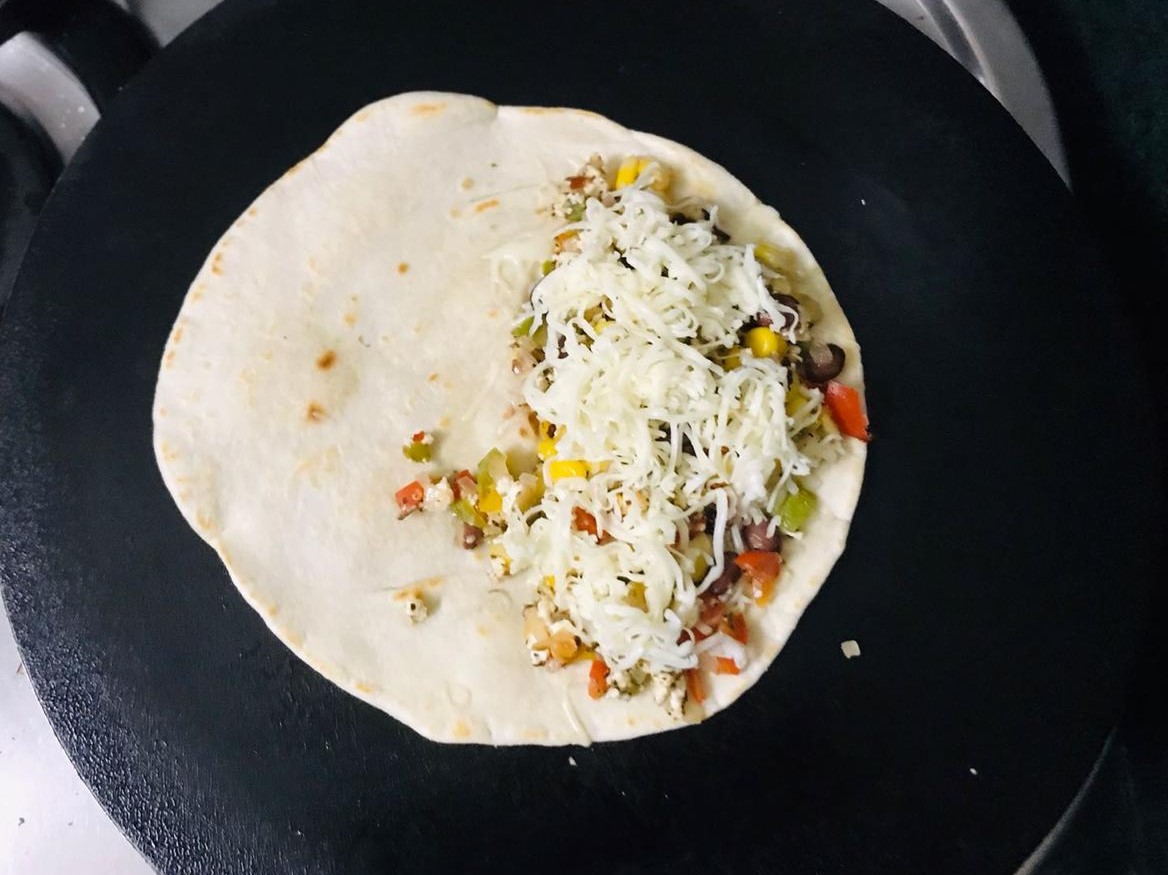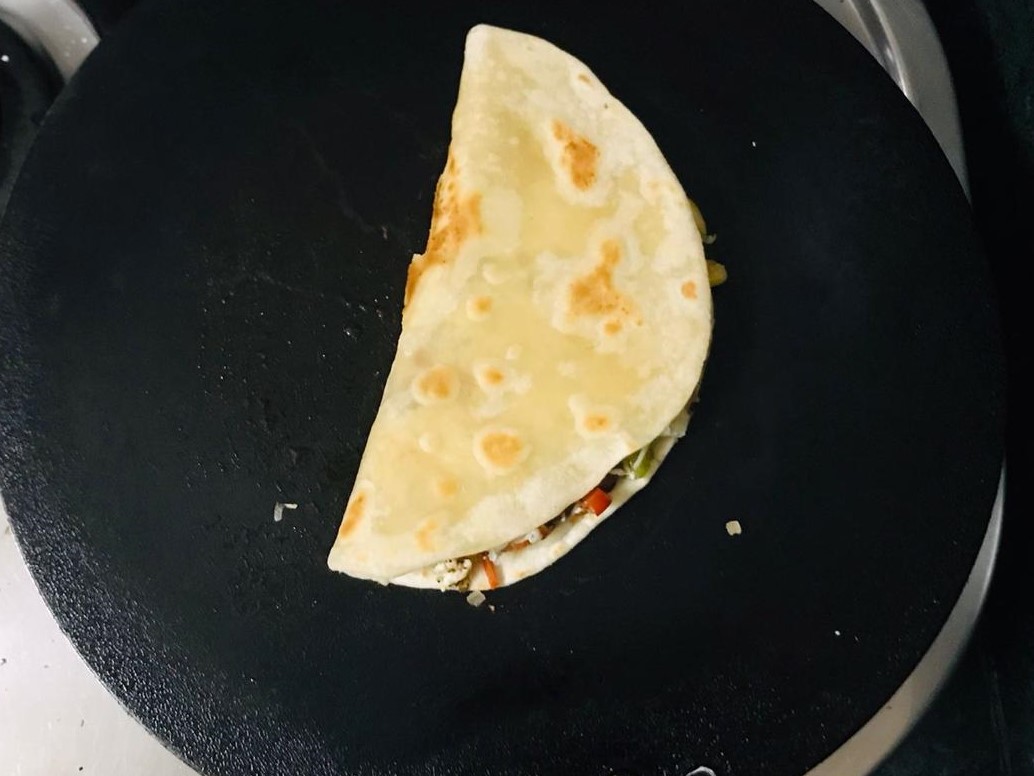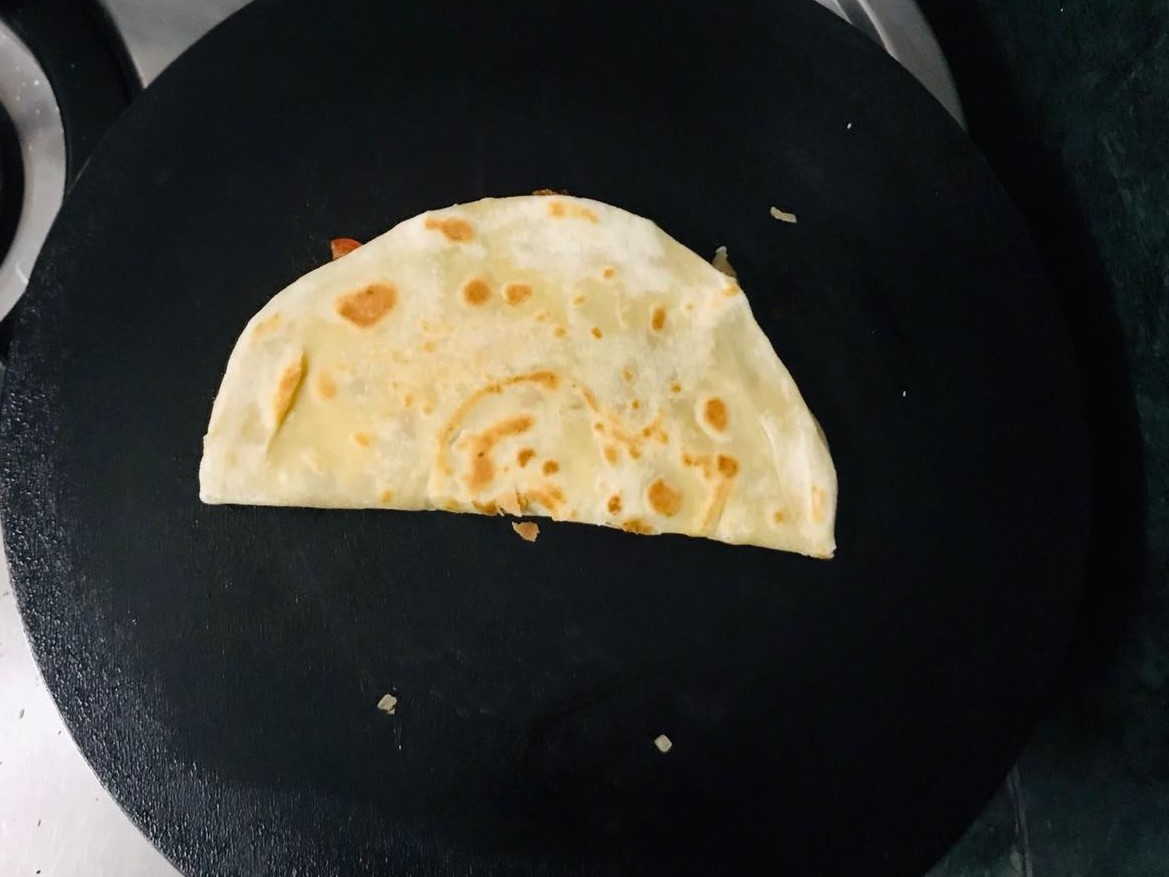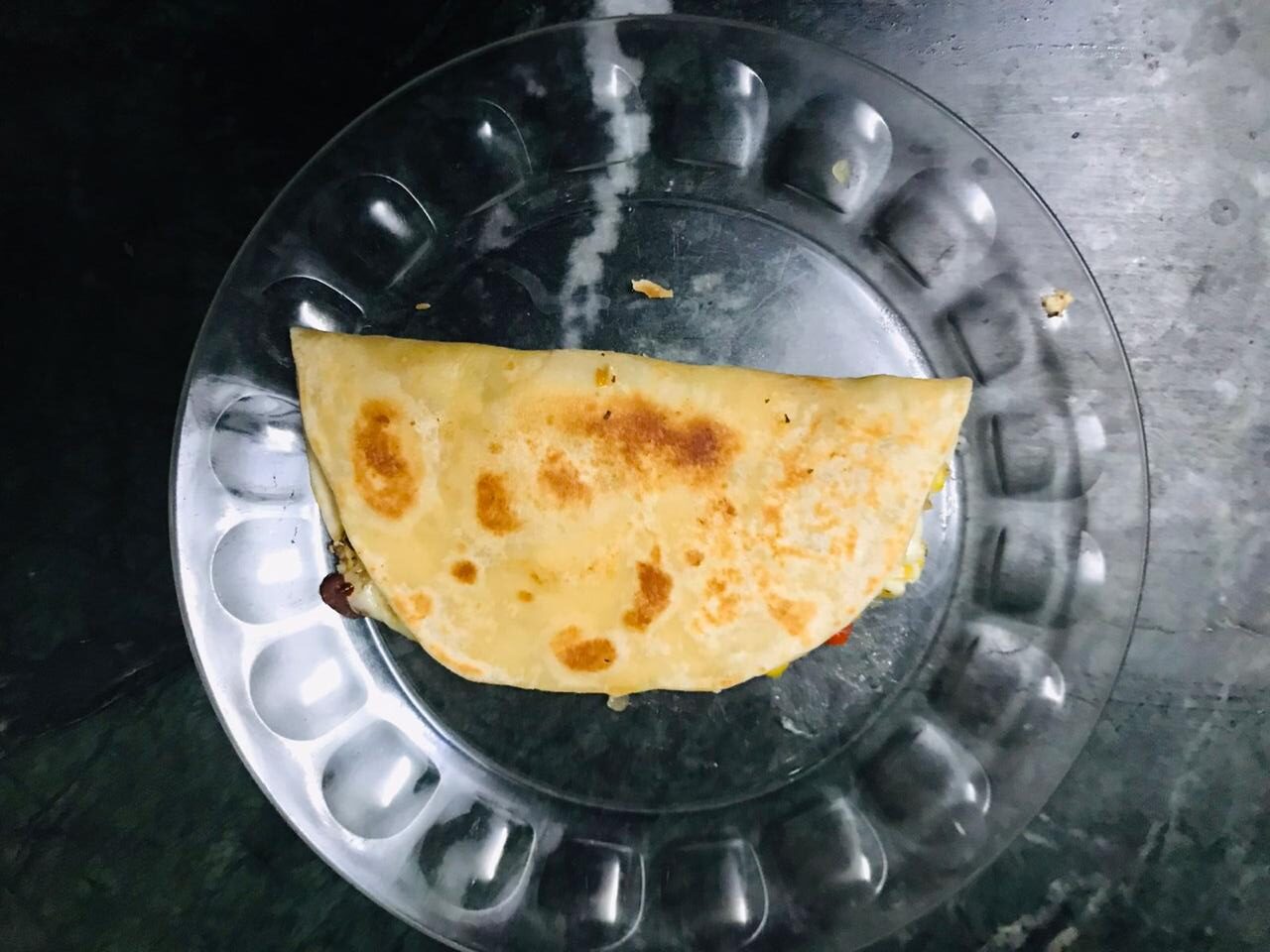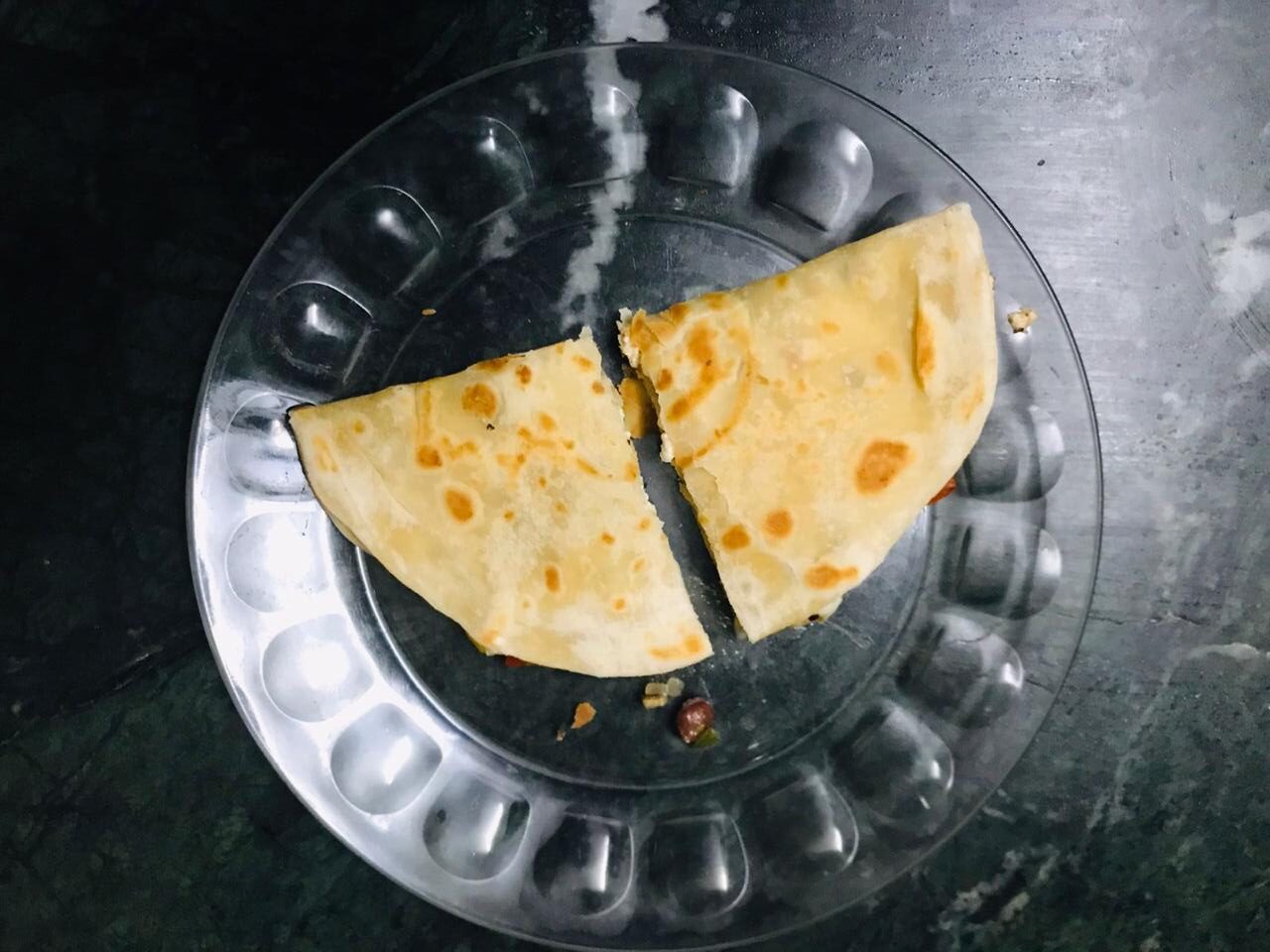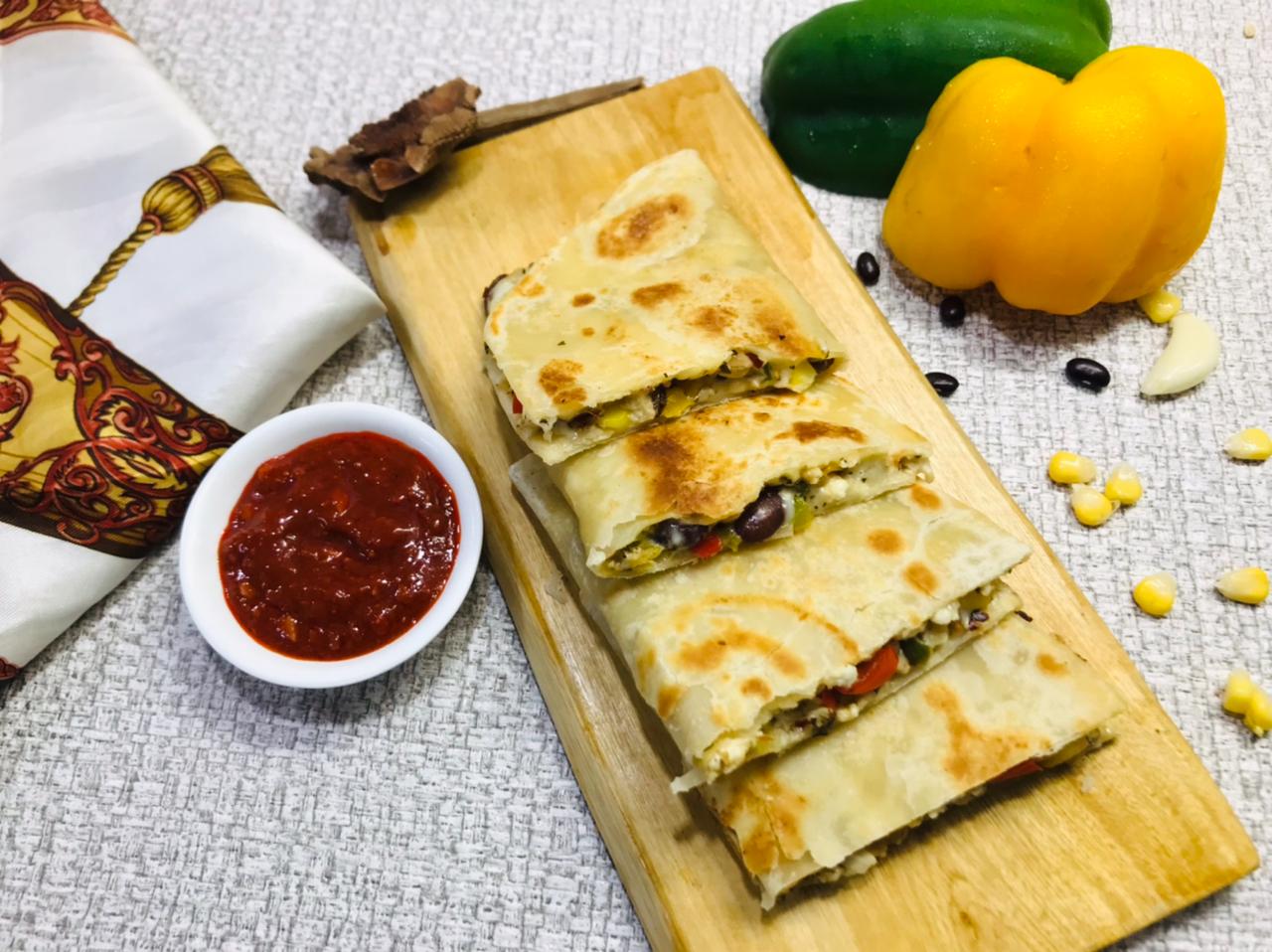 Heat butter in a pan and place the prepared tortilla on it. Place some grated cheese on one half of the tortilla. Then spread some vegetables over it and spread more grated cheese over the vegetable. Take care not to layer on the ingredients too thickly.
Fold the tortilla and flip it and cook it until the golden spots appears over the tortilla.
Remove the quesadilla from the pan and cut it into halves.
Serve hot with salsa or any sauce of your choice.