Homemade Pico de Gallo (Fresh Tomato Salsa)
This authentic Homemade Pico de Gallo is prepared with fresh tomatoes, onions, chillies, salt, coriander, lime and herbs is unbelievably delicious, easy to make and seriously the best homemade salsa recipe.
I made this recipe for a friend recently and she asked me the difference between pico de gallo and salsa? Well, I wasn't quite sure so did read up a bit to research myself. What I learnt is that Pico de gallo is a type of salsa, but what sets it apart from other salsas is two things. Salsa usually has a much more liquid consistency whereas Pico de gallo is chunky with far less liquid. Secondly, when we refer to salsas broadly, they can consist of cooked ingredients (or flame broiled) whereas Pico de gallo is always made with raw ingredients and never cooked. So, for me Pico de Gallo is a variety of salsa.
This authentic Homemade Pico de Gallo recipe is ready in just minutes. This easy recipe is restaurant-style, full of fresh flavour and so easy to make. I never buy pre-packaged pico de gallo pots from supermarkets. Somehow, they are loaded with sugar and do not taste fresh or vibrant as it should! My pico de gallo recipe is fool proof and soo good that once you try it, you will never have pico de gallo in your grocery list- just it's ingredients to make it at home.
It is almost impossible to eat Mexican food without a side of salsa or some guacamole. They are the most delicious nibbles/condiments without which Mexican meal cannot be complete. When I prepare Mexican food at home, a variety of salsa is an essential. Just like my classic Guacamole recipe, this pico de gallo is made with simple ingredients. It's easy to adjust the flavours to your tastes, and you can make it more or less spicy.
Other recipes you might like are Vegetable Quesadilla, Mexican Bhel, 6 Layered Fusion Mexican Rice Dish, Paneer Fajita, Chipotle Roasted Tomato Salsa and Chicken Fajita.
Ingredients
2-3 ripe tomatoes
½ finely chopped red onion
1-2 finely chopped jalapeno peppers
1-2 teaspoons finely chopped coriander
1 teaspoon olive oil
Salt to taste
¼ teaspoon black pepper powder
1-2 teaspoons lime juice
Directions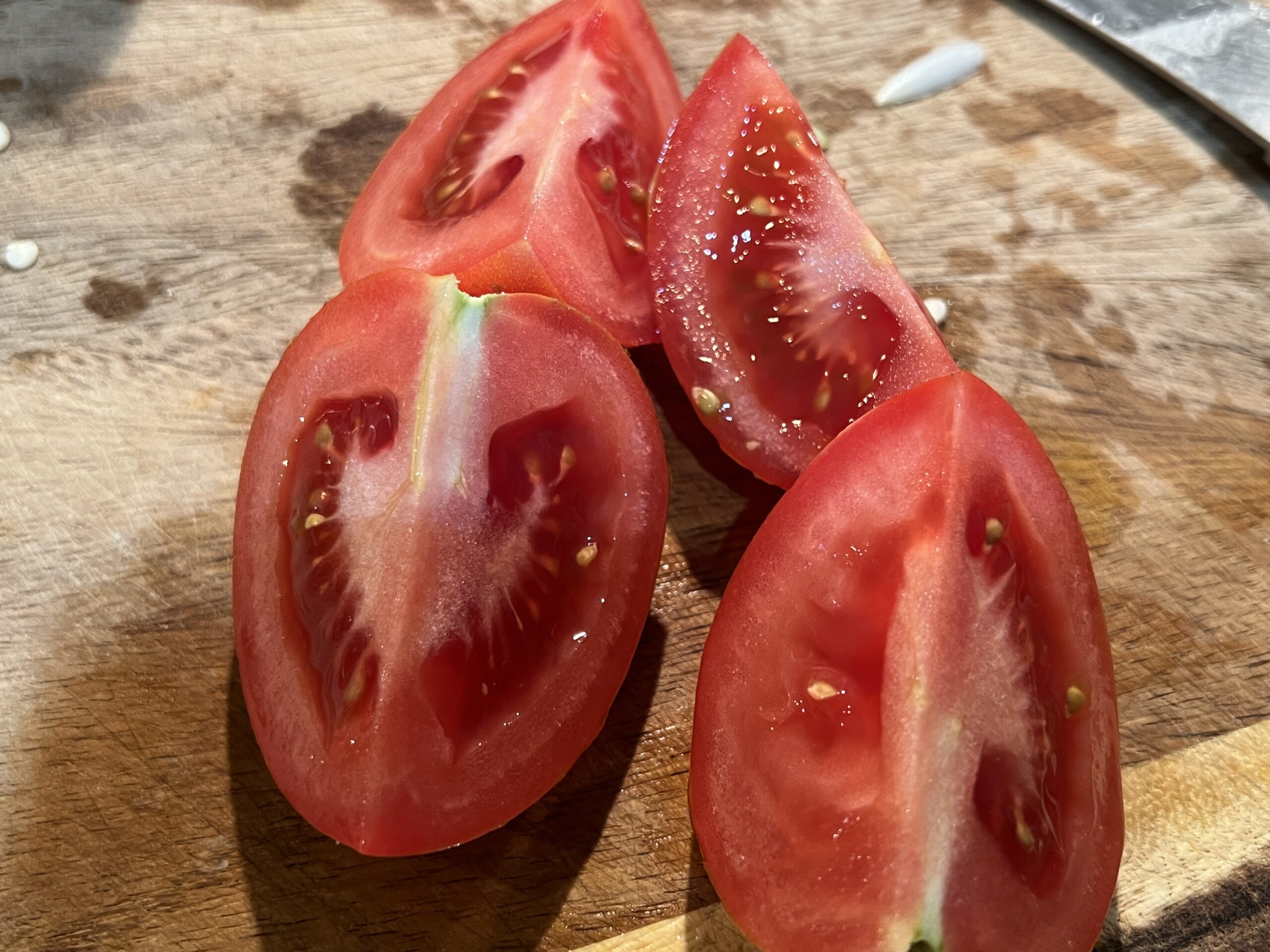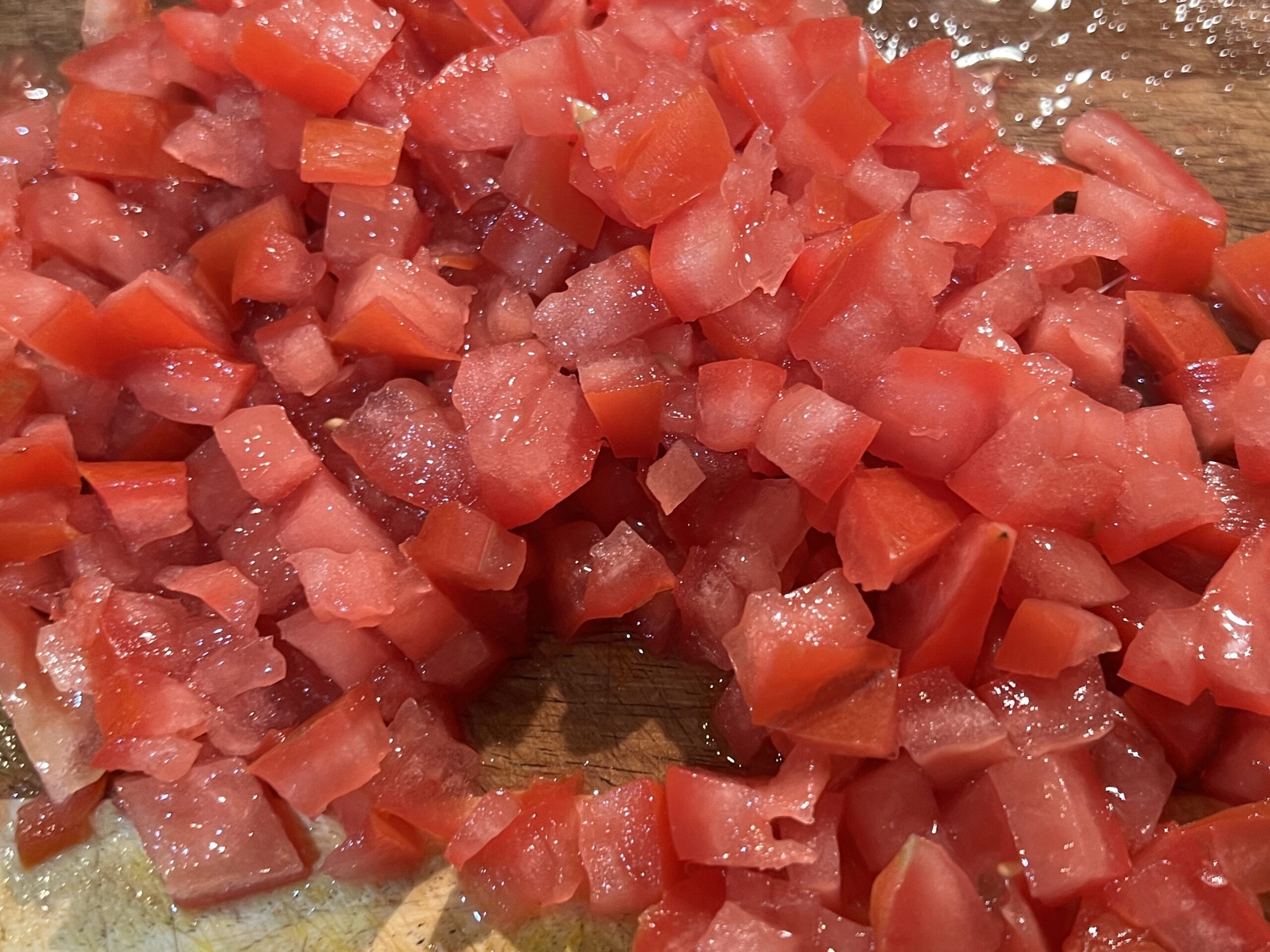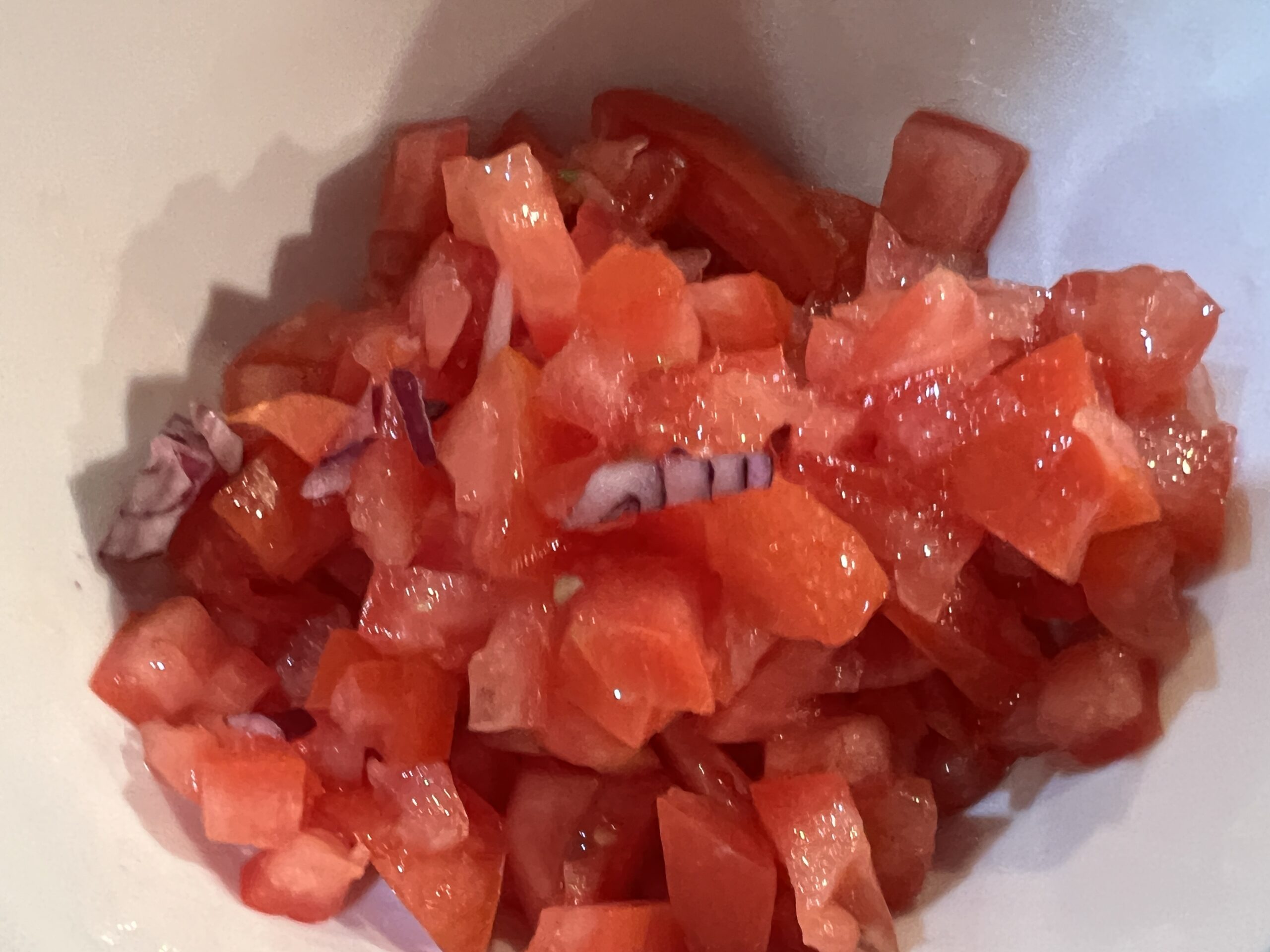 Cut the tomatoes into quarters and scoop out the seeds and finely chop the tomatoes. I prefer taking the seeds out as it can make the salsa very watery.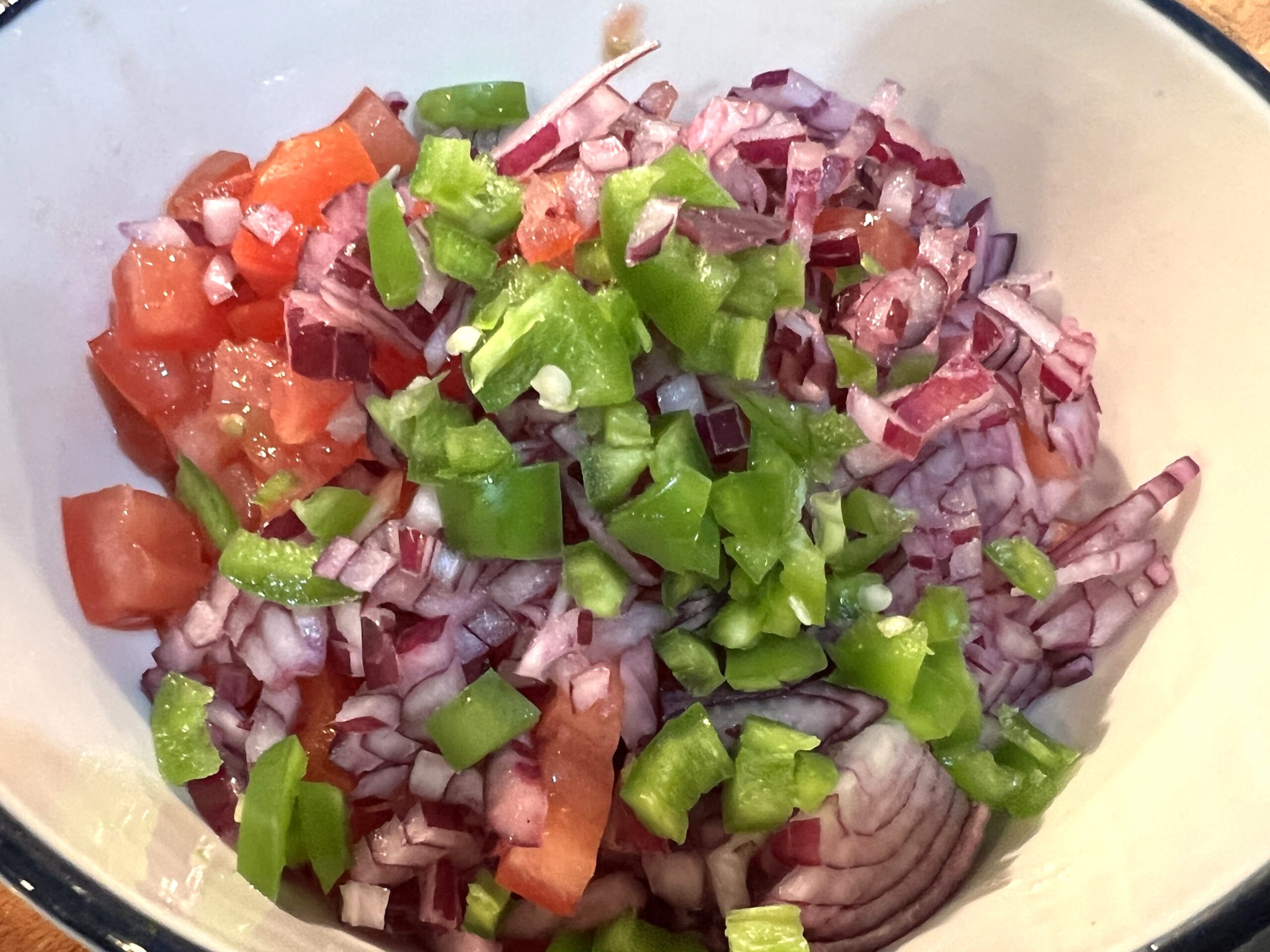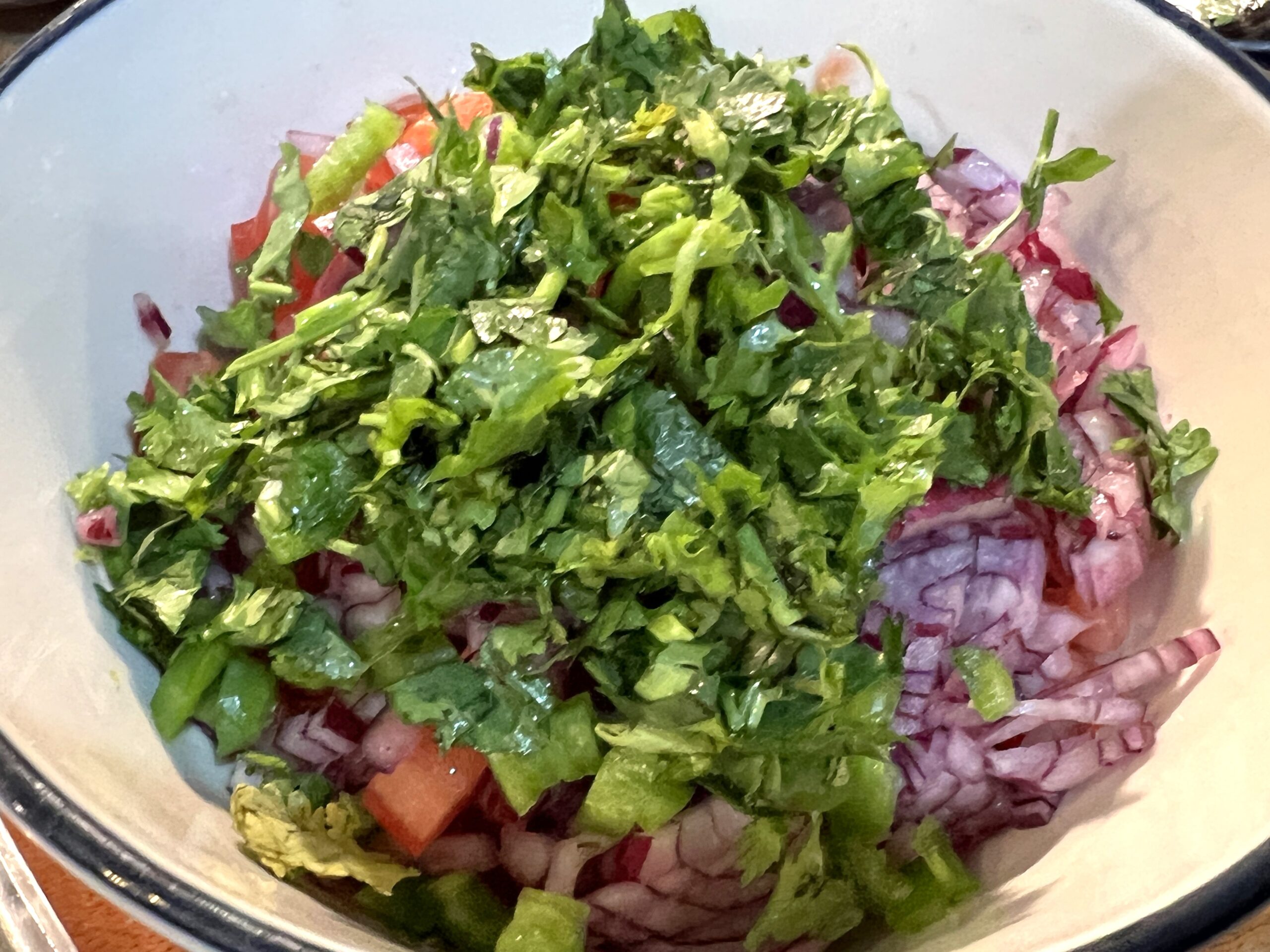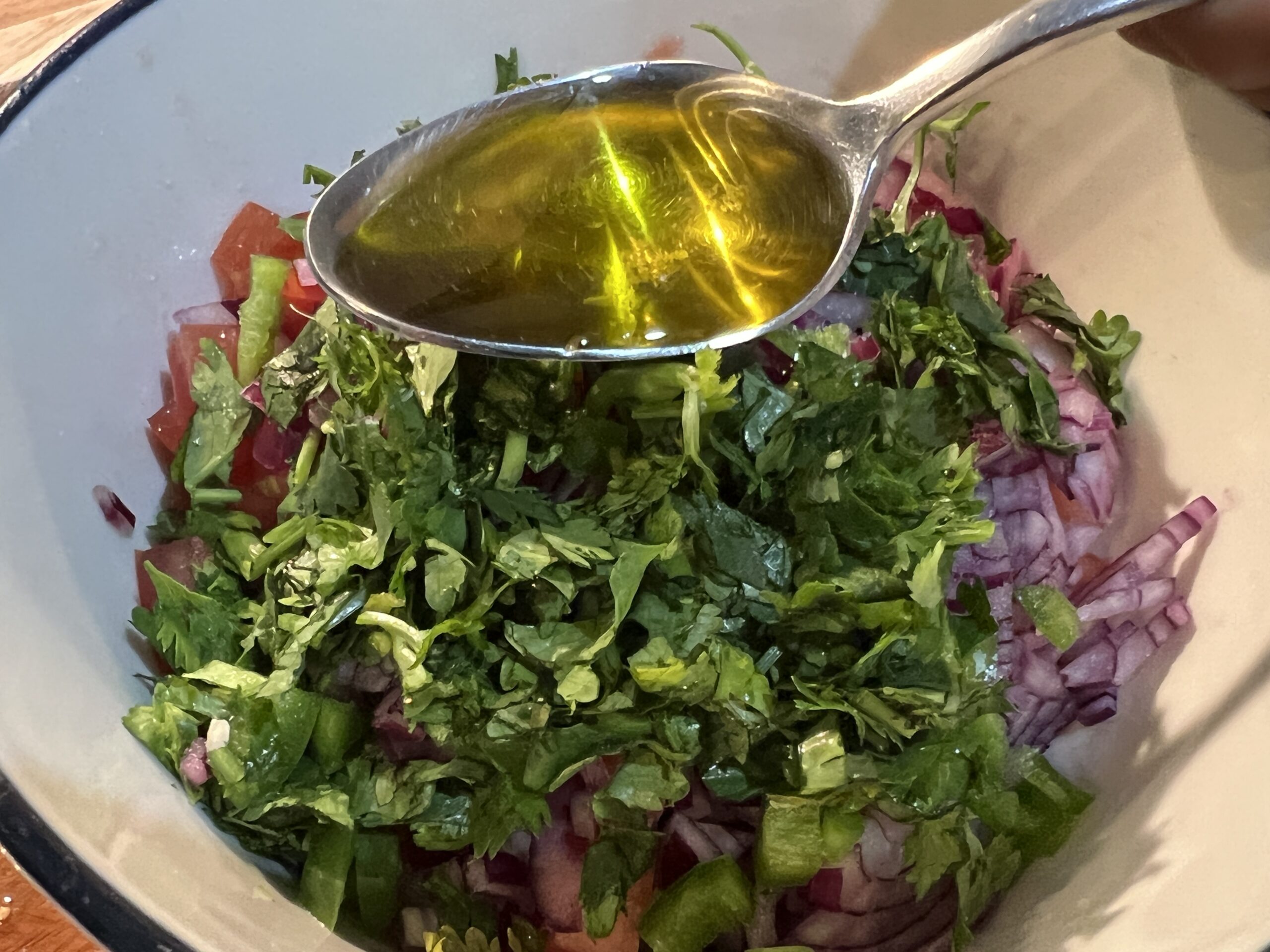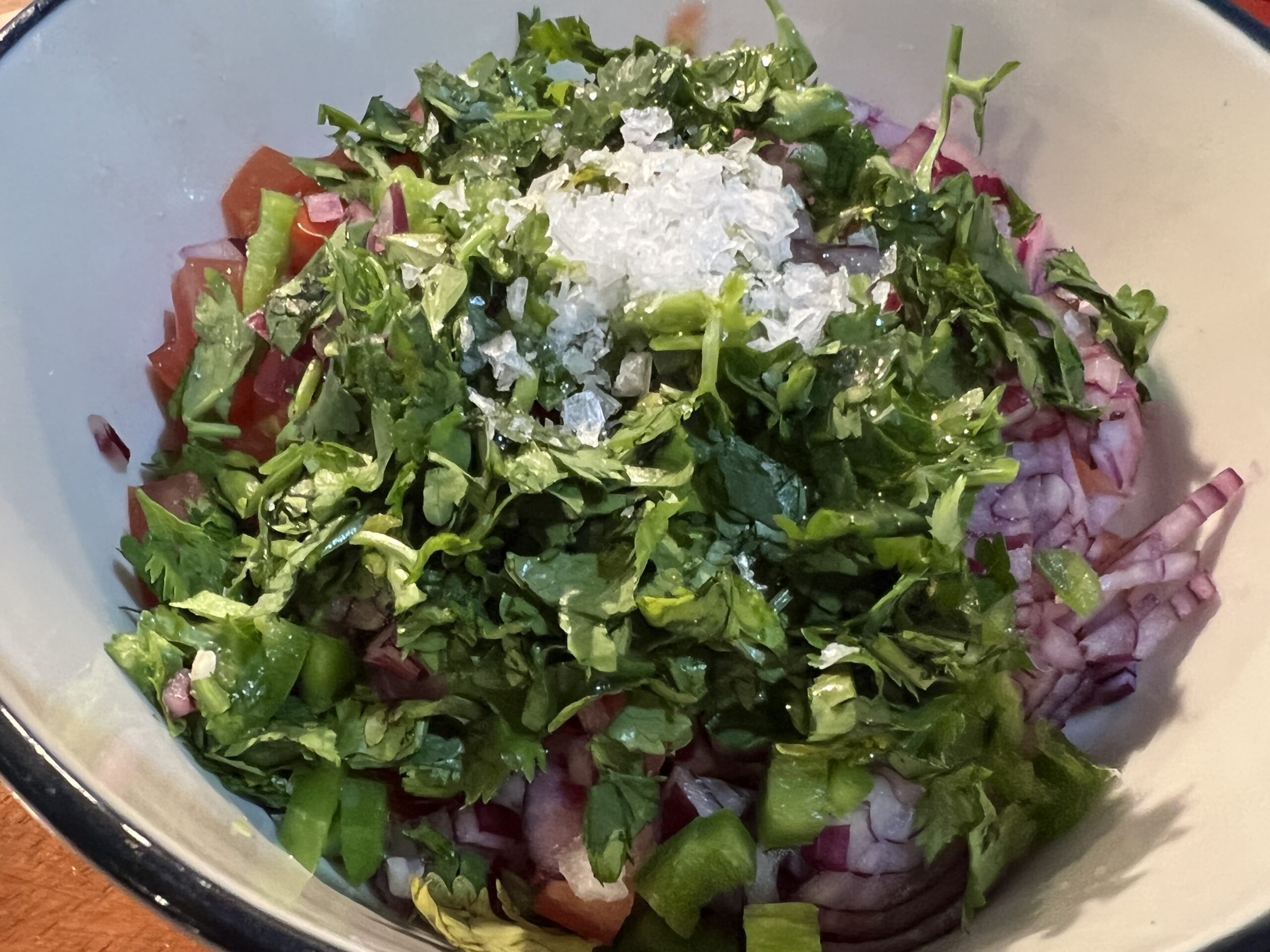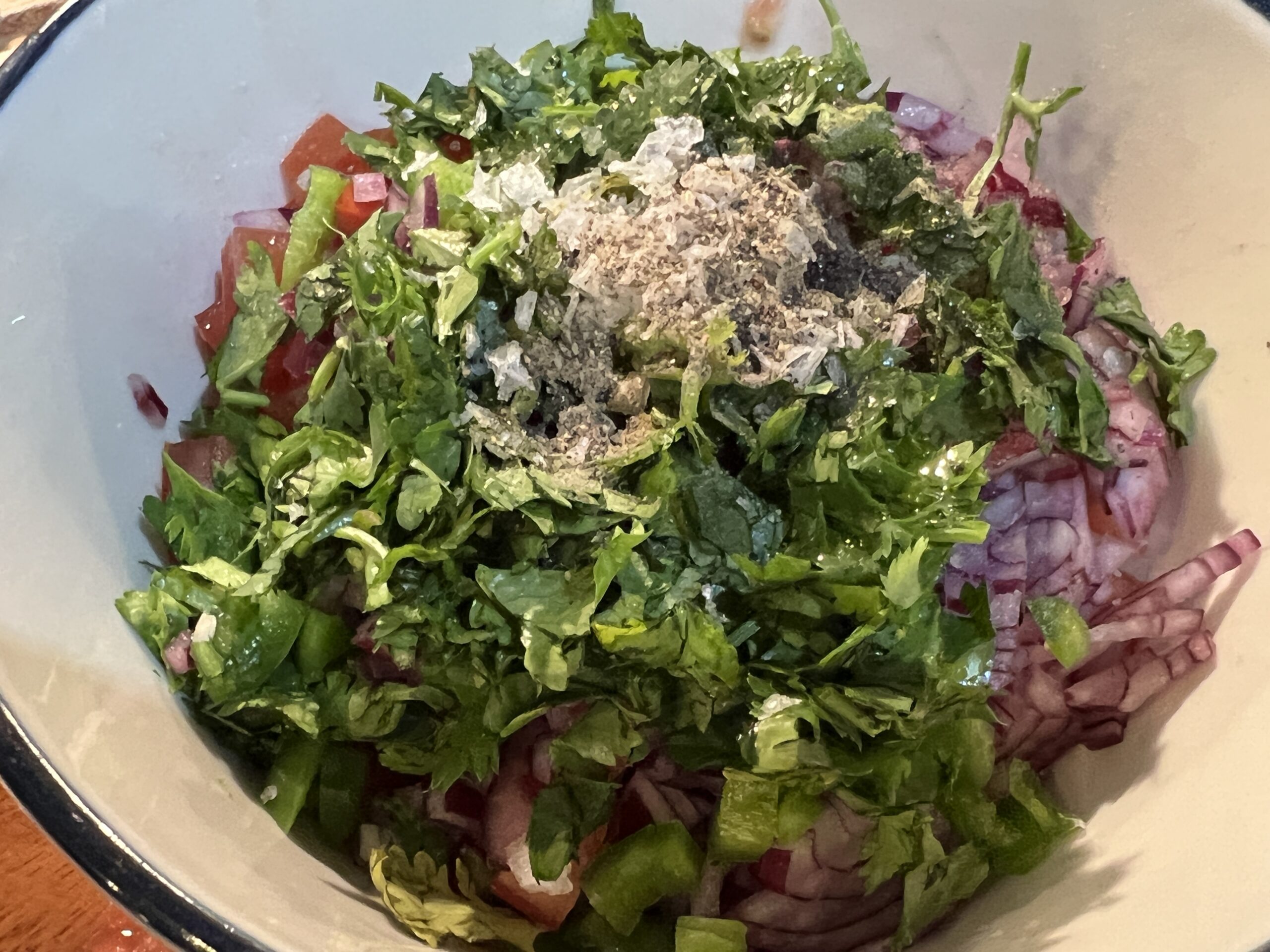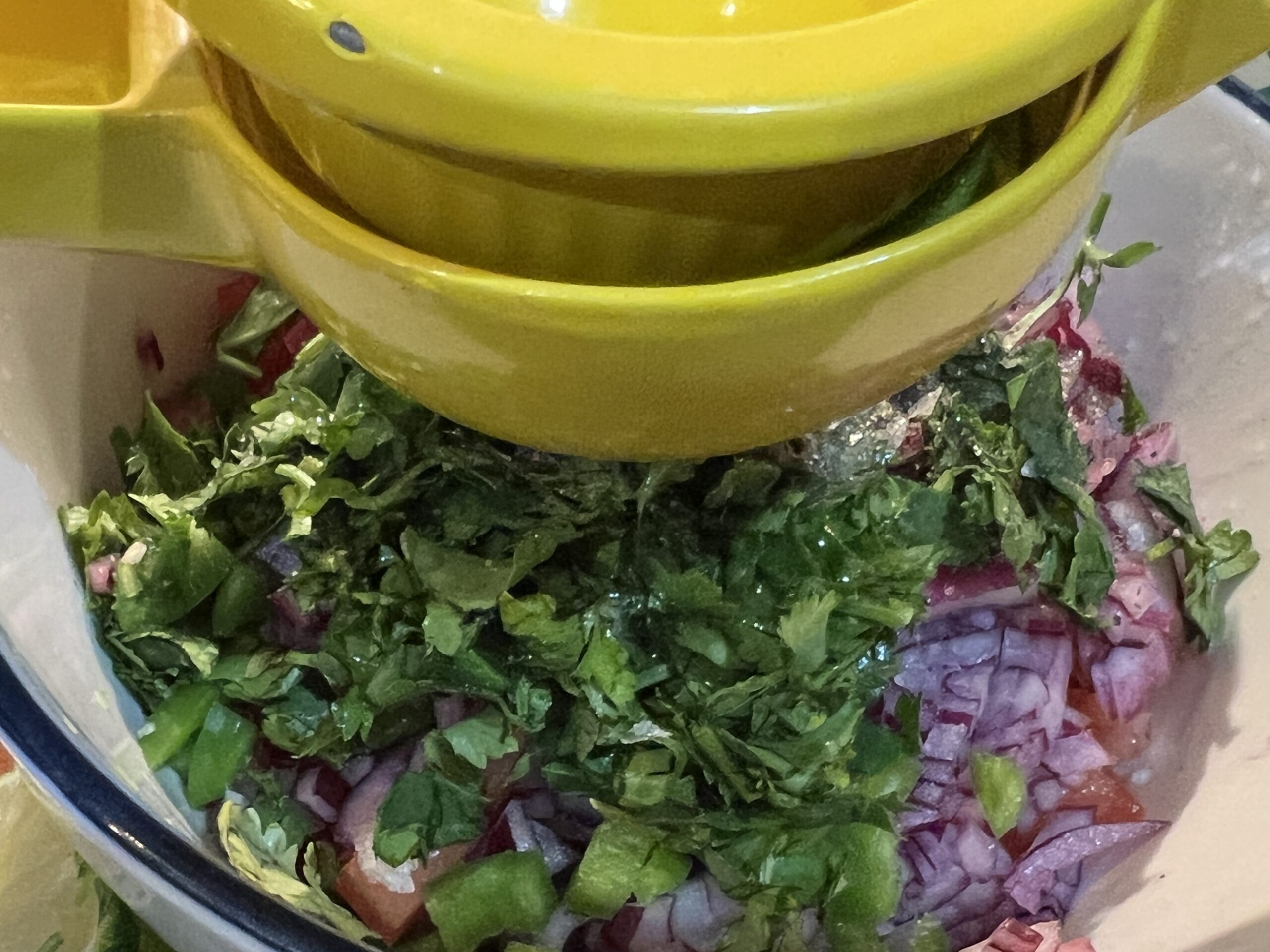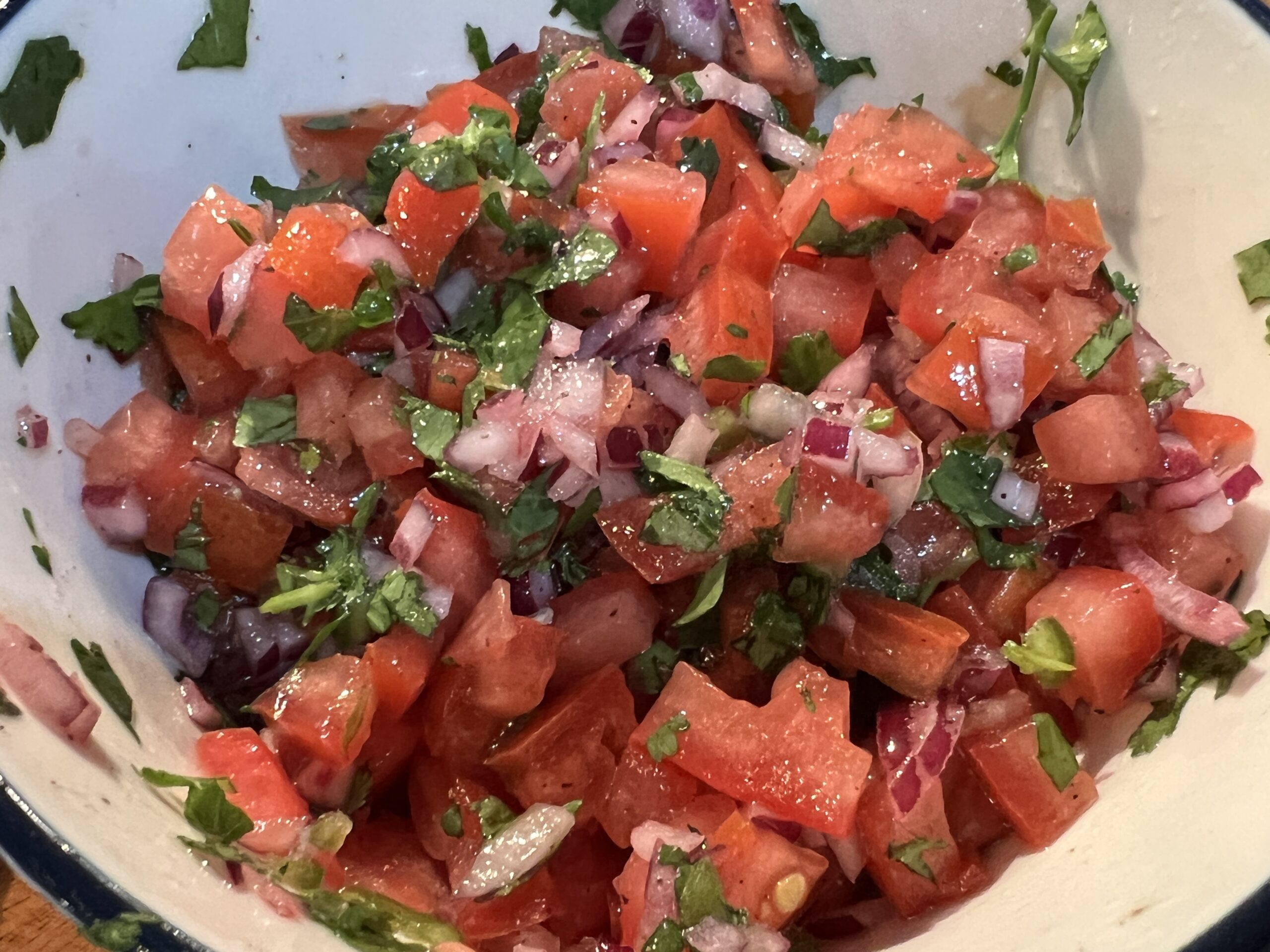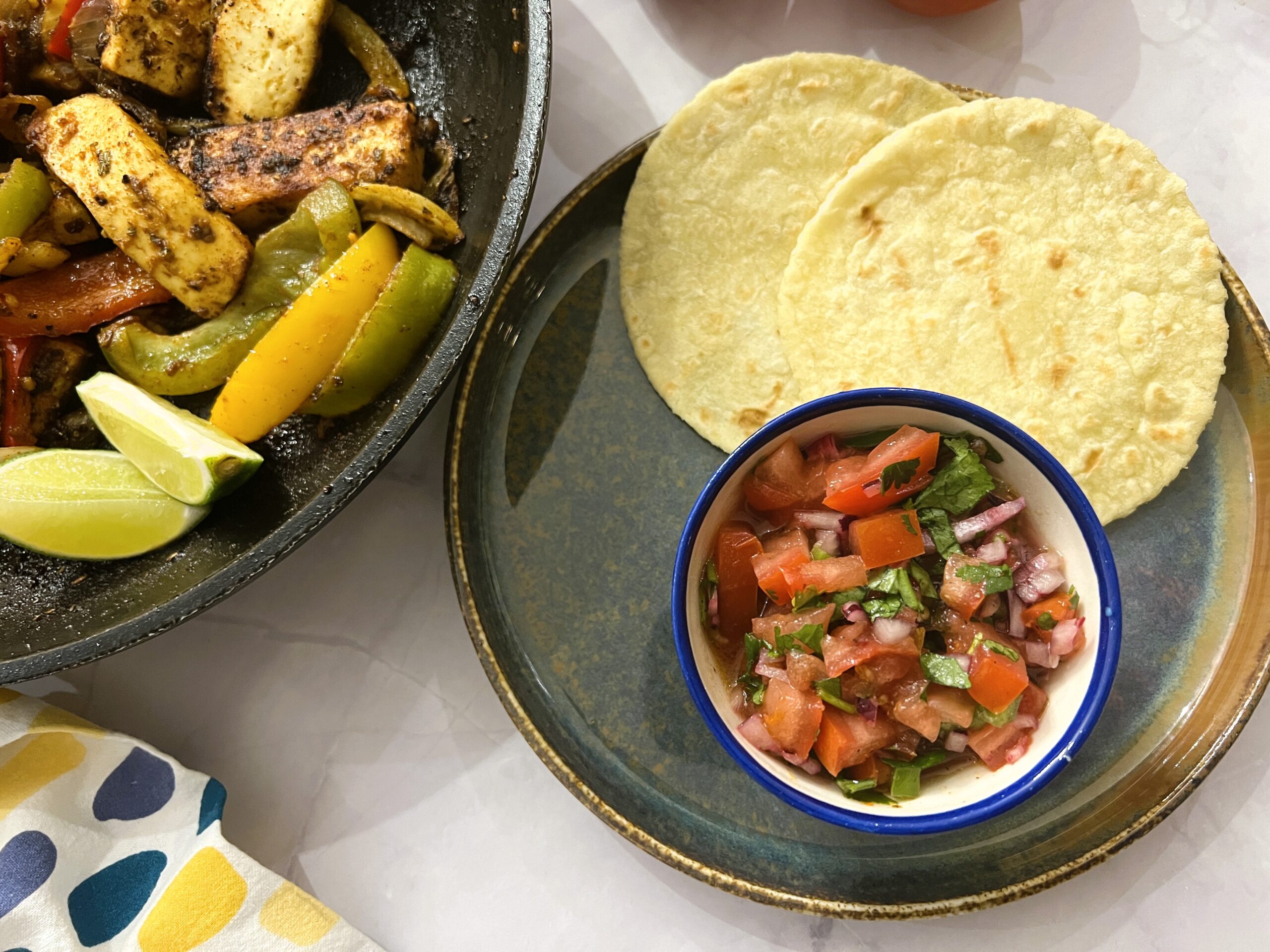 Mix together tomatoes, onions, peppers, coriander, olive oil, salt, pepper and lime juice. Mix and taste to adjust the seasoning. Leave the salsa aside for 15- 20 minutes for the flavours to mingle and enhance.
Serve with tacos, nachos or enchiladas.