Mushroom Tom Yum Soup
Mushroom Tom Yum is one of the most famous Thai soups and always on any Thai menu around the world. Fresh flavours of lemongrass, galangal, kaffir lime leaves, chillies and lime juice create an aromatic, flavoursome soup with meaty mushrooms.
I love Thai food and the simplicity of Thai food using loads of fresh herbs and vegetables. Whenever I am dining out, I always order Tom Yum soup and the fragrance of this soup is just enough to make my mouth salivate. The soup got its name from two Thai words – 'Tom' which means boiling and 'Yum' which means mixing the flavours together. There are two variations of this soup. Tom Yum Goong Nam Sai is soup with a clear broth where Tom Yum Goong Nam Khon is creamy milky version (made with canned evaporated milk or coconut milk and chilli paste). I am making vegetarian version of the clear broth one in this recipe.
Tom Yum exhibits four clear flavours of classic Thai cuisine- sourness, spiciness, saltiness and sweetness. This soup is an amalgamation of the Thai holy trinity ingredients — lemongrass, galangal and kaffir lime leaves.
Other soups you might want to try are Roasted Tomato Soup, Broccoli Almond Soup, Lemon Coriander Soup, Vegetable Sweetcorn Soup, Vegetable Wonton Soup and Burmese Pepper Soup to name a few.
Ingredients
4 cups vegetable stock
½ teaspoon oil
2 stalks roughly chopped lemon grass
1 inch piece roughly chopped galangal/ginger
5-6 kafir lime leaves
1-2 Thai chillies
3-4 cloves garlic
1 roughly chopped white onion
1-2 twigs of coriander leaves
150 gm roughly chopped mixed mushrooms
5-6 cherry tomatoes
½ teaspoon sugar
3-4 teaspoons fish sauce
2 teaspoons dark soya sauce
2-3 teaspoons lime juice
1 tablespoon finely chopped coriander
Directions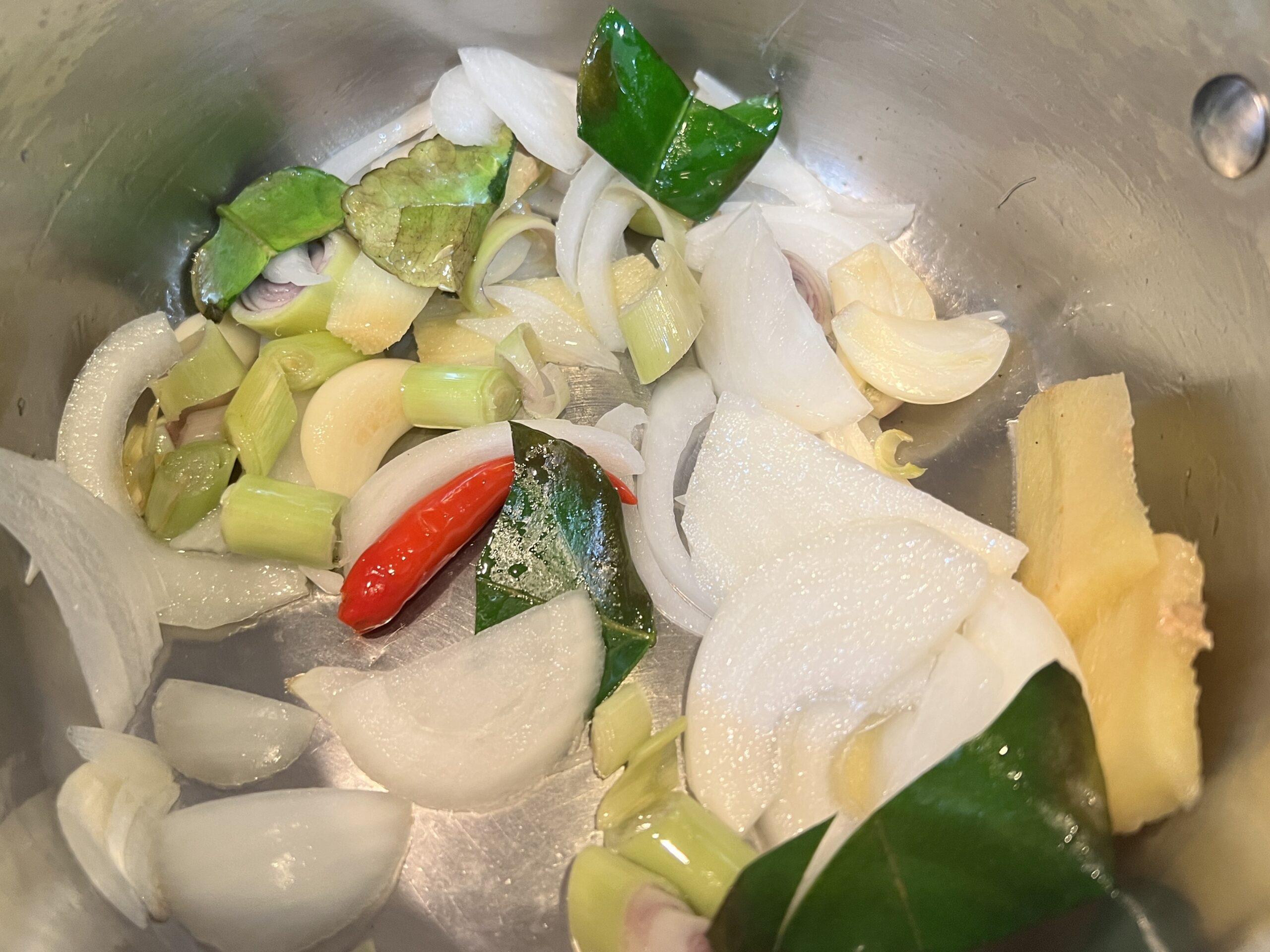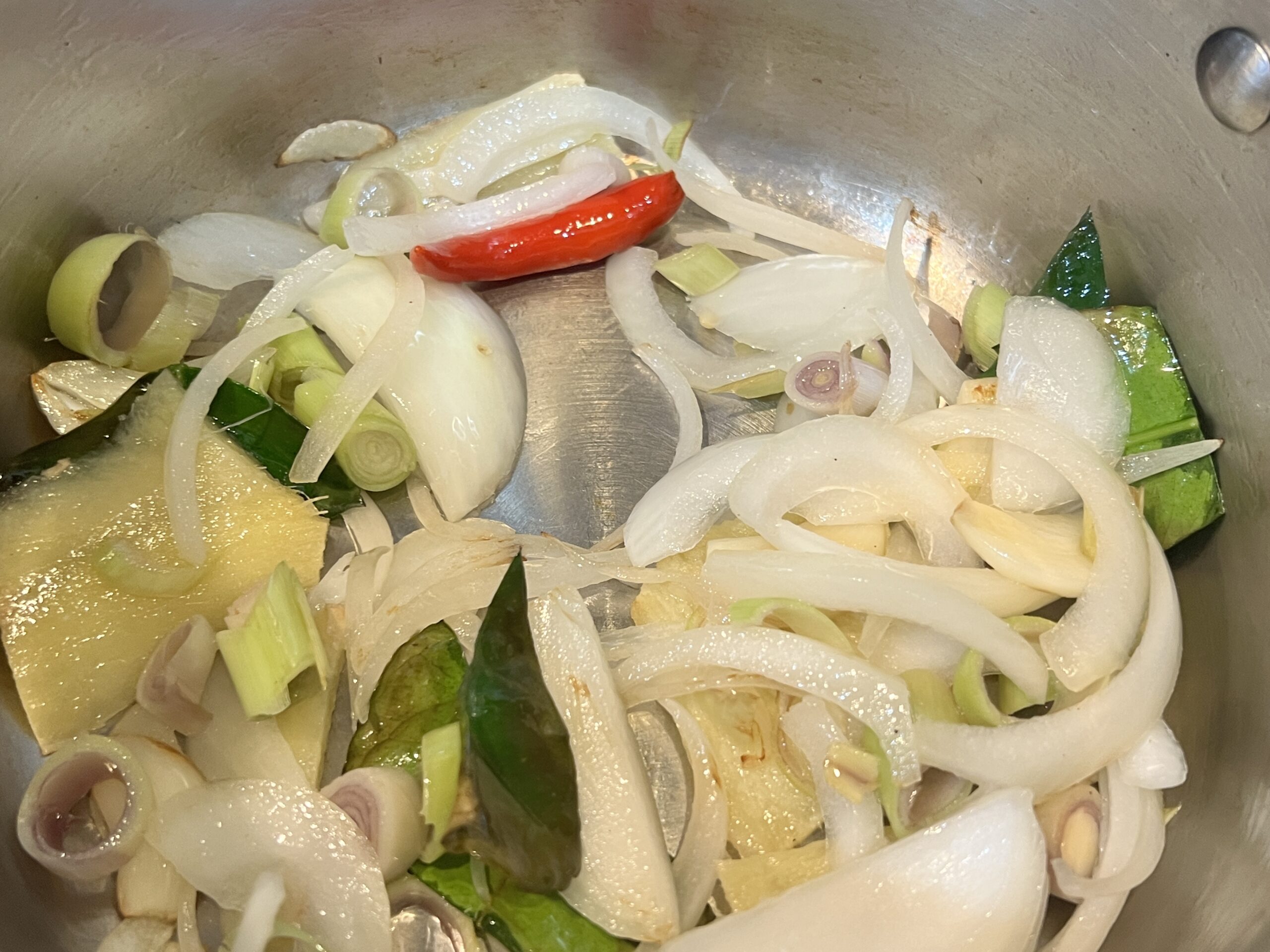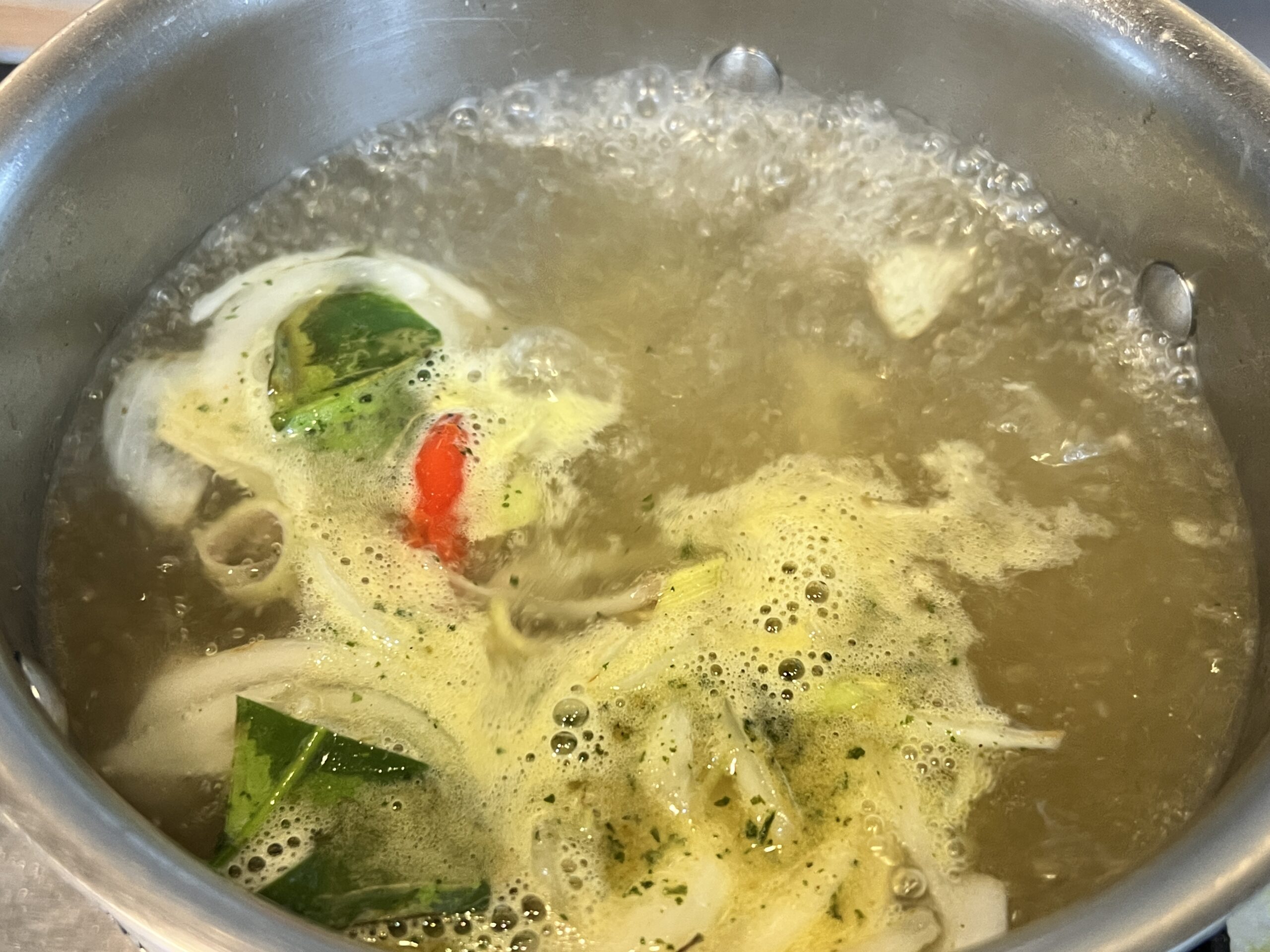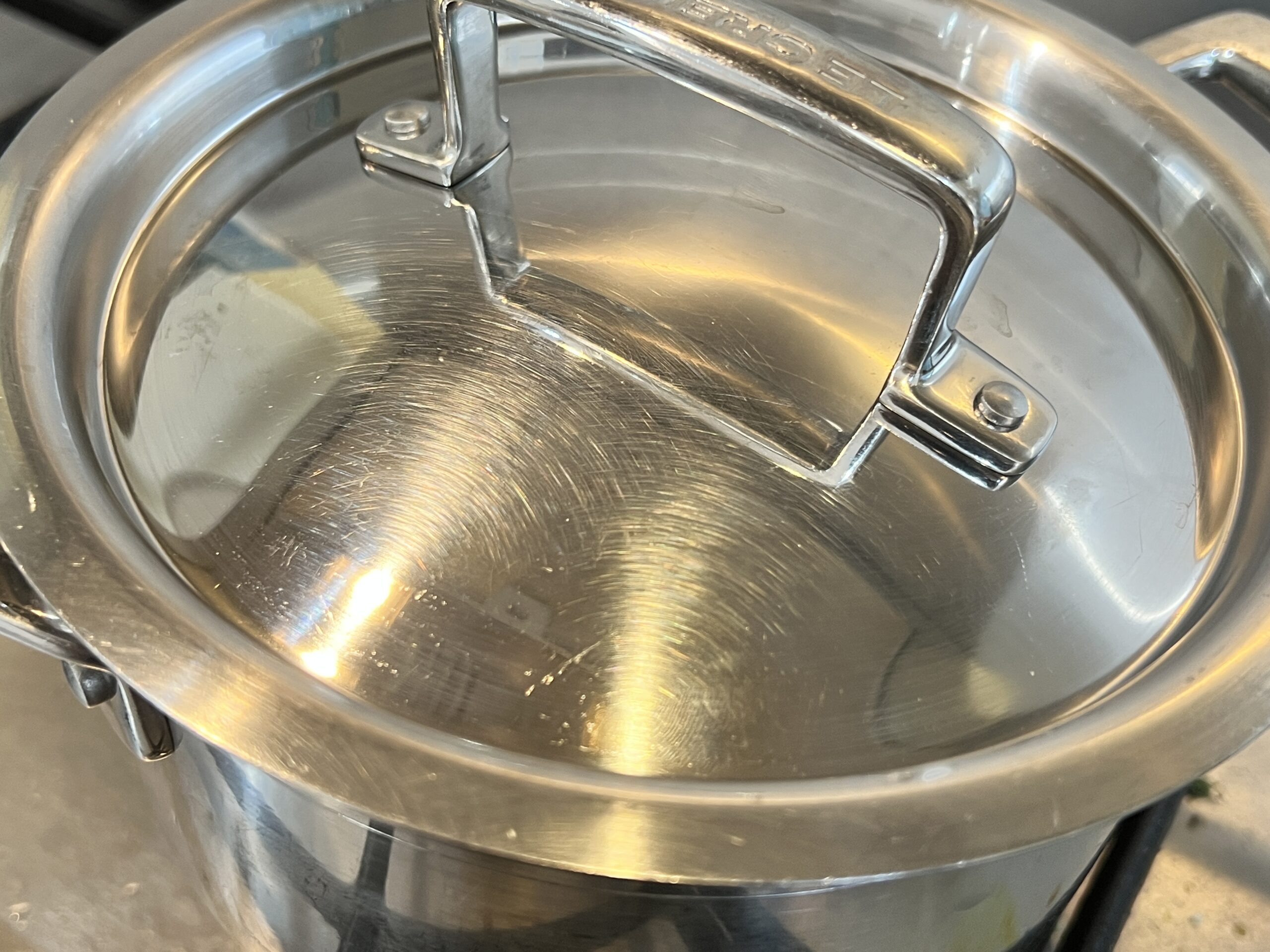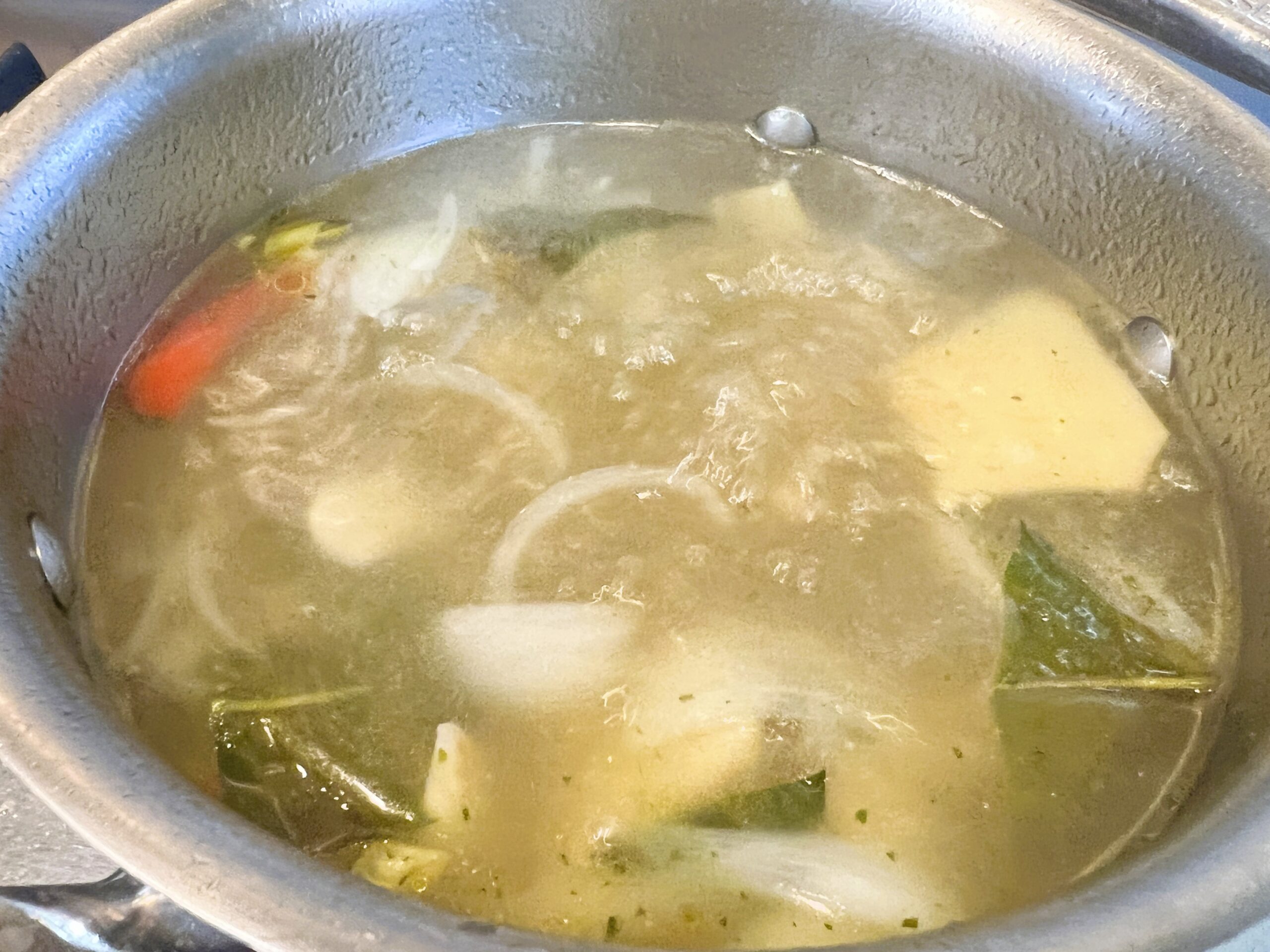 Heat oil in a pan and add lemongrass, galangal, kafir lime leaves, garlic, onion and chillies. Sauté for 1-2 minutes on low heat and then add the vegetable stock. Cover and simmer for 15-20 minutes on low heat.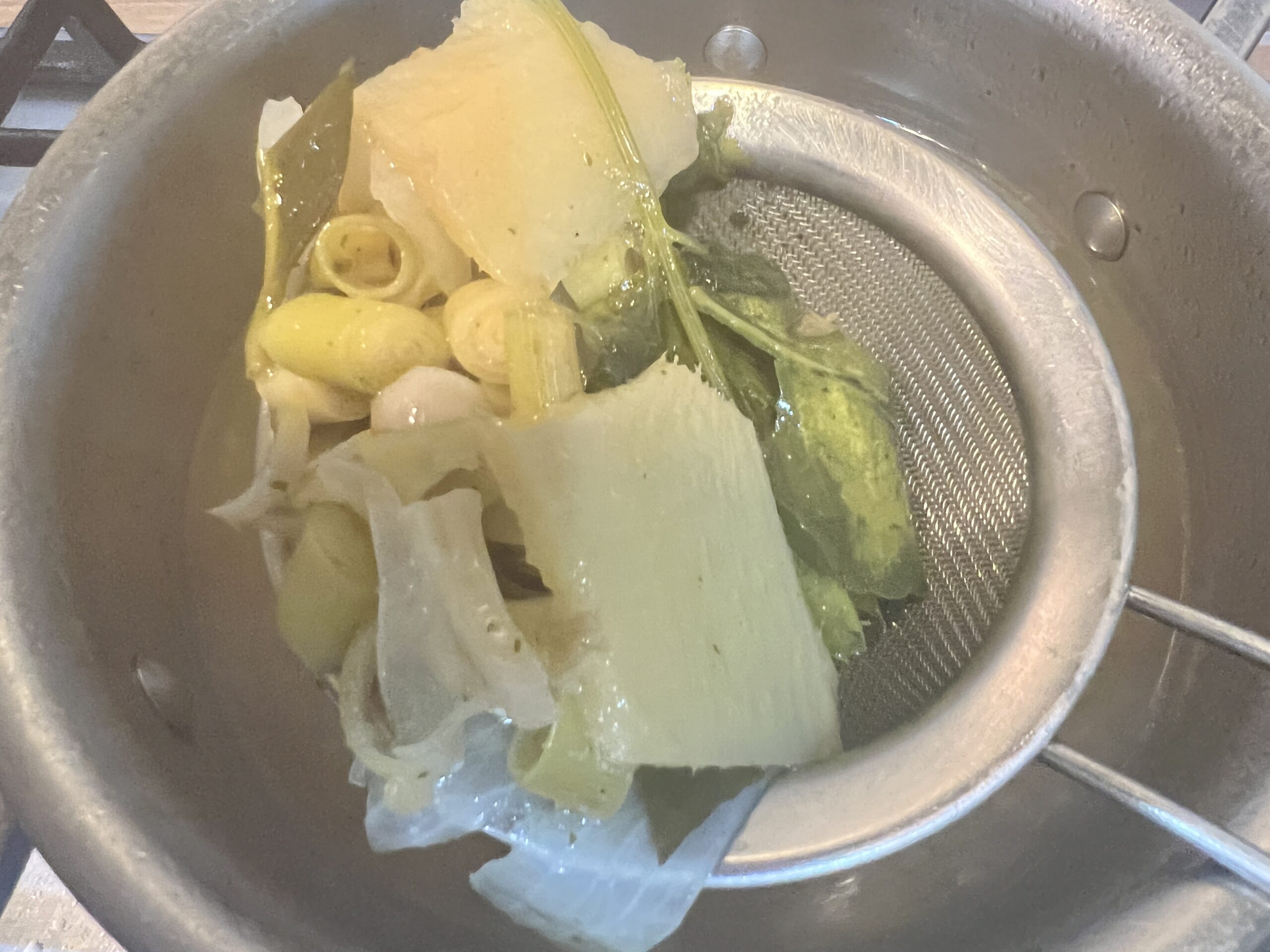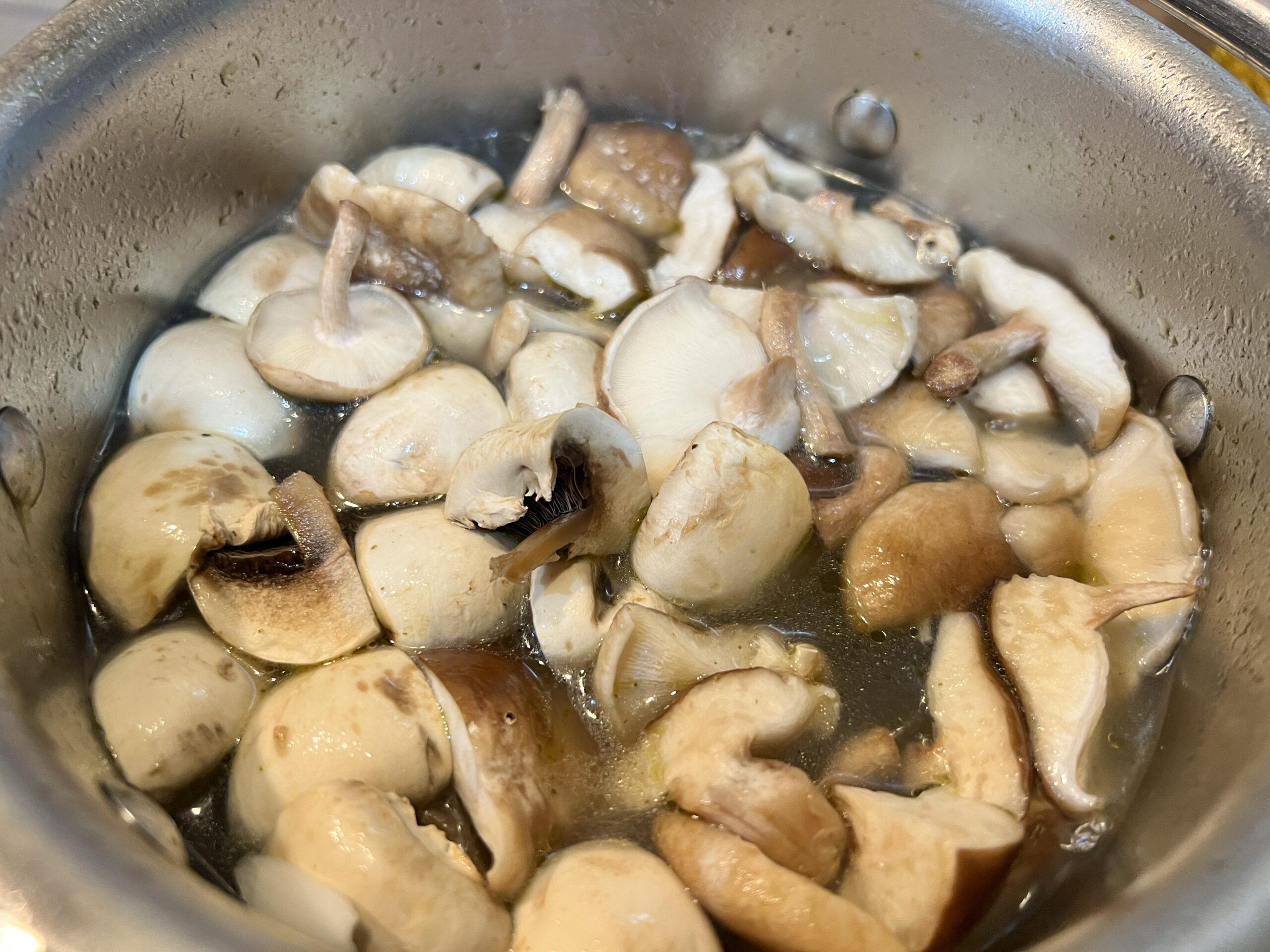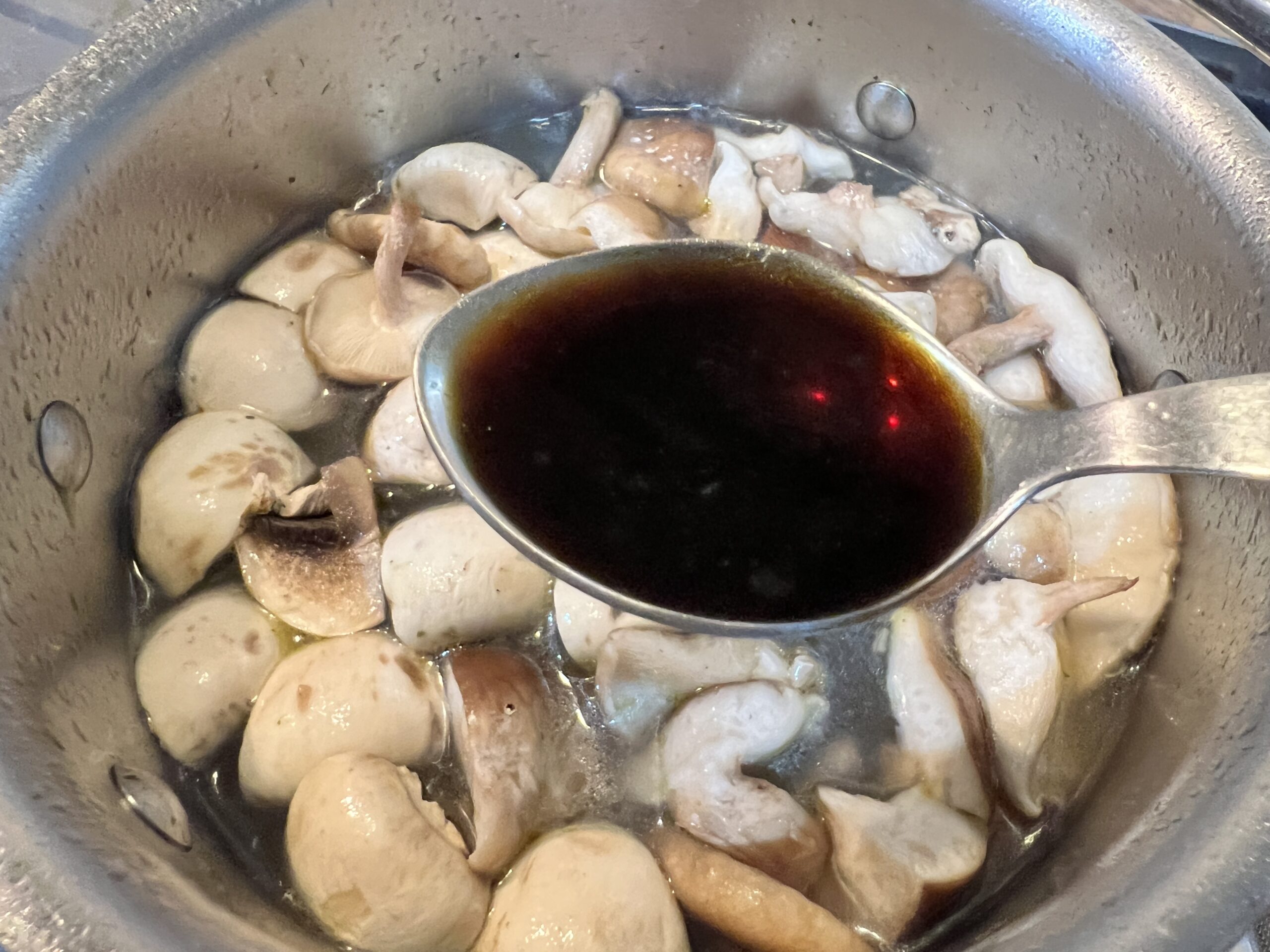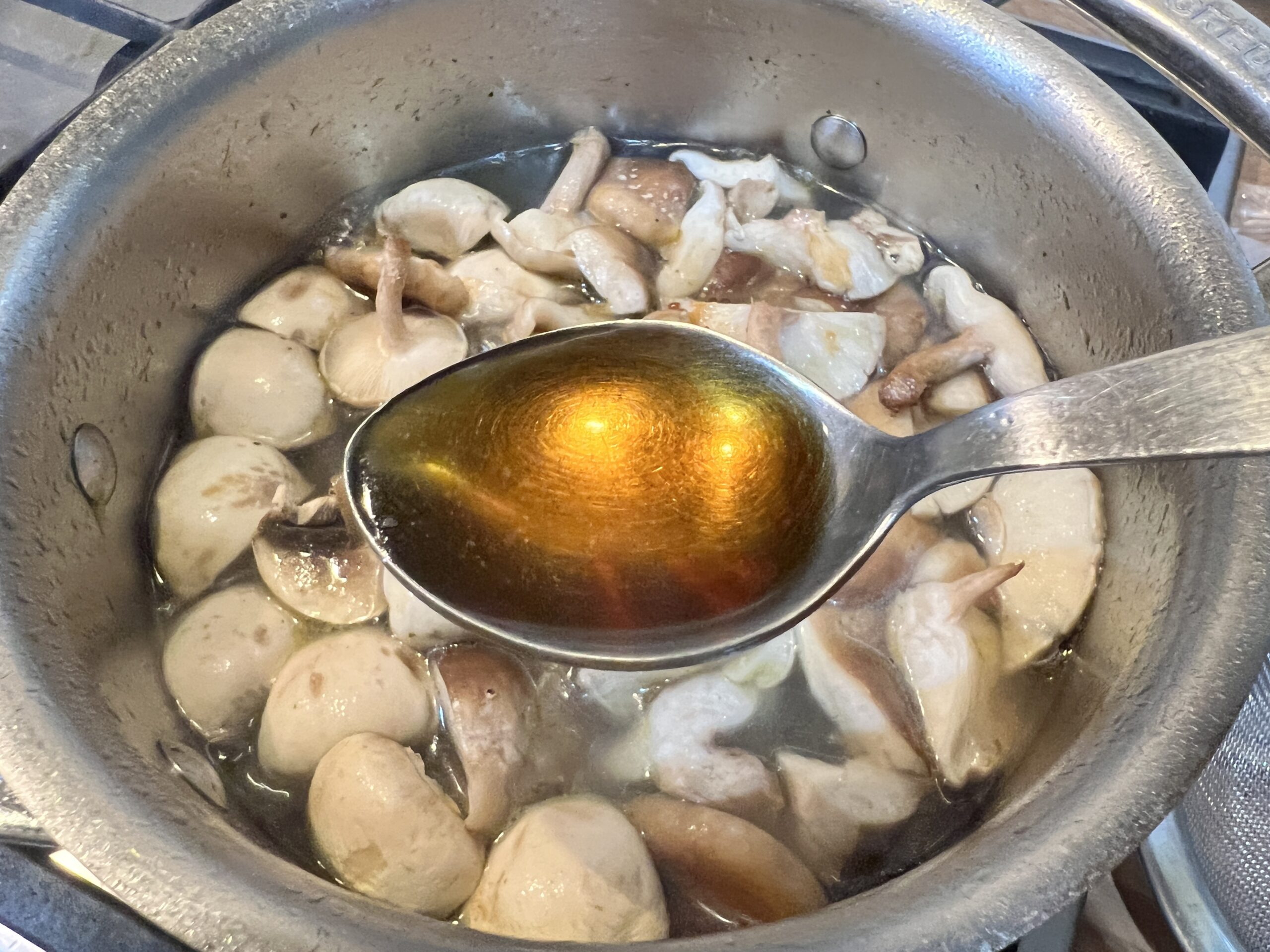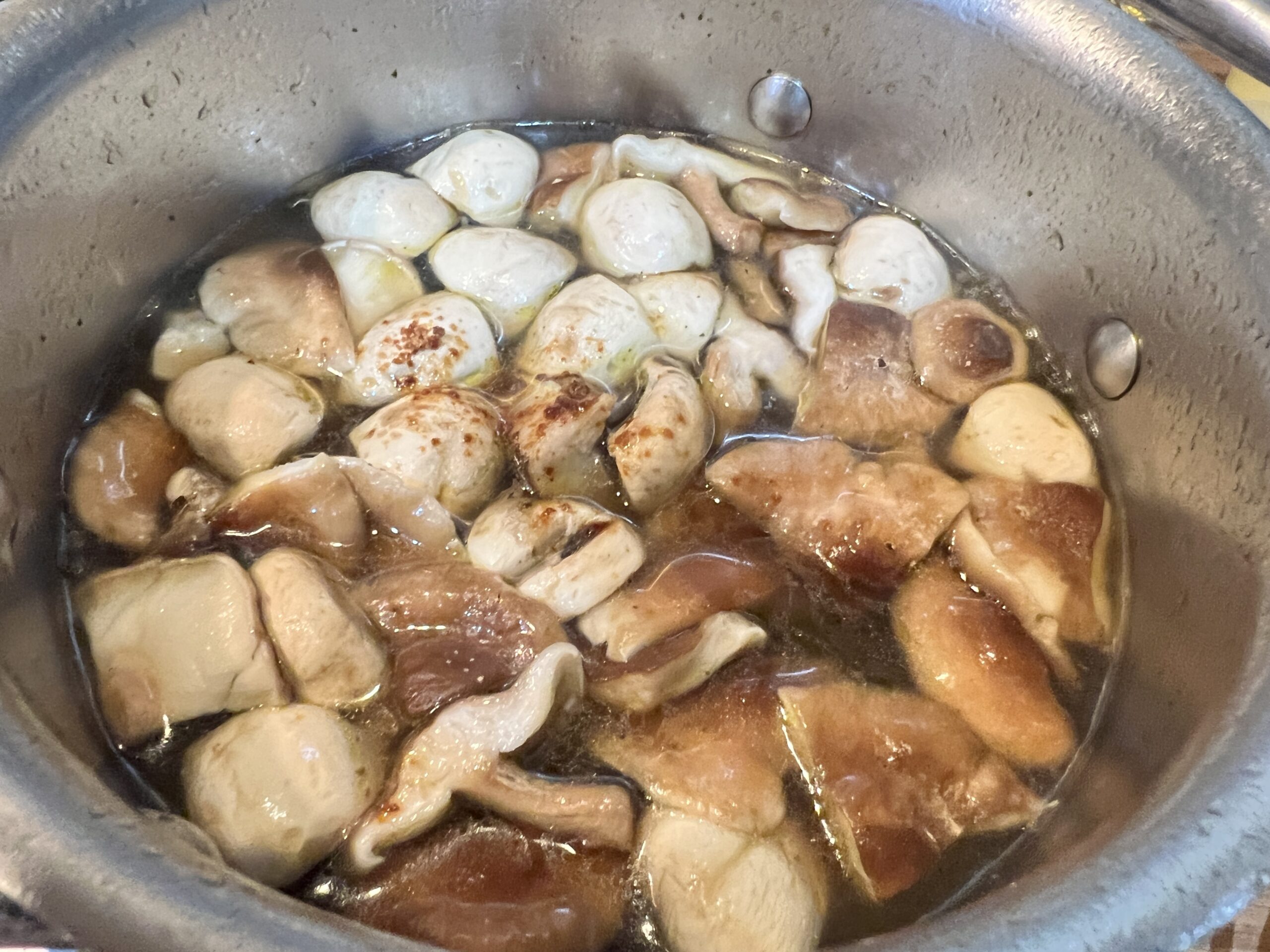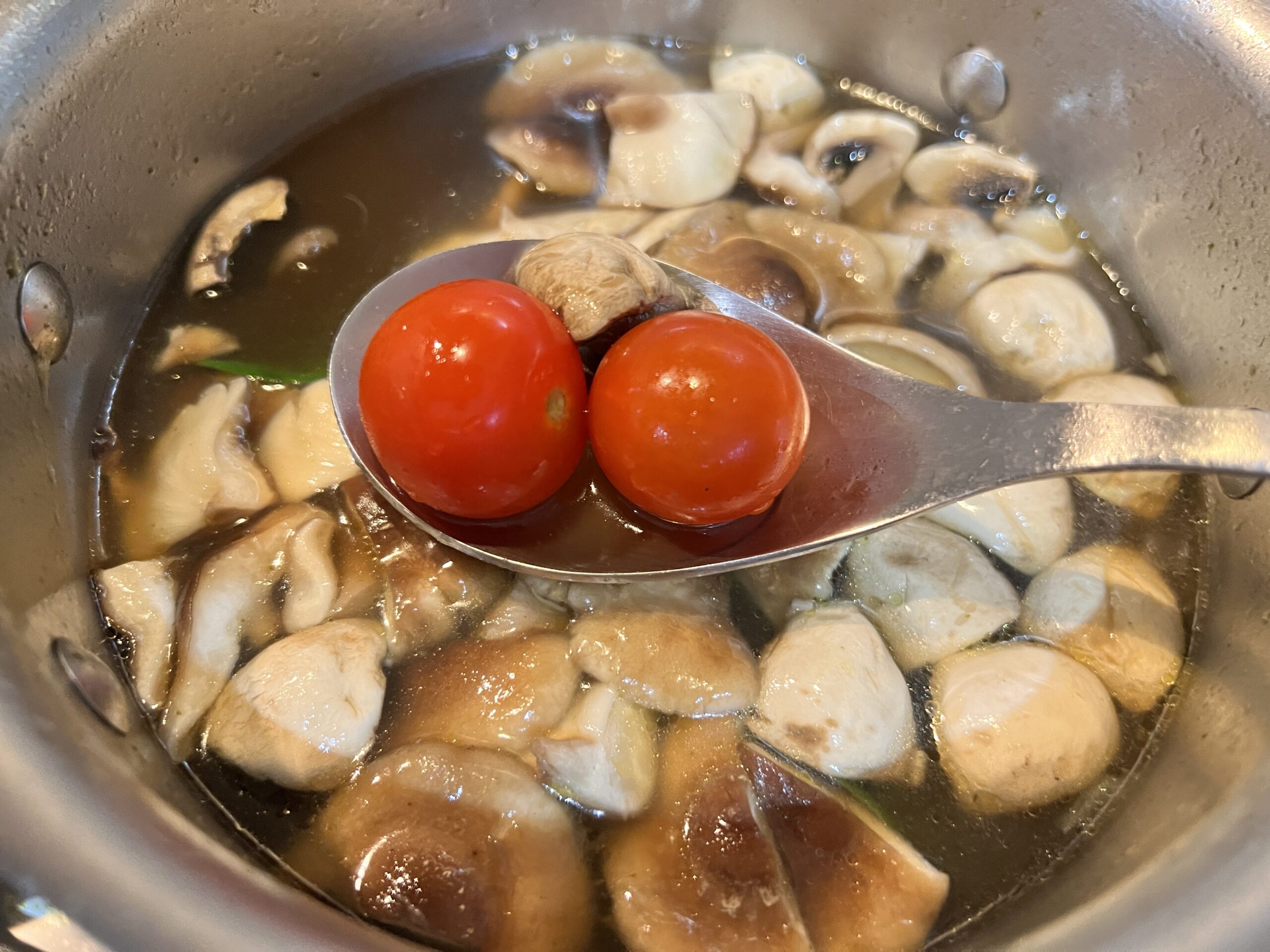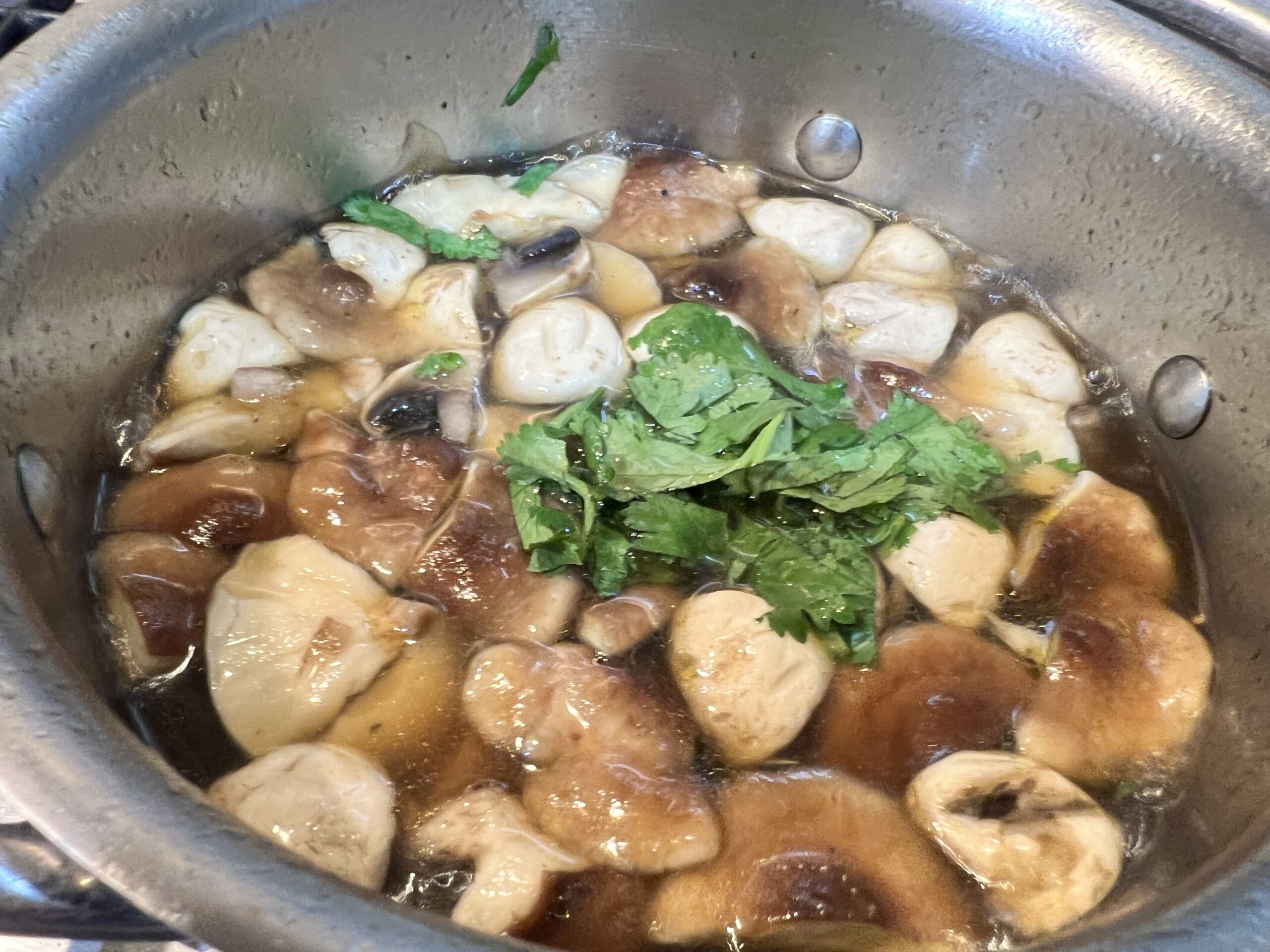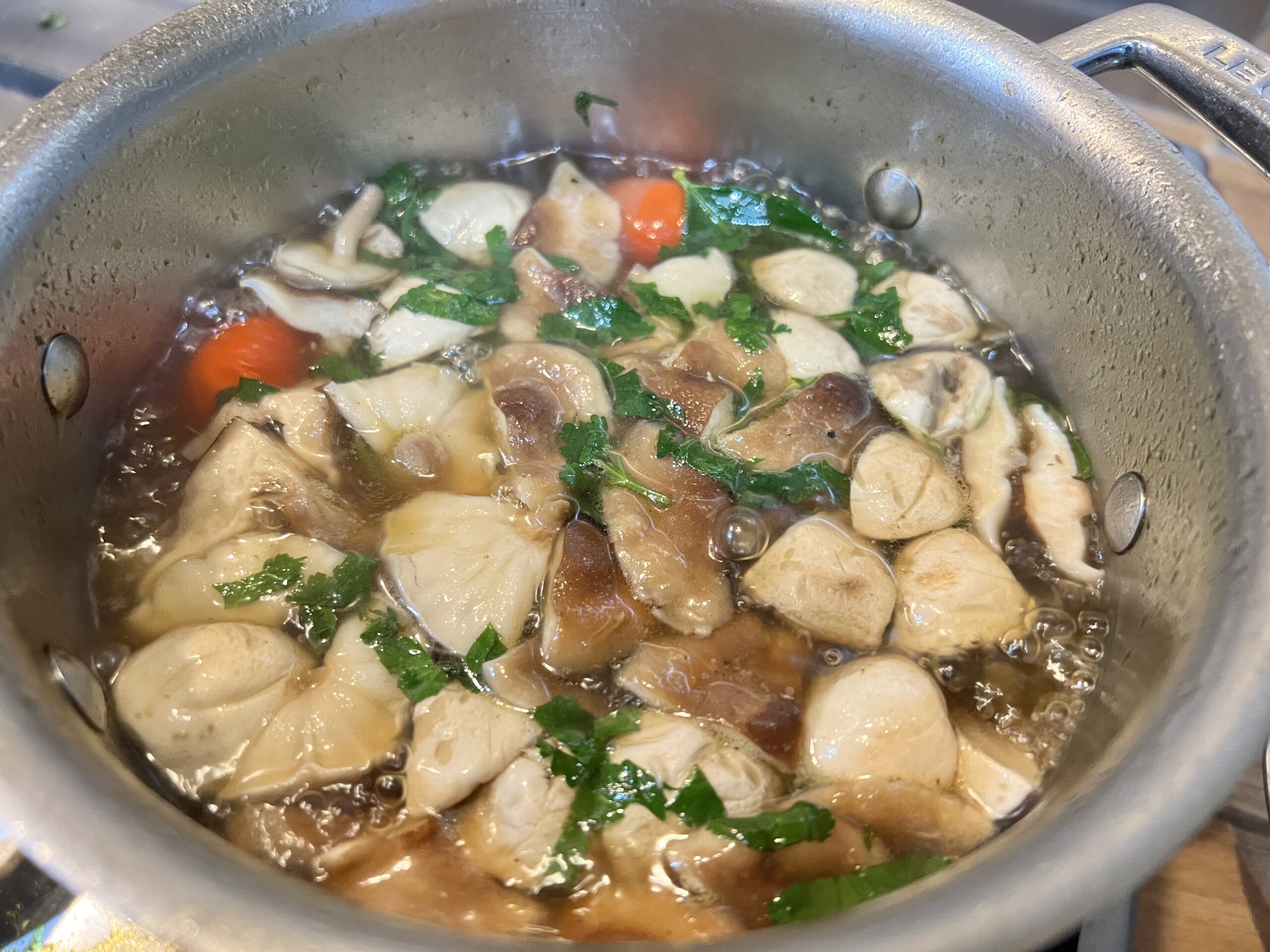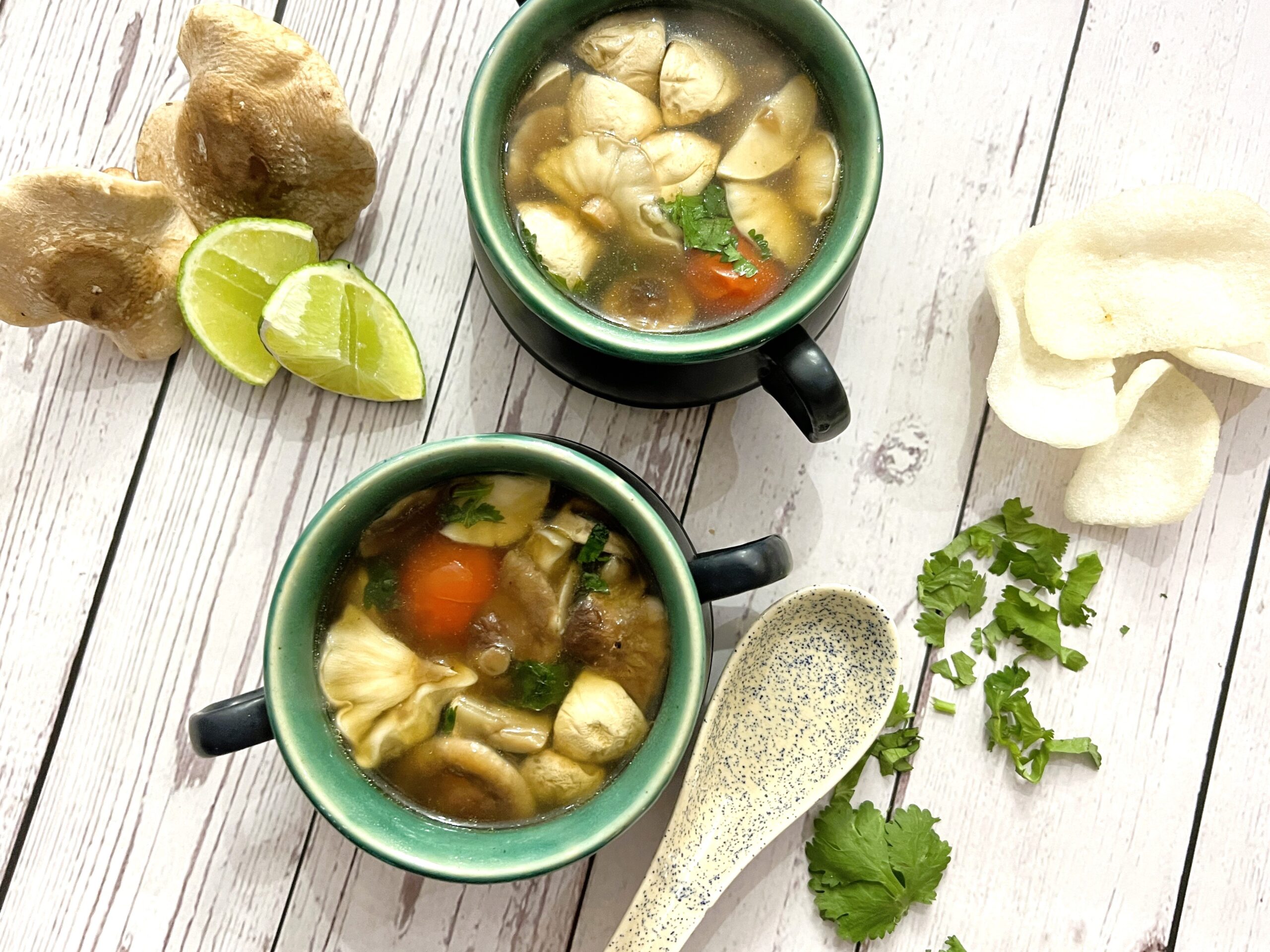 Remove the lemongrass, galangal, kaffir lime leaves, onions, garlic and chillies from the stock and discard.
Add coriander stalks, mushrooms, soya sauce, fish sauce and sugar and bring the soup back to a boil. Simmer for 1 minute or until the mushrooms are cooked through. Taste to adjust the seasoning so it is sour, salty and hot.
Add tomatoes and simmer on low heat for 1 minute. Finally add the coriander leaves and lime juice.
Serve hot!