Roasted Tomato Soup
Roasted Tomato Soup is a healthy, velvety, hearty soup with delicious flavours of garden-fresh tomatoes, garlic and herbs. This soup is prepared with just a handful of ingredients and is so much better than the canned version.
Roasted Tomato soup is one of those comfort foods that I could eat any time of year. It doesn't matter if it's hot or cold outside, a winter night or summer afternoon, there is just something about this bright, zesty tomato soup that I find absolutely irresistible. Going that extra step and roasting the tomatoes along with garlic, carrots, and onions until they're soft and sweetened naturally in their own juices, develops a natural deep flavour incomparable to canned soup and adds a ton of flavour to the soup.
This scrumptious roasted tomato soup is so easy to whip up with only a few minutes of actual hands-on cooking time. It's the first thing I make in winter when I have a bag of very ripe tomatoes that need to be used up quickly. I have made so many variations of this soup with this recipe as the starting point. This soup is so creamy and indulgent that it doesn't need any butter or cream to make it more luxurious.
Definitely one of my favourites go to recipes when I want something comforting, hearty and healthy with minimum effort!
Ingredients
500 grams roughly chopped ripe tomatoes
1 large roughly chopped red onion
1 roughly chopped carrot (optional)
2 – 3 cloves of garlic
1 bayleaf (optional)
Salt to taste
½ teaspoon whole black pepper
2-3 tablespoons olive oil for roasting
2-3 cups good quality vegetable stock or water
½ teaspoon mixed herbs (optional)
Pinch of sugar (optional)
Directions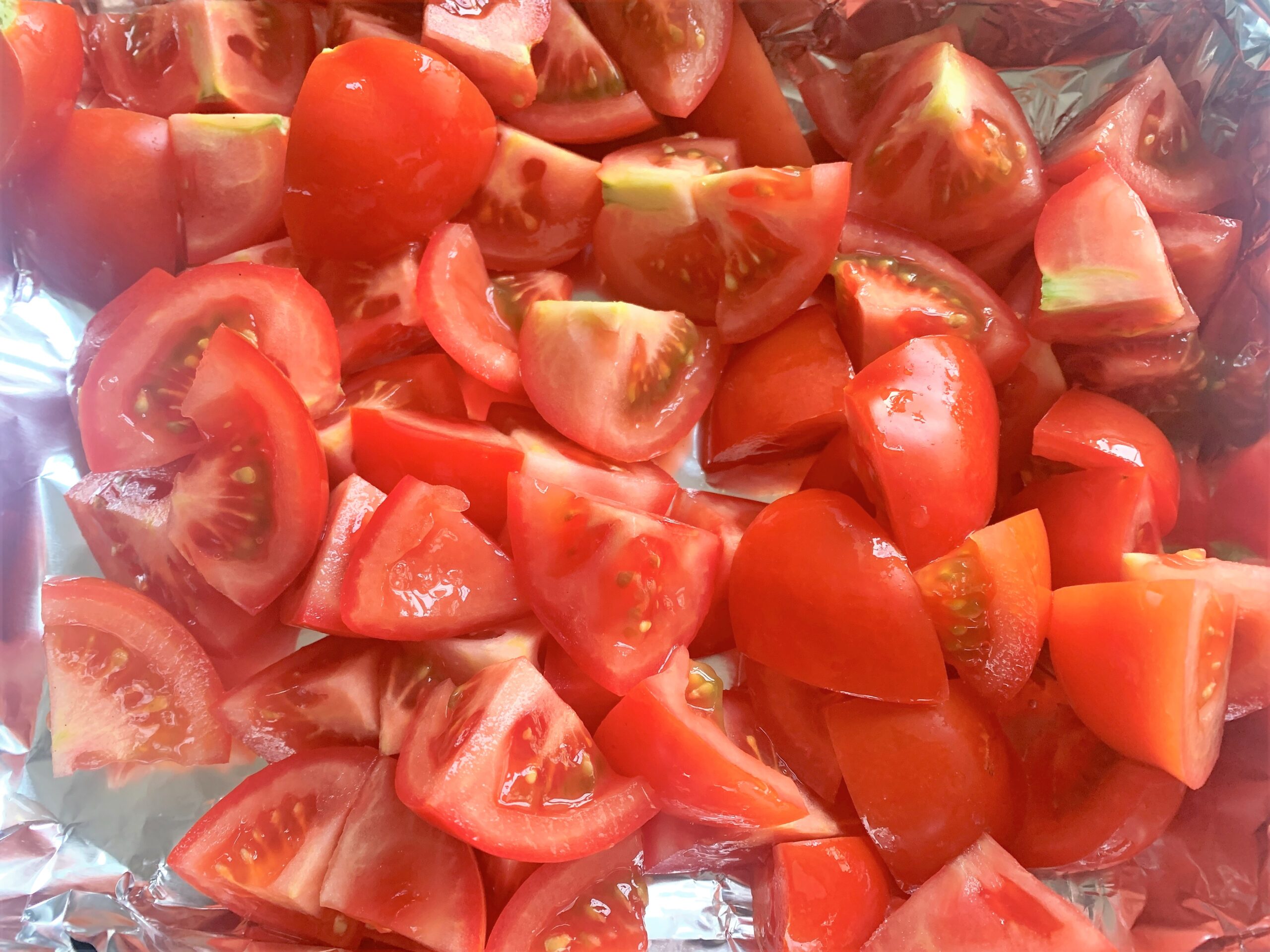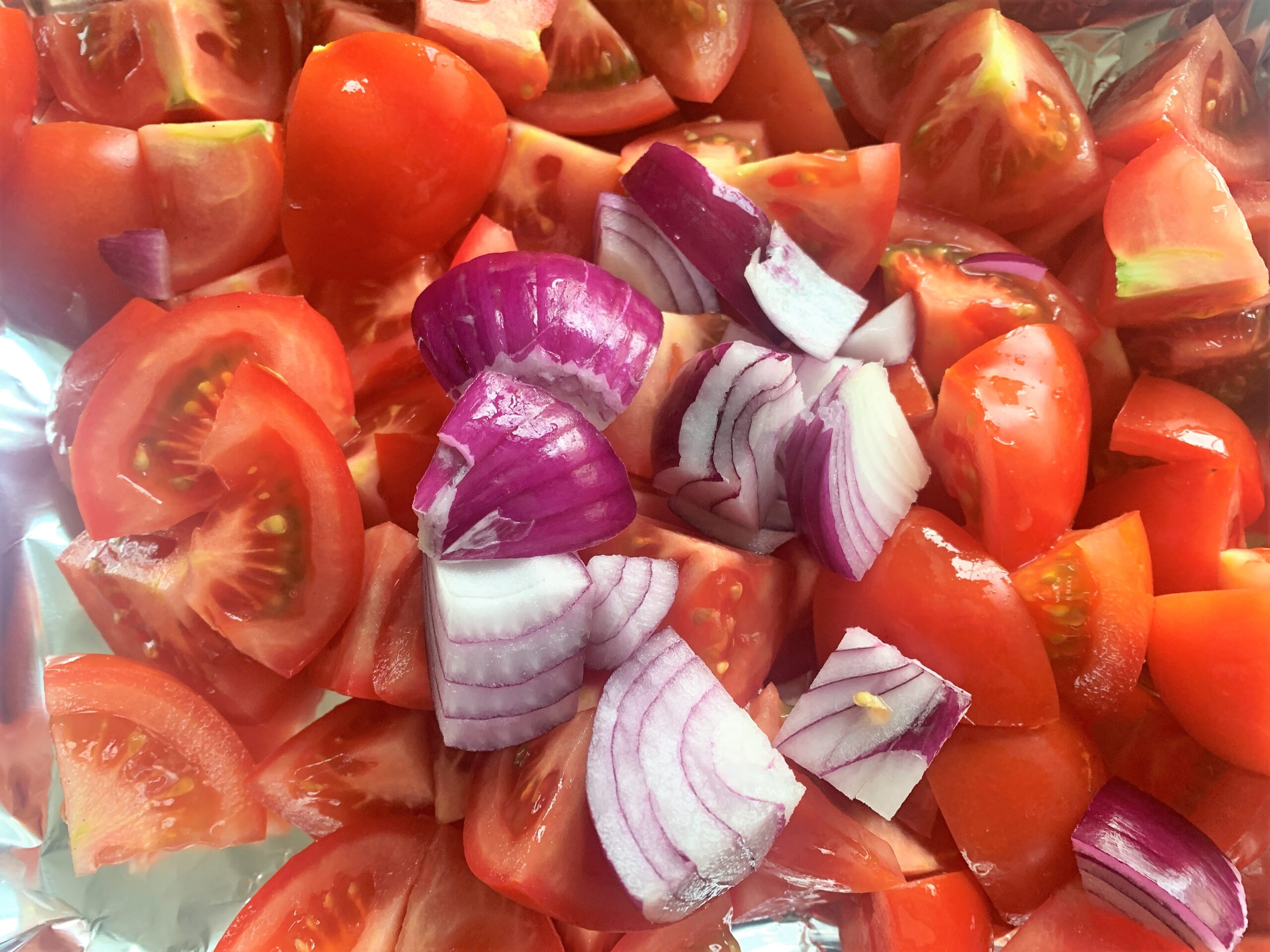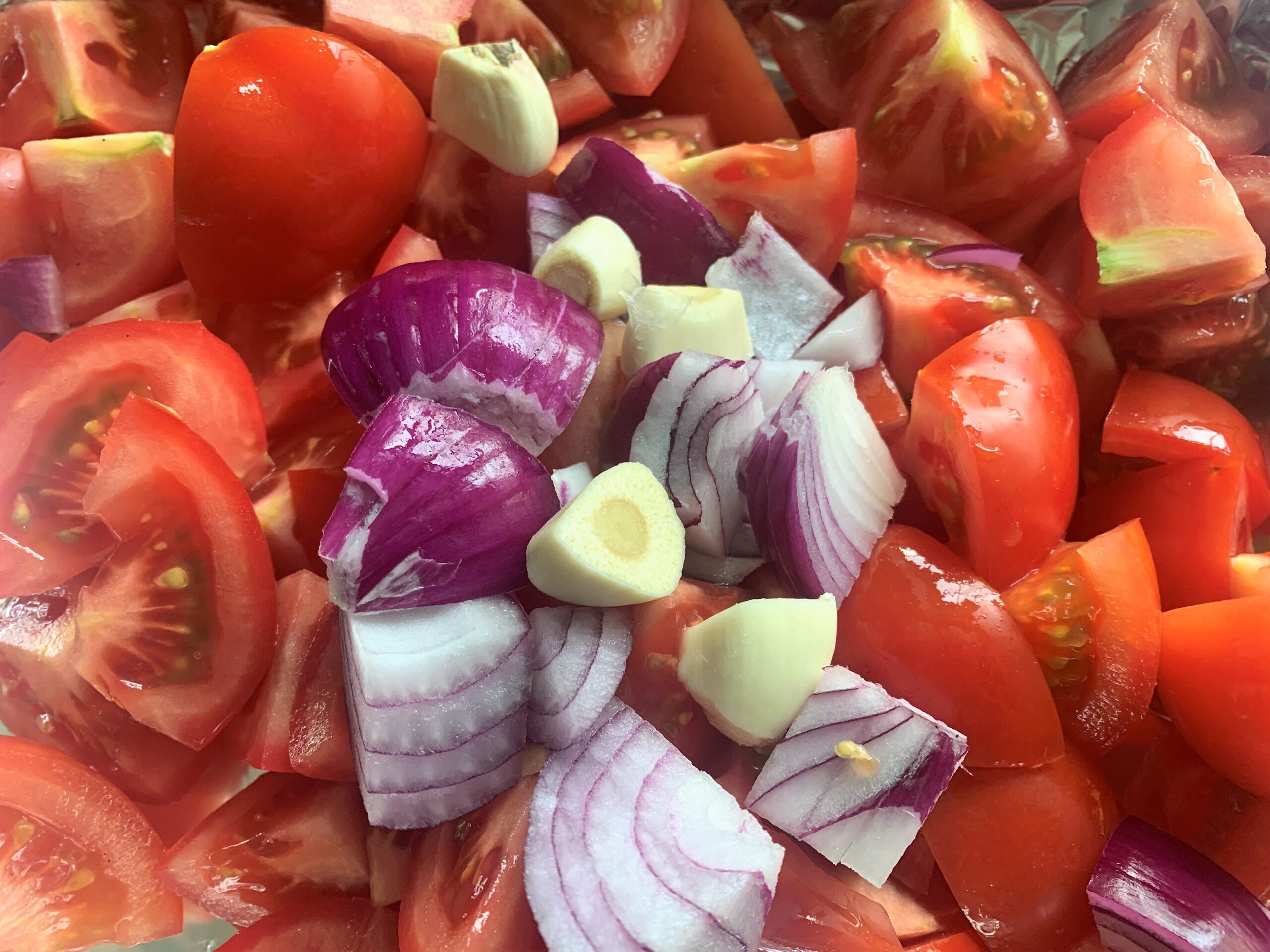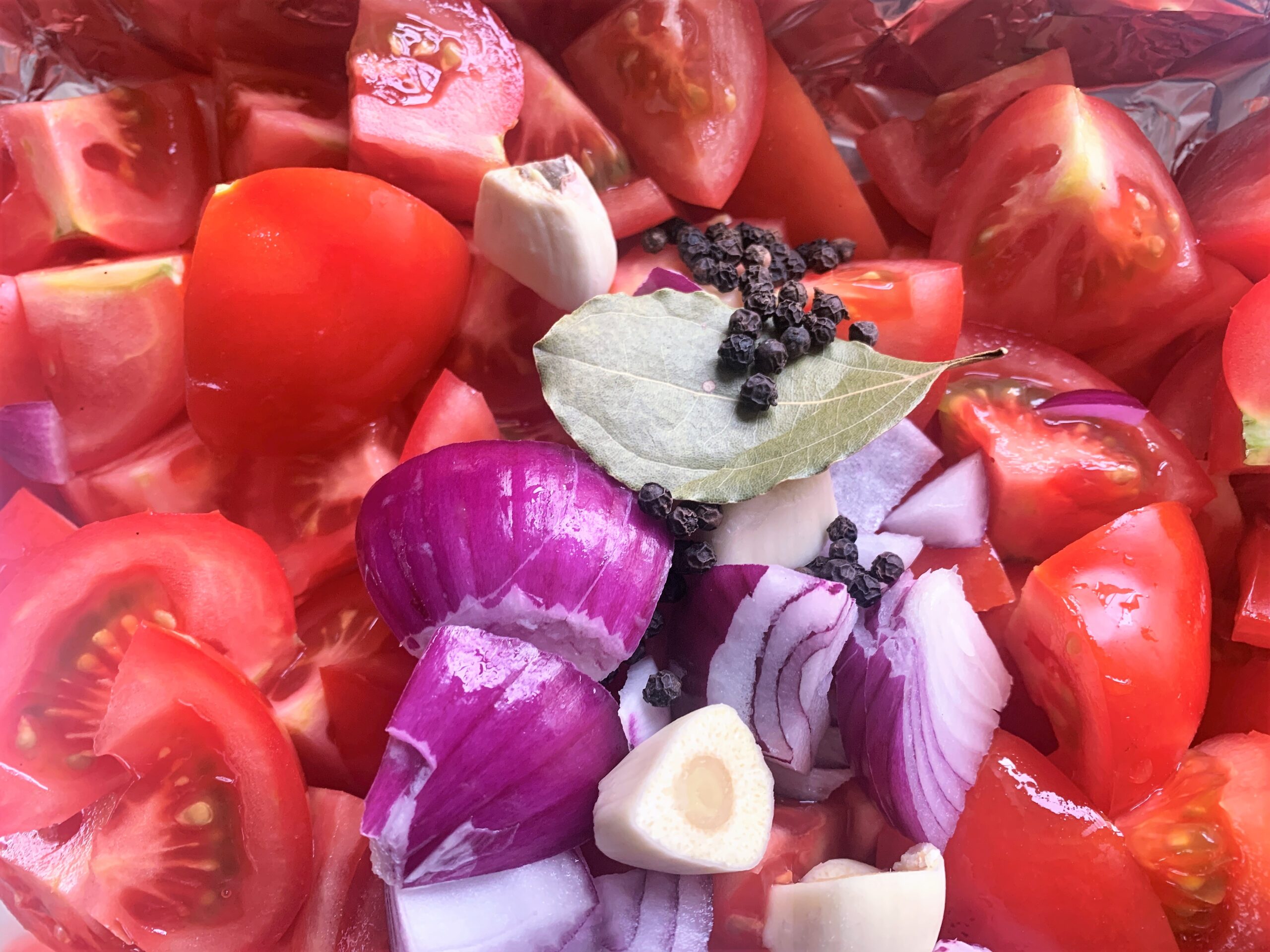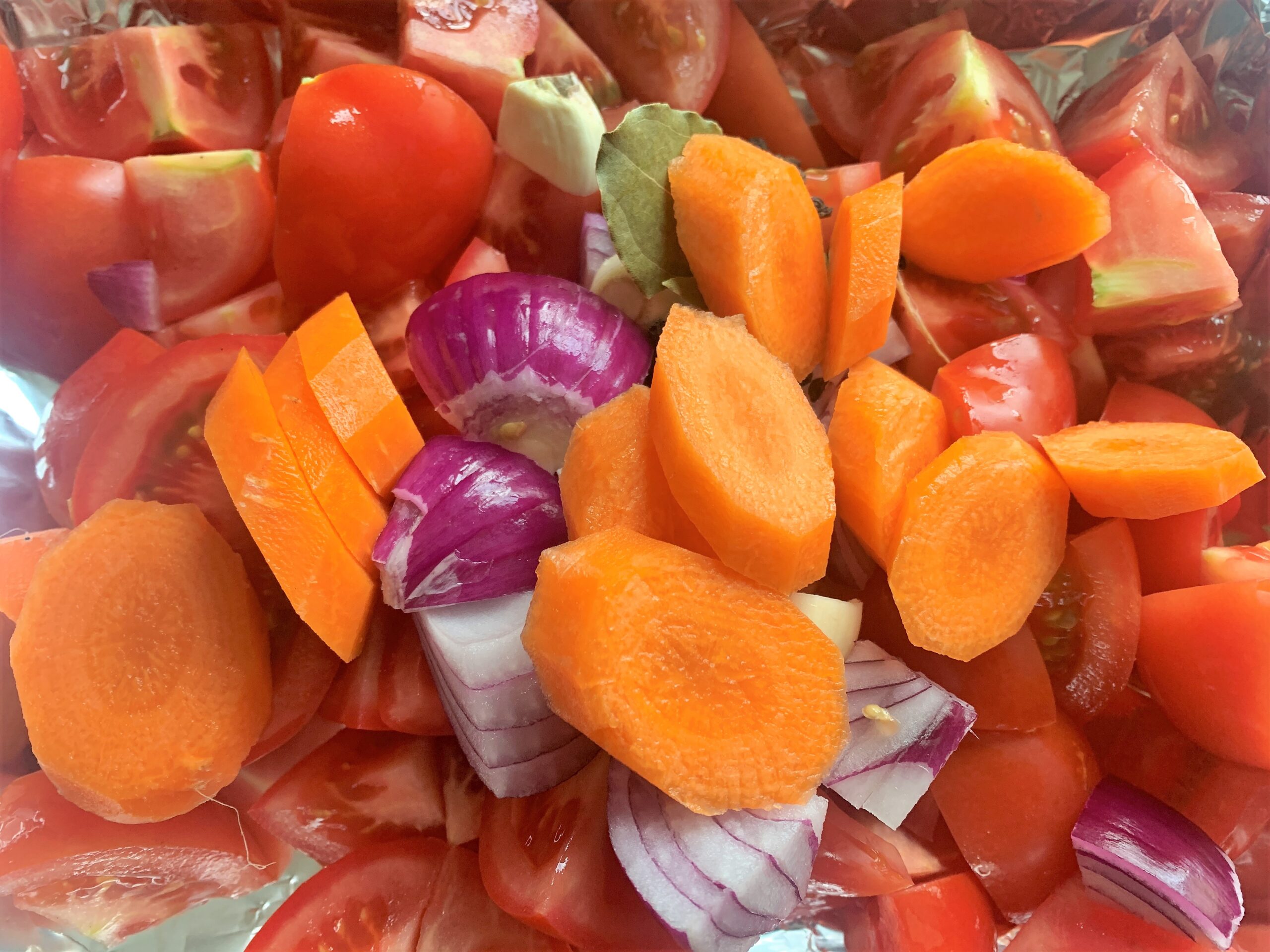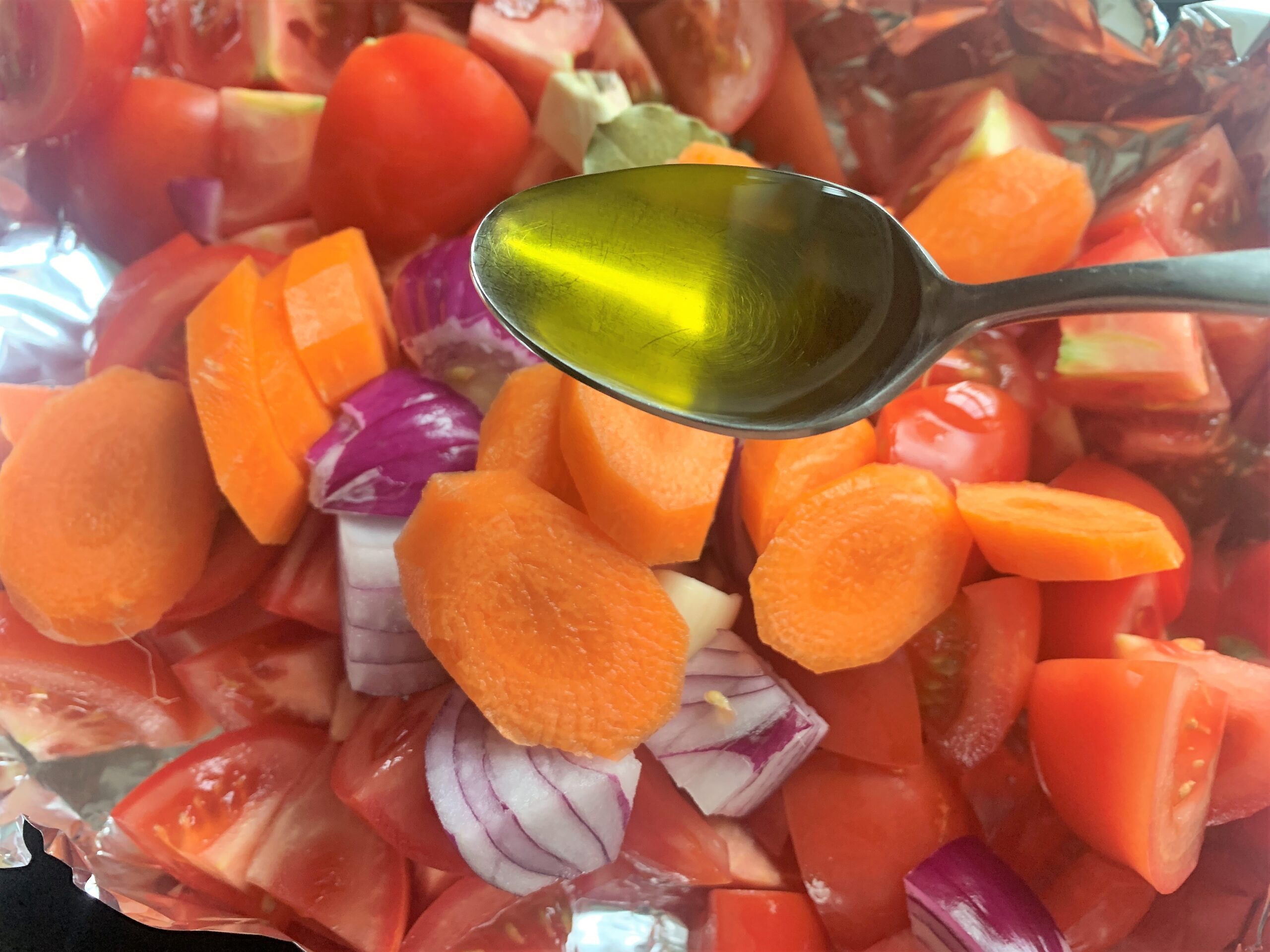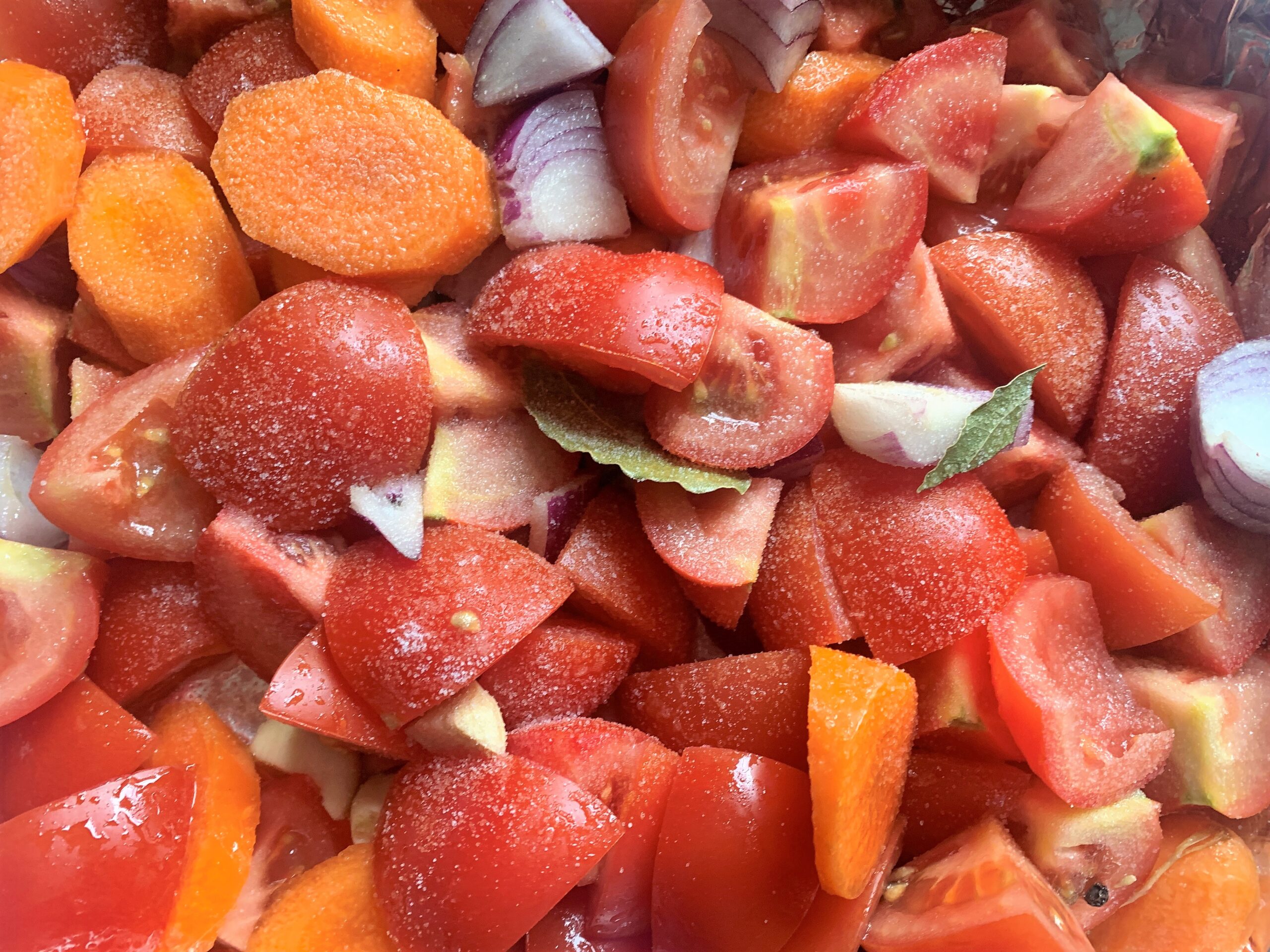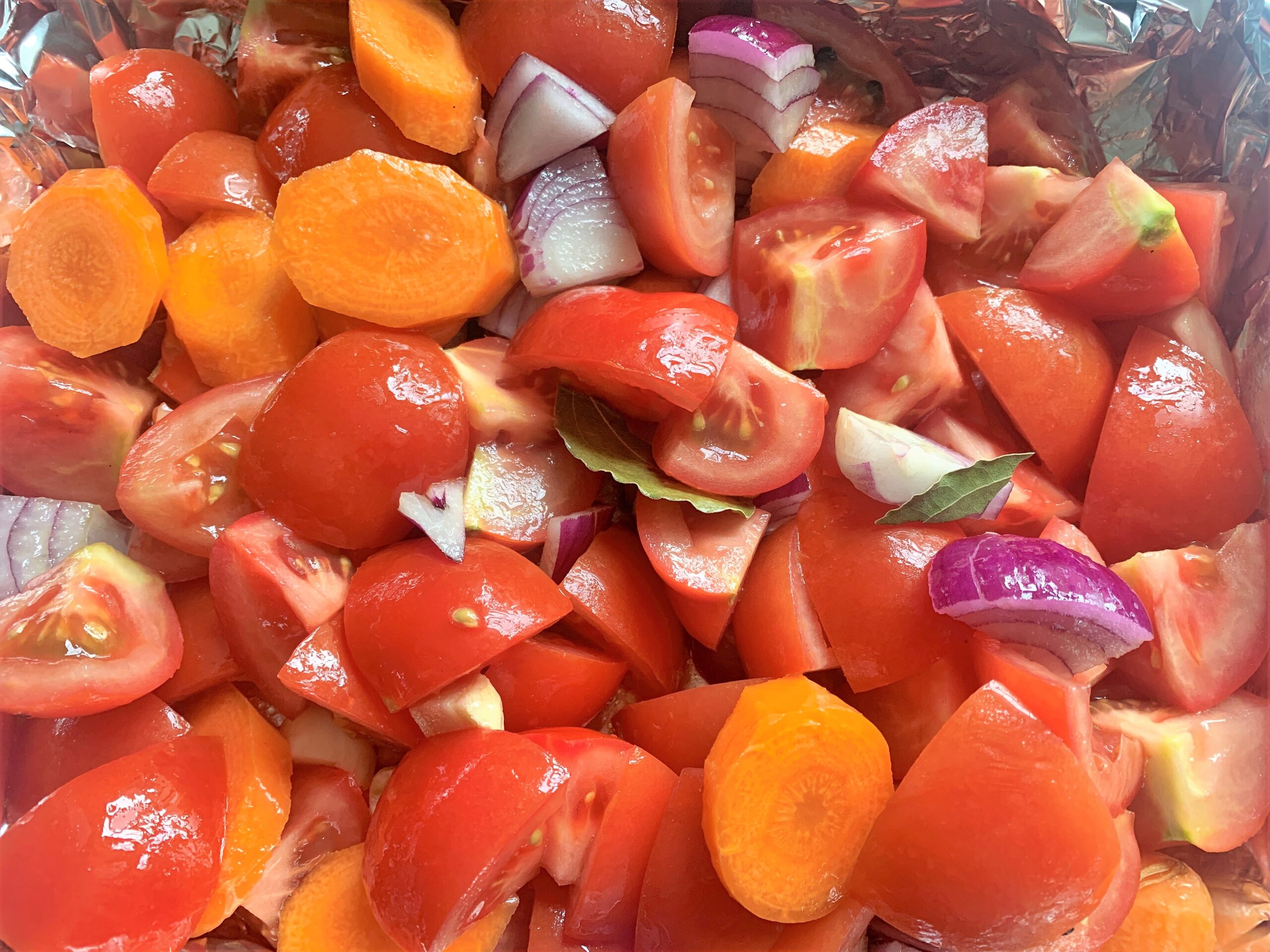 Preheat oven to 200°C/180°C fan/gas 6.
Line a large baking tray with foil. Layer the tomatoes, onion, garlic, bayleaf, pepper, carrot, oil and salt and toss to coat.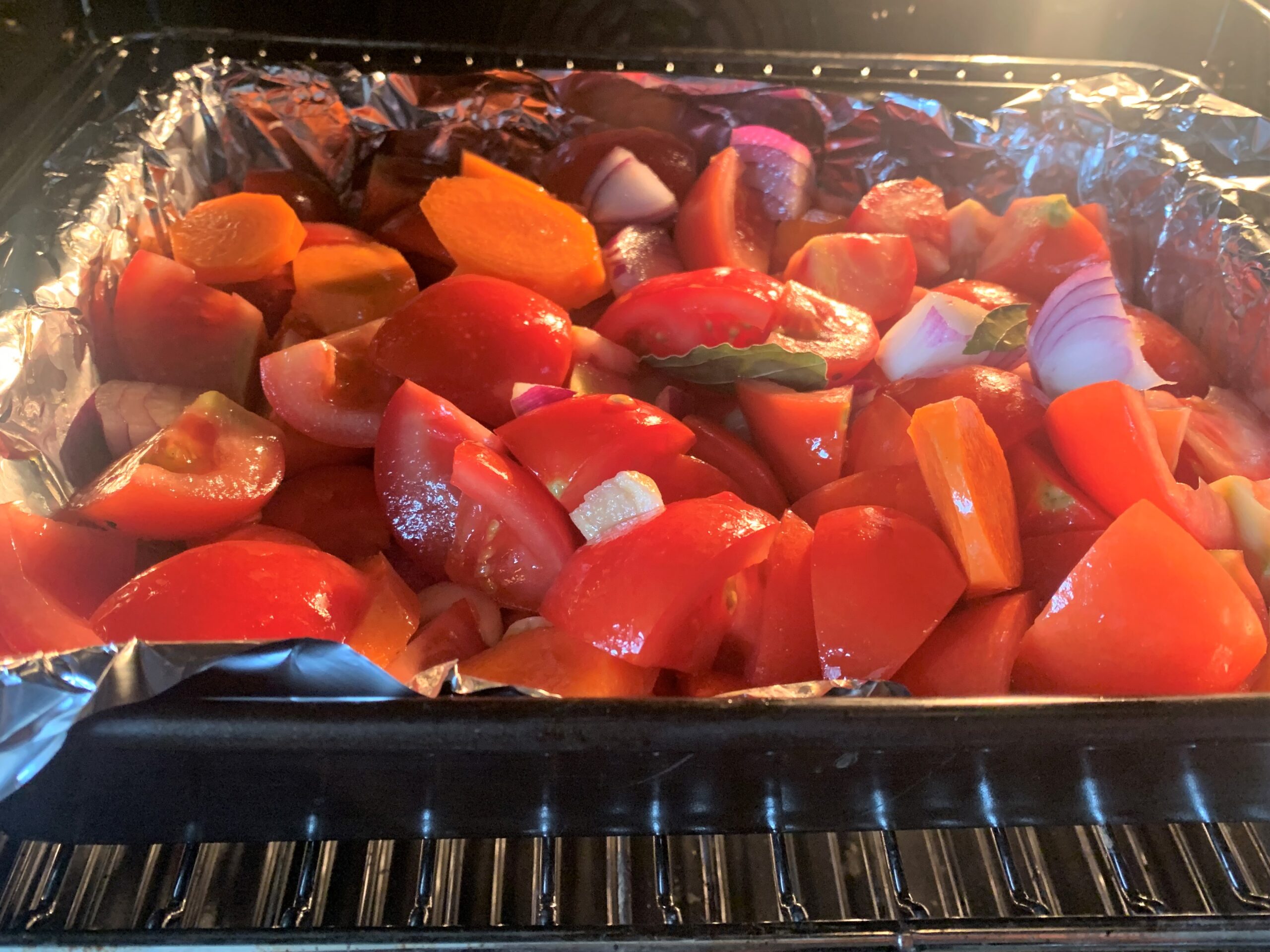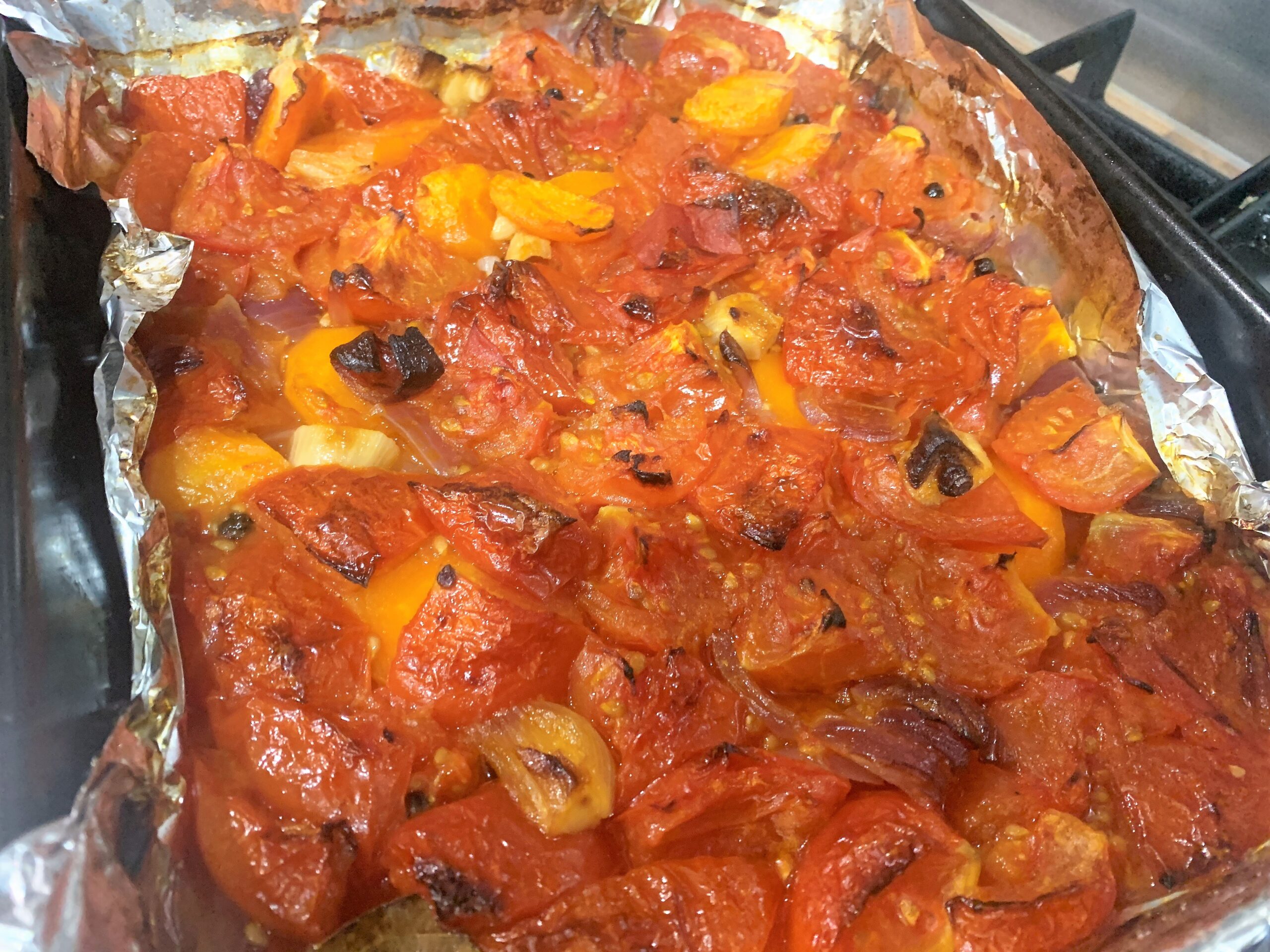 Roast for 25 to 30 minutes, or until tender, stirring couple of times during the process until soft, squidgy and slightly charred.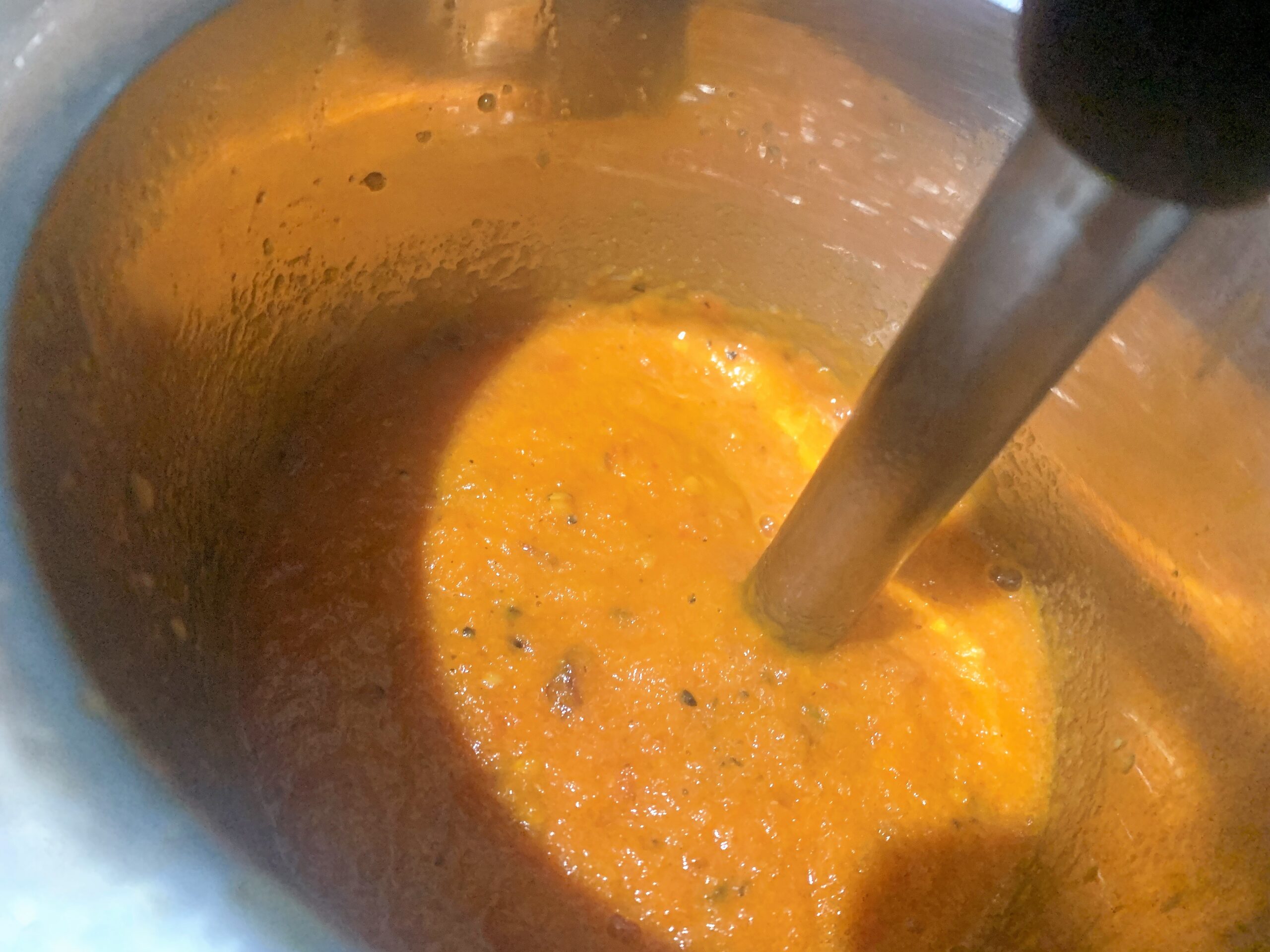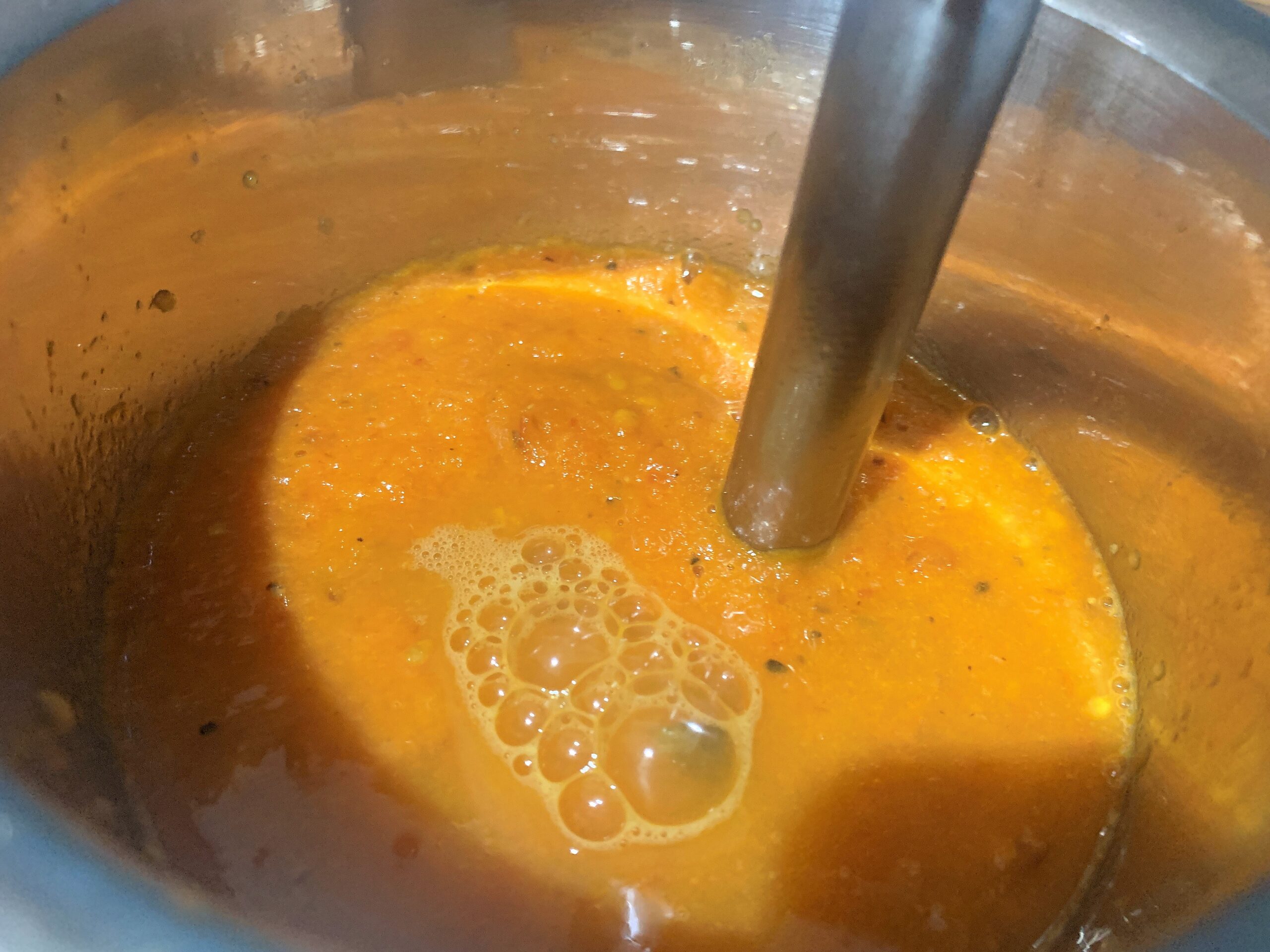 Blend with an immersion blender until smooth or blend in small batches in a blender once cooled. I prefer to add the vegetable stock/water at this point as it helps to loosen the roasted vegetables while blending to a smooth consistency.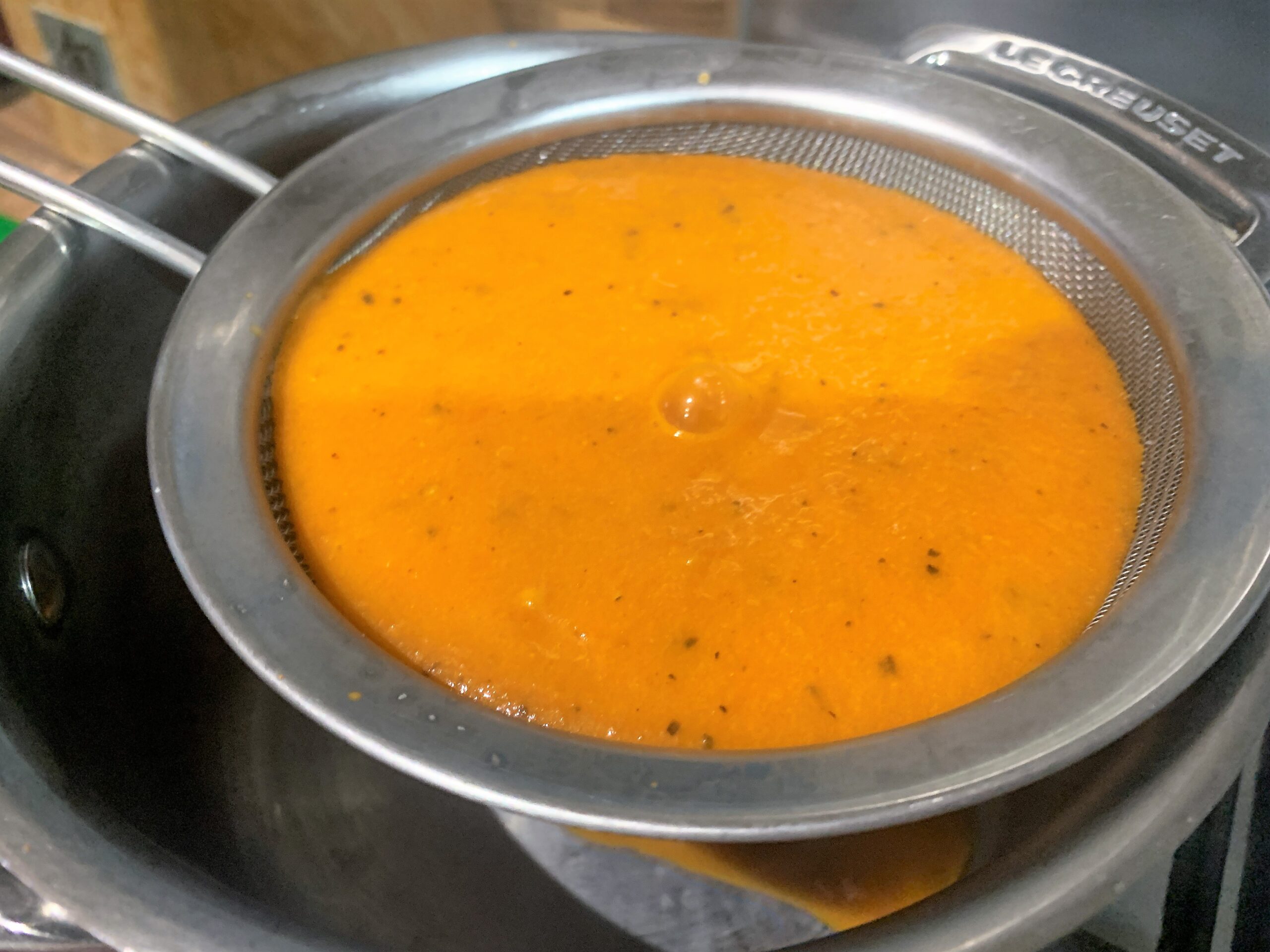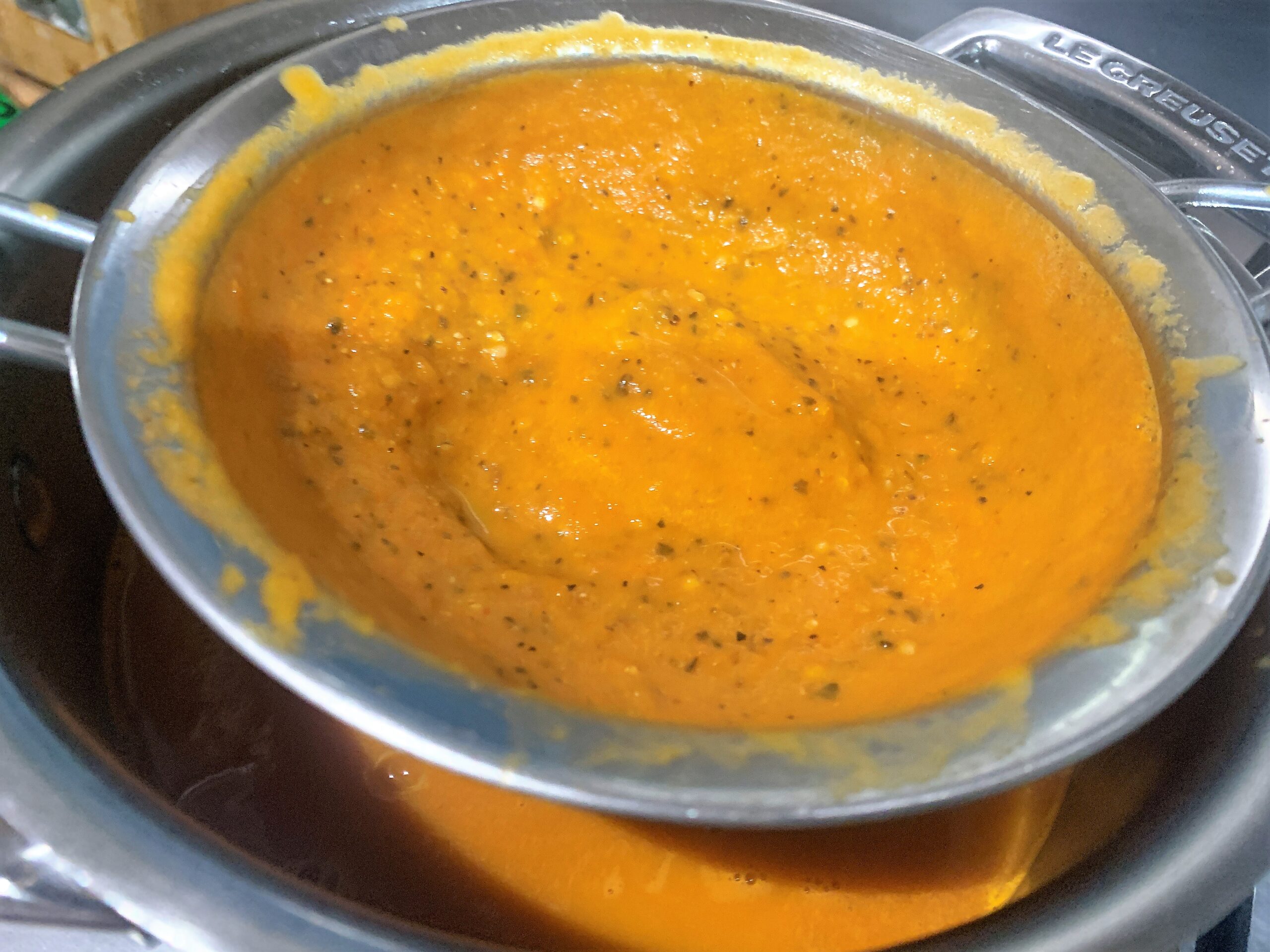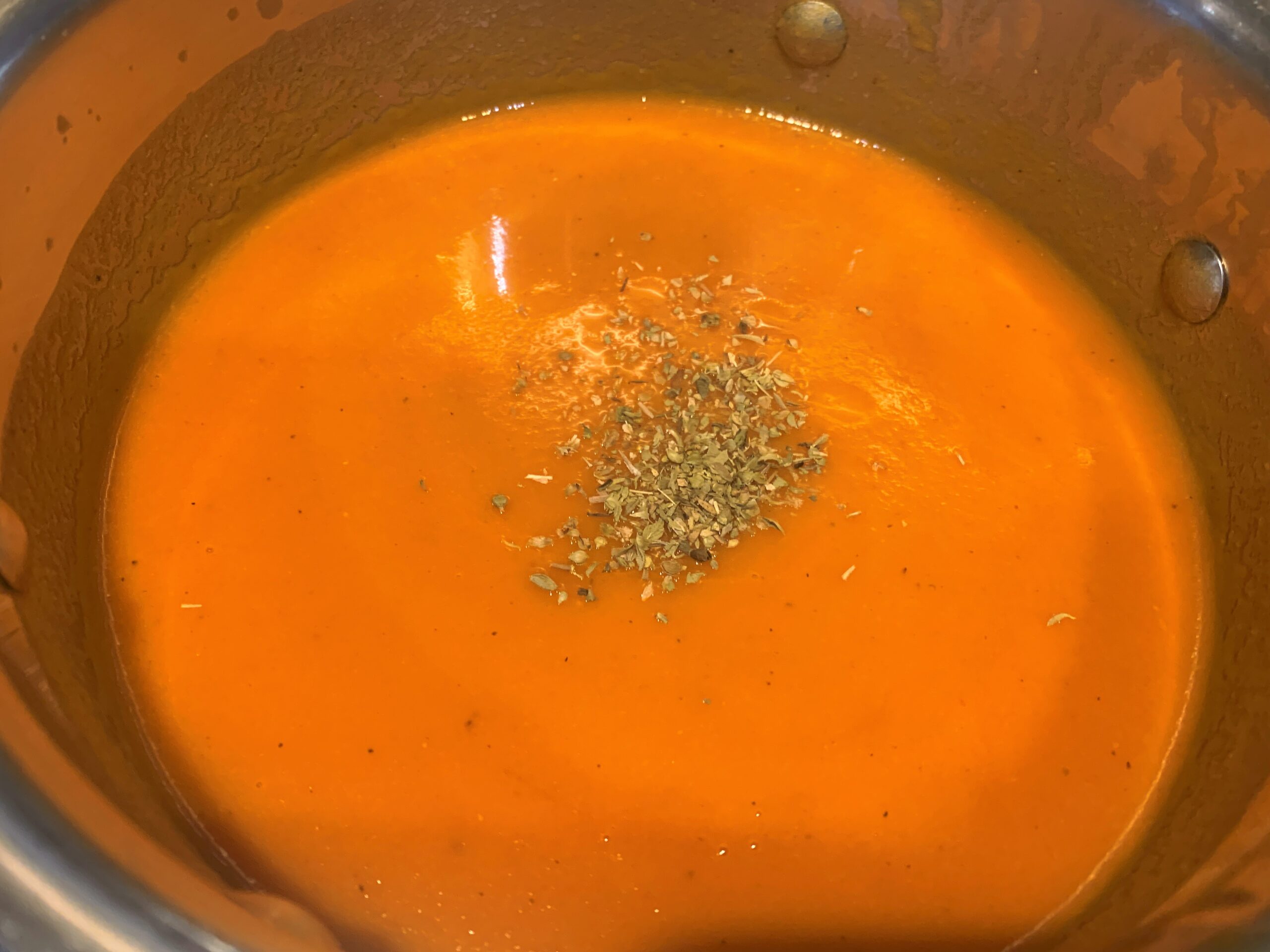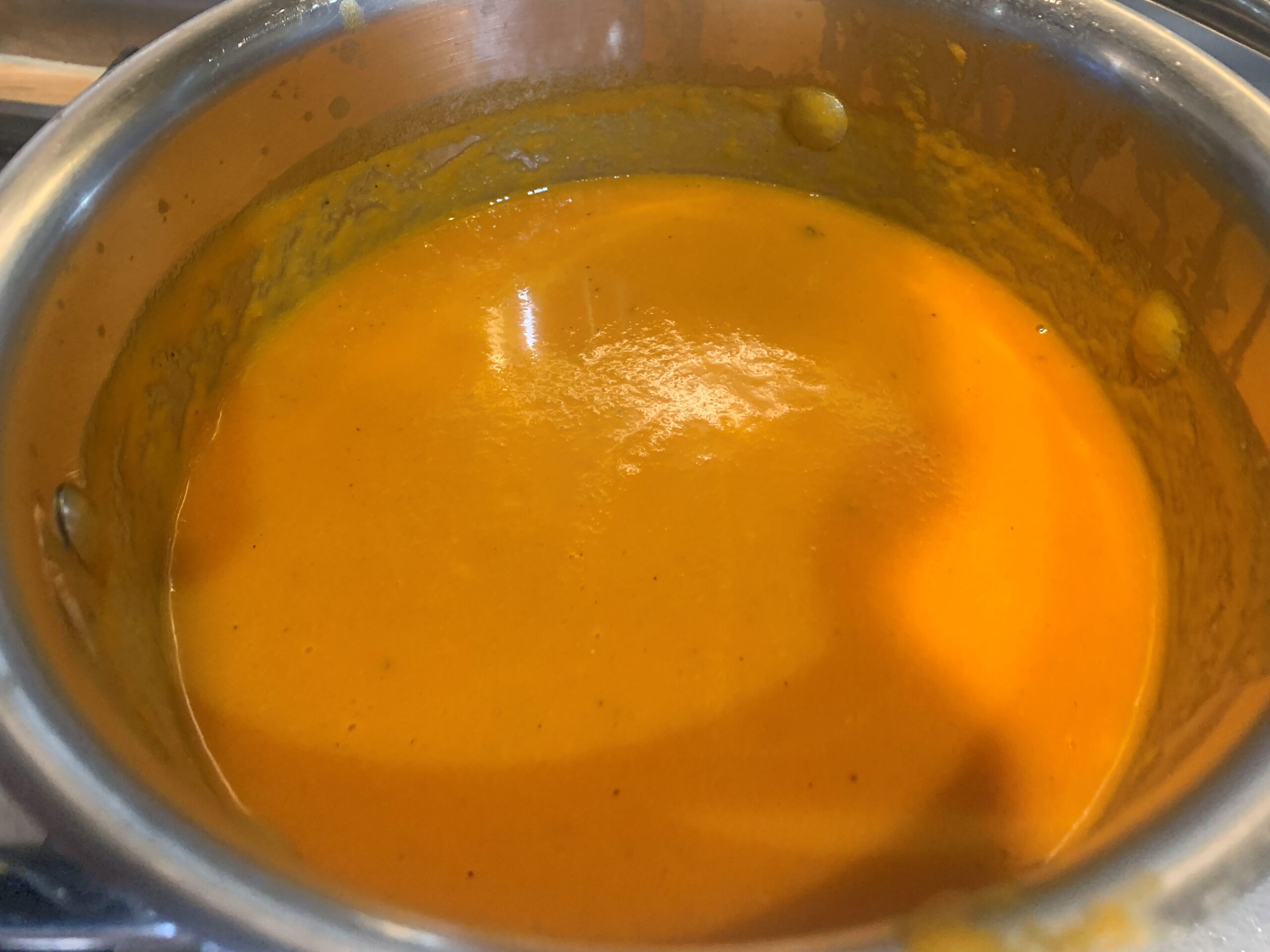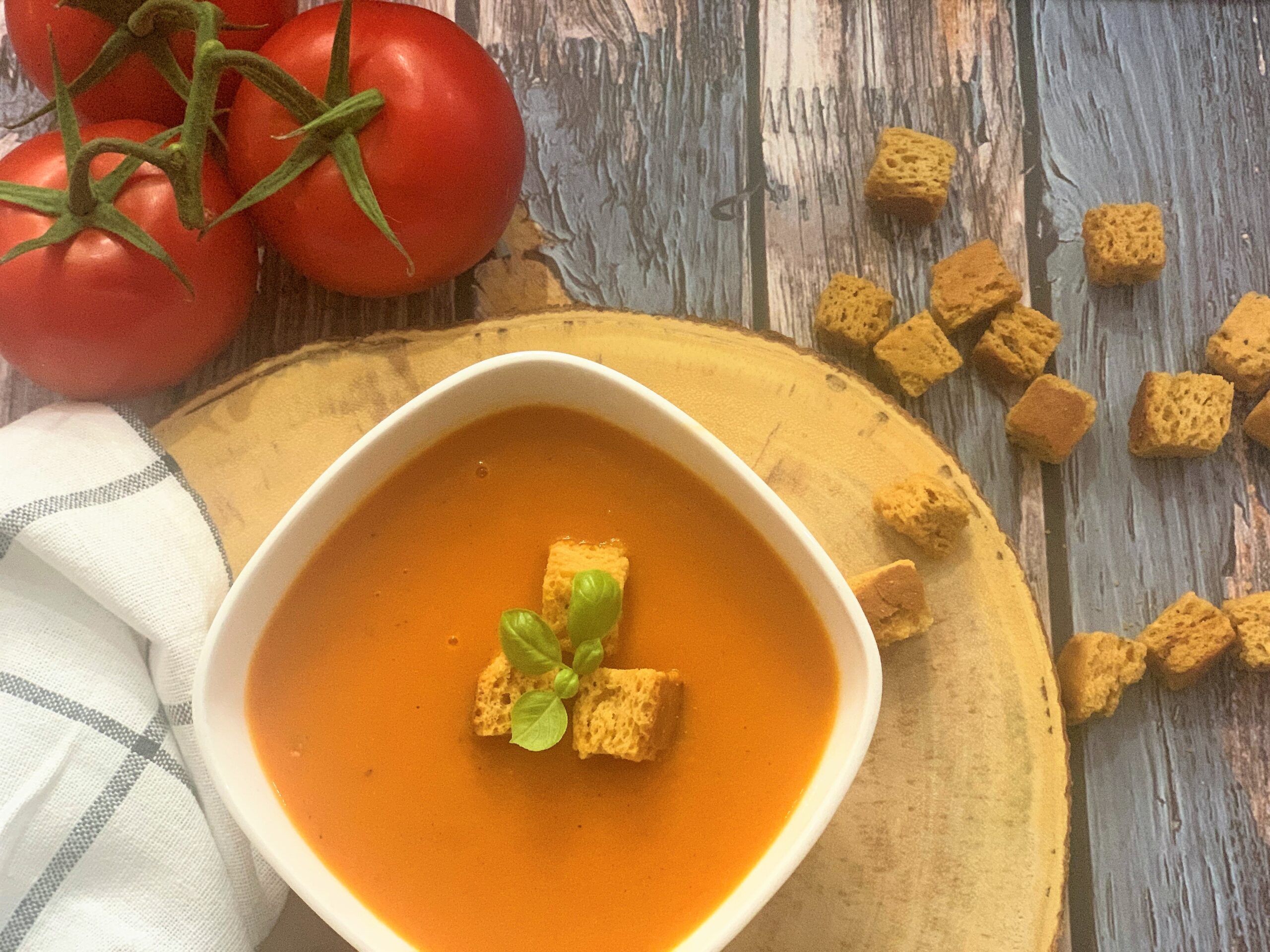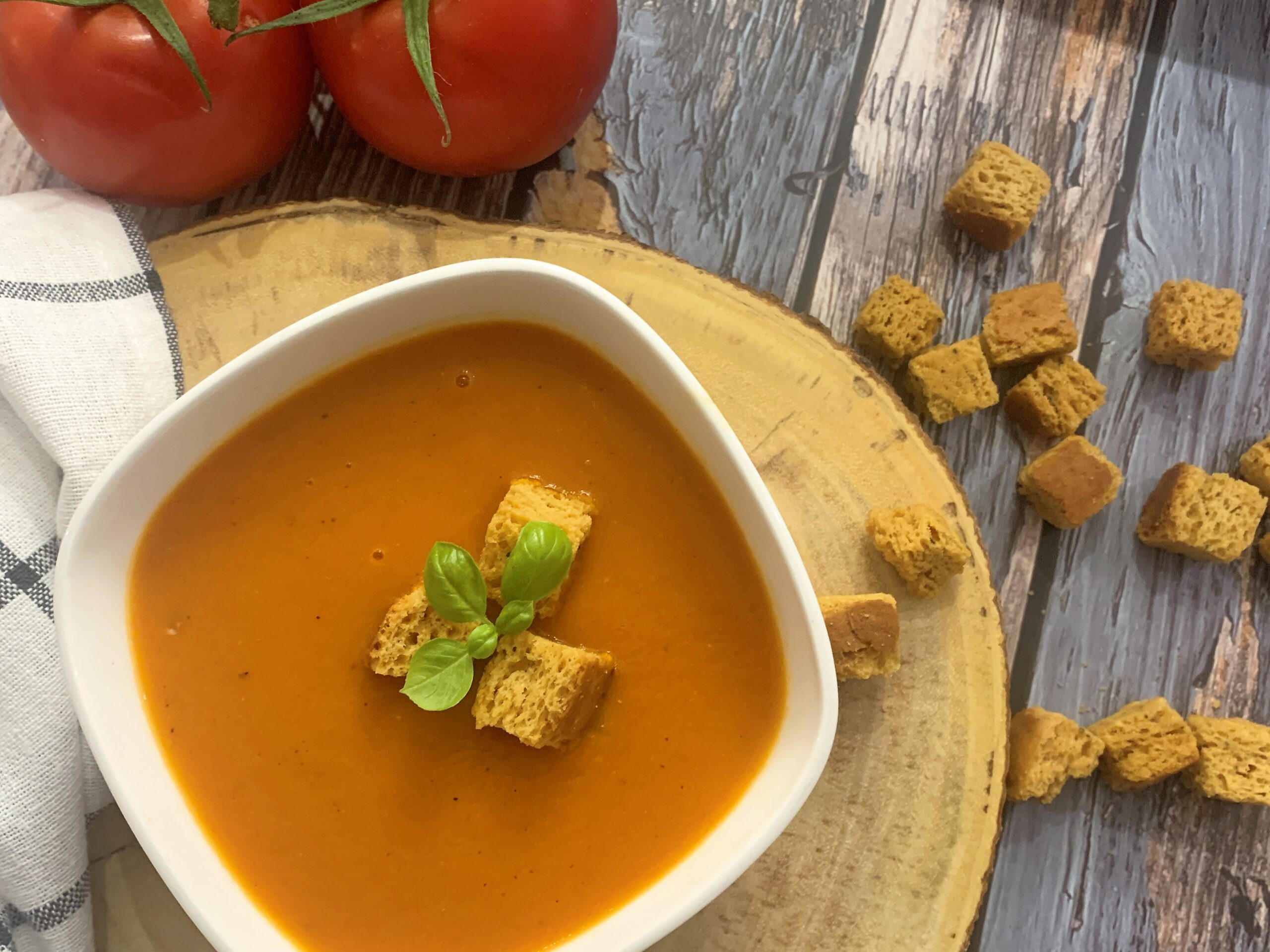 Sieve the soup for velvety smooth finish. Pour the puréed soup back into the pan and reheat it over a medium heat for 2-3 minutes, stirring occasionally until you can see bubbles breaking gently on the surface.
Taste a spoonful and add a pinch or two of sugar if you think the soup needs it, herbs and more pepper and salt if you like.
Ladle into bowls and serve with bread or croutons!