Burmese Pepper Soup (Ngayokekaung Chinye)
'Ngayokekaung Chinye' also means pepper water/ soup. It is a popular soup from Burma. It is one of those soups which not only wraps you in a thick blanket of warmth but is also highly nourishing for mind and body.  
Every time I sit down to a meal, I always consider if I am nourishing my body with nutrient-rich foods or if I am just satisfying my taste buds. A good diet has always played a vital role in supporting health, which is why it is so important to think about what you put into your mouth every time you eat and drink. Is what you are consuming making a positive or negative difference to your body?
For the winter season, I like to eat warming soups and broths that nourish the body and I love using antimicrobial aromatics like ginger and turmeric to combat inflammation and boost circulation. Growing up, my mother always used lots of dry herbs and spices to combat any flu's and/or viruses. 'Ghar ke totke' (home remedy) using herbs and spices is something I strongly believe in and follow to treat some ailments with my family too.
This is the exact reason why I love Burmese Pepper Soup as it includes ginger and turmeric, as a wonderful remedy to fight colds and flu. Ginger is known to have antibiotic effects and can help bring down inflammation, clear congestion and support the immune system. Turmeric is a strong antioxidant and anti-inflammatory. Lemon adds an extra boost of vitamin C and honey heals digestive imbalances while stopping the growth of sore throat-causing bacteria. 
The first time I had this soup was in a Burmese restaurant in Delhi, India. It is one of my favourite places to eat in whenever I am in Delhi as they have simple, delicious and healthy Burmese food. If there is one soup you want to try this winter, then try Ngayokekaung Chinye!
Ingredients
1½ tablespoons oil
1 teaspoon grated garlic
1 teaspoon grated ginger
1 teaspoon fresh grated turmeric/ turmeric powder
3 cups vegetable stock
2 cups mixed finely chopped vegetables (broccoli, corn kernels, beans, peppers, baby corn, courgette, mushrooms)
¼ cup finely chopped pak choi
Salt to taste
1/2 teaspoon honey/sugar
1 tablespoon lemon juice
1/2 teaspoon black pepper
Directions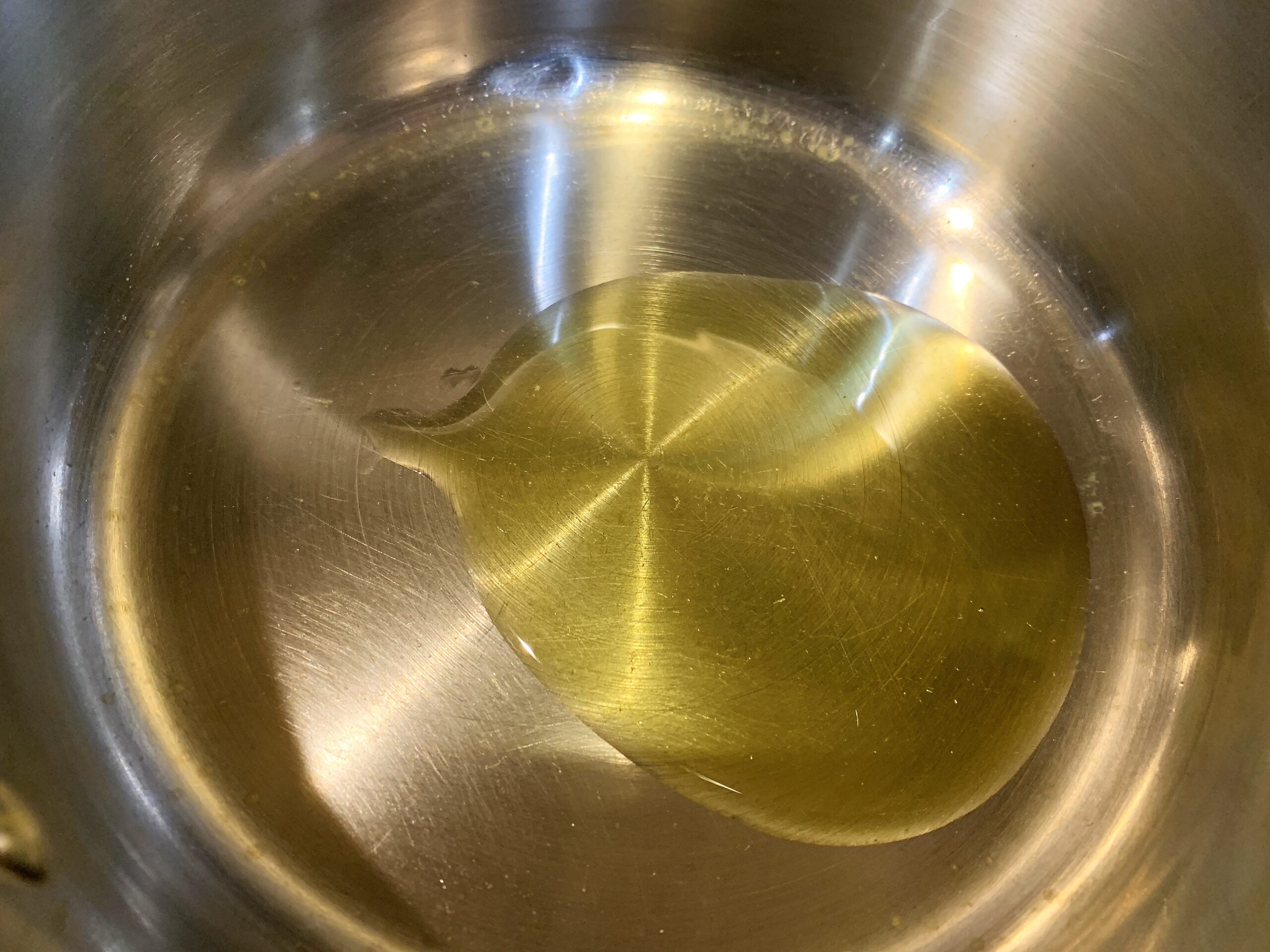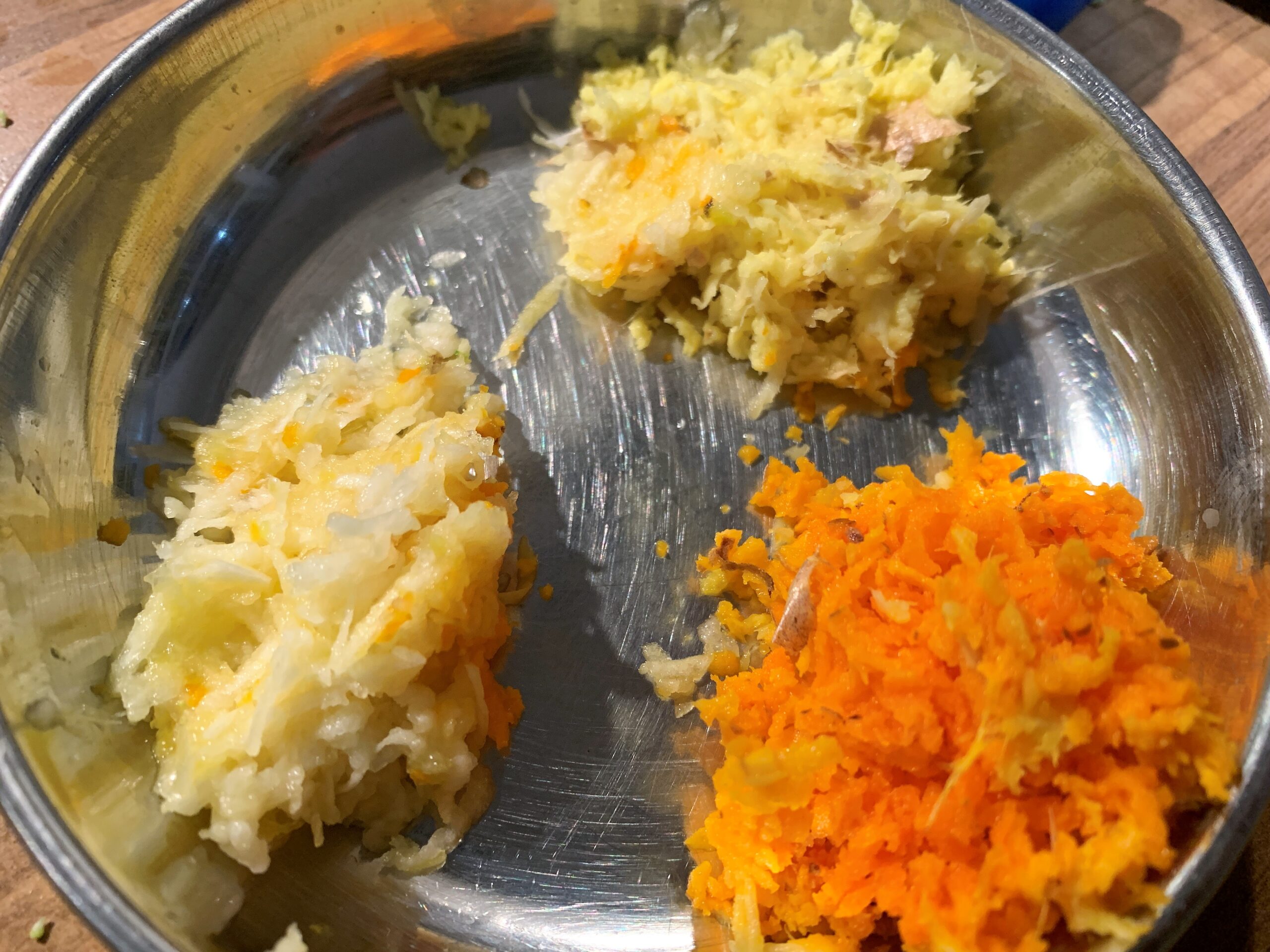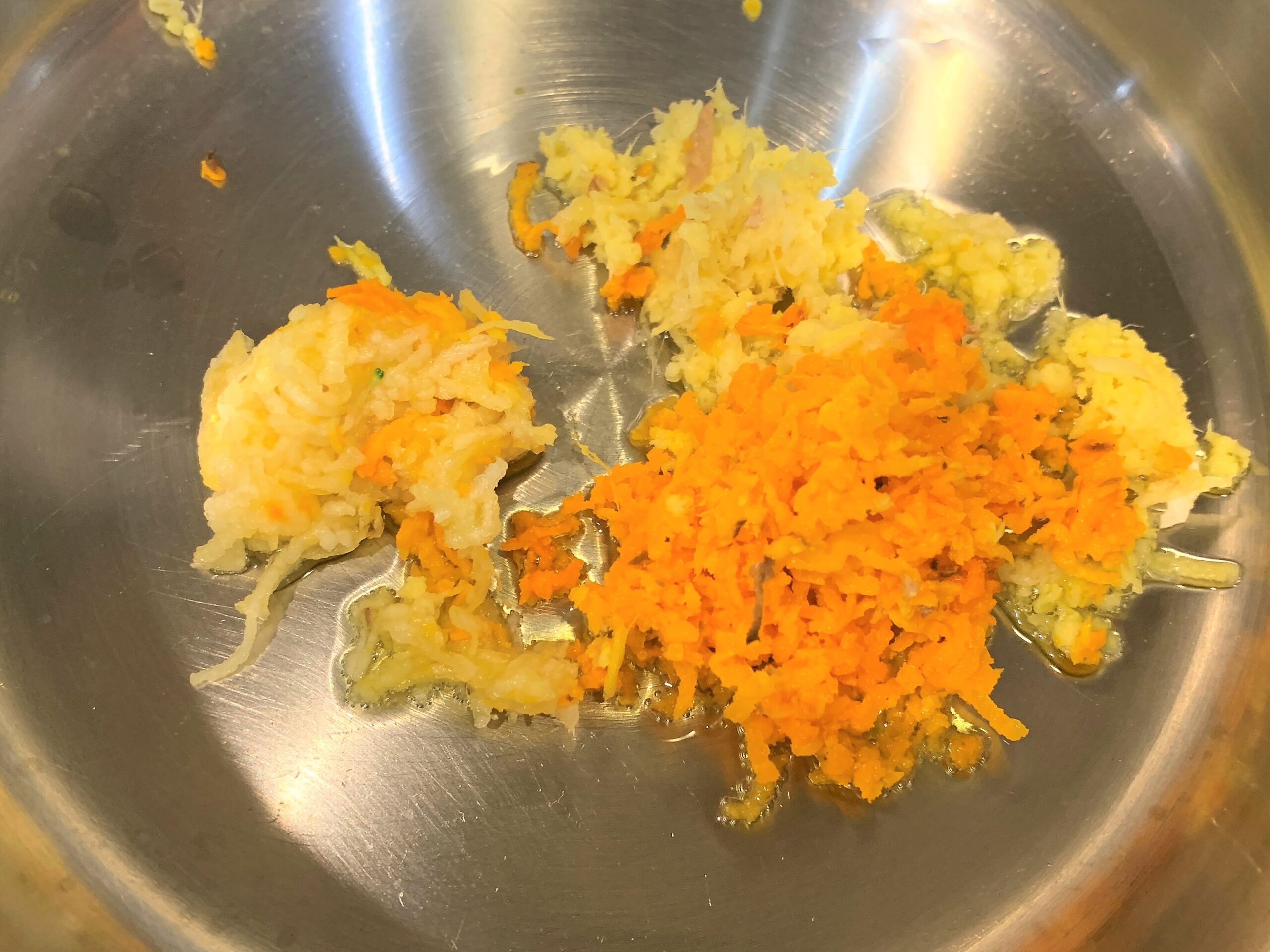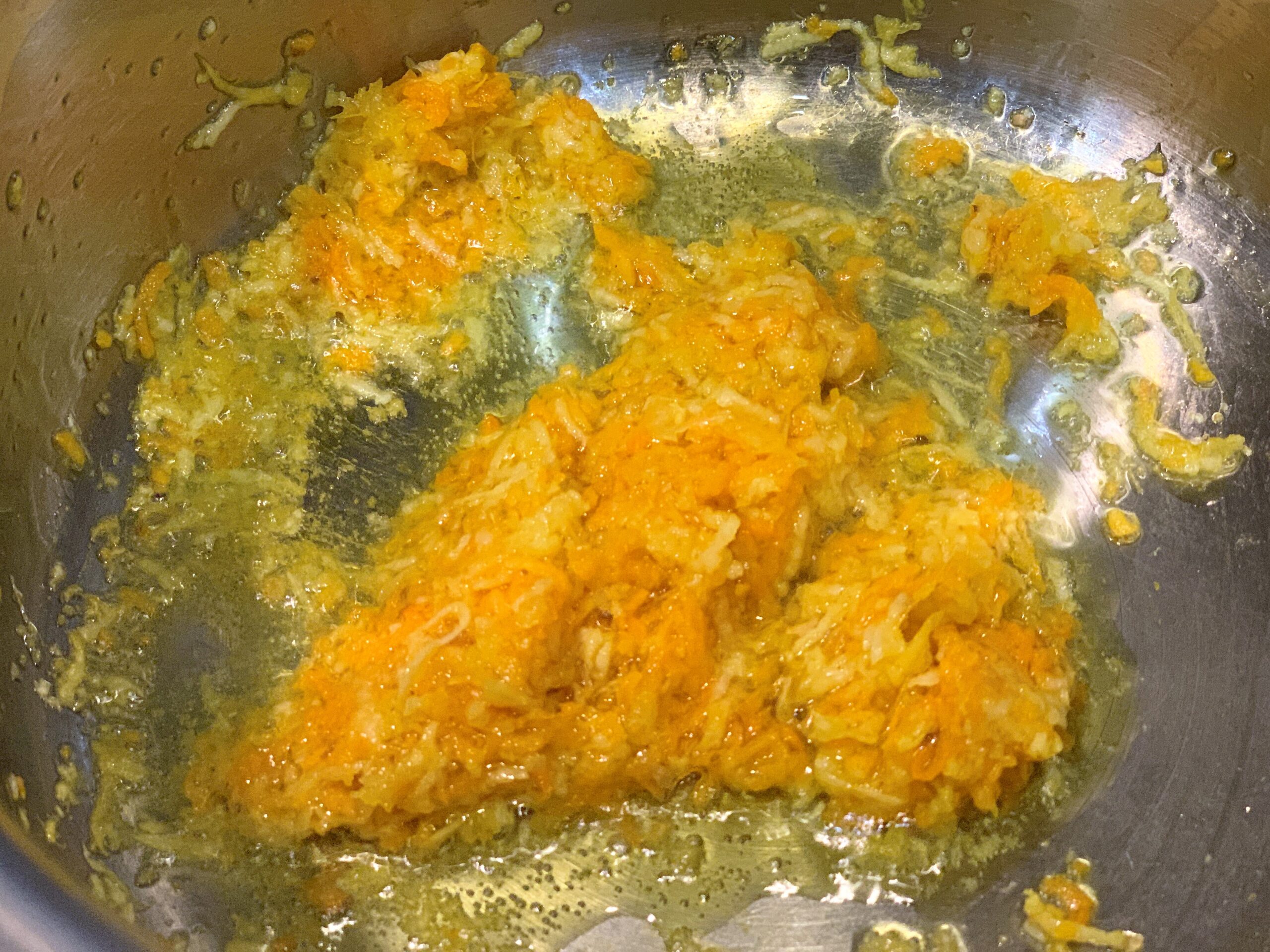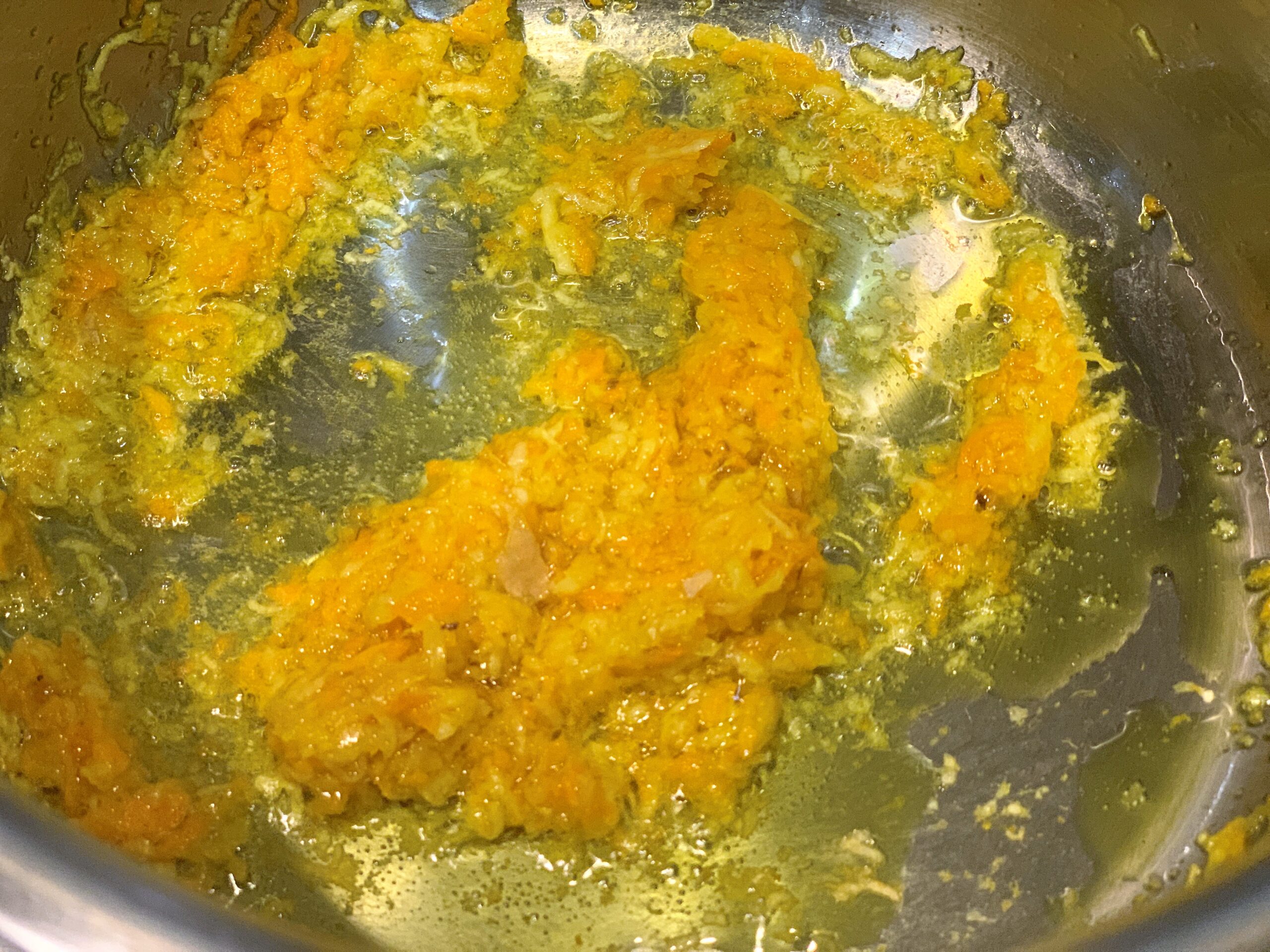 Heat oil in a pan and add the ginger, garlic and turmeric and sauté on medium heat for 1 minute.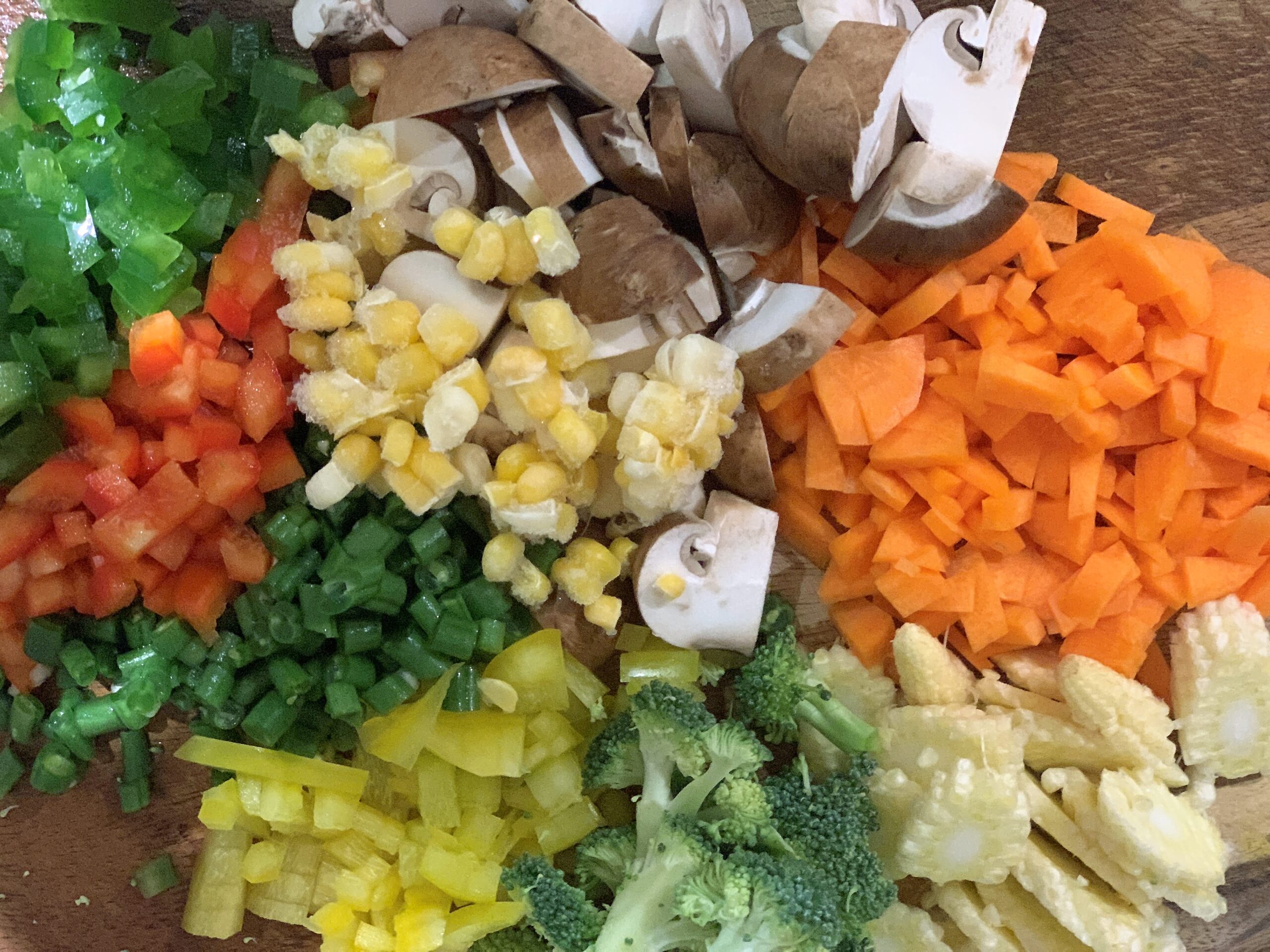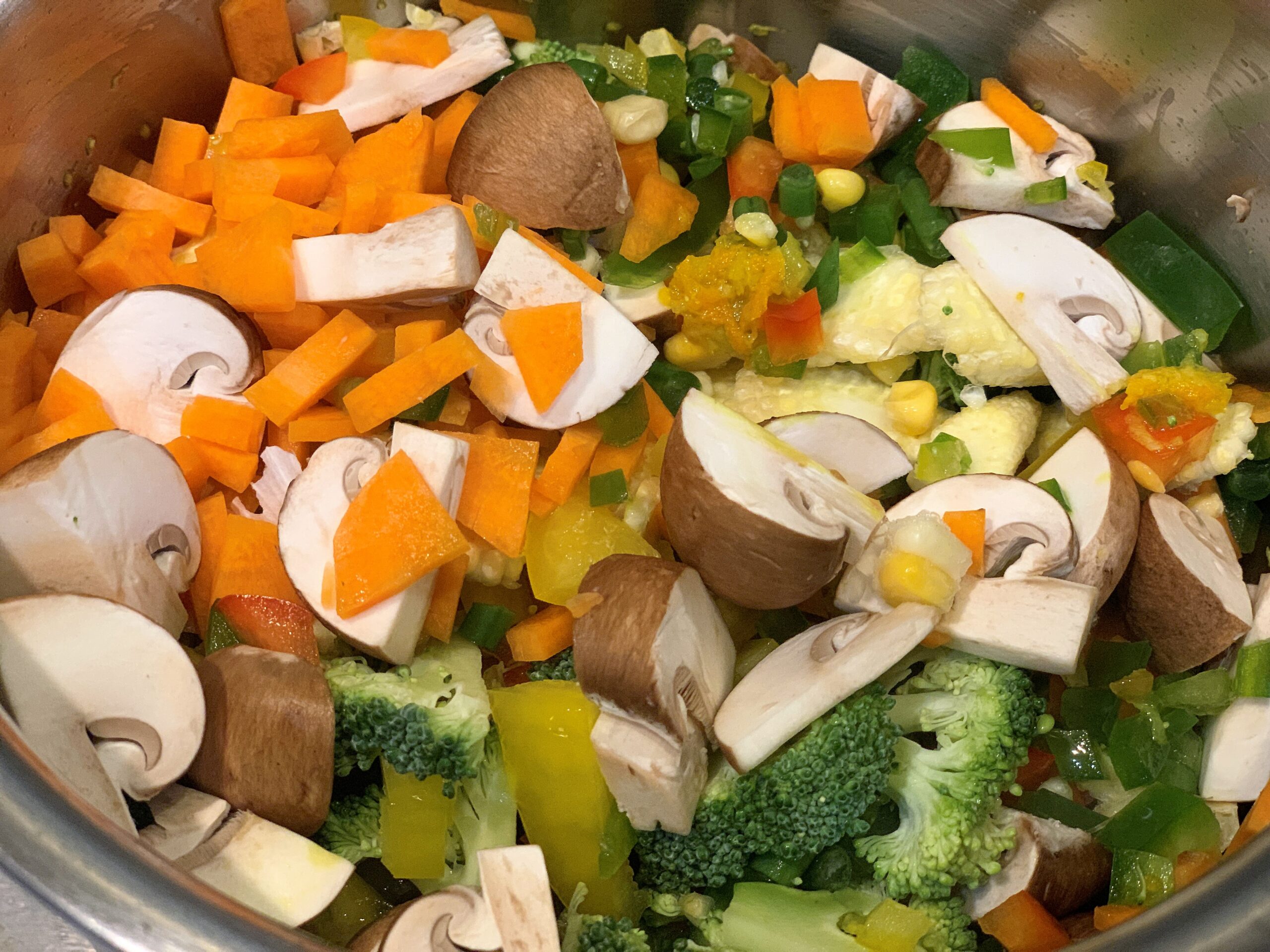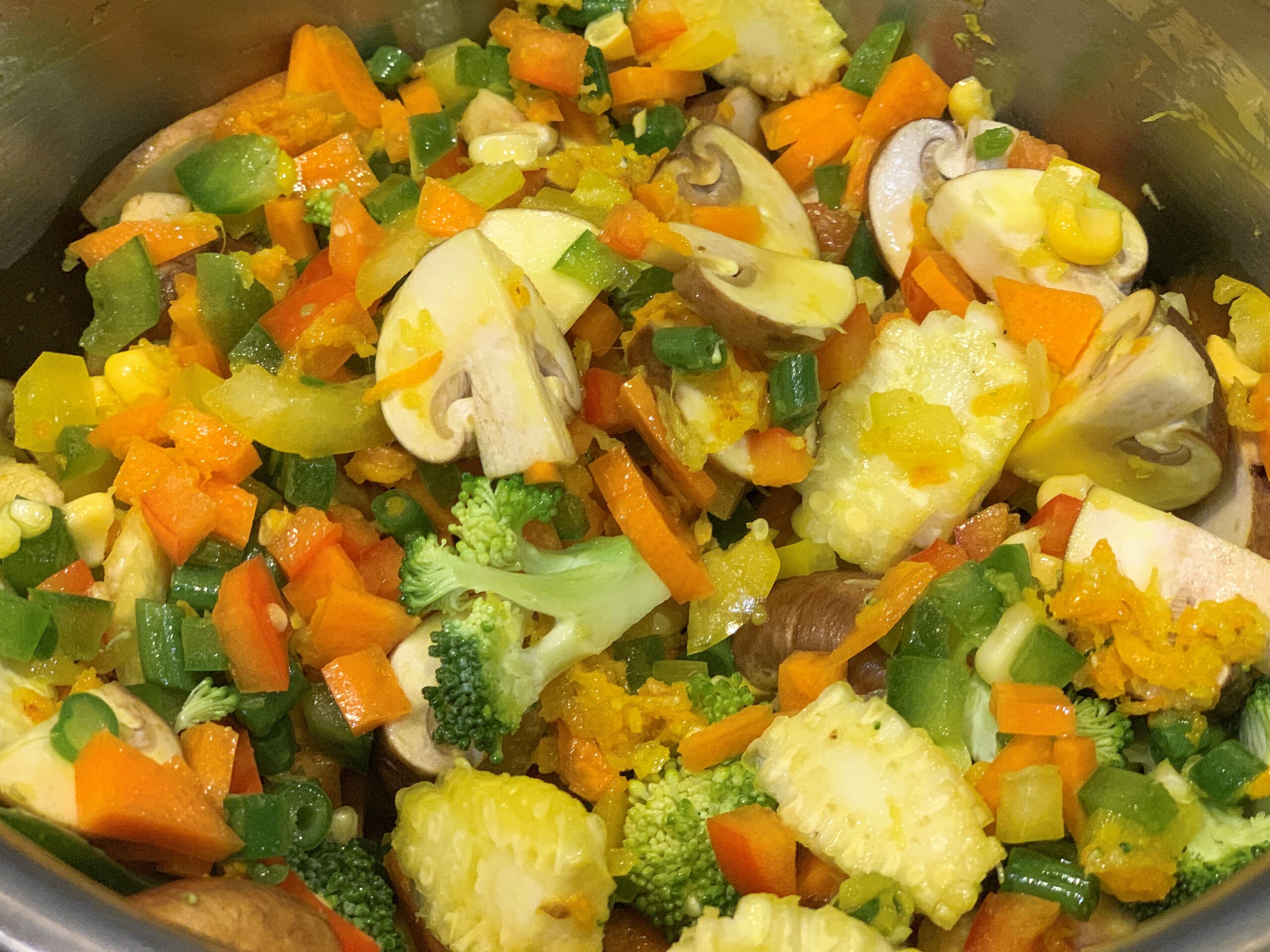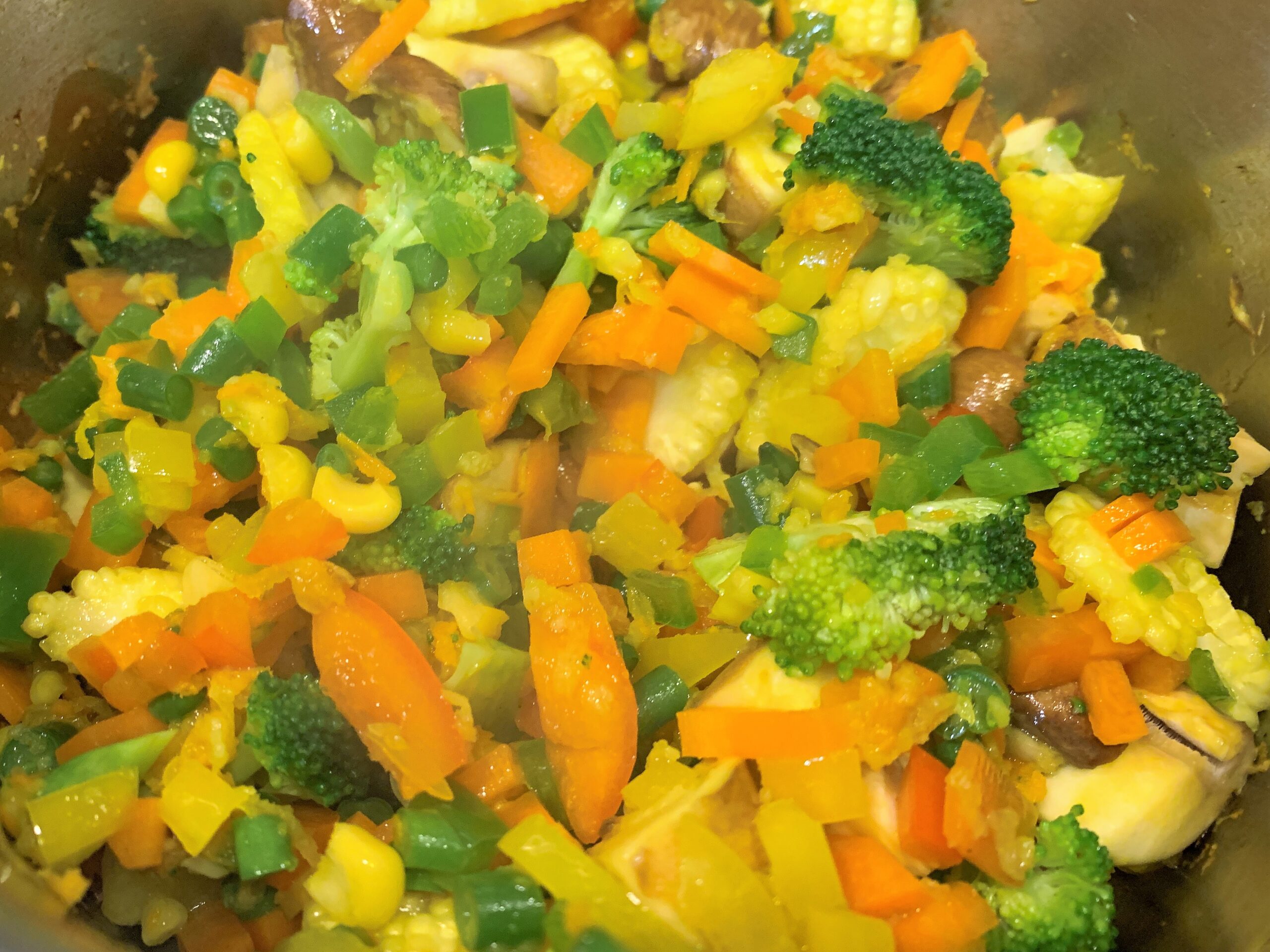 Add the chopped vegetables and sauté for 2-3 minutes on medium heat.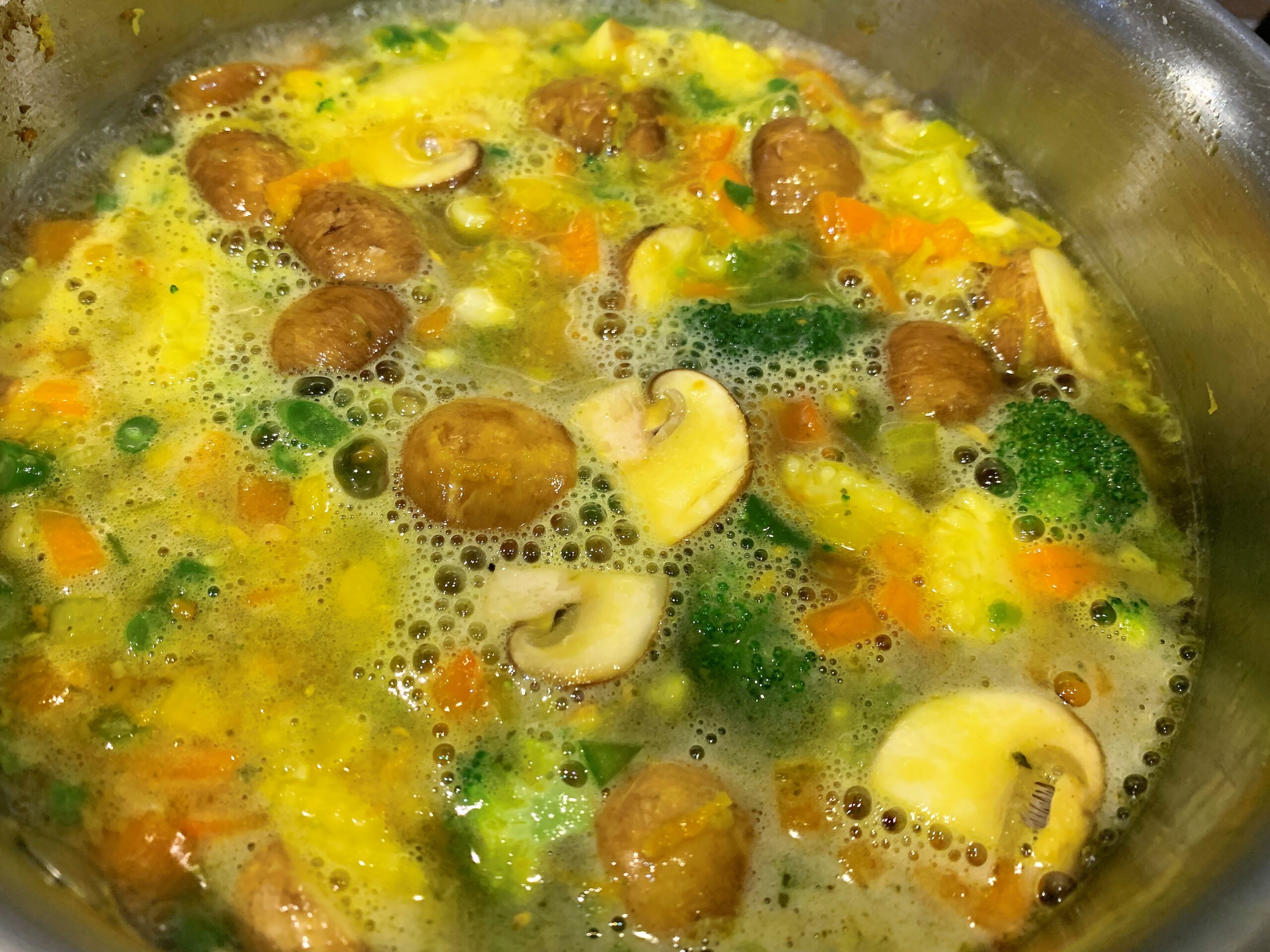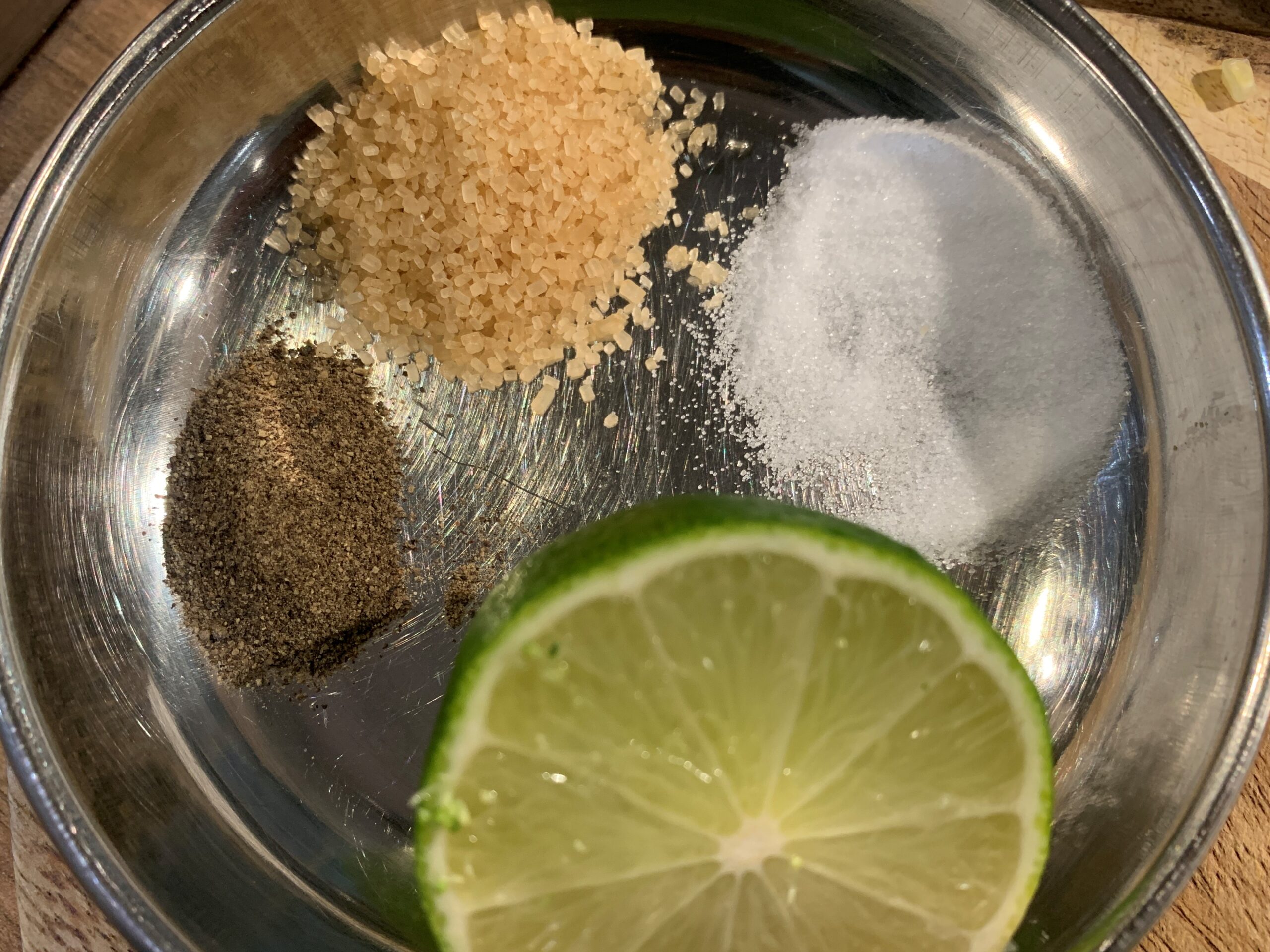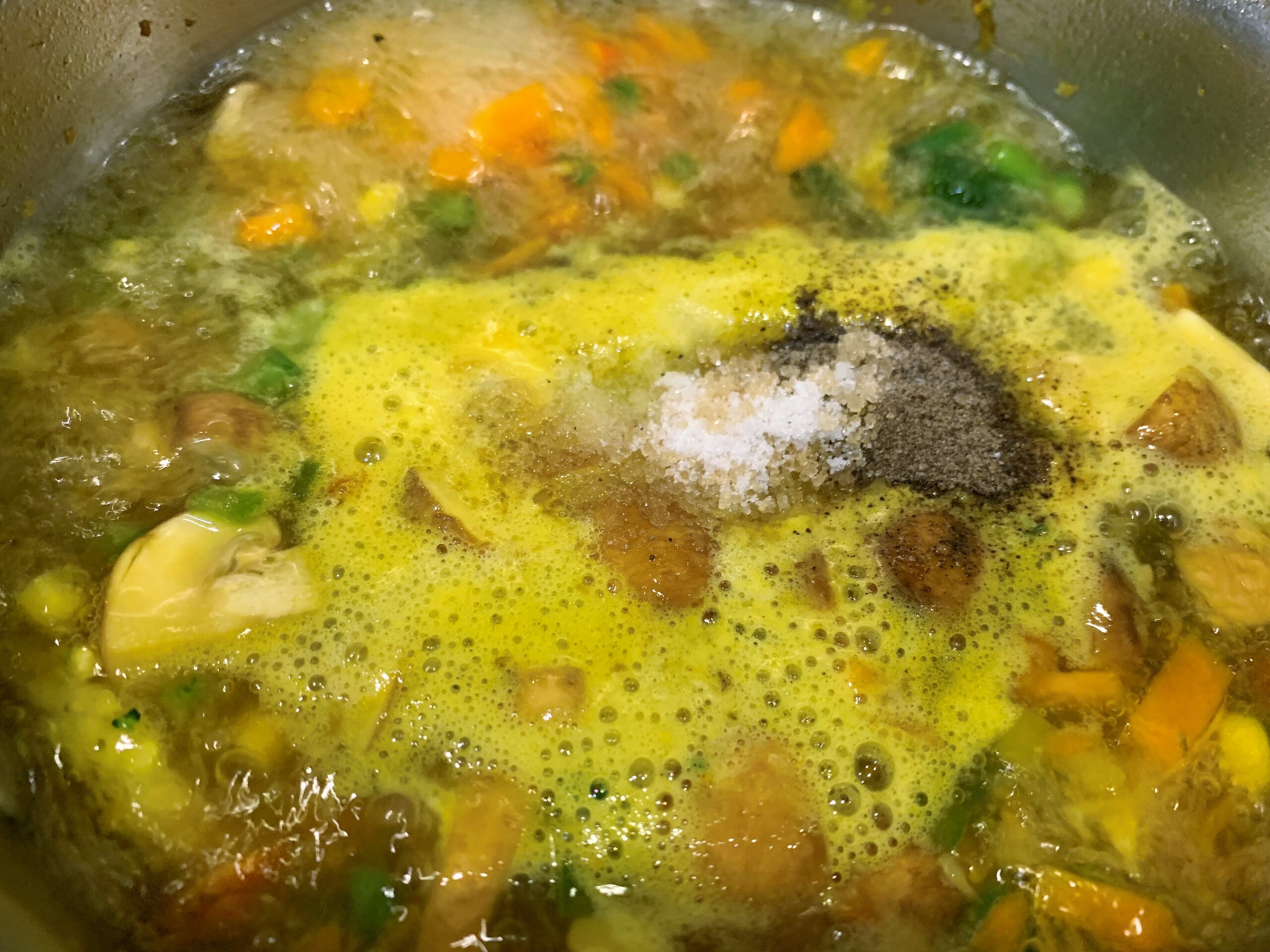 Add the vegetable stock, salt, honey/sugar, lemon juice and black pepper and let it come to boil.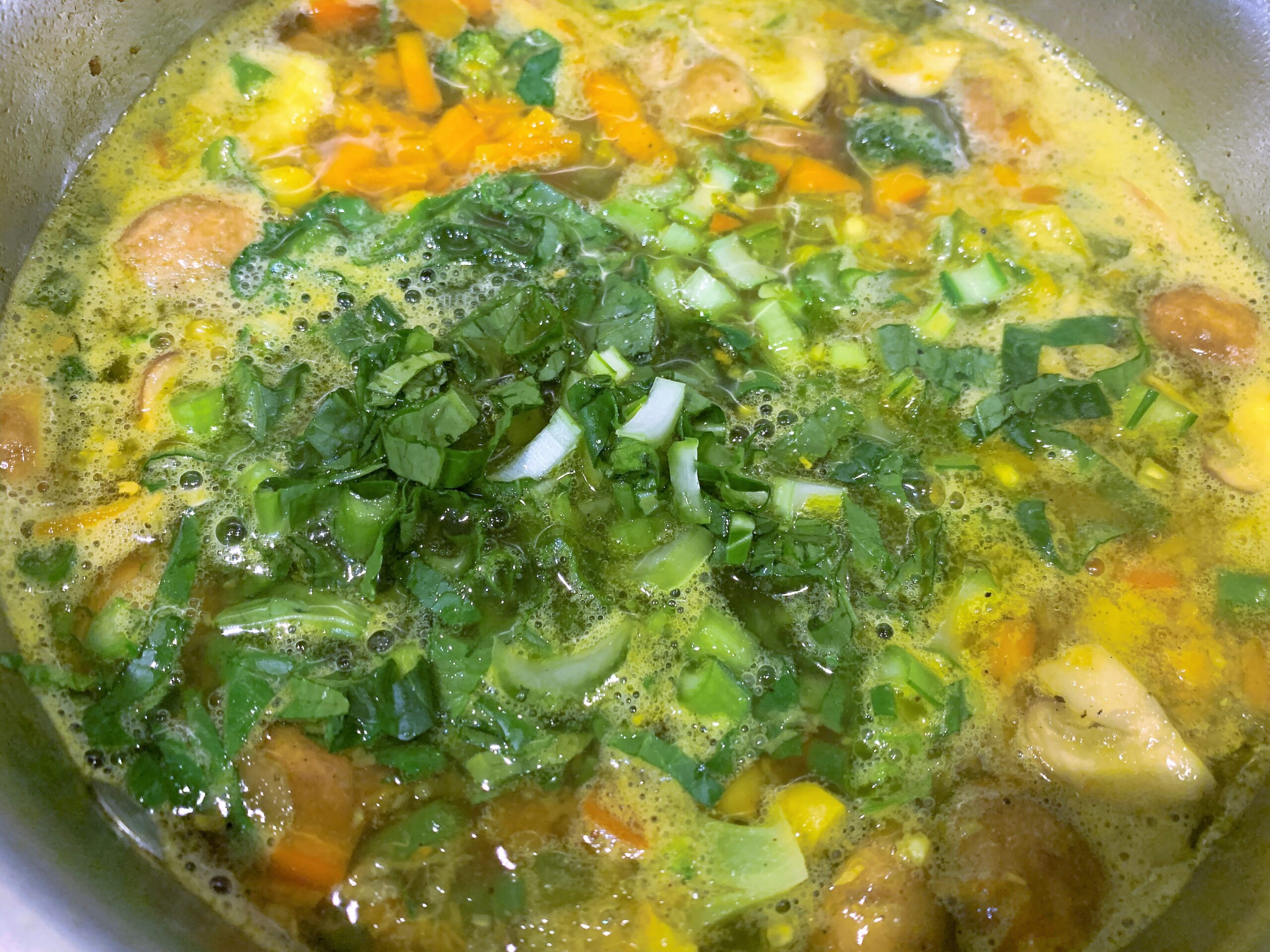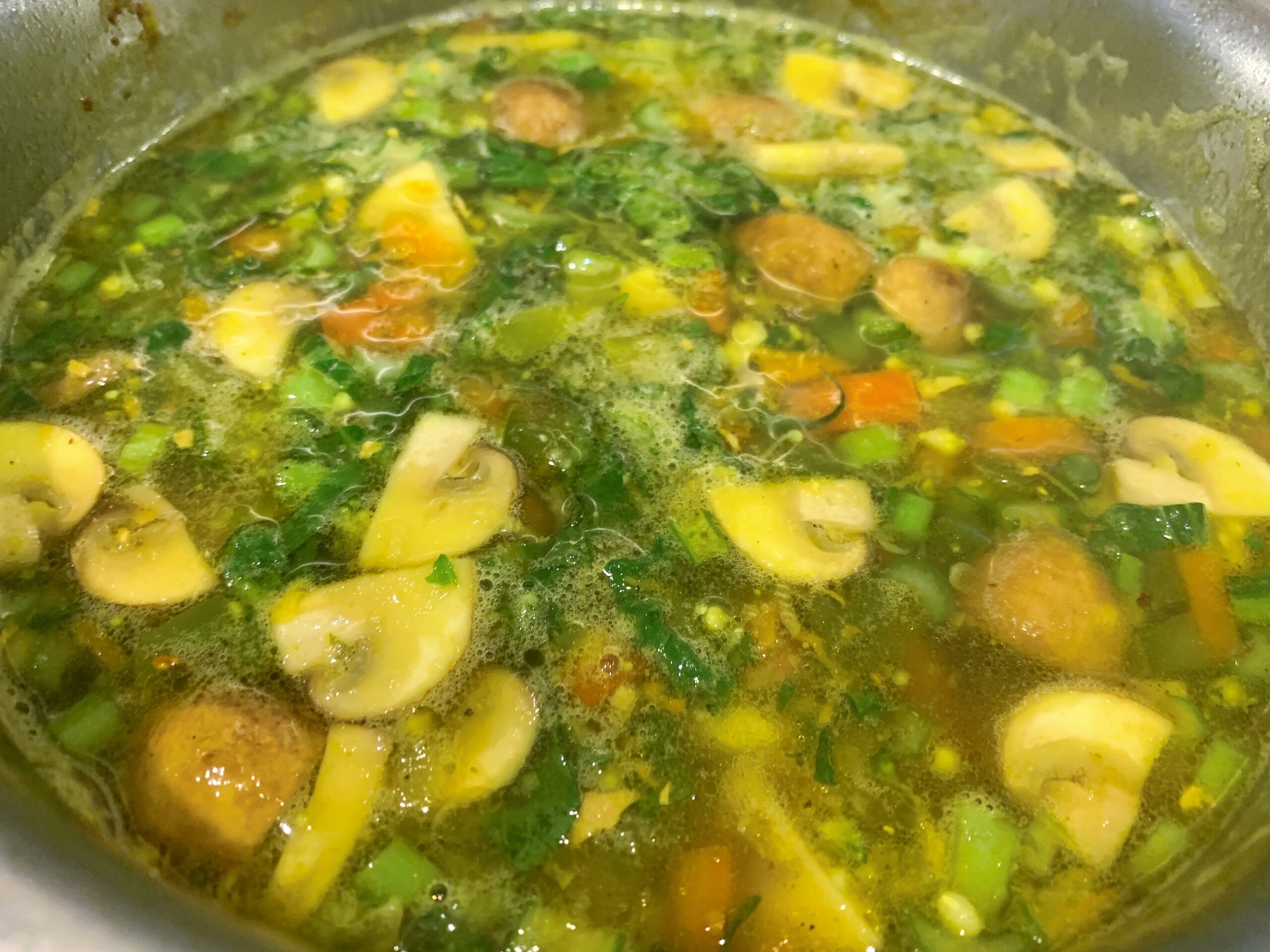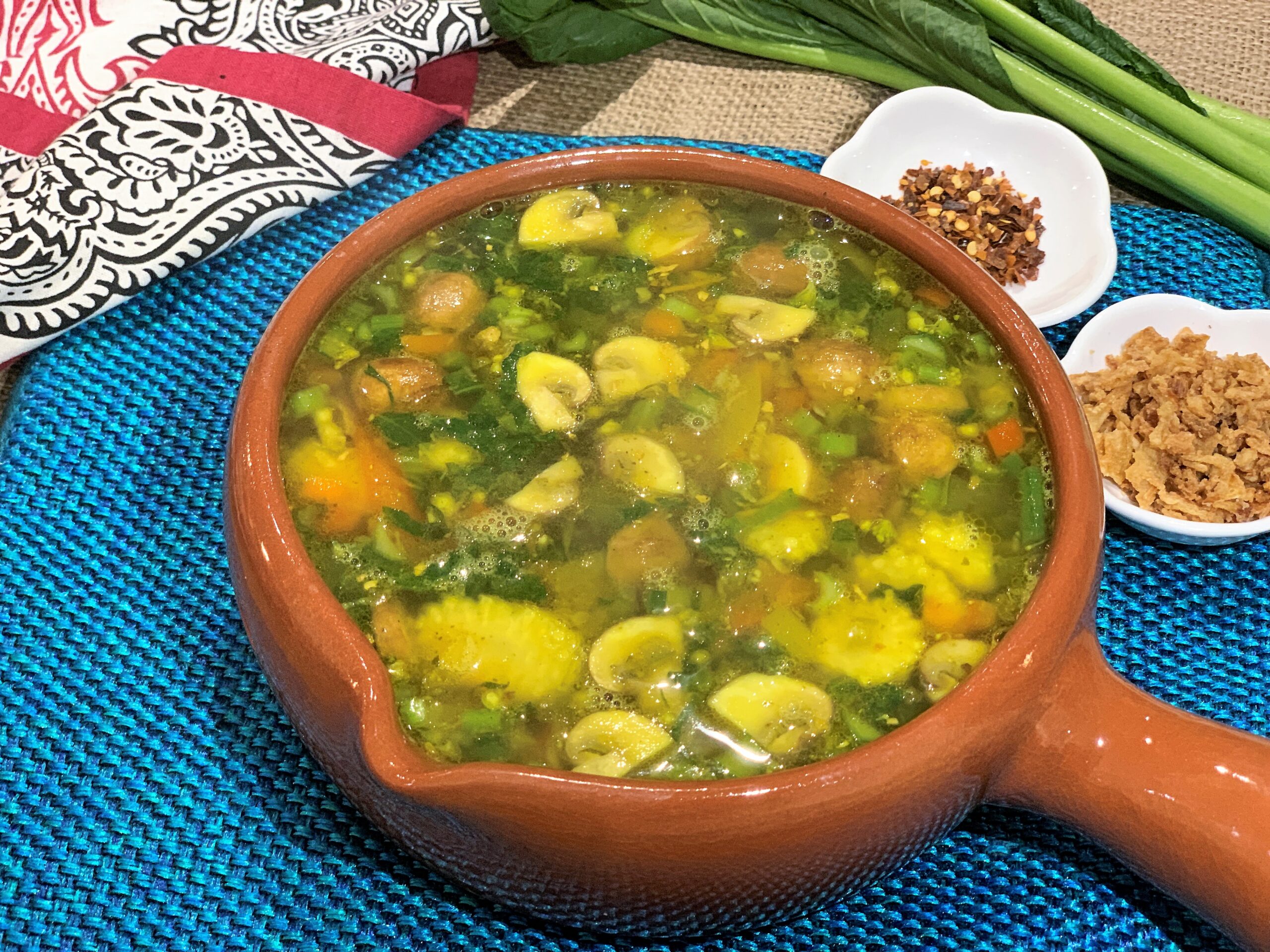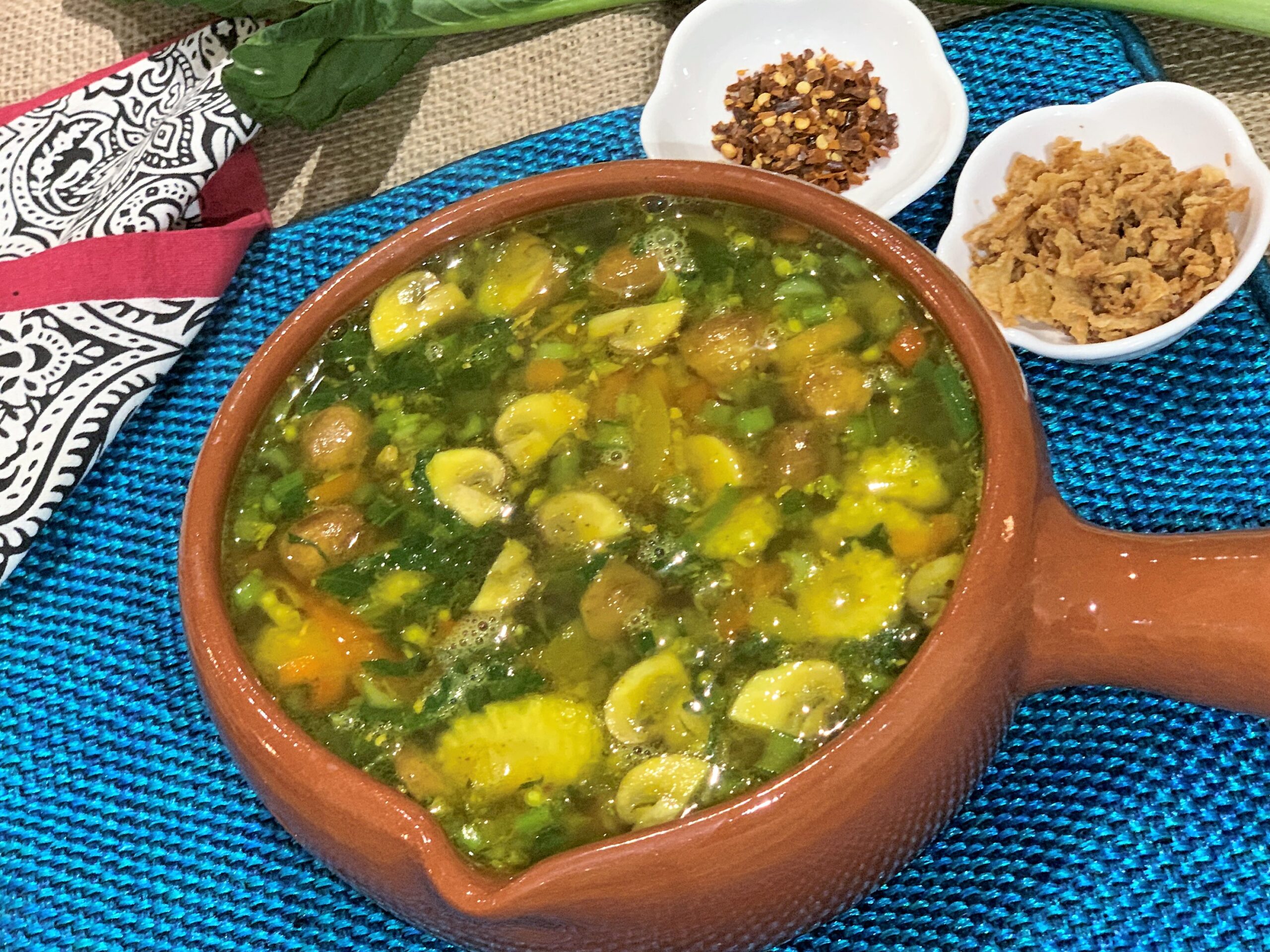 Add the finely chopped pak choi and let the soup come to boil.
Serve hot!