Kung Pao Rice Bowl
Kung Pao Bowl is a popular Szechuan Chinese dish of stir-fried vegetables, sauce and rice/noodles.
Kung Pao is traditionally made with Chinese ingredients, like Sichuan peppercorns, black vinegar, rice wine, and whole dried red chilies. This Indian version replaces those hard-to-find-ingredients with staples from any supermarket. It has all the same spicy and sour appeal of traditional kung pao and makes it a really nice weeknight dinner with a side of rice.
I can never get enough of Oriental cuisine and absolutely love Chinese flavours. It is astounding the kind of flavours one can create with just a few ingredients and in one bowl of piping hot, spicy rice bowl. Kung Pao Rice Bowl is a perfect winter comfort food. Stir fries are so easy! You can make them with almost anything you have lying around in the fridge or freezer. I resort to stir-fried recipes most often on weekends before my grocery comes and I can use up all the vegetables and protein from the fridge and make a quick 30 min one bowl meal that is delicious, nutritious and gets everyone excited. This spicy, tangy, savoury Kung Pao Rice Bowl served on top of rice with crunchy vegetables hits all the right spots.
Before you begin to make the recipe, get all your ingredients ready. Prepare the sauce, boil the rice, sauté the vegetables, and place everything within reach. Once the rice, sauce and vegetables get cooked, the rest of the recipe goes rather quickly.
Other quick and easy meals worth trying are Green Thai Curry and Rice, Misal Pav, Pav Bhaji, Burmese Khow suey, Burmese Pyajo, American Chopsuey and Usal Pav.
Ingredients
For The Rice
1 cup jasmine rice
1 teaspoon oil
2 sticks lemon grass
For Sautéed Vegetables
1 teaspoon sesame oil
¼ cup sliced carrots
¼ cup broccoli florets
¼ cup chopped baby corn (in disc)
¼ cup sliced courgette
¼ cup diced green pepper
¼ cup diced yellow pepper
¼ cup diced onions
10-12 cube paneer pieces
For The Sauce
2 teaspoons sesame oil
1 teaspoon finely chopped green chillies
1 teaspoon finely chopped ginger
2 teaspoons finely chopped garlic
2 teaspoons finely chopped celery
2 teaspoons red chilli sauce
1 tablespoon soy sauce
2 teaspoons vinegar
1 teaspoon white pepper
Salt to taste
2 tablespoons schezwan sauce
1 tablespoon corn flour
Directions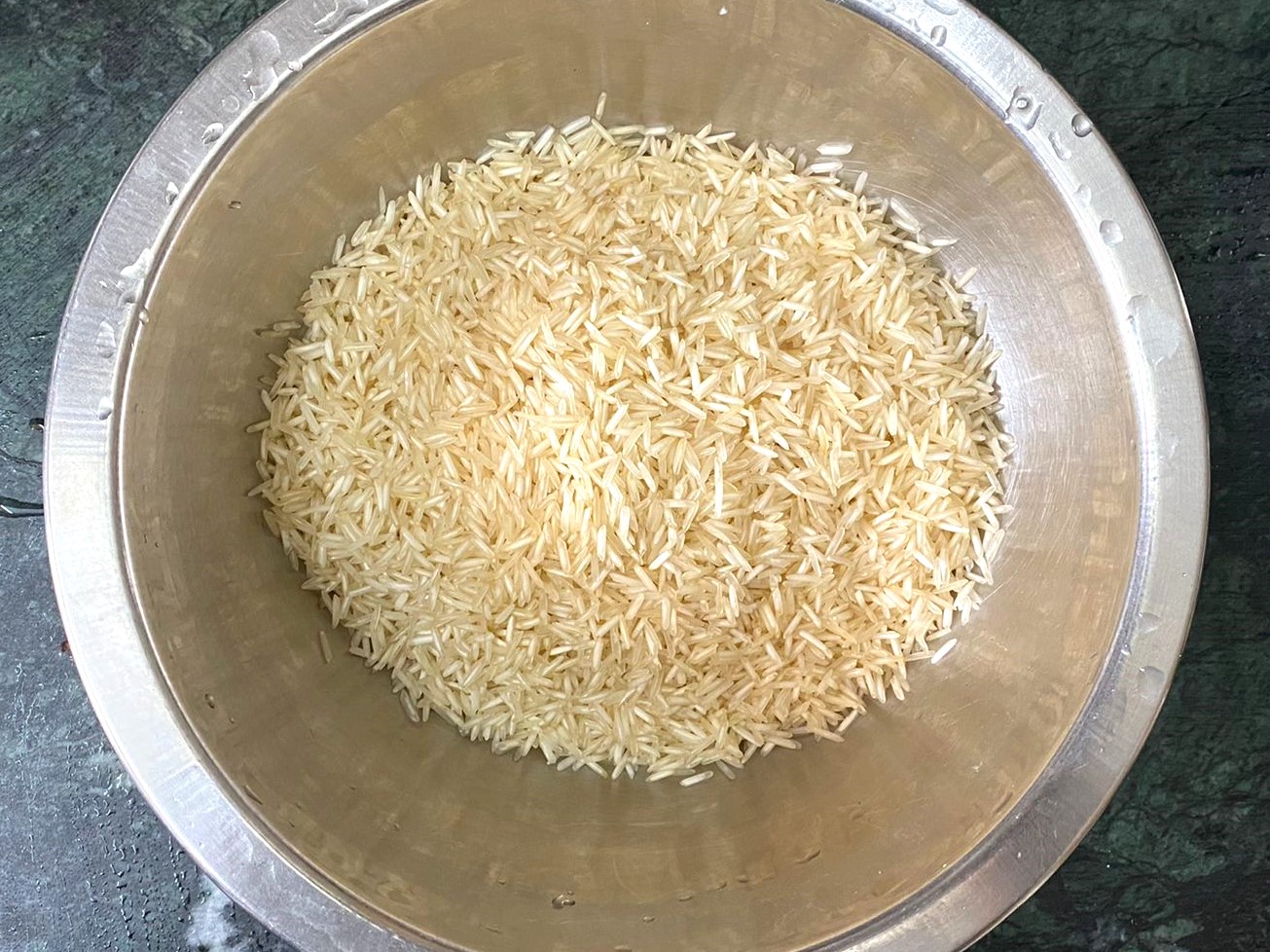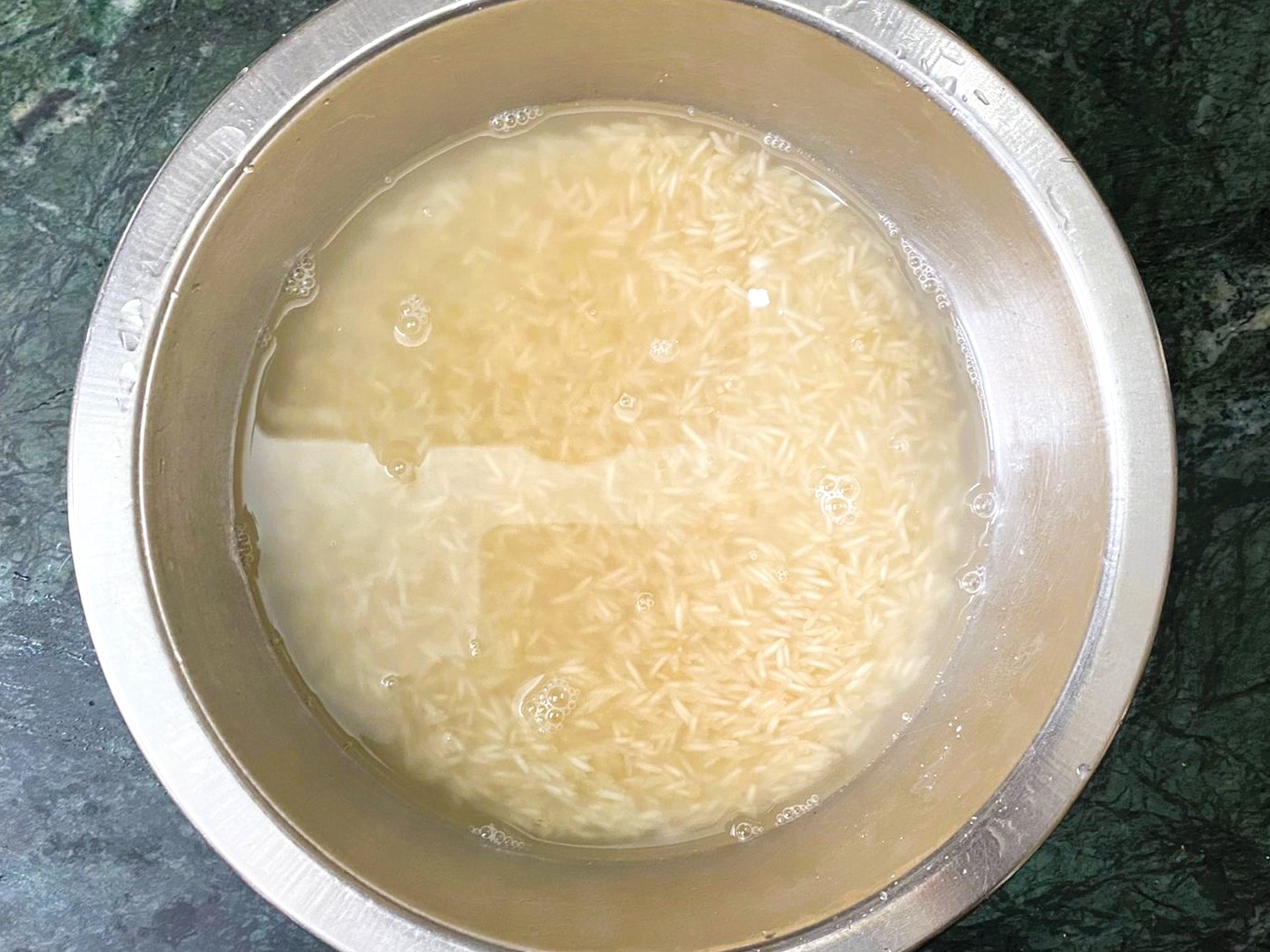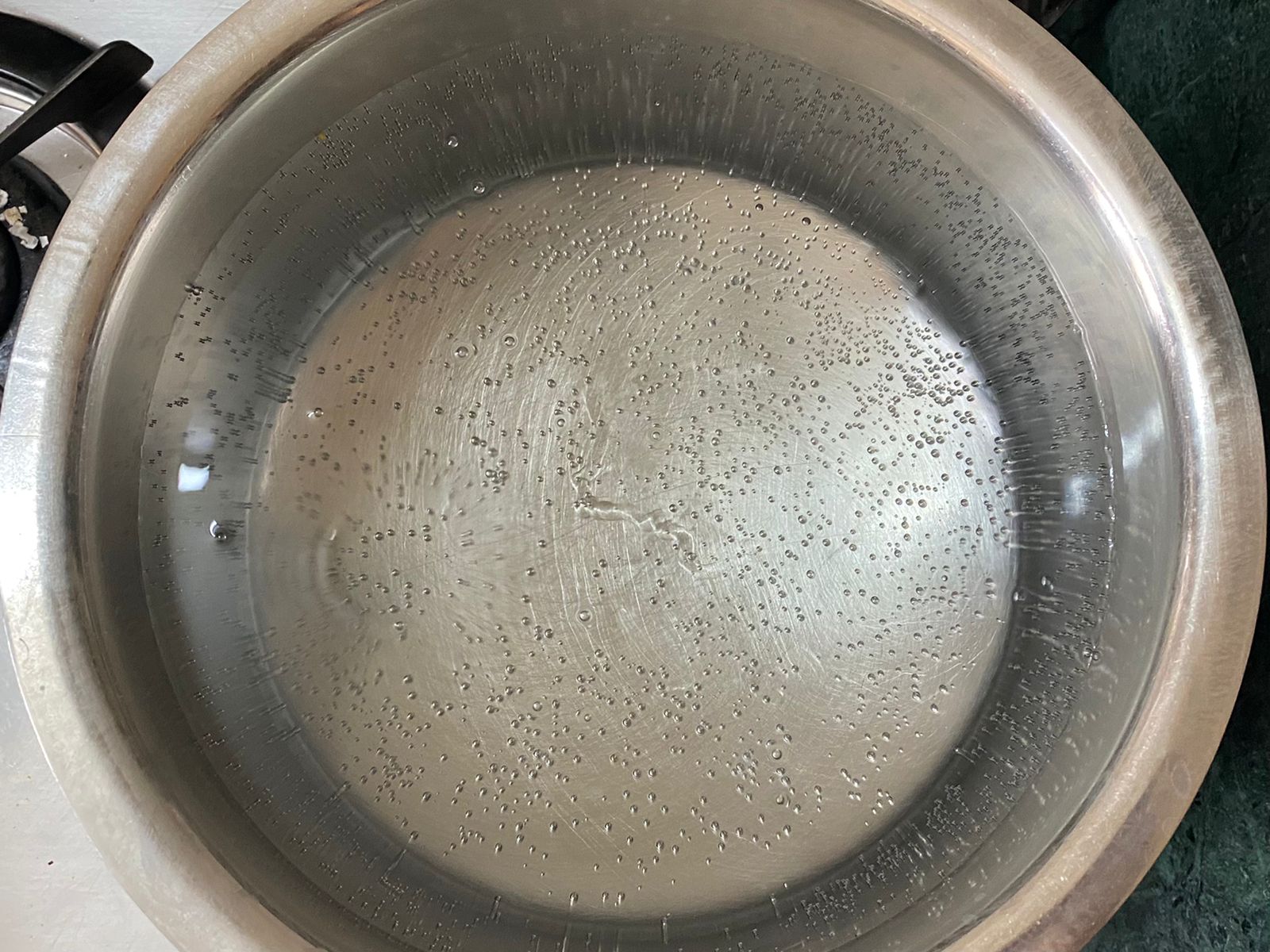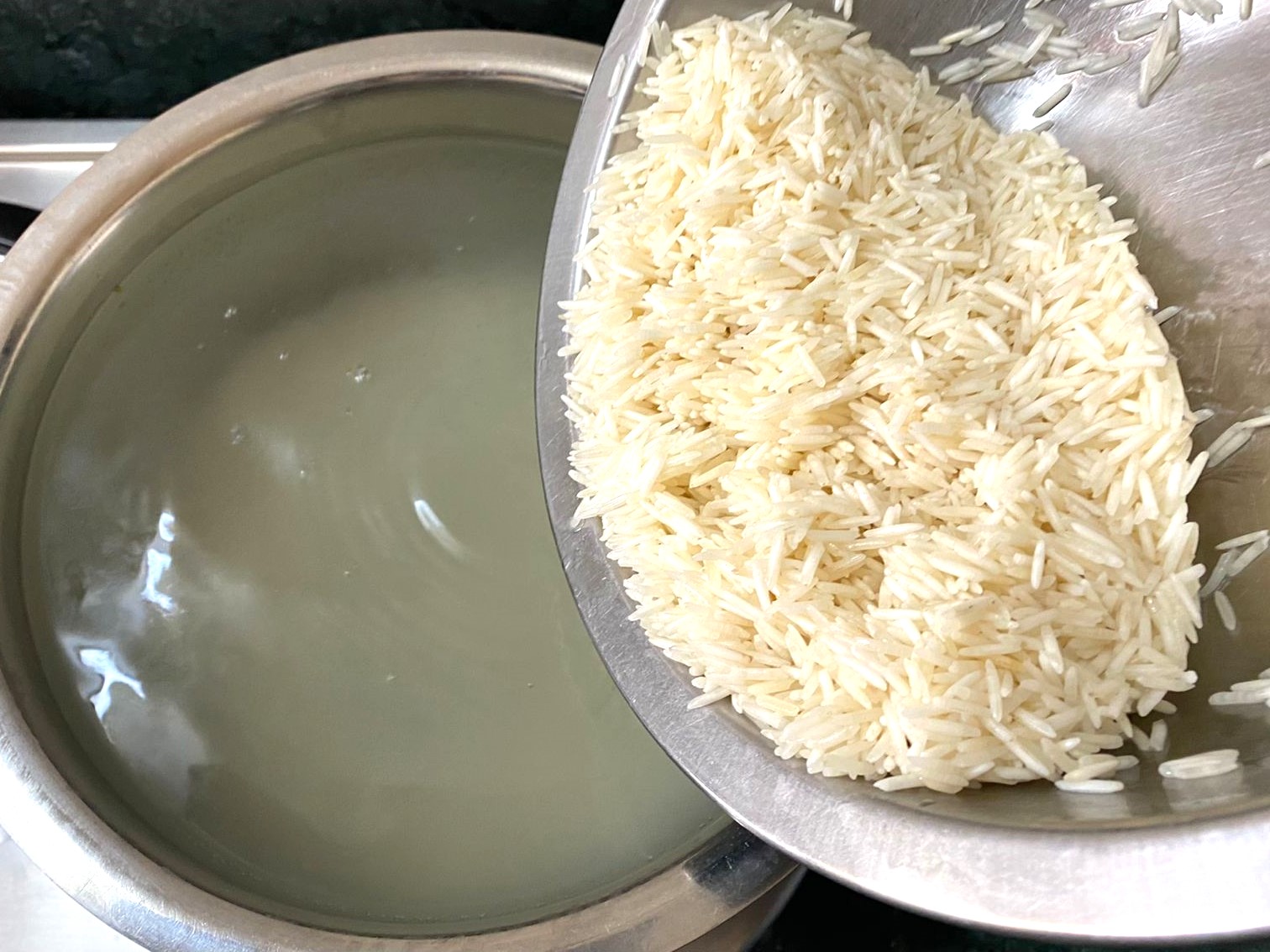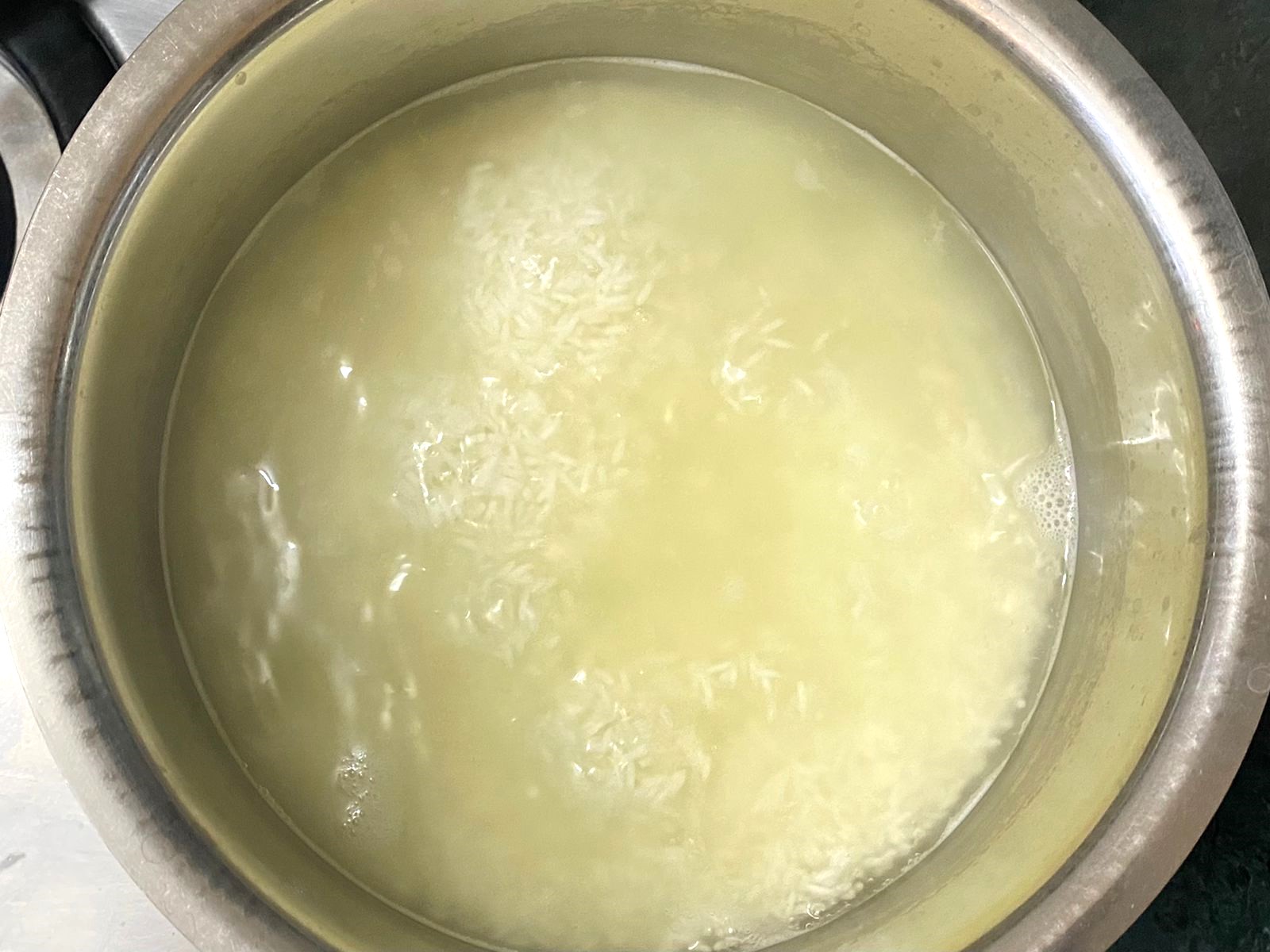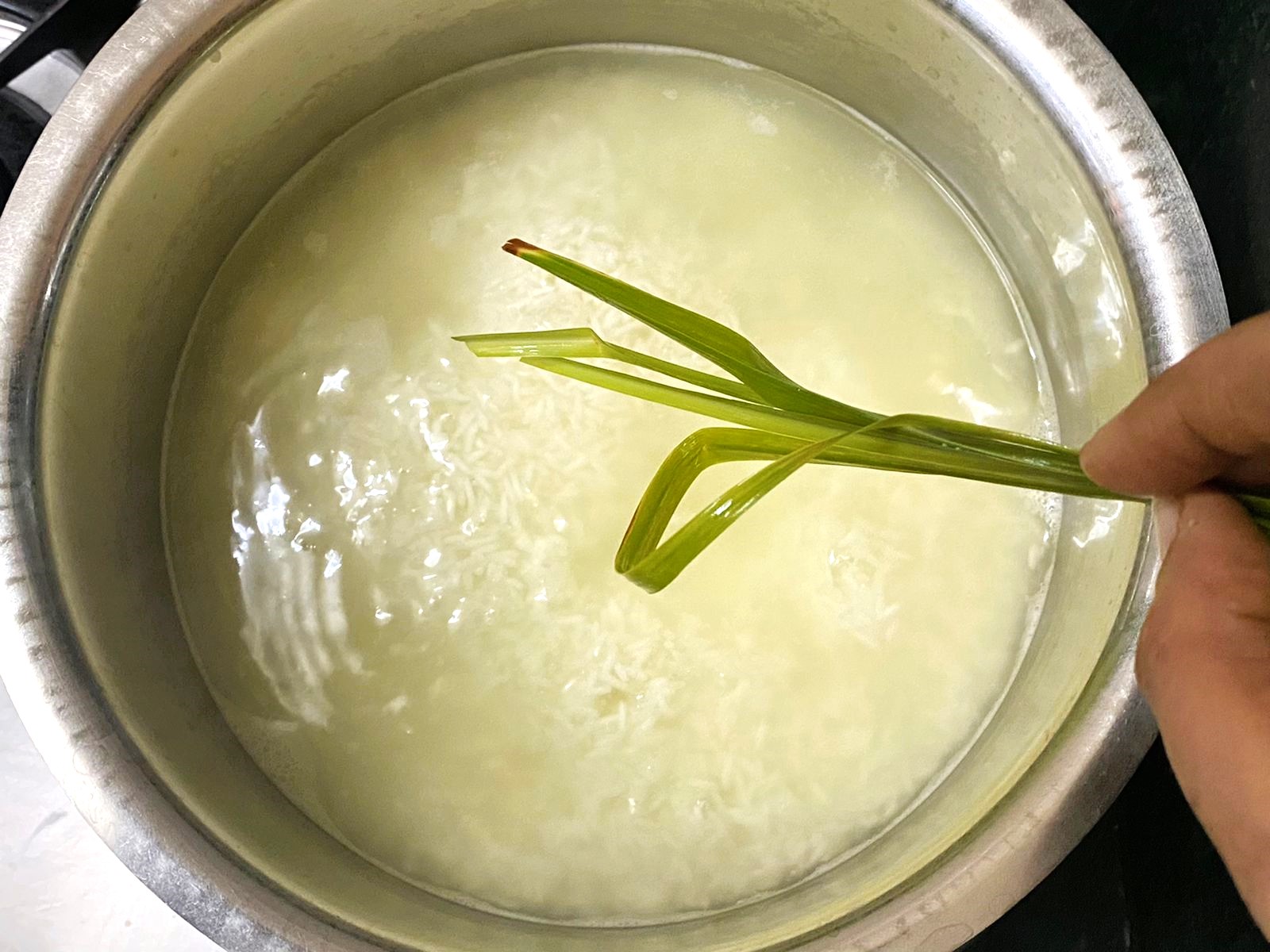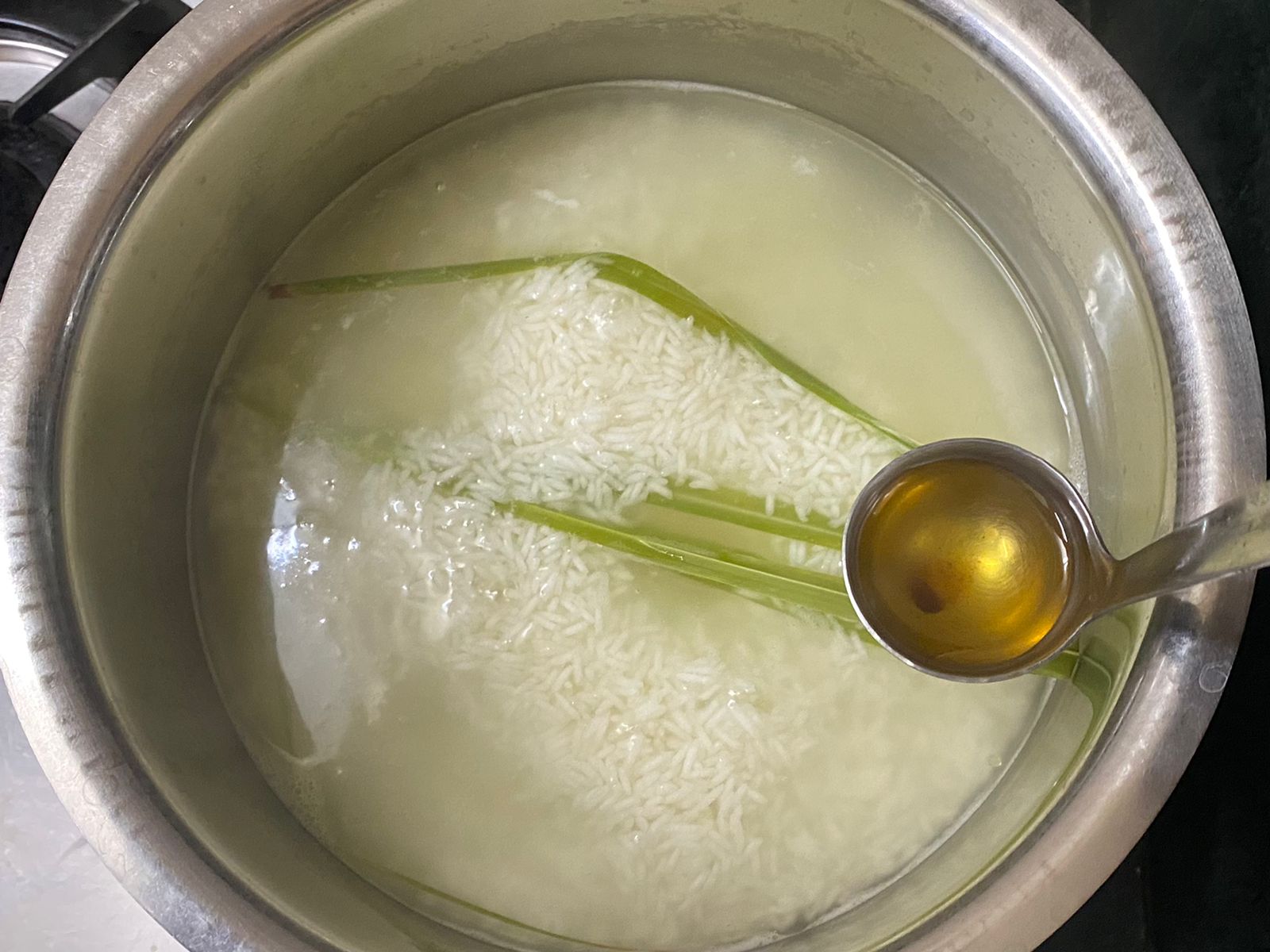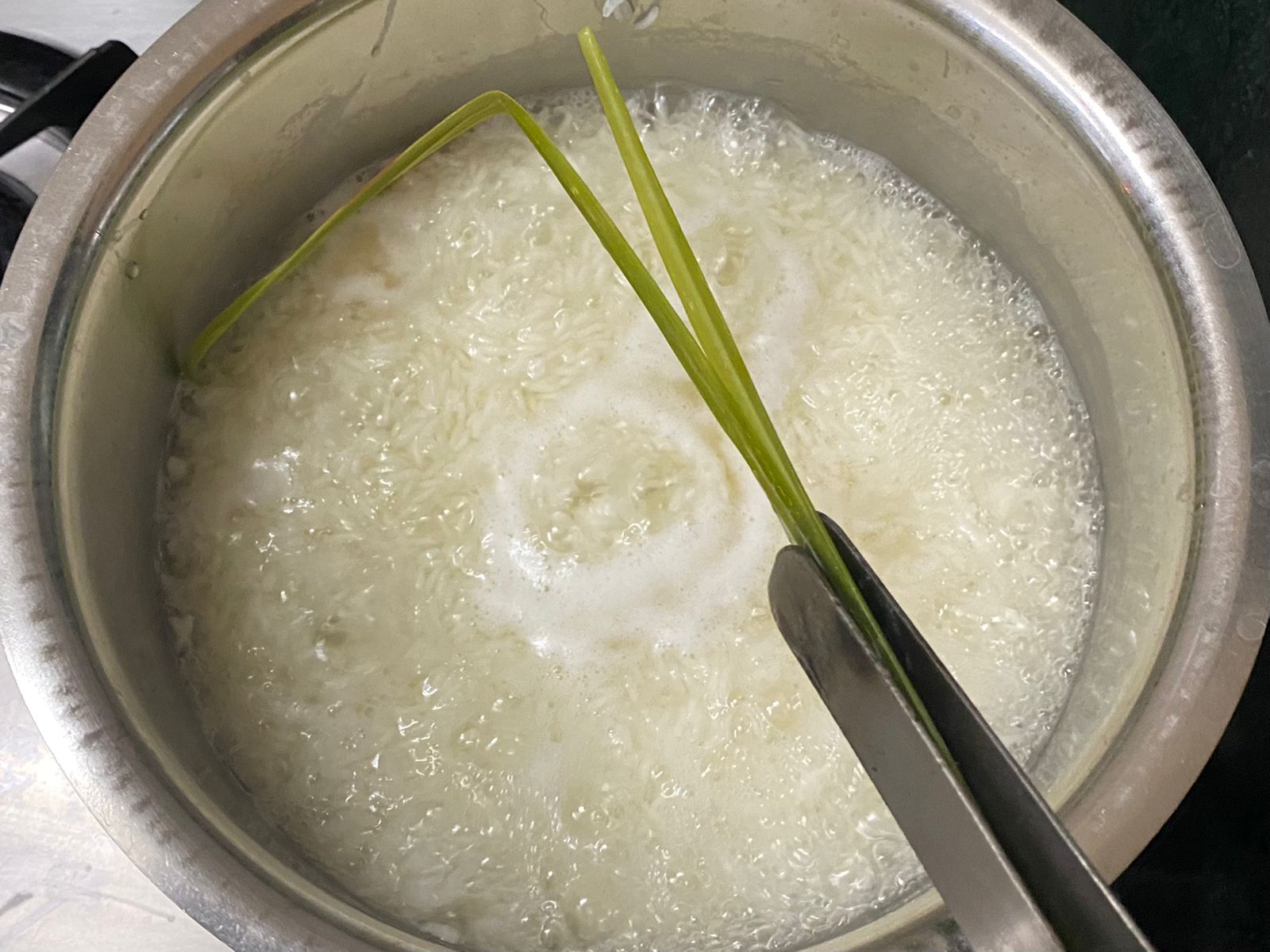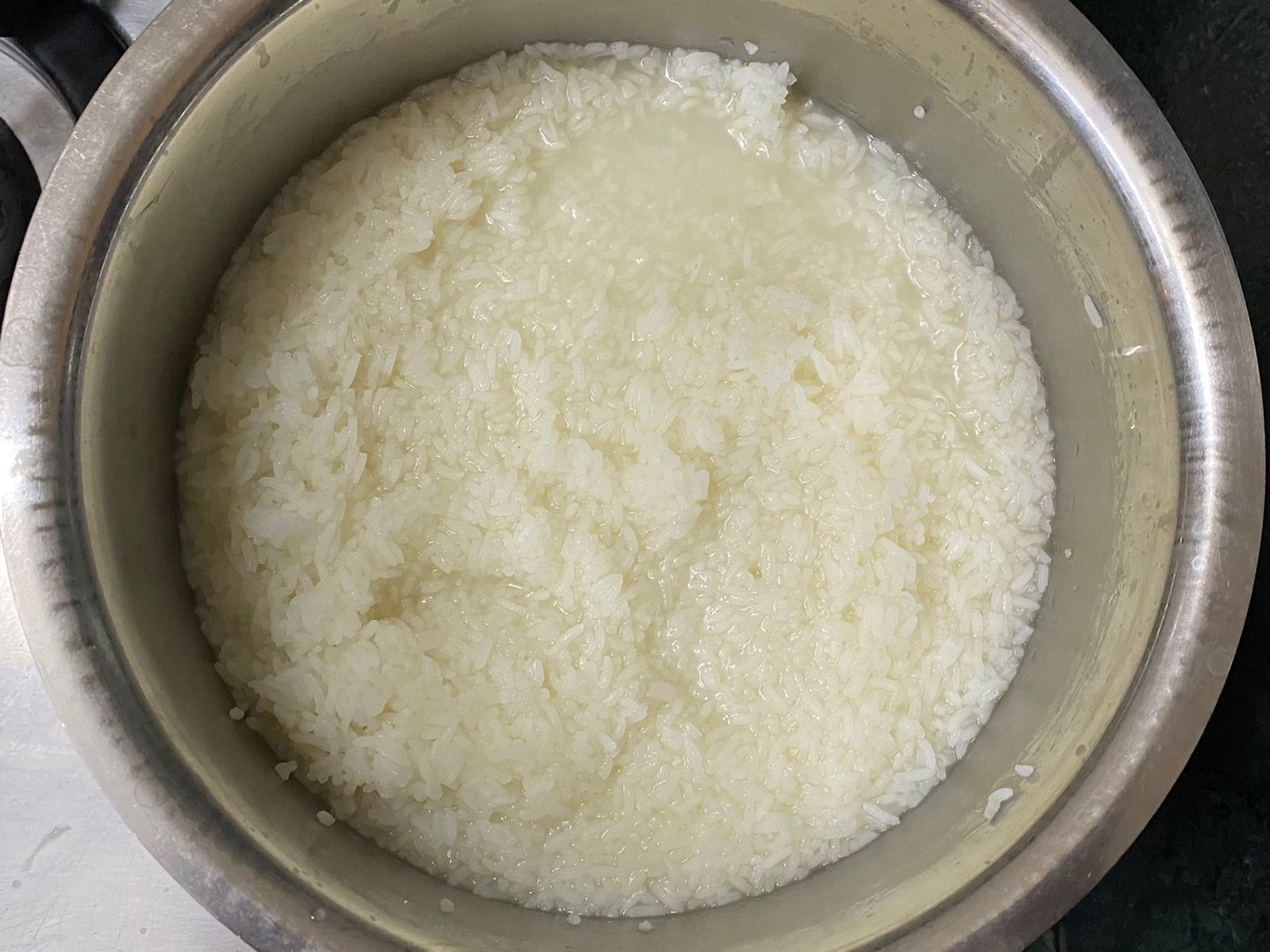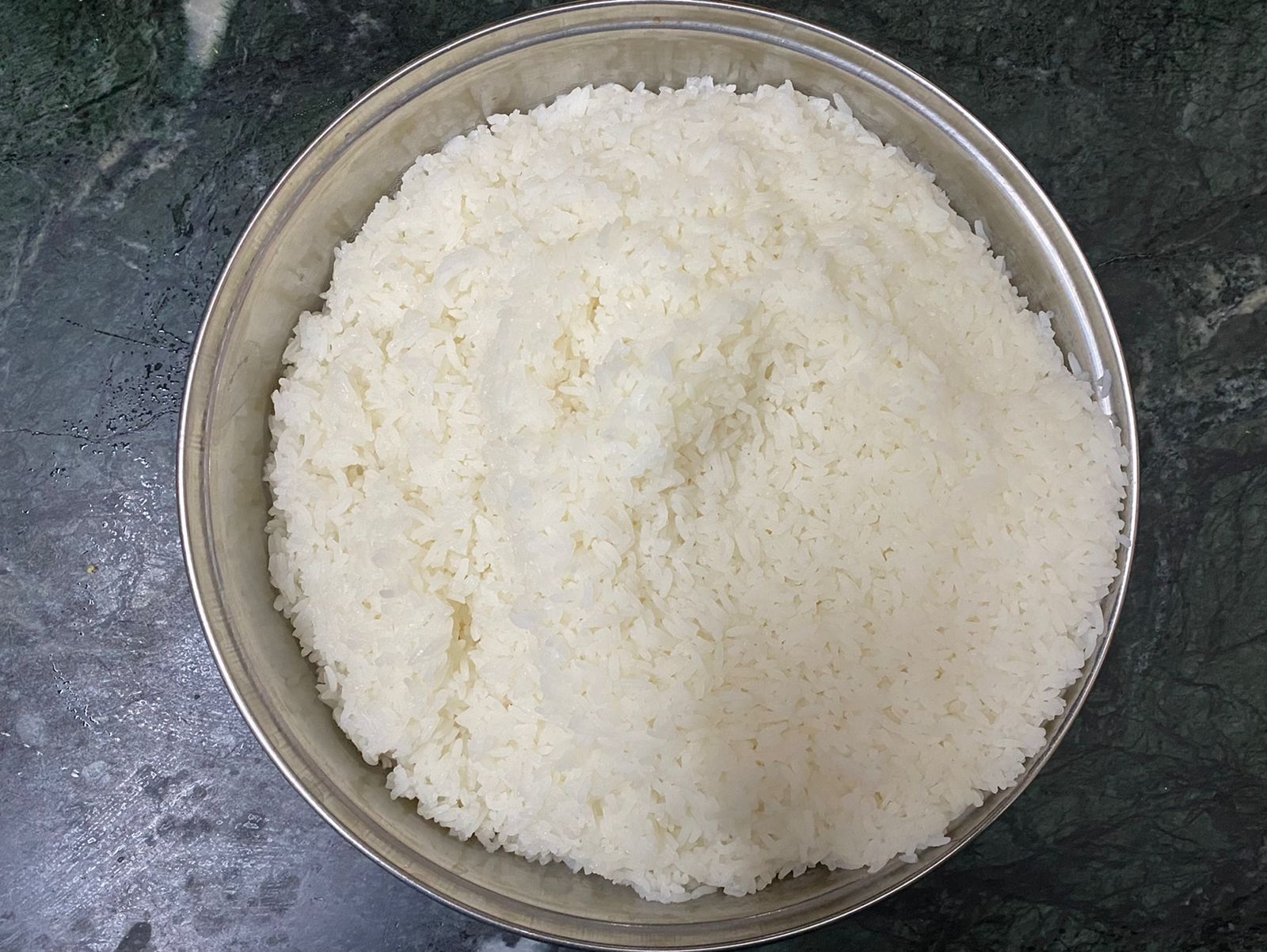 Wash the rice under running water and then soak the rice in water for at least 30 minutes.
After the rice has soaked, drain the water using a colander.
Boil 3-4 cups of water.  Add the rice, lemon grass and oil and gently stir. Let it cook uncovered until it is sticky and soft. This takes around 7-9 minutes.
Remove pan from heat and drain the rice in a colander. You can also rinse the rice gently with water so that the rice grains stop cooking.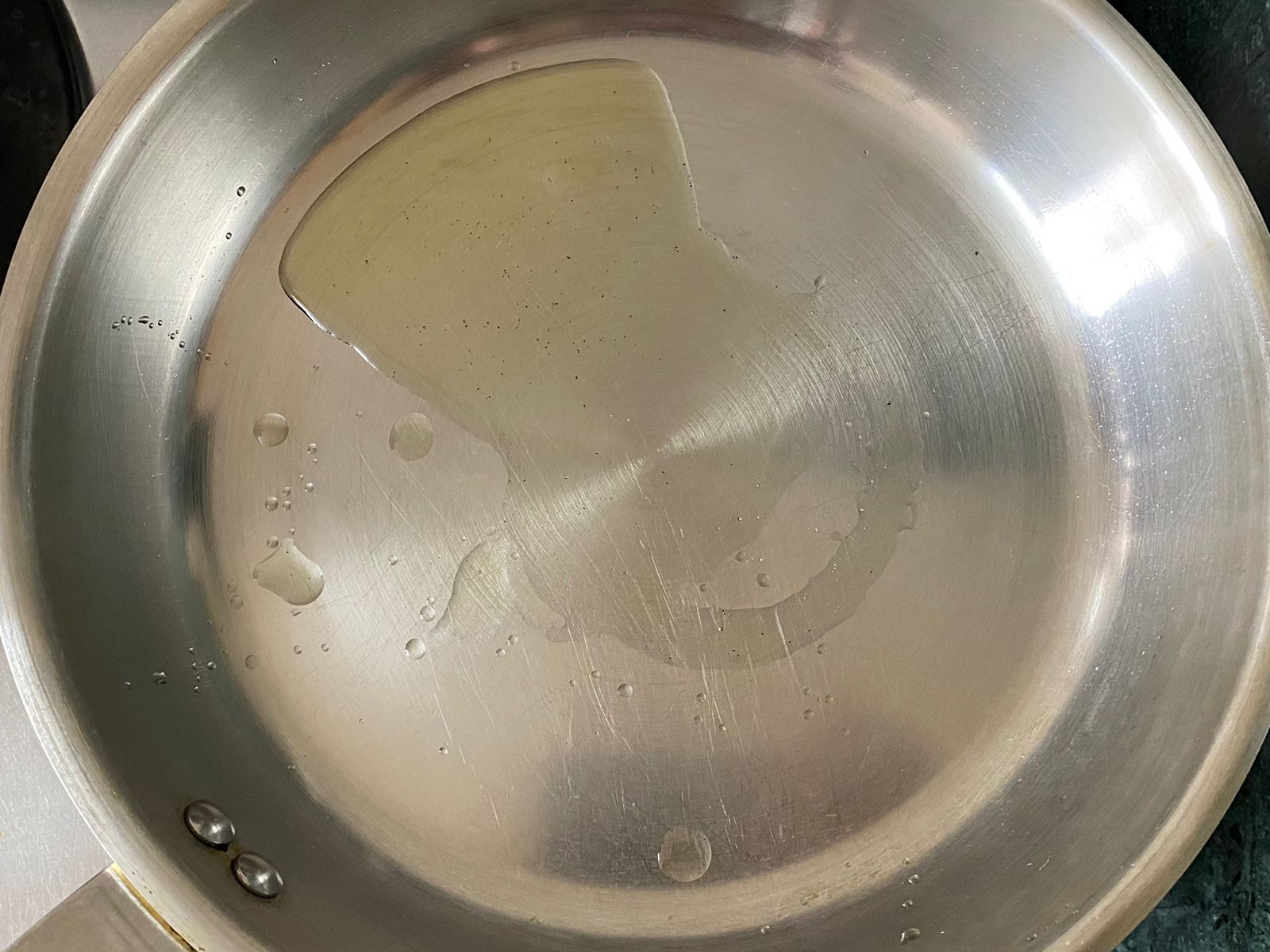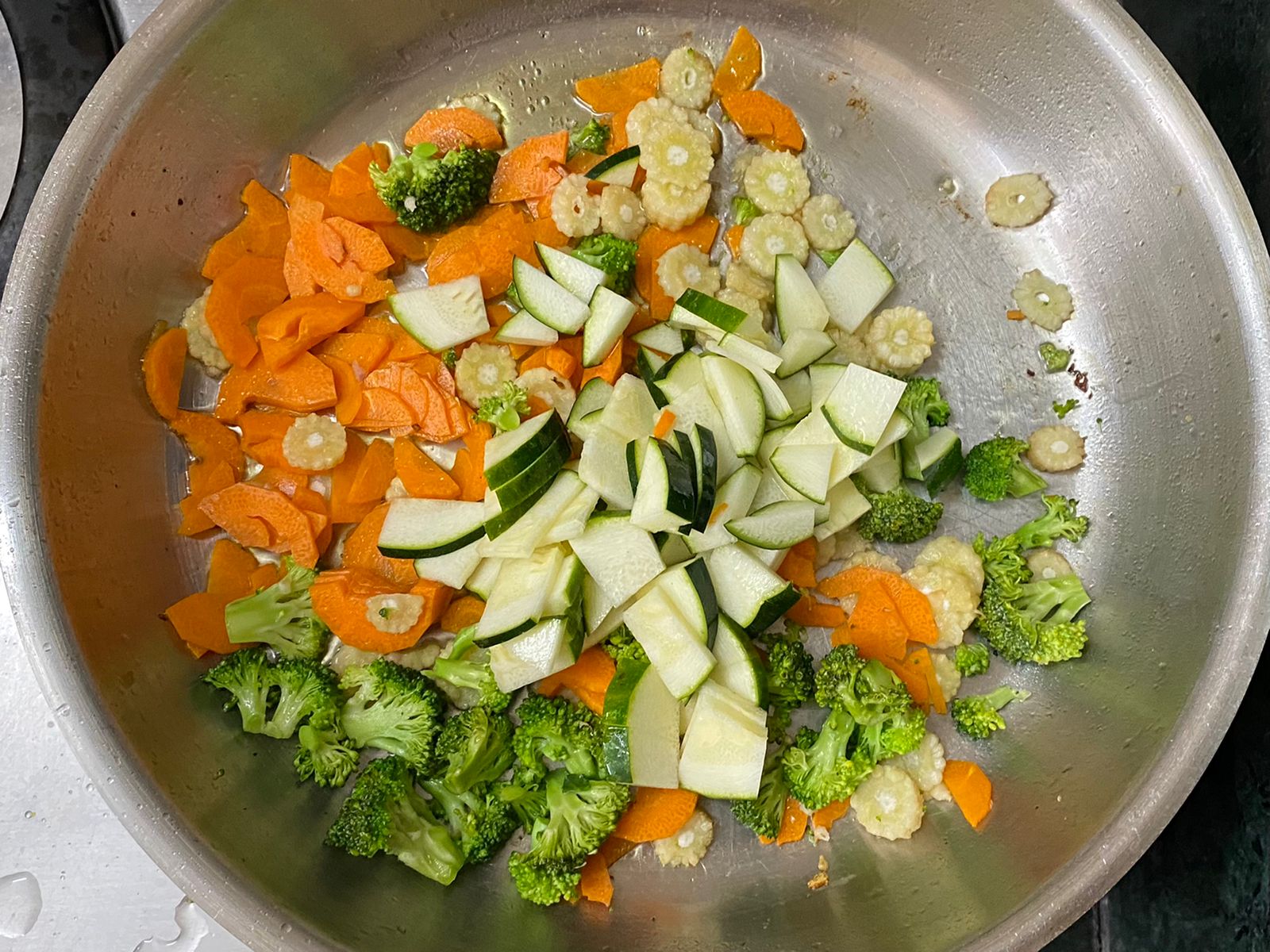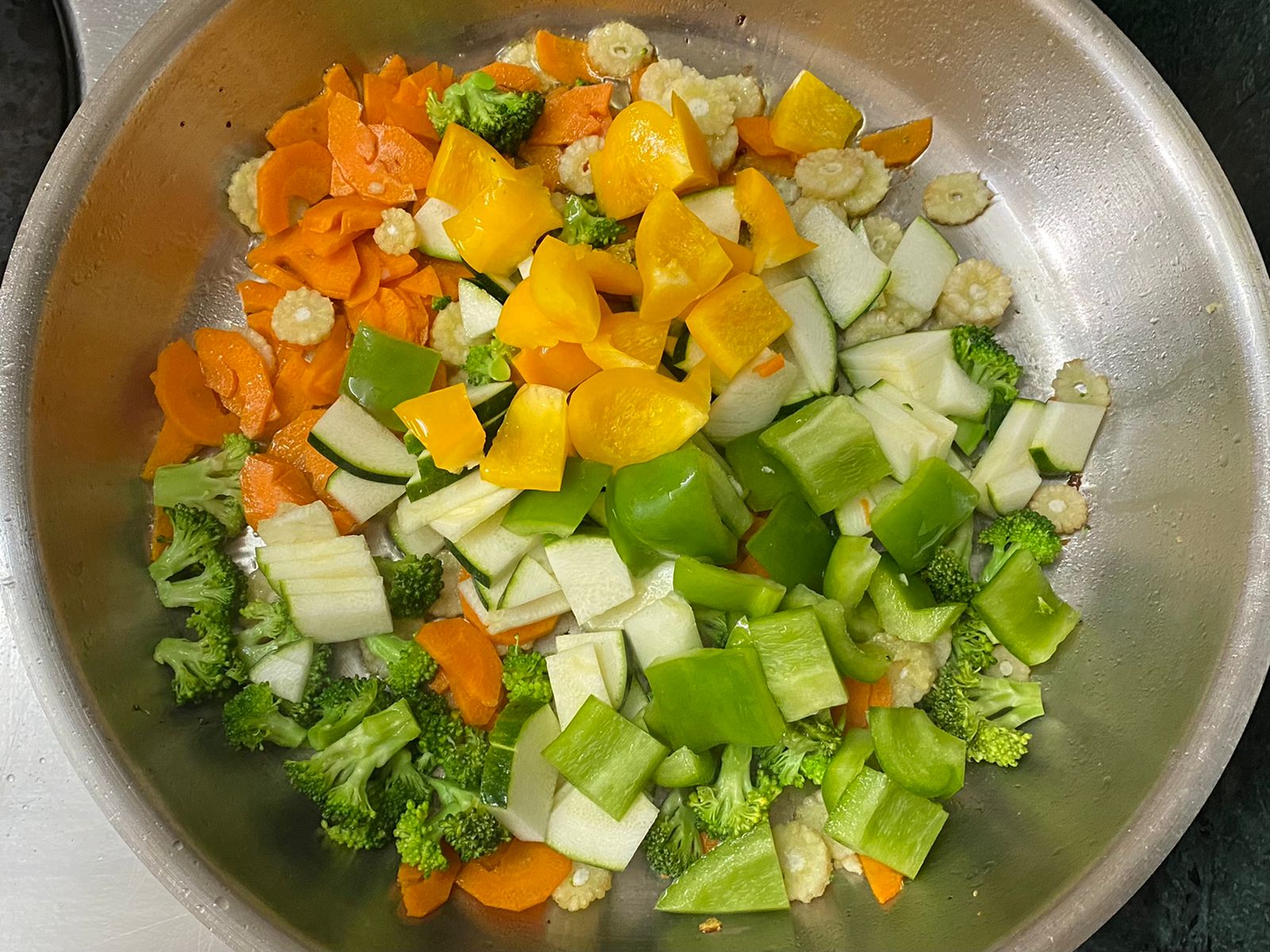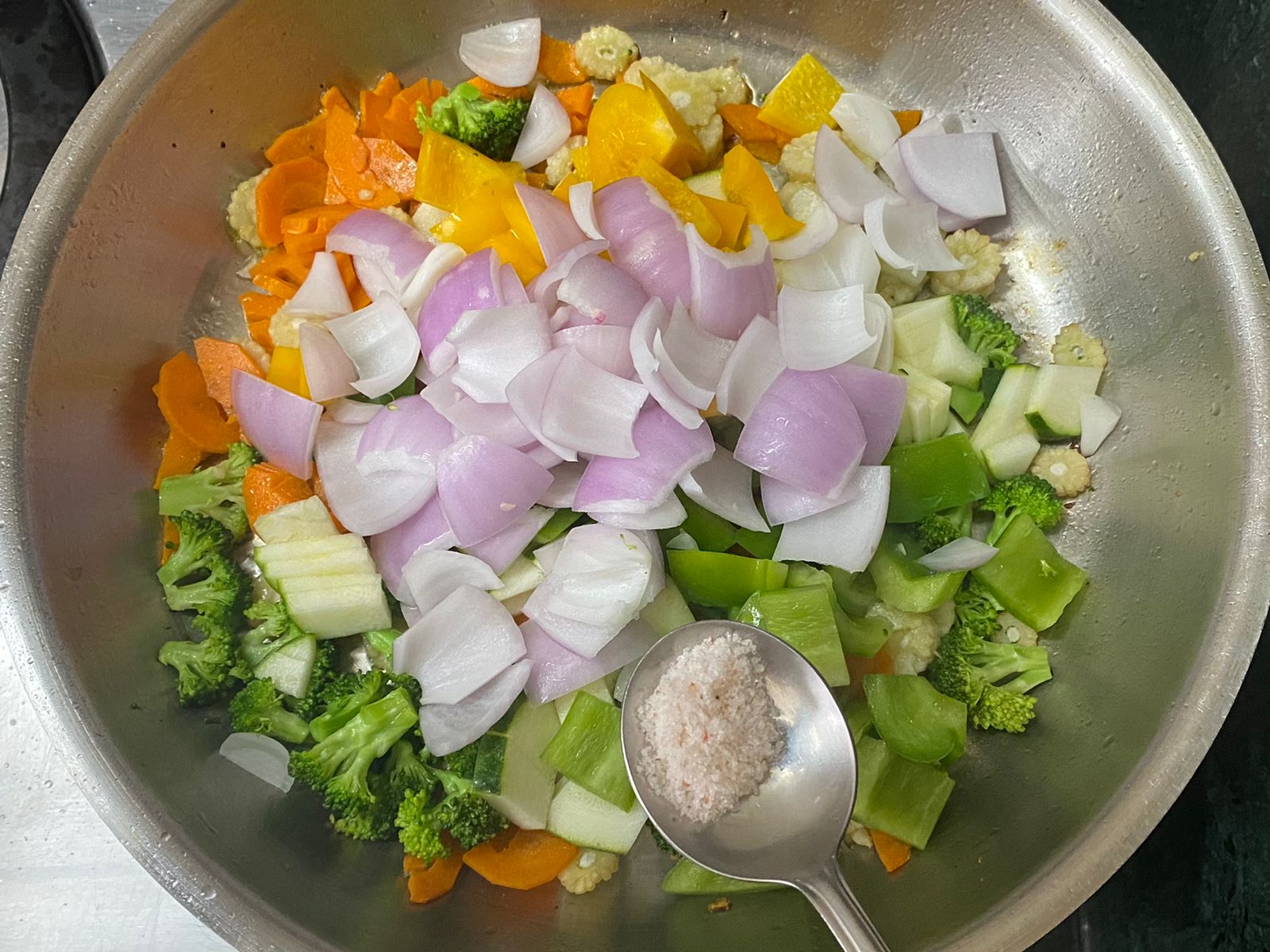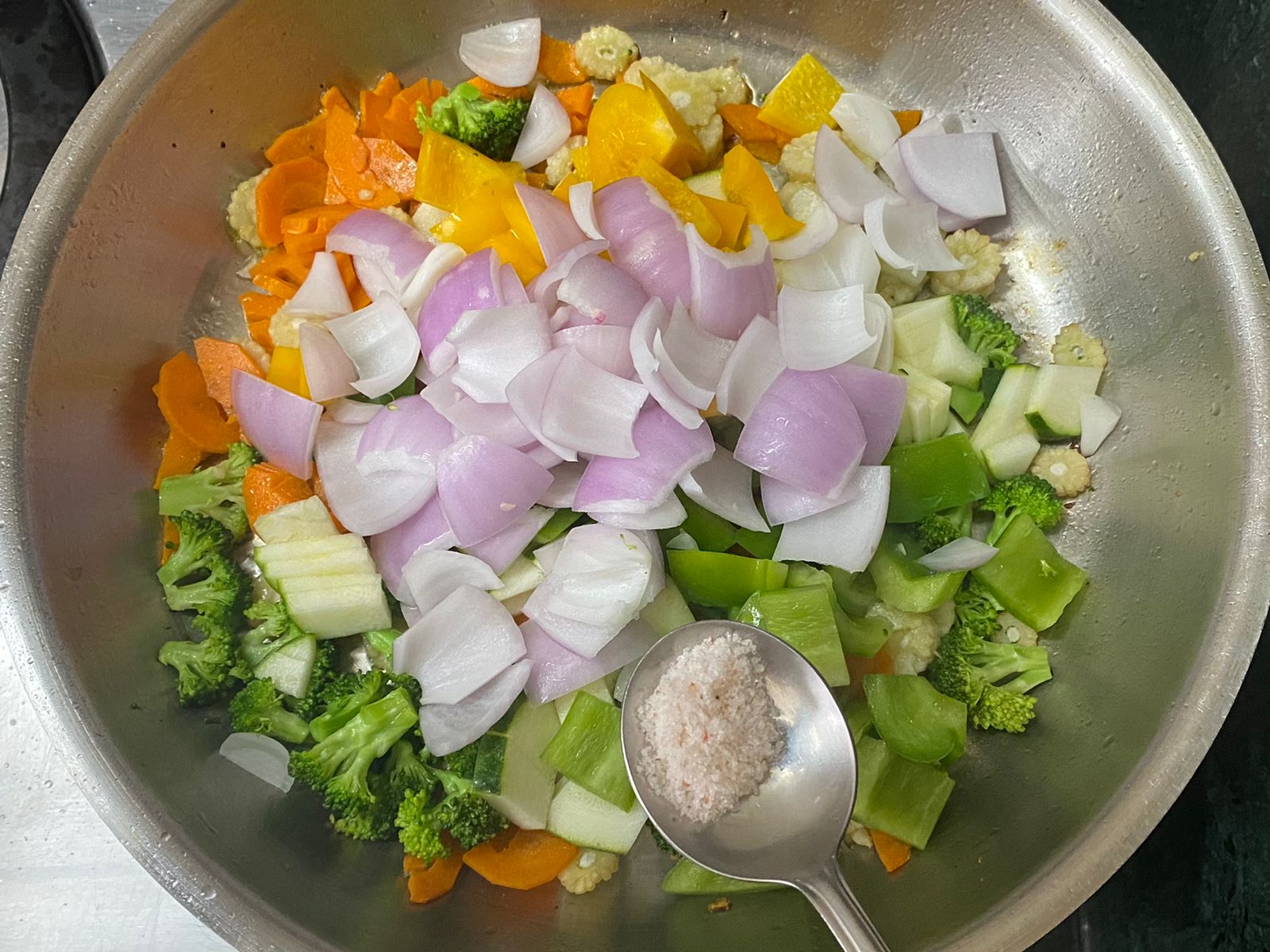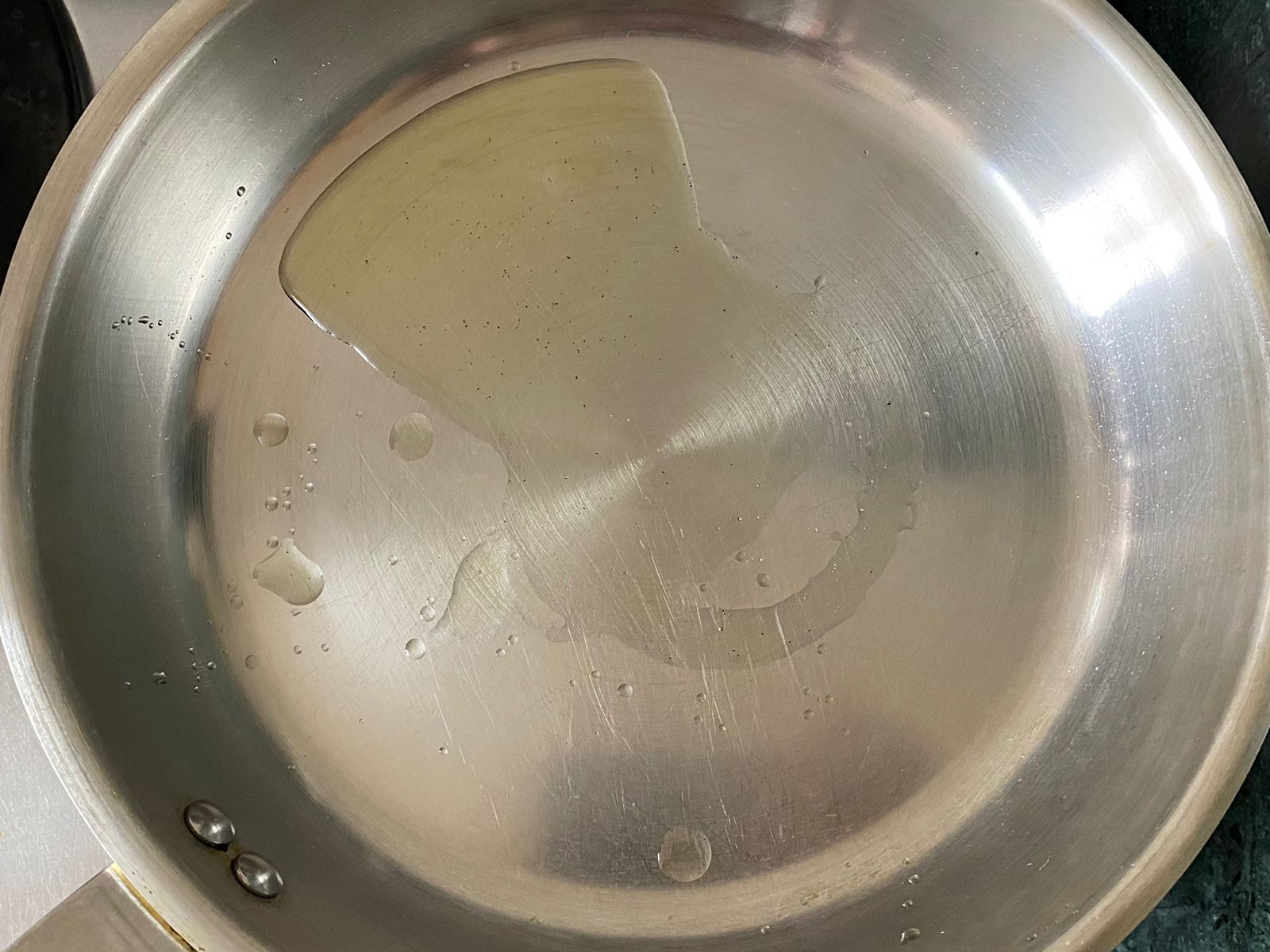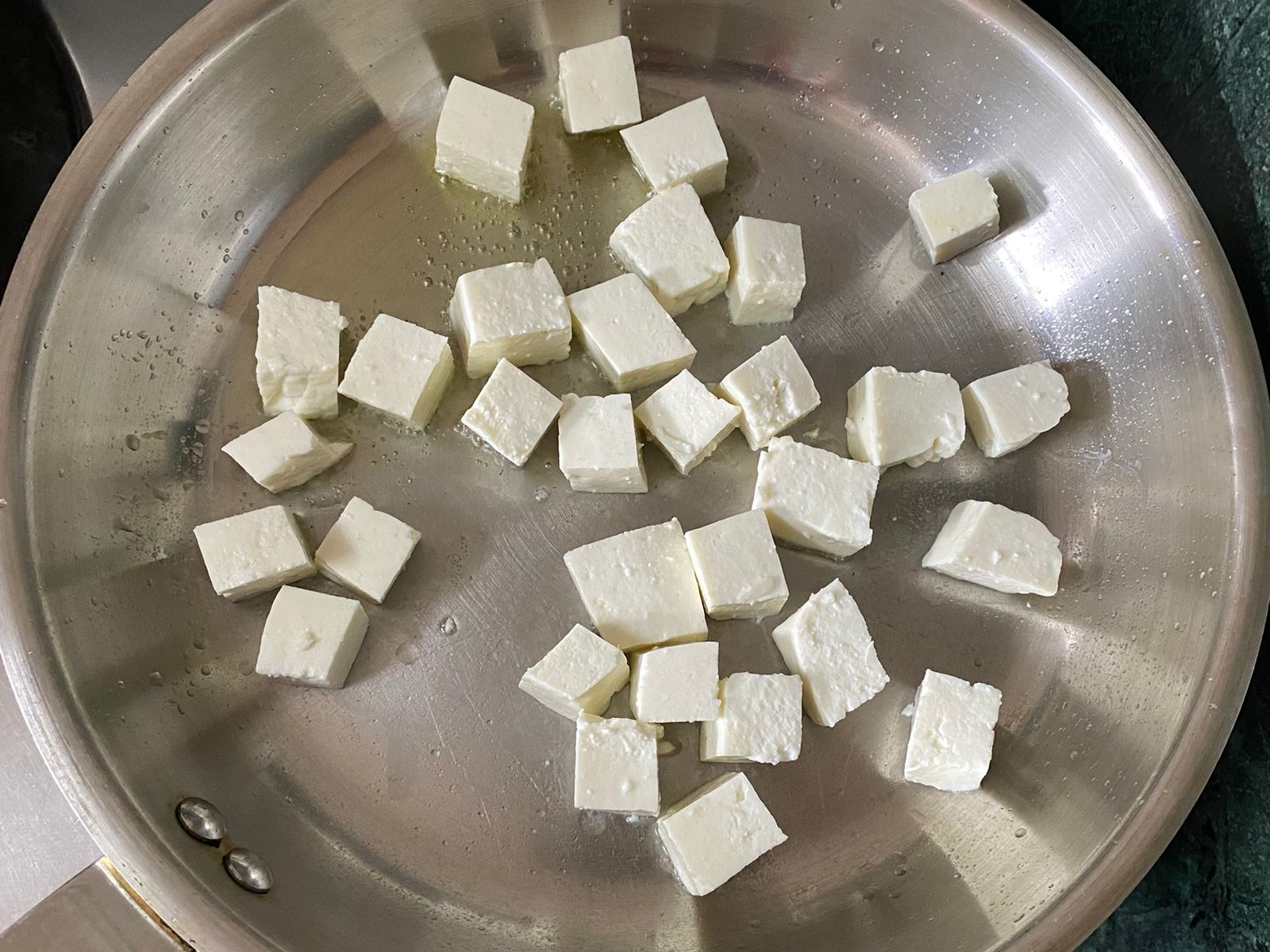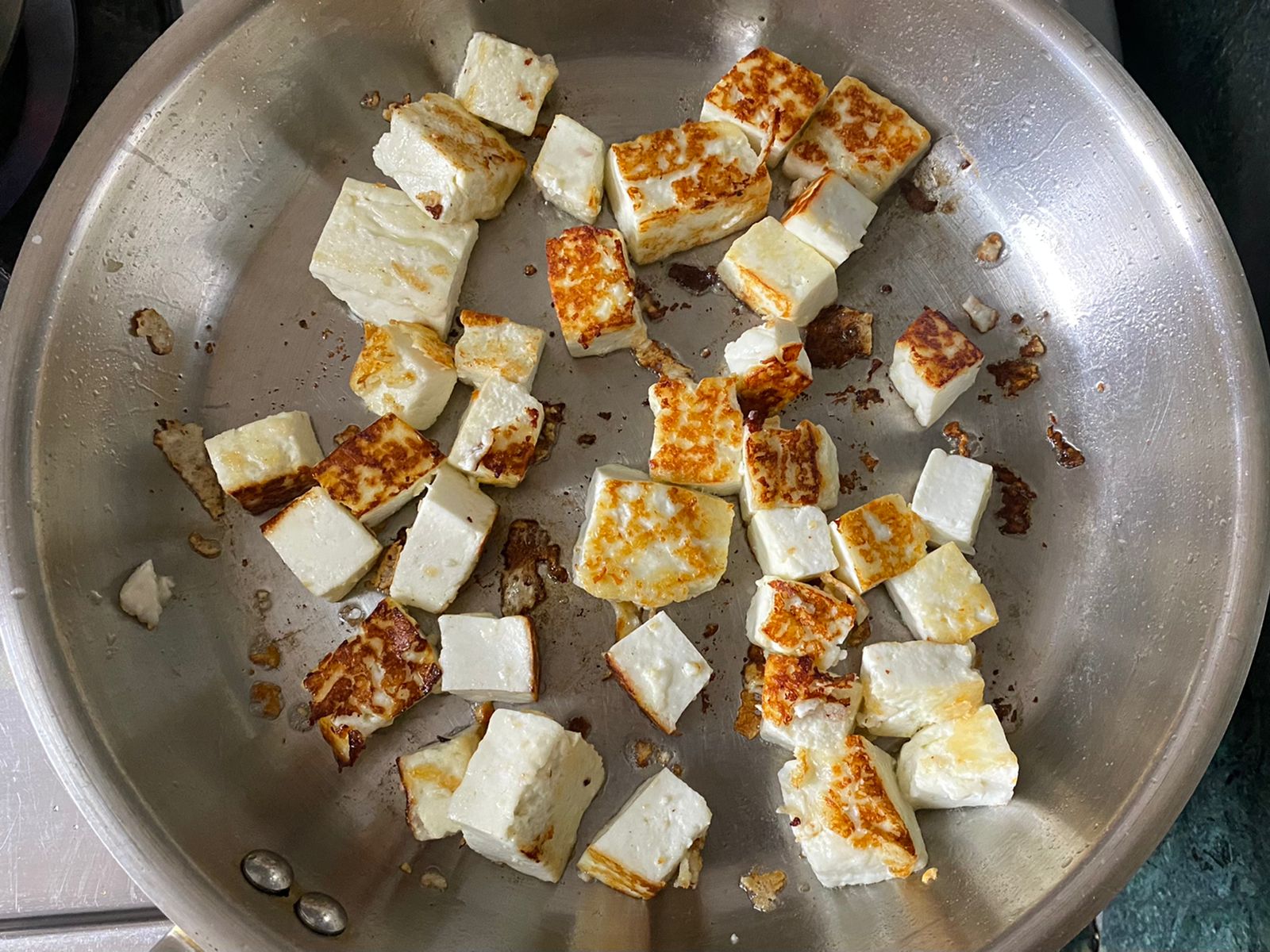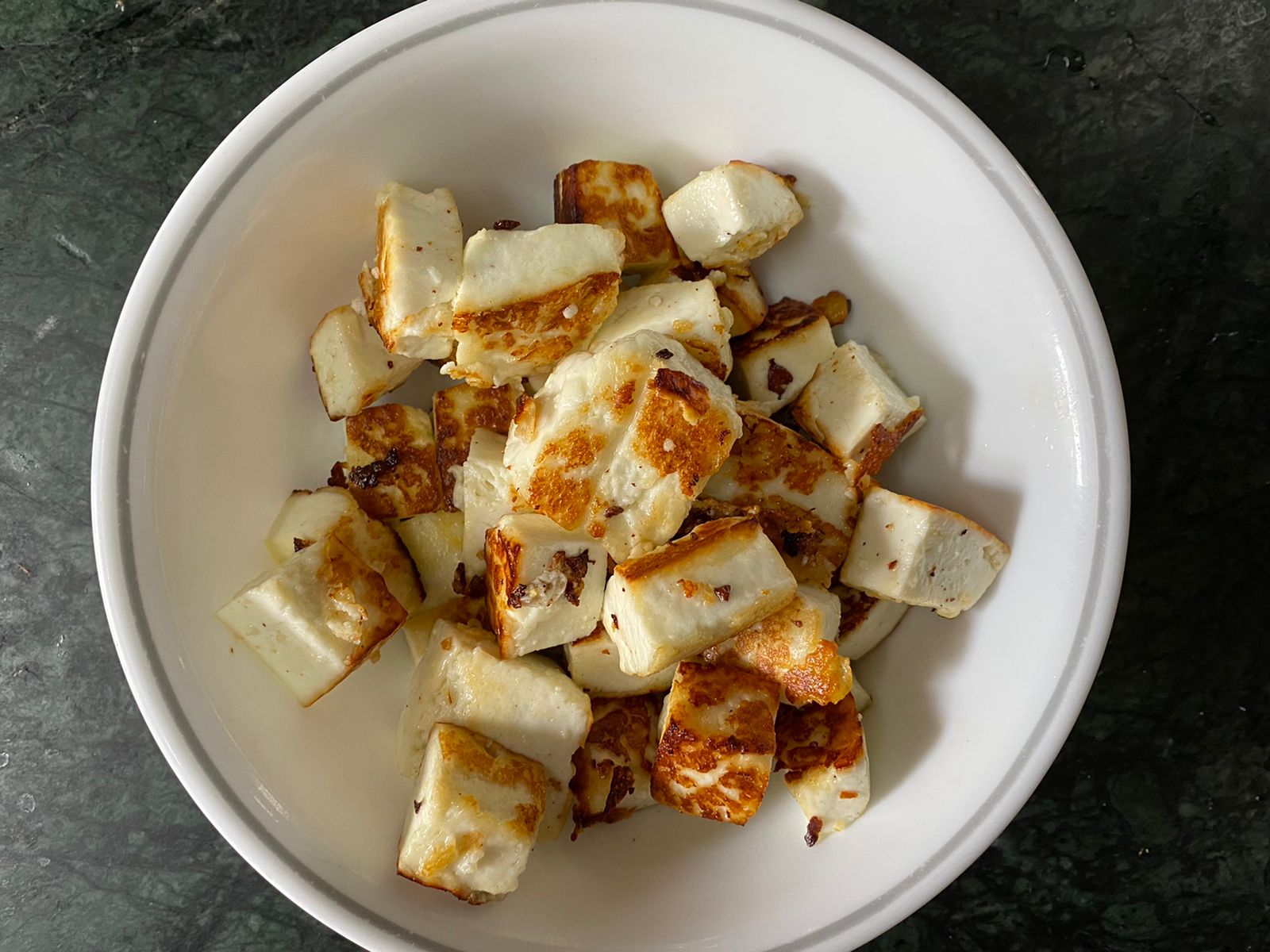 Heat oil in a pan and add carrots, baby corns and broccoli. Sauté for a minute and then add courgette, yellow pepper and green pepper. Sauté for 1-2 minutes on high heat and then add the onions and salt. Sauté for 2-3 minutes on high heat or until the vegetables are al dente. Turn off the heat.
Heat oil in a pan and add the paneer and sauté on high heat for 1-2 minutes or until the paneer is golden brown and keep aside.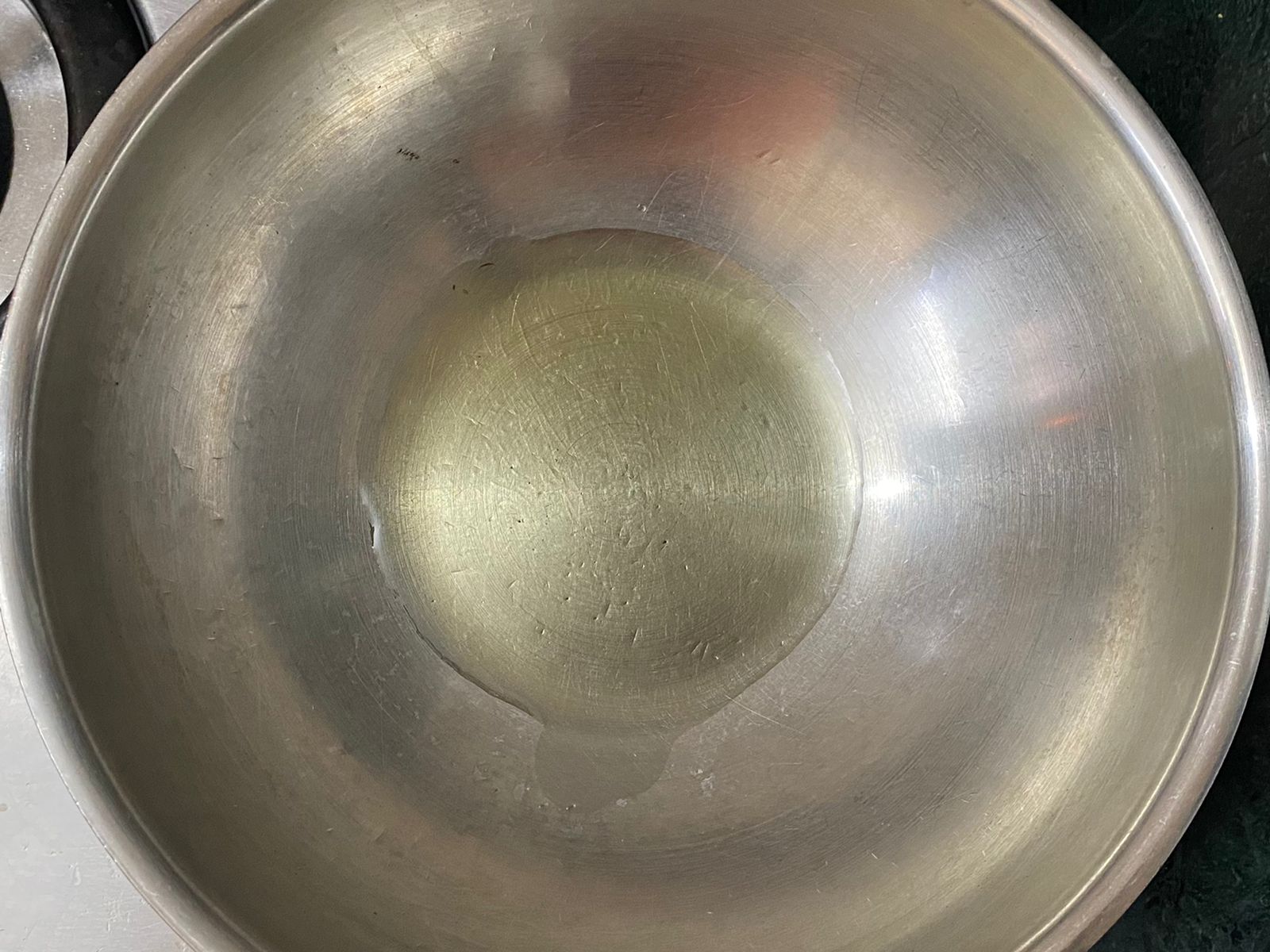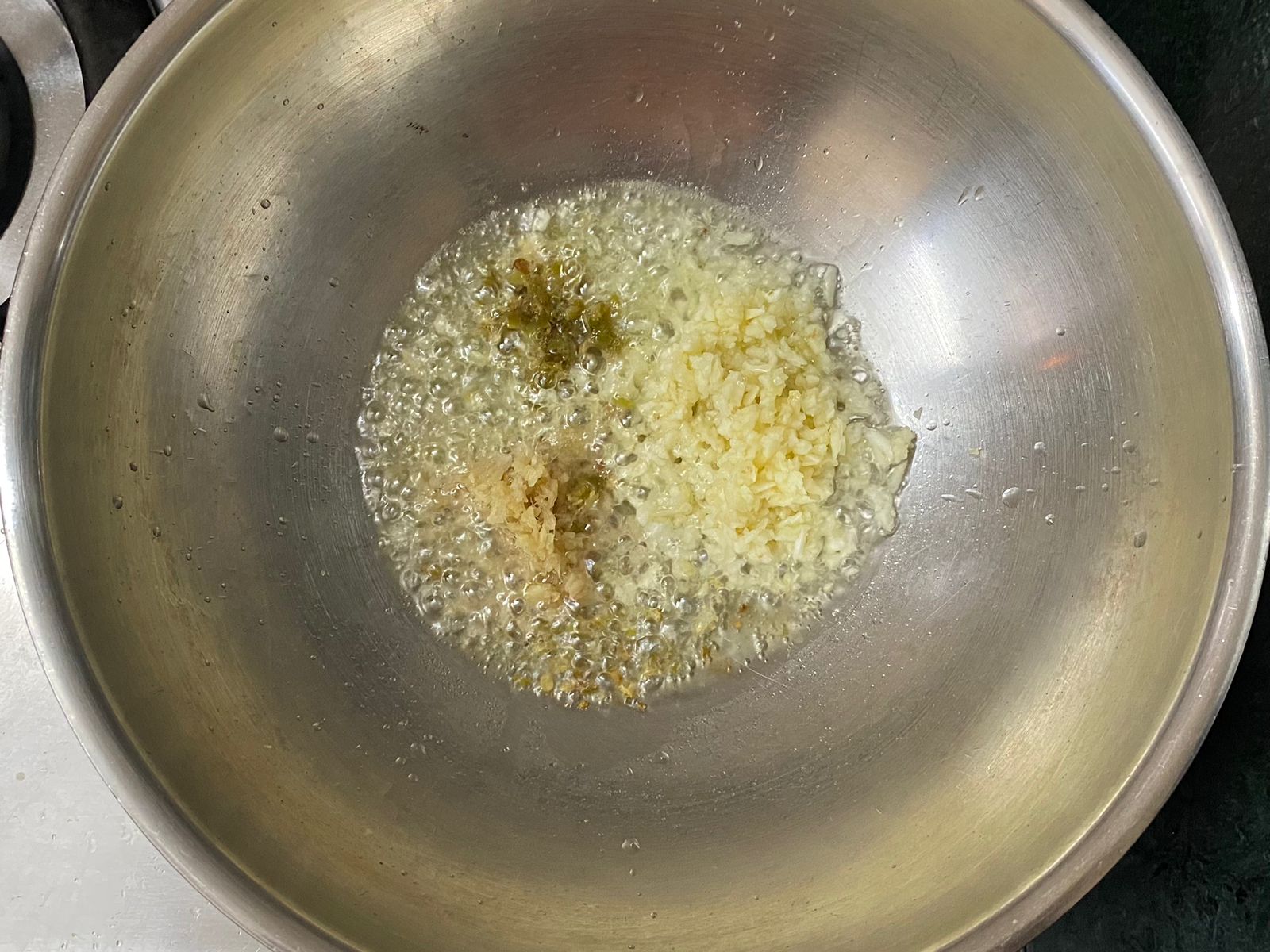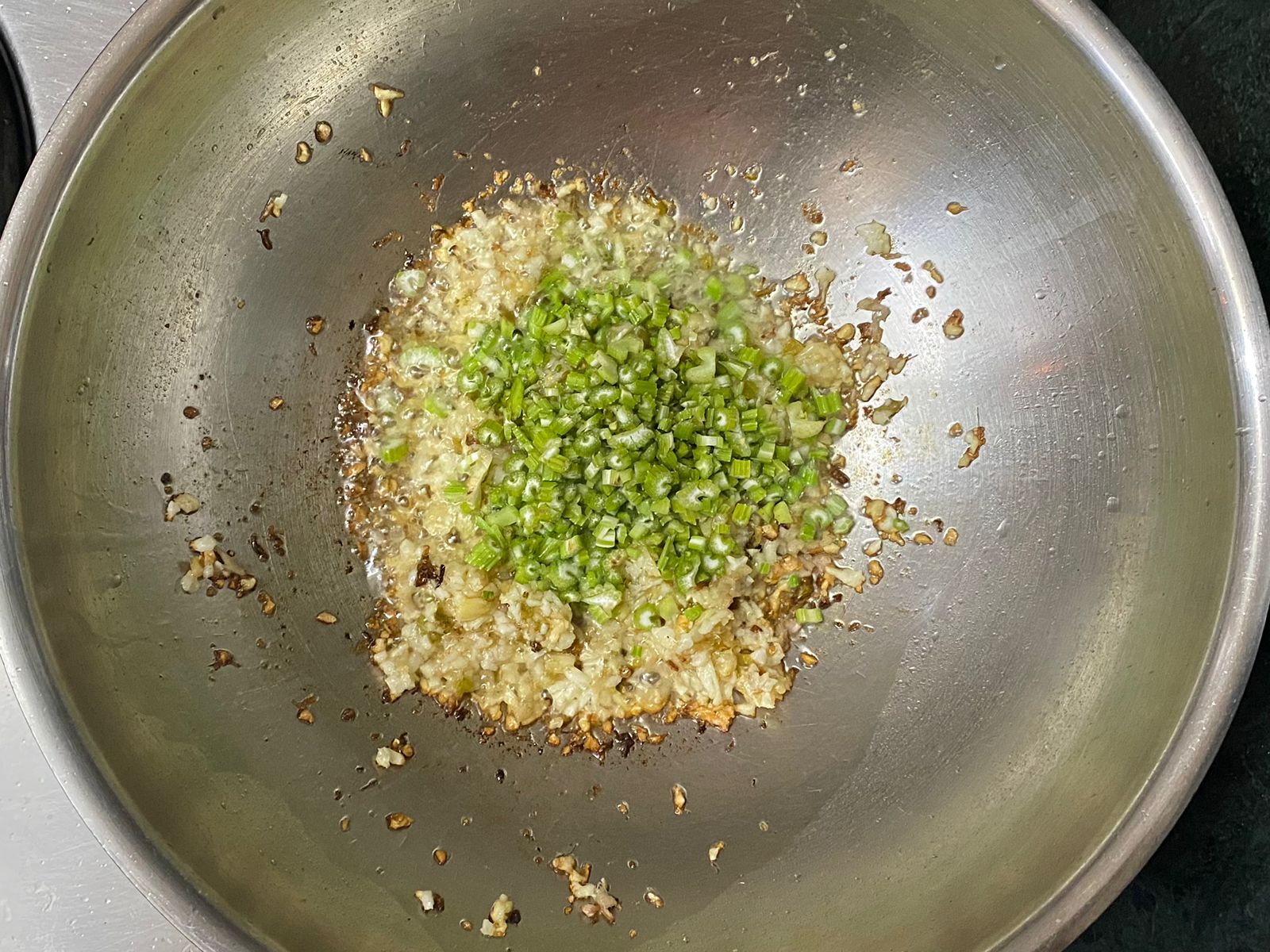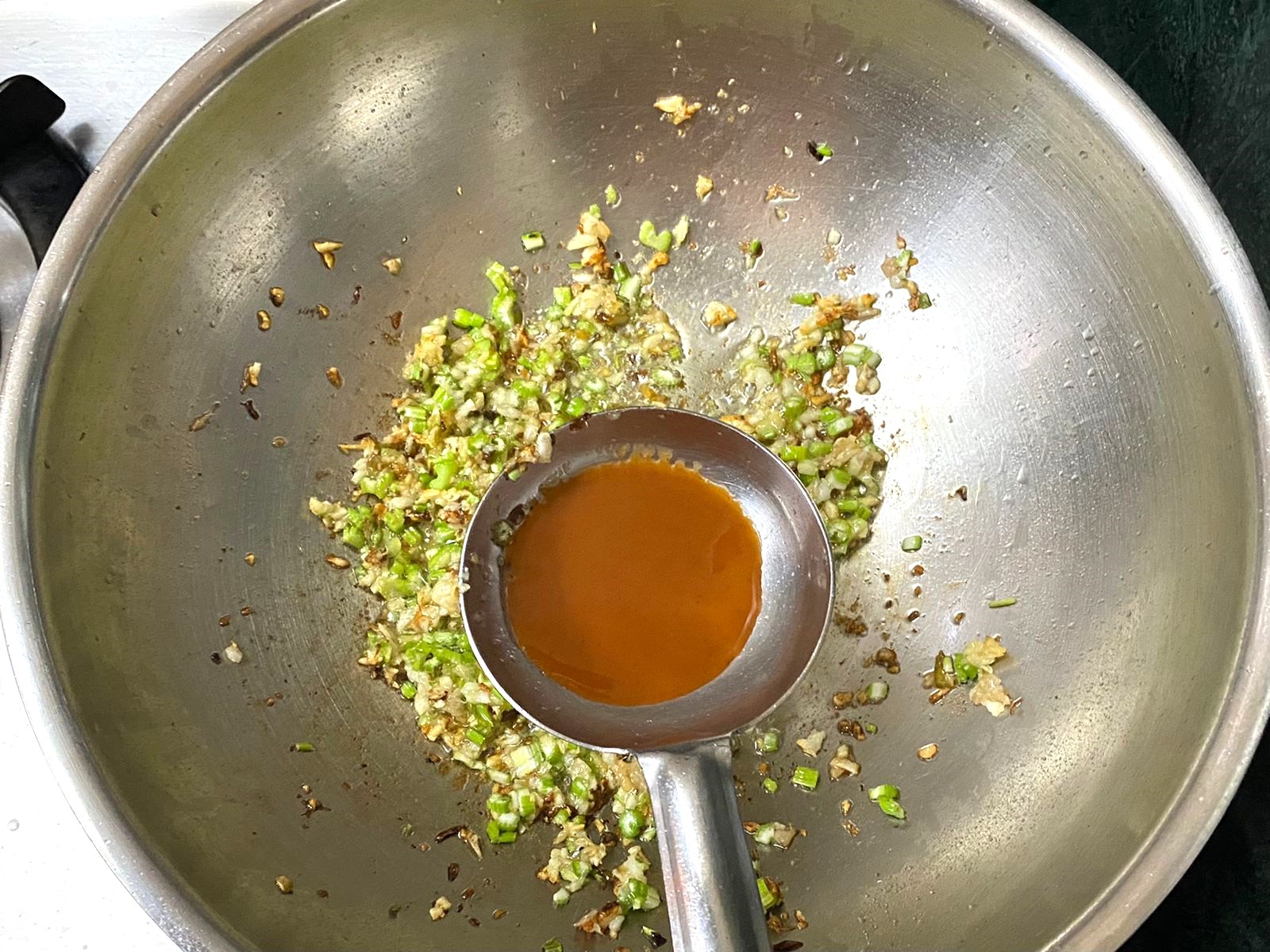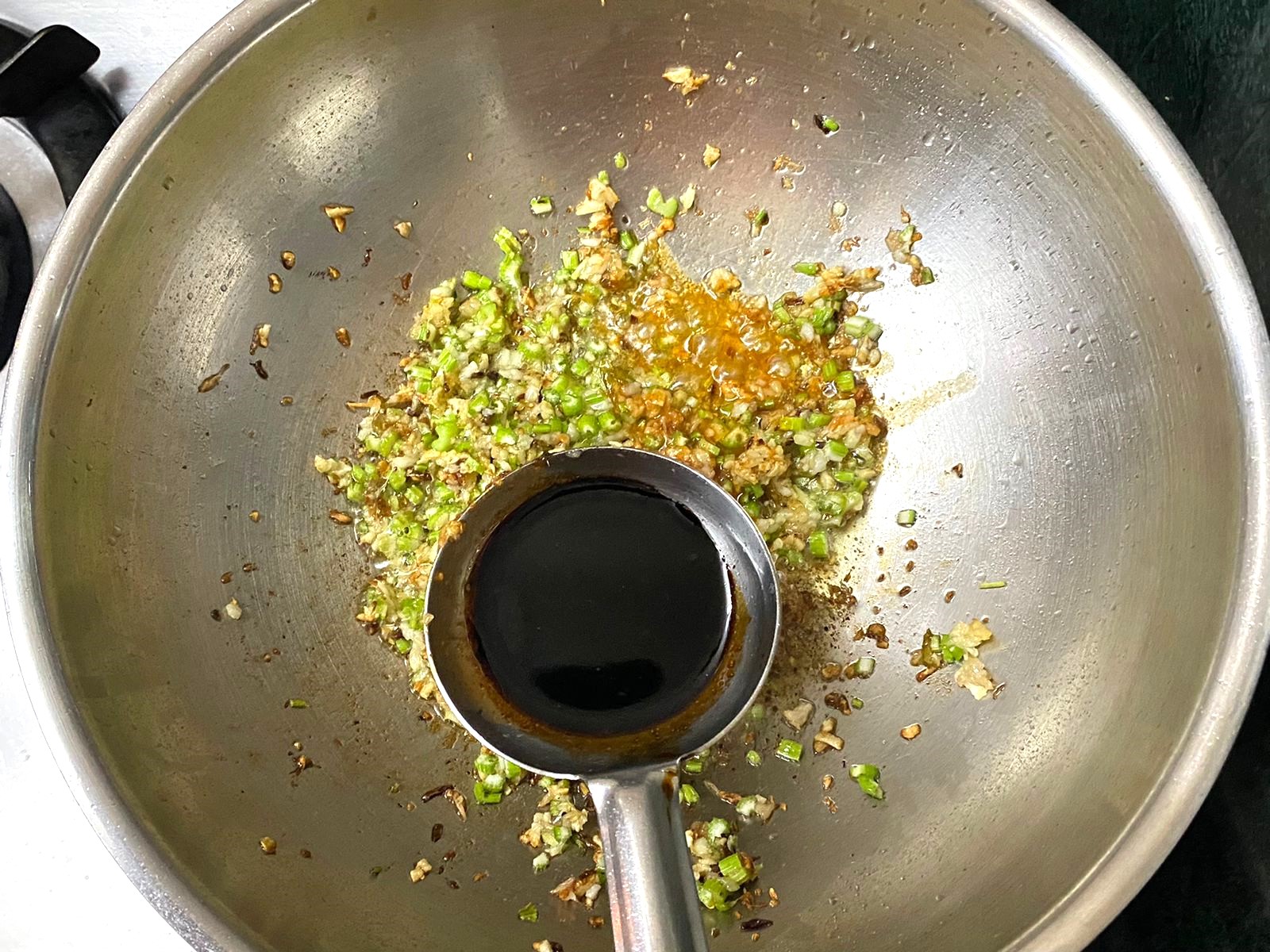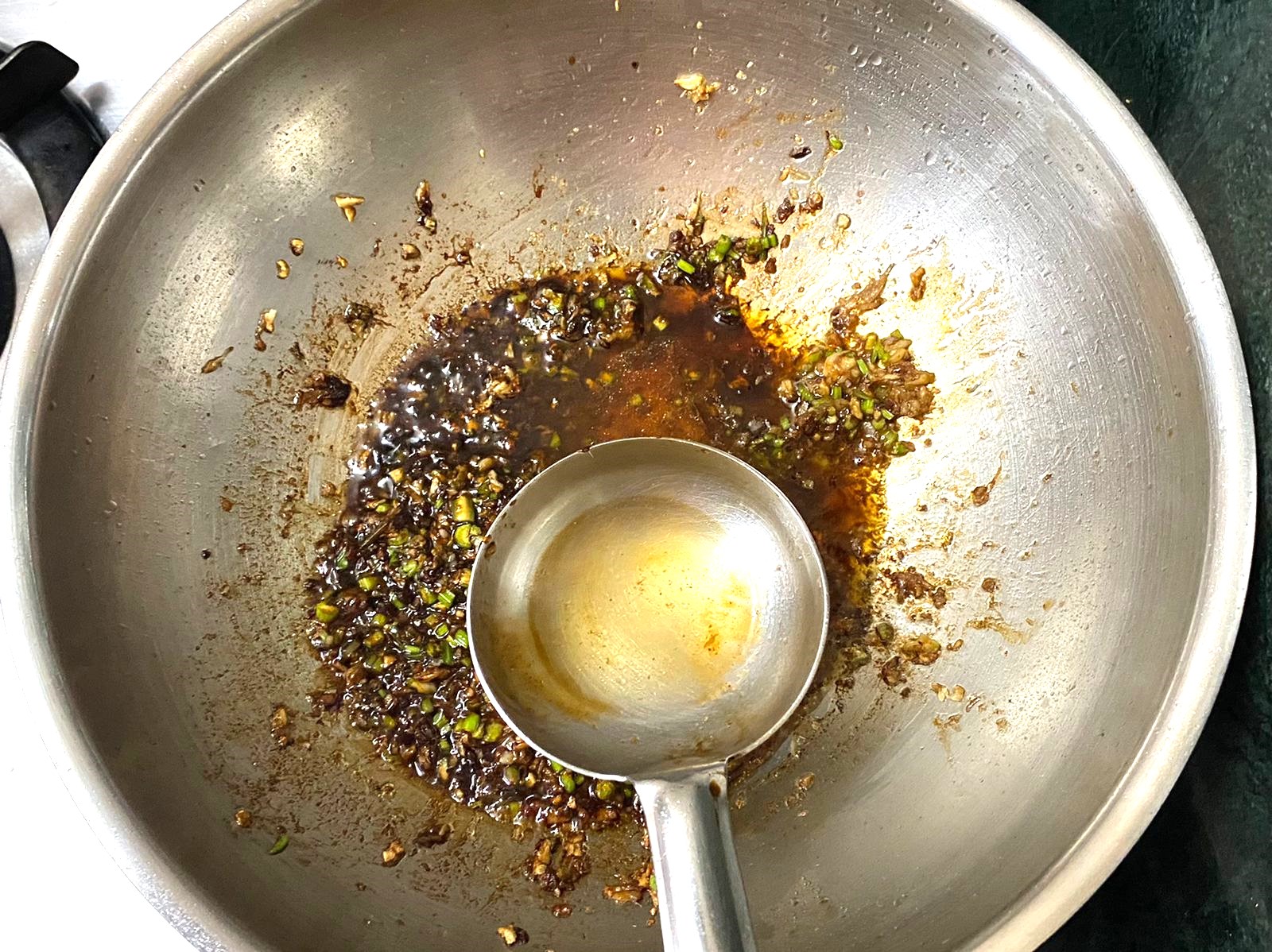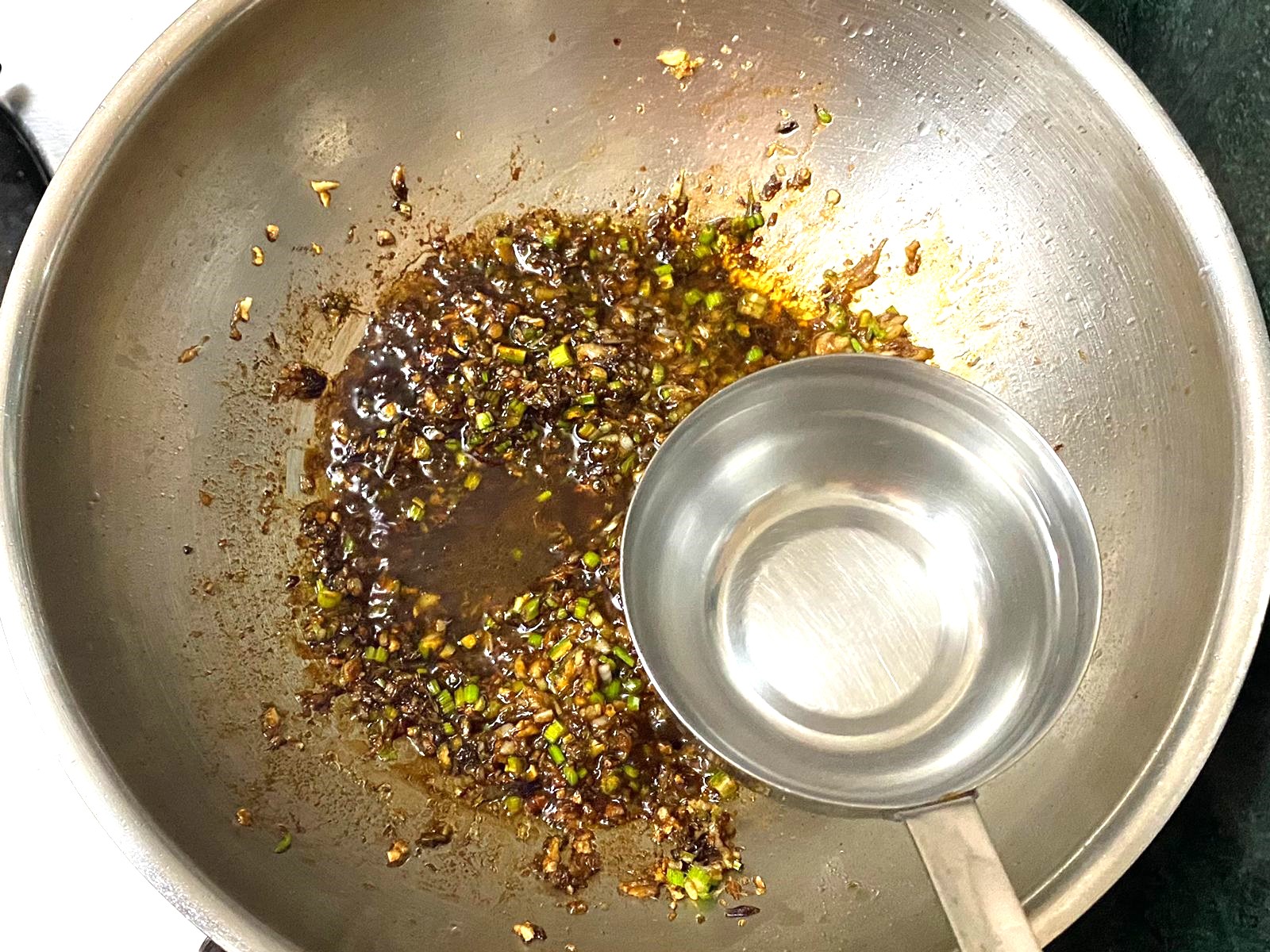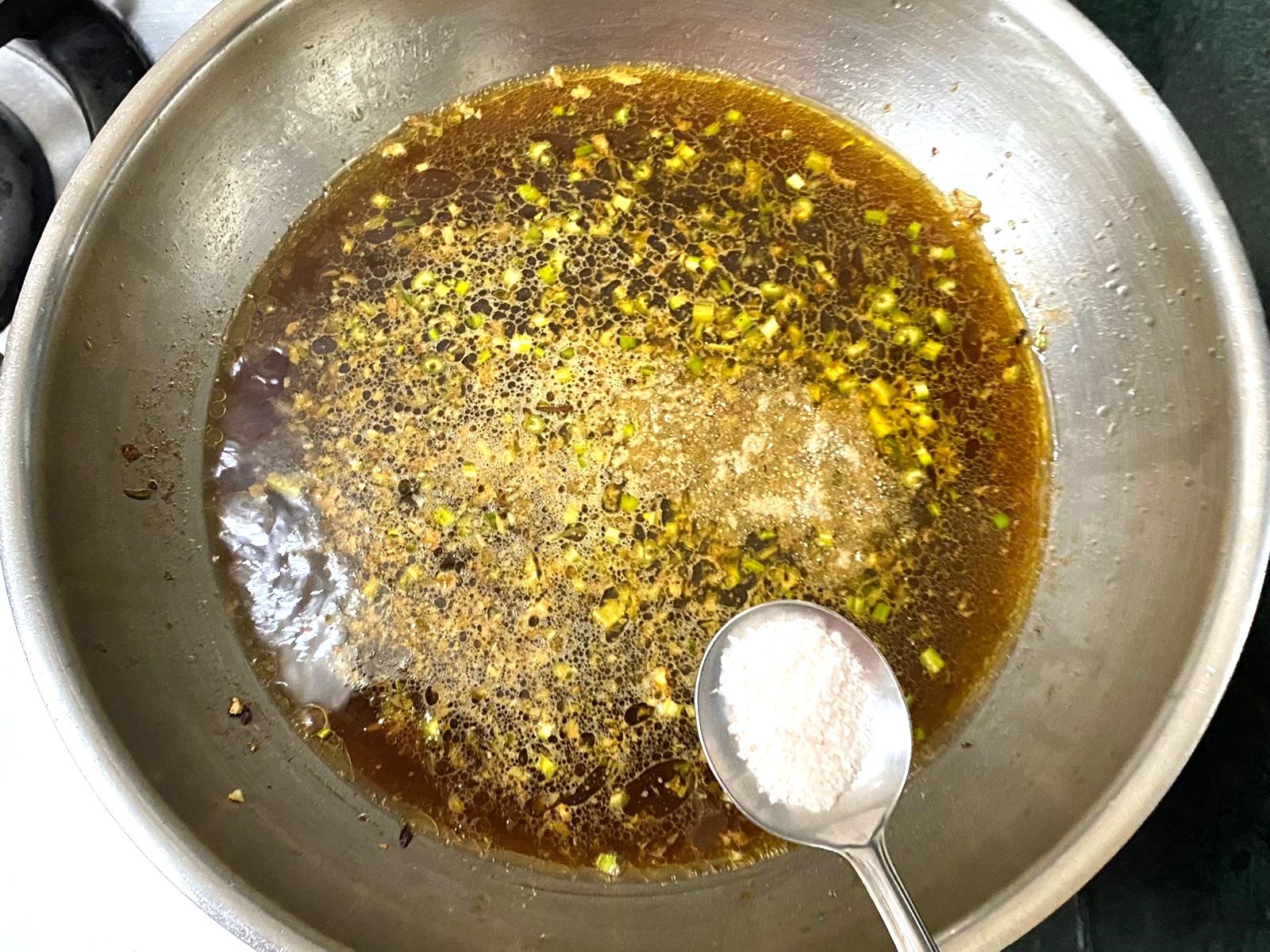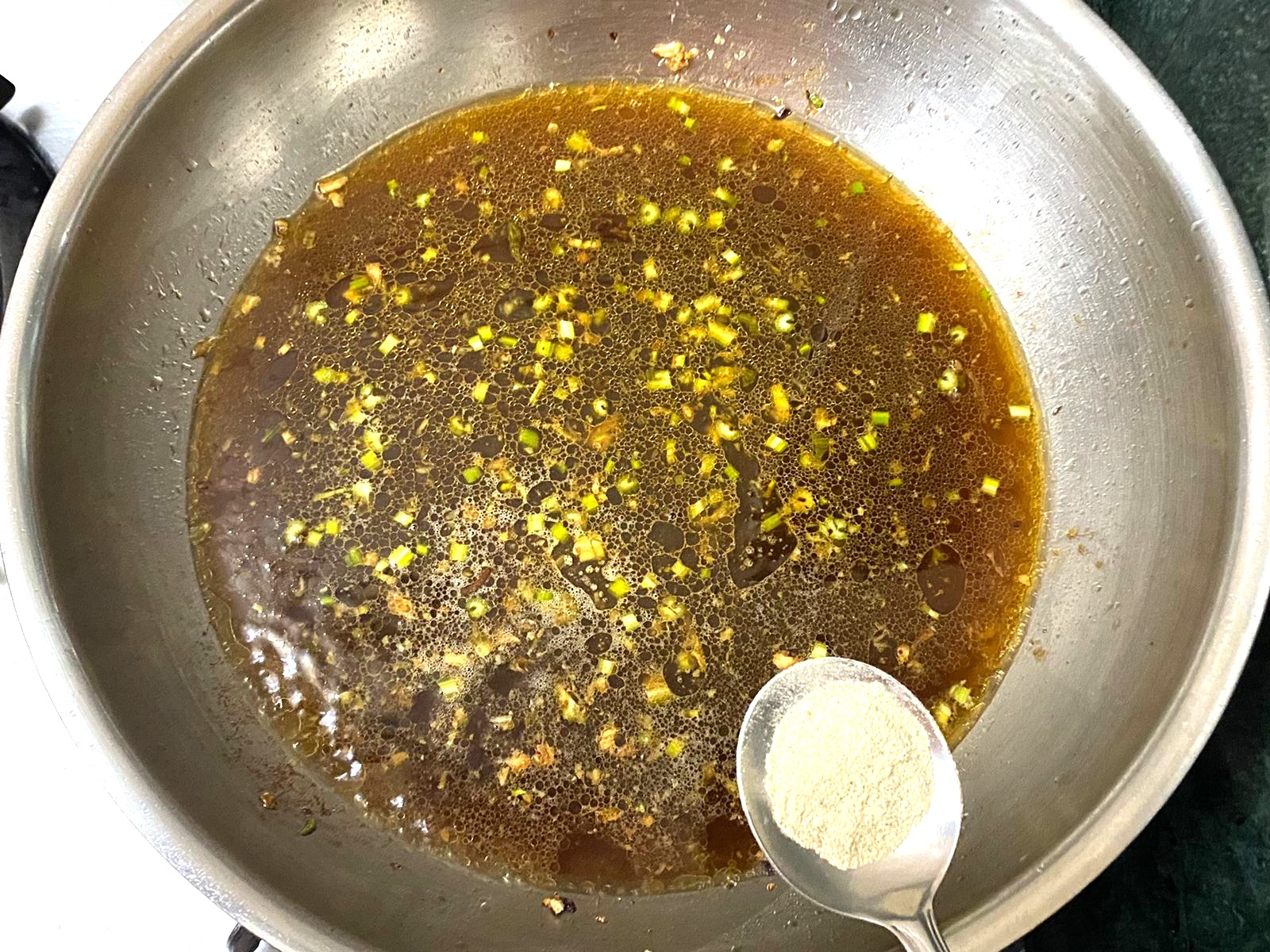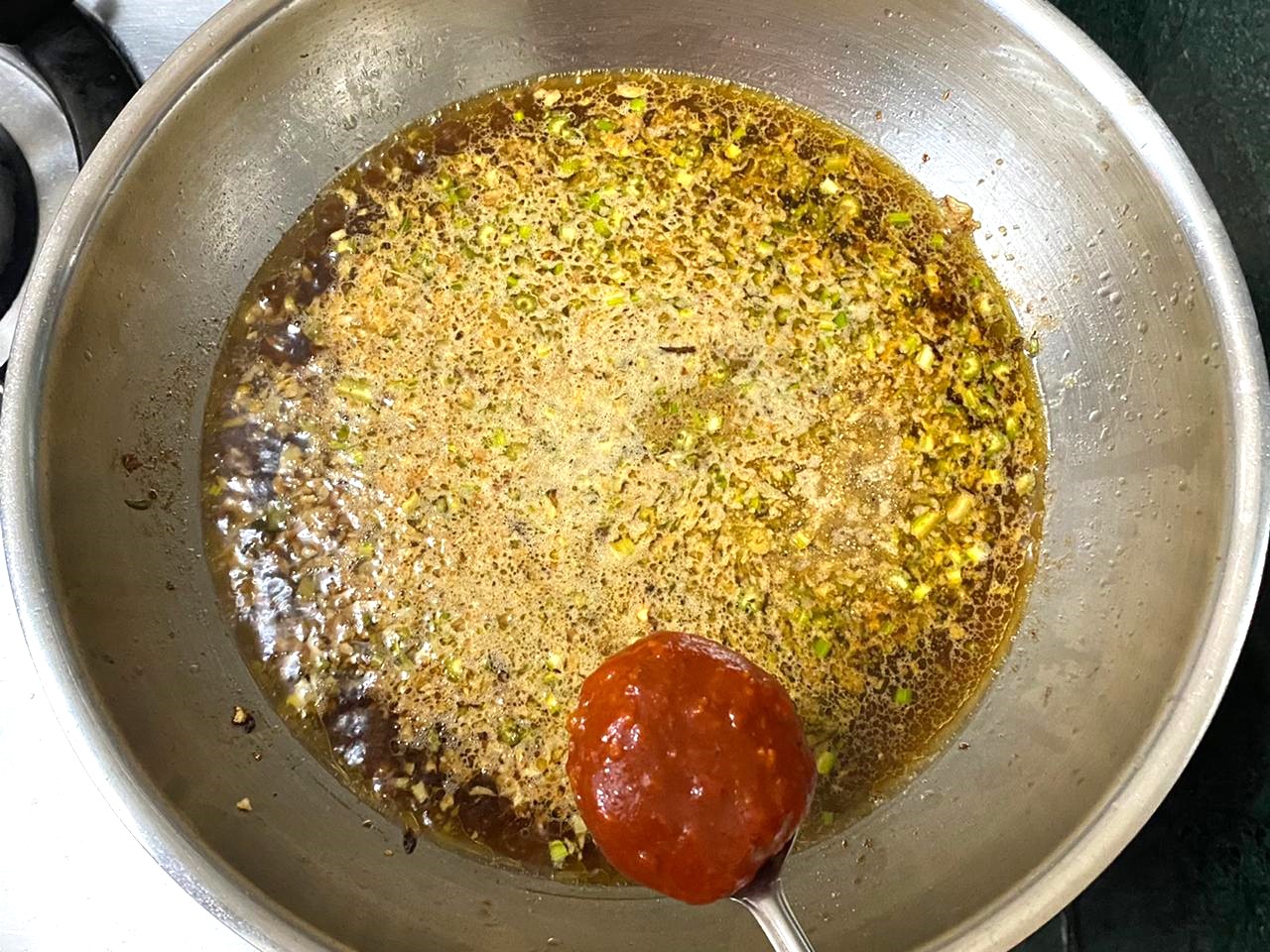 Heat oil in a pan and sauté the green chillies, ginger, garlic and celery on medium heat for 1-2 minutes to infuse the oil with all the flavours. Next add the red chilli sauce, soy sauce, vinegar, 4 cups of water, white pepper, salt and schezwan sauce and bring the sauce to a rolling boil.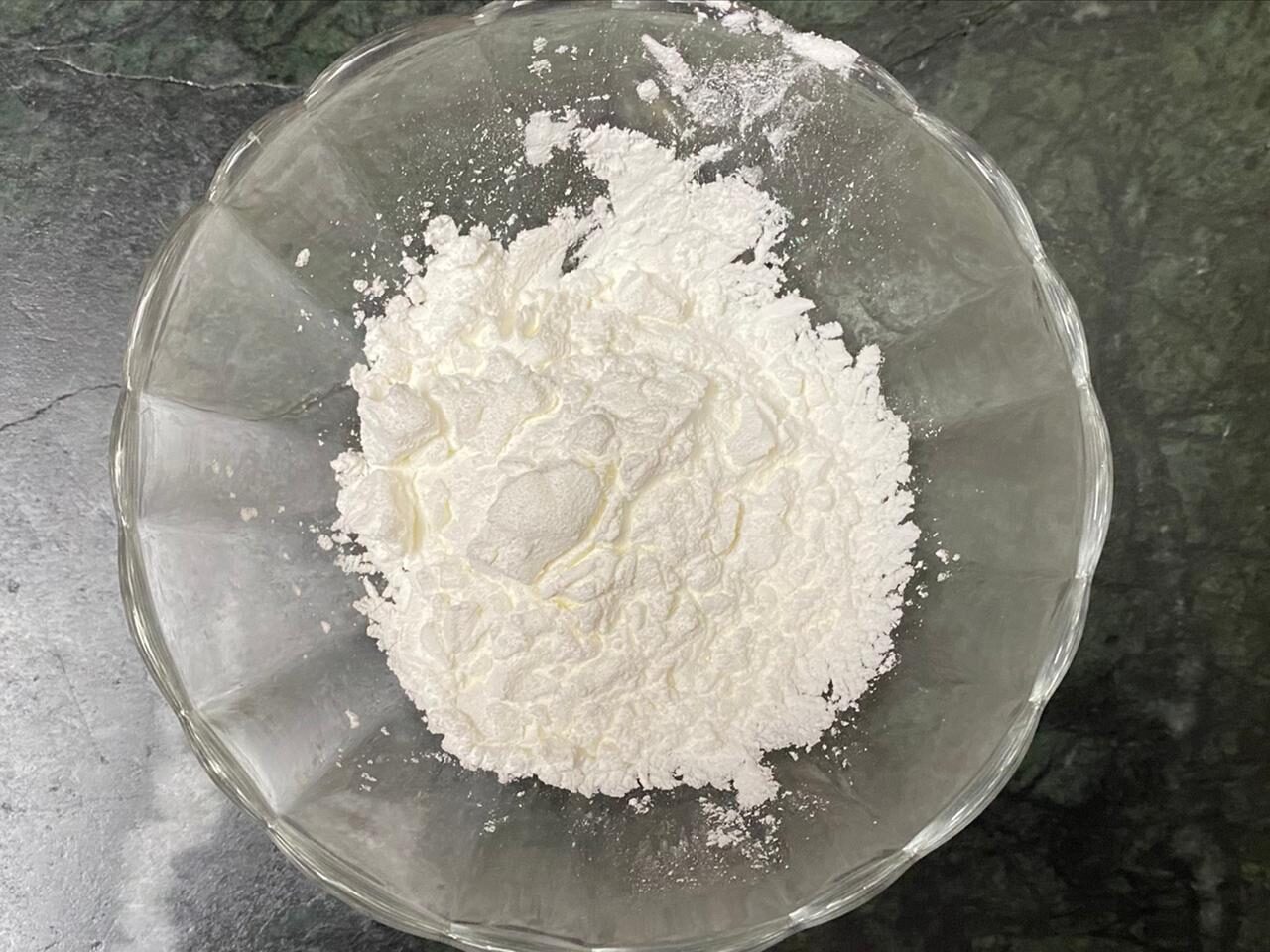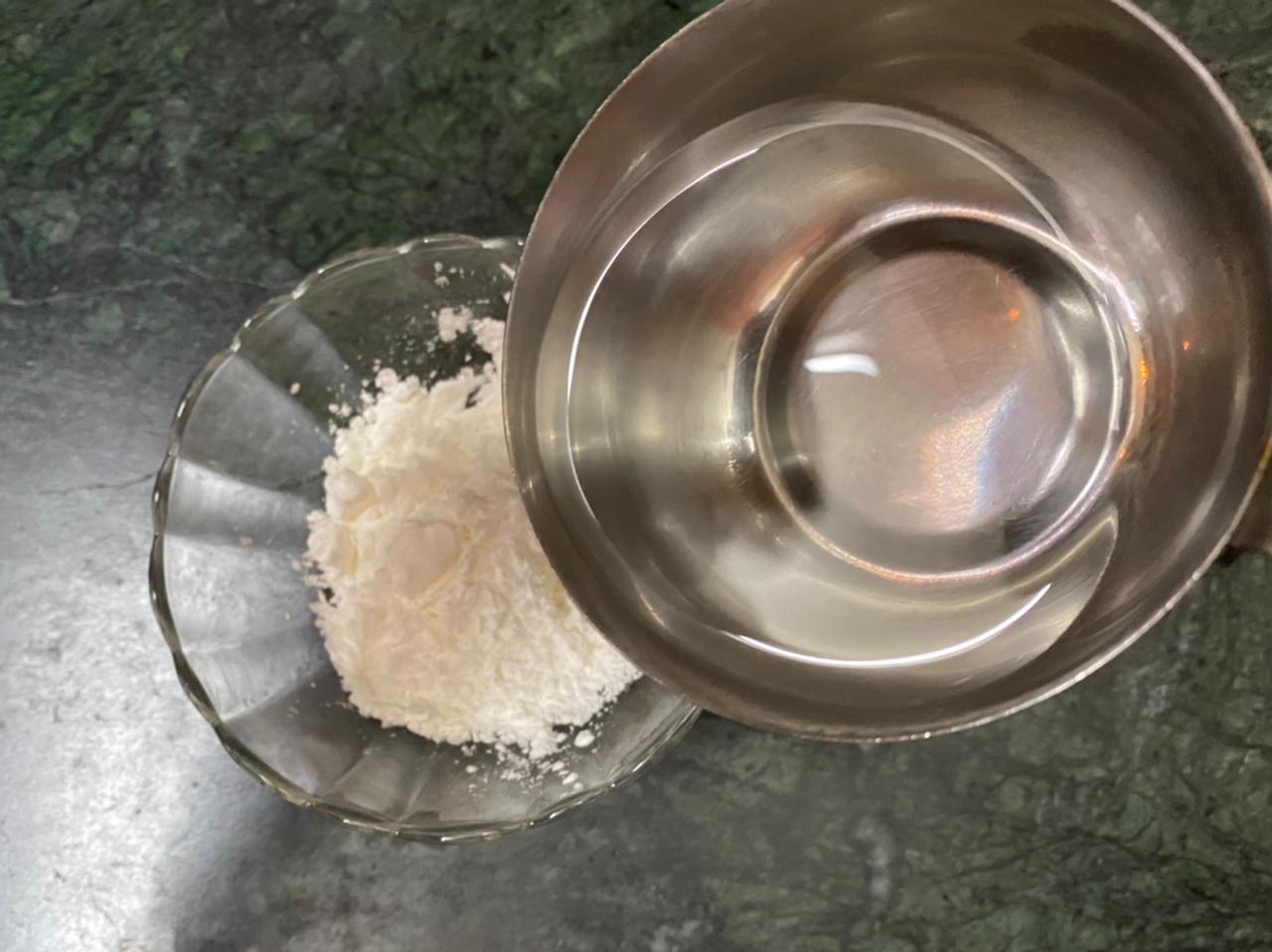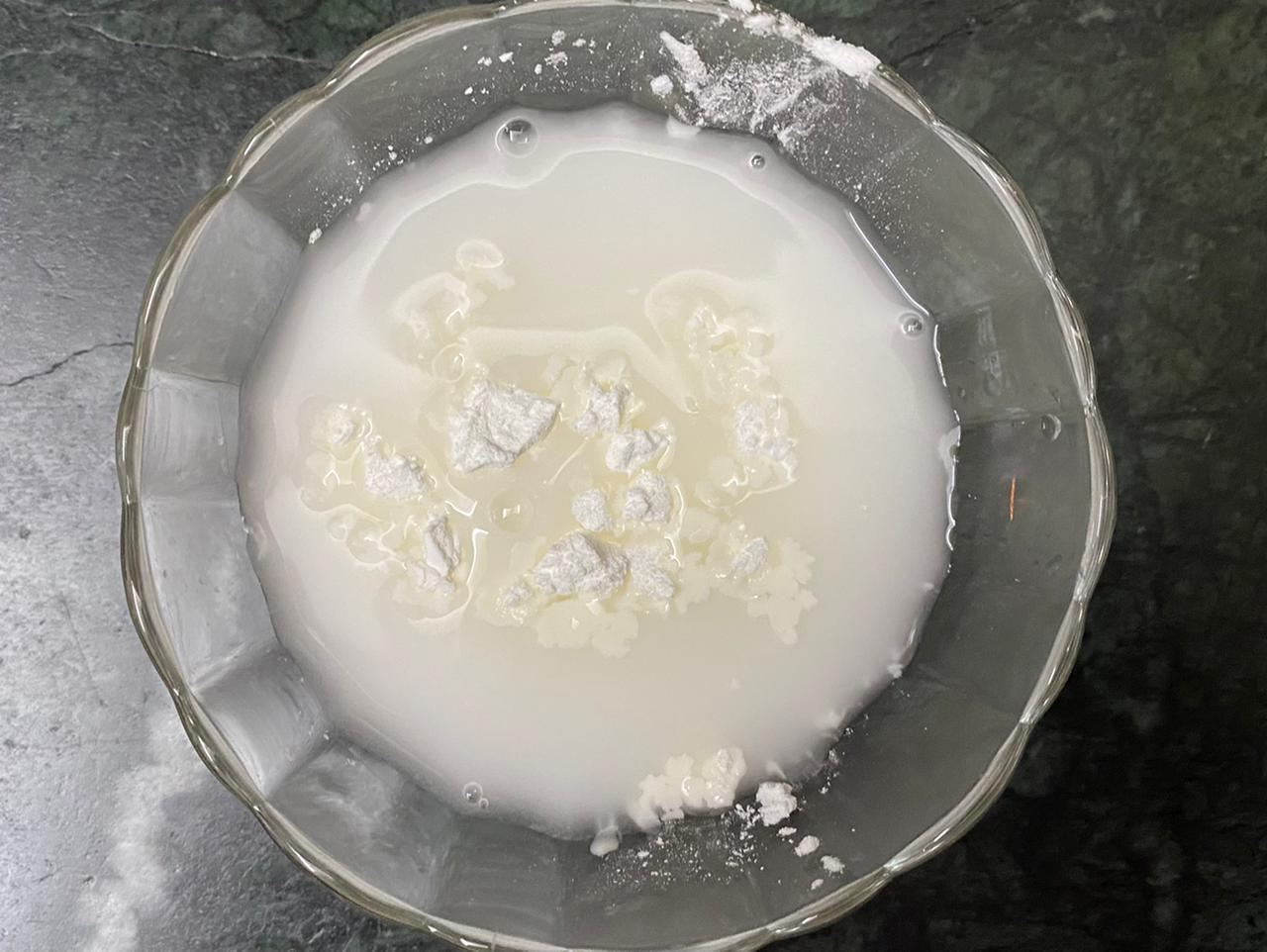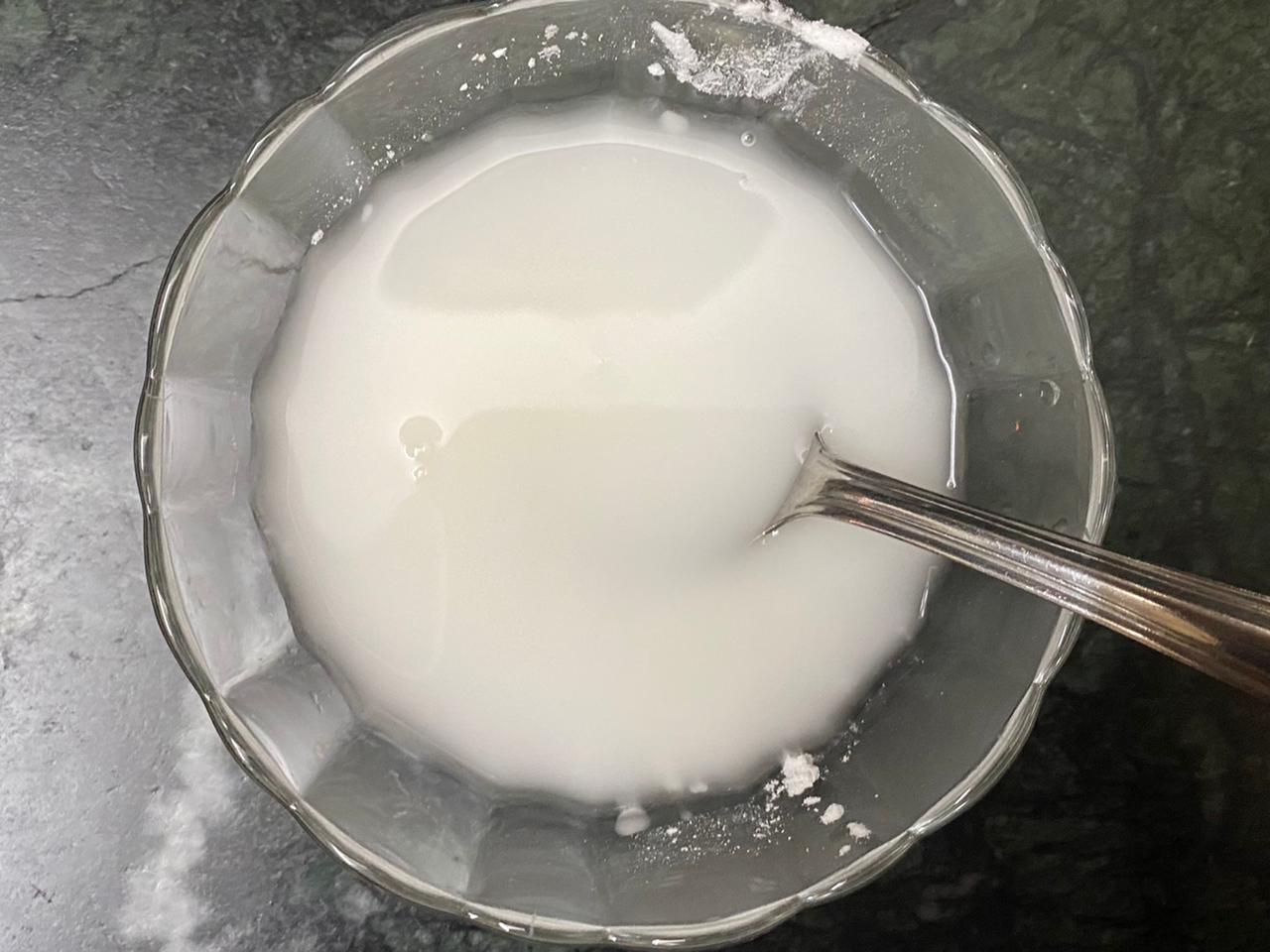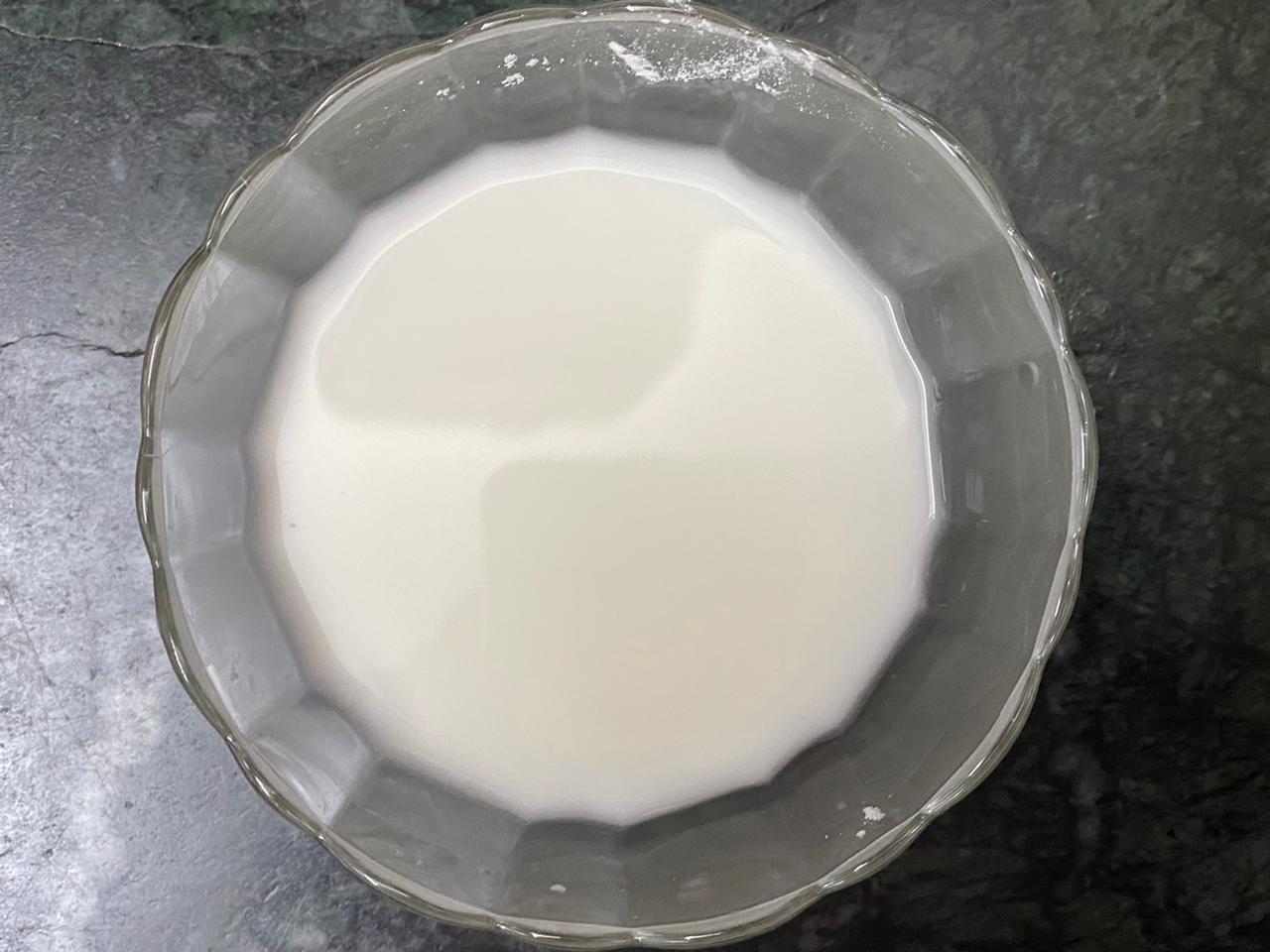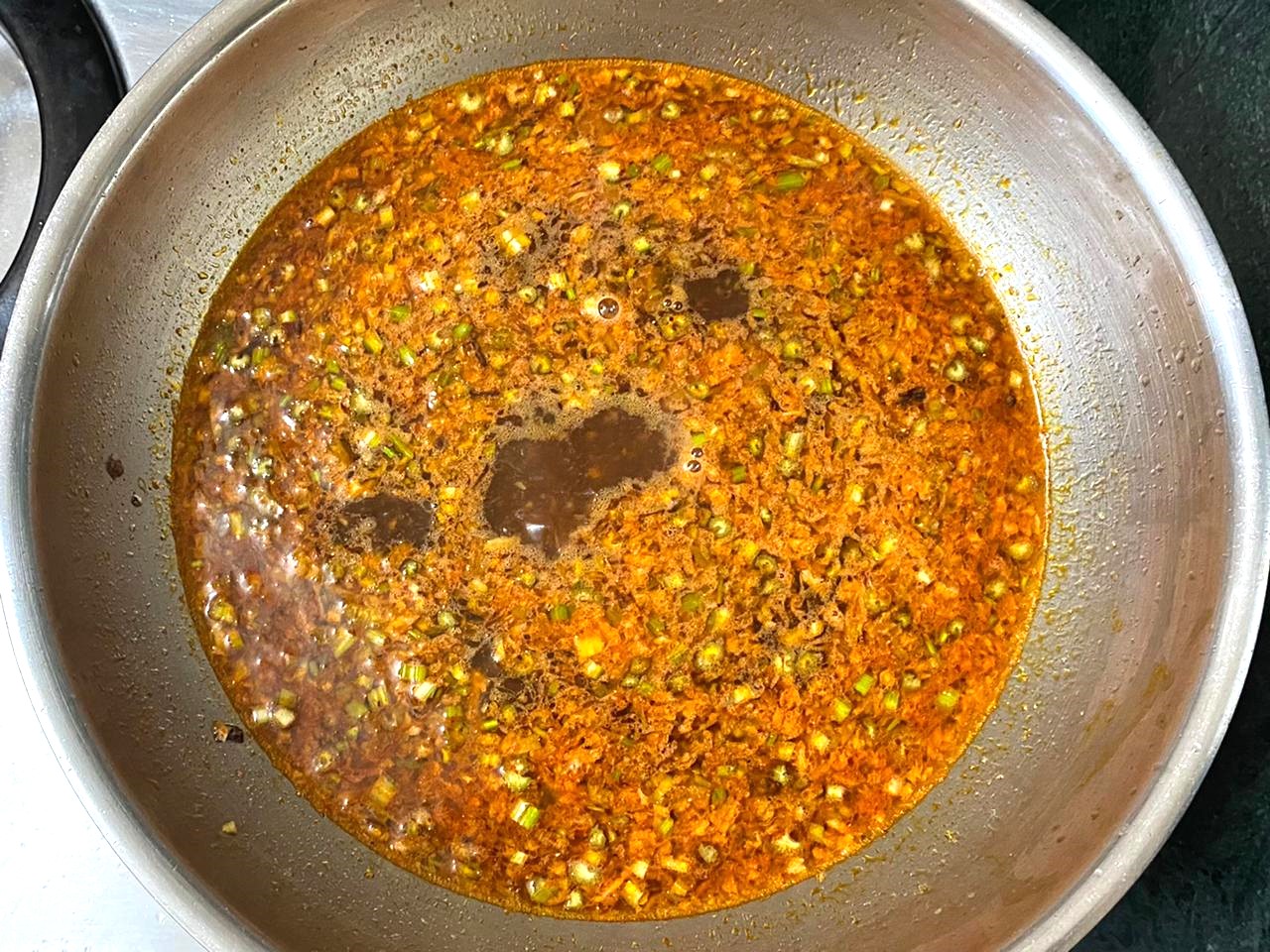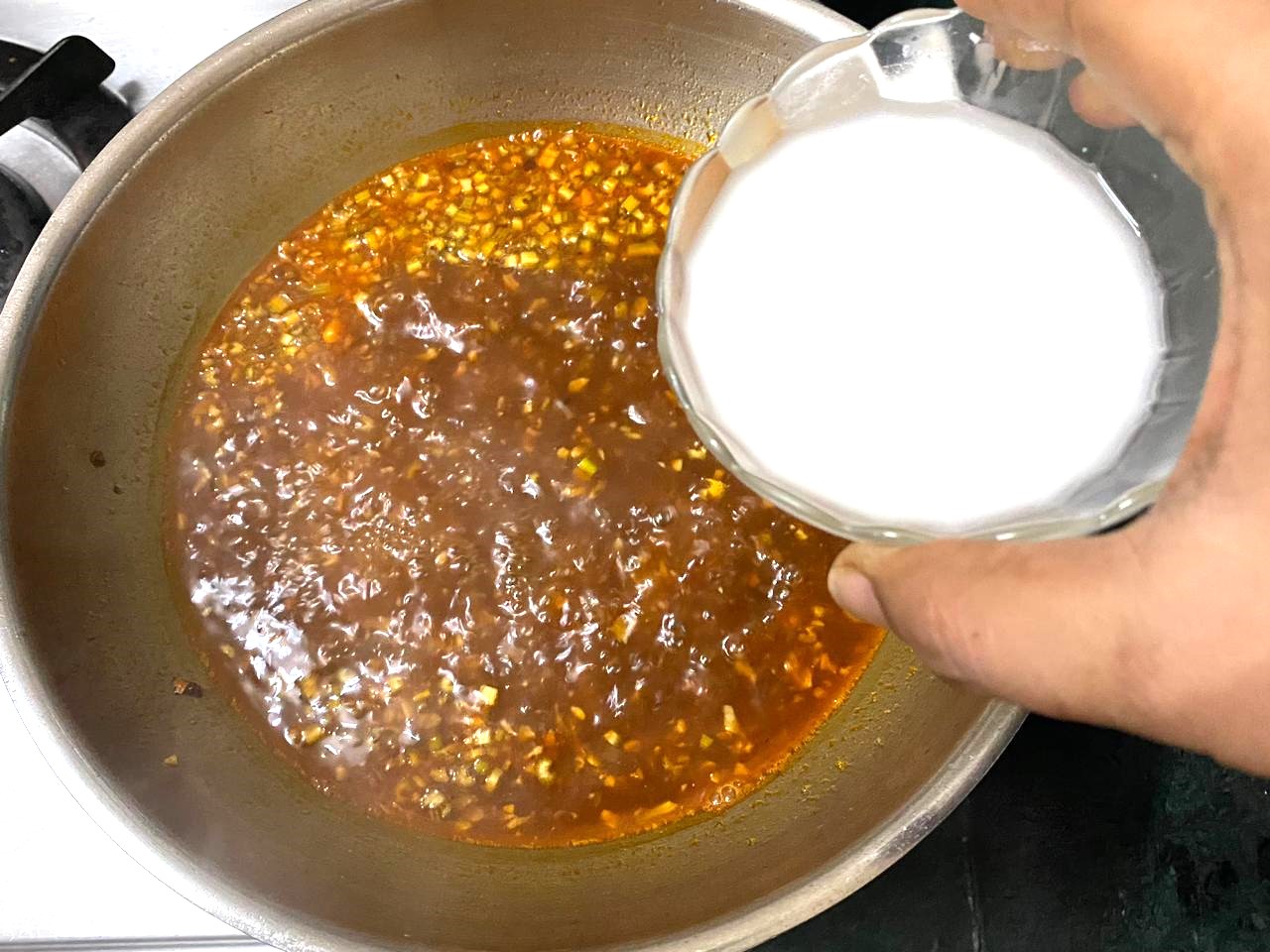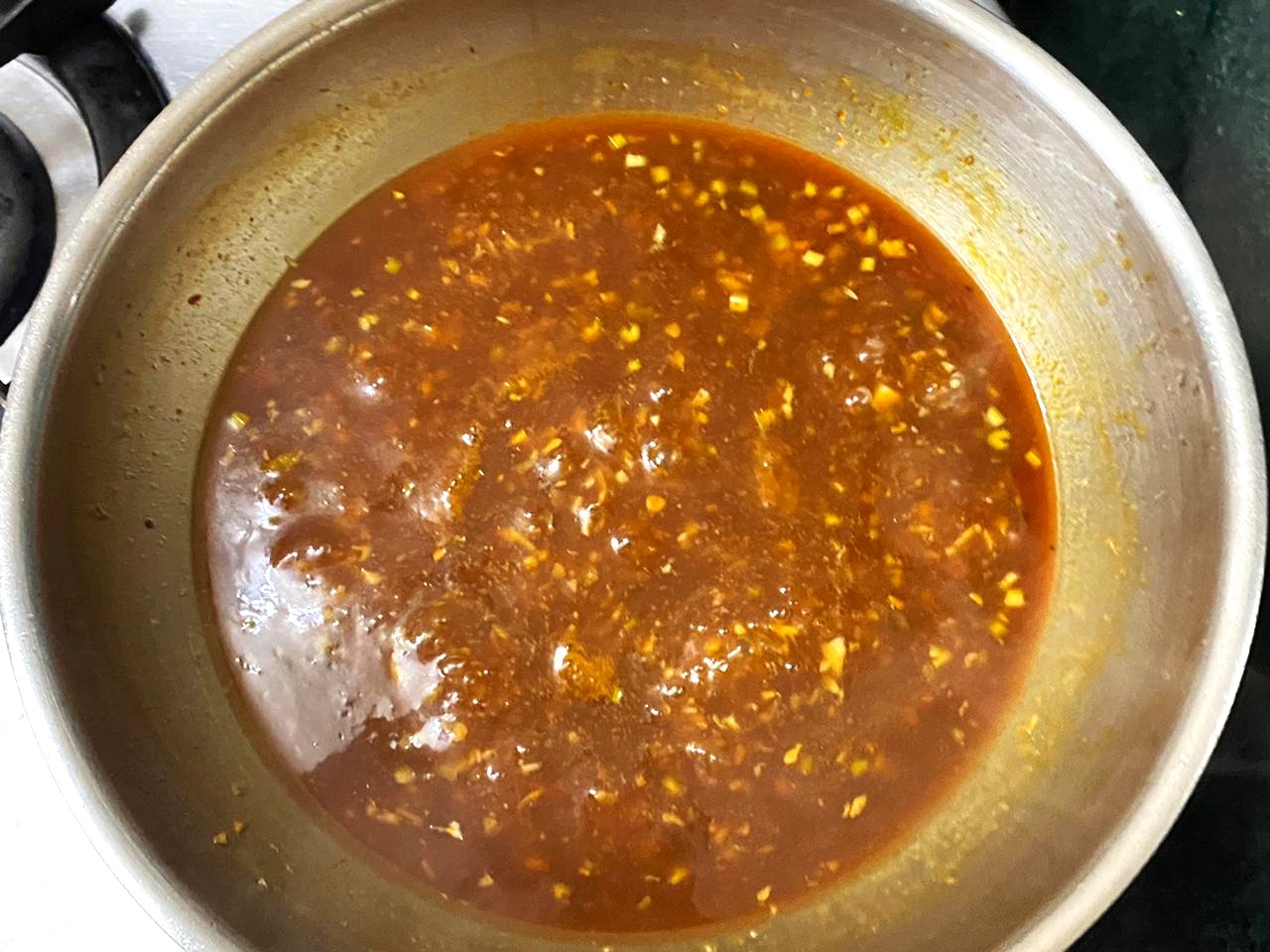 Add corn flour in 2 tablespoons of water and mix it to form corn flour slurry.
Add the corn flour slurry to the sauce and stir continuously. Let the sauce come to a boil and turn the heat off.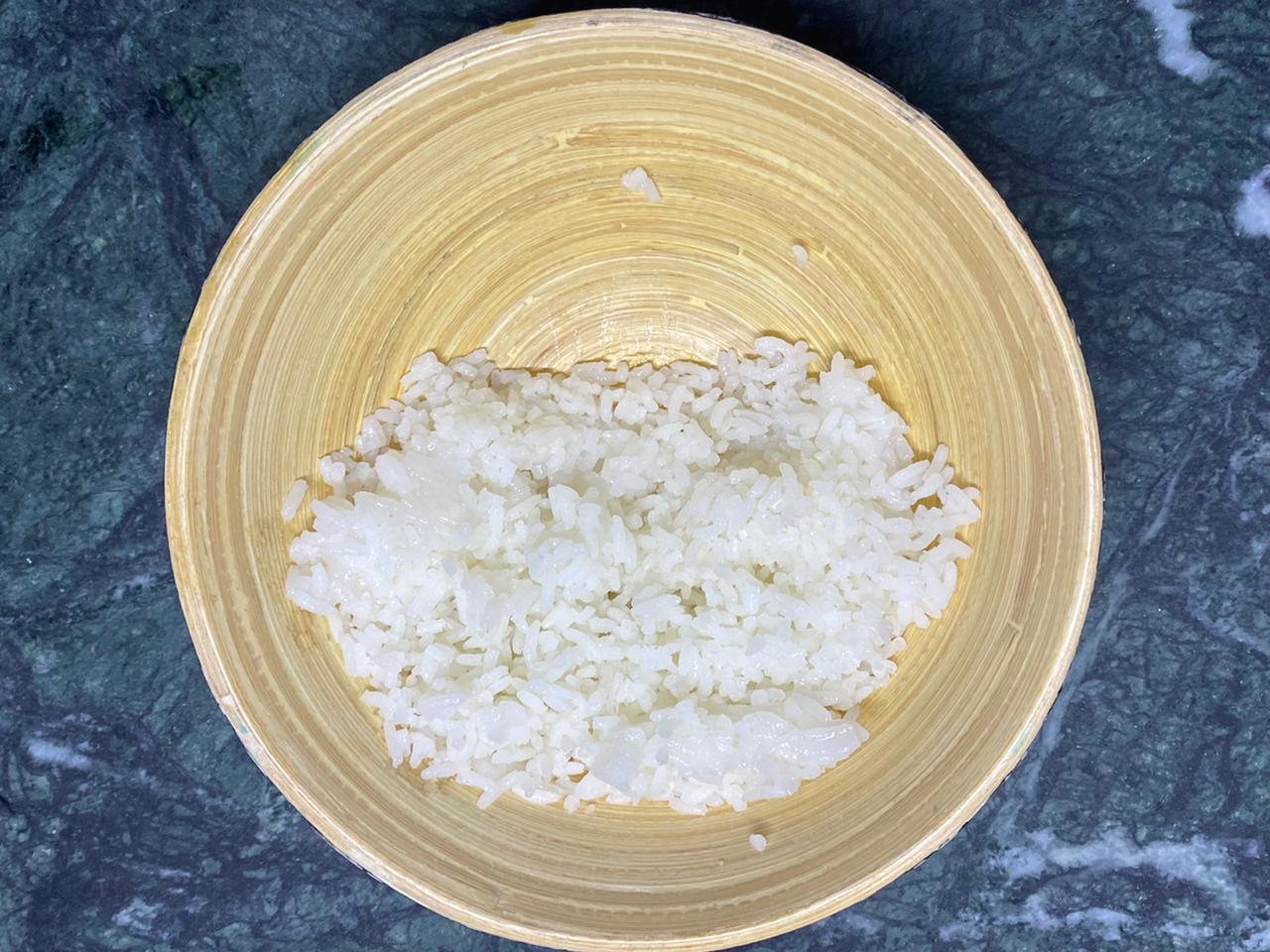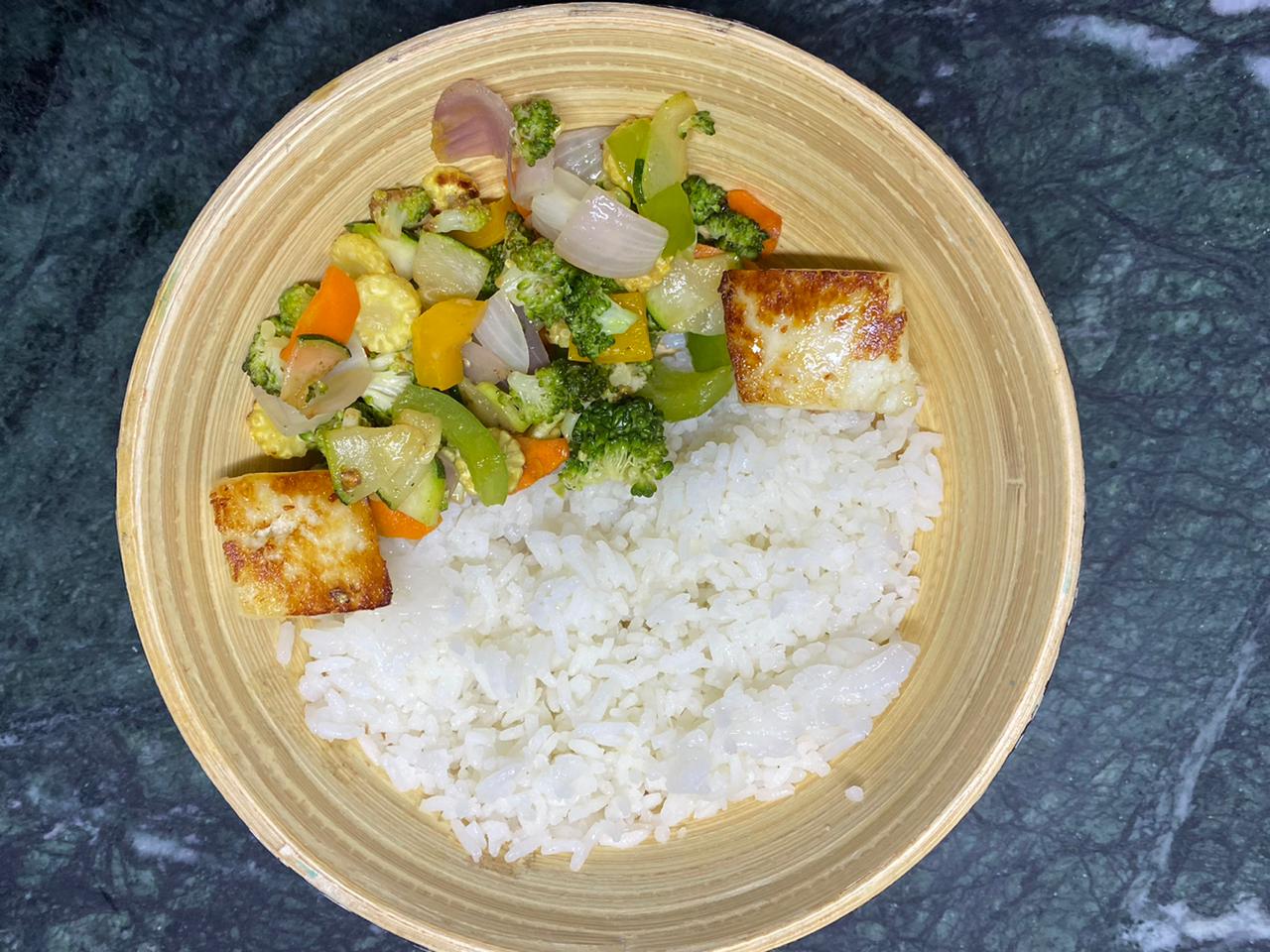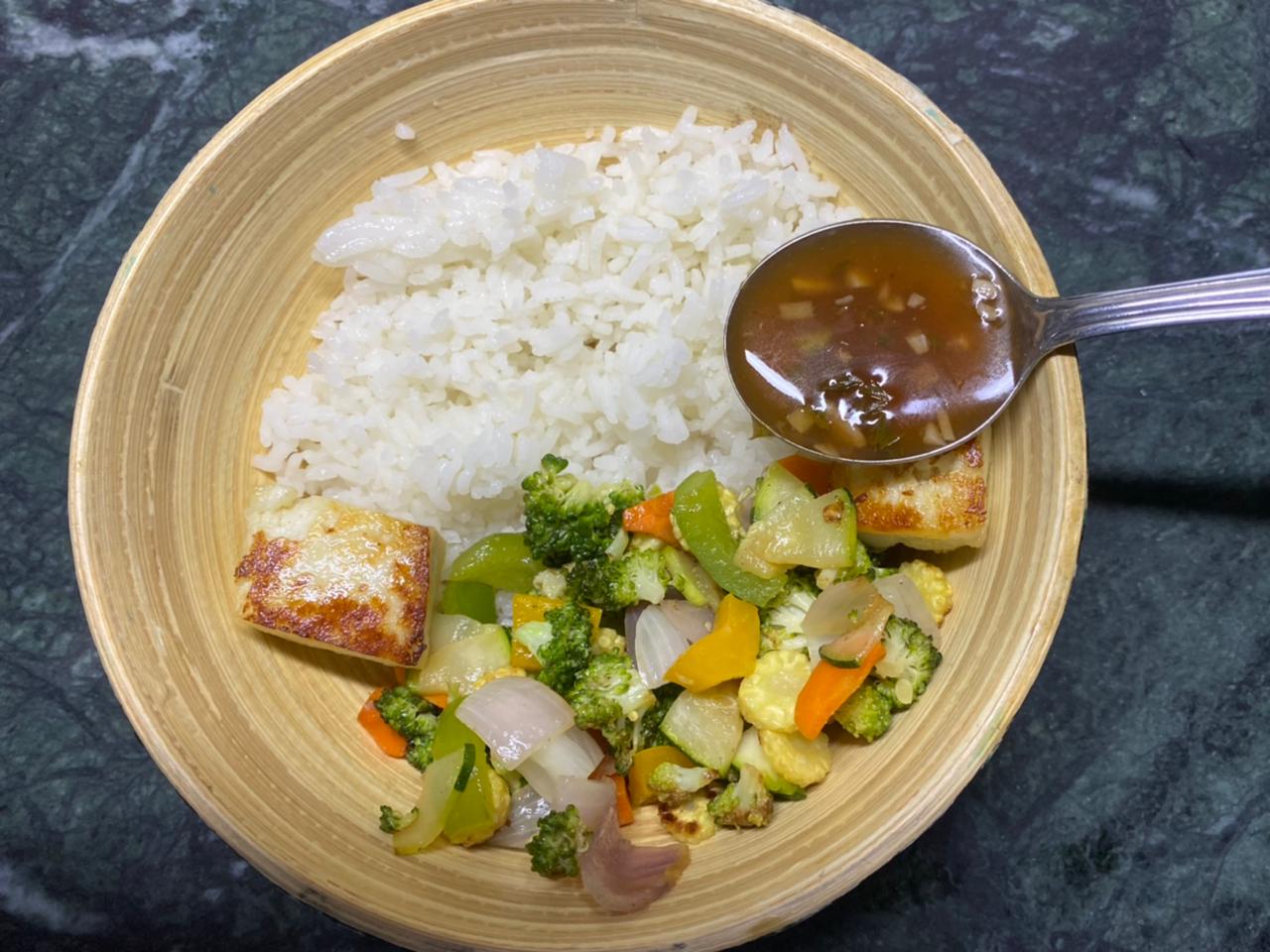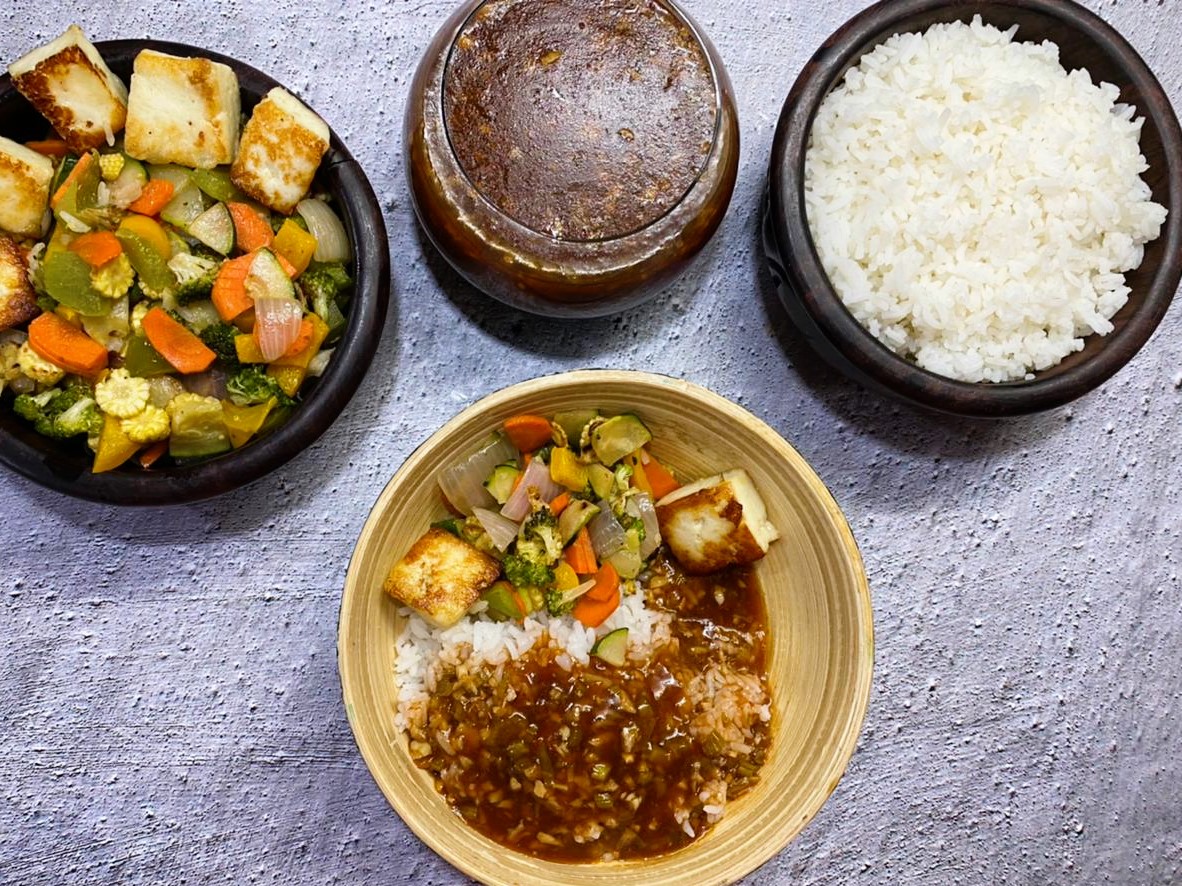 To serve take 5-6 tablespoons of rice in the bowl. Layer it with the sautéed vegetables and paneer pieces. Spread the gravy over before serving.