Ladi Pav
Cotton soft and spongy rolls that are a match made in heaven when served with Mumbai style bhaji or vada!
Ladi pav is a popular bread roll from Mumbai, India and is used in many recipes, especially roadside snacks. The rolls are called 'Ladi' as it comprises of three or four rows of pav or bread merged, arranged in slabs or "ladi".
If I think back, I would have never ever thought that I would be baking these delicious 'pavs' at home since they are so easily available in India.
My friend Santosh is from Mumbai and being a real foodie and a true Mumbaikar, he always says that one cannot relish any of the Mumbai dishes to the fullest if the pav is not right. I totally agree! The taste of half these dishes comes from the 'Ladi pav'.
I have never baked my own pav while I lived in India. After moving to UK I have experimented with burger buns, dinner rolls, and brioche rolls to compliment the bhaji but that 'oomph factor' was always missing. My brother visited me few years ago and he brought couple of packs of the pav from India. After we have devoured all those, I started baking my own pavs, and I can boastfully say that my experience of baking the Ladi pav at home has been wonderful and kind of therapeutic.
Ingredients
250 gm plain flour
¾ cup warm milk + 1 tablespoon milk
2 teaspoons instant dried yeast
1 teaspoon salt
1 tablespoon sugar
4 teaspoons soft butter
1 ½ tablespoons milk powder
1 teaspoon butter for brushing
Plain flour for dusting
Oil for greasing
Directions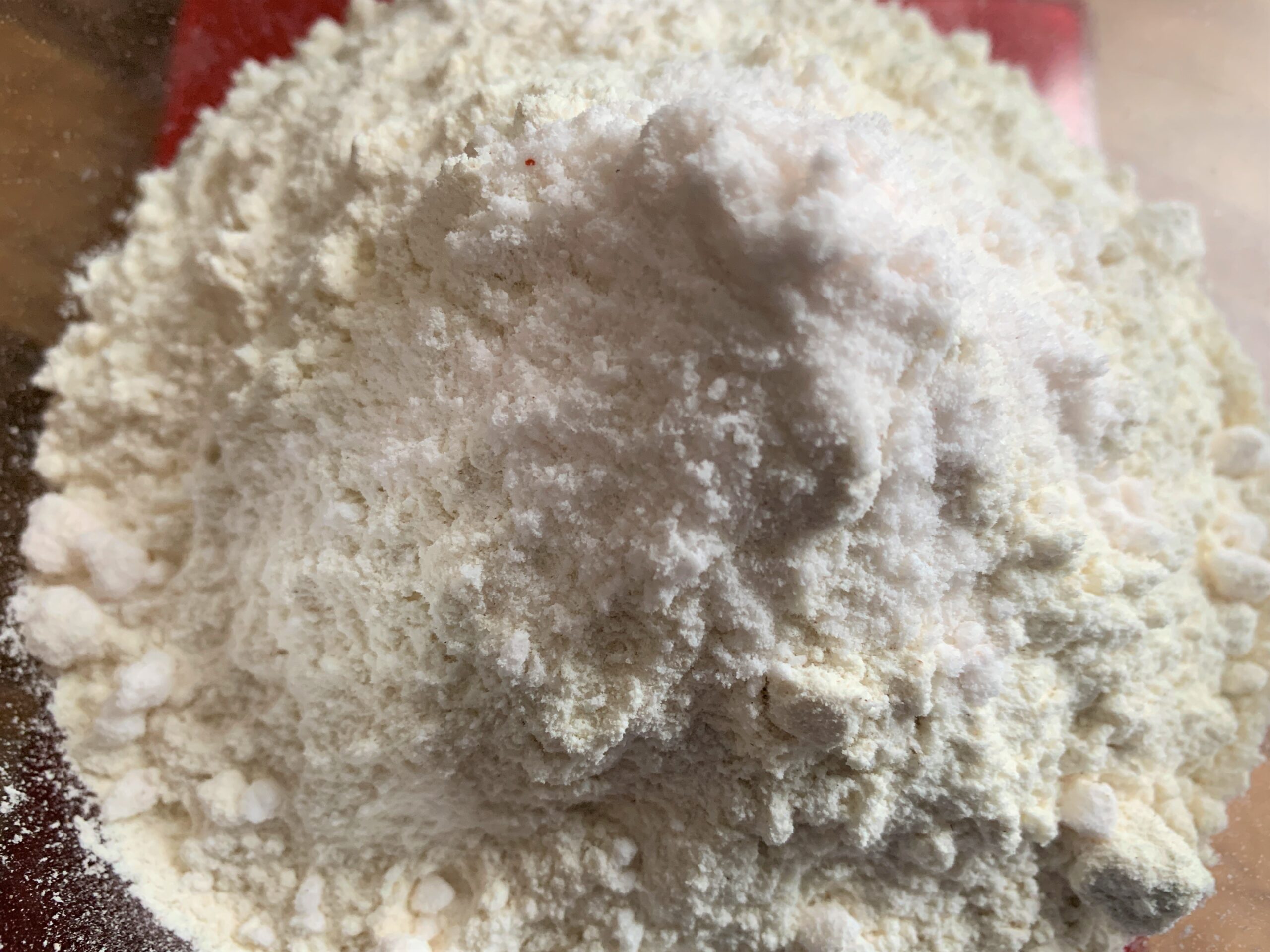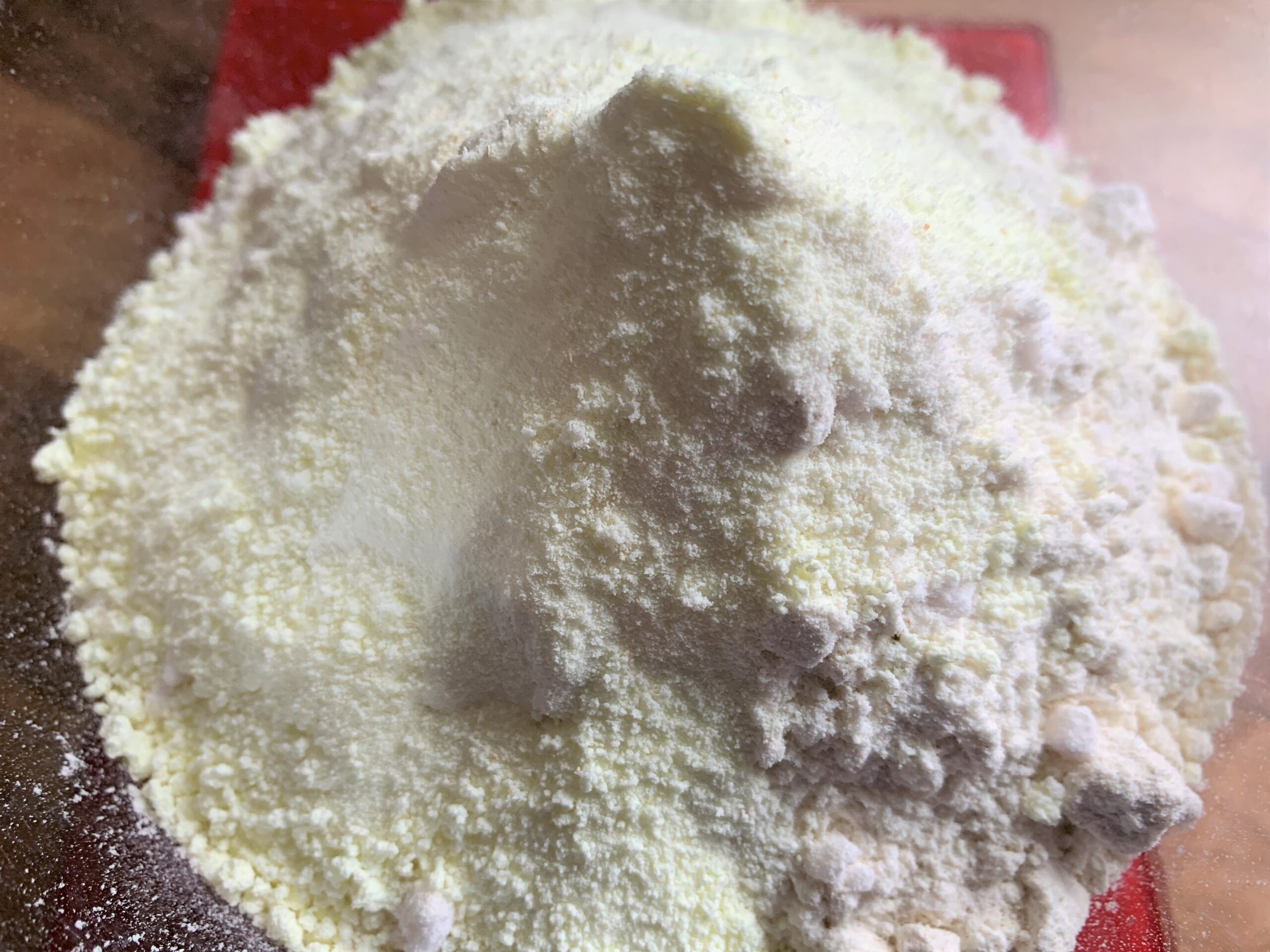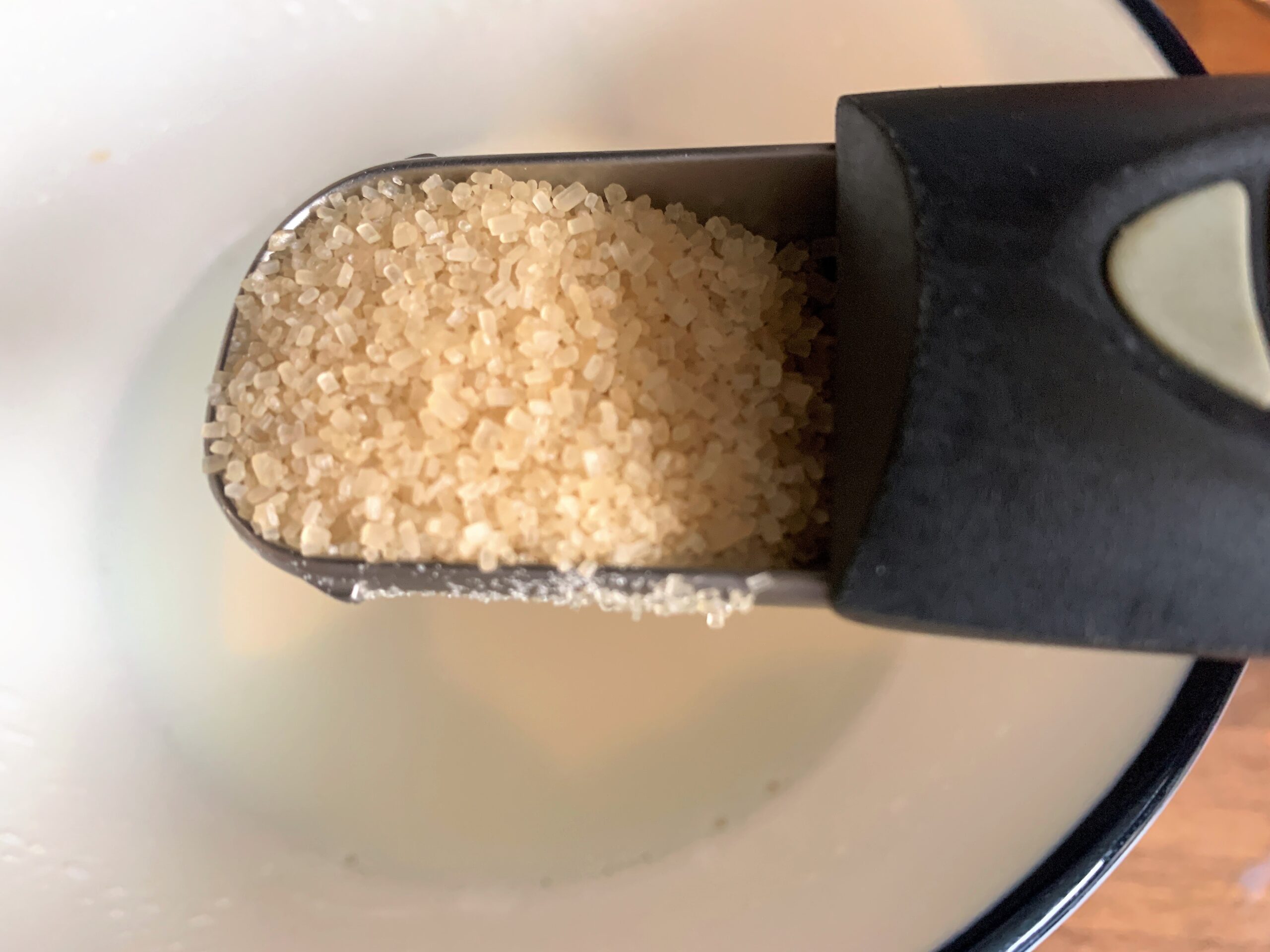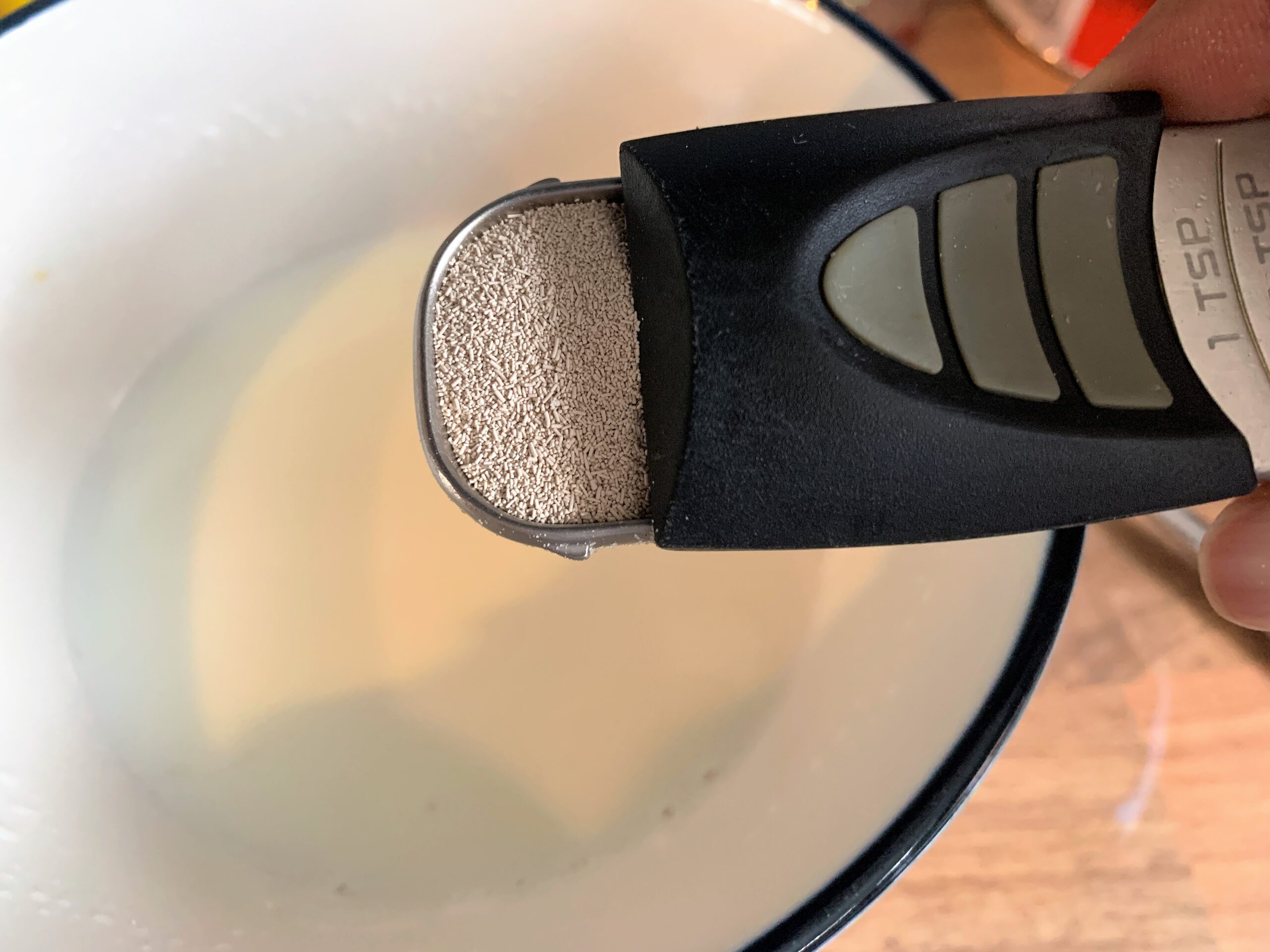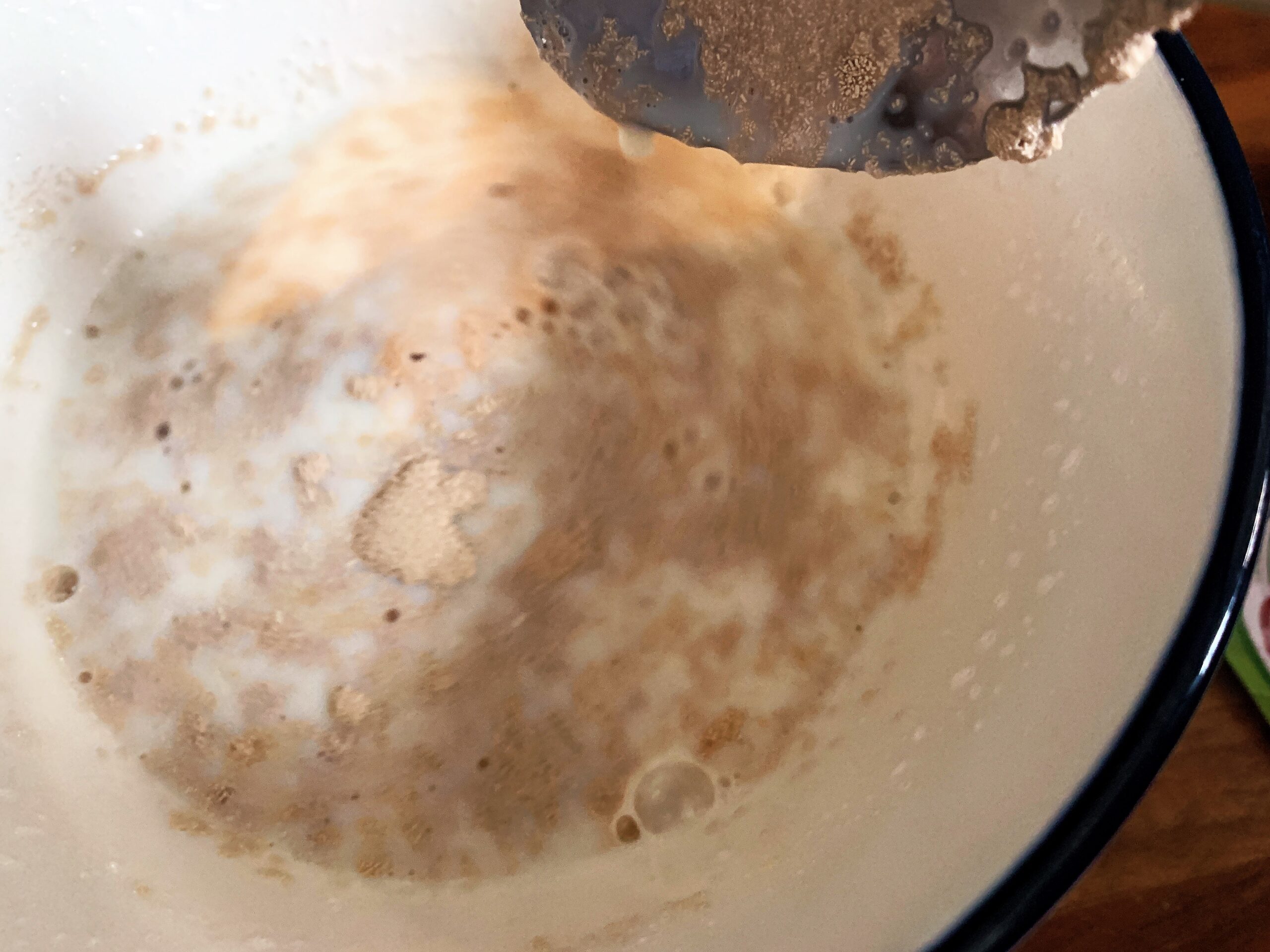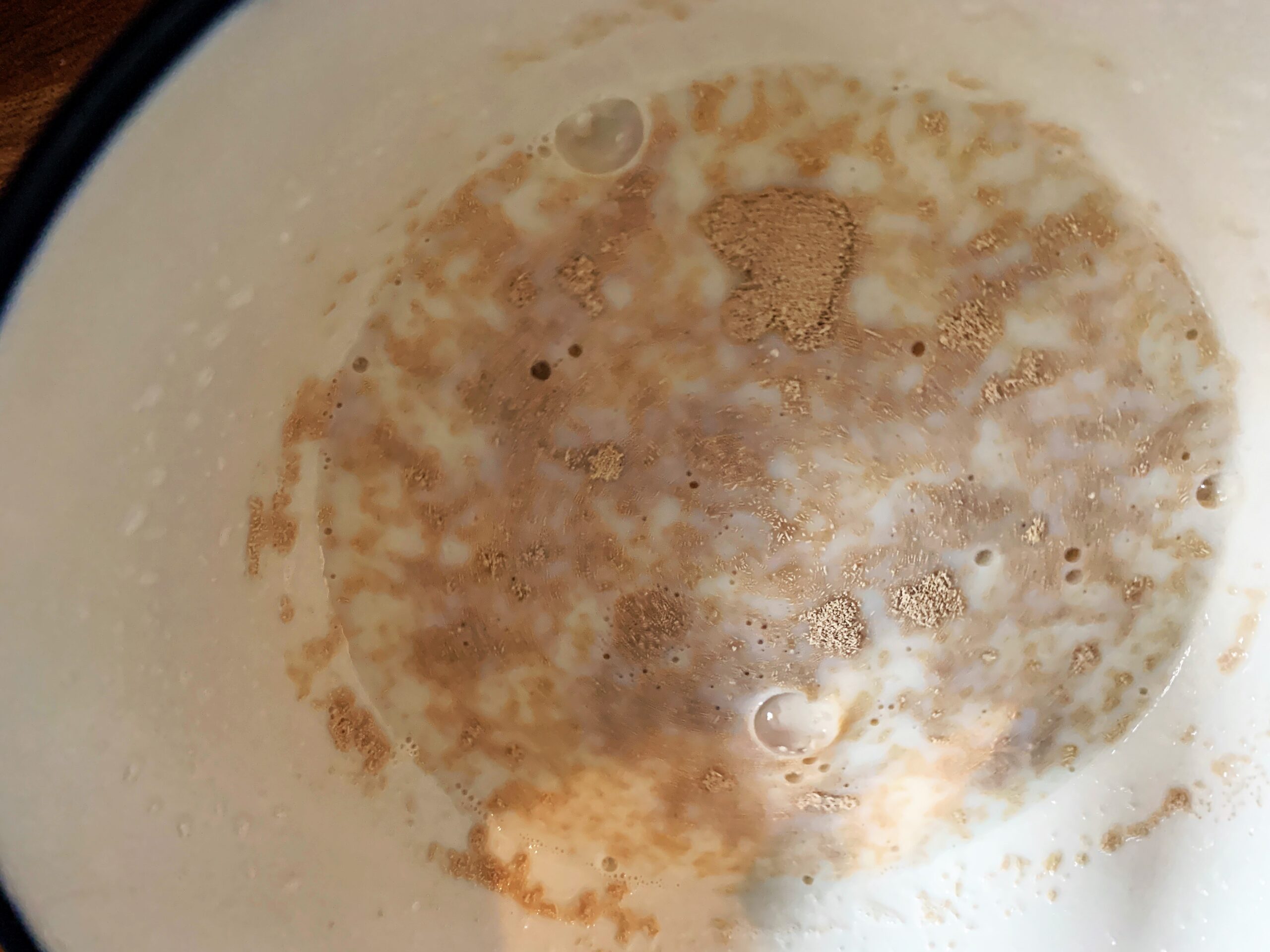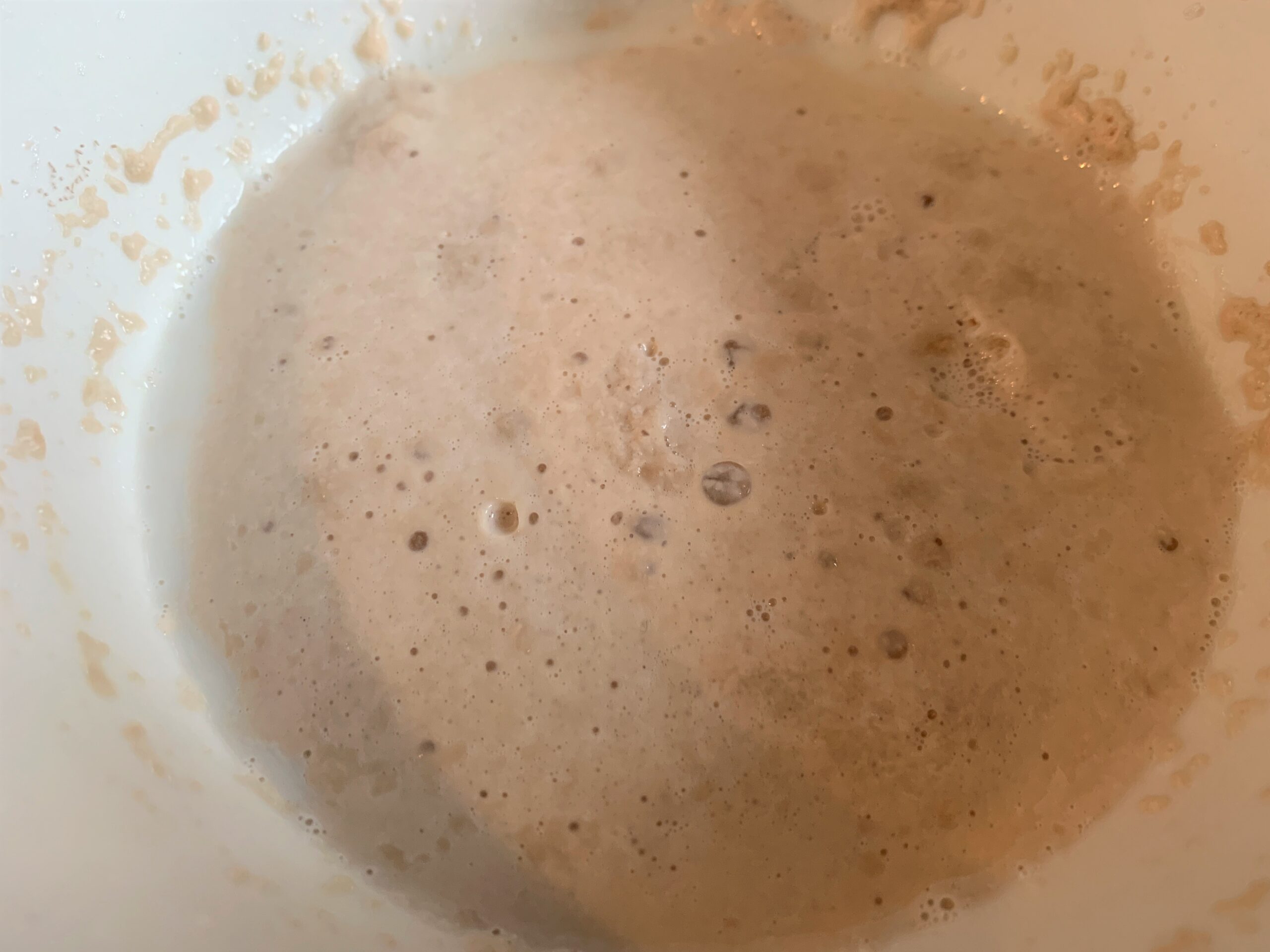 In a bowl mix flour, salt, and milk powder.
In another bowl dissolve the sugar and the yeast in warm milk. Stir well and let it stand for about 10 minutes or until foamy.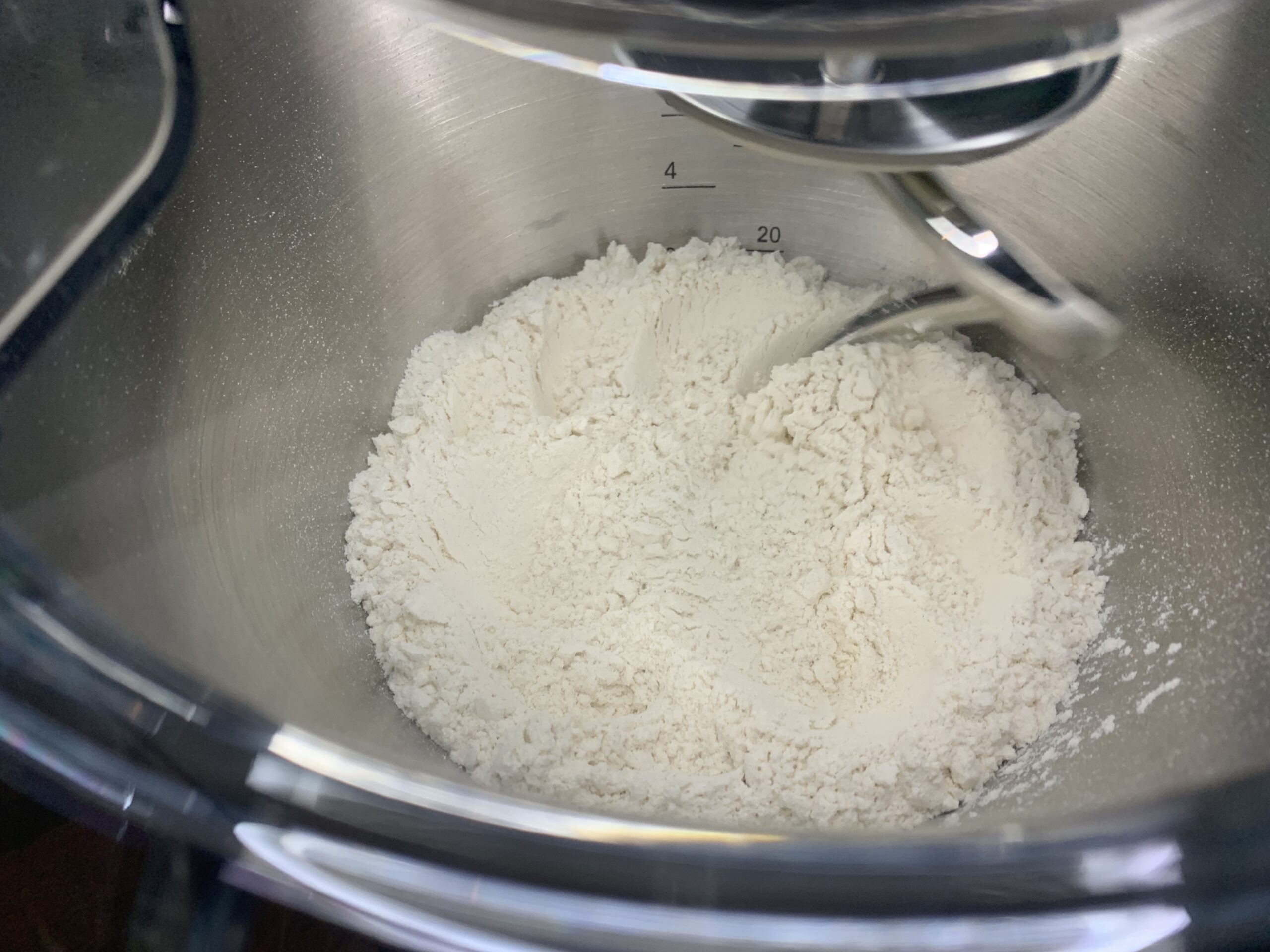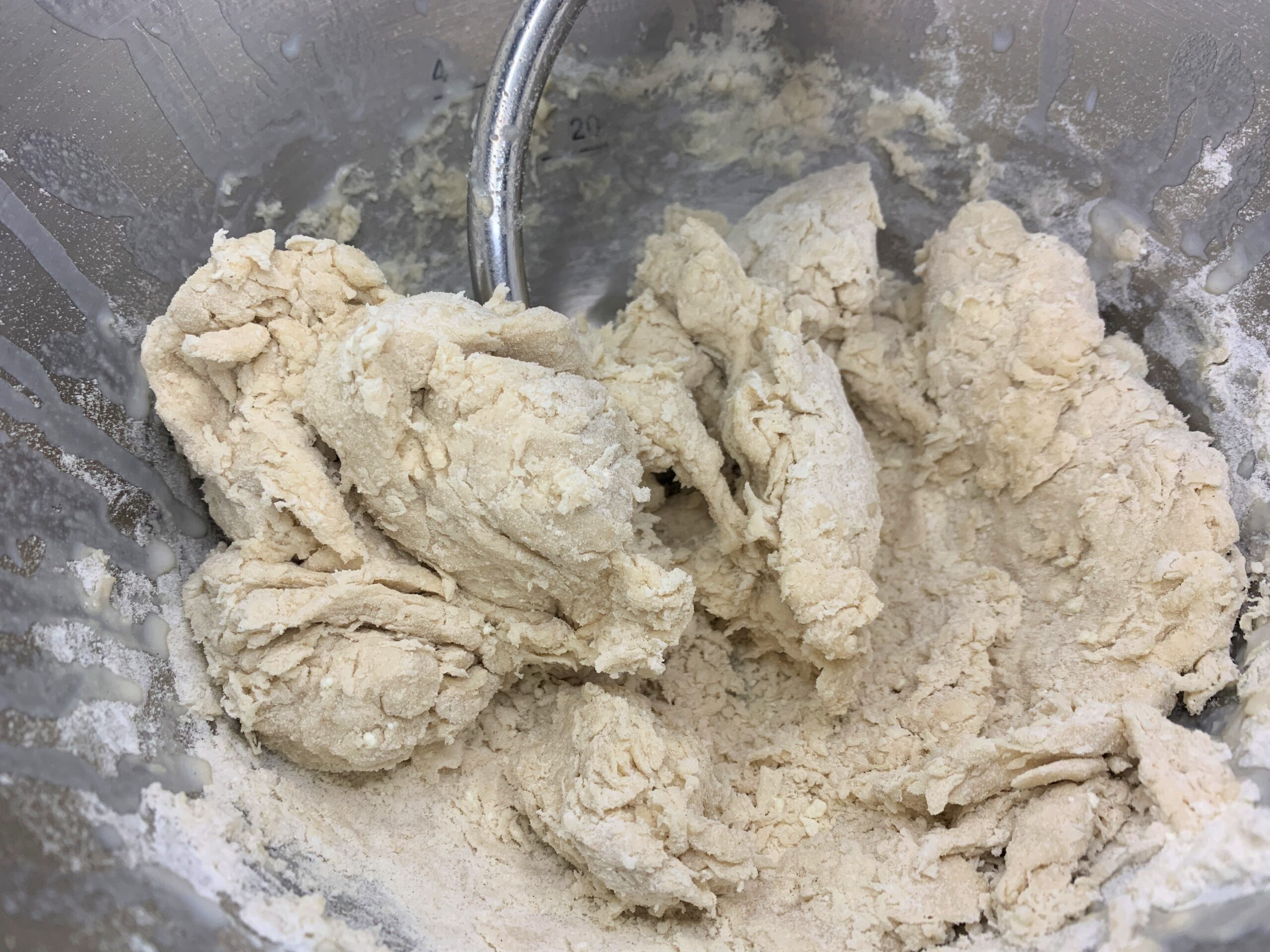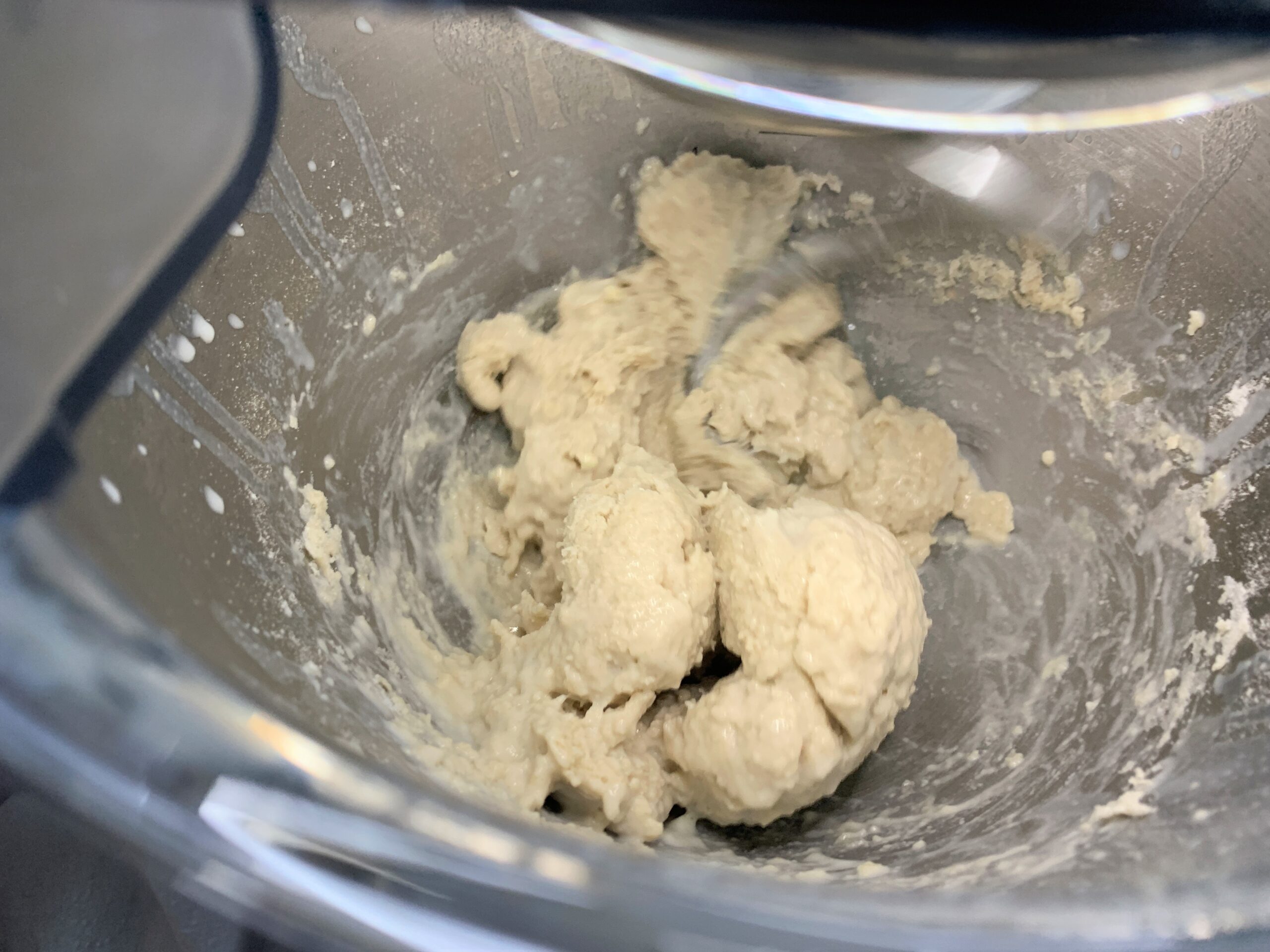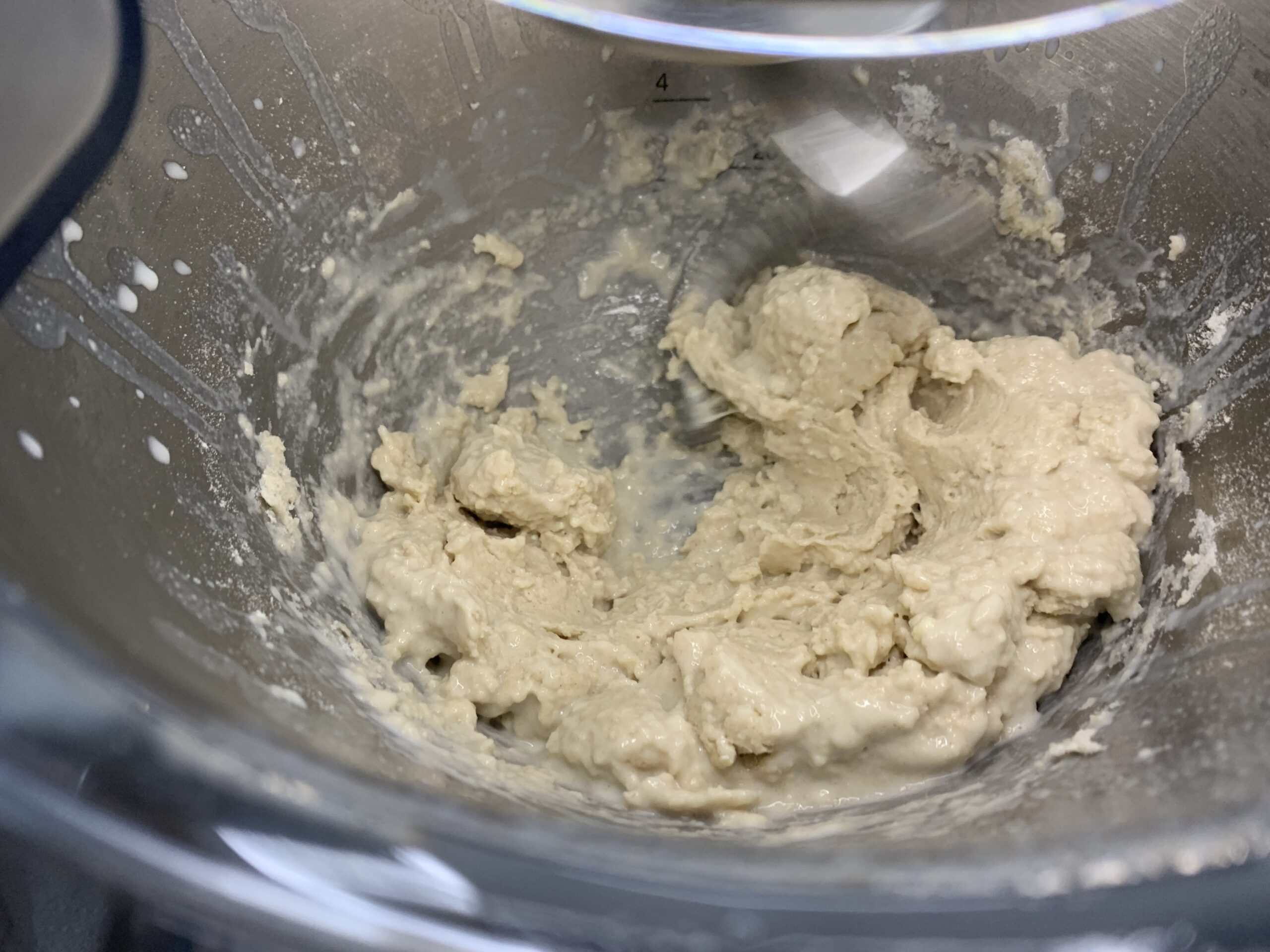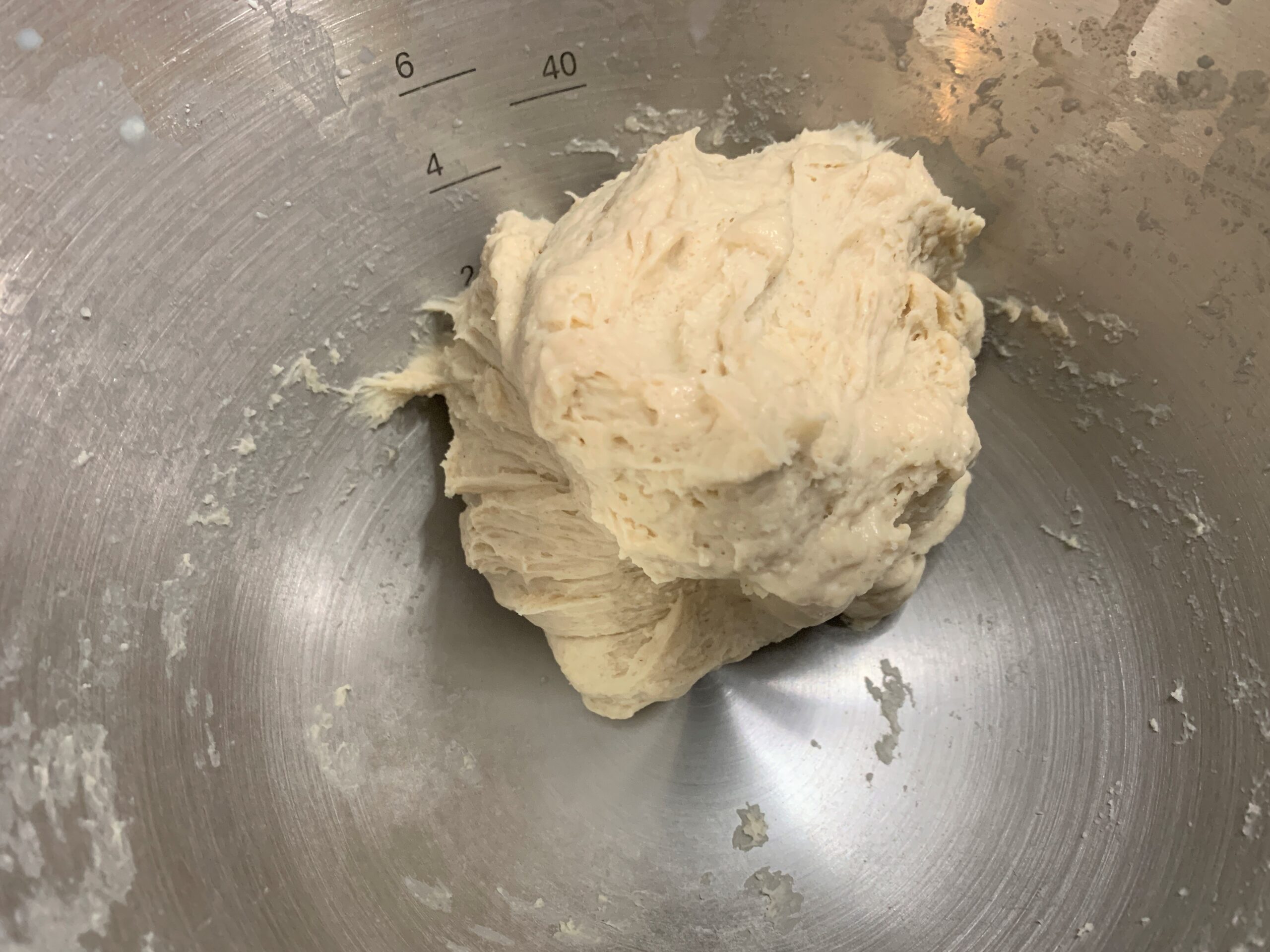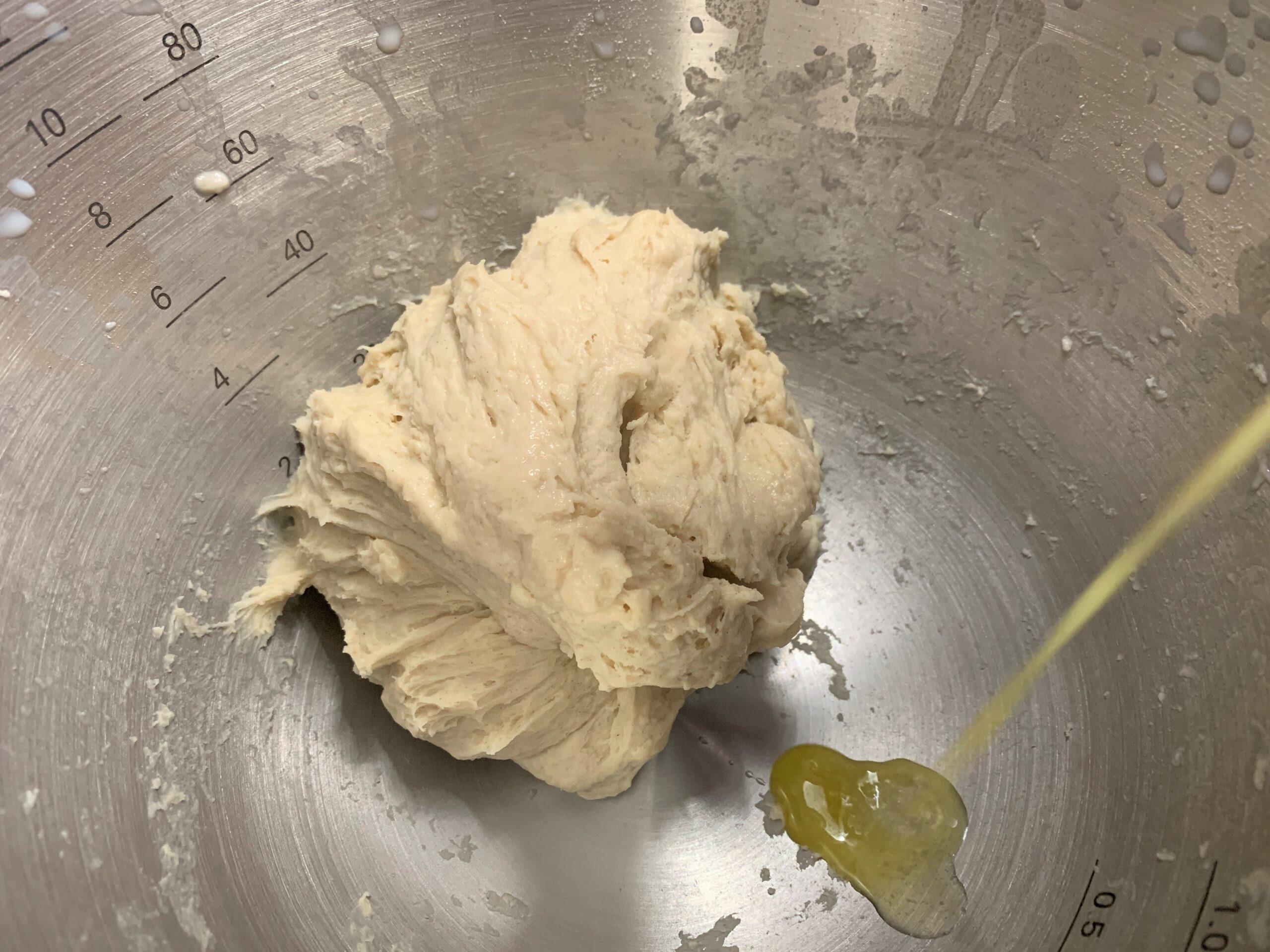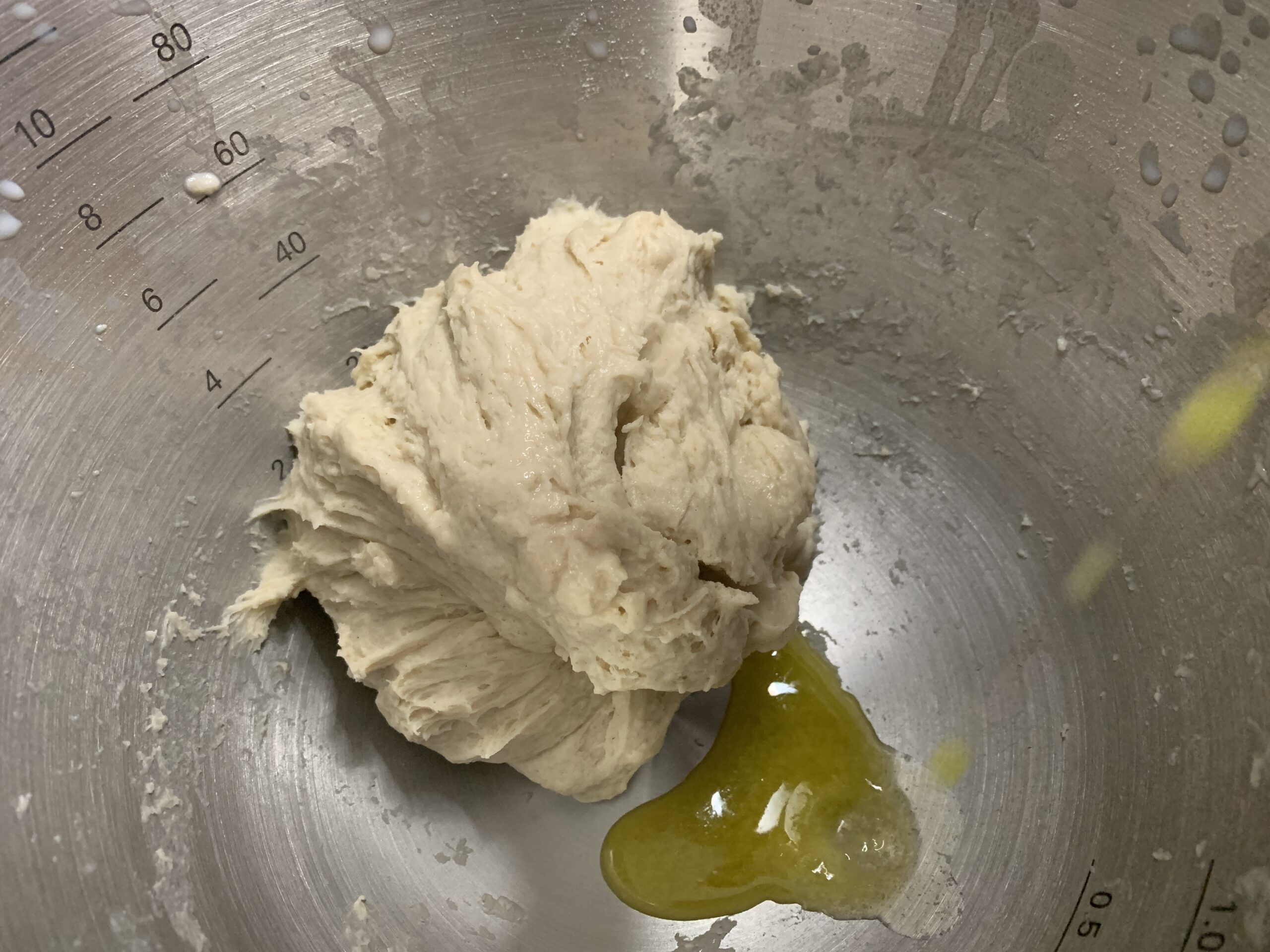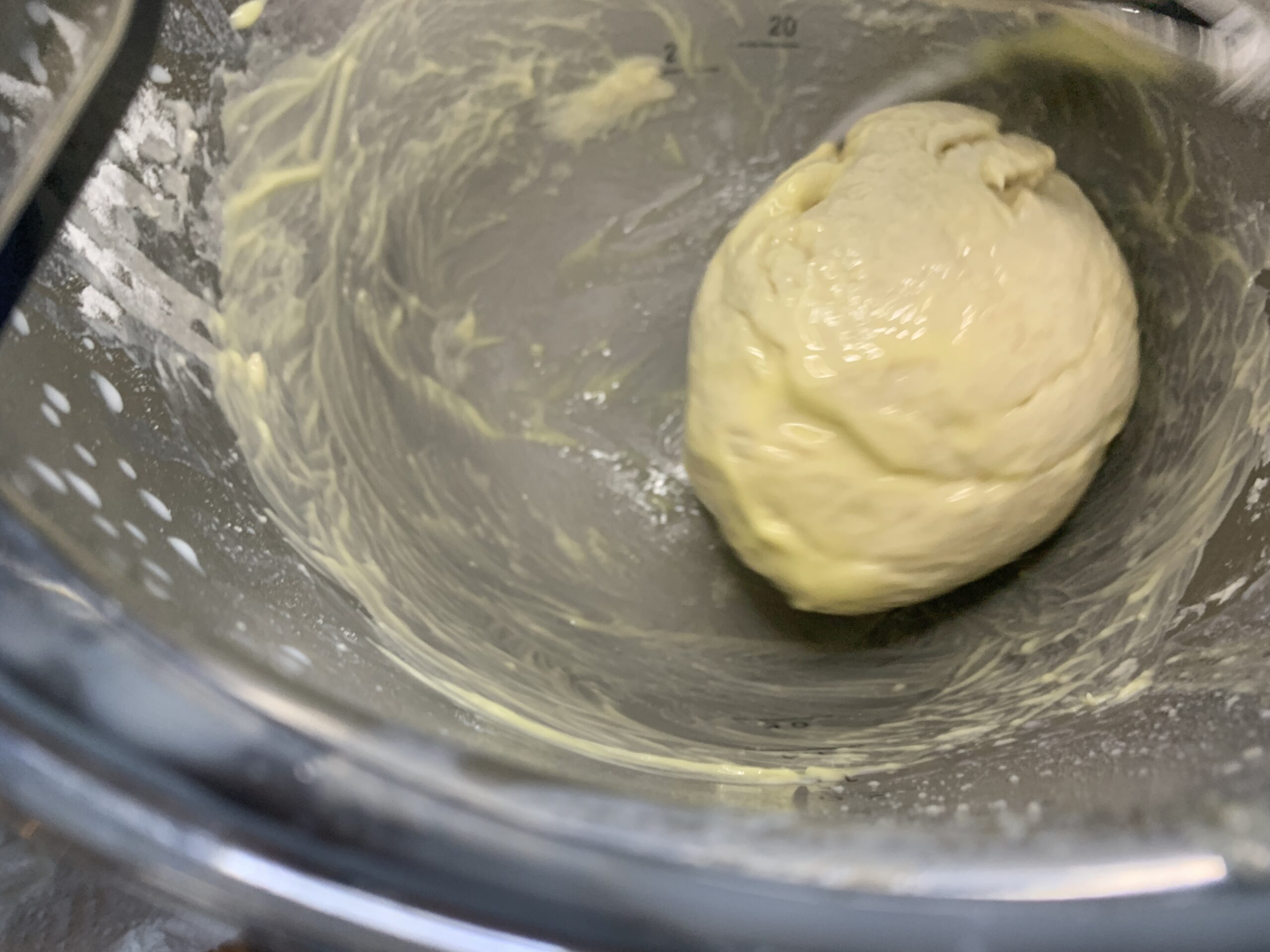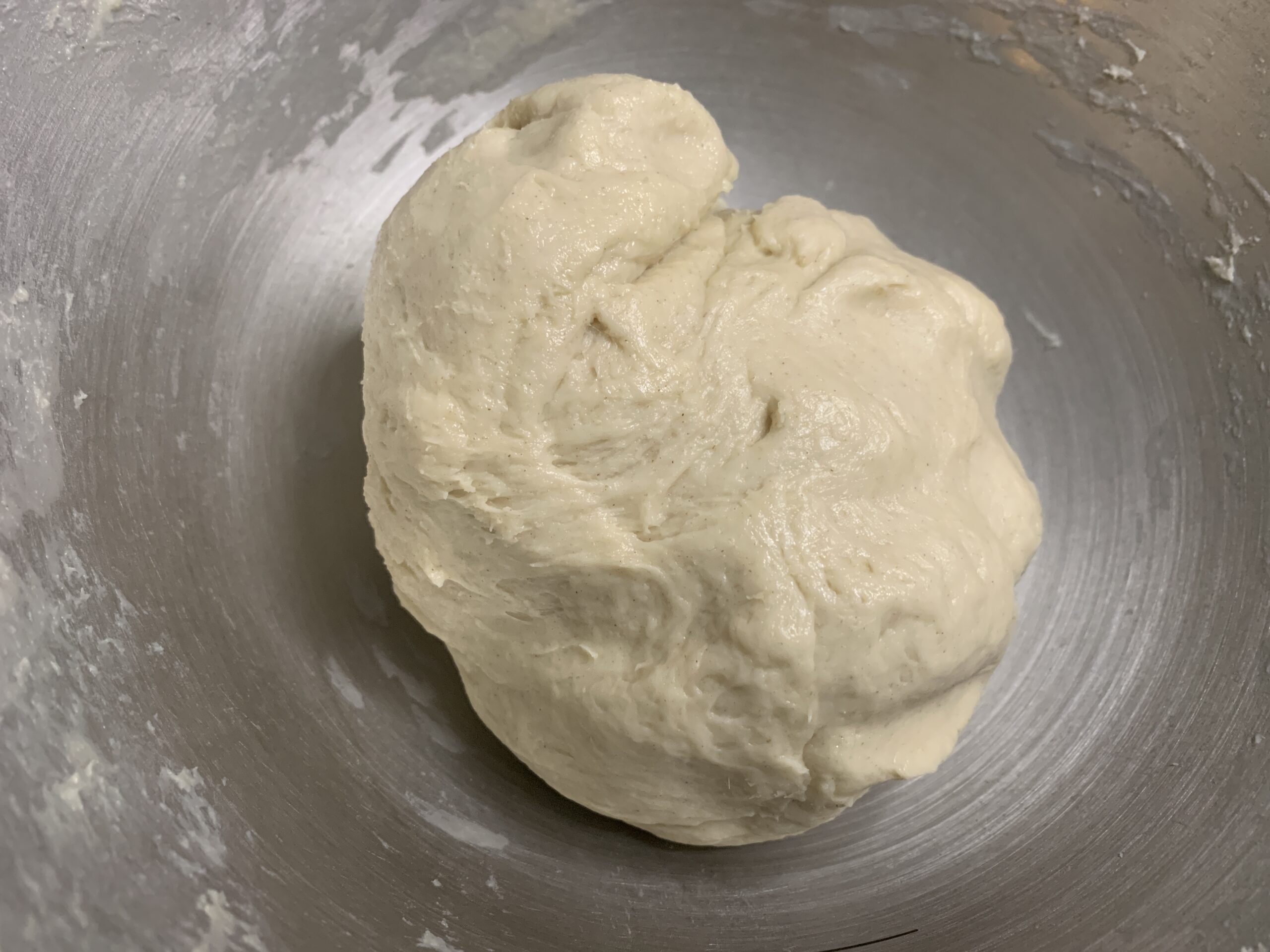 Add yeast mixture little by little and start kneading the dough until you have a soft pliable dough. It would take about 5-7 minutes. It will be wet initially but will start coming together the more you knead.
Add the butter and knead until smooth and elastic for about 10-15 minutes. Knead it till you achieve a soft and smooth dough.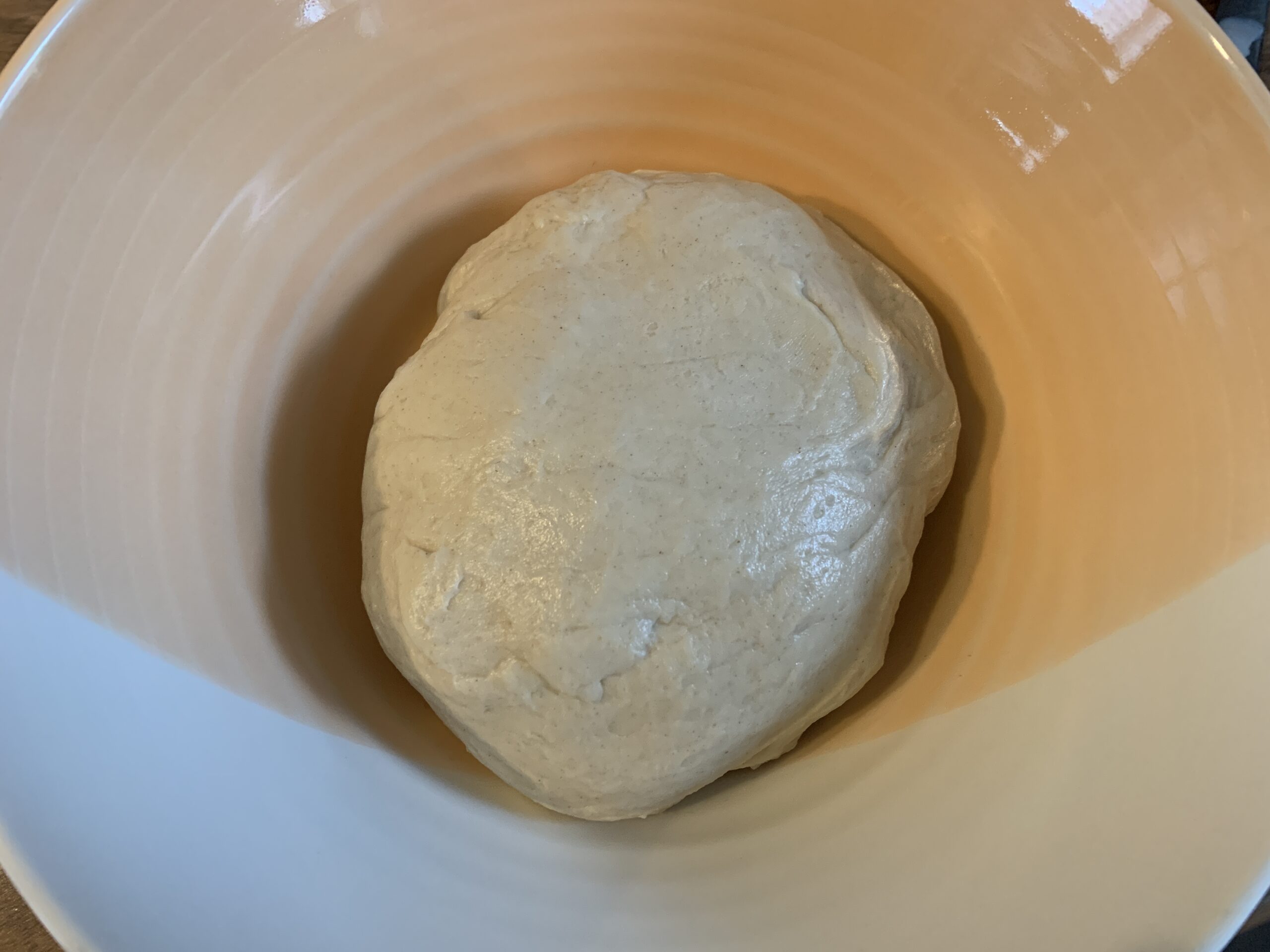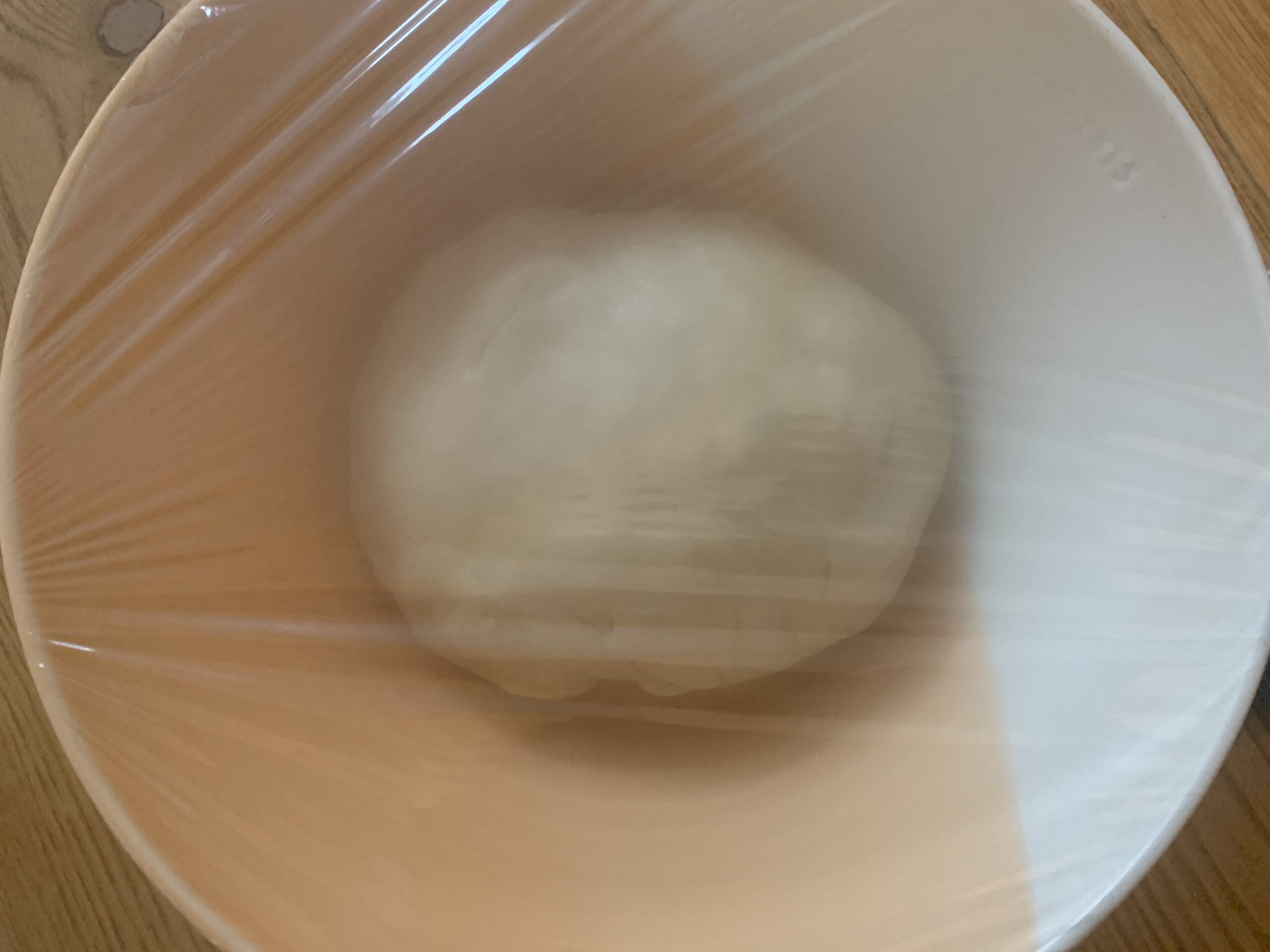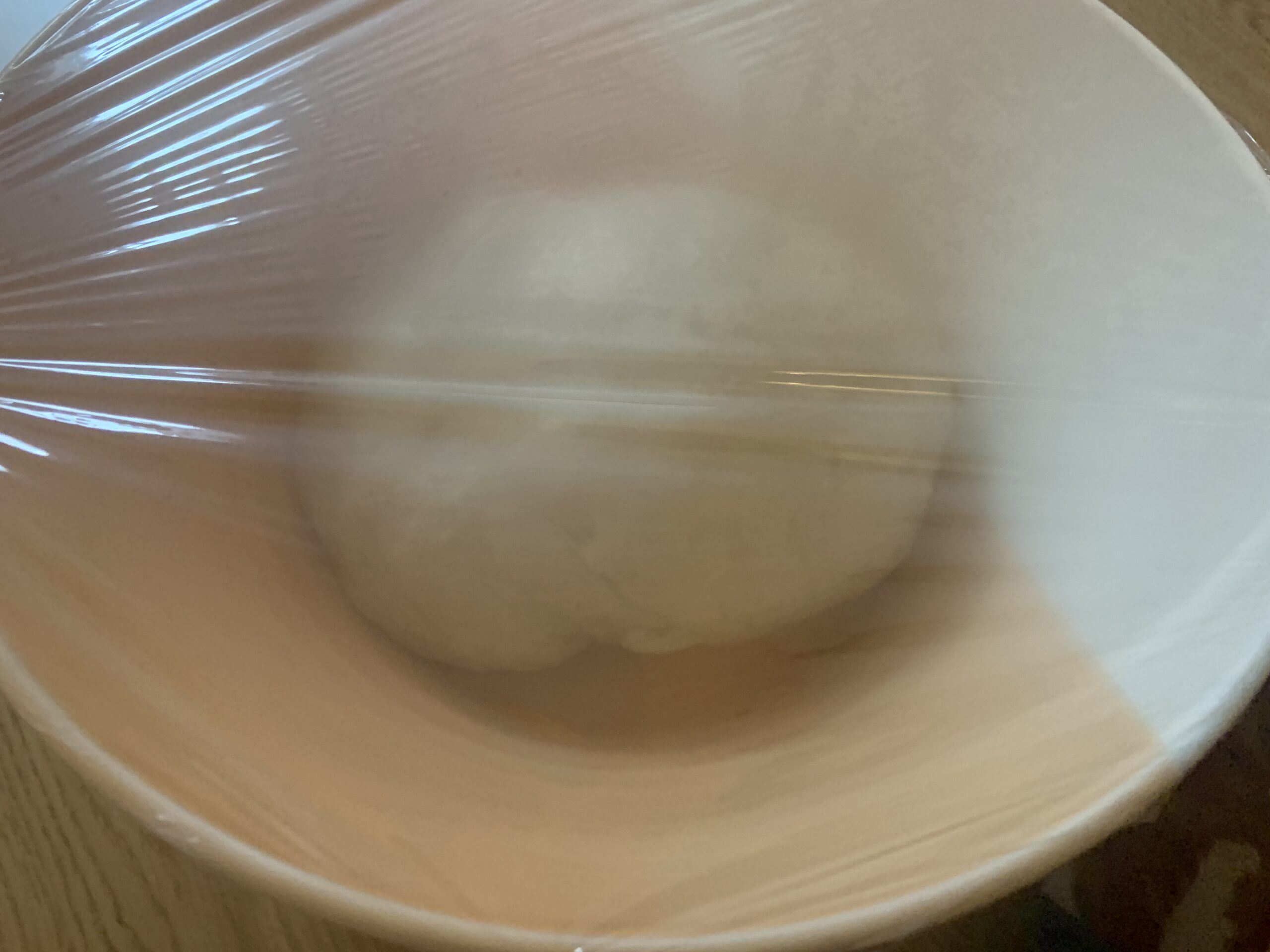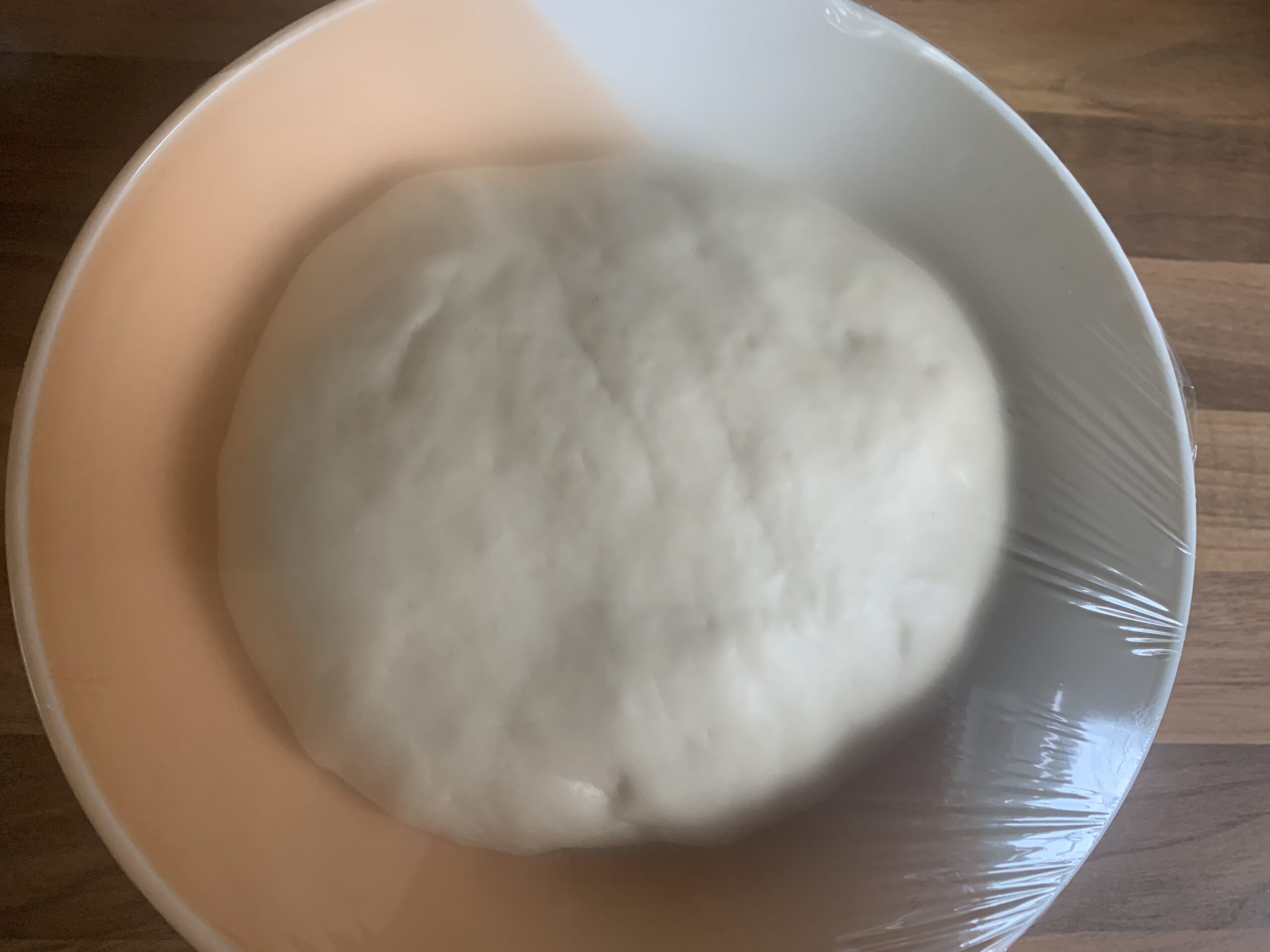 After 15 minutes of kneading transfer the dough to a big bowl. Cover with a damp kitchen towel or cling film and leave in a warm place for 30-60 mins or until double.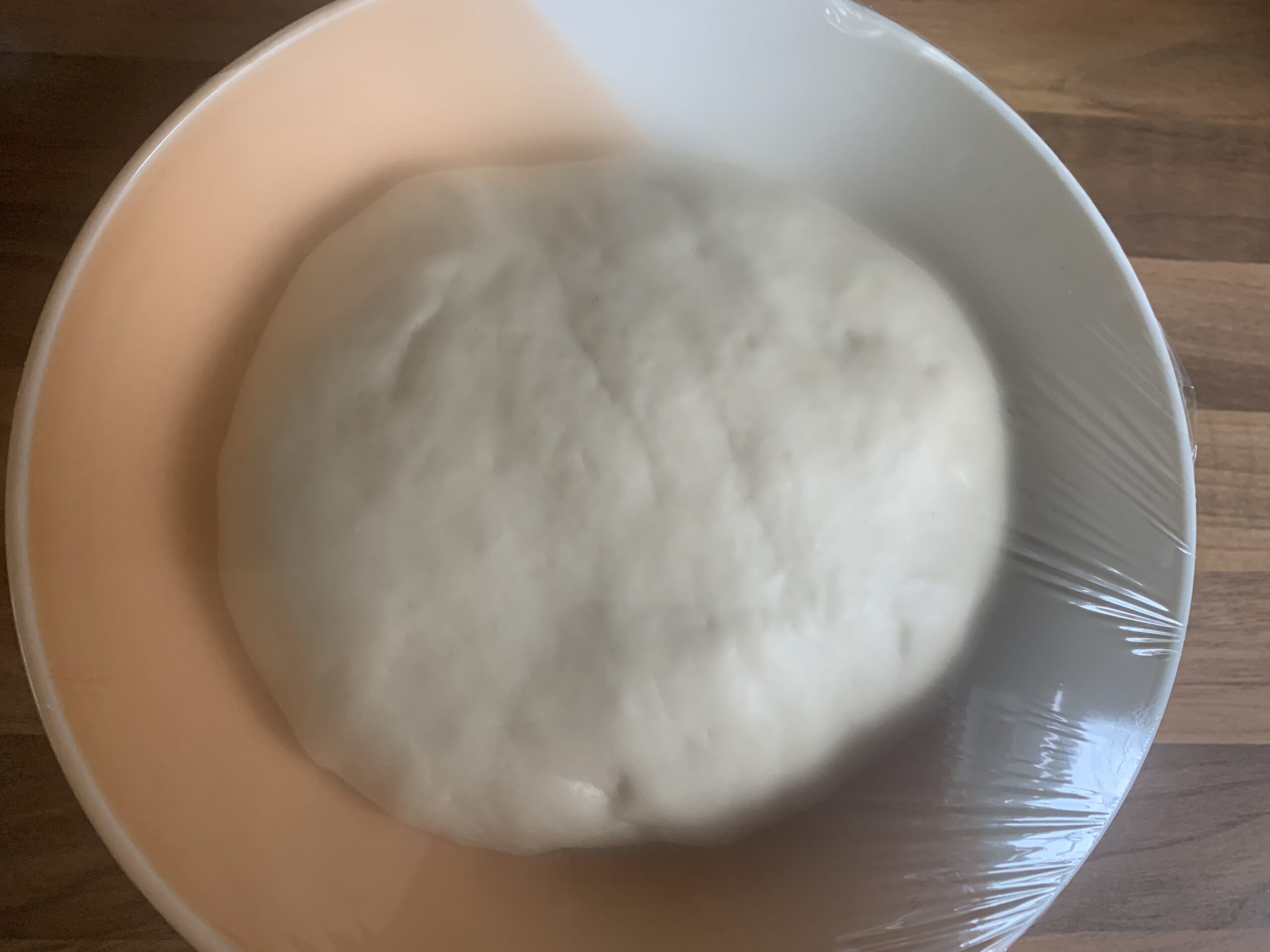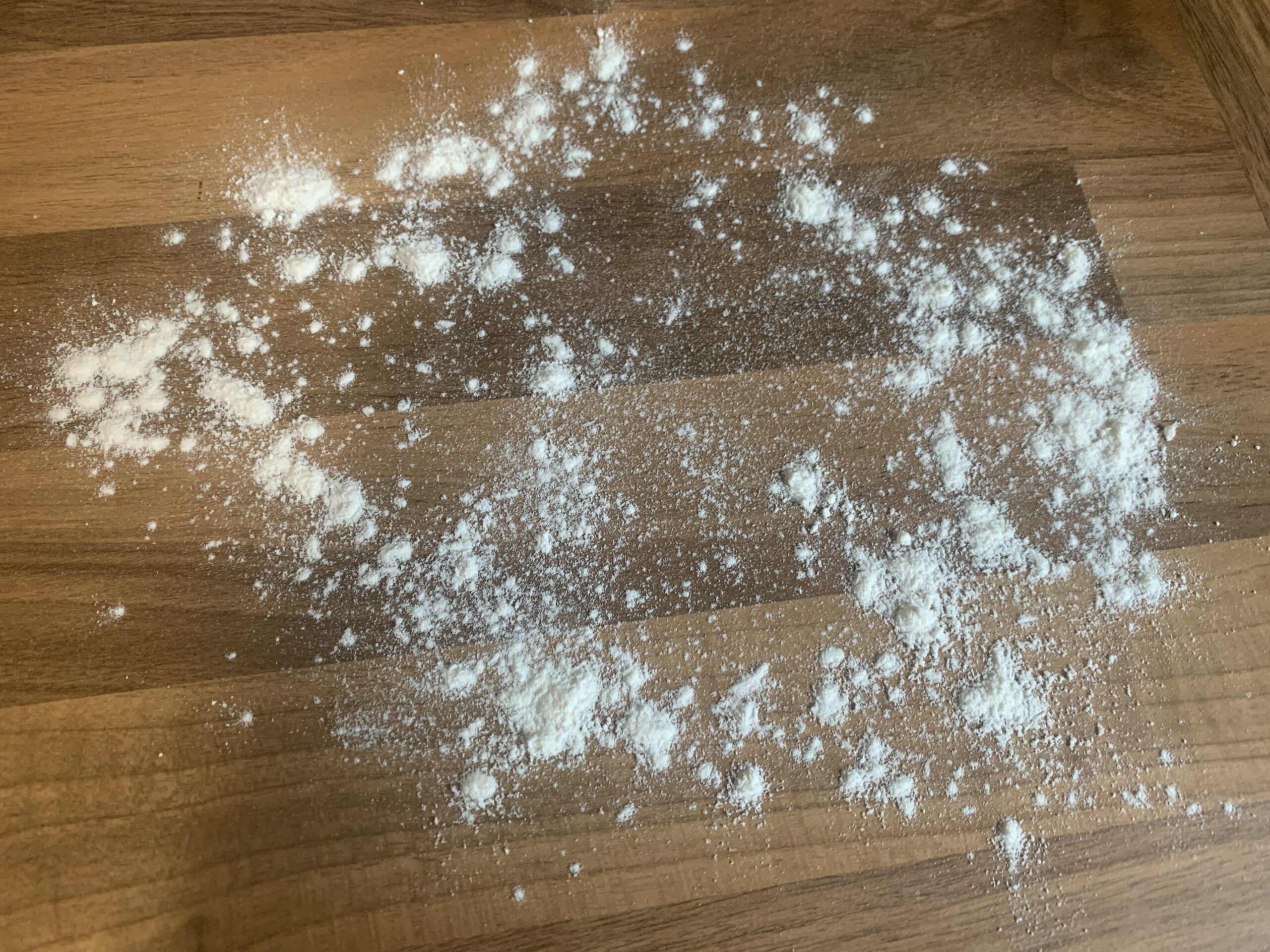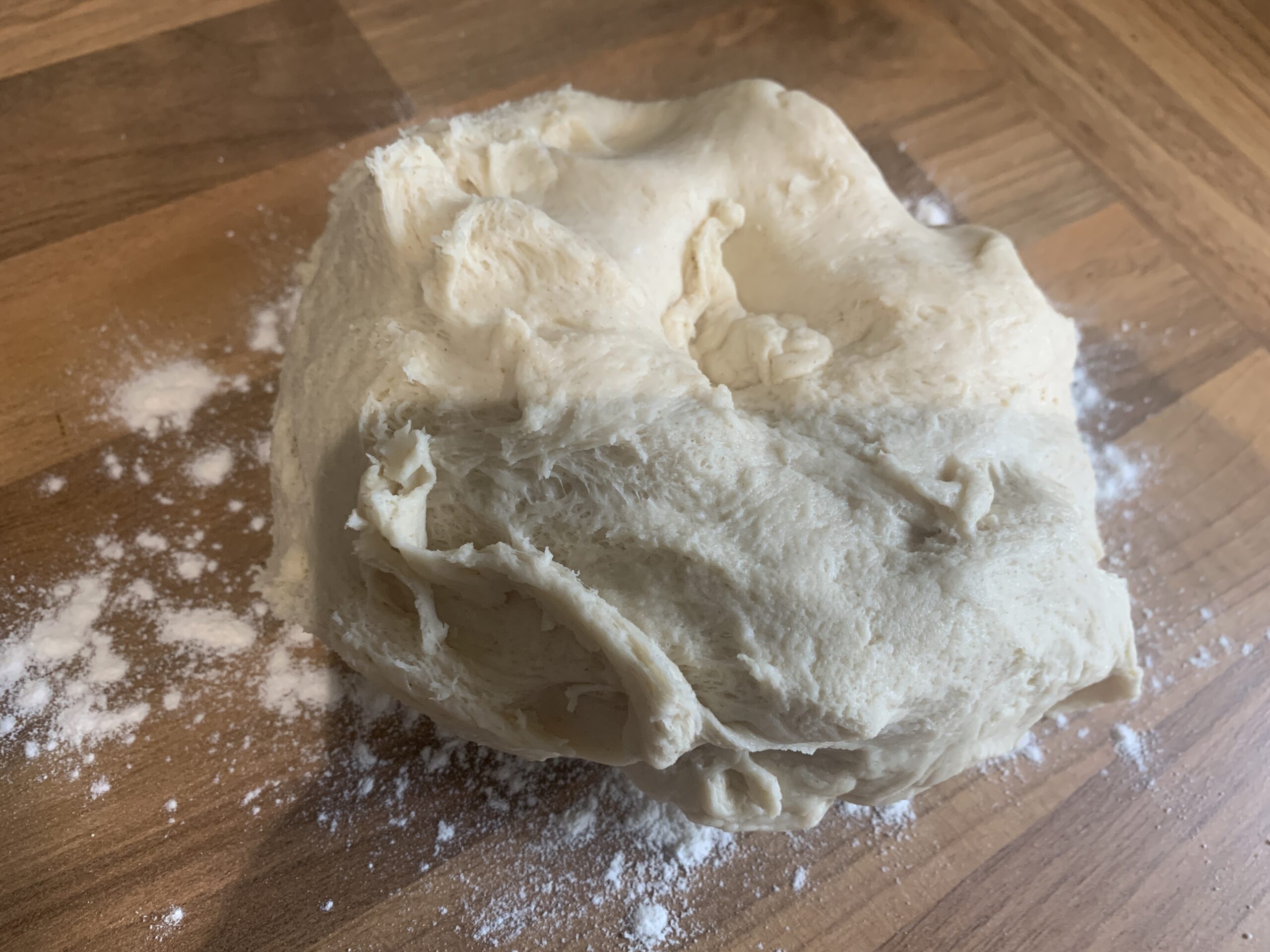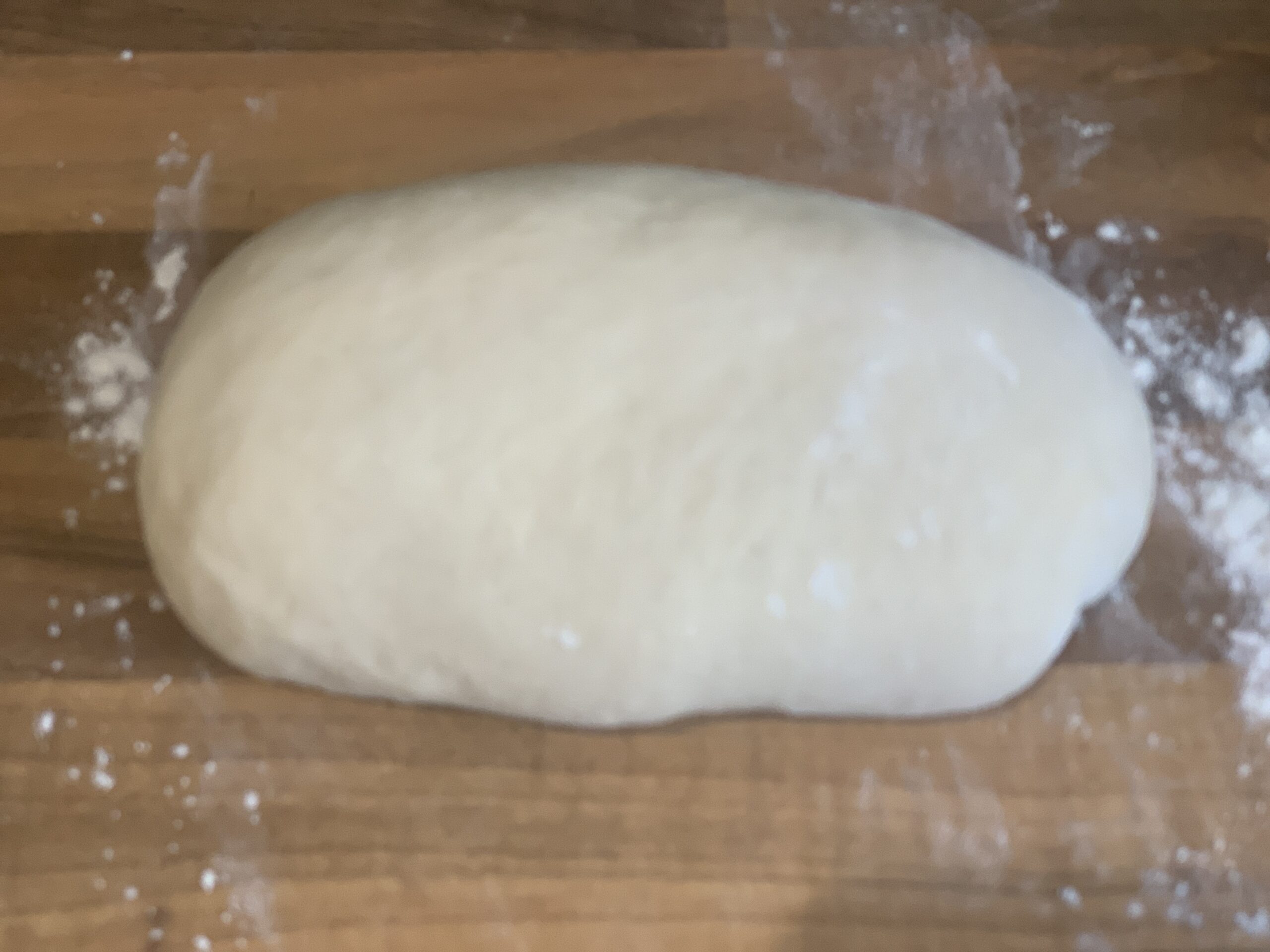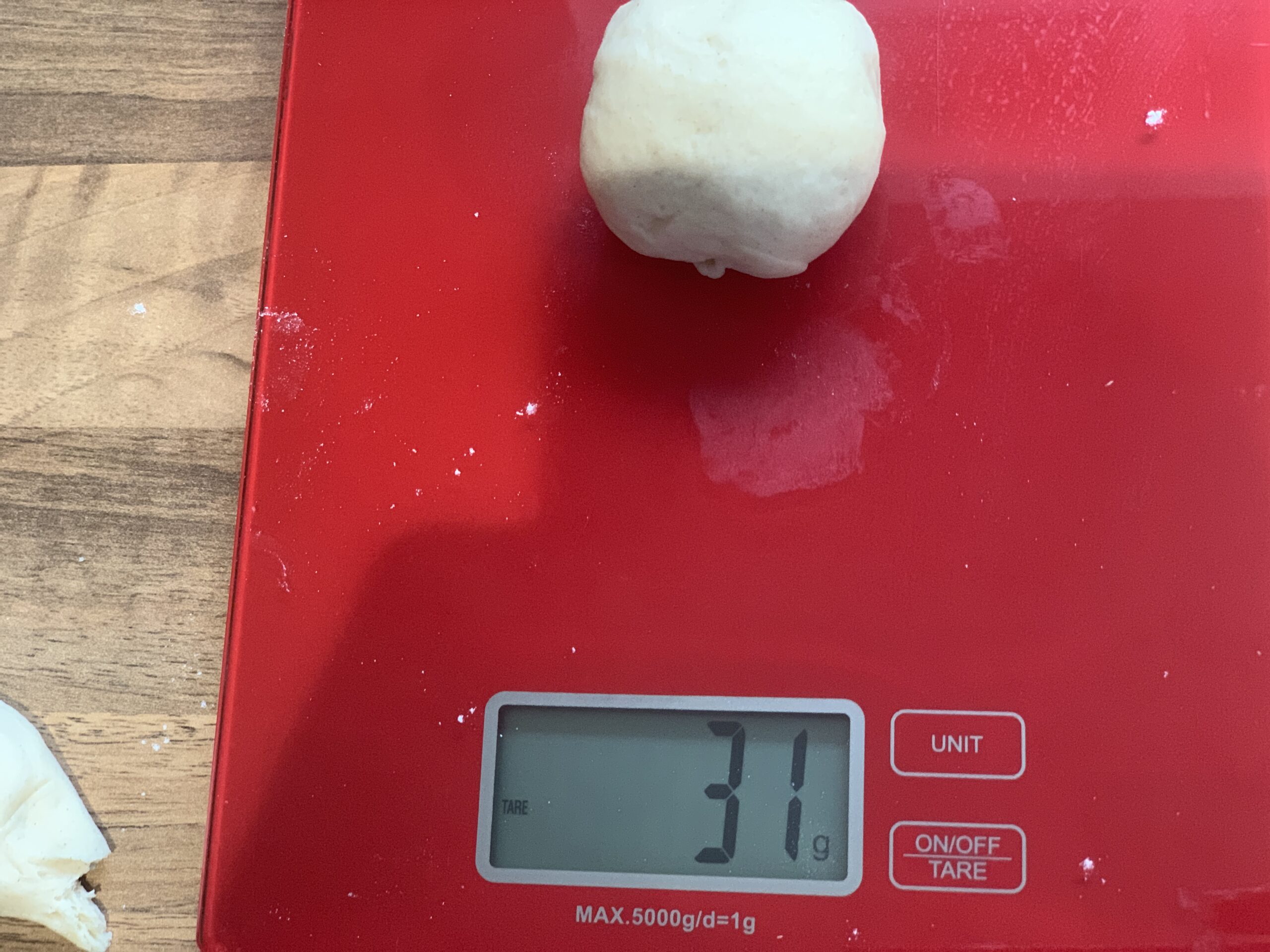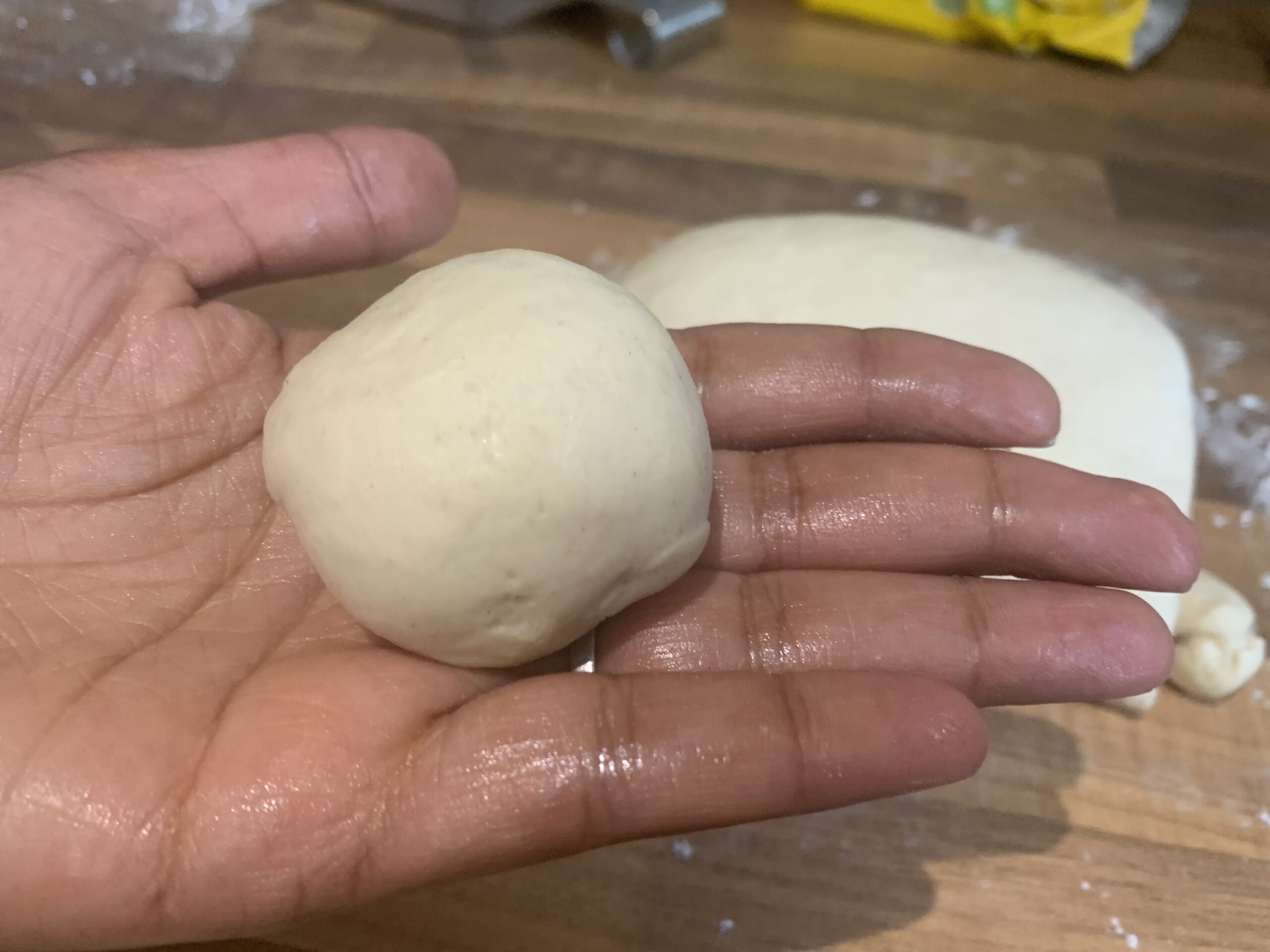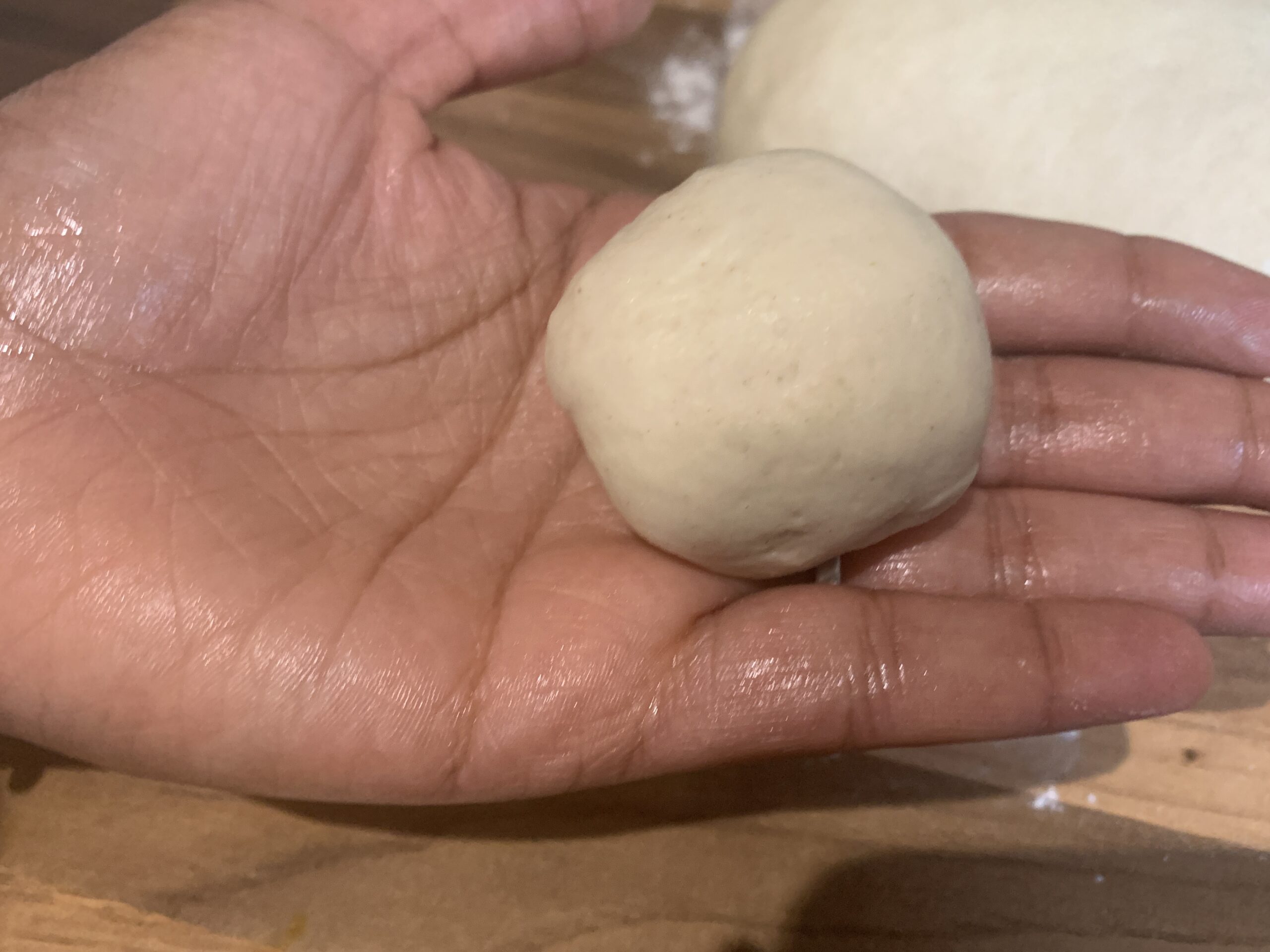 After 1 hour when the dough is doubled, punch down the dough on a lightly floured surface and knead for 1 minute.
Divide the dough in 16 equal balls. Each ball should weigh around 30-31 gm. Roll each dough portion into balls.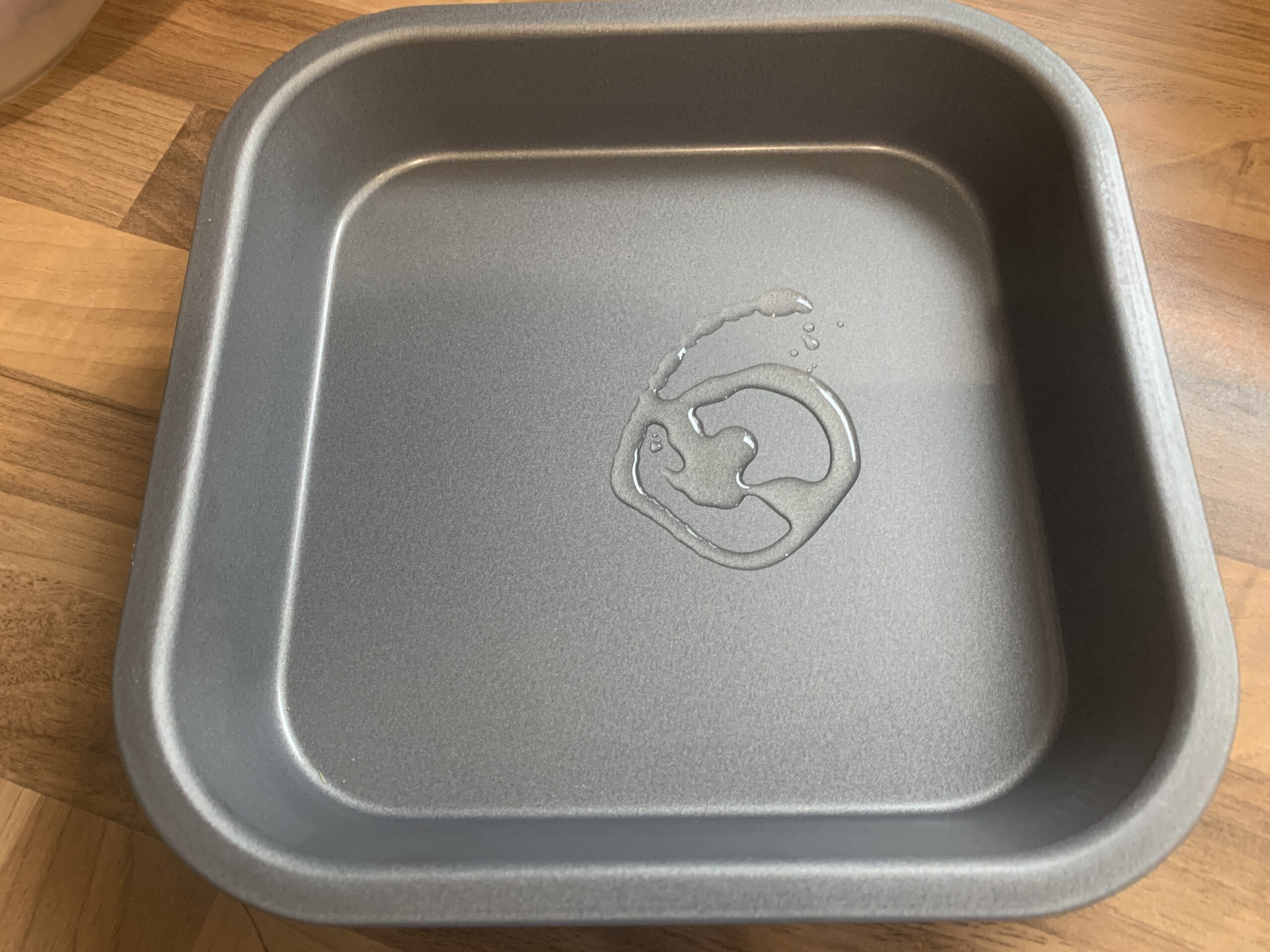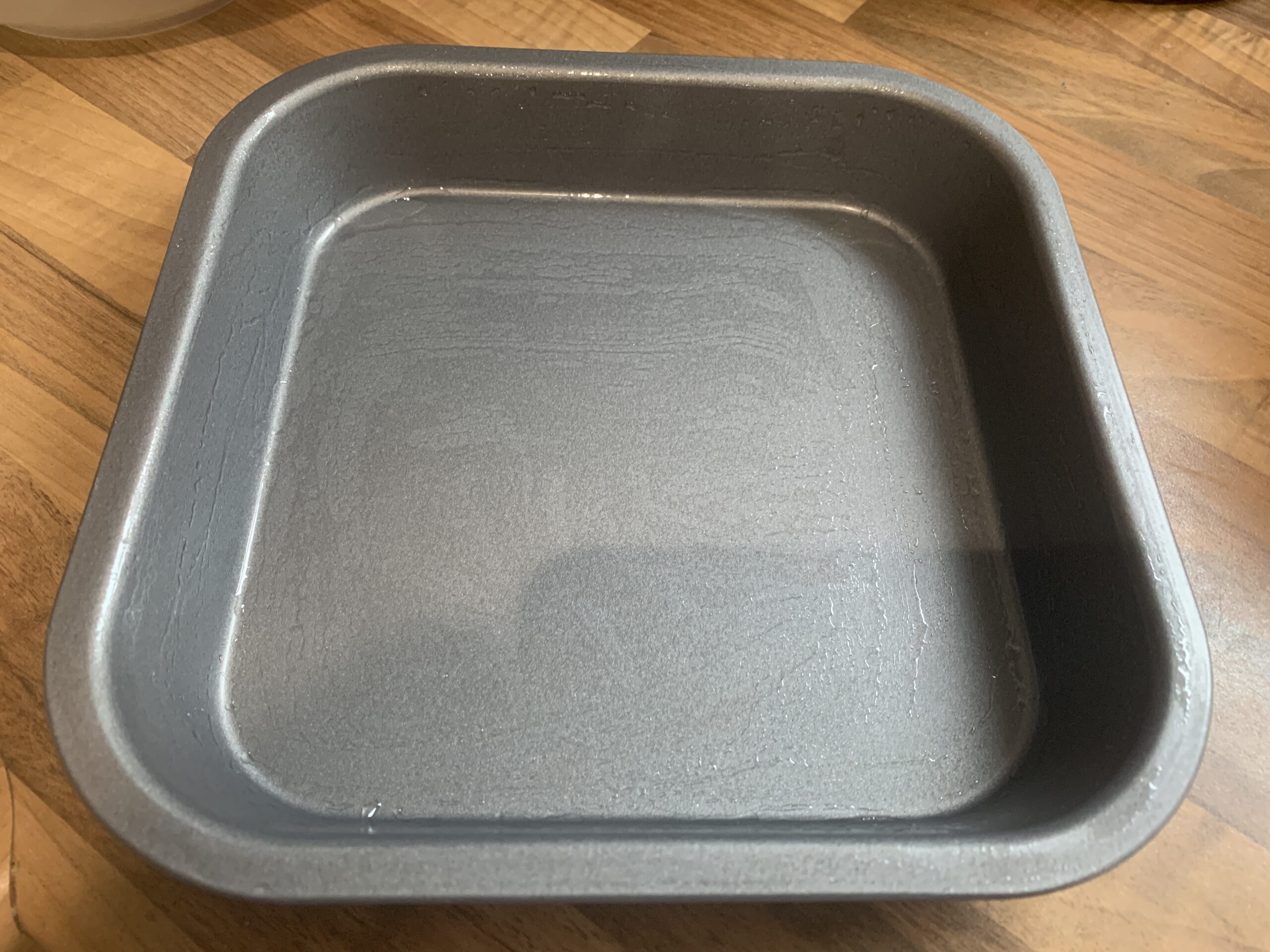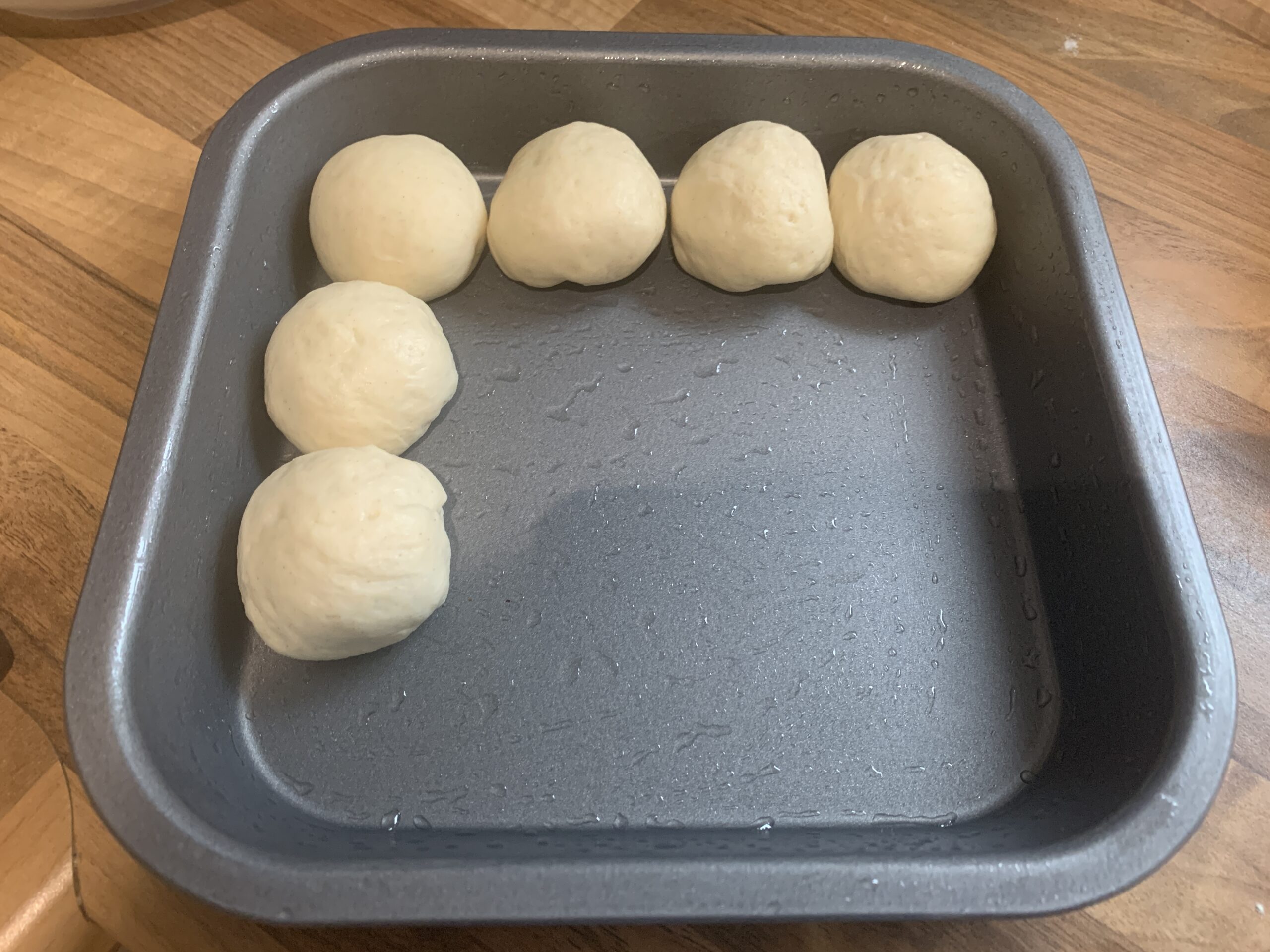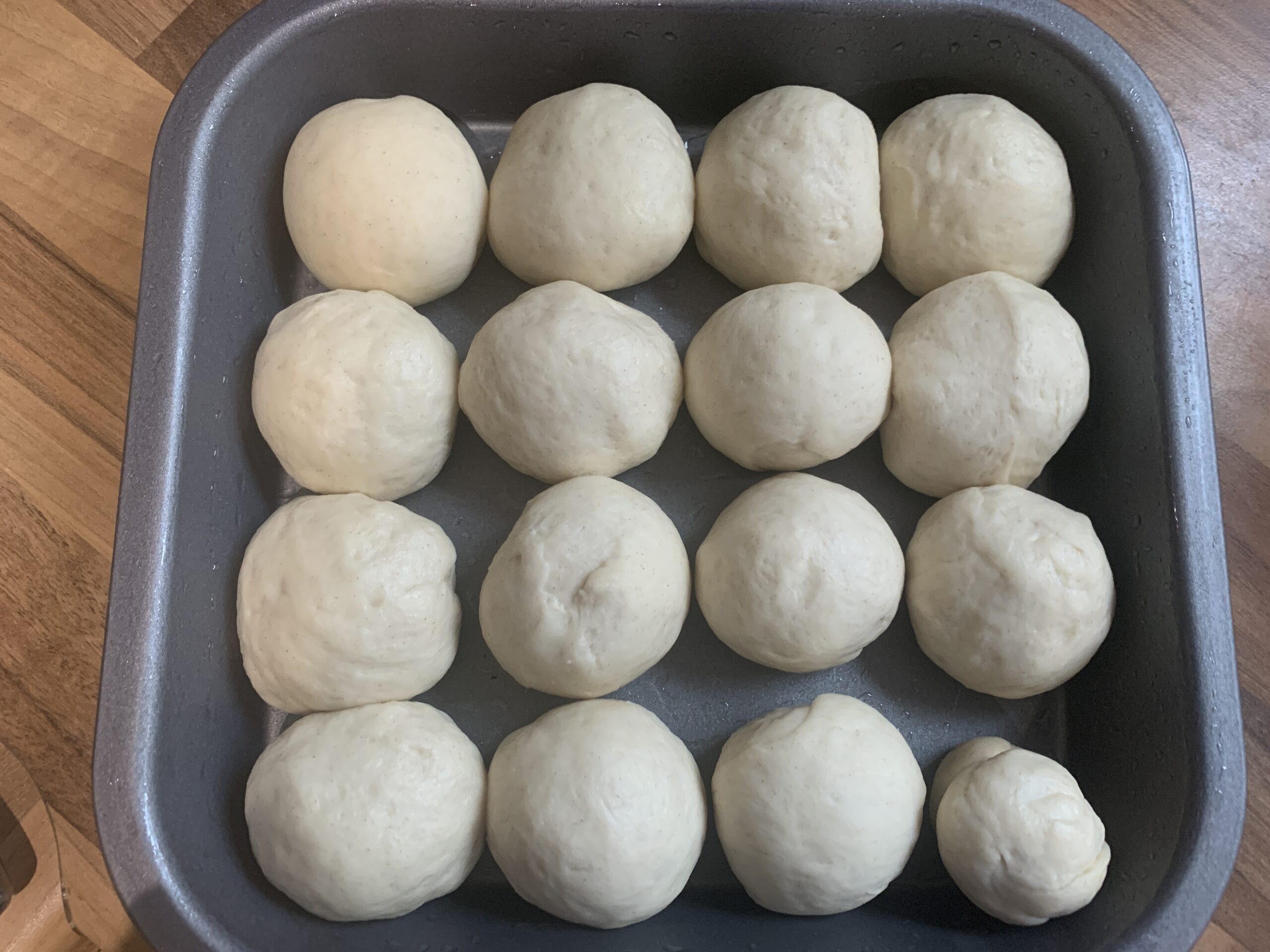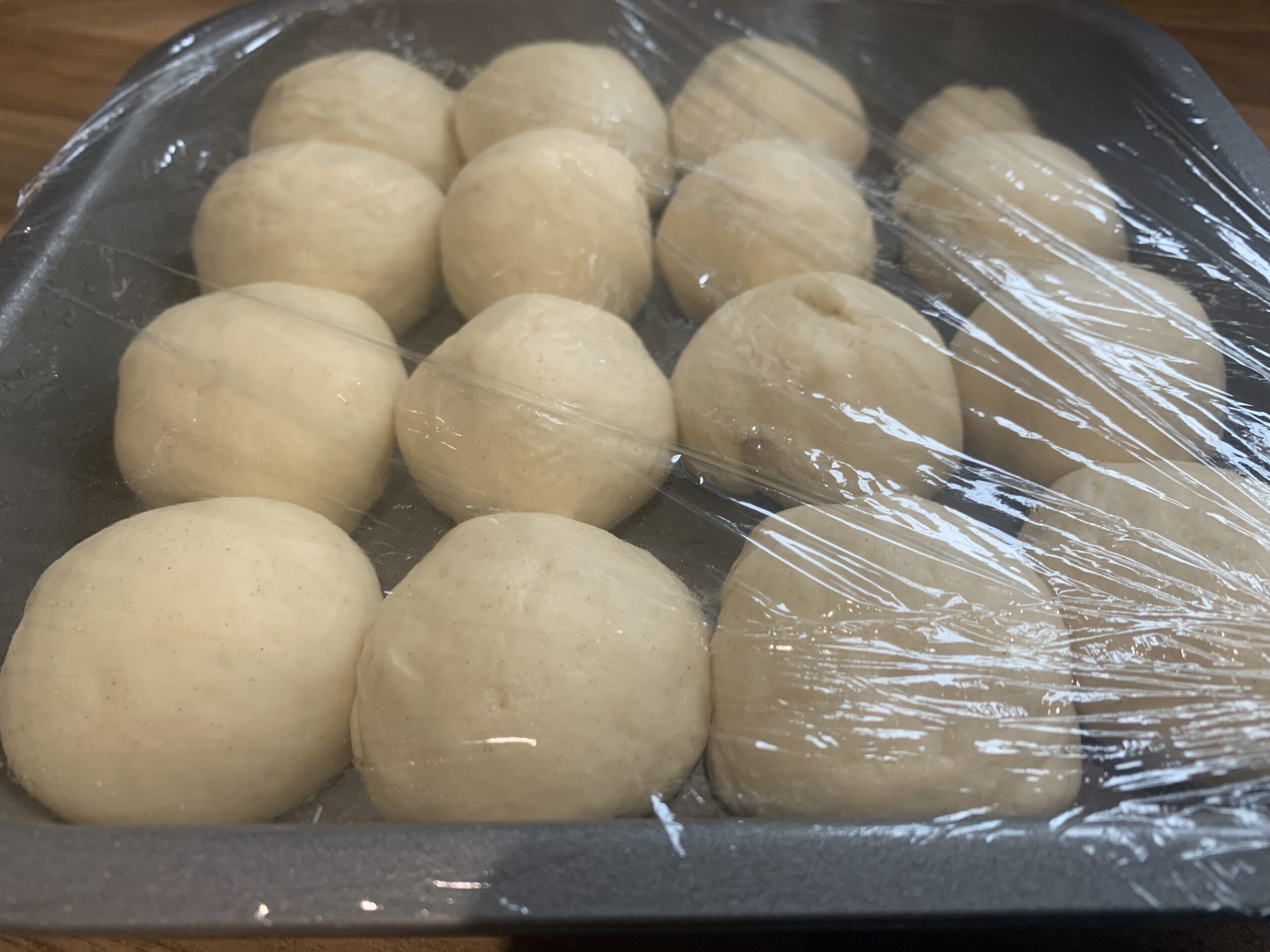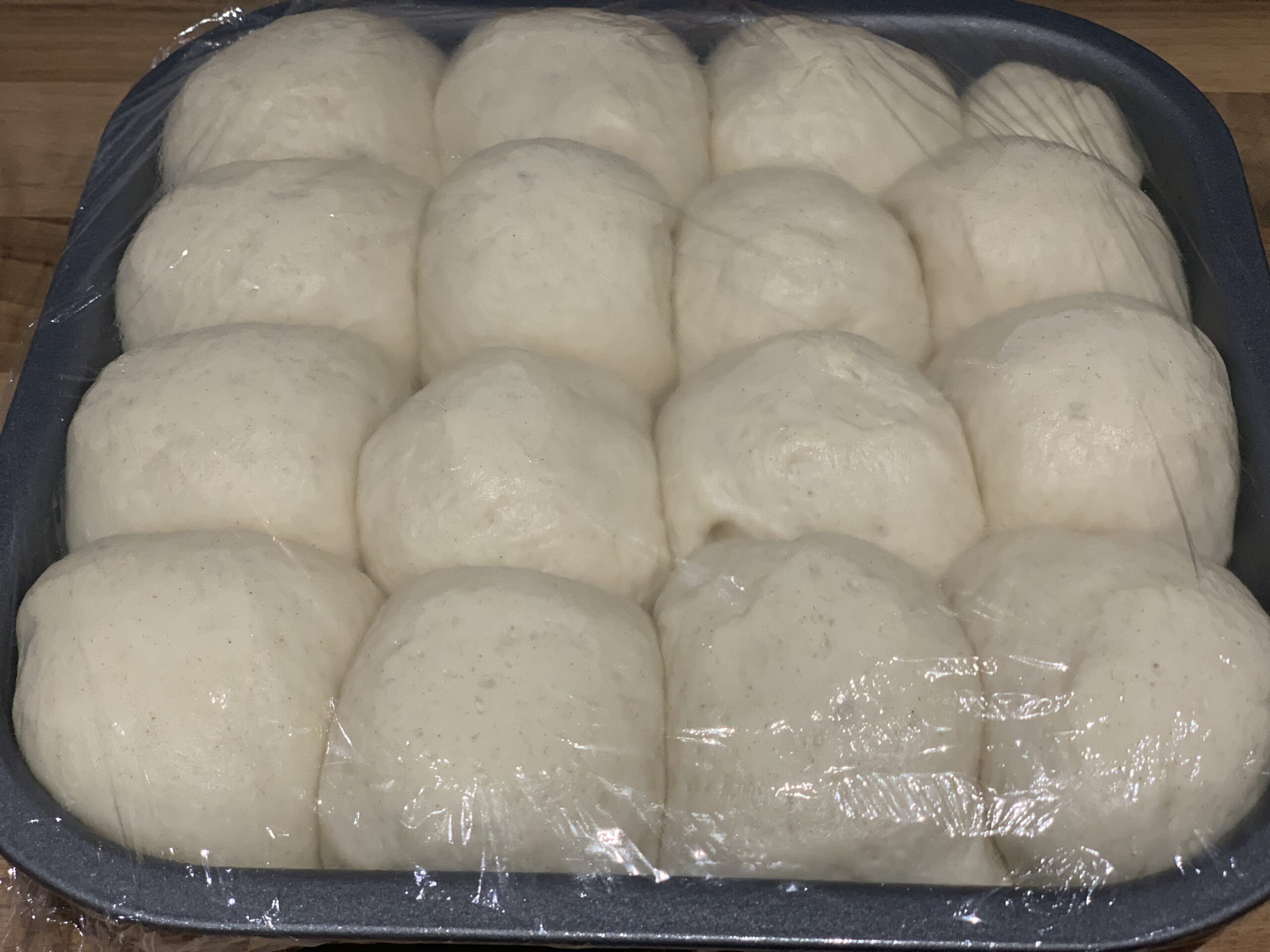 Grease an 8×8-inch square tin with oil. Arrange the dough balls at equal distance. Cover with a damp kitchen cloth or cling film and leave in a warm place for 40-45 minutes for second proofing.
Halfway through the second proofing preheat the oven to 200C/ 180fan/Gas6.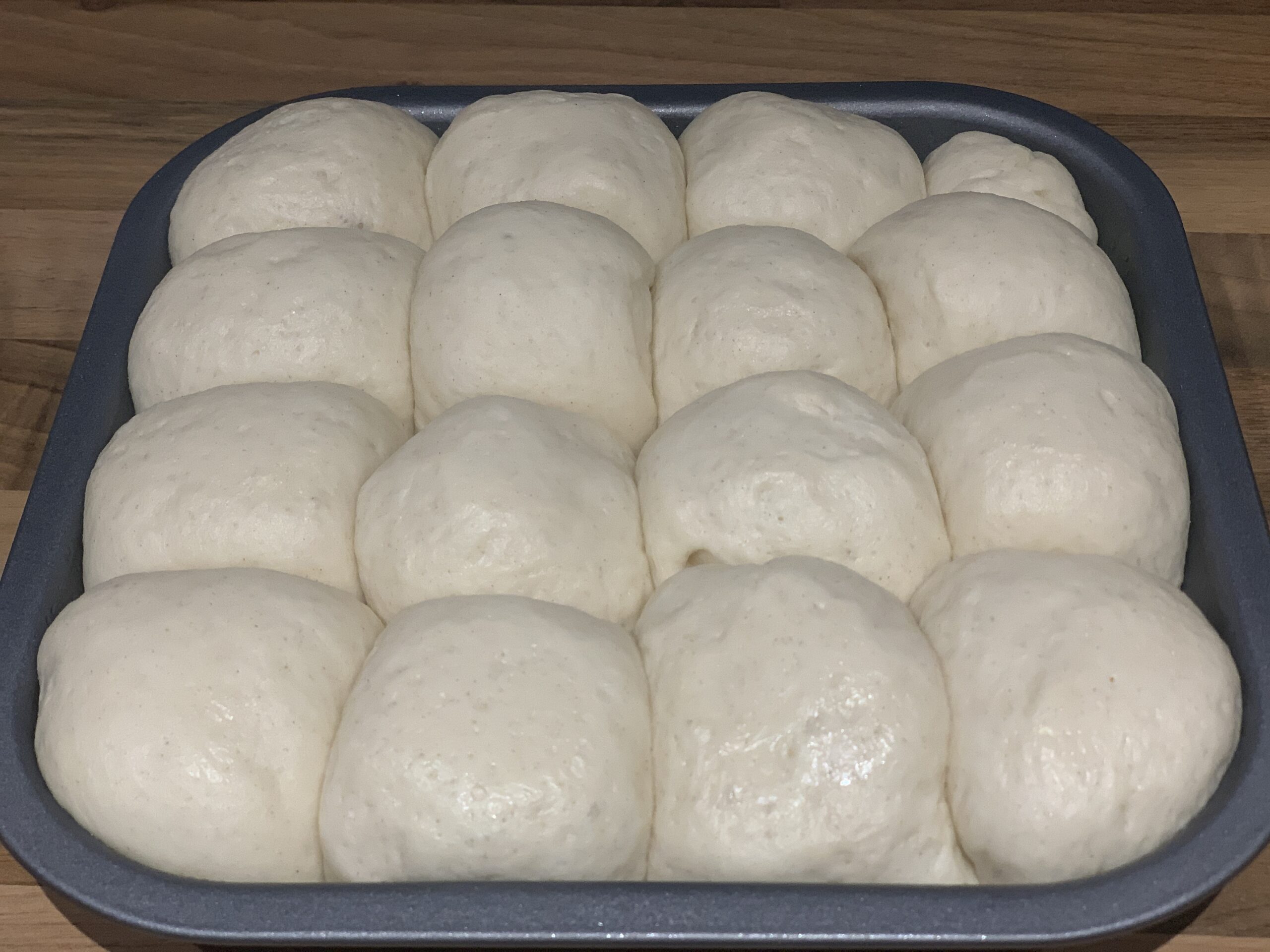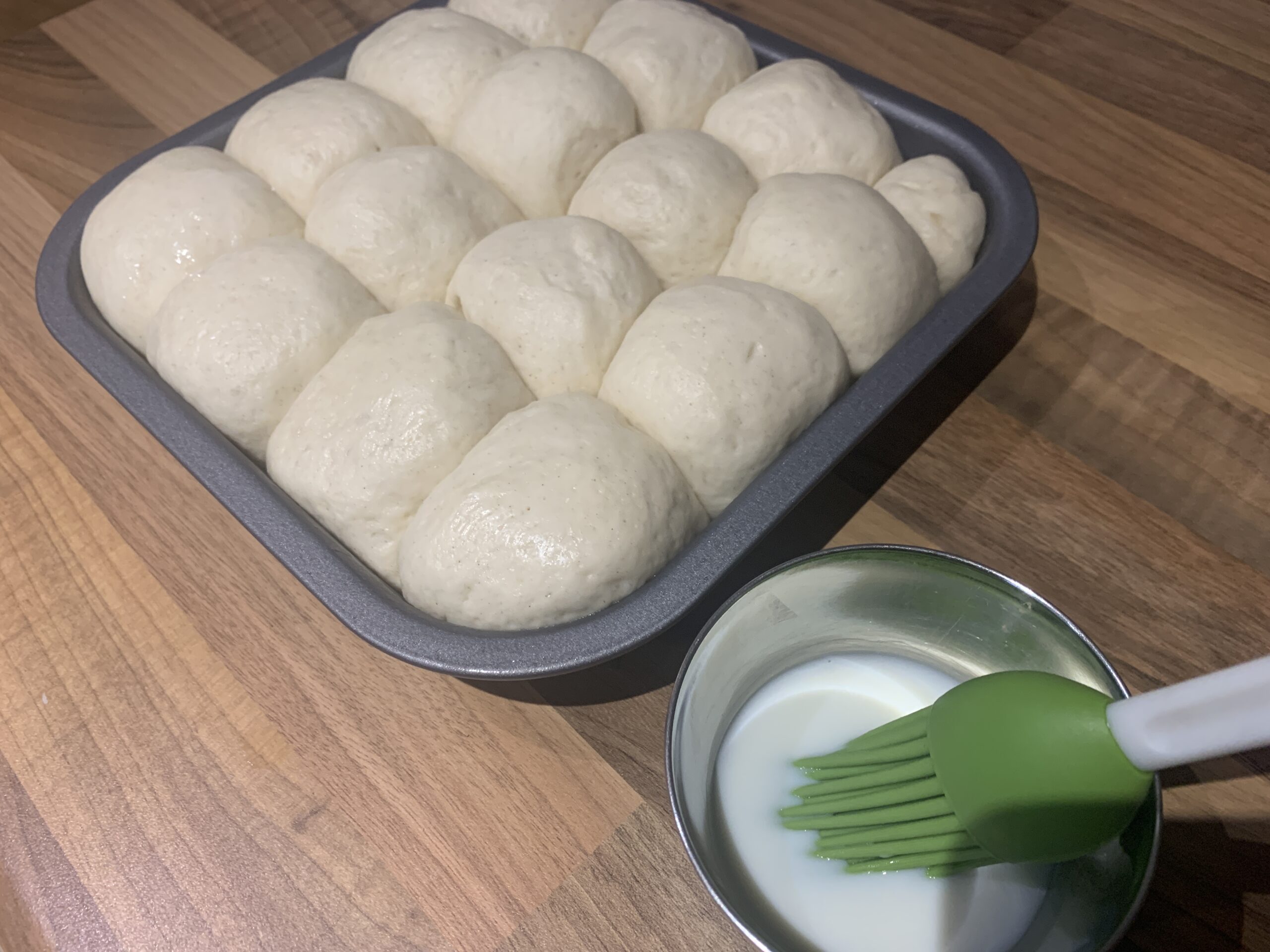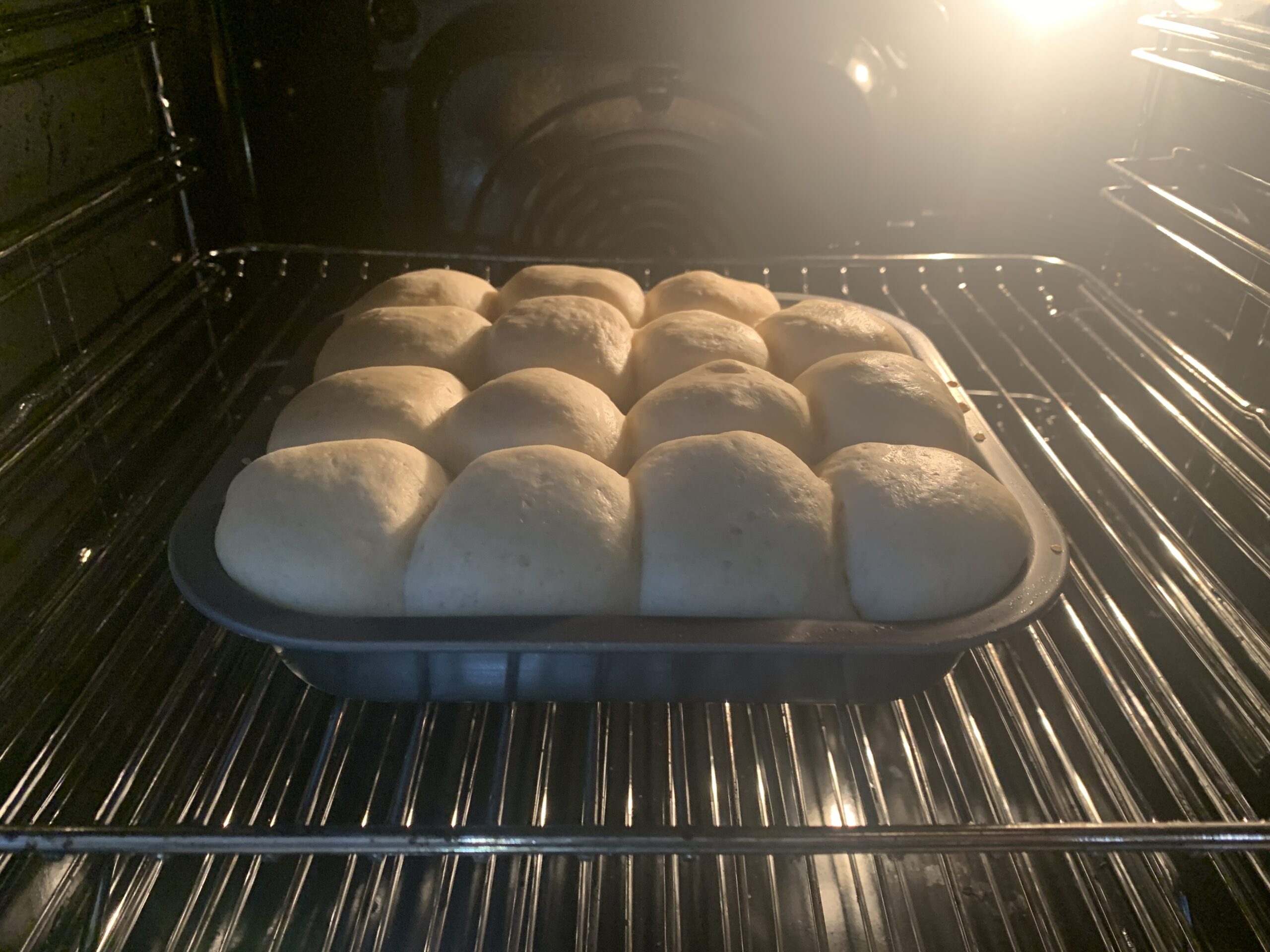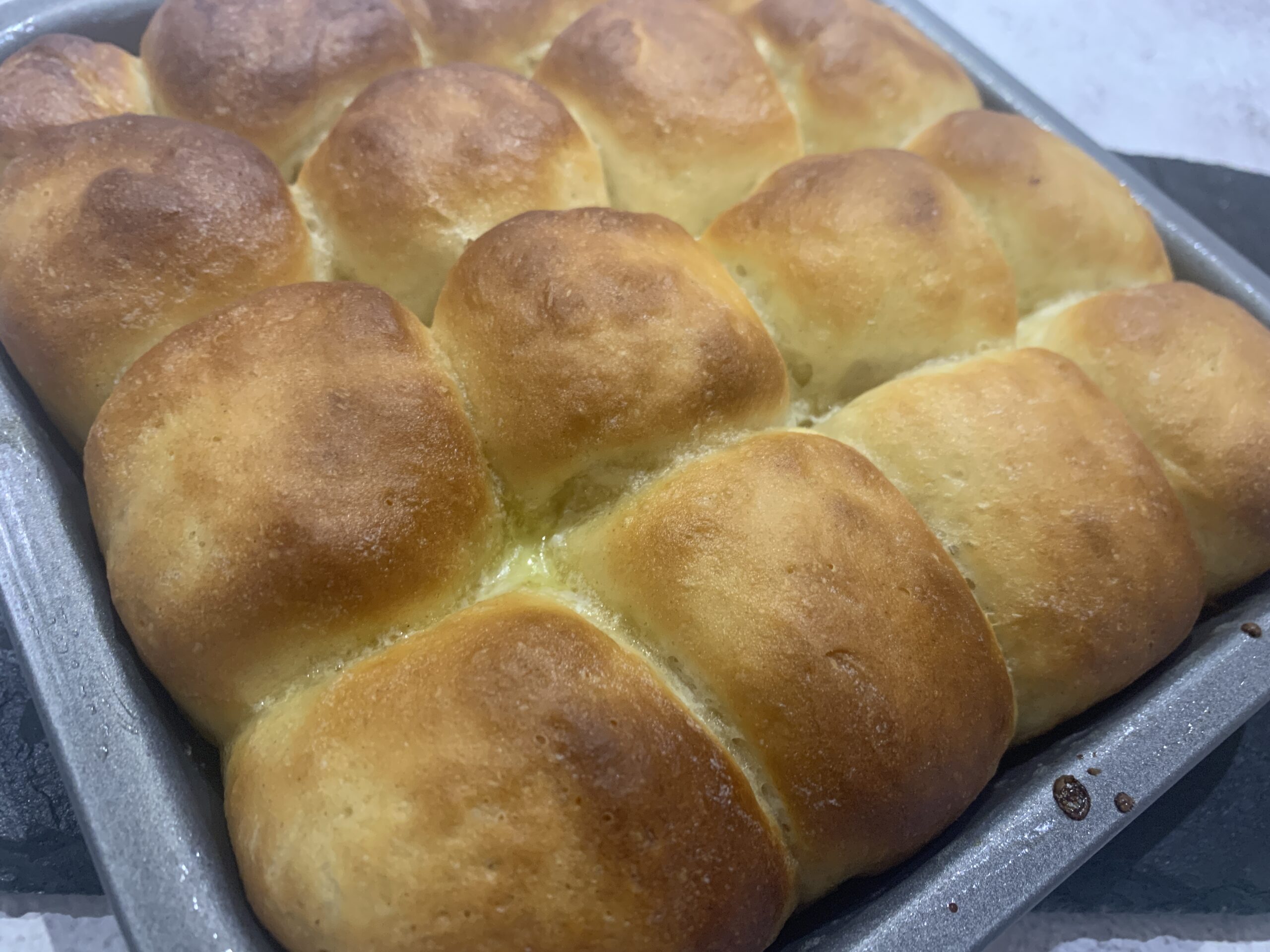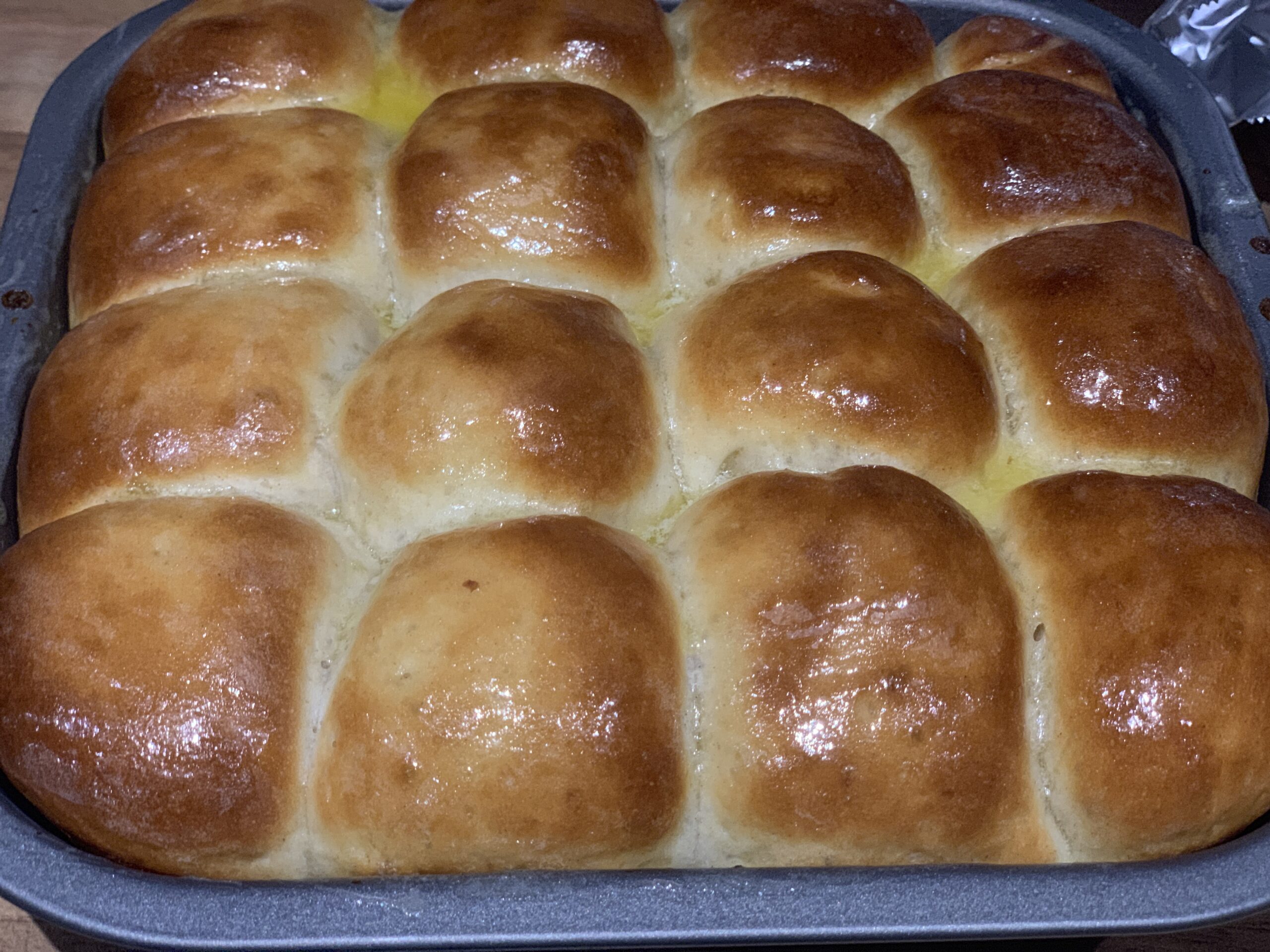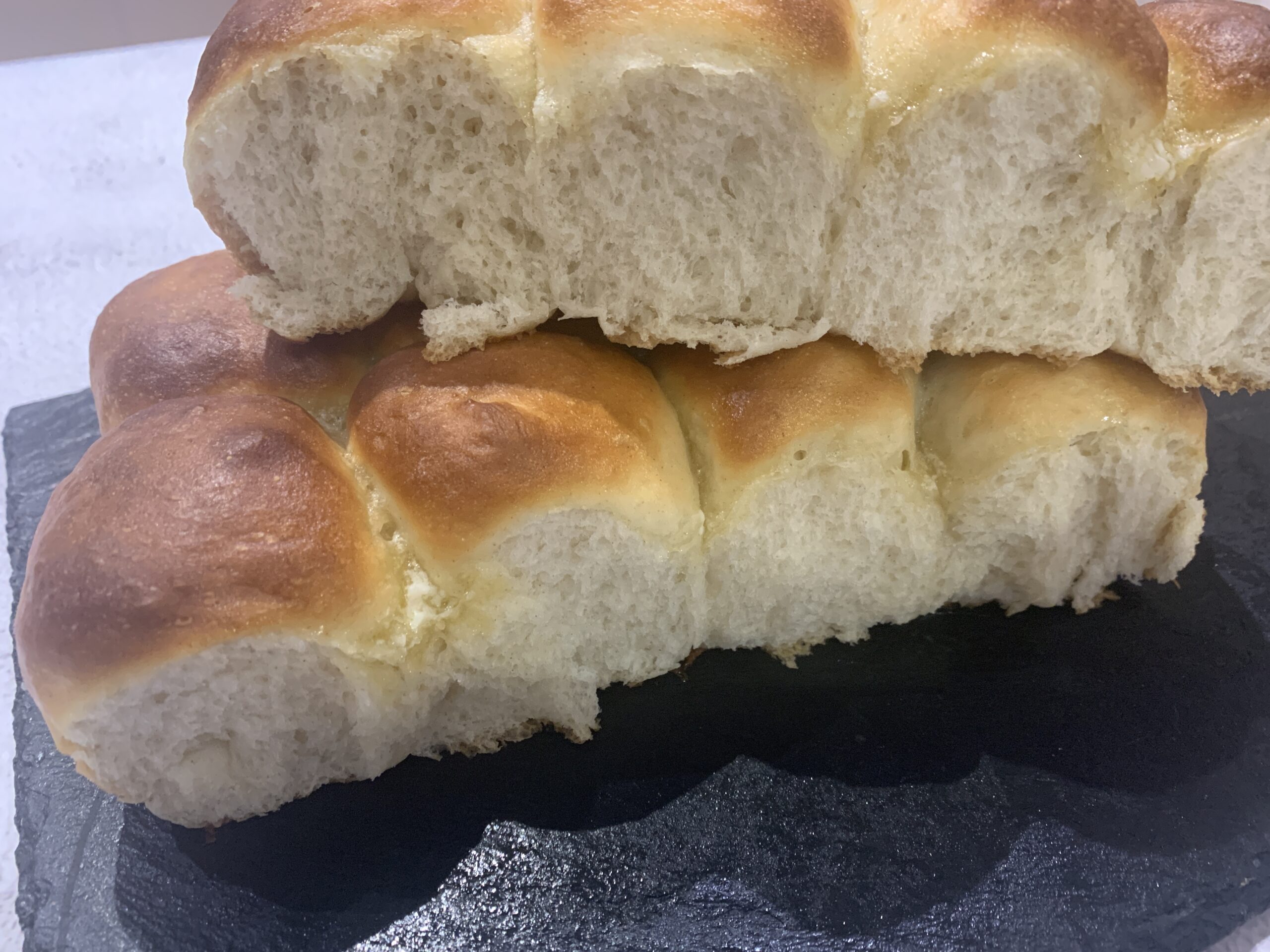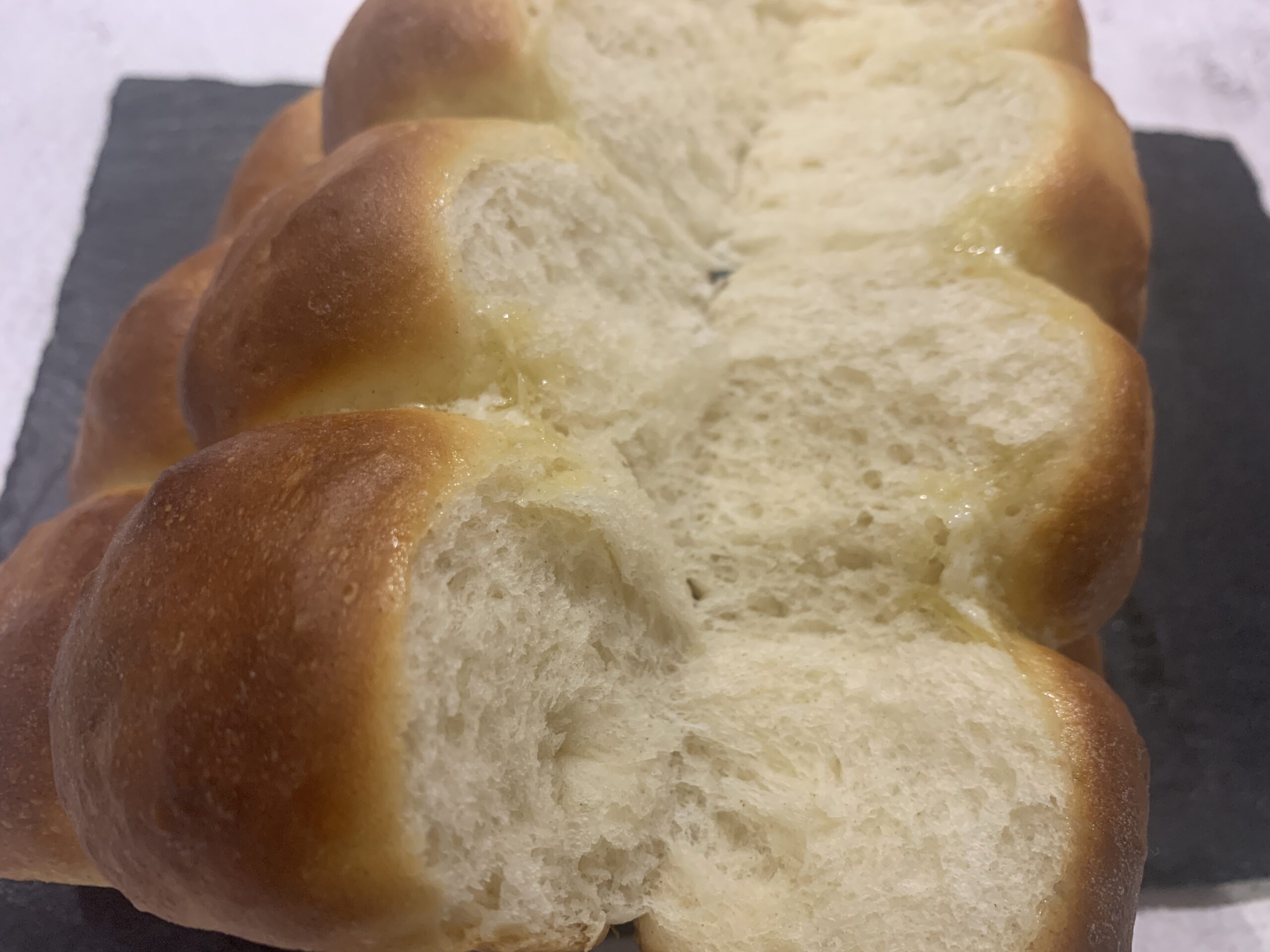 After the second proofing the pav should be doubled in size. Gently brush the dough with milk and bake in the preheated oven for 12-15 minutes. The buns will be golden brown when done.
Brush the buns with softened butter on top when the buns are just out of the oven and cover with a damp cloth and leave to completely cool for 15-20 minutes.
Remove from the pan and serve with butter or bhaji.