Tingmo (Steamed Bread)
Tingmo is a Tibetan steamed bread prepared with a yeasty dough. It is soft, airy and fluffy and goes well as a bread for any starter or main course Tibetan or Nepali dishes.
Tingmo is a contraction of 'tinga' which means 'cloud' in Tibetan language and 'momo' which is a stuffed steamed dumpling. A tingmo with some type of filling of vegetables, fish and/or vegetables is called momo.
The first time I had this recipe was in a Tibetan and Nepalese restaurant in Delhi with my sister Pooja. My sister always indulges me whenever I am in India by taking me to some hidden foodie places which serve simple, delicious and authentic food. This Tibetan restaurant served the most simple, delicious and satisfying food! It had my tastebuds on fire, but I just couldn't stop eating. Tingmo was served as a part of a starter menu alongside other Nepalese delicacies like Wai Wai Sadeko, Aloo Sadeko and Kala Chana. Tingmo is quite the versatile bread and perfect for soaking up all the flavours.
Tingmo is prepared with a yeast-based simple dough. There are many different ways to shape tingmo. The proofed dough, one can simply cut out the pieces and steam until light or fluffy or my favourite is to use a chopstick across the center of each tingmo and twist to fan out the layers before steaming. It might sound a bit complicated, but it is extremely easy to prepare and quite satisfying too! The distinguishing feature of tingmo is its layered appearance. Once properly proofed and steamed, all the layers of the bread seem to open up like a flower.
You can serve Tingmo with Aloo Sadeko, Indo-Chinese Chilli Paneer, Chilli Chicken Dry, and Sriracha King Oyster Mushrooms.
Ingredients
2 cups Plain flour (maida)
1 teaspoon yeast
1 teaspoon sugar
½ teaspoon salt
2/3 cup warm water
1 teaspoon oil (for greasing)
1-2 teaspoons plain flour for dusting
Directions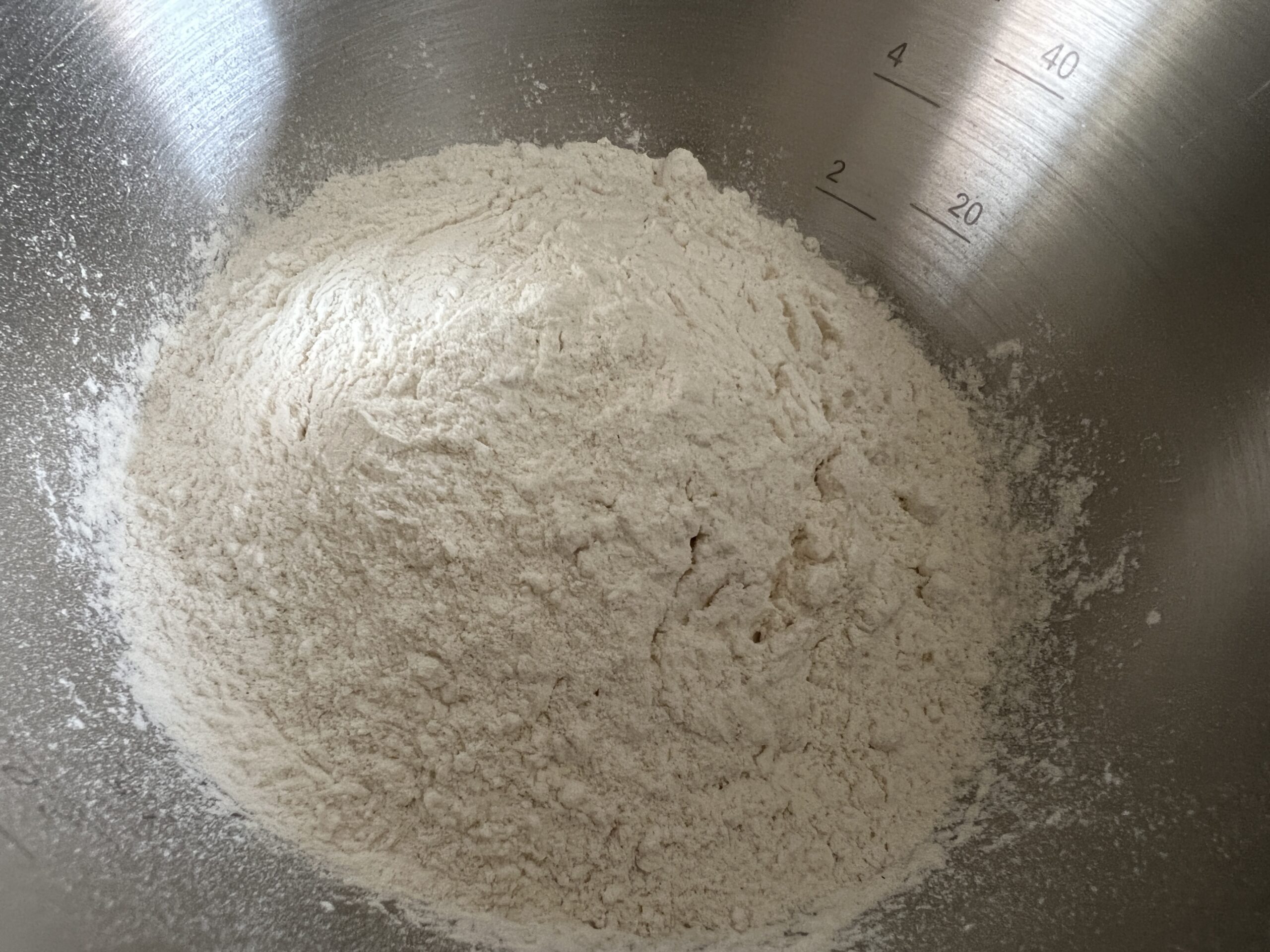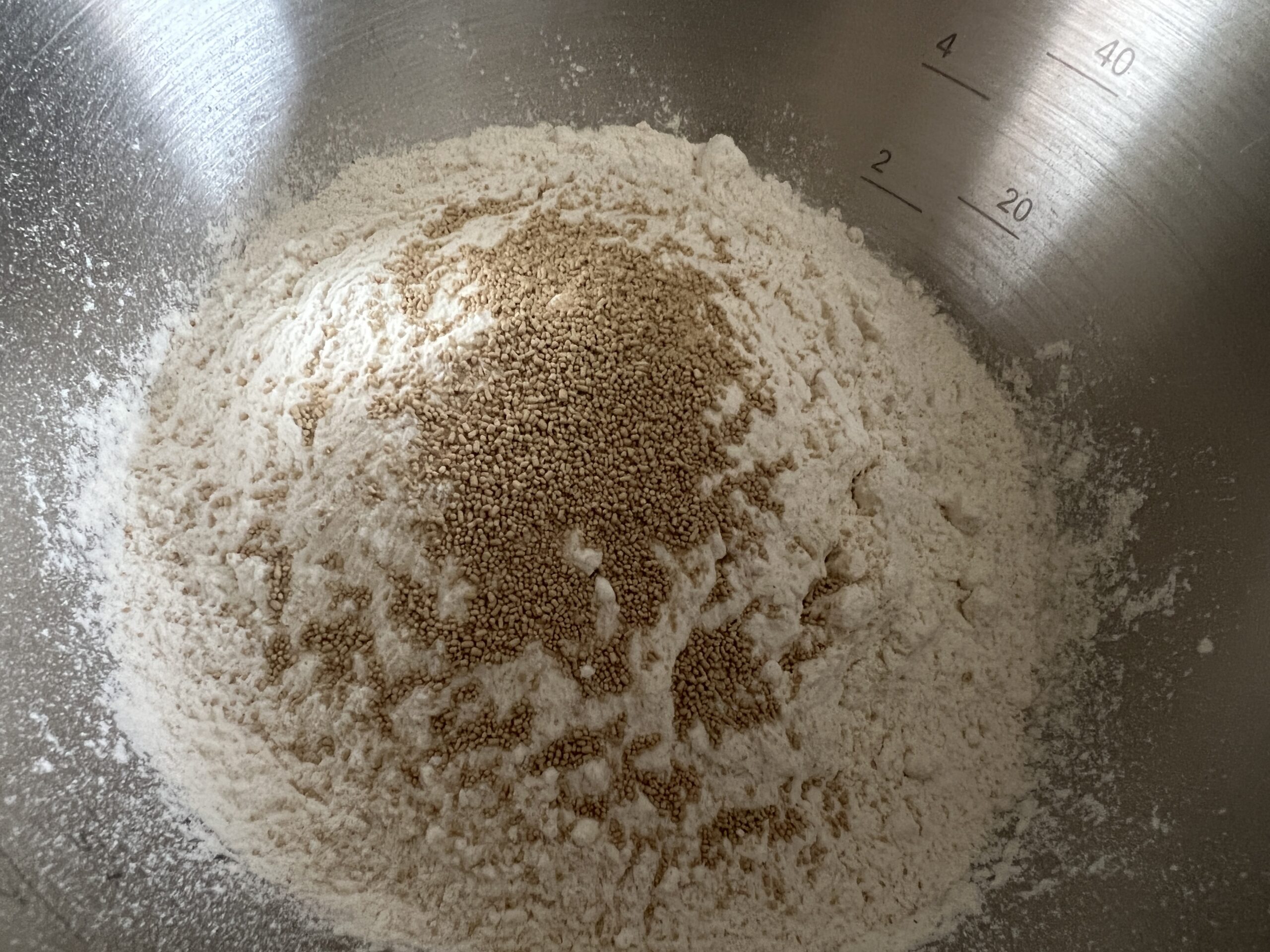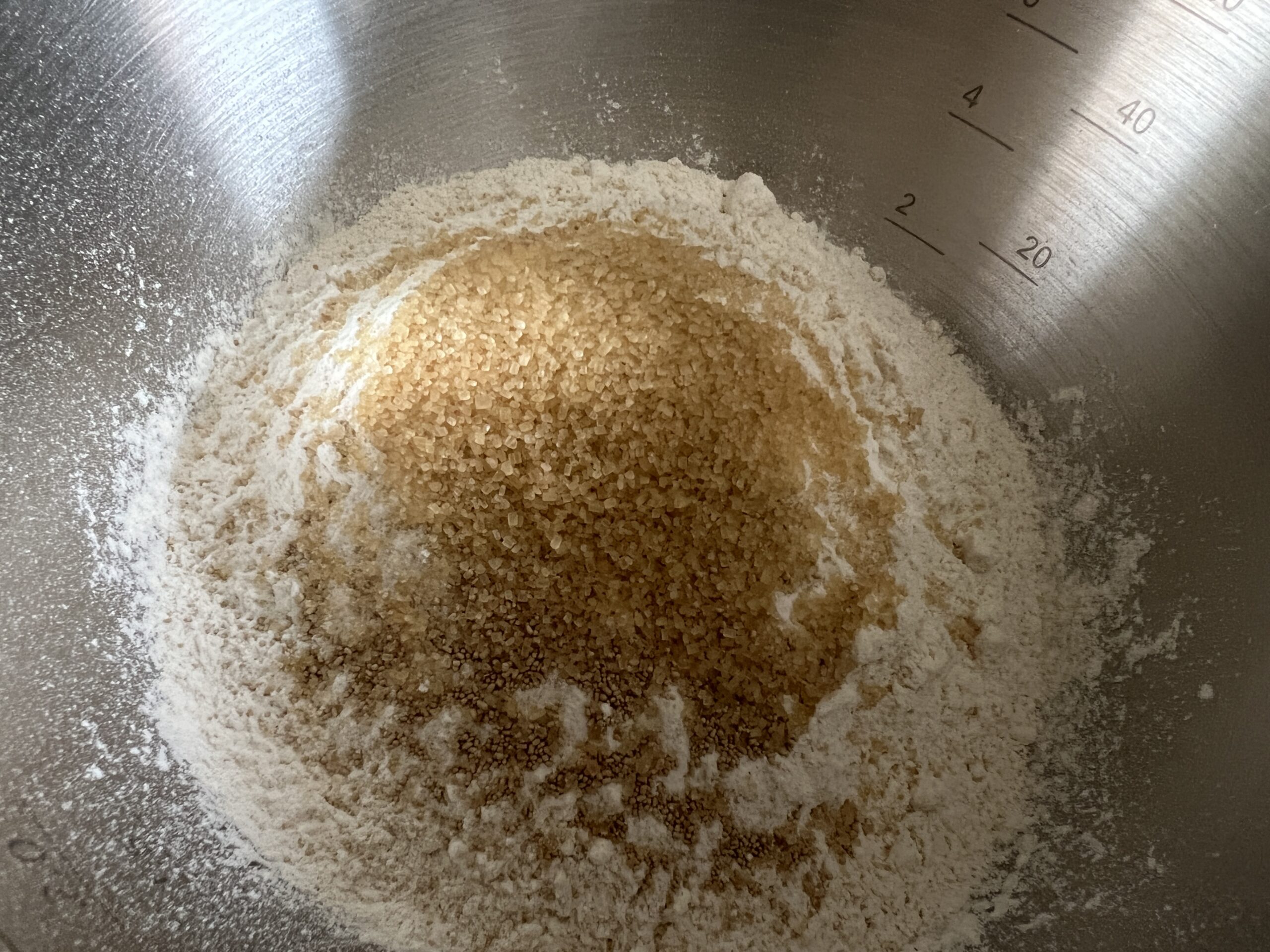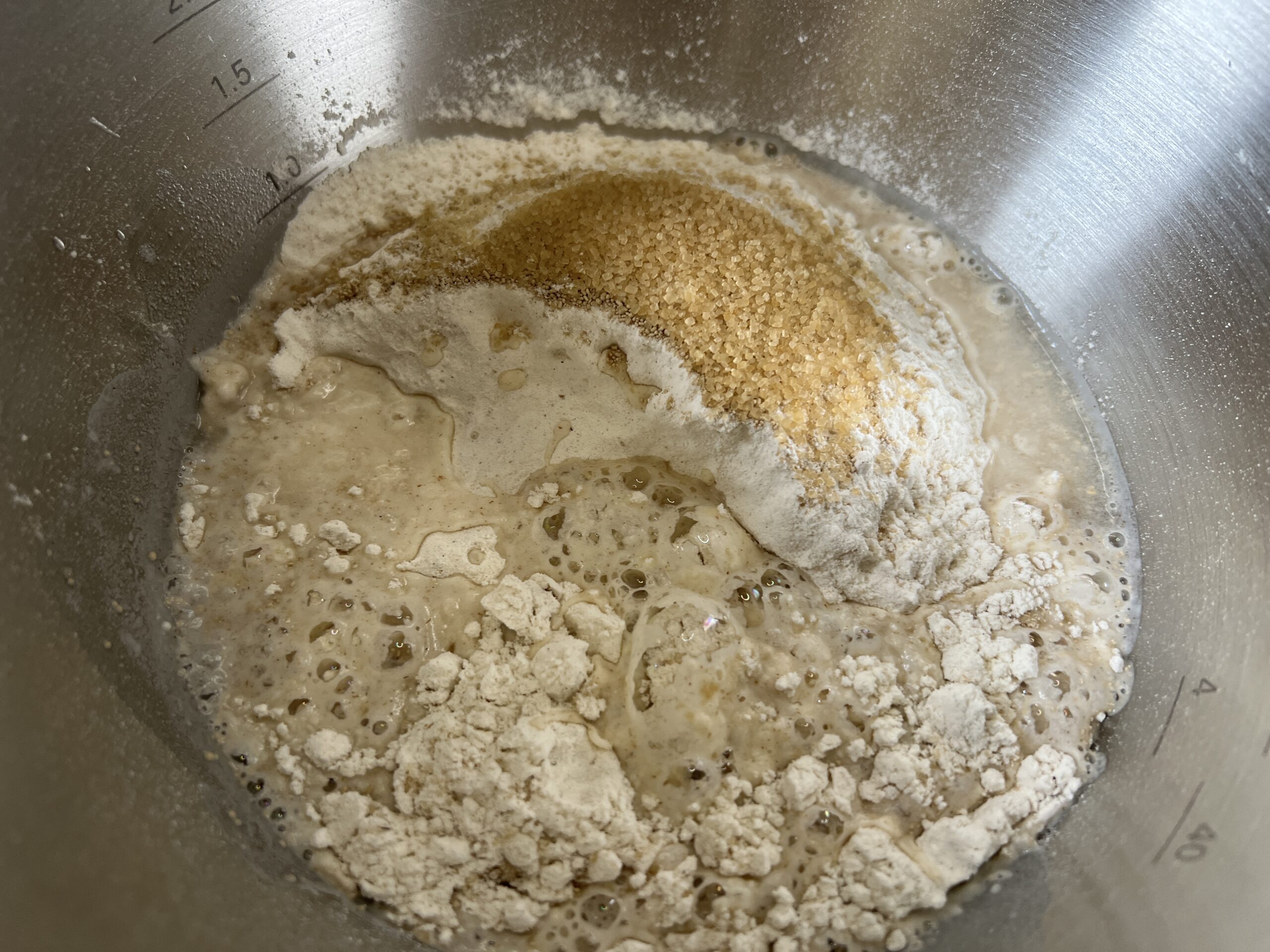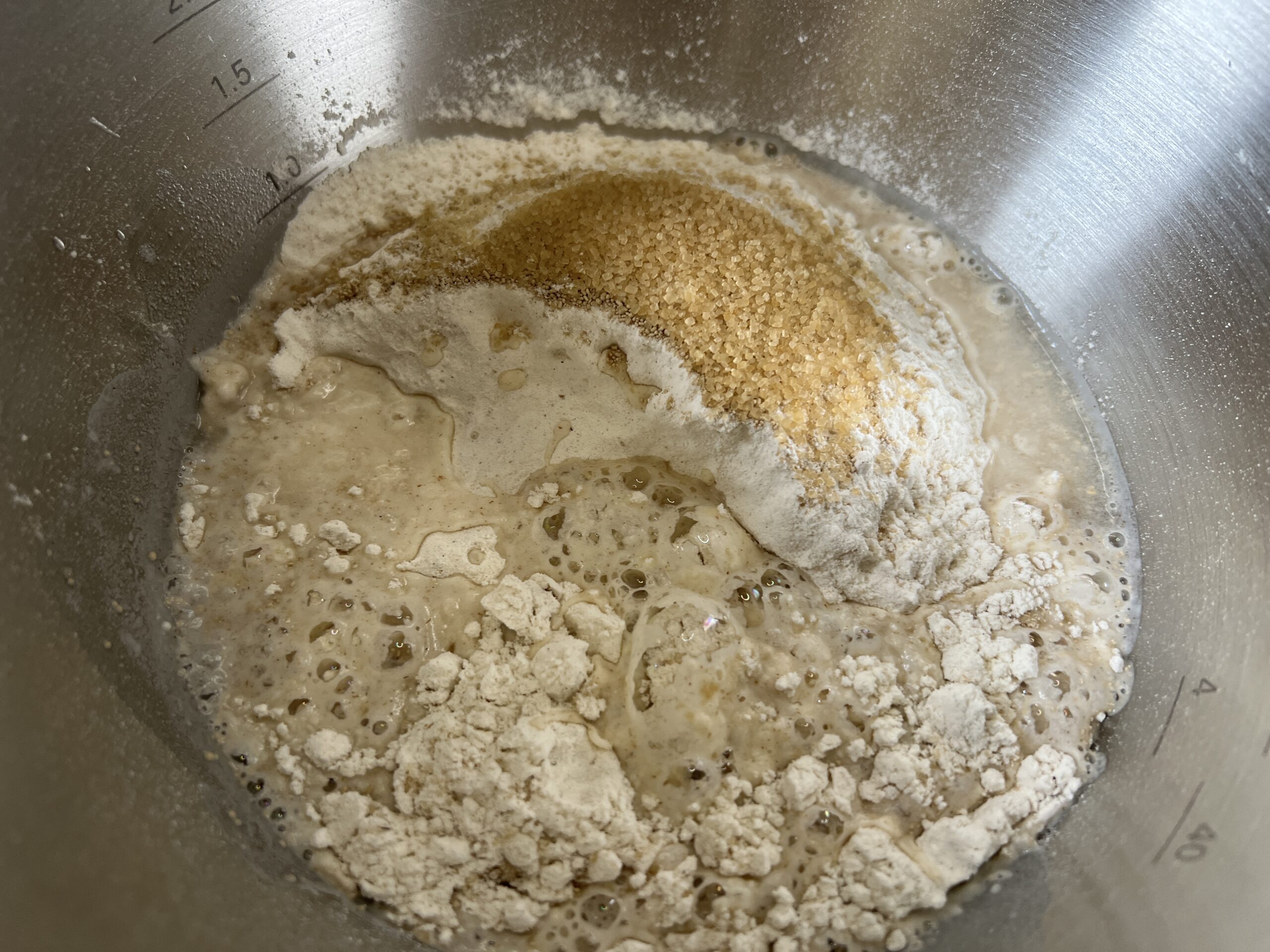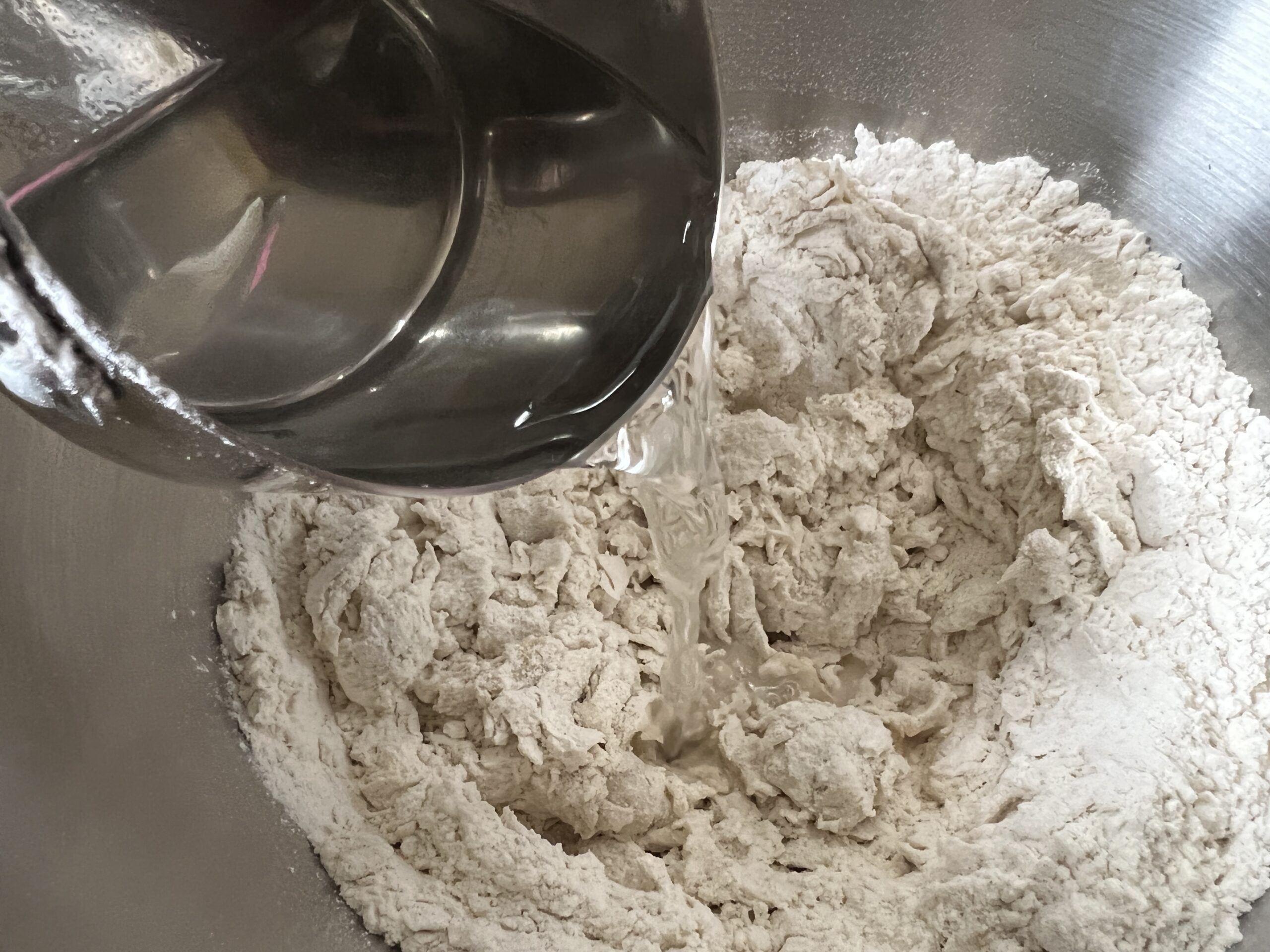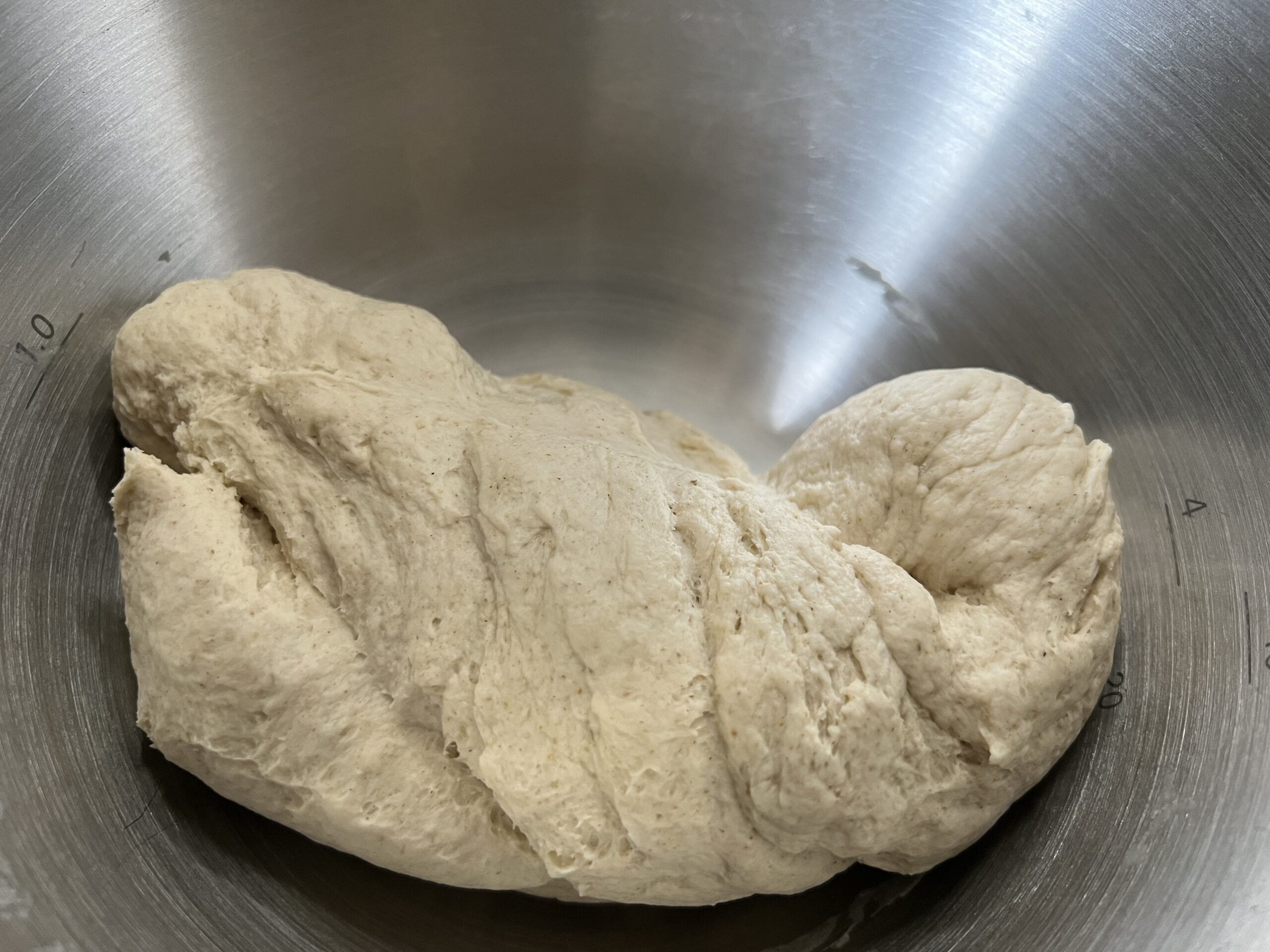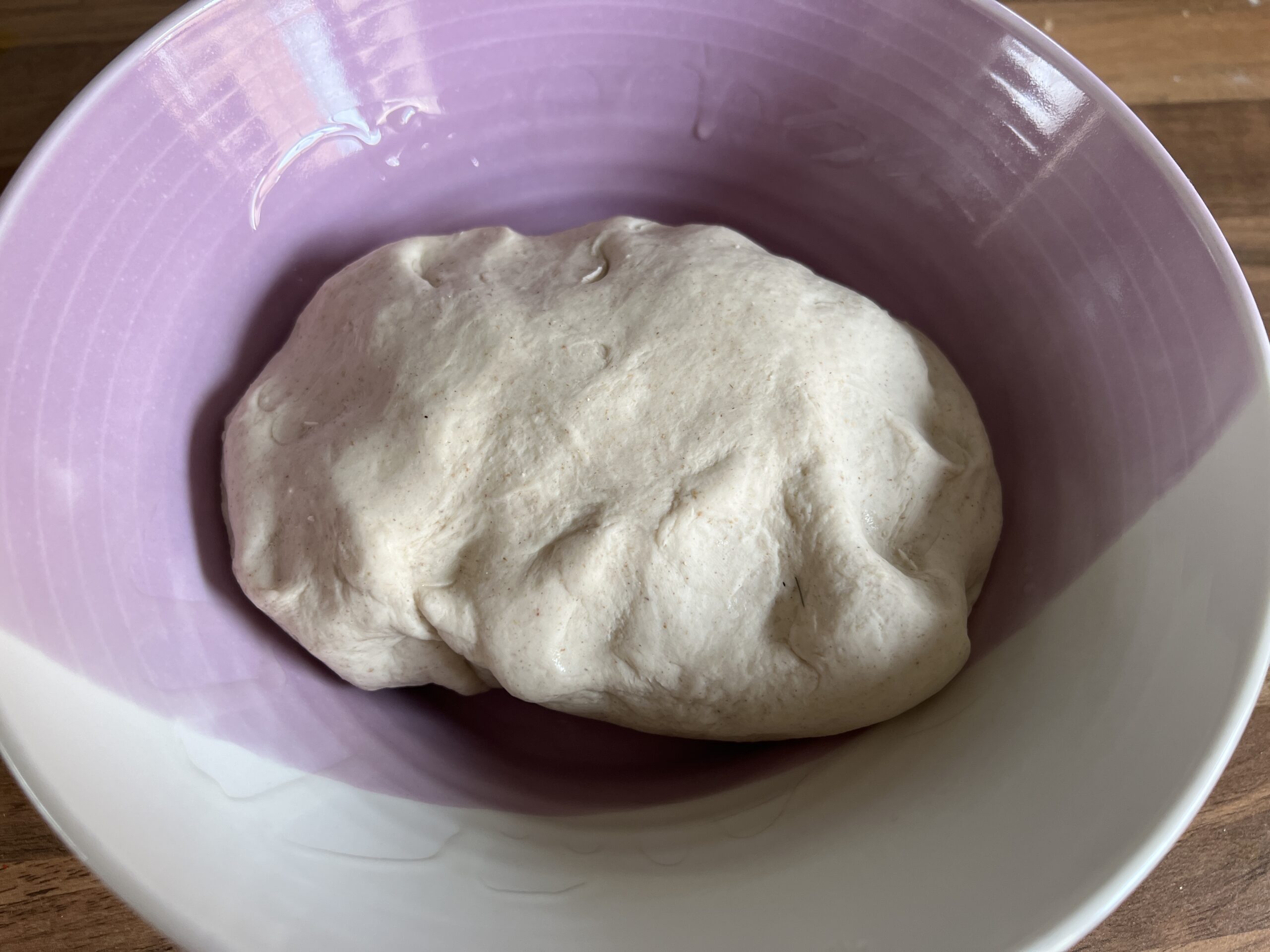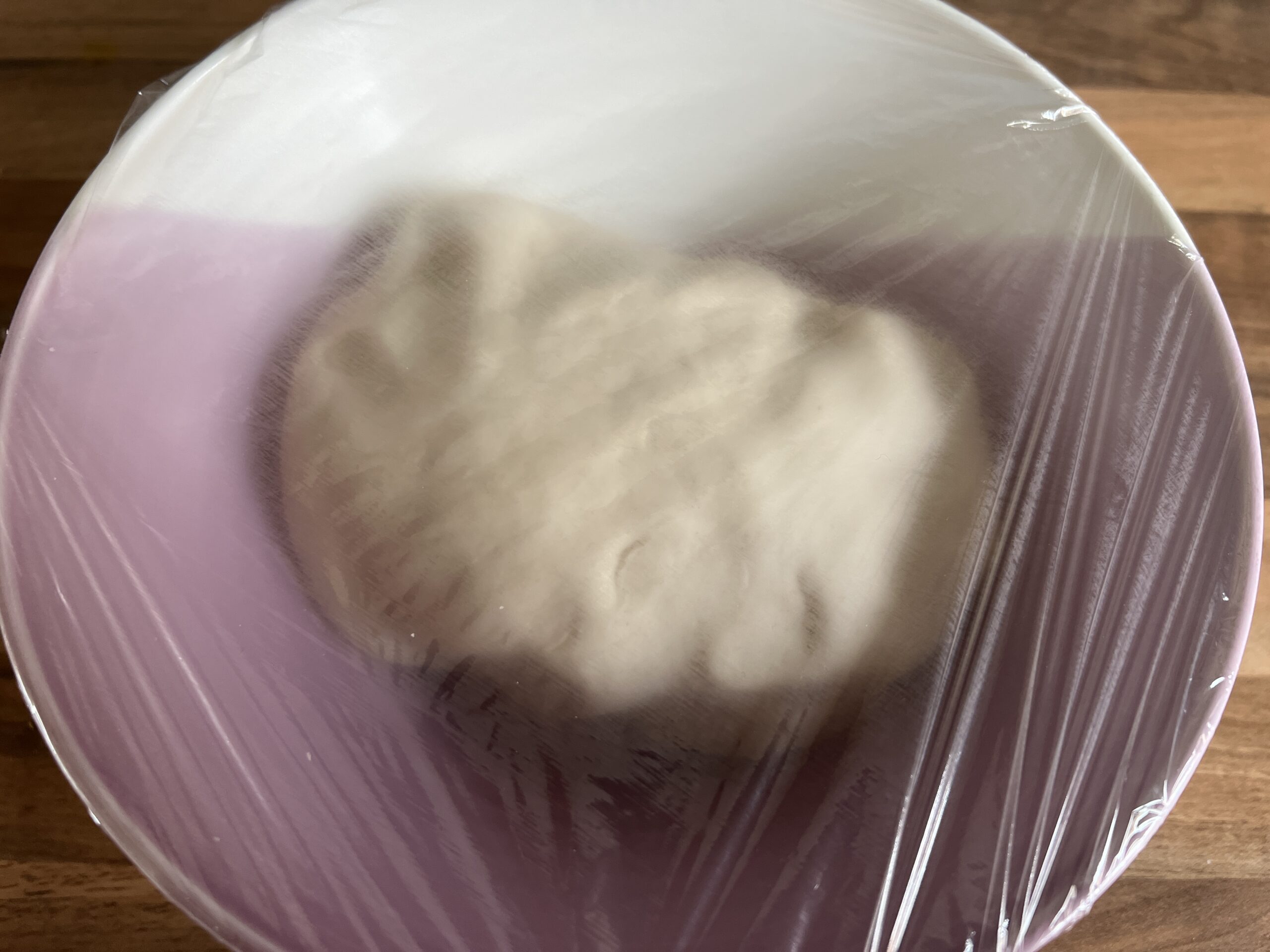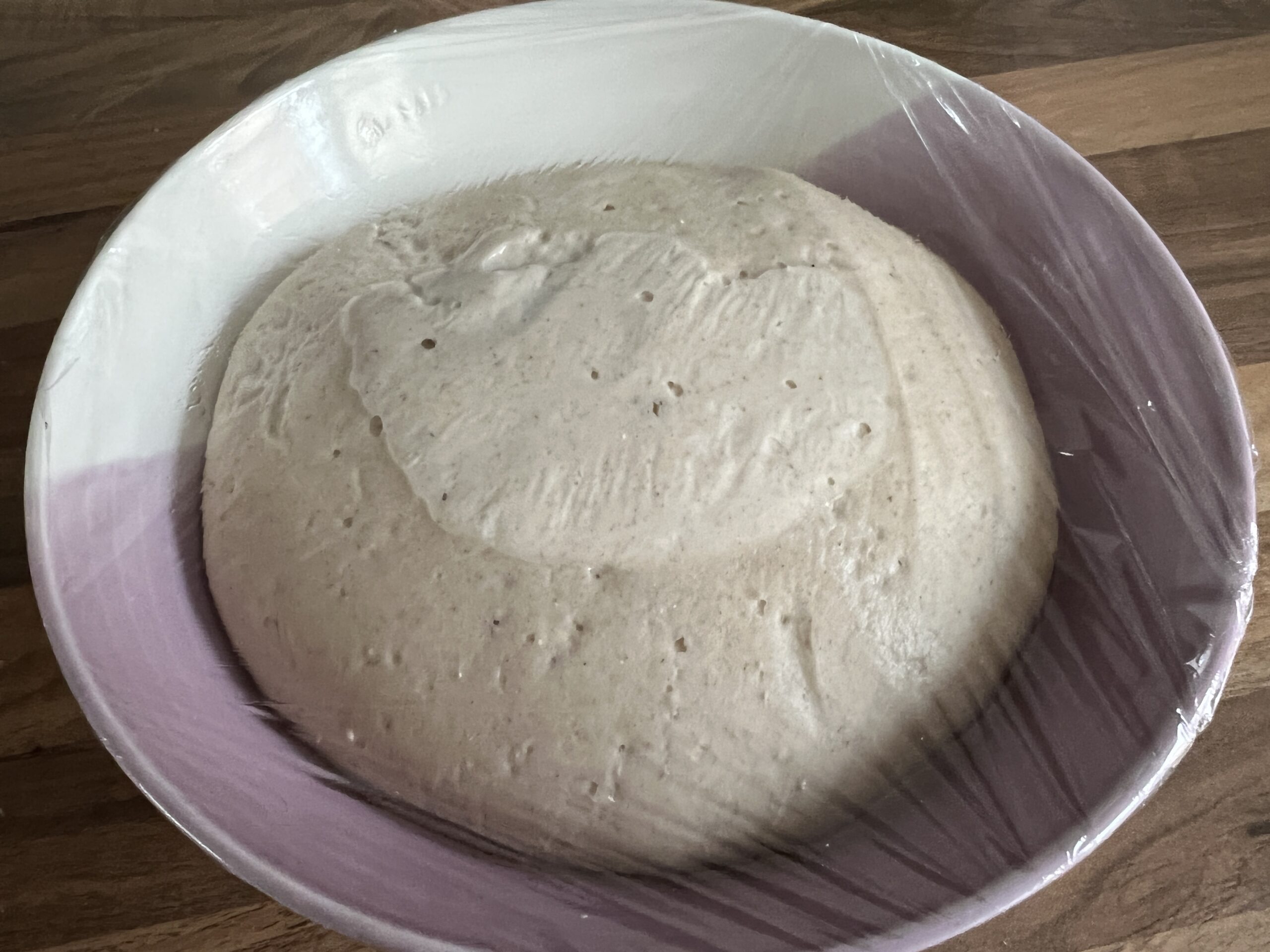 In a bowl, combine the flour, salt, sugar and yeast. Gradually add warm water to form a smooth dough.
Grease a bowl with some oil and transfer the dough. Cover and proof the dough in a warm place for 1 hour, until the dough doubles in size.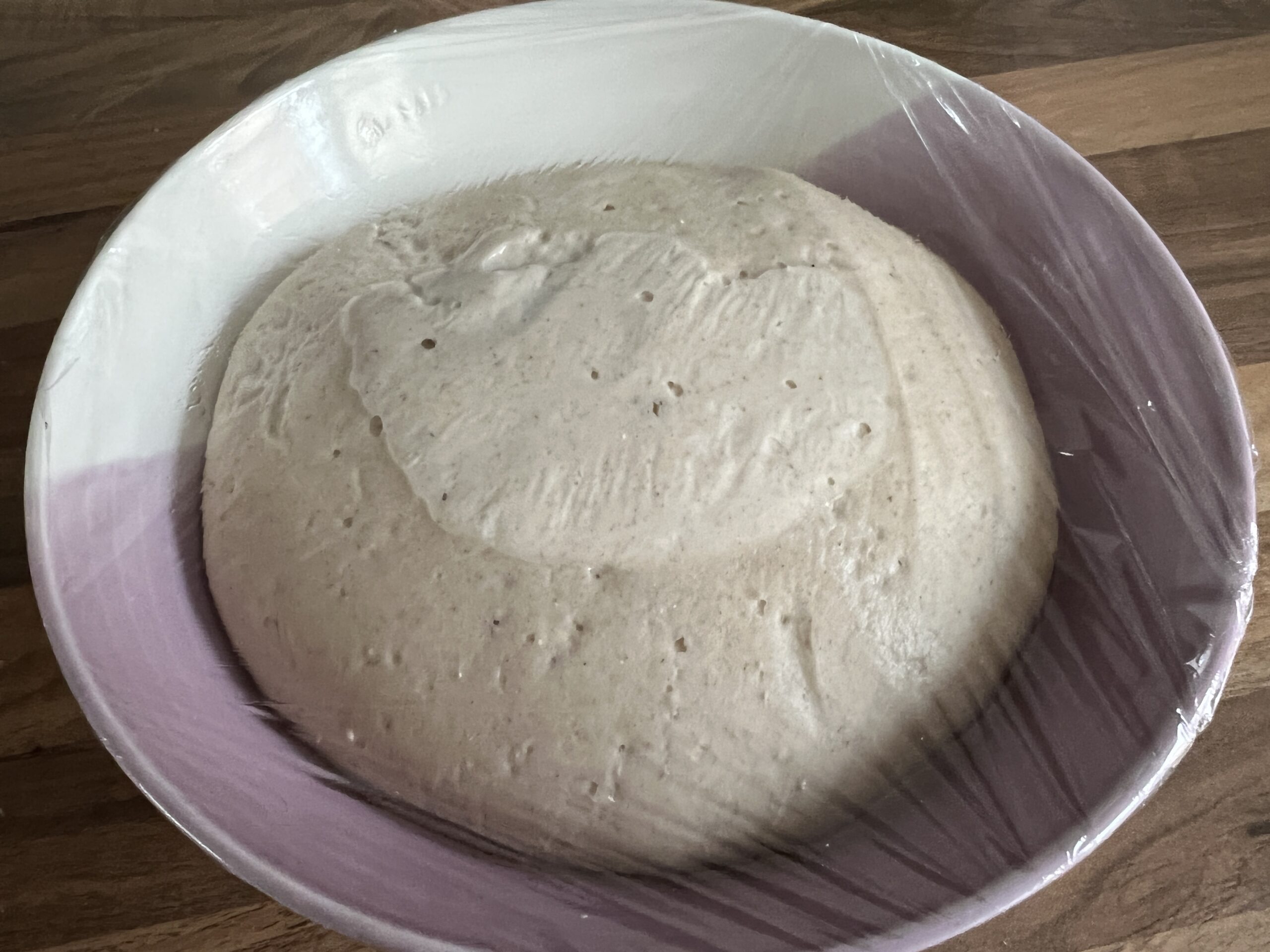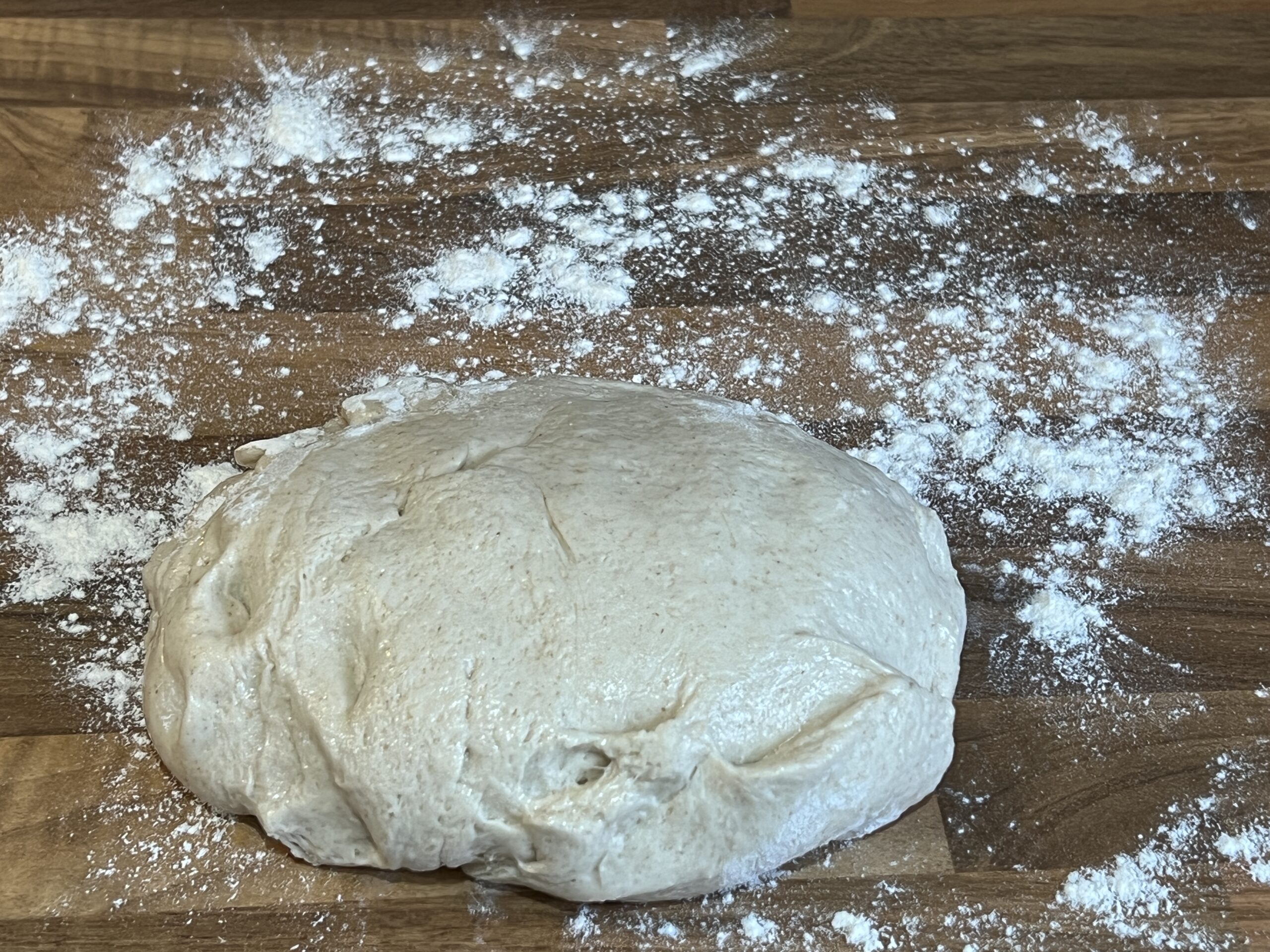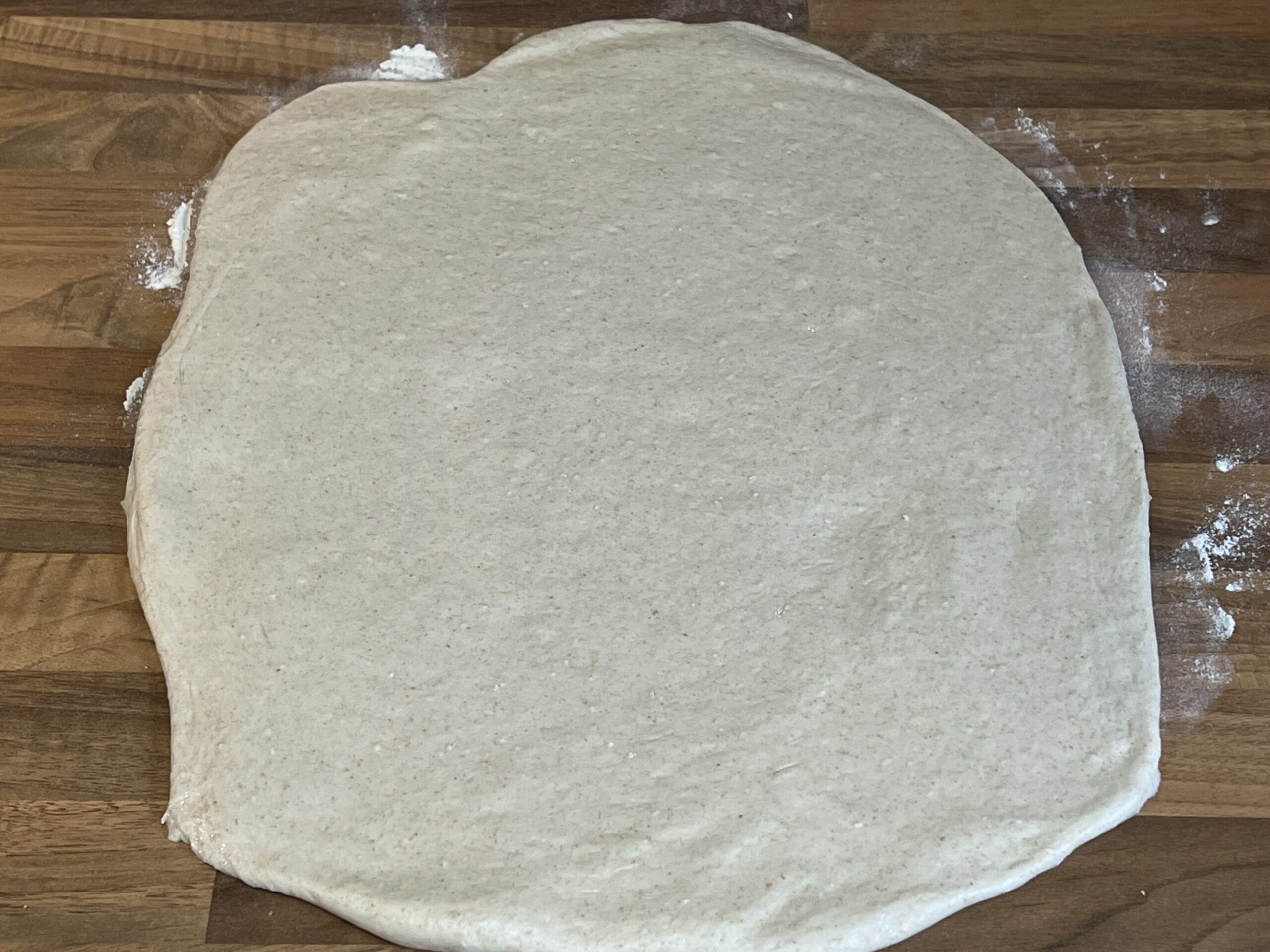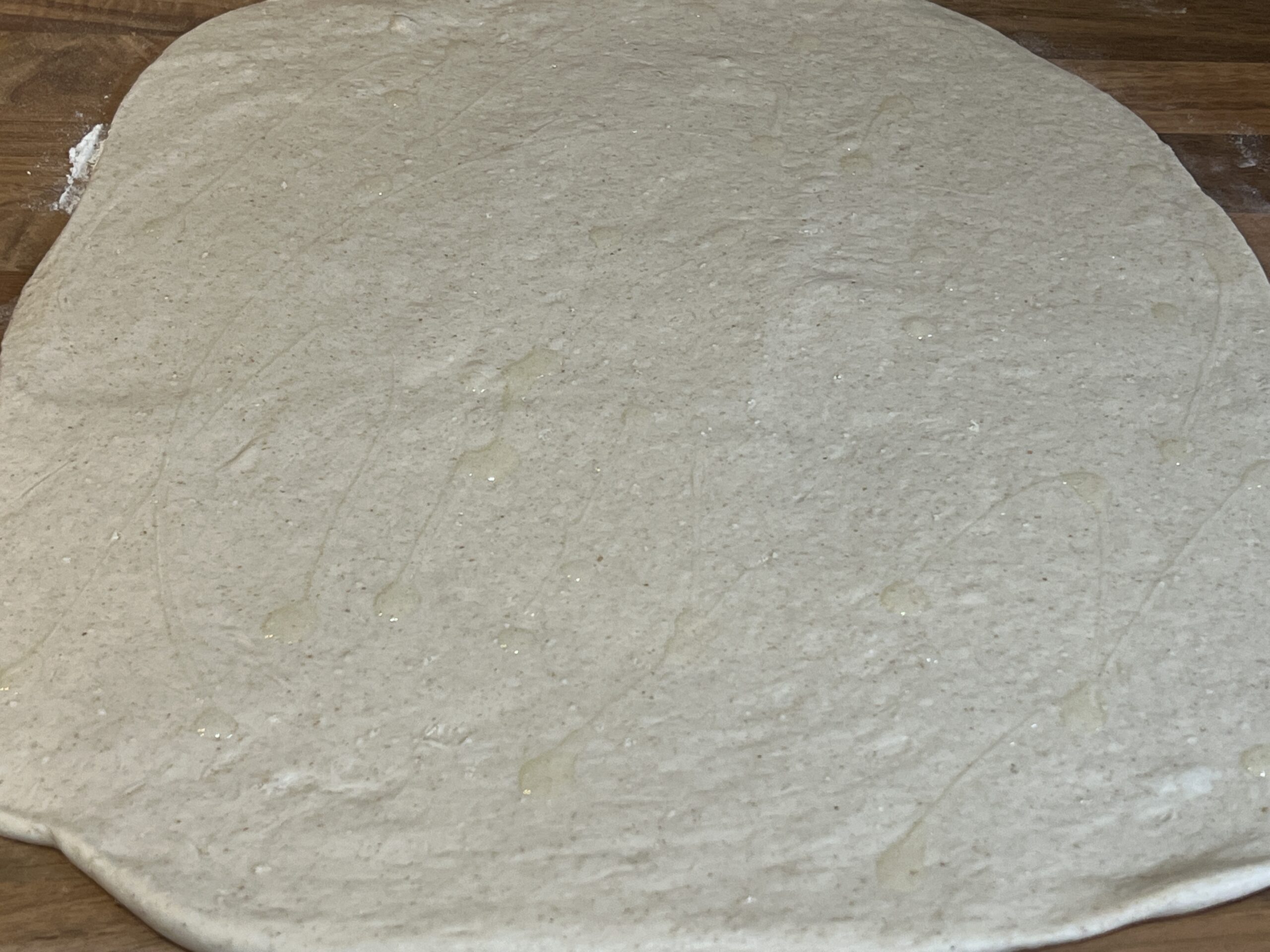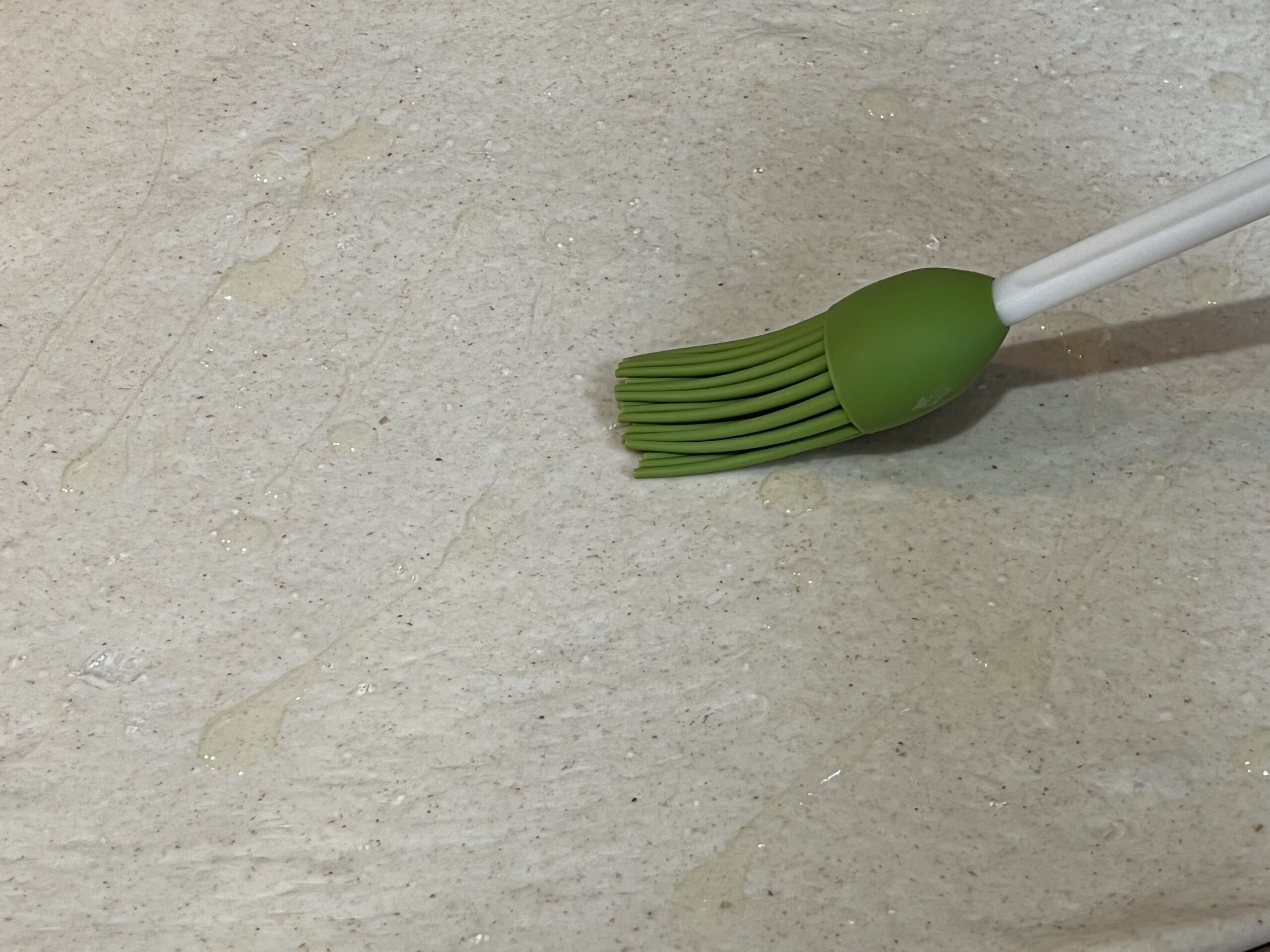 Once the dough has doubled in size, dust the work surface with flour and transfer the dough to it. Roll the dough into a rectangular shape around 2-3 mm thick. Once rolled spread some oil to cover the whole of the rectangular dough.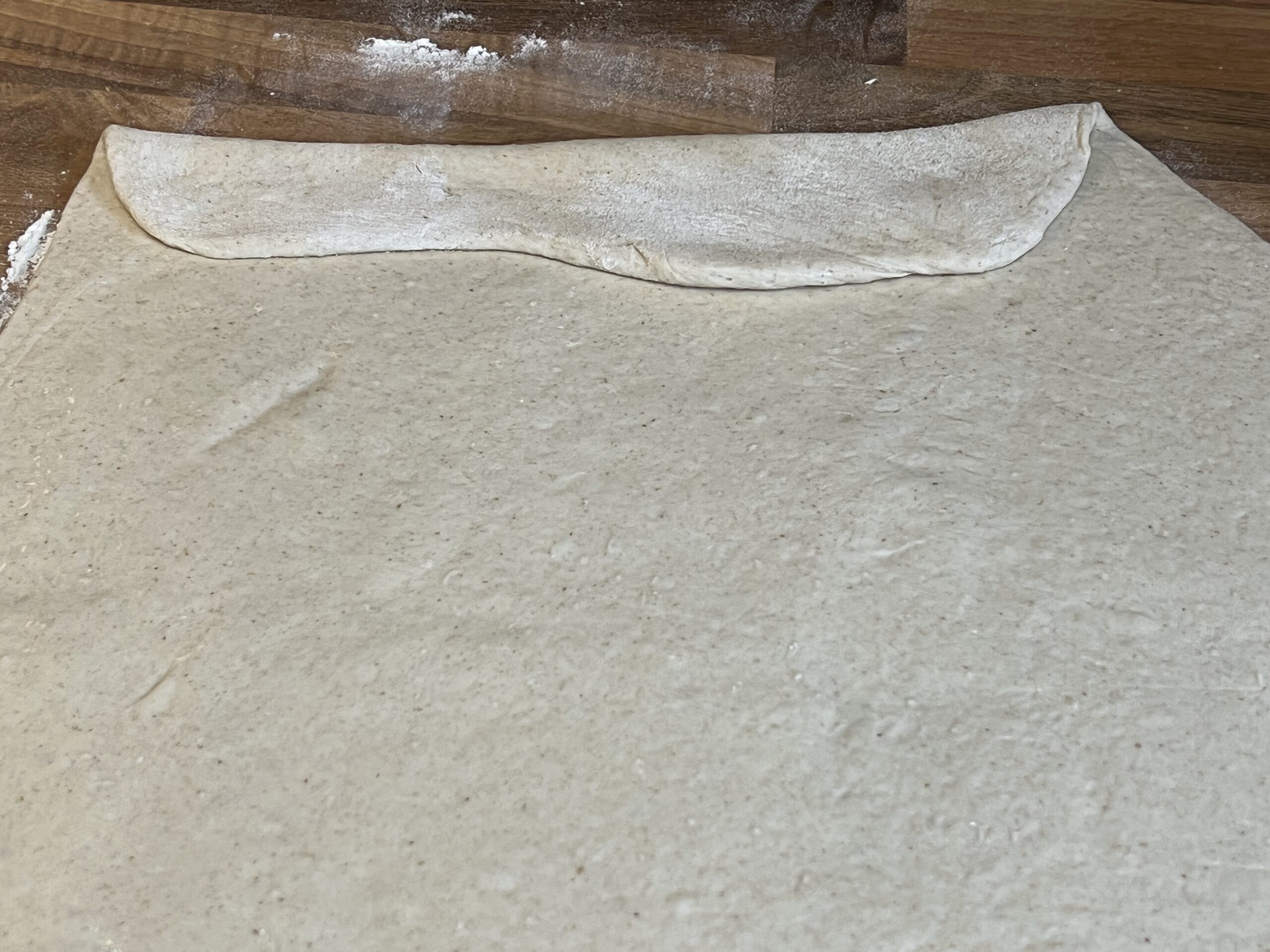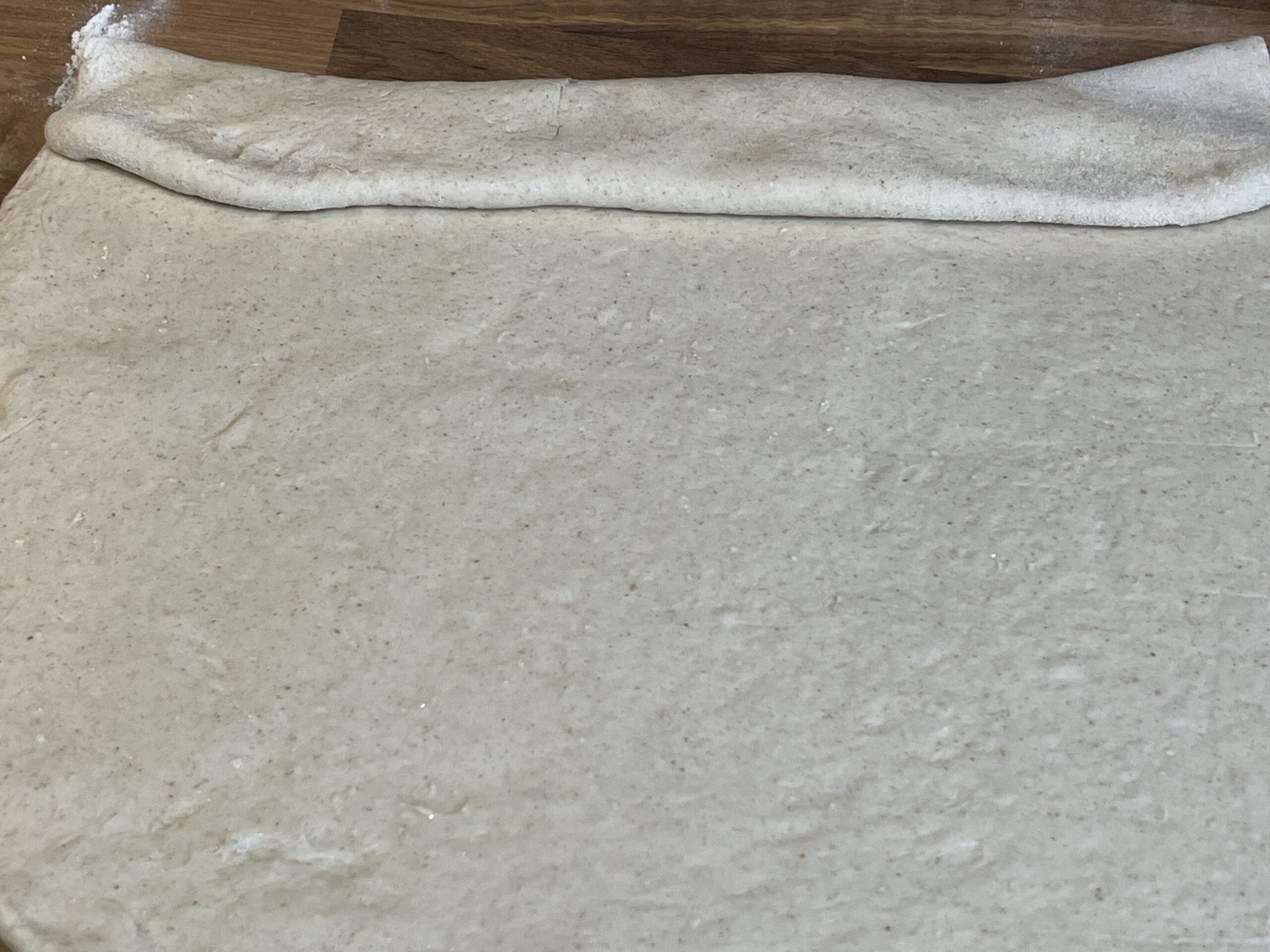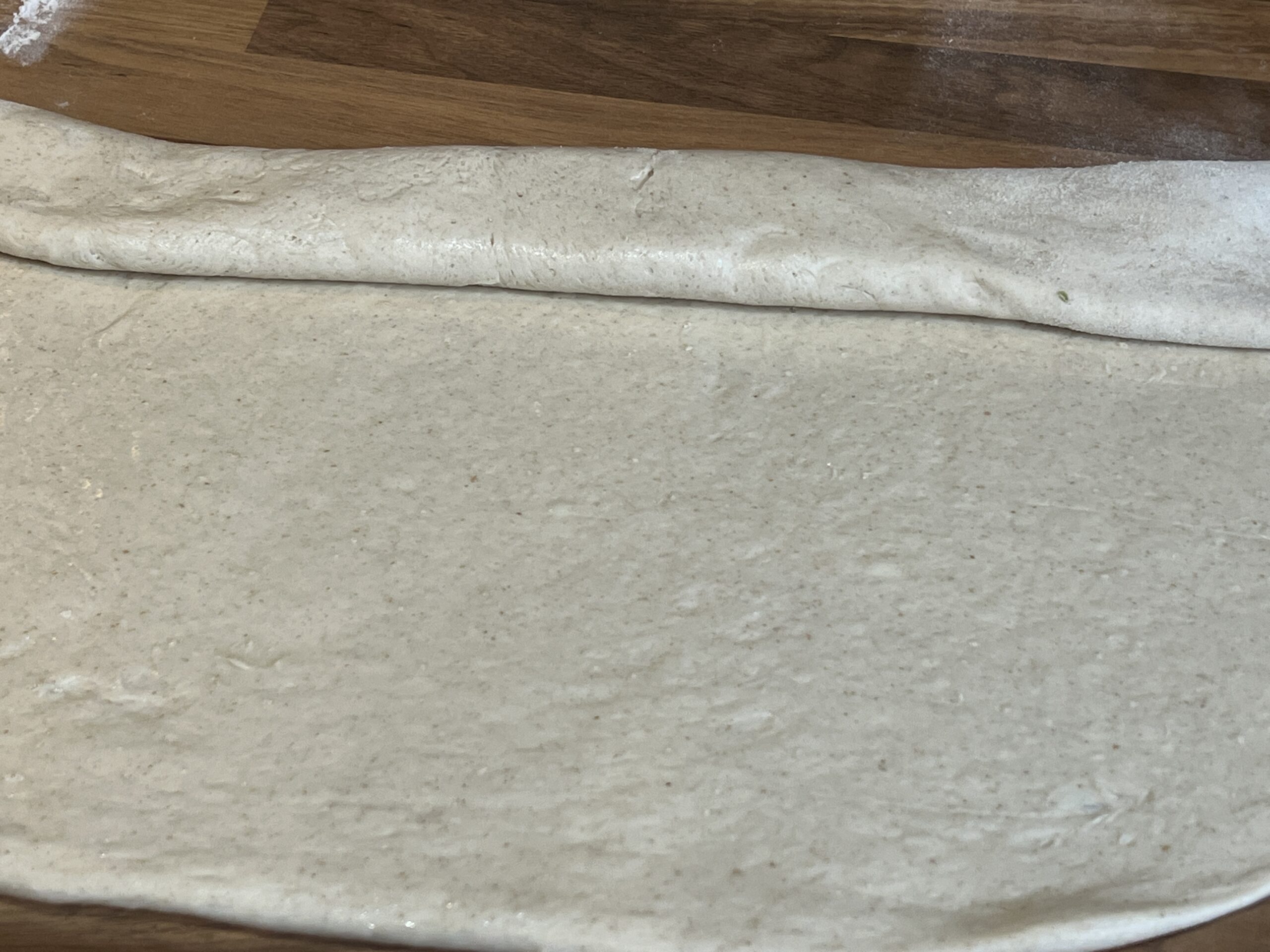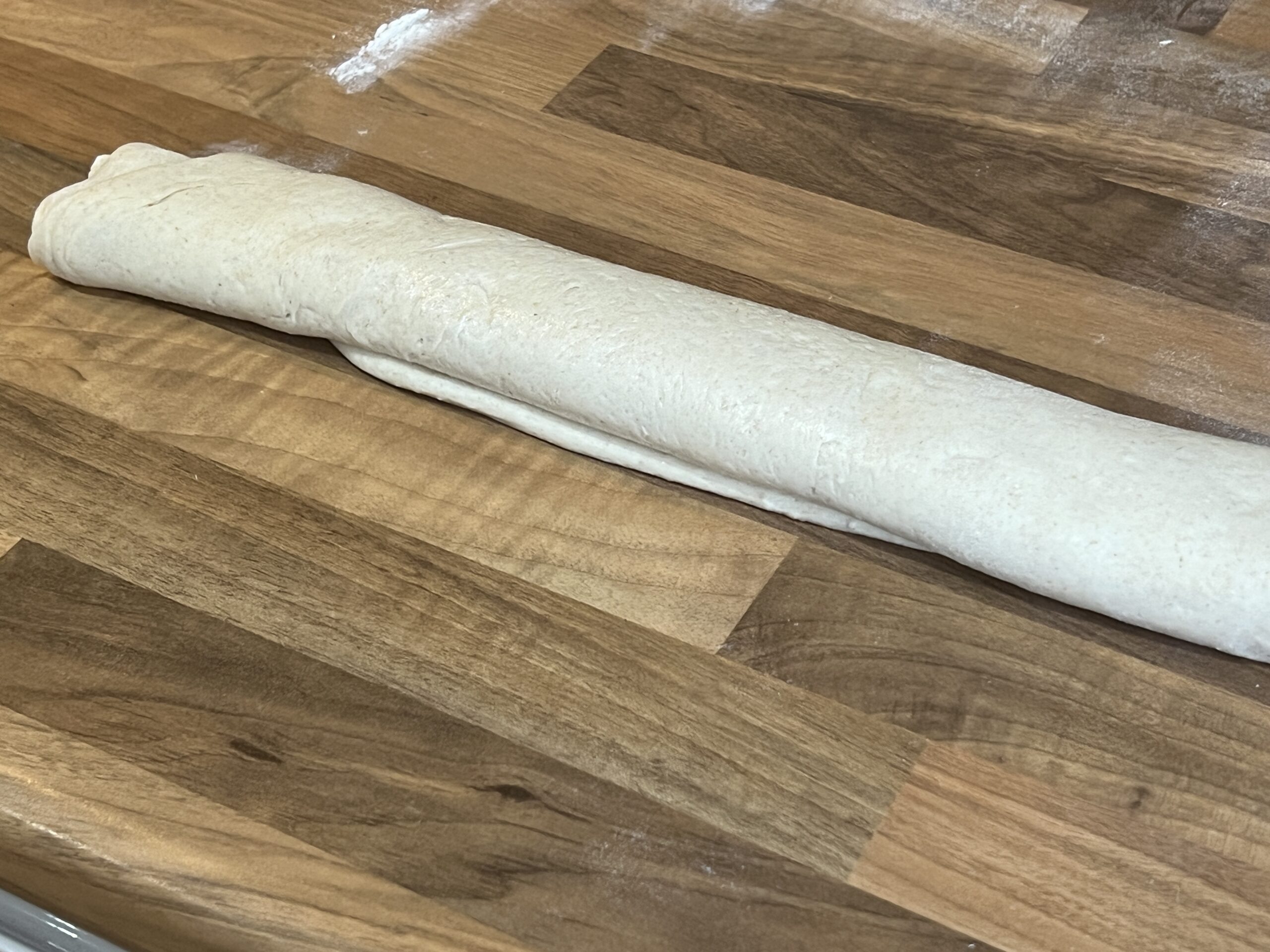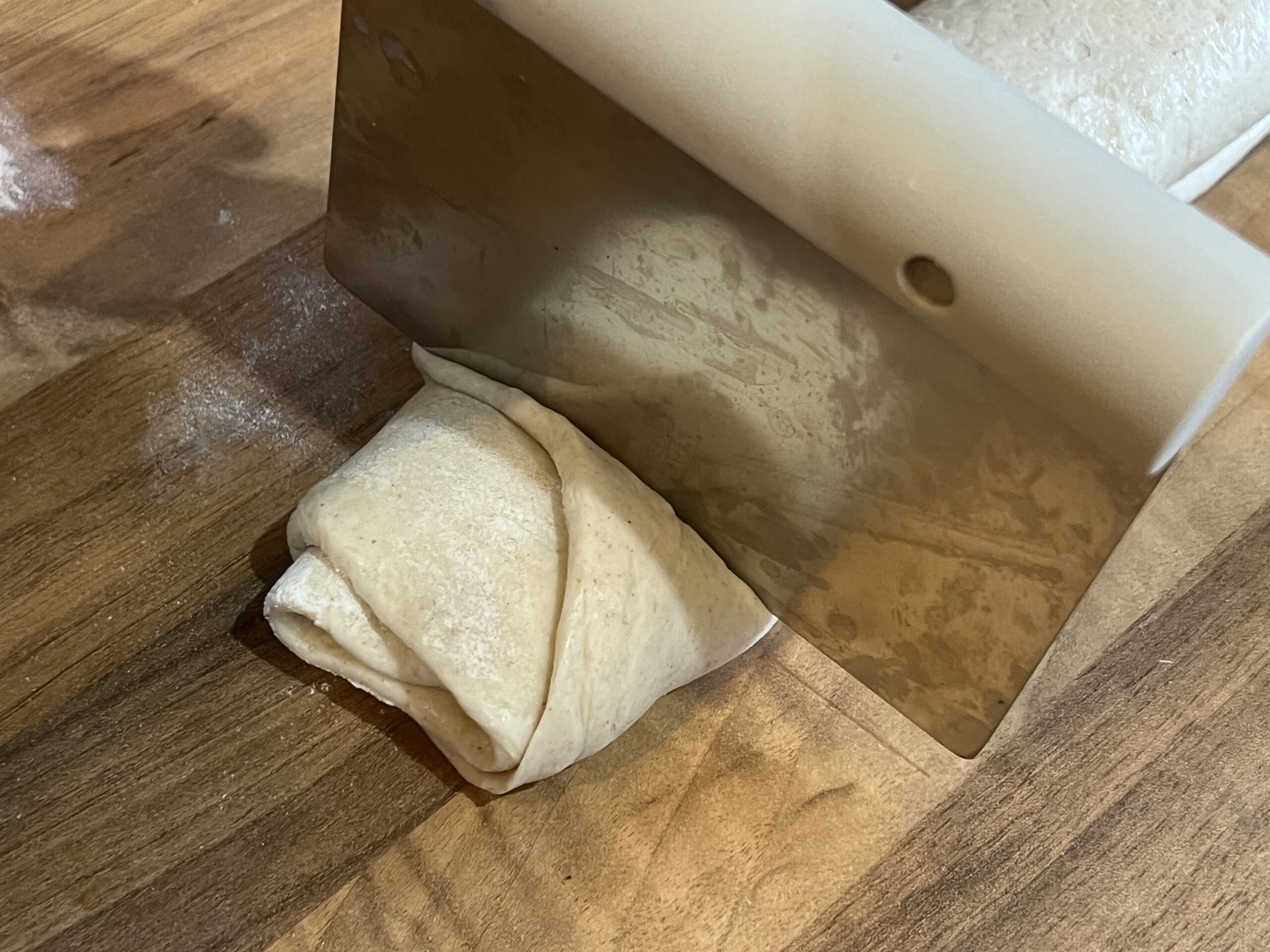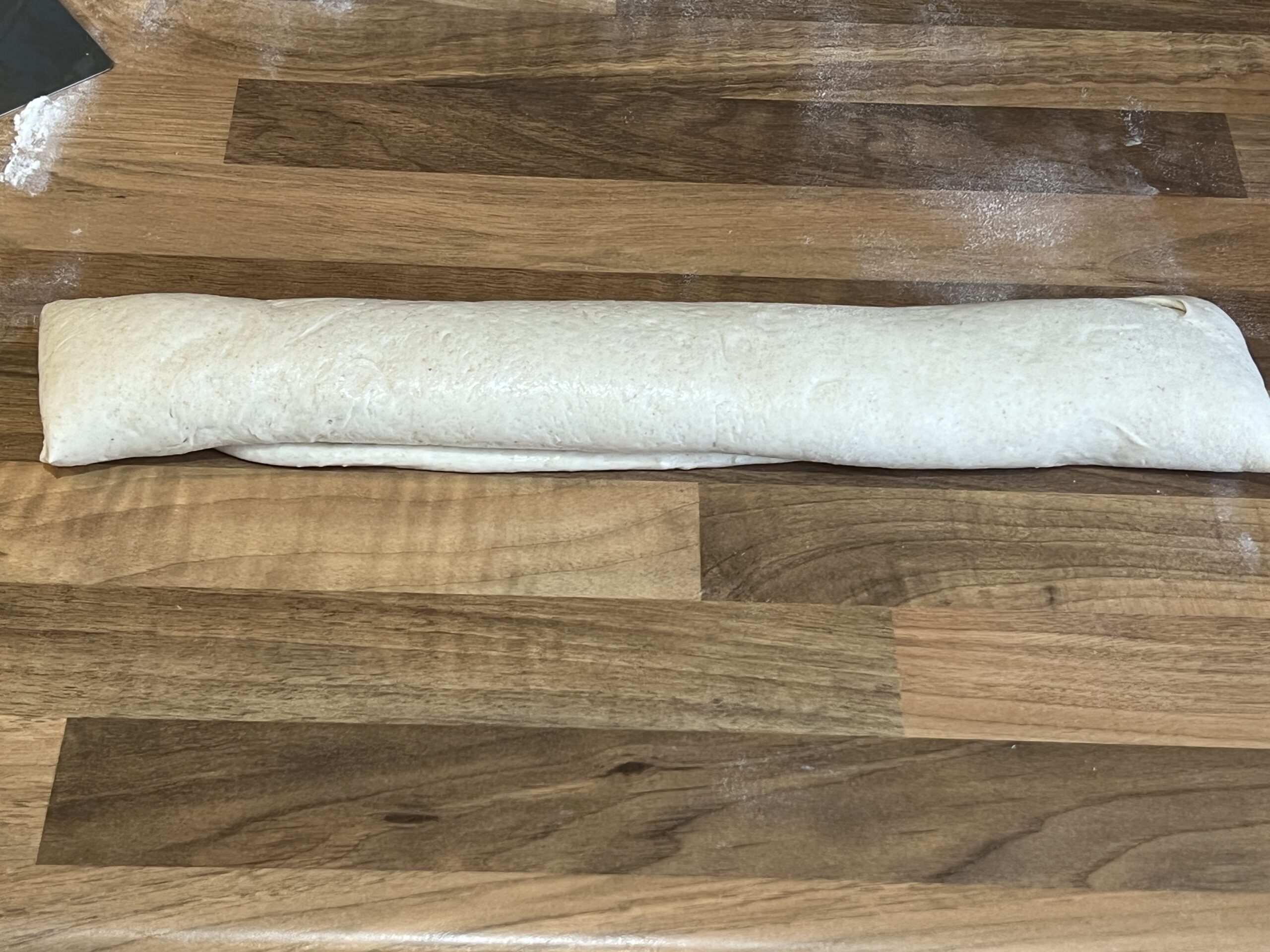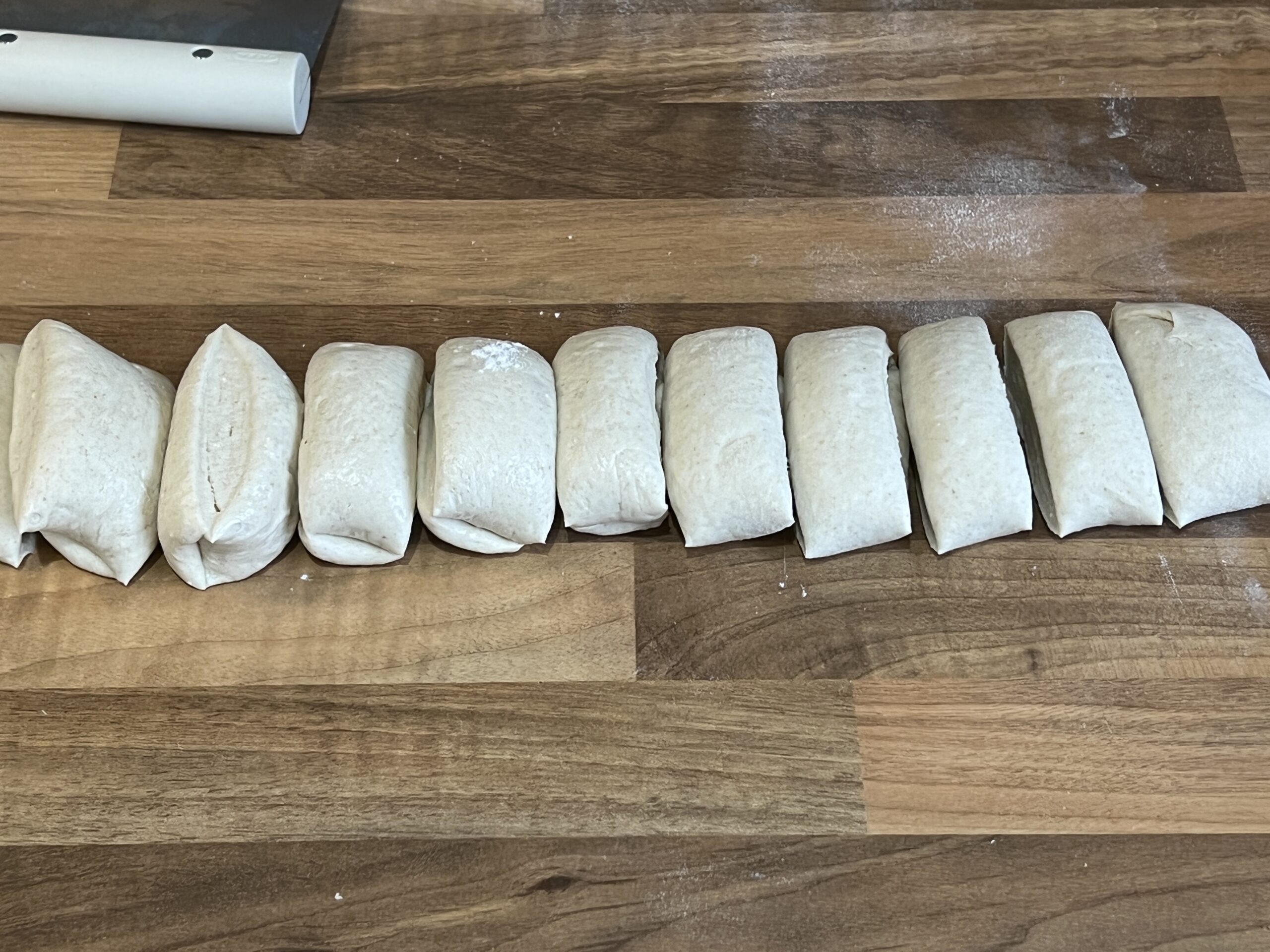 Starting from top end of the rectangle turn the top end in (around 1 inch) and continue folding it until the end. You should end up with a flattened large rolled-up pancake.
Using a knife cut off the ends and then cut 1 inch size slices as shown in the picture. You should end up with 8-10 slices. Make sure while cutting if you could end up with an even number.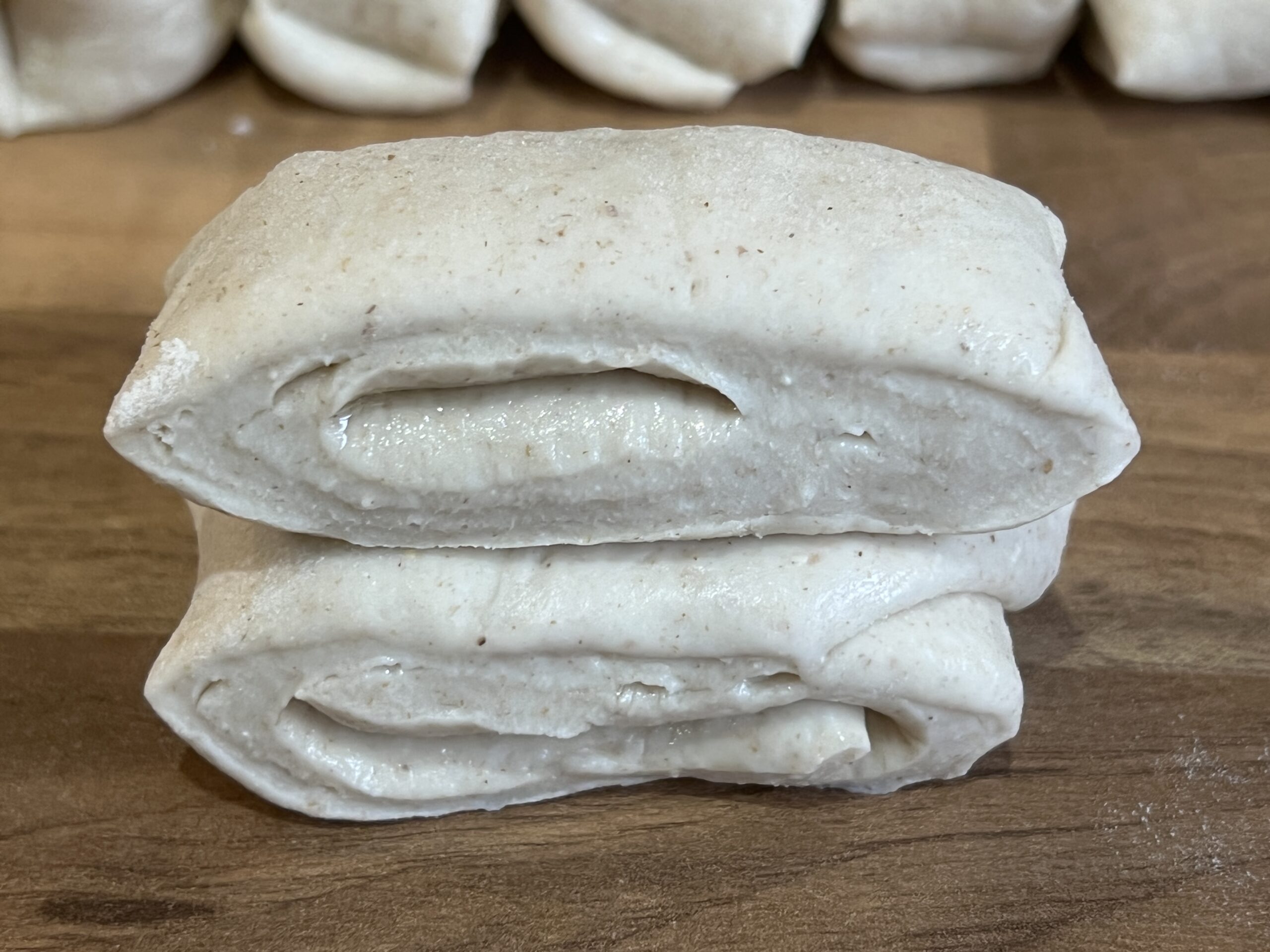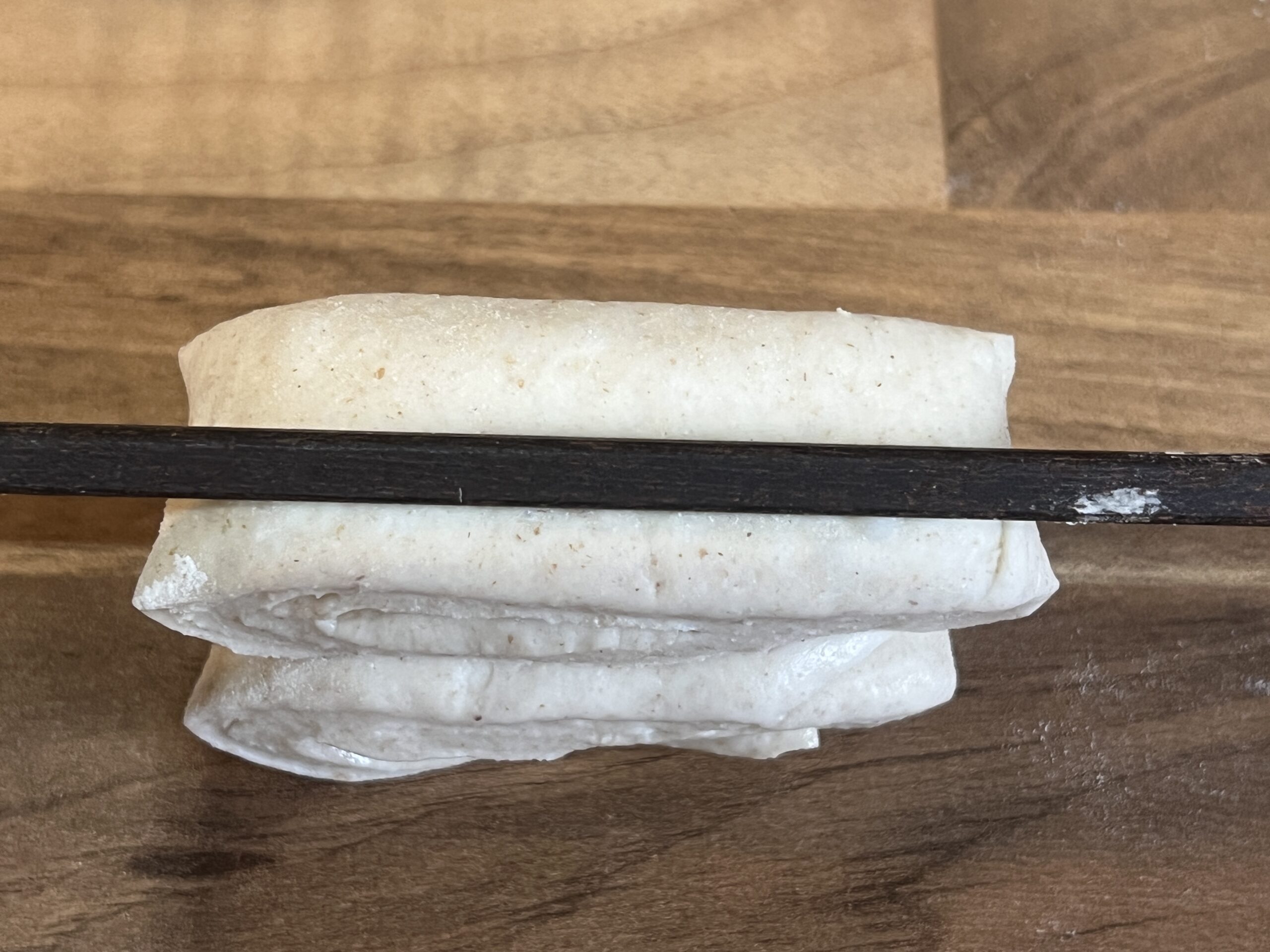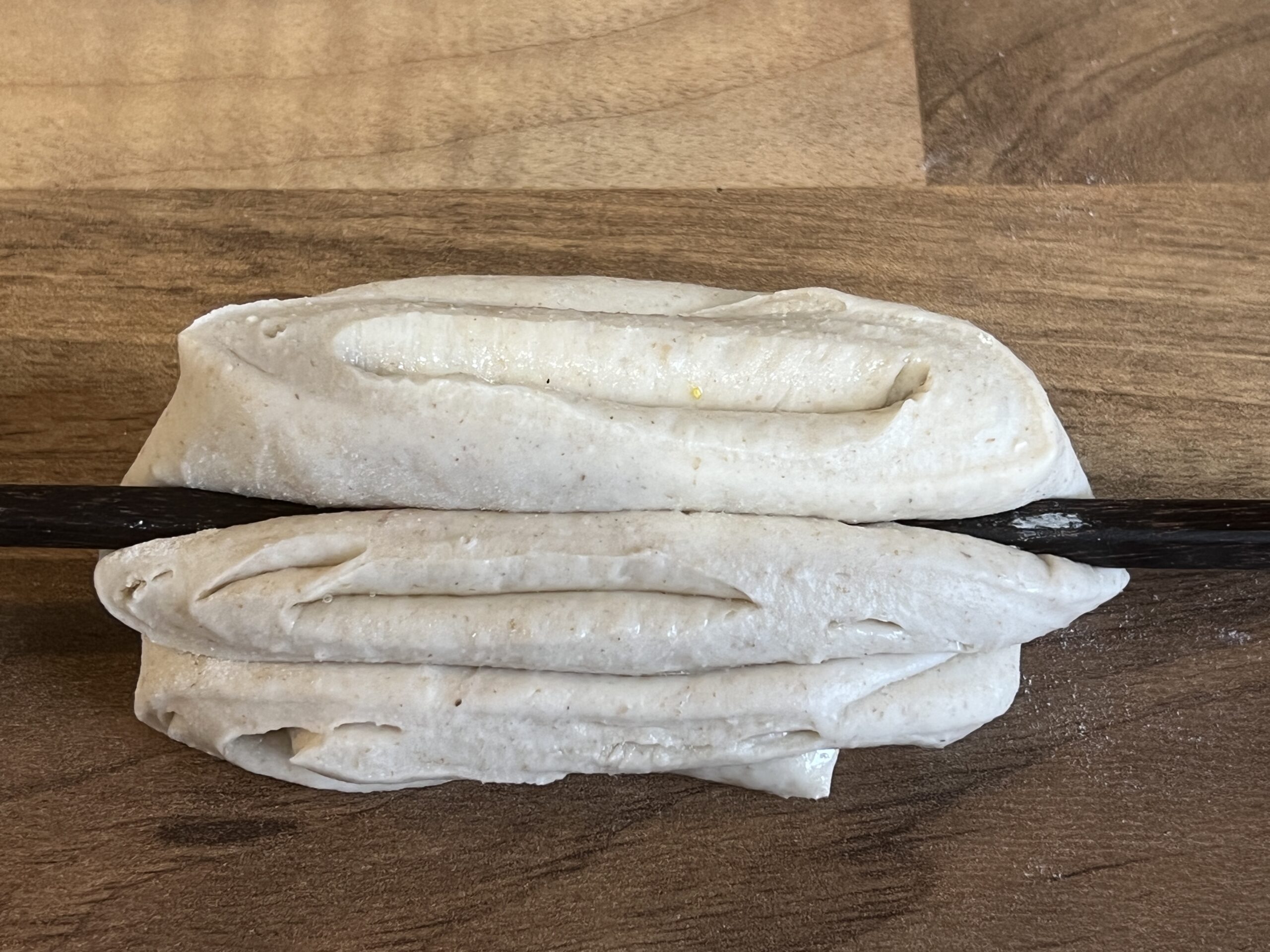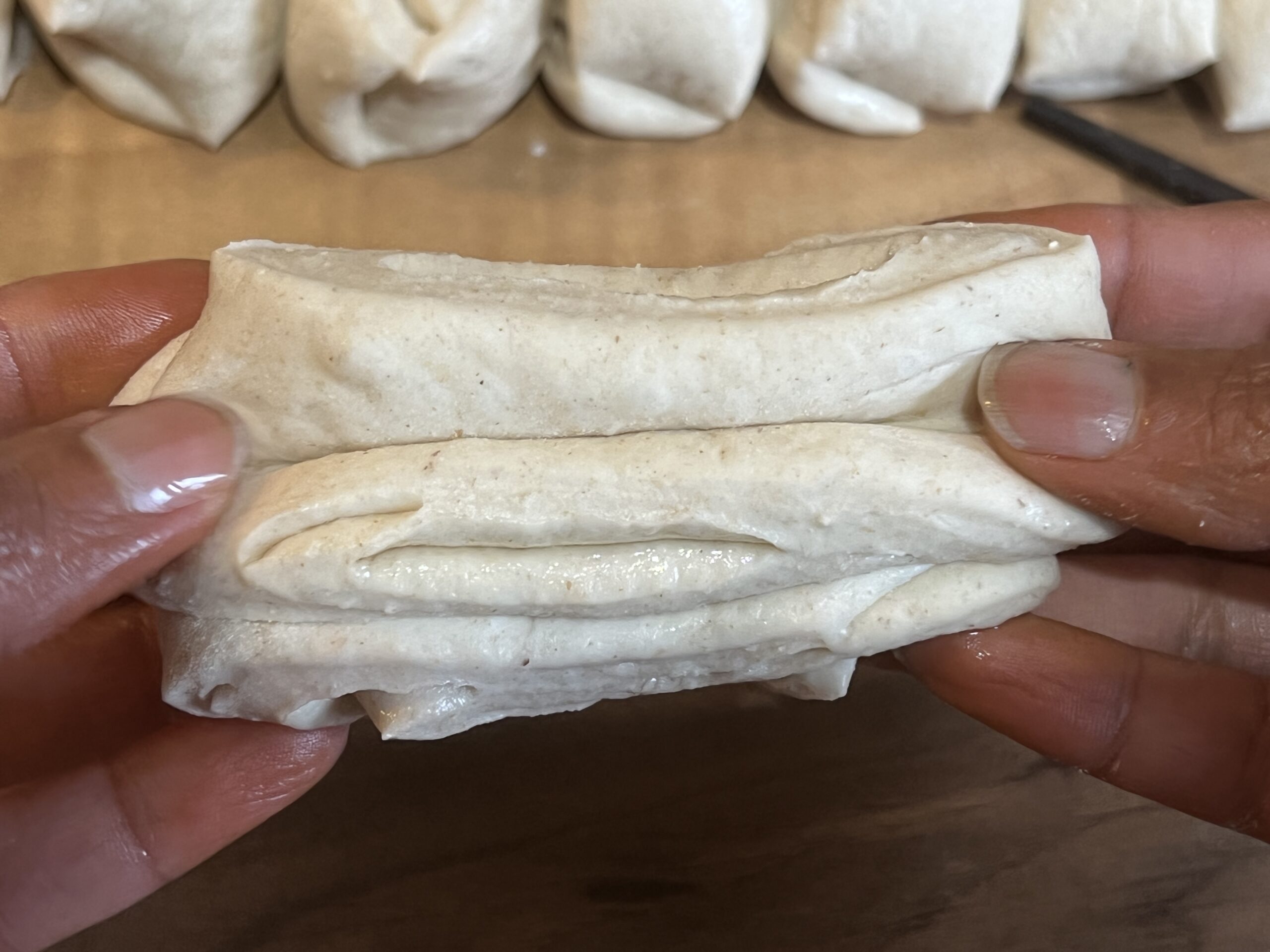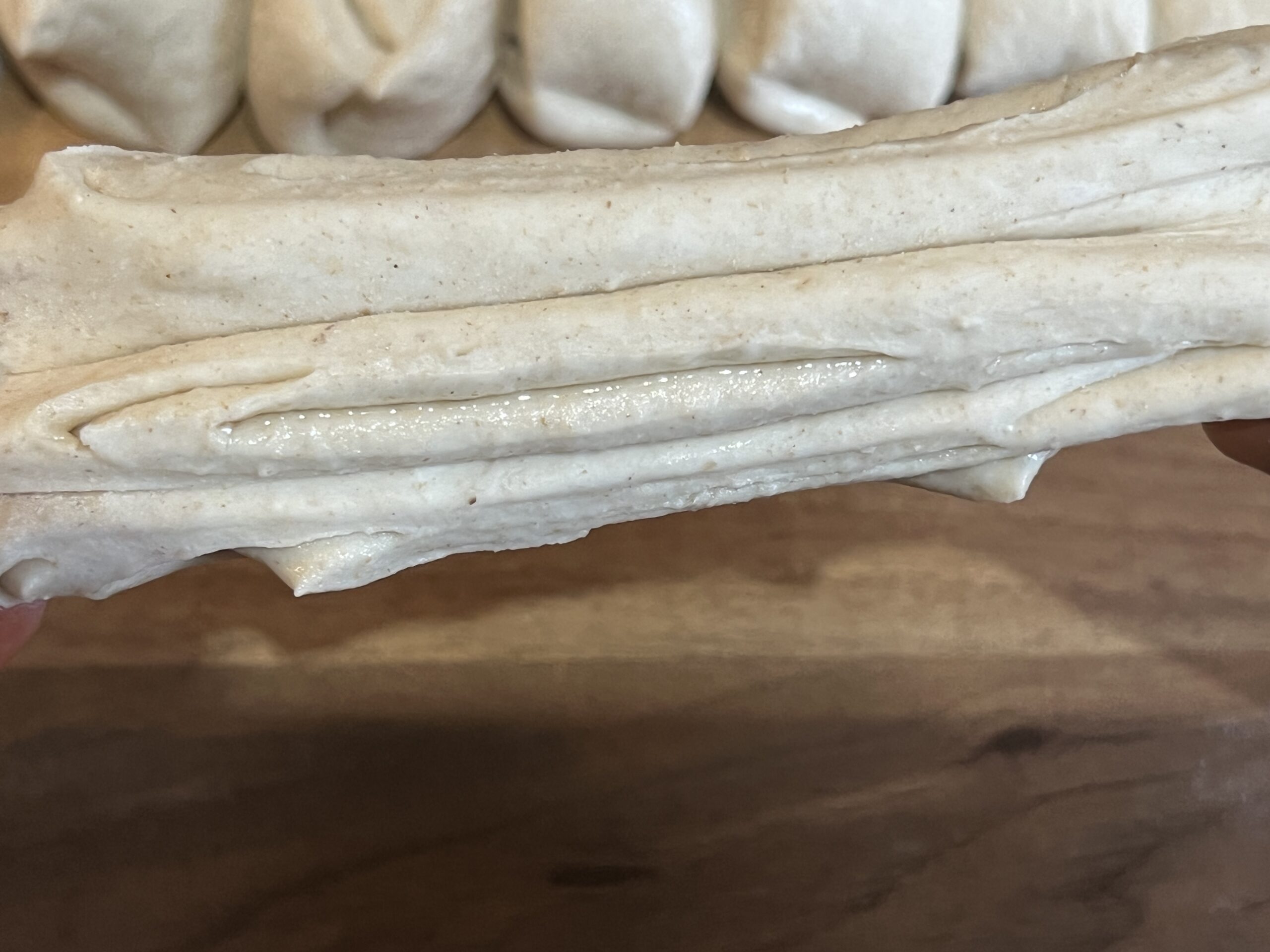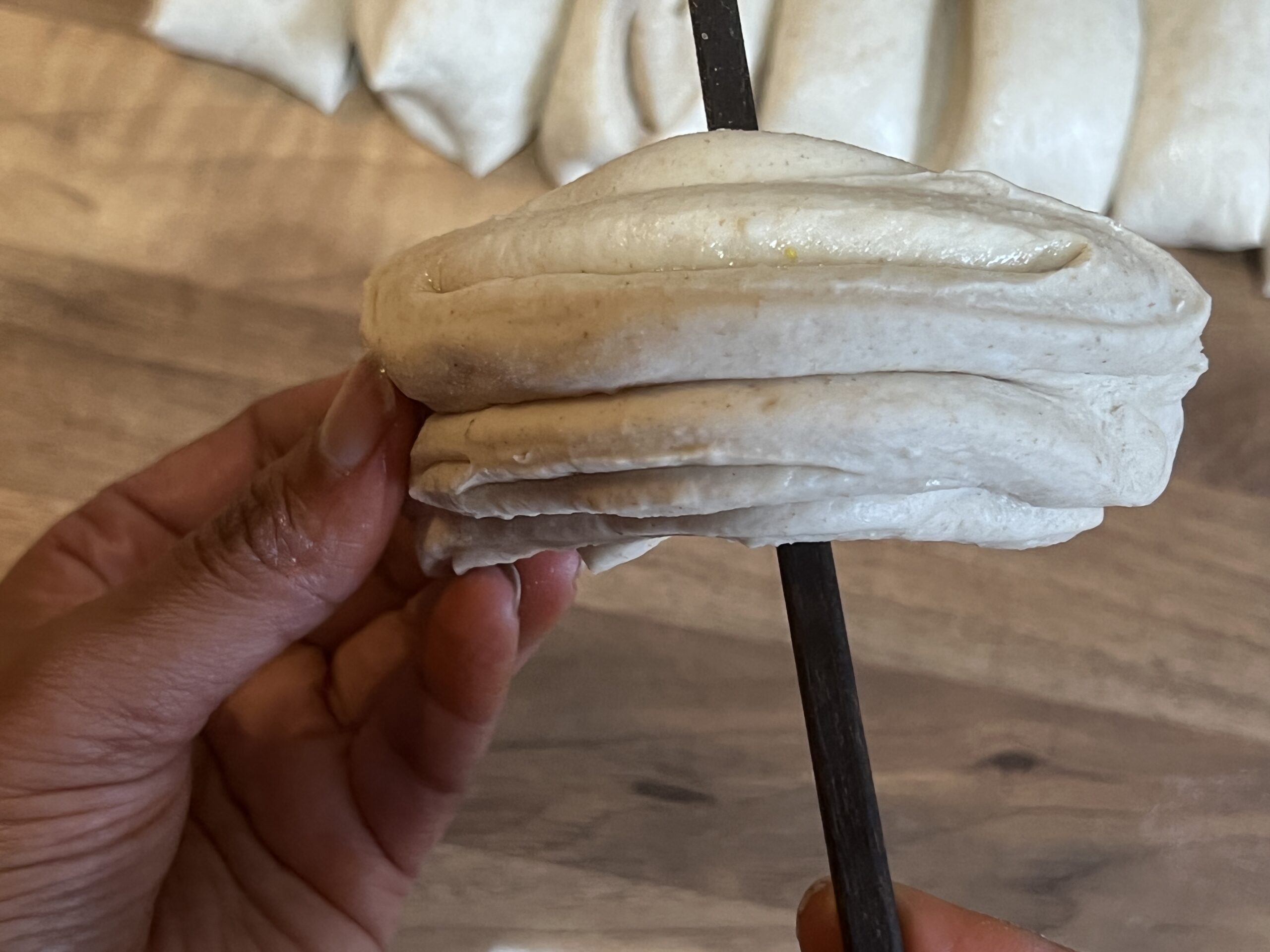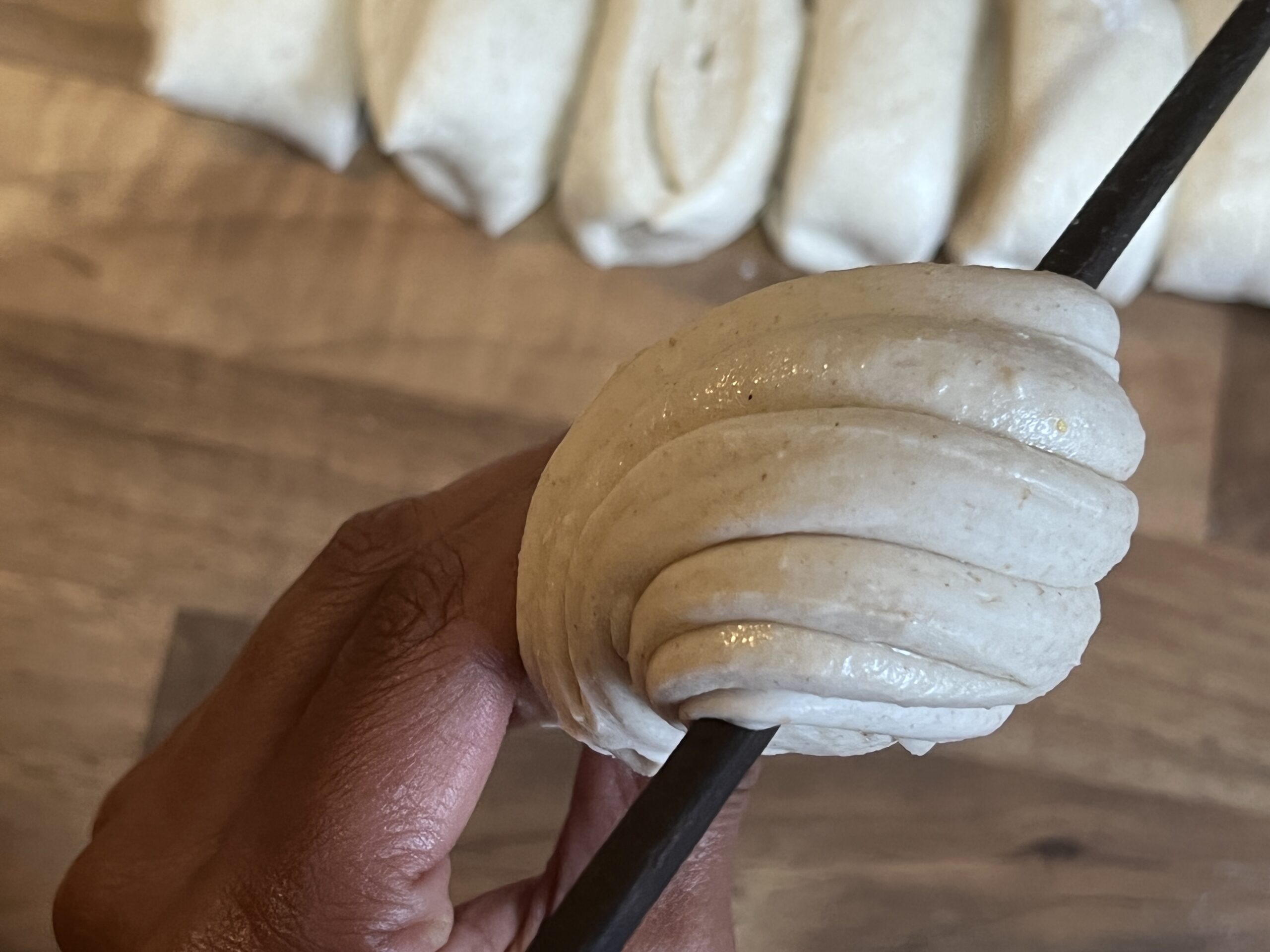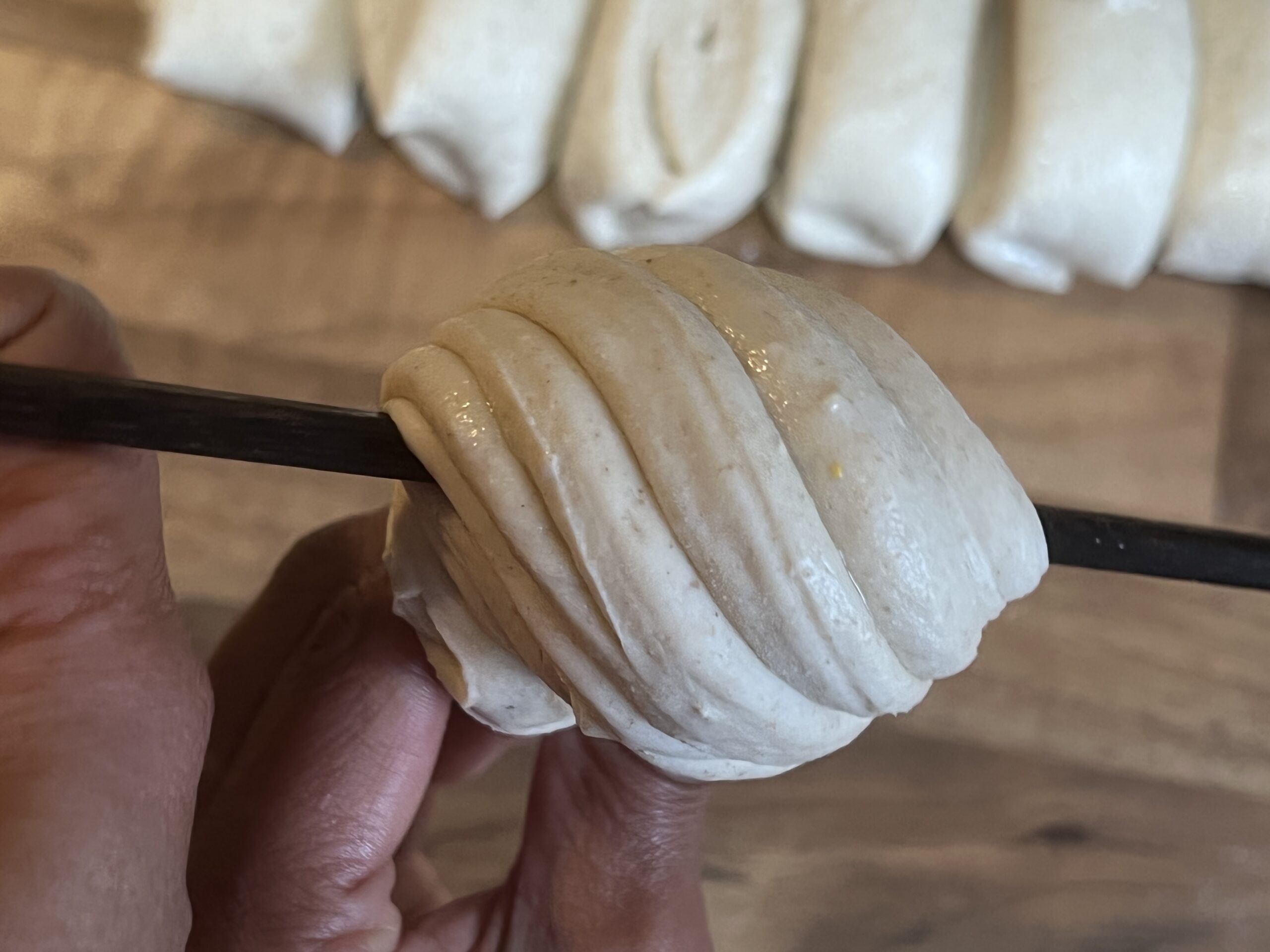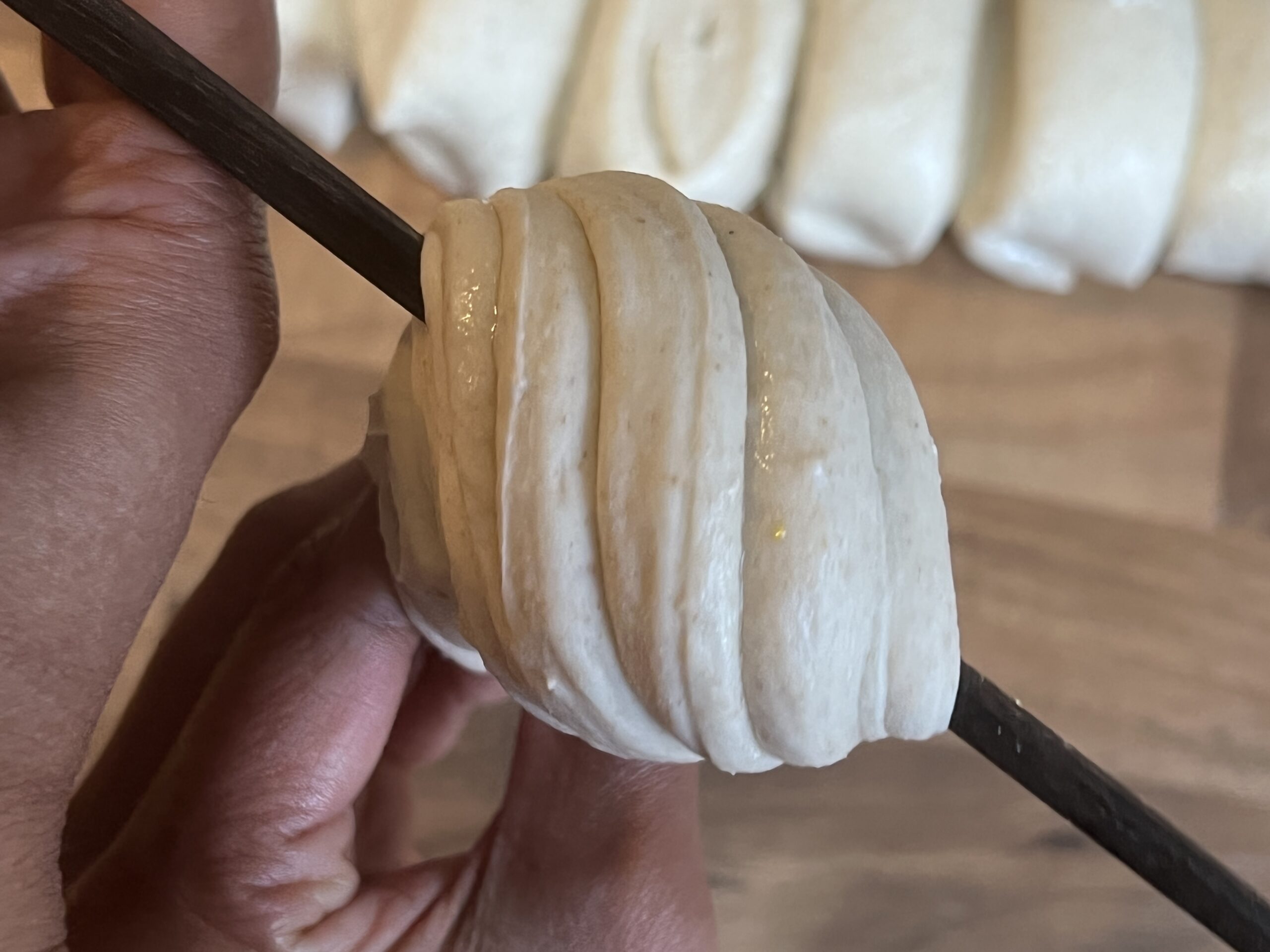 Stack them in pairs. You should now have 4-5 sets.
Place a chopstick in the middle and press firmly into the center of each tingmo, fanning its layers up on either side. Then gently pull the end to make it slightly longer and twist the tingmo. Pull the chopstick out, giving the tingmo a flower-like shape.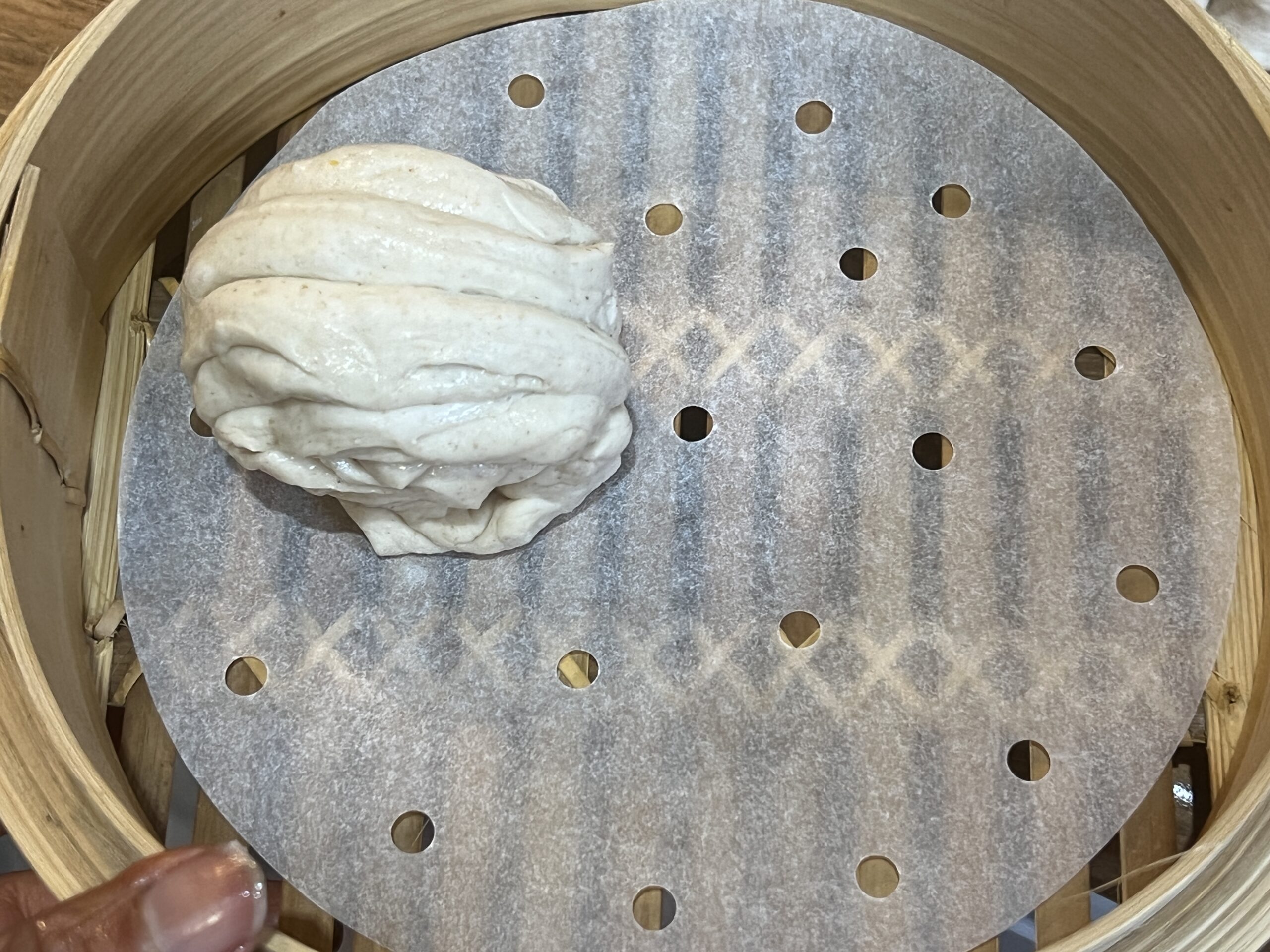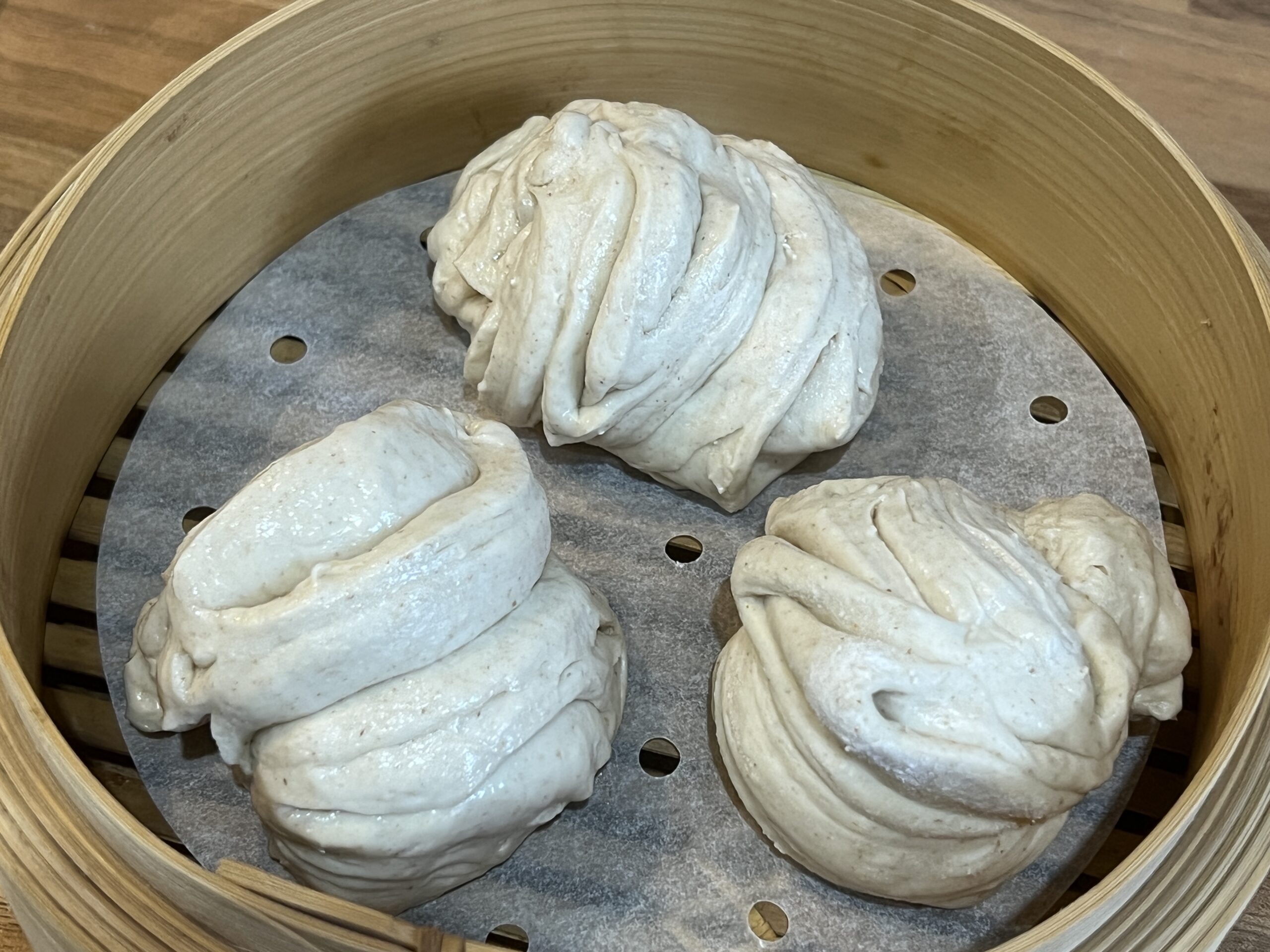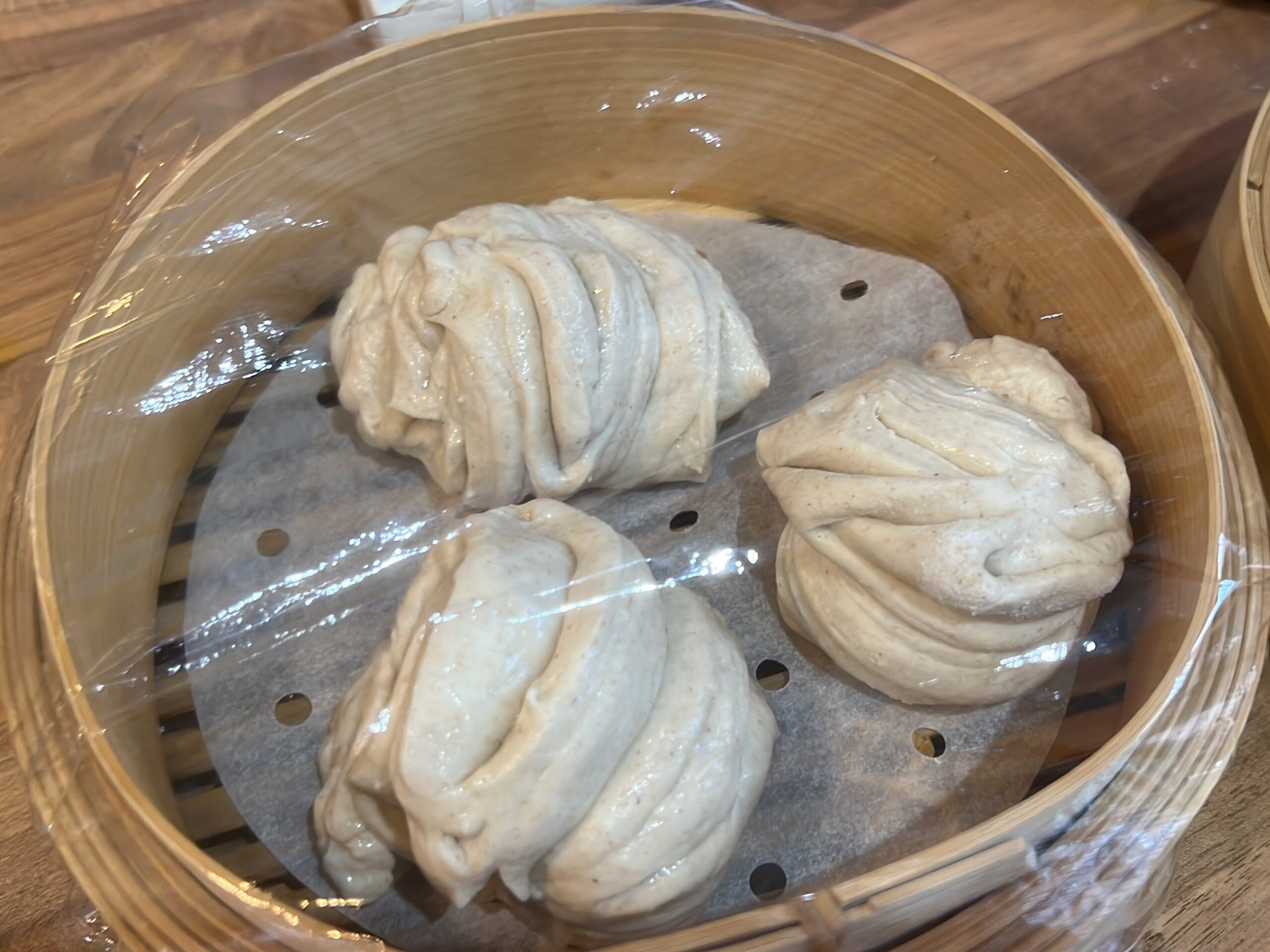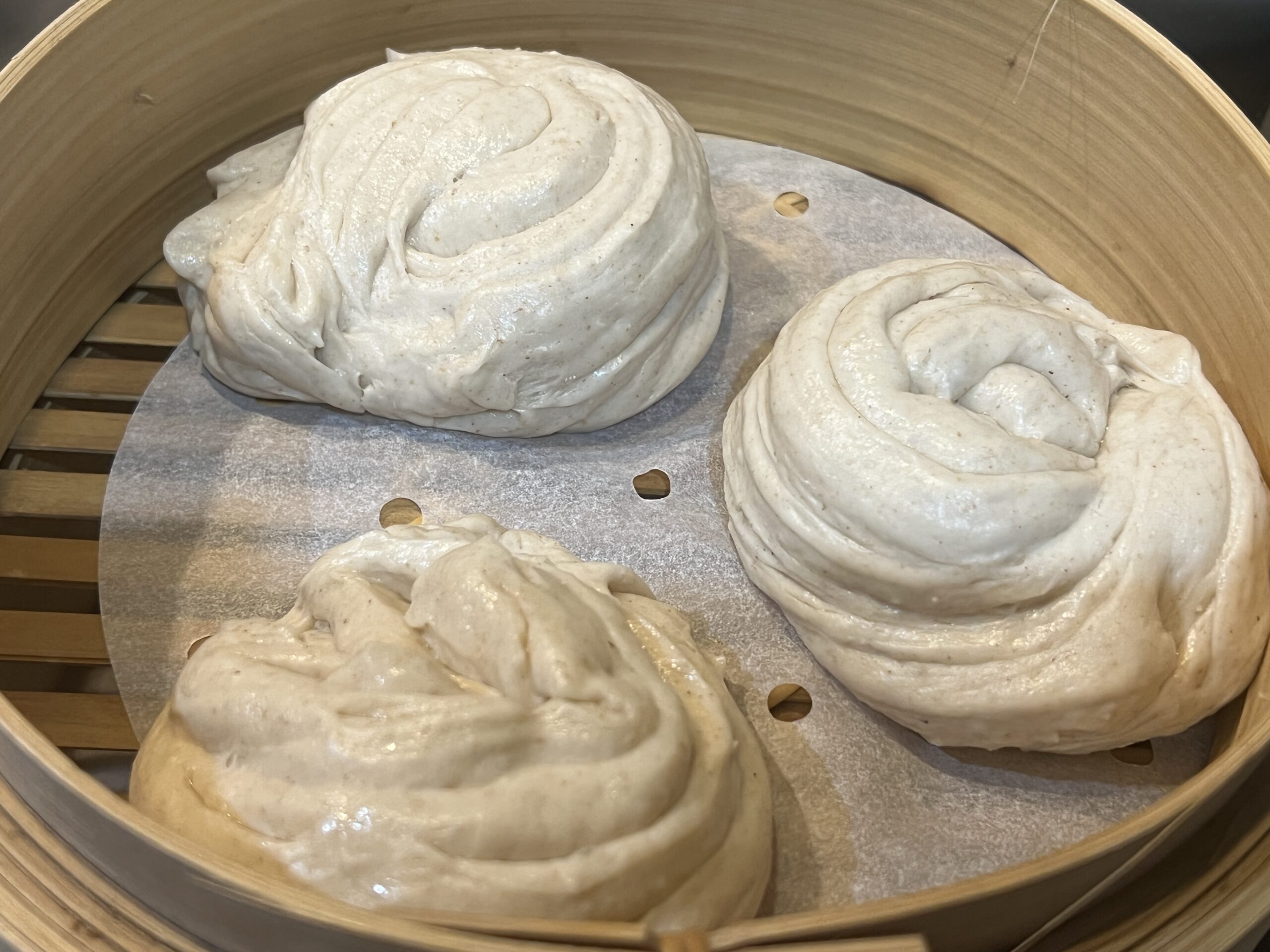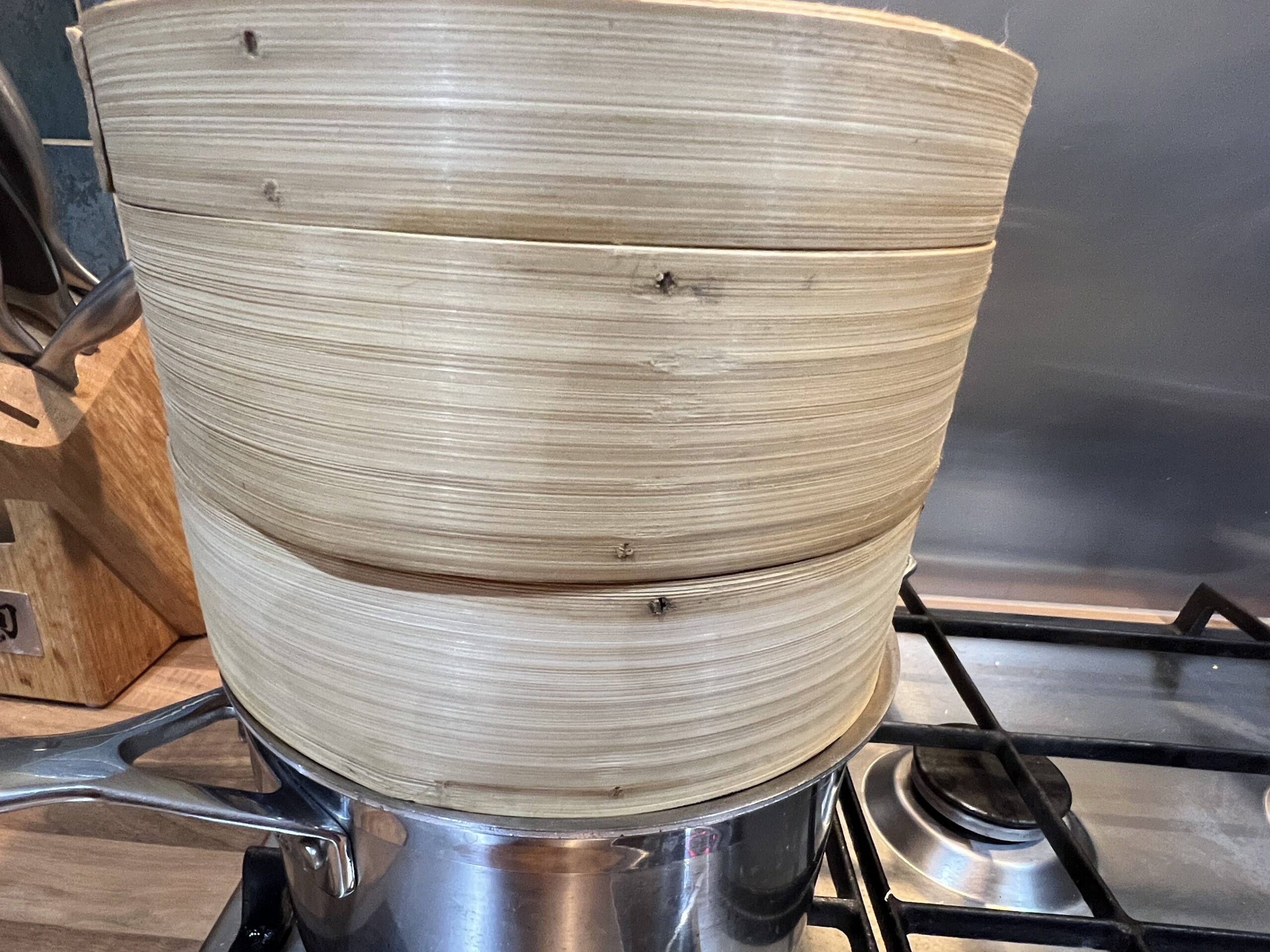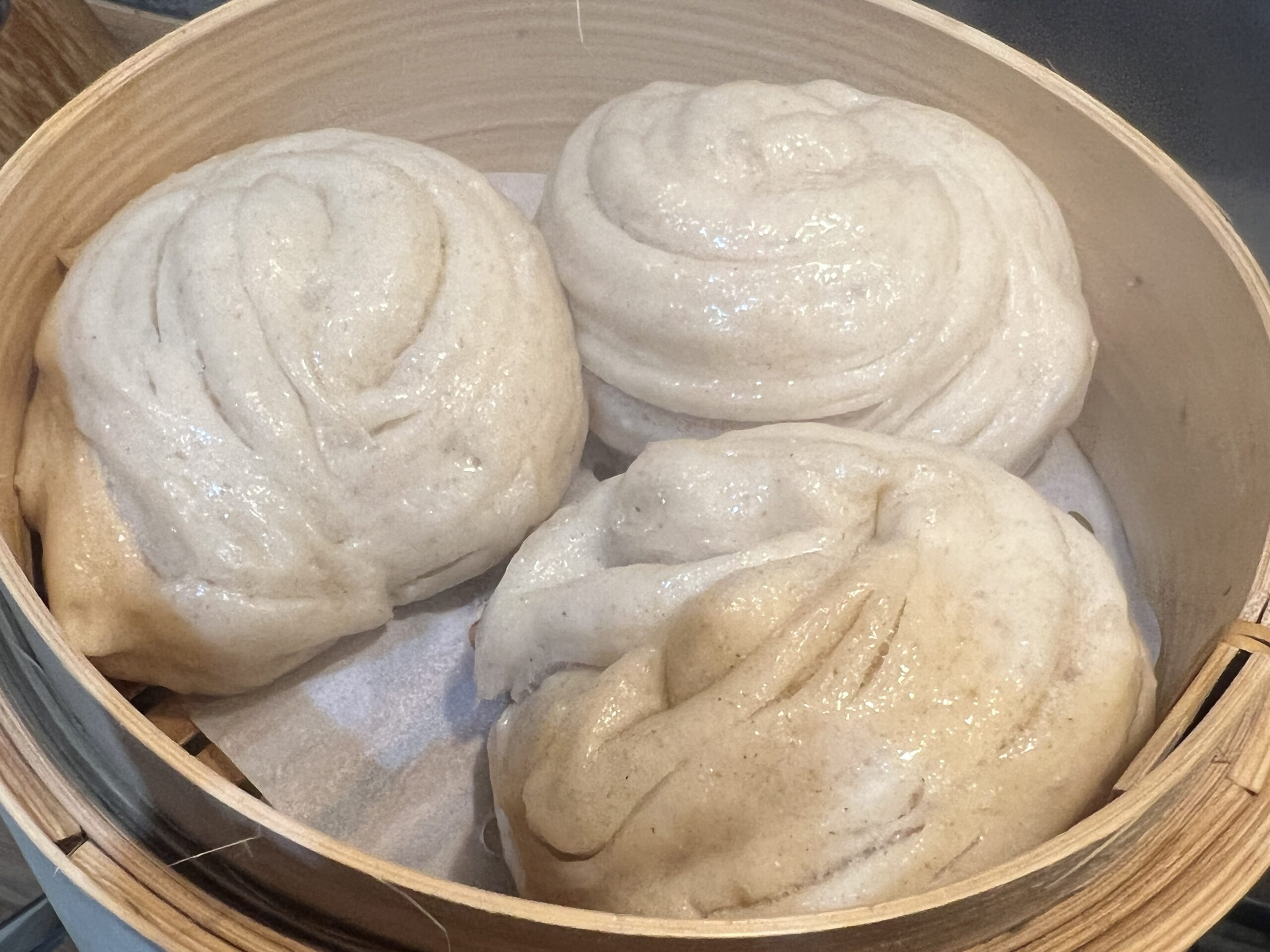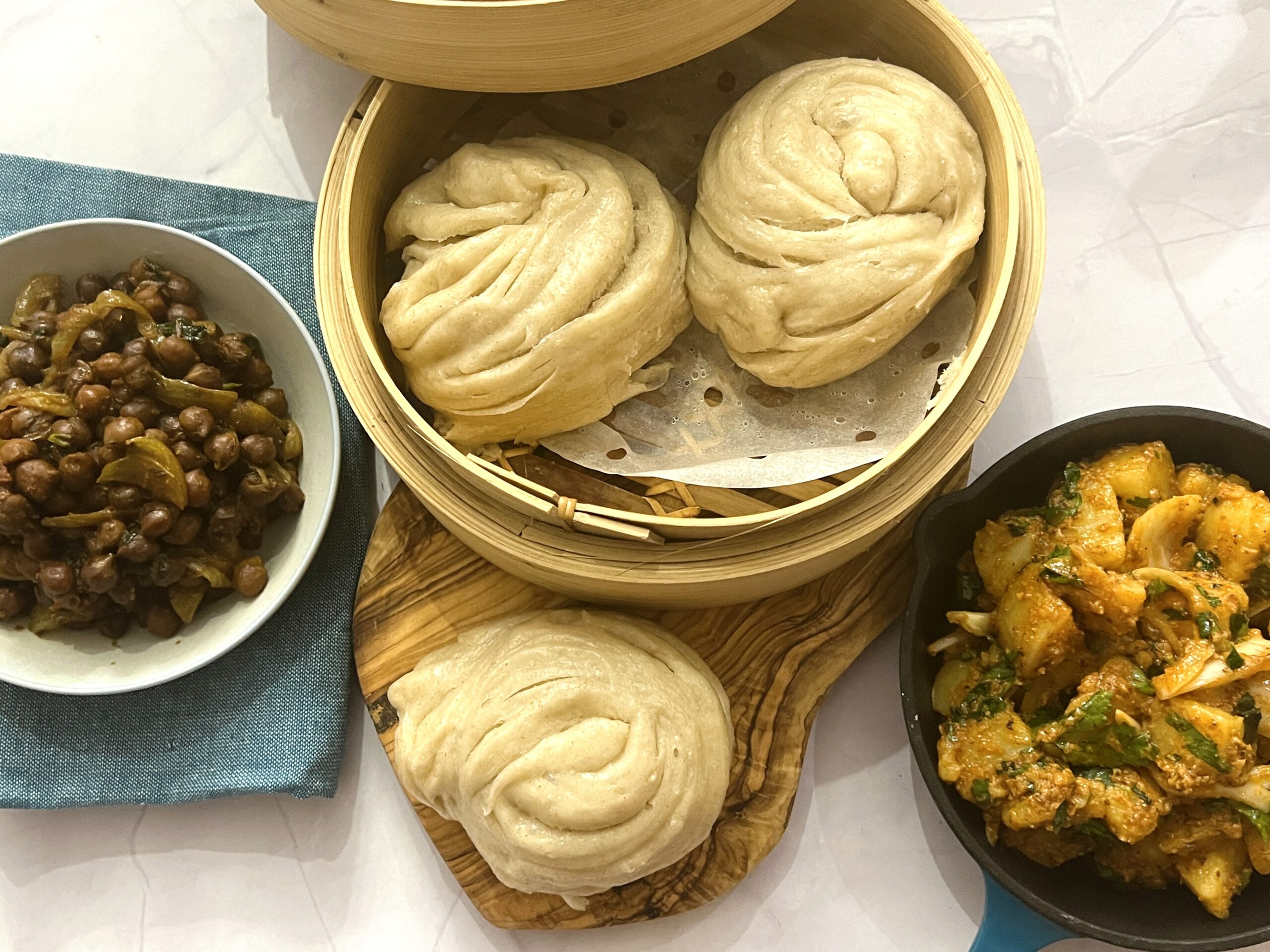 Line a bamboo steamer with parchment paper and place the tingmo in the steamer (leave lots of space in between) and cover them. Allow them to proof for another 45 minutes to an hour.
Once they have proofed steam them over boiling water for 10-12 minutes.
Serve immediately with Aloo Sadeko or with any other starter.