Sattu Tandoori Paratha
Sattu Tandoori Paratha is a whole wheat flatbread, stuffed with spicy masala prepared with sattu (roasted chickpea flour), onions, chillies and spices.
Sattu is referred to as 'poor man's protein' and is popular in Bihar, Jharkhand, West Bengal and Uttar Pradesh. This underrated food ingredient has received much deserving recognition in recent times and is gaining popularity as superfood due to its high nutritional value.
Sattu is traditionally made by dry roasting the Bengal gram (chickpeas) in sand and then grinding it into flour. Sattu and gram flour (besan) can easily be confused together, and it is worth noting that they are two different flours. The difference being that besan is the flour of raw gram, and sattu is the flour of the roasted gram.
Sattu is rich in protein, fiber, iron, manganese, and magnesium, and low on sodium, sattu provides instant energy and works as a cooling agent.
My Sattu Tandoori Paratha is prepared with spiced sattu stuffed in dough and cooked in a tandoor/oven/ until crispy and brown. I often make tandoori roti at home in a cooker, and it comes out as good as the restaurant ones, if not better. This is a super easy recipe and can be prepared in the oven if you do not have a cooker.
Other breads you might like to try are Onion Coriander Sriracha Focaccia, Tingmo, Roomali Roti, Mint and Sesame Lachha Paratha, Moong Dal Paratha and Lebanese Zaatar Man'oushe.
Ingredients
For The Dough
2 cups wheat flour
½ cup water
1 tablespoon ghee
For The Filling
4 tablespoons sattu
1 large finely chopped onion
2 finely chopped green chillies
2 tablespoons finely chopped coriander leaves
Salt to taste
¼ teaspoon cumin seeds
½ teaspoon red chilli powder
¼ teaspoon mango powder
1-2 teaspoons water
Other Ingredients
½ cup water
Butter for serving
Directions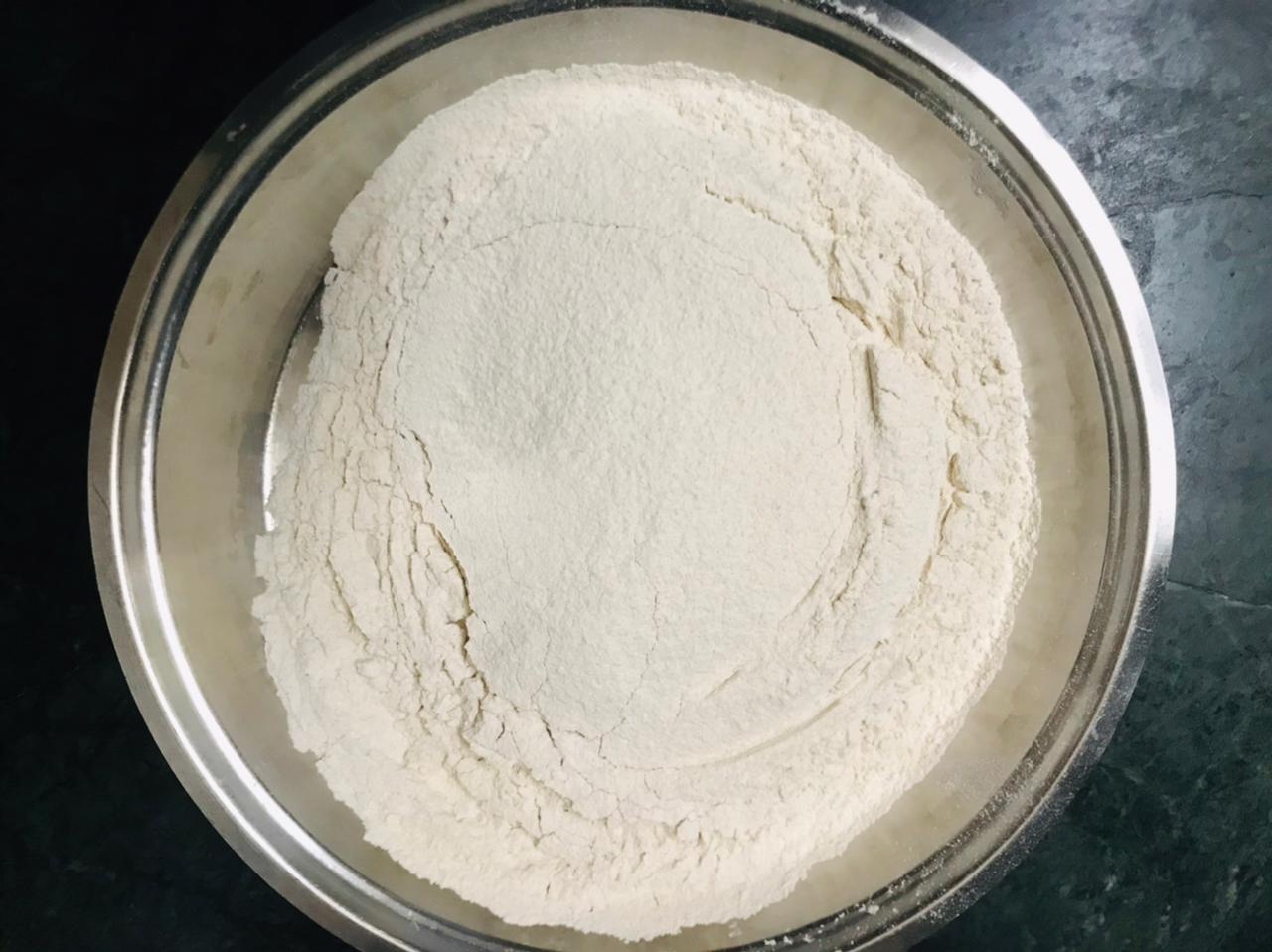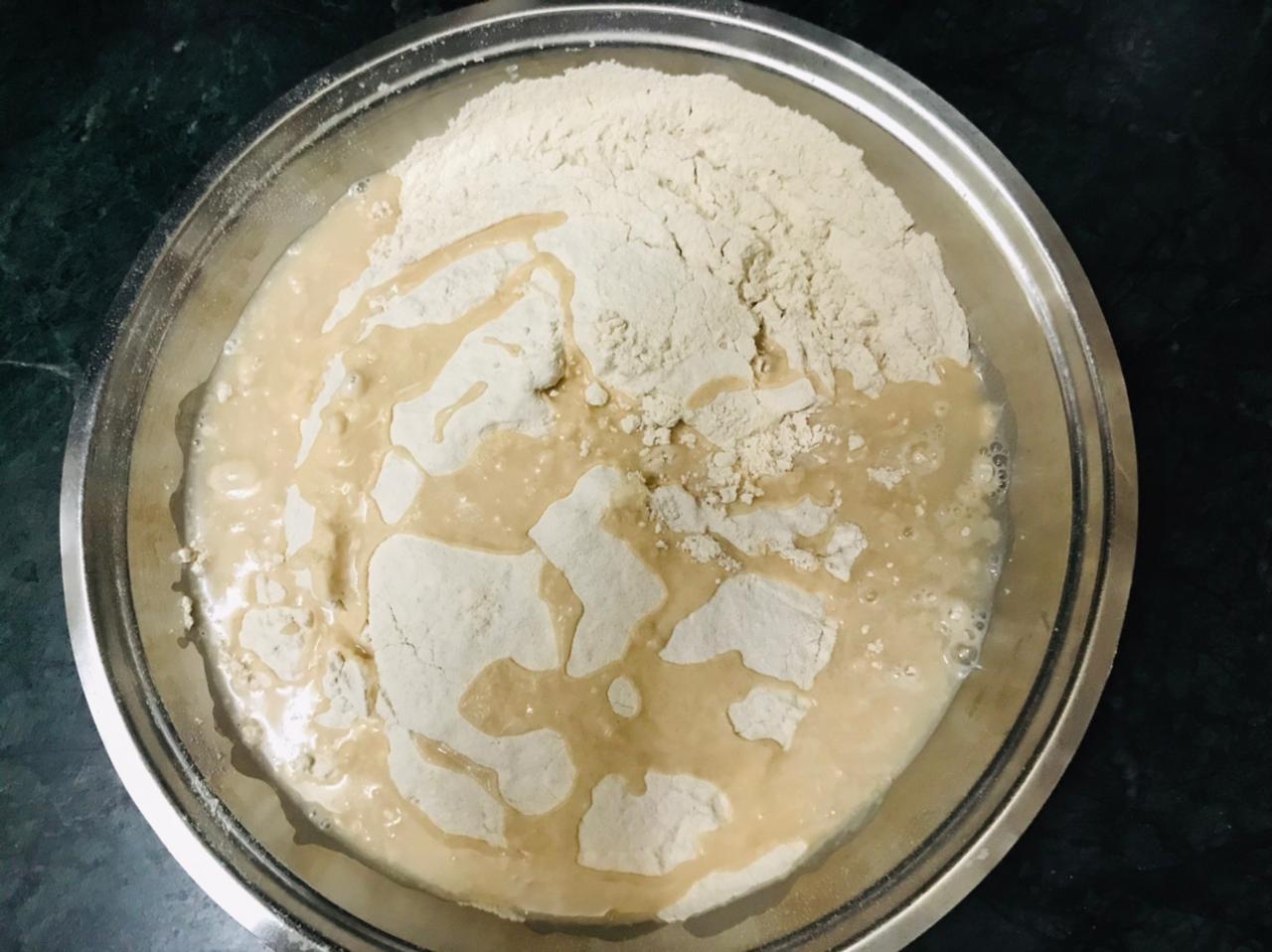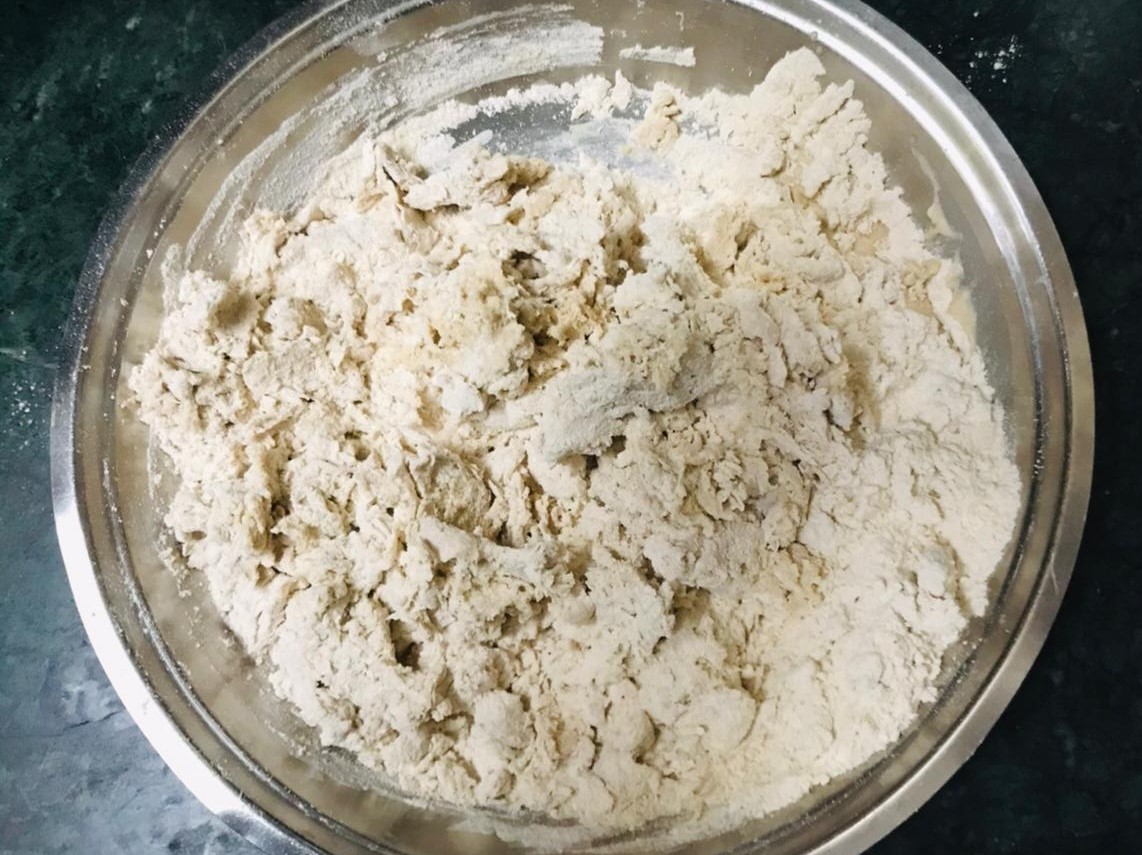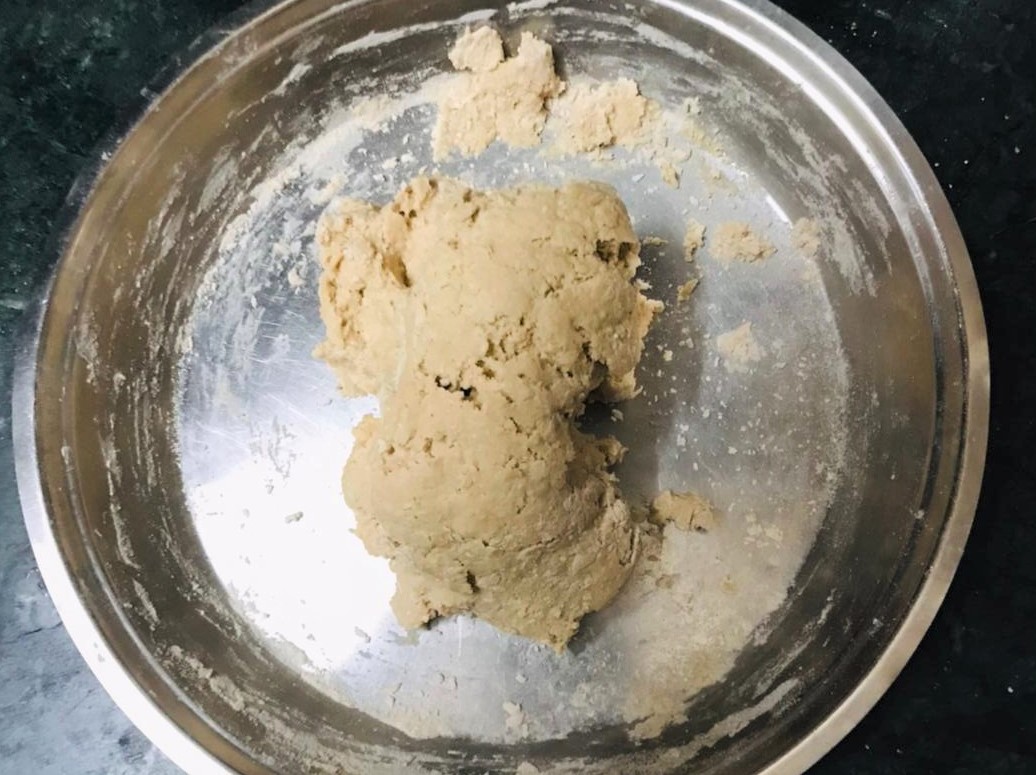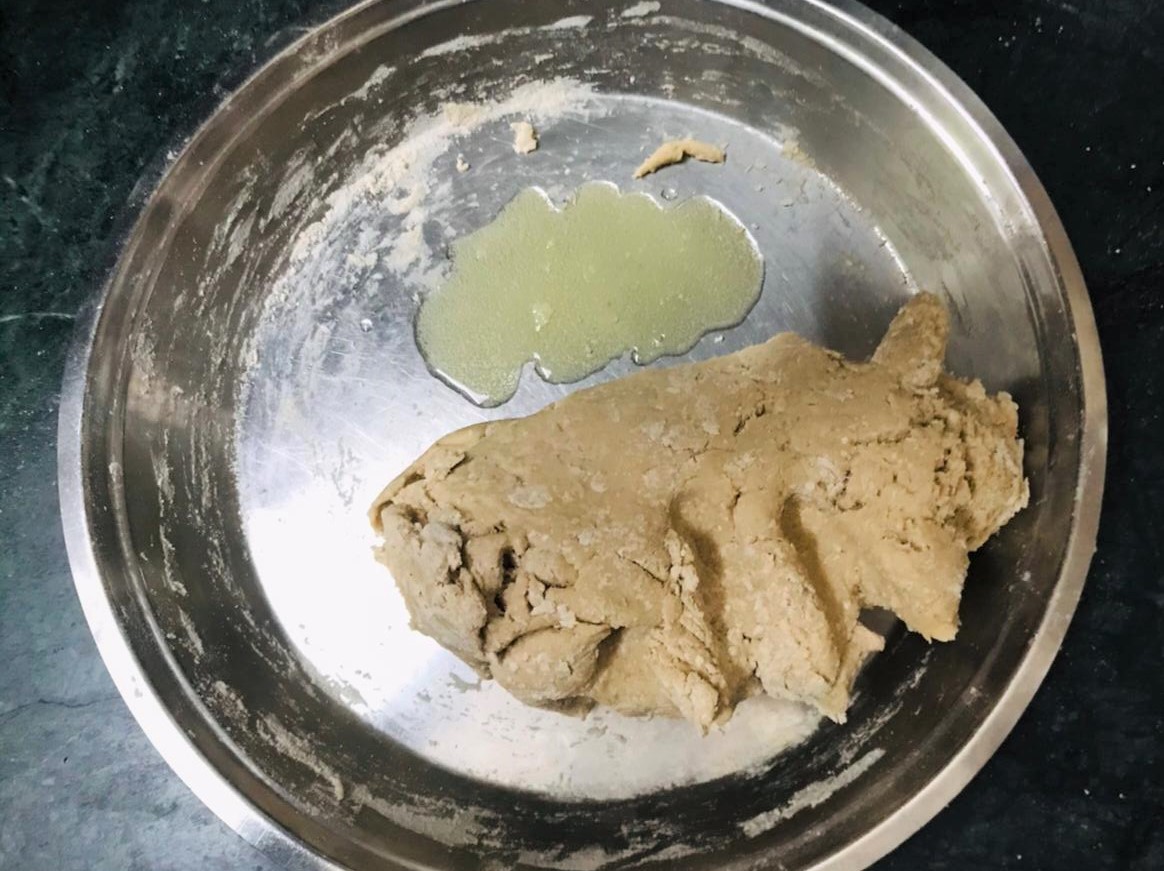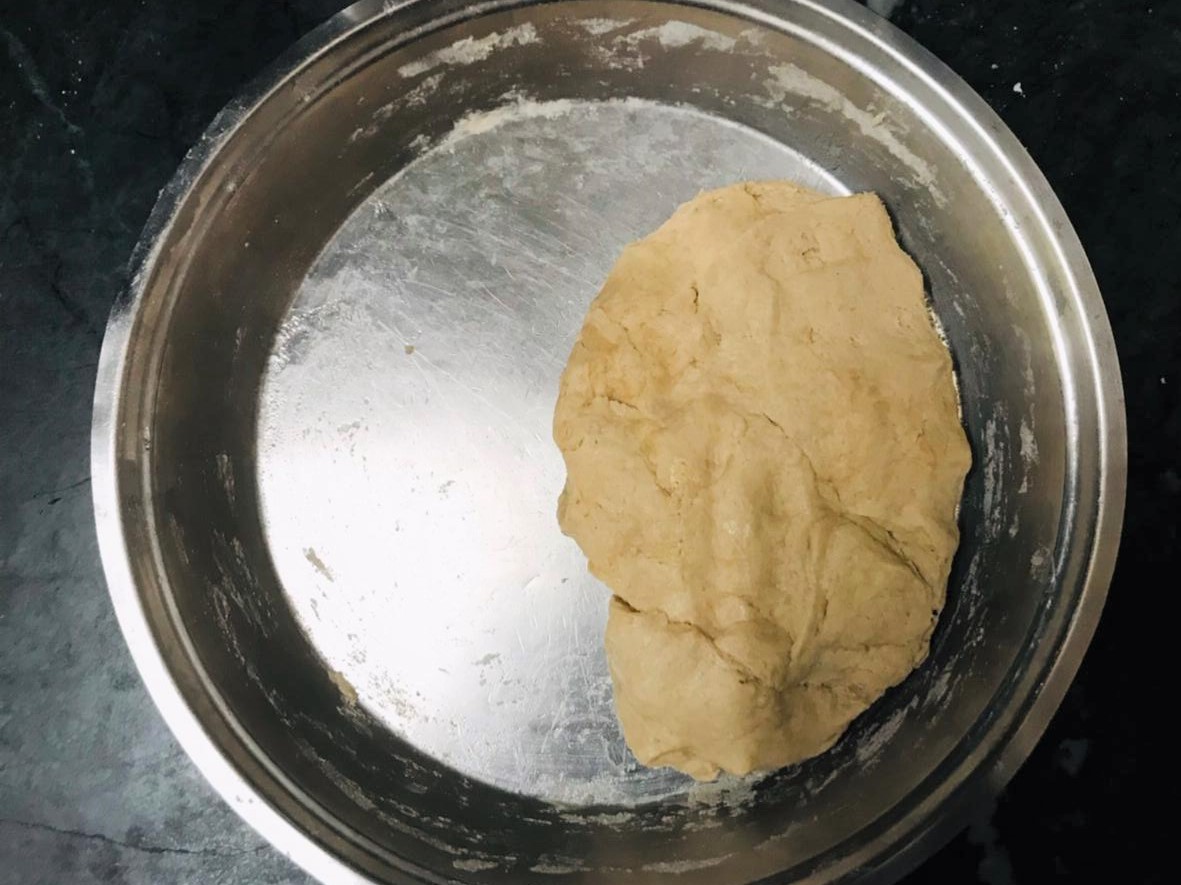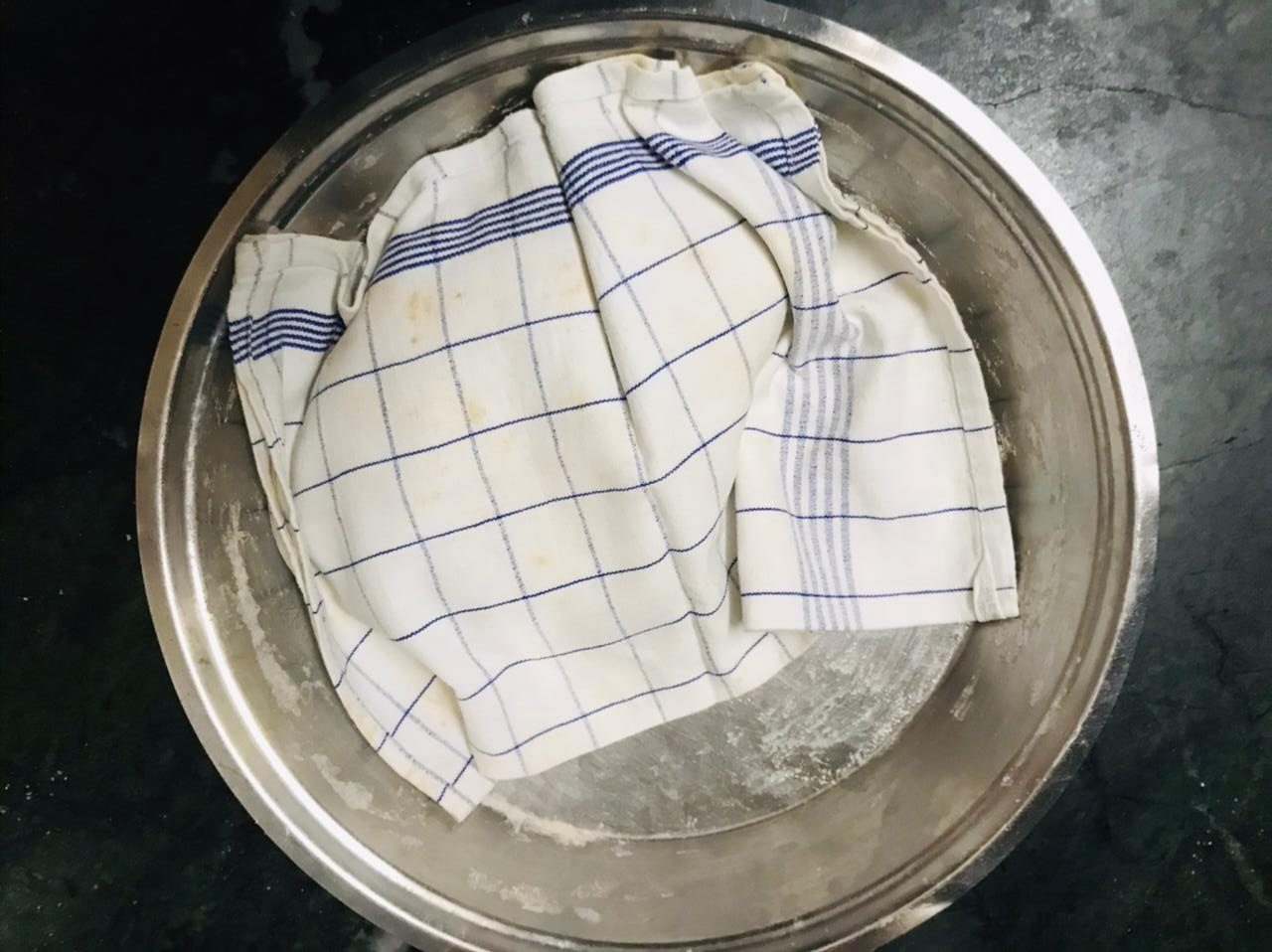 In a bowl mix wheat flour and water to form a soft smooth dough. Add ghee and knead it for a couple of minutes. Let the dough rest for 30 minutes.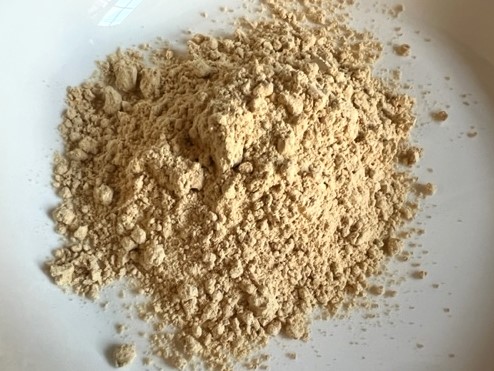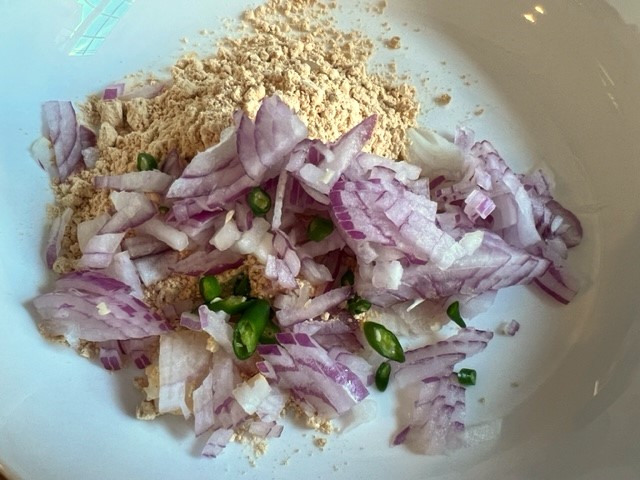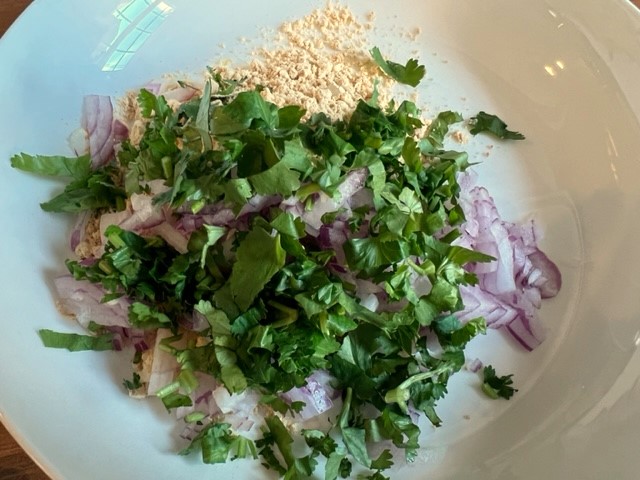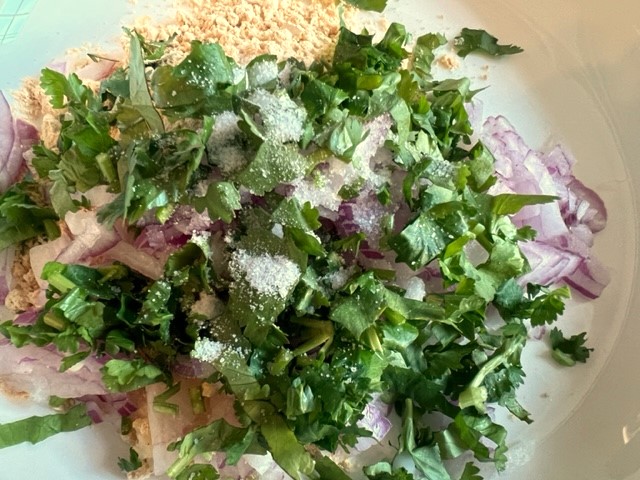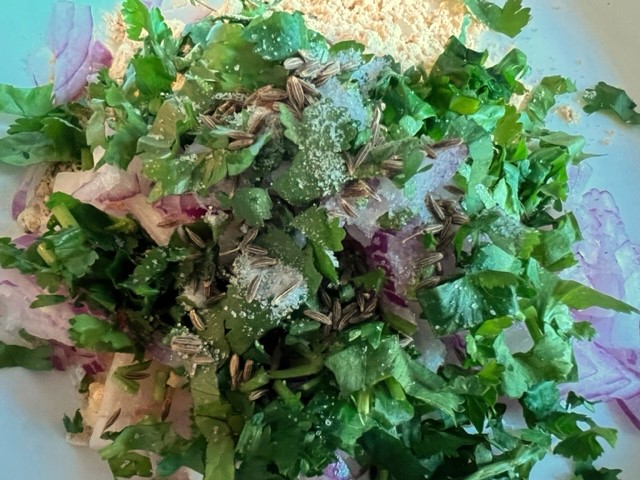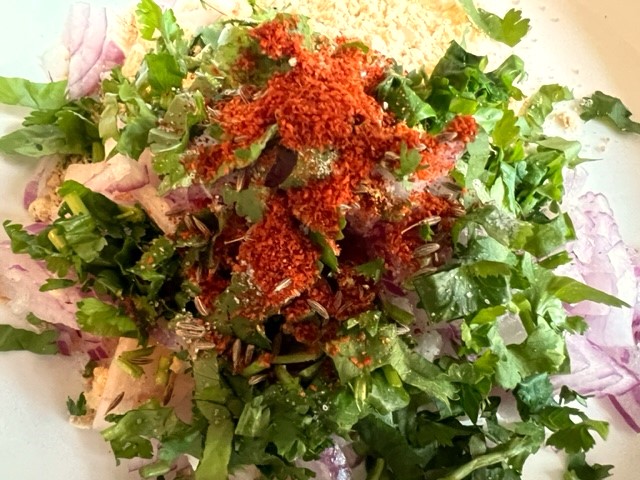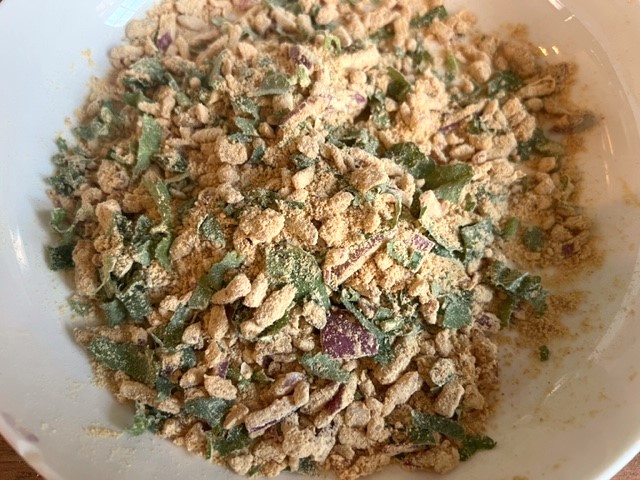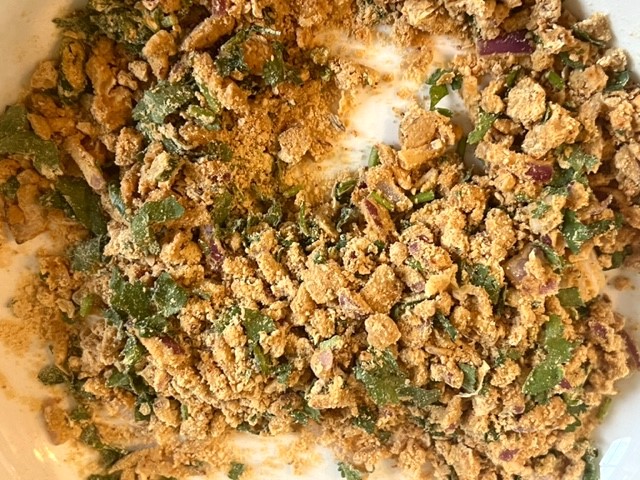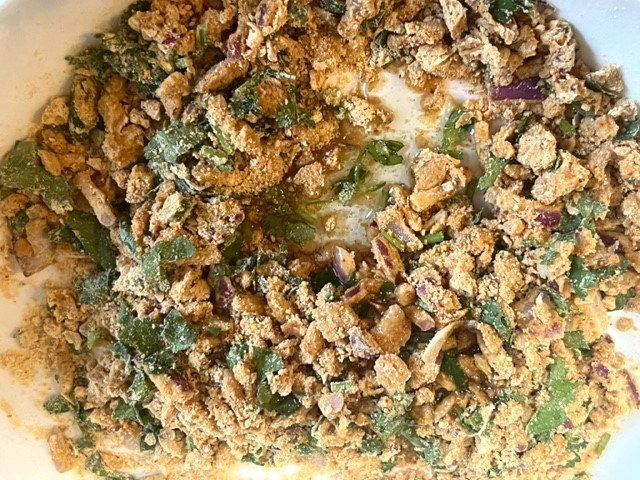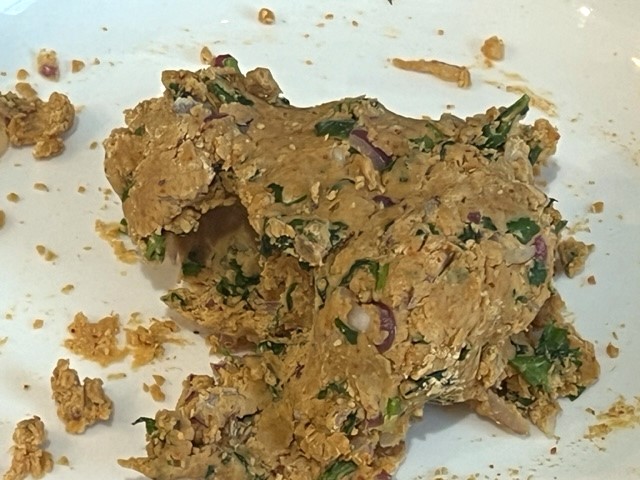 In a bowl add sattu, onions, green chillies, coriander, salt, cumin seeds, red chilli powder, mango powder and mix until everything is well combined. Leave it aside for 10-15 minutes for the onions to release water. Mix again and add 1 teaspoon of water to bring the mixture together (If the stuffing is too dry then it will fall off while eating so the stuffing should be slightly moist so it will stick well with the paratha).
Taste to adjust the seasoning according to your taste. Make 6-7 balls out of the stuffing.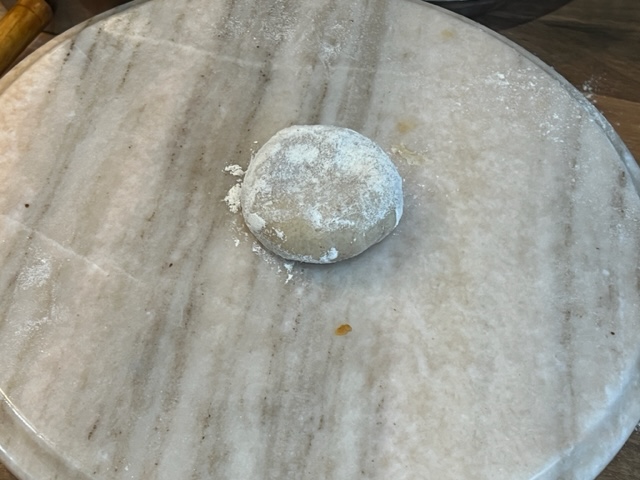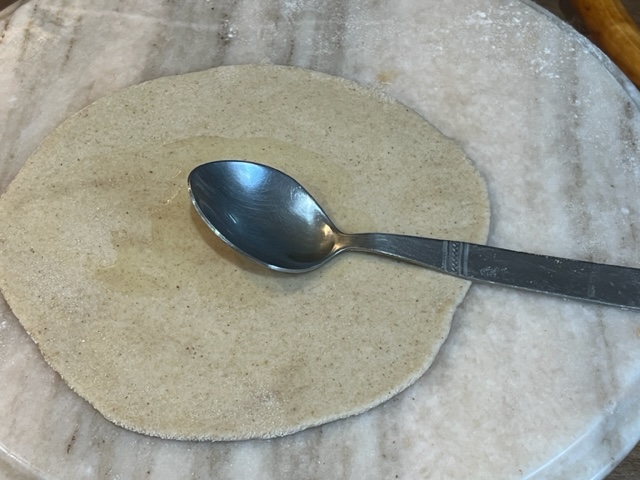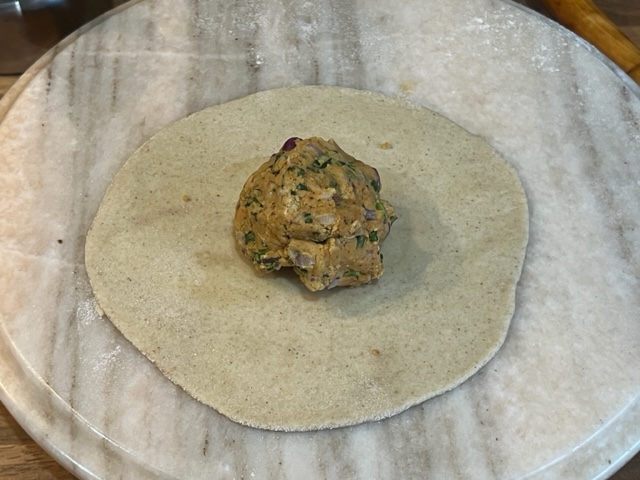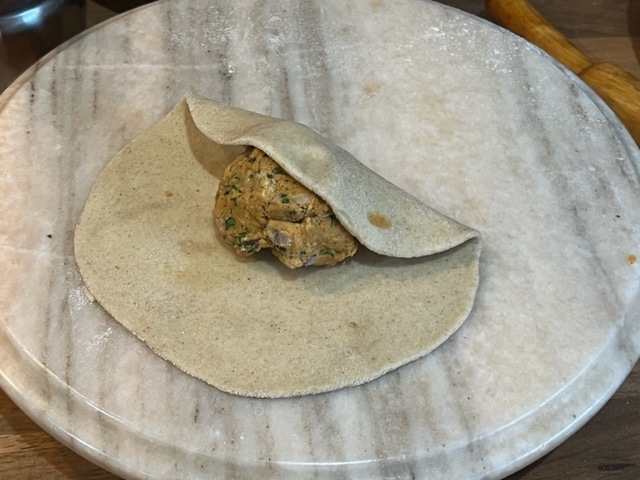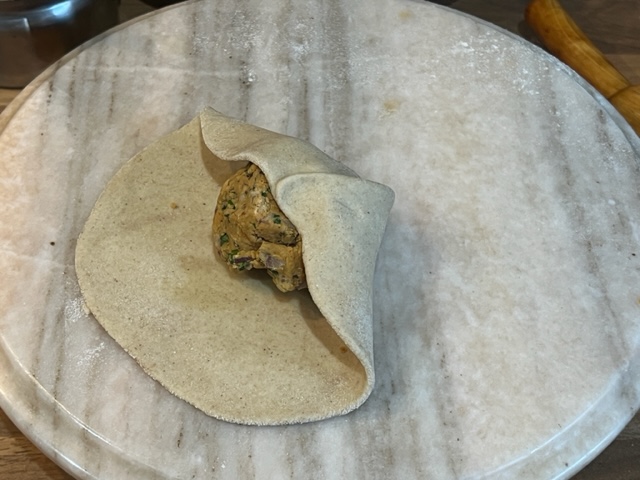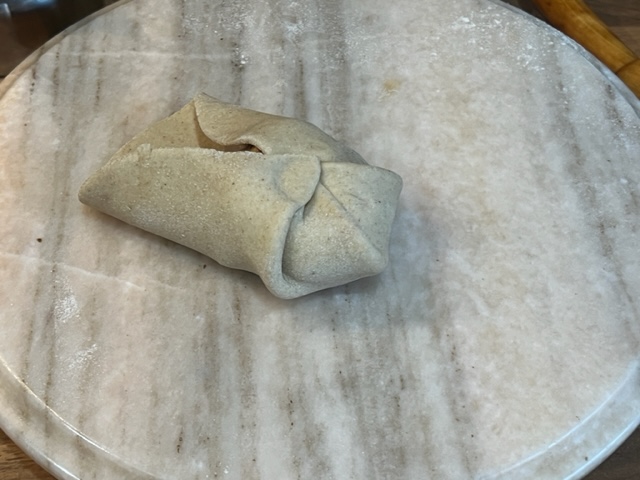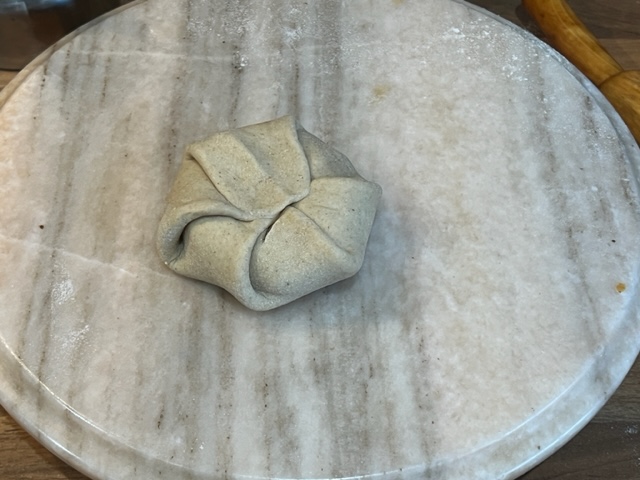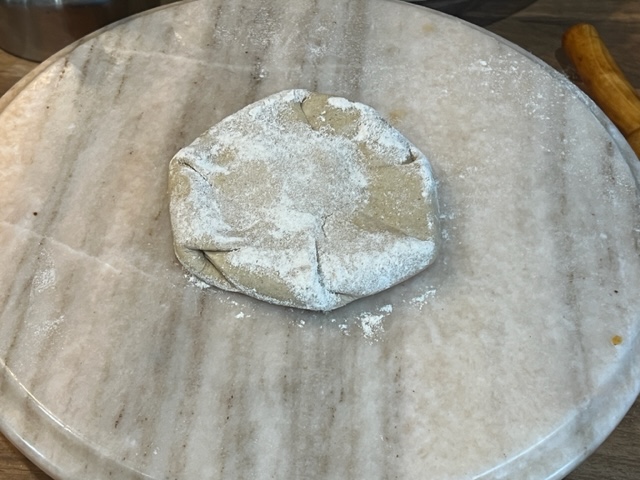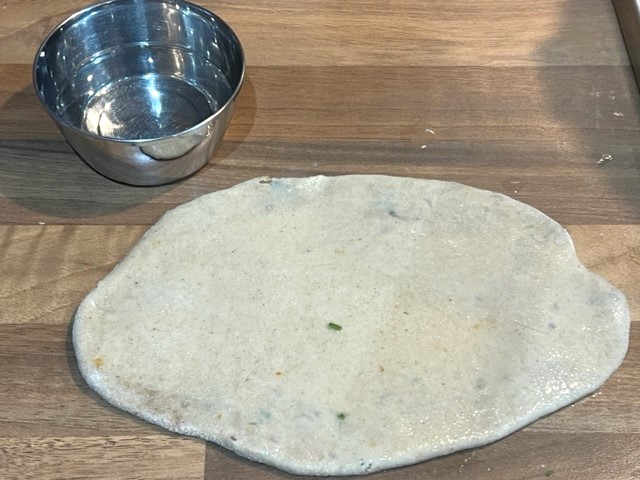 Once the dough has rested make 6-7 balls out of the dough. Roll the dough ball in some dried flour and roll it into a circle of 3-4 inches in diameter. Apply around 1/8 teaspoon oil on the rolled dough (optional). Place 1 ball of filling in the center (you can add more filling, but I would suggest not overfilling).
Bring all the edges together to the center and then pinch to seal the edges.
Gently flatten the filled dough ball using your hands. Dust some dry flour on the dough ball and roll it to an oval shape around 5-6 inches long. (I always use dry flour while rolling especially when it becomes difficult to roll or feels slightly sticky).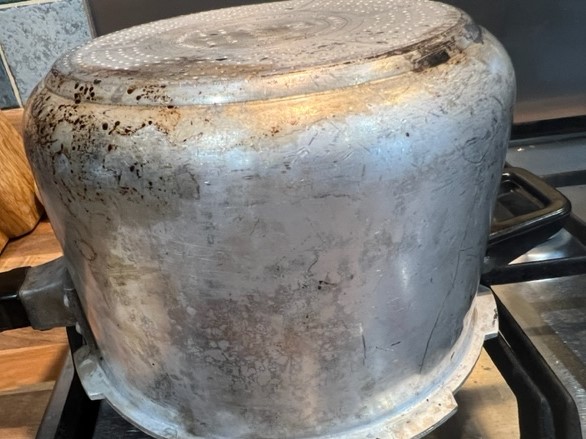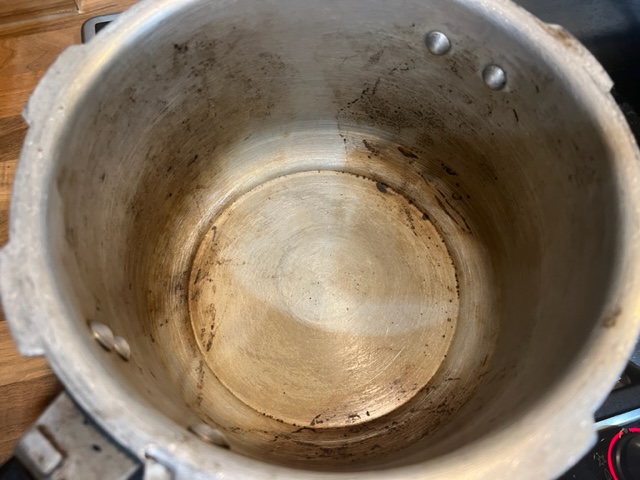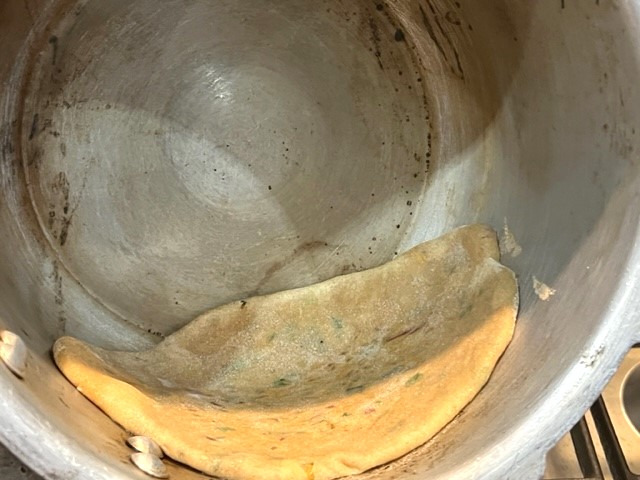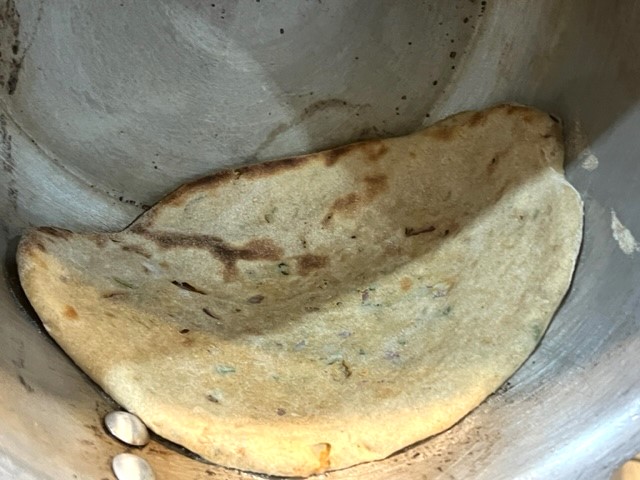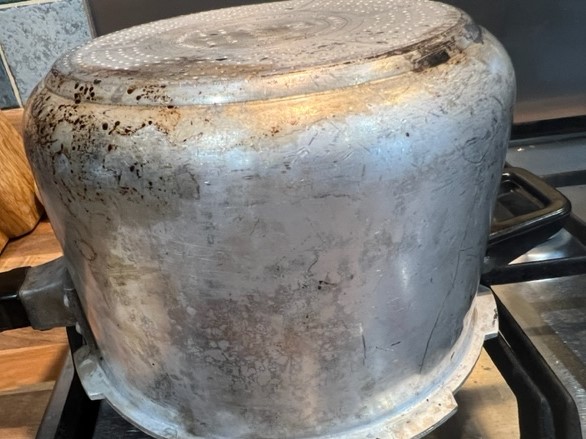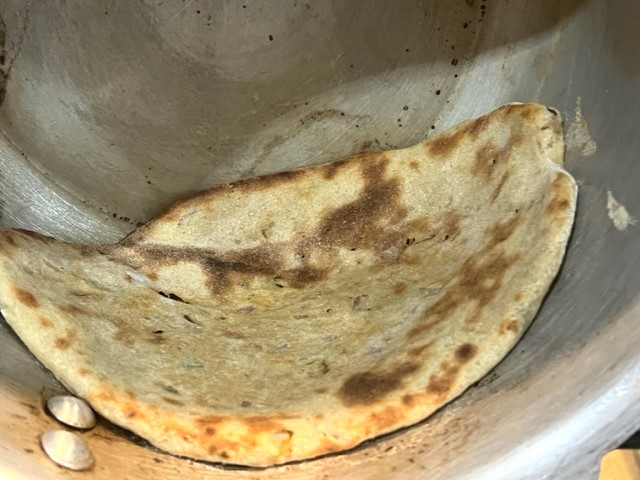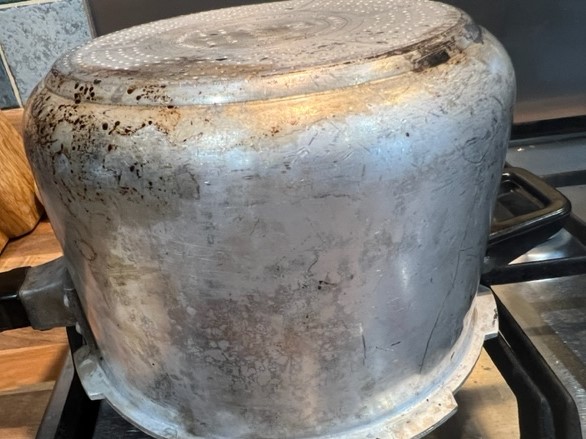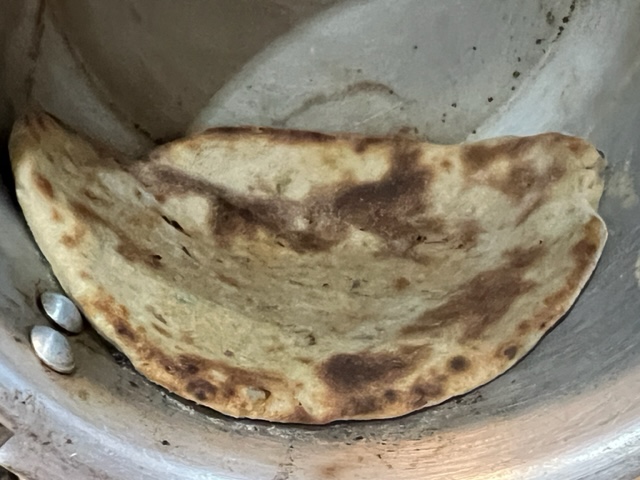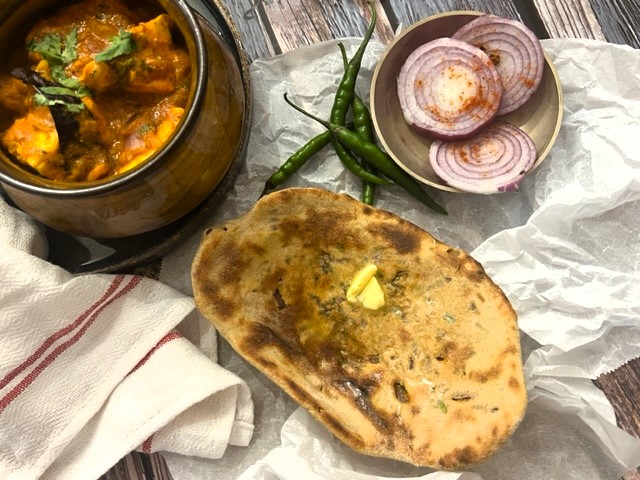 Put the aluminium cooker upside down on high heat and warm it. The cooker needs to be really hot for this paratha. It would take approximately 2-3 minutes on high heat for it to be that hot. Please be very careful while handling it.
Spread few drops of water with the help of your fingers on one side of the rolled paratha.  This side needs to stick to cooker's wall and water will do the trick.
Once cooker is hot, paste the paratha on its wall (as shown). Turn cooker upside down and keep the heat on medium/low. You will have to keep checking the parathas by turning the cooker over to make sure that the paratha's are cooking evenly. Upside-down is to help accumulate heat inside the cooker and cook the paratha like in a tandoor.
Cook the paratha turns light golden brown in colour.
Take it off and drizzle some ghee/butter on top before serving.
Serve sattu paratha hot.