Roomali Roti
Roomali Roti or Rumali Roti or Manda is a popular soft, and thin unleavened Indian bread served in restaurants and street food carts. 'Roomal' in Hindi means handkerchief. It is also quite popular in Pakistan and is called 'Lamboo Roti', which means long in Punjabi. This roti is so thin that it can folded like a handkerchief hence the name.
Roomali Roti has its origin that dates to the Mughal Era. It is believed that during the Royal meals, Roomali Roti was used as a handkerchief to wipe off excess oil from the food. The Royal Chefs kept Roomali Roti on the table for the kings to use as a handkerchief to wipe their hands after meals.
It is mesmerizing to watch chefs prepare roomali roti as professional chefs toss the dough in air similar to how pizza base is prepared in pizzerias creating a wafer-thin roti instead of using rolling pins. The roti is cooked on an inverted kadai on high heat and takes seconds to cook.
Roomali Roti is prepared with flour and has a secret ingredient of mashed banana. Mashed Banana gives elasticity to the dough hence it is easy to stretch and roll super thin. I will be honest; I am not a professional chef hence there is no flipping in the air for me. I roll it super thin using a rolling pin and cook on an inverted kadai. These homemade Roomali Rotis are slightly smaller than restaurants but that is only because I do not own a massive kadai like the ones used in restaurants. Roomali Roti is quite easy to make at home and can be prepared on inverted kadai or tawa or the biggest pan you own (keep it inverted on direct flame).
Roomali Roti can be served with North Indian recipes like Dal Makhani, Paneer Butter Masala, Paneer Lababdar, Achari Paneer, Kadai Paneer, Paneer Kolhapuri and Paneer Jalfrezi to name a few.
Ingredients
500 grams plain flour
Salt to taste
2 teaspoons castor sugar
2 tablespoons yoghurt
2 tablespoons butter at room temperature
40 grams mashed banana
350 ml milk
250 ml water
2 teaspoons ghee
Directions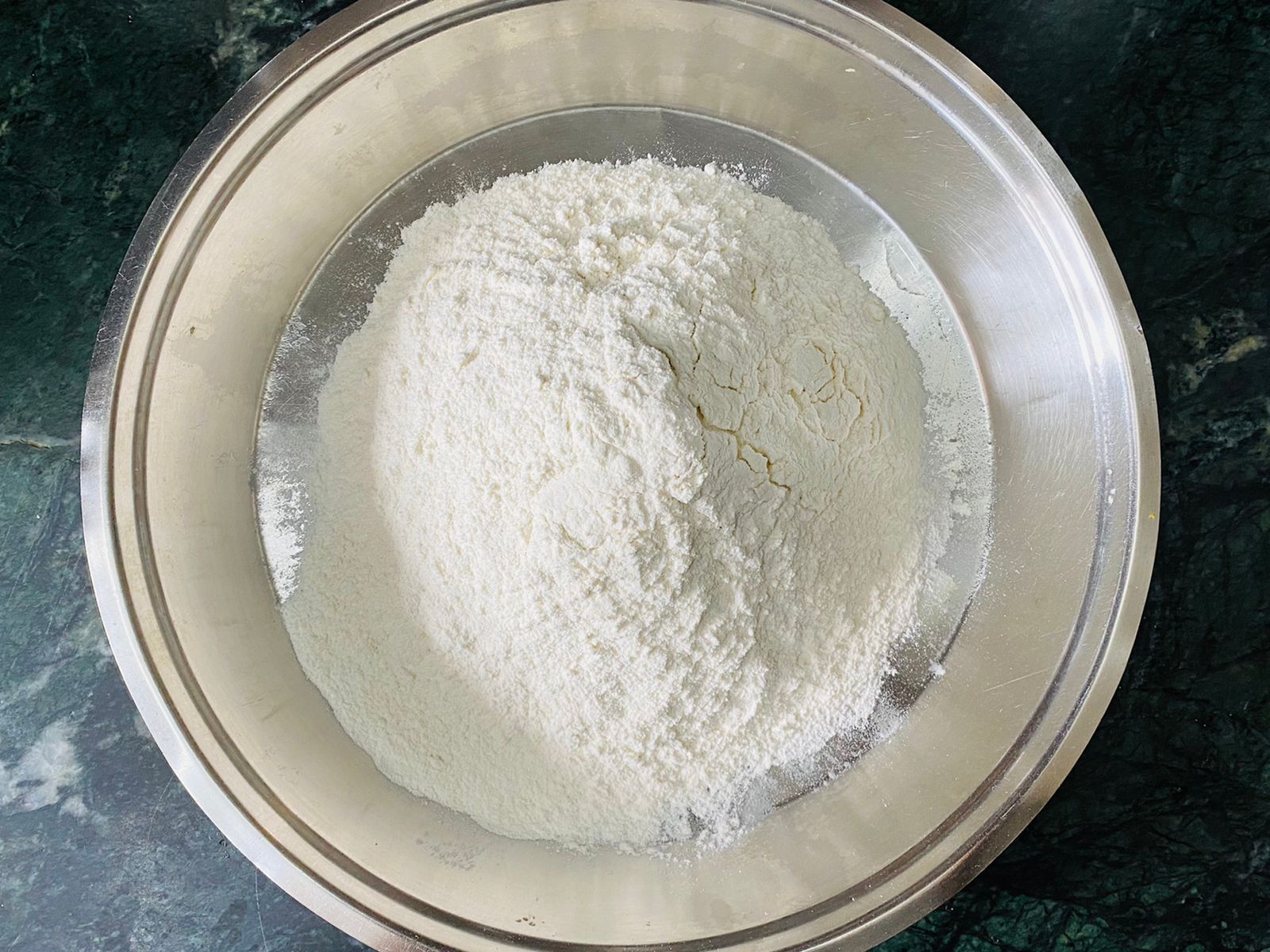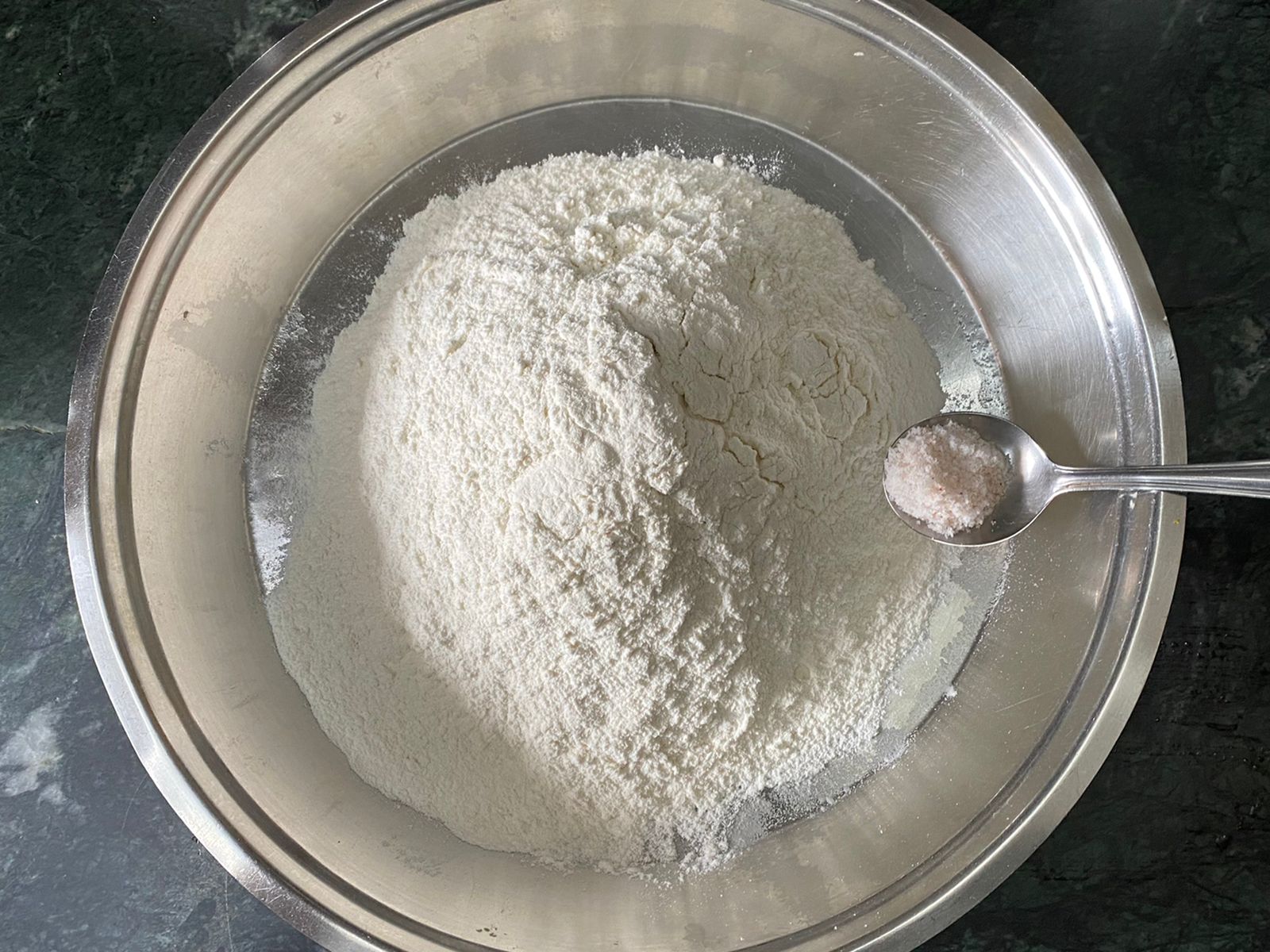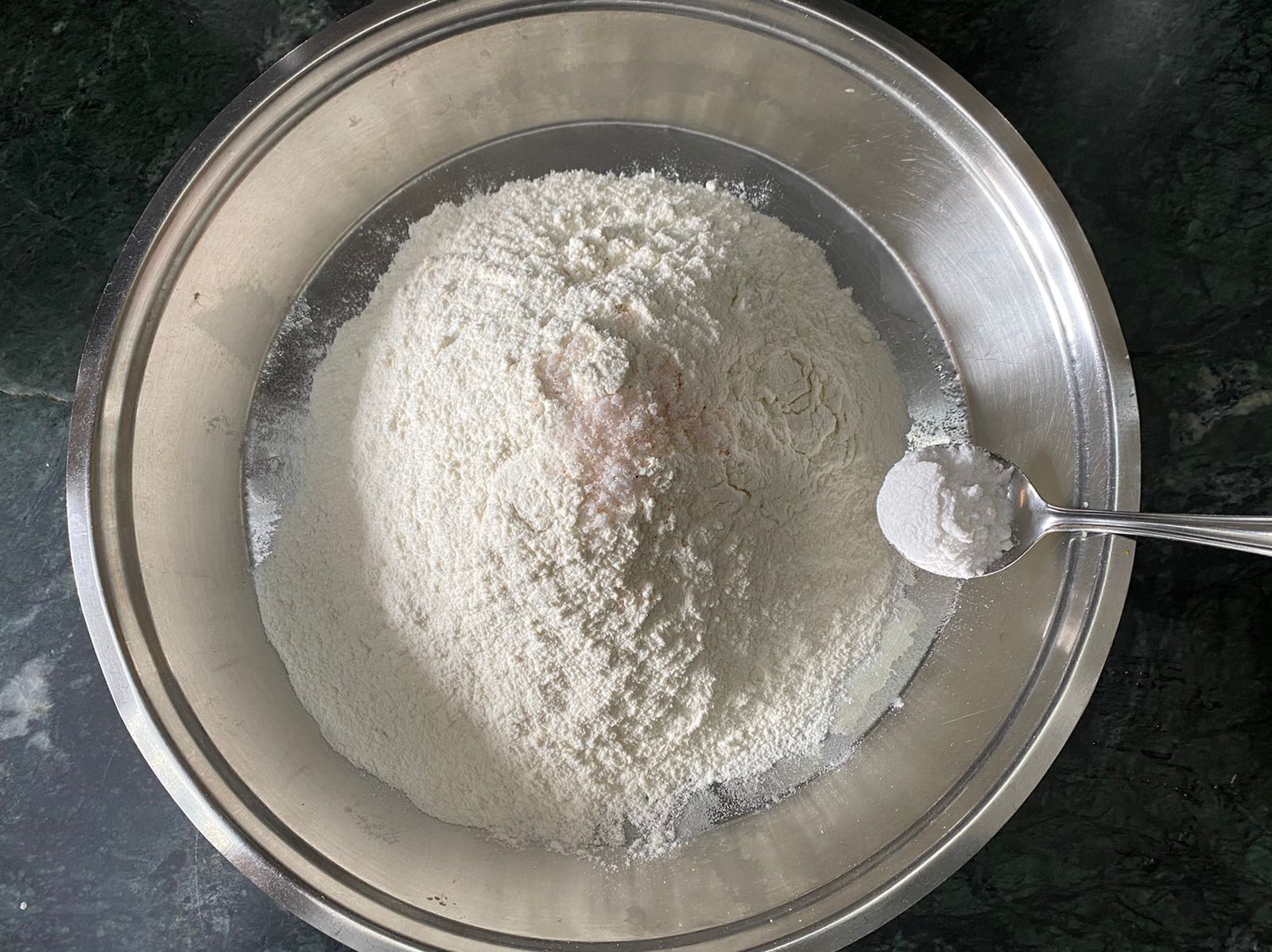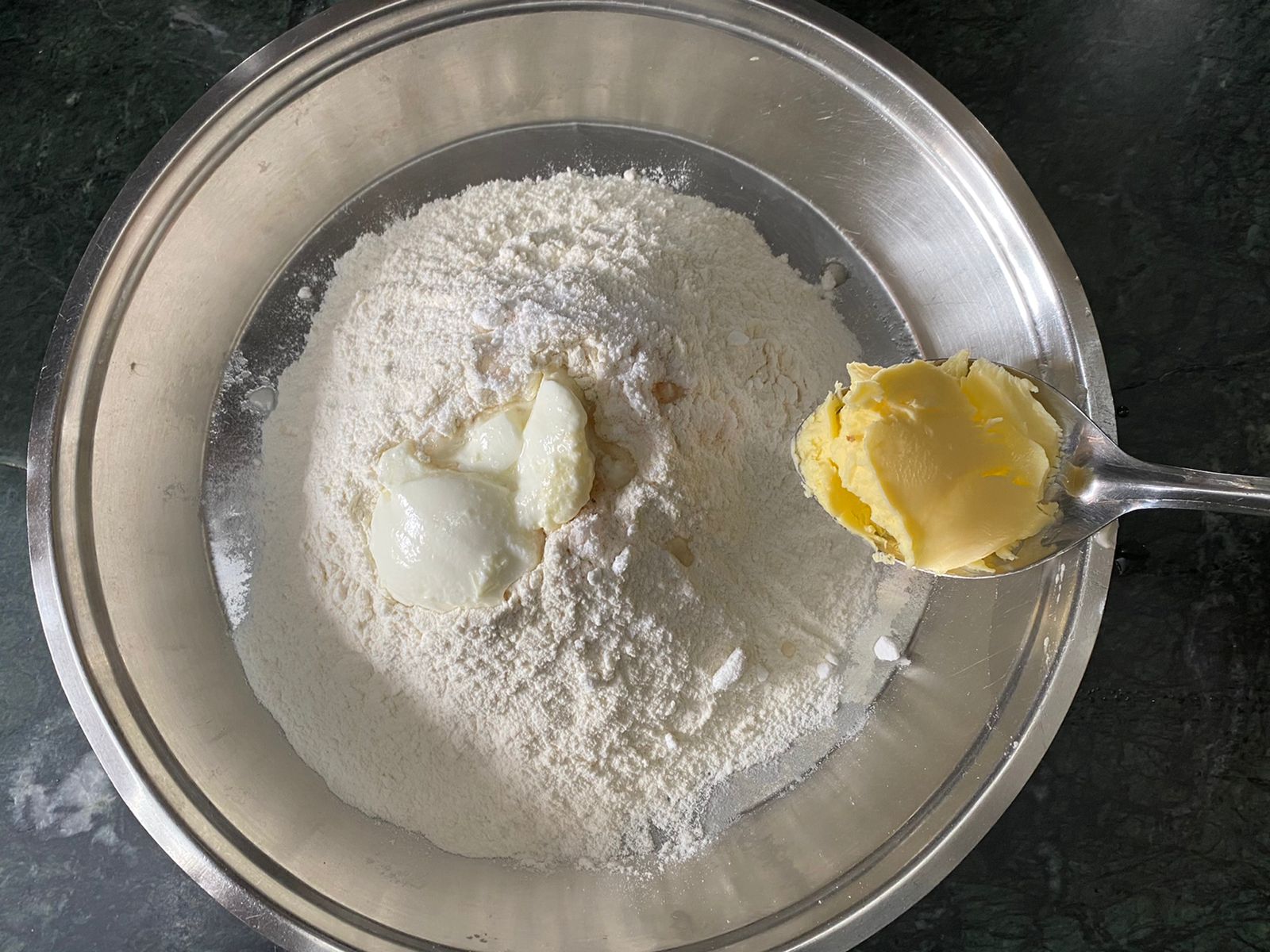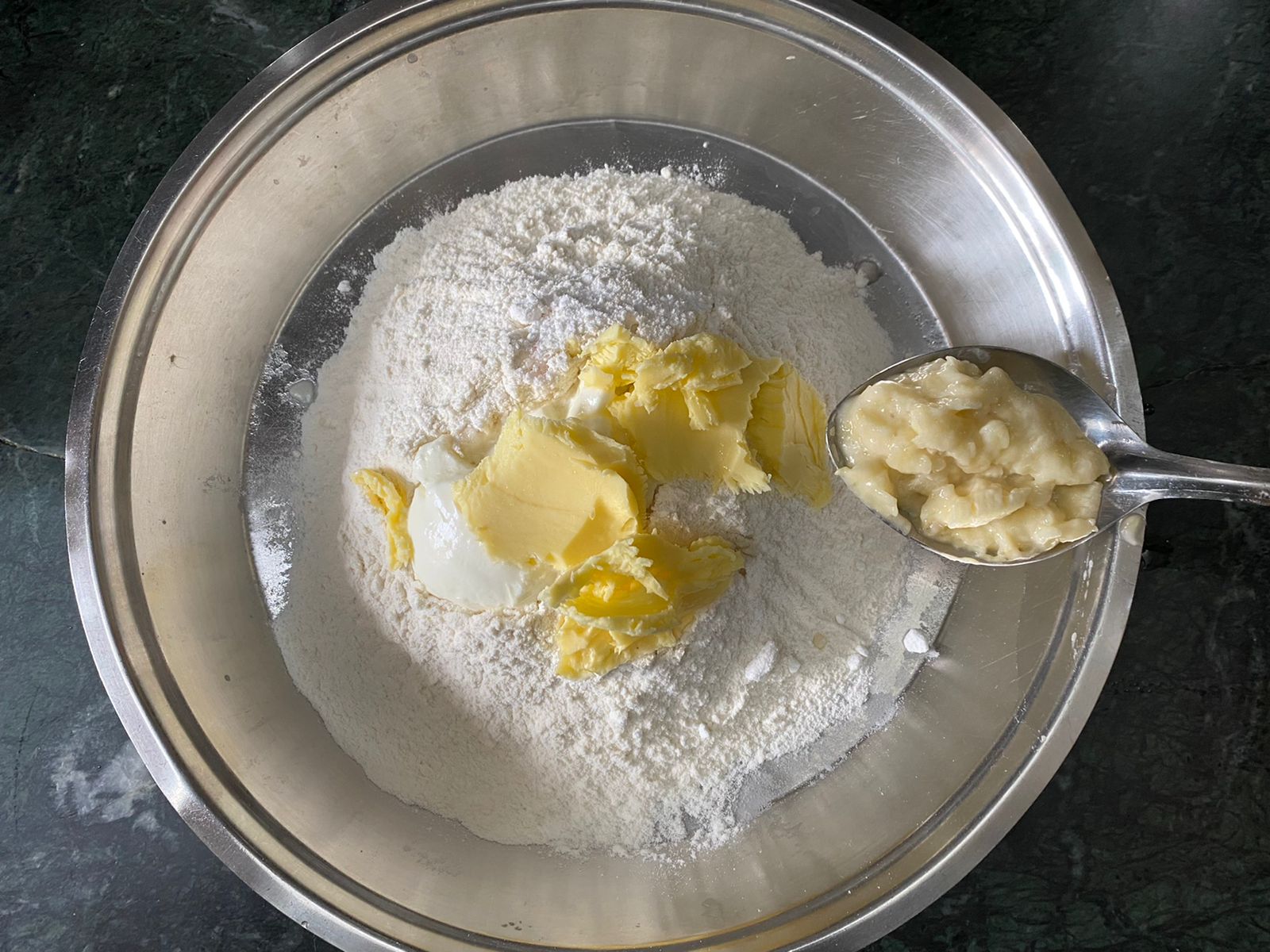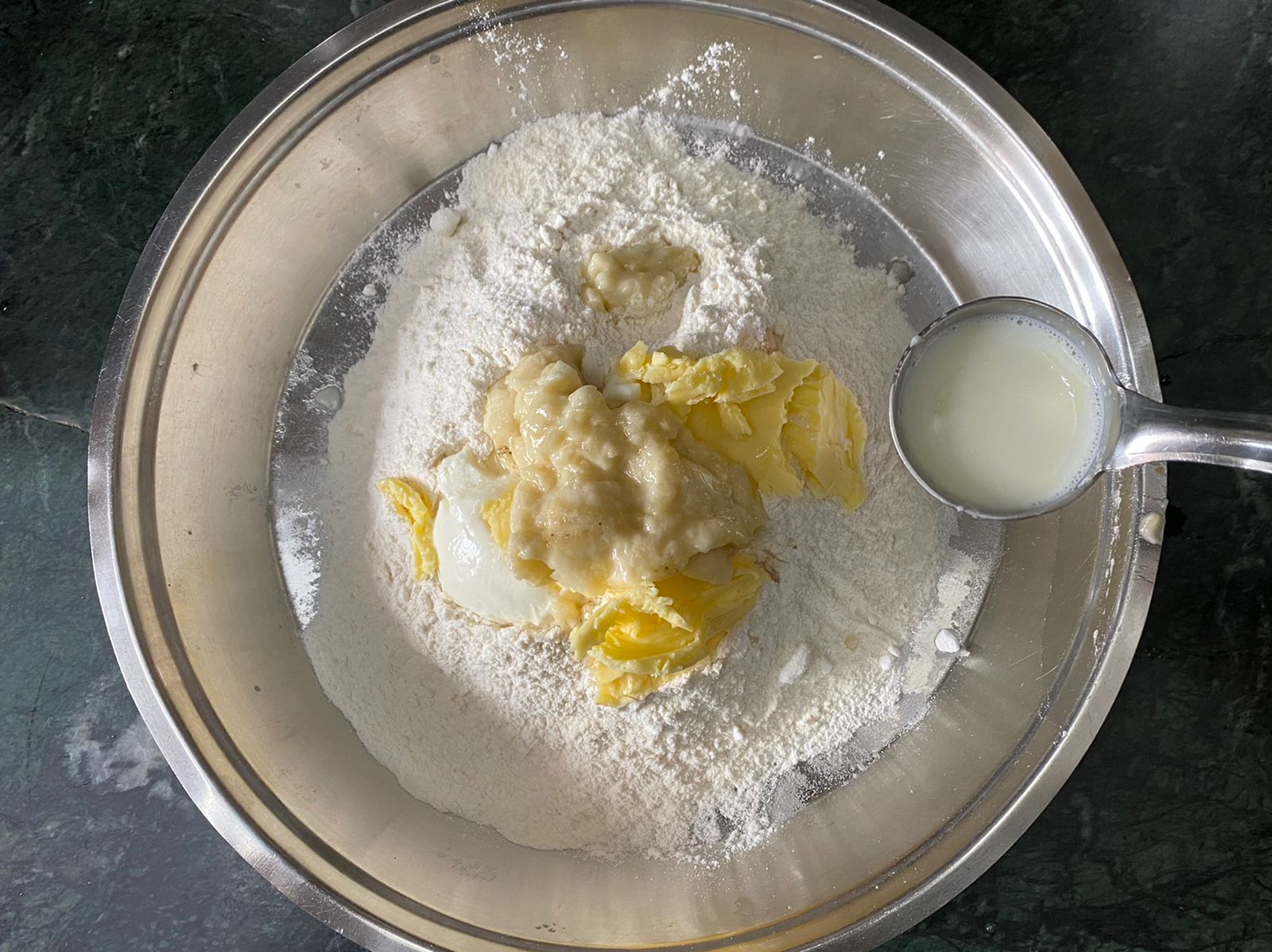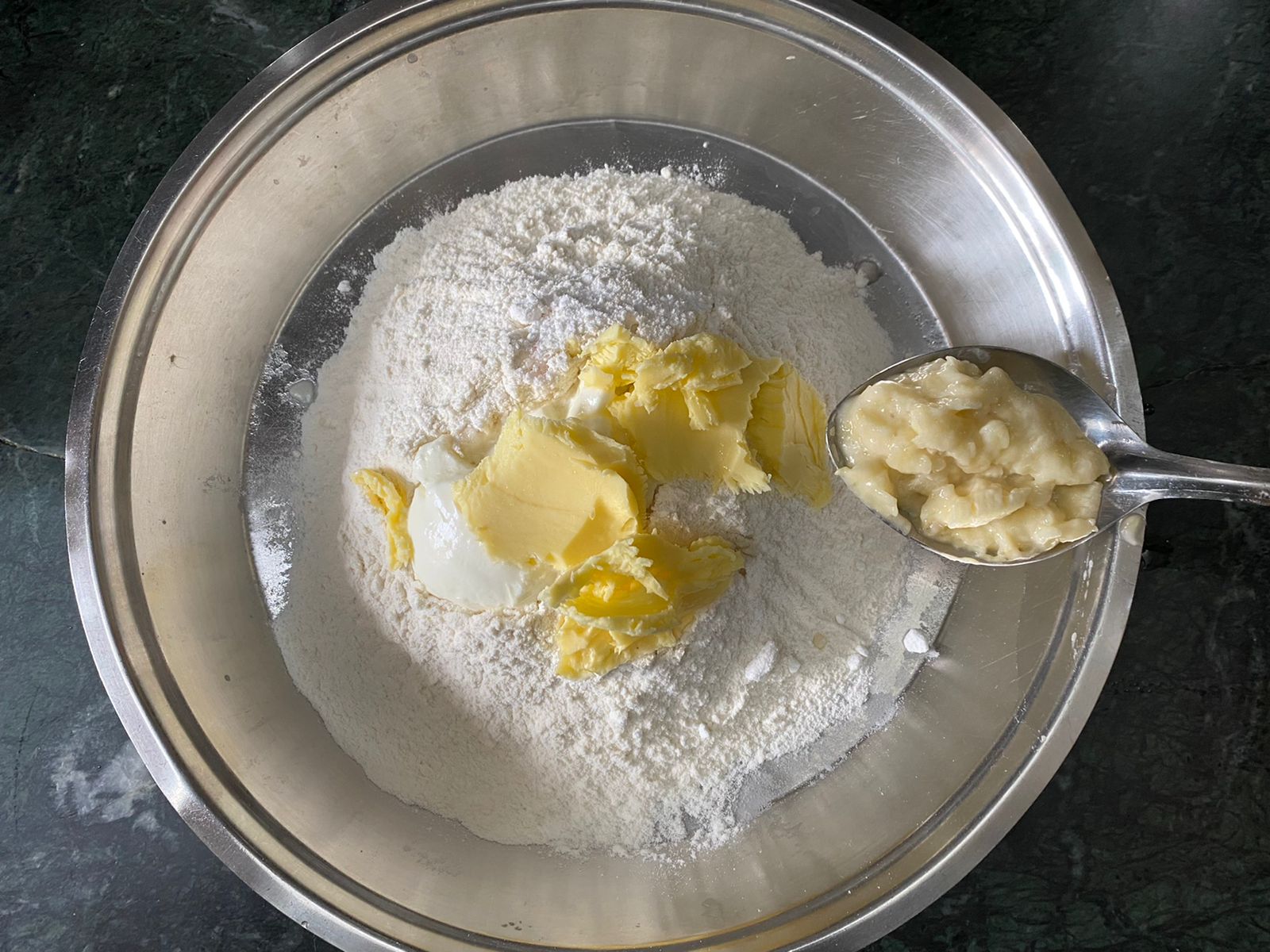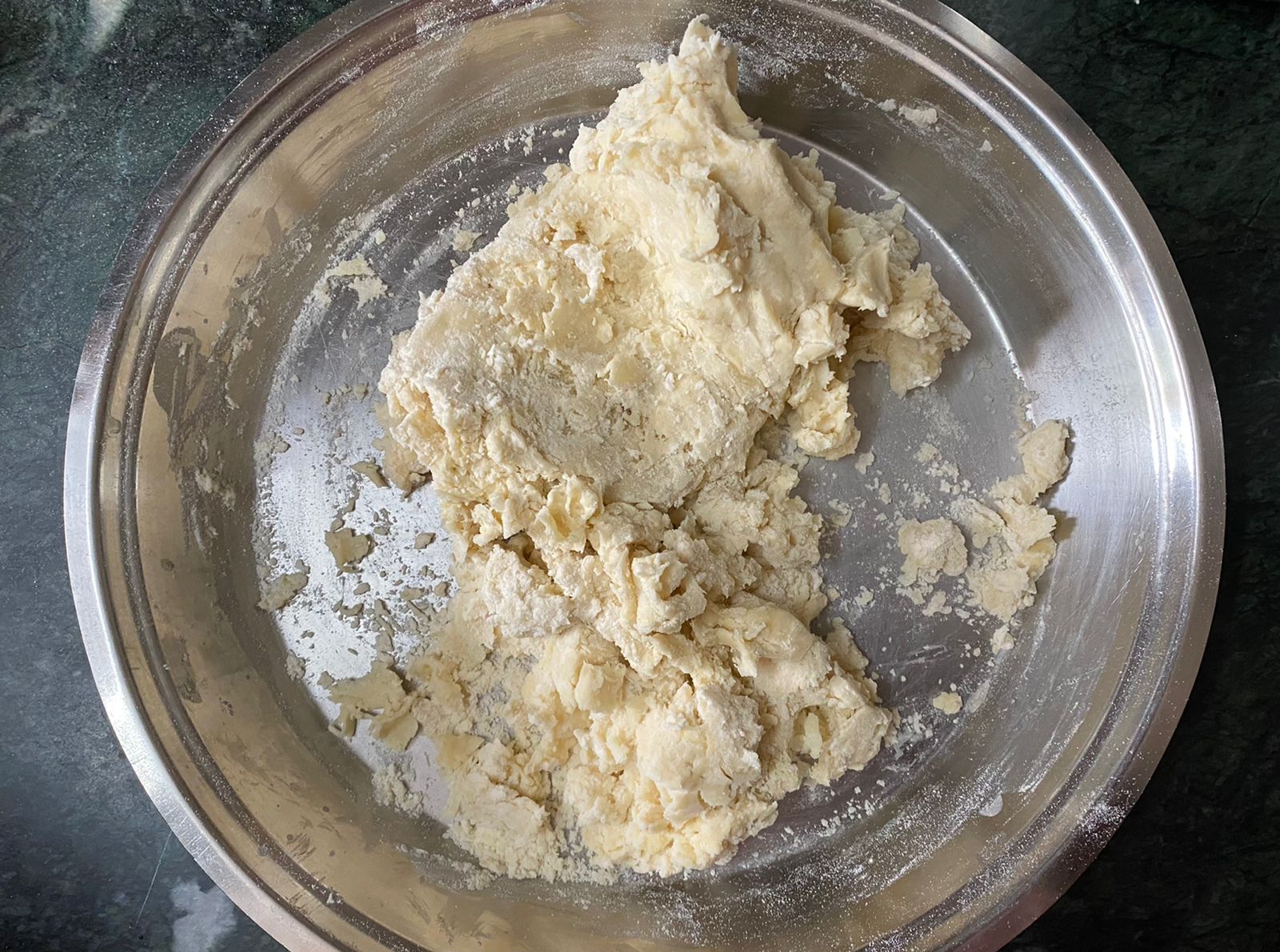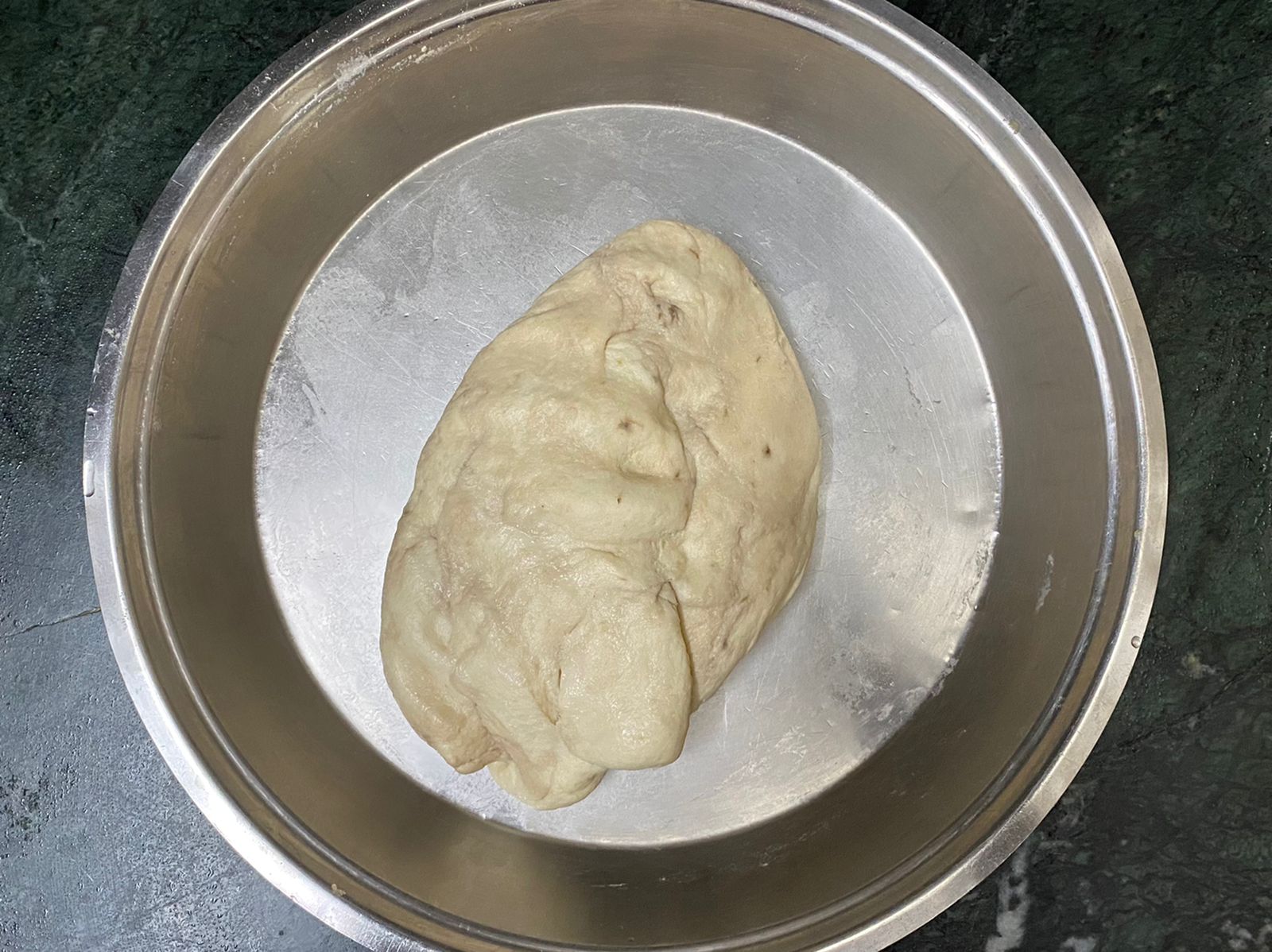 Mix together plain flour, salt, sugar, yoghurt, butter, mashed banana and milk.
Add water slowly to the flour and make a soft dough. Knead it for 4-5 minutes until the dough is smooth and soft. You can adjust the quantity of water as needed.
Transfer the dough to a bowl and cover the dough with a moist cloth and let the dough rest for about an hour.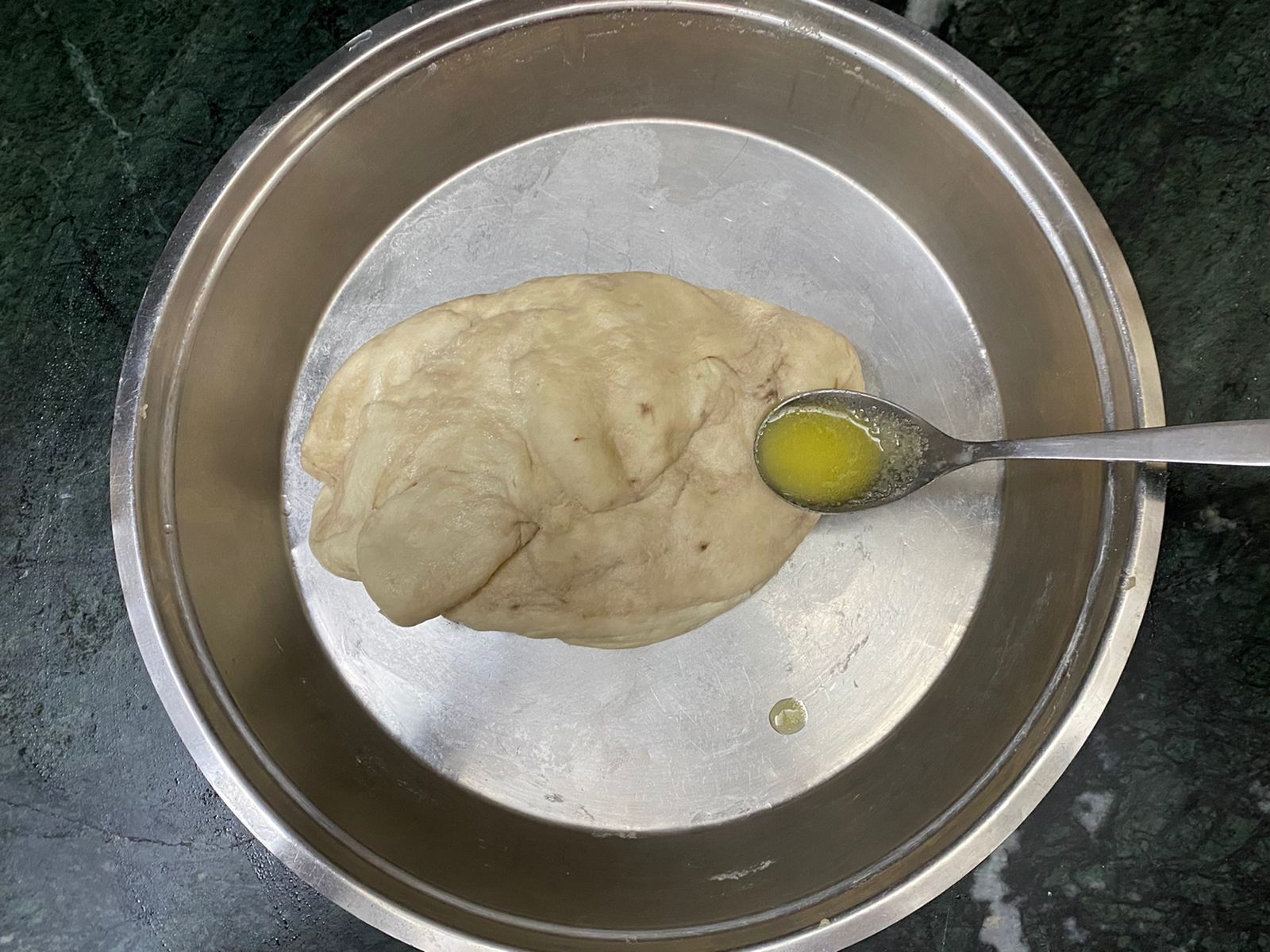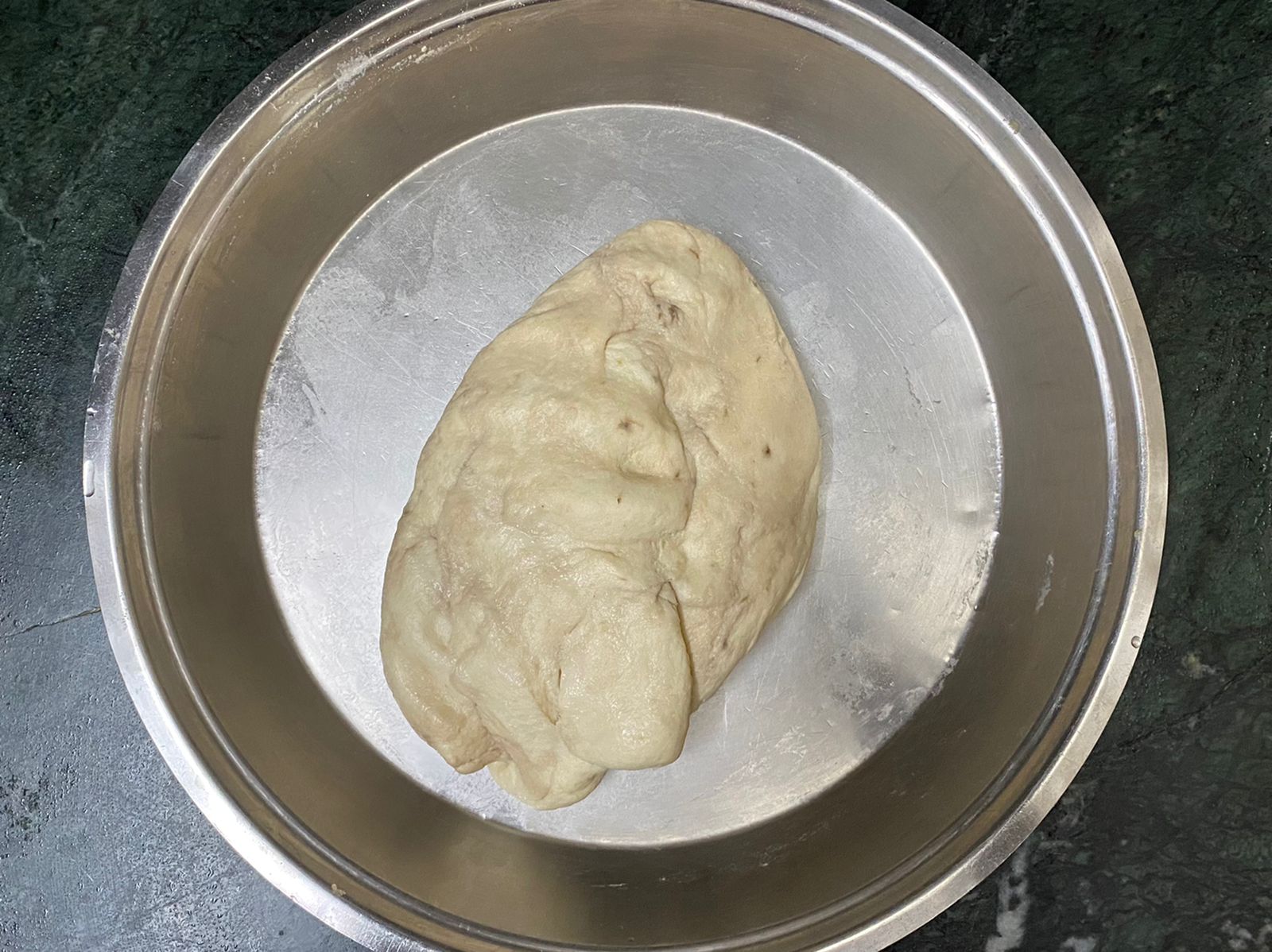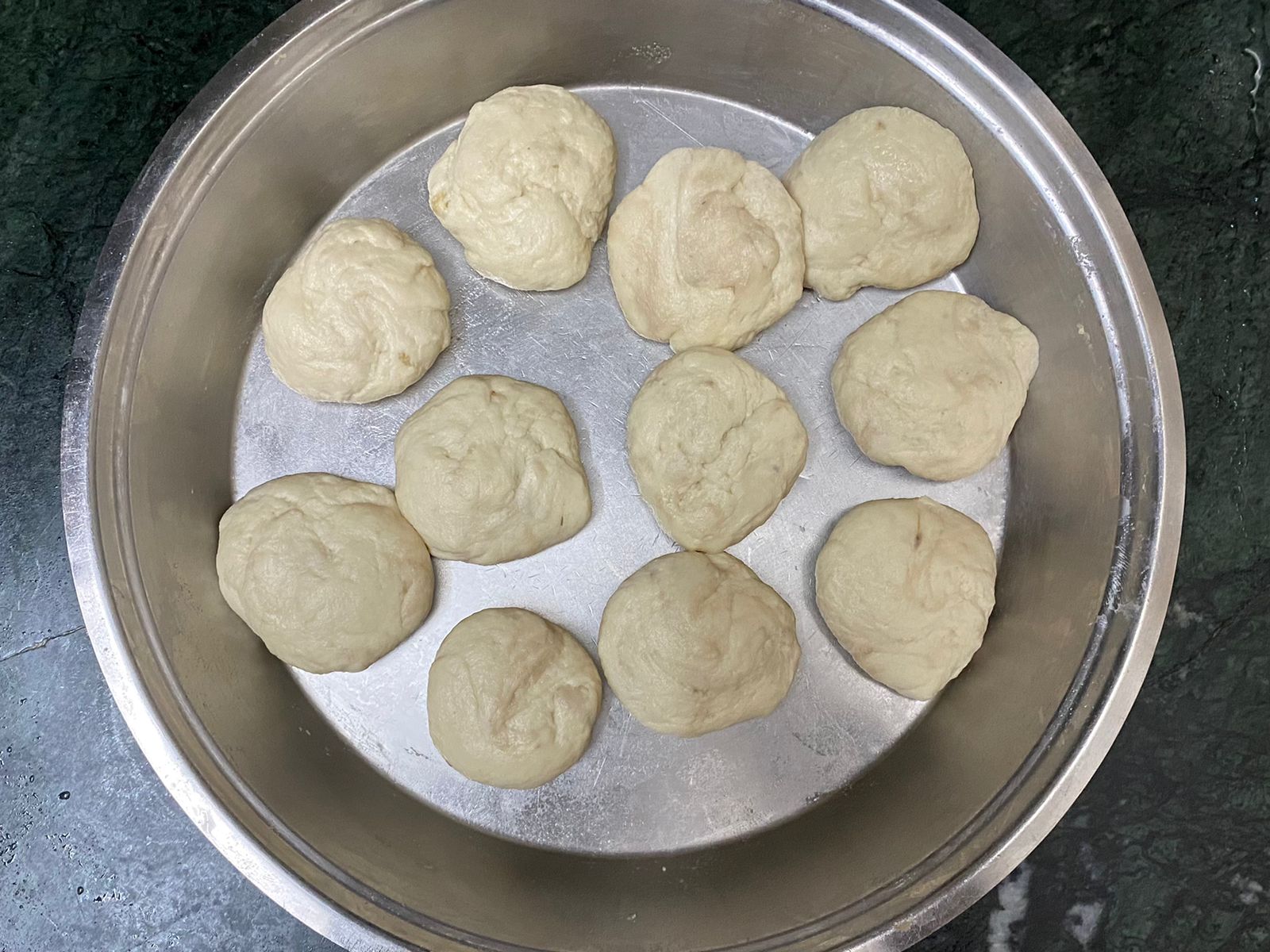 Once the dough has rested for an hour, spread ½ teaspoon ghee on the dough and knead it once again for about 1- 2 minutes.  Divide the dough in 10-11 equal sized balls.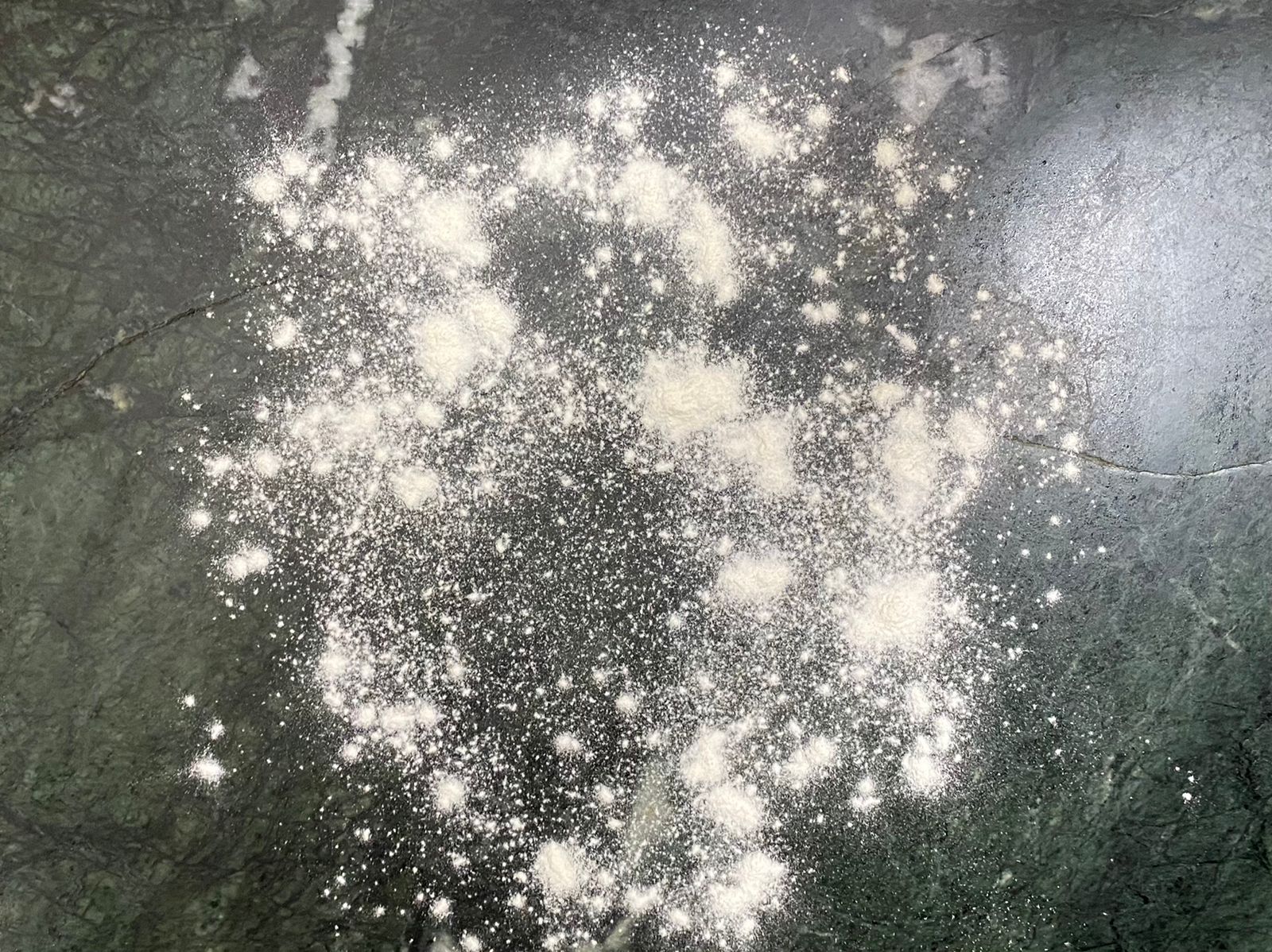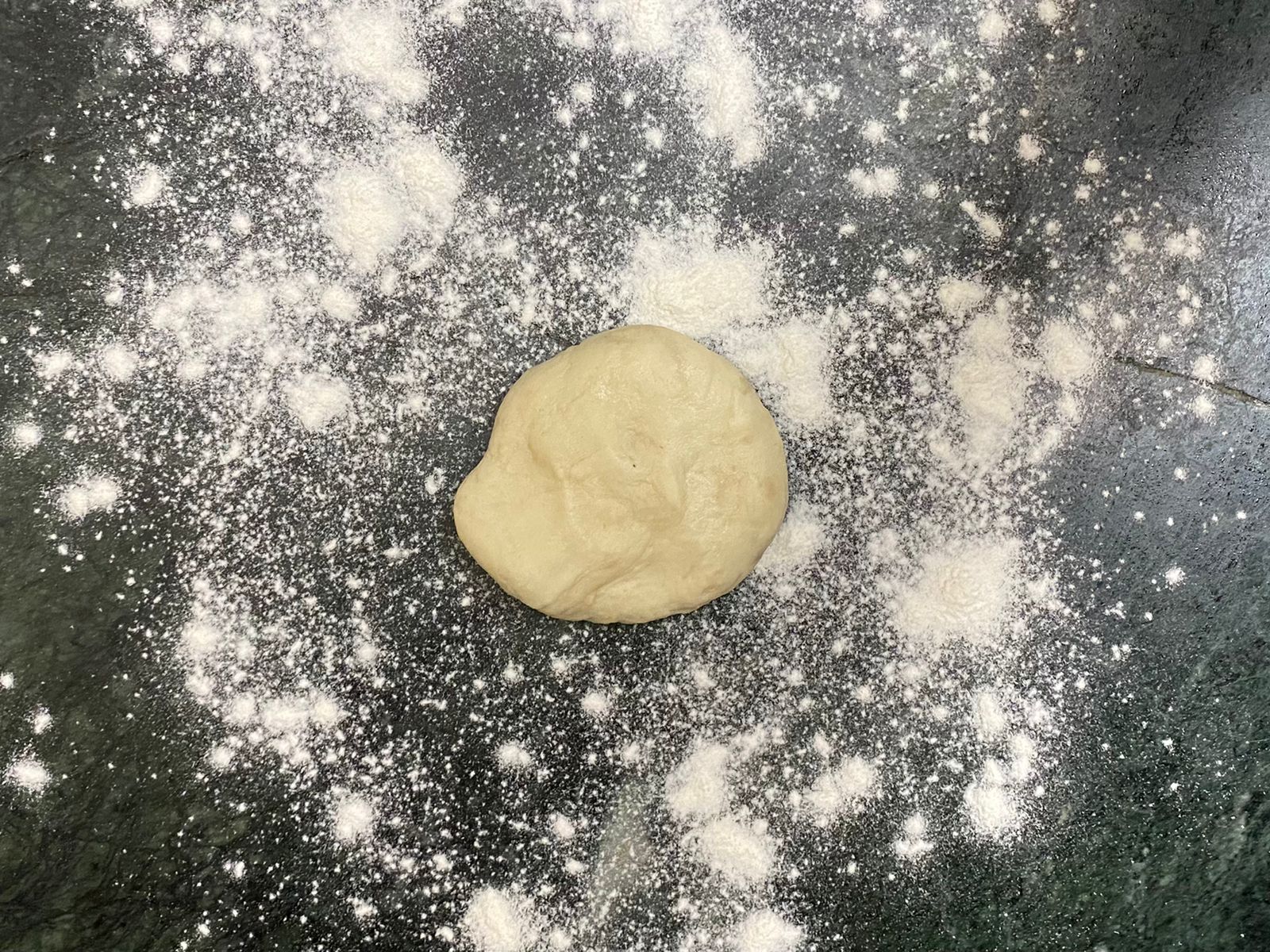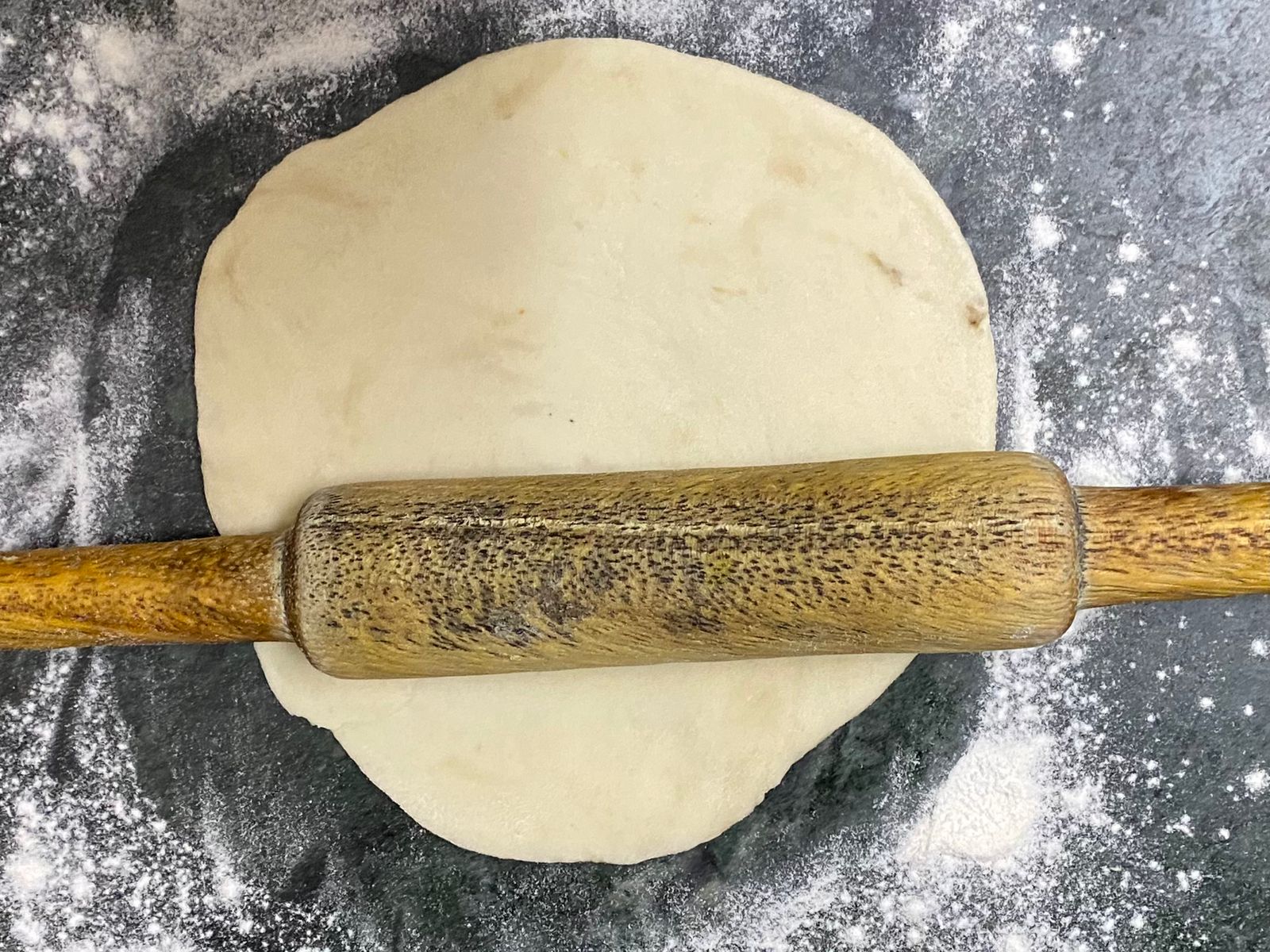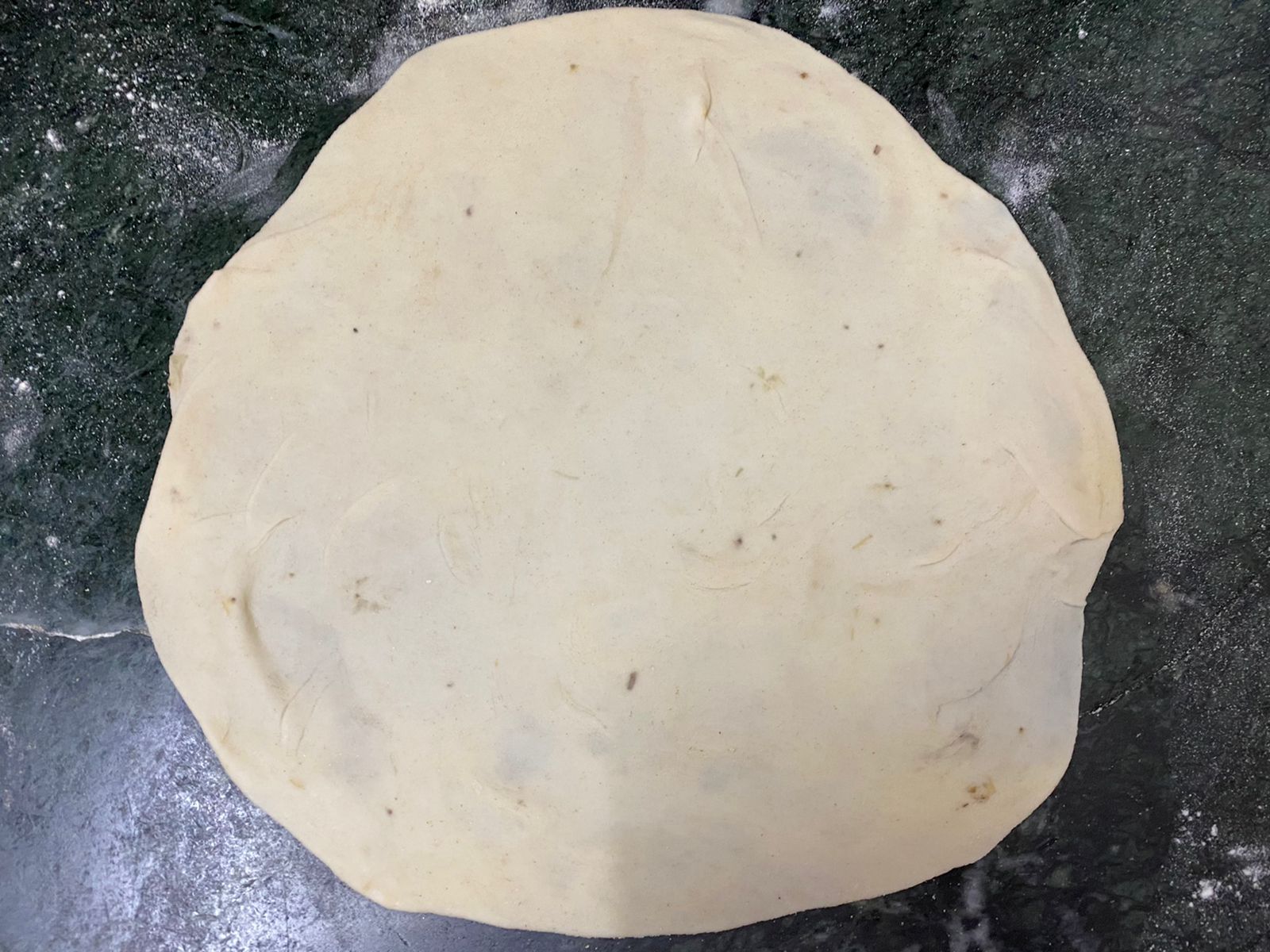 Dust some flour on the work top and roll the dough balls into thin circles around 12-15 inch in diameter. Roll it so the roti turns translucent (the hand should be clearly visible).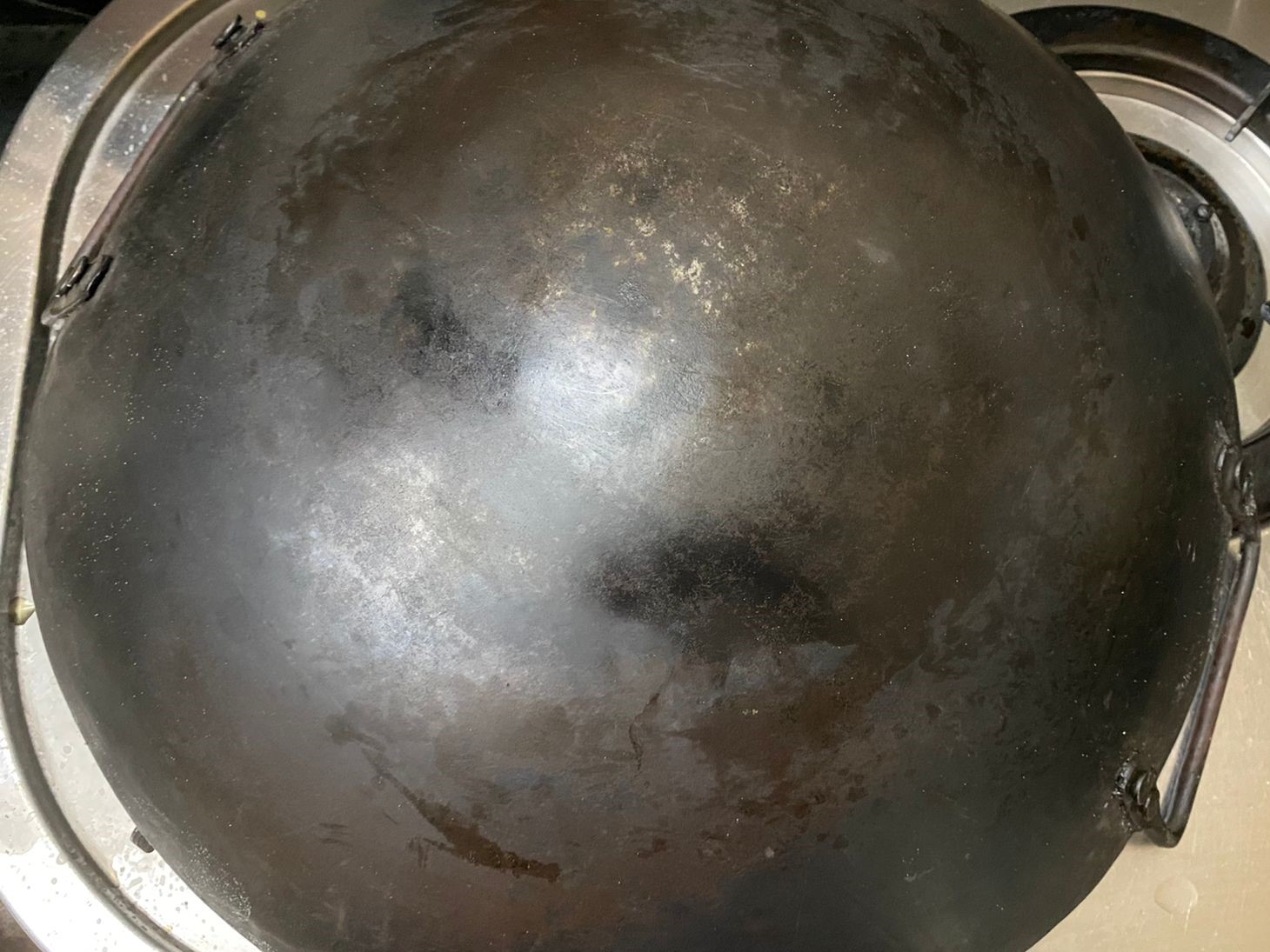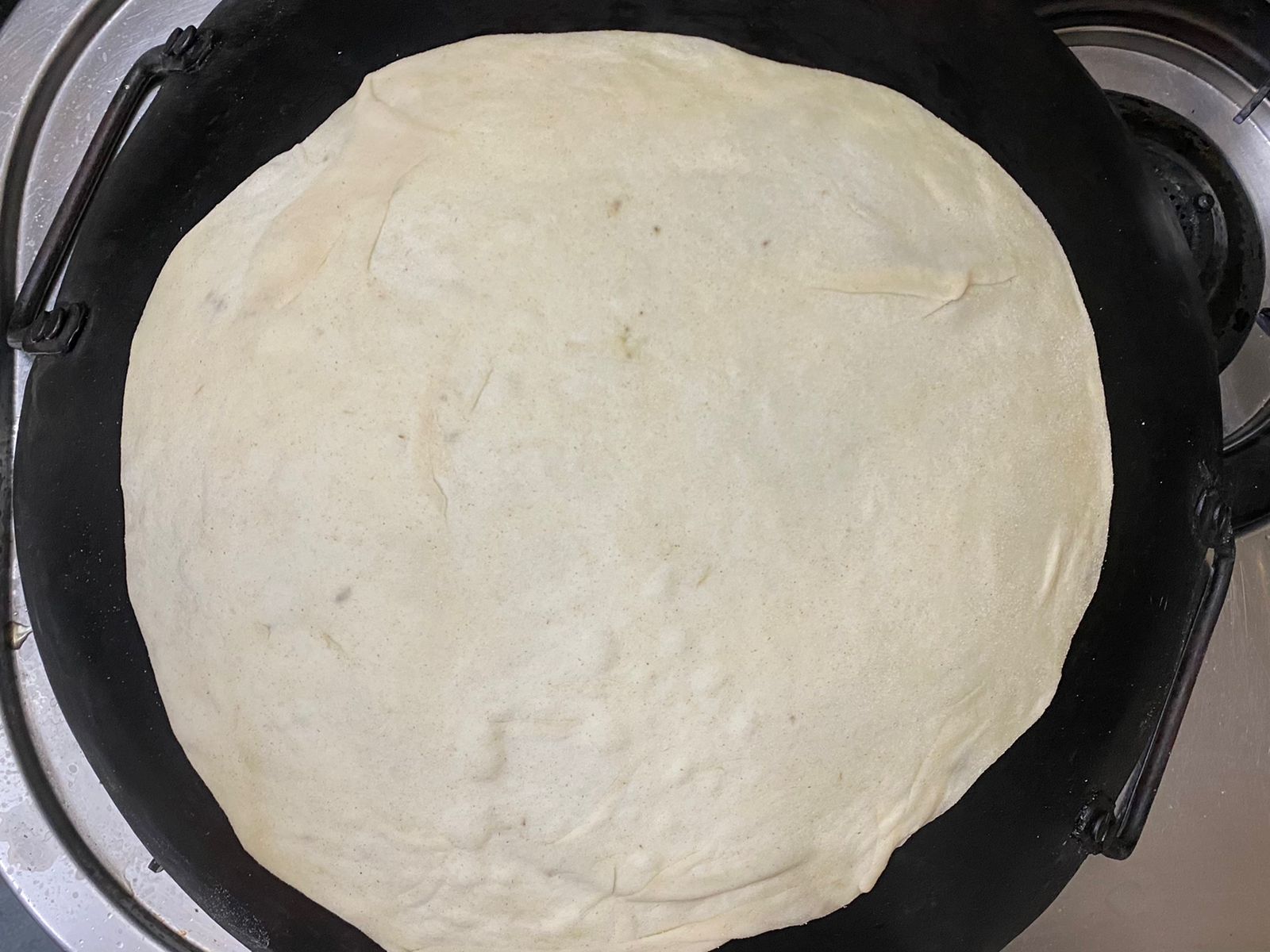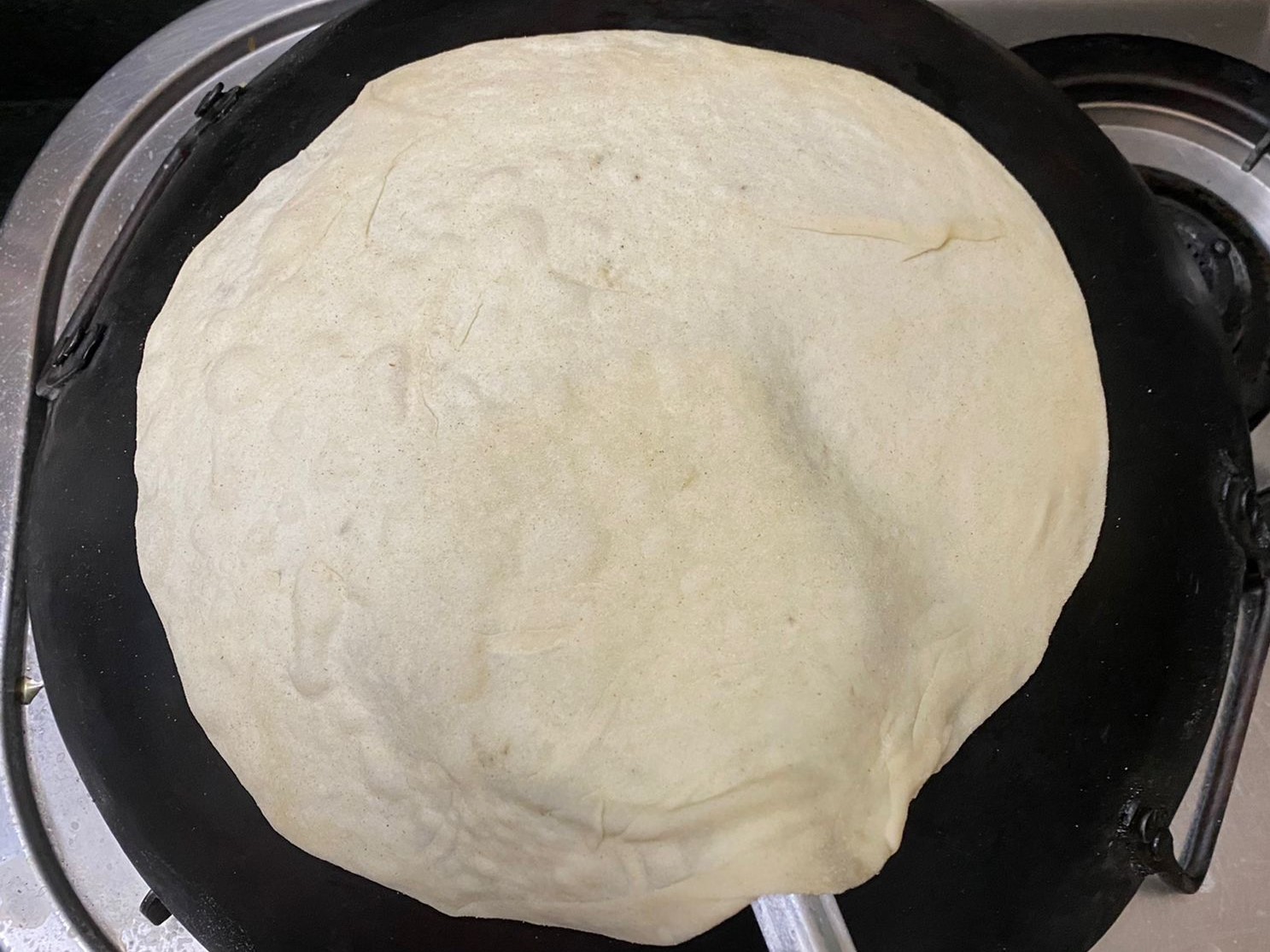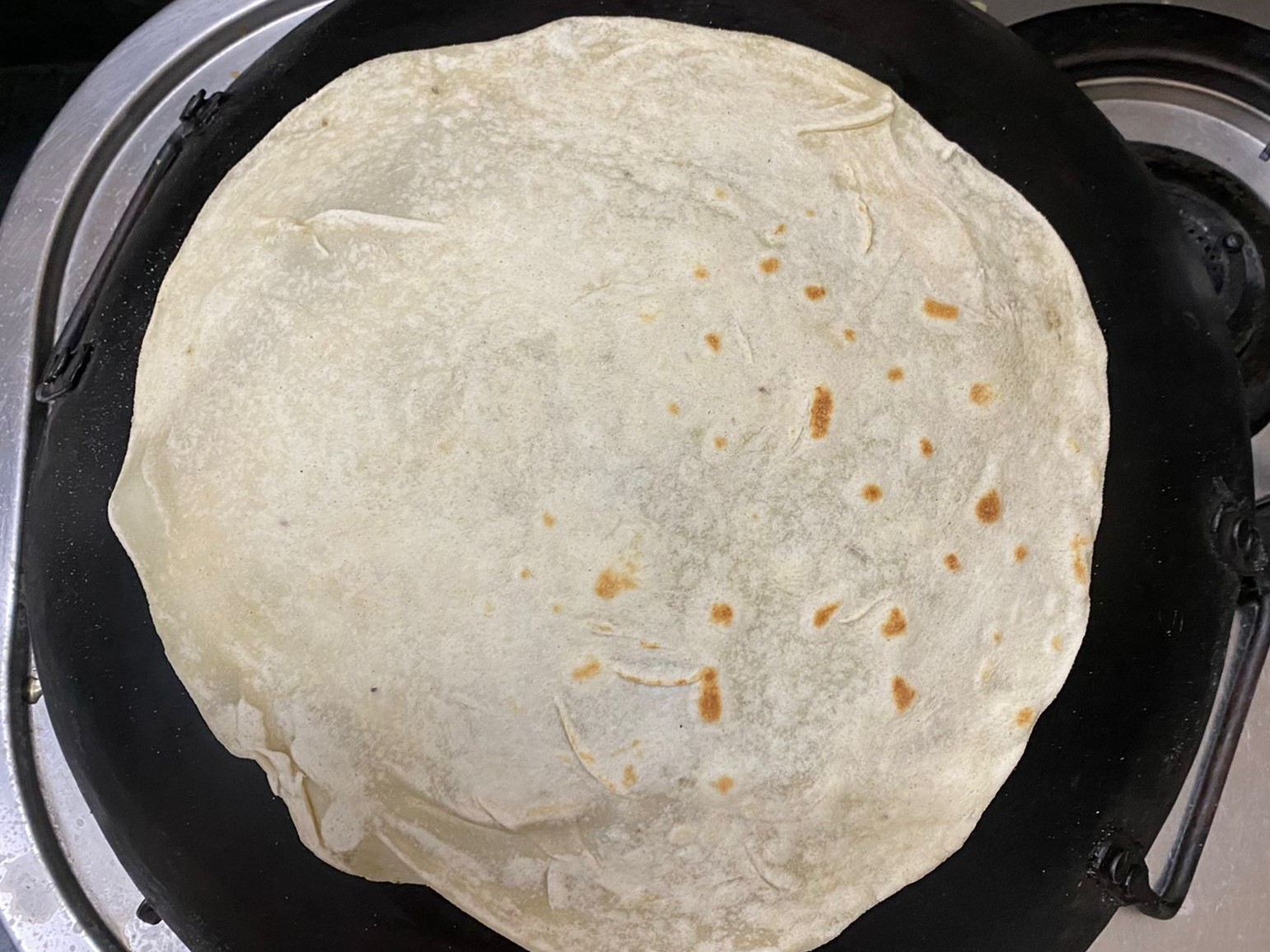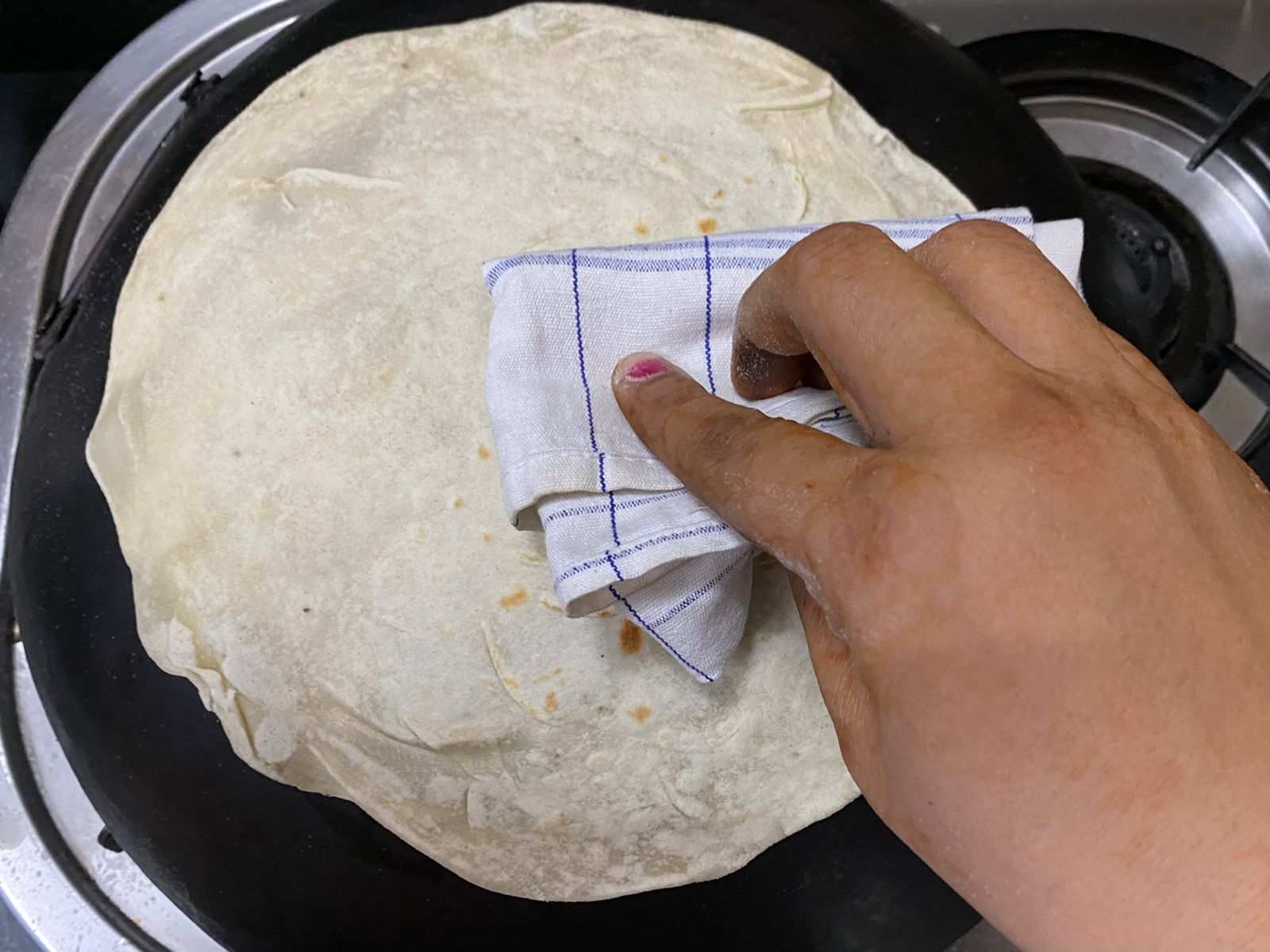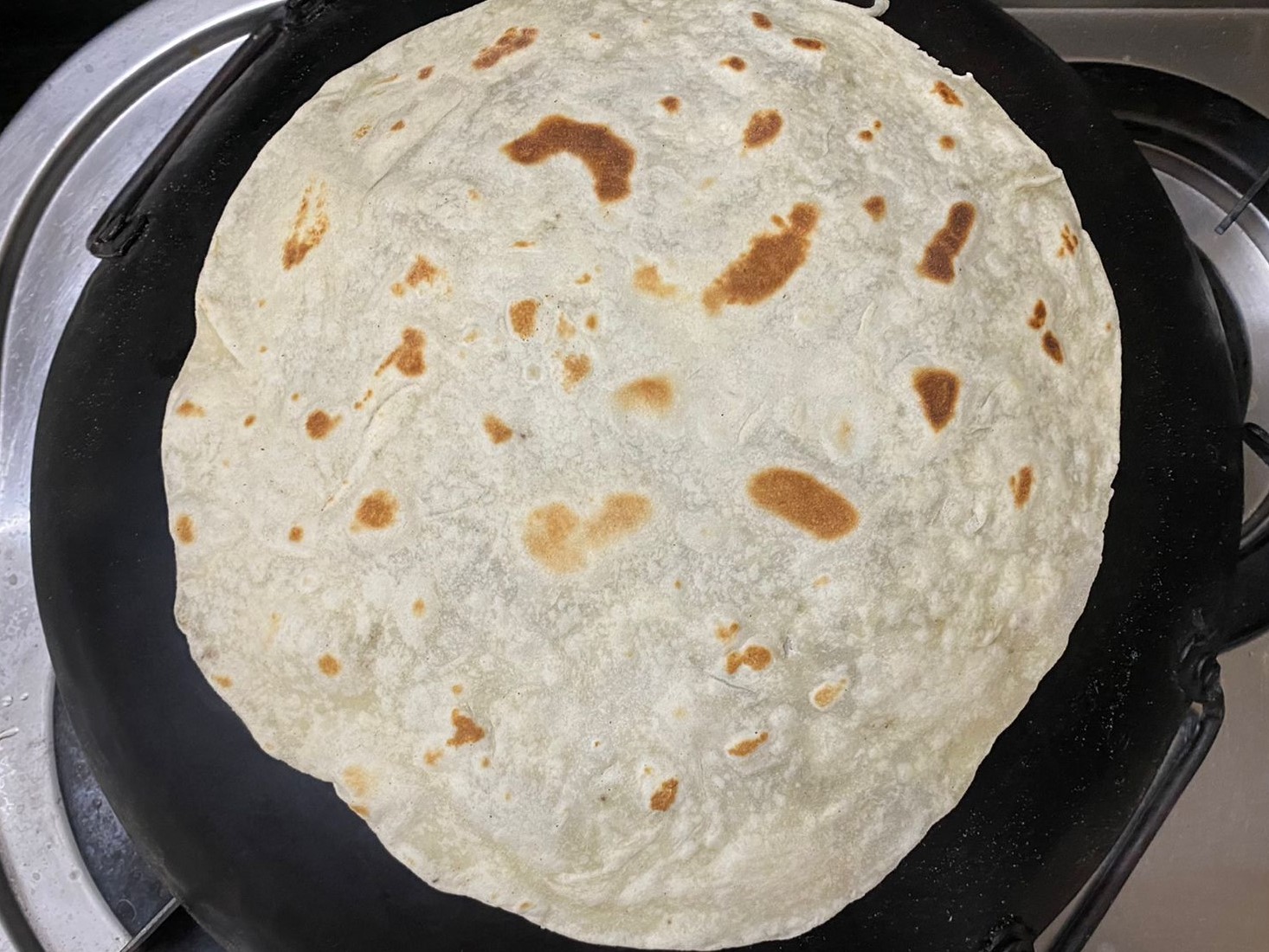 Take an aluminium kadai or any large round vessel and place it on the heat upside down. Heat it for 5 minutes on high heat.
Place the rolled thin roomali on the kadai and cook it on high heat until you see bubbles forming over roomali. It usually takes 30 seconds to 45 seconds for the bubbles to appear.
Once the bubbles form on the roti, press the edges of the roti with a kitchen towel.
Keep pressing over the bubbles while roasting it from all sides on low heat for 1 minute. Take out the roomali and gently turn it over to cook on the other side.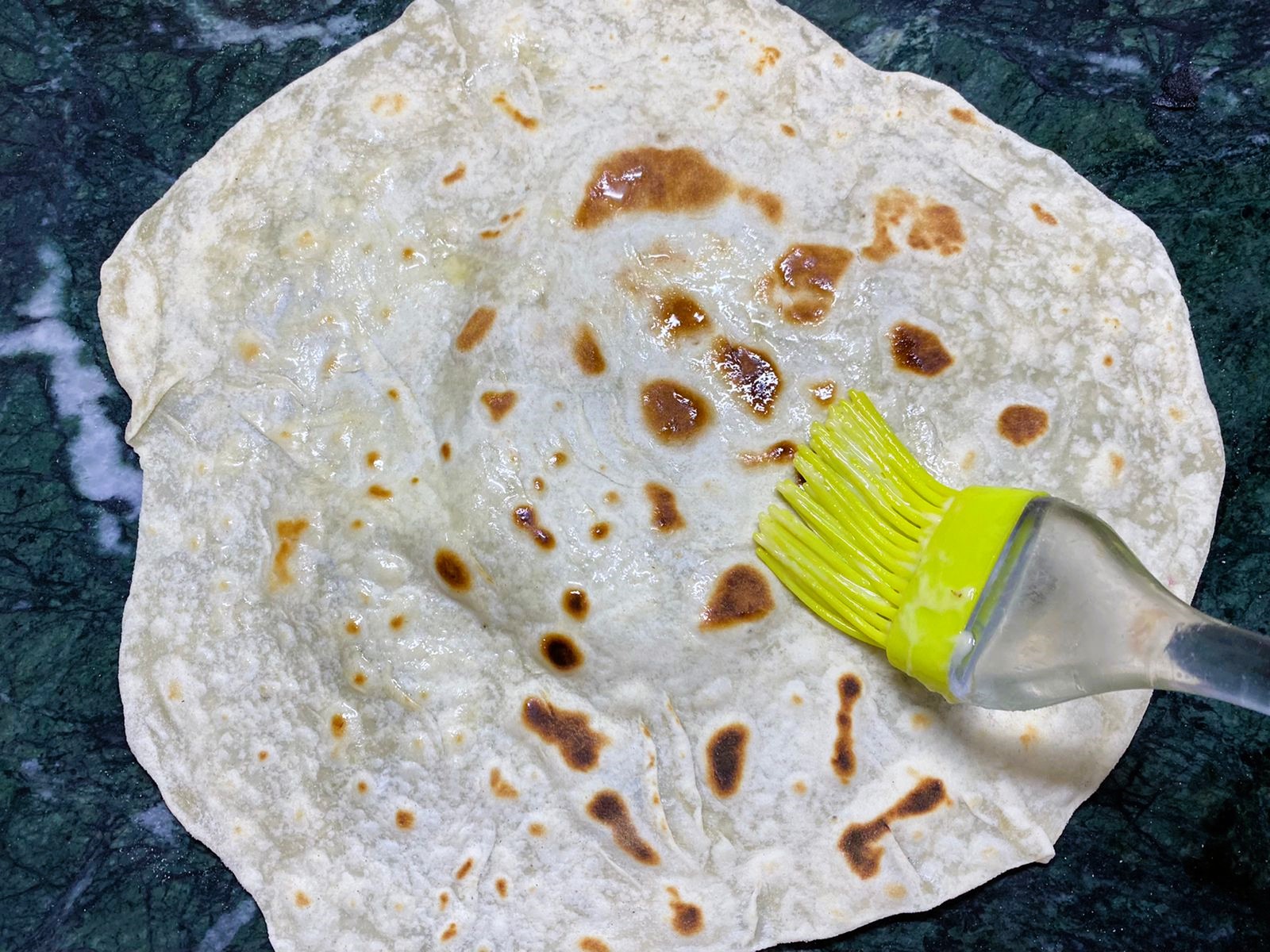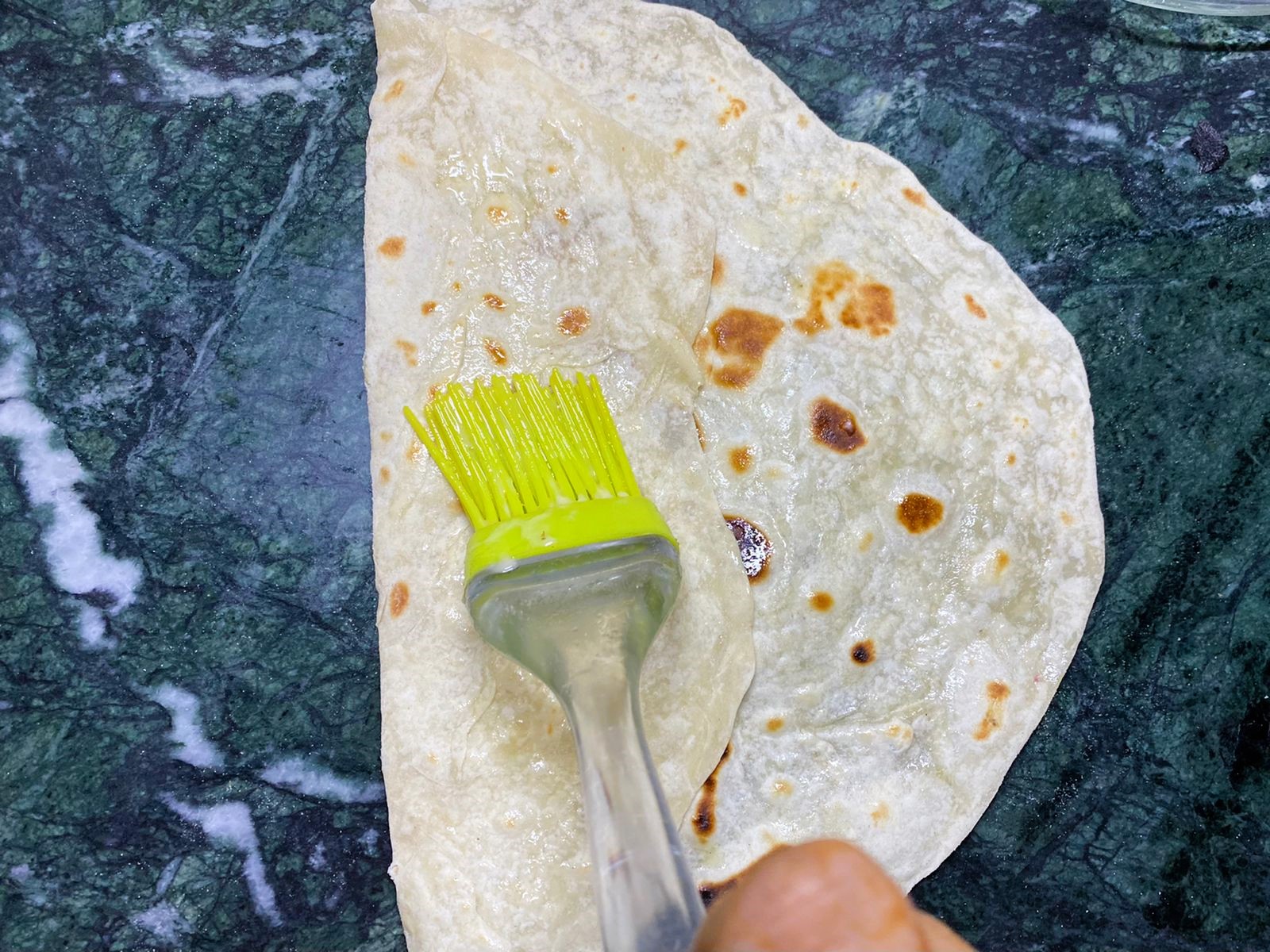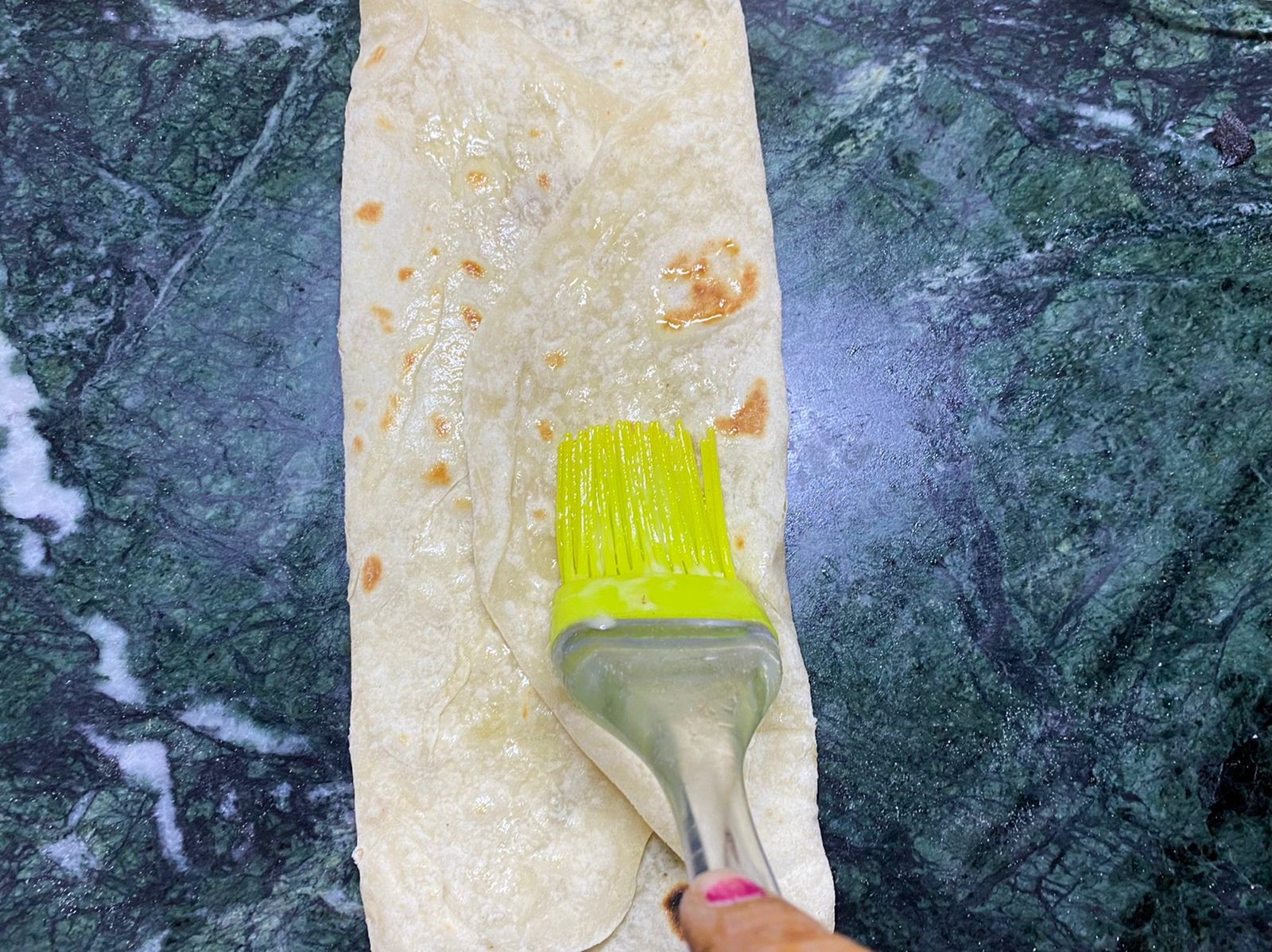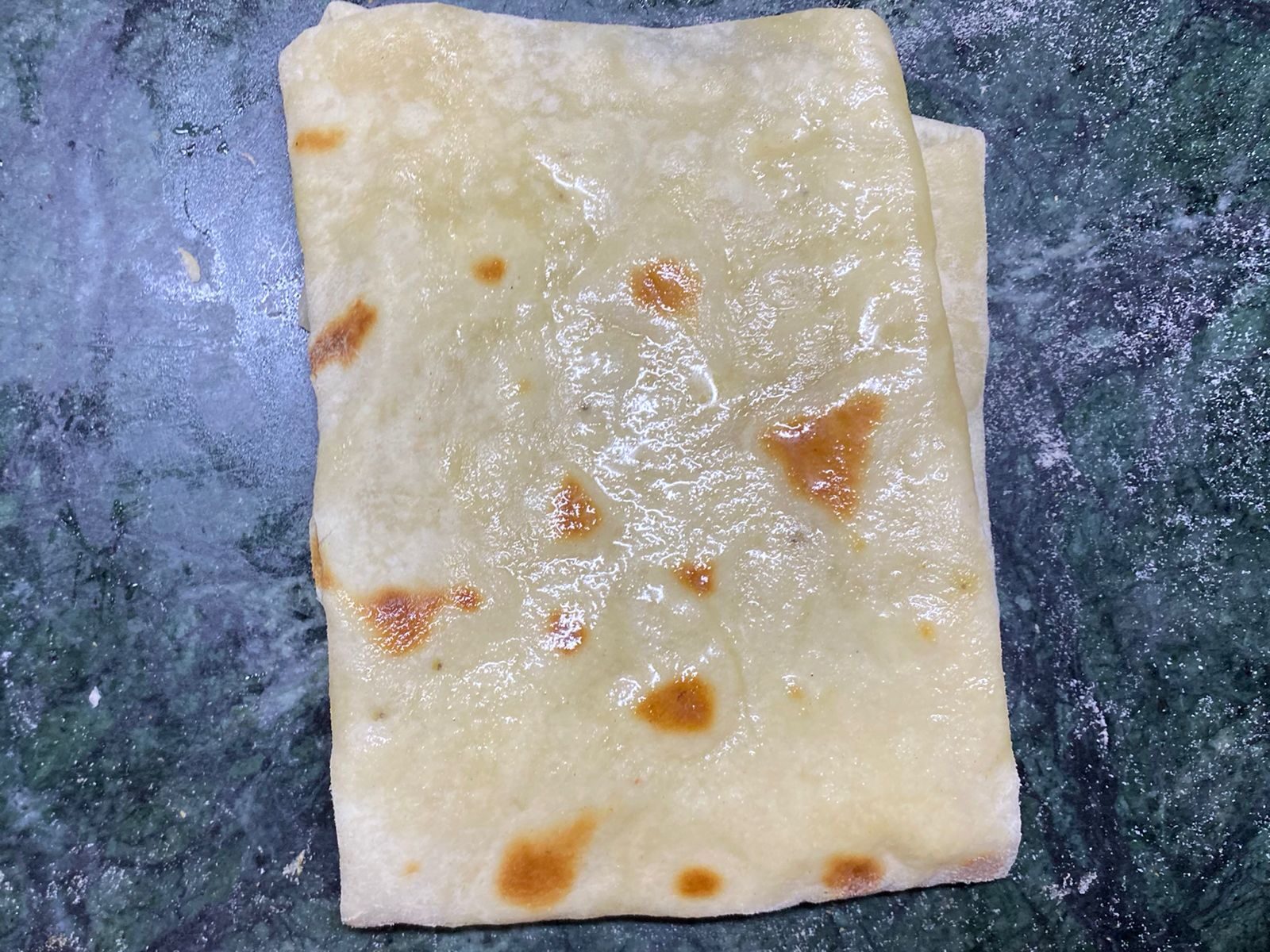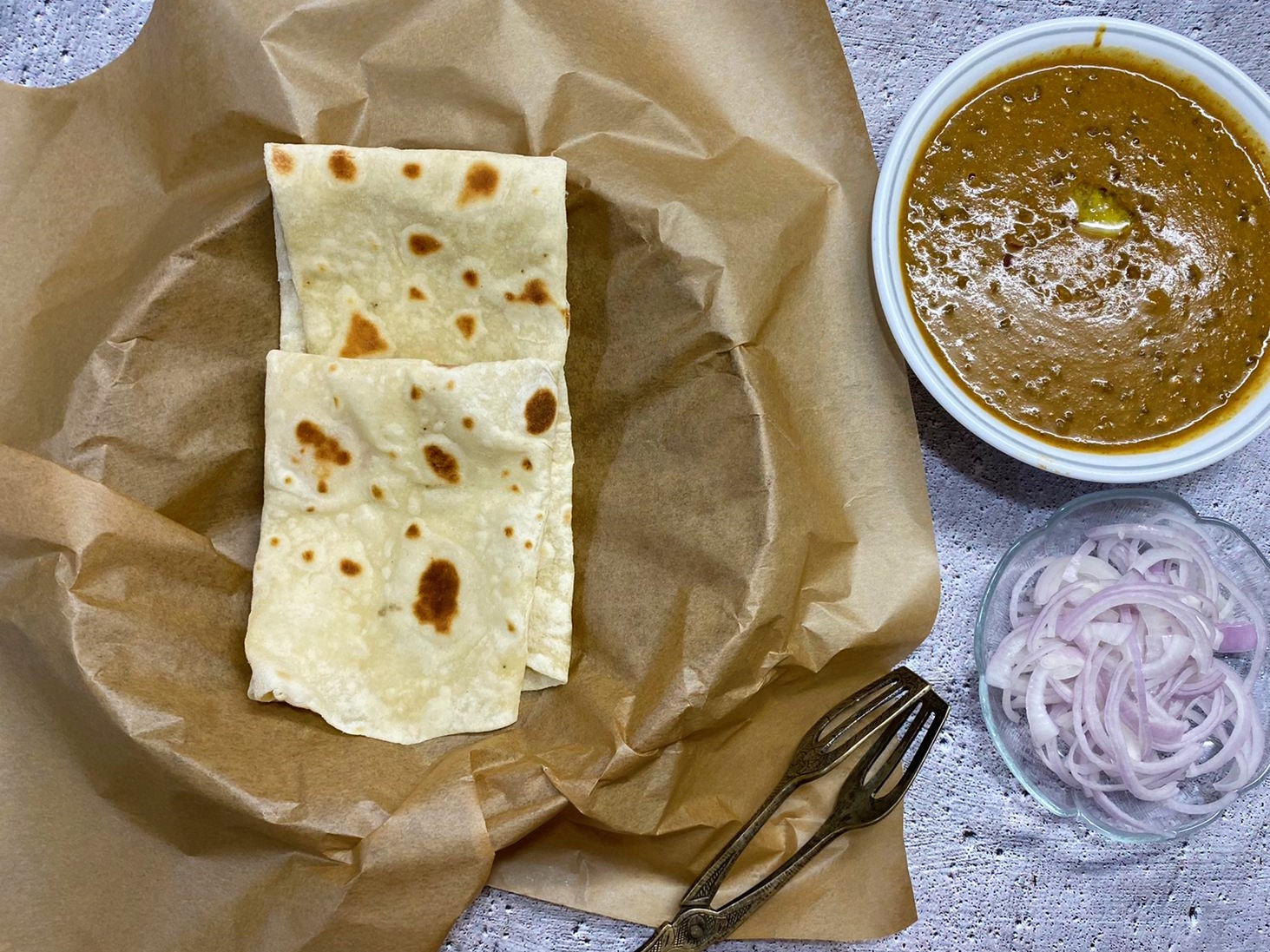 Once cooked, the roomali roti can be served as it is or you can spread some butter on all the folds of the roti.