Stir fried Prawns with Mango
Prawns with Mango is a one-pan stir-fry. Sweet juicy prawns with soft mellow mangoes with a hint of chilli and delicately flavoured with basil and coriander.
This is one of those recipes which is guaranteed to evoke mealtime "oohs and ahhs" from whoever eats this dish as it takes you on a gastronomical taste journey with each mouthful. My husband was a bit sceptical when I was researching and testing this recipe as he is not a huge fan of recipes cooked with fruit. But one bite of this prawns with mango and his response was 'niicccceeee' (that means excellent in his dictionary for those who don't know him😊) and he couldn't put the fork down.
I really enjoy seafood especially prawns and feel they are so versatile that cooked properly they pack a punch in taste and flavour. This is one of those simple recipes which instantly transports you to a holiday to Caribbean or Southeast Asia with the flavours of mango and prawn. The only thing to keep in mind while cooking this recipe is that the mangoes do not need to be cooked down mushy but just warmed through.
This recipe is a delicious marriage of prawns and mango! A definitely worth a try recipe if like either of these ingredients.
Ingredients
300 grams peeled and deveined prawns
Salt to taste
¼ teaspoon turmeric powder
¼ teaspoon paprika powder
1 teaspoon olive oil
¼ teaspoon chilli flakes
1 large ripe mango peeled and cut in 1 cm cubes
7-8 fresh basil leaves
1-2 teaspoons finely chopped coriander
Directions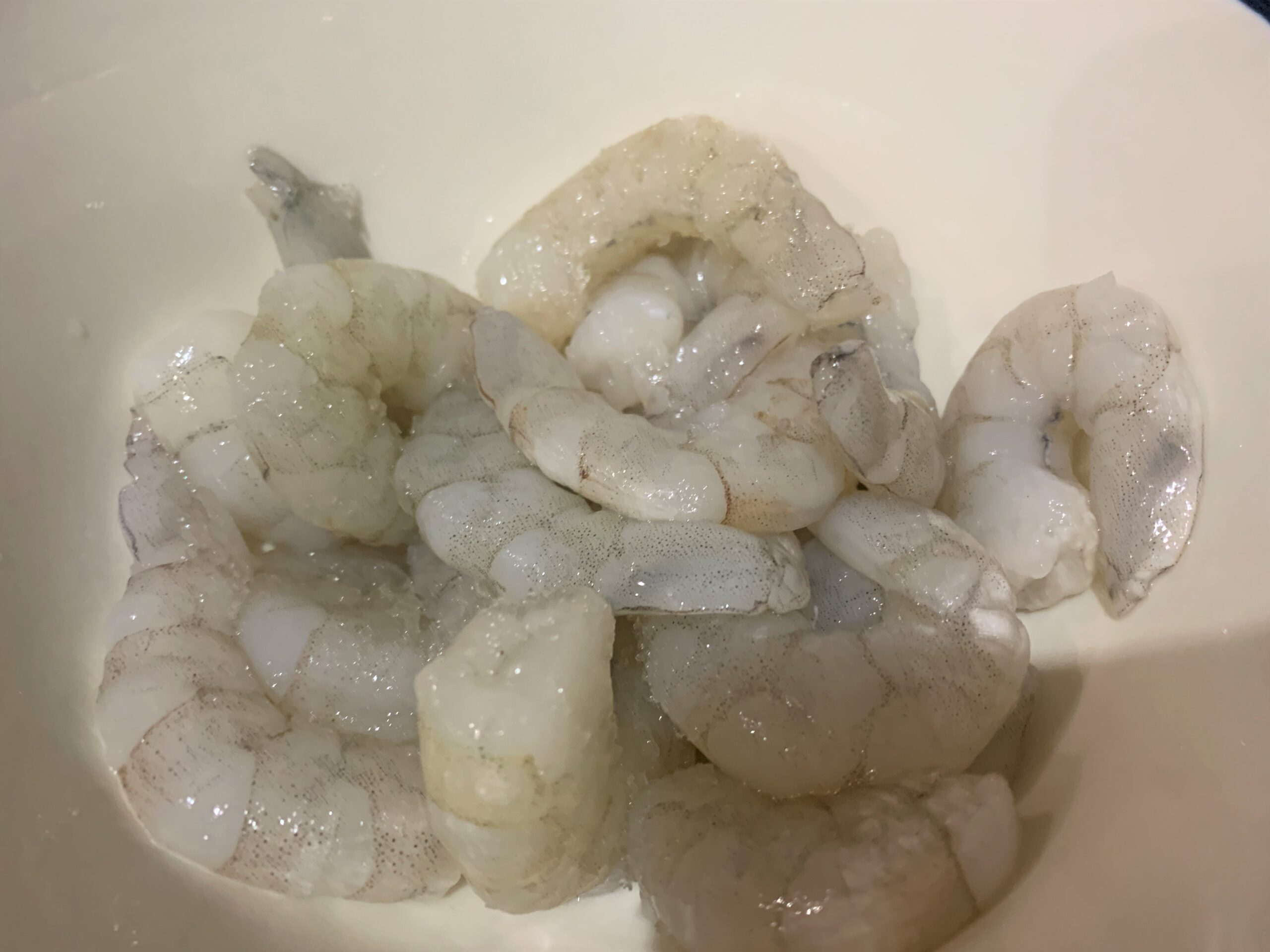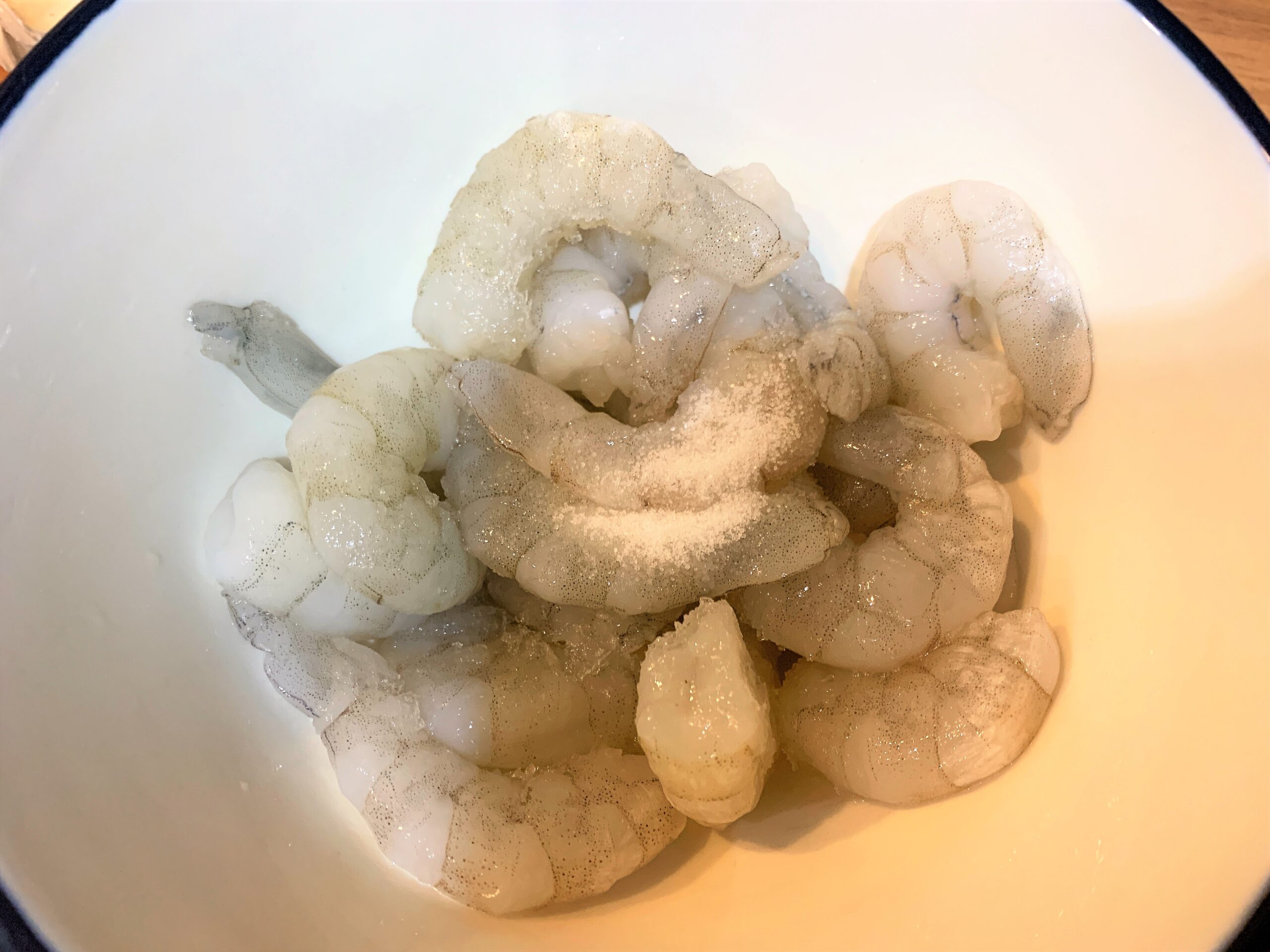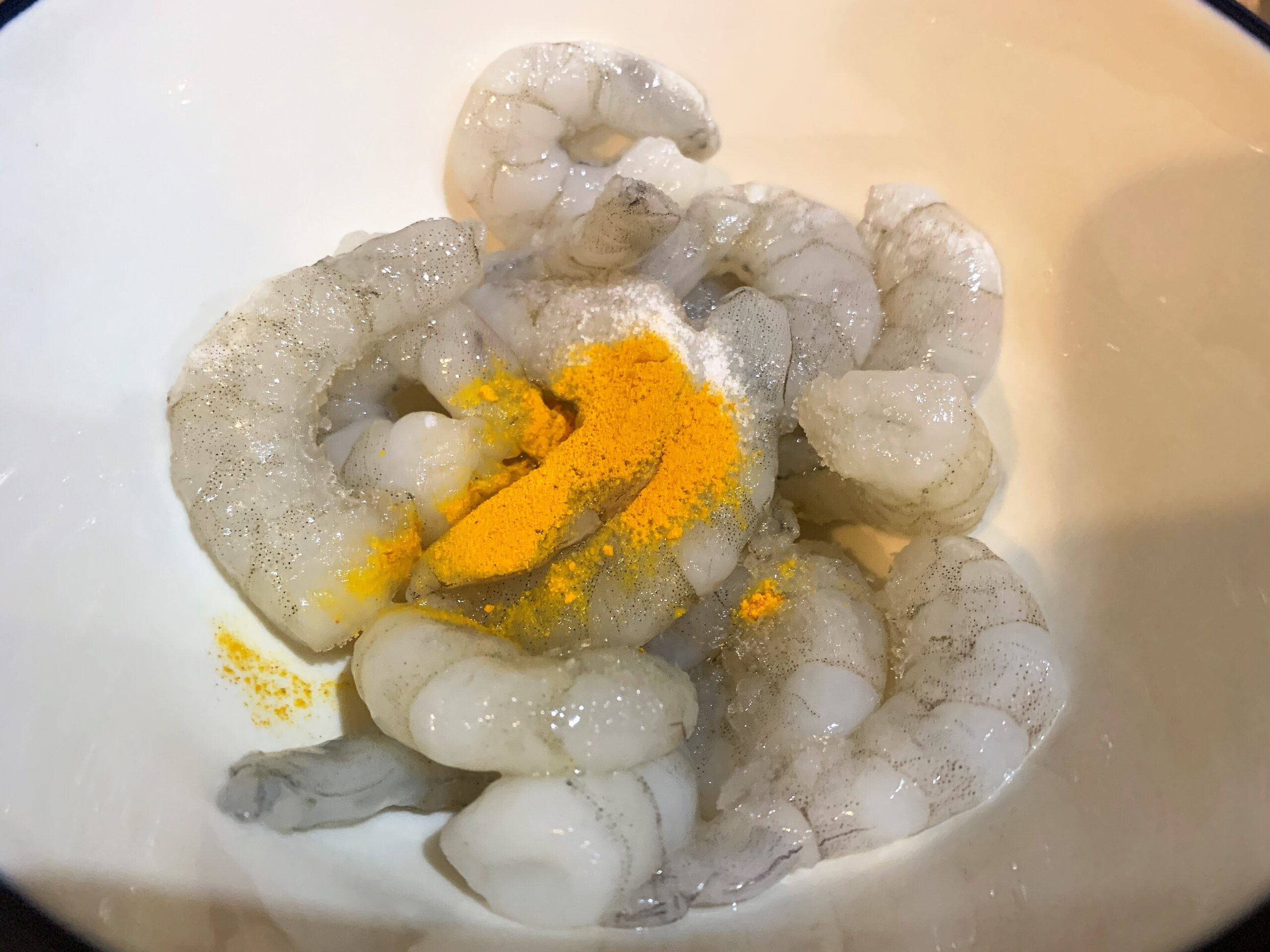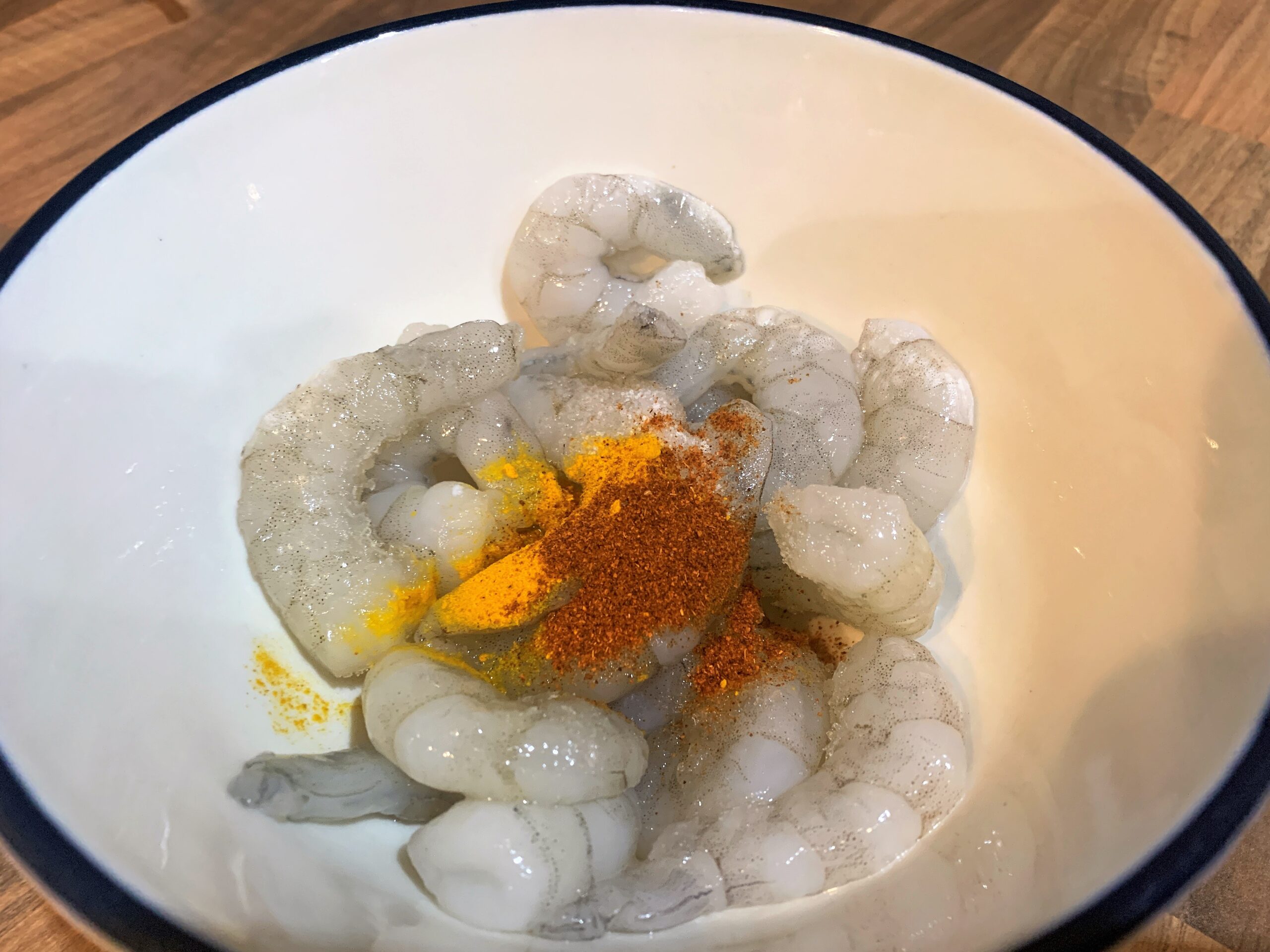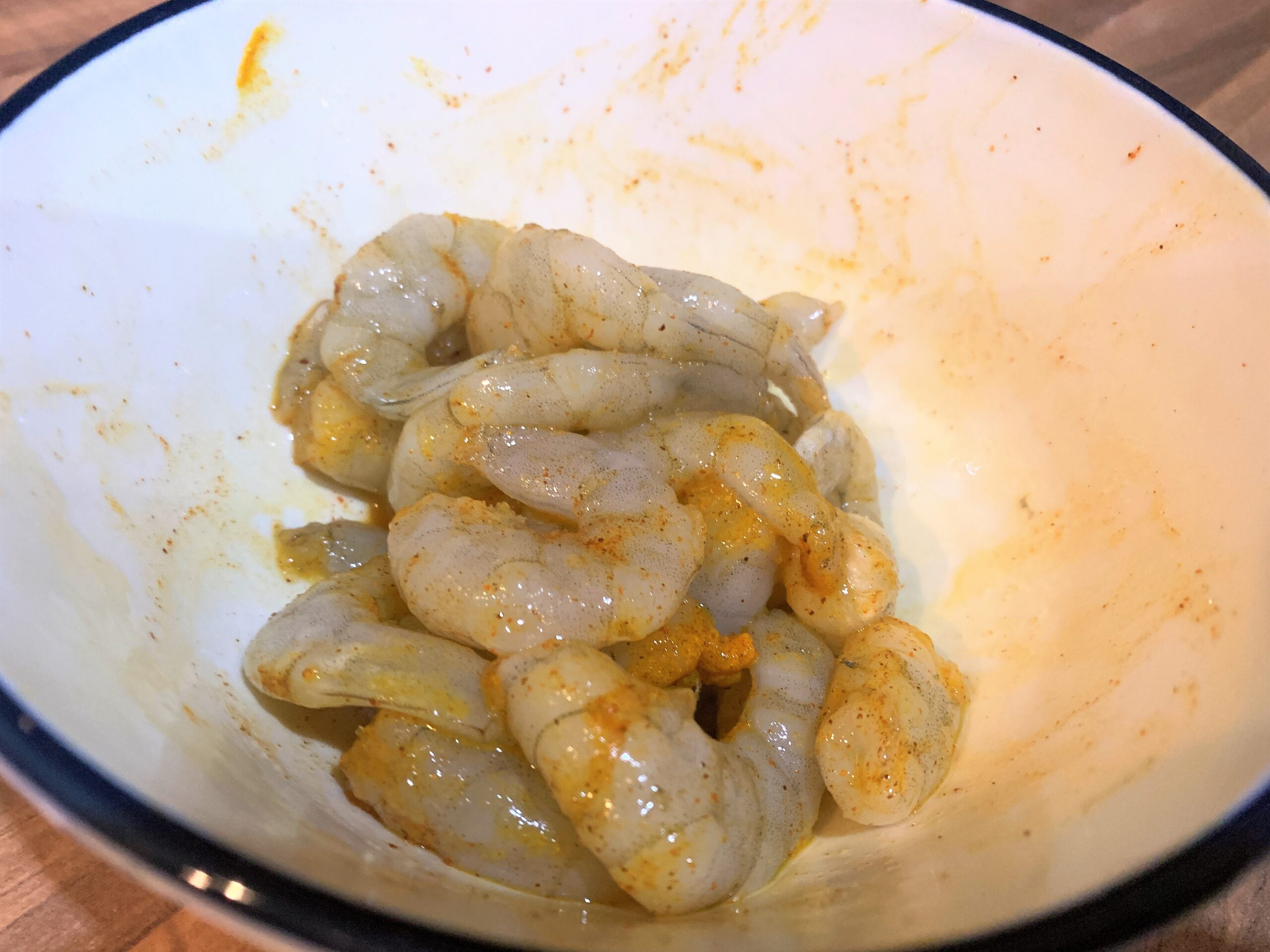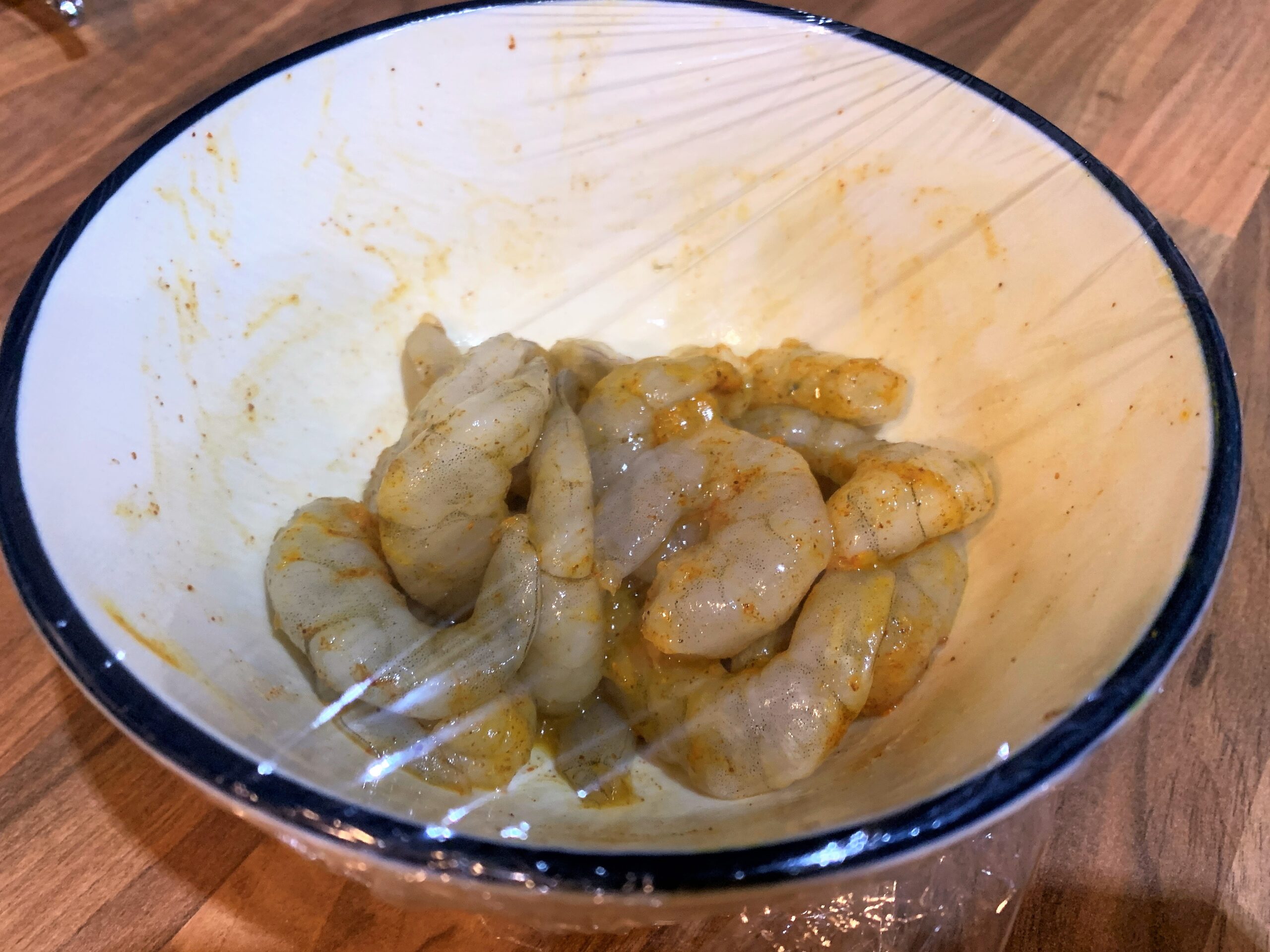 Mix together the clean washed prawns with salt, turmeric and paprika. Leave it aside to marinate for 10 minutes.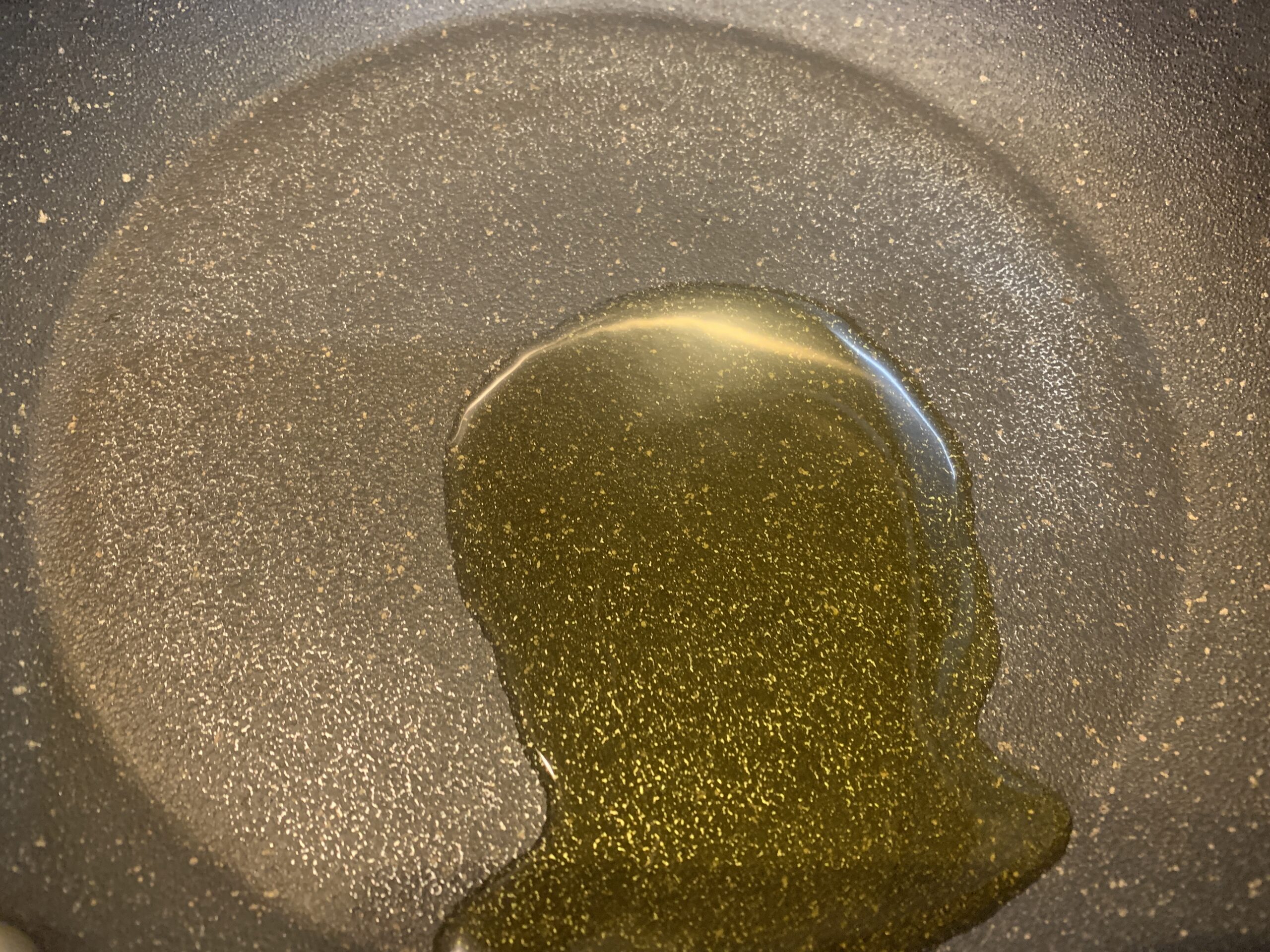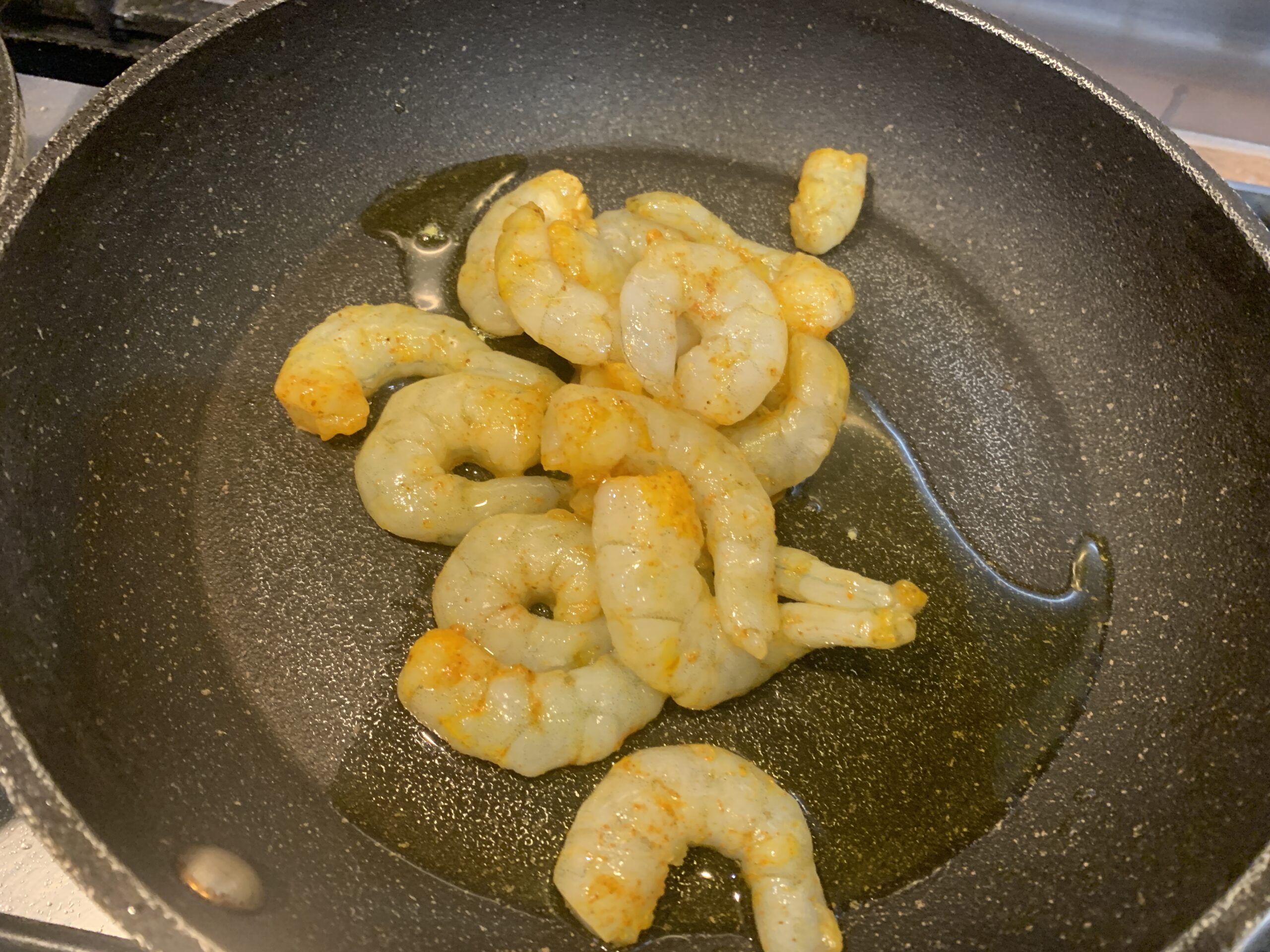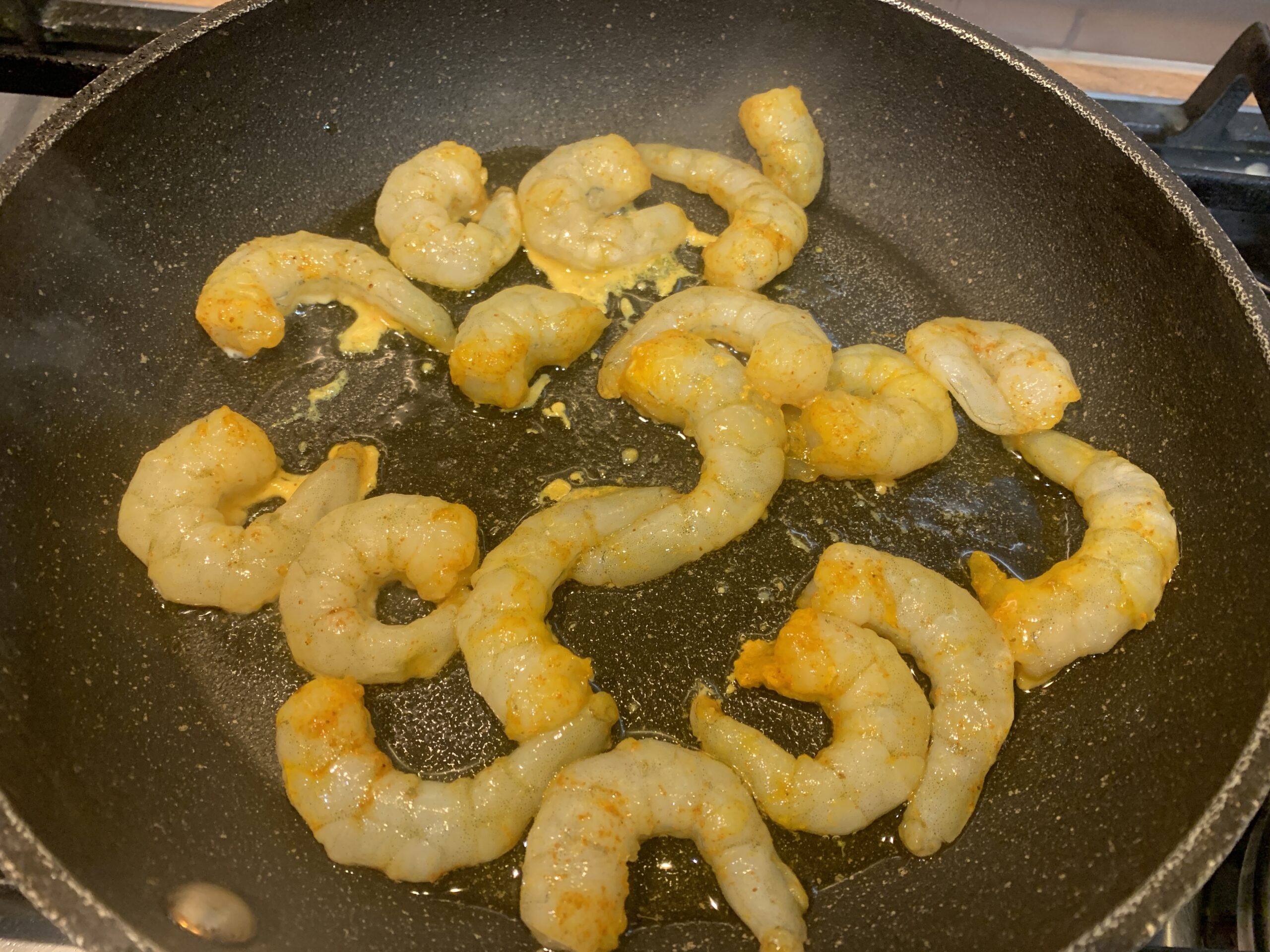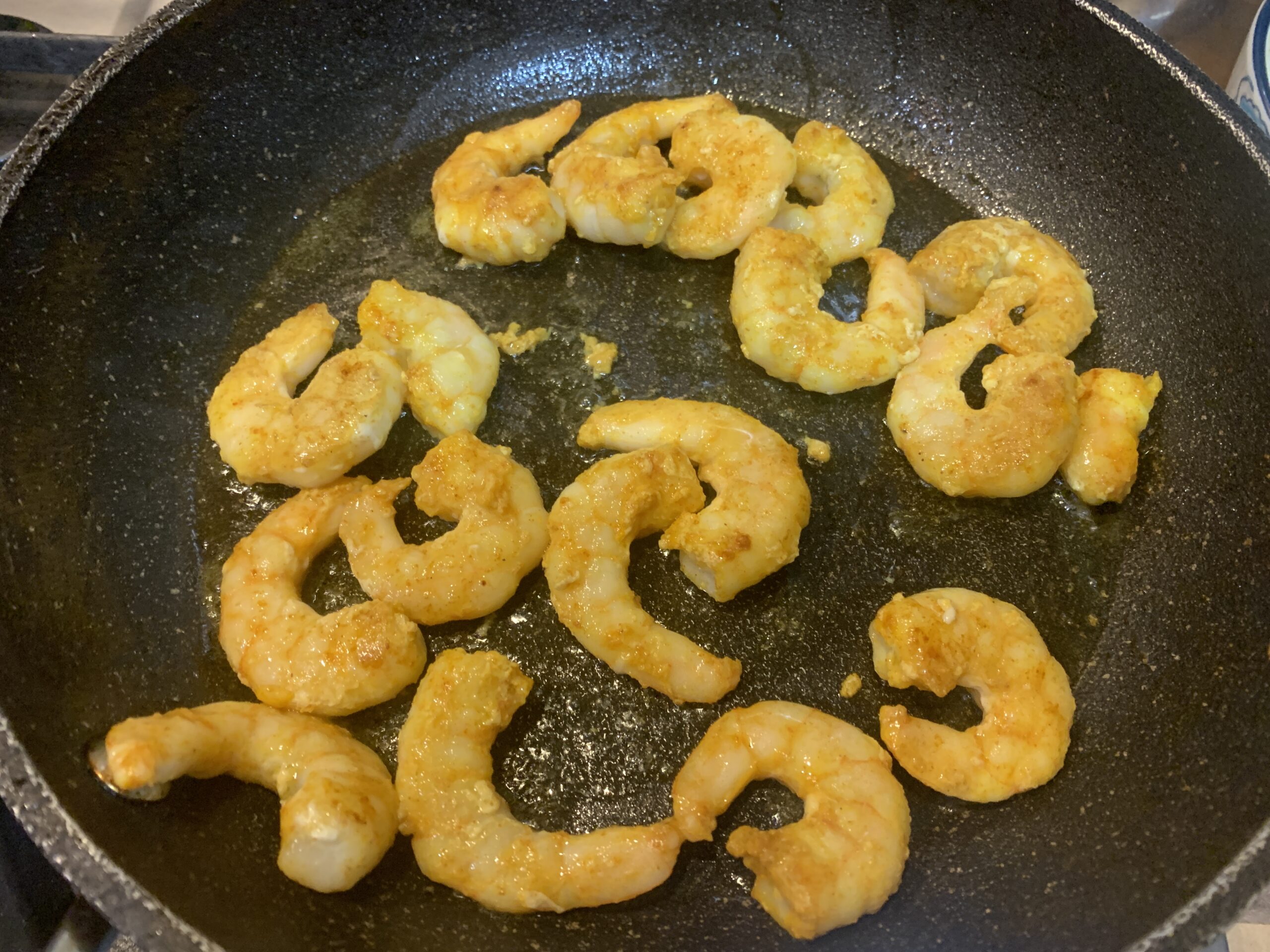 Heat oil in a pan and add the marinated prawns and sauté for 2-3 minutes on both the sides.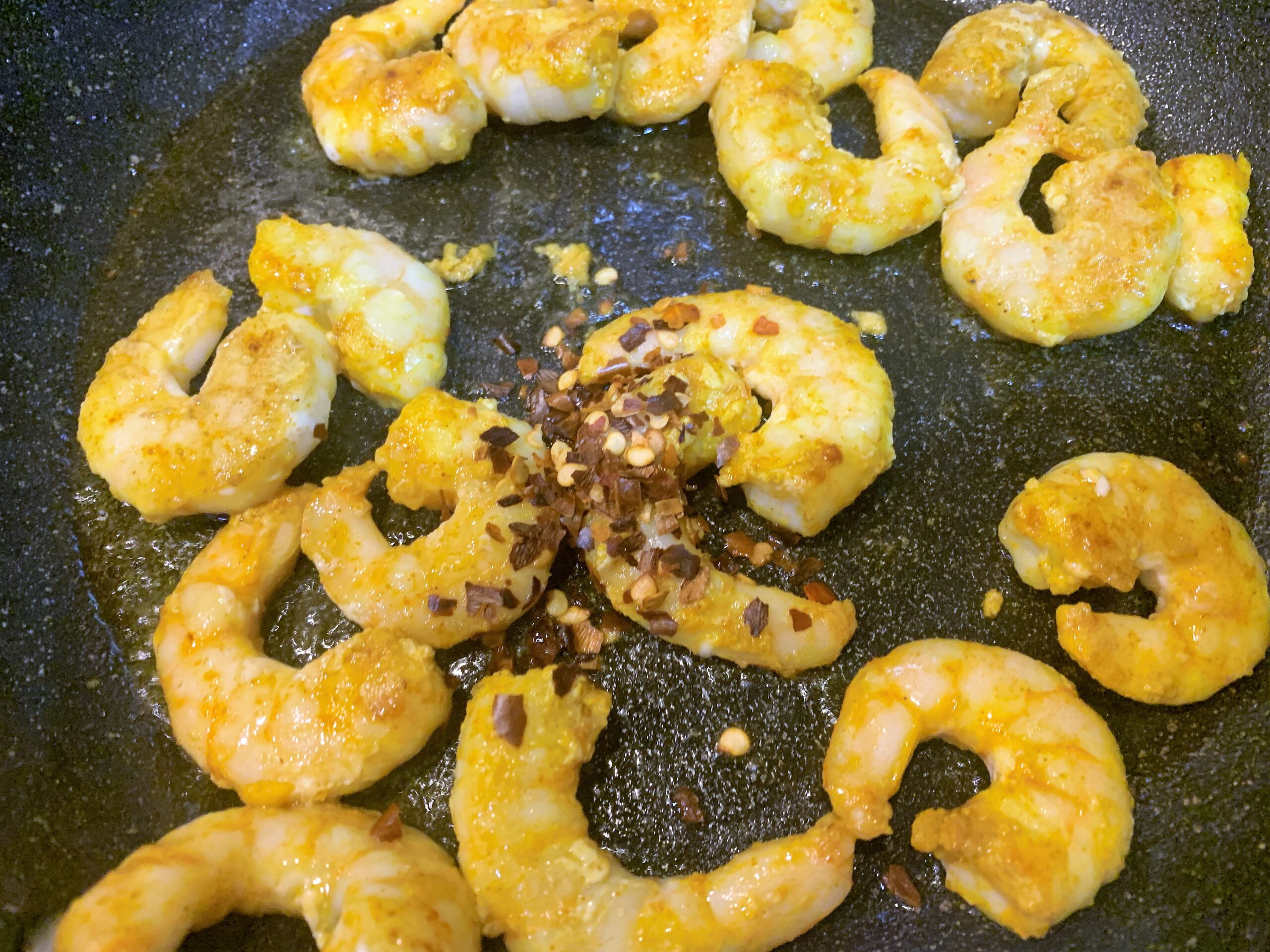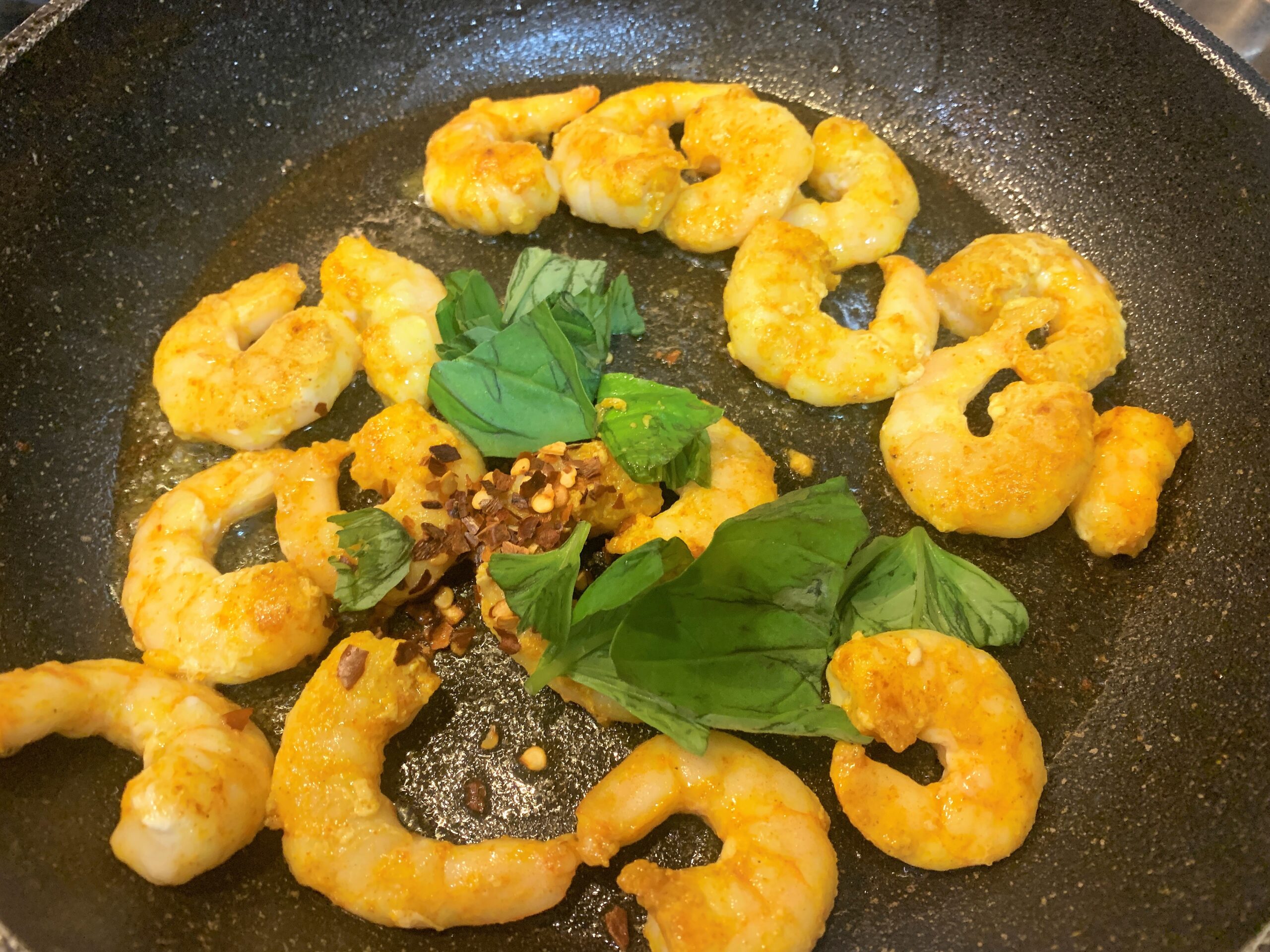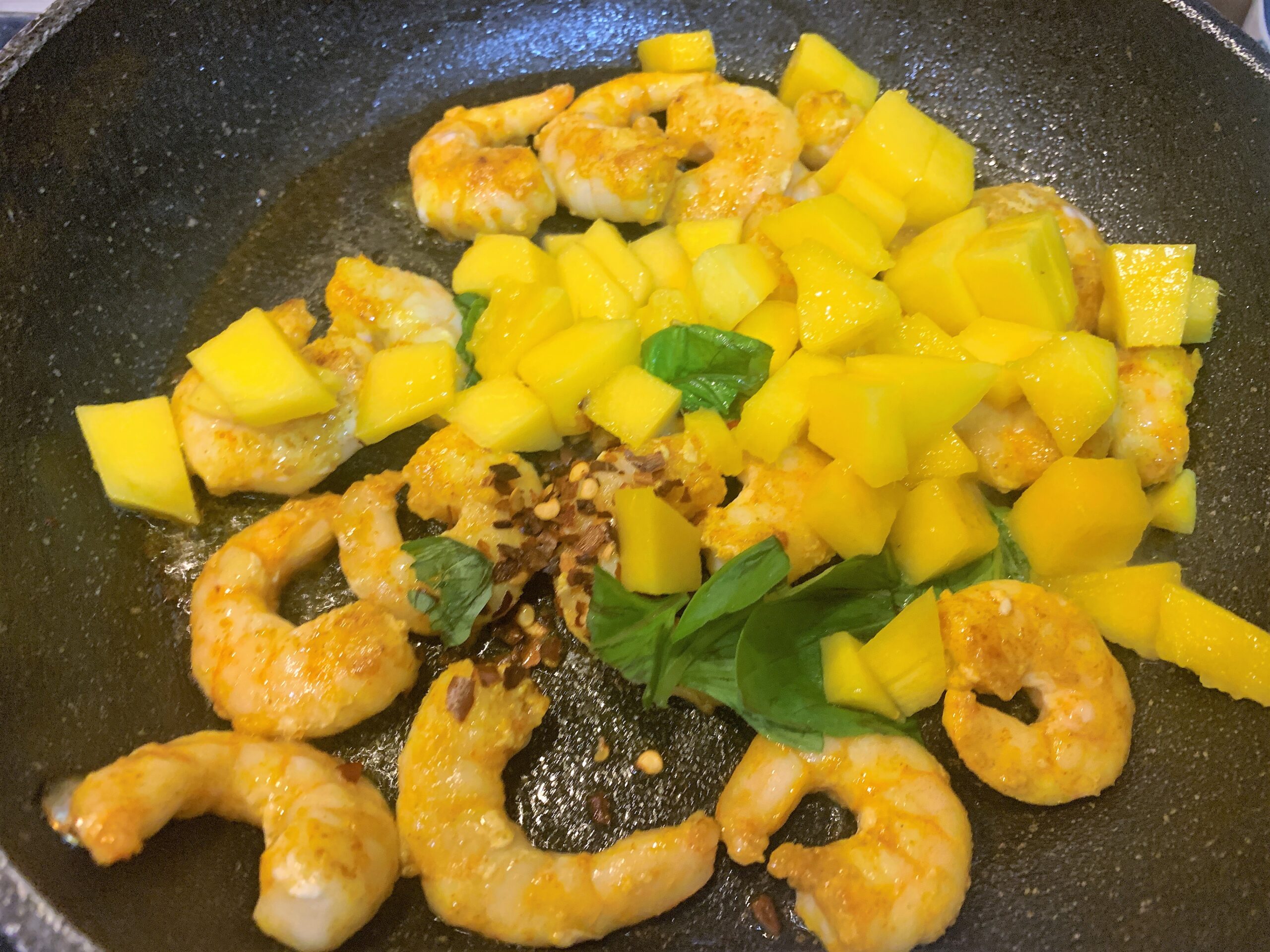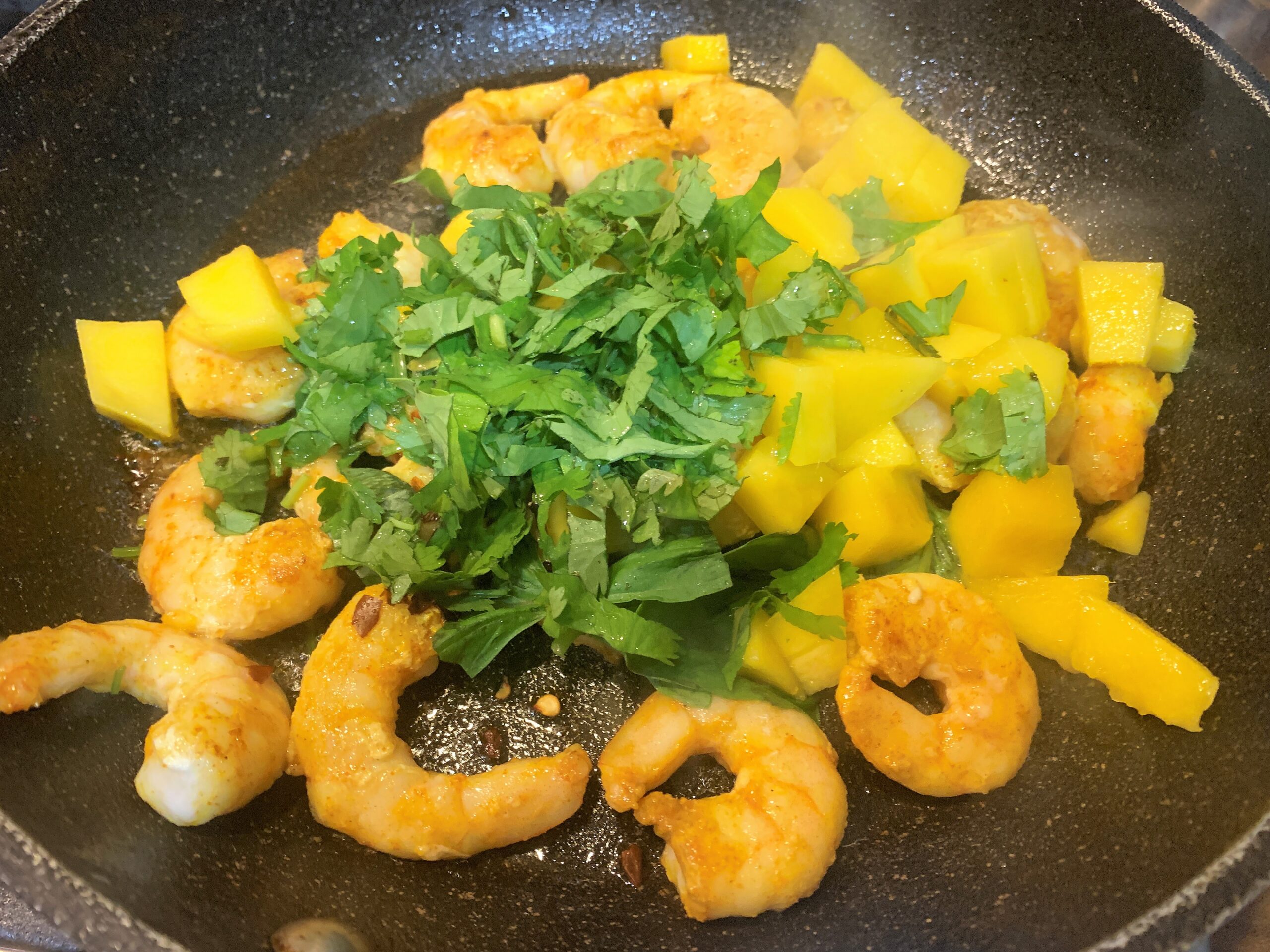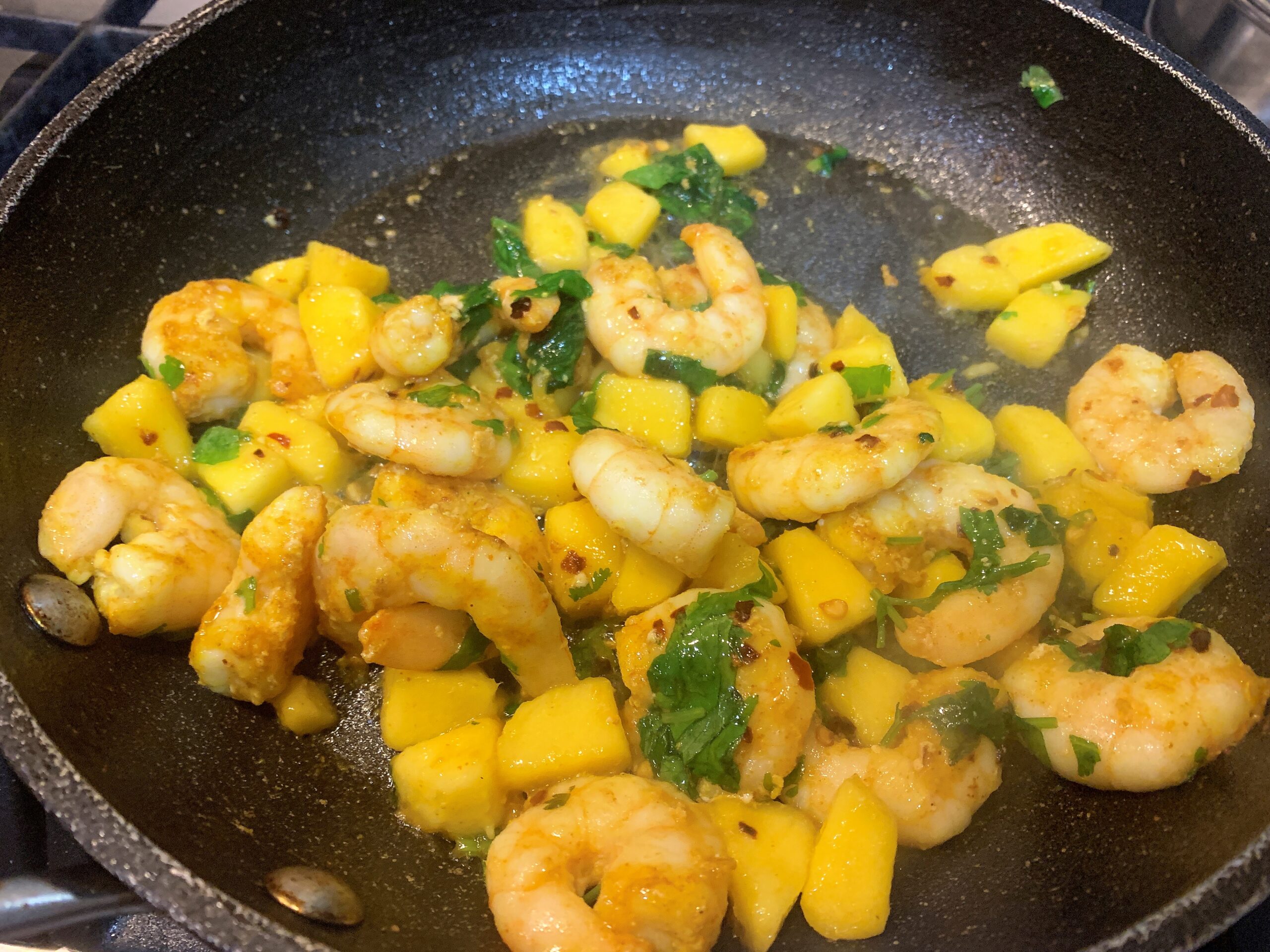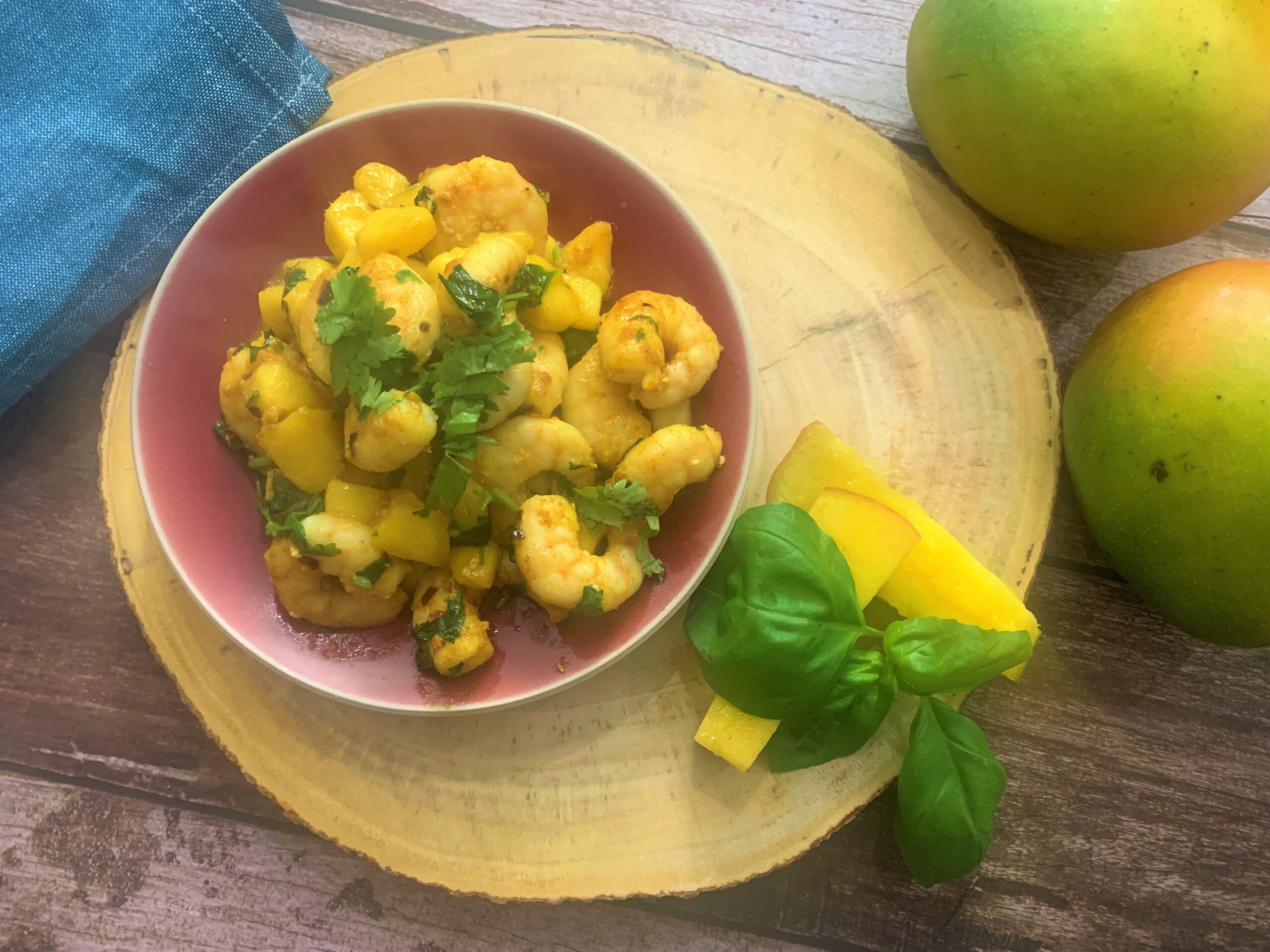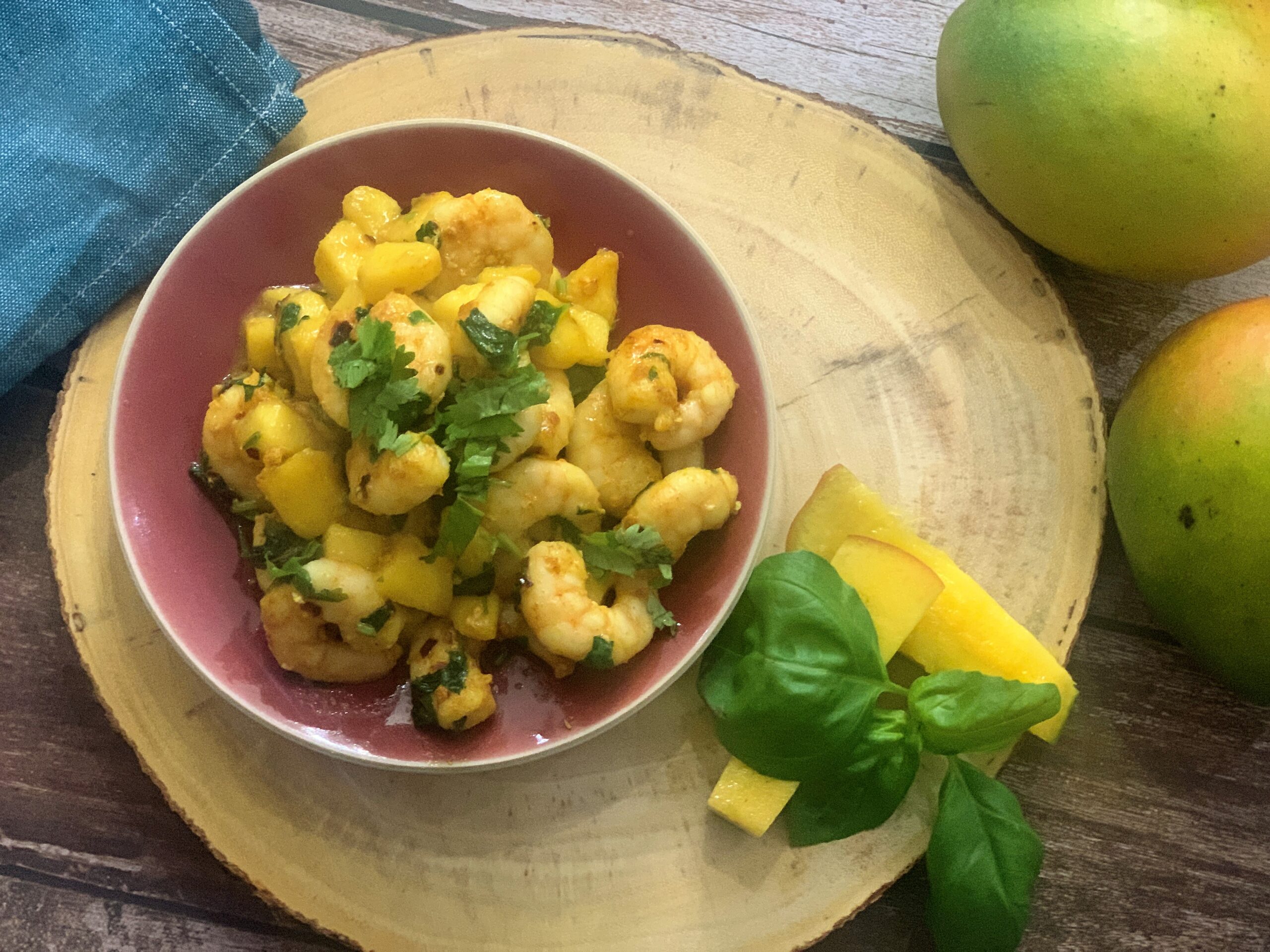 Add the red chilli flakes, basil, mango and chopped coriander and for 1-2 minutes or until the prawns are cooked and turn off the heat.
Serve hot!