Eggless Mango Mousse
This sublime eggless mango mousse made with fresh mangoes is fruity, light, airy and just melts in the mouth. It captures the essence of mango in every spoonful!
I love a summer dessert which is quick to make with an additional bonus of no added sugar. Mangoes being my favourite fruit this is my ultimate favourite dessert. Growing up eating mangoes was a precious part of my childhood. In my humble opinion, mangoes are one of the most exotic and luscious fruits. This eggless mango mousse is full of refreshingly sweet mango flavours, light, and melt-in-the-mouth textures.
Bright and creamy mango mousse is the perfect dessert for special occasions or last-minute sweet cravings. Instead of eggs or gelatine or agar agar – my recipe features only few ingredients for the refreshing mango mousse. You simply need fresh mangoes, cream, and some lime juice for freshness. That's it!
Make this easy mango mousse without eggs or gelatin, fuss-free in 15 minutes. This mango mousse recipe is a light, sweet, creamy, airy and elegant dessert and so delicious that it will win the heart of anyone for sure.
Ingredients
75 grams white chocolate
100 grams roughly chopped mango
125 grams whipping cream
½ teaspoon lemon juice
1 teaspoon lemon zest
¼ cup finely chopped mangoes
For Garnishing
2 tablespoons finely chopped Mango
Directions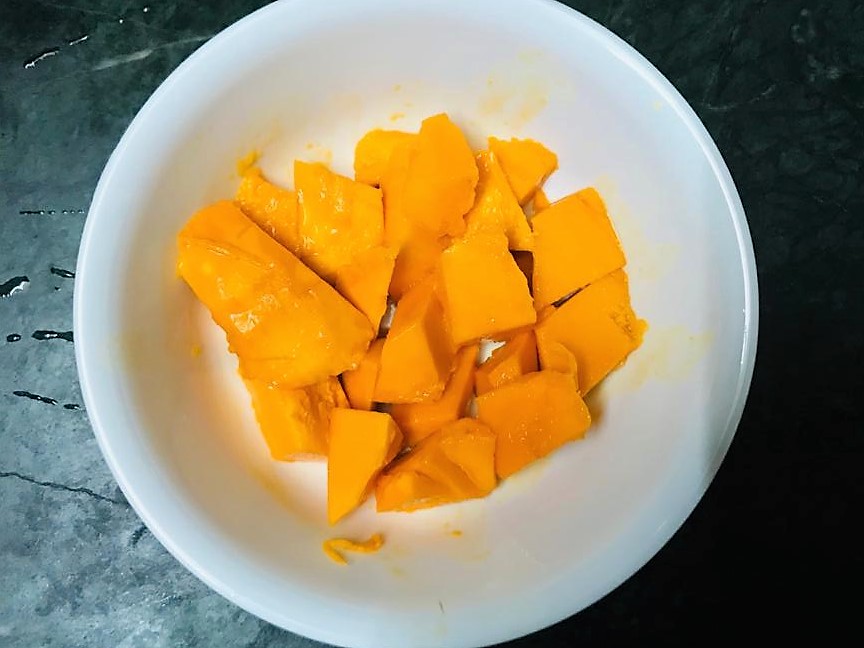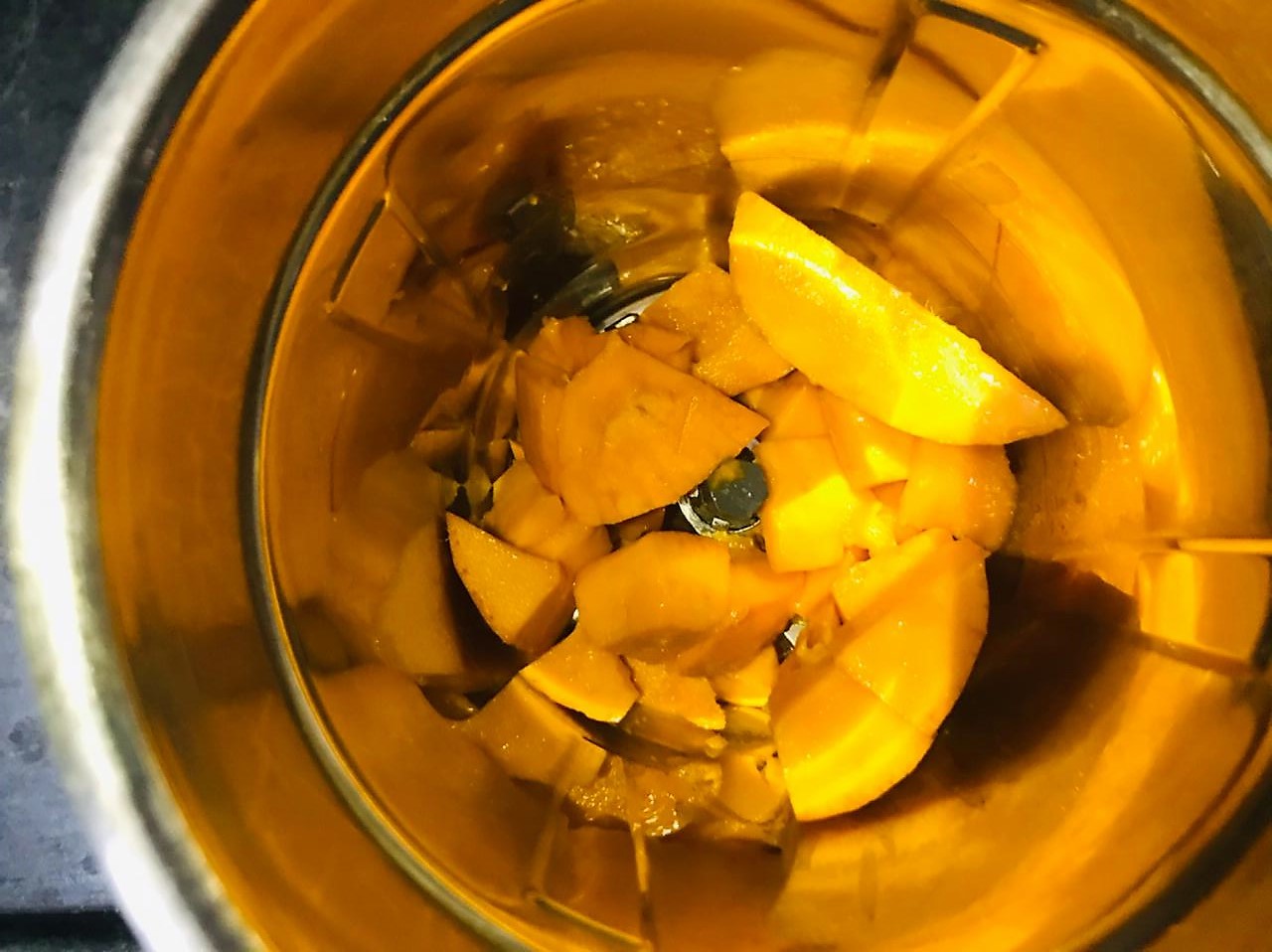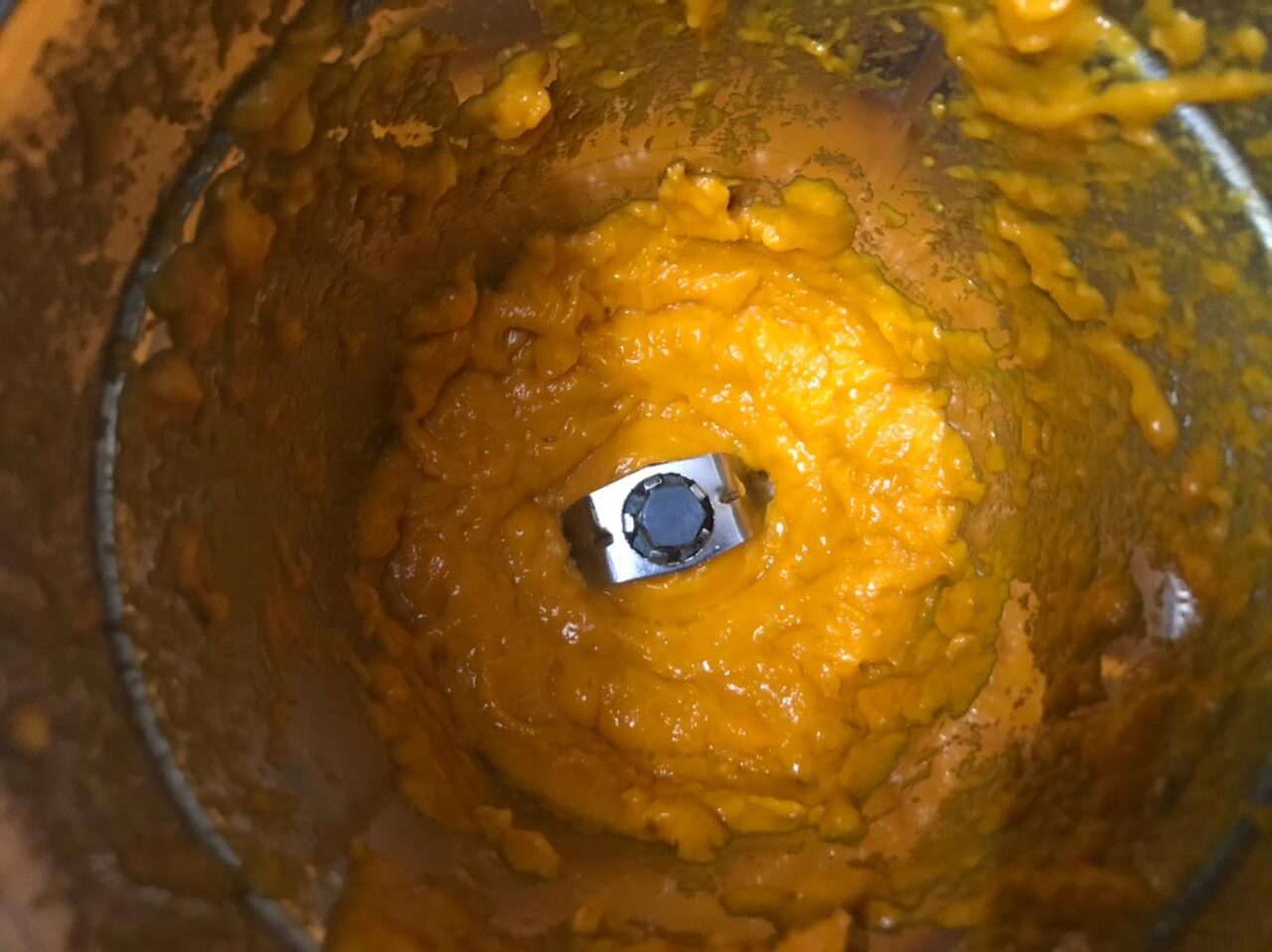 Blend the roughly chopped mango pieces to make a fine smooth puree.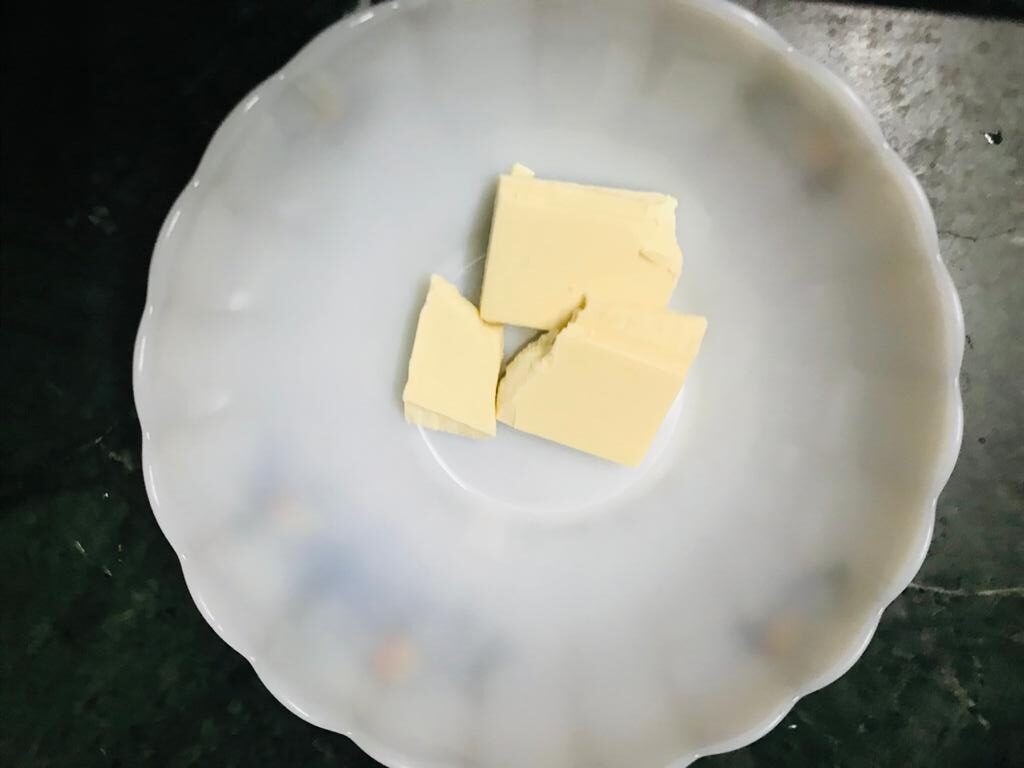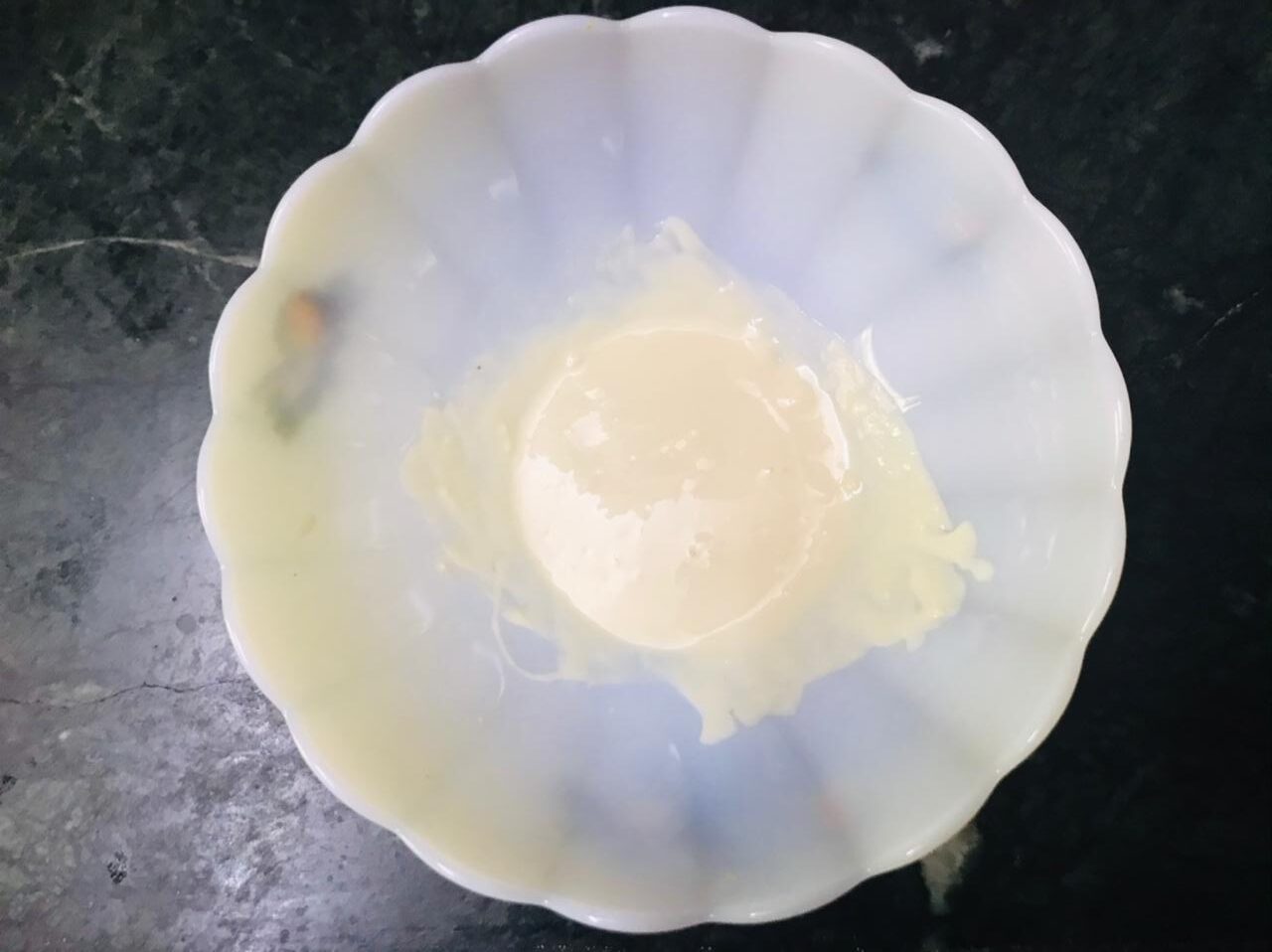 Cut the white chocolate into small pieces and put it in microwave safe bowl. Heat the white chocolate for 30 seconds in the microwave, then take it out and give it a stir. Depending on your microwave, you might not see much change yet. Continue microwaving in 15-second bursts at medium power, stirring as needed. Once the pieces are mostly melted, remove from the microwave and let the remaining bits melt in the residual heat.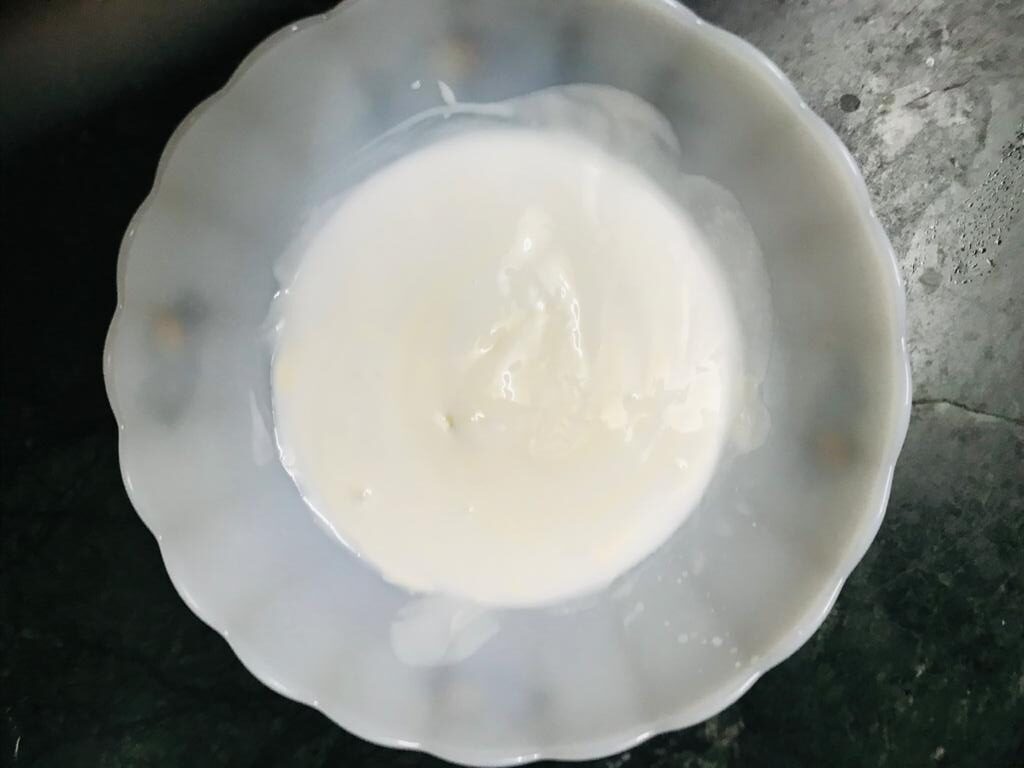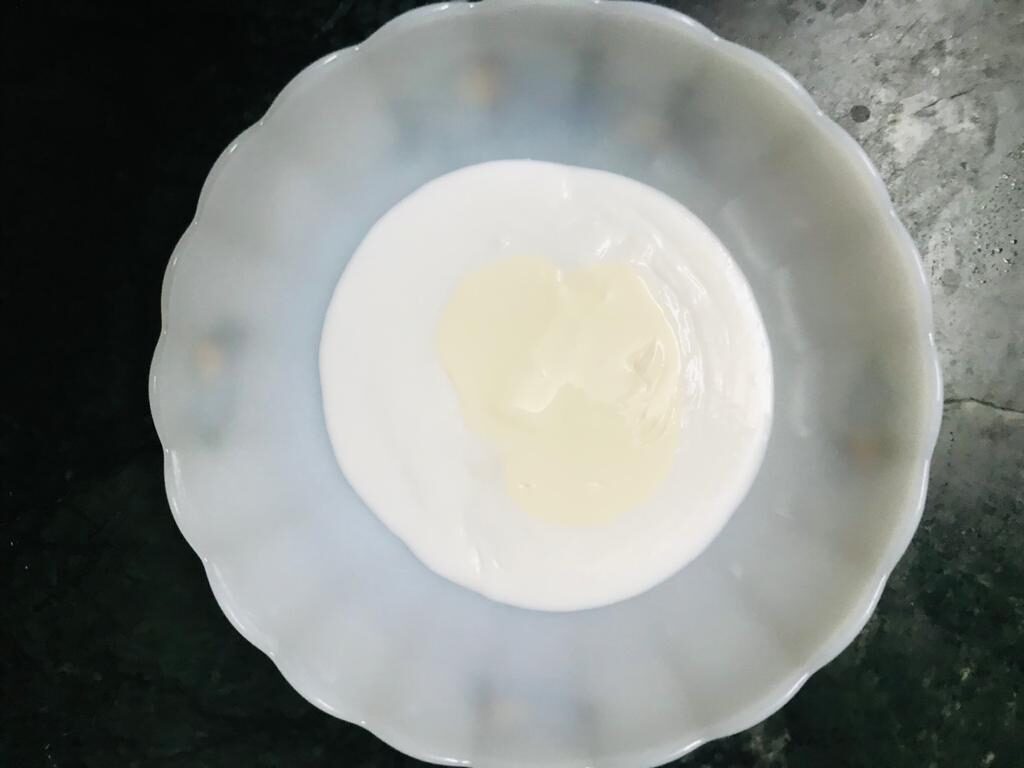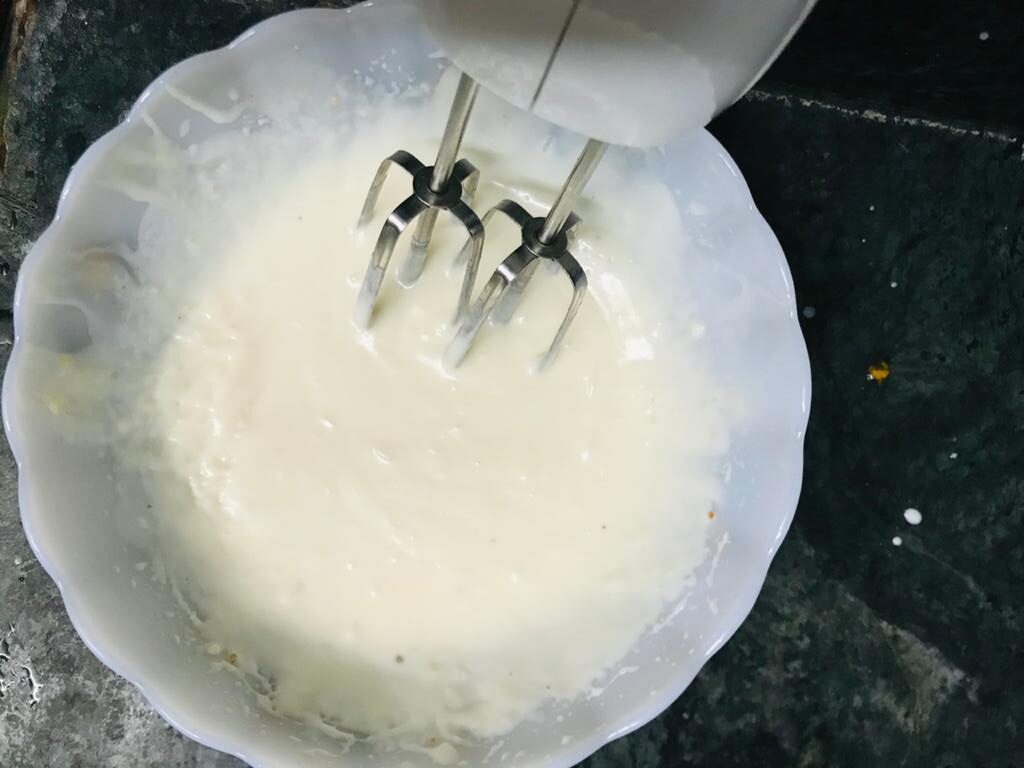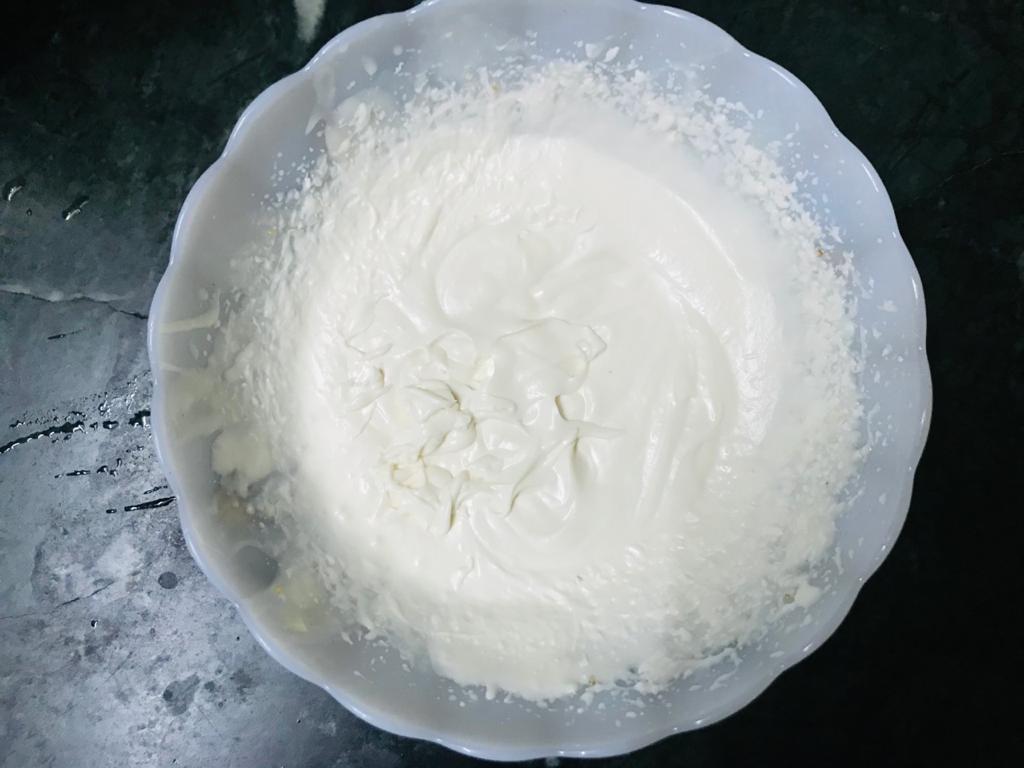 Add the melted chocolate to the cream and whisk to a fluffy soft peak. It will take around 5-8 minutes to achieve that consistency. Be careful to not over whip.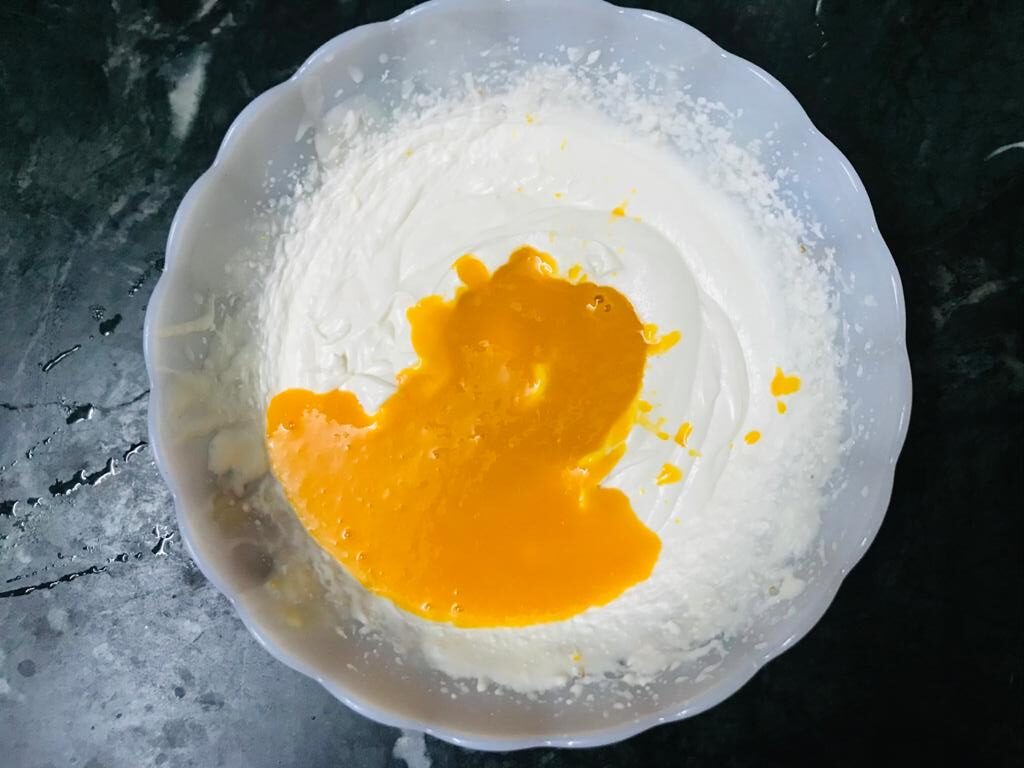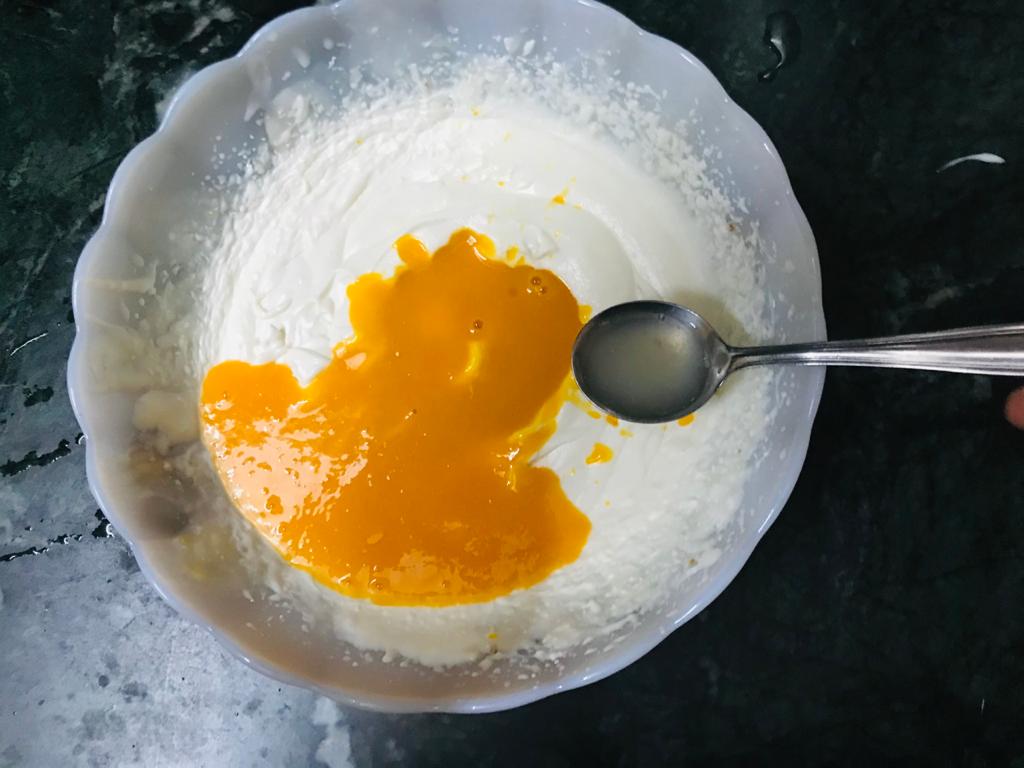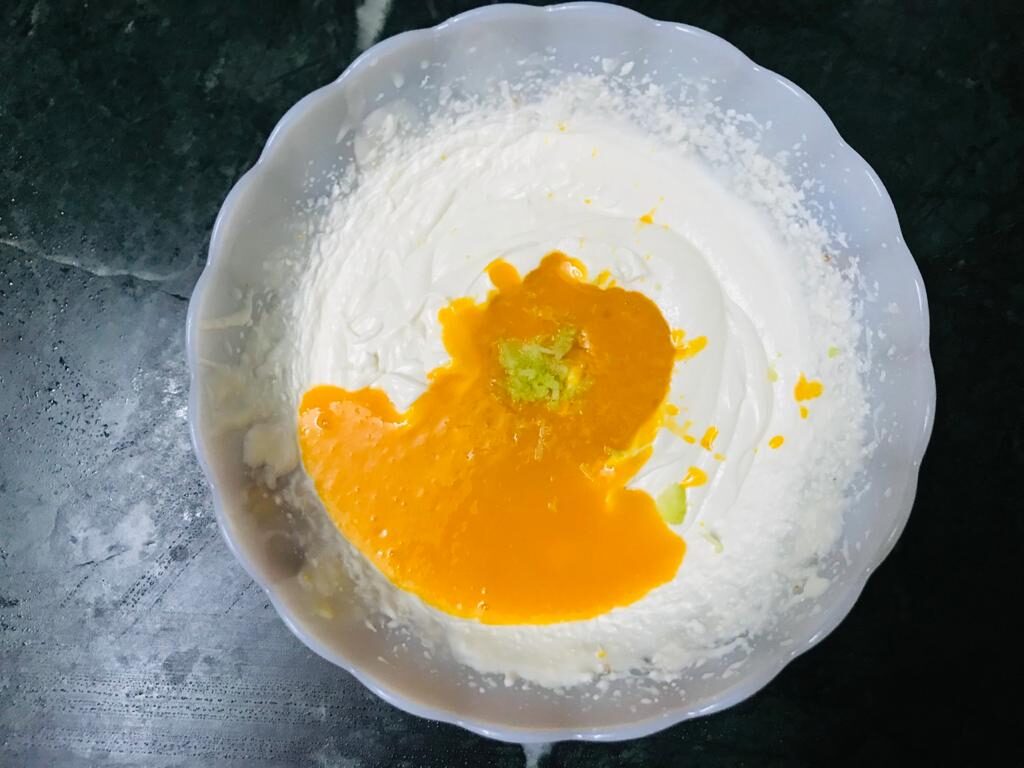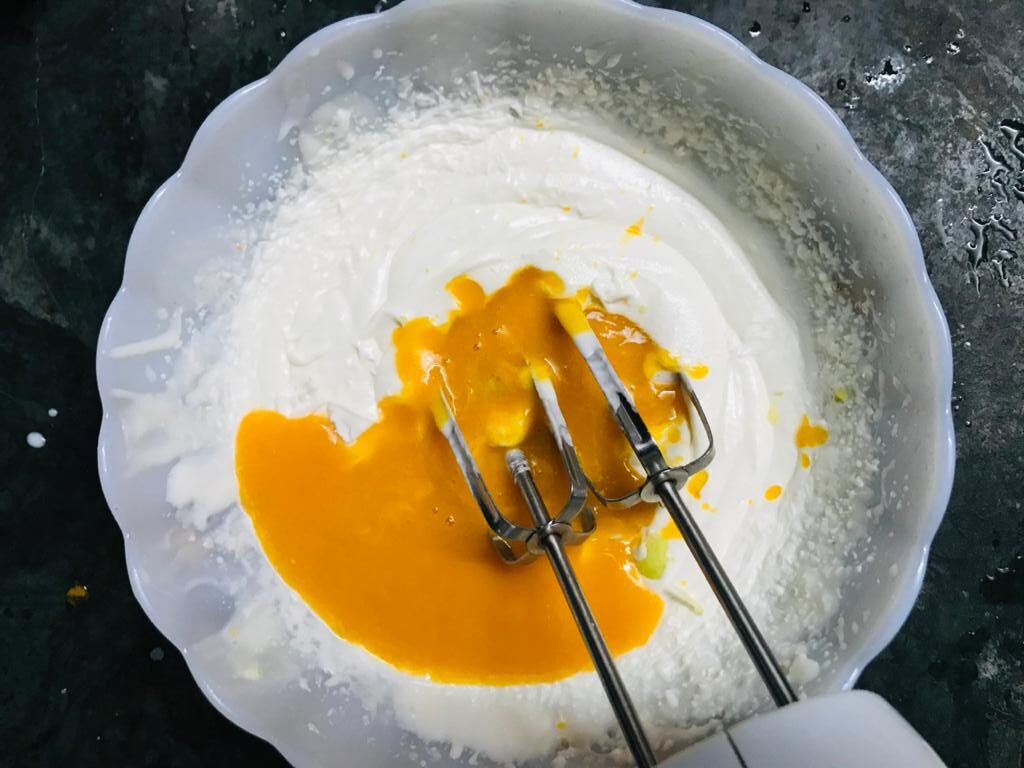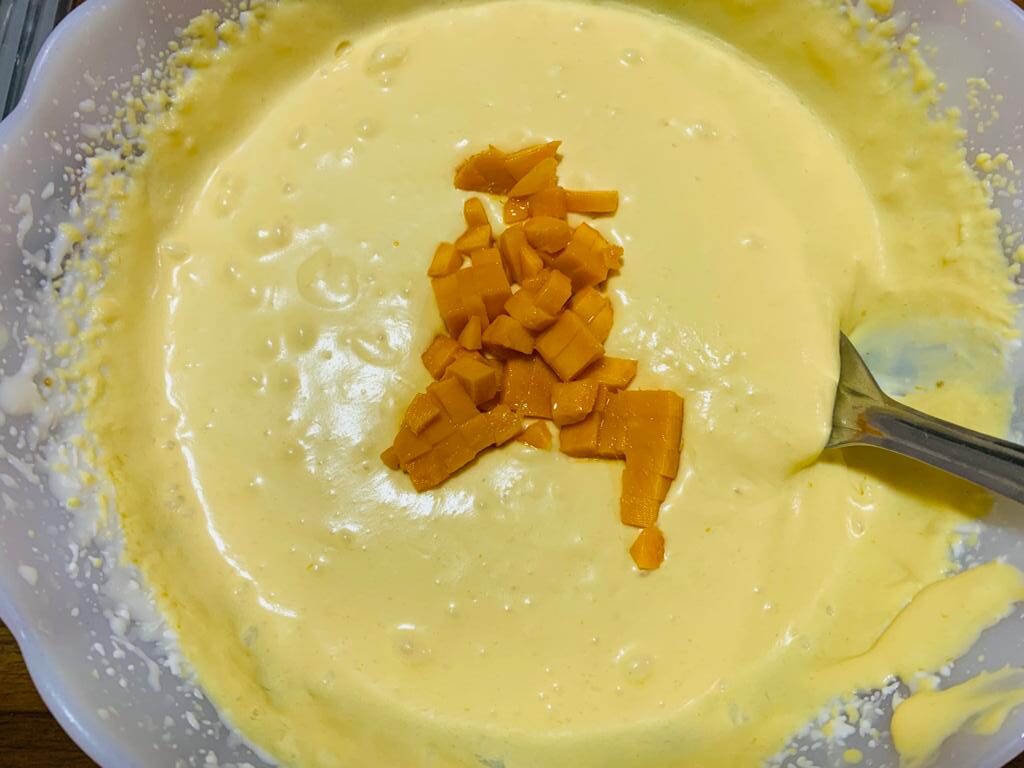 After whisking add the lemon juice, lemon zest and mango puree to the cream and whisk again for couple of minutes or until well combined to a soft, fluffy and smooth consistency.  Add the chopped mango and gently mix.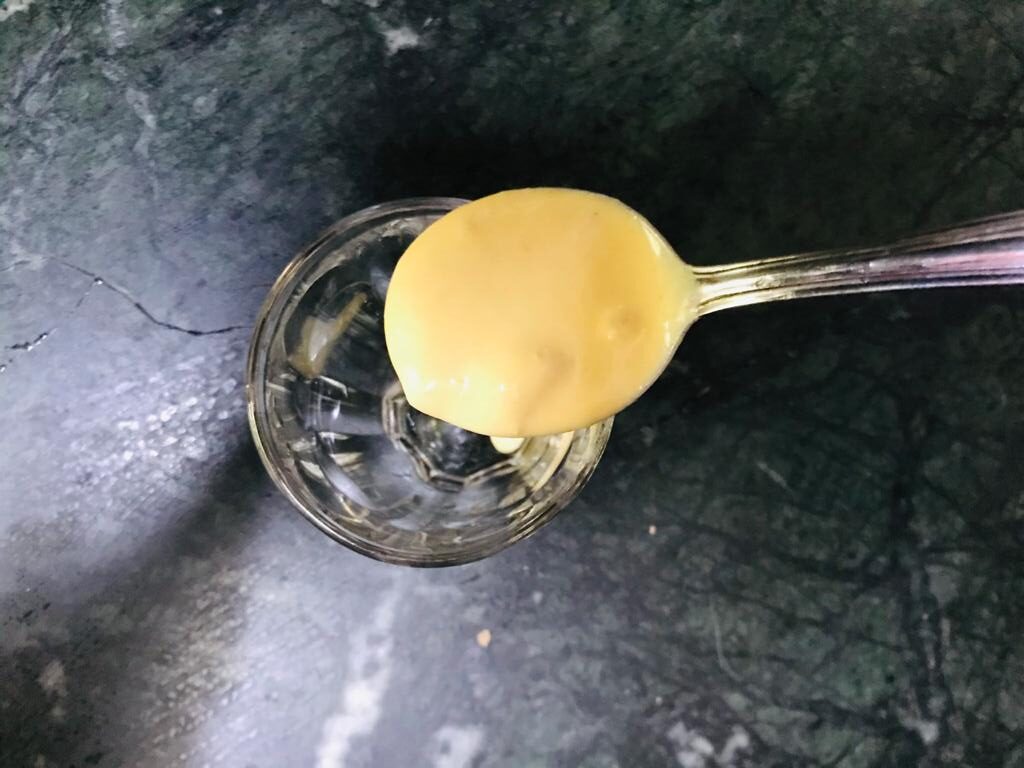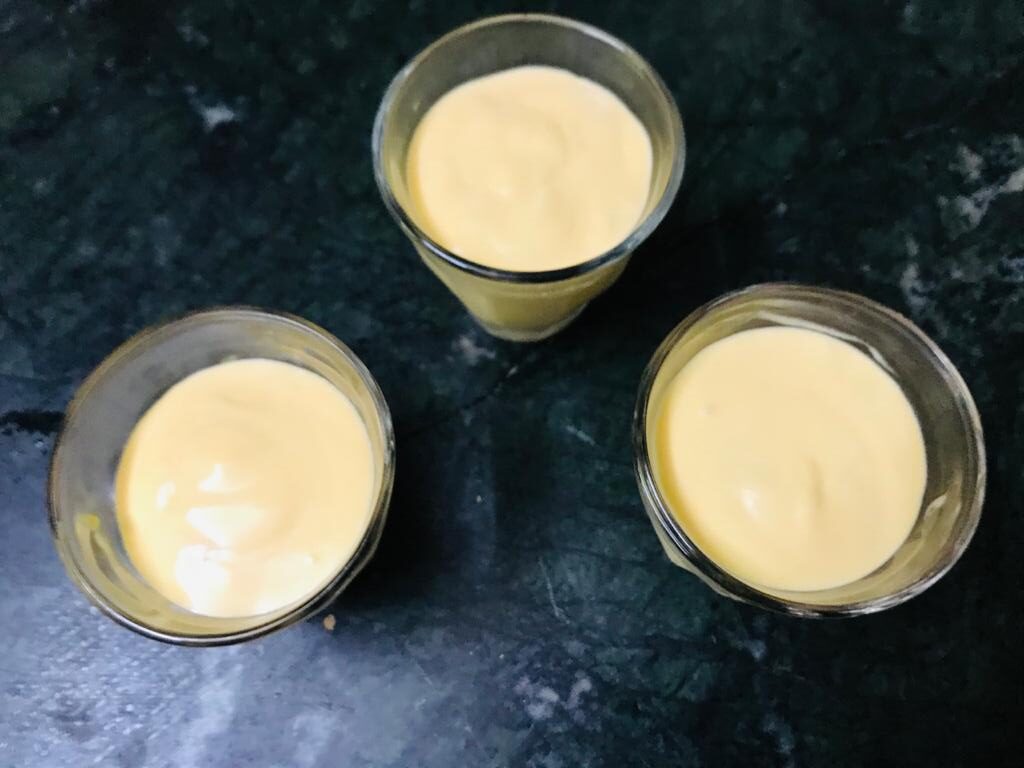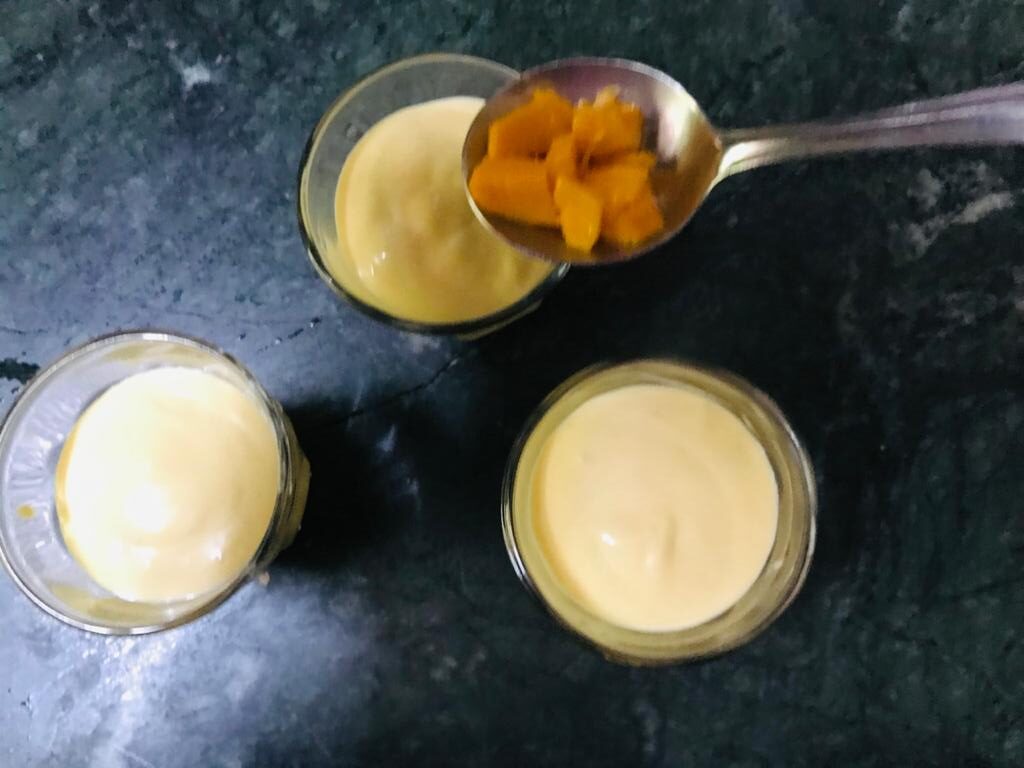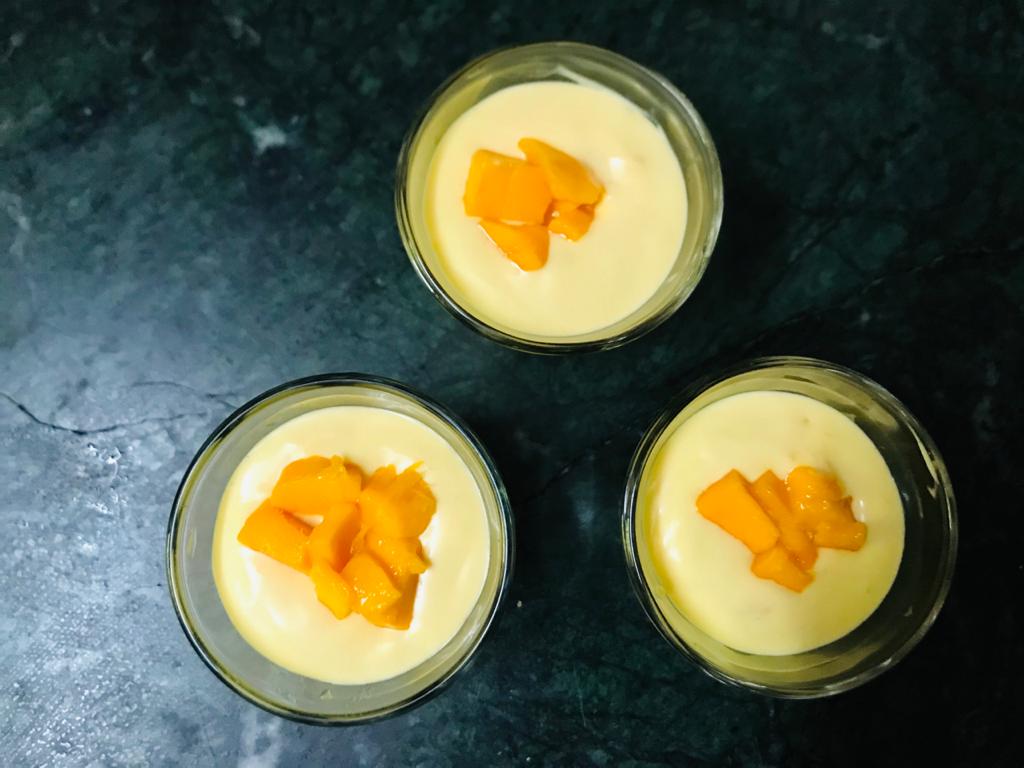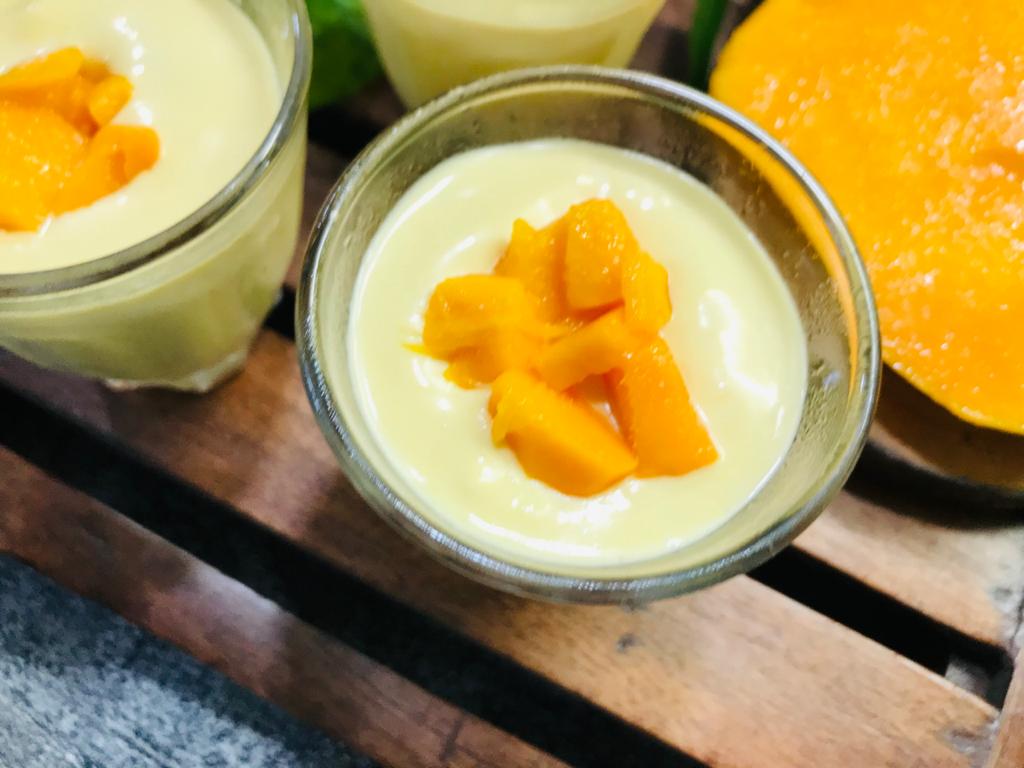 Now scoop the mixture in desired serving bowls or glasses and top with some chopped mango pieces.
Top it with cling wrap and let it set in the fridge for 4-6 hours to chill before serving.
I like to make this dessert a day before I intend serve it.
Enjoy it cold!