Pineapple Ice Cream
This delicious ice cream is creamy and bursting with pineapple flavour. If you like pineapple, then this ice cream is for you!
This recipe is made without an ice cream maker! All you need is ripe, sweet pineapples, condensed milk, and cream to make this homemade treat! This ice cream is creamy, scoopable and indulgent.
Pineapple is one of my favourite fruits. I can eat it in galloons! When I was growing up my favourite ice cream used to be pineapple ice cream from a popular eatery in Delhi called Nirula's. My bhabie (sister-in-law) loved this flavour too and we would often buy big tubs to eat at home. Even now whenever I go to India my bhabie would always have a tub of ice cream waiting in the freezer for me.
Just thinking about those moments puts a smile on my face! I have soo many wonderful memories associated with pineapple that I have written this whole recipe with a massive smile reminiscing those moments.
I would recommend using ripe pineapples as they will be sweeter. The other two simple ingredients are condensed milk and double cream. Whipping the cream aerates the mixture and the condensed milk gives the ice cream its creamy texture. This rich and creamy recipe bursting with flavour is a simple recipe and studded with chunks of juicy pineapples.
Ingredients
1 cup double cream
2 pineapples (4 cups pineapple puree)
1 cup condensed milk
1 cup finely chopped pineapple (tinned)
¼ teaspoon pineapple essence (optional)
Directions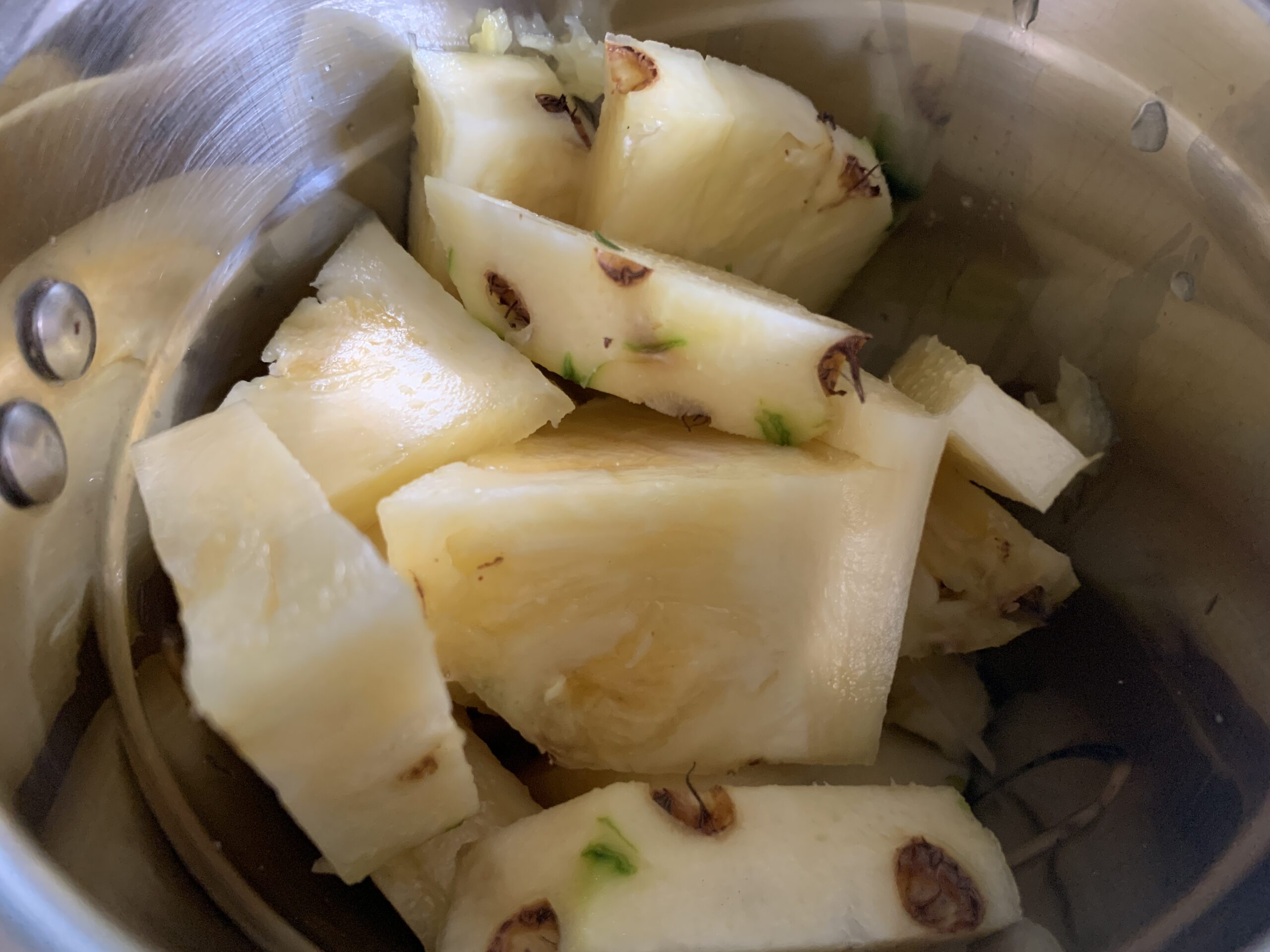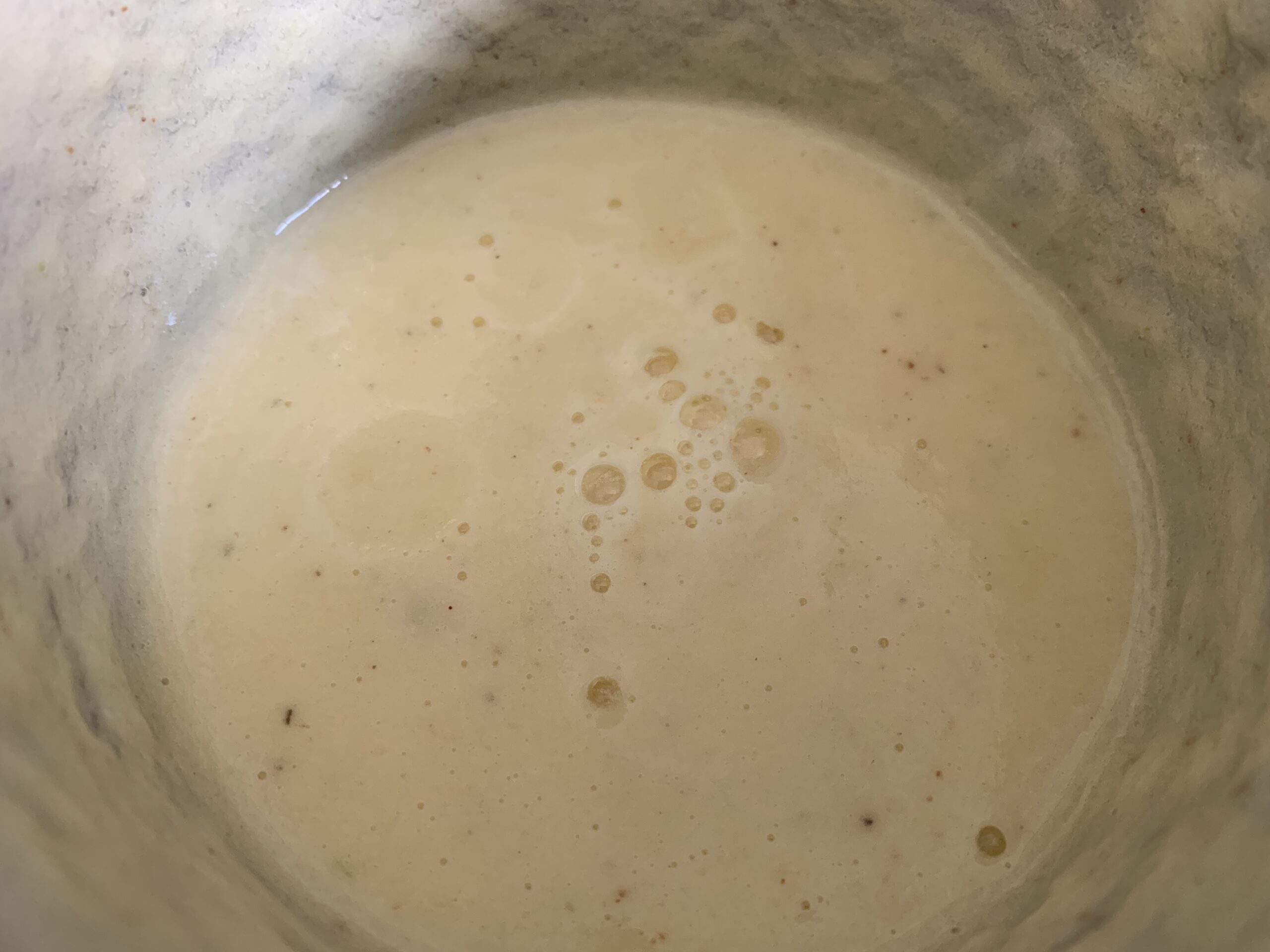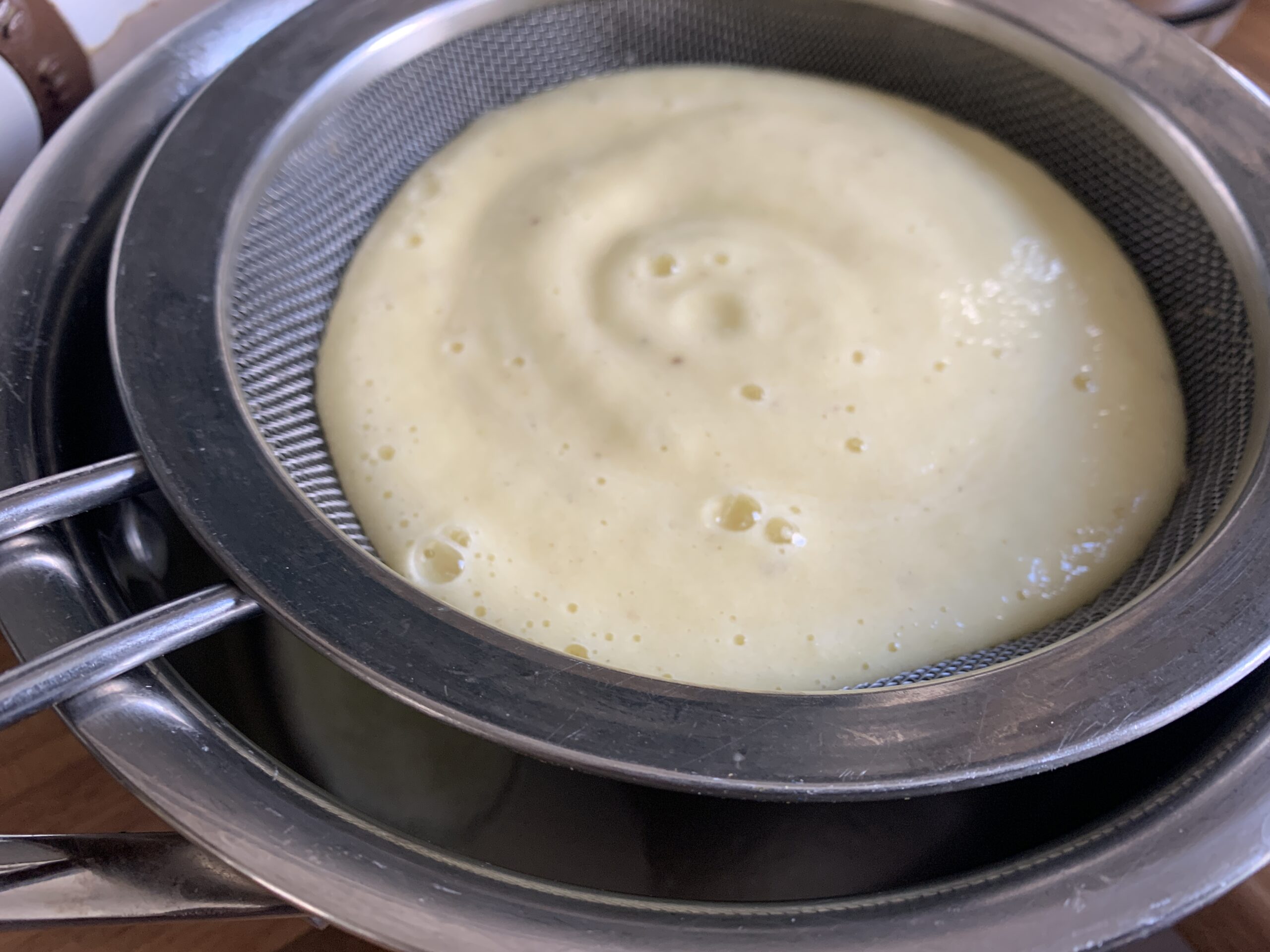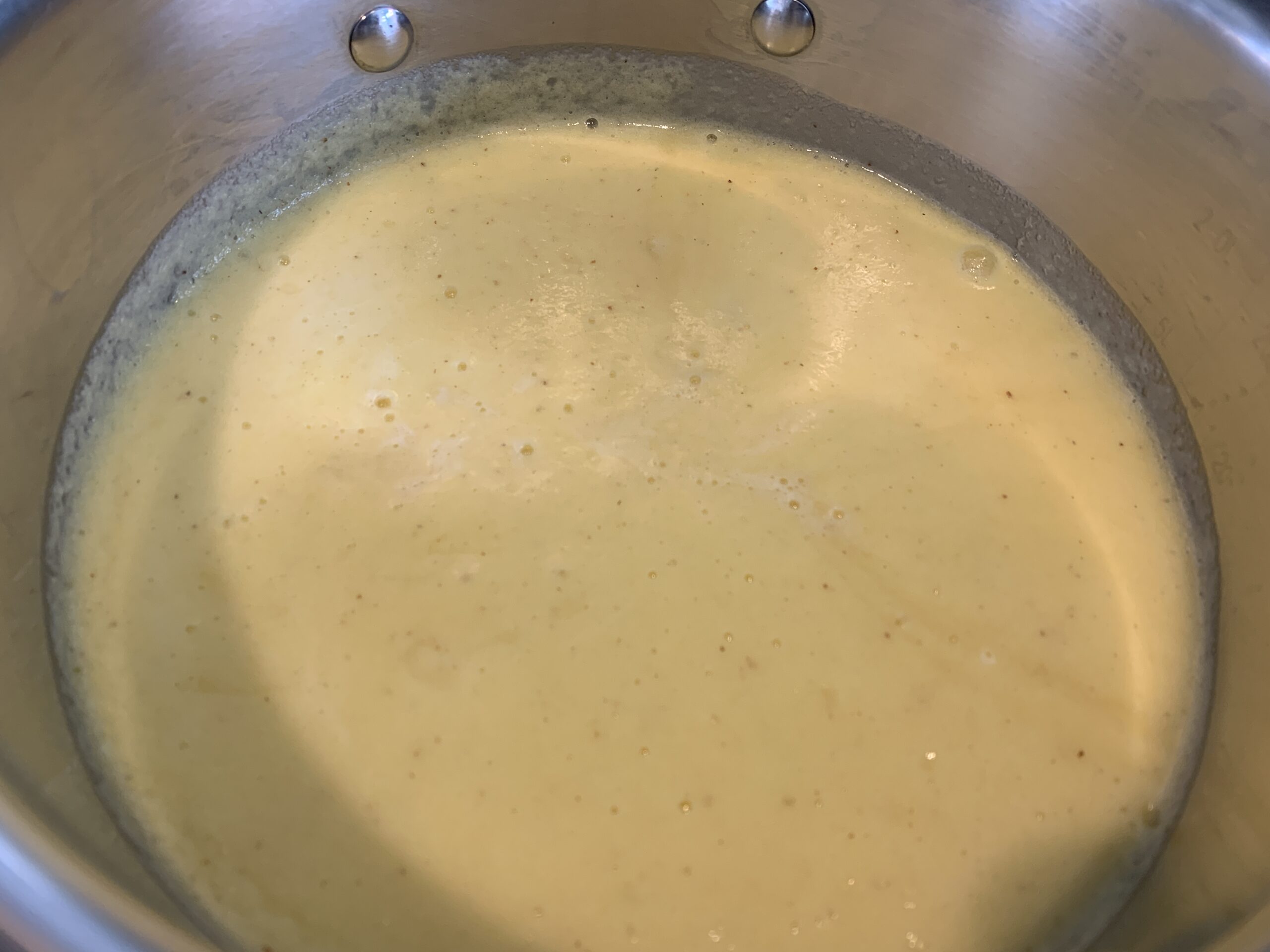 Puree the chopped pineapple in a blender until smooth, about 30 seconds.
Pour through a fine strainer into a small saucepan and discard the solids from the sieve. This should be approximately 4 cups of puree.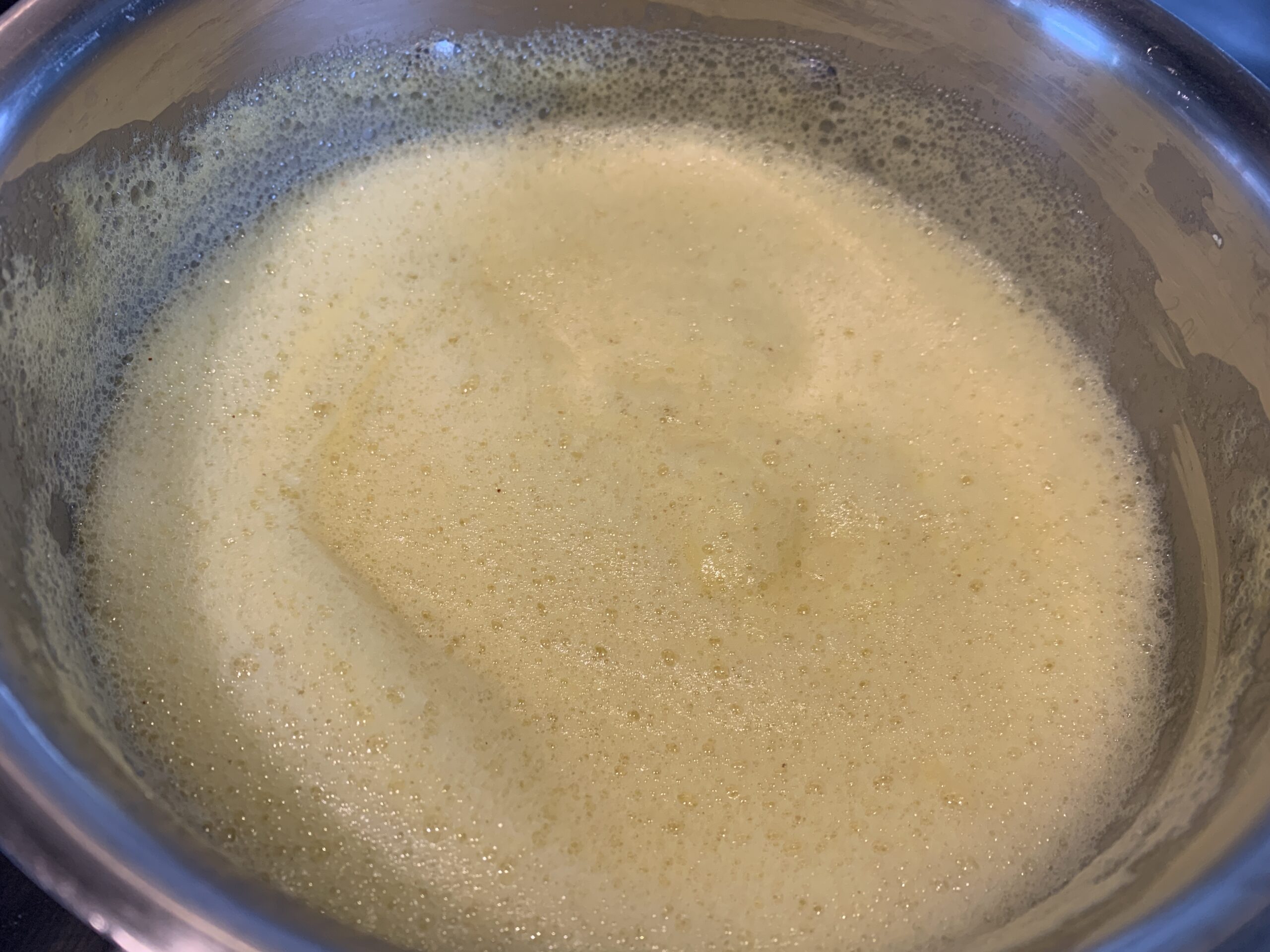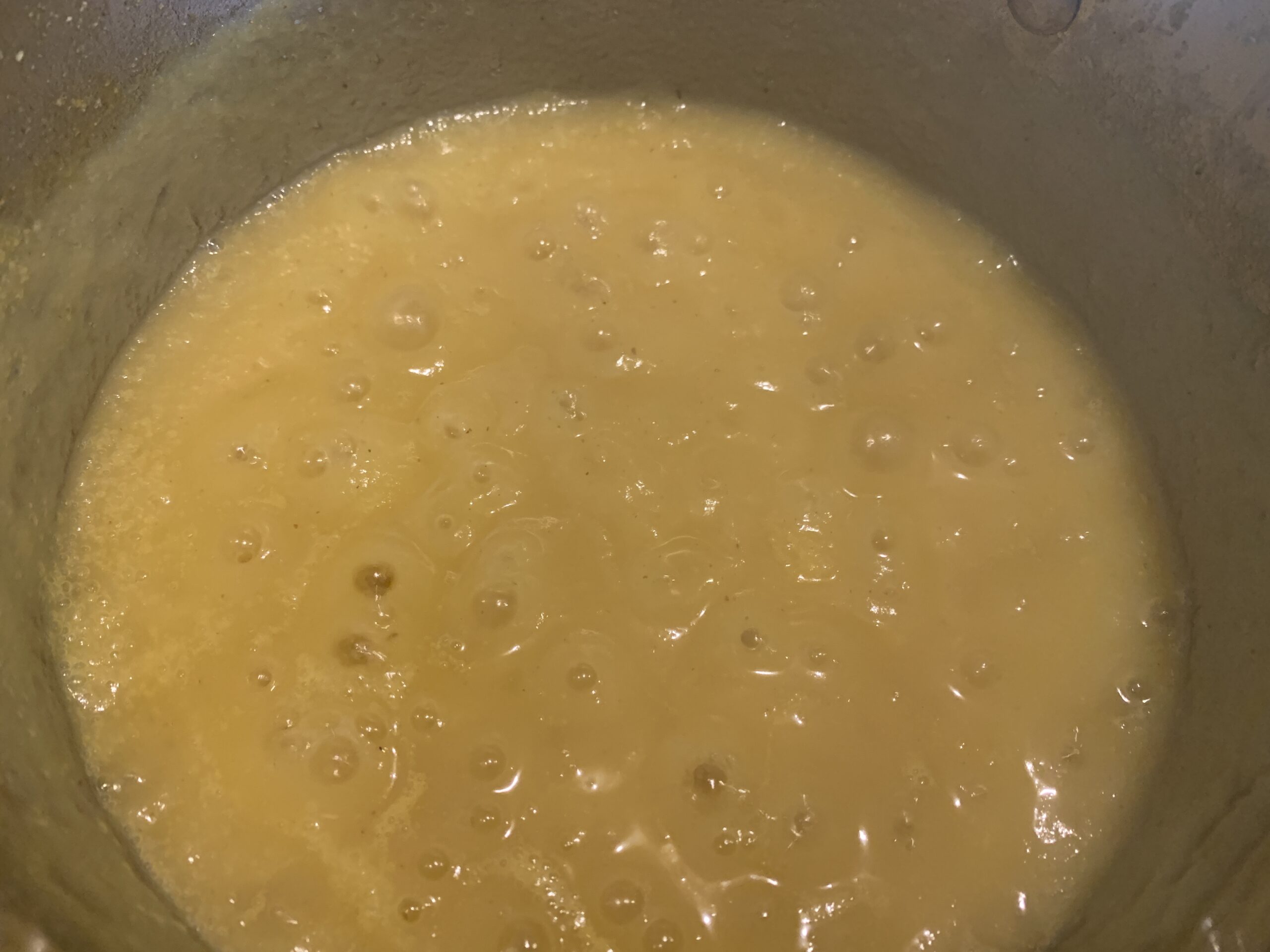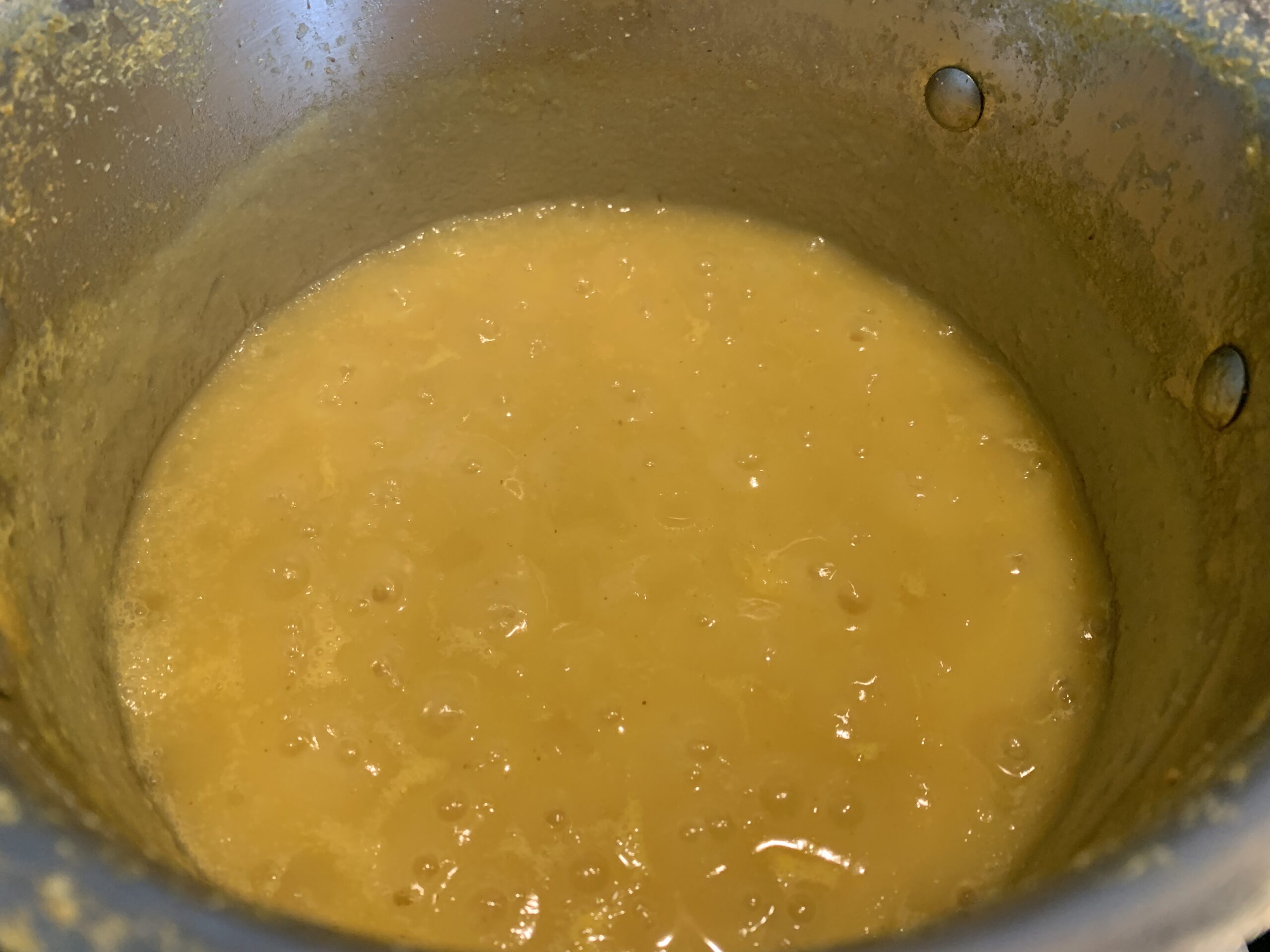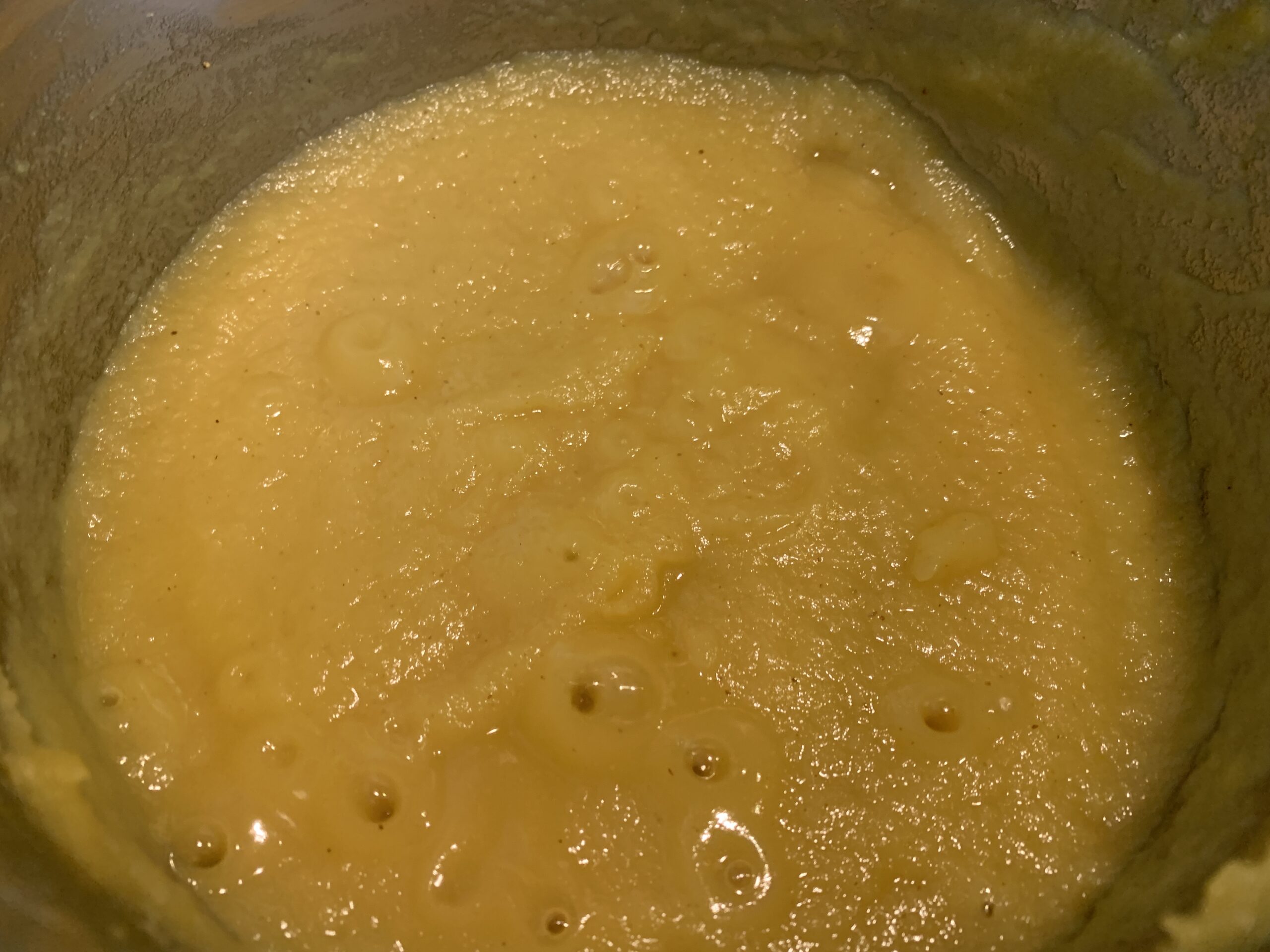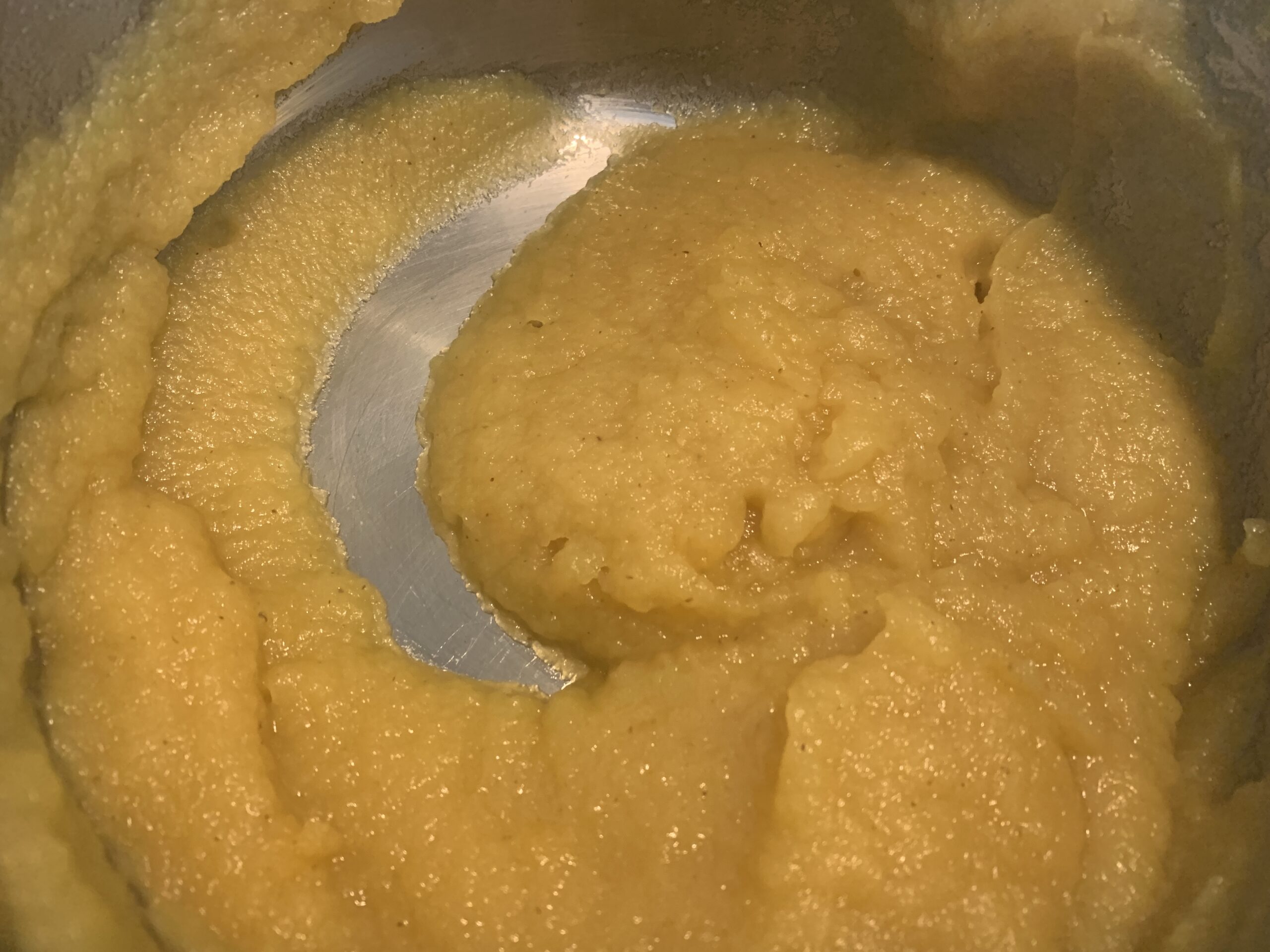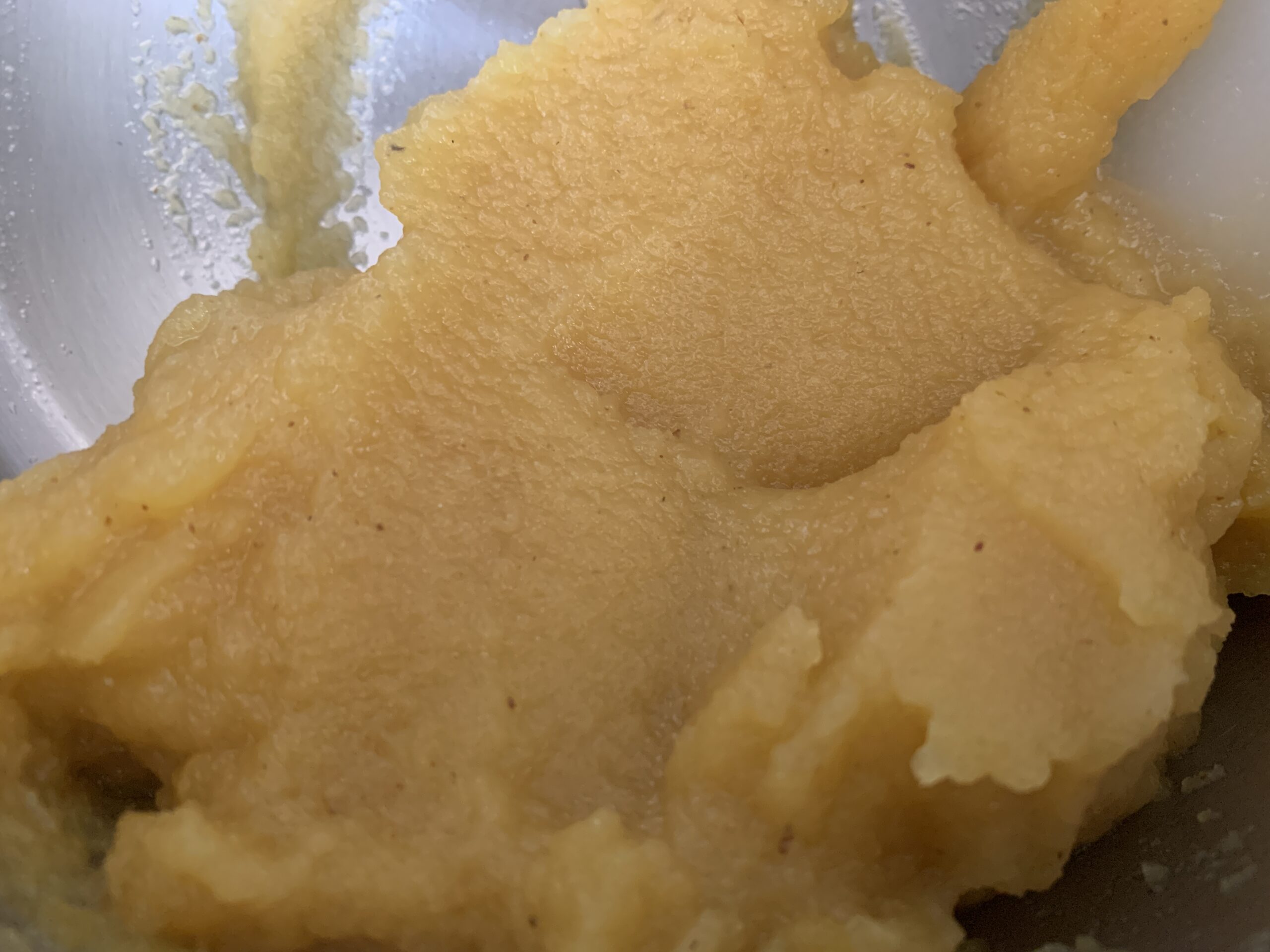 Bring puree to a boil over medium-high. Boil it on low heat stirring occasionally for 40-45 minutes or until all the water has evaporated. The best way to check if it is ready is by scraping a spoon through the puree and it leaves a clear trail with no water then its ready. It should yield approximately 1 cup of pineapple paste.
Remove from heat and let it cool completely to room temperature.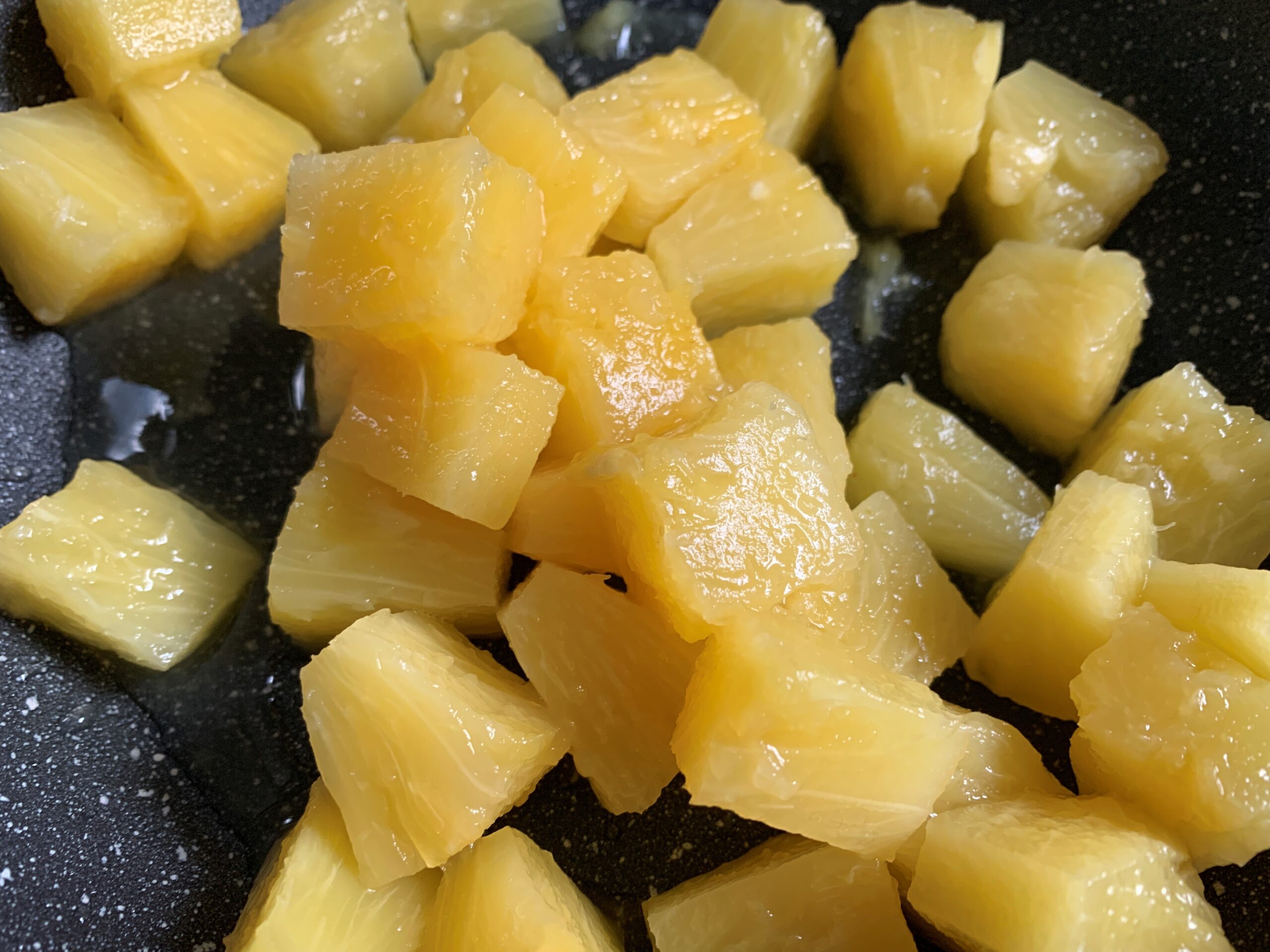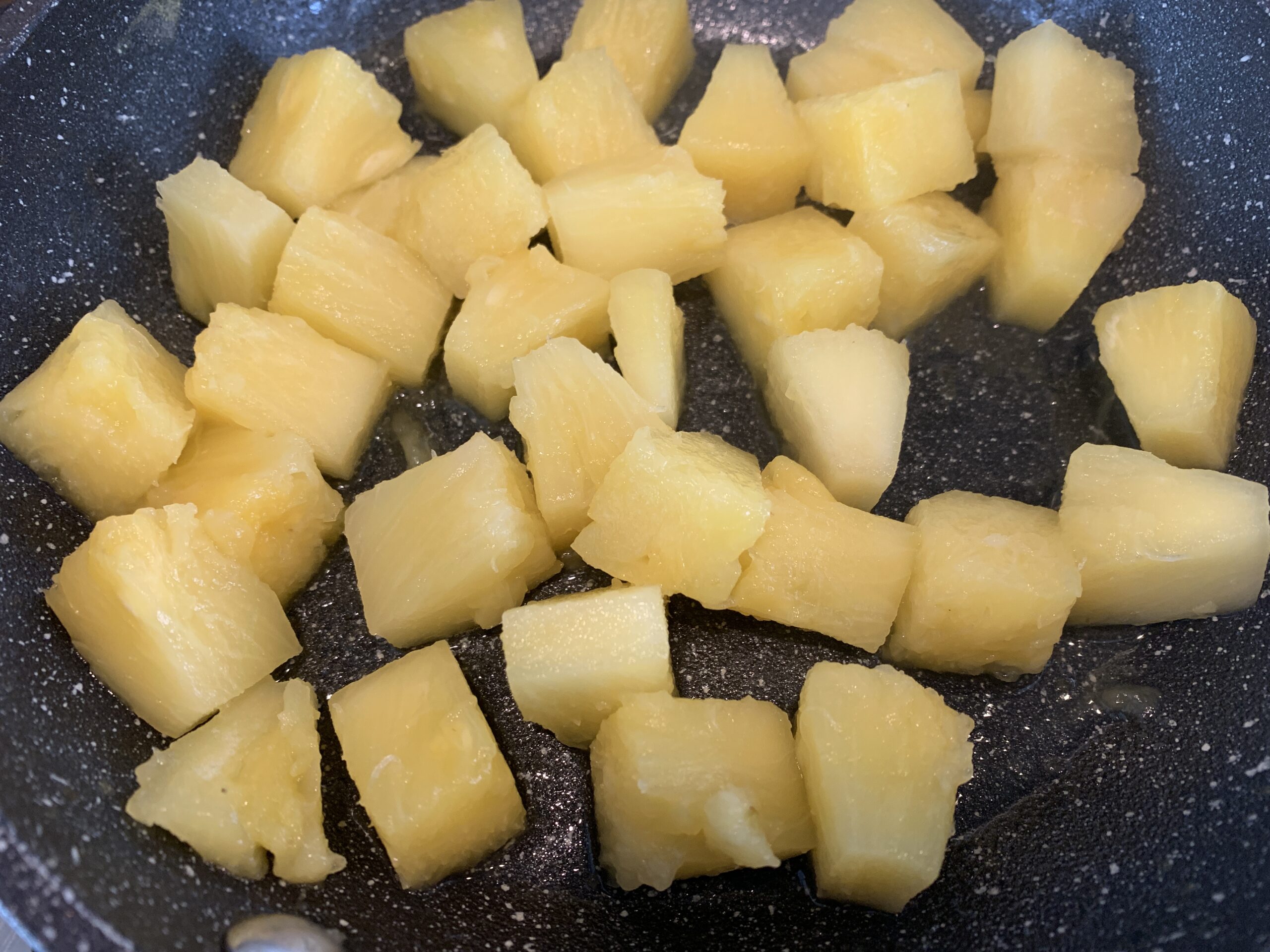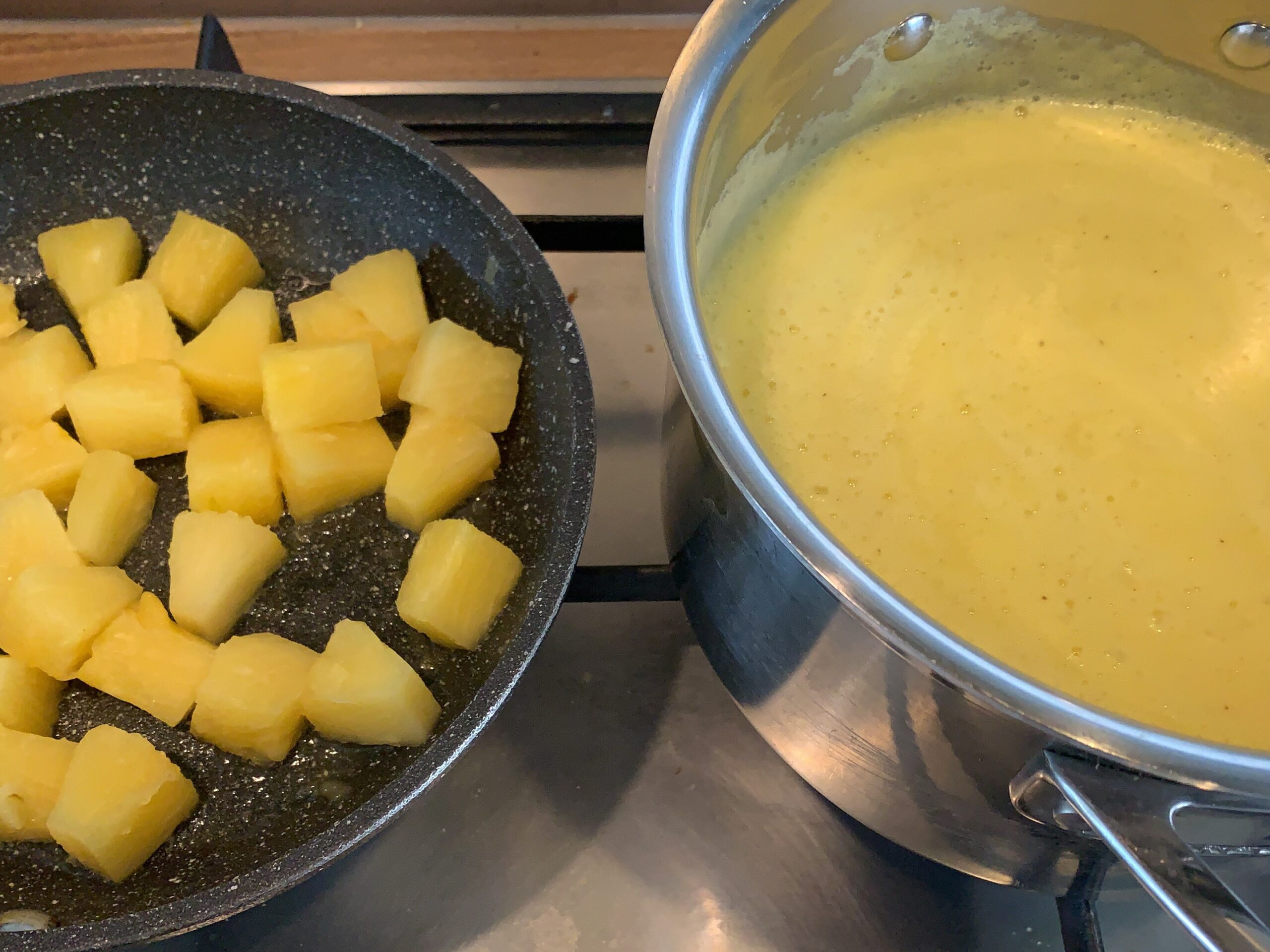 Drain the chopped tinned pineapple and warm them in a non-stick pan over low heat for 15-20 minutes. This helps in evaporating the excess water and hence the ice cream will be creamier with no ice crystals.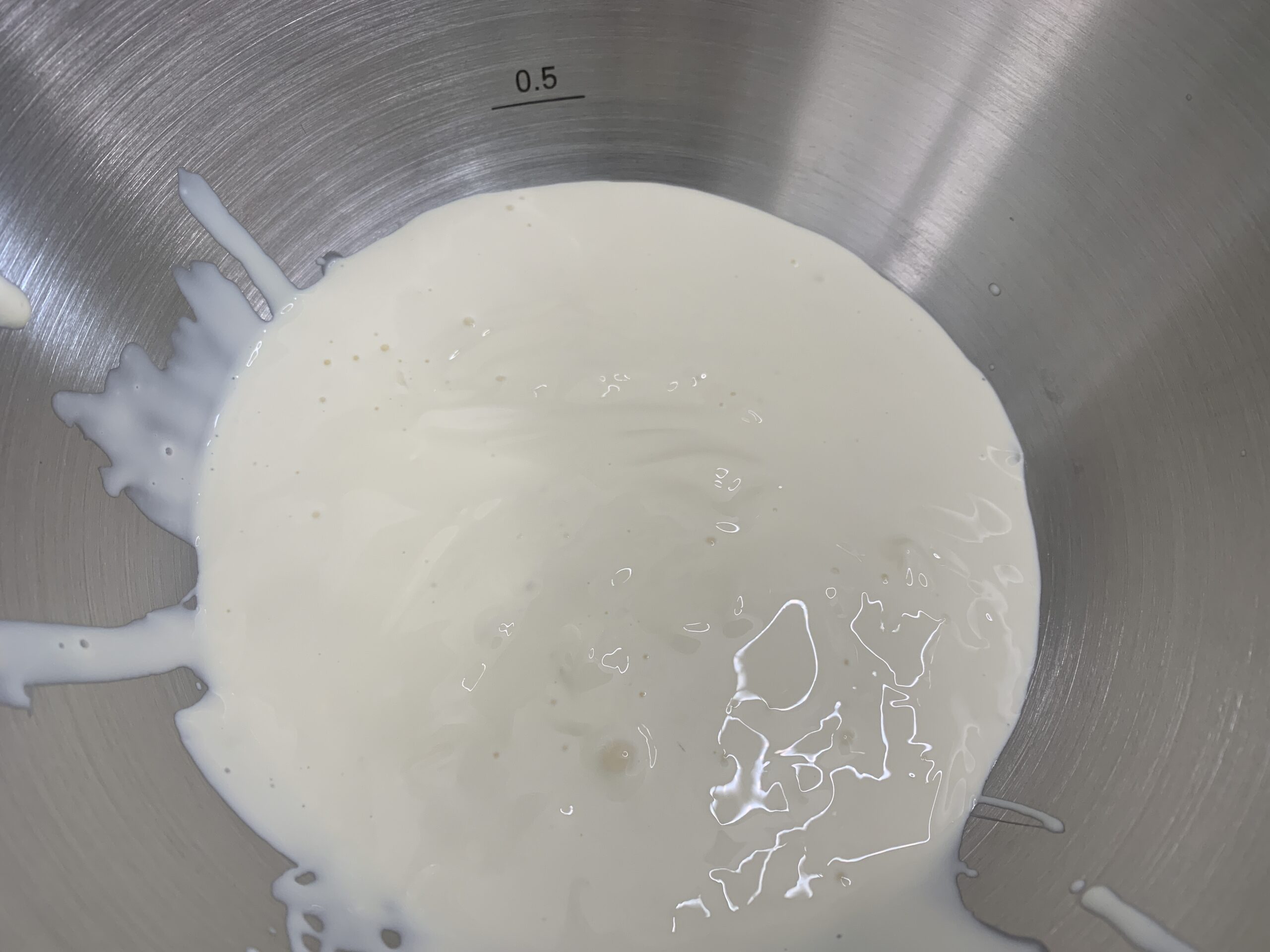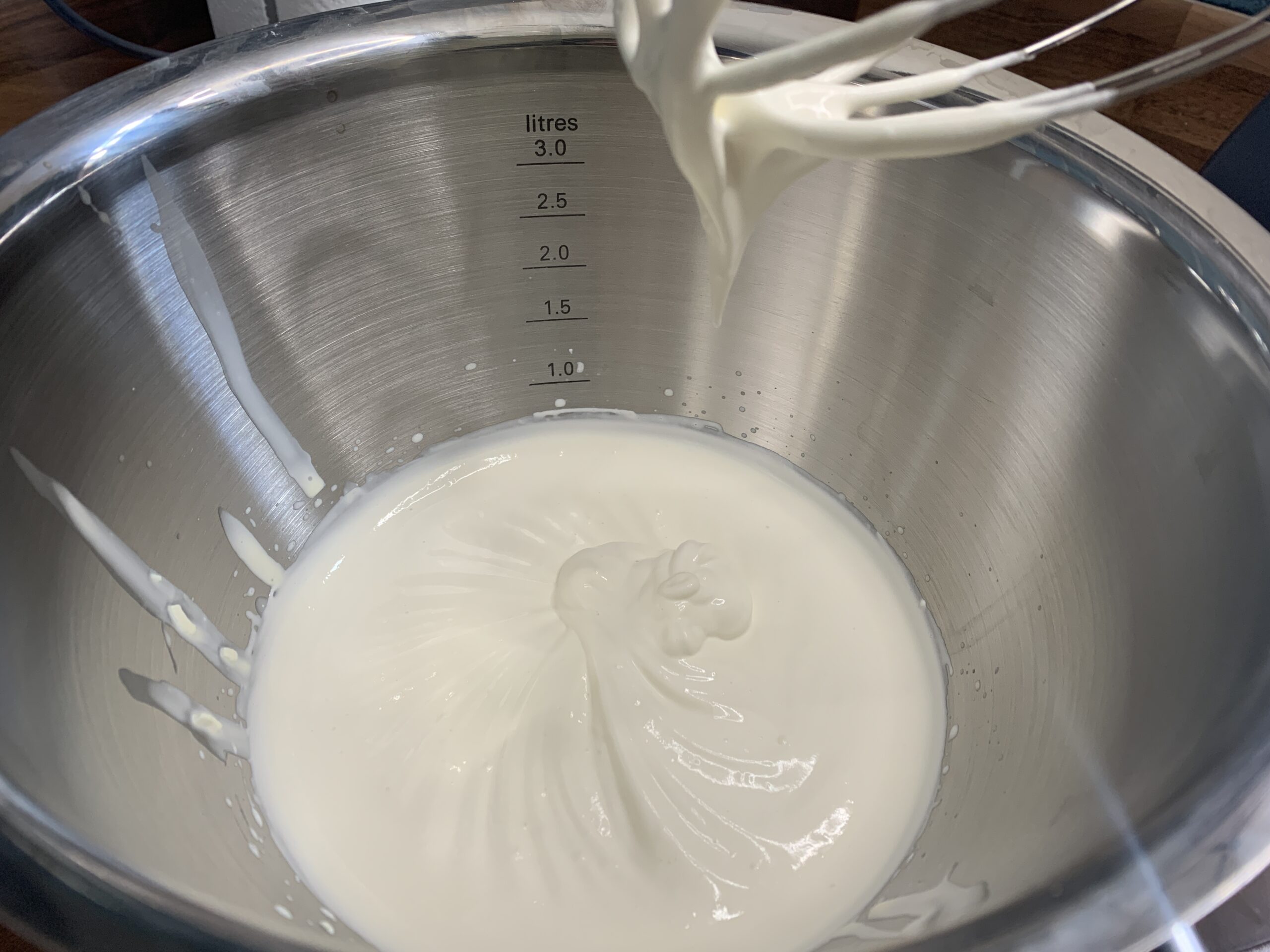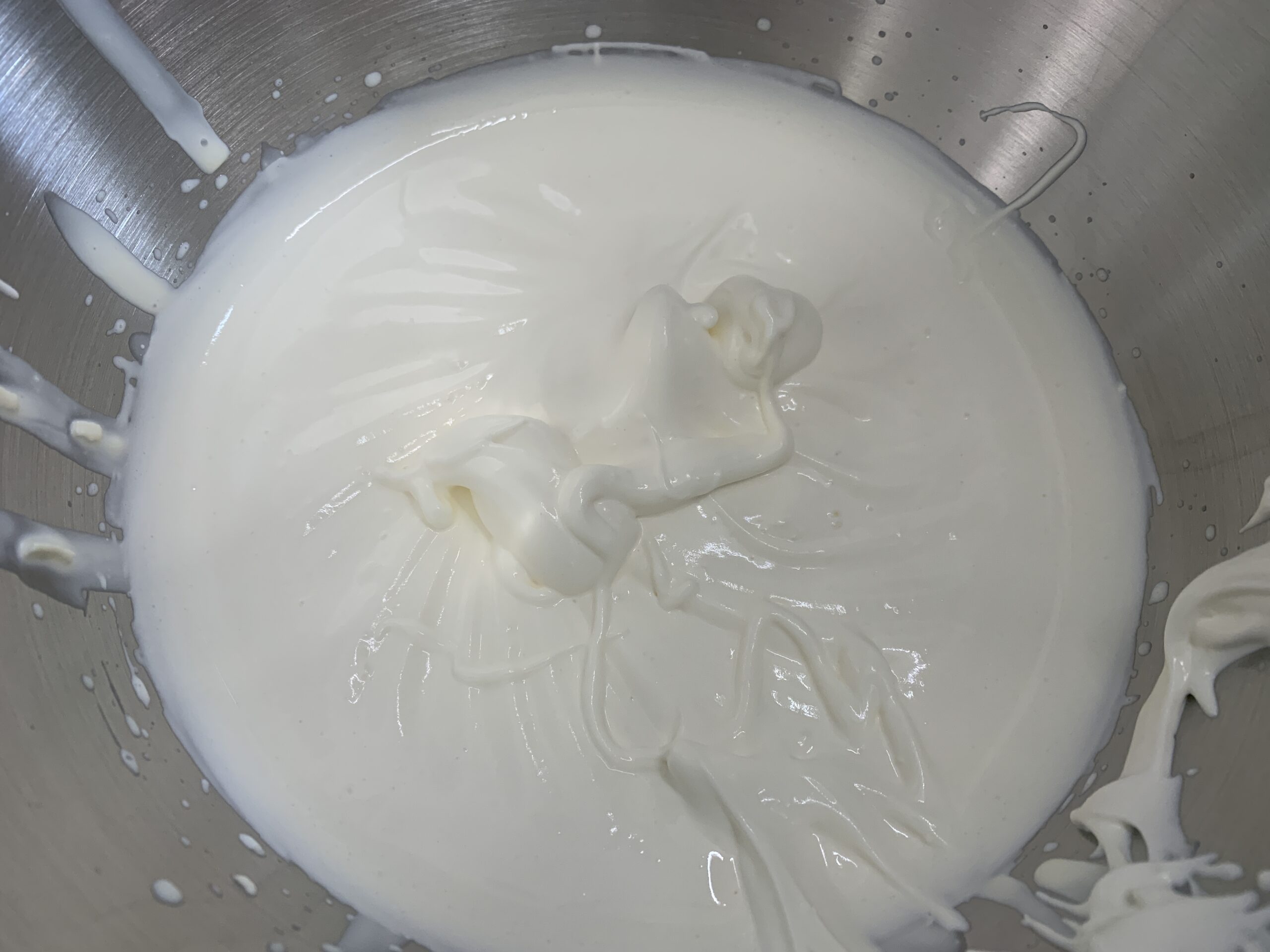 Whisk the cream until soft peak.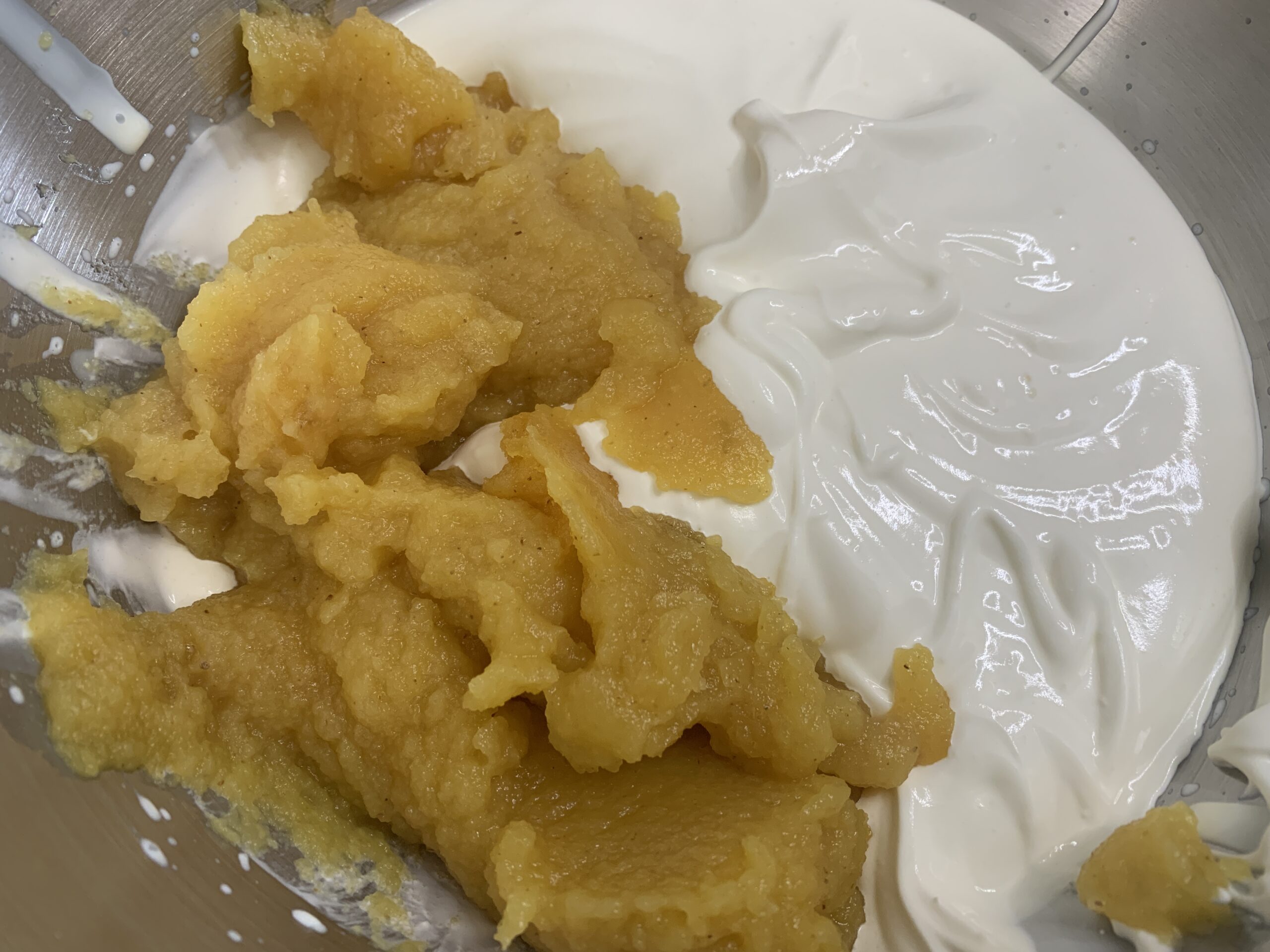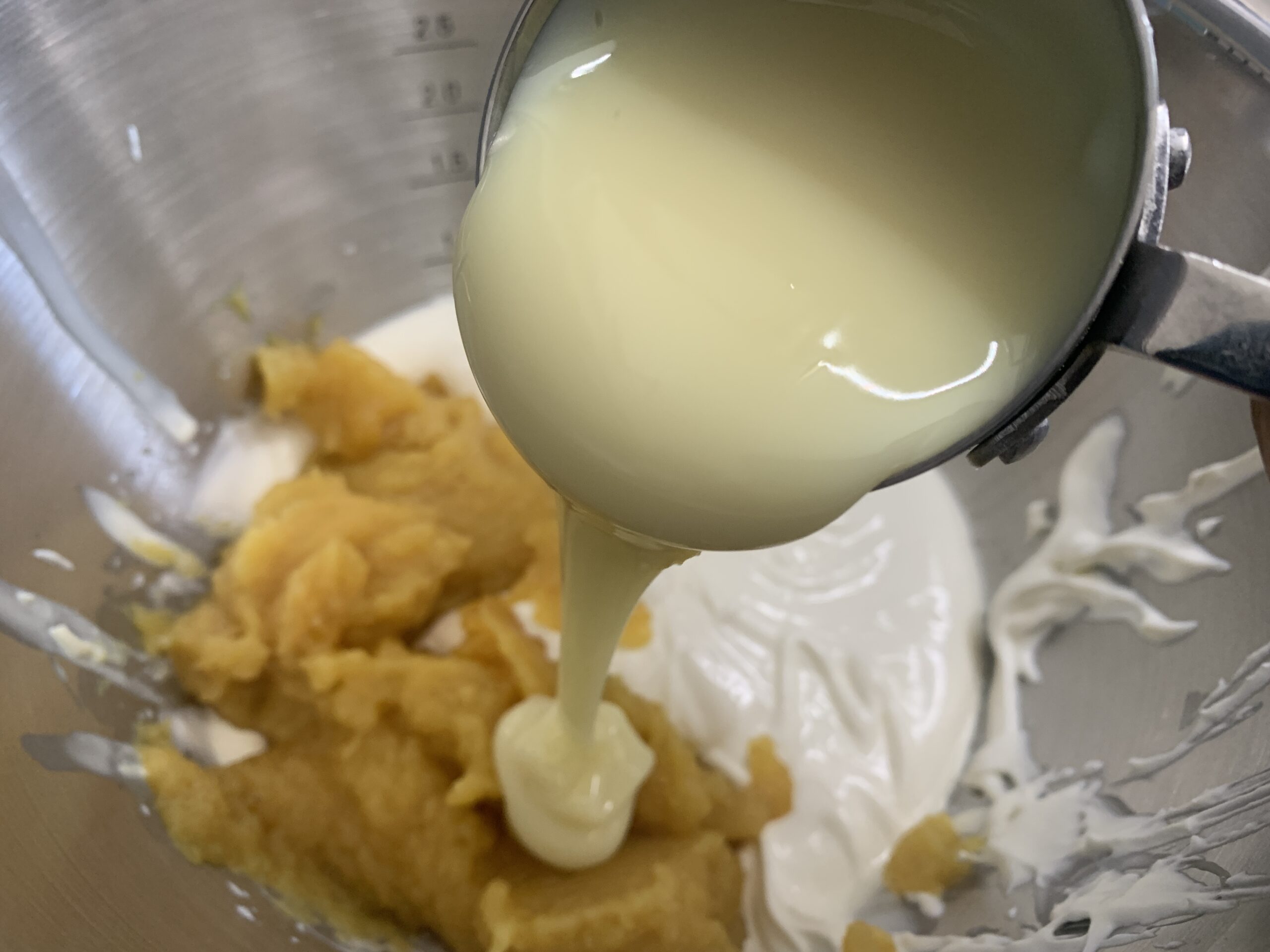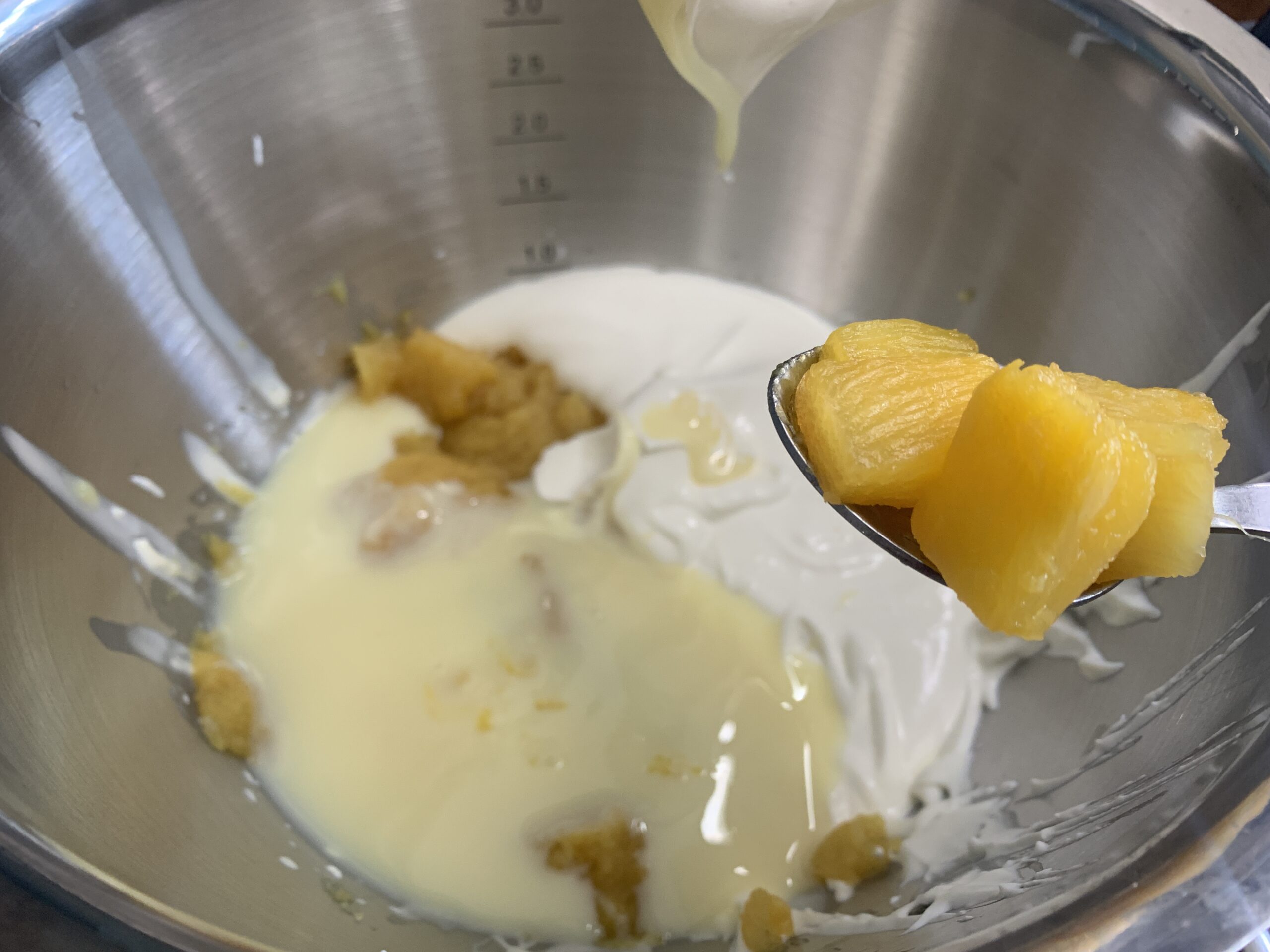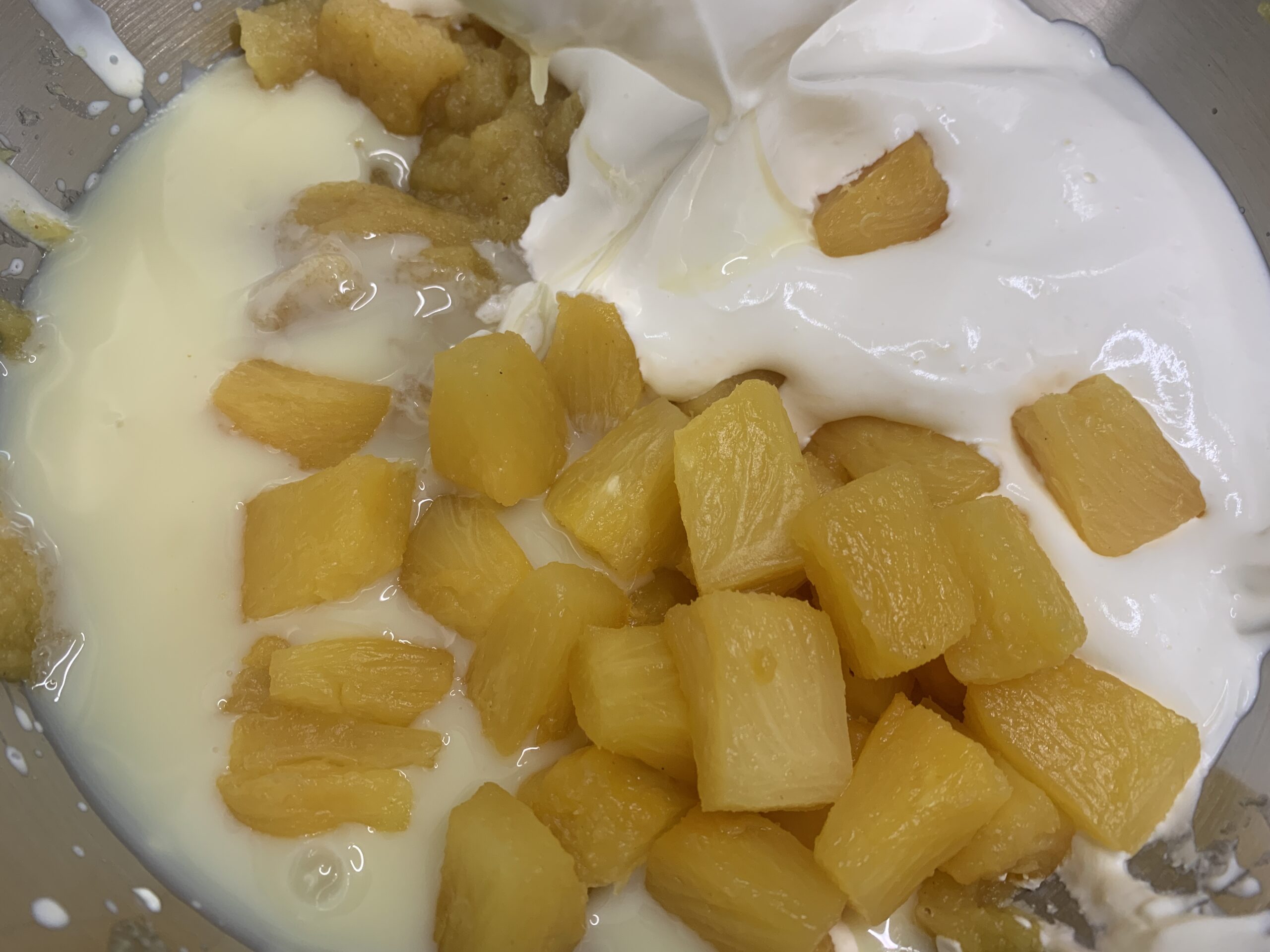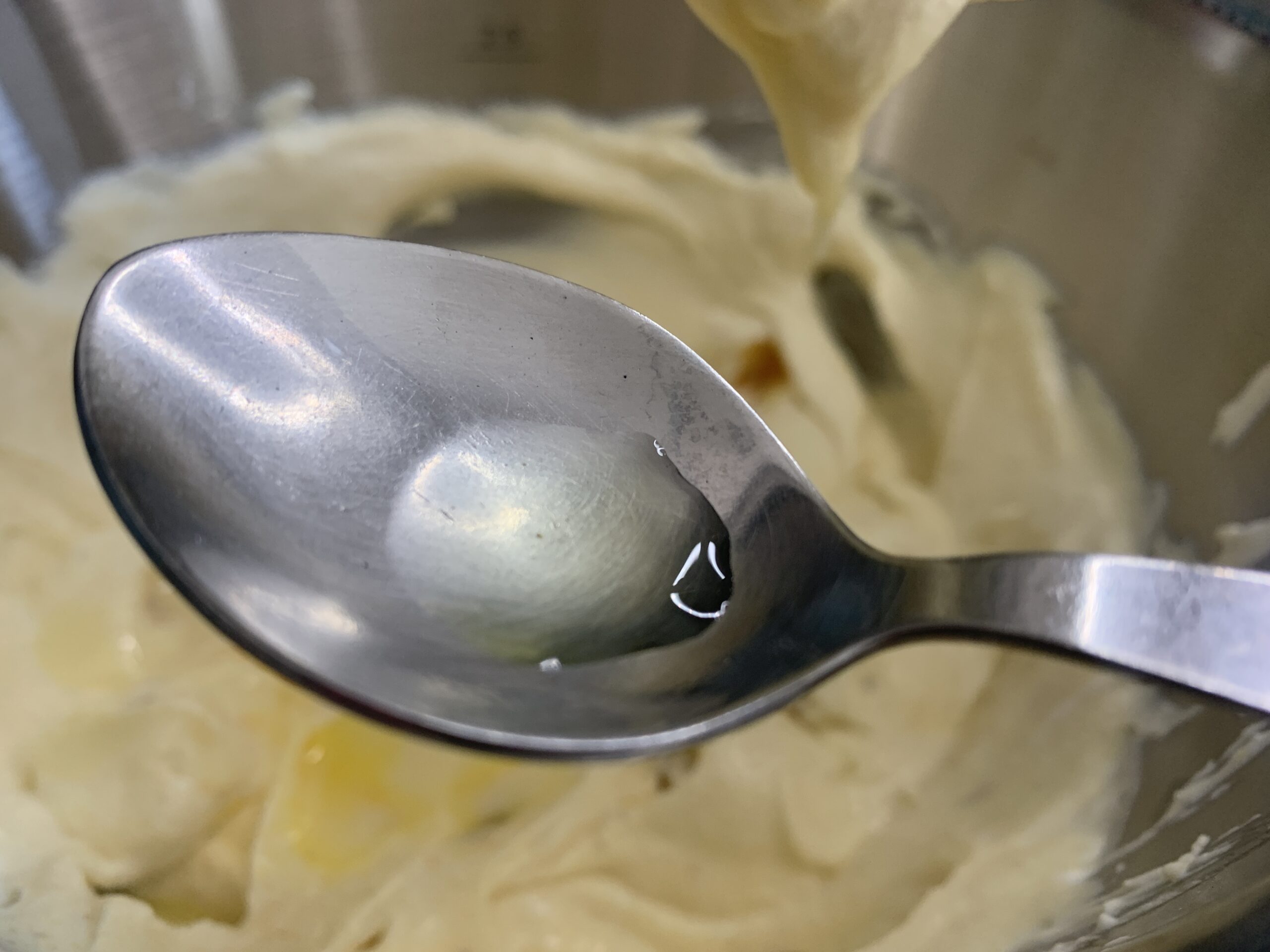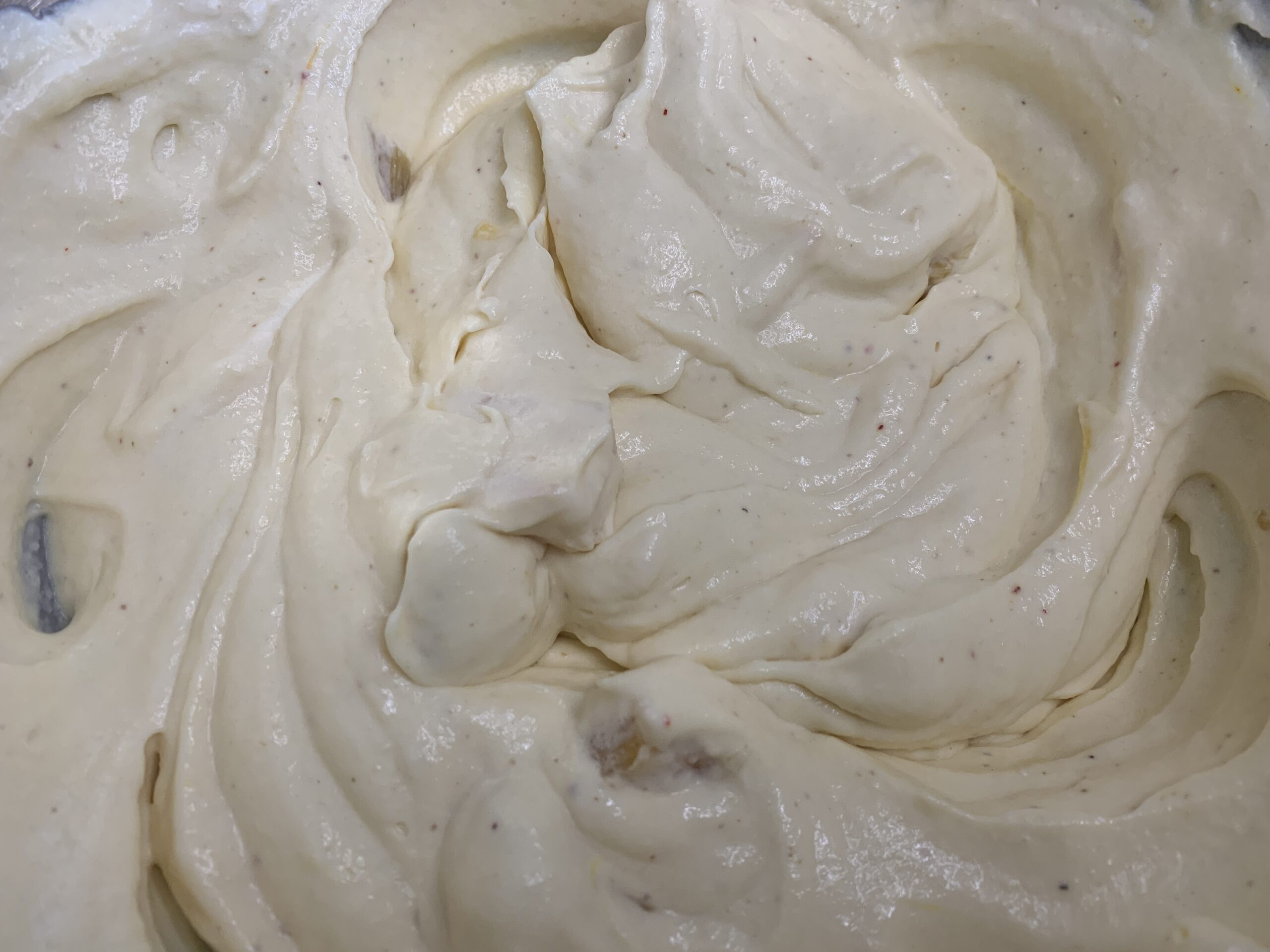 Fold the pineapple puree, condensed milk, pineapple essence and pineapple pieces gently with the whisked cream.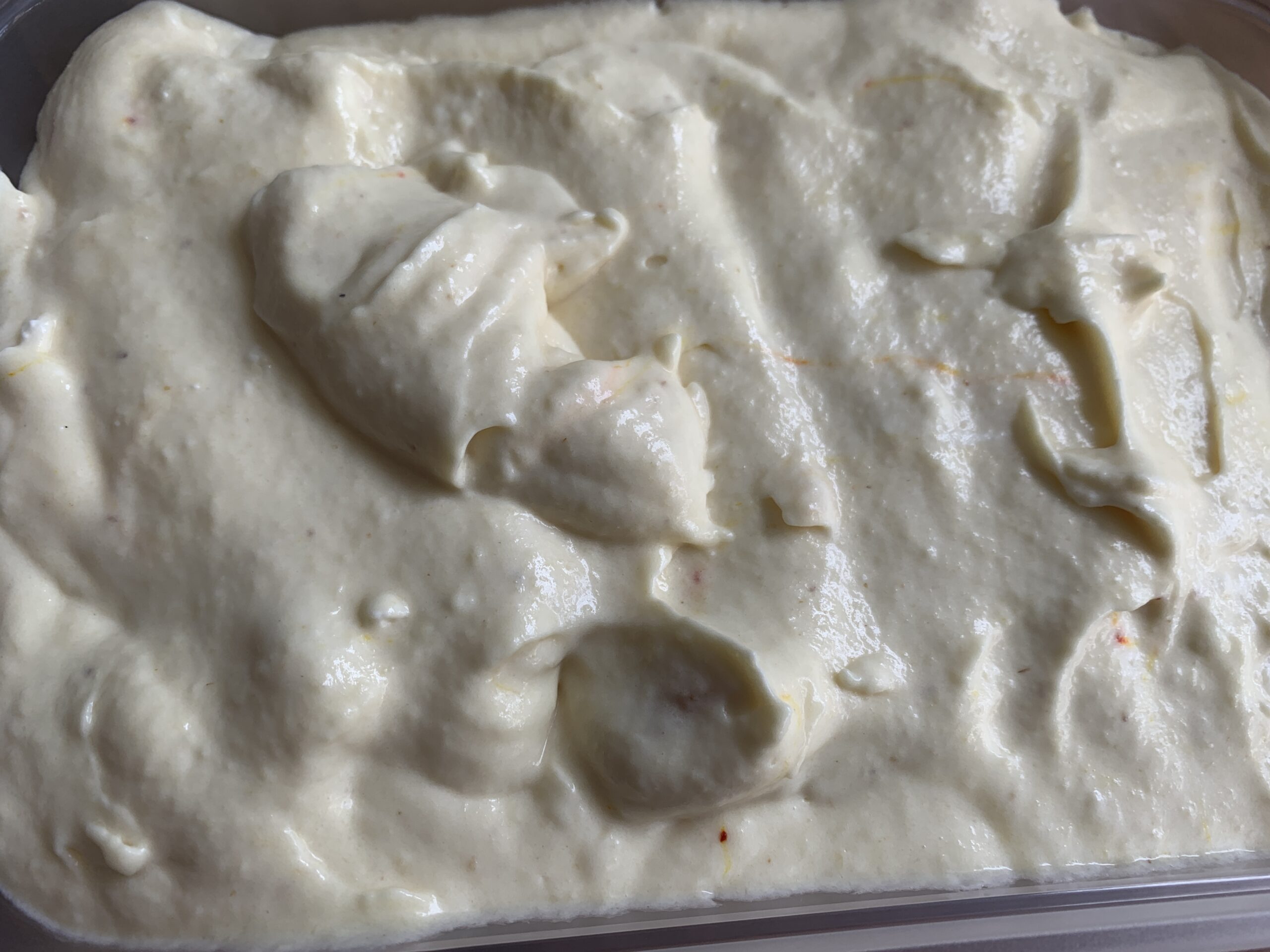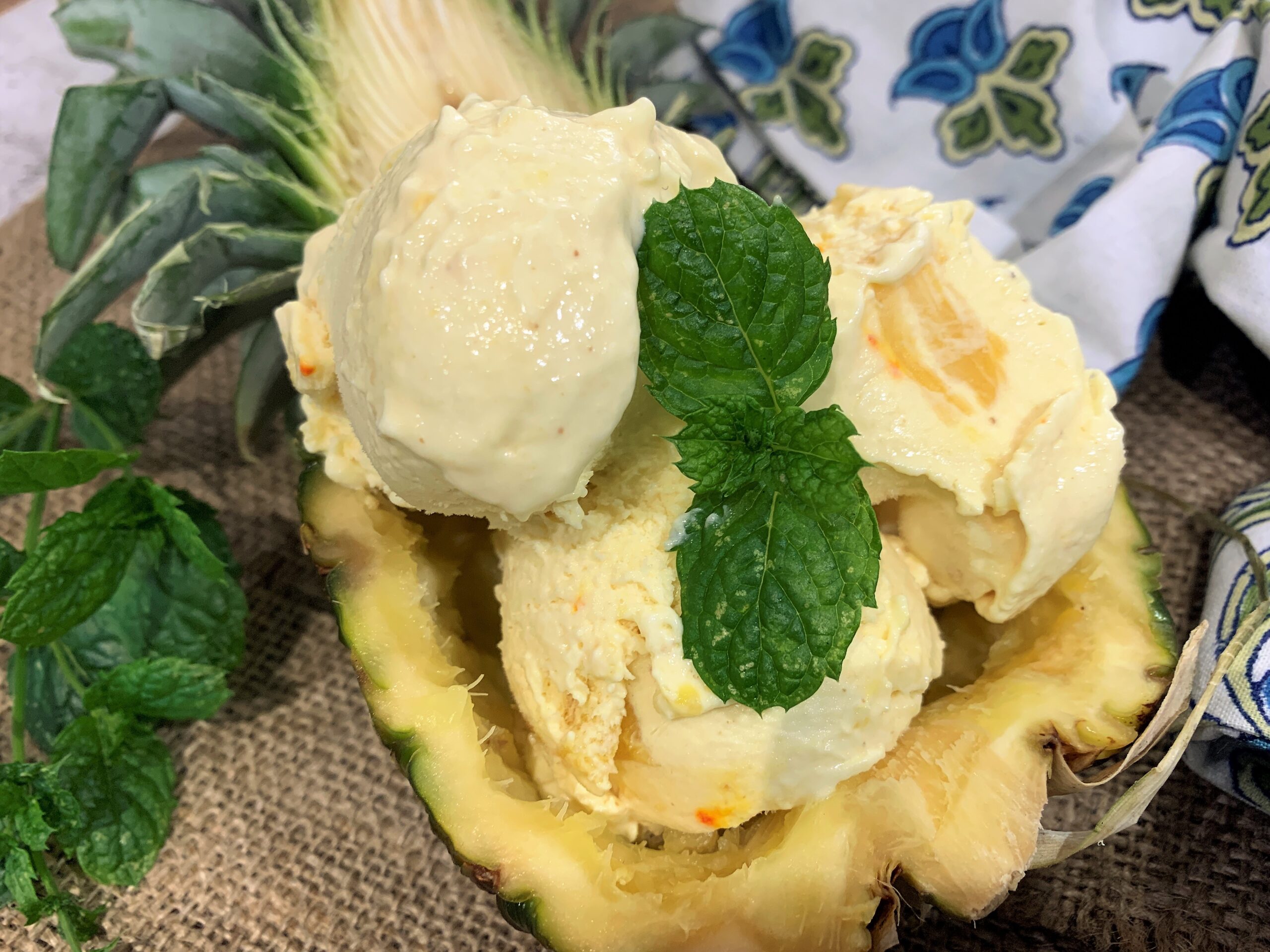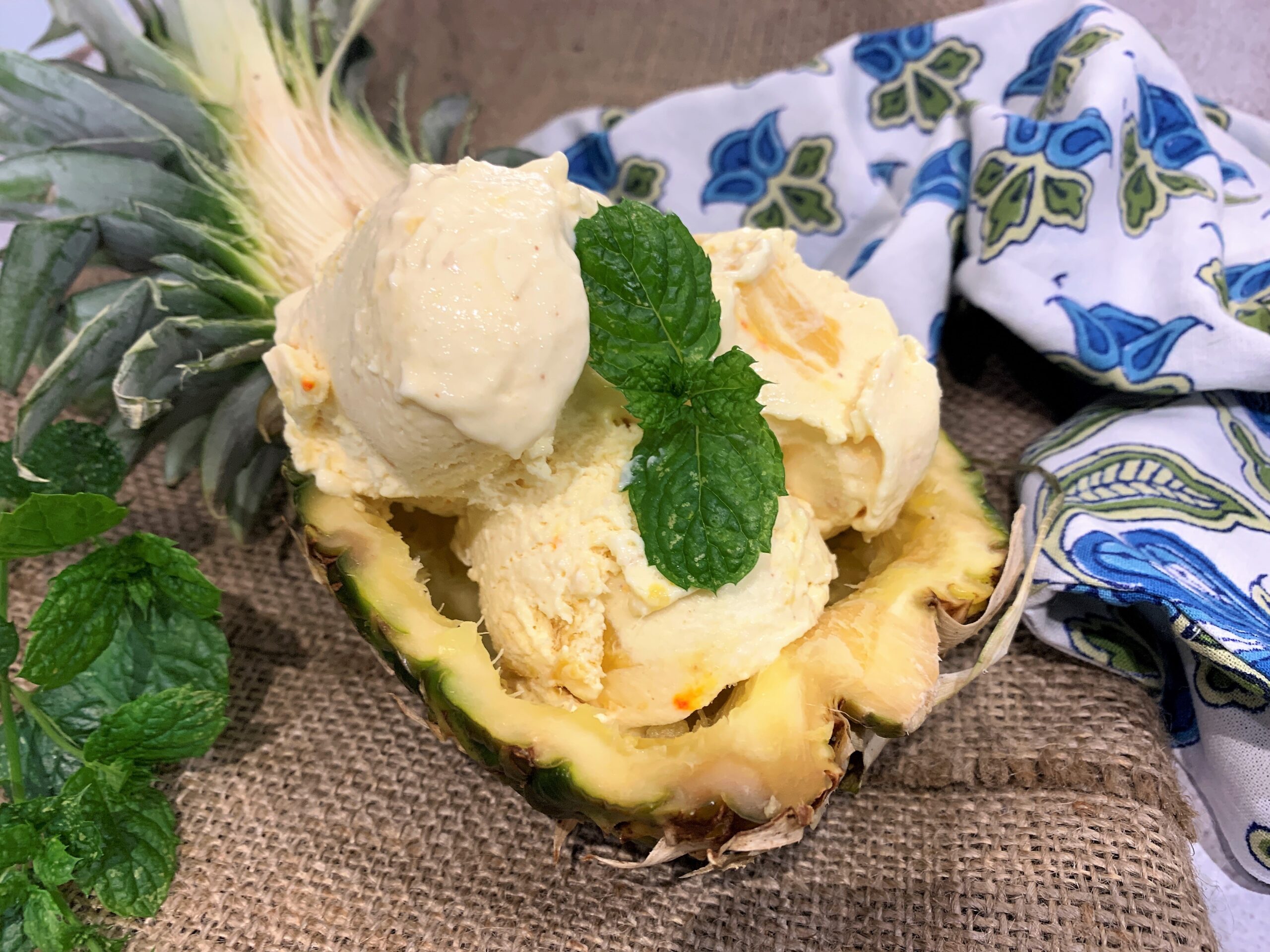 Pour into a container preferably with a lid and freeze for 5-6 hours. Leave the ice cream to stand for 5 minutes before scooping.
Pineapple Ice cream is ready!